---
Aquazzura Presents Its Fall/Winter 2021 Fashion Jewelry Collection
Luxferity, 03.12.2021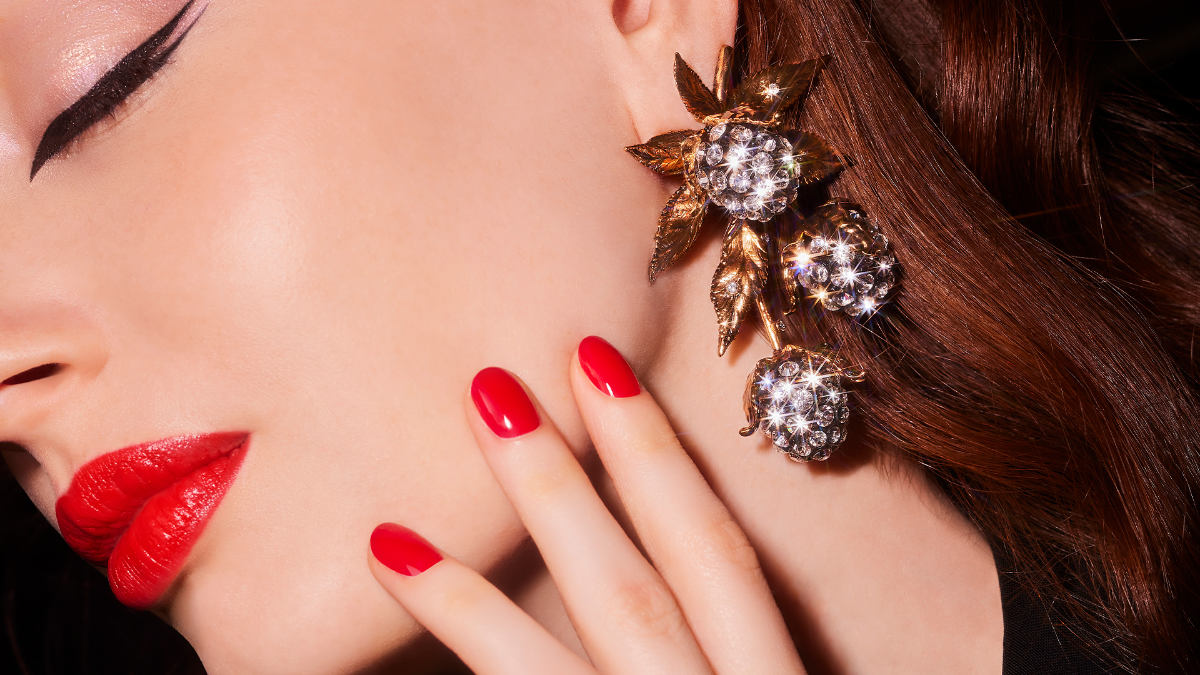 The second AQUAZZURA Fashion Jewelry Collection has just landed. A maximalist triumph of sculpture jewels that can give a boost of energy to every look, a colorful and glamorous ensemble that draws inspiration from tropical flora and fauna. Fruits, flowers and animals are the main focus of this collection, joined by the disco atmospheres of the 70s. Handmade in Italy, they are a perfect mix of exoticism and glamour.
The Wild Berries earrings are made from brass, resin and rhinestones, and are composed of golden leaves with a cascade of wild berries encrusted with rouge or white crystal settings, which sparkle and shine with every movement as many mirror balls made by Mother Nature. Chic in both versions, maxi or small.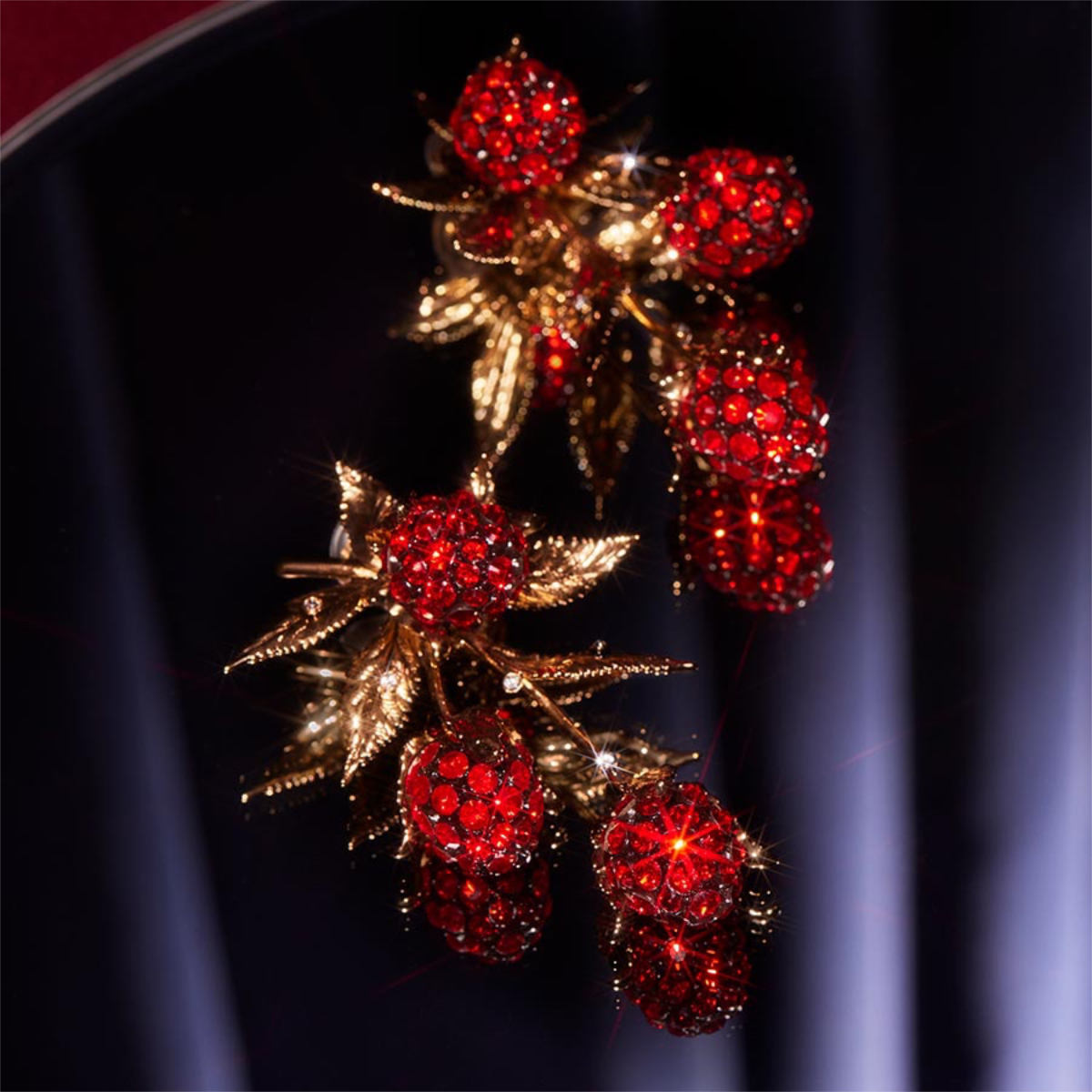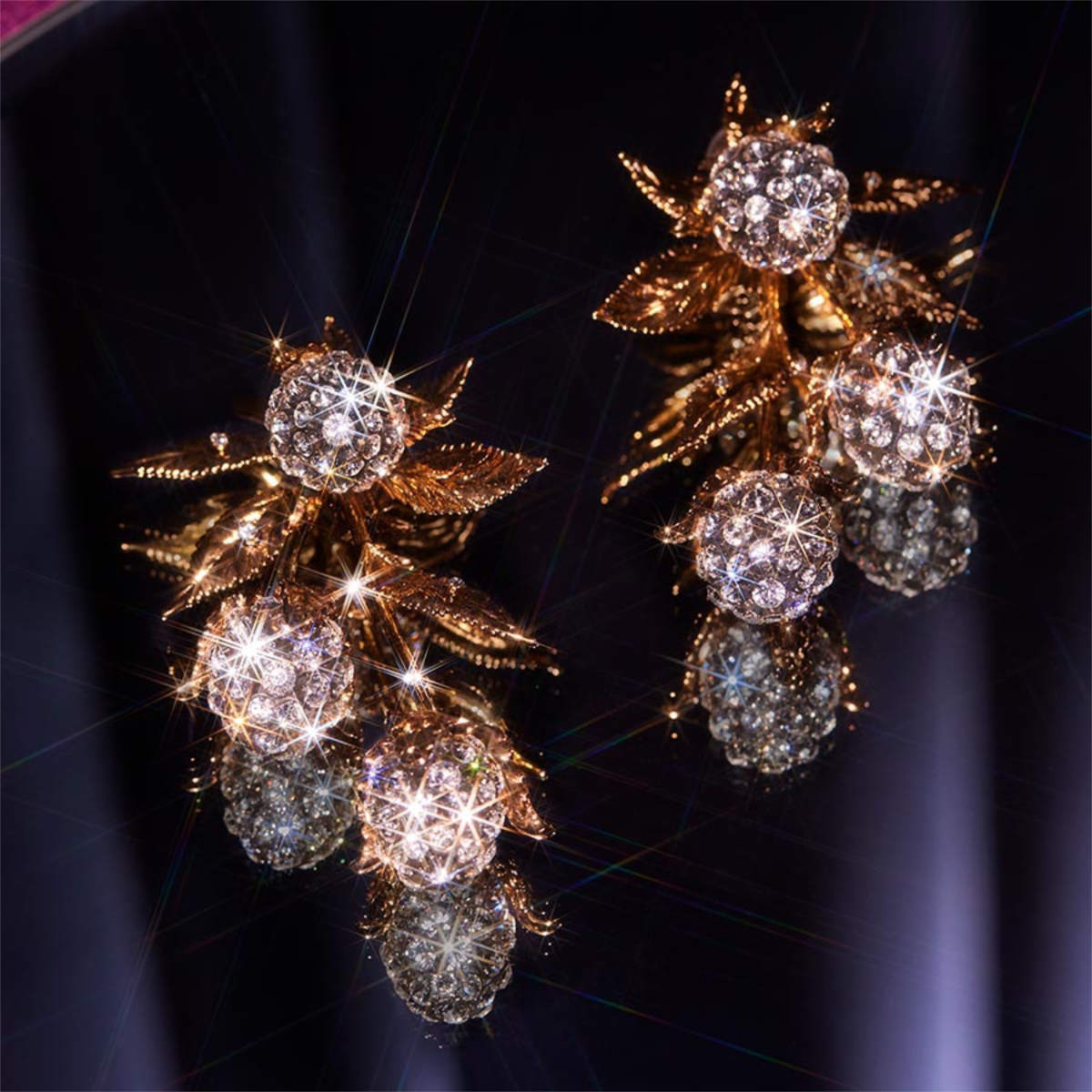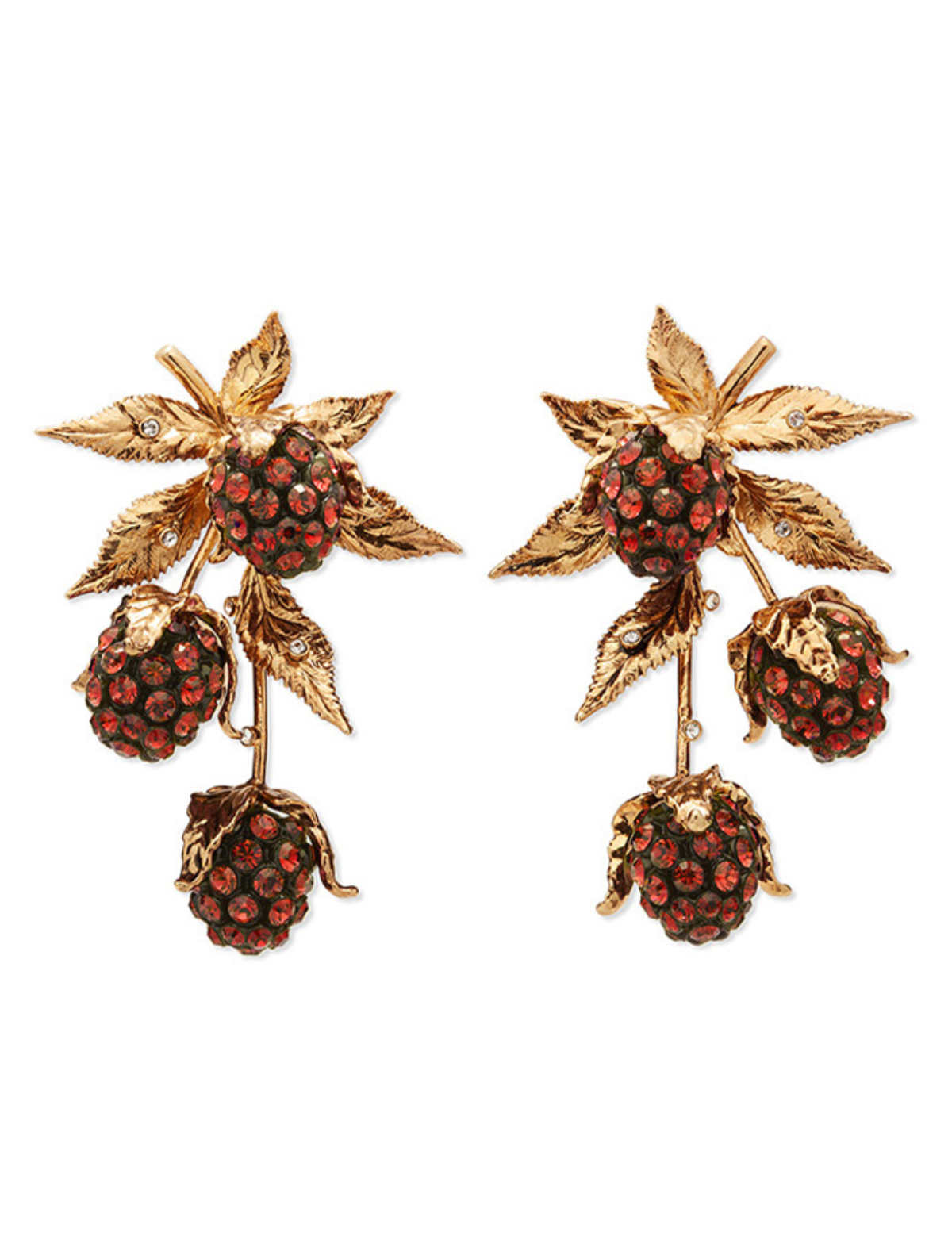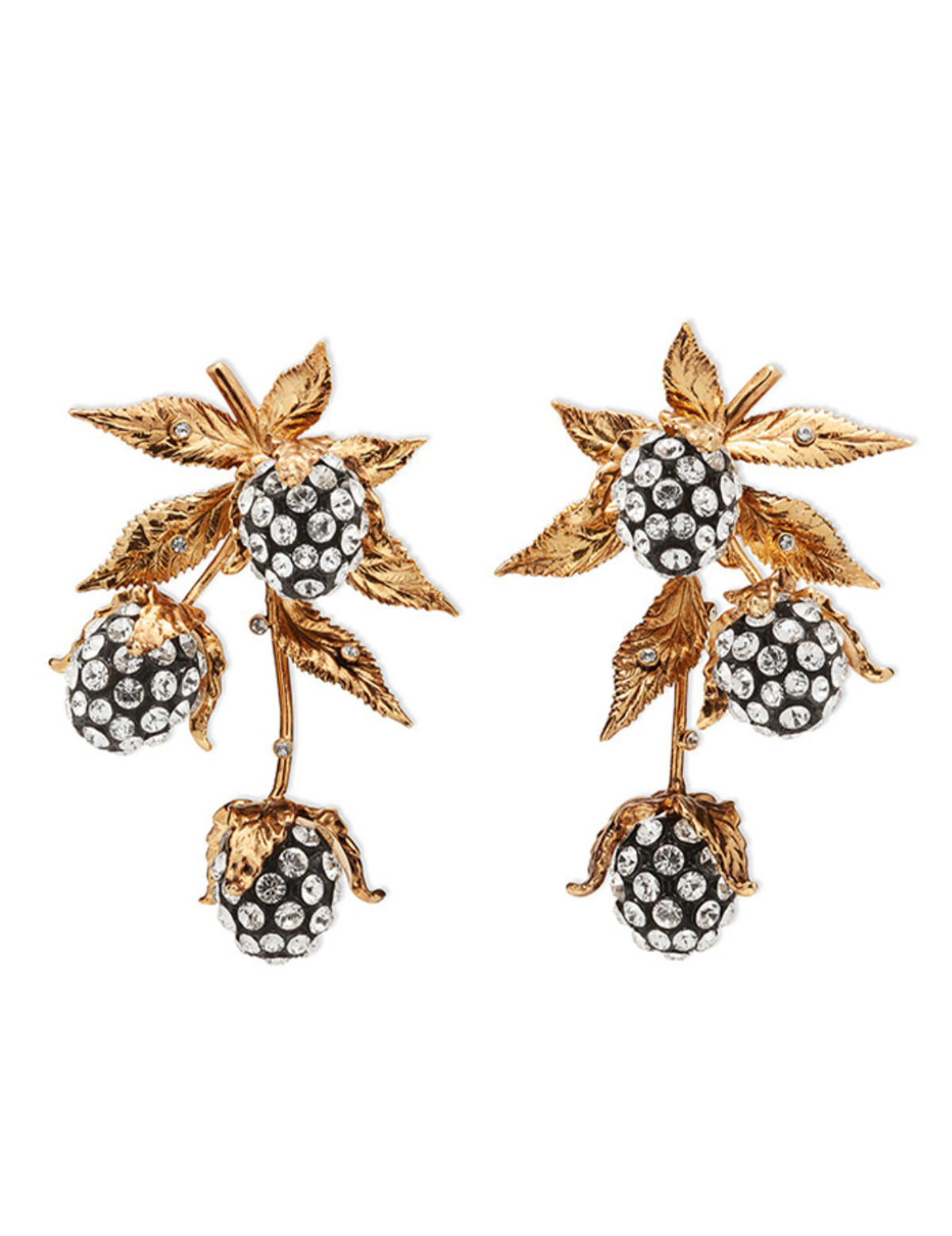 The Love Monkey collection is a real exotic métissage of glamour and extravaganza that refers to atmospheres of the 70s. The cuff is entirely handmade in Italy; to embrace the wrist, a brass fern leaf paved in white gold with a pavé of Swarovski crystals and pearls; on top of it, lays a monkey paved in yellow gold. En parure, two models of earrings: a pair with an original trompe l'oeil effect, with gold-plated brass monkeys that seem to cling to the lobes with their tails, and between whose hands they grasp a bijou pearl as if it were a tropical fruit. Another more spectacular version is composed by earcuffs with maxi-leaf crystals, small chimpanzees paved in gold and bijou pearls.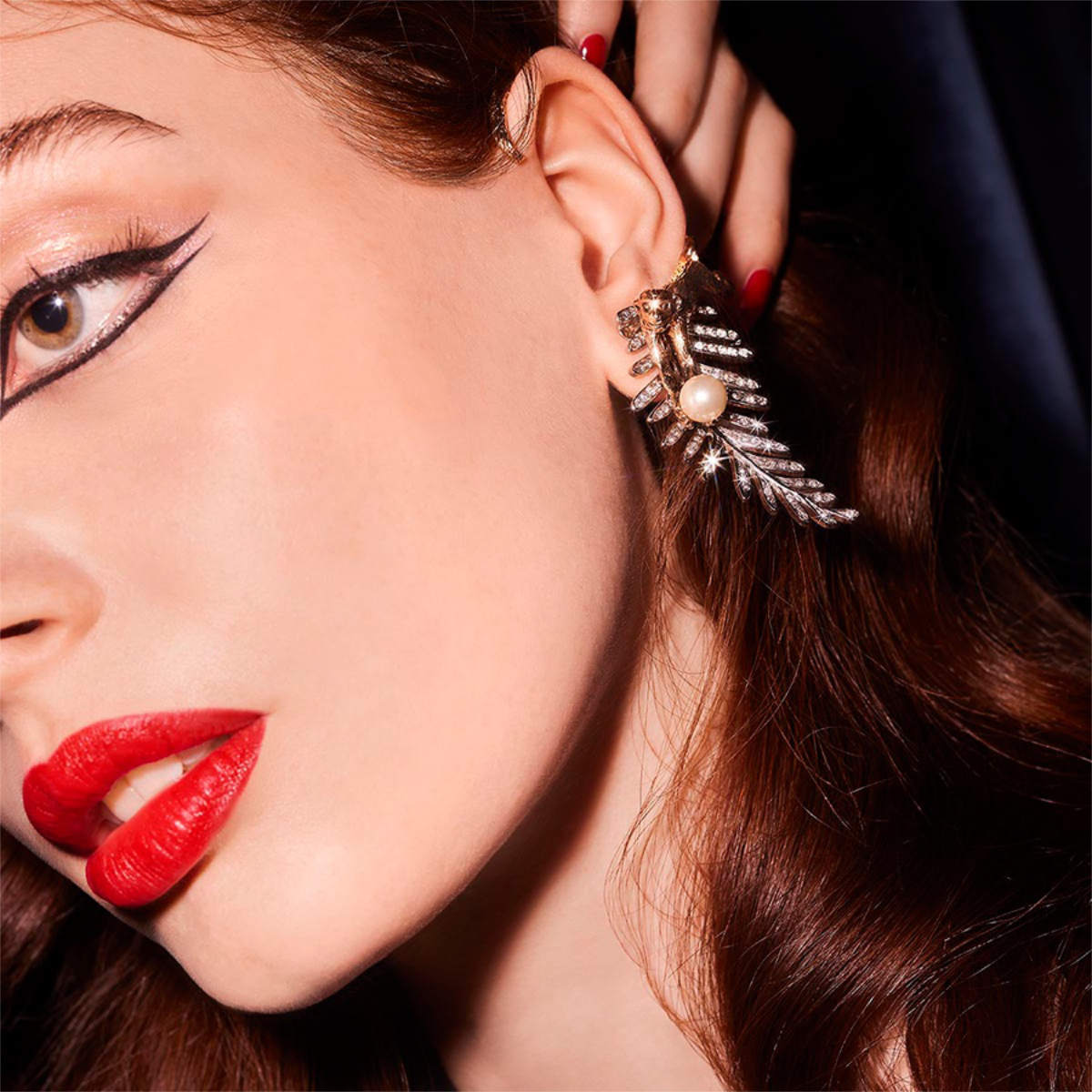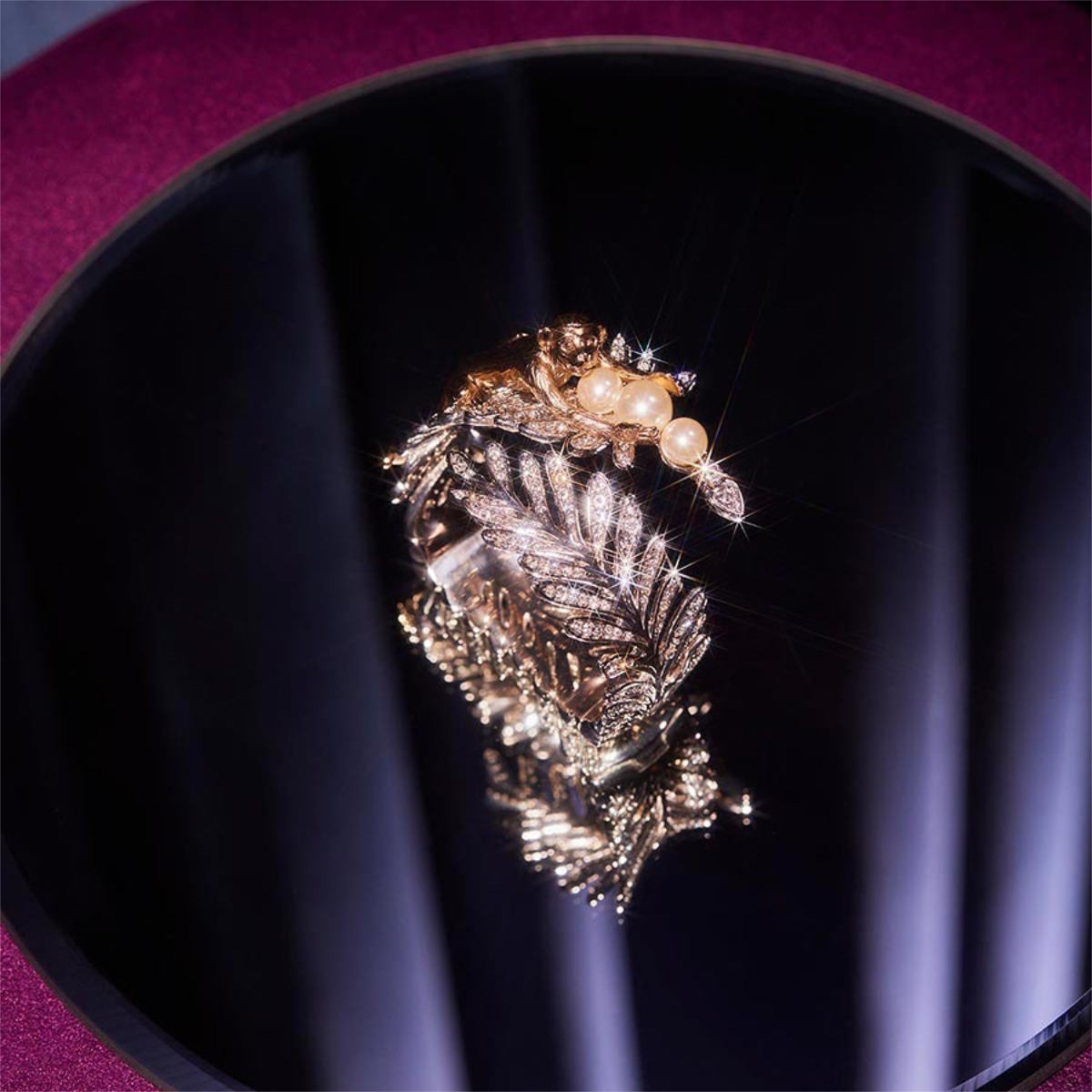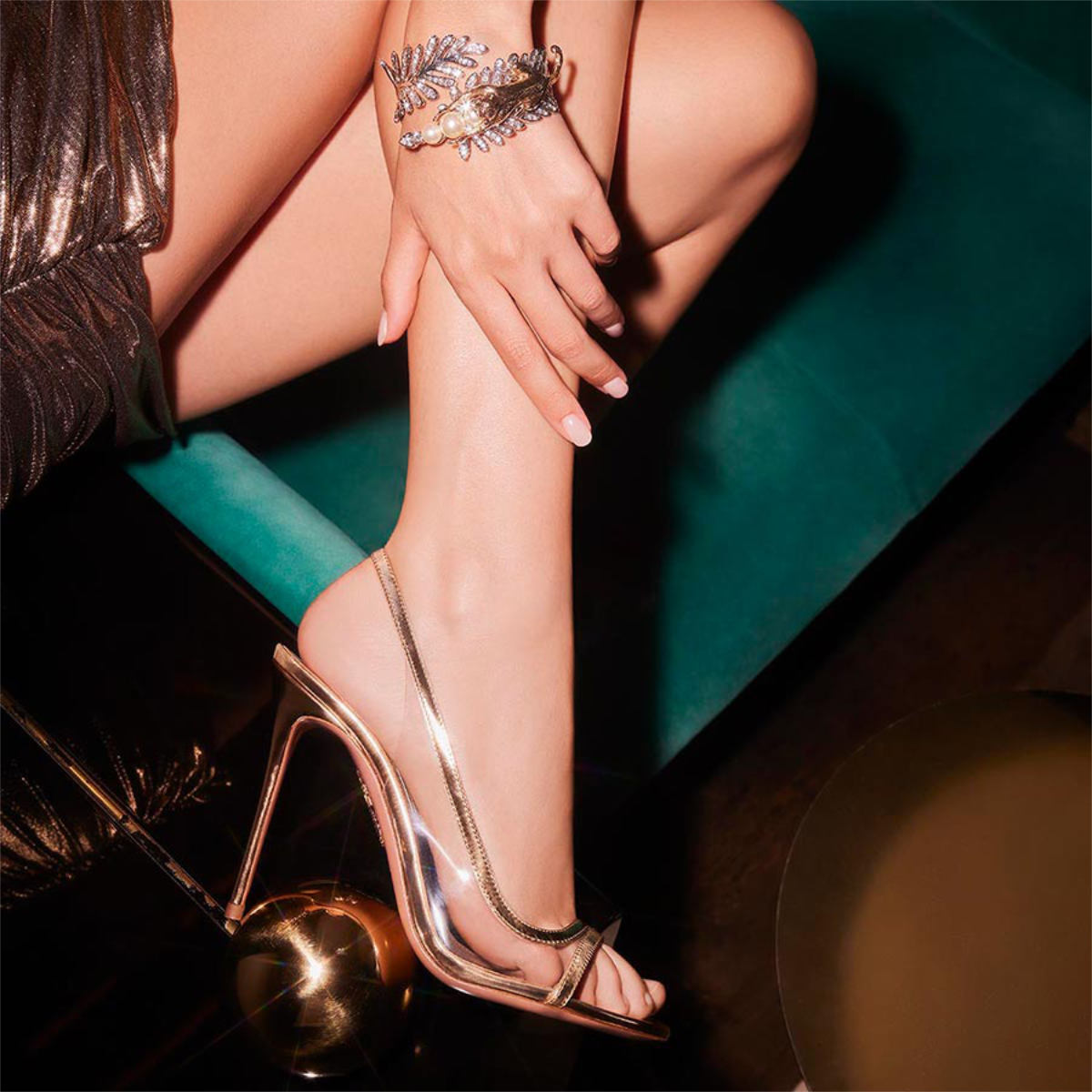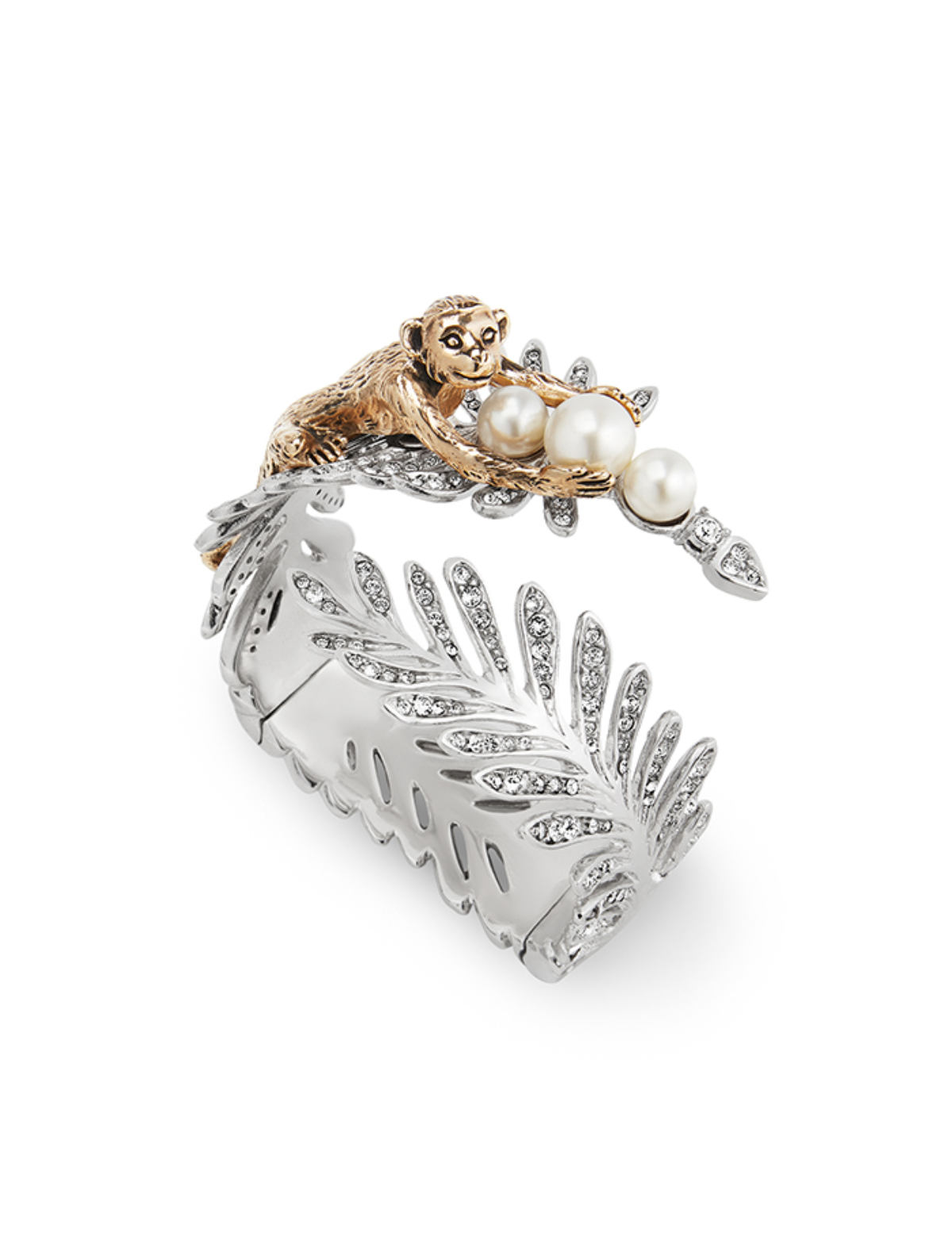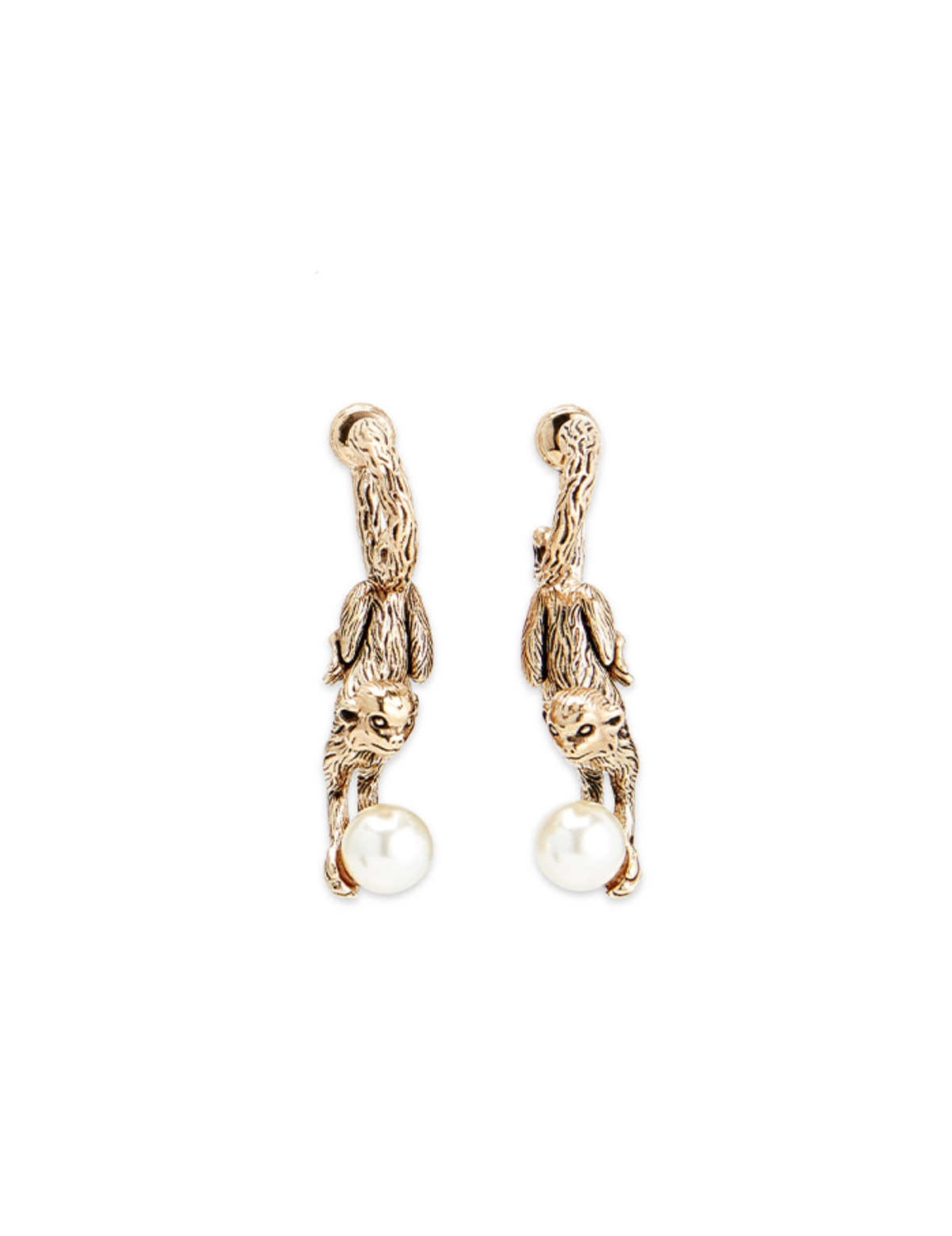 SPICY MARGARITA COLLECTION

A set of earrings that are a chili pepper cocktail, a successful blend of Italian and South American ingredients. Real cascades of hot chili peppers in colored resin (red, white, yellow or turquoise), with small Swarovski crystals, mounted on gold-plated brass structures. Funny, to spice up your days and nights looks.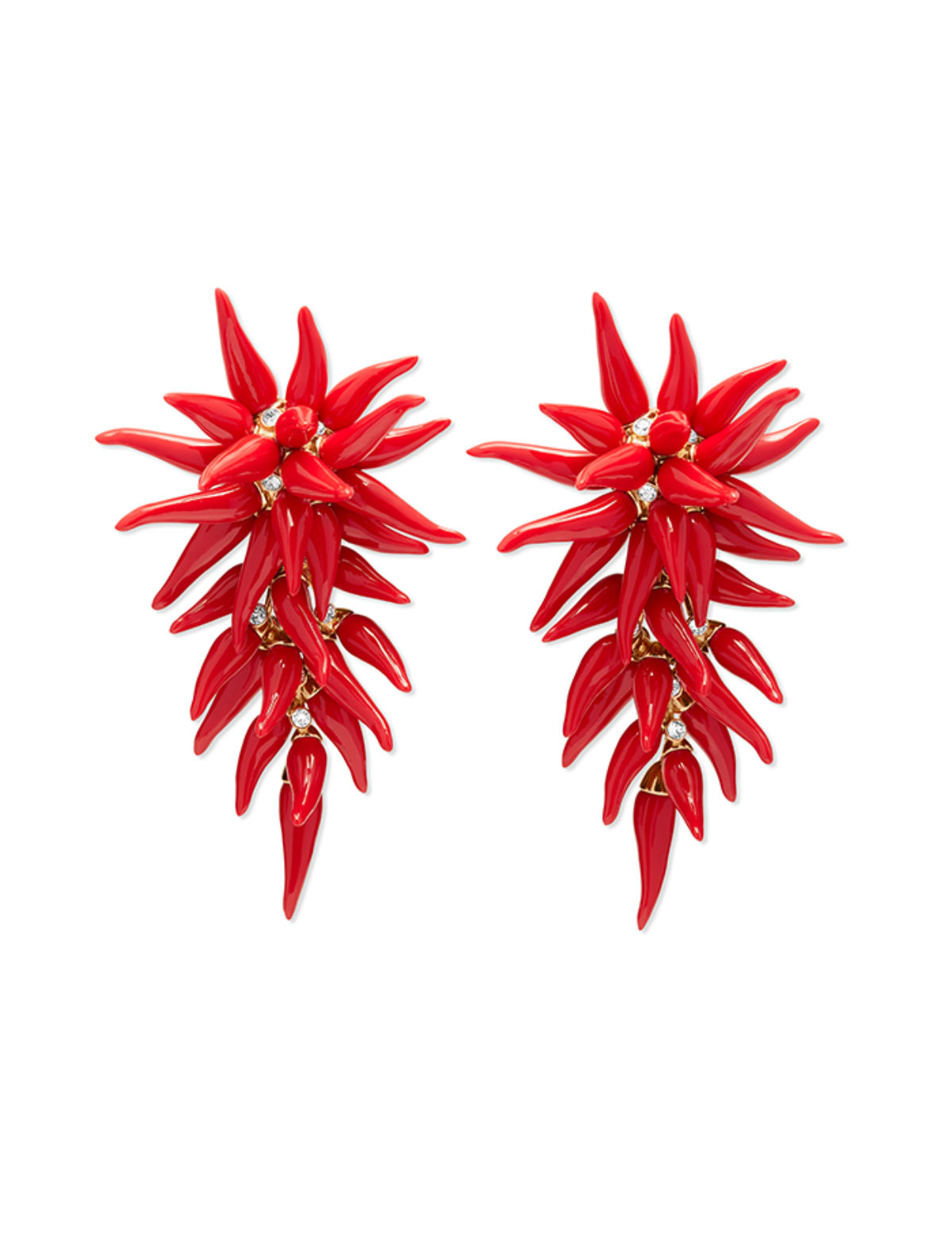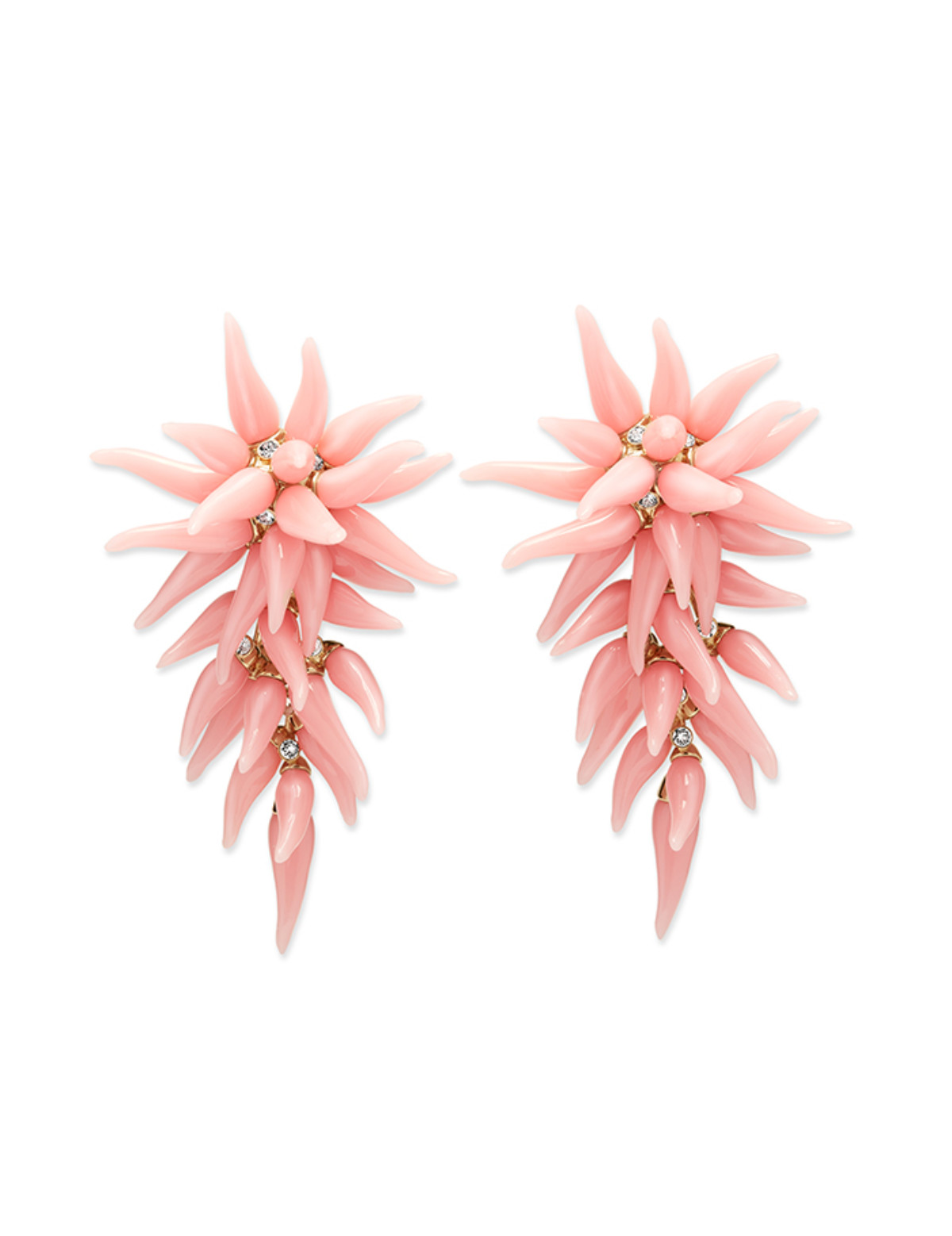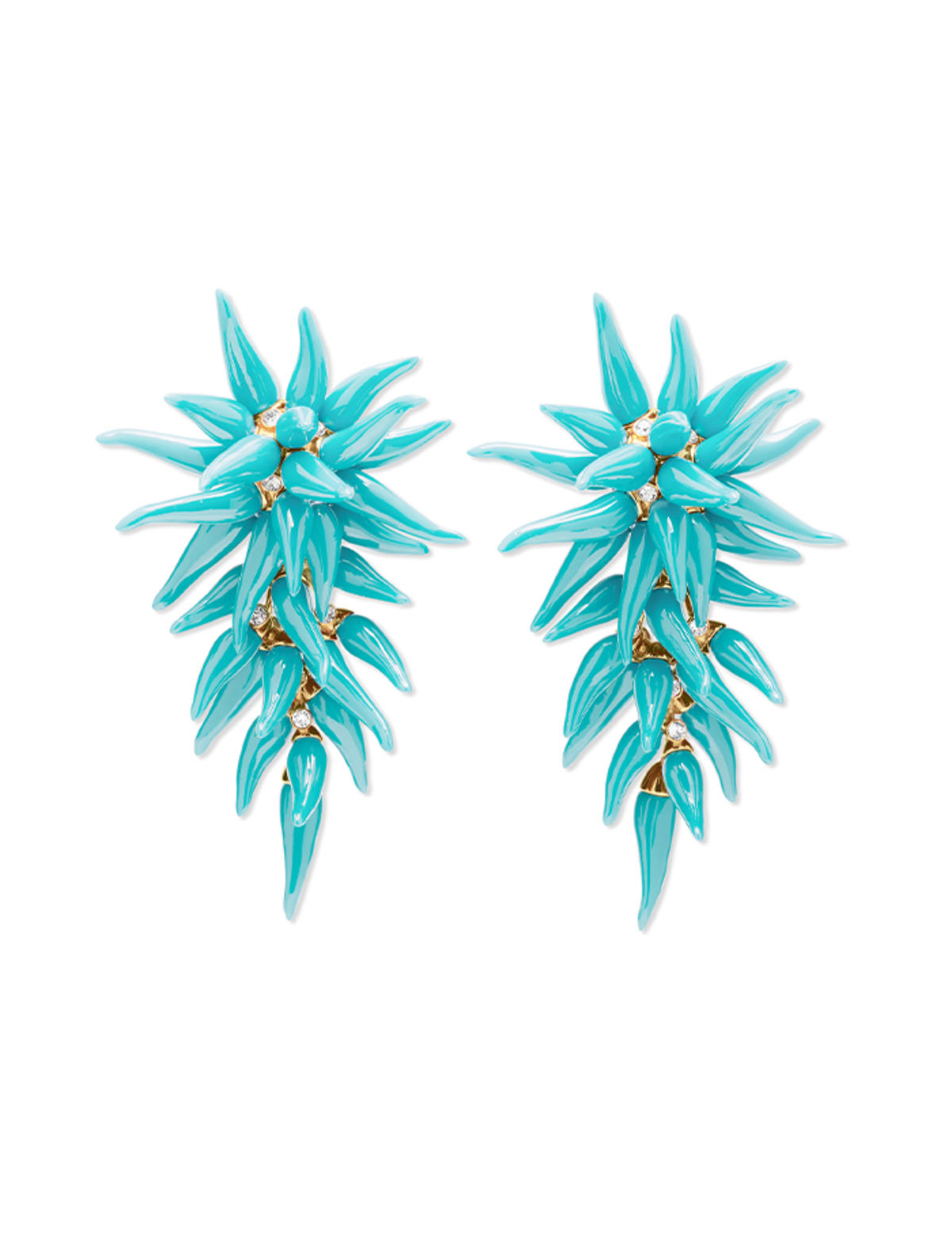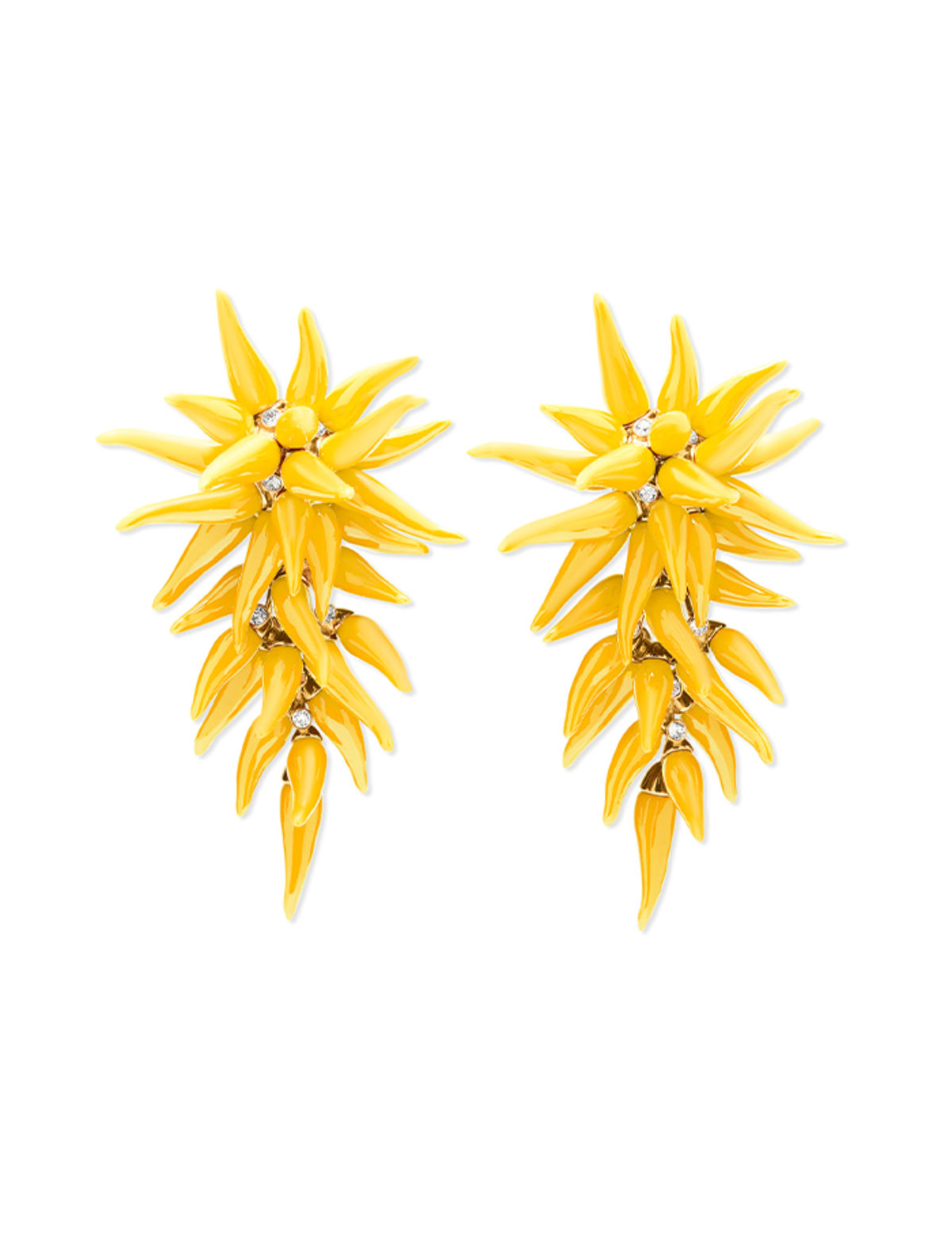 ---