---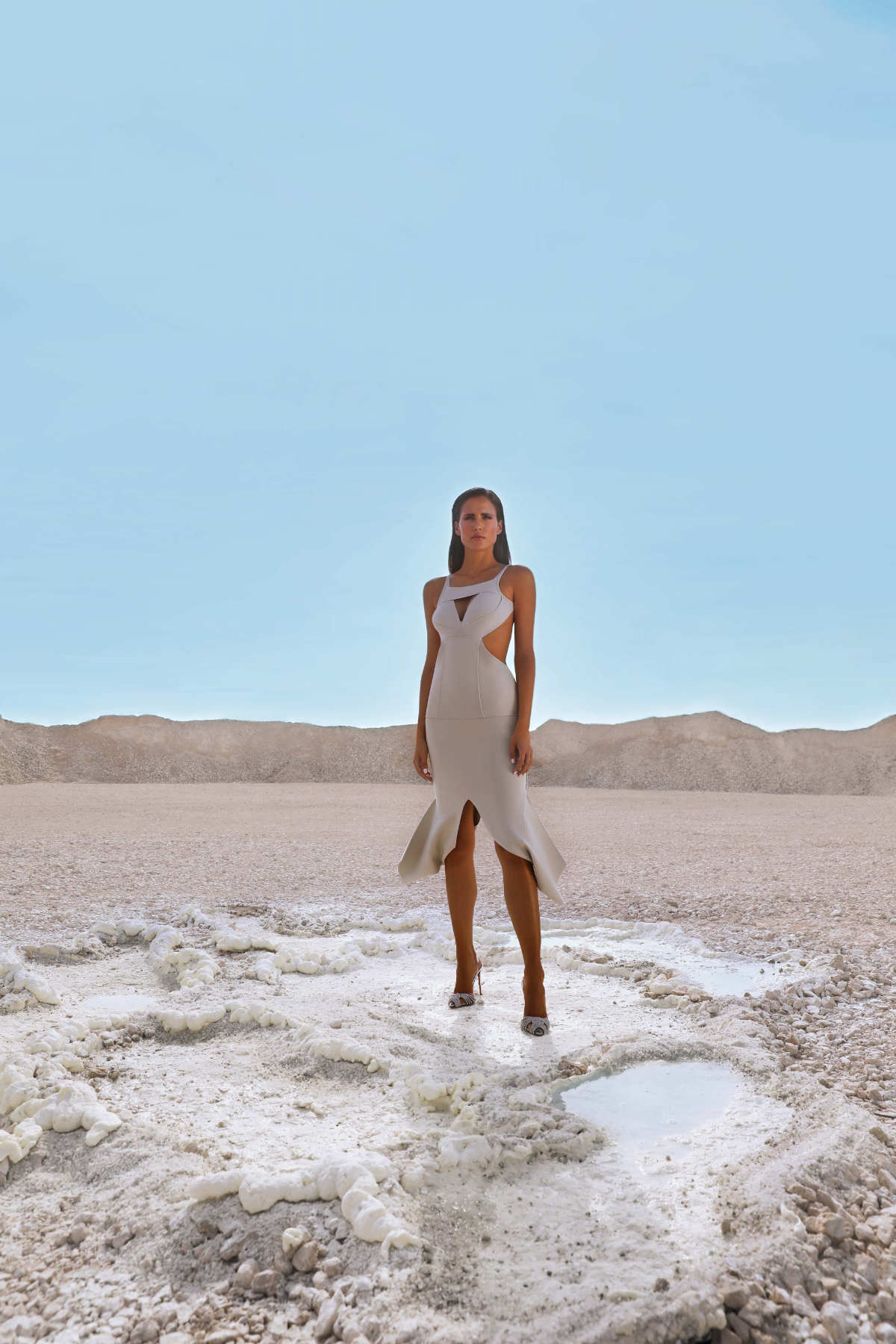 A lunar landscape on planet Earth, composed of magnificent white marble blocks of the Cantera Valdilecha Zalo in the north of Madrid. An evocative quarry with sidereal hues that becomes the theatrical backdrop for the fashion set of the new 2022 Aquazzura Resort campaign shot by Jesús Isnard with the creative direction of Eugenia Silva.

In this magical context, the splendid Alex Rivière, the Spanish entrepreneur and digital influencer of French origins, stands out with her statuesque physique. The marble becomes alternately a pedestal or seat for Alex who poses with extreme elegance, showing at her feet the sensual creations by Edgardo Osorio.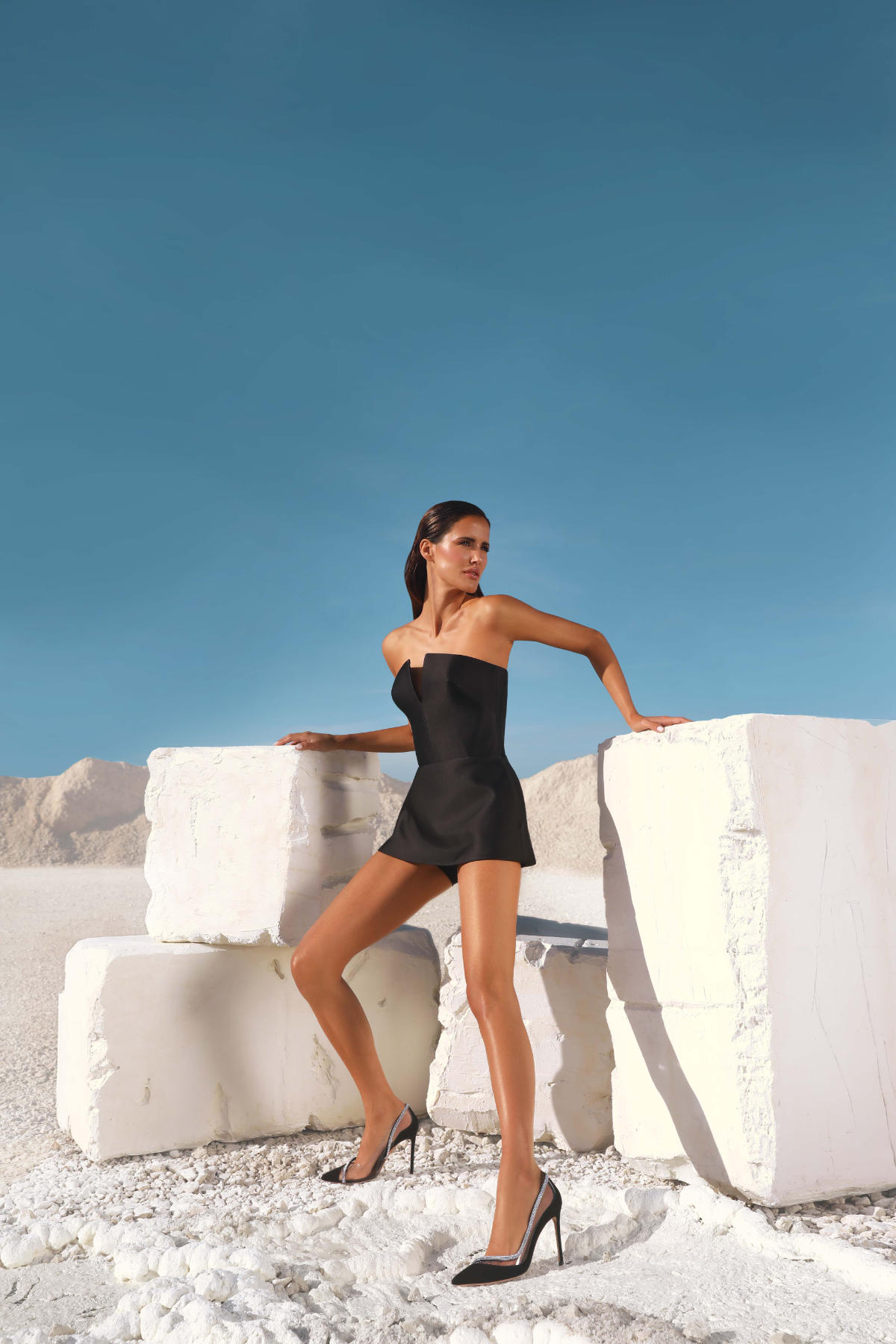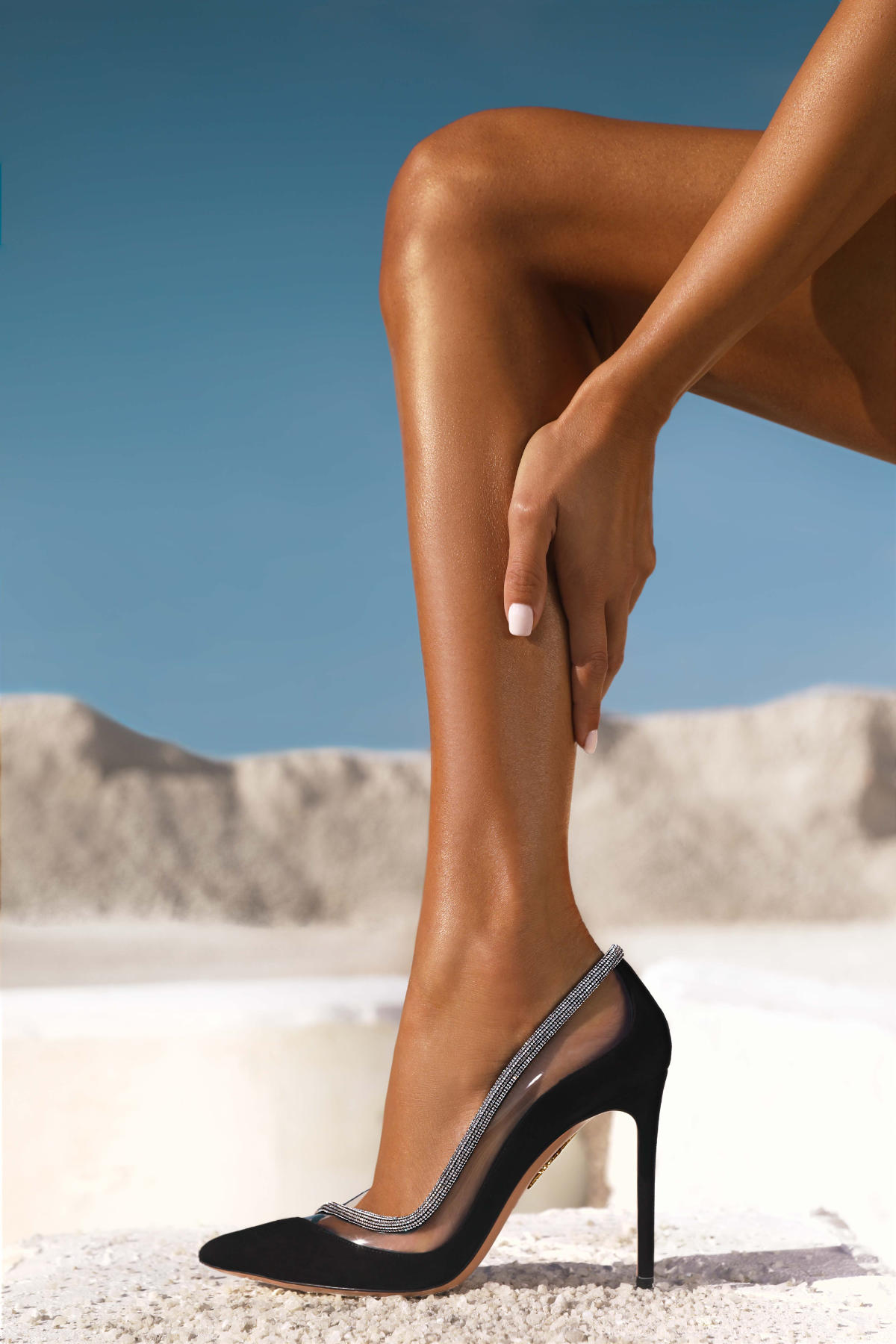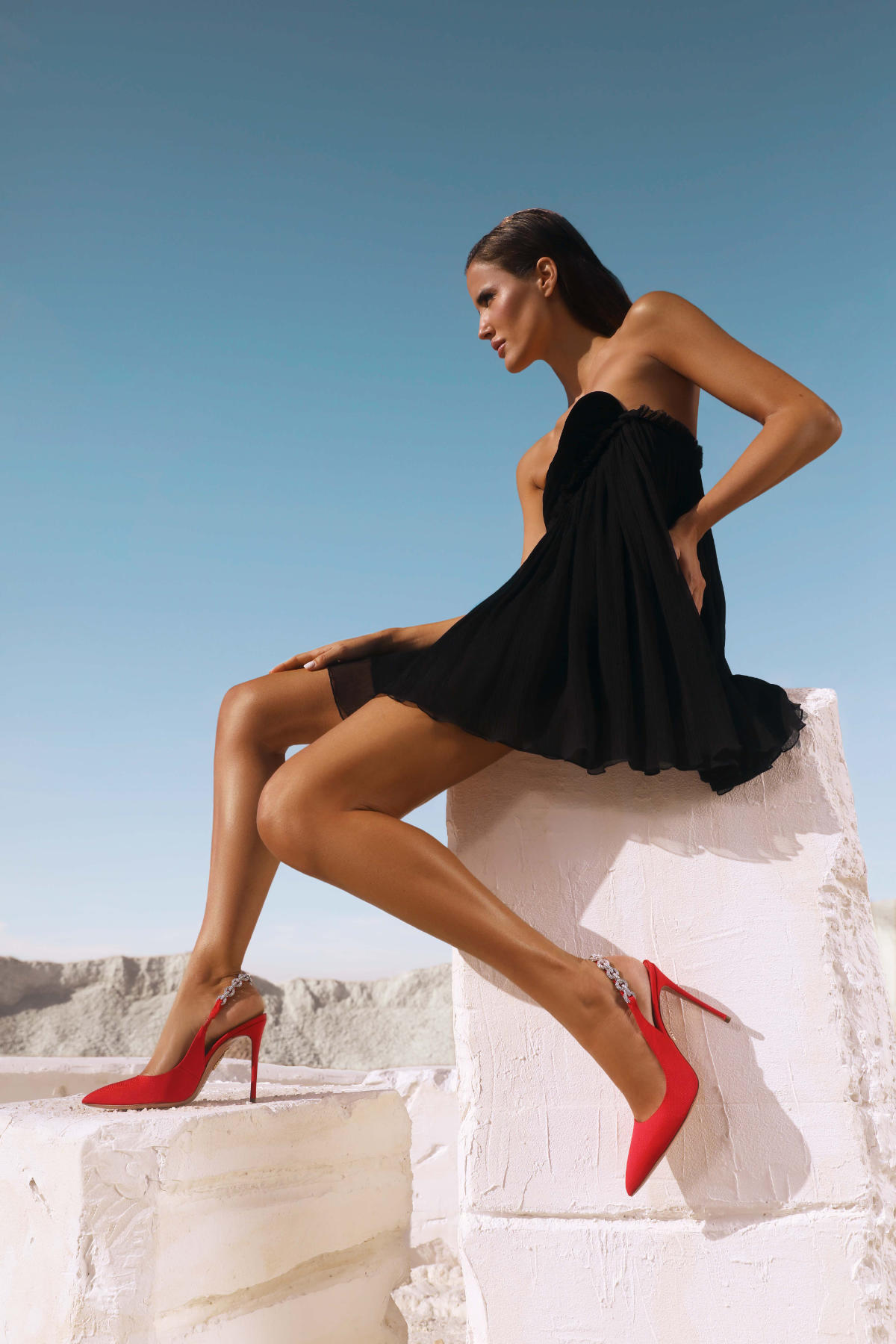 From the Tequila sandals in metal leather with ton sur ton crystals to the Gaia lace-up sandal in suede; from the Trés Mondaine pump, a harmonious union of leather, PVC and delicate rhinestone to the Galactic Flowers cocktail sandals covered entirely with crystals with jewel application and from the Gatsby PVC slingback to the Love Link jewel sandals.
Glamorous, colorful and partylicious.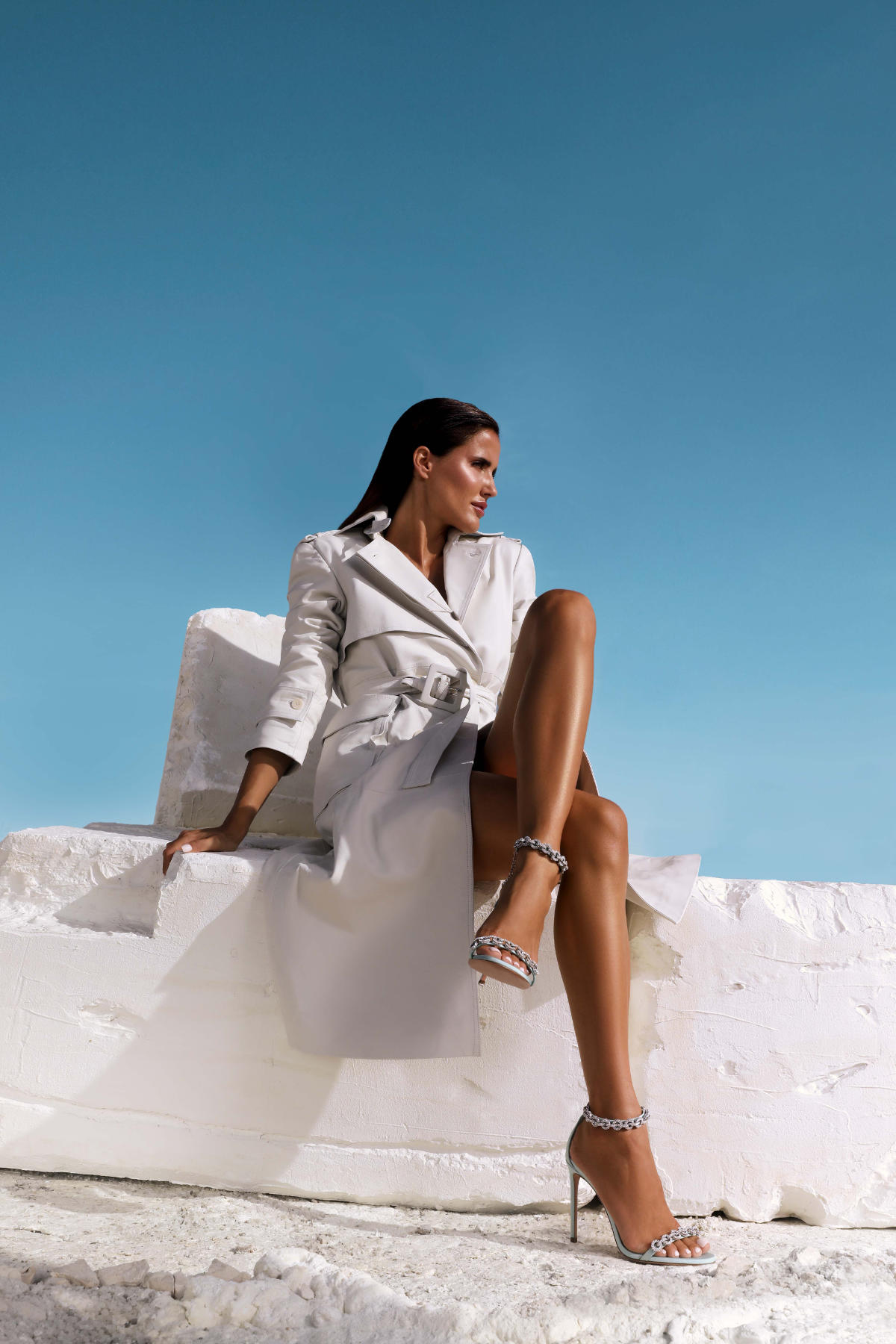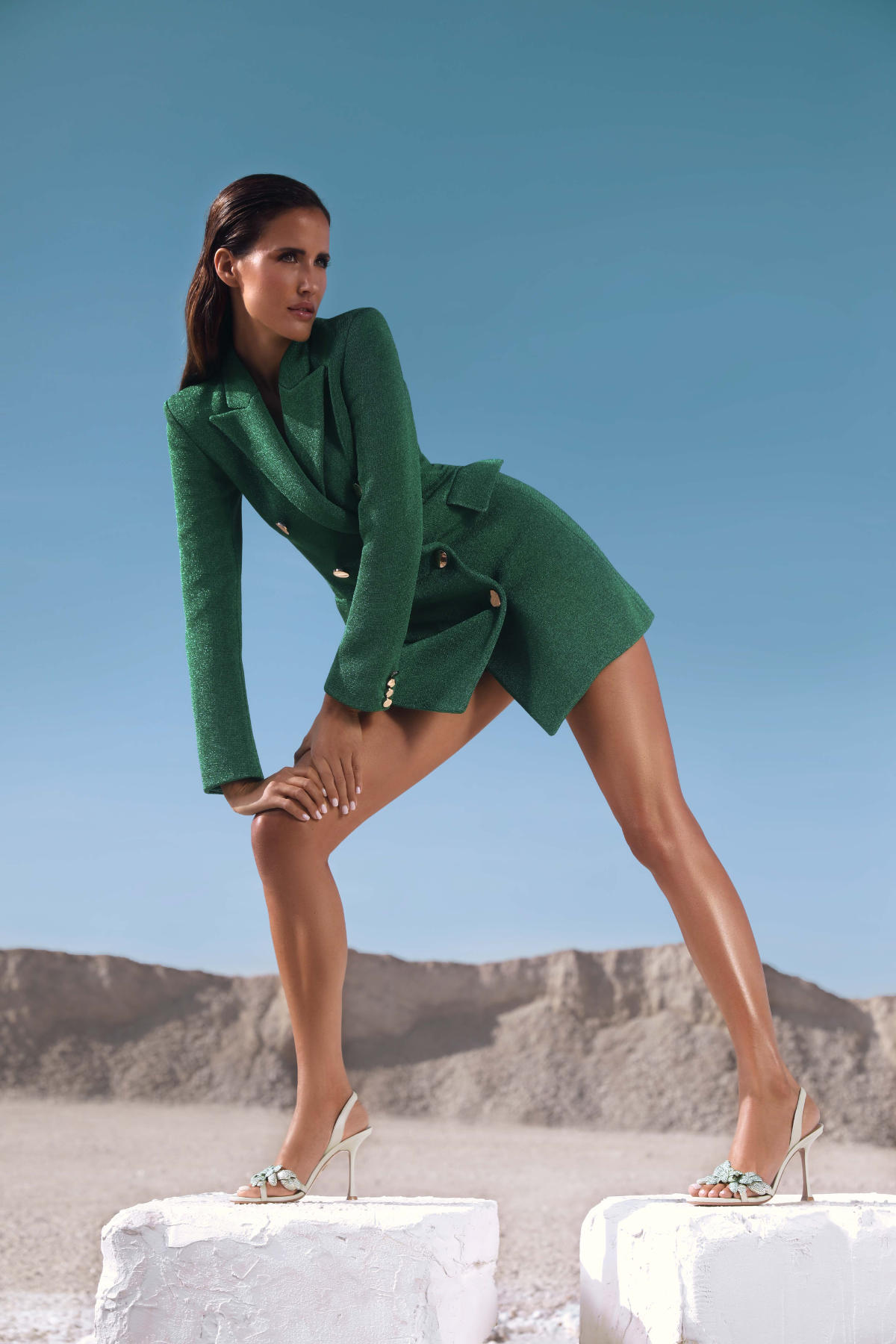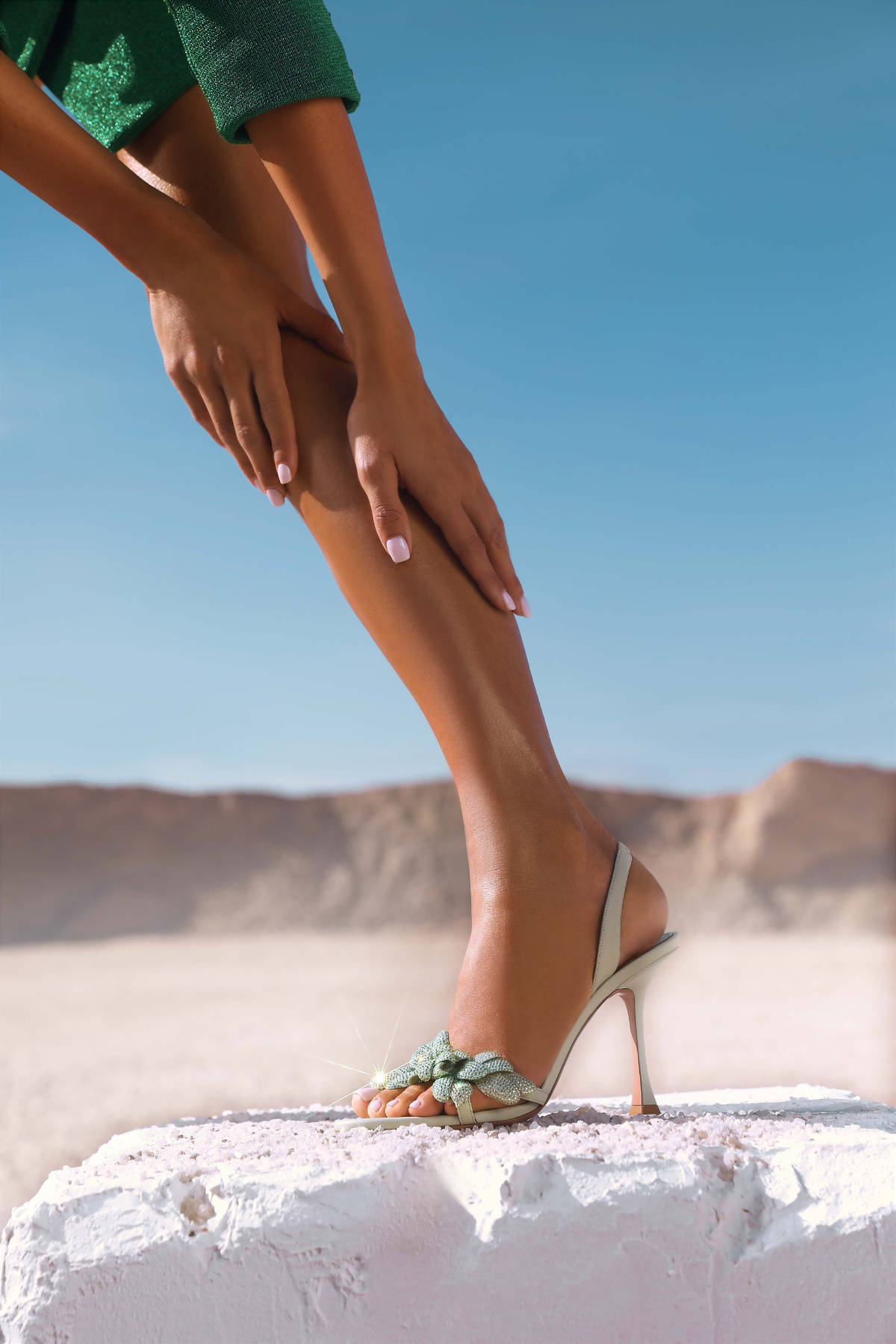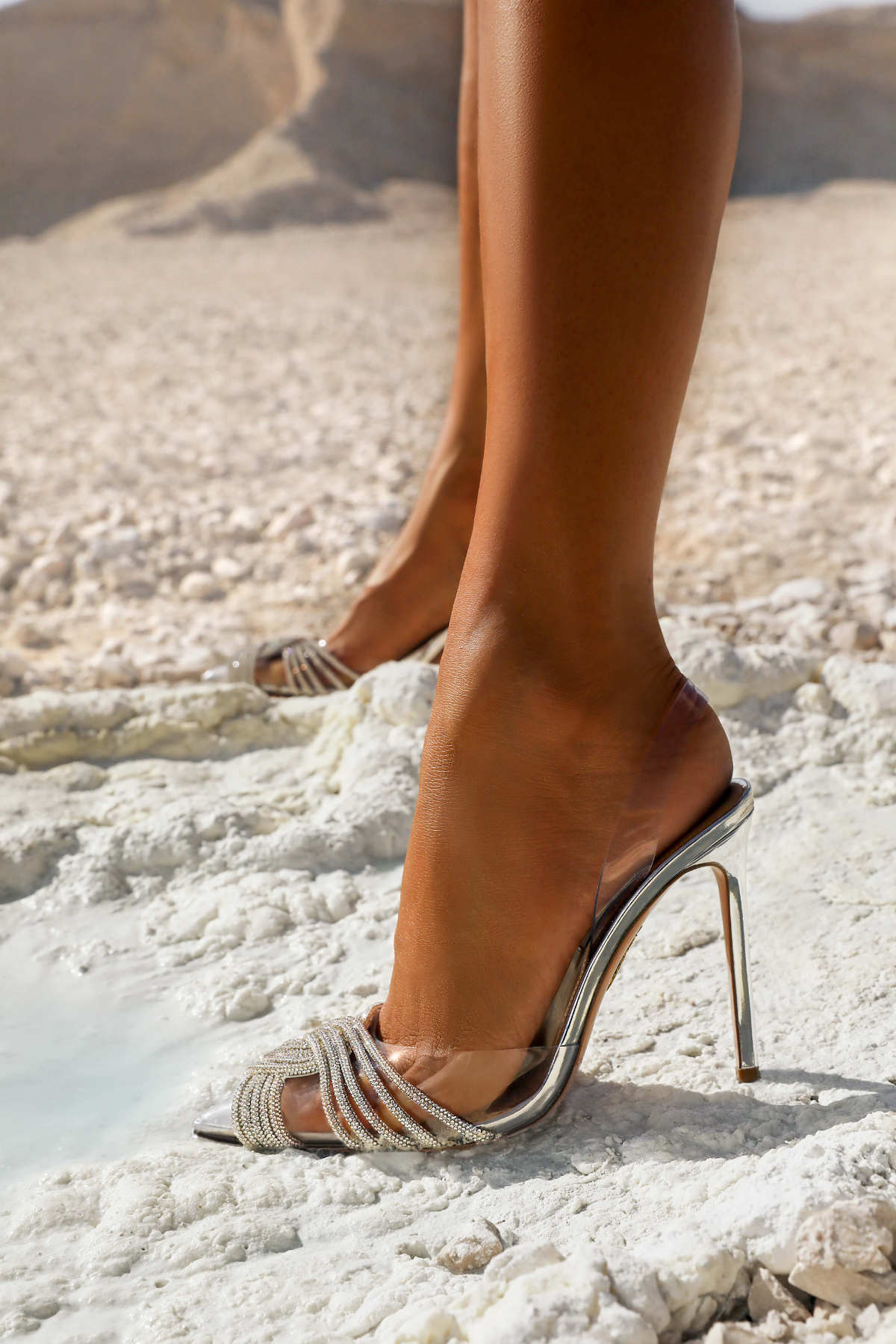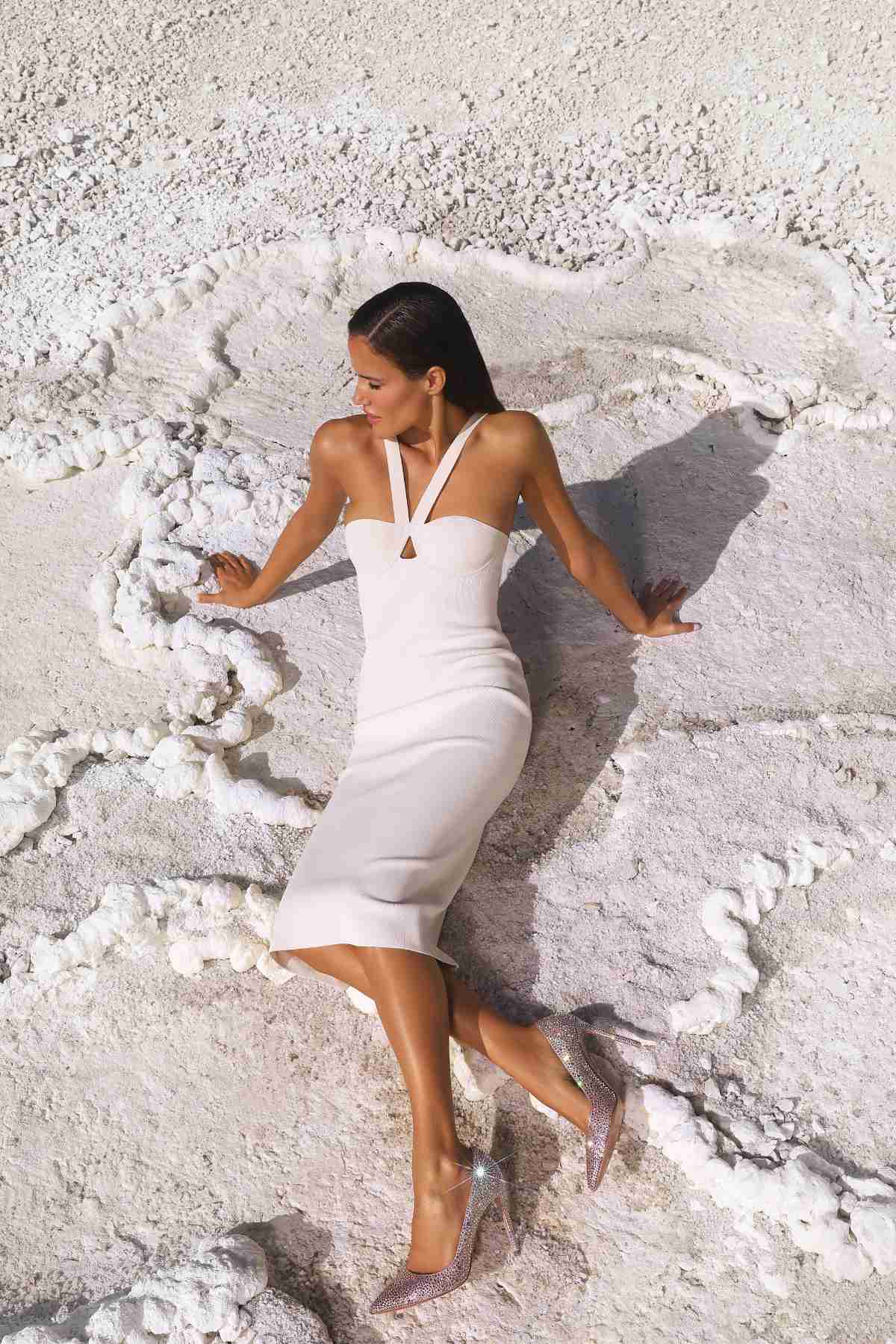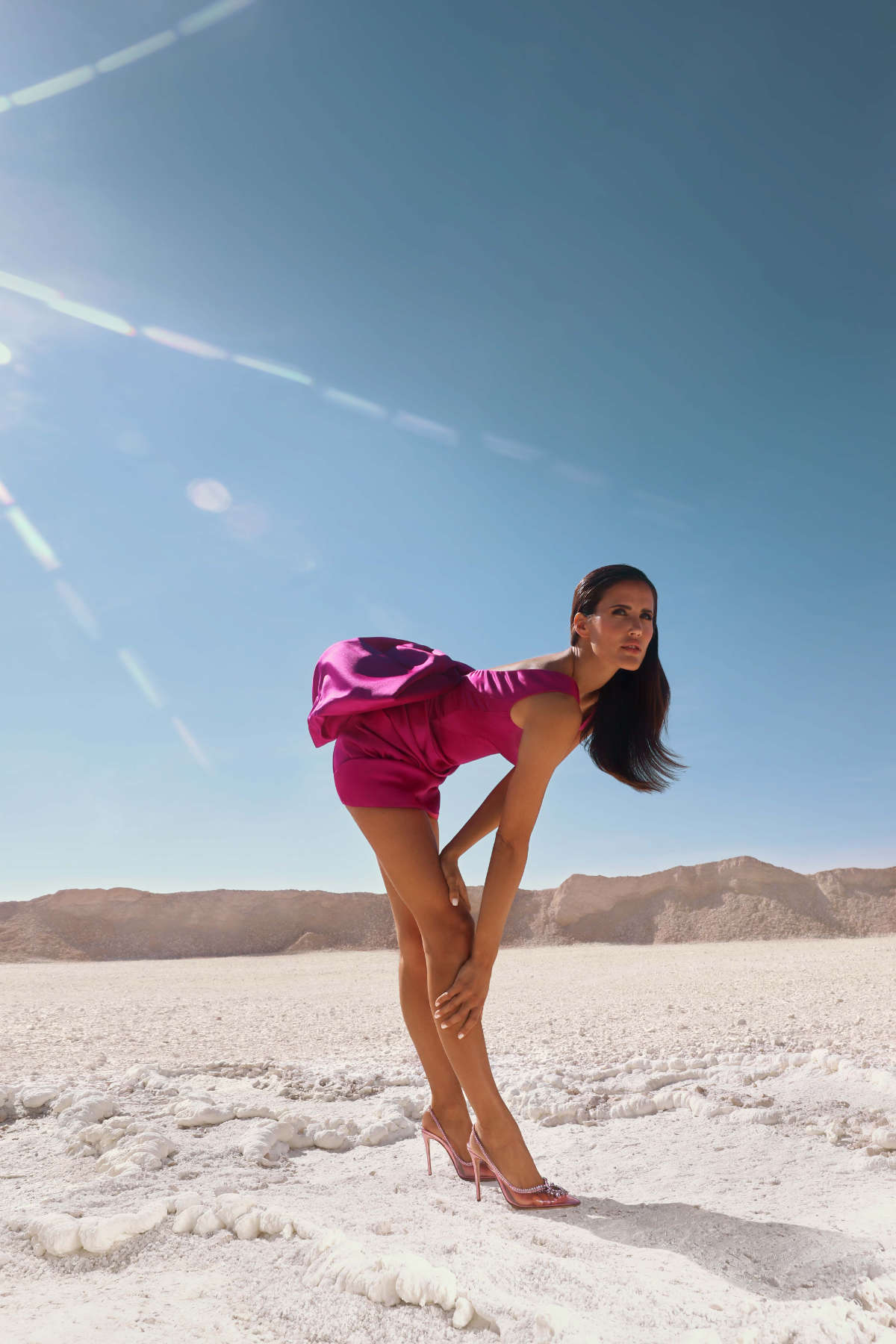 "My favorite shoes are always the ones that make you smile and ones you will have a good time in. For this collection, I foresee the return of party dressing and a mood to have fun. I played with transparency, crystals, and pastel colors to create new effects on the shoes,"Edgardo Osorio.
"What Aquazzura means to me is much more than a nice pair of shoes. It's how they are willing to make you feel by empowering you through the right shoes. When I look at their philosophy, the immersion inside their processes and the exquisite result, it tells me how much love and thought is behind every single step whilst remaining true to their values and uniqueness.
Not to say how fun things become when you can work surrounded by good friends!"Alex Riviere.
"Alex is not only stunning and elegant, but incredibly professional and an industry tastemaker. She is also a very close friend so working with her is always a pleasure and great fun," Edgardo Osorio.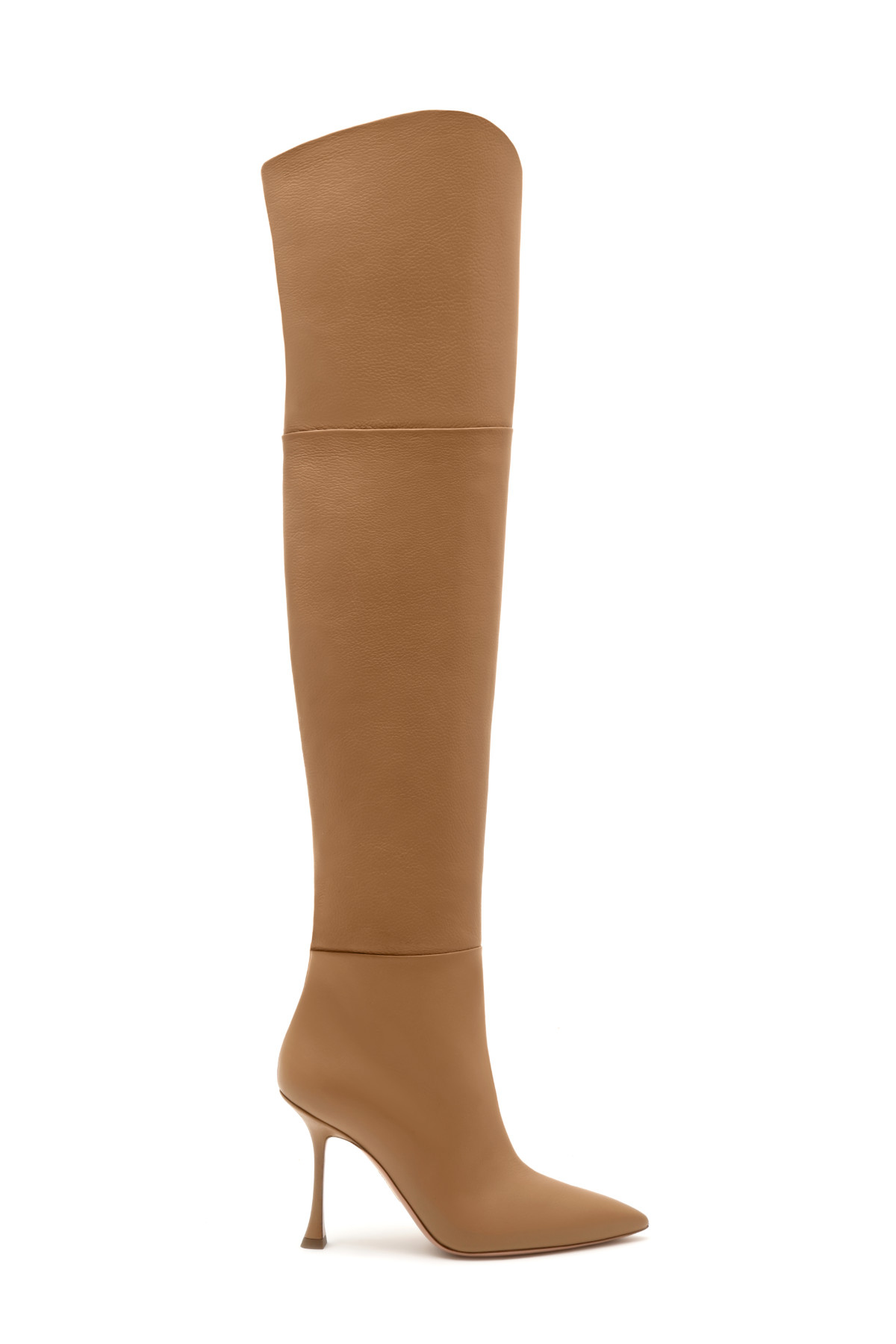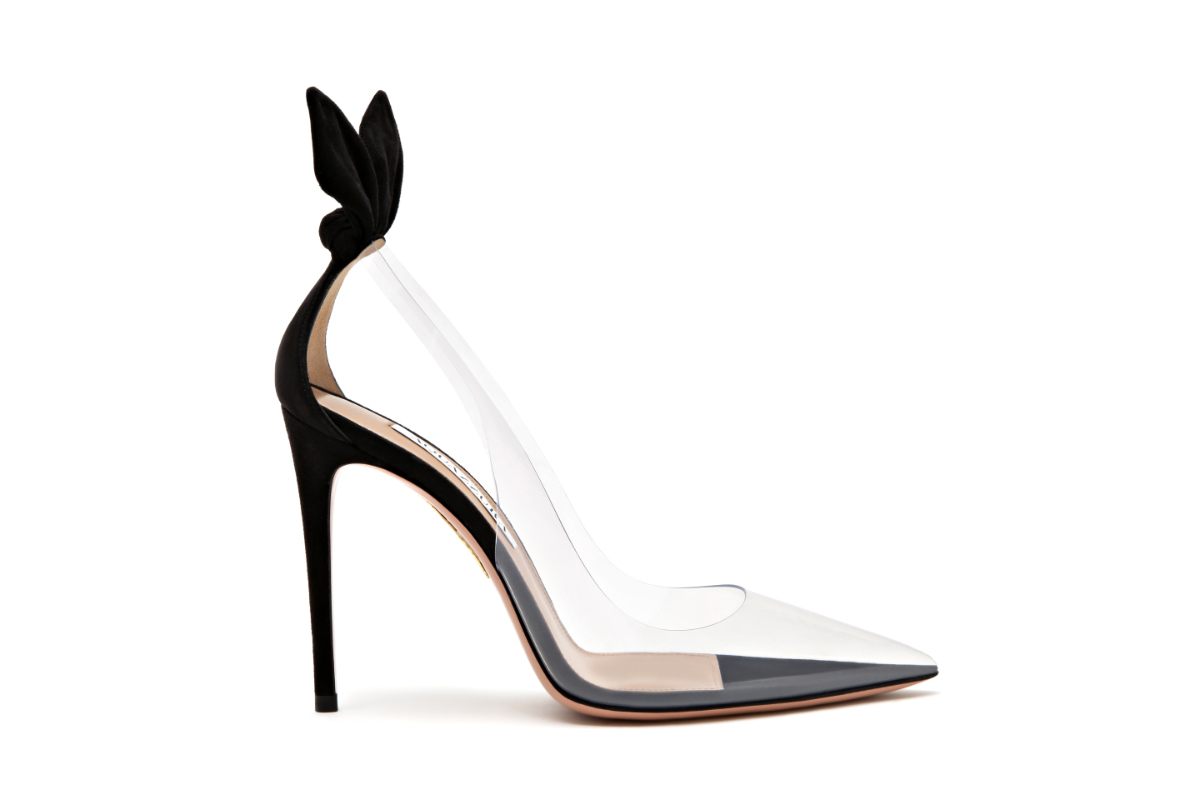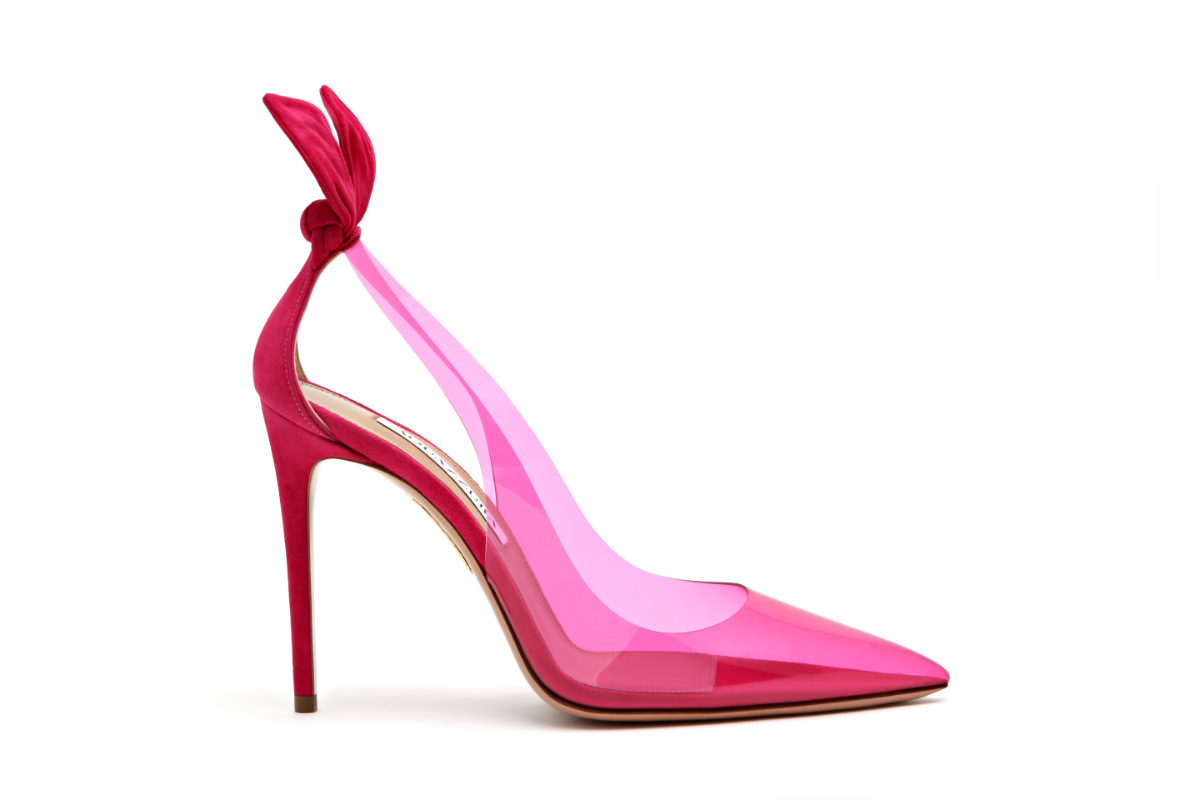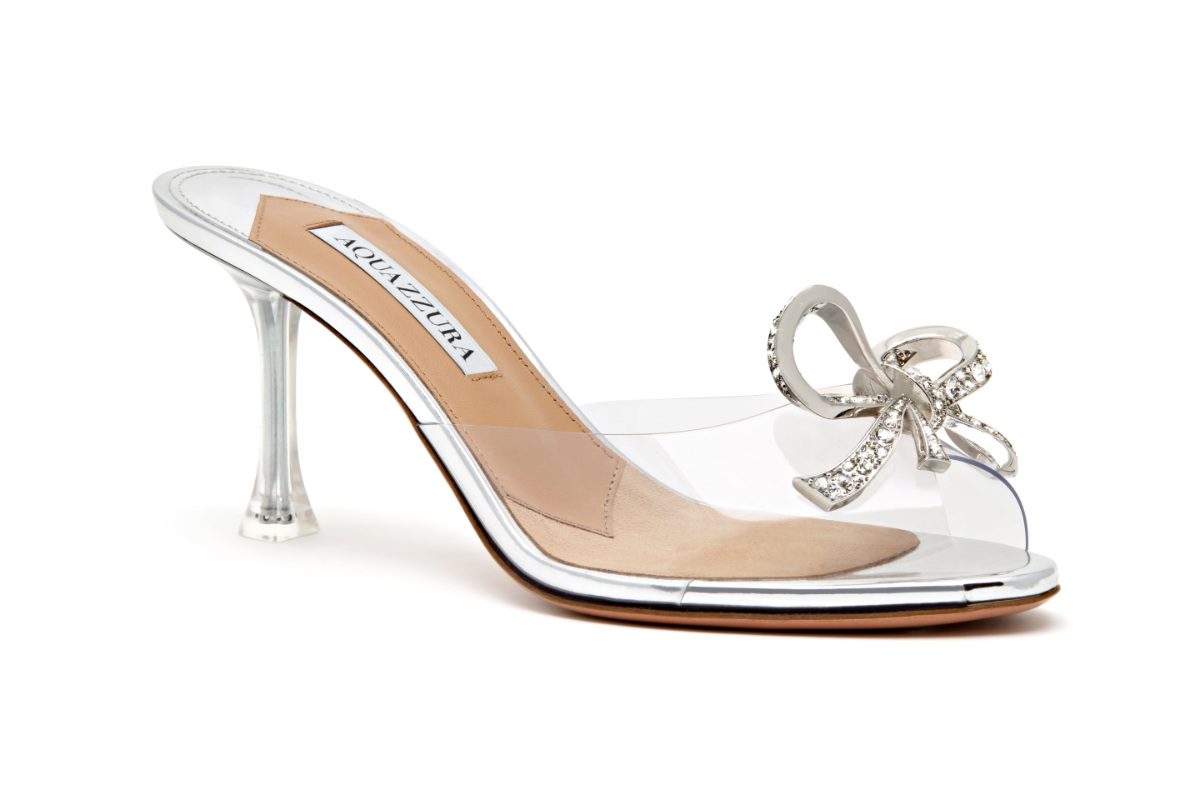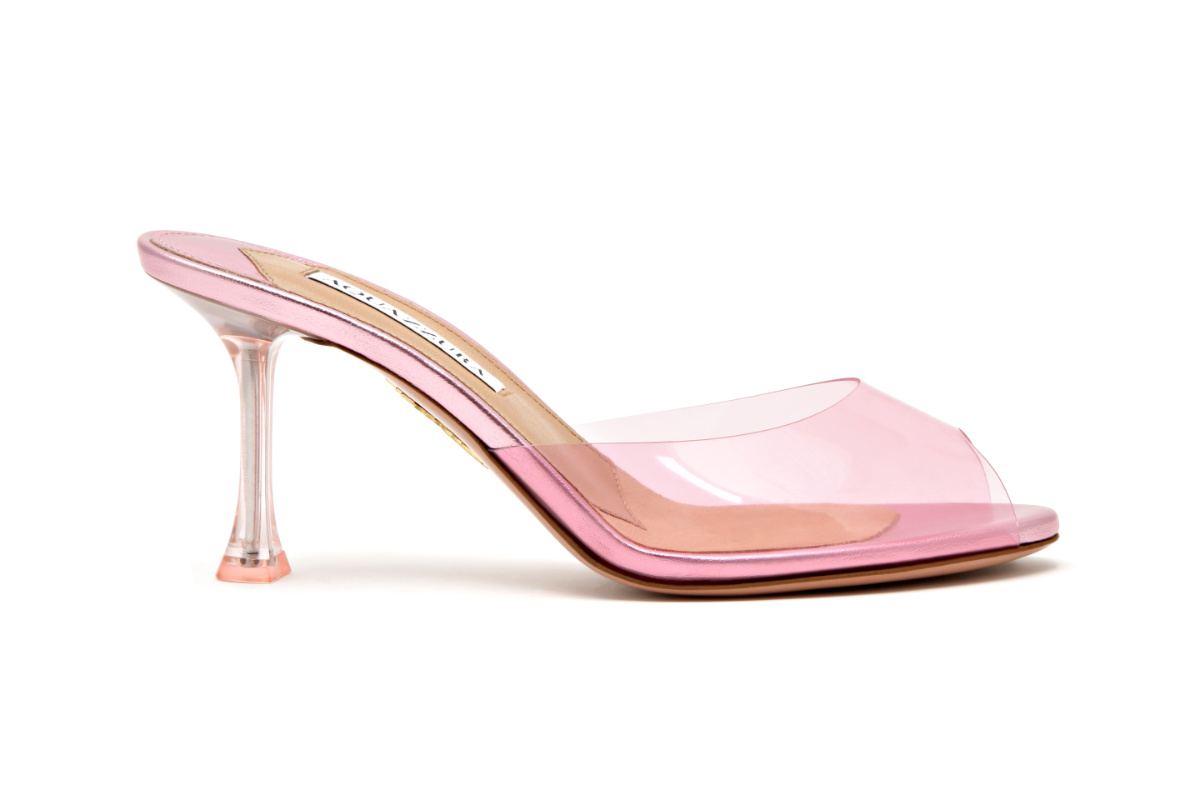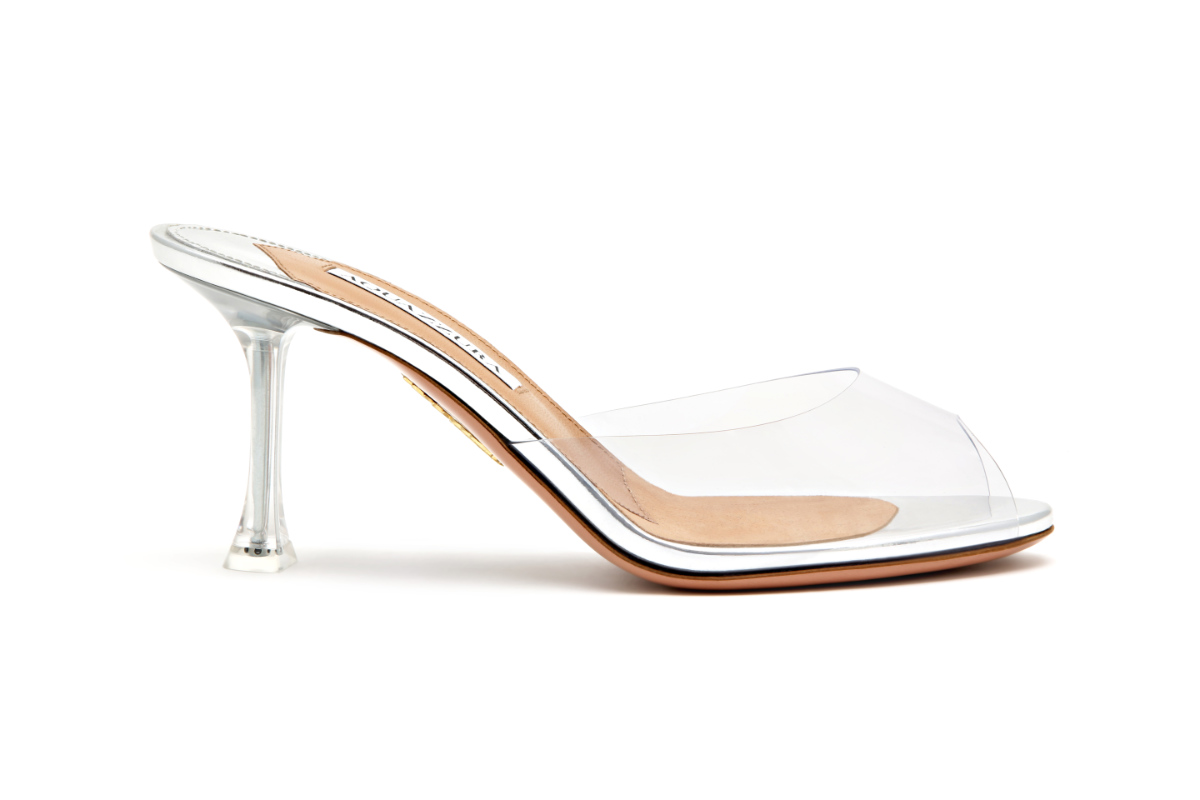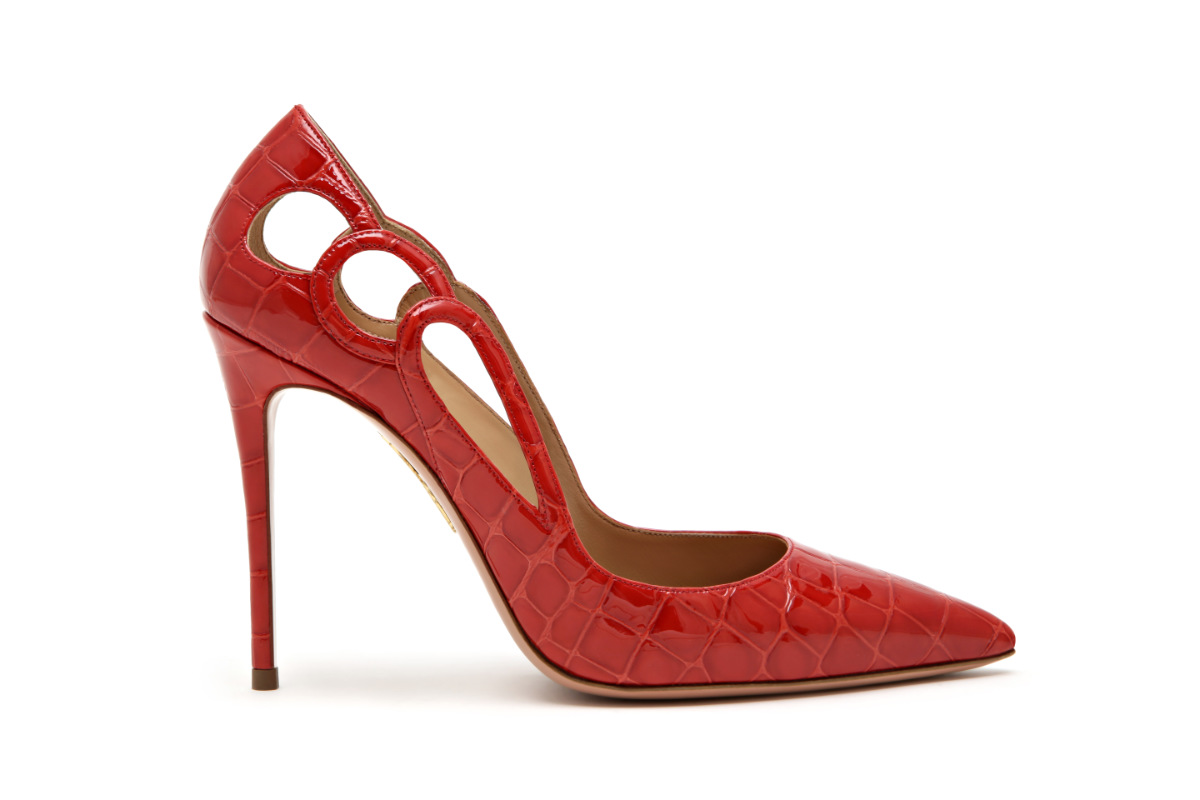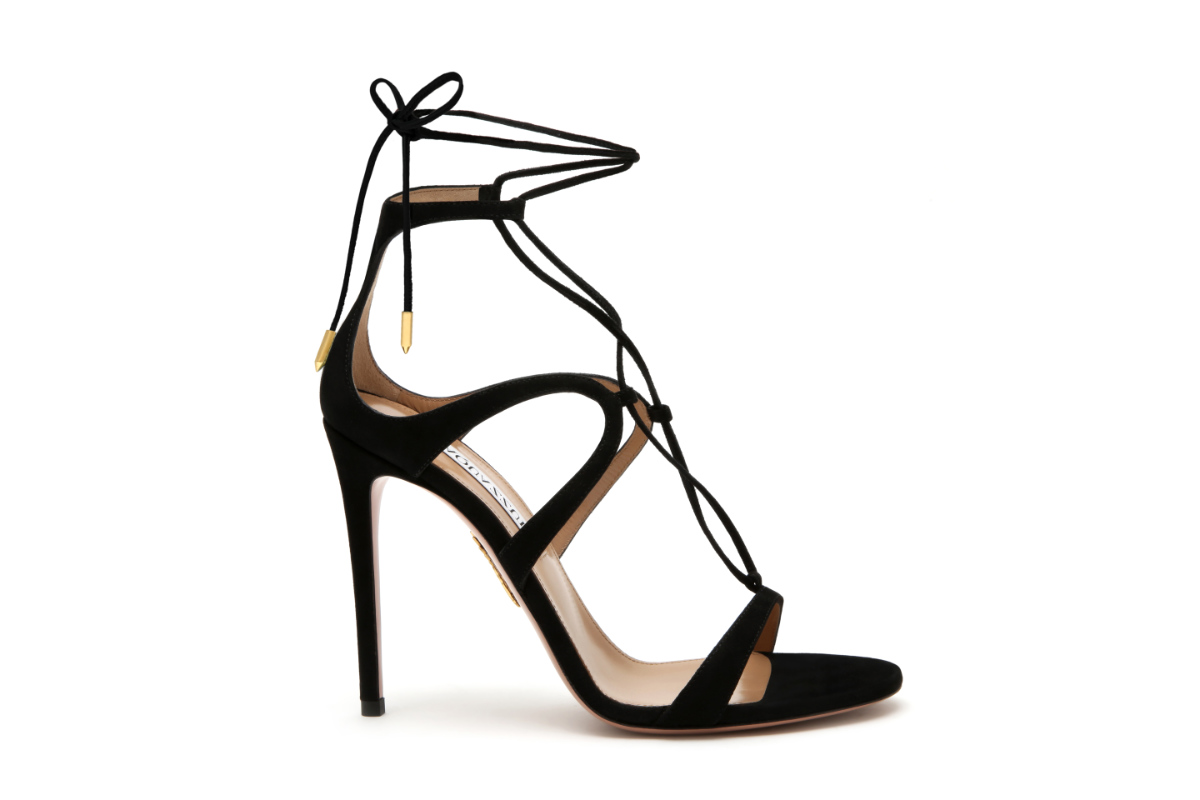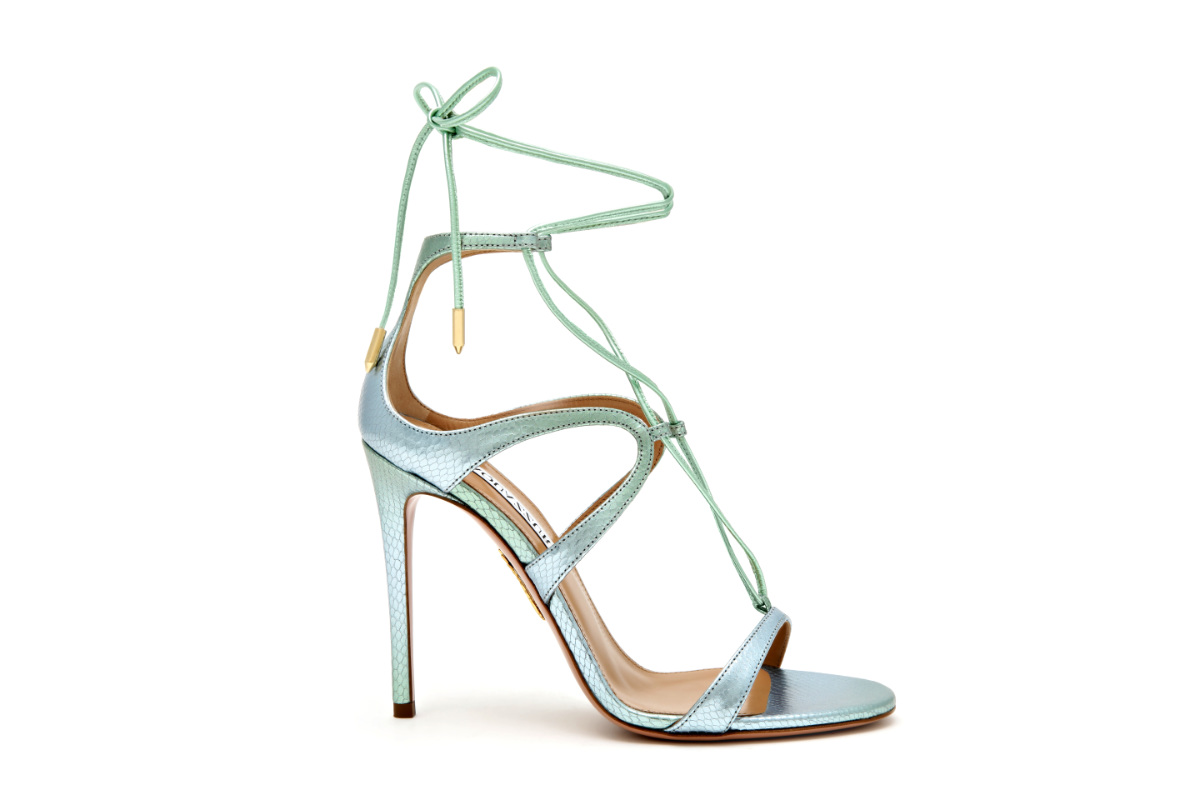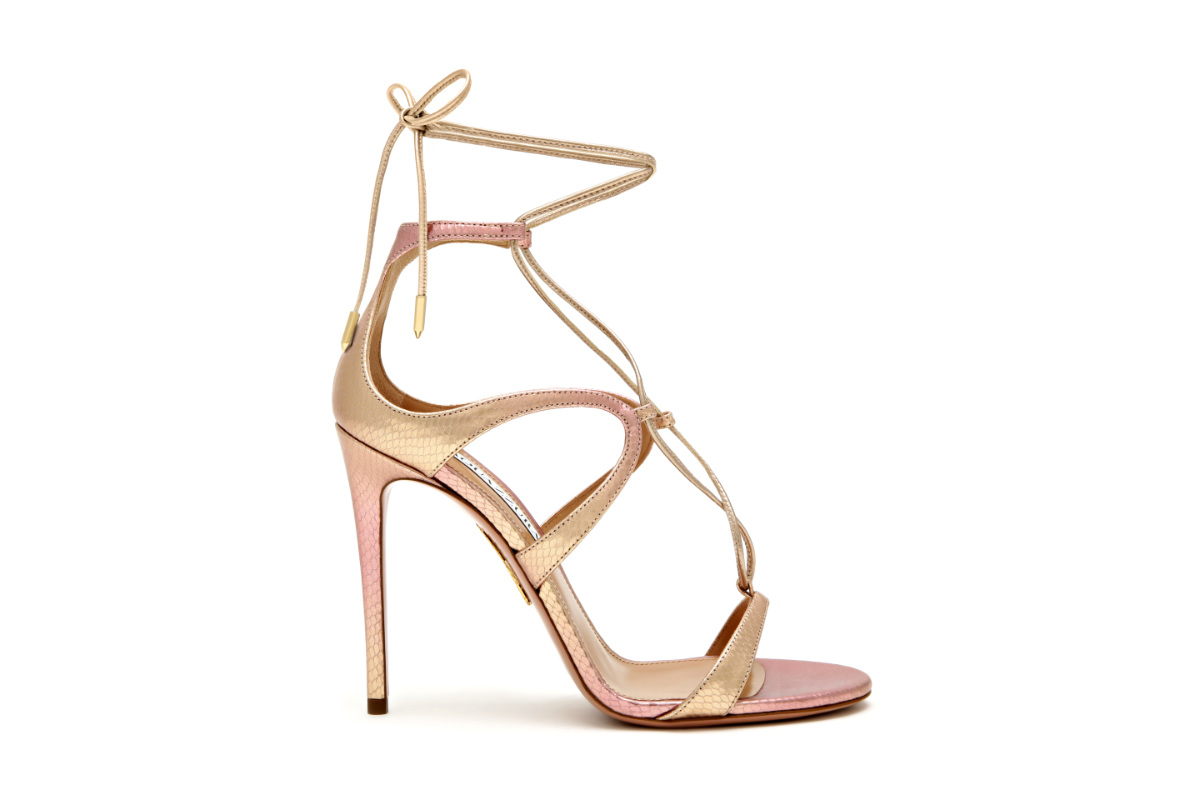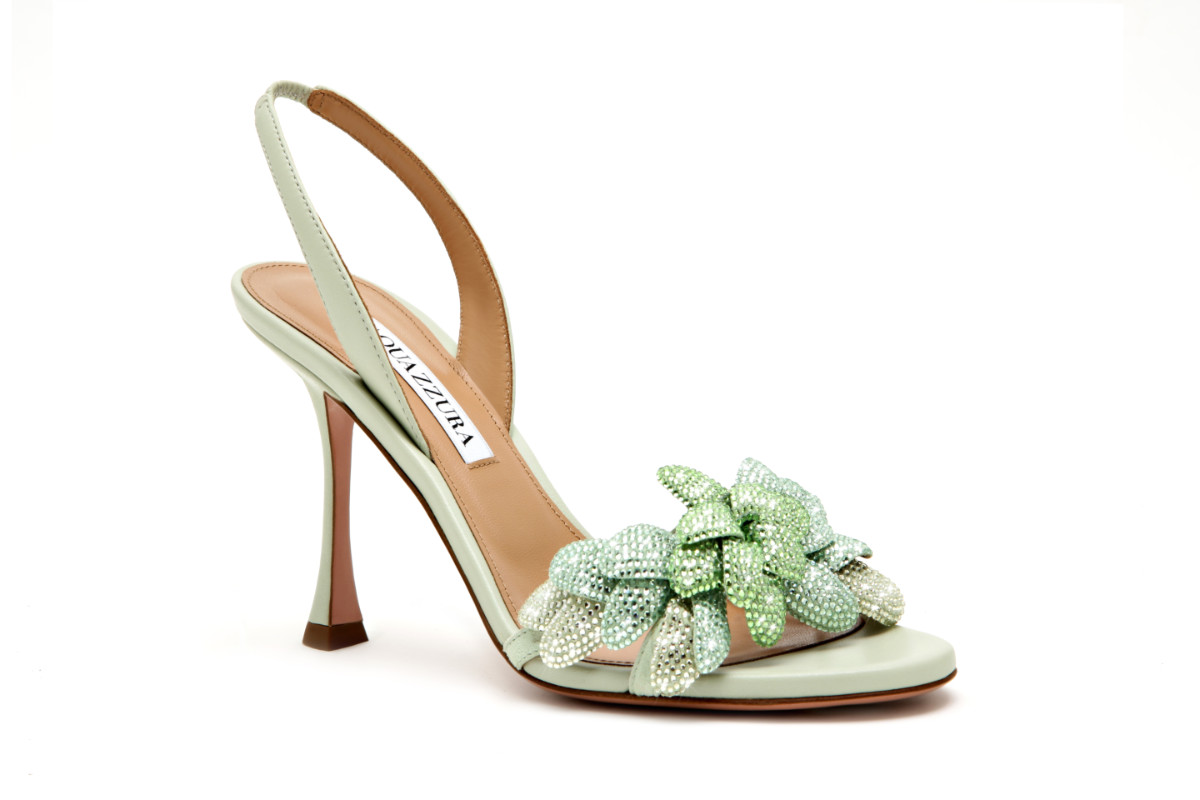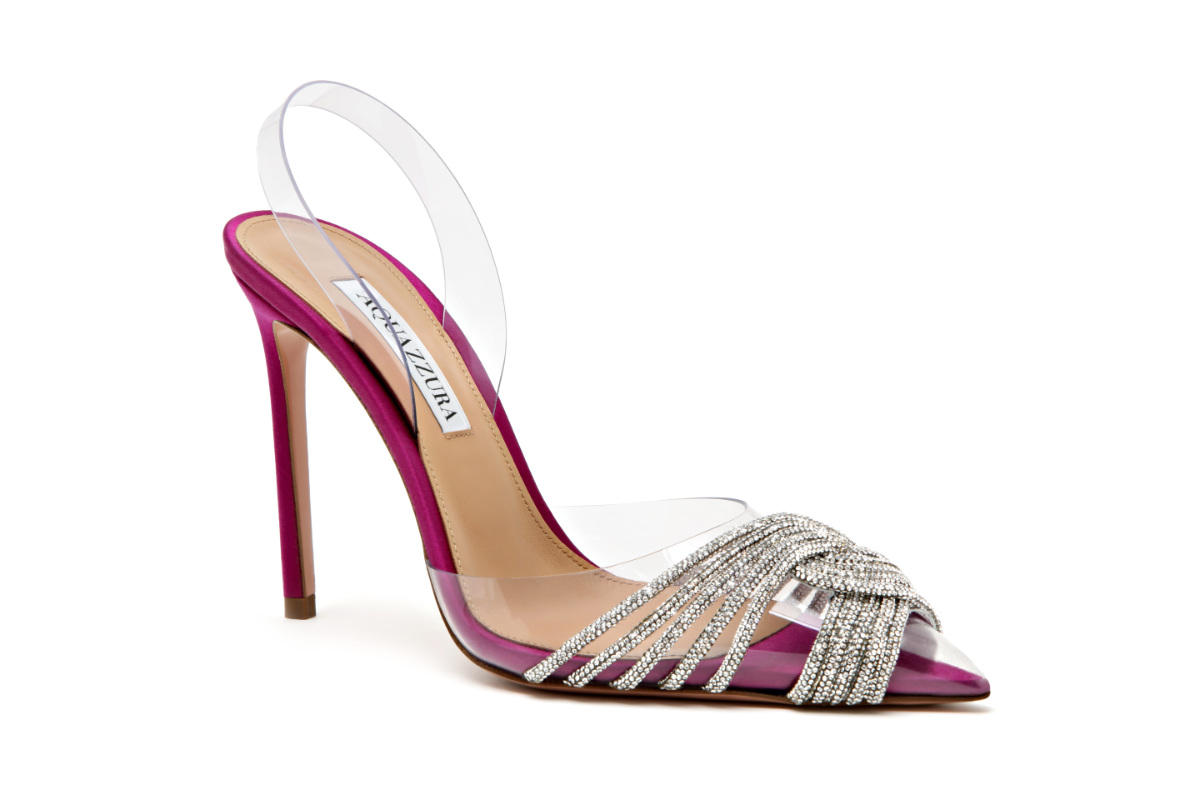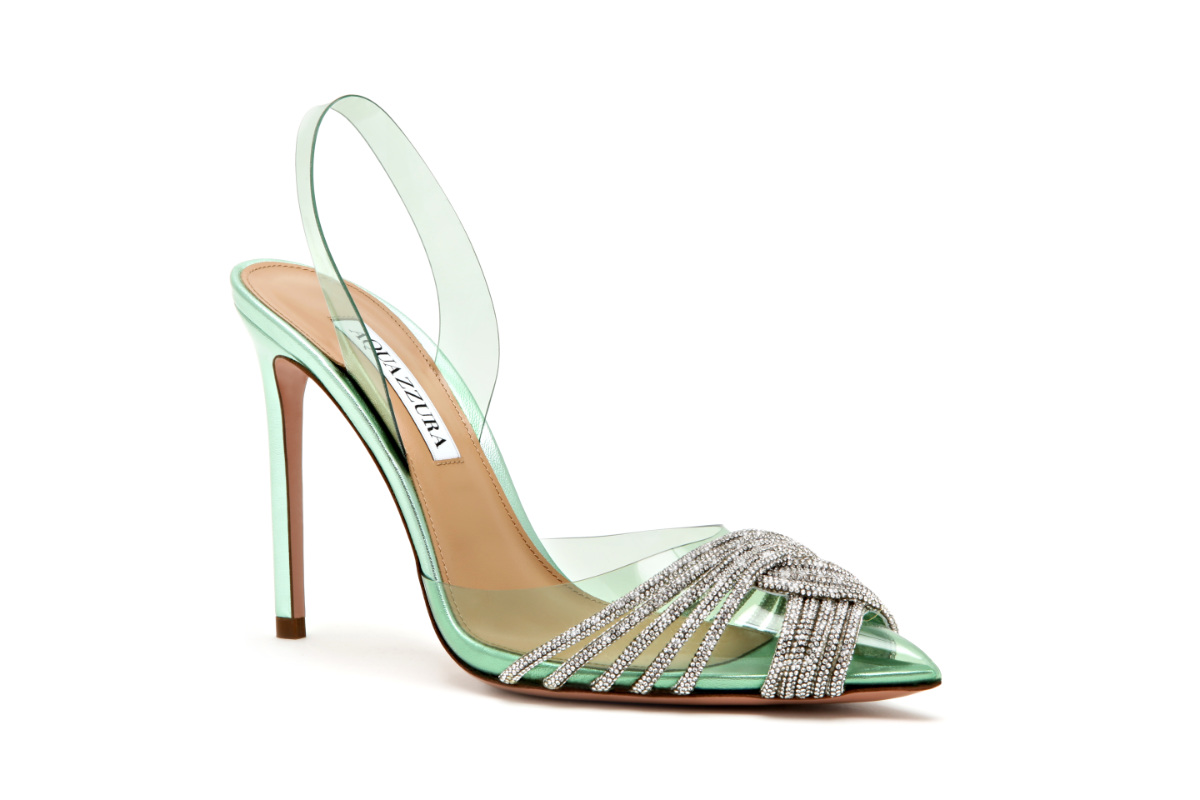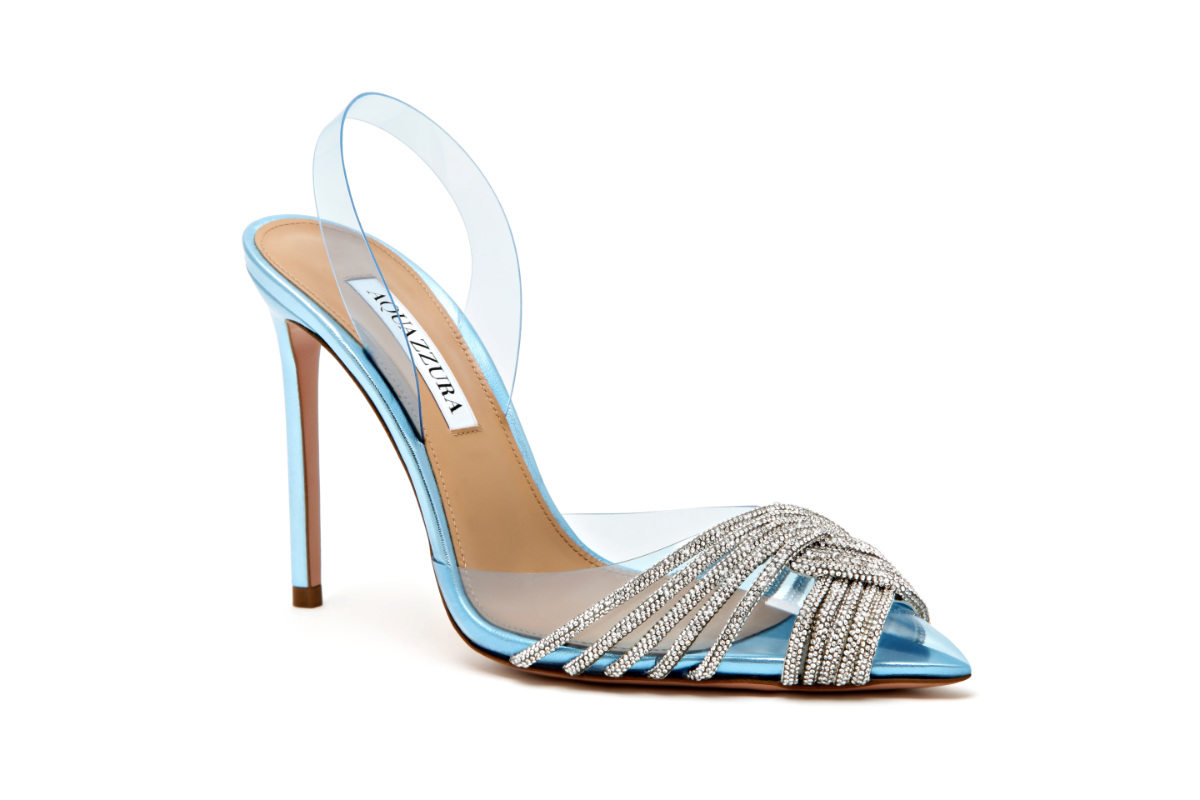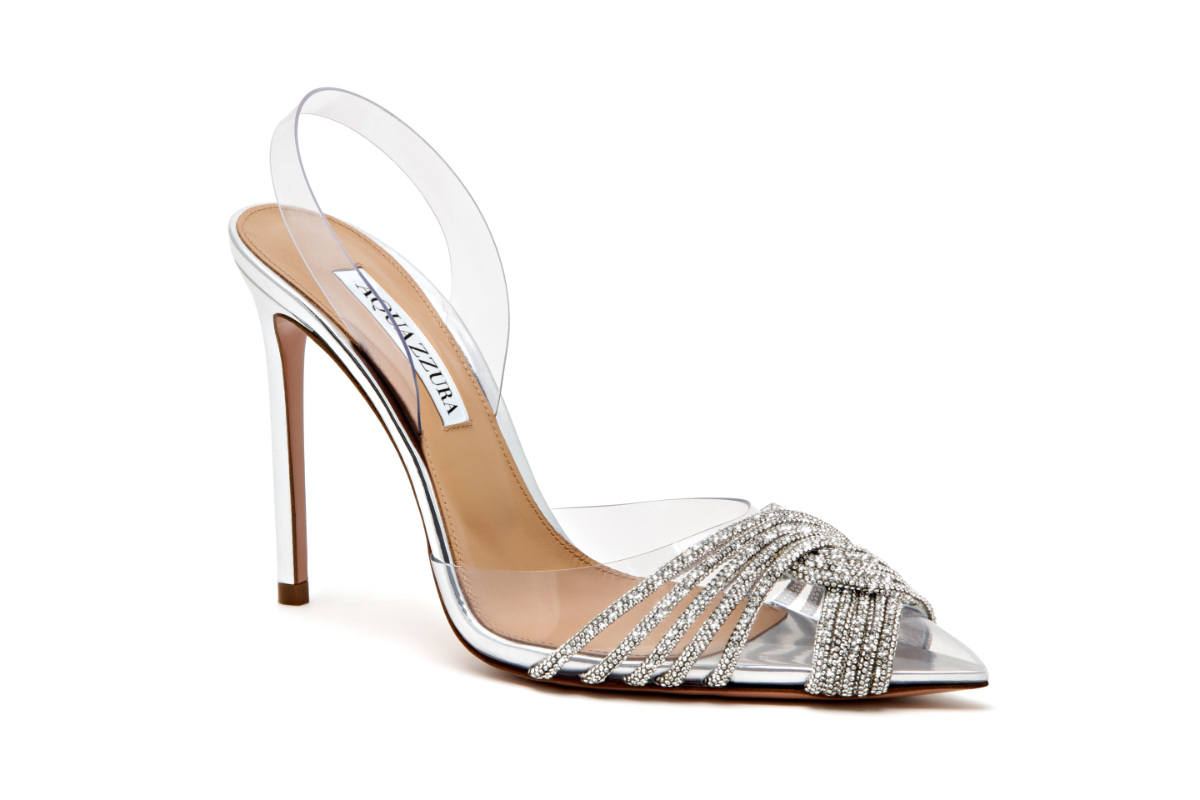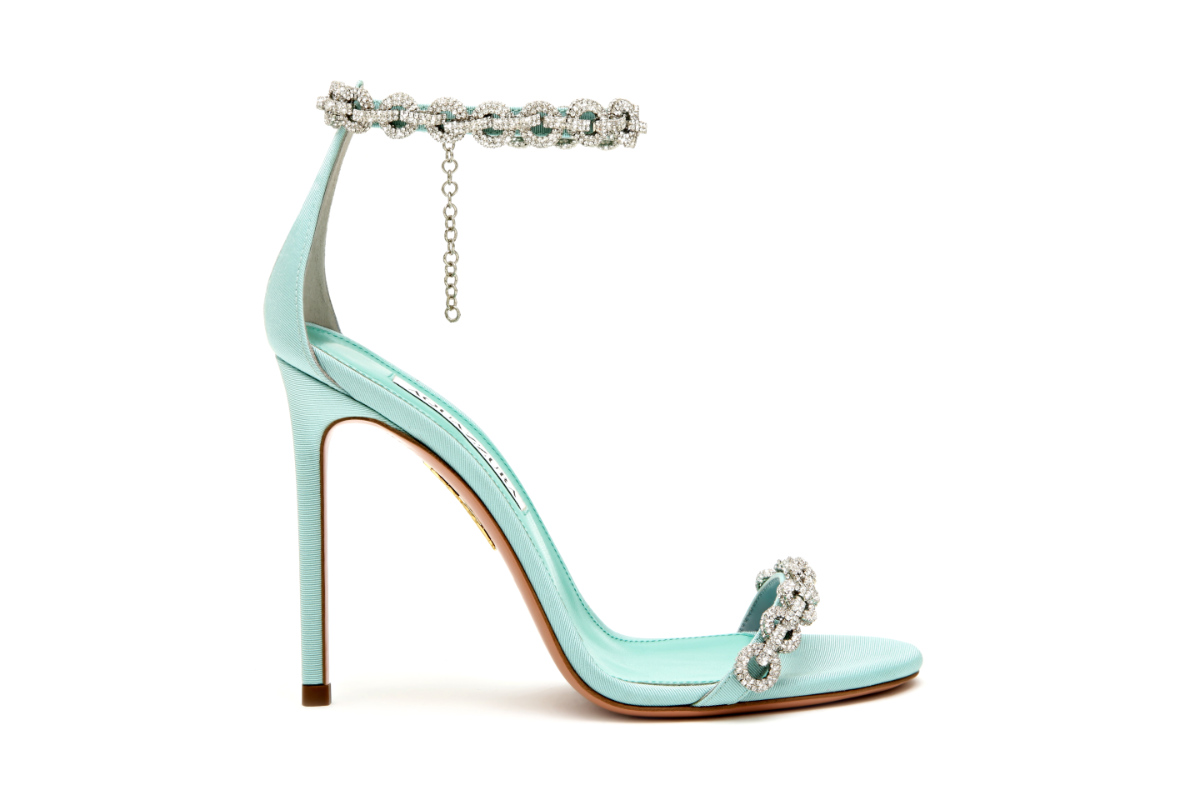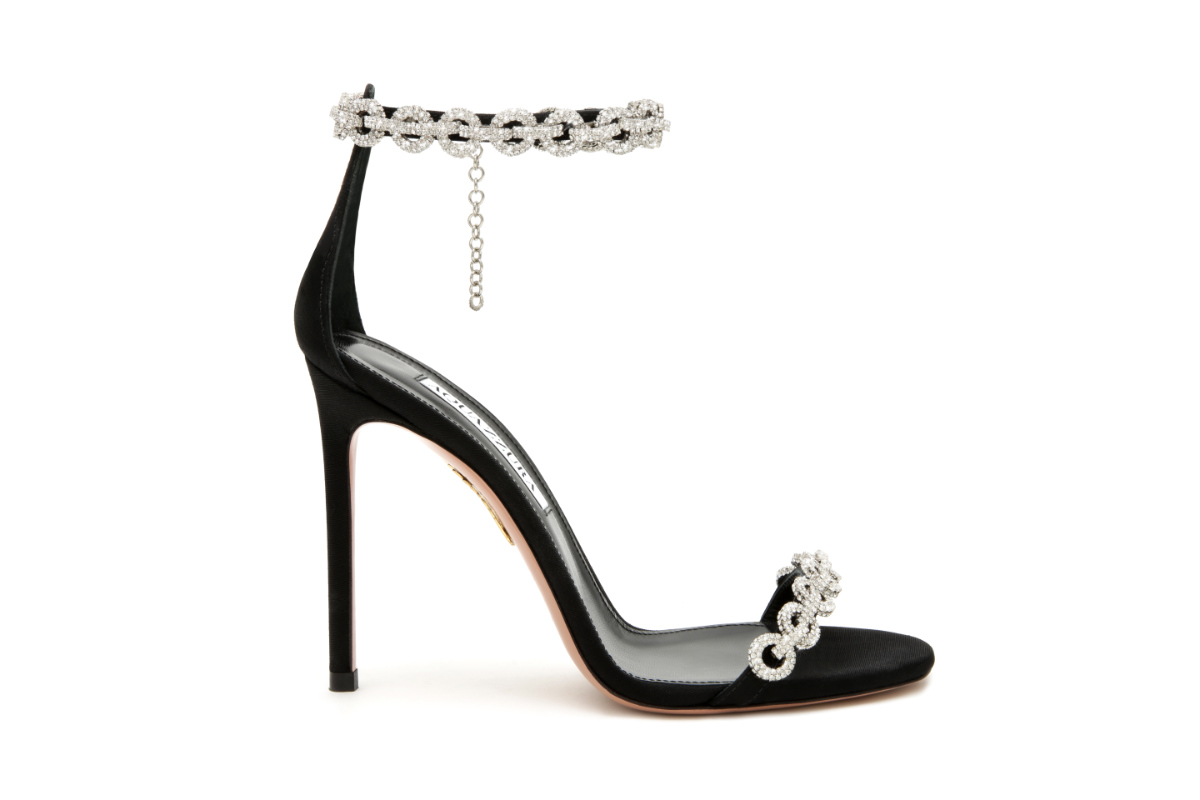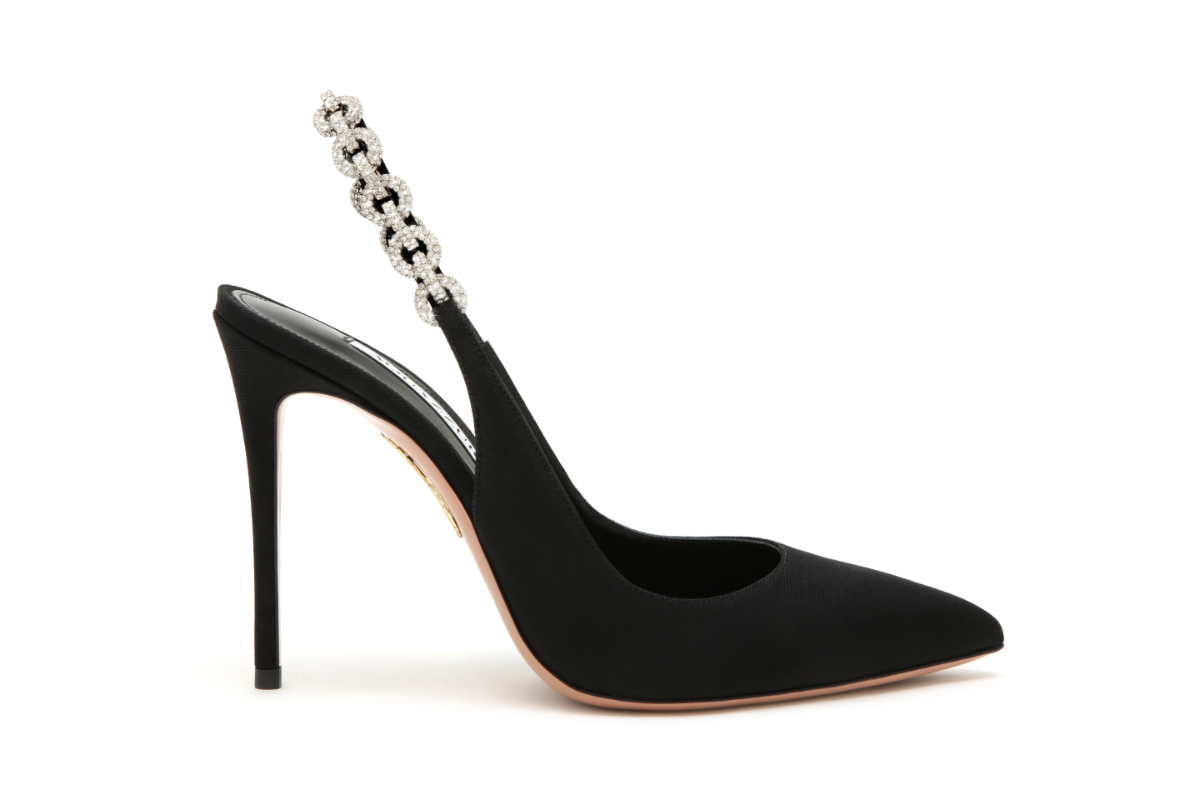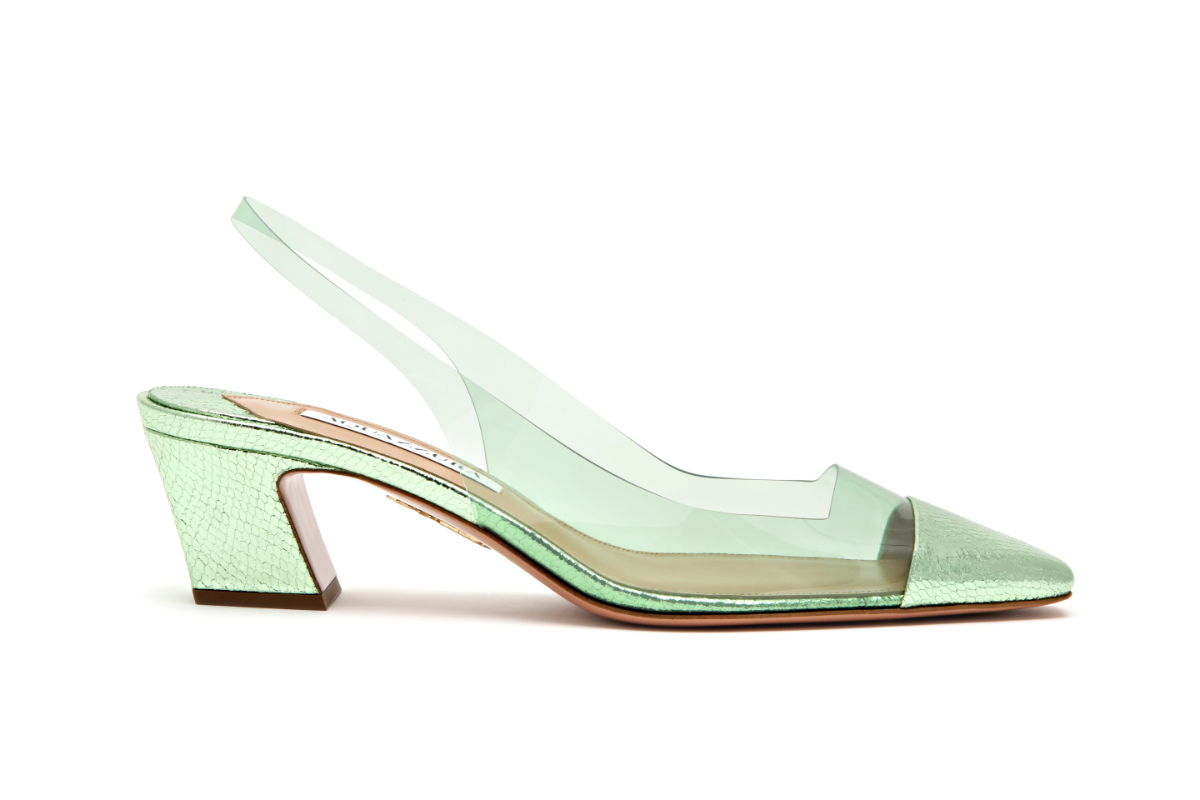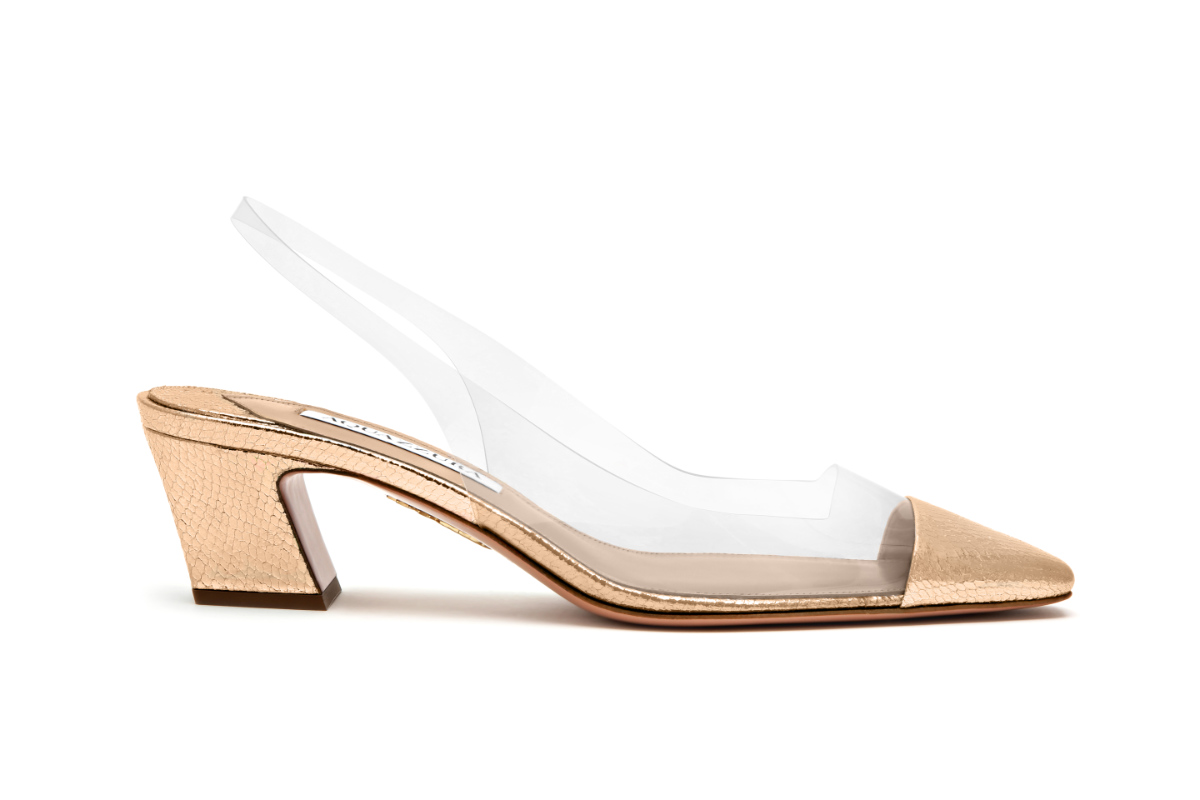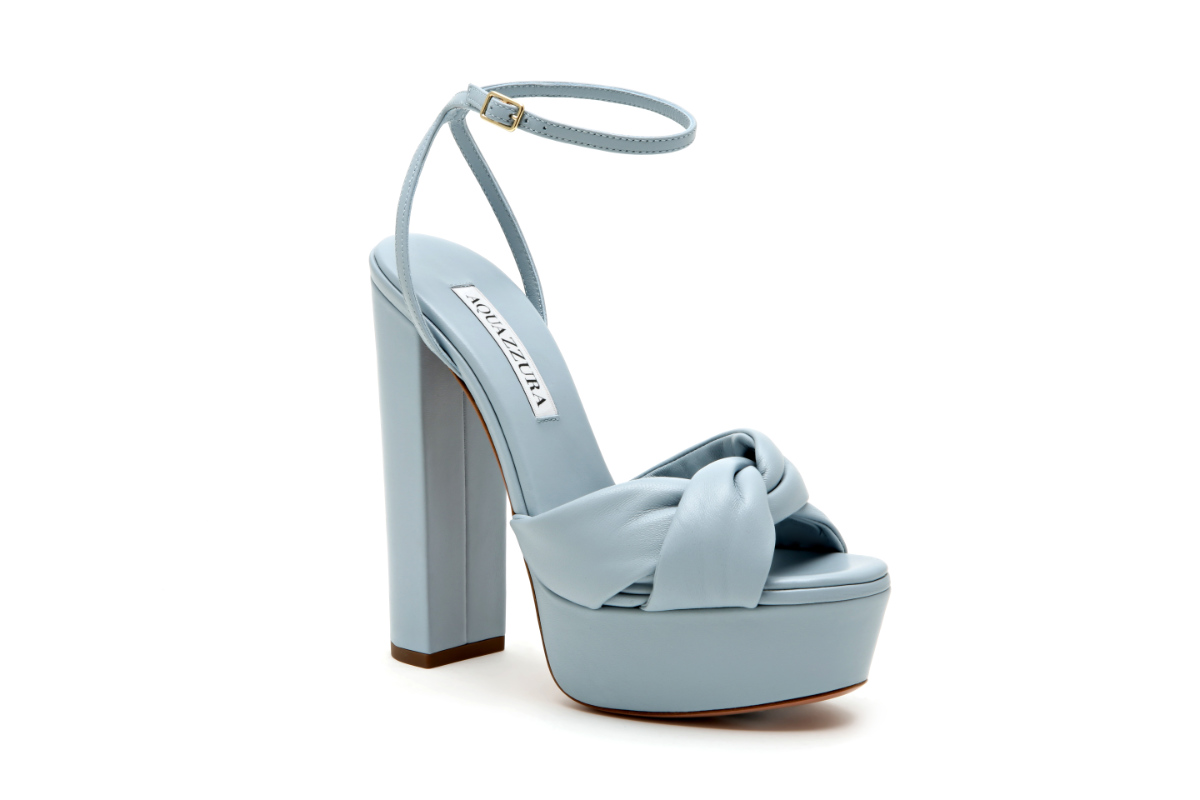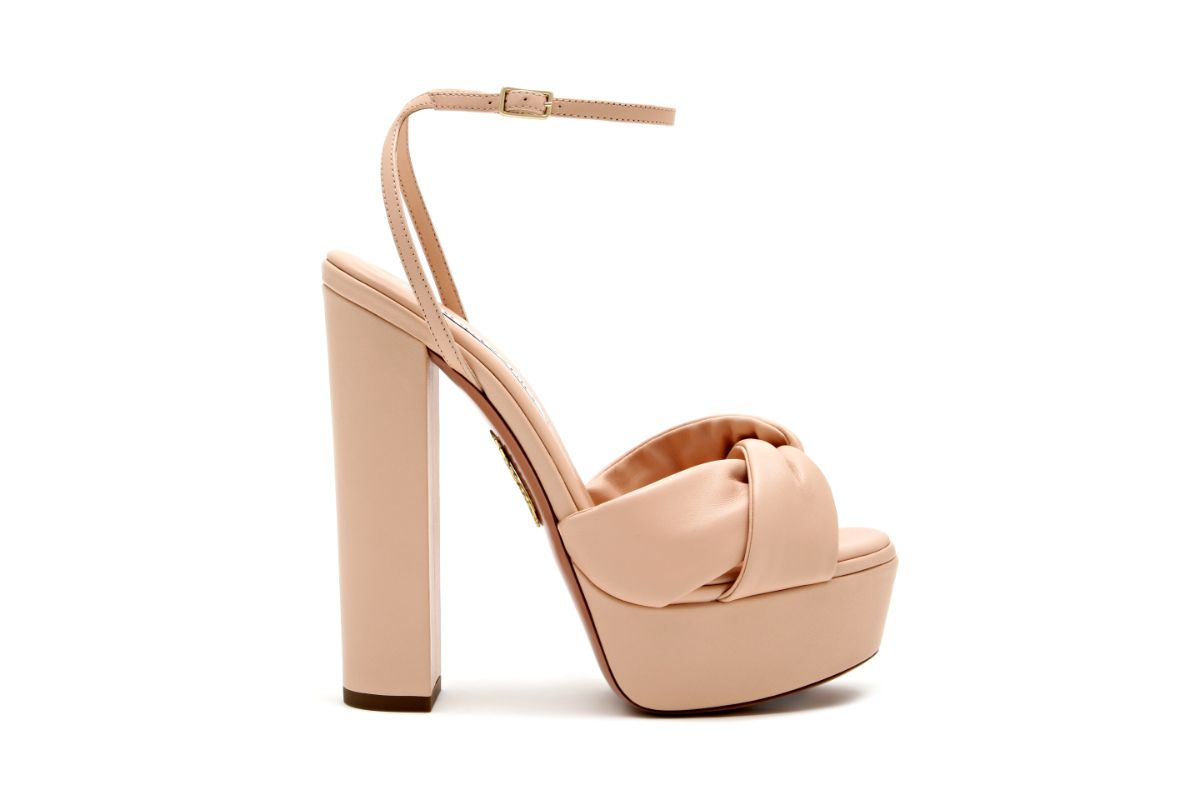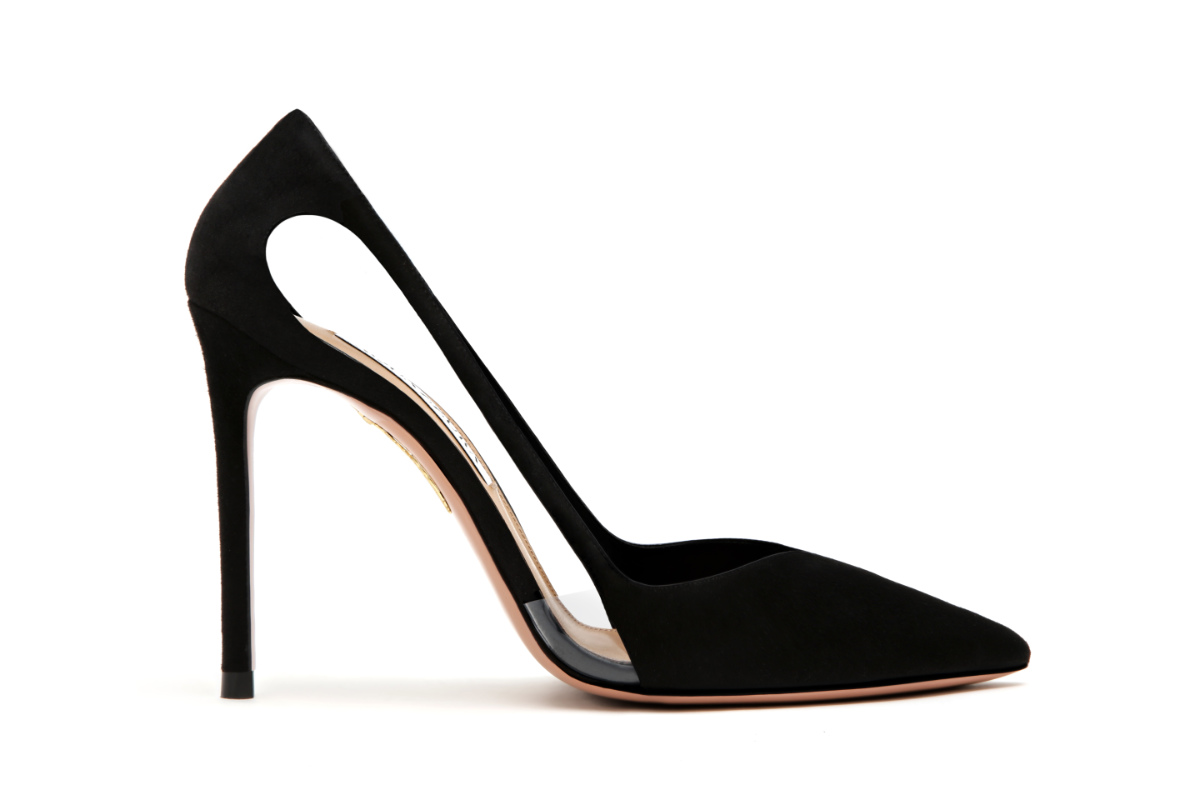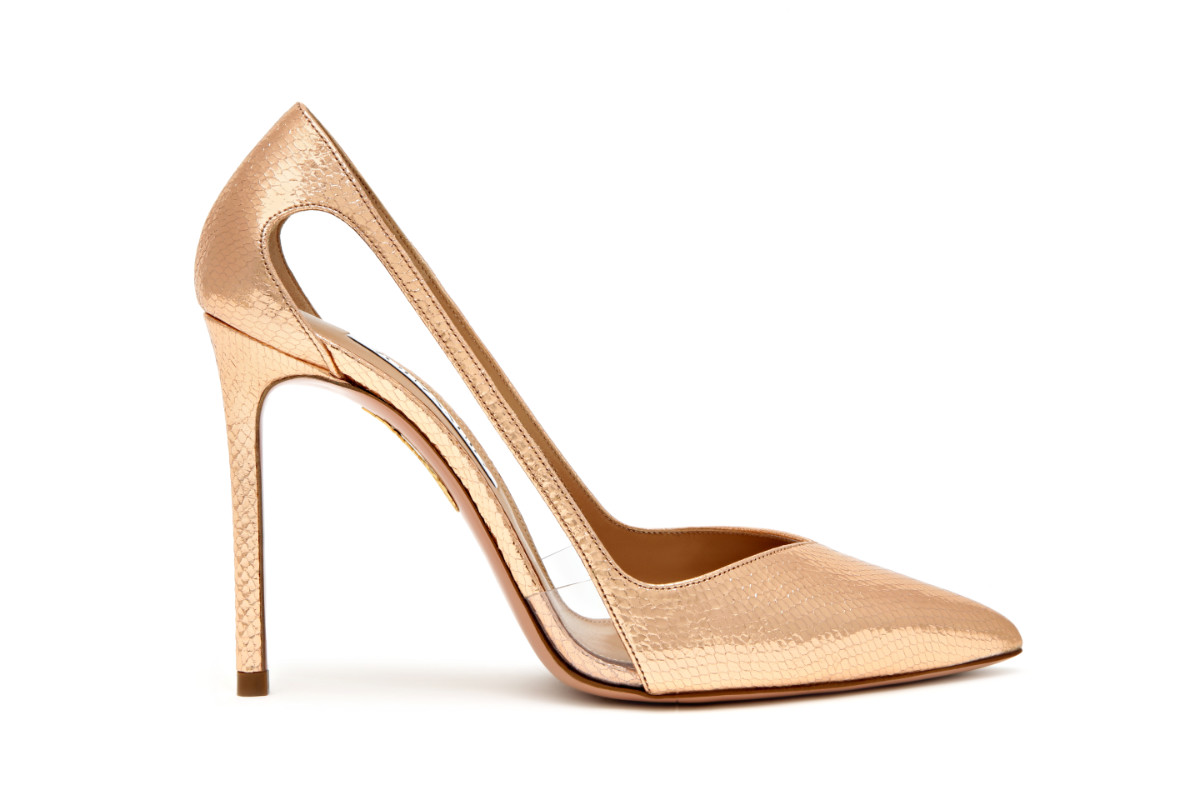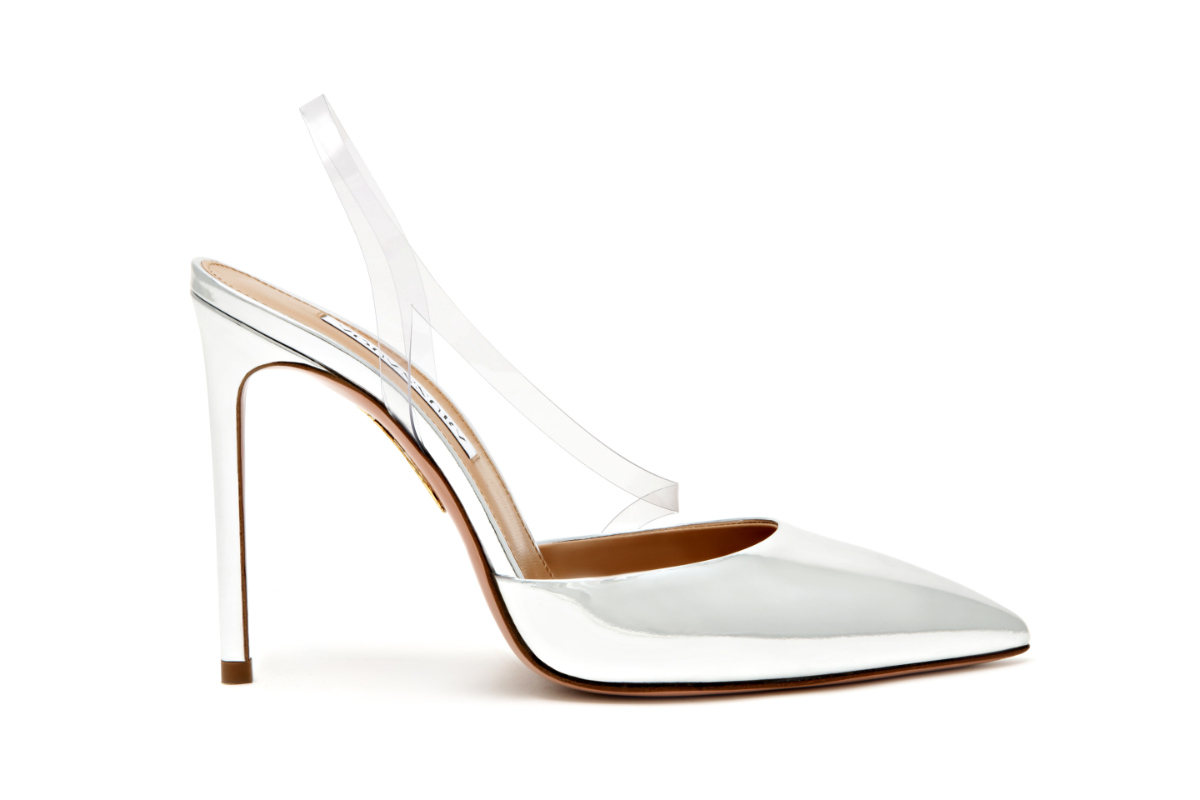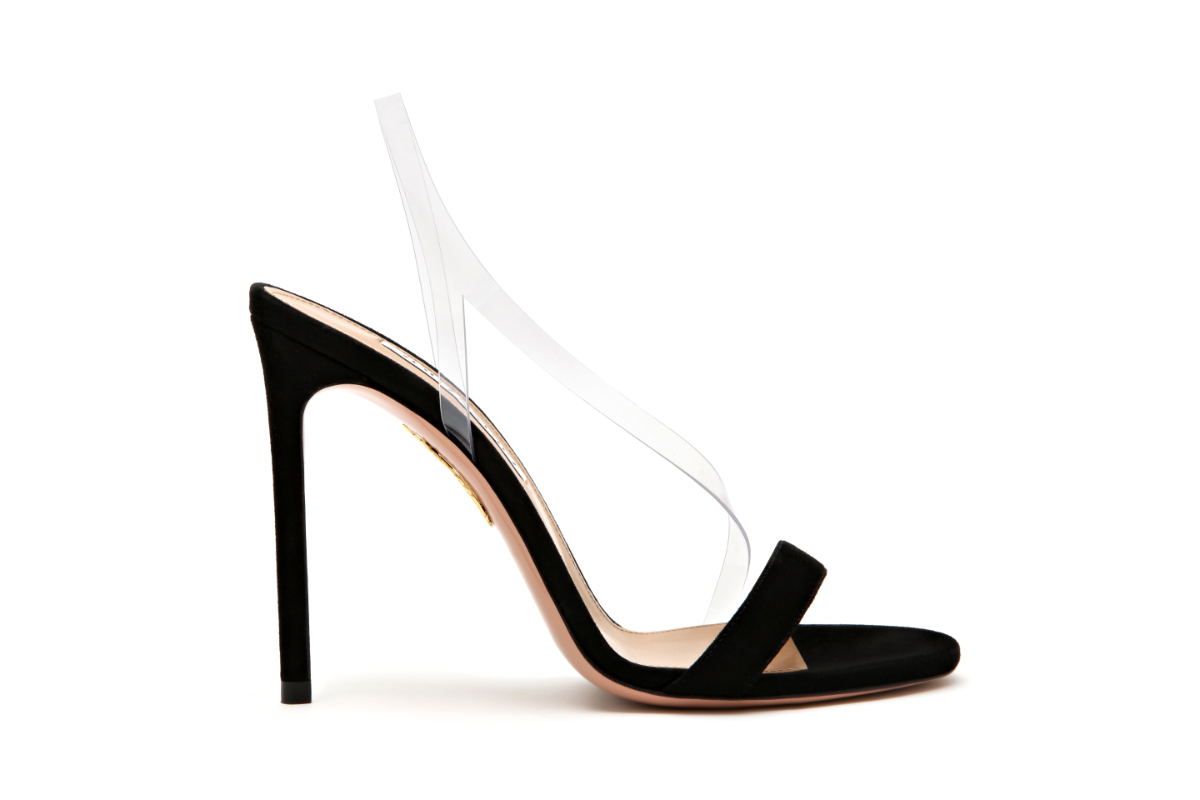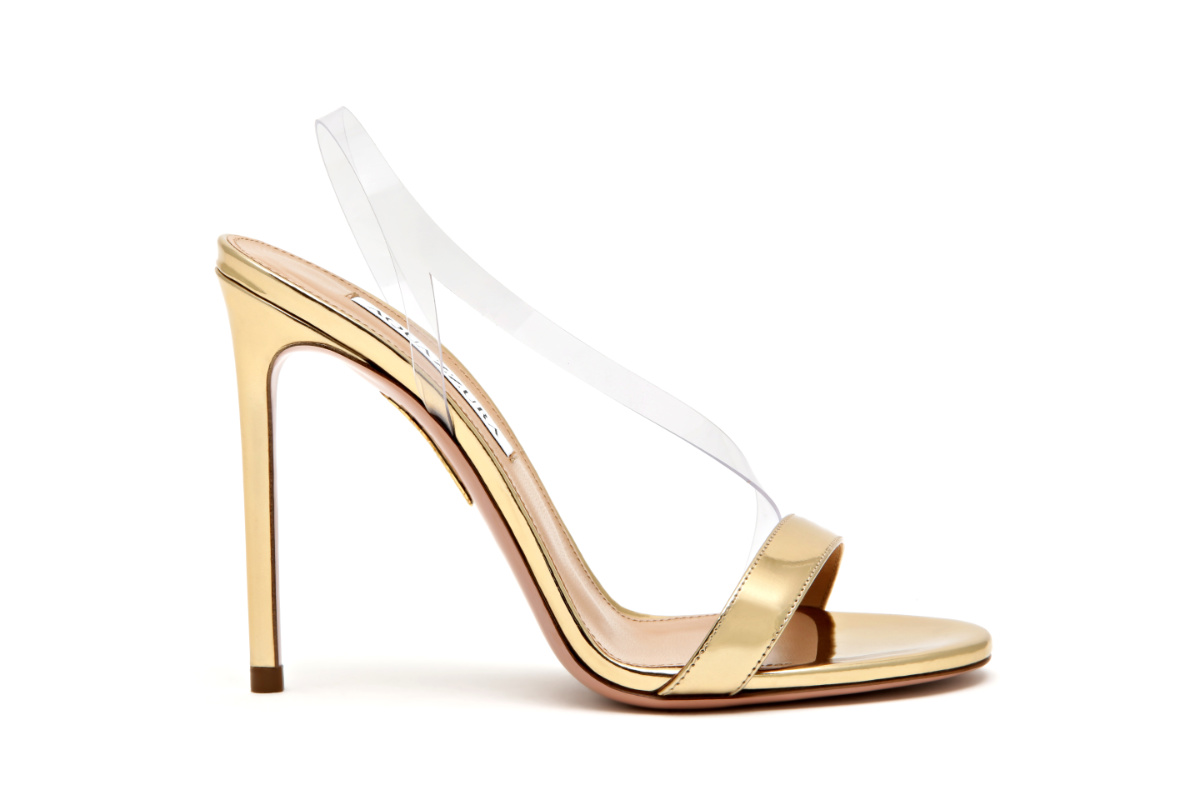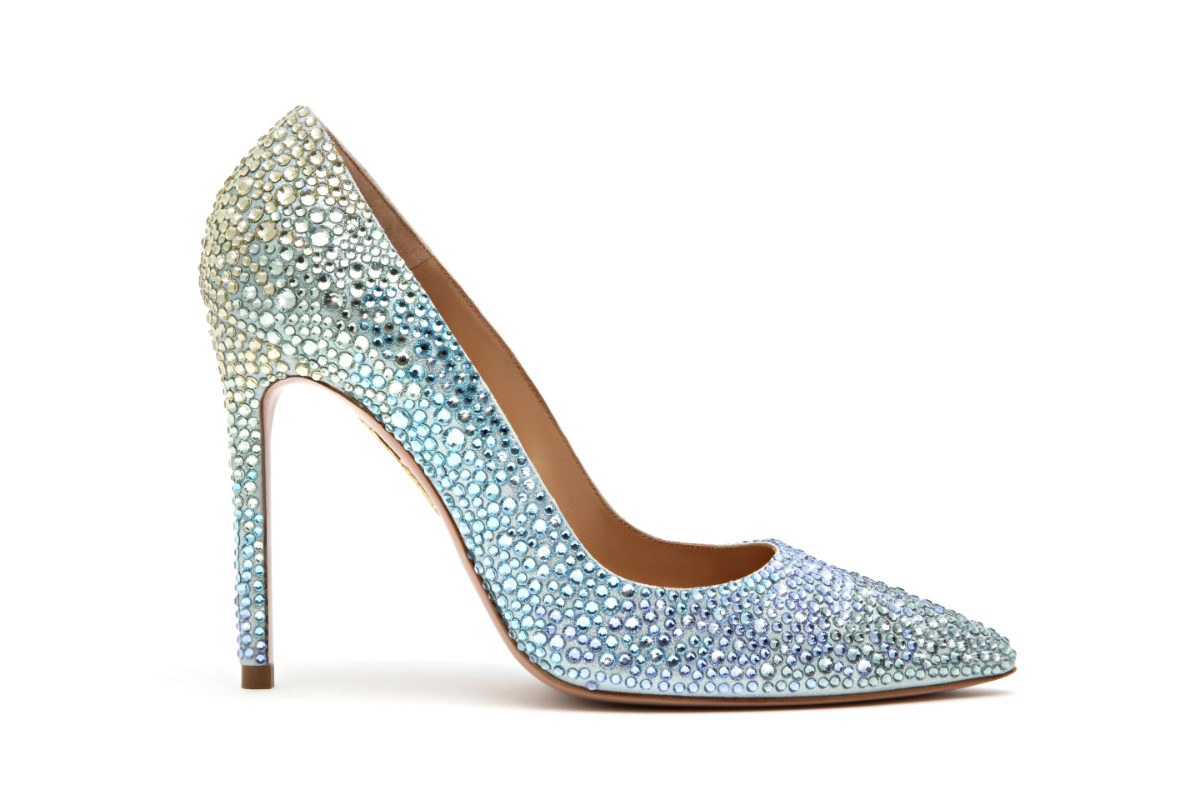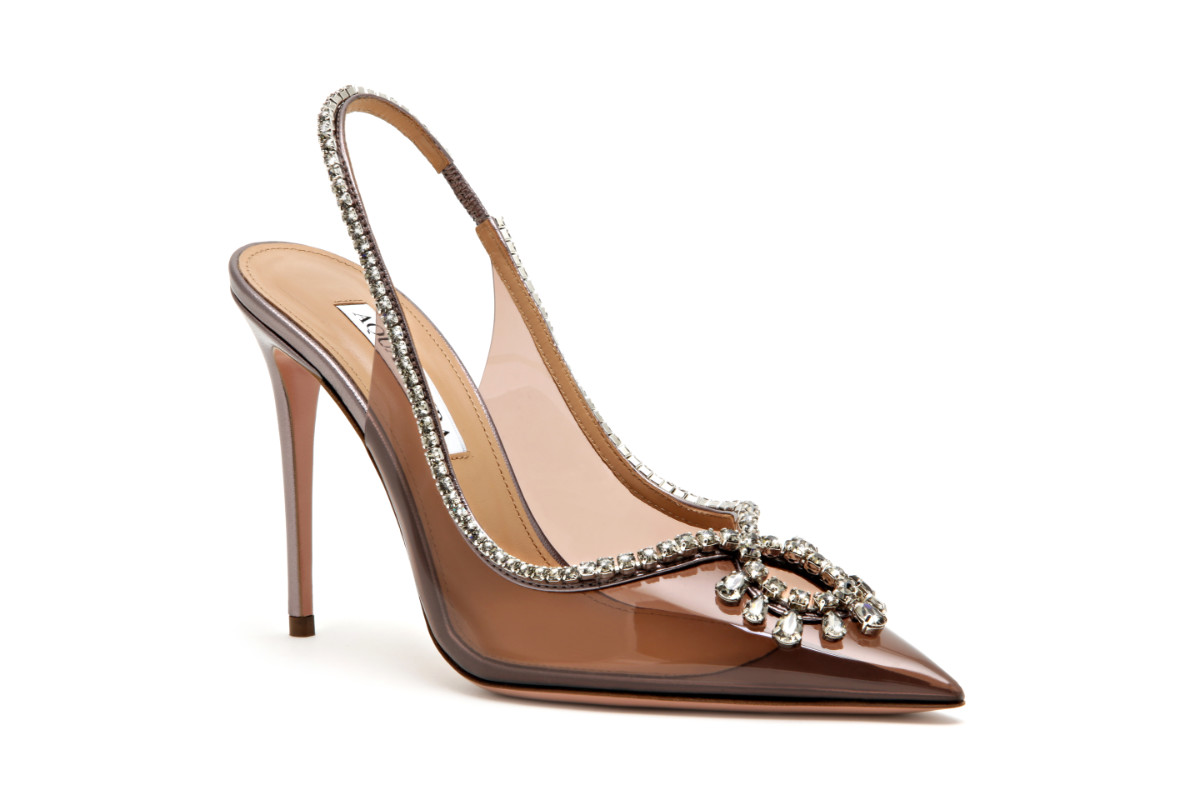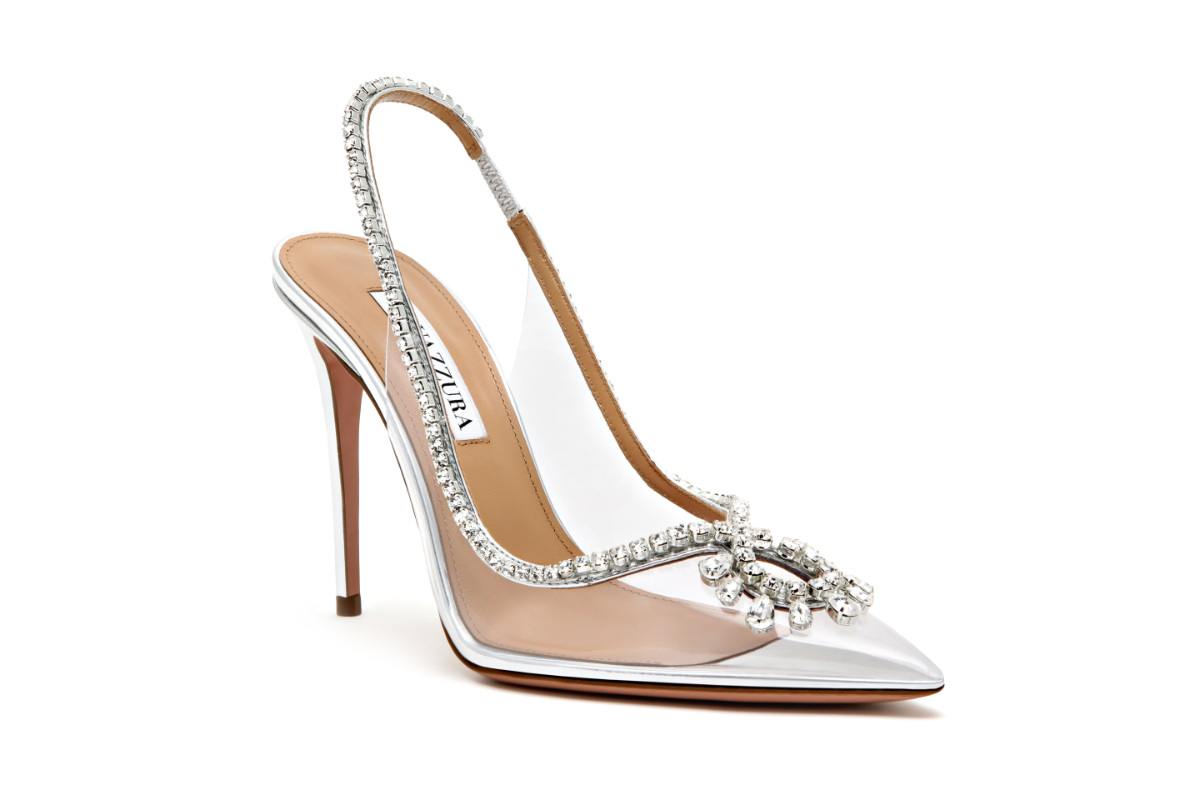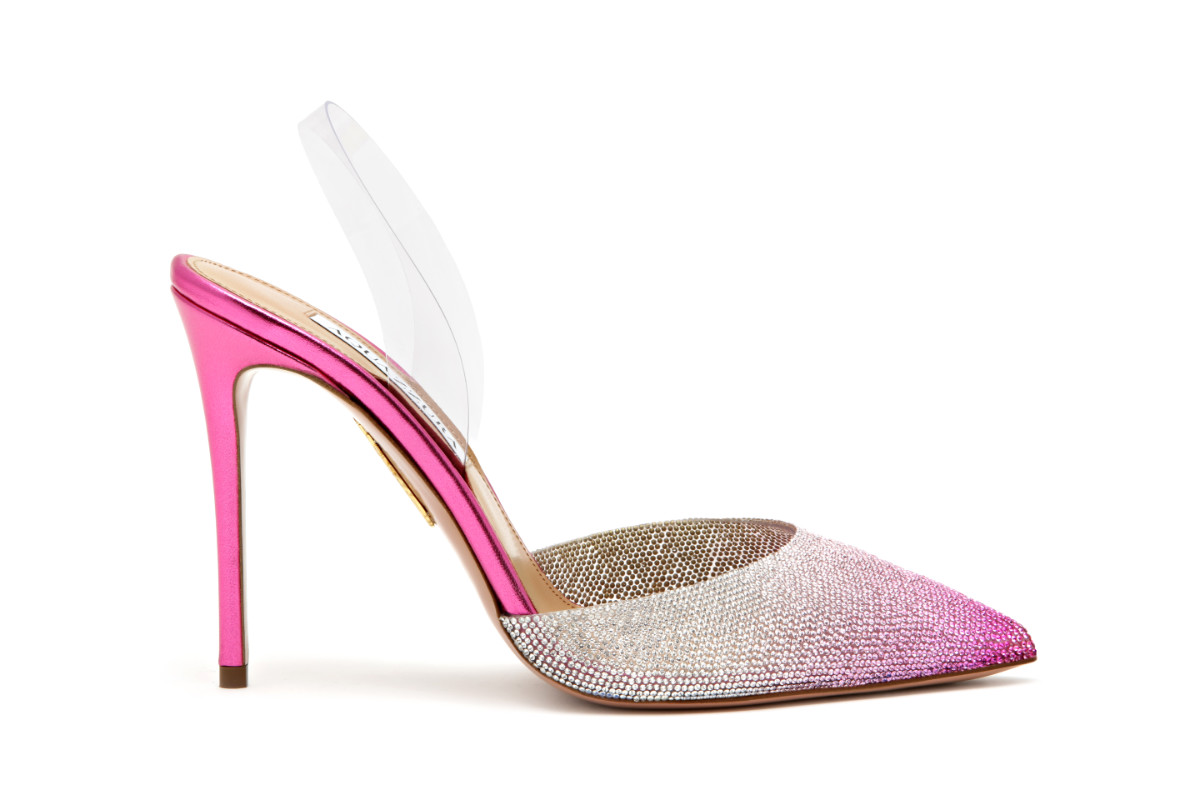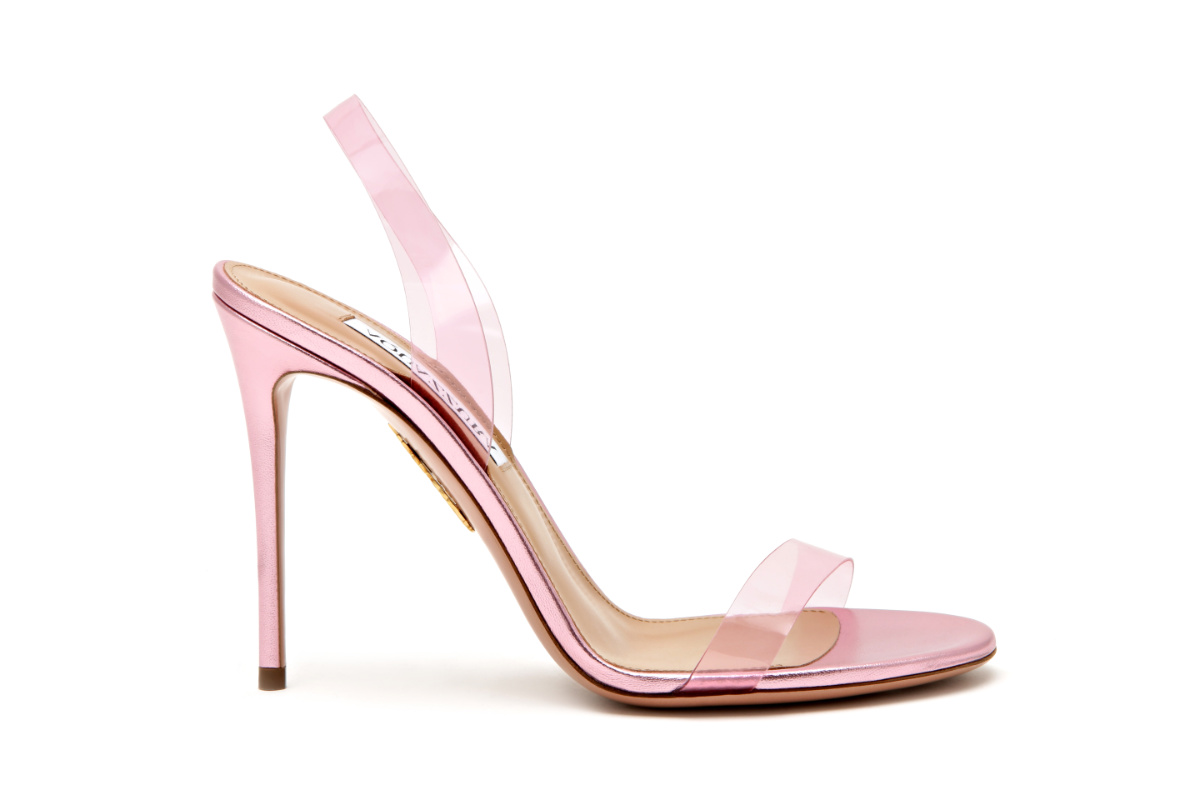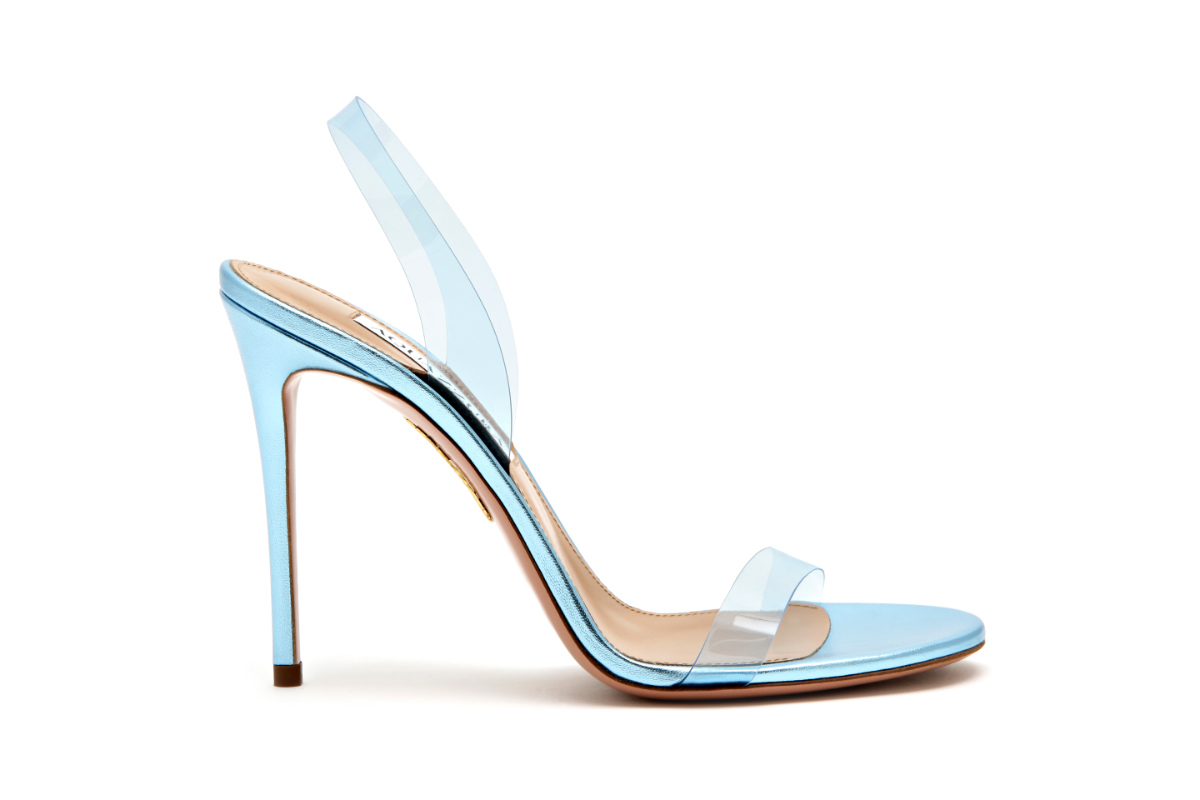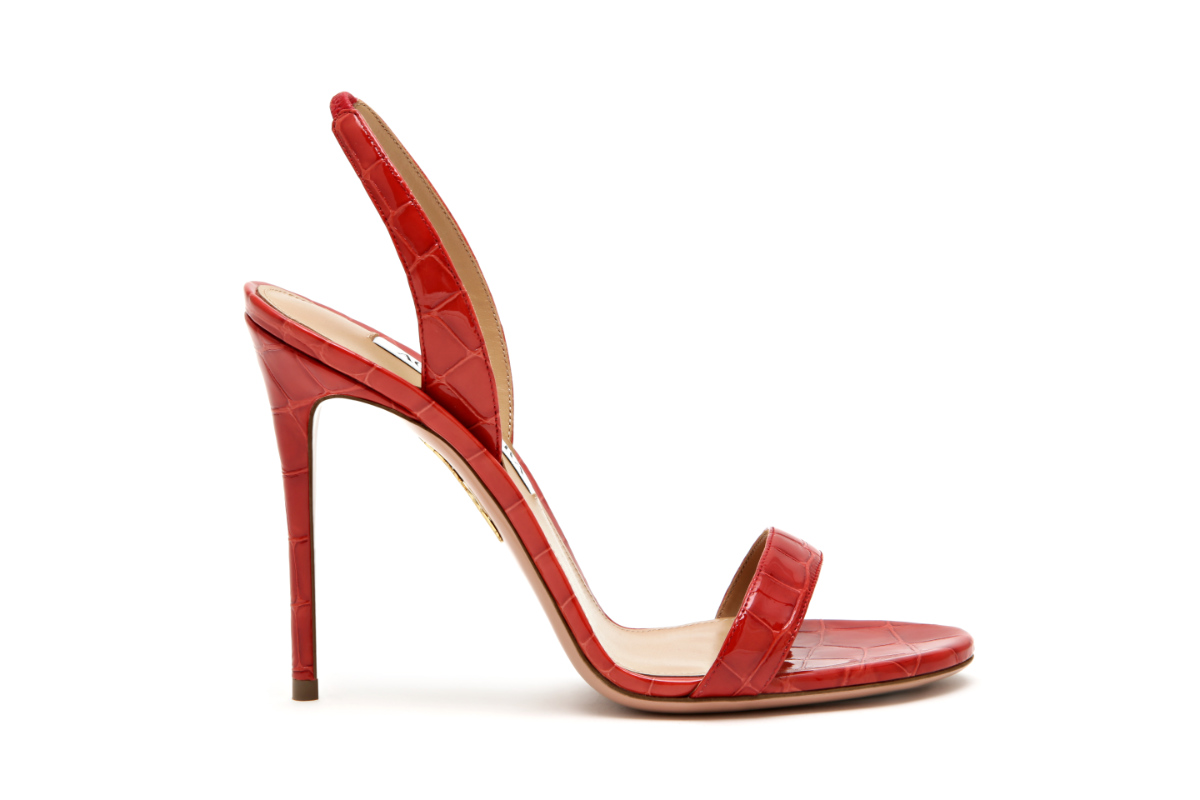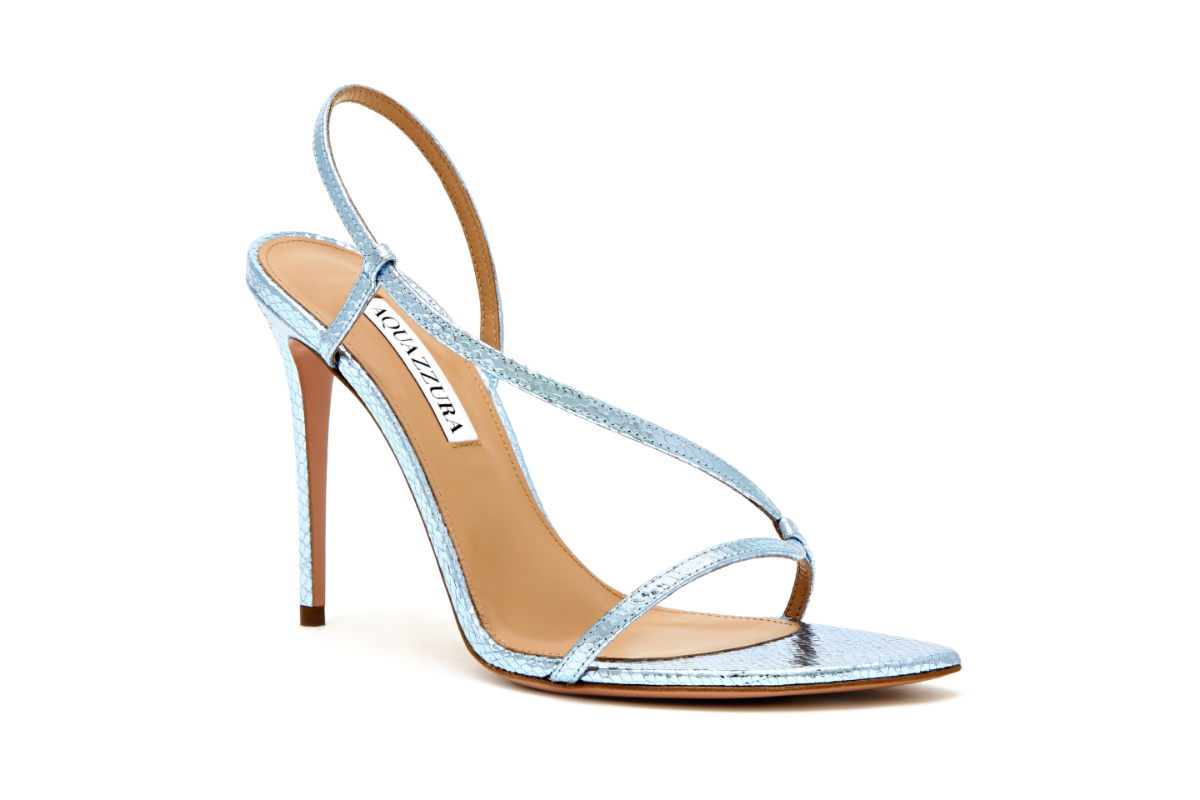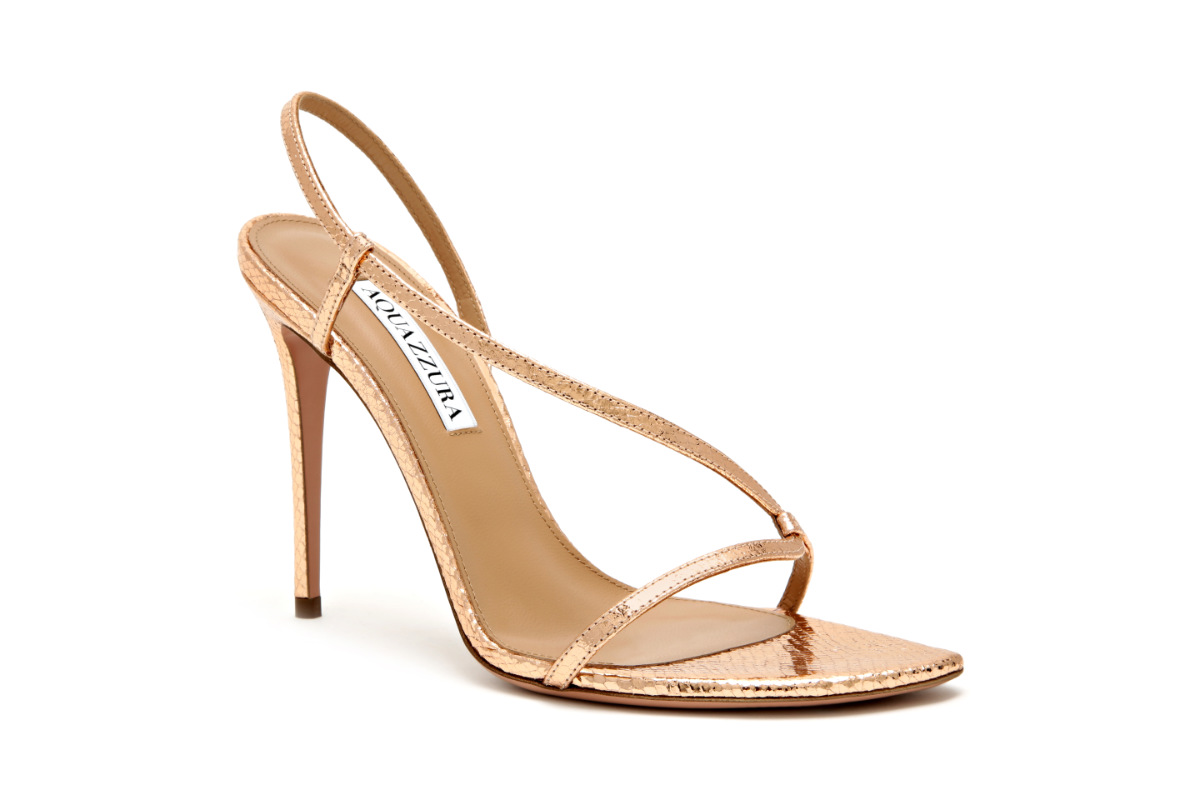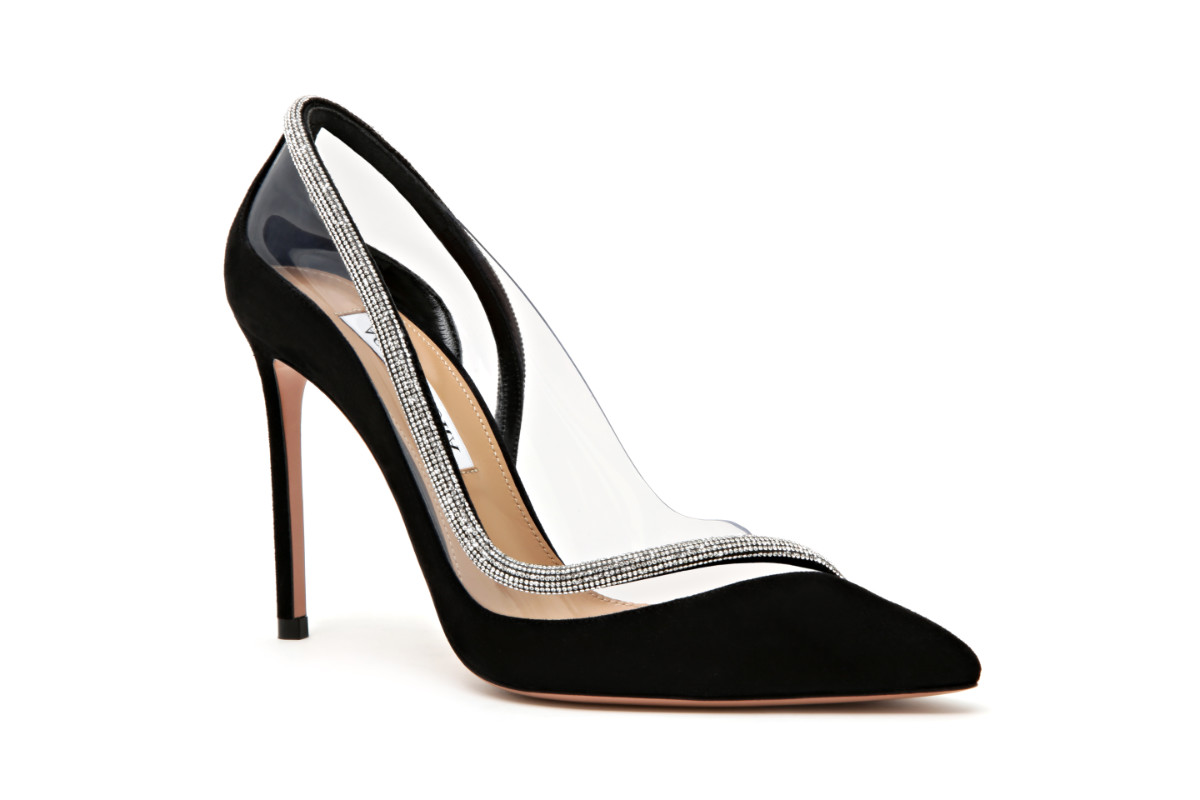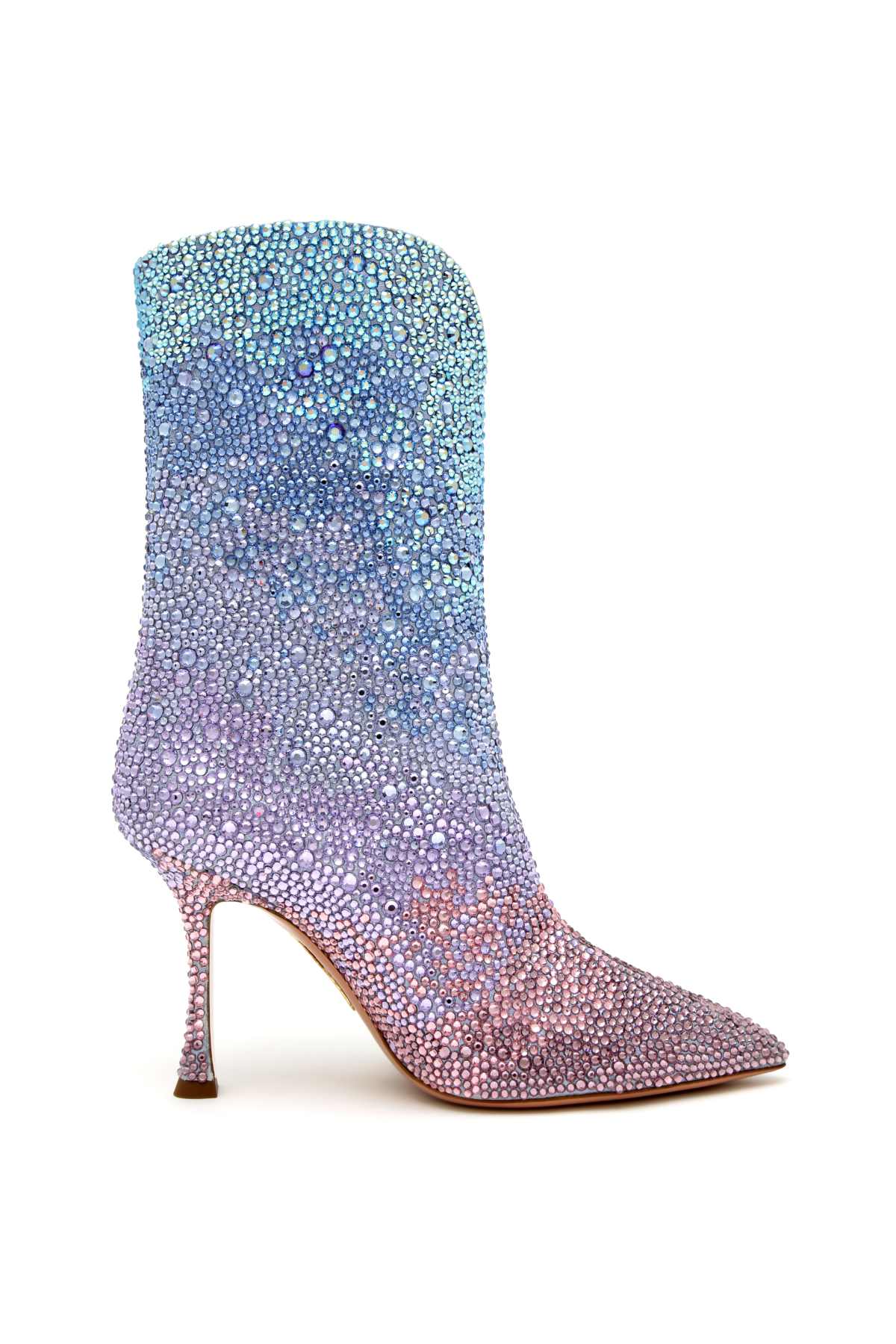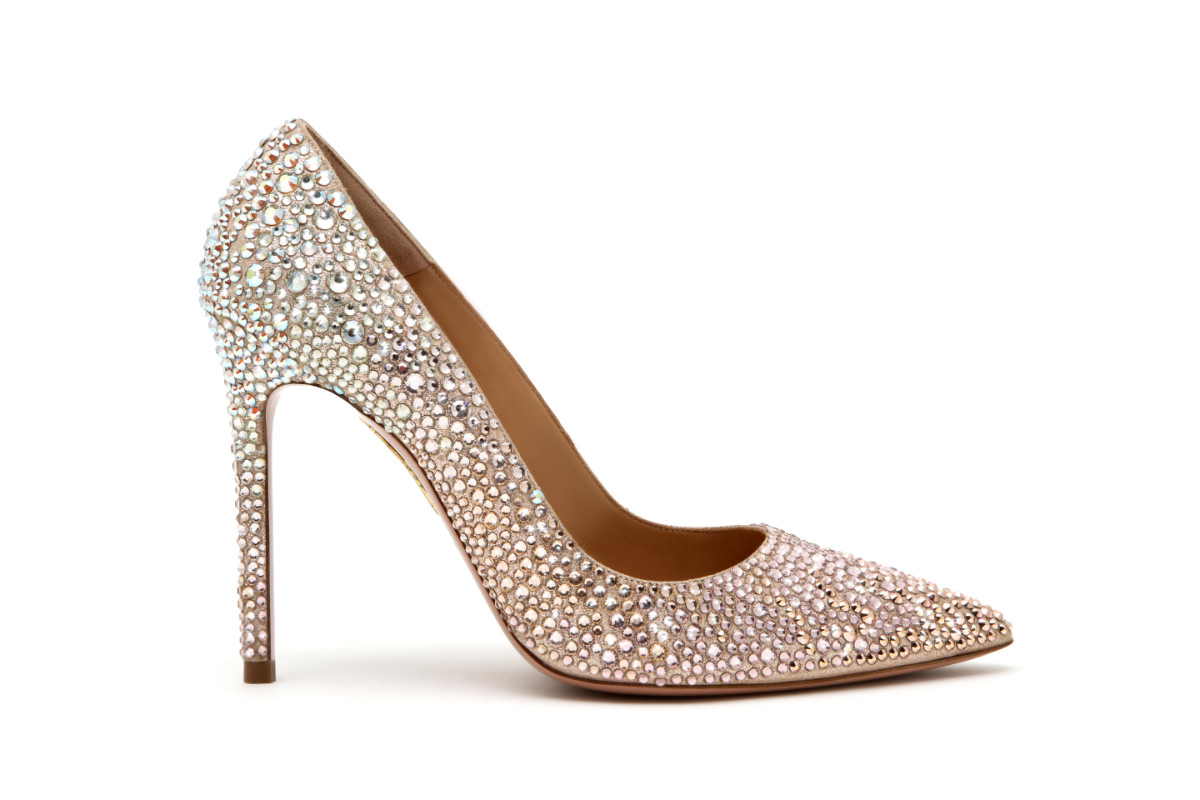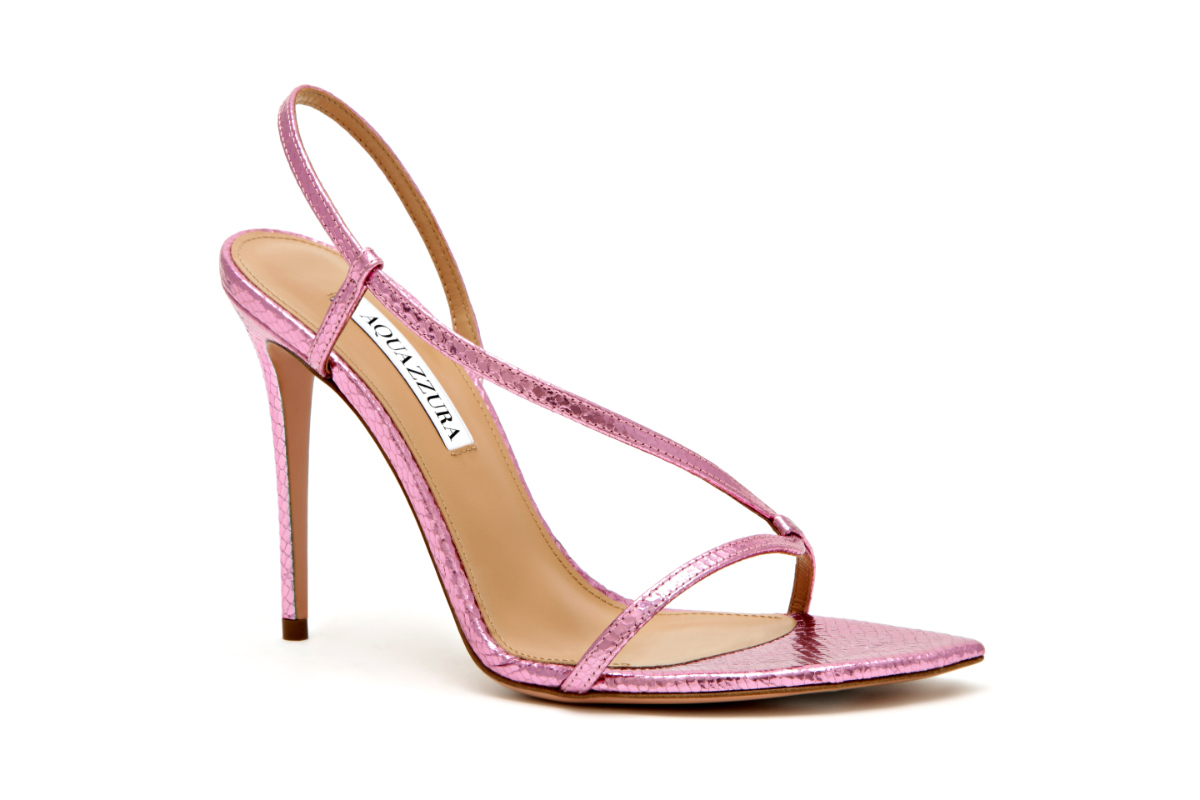 ---