Y/Project Presents Its New Fall/Winter 2022-2023 Collection
Luxferity, 11.05.2022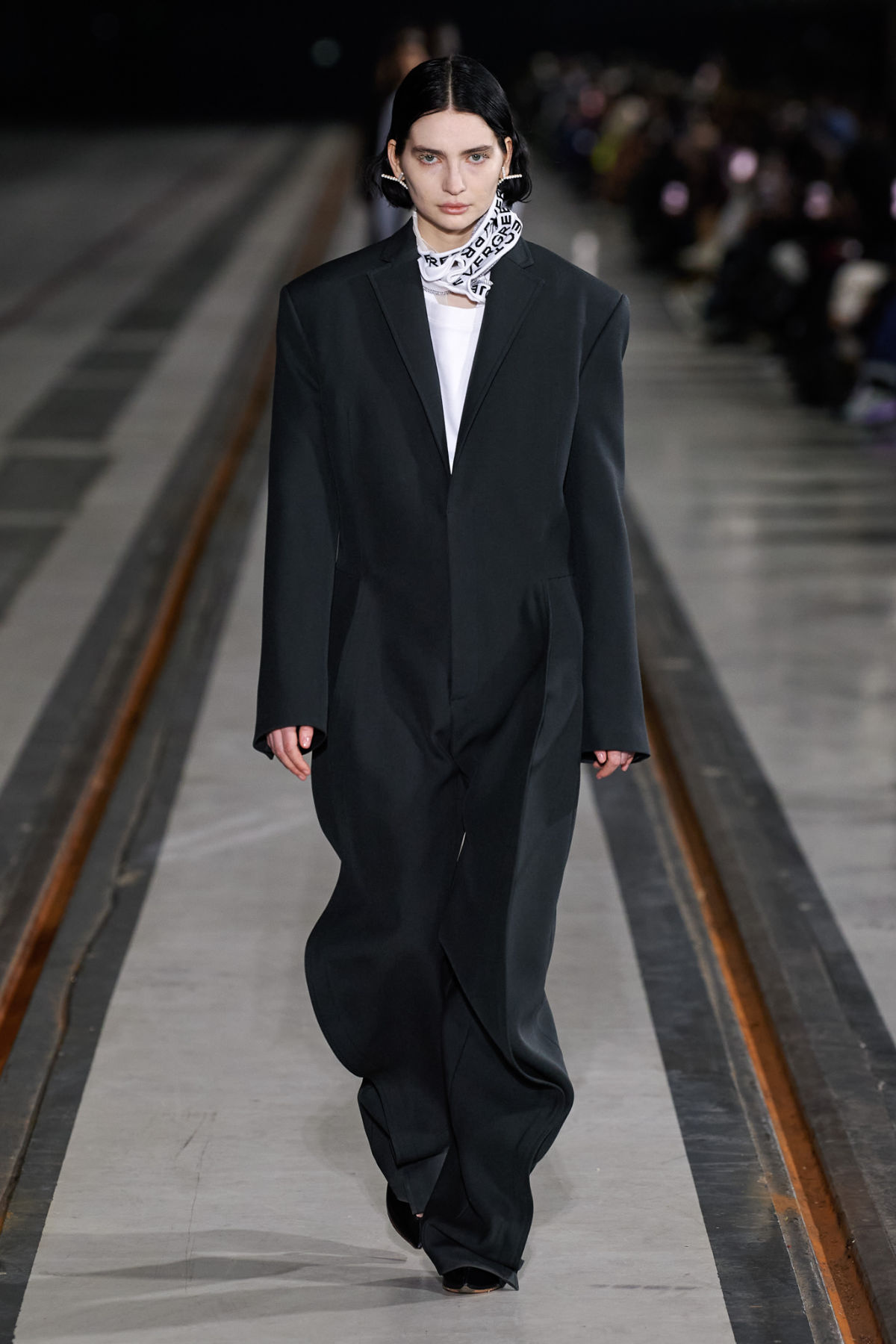 With Y/Project's Fall/Winter 2022-2023 collection, Glenn Martens continues his work around a contemporary silhouette, which he began when he took over as creative director of the French brand nine years ago. Rather than imposing a uniform, he proposes a set of blank cards. Such as some of the key elements of the Y/Project wardrobe: knits with several collars, which leave the choice to the wearer, or wire inlays in stoles, handbags, denim or shearling jackets, which are thus transformable.
On January 26, Glenn Martens presented a collection for the Couture house Jean Paul Gaultier. This link continues with a collaboration between Y/Project and the ready-to-wear line named after the French designer. A coherent marriage, since Glenn Martens had barely arrived in Paris when he made his debut at Jean Paul Gaultier. Above all, the Belgian designer was nourished by the spirit of derision of the designer.
Trompe-l'oeil of naked bodies are printed on denim pants or jackets. On a sweater with masculine forms, appears a pair of breasts. On a miniskirt, a man's sex. Patterns and genders overlap, especially in the "Wrapped" pieces, layers of tulle sewn over suits. Everything blends together: the Y/Project collection, the collaboration with Jean Paul Gaultier and the Evergreen line, launched in 2021, a range of eco-responsible pieces that are constantly renewed and enriched each season with new models.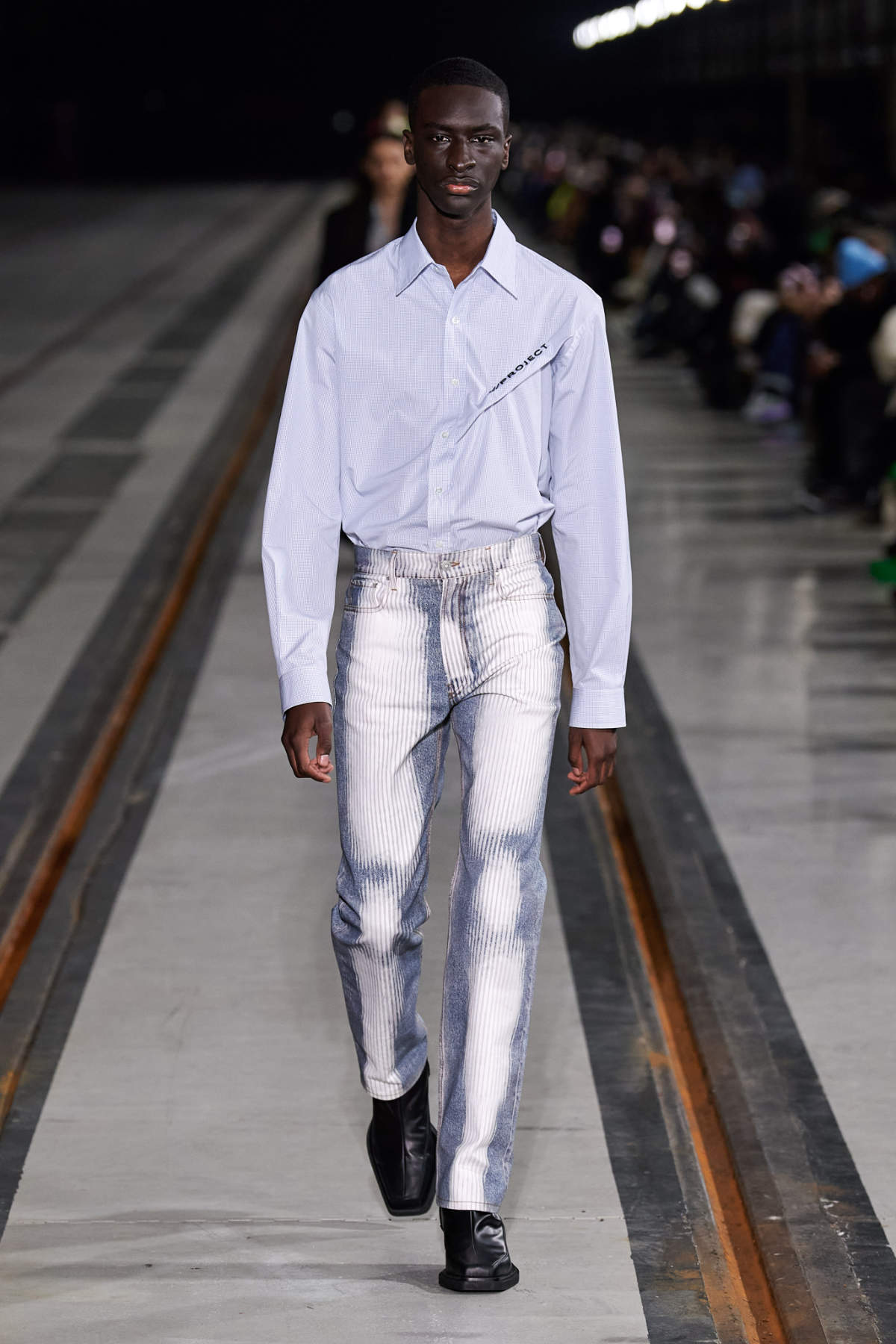 The colors of the sweaters are bright, the down jackets are very large. A button-up allows a thin-strapped dress to take on a classic or a wild shape. As for the "Peel Off" pieces, layers can be removed and the silhouette transformed. For instance, a denim jacket becomes a crop top. For the first time, logos make their appearance, inscribed on a clip that deconstructs the garment. Another innovation: a form of pants, the Banana, with a rounded cut.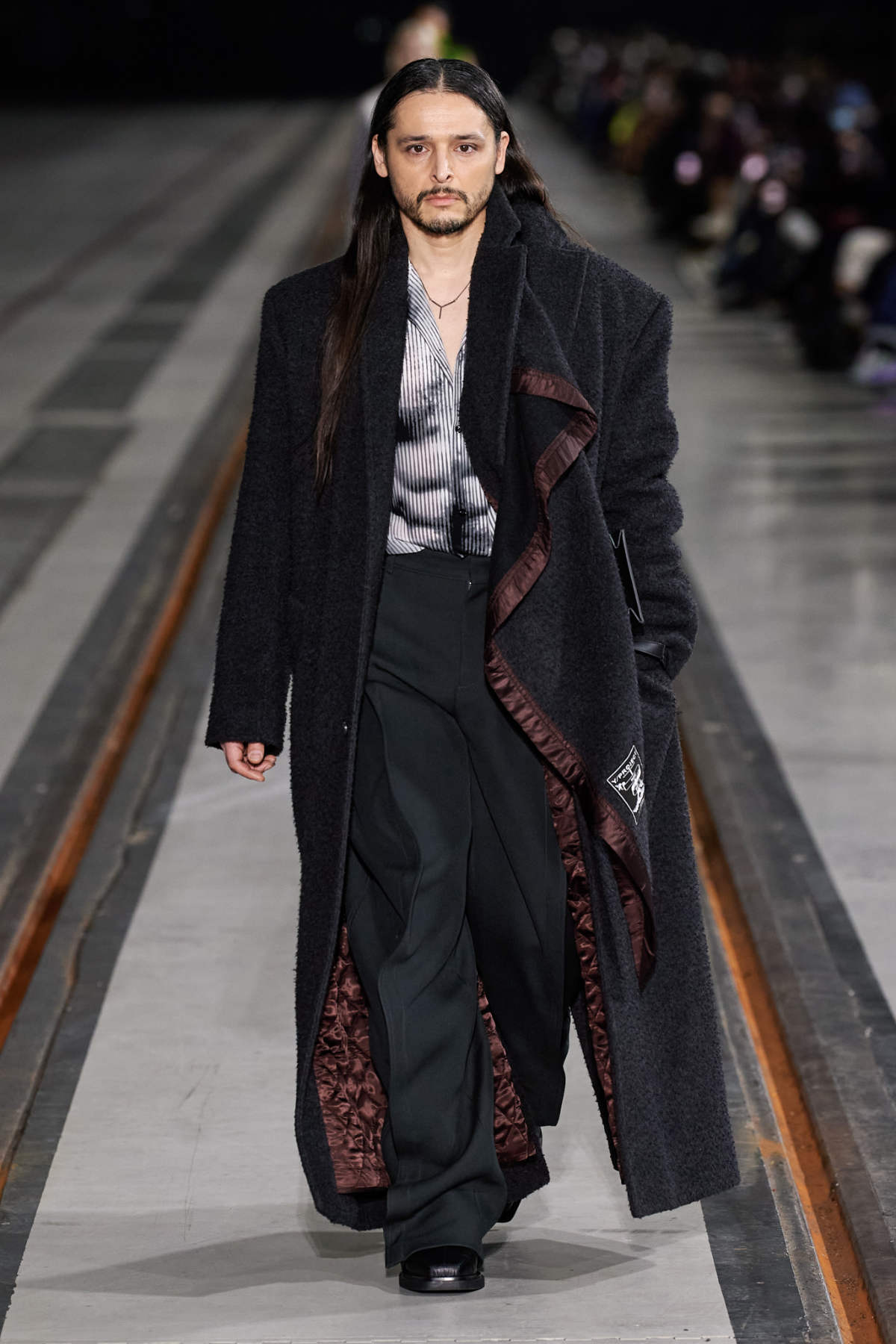 As for the shoes, we find the emblematic models of Y/Project, in particular the Lobster pumps, with the ends in the shape of shellfish claws. And earrings are metallic flowers with adjustable petals. As Glenn Martens sums up, "Why not have fun?"