Kiton Presents Its Autumn-Winter 2022/23 Menswear Collection
Luxferity, 28.11.2022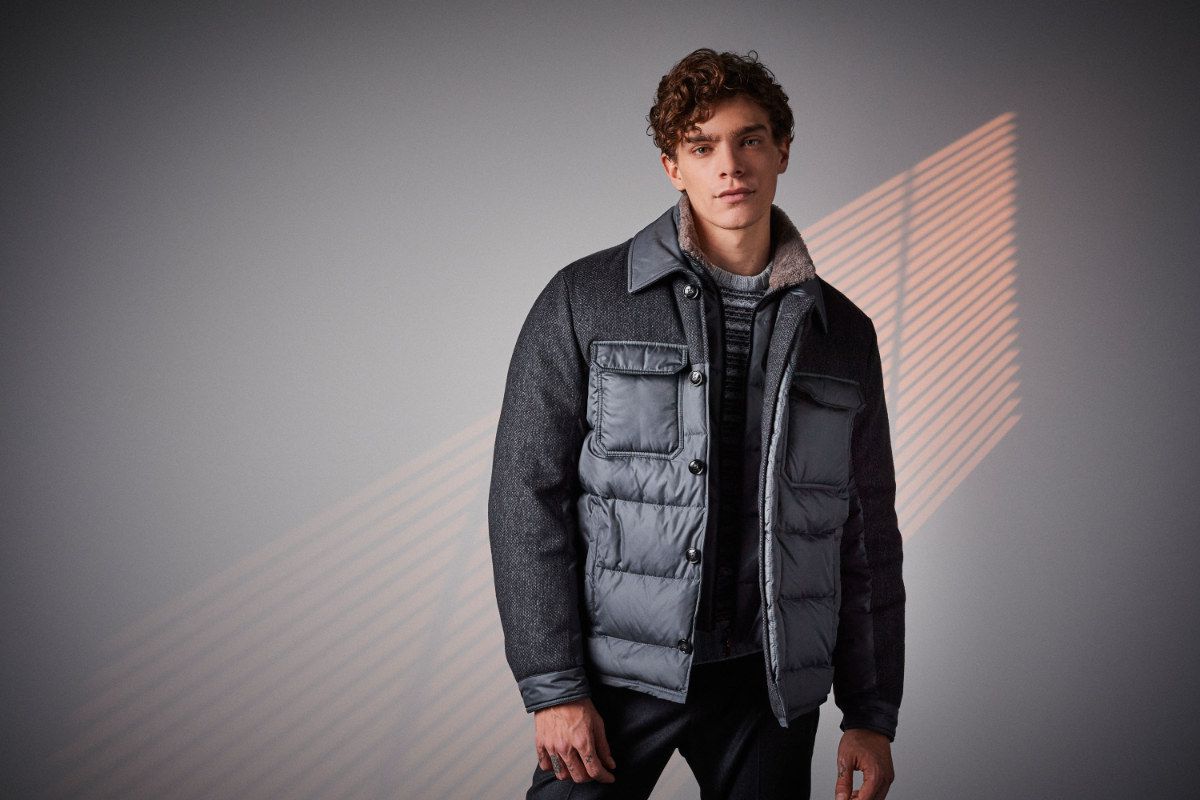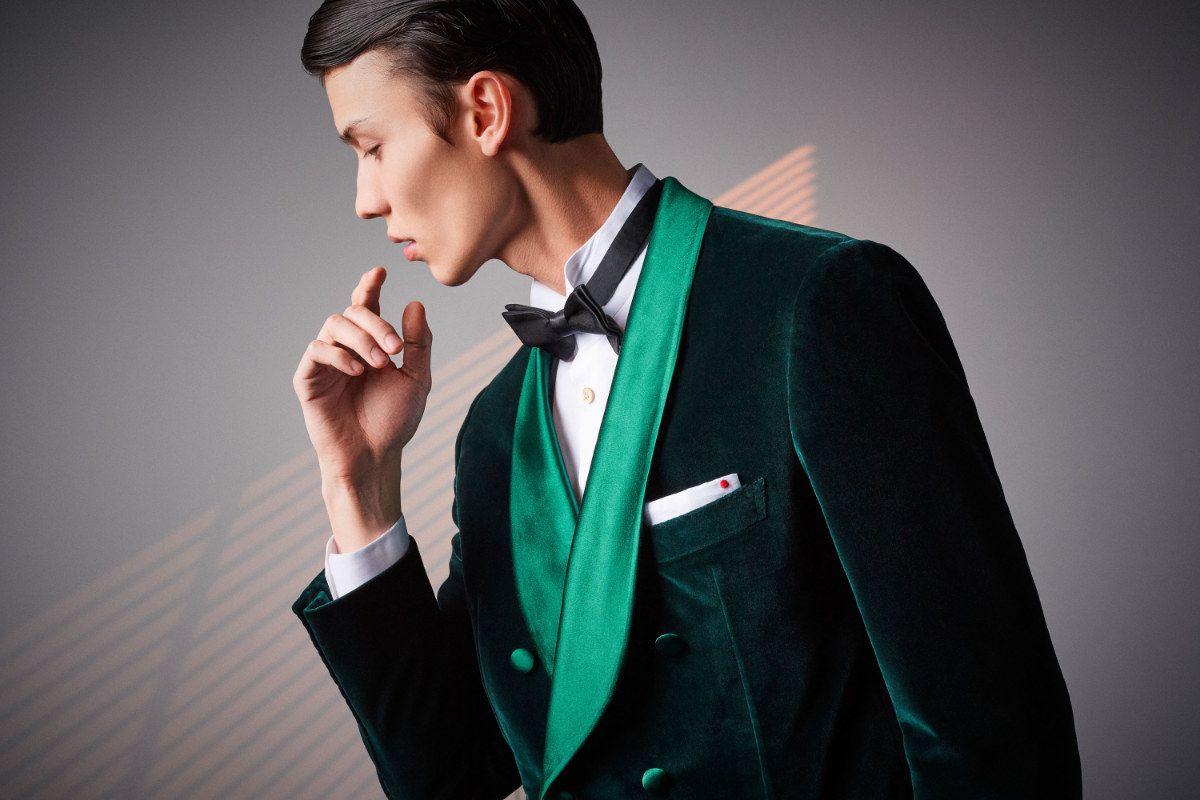 Kiton Autumn-Winter 2022/23 Menswear Collection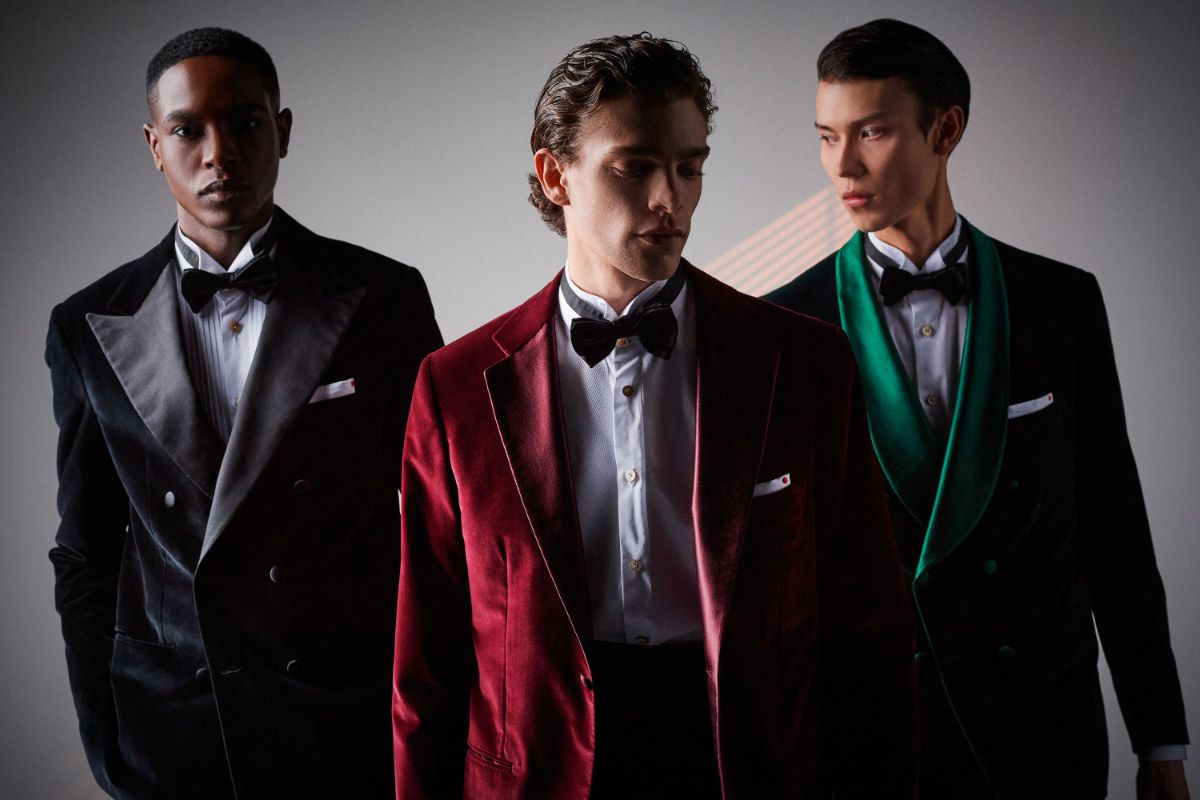 Kiton Autumn-Winter 2022/23 Menswear Collection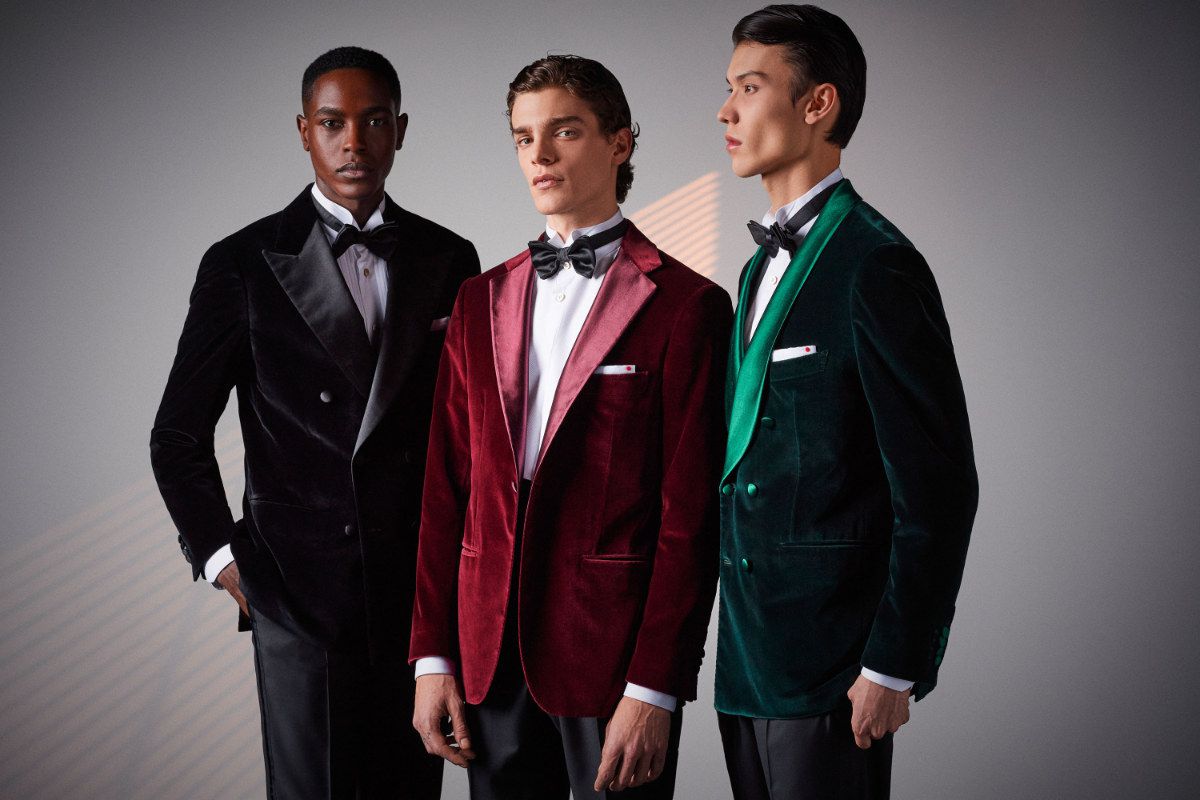 Kiton Autumn-Winter 2022/23 Menswear Collection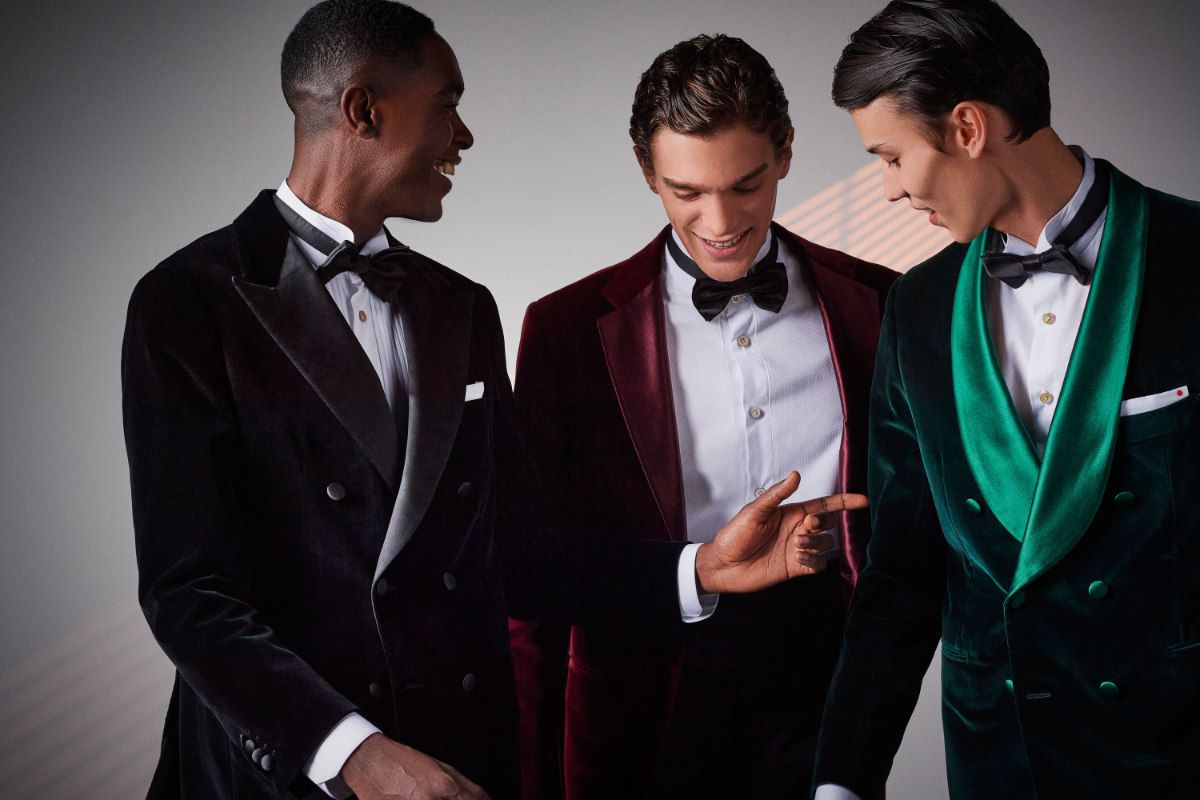 Kiton Autumn-Winter 2022/23 Menswear Collection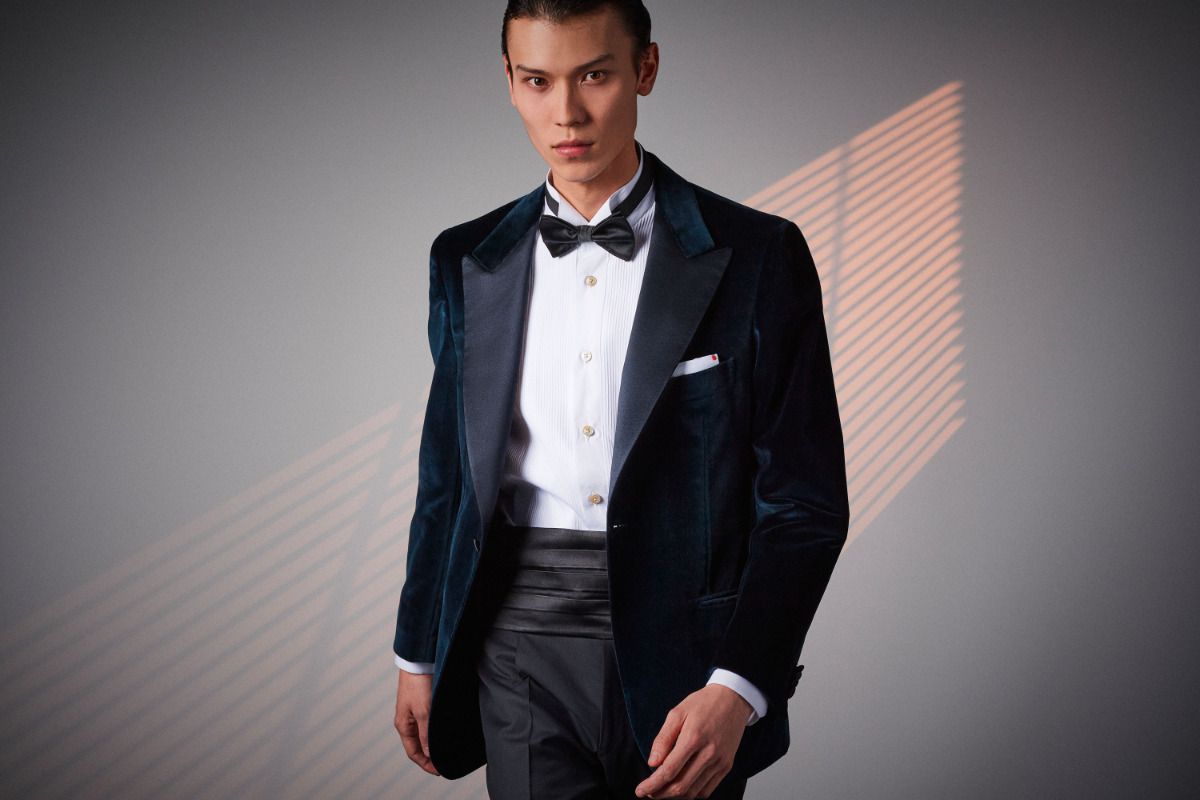 Kiton Autumn-Winter 2022/23 Menswear Collection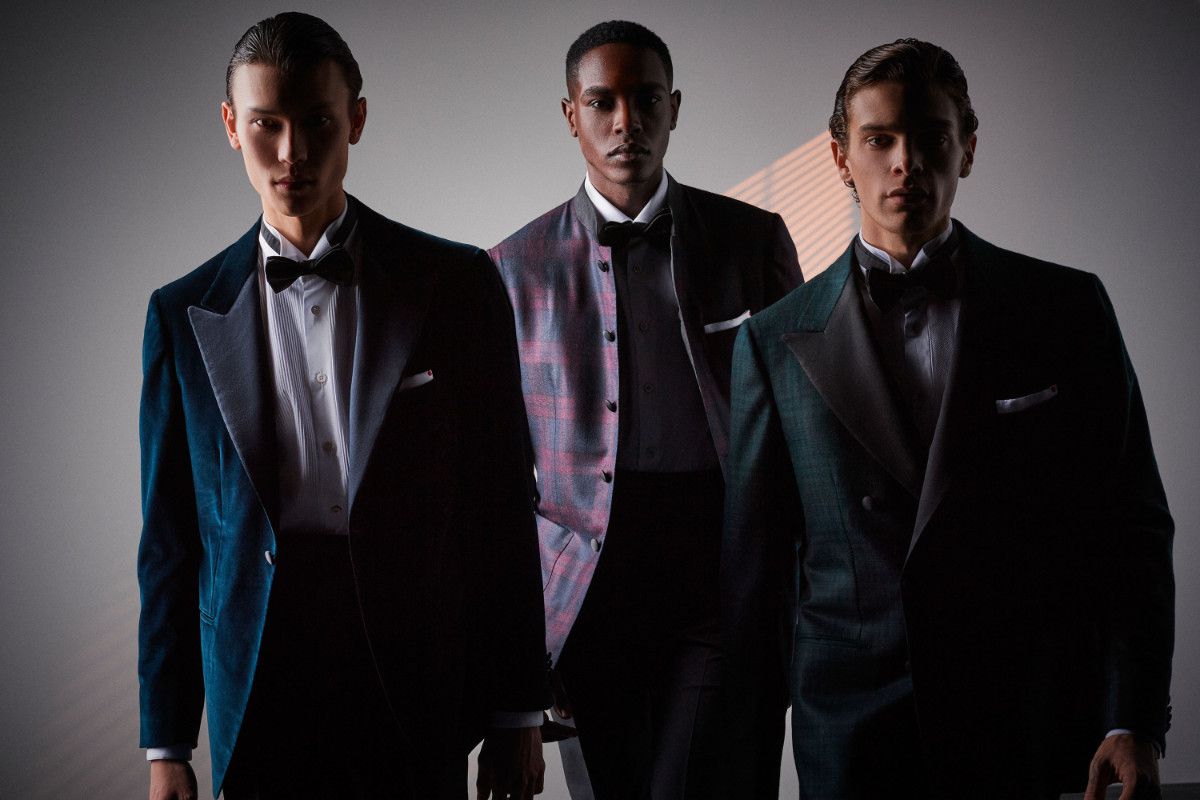 Kiton Autumn-Winter 2022/23 Menswear Collection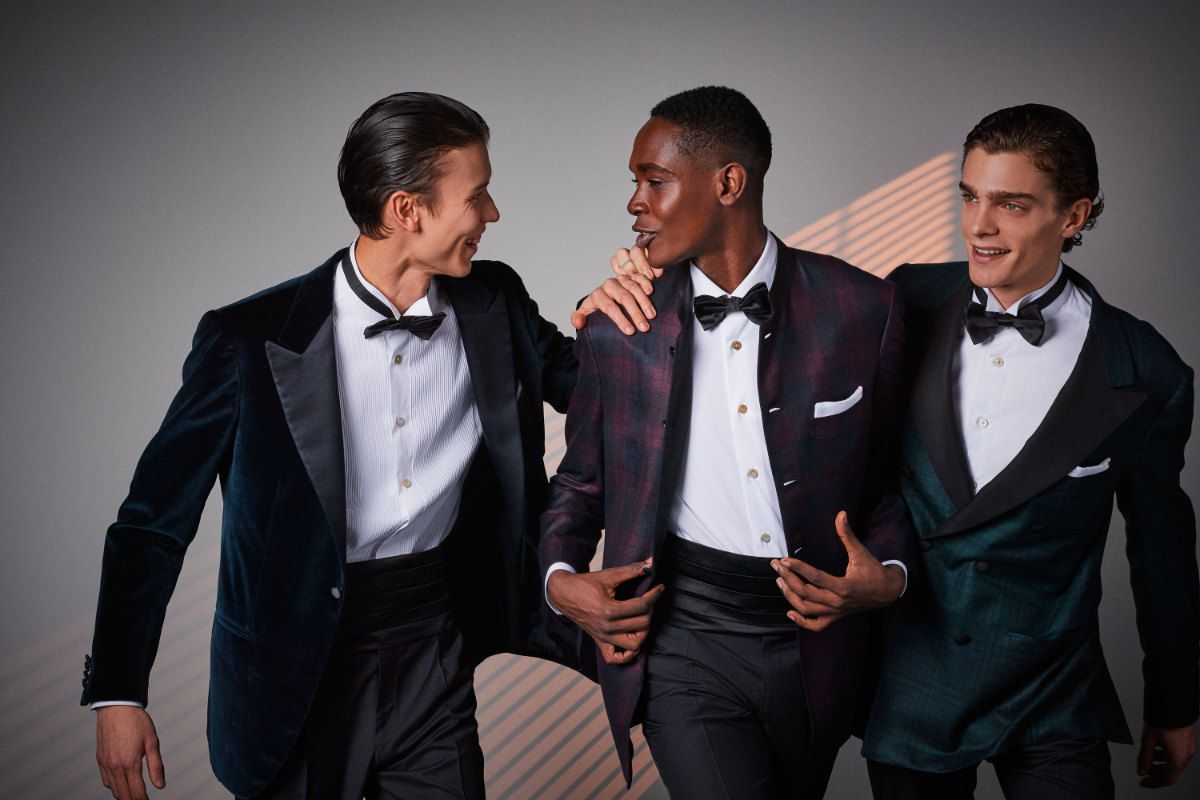 Kiton Autumn-Winter 2022/23 Menswear Collection
It's not surprising that after the slowdown everything is ratcheting up, as it's not the consequential change in our habits. Technology has speeded up our lives, shortened distances but pushed people further apart. Even though some passions cannot be deadened, certain habits can transform, especially in fashion, where nowadays everything changes with a swipe or a scroll.

In this Autumn/Winter 2022-23 collection Kiton reached another milestone in its aesthetic evolution; a process that imbues with new life the traditional Neapolitan tailoring, a tradition of which they have been world standard bearers since 1968, the year when Kiton was founded in Arzano, just outside the capital of Campania, by Ciro Paone, who recently passed away. The line between leisure and formal wear used to be well defined both conceptually and aesthetically. Nowadays that is no longer the case: elegance, luxury and comfort remain the watchwords, as they have always been part of Kiton's DNA, but now they have been recalibrated.
Digital acceleration has changed styles, hence Kiton's male wardrobe has been updated in terms of proportions, materials and wearability. The ultra-precious coats in 8-thread-cashmere are oversized with an '80s flair, contemporary and without nostalgia. In addition to the overcoats, shearling jackets inspired by the British Air Force Irvin flying jackets are mixed with precious puffers, just like the lightweight down jackets are with luxurious cashmere.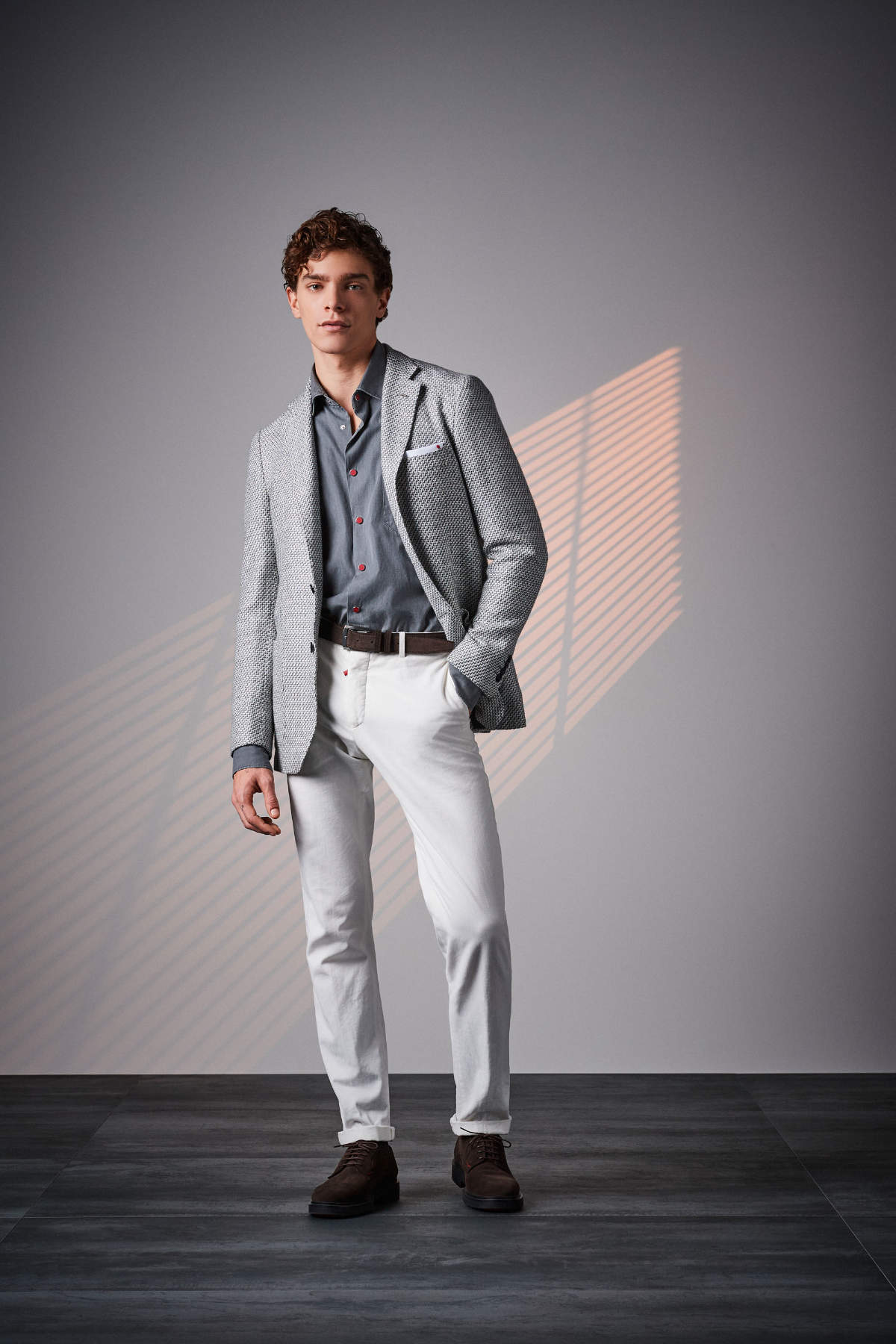 The collection is monochromatic and it has a precise palette that runs through the shades of brown, moss green, burgundy, blue and grey that fades into black. The different nuances are also given by the light reflected by the textures of the most diverse and skillfully mixed materials, which is yet another peculiarity of the season.
Jackets have the same textures of the polo shirts or the shirts worn underneath them, which creates a sophisticated yet unexpected ensemble, as it is the use of the classic Black Watch tartan for jackets with stand-up collars.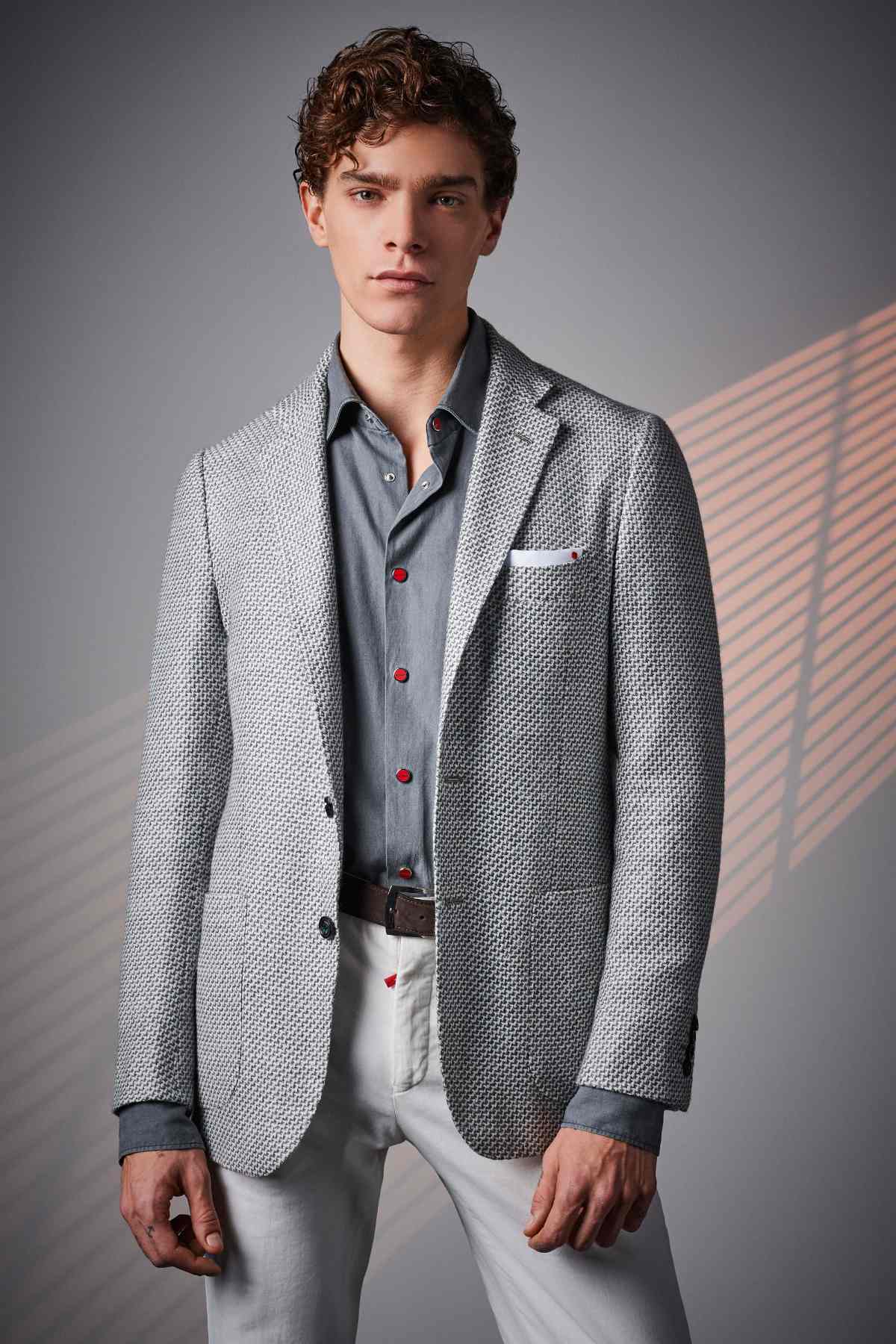 The printed yarns, outcome of the combined know-hows of Kiton Group of manufacturing companies, allow discreet yet innovative patterns: from vanisè for knitwear, an important part of the collection, to printed yarns (some made in collaboration with the Vanvitelli University of Caserta) that create unexpected motifs, to waterproof wools, created on jacquard looms instead of shuttle looms.
The wardrobe is entirely designed for those who want to go back to travelling with maximum comfort, and even the suits, derived from the company's heritage, have jackets that weight like shirts and trousers with drawstrings, made with the finest wools as thin as 12.9 microns.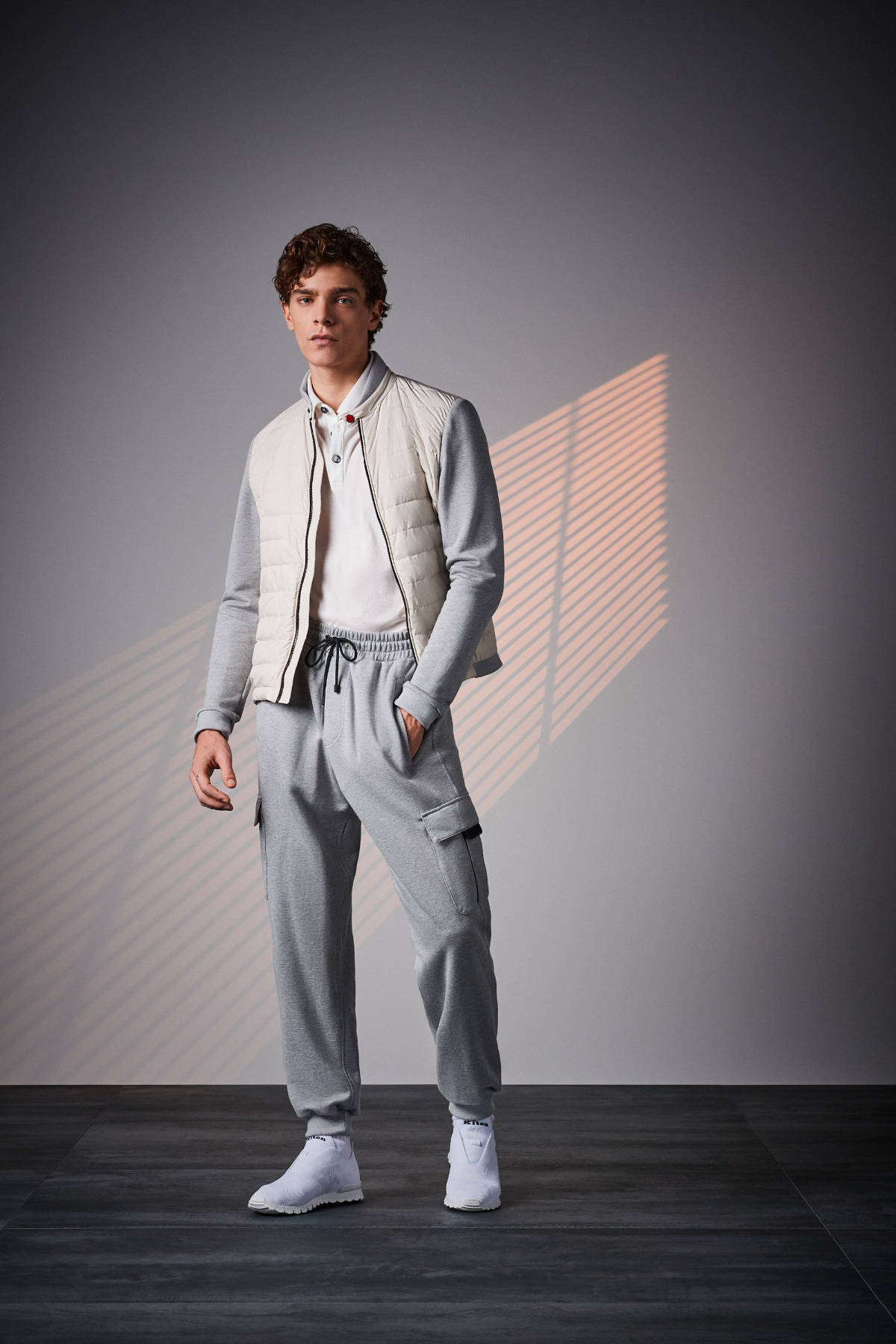 The shirts, symbol of elegance, are back but not only in a classic white worn with a suit, they're oversized on both formal and deconstructed looks, or even in a hooded version.
Accessories play an increasingly central role. This season, the most iconic shoes with Norwegian top-stitching take on an "all terrain" look with their important rubber lug soles. Along with them, the success of the cashmere trainers continues, we can find them in this season's color palette together with soft white leather embellished with hand-stitched details.