AZ Factory X Ester Manas
Luxferity, 25.11.2022
"BON-APPETIT" - INTRODUCING AZ FACTORY WITH ESTER MANAS PRODUCT STORY
STORY 1 - WELCOMING A NEW DUO OF AMIGOS IN THE FACTORY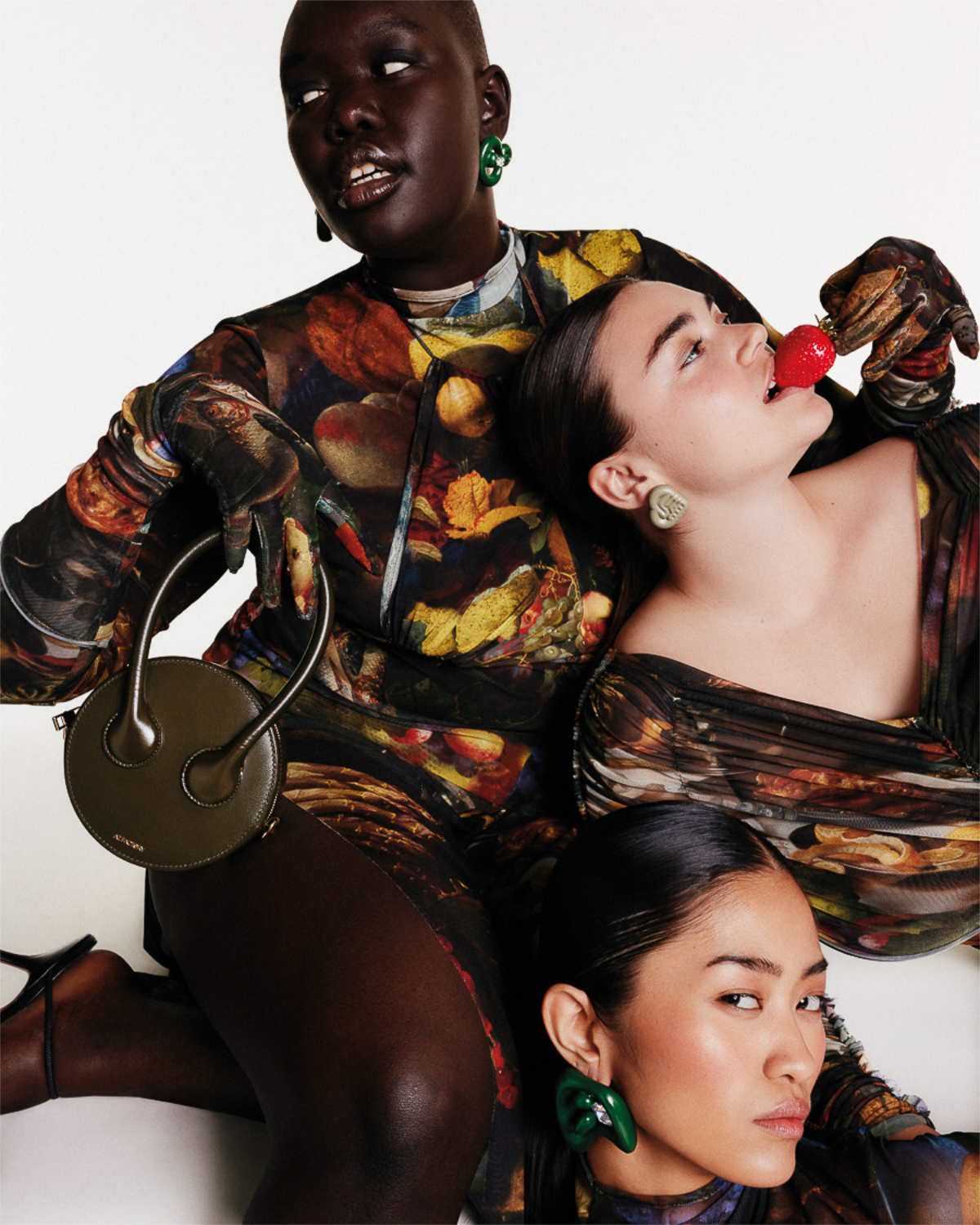 Launched in 2021 by the late Alber Elbaz, AZ Factory believes in smart fashion that cares. Today, the label has evolved this belief into a collaborative ecosystem, a laboratory where people meet to try new things, where creativity is nurtured, and emotion and experimentation are encouraged. Earlier this year, we opened a new chapter, a natural evolution holding Alber's values at its core. Now, we invite our
Amigos – talents, partners, collaborators – to join us in advancing his original vision and spirit, to design beautiful, fun and solutions-driven fashion alongside our design studio and inhouse teams.
Now, AZ Factory welcomes Amigos, guest creatives, to co-create stories and products.
We provide them with a platform to develop and share their visions of what fashion means today and to them, by appropriating and reinterpreting the codes that have made AZ Factory unique from day one. With this new approach, AZ Factory offers a new perspective on today's fashion, driven by the perspectives of uniquely positioned individuals, rather than heritage houses exclusively.
Following collaborations with Thebe Magugu and Cyril Bourez earlier this year, we are thrilled to welcome creative duo Ester Manas into the Factory for our next collaborative product story.
STORY 2 - PRESENTING AZ FACTORY WITH ESTER MANAS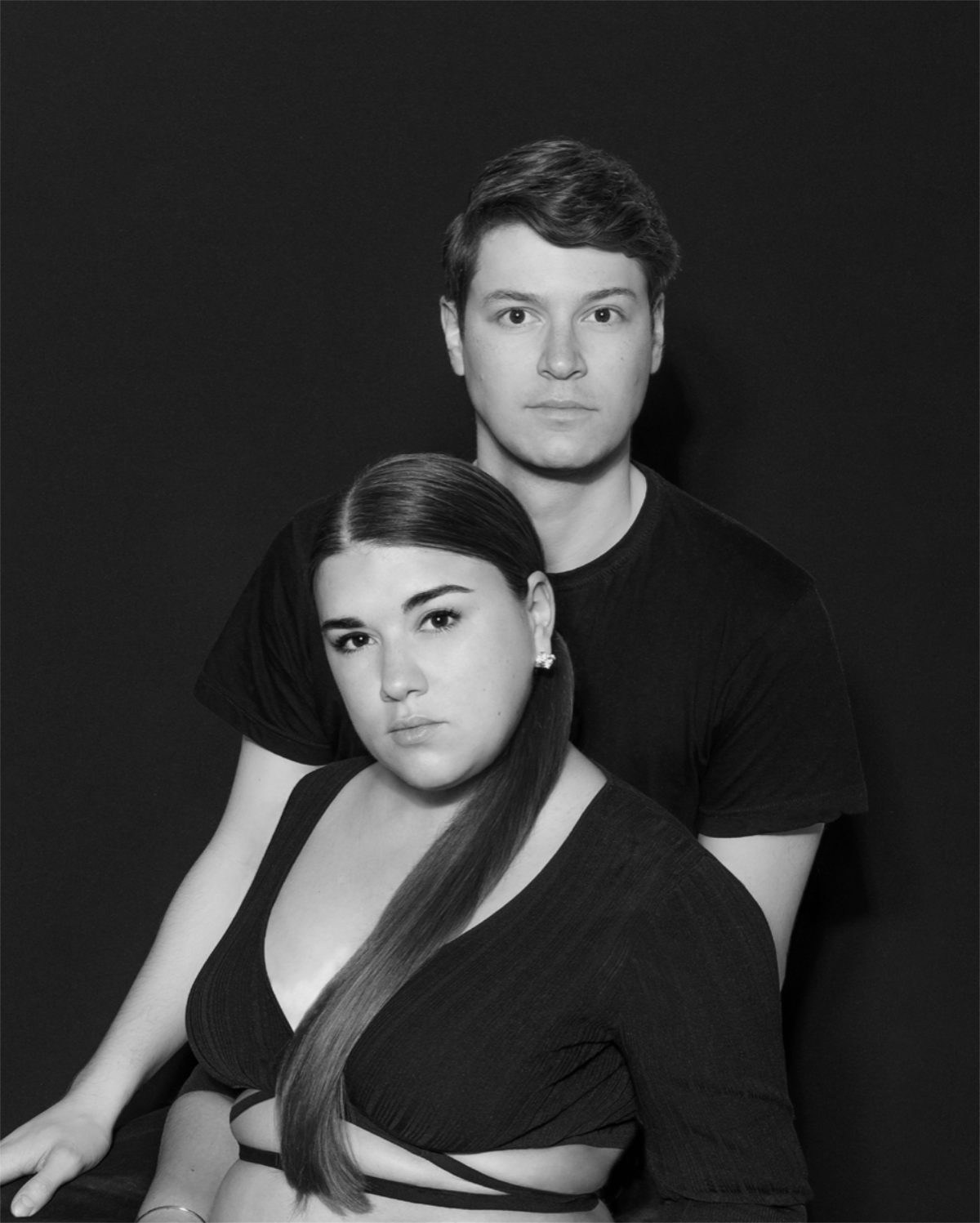 A team in both love and craft for the past decade, Ester and Balthazar met whilst studying at the prestigious La Cambre university. After an incredibly positive reception from the fashion industry at large to their first collection, the duo saw acceleration in momentum at Hyères' festival in 2018, which provided what they refer to as a key moment of "validation and emotion". The subsequent reception of the Galeries Lafayette Hyères dotation prize further marked the official launch of the label.
Driven daily by key values of generosity, collaboration, humor, celebration and of course, inclusivity, Ester Manas hopes to translate these in the clothes they design, but equally importantly, in the way they provide them to their customers, and in their communication methods. They describe being chosen for this project as another stand-out moment of emotion, and the alignment in values, as a creative evidence. "For a young label like us to be able to confront our creative vision to such a talented team was an honor, and a very exciting exercise", said Ester.
The duo describes the inception of the project as a blank canvas of opportunity, a "big buffet" which they turned into their creative playground. Though the AZ Factory studio is still young, it came laden with history, and the connection between Alber's background and legacy, and their own vision was an organic one. The importance of women's place in their work unquestioned, they focused on highlighting this common joyful and fierce persona, a synergy they share with Alber, despite having never met him in person.
STORY 3 - AN INCLUSIVE PRODUCT STORY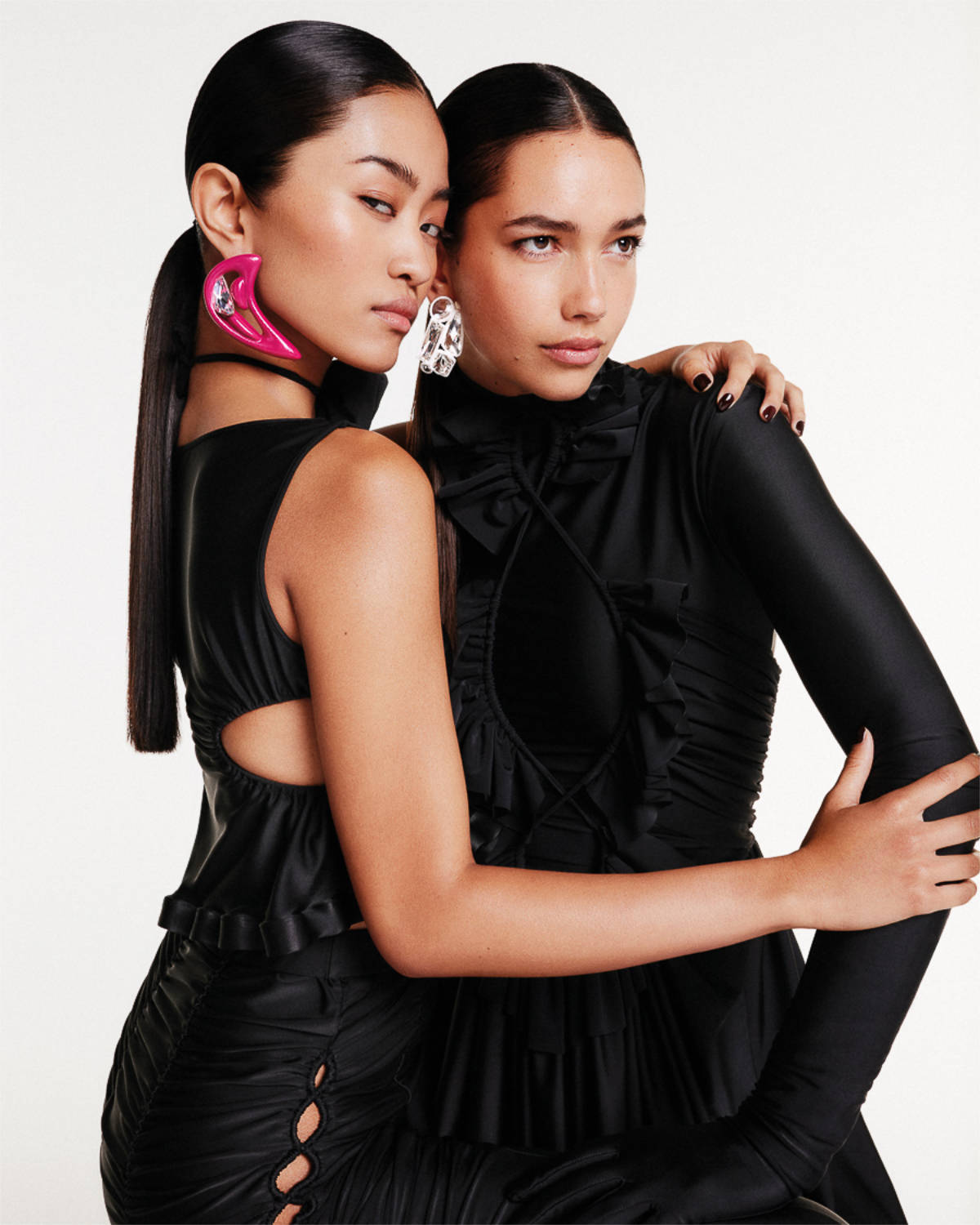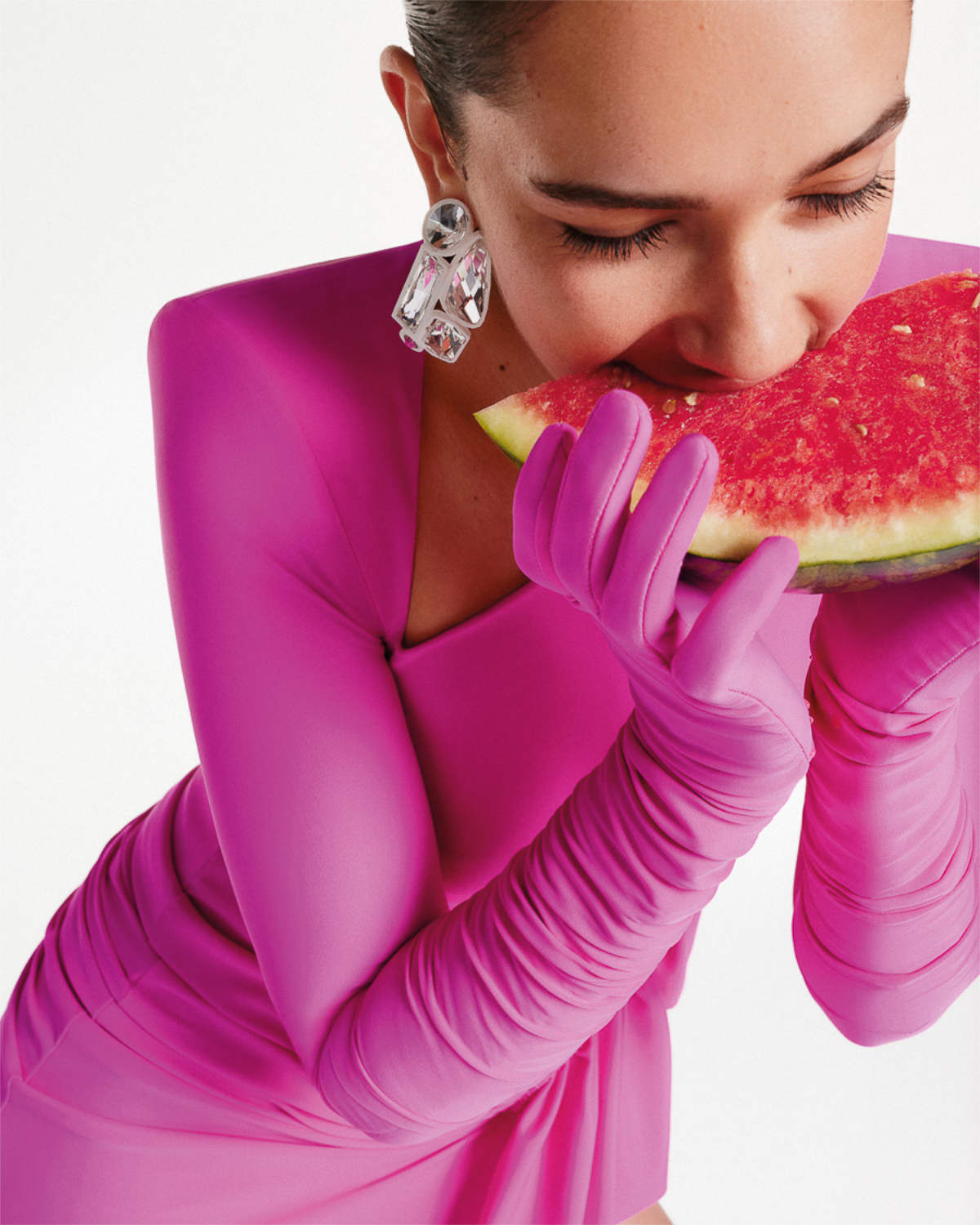 Alber himself was a central source of inspiration for the collection. The design process drew inspiration from the beginnings of AZ Factory, but also Alber as an individual, and sought to trace back the steps of his impressive legacy in what they describe as a dance with his design team. Opulence was a key theme, and AZ Factory provided a helpful framework of interpretation, whilst allowing for the creative freedom Ester Manas brought to the table. Here, the topic of inclusivity is treated with similar codification: liberated bodies, lingerie-inspired silhouettes, organic lines…
The process itself, though, was a departure from their usual body of work. The label found recognition on a core one-size model, yet adapted these designs to AZ Factory's more classic sizes. The result is a collection designed for women who wear sizes XS to 3XL, featuring an innovative approach to sizing. Thanks to the unique design techniques developed for this project, one size thus extends 1 additional
size above and below the indicated value (e.g. M is suitable for women wearing sizes S-L). The challenge was demonstrating that 'onesize- fits-all' isn't the only thesis for inclusivity, but that this can be found across multiple different iterations, which they believe should all be present across the industry at large. In a way, this provided more opportunity, despite being a new type of design constraint, but they welcomed the challenge in what they describe as a game of ping-pong with the AZ Factory team.
The product story features key design elements from both AZ Factory's and Ester Manas' playbooks: the ruffled, gathered details are straight out of Alber's creative vocabulary, while the comfortable fits, sexy cuts and freedom of movement are the Belgian duo's own signature.
The collection is articulated around two key and symbolically meaningful tones: fuchsia, one of Alber's favored colors, and army green, an Ester Manas signature; but also features fresh tones of mint, yellow and classic black, in innovative and technical fabrics like spandex, mesh, ribbed knits and jacquard knits. An opulent, still life print pairs with the modern palette, a playful reference to Flemish paintings, cleverly entitled "Bon appétit", an ironic commentary on the subjects of weight, health and pleasure.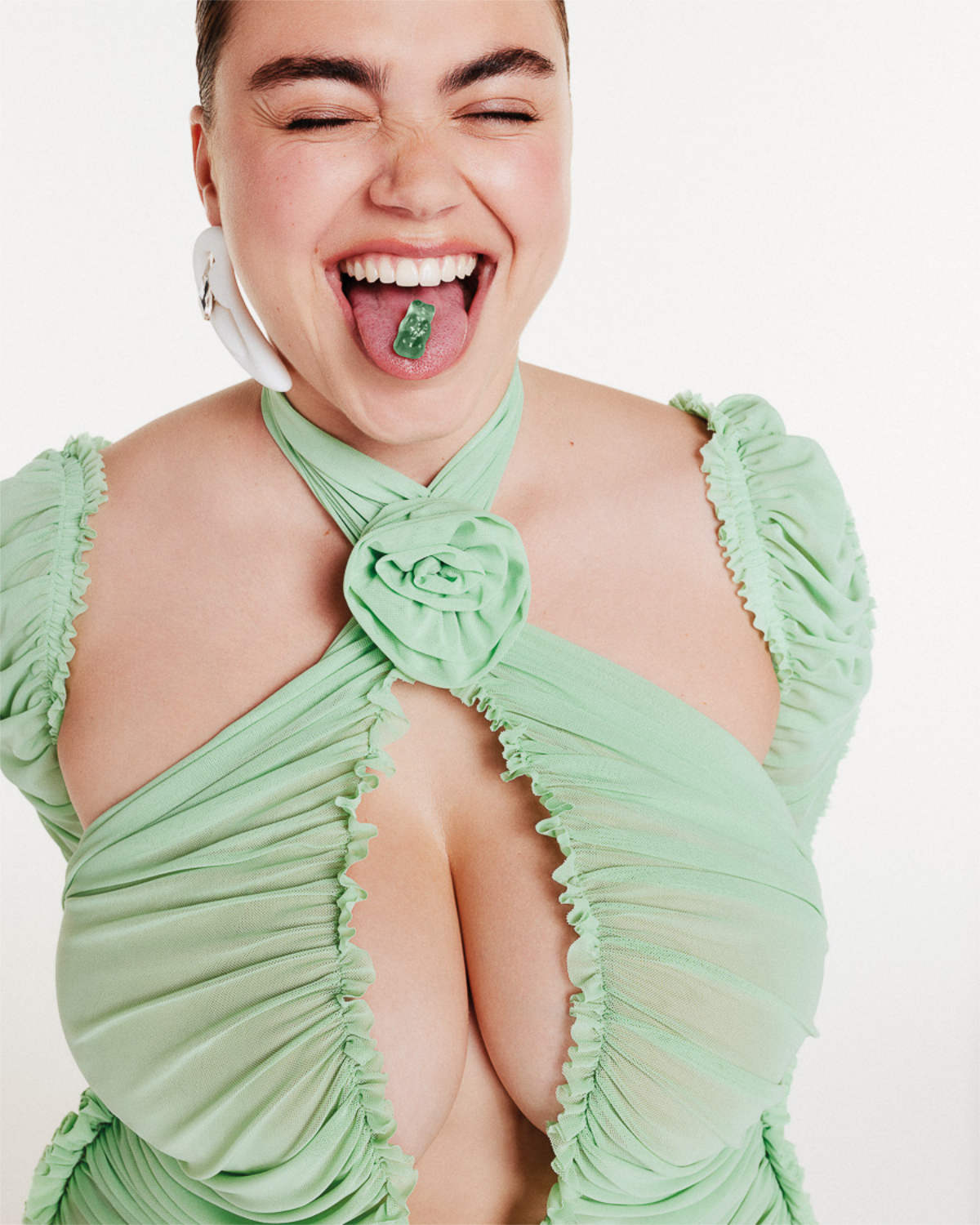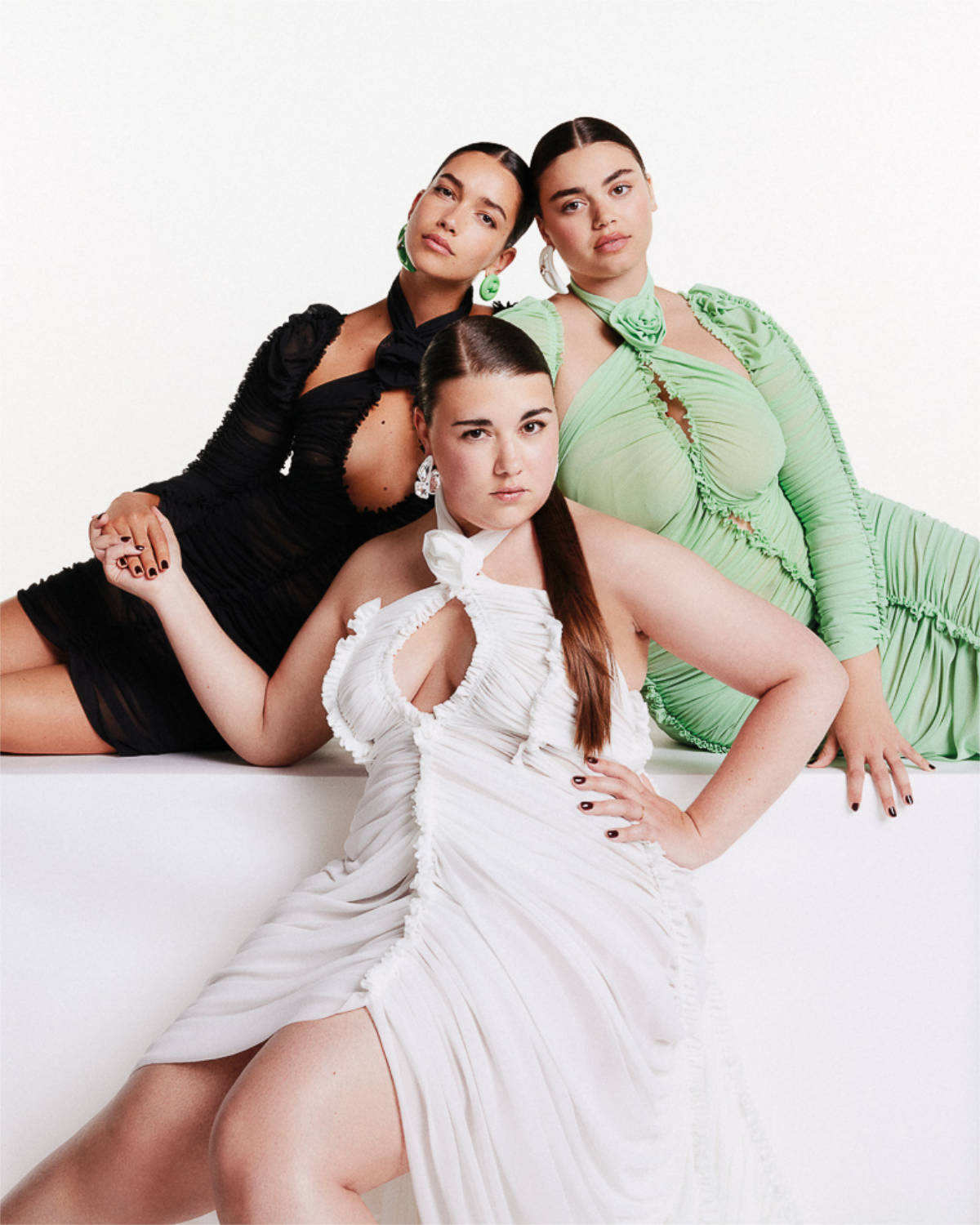 STORY 4 - THE "CAKE" BAGS
Just like any good meal, it's not complete without a little sweet treat. The collaboration also includes three mini-bags, made from upcycled leather deadstock, adorned with both labels' logos and featuring handles cleverly designed to look like AZ Factory's signature Amigos icon. As such, they decided to complete the product story with a line of mini and micro "Cake" bags. Made from upcycled leather deadstock, adorned with both labels' logos and featuring handles cleverly designed to look like AZ Factory's signature Amigos icon.
Coming in three different shapes: mini square, micro square, and round, and in colors such as strawberry pink, pistachio green and lavender, they decided "Cake" was the perfect name to give this delicious addition to the full Bon Appétit look. "At the end of the day", says Ester, "there's something incredibly rewarding in using something as frivolous as clothes to hand women the keys to something as important as self-power."