---
Pucci Presents Its New Spring Summer 2023 Resort Collection: La Famiglia
Luxferity, 23.11.2022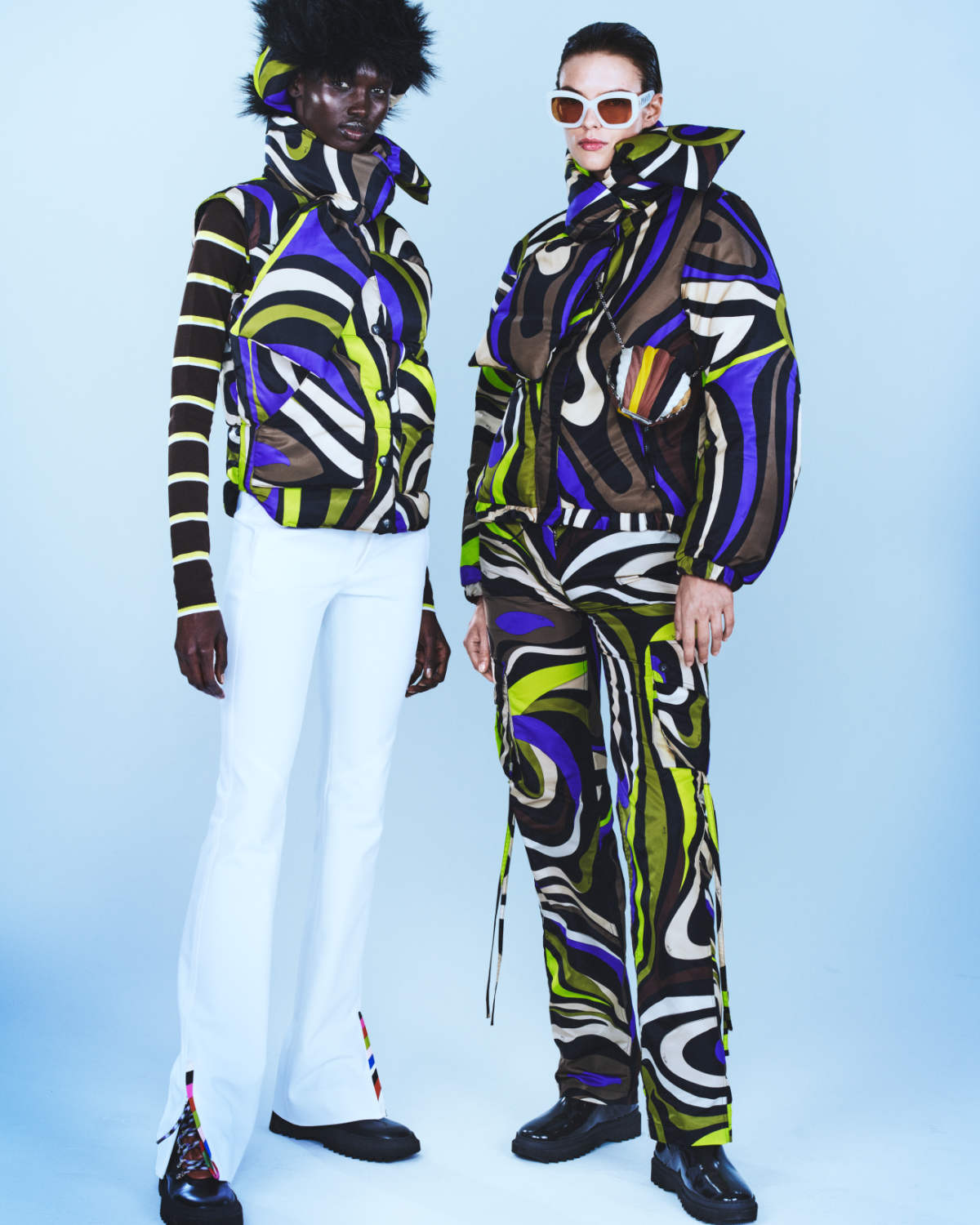 "A family lives in the House of Pucci." Artistic Director Camille Miceli continues to develop her vision around a joie de vivre that spans generations. The collection is imagined as looks for moments spent together – the winter weekends, special occasions, holiday destinations, and celebrations – in addition to dressing up for every day. It's both the embrace of frivolity and the attention to well-being. The legacy of prints that have lasted through the decades. The all-over styling that resonates outward from family to community. The feeling of being welcomed into a world of colourful possibilities. "I love the idea that people see Pucci and feel like they belong here," says Camille Miceli. "That's what family is all about."



WINTER REMIXED

Camille has assembled a collection that transcends a single season, a mixed wardrobe that is flexible, festive, and rich with inclusive style. From outerwear to swimwear, active looks to evening looks, there's a constant sense of trippy chic.
Pucci's ski heritage is revived with new momentum from the reworked Marmo print. A snowboard-inspired outfit in shades of aquatic blue connects winter with summer. Panelled in this rhythmic motif, nylon puffers, a funnel neck vest and sport pants extend from alpine adventures to city sportswear.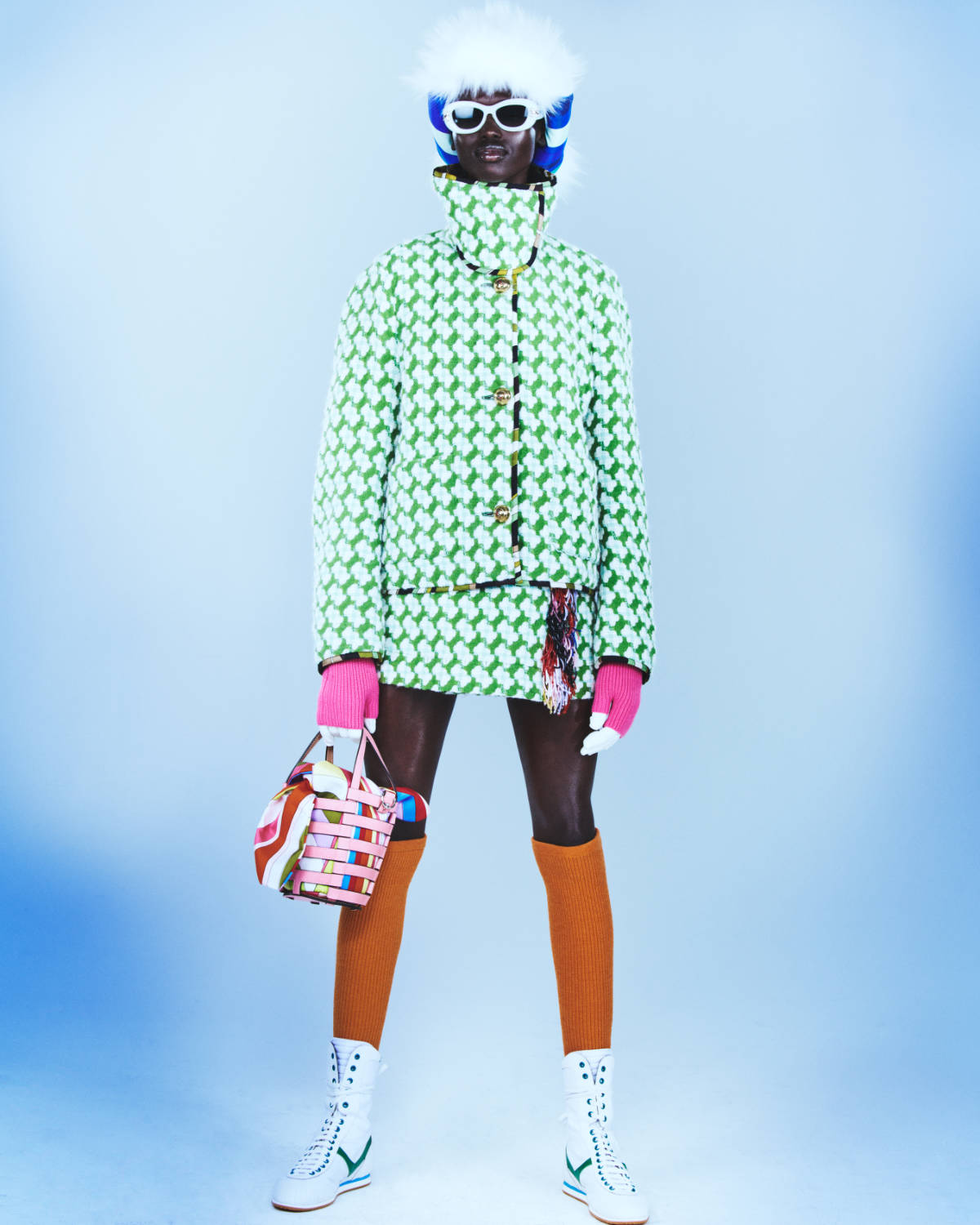 Beyond the slopes, classics are given a Pucci twist. Tweed is traced with print. A double-face Mackintosh with an exaggerated, colourful collar. A '70s-style suit pulses in vivid purple suede. Black gabardine bring balance, with wide trousers anchoring a silk cady blouse. or else worn with a jacket for a polished total look. Striped knits have emerged from the archives freshly cropped and juxtaposed with emblematic motifs. Also from archives, a tiered skirt skating outfit and boule skirt that boast hand-painted prints by founder, Emilio, in the' 50s. There are even more statement skirts, youthfully flounced and A-line or sleekly fitted. A multitude of blouses define the silhouettes, those with balloon sleeves the most dramatic. Proposed in other House prints, caftans offer airy volume, while smocked pieces fit close to the body. Dimensional decoration appears throughout: artful embroidery and sequins, recycled multicoloured fringes and bold gold accents.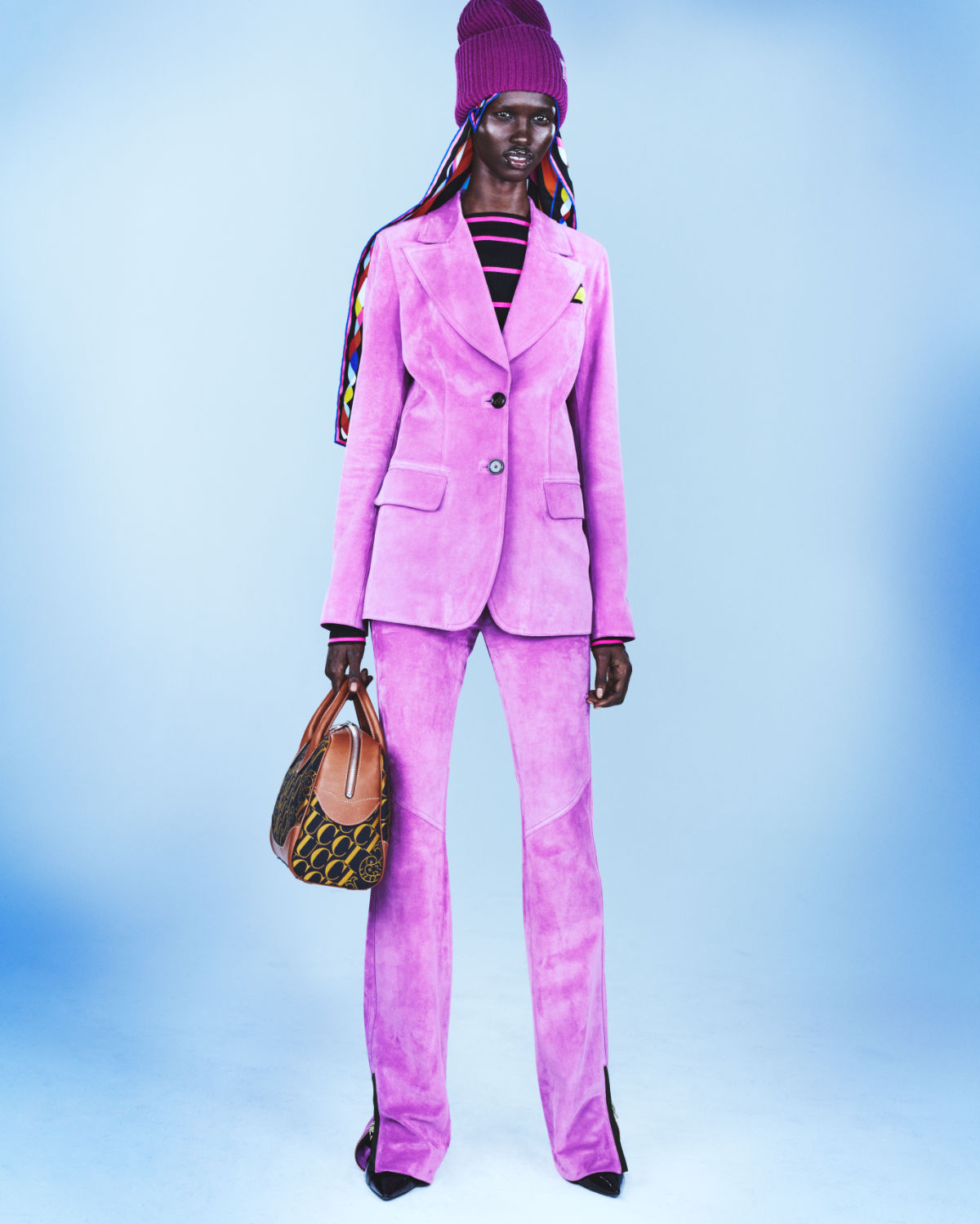 The new Pucci monogram becomes an instant classic, whether on fine silk or spongy beachside jacquard. Gold leather – a lustrous trench or motocross bolero – and metallic cable-knit emerge in time for the holidays. As a crisp counterpoint, several looks are awash in white: a dress spliced with fringes; soft feminine tailoring; and sporty separates. Here, colour pops up in small ornamental ways, such as buttons in leftover silk, to subtly signal the Pucci touch.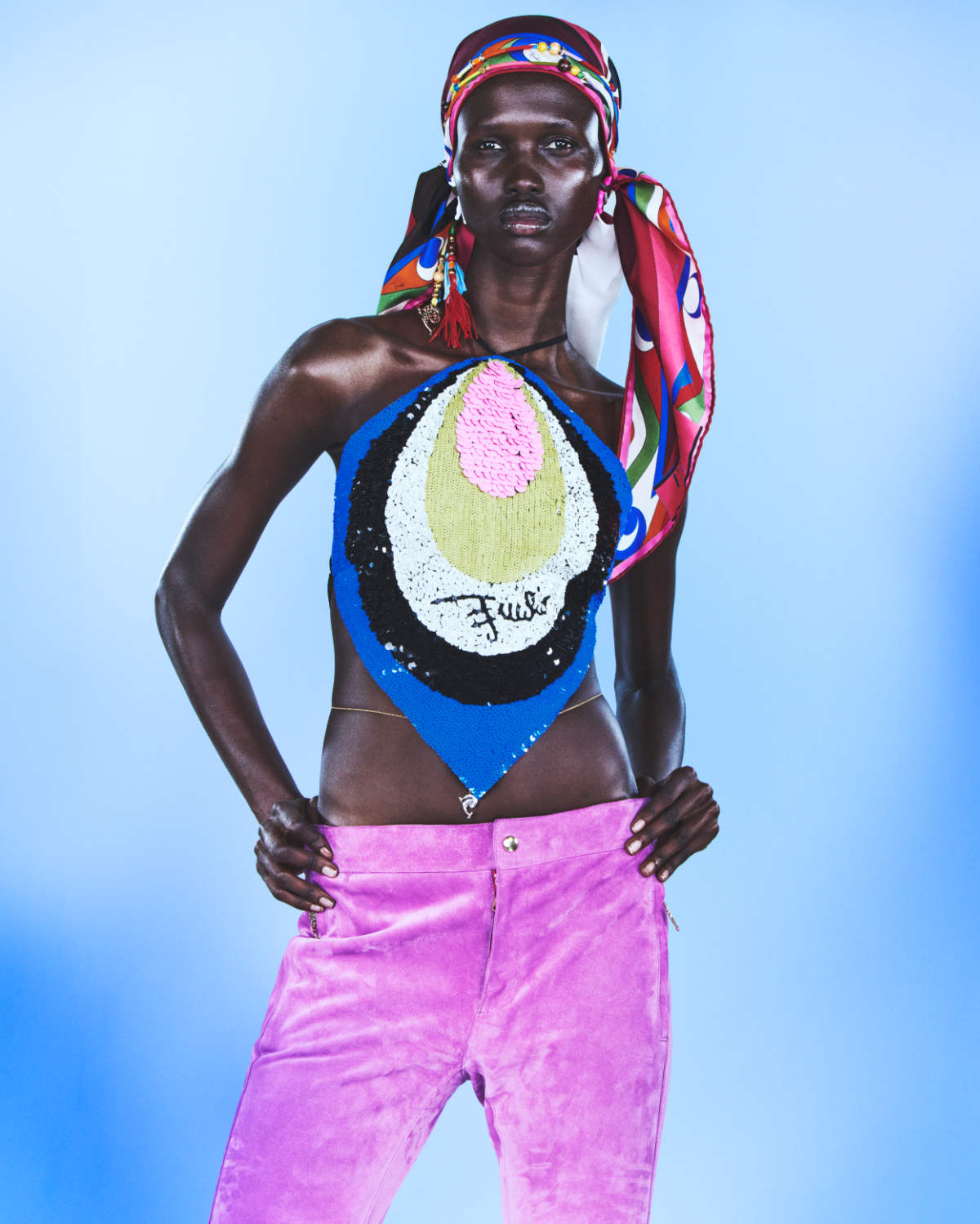 LOOKS FOR HIM

Camille expands the wardrobe to include a men's range that will stand out through the season. Prints are worn confidently, whether a psychedelic matching outfit, short-sleeve shirts for warmer days, vibrant swimwear, or jersey pieces imbued with a '90s attitude. He can also wear some of her pieces, including the women's wide-legged pants, and to borrow from her accessories -- giving new meaning to family style.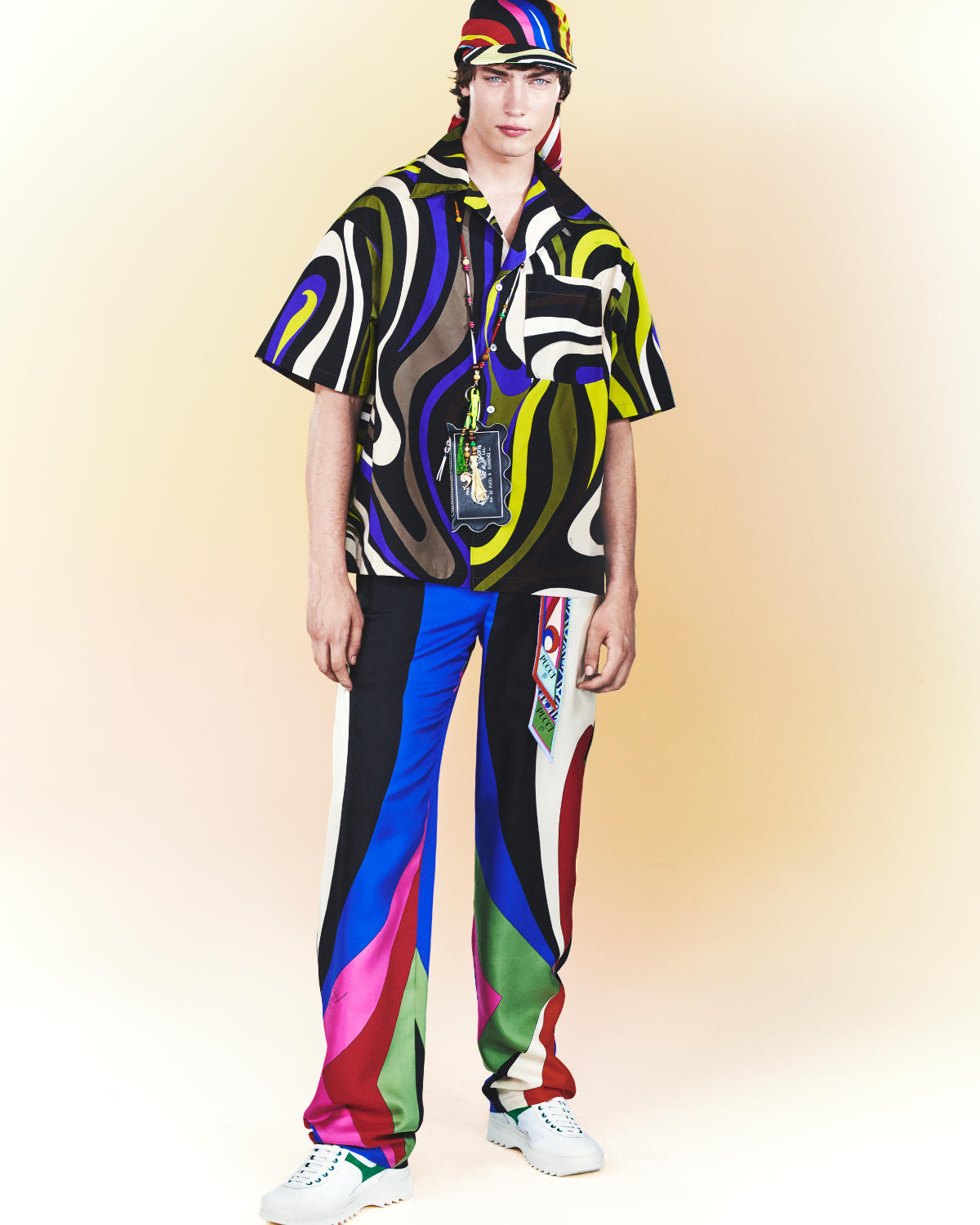 CREATIVE ACCESSORIES

Footwear, bags, and accessories are worn as expressions of individuality. On the feet, shoes for every occasion: boxing boots reinterpreted from the '60s are the new sneaker, dressed up or down. Printed terrycloth slides, ultra-high Western boots with graphic detailing, platform sandals and all-weather boots add different personalities to the looks. Bags are versatile and recognisable: from a bucket style in interlaced leather with that reveals an interchangeable interior to printed puffy handbags and nylon backpacks that complement the clothes. The monogram reappears as a spacious tote for vacations or as a compact day bag. Silk twill scarves are endlessly versatile: draped as tops or wrapped as a pareo, tied at the neck, and wrapped as head coverings. Visors, sporty caps, and faux fur hats correspond to the scope of the season. Body jewellery is adorned with the new creative insignia developed by Camille: two intertwining fish that form a P. Lastly, lifestyle items – think ping-pong rackets and classic game sets – exist to share a little Pucci through the holidays when friends and family reunite.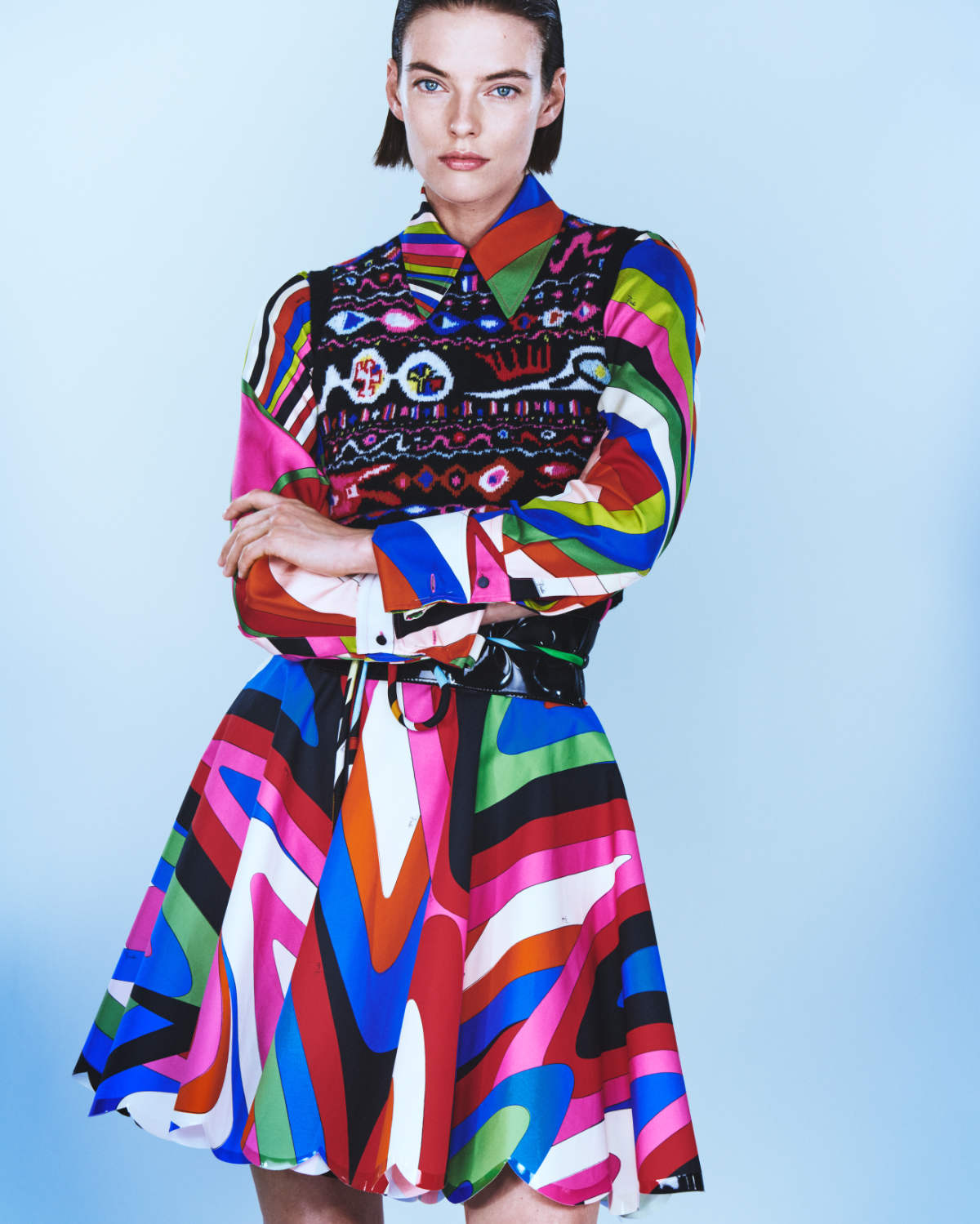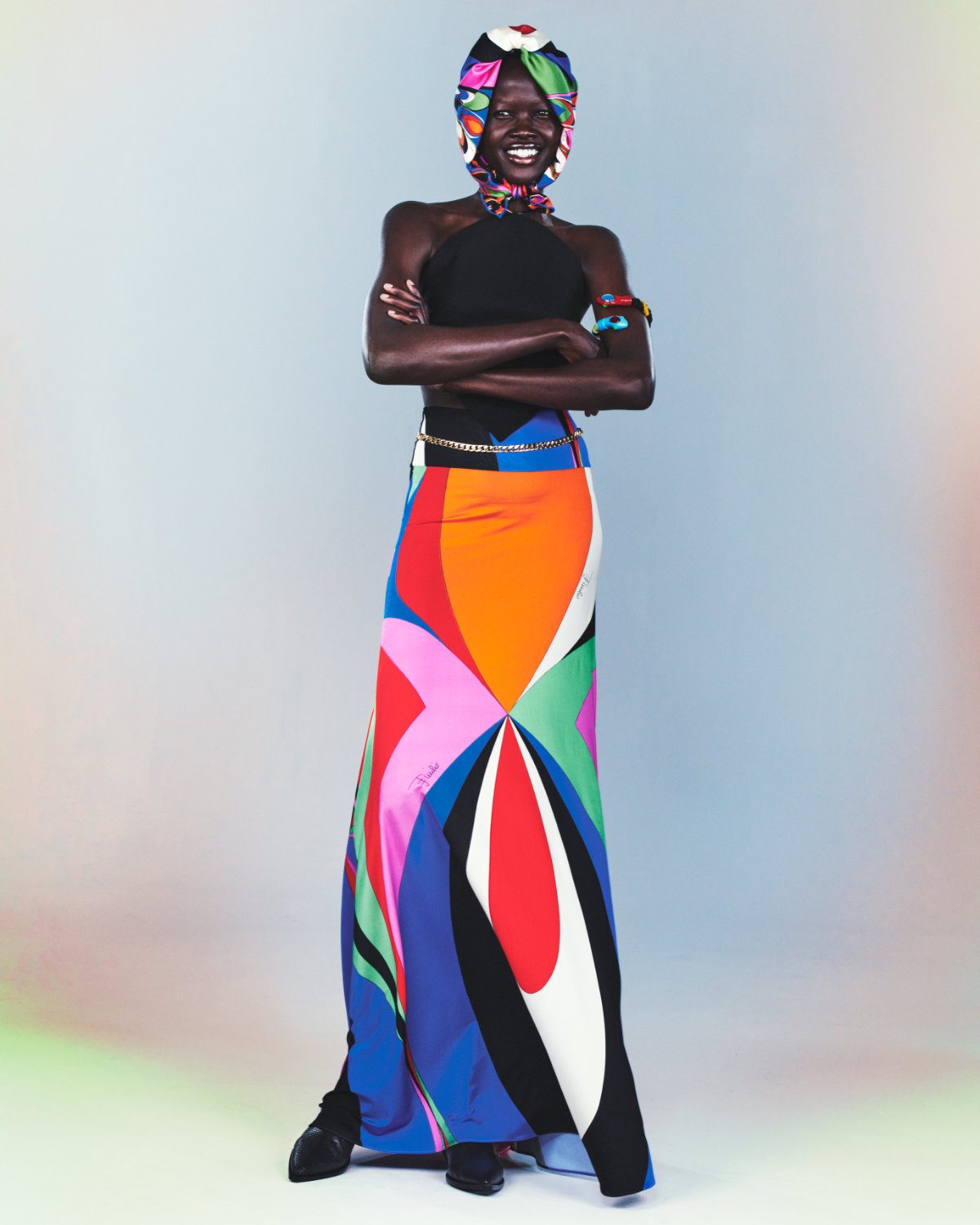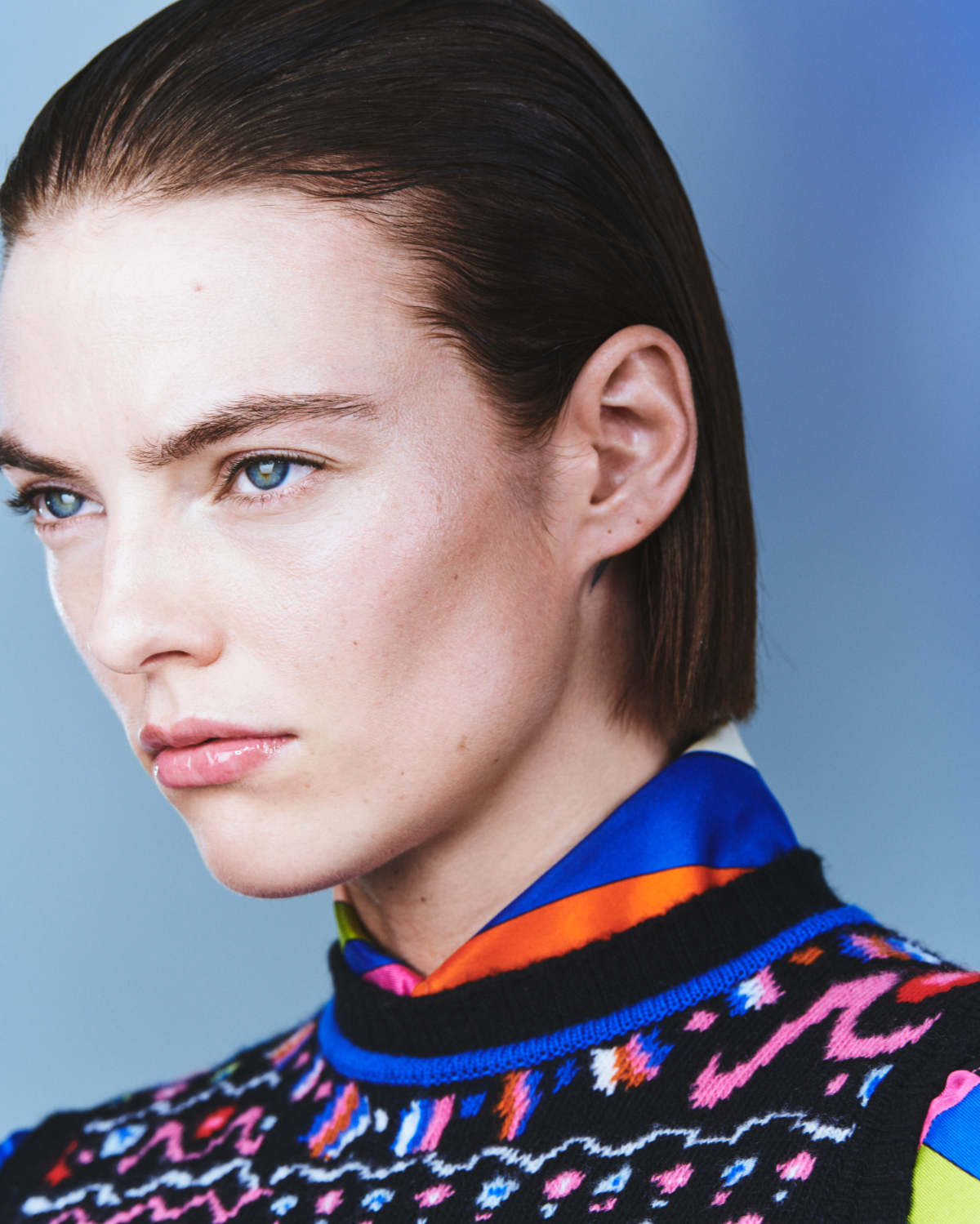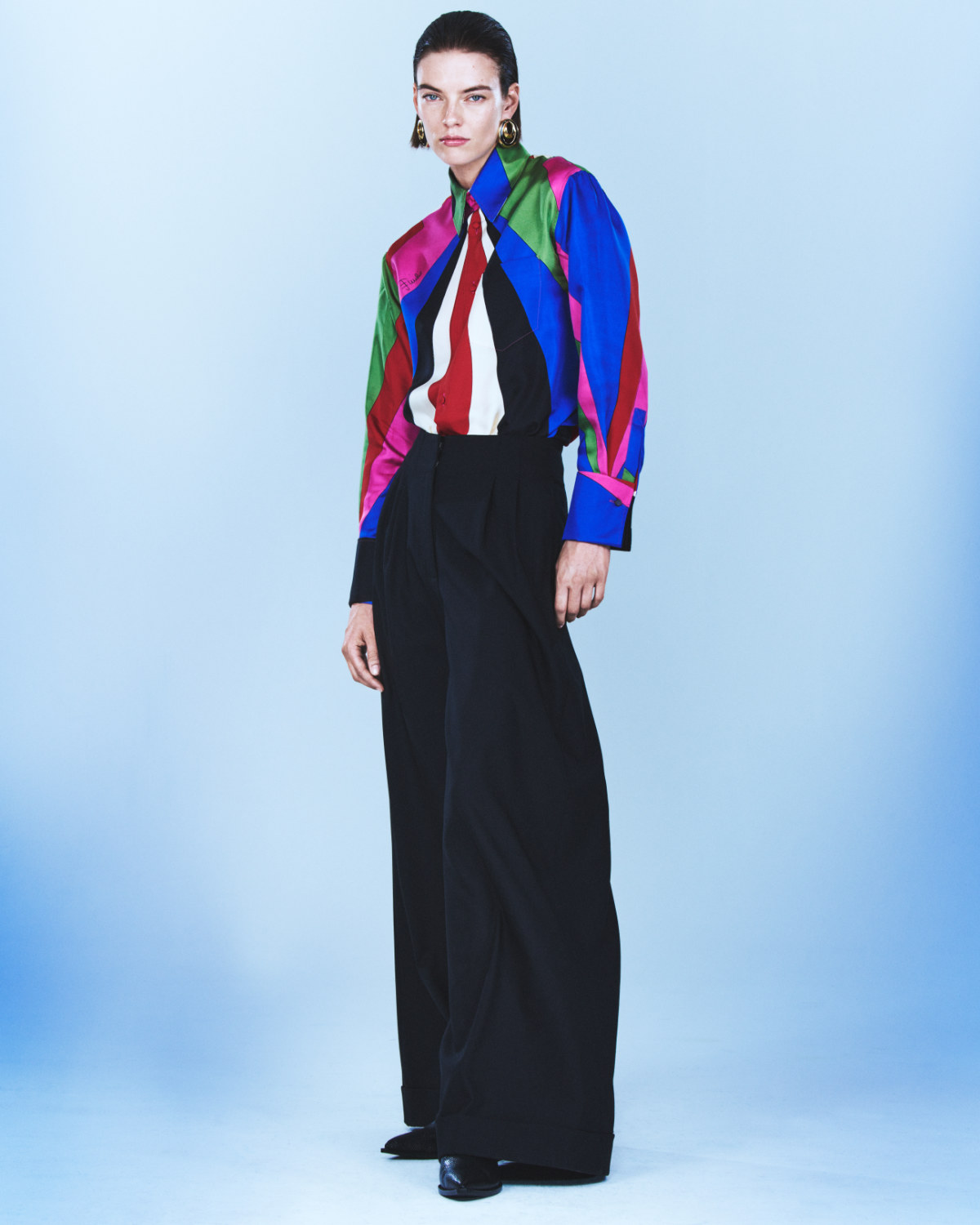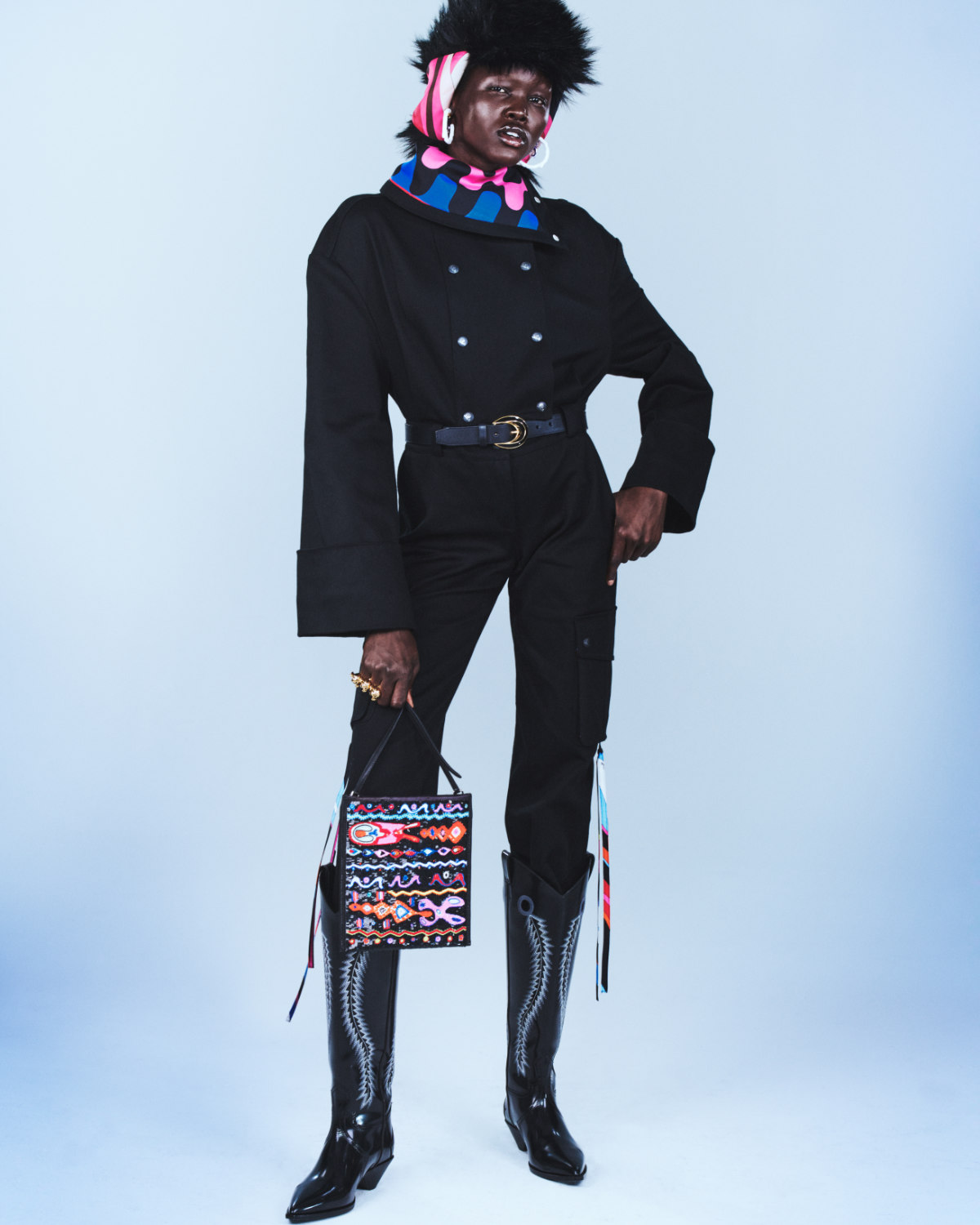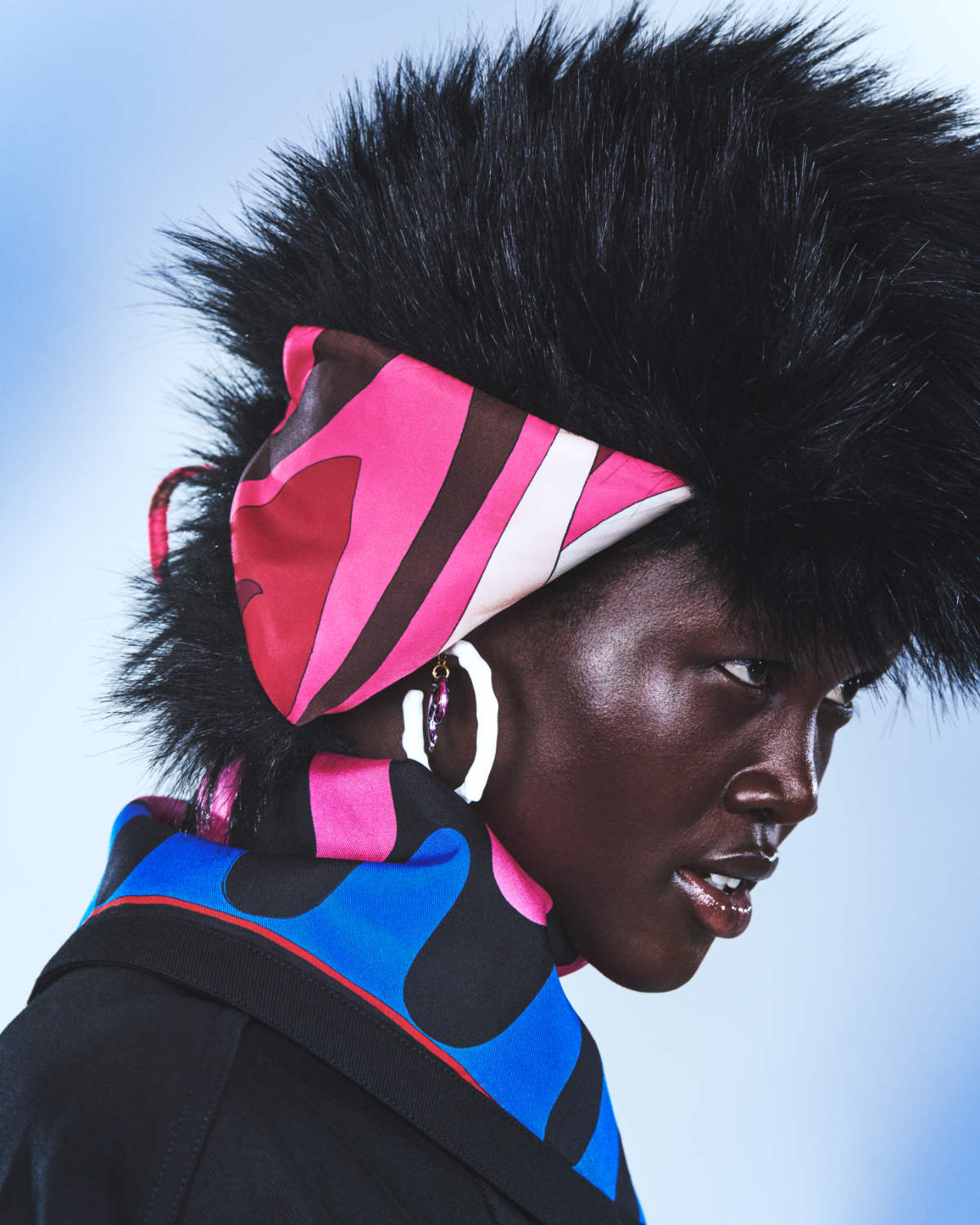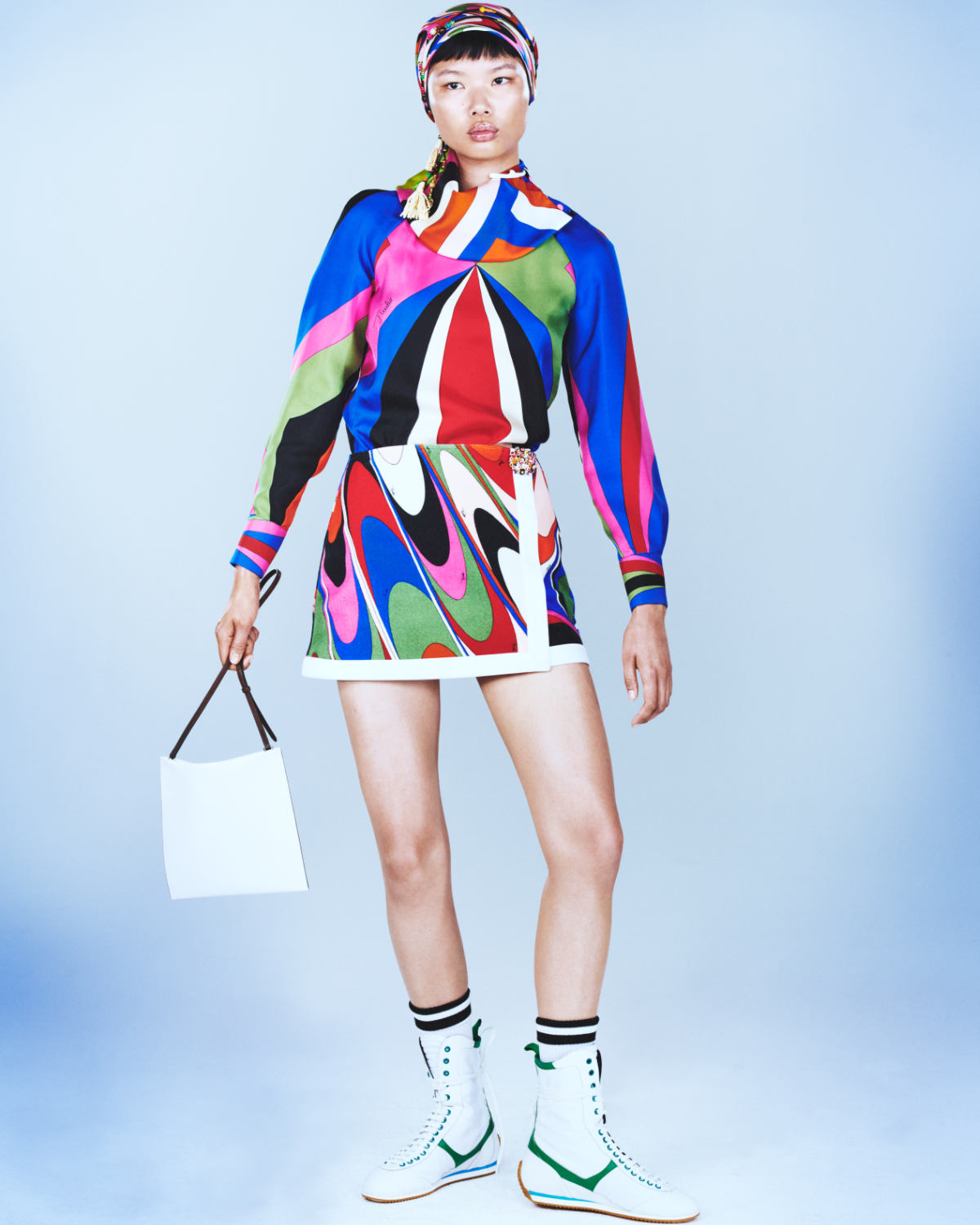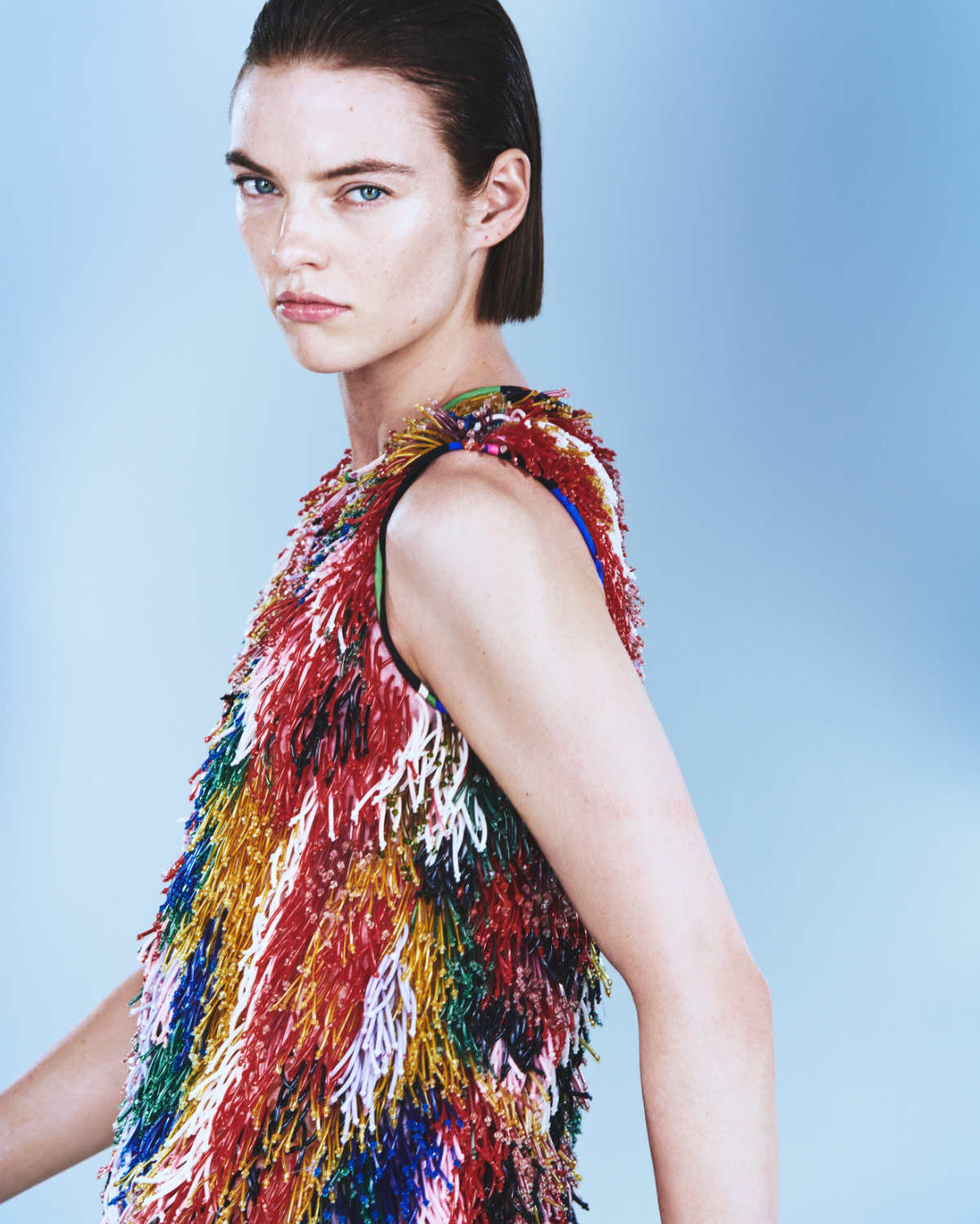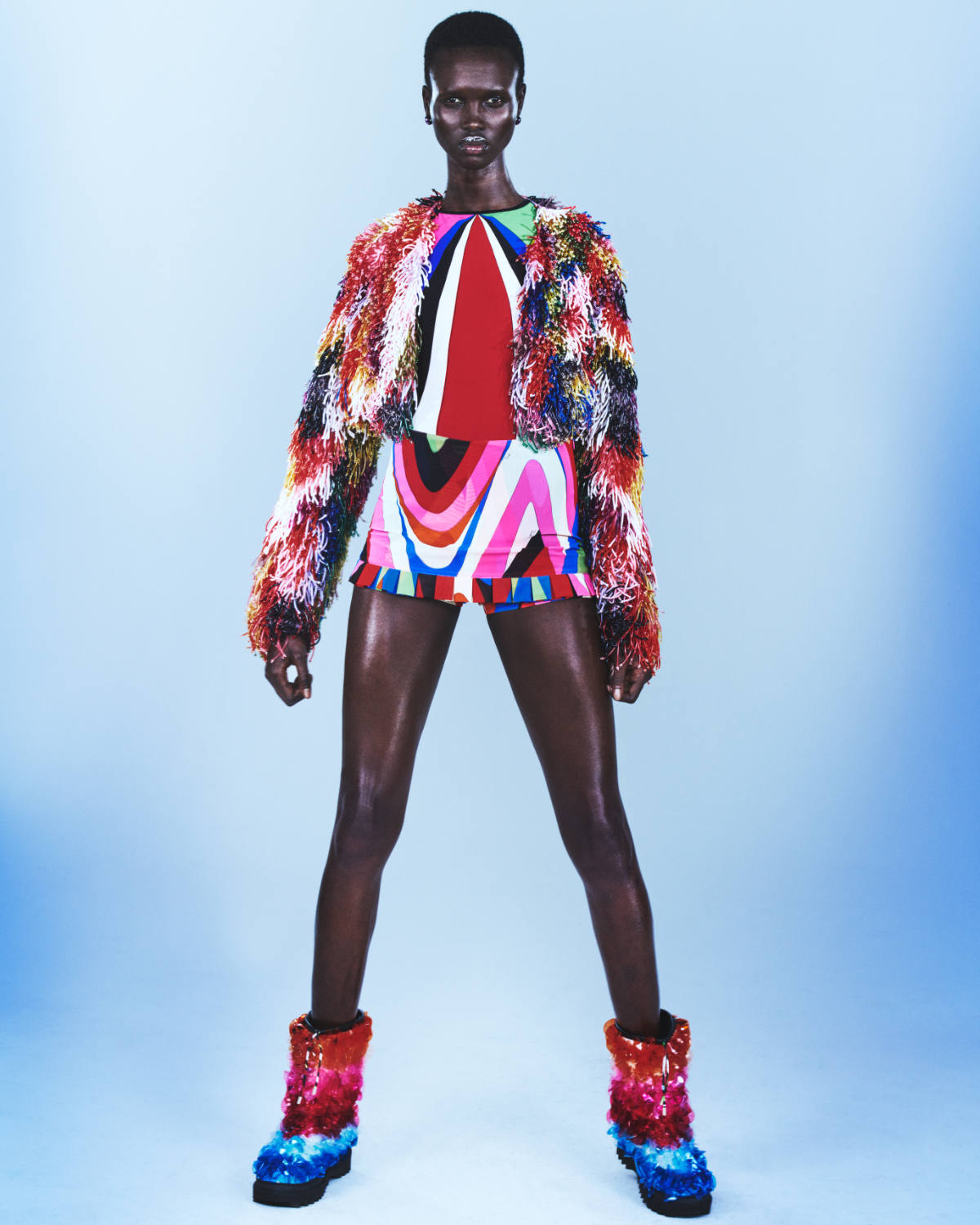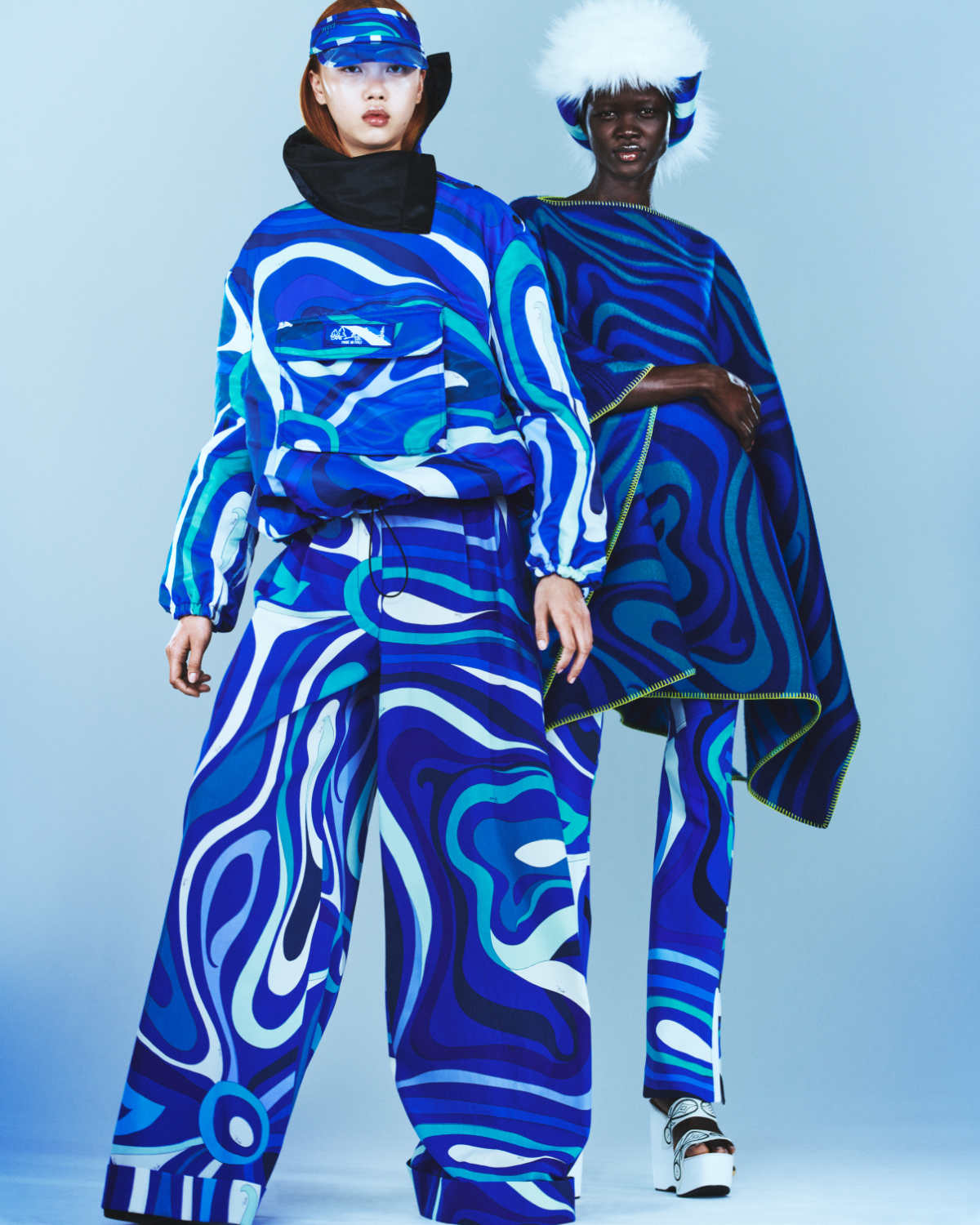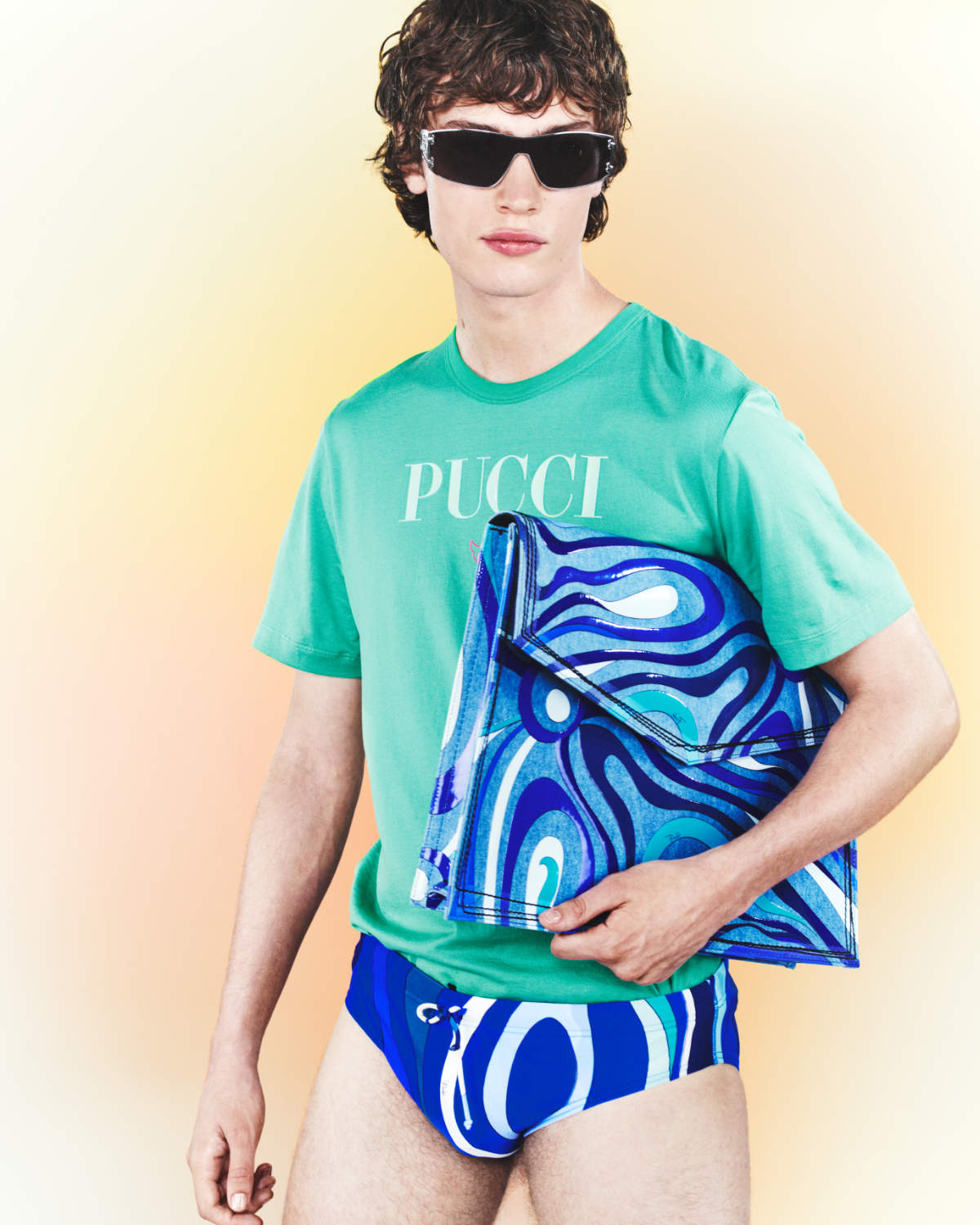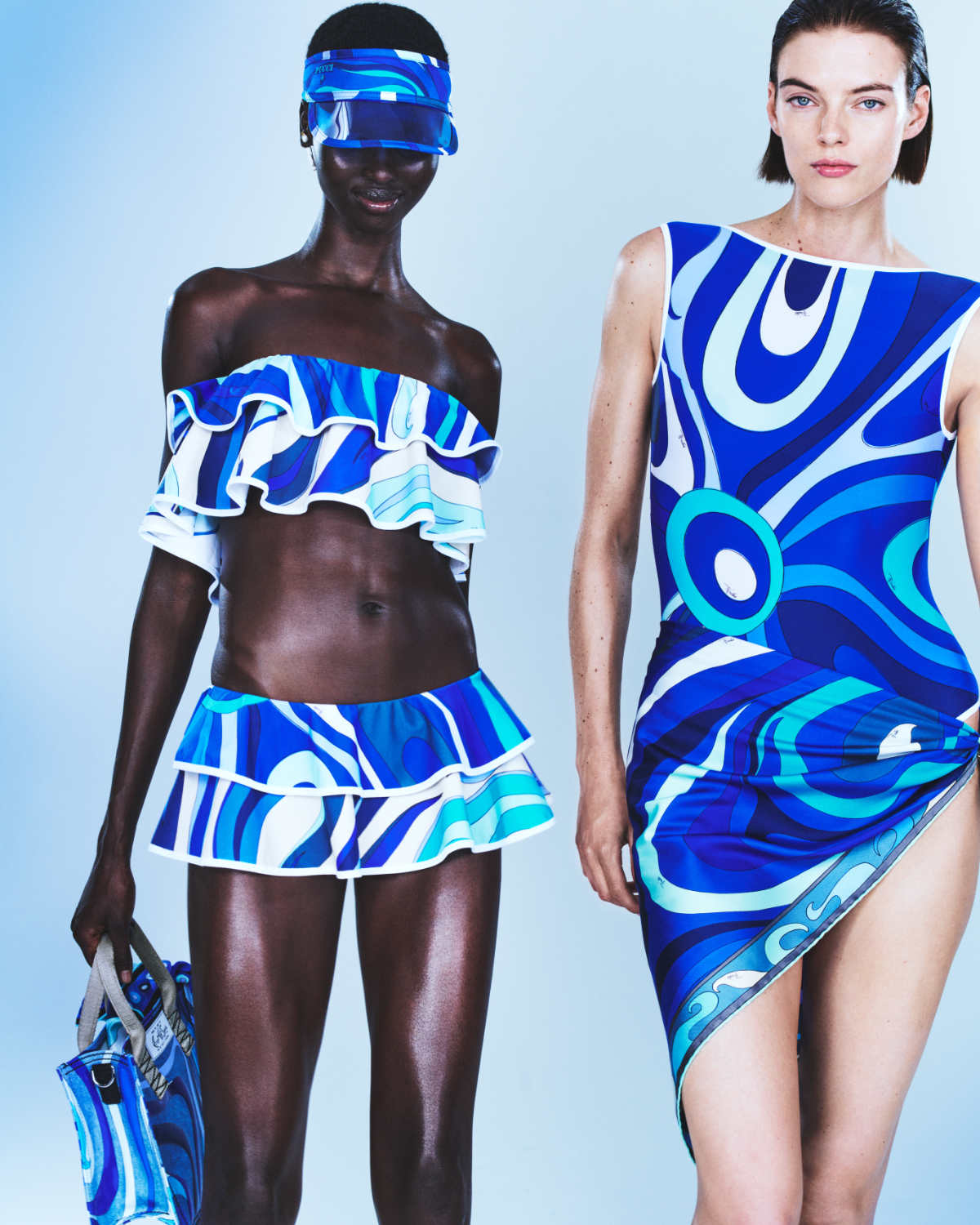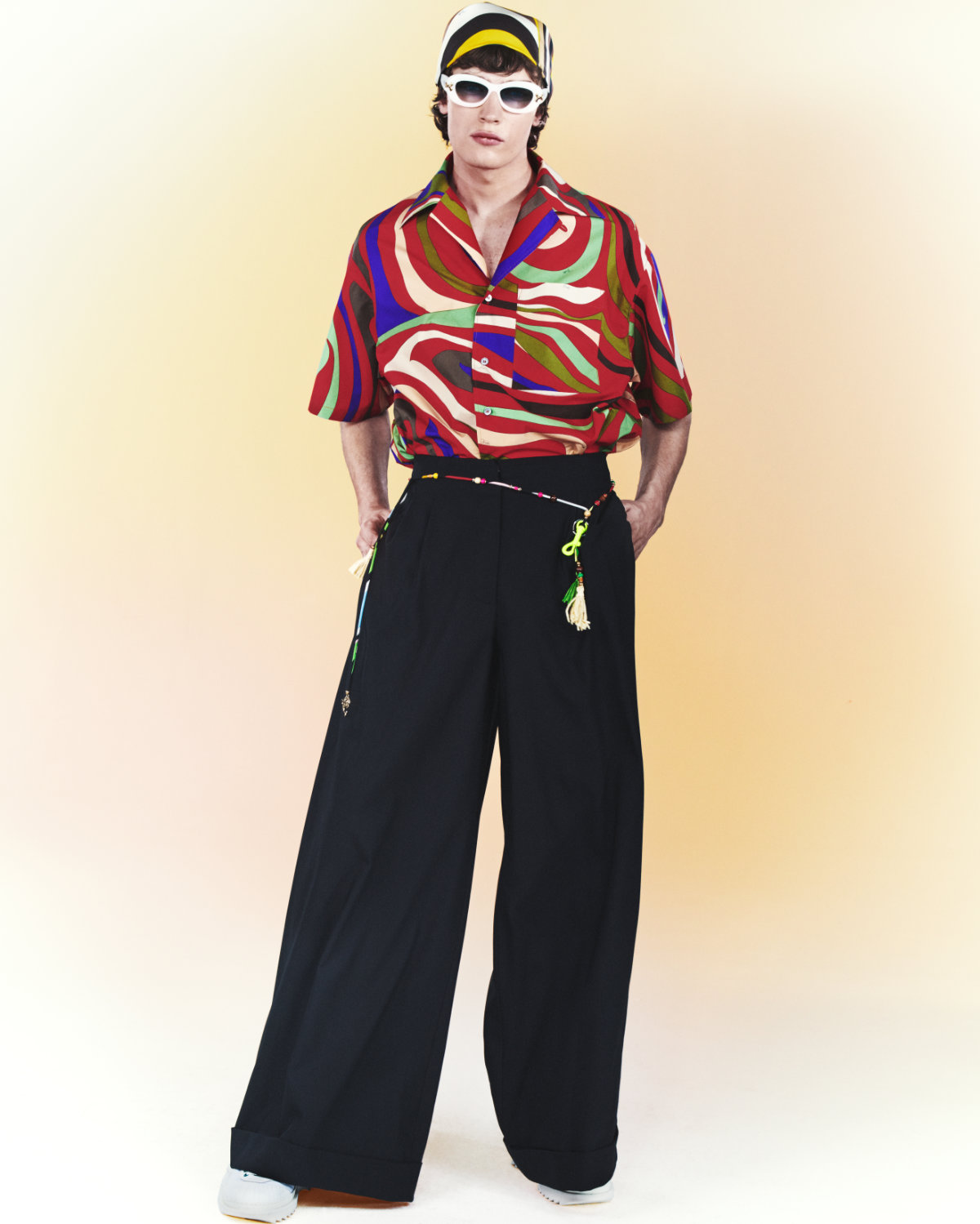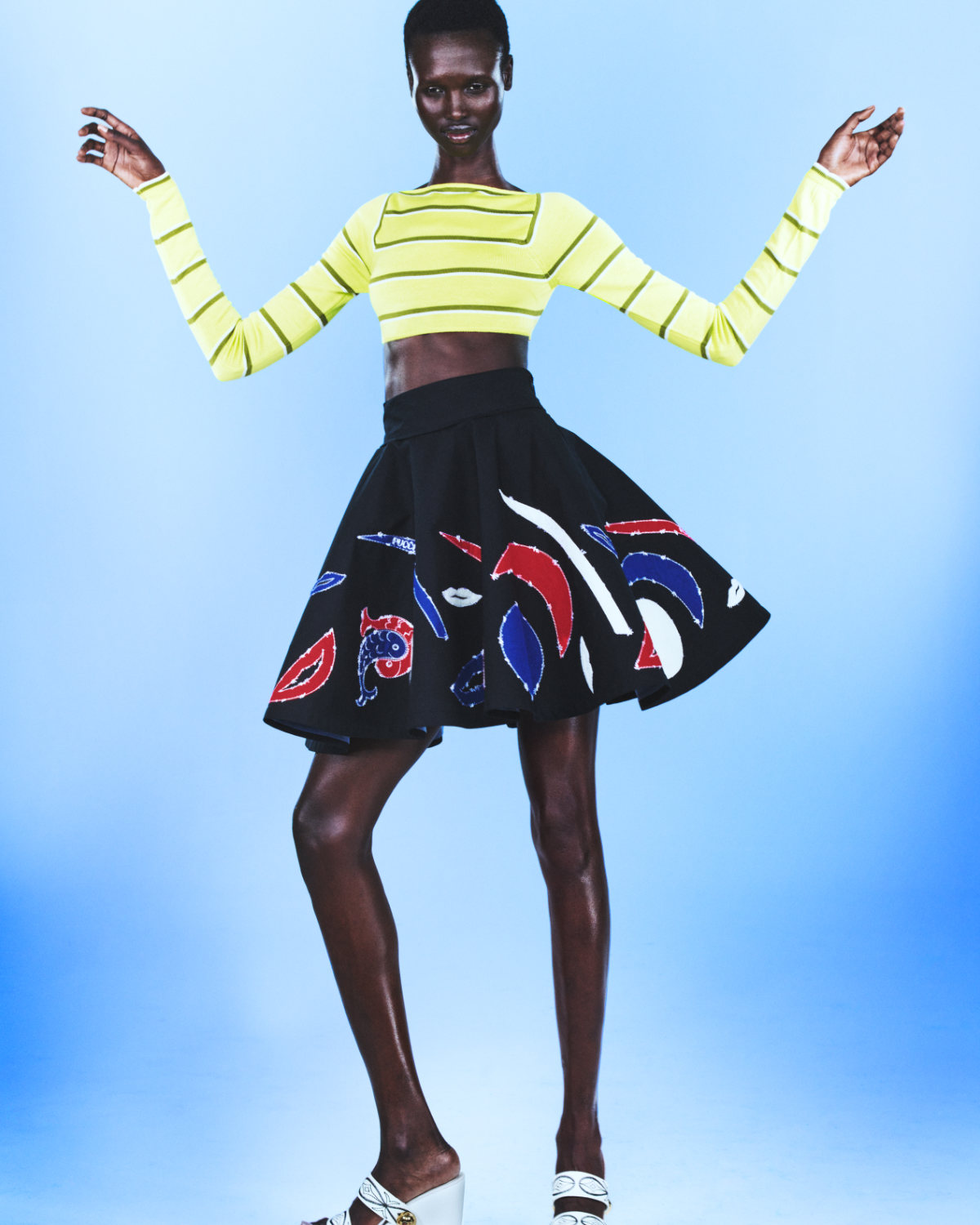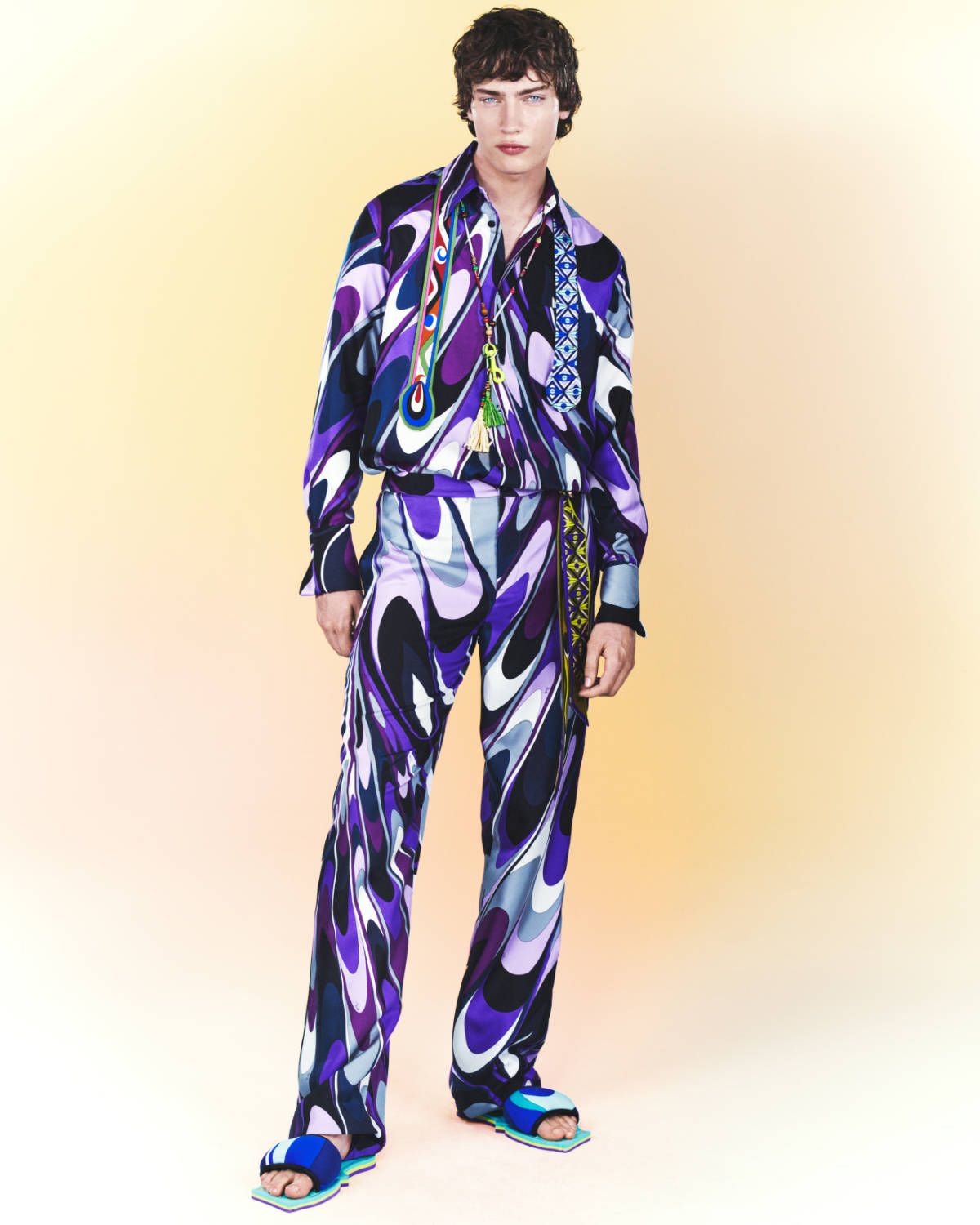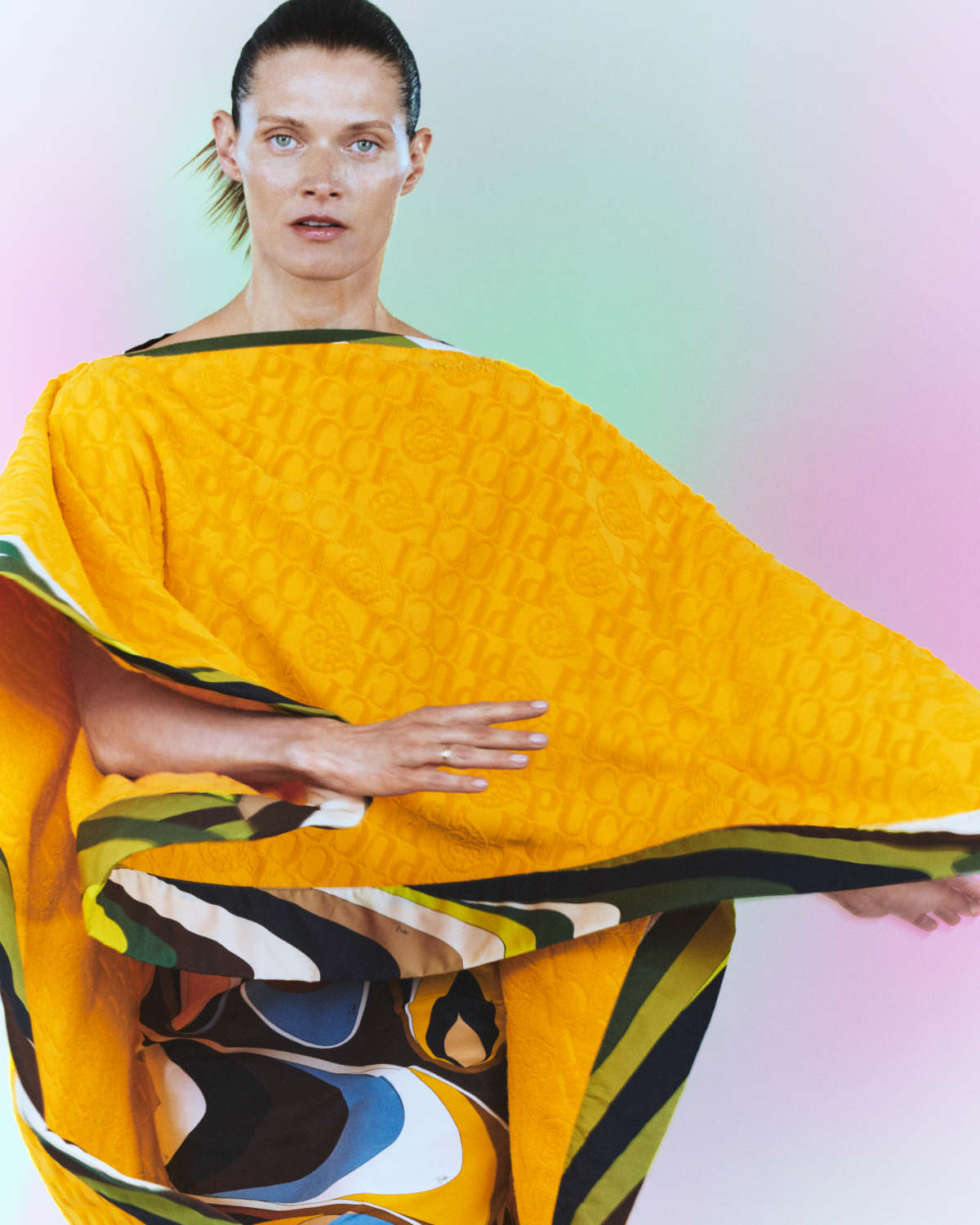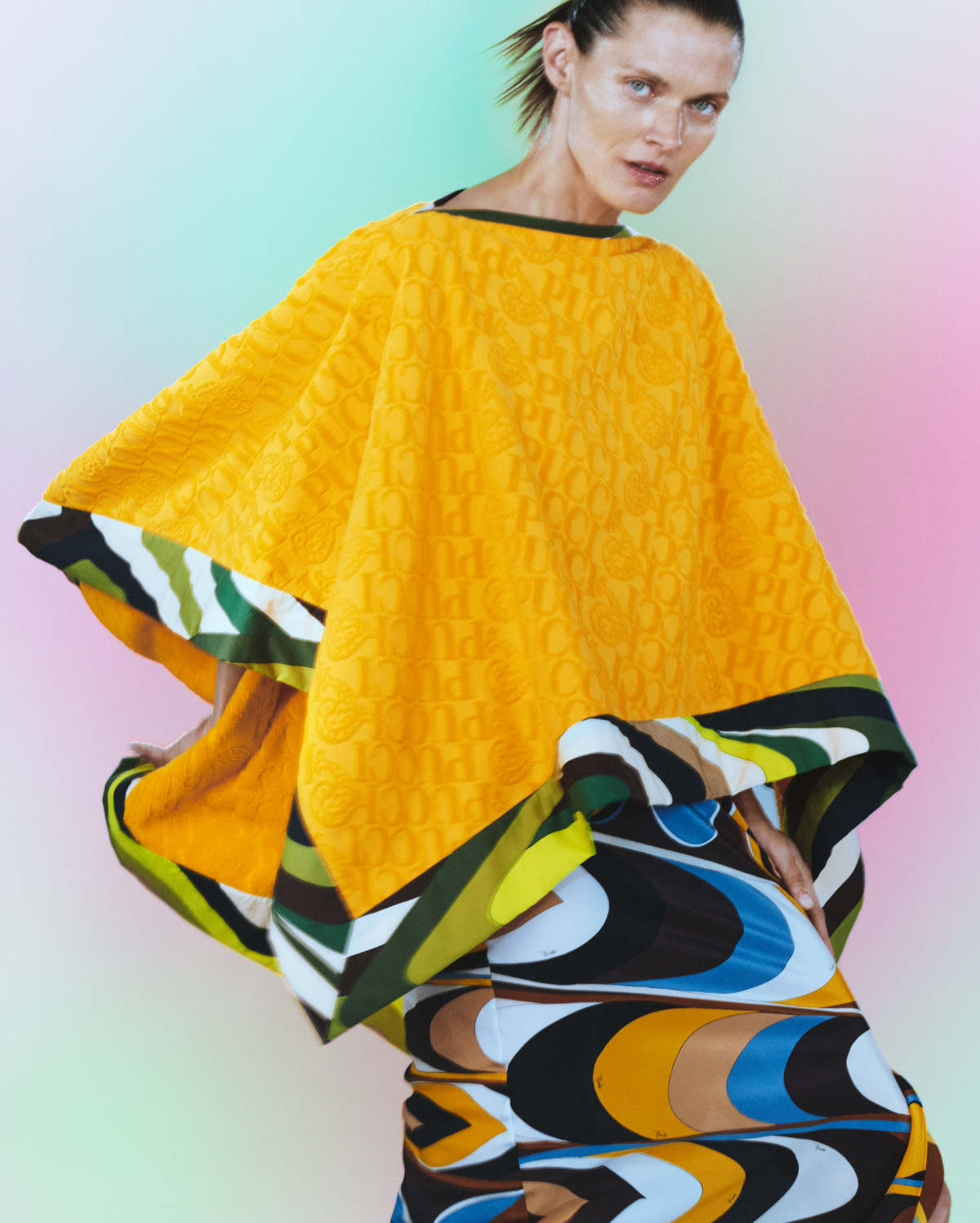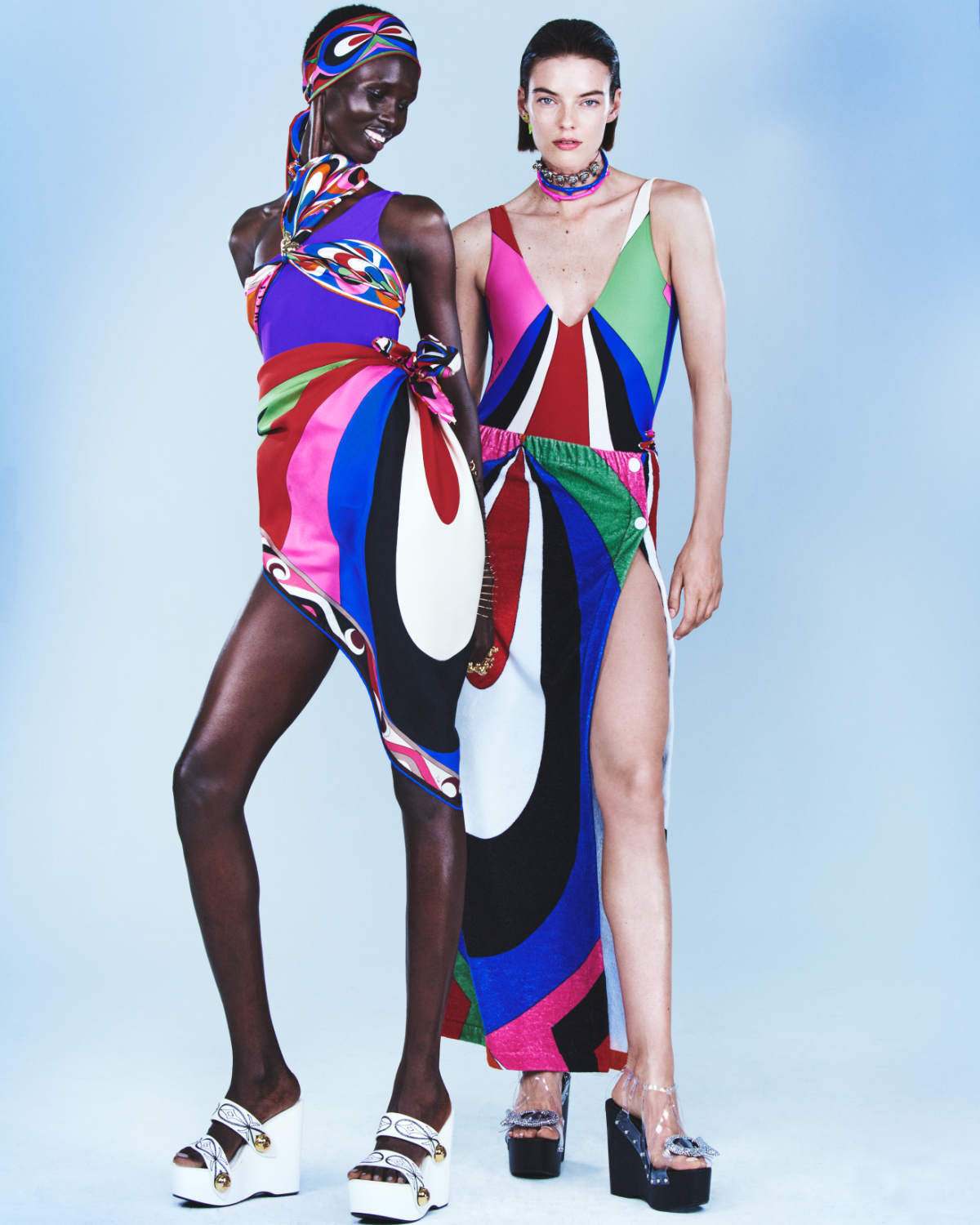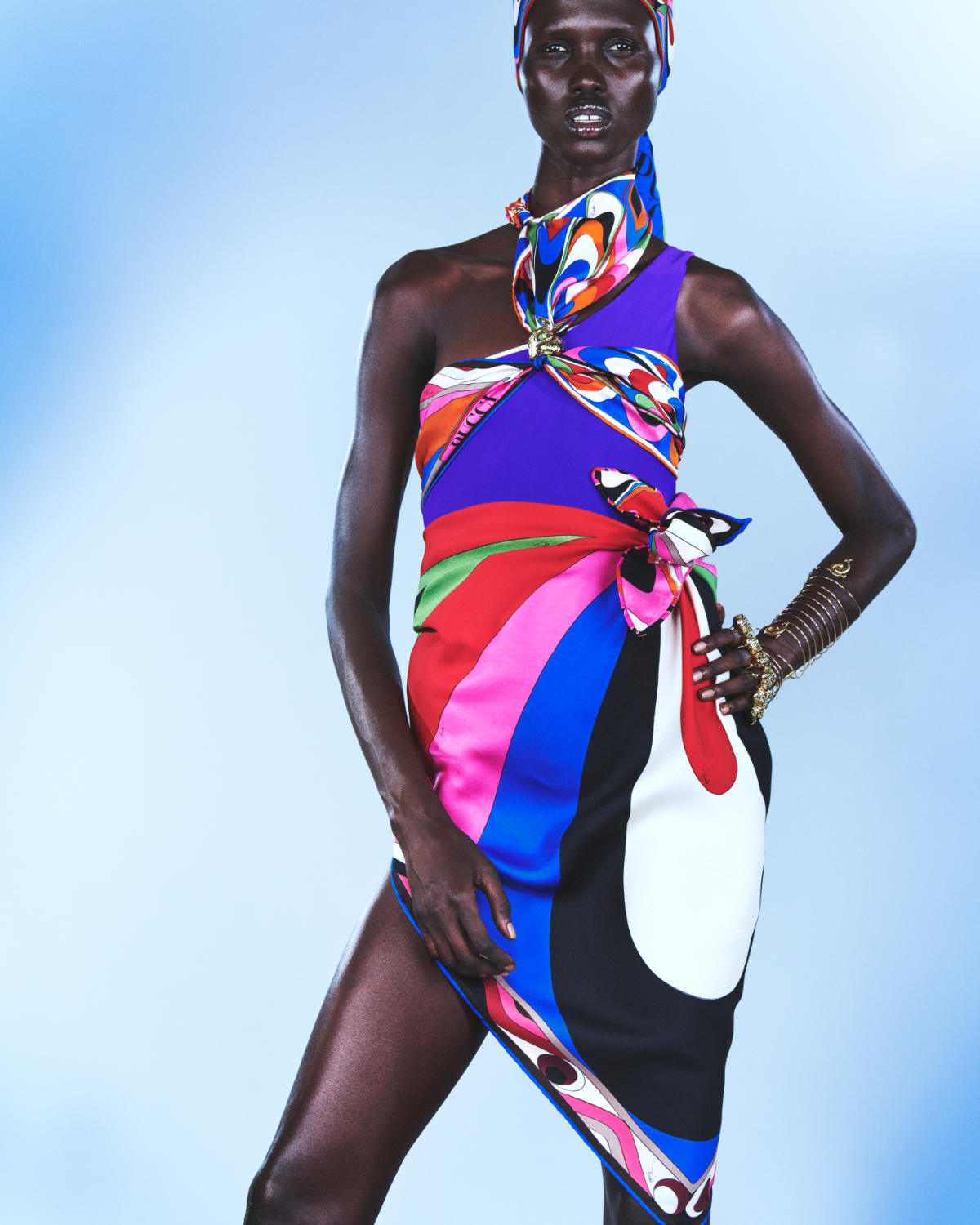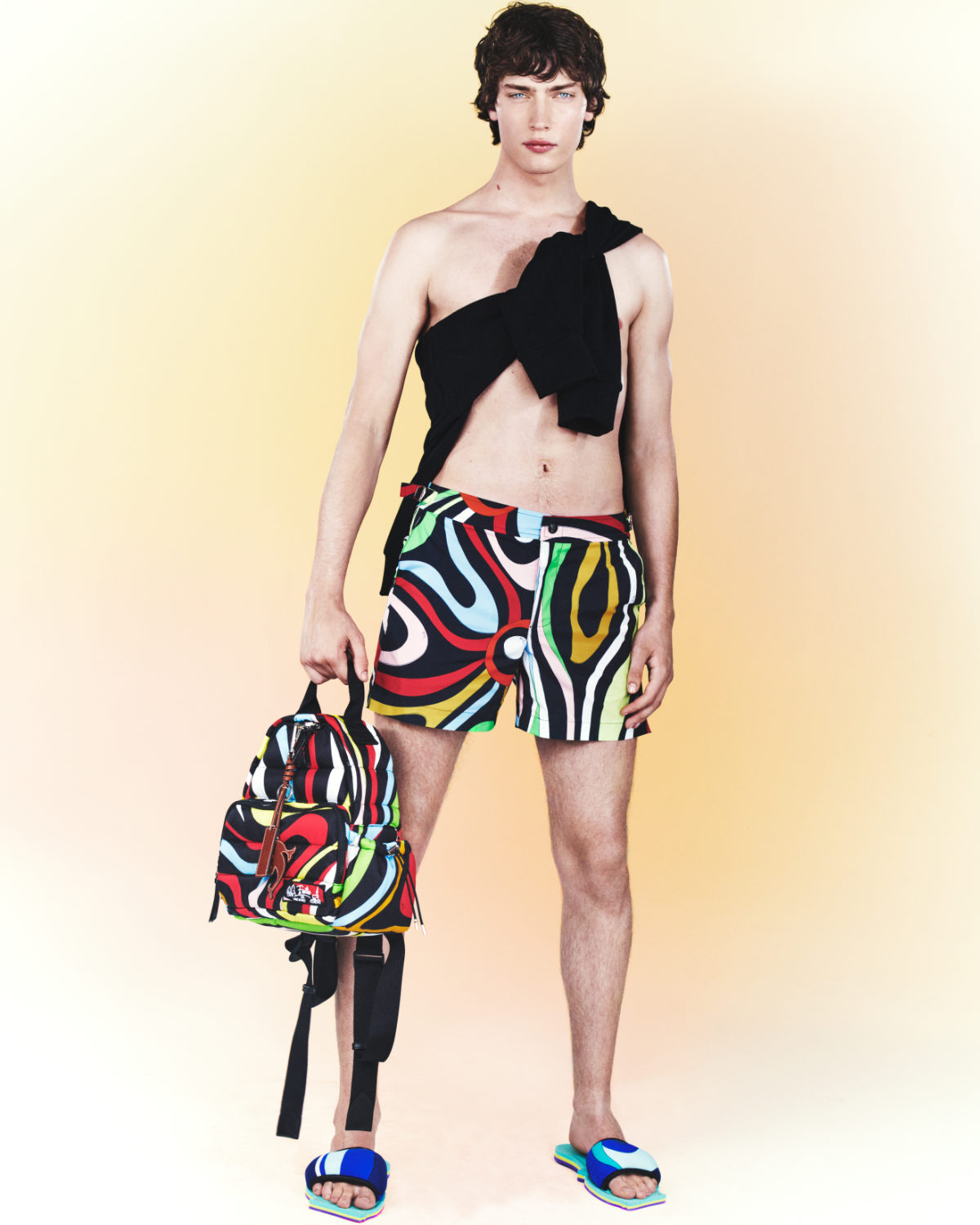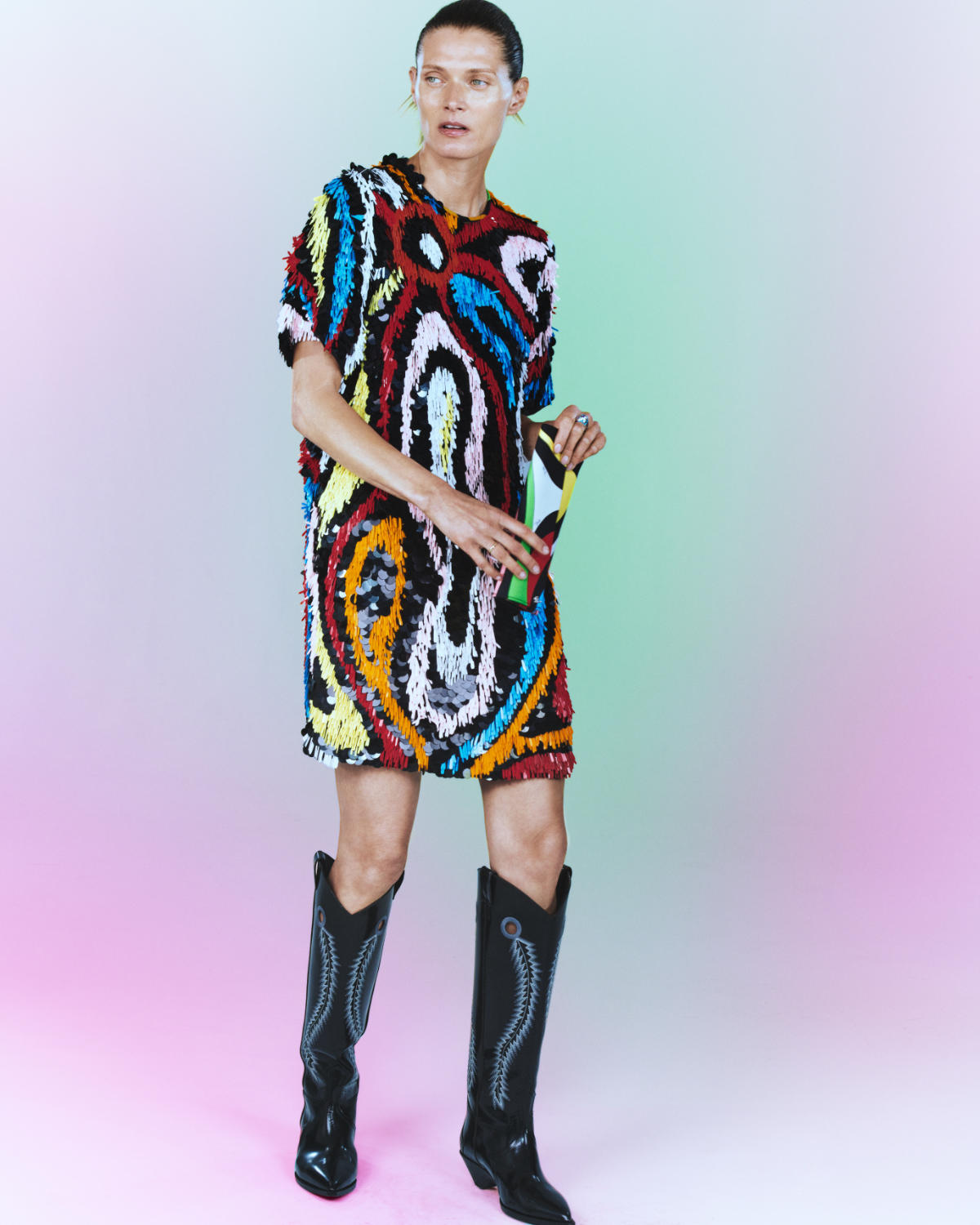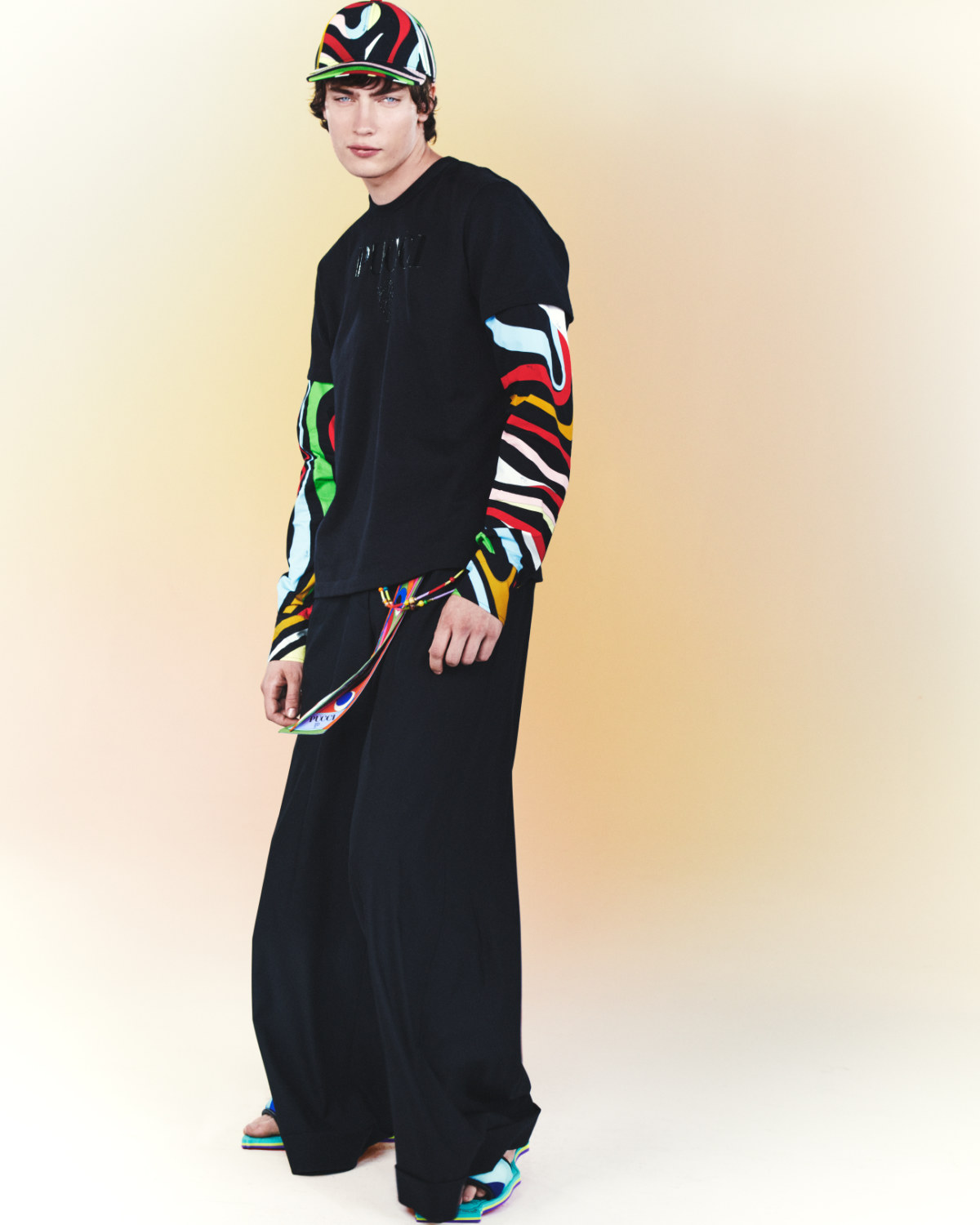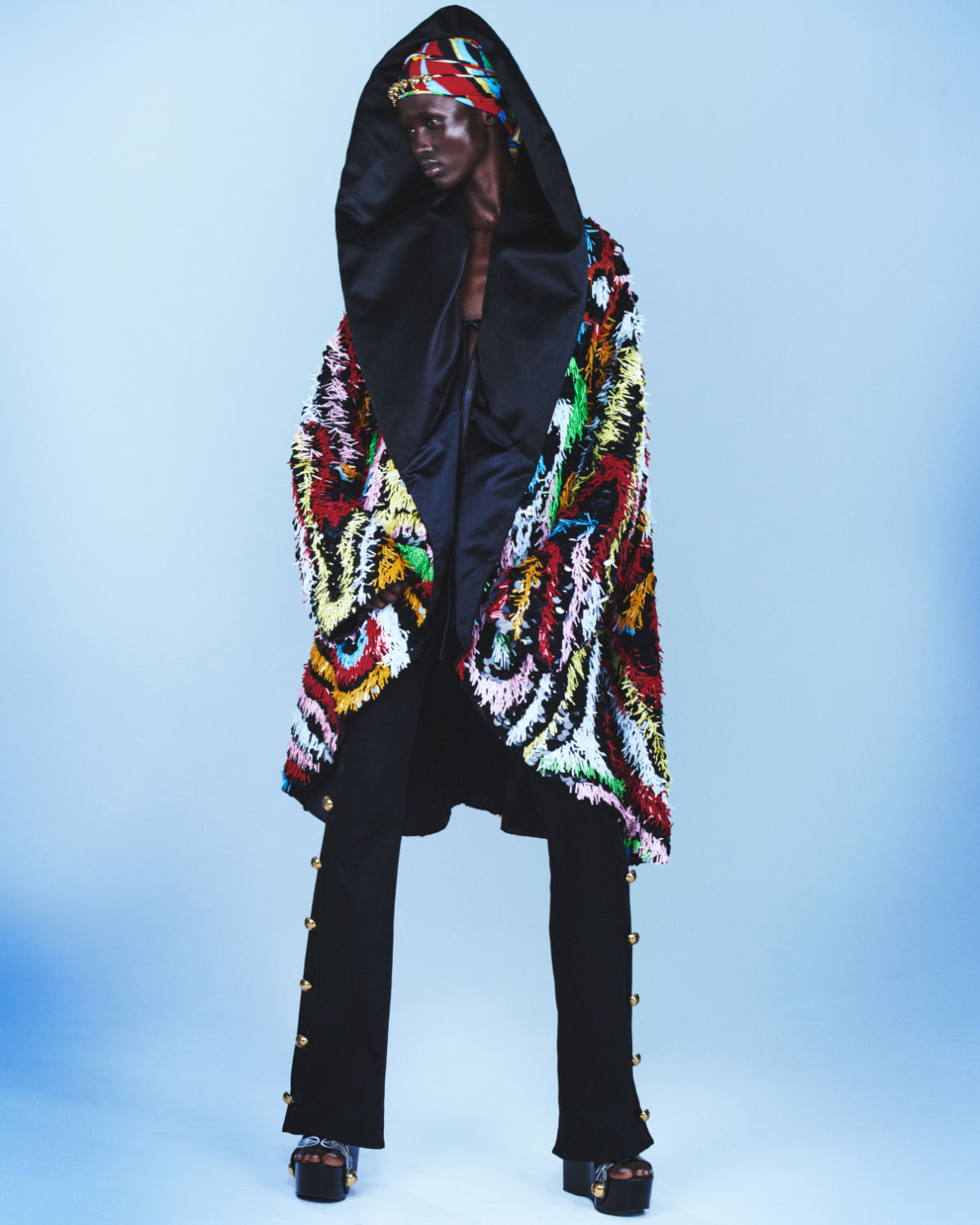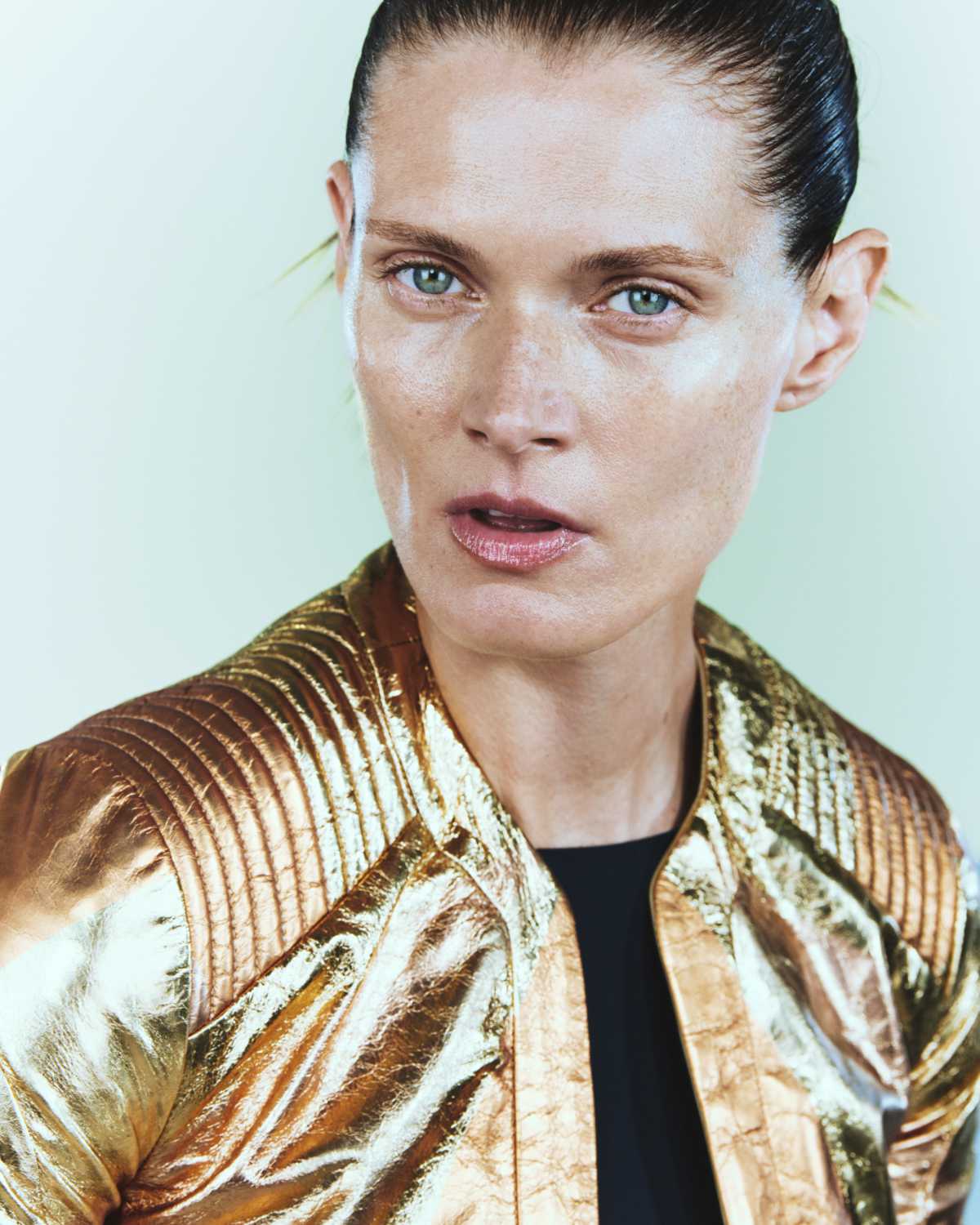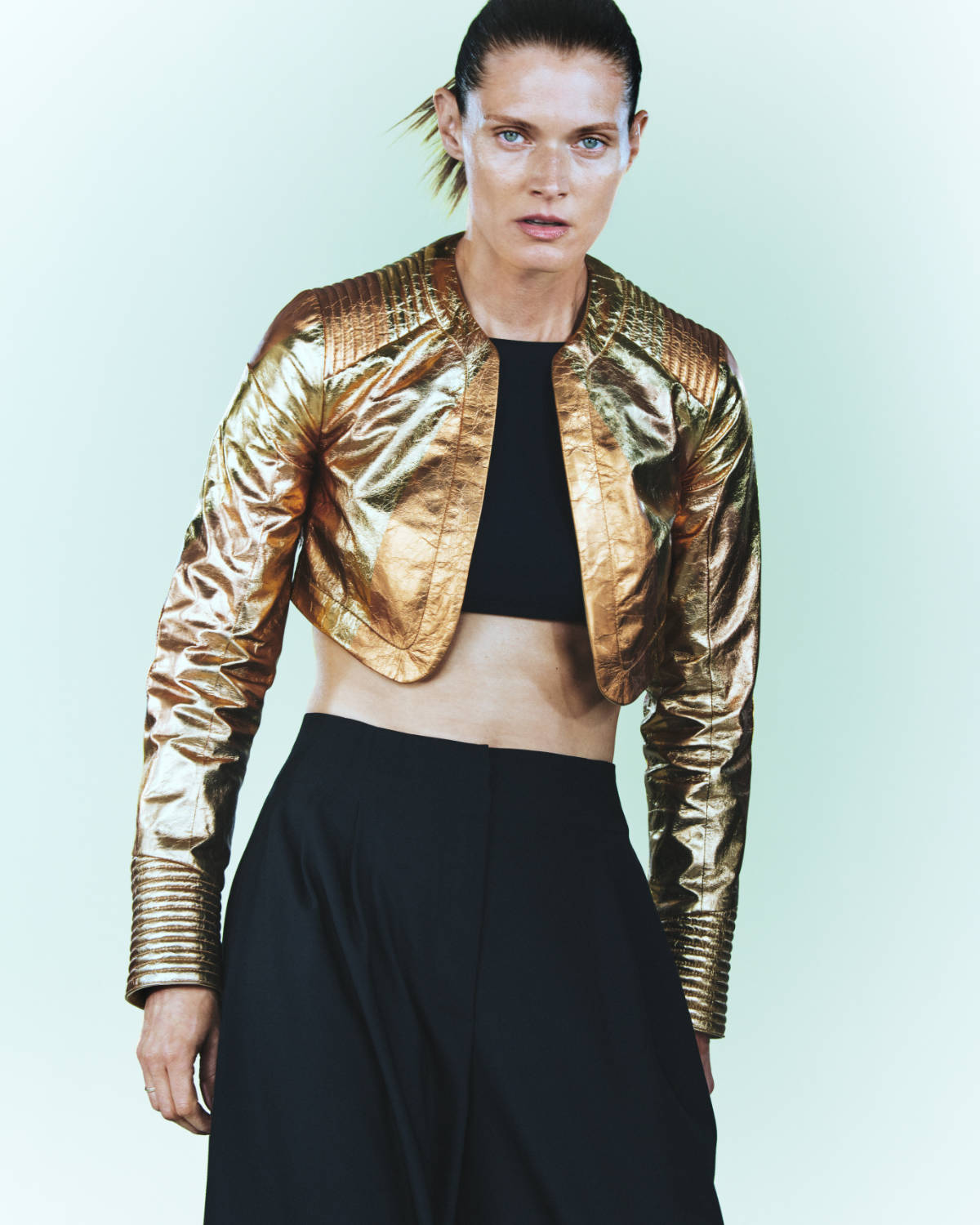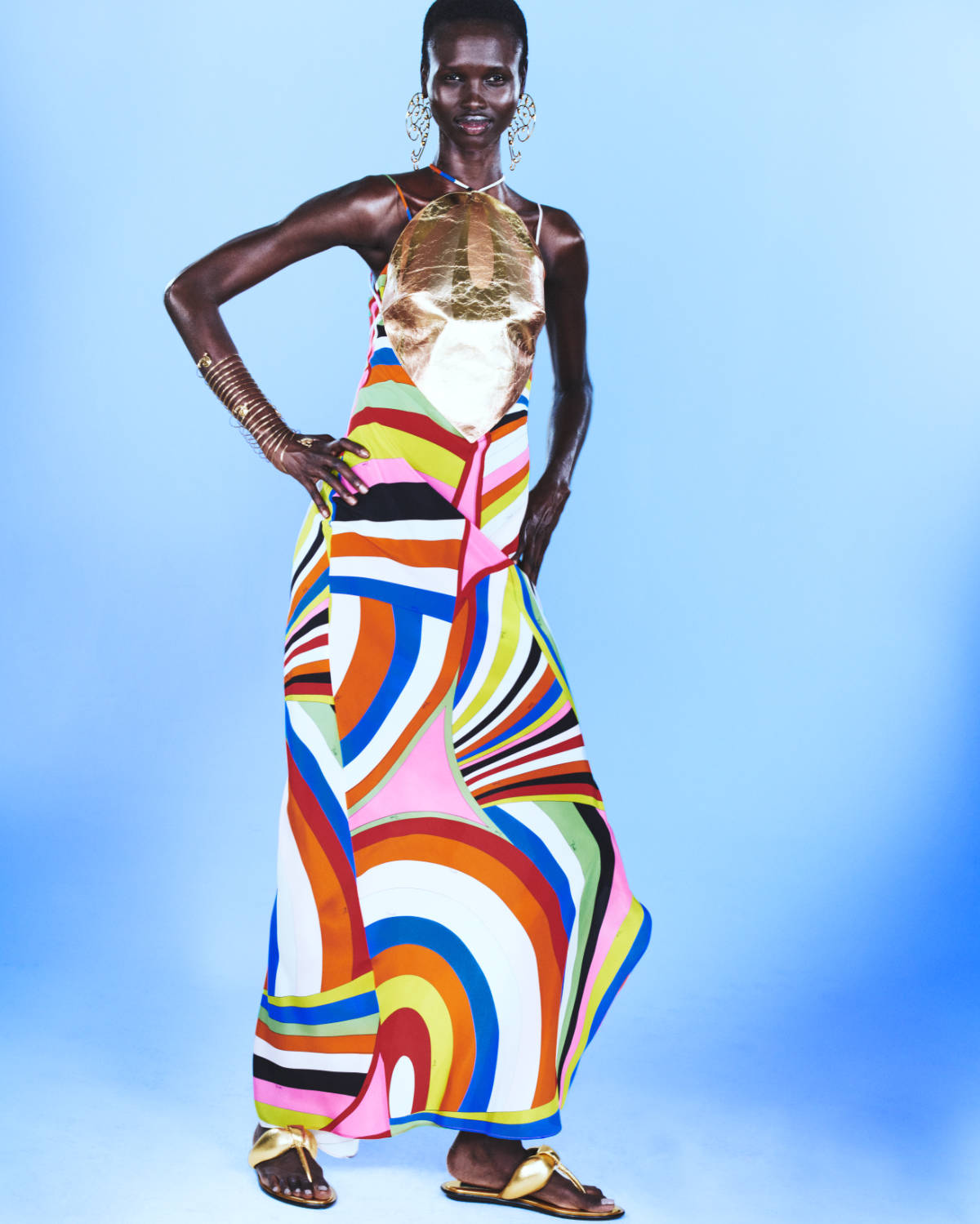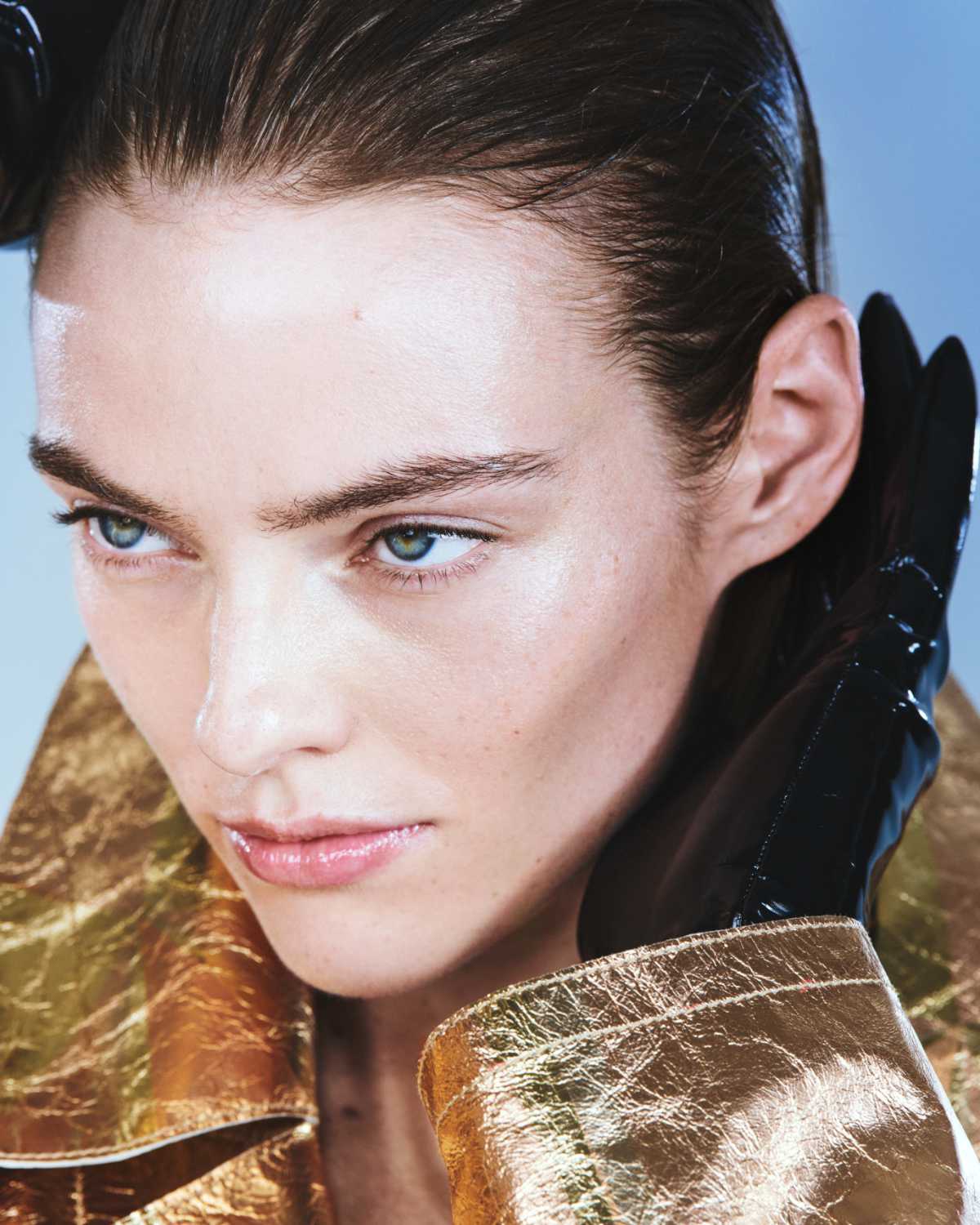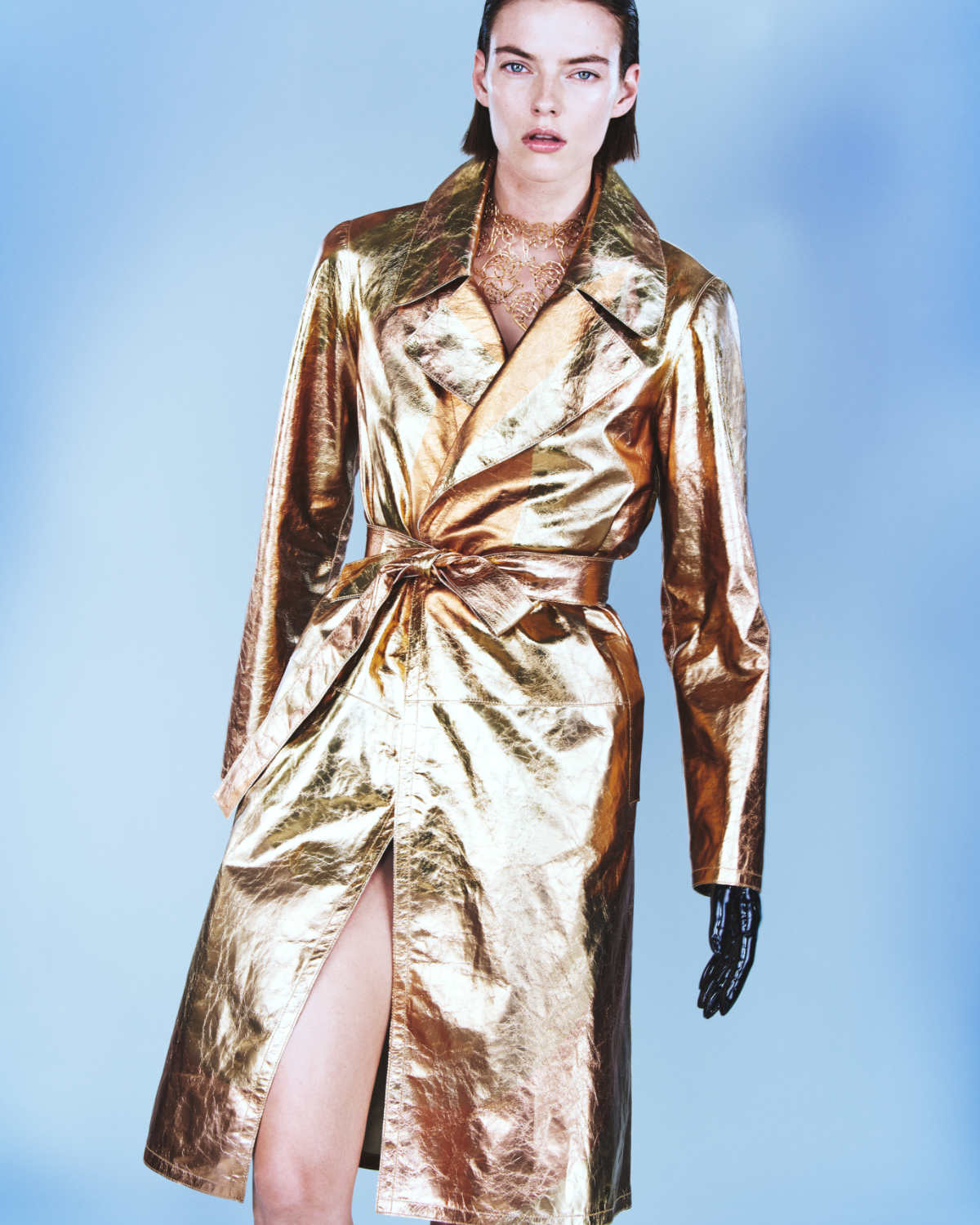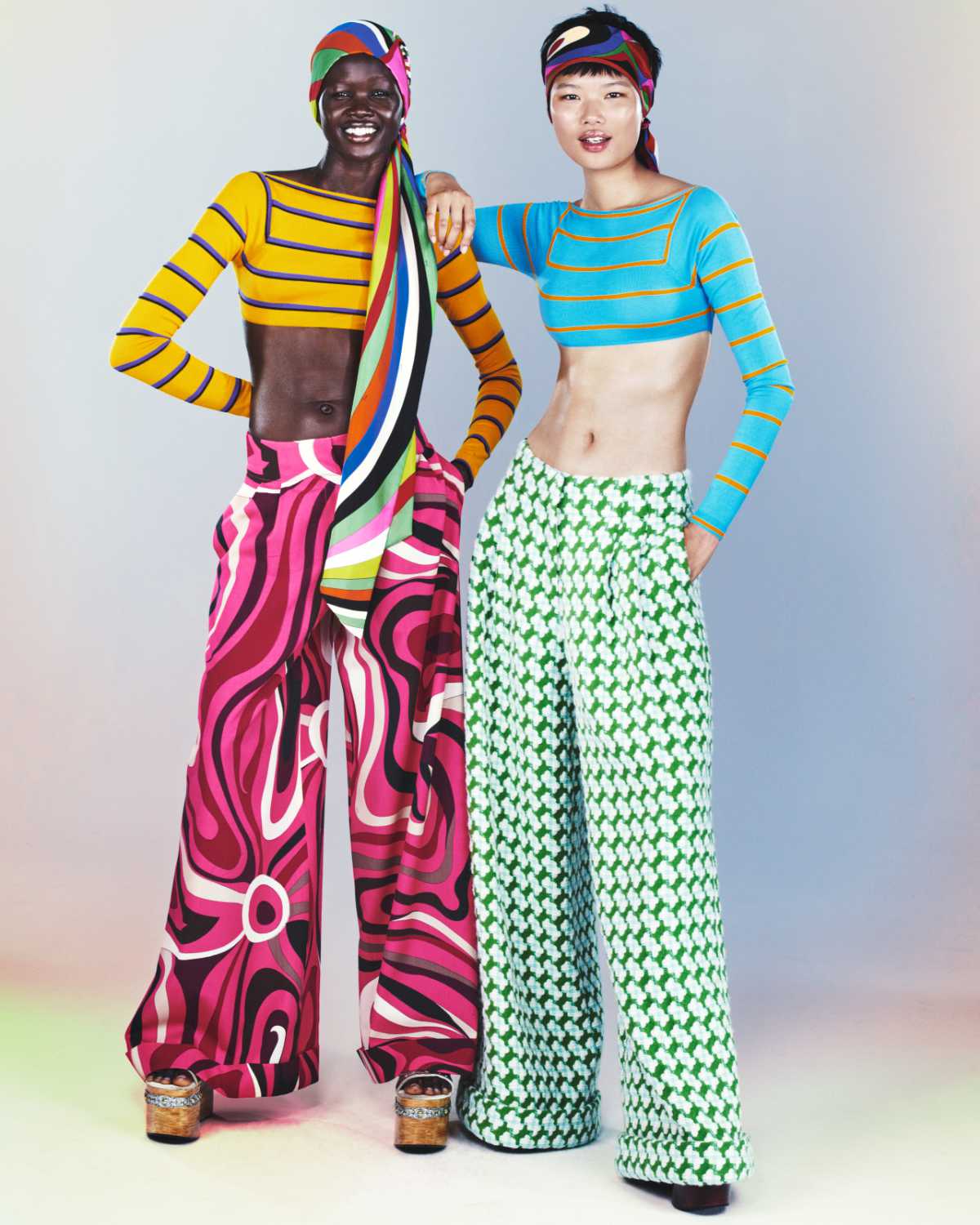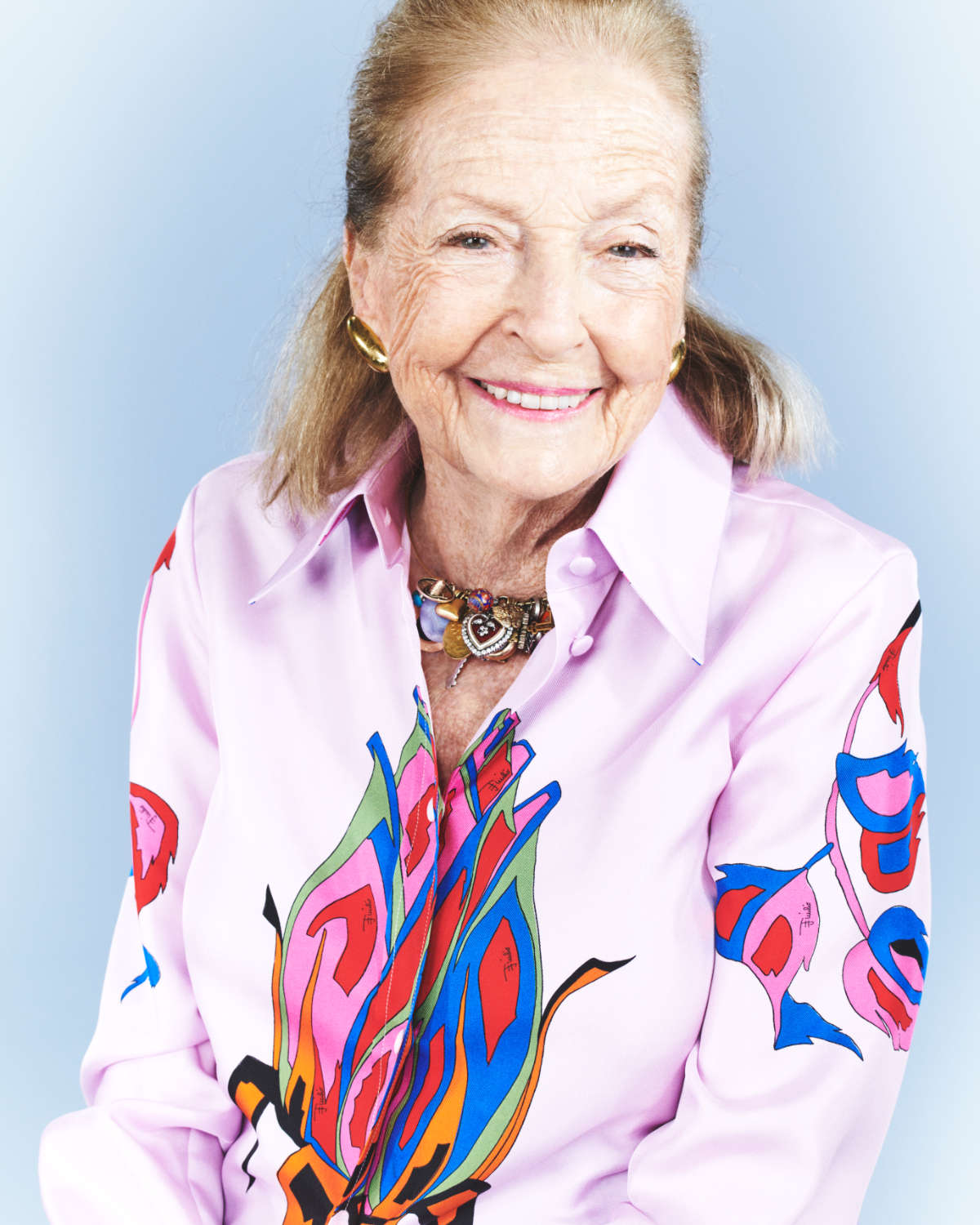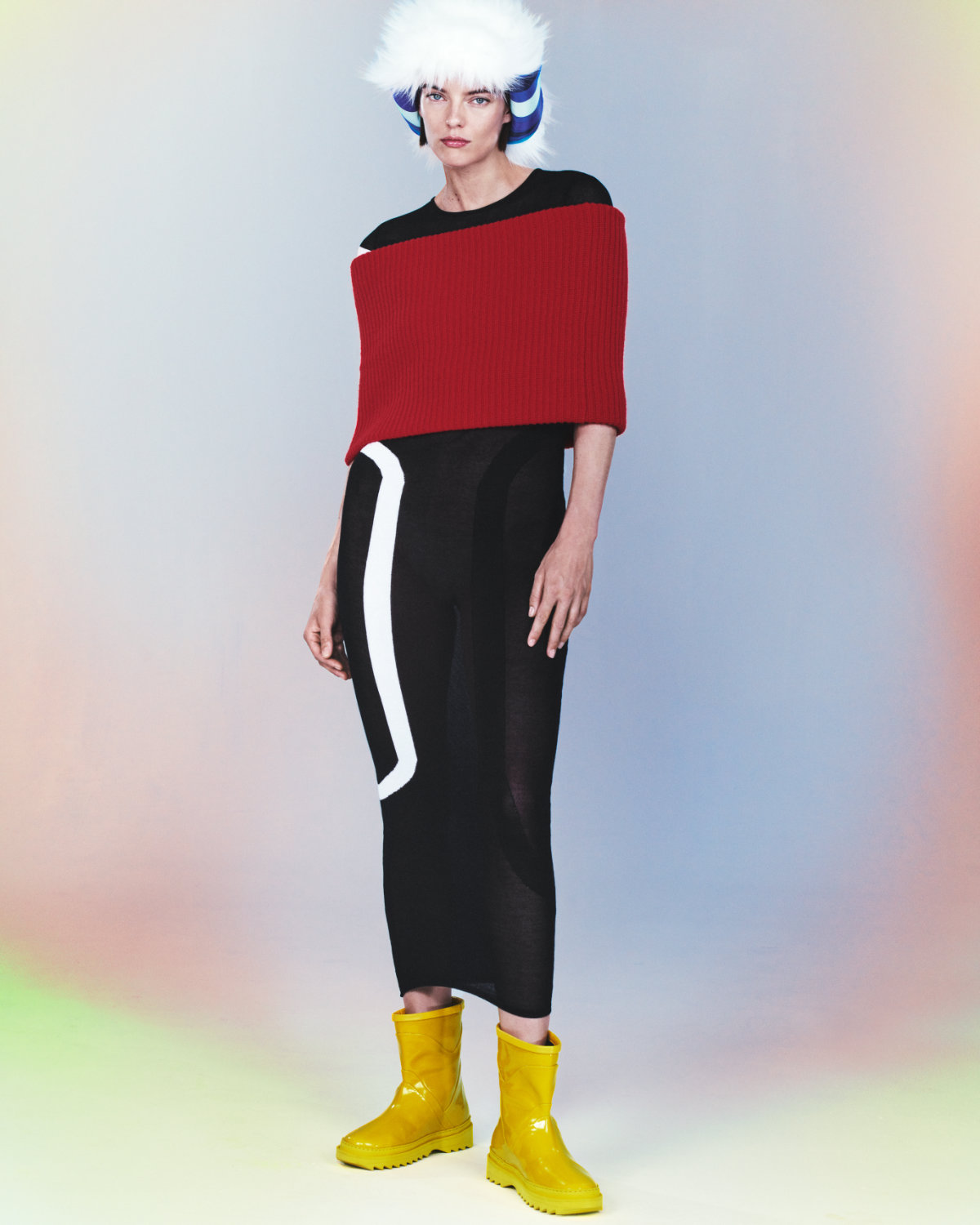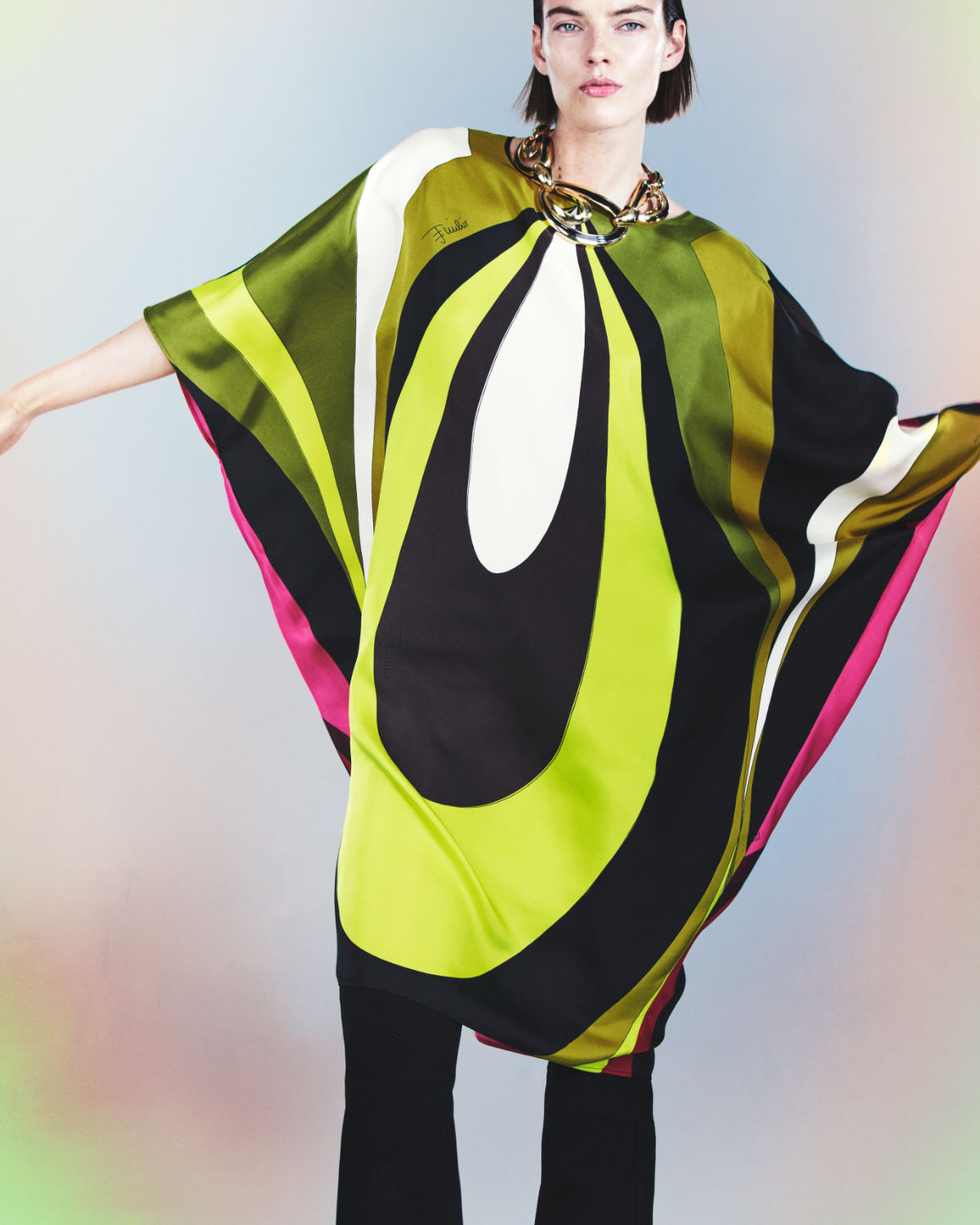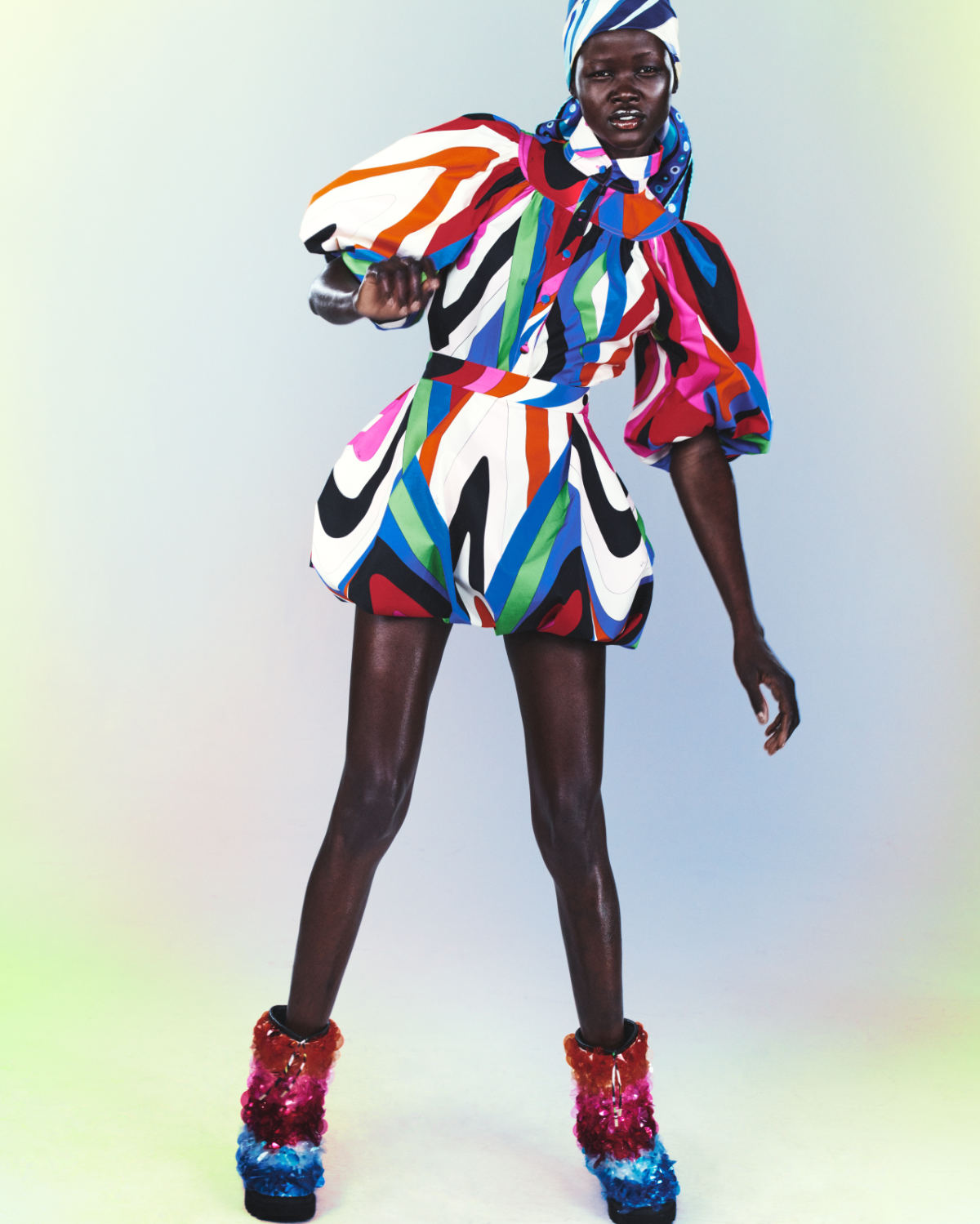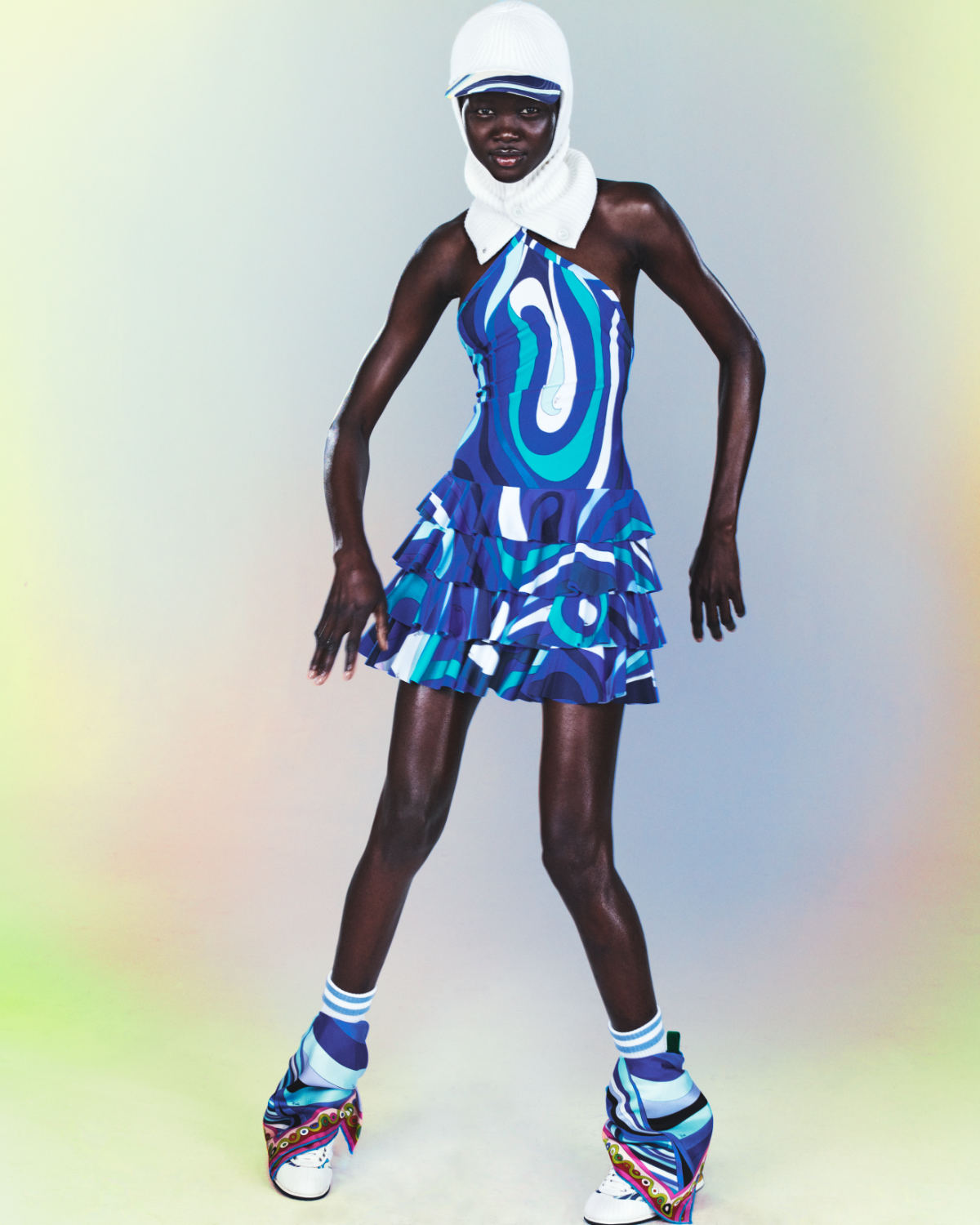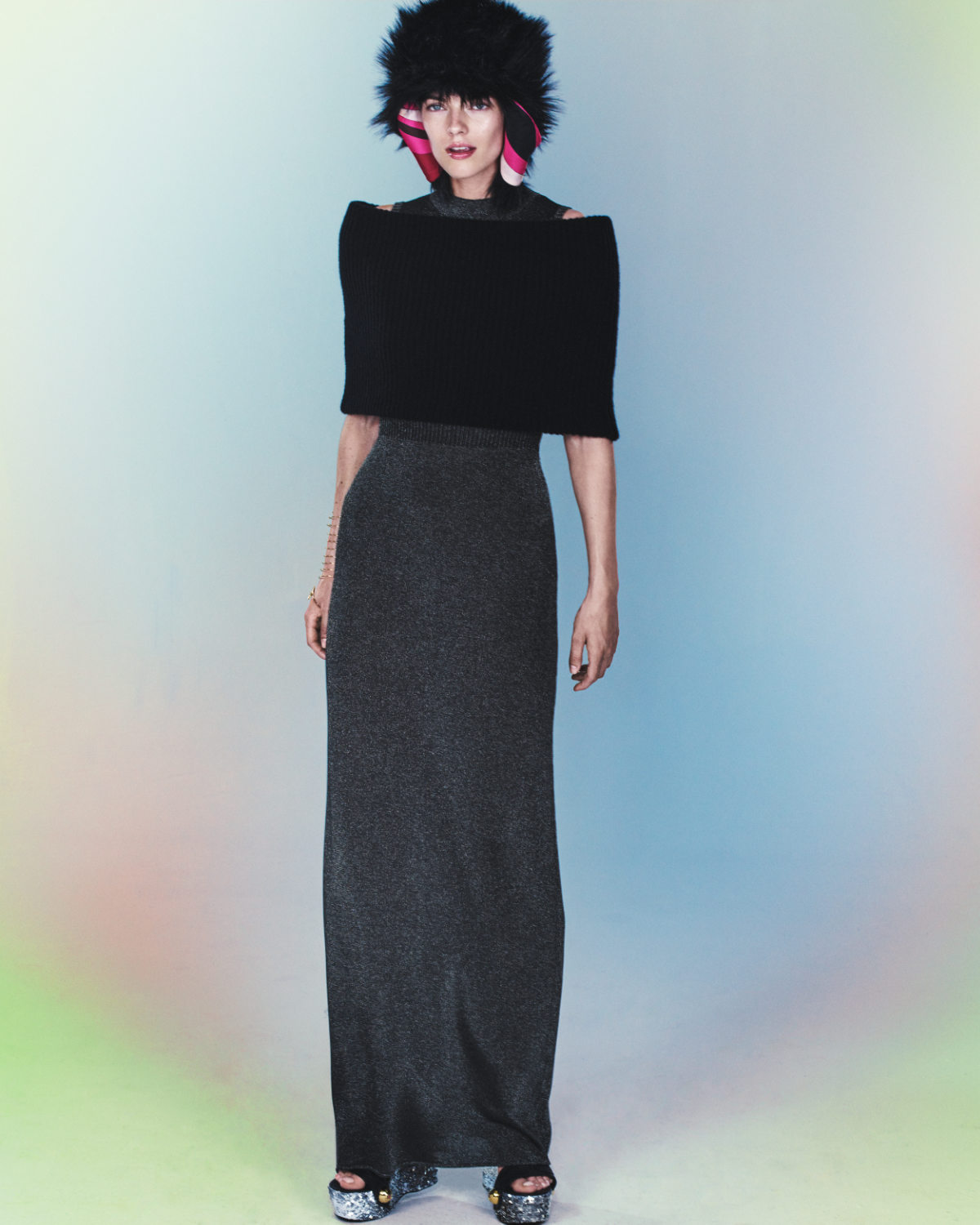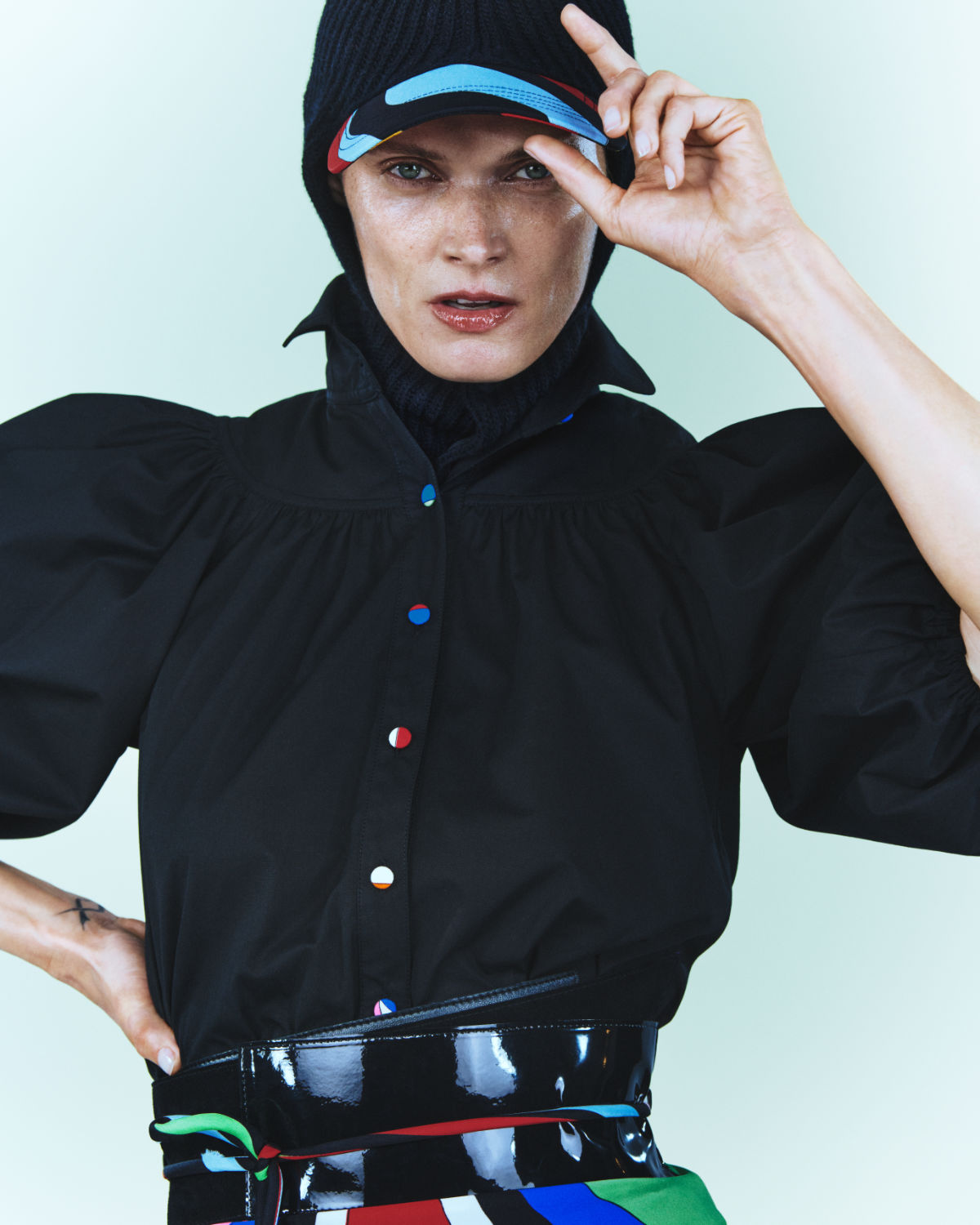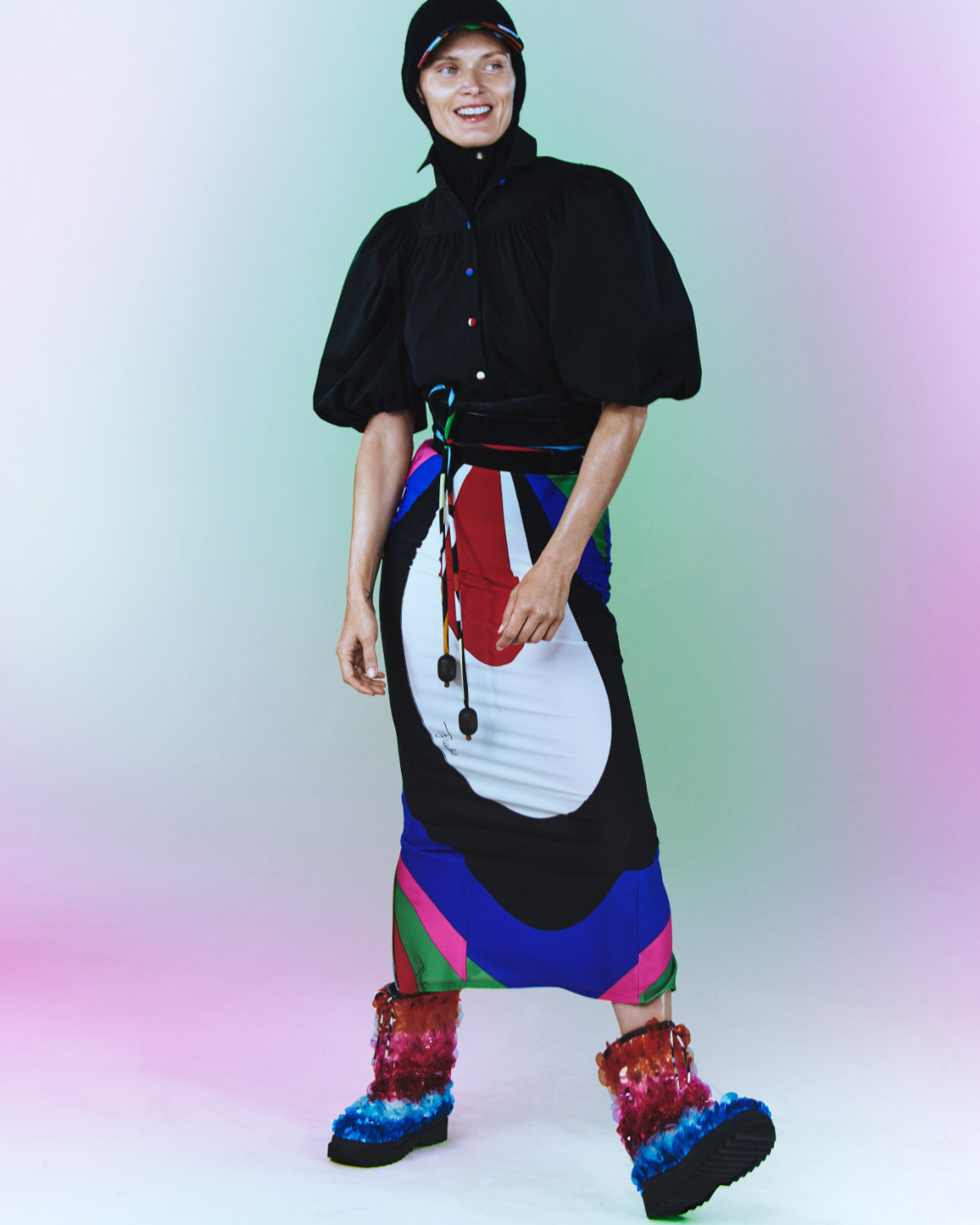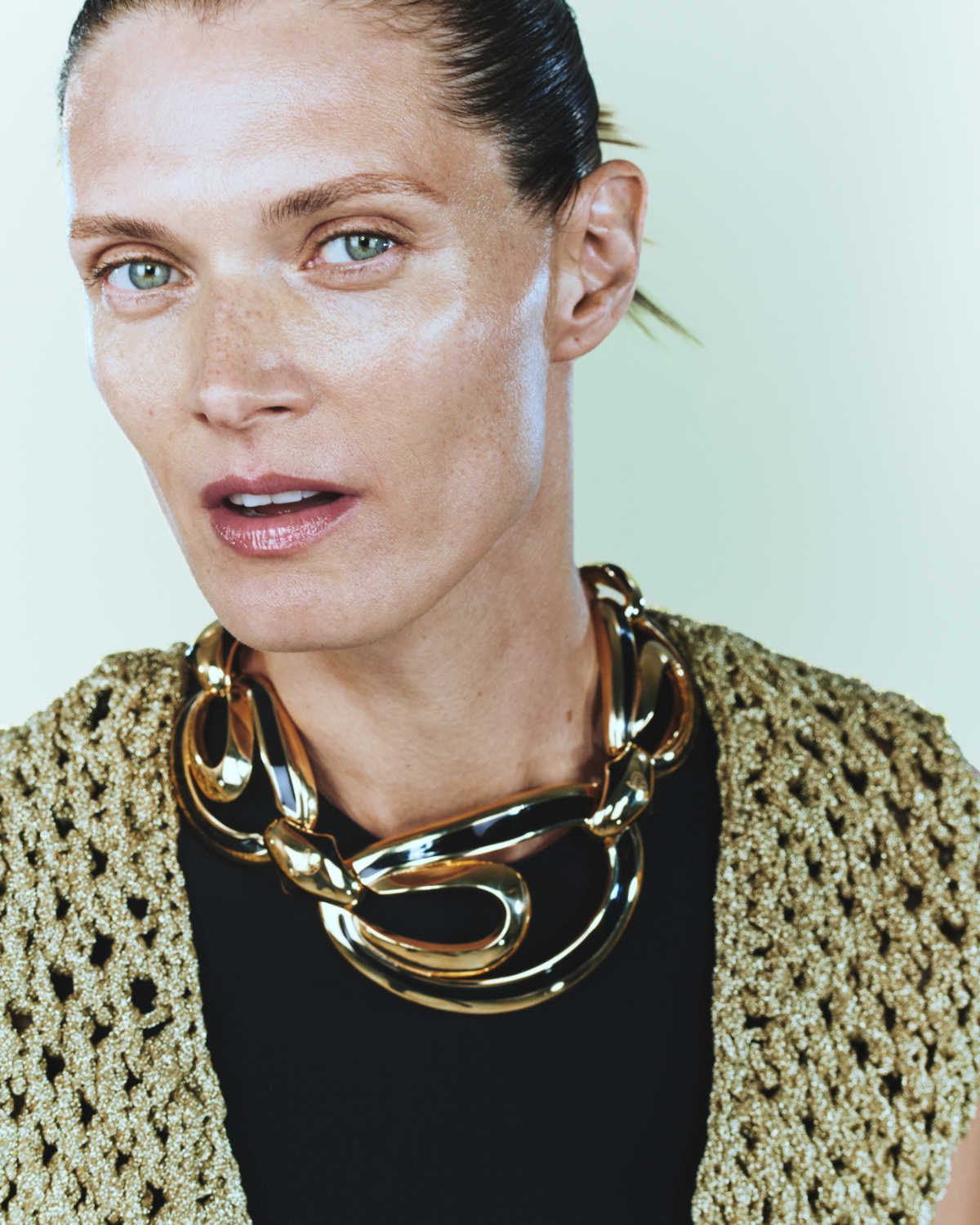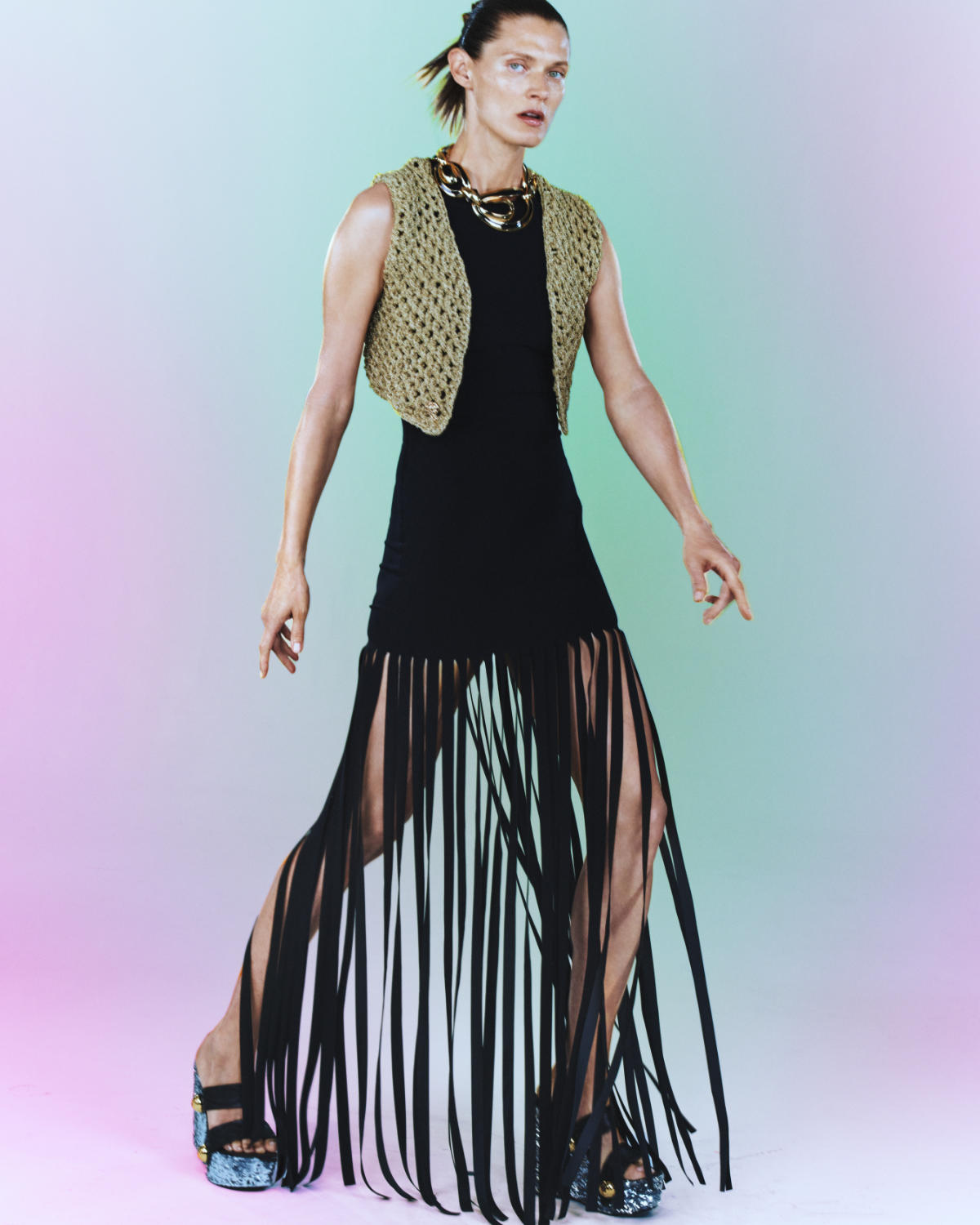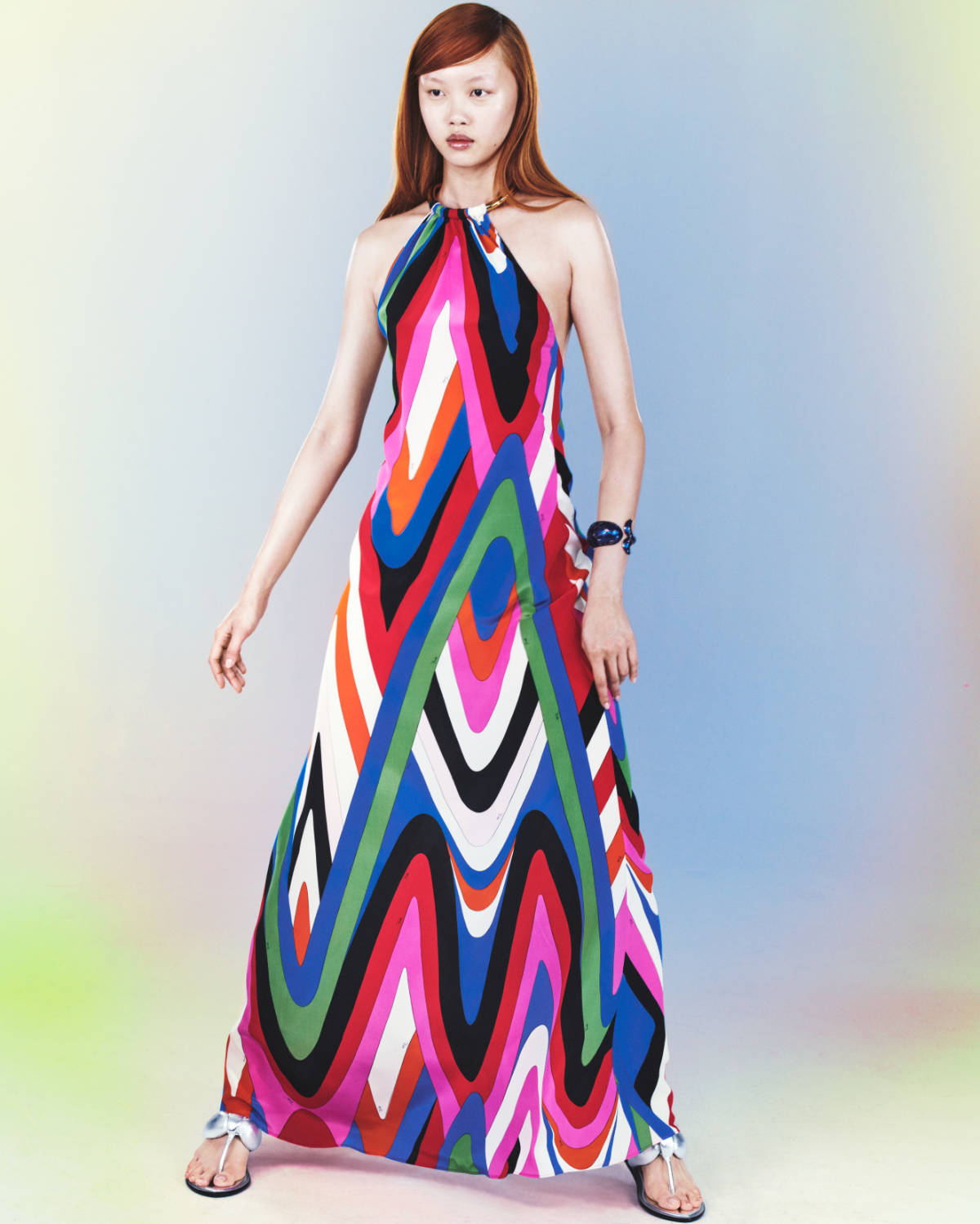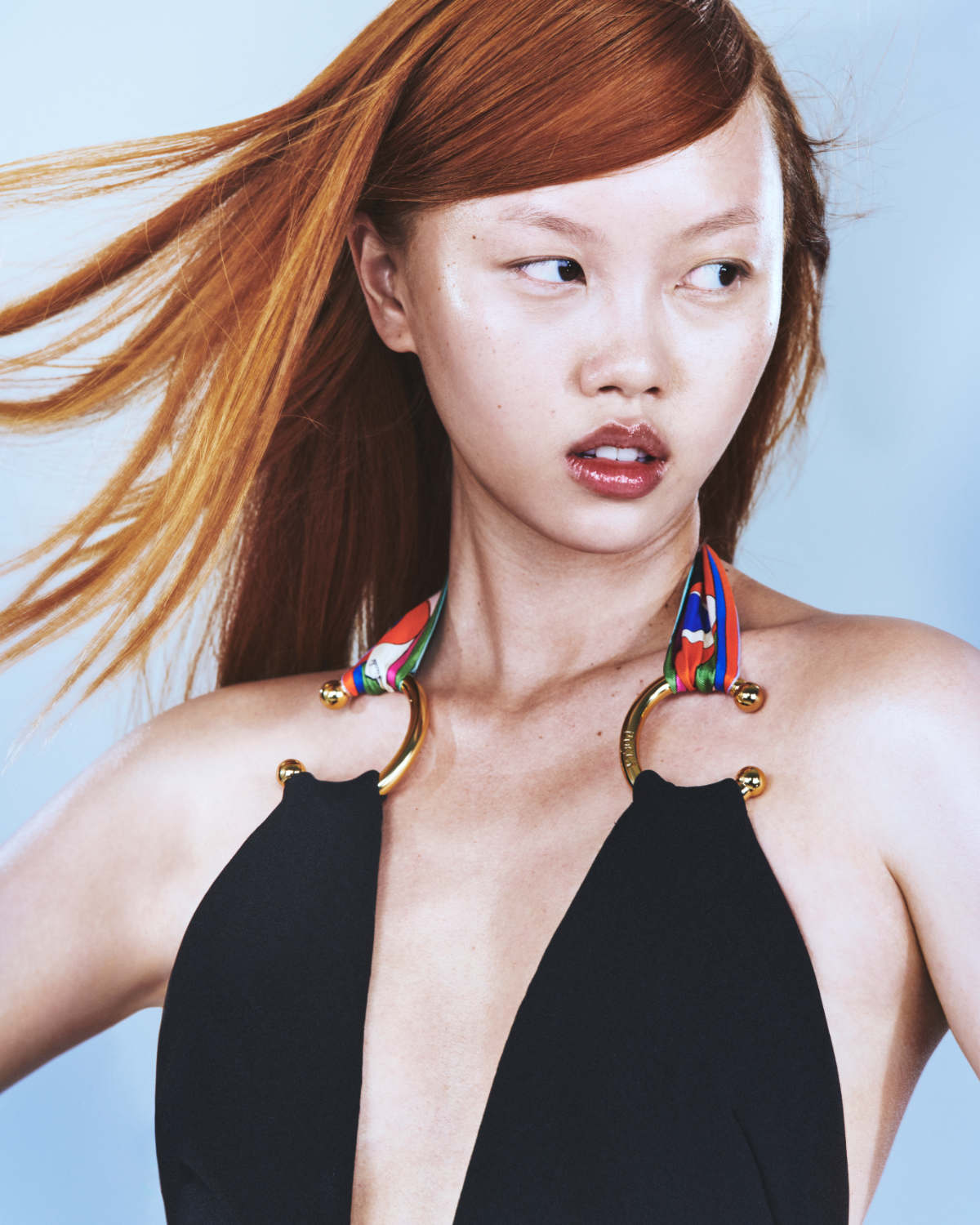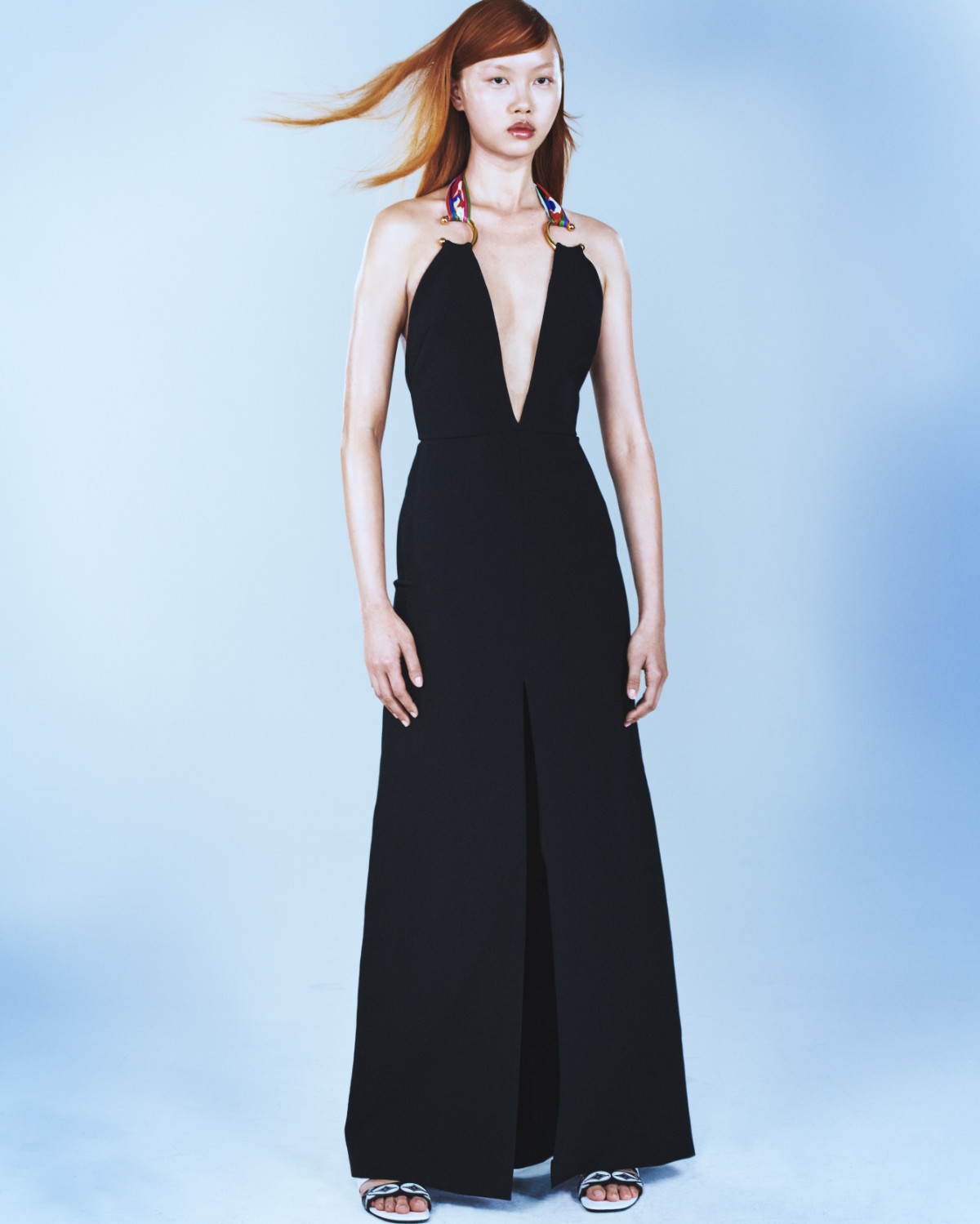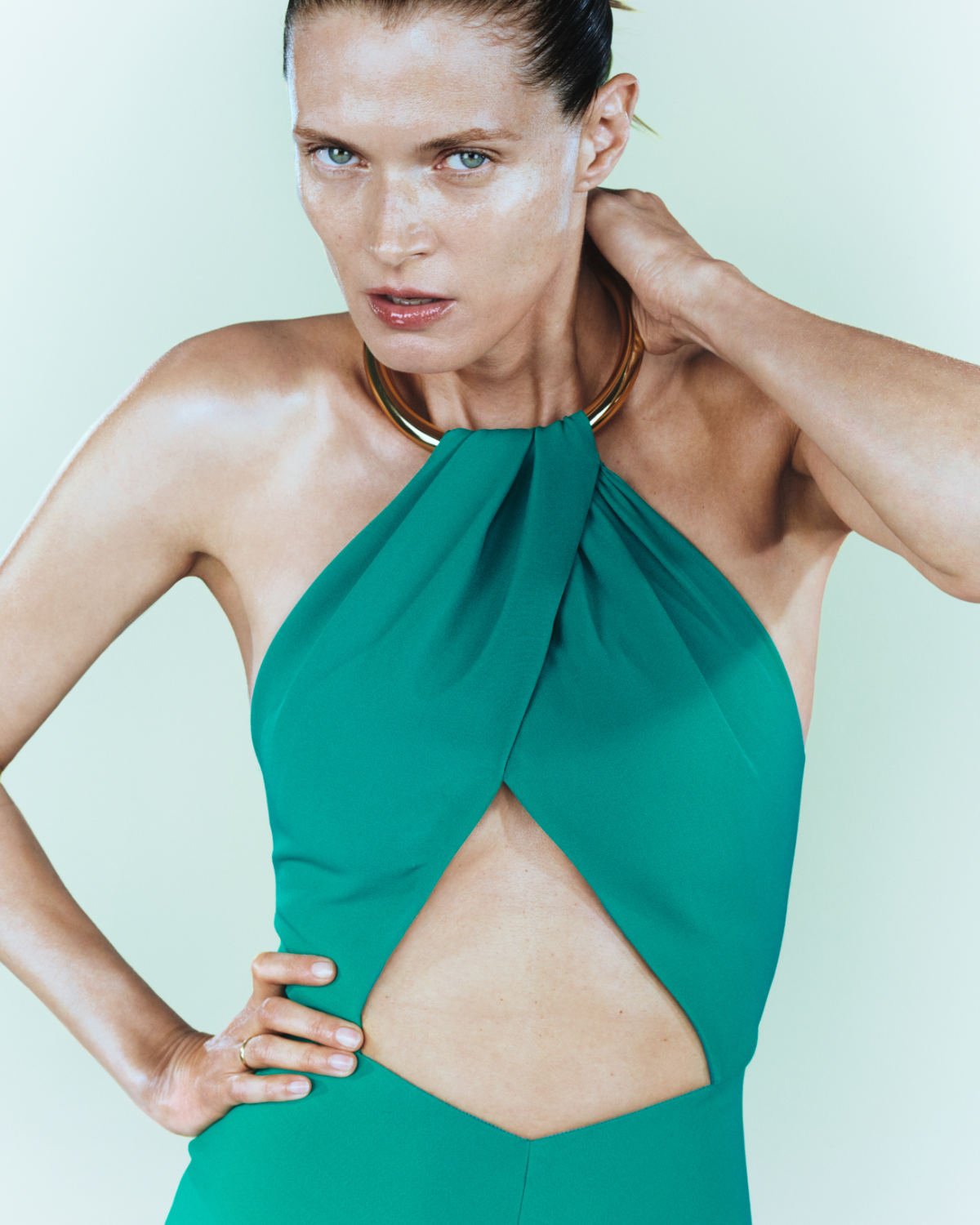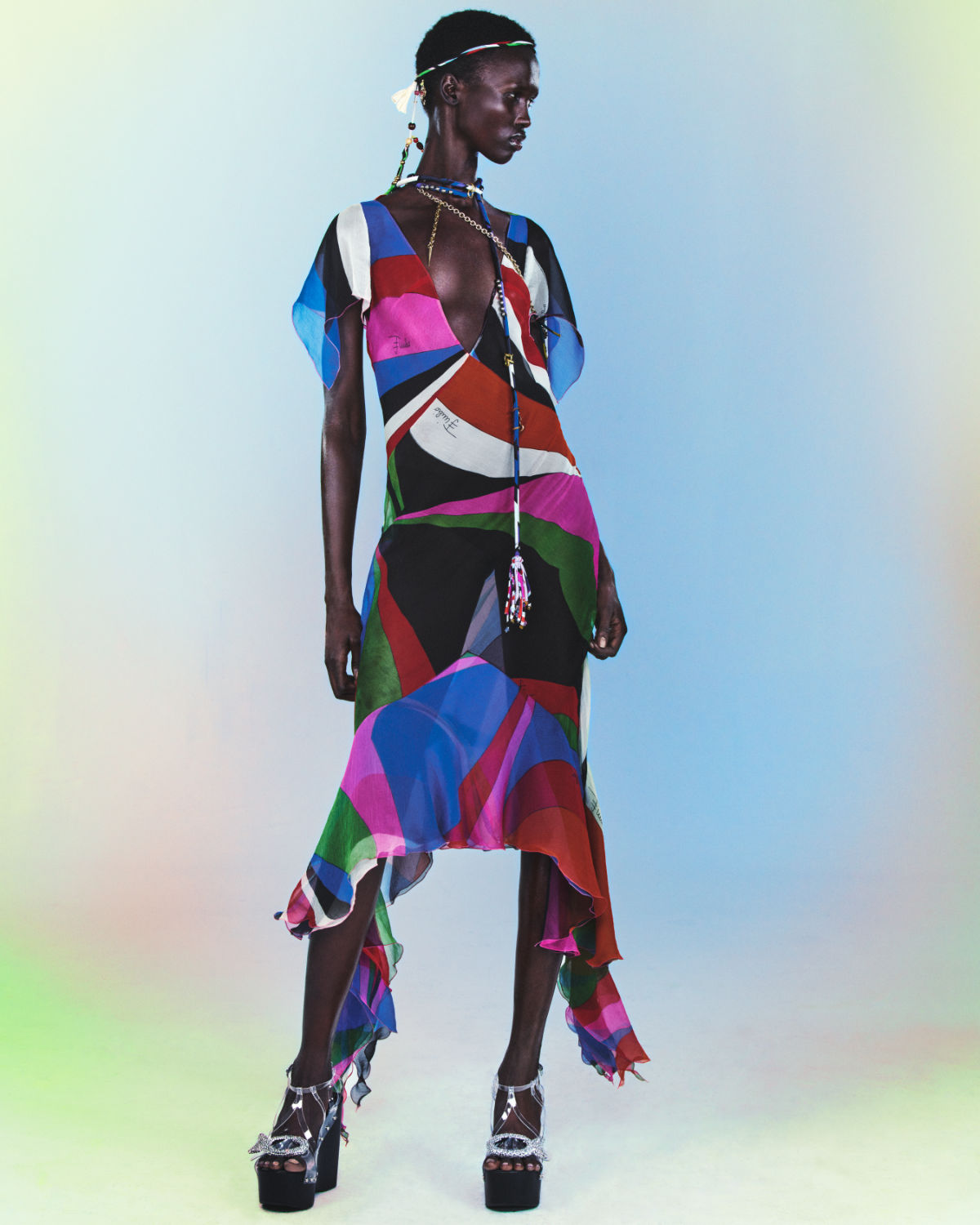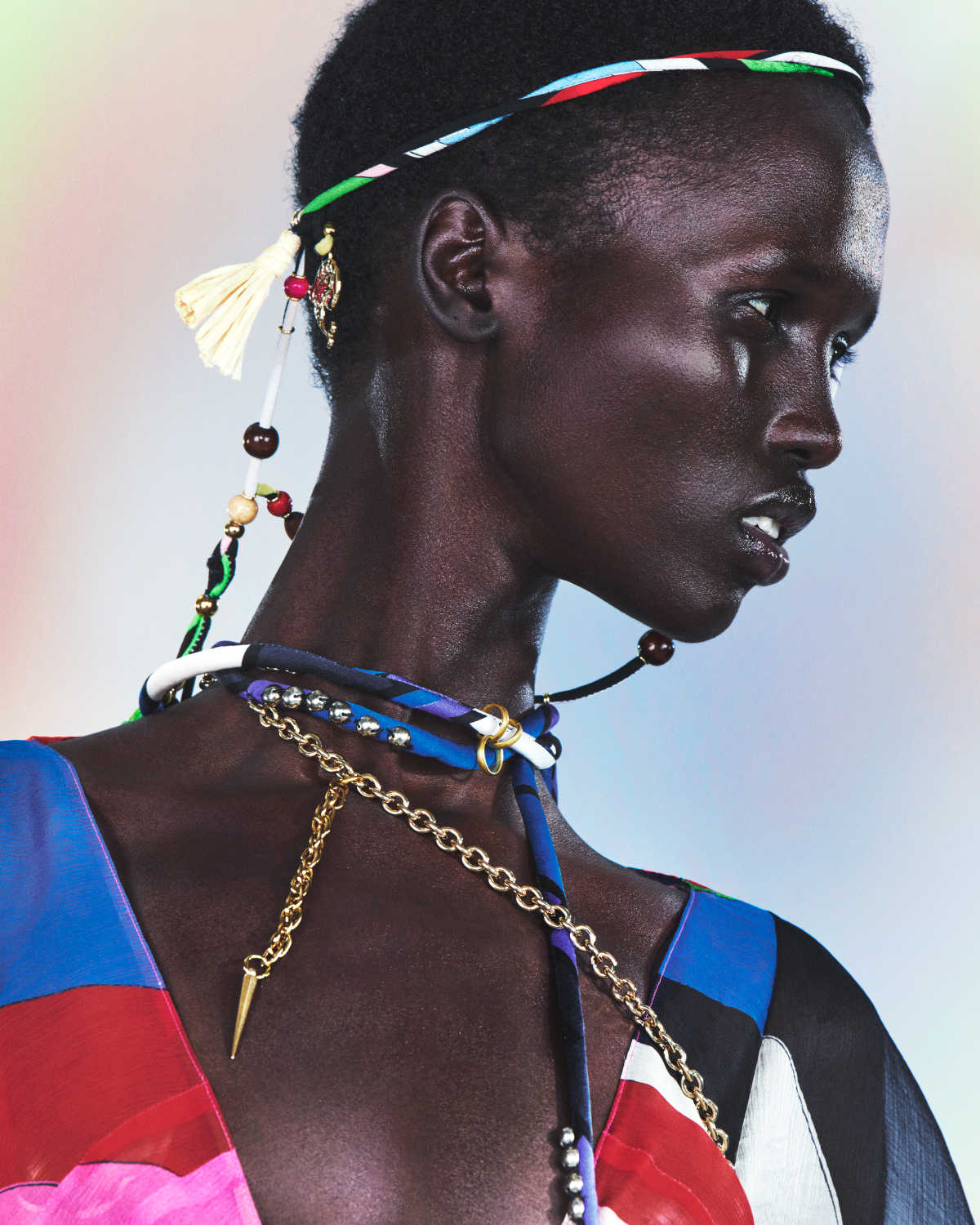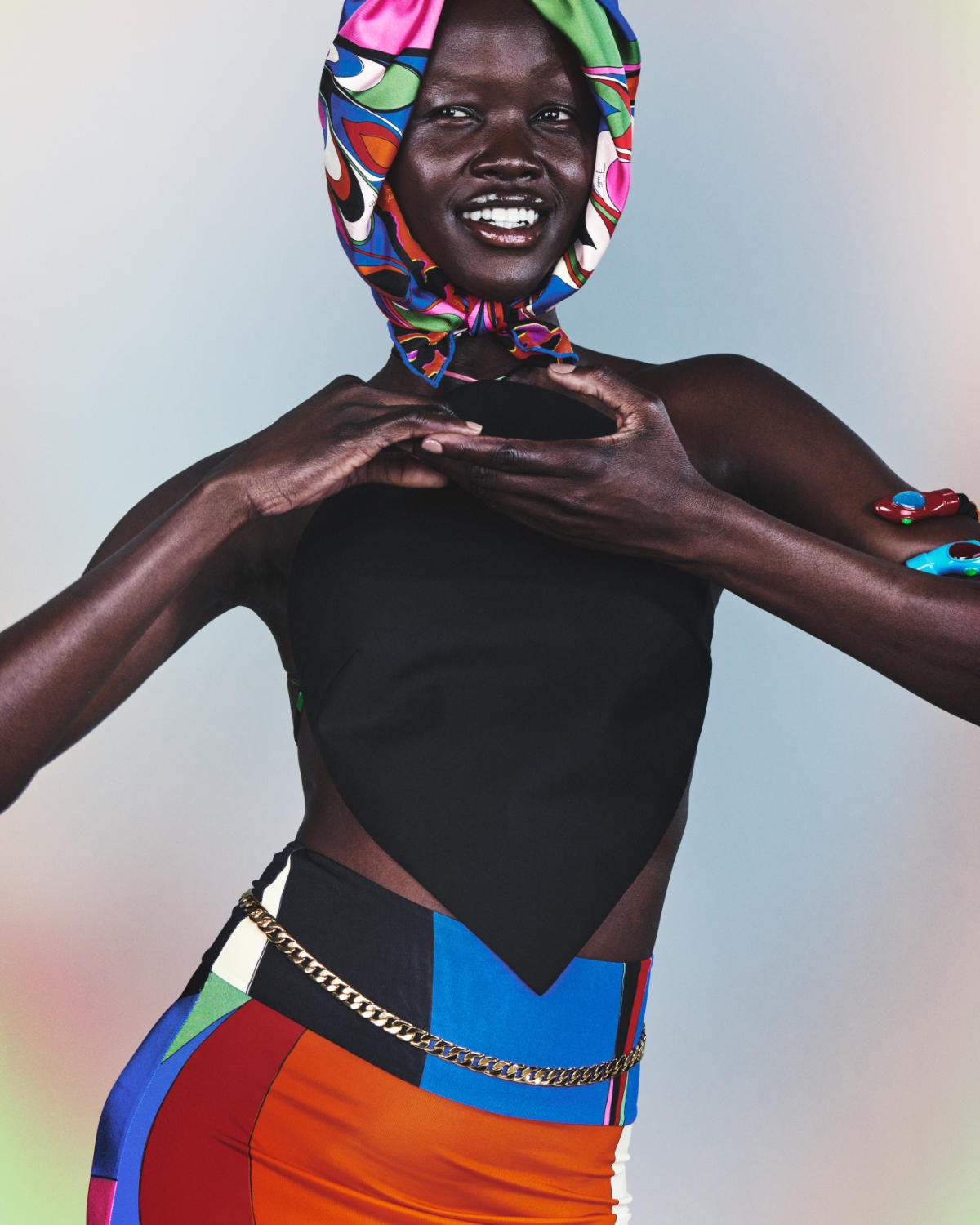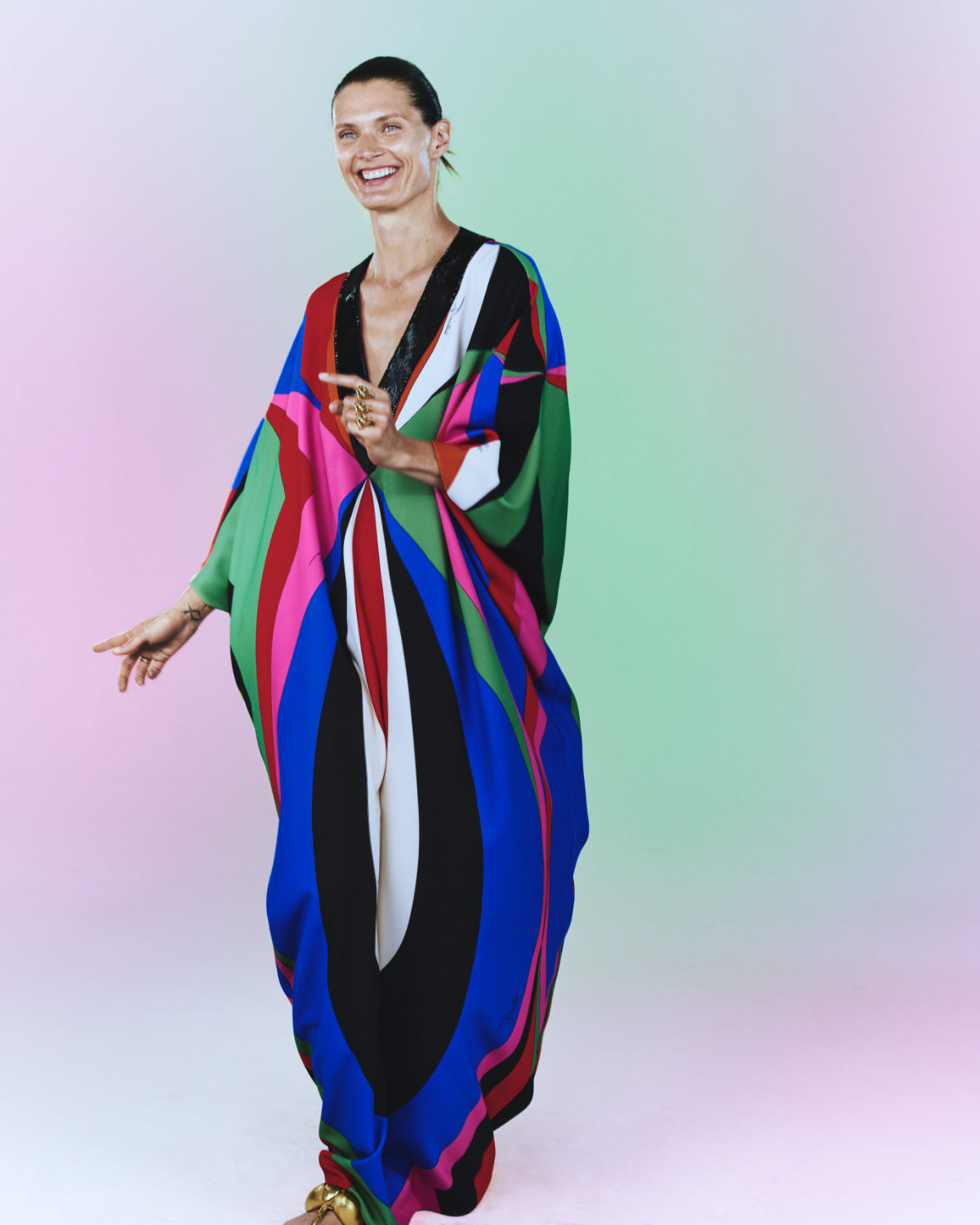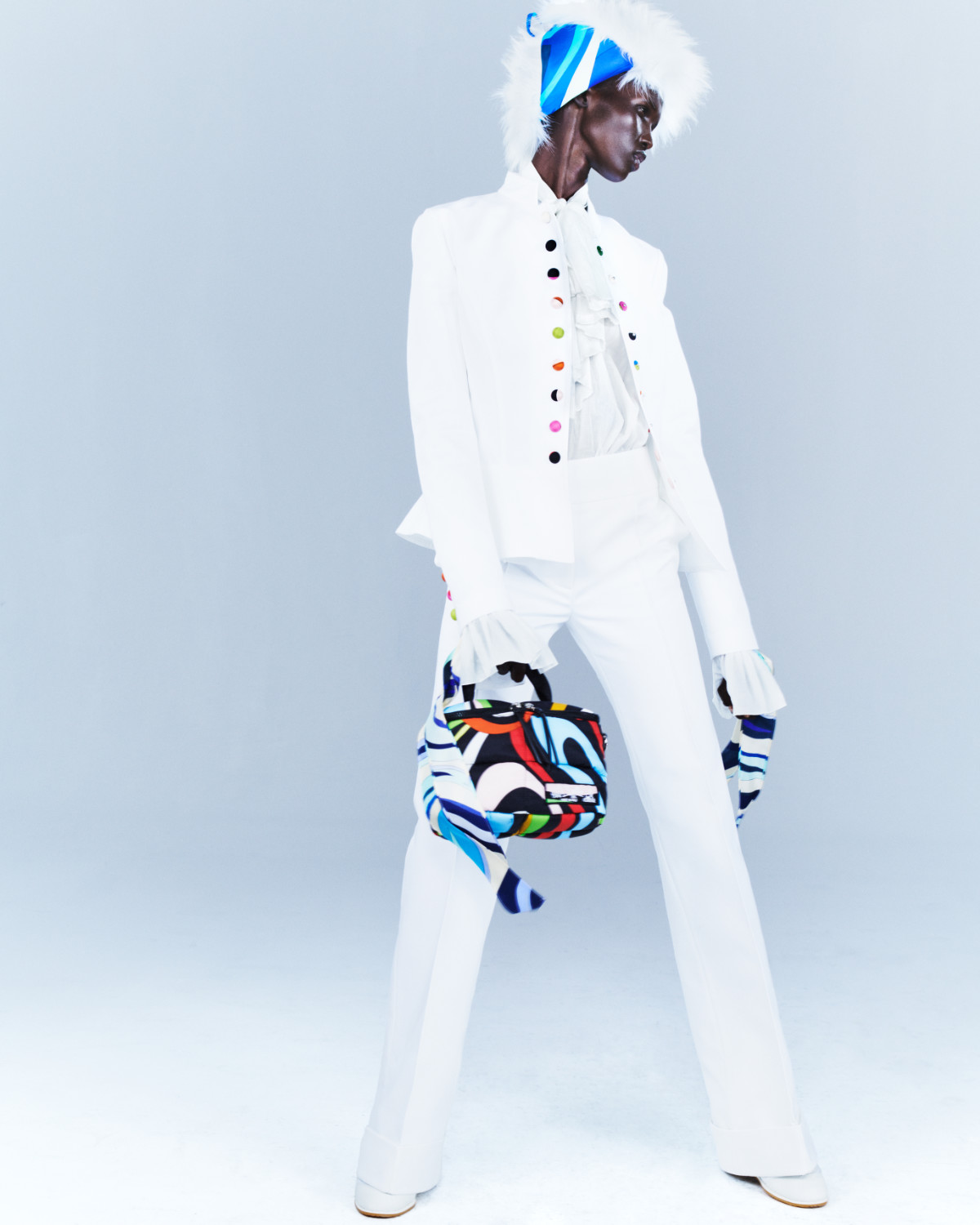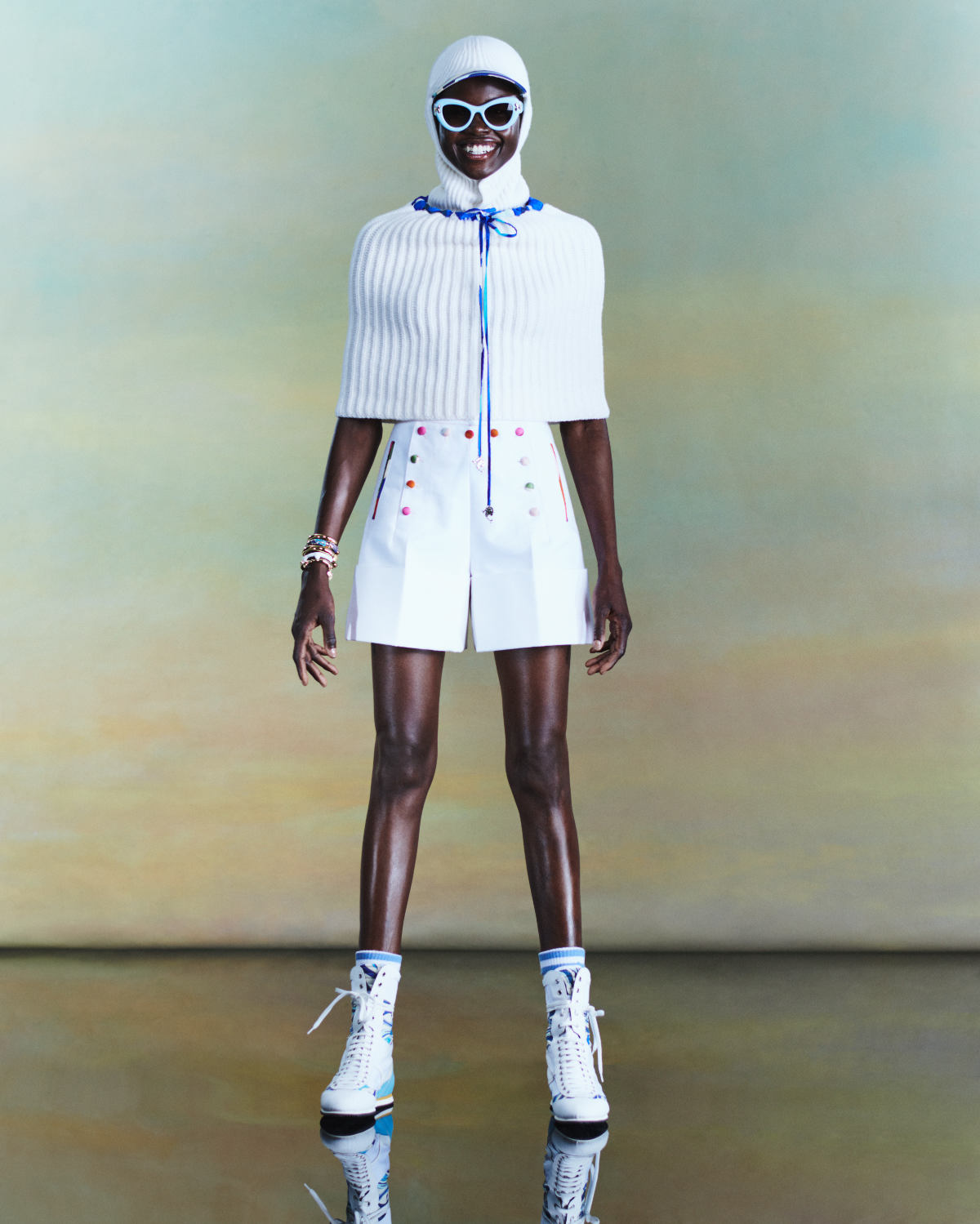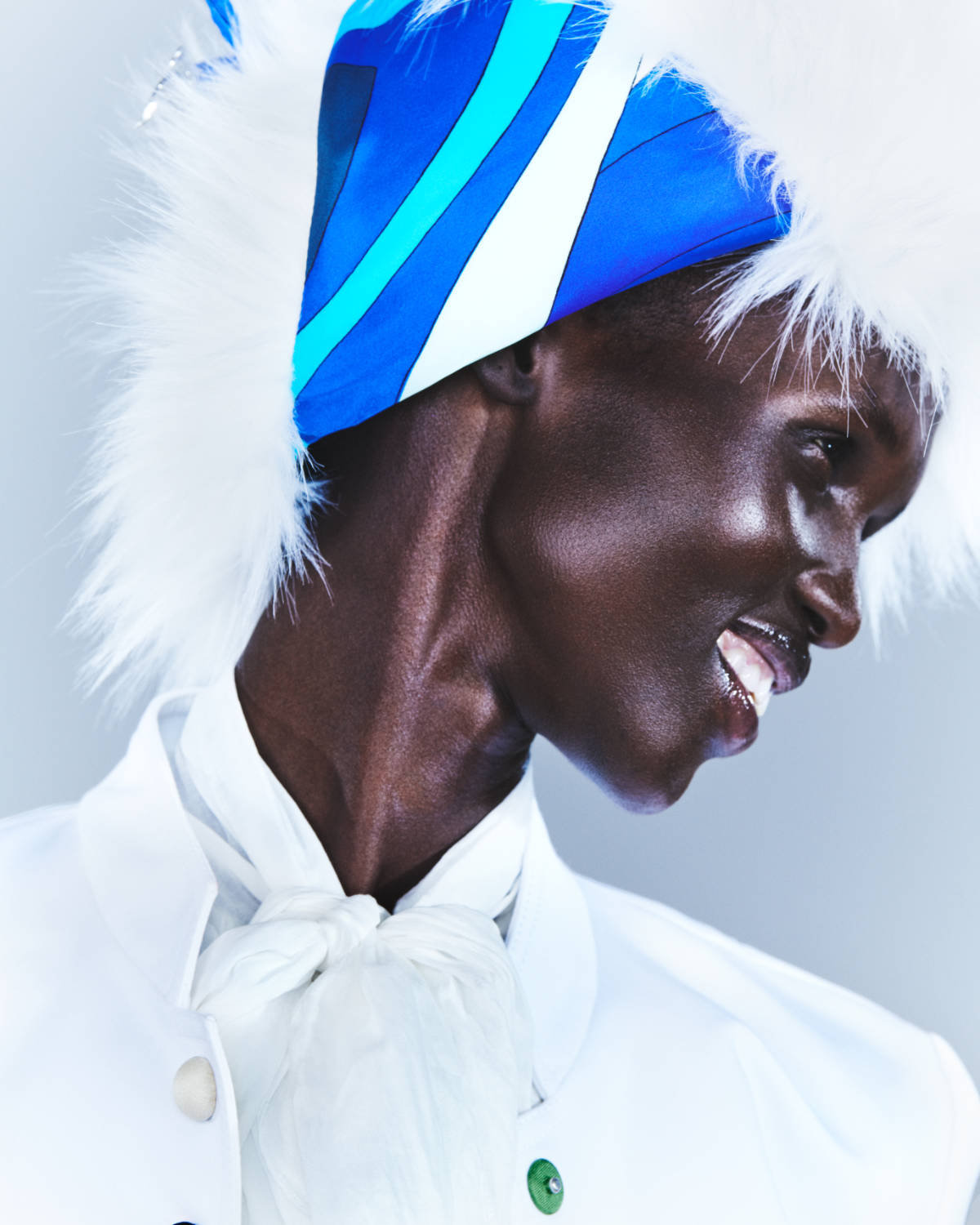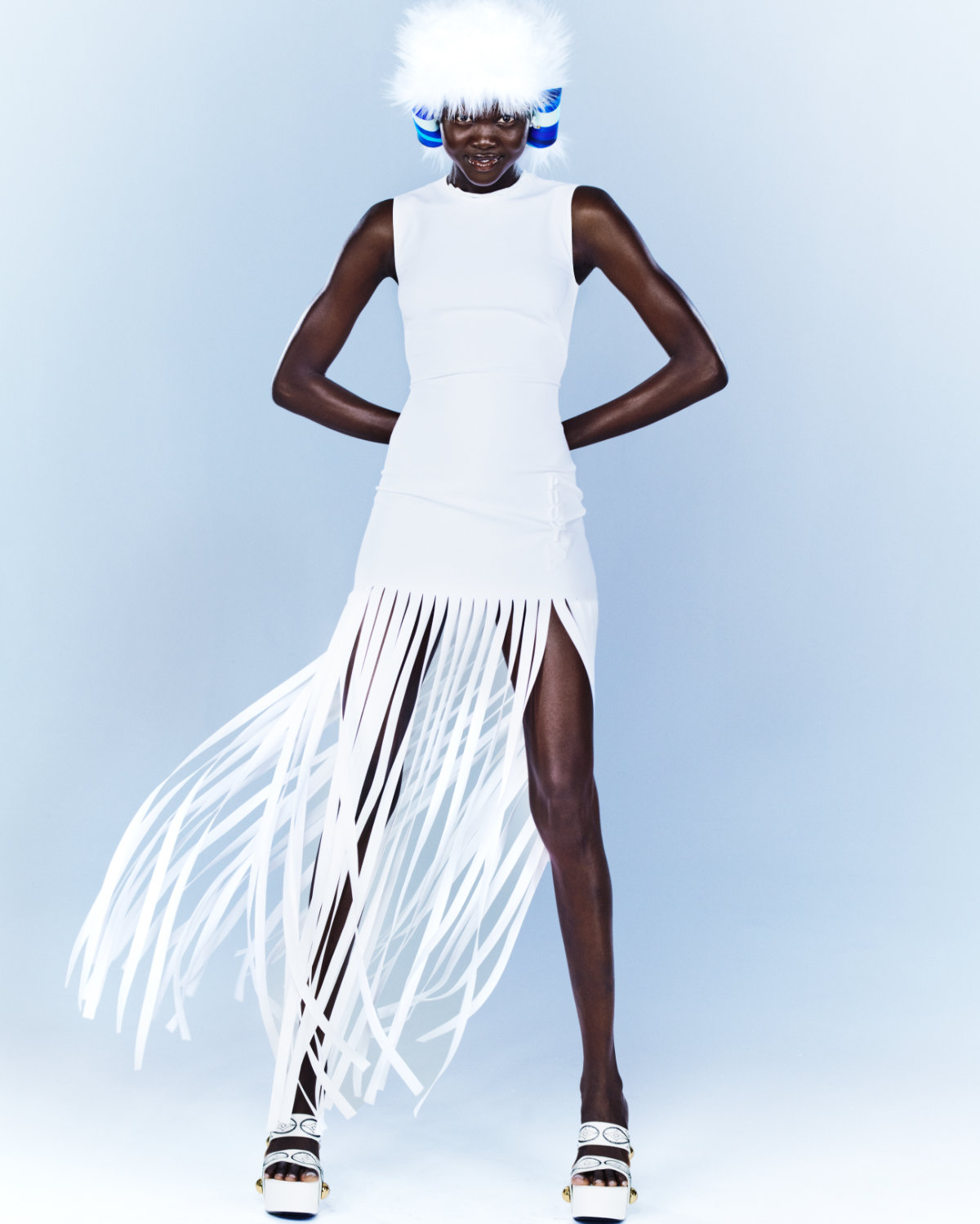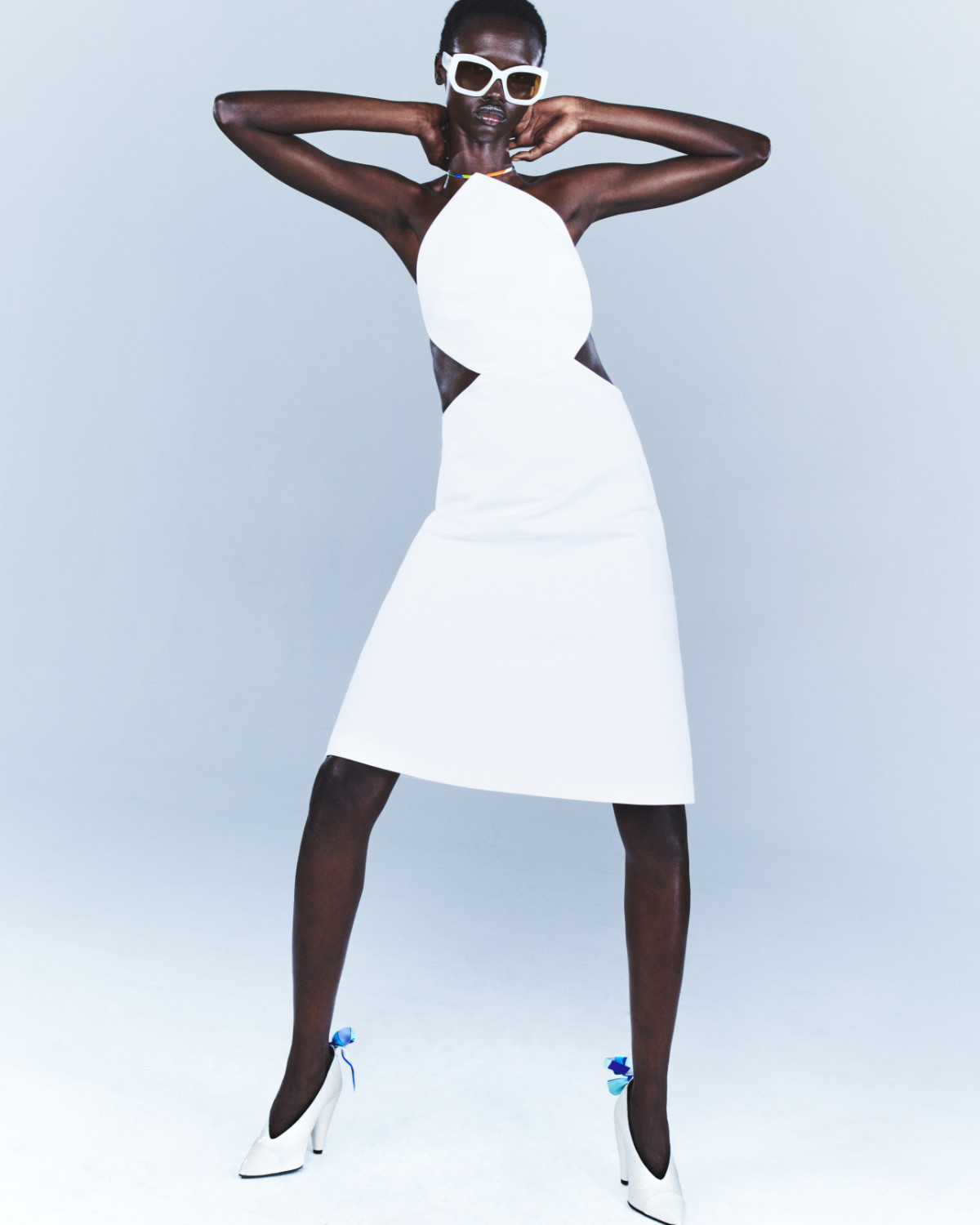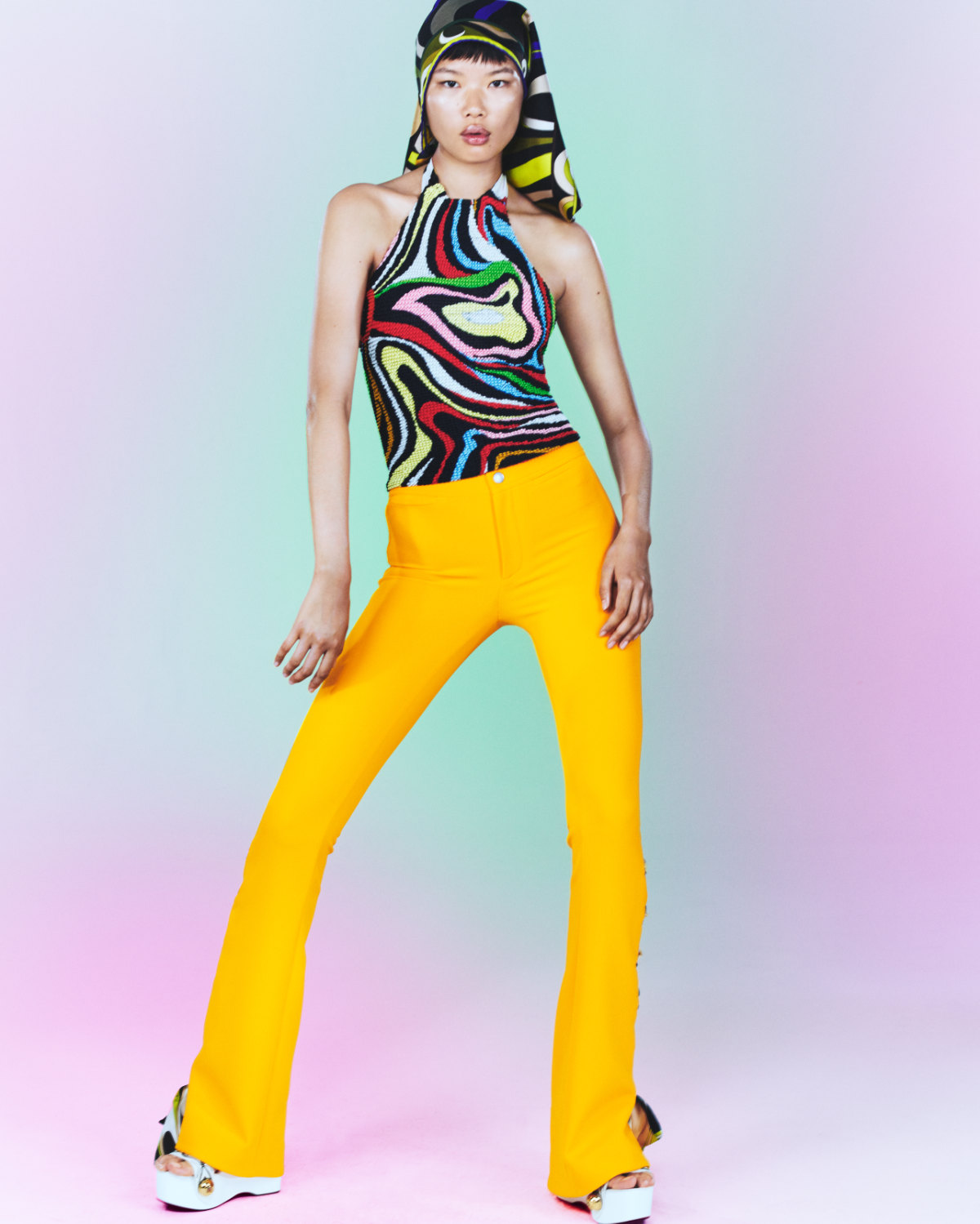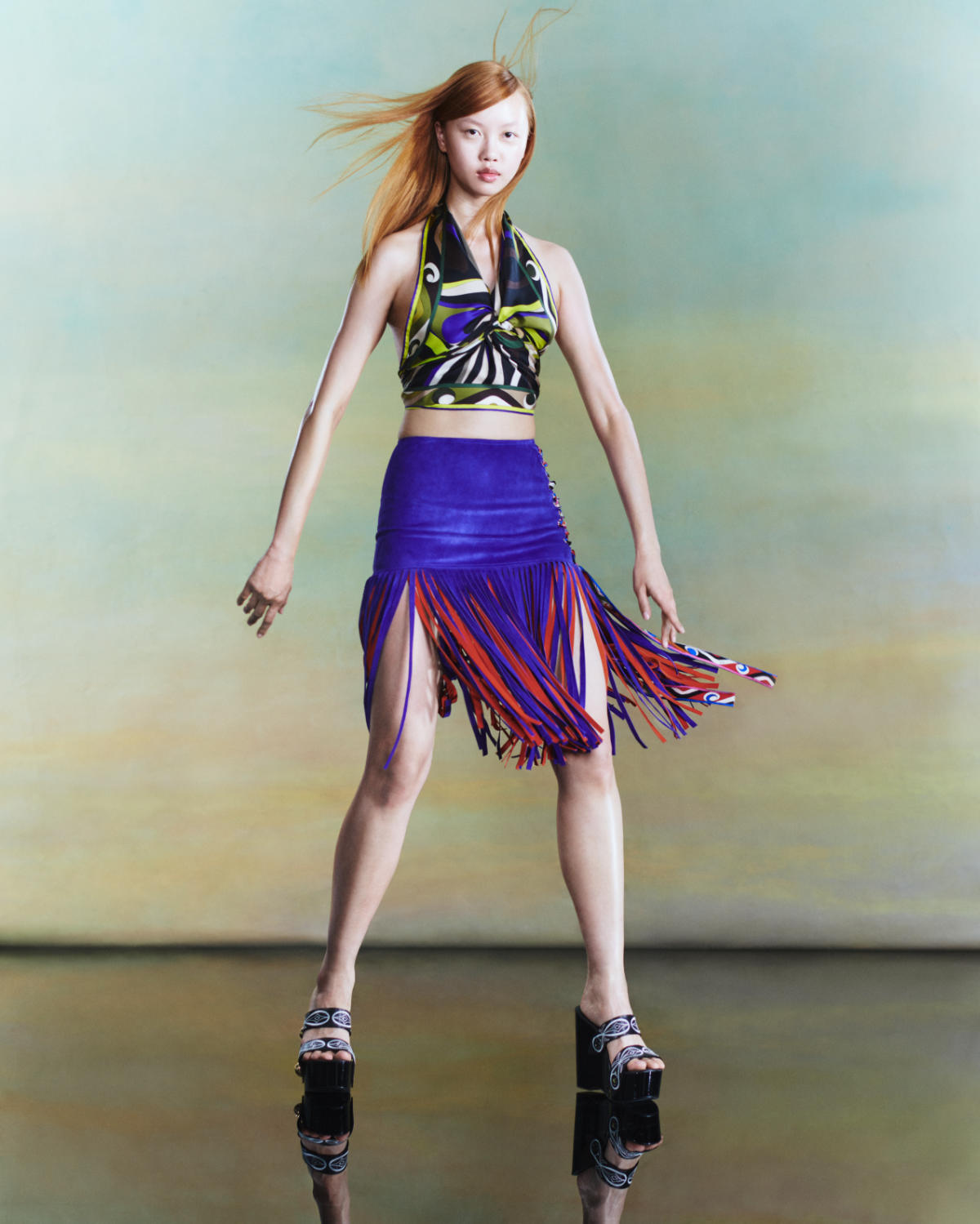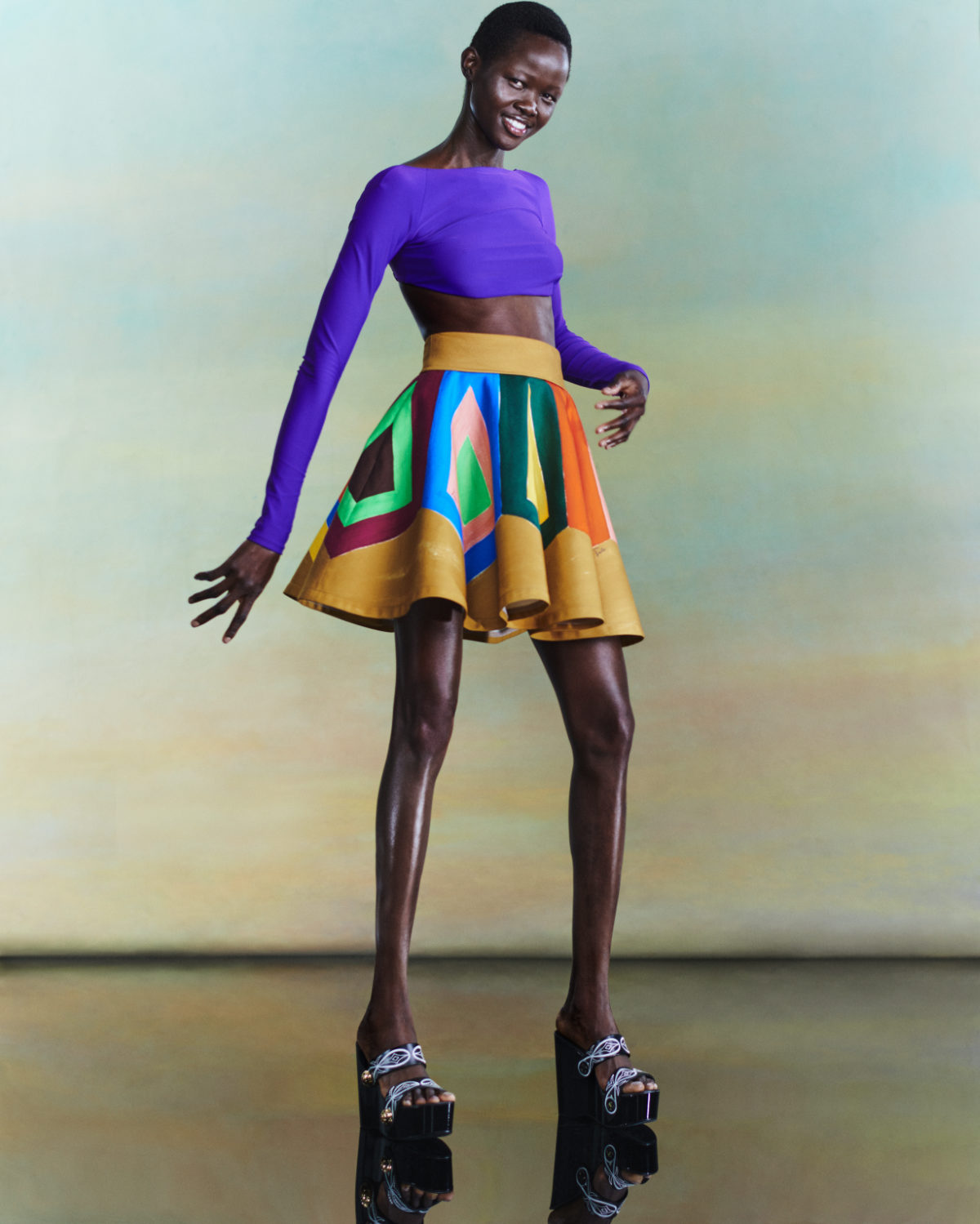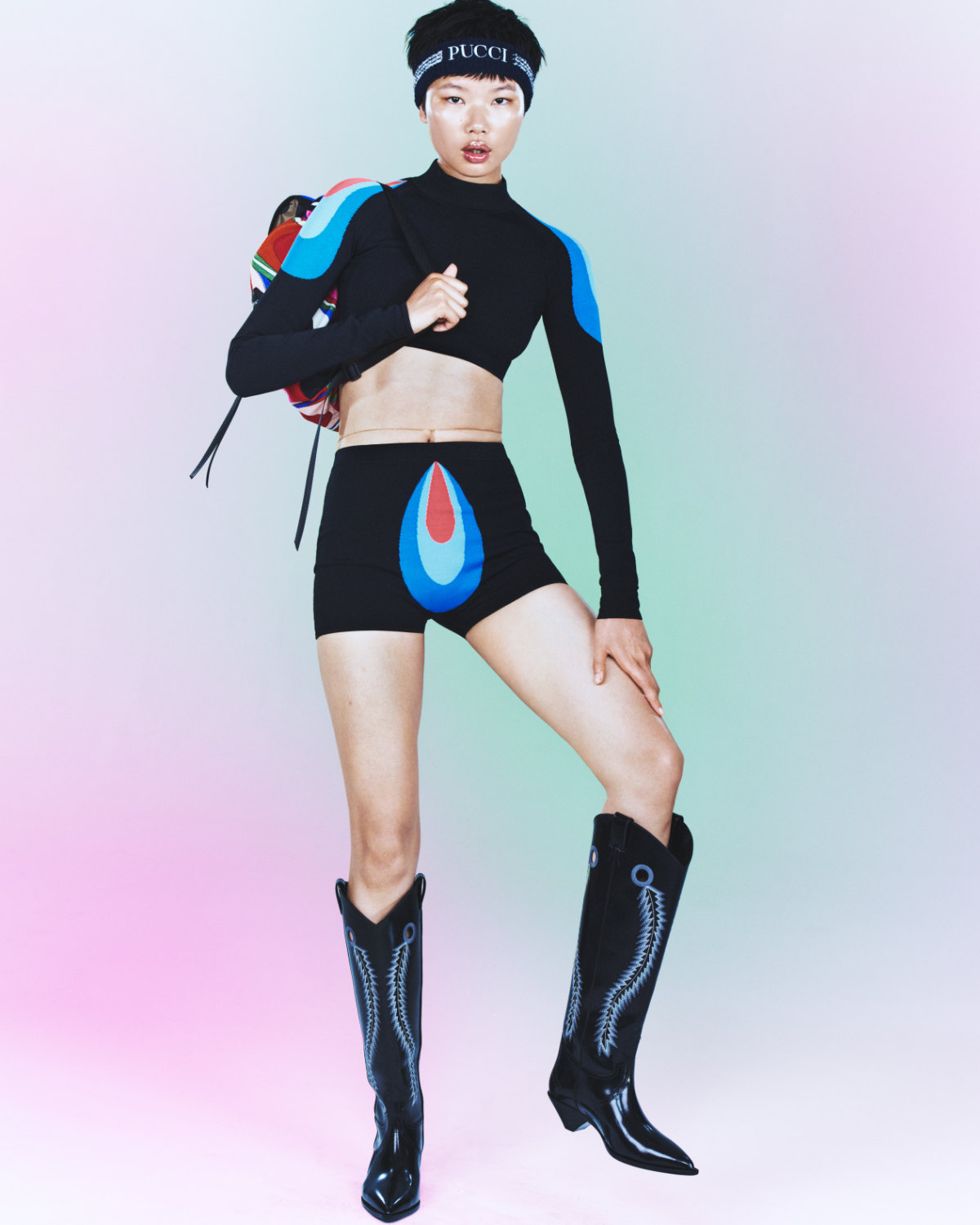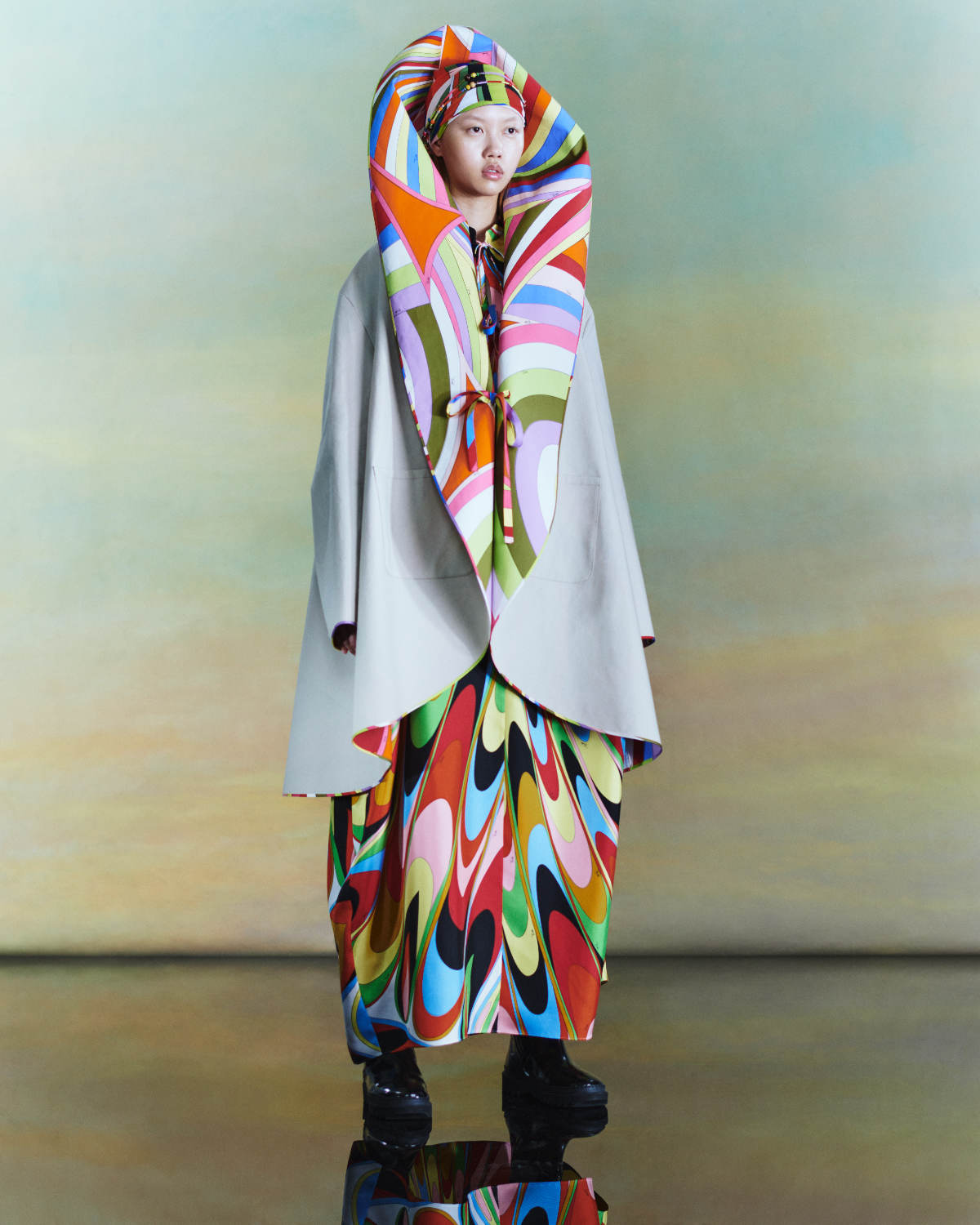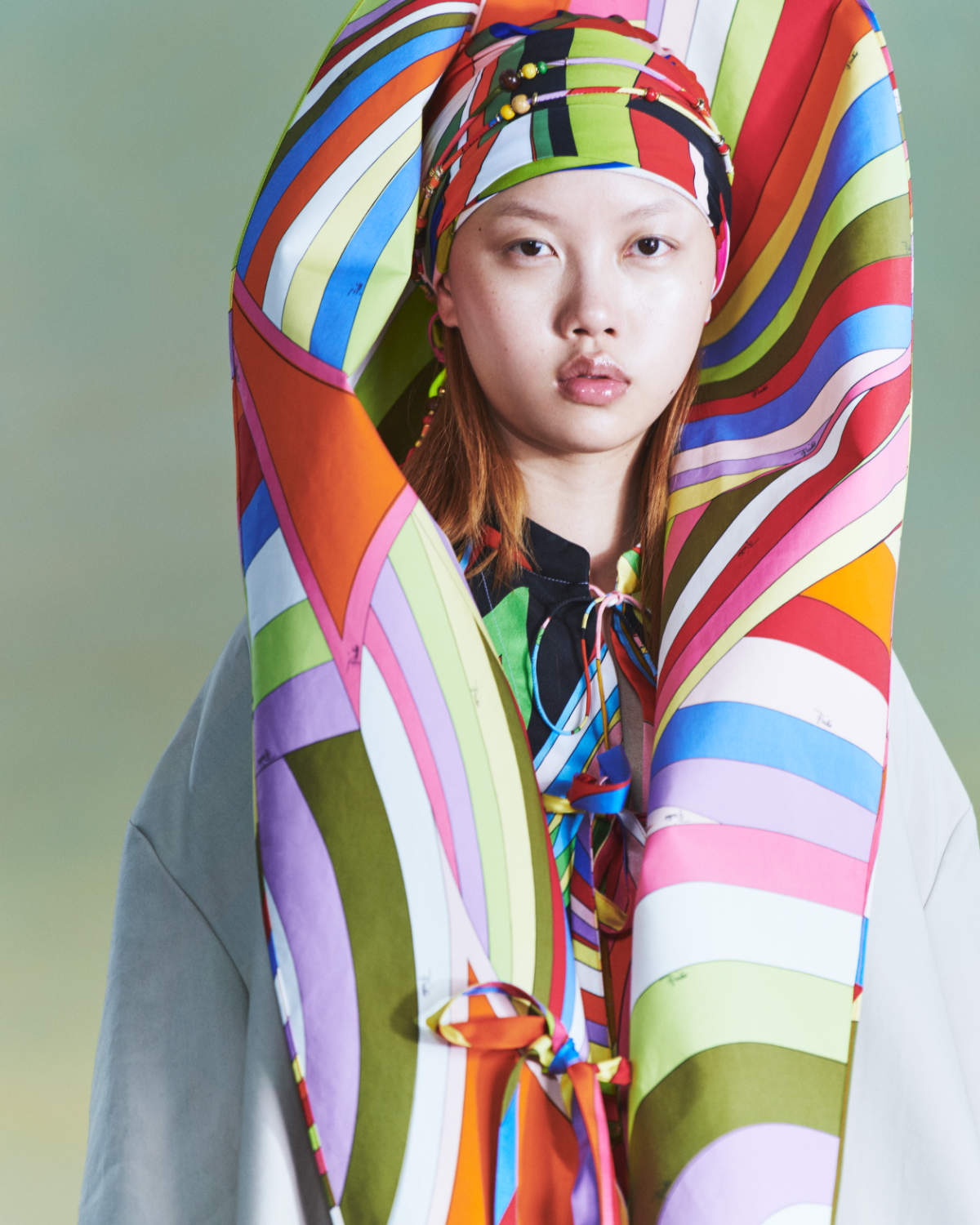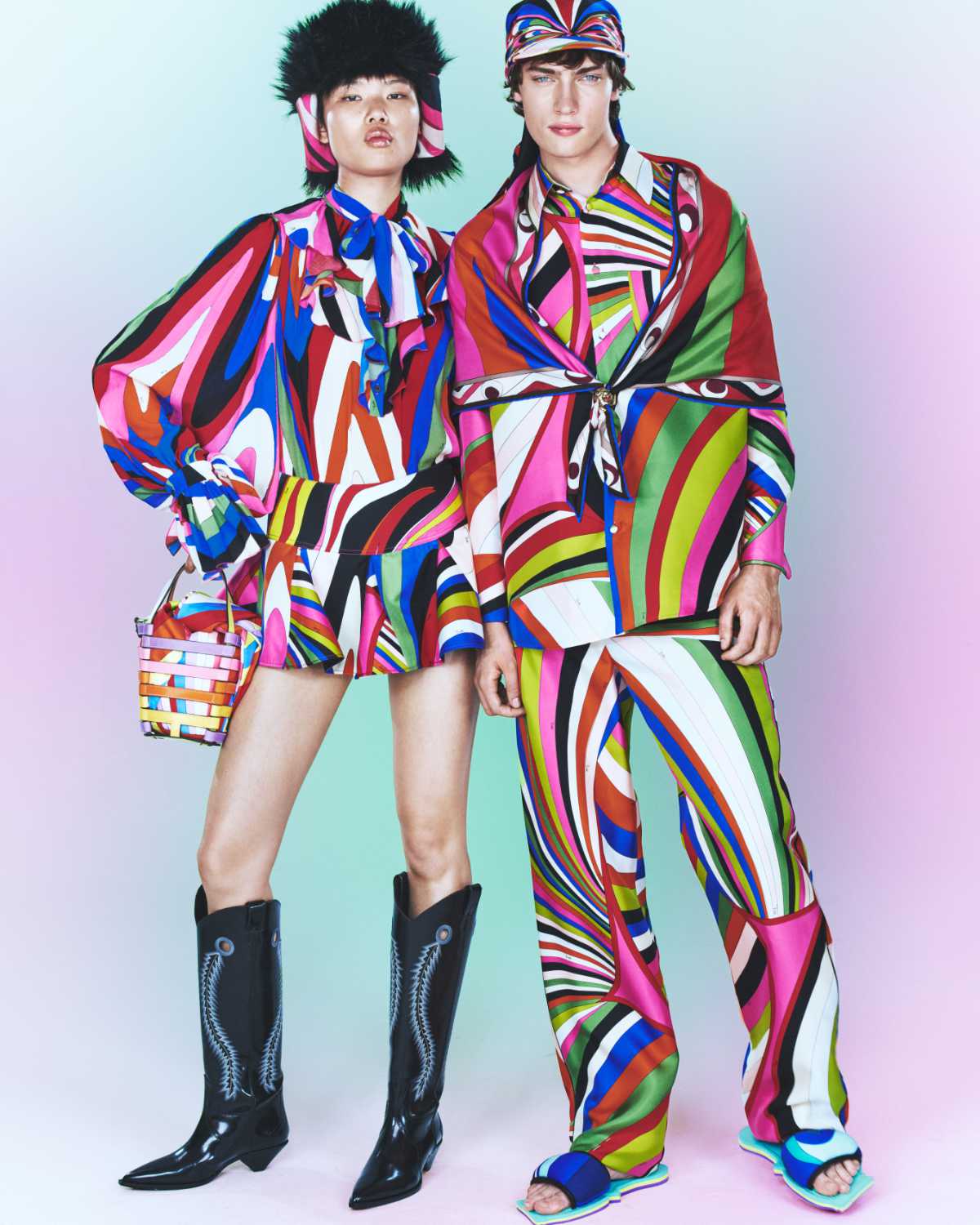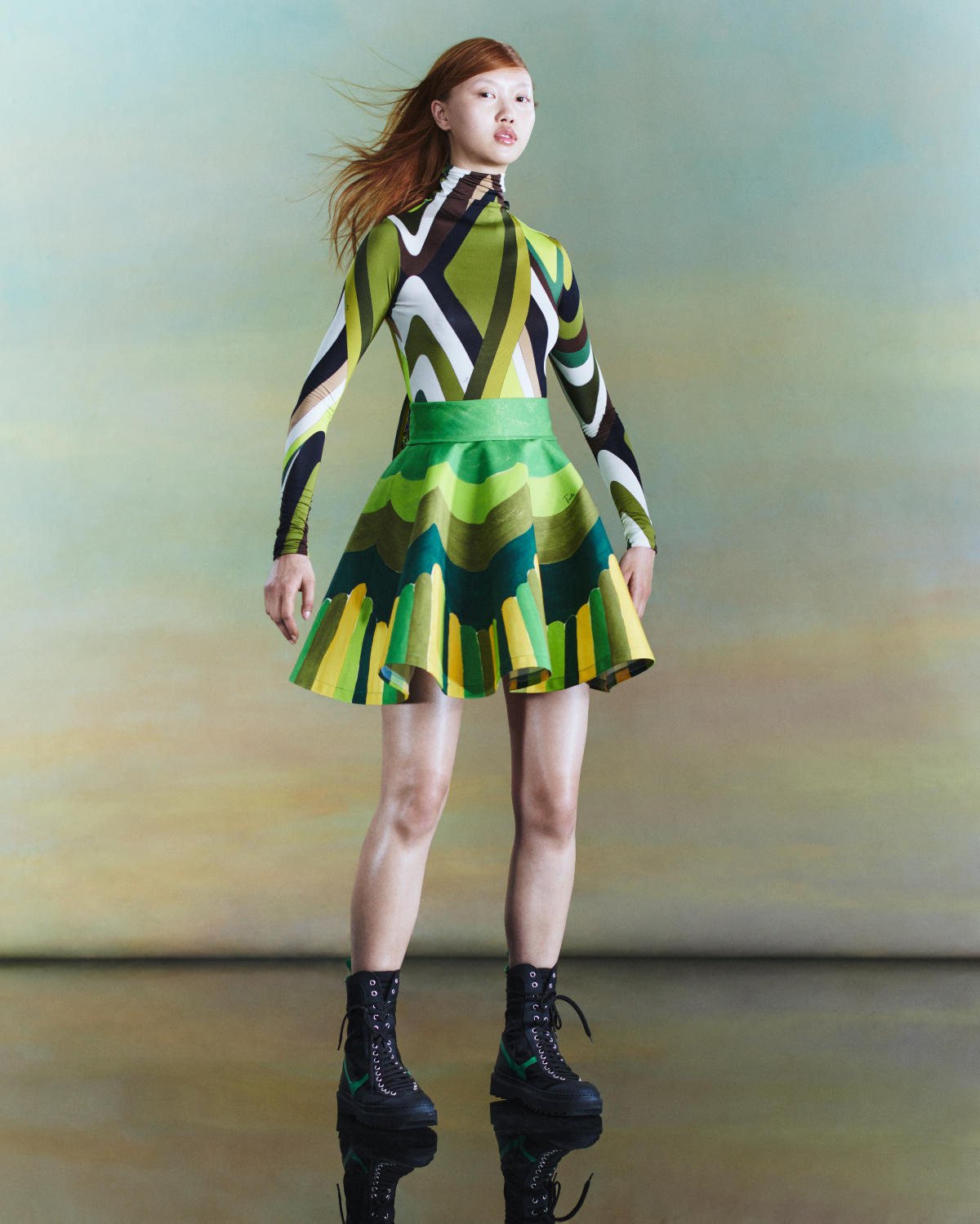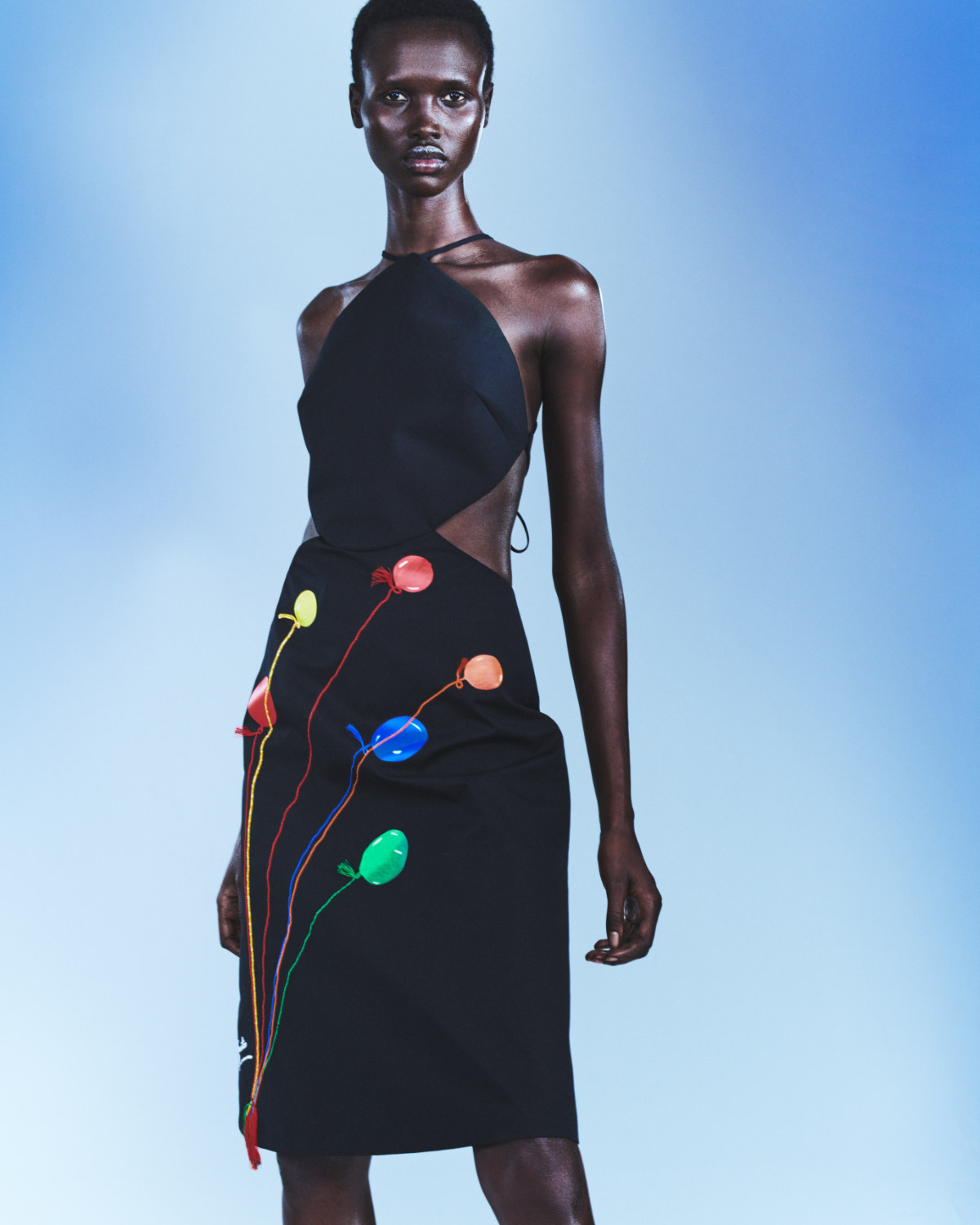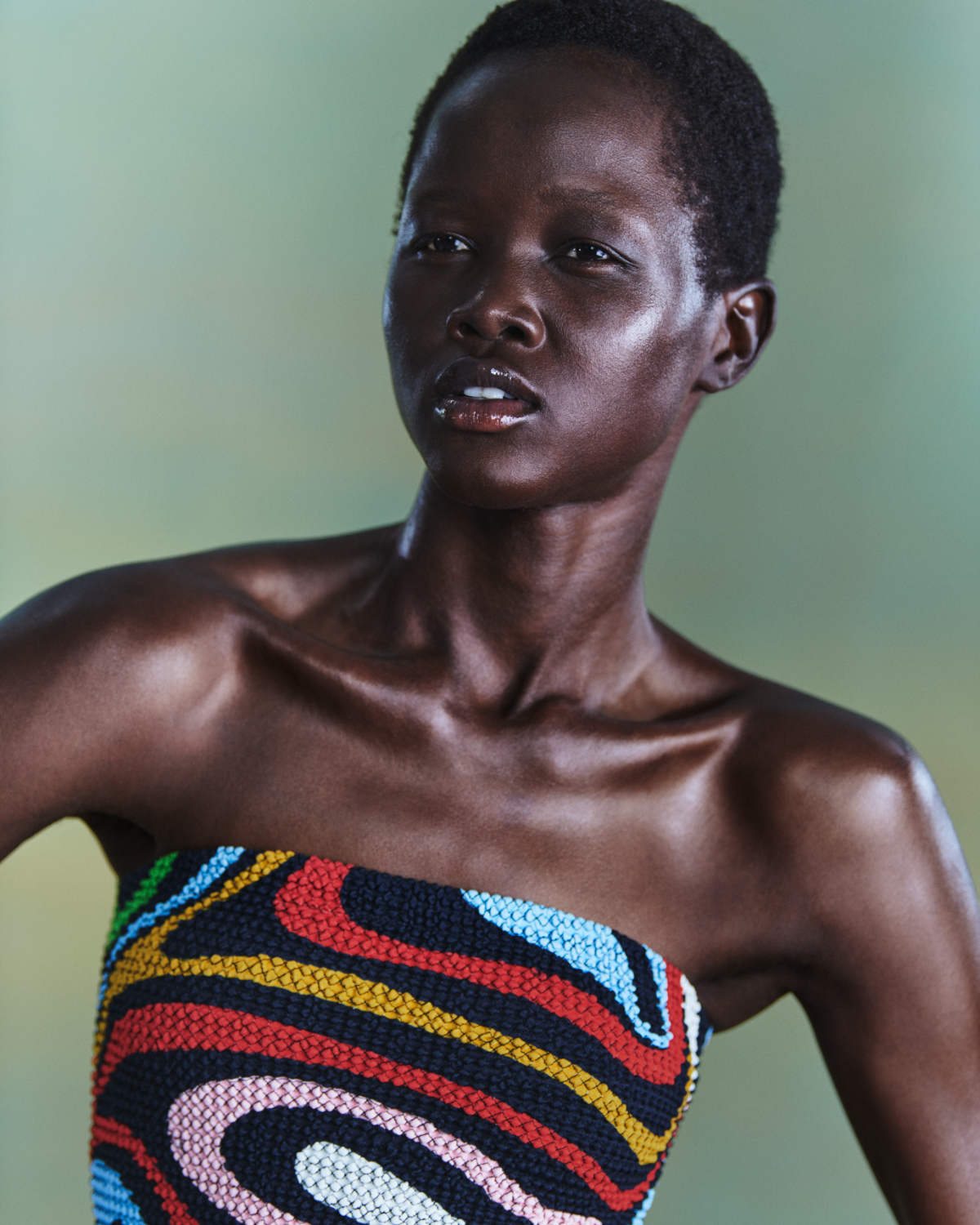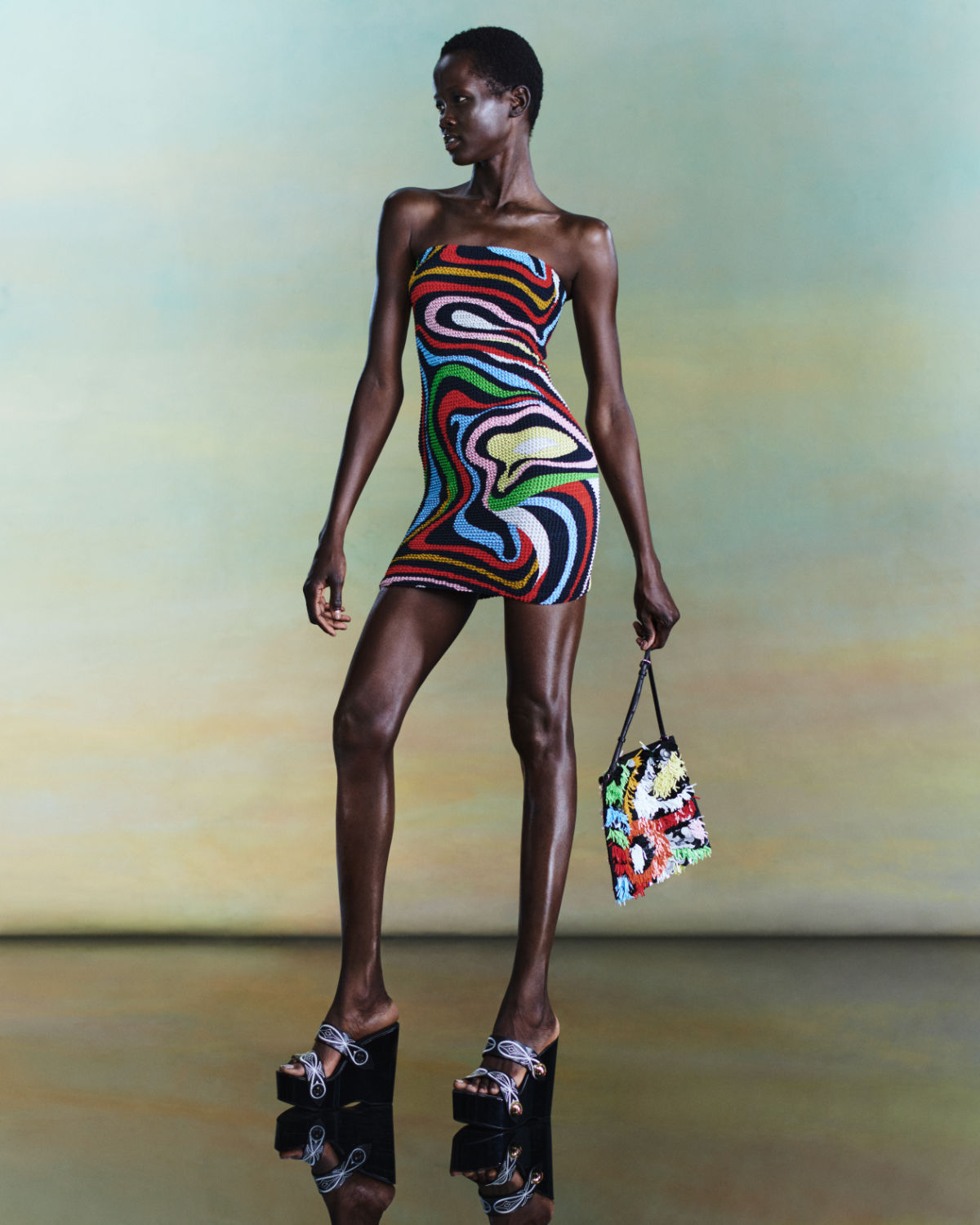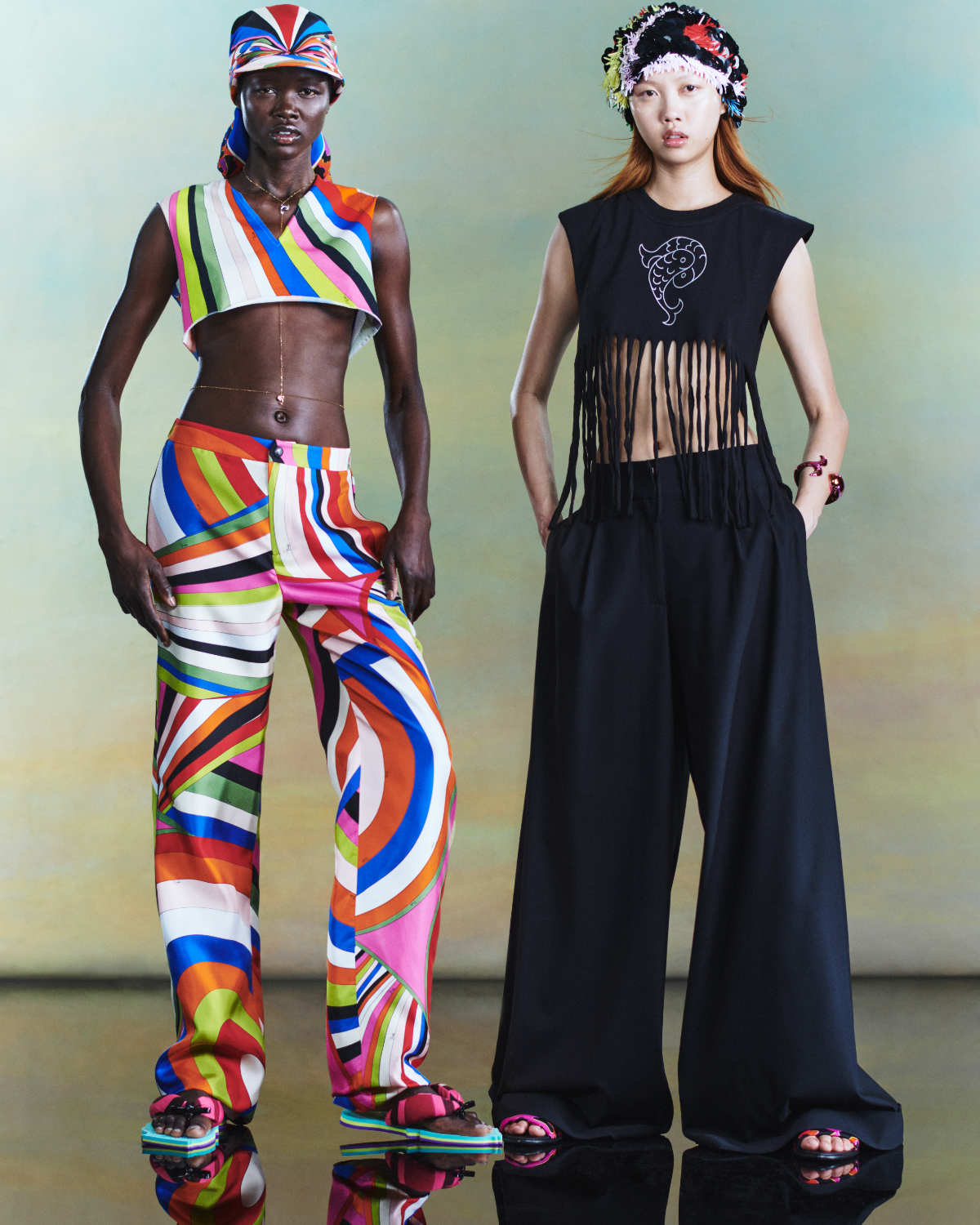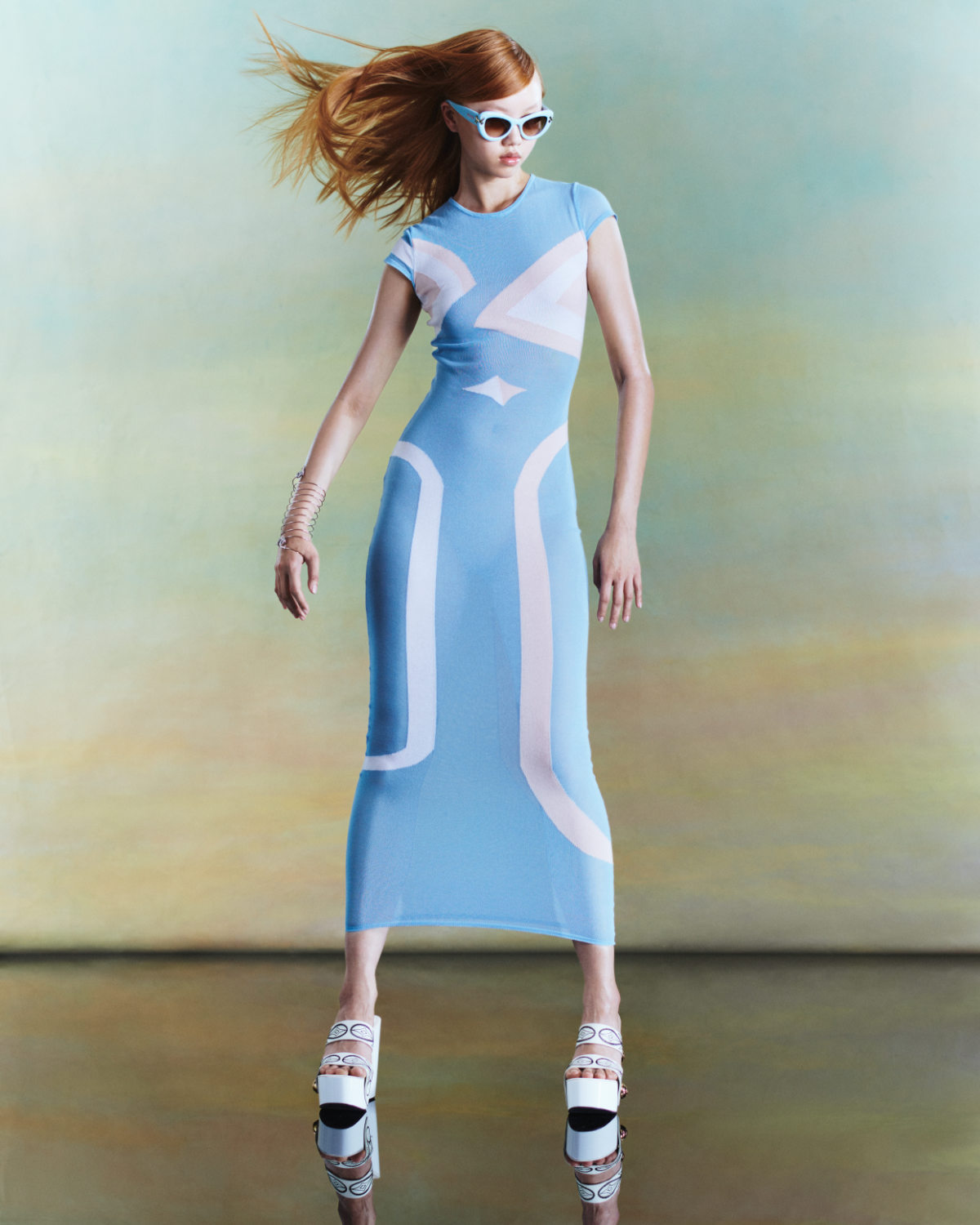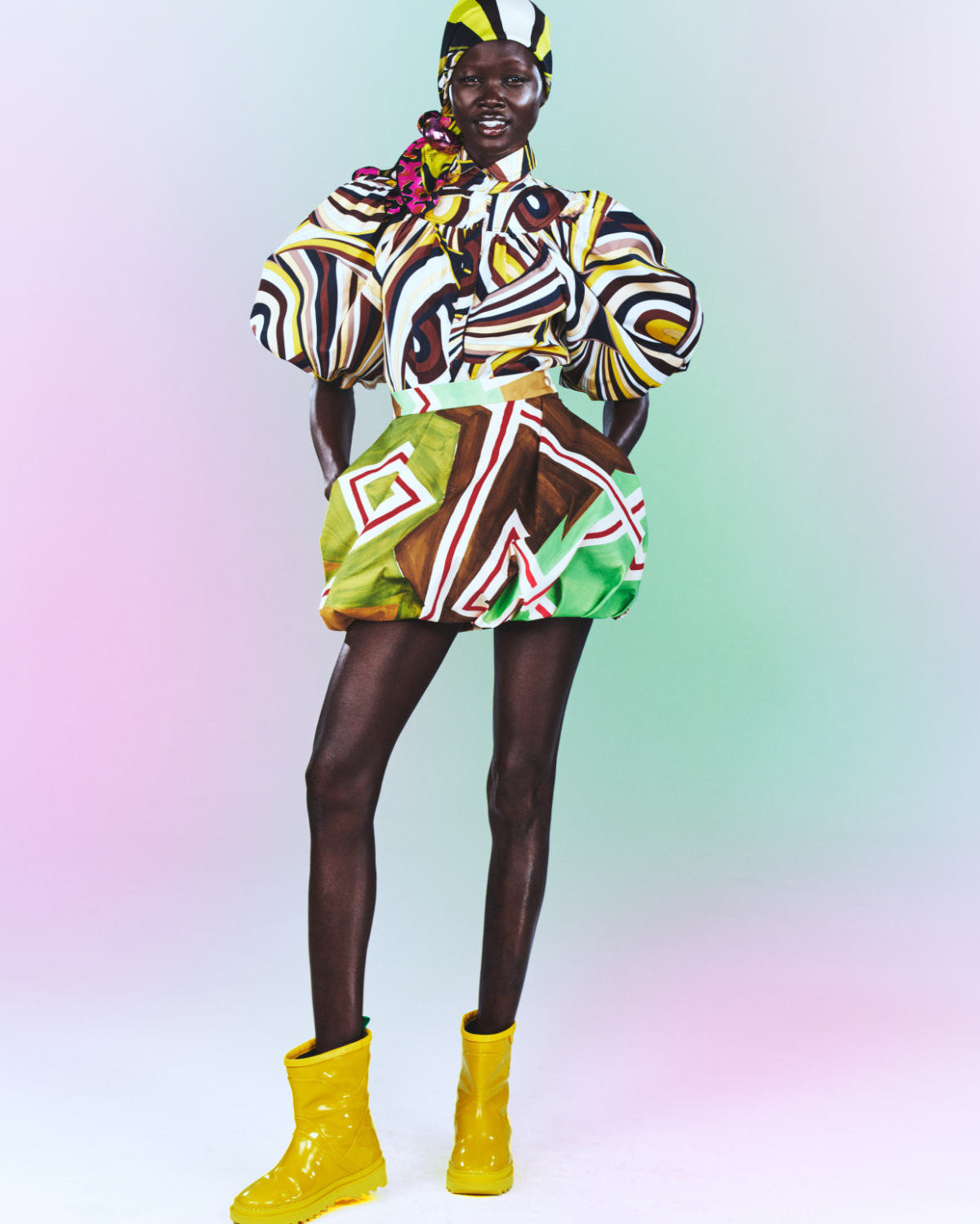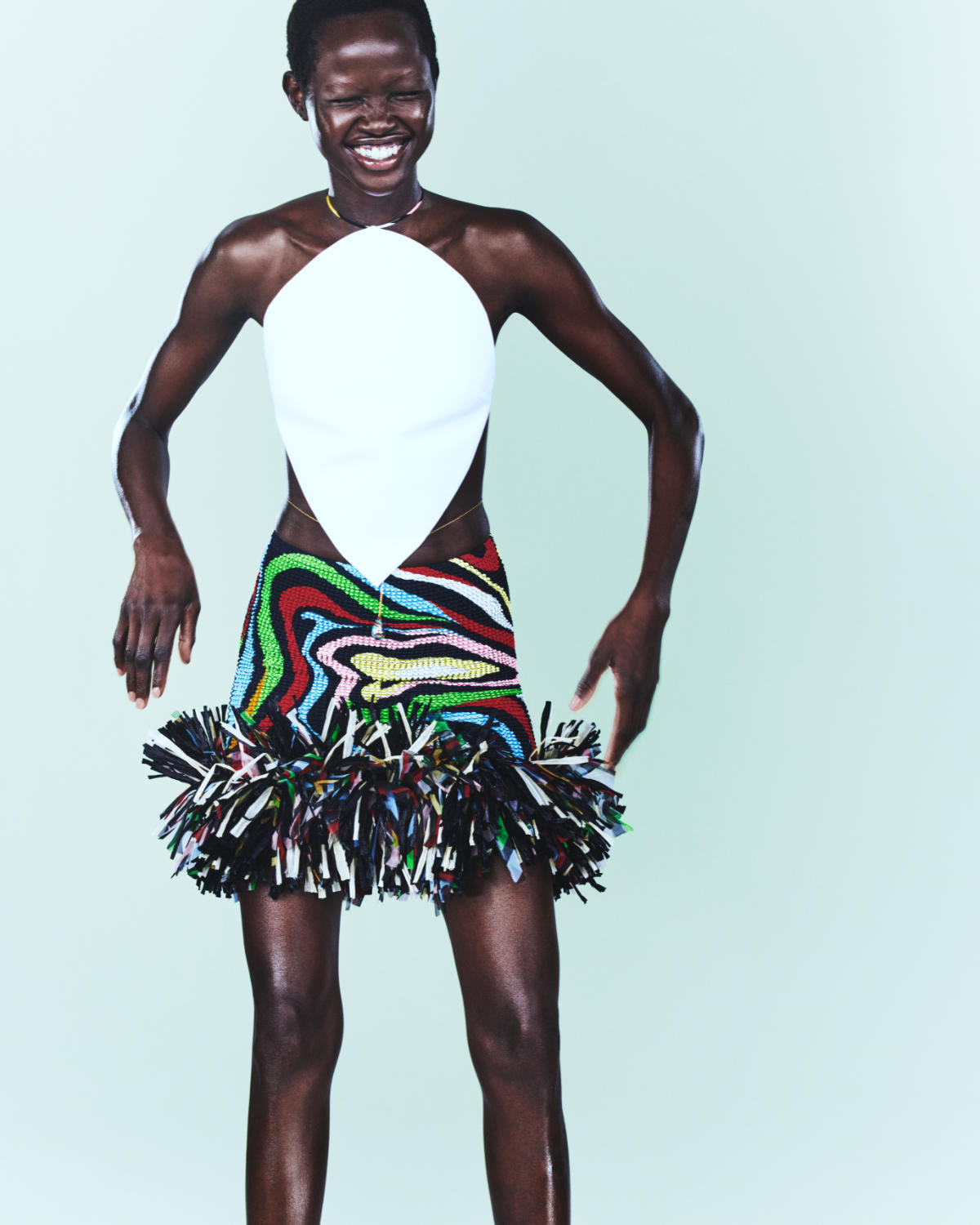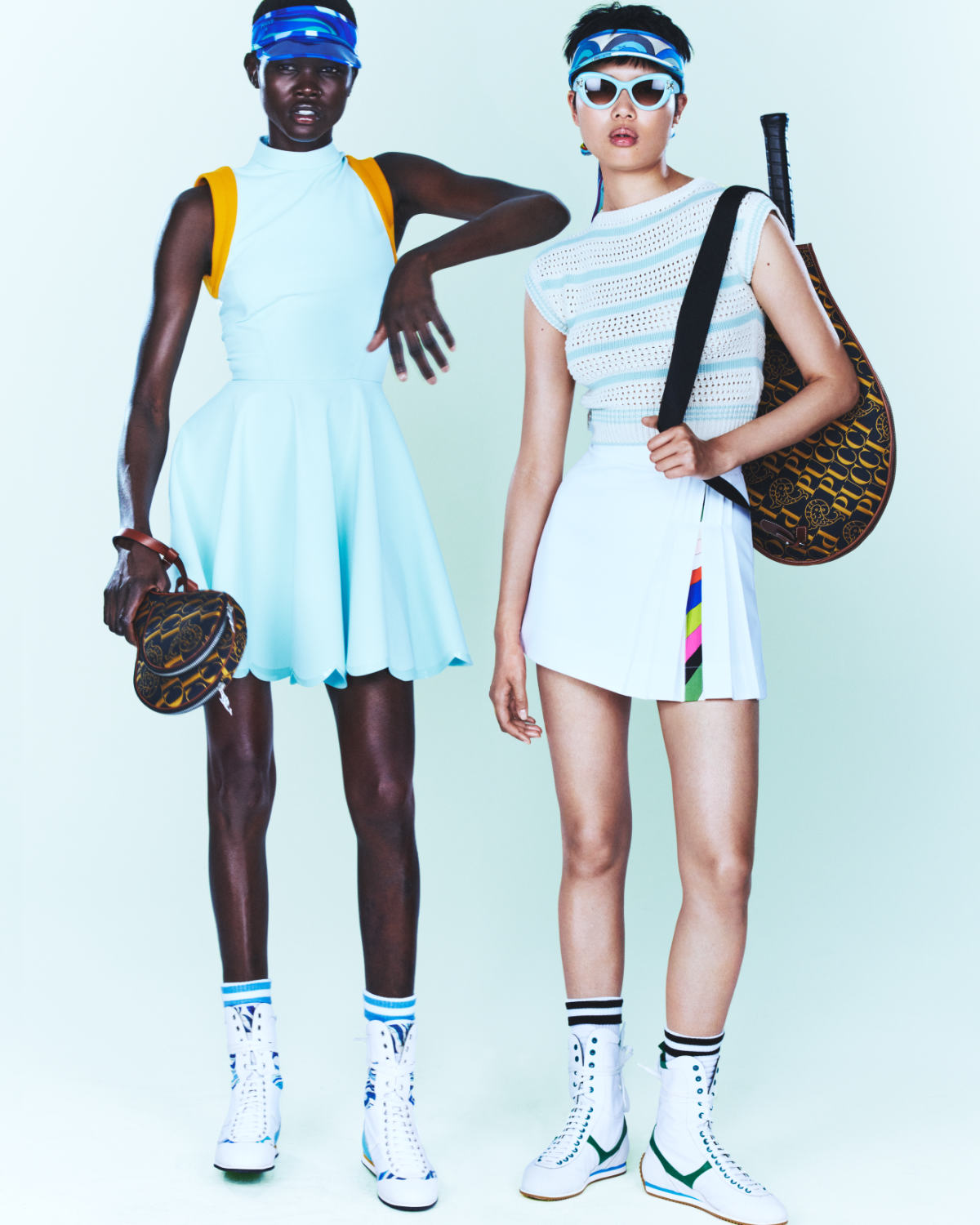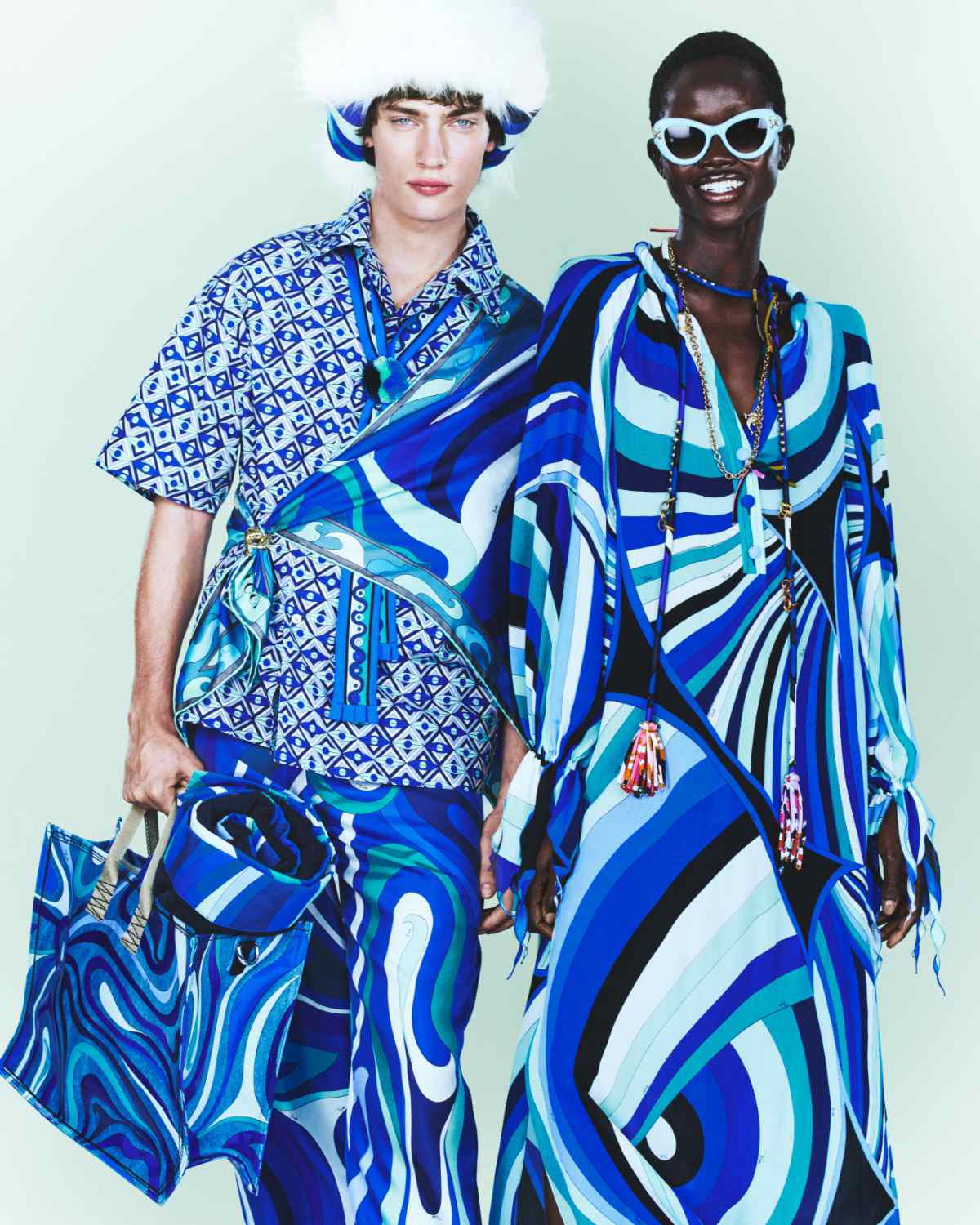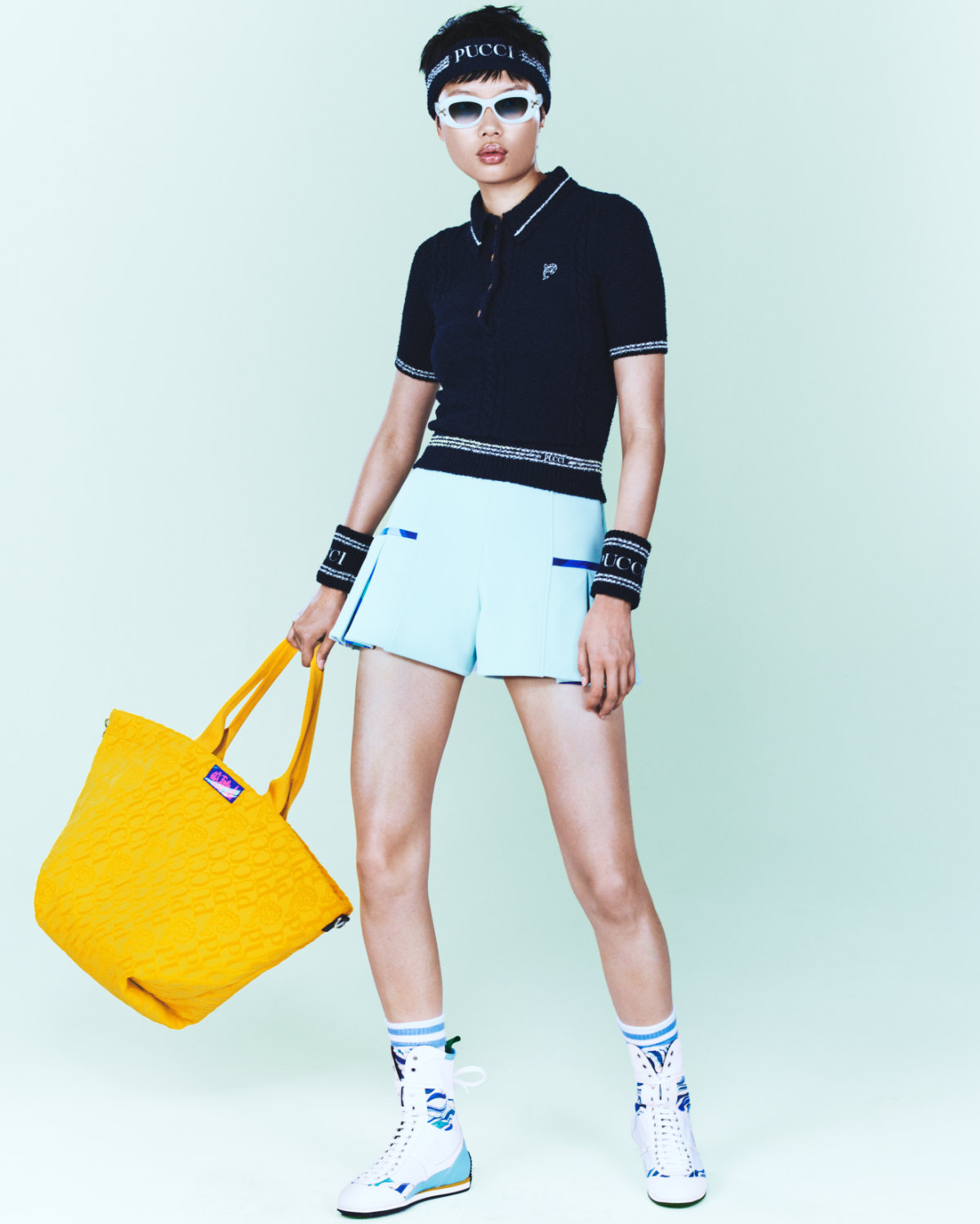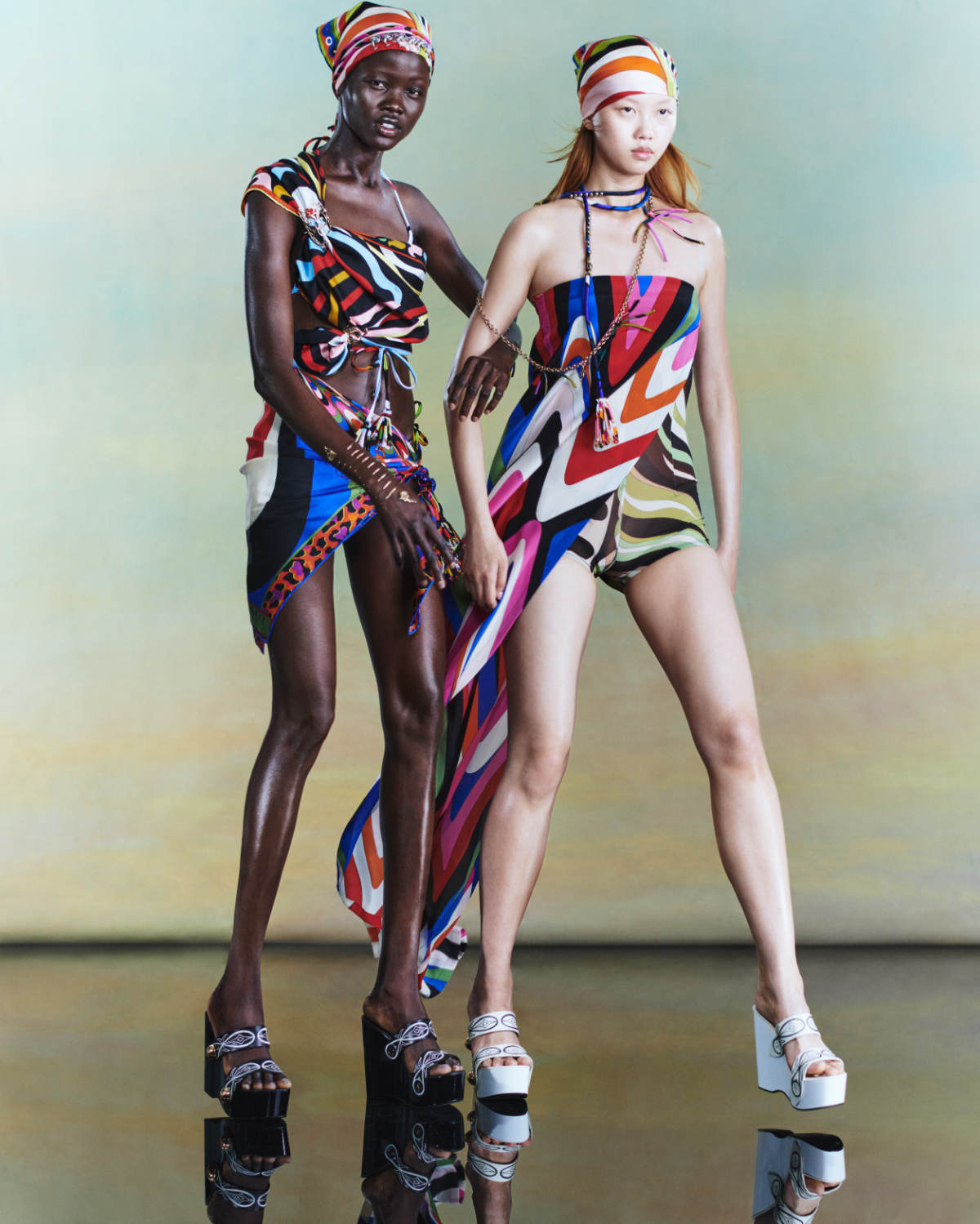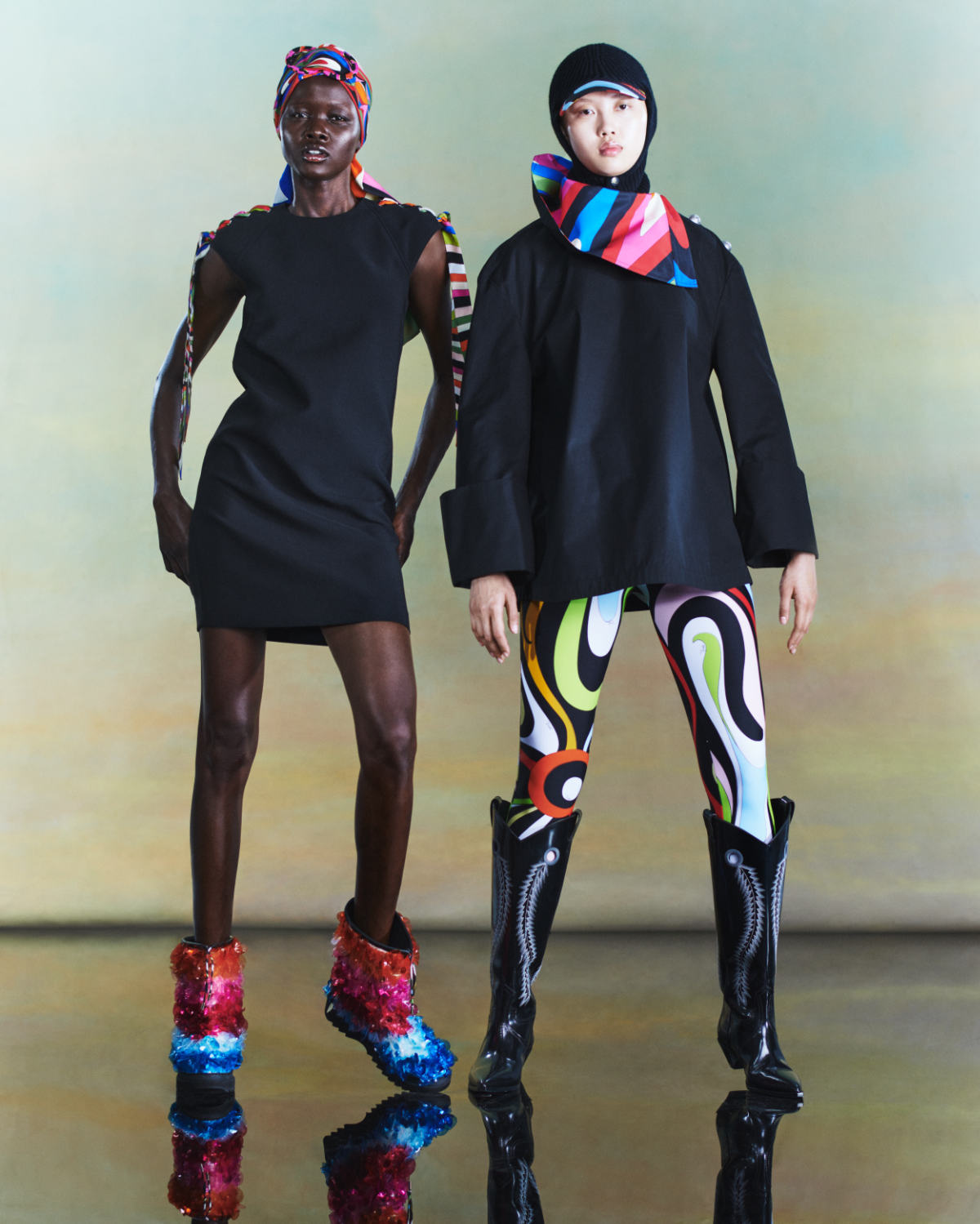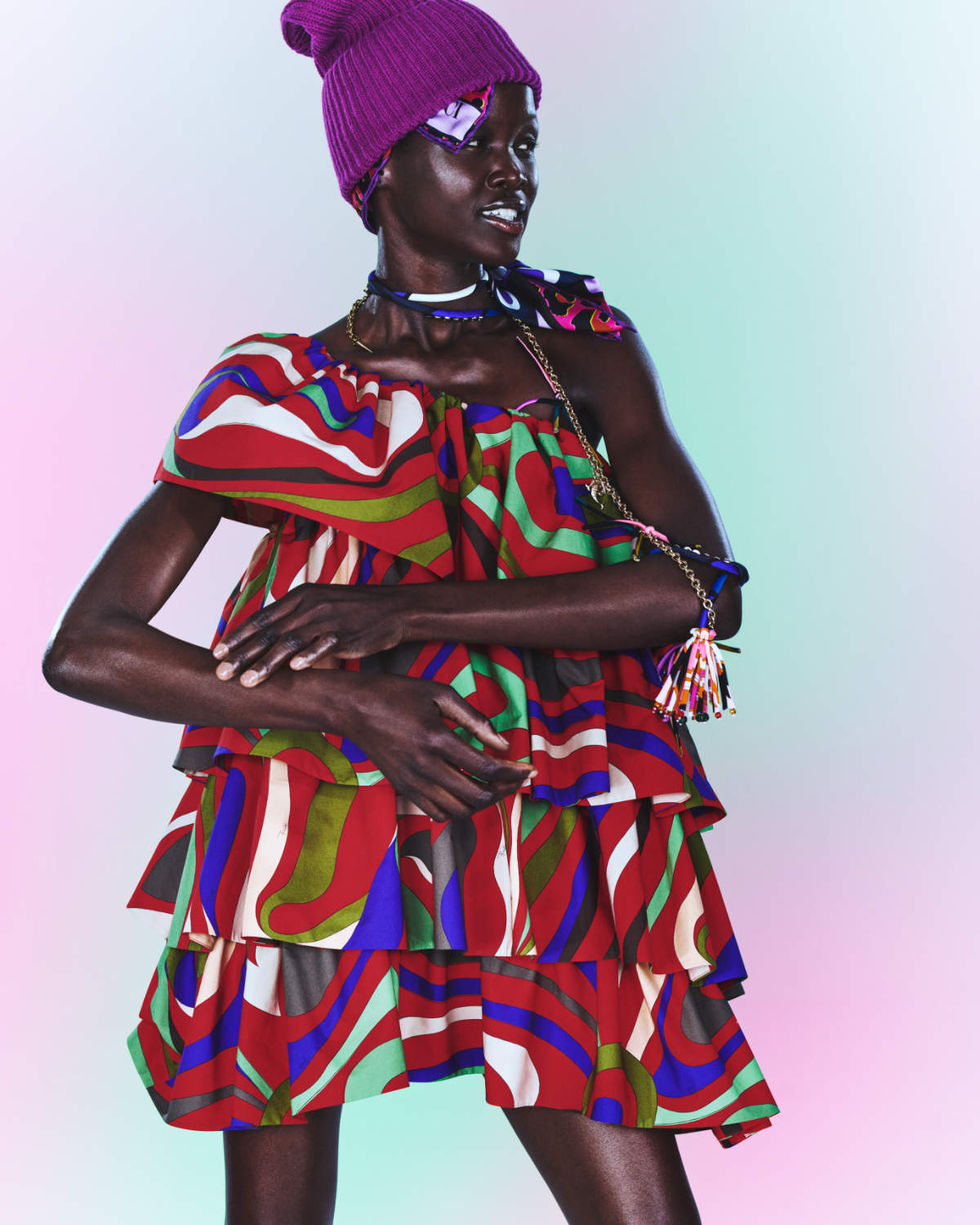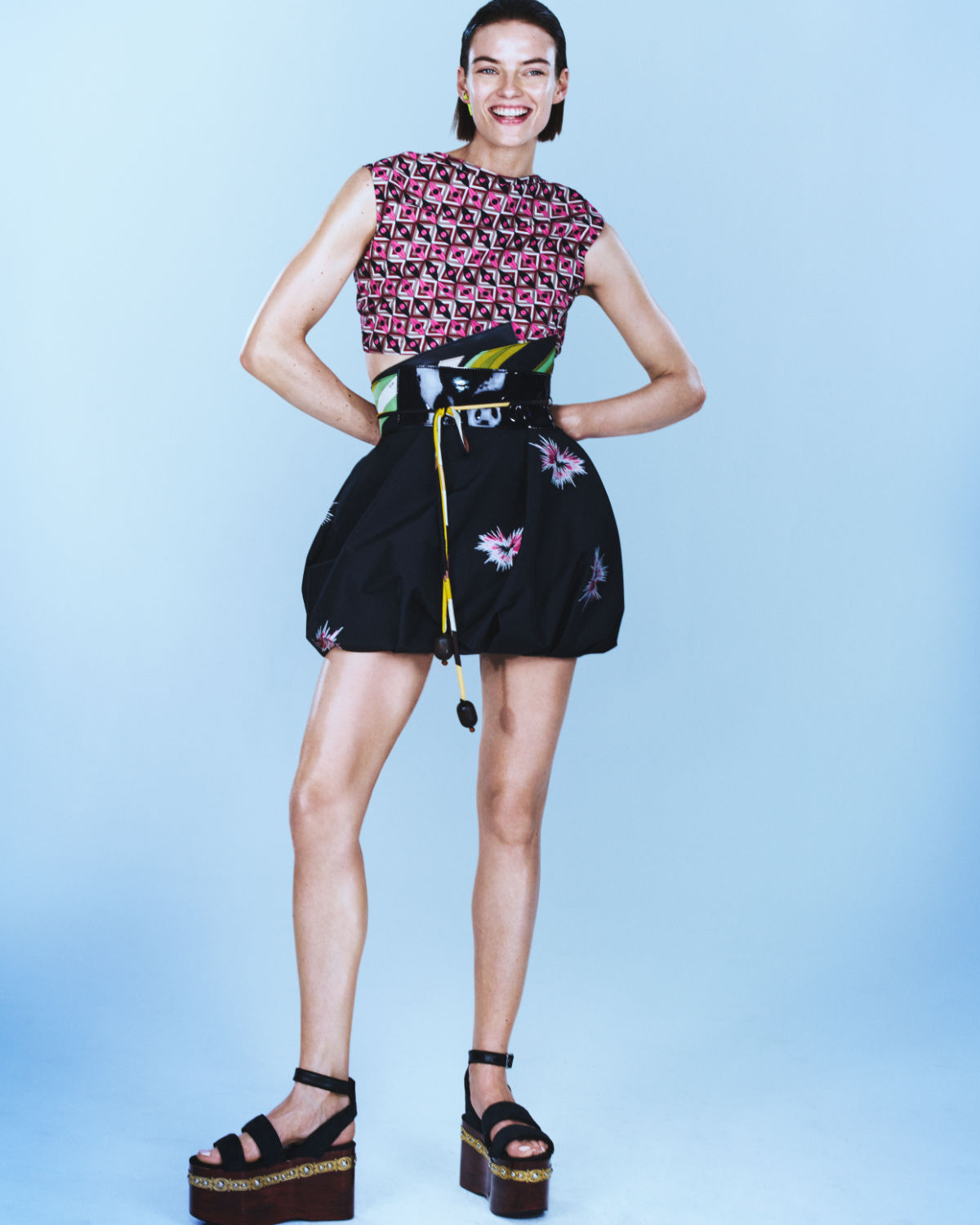 ---