---
Tod's Presents Its New Spring/Summer 23 Men's Collection: Shapes Of Italy
Luxferity, 24.11.2022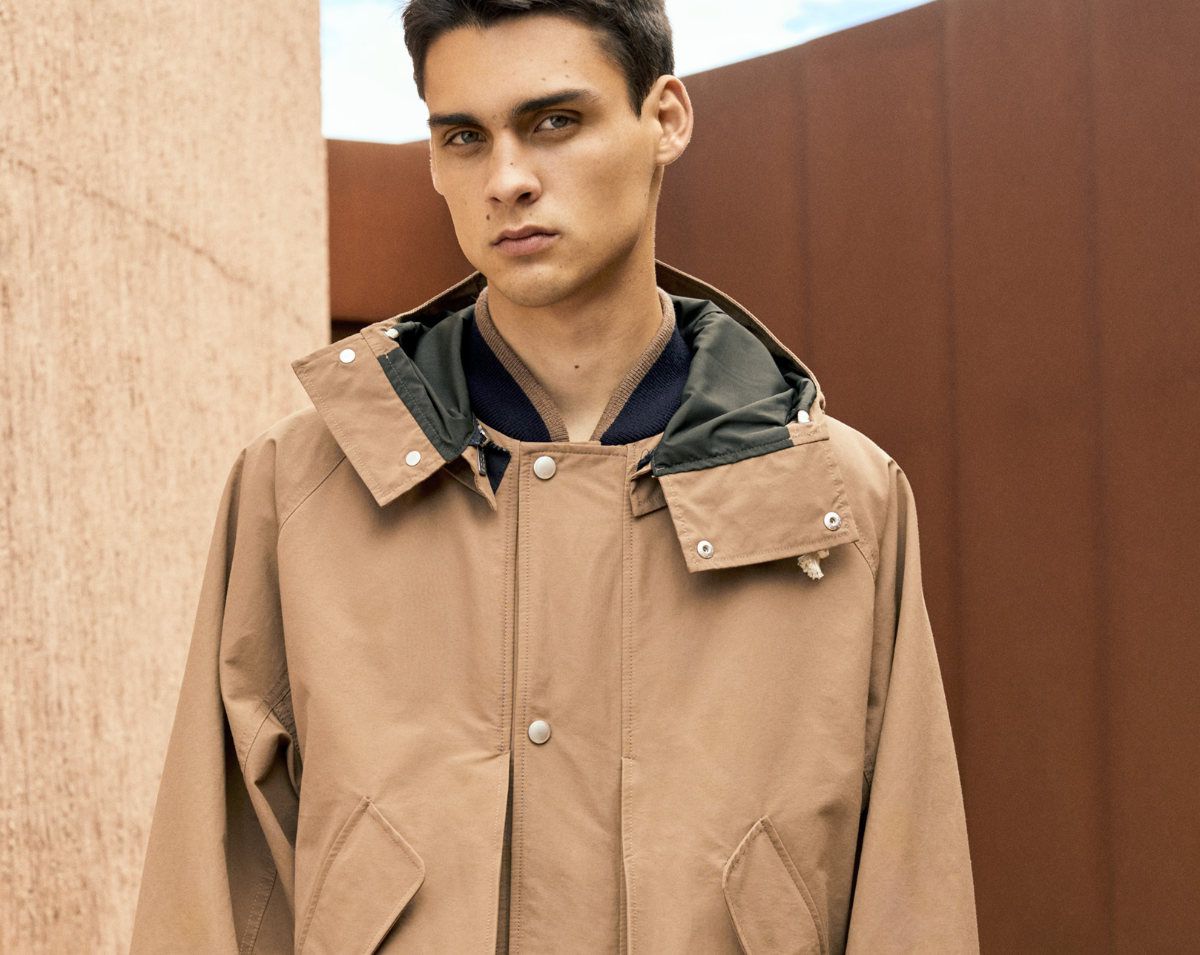 Tod's Spring/Summer 23 Men's Collection: Shapes Of Italy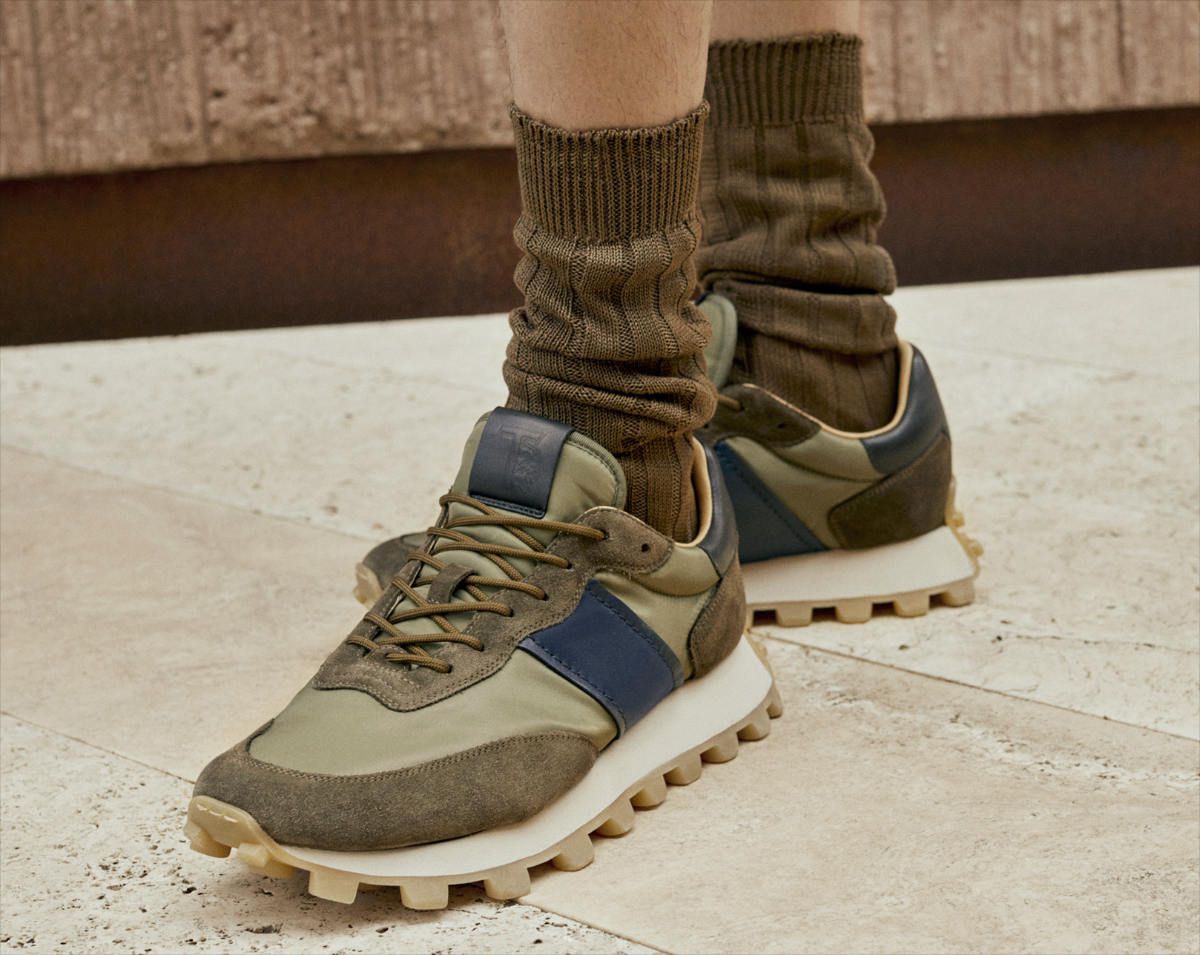 Tod's Spring/Summer 23 Men's Collection: Shapes Of Italy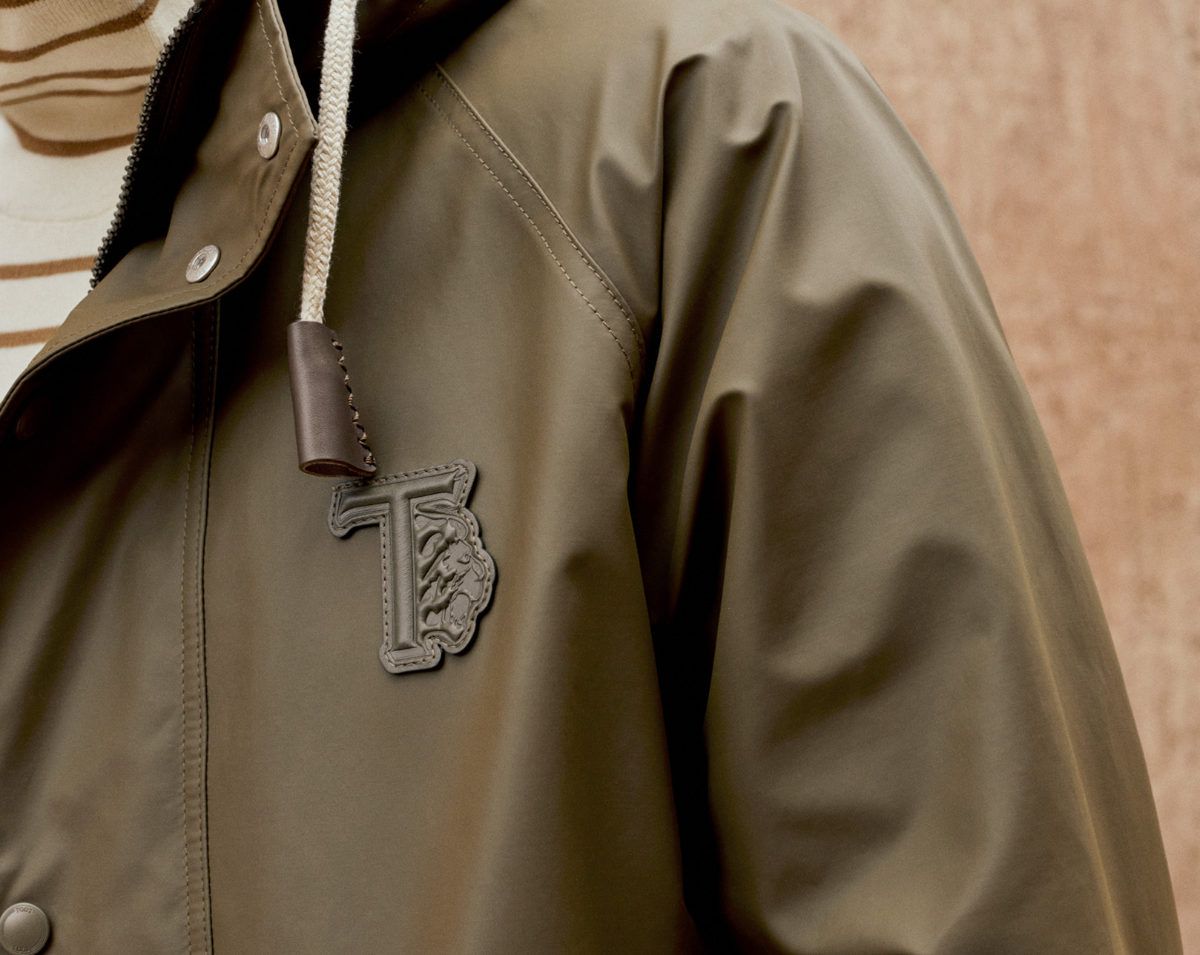 Tod's Spring/Summer 23 Men's Collection: Shapes Of Italy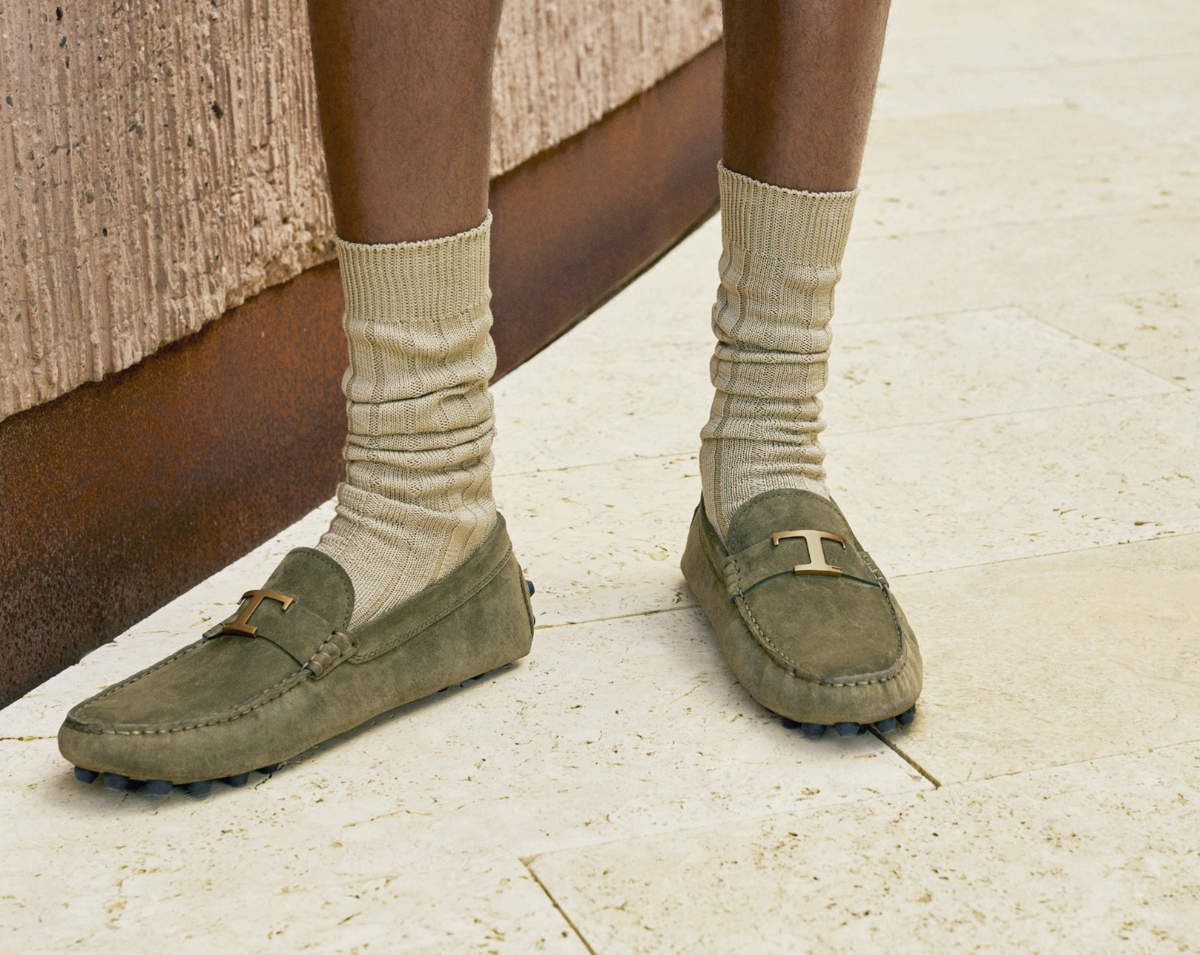 Tod's Spring/Summer 23 Men's Collection: Shapes Of Italy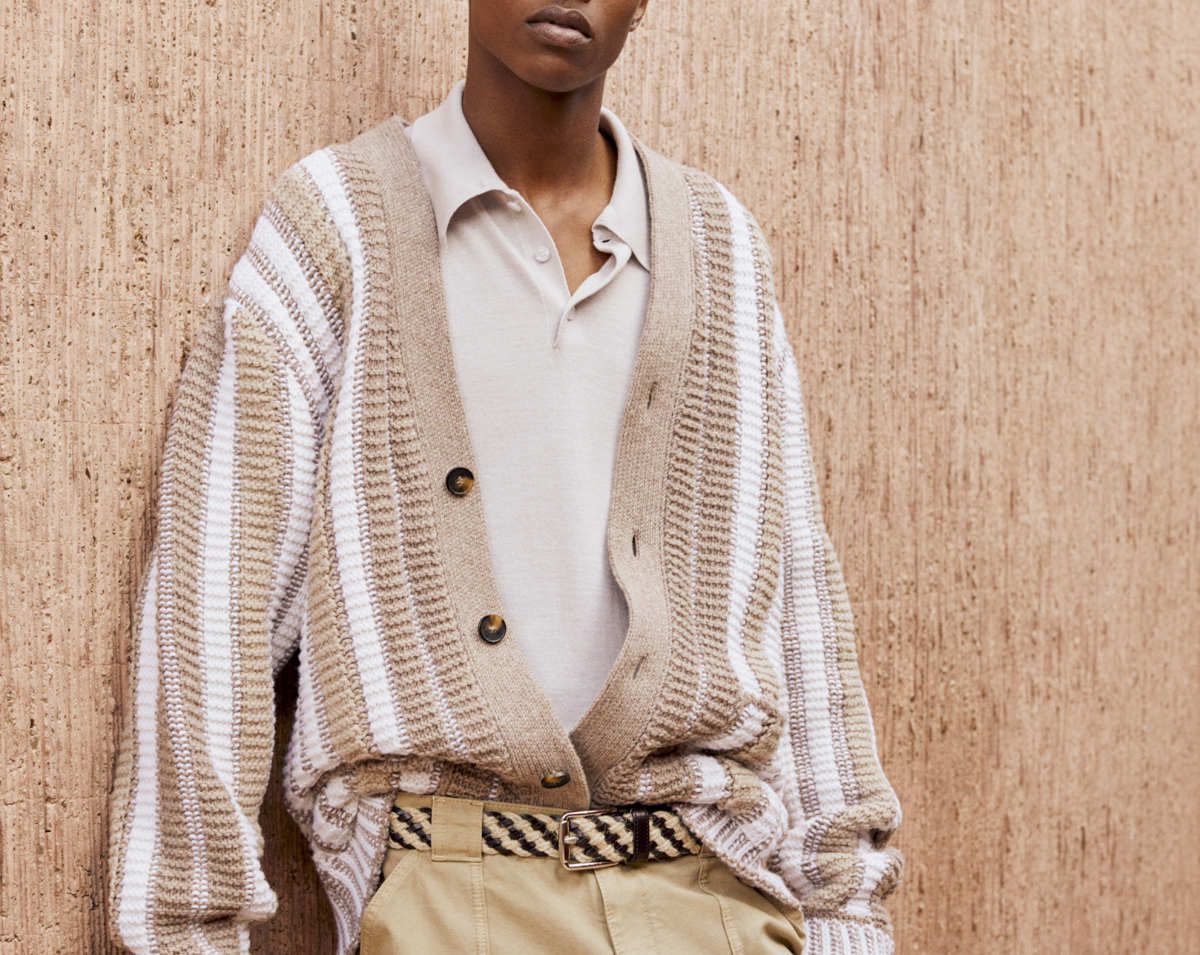 Tod's Spring/Summer 23 Men's Collection: Shapes Of Italy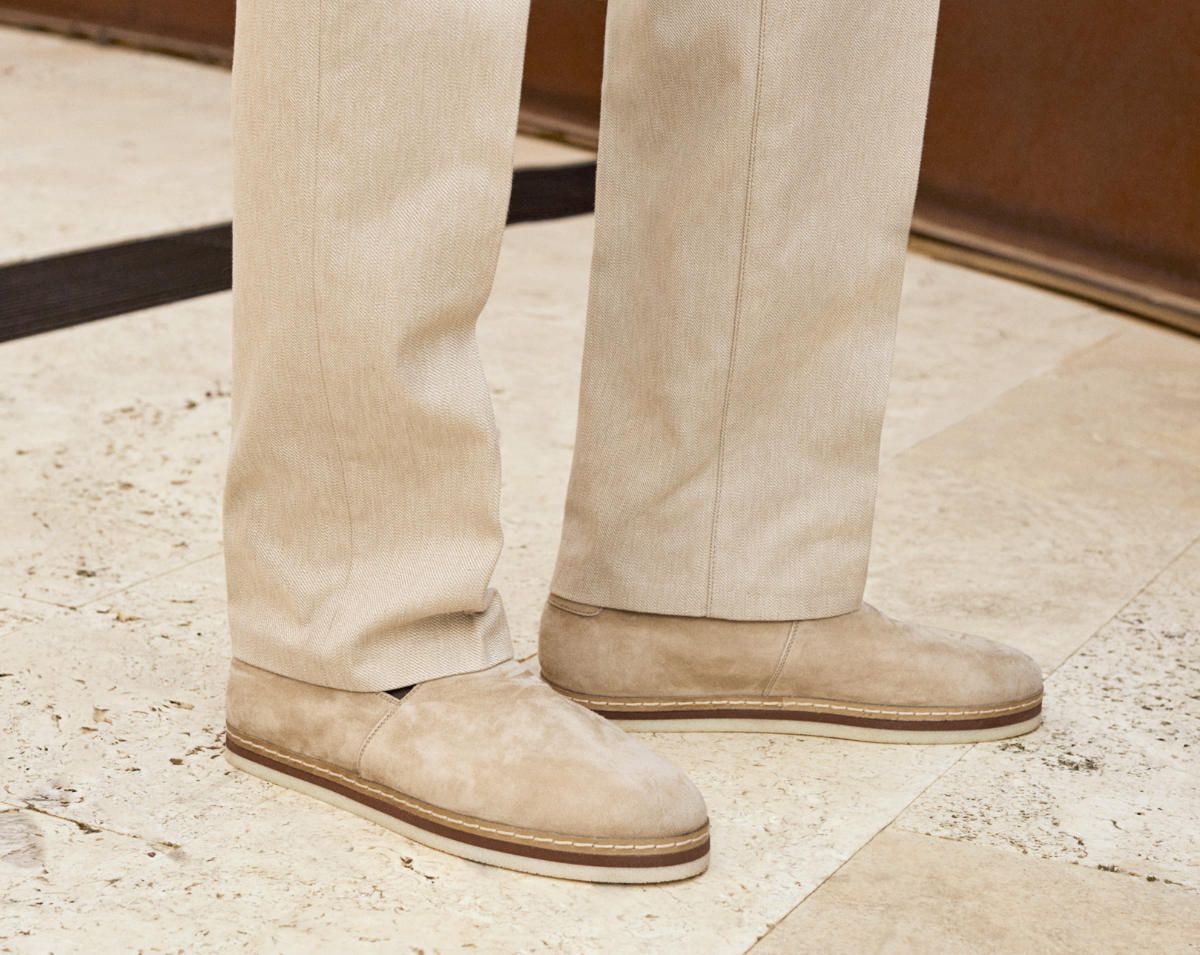 Tod's Spring/Summer 23 Men's Collection: Shapes Of Italy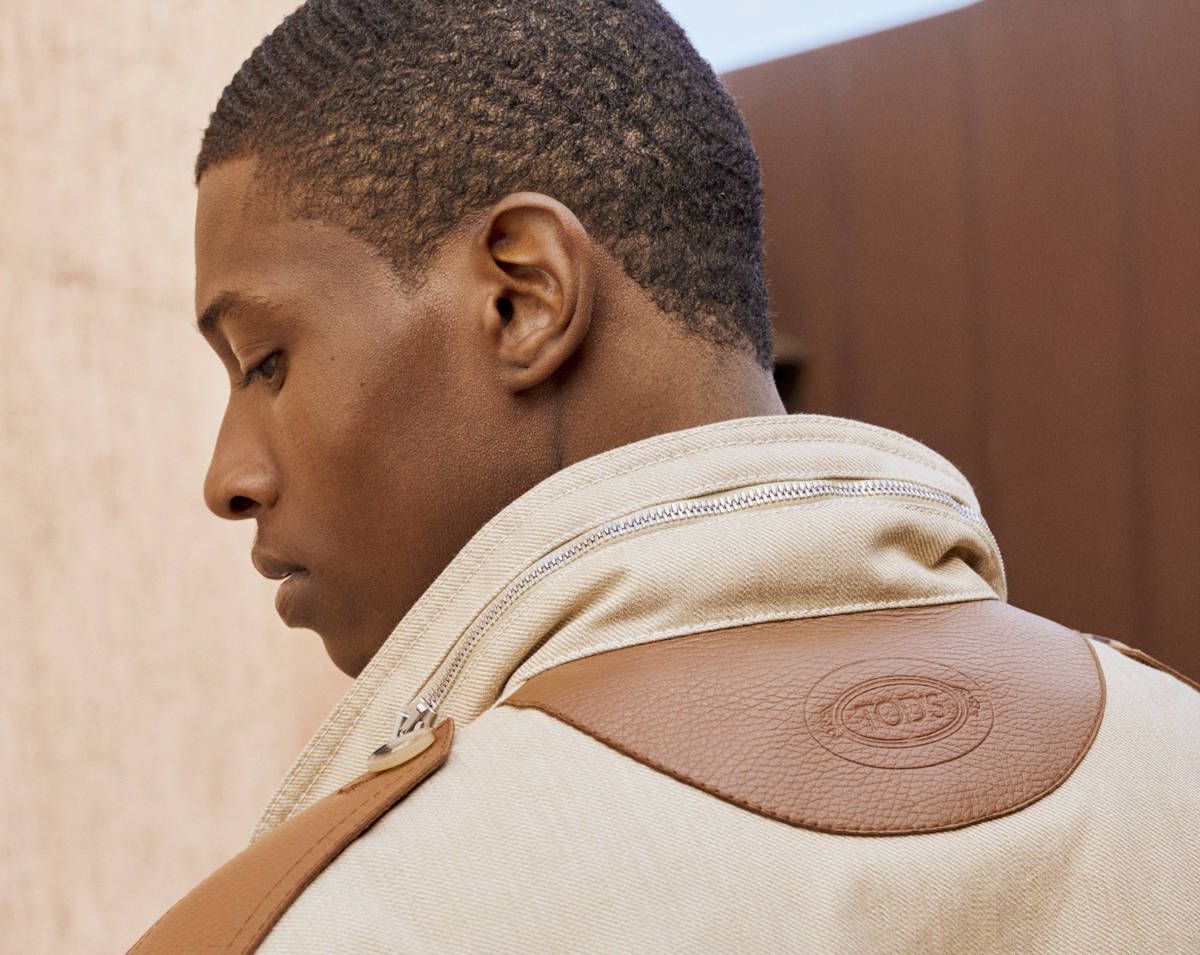 Tod's Spring/Summer 23 Men's Collection: Shapes Of Italy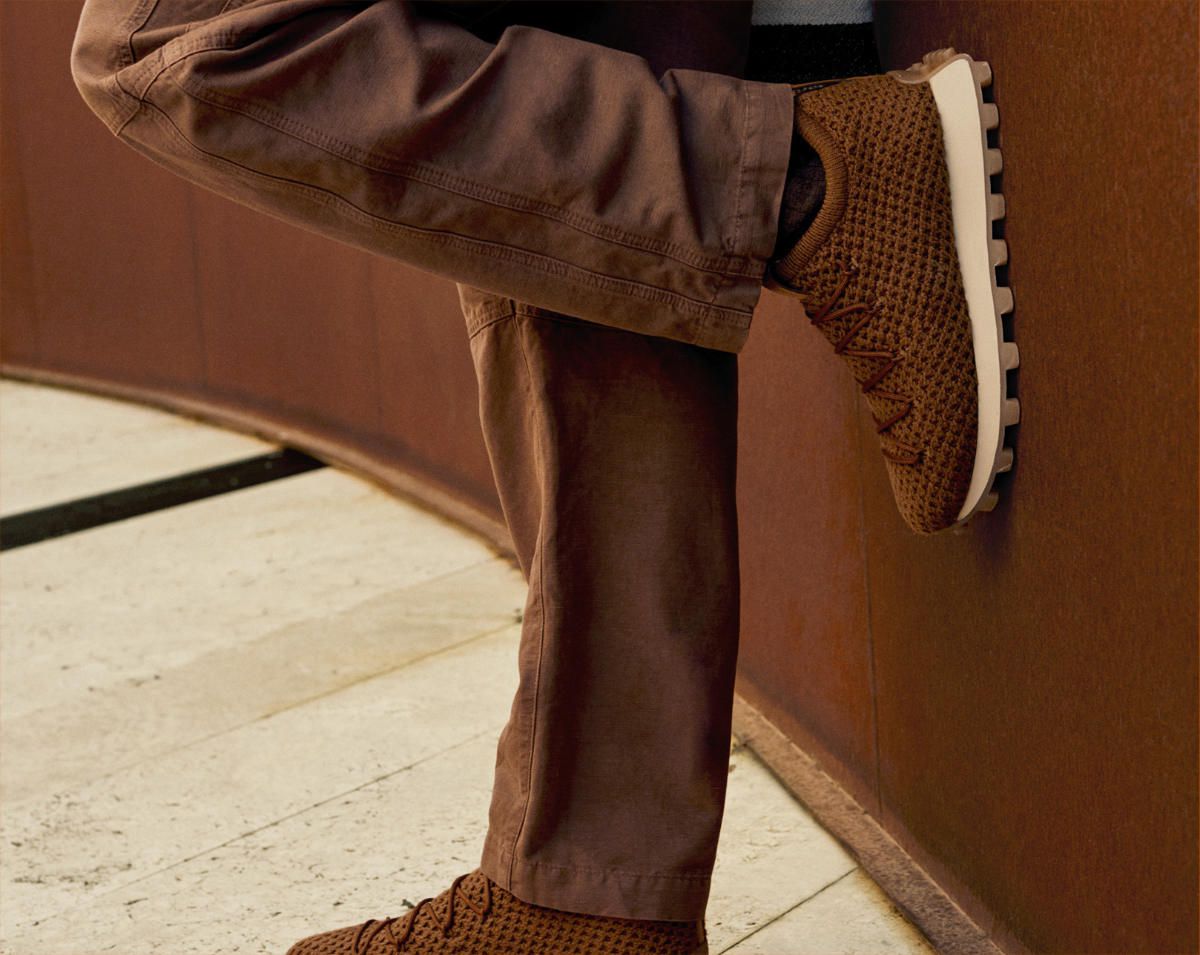 Tod's Spring/Summer 23 Men's Collection: Shapes Of Italy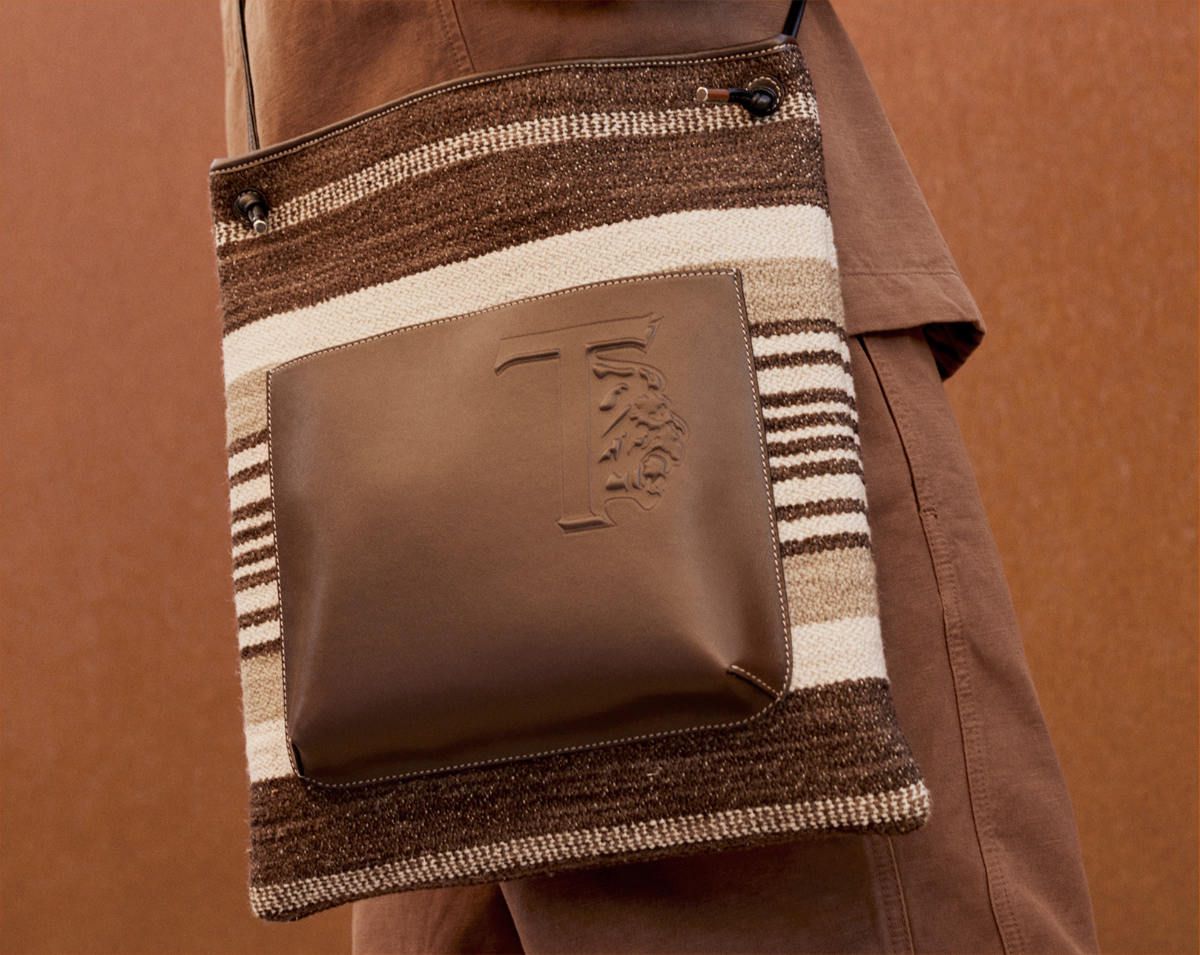 Tod's Spring/Summer 23 Men's Collection: Shapes Of Italy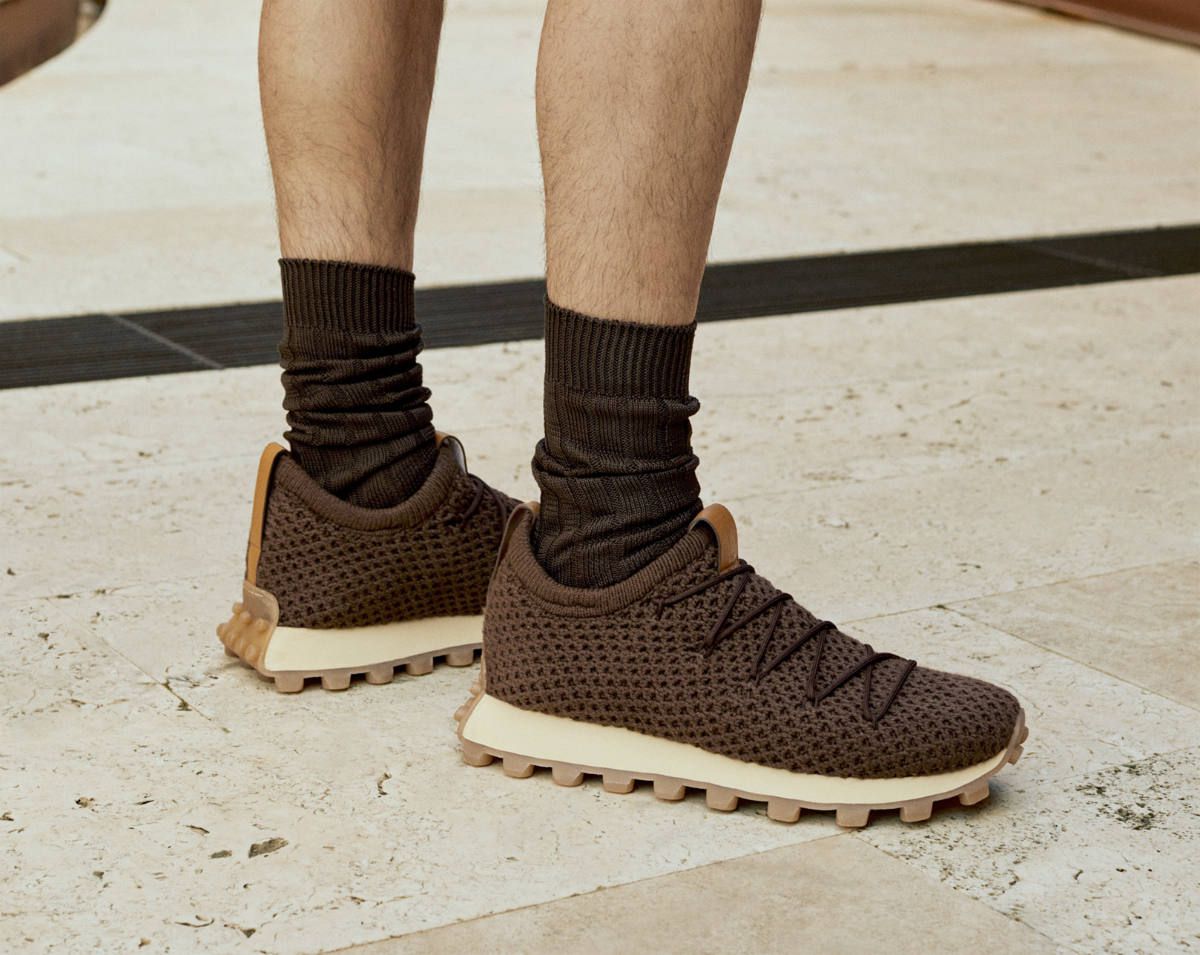 Tod's Spring/Summer 23 Men's Collection: Shapes Of Italy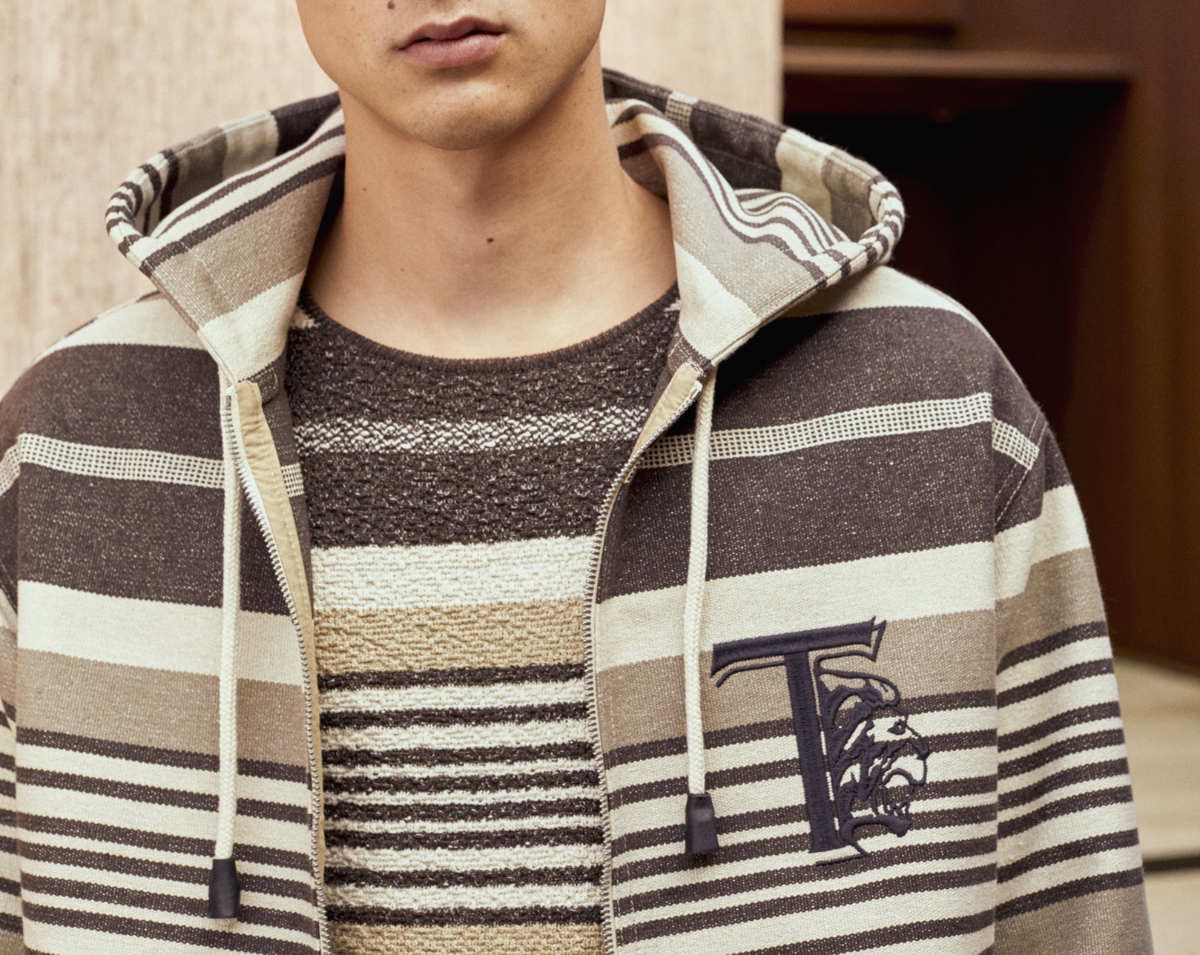 Tod's Spring/Summer 23 Men's Collection: Shapes Of Italy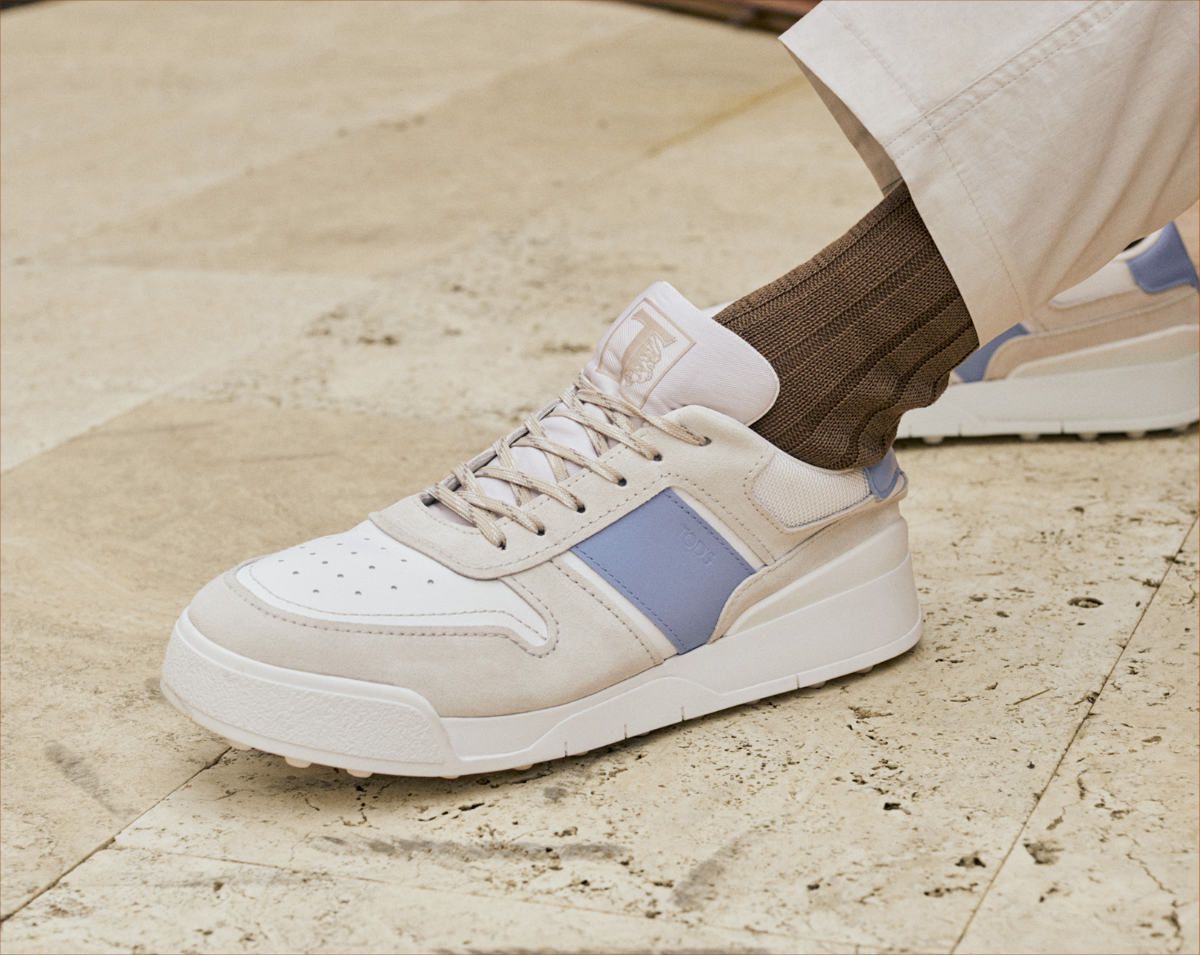 Tod's Spring/Summer 23 Men's Collection: Shapes Of Italy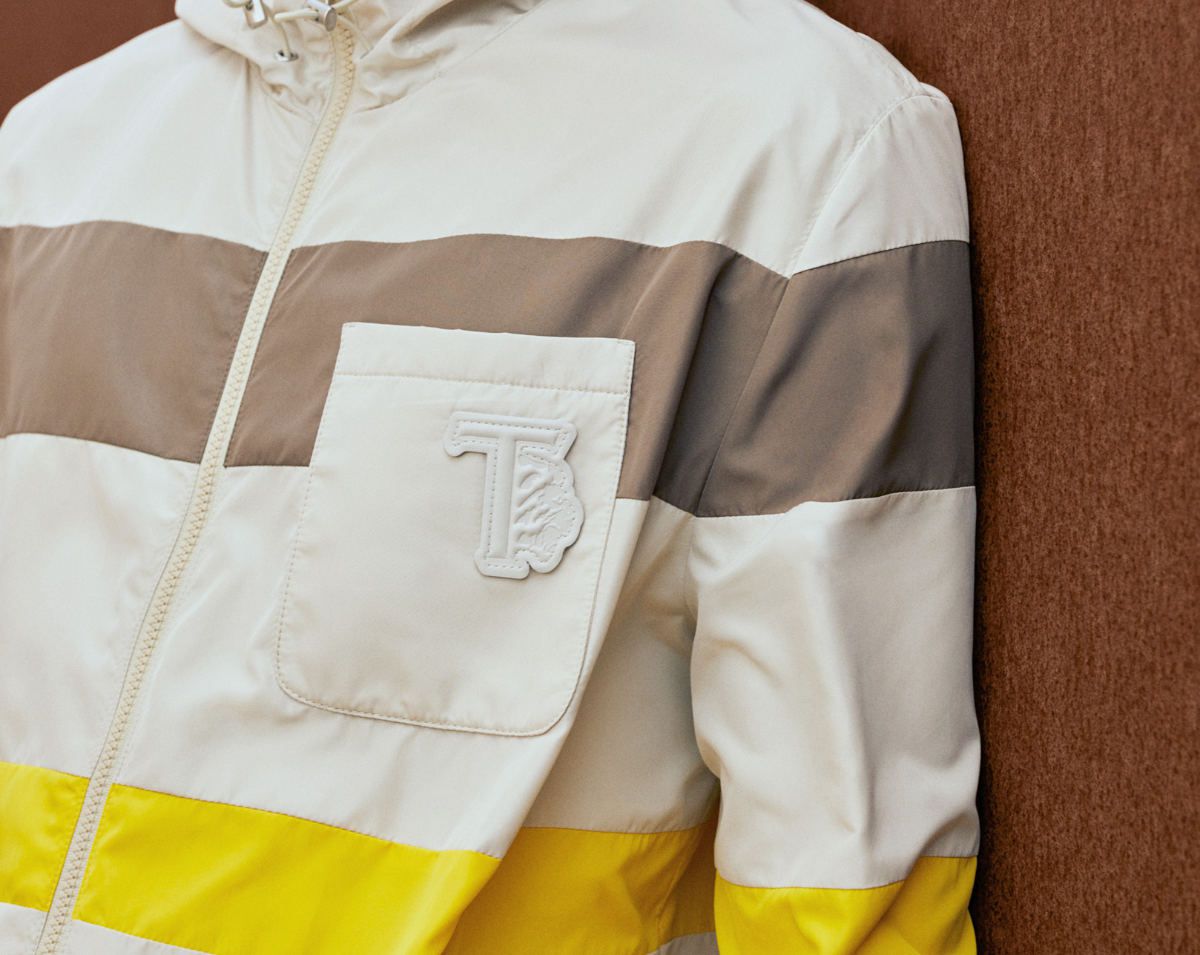 Tod's Spring/Summer 23 Men's Collection: Shapes Of Italy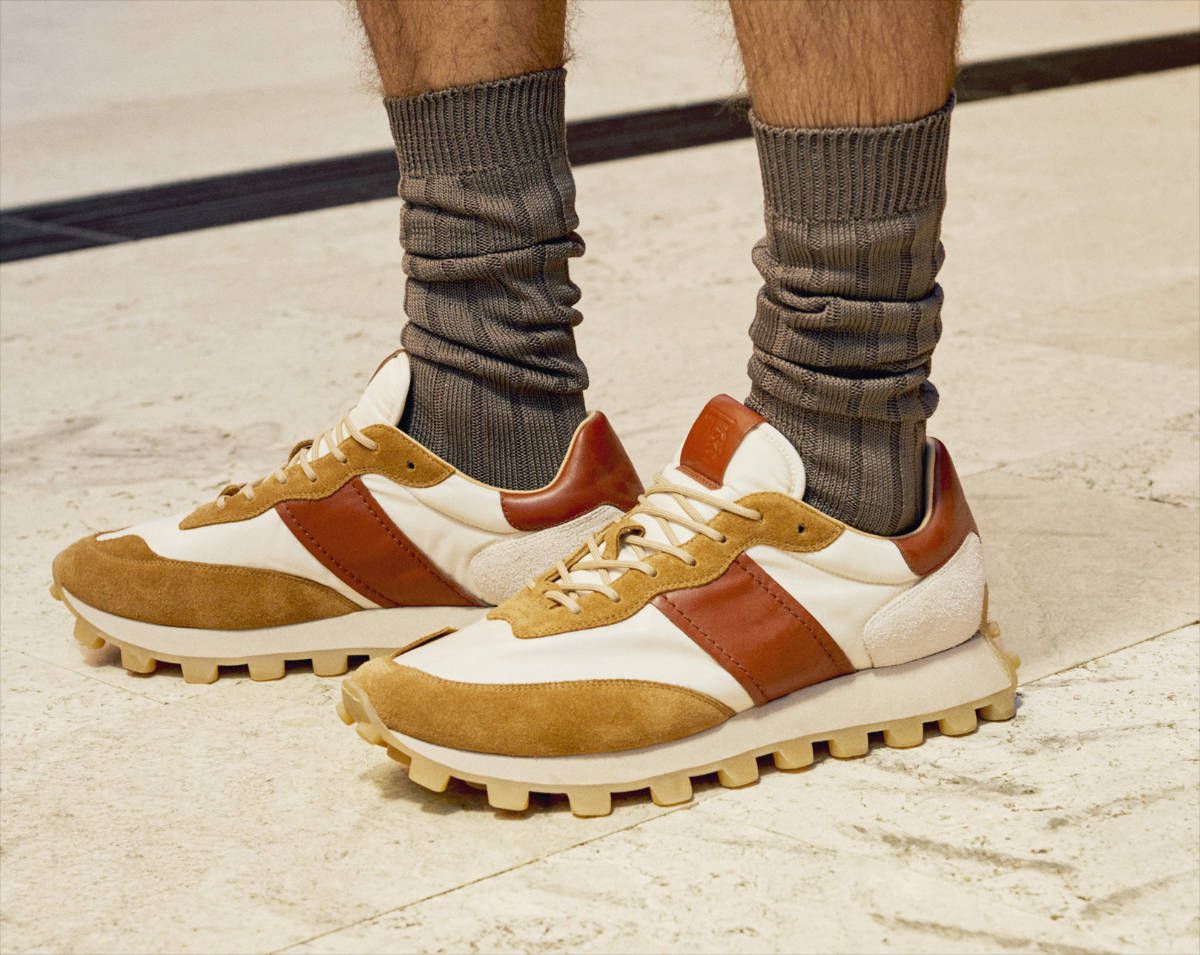 Tod's Spring/Summer 23 Men's Collection: Shapes Of Italy
Tod's Spring/Summer 23 Men's Collection: Shapes Of Italy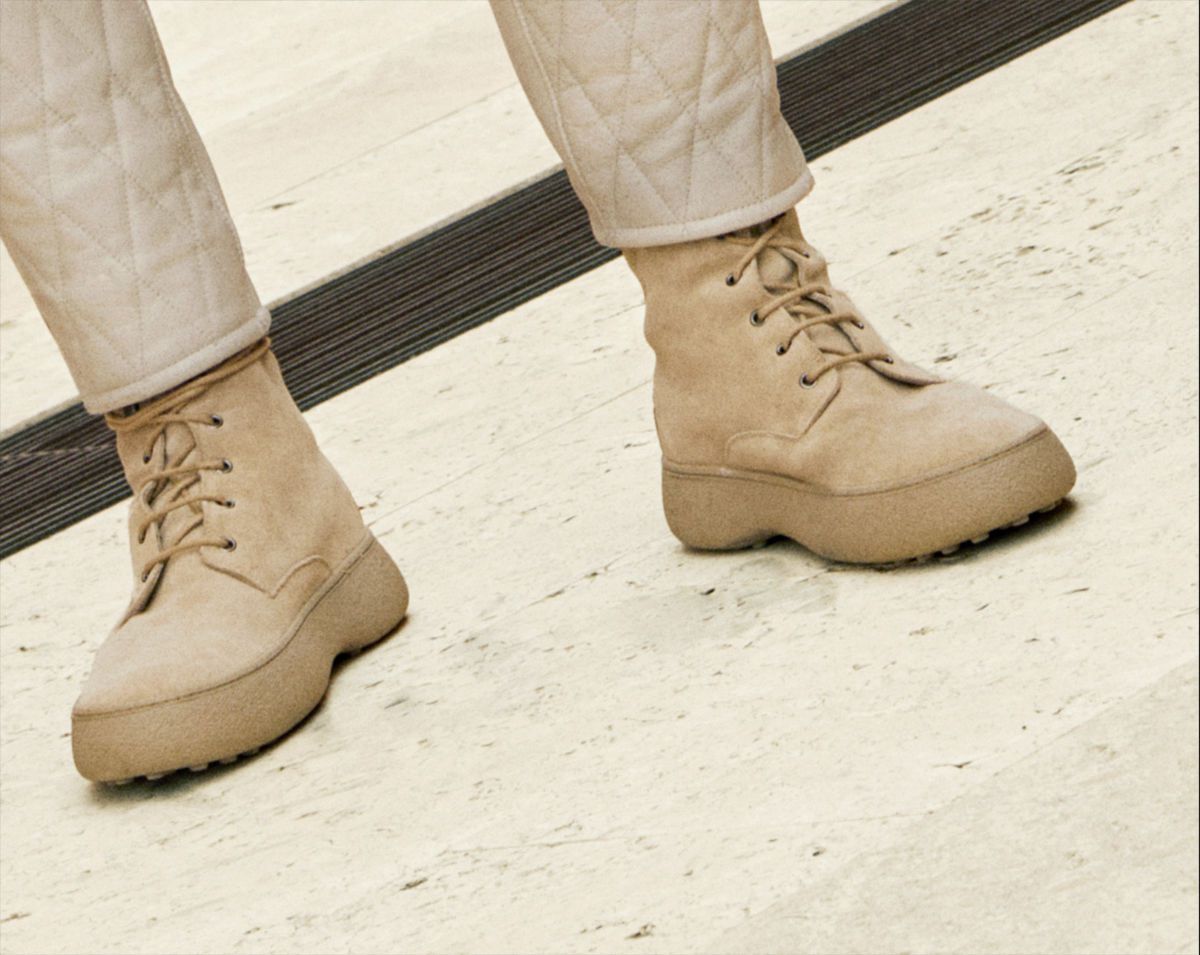 Tod's Spring/Summer 23 Men's Collection: Shapes Of Italy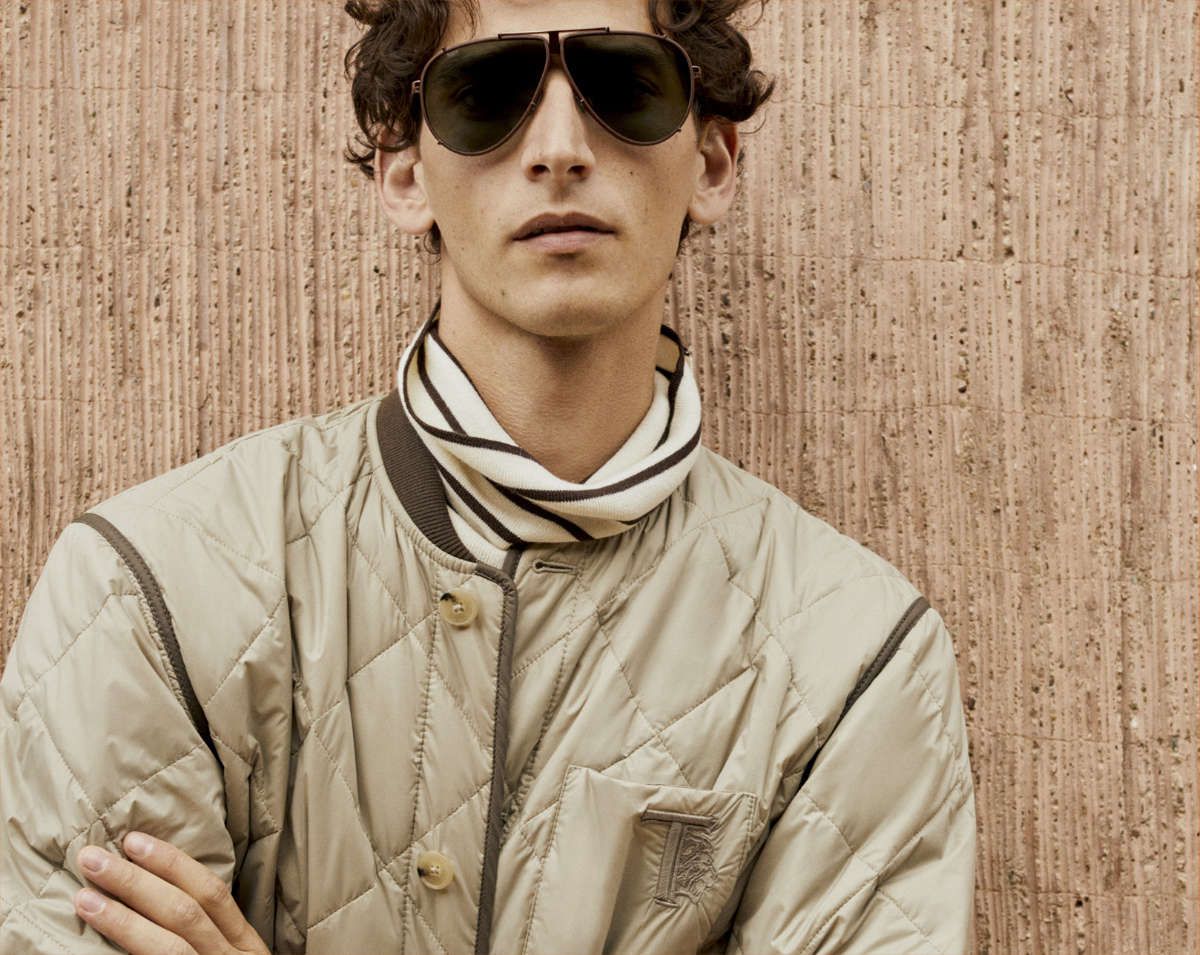 Tod's Spring/Summer 23 Men's Collection: Shapes Of Italy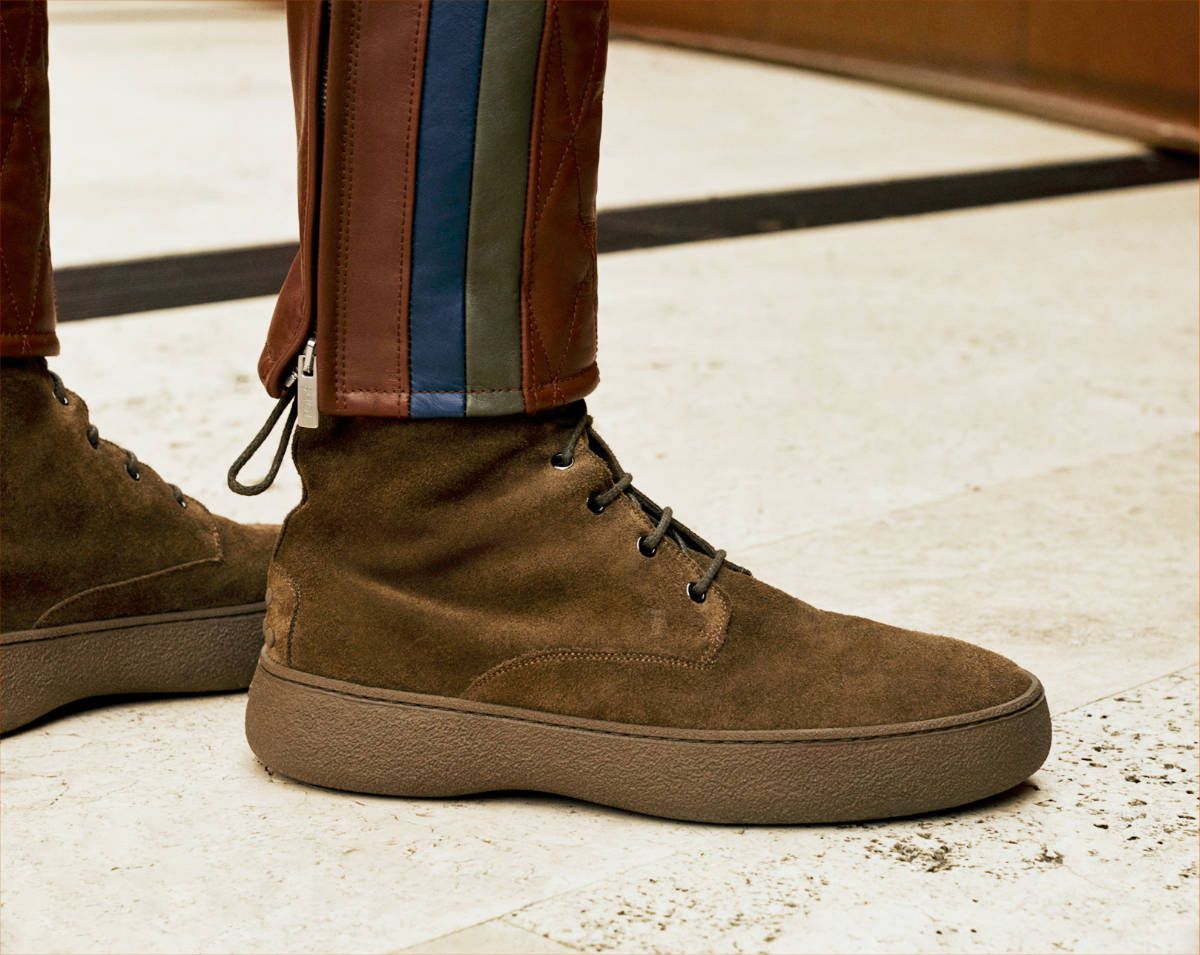 Tod's Spring/Summer 23 Men's Collection: Shapes Of Italy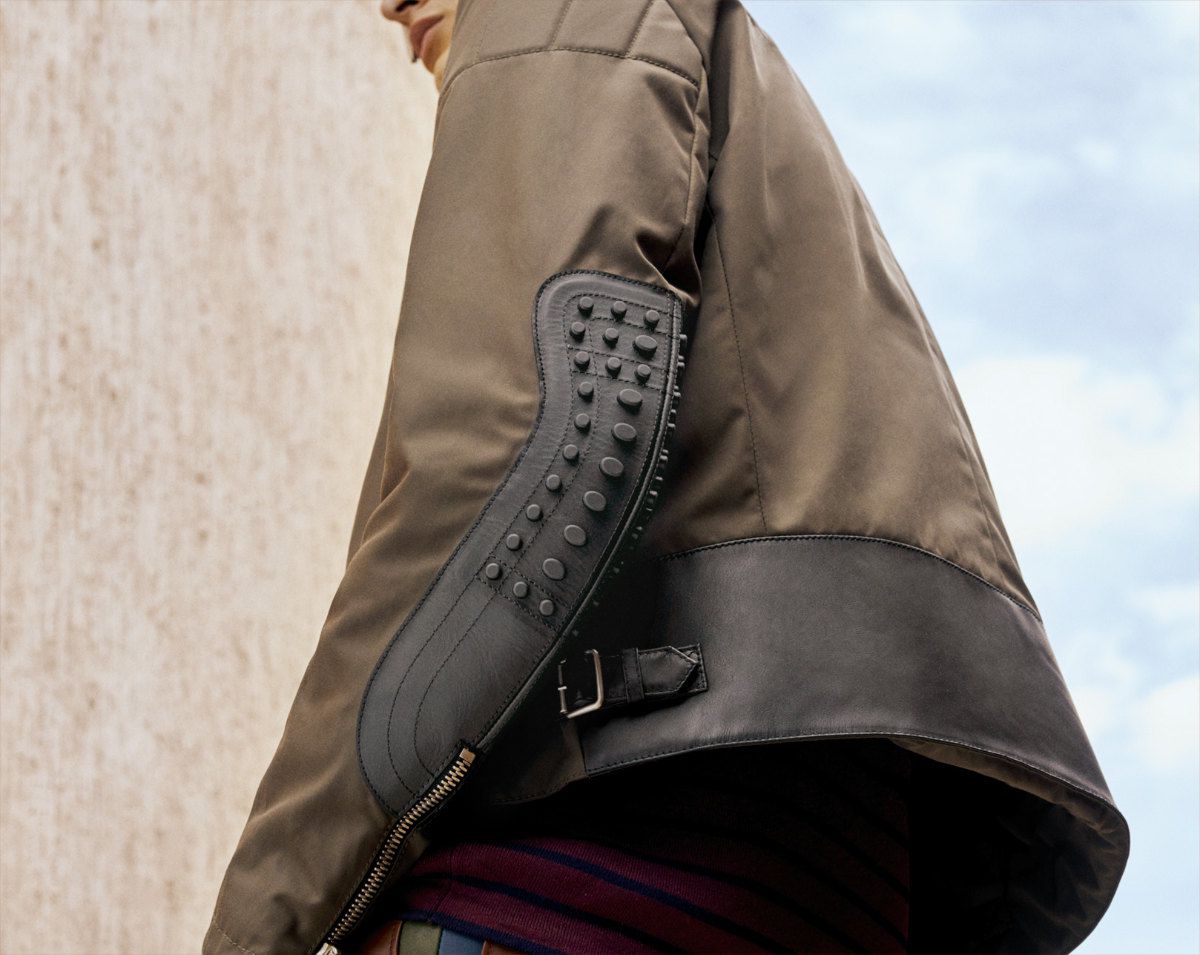 Tod's Spring/Summer 23 Men's Collection: Shapes Of Italy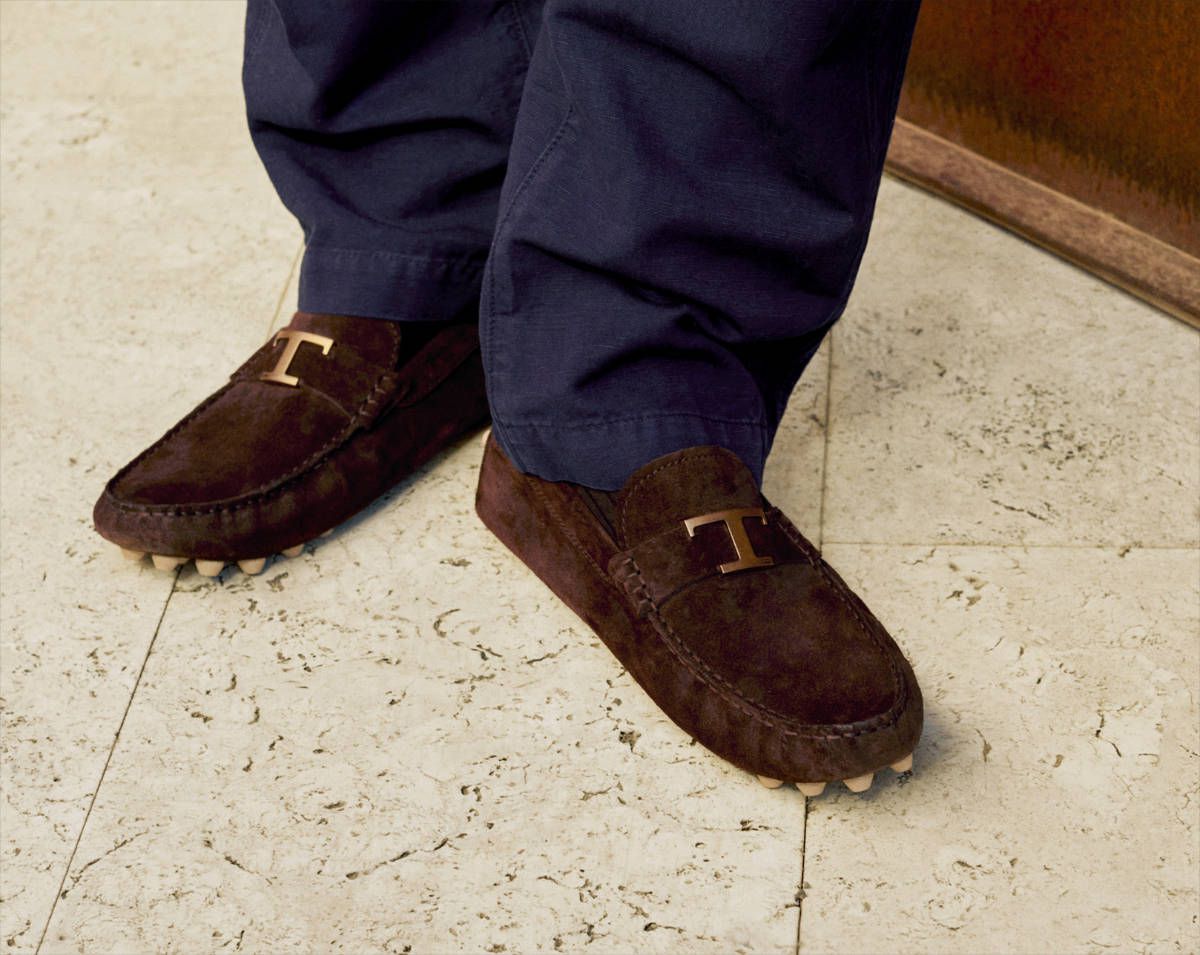 Tod's Spring/Summer 23 Men's Collection: Shapes Of Italy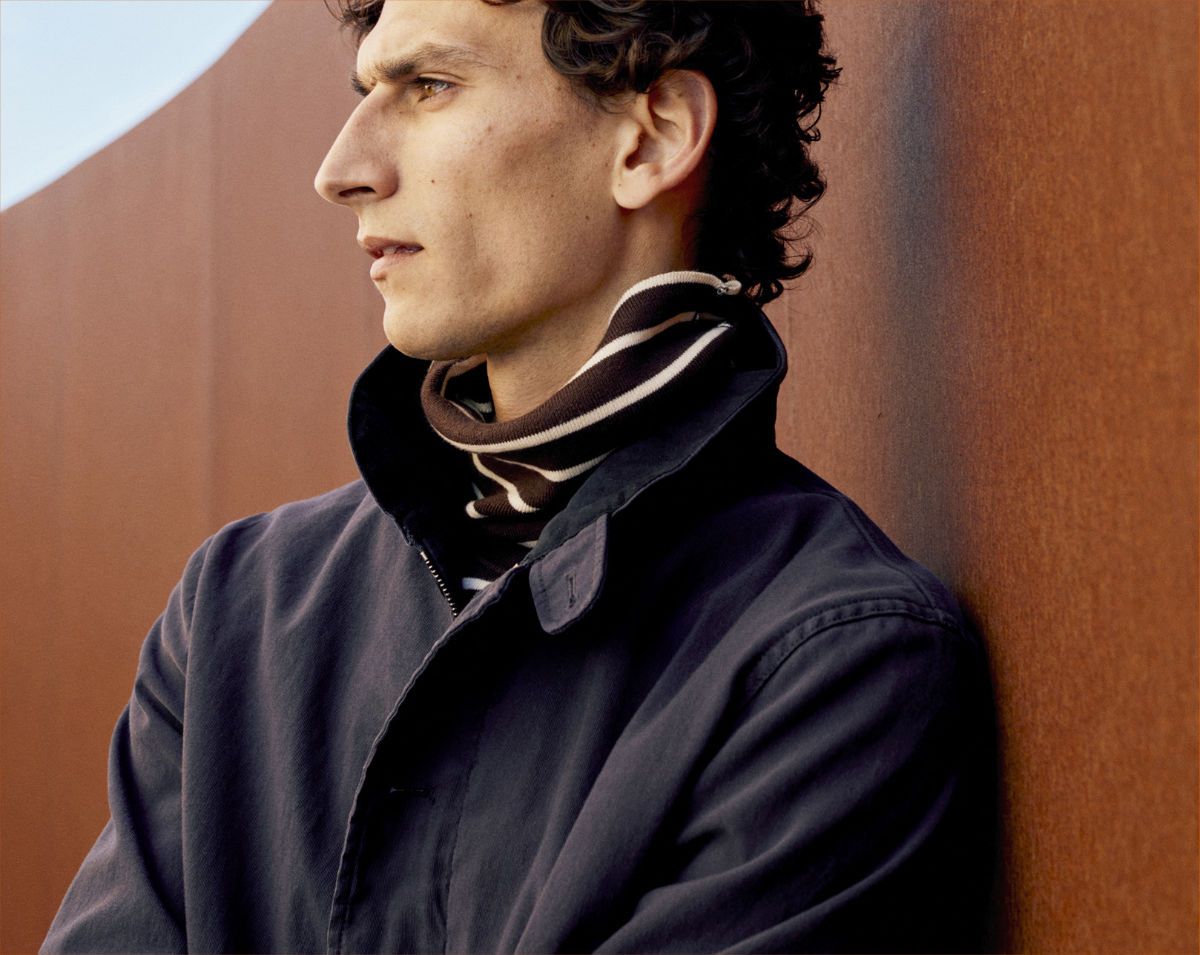 Tod's Spring/Summer 23 Men's Collection: Shapes Of Italy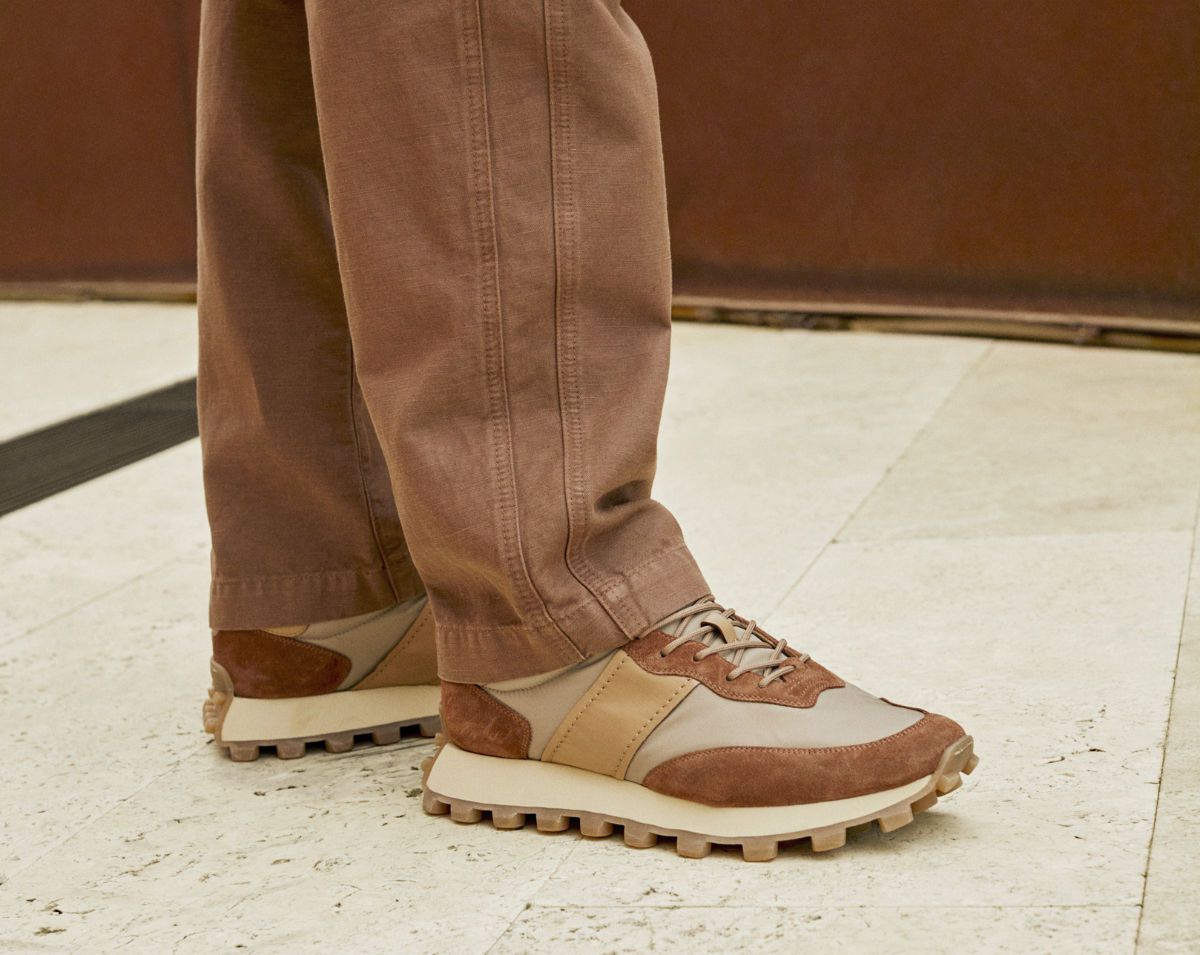 Tod's Spring/Summer 23 Men's Collection: Shapes Of Italy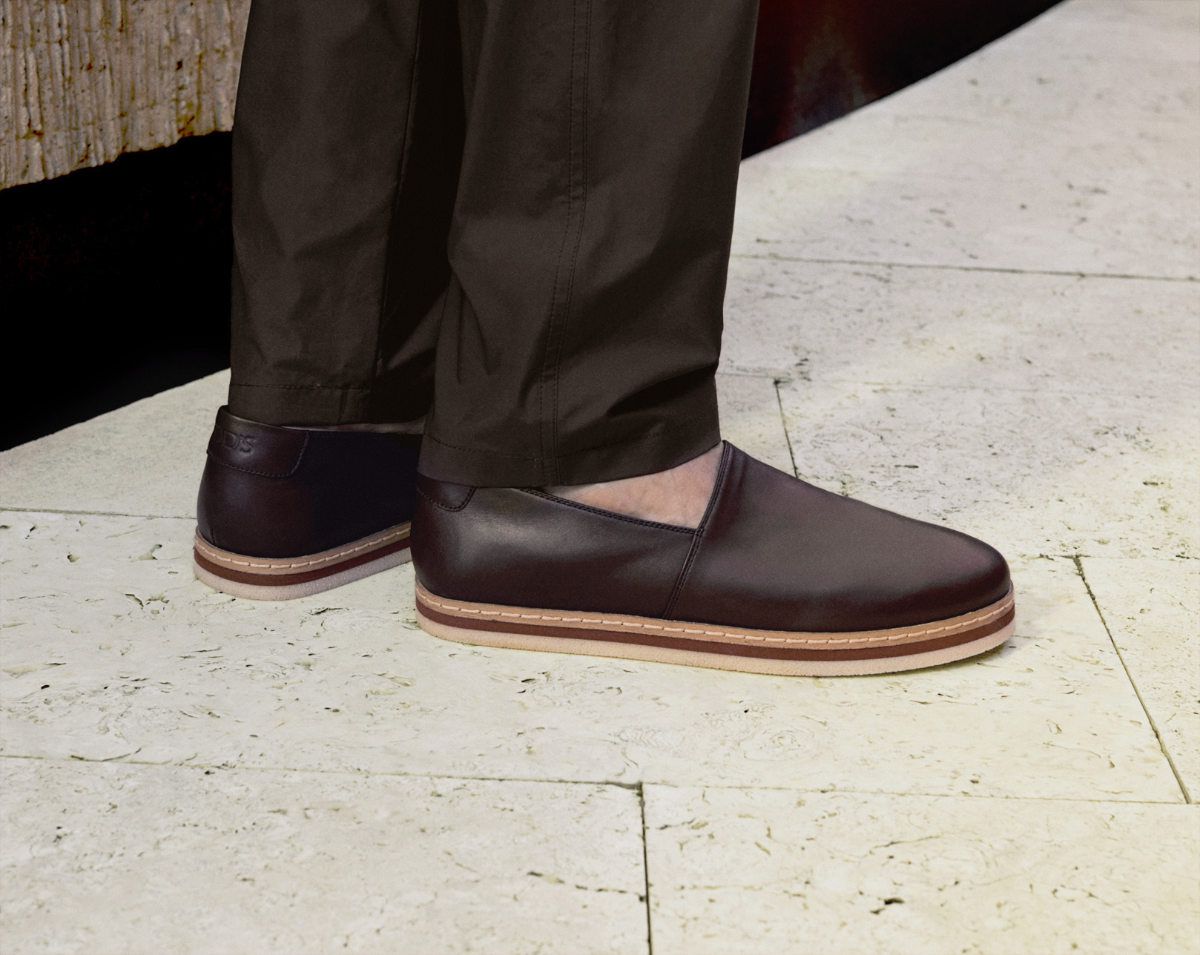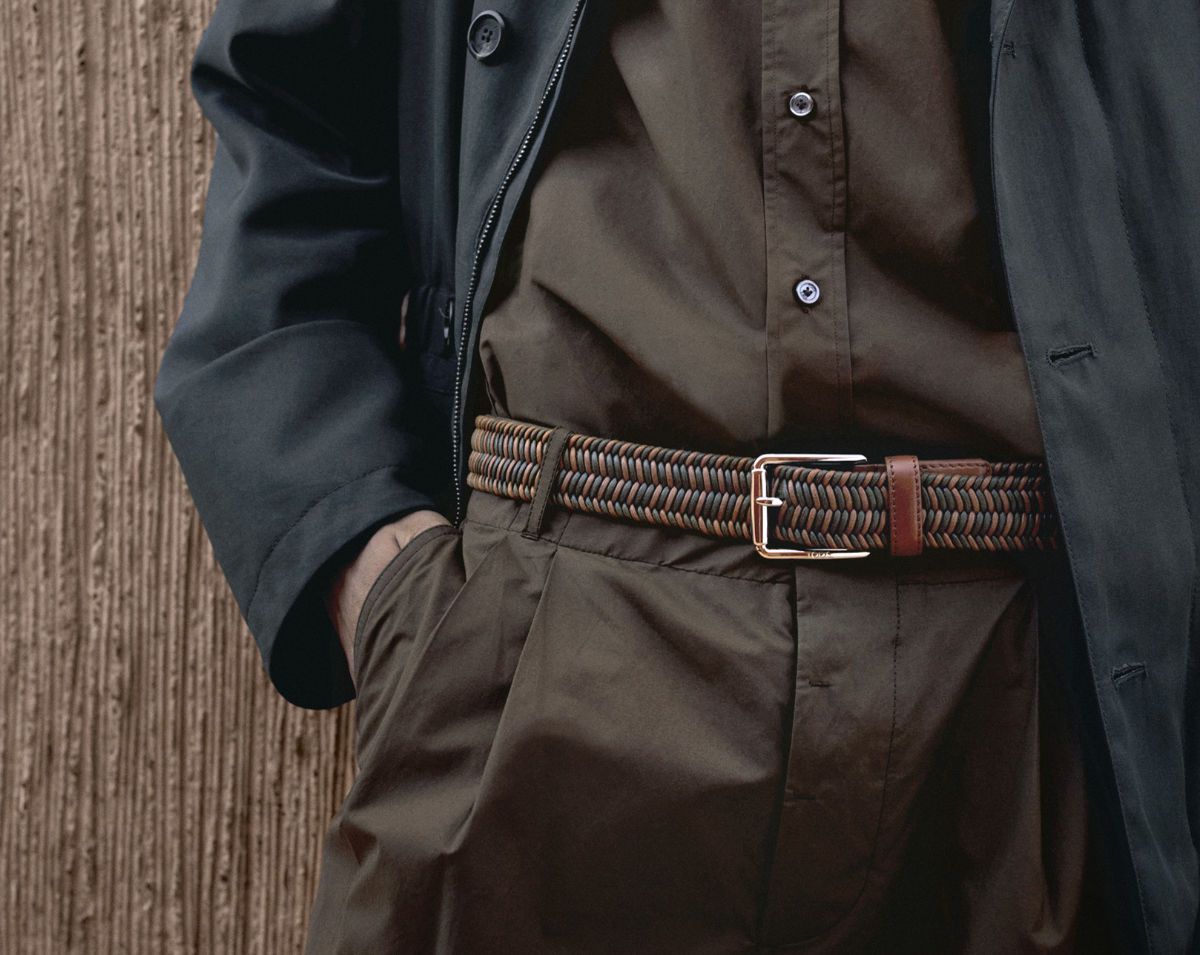 Tod's Spring/Summer 23 Men's Collection: Shapes Of Italy
Tod's celebrates the distinctive elements of modern day Italy by looking at its architecture, the shapes of its nature and the lines of its contemporary style. The intense light and shadows play between contrasts of an Italian countryside and the collection expresses a passion for quality, drawing on a palette of natural colours, taken from the summer landscape.

The precious, textured fabrics take inspiration from the browns of the earth scorched by the sun, the beige of stones polished by time and the greens of the Mediterranean's luxurious environment.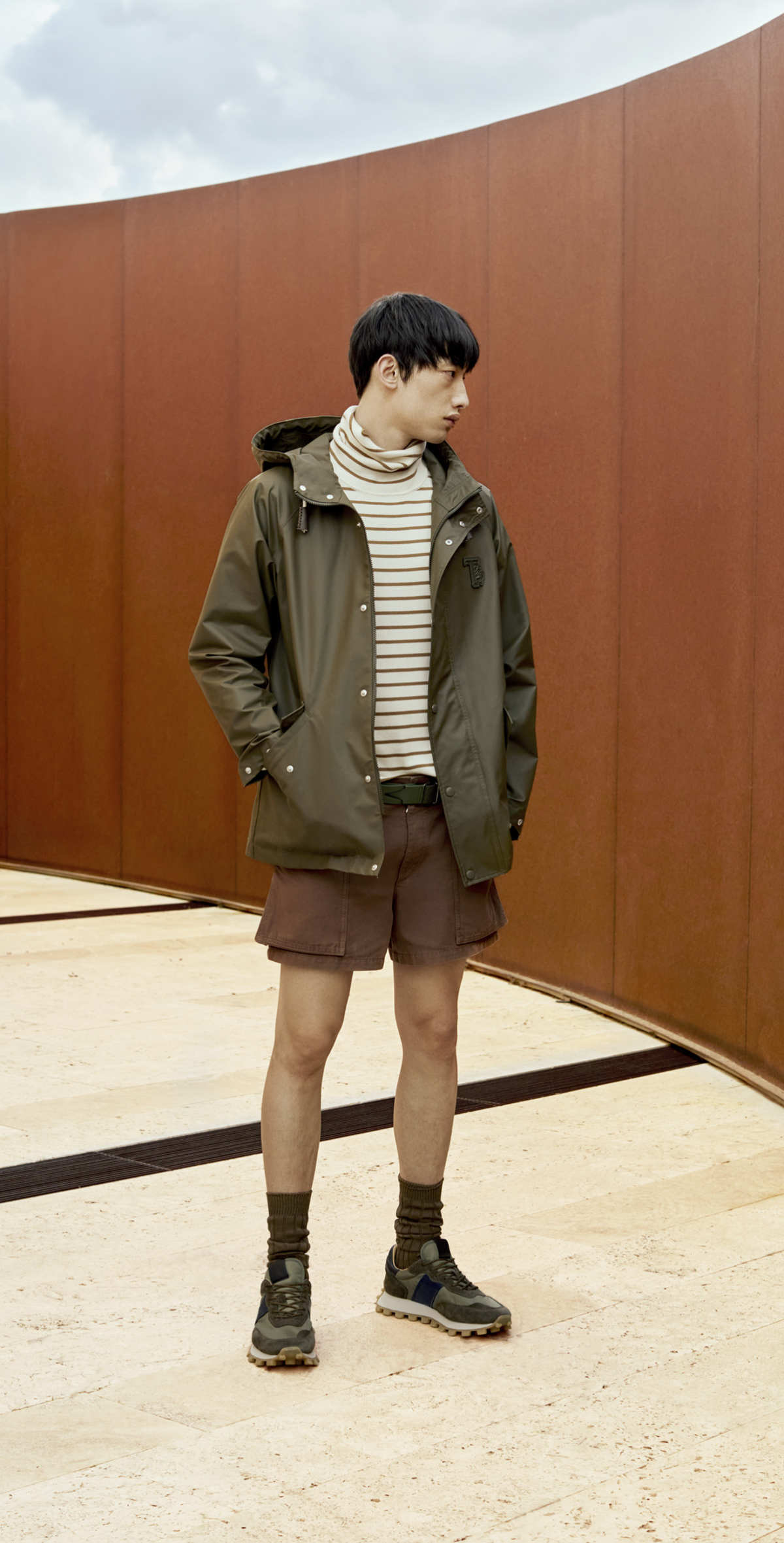 Creative director, Walter Chiapponi, puts forward a modern, bold image: an anorak and parka with leather inlays, a raincoat in rubberised cotton, a field jacket with new proportions, and a biker jacket and trousers with rubber studs. The iconic T-Jacket becomes ultra-lightweight in quilted cotton with an embossed logo.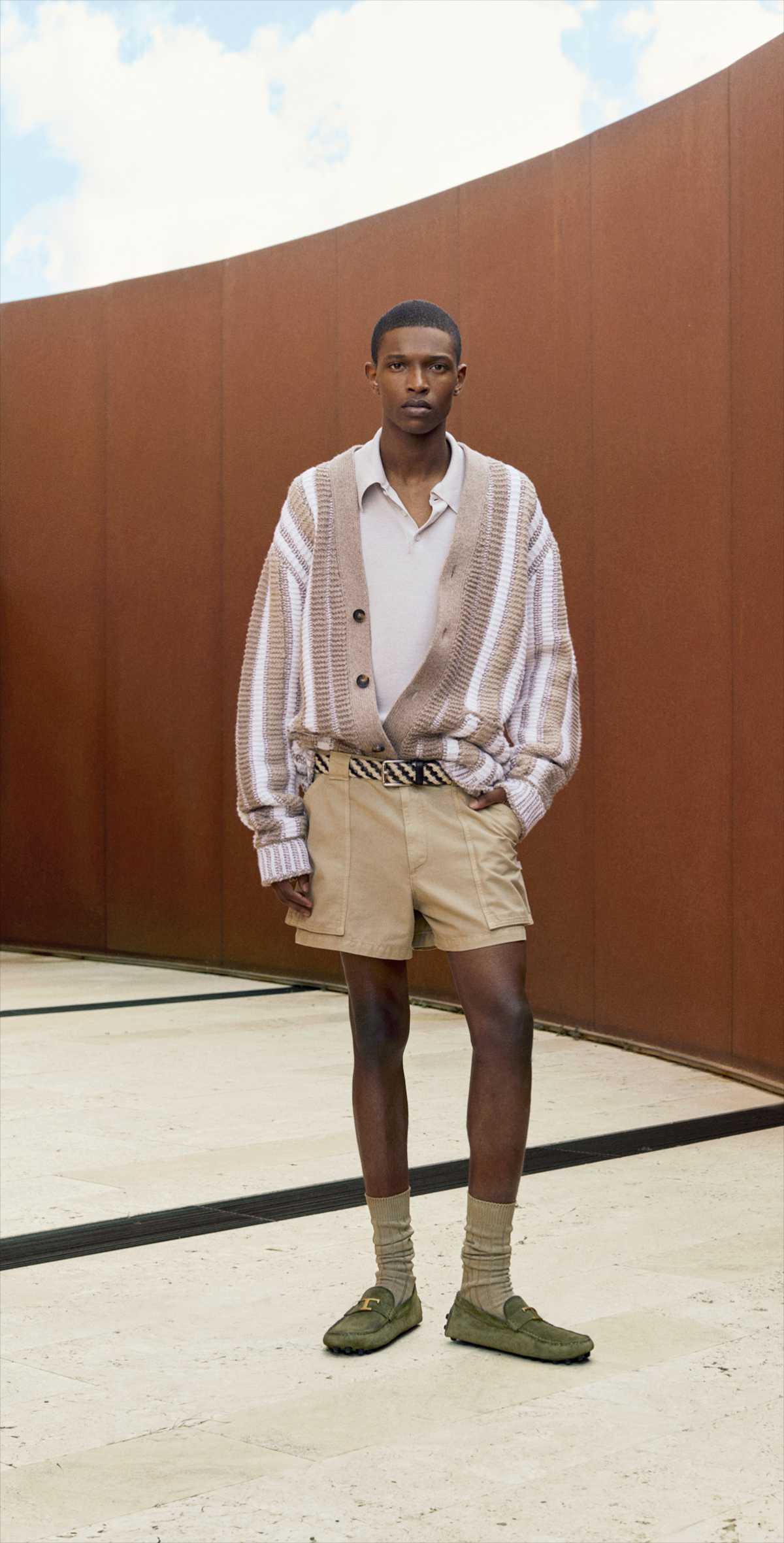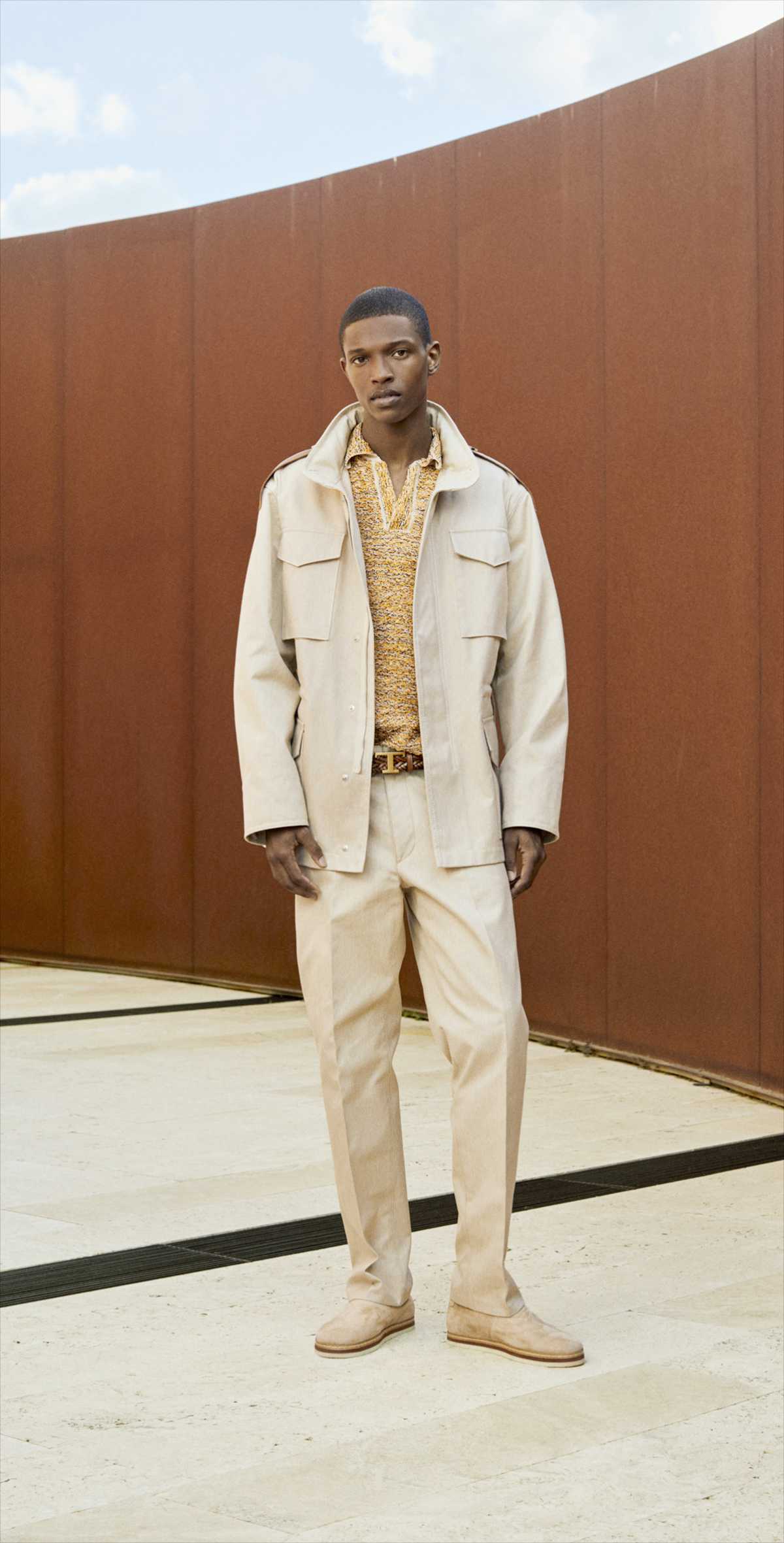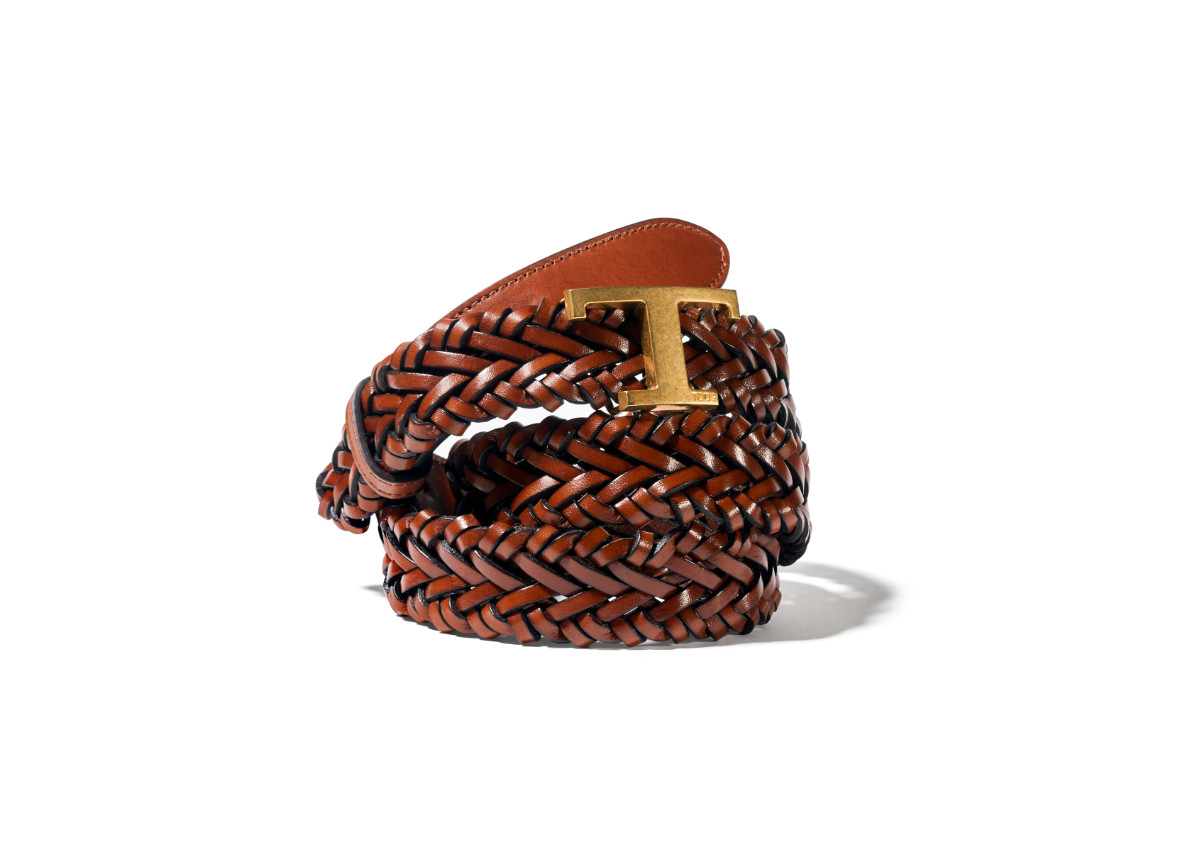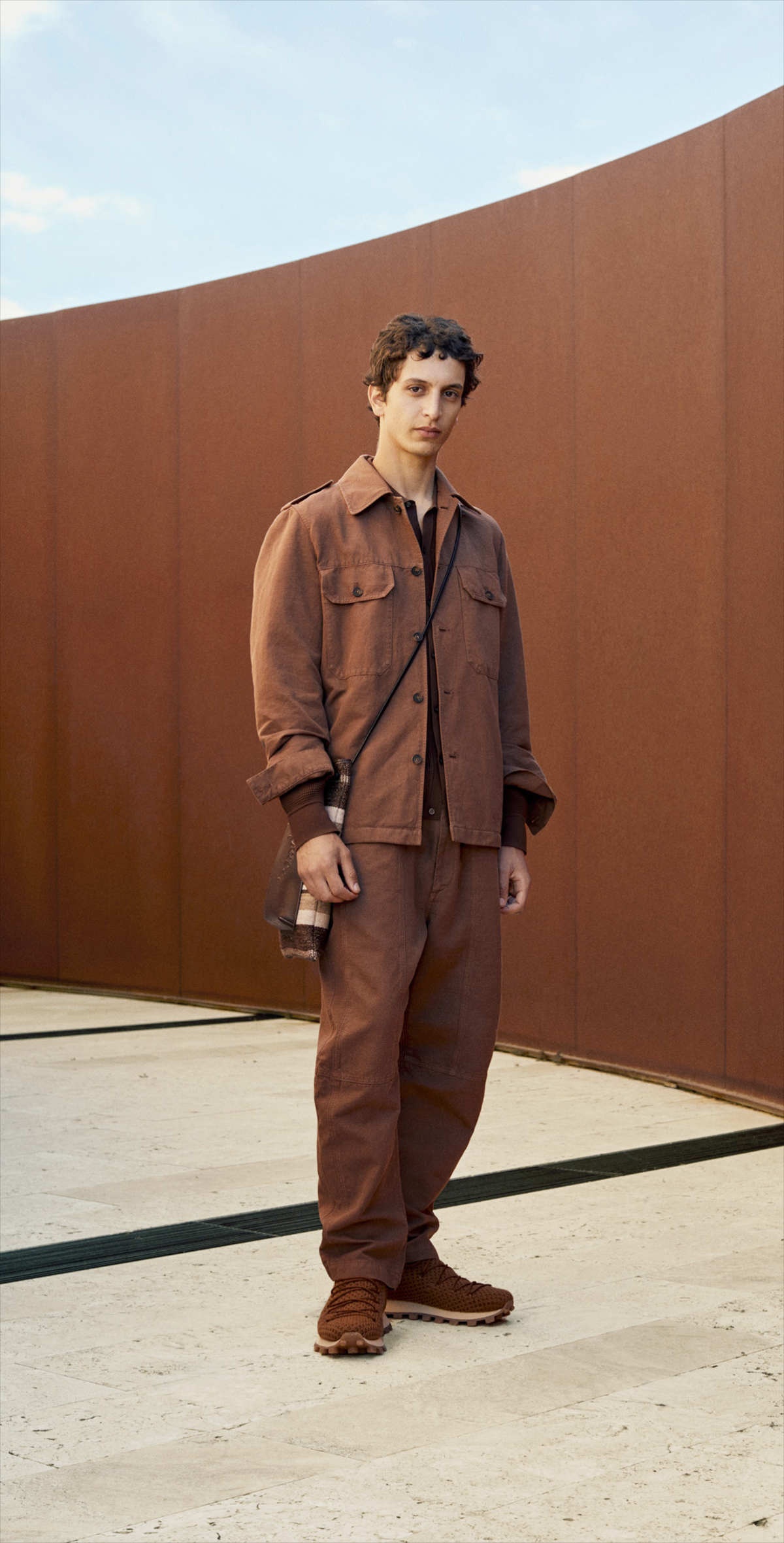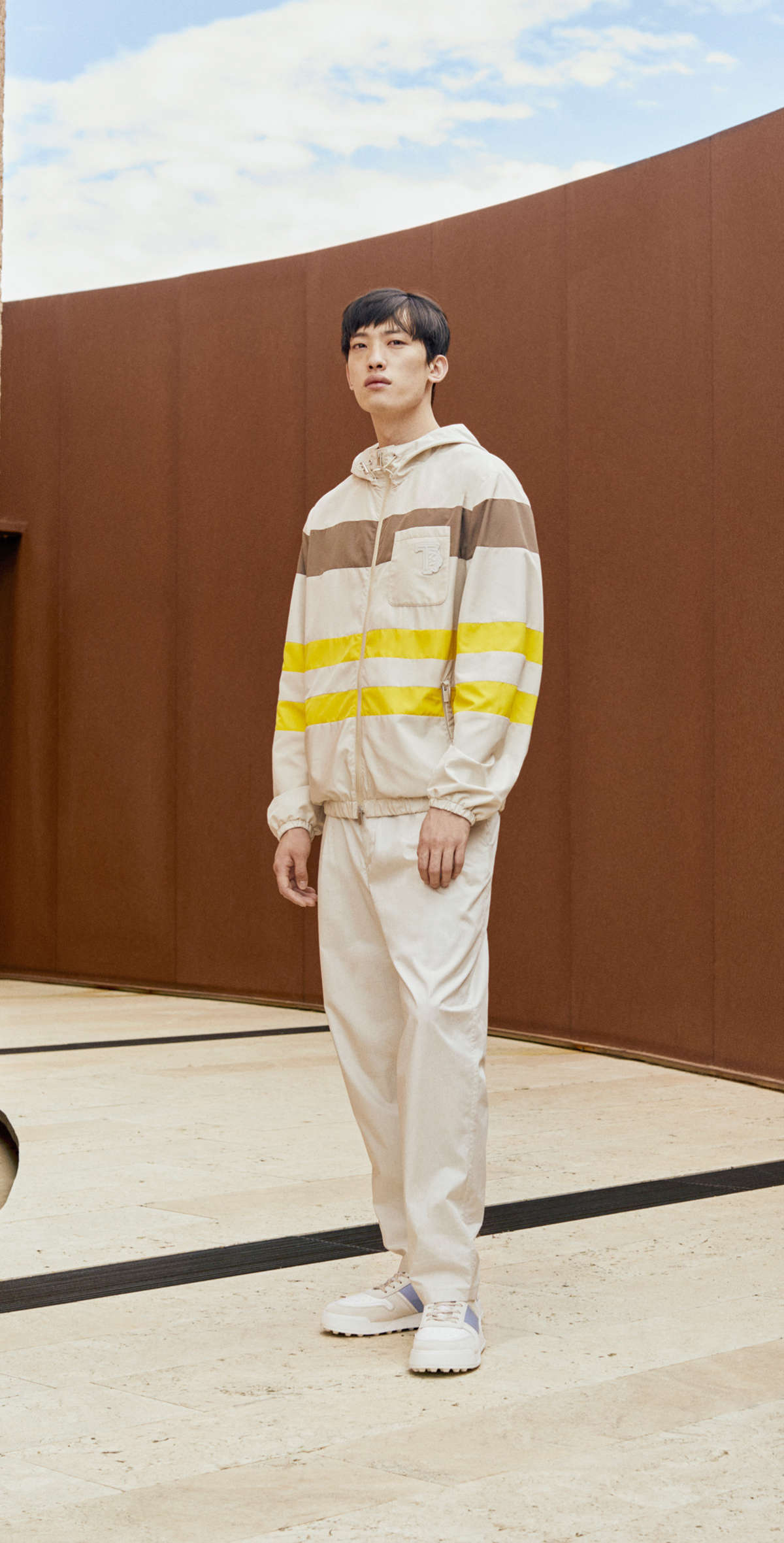 Shoes and bags are the perfect accessories for an all-Italian summer, encapsulating Tod's intrinsic tradition for innovation and craftsmanship.
The Gommino Bubble, a softer and more prominently shaped evolution of the iconic Gommino, is reimagined with a metal T Timeless buckle and a sole in which the traditional rubber studs become oversized and feature in vibrant colours, creating new lines.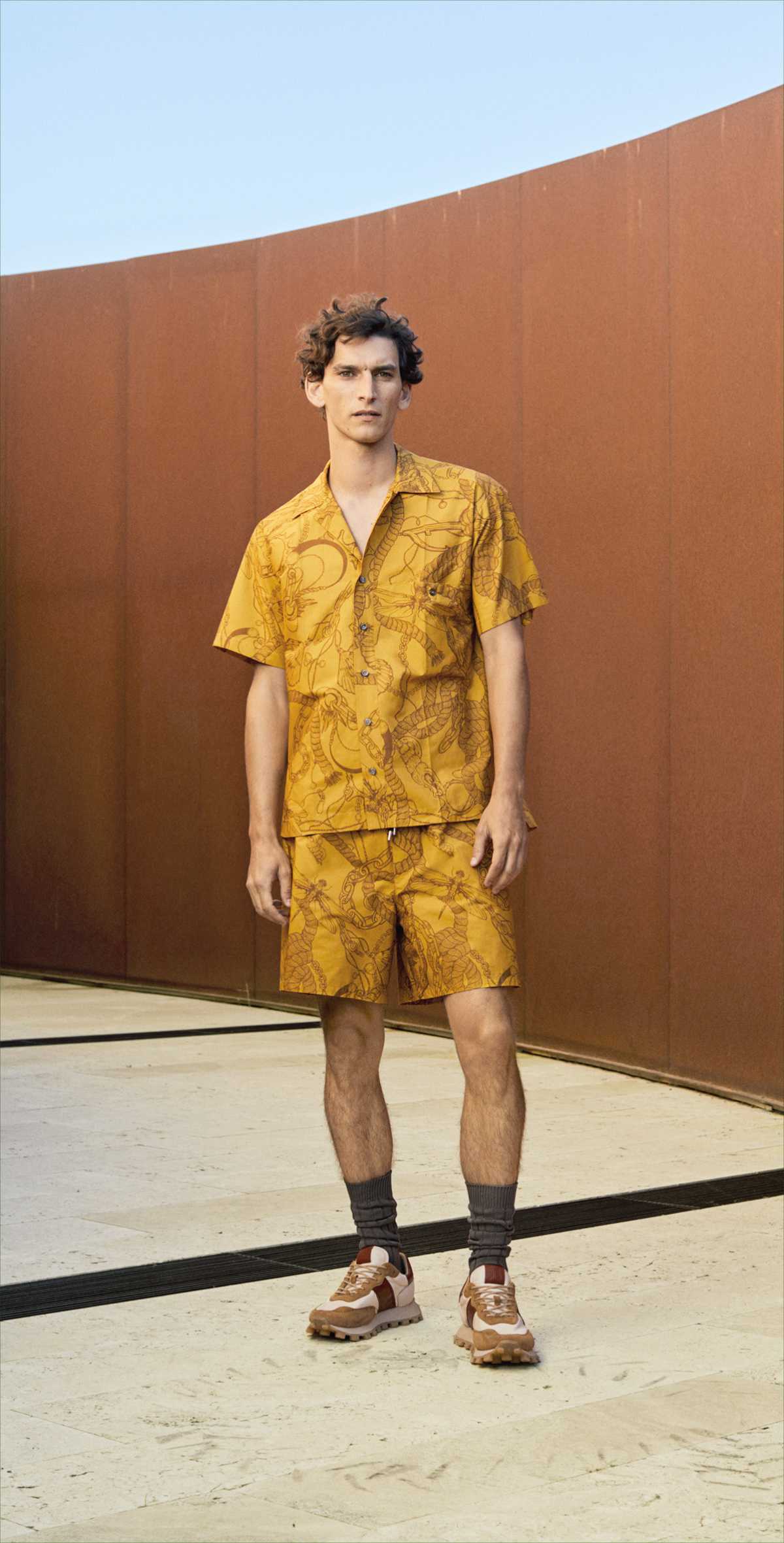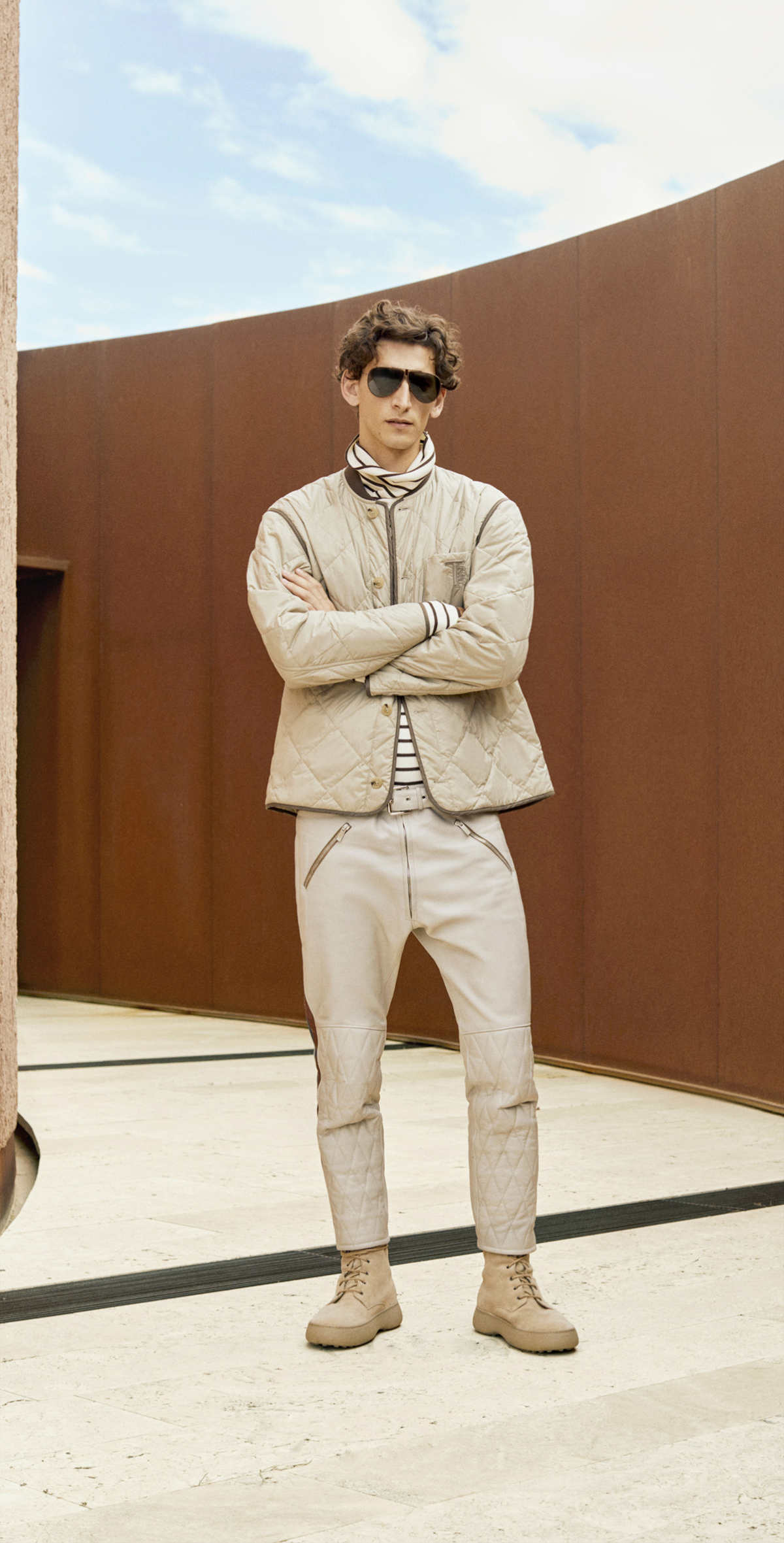 The Tod's IT sneakers with their soles in micro rubber studs sport new combinations of fabric and colour in either matching or contrasting hues.
The new Double Stripe shoe provides a new take on hand-crafted rope shoes, its multi-layered sole features a two-toned combination of rubber and leather edges.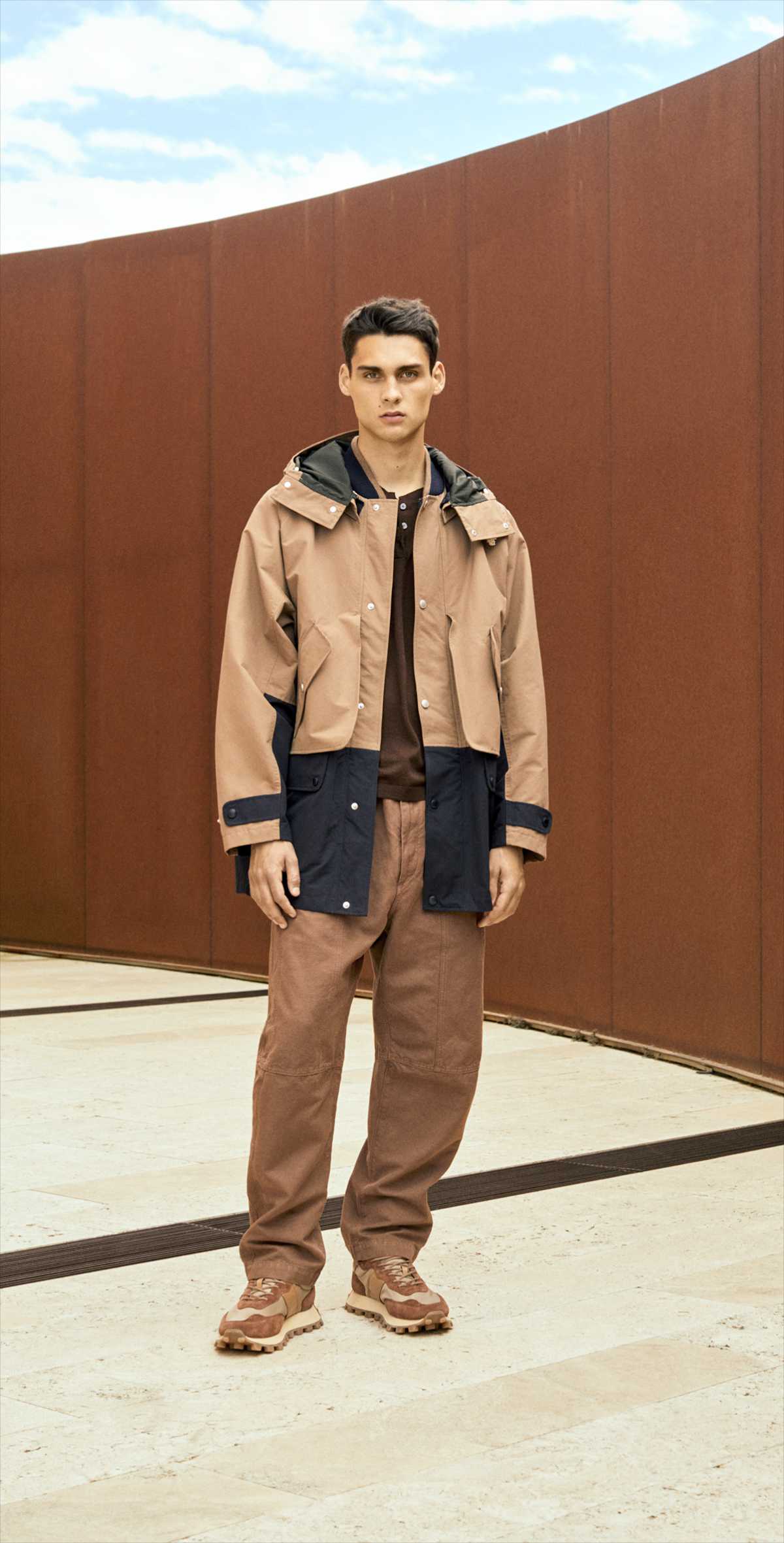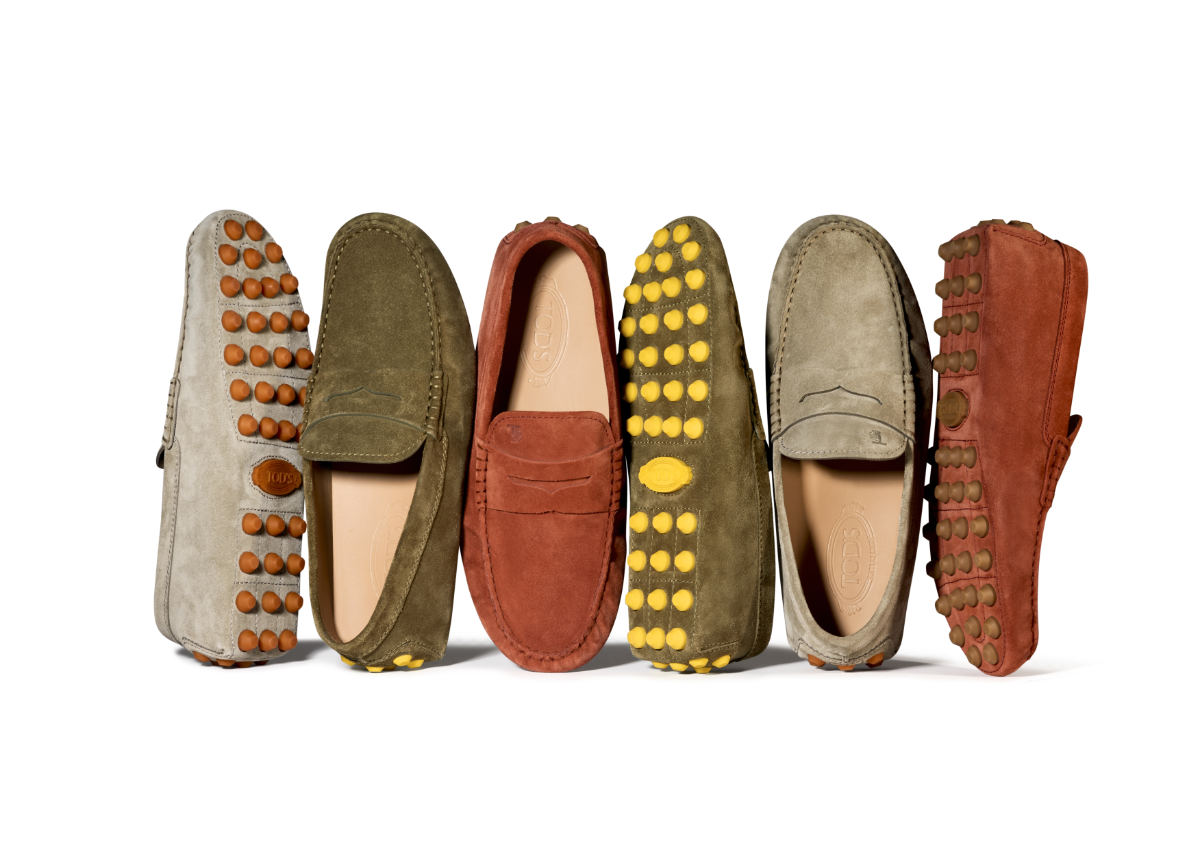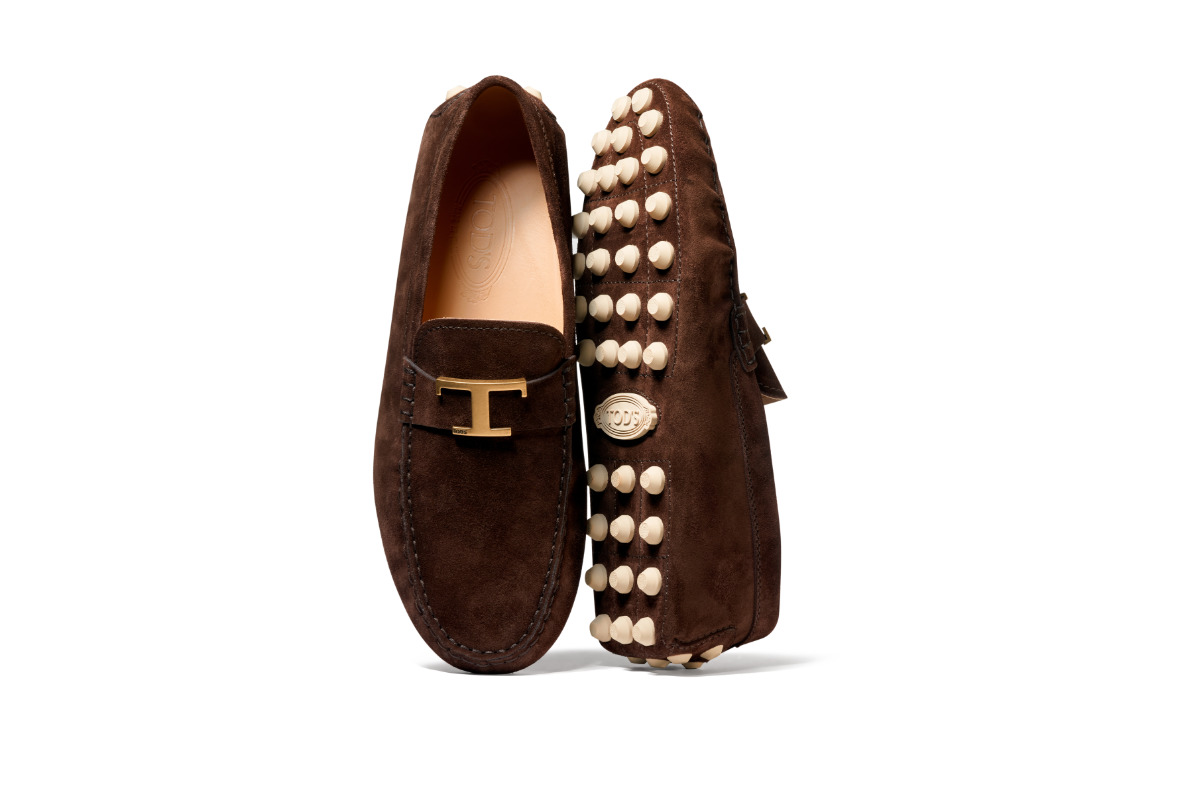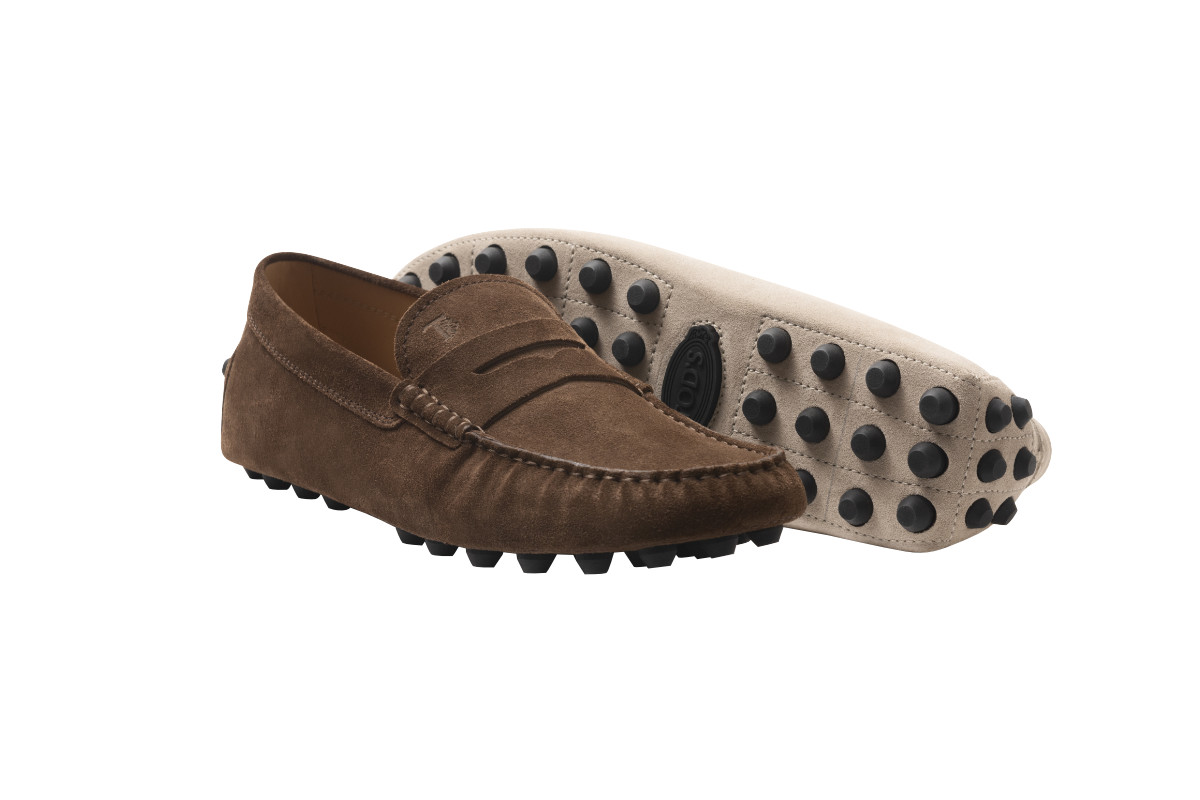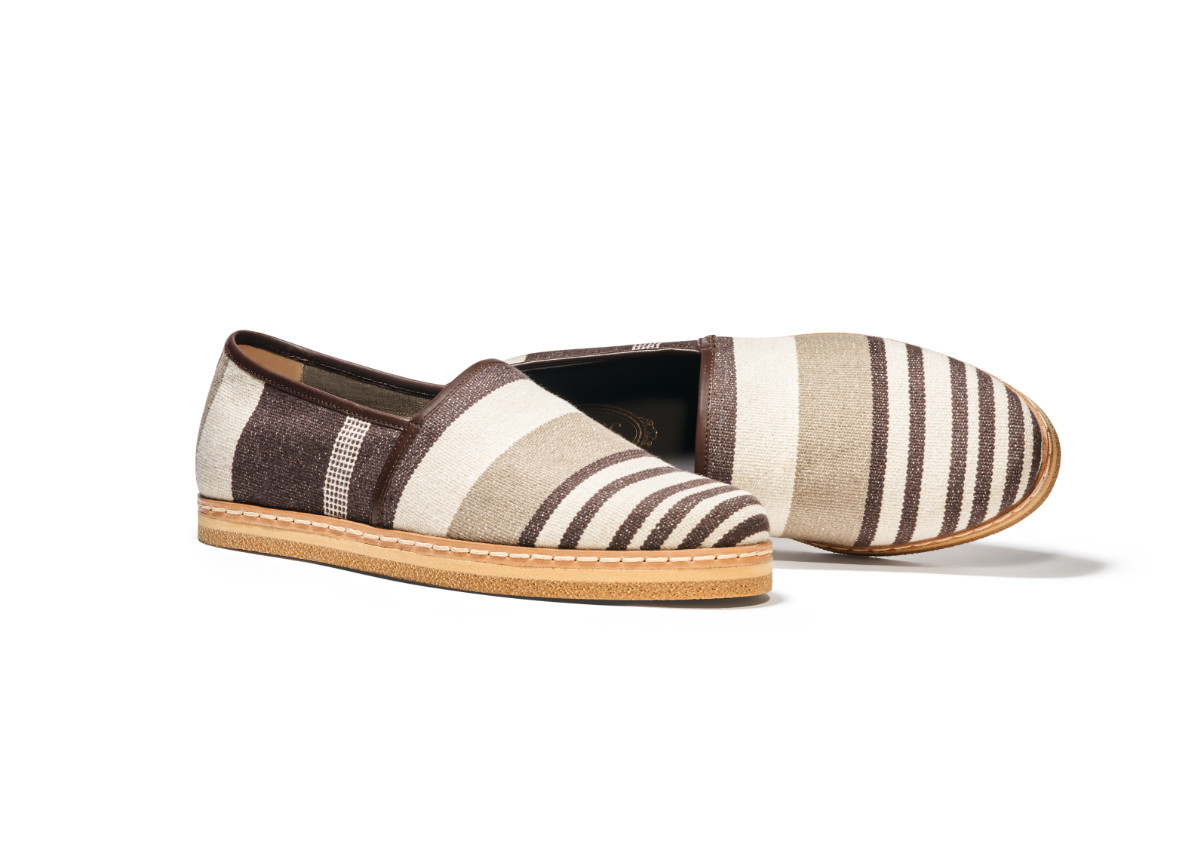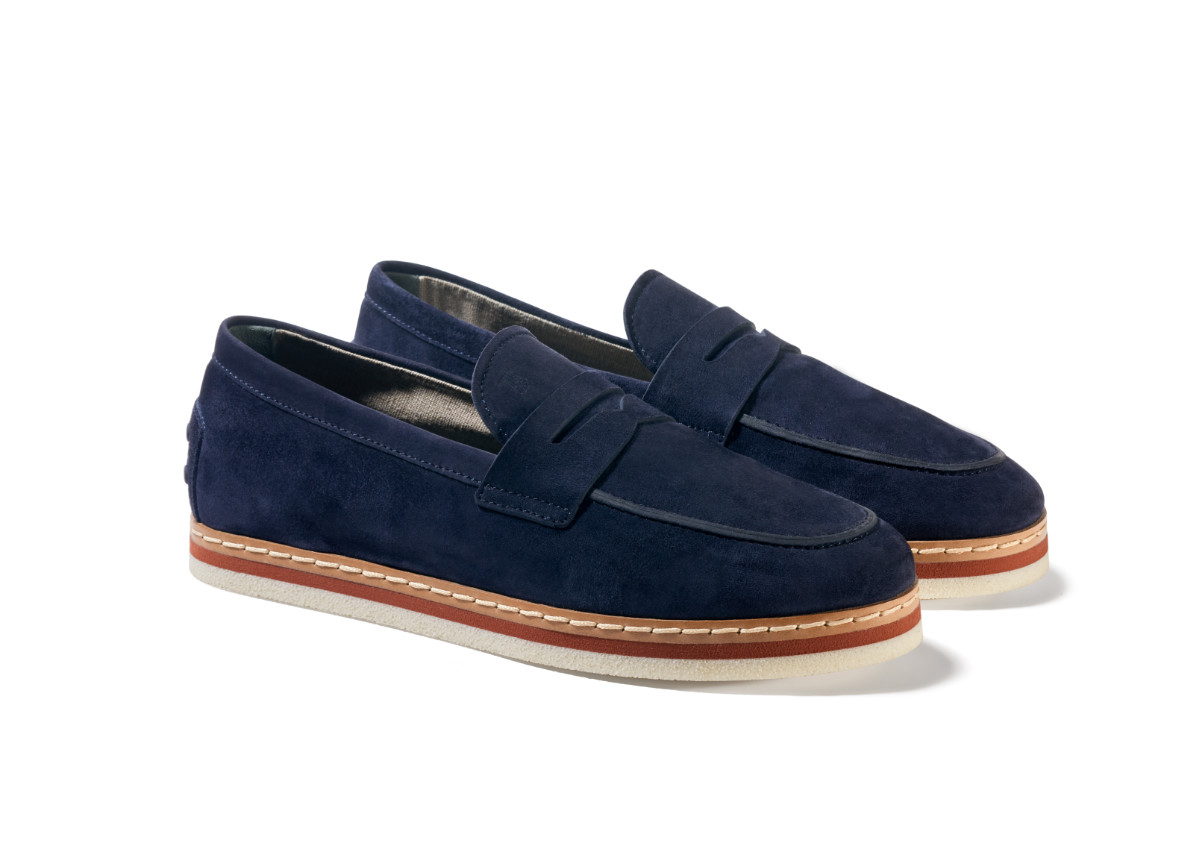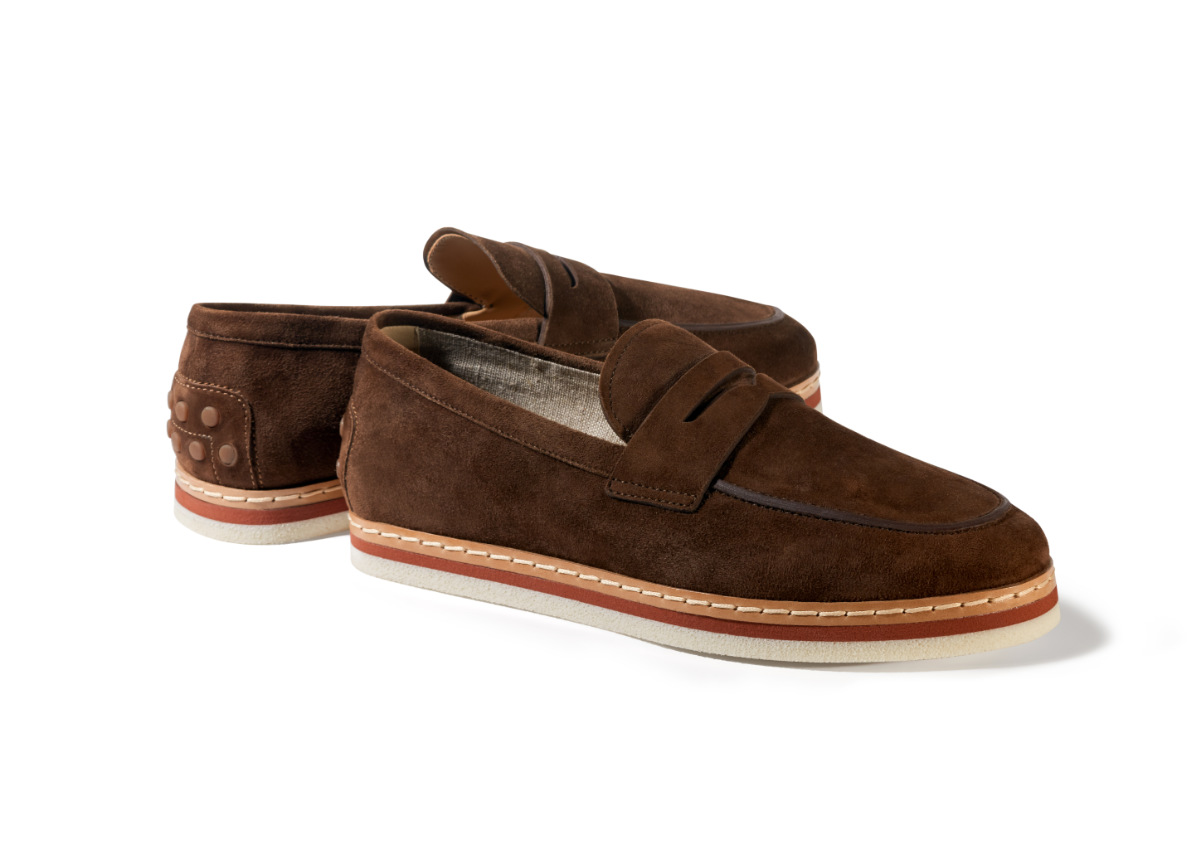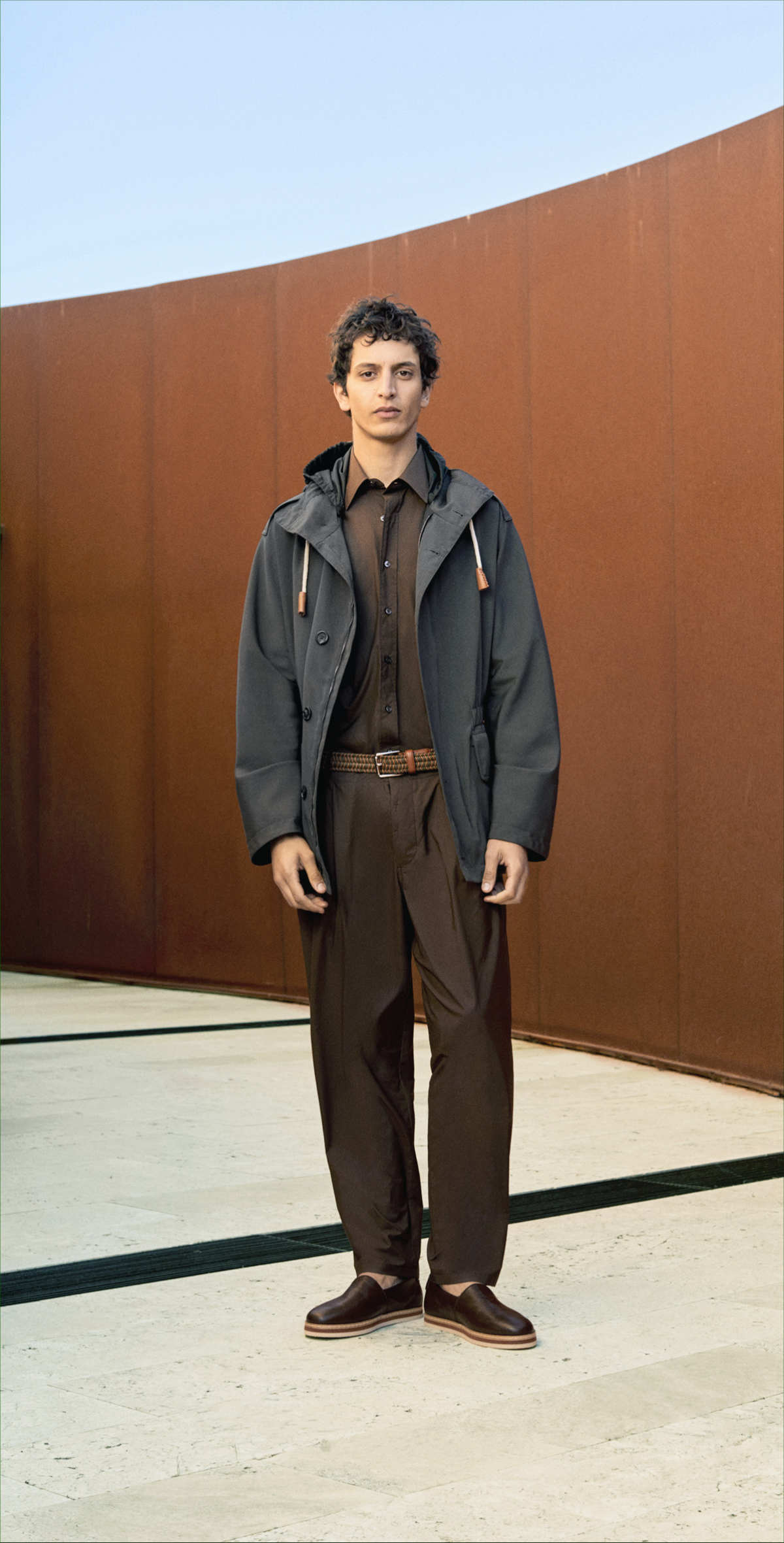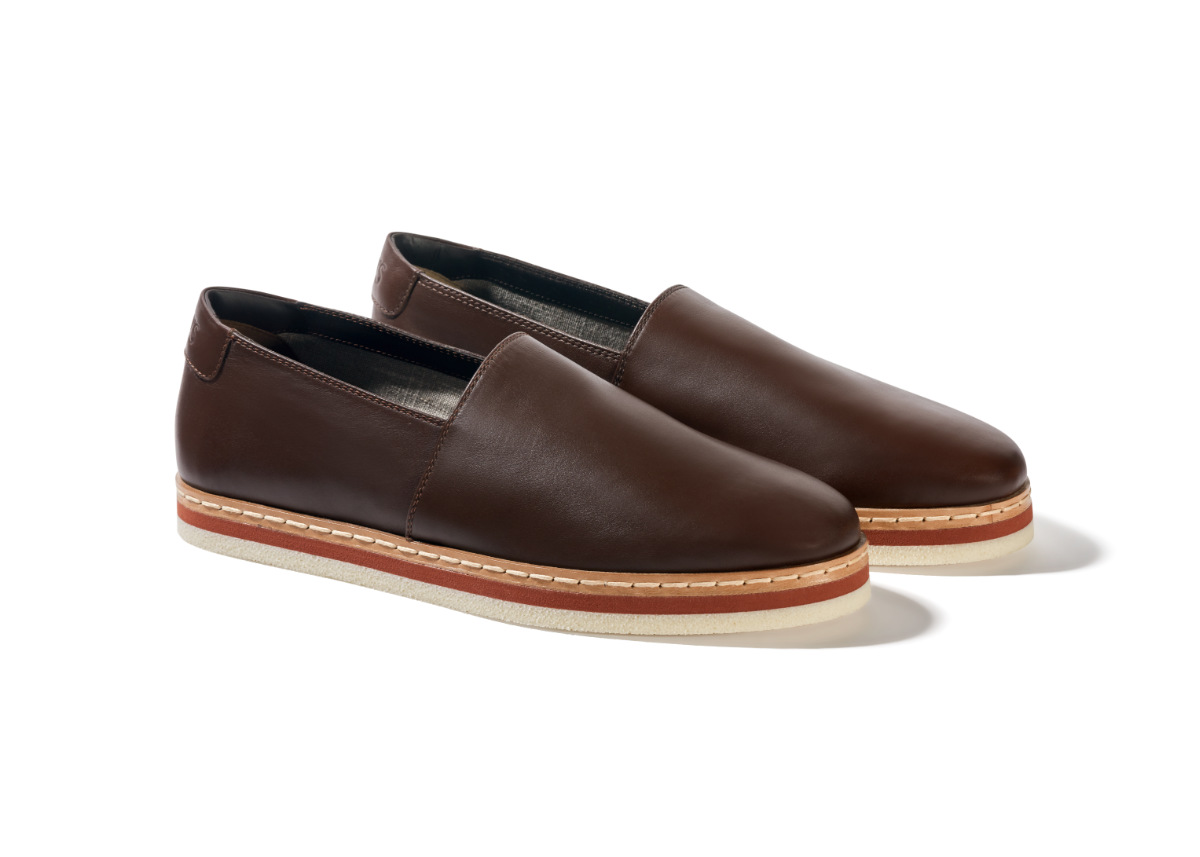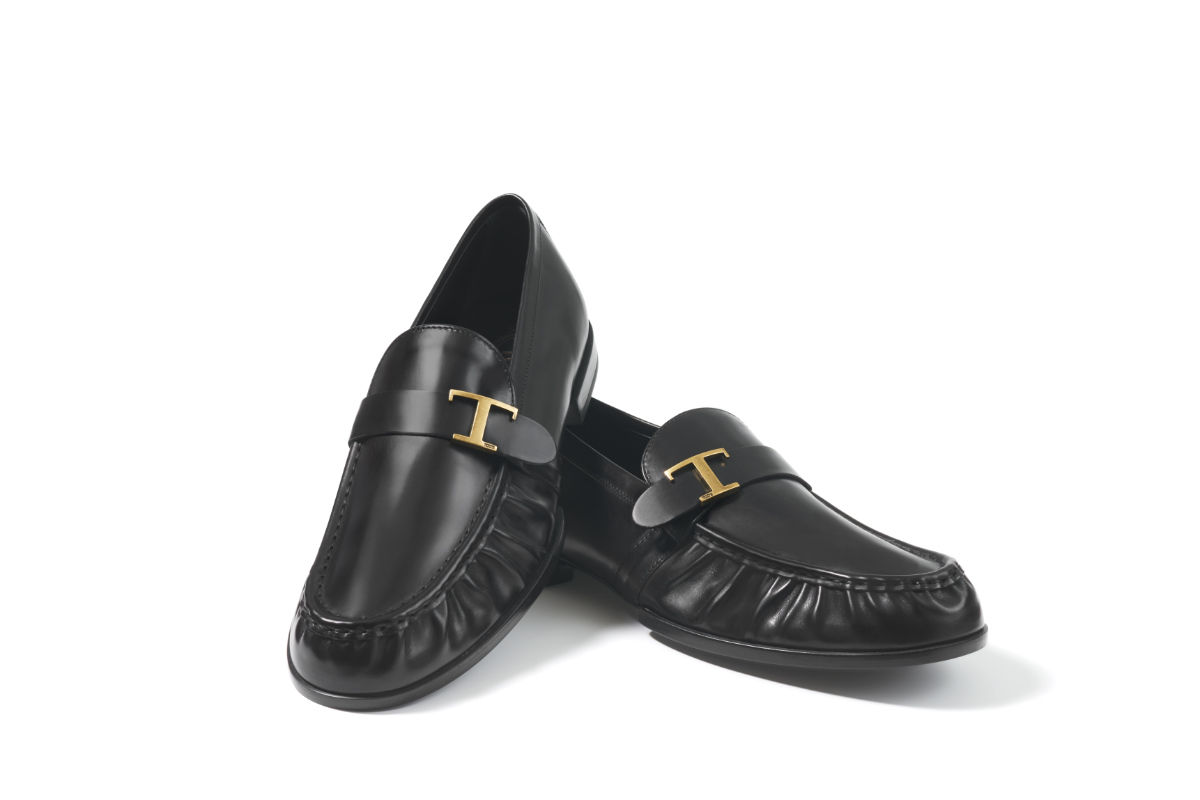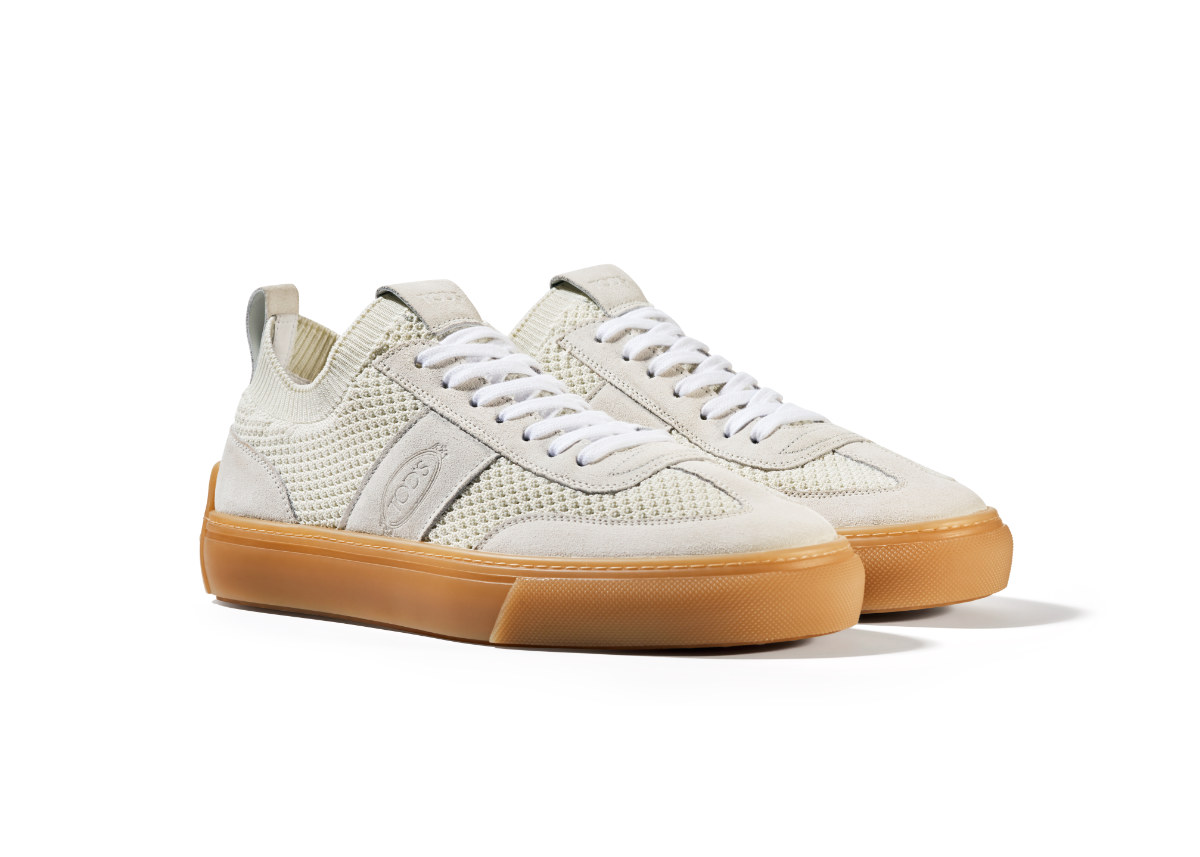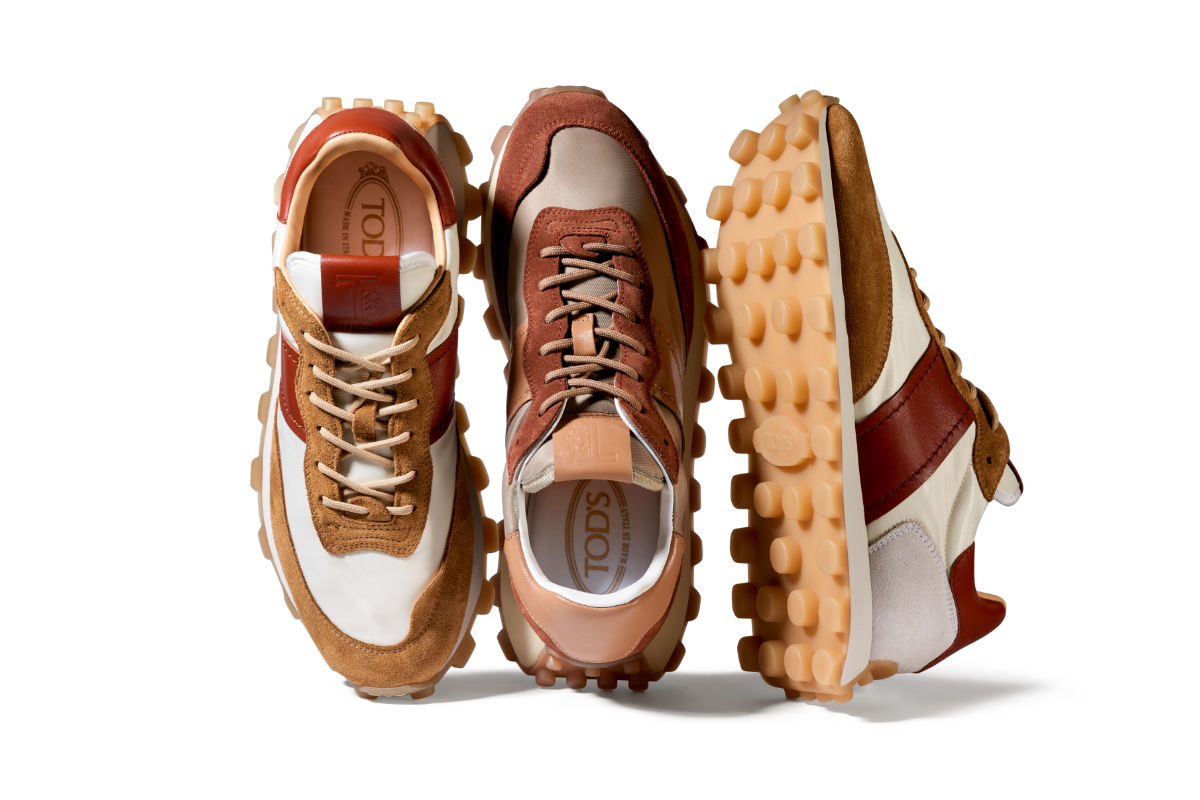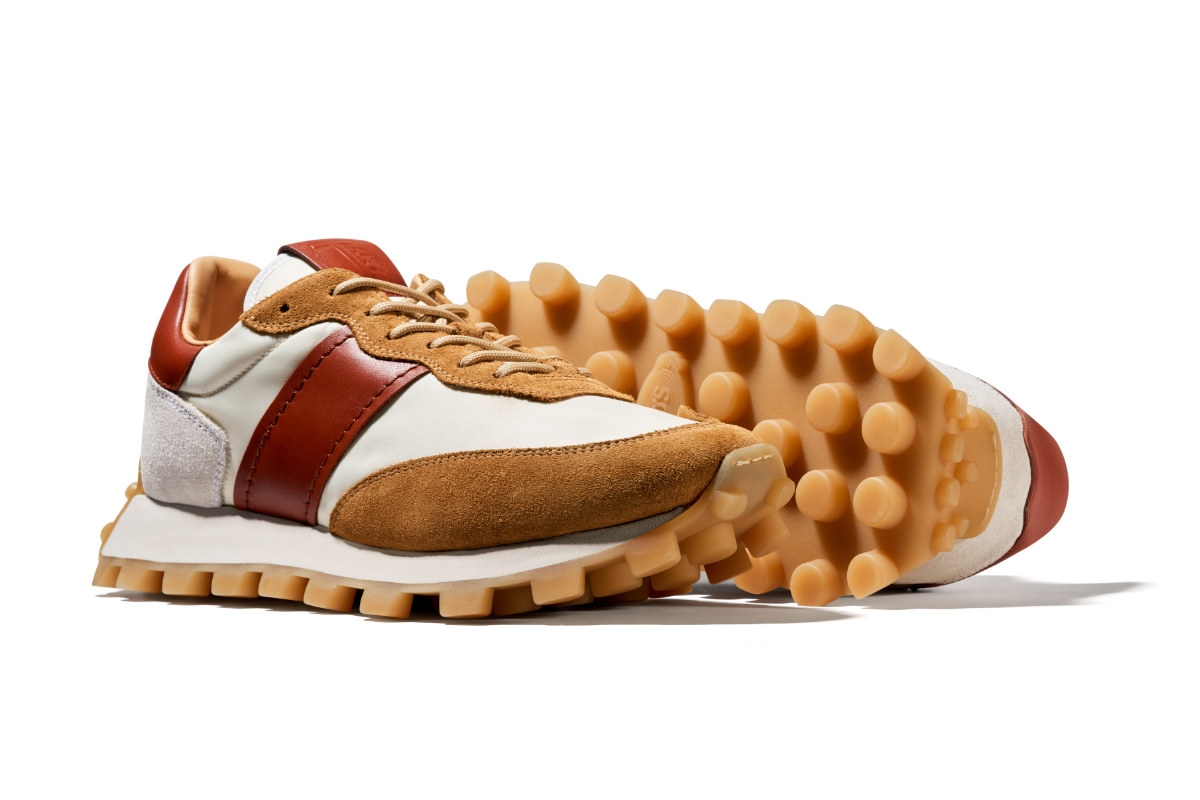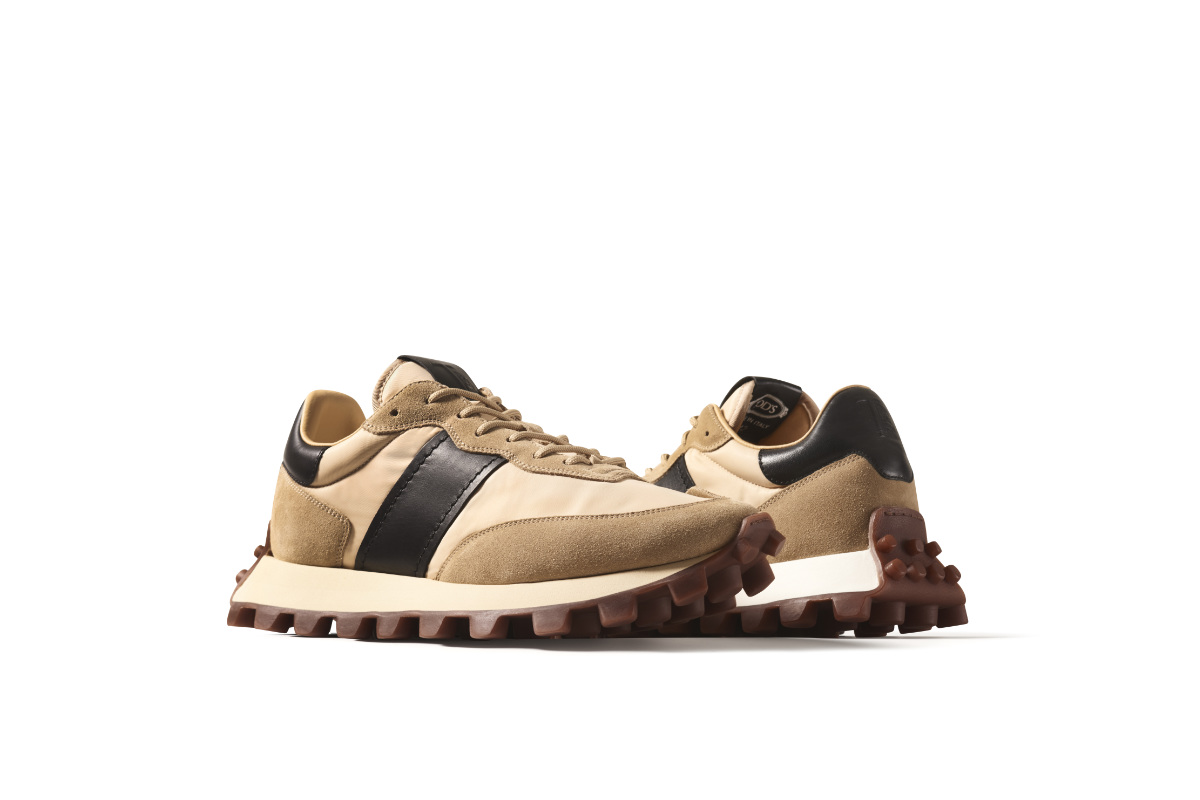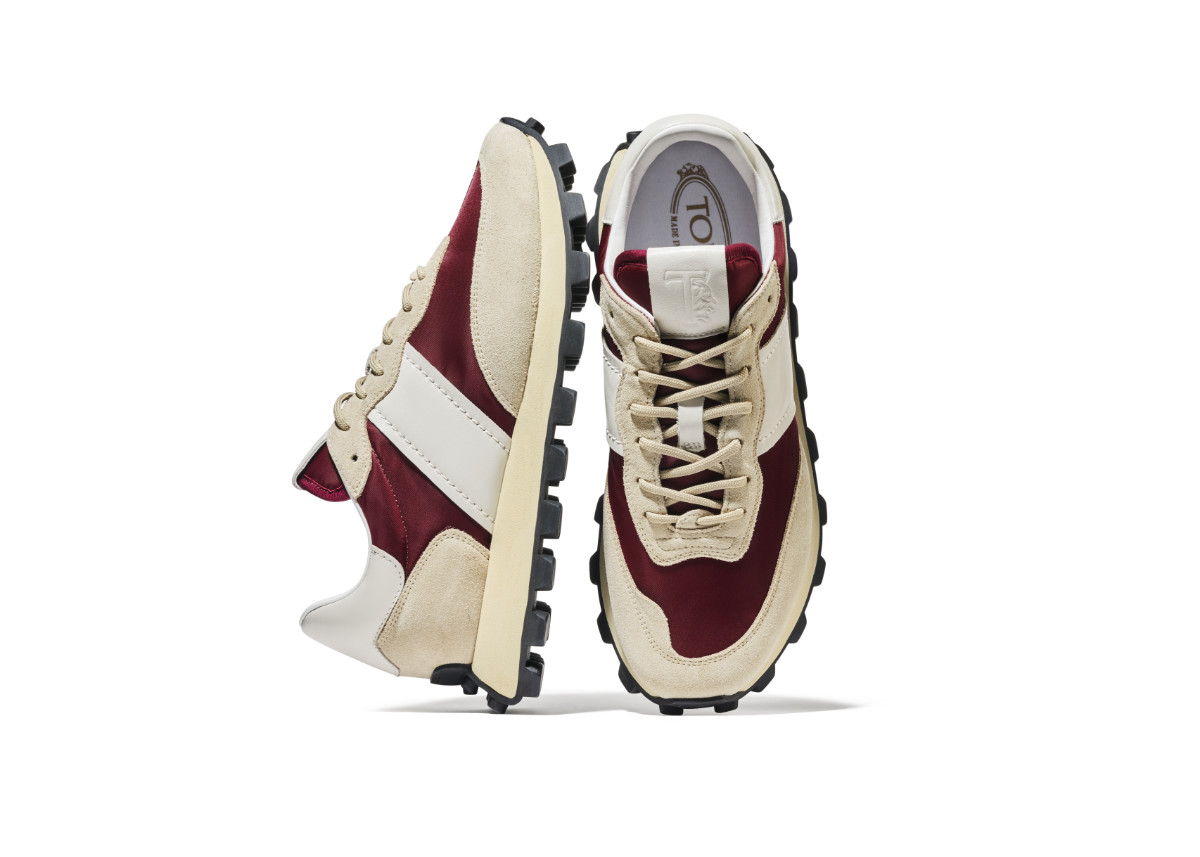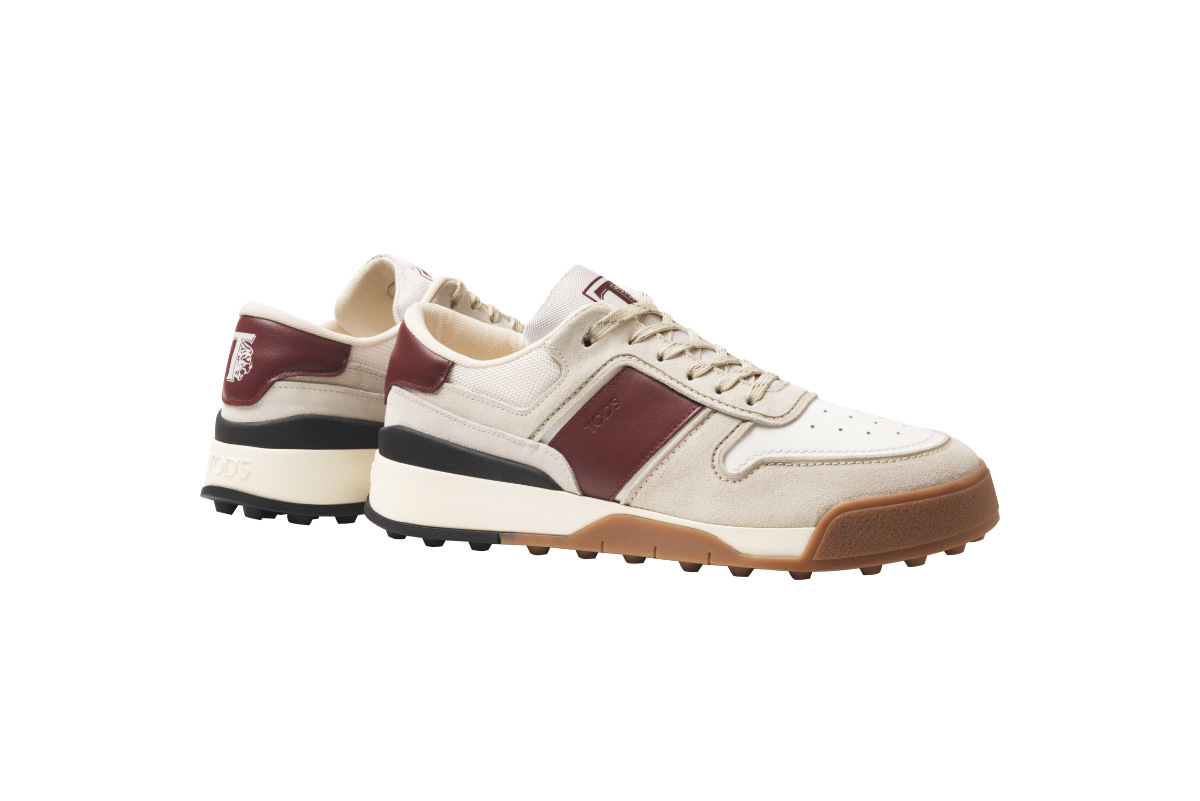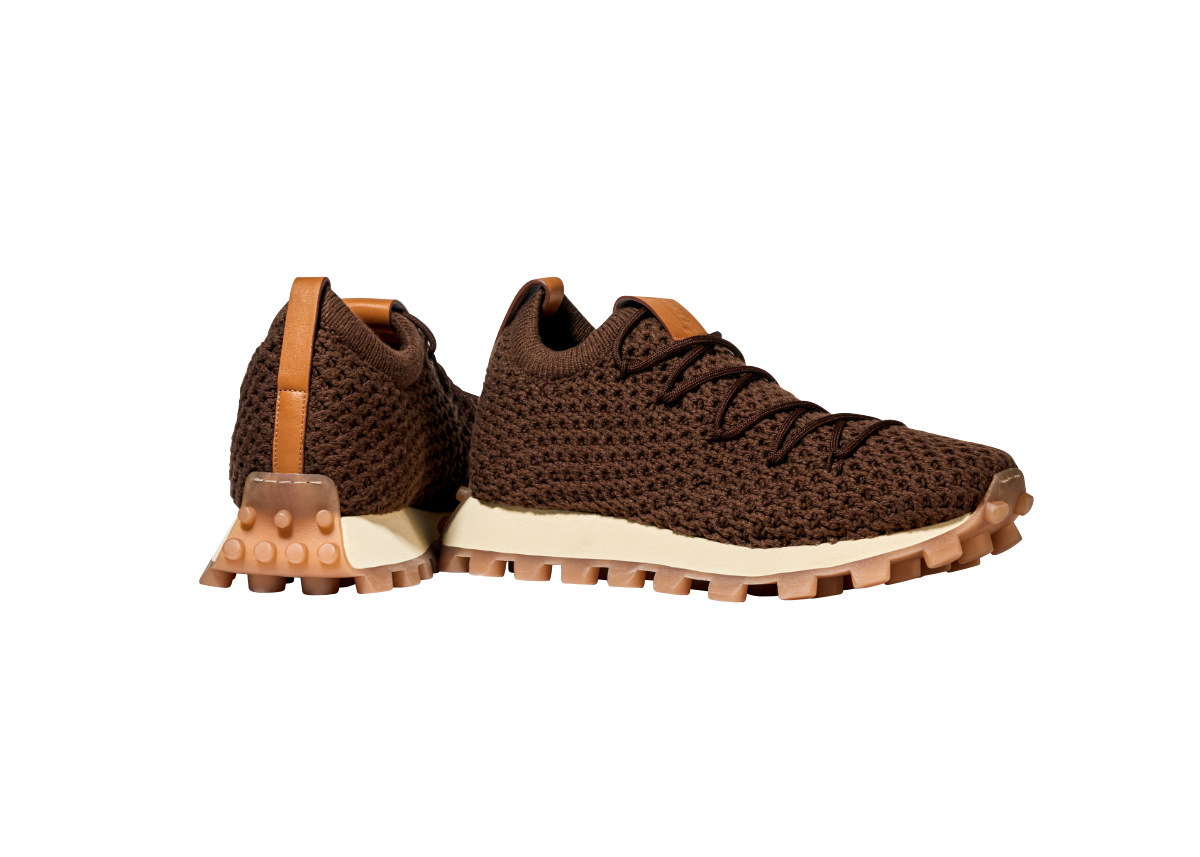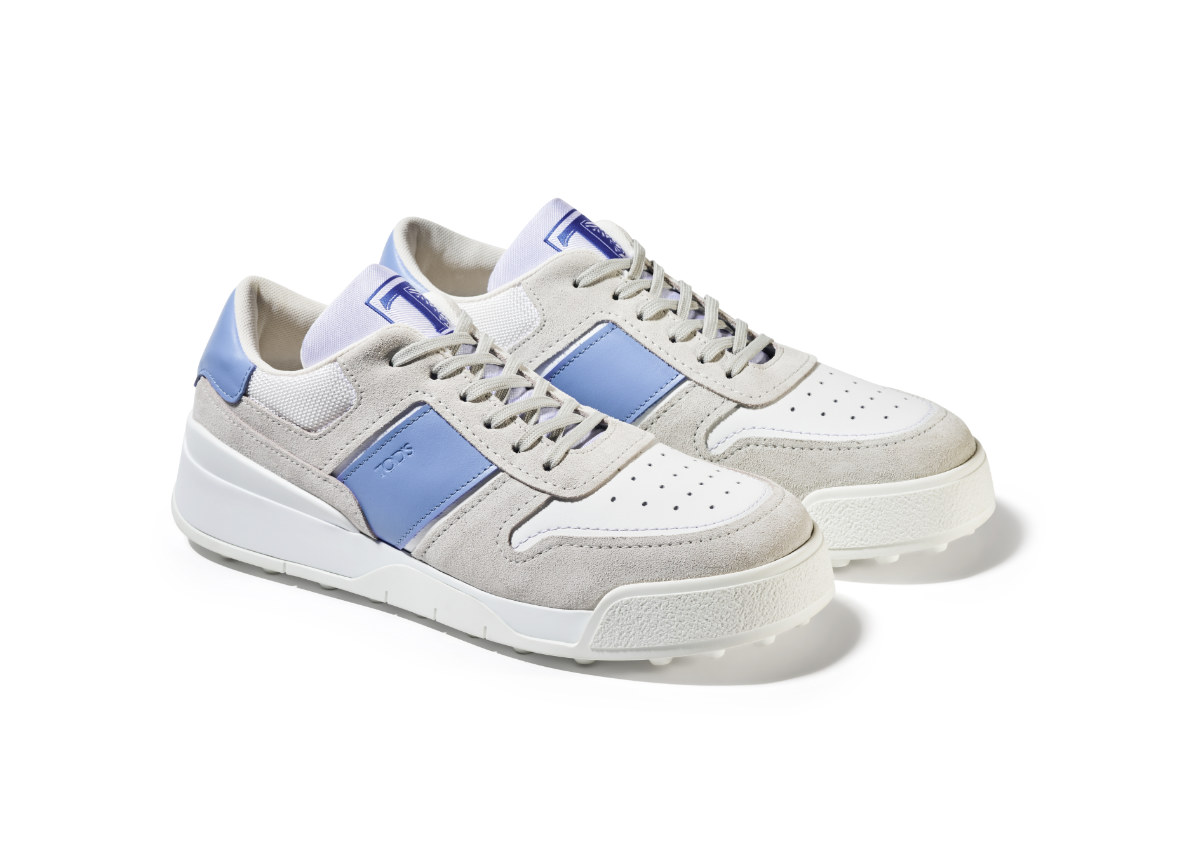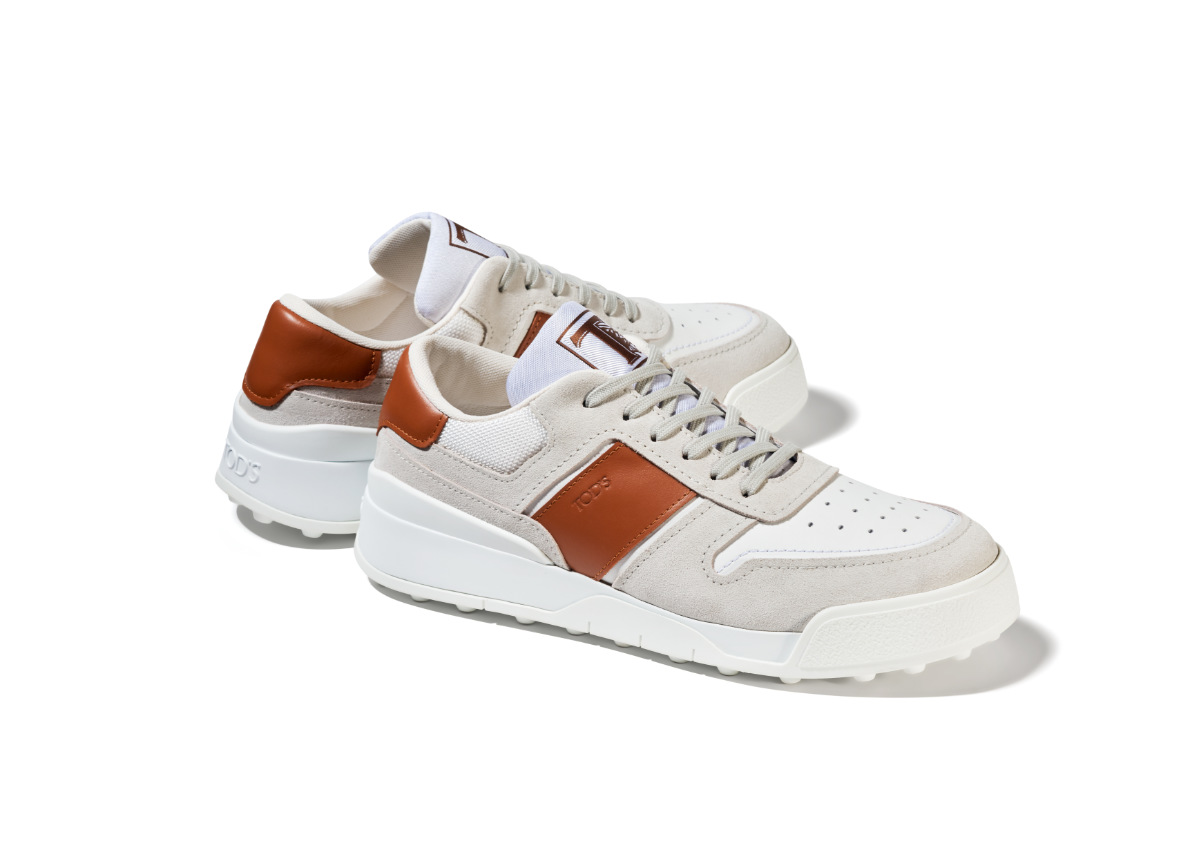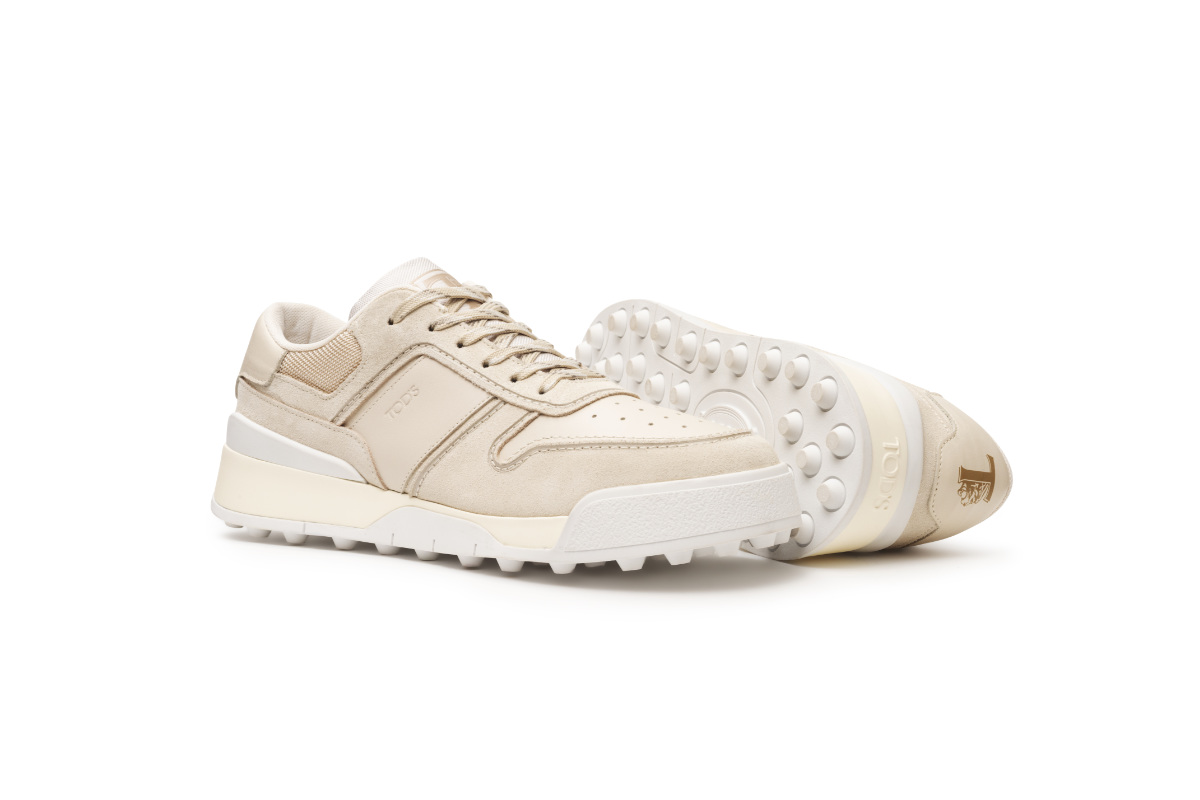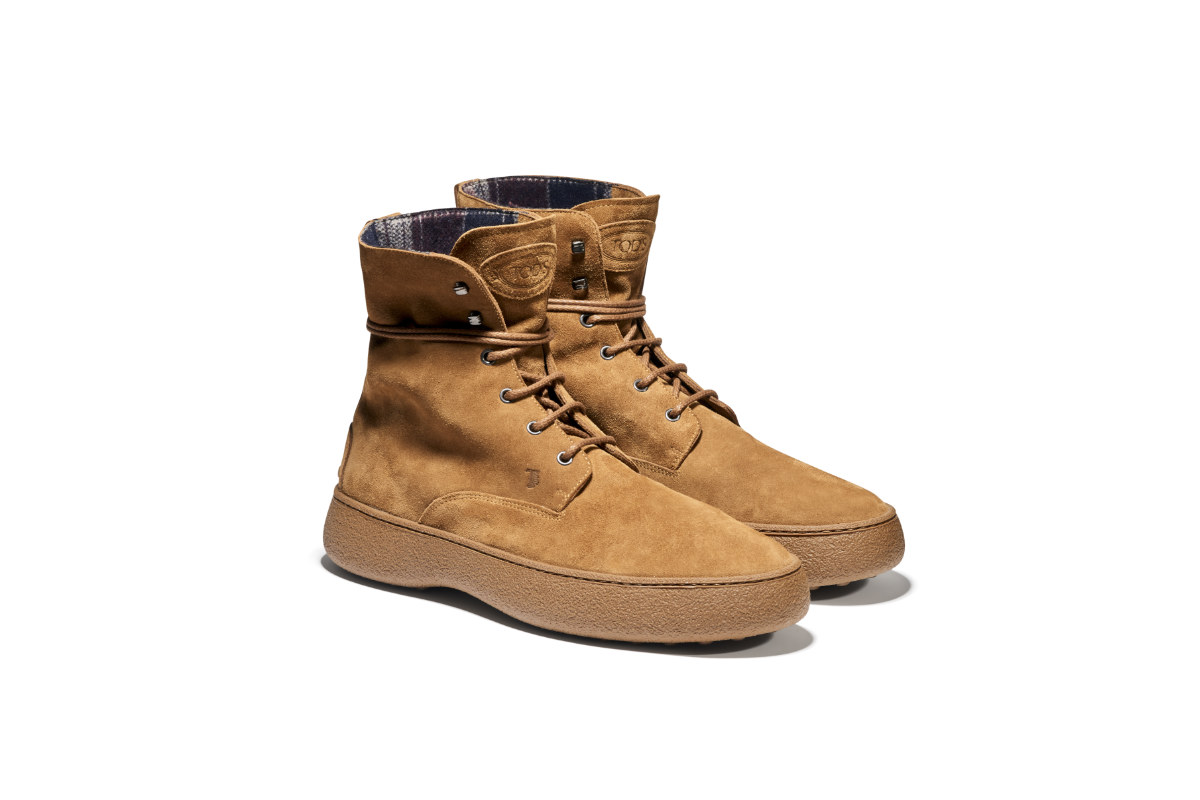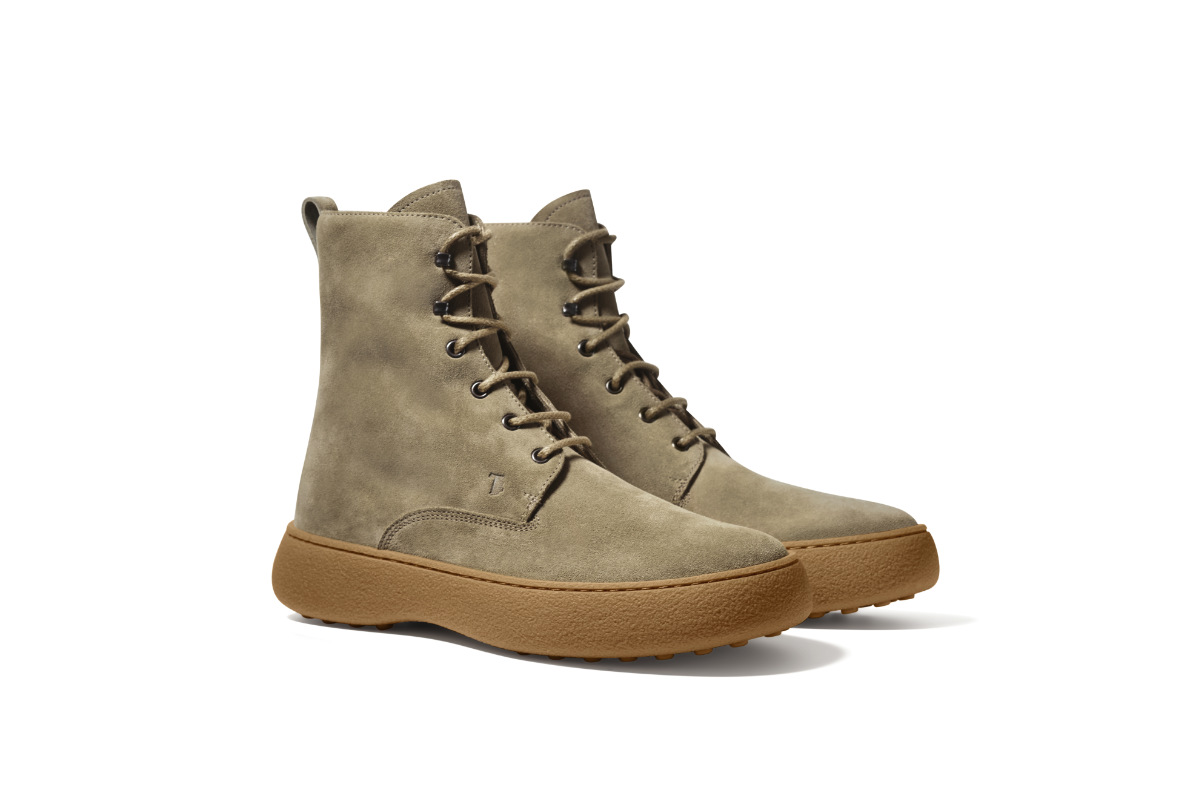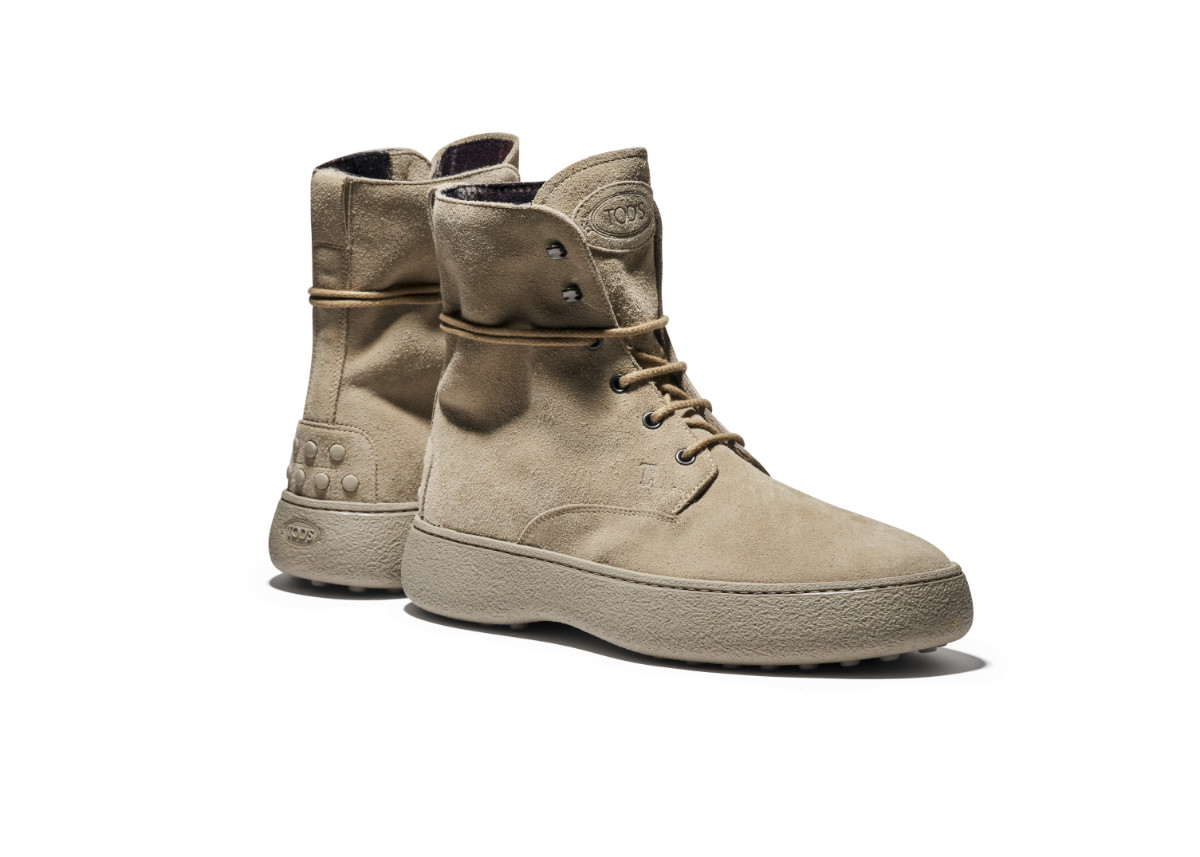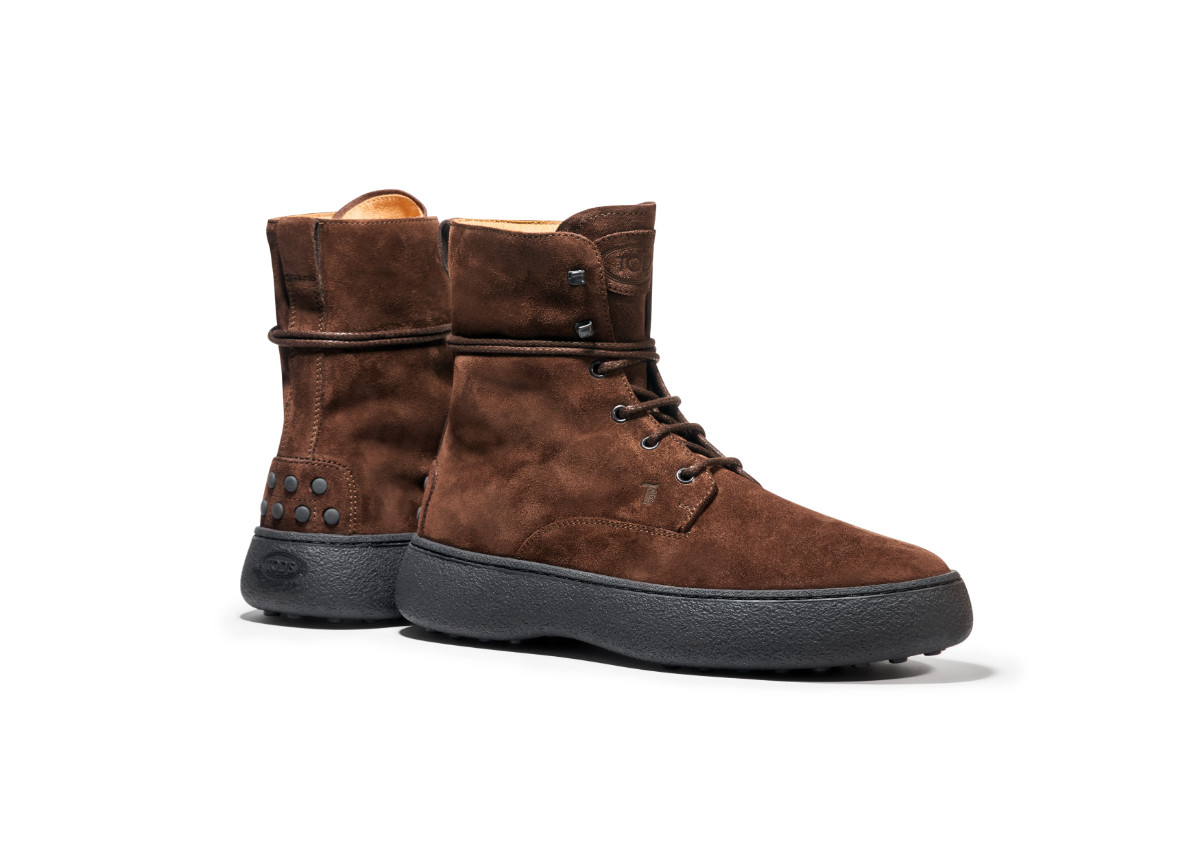 Tote bags and backpacks in leather or ethnic fabrics sport soft shapes and lighter proportions, making them the perfect choice for a long weekend getaway. The iconic Tod's Di Bag is enriched with an oversized male version personalised with the travellers name. The belts emphasise the brand's distinctive features, such as the T Timeless buckle and leather weaves.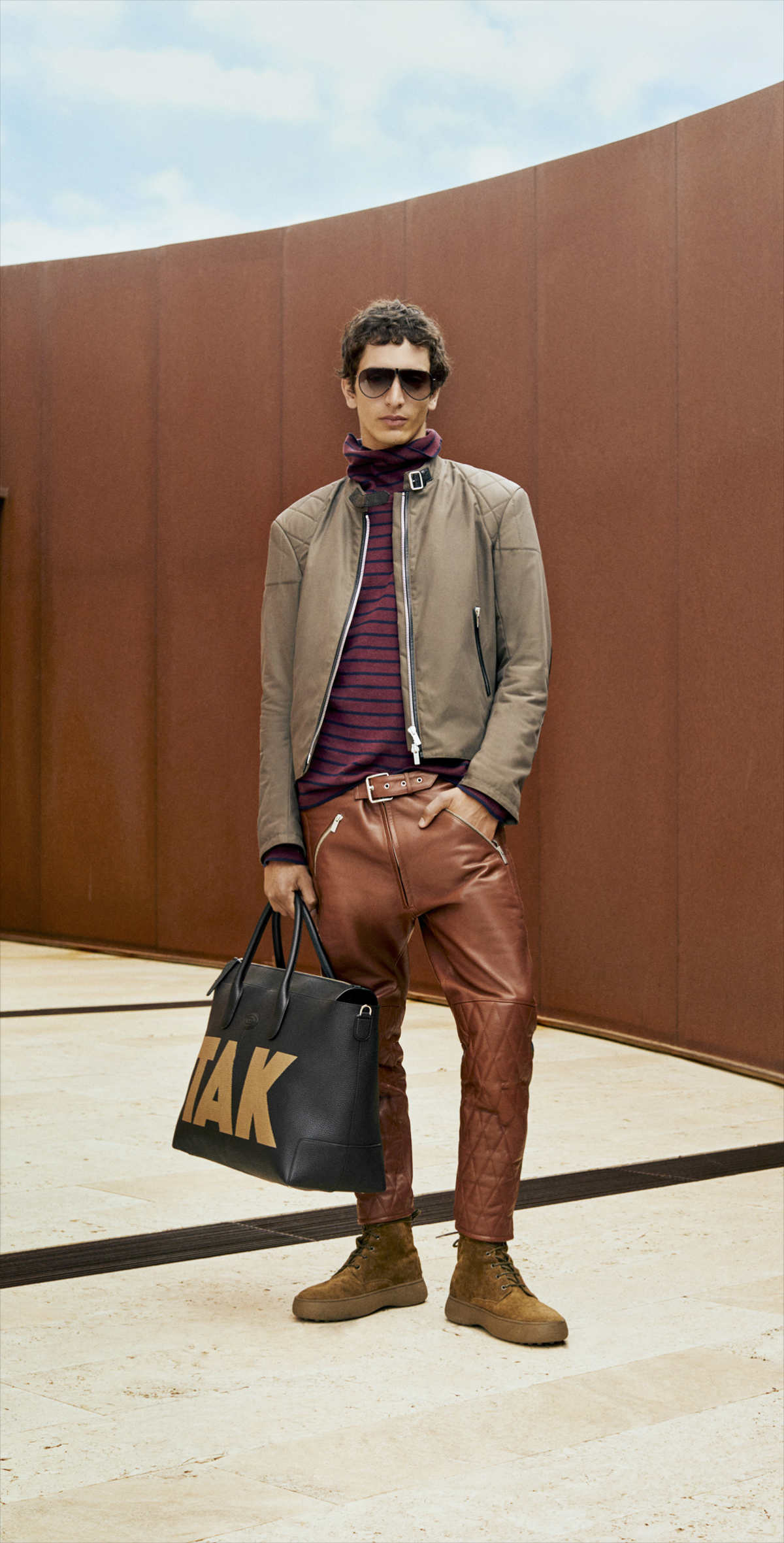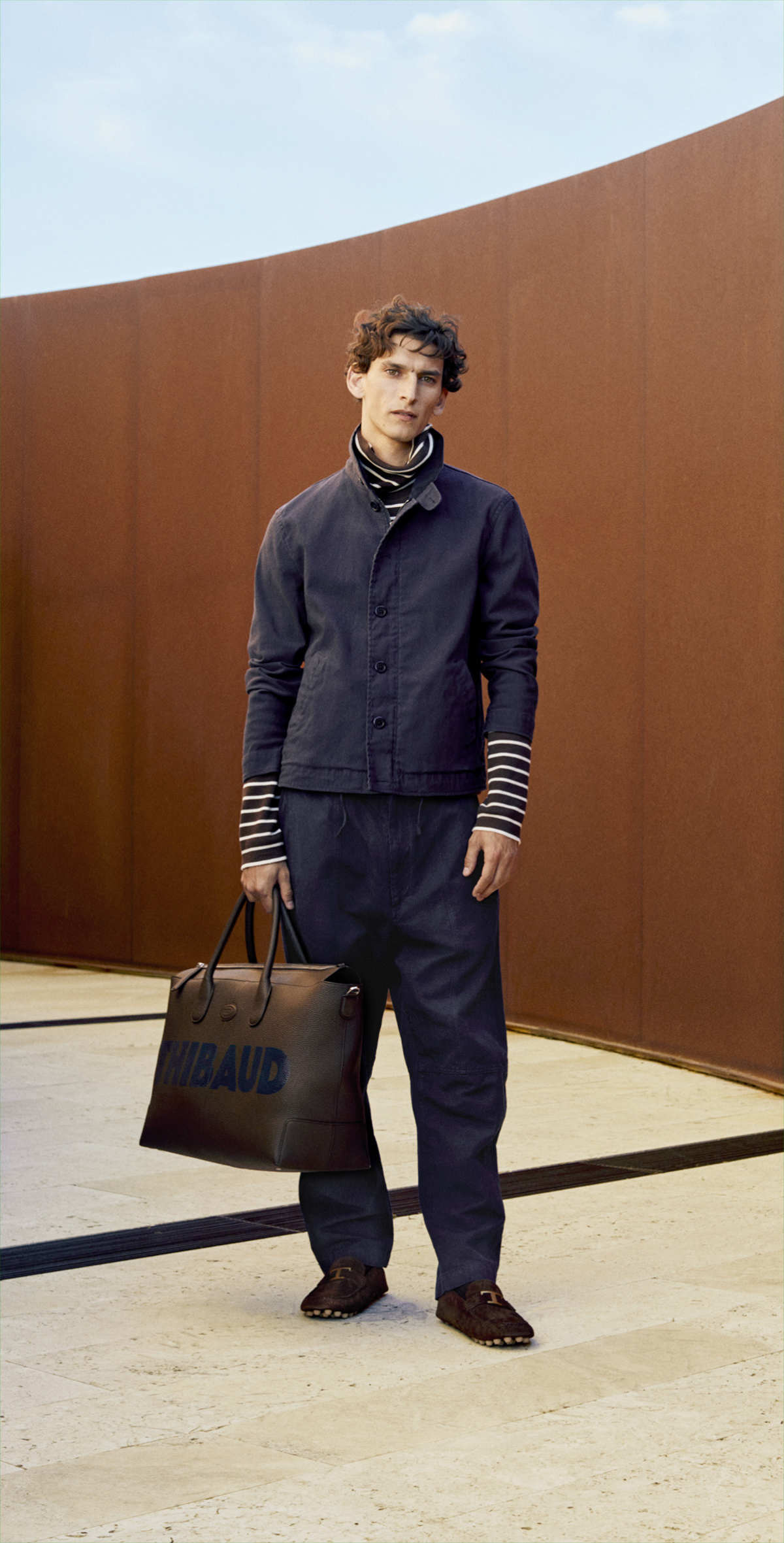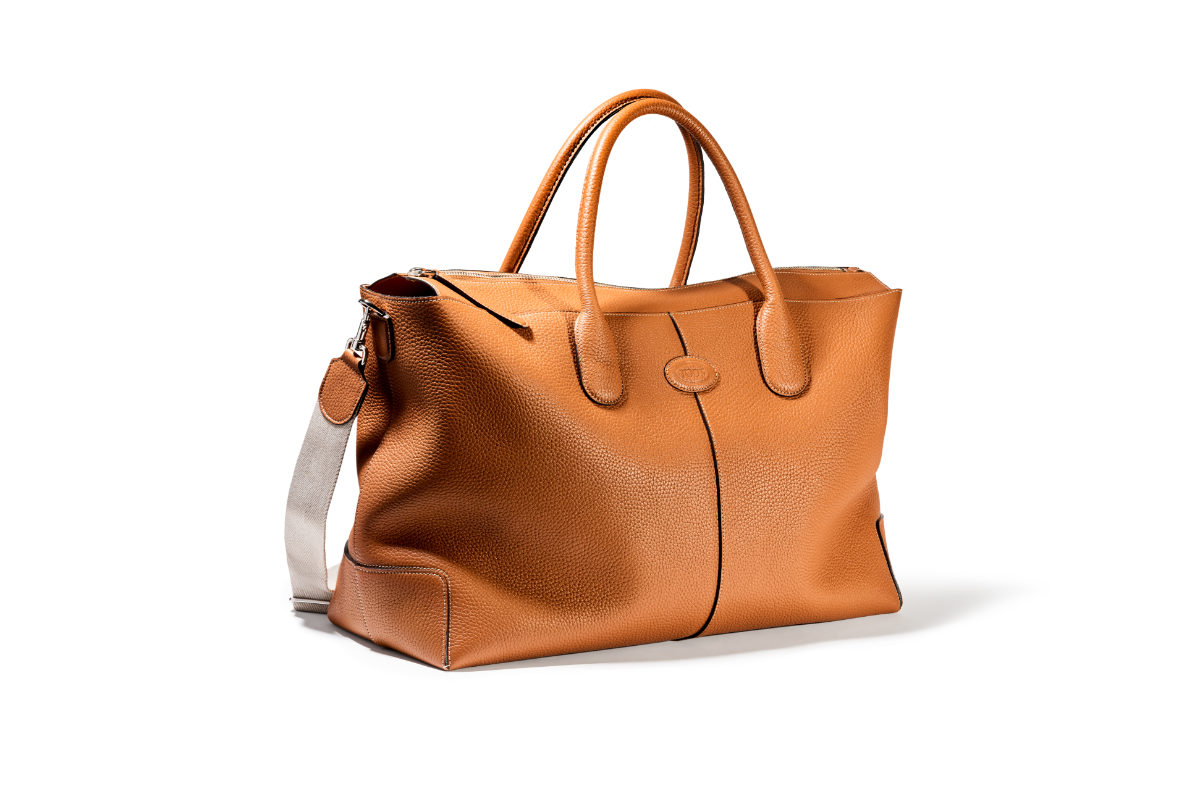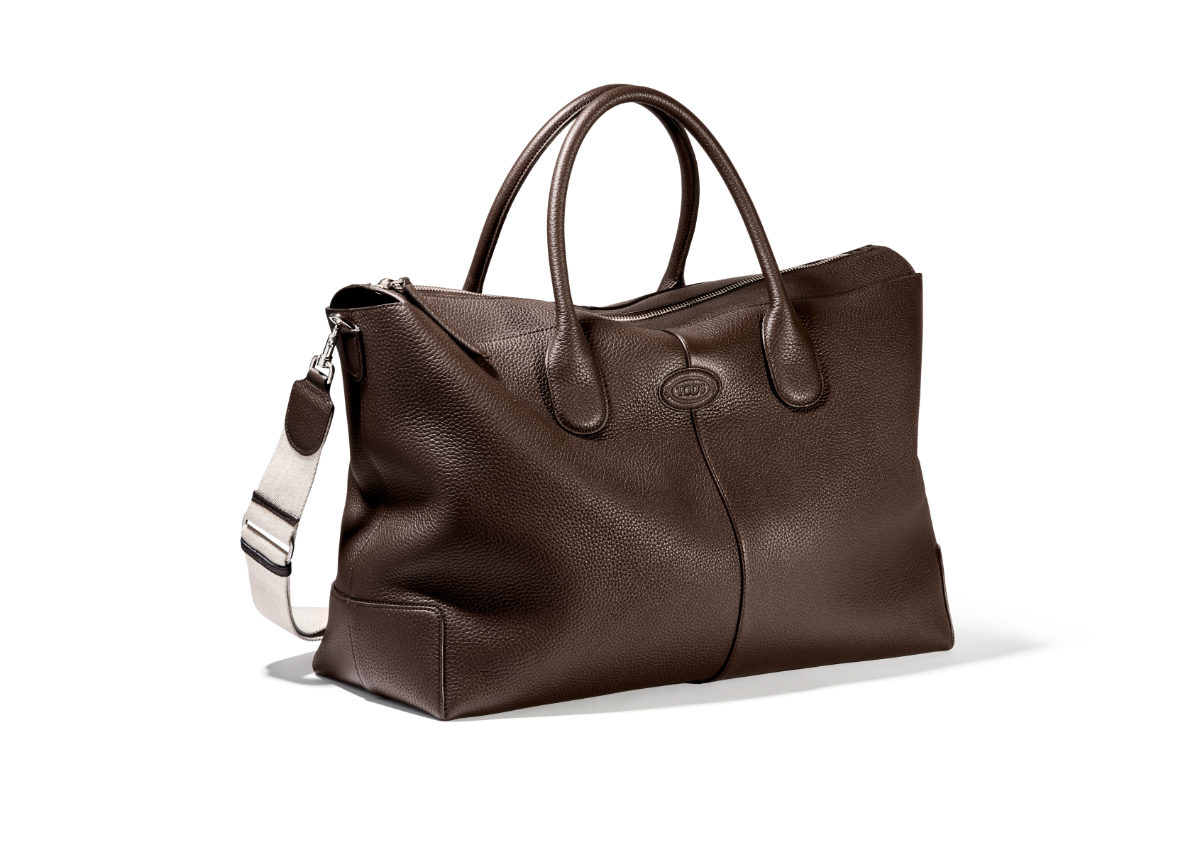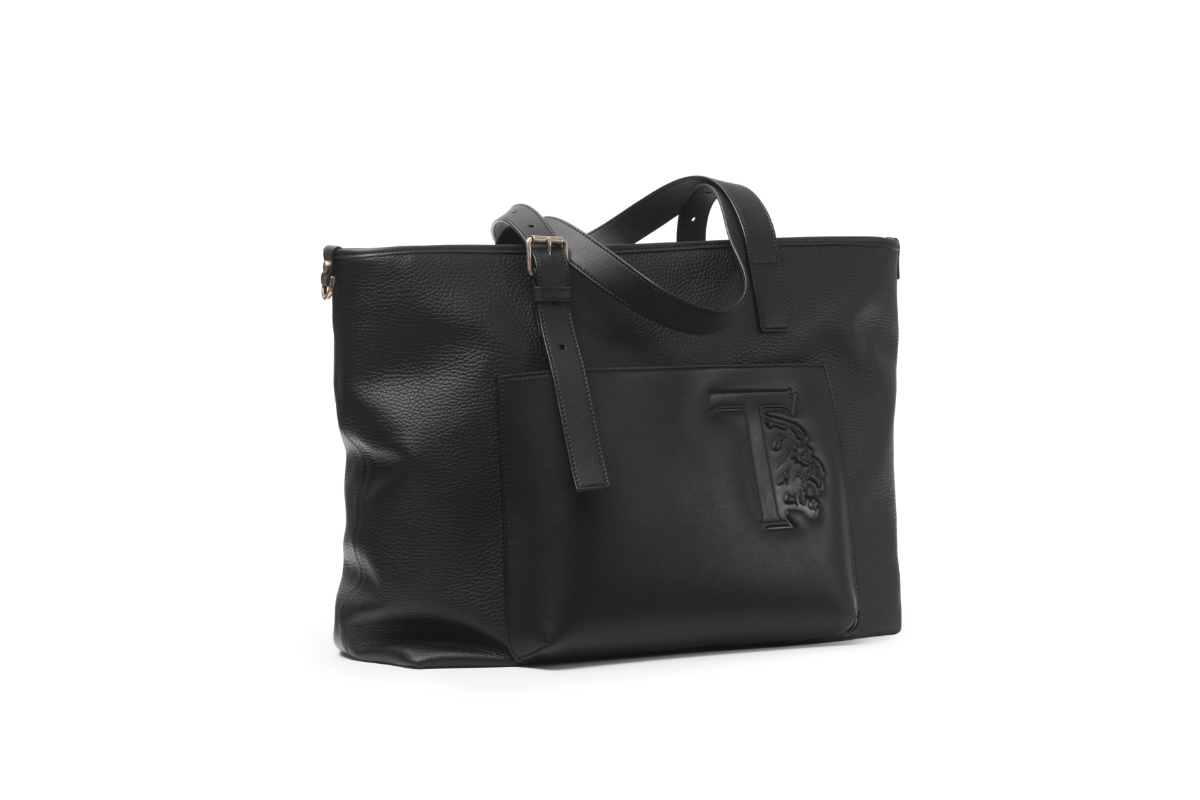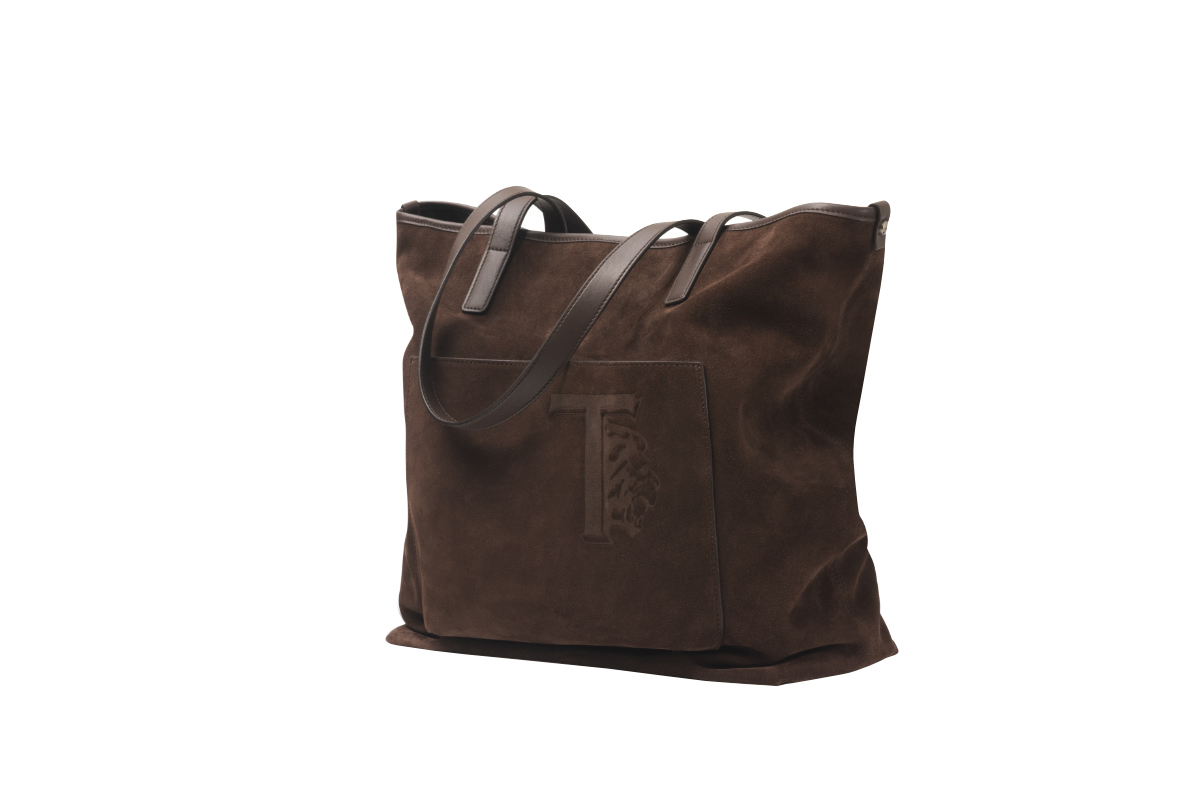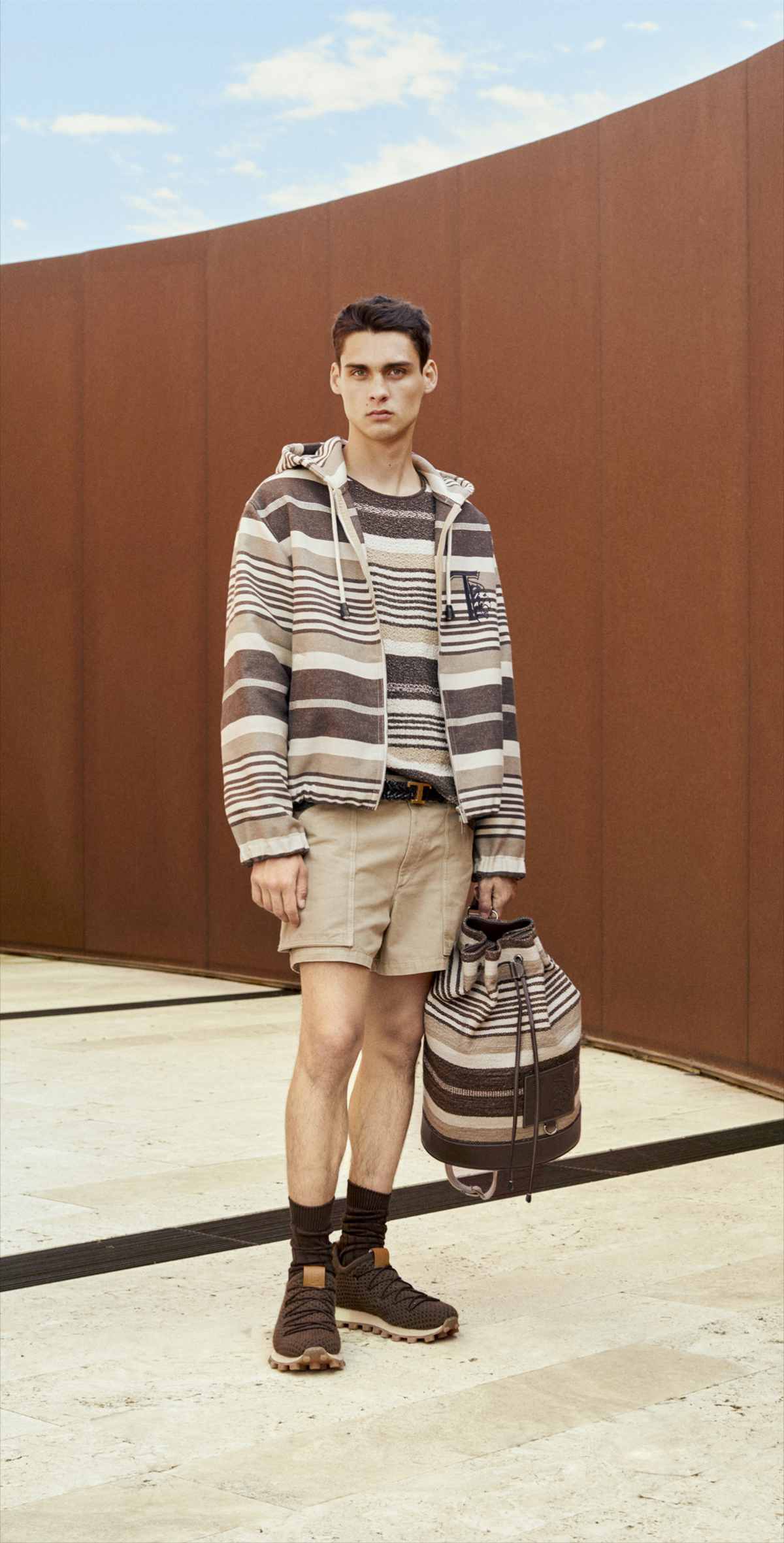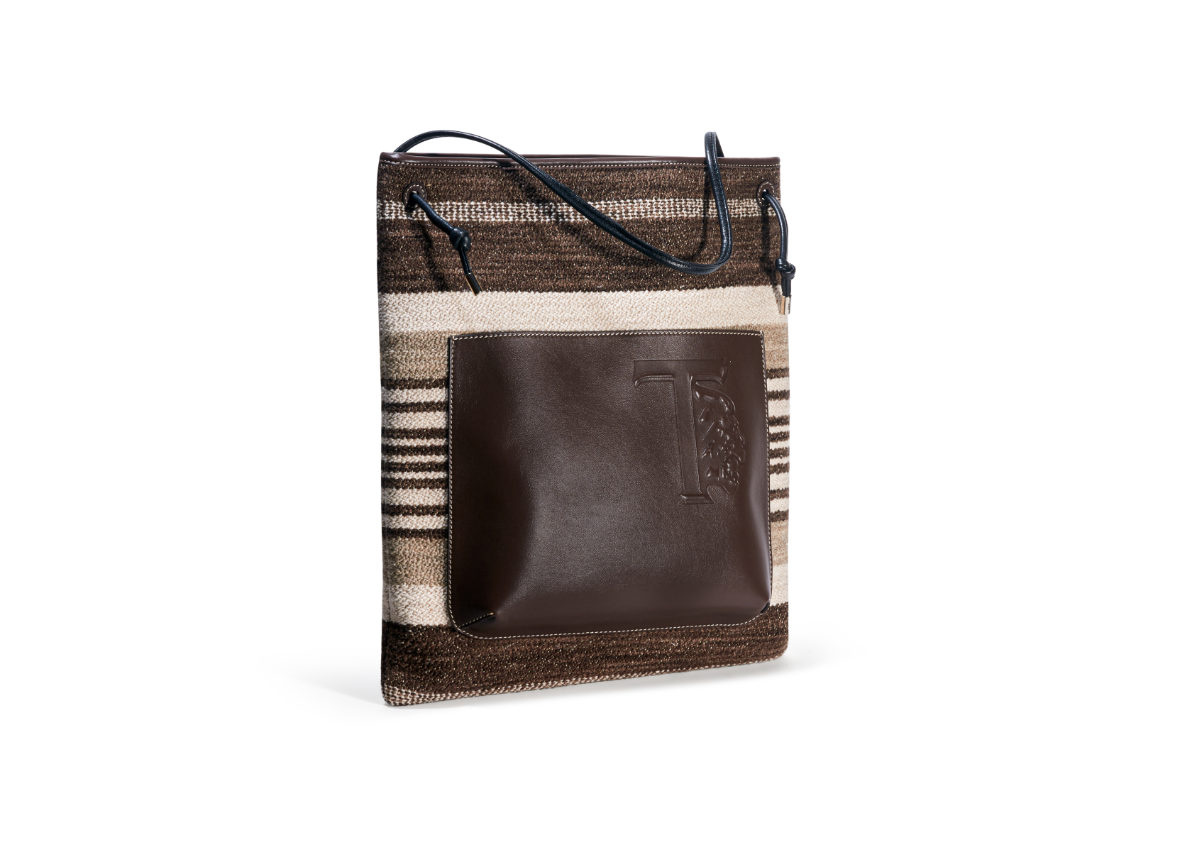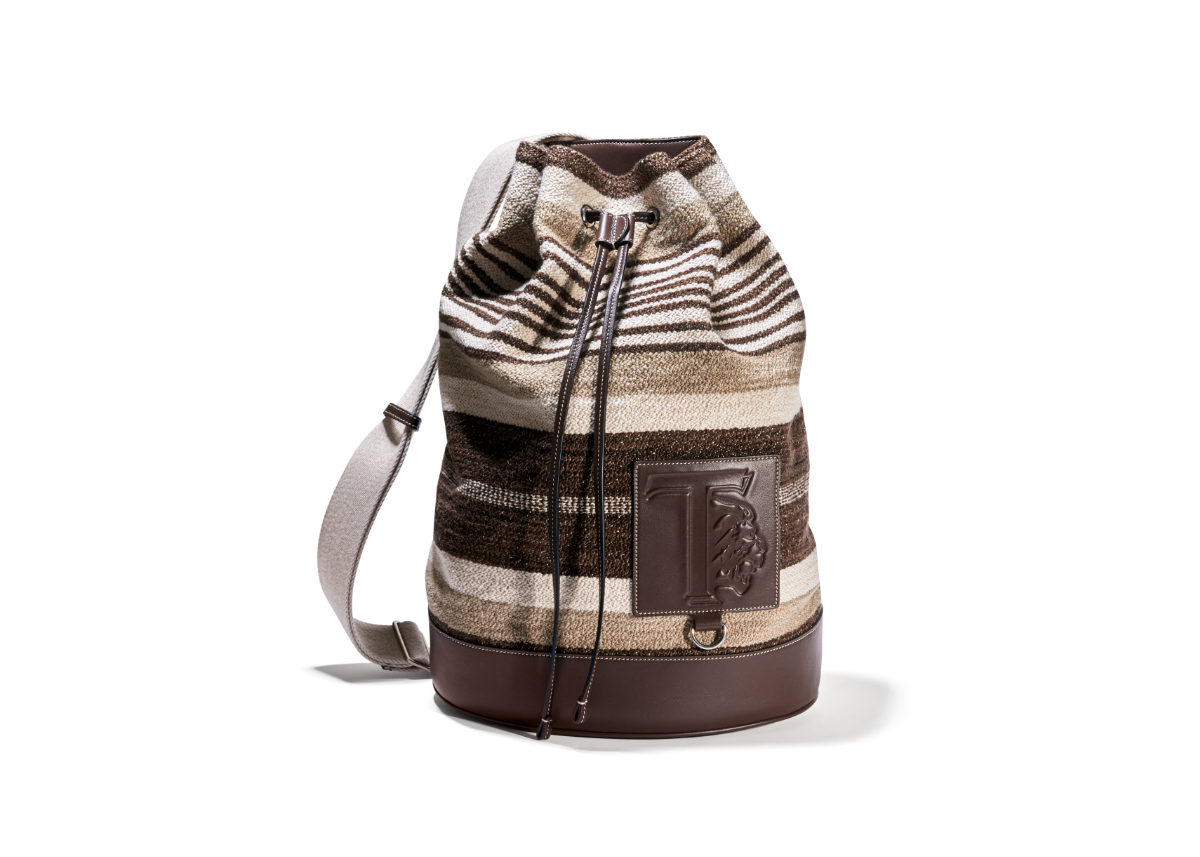 ---