Harris Reed February 2022 Collection: 60 Years A Queen
Luxferity, 16.06.2022
60 YEARS A QUEEN has been in the making for several years. Harris Reed first stumbled upon the 1897 book, written by Sir Herbert Maxwell on the reign of Queen Victoria, during his first year at Central Saint Martins. It happened to have landed on low-fi photocopies of Mick Jagger, captured in the mid-70s. This juxtaposition of material, era and aesthetic, it turns out, was a perfect happenstance that would go on to shape the spectrum of inspirations informing the fluidity of the Harris Reed vision.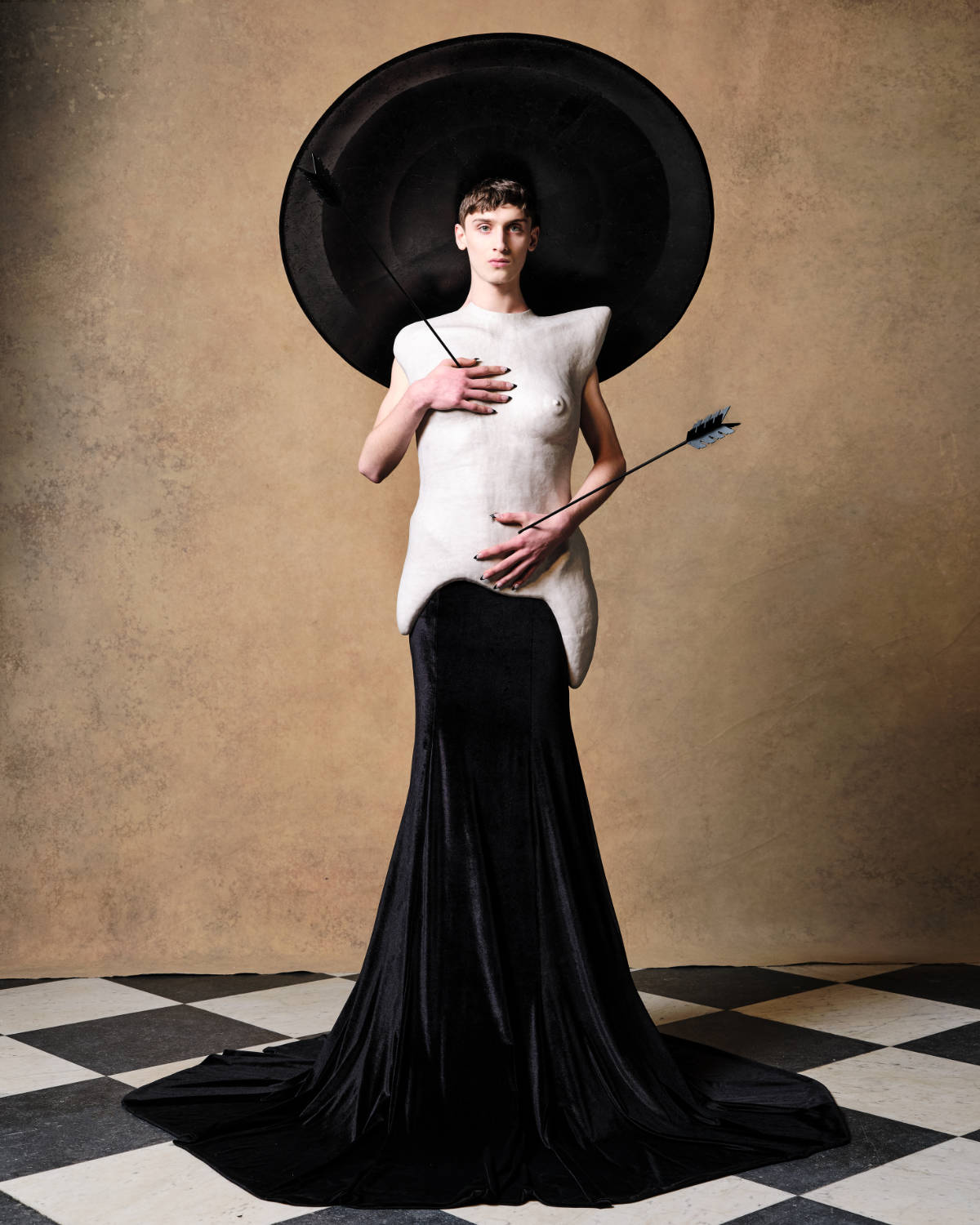 This is where the February 2022 collection from Reed finds itself.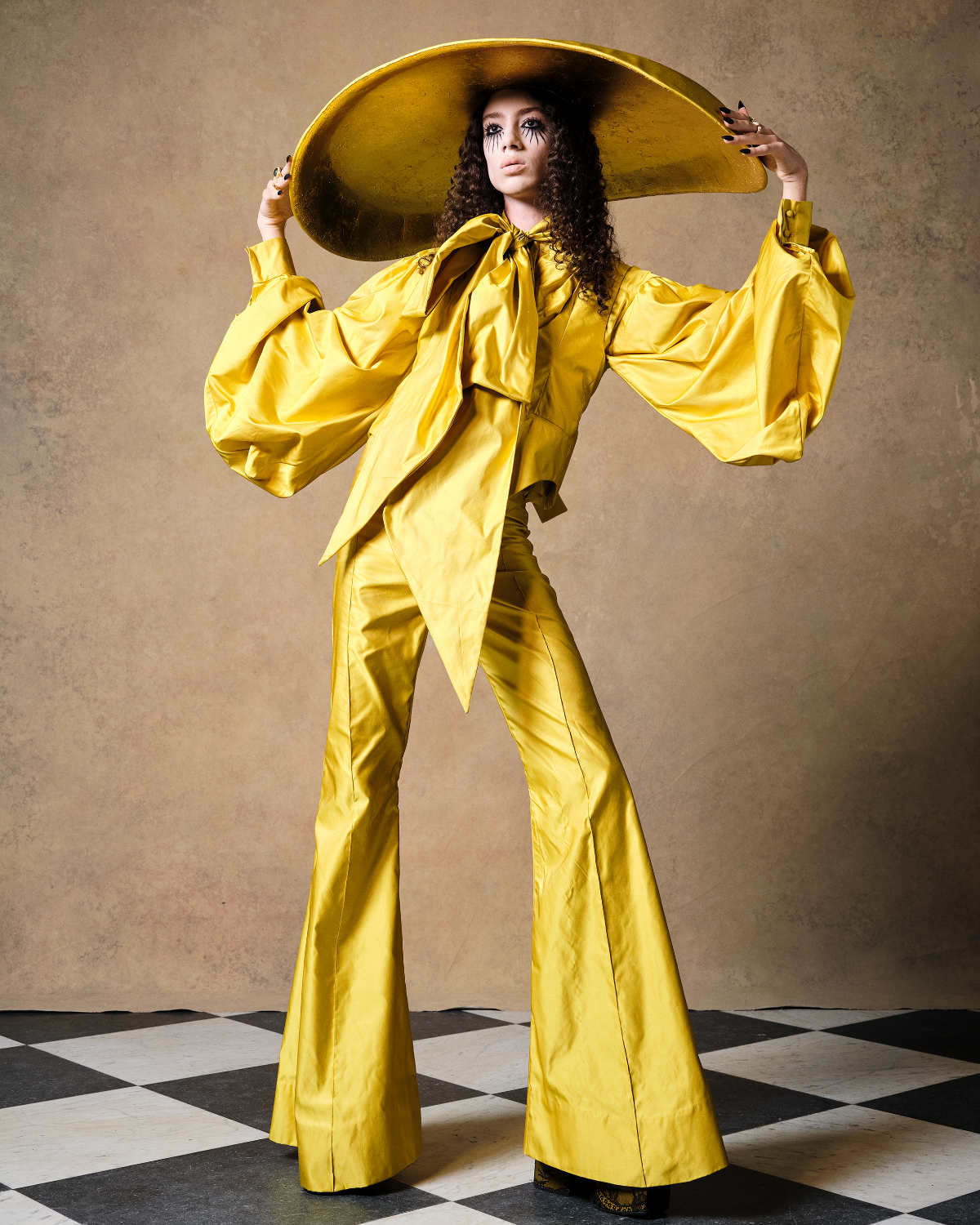 60 YEARS A QUEEN calls upon monarchic details of draped, coronation-worthy trails delivered in rich (crown) jewel tones worked alongside lace tailoring in retro cuts. This isn't so much a direct interpretation of the British monarchy's sartorial inclination, but instead a look at how the club-kid scene has long borrowed, loaned and built upon the regal wardrobe — whether that's in necklines of ruffs, masks and takes on ceremonial crowns or through evocative Elizabethan-era painted faces. 60 YEARS A QUEEN is a queerer interpretation of kings and… kweens. Reed also plays with proportion and volume, reconfiguring pieces to suit his glam-rock sensibility, while continuing to challenge the confines of gender and identity within each piece.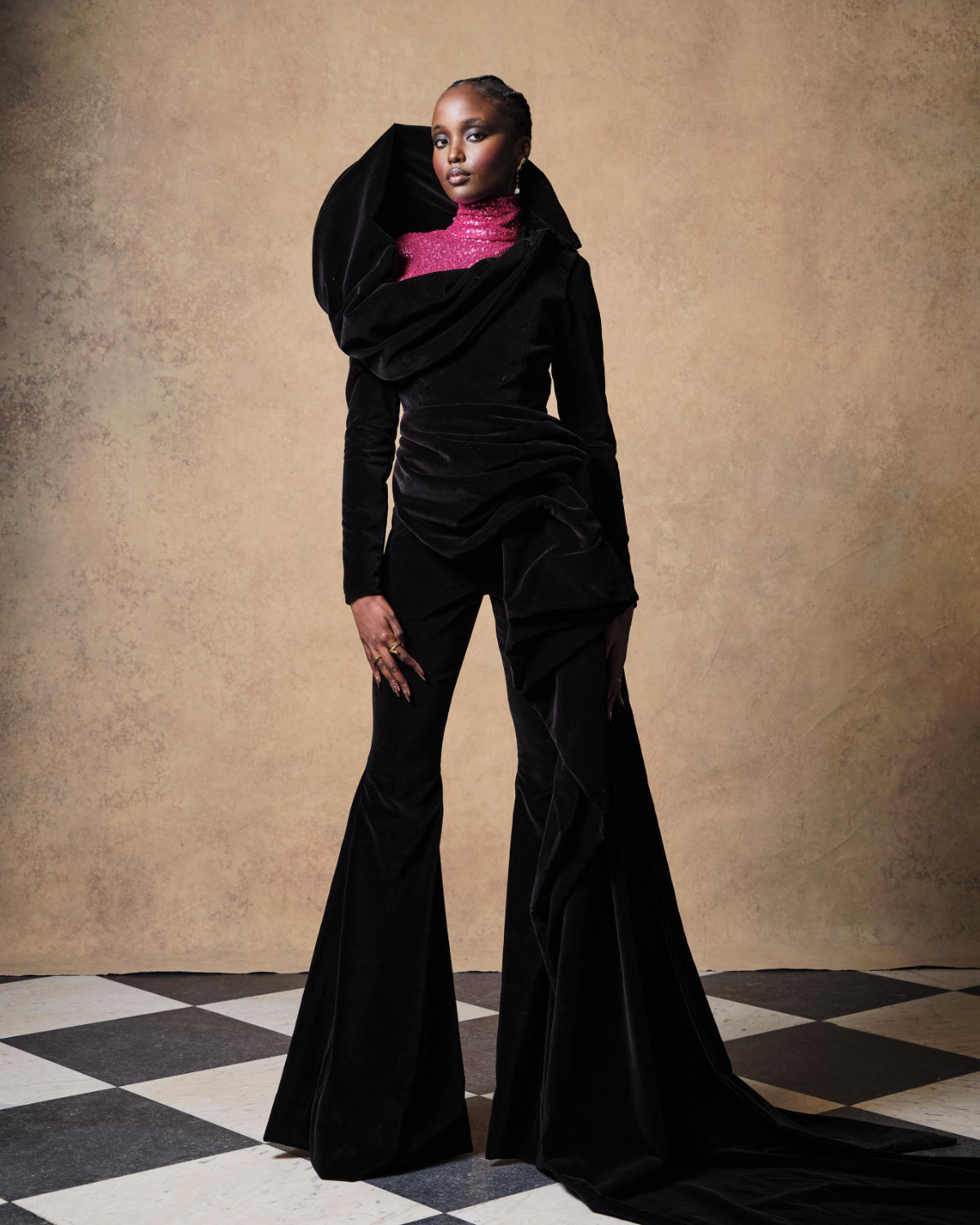 There's a significance of the surroundings in which this collection was developed, too. Contrasting with previous seasons – at school, at home, and in an all-but abandoned hotel — this is the first time Harris Reed has been afforded the opportunity to fully utilise resources to build a vision, creating in a fully functioning studio (at The Standard London) and industry.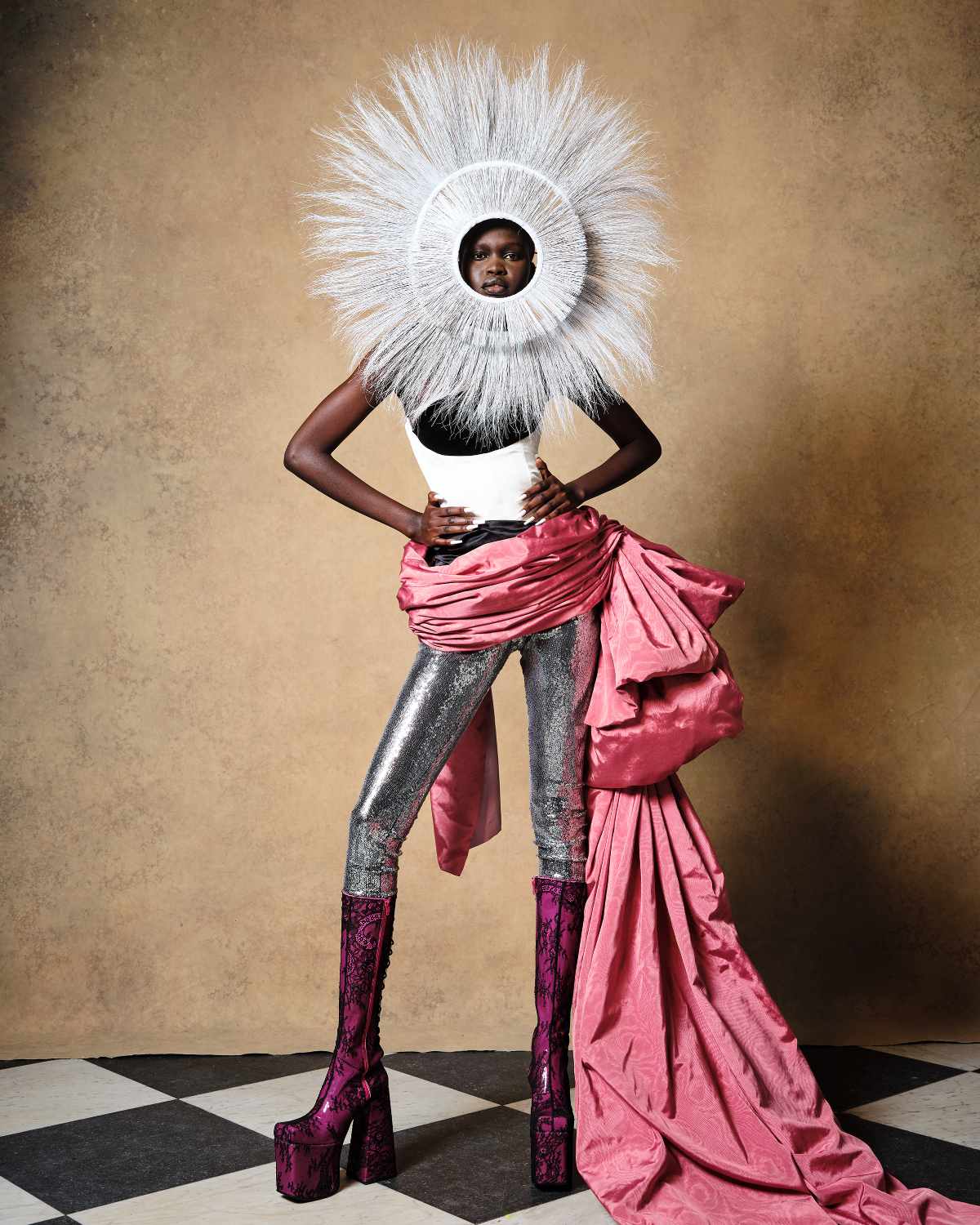 And so comes a sense of nuanced refinement. The cut of seams, the placement of lapels has been honed, reworked, evolved and cemented as key brand DNA going forward. Reed has used the past few seasons to explore a demi-couture status that truly comes into fruition in construction and technique in 60 YEARS A QUEEN.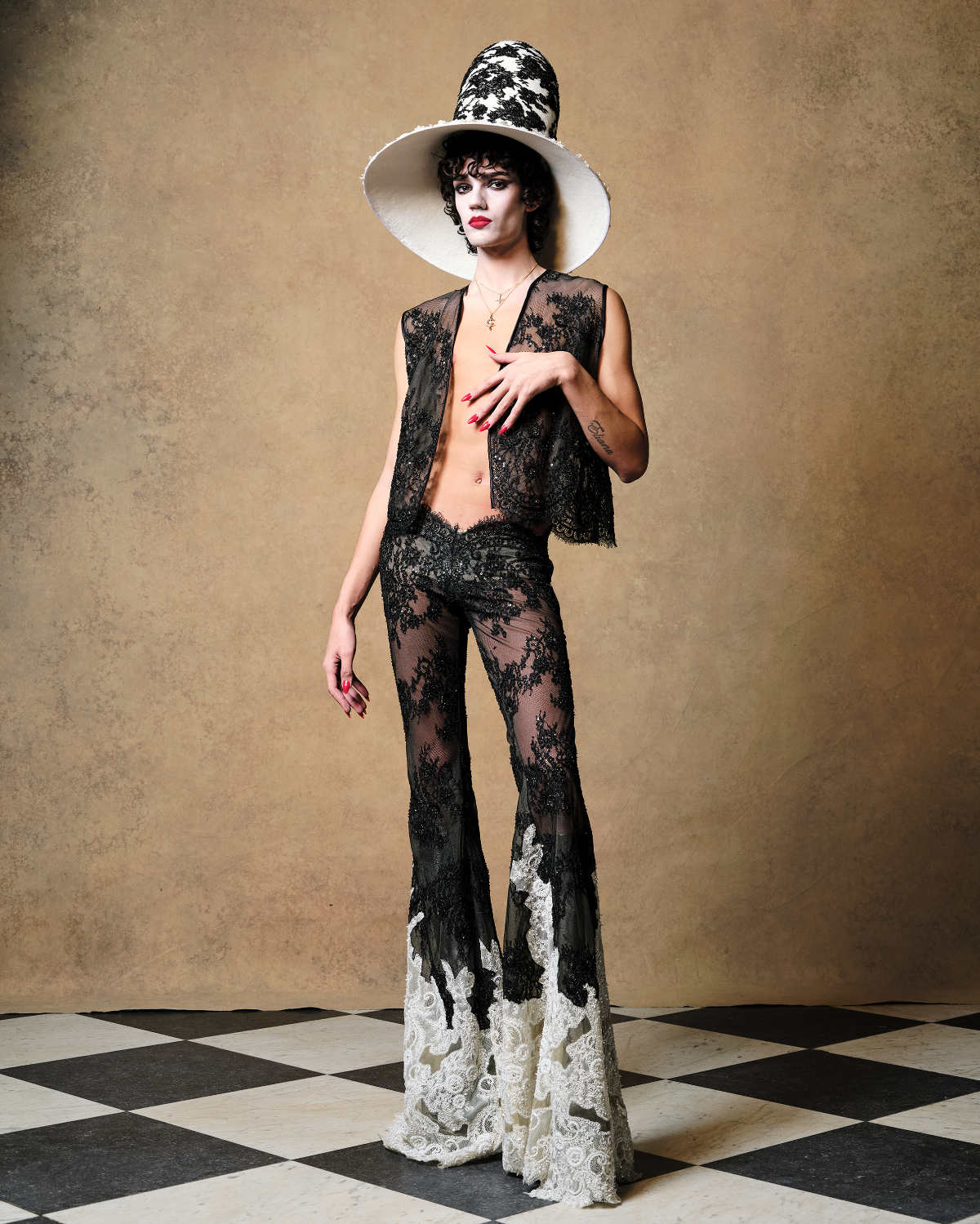 Continuing Reed's focus on a sustainable practice — as well as a serendipitous approach — this season fabrics have been donated by the Bussandri family. Reed first came across the Italian family's company during a visit to Bassano, Northern Italy, close to the clan's Villa Bussandri. With a background in interiors, the family's 100-year-old upholstery fabrics are transformed, working to bring Reed's fluid vision into fruition and inject that regal flair. Sequins adorning the pieces are sourced deadstock from a London supplier.
Grounding the collection is a look that mirrors one created for supermodel Iman for the Met Gala. Reed has repurposed each feather, which were donated for the gown in the first place, by hand-painting them this time in black. Reed has worked with Vivienne Lake on the hats, again perfecting and cementing the now signature wide-brim headpieces while introducing new styles that contrast with vertiginous platform boots in colour-pops, once again made in collaboration with Roker. Alongside these pieces, Reed has expanded into a new medium, working with artist Cassie Rendle on a half-male, half-female torso chest piece, shot with arrows of love, as well as courtly masks for added grandiose — each inspired by Reed's Missoma jewellery collection.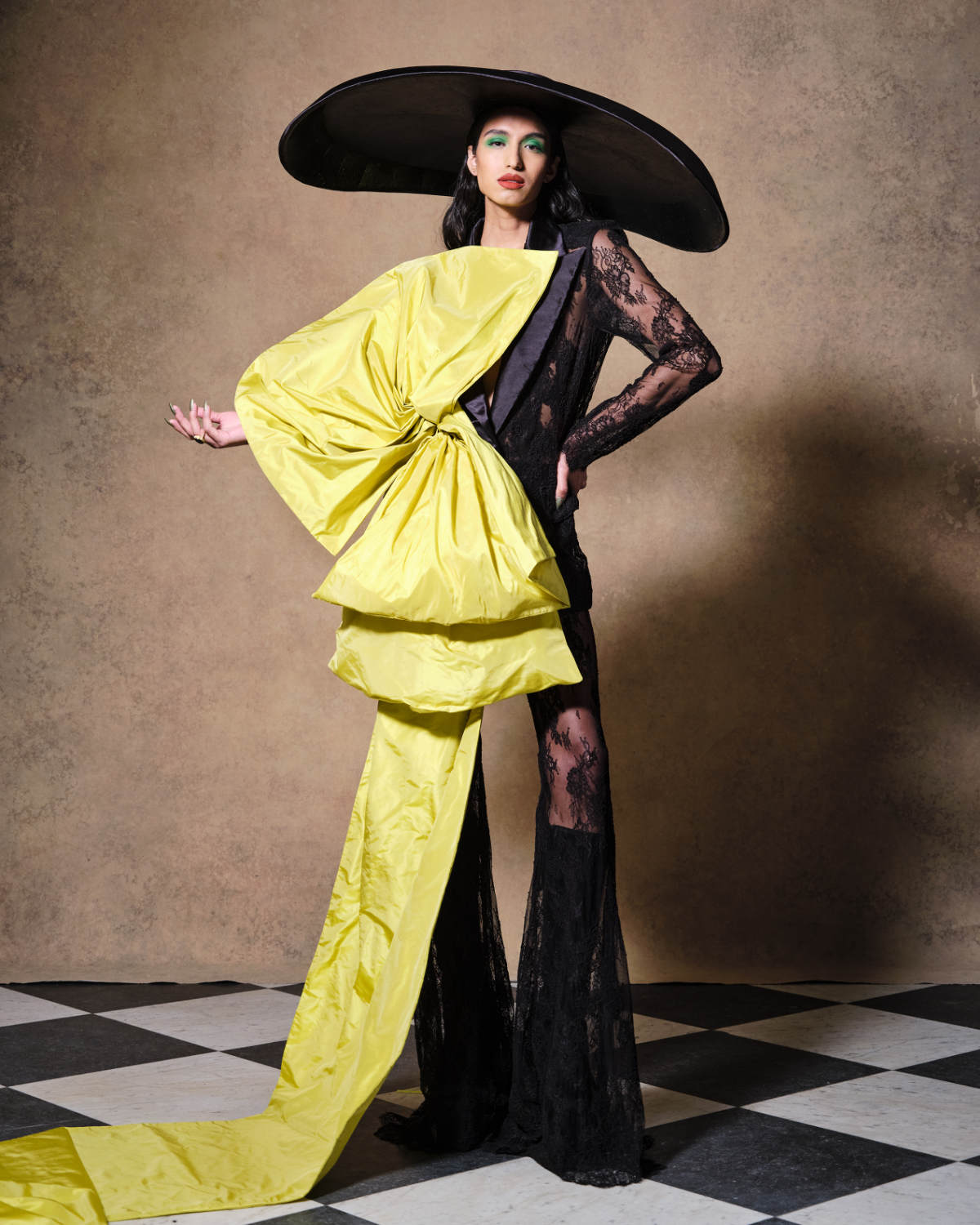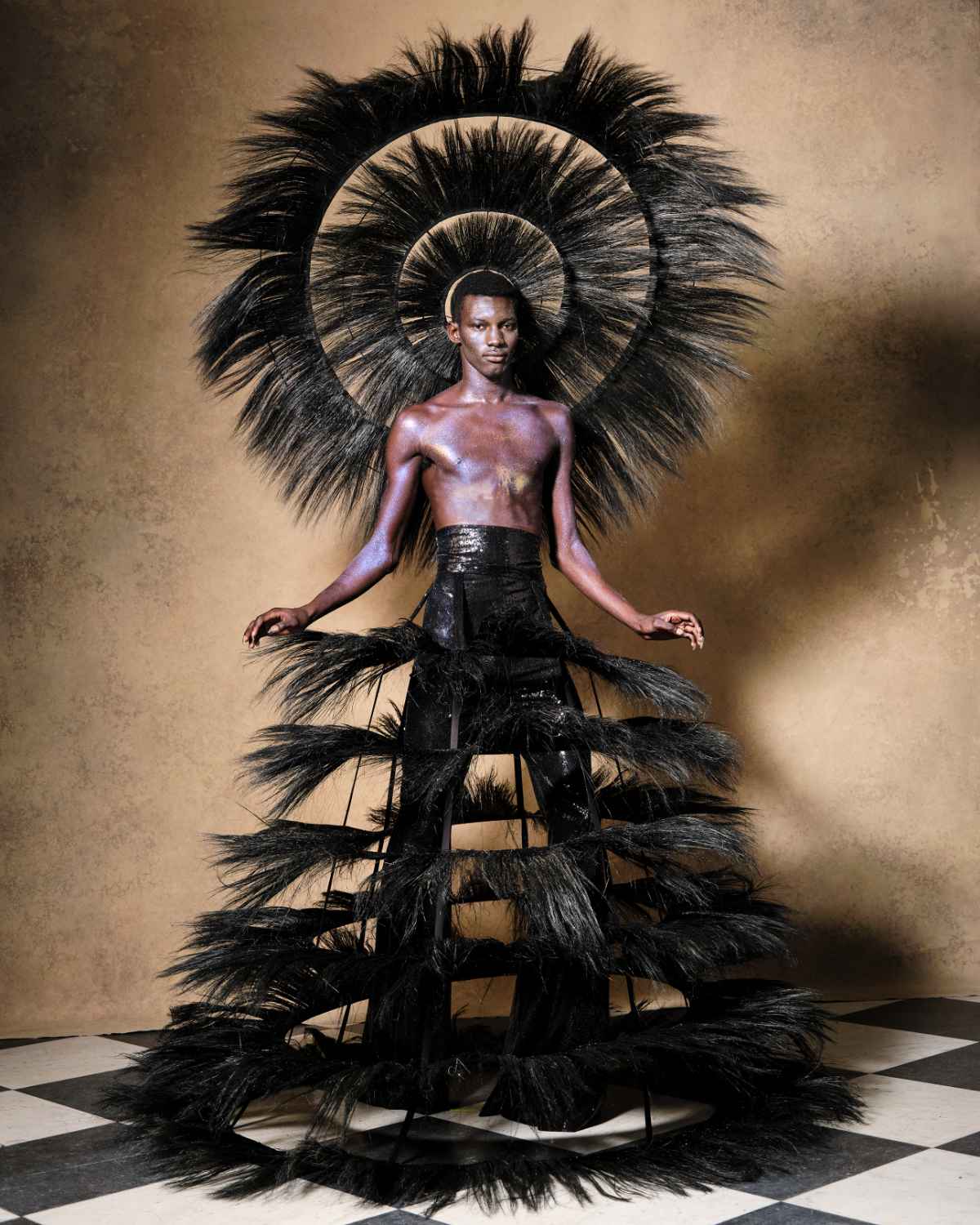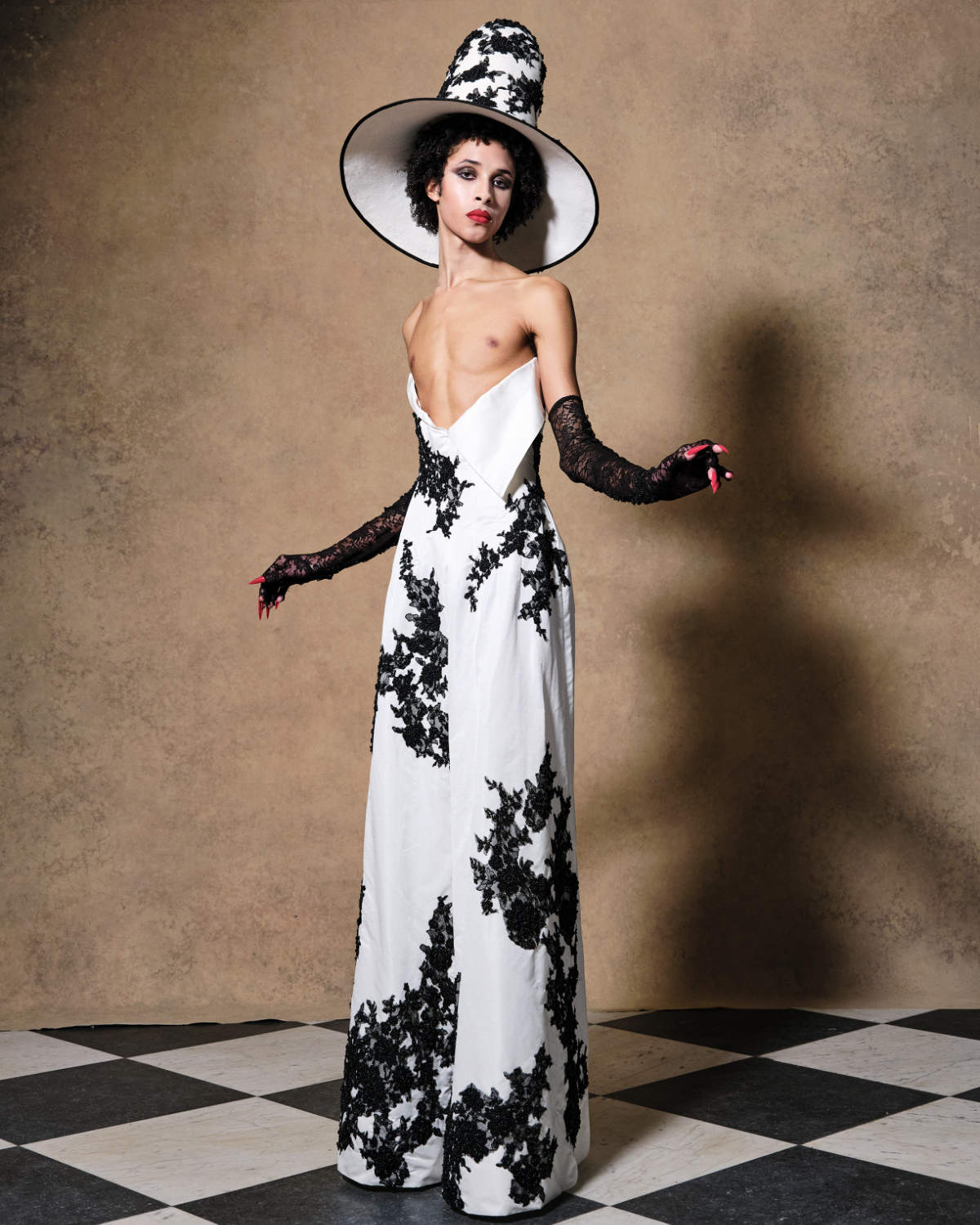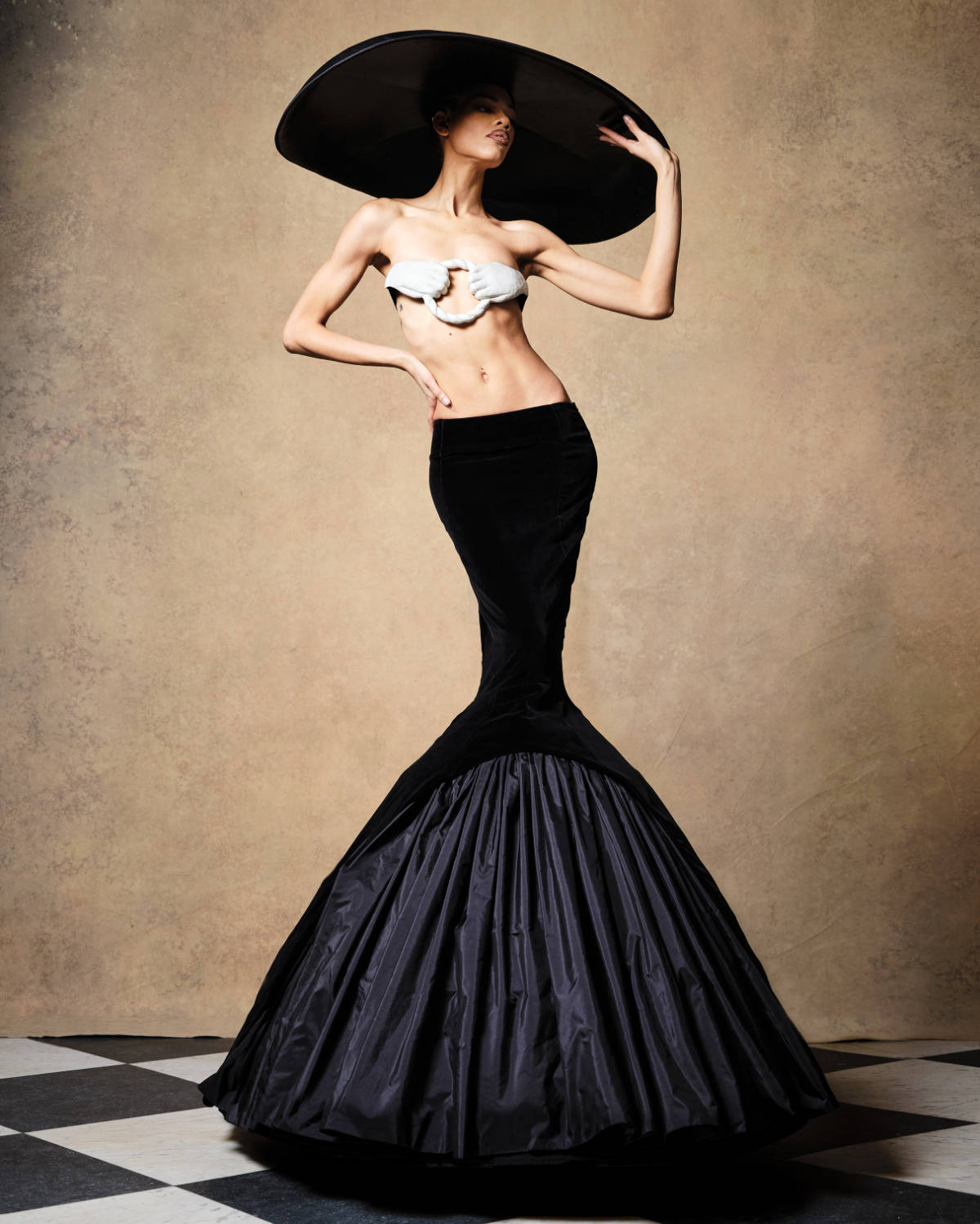 Credits:

With special thanks to:
Words: Naomi Pike | Music: Sam Smith | Beauty: Terry Barber and the M·A·C PRO Team |
Hair: Ali Pirzadeh @ CLM assisted by Tommy Stayton | Nails: Simone Cummings @ CLM | Styling: Harry Lambert @ Bryant | Casting: Nachum Shonn |
Movement Direction: Simon Donnellon |Production: FAMILY | Footwear: Harris Reed X ROKER |
Millinery: Harris Reed in collaboration with Vivienne Lake | Mask Maker: Cassie Rendle |
Set Illustrations: Lukas Palumbo | Jewellery: Harris Reed X Missoma | Vintage Fabrics: Villa Bussandri
Sponsors: WeTransfer, Veuve Clicquot, M·A·C, Dr Barbara Strum | Harris Reed Team: Phoebe Briggs, Rebecca Bean, Evie Campbell, Stephanie Finney, Valentine Ryf, Ethan Leyland
Thank you to: Daisy Hoppen, Kiki Kaur, Jessica Batty, Lynette Reed, Nick Reed, Eitan Senerman, Elli Jafari & The Standard London
ABOUT HARRIS REED

Fighting for the beauty of fluidity, half-American, half-British Harris Reed designs to create conversation. Growing up with a strong sense of self, Reed was able to quickly understand the transformative power of clothing and its correlation with identity and liberation. Reed's design process takes inspiration from the current social and political issues that Reed feels most connected to. The work Reed creates is built from assessing the responsibility that fashion has to spark conversation in relation to the injustices that are happening within society today, yet all while staying true to the brand's ethos that strives for a vision of gender fluidity and inclusivity. The overall DNA of the Harris Reed brand and personal identity, is best described as Romanticism Gone Nonbinary. It puts the wearer and their fluidity - in whatever way it manifests front and centre. Personally, Reed dresses themselves to invite the looks and stares, to blur the preconceived fault-lines people have about gender and sexuality. For Reed, fashion is truly revolutionary and has a huge role to play in pushing the world to a more expressive and accepting place - using his platforms to share personal visionary values, to help those seeking acceptance and self-love. Aside from fashion, Reed is also well known for his campaign and relationship with Gucci, as well as being an innovative key figure within the new generation of young creatives, whose work marries genres from fashion, film, beauty, culture and the digital world through a gender fluid lens.
ABOUT VEUVE CLICQUOT

More than champagne, Veuve Clicquot is an attitude that sparkles with joie de vivre, embodied by the House's signature sunburst-yellow color. Madame Clicquot, the audaciously innovative woman known as la grande dame of Champagne, took the reins of the House in 1805, and became one of the first businesswomen of modern times. She cultivated a culture of excellence, and adopted "only one quality, the finest'' as her motto. Her passion, vision, and innate sense of French art de vivre live on today in the House that bears her name. Veuve Clicquot spreads delight through its remarkable champagne range, including iconic cuvées such as Yellow Label and La Grande Dame.
Please drink Responsibly.