Alberta Ferretti Presents Its New Resort 23 Collection: In The Glaring Sun
Luxferity, 16.06.2022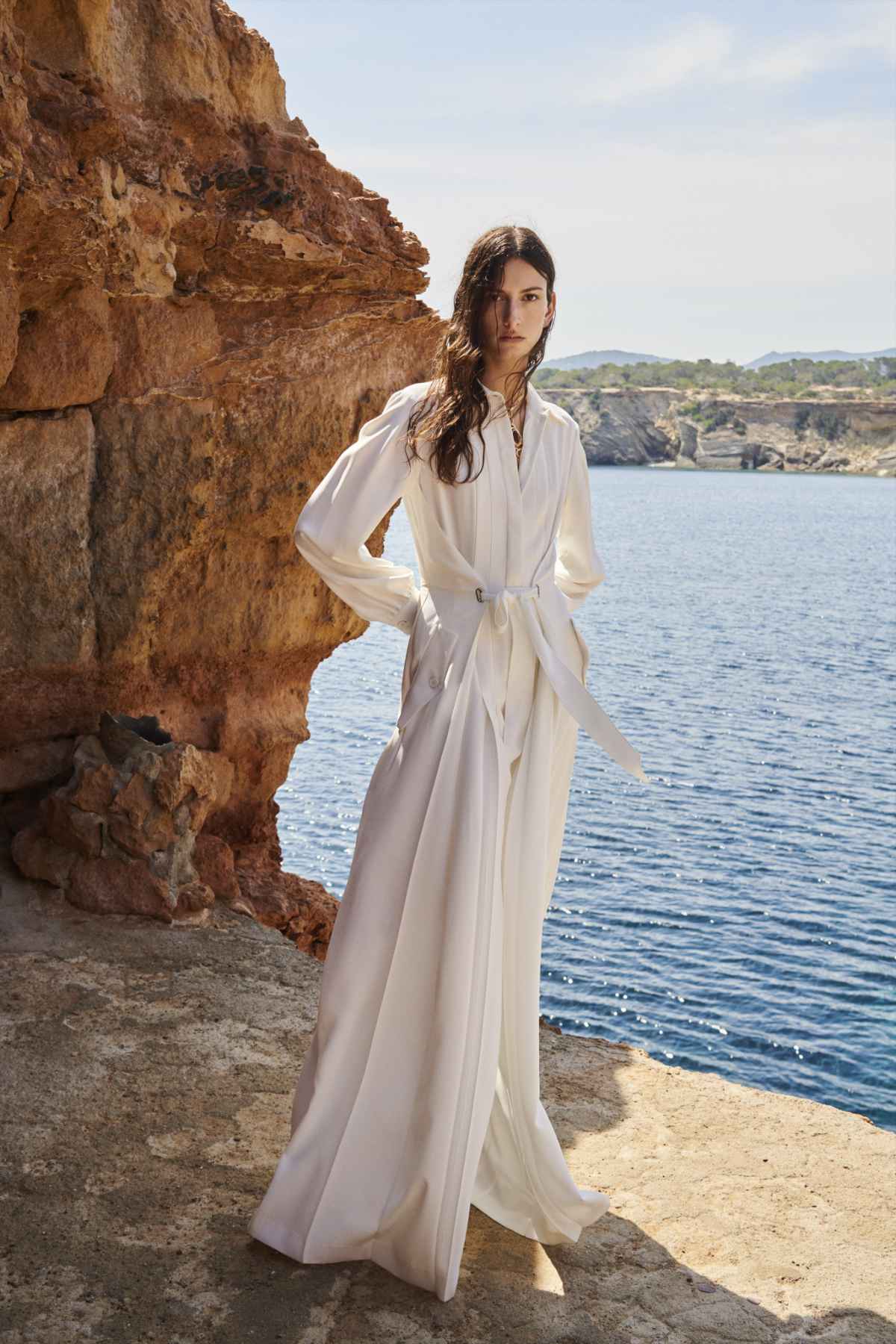 The Alberta Ferretti approach to fashion-making is soft, in manner and in spirit, even when reality is harsh. It is not escapism, however, but a soft kind of purposefulness: the very feminine ability to maintain a gentle but firm, ethereal but not sugary tone. Ferretti thinks of a woman of today, who is dynamic and expressive, and outfits her life and occasions.
This collection is a dialogue with the natural landscape - a never ending source of inspiration. It is a wild and rugged nature, however, scorched by the glaring sun and kissed by the sea. A landscape of extreme beauty and burnt romanticism, which with its rough appearance contrasts with the soft volumes and rounded lines of clothing that follow the body's movements and gestures.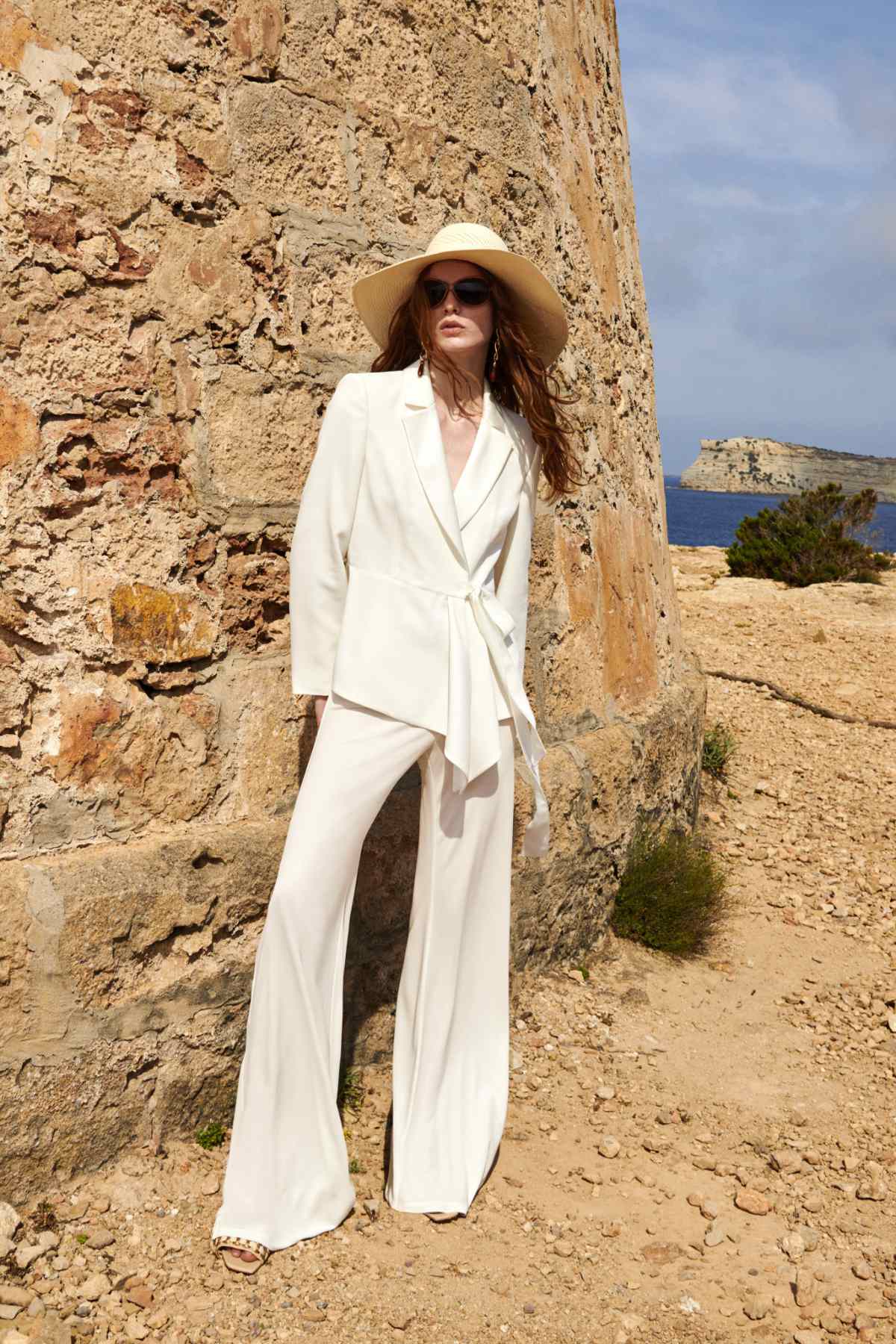 As always for Alberta Ferretti, it is the harmonious counterpoint of opposites that creates a unique touch, with liquid tailoring, utilitaria jumpsuits, field jackets and suede cargo pants that alternate with impalpable dresses and sparkling embroideries. The trench coats and parkas have airy volumes, and so do the long overalls that barely touch the body, the blousons that reveal the shoulders. Dresses are short and draped, or draw an elongated silhouette. The sense of nonchalant ease is captured by the piped, elongated shirts worn over liquid trousers: a new kind of suit, as easy as pajamas. In the evening, a profusion of lace, intarsia, cutouts, sequins sparkling like flakes of boreal light materializes.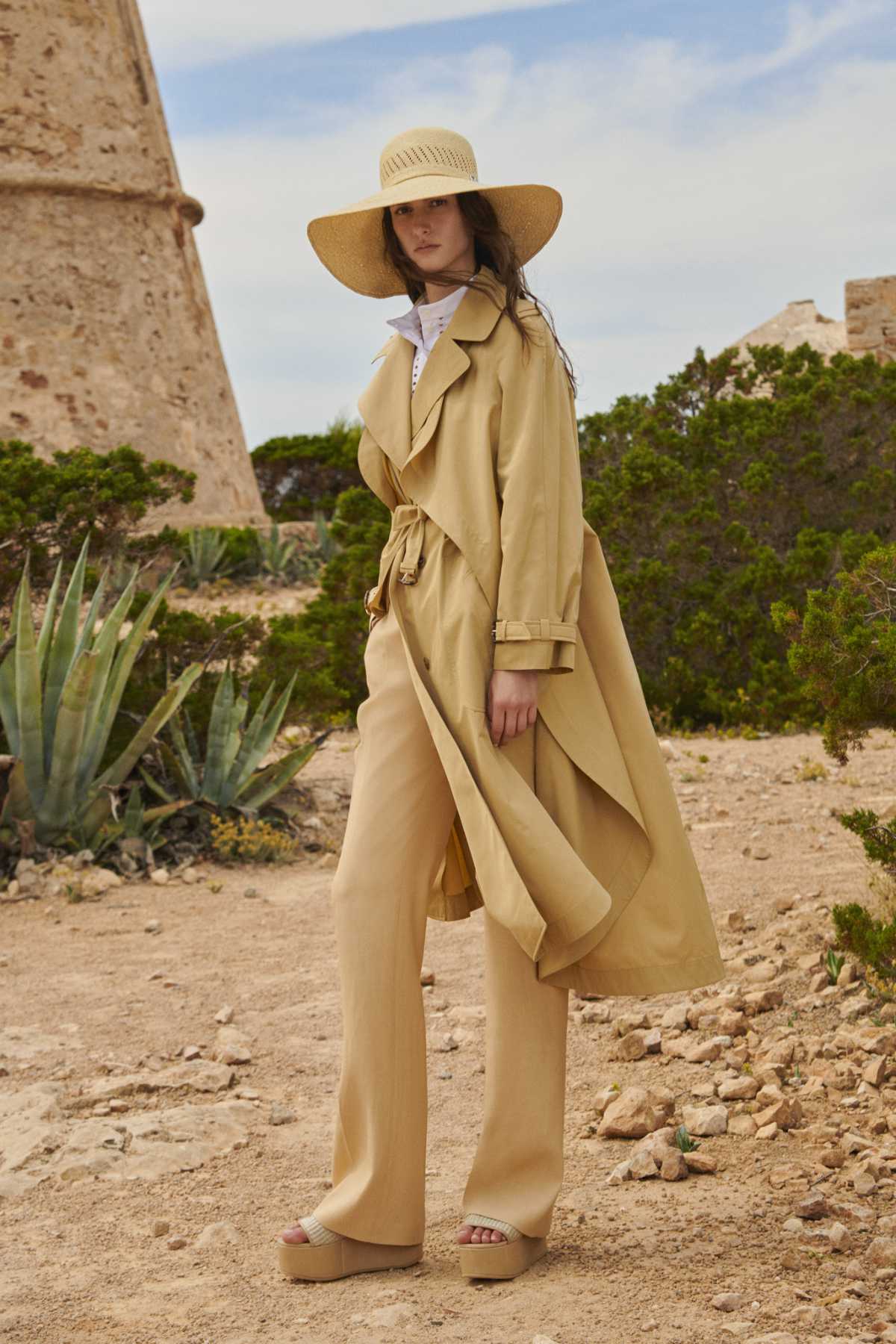 The harmonious dialogue of opposites follows the circular rhythm of the mandala motifs, which are printed on habotai silk, perforated on sangallo lace, transformed into macramé lace together with sunflower and fringe patterns. Surfaces vibrate, following controlled rather than chaotic movements. The liquid floral prints take on boreal hints.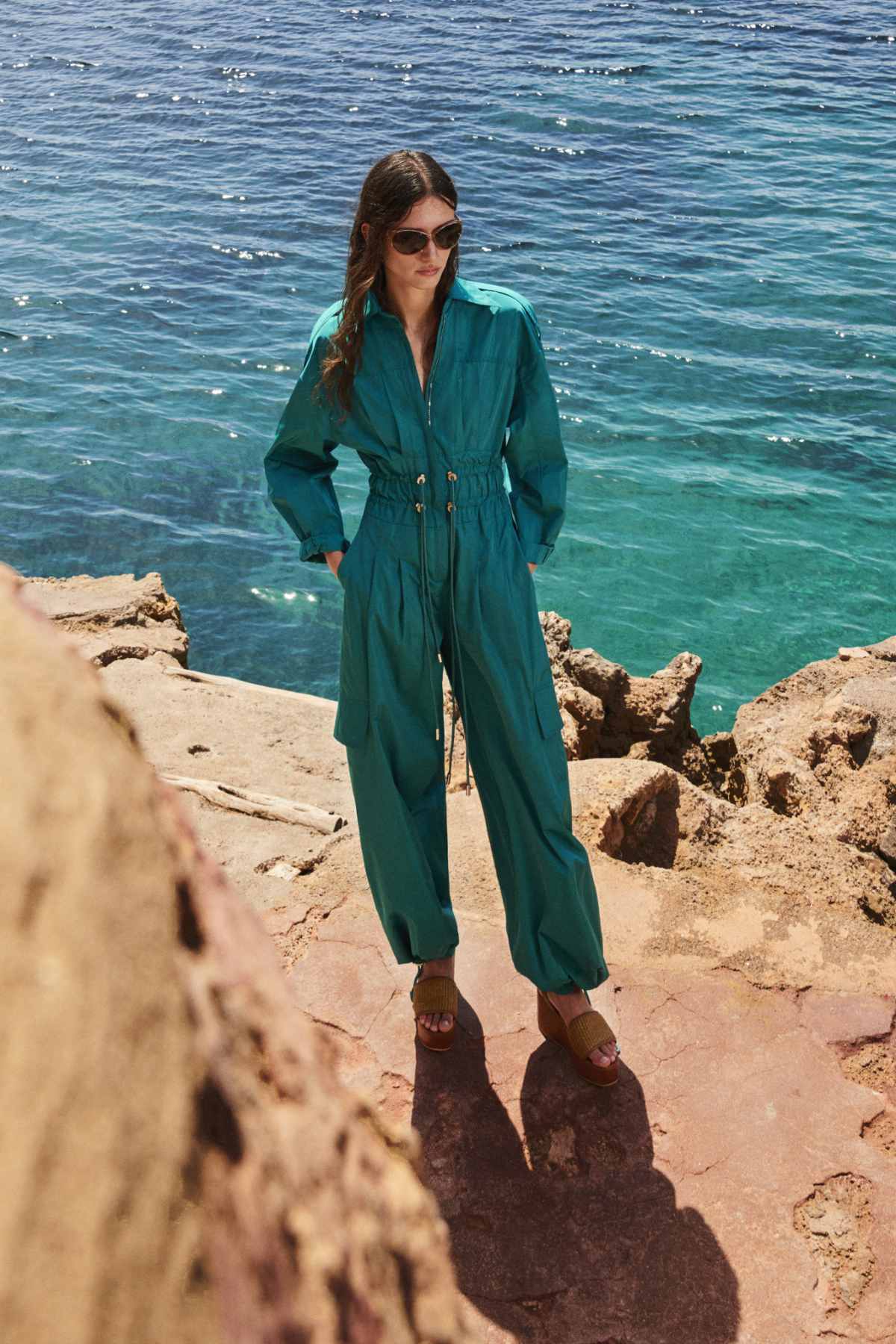 Materials and colors give body and consistency to this vision of new naturalness: silk, chiffon, satin, viscose and linen canvas, gabardine but also nylon and tulle, in a palette of neutral and muted tones with warm hints of orange and green, and intense touches of blue.