Giorgio Armani Unveiled Its New Armani Code Parfume
Luxferity, 05.09.2022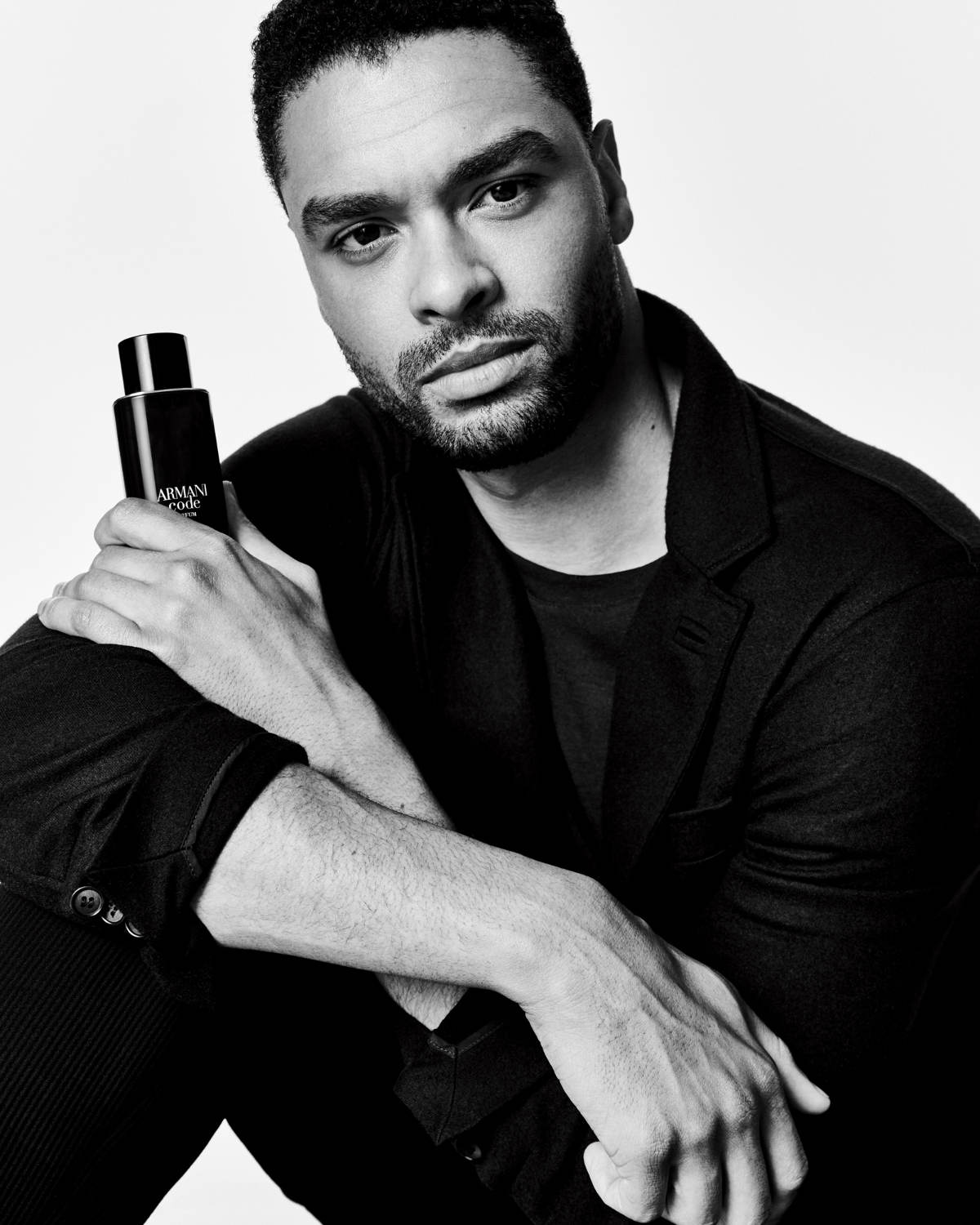 Newest addition to the iconic ARMANI CODE range established in 2004, Giorgio Armani unveils ARMANI CODE PARFUM. With its avant-garde spirit, ARMANI CODE PARFUM dismantles the outdated archetypes of masculinity, enhancing values of expression and authentic connection. ARMANI CODE PARFUM reflects the essence of an evolved, modern masculinity, with its innovative, statement bottle, its new olfactory composition, and its commitment to sustainability.
ARMANI CODE PARFUM connects with the contemporary man, a man who chooses to rewrite the code of masculinity, a man who is continually moving forward.
Strong yet sensitive, ARMANI CODE PARFUM rewrites the olfactory signature of the original ARMANI CODE fragrance. Retaining its woody aromatic, sensual identity, ARMANI CODE PARFUM captures the ARMANI CODE quintessence. This is expressed in the fragrance's aromatic top notes and powerfully masculine base notes, with the heart now infused with an amplified sensitivity.
Crafted as a statement bottle with a unique, rounded-square shape, the new ARMANI CODE PARFUM flacon reimagines the design of the original fragrance. This newly conceived bottle is refillable, demonstrating Giorgio Armani's mindfulness of the planet.
In its sleek, striking black form, elevated with sensorial touches and silver accents, the bottle stands as a beautiful object, designed to last. In sync with Giorgio Armani's ongoing commitments to sustainability, ARMANI CODE PARFUM has been created with the planet's future in mind and renews the codes of luxury consumption. The scent's bottle is eco-conceived and refillable. To serve the brand's goal of tackling climate change, Giorgio Armani favors using natural origin, sustainably sourced ingredients, and commits to preserving critical forests.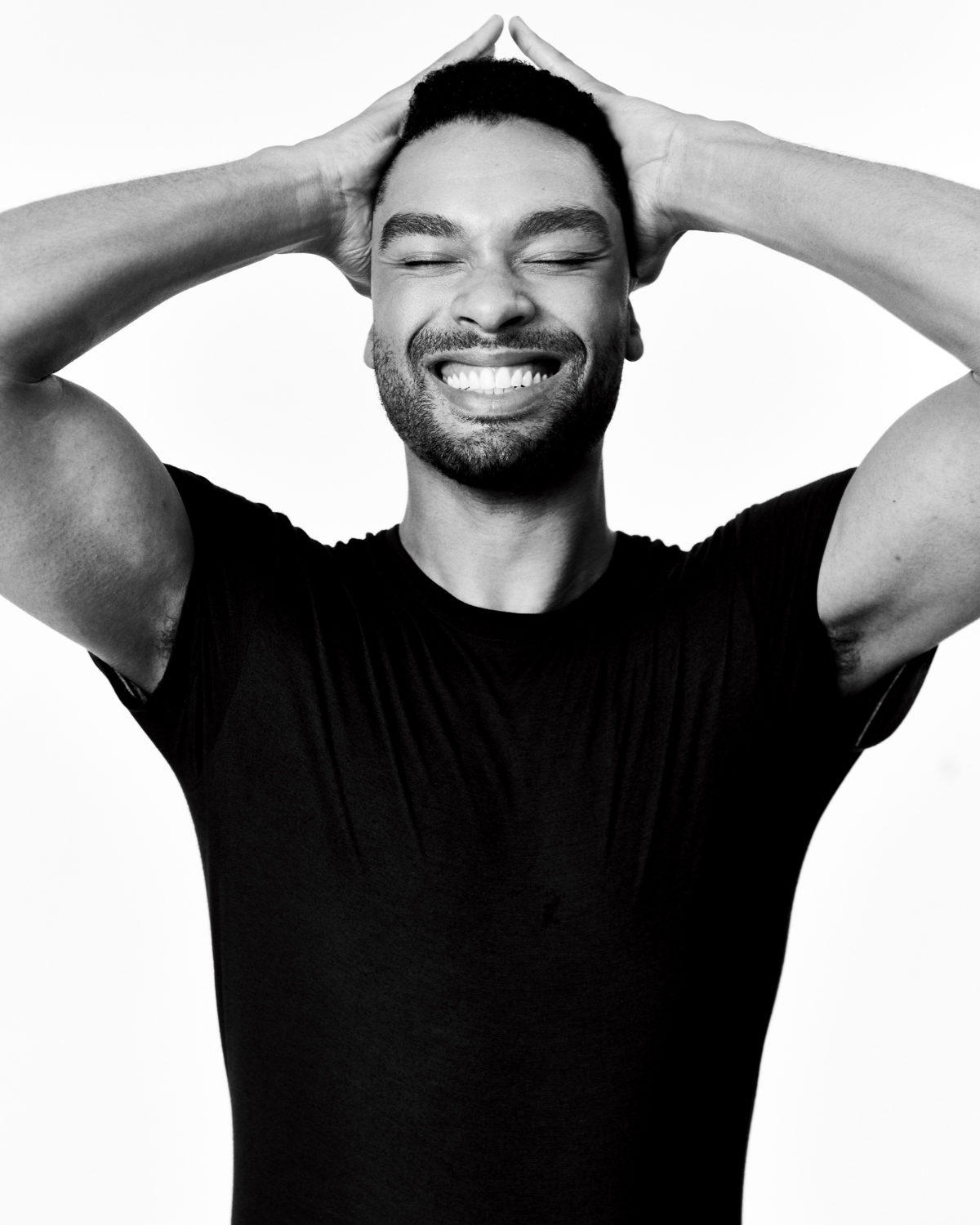 REWRITE THE CODE

MOVING FORWARD
ARMANI CODE PARFUM evolves a new, modern chapter within the Giorgio Armani masculine fragrance world. At the heart of the fragrance's philosophy is the concept of "rewrite the code."
Today, a man can be more in tune with his uniqueness and is at ease with being simply who he is. In this contemporary, forward-looking world, masculinity reflects today's men, rather than archetypes, and becomes multi-faceted, more diverse. Men are free to express a more authentic and evolved masculinity, and to be more emotionally attuned.
These new codes of masculinity naturally align with what has always been Giorgio Armani's overarching vision: that of a nuanced, sensitive masculinity.
"My idea of masculinity is free from patterns and impositions. My work, from clothes to perfumes, couldn't be further from the stereotypical and speaks to the constant rewriting of codes. This new fragrance is a further step in that direction. Being a man today means giving free expression to elegance and therefore finding the balance and harmony between what you choose to wear and what you have inside you, your way of presenting yourself and existing,"Giorgio Armani.
REWRITING THE CODES OF MASCULINITY
Today's forward-thinking man doesn't dwell on the past – instead, he resolutely inhabits the present, while always keeping an eye on the bigger picture of the future. He is persistent in striving for what he believes in yet has the humility to accept new ideas with an open mind.
Today awareness of others' opinions is essential to connect to others, fostering understanding, and ultimately creating a positive, forward momentum of change.
Giorgio Armani personifies this ethos of always moving forward. Emblematic of the house's aesthetic is a unique ability to synthetize the mood of the times, while creating designs that look towards the future. In the 1980s, against the decade's prevailing mood of excess, Giorgio Armani's fluid, deconstructed take on suiting ushered in a more nuanced vision of masculinity. This fluidity in dressing allowed men a new freedom of movement, rather than being constrained by tailoring.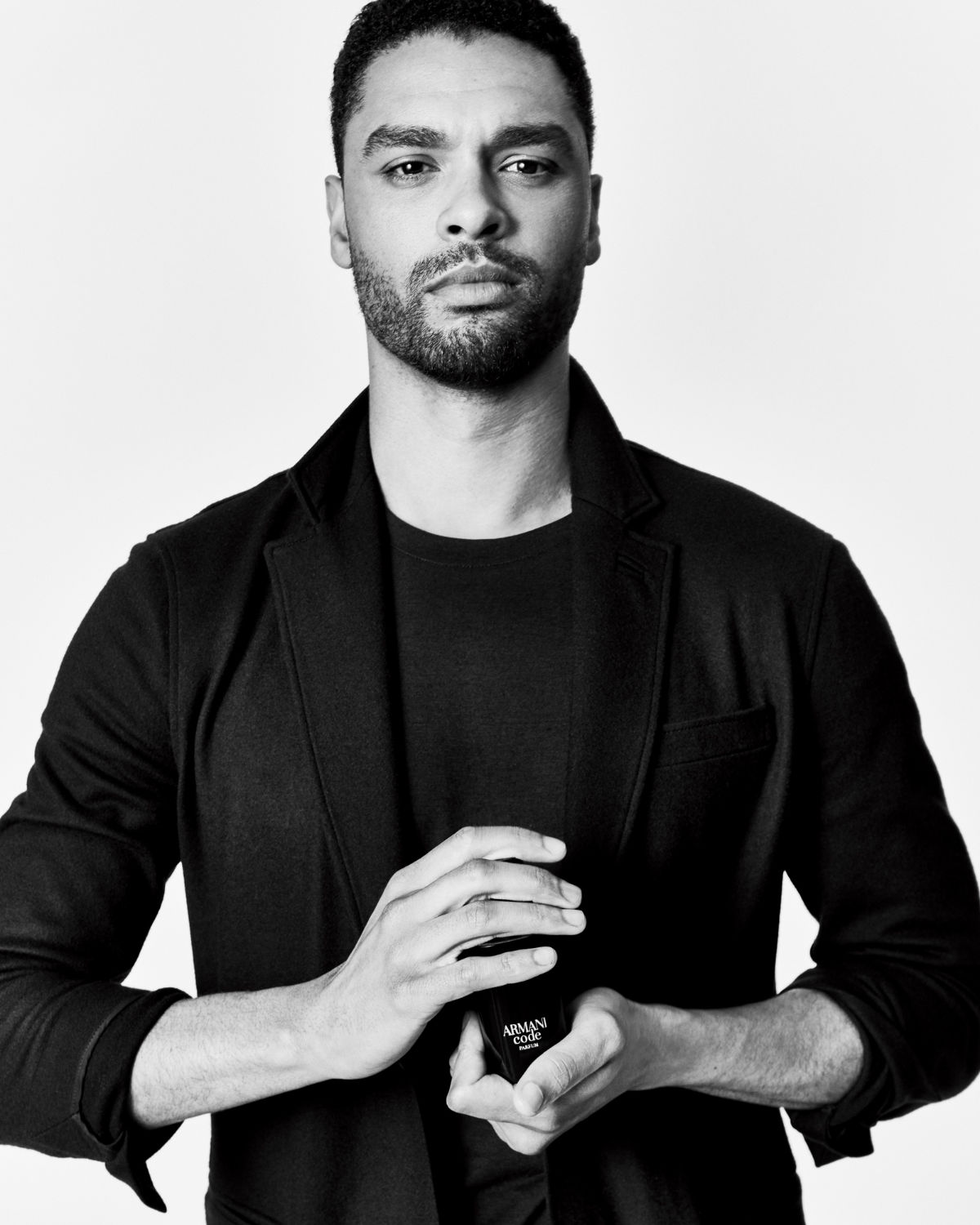 A FRAGRANCE IN MOTION

A POWERFUL YET SENSITIVE OLFACTORY SIGNATURE
ARMANI CODE PARFUM reinvents the ARMANI CODE olfactory signature for a new era. The new fragrance takes the woody, aromatic essence of the iconic ARMANI CODE scent, and infuses it with a sensitive facet, thanks to its combination of Iris notes. This blend conjures an amplified sense of movement, capturing the essence of a man perpetually in motion.
The new ARMANI CODE PARFUM has been crafted by Antoine Maisondieu (Givaudan), the master perfumer behind the original ARMANI CODE fragrance, which debuted in 2004. Now, he has reimagined the ARMANI CODE signature to speak to today's man with a direct, impactful, and contemporary statement. Selecting the rarest and most precious ingredients, whether of natural origin or synthetic, Antoine Maisondieu has composed a uniquely distinctive fragrance.
ARMANI CODE PARFUM is set in motion with bright top notes that vibrate with Vert de Bergamote and Bergamot Heart, both sourced from Calabria, Italy. The Vert de Bergamote is extracted using molecular distillation, allowing the perfumer to carefully select a specific molecular segment of the Bergamot. This innovative and exclusive technique of crafting the note captures the Bergamot's fresh and green top note while creating a long-lasting freshness. These uplifting top notes lend a sense of dynamism and movement to the fragrance.
To enhance and elevate ARMANI CODE PARFUM, the fragrance is composed of Clary Sage Heart, sourced from Provence, in the South of France. The fragrance's sophisticated heart is driven by the fusion of natural and technological Iris notes. This blend of natural, Resinoid Iris from Morocco and synthetic, Aldehydes of Iris lends a new sensitivity to the aromatic ARMANI CODE signature. It illustrates the intertwined relationship between the natural ingredients and the synthetic ingredients, which each bring out the best in the other.
Drawing on the heritage of the original ARMANI CODE fragrance, the fragrance's powerful base is characterized by the potent Tonka Bean Absolute from Brazil. Together with Cedar Wood Heart from Virginia, USA, ARMANI CODE PARFUM's base notes underscore the commanding ARMANI CODE signature.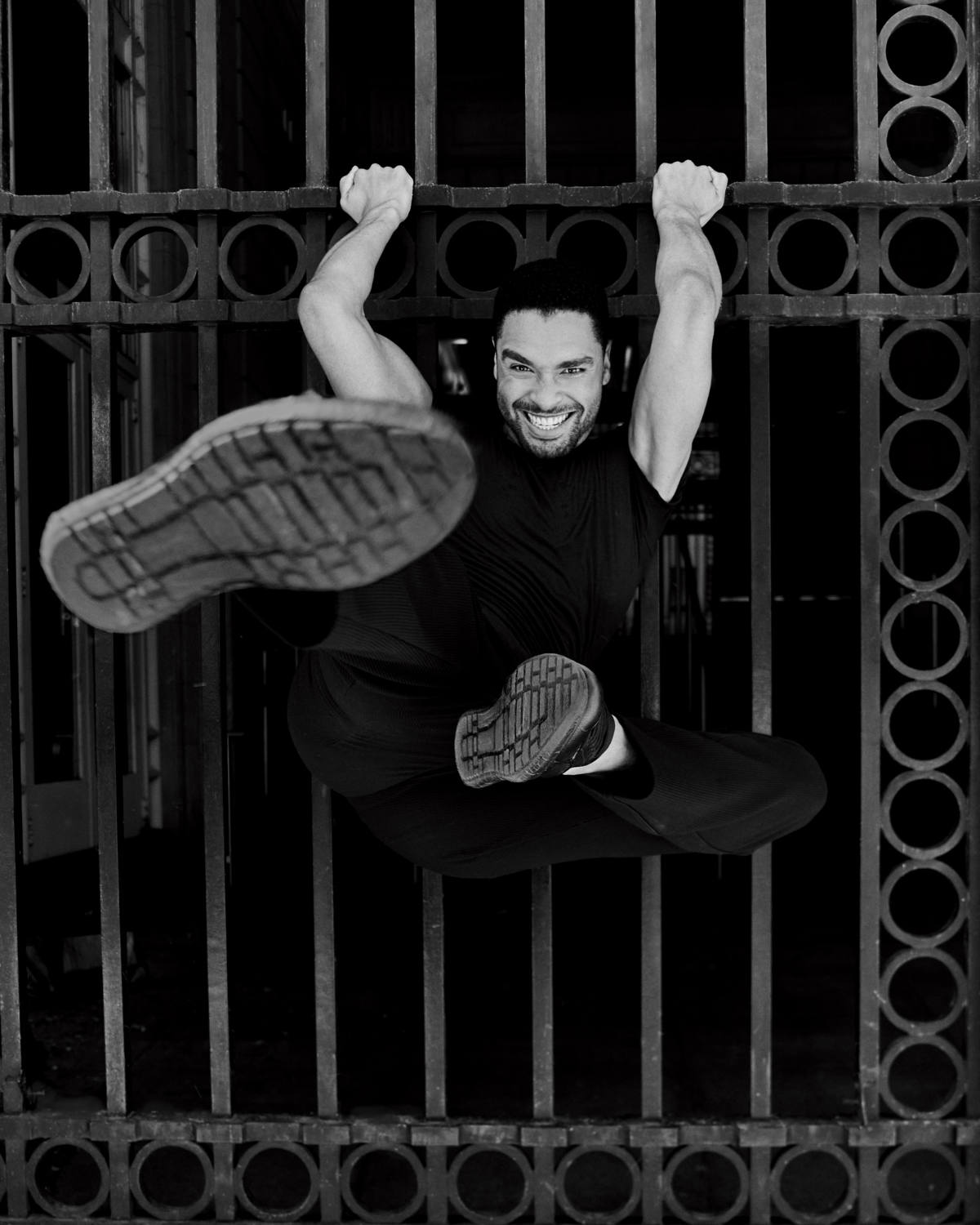 THE FINEST NATURAL INGREDIENTS
In creating the house's fragrances, Giorgio Armani prioritizes the inclusion of ingredients whose origins and sourcing are traceable. This ensures that ingredients are of high quality, and that their sourcing respects the environment and the communities where they are found.
ARMANI CODE PARFUM counts among its defining notes refined ingredients of natural origin. These notes include Vert de Bergamote and Bergamot Heart from Calabria, Italy; Clary Sage Heart from Provence, in the South of France; Resinoid Iris from Morocco; Cedar Wood Heart from Virginia, USA and Tonka Bean sourced from Brazil. Giorgio Armani has selected the most beautiful ingredients to create ARMANI CODE PARFUM, which combine to craft this refined, impactful fragrance.
A MULTI-FACETED MASCULINITY
With the addition of ARMANI CODE PARFUM, the ARMANI CODE range is now composed of three distinctive fragrances, all sharing the signature base of Cedar Wood and Tonka Bean.
ARMANI CODE PARFUM, the newest addition to the ARMANI CODE range, is a woody aromatic fragrance that opens with Vert de Bergamote and Bergamot Heart. These notes combine Clary Sage Heart and a blend of Iris notes at the heart, with a masculine base of Cedar Wood Heart and Tonka Bean Absolute.
ARMANI CODE EAU DE TOILETTE is a woody ambery fragrance that combines citrus and warm woods. Its top notes blend Green Mandarin Super Essence and Olive Tree Blossom, with Lavandin Heart at its heart, and Cedar Wood Heart and Tonka Bean Absolute at its base.
And ARMANI CODE EAU DE PARFUM is a woody musky scent. It opens with notes of Lemon Essence, with Lavender Diva Heart at its heart, together creating a citrusy, aromatic effect. At the base are Cedar Wood Heart and Torrefied Tonka Bean, all combining for a fresh, vivid, and colorful scent.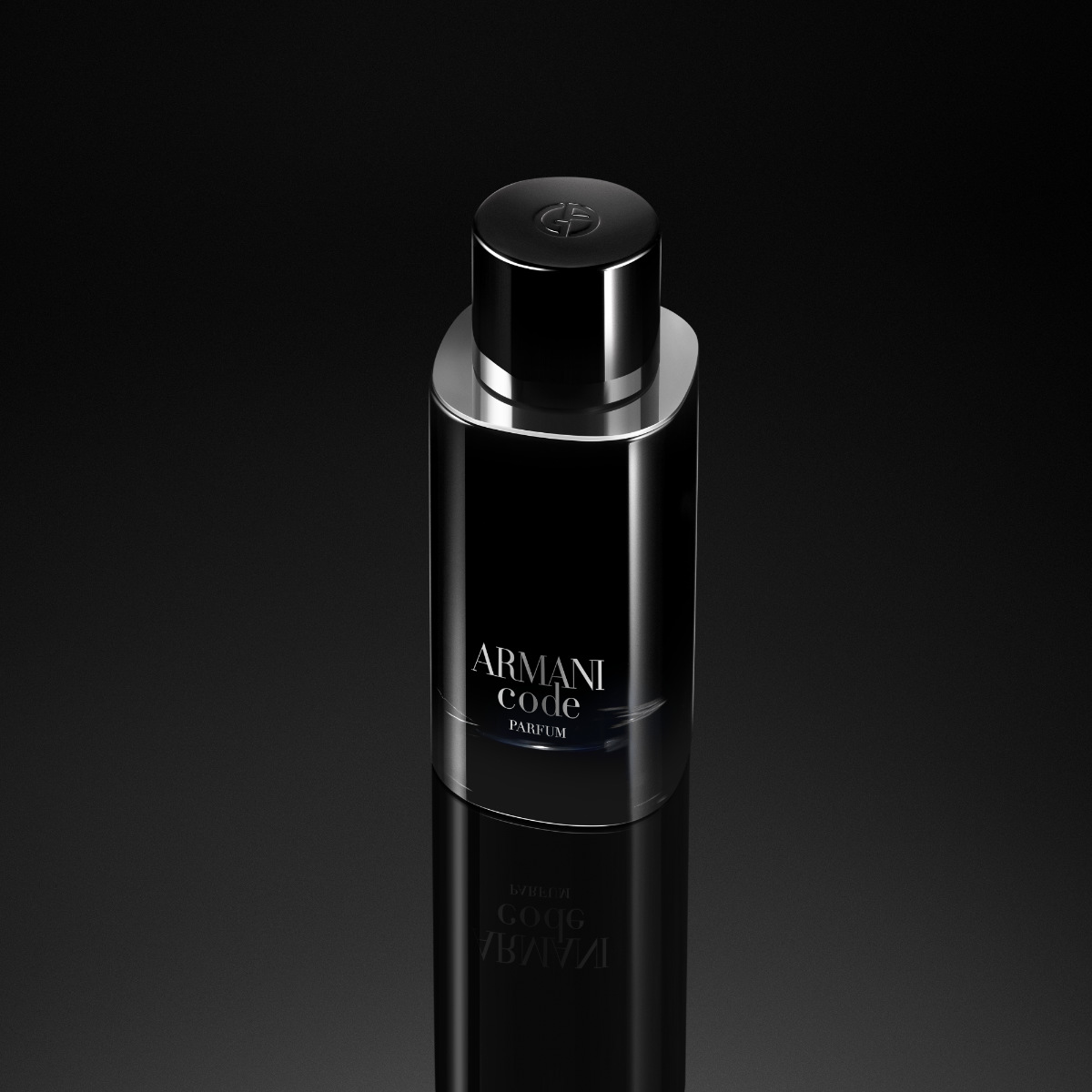 A NEW-ERA DESIGN

UNIQUENESS MEETS MODERNITY
The new ARMANI CODE PARFUM bottle conveys a modern, masculine take on luxury, and is crafted as a beautiful object to keep. In its innovative, statement design, the ARMANI CODE PARFUM bottle creates a new graphic signature. Its rounded yet square, squircle shape ushers in a bold new identity for the ARMANI CODE fragrances.
Designed in elegant black, the glass bottle is crafted in its rounded yet square form with a refined, graduated glass base. The flacon's new squircle shape evokes the inventiveness and wider vision that keeps the modern man ahead of his time.
Promoted
The bottle is accented with a contrasting, sophisticated silver platform under the cap that catches the light.
ARMANI CODE PARFUM's magnetic Giorgio Armani-monogrammed cap snaps shut, for an uplifting sensory experience.
Following the debut of ARMANI CODE PARFUM, this reinvented, elegant bottle will be the signature flacon for all the ARMANI CODE fragrances. One unique modern bottle, to unite the ARMANI CODE fragrance collection.
EMBLEMATIC OF PROGRESS
ARMANI CODE PARFUM encapsulates Giorgio Armani's environmental impact reduction plan through its eco-conception. The ARMANI CODE PARFUM bottle is refillable and is designed to last.
The new bottle offers a functional refill system, that allows the original 75ml spray bottle to be refilled seamlessly, without using a funnel. The refill bottle is simply turned upside down, to decant the fragrance into the original bottle, without losing a drop of fragrance.
Refilling ARMANI CODE PARFUM's 75ml spray bottle means a concrete reduction in raw material use: 38% less glass and 67% less metal*.
ARMANI CODE PARFUM's refillable nature demonstrates an awareness of the future. It is crafted for a man who carries with him a sense of responsibility for the planet.
*Compared to three ARMANI CODE PARFUM 75ml bottle.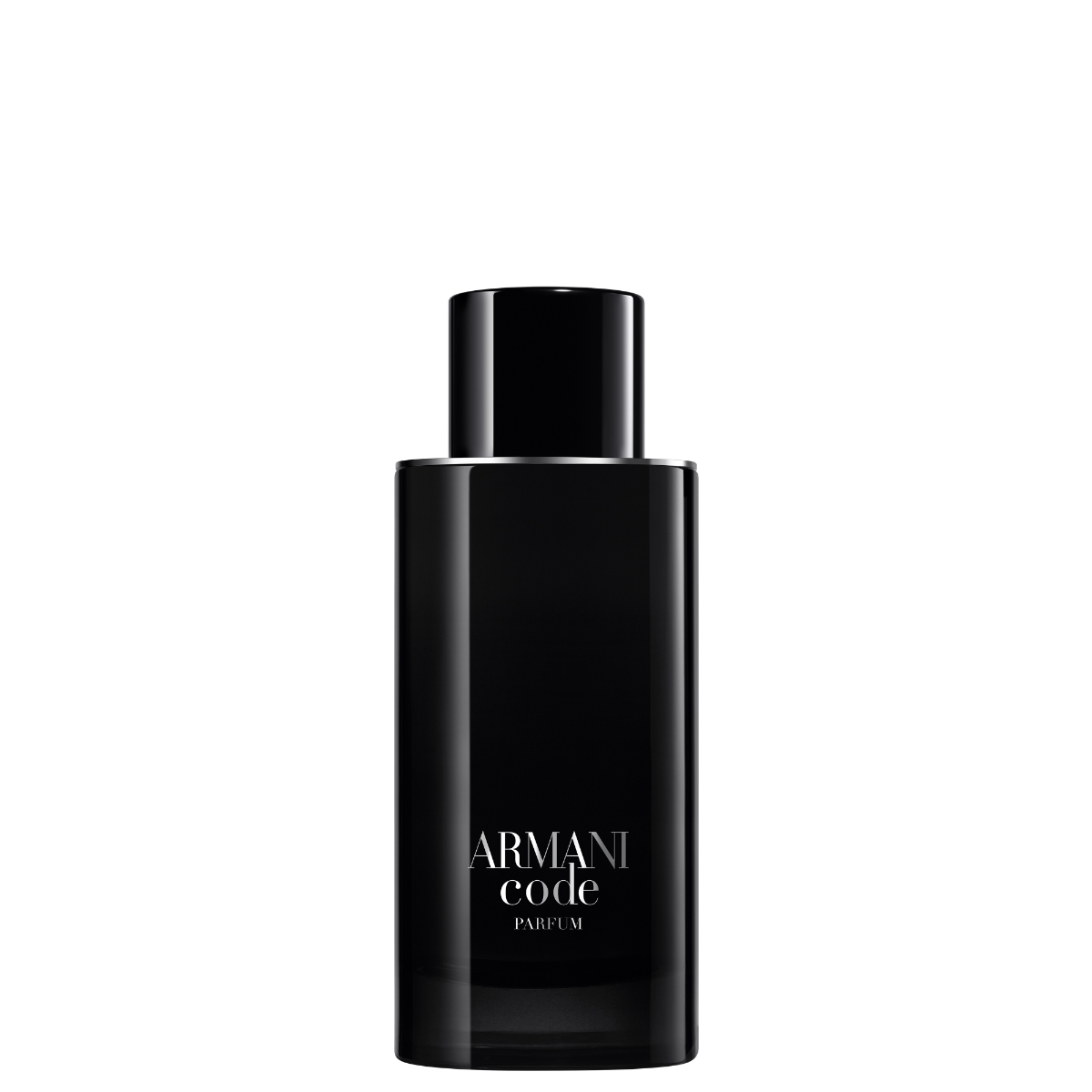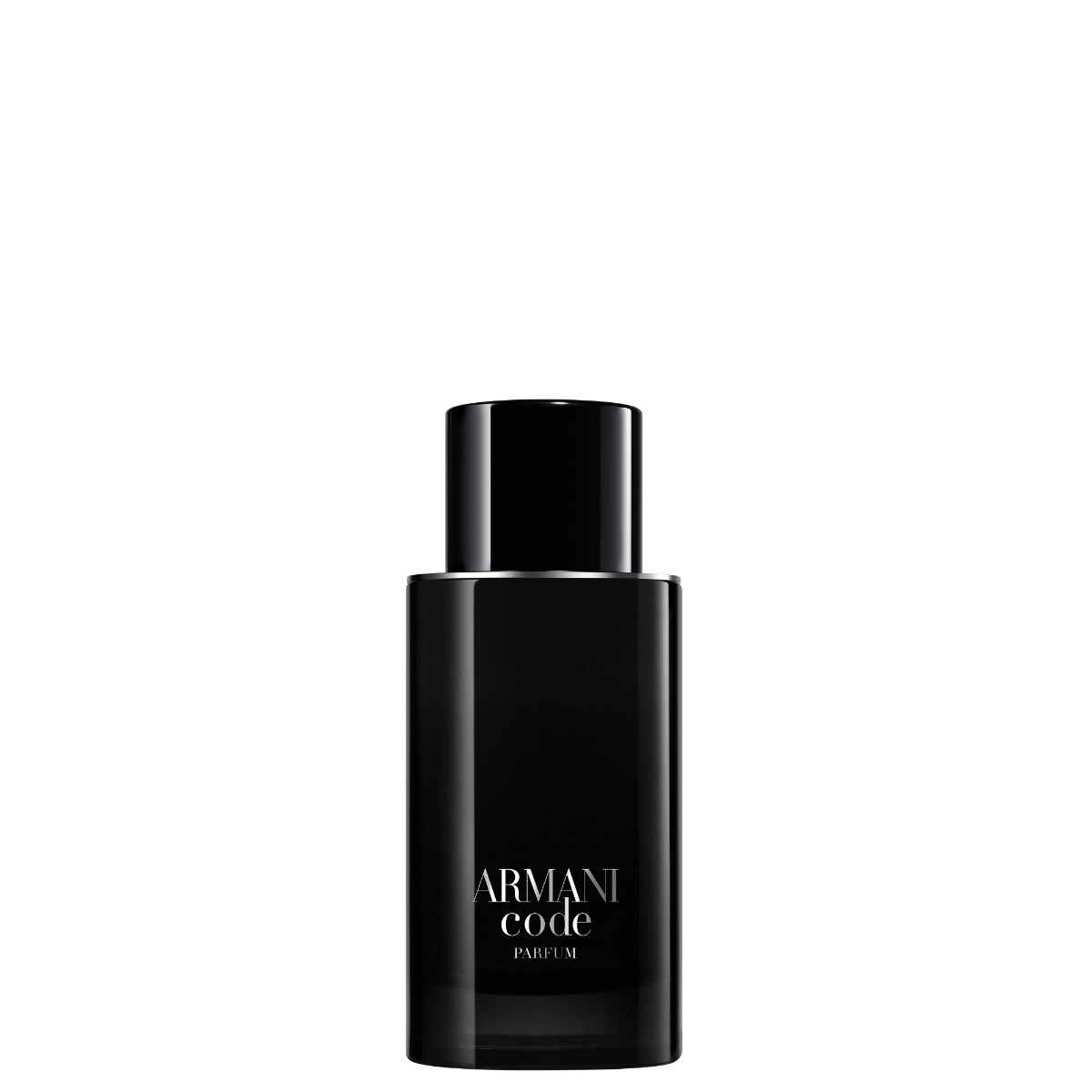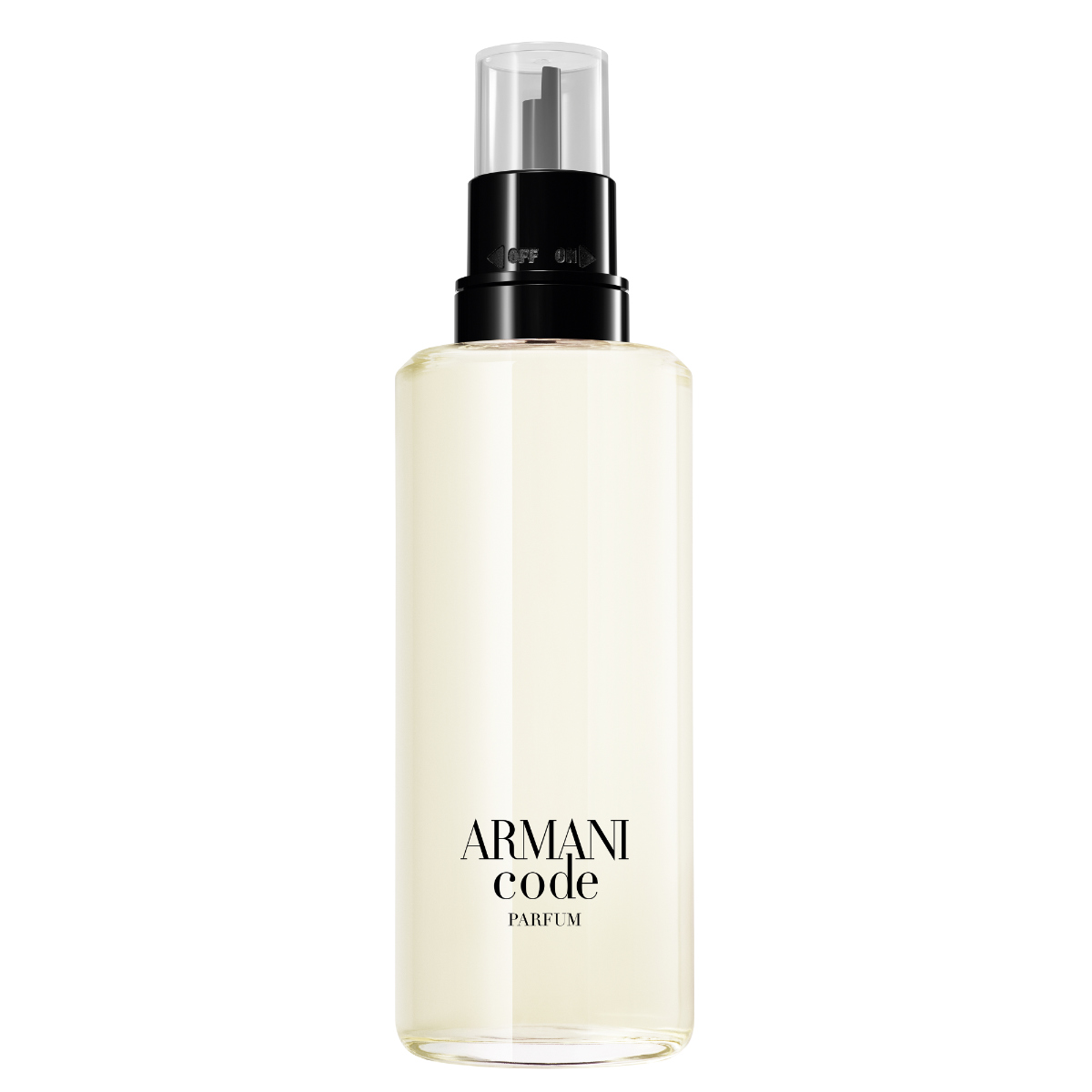 A FORWARD VISION

REWRITING THE CODES OF LUXURY CONSUMPTION
Giorgio Armani is dedicated to continuously reducing the brand's environmental and social impact. As a forward-looking brand, Giorgio Armani strives to be part of the solution to turning the tide of climate change.
To do this, Giorgio Armani operates a responsible global business that reflects the brand's core values. It translates into two key fields of action: packaging's durability, and favoring the use of natural origin ingredients, that are sourced with the aim of preserving vital natural resources.
Beyond products' individual composition and design, the broader Giorgio Armani commitment is to fight the climate emergency, which encompasses protecting ecosystems and forests. Protecting forests is a critical element of tackling climate change, as trees have the power to absorb carbon dioxide from the atmosphere, via photosynthesis. And with water scarcity another effect of climate change, Giorgio Armani addresses this pressing issue through the brand's Acqua for Life initiative.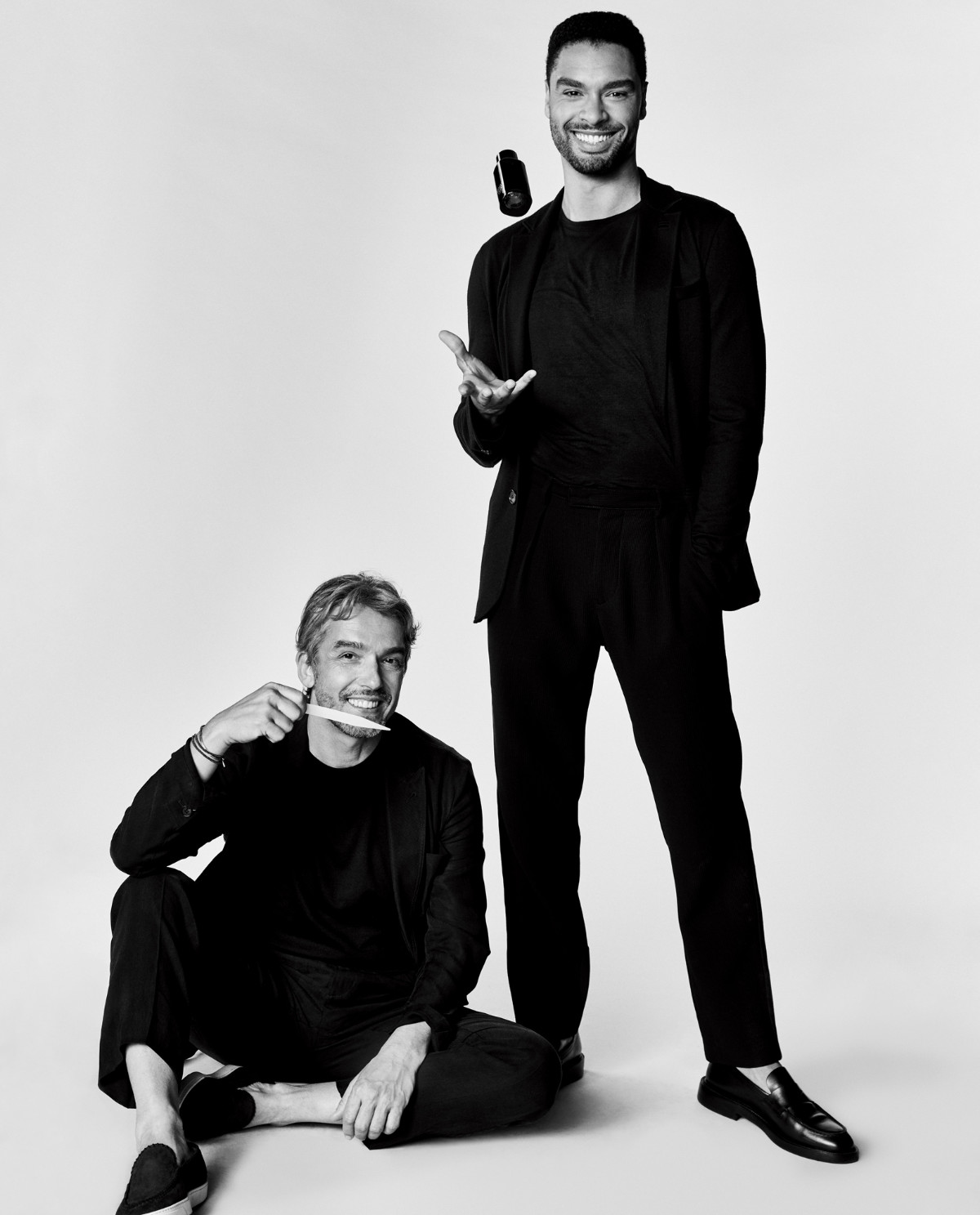 SUSTAINABLY SOURCED INGREDIENTS
Armani beauty favors using natural origin ingredients that are sustainably sourced, ensuring decent and safe working conditions and a fair price for farmers, while preserving the planet's ecosystem.
Sustainably sourced ingredients are also included within ARMANI CODE PARFUM's composition, among them Bergamot Heart from Calabria, Italy, and Clary Sage Heart from Provence, France. Both production processes are controlled very closely, ensuring that each ingredient is consistently of the highest, most refined quality.
CRAFTED TO LAST

Giorgio Armani is guided by creating beautiful objects that are designed to last. Each product is crafted from carefully chosen materials into elegant, signature shapes, as a desirable object to keep.
Continuing the brand's shift towards responsible consumption, which Giorgio Armani began with the MY WAY fragrance range's refillable bottle and continued with the debut of ACQUA DI GIÒ EAU DE PARFUM's refillable bottle, the ARMANI CODE PARFUM bottle is also designed to last.
Crafted in a French carbon neutral factory, the new bottle, in black with contemporary silver accents, is refillable. Refilling ARMANI CODE PARFUM's original 75ml spray bottle means a 38% reduction in glass and 67% reduction in metal*.
ARMANI CODE PARFUM's eco-conception also translates into the materials used for its packaging. It leverages 15% Post-Consumer Recycled (PCR) materials - glass, plastic, and metal - for both the spray and refill bottles. ARMANI CODE PARFUM's recycled materials create a more circular dynamic, and a unique opportunity for consumers to make a wise choice for the environment.
Beyond the ARMANI CODE product itself, Armani beauty's plan to reduce its environmental impact includes making sustainable values integral to its retail design. To do this, these environments will use recycled plexiglass, FSC certified paper and cardboard (FSC/PEFC), to support forest management that respects people and nature.
*Compared to three ARMANI CODE PARFUM 75ml bottle.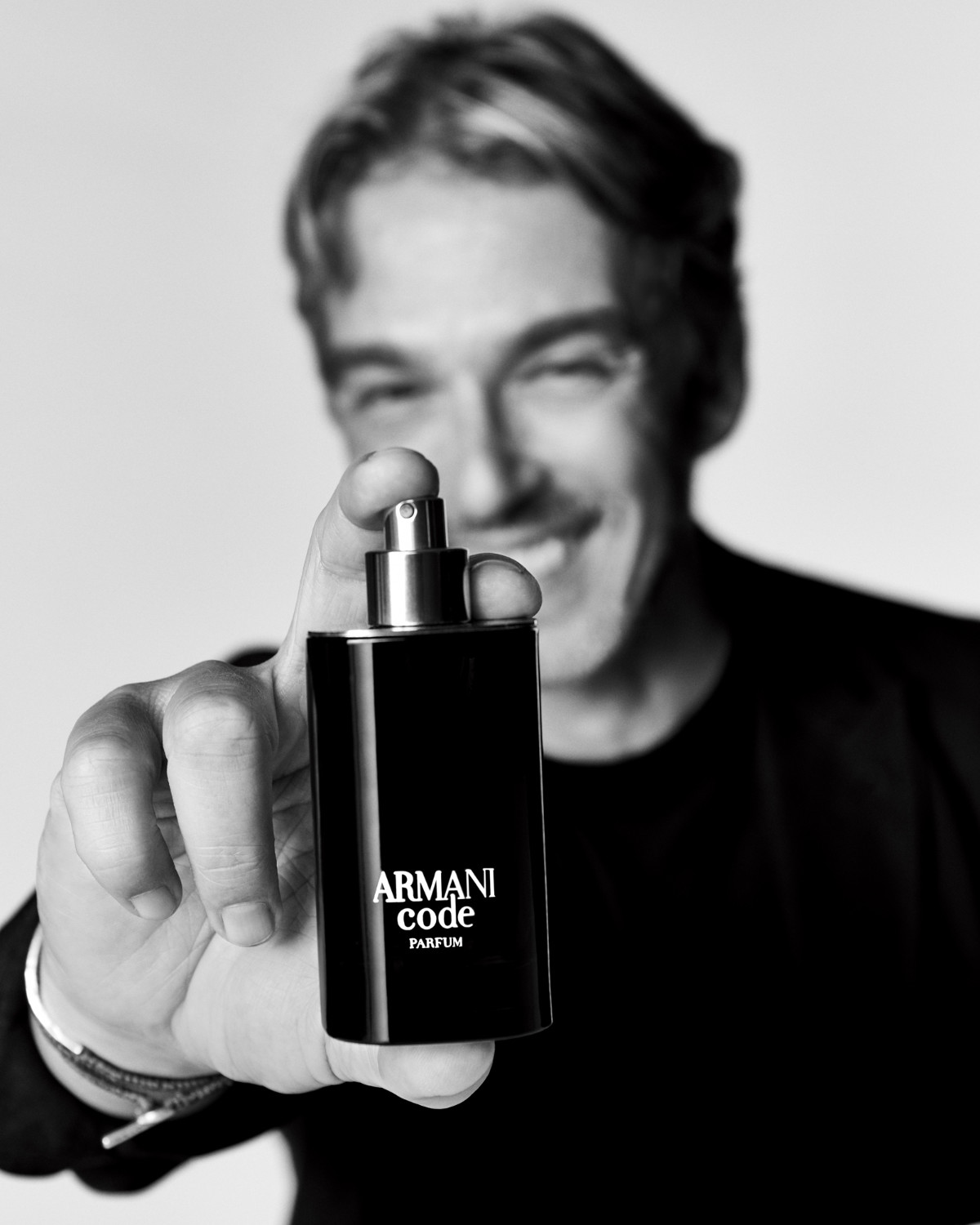 PRESERVING FORESTS, PROTECTING THE PLANET
One of the major factors adversely affecting biodiversity is climate change. The increase in the global average temperature is attributed to a rise in greenhouse gas emissions resulting from human activity, also known as carbon, or CO2, emissions. Unlike humans, trees inhale carbon dioxide and exhale oxygen as they grow. Planting and preserving forests are vital actions in protecting the environment. Doing this allows carbon dioxide to be absorbed from the atmosphere and oxygen to be released in its stead. As a result, carbon neutrality can be achieved.
To contribute to the sustainable transformation that the world both needs and expects, Armani beauty continuous to focus its sustainability efforts on reducing its carbon footprint. Since 2019, Giorgio Amani has supported six forest preservation programs located across four countries: Madagascar, Zimbabwe, Brazil and Peru. Through these programs, over 16,000 hectares of forest has been preserved. This has resulted in the sequestration of 31 931 tons of carbon dioxide, achieved as the trees capture carbon dioxide through photosynthesis.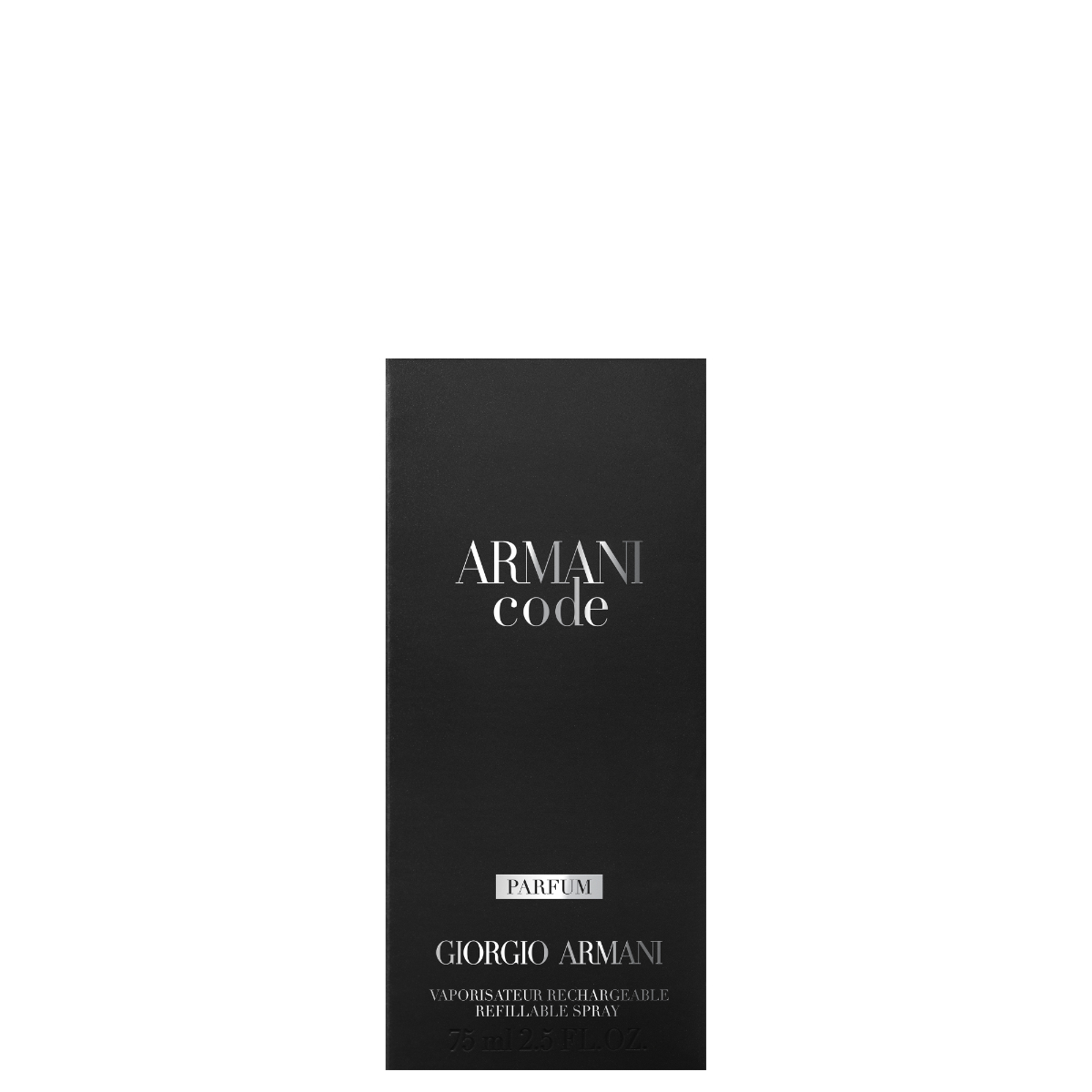 DELIVERING ACCESS TO WATER, EMPOWERING COMMUNITIES
Integral to Giorgio Armani's pledge to preserve natural resources, the Acqua for Life mission is to deliver universal access to drinking water in water-scarce regions around the world. Initiated in 2010, the same year that the United Nations recognized the right to water and sanitation as a human right, Acqua for Life has been a commitment for the brand ever since.
As of today, Acqua for Life has invested more than 12 million Euros in water projects worldwide. This has resulted in delivering access to safe water to over 427,000 people, in 21 countries, across three continents**.
Acqua for Life partners and sustains an ongoing conversation with three main partners worldwide: Unicef, WaterAid, and Water.org. The global water initiative begins 2022 with nine active projects, including one new project in South Africa. Alongside this new project, Acqua for Life has eight active projects located in India, Madagascar, Malawi, Nepal, Nicaragua, Tanzania, Uganda, and Zimbabwe.
Looking to the future, Acqua for Life is committed to continuing to expand its engagement with communities around the world to deliver universal access to safe drinking water.
**Donations include Green Cross International, Unicef USA, WaterAid and Water.org figures for the Acqua for Life program between 2010 and 2022. Beneficiaries include Green Cross International, Unicef USA, WaterAid and Water.org figures between 2011 and 2022.