---
Zimmermann Presents Its New Spring 2023 Ready-To-Wear Collection: Wonderland
Luxferity, 04.10.2022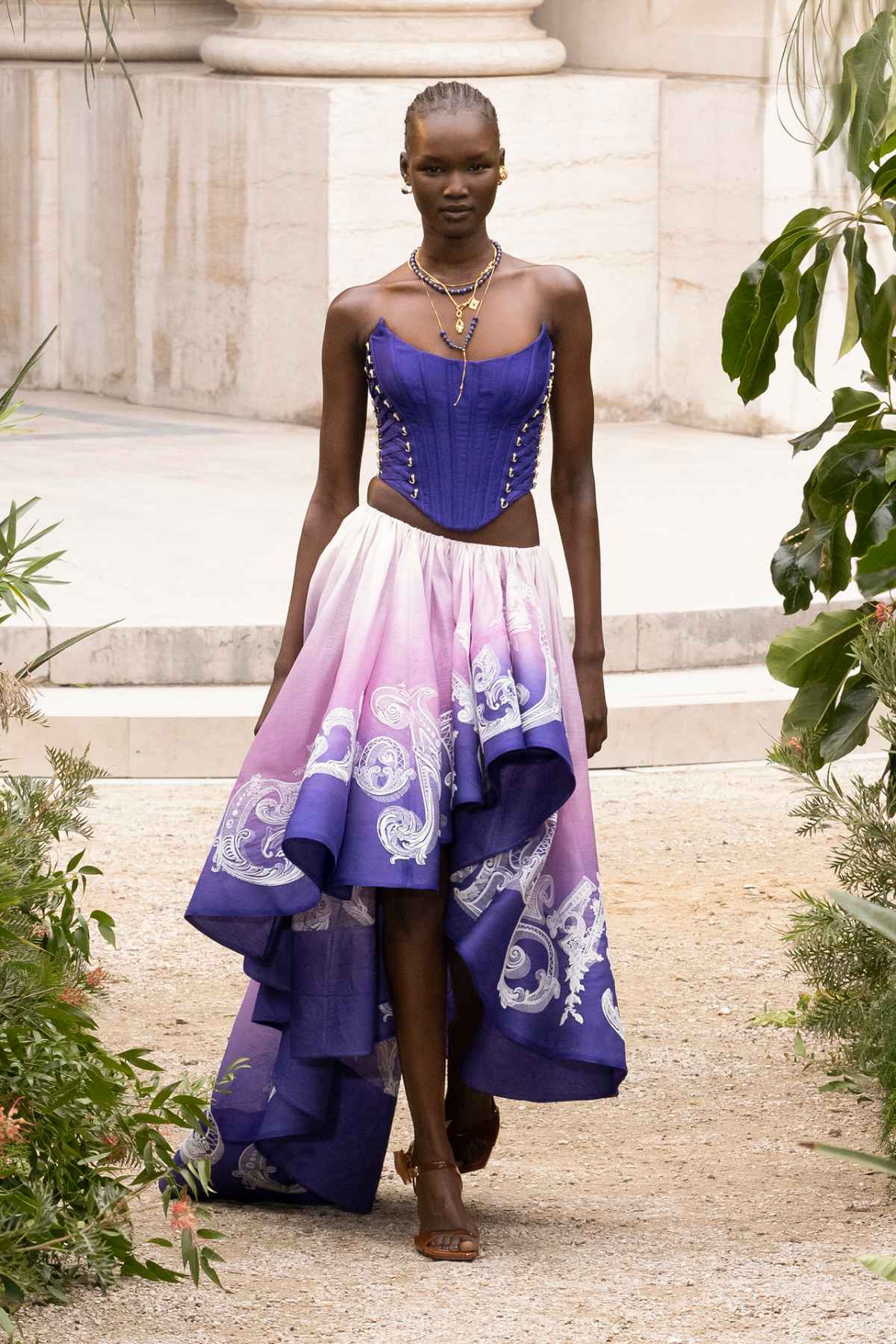 Zimmermann debuted its Spring 2023 Ready-To-Wear collection with a runway show at Petit Palais during Paris Fashion Week. A verdant forest overrunning the venue's courtyard garden, created a lush counterpoint for the season's vivid Wonderland presentation.
On the creative starting point for the season, Creative Director Nicky Zimmermann reflects; "For many years I lived in Tamarama. It's a really beautiful and popular surf spot in Sydney, but what's less well known is that in the early 1900s it was the home to an amusement park called Wonderland City. It had a rollercoaster that ran from one end of the beach to the other. It's always intrigued me – it's so wild to think of it like that today. It provided us with a fun and rich source of inspiration for our collection this season. We thought about the change to the beachscape and the lifestyle from then to now and bringing that to life. We've taken Edwardian details from the era of the park and melded those with ideas of the modern Tama beach scene. There's the colour and motifs of the amusement park - the vibrancy of the fairground and the beach used in our art and palette, the rolling lines of the rollercoaster in hemlines and silhouettes. A collection that embodies a magical summer wonderland in Sydney, with a bit of the old and a lot of the new."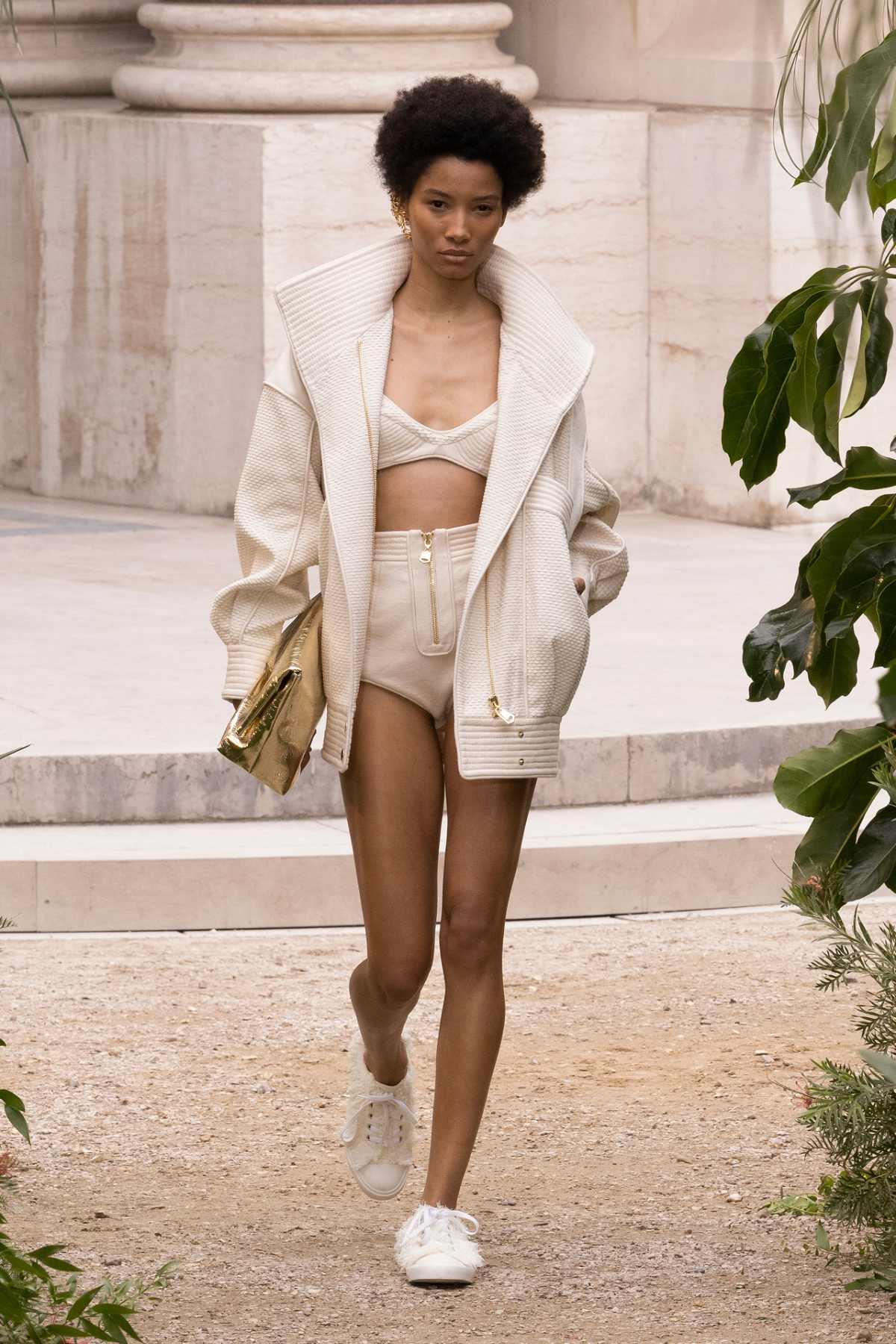 The result is a dressed-up and breezy, riff on après-surf. Edwardian influences underpin the collection with a sense of occasion; modernised through juxtaposition with the nonchalant attitude of beach culture. Corsetry and boned structures are contemporised and fresh with swirling crinoline-hemmed skirts and re-coloured graphics of modern beach scenes on moulded linen. Hyper stripes in ballooning silhouettes recall circus tents while sporty details including neon drawstrings; cropped hoodies and lowcut racer-backs are updated in airy silk taffeta. PVC sandals and matching accessories with tinted eyewear nod to endless days by the sunny sea.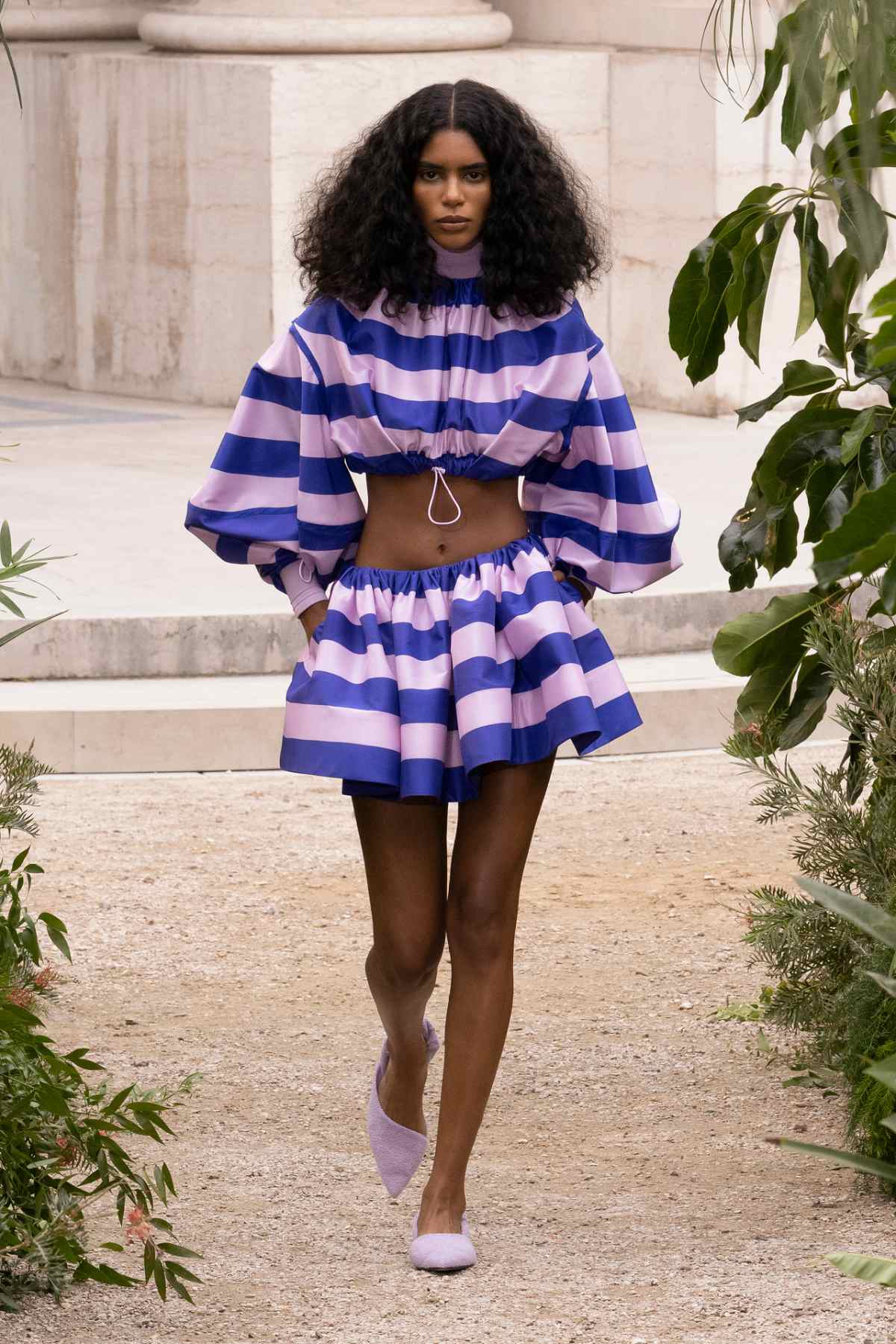 Thick rope piping and wetsuit-inspired knit bodysuits and short sets emphasise athletic forms. A mix of fitted and flowing, embellished looks drip with lace, coral-like sequins, and applique scales as if freshly emerging from the ocean. Bias cut and hipster silhouettes in silk satin organza slick to the body, sheer and summery. Bralettes and micro-mini lengths speak to the warmer weather; awash with ruffled panels and frills that take their cues from the 19th century.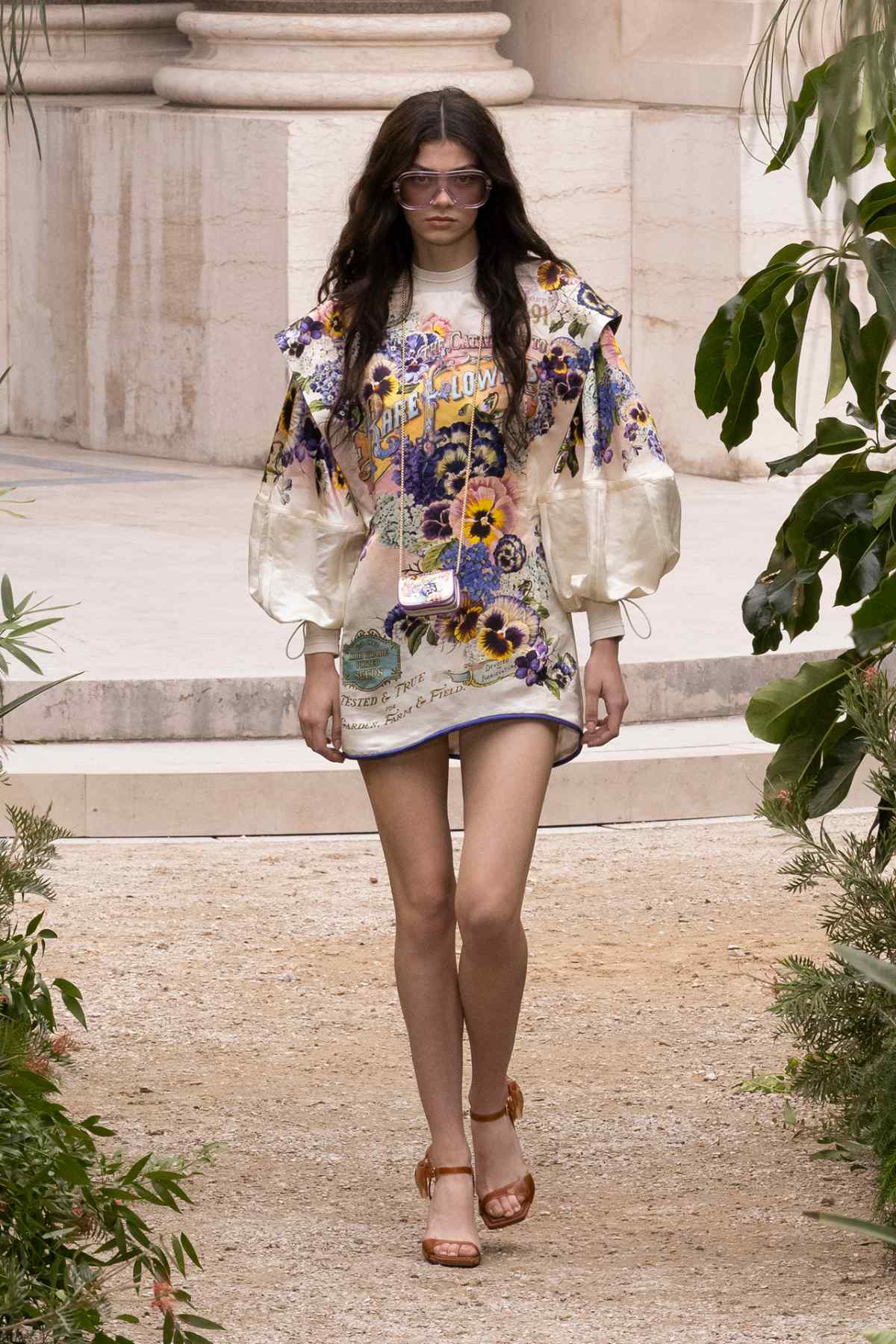 Referencing the art and font style of seed packets from the same era, Zimmermann's signature florals punctuate the theme in vibrant colours and placement prints on sexy flares and body skimming maxi dresses; hooded shirt dresses and drop shoulder bomber jackets. Textured white denim and Italian-towelling blend quilted panelling, with leather and silk finishes in swim-meets suiting sets that are cool and sexy. Hand crocheted shirt dresses and boardie-inspired shorts are relaxed; worn with casual terry flats and slouchy torte-shell bags. Sandy-gold knit suiting; and papery metallic styles graduate into an earthy palette complete with full, easy, beautiful dresses – Tonal shell embellished shoulders provide structure while rollercoaster hemlines and volumes of fabric offer peek-a-boo flashes of leg as skirts float open; styled with sea-urchin fabric heels and delicate recycled wire bucket bags.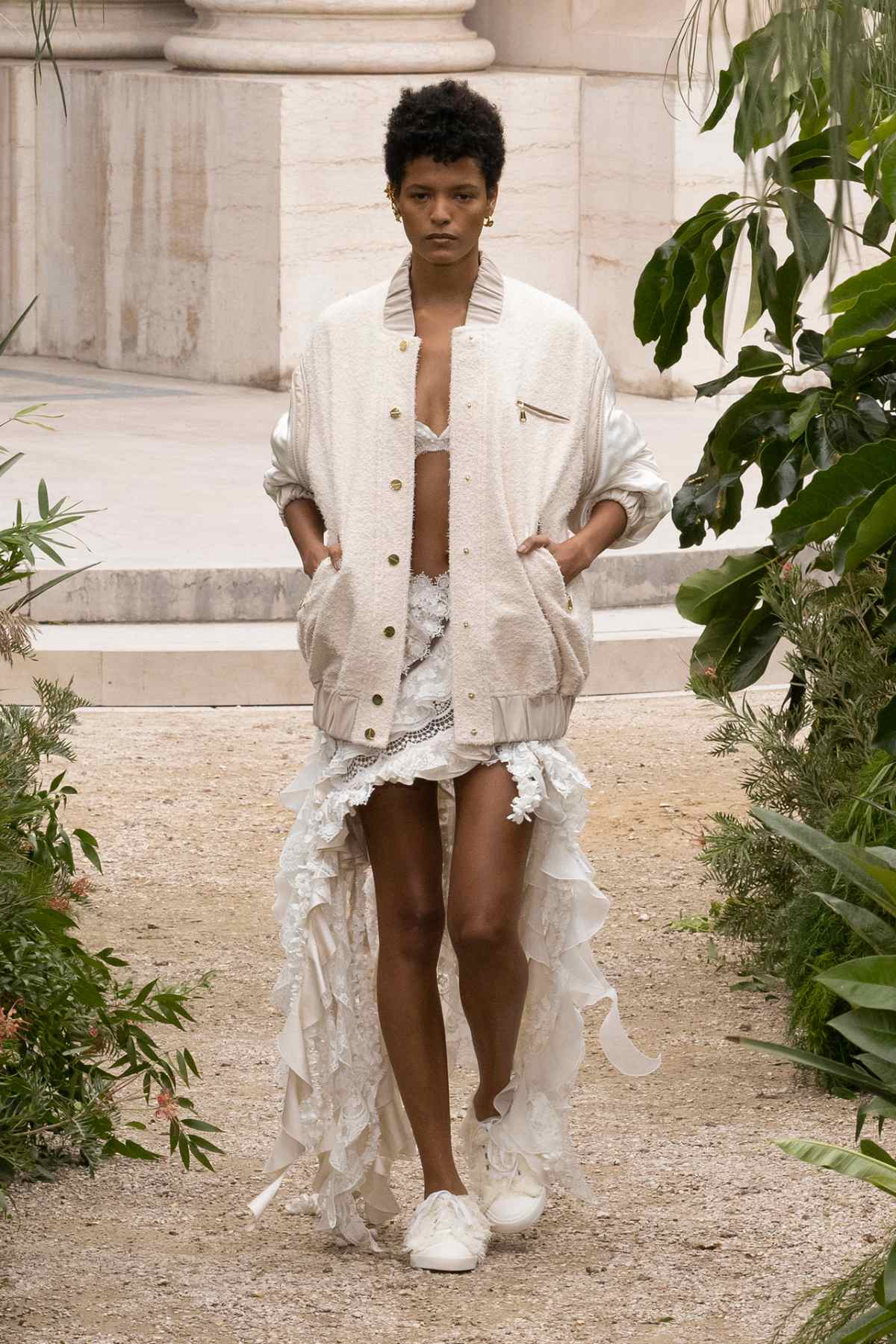 The inspiration carries through to the season's jewellery offering – designed to evoke the magic of special pieces rediscovered and reimagined from the lost and found office. Tangled chains and broken pieces are transformed into chandelier earrings; and signet rings reworked into petite hoops. Imagined scenes from Wonderland City inspire pave popcorn and clown collar motifs; tight rope acrobats influencing twisted rope cuffs and chokers. Each piece a fragment of Zimmermann's dreamlike seaside fairground.
The Spring 2023 collection will be available worldwide in Zimmermann boutiques and online from January 2023.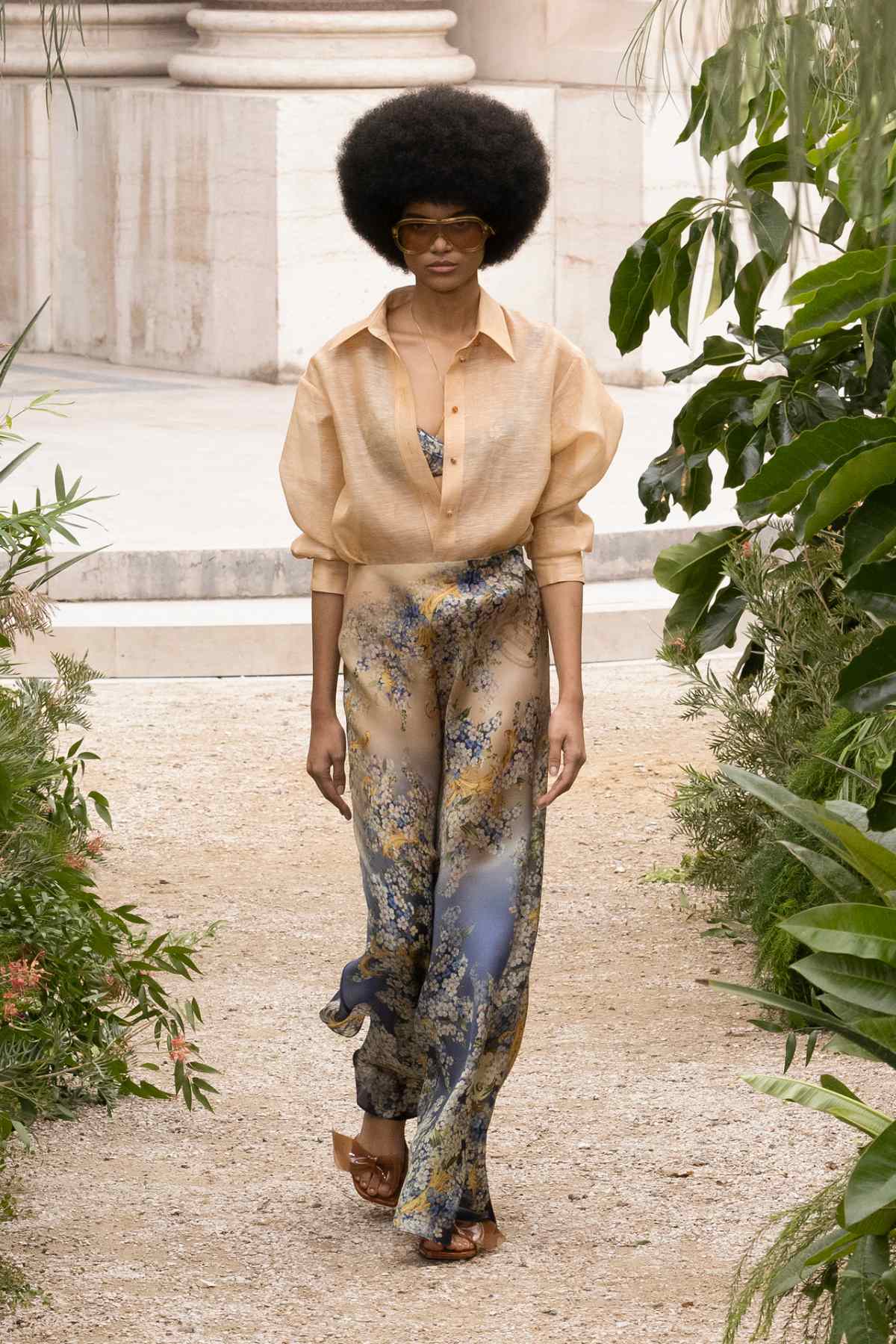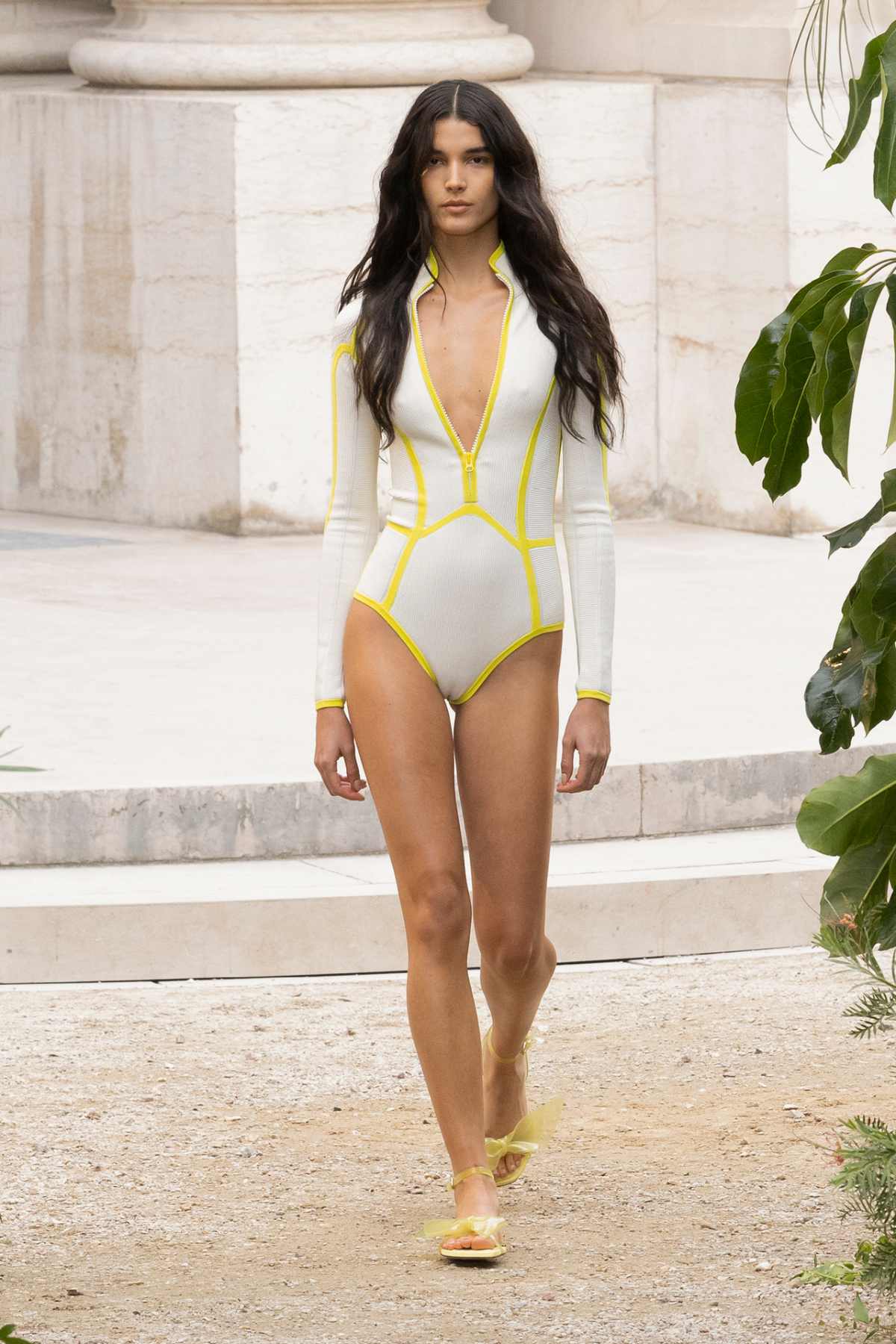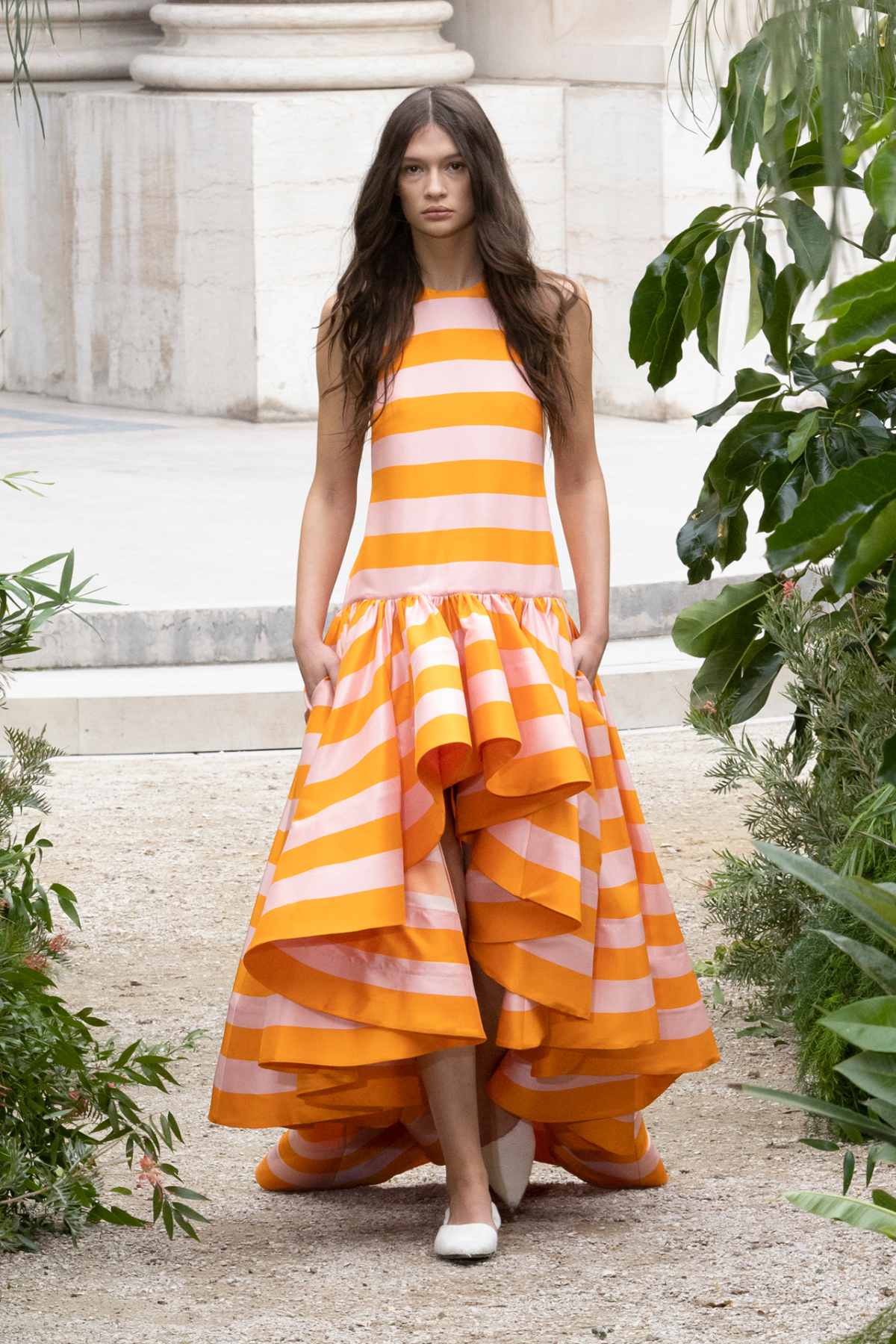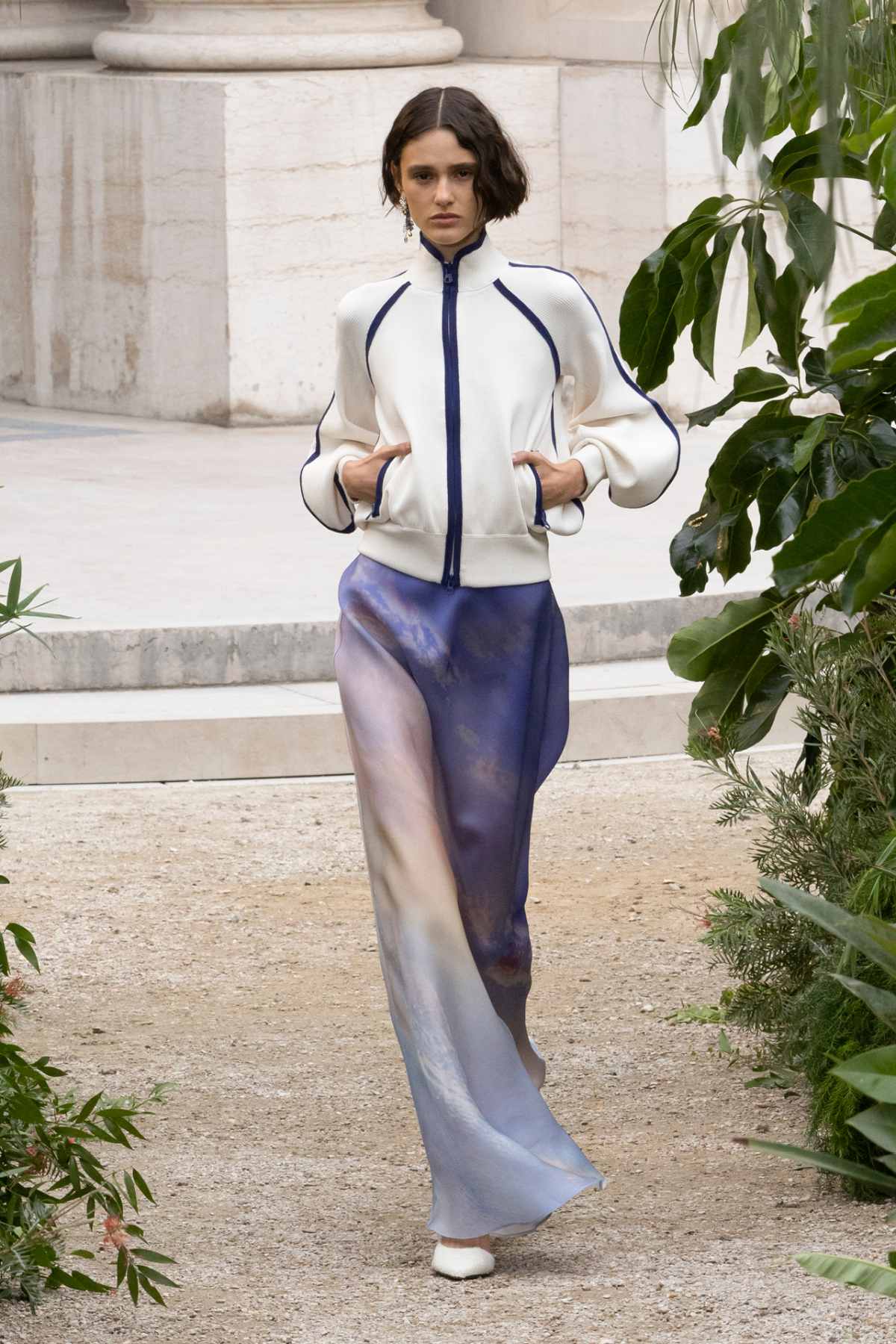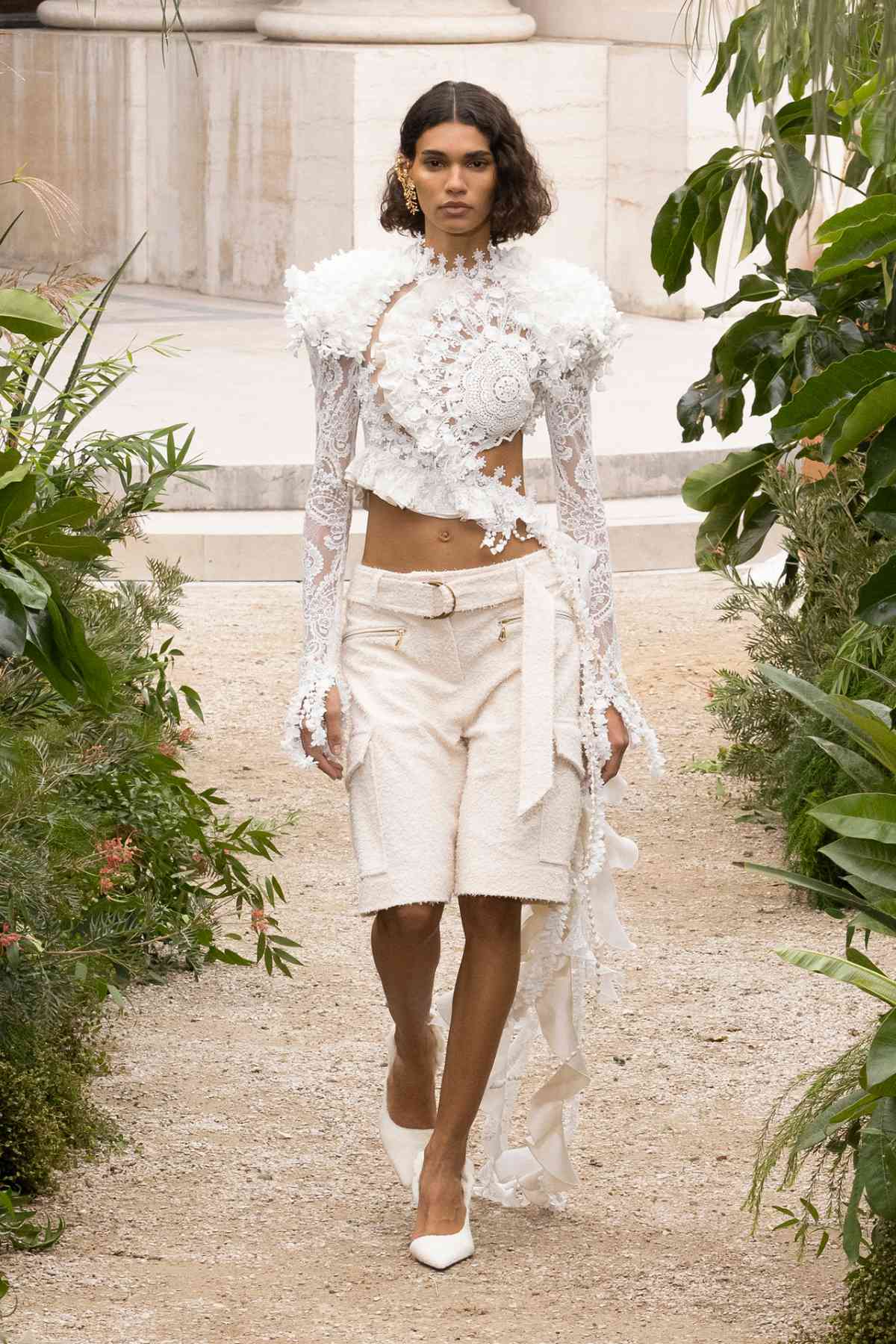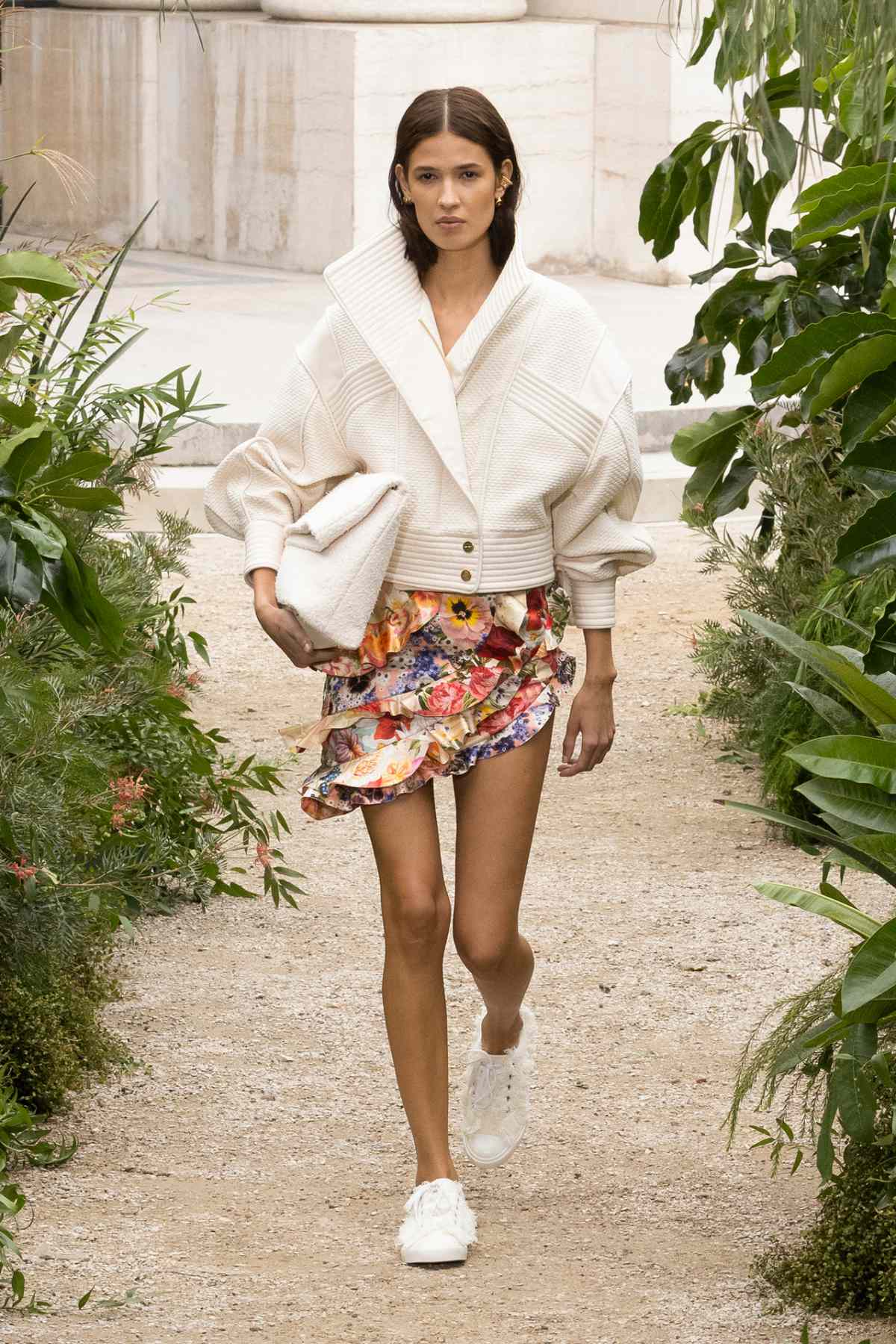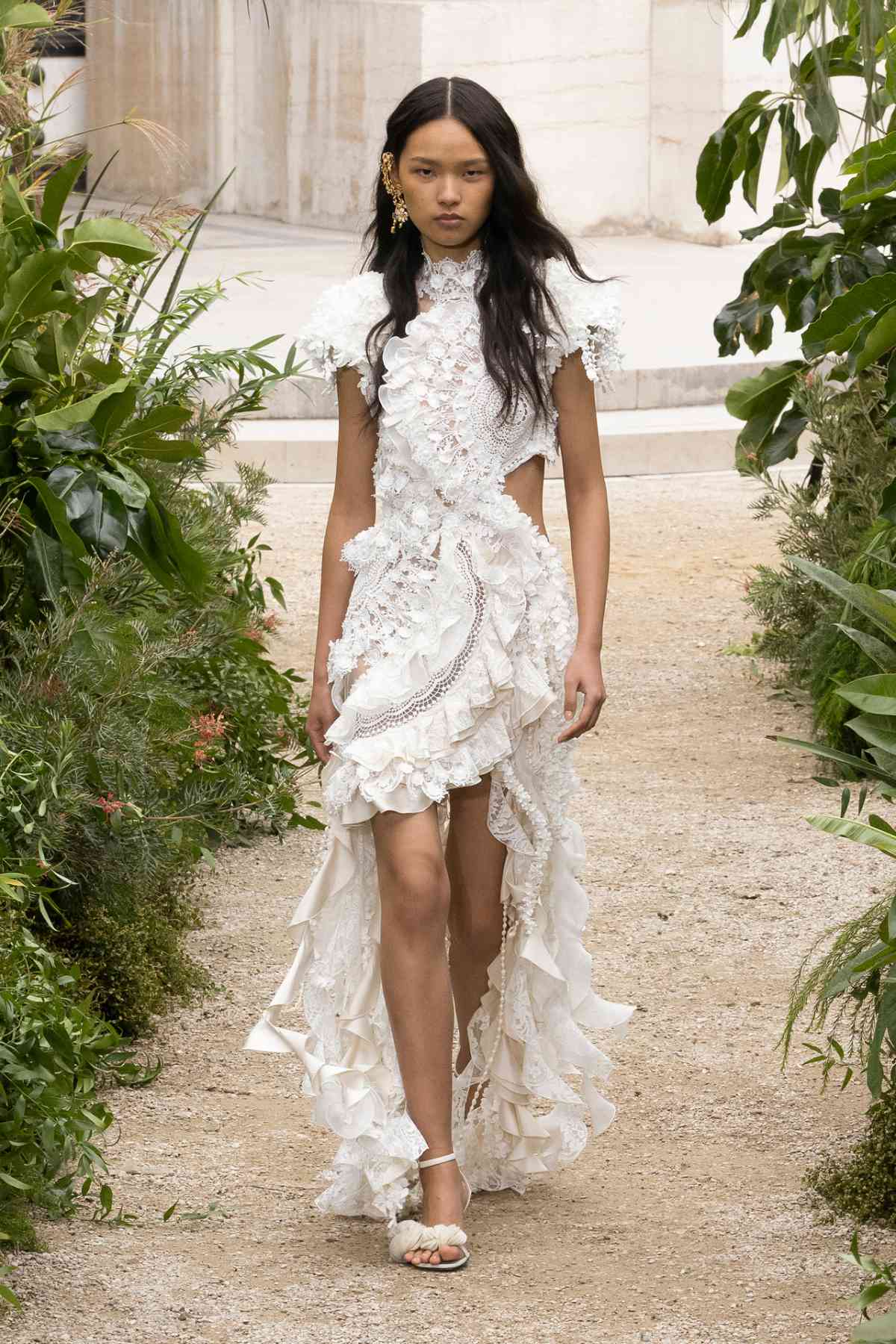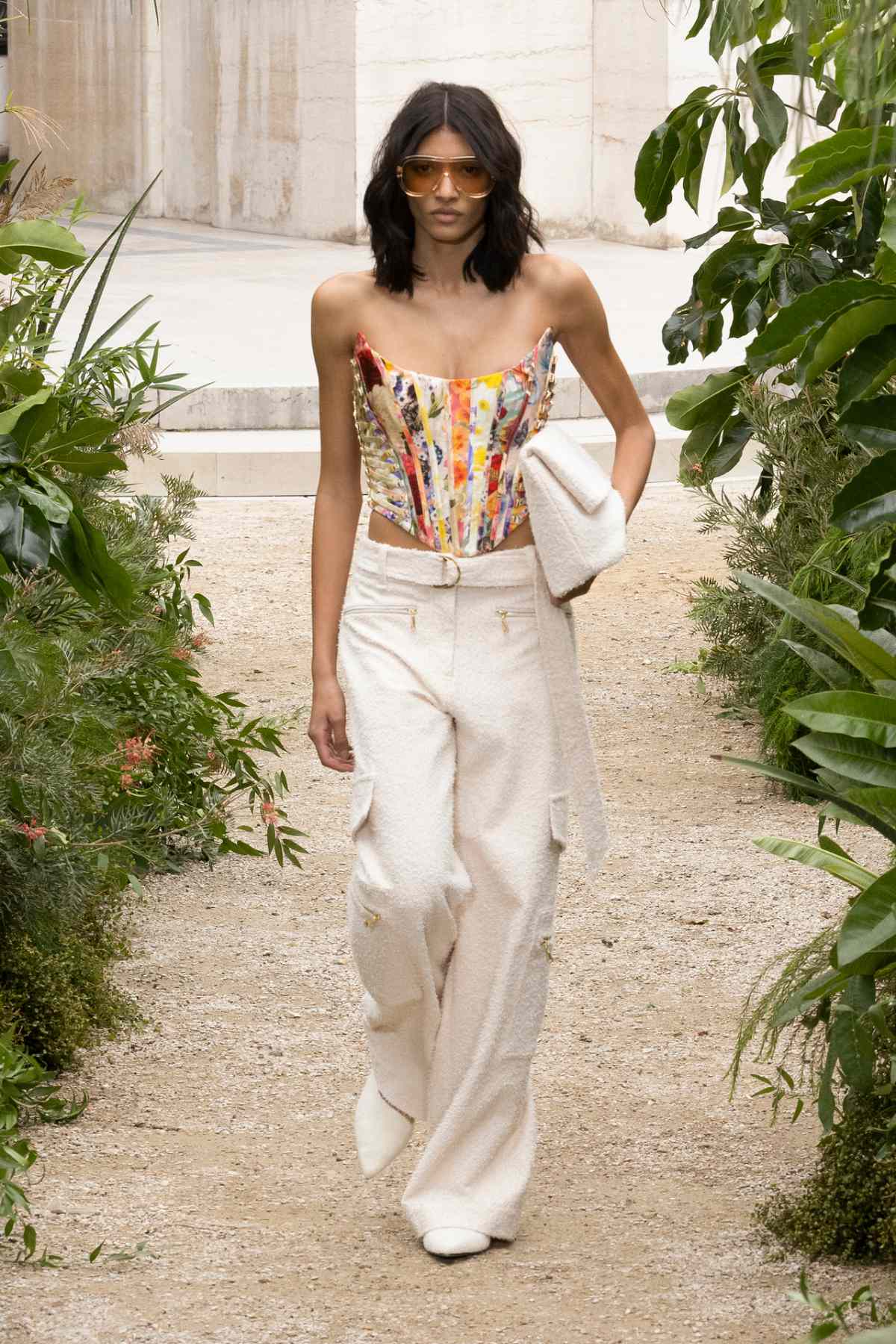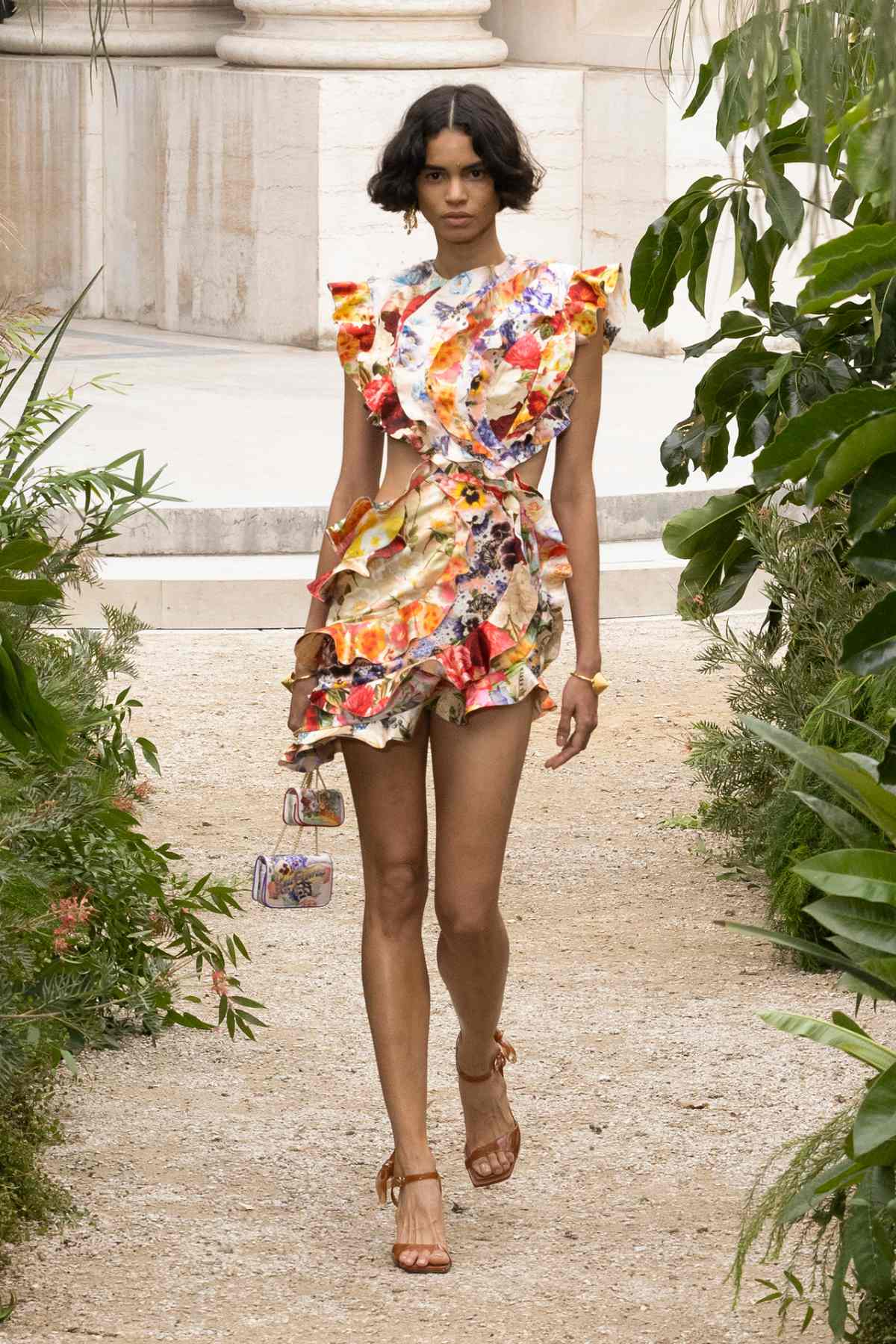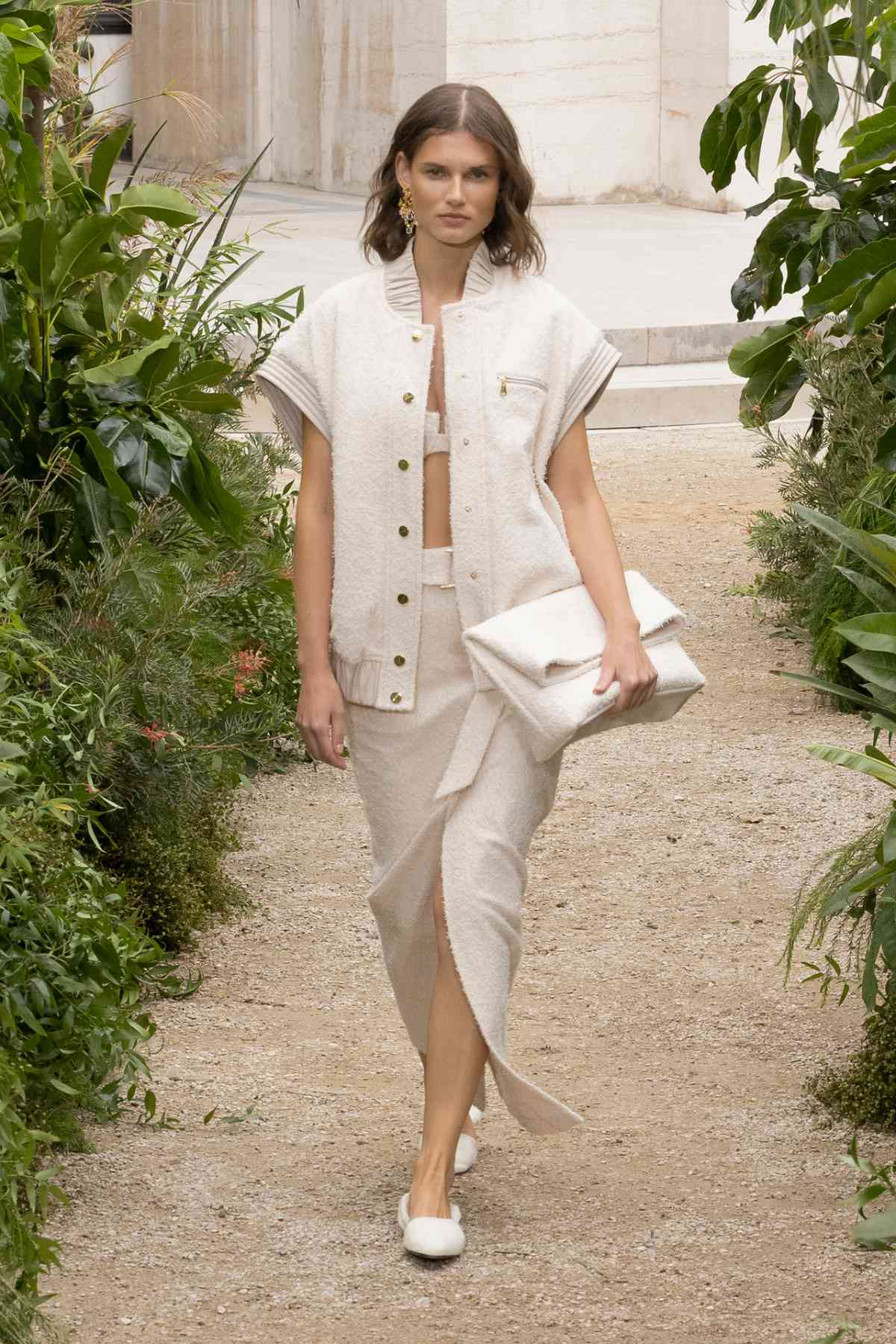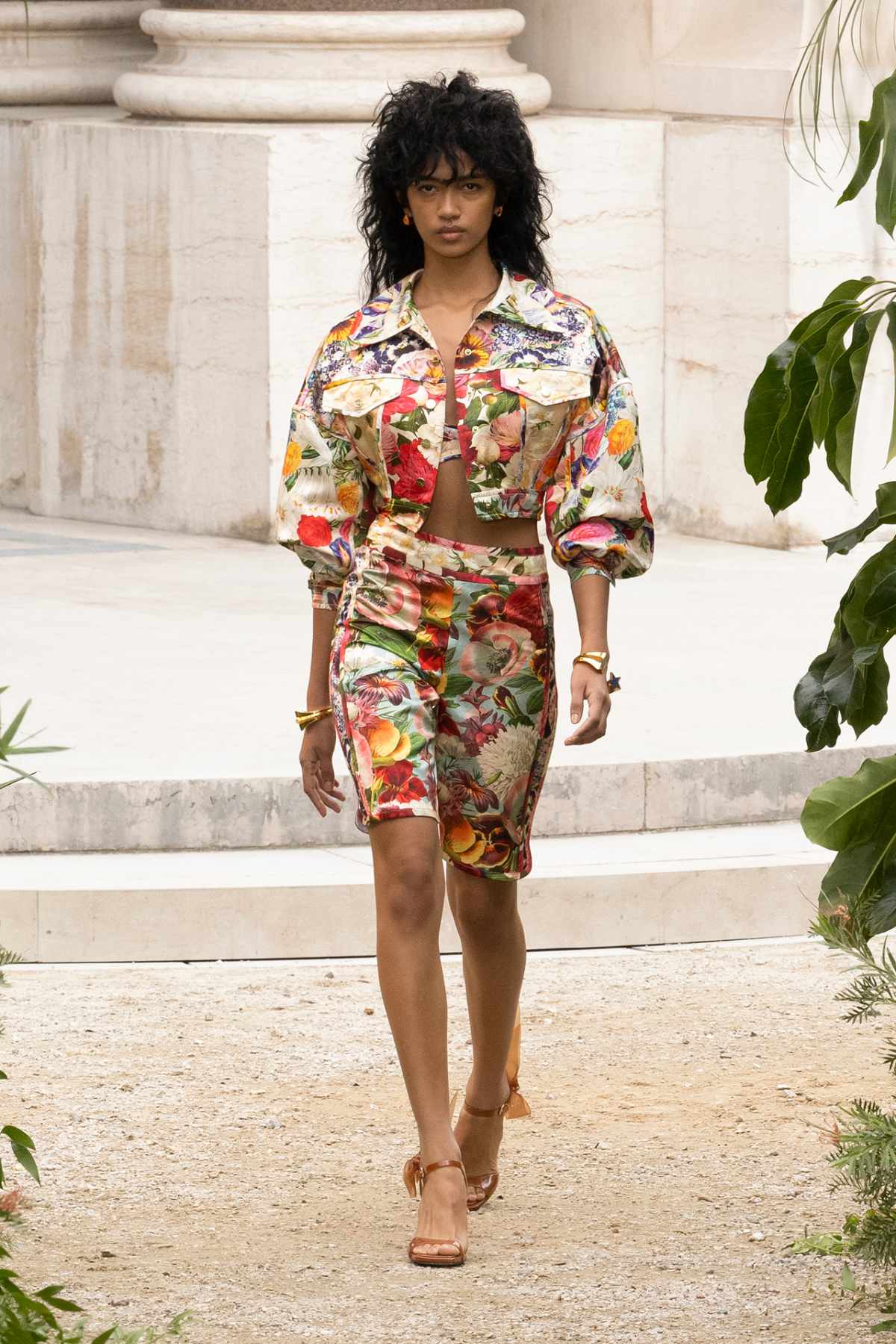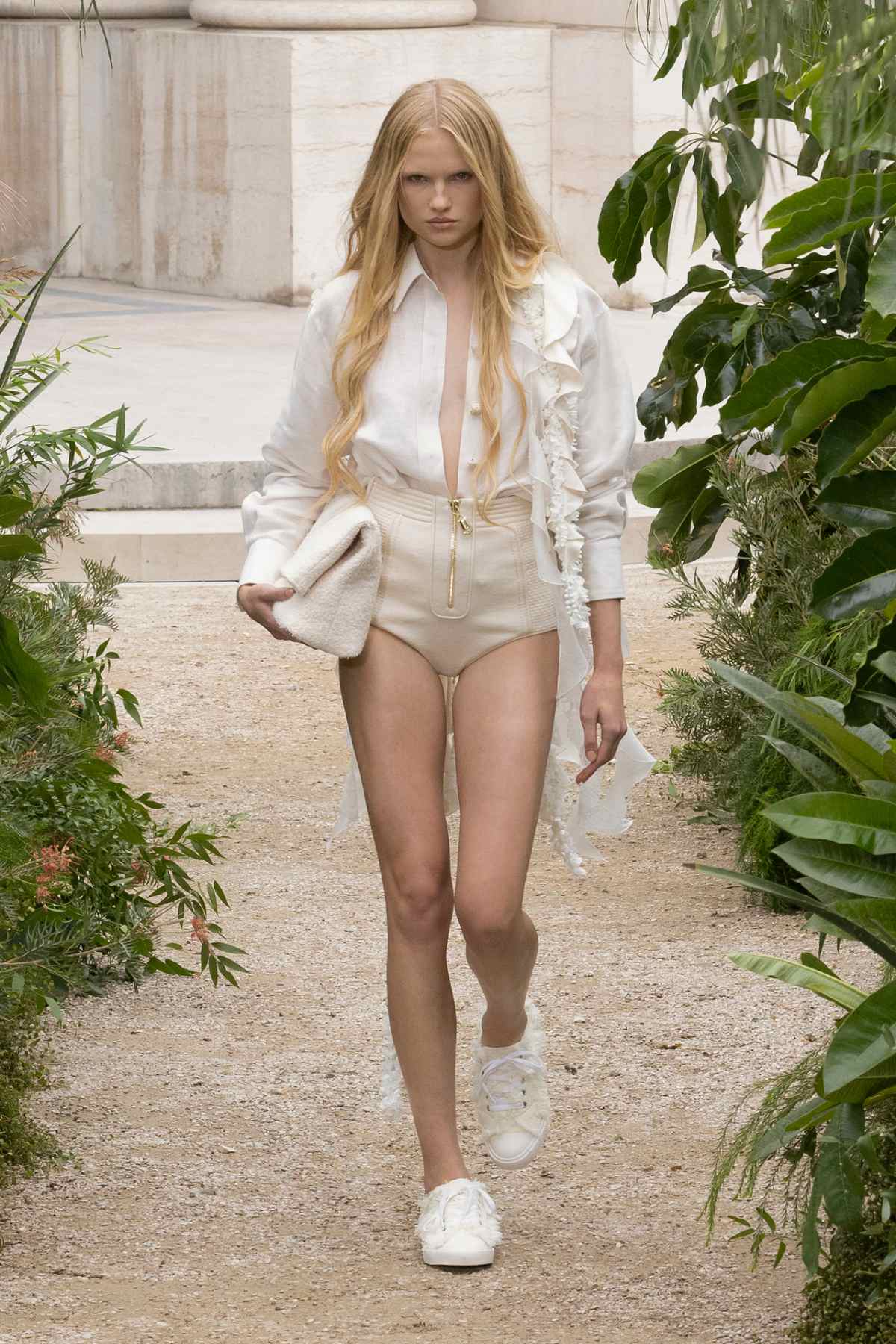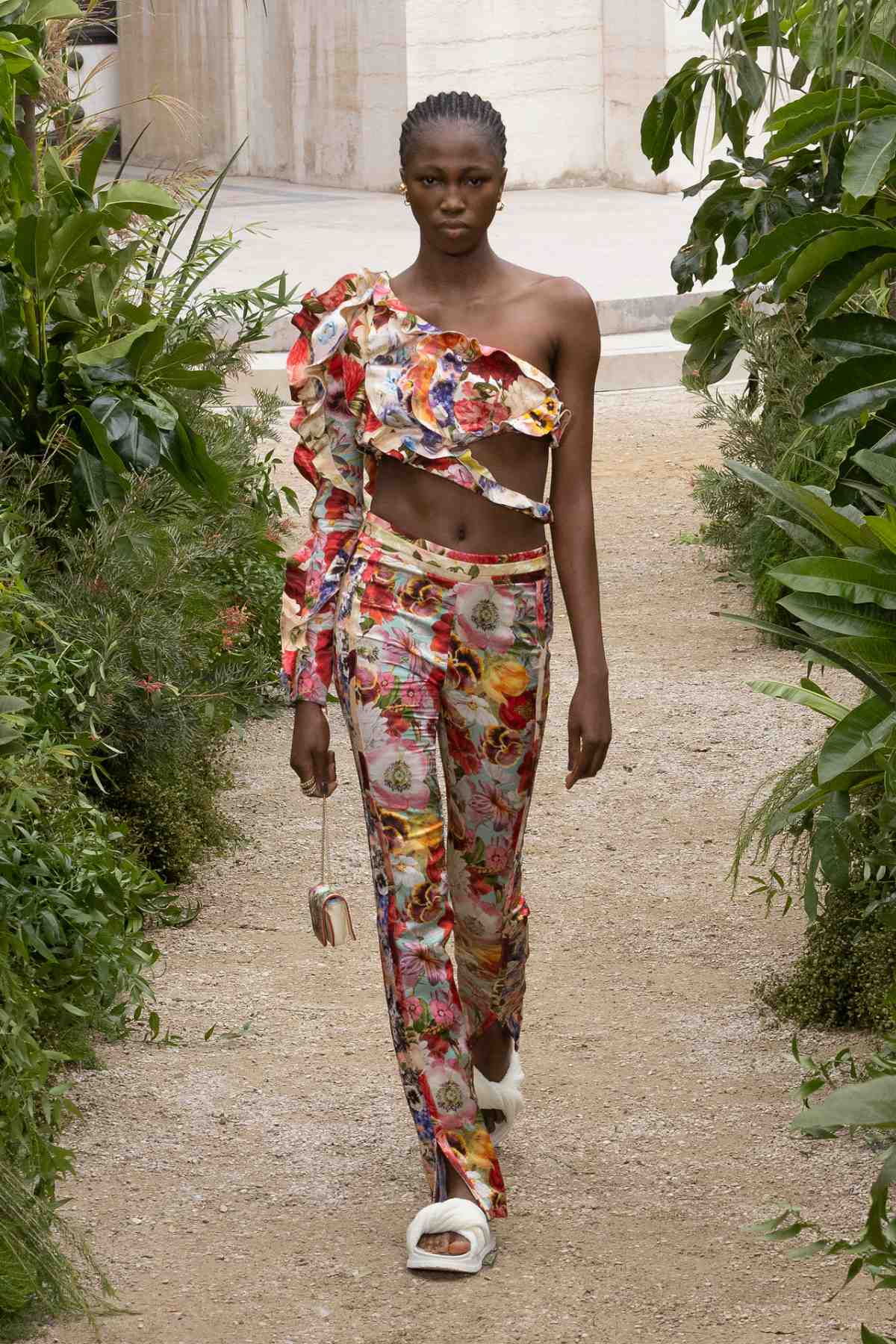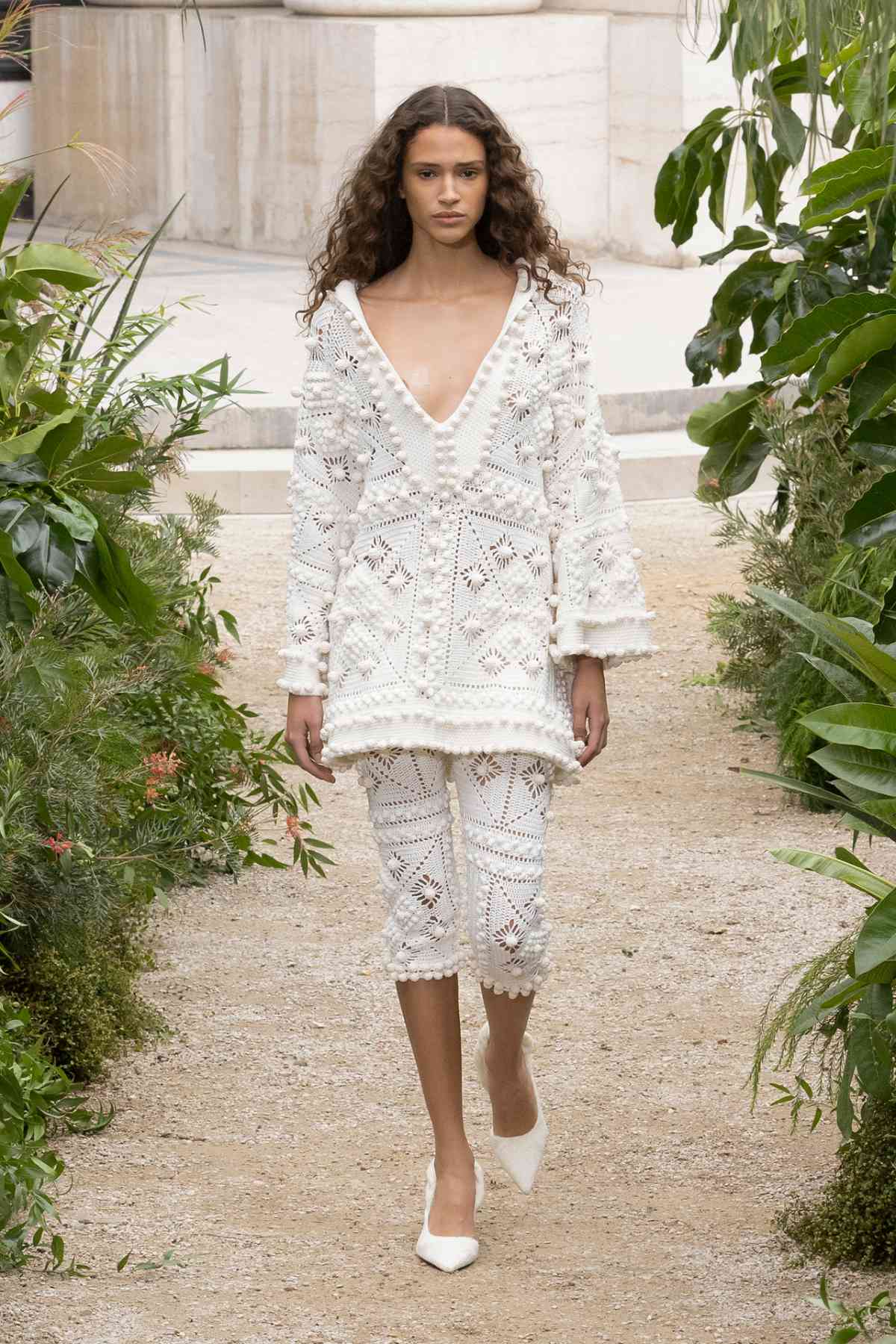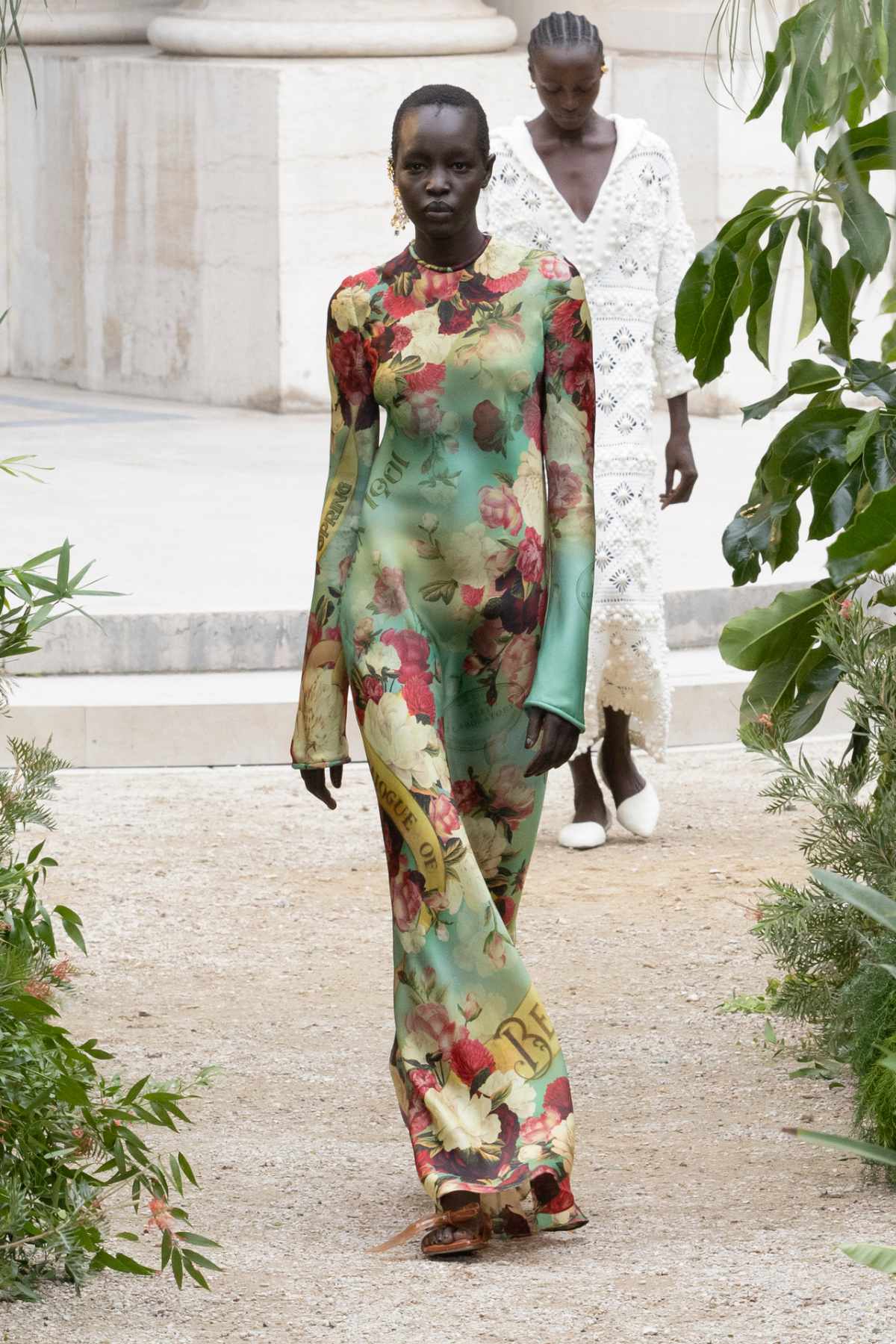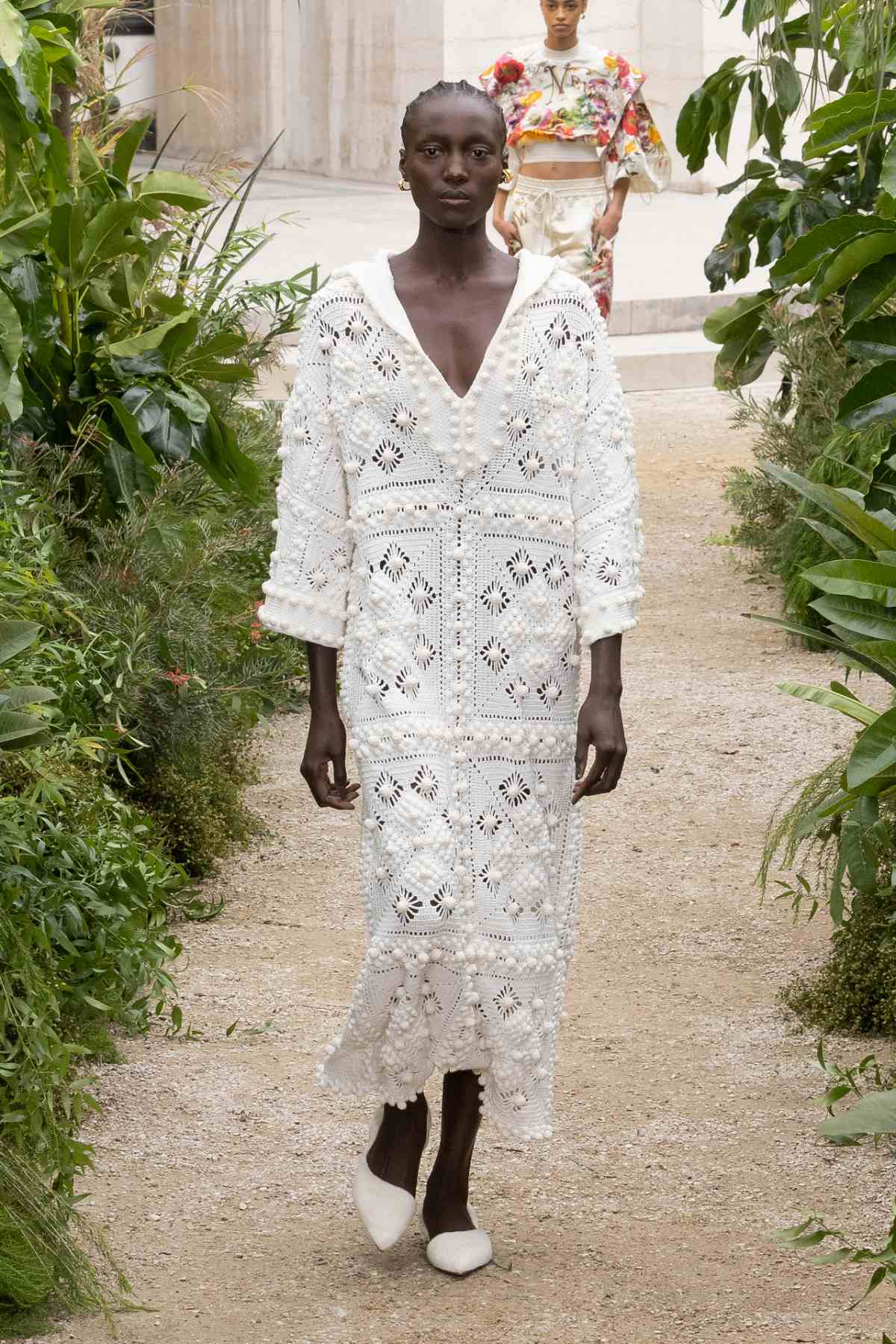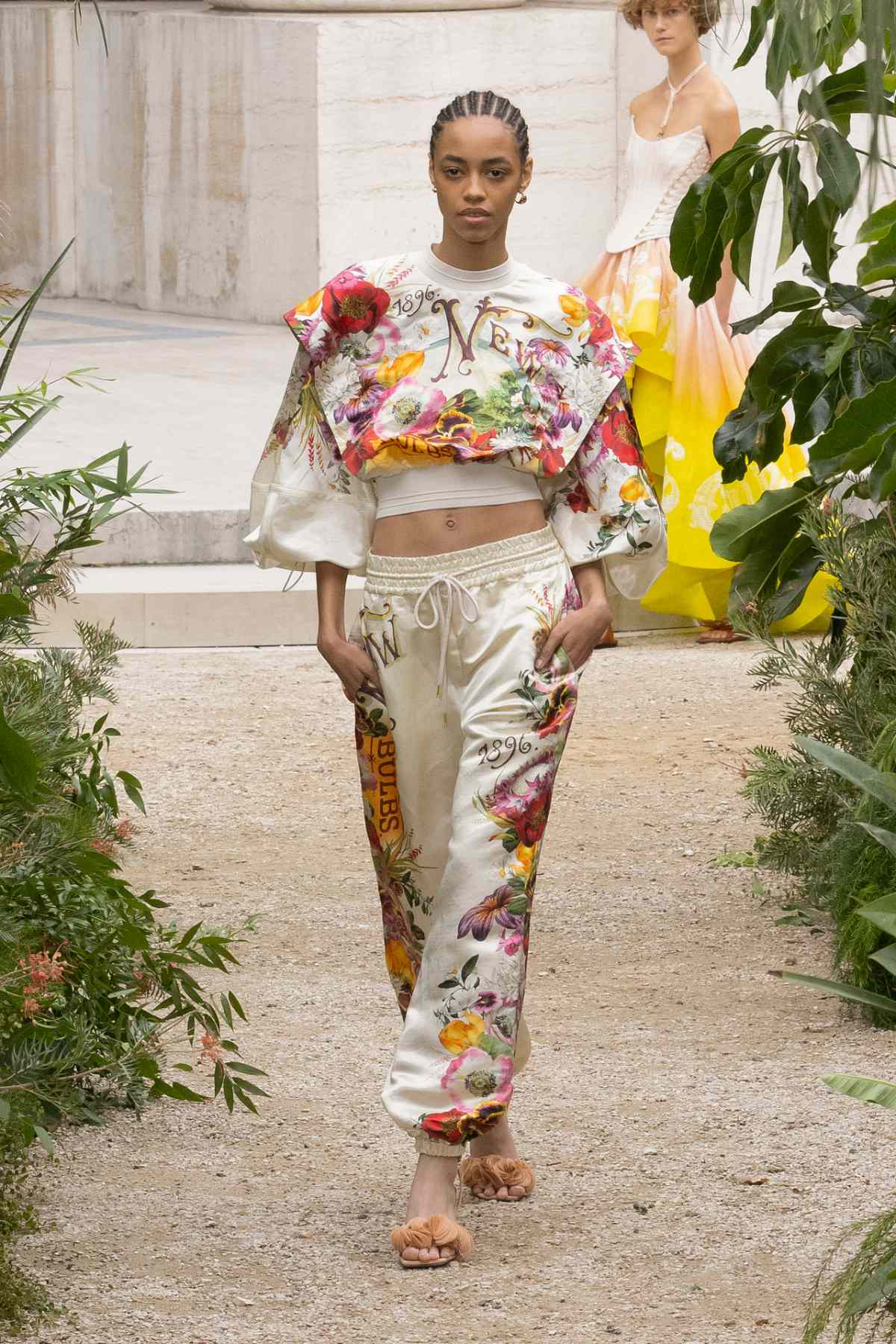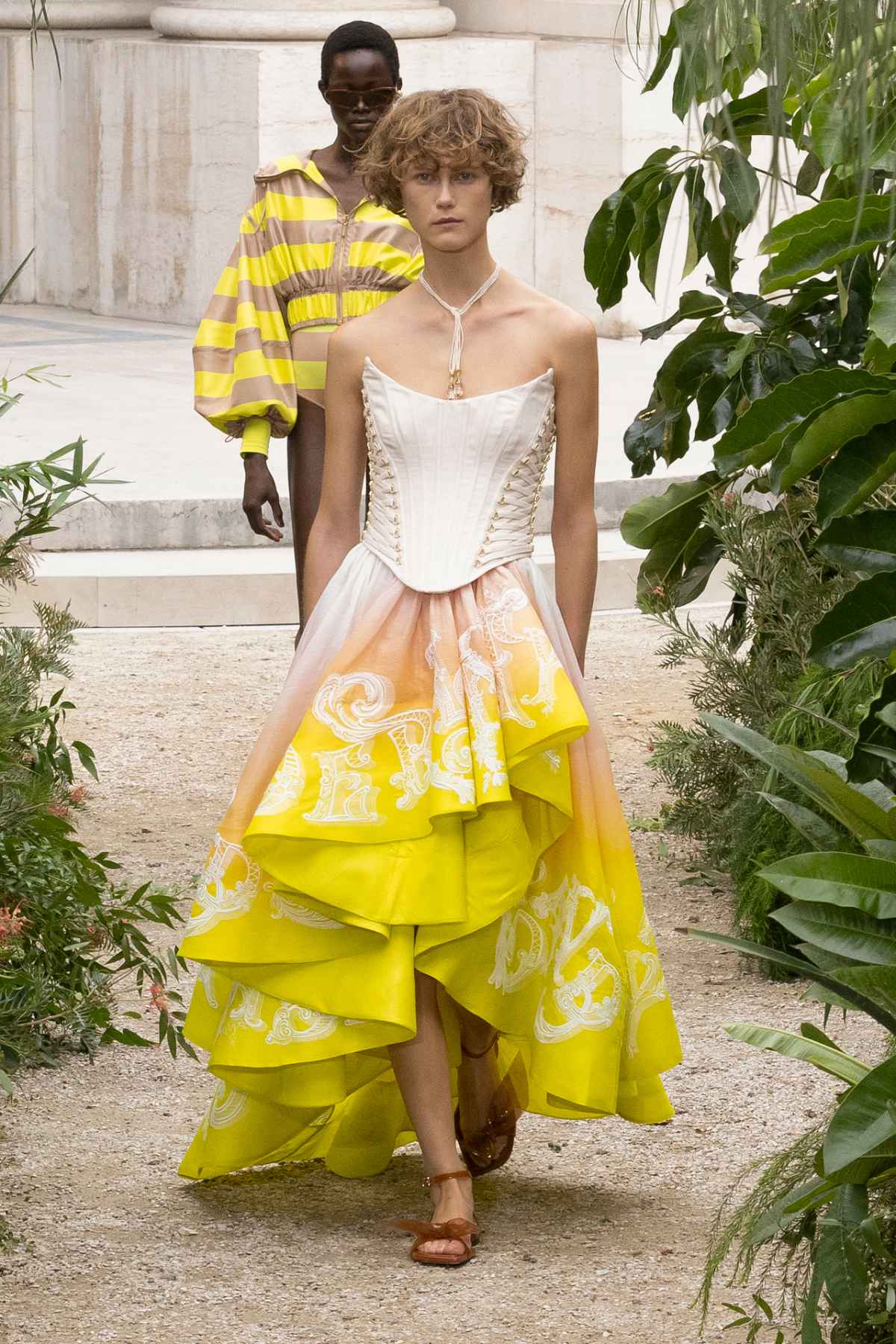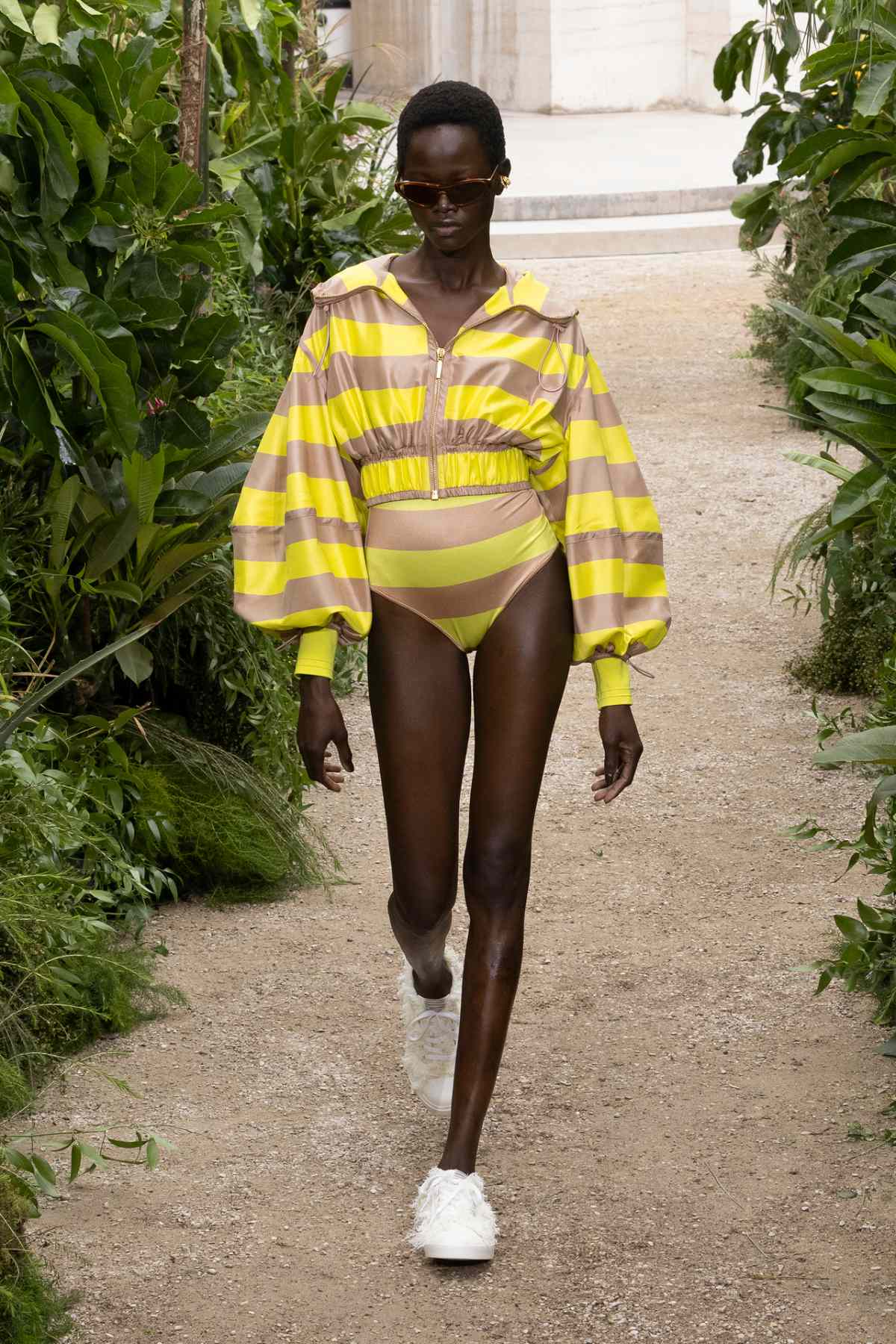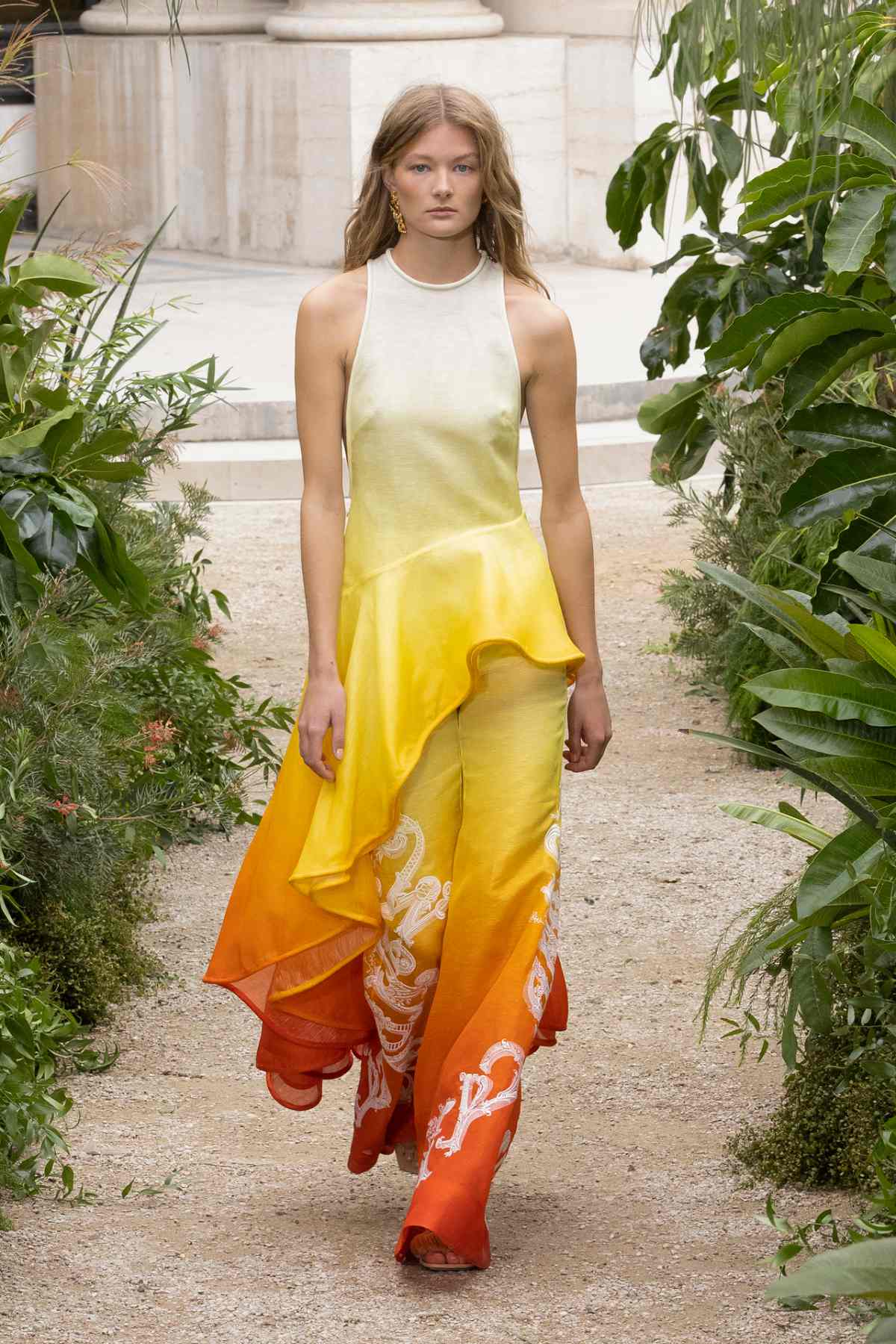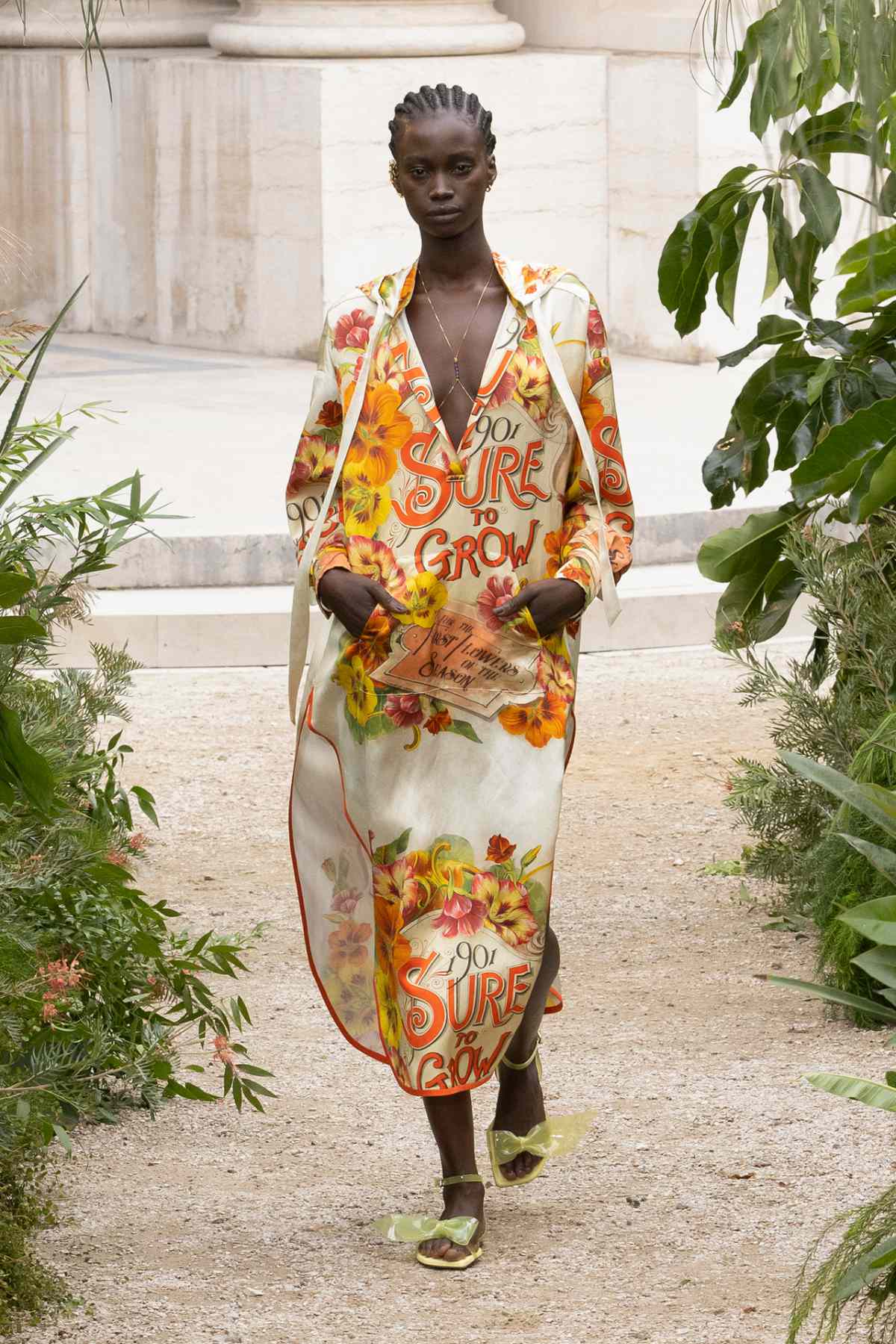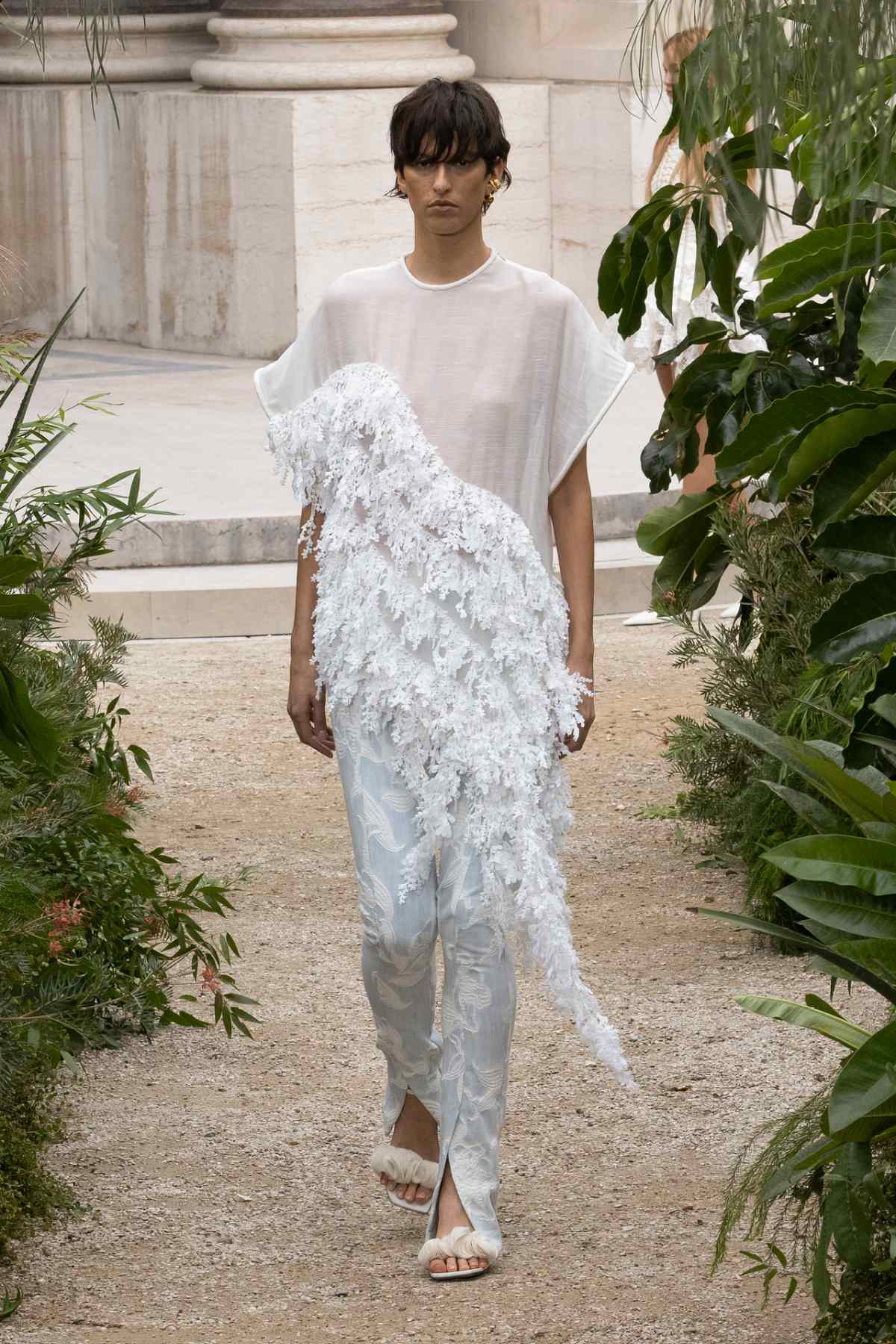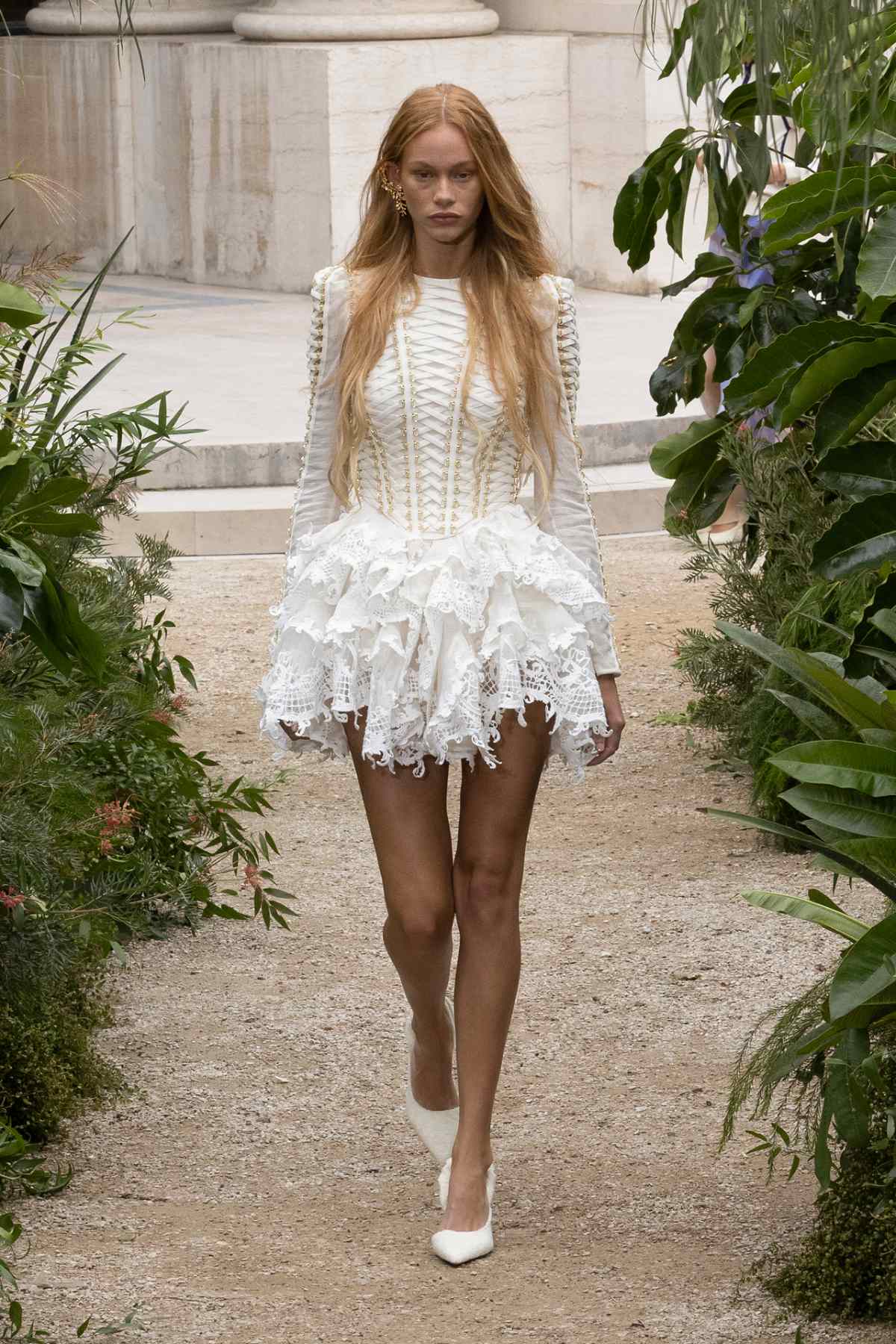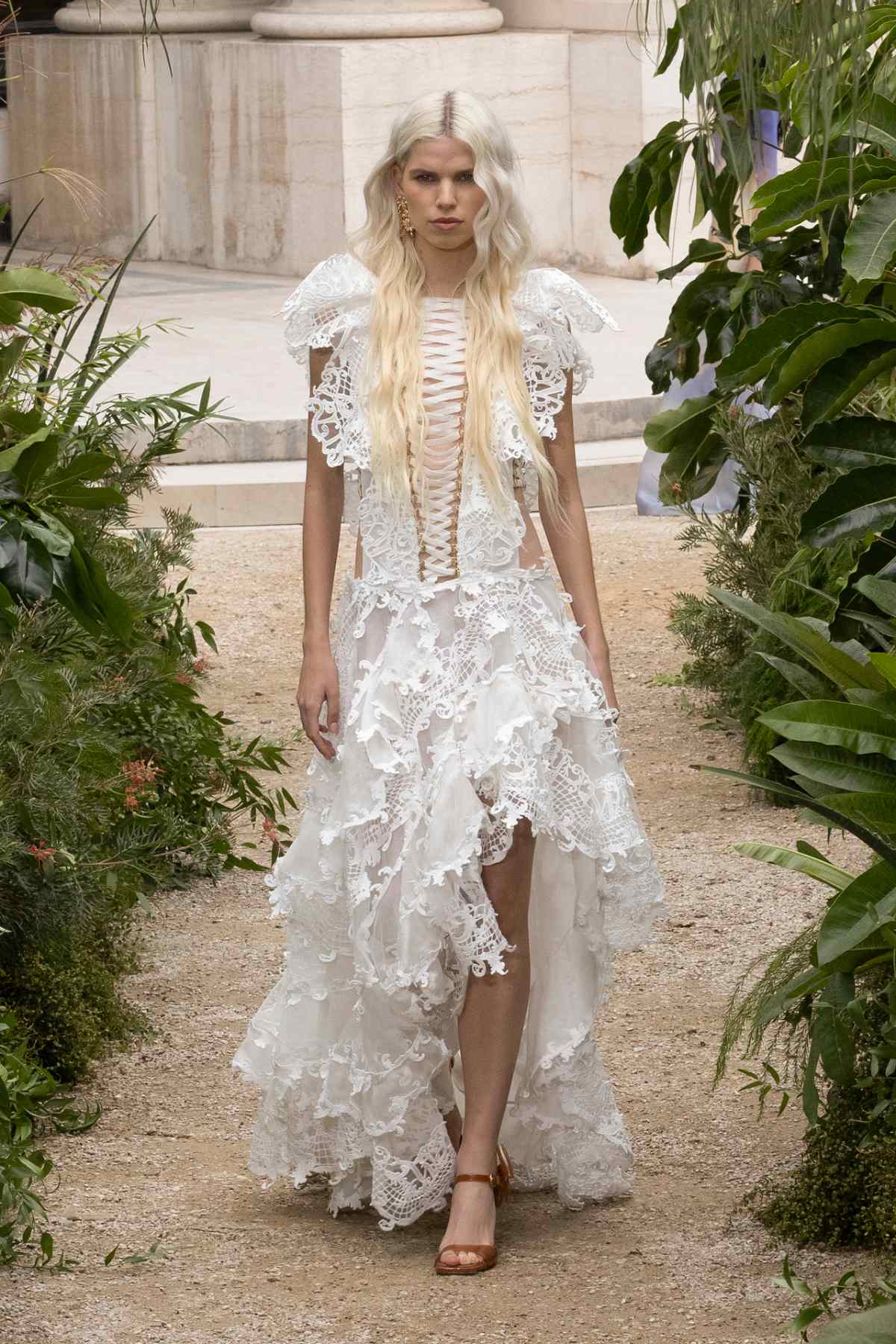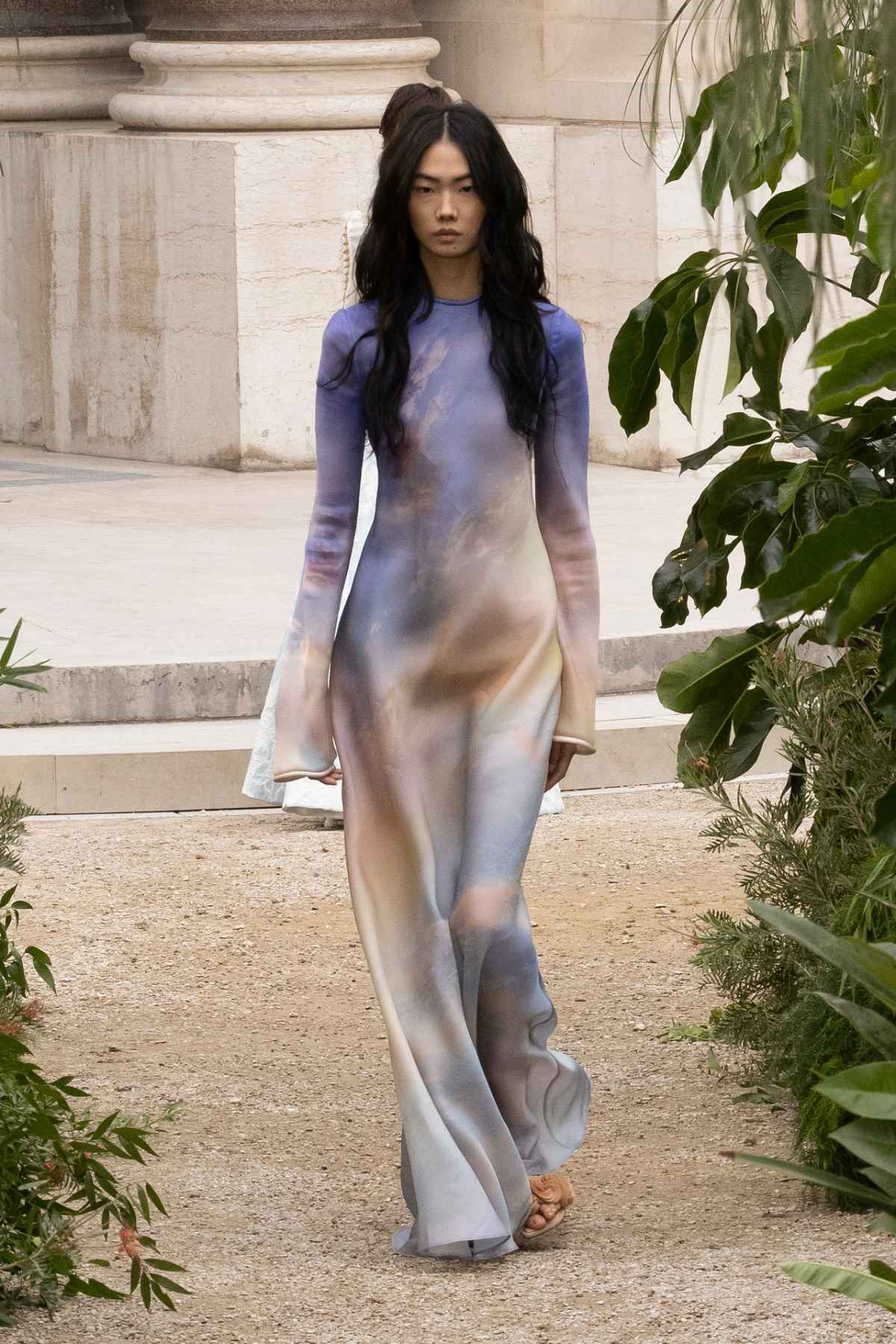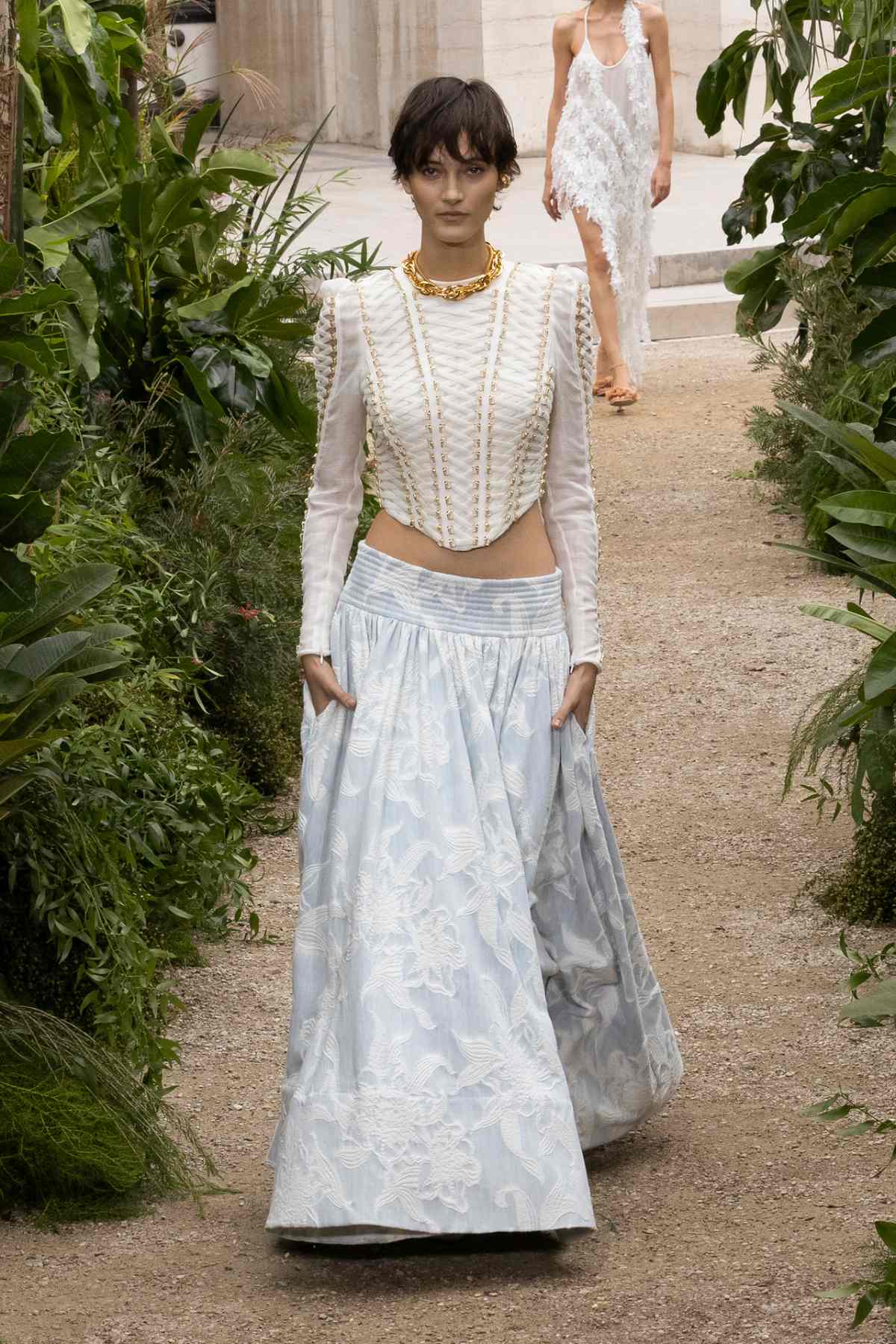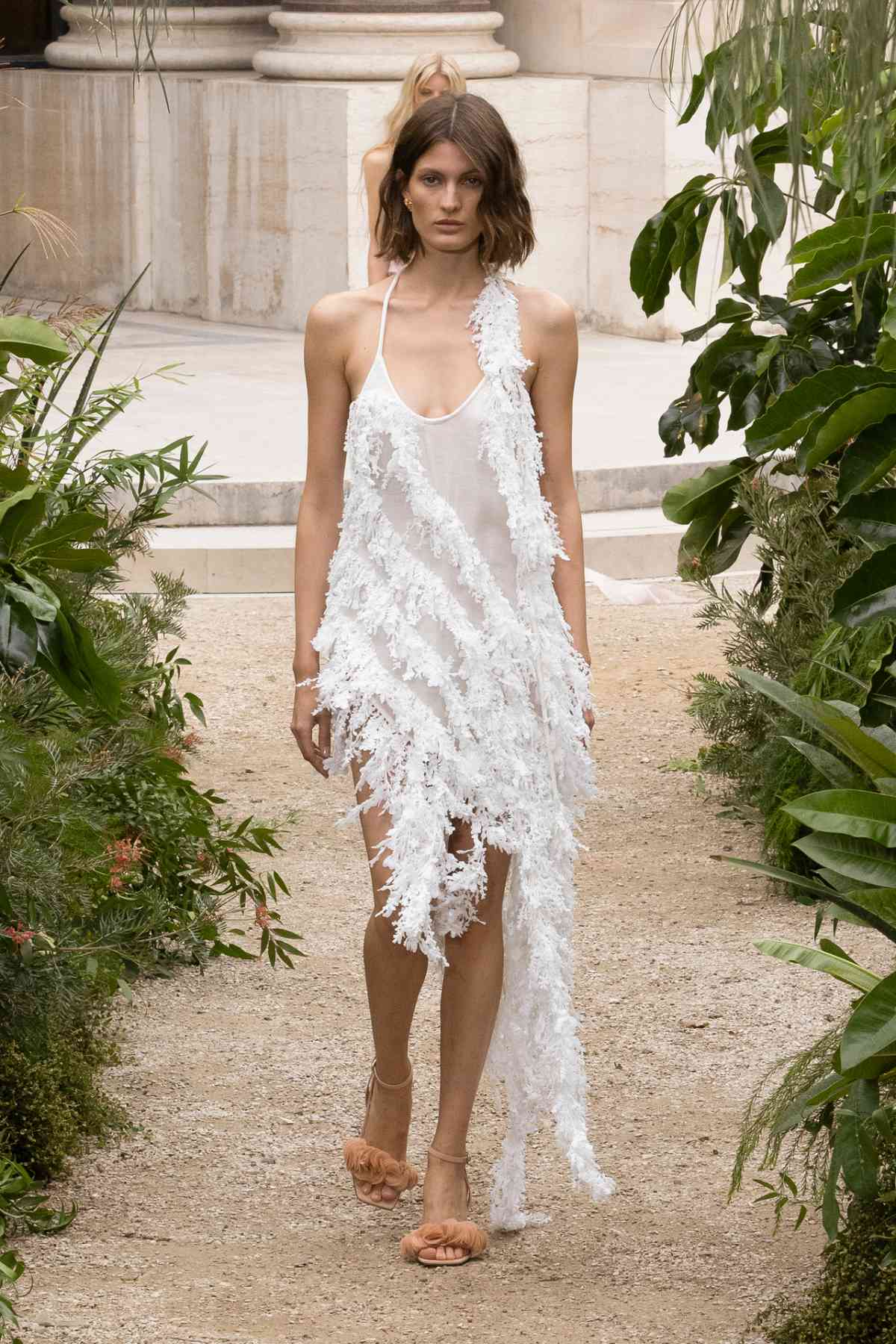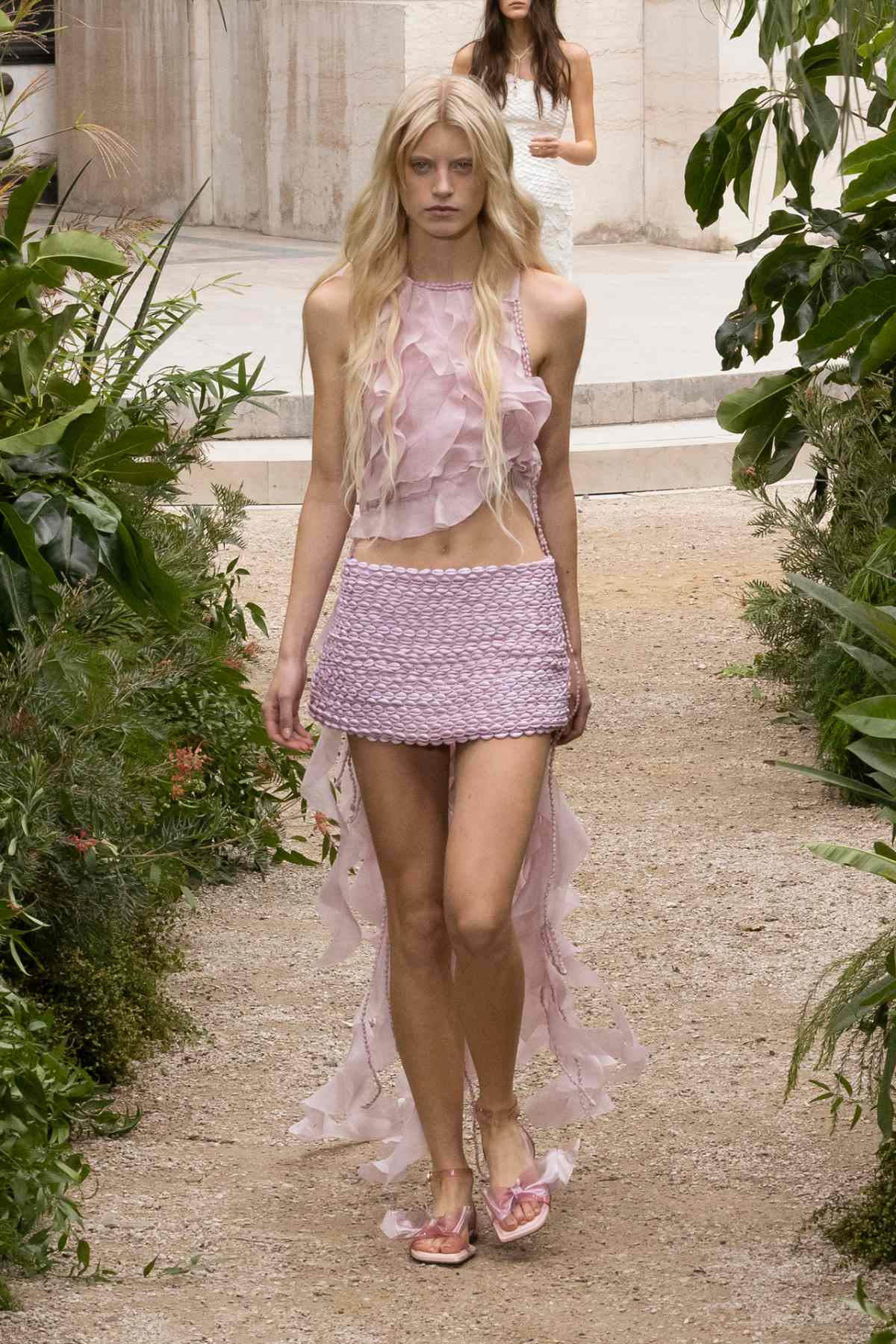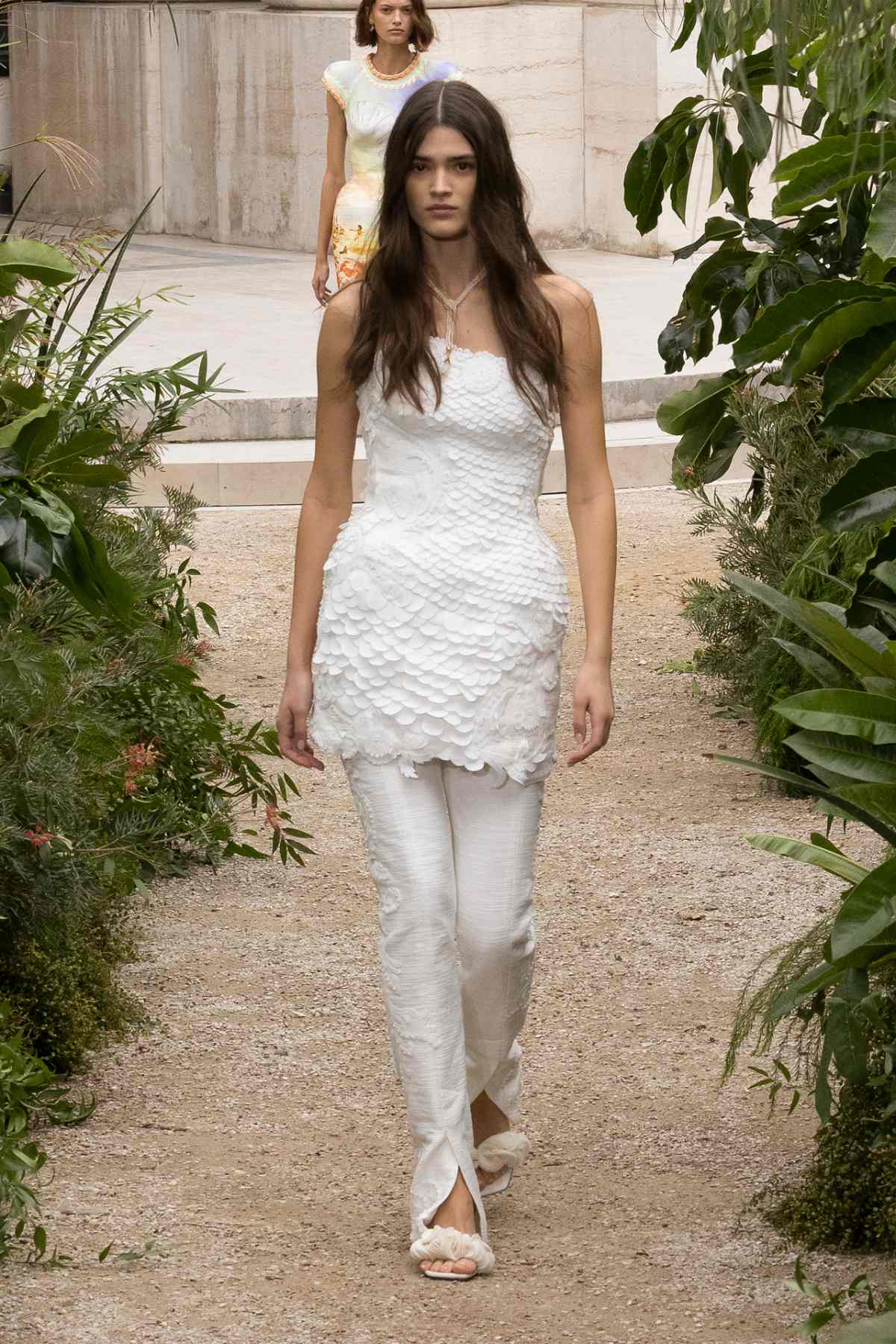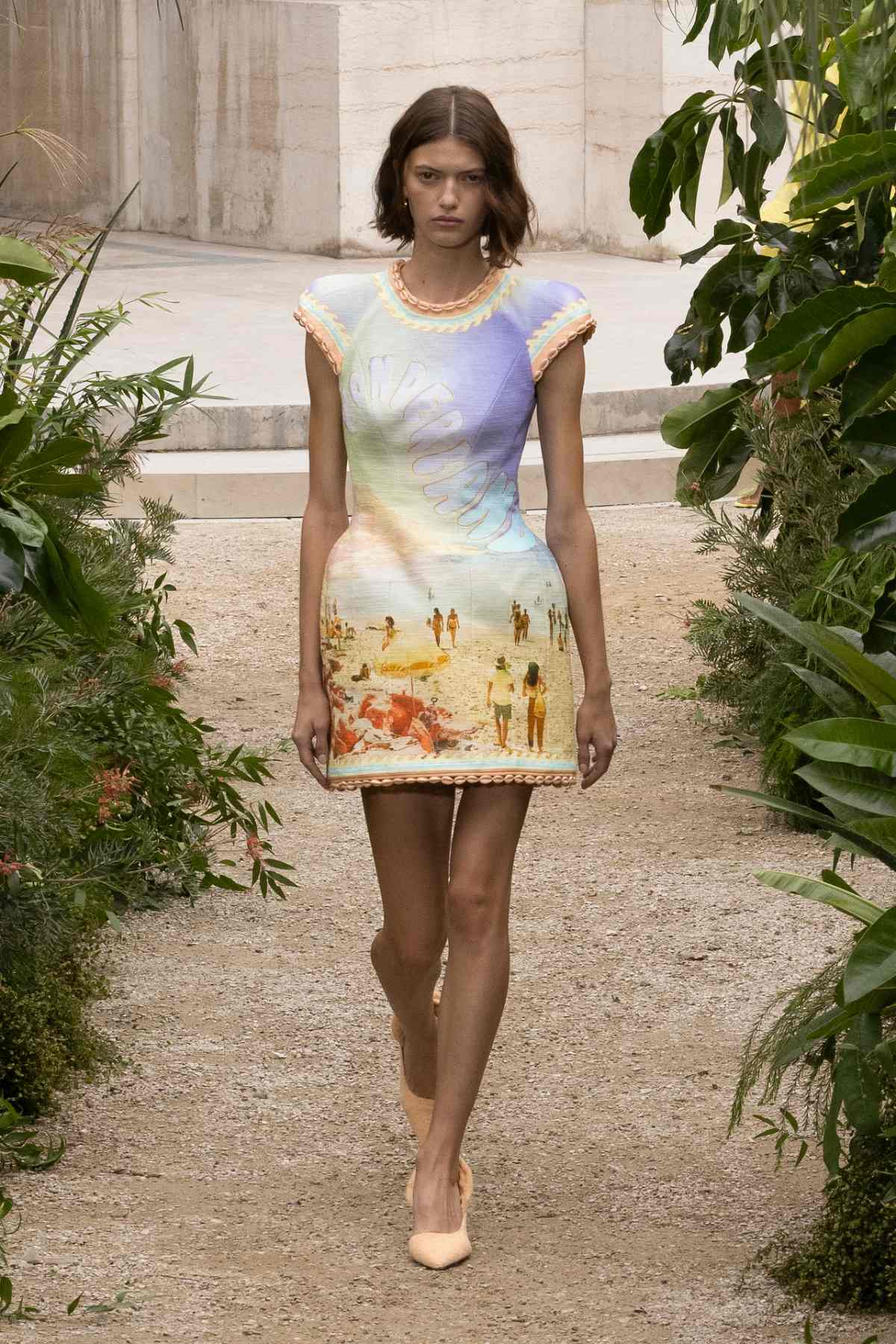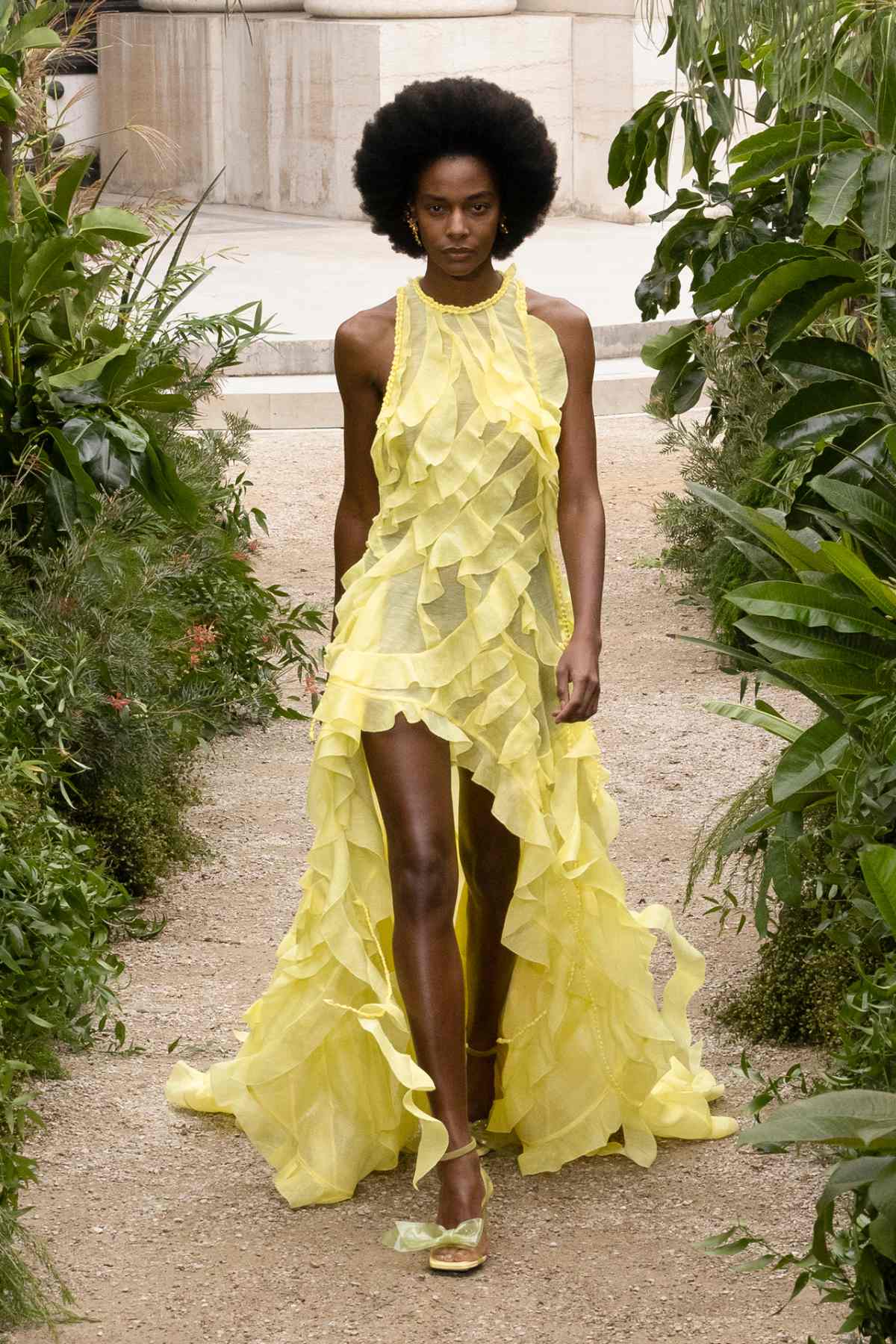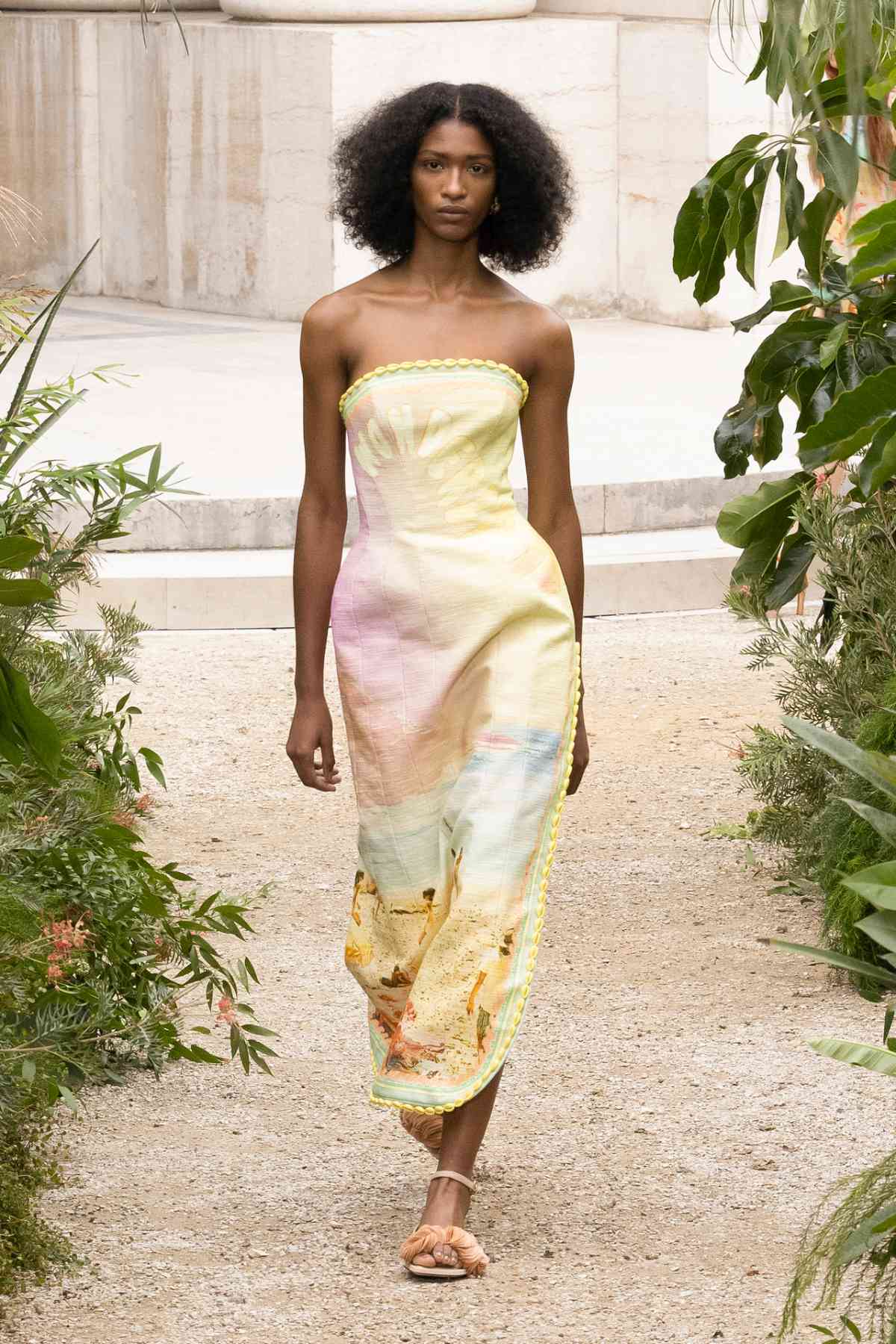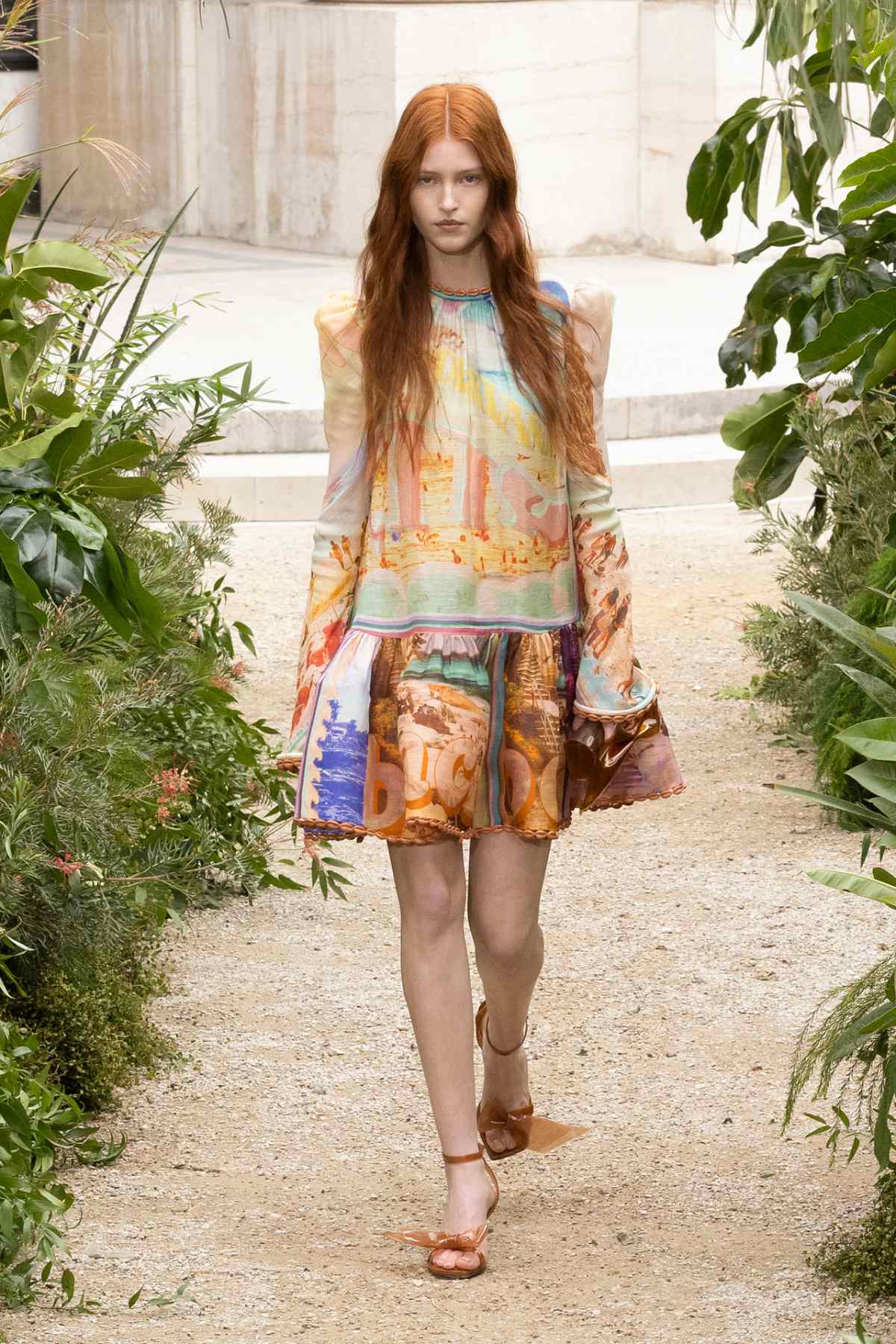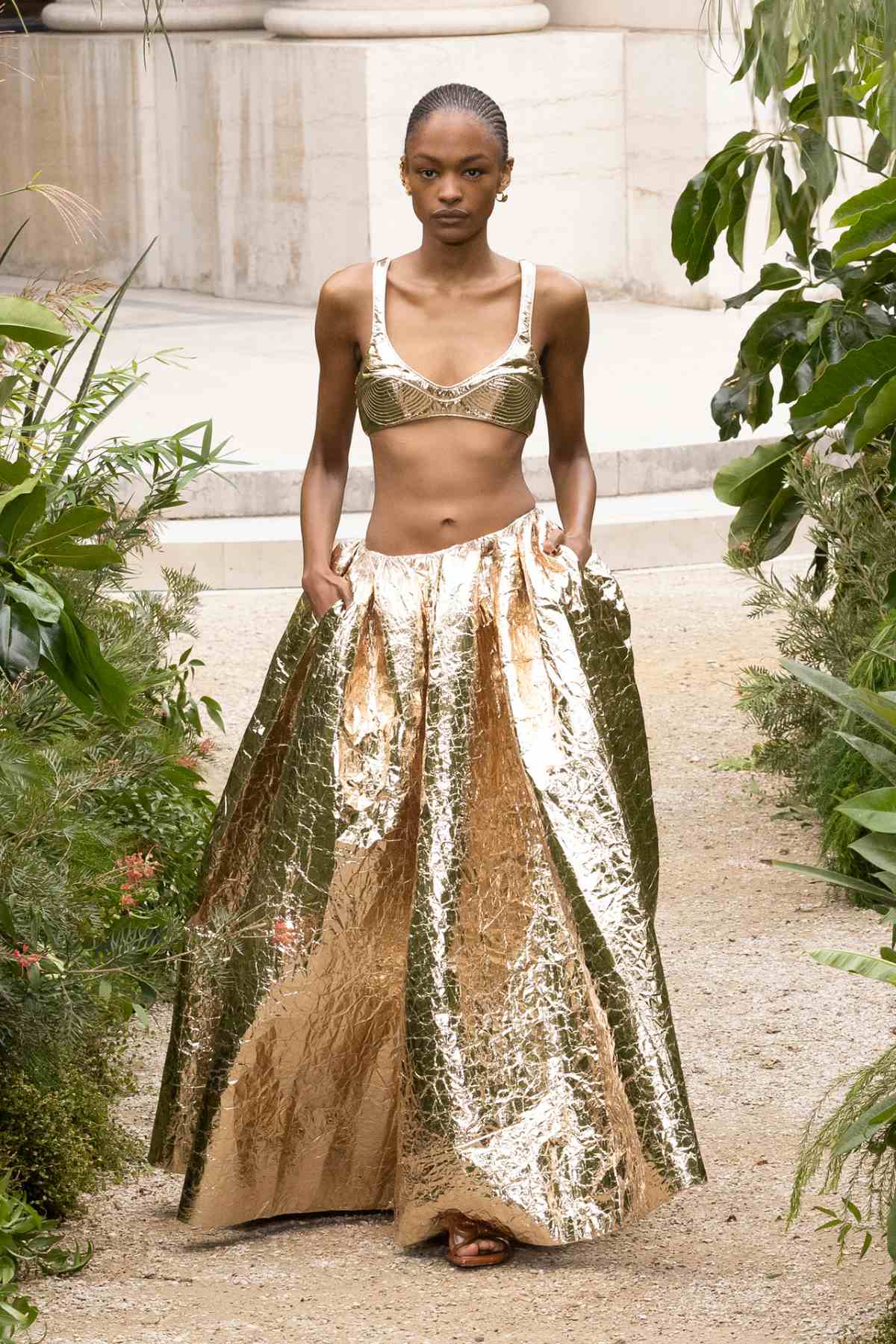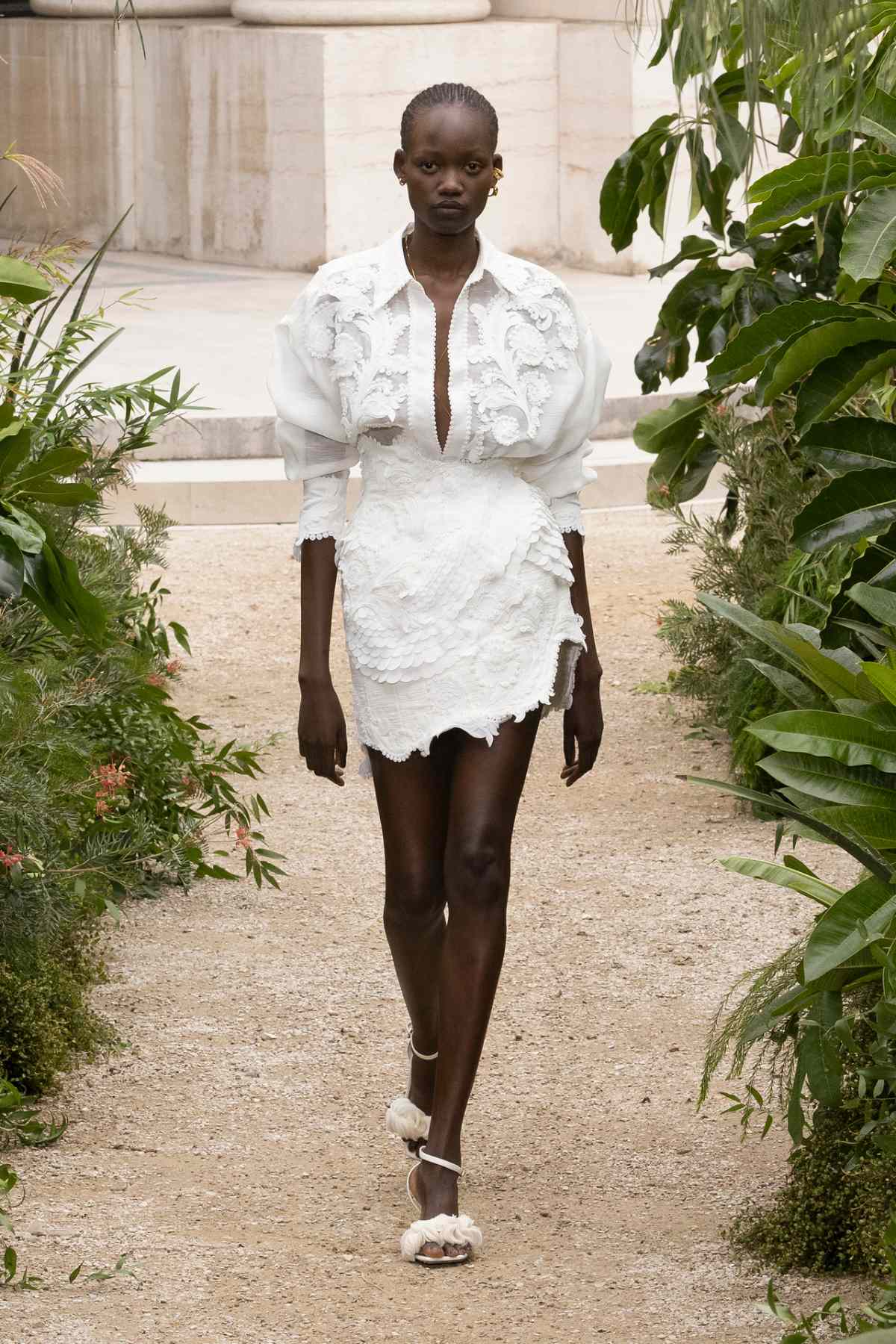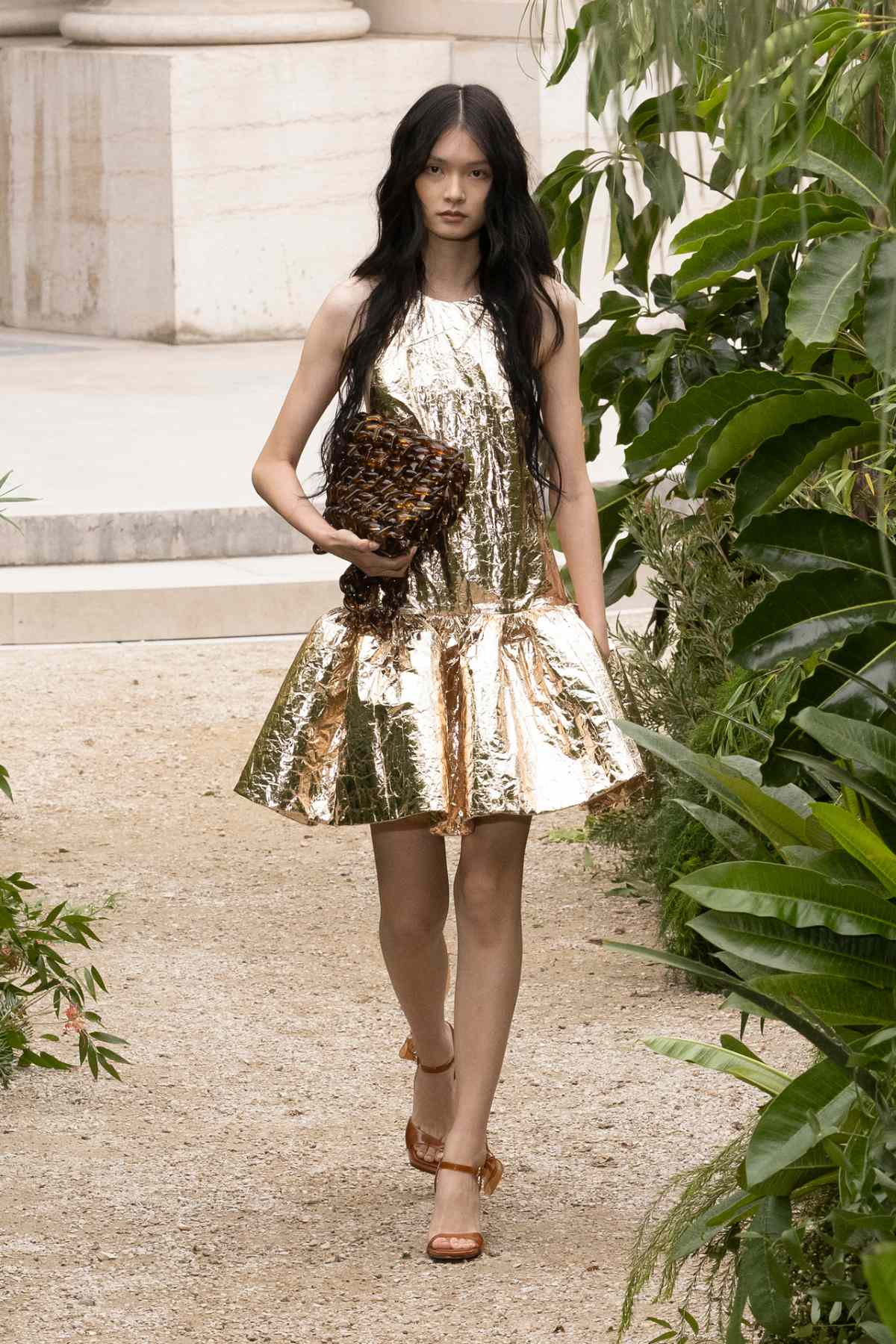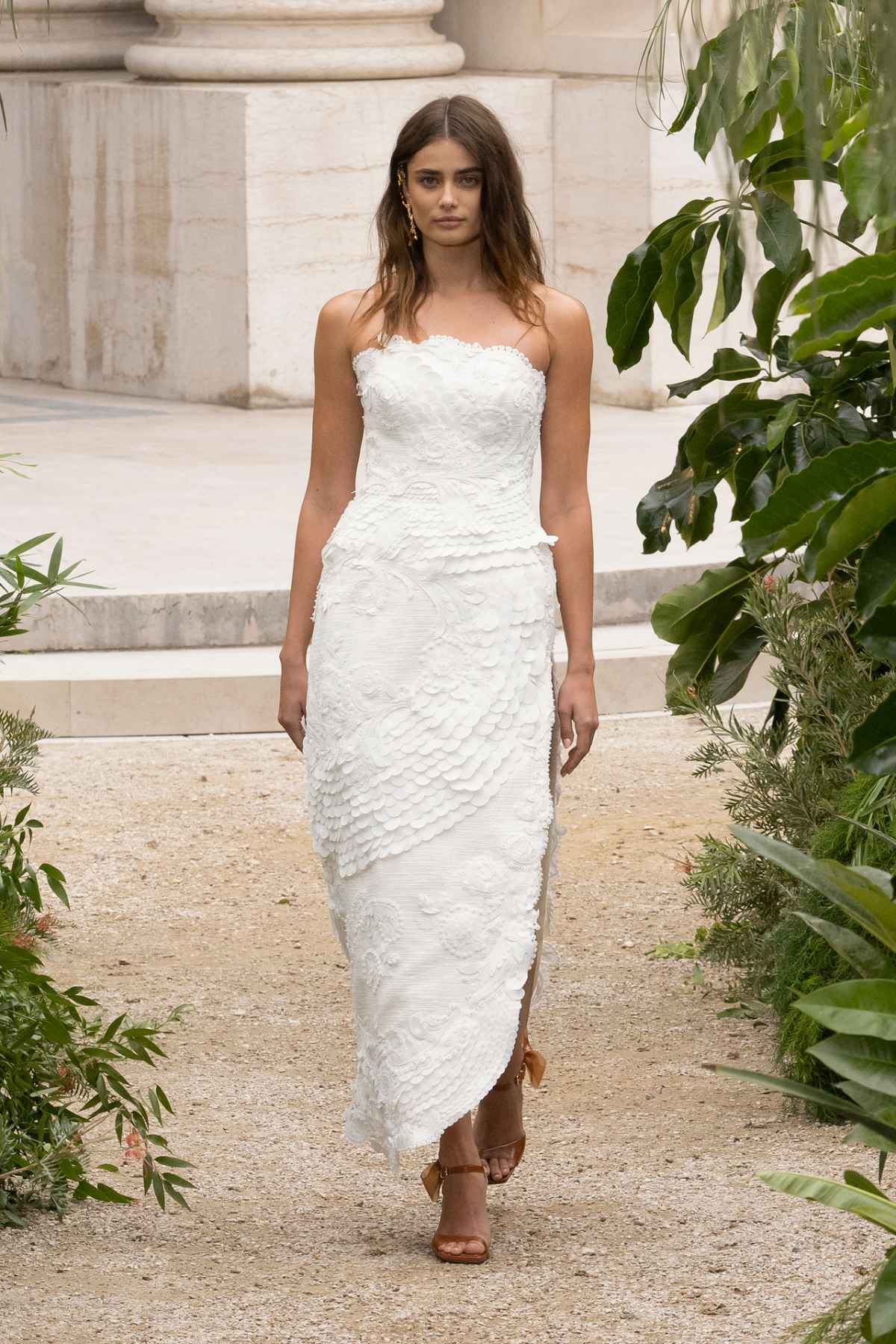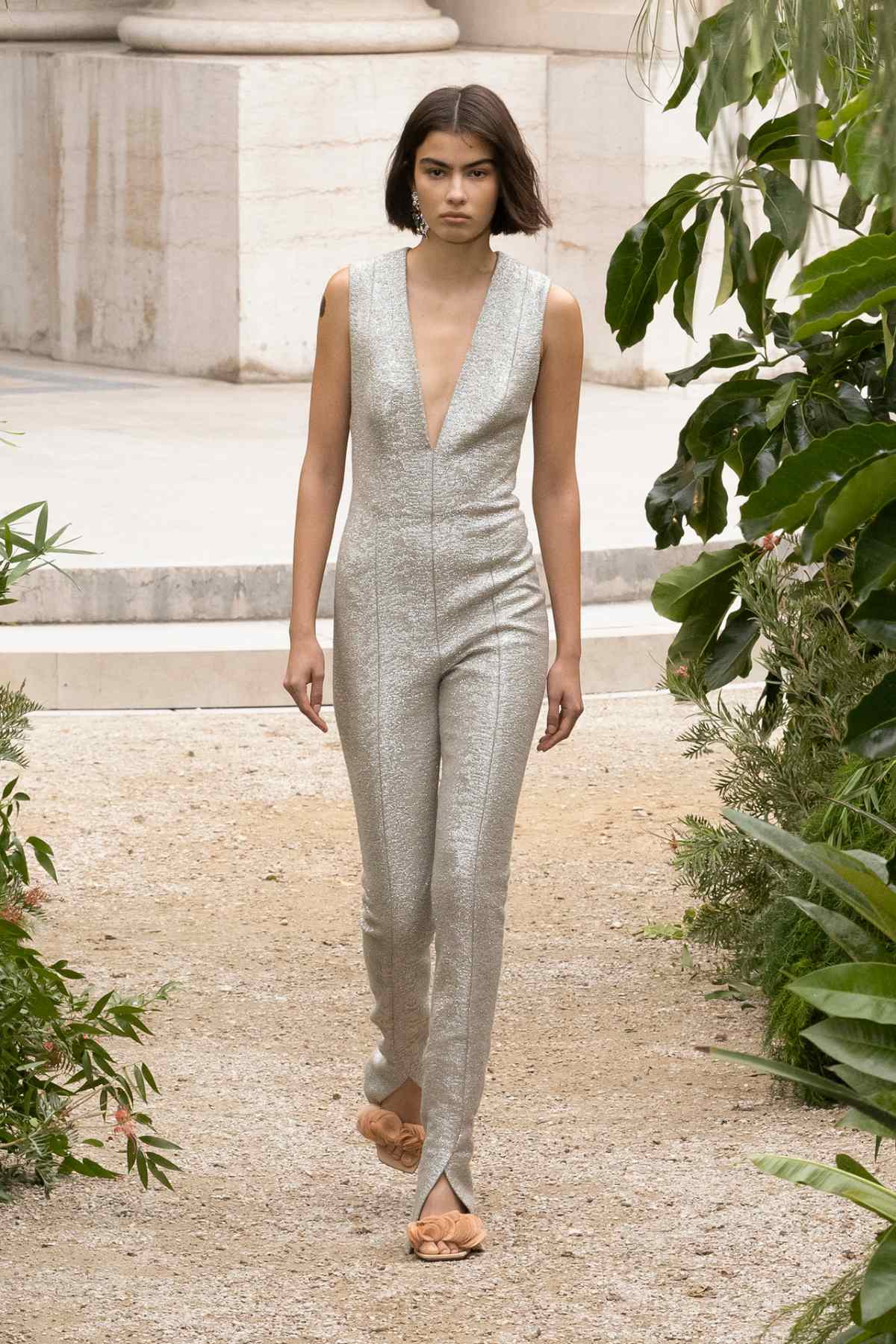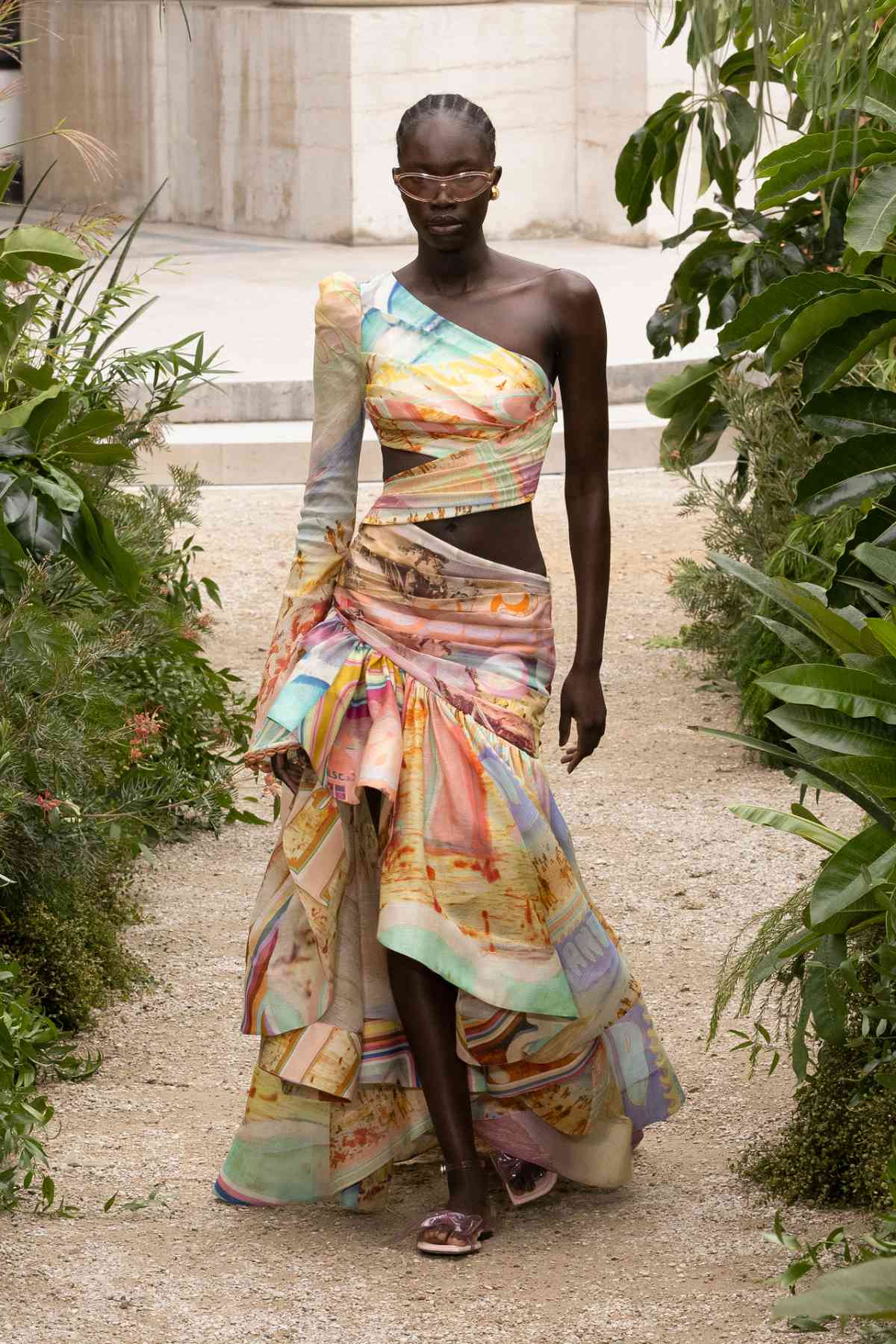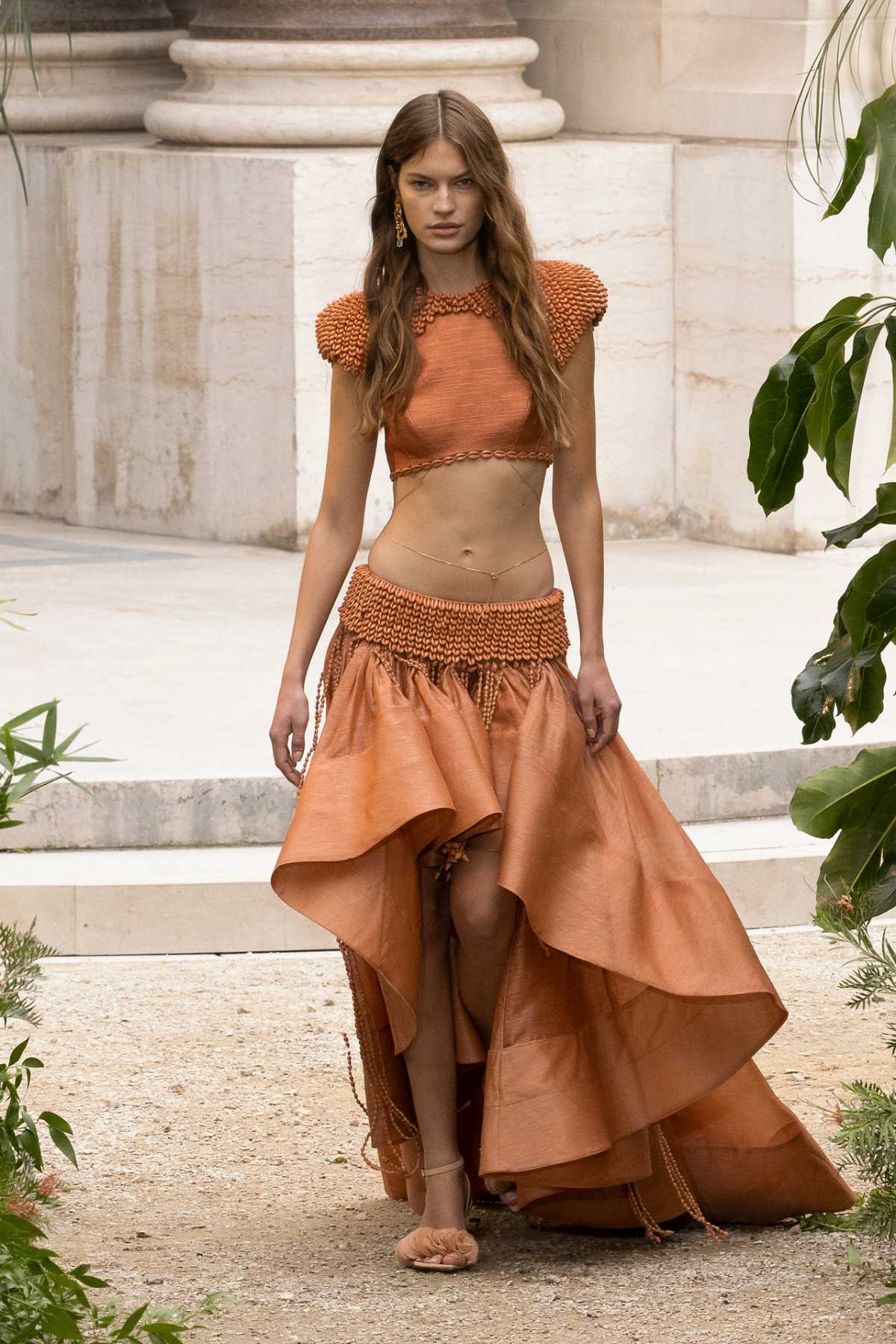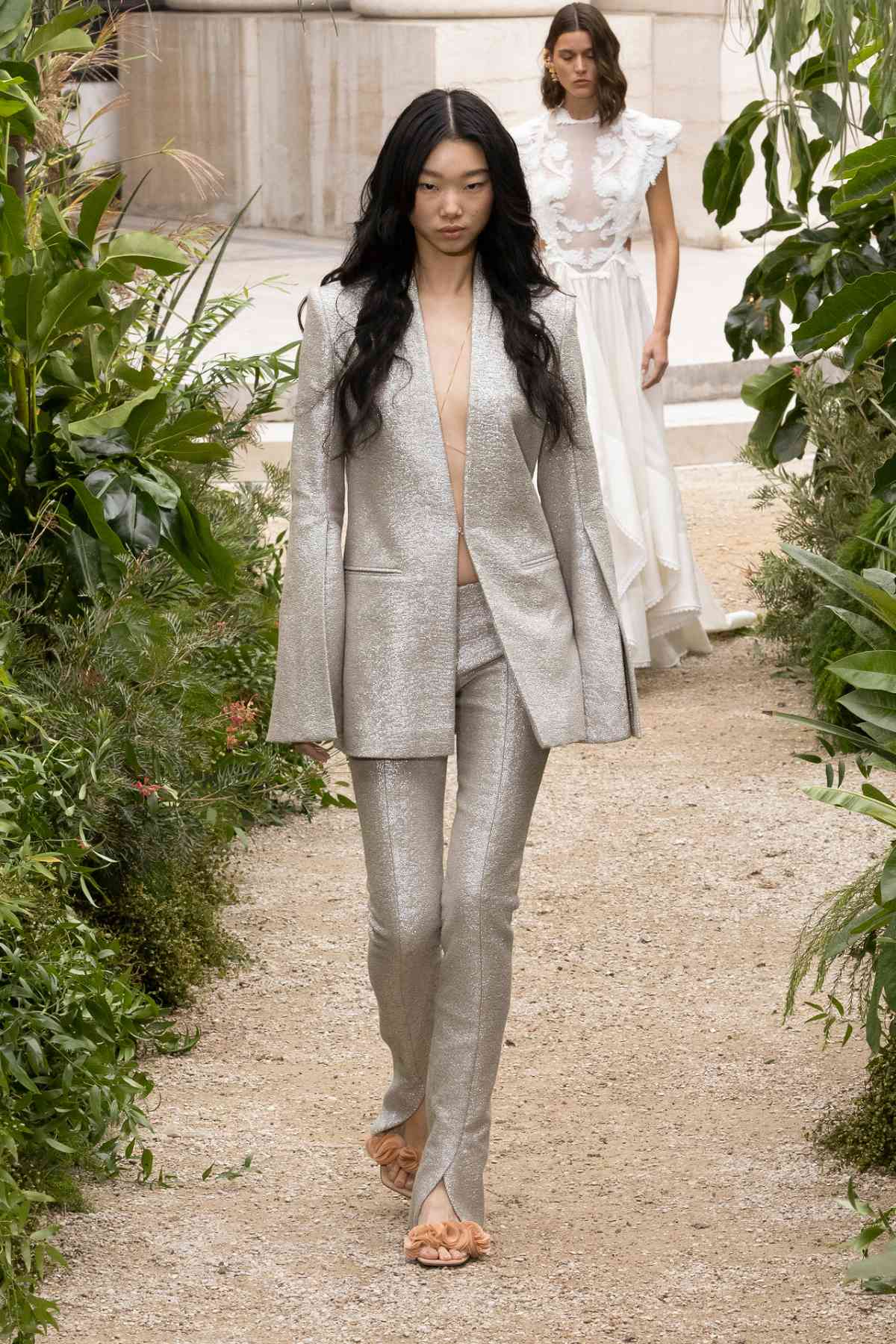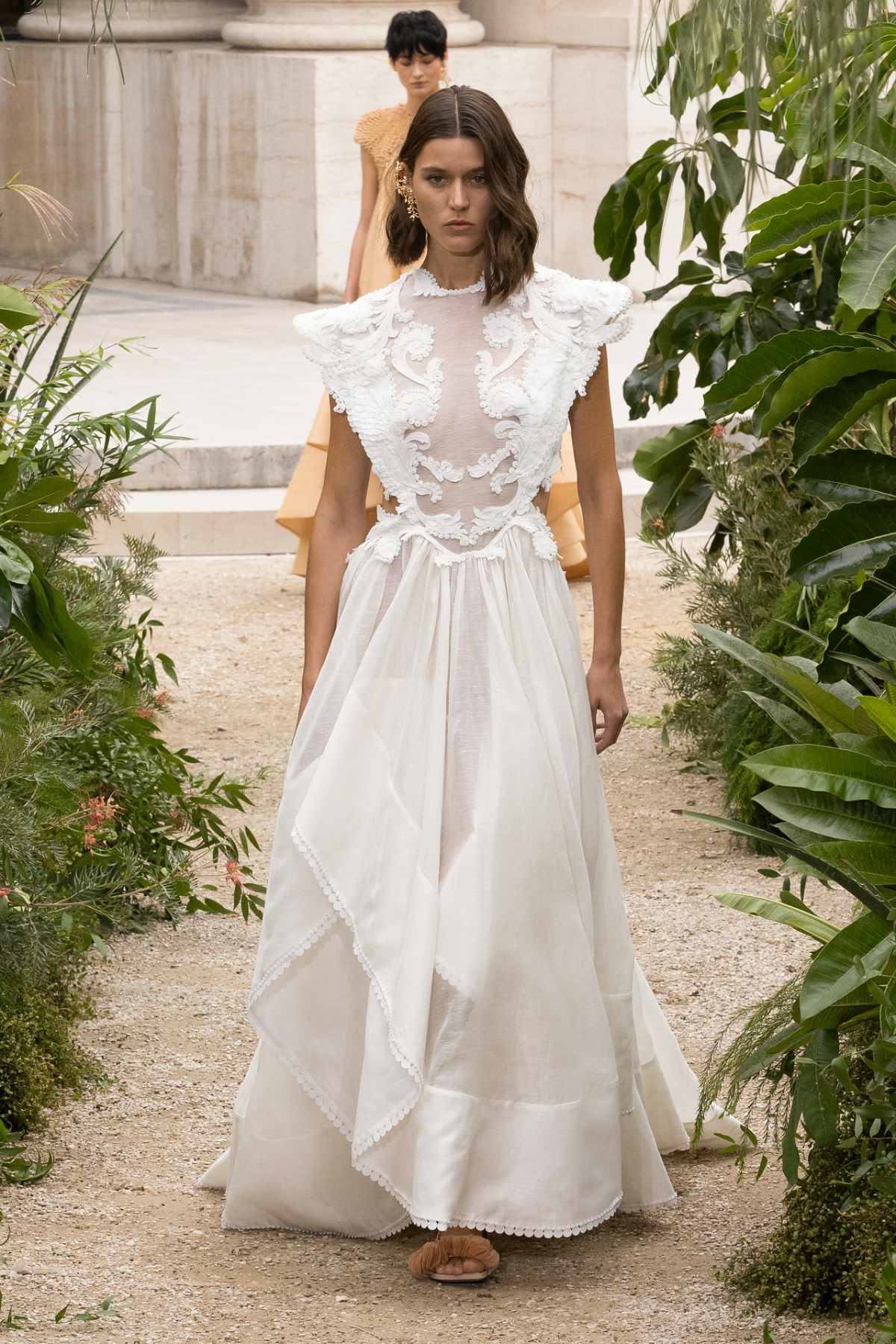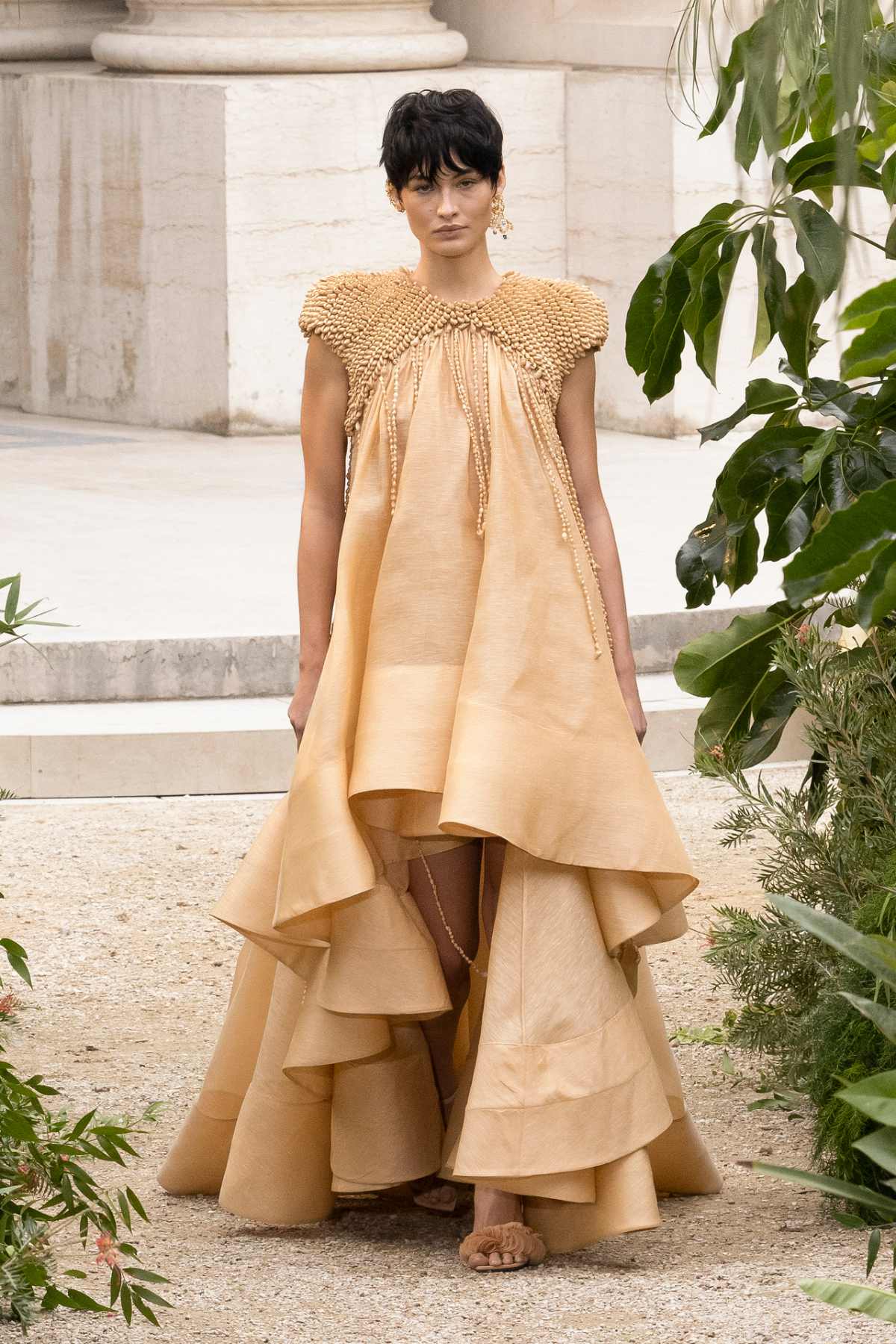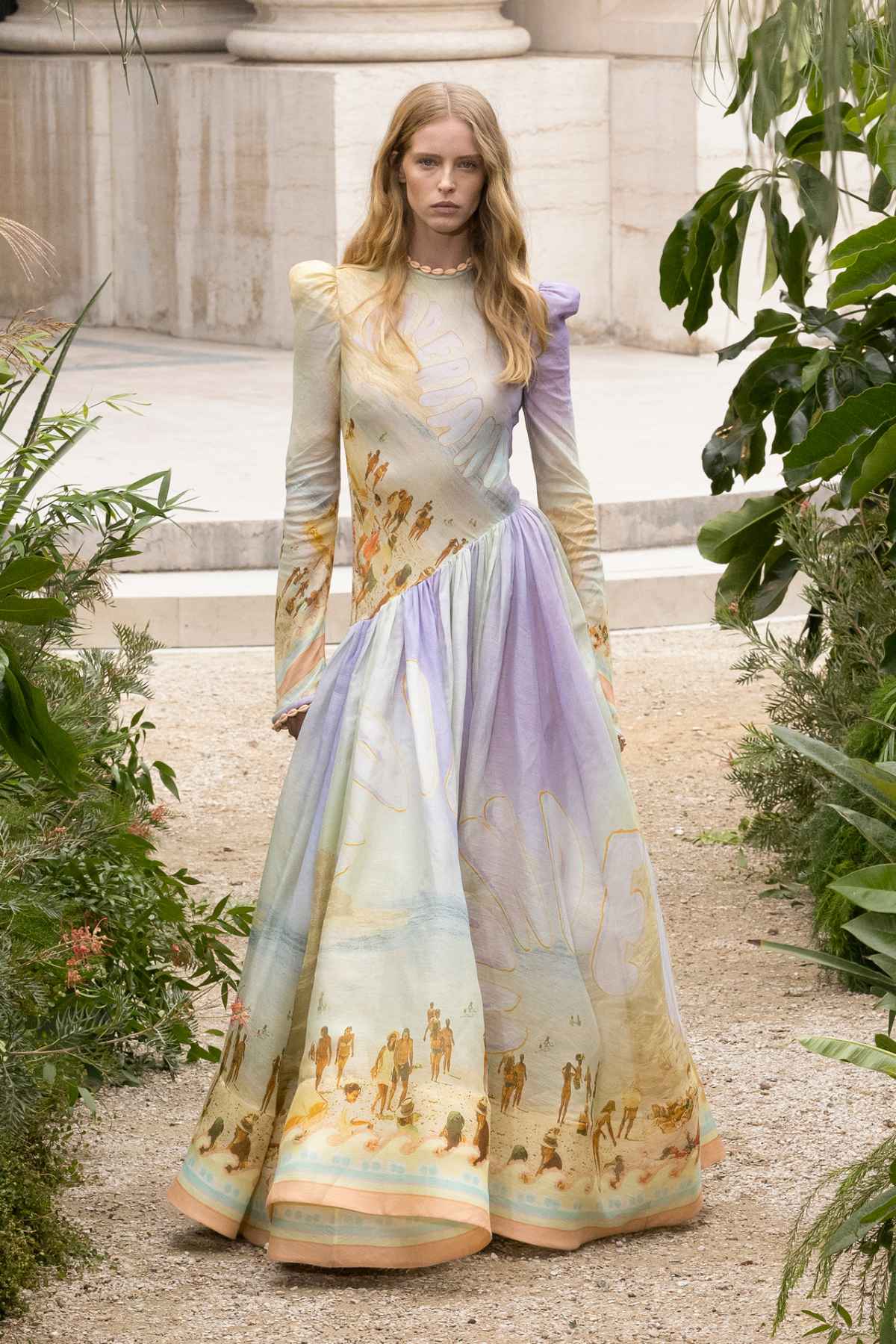 ---