---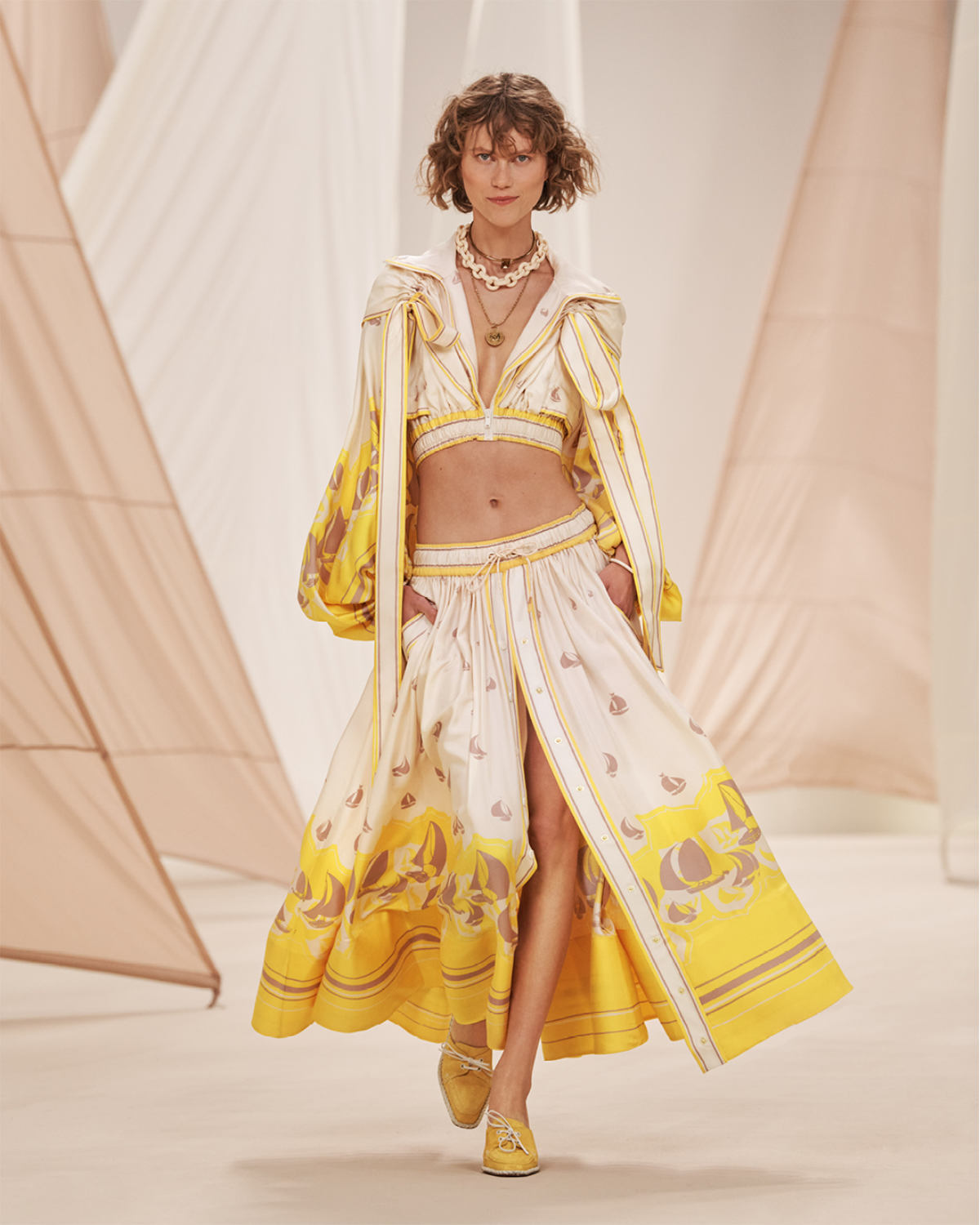 "For this Resort season we've dived into all things nautical and embraced the romance of sailing. I loved looking at all these gorgeous images from the 50's and 60's of women on idyllic sailing holidays and tried to capture a sense of the simple elegance and holiday glow that came from our references – there's hints of nostalgia through the collection but with a fresh and fun take. We worked with our artists to create jaunty sailboat prints, placement world maps and classic 50's ikat florals. The mix of both liquid and sharp papery fabrics creates movement in our silhouettes, with some of the key looks opening up, almost like you're walking through a breeze. Funnily enough I grew up sailing on a small boat with my Dad on weekends and holidays in Botany Bay in Sydney, which wasn't particularly glamourous, and certainly not that relaxing! I think I prefer our take on a sunny holiday on the sea!" – Creative Director, Nicky Zimmermann.

High Tide arrives like a breath of fresh air on the open sea; at once sporty and dressed for leisure while also indulging the glamour of idyllic holidaymakers.
Silk Twill anoraks with full hoods and long ties catch the breeze and set the scene for Resort 23; awash with placement sailing boat prints. Rhythmic movement continues through full and open skirts, buoyed with crinoline hems. Maritime influences take hold in the form of sharp linen suiting and crushed canvas twin sets featuring nautical stripes; rope belts, and anchor motifs – most notably in custom embroidered discs that embellish boxy day-shirts and capri pants. Navy trimmed light-weight wrap knits; wide-leg sailor pants and straw hats secured neatly with scarves are perfectly charming for a jaunty day yachting.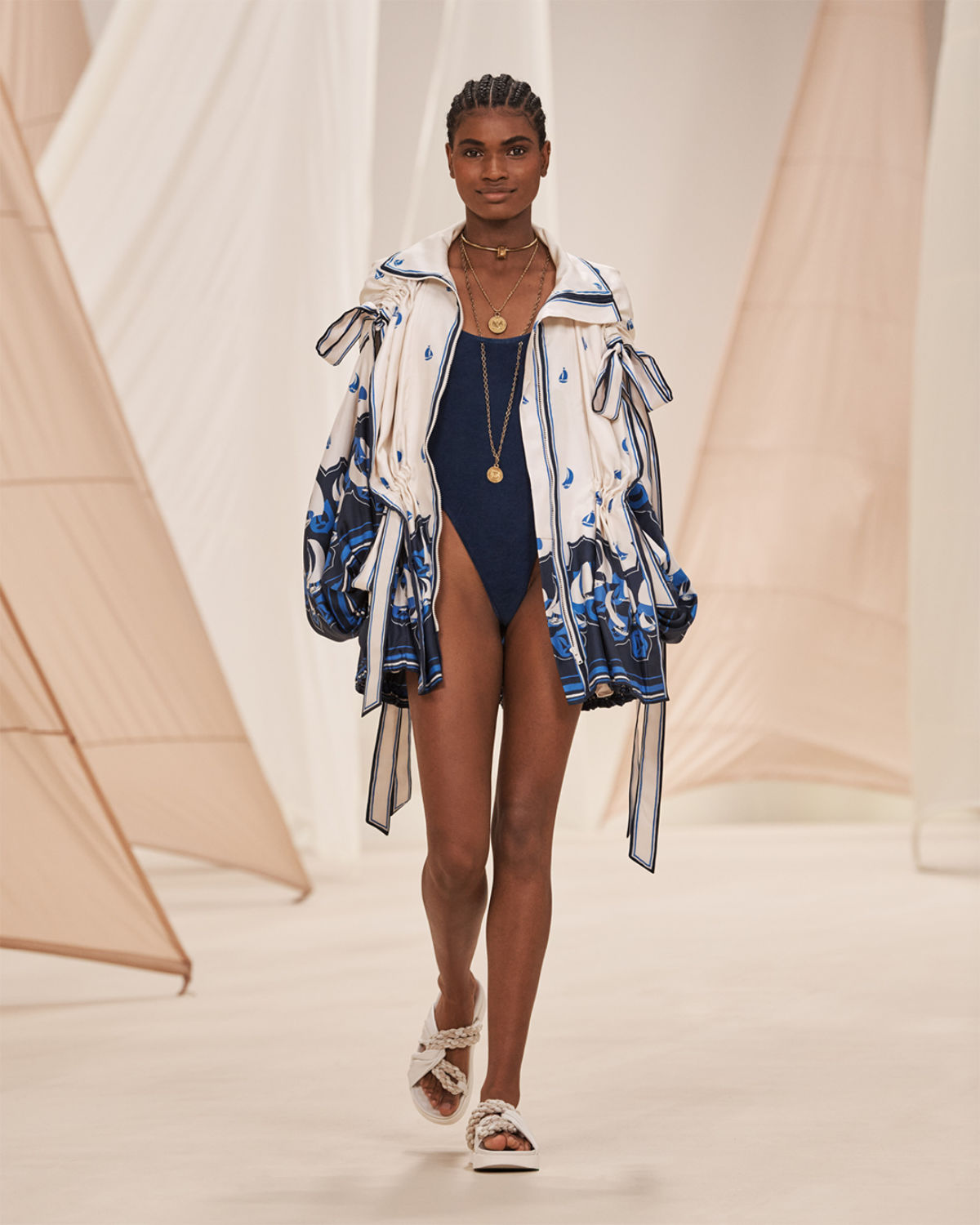 Silhouettes take a 50s twist as day turns to evening; with a cocktail wardrobe featuring belted lace pearl-edged halter dresses; strapless cat's-eye bustiers and moulded skirts with peek-a-boo petticoats modernised in custom Ikat prints in punchy hues. Uber short minis are balanced with sorbet sheath dresses and tube skirts in shades of lemonade and lilac; adorned with 3D brushed cotton flowers and appealing in their simplicity.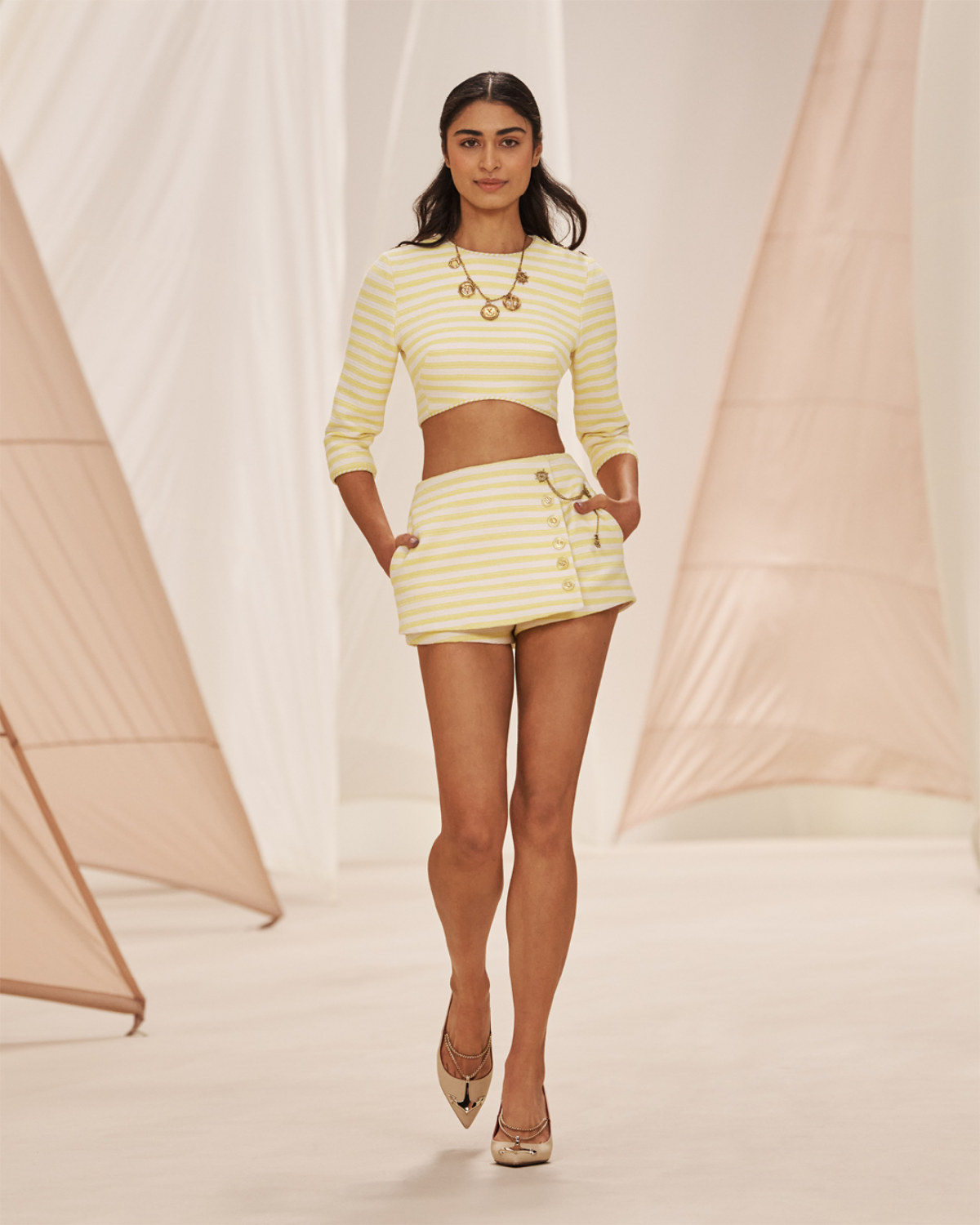 Modern elegance is dialled up a notch with fitted sheer lace dresses modest in silhouette while revealing understated one-piece swimsuits beneath. A Zimmermann World Map artwork comes to life in sweeping skirts with matching blouses, worn unbuttoned with hands in pockets to insouciant effect. The World Print reimagined in tiered white scalloped lace delivers Zimmermann's signature flounce for more formal occasions; while bouncy full-circle skirts paired with open robes and bralettes are fresh and fun. Colour-blocked enamel accessories and woven basket bags worn around the waist are stylish and functional for holidays spent galivanting. Add the season's take on the boater shoe and prepare to set sail. Bon Voyage.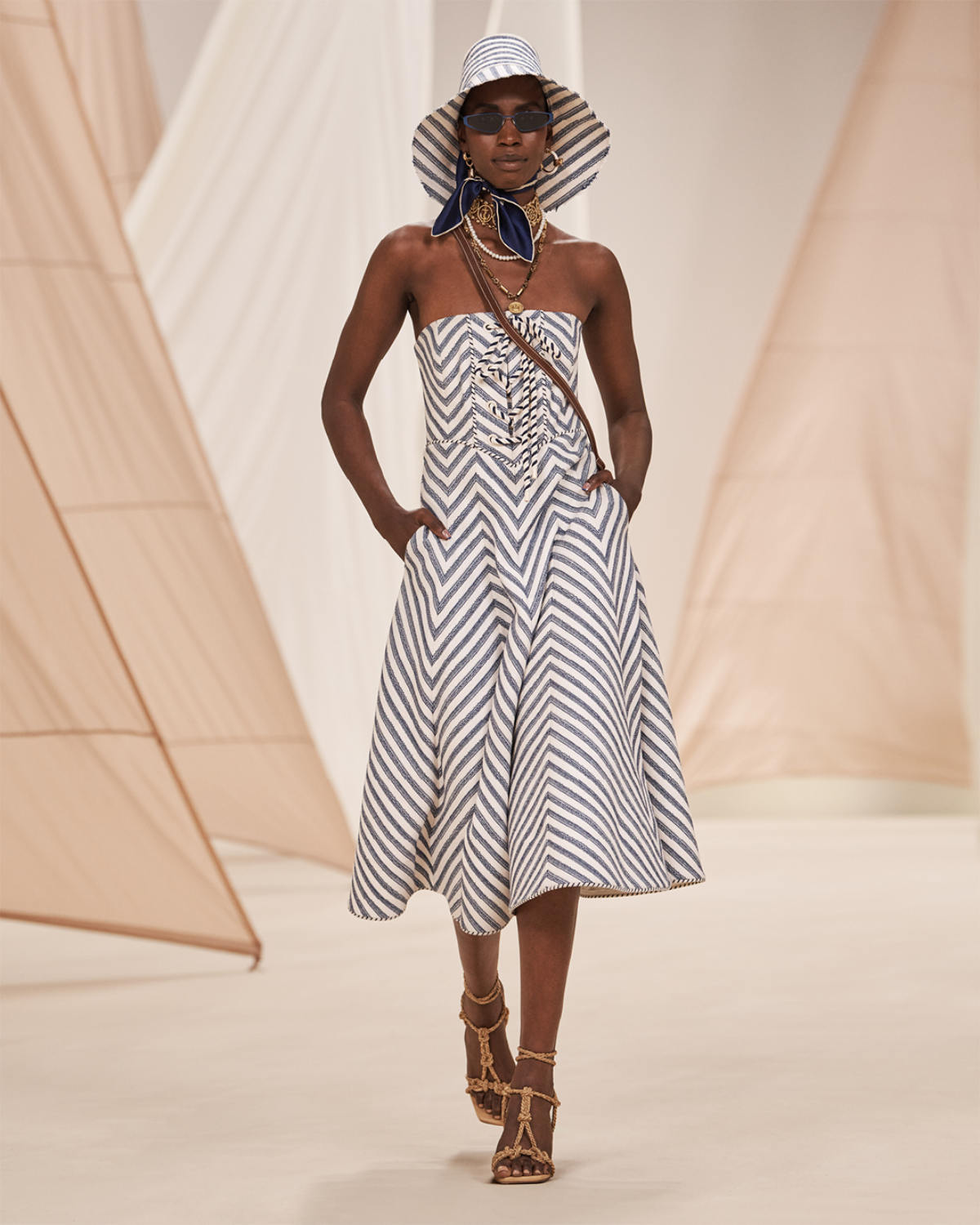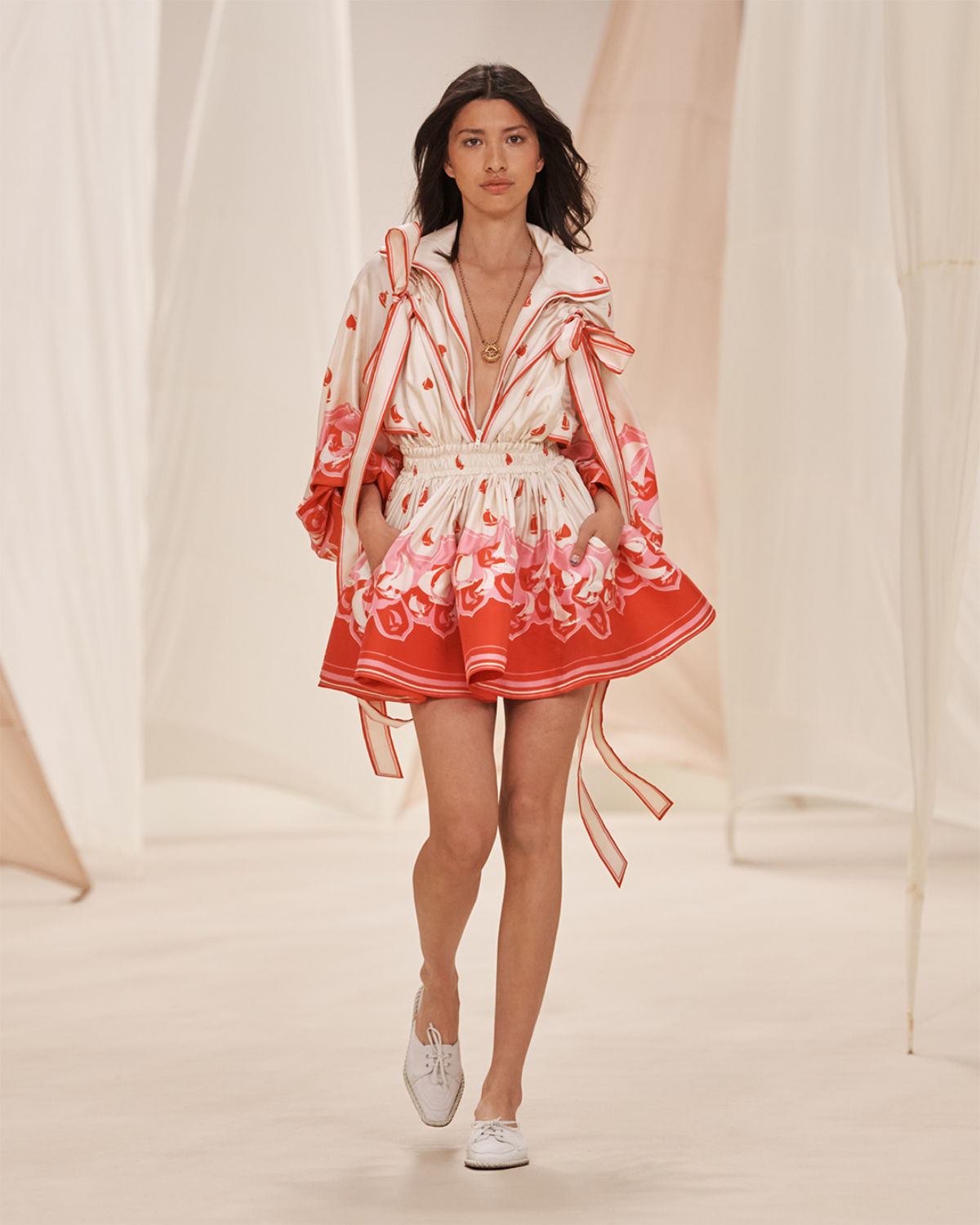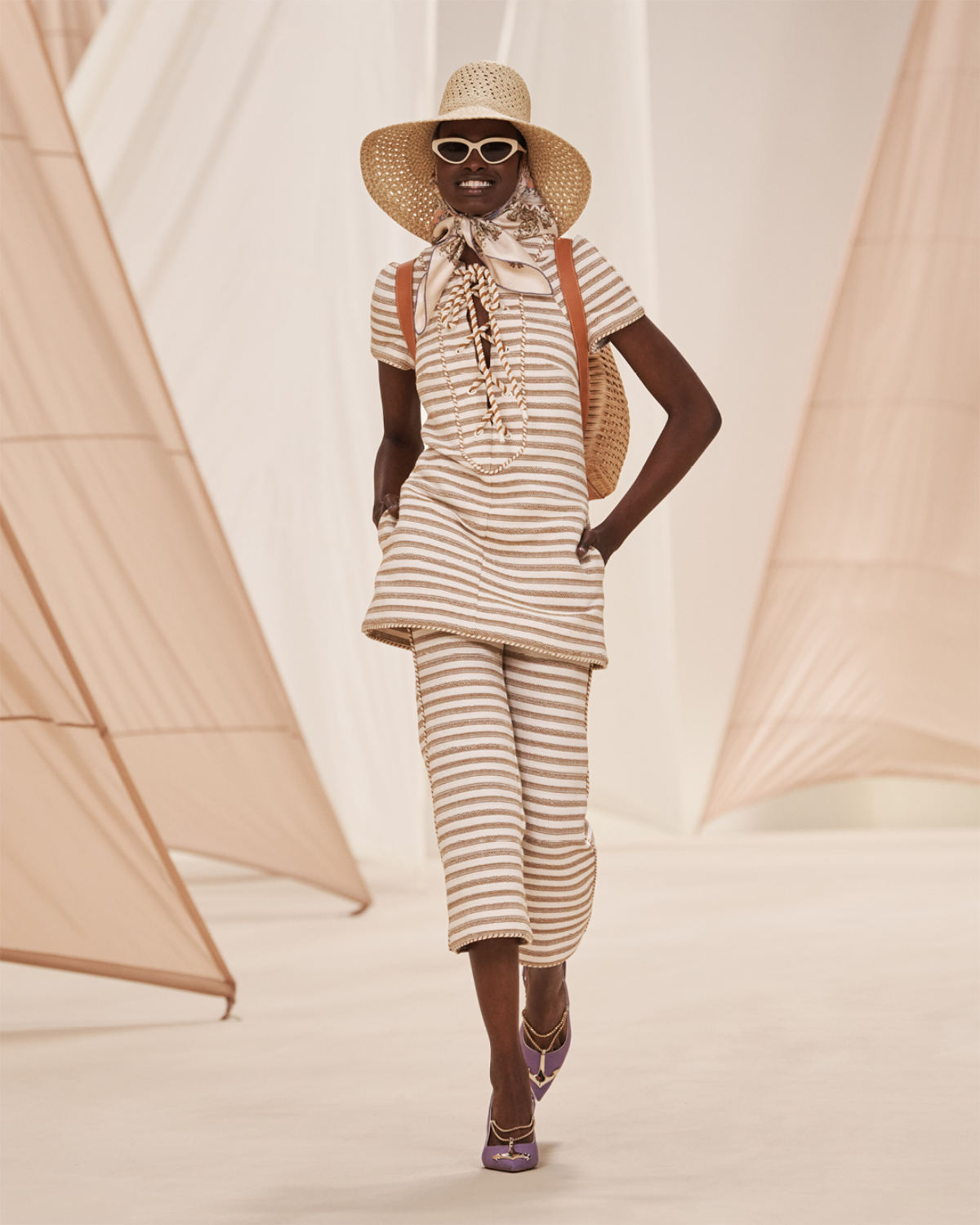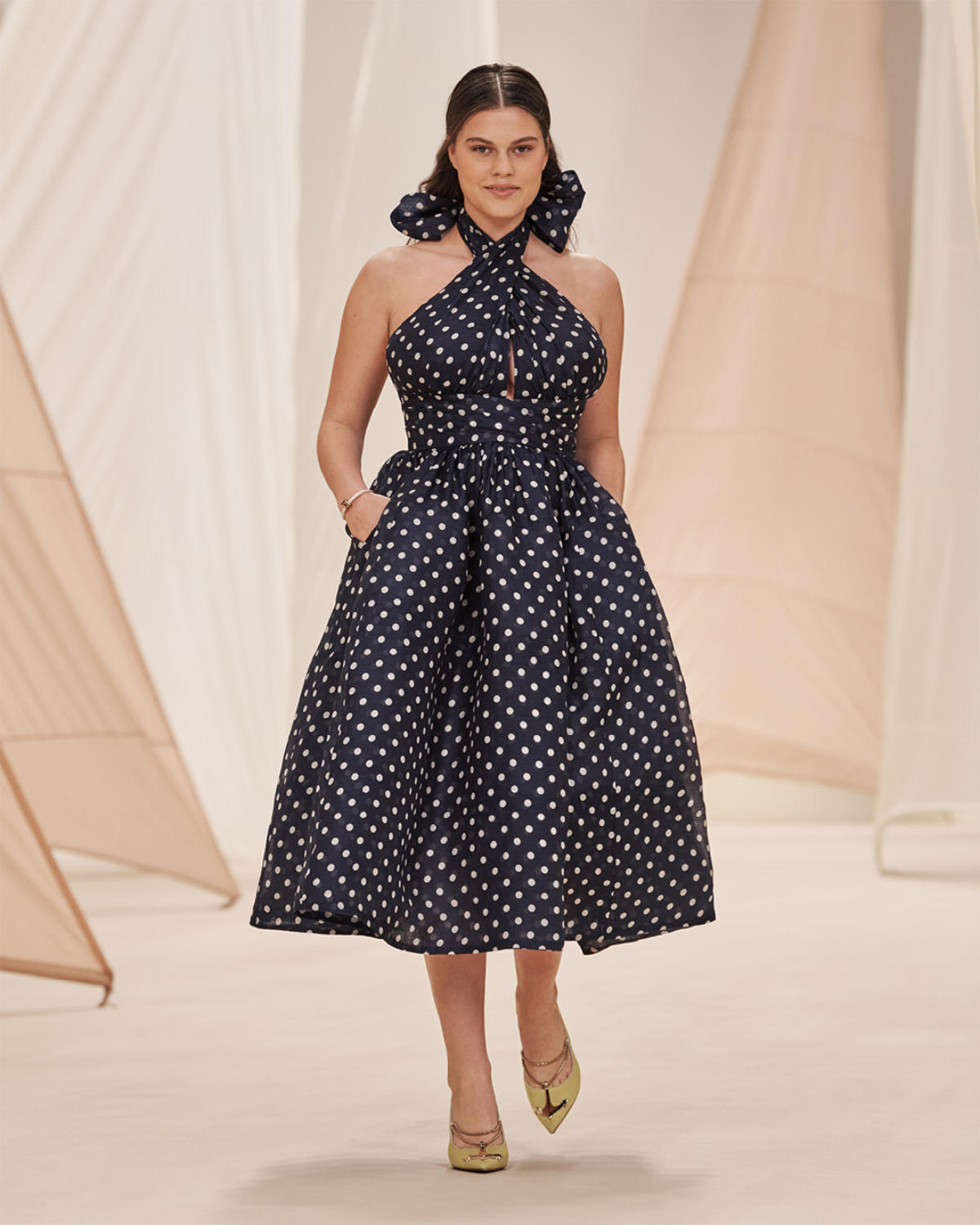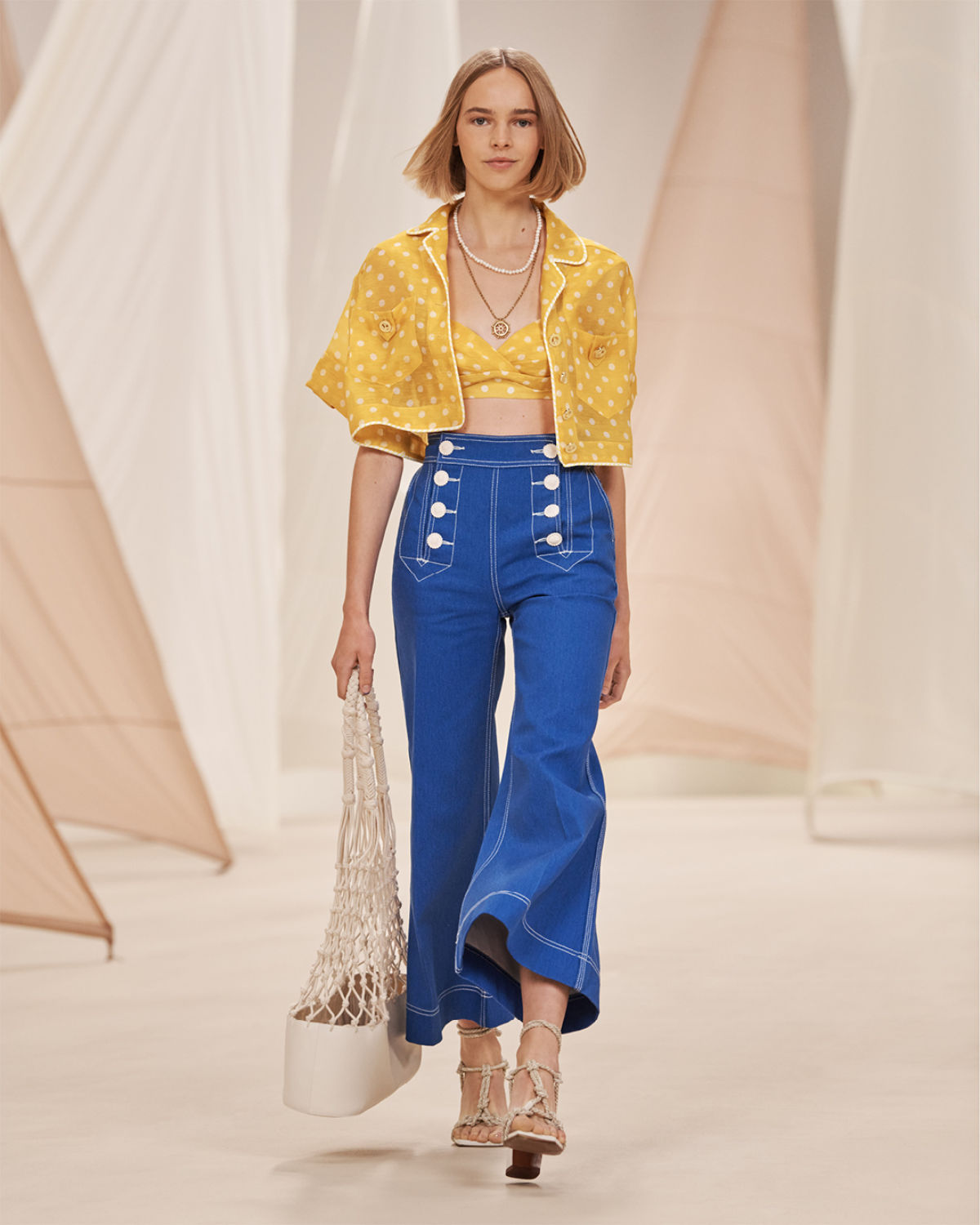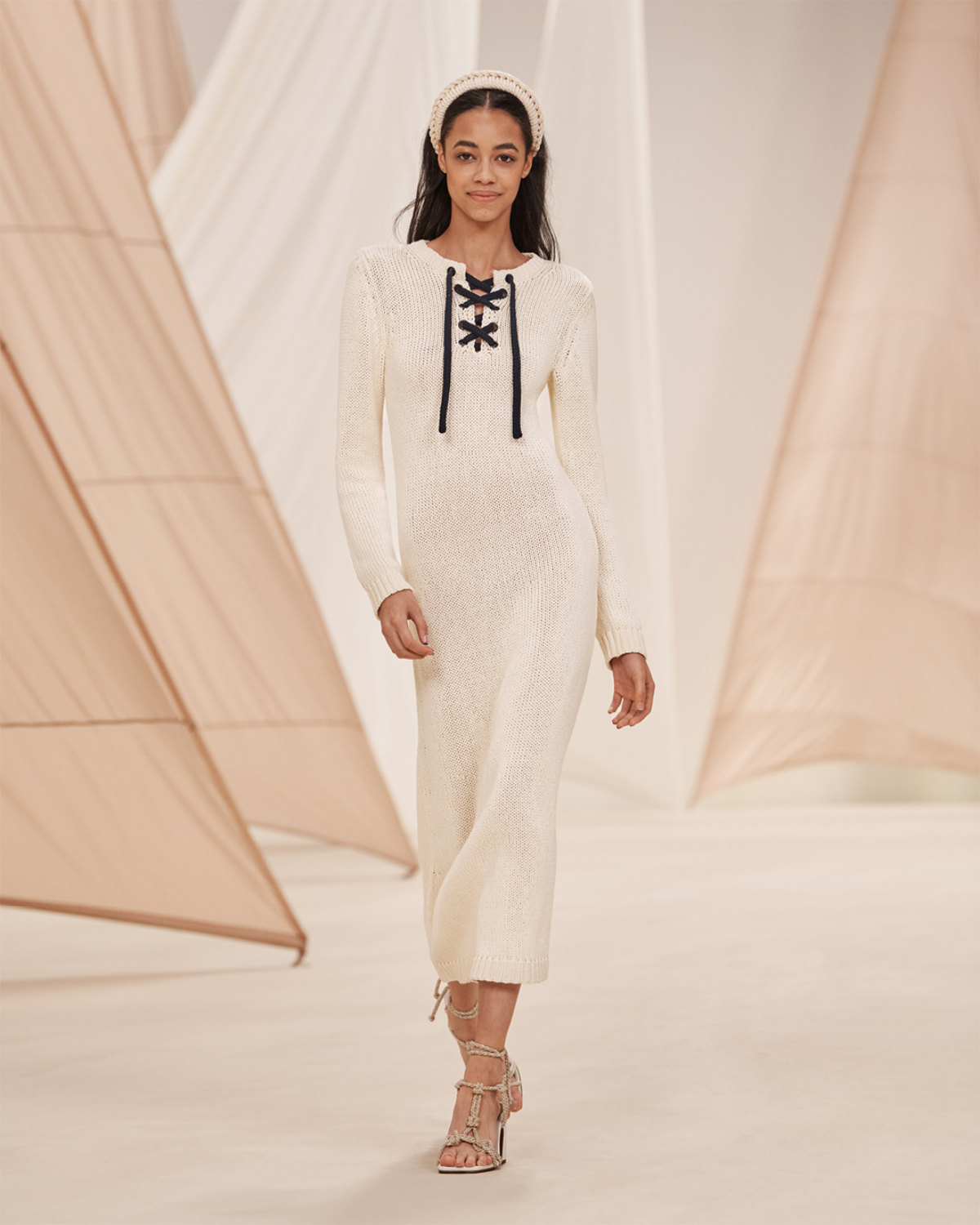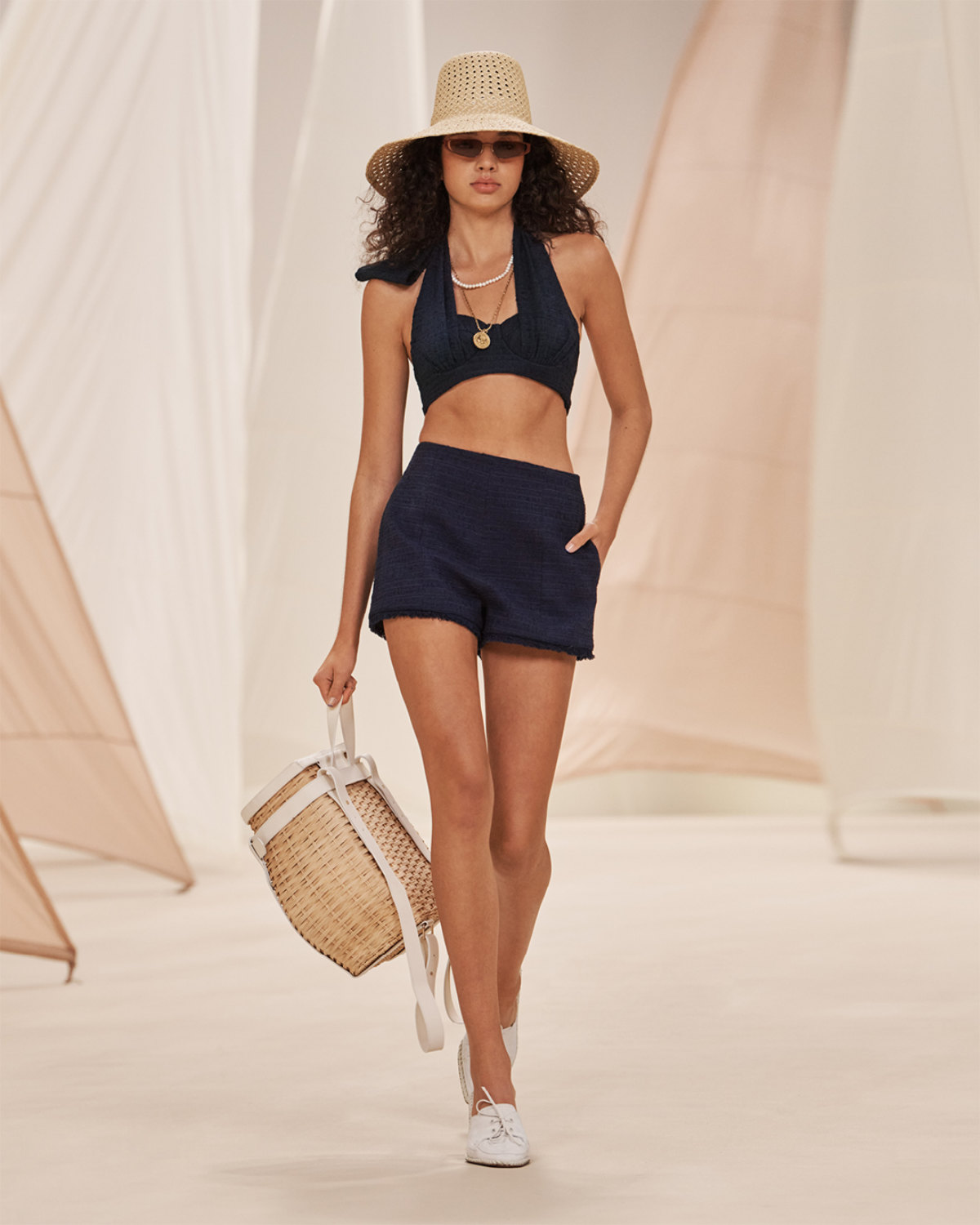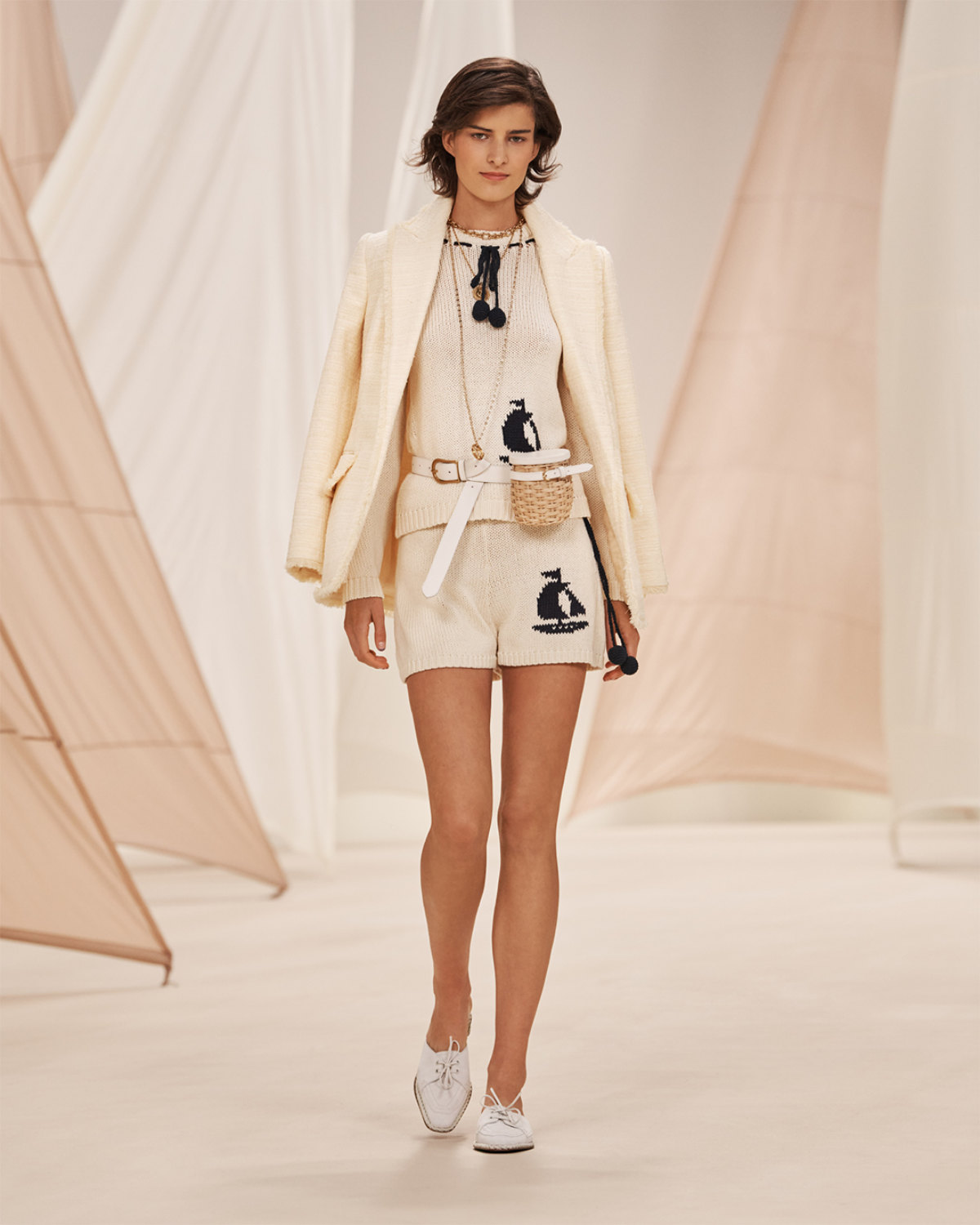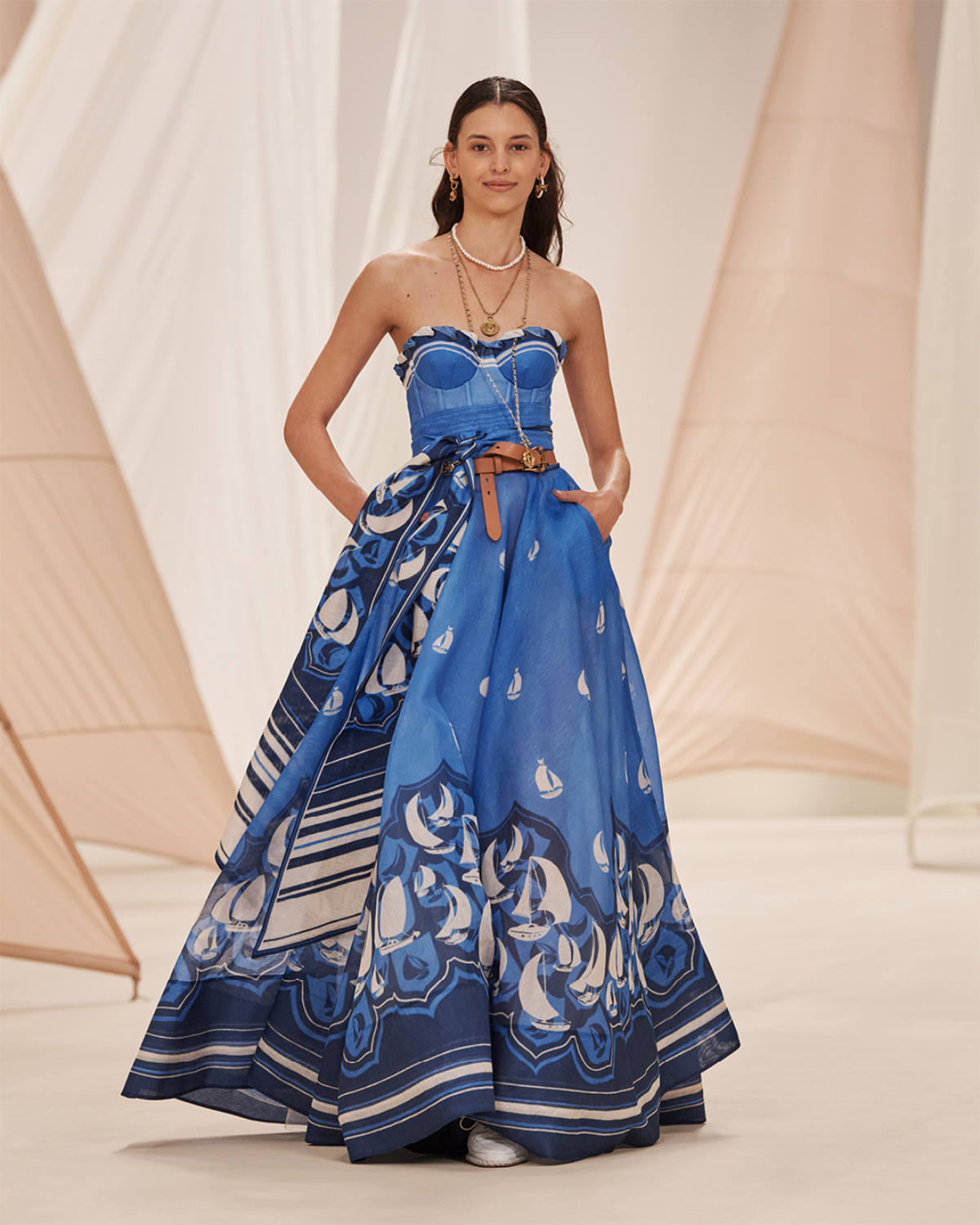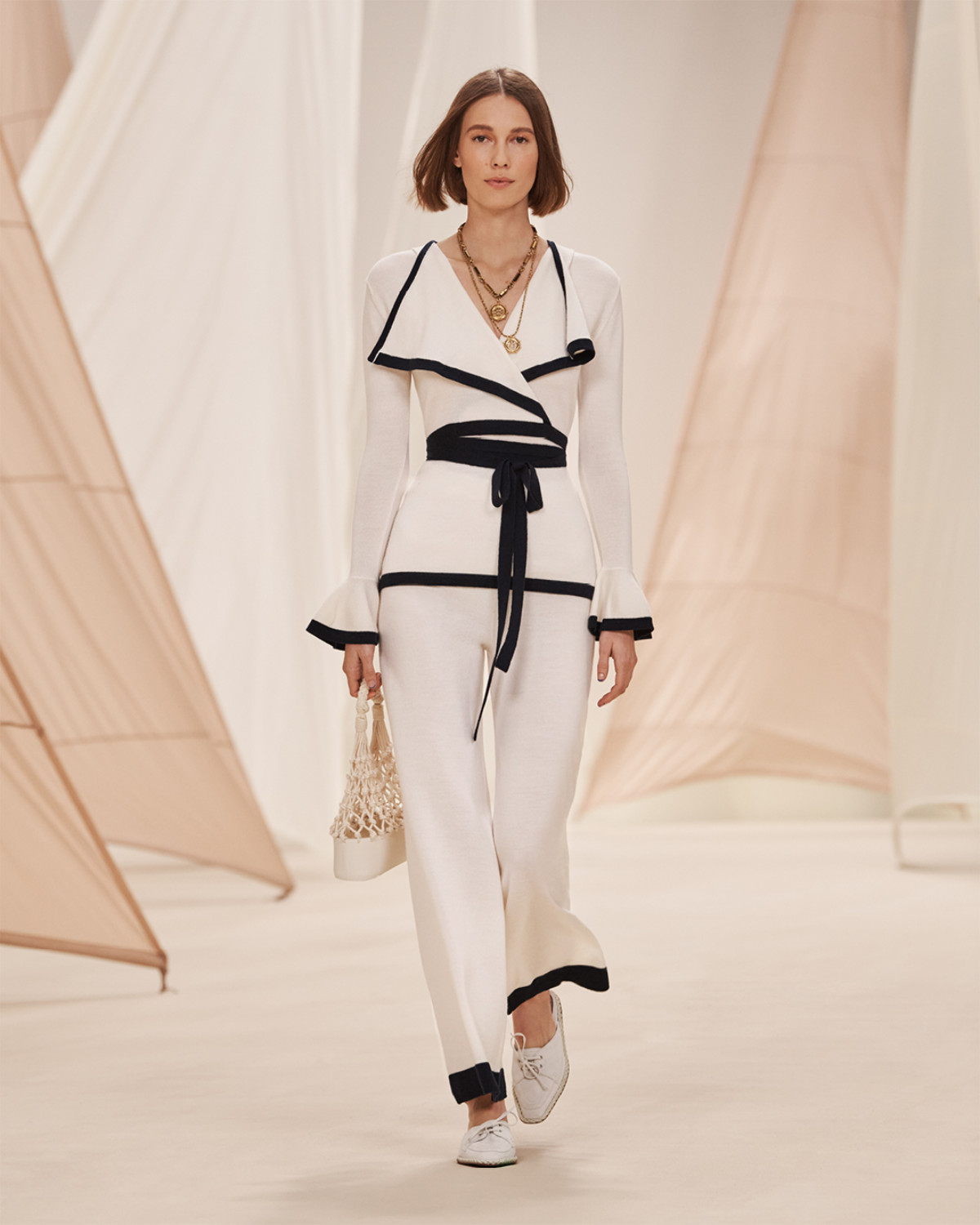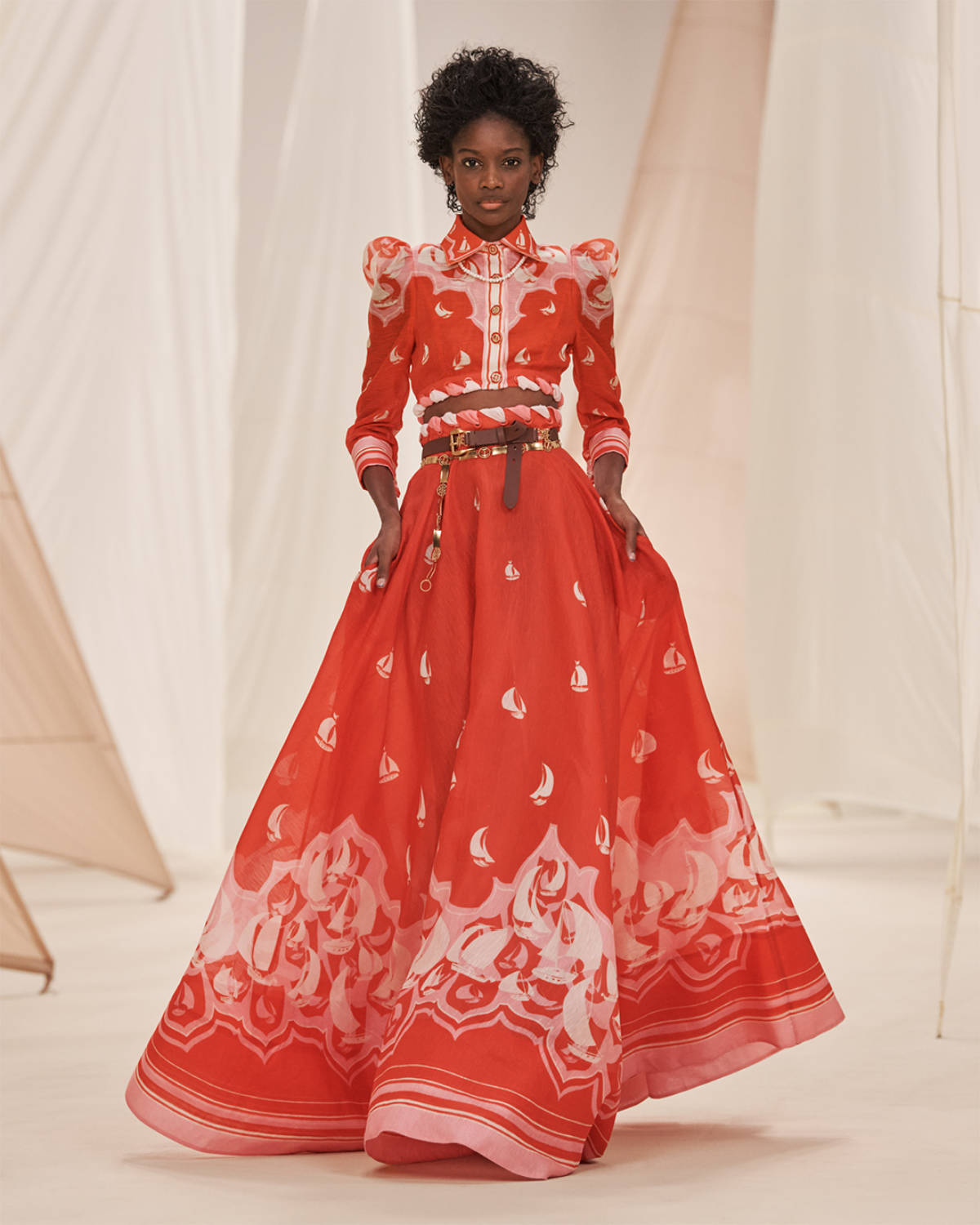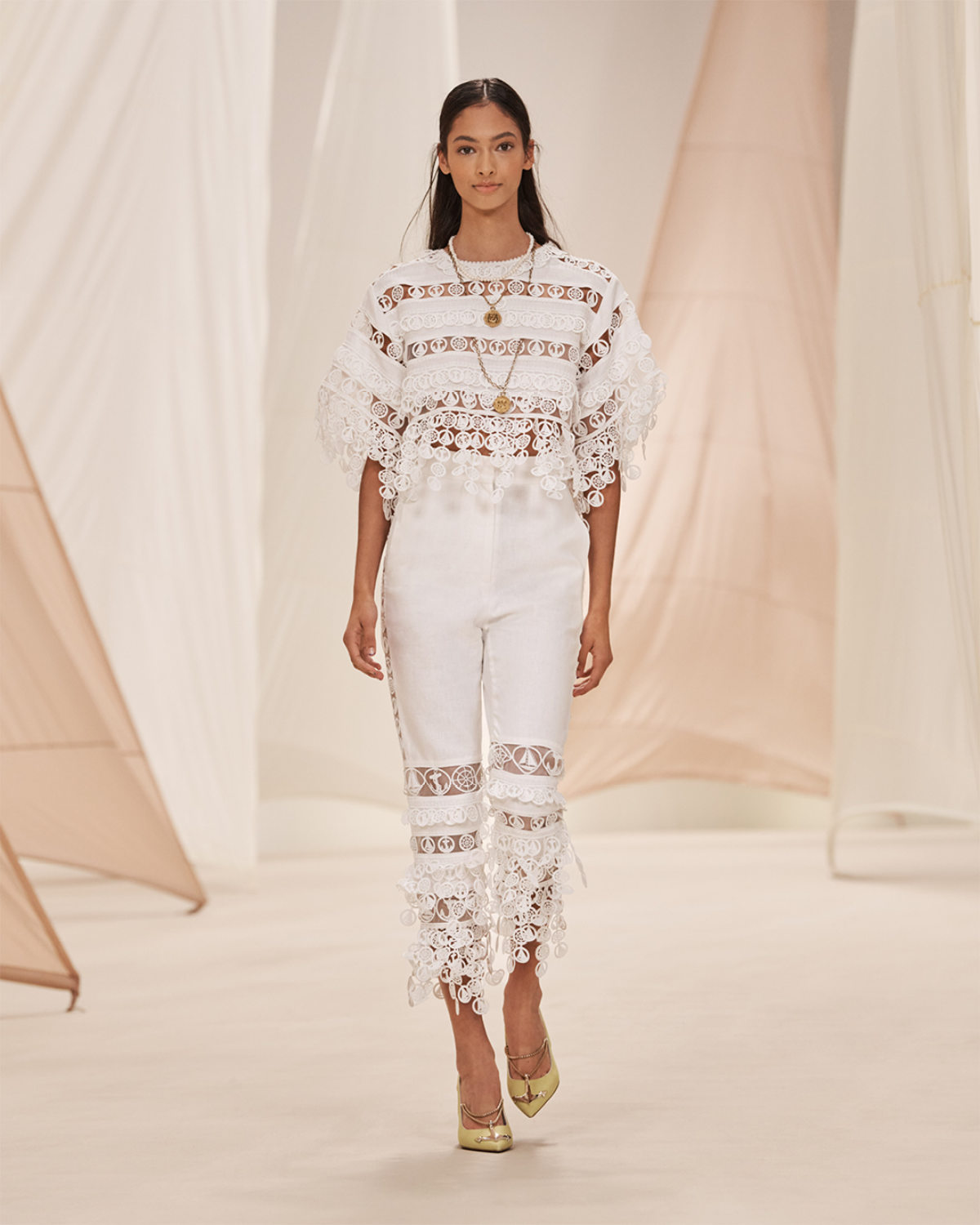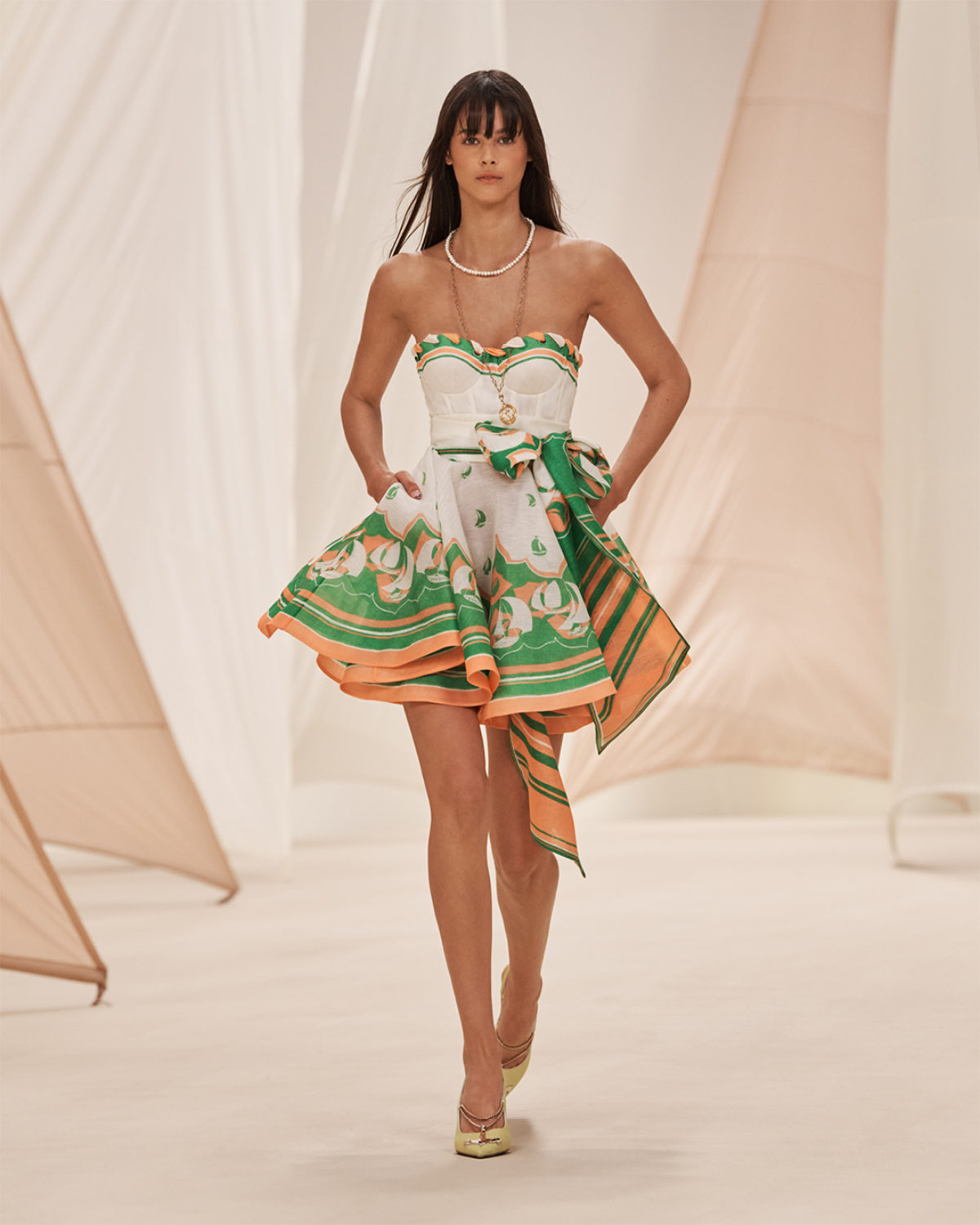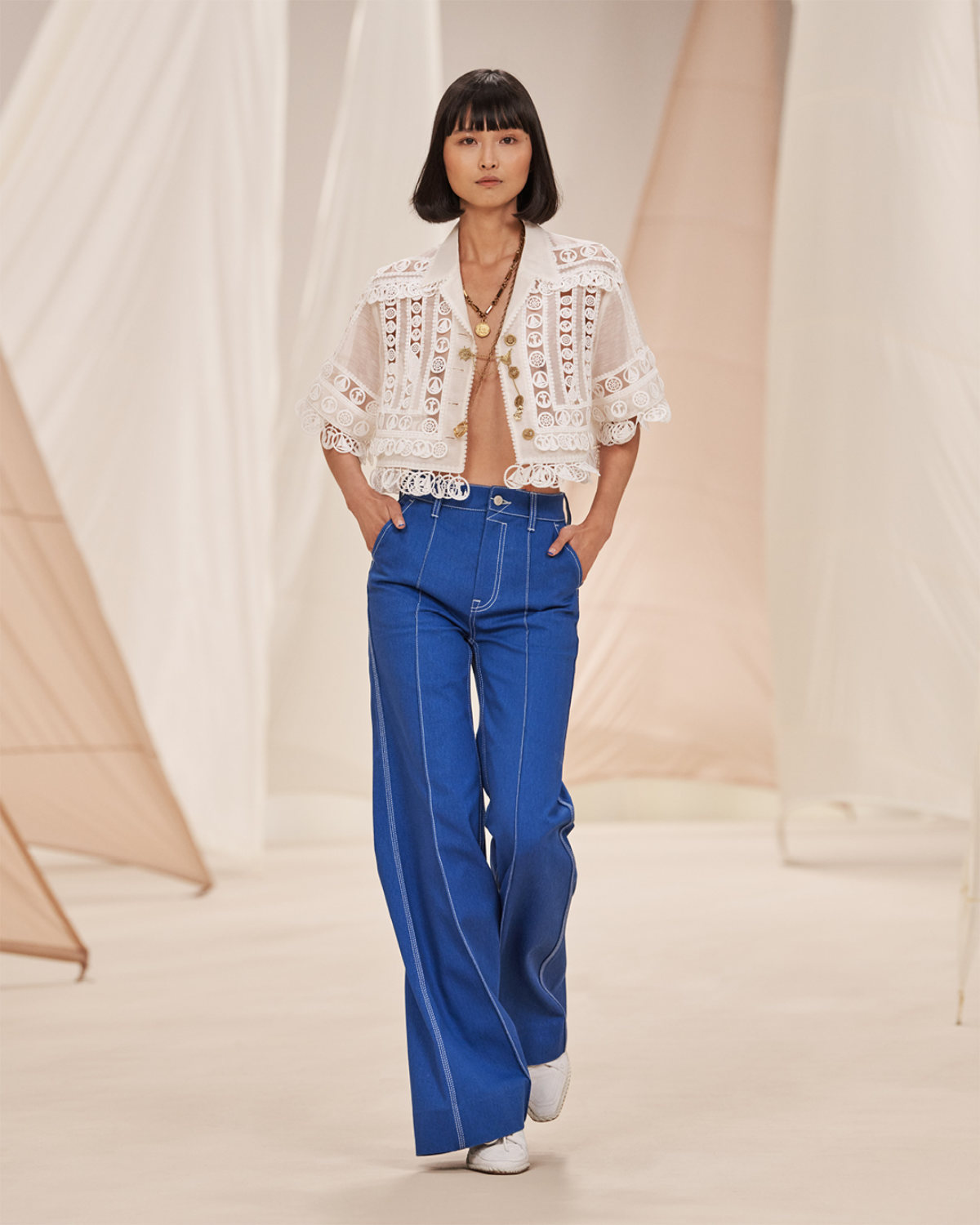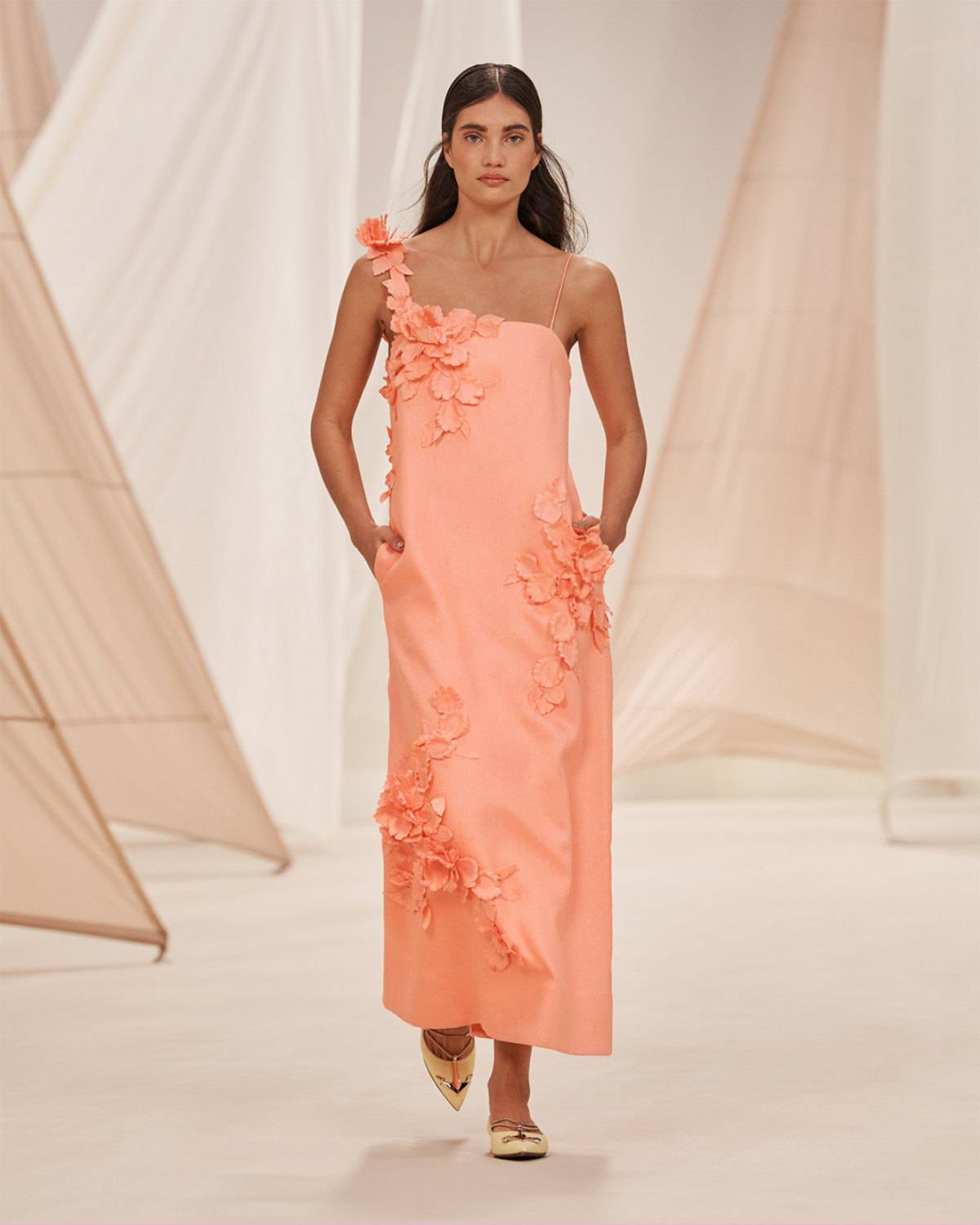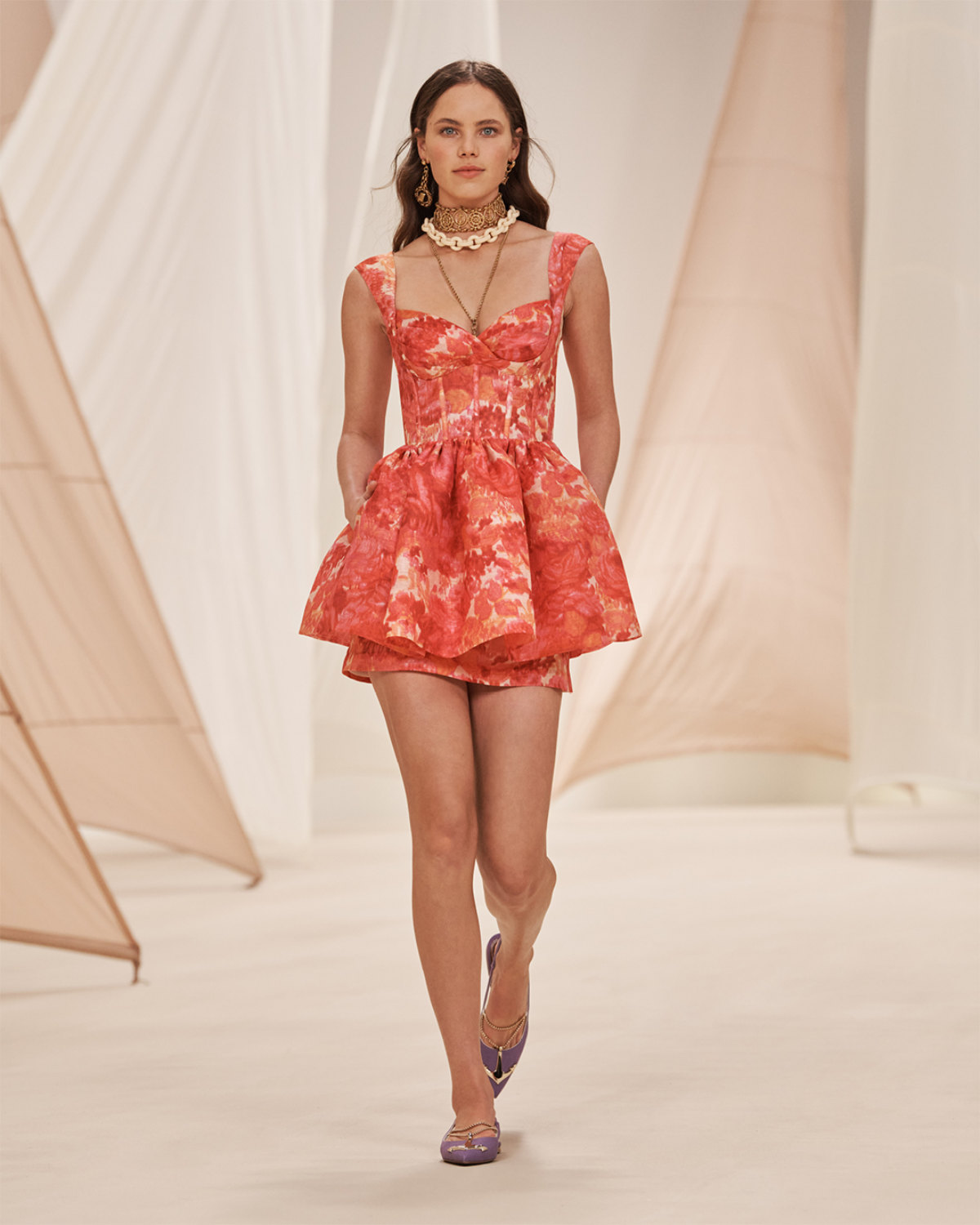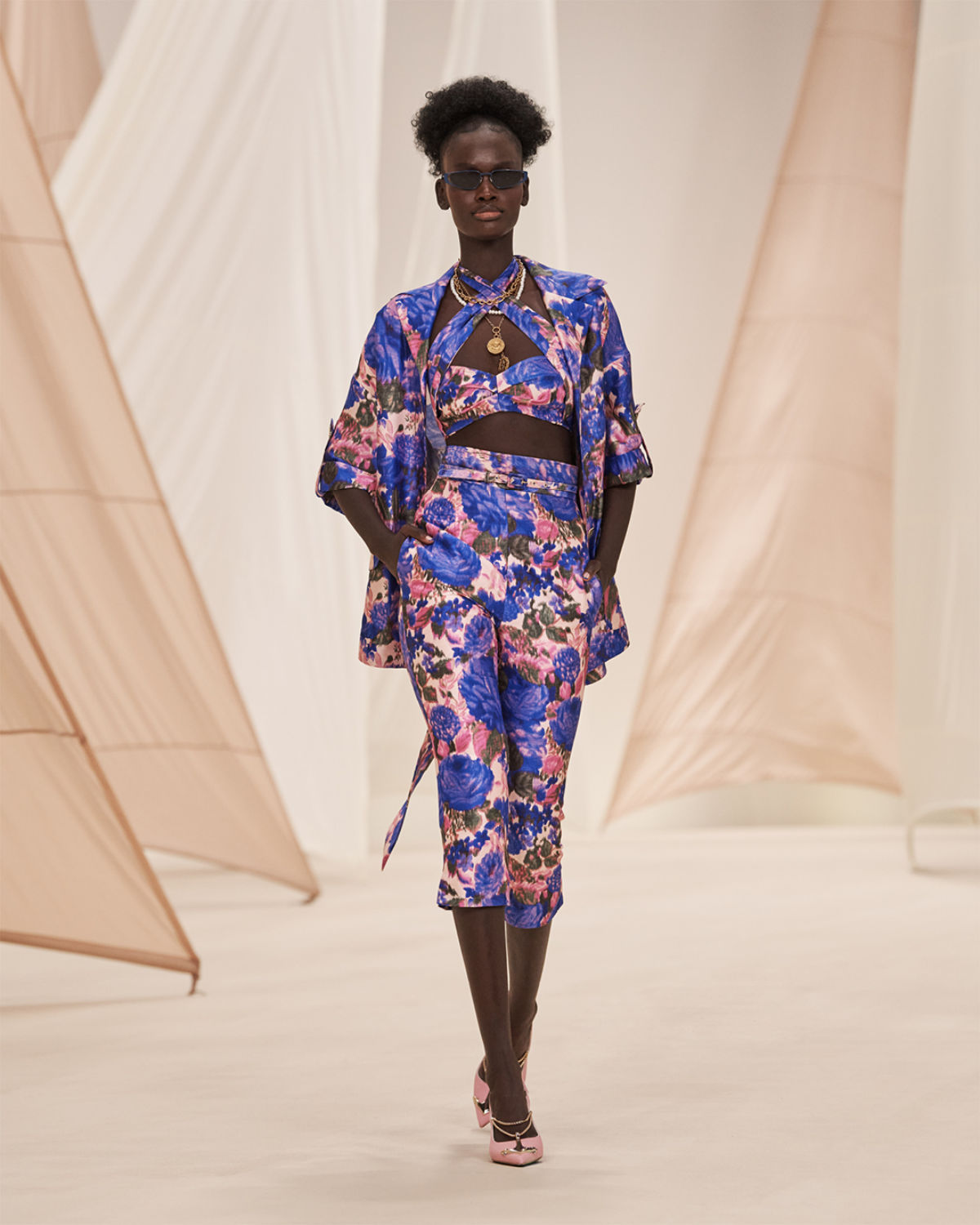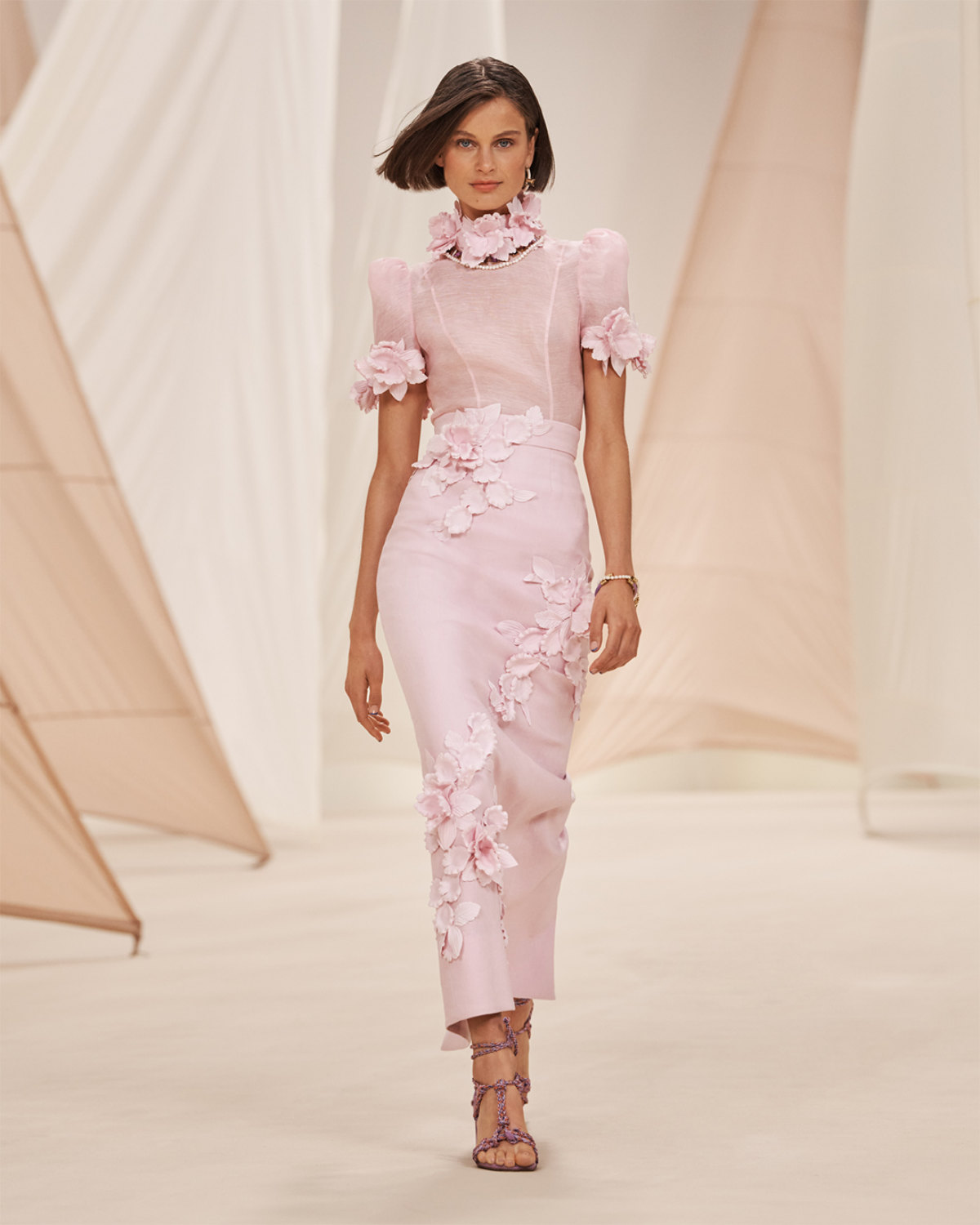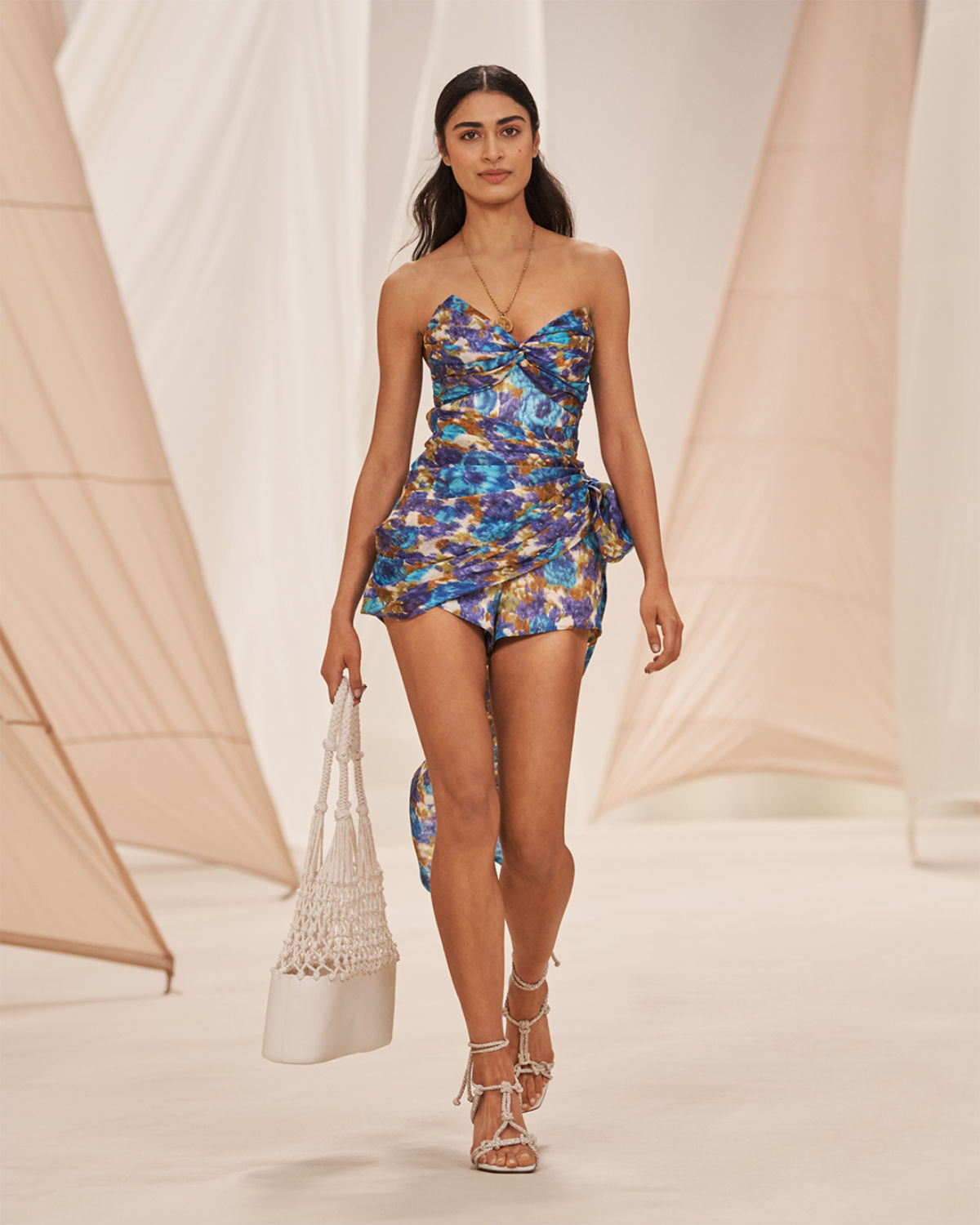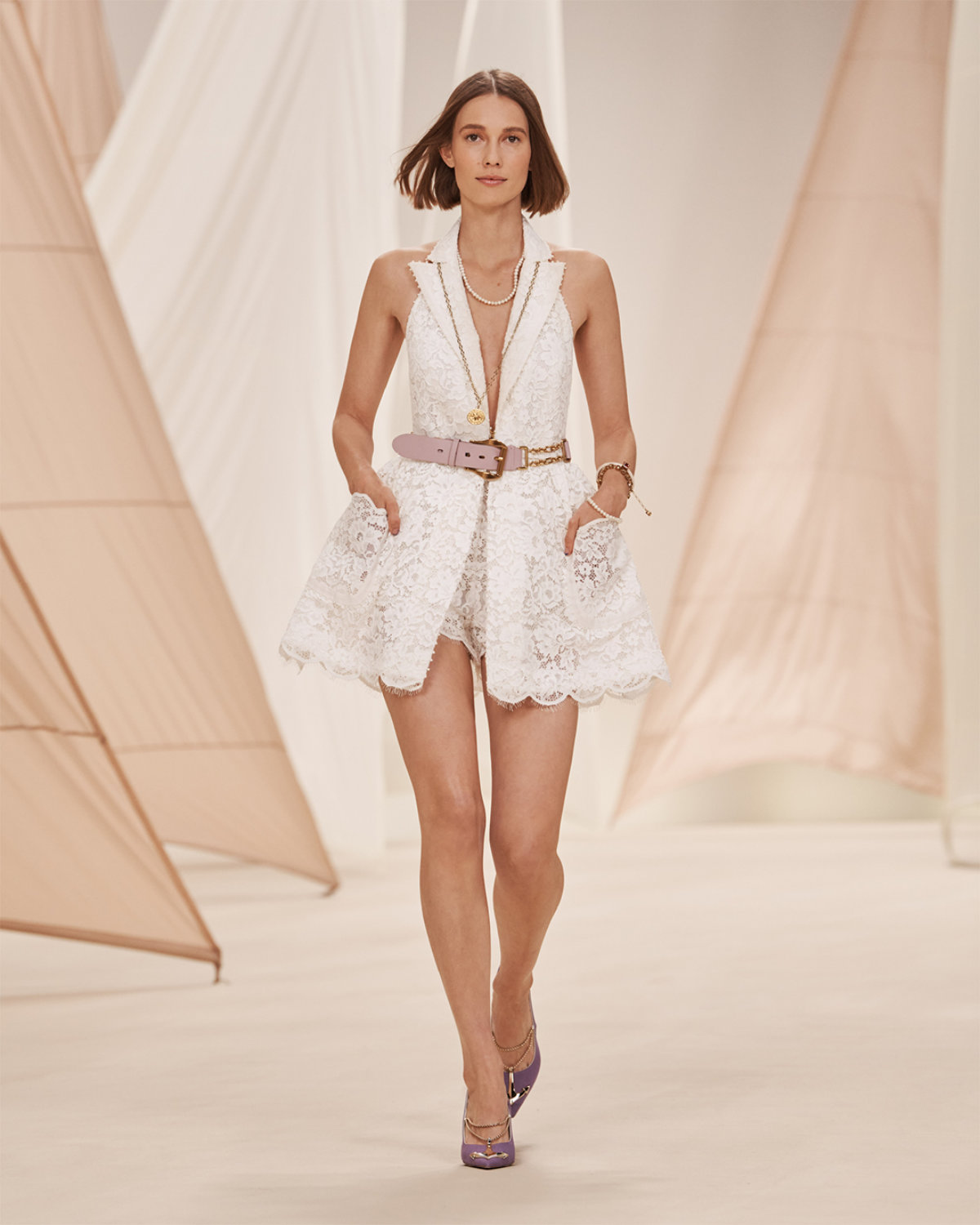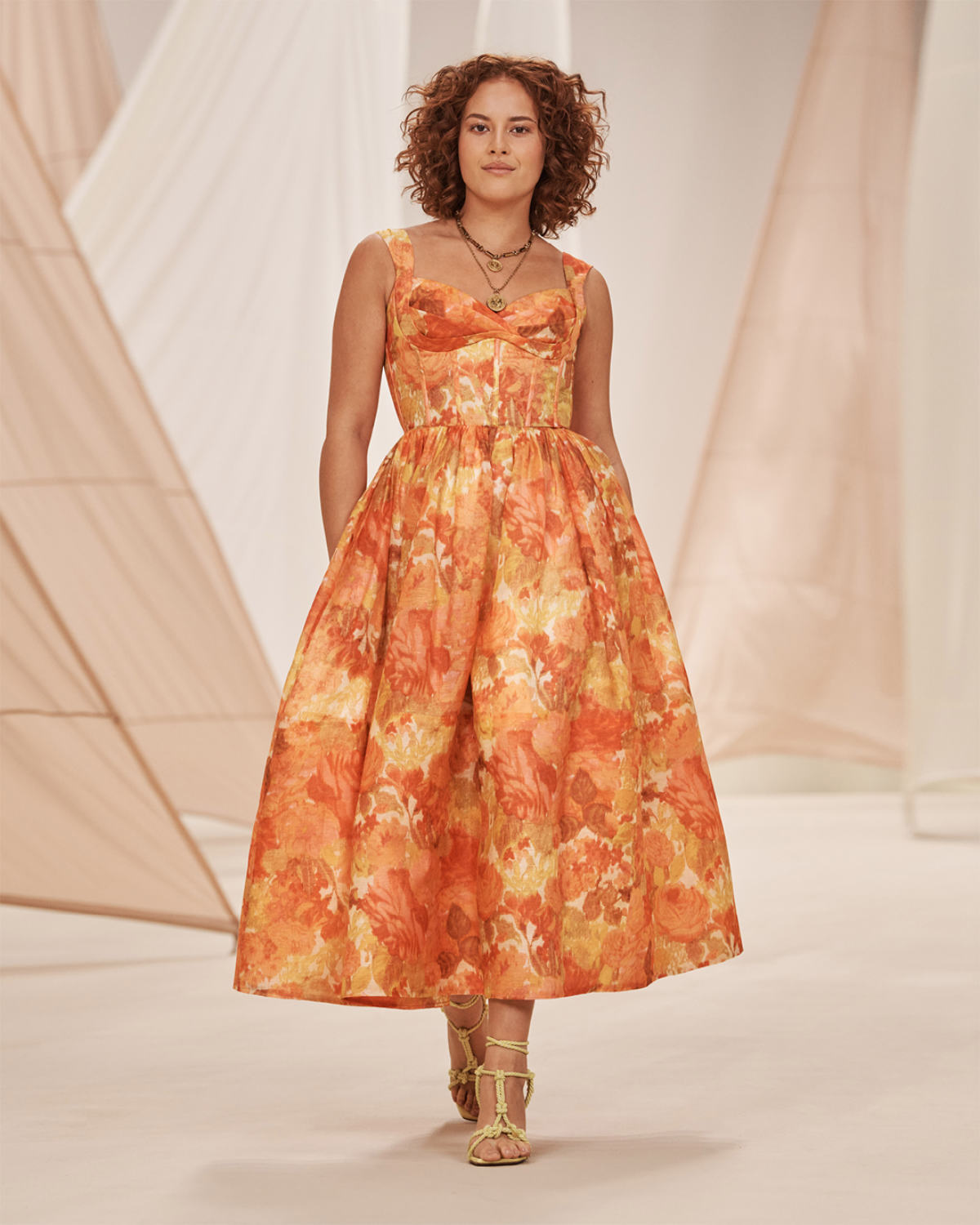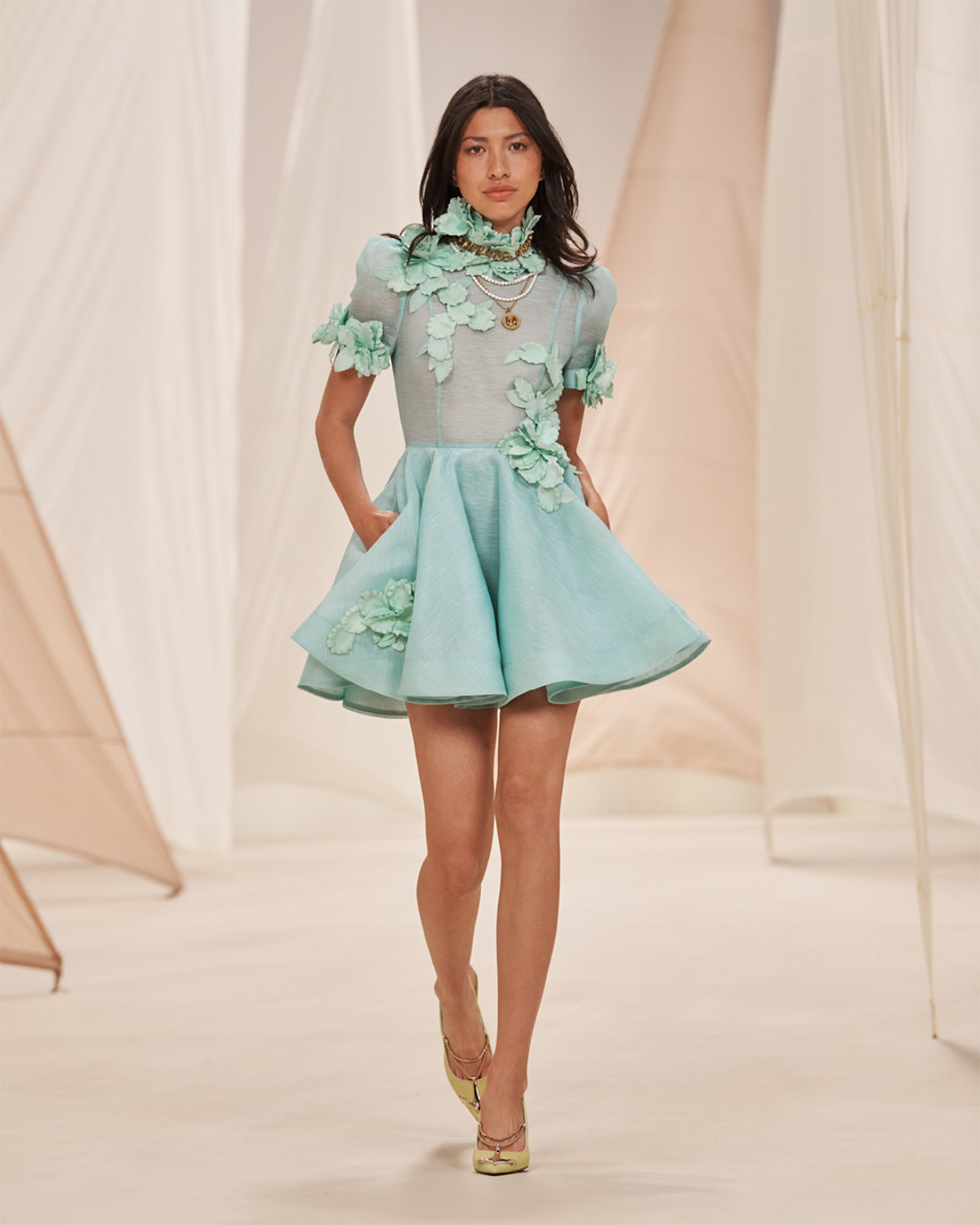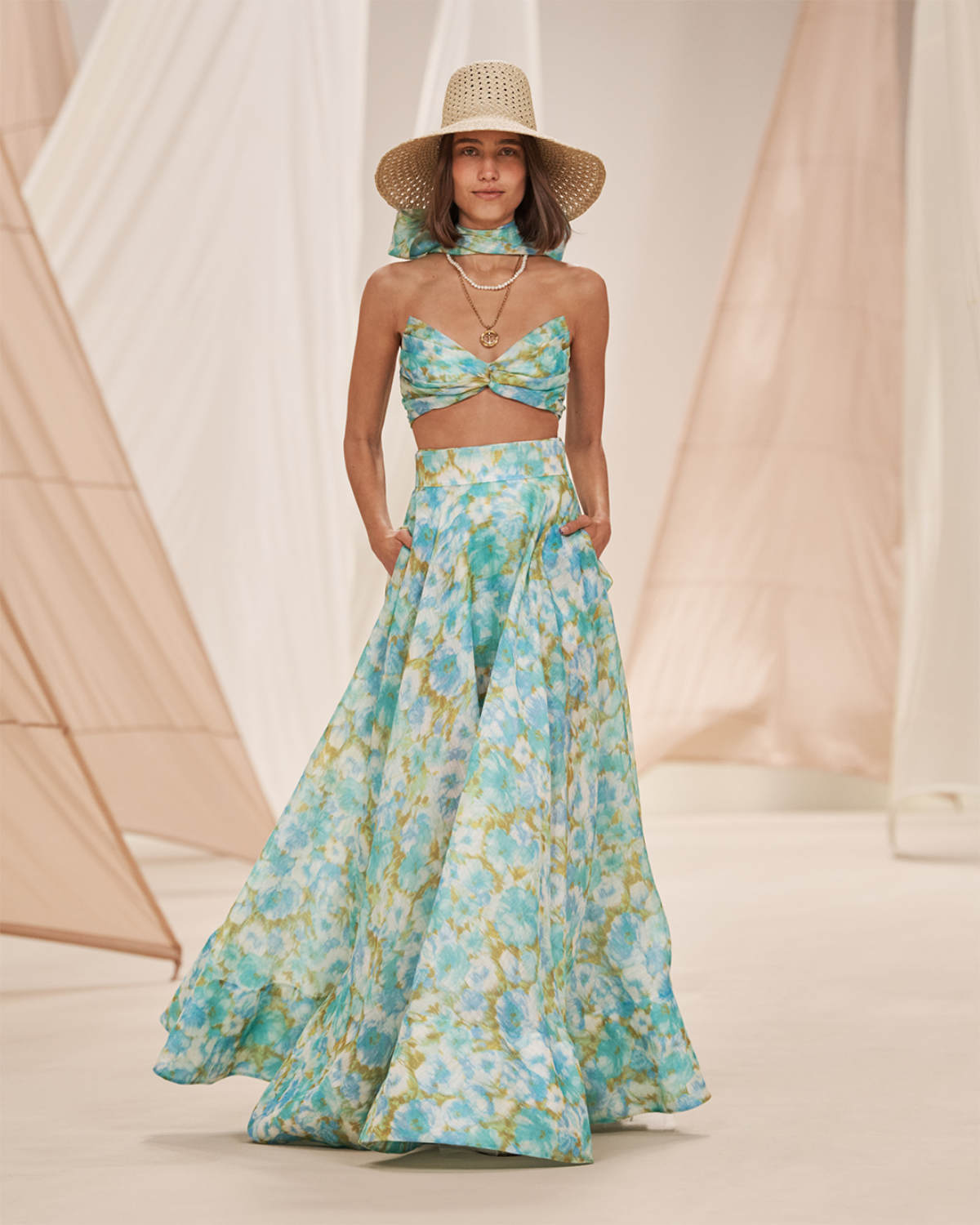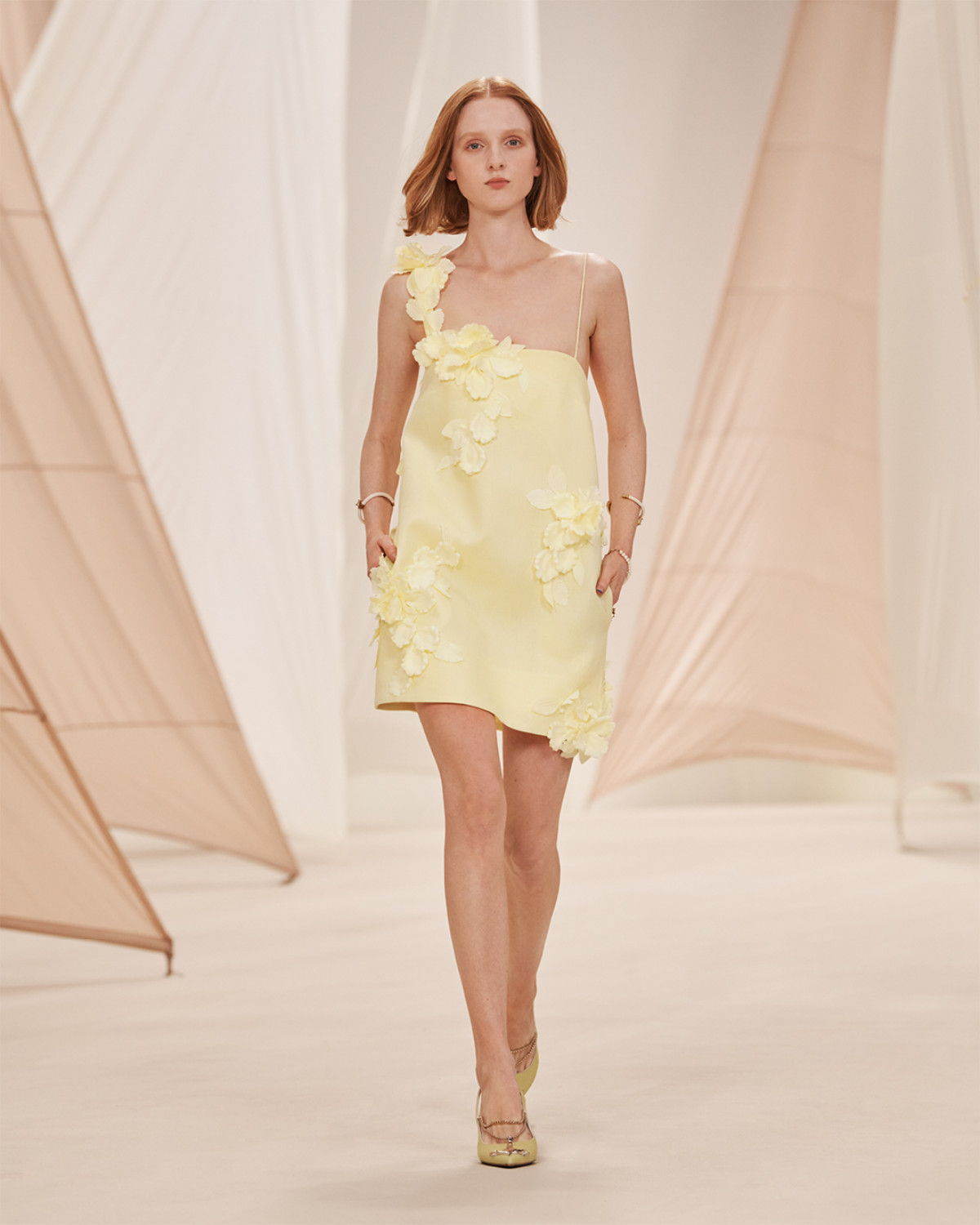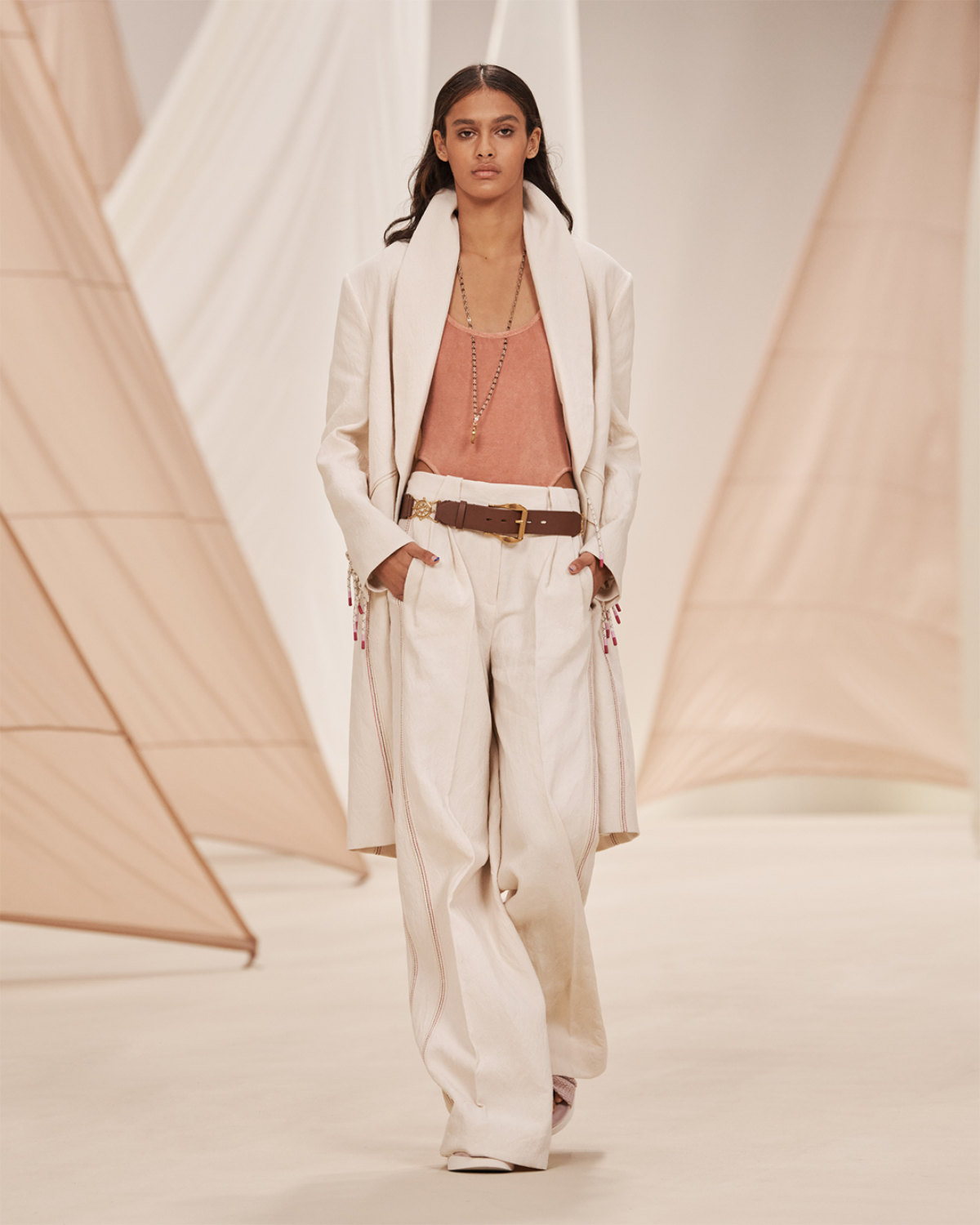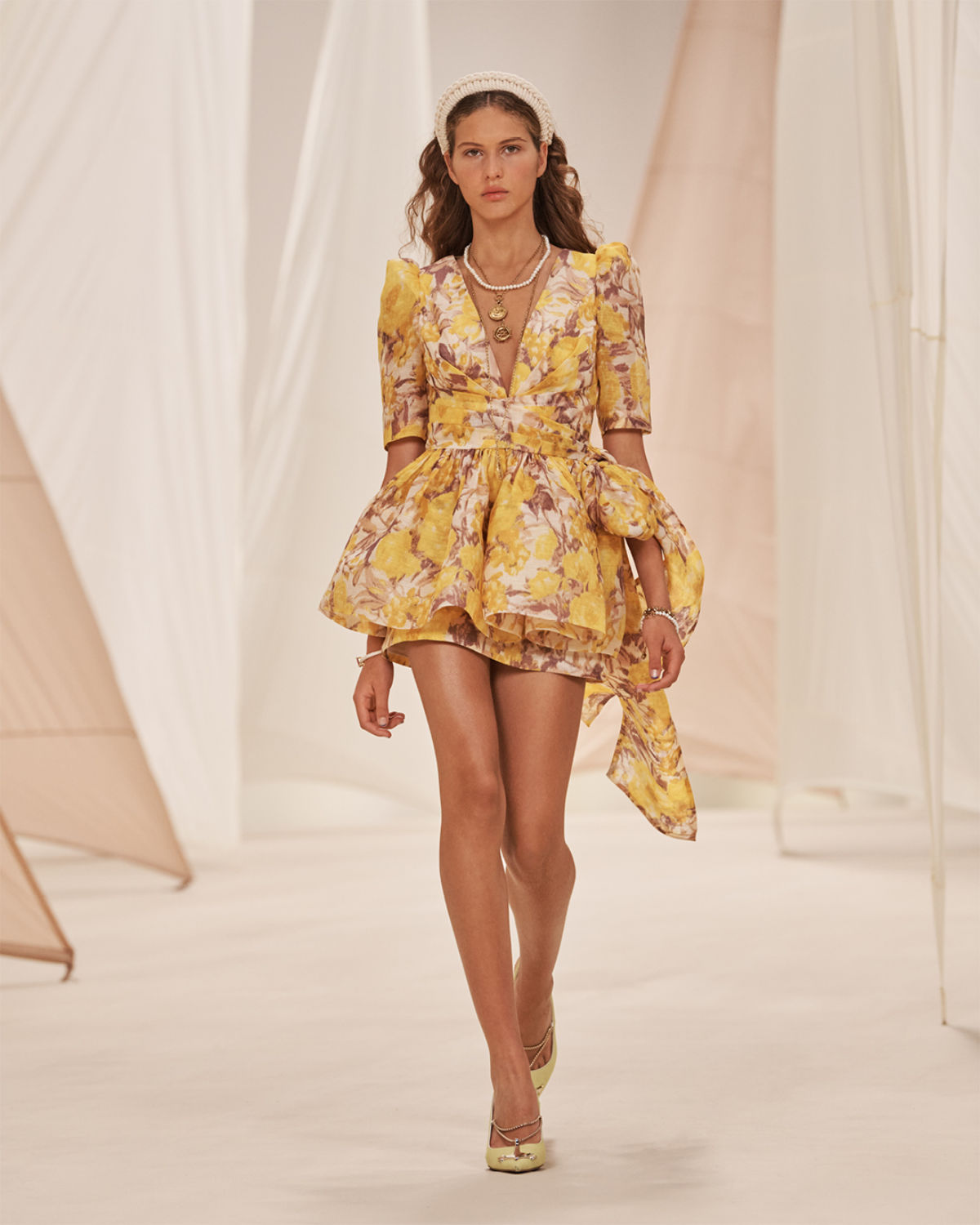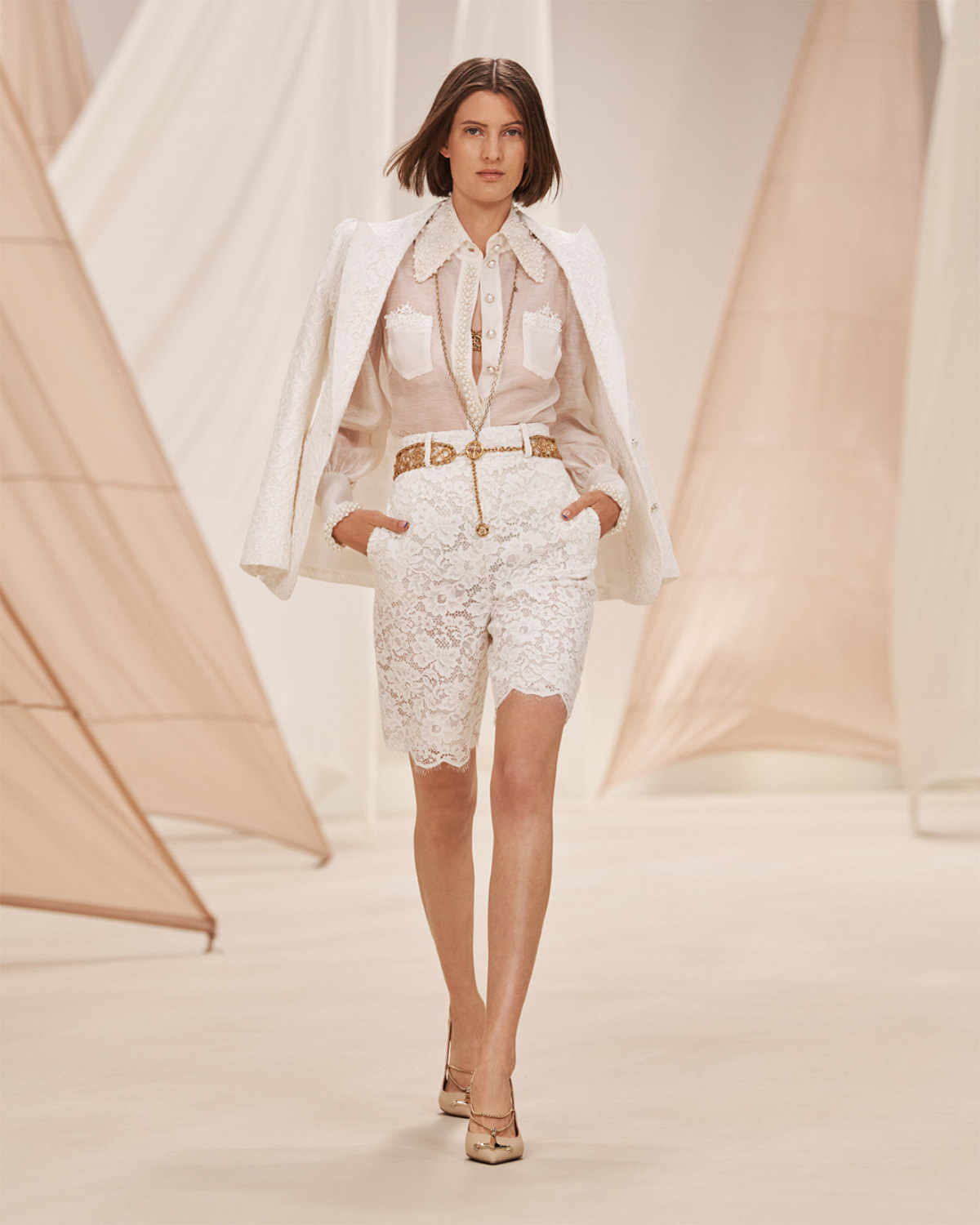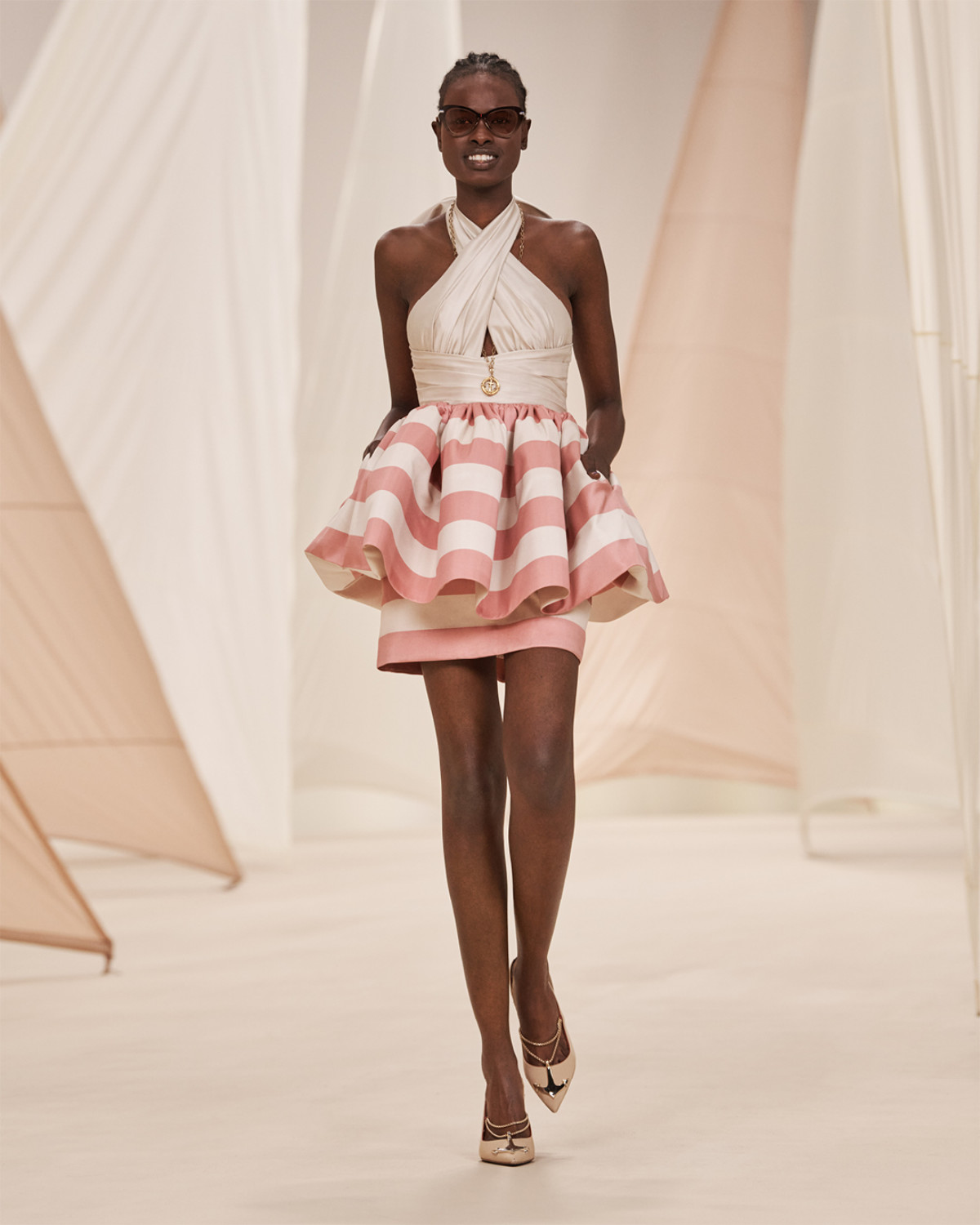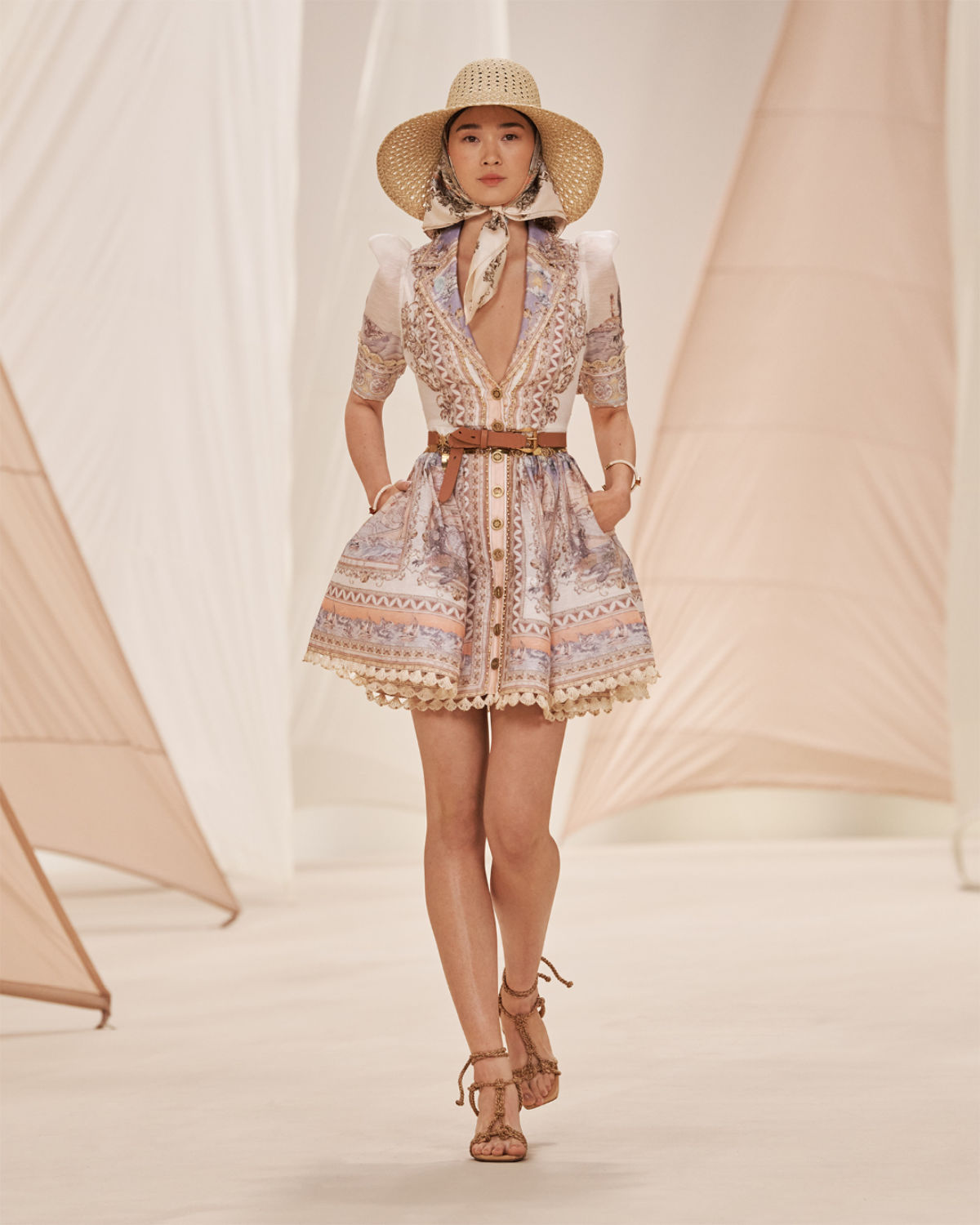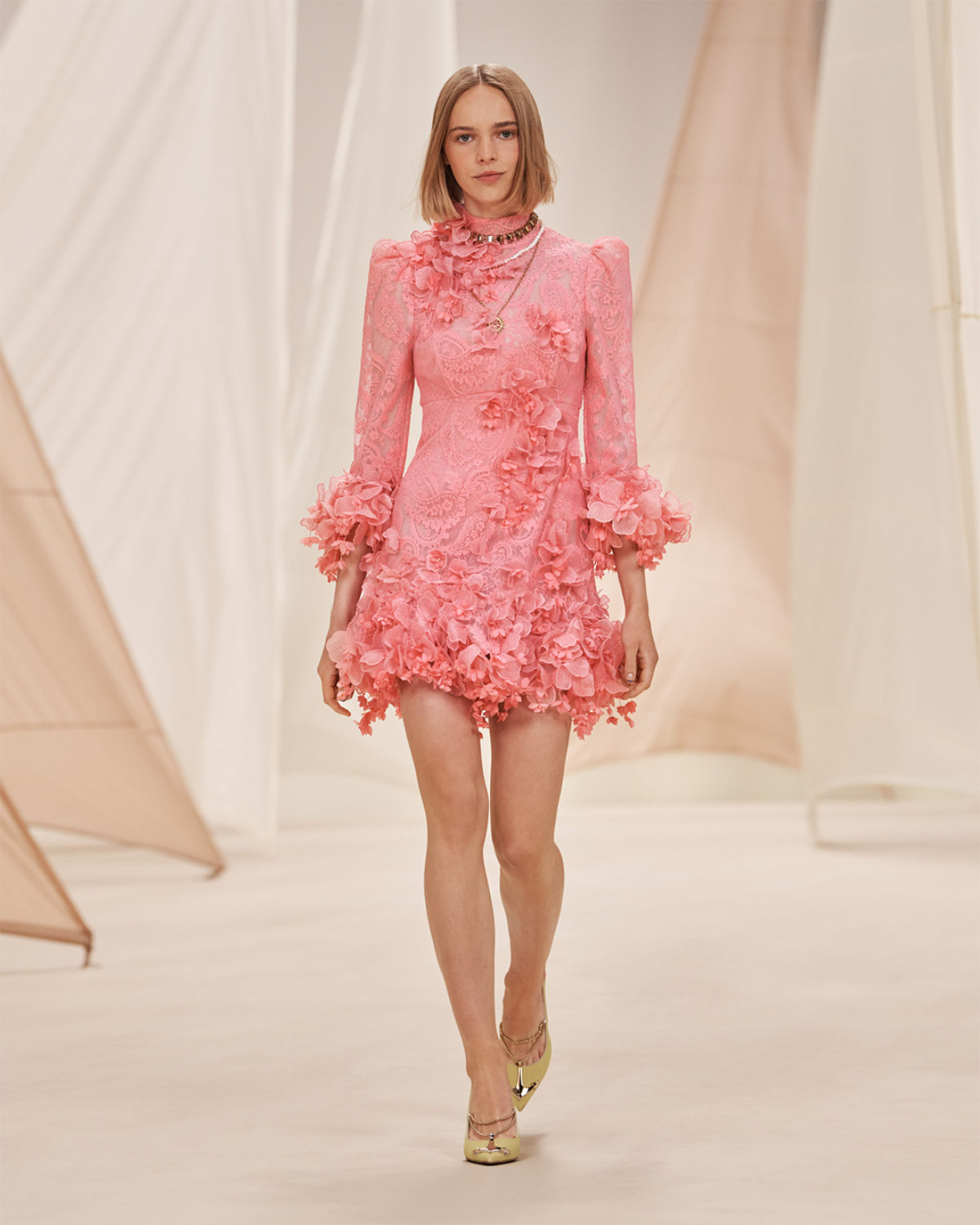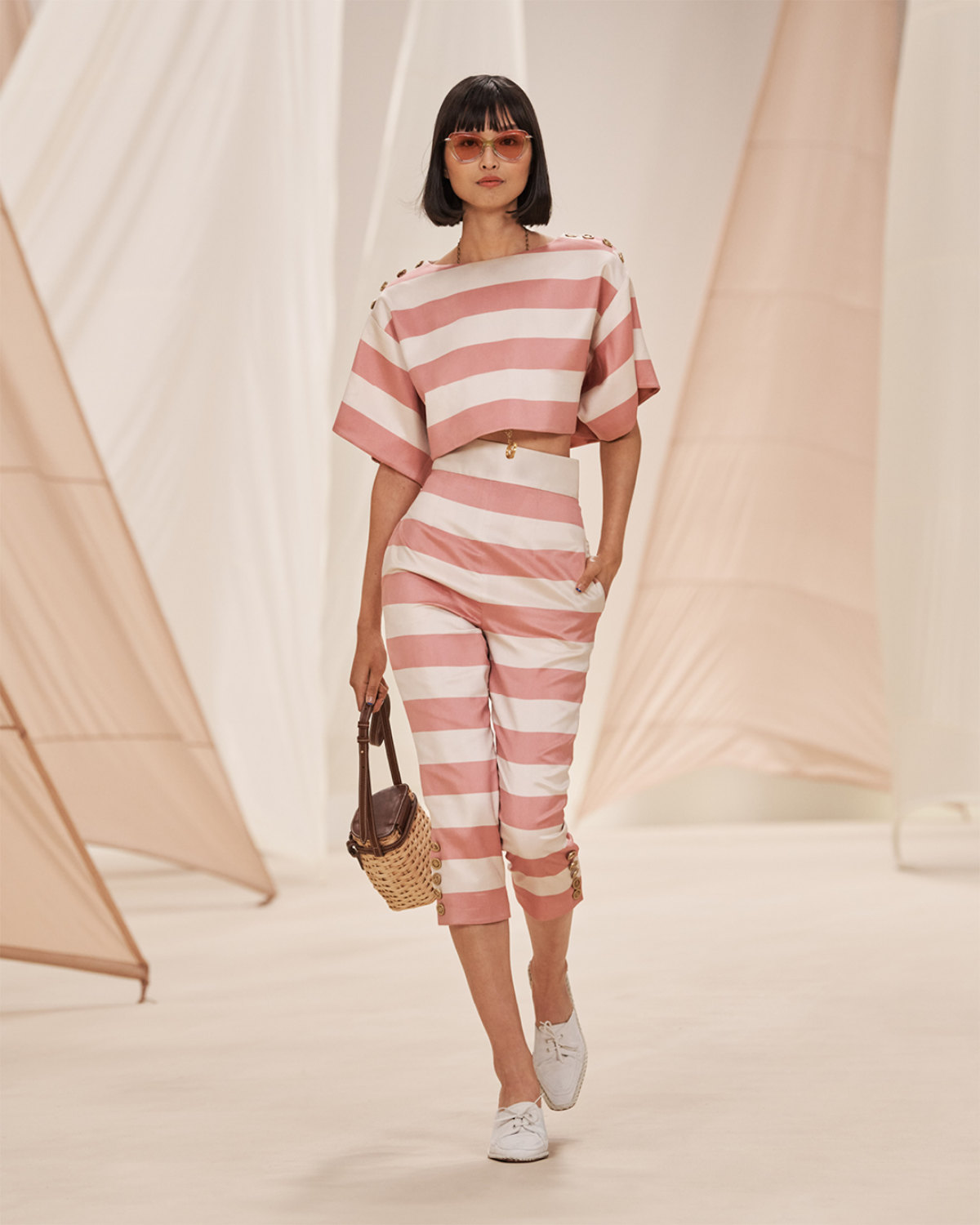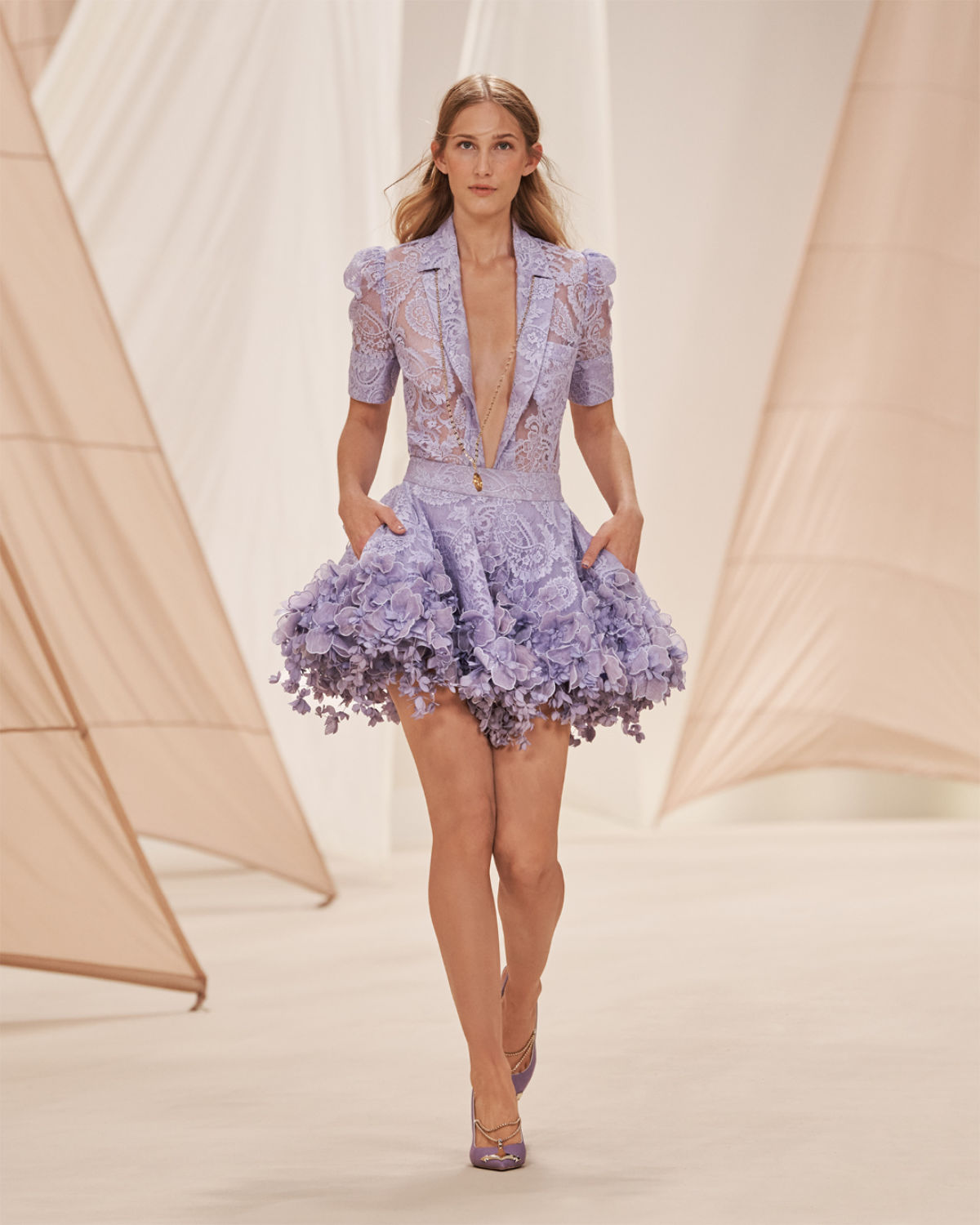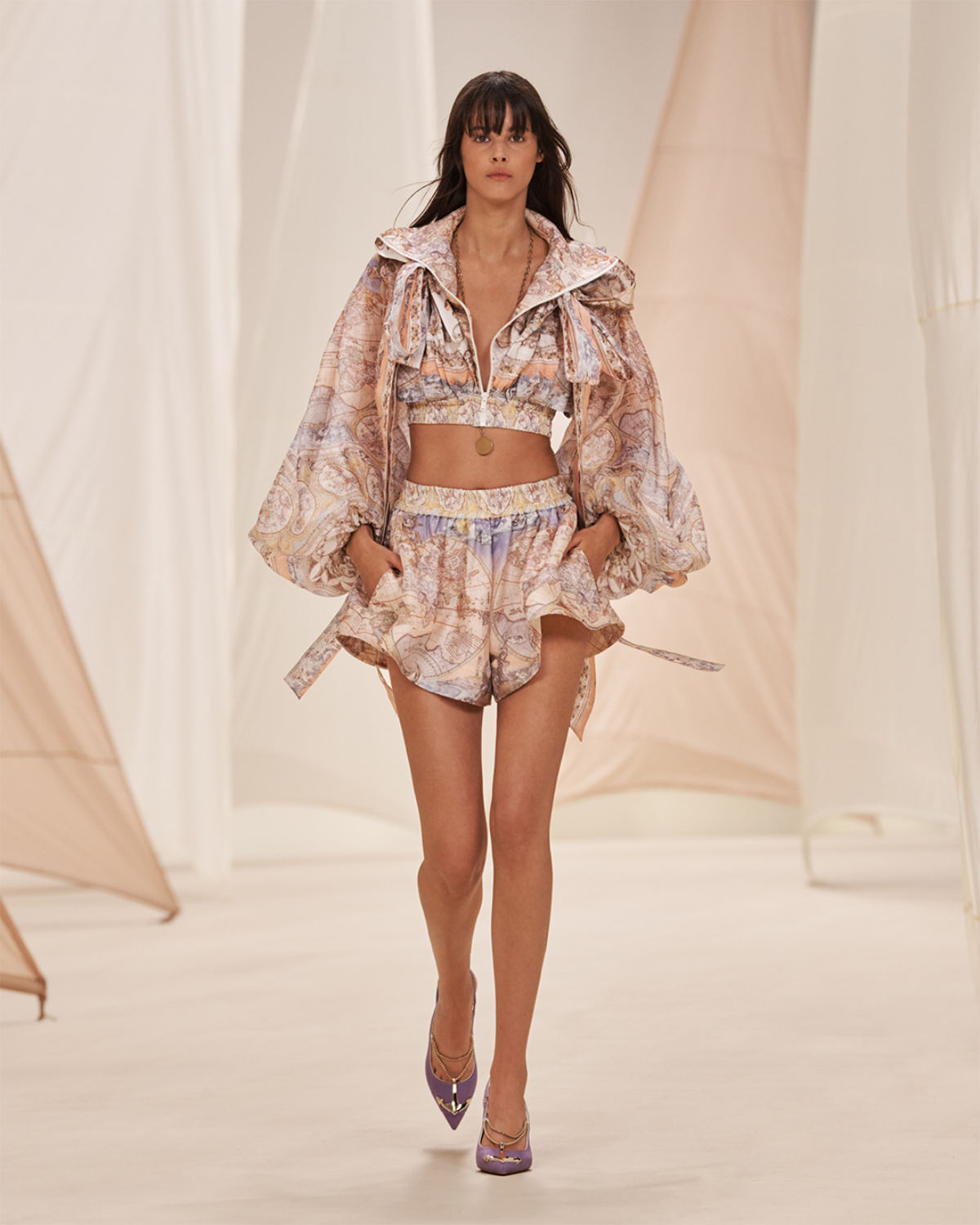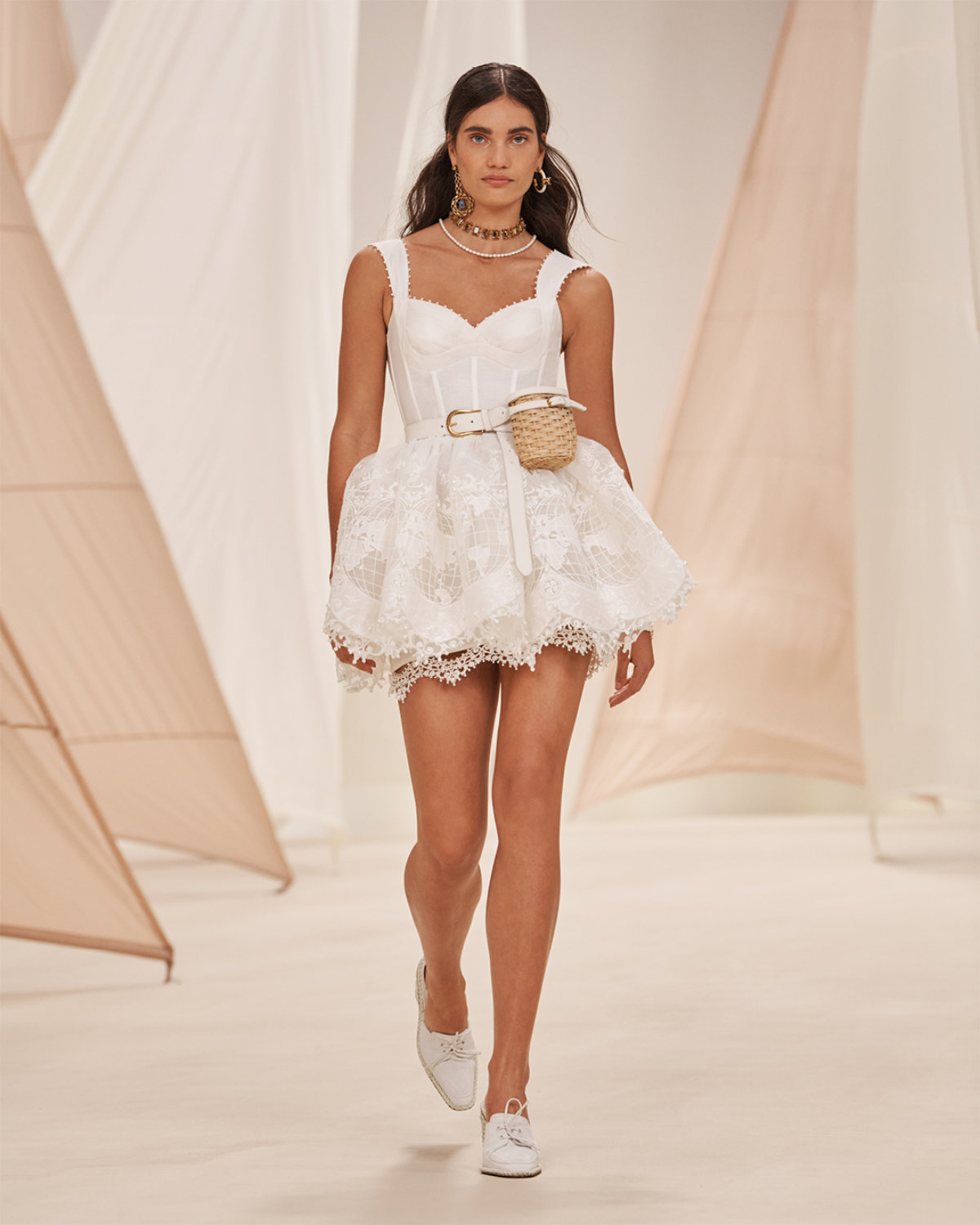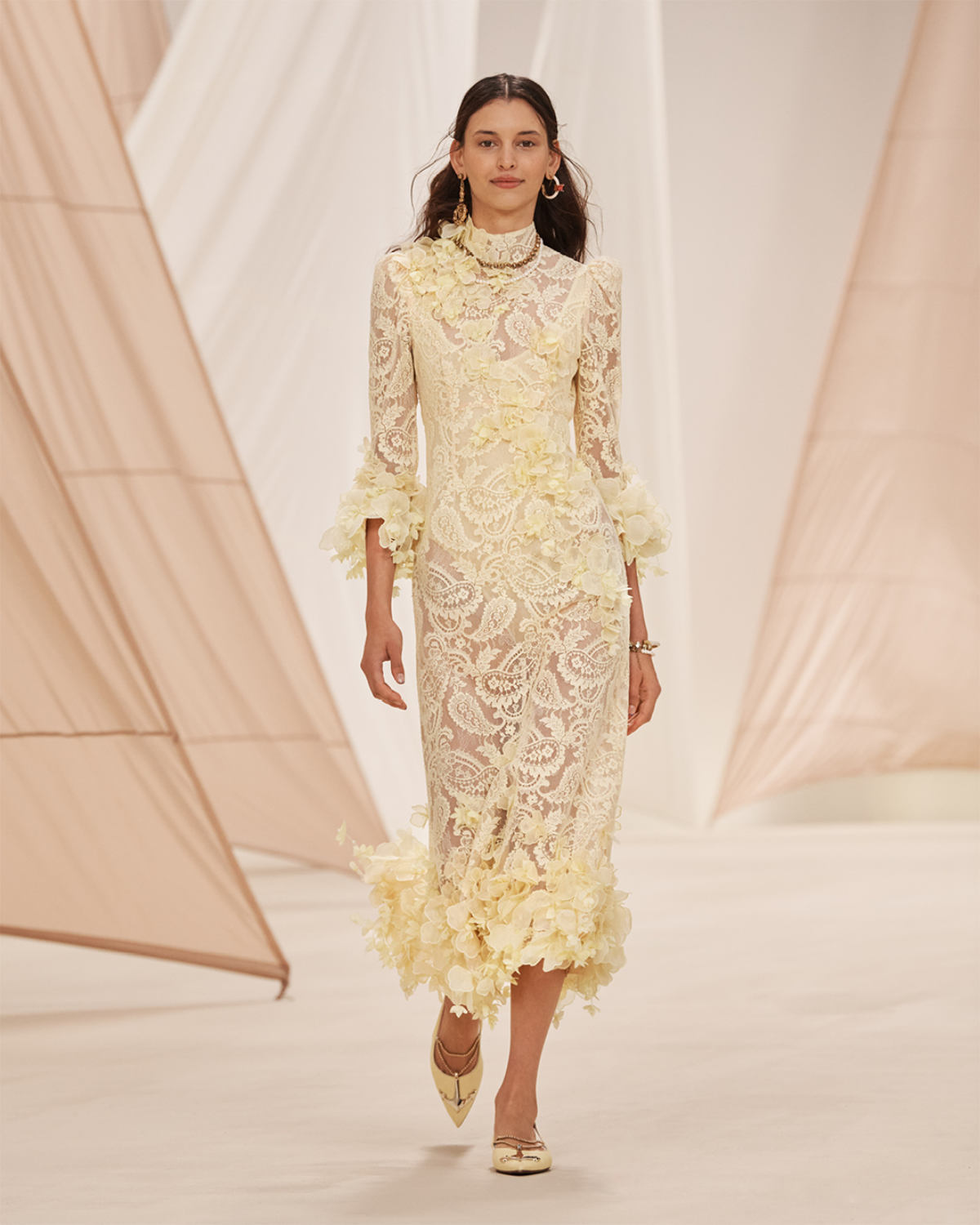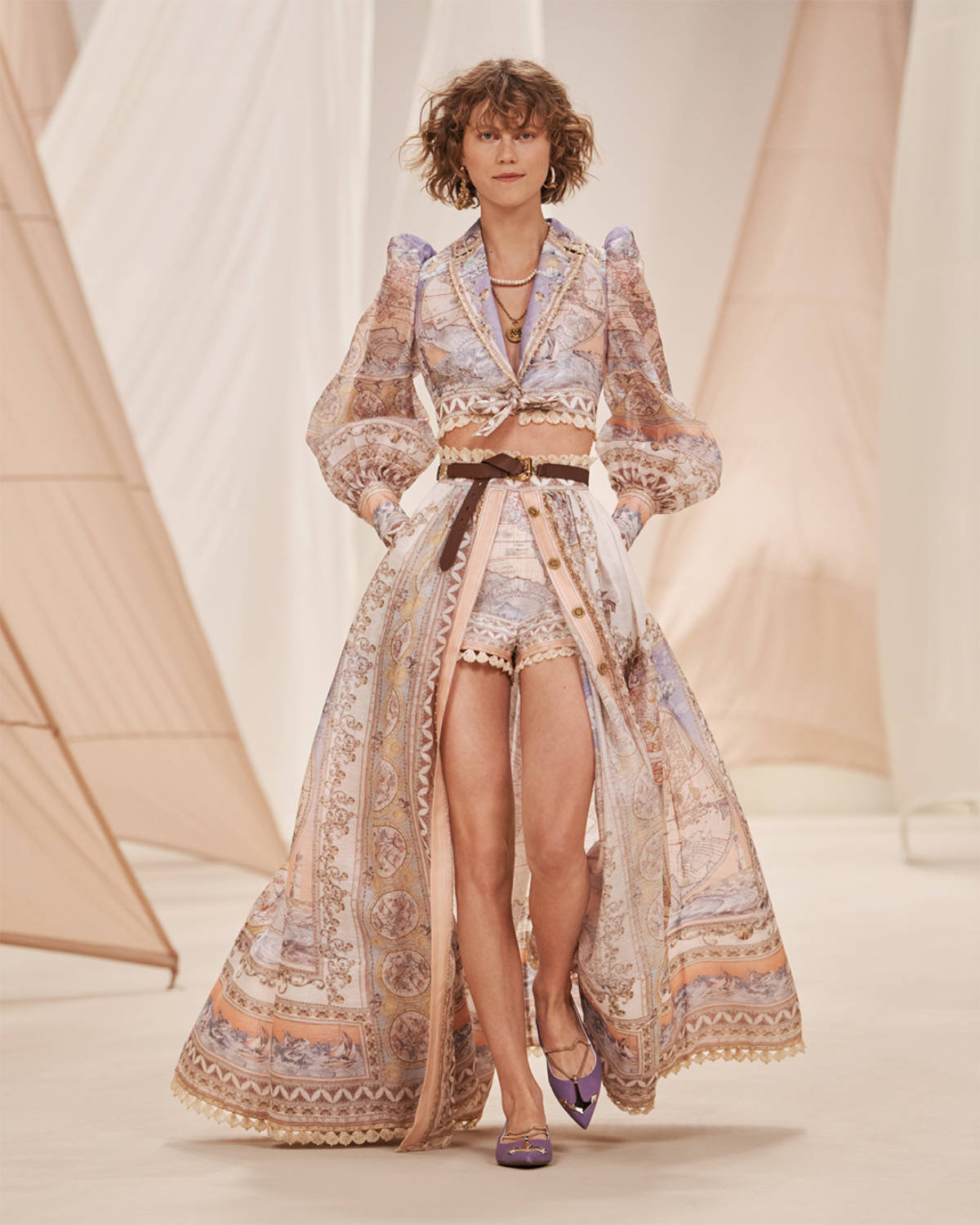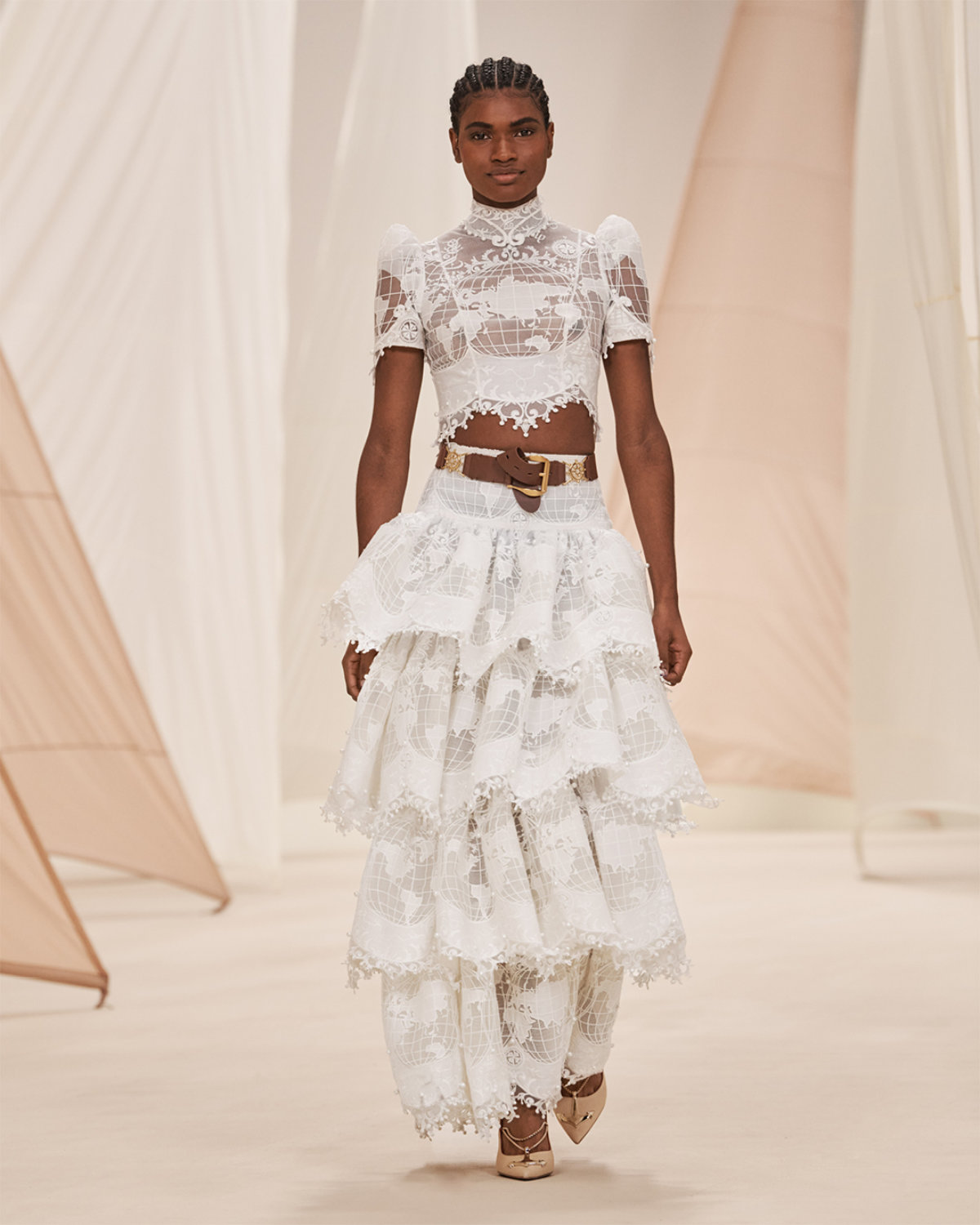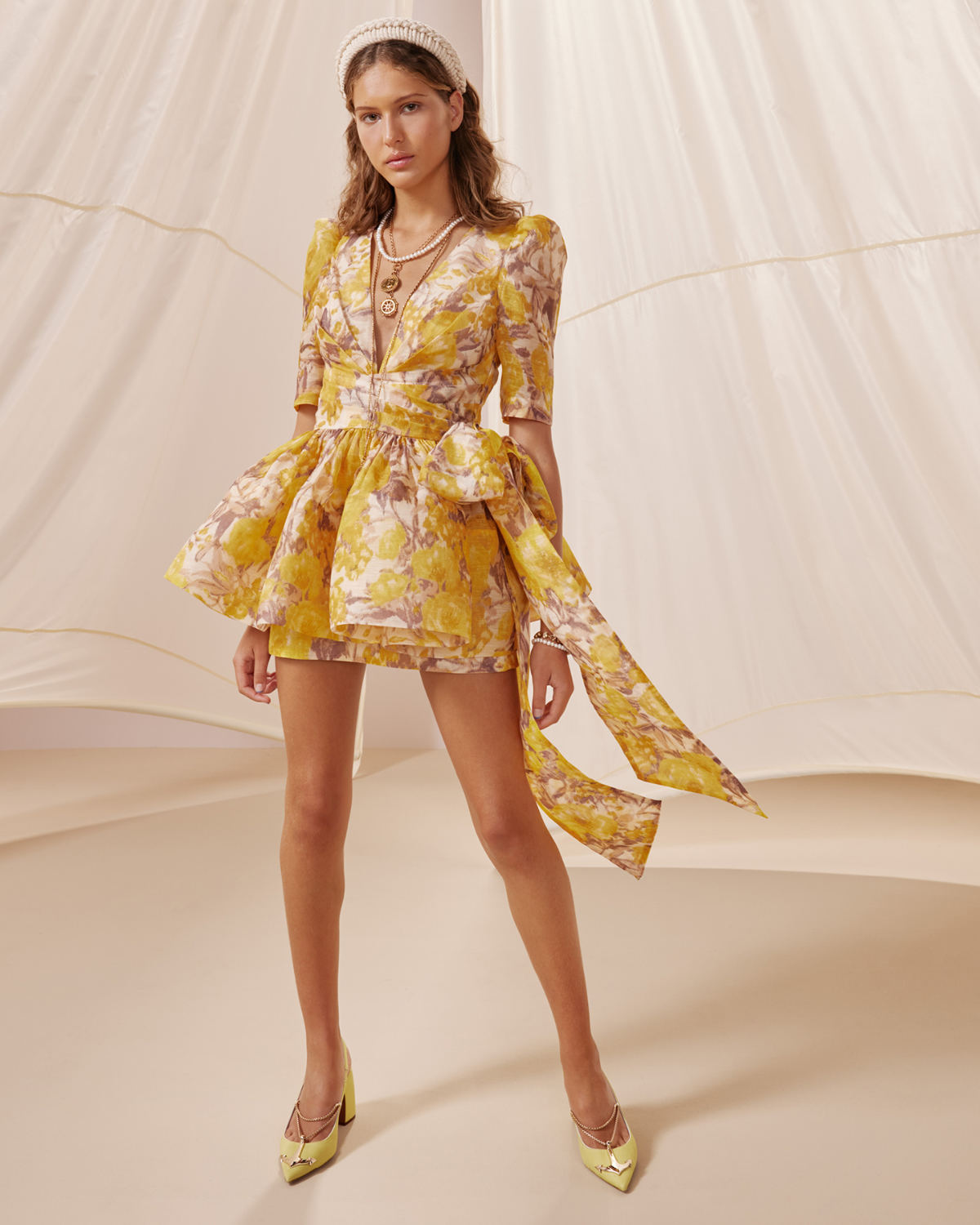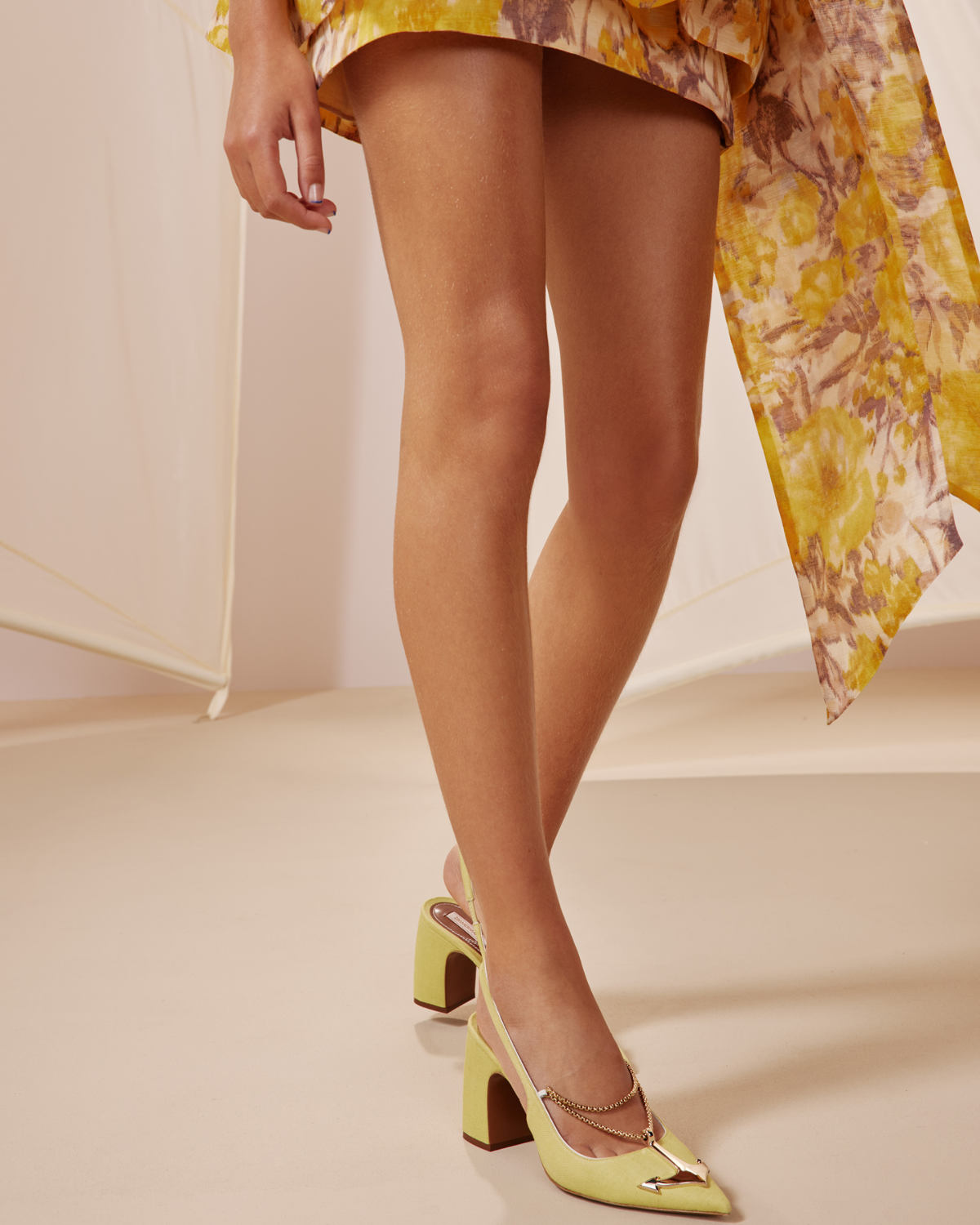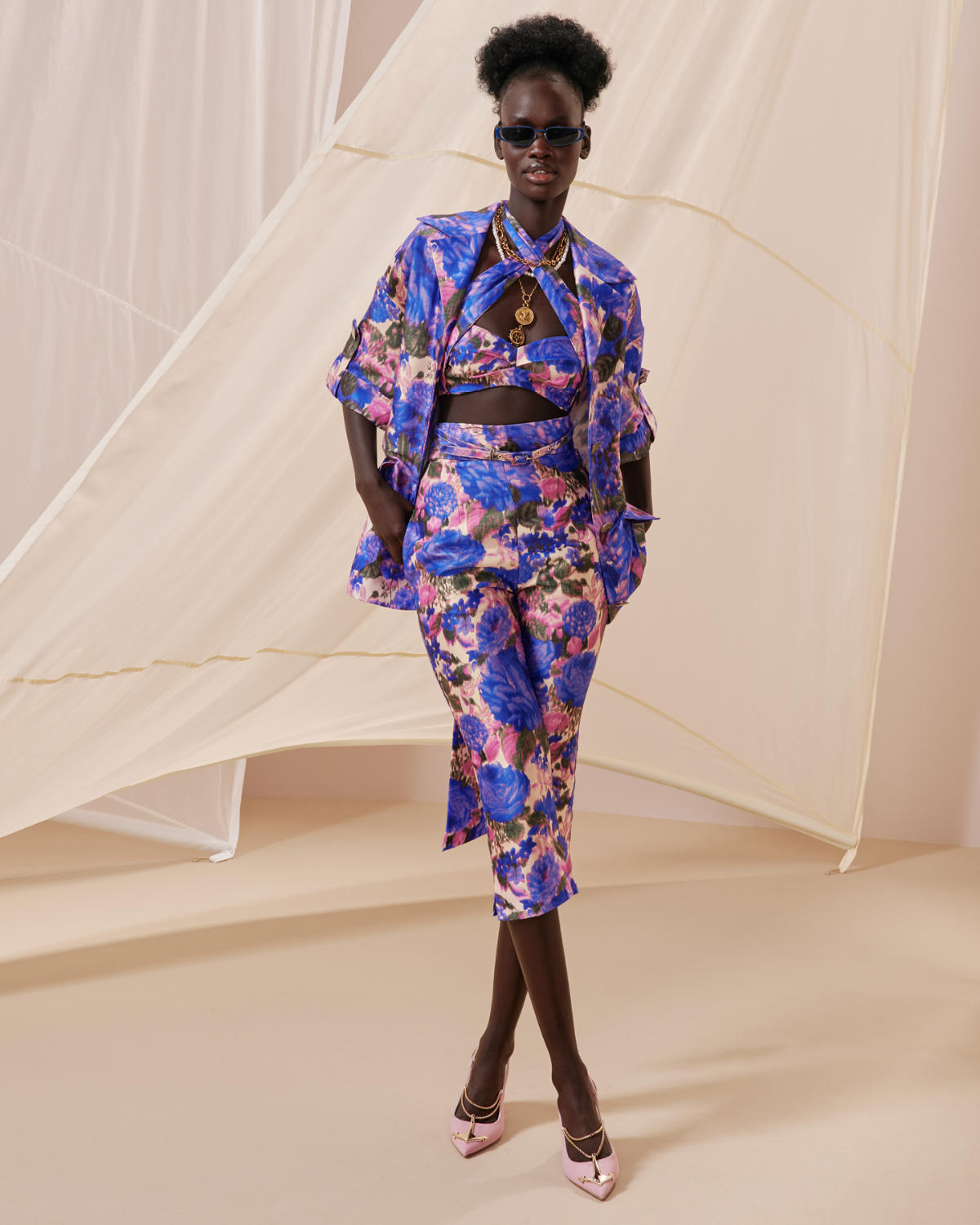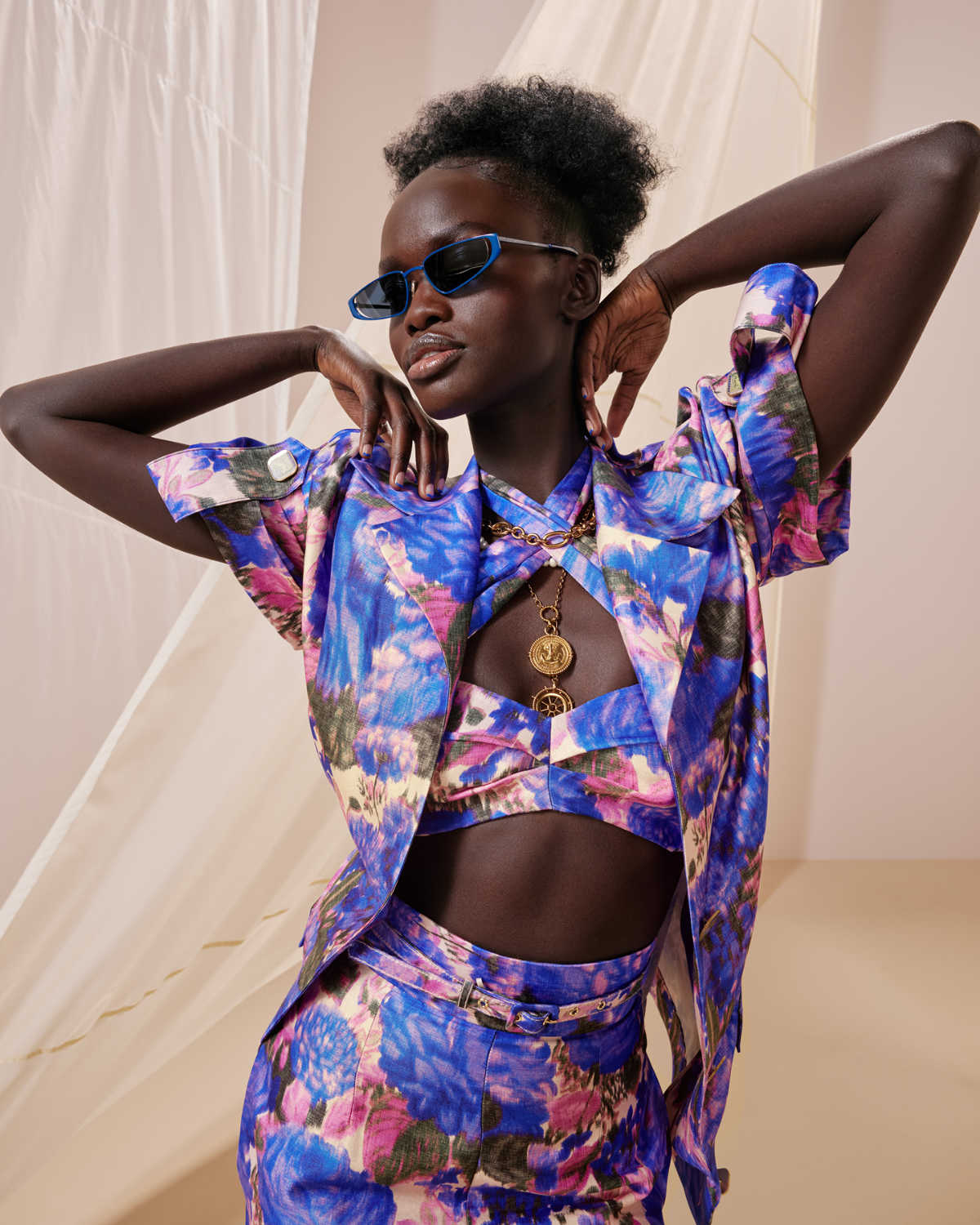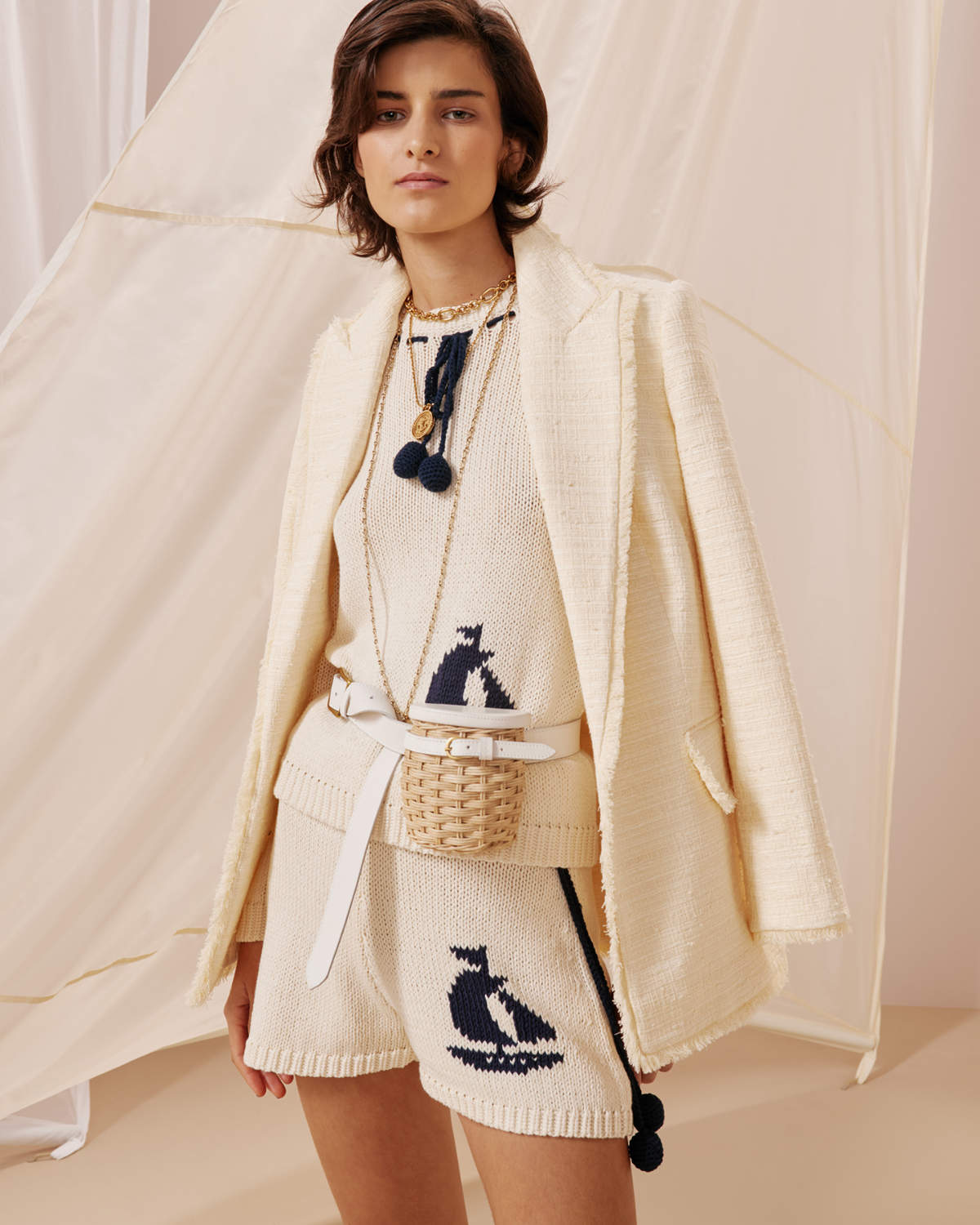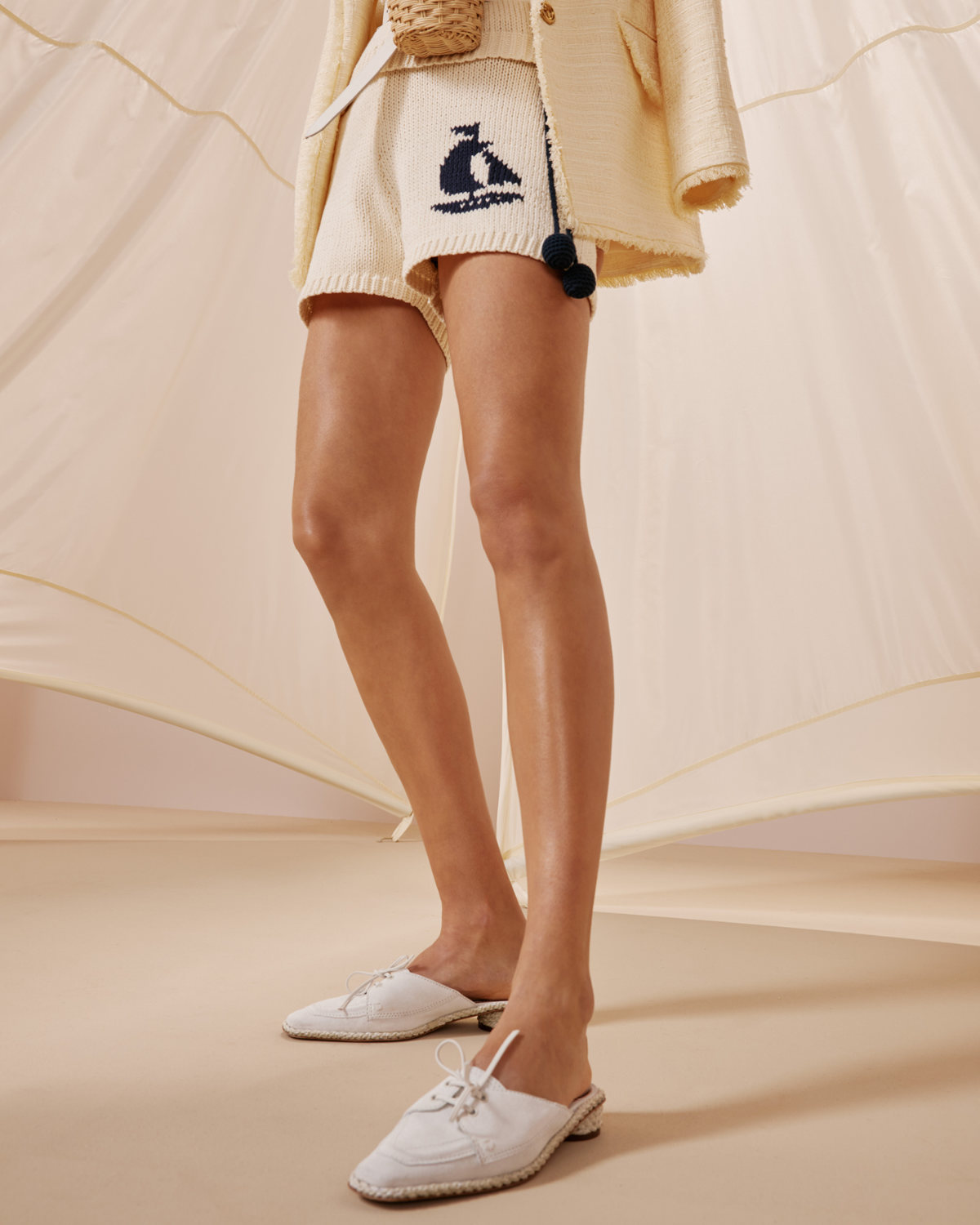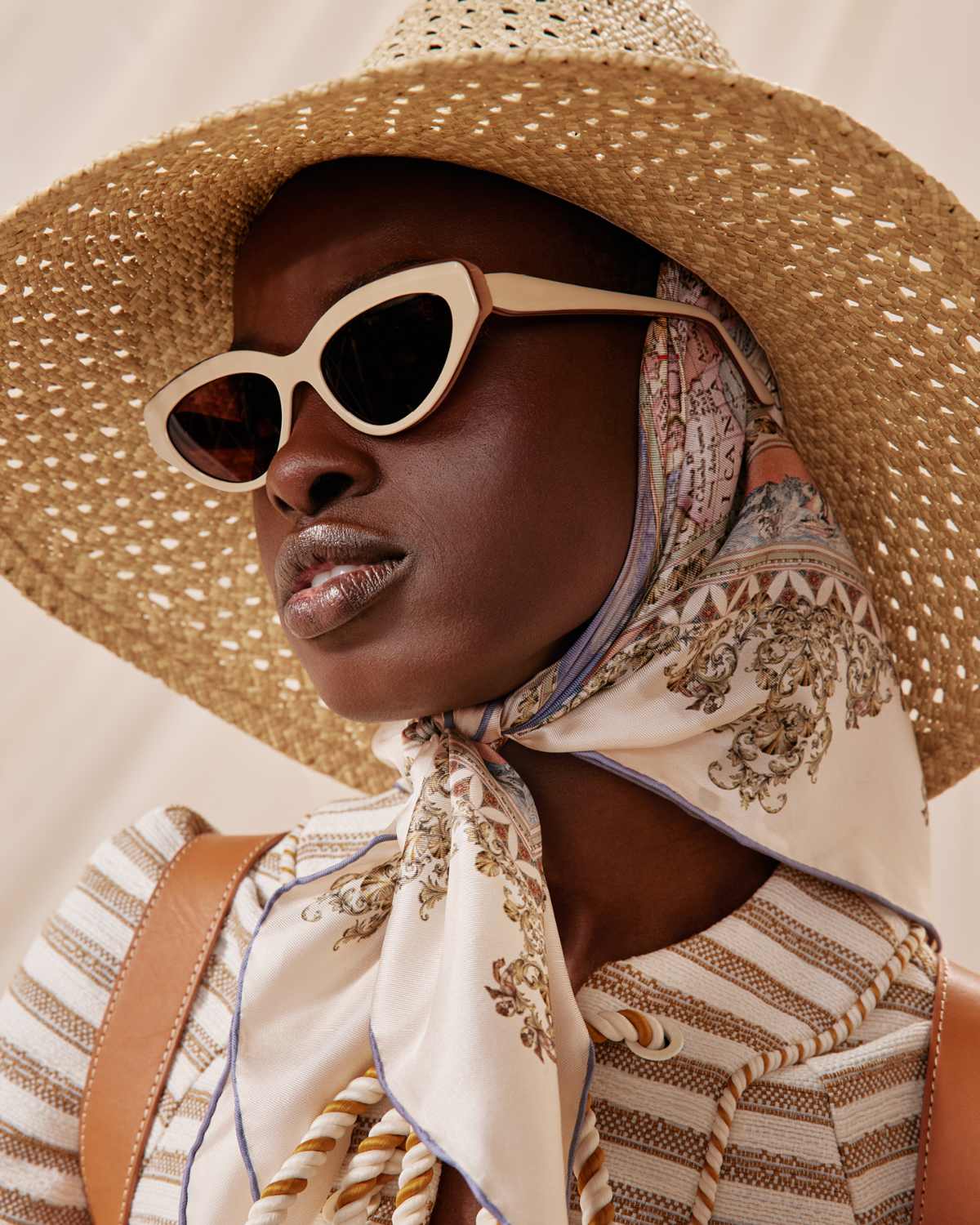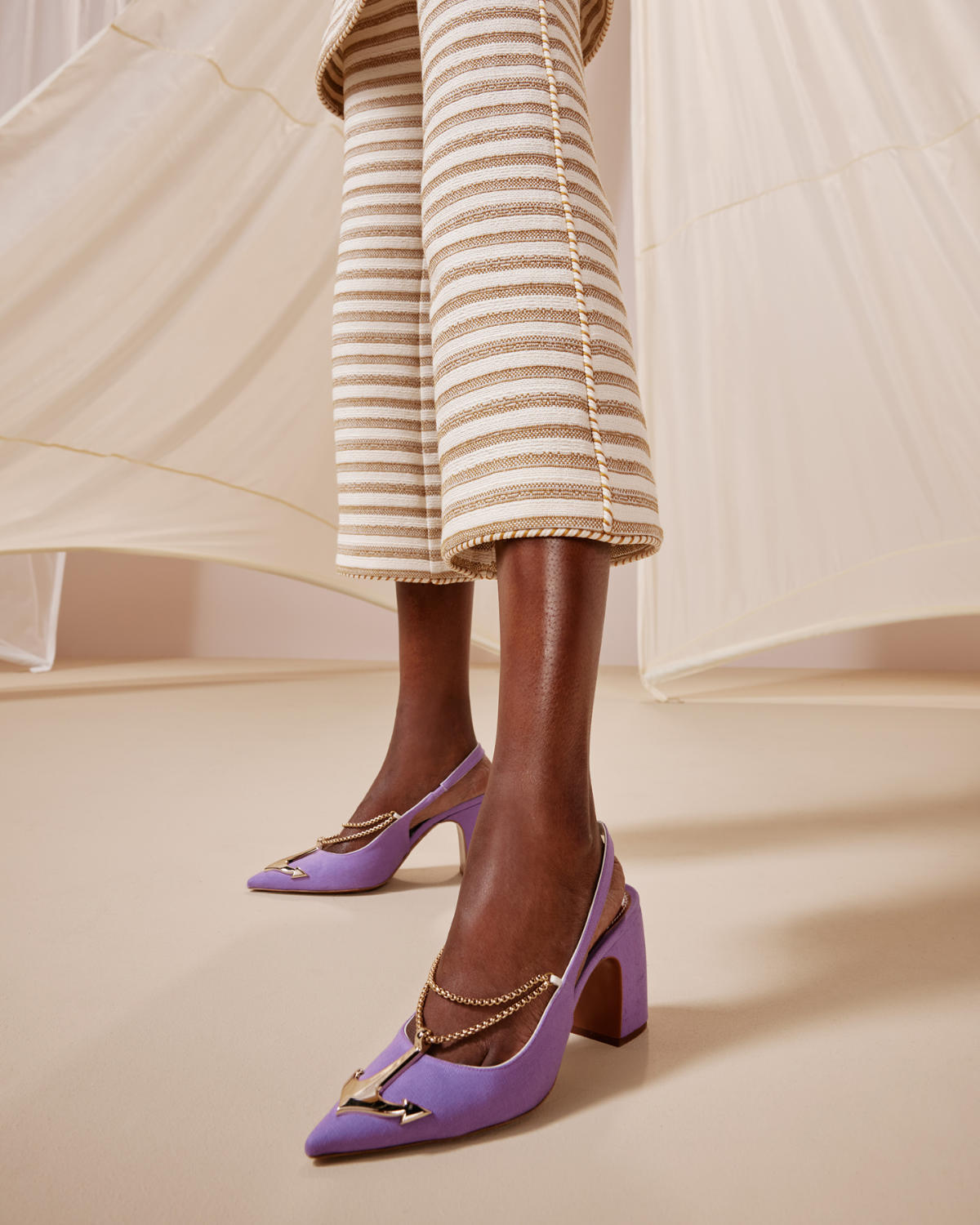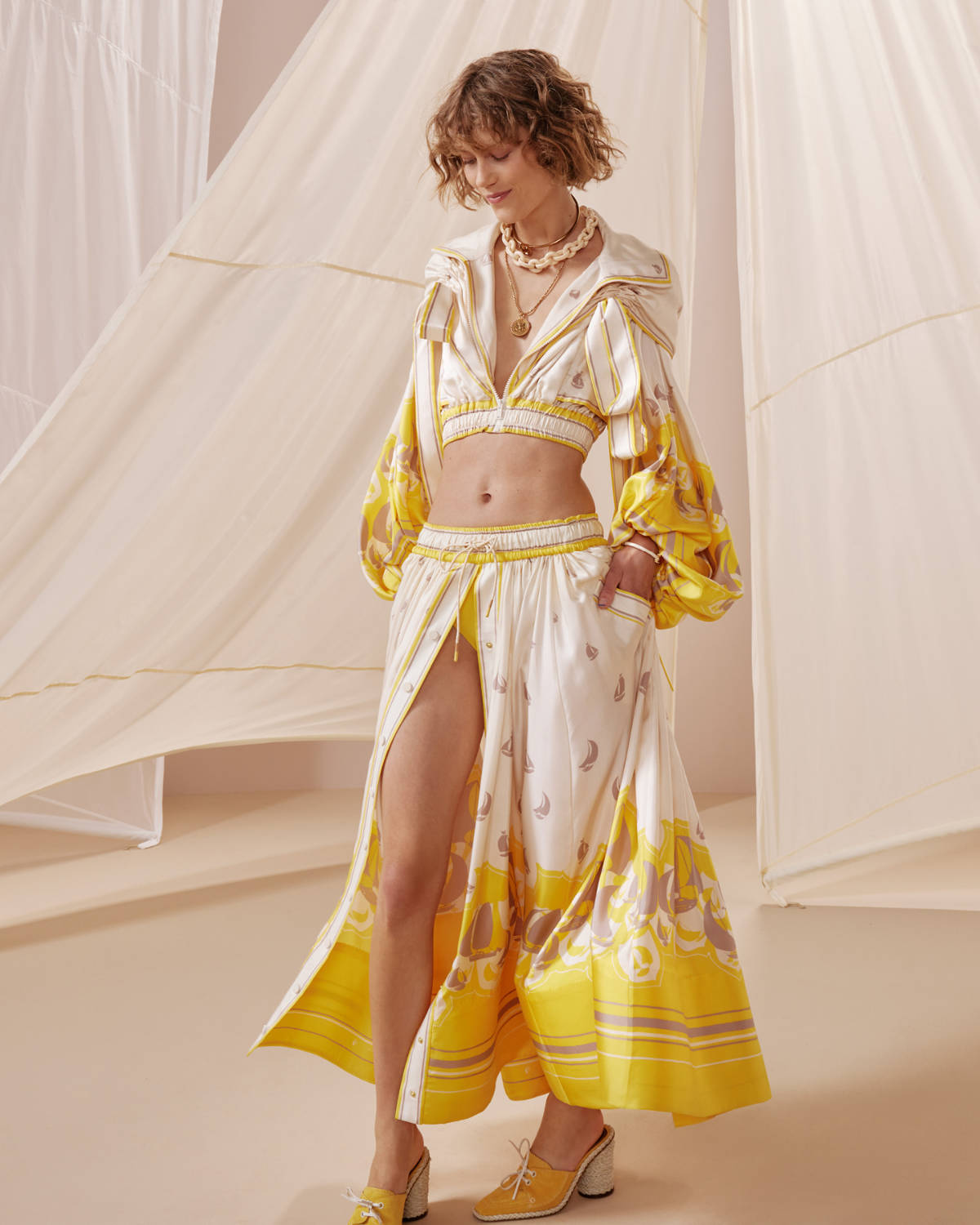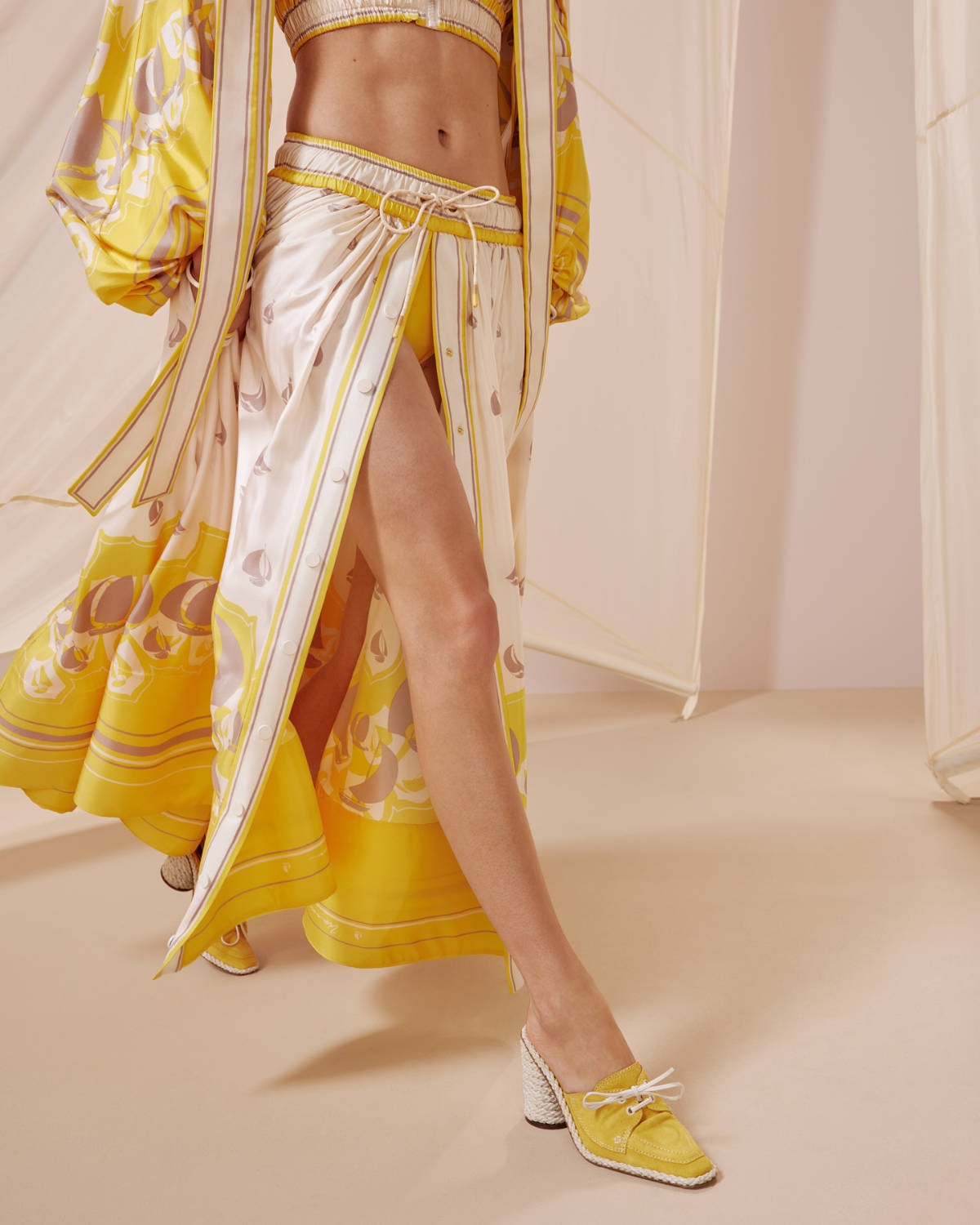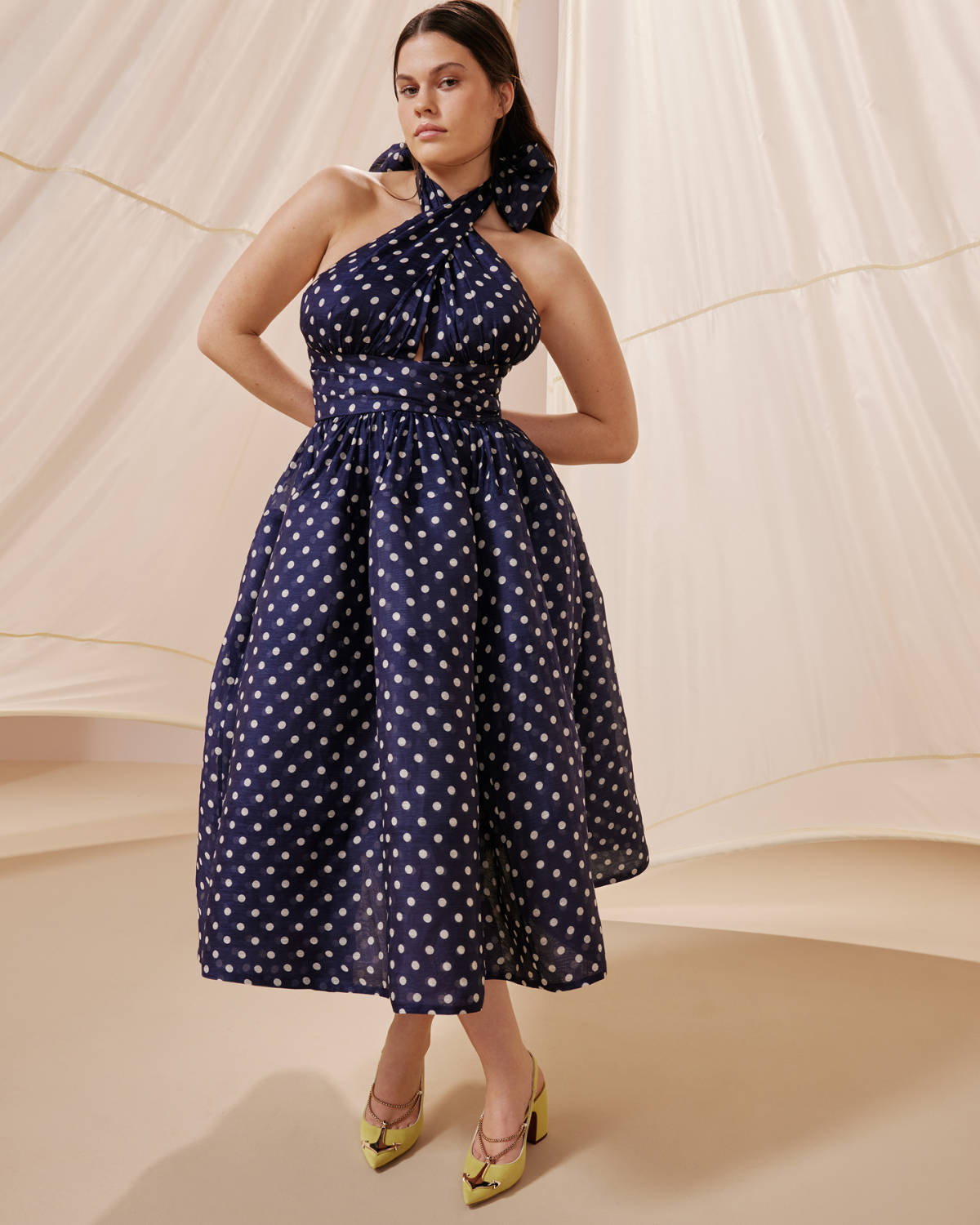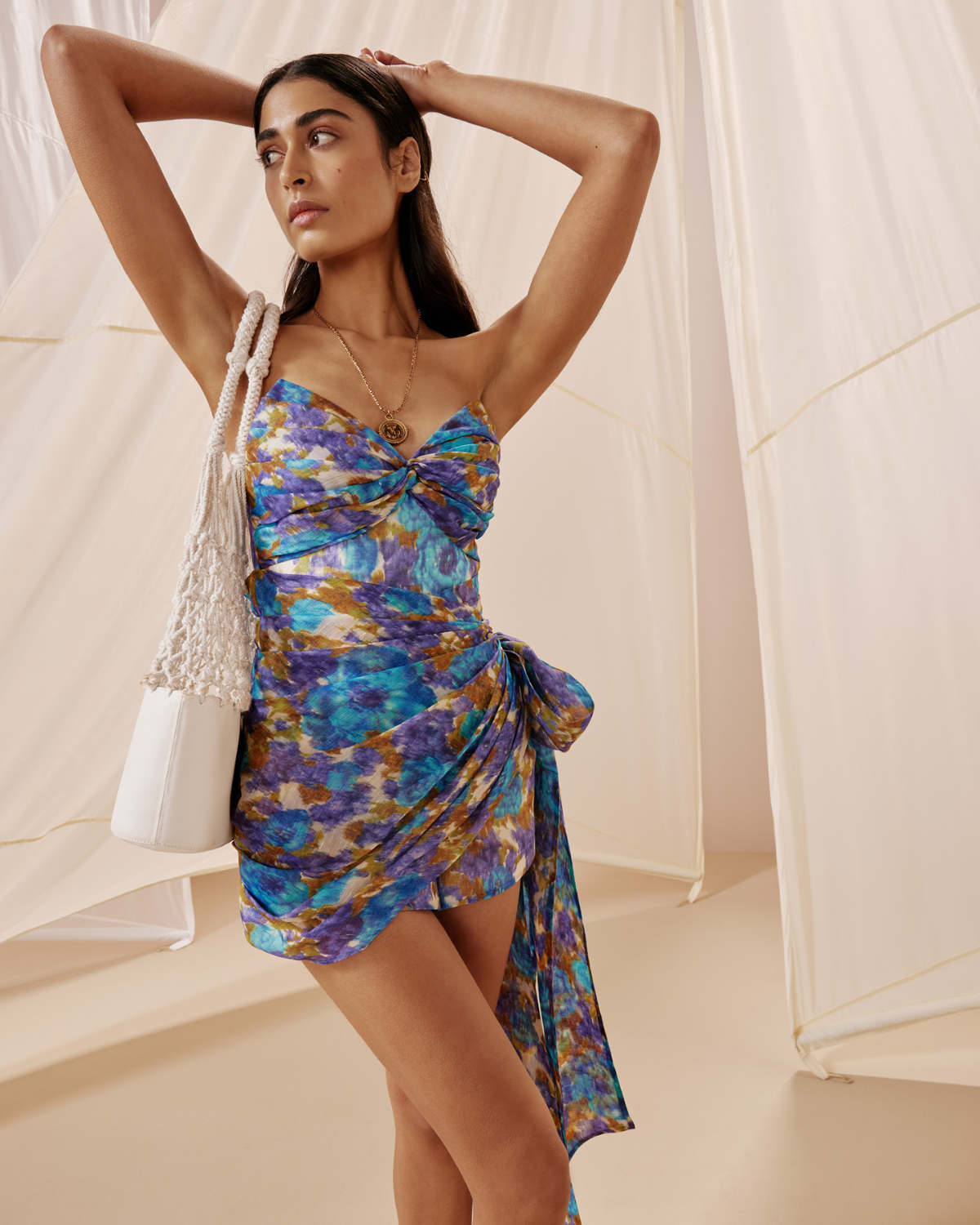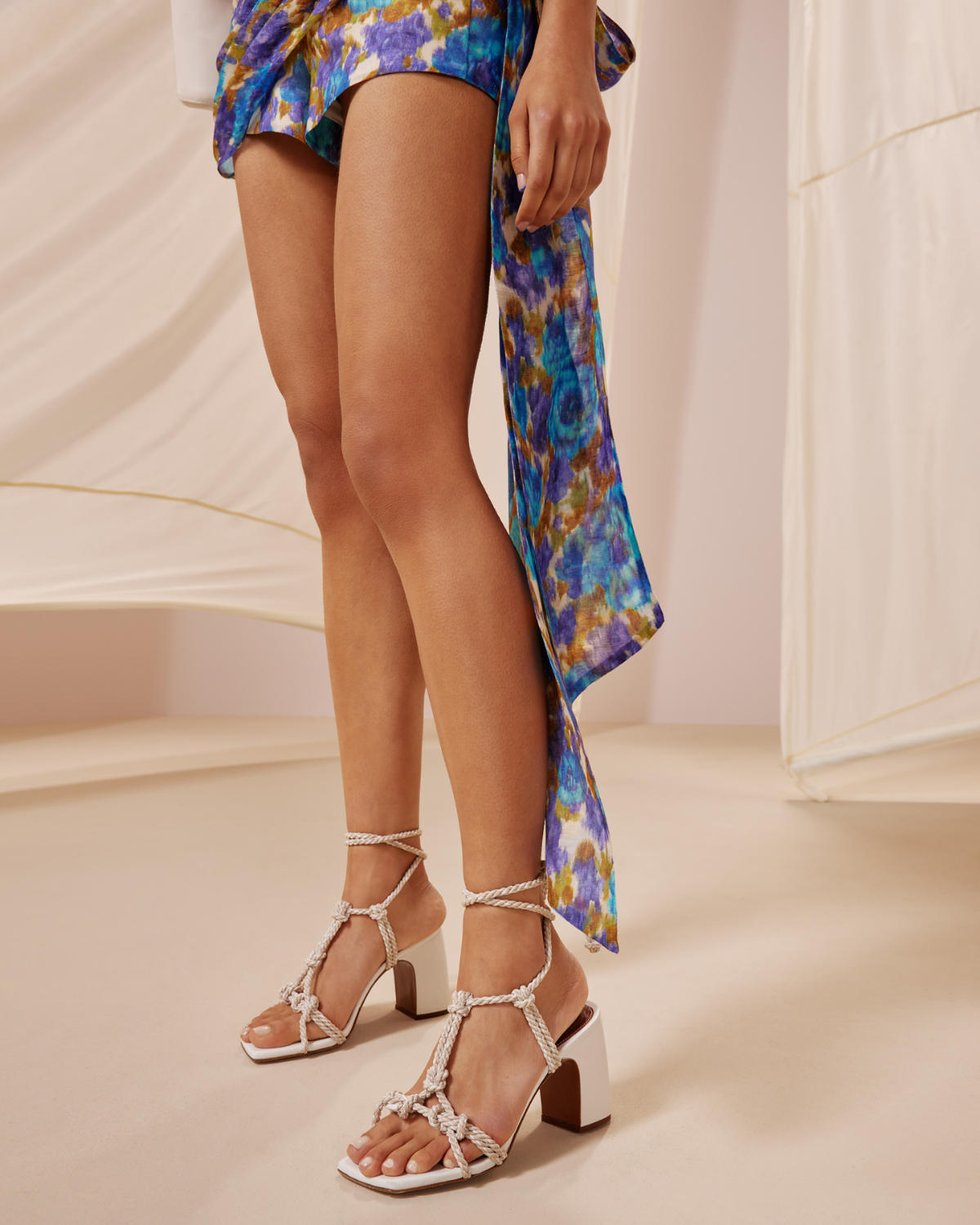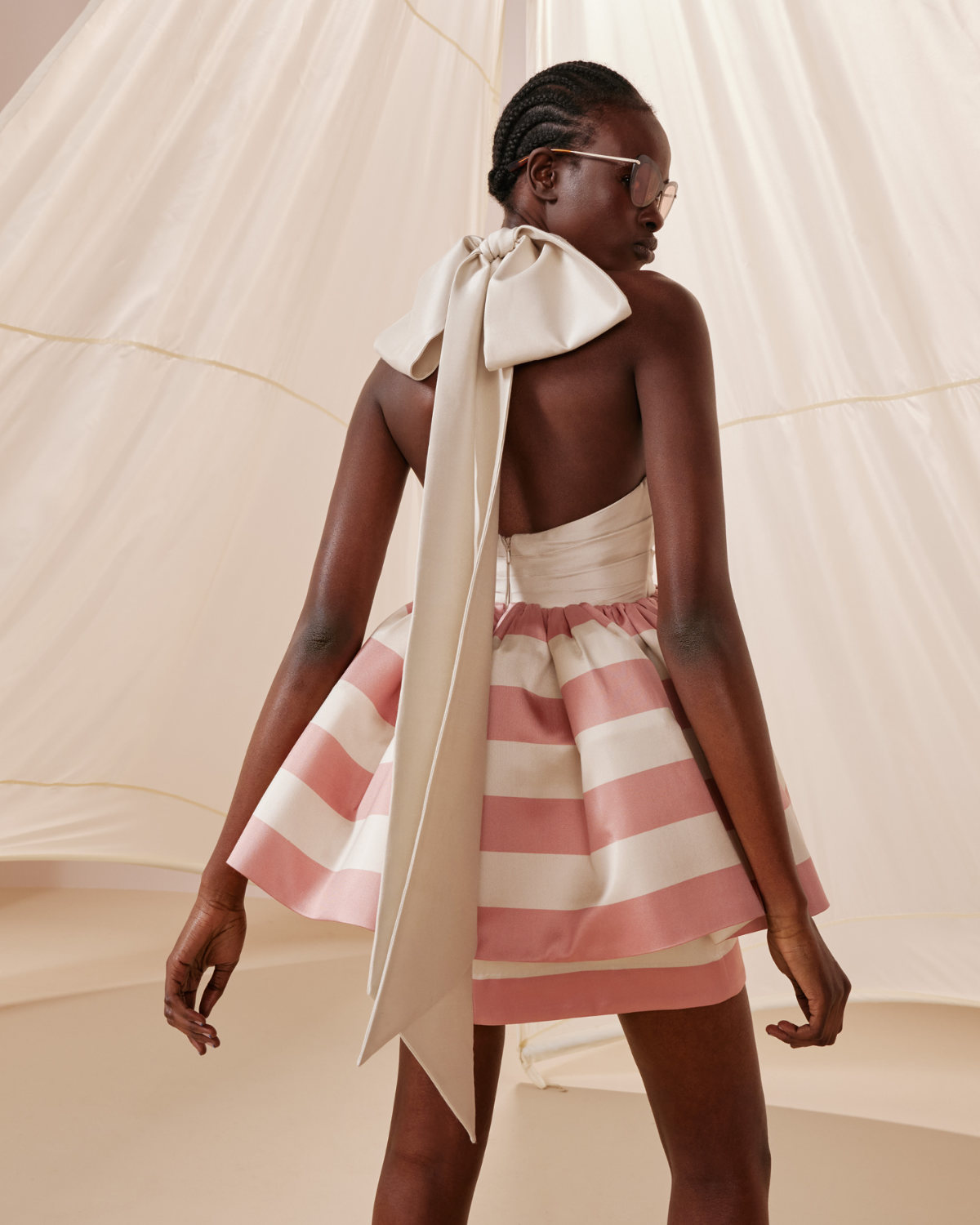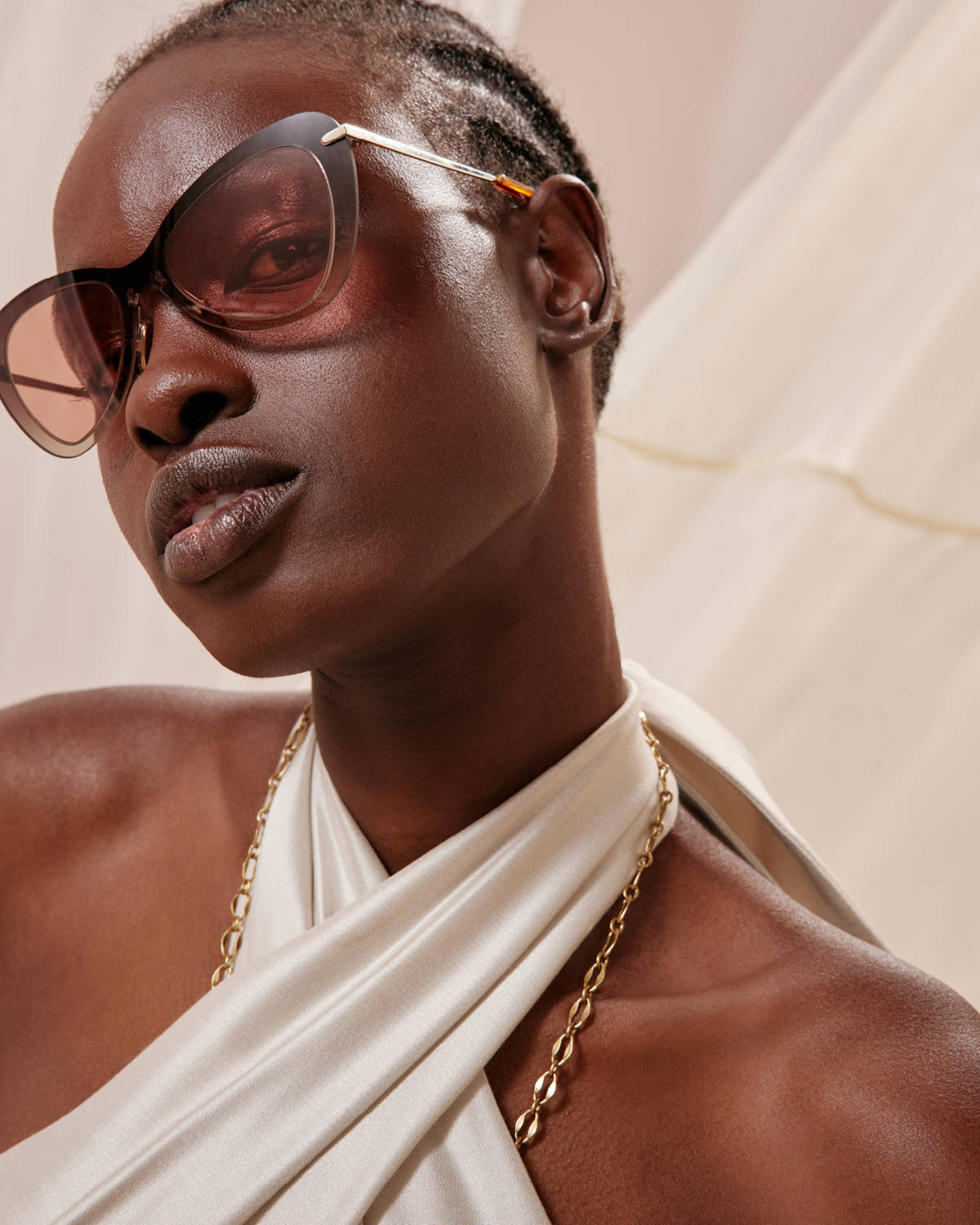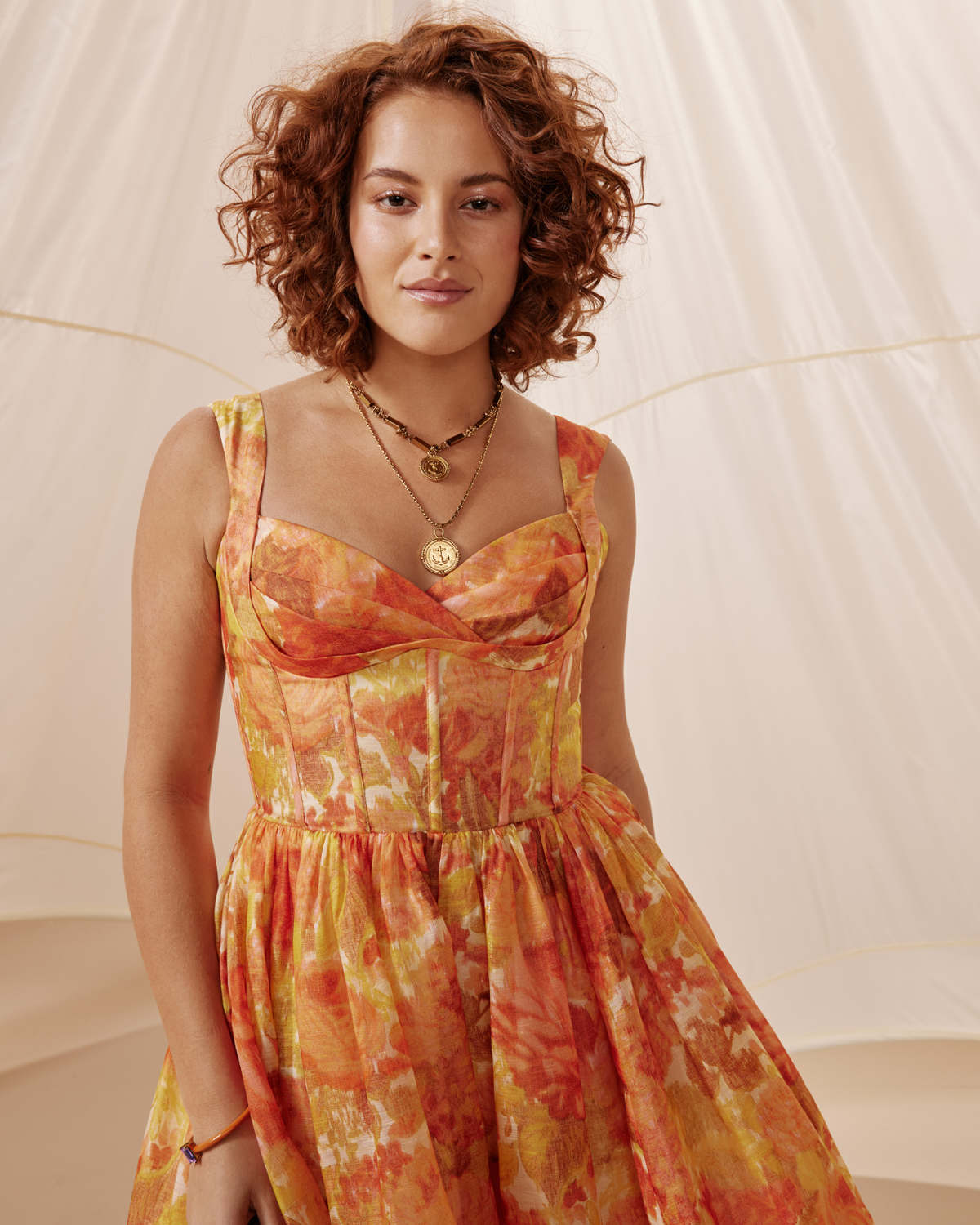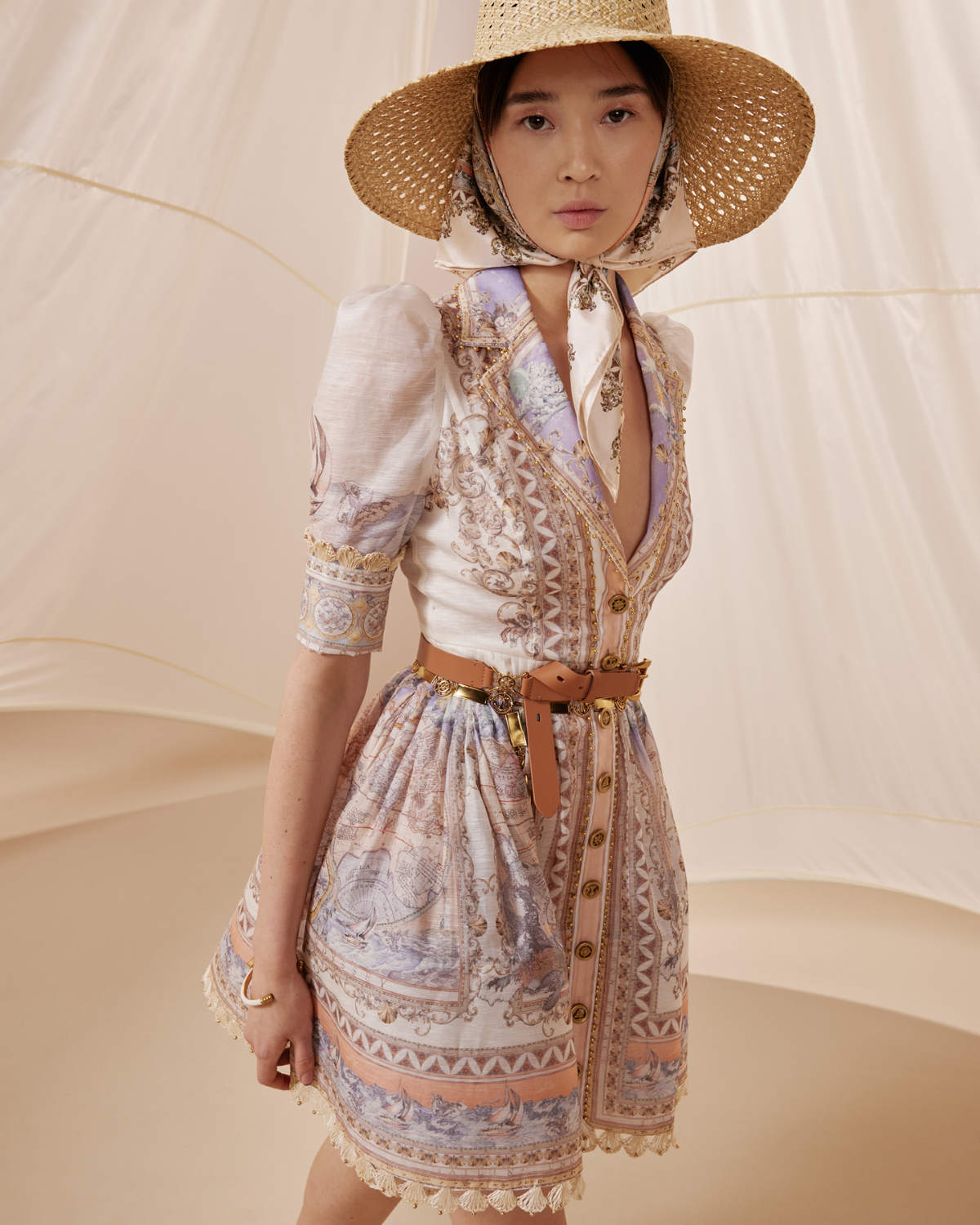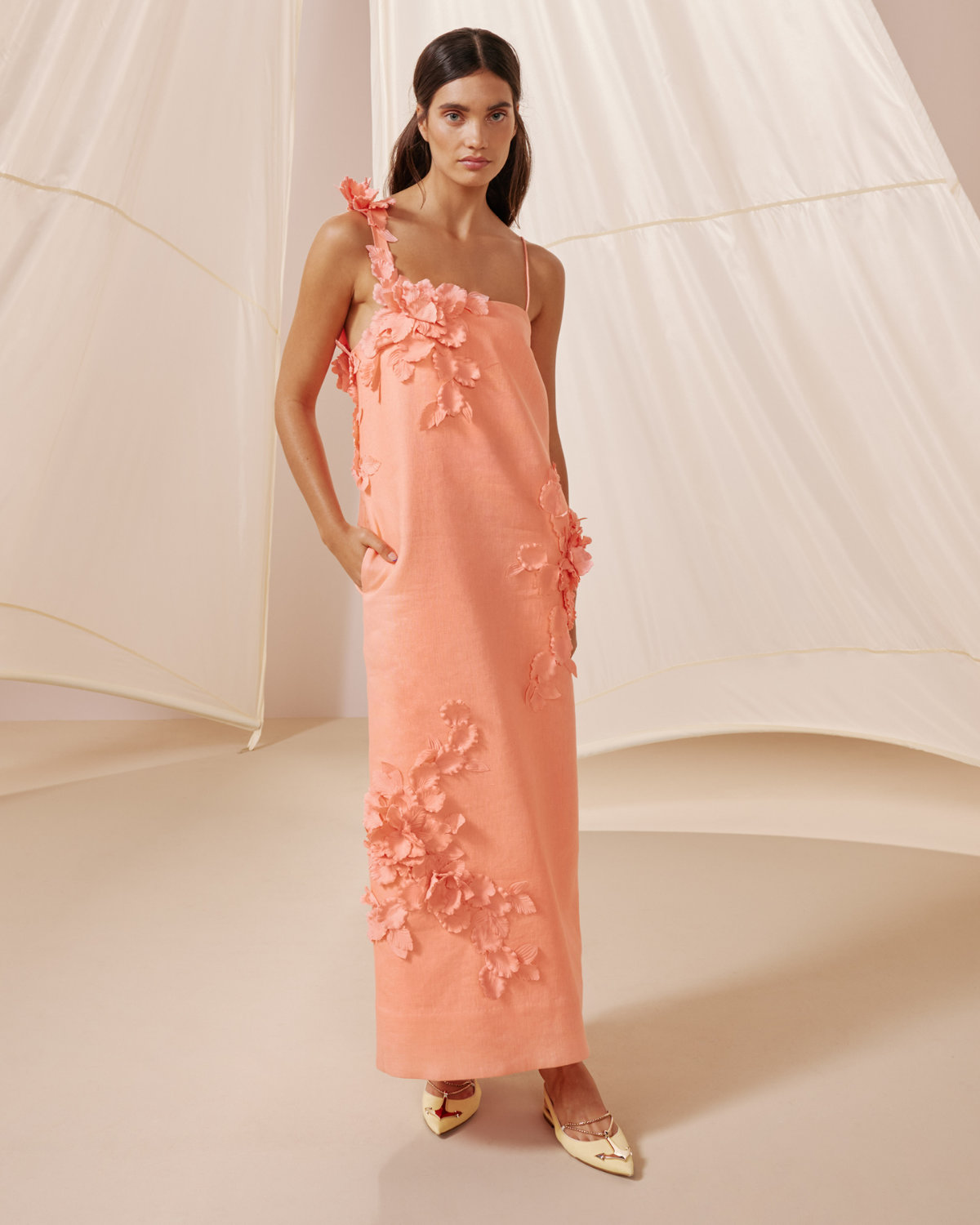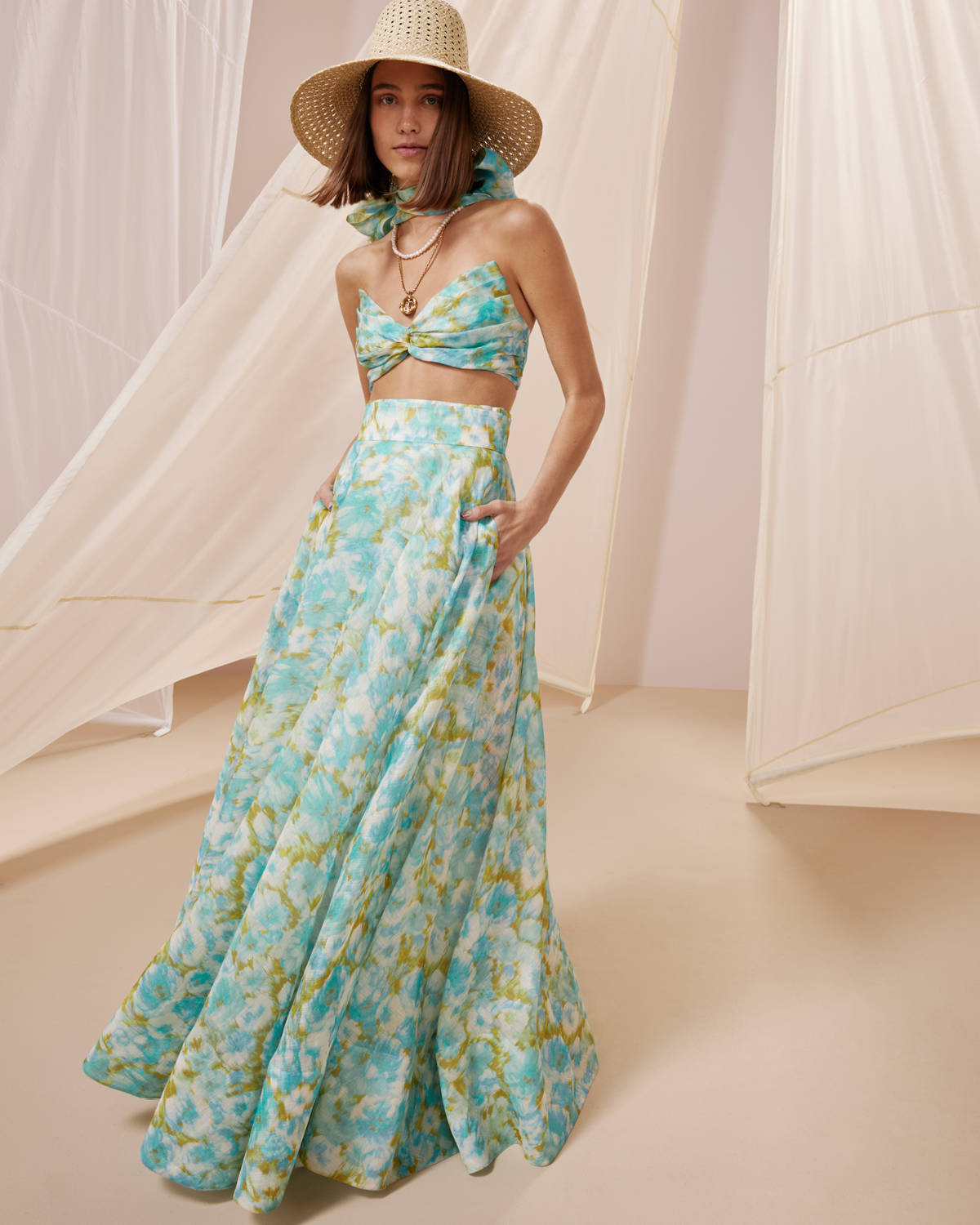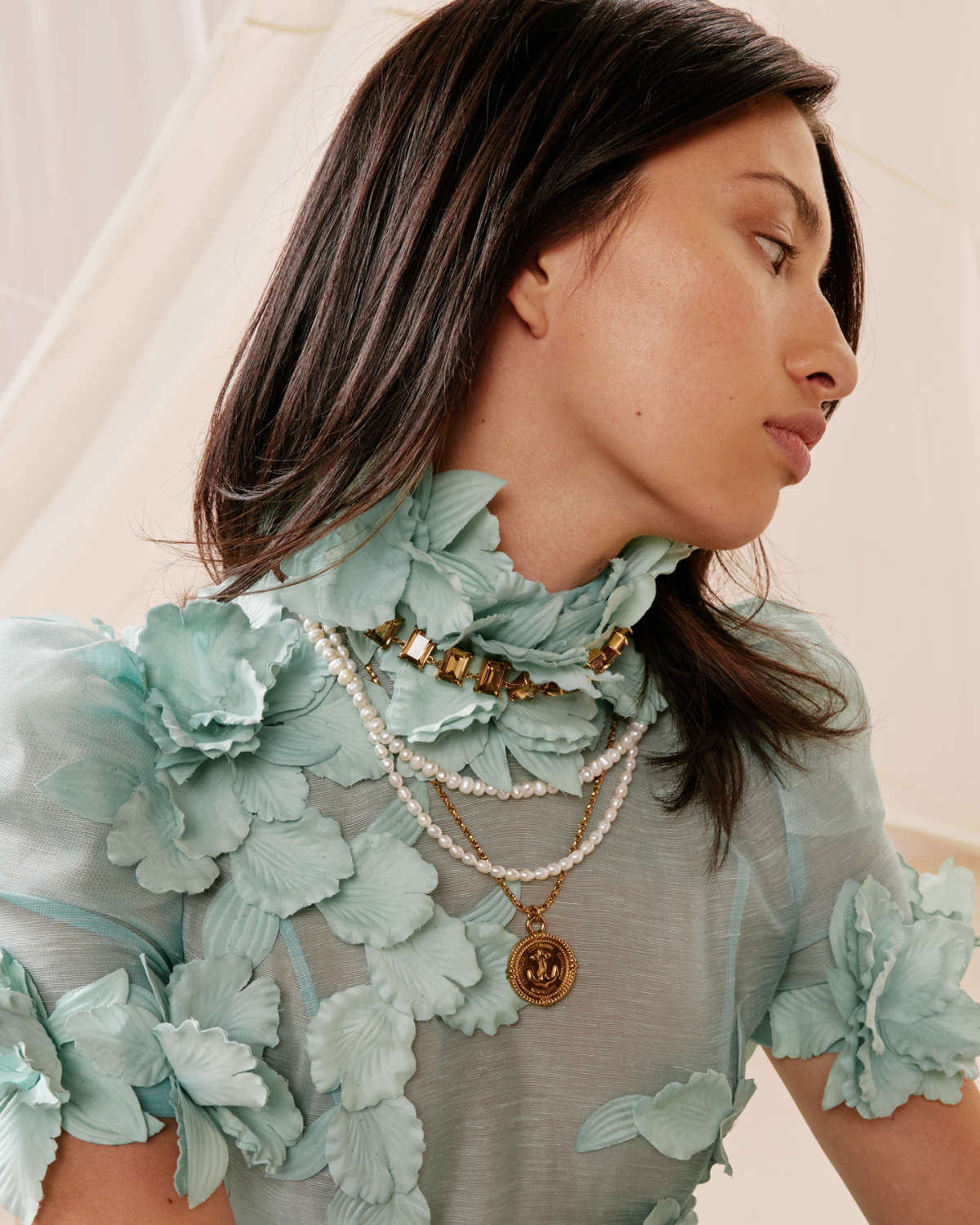 Credits:

P R E S E N TAT I O N
SHOW CREATIVE DIRECTION · MICHELLE JANK
STYLIST · ROMY FRYDMAN
RUNWAY FILM DIRECTOR · GRACIE OTTO | SIMON OZOLINS
ART DIRECTION · SMILE AGENCY, EMIL VRISAKIS
RUNWAY STILLS PHOTOGRAPHY · SIMON LEKIAS
BACKSTAGE STILLS PHOTOGRAPHY · CHARLES DENNINGTON
BACKSTAGE ROAMING · MYLES KALUS
BACKSTAGE STILLS VIDEO · PIERRE TOUSSAINT
MUSIC COMPOSER · MIMI XU
SHOW PRODUCTION · RIZER
BACKSTAGE PRODUCTION · CAT ROSE
MAKEUP · NONI SMITH
HAIR · RENYA XYDIS FOR WELLA PROFESSIONAL
---