---
Zimmermann Presents Its New Fall 2022 RTW Collection: Stargazer
Luxferity, 11.02.2022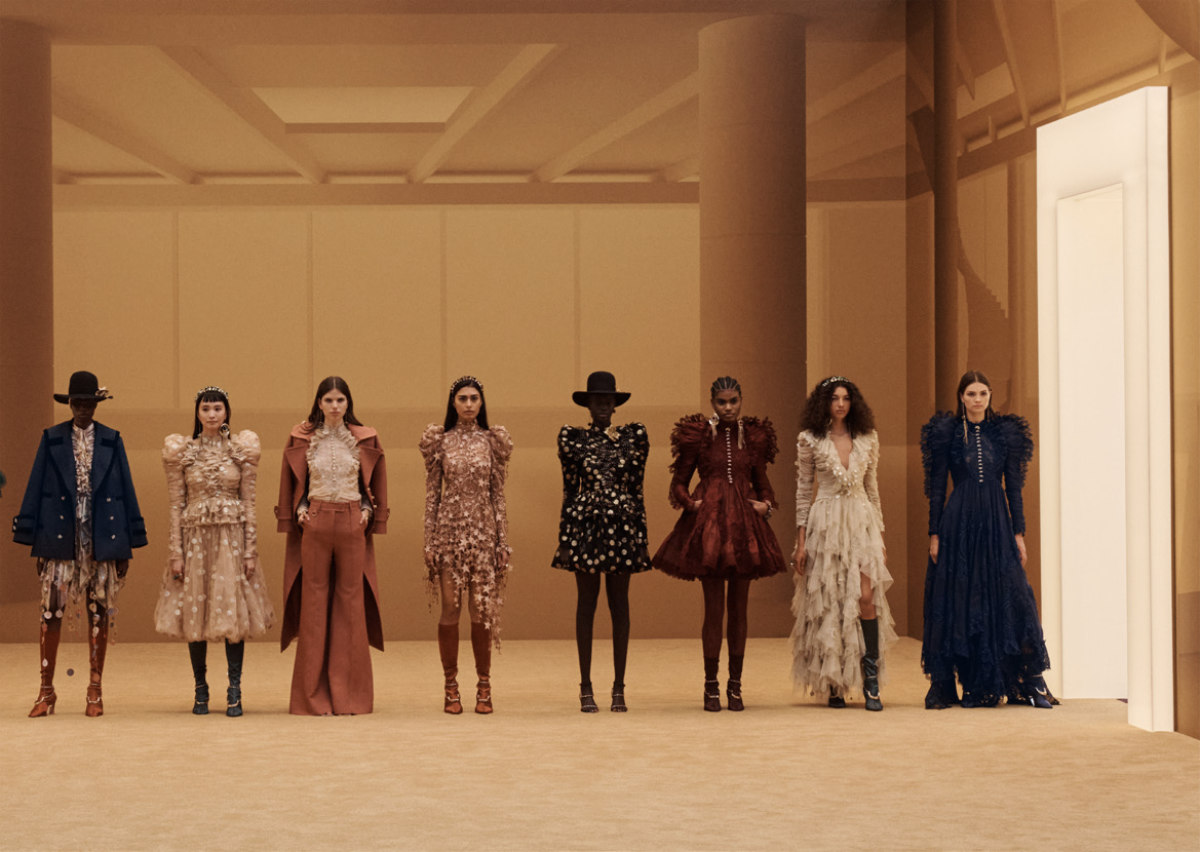 "For our Fall collection we found inspiration in the stars. There's always been something so fun and intriguing to me about pop astrology and the idea that our personalities are influenced by our birth signs. We worked with artist Anita Inverarity on twelve key prints that represent each sign of the zodiac and have incorporated these across a variety of looks across the collection. We wanted it all to feel really eclectic with a sense of fun. We picked up the symbols and icons of the zodiac in our detailing and finishes and there's a conscious clash of fabric textures in each look. It's a collection that's high on finer details. Maybe that's a bit of the Virgo in me coming through!" – Creative Director, Nicky Zimmermann.

Stargazer conjures a visually rich world of textures, prints and mythical motifs inspired by celestial folklore for Fall 2022. Central to the collection is the theme of Astrology, with the signs of the zodiac underpinning key artworks and gowns including the highly intricate illustrations created by Anita Inverarity which re-imagine the Zimmermann girl in imaginary scenes reflective of each star sign. Just like Inverarity's folk characters, looks are layered and lush with clashing prints and weighty outwear; silhouettes are nipped at the waist with strategic volume and bespoke craft trims and embroideries are an important consideration.
Catsuits are a key layering piece; under micro wool skirts and big coats worn with stretch satin boots and velvet platforms. Layers continue with double-flare pants and tiered crinoline ruffles in georgette creating a mesmerising shape-shifting drape alongside signature floor-skimming dresses that enjoy the gentle jangle of beaded hems, styled high with chunky knits, scarfs and abundant orb rings. Opulent blue, kelly green, red-orange and the kaleidoscope print embrace the eclectic spirit of the season.
Outerwear adds volume in playful proportions as seen in sweeping jacquard coats with faux fur collars; high sheen elongated down bombers; faux leather trimmed boucle pea coats, fringed capes and knitted ponchos. A key piece is the shearling coat, patchworked together with hand crochet braiding. Elevated loafers and felt hats with handmade metallic flowers bookend the warmest looks.
Luxe Italian wool suiting is worn in clashing checks and paired with lurex knits. Denim is dressed up for ready-to-wear with non-traditional details printed with zodiac motifs and finished with velvet trims and crystal buttons. The Nouveau tile print is patchworked with metallic gold trim. Crescent moons appear on belt buckles, zippers and jewellery as no detail is spared. Polka dot puff dresses are light and playful as they glint in gold, black and buff hues. Shimmering tulle gowns are draped in cascading stars and individually embroidered zodiac discs. Plunging fringe necklines and lace d colletages, exaggerated shoulders and floating handkerchief hems feel nothing short of ethereal as Stargazer comes full circle through the signs of earth, air, fire, and water.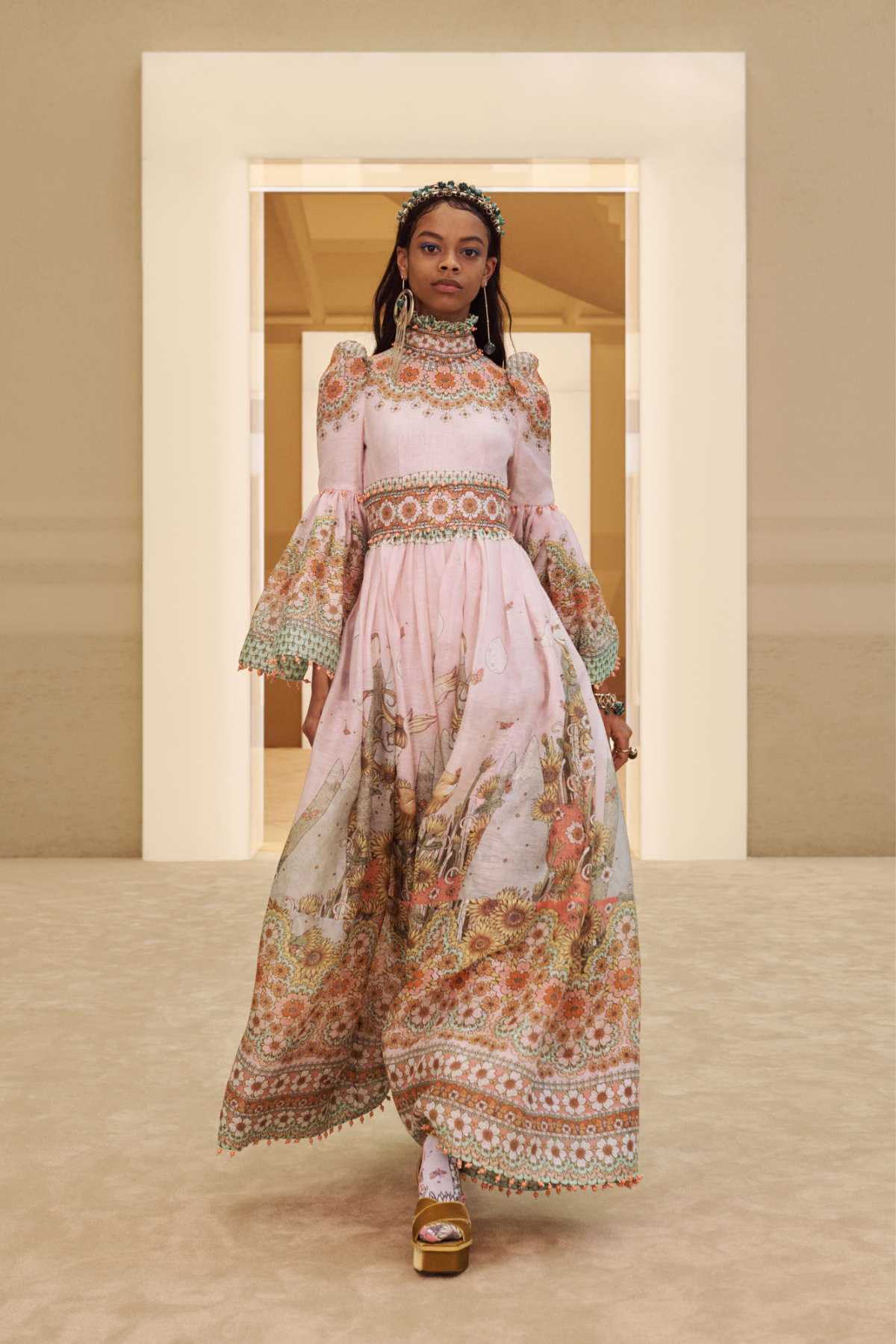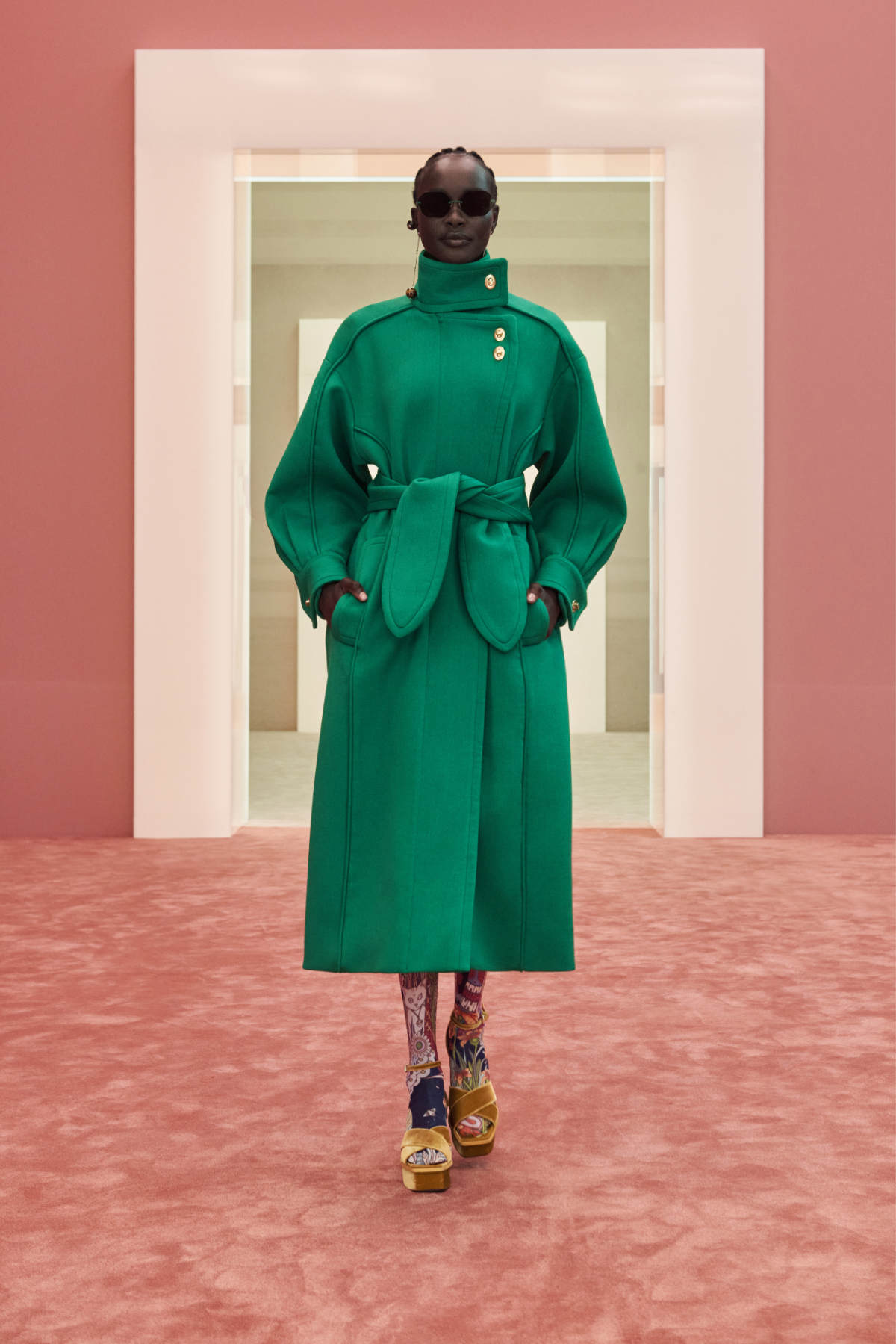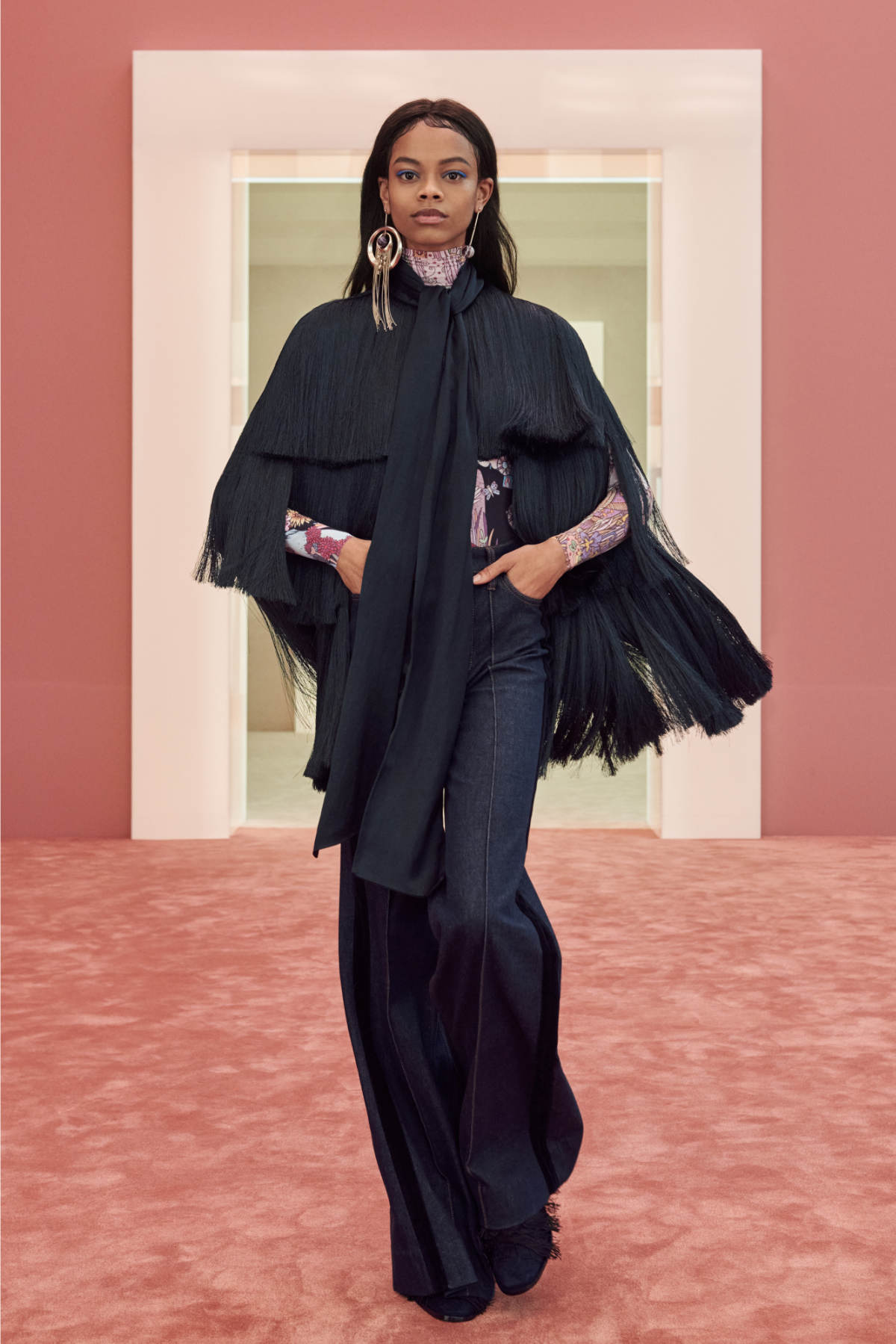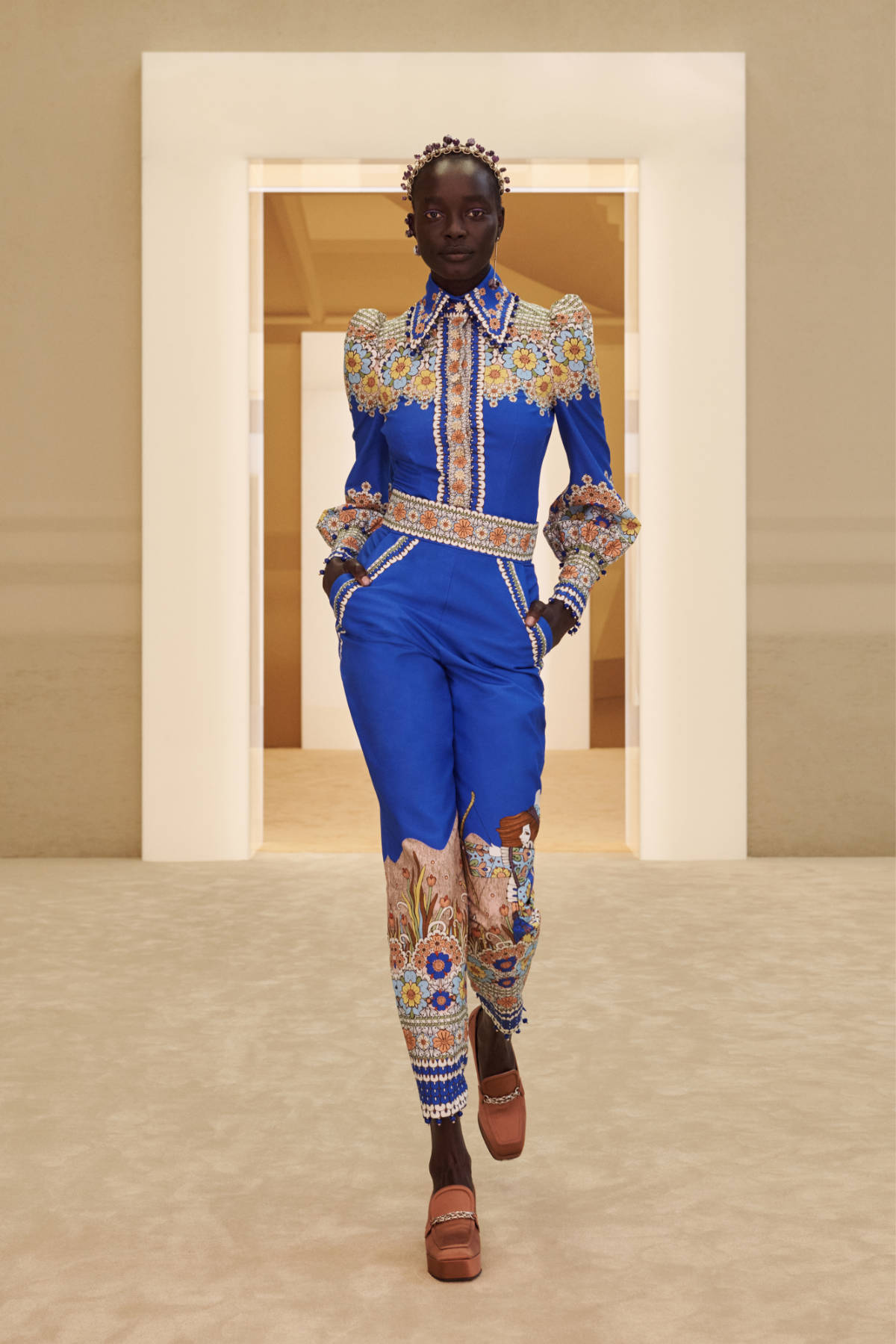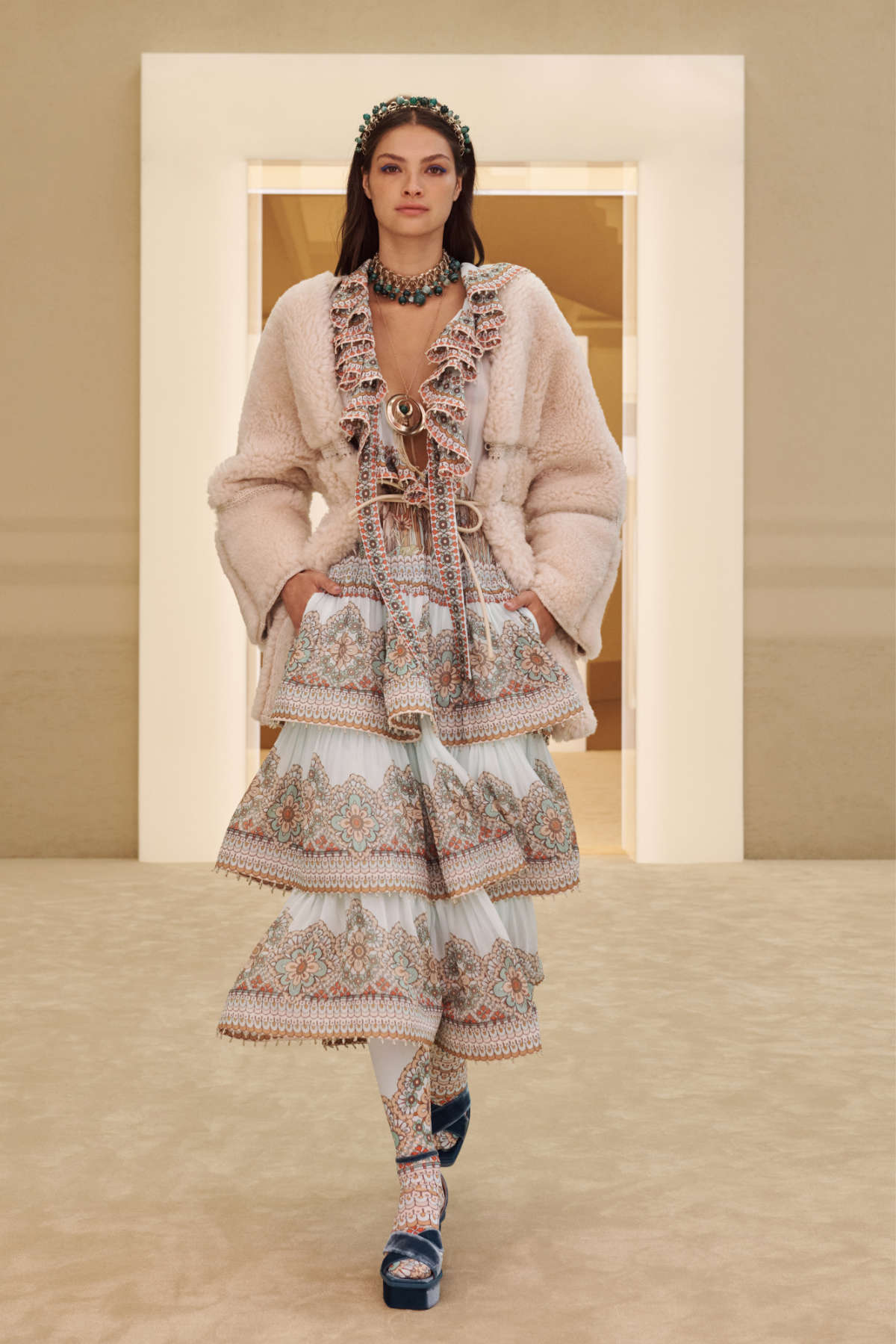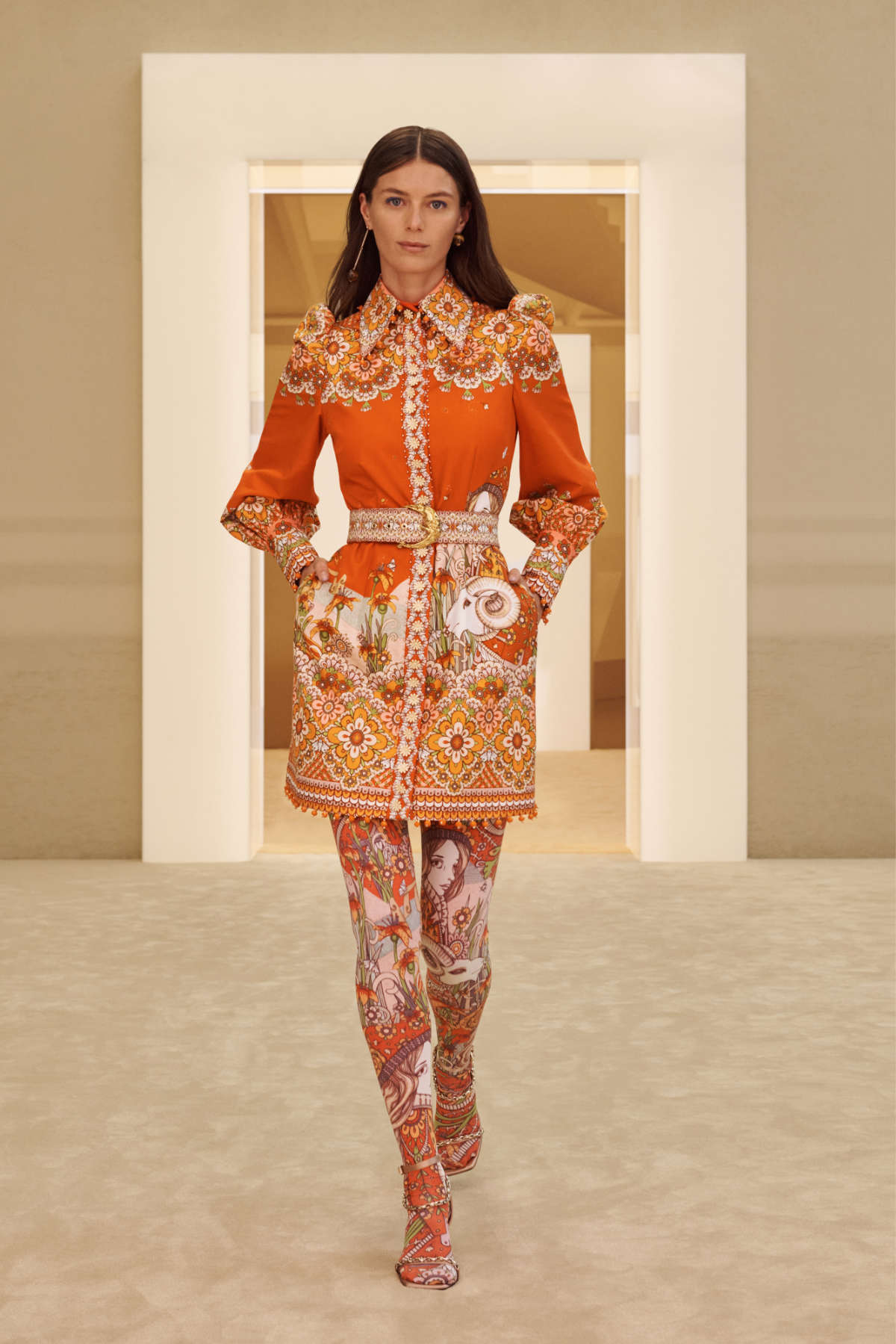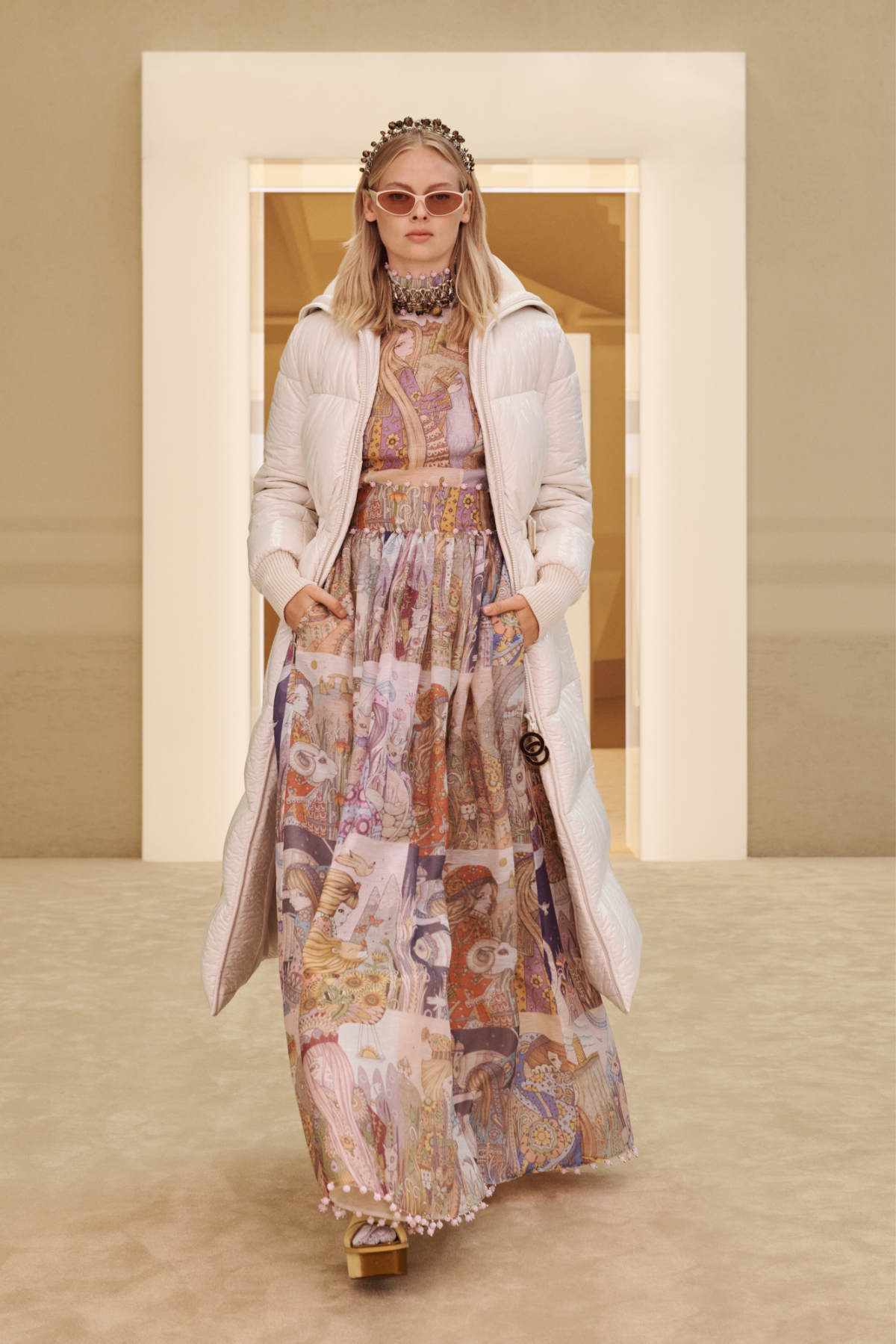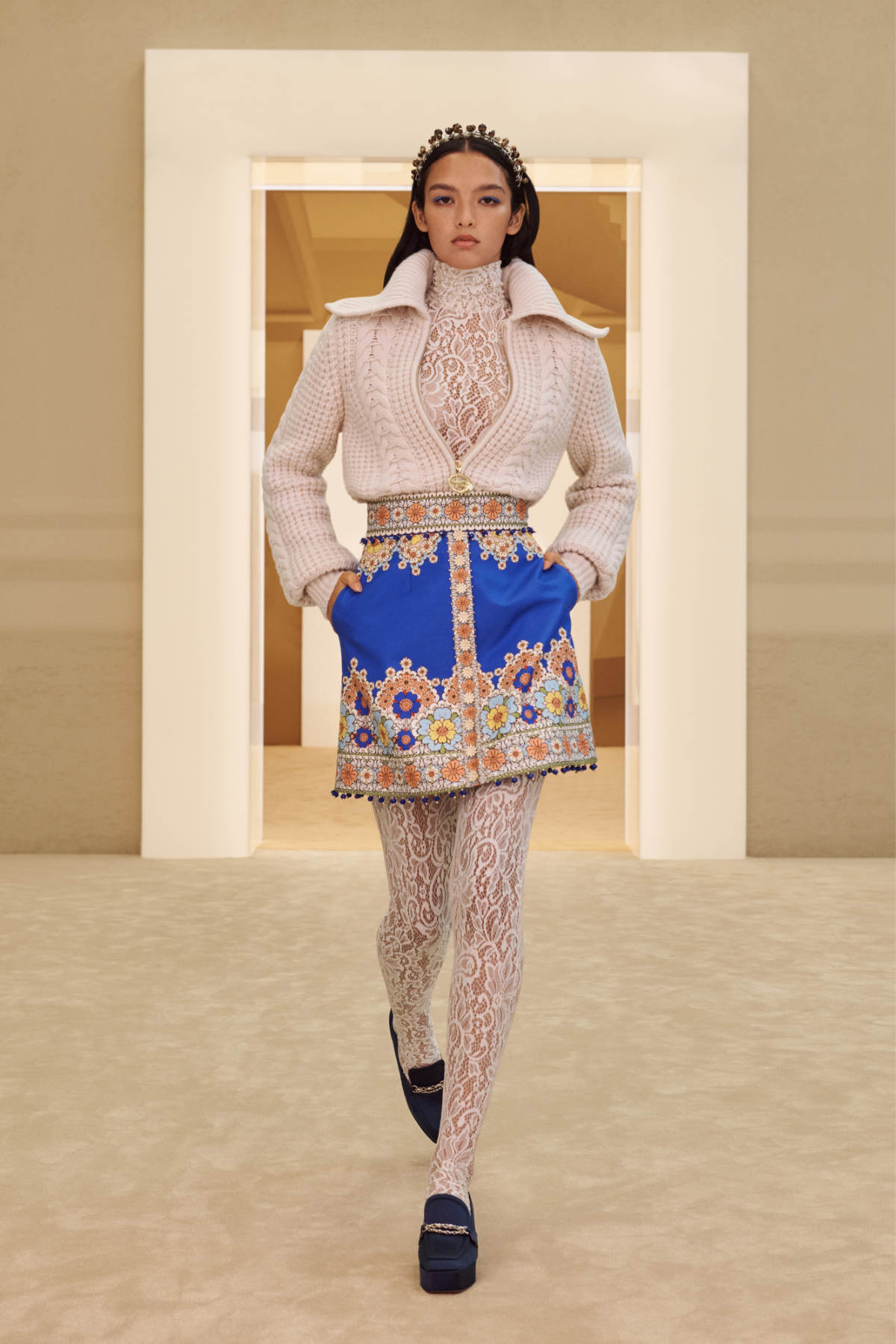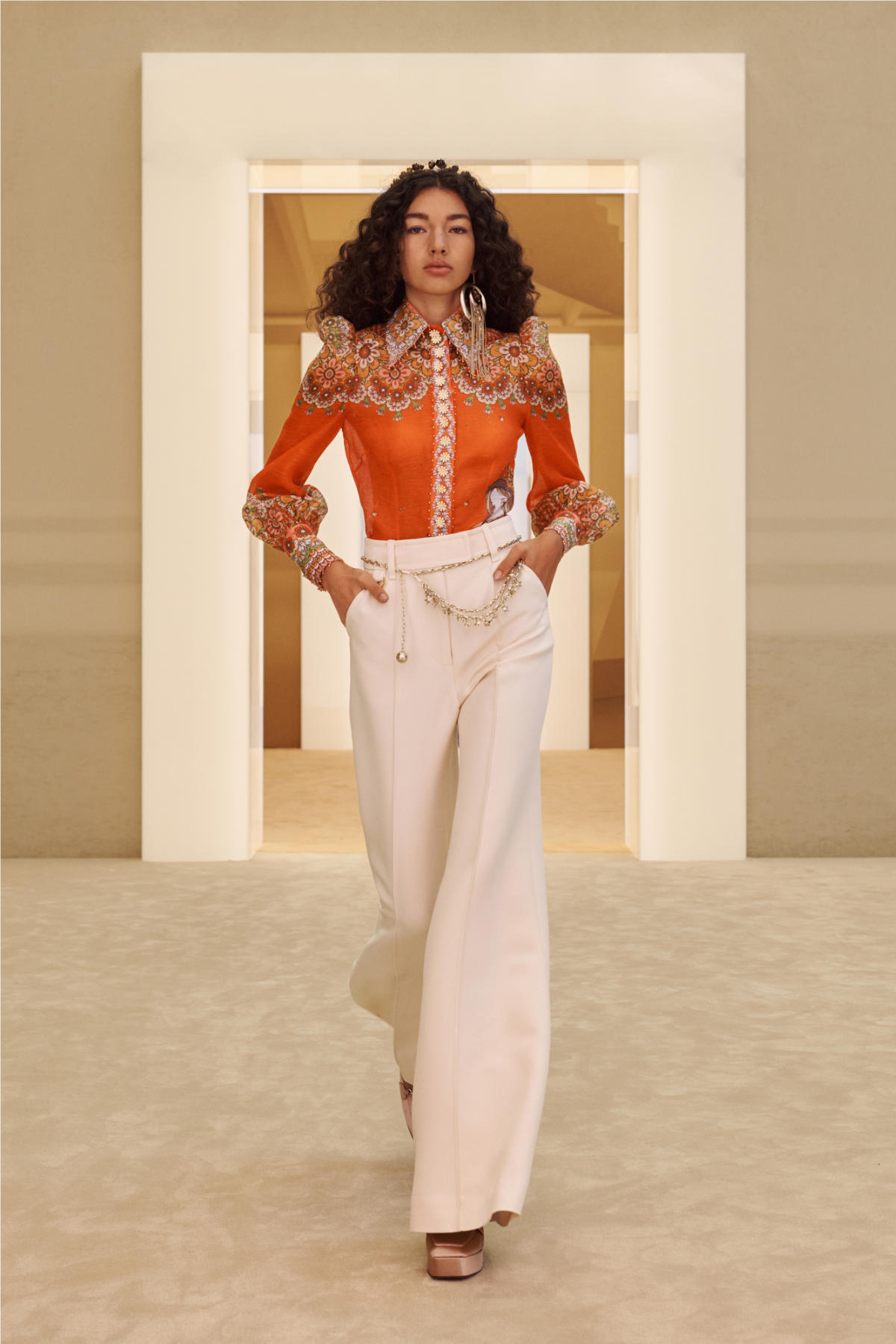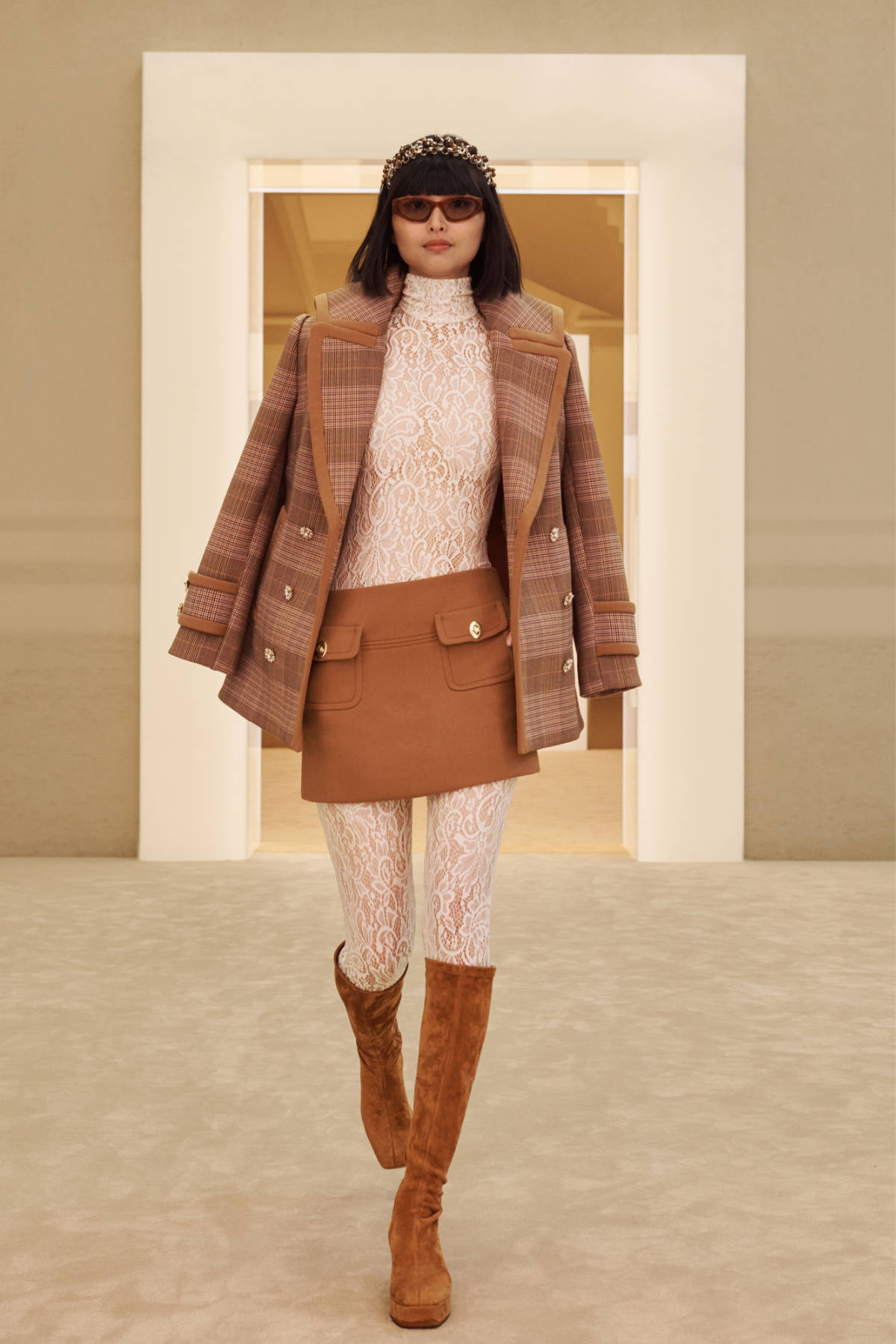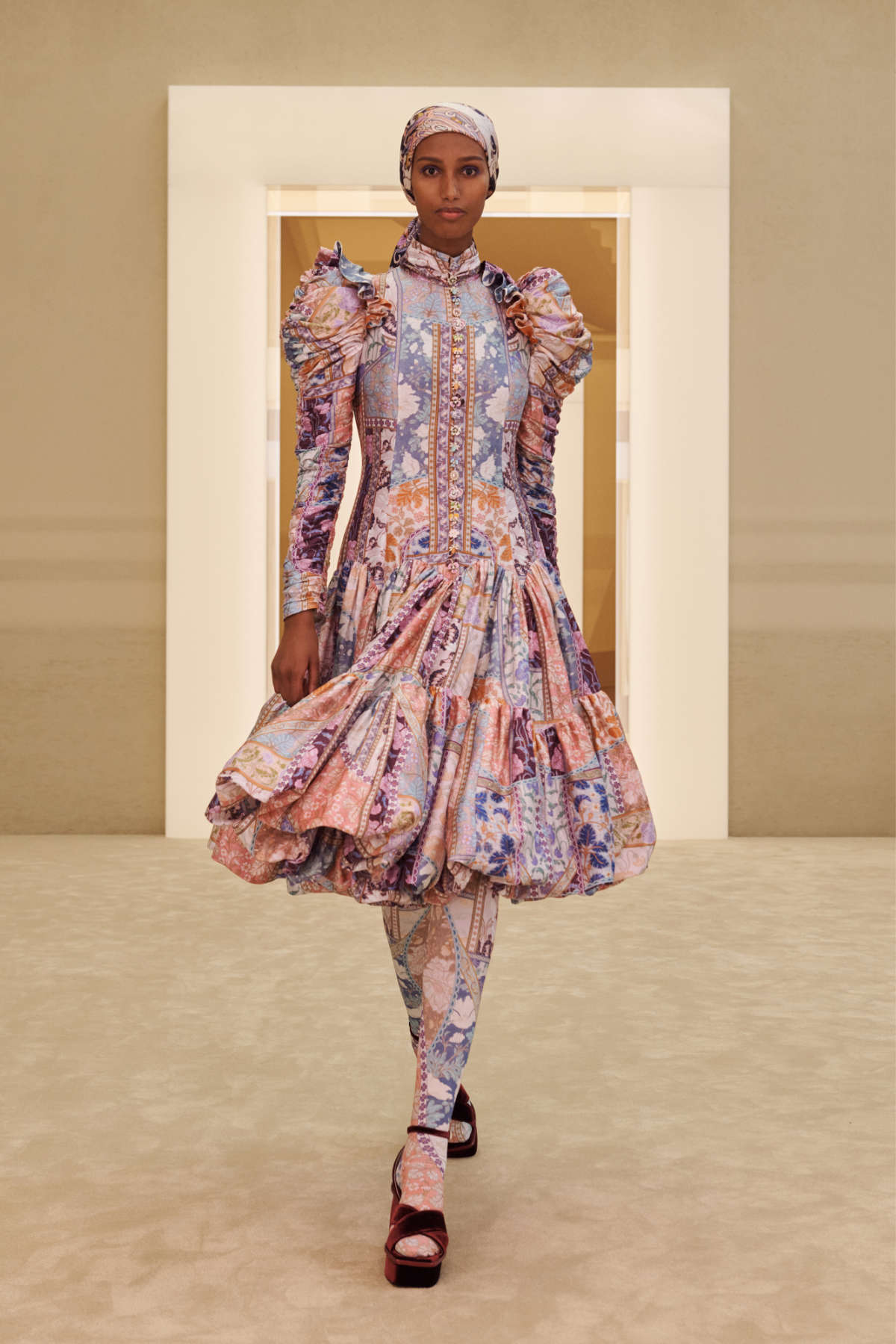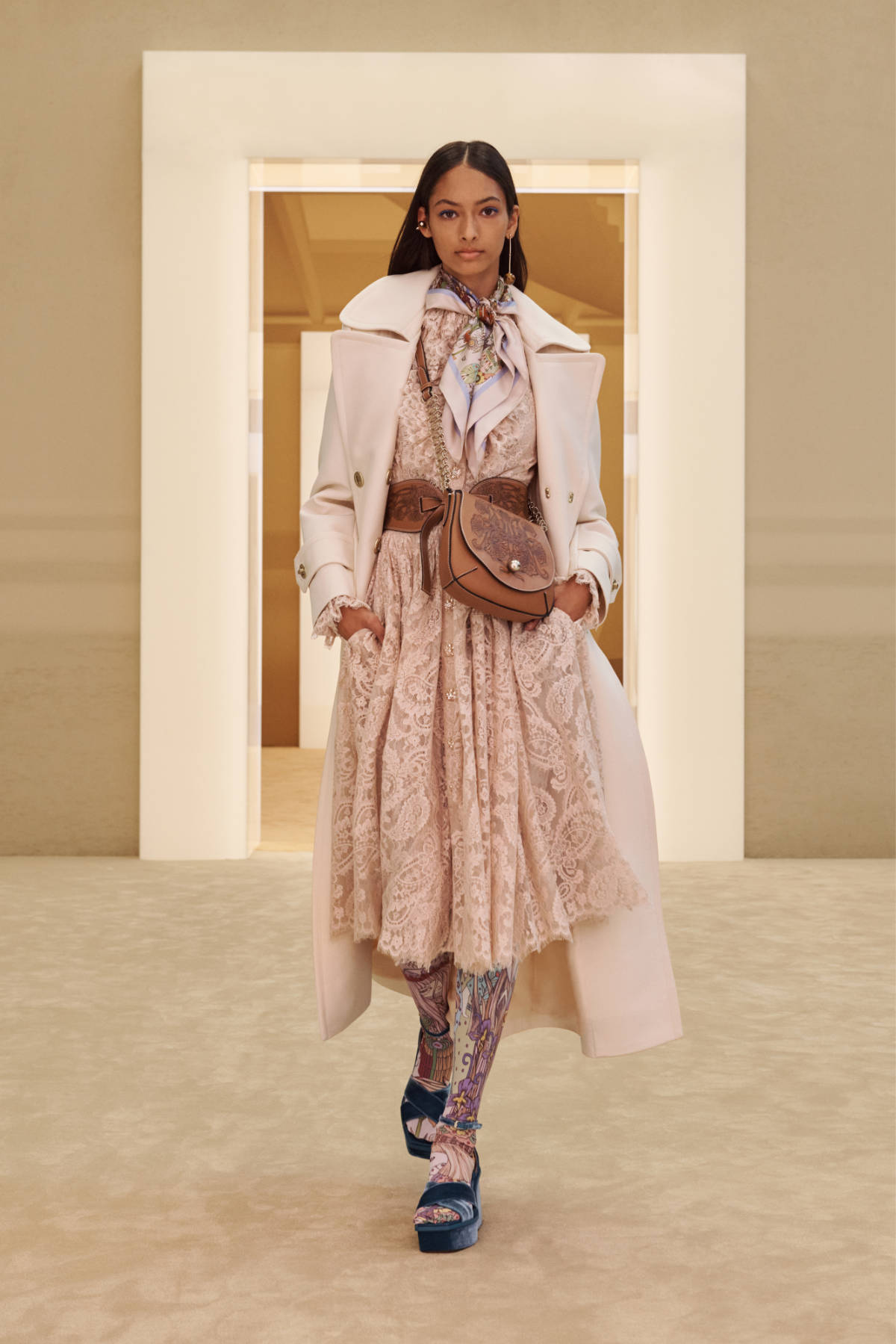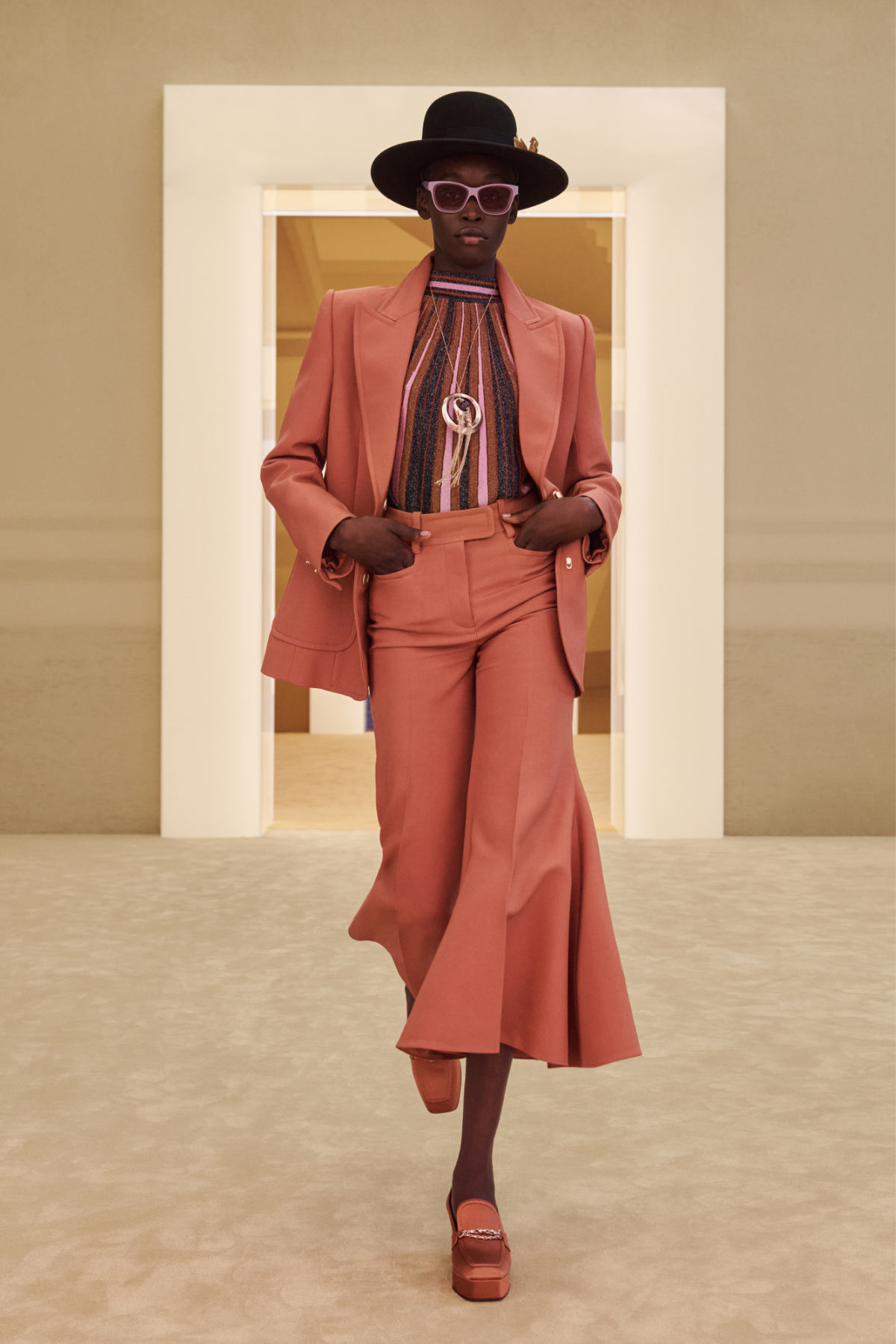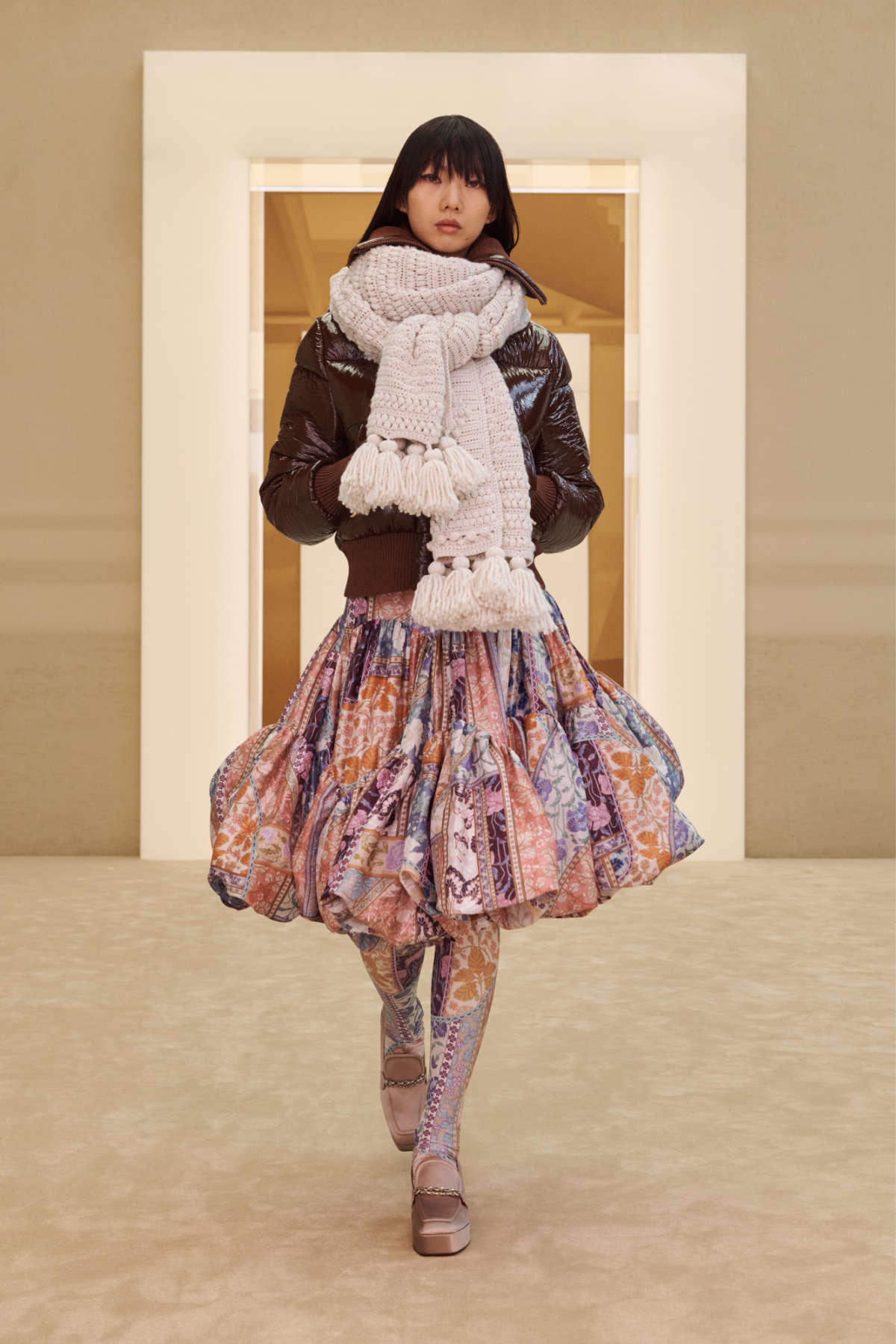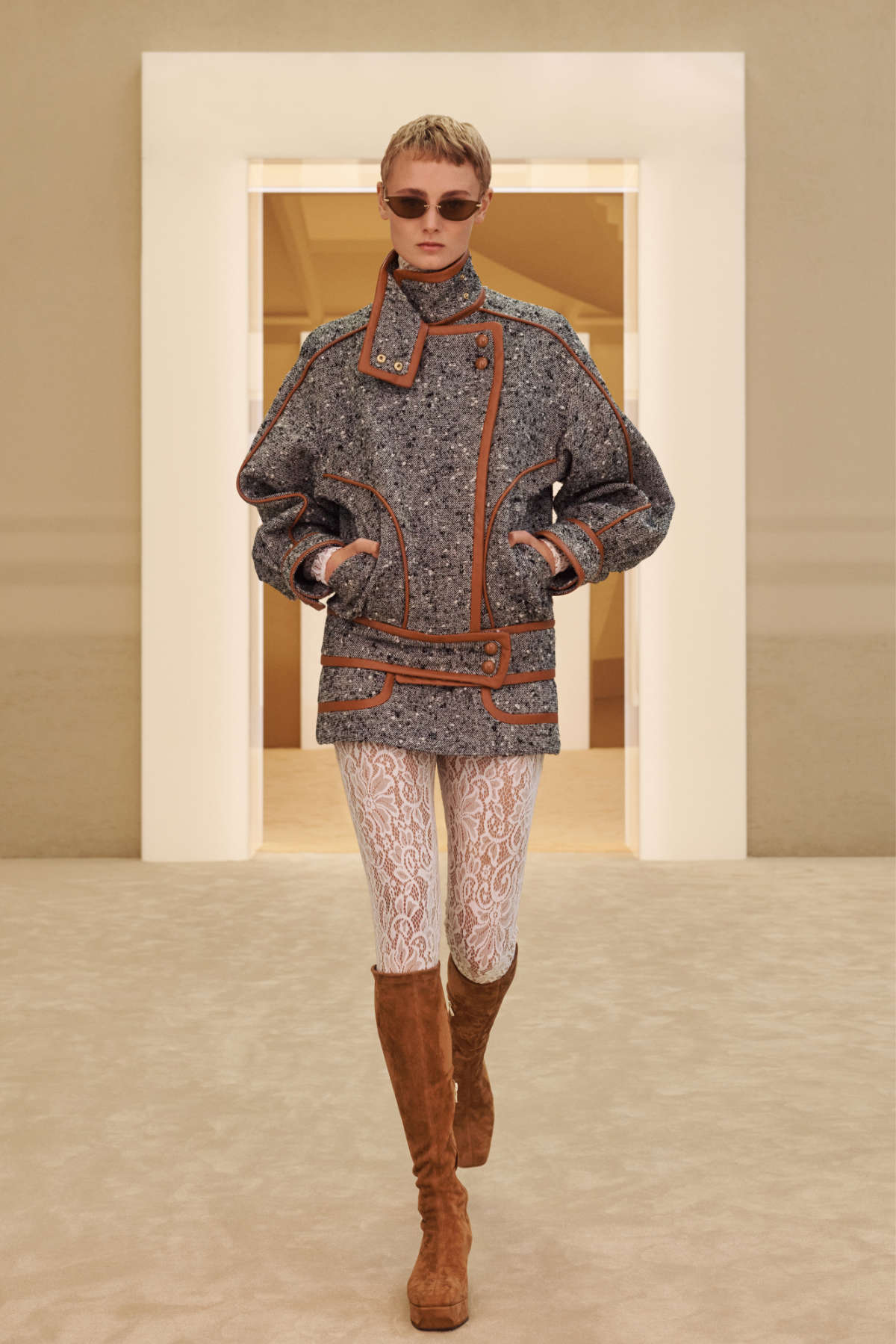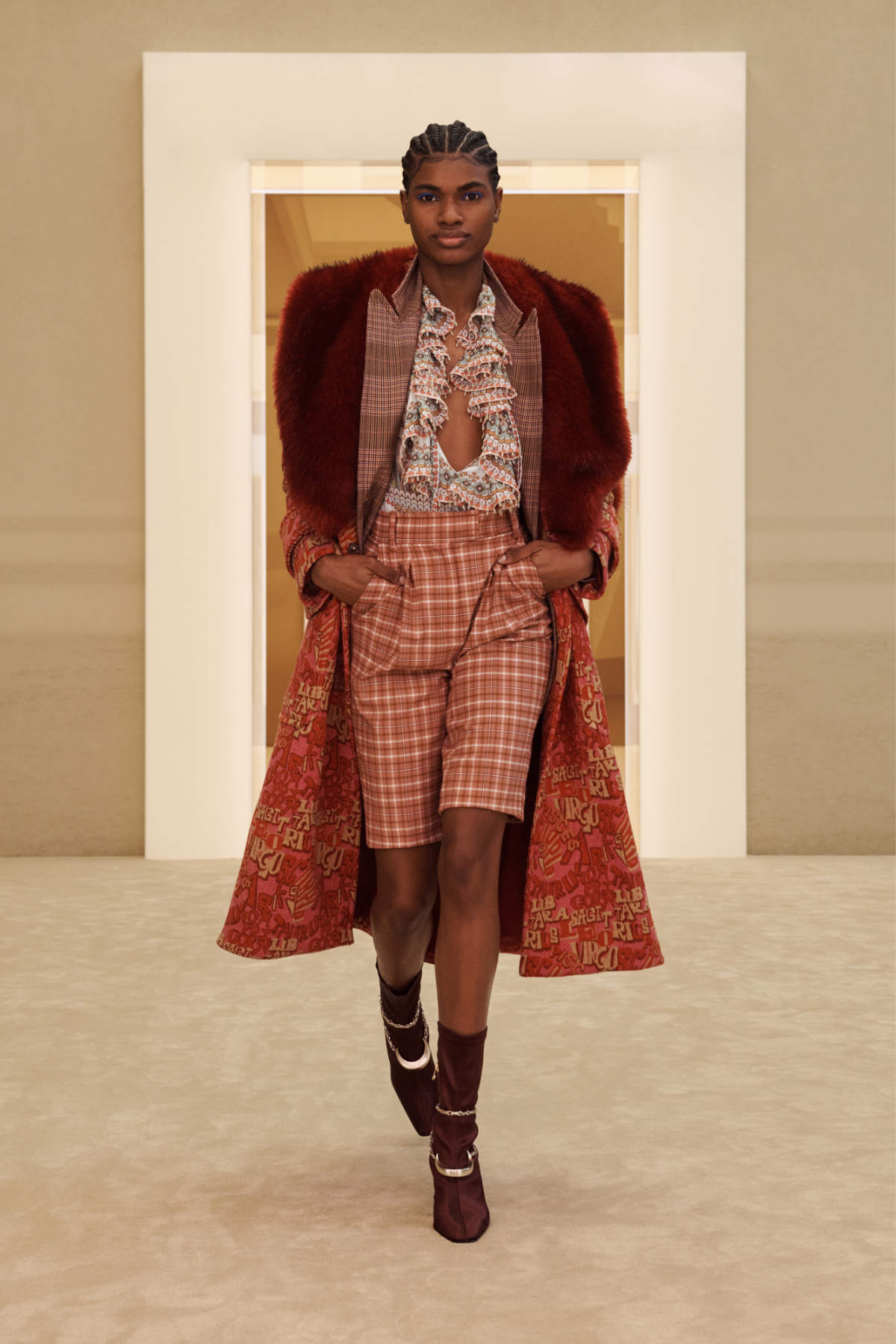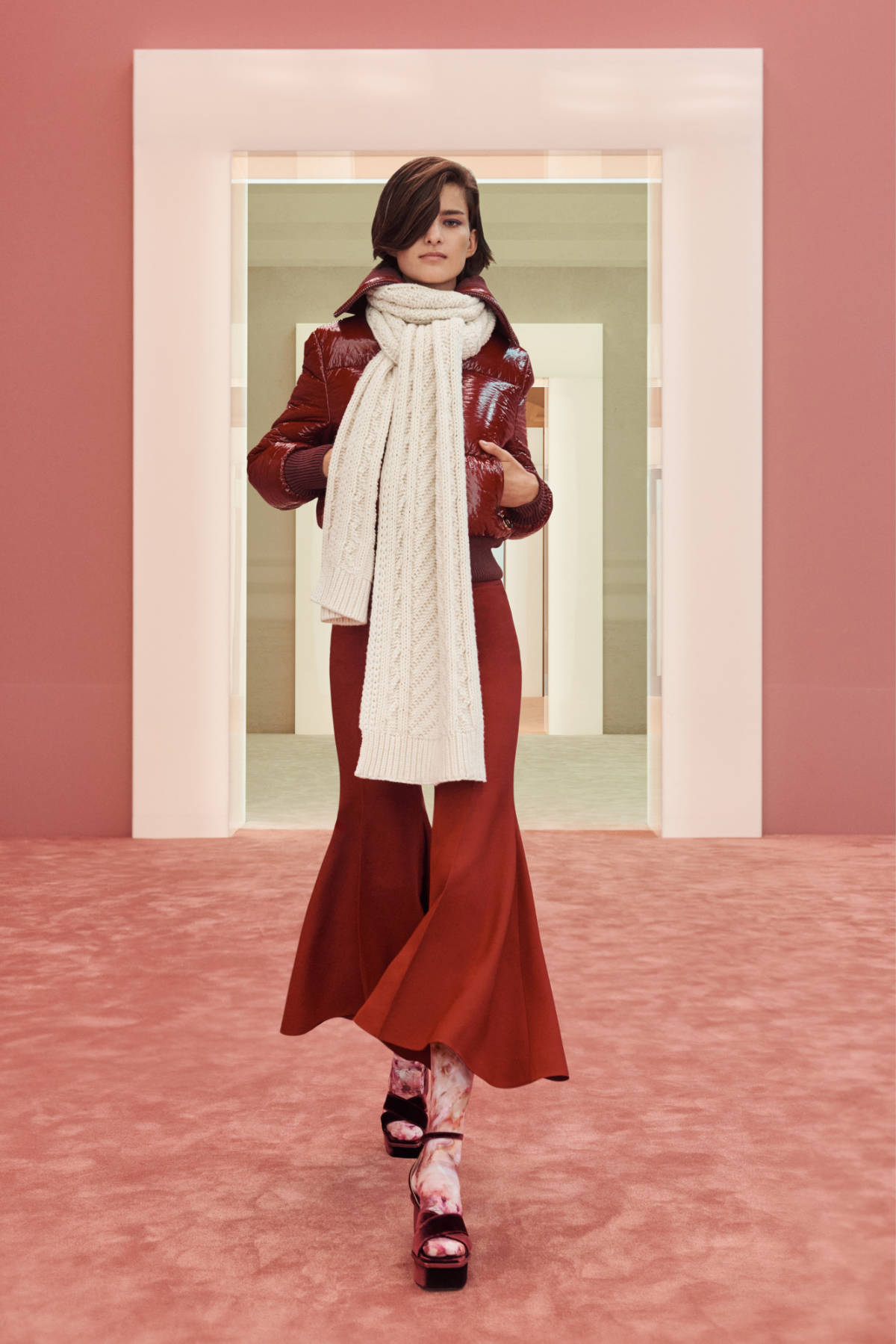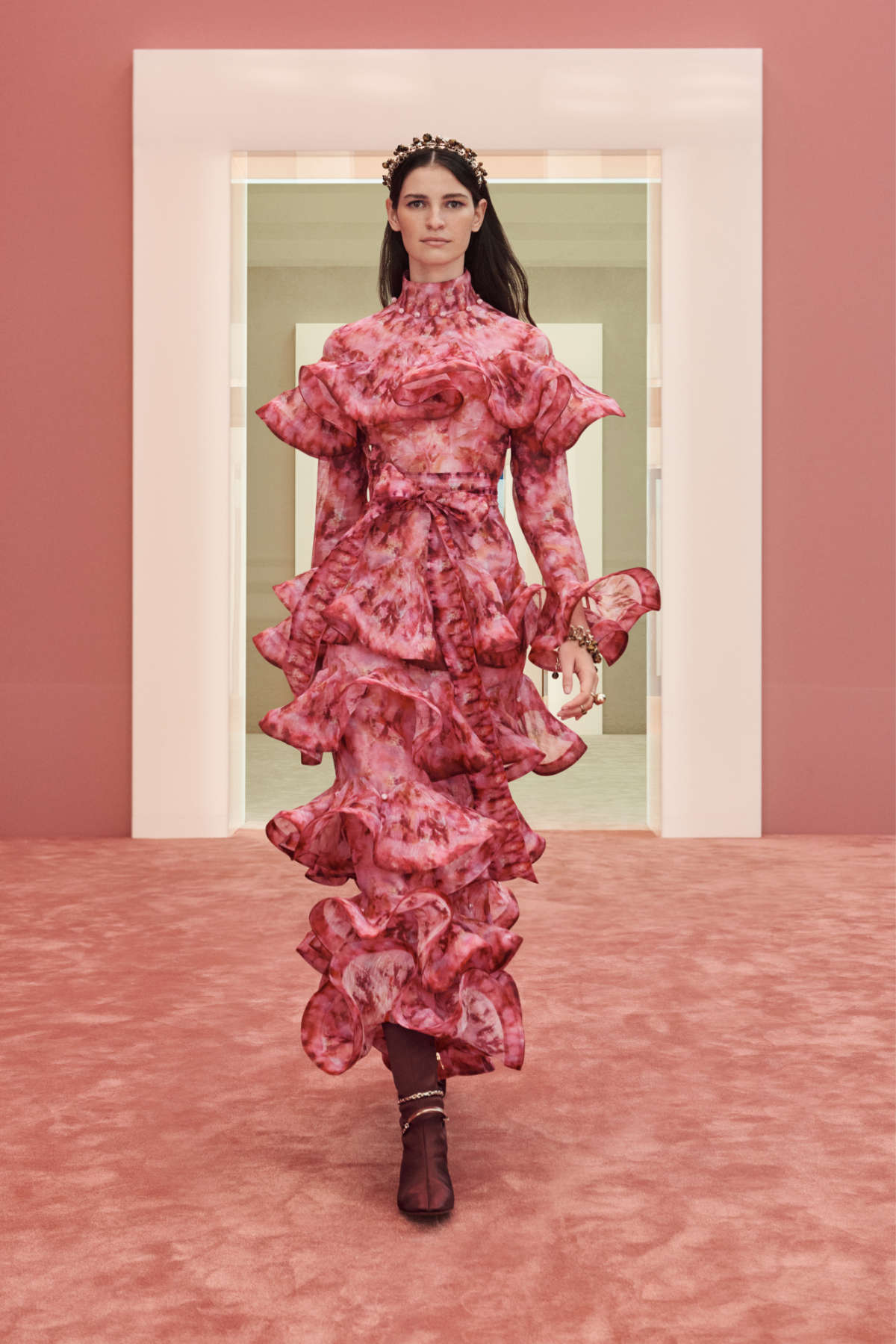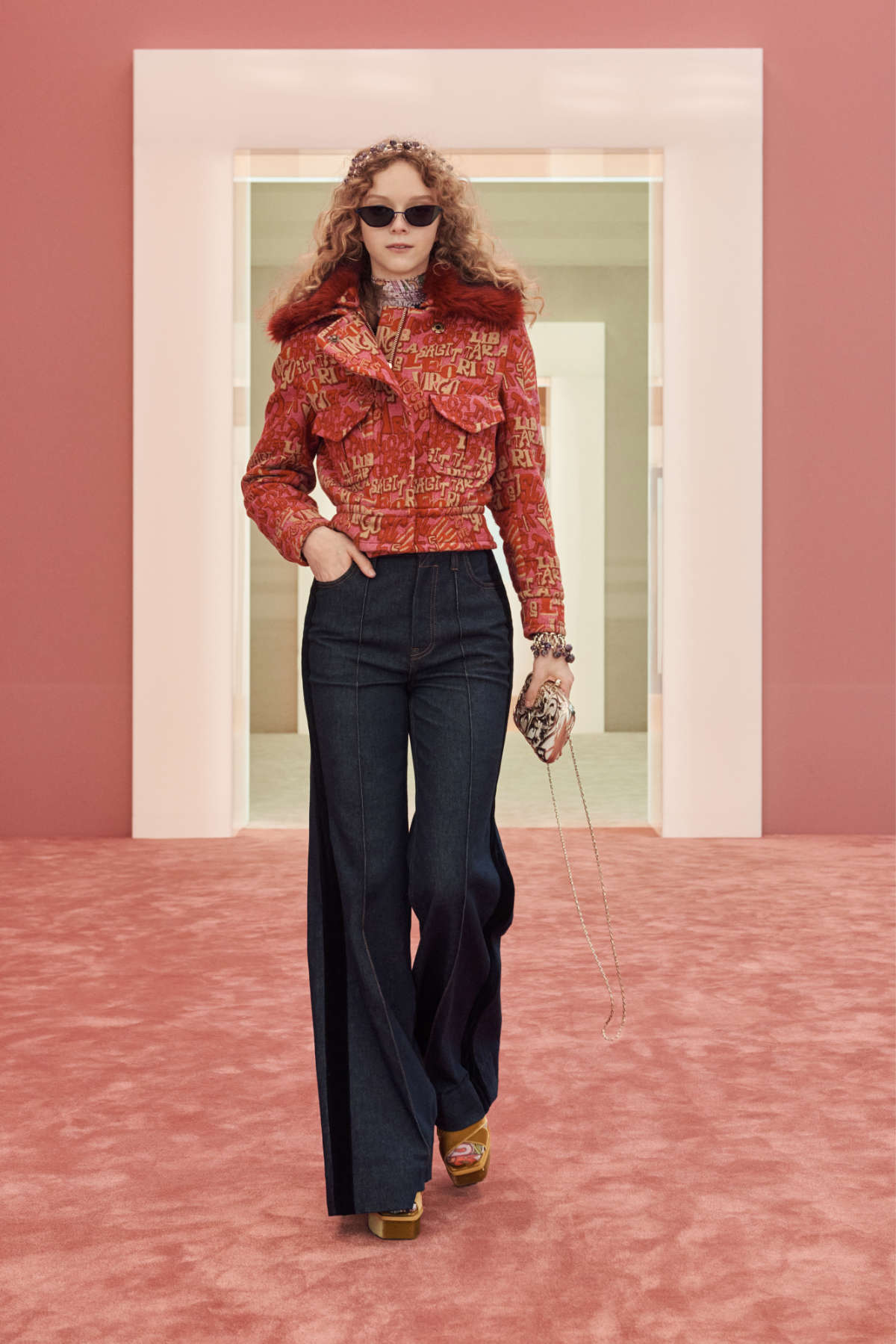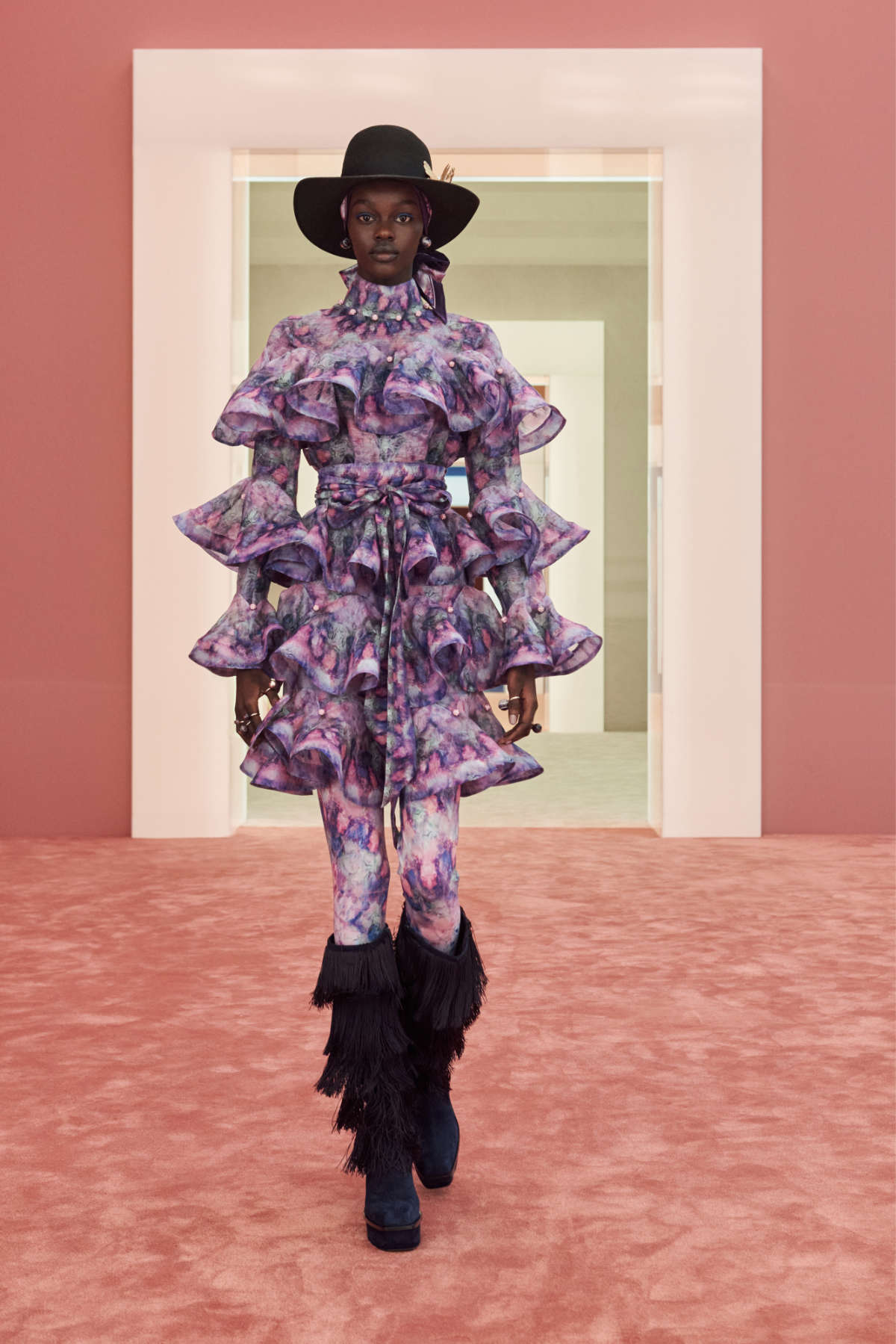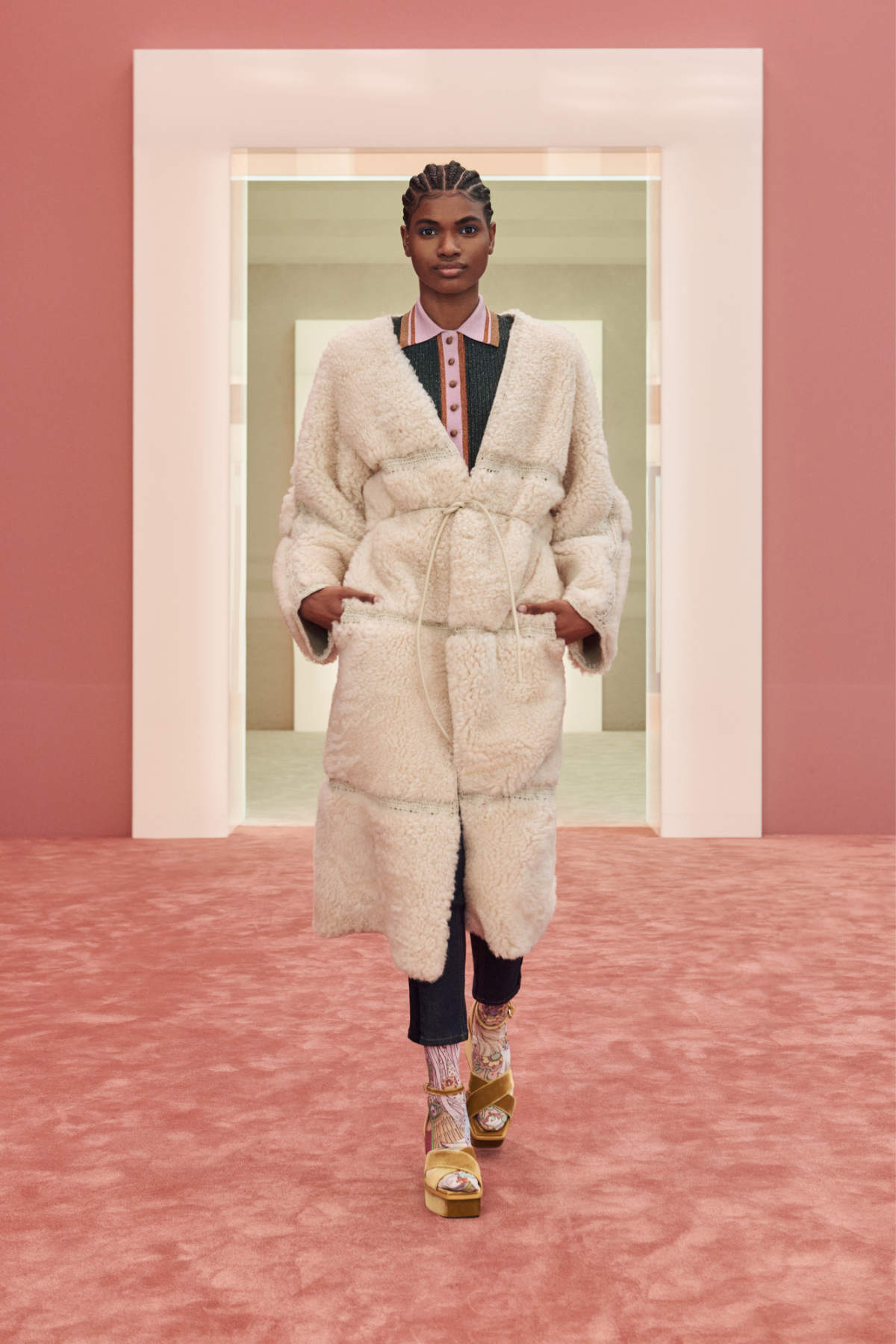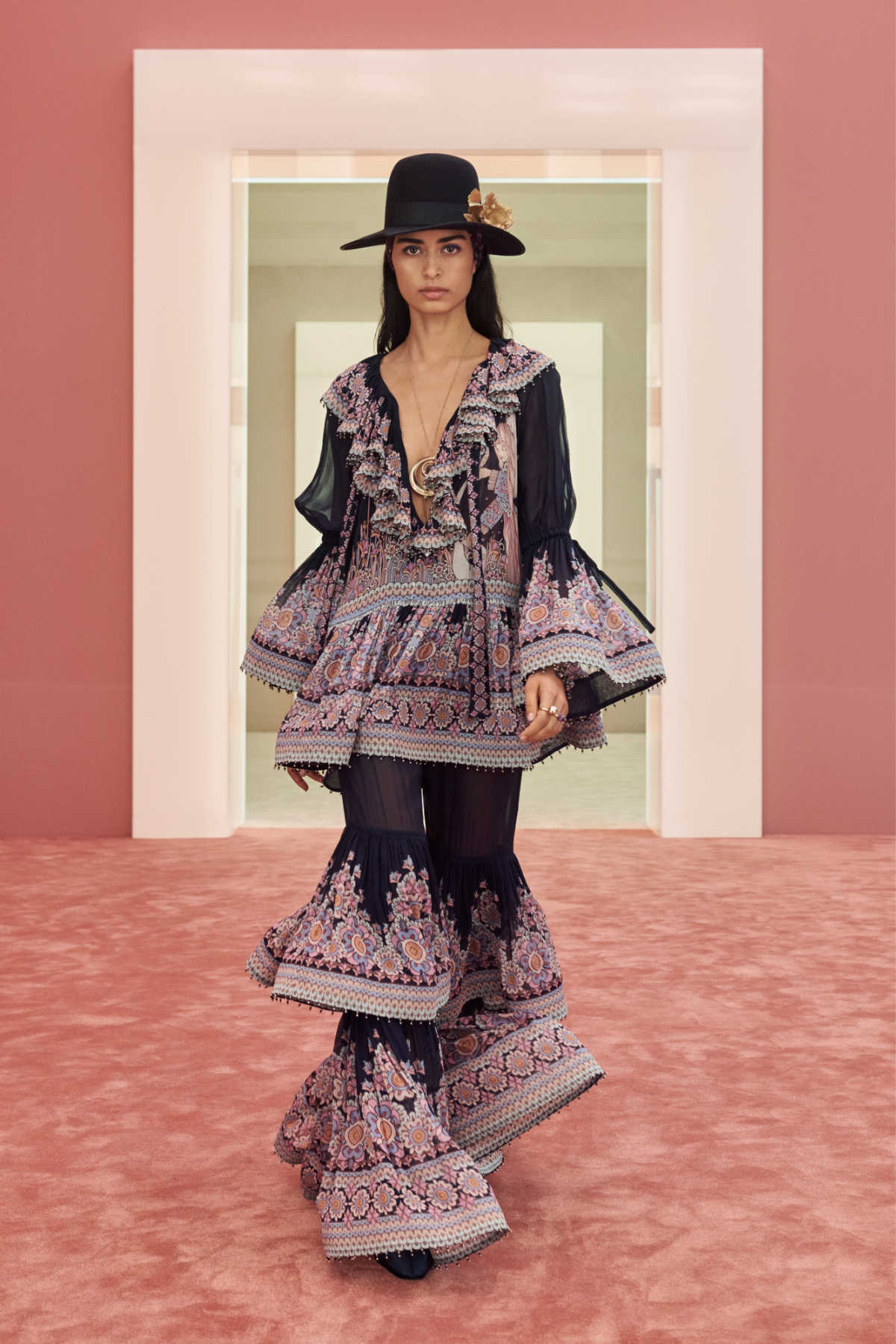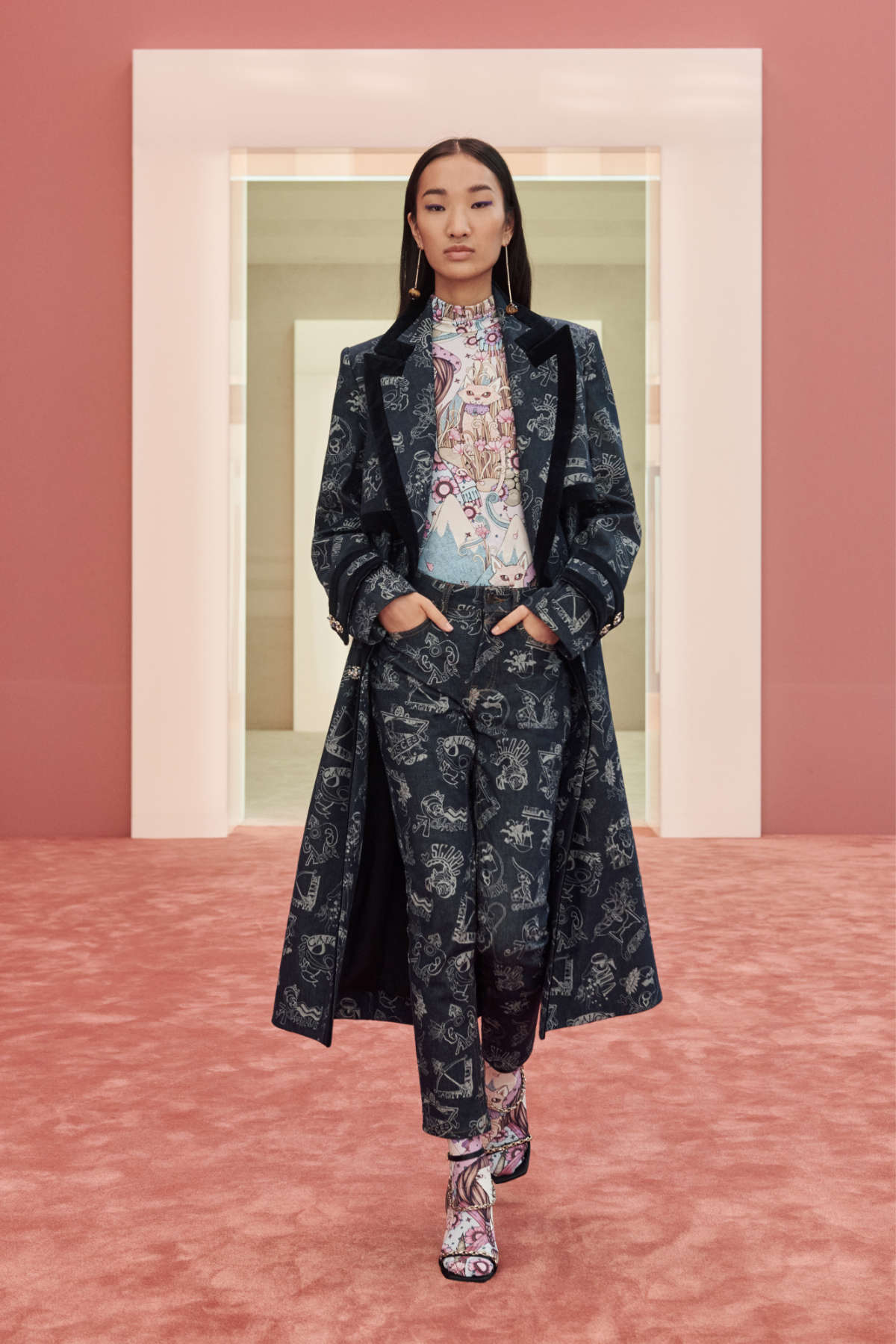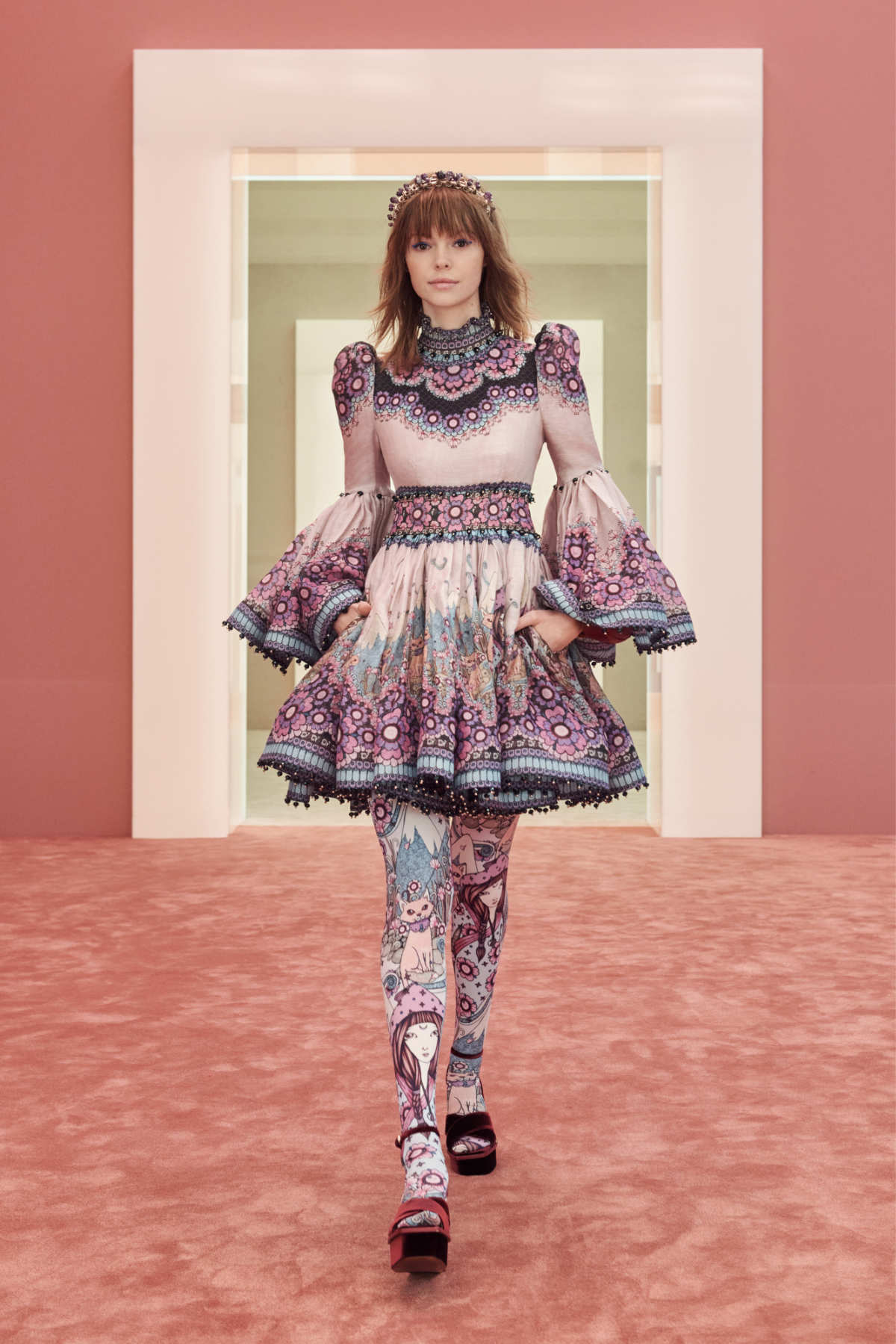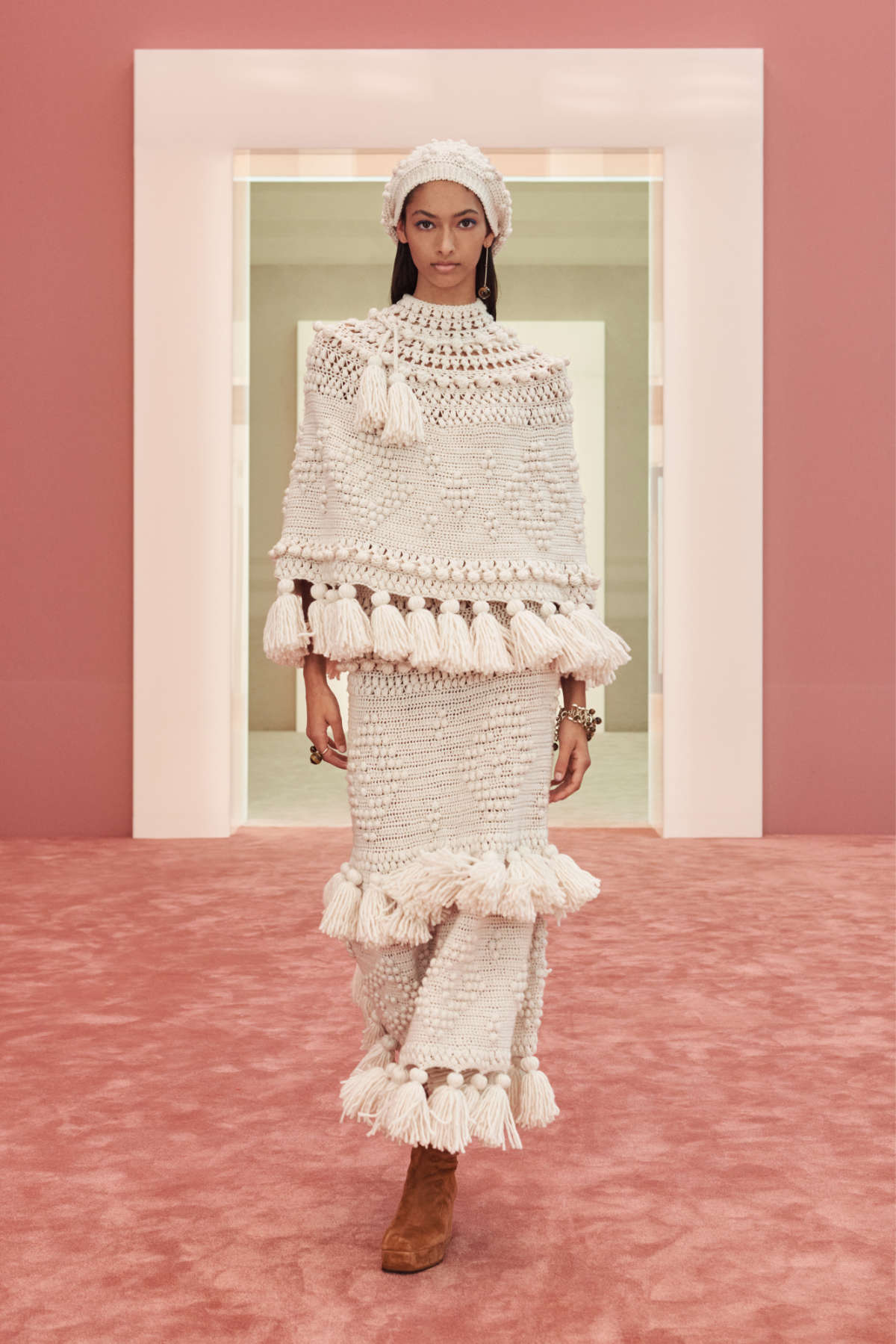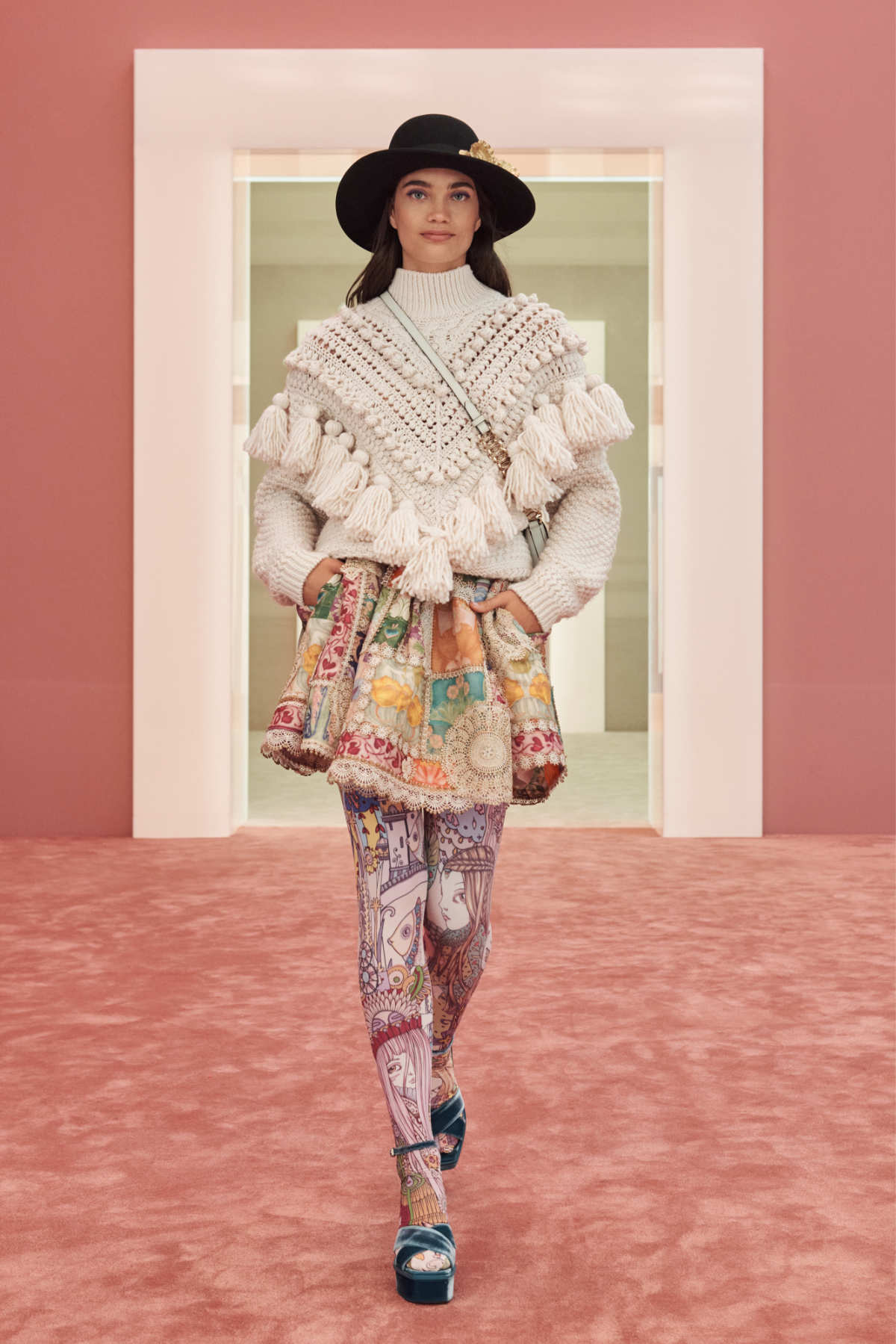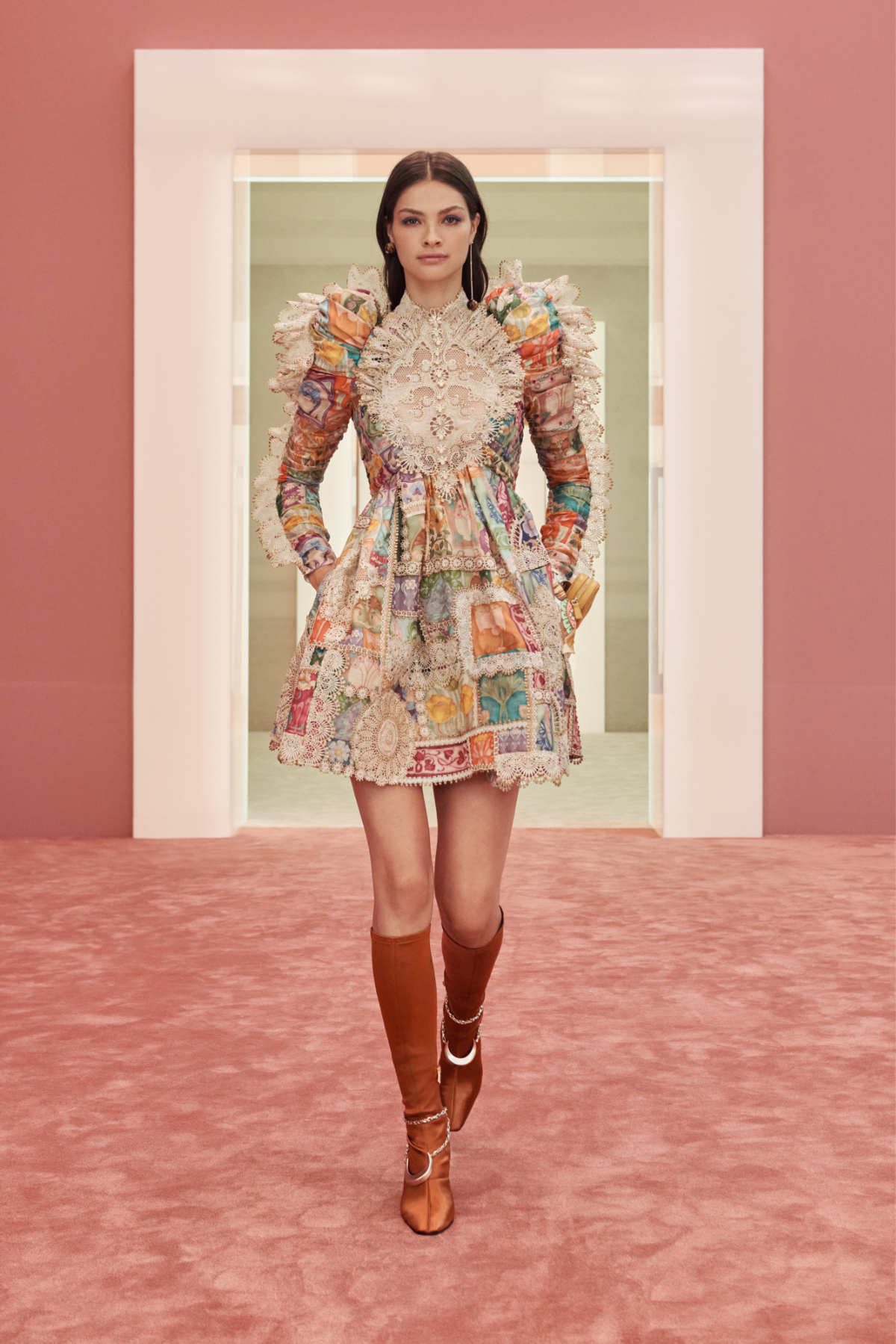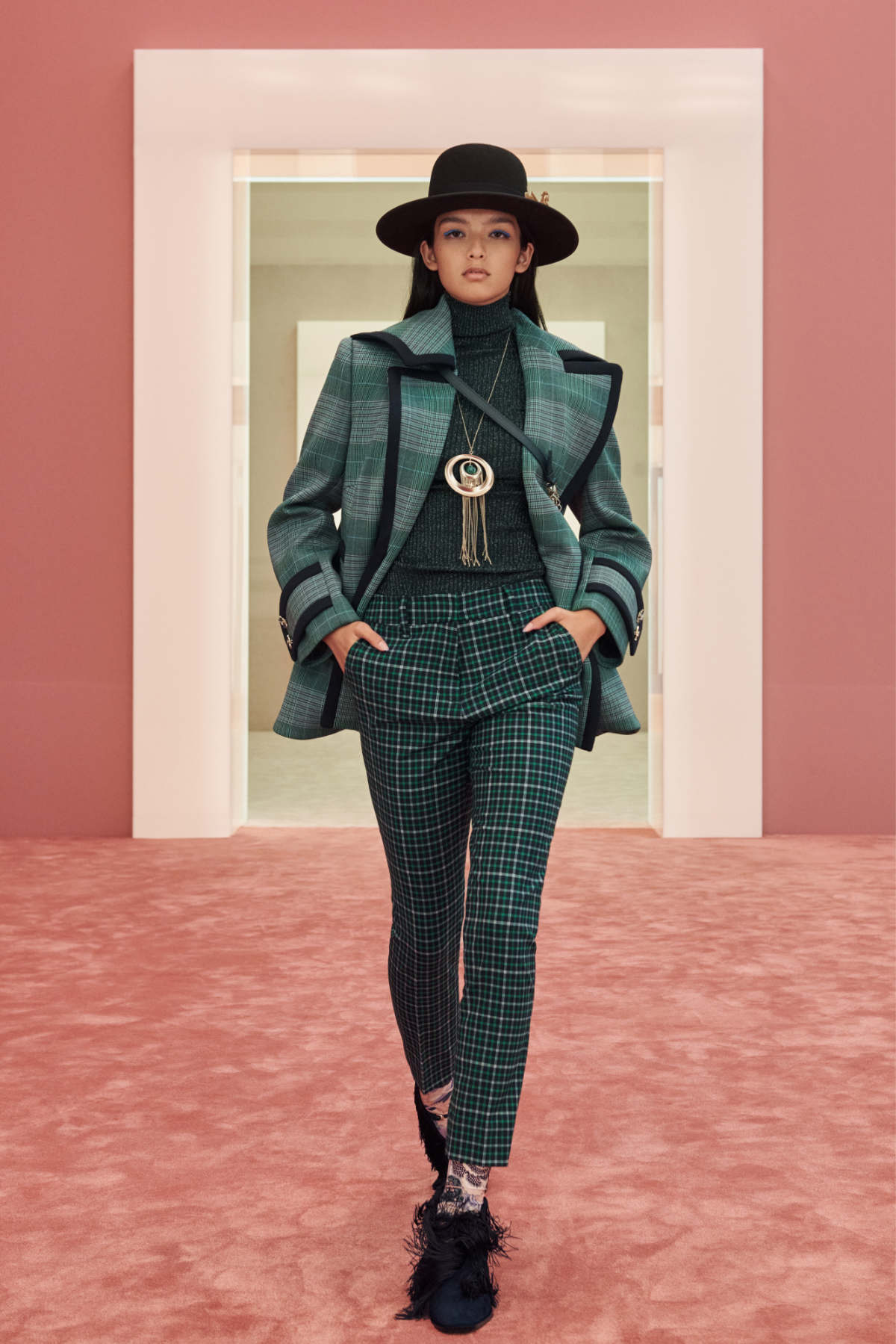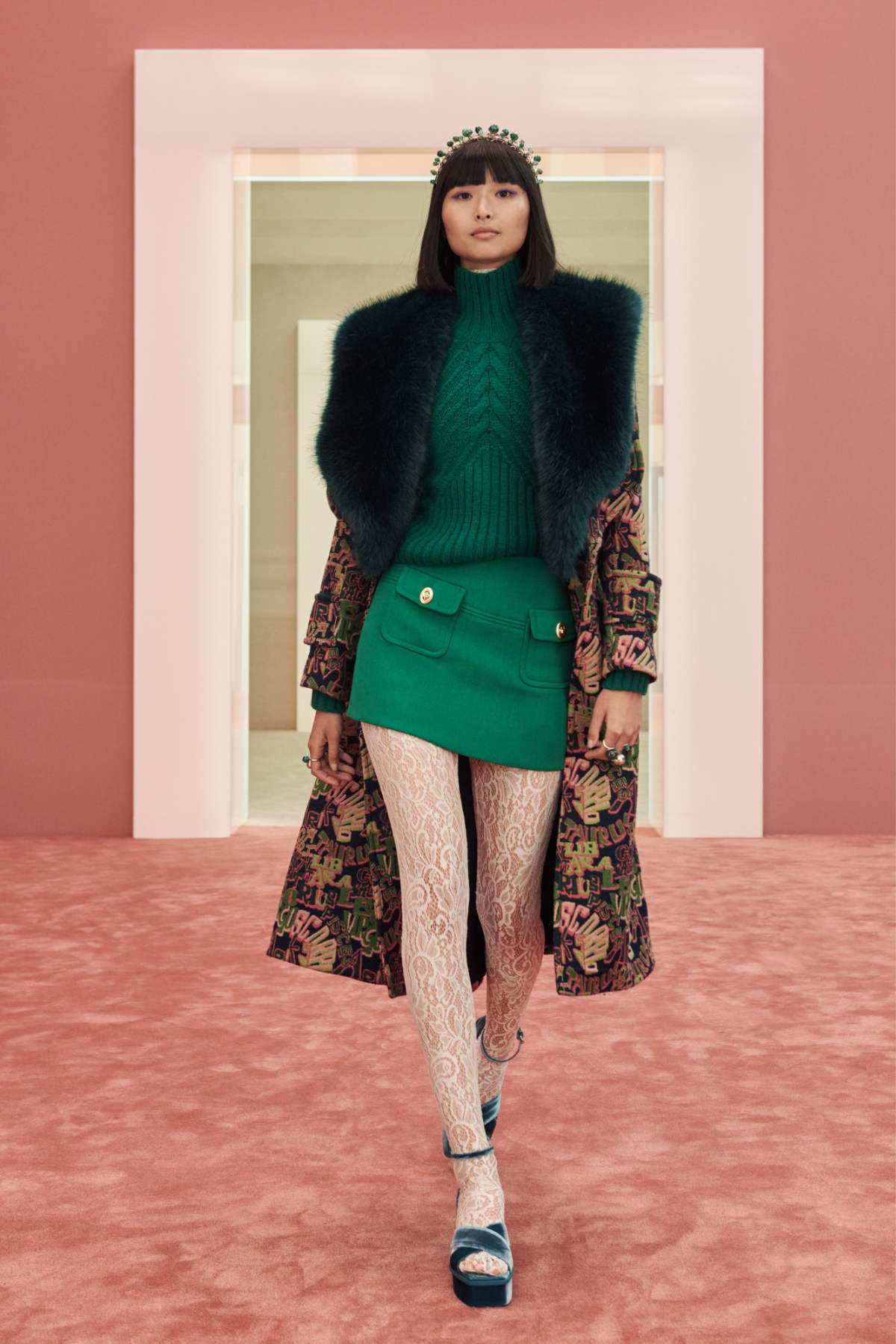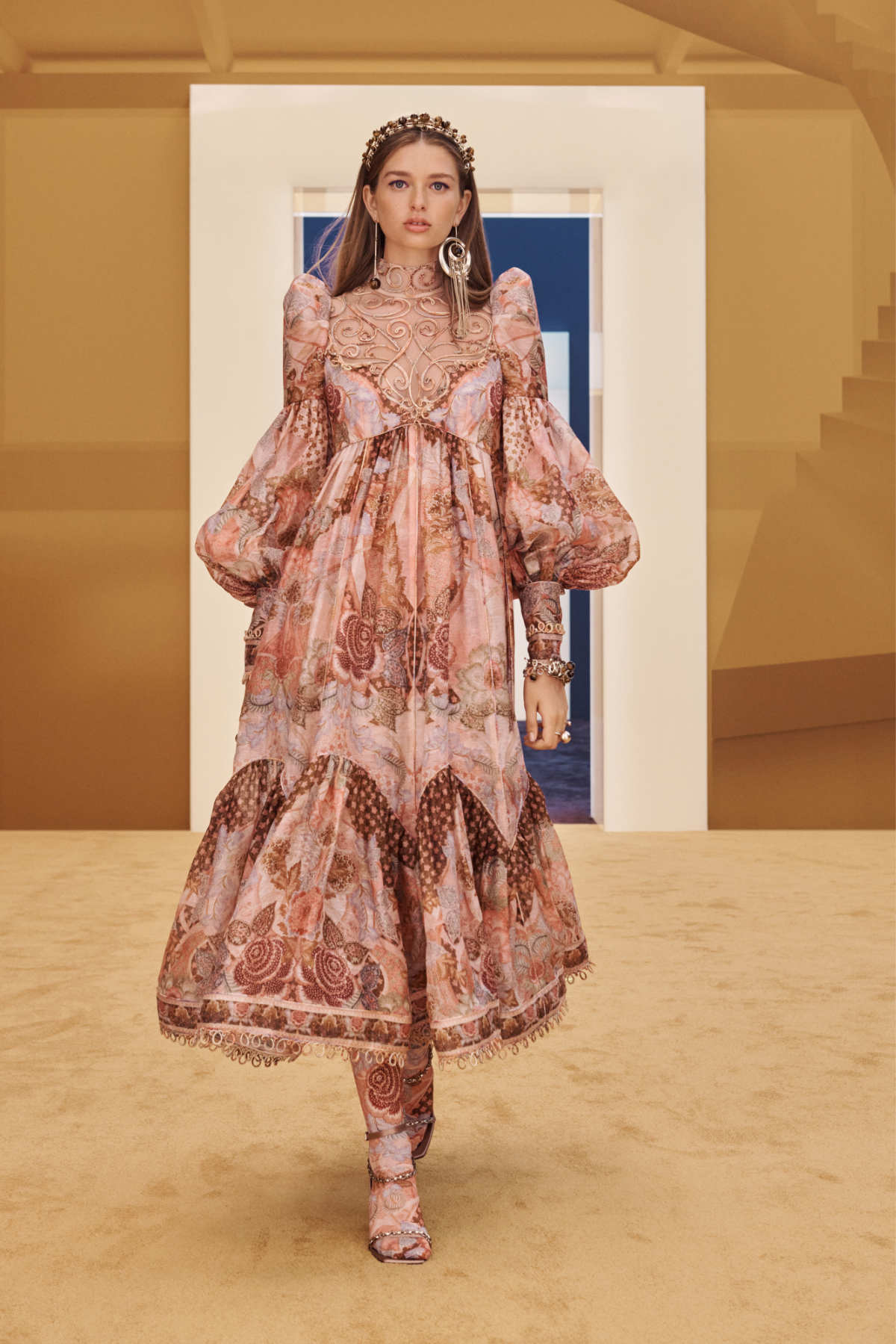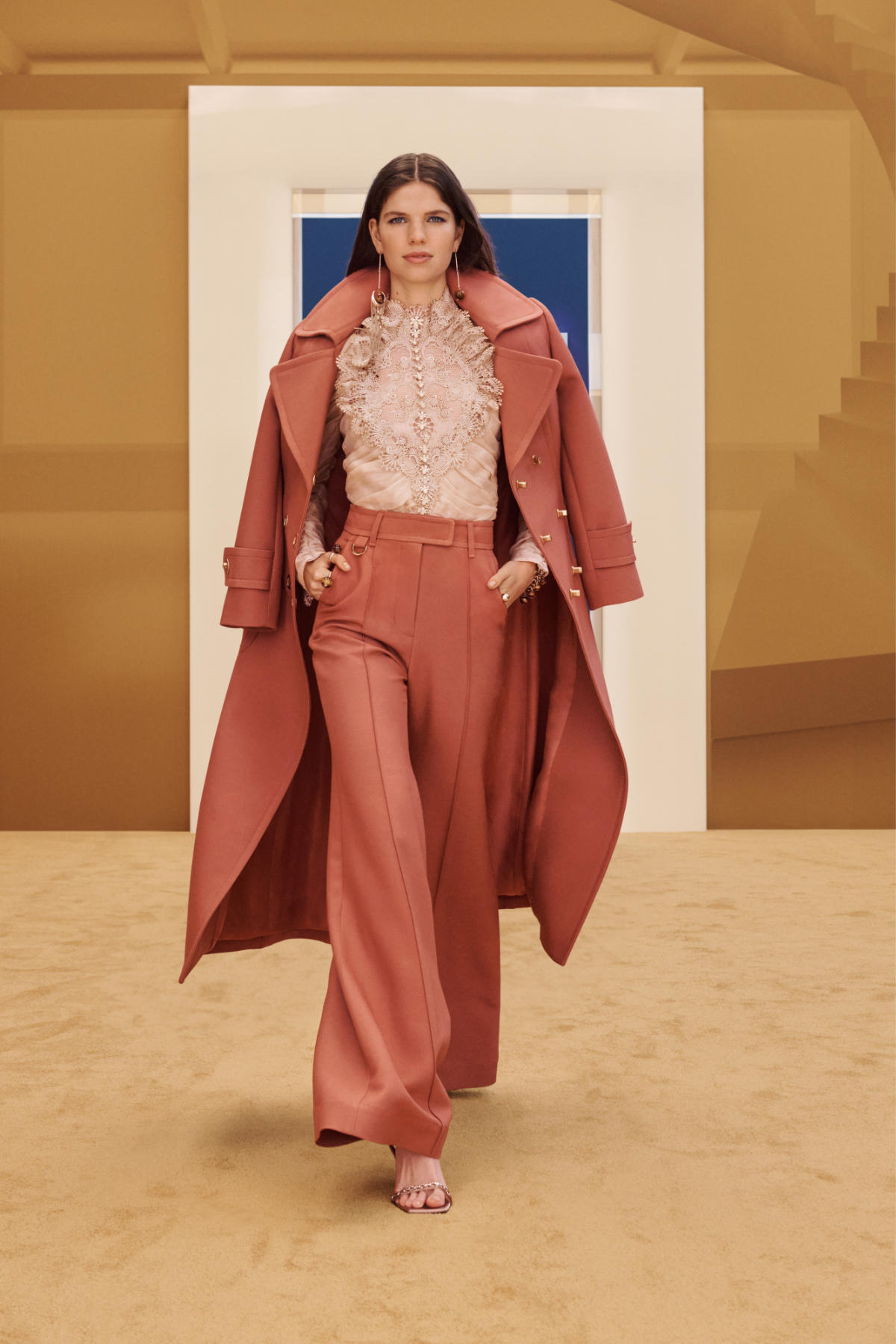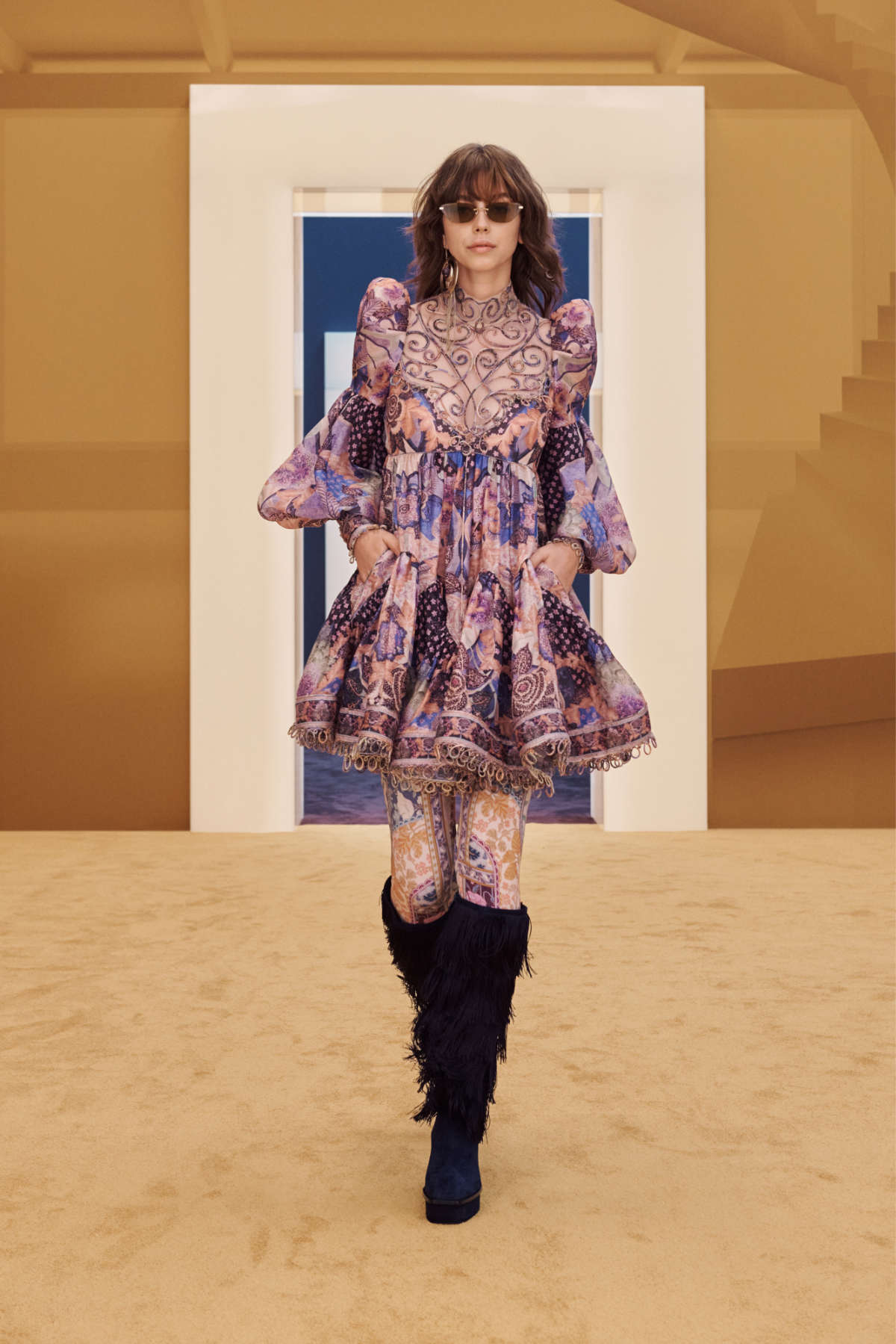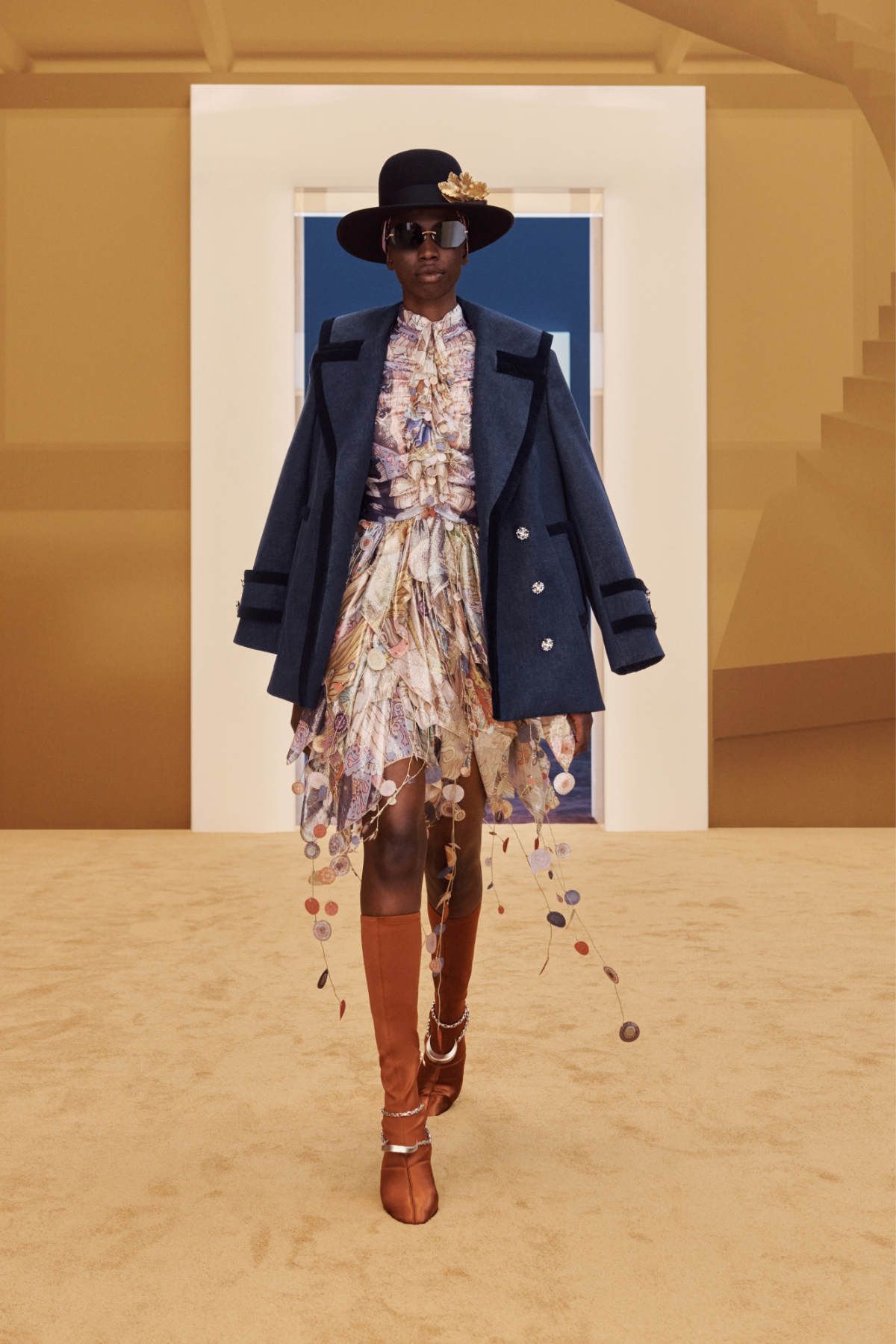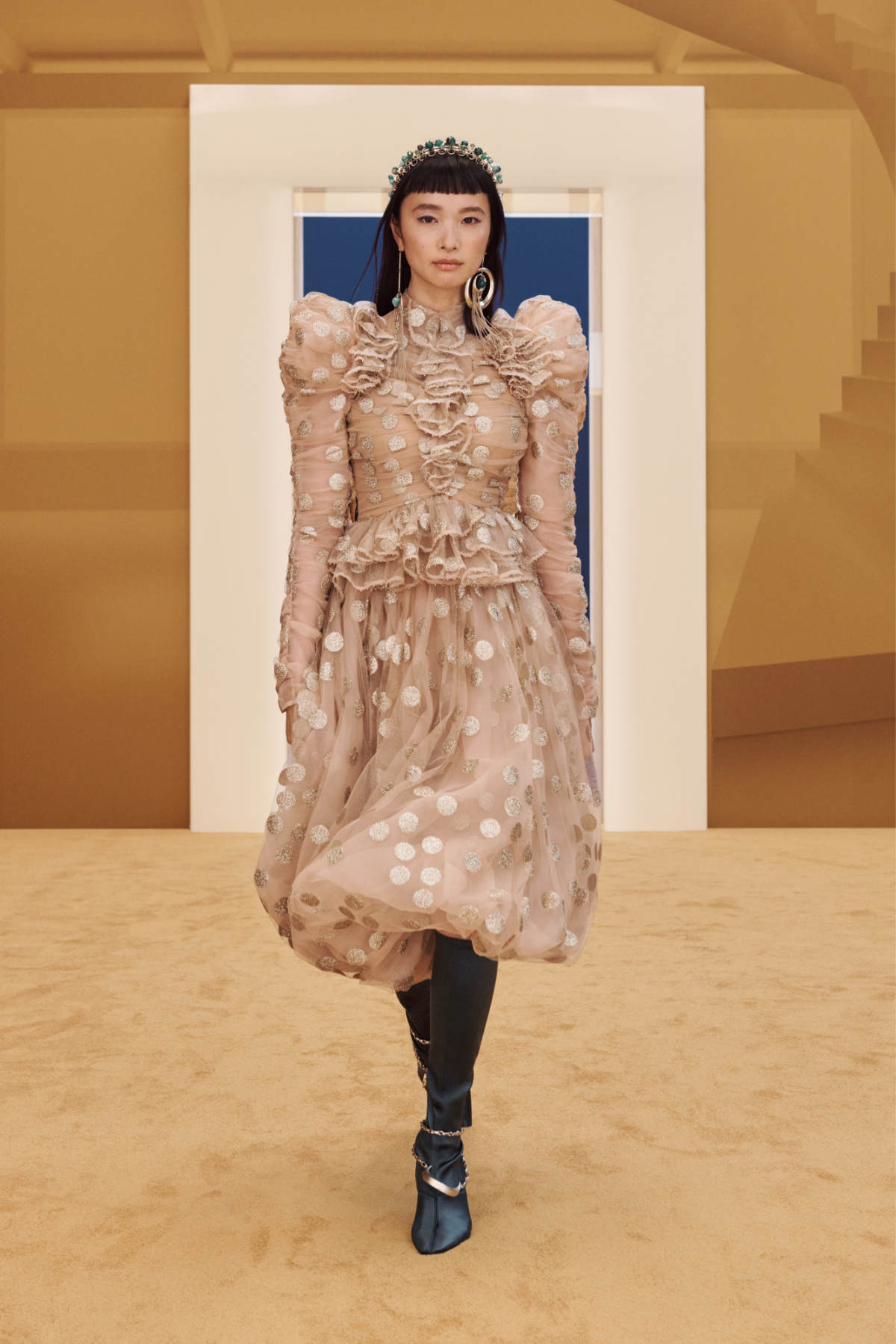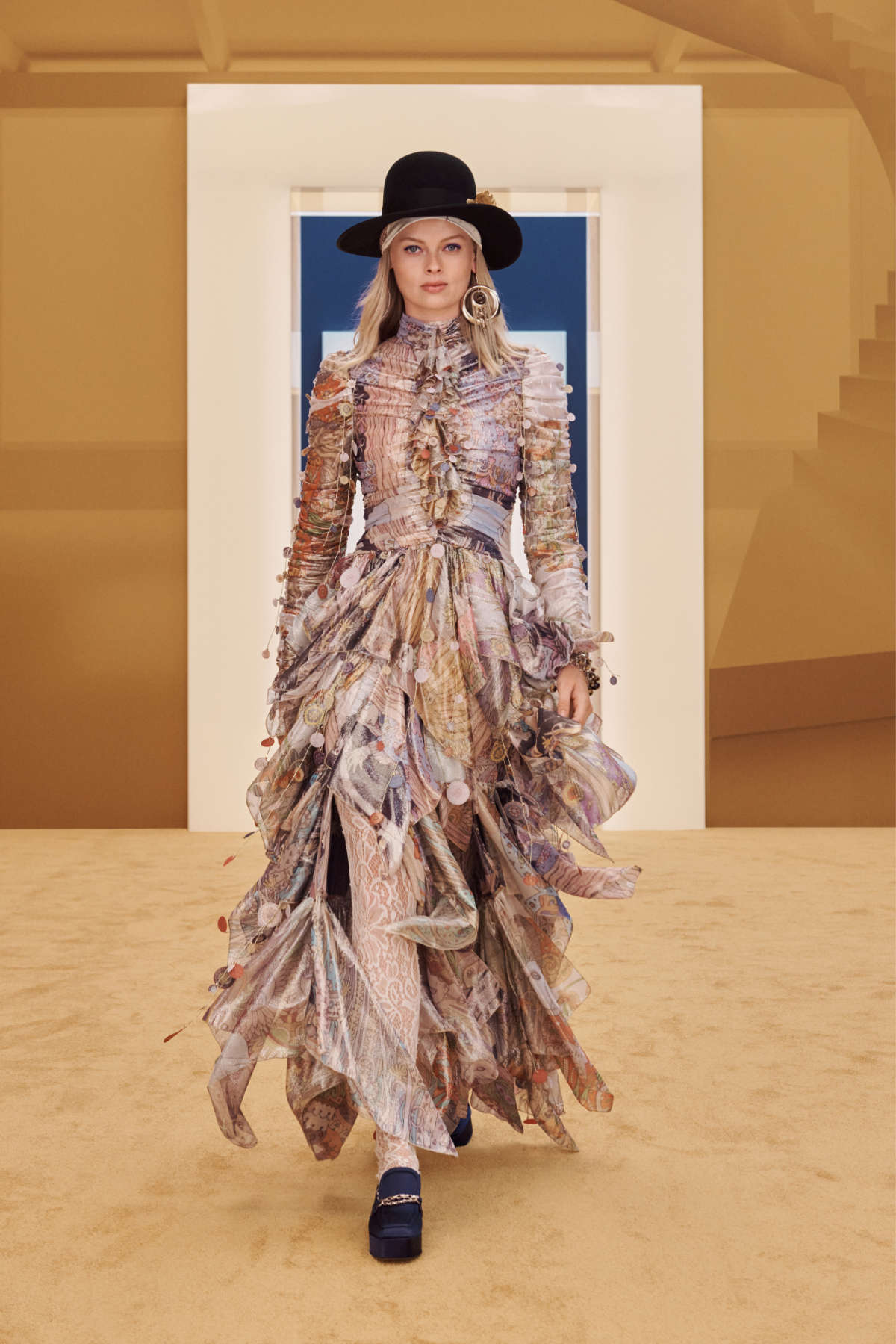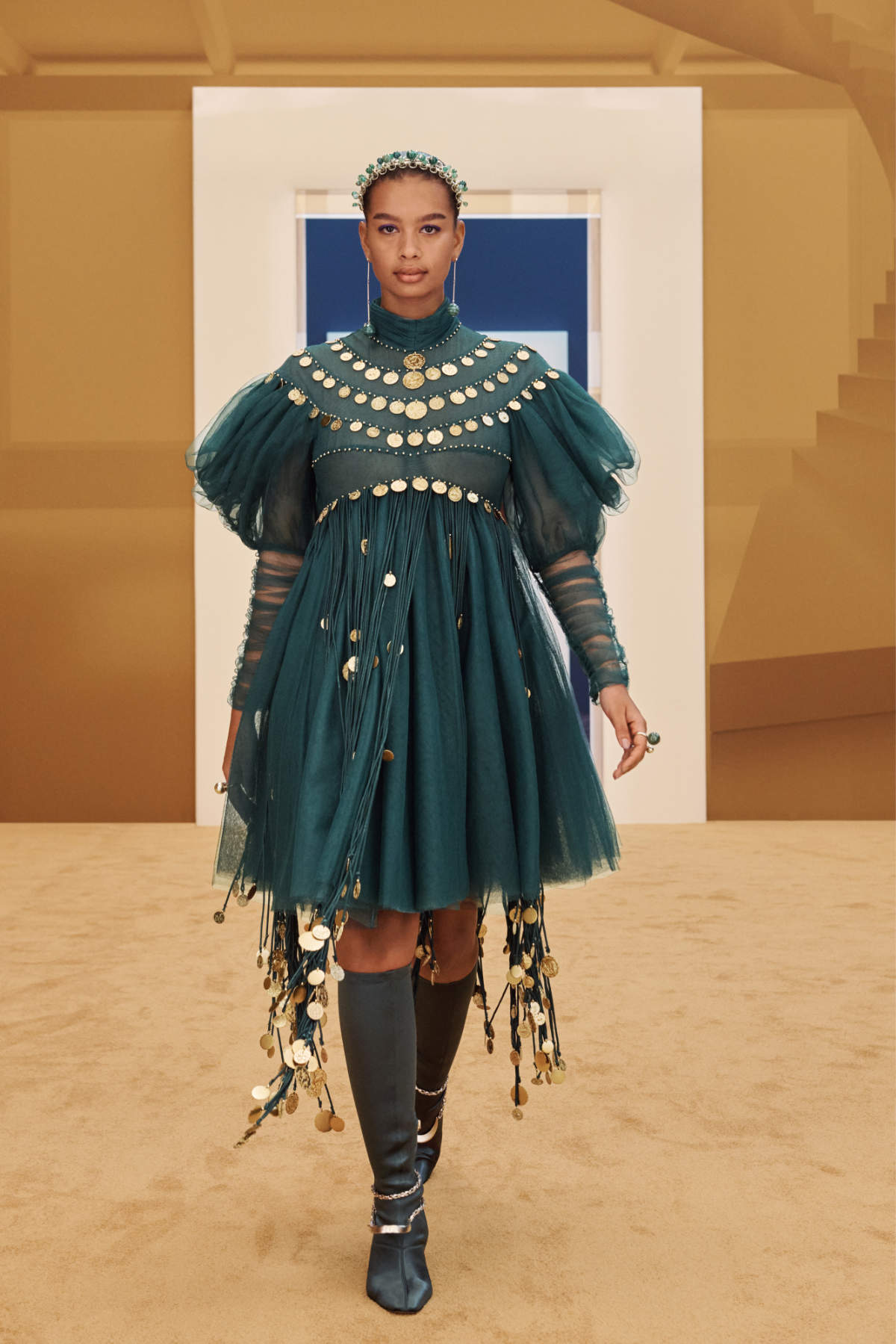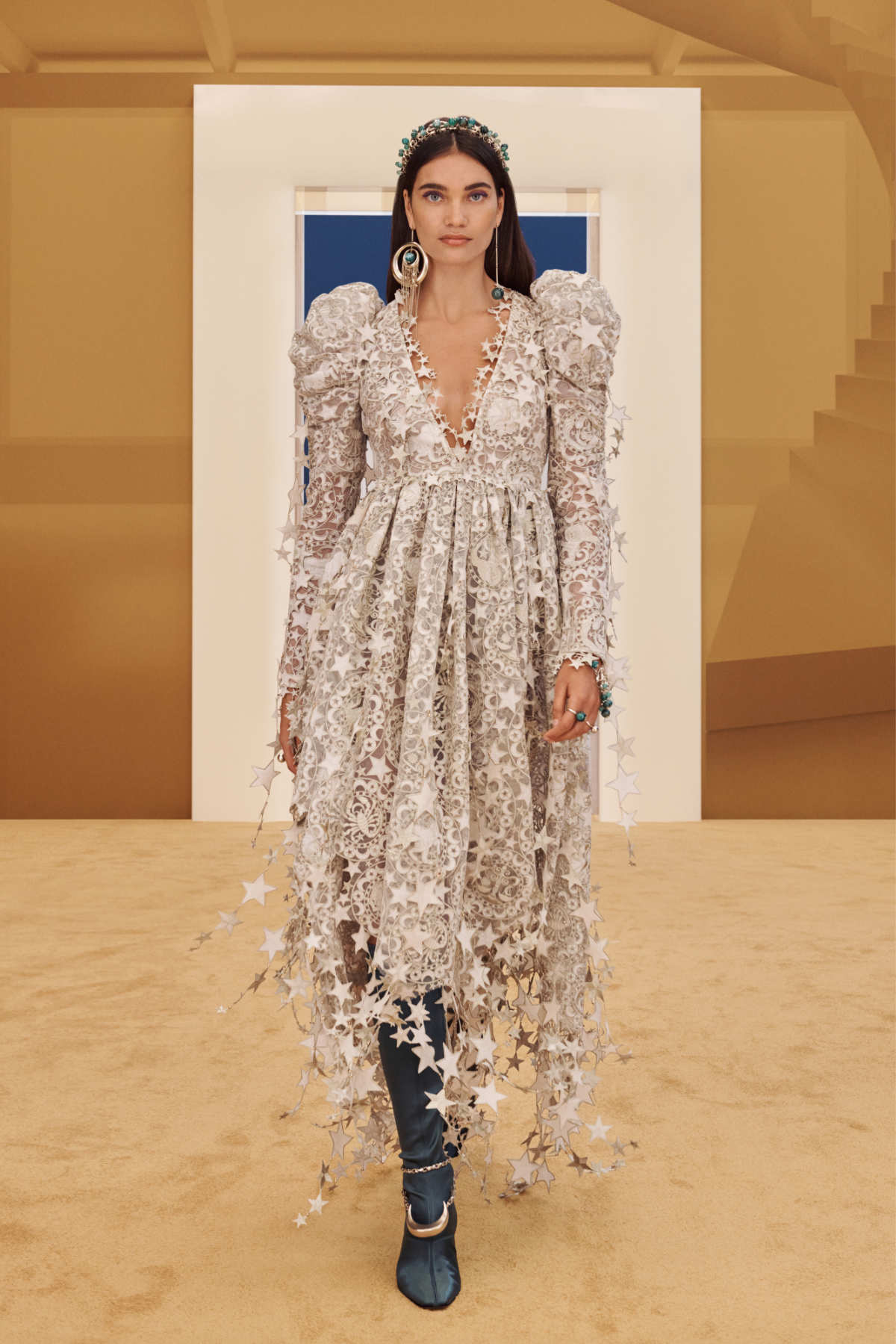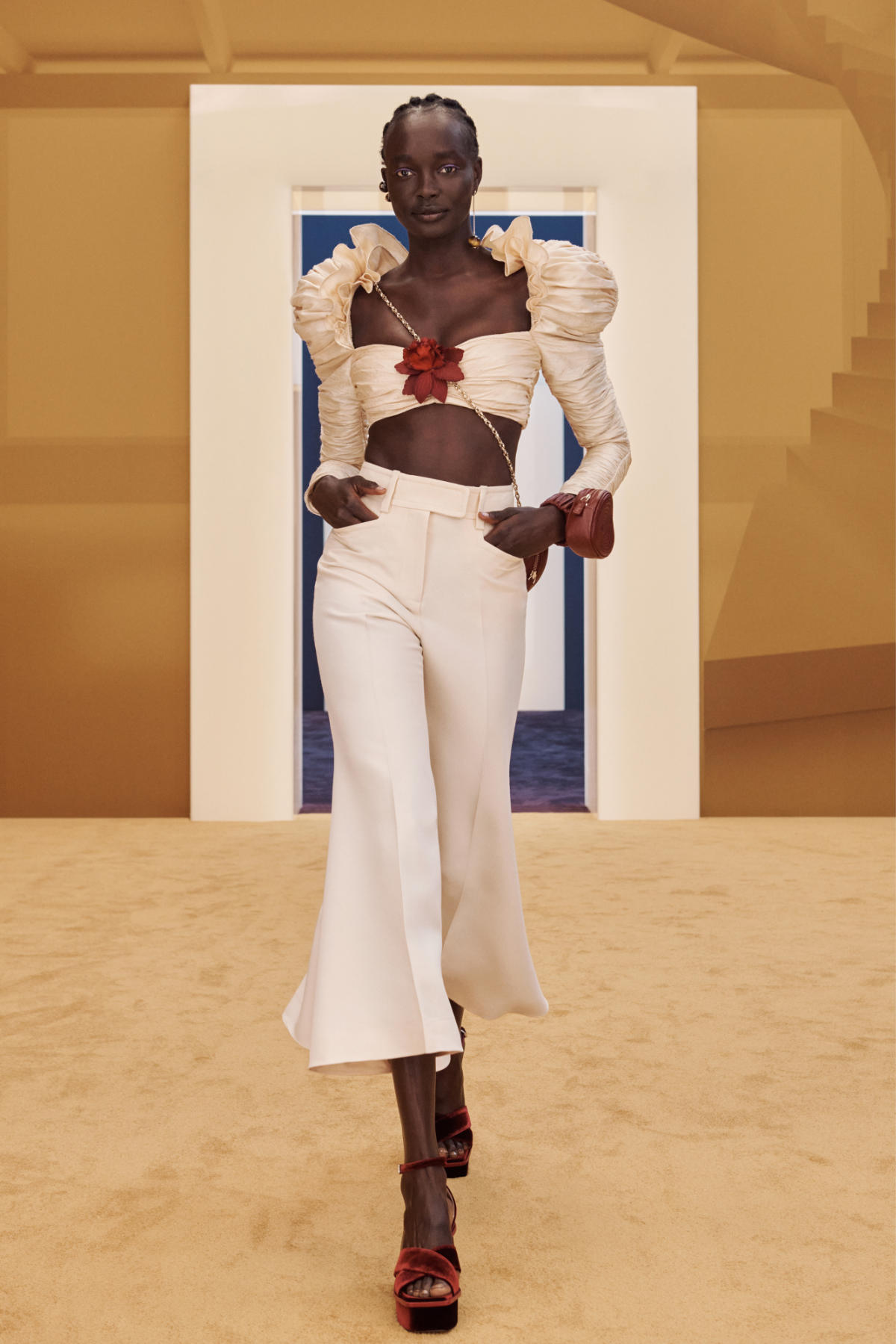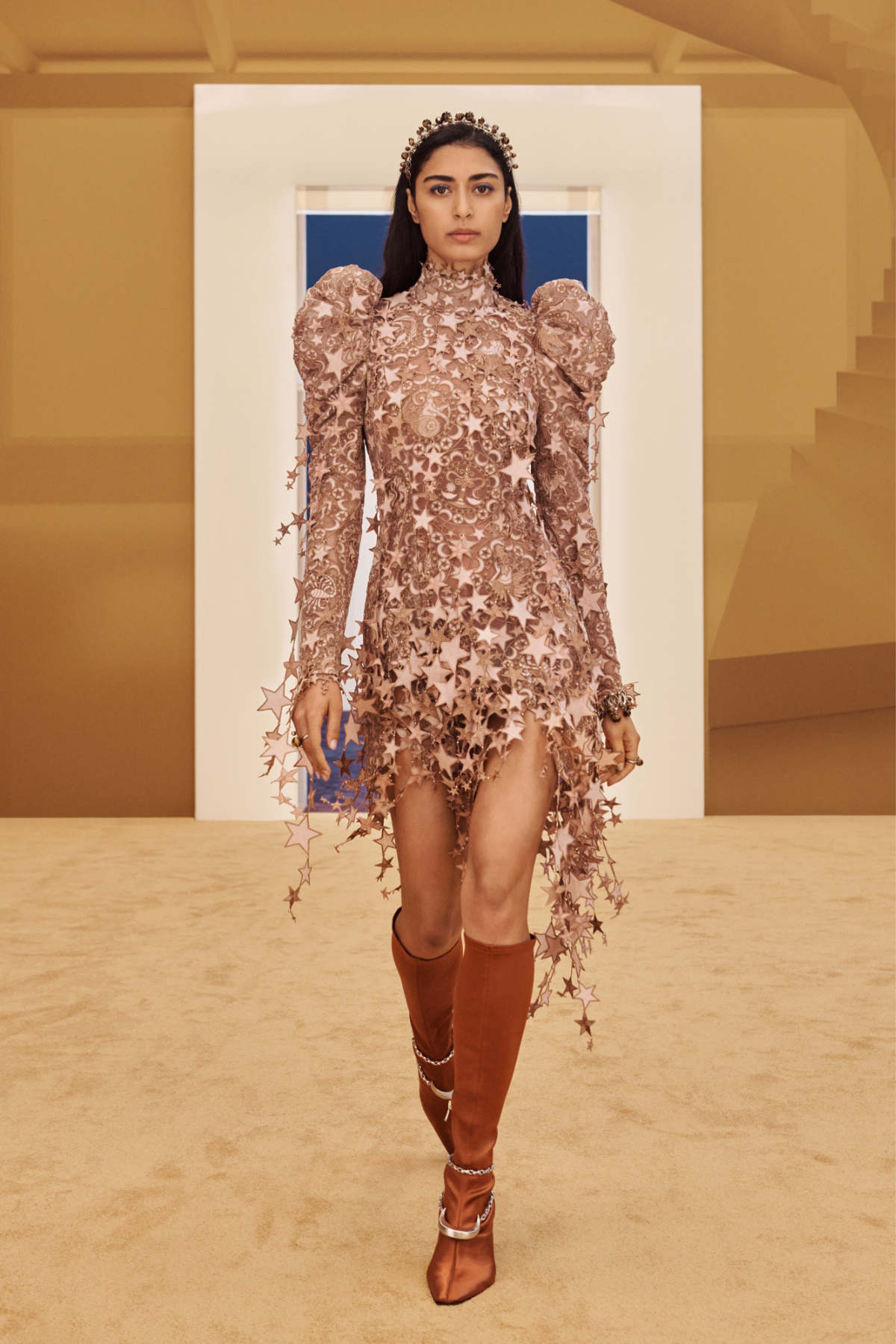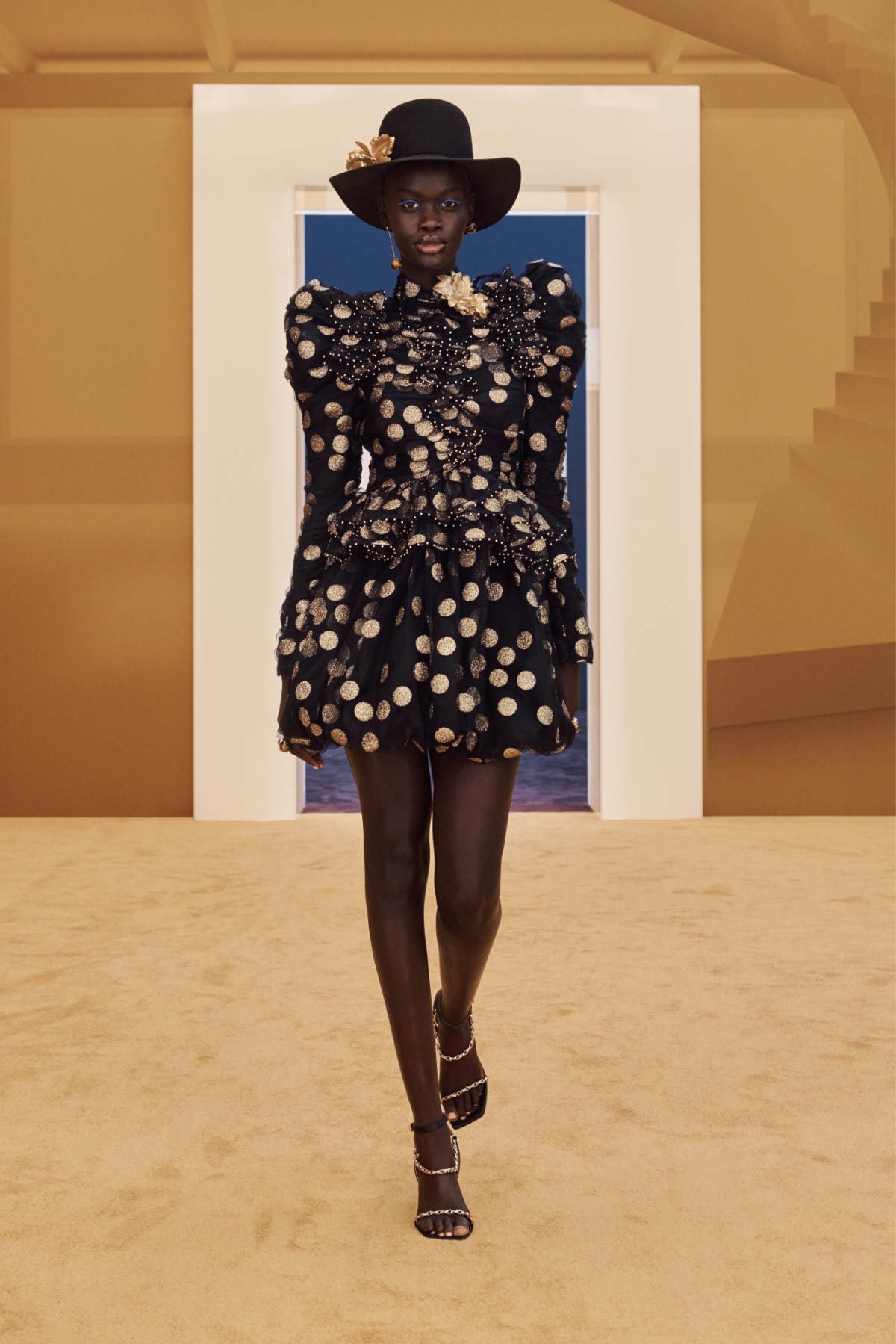 CREDITS

PRESENTATION
SHOW CREATIVE DIRECTION: MICHELLE JANK
STYLIST: ROMY FRYDMAN
RUNWAY FILM & EDIT: GRACIE OTTO | SIMON OZOLINS
ART DIRECTION: SMILE AGENCY, EMIL VRISAKIS
RUNWAY STILLS PHOTOGRAPHY: SIMON LEKIAS
BACKSTAGE STILLS PHOTOGRAPHY: CHARLES DENNINGTON | JONATHAN BOOKALILL
BACKSTAGE STILLS VIDEO: PIERRE TOUSSAINT
MUSIC: MIMI XU
PRODUCTION: RIZER | CAT ROSE
MAKEUP: NONI SMITH
HAIR: RENYA XYDIS FOR WELLA PROFESSIONAL

---