---
Versace Jeans Couture Presents Its New Fall-Winter 2022 Global Campaign: "Cyber Fantasies"
Luxferity, 06.10.2022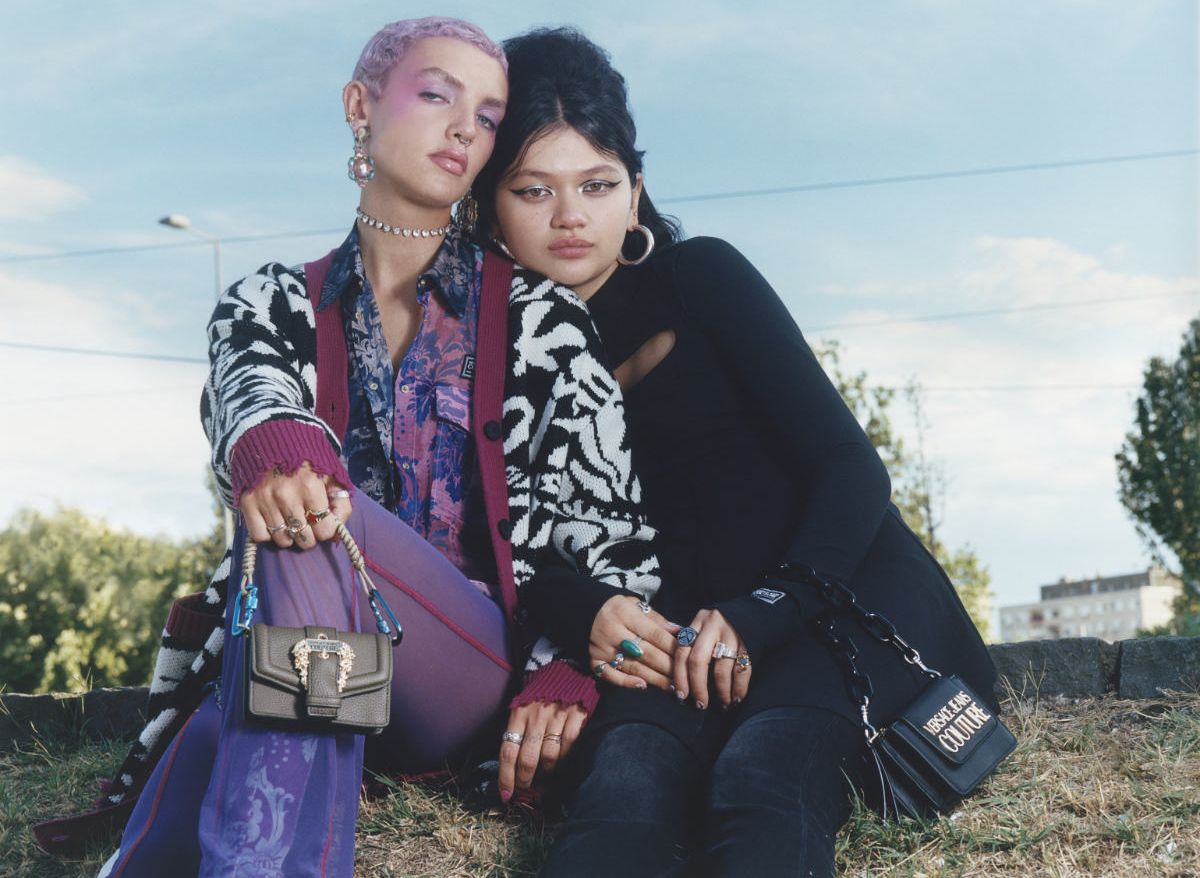 Versace Jeans Couture Presents Its New Fall-Winter 2022 Global Campaign: "Cyber Fantasies"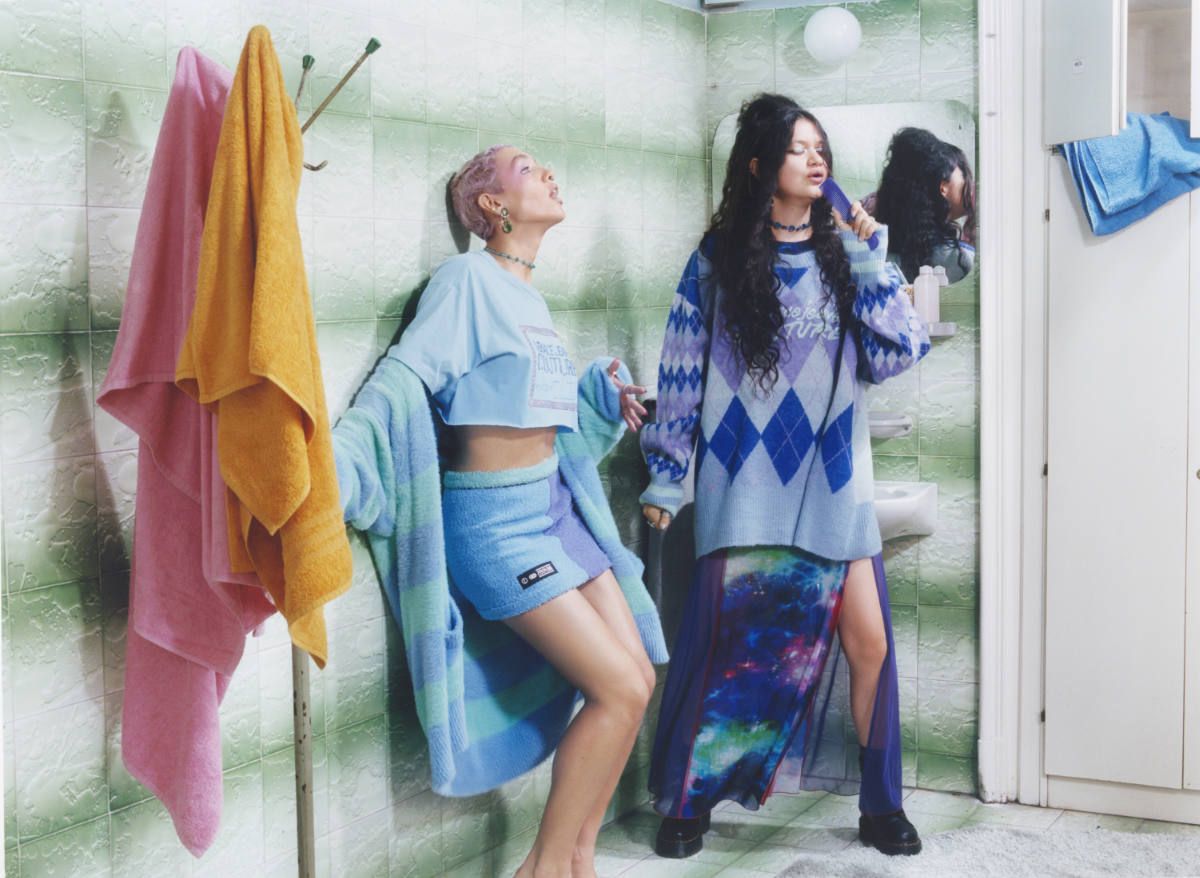 Versace Jeans Couture Presents Its New Fall-Winter 2022 Global Campaign: "Cyber Fantasies"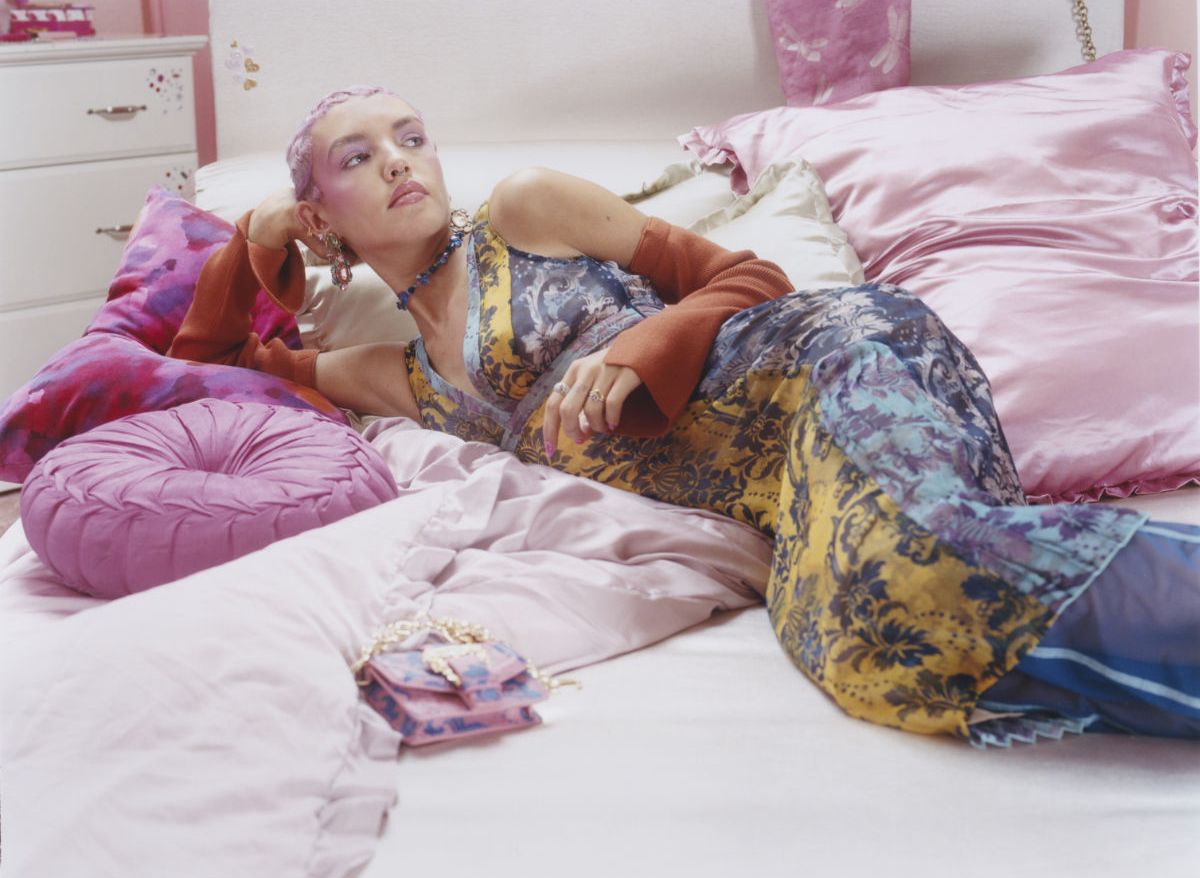 Versace Jeans Couture Presents Its New Fall-Winter 2022 Global Campaign: "Cyber Fantasies"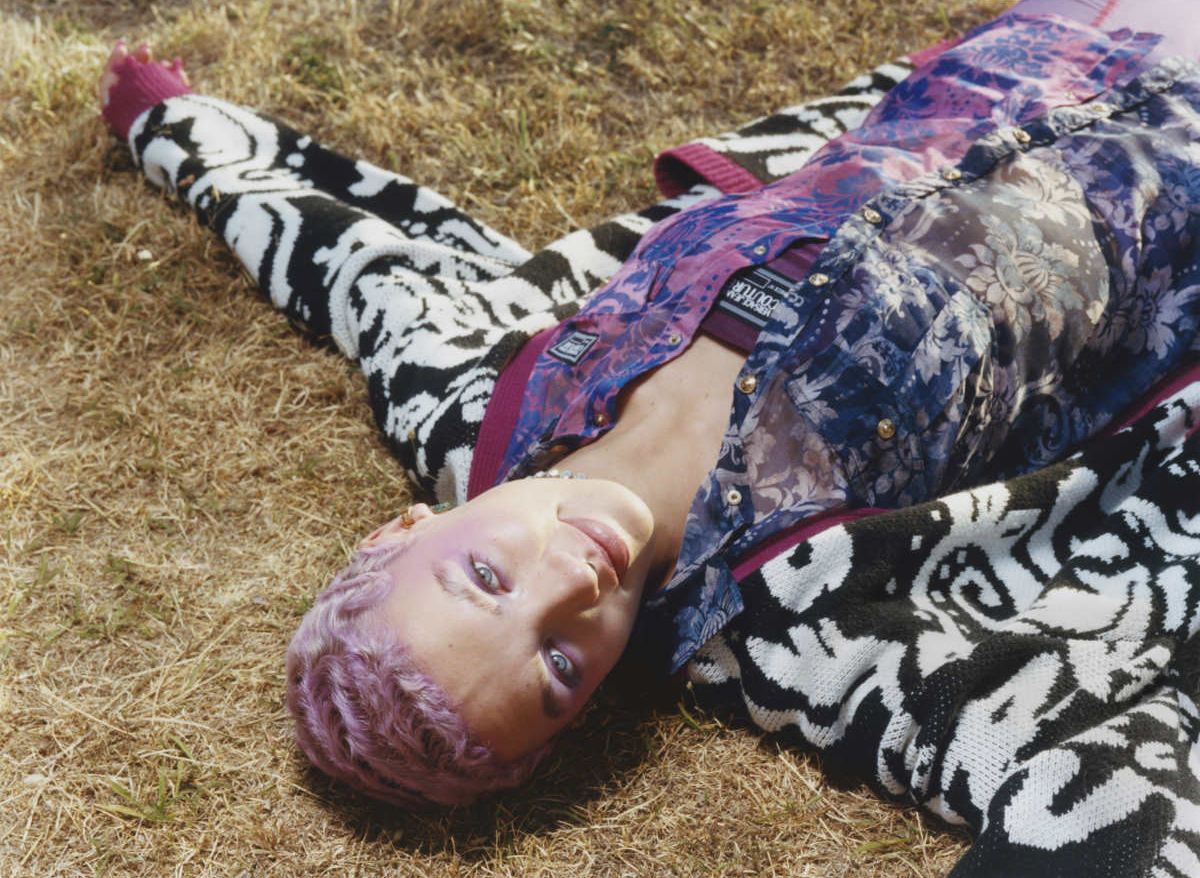 Versace Jeans Couture Presents Its New Fall-Winter 2022 Global Campaign: "Cyber Fantasies"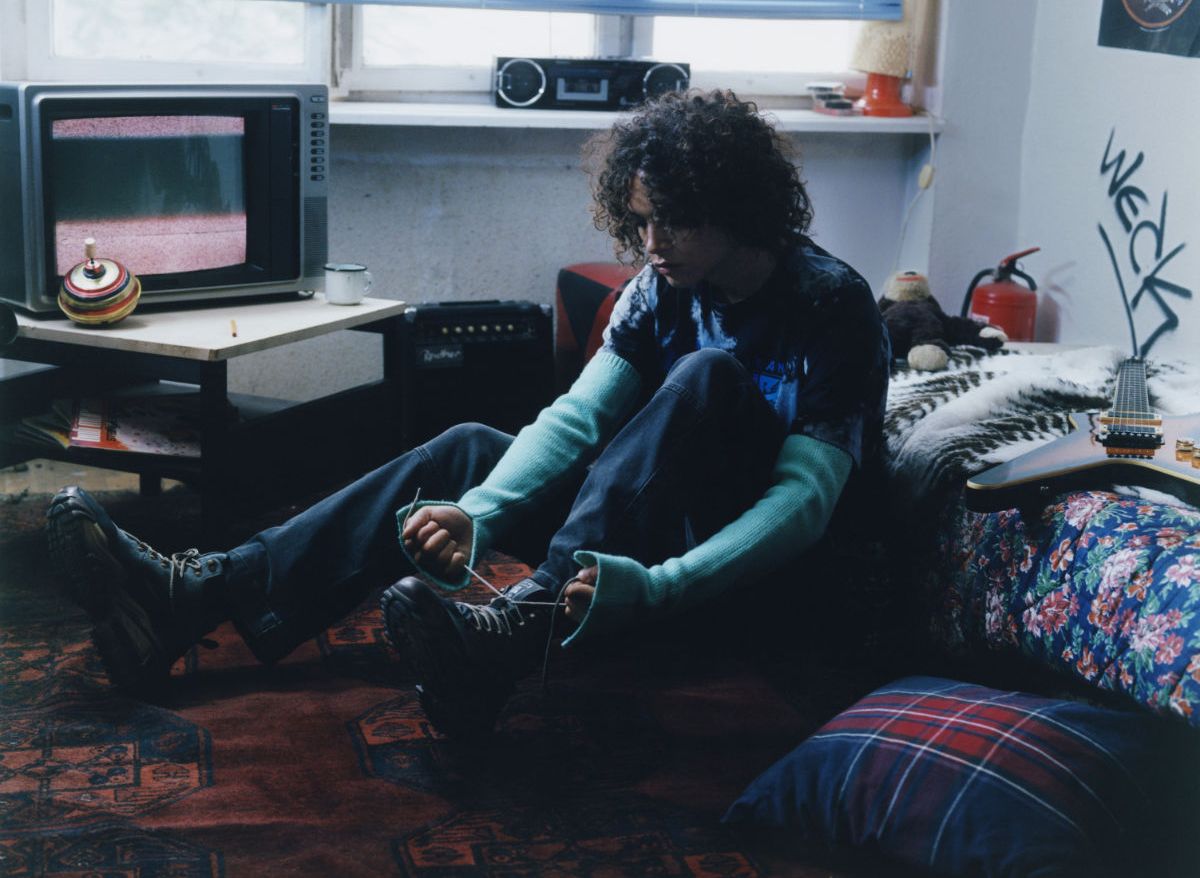 Versace Jeans Couture Presents Its New Fall-Winter 2022 Global Campaign: "Cyber Fantasies"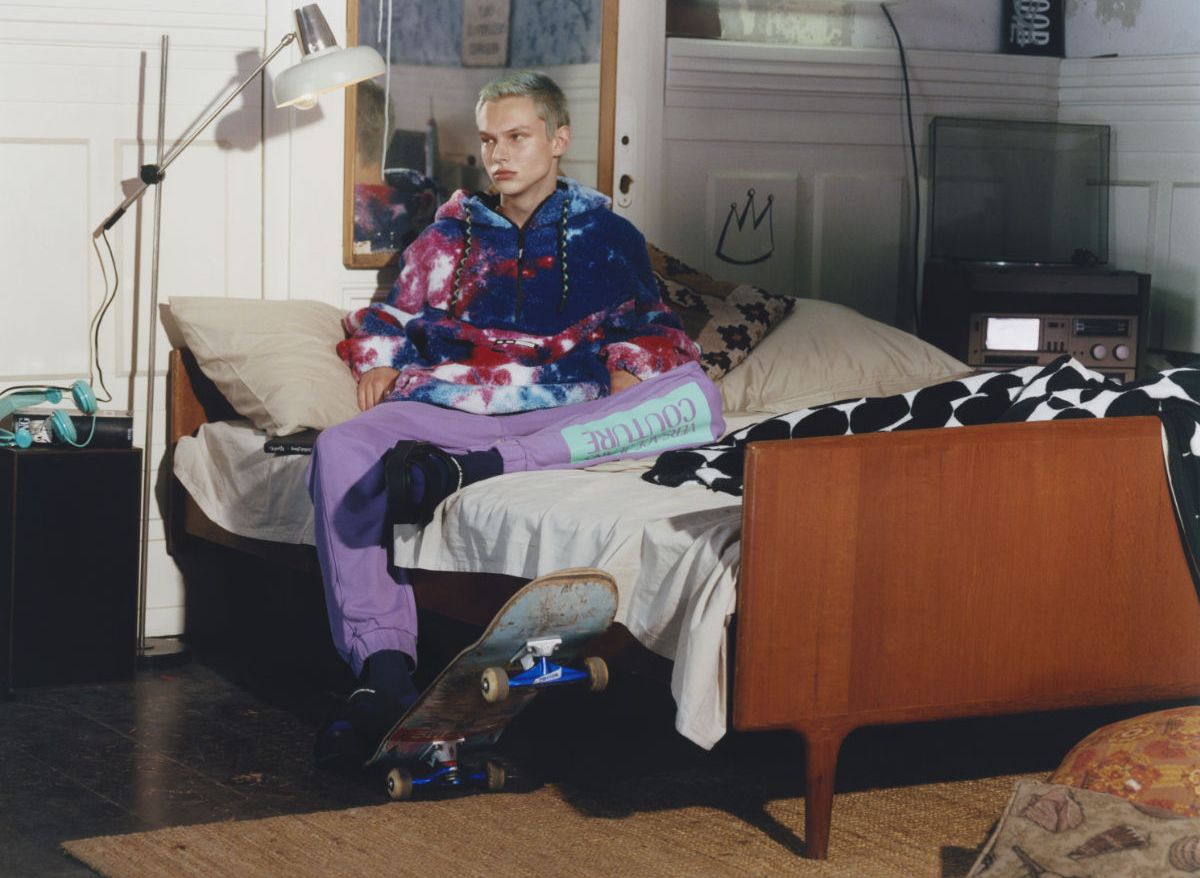 Versace Jeans Couture Presents Its New Fall-Winter 2022 Global Campaign: "Cyber Fantasies"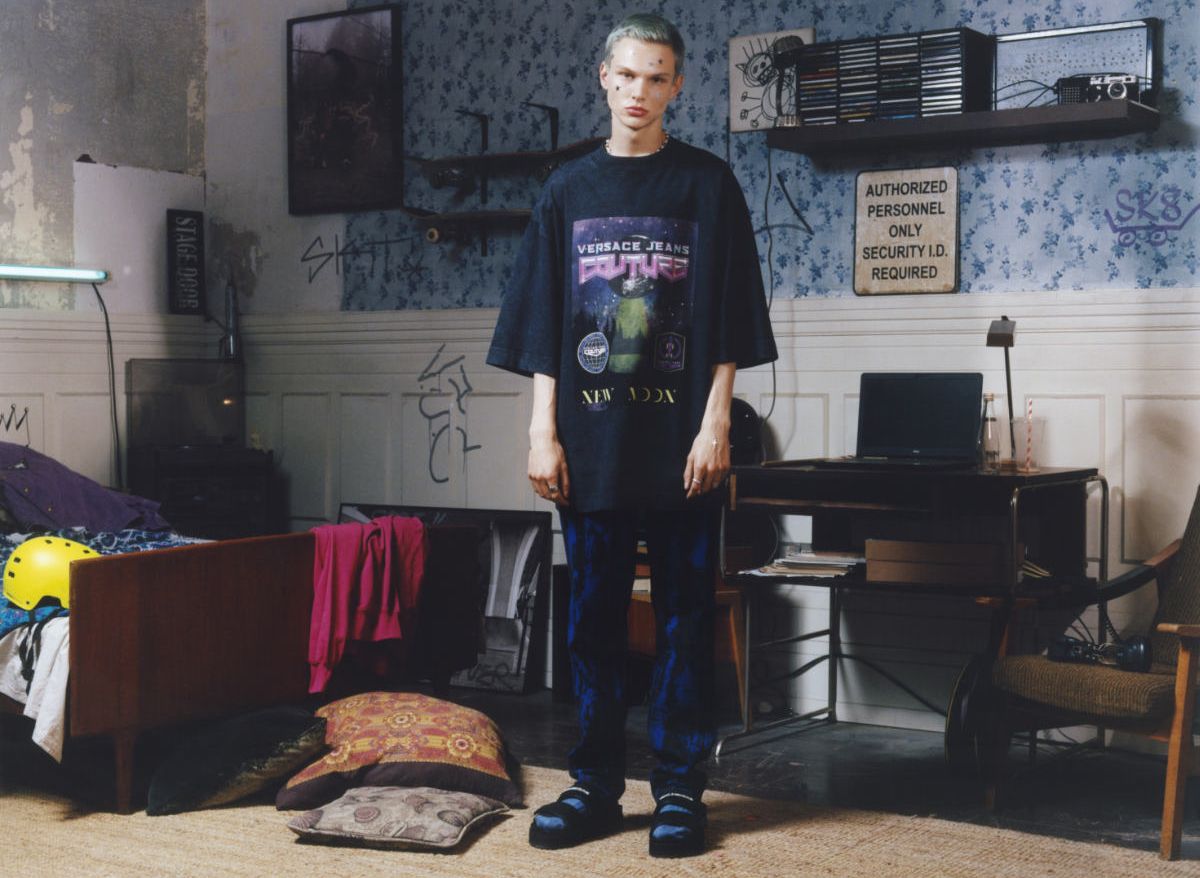 Versace Jeans Couture Presents Its New Fall-Winter 2022 Global Campaign: "Cyber Fantasies"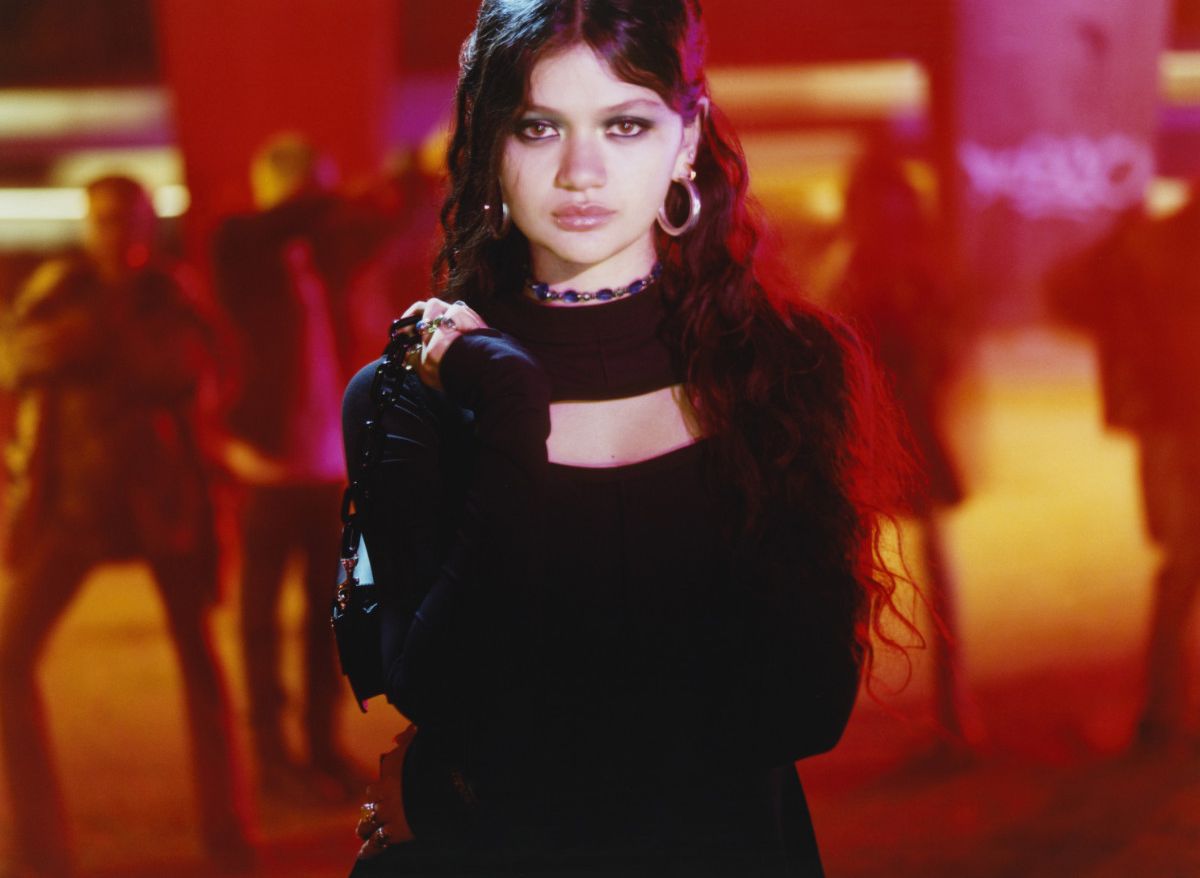 Versace Jeans Couture Presents Its New Fall-Winter 2022 Global Campaign: "Cyber Fantasies"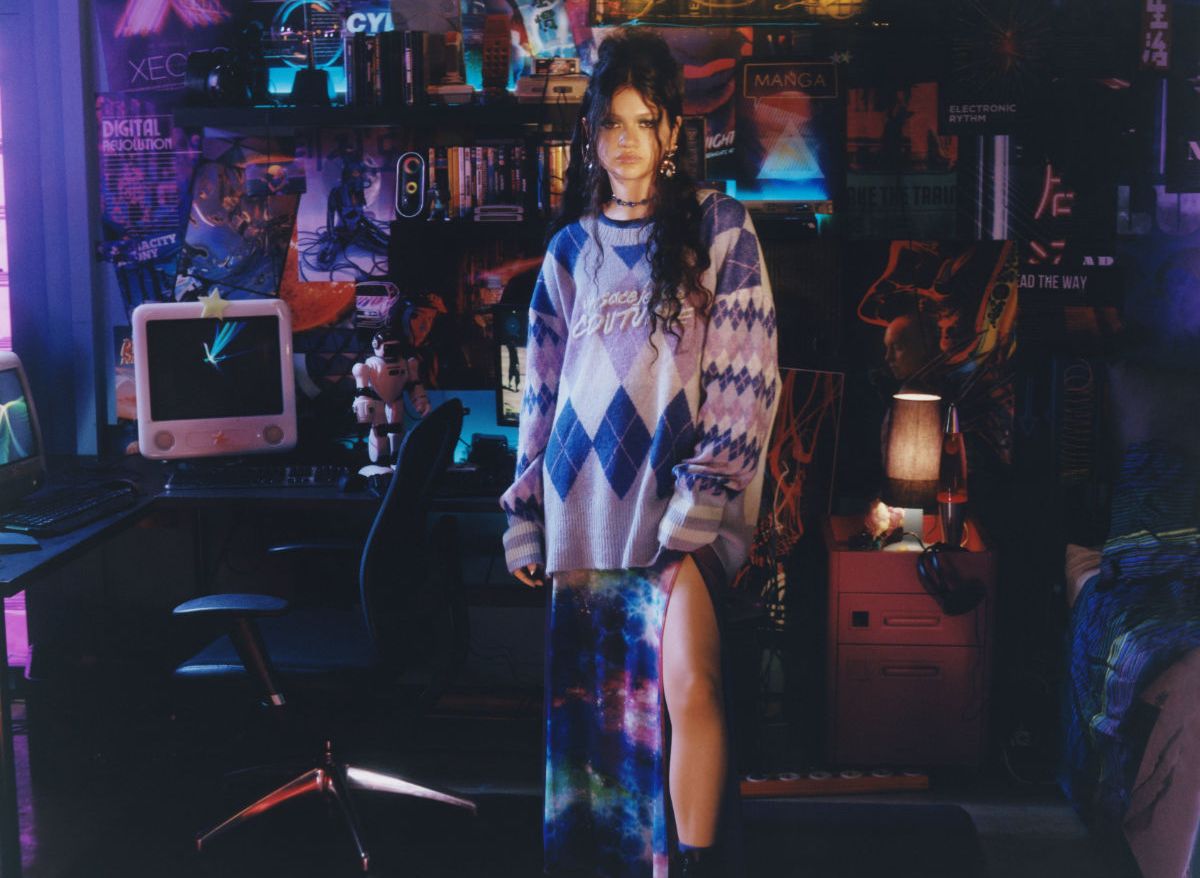 Versace Jeans Couture Presents Its New Fall-Winter 2022 Global Campaign: "Cyber Fantasies"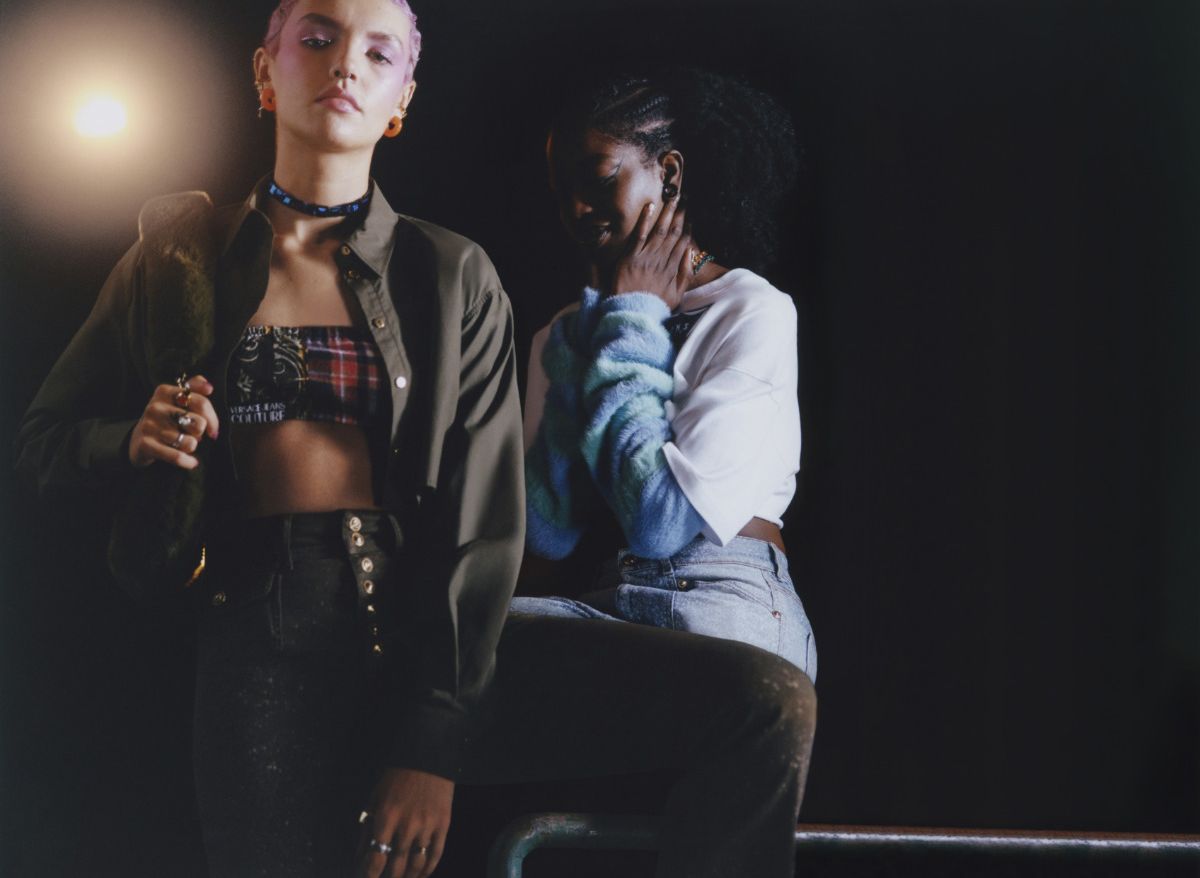 Versace Jeans Couture Presents Its New Fall-Winter 2022 Global Campaign: "Cyber Fantasies"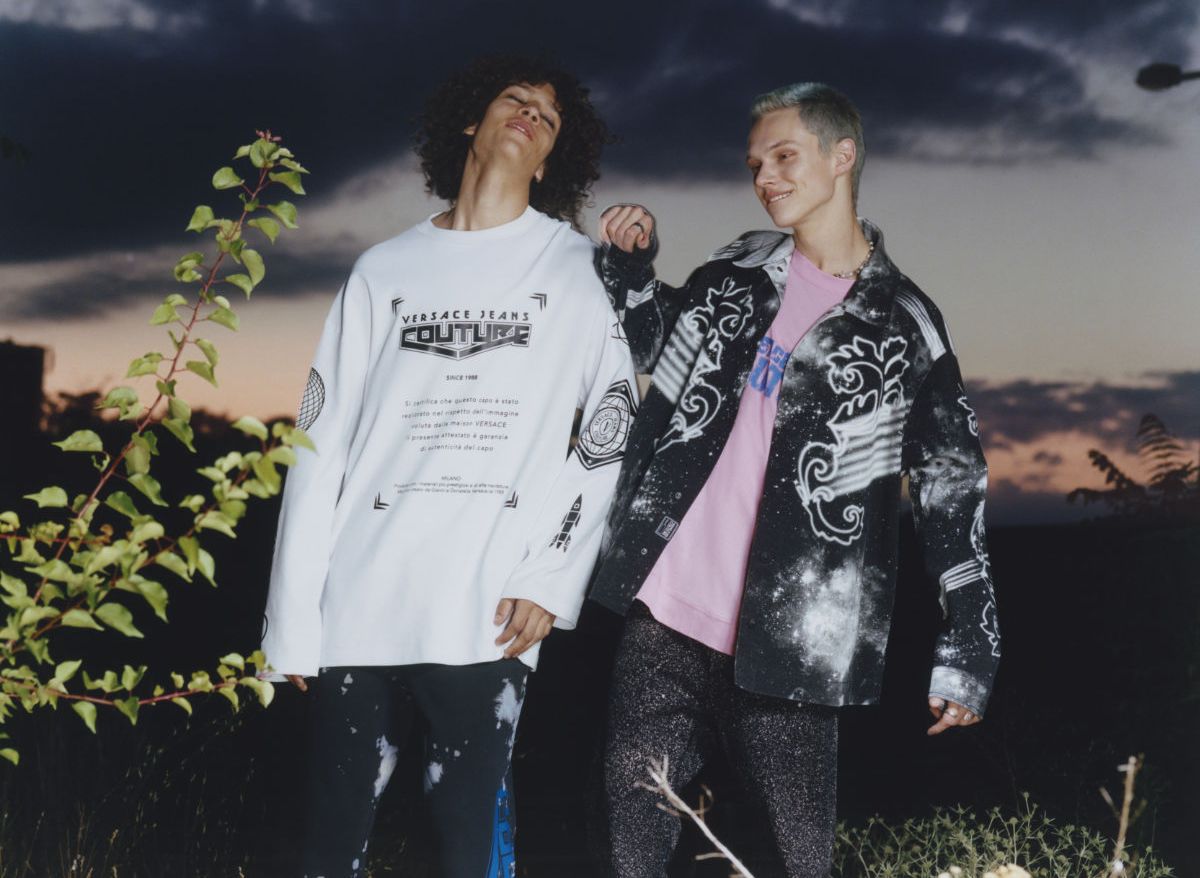 Versace Jeans Couture Presents Its New Fall-Winter 2022 Global Campaign: "Cyber Fantasies"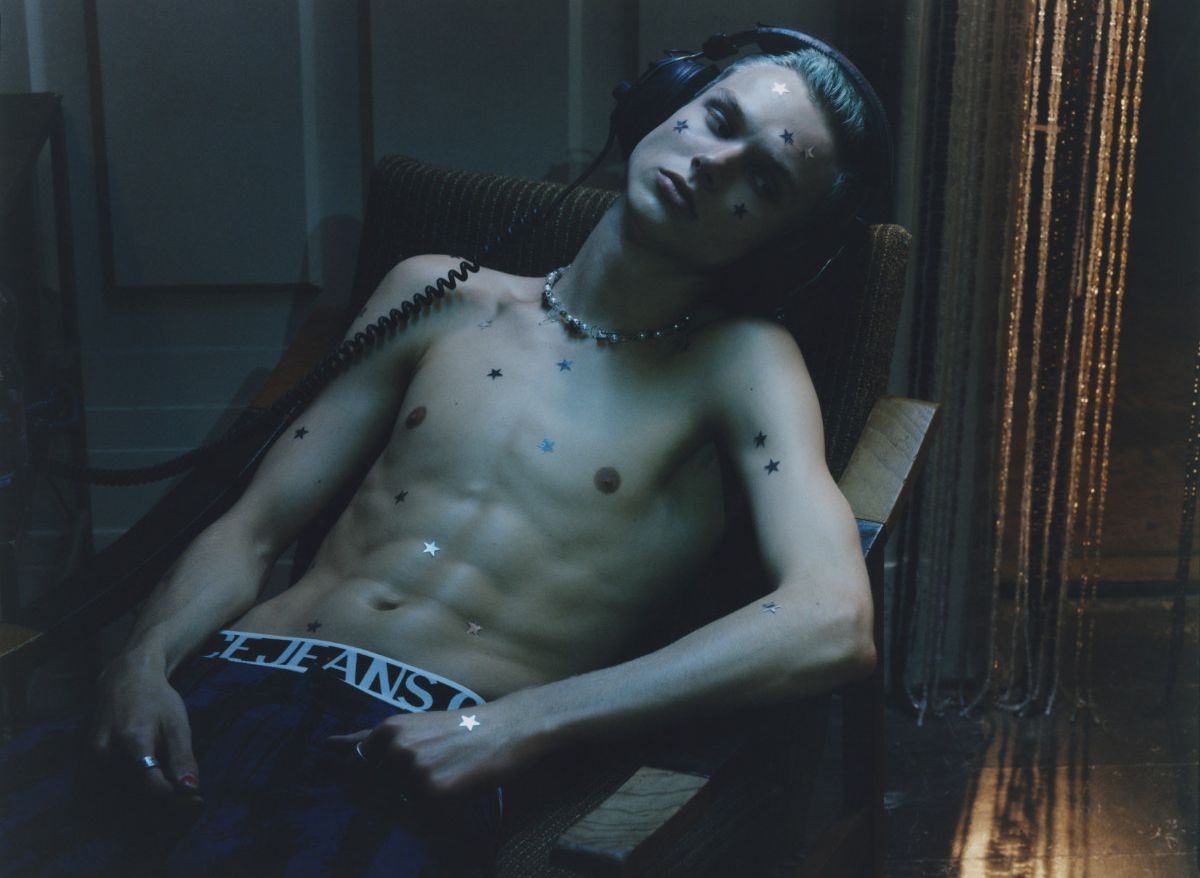 Versace Jeans Couture Presents Its New Fall-Winter 2022 Global Campaign: "Cyber Fantasies"
In celebration of its FW22 collection, Versace Jeans Couture is stepping away from reality and logging onto a cyber-inspired world in the brand's latest global campaign, brought to life by Dazed Studio.
Shot by Paul Herrmann and photographed by Jules Moskovtchenko, the short film and photo series – titled Cyber Fantasies – pay homage to the grunge and cyber subcultures born out of the Y2K culture shift. Representing this era's pioneering ability to blend URL and IRL in the early digital age – uniting outsiders from niche online subcultures via new forms of communication – the film depicts an intimate snapshot of a close-knit friend group getting ready for a secret, cyber-goth rave in their separate bedrooms.
"What's ur cyber fantasy?"
Injected with playful graphics and youthful language, the film captures the way that the group communicates with one another, invoking feelings of connection, transformation, and togetherness as they express their own digital personas - a fluid extension of IRL character.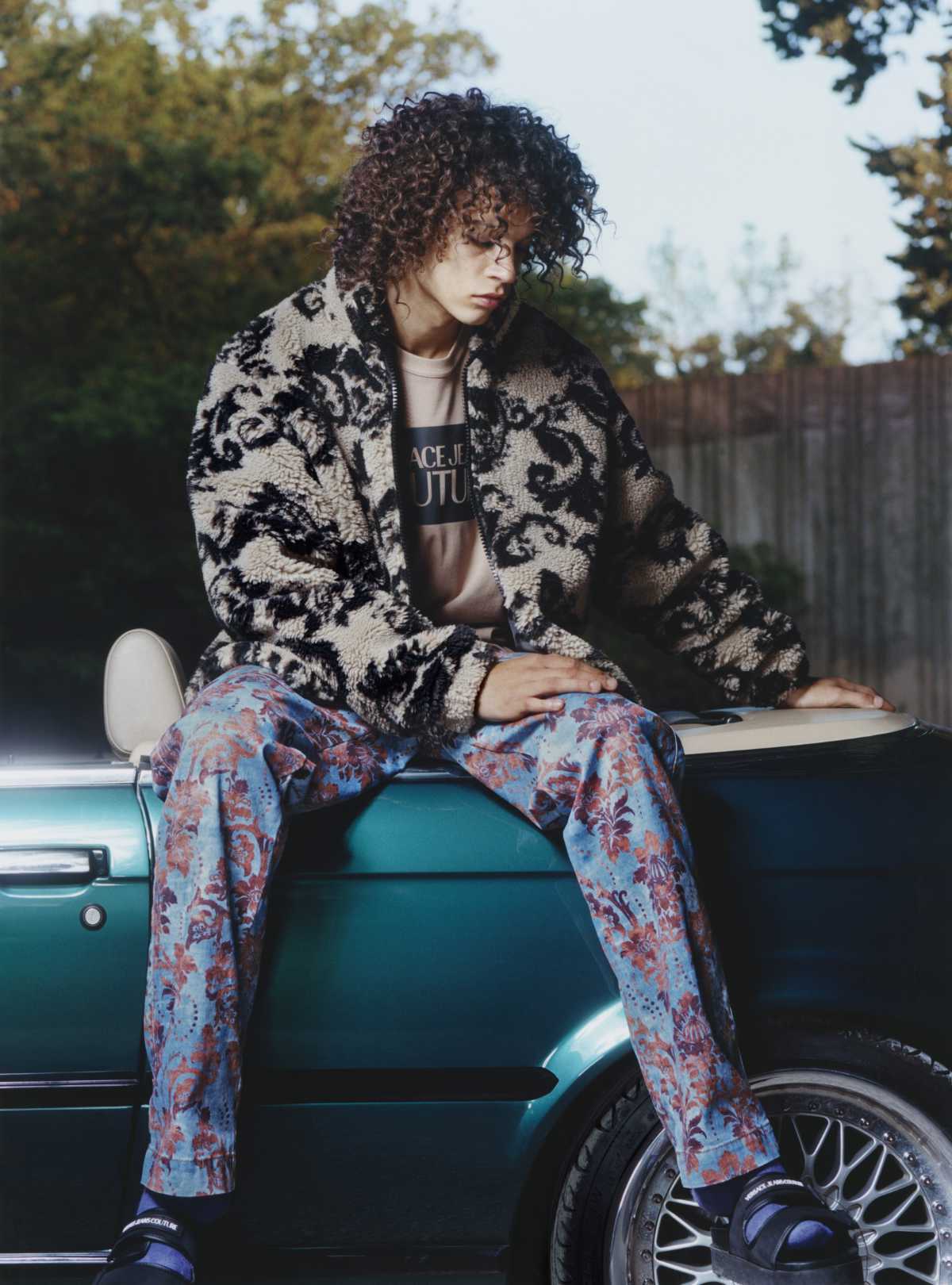 Later – after putting aside their gaming devices and smartphones to style themselves in Versace Jeans Couture FW22 – the friends unite, celebrating a love of these intersectional subcultures and showing off their own unique identities.
Together, this echoes the collection's contrasting themes – a fusion of cyber and grunge subcultural identities, manifested through the clash of vintage rust-colored tones, patchwork denim, and checked flannel with stained baroque patterns and galactic sci-fi prints.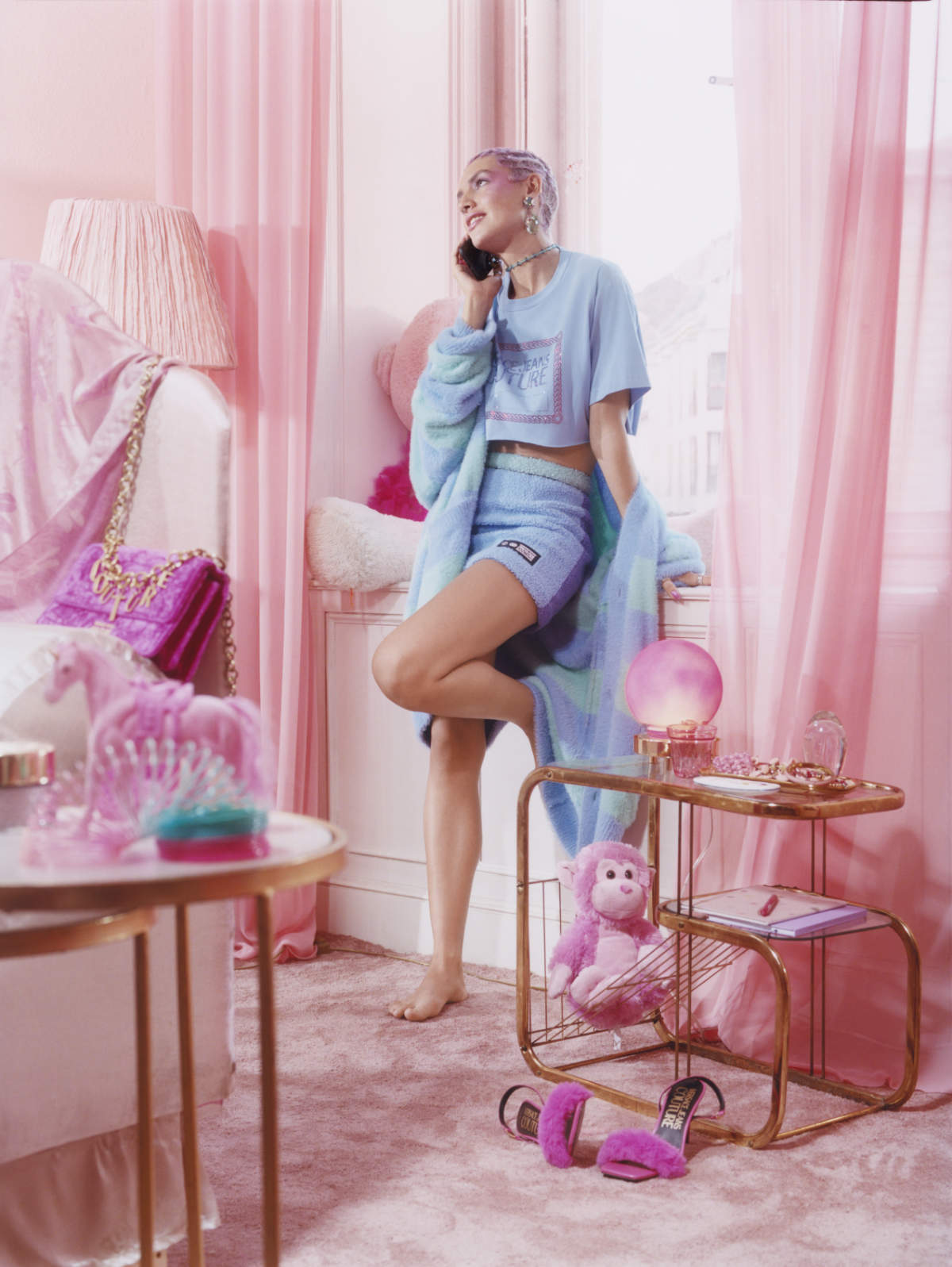 In the women's collection, delicate chiffon dresses are met with oversized army jackets, while witchy black dresses contrast with retro sportswear. The men's collection sees an offering of wave-patterned sportswear, mix-and-matched flannel shirts and kilts, and a capsule of futuristic graphic prints by illustrator Reza Hasni.
Putting the collection to use under the rave's flashing lights, the film's leading friend group manages to signal beyond the subcultures, inviting us to observe the way that our own cyber fantasies represent and express who we are IRL.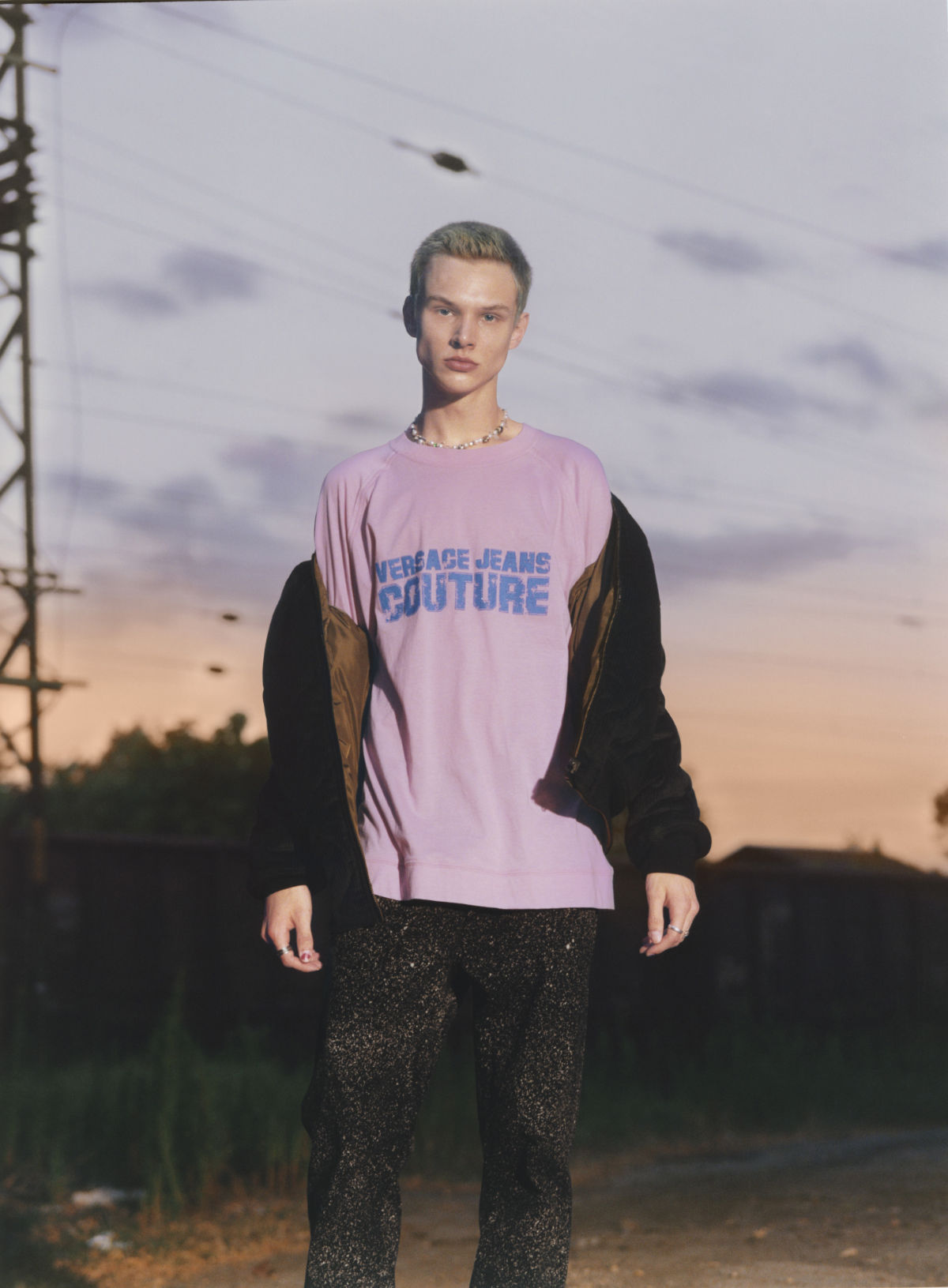 Versace Jeans Couture FW22 is available now at Versace.com.
---