---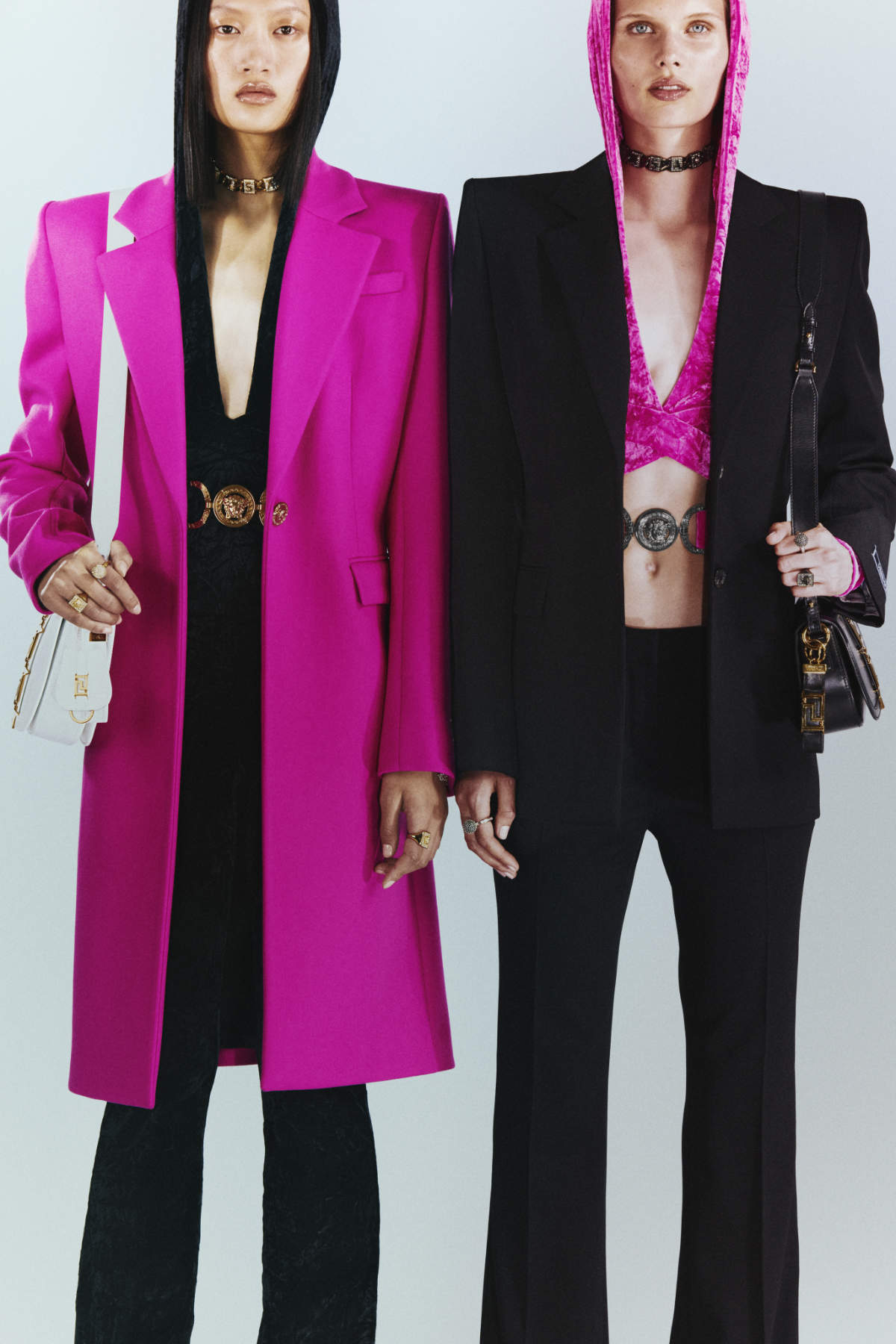 A new energy for Resort 2023—a collection pulsating with youthful rebellion and clubby acid florals.

"This season feels very impulsive and energetic, as if our Versace girl has been out clubbing and is returning home in her boyfriend's leather biker jacket worn over a light spring party dress. It's these contrasts of hard and soft, masculine and feminine, formal and playful, that I see the new generation questioning and ripping-up completely. It's a defiant thing to do and these are looks which say; never underestimate the power of new ideas." – Donatella Versace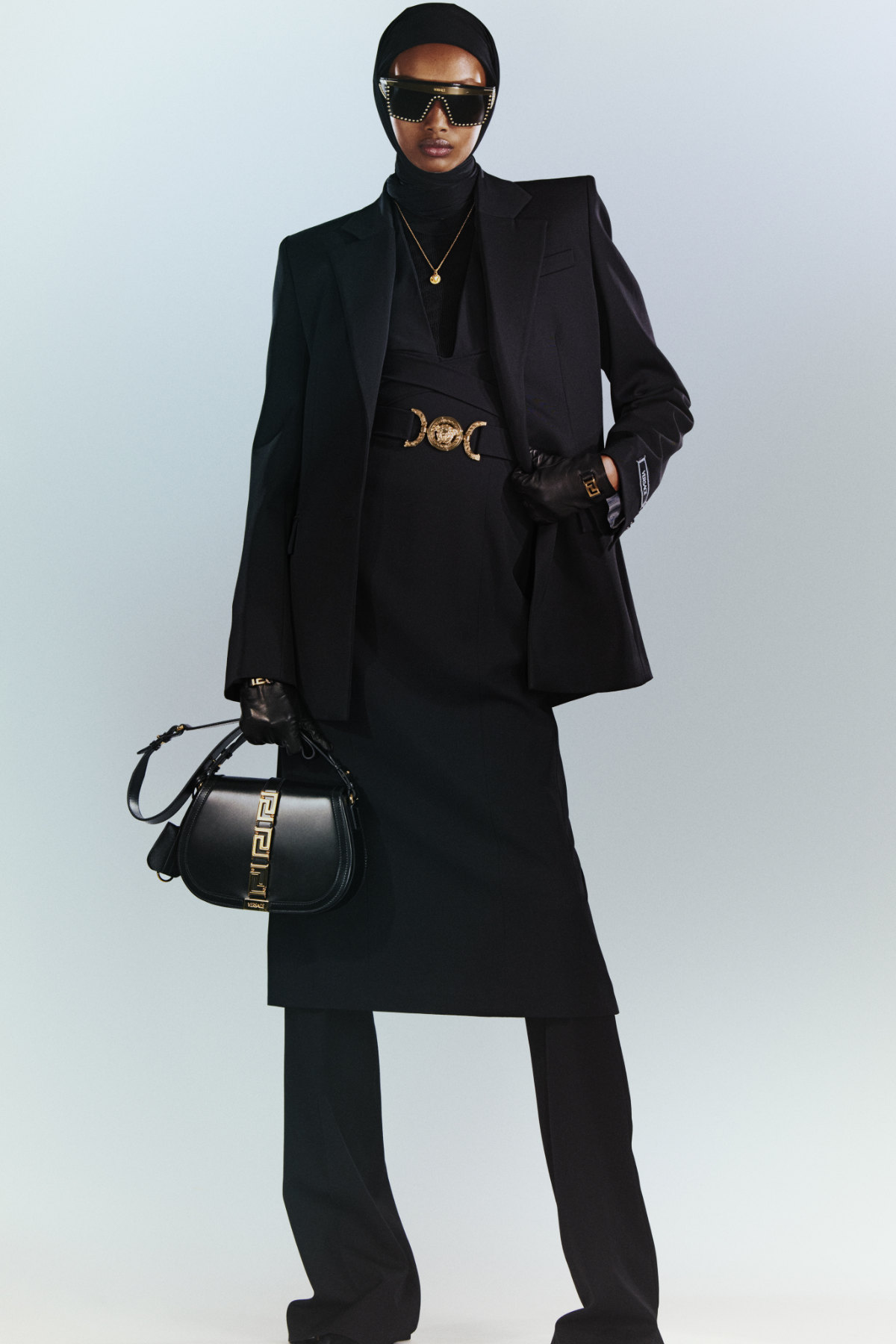 Fresh and feminine spring staples like floral chiffon dresses with 3D flower embroidery, and figure-hugging jersey tops in Versace logo prints, are worn juxtaposed under biker-inspired dresses and jackets finished in a vintage-feel brushed leather. Ultra-square shouldered tailoring is layered over sportswear-inspired hooded tops in custom crushed velvet, finished with a crisscross belt at the waist with a decisive Medusa buckle. Pinstripe cargo pants and studded washed-denim jeans are full volume in a wide-leg cut and clearly signal a Versace goddess gone grunge.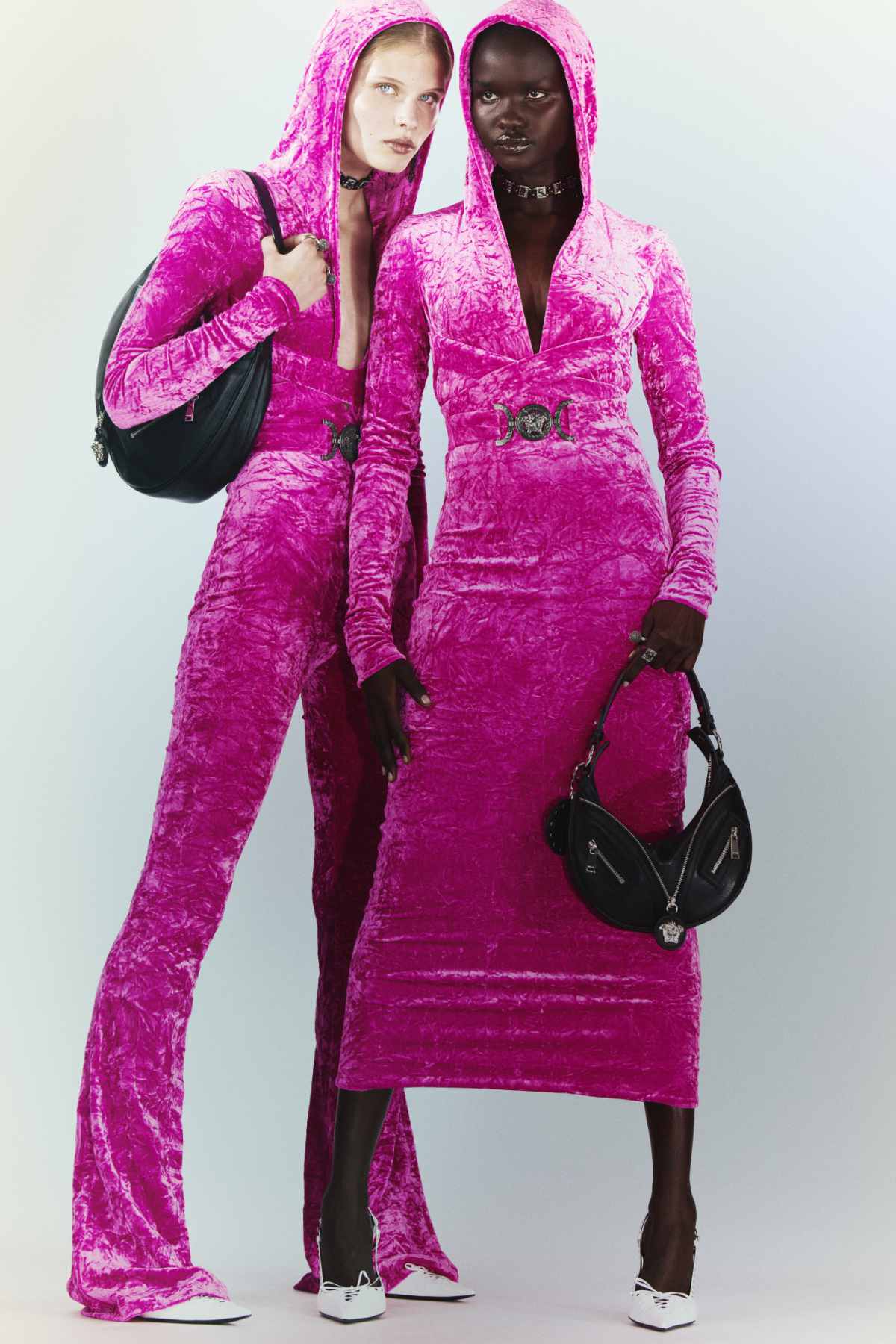 Crushed velvet extends to evening dresses in nocturnal neon colorways, finished with rolled edges for an open back look. Cutaways appear as diamond motif slashes across knitwear and leggings, open seams in formal jackets, and laser-cuts into denim. The collection's dark-diva energy is encapsulated by cutesy tweed two-pieces trimmed with metal studs.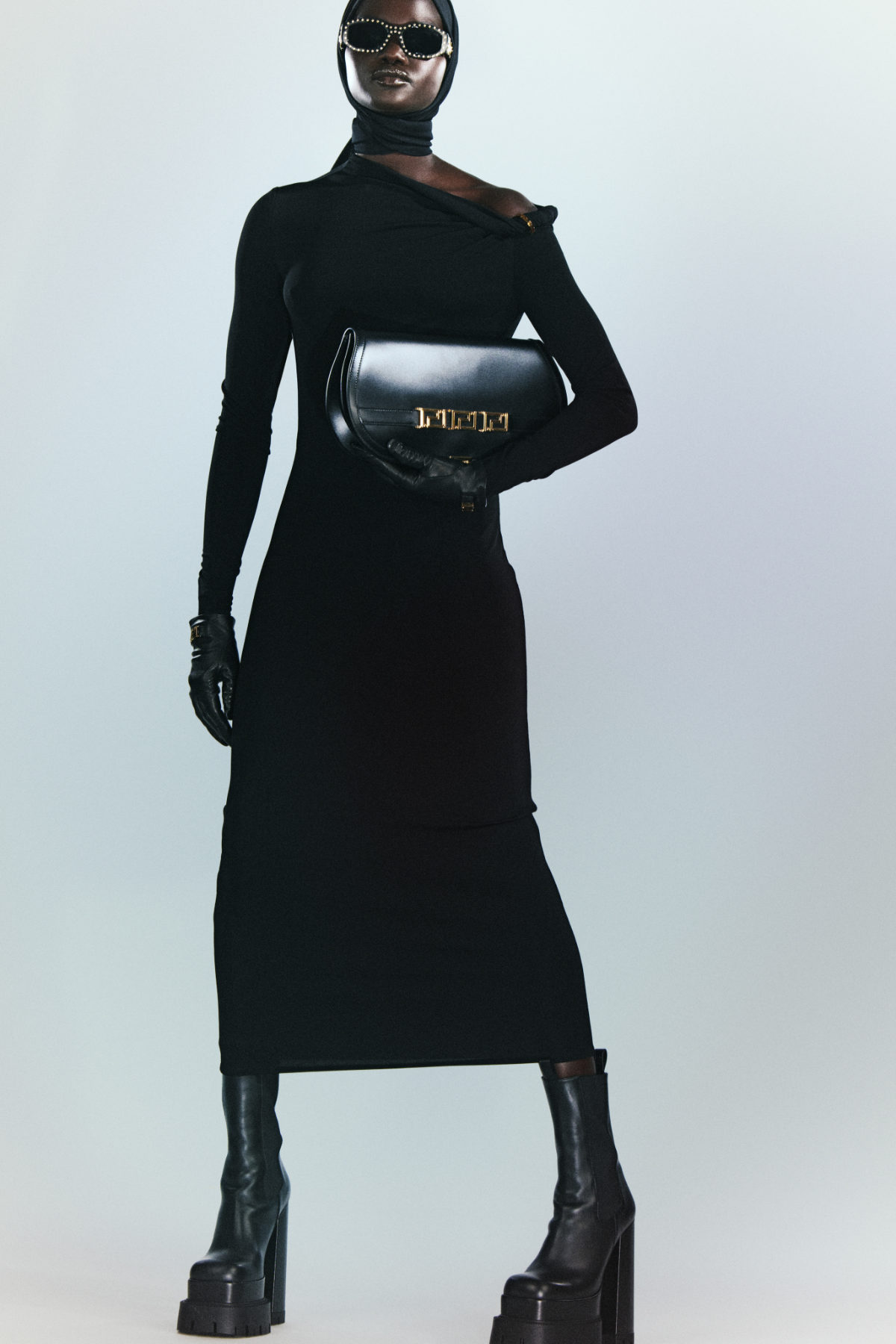 Studs feature across bags, shoes, and accessories, with new sunglasses, pumps, sling-backs, and kitten heels studded in metal, while La Medusa bags are made punk in all-over tonal point finishes. New double-platform mules and sandals are finished in bright satin, while platform pumps take-on the same crushed velvet as the ready-to-wear.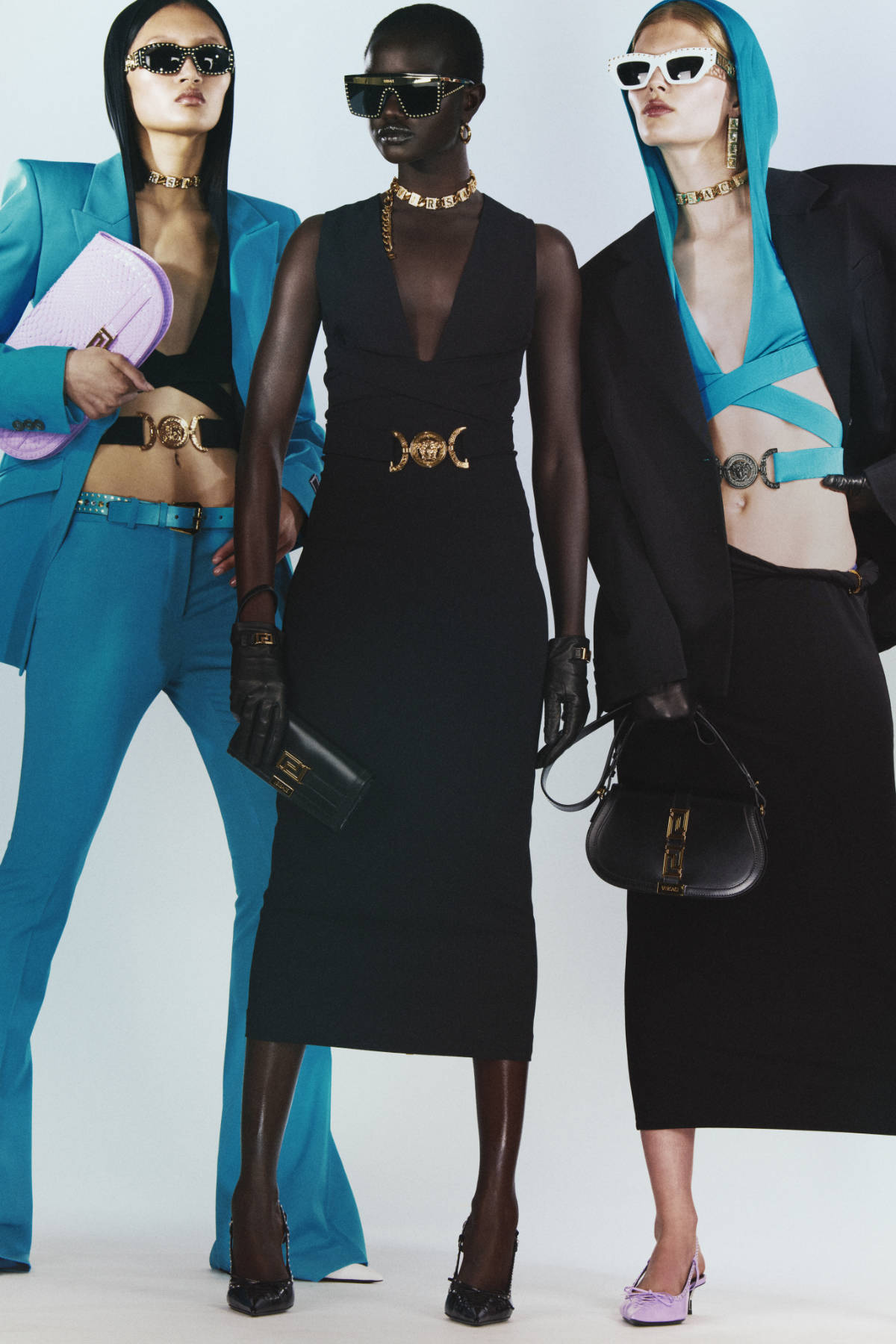 Greca Goddess bags and accessories introduced for Fall-Winter 2022 transition into spring with a Versace lilac colorway and metallic neon iteration with 3D floral embroidery. La Medusa Hobo Repeat is a new re-edition of an archival Versace style, its half-moon shape easily slung around the shoulder and cut through by biker hardware.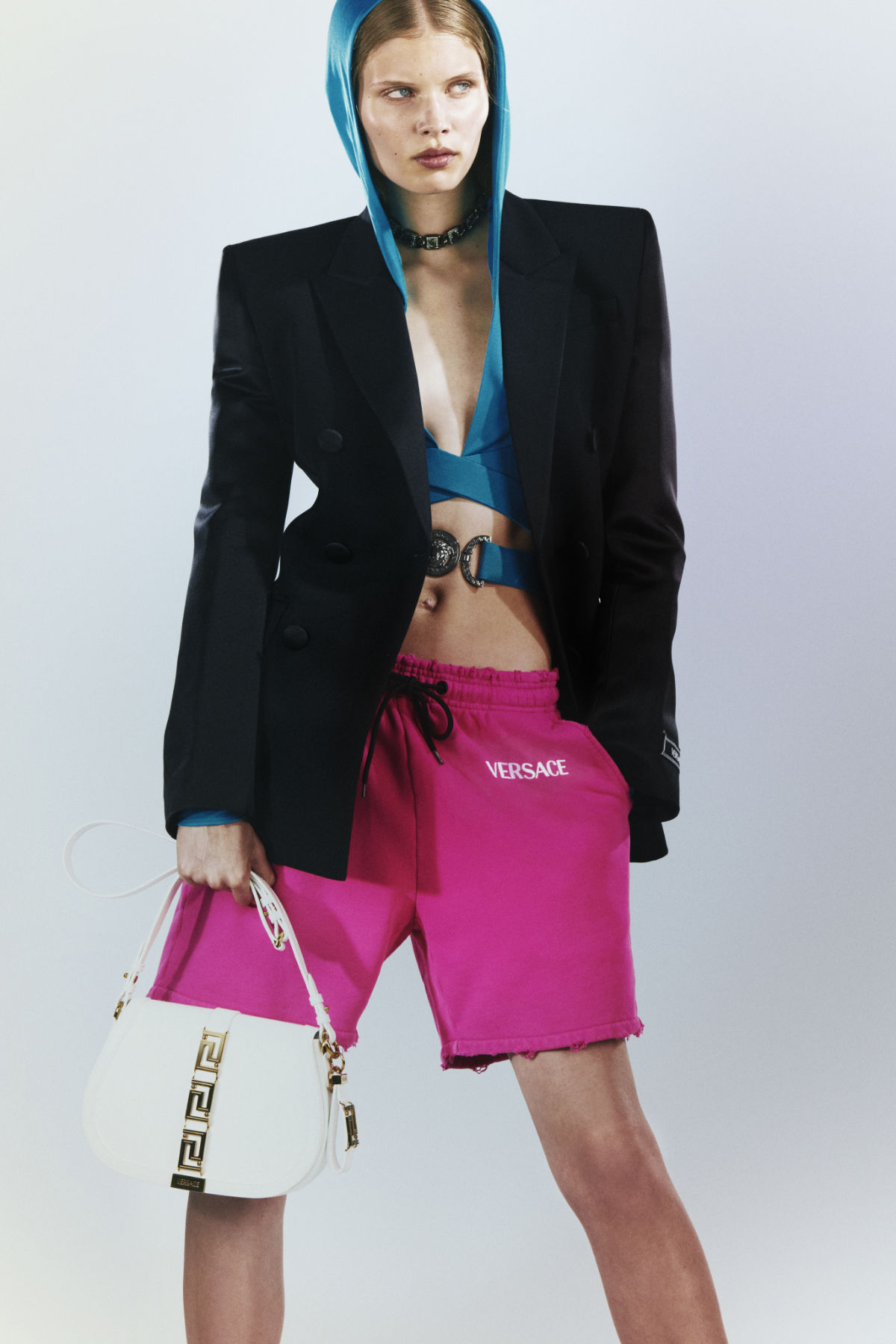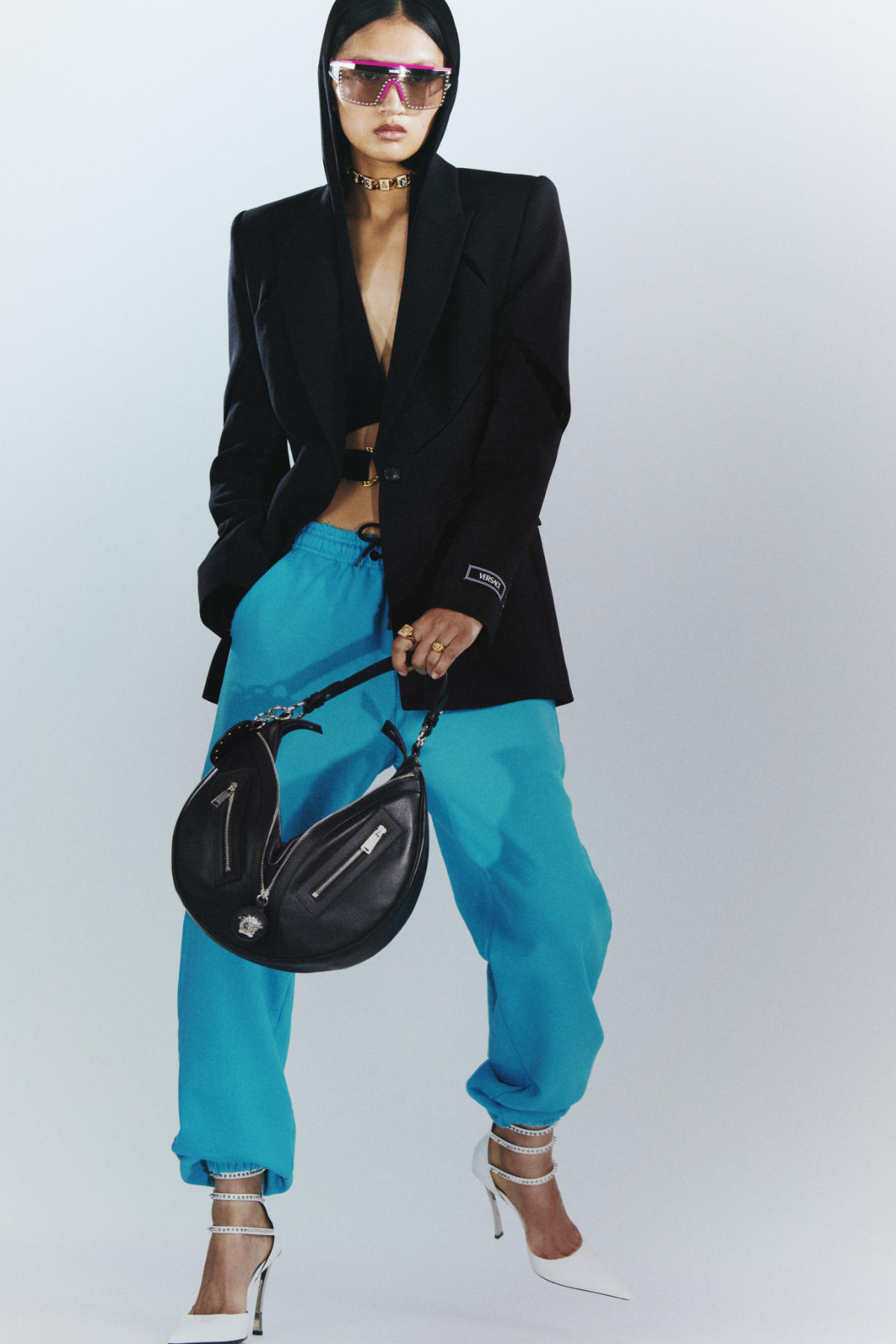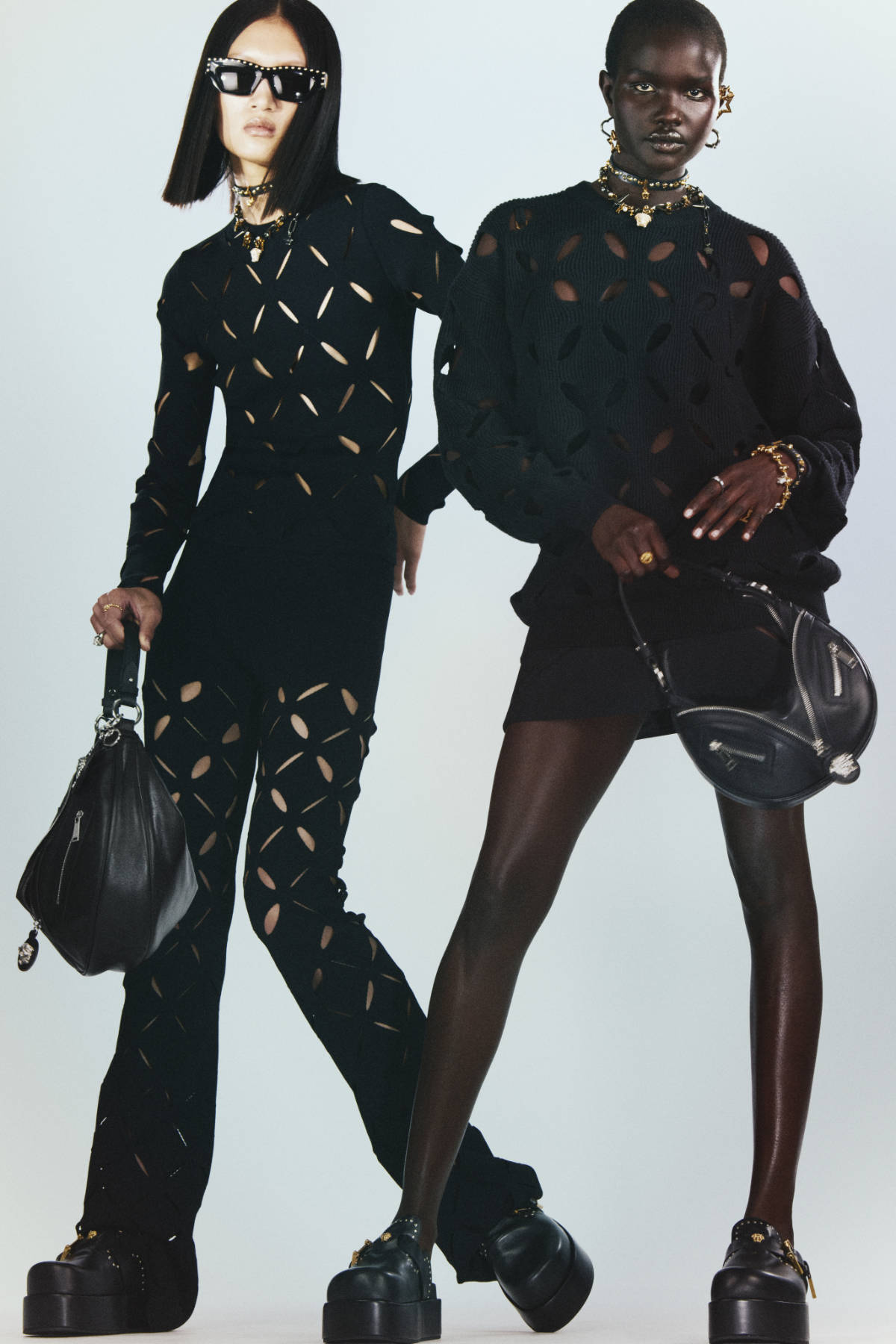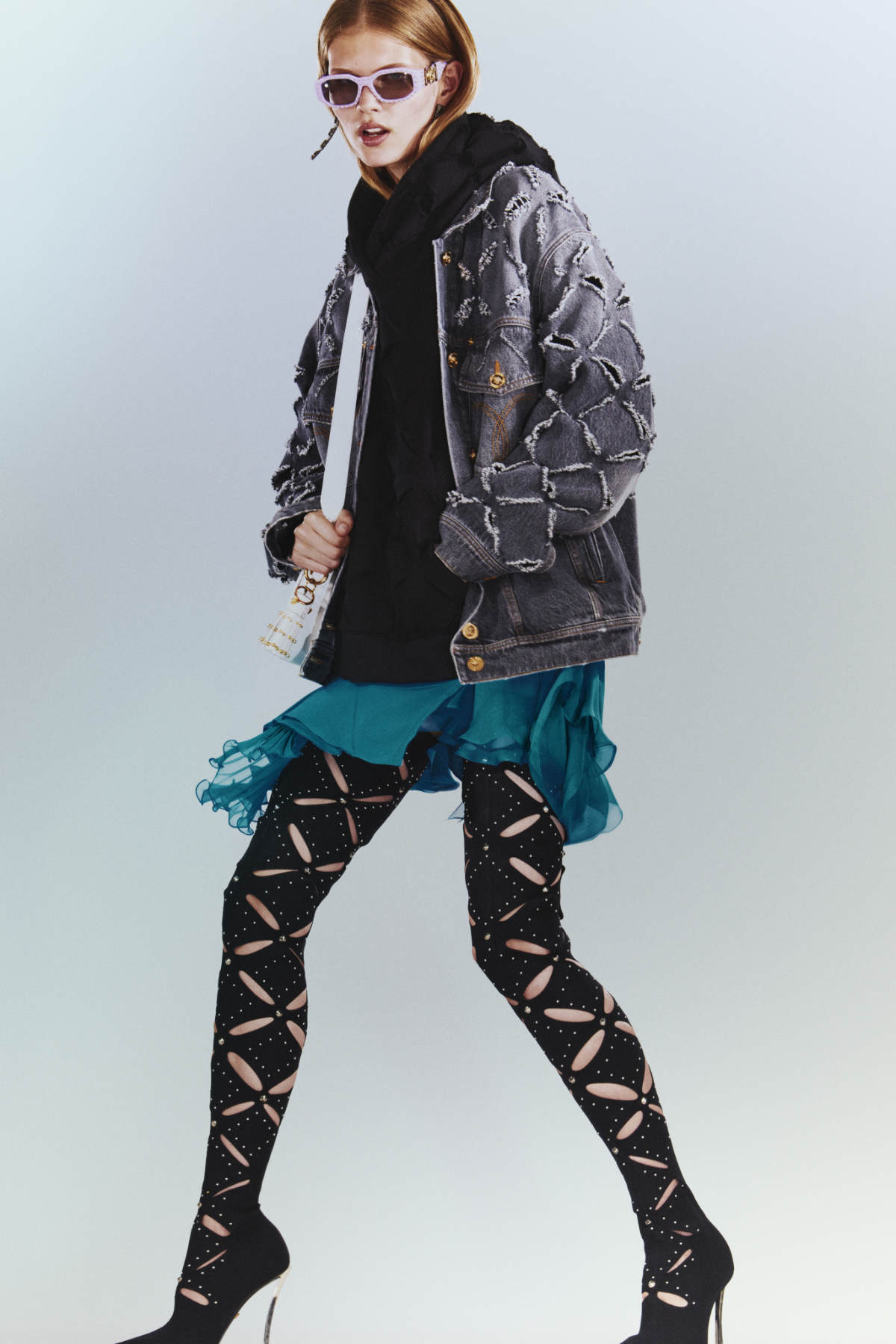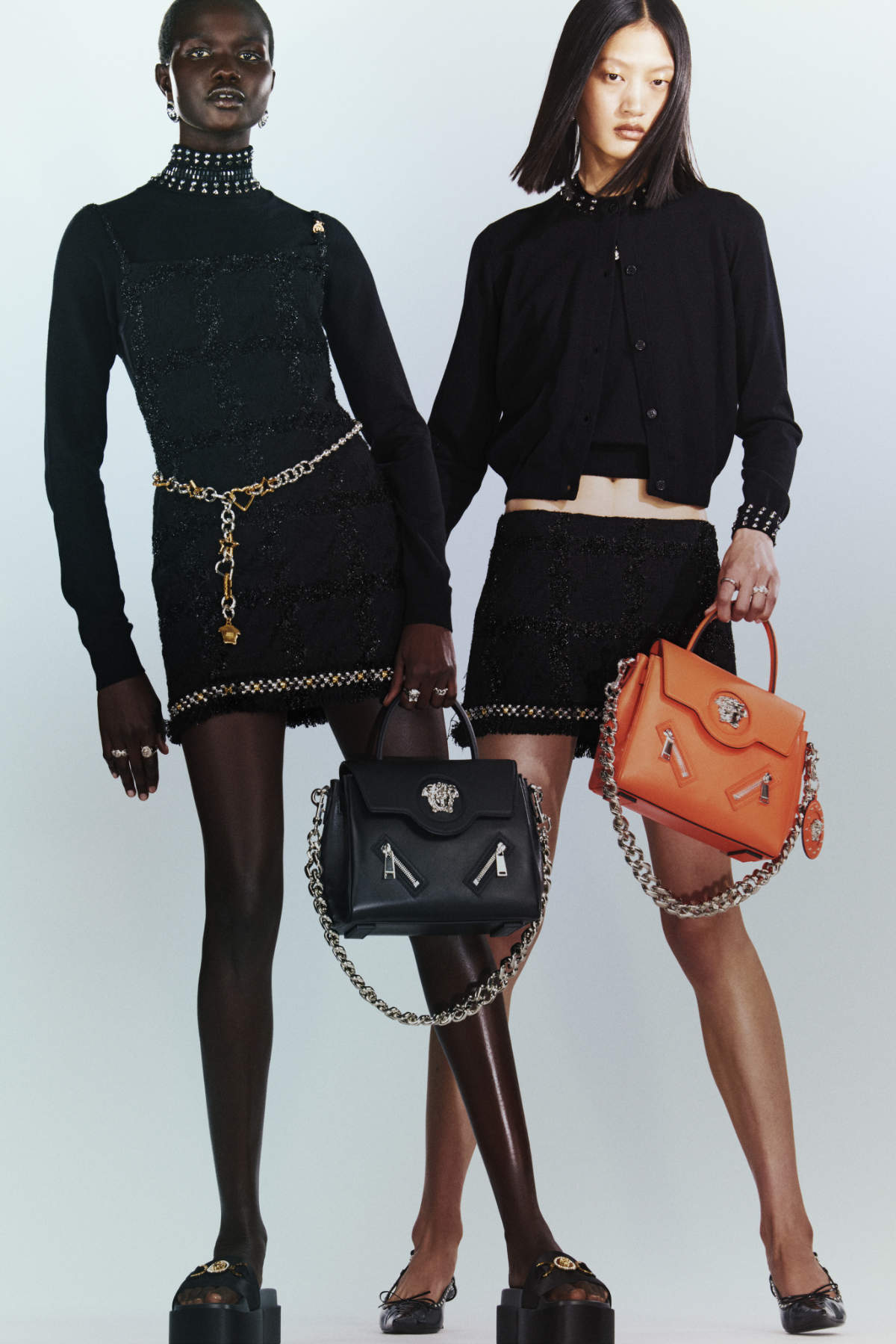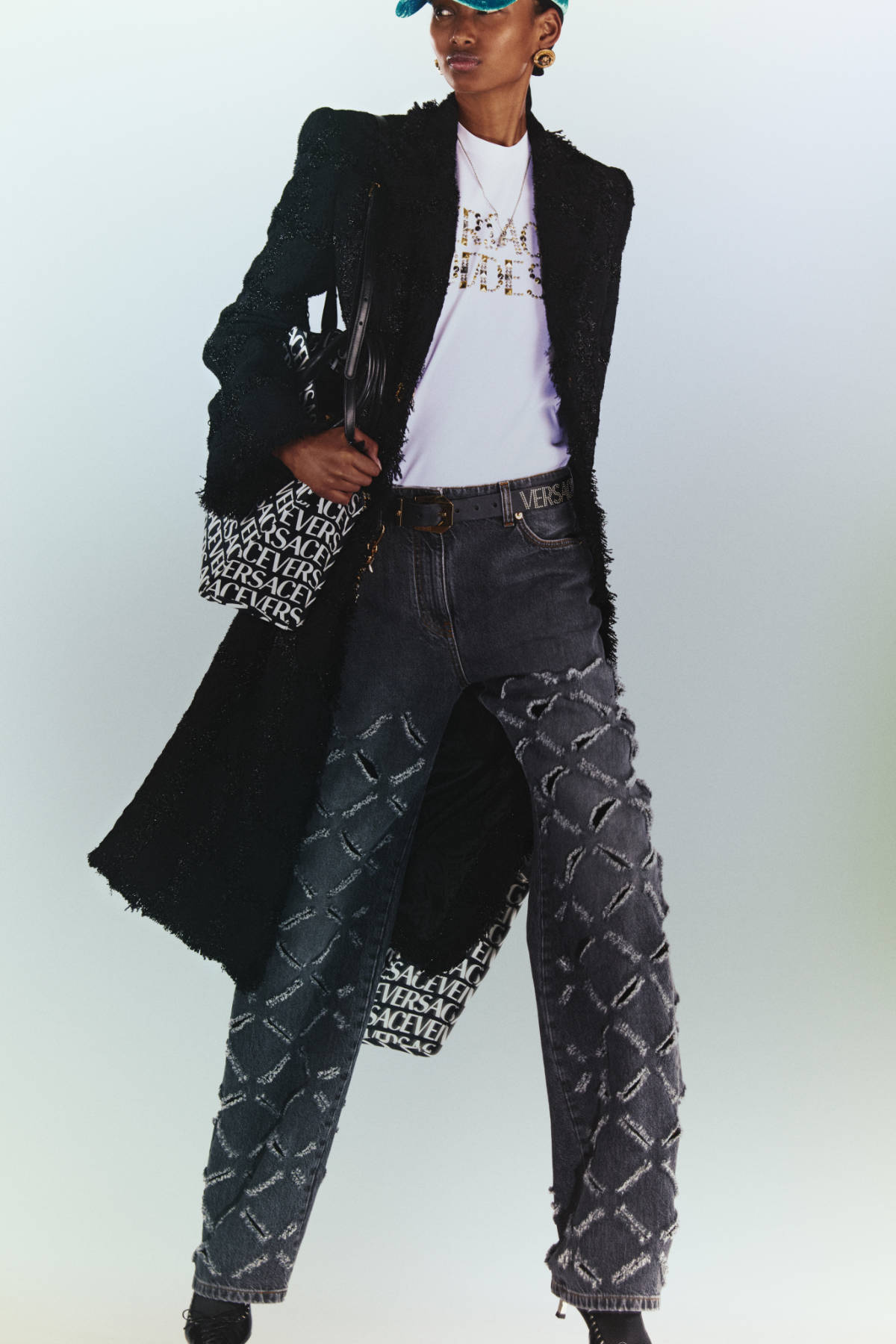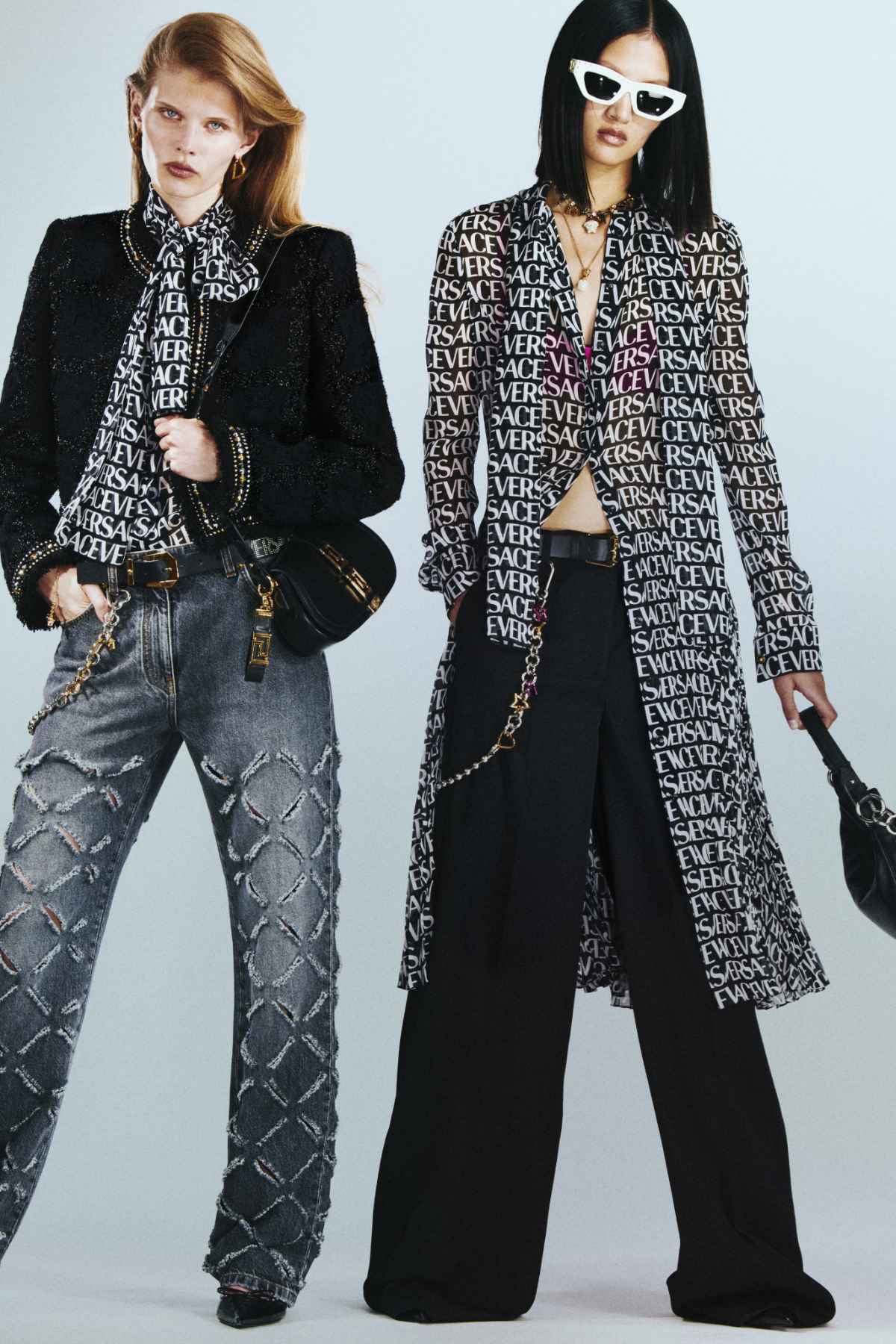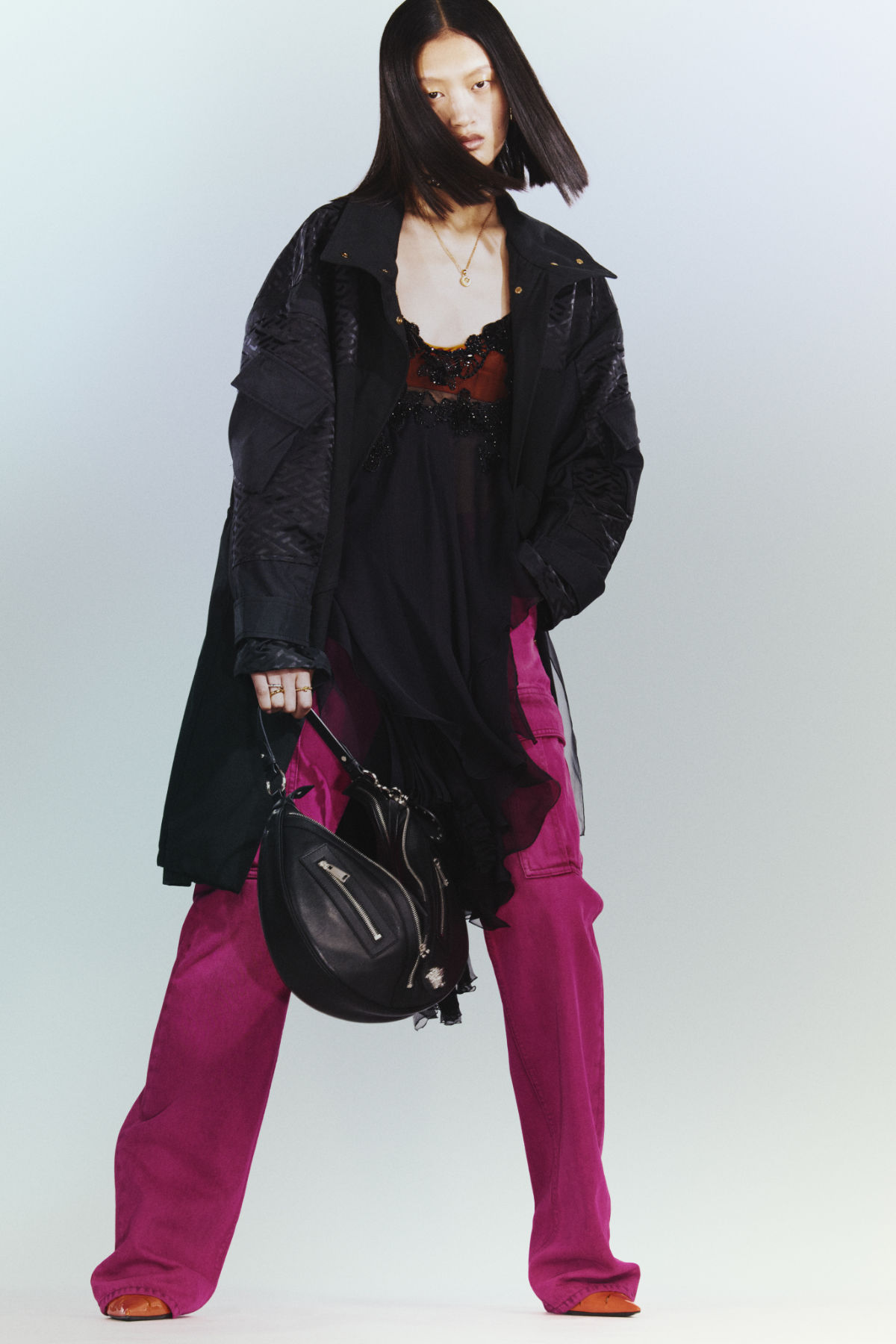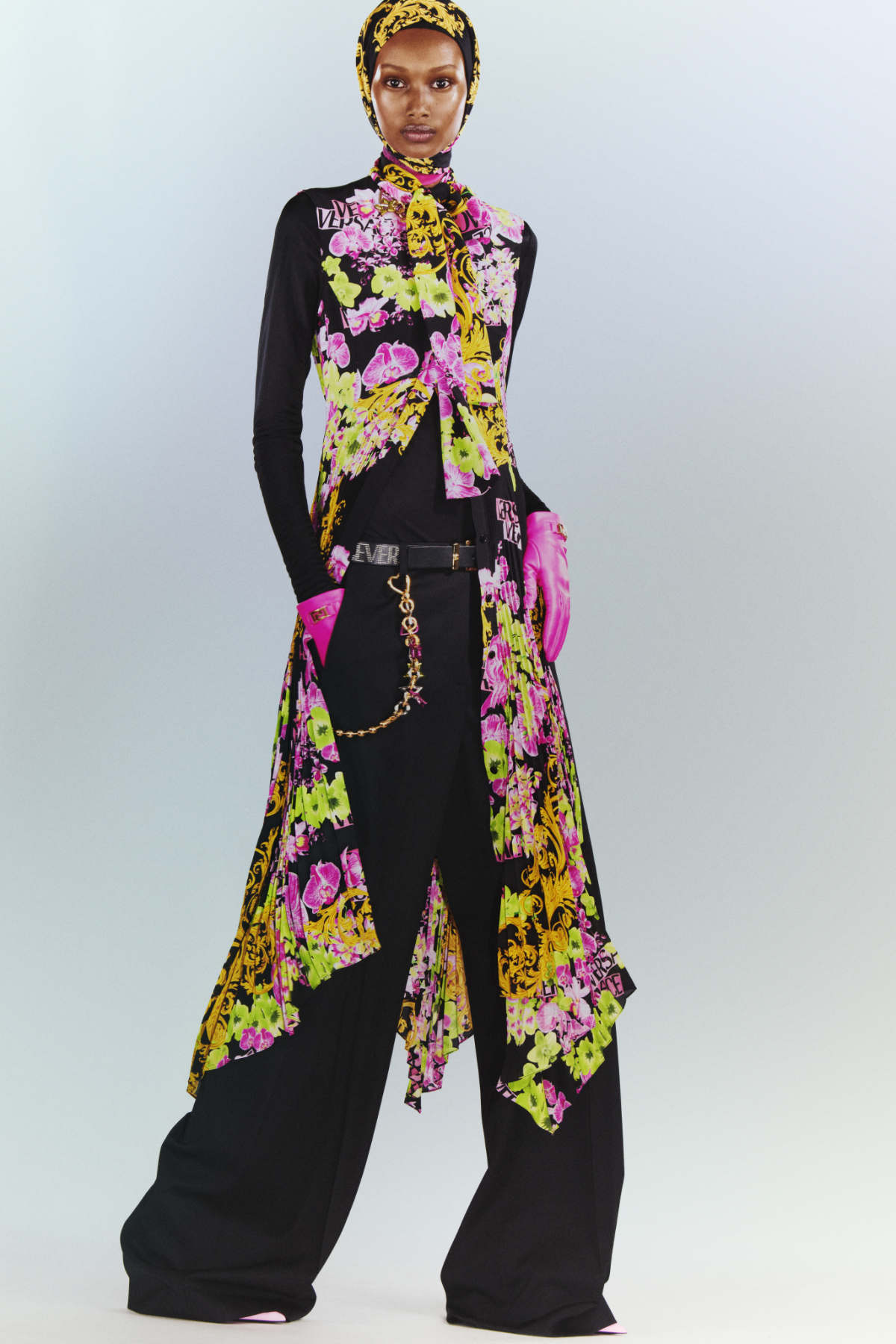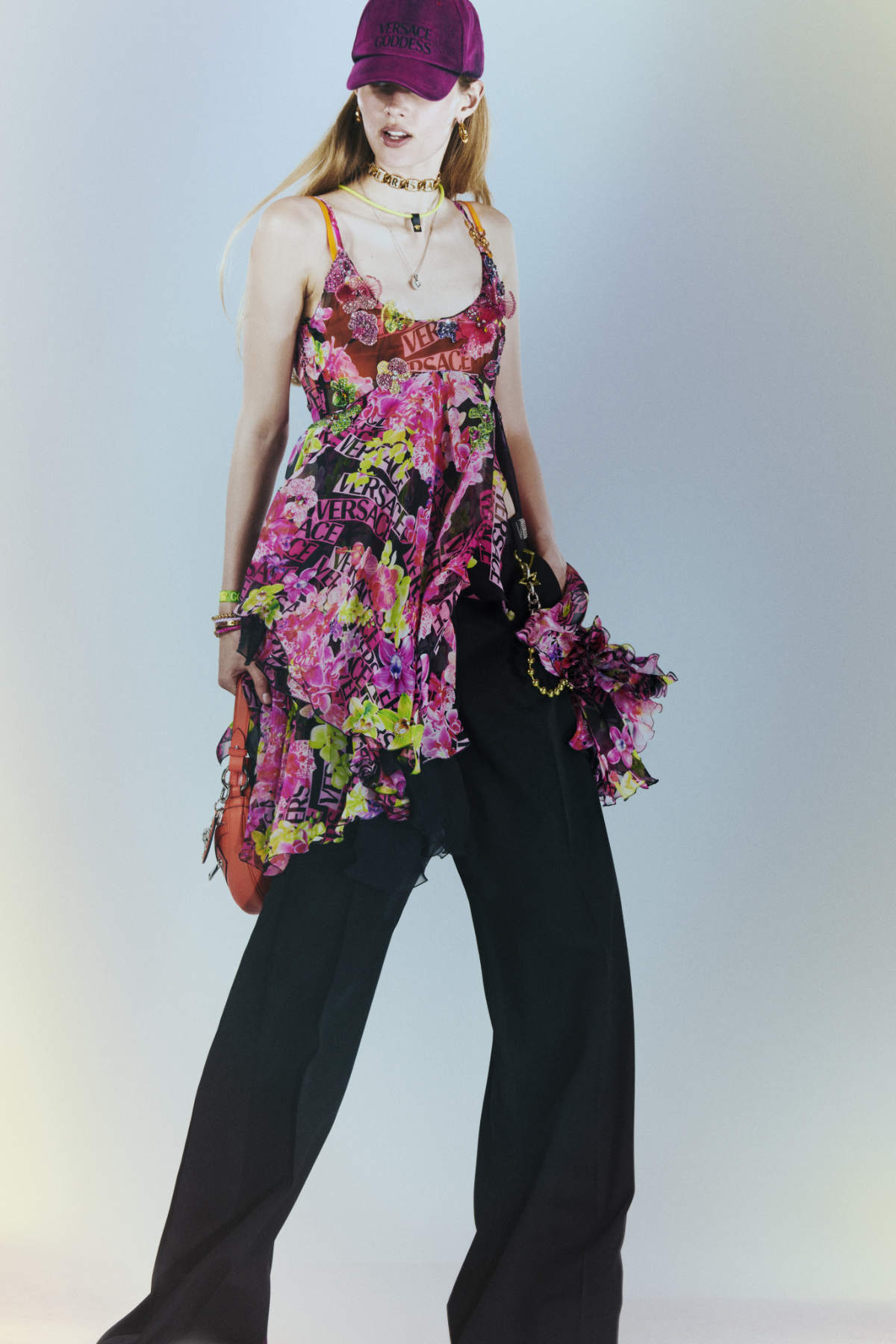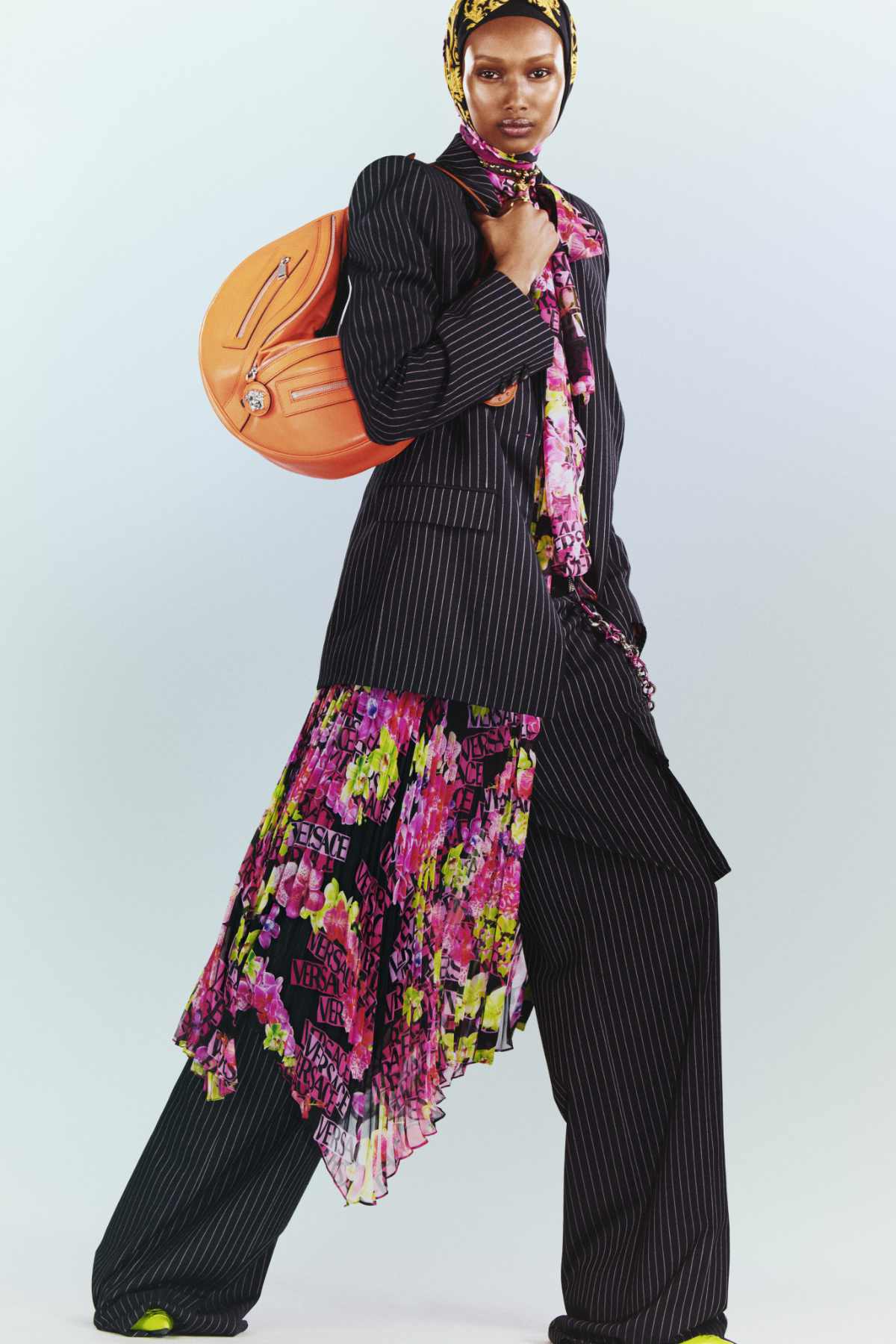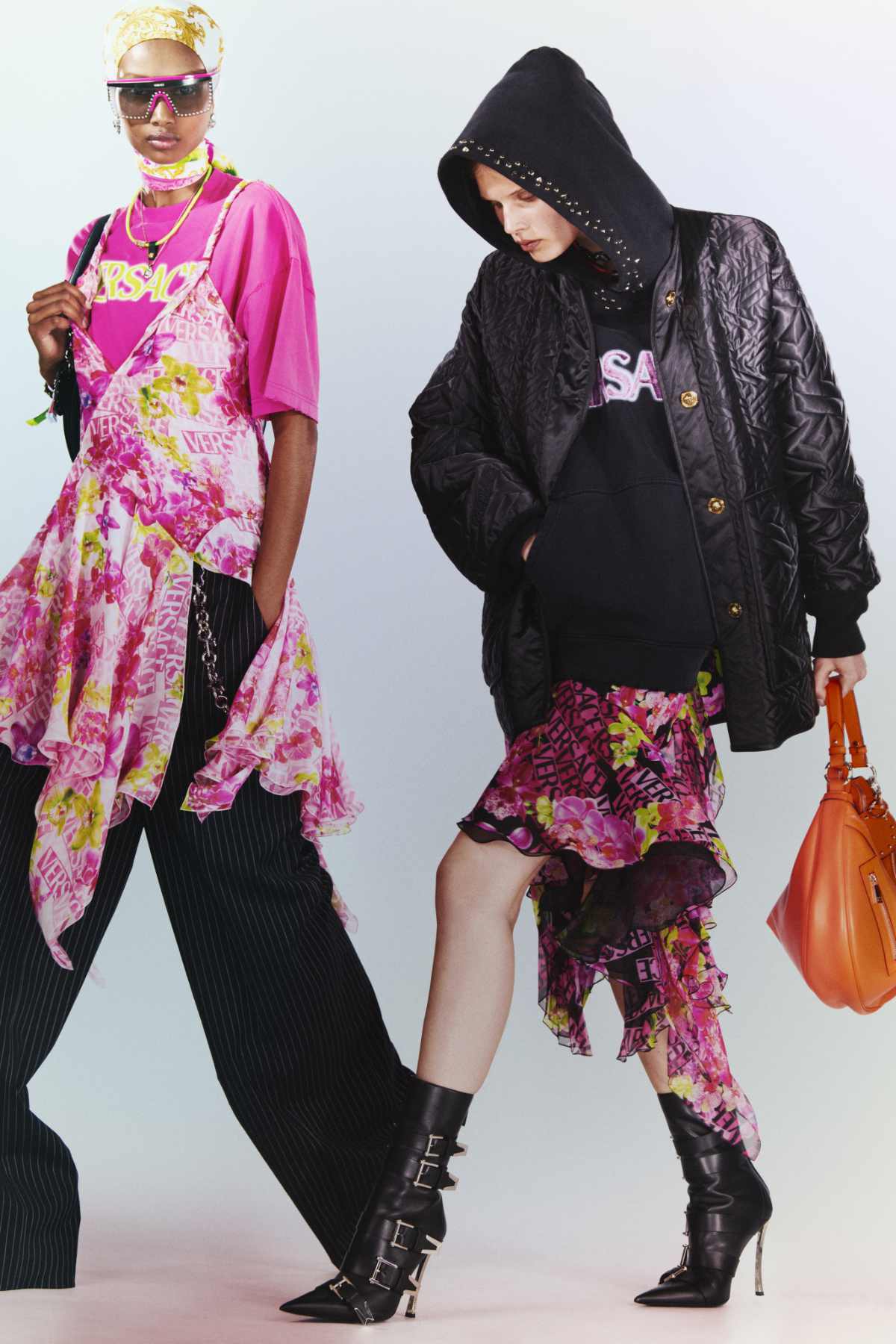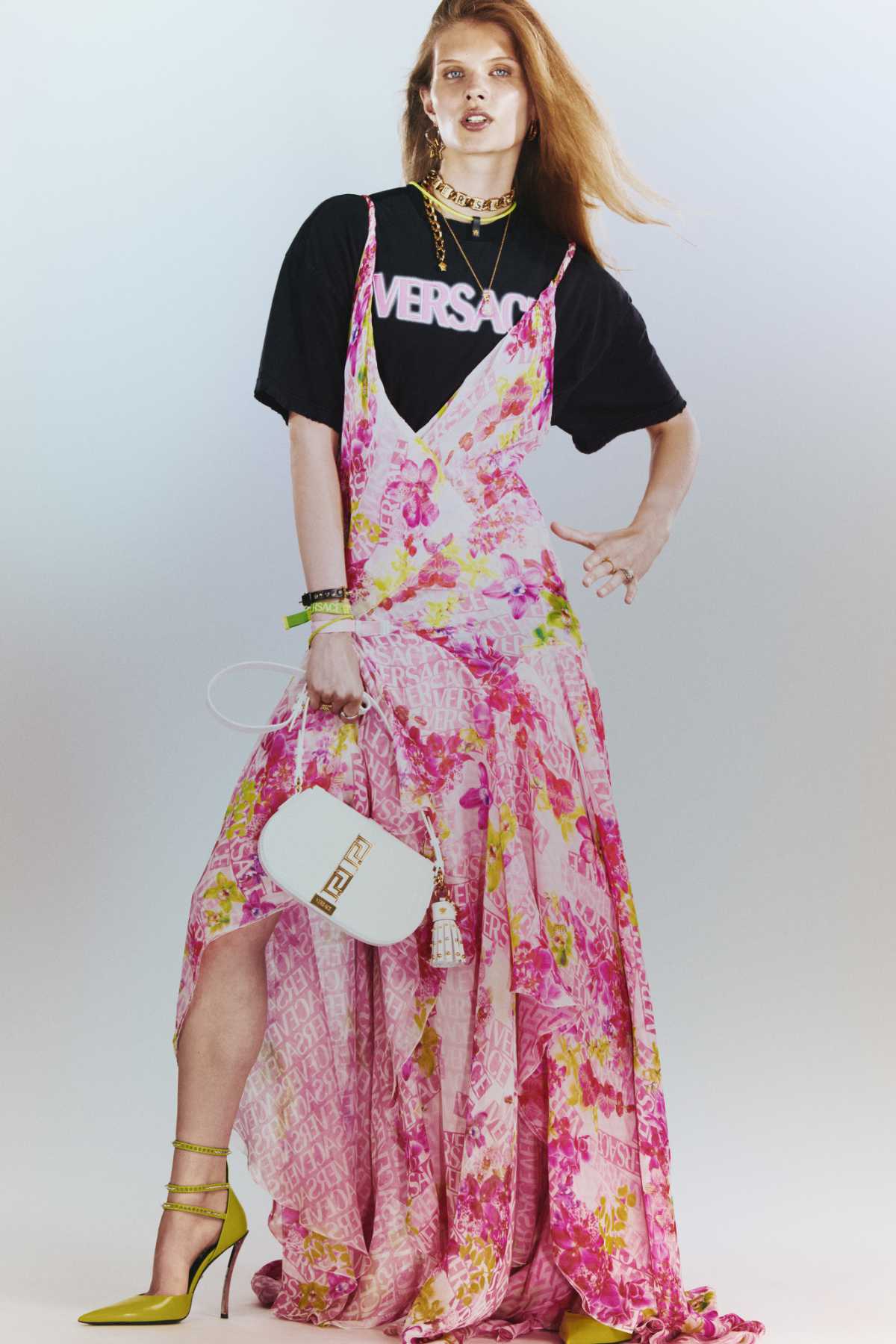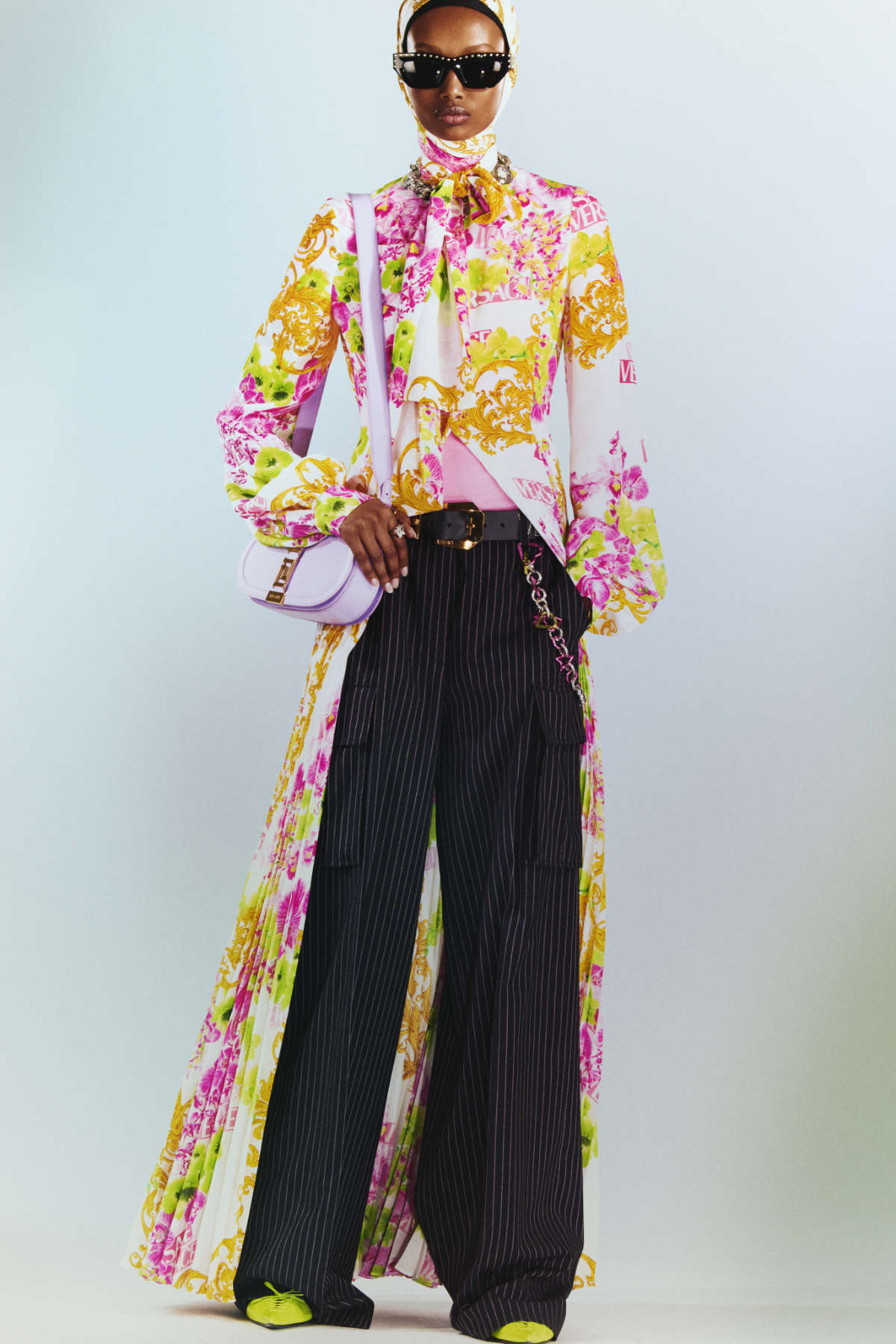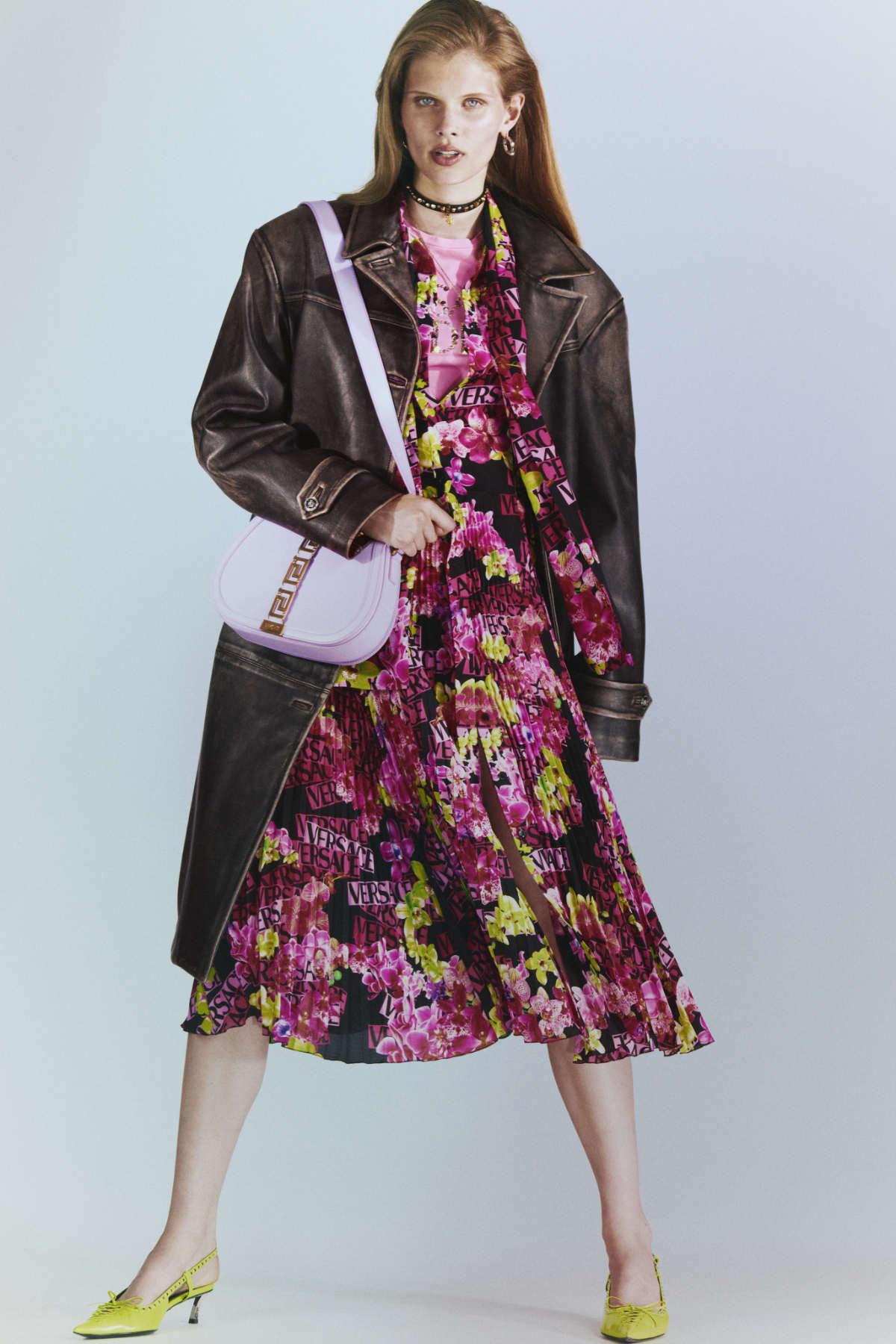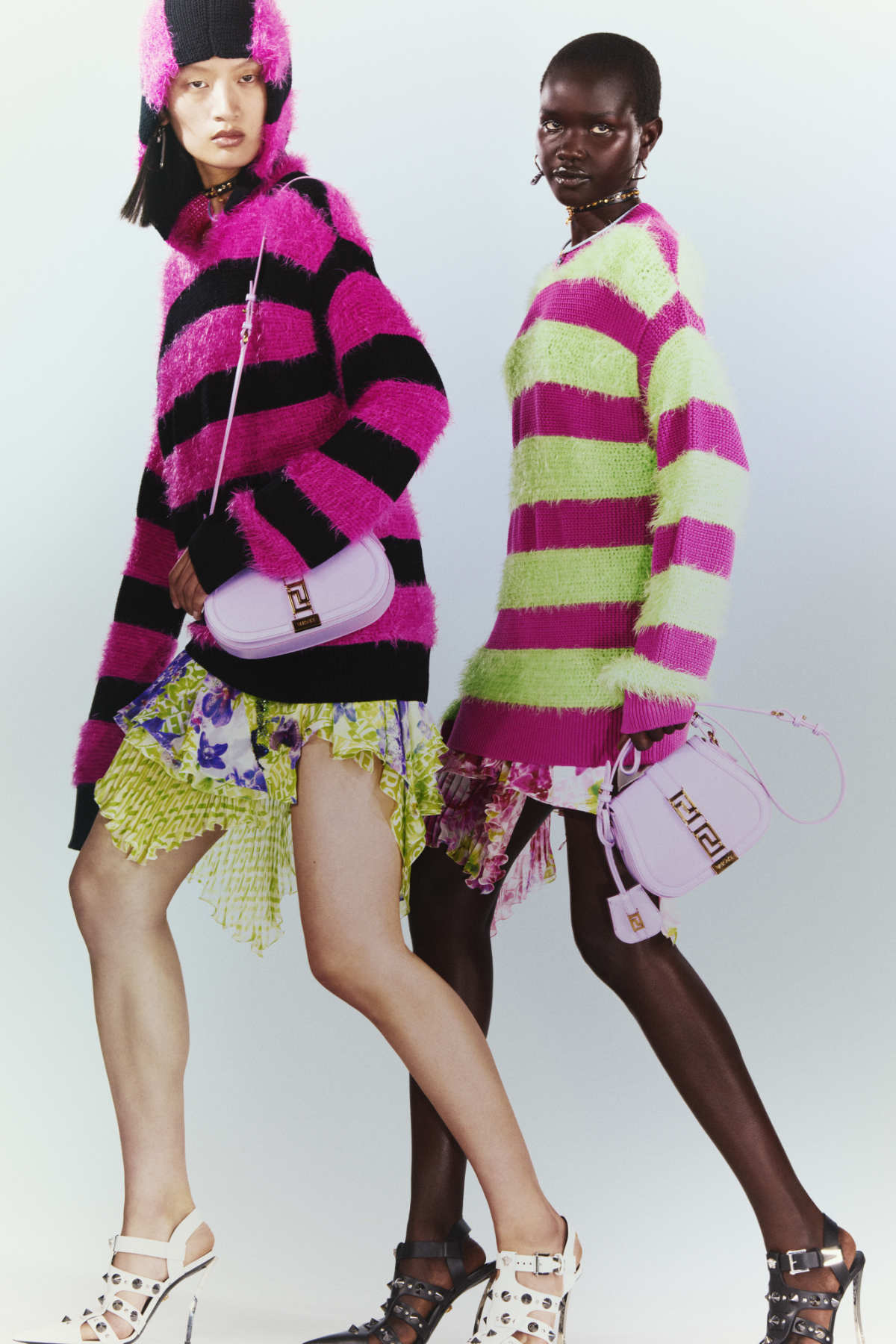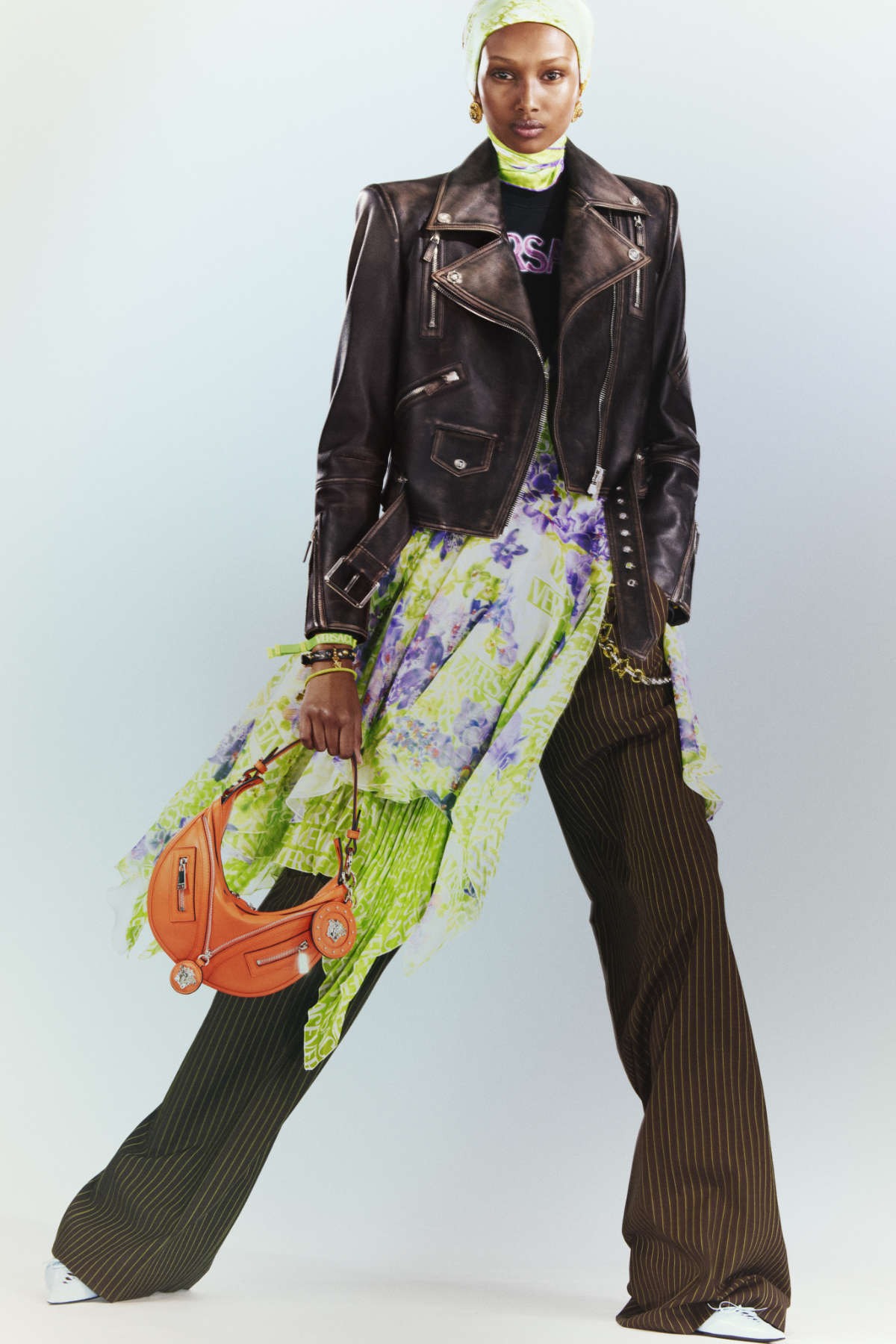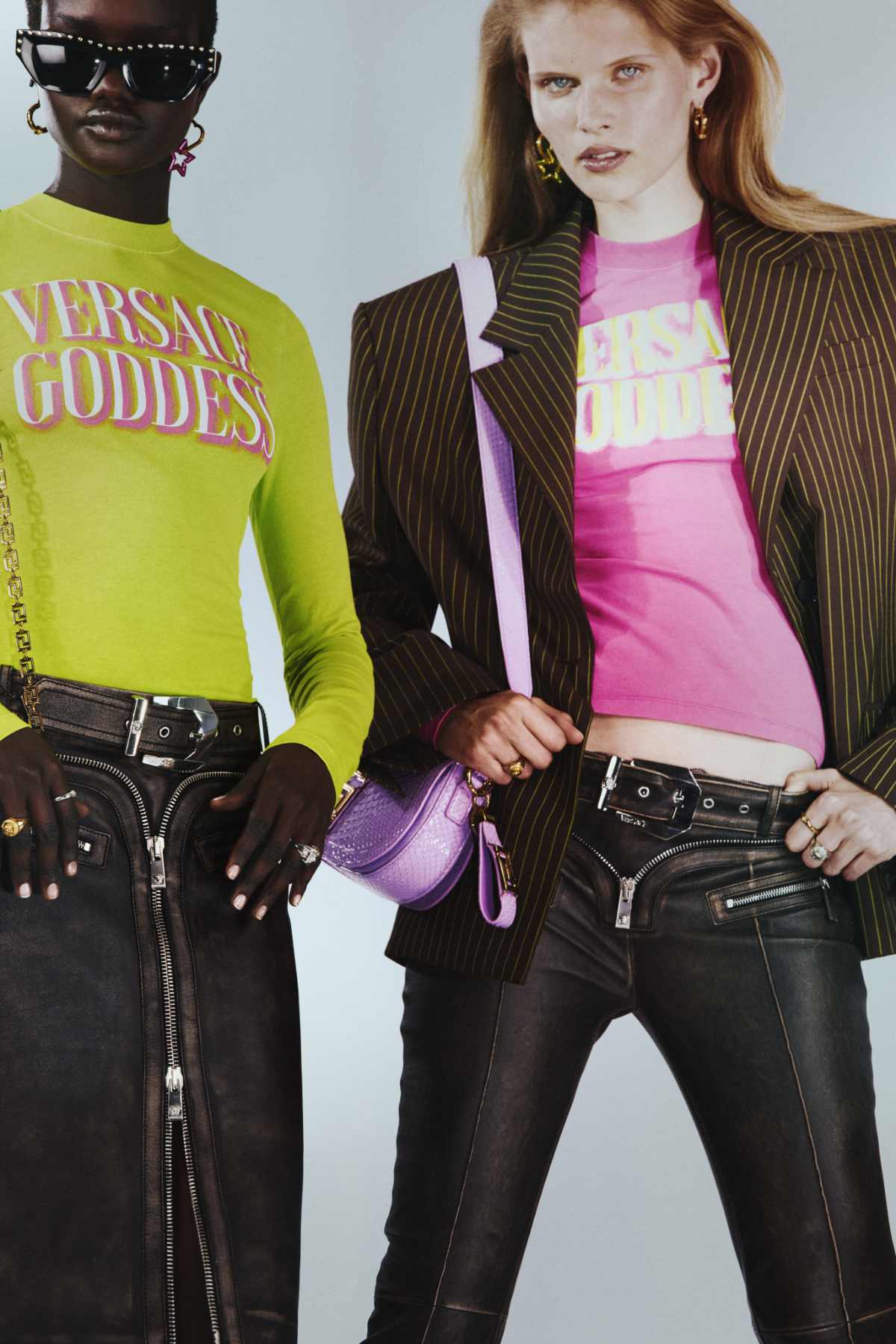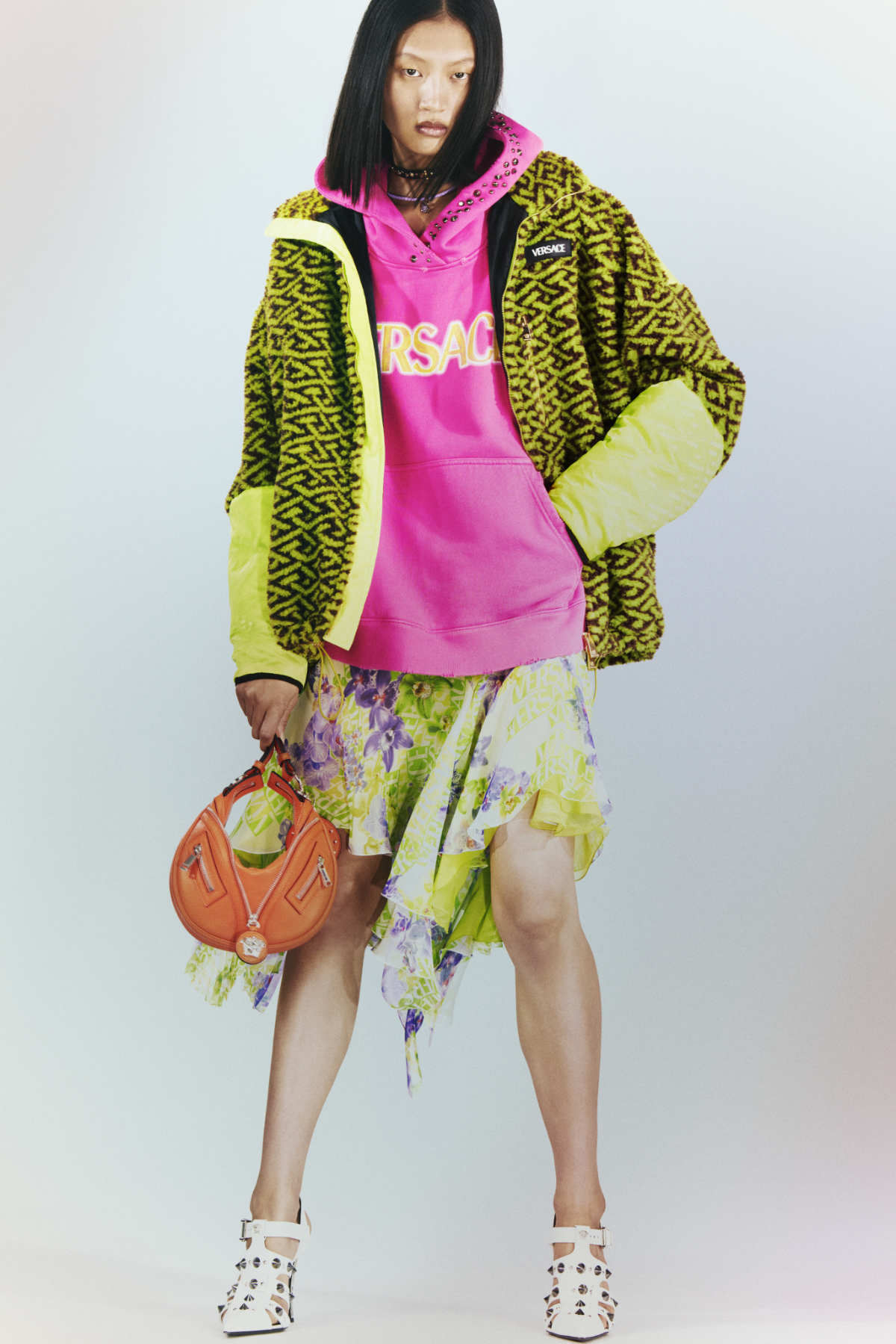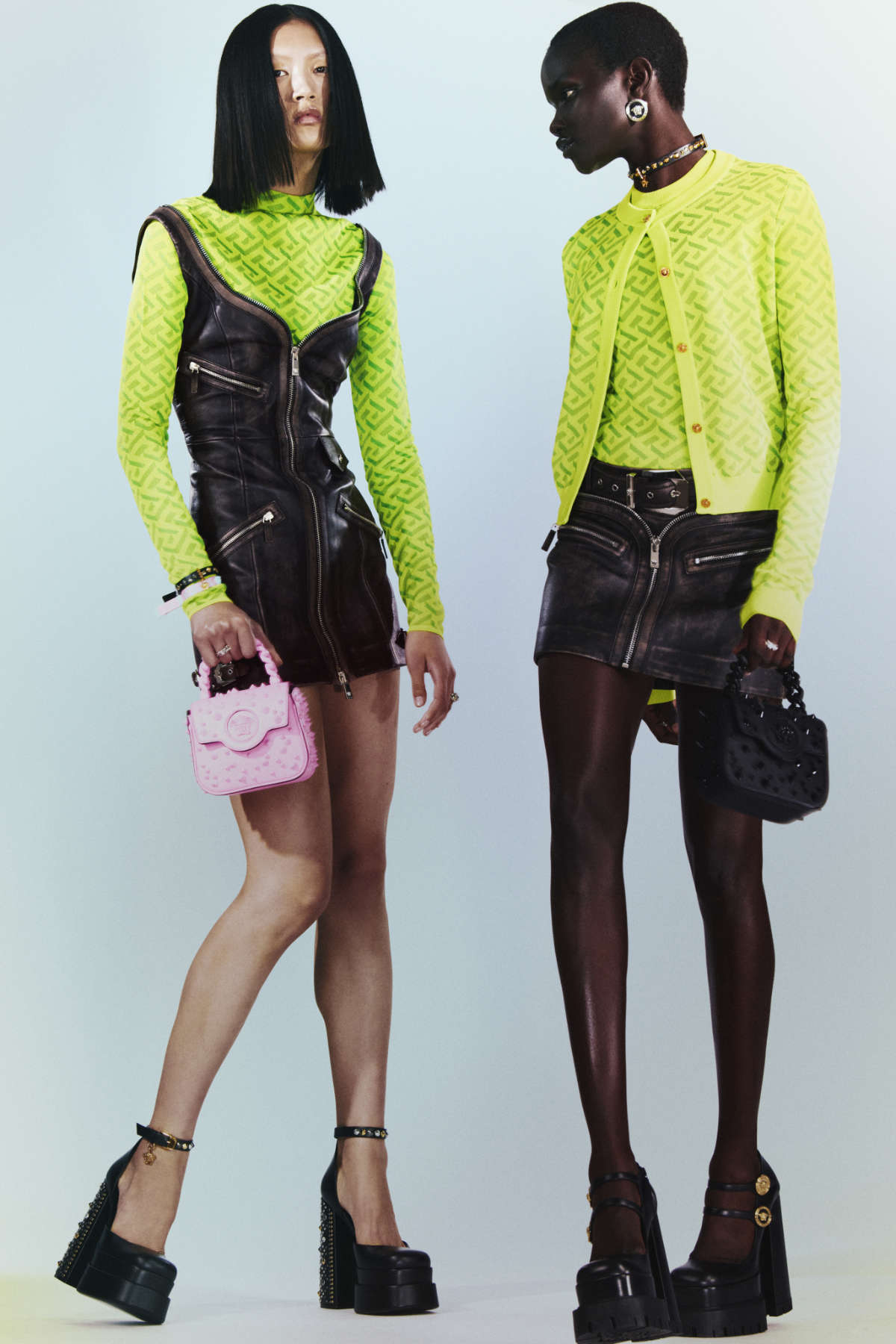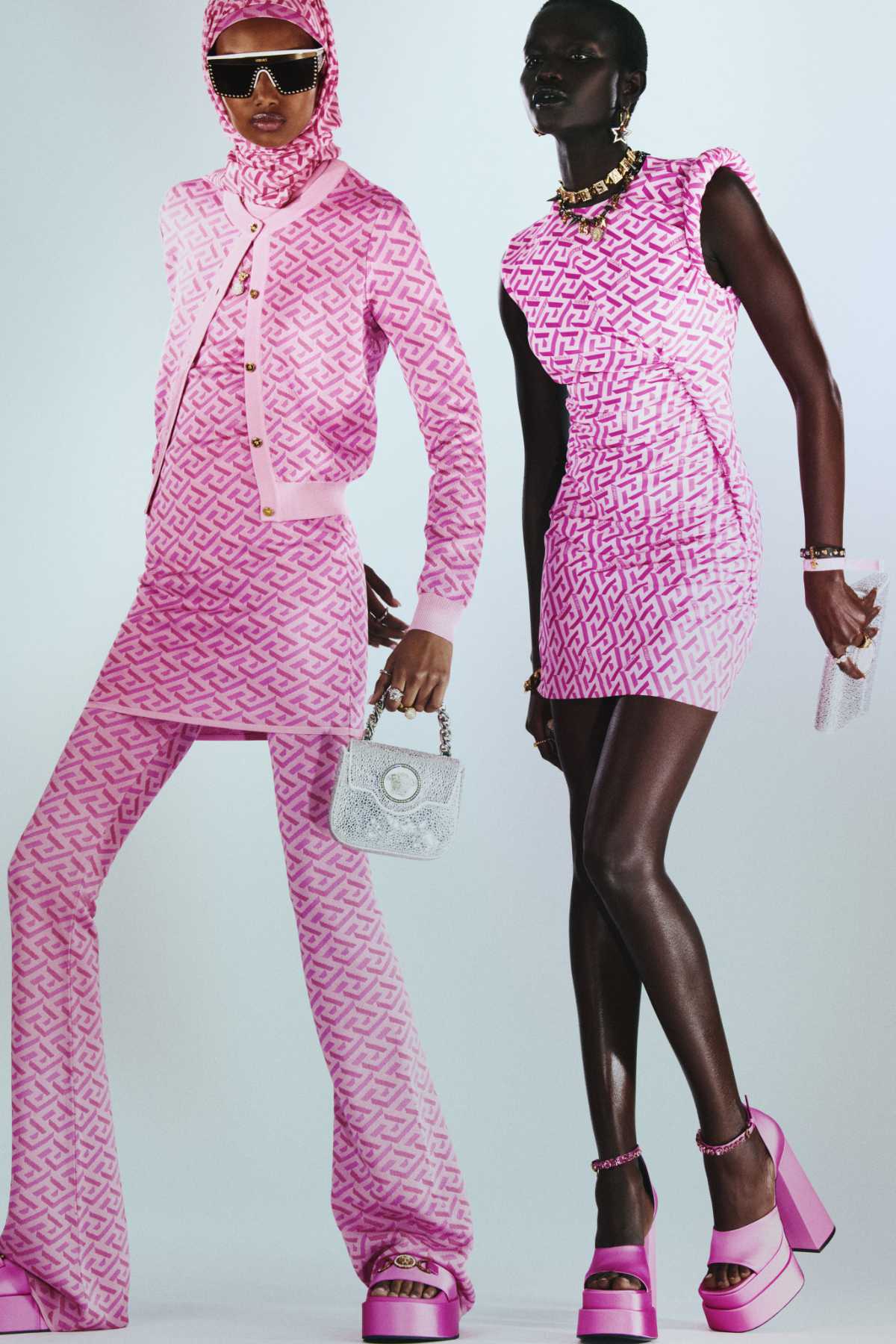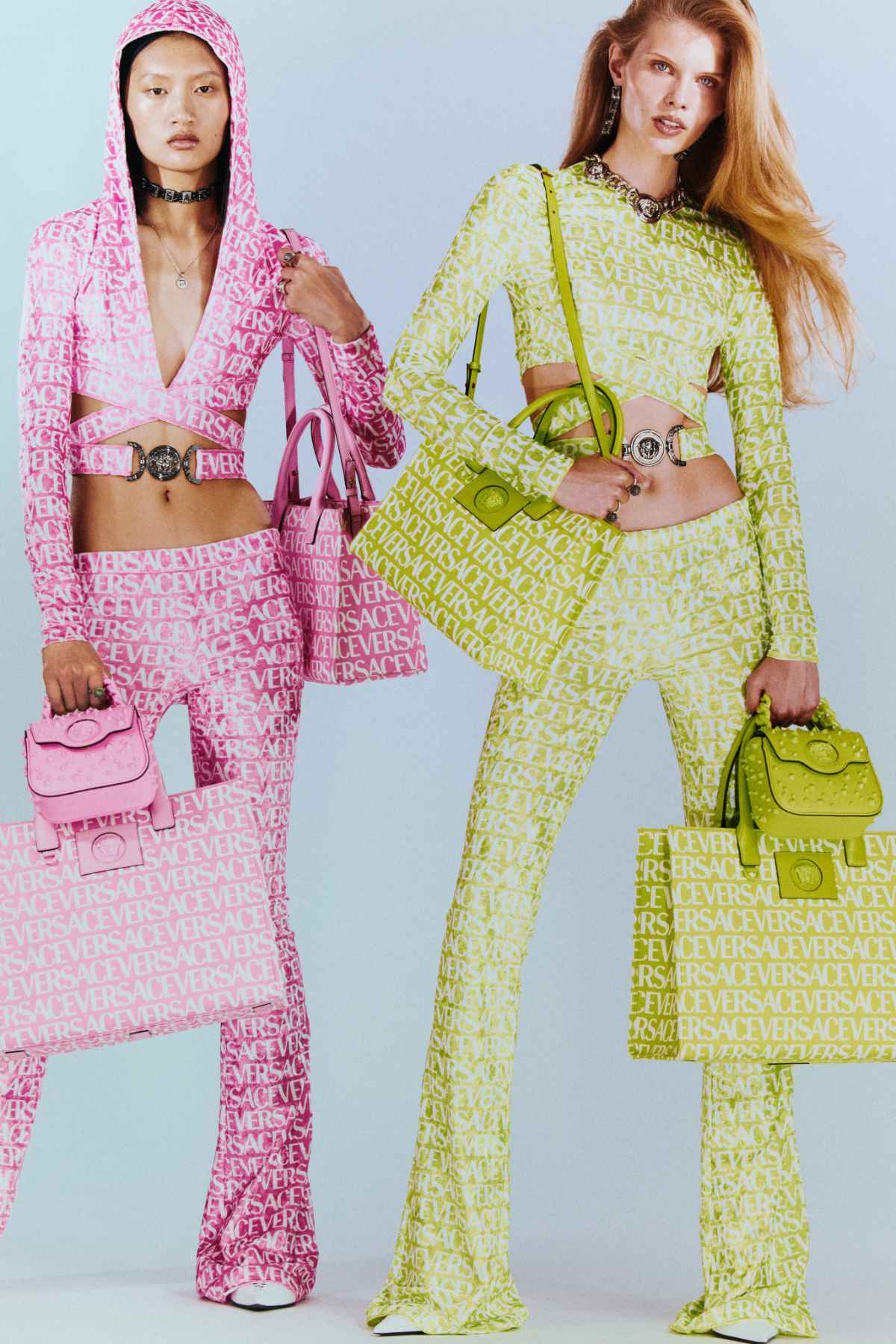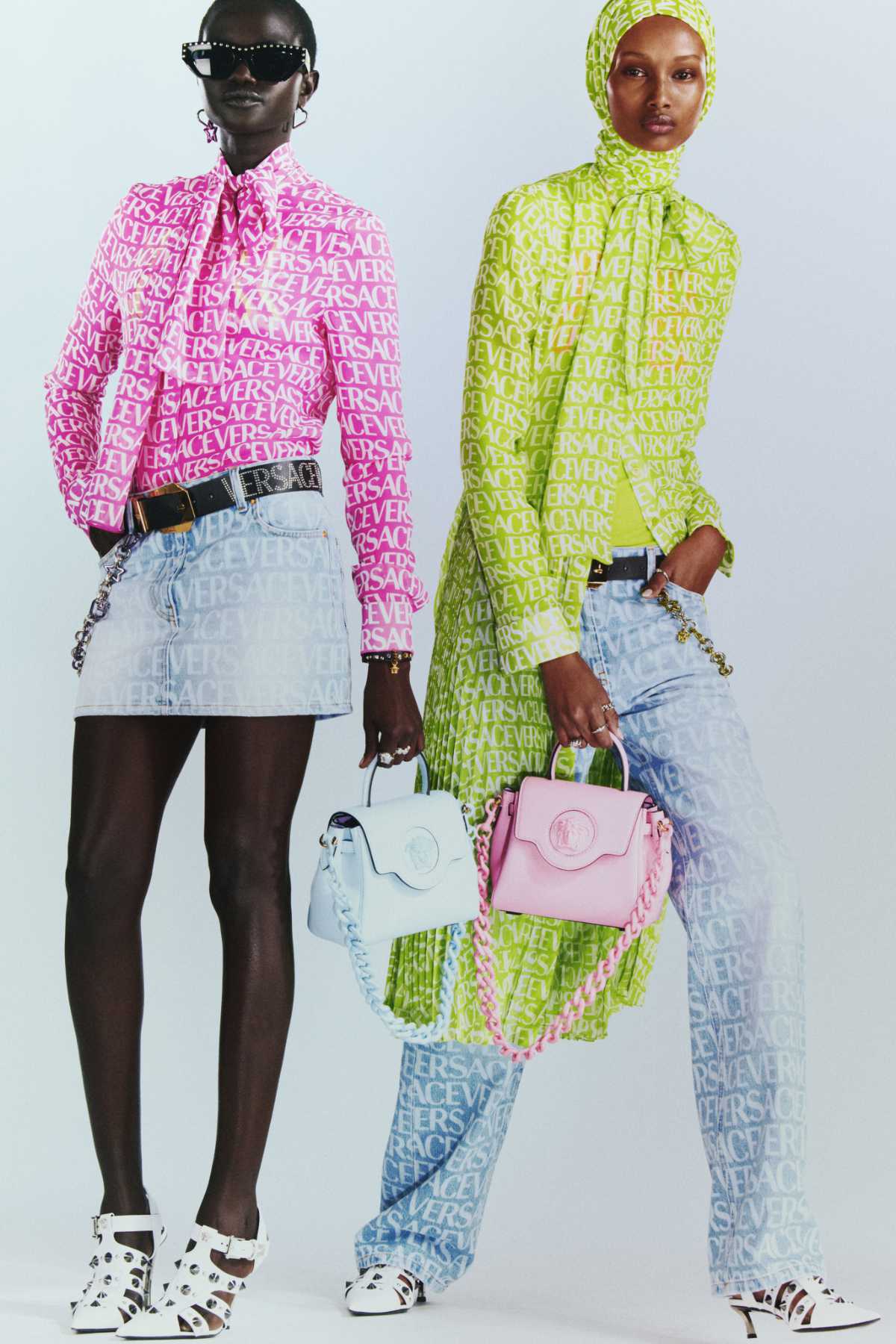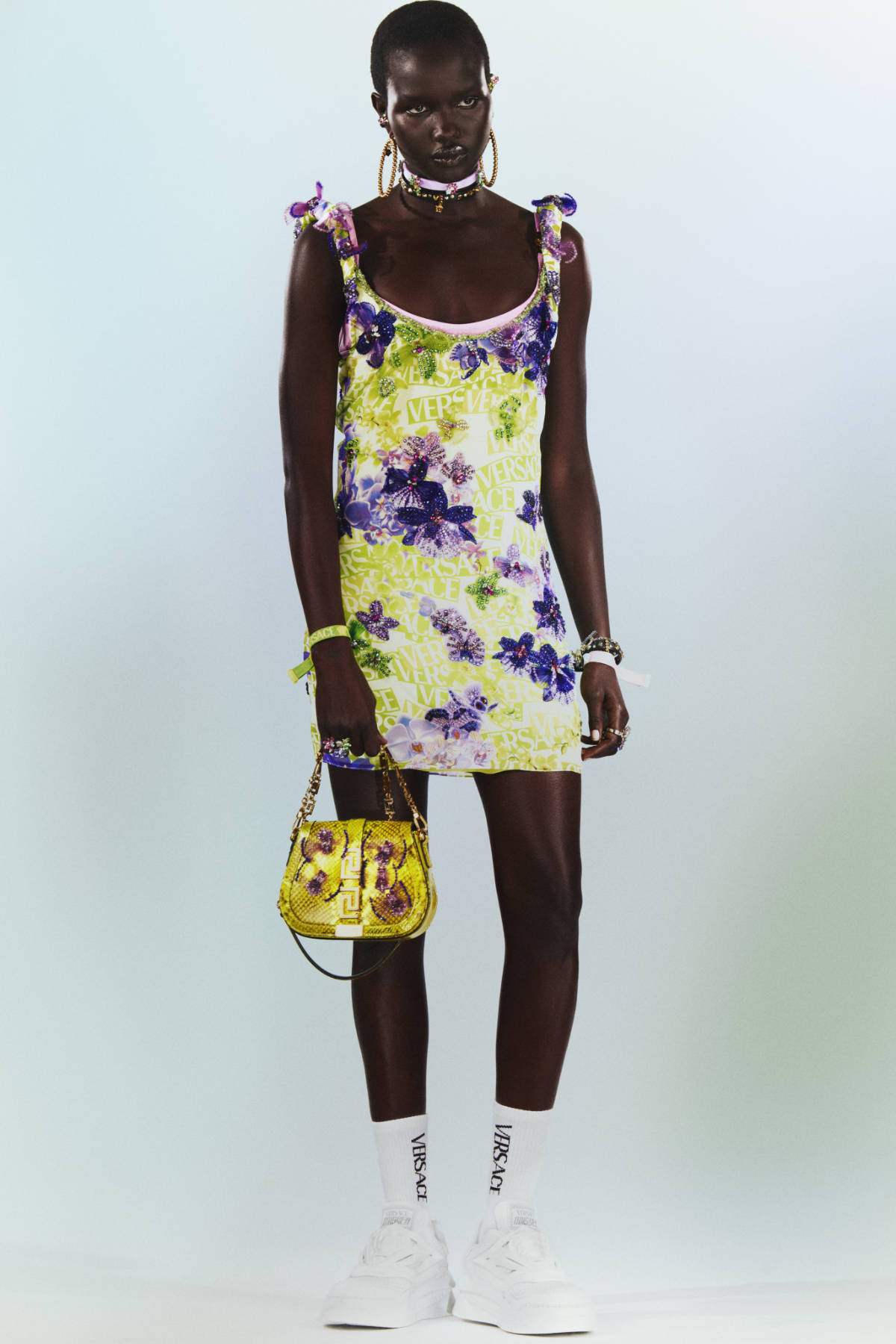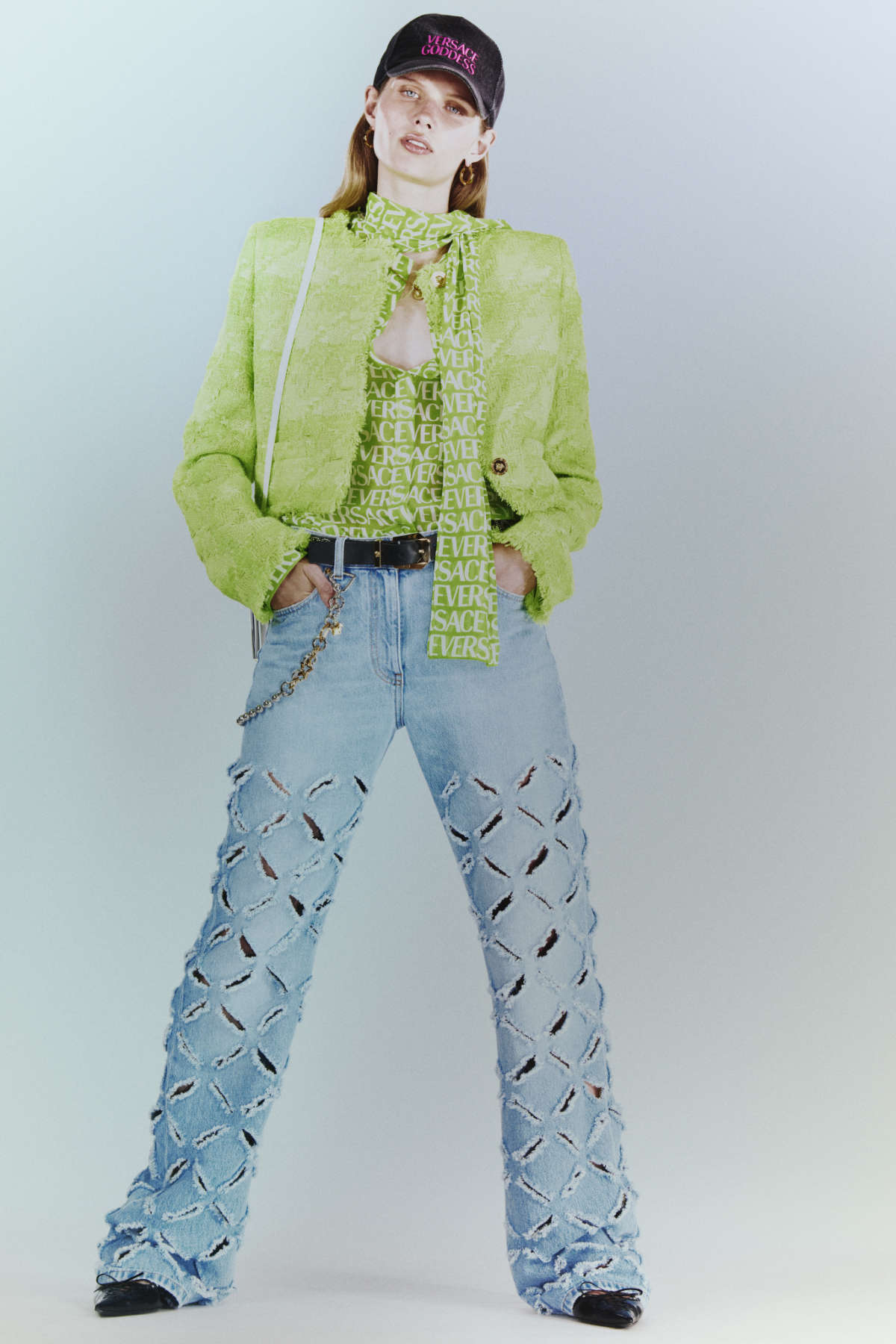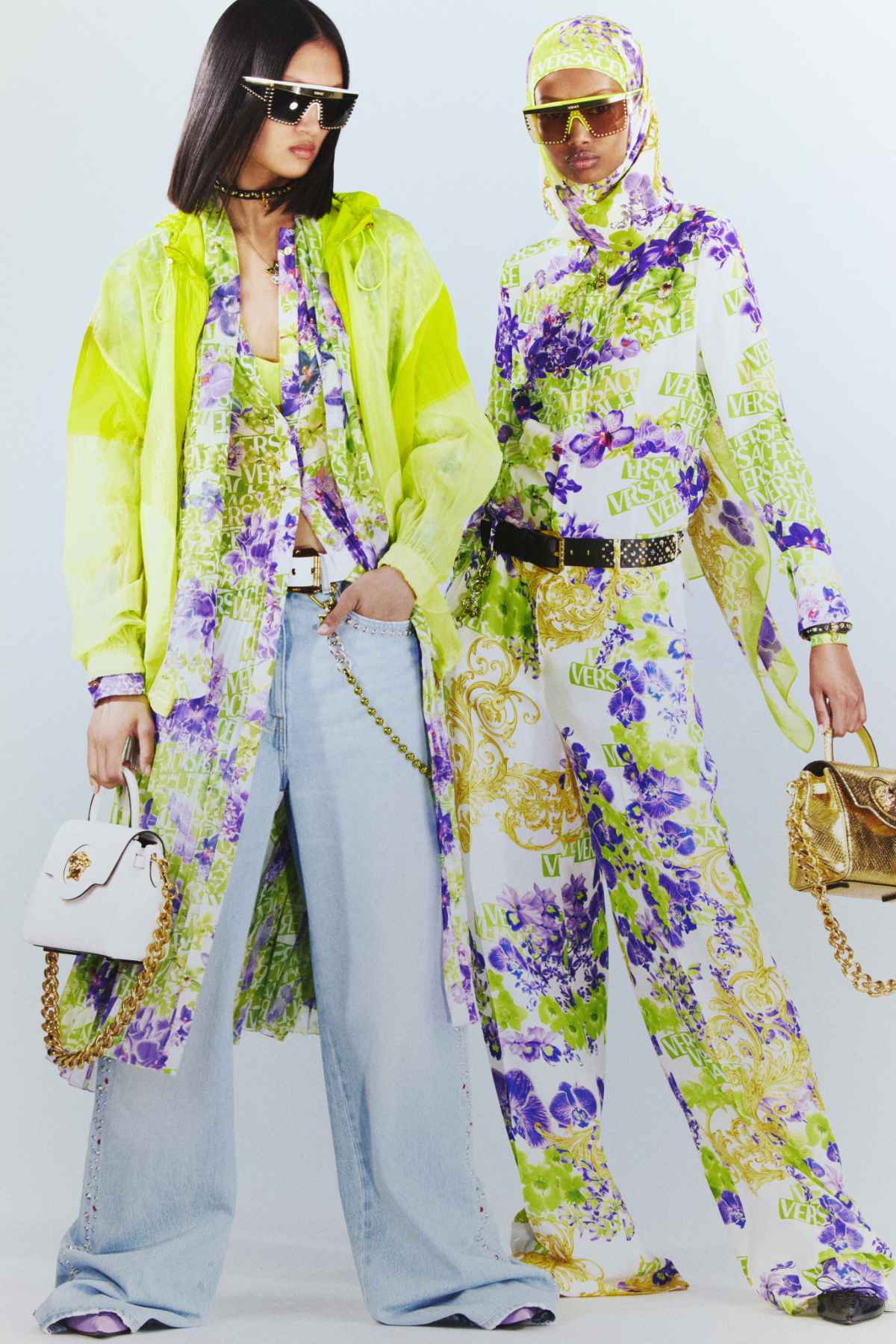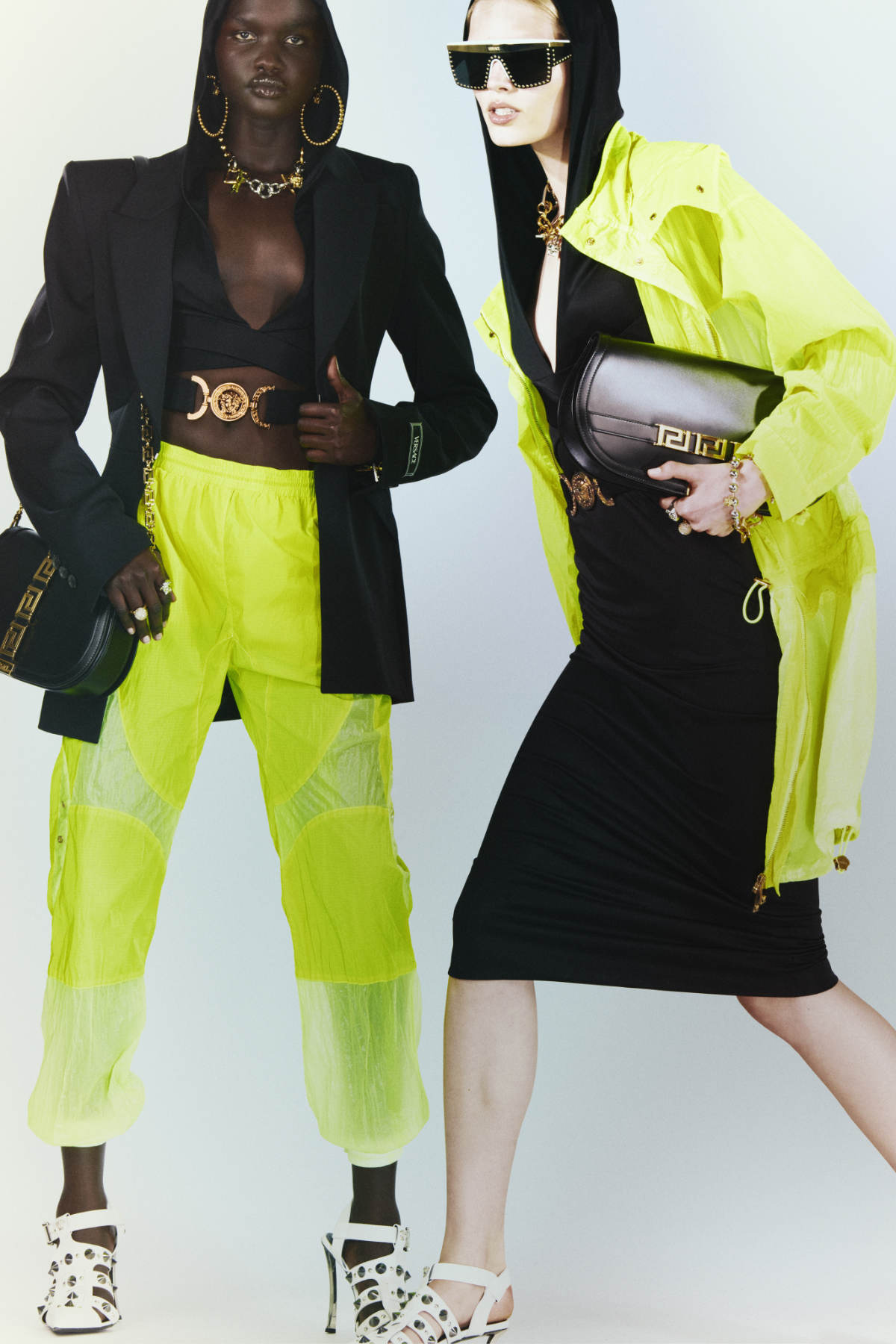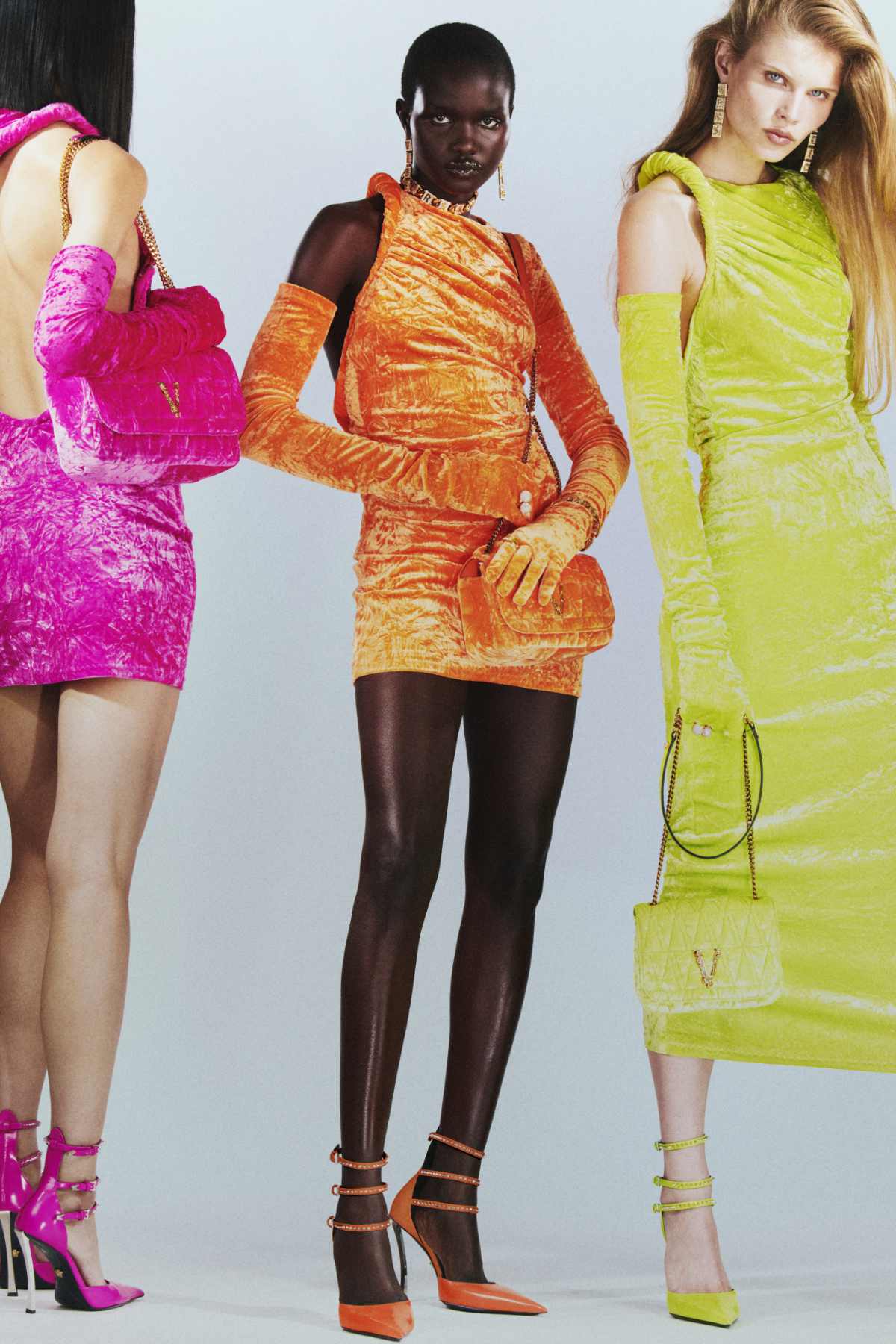 ---