---
Serapian Presents Its New Women's Collection Fall-Winter 2023-24
Luxferity, 22.03.2023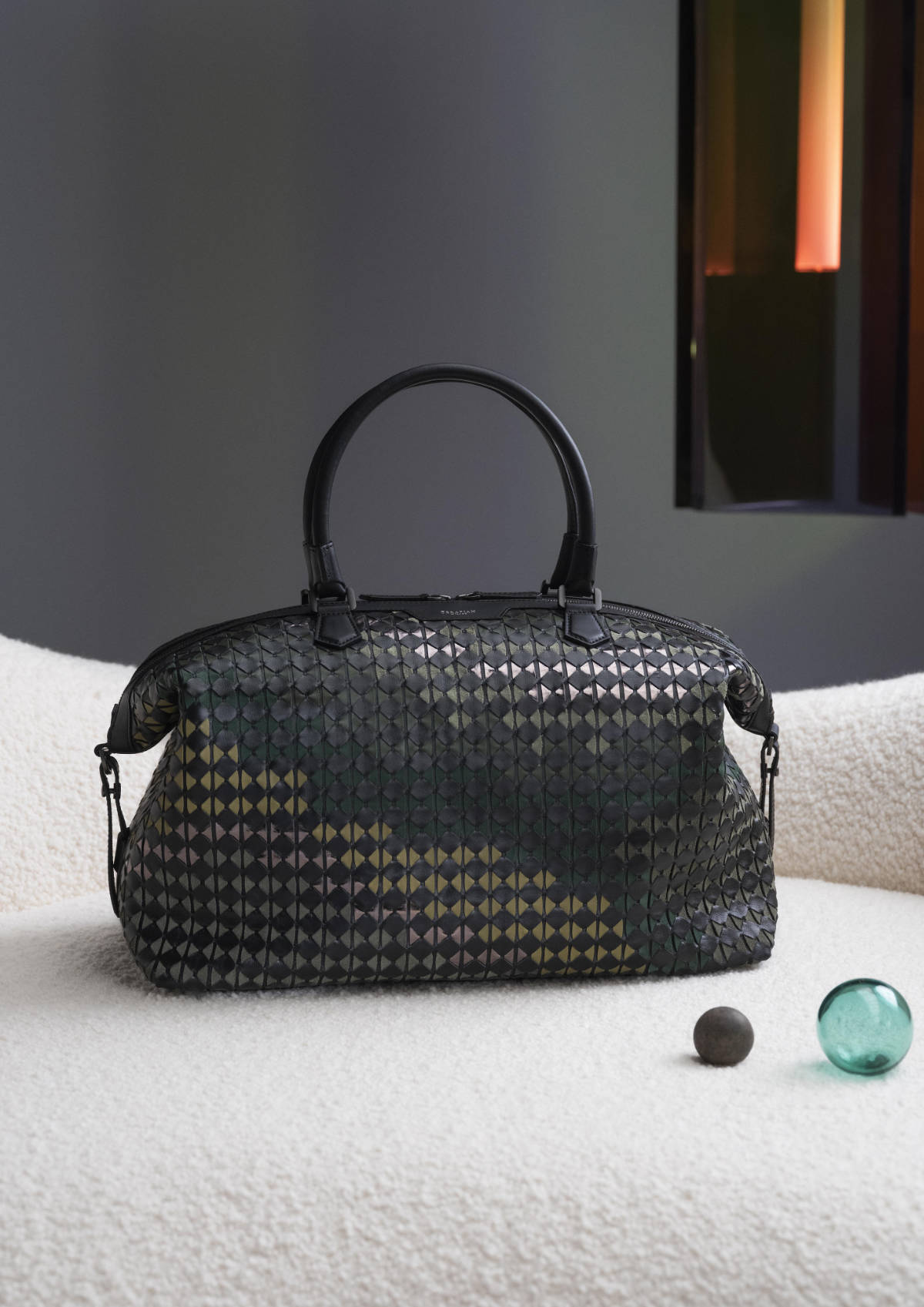 For the first time in its history, Serapian, the Milanese Maison of fine leathergoods unveiled its new collection during Paris fashion week. An unprecedented event held in its new pop-up store at 1 Rue de la Paix, which was inaugurated six months earlier.

In the shadow of the Vendôme column, Serapian's boutique is set up according to the theme of the new Fall-Winter season: Design Blooming. The Maison partnered with the Milan-based creative duo composed of Valentina Cameranesi and Enrico Pompili to reimagine the boutique around a dialogue between design pieces and floral installations.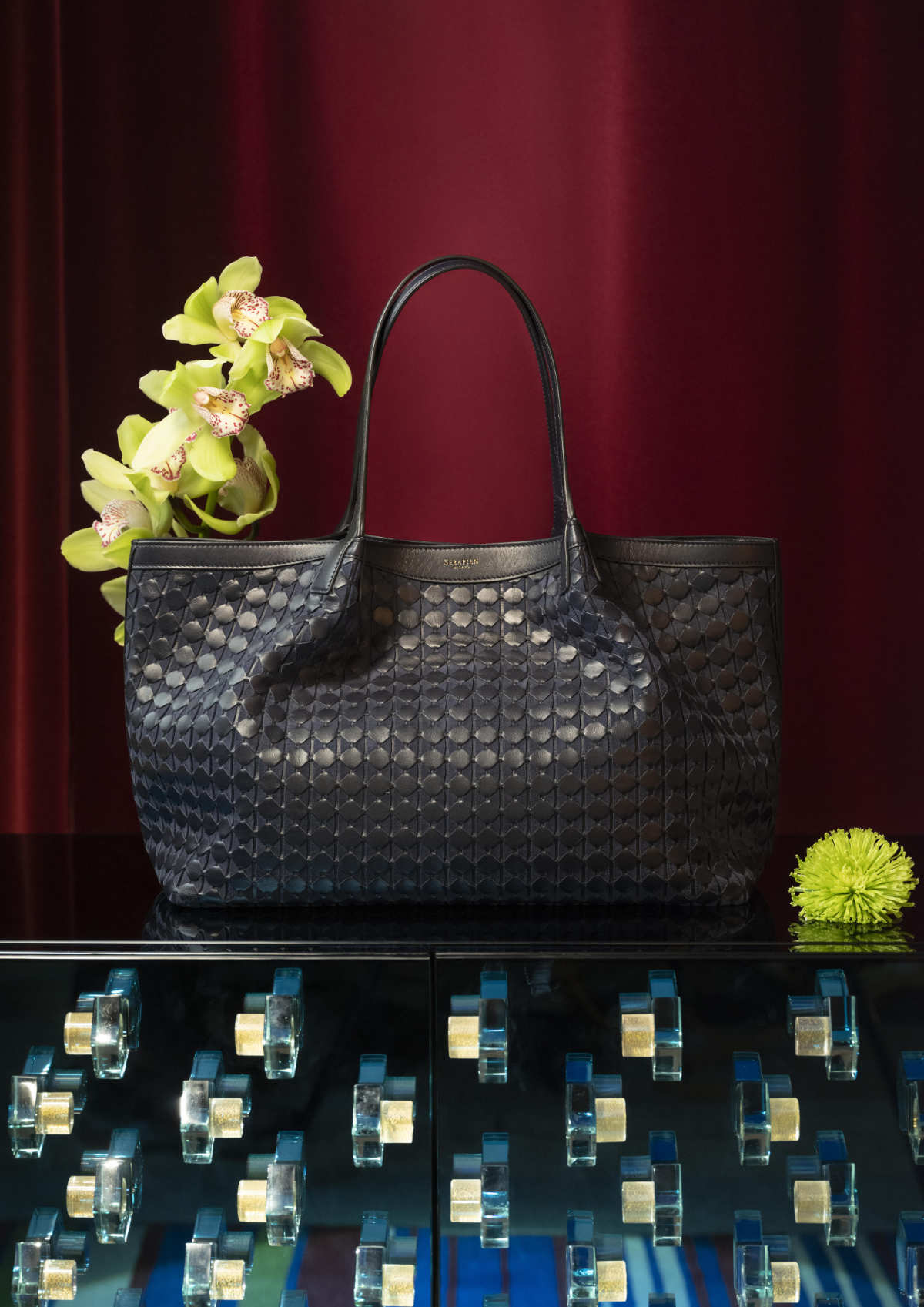 Serapian's philosophy is to share this sophisticated and colorful atmosphere of the upcoming season with passersby and, to intrigue some regulars of this prestigious area, known for amazing watches and jewelry brands. Just like these Parisian Maisons, Serapian was founded in the 1920s by creating unique, elegant and customized leather goods for a clientele of aesthetes.
Each current model of the Milanese leather goods' Maison is unique, thanks to the handwoven workmanship of precious lamb Nappa leather. A savoir-faire that was brought to life in the 1940s, becoming Serapian's hallmark: the Mosaico. Today, the Maison's signature craft is being reinterpreted around the theme of Design Blooming. These "Mestieri d'arte" creations beautifully blend matte, glossy, smooth and suede leathers with other materials of different colors and aesthetics. This technique is called "stop-and-go". From here, new interpretations of the iconic Secret bag were created, genuine works of art whose effect provided by the Mosaico weave elicits thoughts of scenery, foliage and flowers.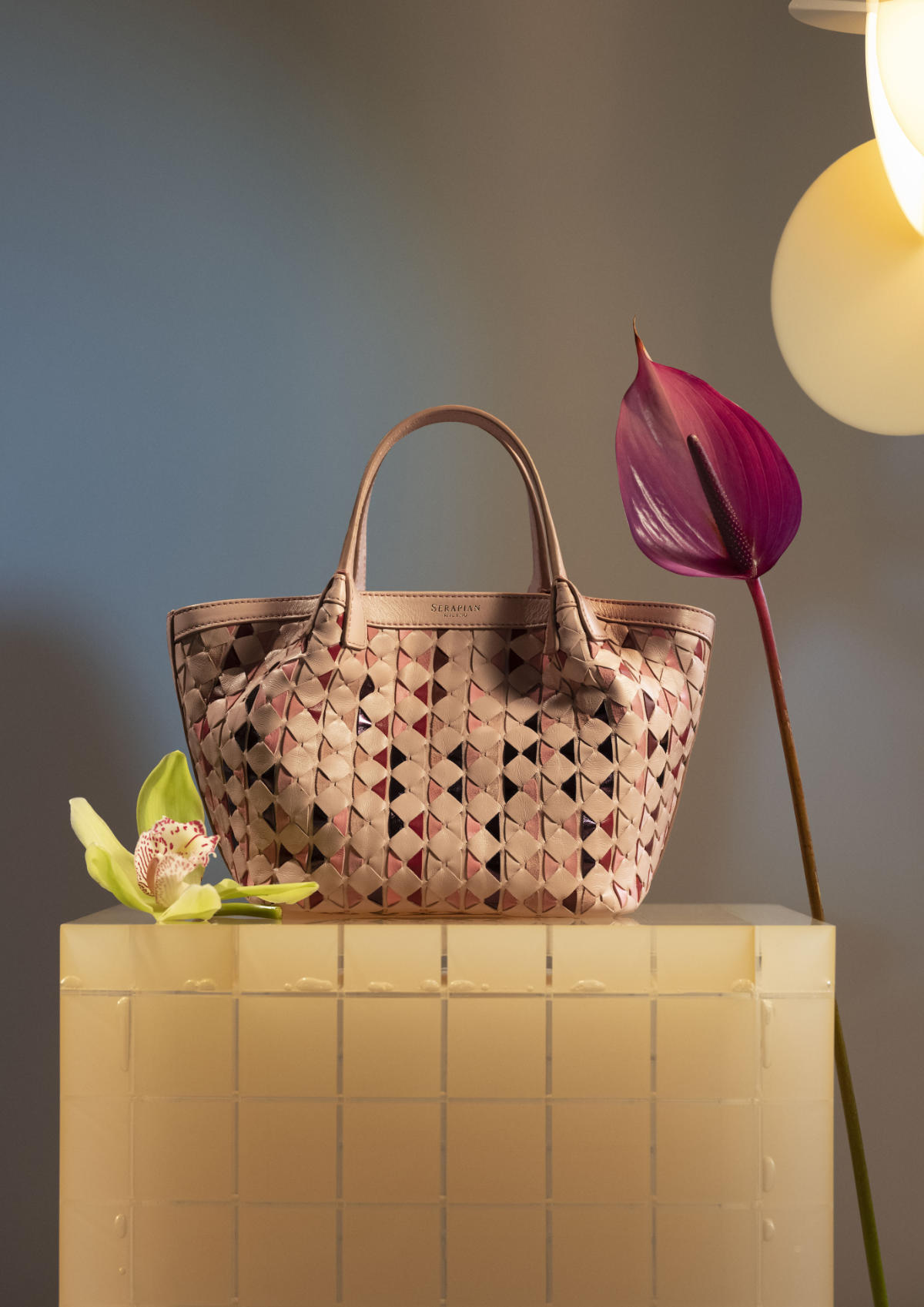 Mosaico displays all its beauty in the "cuoio" color, exemplified with a new tote bag shape with wide handles done in woven leather. This is the "1928 Tote" a new creation which functions as the perfect every-day bag. Inside this tote there is a complementary matching pouch, allowing you to safely accommodate credentials and other important personal effects.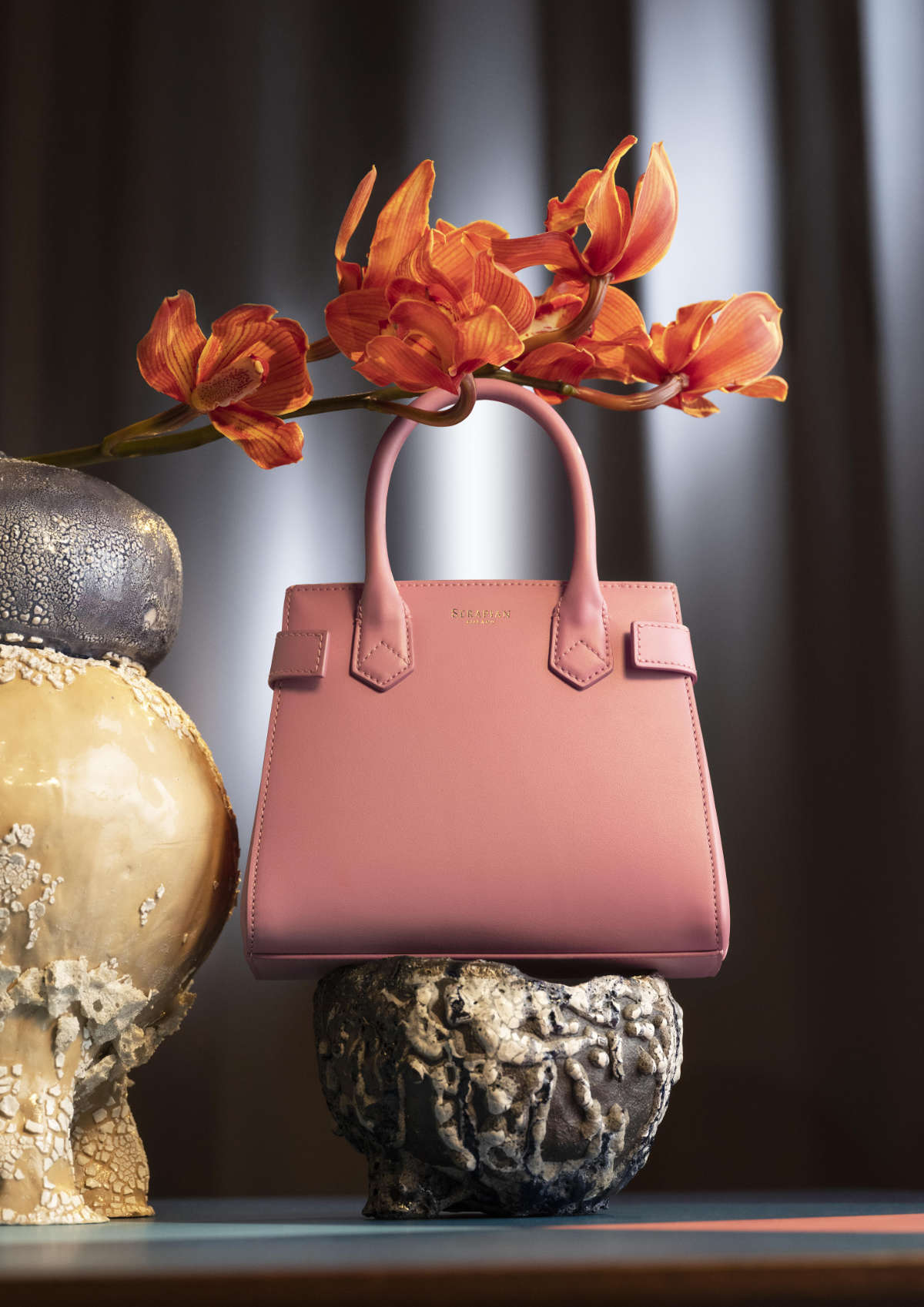 Woven Nappa leather is utilized as a contrasting element with shearling bags and clutches. Here the Mosaico leather strip represents a symbol, a signature.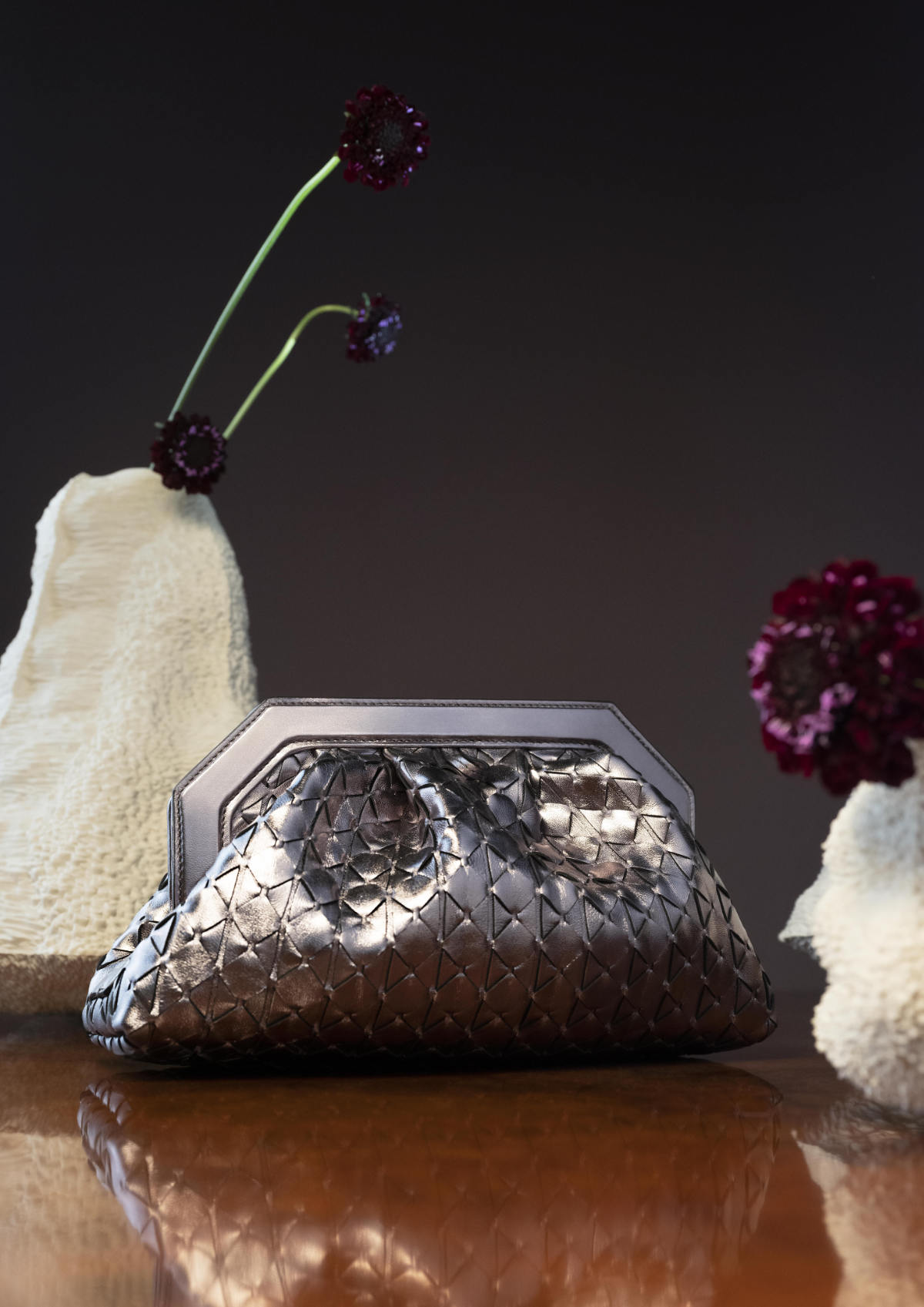 The new Fall Winter collection is proposed in a range of natural, elegant, delicate colors, that are akin to petals on a flower. A slightly more intense pink, leaning towards fuchsia, enriches the adorable Mini Meliné, a super feminine version of another icon of the Maison.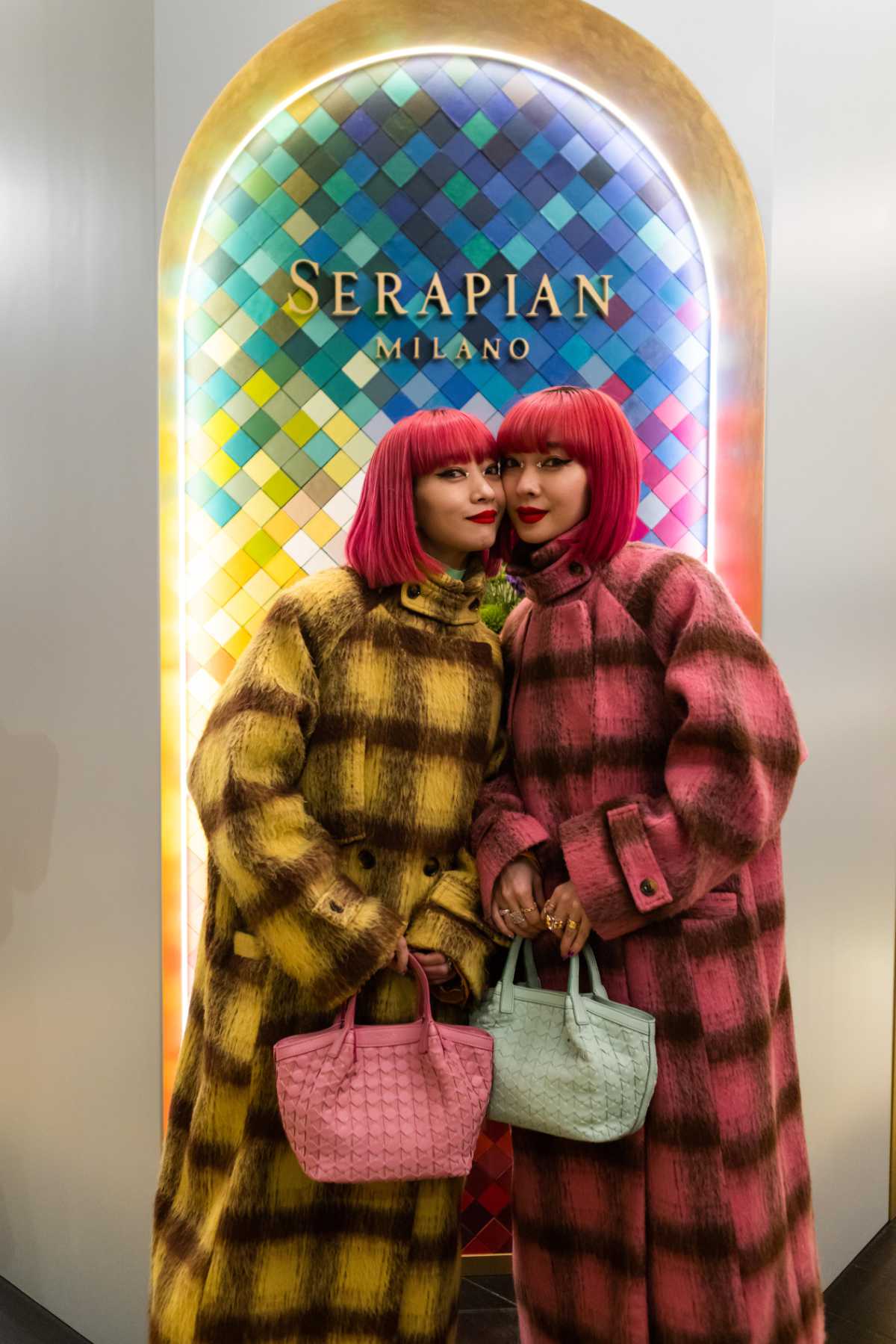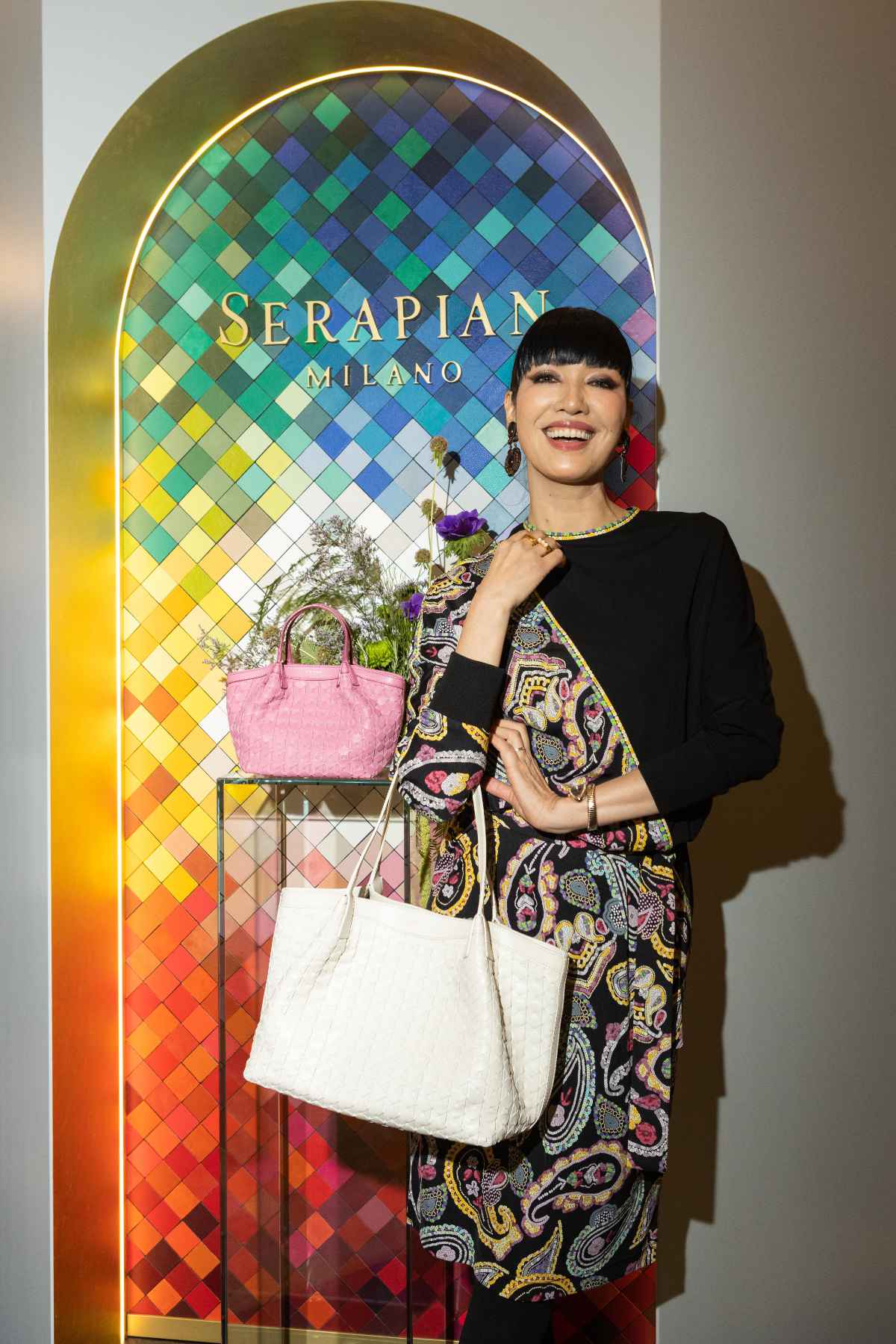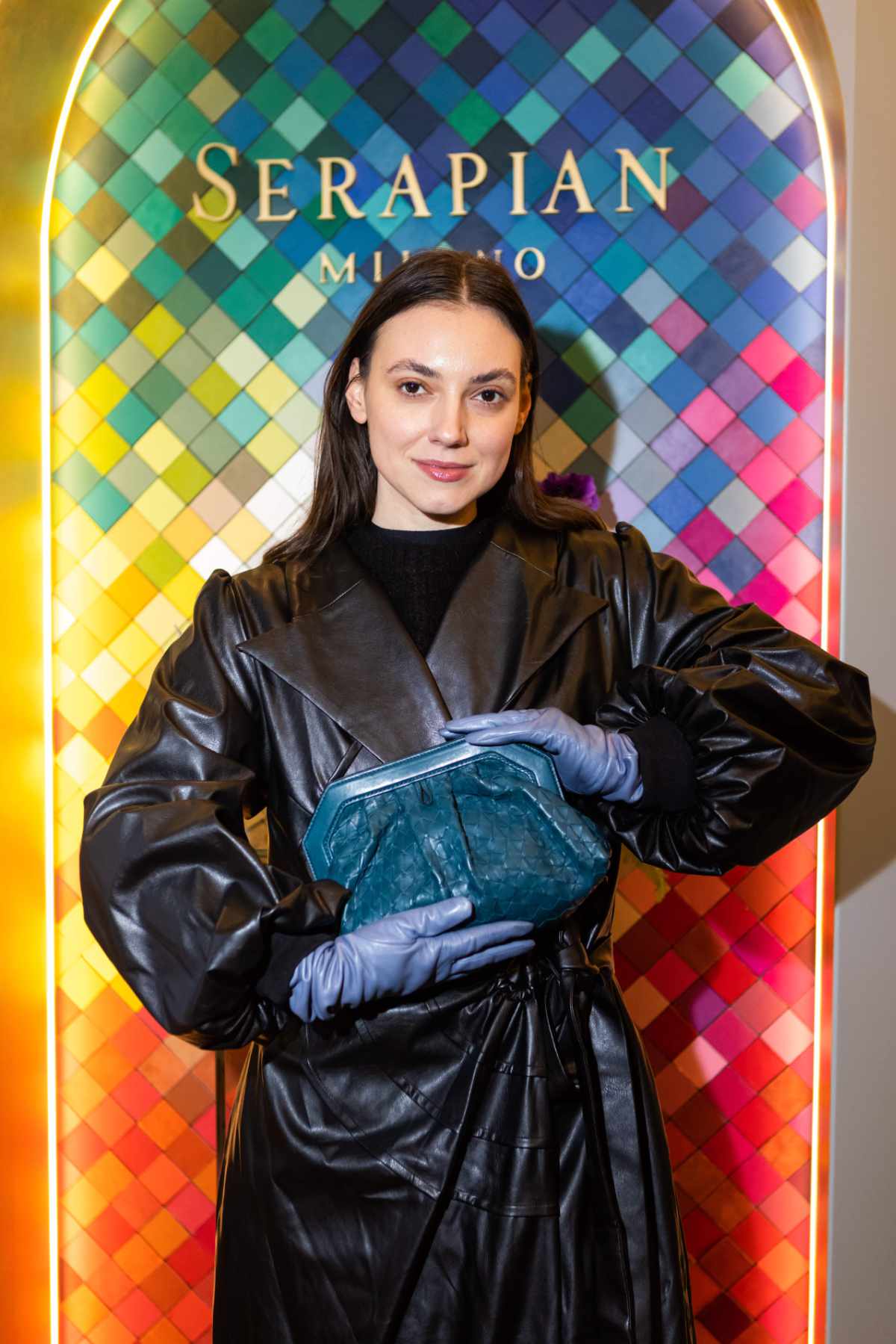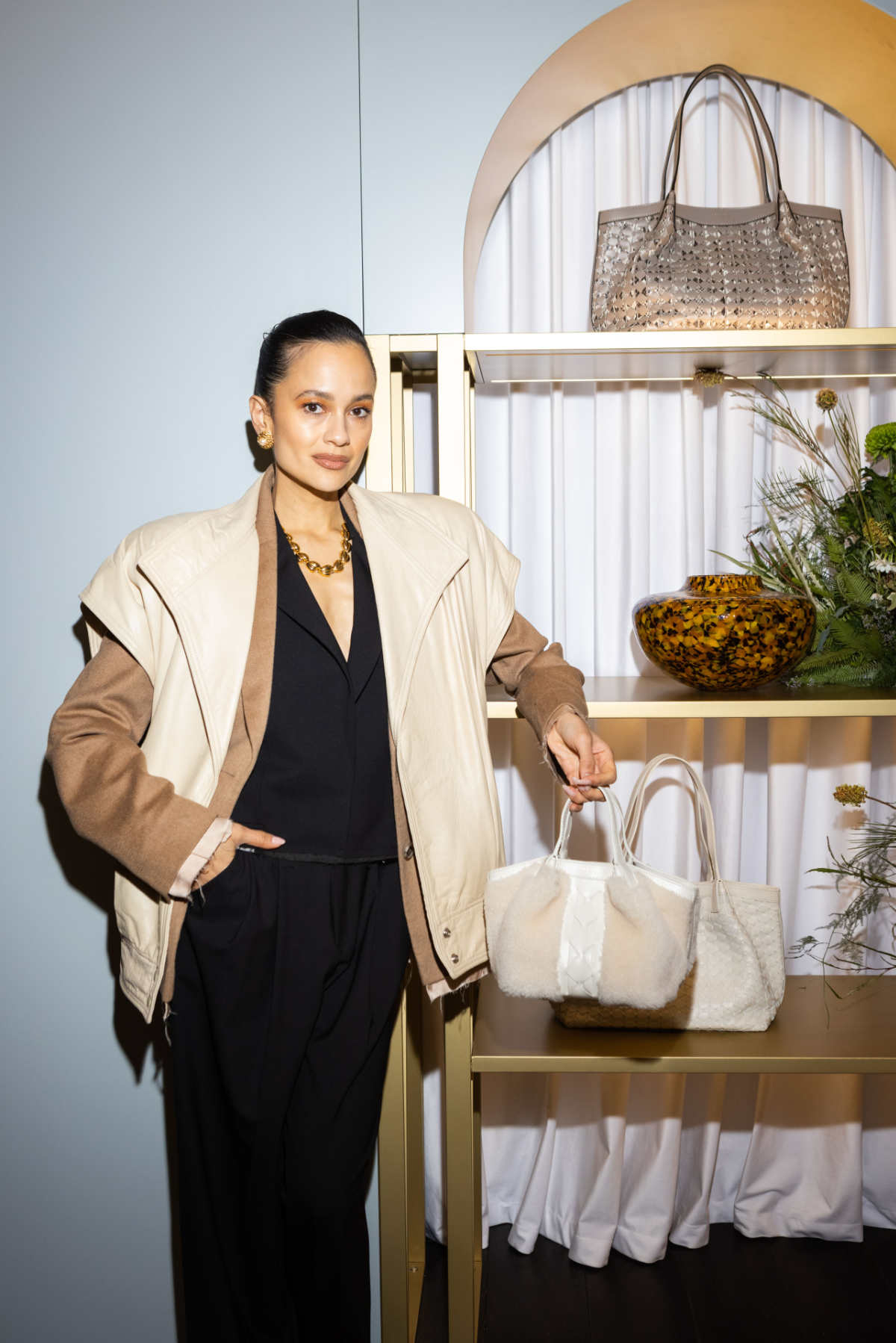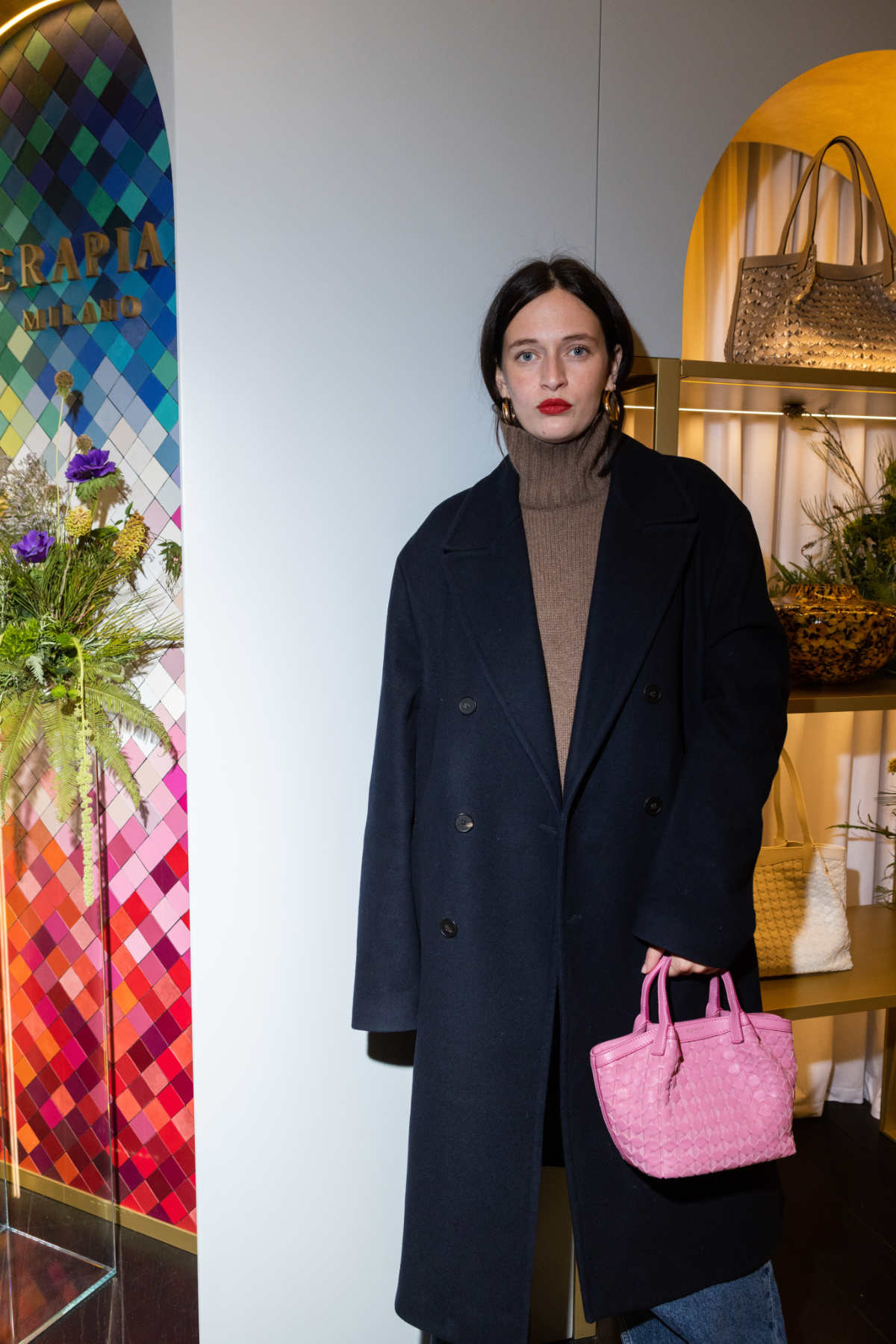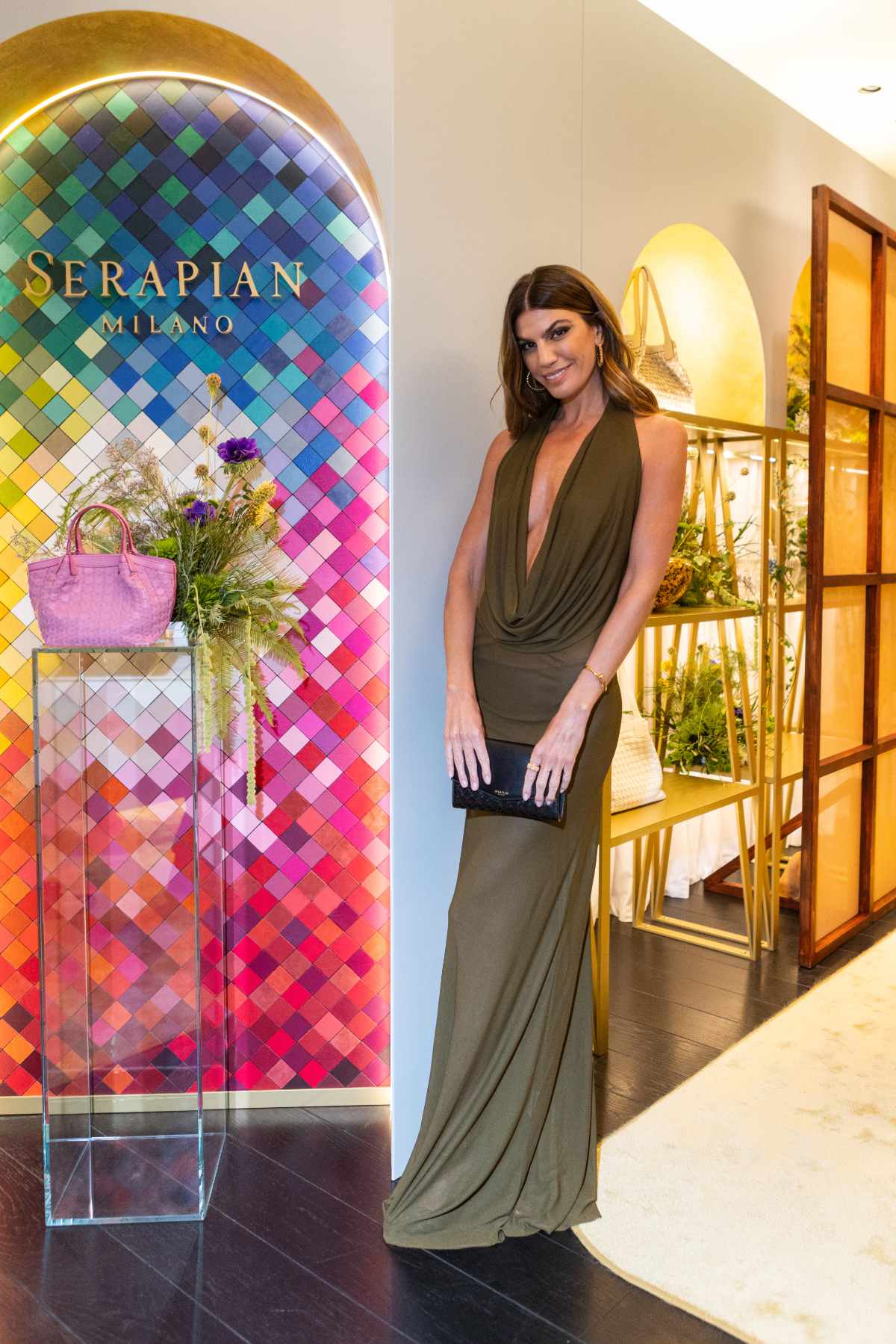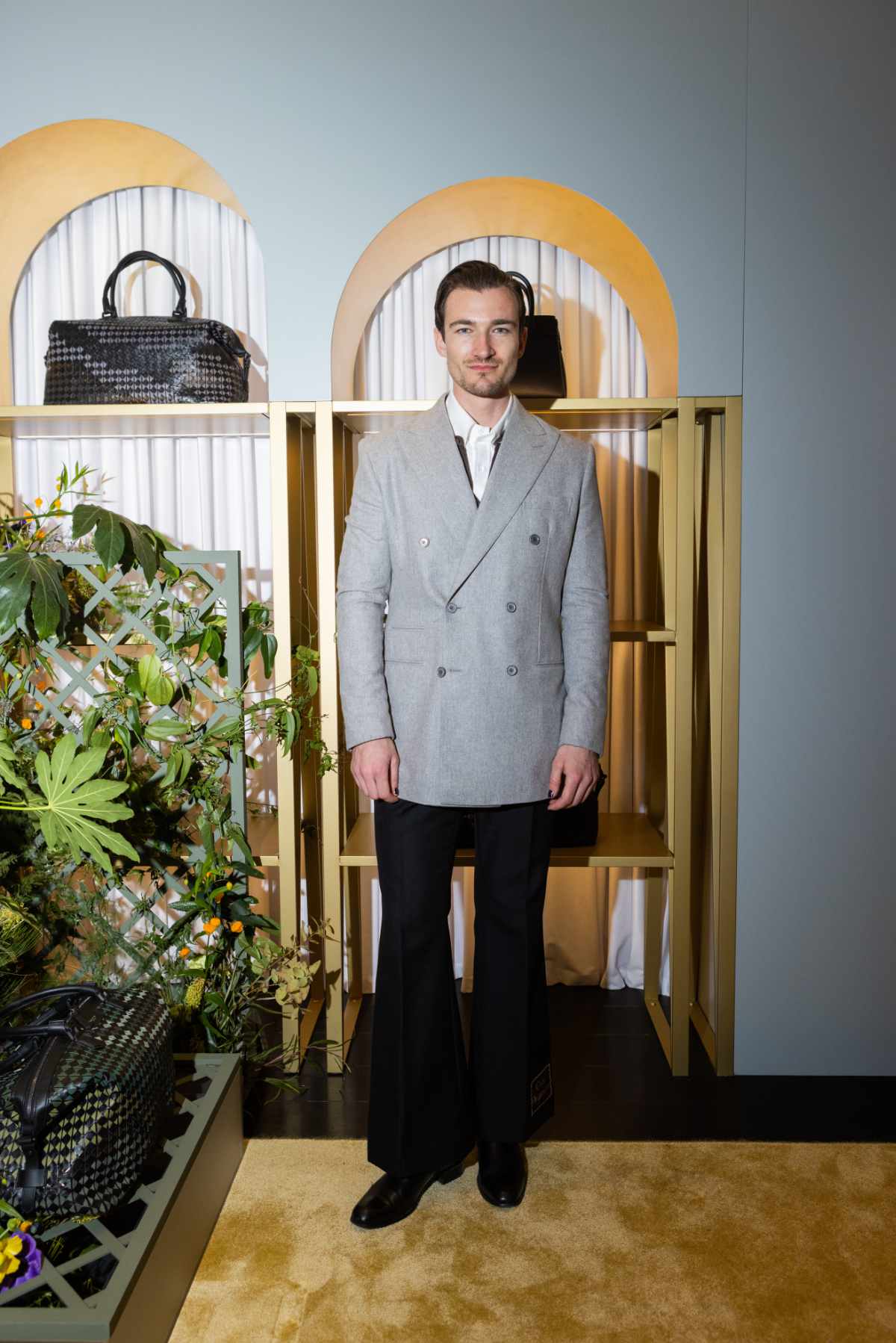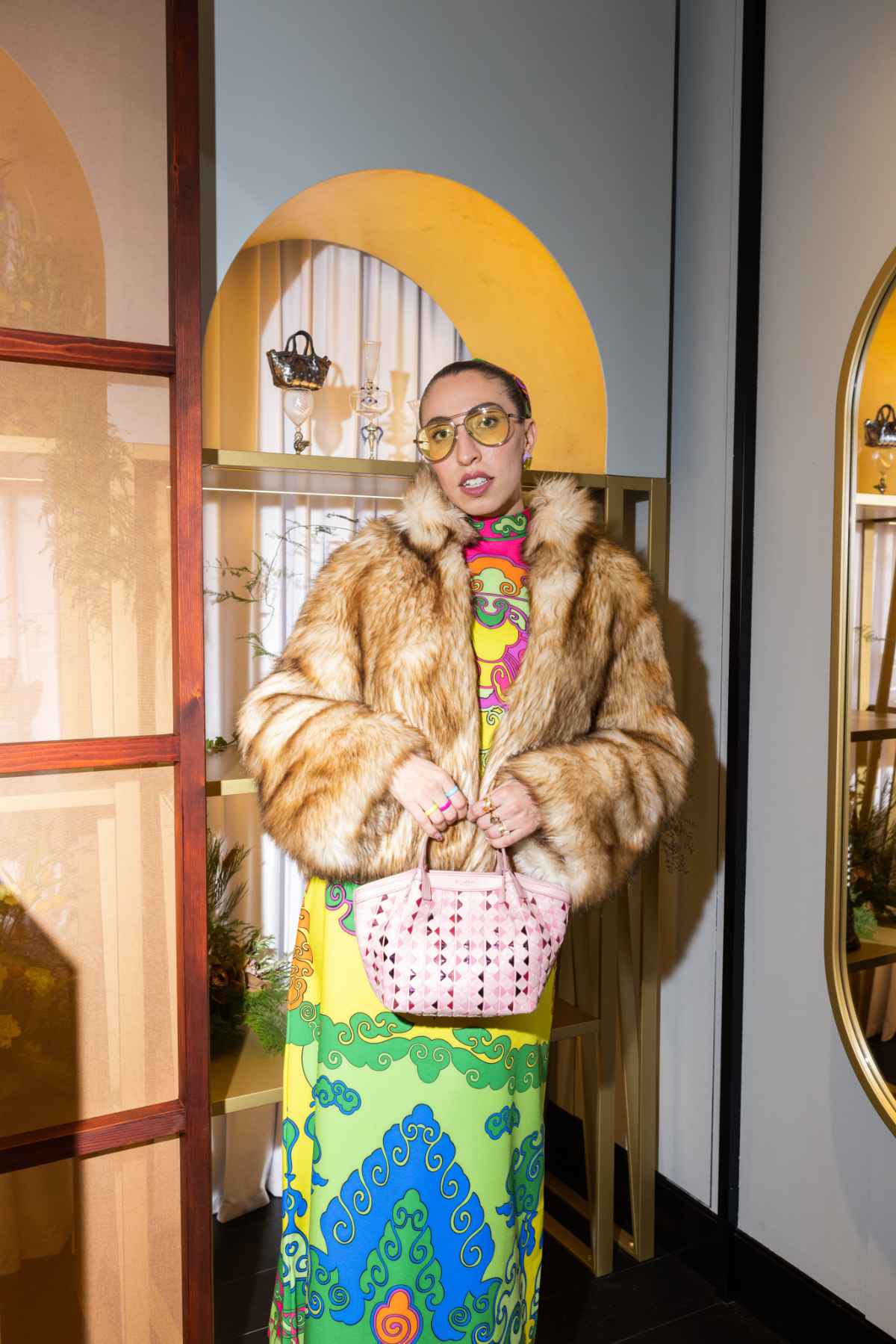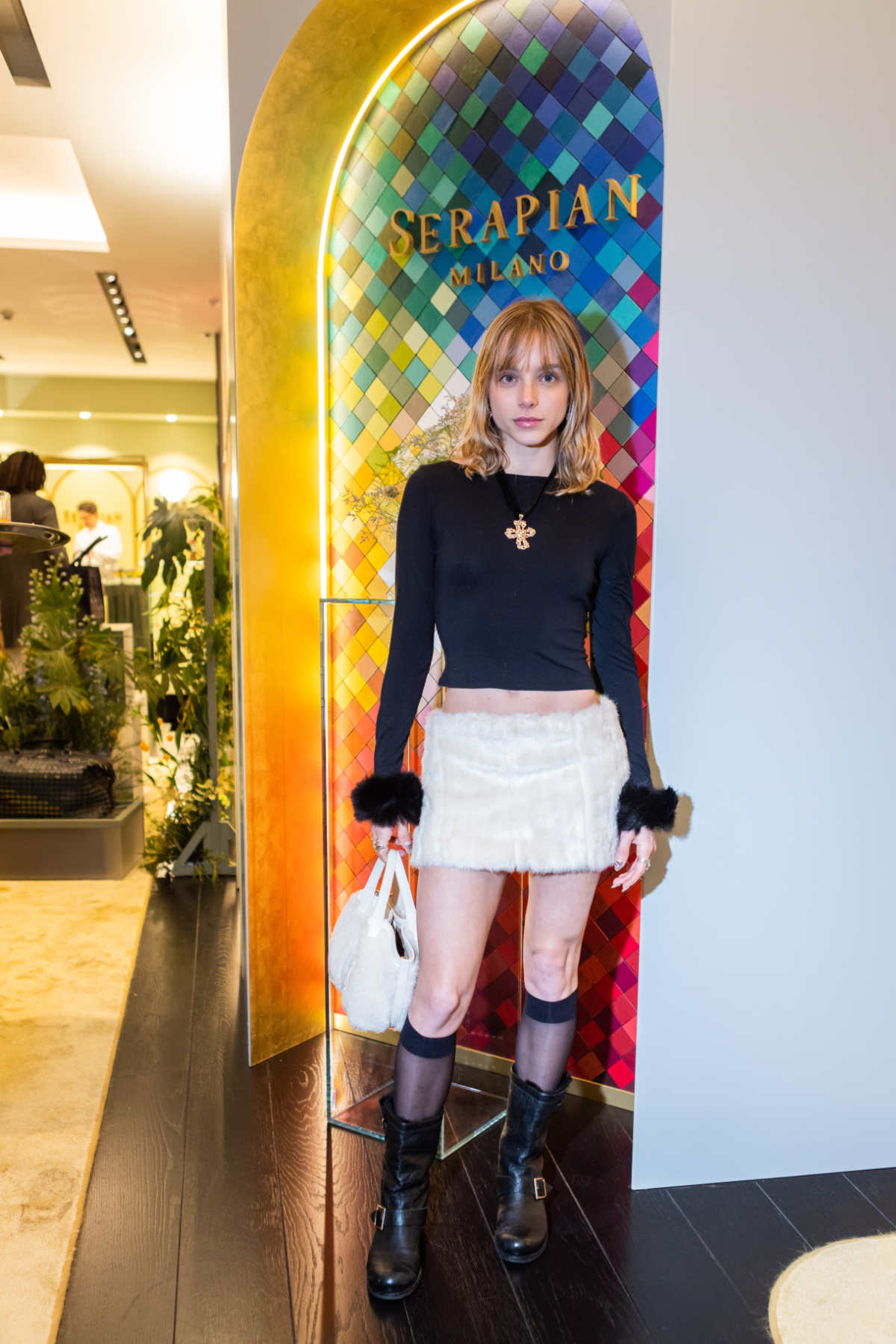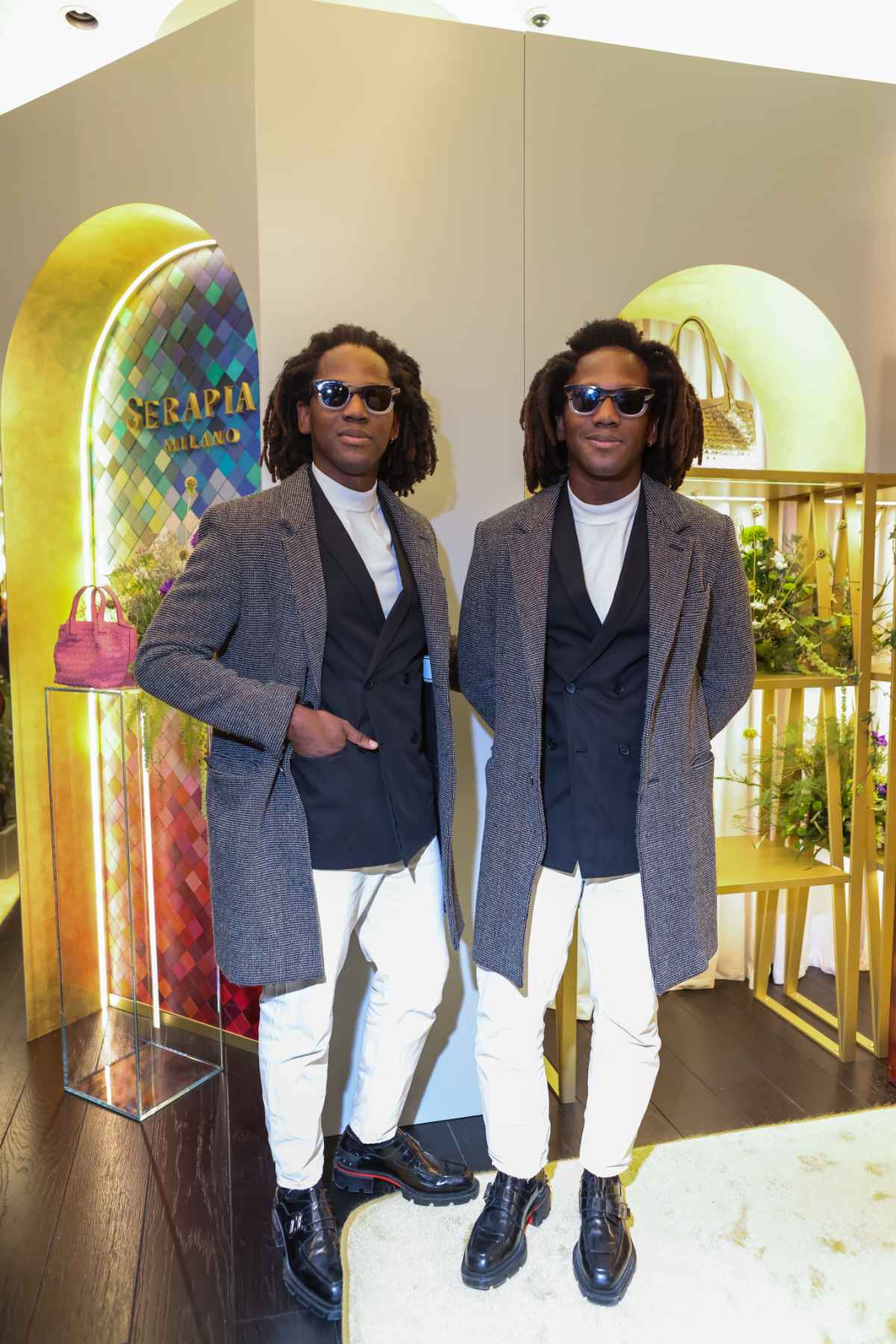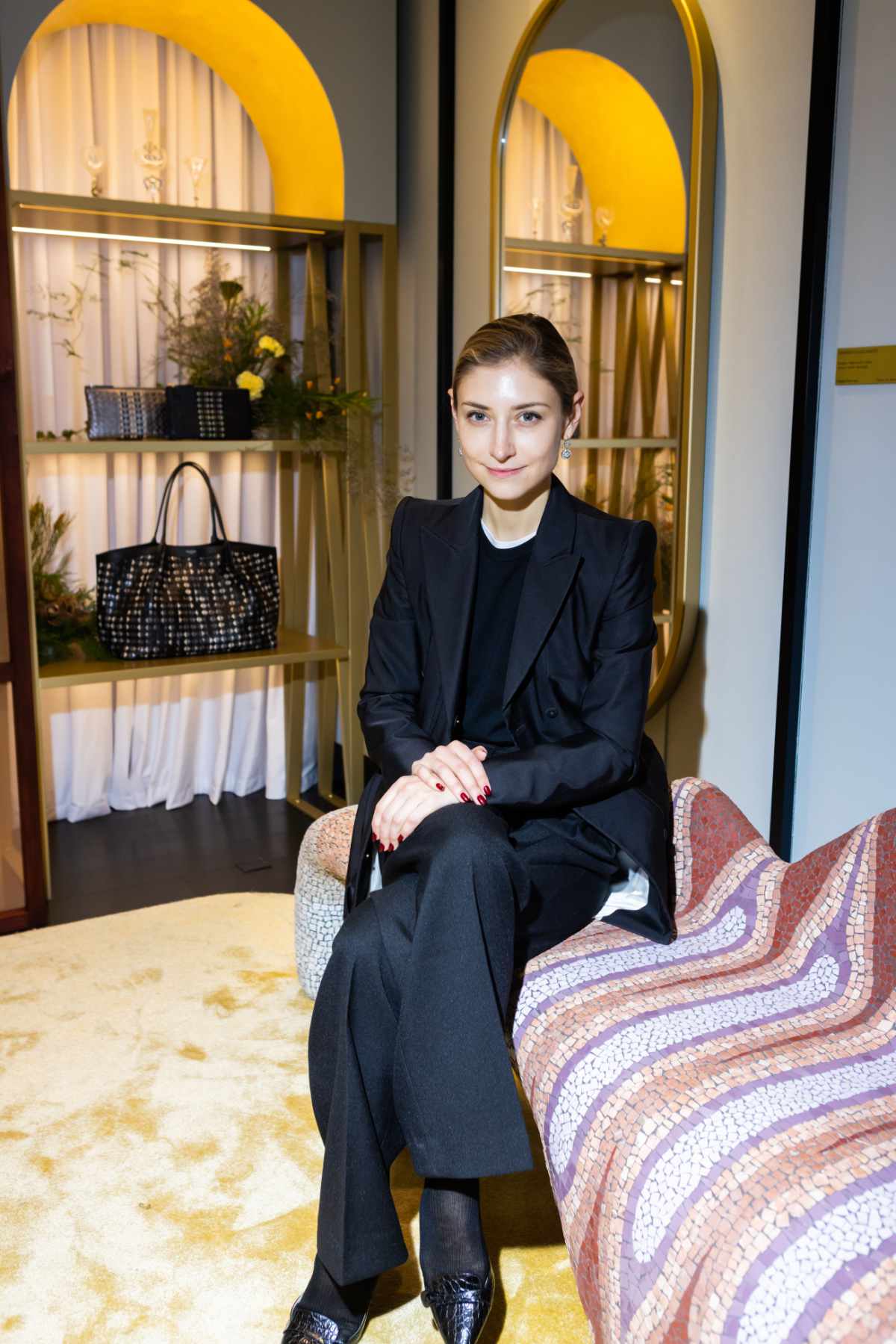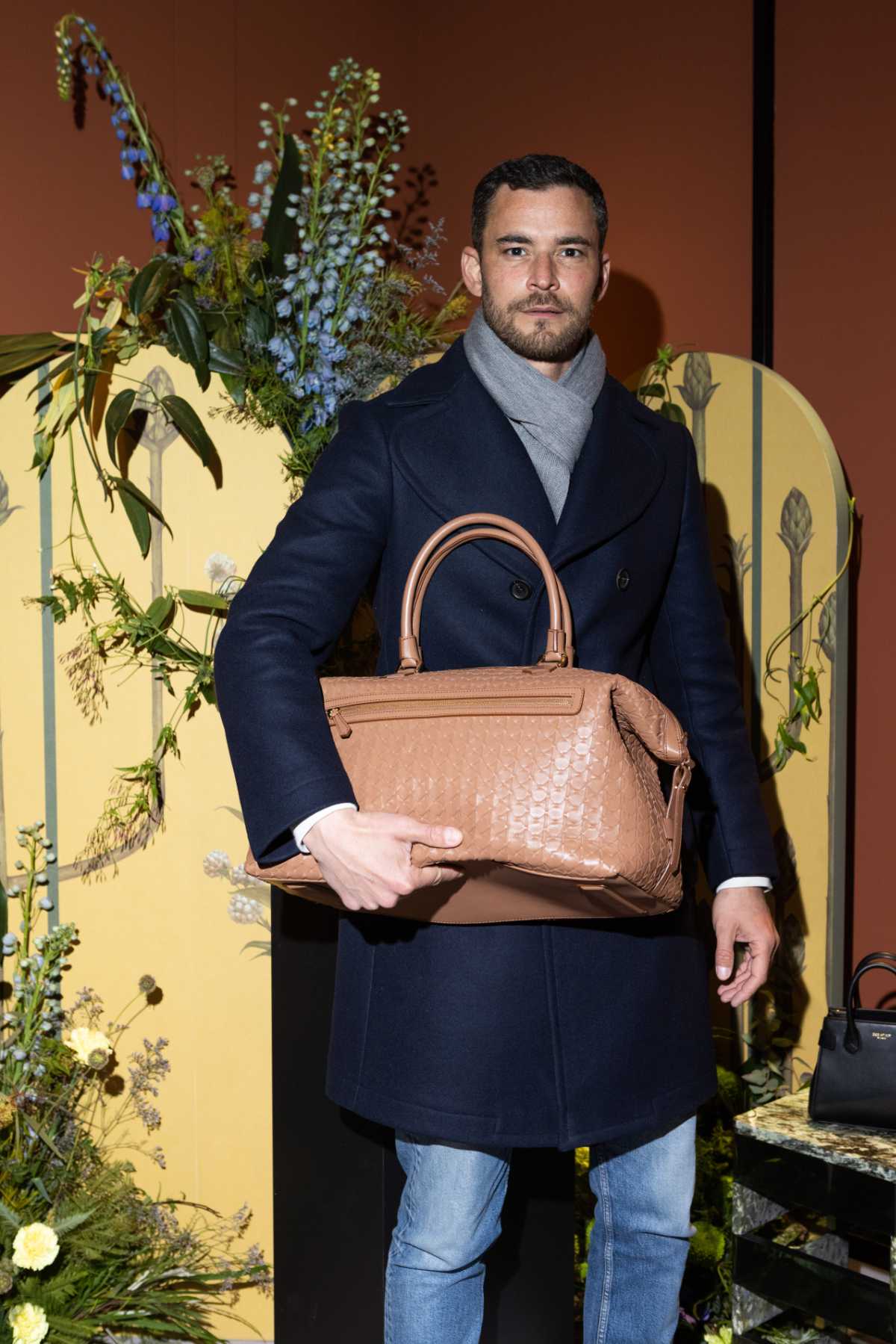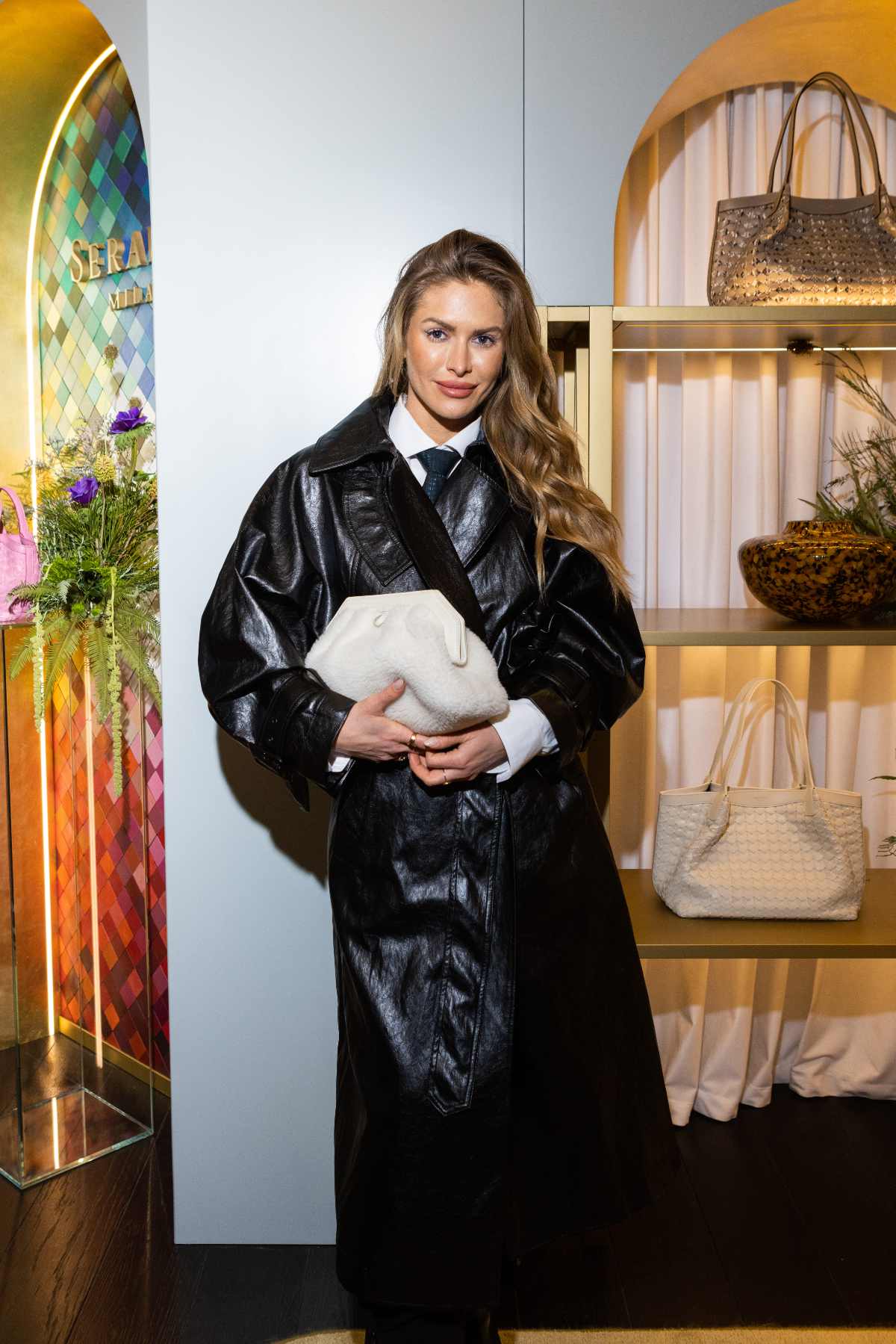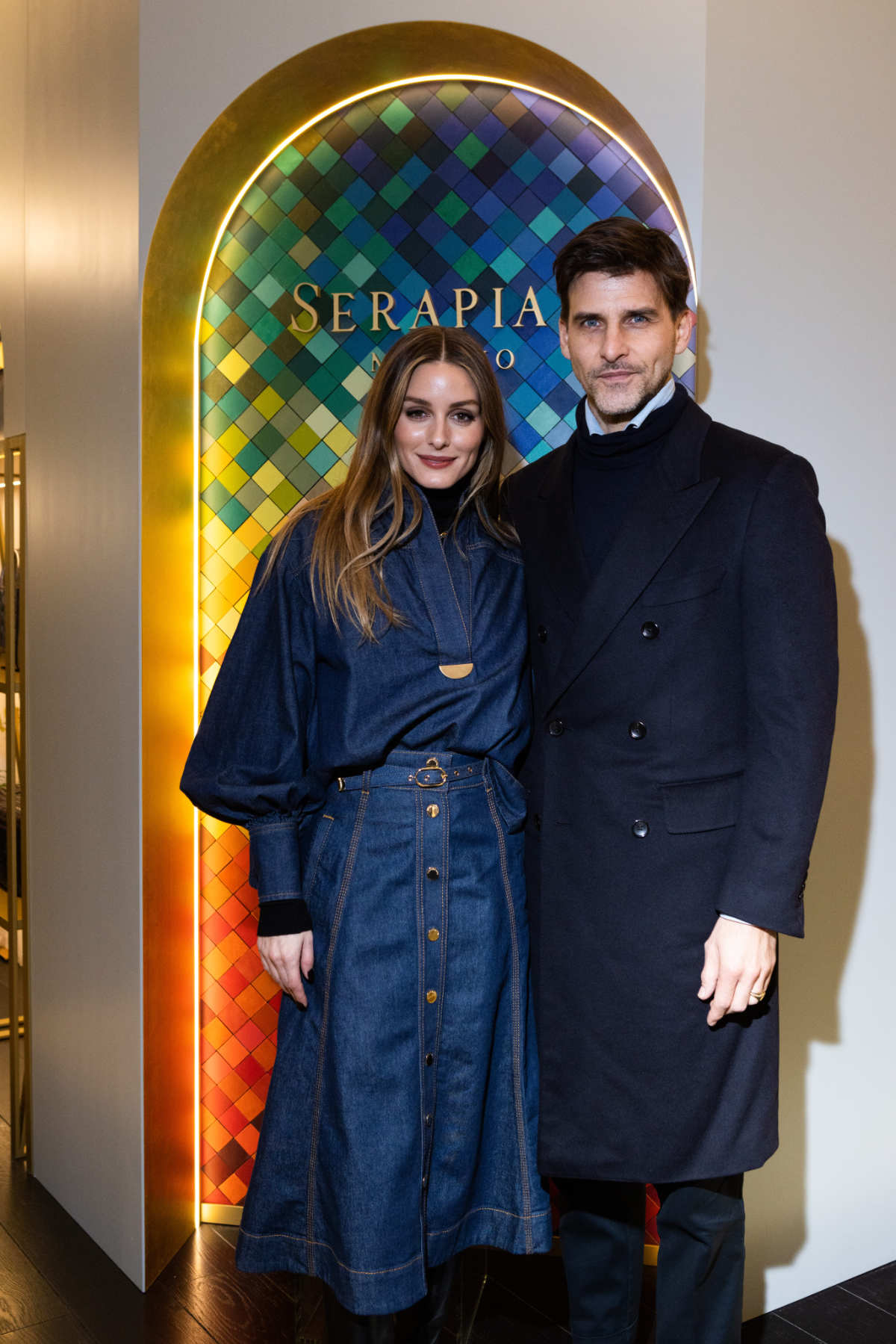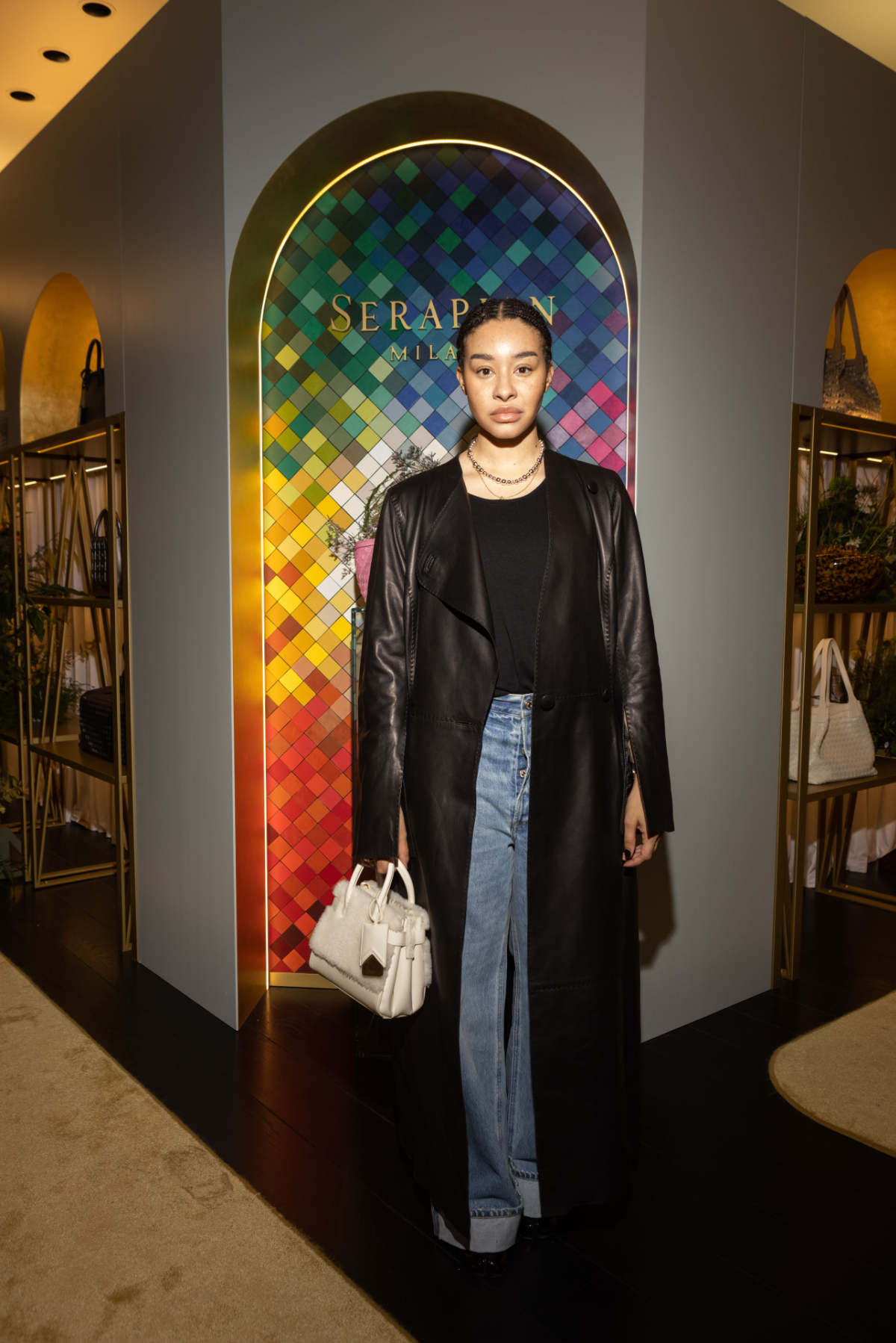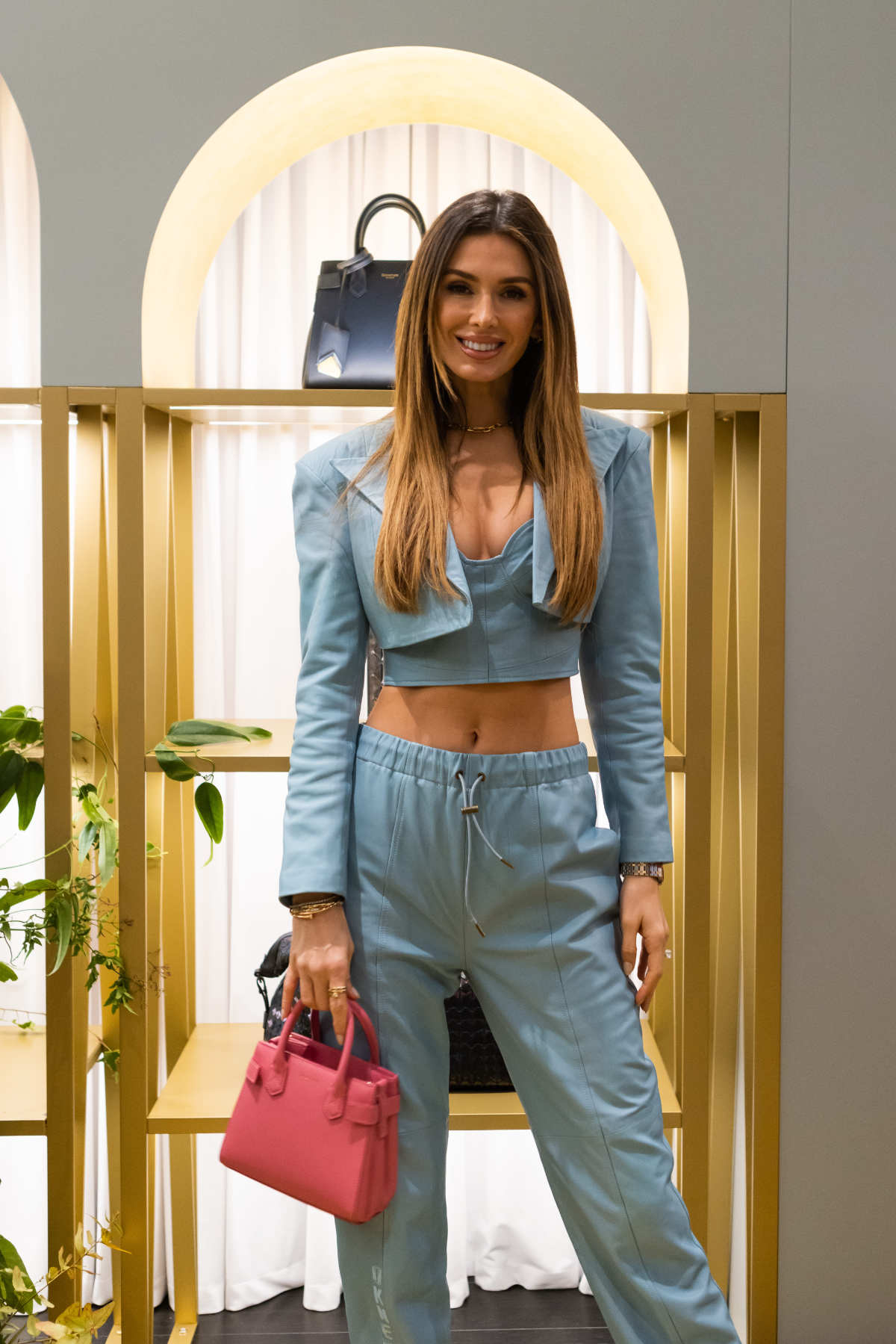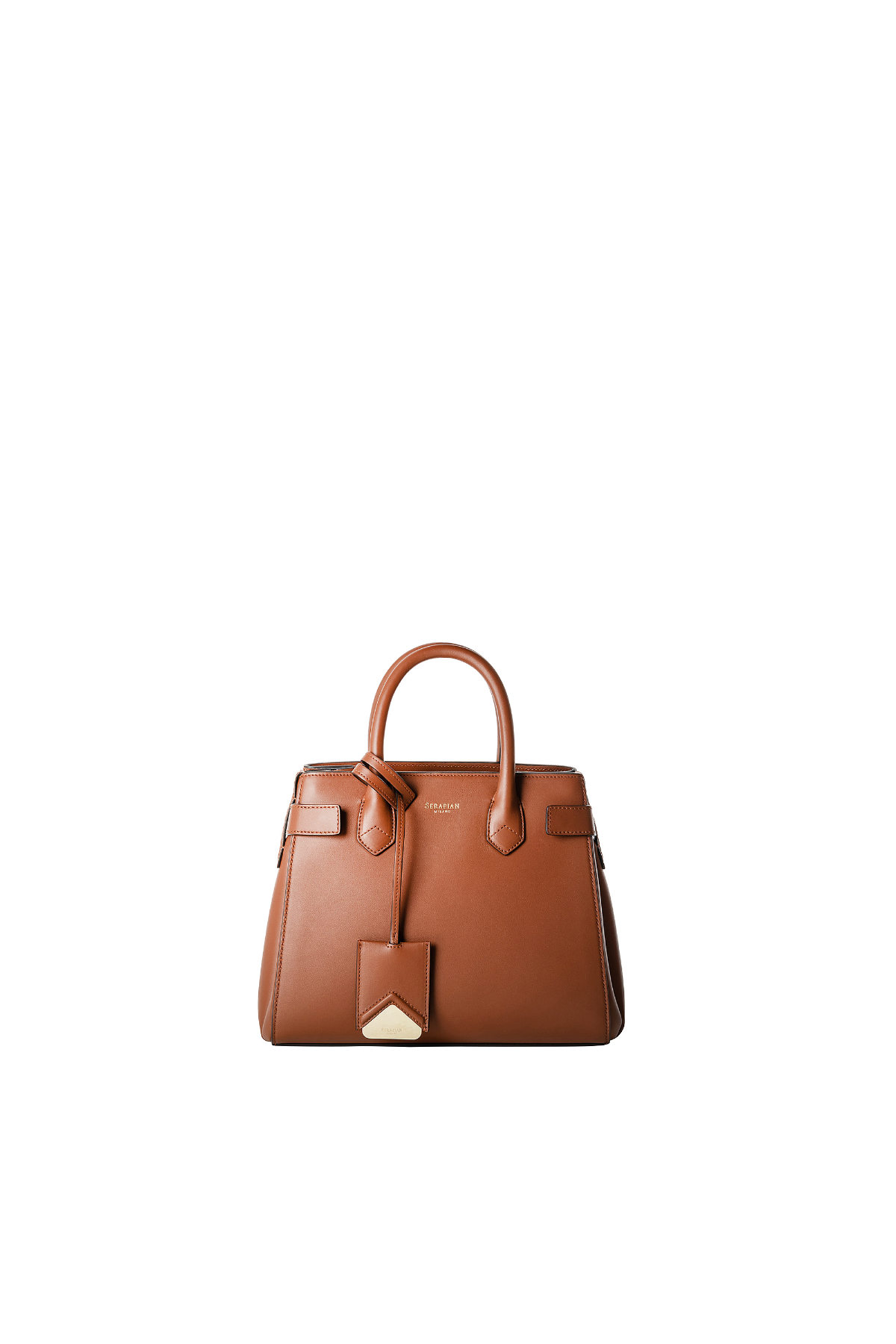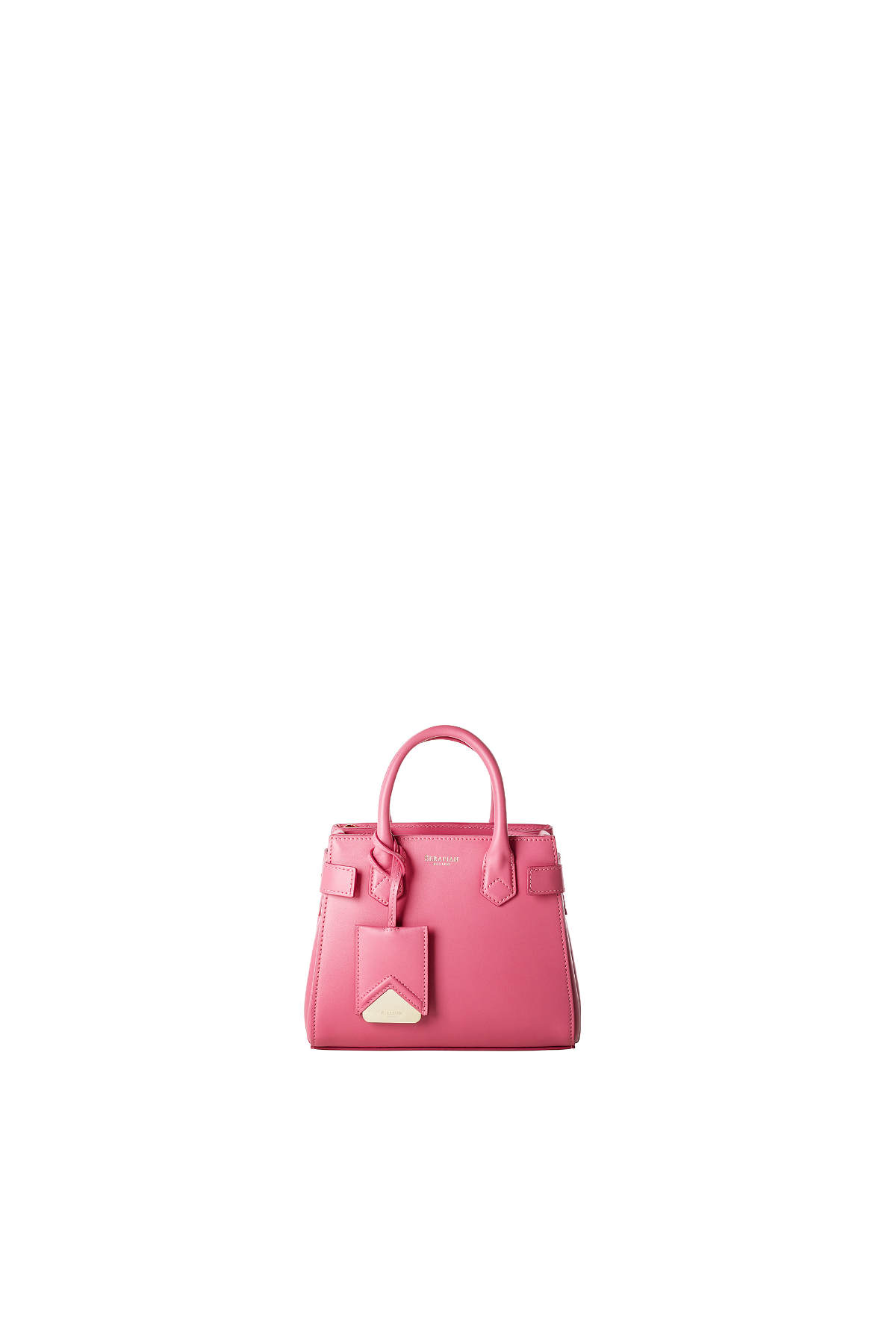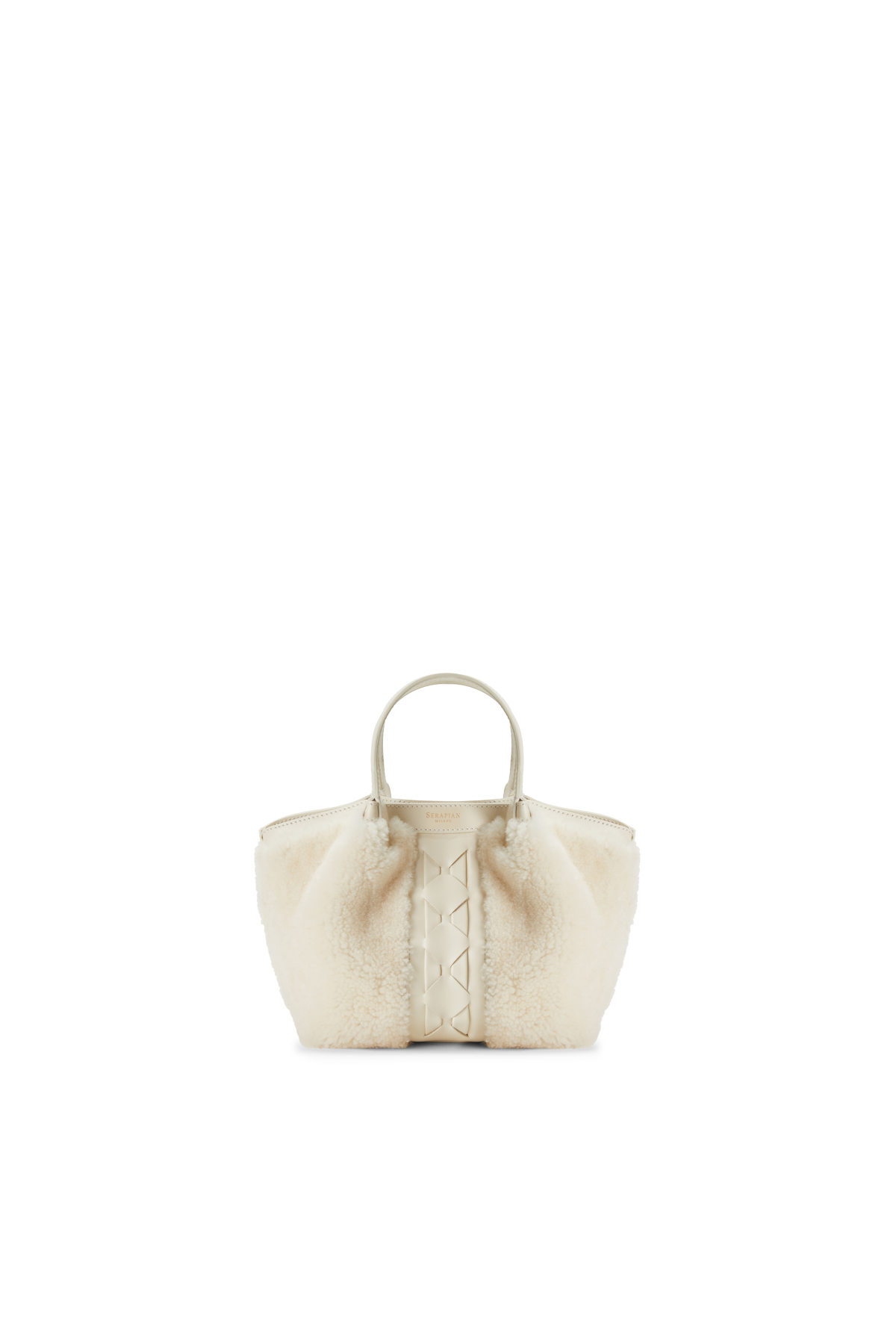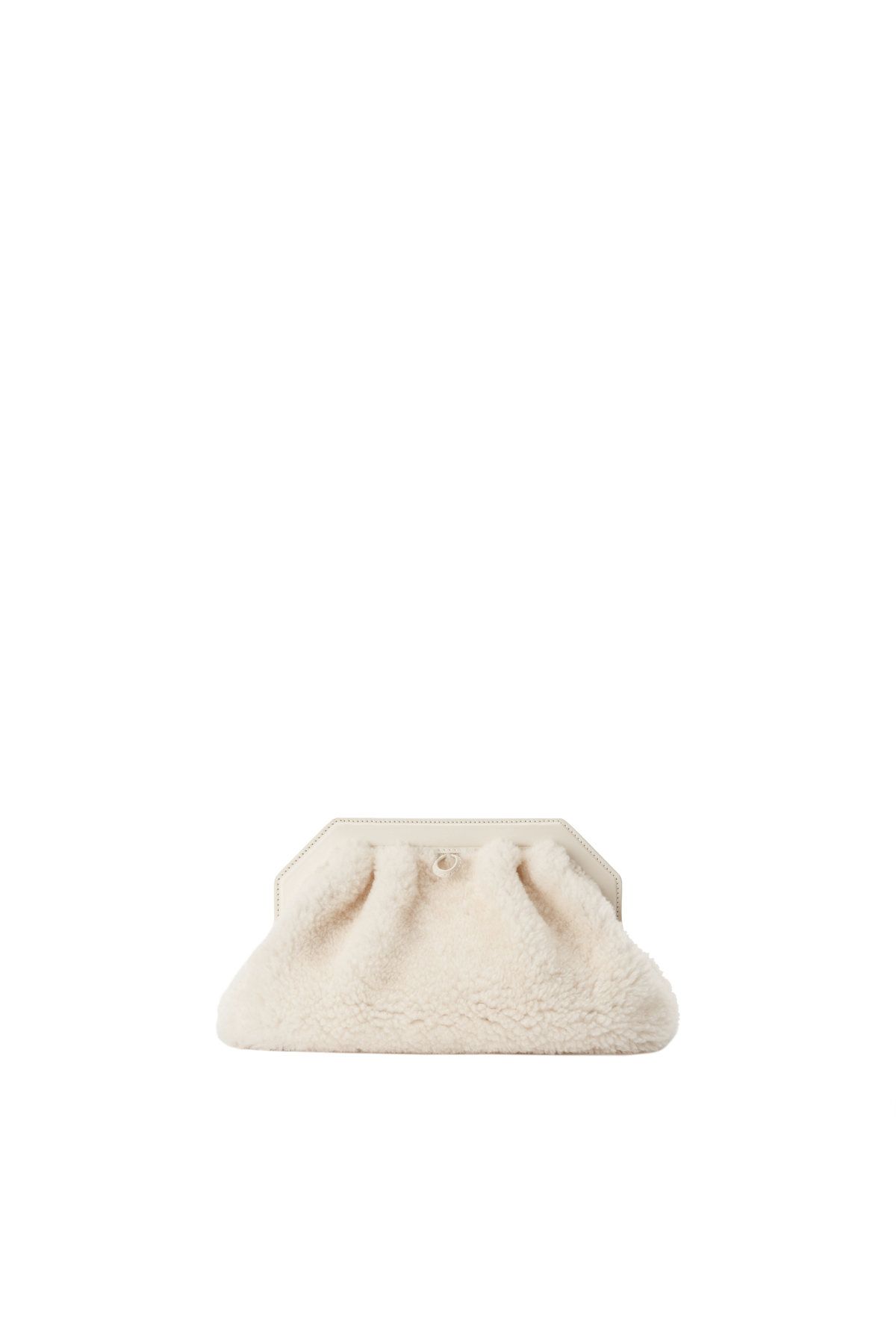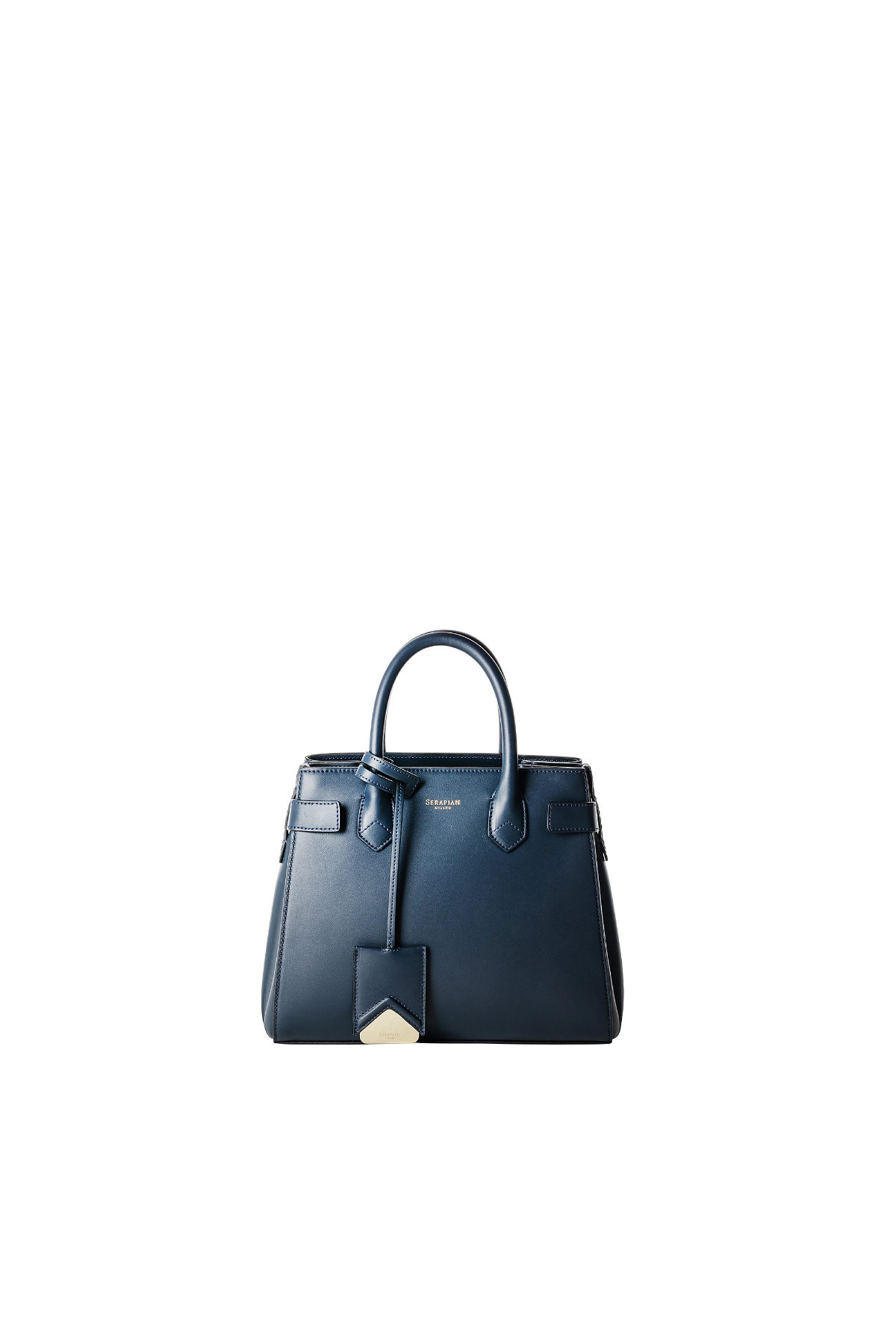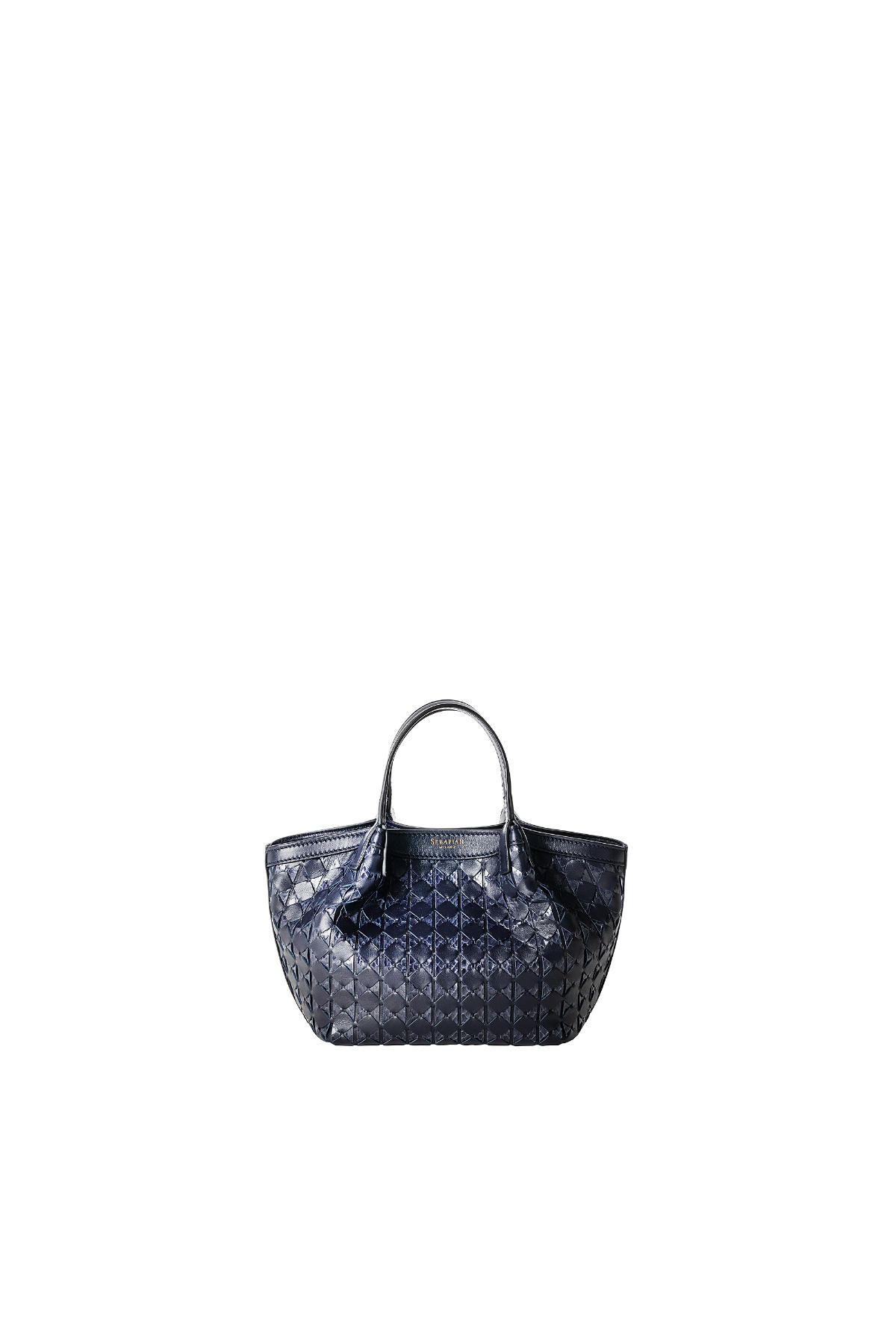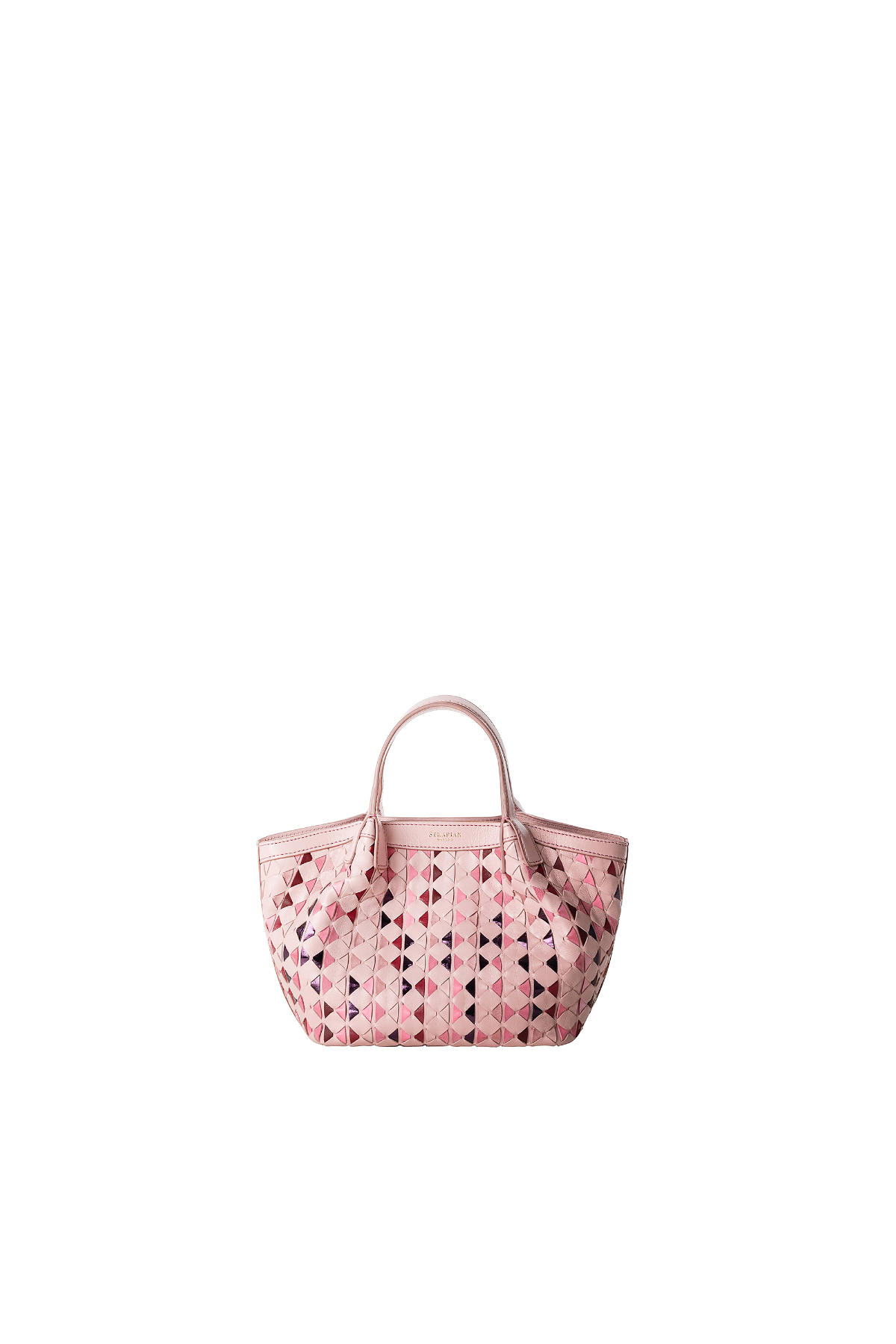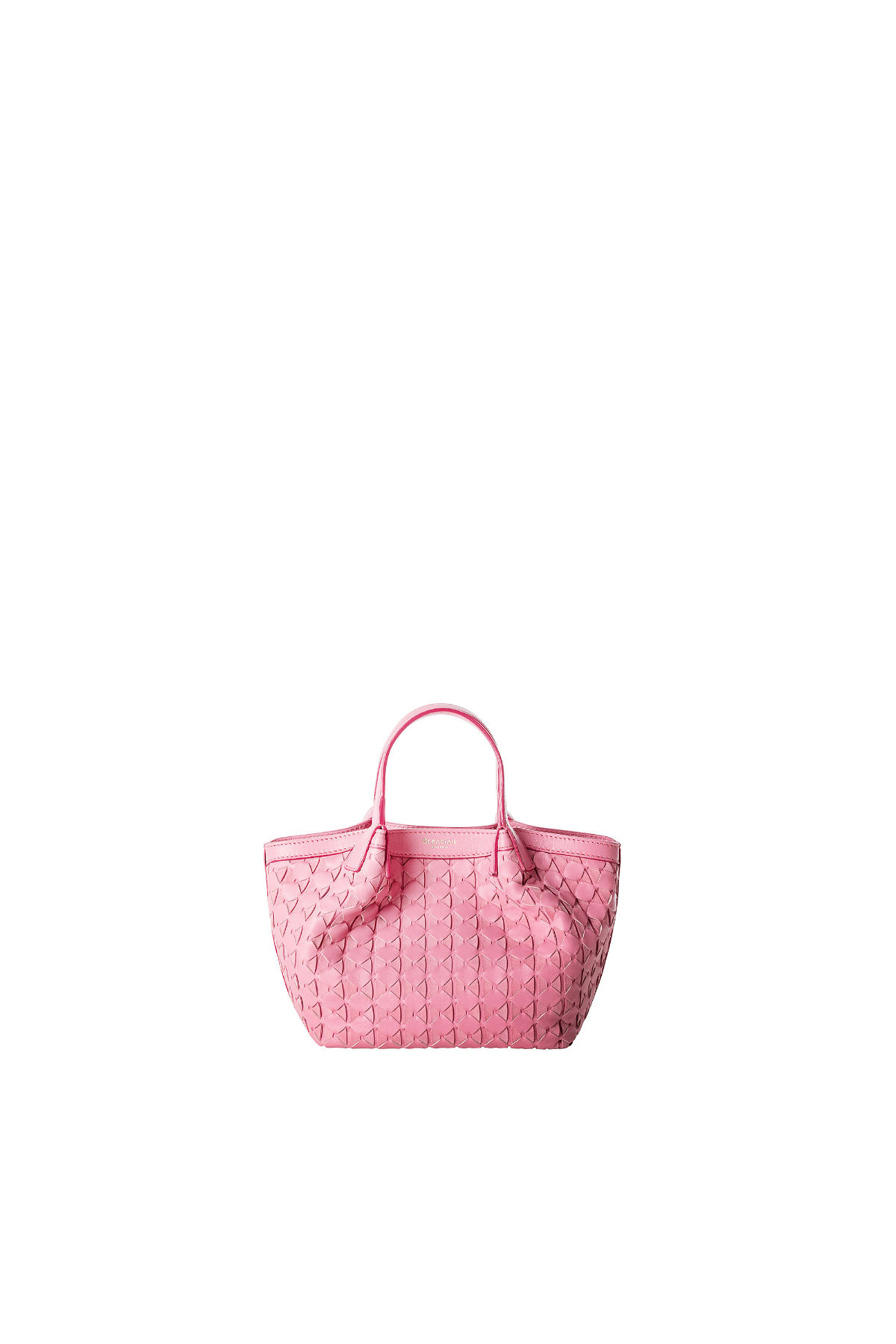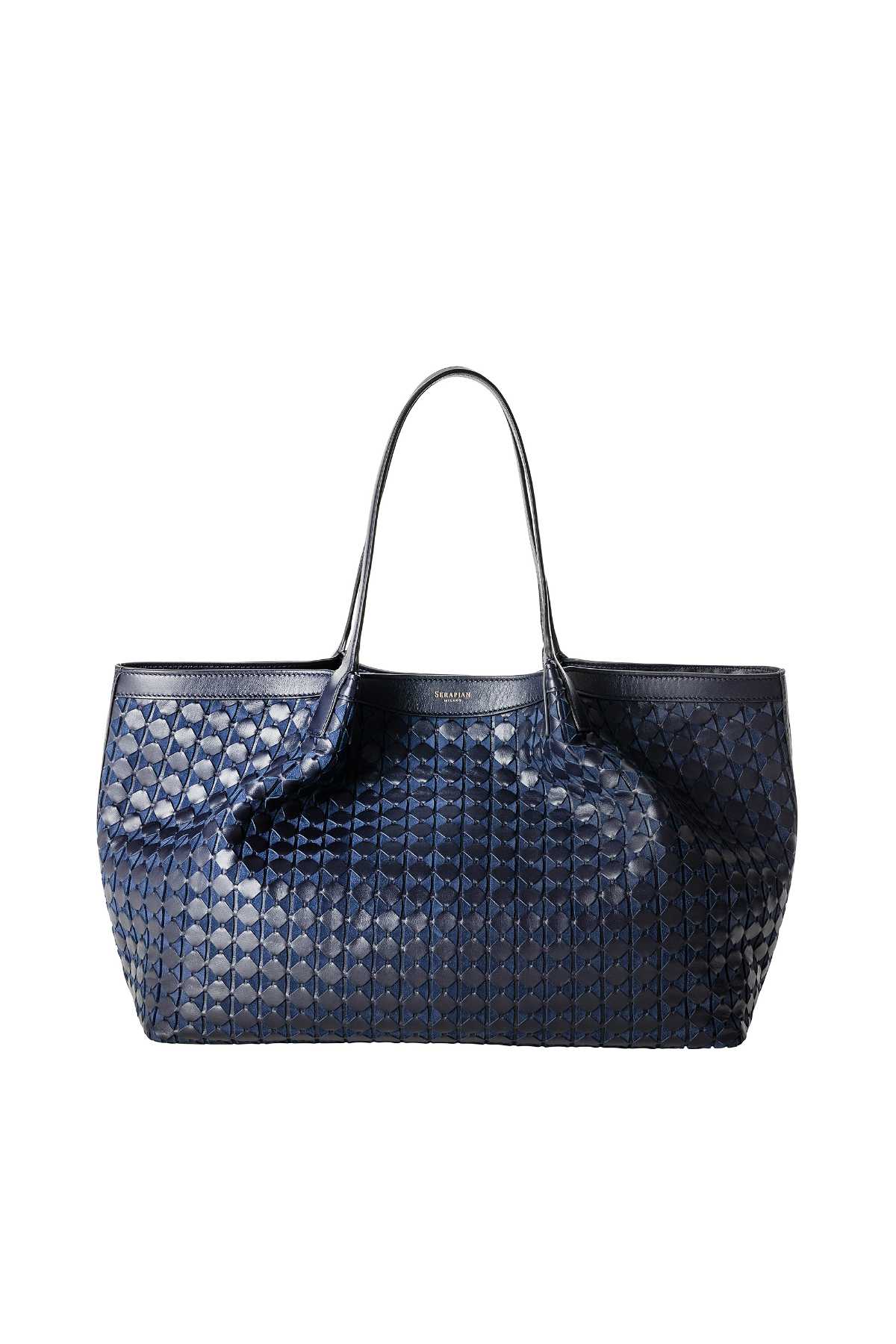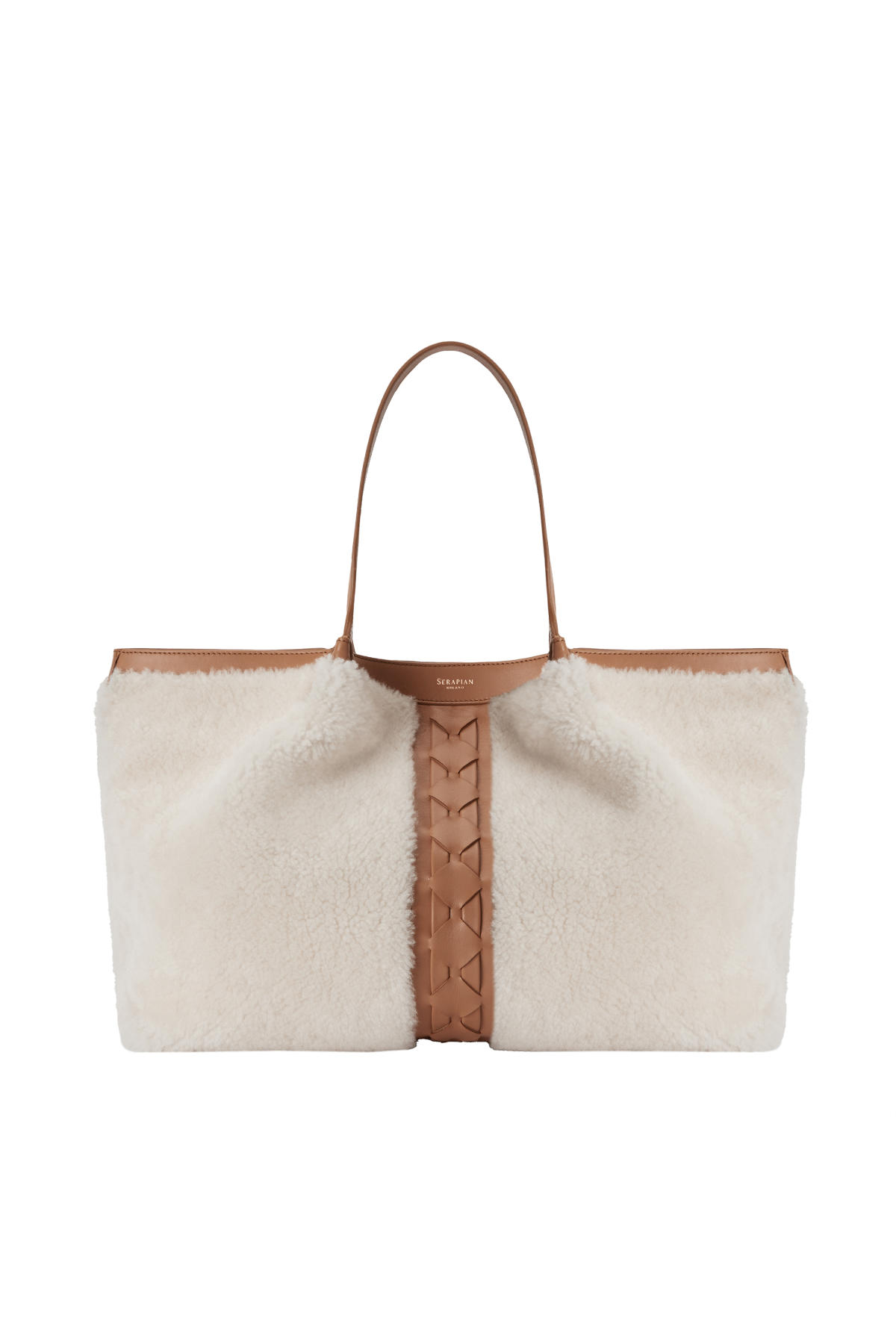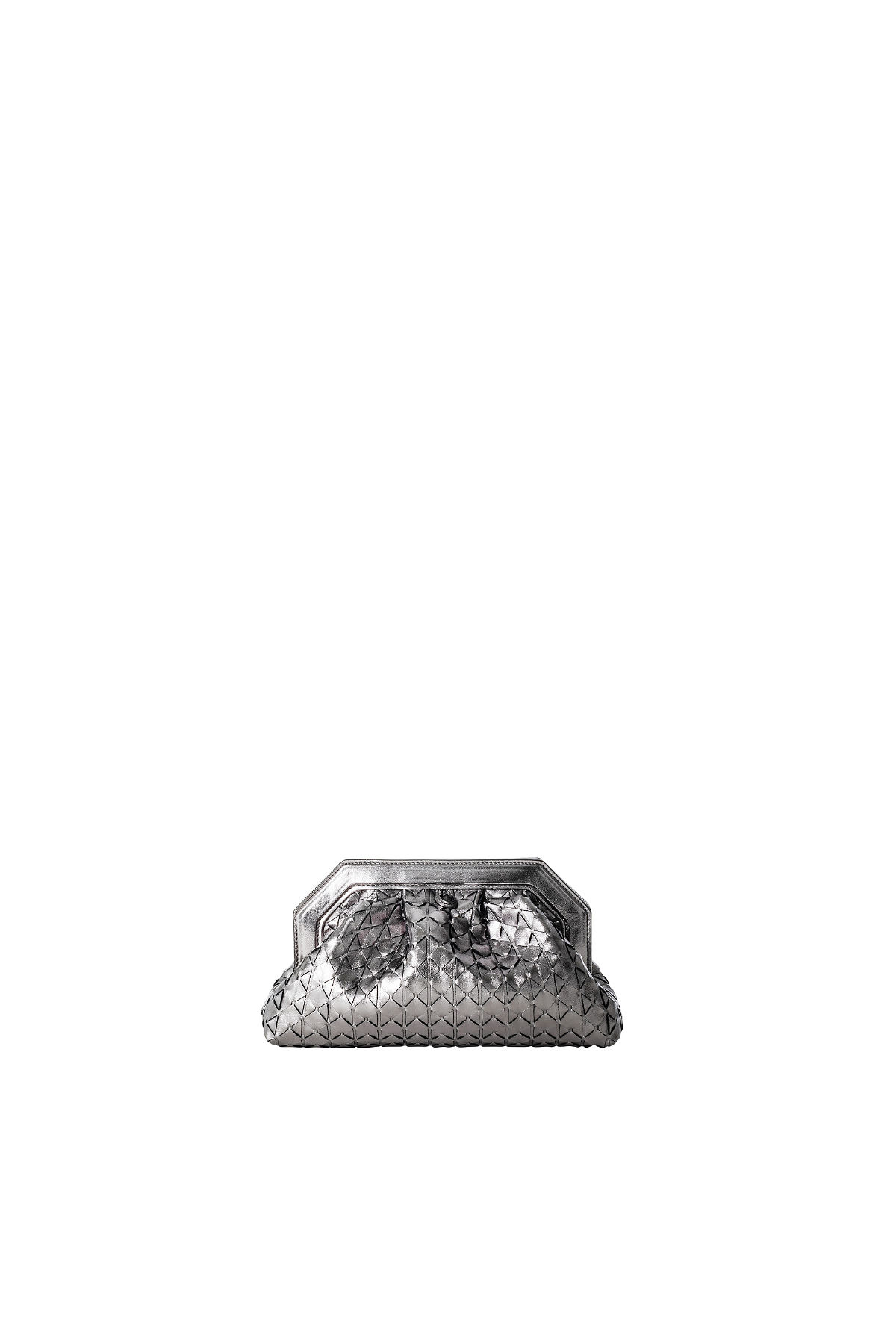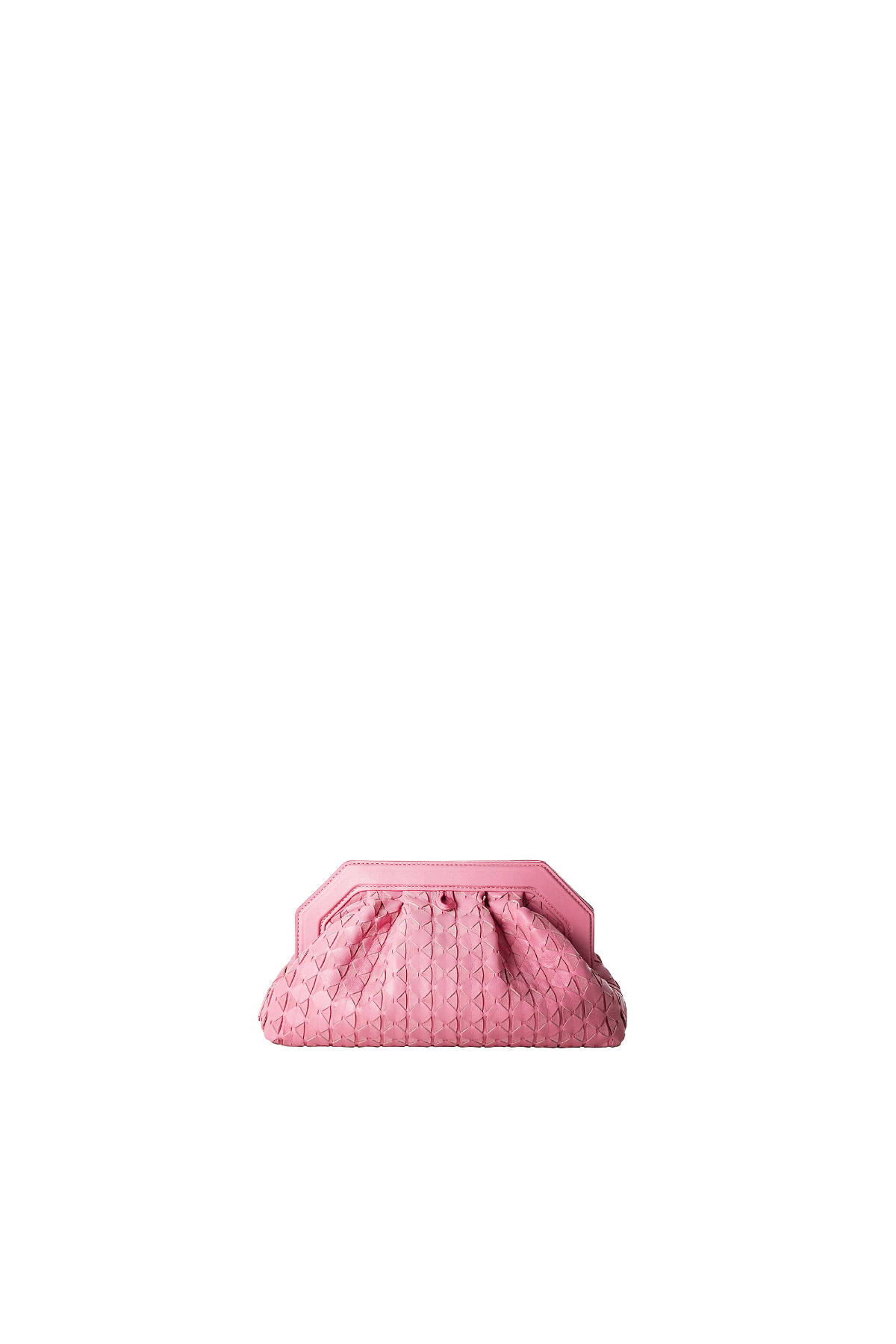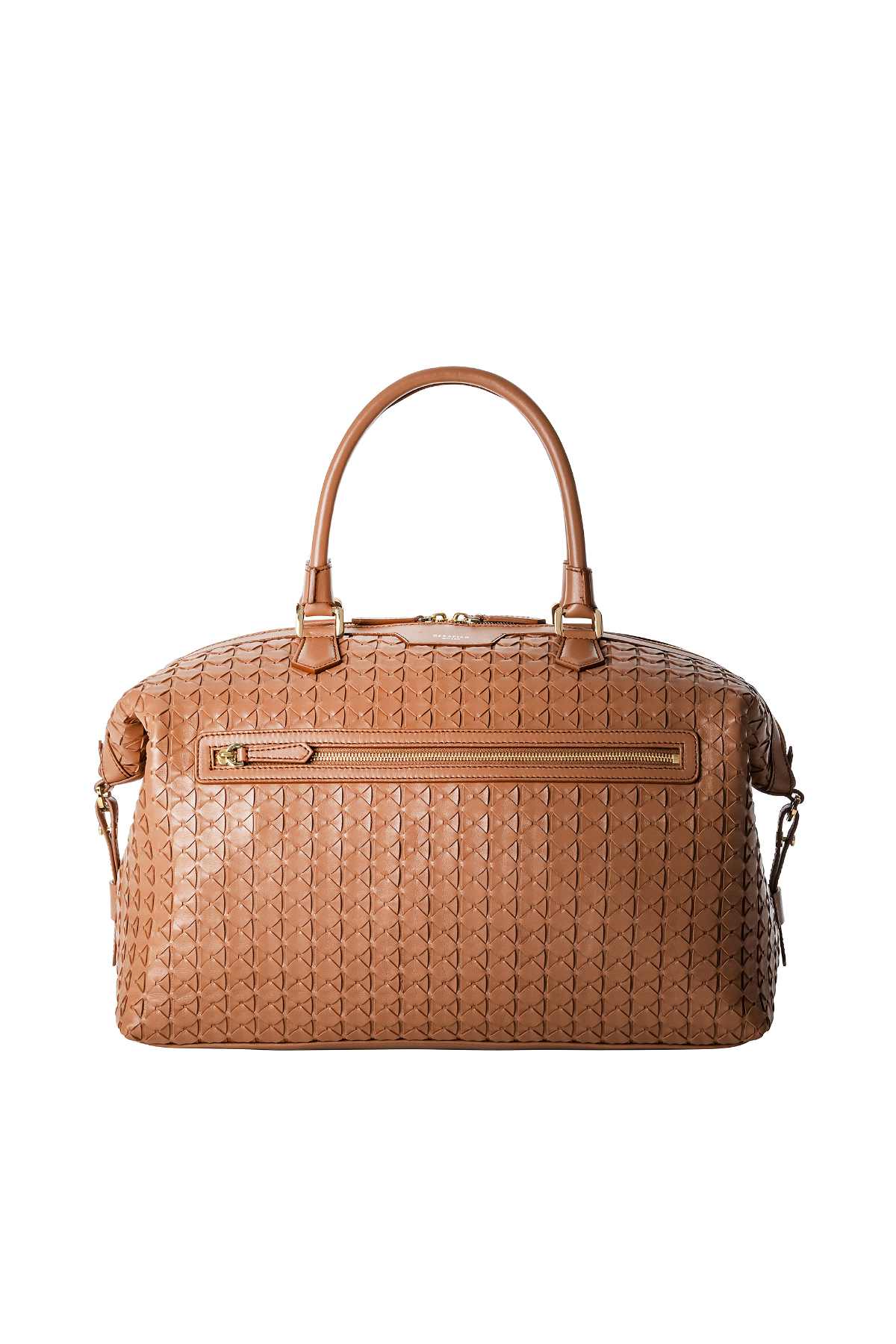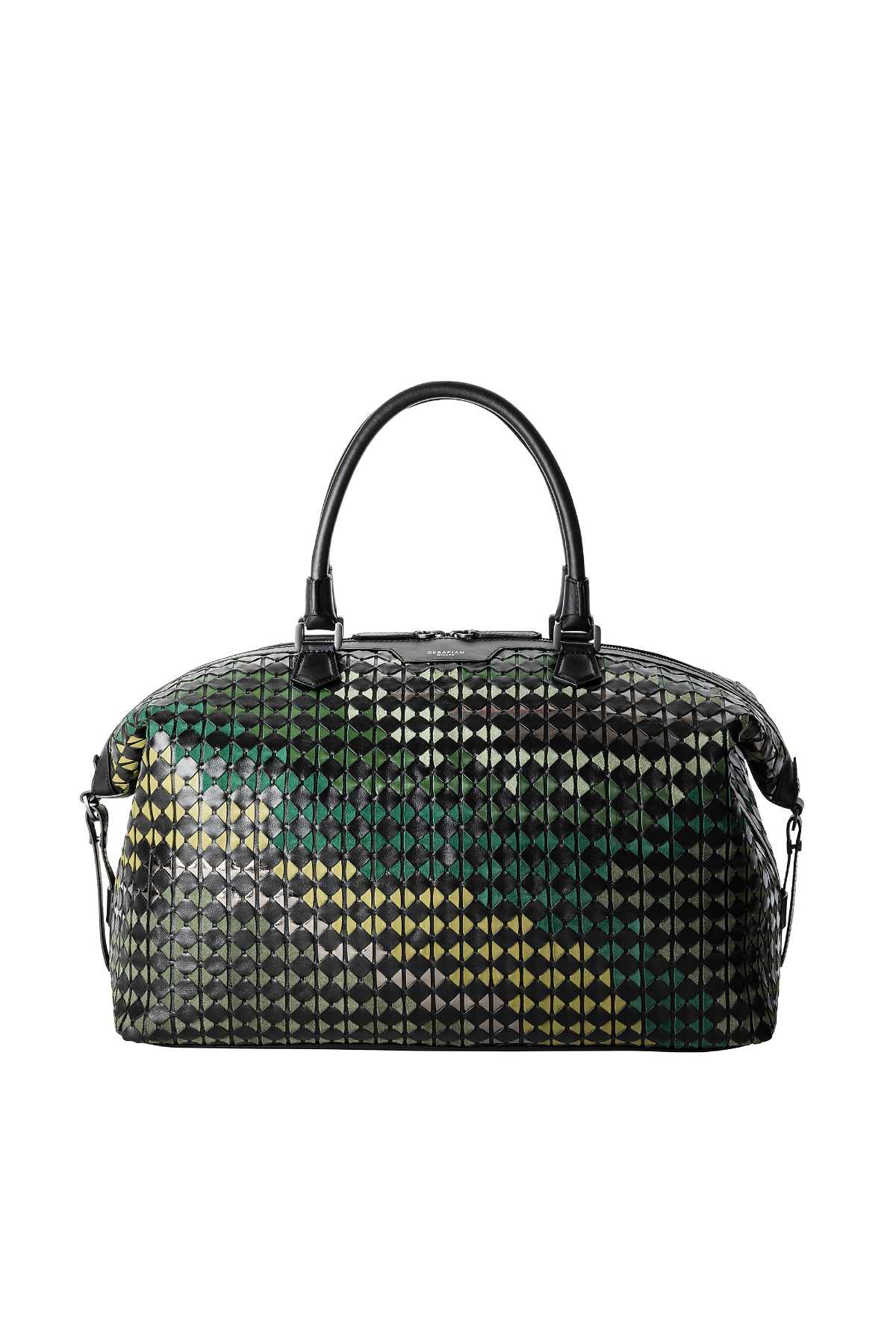 ---