---
Sacai Presents Its New Men's 2022 Autumn & Winter And Women's 2022 Pre Autumn Collections
Luxferity, 25.01.2022
Sacai's designer Chitose Abe tells a story about believing in yourself with her newest collections - exploring the principles of re-calibrating, finessing and perfecting one's craft and ambition, continually distilling and re-visiting her original vision, always heading towards the purest essence of Sacai and its signature style, the art of hybridisation.
A new silhouette for women is born of the house's lingerie roots, with the bra form making new shapes of dresses and jackets or appearing as a feminine patchwork detail on masculine clothing archetypes. Plays on scale and proportion lead to new unexpected combinations - shrunken trench coat collars and lapels flowing into a super-sized down coat; a down vest spliced onto a blazer.
Suiting for both women and men takes its inspiration from a tracksuit sensibility. For men, tailored suits are worn with the attitude of snowboarding, which influences the shape, fabrics and styling details. This season a new uniform simplicity comes of a tone-on-tone palette that unifies the looks, with layers of fabrics from the same family, sometimes playing with the scale of plaids.
The texture of shearling-like wool fleece reinforces a gentle, tough tactility. Knitwear continues to be a pre-occupation, lovingly crafted and re-configured. Exaggerated snow boots ground the season.
A new collaboration with masters of the leather Perfecto biker jacket, Schott is introduced. Sacai-style sees the original form left intact, with the addition of a voluminous peplum lining or spliced with an ultra-cropped down jacket for women or, for men, re-proportioned with detachable lining or hybridised with a dress coat.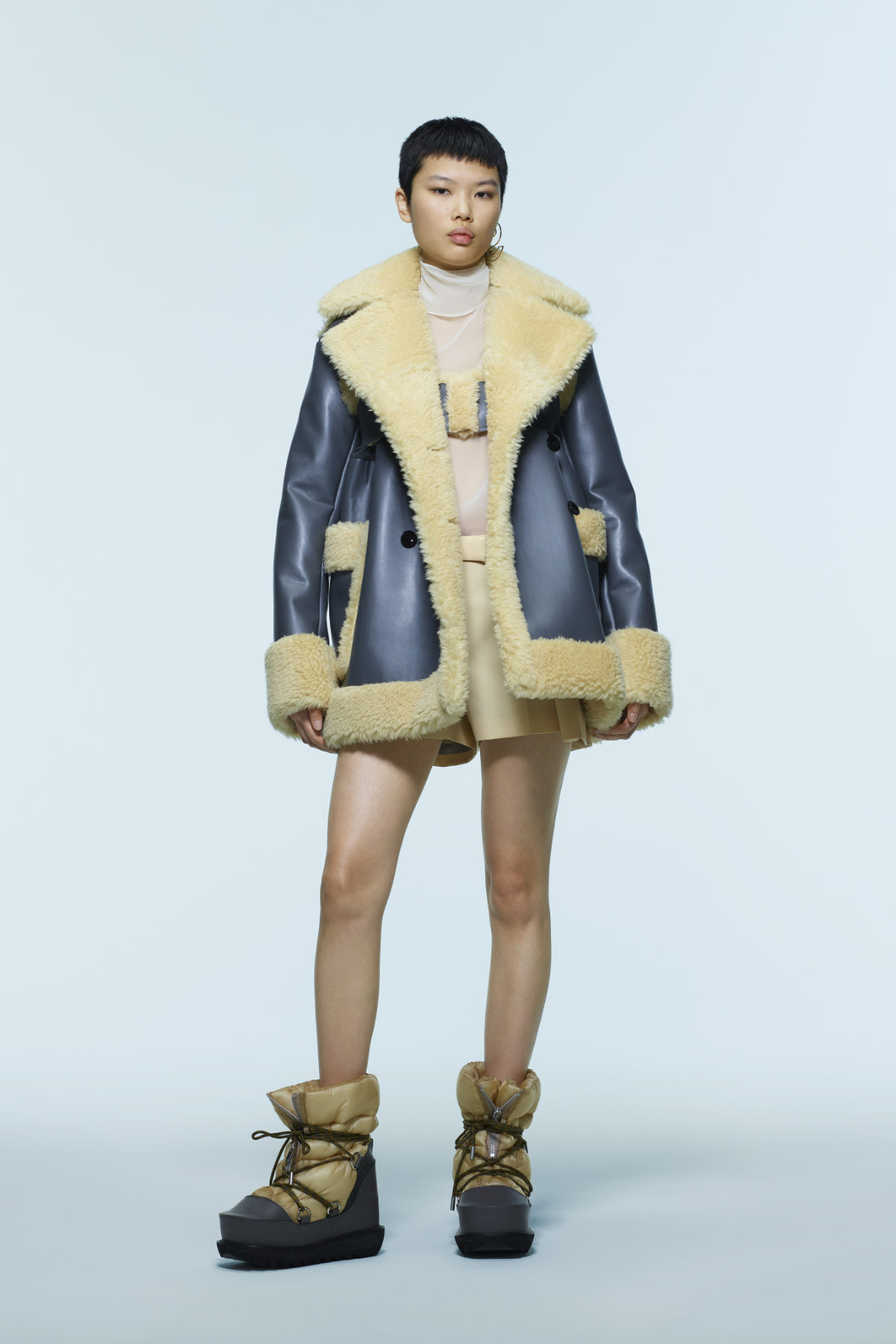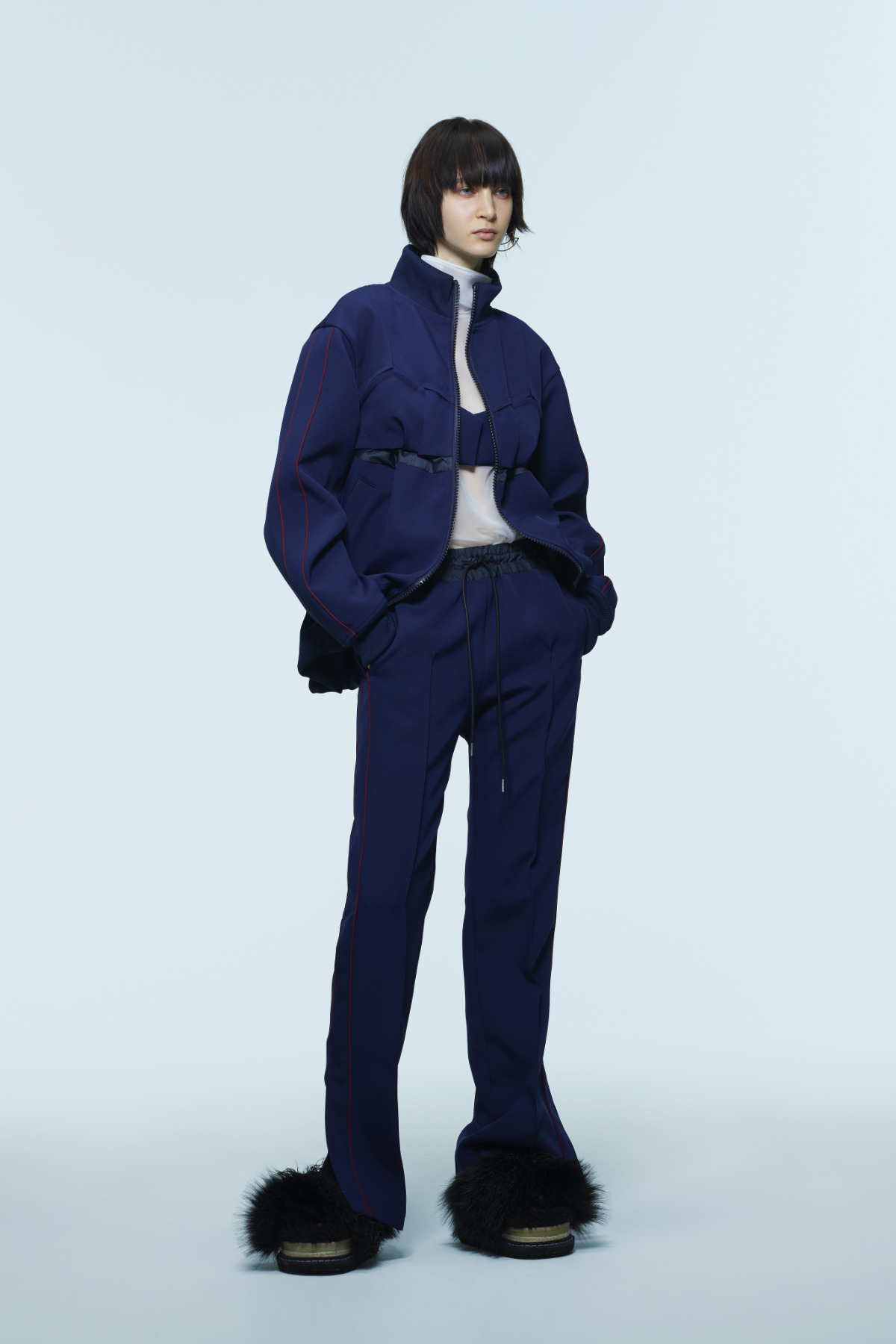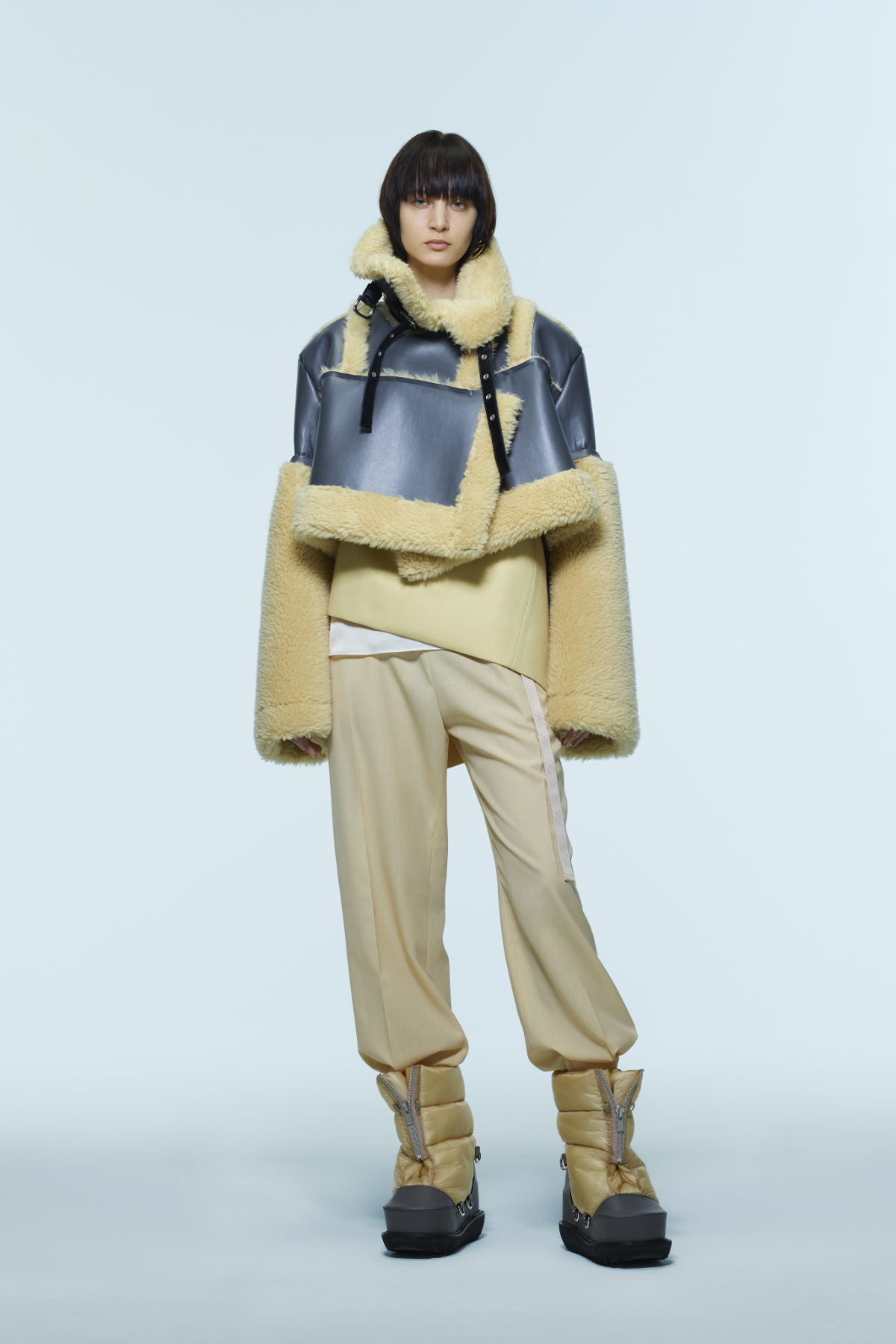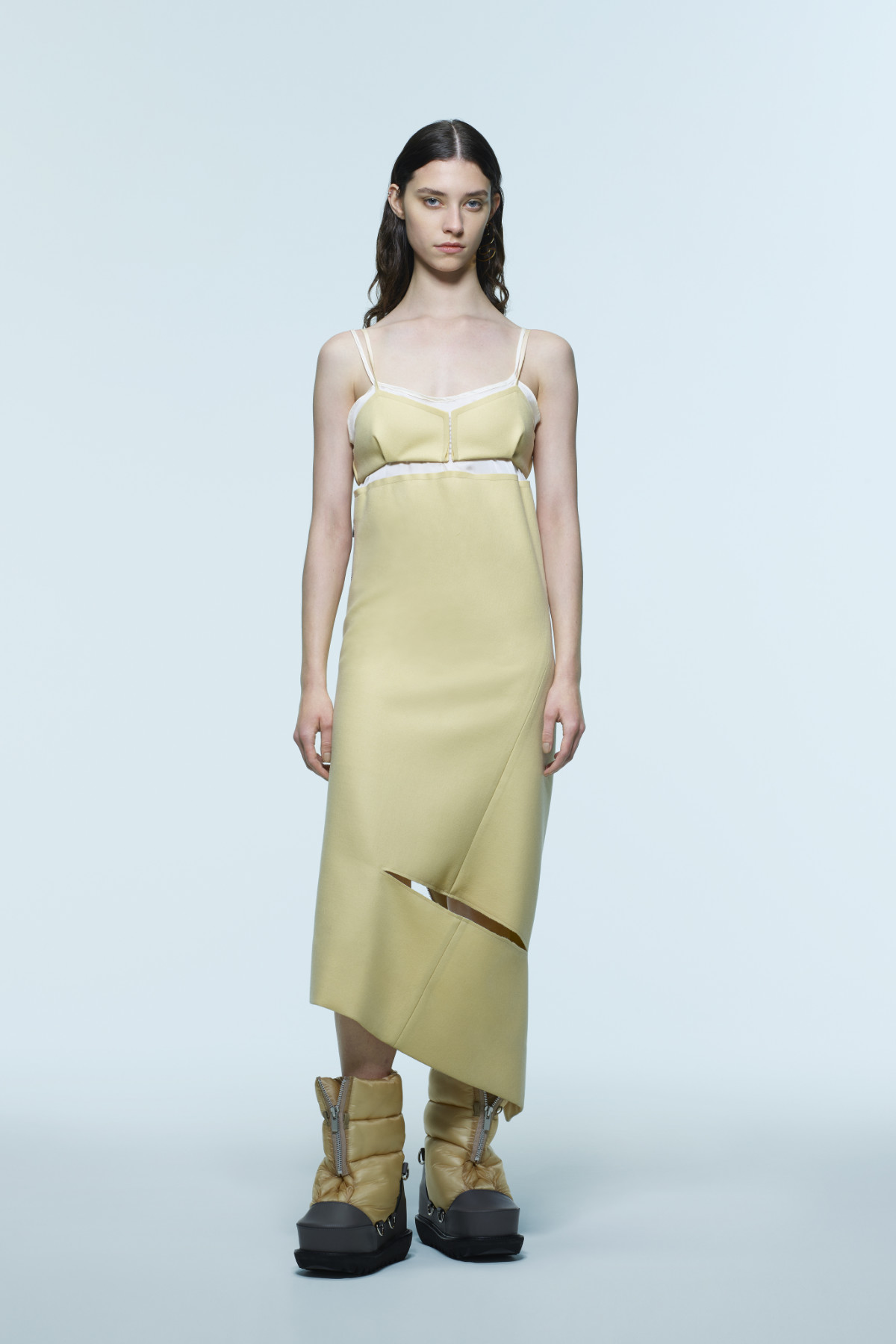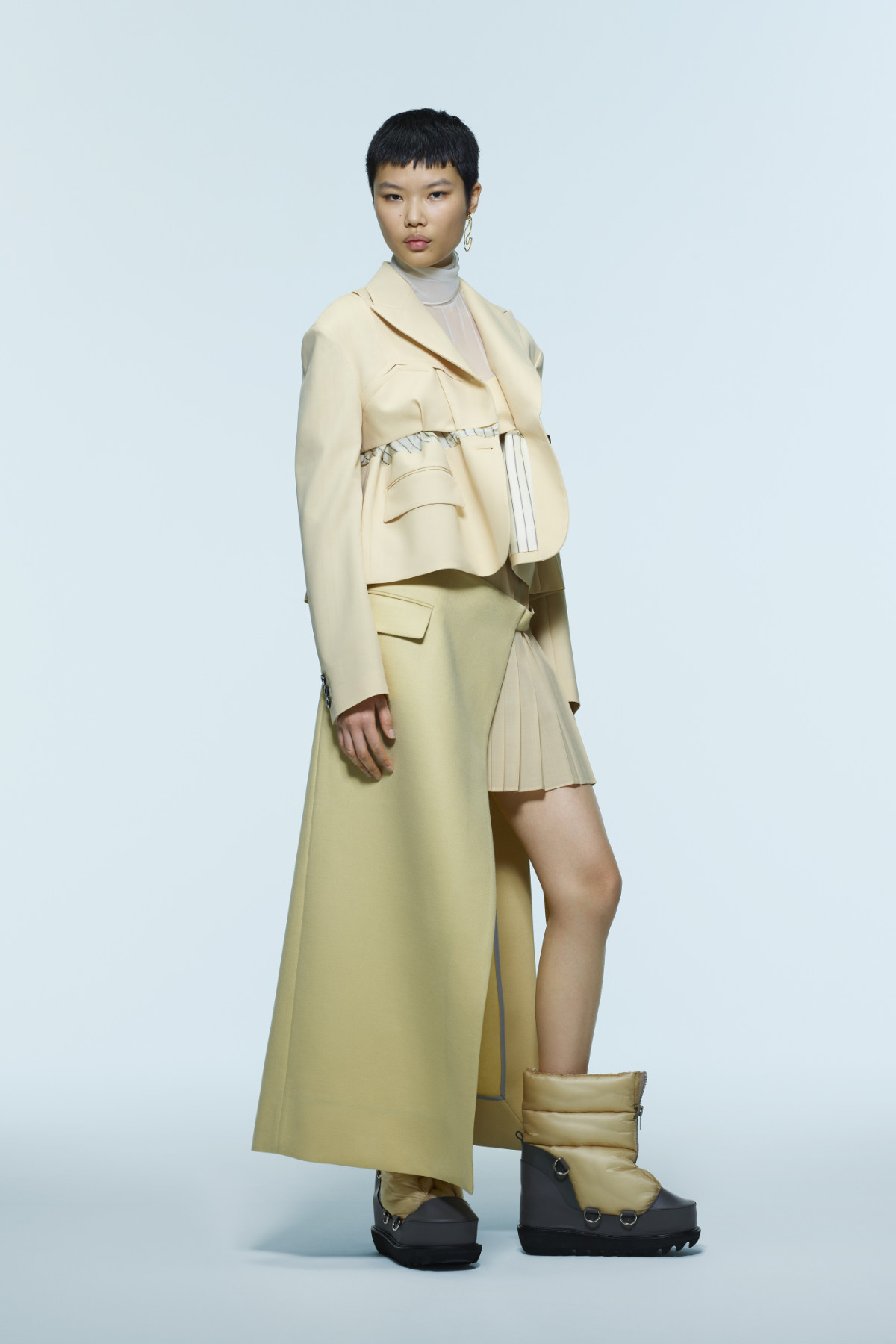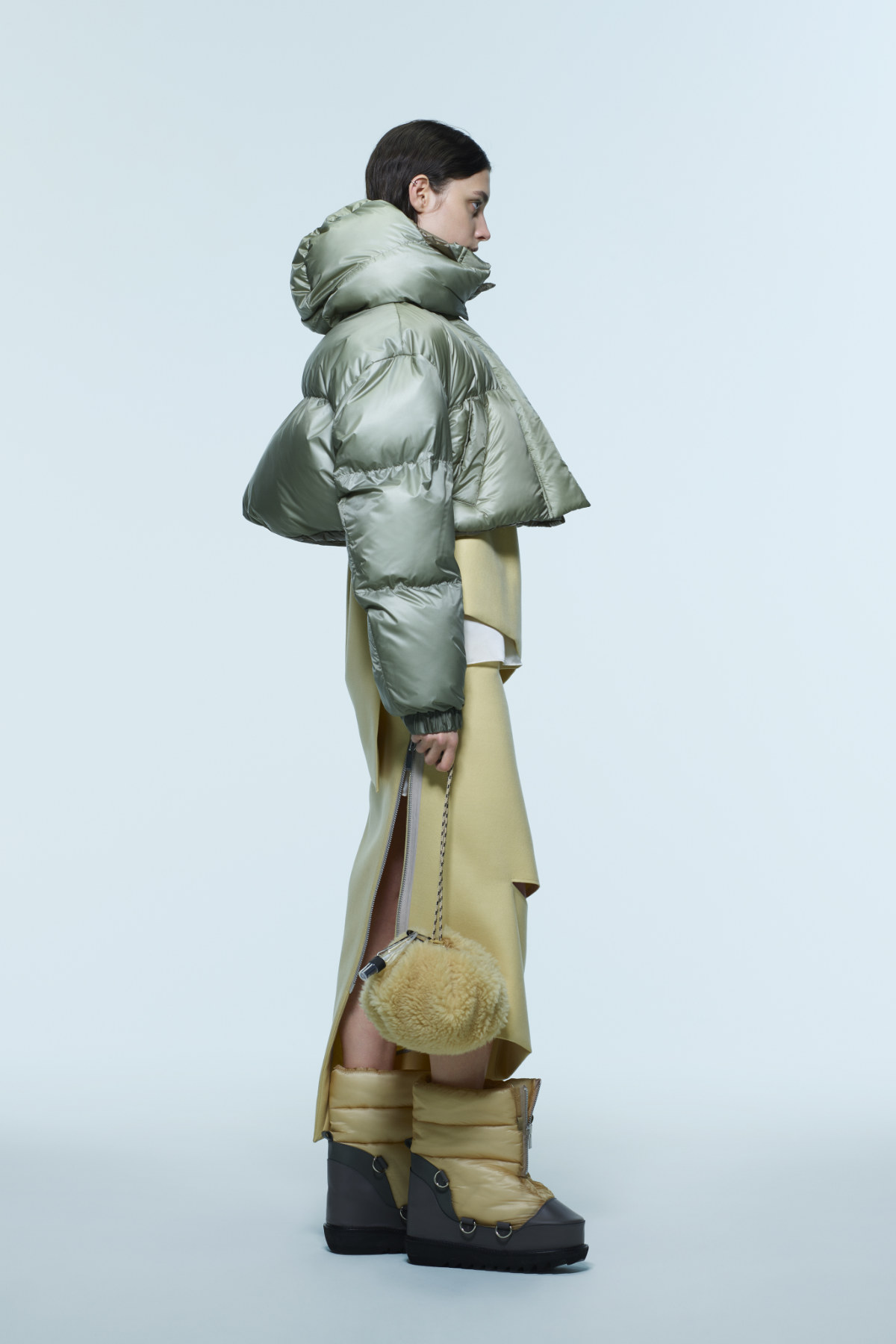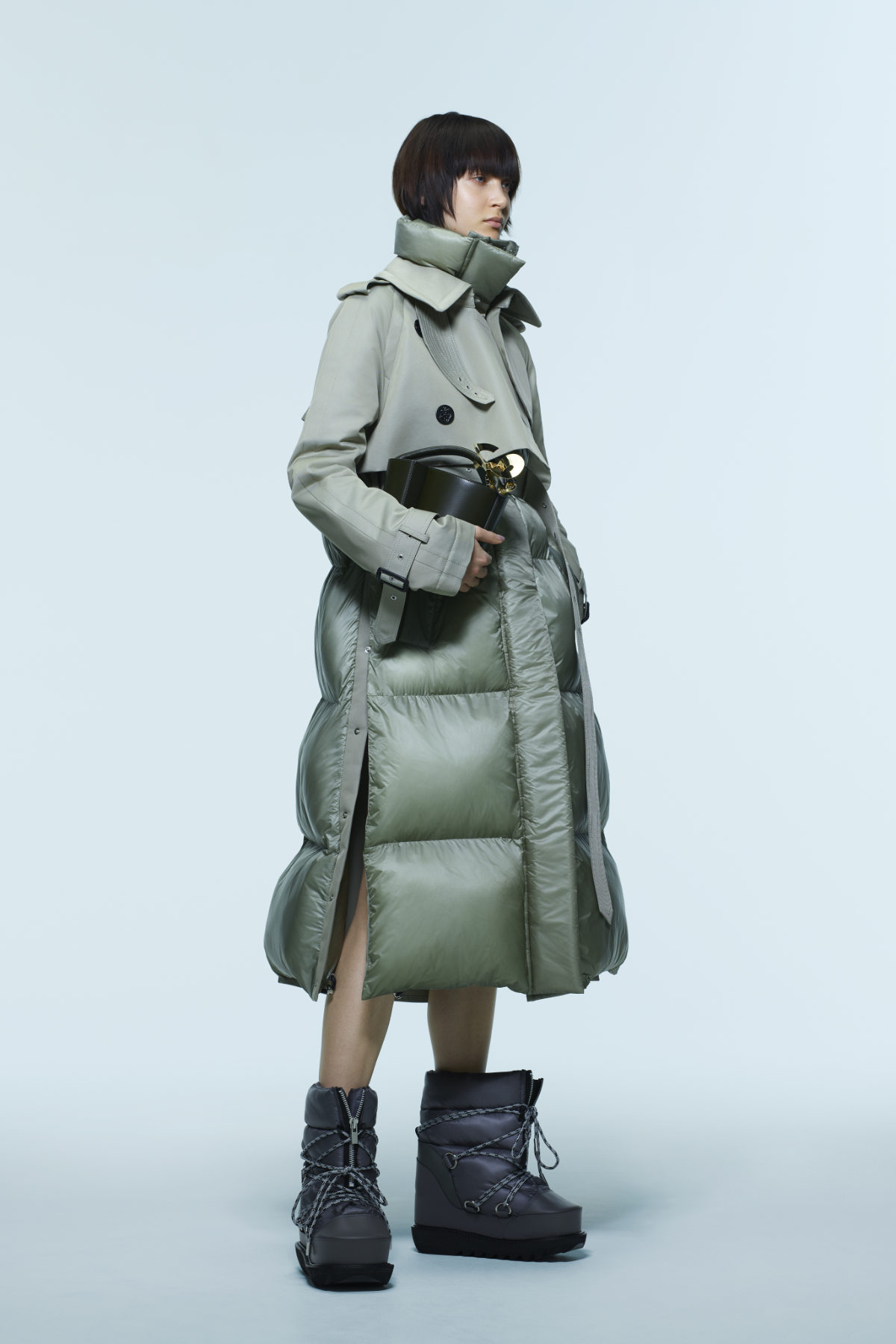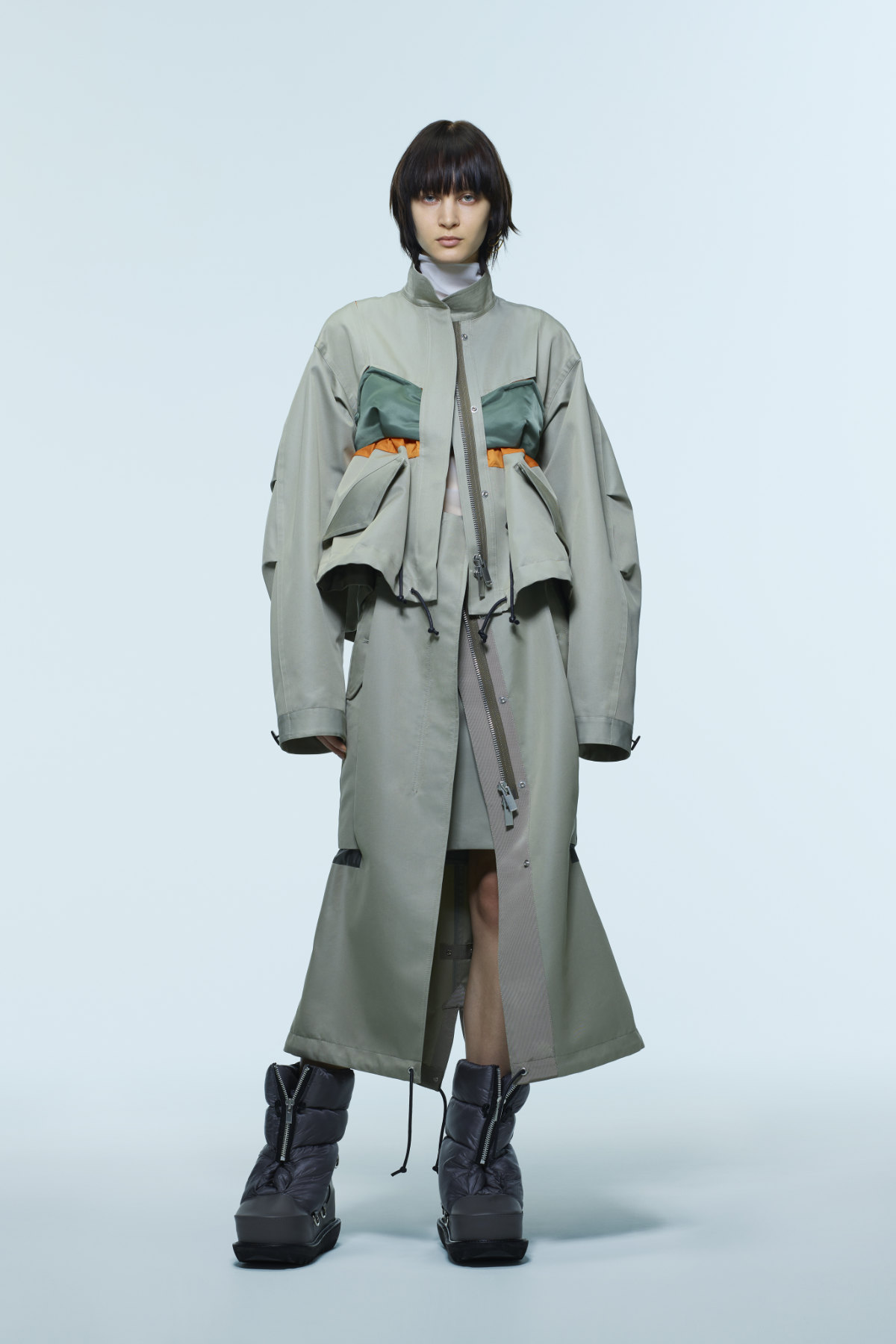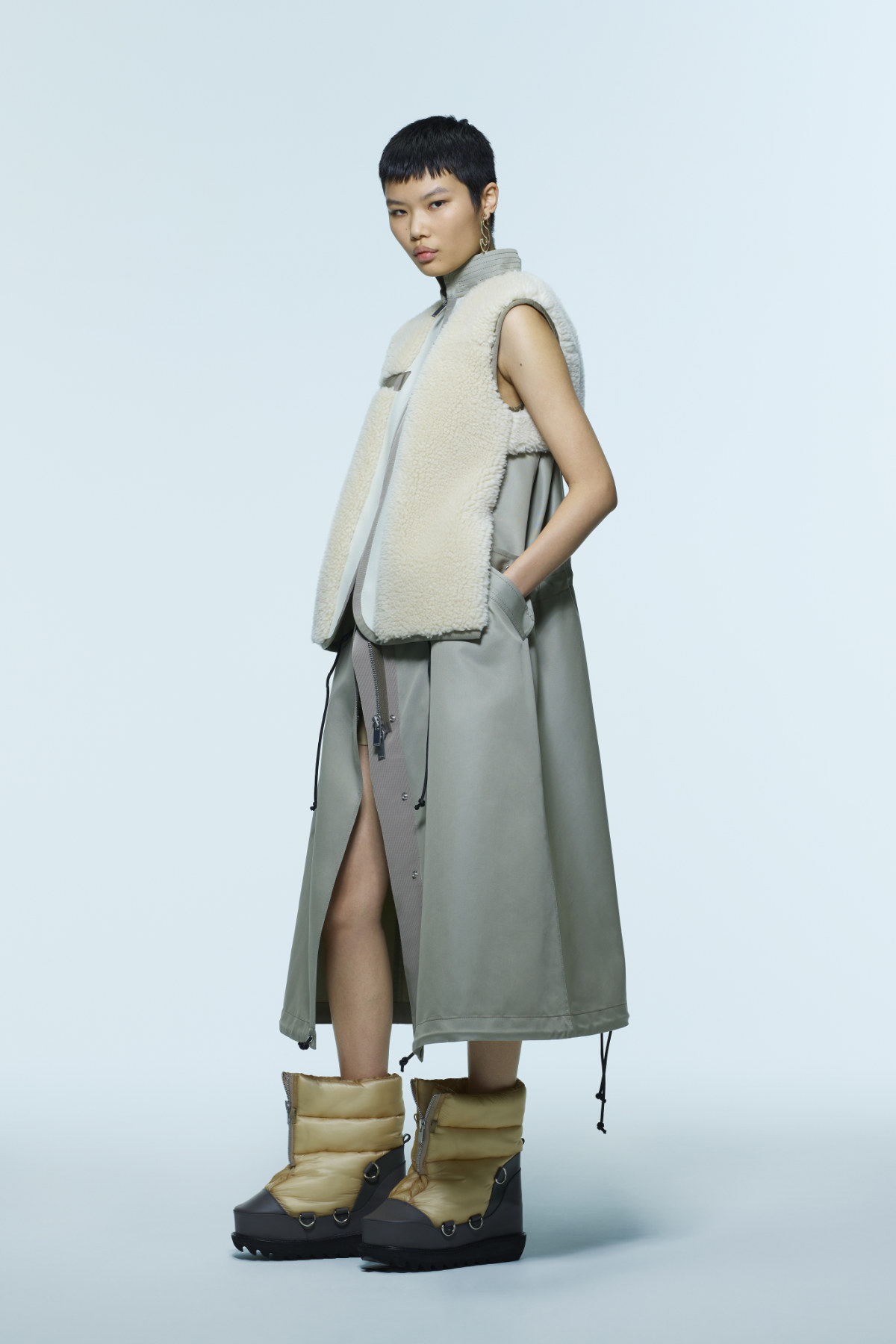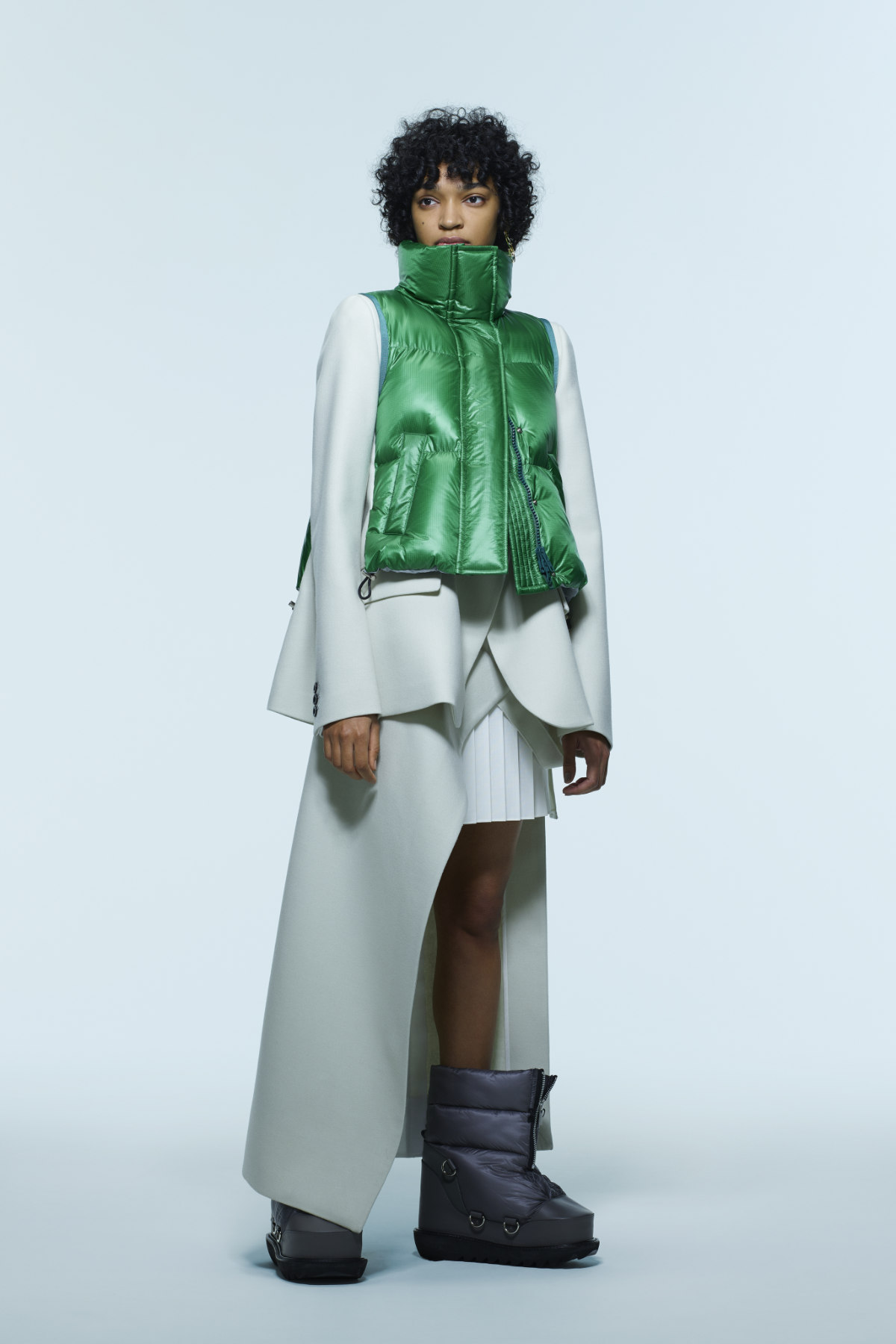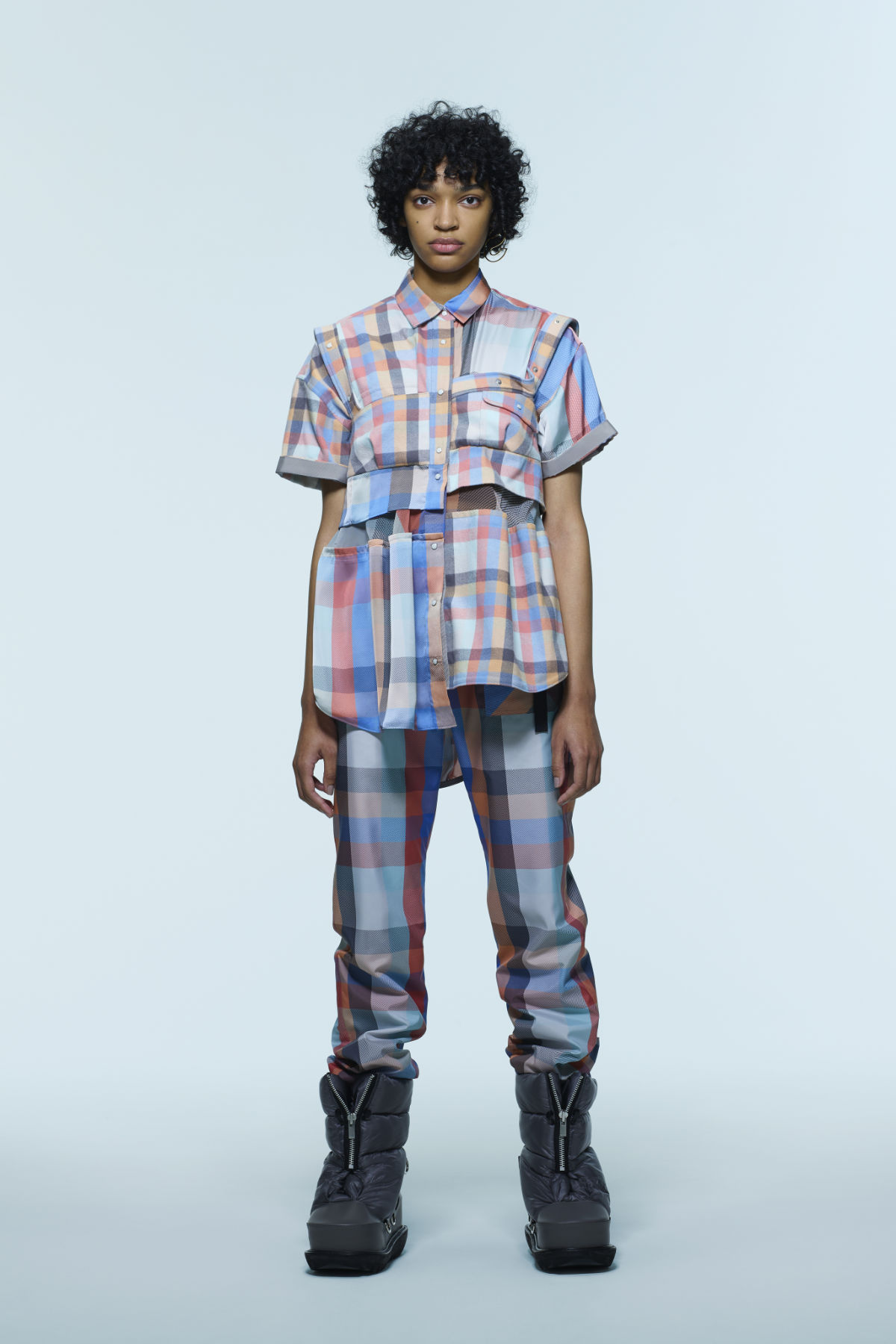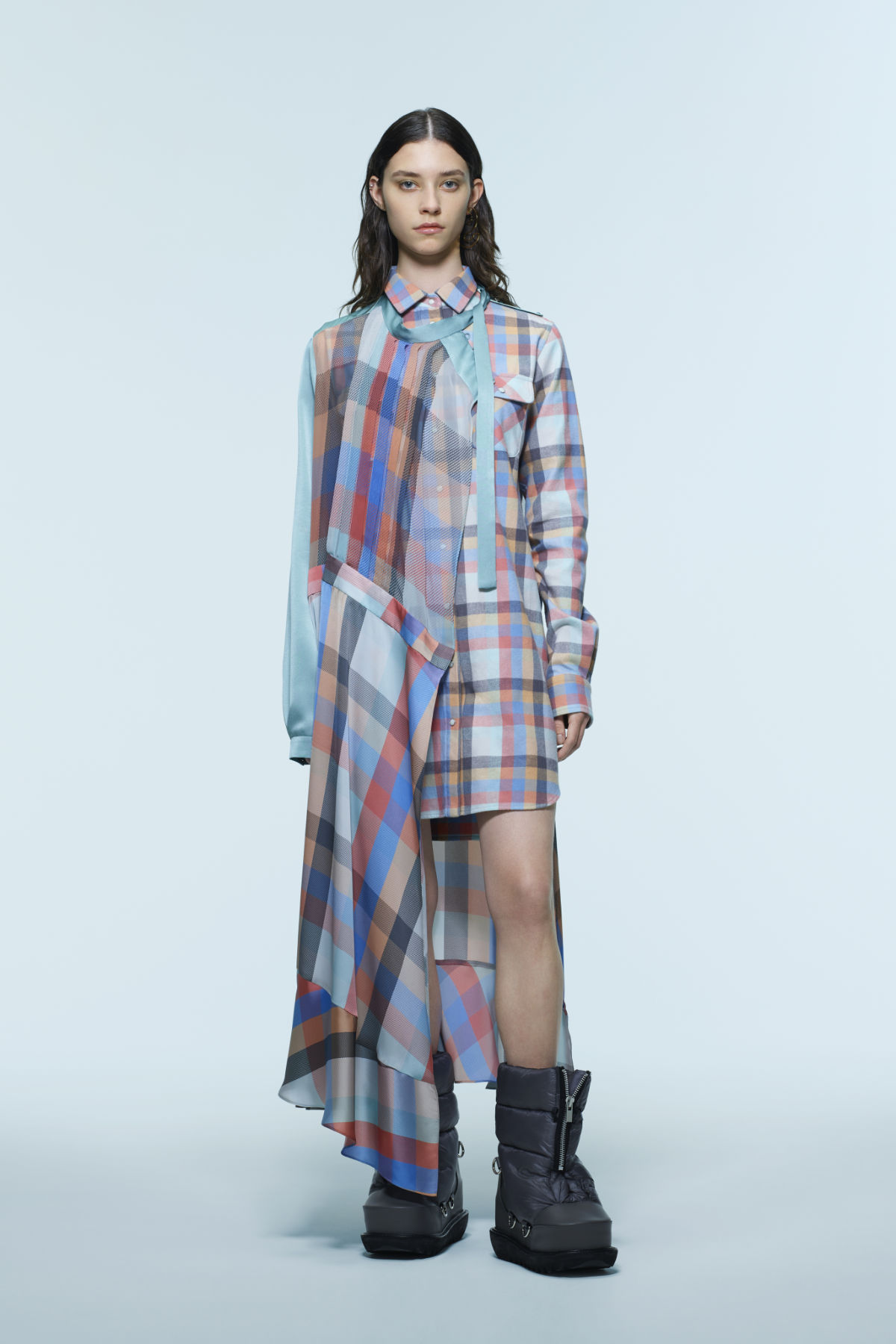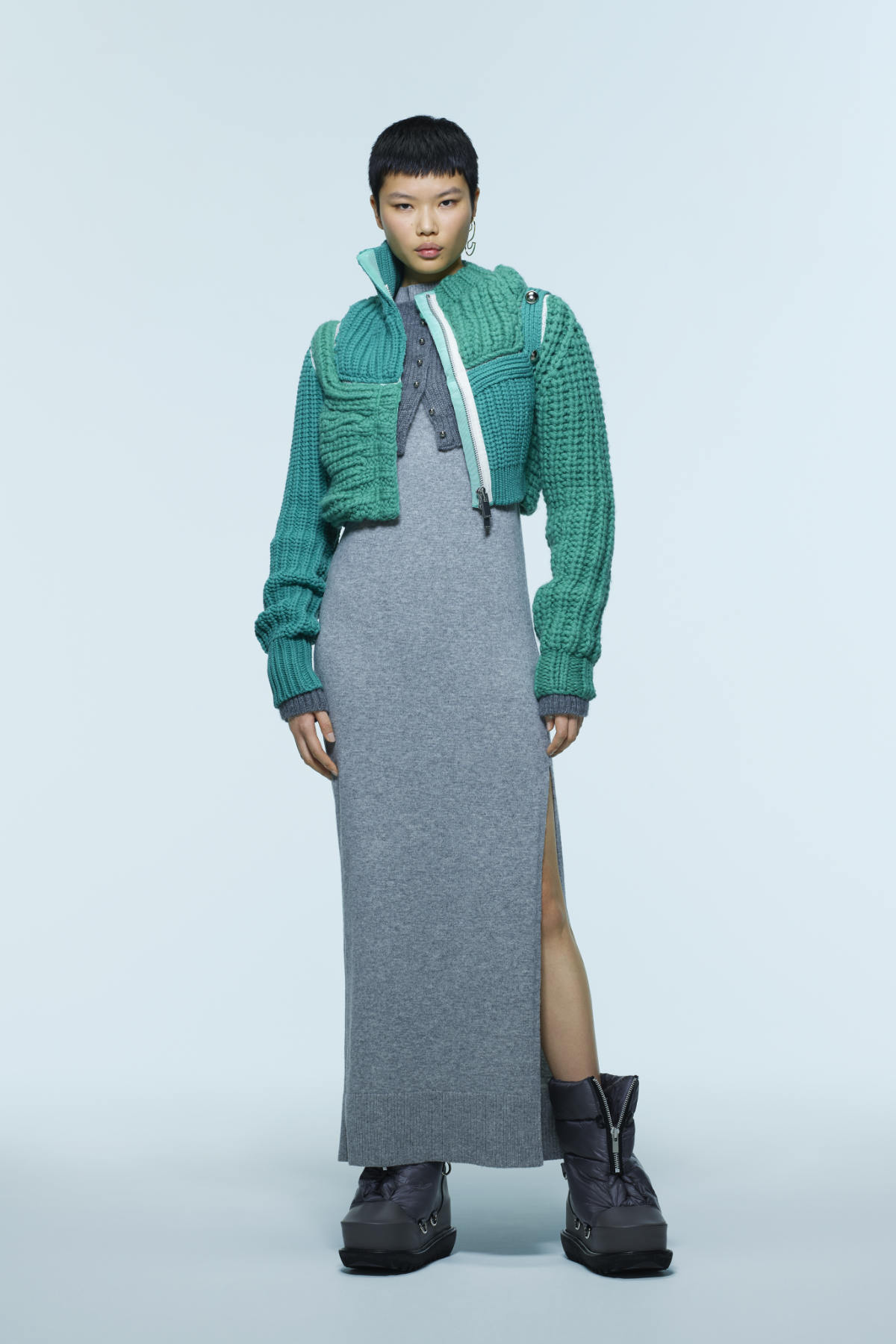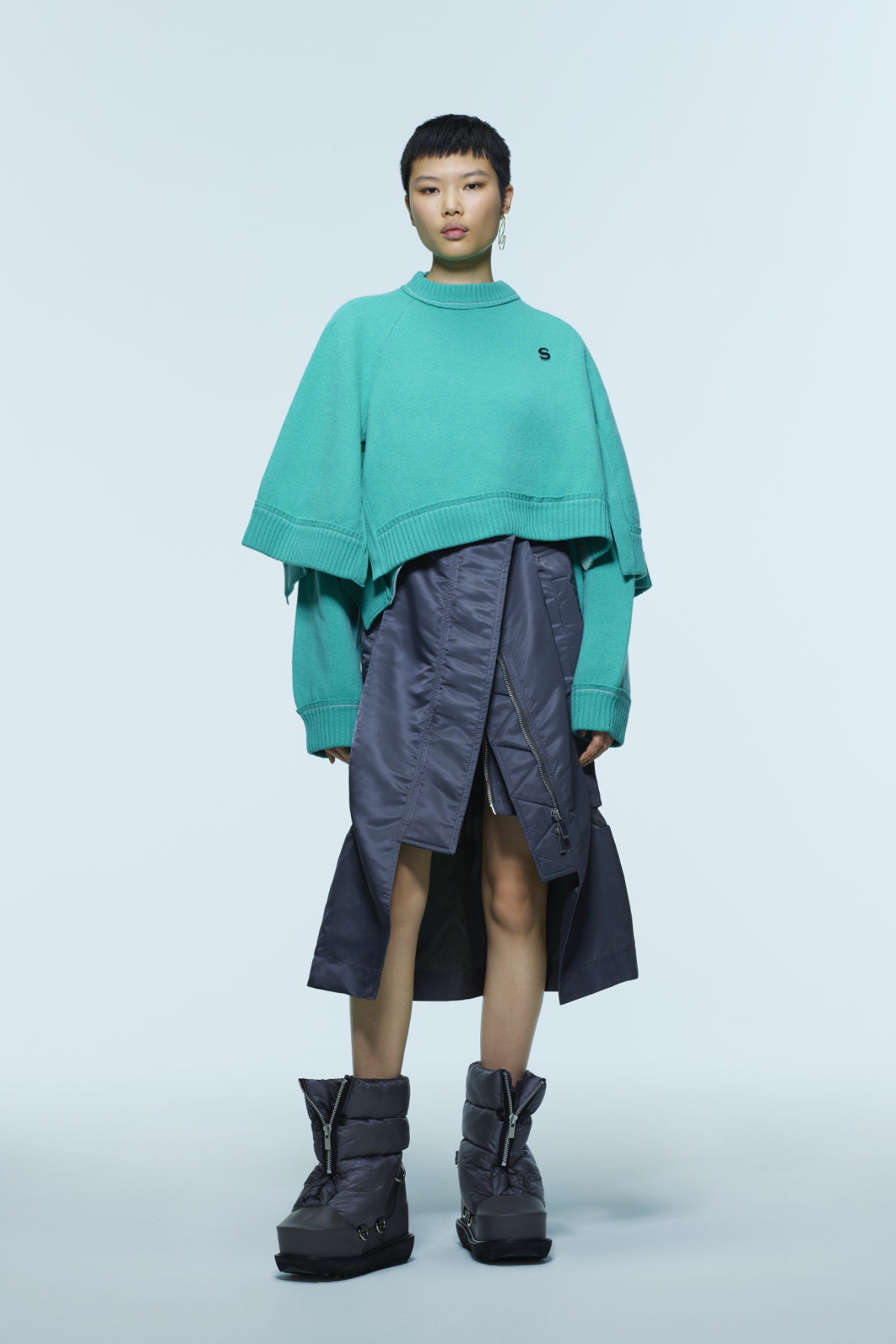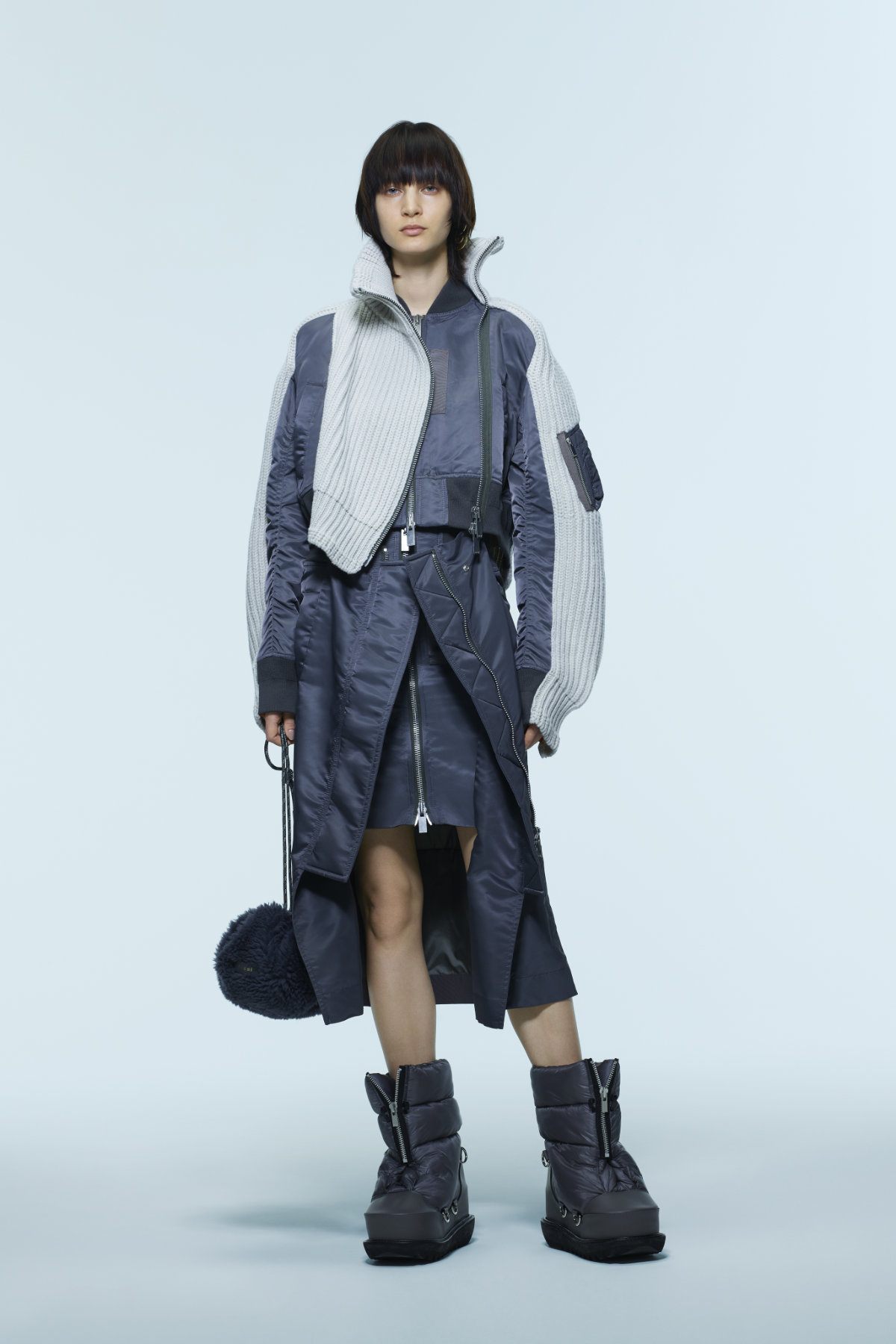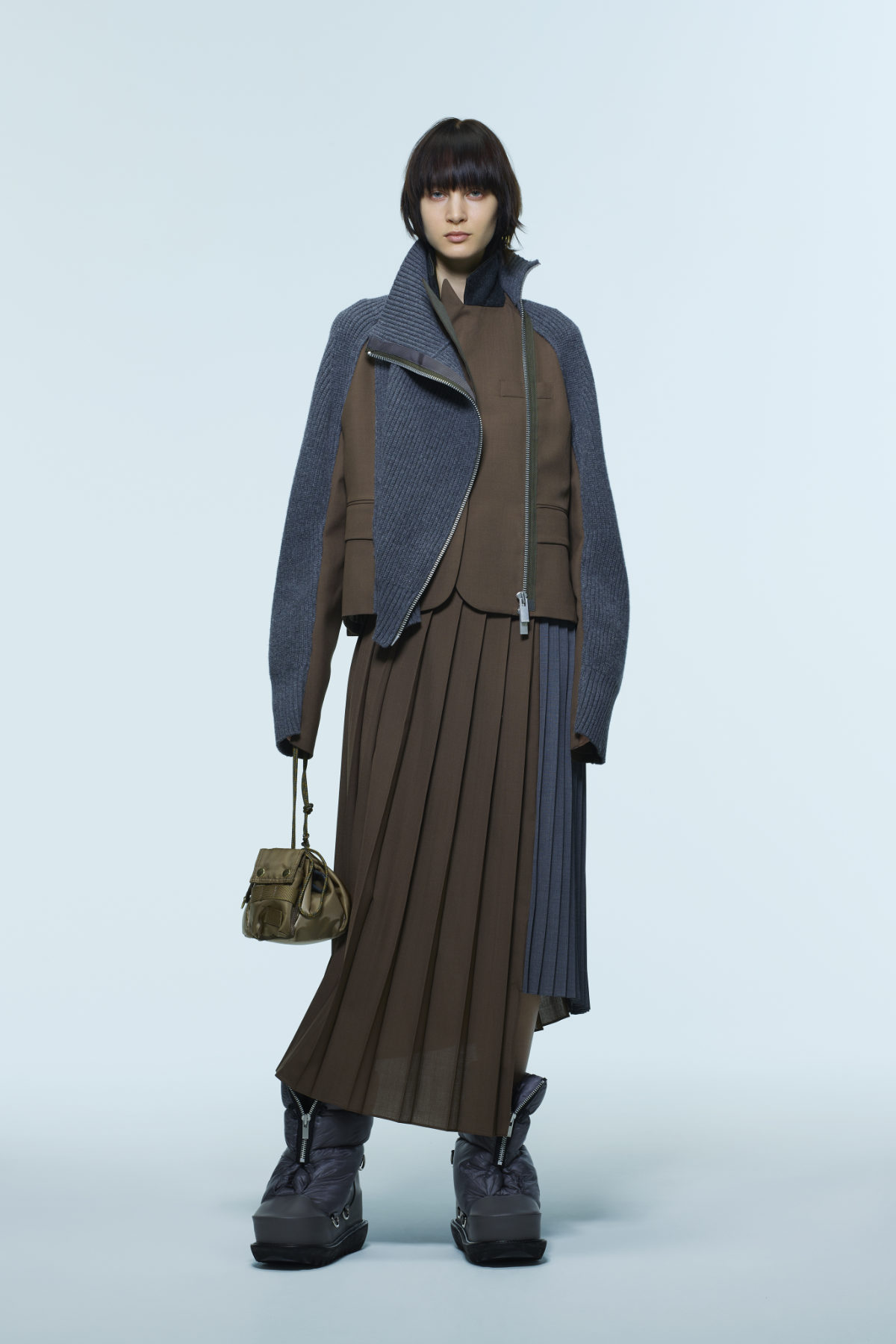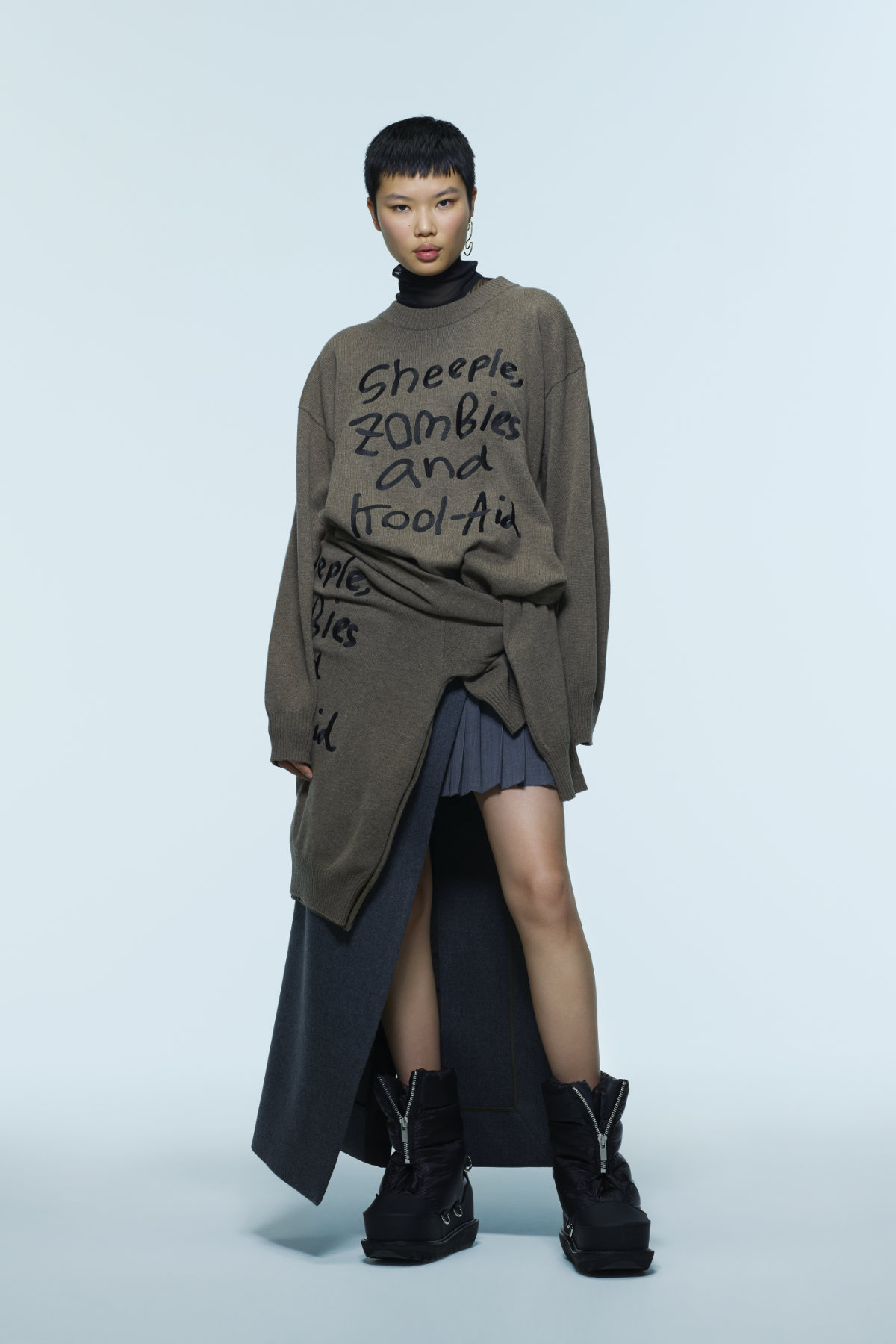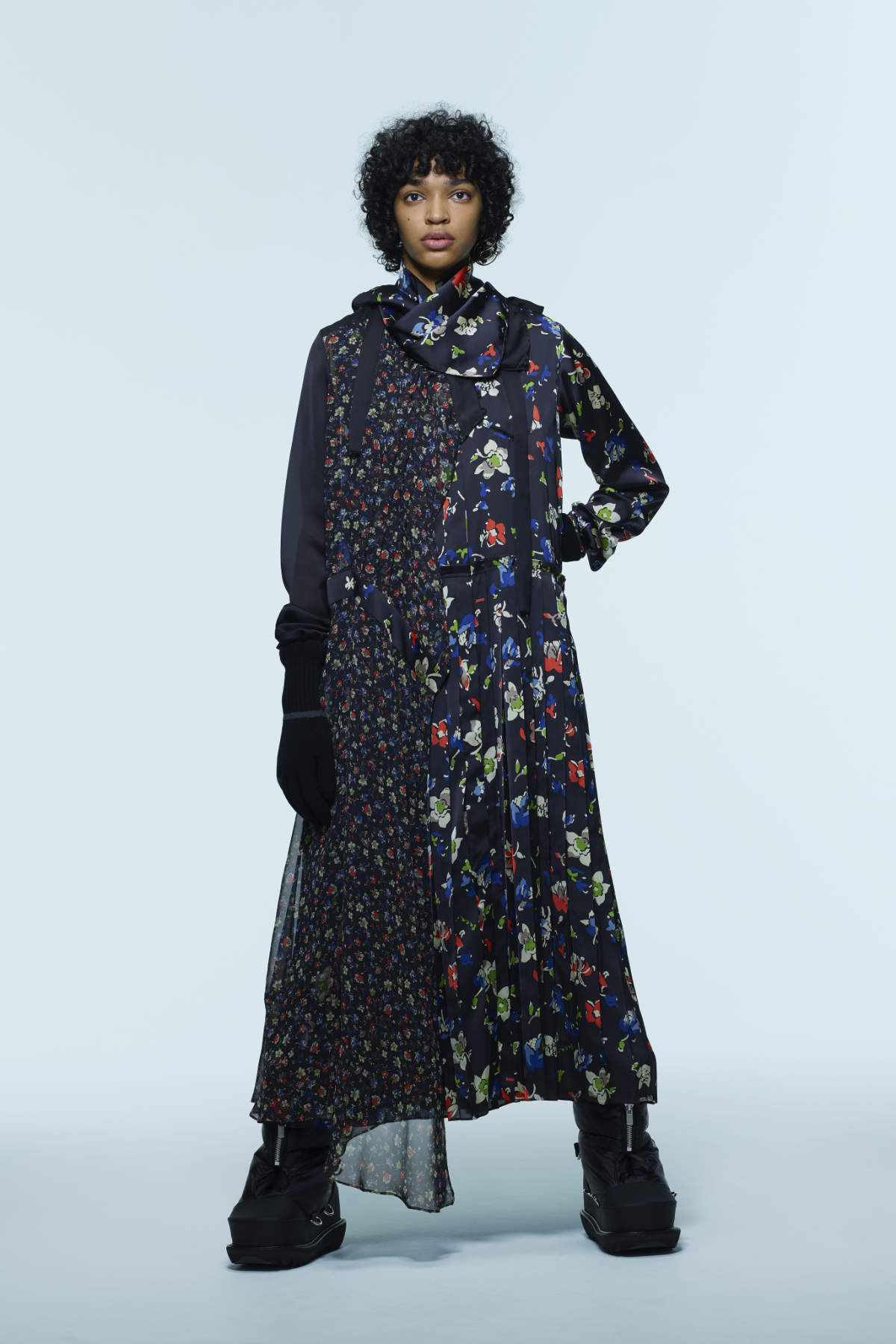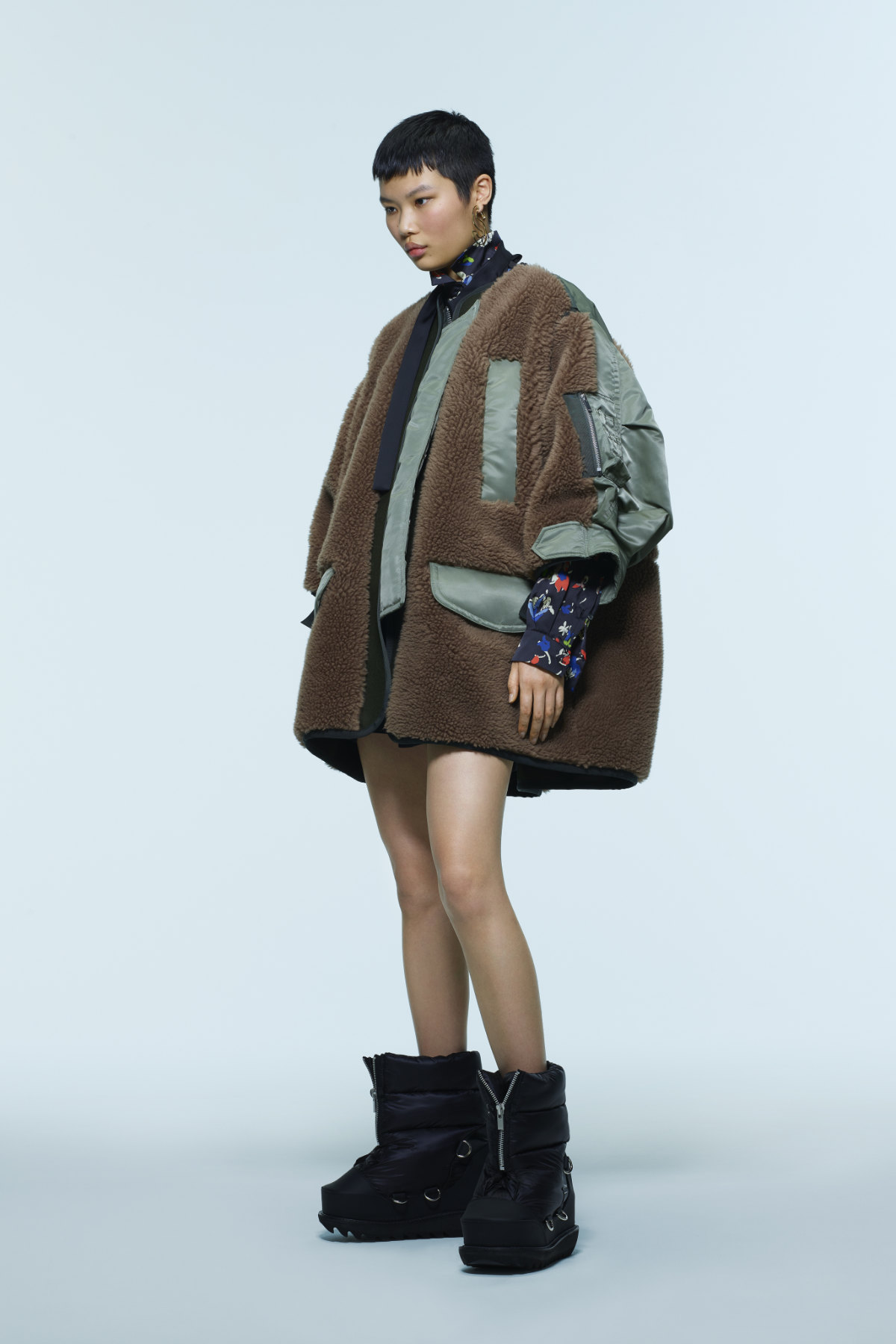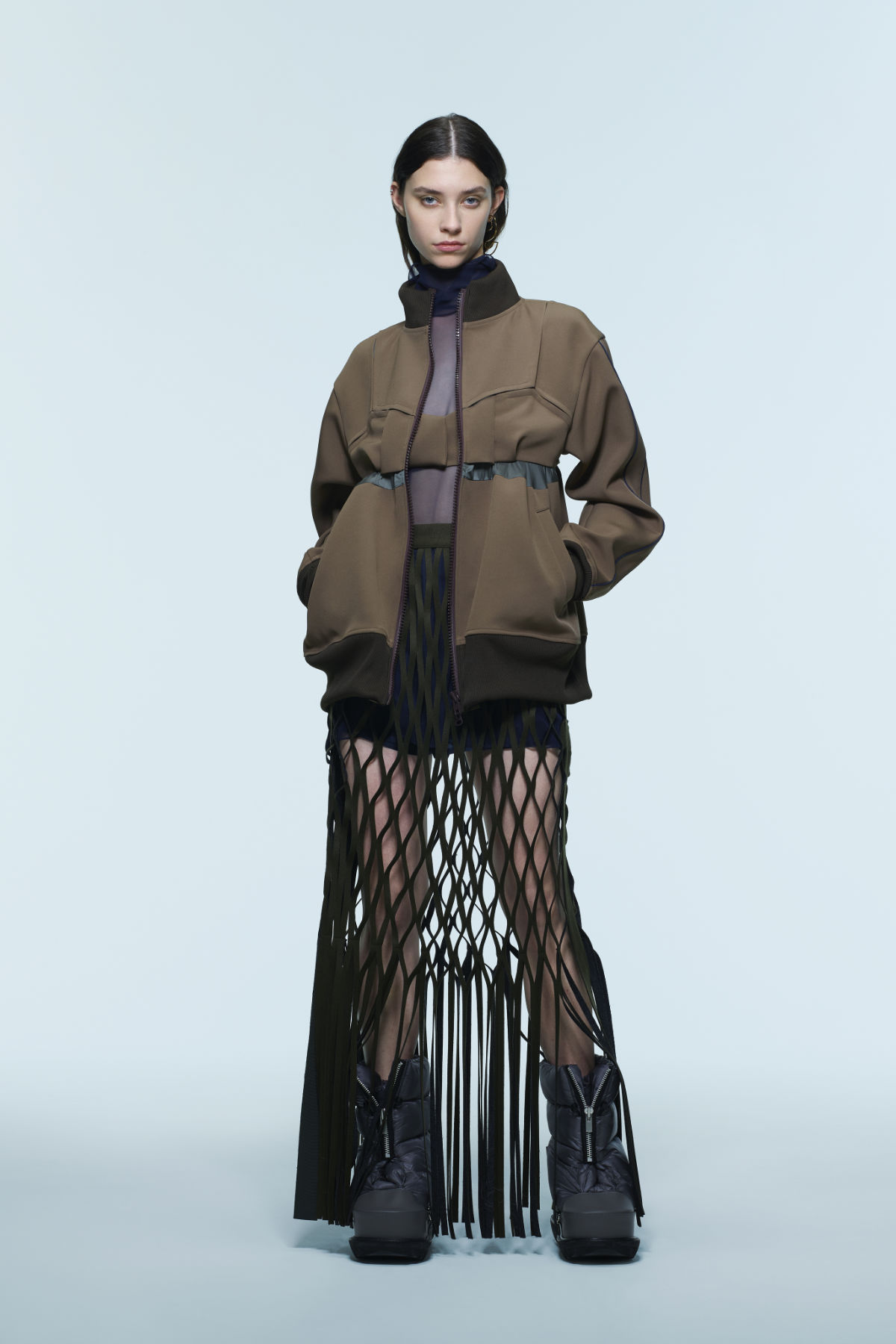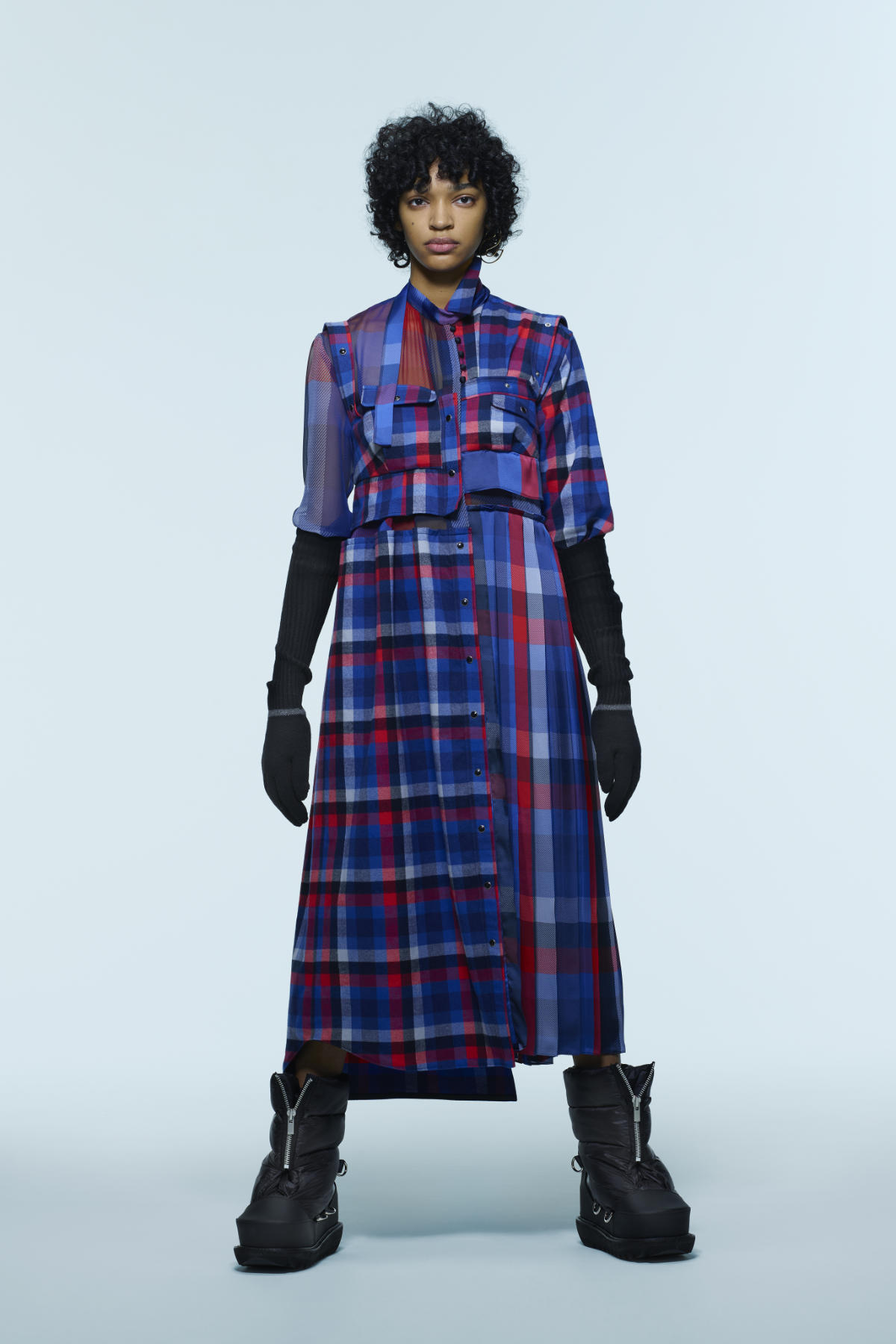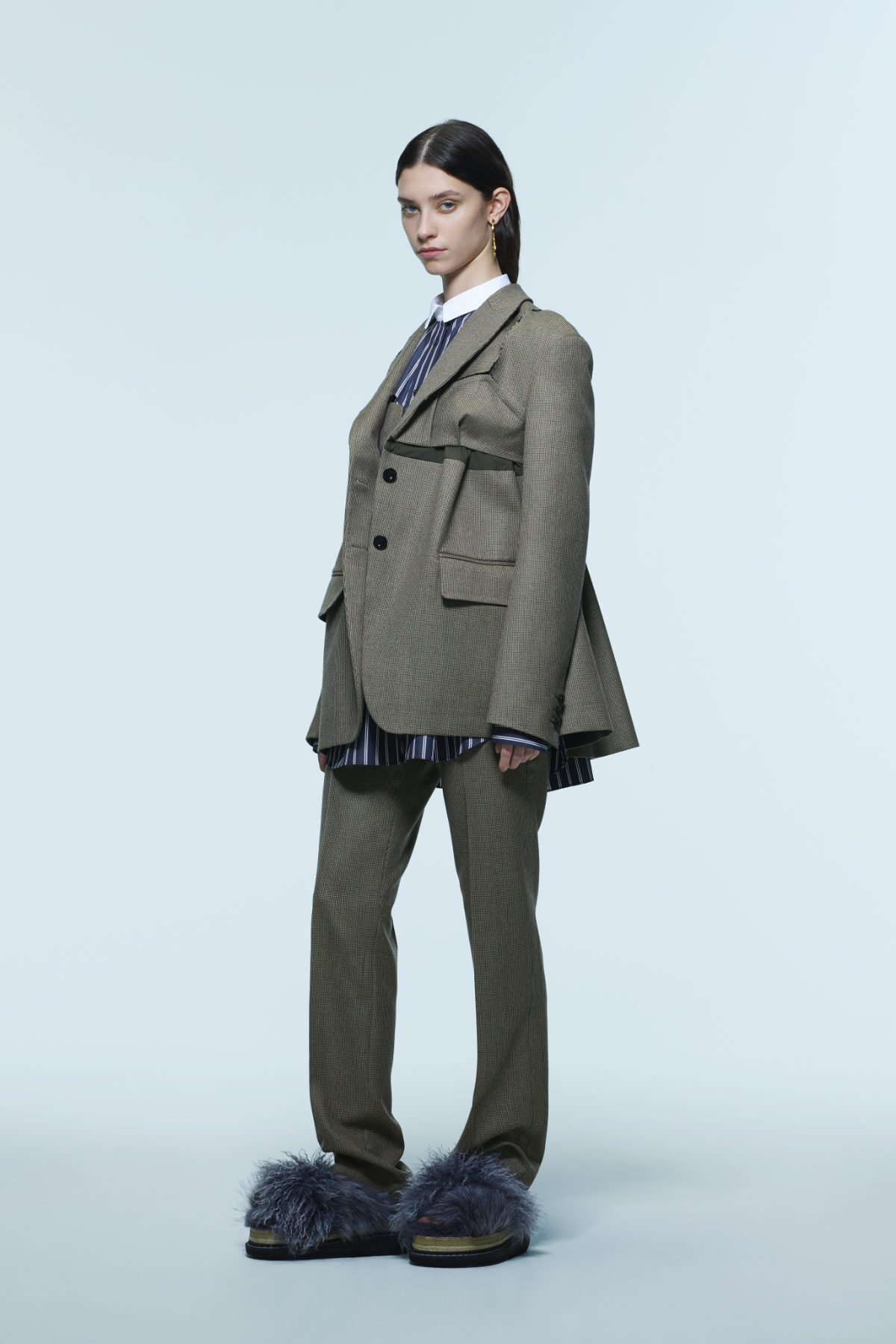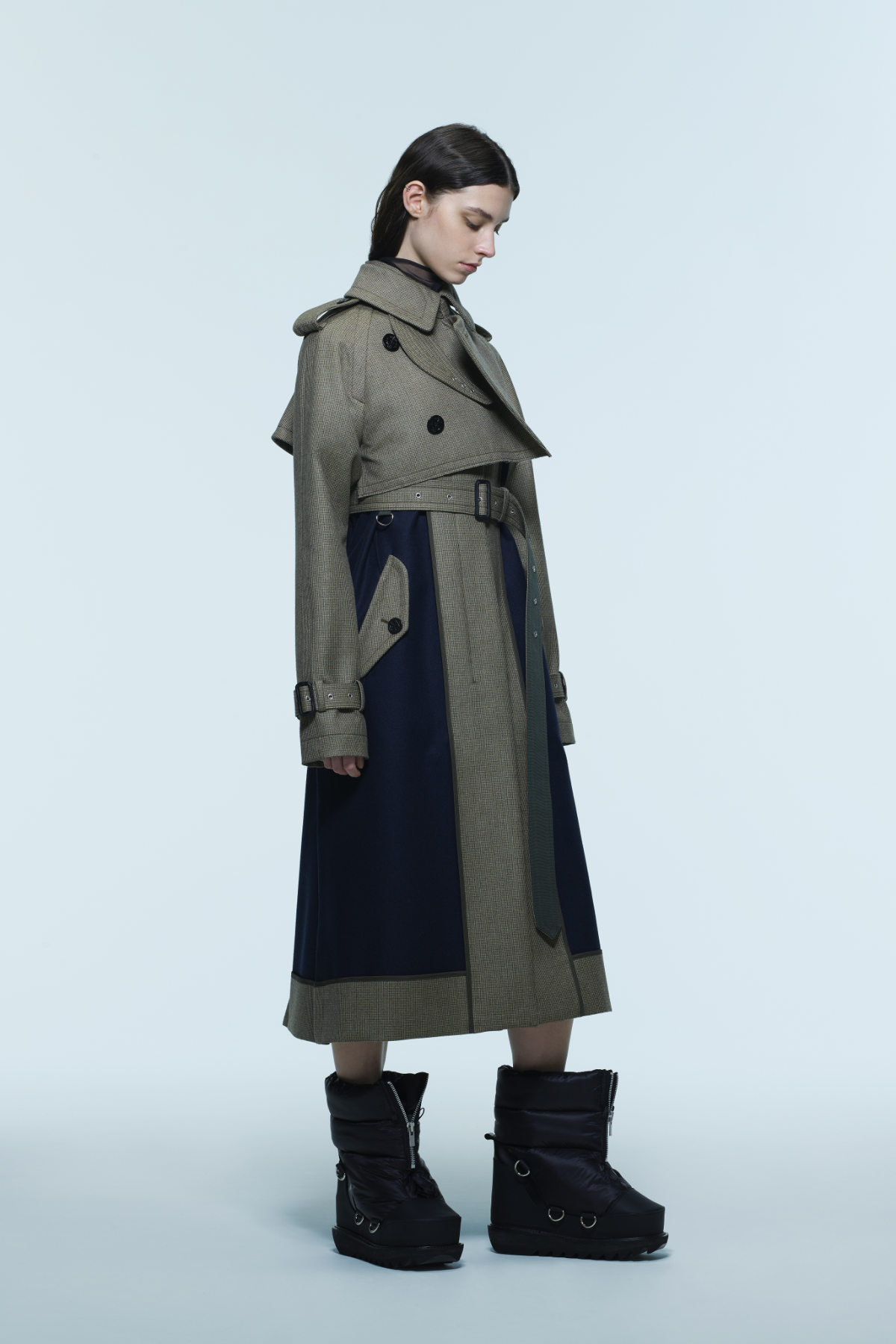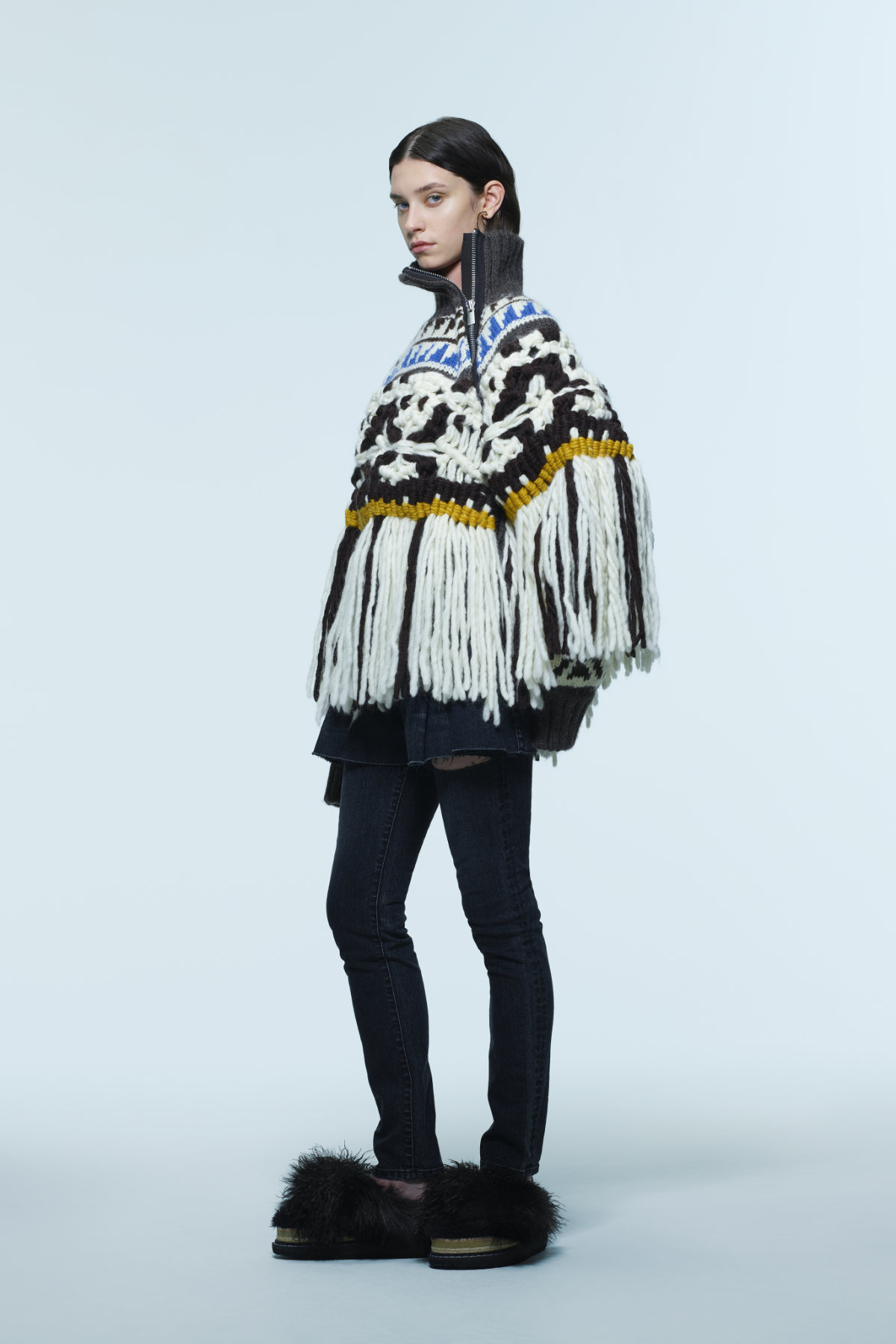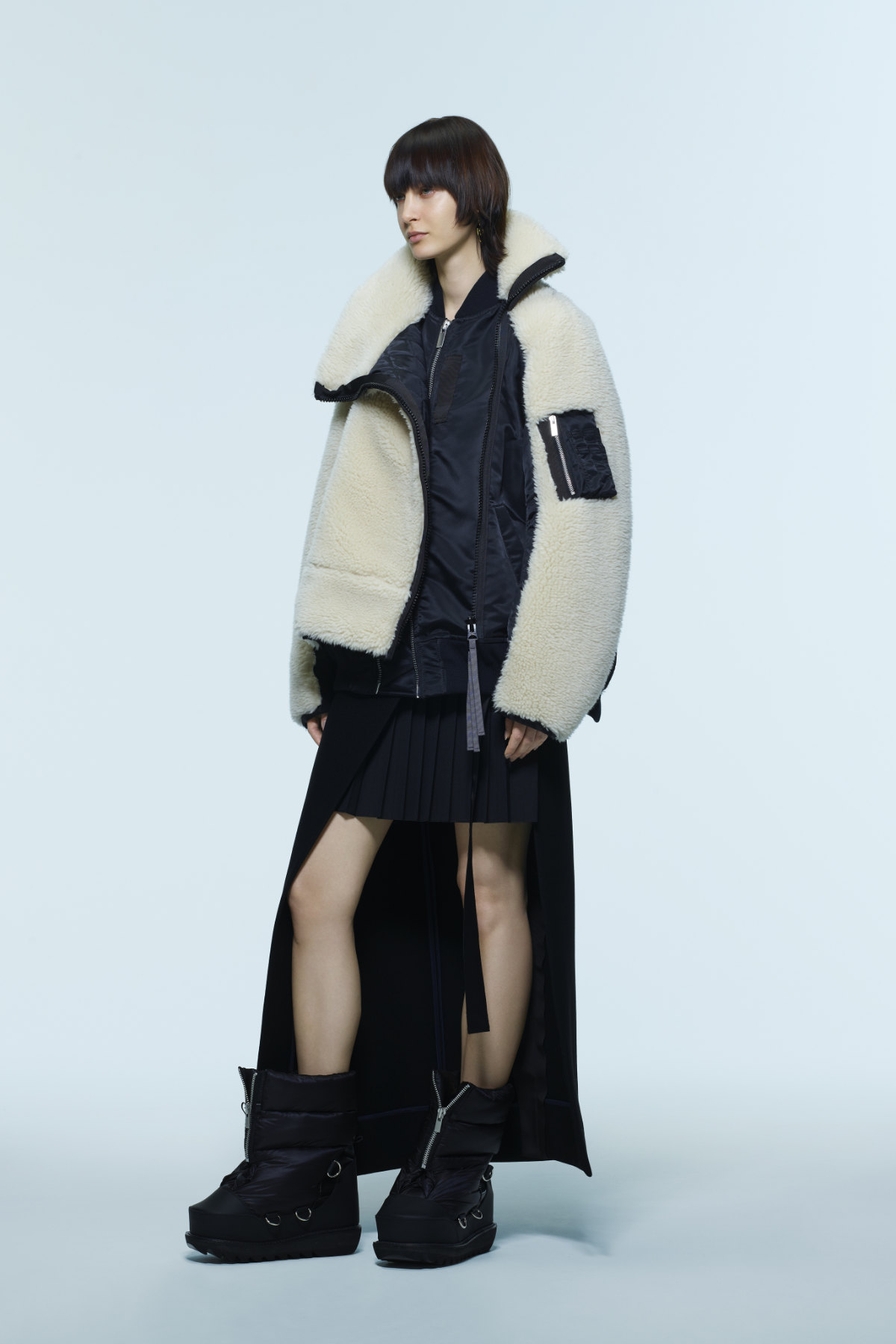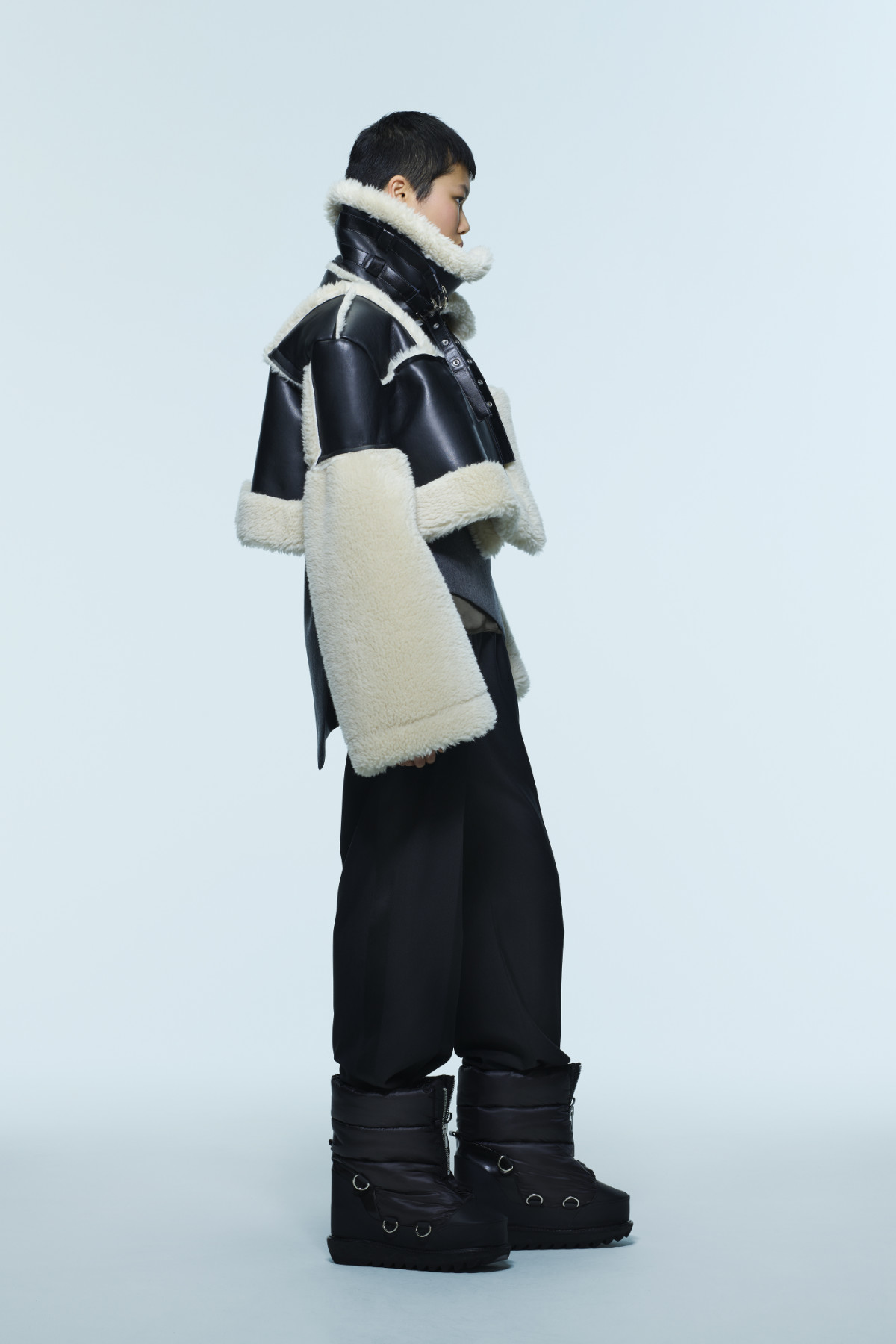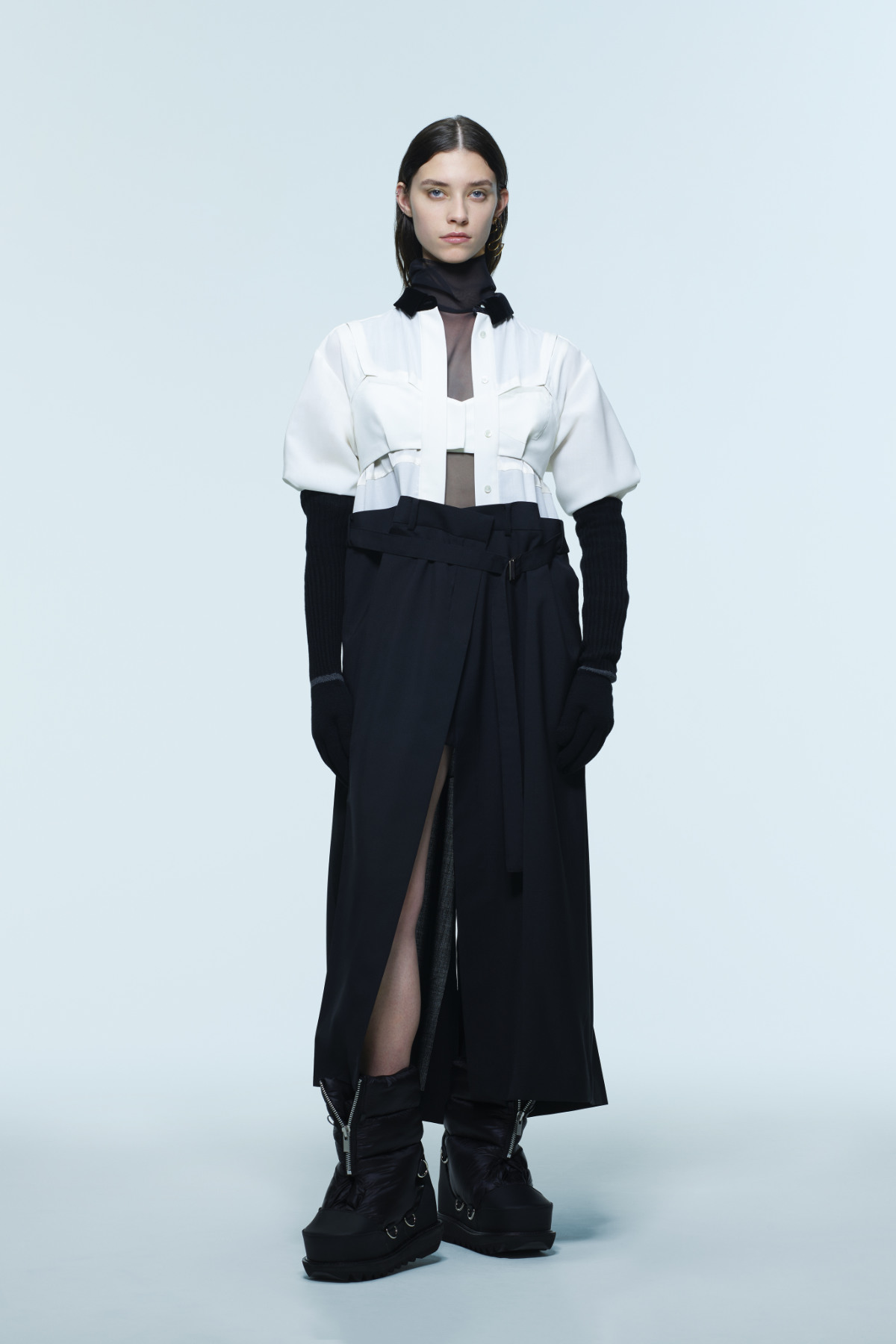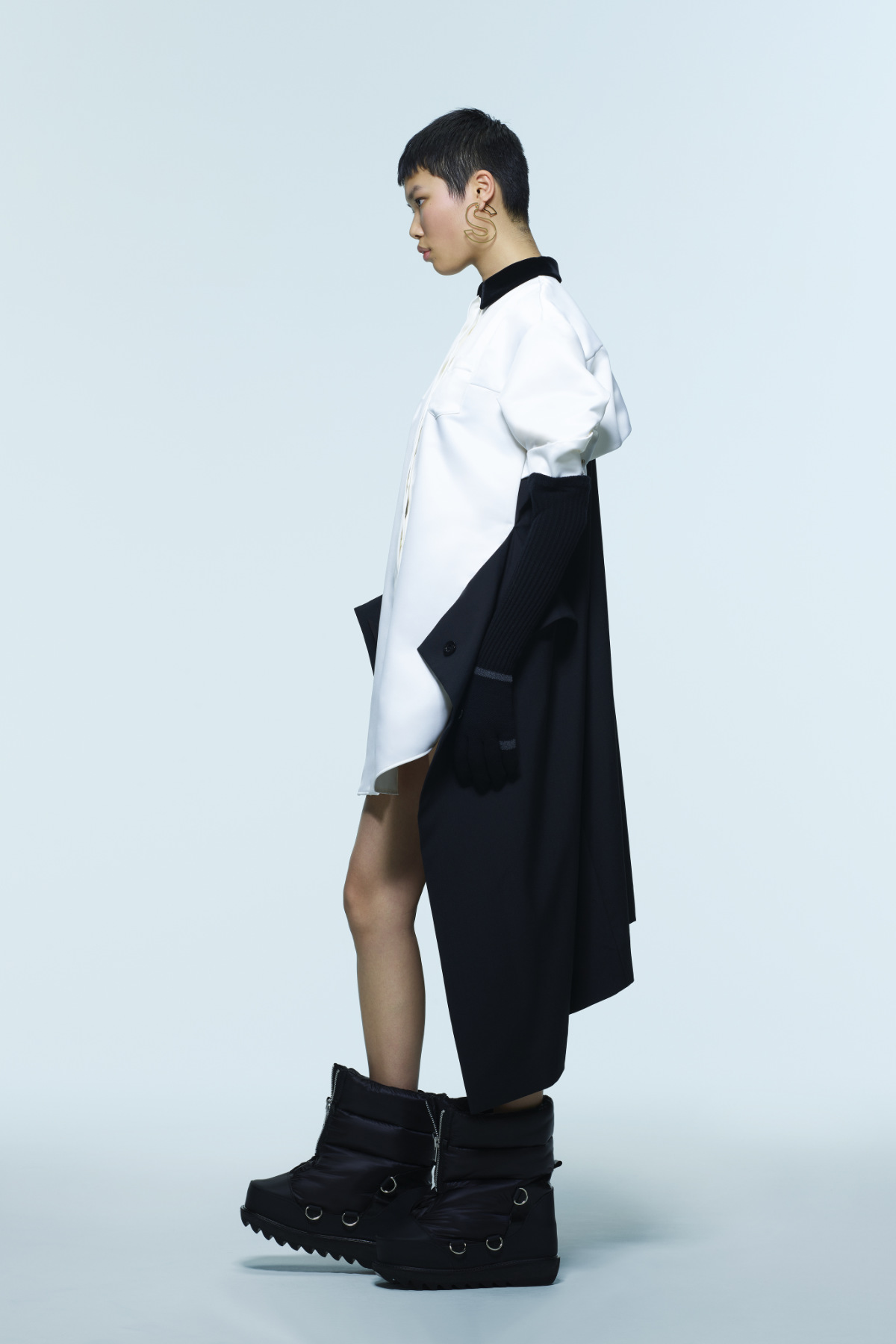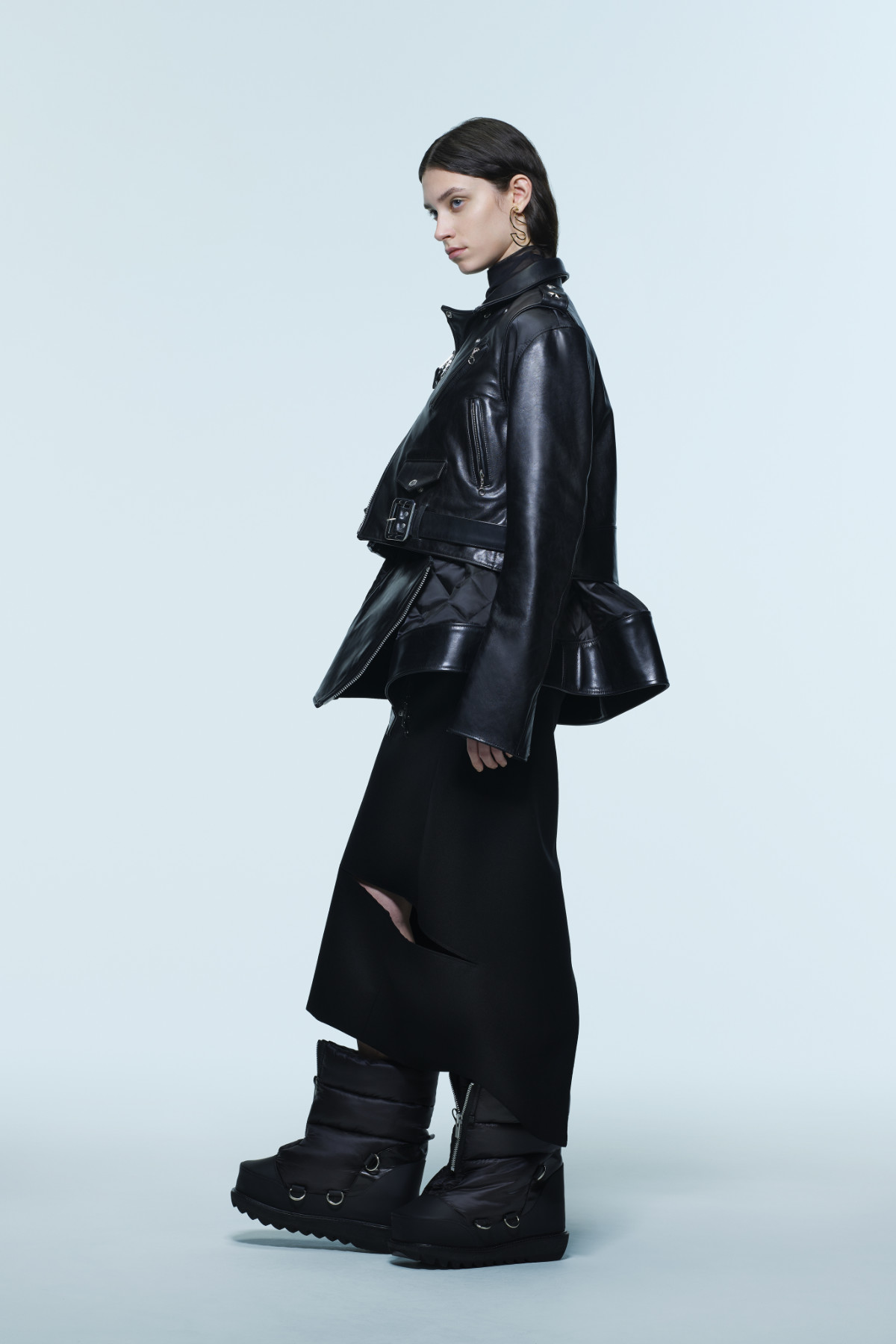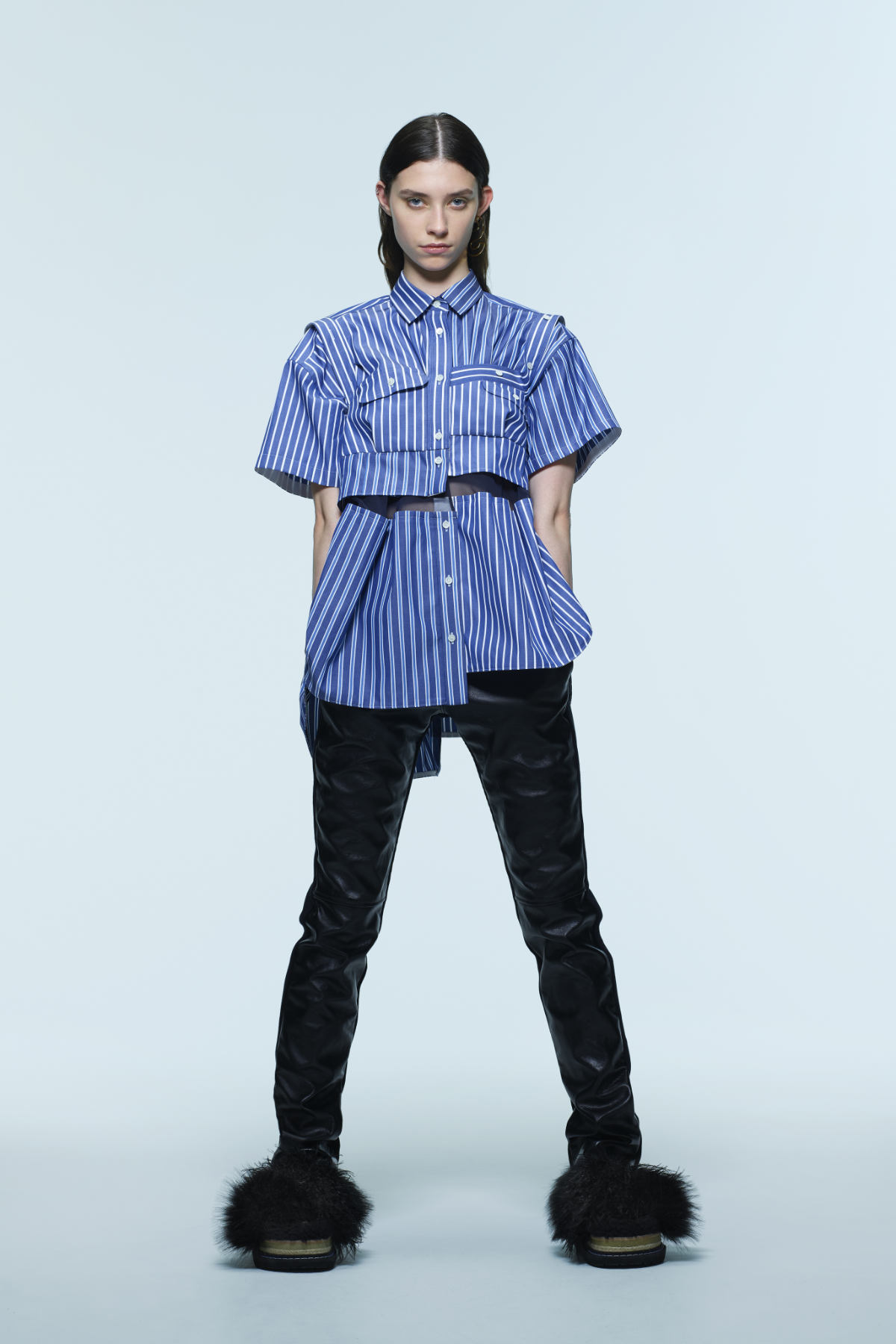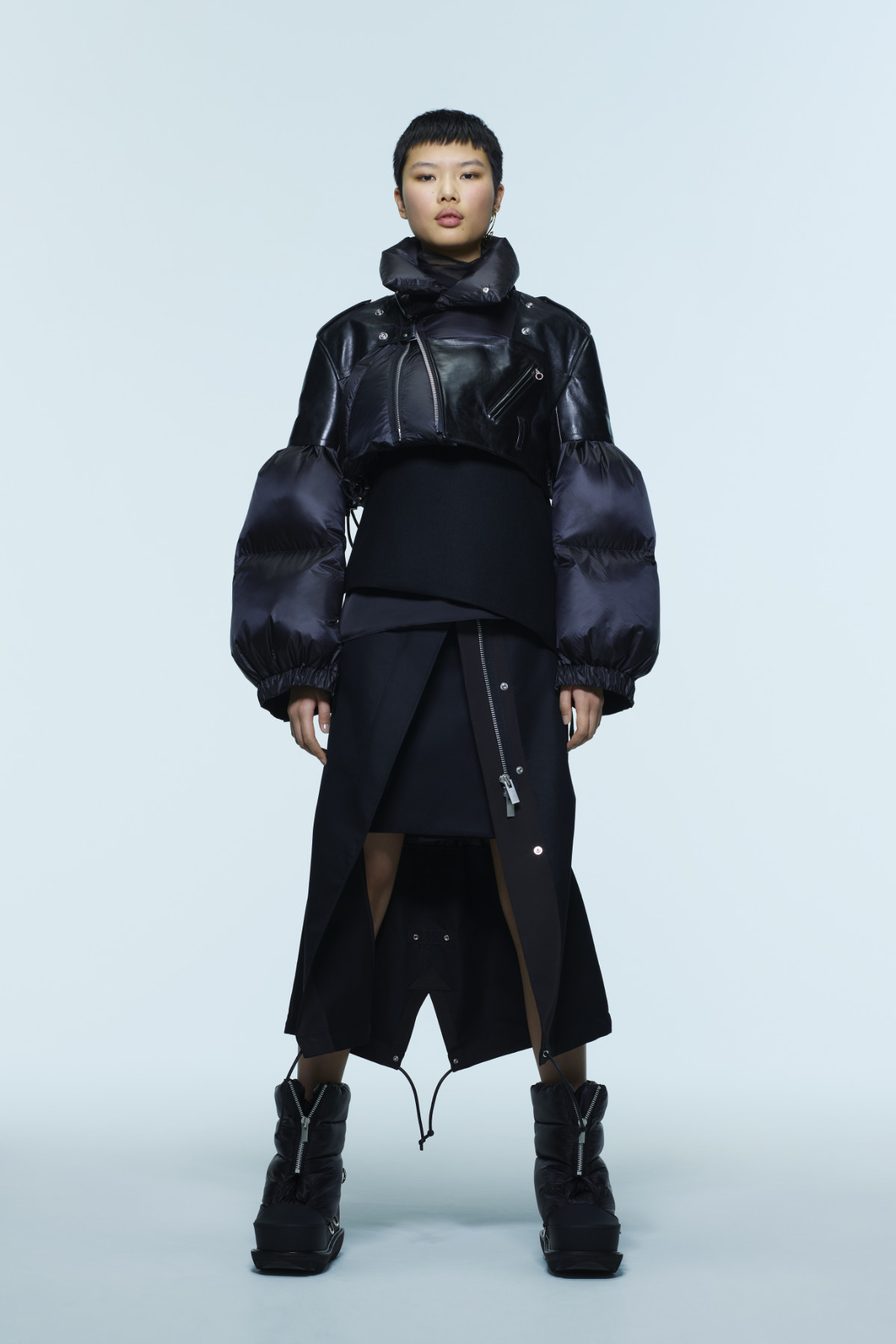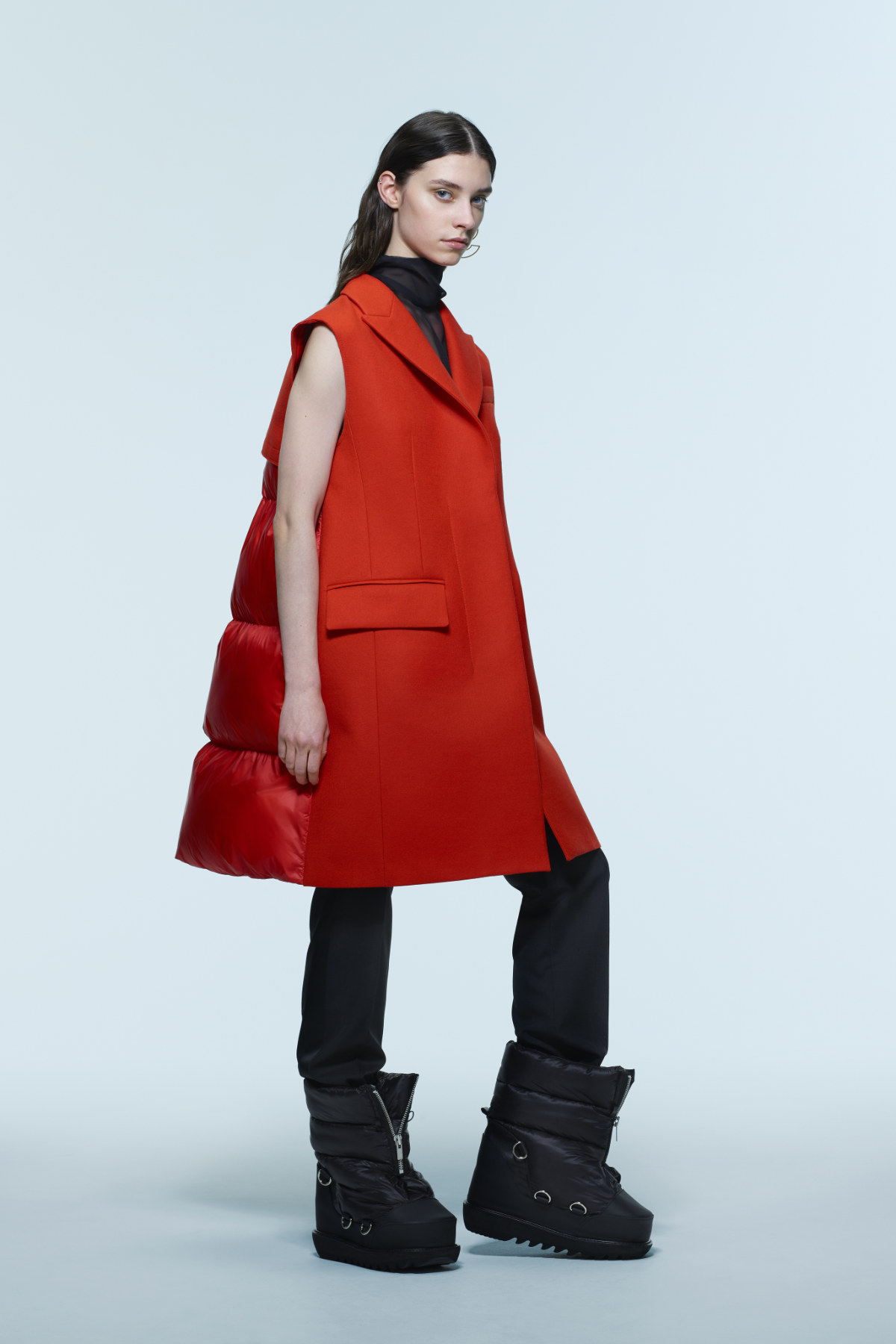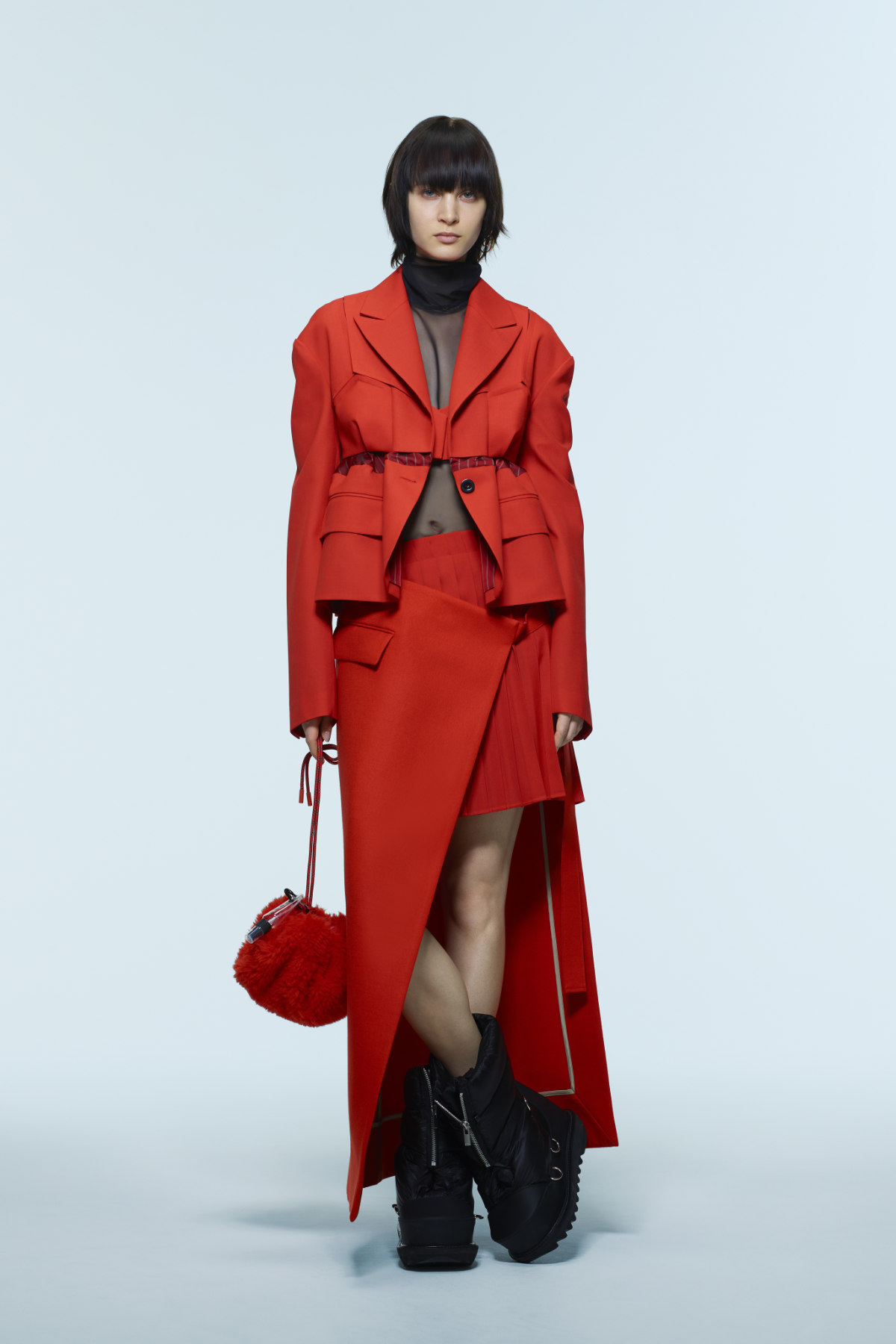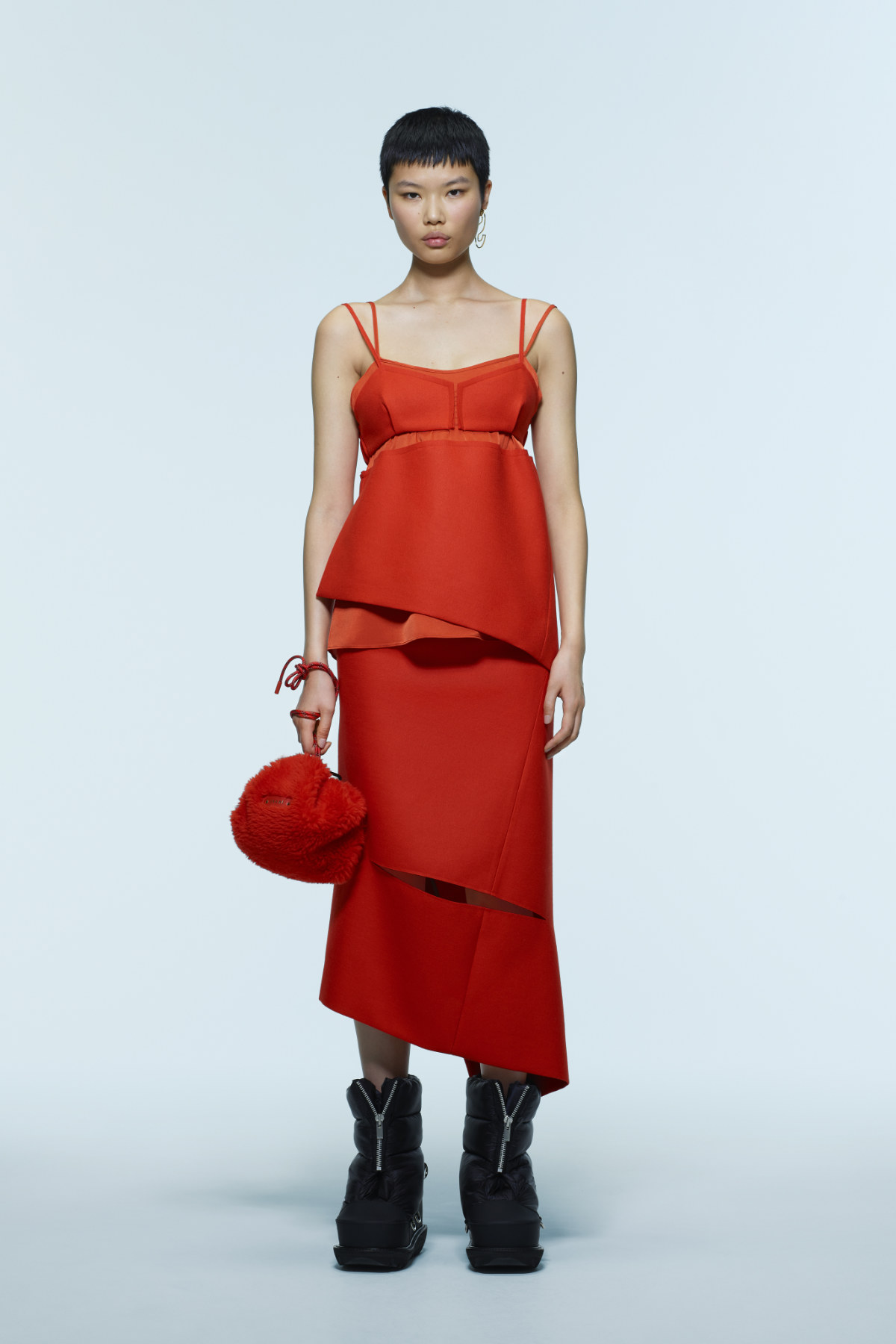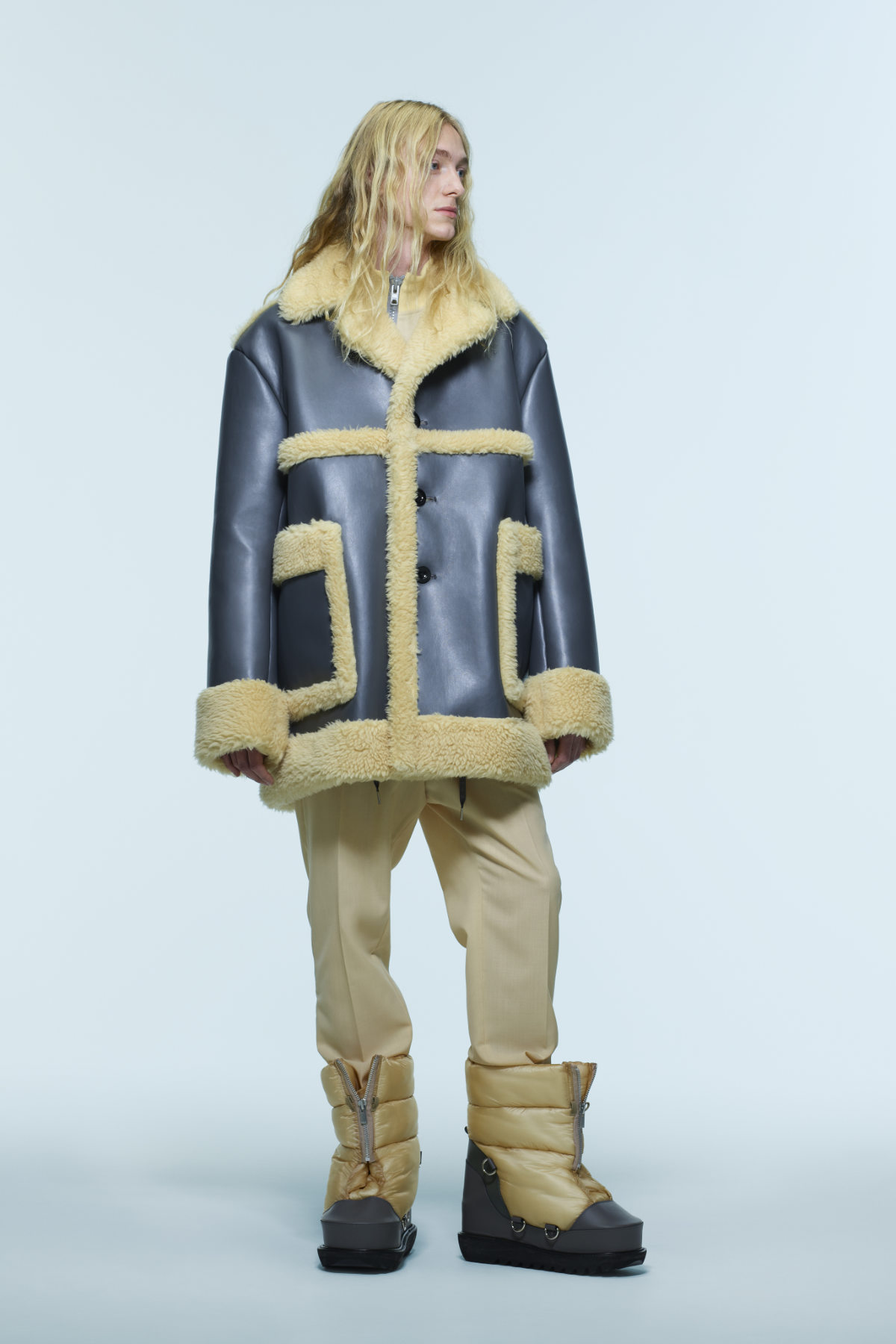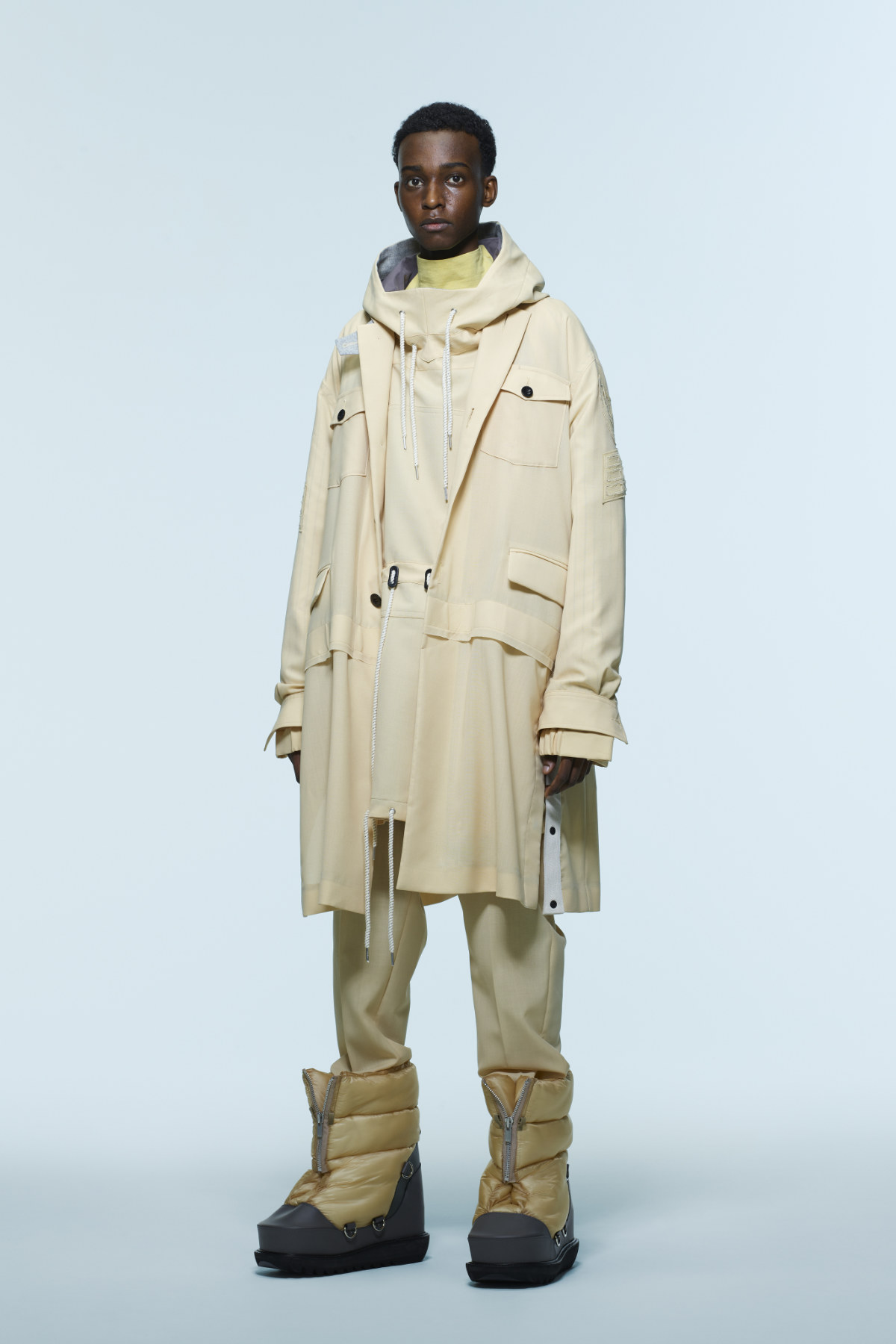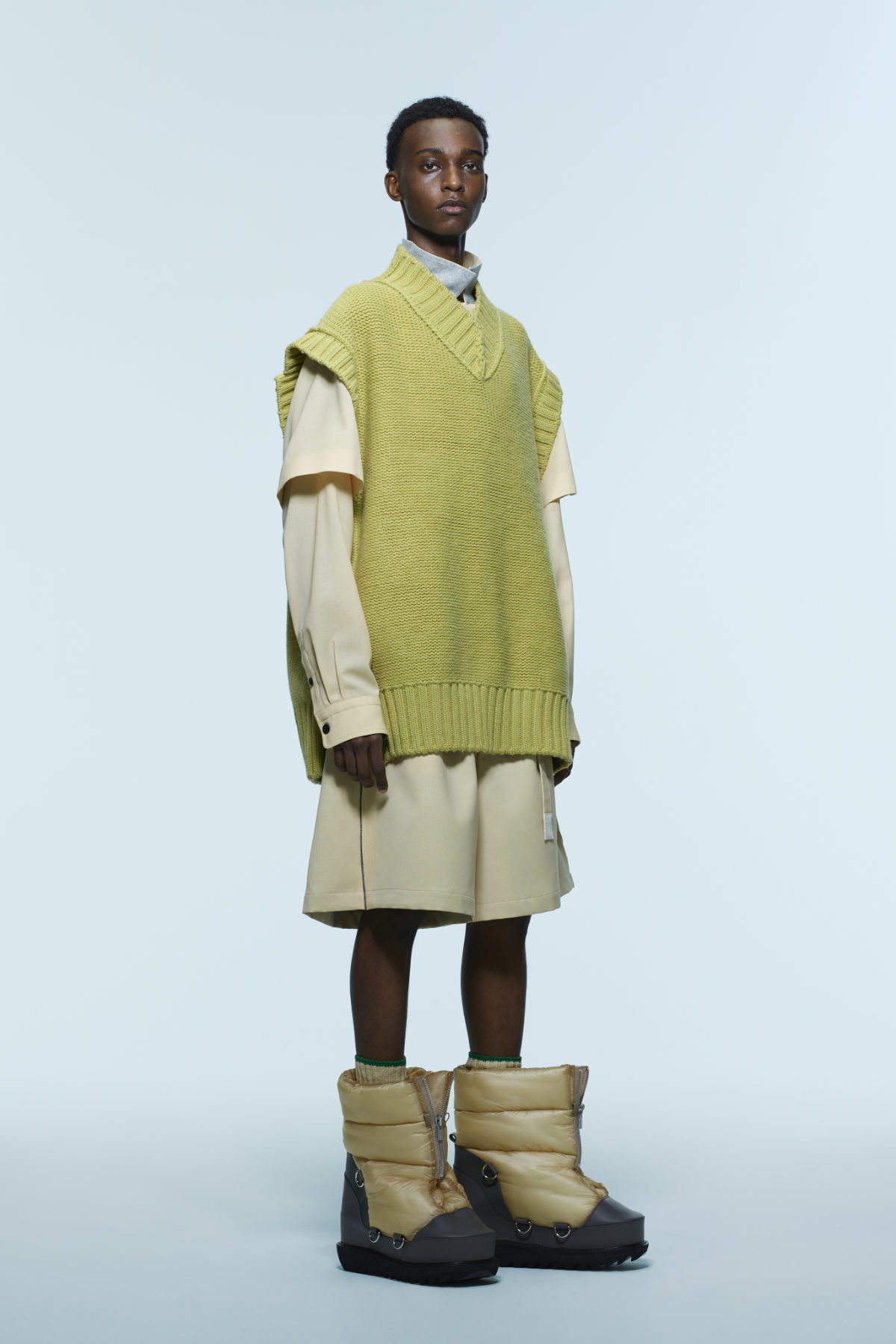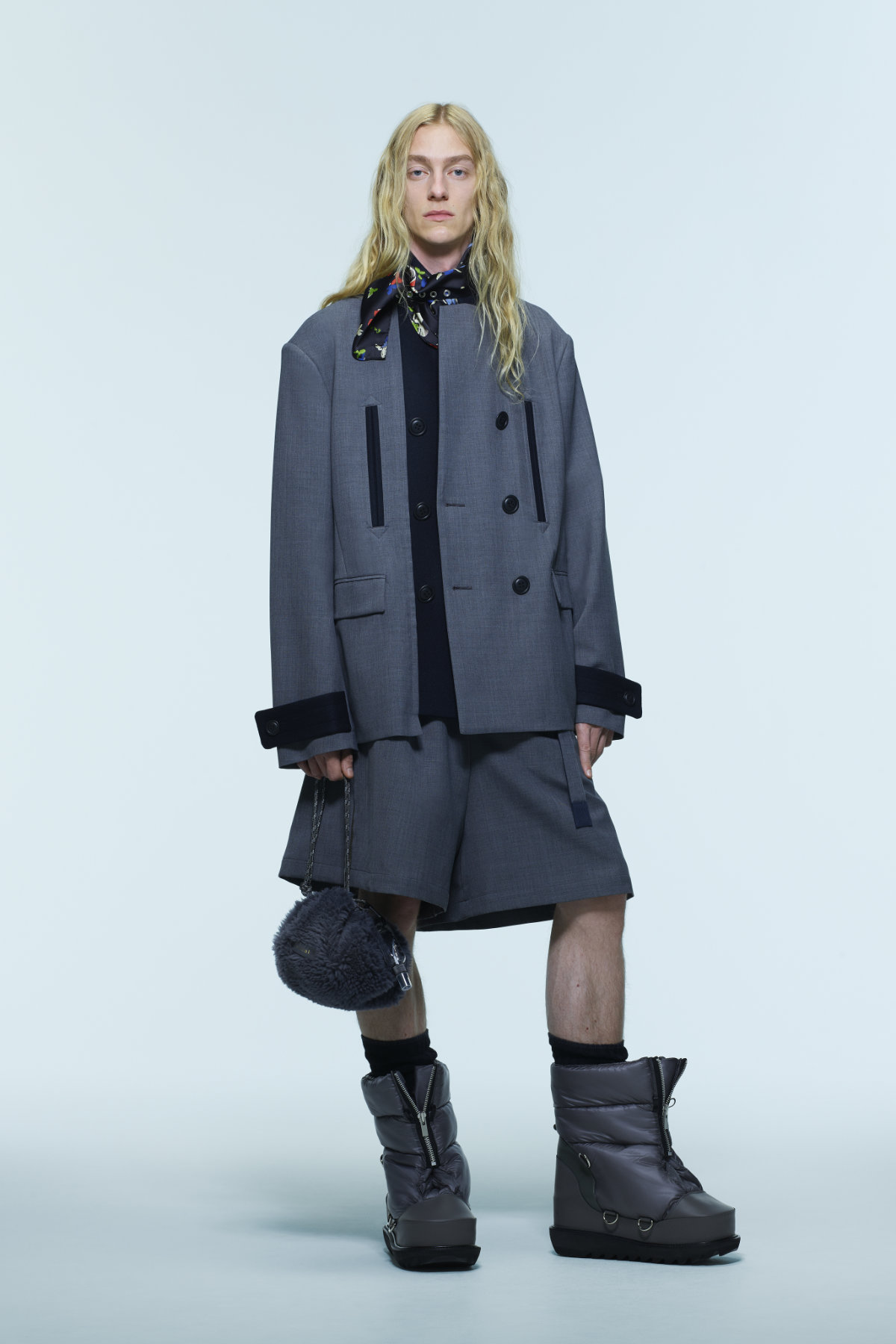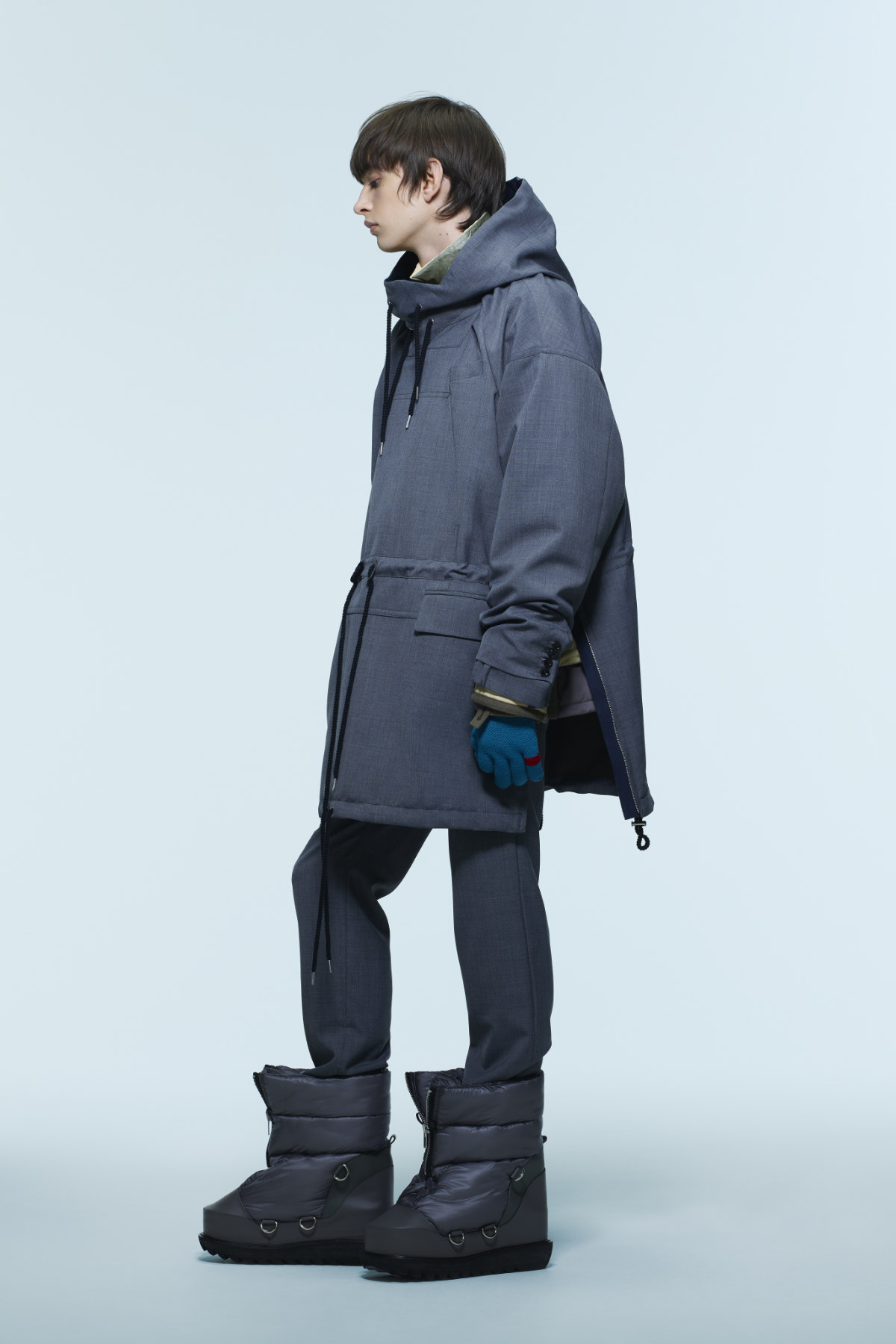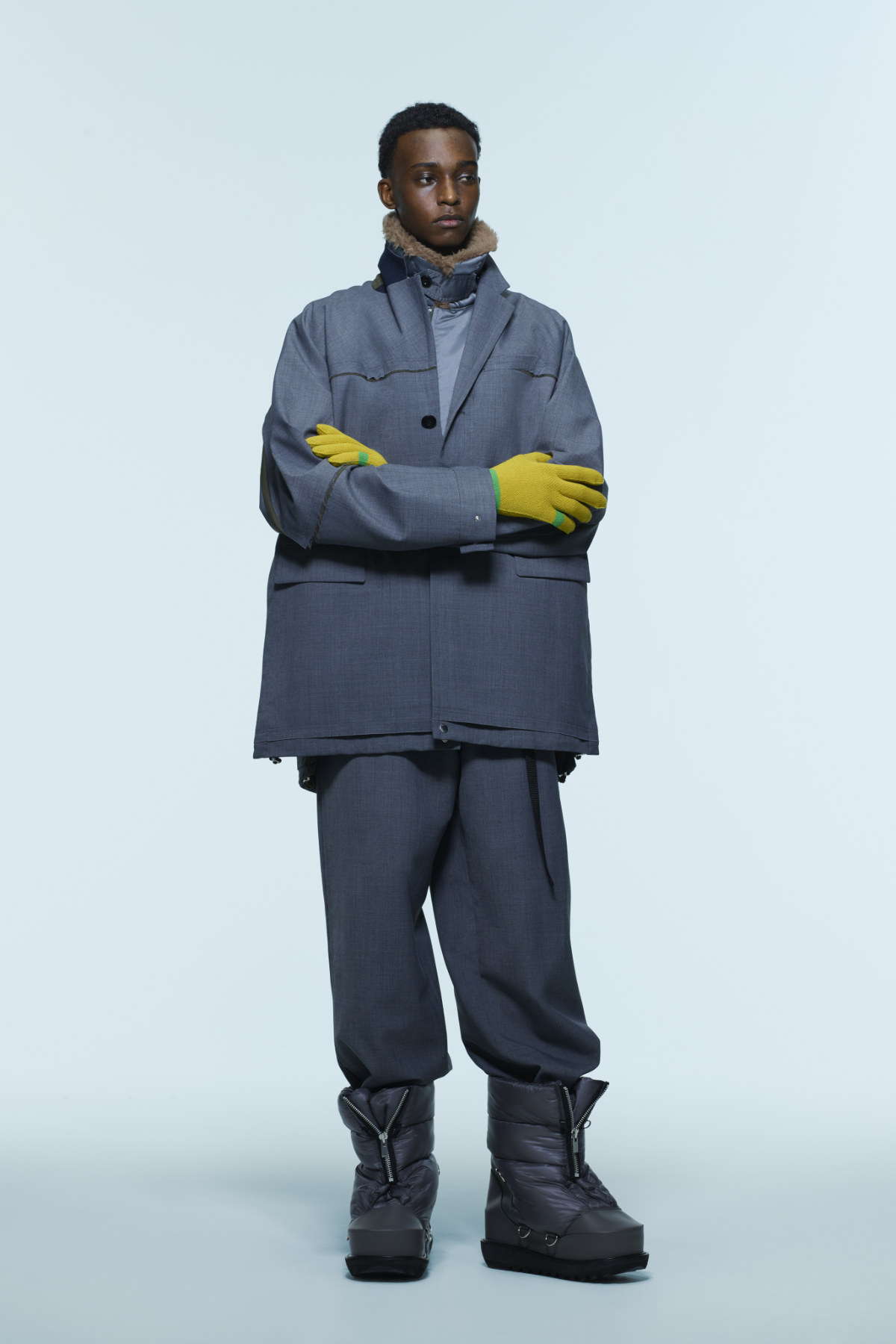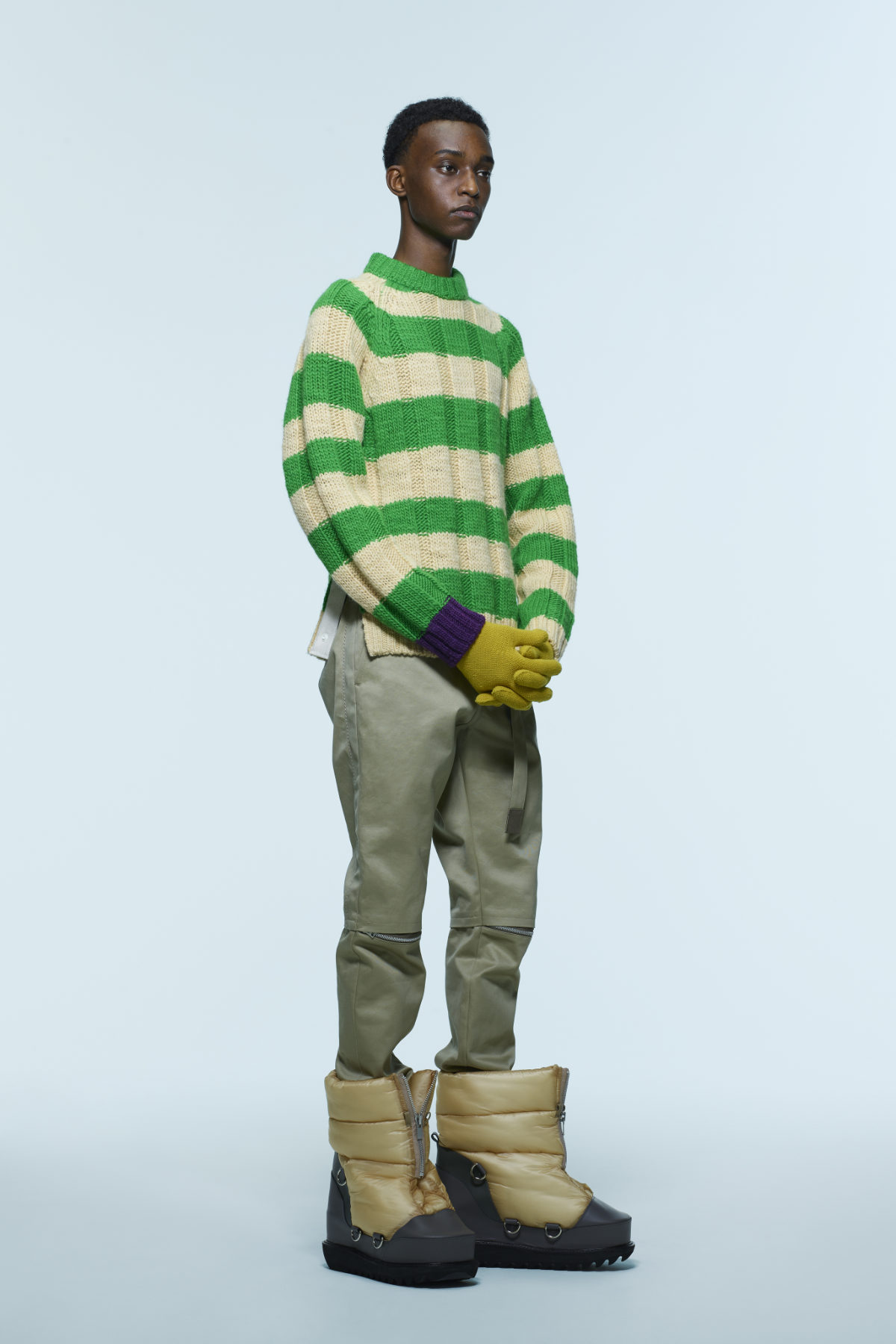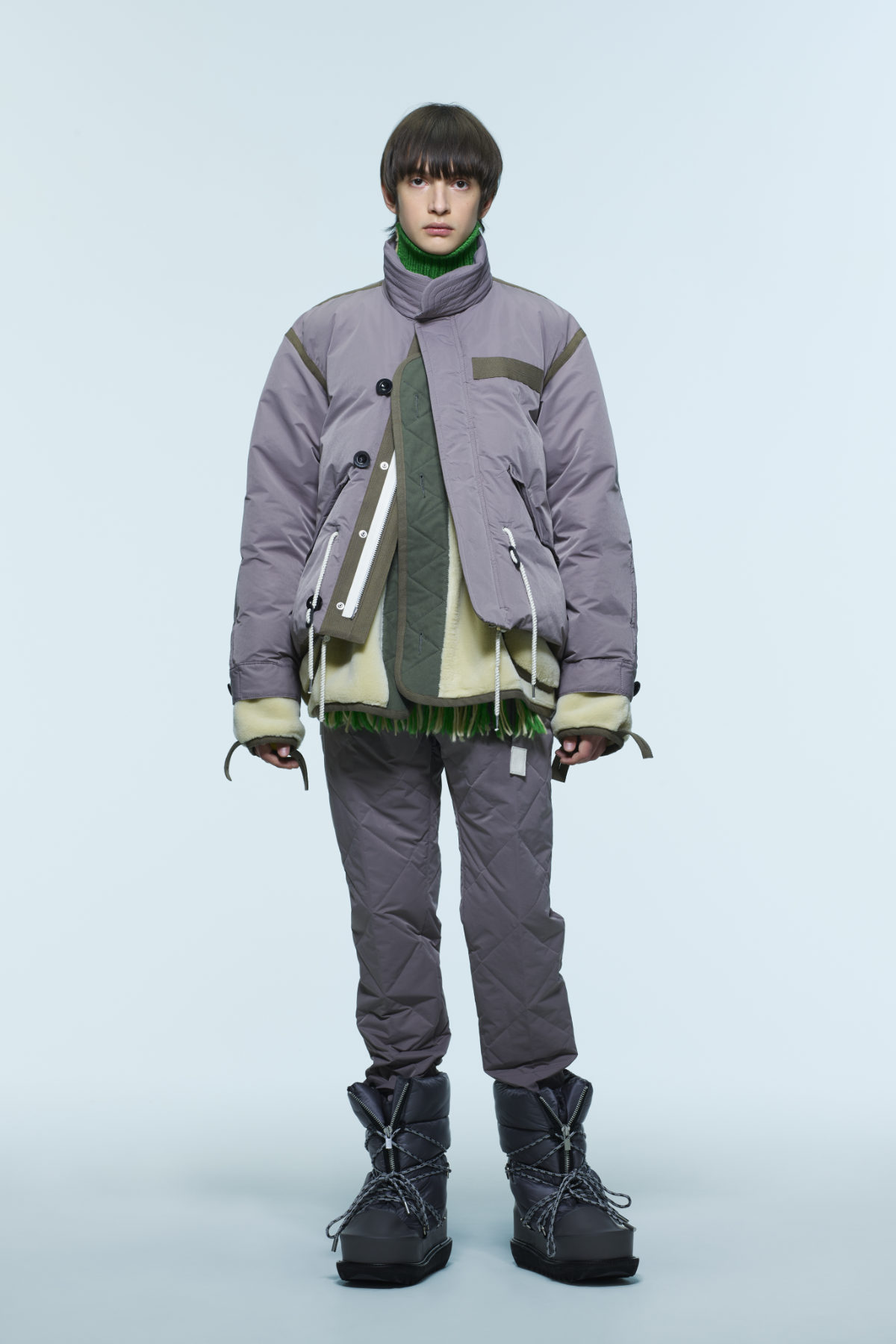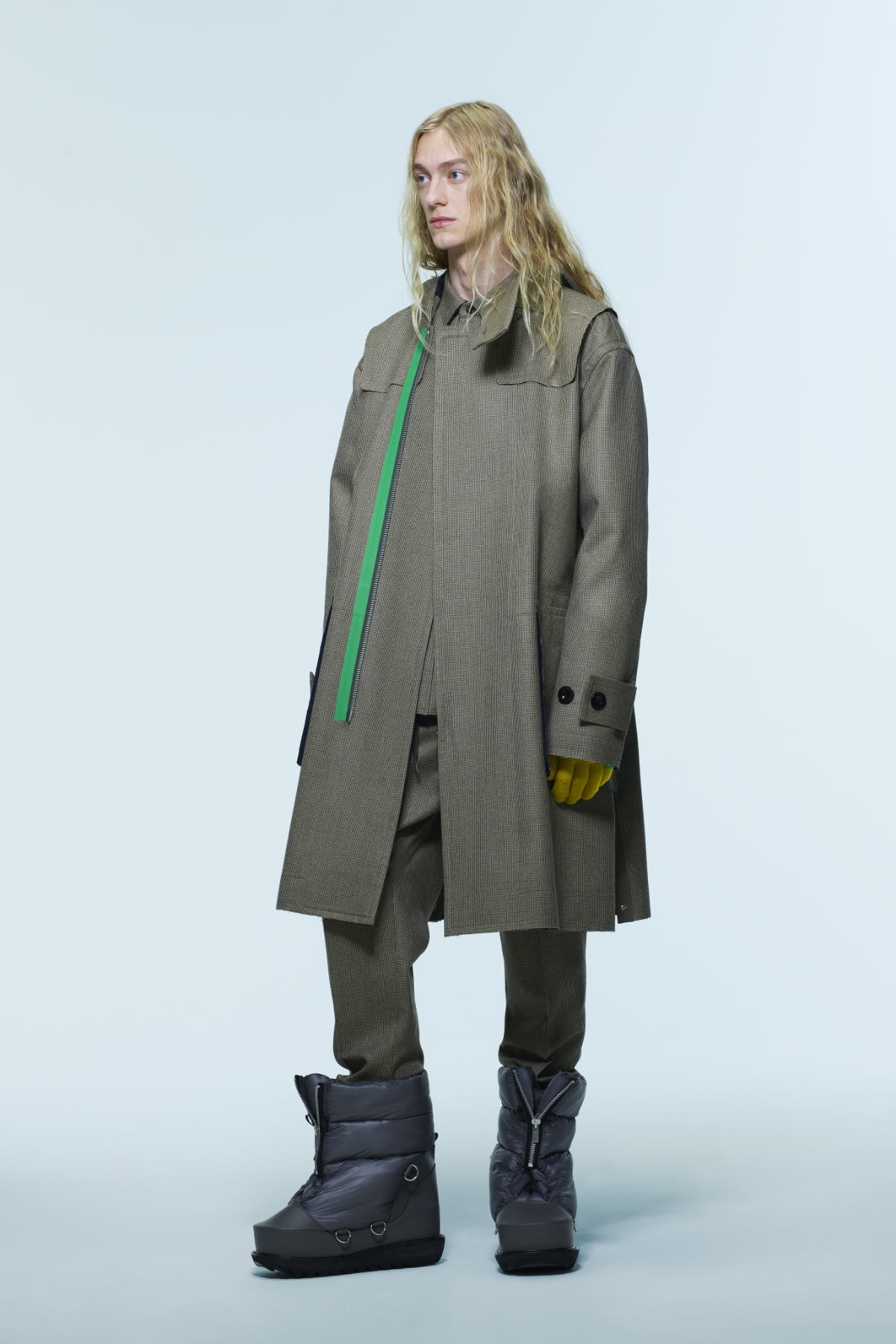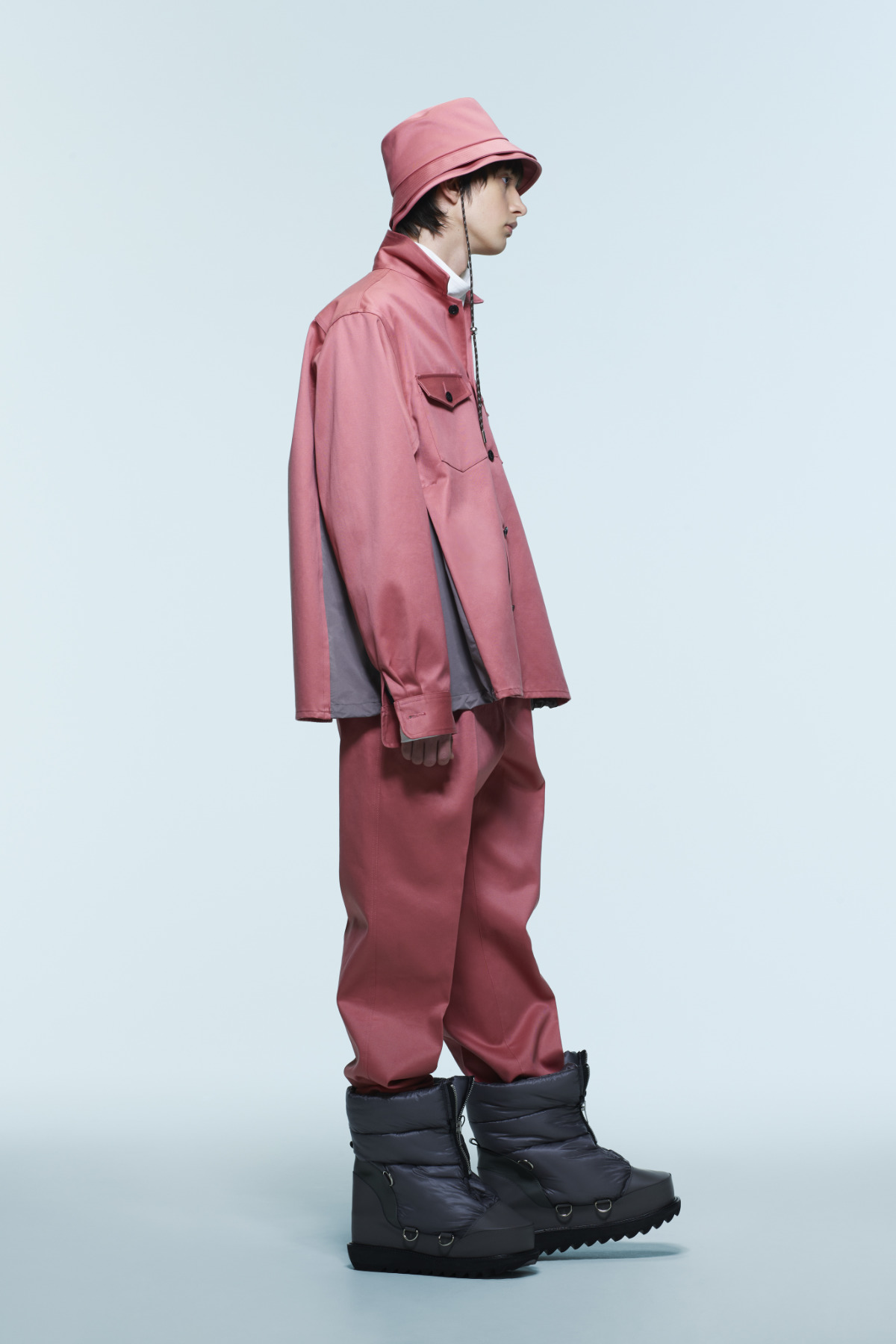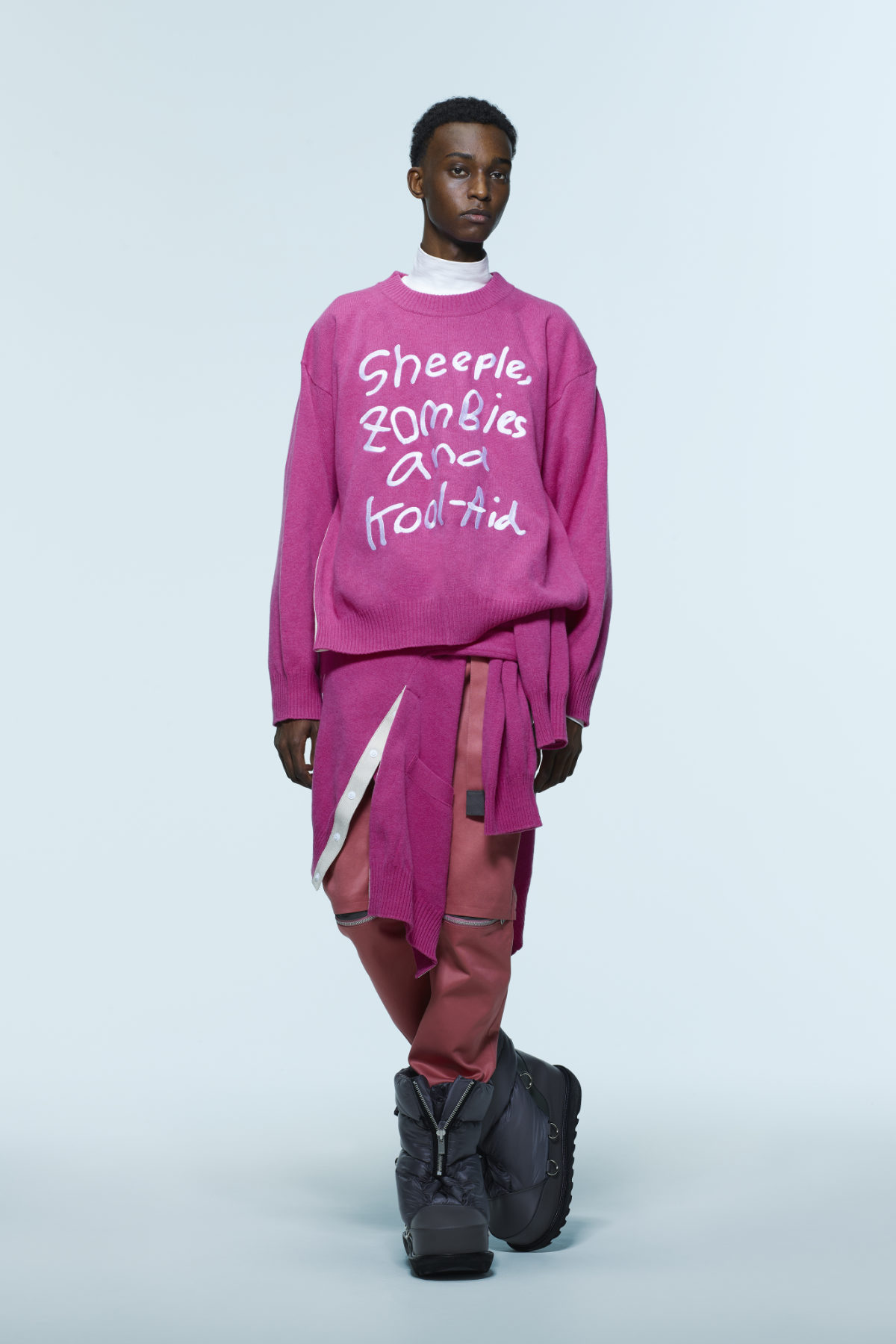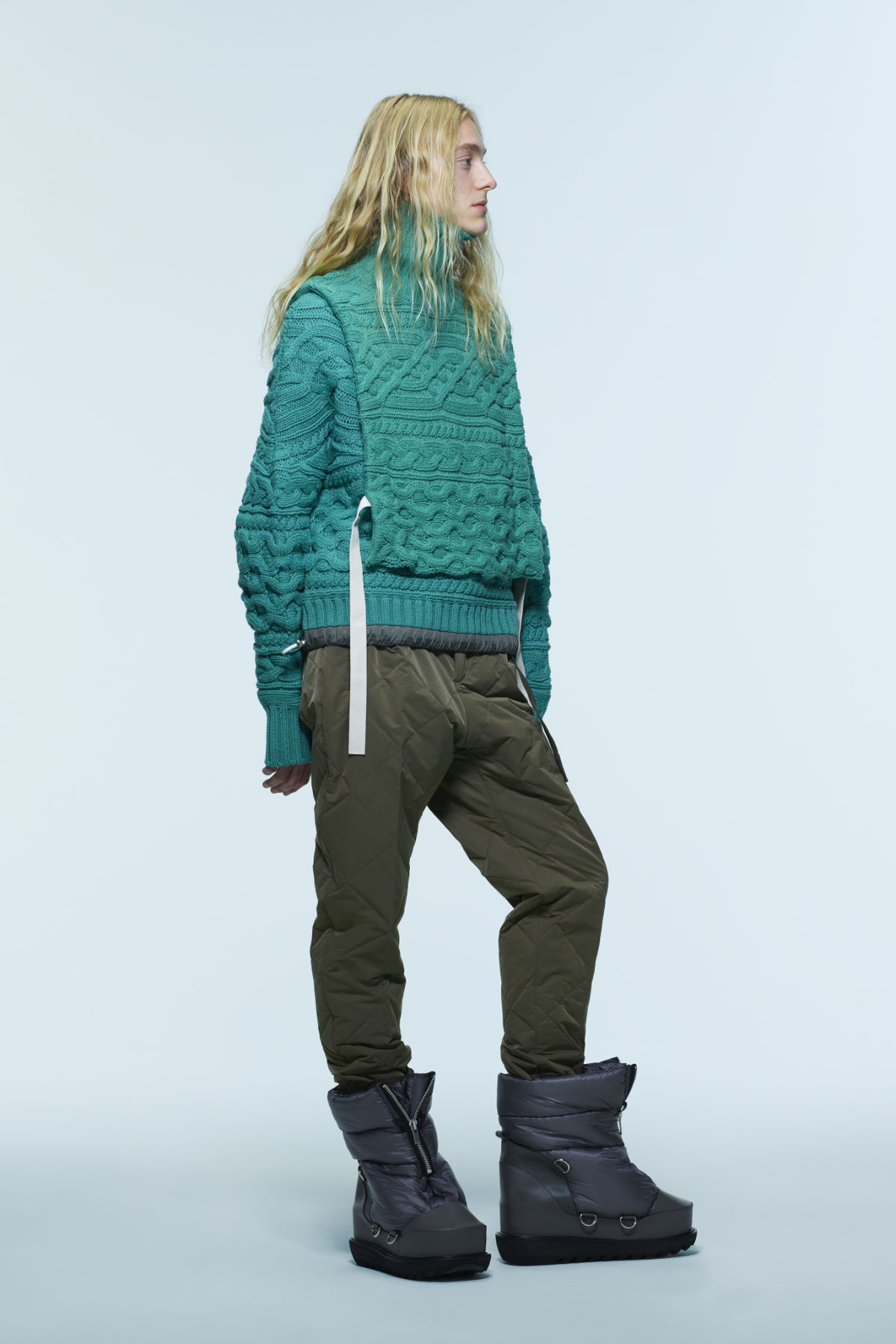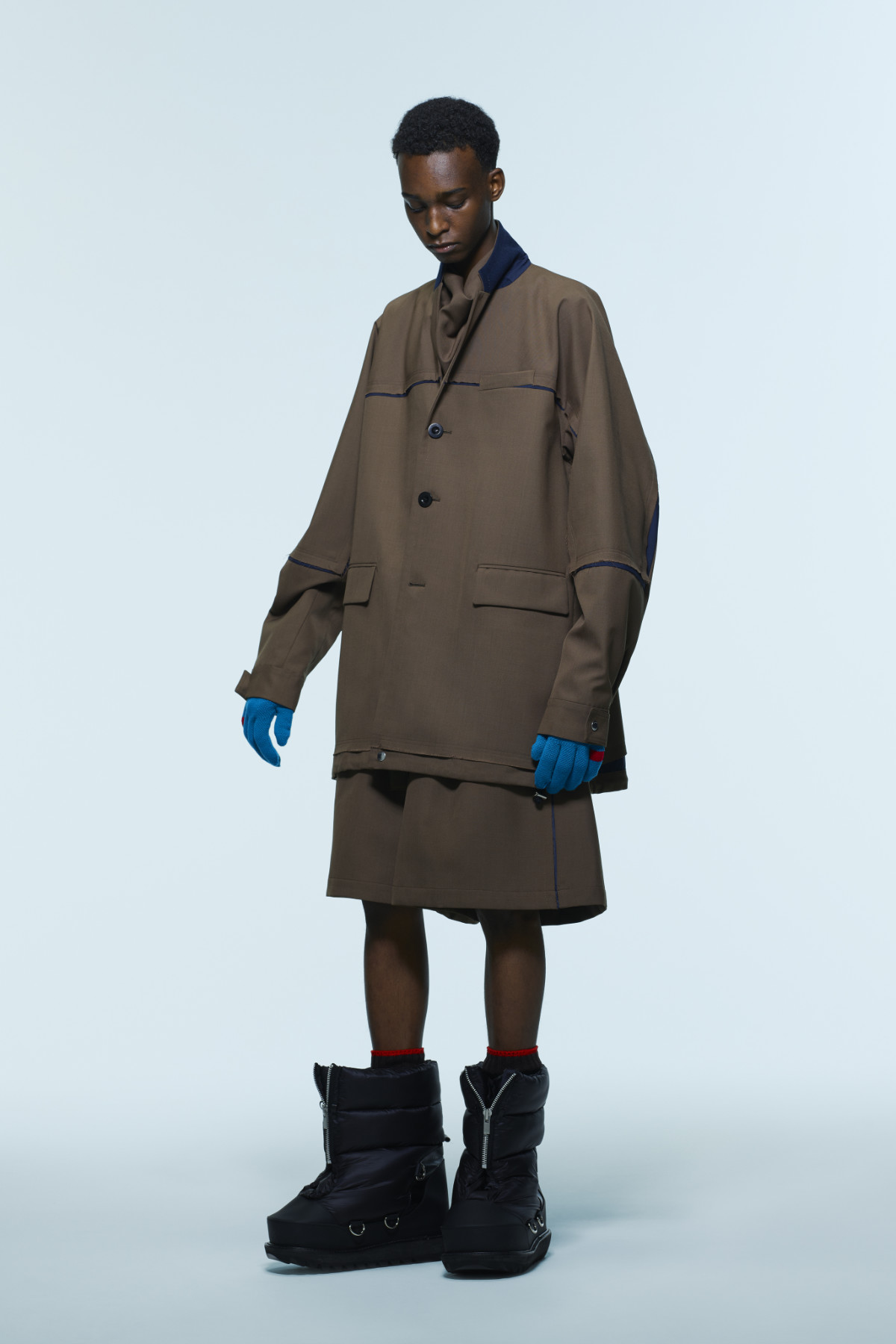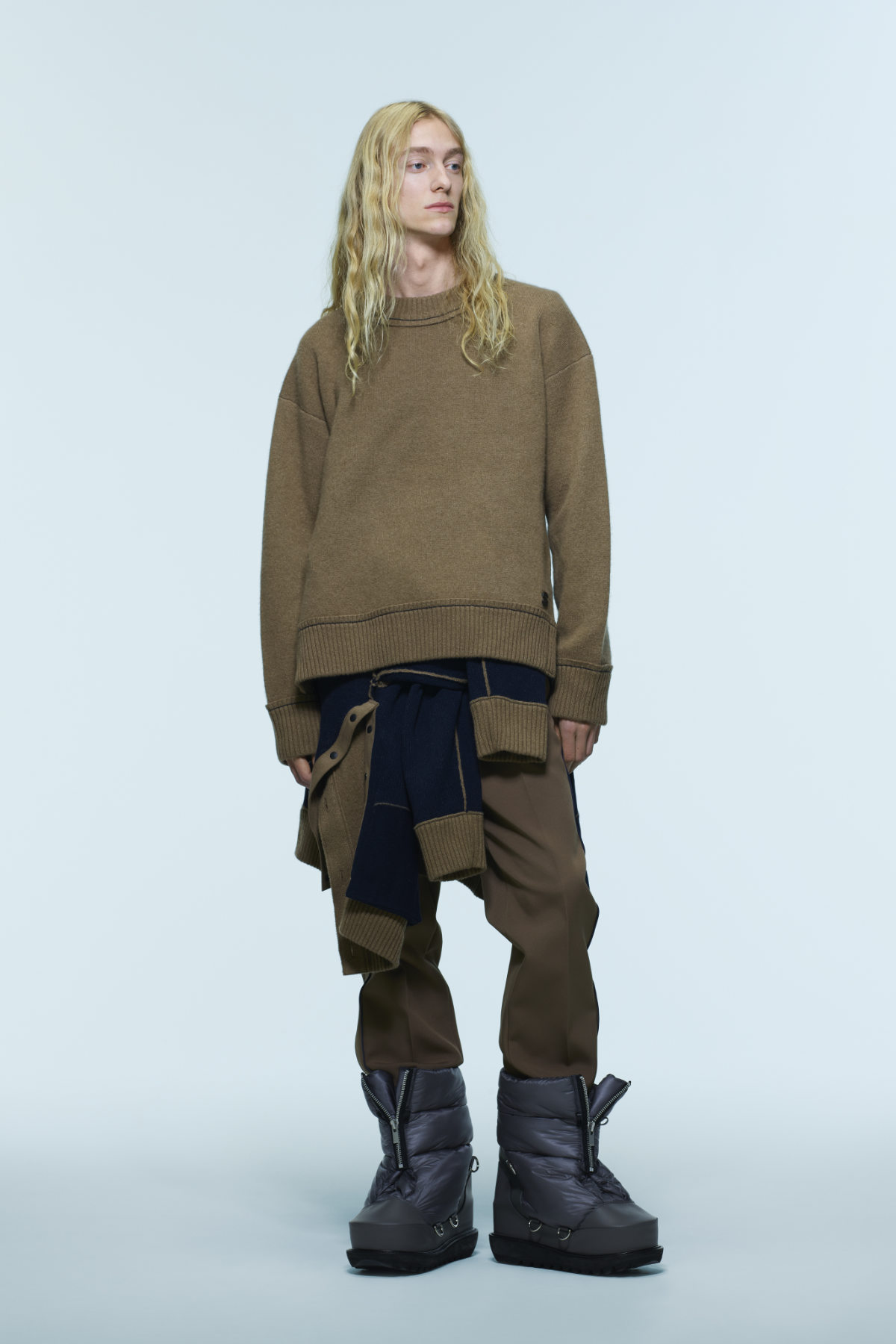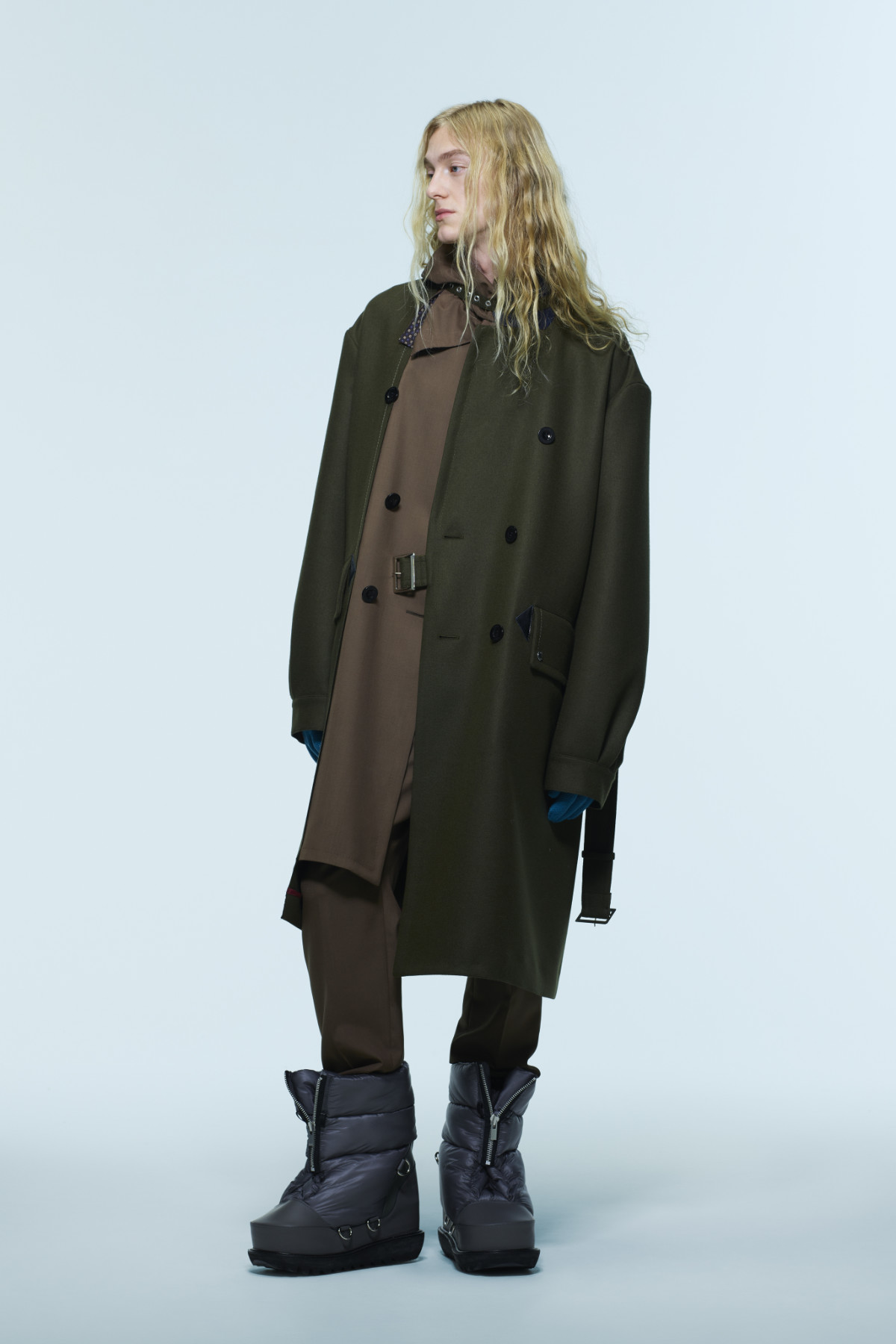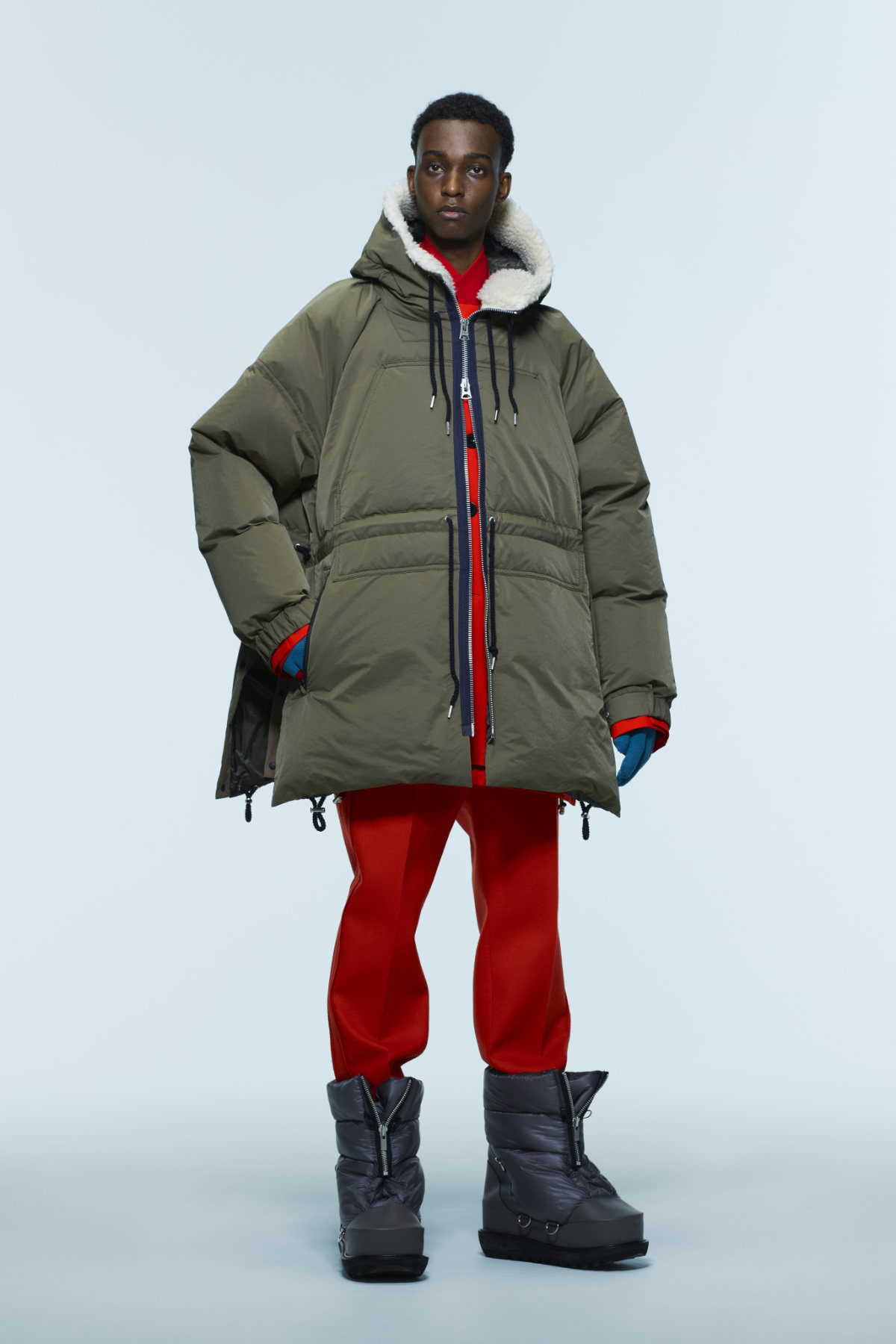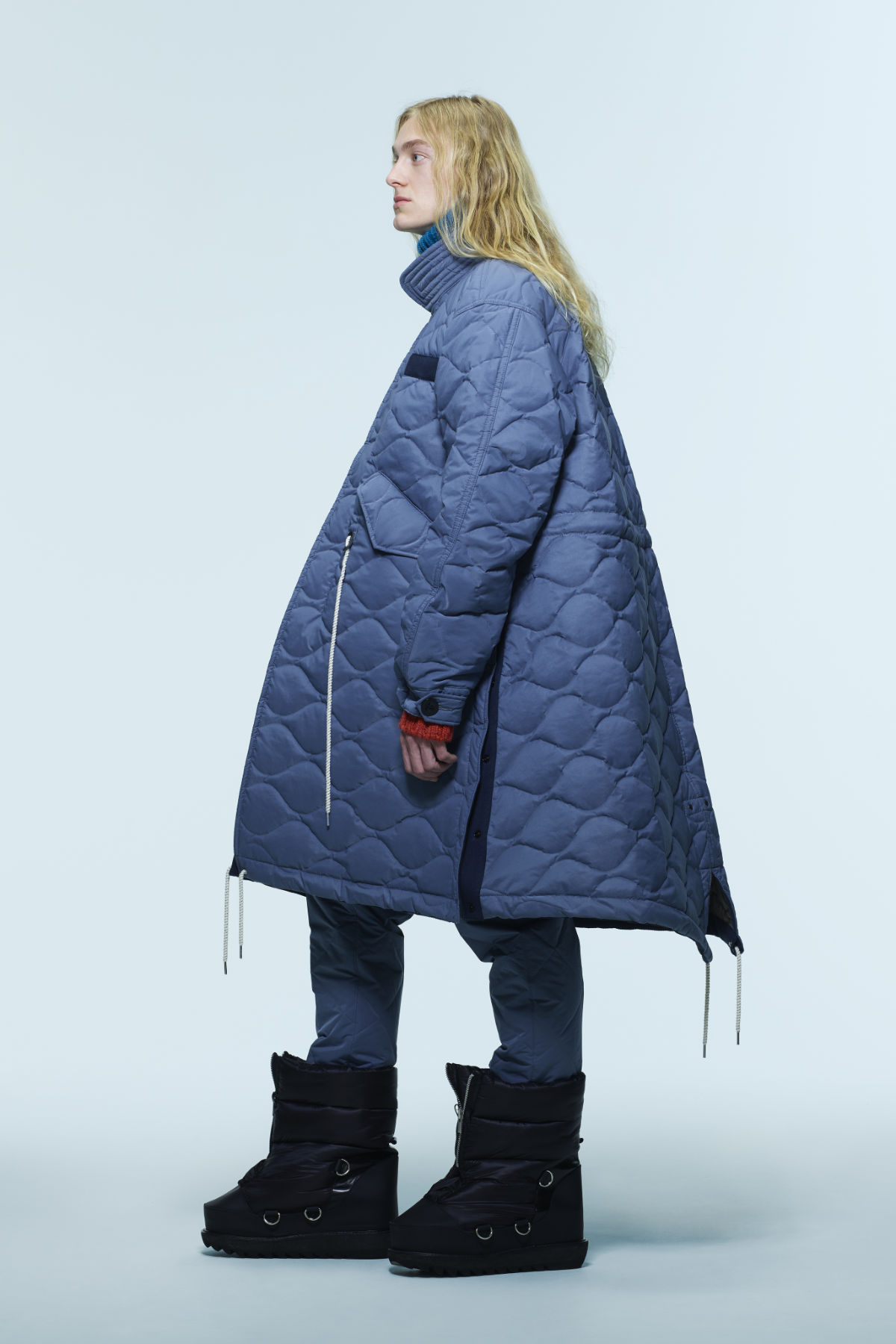 ---