---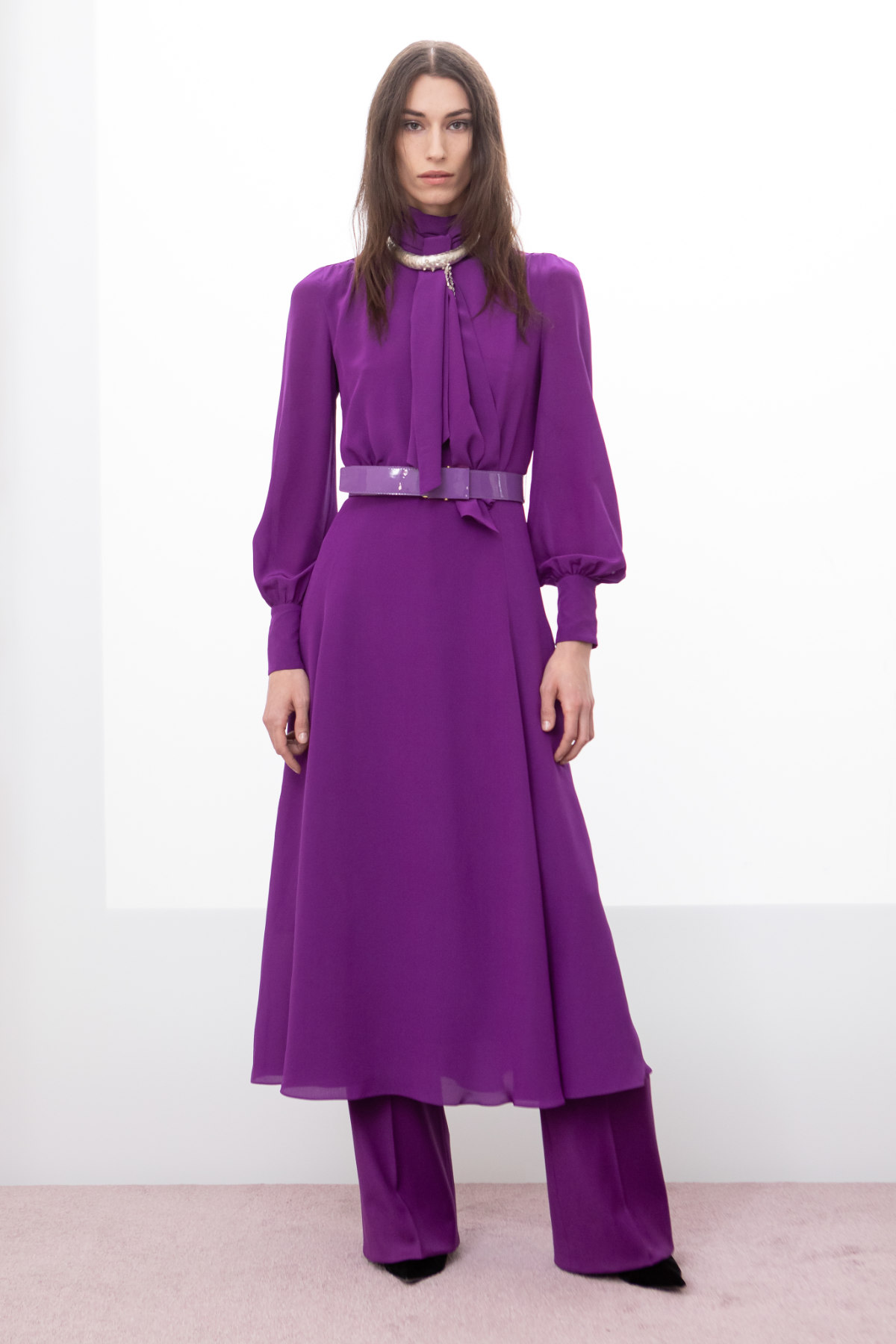 Chance sometimes gives rise to vocations. I was literally pushed, with a sword in my back, to the forefront of worldliness - Elsa Maxwell

"Life from before, lived now," says Charles de Vilmorin. The season plays out like a family album recomposed, a graphic print like a glitched screen. Between late-night parties and early mornings – a way of being, a natural way of wearing. A corset blithely zipped over a classic dress topped with a coat in double-face cashmere to keep warm.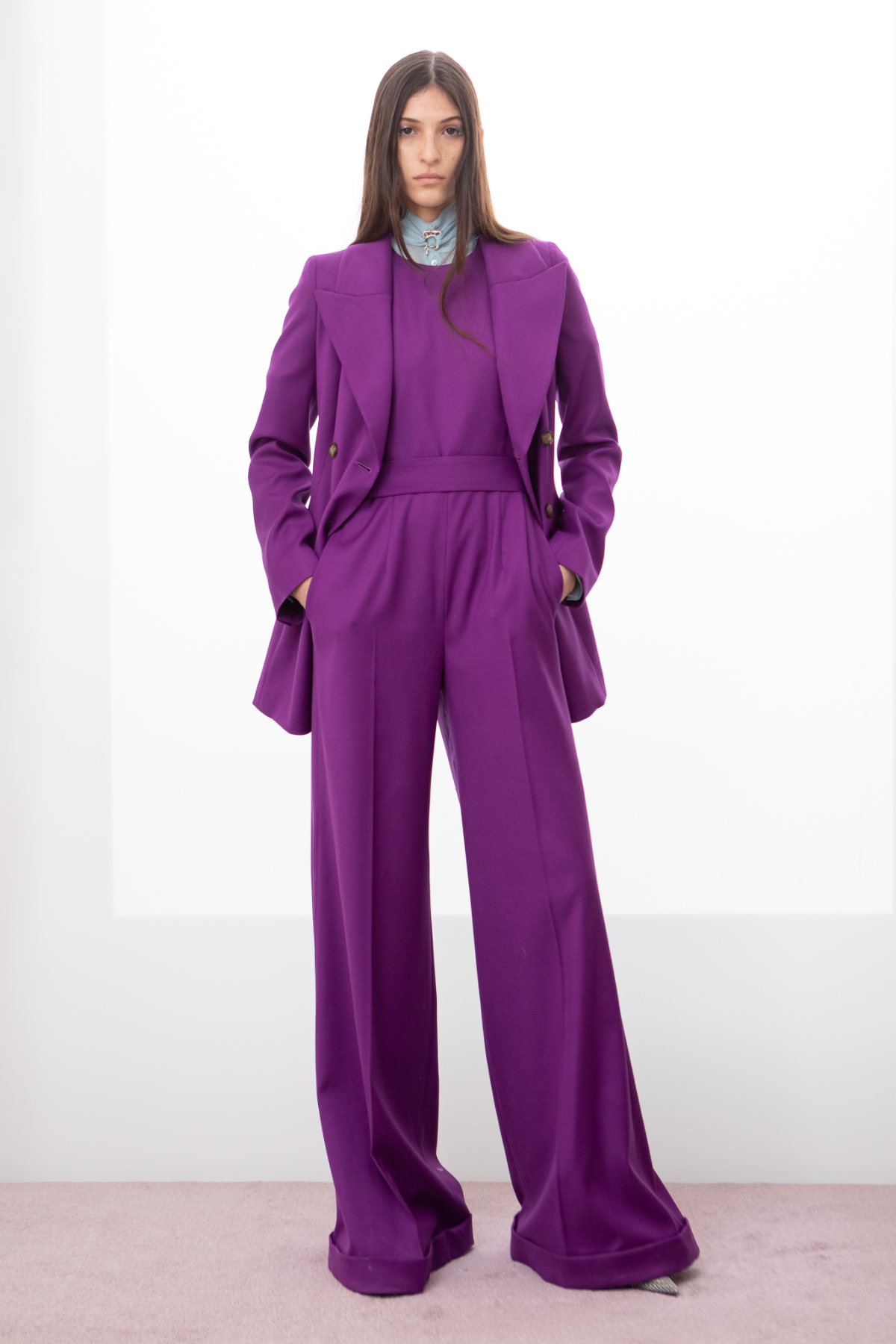 An irrefutable tribute to Marcel Rochas, who exposed under layers with elegance. A sentimental journey across the 1950s revisited with joie de vivre and modernity by de Vilmorin. Pencil skirts in vinyl; spiffed-up wasp waists and mermaid silhouettes; a long jacquard coat worn day-to-evening; traces of vivid blue peeking through.
Here, in this hotel particulier where yesterday's soirée is dispersed as fragments, characters transpose into silhouettes and glamourous garments reveal their distinct allure. On a tweed bolero, clear plexi buttons like bubbles; skirts like upturned tulips; airy tiers of scarlet tulle.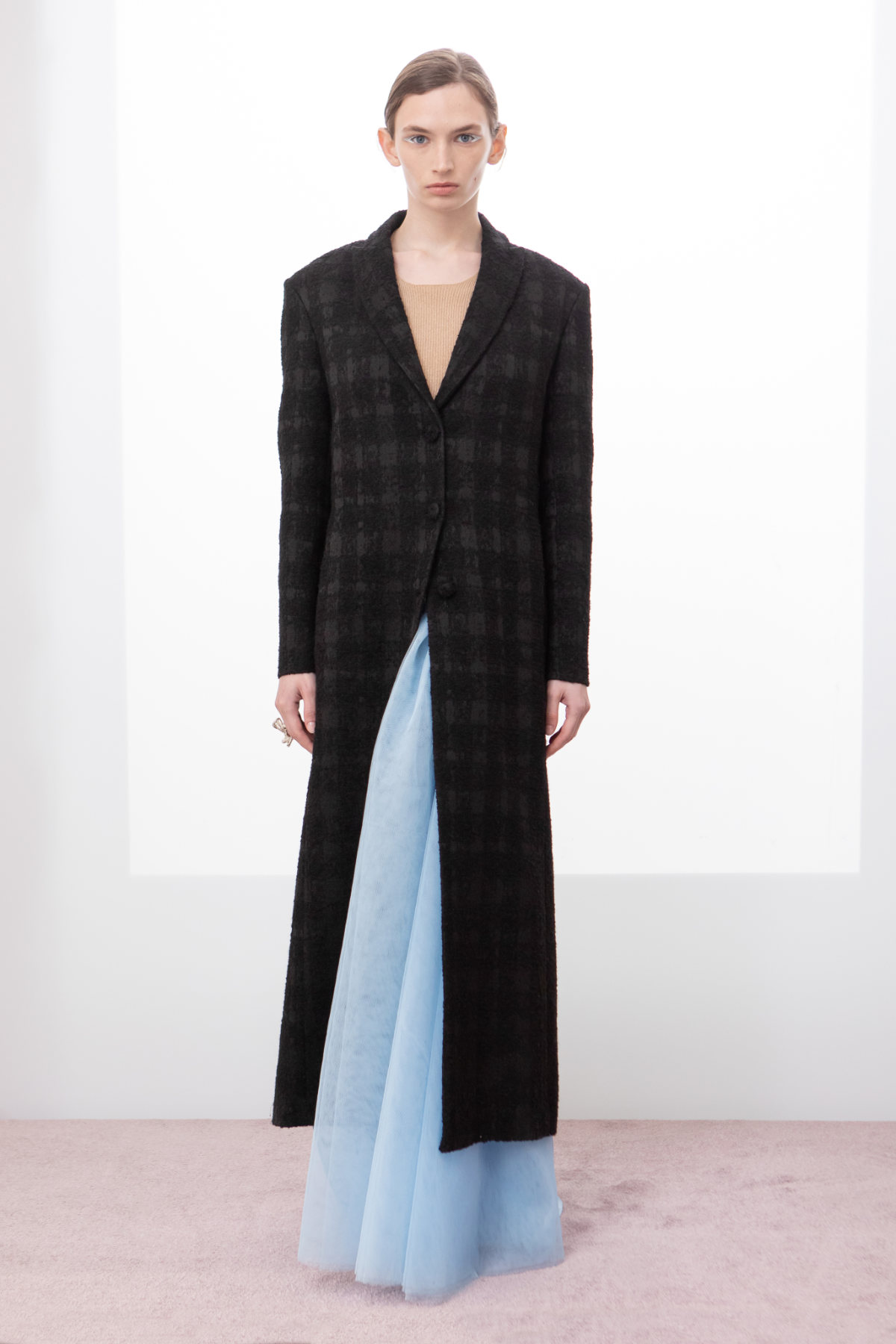 Refined tensions in harmony: woven gold lurex and raw wool – from glints of light to matte and flat. Shimmering effects extend to shoes with jewelled elements or surrealist shaggy boots for crossing the chessboard of time. These are evocations of encounters, real and imagined.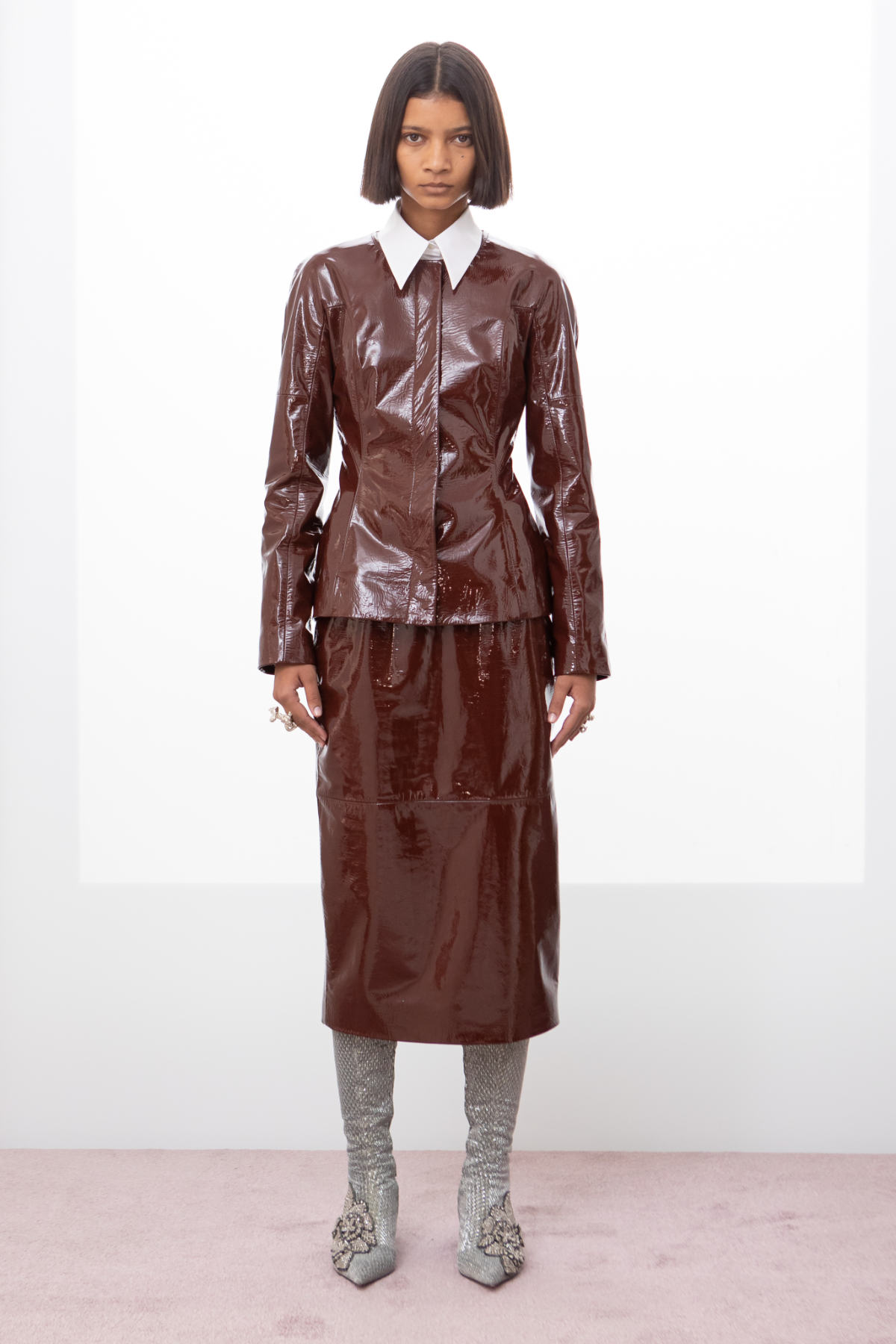 "I found inspiration in those who treasure the clothes that make them feel happy, loved, celebrated," says de Vilmorin.
Above all, the Rochas spirit is revived through decadence redefined. Lipstick red duchess satin and a heritage brocade. A turtleneck knit melts into a delicate wool lace. Greyhounds are arranged as a motif, dancing from a blouse in mousseline. There are subtle traces of the legendary bal de Beaumont emanating from each surface, the secrets and stories embedded within. Still, life keeps moving; the heart beats on; desires are stirred anew.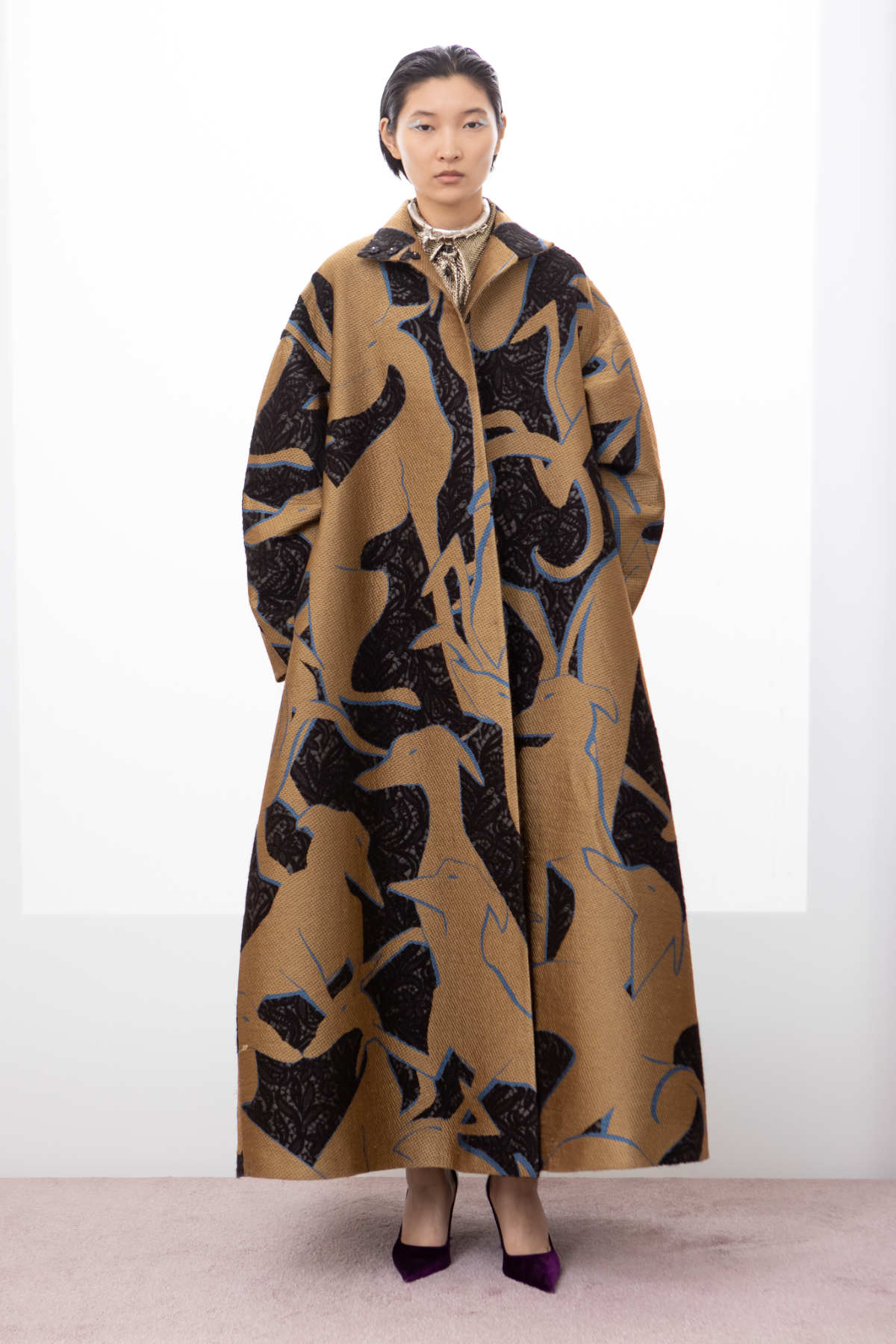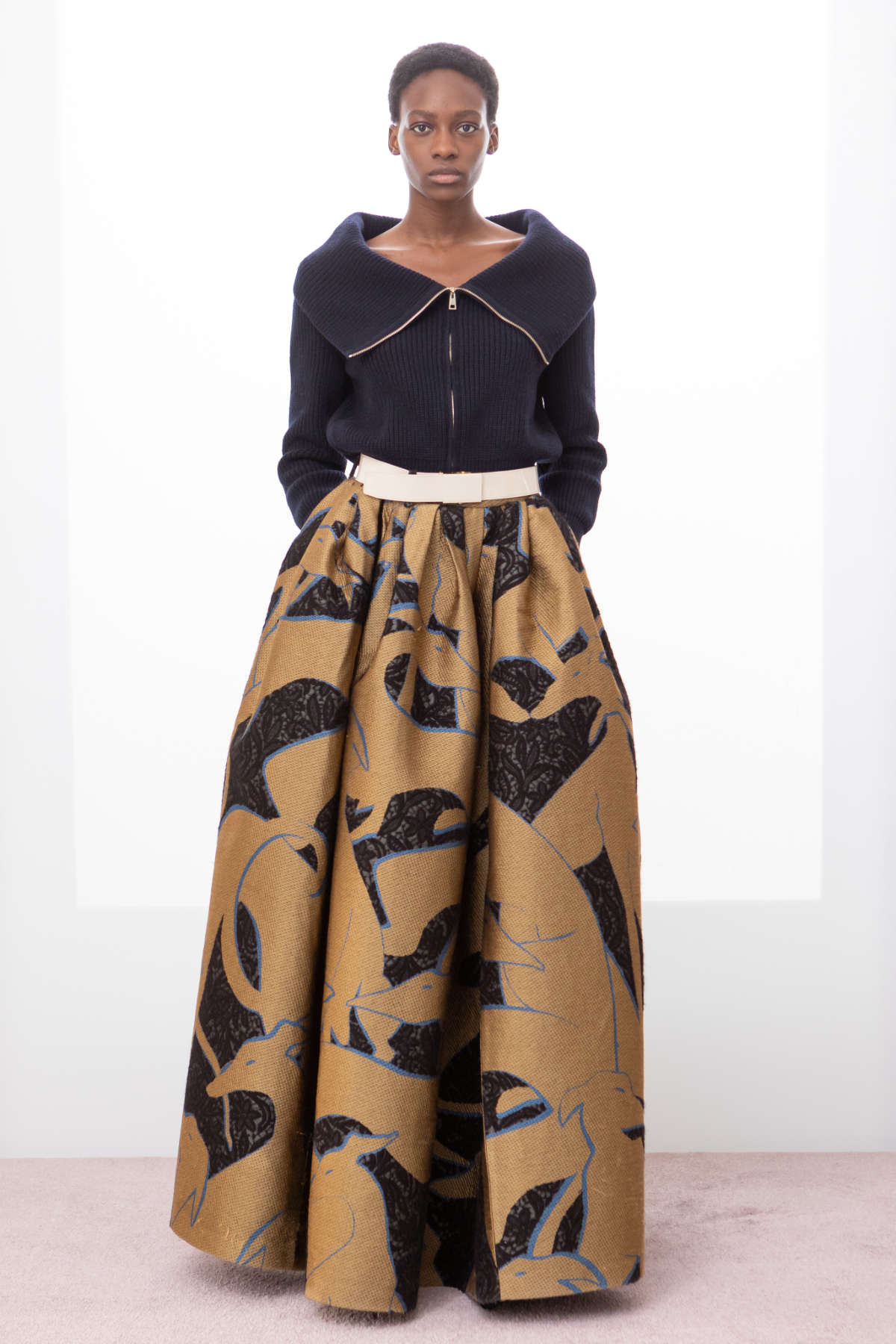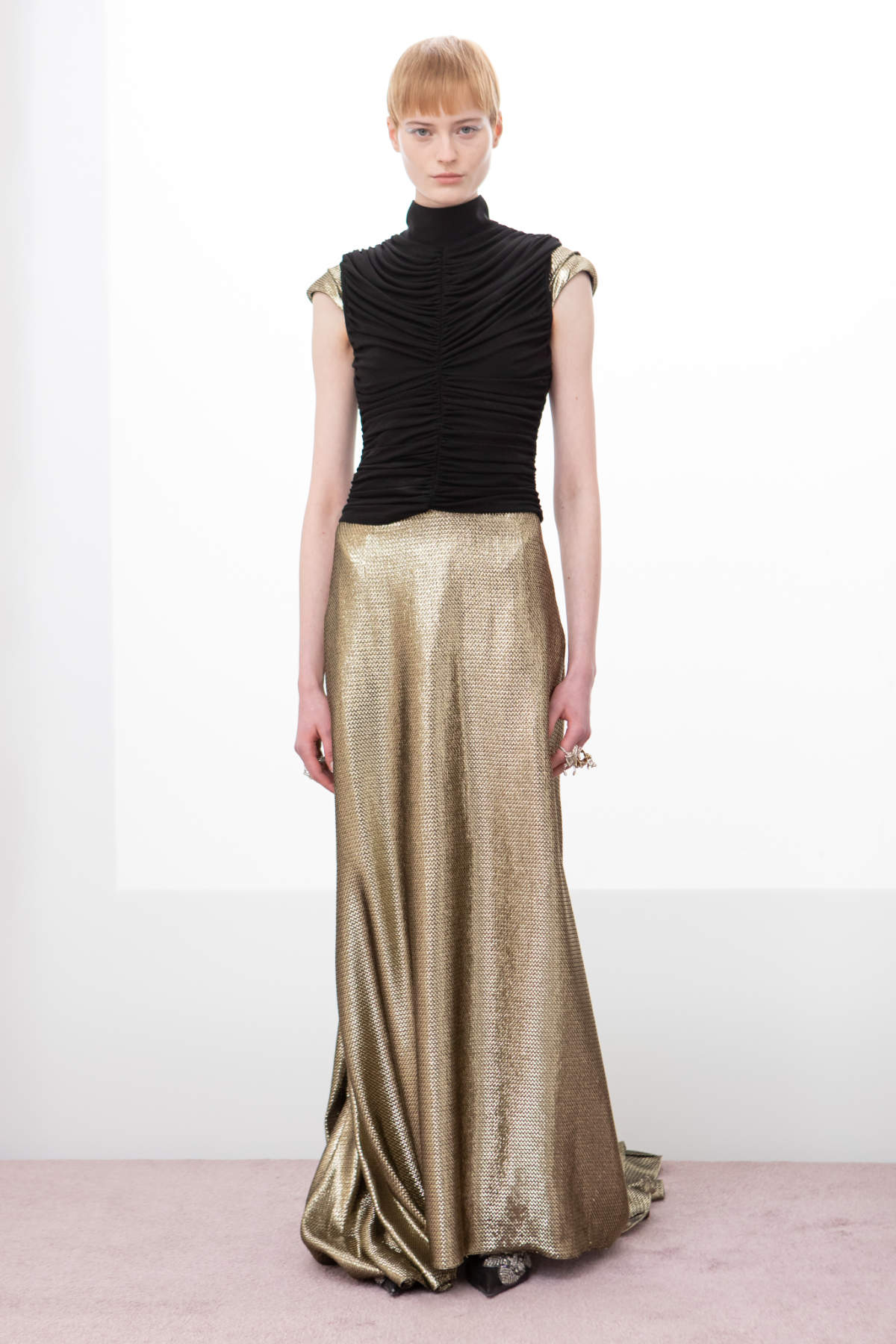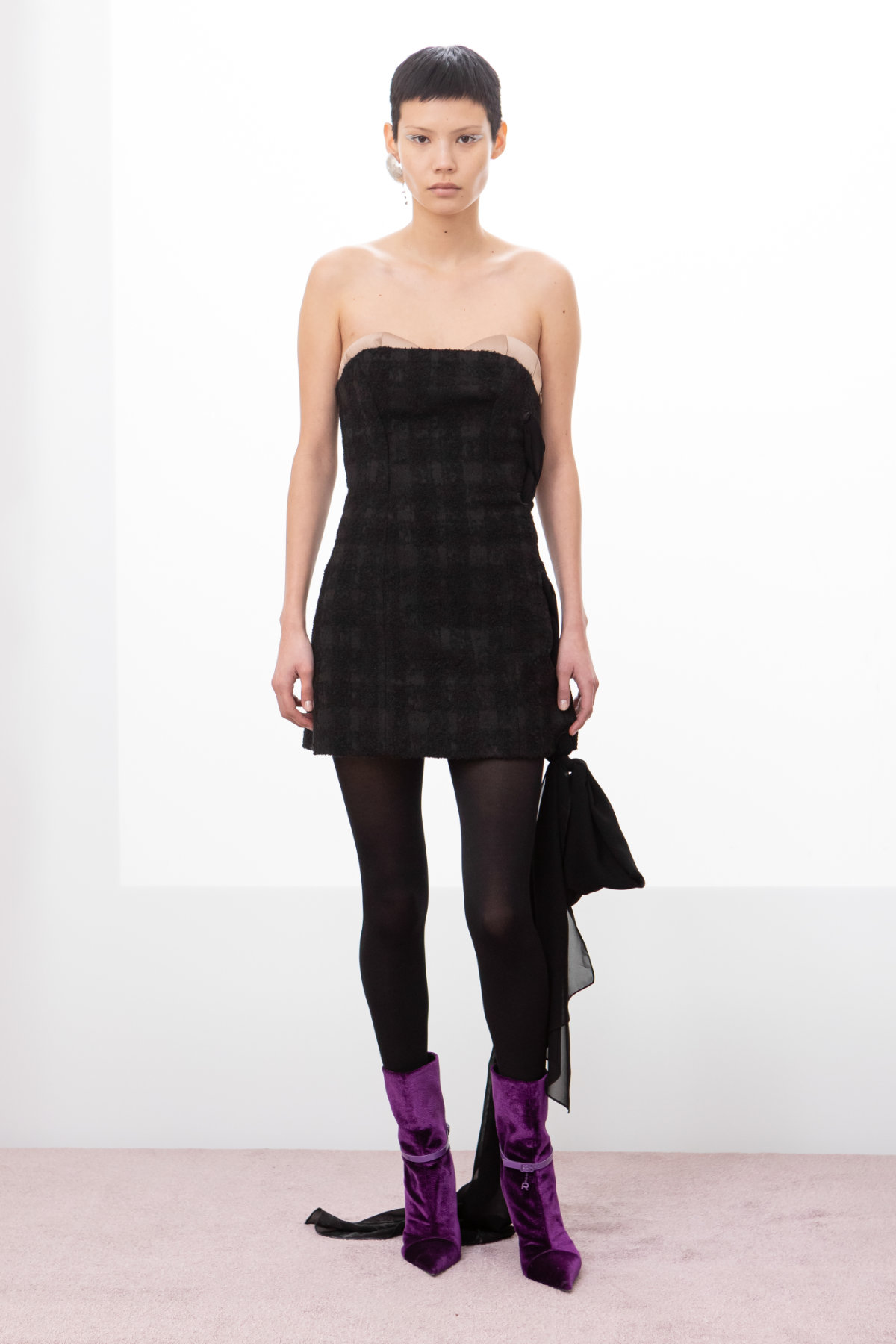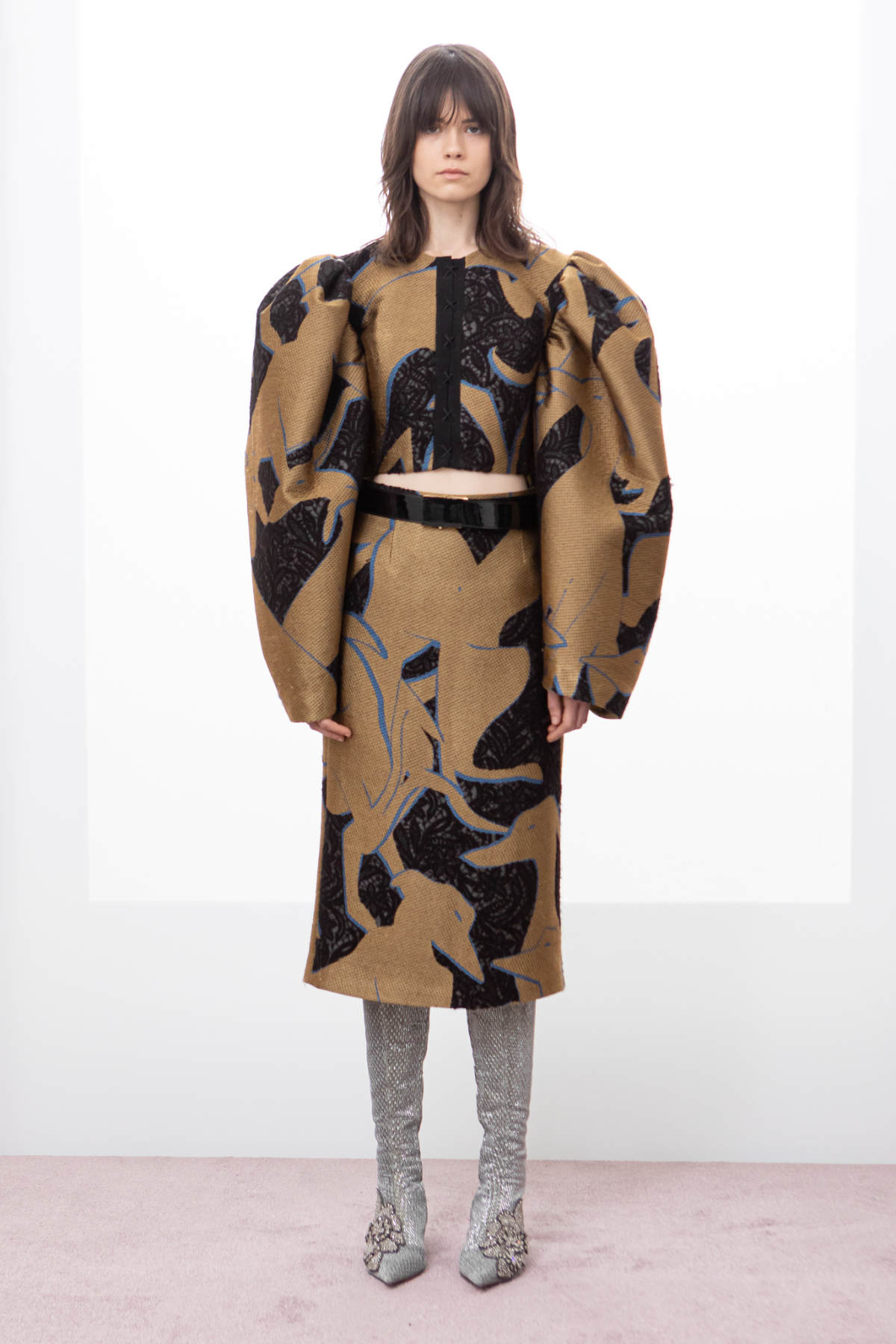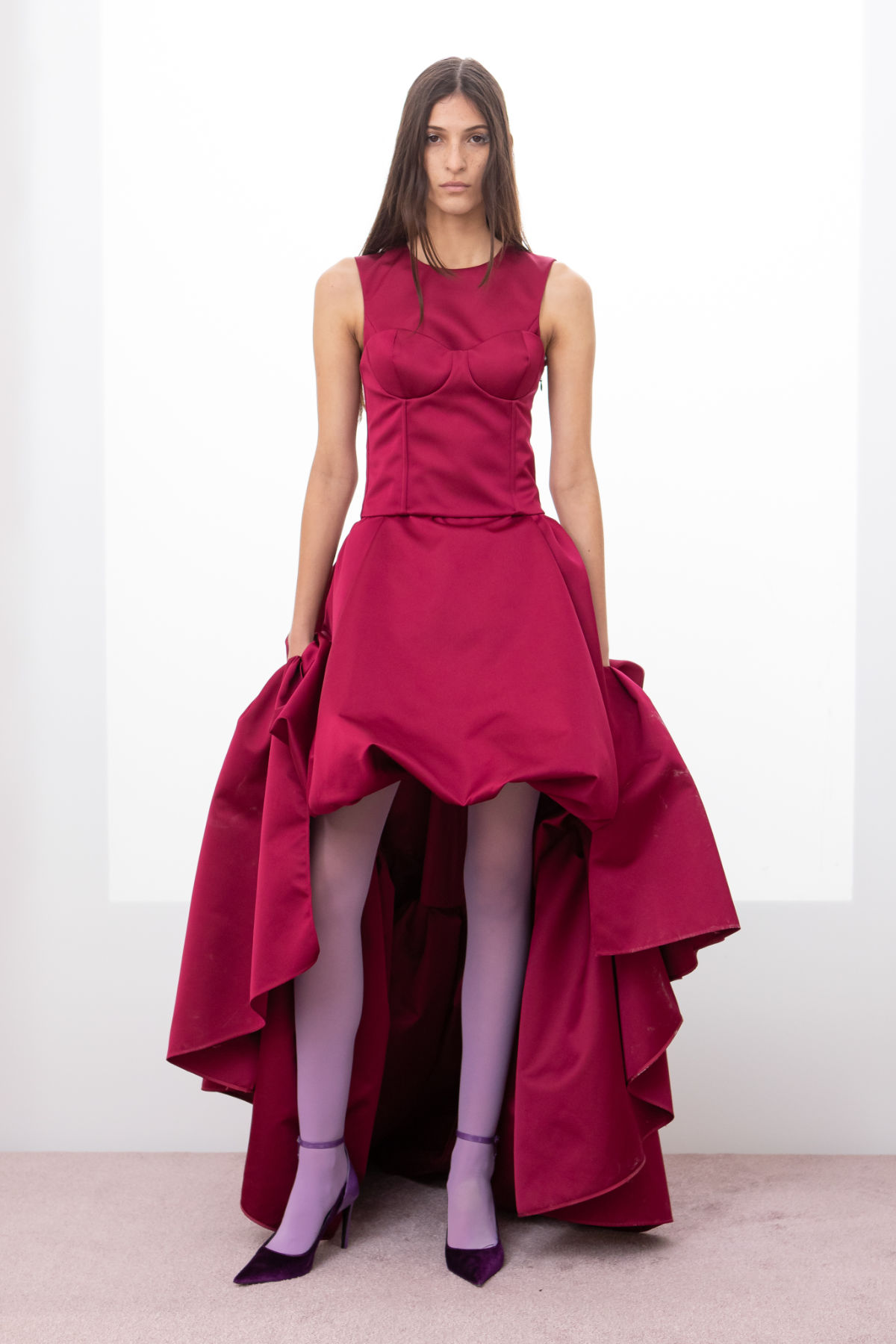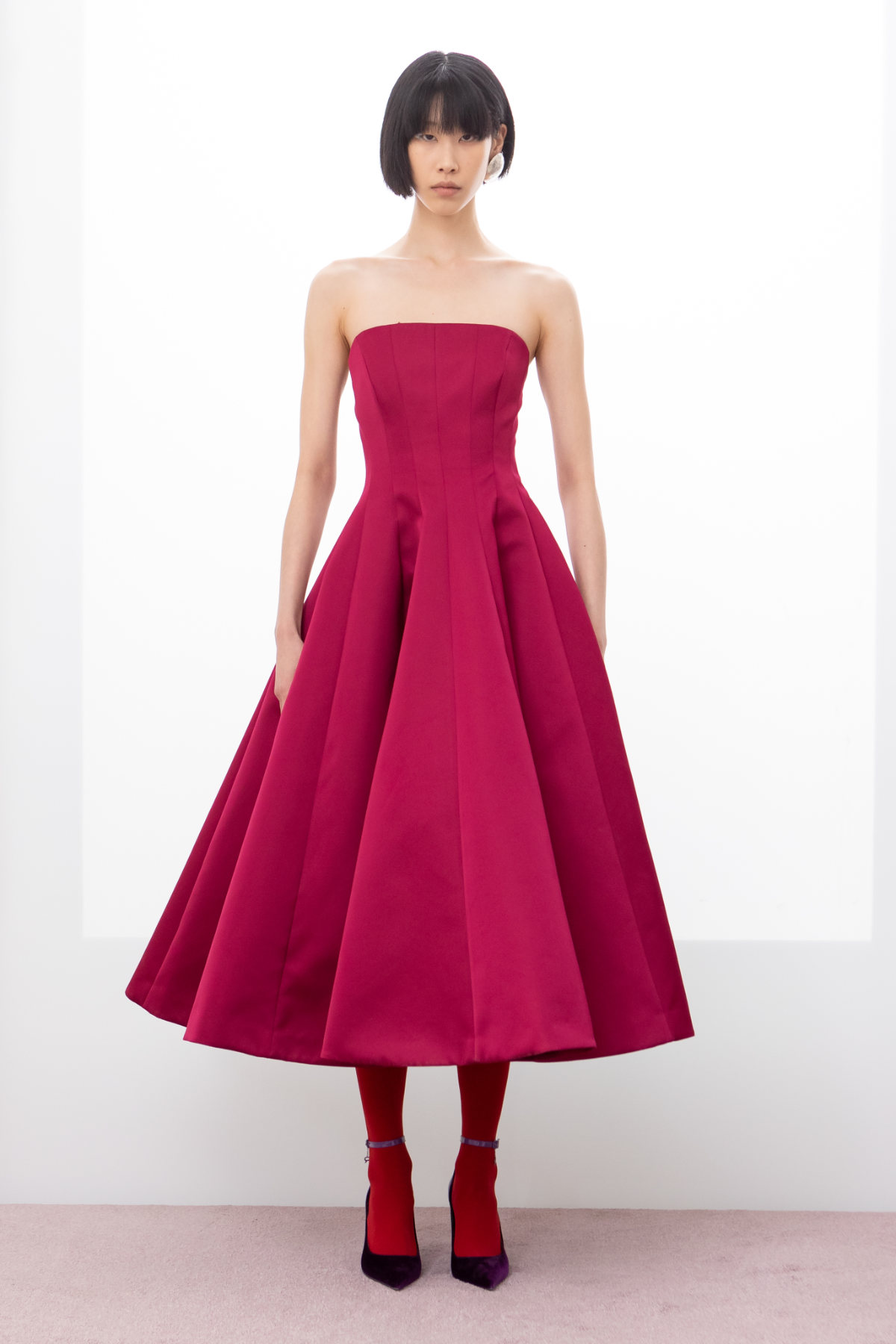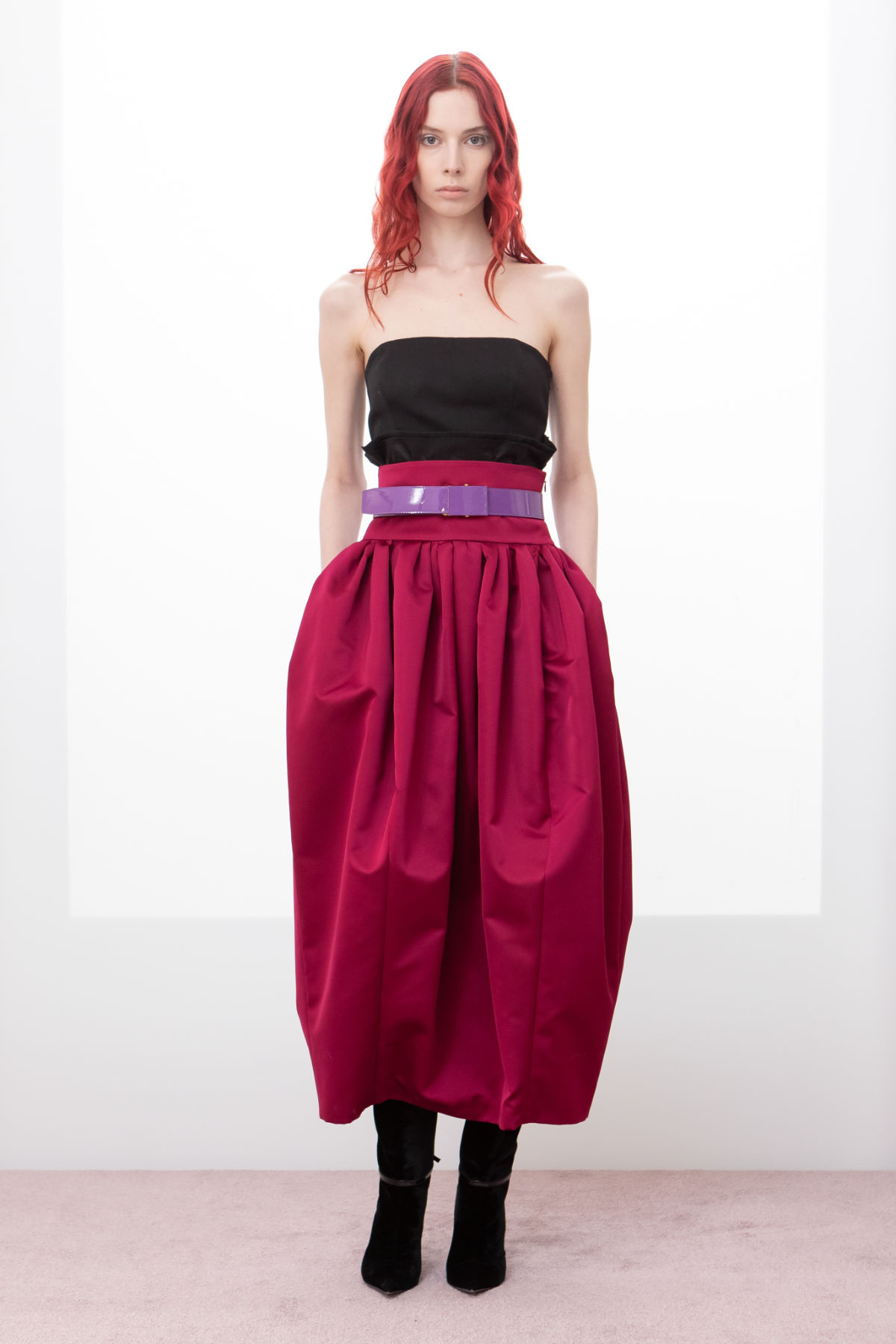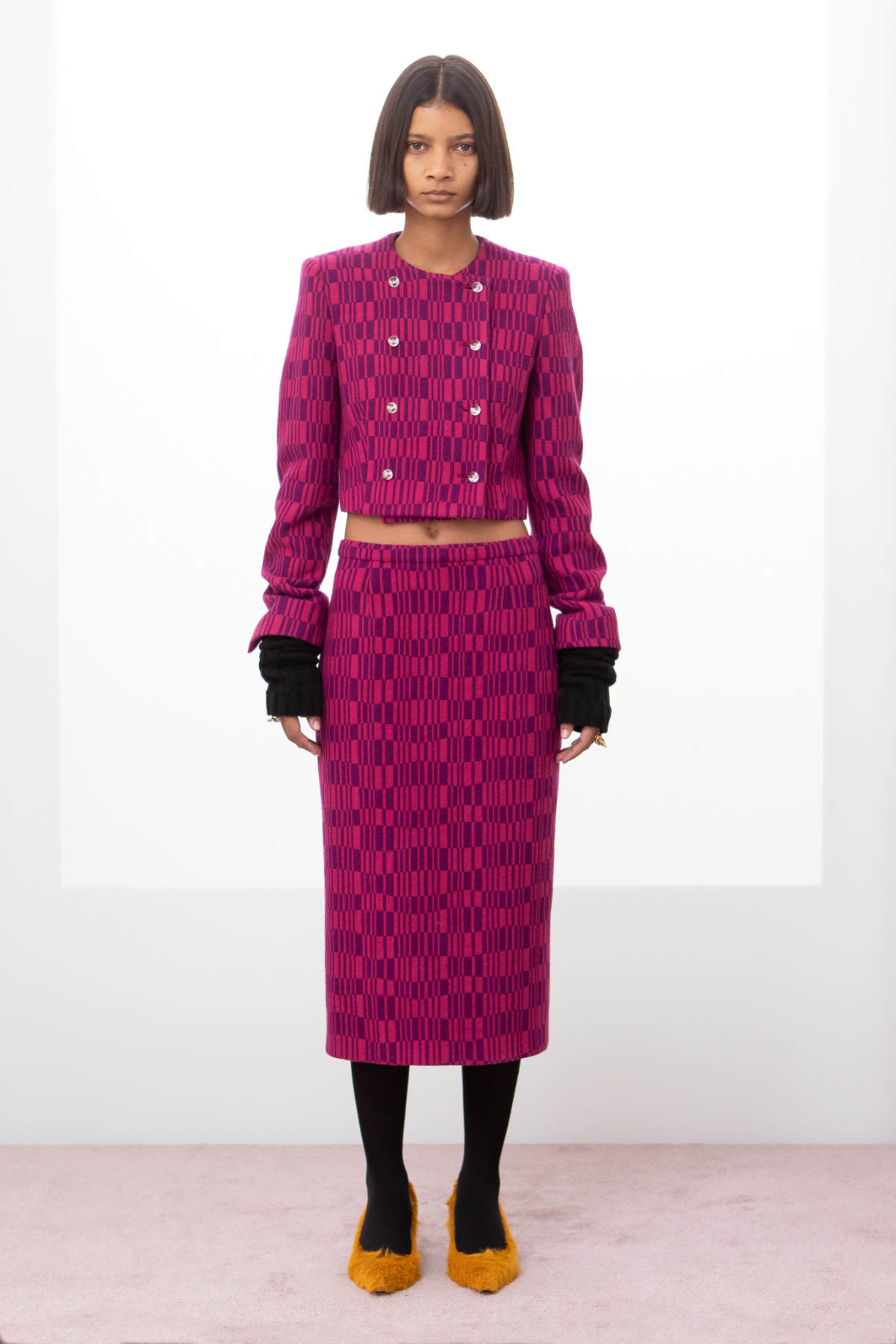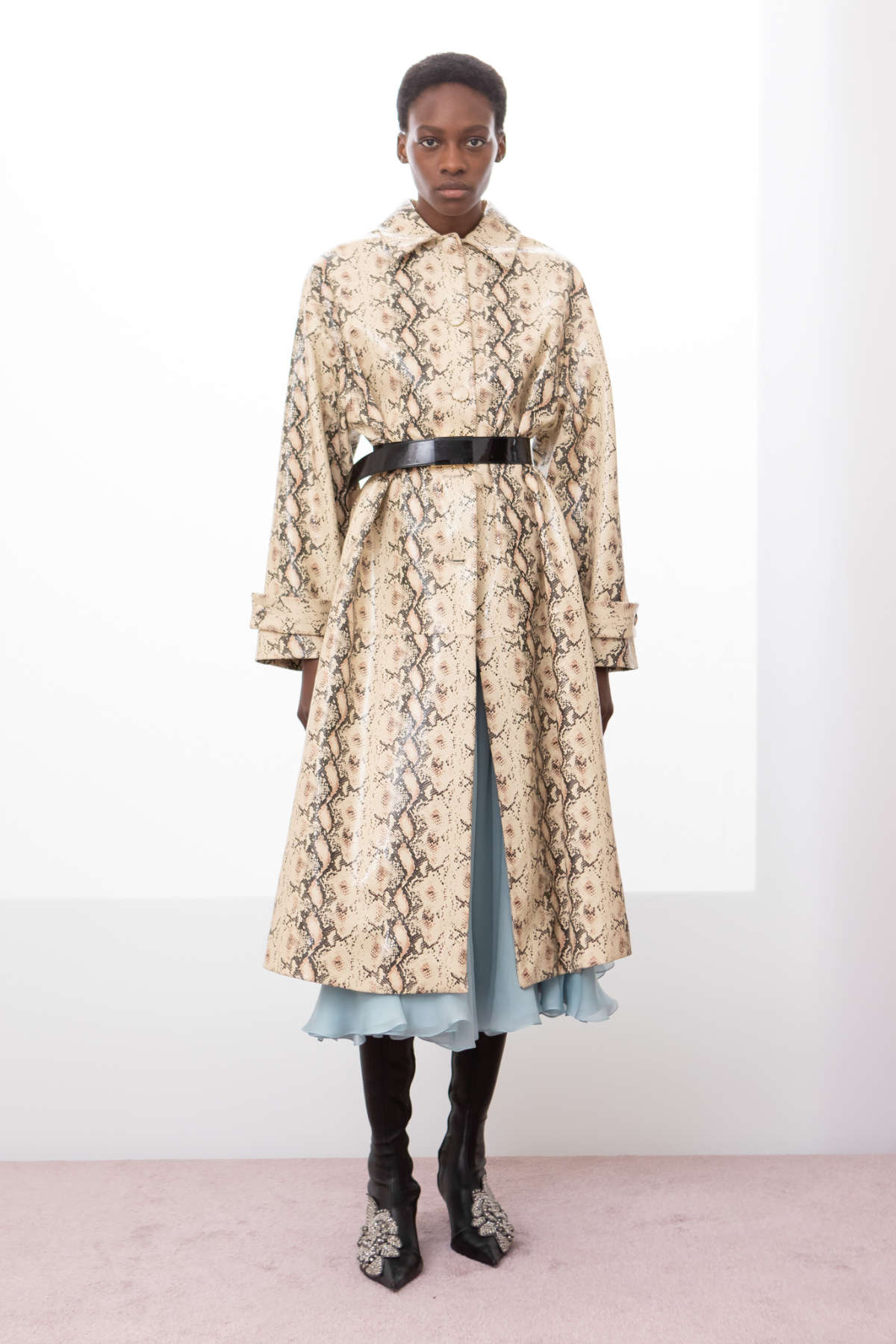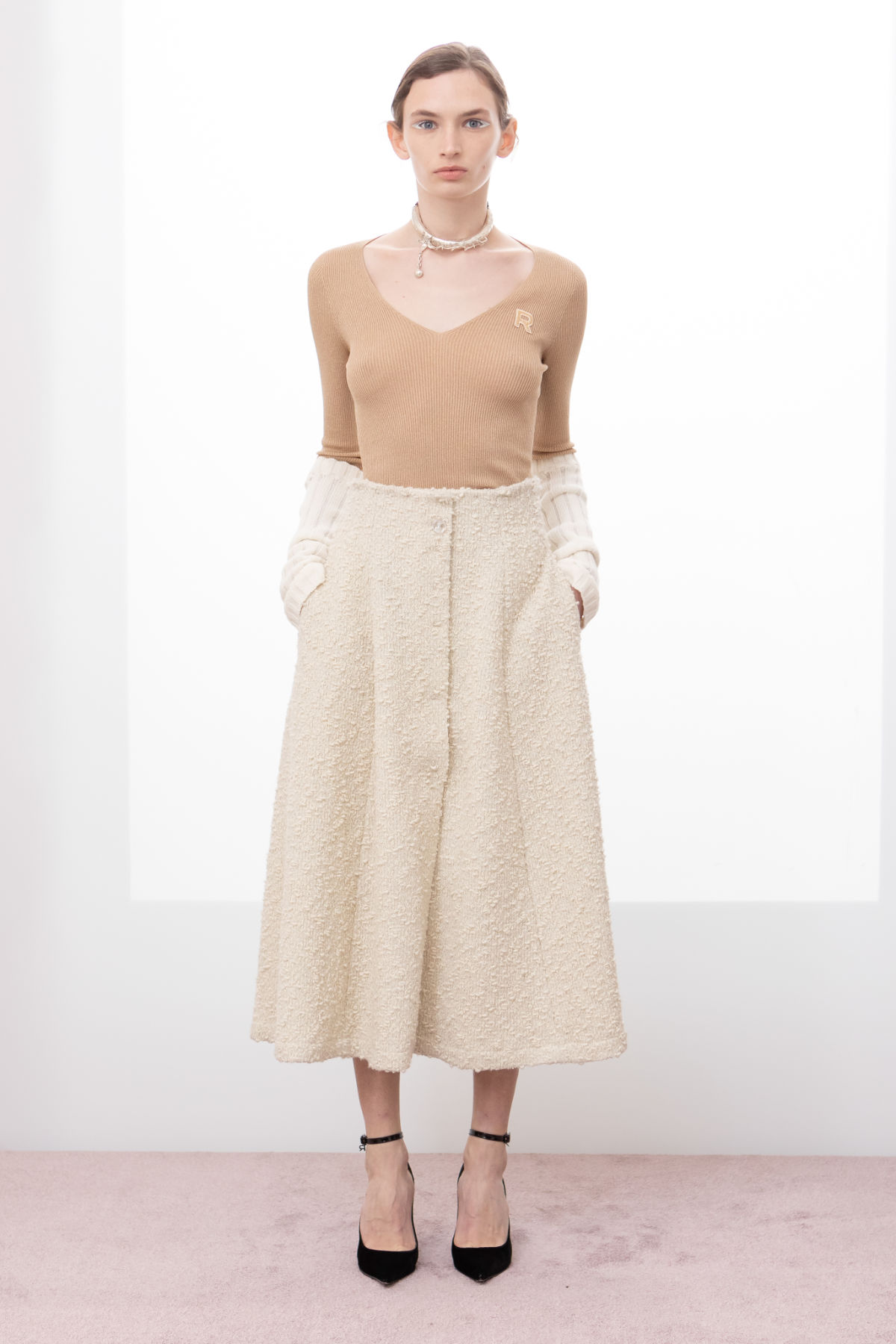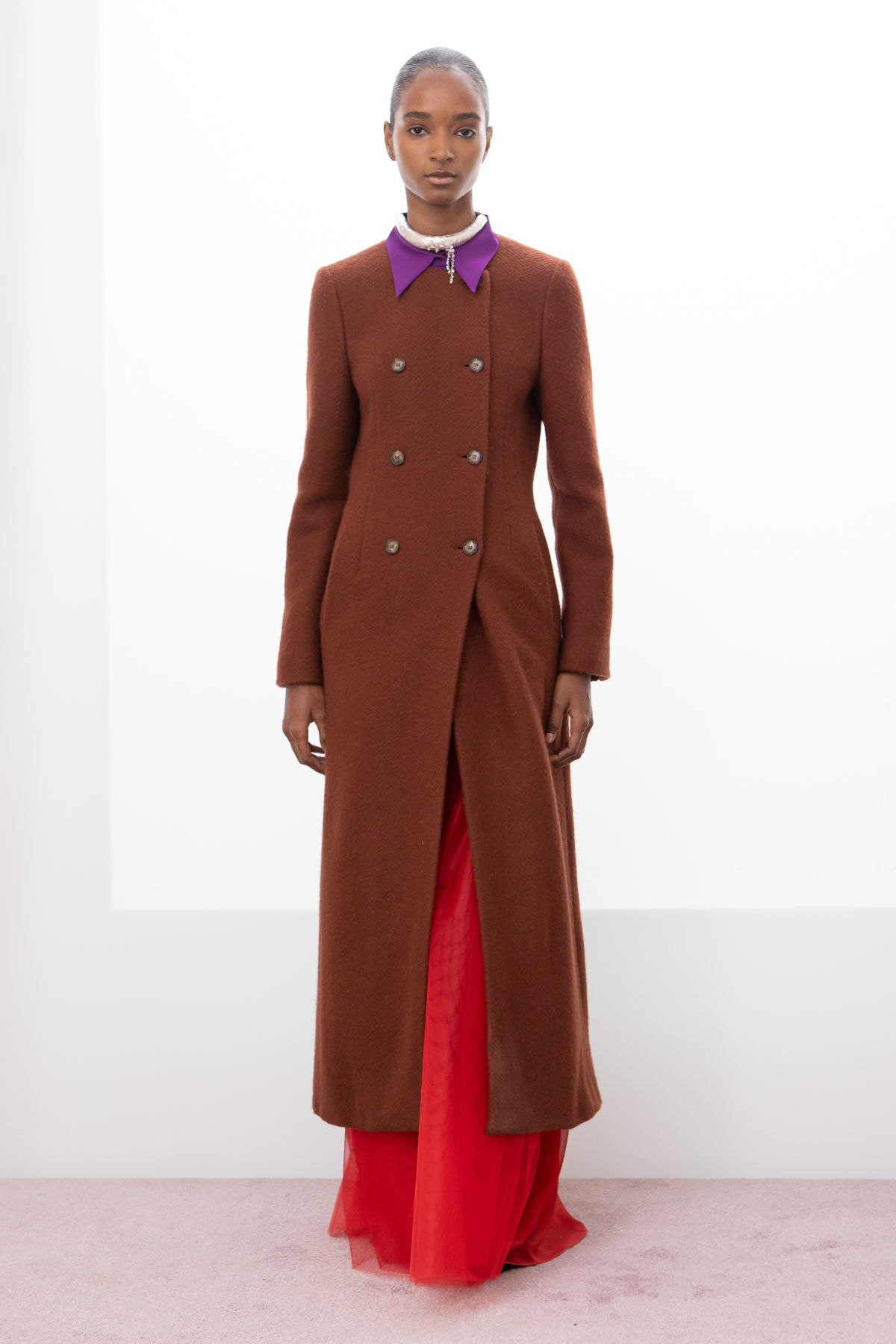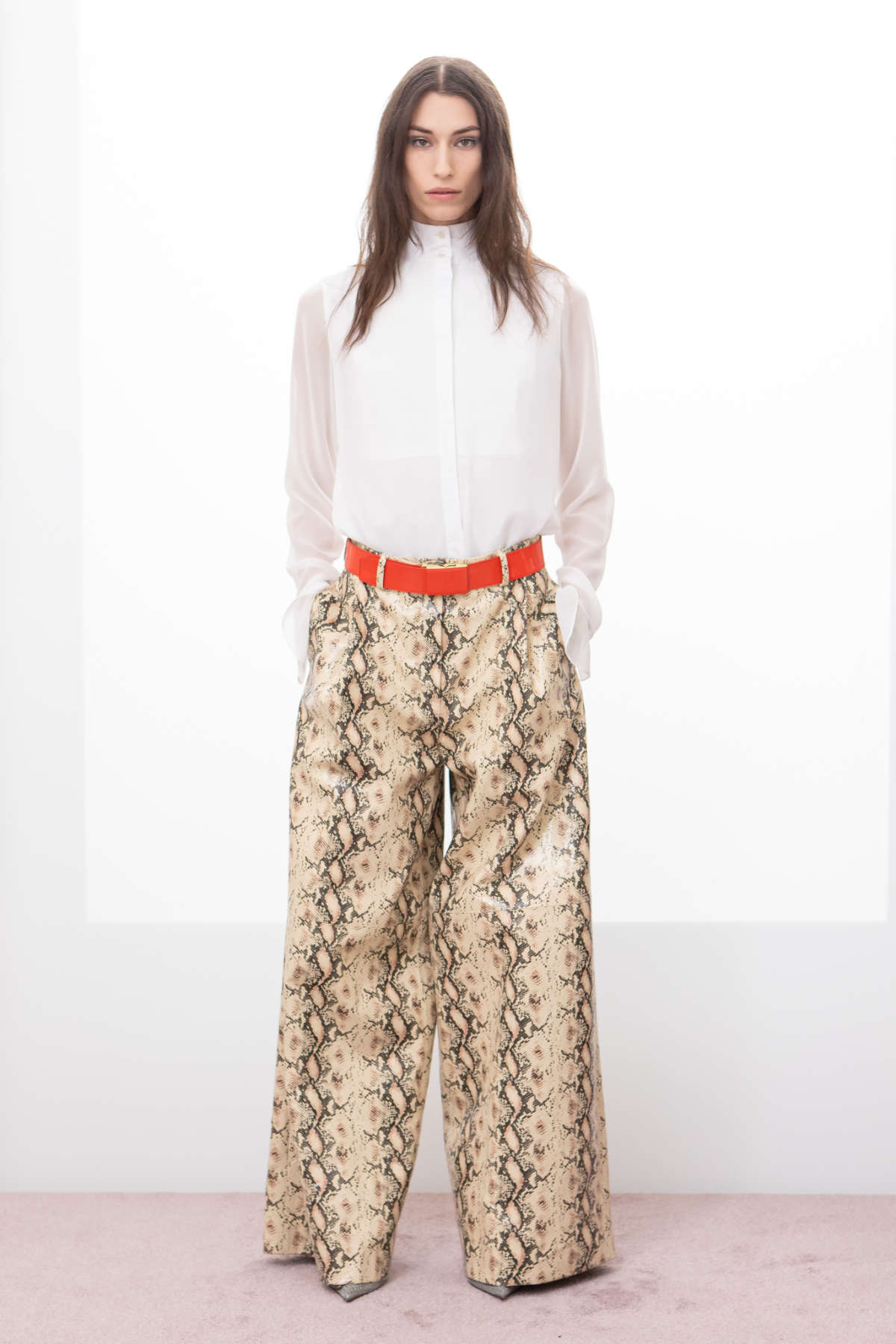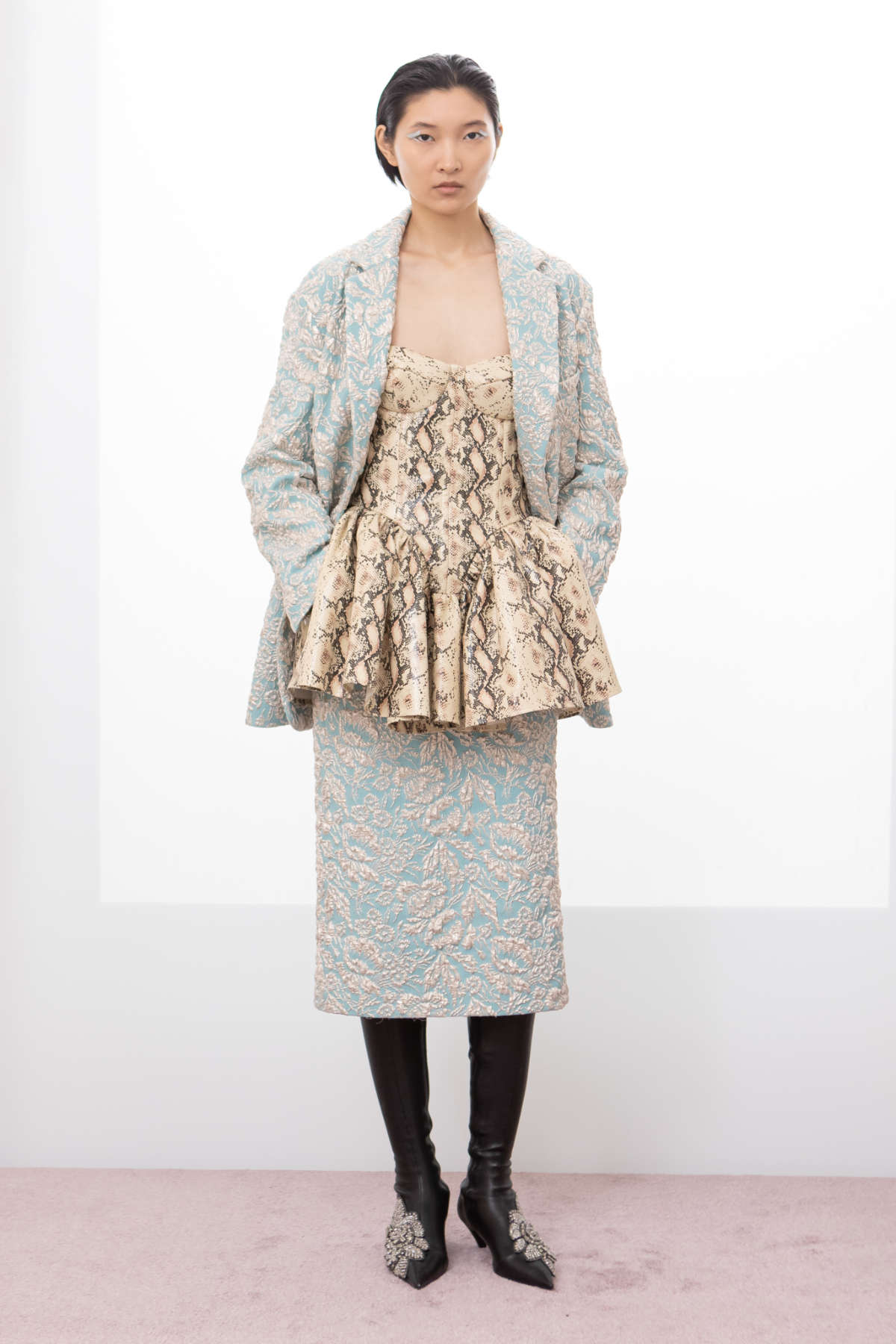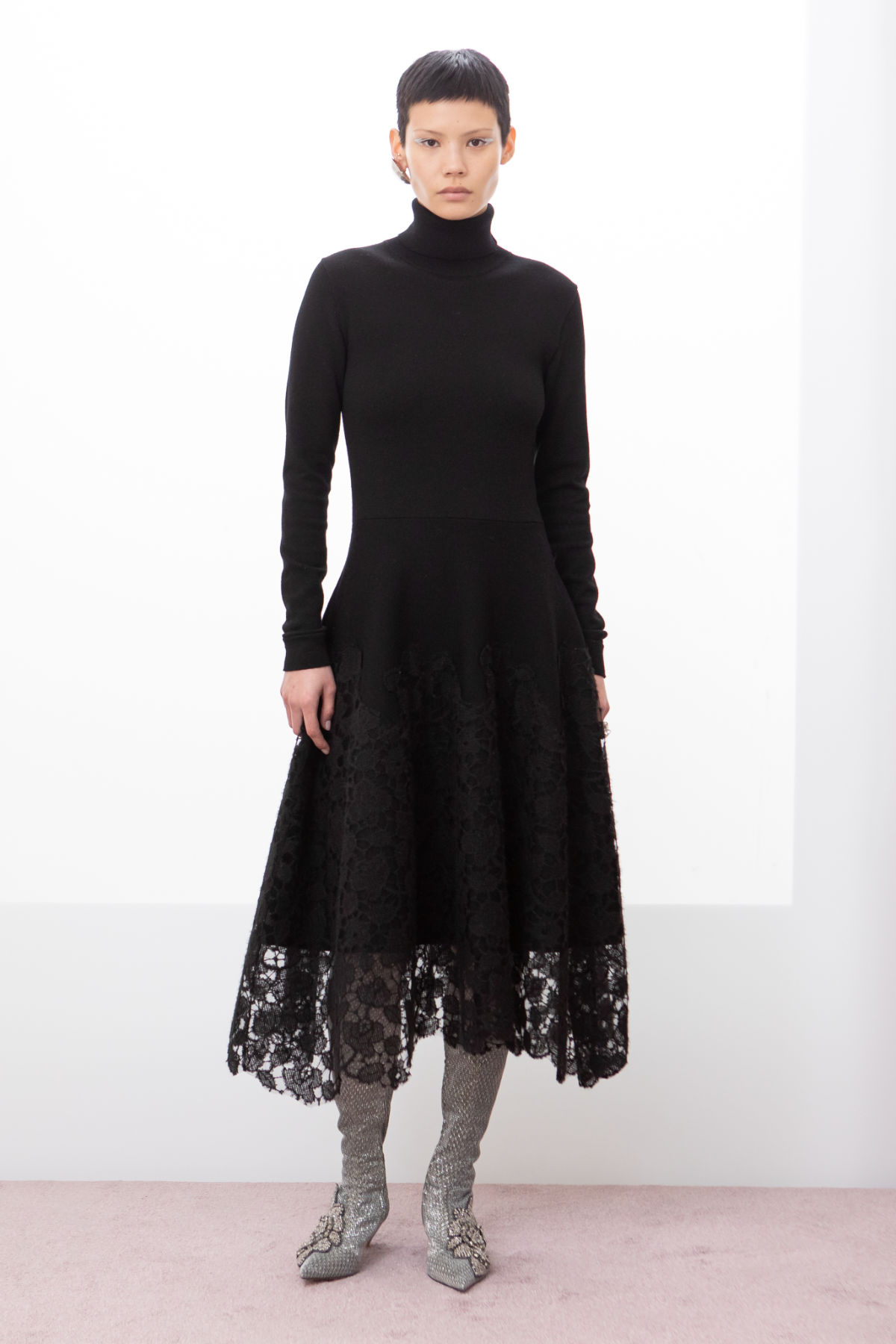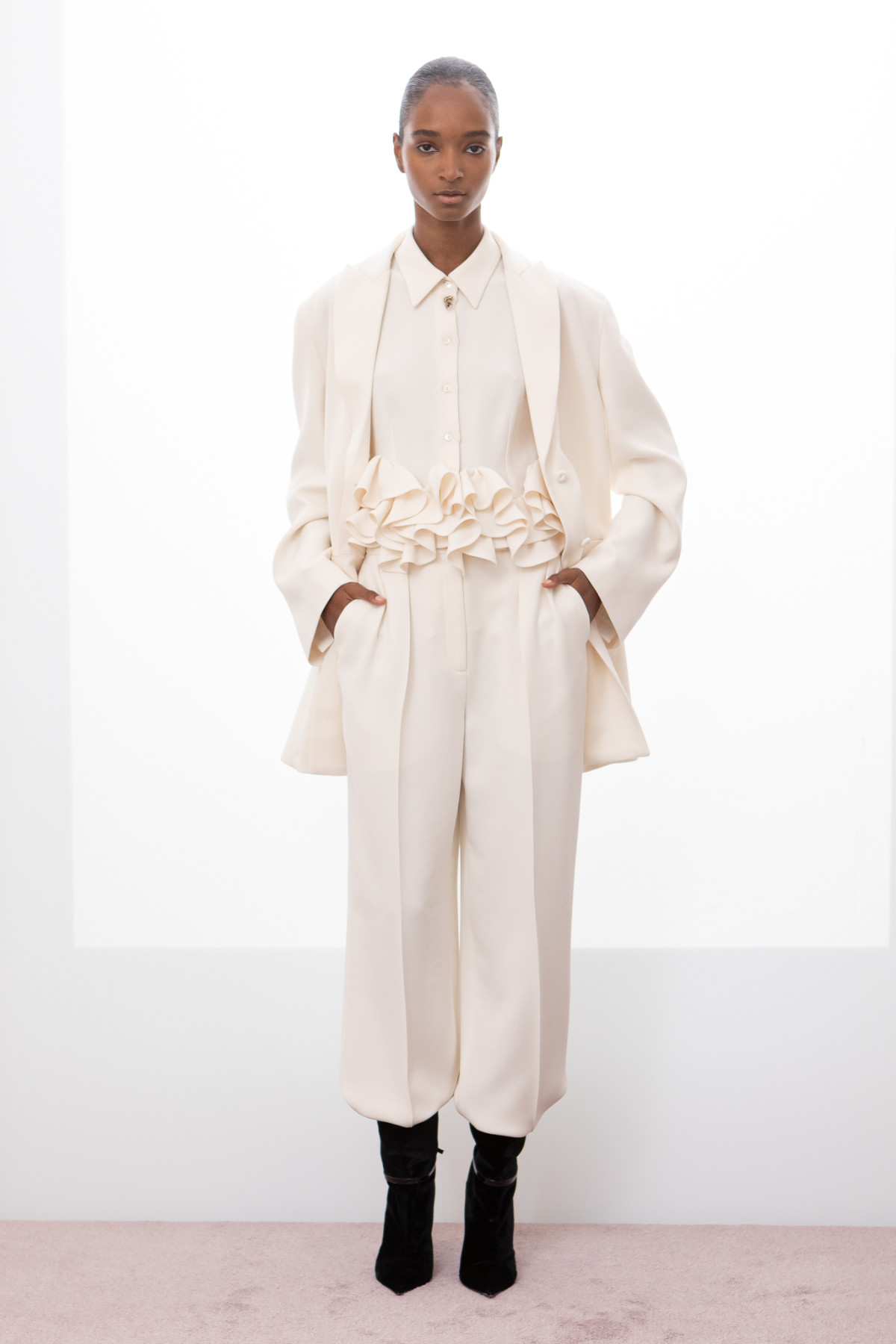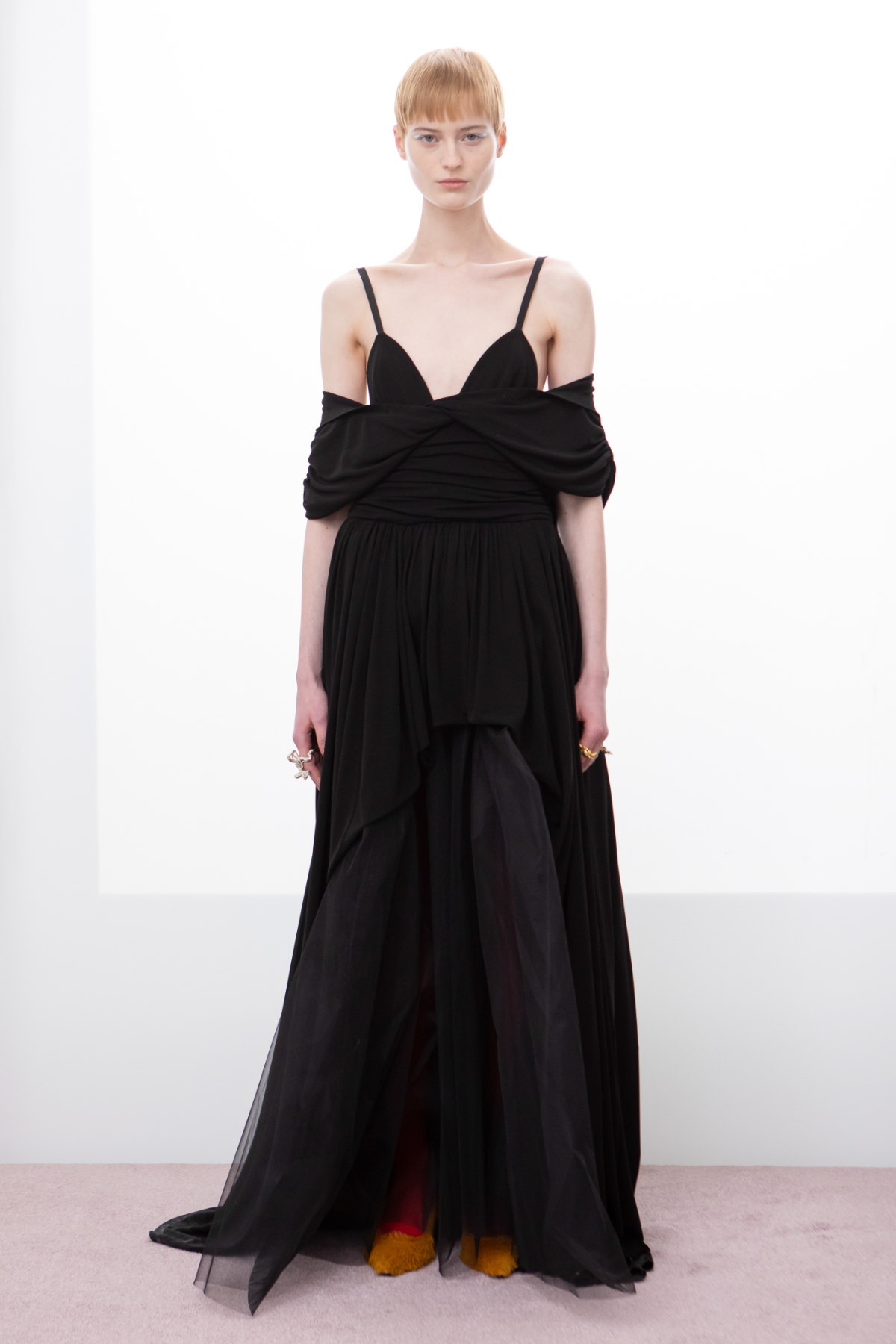 ---