---
Endless radiance and unique savoir-faire have been at the heart of Piaget's DNA since the very beginning. The Maison's ateliers are the place where light is studied, captured, enhanced, and shaped to perfection, injected into creations that lend their unique radiance to anyone who wears them. This vibrant energy glows from the inside out, radiates desirability, charm and pure shining beauty - qualities shared by our bold and joyful Piaget Society.

Today, a set of new creations once again showcases Piaget's light mastery, both as a jeweler and a watchmaker.
Light is bold, light is festive. It draws attention and awe to its source. This almost alchemic reaction is what gives Piaget's Sunlight Radiant Infinity capsule and Limelight Gala watch their remarkable power of attraction.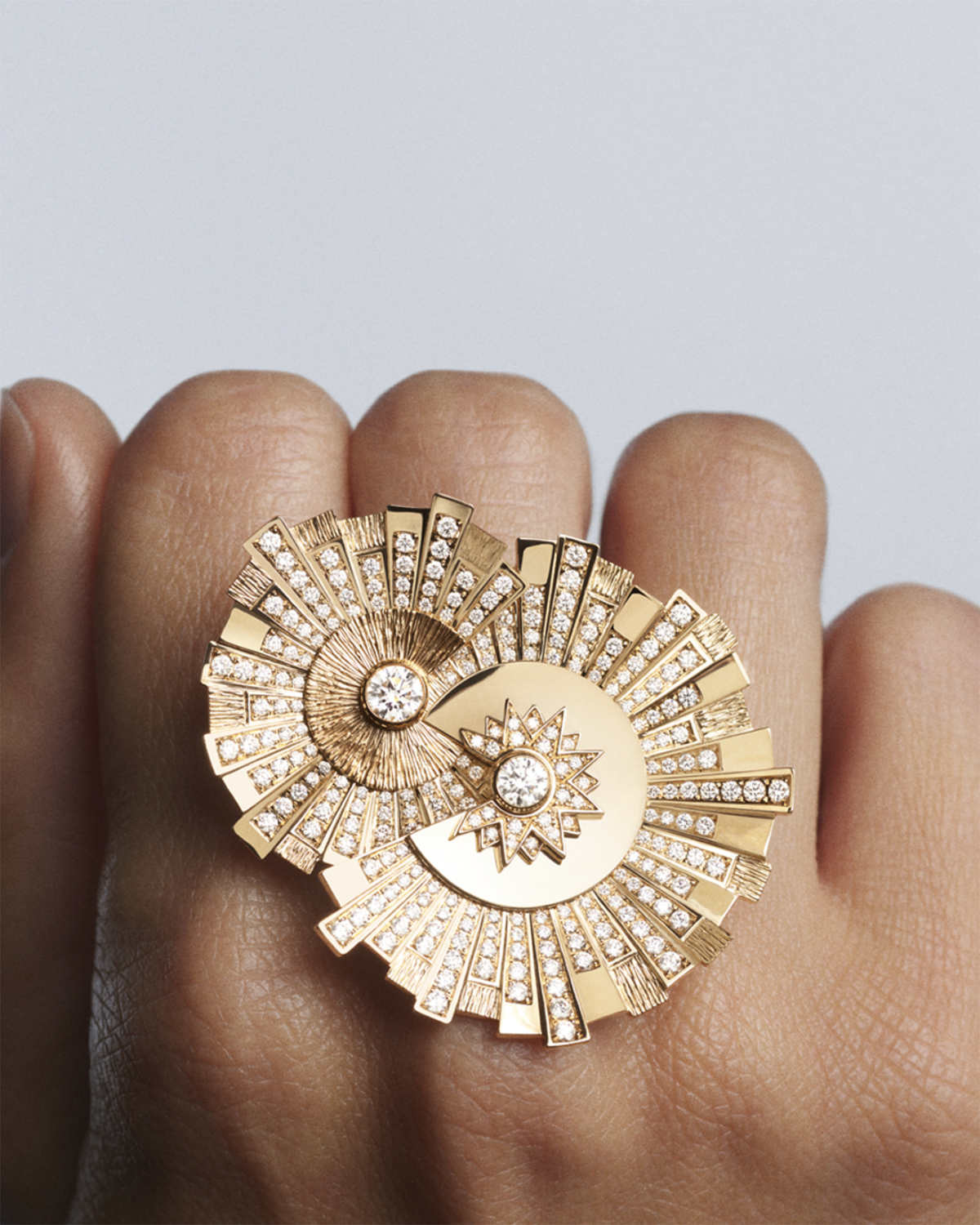 Their explosive design reminds the unique energy of the sun, through asymmetric movements that enhance their radiance and uniqueness. At the center of these earrings, rings, pendant and bracelet, the motive extends its rays to express the solar warmth in a spectacular play of lights.
The asymmetry adds boldness to the creations, extending beauty into the realm of joy and creativity.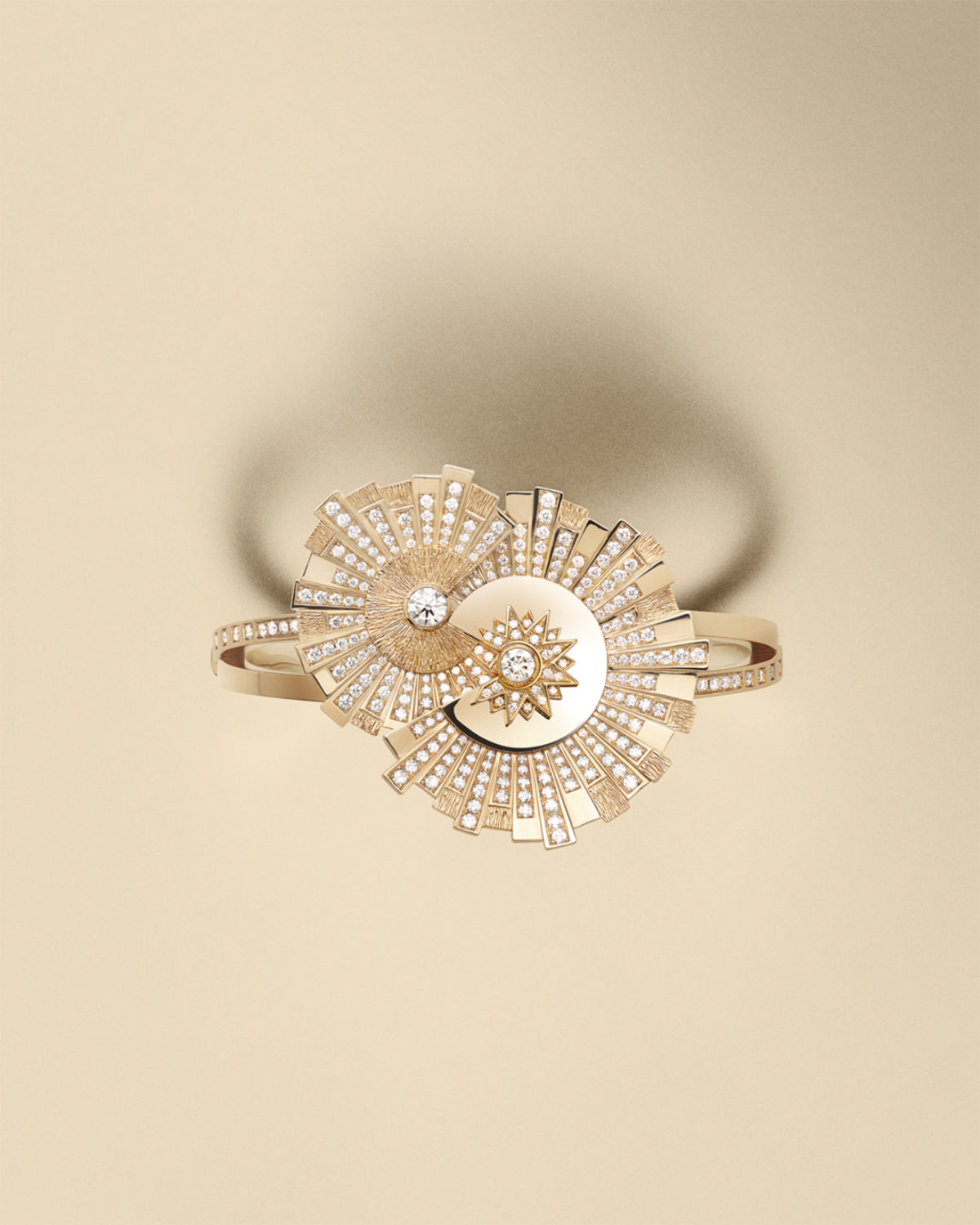 In our ateliers, our designers also played with textures, volumes, and forms to render the sun's unpredictable glow. To achieve this mastery of light that sits at the core of Piaget's savoir-faire, they use the contrasts of finishes. Polished or decorated, the precious material's versatility and pure beauty thus shine through, as the unique craftsmanship of the Palace Décor perfectly shows. Each creation is as beautiful as it is unique and require a level of precision and attention usually reserved to High Jewellery creations.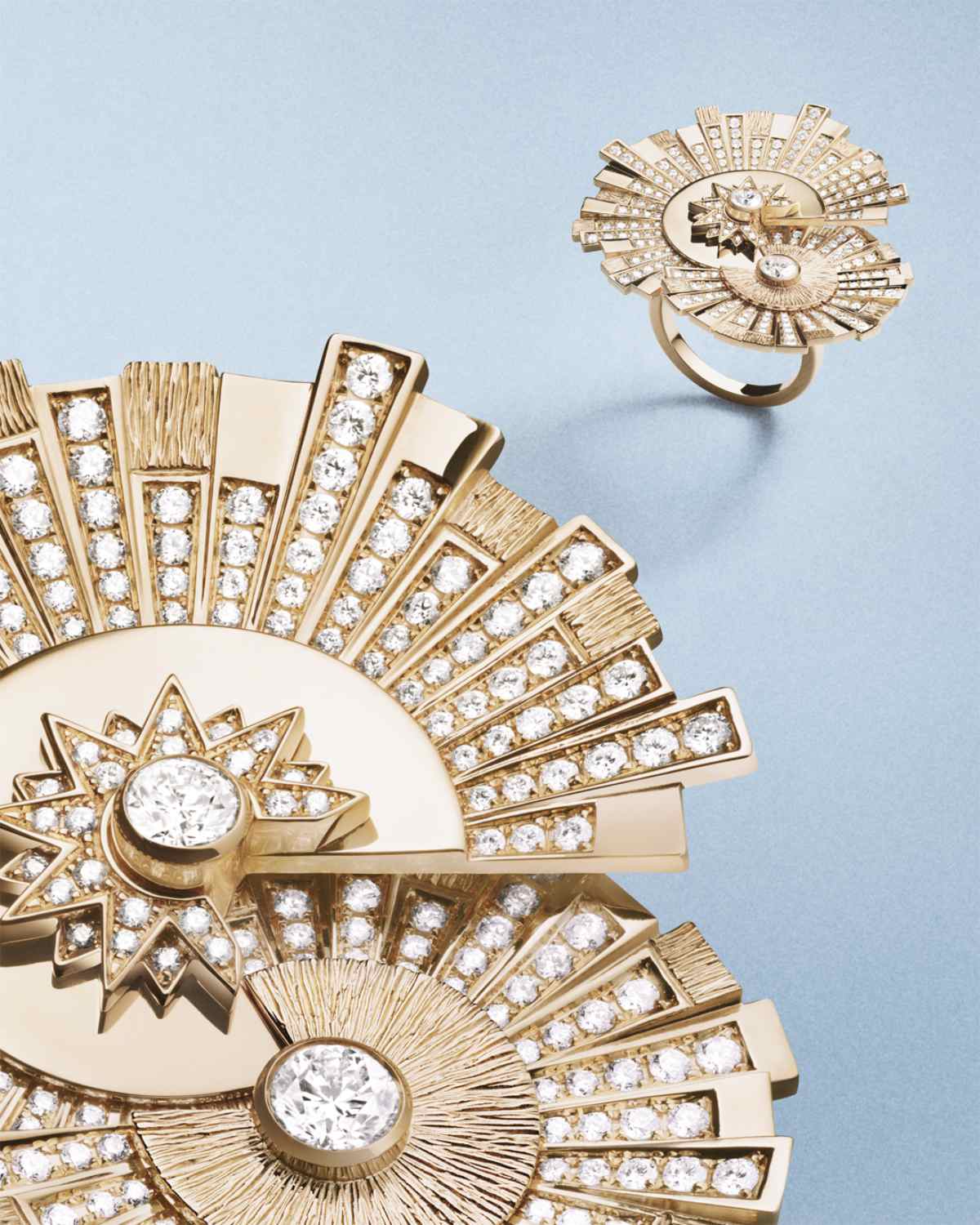 On the Limelight Gala watch, the pure, mother-of-pearl dial with alternating diamonds-set indexes and pink gold Roman numerals radiates a contemporary aura of femininity. 42 brilliant-cut diamonds are set on the rose gold caseusing the intricate technique of "serti descendu" that magnifies the brilliance of each stone.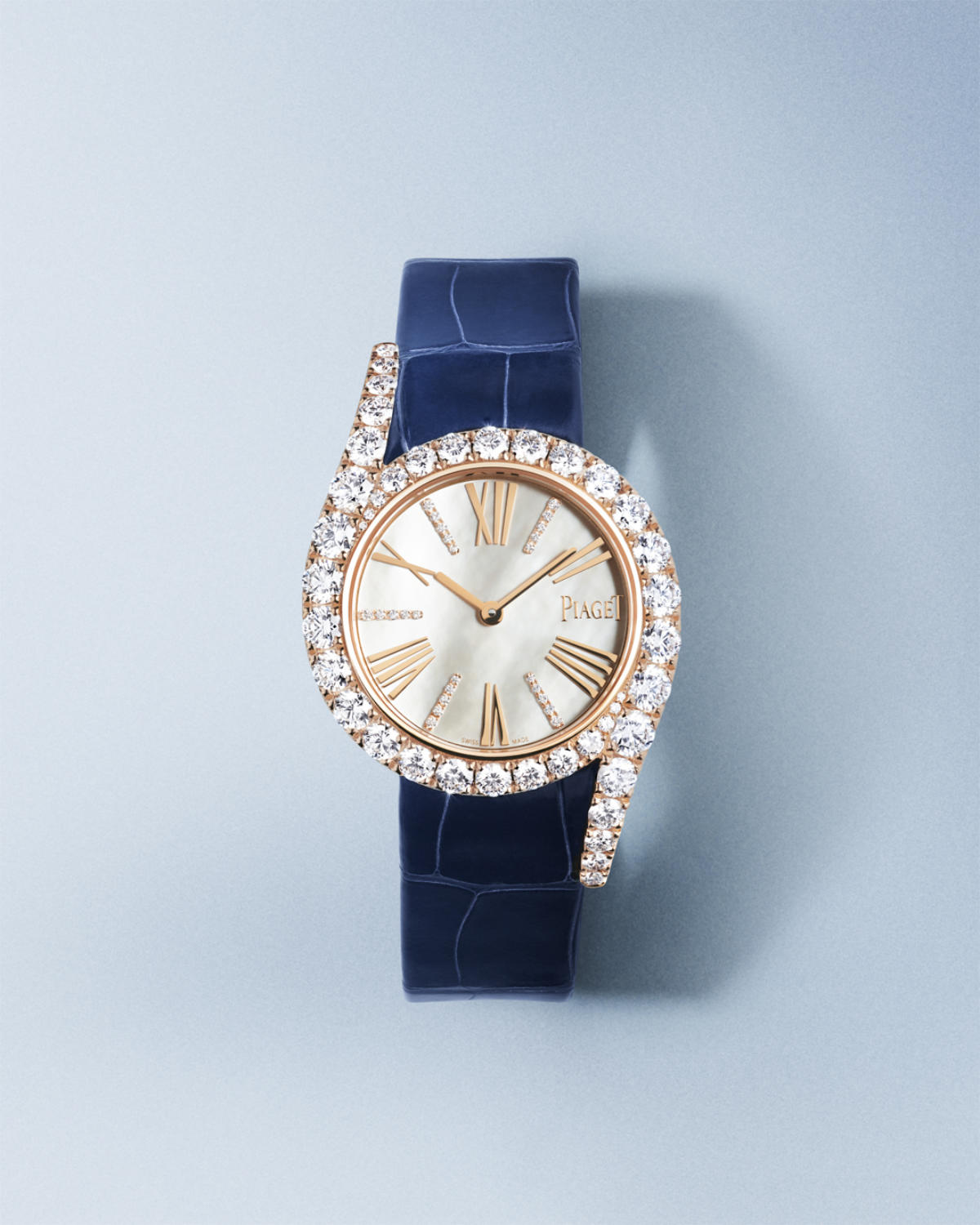 Deeply modern, these creations radiate with the energy of the light, the power of the bolds, and the confidence of the free-spirited. The Piaget Society's unique qualities shine through each of them, like an invitation to experience infinite radiance.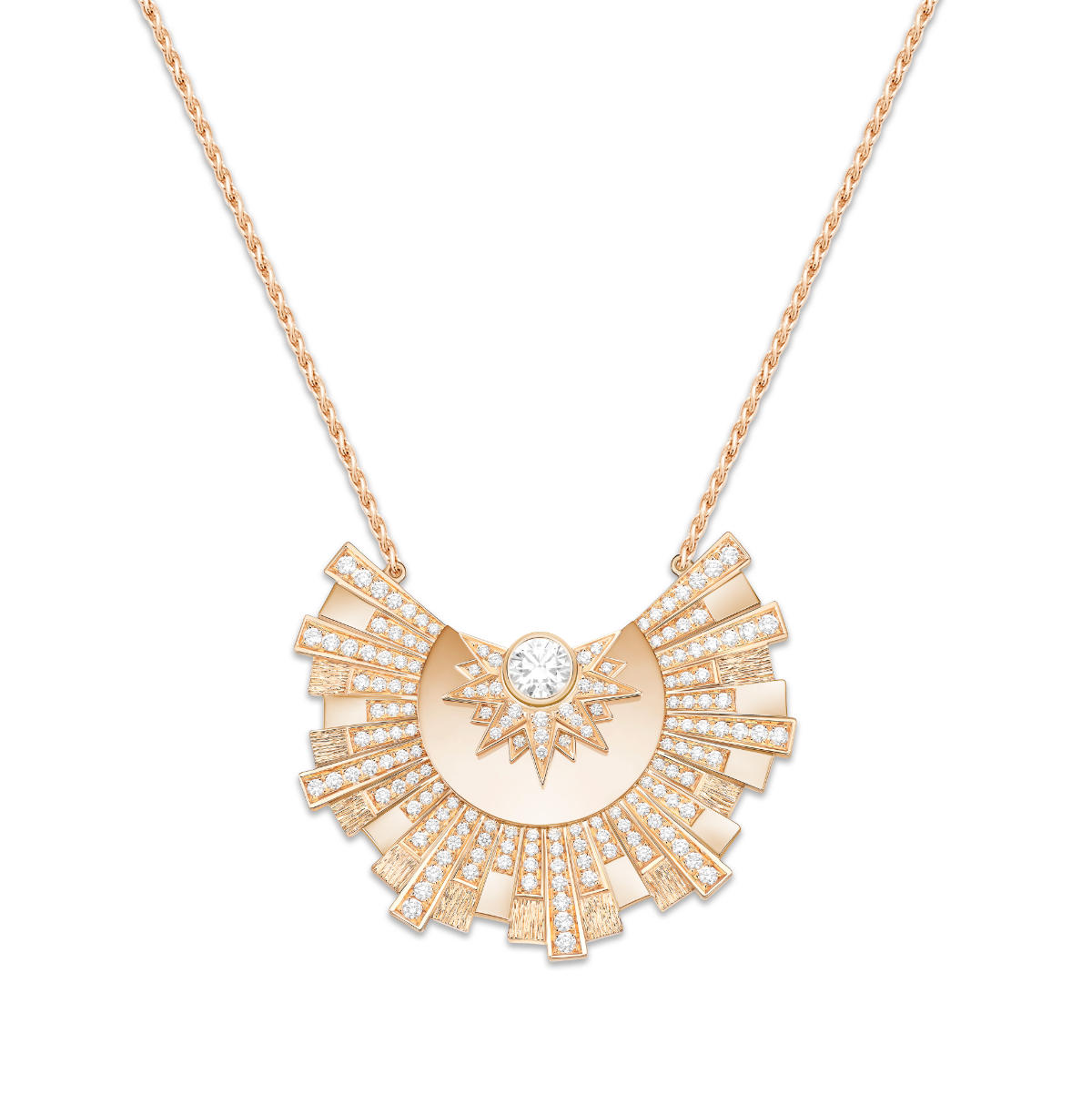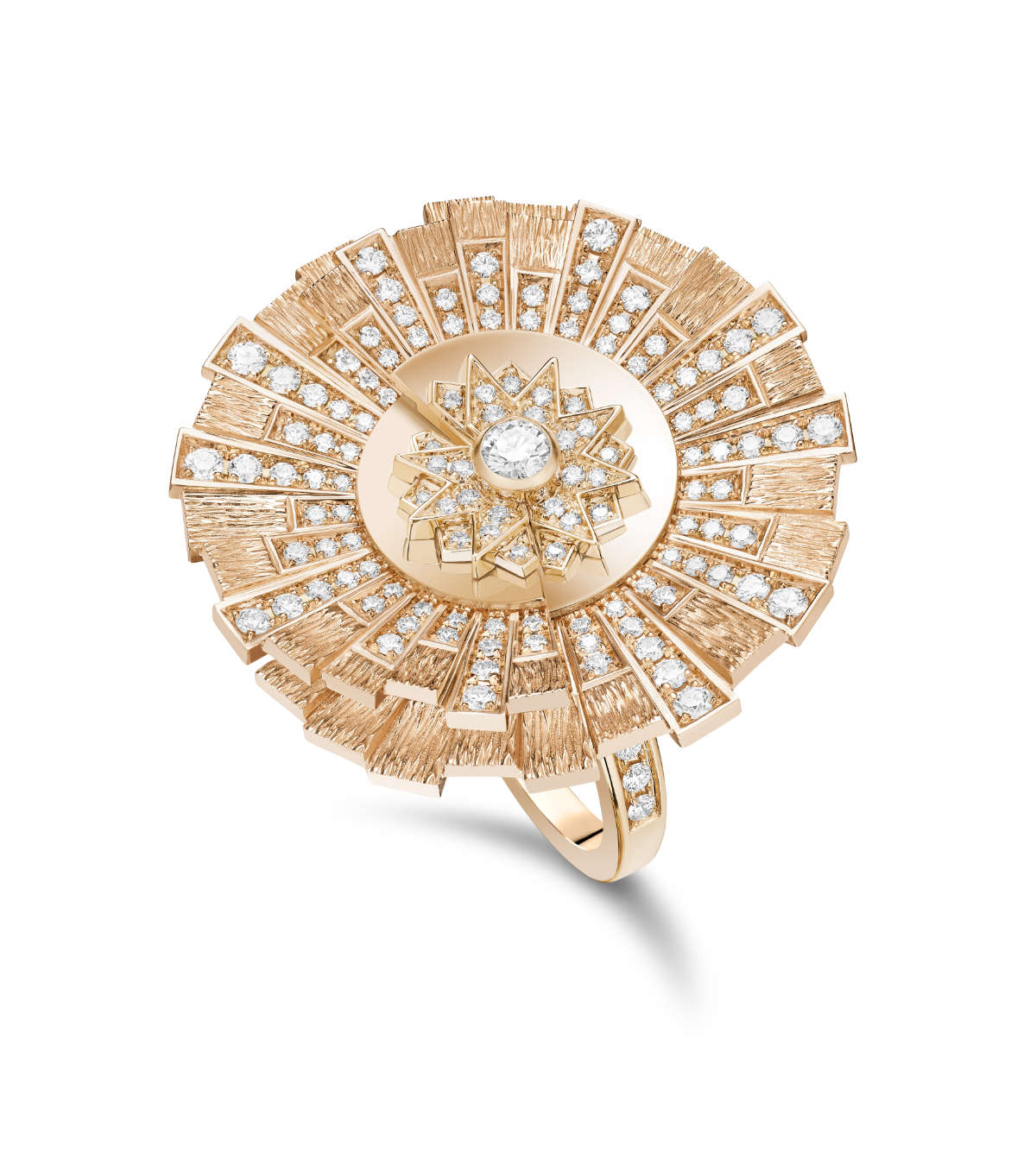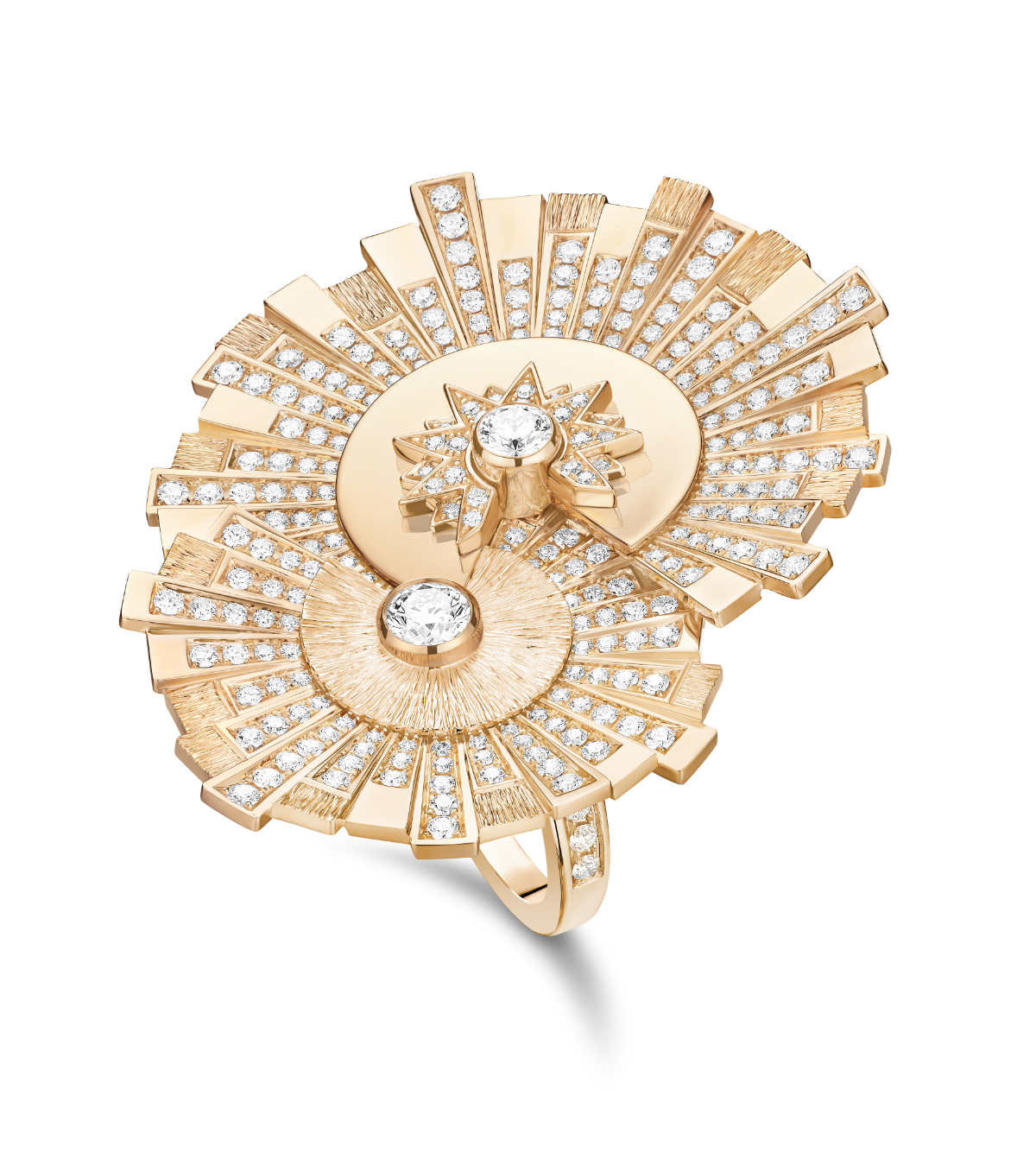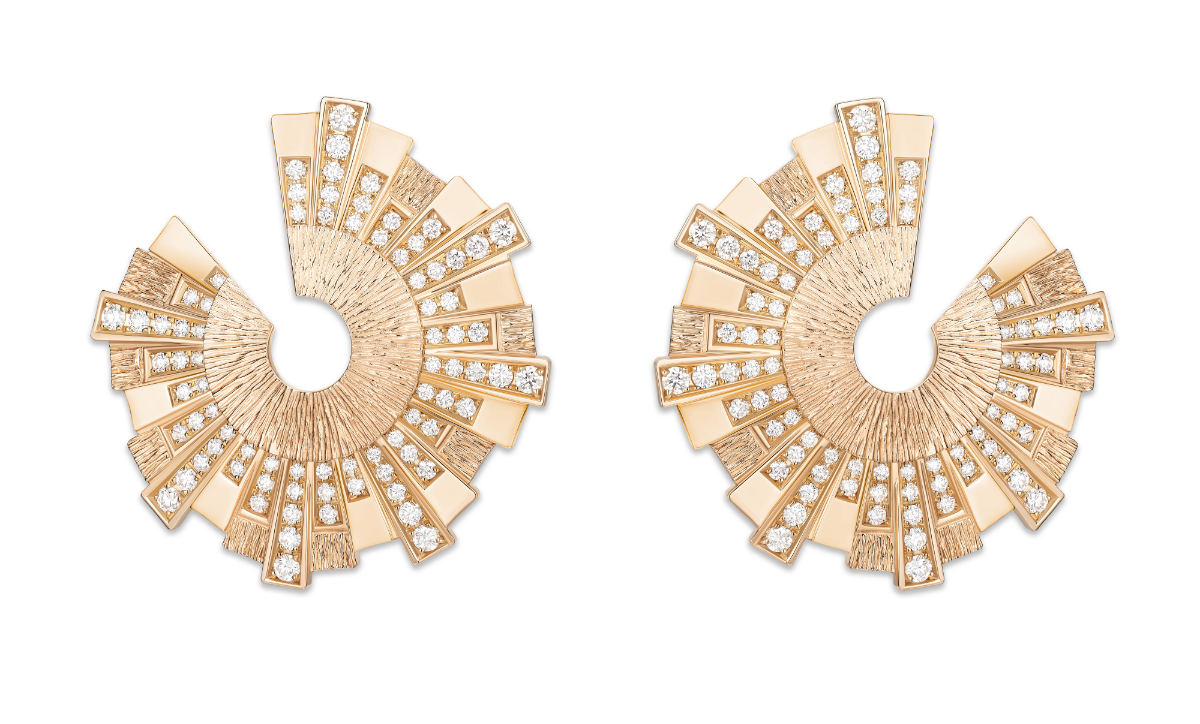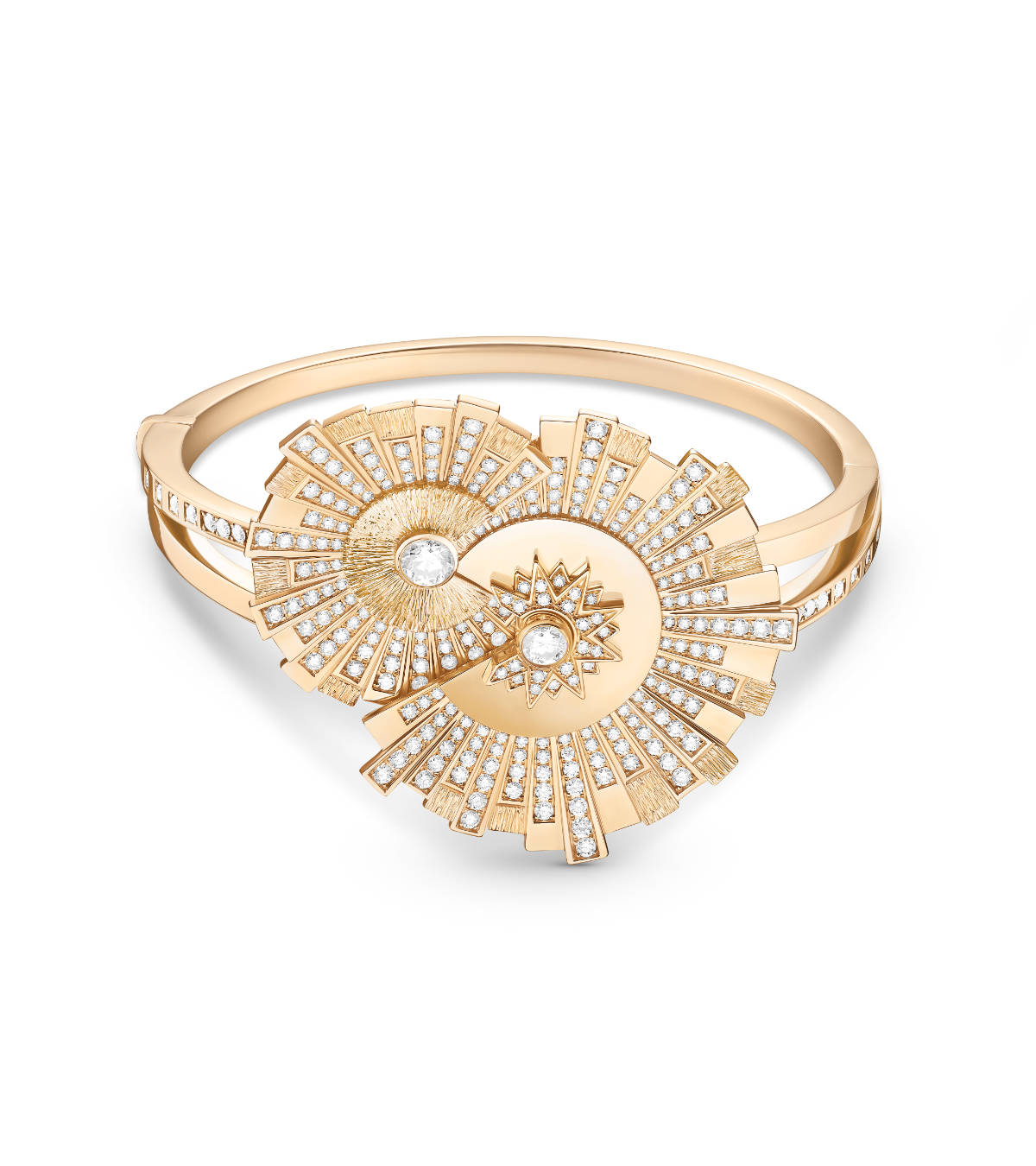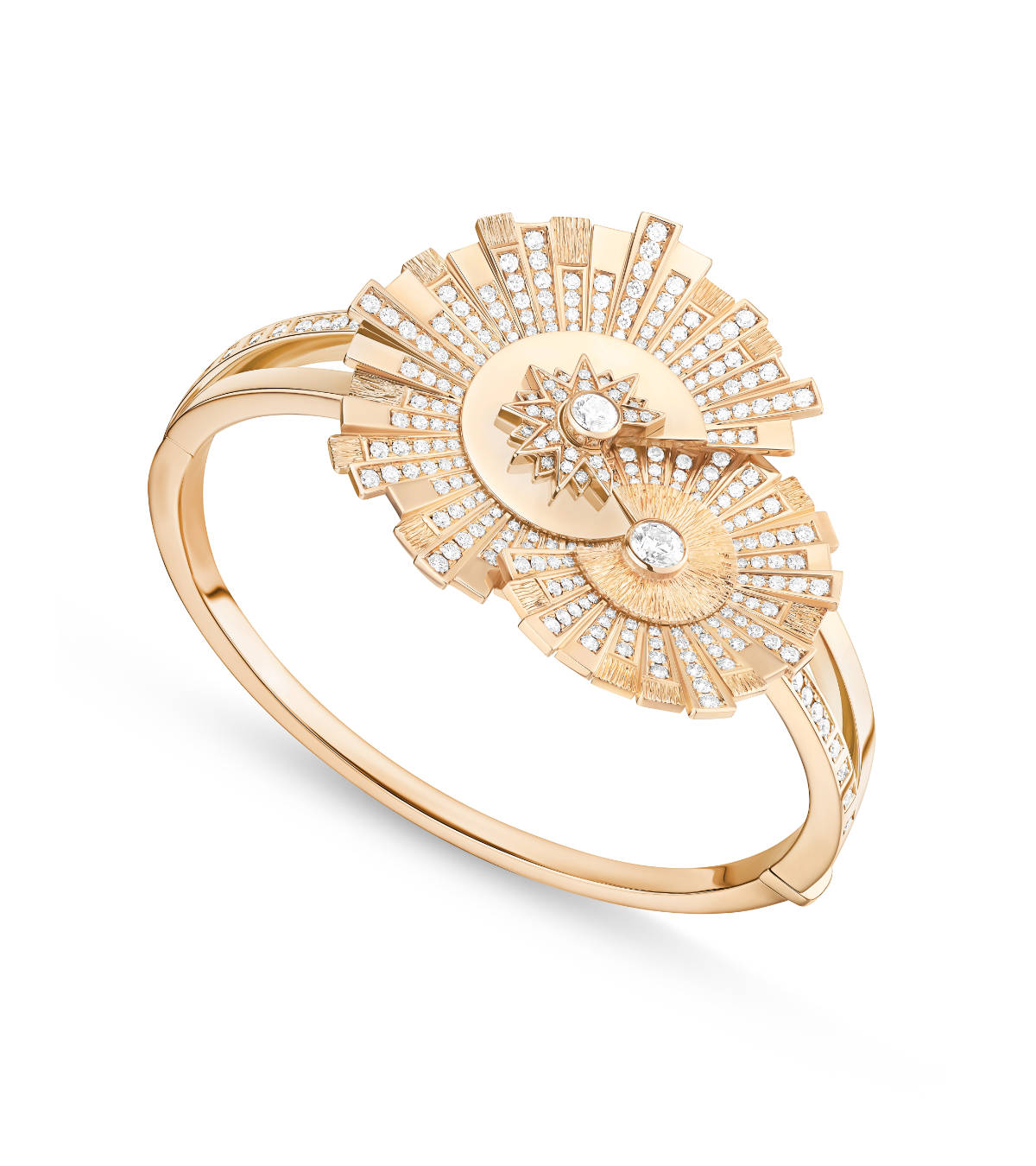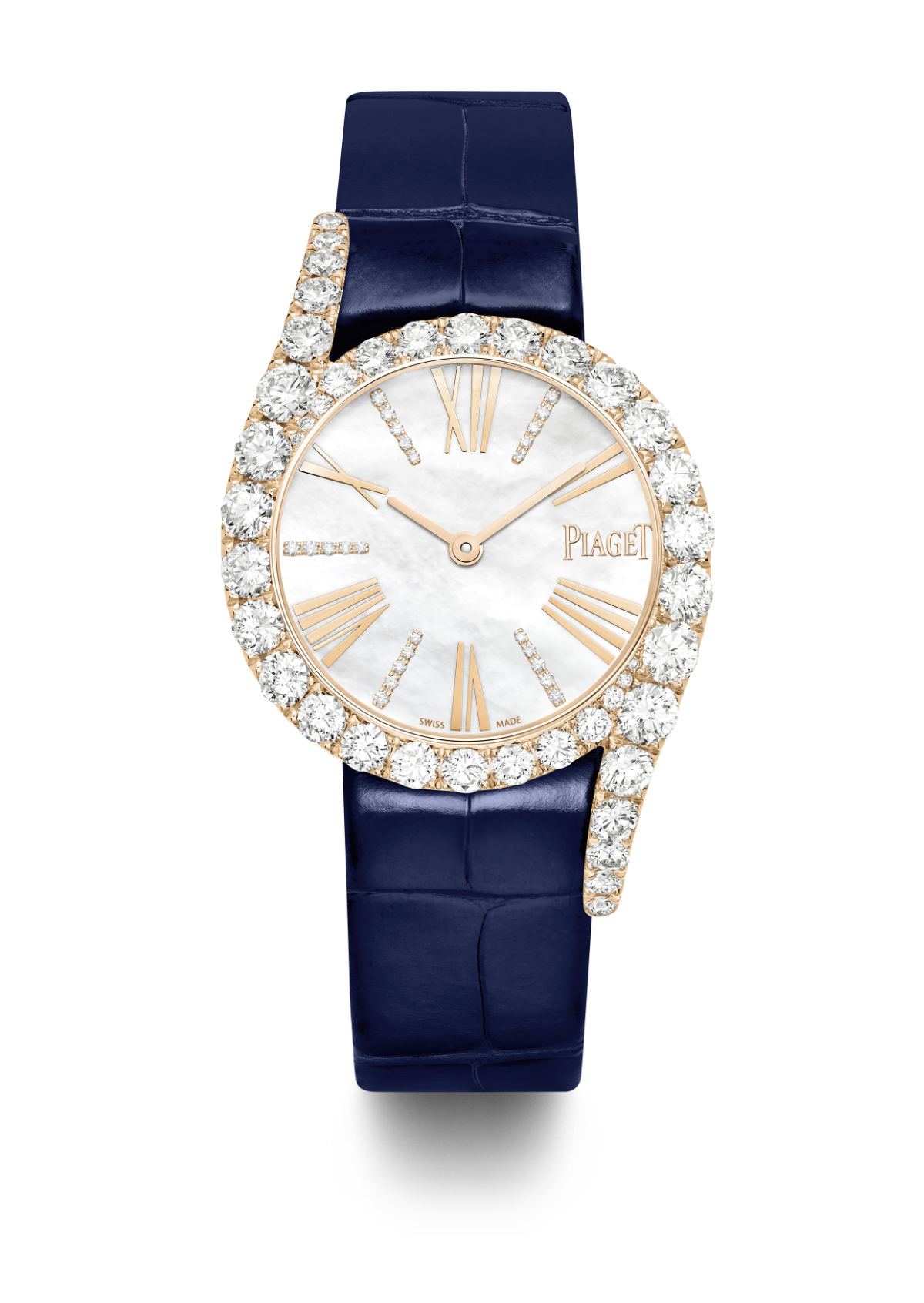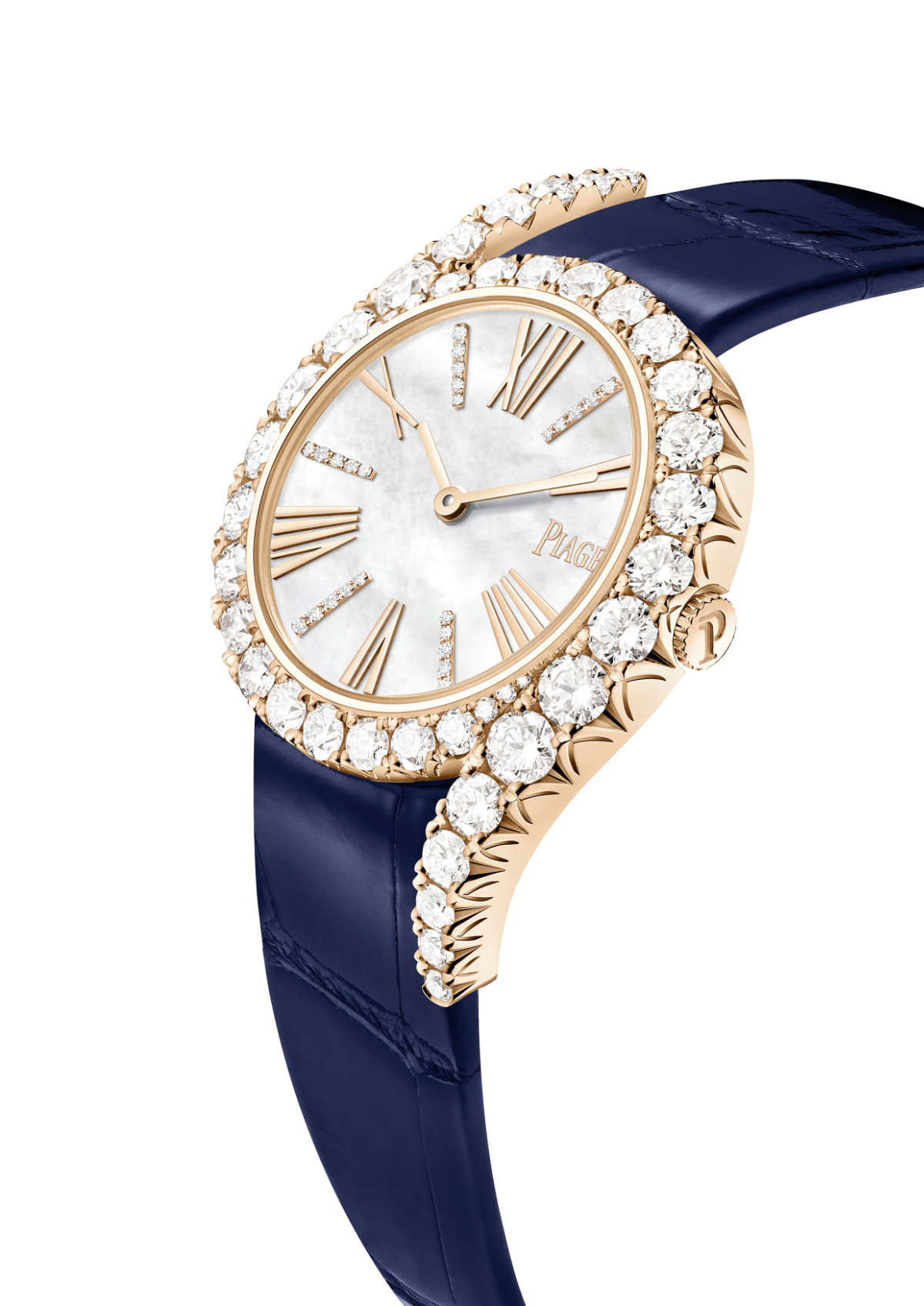 ---