---
Montblanc Announced A New Partnership With Zinédine Zidane
Luxferity, 16.09.2022
International soccer player and manager announced as Montblanc Mark Maker and Face of the Montblanc Legend Fragrance Line.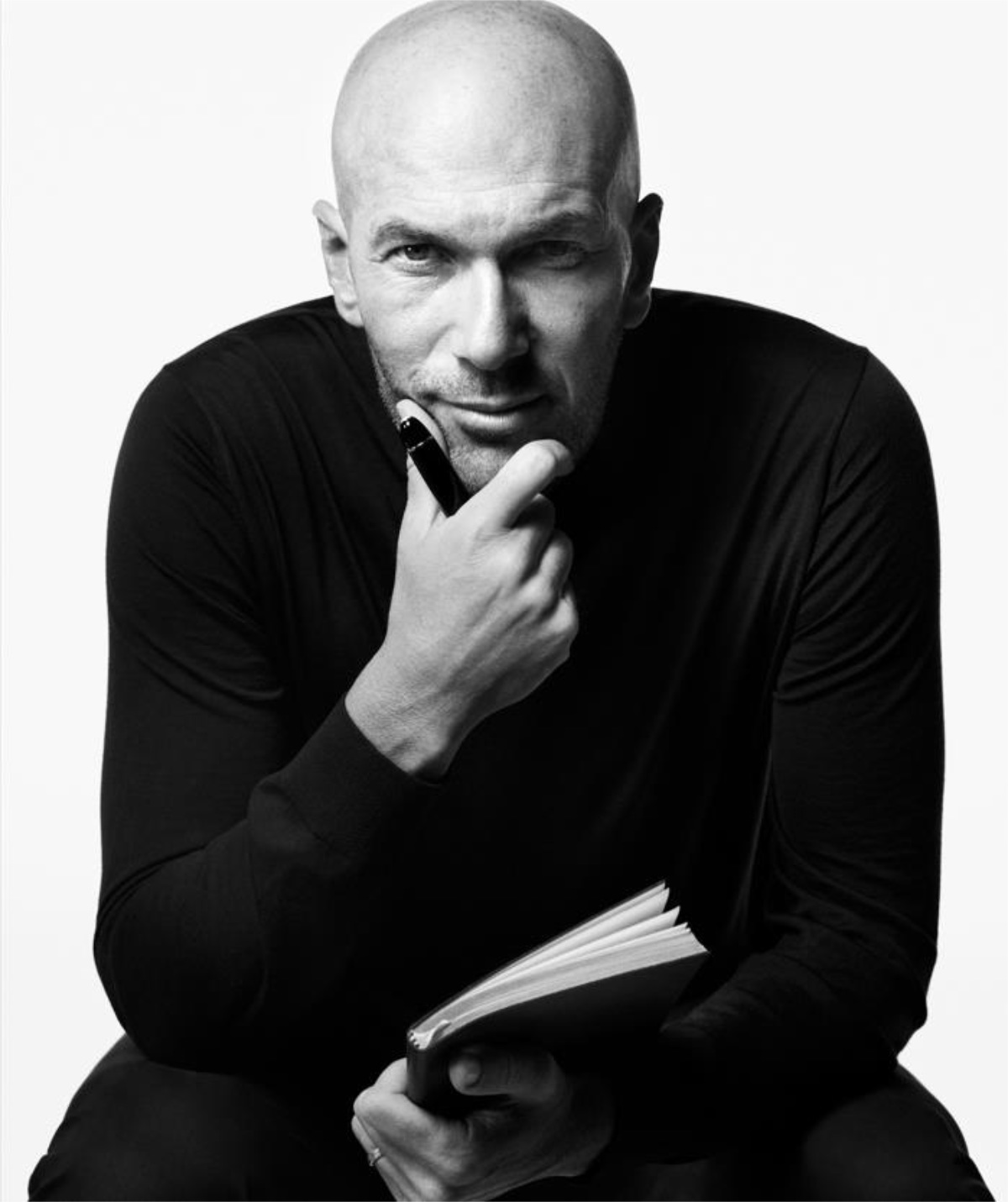 There is a time to learn
A time to build
A time to share
Montblanc introduces Zinédine Zidane, one of the greatest soccer players and celebrated coaches of all times, as its latest Mark Maker.
In addition to collaborating with the Maison on upcoming Montblanc writing instruments and leather goods campaigns, Zinédine Zidane is set to appear in a new campaign for the Montblanc Legend fragrance line later this year. The French-born icon embodies Montblanc's core belief that everyone can leave a mark by living a life with passion and purpose, and by doing what truly moves them.
"Zinédine Zidane is the ultimate Montblanc Mark Maker, a man who makes his mark not only on the world of sport but has had an incredible impact on the global stage. He is living proof that following what moves you in life leads you to a place of fulfilment and success. He is an inspiration to so many across generations, and we are delighted to be collaborating with Zinédine, writing a new chapter together in his extraordinary story," says Nicolas Baretzki, Montblanc CEO.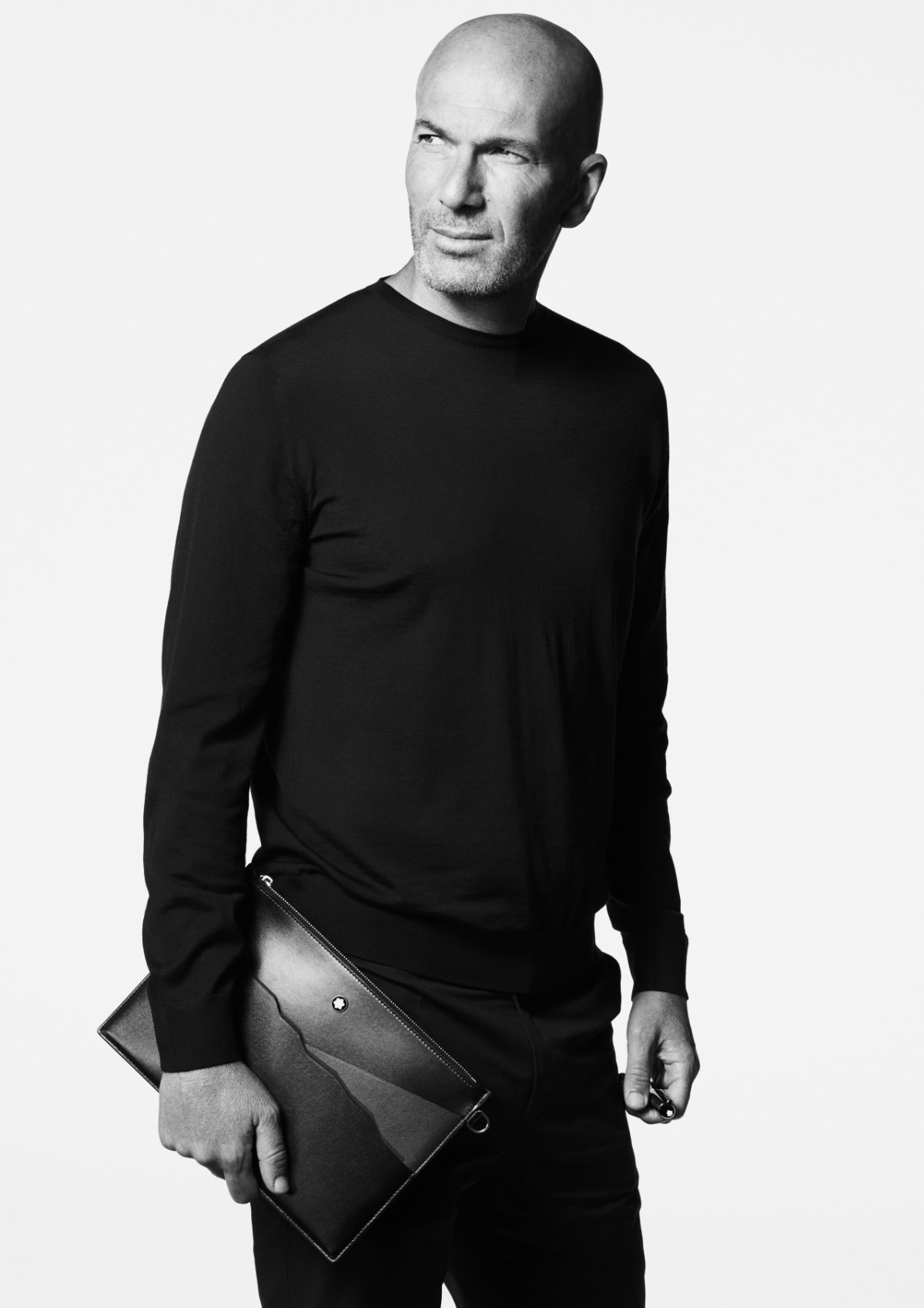 Living by Montblanc's ethos of What Moves You Makes You, Zidane has always done what moves him rather than what is expected of him, never following a path that was dictated to him. His extraordinary journey has taken him from his hometown of La Castellane, Marseille to Turin, Madrid and beyond. World Cup, European Cup, Champions League, Golden Ball, star player, world-renowned coach – his sporting feats, his football style and unique moves on the pitch are - what many believe - what legends are made of.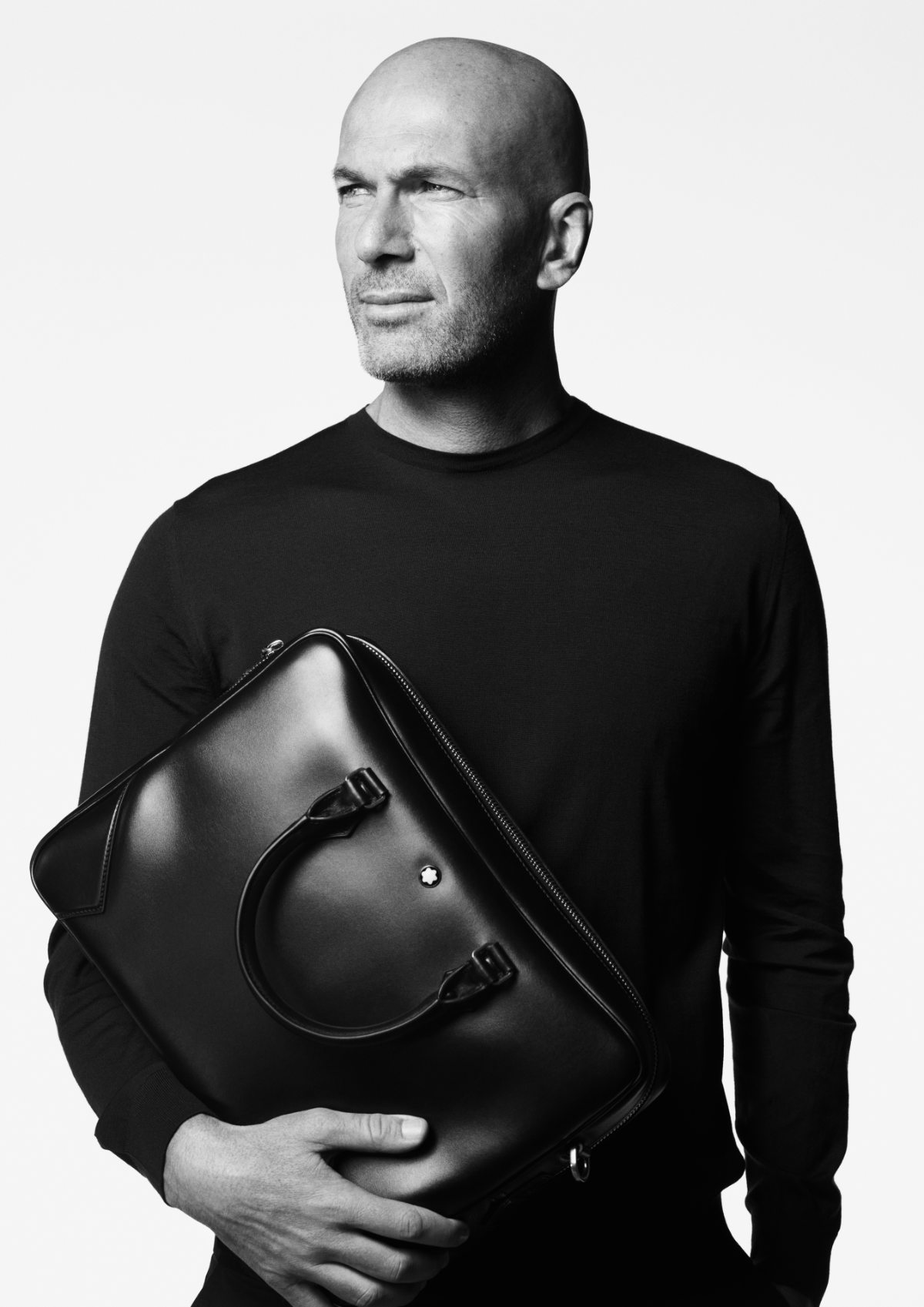 His ability to challenge himself every day with a unique ability to learn, understand and deal with new situations, as well as his passion and work ethic were instilled in him by his father, Smail Zidane. Those values were captured in an autobiographical book « Sur les chemins de pierres » (Ed Michel Lafon) penned by his father with a preface by Zinédine Zidane about the challenges he had to overcome from his humble beginnings in the mountains of Algeria to building a life in France.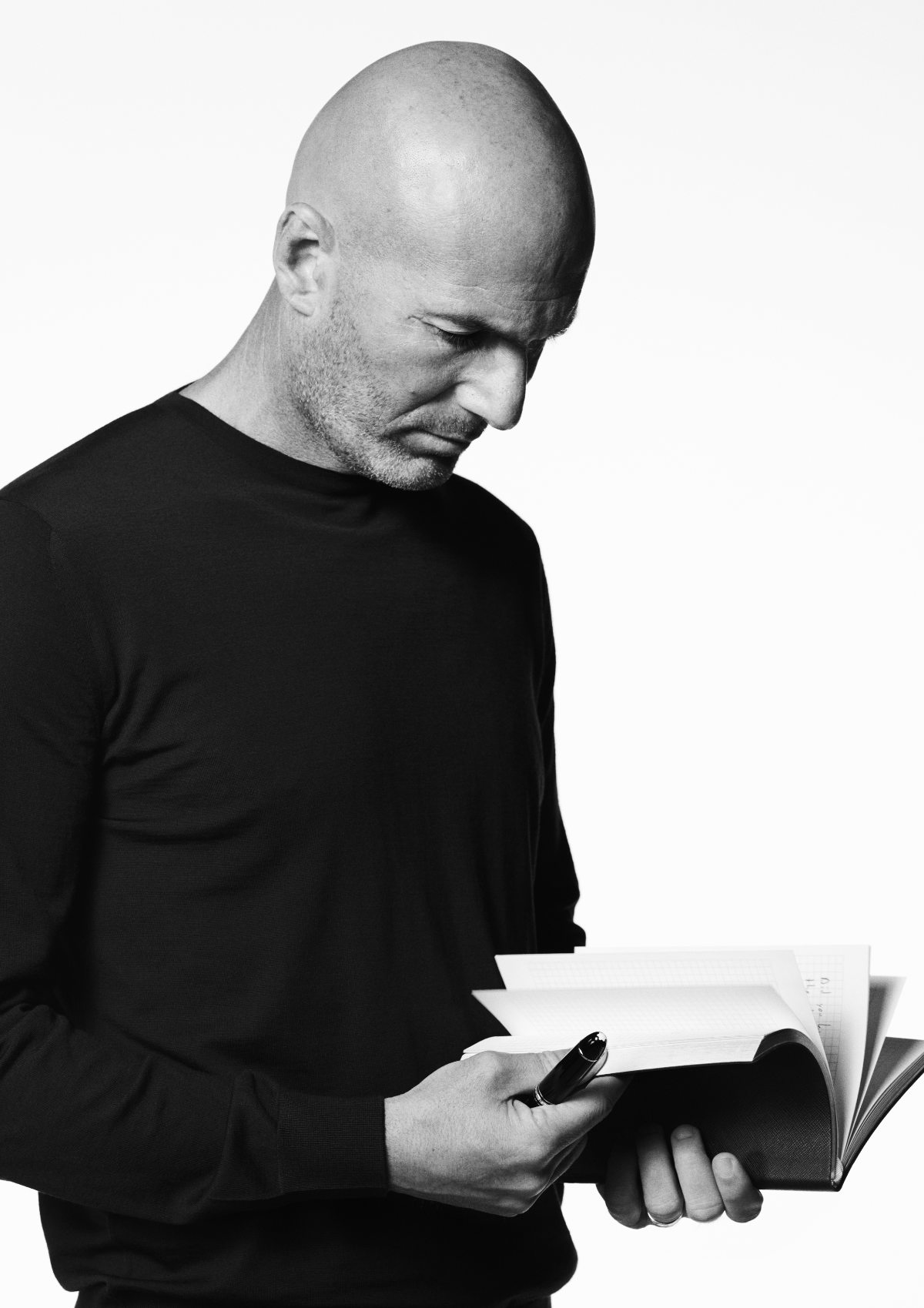 The words written by his father throughout his life, whether poems, thoughts or his powerful autobiography continue to guide him. Like a powerful talisman he carries with him, in a little notebook -these words inspire Zidane.
"Montblanc is a Maison of culture and quality that believes in the importance of transmitting ideas and thoughts to others through writing. A belief that I share as someone who has benefitted from the values and culture my father and family passed on to me, and that I am trying to transmit as well. Personally I write in my notebook quite every day… I don't only sign autographs!" laughs Zinédine Zidane.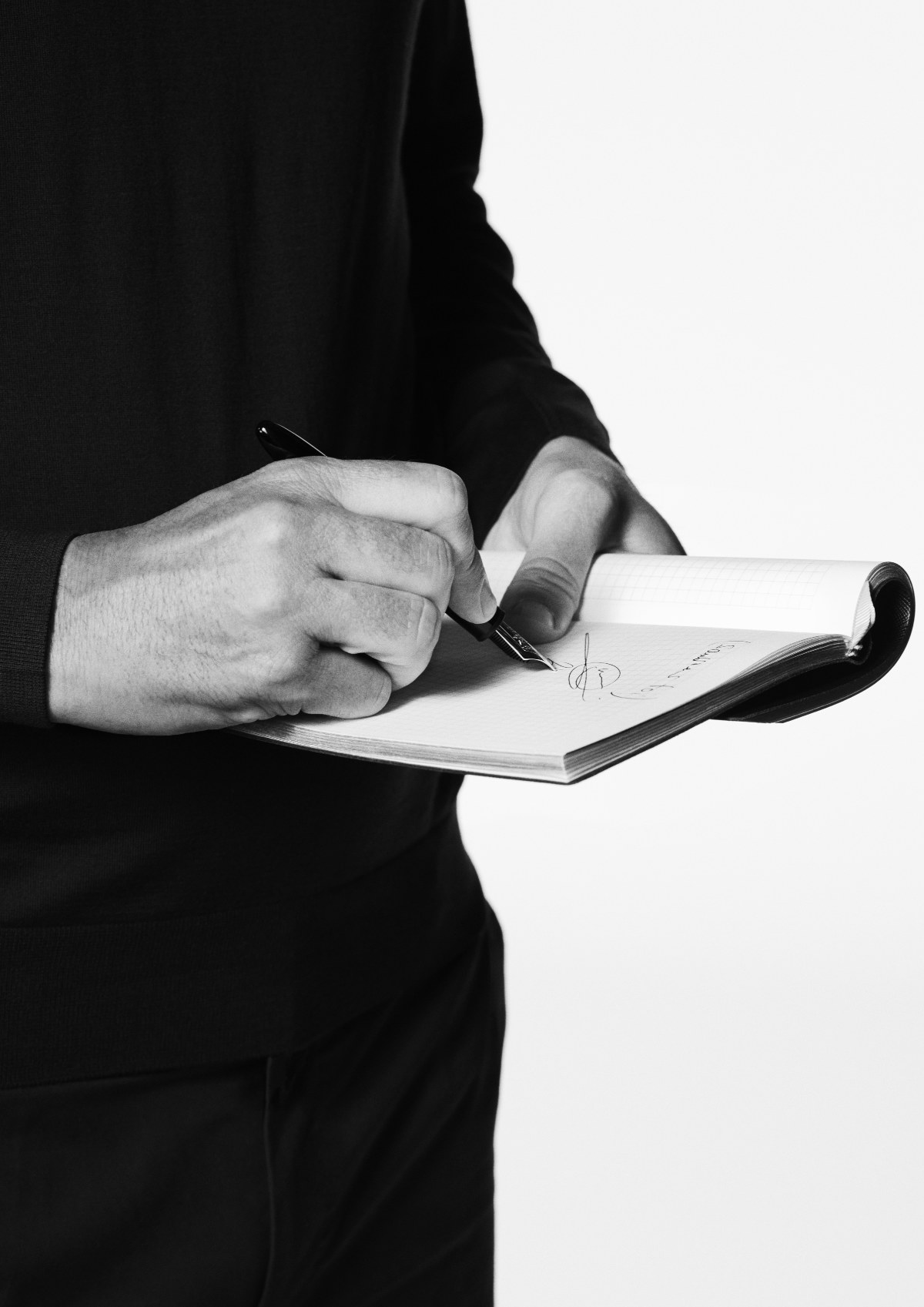 Zinédine Zidane will appear from September onwards in Montblanc content alongside signature leather pieces that highlight the importance of mobility, both physically and metaphorically, on the road to achieving one's goals, as well as alongside Montblanc writing instrument to underline the power of writing to unlock creativity and share ideas.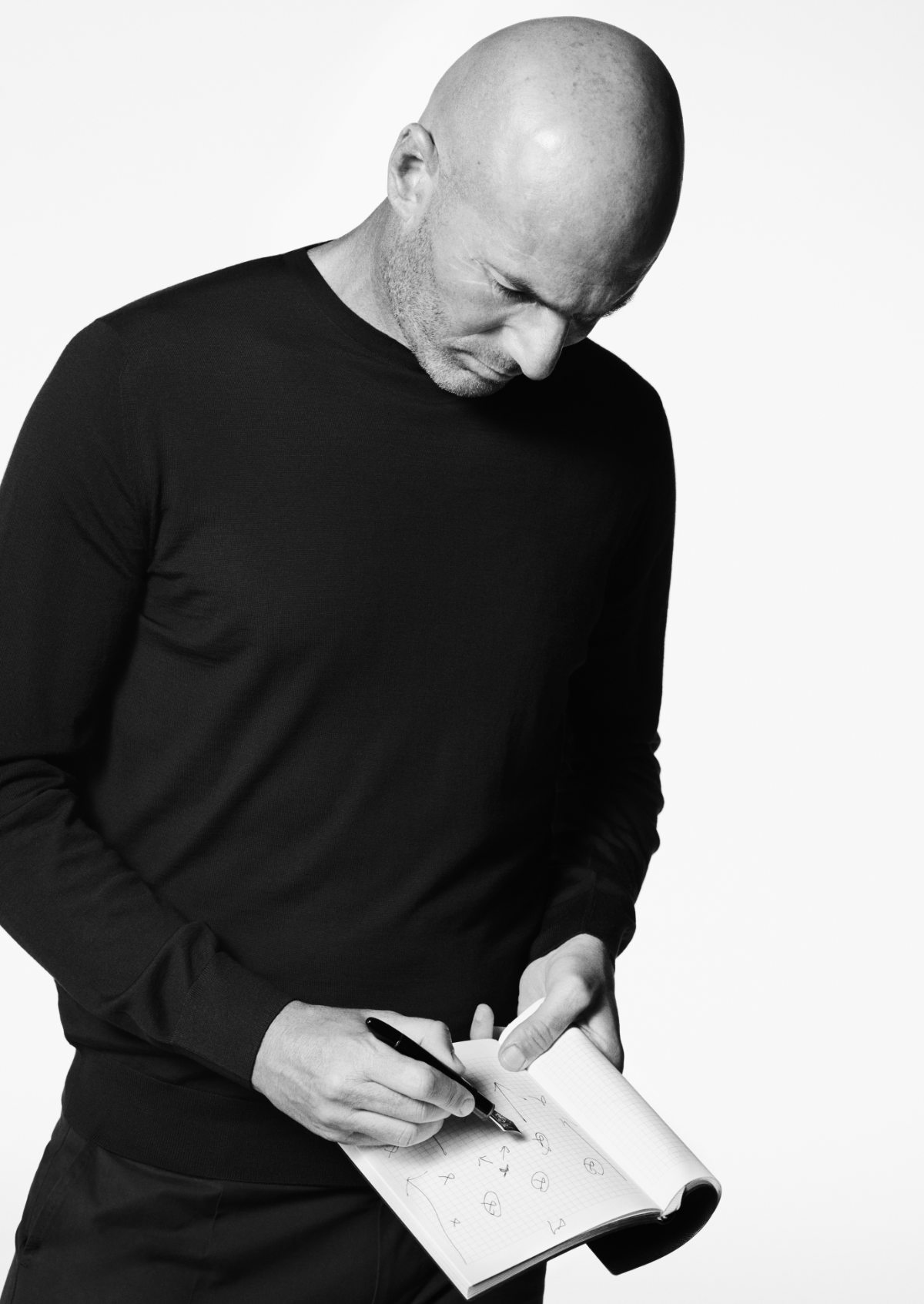 In an upcoming print, TV and digital campaign for its Montblanc Legend fragrances, Montblanc pays tribute to the legendary grace and presence of Zidane. Humble and hardworking, the sporting icon has often been referred to as a "legend"; not necessarily the path he chose for himself, but one that his passion, skill and determination led him to. Legend, Montblanc's bestselling fragrance line, channels the mindset of those who don't seek glory, but strive to leave their mark with purpose, conviction and passion, writing their own legend along the way.
About Montblanc

Synonymous with excellence in craftsmanship and design, Montblanc has been pushing the boundaries of innovation ever since the Maison first revolutionized the culture of writing in 1906. Ingenuity and imagination continue to be driving forces for the Maiso n today as it advances its expression of fine craftsmanship across product categories: writing instruments, watches, leather goods, new technologies and accessories. Reflecting upon its ongoing mission to create fine lifetime companions born from bold ide as and expertly crafted through the skills of the Maison's artisans, the iconic Montblanc Emblem has become the ultimate seal of performance, quality and an expression of sophisticated style. As part of its on going commitment to elevating and support thos e who strive to leave their mark, Montblanc continues to assert its encouragement of education programs around the world and initiatives that inspire people to express their full potential.
About Interparfums SA

Founded by Philippe Benacin and Jean Madar in 1982, Interparfums develops, manufactures and distributes prestige perfumes and cosmetics as the exclusive worldwide license for Moncler, Boucheron, Coach, Jimmy Choo, Karl Lagerfeld, Kate Spade, Montblanc and Van Cleef & Arpels in particular. The company is also the owner of Lanvin fragrances and the Maison Rochas. With products sold in over 100 countries worldwide through a selective distribution network, Interparfums achieved consolidated sales of €560 million in 2021, accompanied by an operating margin of 17.6% and €148 million in net cash. The company is listed on Euronext Paris (Index SBF 120 - CAC Mid 60) with a market capitalization of €3 billion.
---