---
As part of Moncler's 70th anniversary celebrations, the brand launches the Moncler Maya 70 Collaborations: a series of seven reinterpretations of the iconic Maya jacket by seven designers. The Moncler Maya 70 by Pharrell Williams drops on November 26th – the seventh and final weekly launch in the series.
Pharrell takes the Maya and reinterprets it with molded polymeric material, dotted with embossed logo branding. "How do you define the last 70 years? Getting to design the iconic Maya jacket with my own twist was a total honor. I knew from the beginning I wanted it to be all rubber," says Pharrell, who chose rapper and singer Tobe Nwigwe for the campaign, adding, "I'm a huge fan of Tobe, and the way he combines music and fashion to make his own unique style. He's the only person I know that could rock a rubber jacket and make it look even better."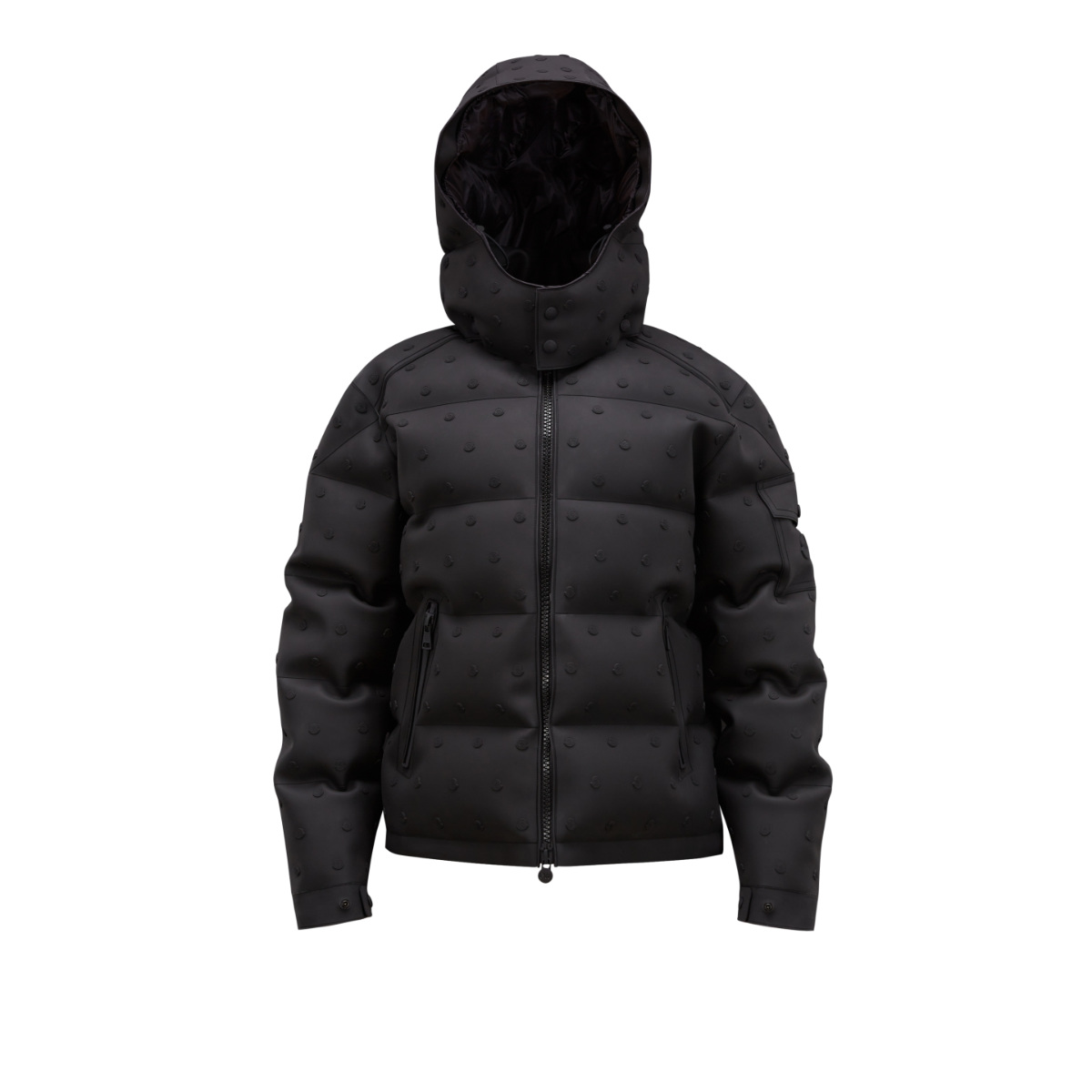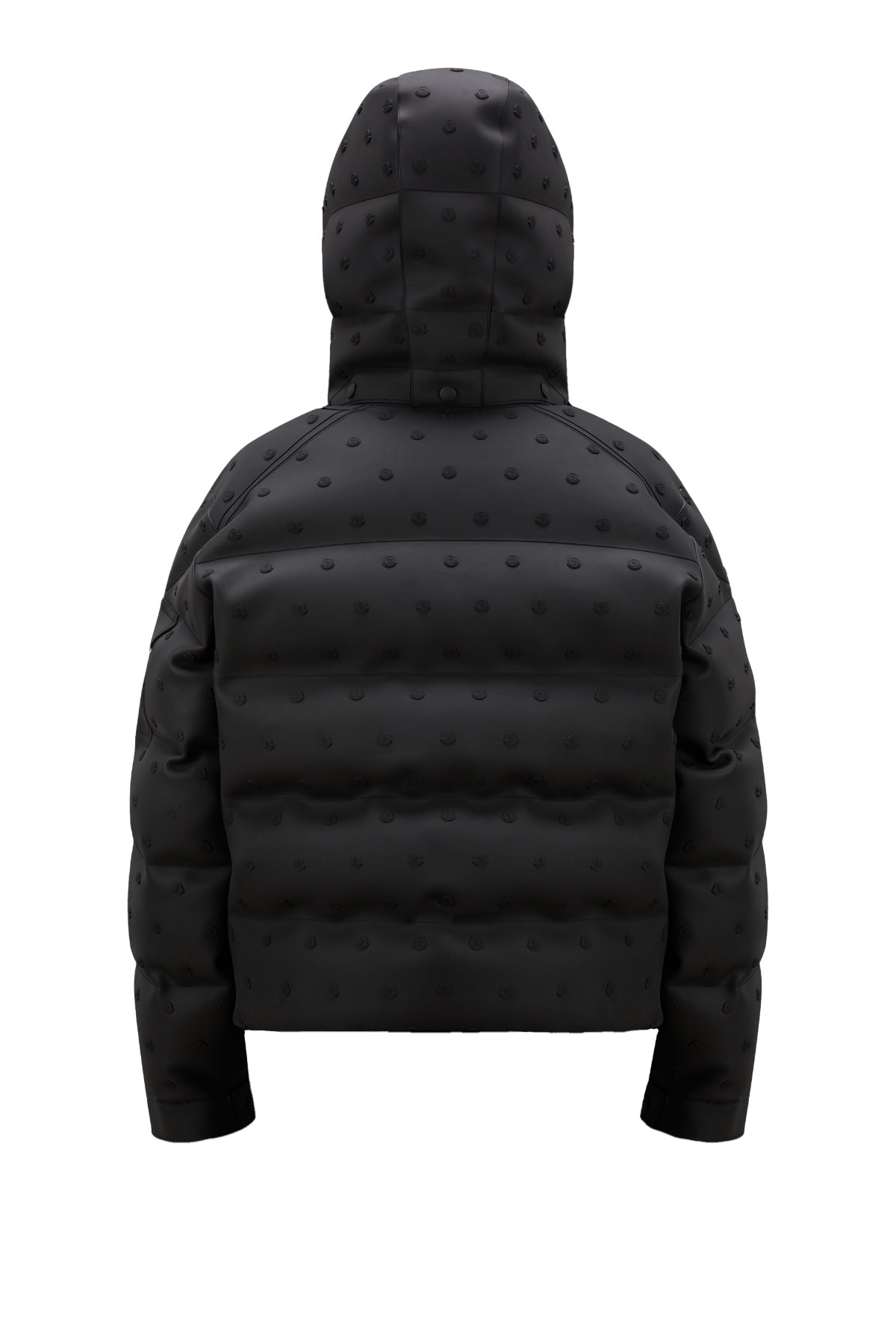 PHARRELL WILLIAMS BIOGRAPHY

Pharrell Williams is a visionary recording artist, producer, songwriter, philanthropist, fashion designer, and entrepreneur. He has been honored with 13 Grammy Awards, including 2004, 2014, and 2019 Producer of the Year, and ASCAP's Golden Note Award in 2012. He has received two Academy Award nominations for "Happy" (Despicable Me 2) and for co-producing Best Picture-nominated Hidden Figures (2016). Williams also received a Golden Globe Nomination for co-scoring the film. In 2019, Williams received an Emmy-nomination for original song "Letter to My Godfather," for Netflix's Black Godfather about legendary music executive, Clarence Avant. In 2020, Williams was inducted into the Songwriters Hall of Fame for his work as The Neptunes.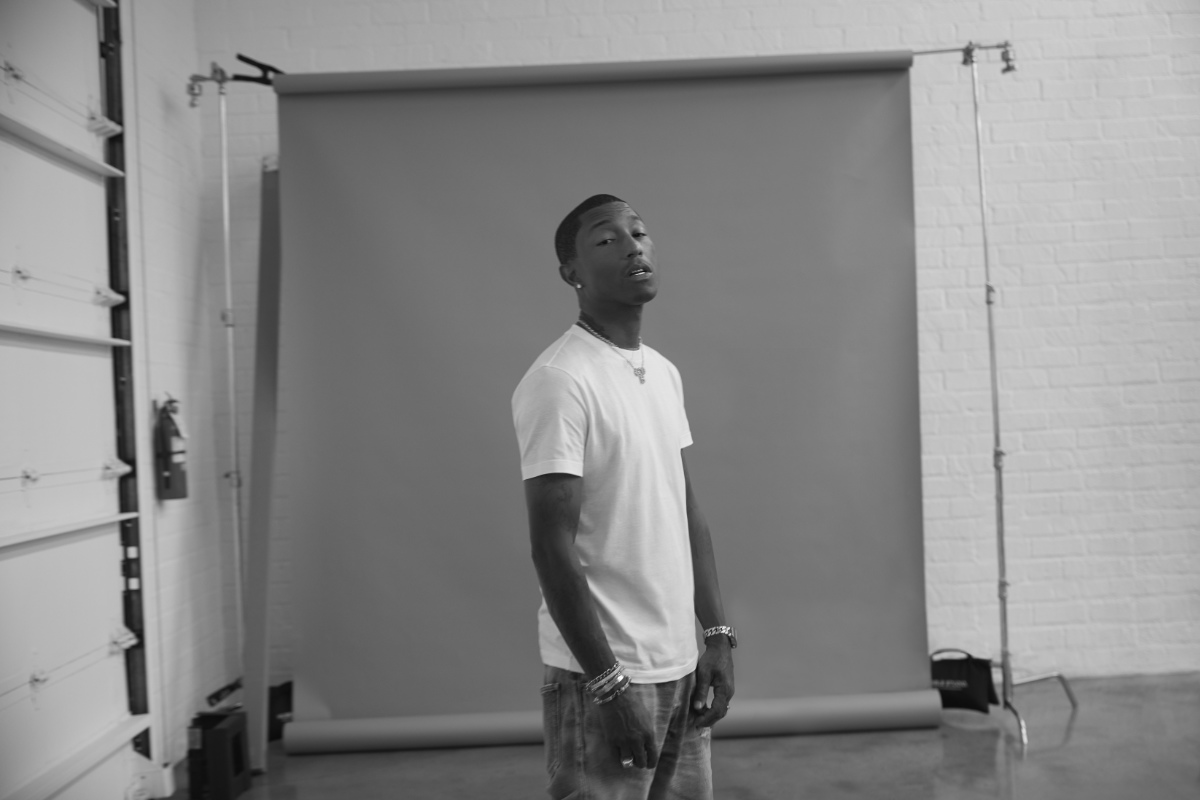 In 2018, Pharrell narrated Universal's remake of the classic film The Grinch, authored the book A Fish Doesn't Know It's Wet, and released Netflix Original series Brainchild (2018) with his producing partner, Mimi Valdés. Other projects include Dope (2015), Roxanne Roxanne (2017), Voices of Fire (2020) and Amazon's Harlem, which has been renewed for a second season.
In 2019, Pharrell founded YELLOW, a non-profit working to even the odds for all youth through education, helping them realize their potential. In 2020, Williams launched Black Ambition, a non-profit initiative that provides a bridge to success for Black and Latinx entrepreneurs who are launching tech, healthcare, Web 3.0 and consumer products/services start-ups. A longtime advocate against racial injustice, Pharrell was an integral part in talks with Virginia Governor Northam about Juneteenth being a permanent paid state holiday. In April 2019, Williams launched his first SOMETHING IN THE WATER, a multi-day music festival and experience on the beach in his hometown of Virginia Beach. This summer, Williams brought his SOMETHING IN THE WATER Music festival to Washington D.C. on Juneteenth Weekend (June 17 – 19). SITW 2022 celebrated art, culture and music with performances by Calvin Harris, Chloe x Halle, Dave Matthews Band, Lil Baby, Lil Uzi Vert, Pharrell & Phriends, Pusha T, Tyler, The Creator, 21 Savage and more.
Pharrell excels as a fashion designer and entrepreneur with his Billionaire Boys Club and Ice Cream apparel brands, Bionic Yarn, Adidas, Chanel, and Richard Mille. In the fall of 2019, Williams teamed up with David Grutman and opened both Swan and Bar Bevy in Miami's Design District, and The Goodtime Hotel in 2021. In 2020, Pharrell founded Humanrace™ with a mission to empower all individuals in their pursuit of wellbeing across product and people.
---