---
Divine Enigma is a hypnotic and mysterious set that plays on appearances. The set is available in two shades: the incandescence of yellow gold for a flamboyant look and the extreme brilliance of diamonds for a captivating wear in white gold.
The two chokers magnify seven lines of gold in the centre of which are fixed two emeraldcut stones. The brilliance of the perfectly interwoven gems and these perfectly curved infinite lines create a nearly magnetic fascination towards which all eyes converge. These multi-row necklaces also play with the symbolism of seven, a number that is considered one of power and spiritual strength across many cultures.
Divine Enigma is also a set of transformation, where the two central stones of the Choker are transfigured to adorn as a double ring. The emerald cut adds a graphic and modern touch to the fascinating structure of this ring. The rings fade away to reveal the full power of the two stones. The two diamonds, as if in levitation, adorn the hand for a magical design effect in design.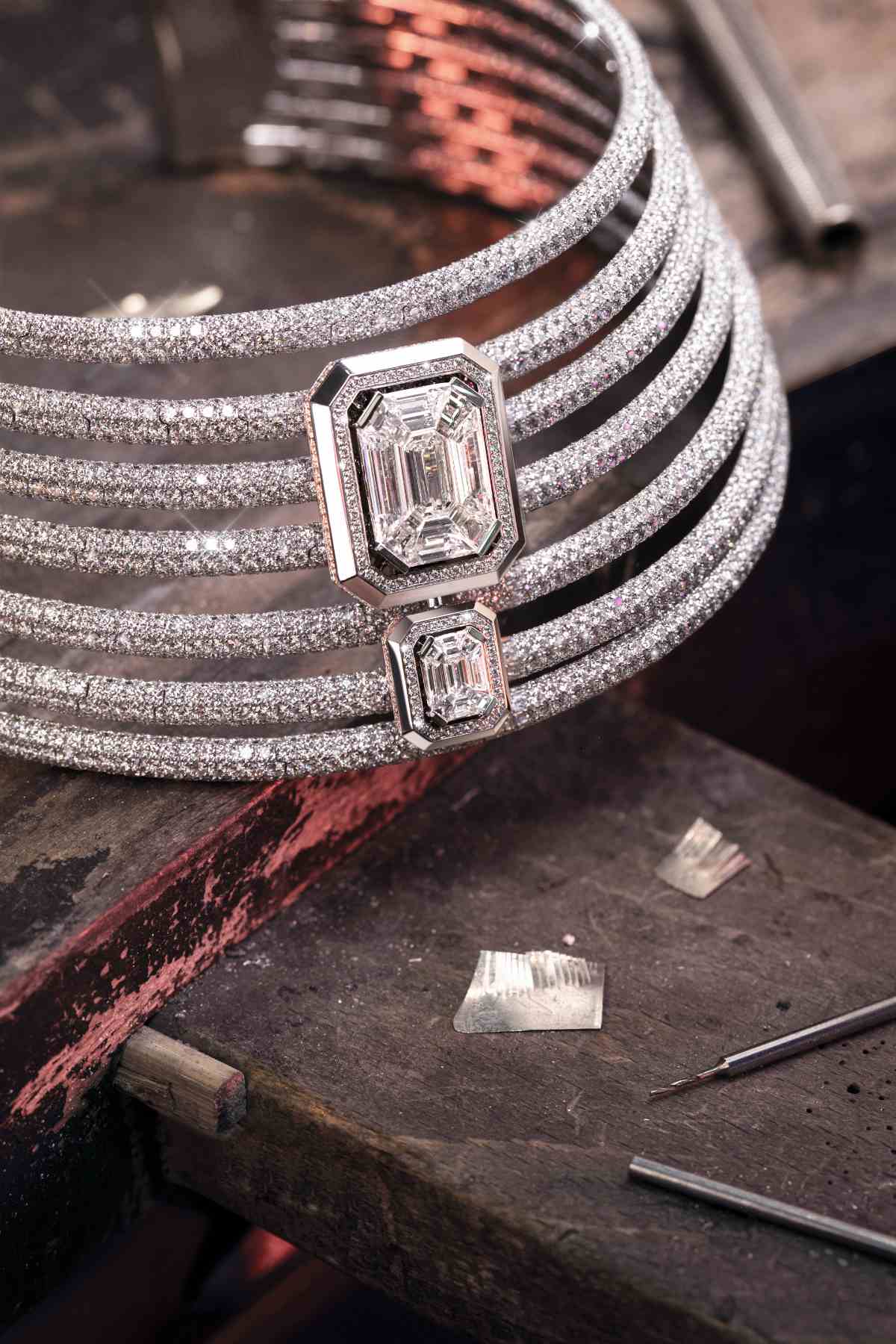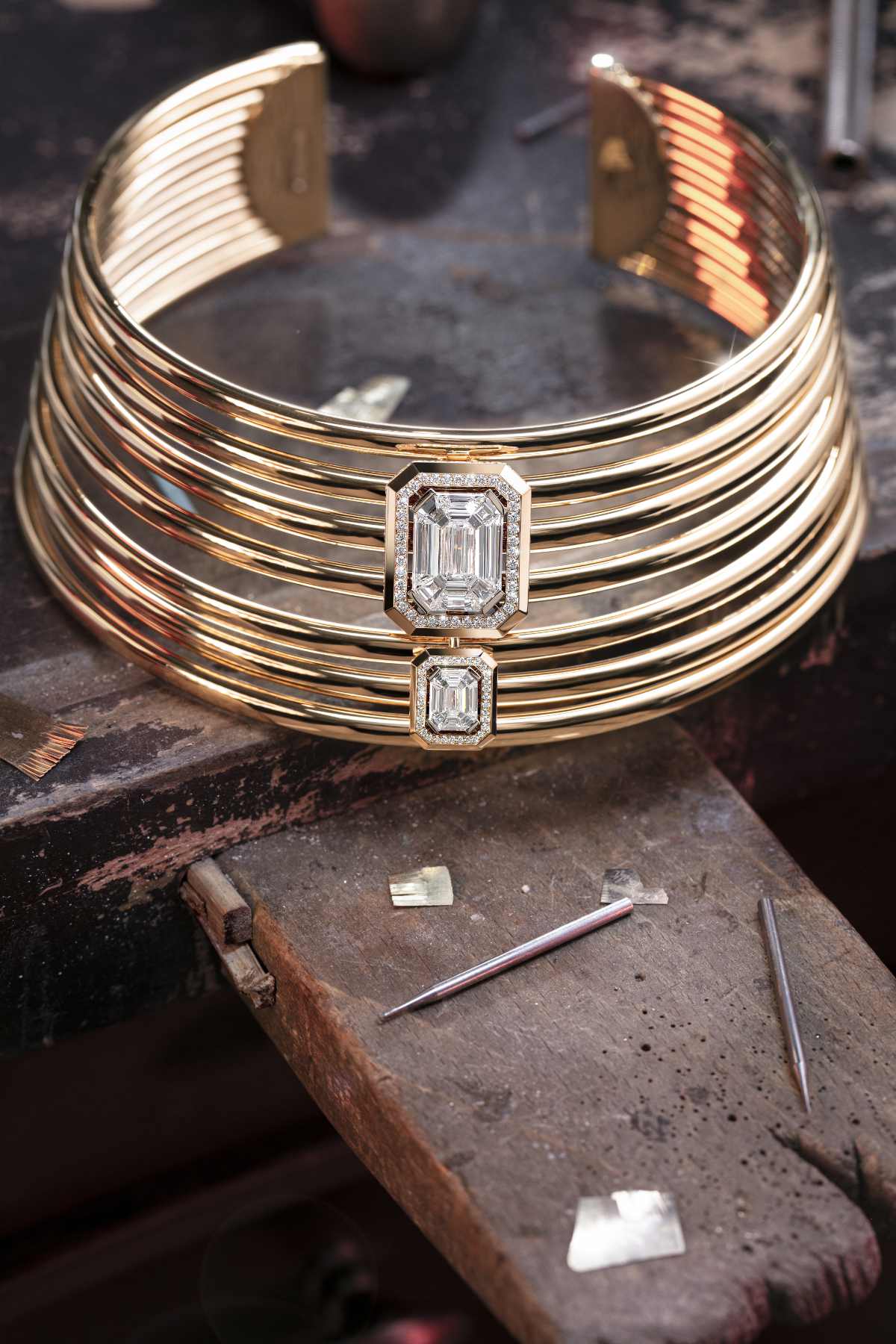 Valérie Messika's creations are highly structured pieces where the apparent rigidity of the lines gives way to the flexibility of movement for a supple wear. These transformable jewels play a score in three acts: a necklace with or without a stone for an assertive or more relaxed look, and a supernatural double ring for an added touch of sparkle.
This set also revisits the hoop earrings, an iconic piece of jewelry symbolising freedom. The designer magnifies rings, which at times are all gold or pavé, and dare an ultracontemporary asymmetrical composition.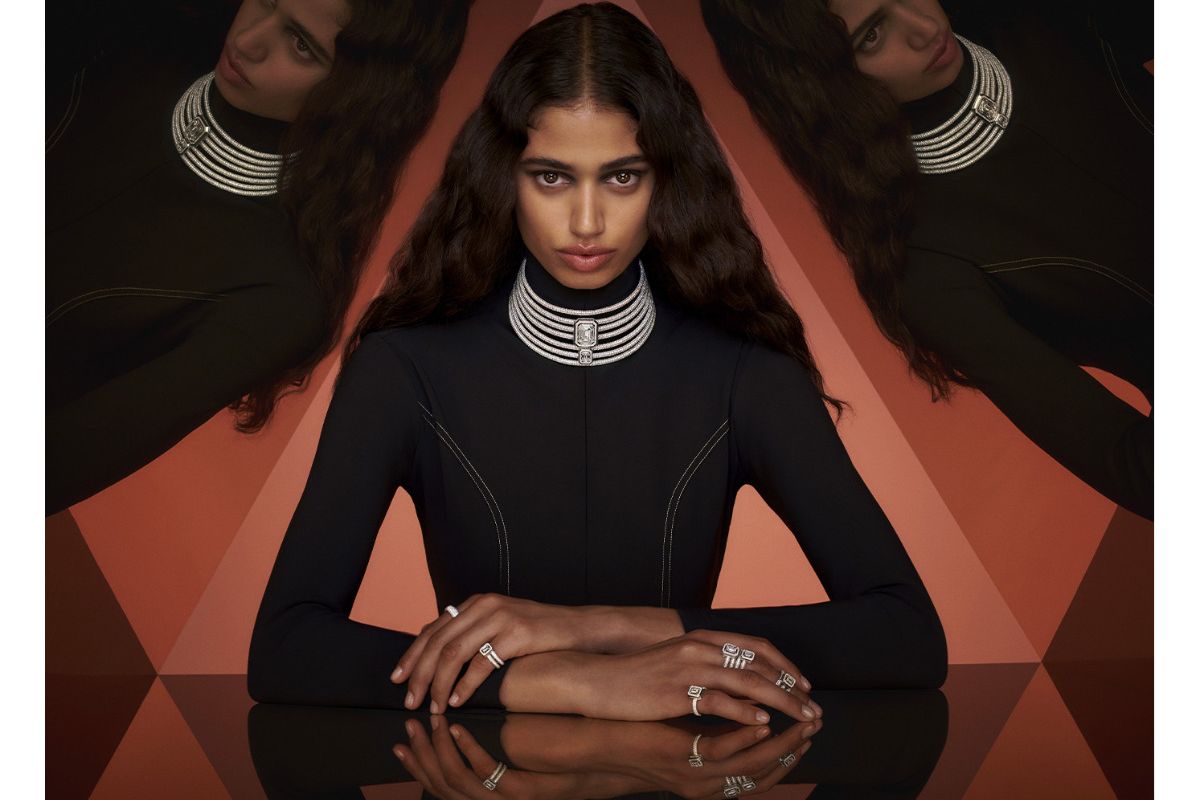 An Initiatory Journey Into The Heart Of Ancient Egypt.

Read article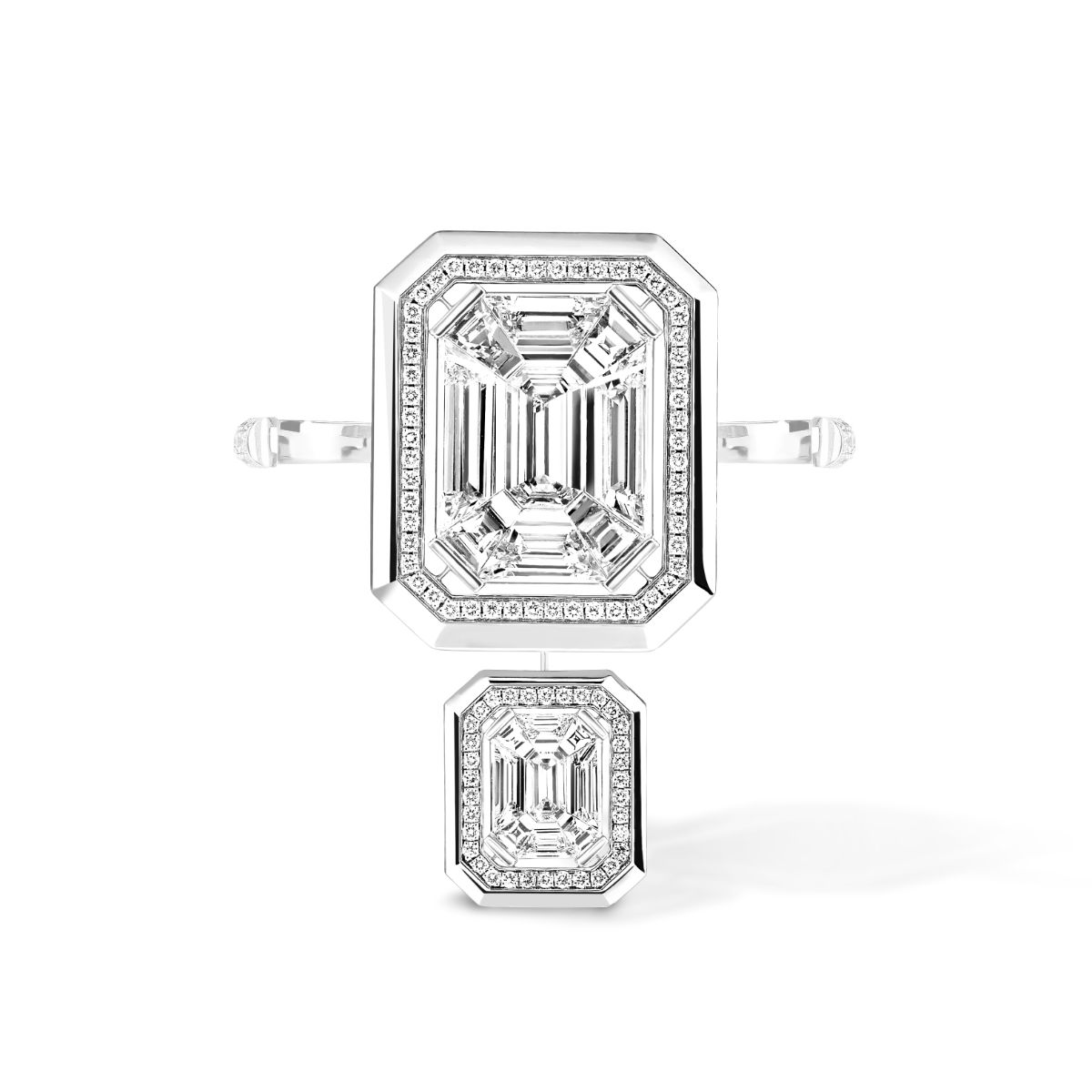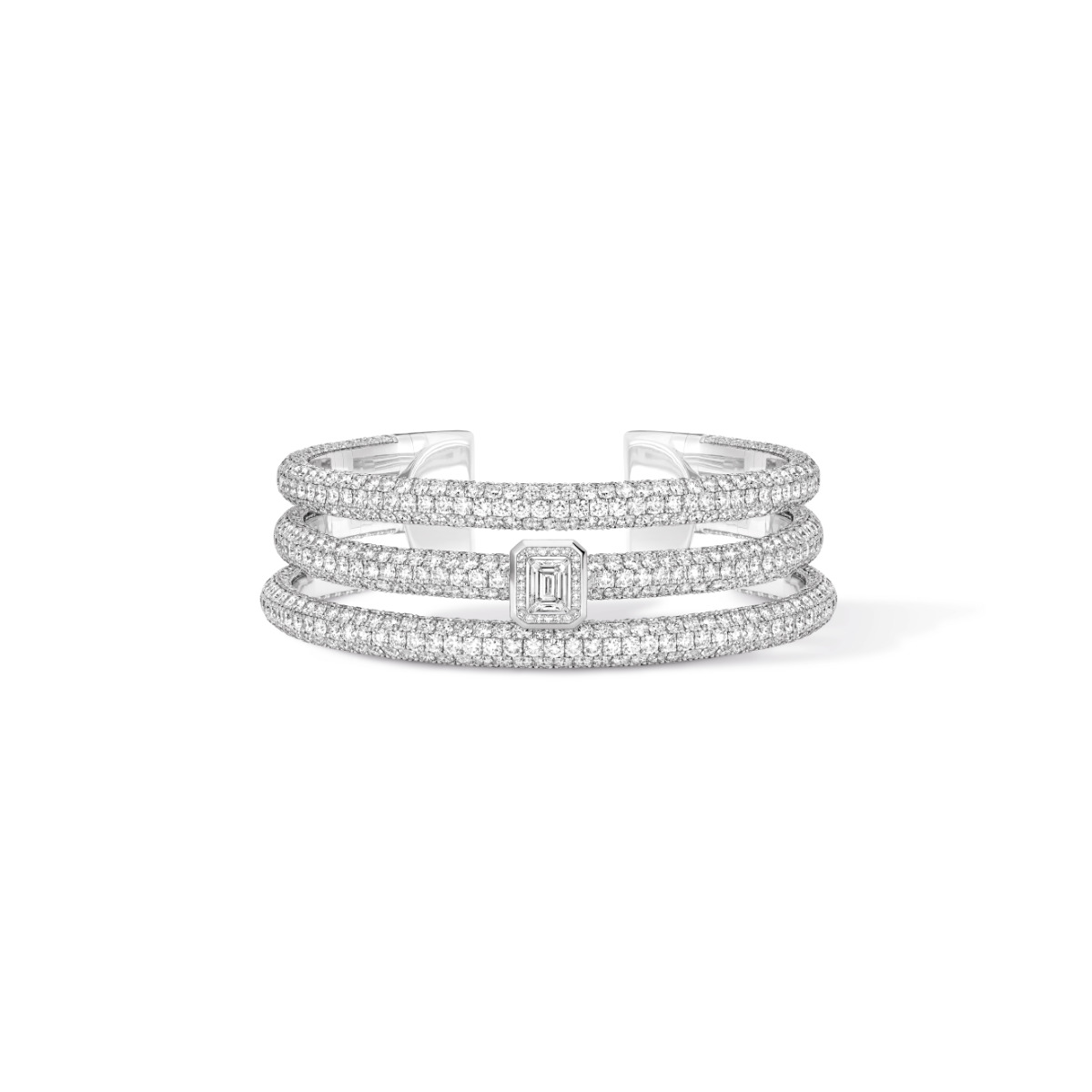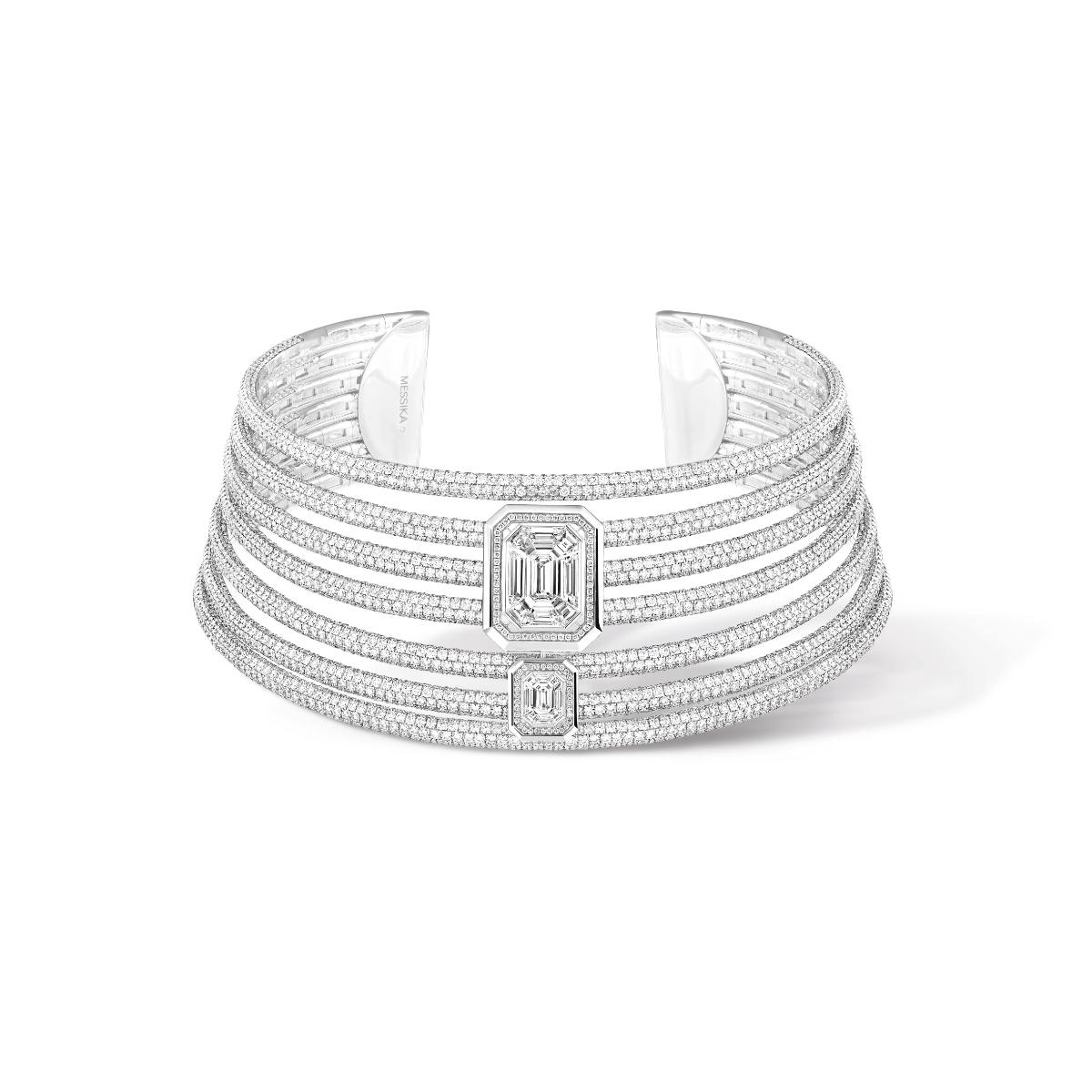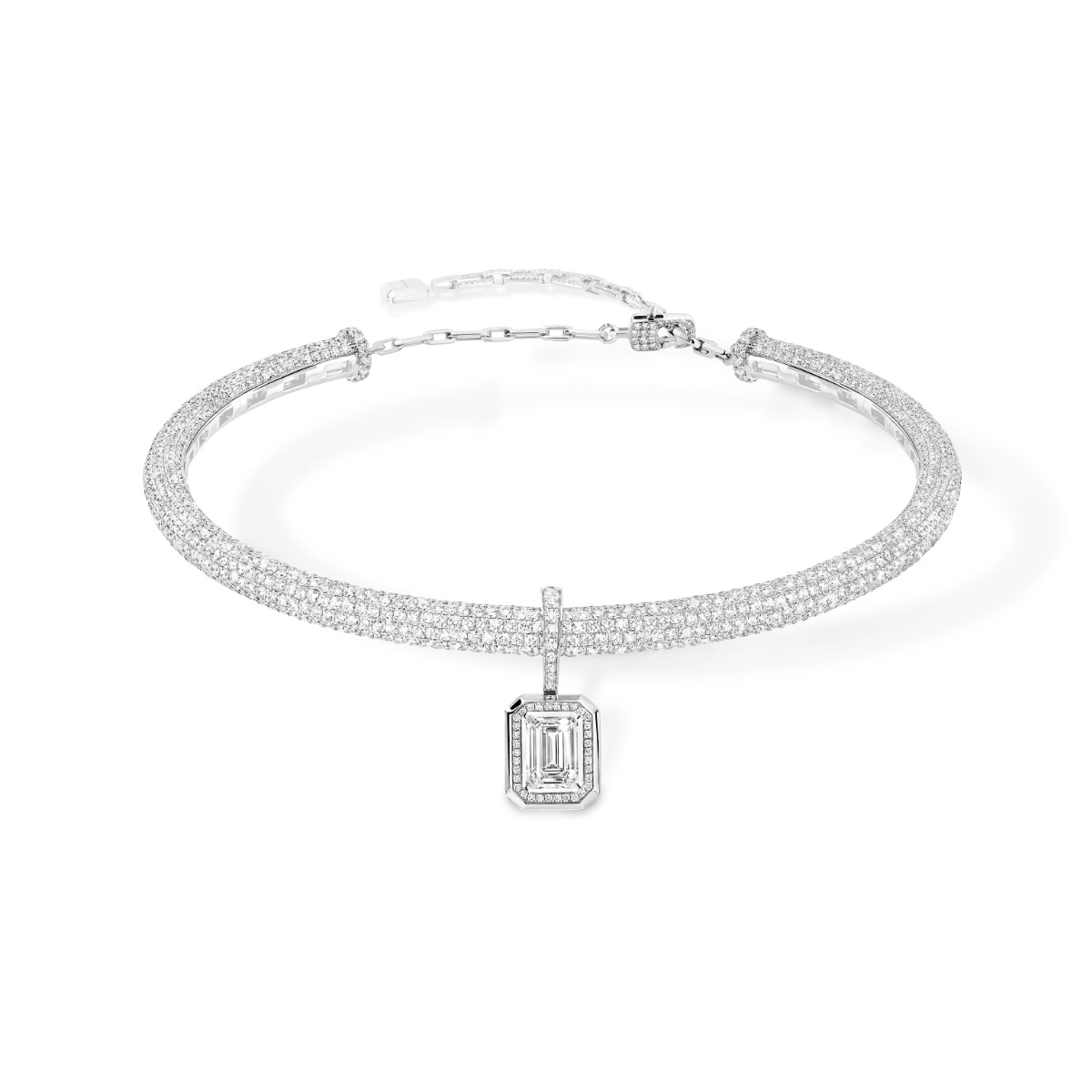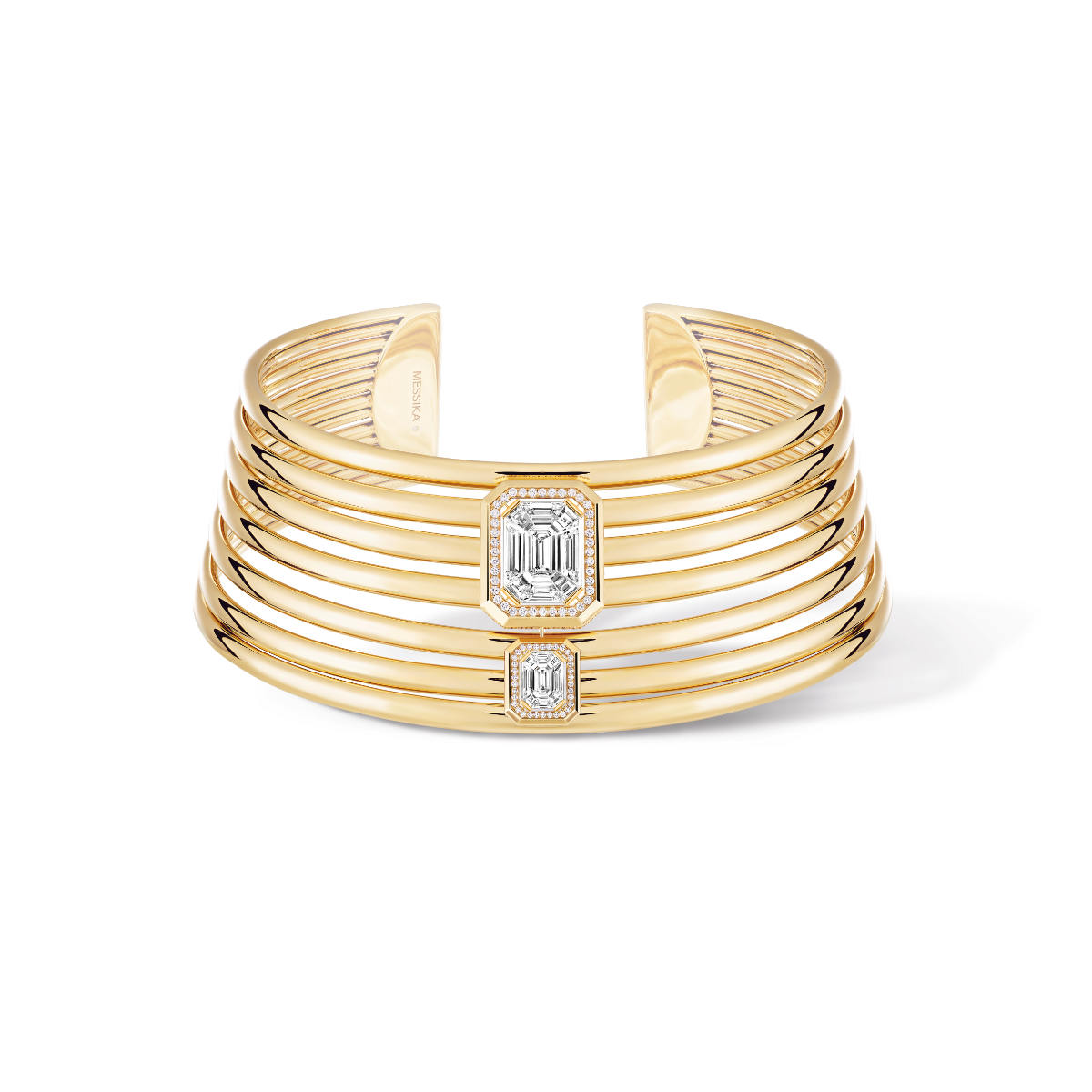 ---