---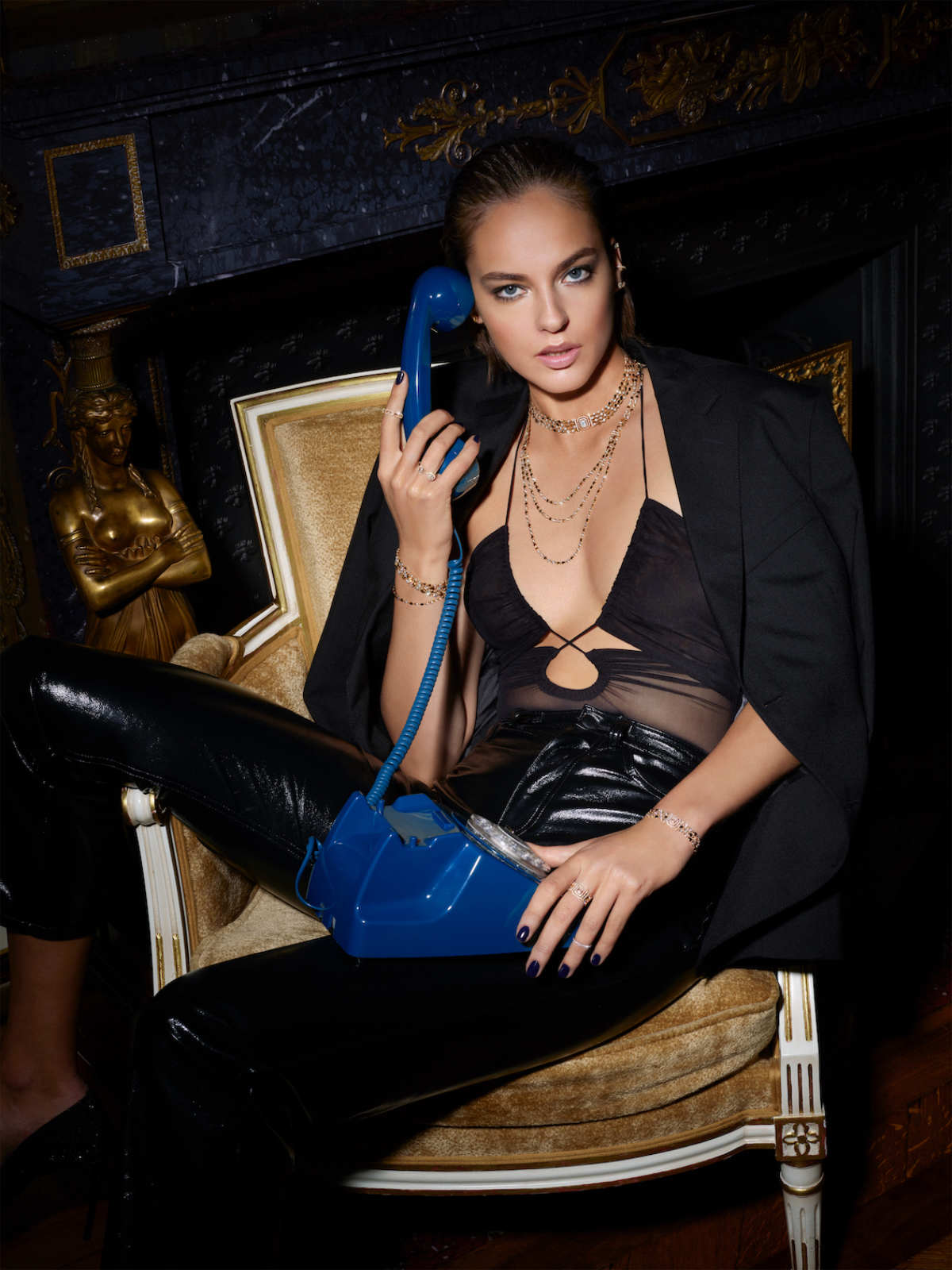 When the house of Messika plays with the iconic motif of the diamond river, it opens up to a dazzling and ergonomic collection: D-Vibes, an ode to diamonds and movement.

Valérie Messika lets her imagination flow freely with this collection where the brilliance of pave gold and the light of gemstones alternate. An electro-pop vibe for modern and inspired pieces."With D-Vibes, I wanted to surprise our audience by playing with the iconic Diamond River, to take it to a very contemporary universe. The alternation of pavé gold and diamonds inspires new energy, as if a beam of light were traversing the pieces", explains Valérie Messika.
For this collection, the Artistic Director imagined an elegant and refined design enhanced by the flexibility of the links. Like gold and diamond lace, the jewelry undulates freely and perfectly matches the curves and counter-curves of the body. Movement and the interplay of materials - D-Vibes makes diamonds vibrate.
Necklaces, chokers, and bracelets become a second skin here, like precious tattoos. Valérie Messika releases the flow of the river: the earrings fall in a cascade of diamonds, sparkling and majestic, dancing to the rhythm of the movements.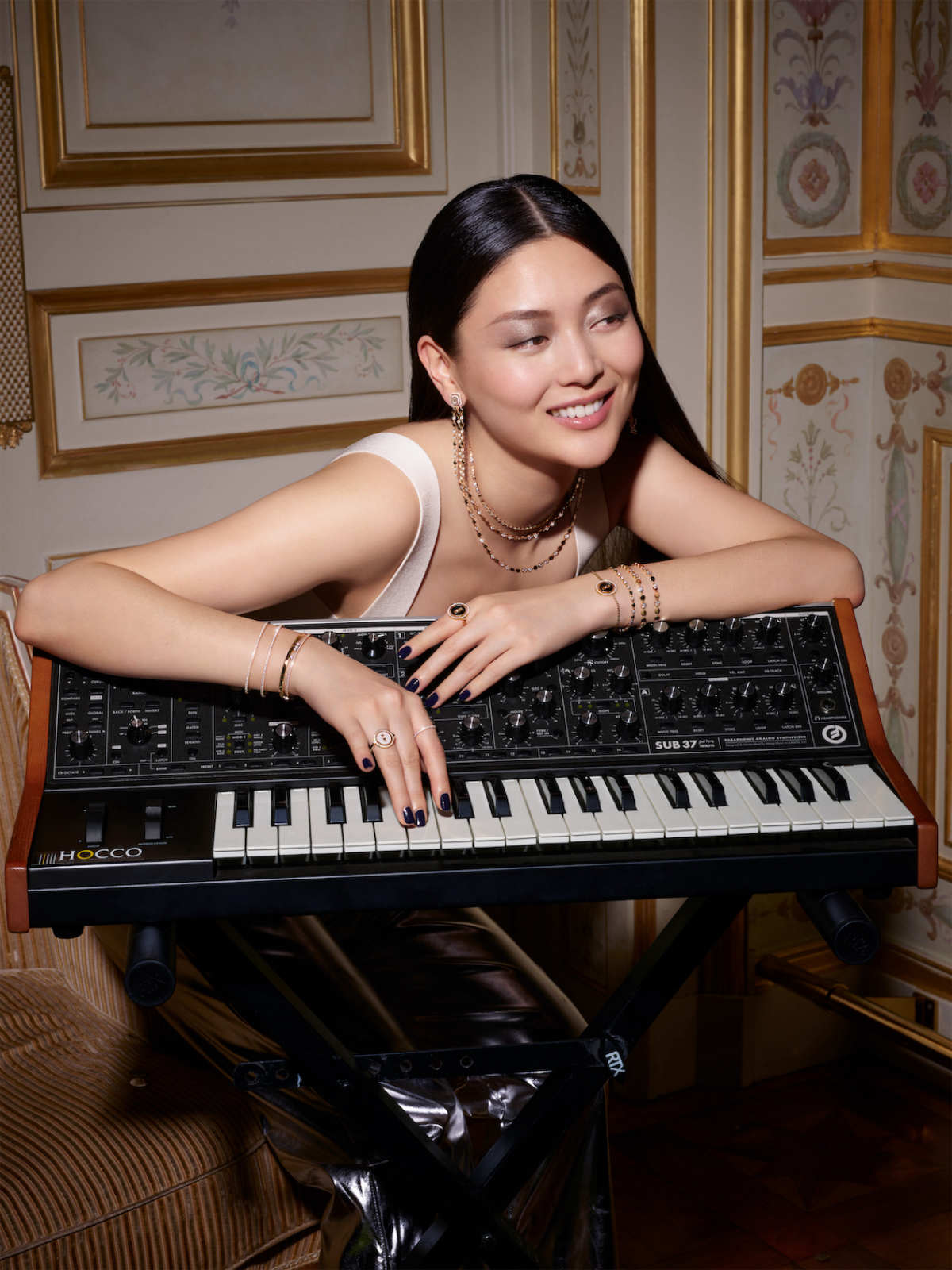 Flexible shapes and contrasting lights combine for more striking designs. Emerald-cut diamonds and multi-row chains create bold silhouettes that take the collection to the doorstep of High Jewelry. Fluid and elegant pieces to wear for any occasion. D-Vibes also offers transformable pieces thanks to a sliding system - the choker or necklace can be adapted according to the wearer's desires.
Breaking the codes and continually innovating, D-Vibes continues this disruptive vision of jewelry at the heart of Messika's DNA.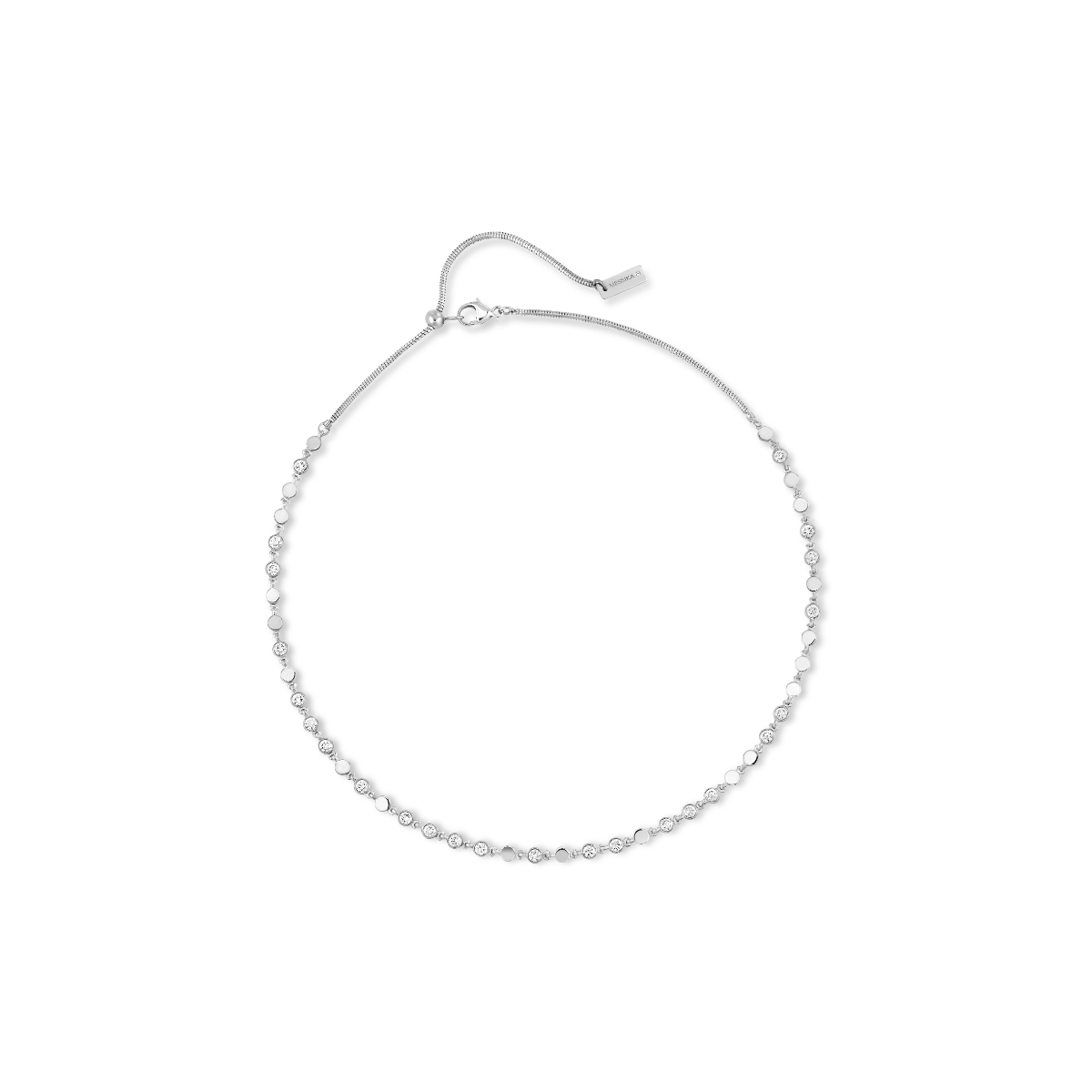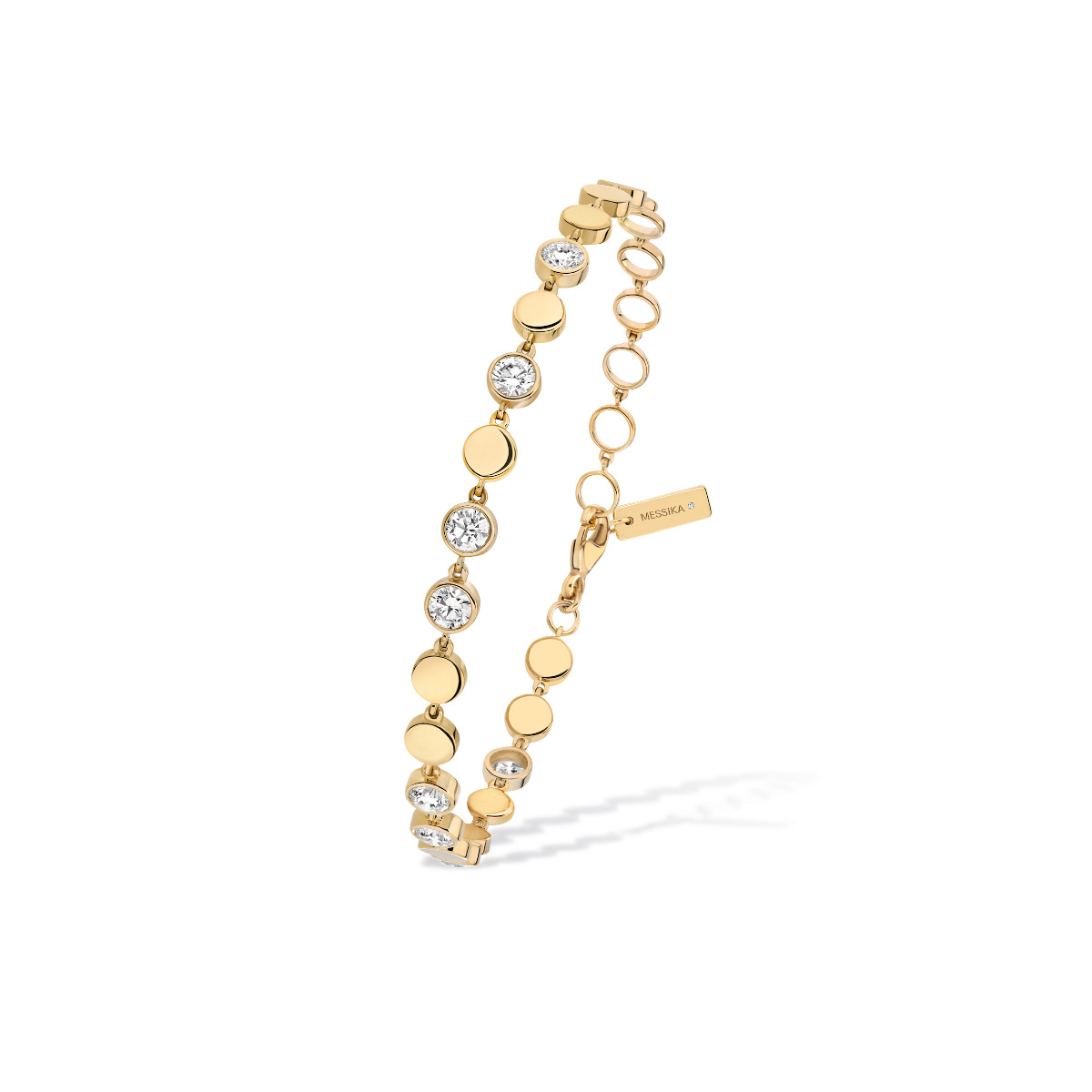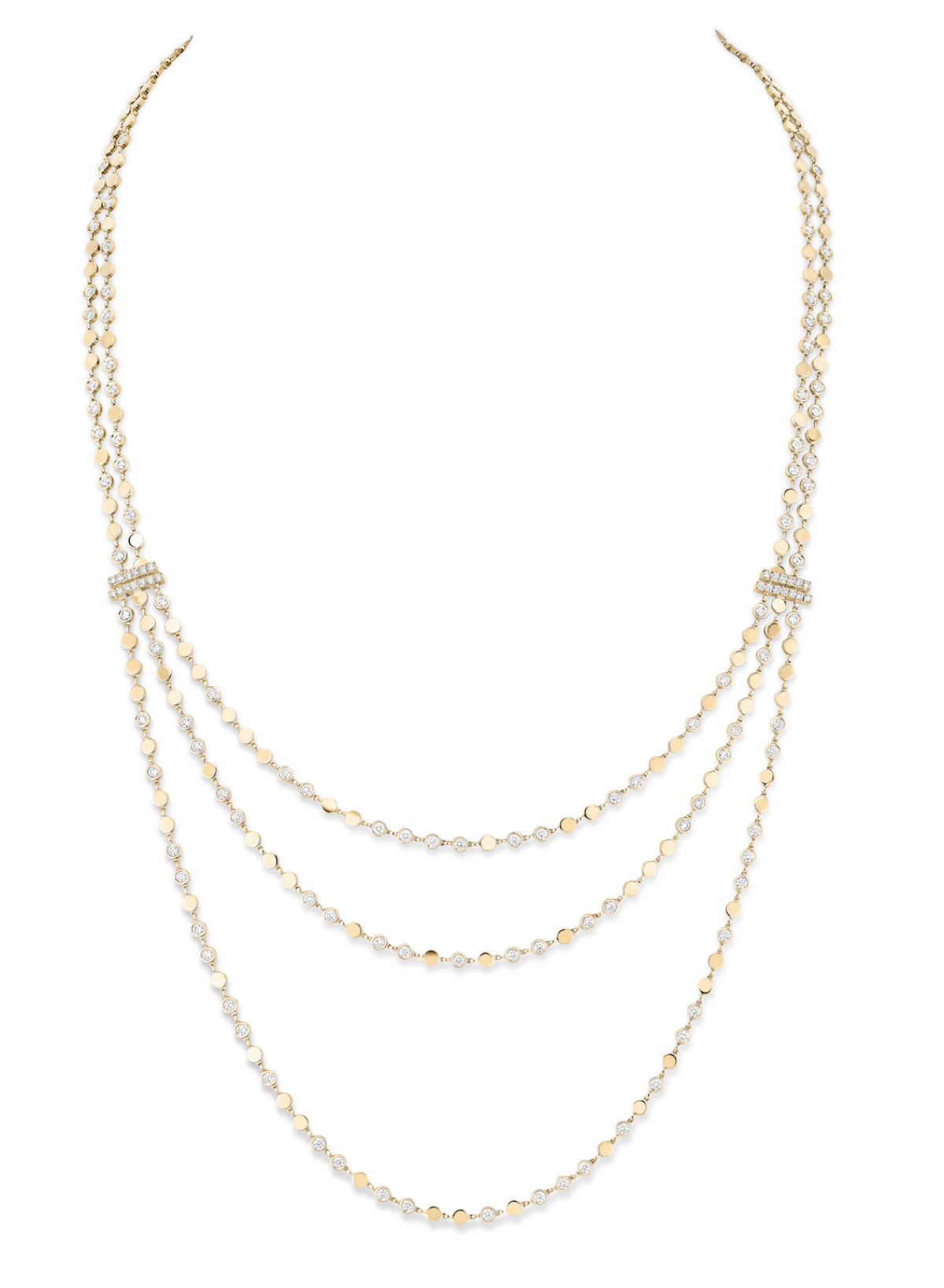 ---