---
Ganni Presents Its New Pre-Spring 2023 Collection: "I'll Be Your Mirror"
Luxferity, 01.12.2022
"Our collections are always about my love for the way people dress in Copenhagen and this season is a reflection of how inspired I am by the attitude of the new generation. We really wanted to channel that feeling of dressing exactly how you want, just for you and nobody else. People are taking a new kind of pride in showing off their bodies and truly owning it. It makes me so happy to see young team members around the office and in our stores radiating body confidence, they don't have hang-ups or any of that negative judgement. Ironically, I think that social media really turned the dial on this. We all used to feel so awkward about photographing ourselves but we have somehow gotten to know ourselves and explored all of our own angles through that lens and found a new comfortability. In the studio we played around with fabrics like mesh that really cling to the body and we added a lot of cut-outs. I wanted skin and legs stretching out of short skirts so you can layer or wear pieces on their own. It's about your individuality and freedom." – Ditte Reffstrup, Creative Director, GANNI.

GANNI PS23 is a "Viva la Revolution" to confidence and dressing the way you want, just for you. The collection was designed by Ditte and her team to make the wearer feel sexy and in control. It's an individual feeling that can be evoked by wearing a see-through metallic crochet dress or a two-piece white denim wraparound miniskirt and cropped jacket while others feel their most sexy in a relaxed, slouchy yet elegant suit. Ultimately, it's about expressing yourself with confidence, whether it's with subtlety or flamboyance.
Cutouts add a sexy edge to tops and suiting and the fabrics are all about the party from metallic bouclé to metallic-and-hot-pink floral print on jacquard. Reminiscent of their first ever denim pieces, flared denim jeans are bringing classic GANNI vibes this season while butterfly embroidery on denim are a real 90s Mariah Carey mood. Green is the colour of the season at GANNI from stripy apple green on denim jeans to an eye-watering bright psychedelic shade on a handbag to a signature seersucker dress in pretty pea green. GANNI denim gets a twist this season with an intense shade named "orangeade" while space-age rainwear in white tech fabric adds a toughness to more girly pieces. Scuba shoes are making a statement this season in over-the-knee and ankle versions, perfectly capturing the zeitgeist but with a little flashback to the grungy 90s.
The campaign features models and #GANNIGirls in front of mirrors in a nod to the body confidence revolution theme, letting them be a way of getting to know yourself better and exploring new sides of yourself and saying that it's okay to love yourself – you don't have to feel weird or shy about it. The campaign was shot by the Norwegian photographer Jacqueline Landvik, a regular GANNI collaborator and friend: "Jacqueline was the first person I thought of to collaborate with this season," says Ditte. "Her work is perfectly in sync with what we're doing. It's so honest and when I look at one of her photographs I feel like she's telling the story of the person she's photographing, showing strength and vulnerability at the same time."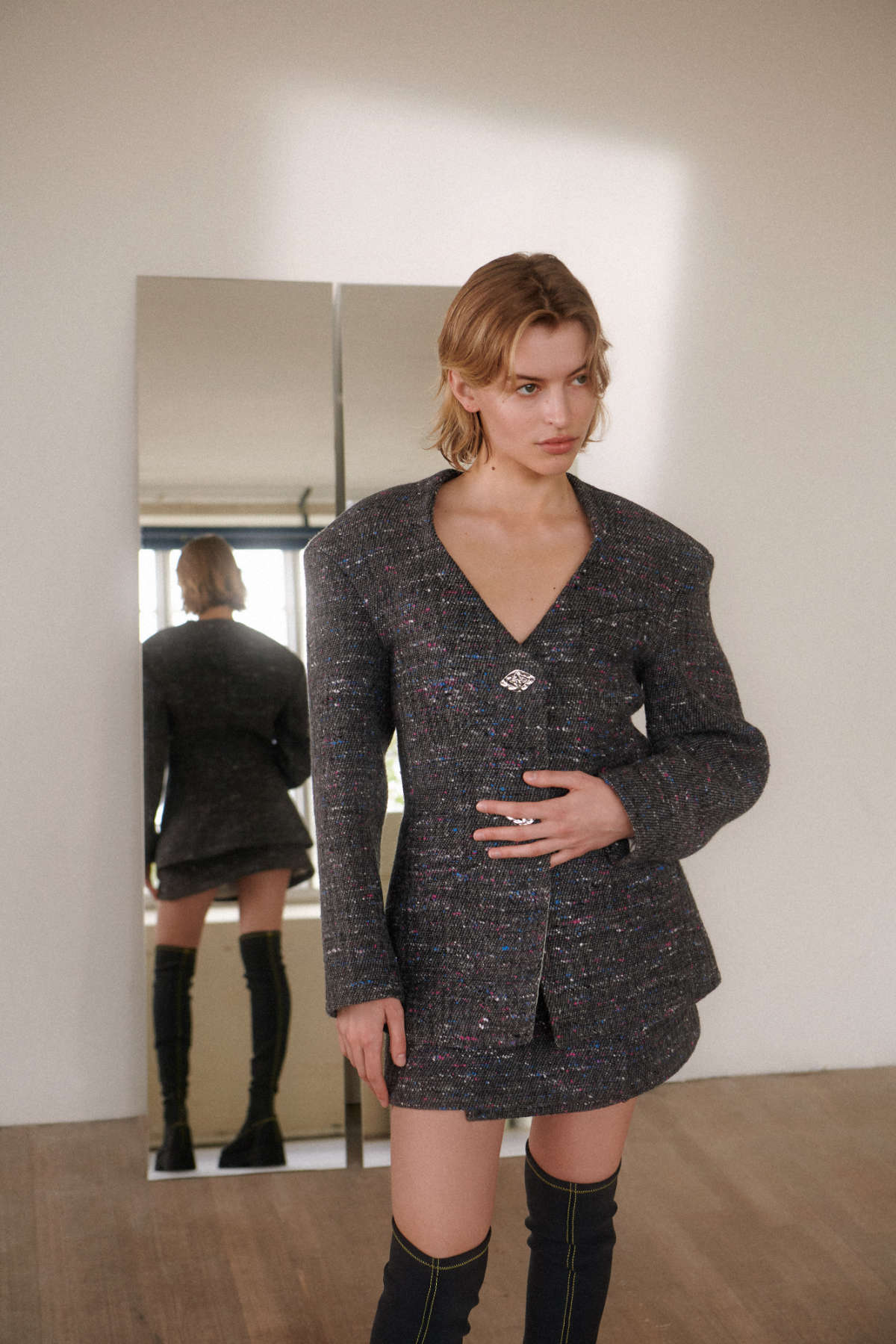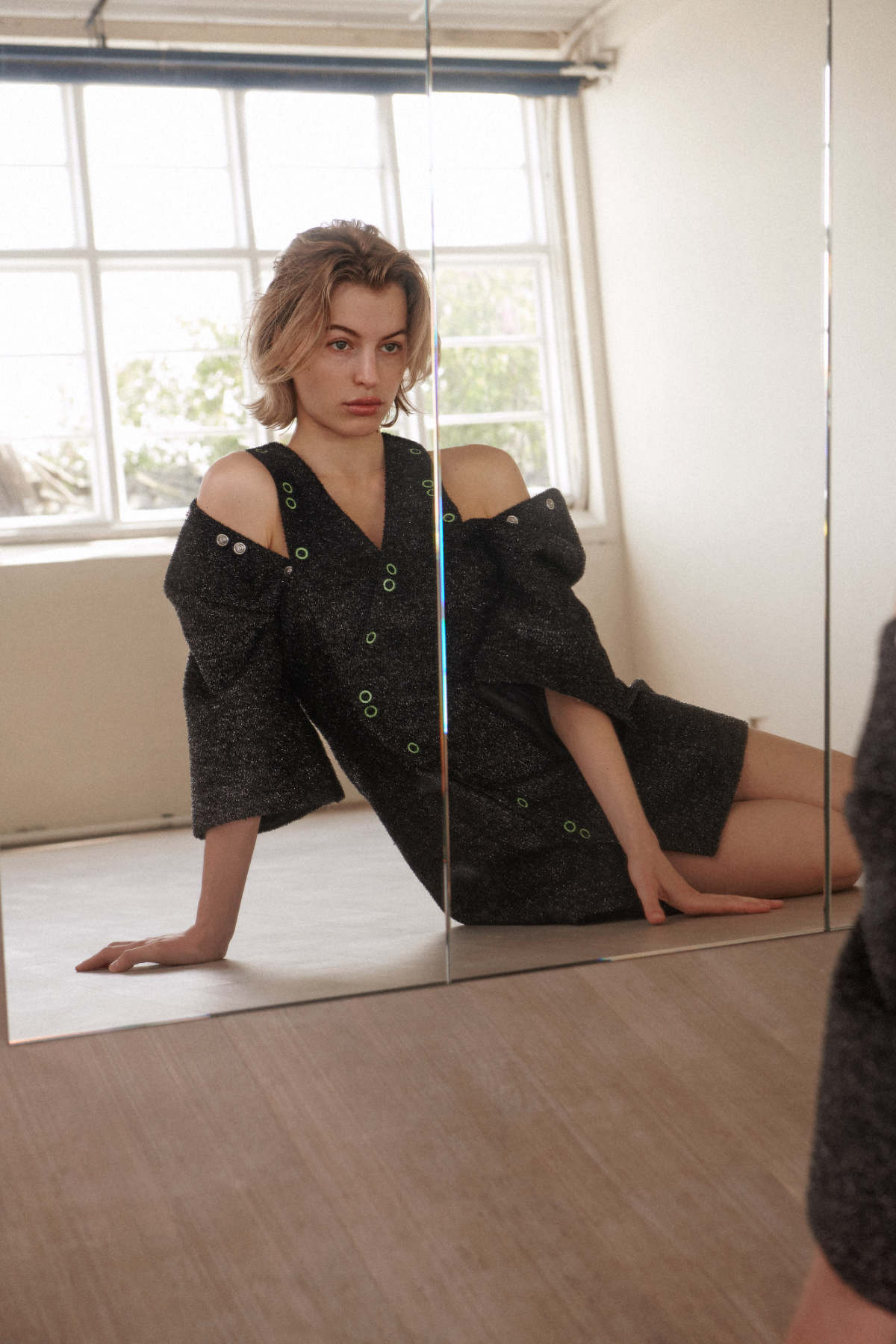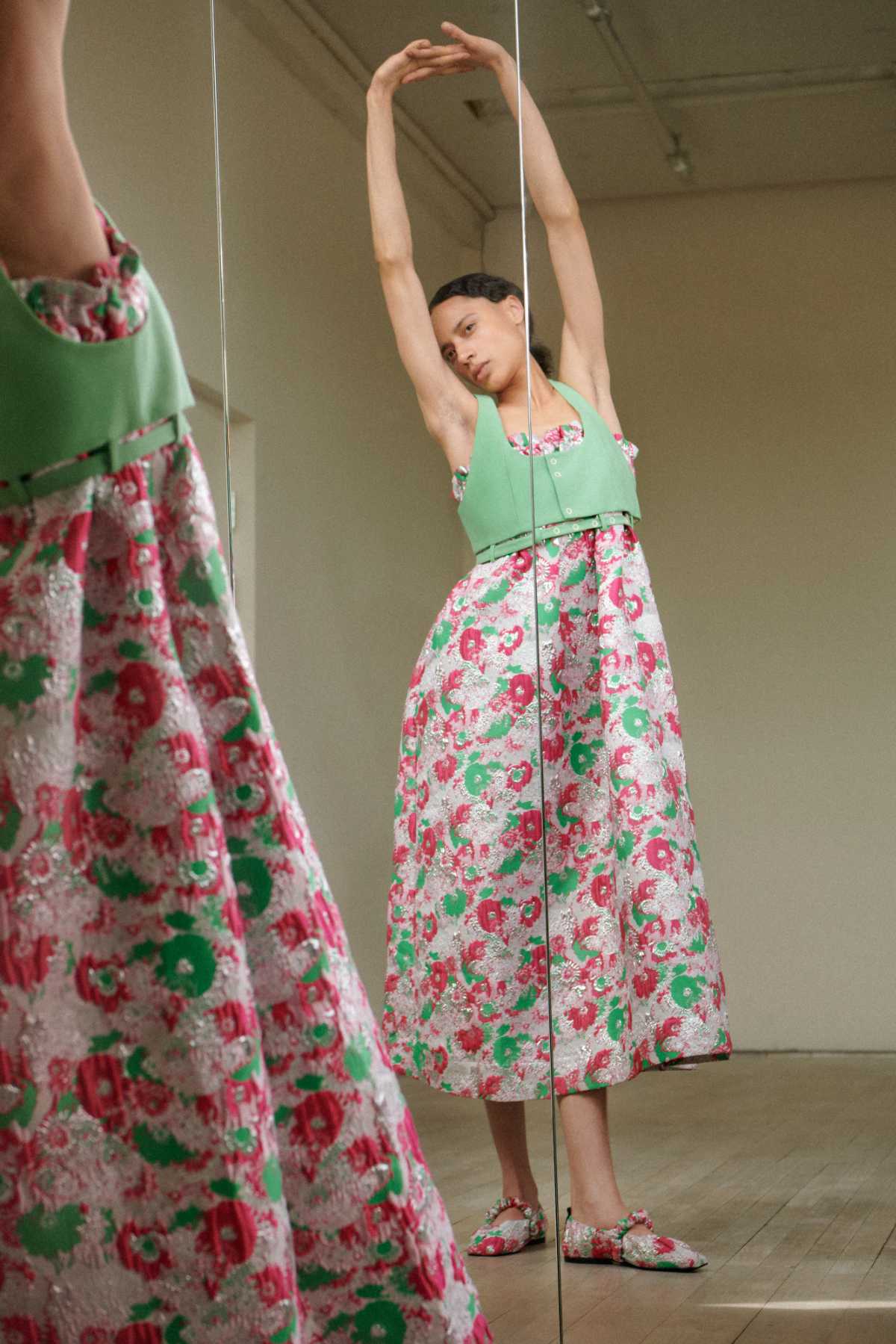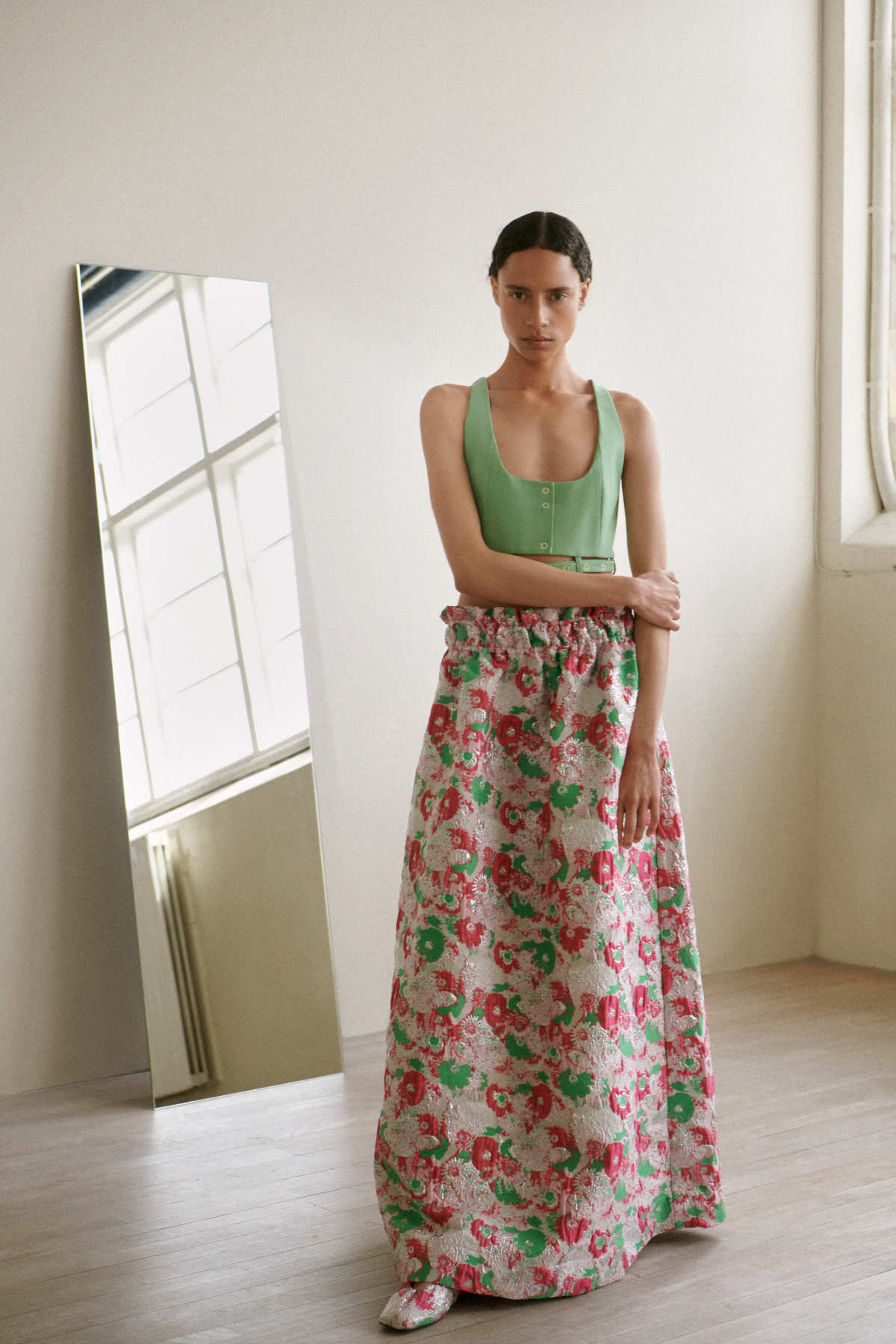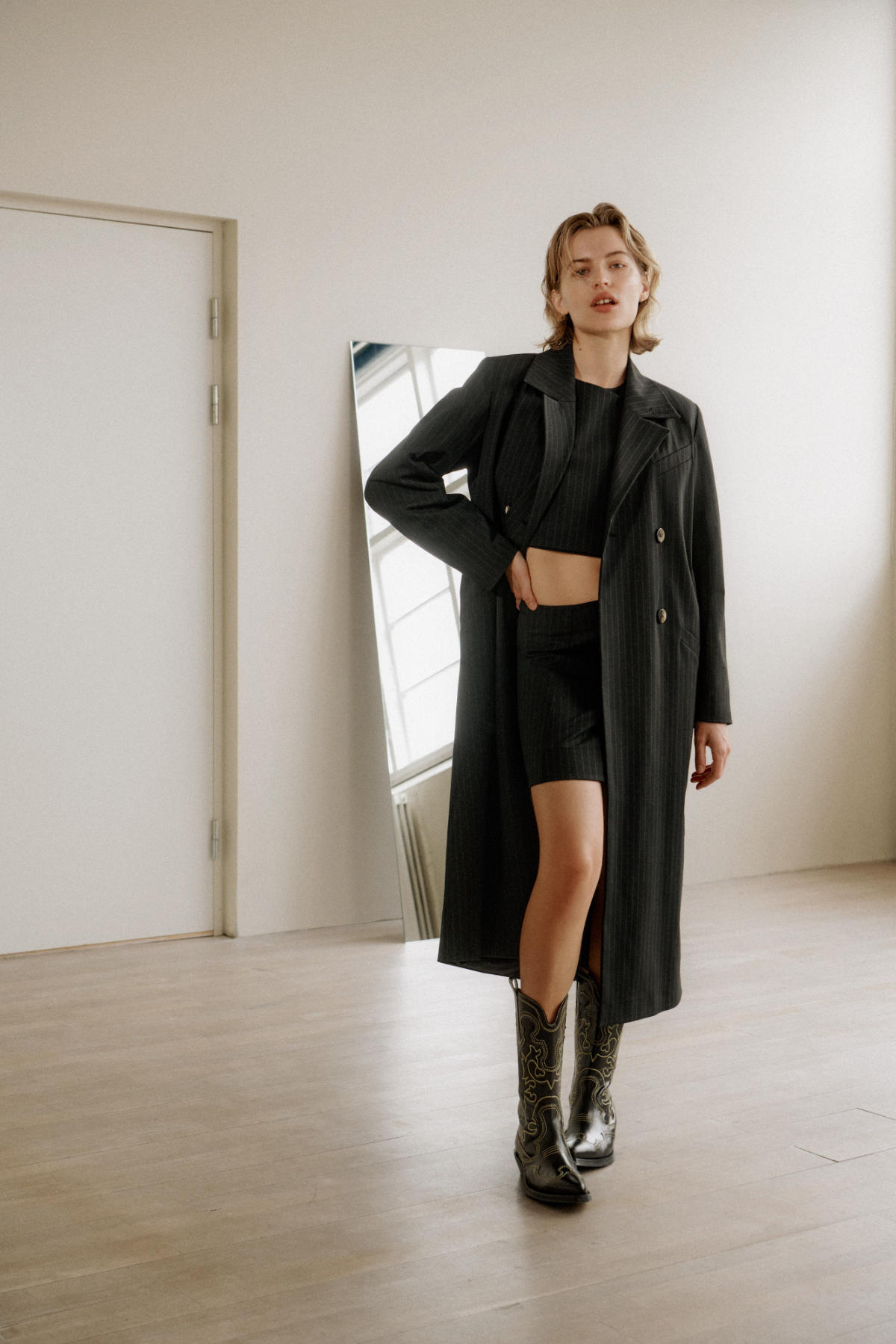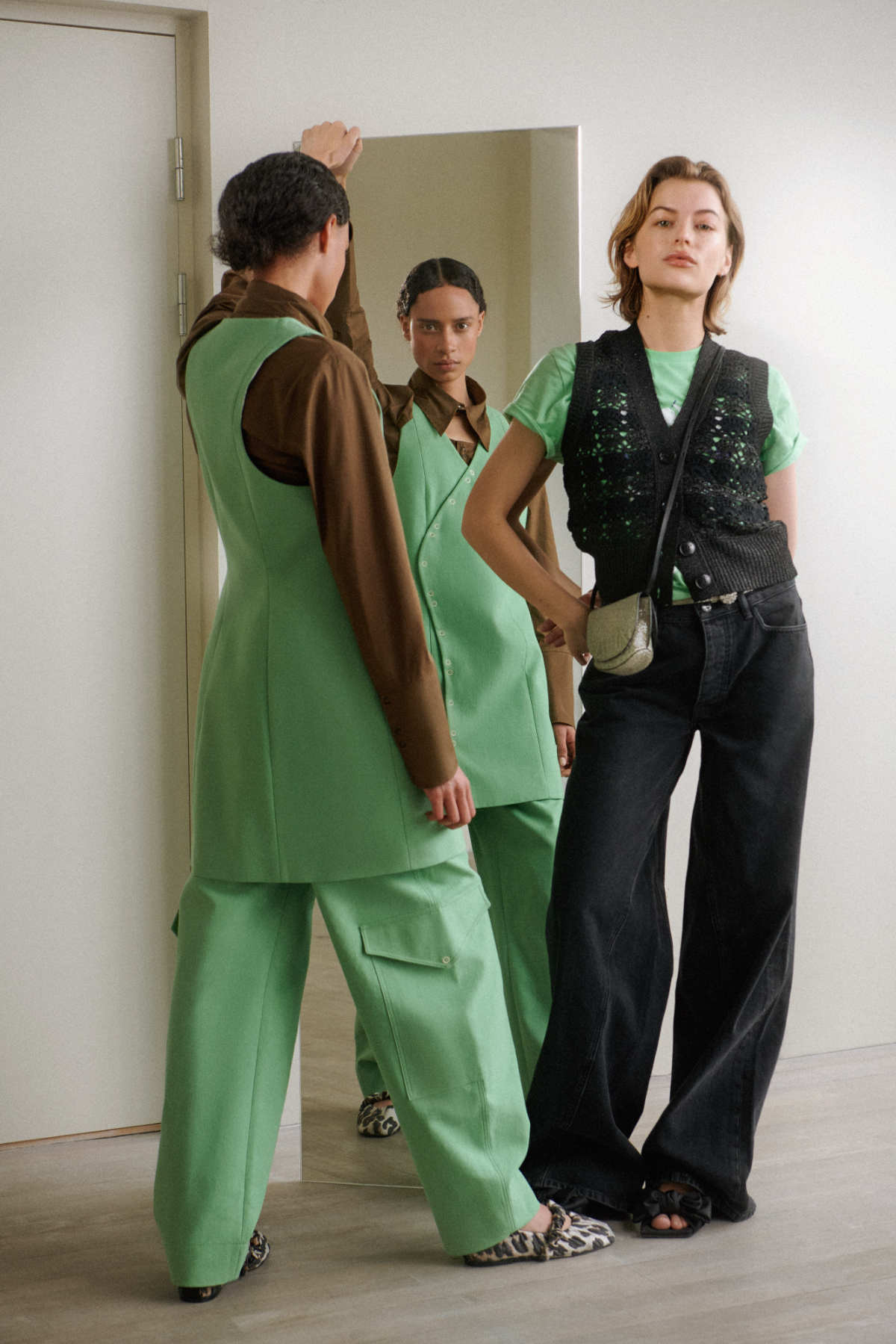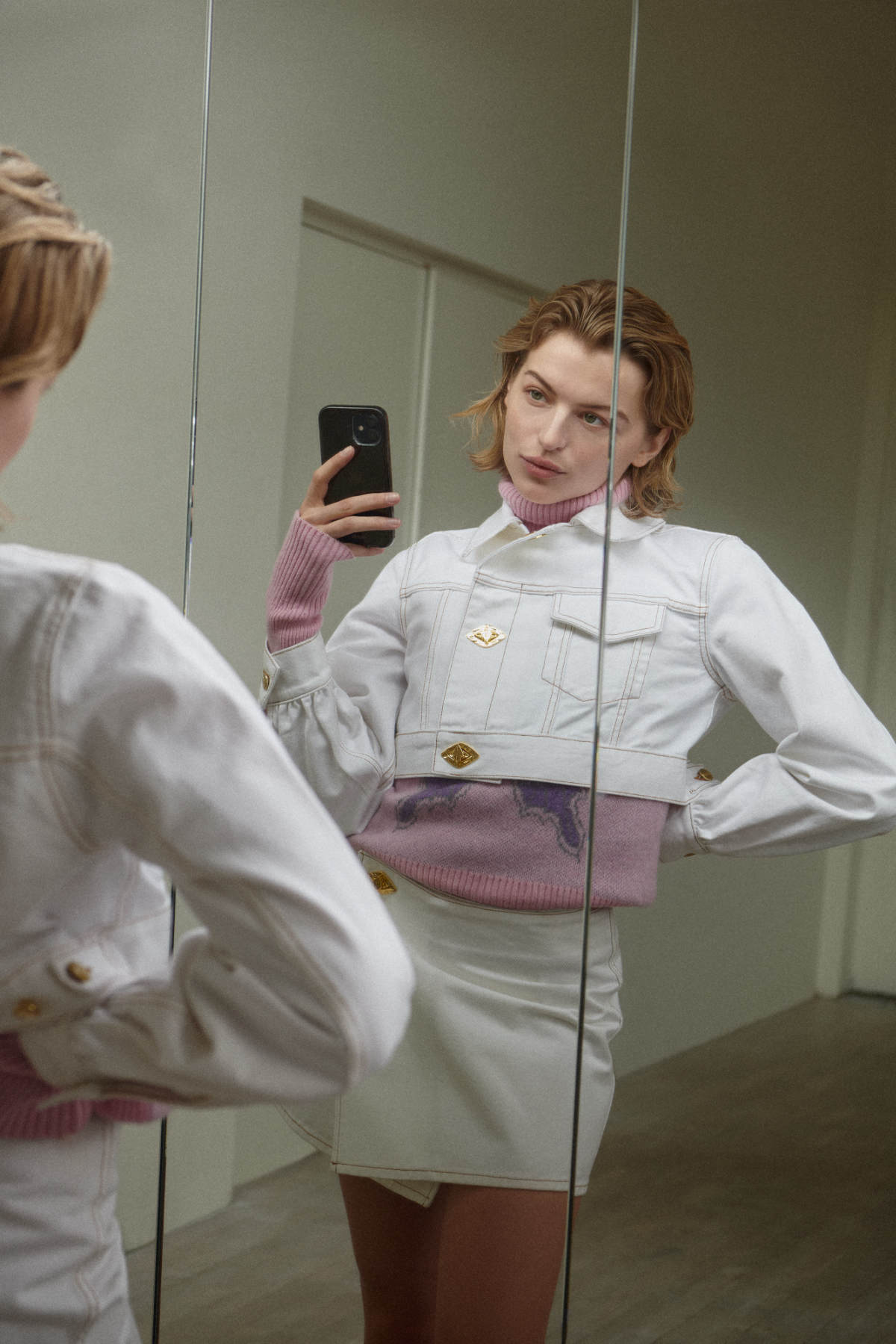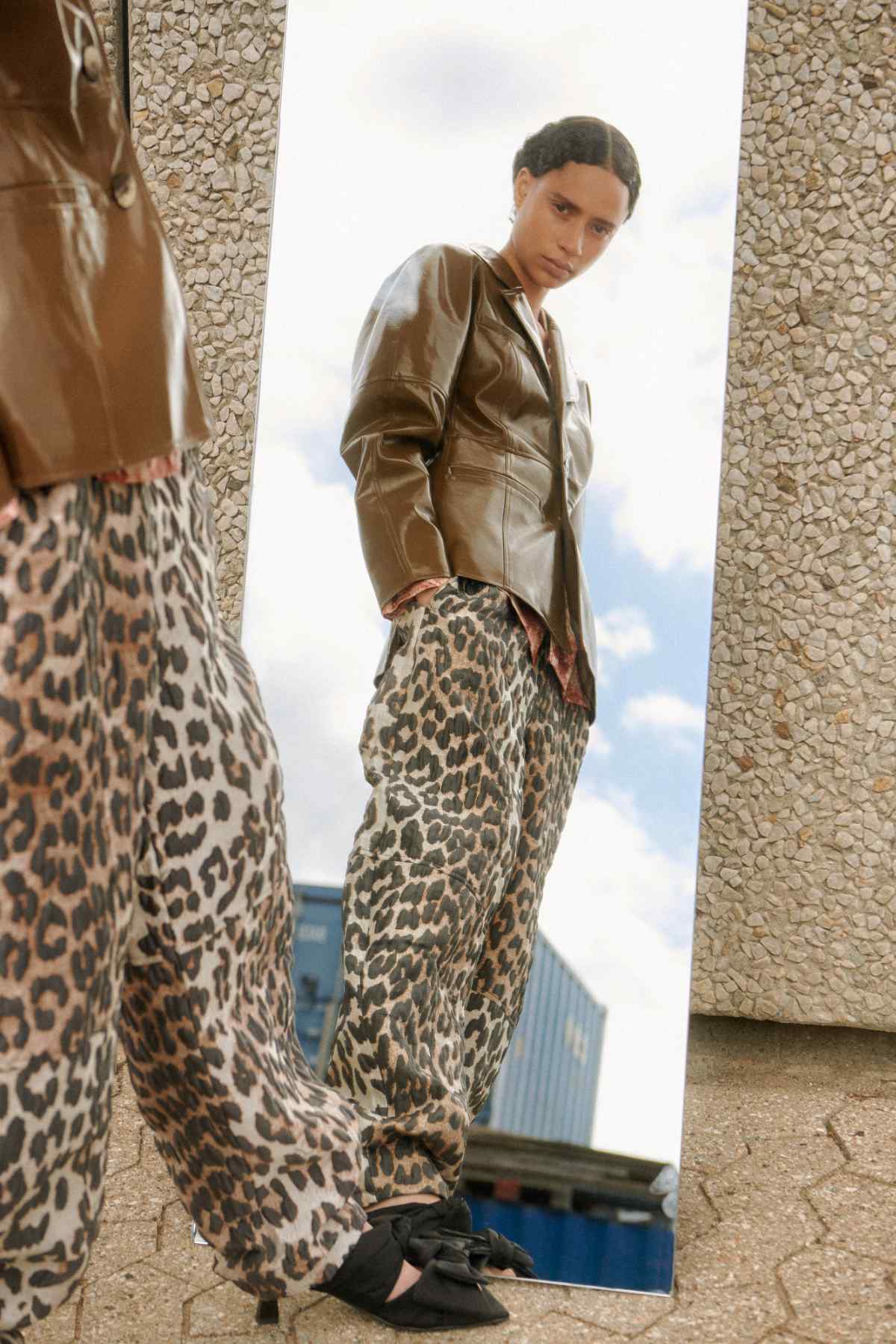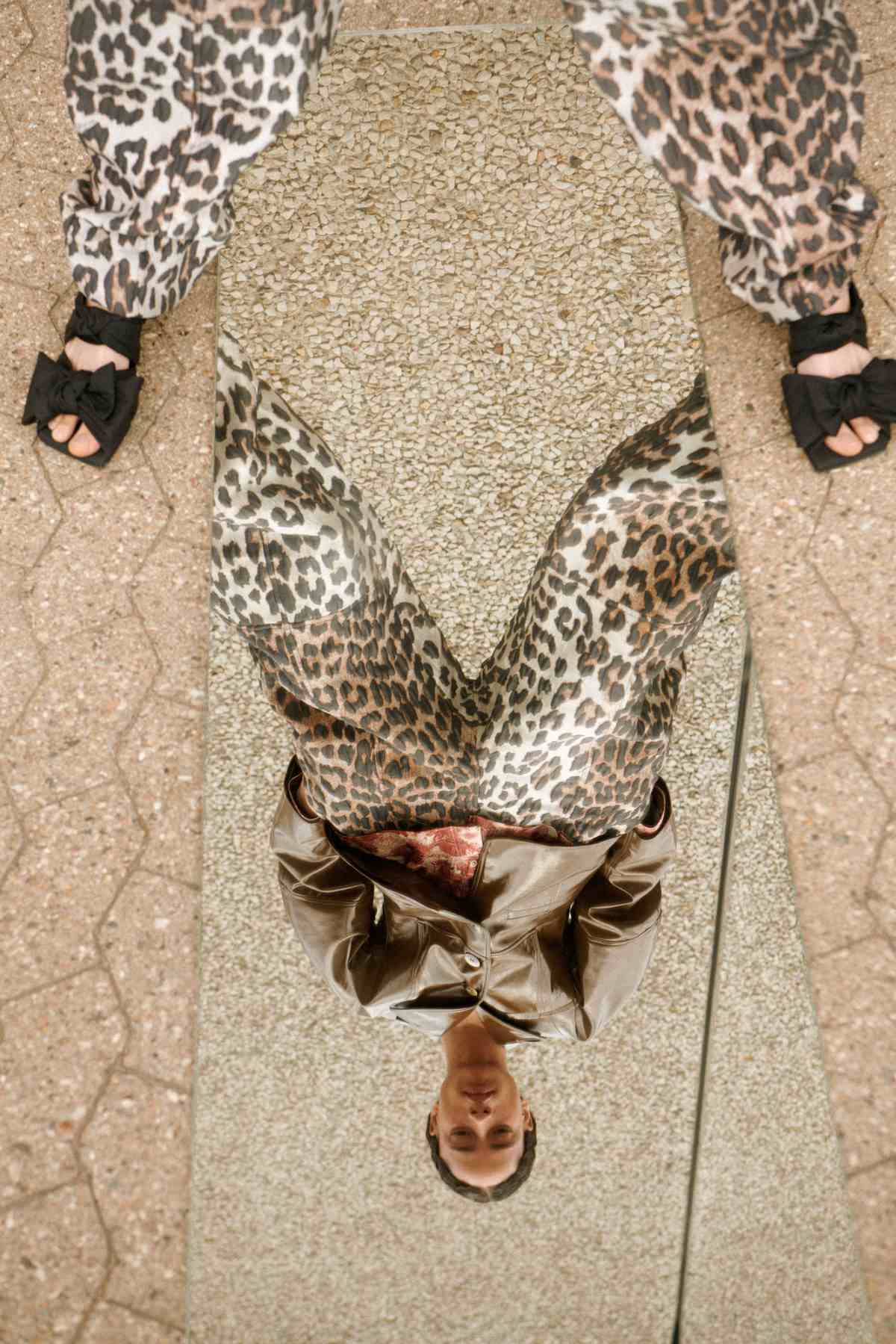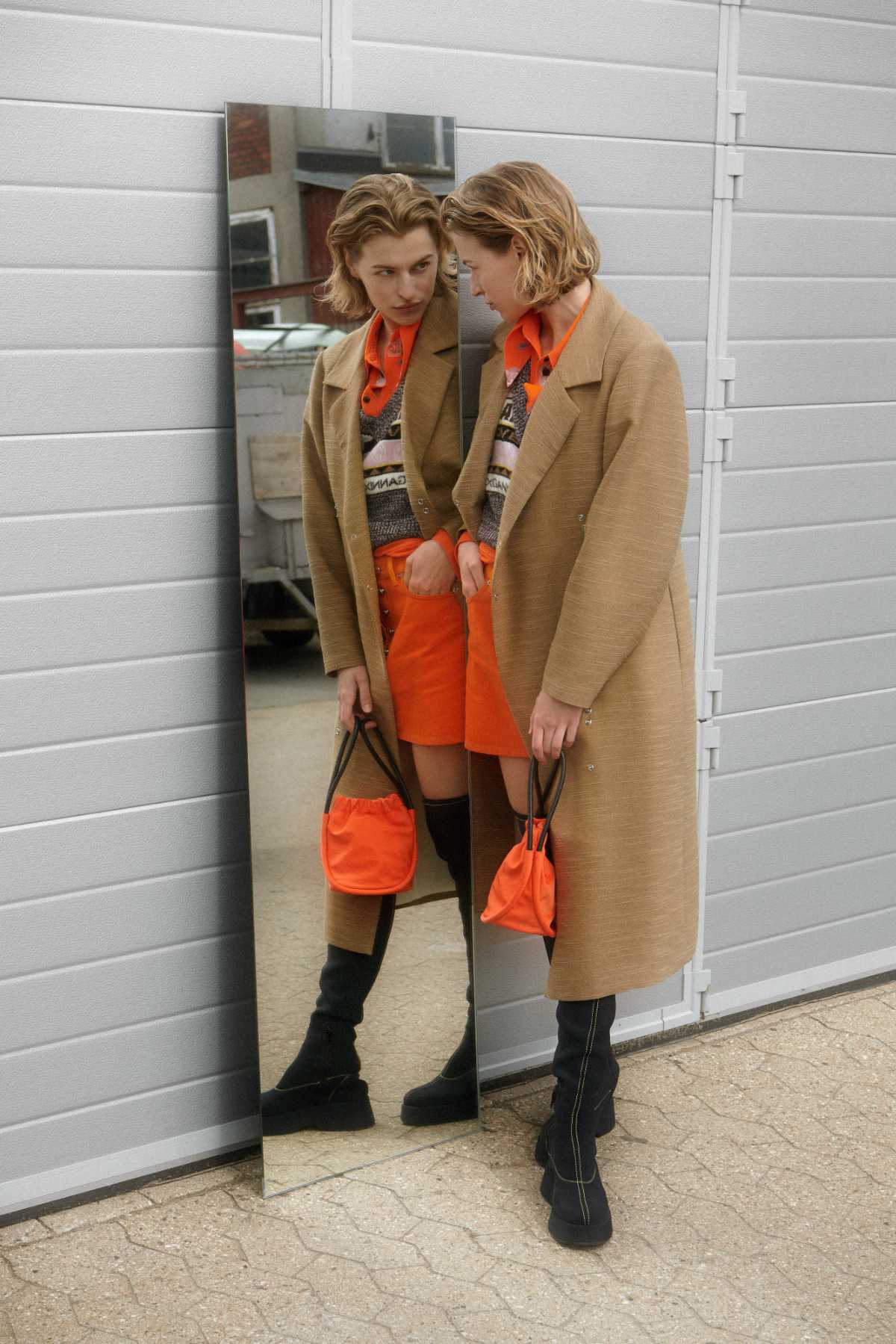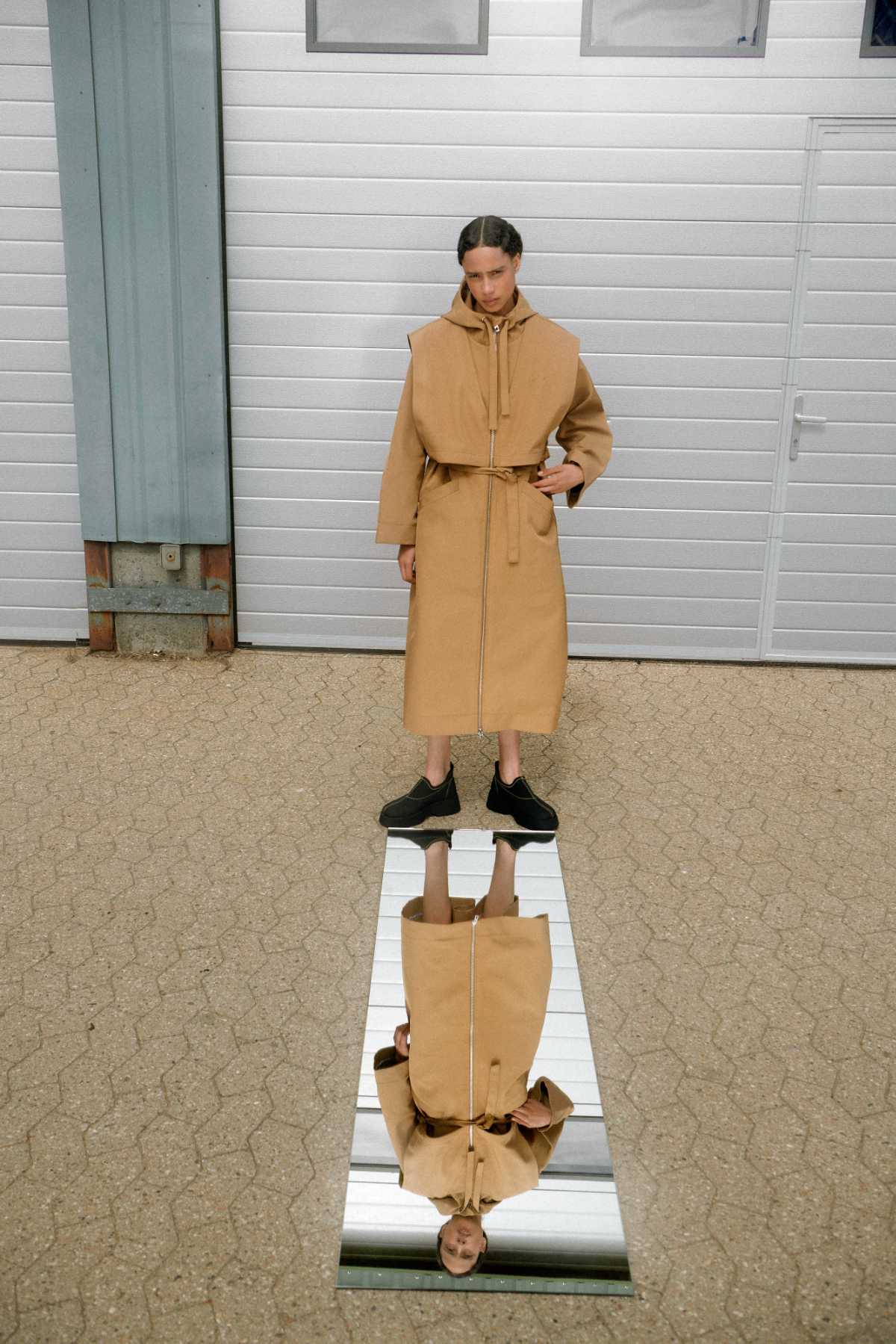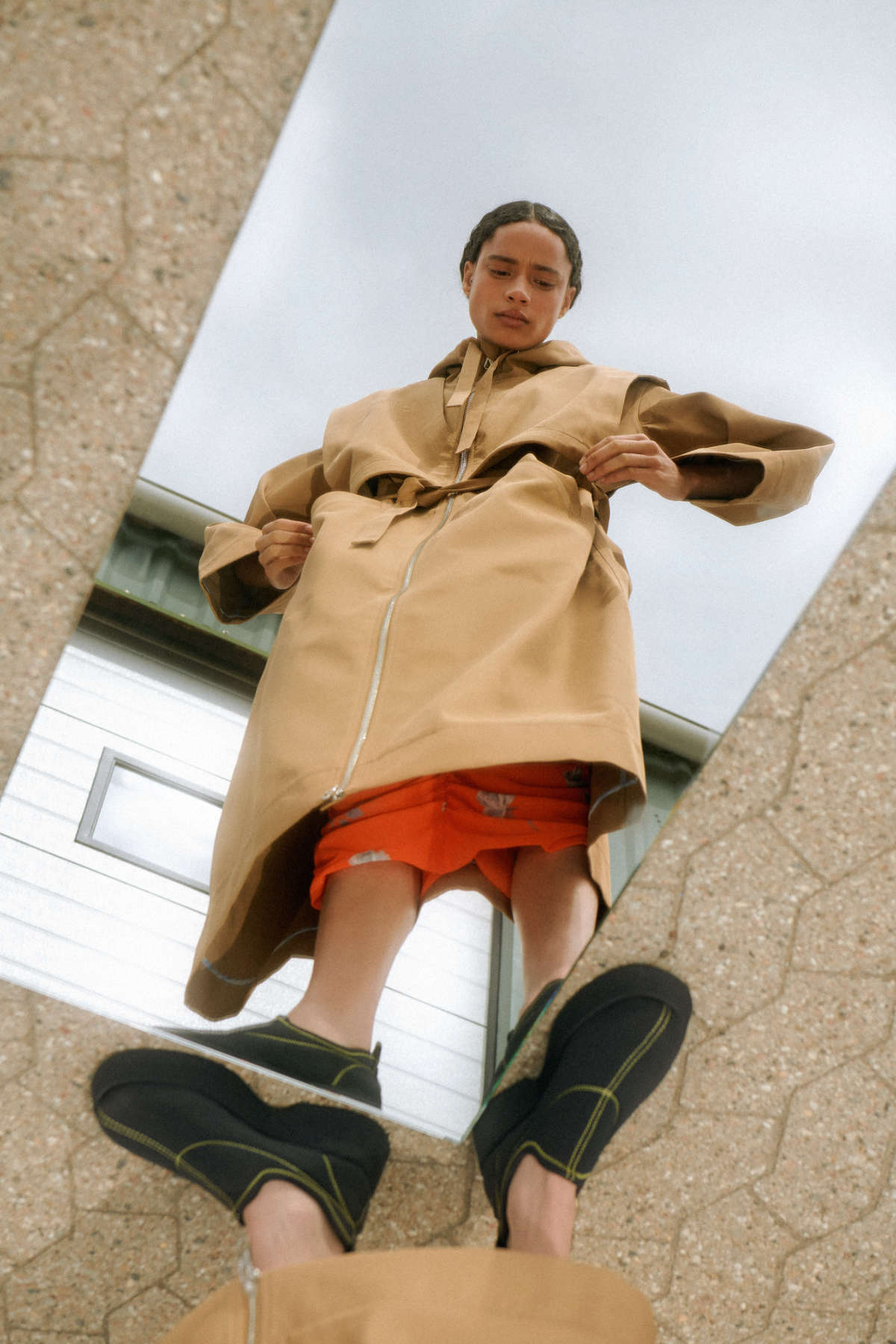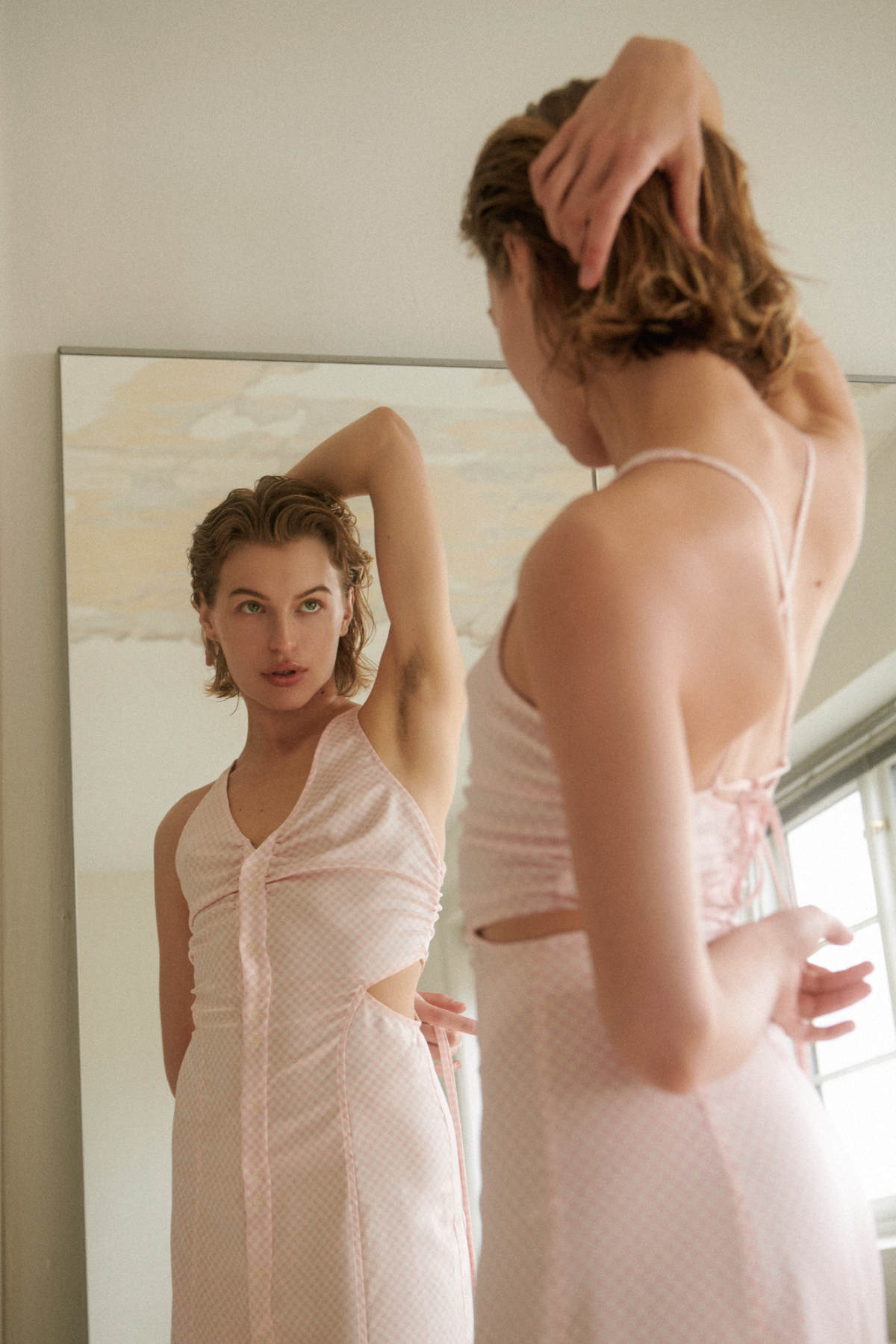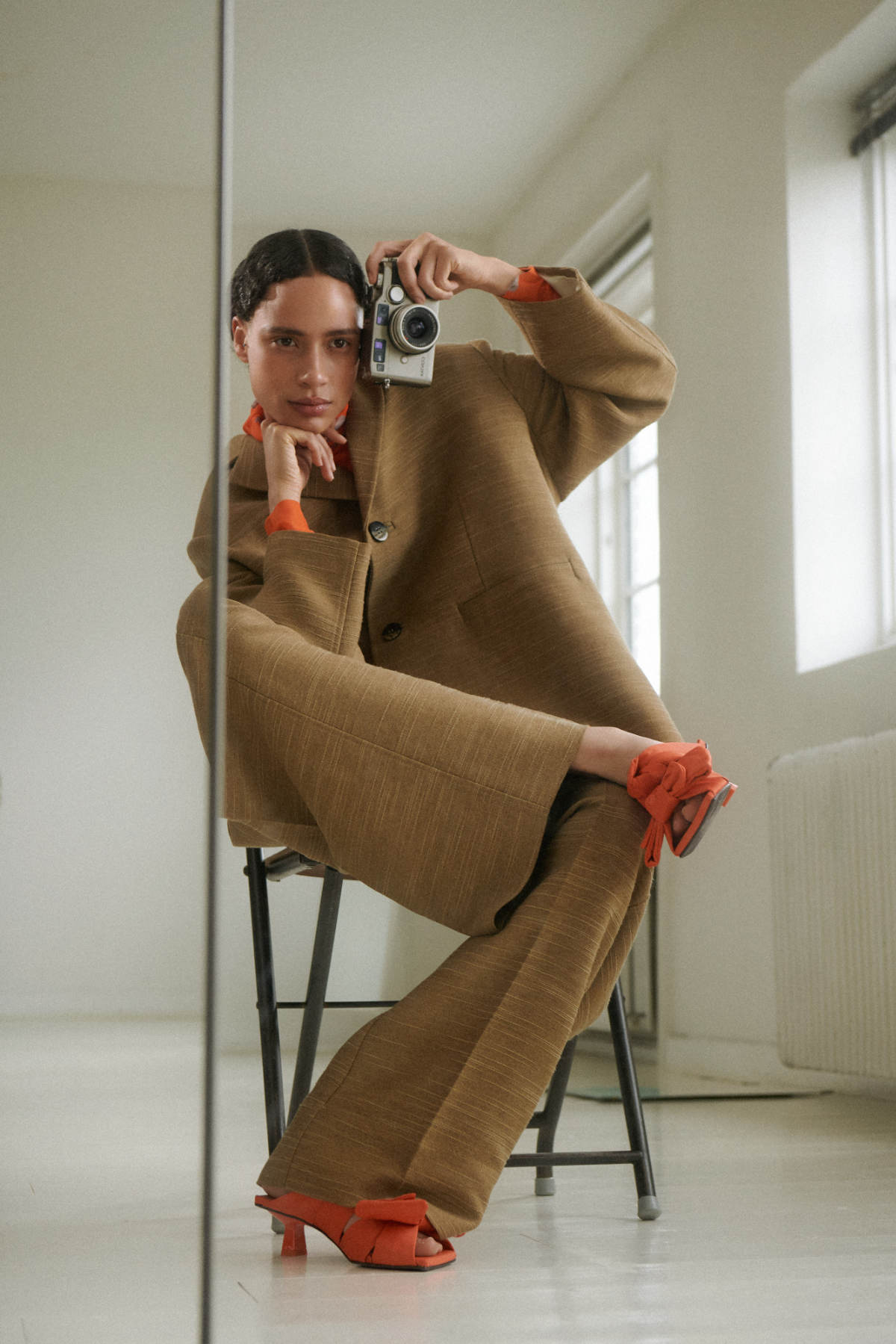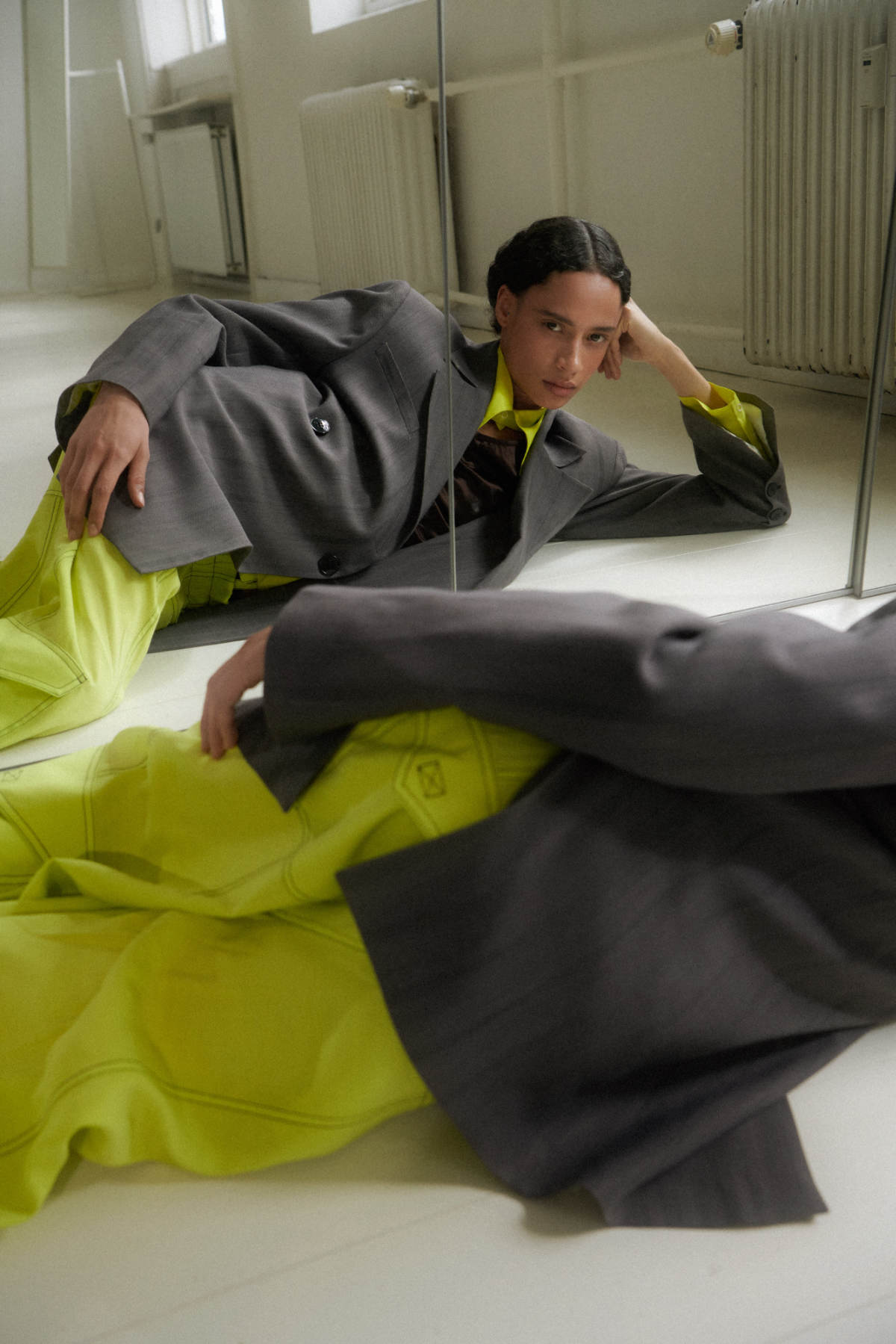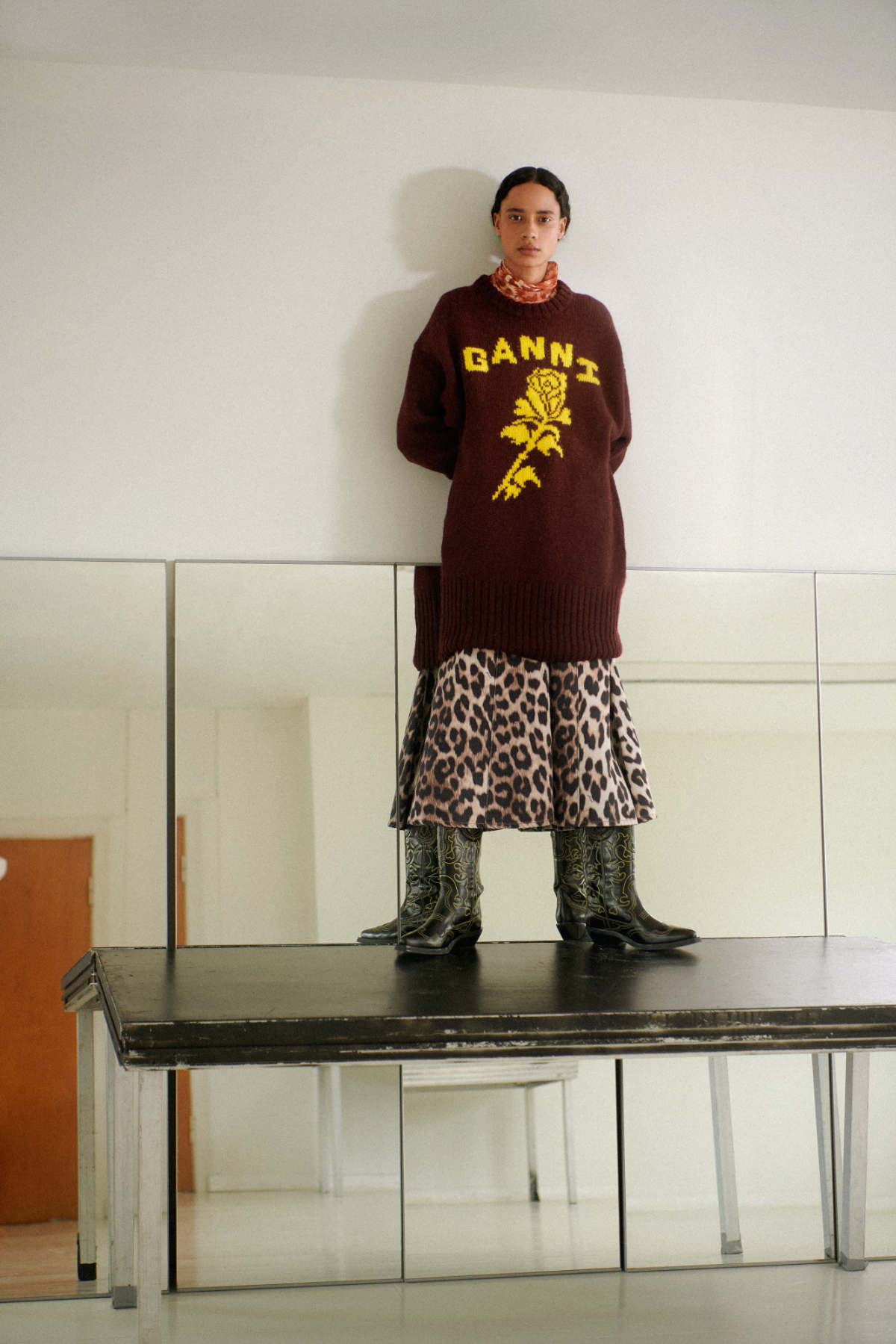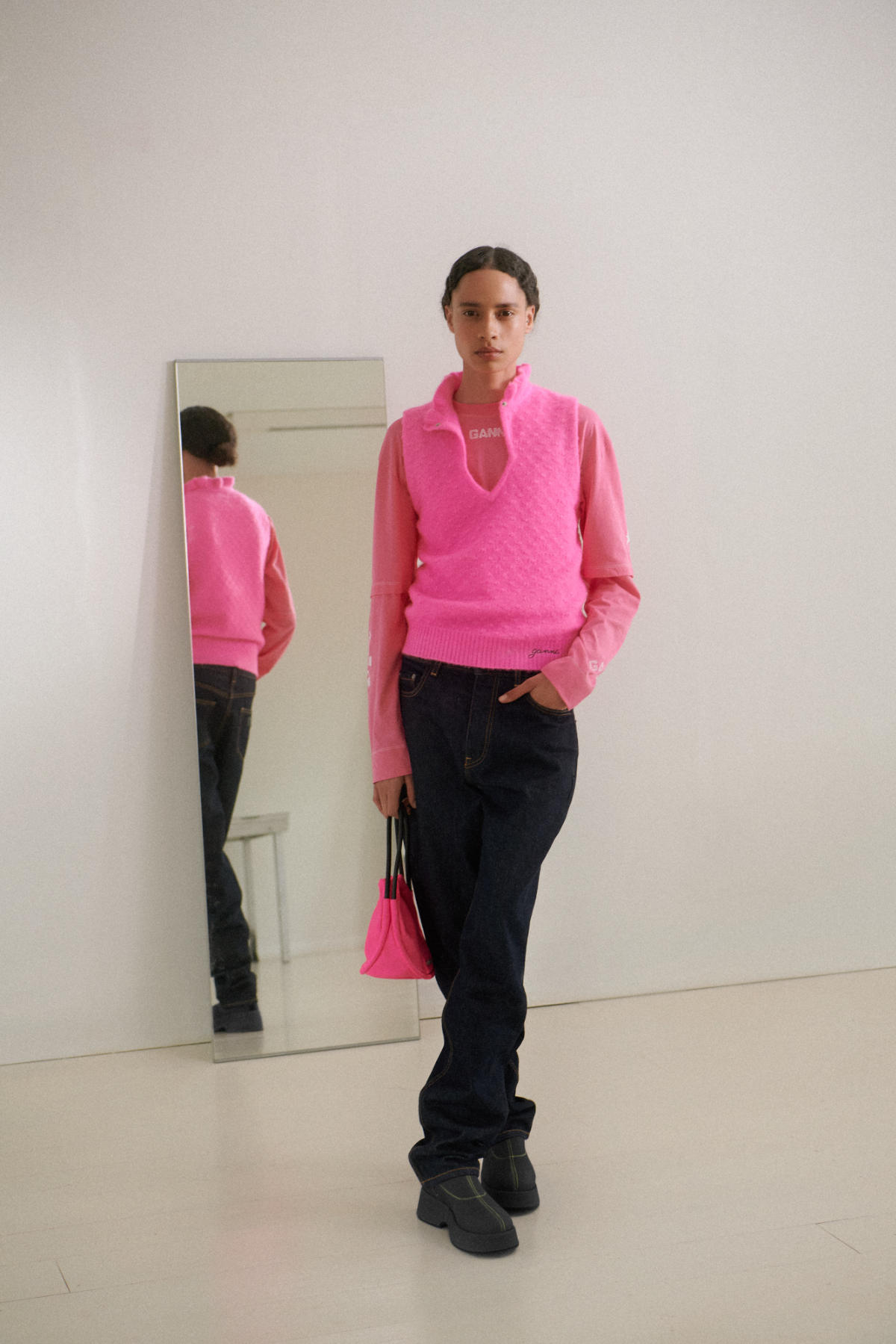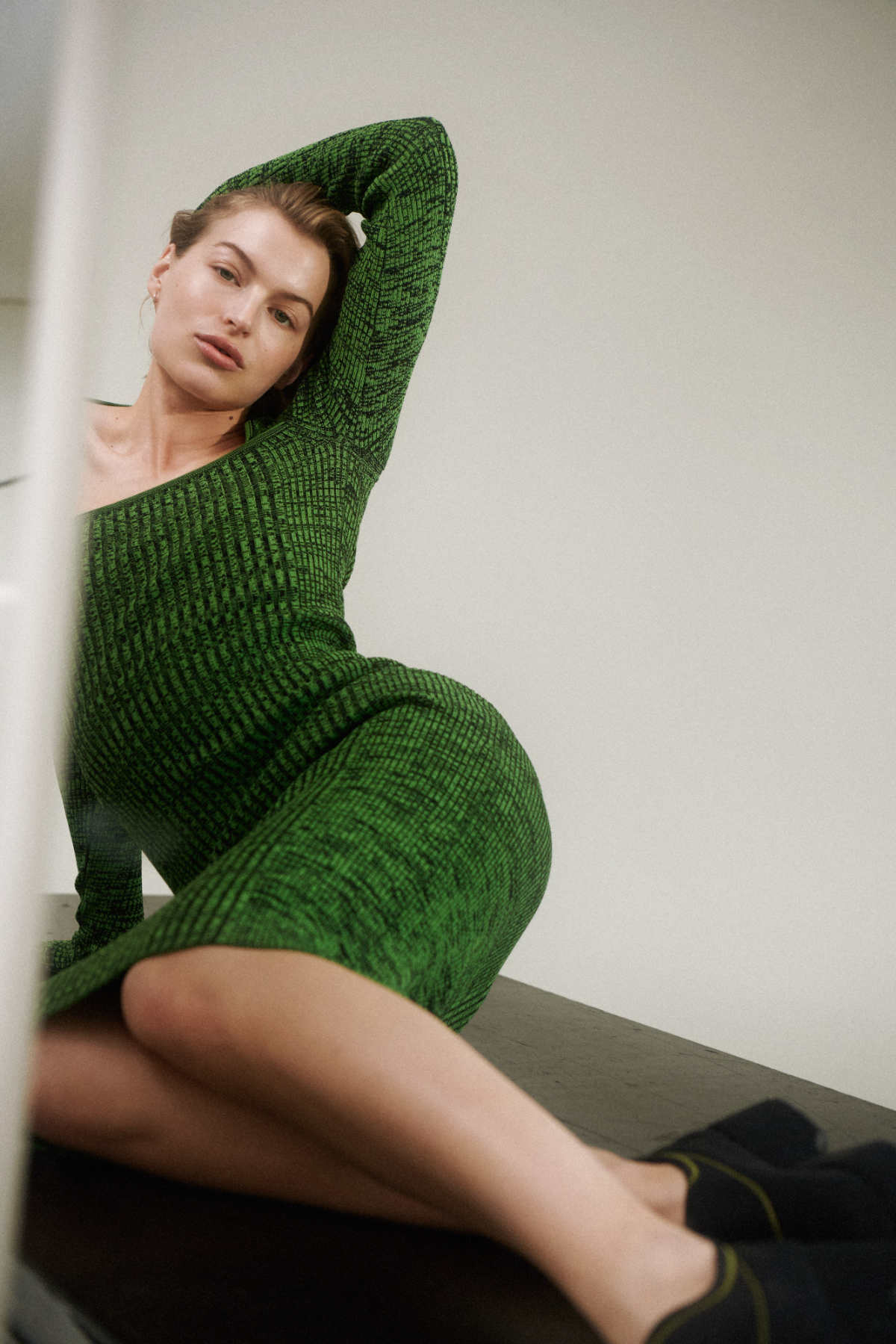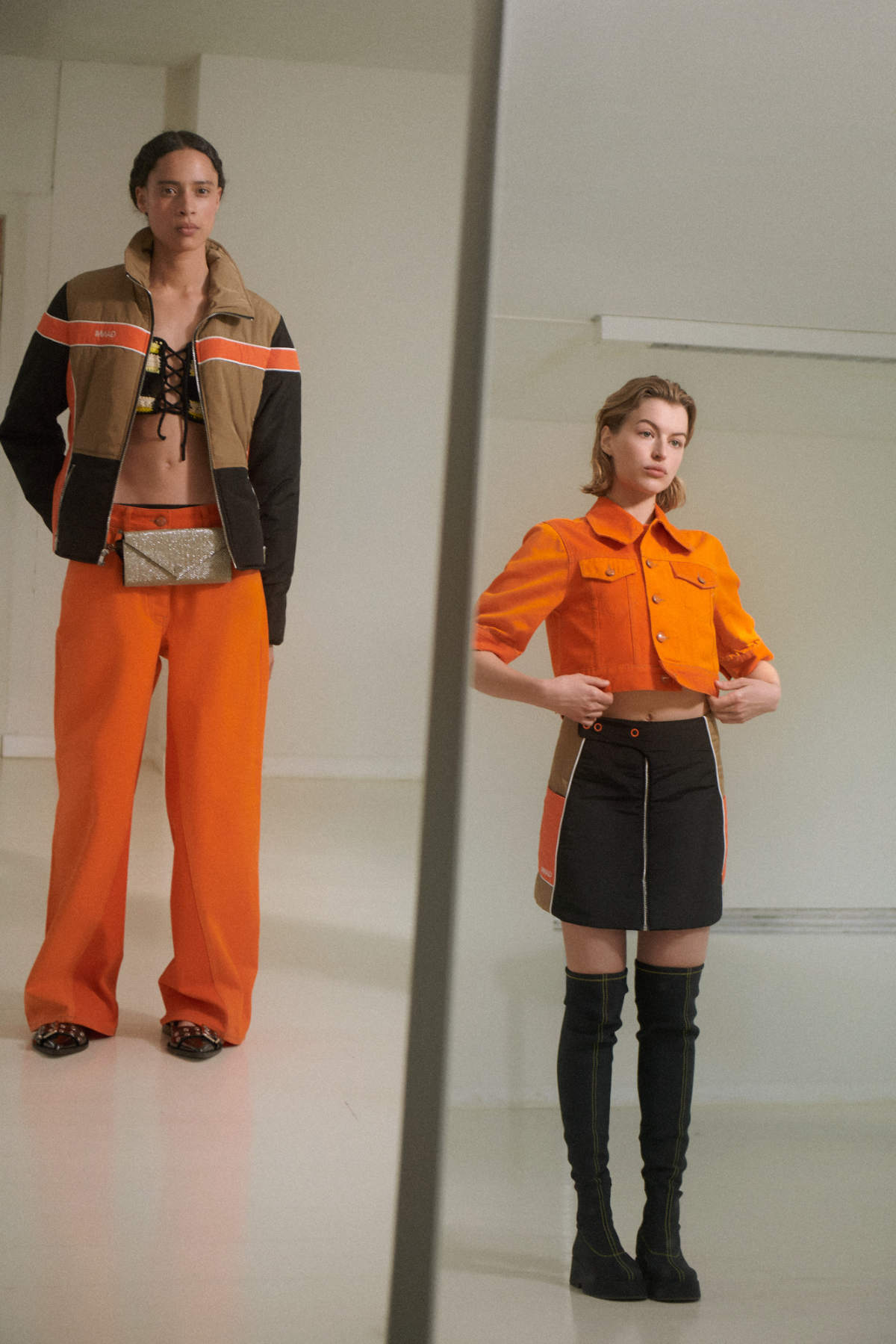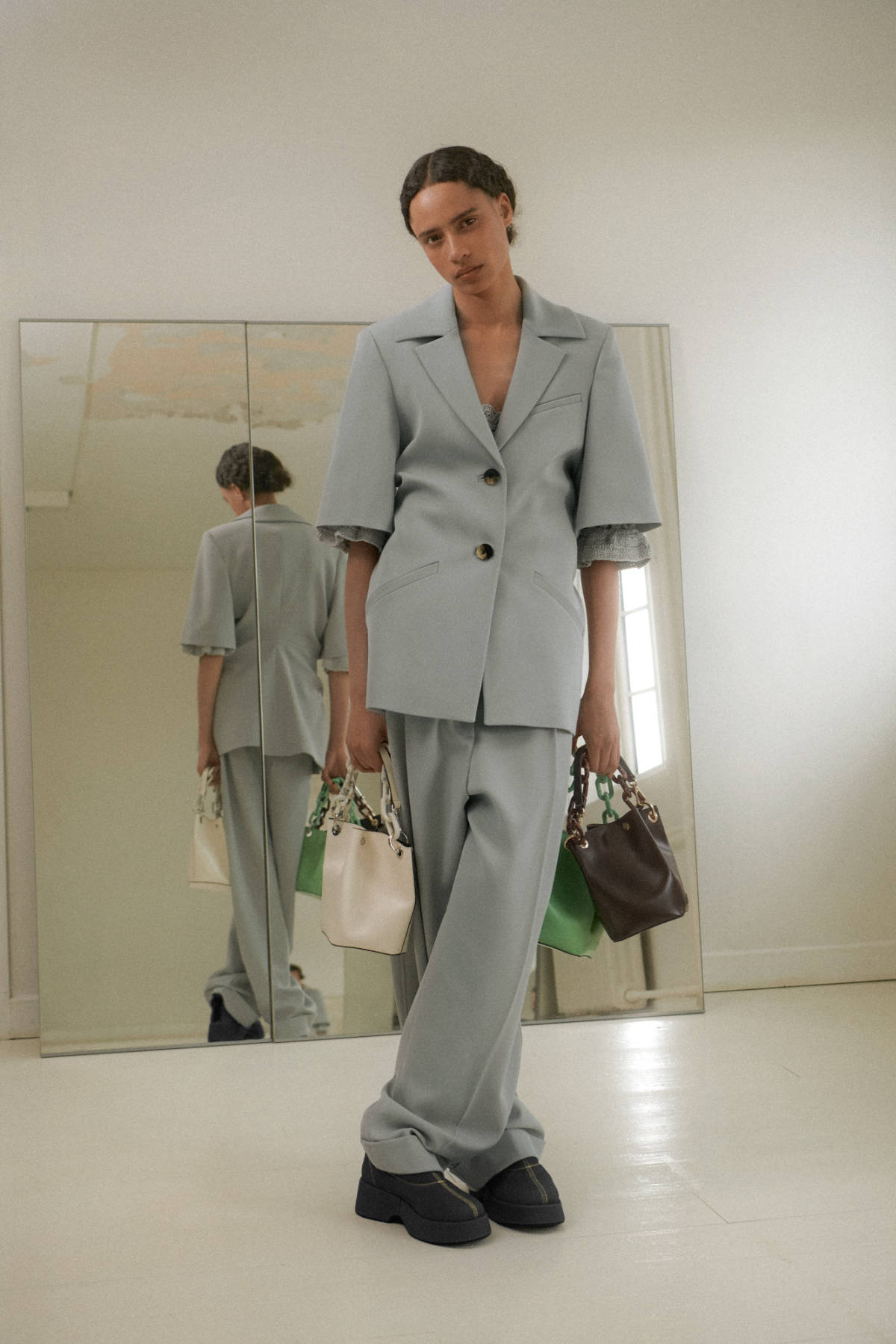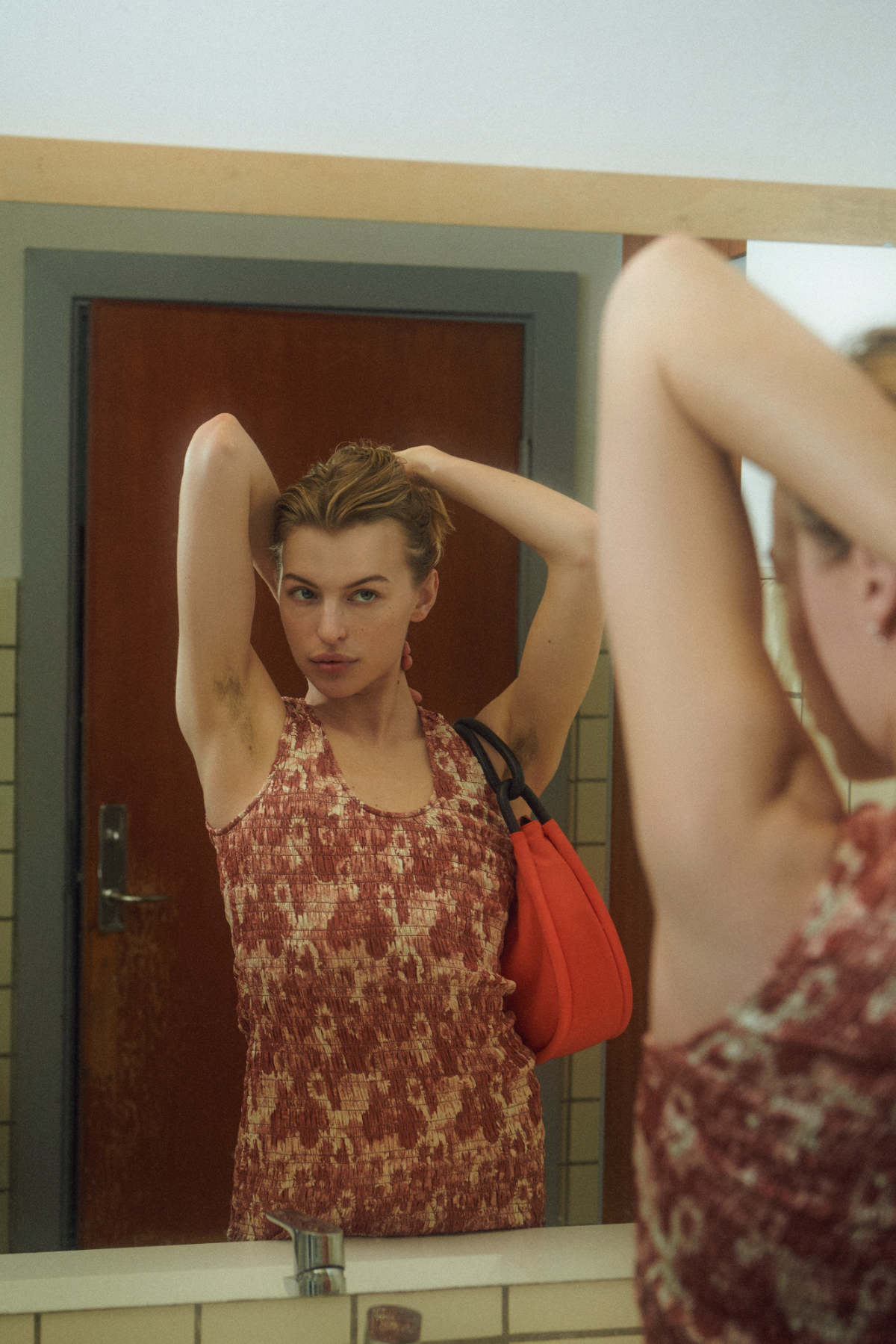 ---