---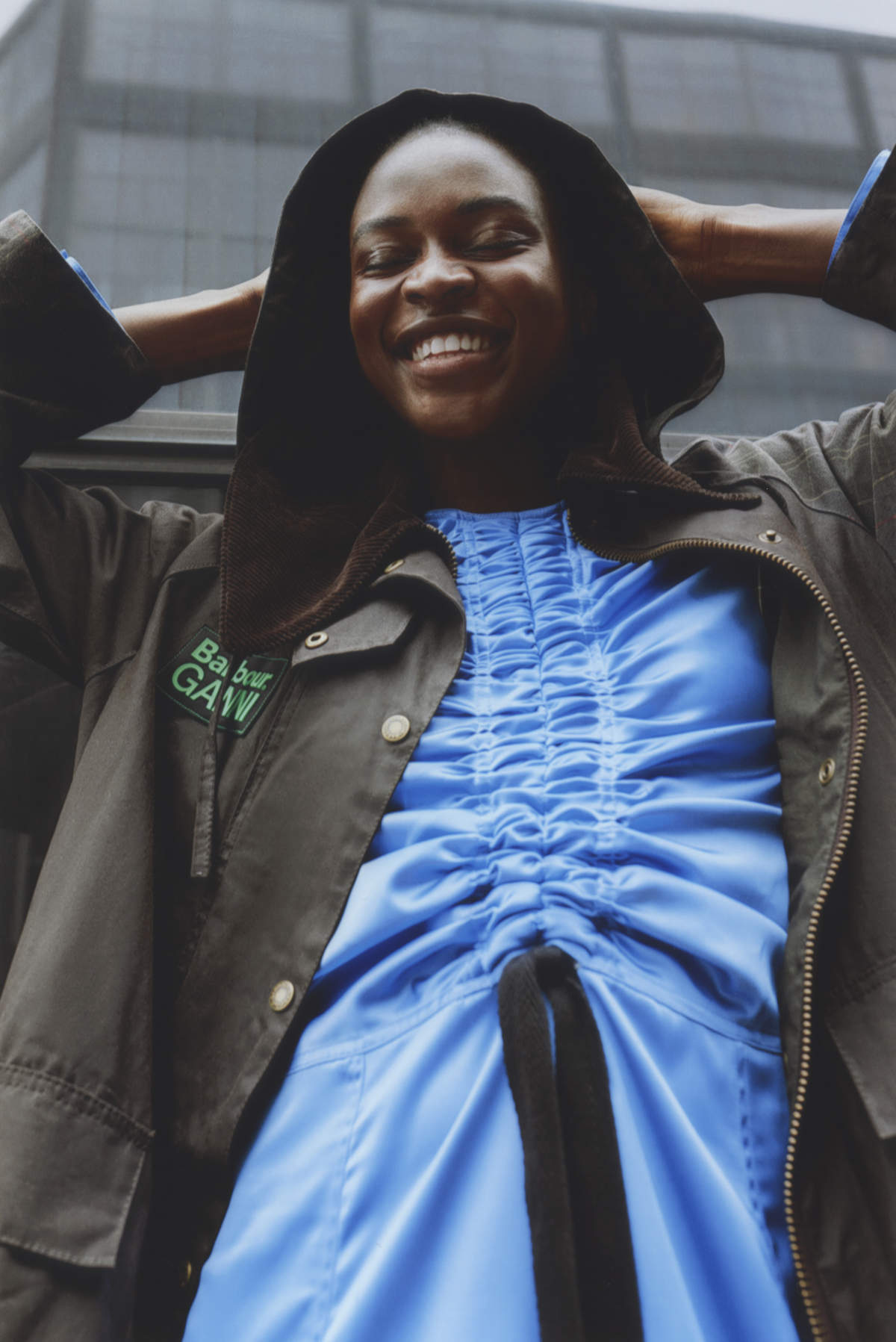 British heritage and lifestyle brand Barbour has launched its first collaboration with affordable luxury brand GANNI. The collaboration comes in two parts, a ready-to-wear mainline collection and a GANNI x Barbour Re-loved collection consisting of 50 exclusive upcycled and reworked outerwear pieces, some of which made their debut on the runway at the GANNI show during Copenhagen Fashion Week. Both collections will be available for sale on November 1st, the mainline across both brands' channels and via selected stockists worldwide and 'Re-loved' from selected GANNI stores and Selfridges, London.

A celebration of craftsmanship, heritage and longevity, GANNI x Barbour brings together the hometown of both brands: South Shields, UK and Copenhagen, Denmark – it's all about getting the best of both worlds while retaining Barbour and GANNI's iconic styles. The main collection consists of nine timeless pieces made from certified organic waxed cotton, and certified recycled polyamide all kept in Barbour's classic earth tones interspersed with a popping red and a playful bright neon green logo. The collection includes two coats, four jackets, a skirt and two bucket hats.
For the limited edition 'Re-loved' collection, GANNI injects new life into Barbour adding defining silhouettes, fabrics and deadstock materials on to reworked and repurposed jackets. Barbour's nature-inspired universe fuses with GANNI signatures like collars and embroidery in popping colourways applied to the darker earthtones of Barbour's classic designs. Patches with classic GANNI iconography are sprinkled across the collection and denim will appear as a playful contrast to Barbour's countryside inspired attire. The Re-loved collection is limited edition, with just 50 jackets and coats; each piece is completely unique and ready to be worn and loved forever.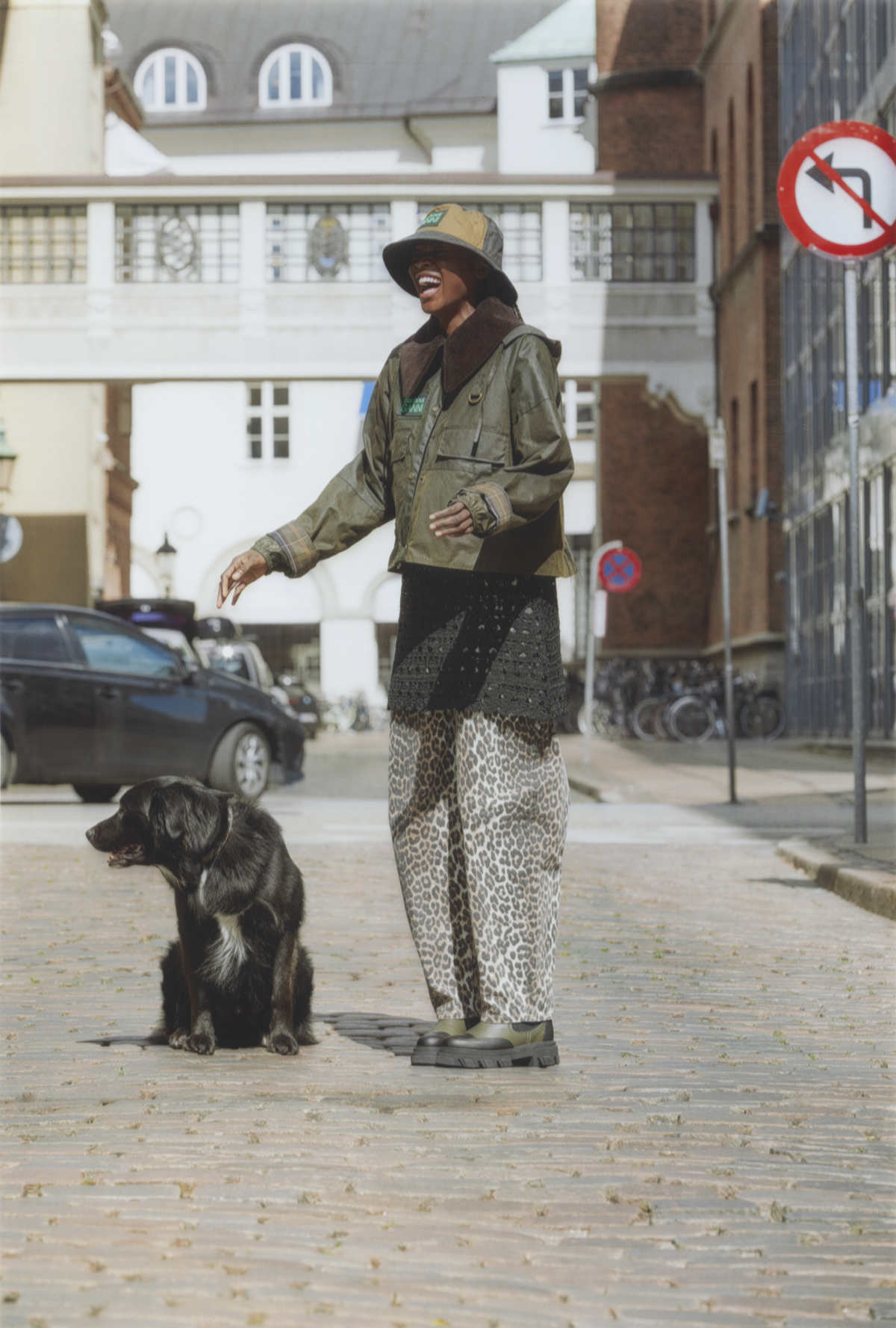 "I've always been a big fan of Barbour. Their outerwear is so iconic, you just want to keep their pieces forever, the design is so timeless and the quality is simply that good. It's been such a fun process working together on these two collections, they each have a super distinct expression. We share a deep commitment to responsibility, which made this collaboration even more meaningful. We created something super playful and full of contrast that still stays true to both brands' DNA. Working with open minded creatives that value craftsmanship is really what gets my beat going." – Ditte Reffstrup, Creative Director, GANNI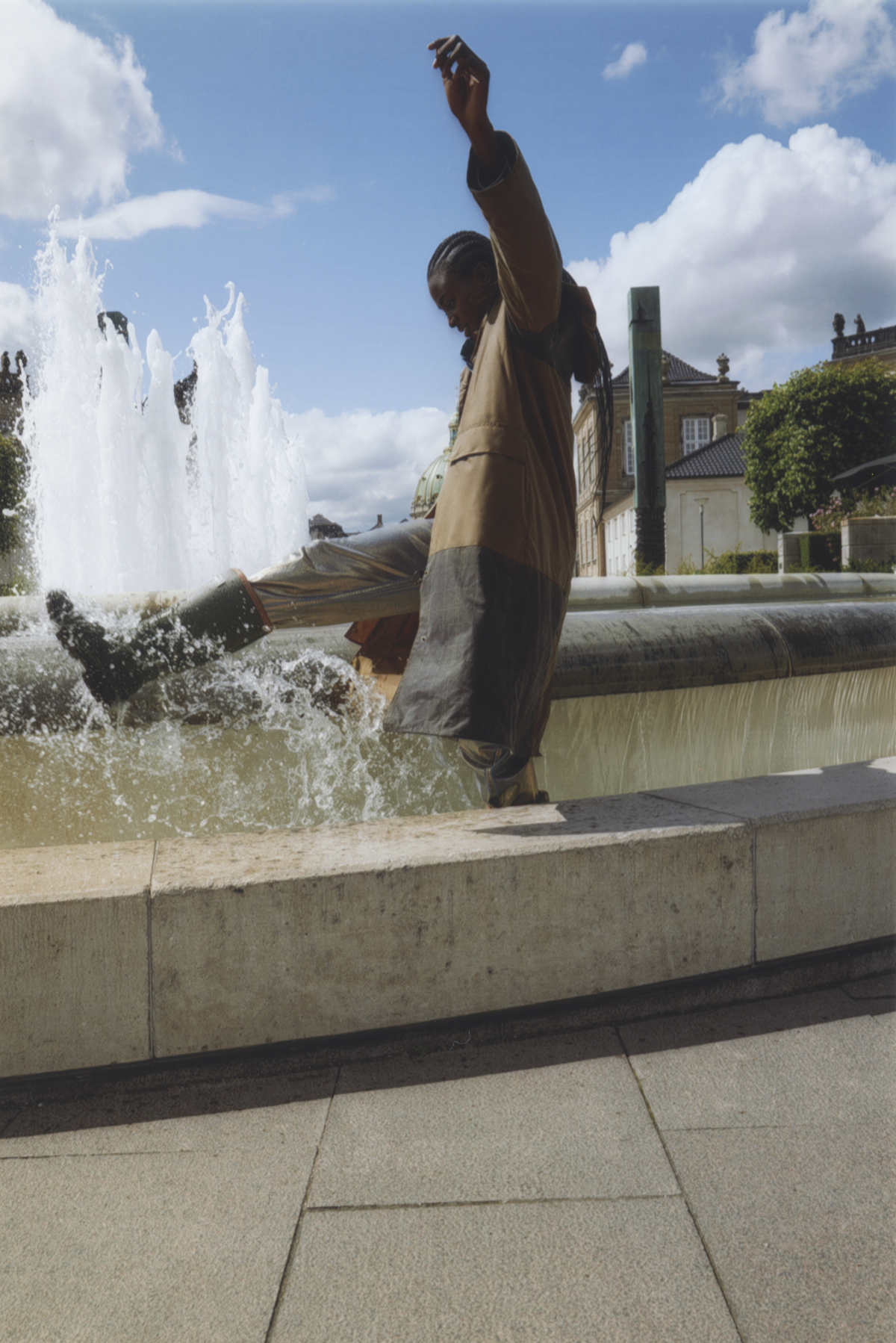 Paul Wilkinson, Group Marketing Director & MD USA, Barbour said "Extending the life of our garments has been at the heart of our business for over 100 years and it's been exciting to work with GANNI as we both share similar brand values. Our collaboration is in two parts, a mainline collection that is all about relaxed off duty dressing and an exclusive Barbour x GANNI Re-Loved range, pieces of which we were proud to have included in the GANNI show at Copenhagen Fashion Week this summer. This upcycling initiative forms part of our Wax for Life programme which brings together all of Barbour's unique wax services under one umbrella name and enables our products to be used for many years, minimising their impact on the environment. This aligns so well to the vision and ethos of both our brands."
Prices range from 55 GBP / 65 EUR / 75 USD to 475 GBP / 525 EUR / 645 USD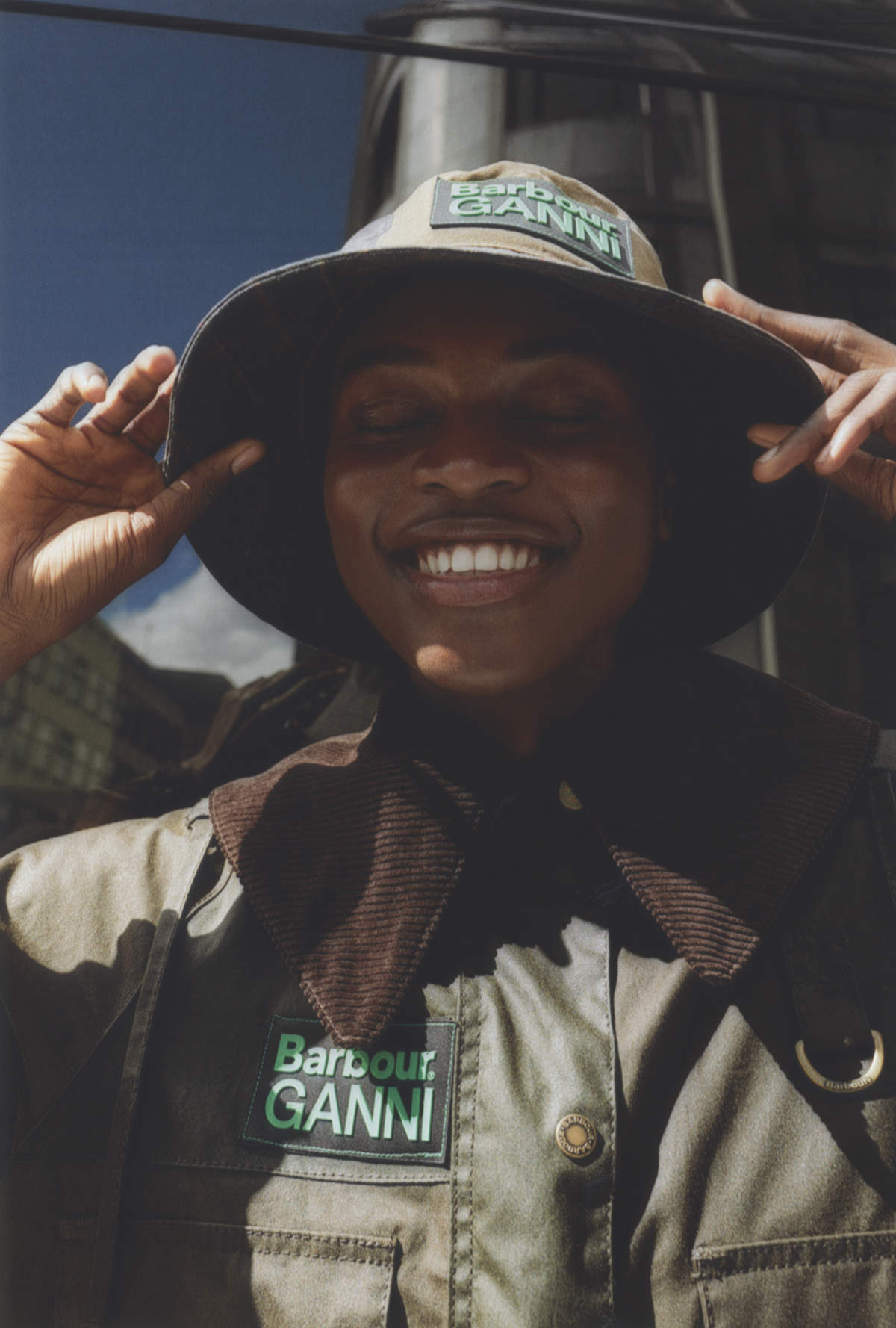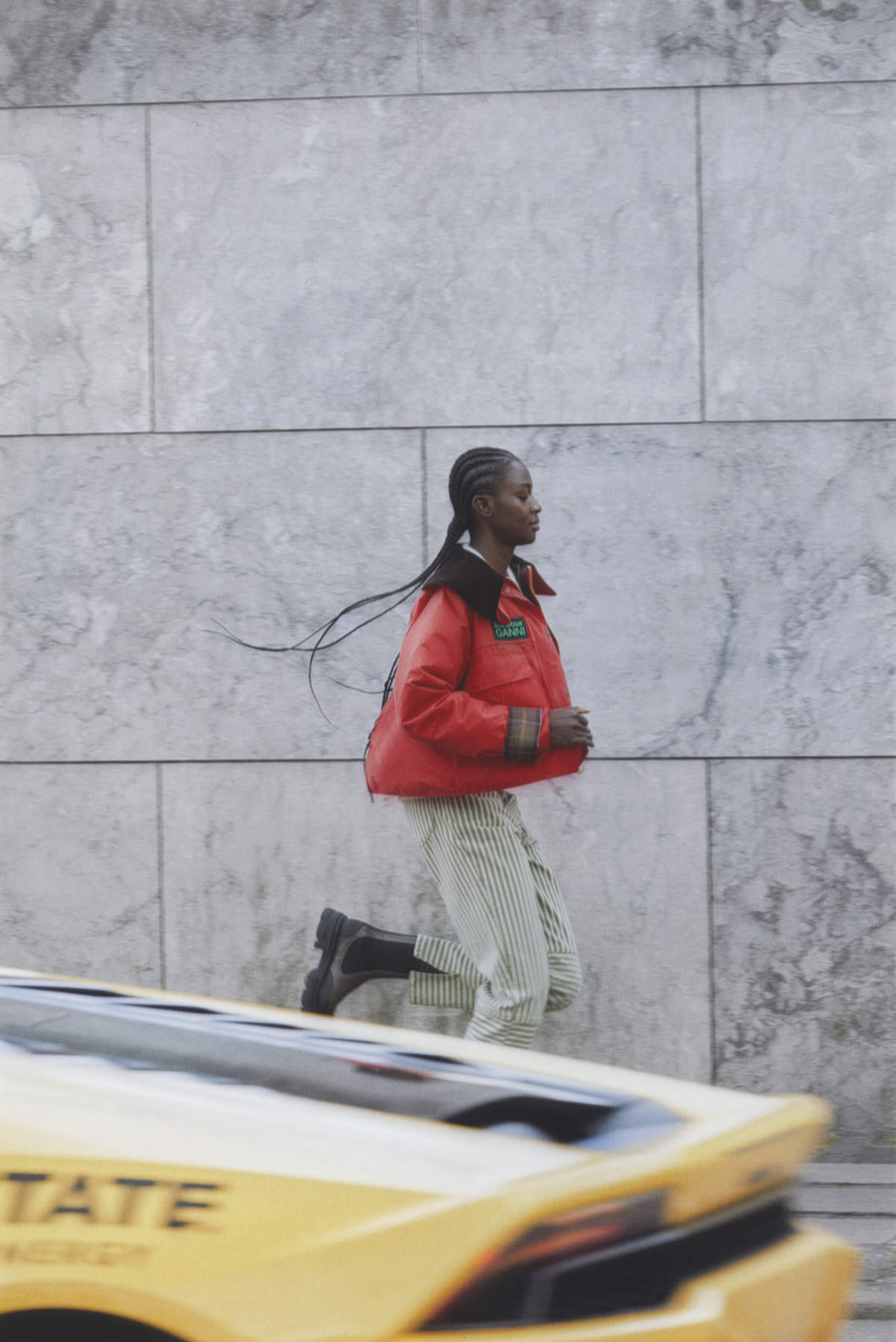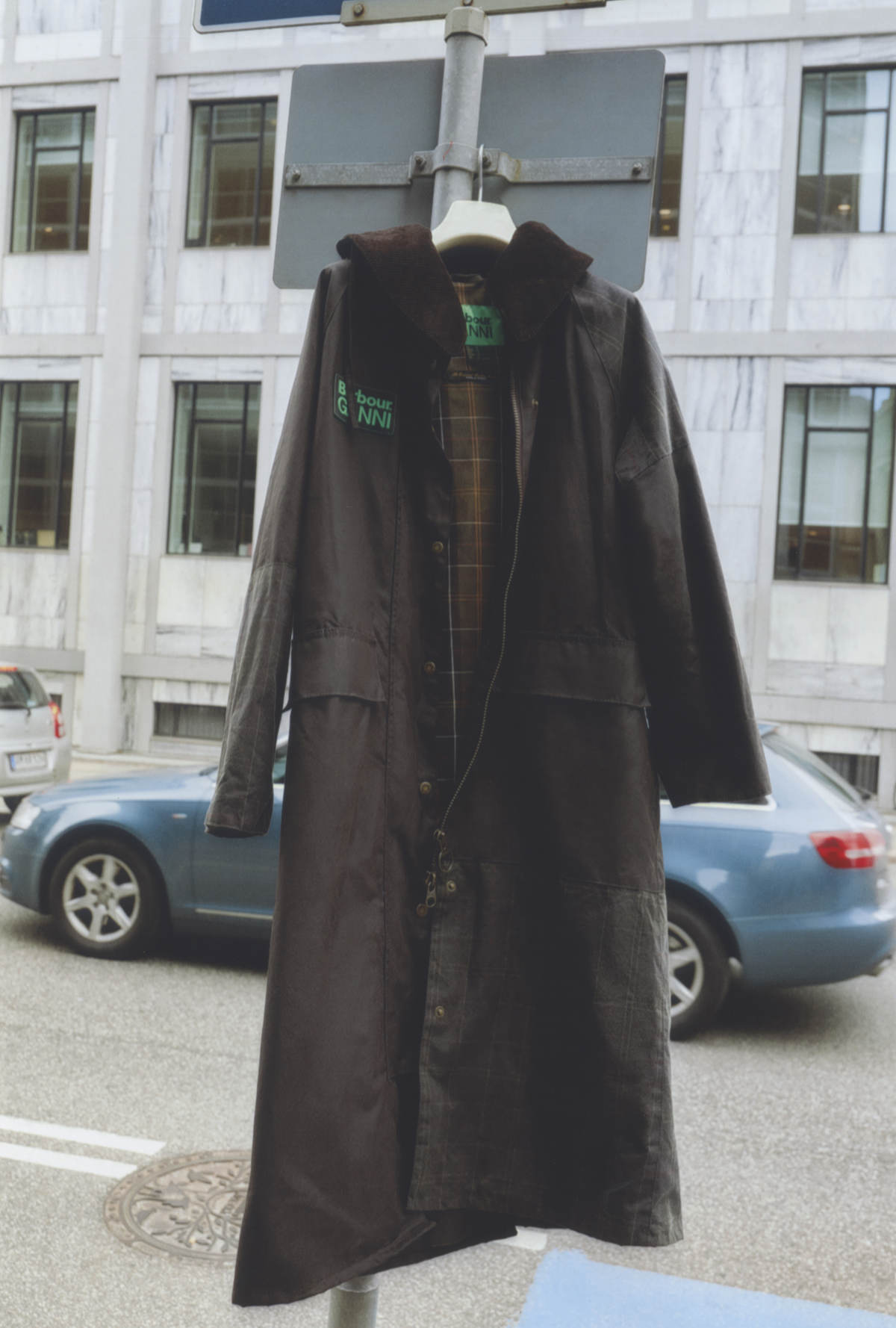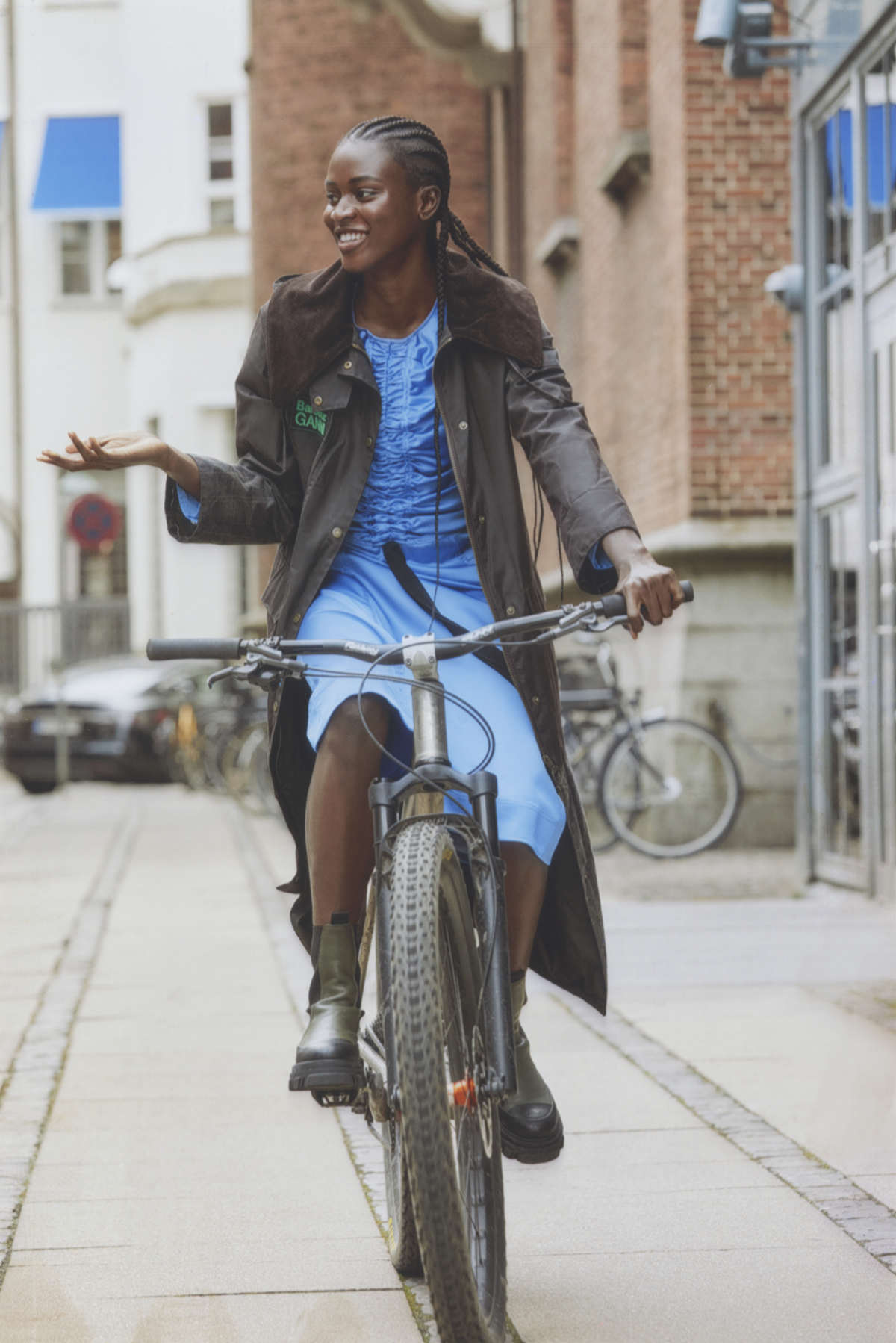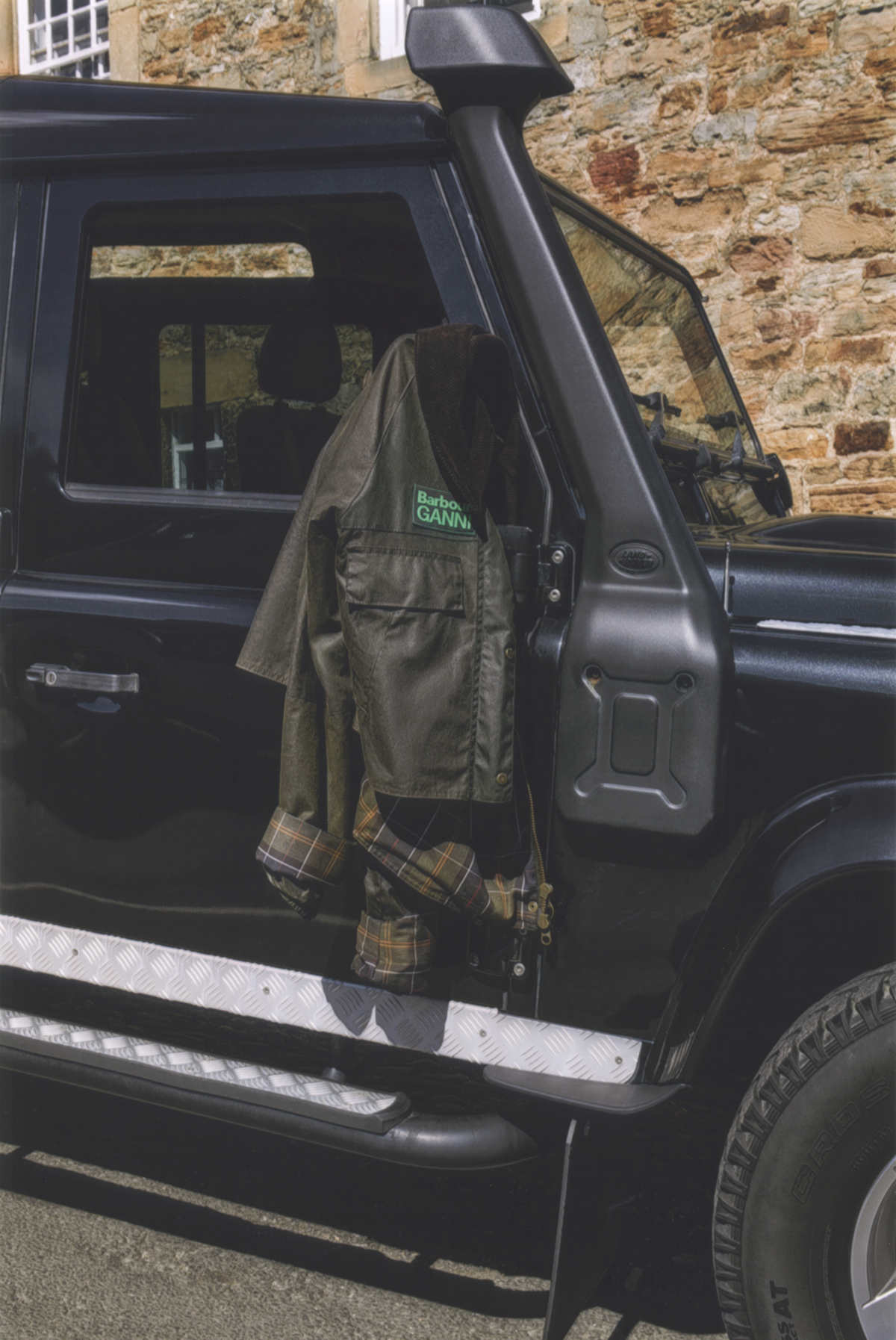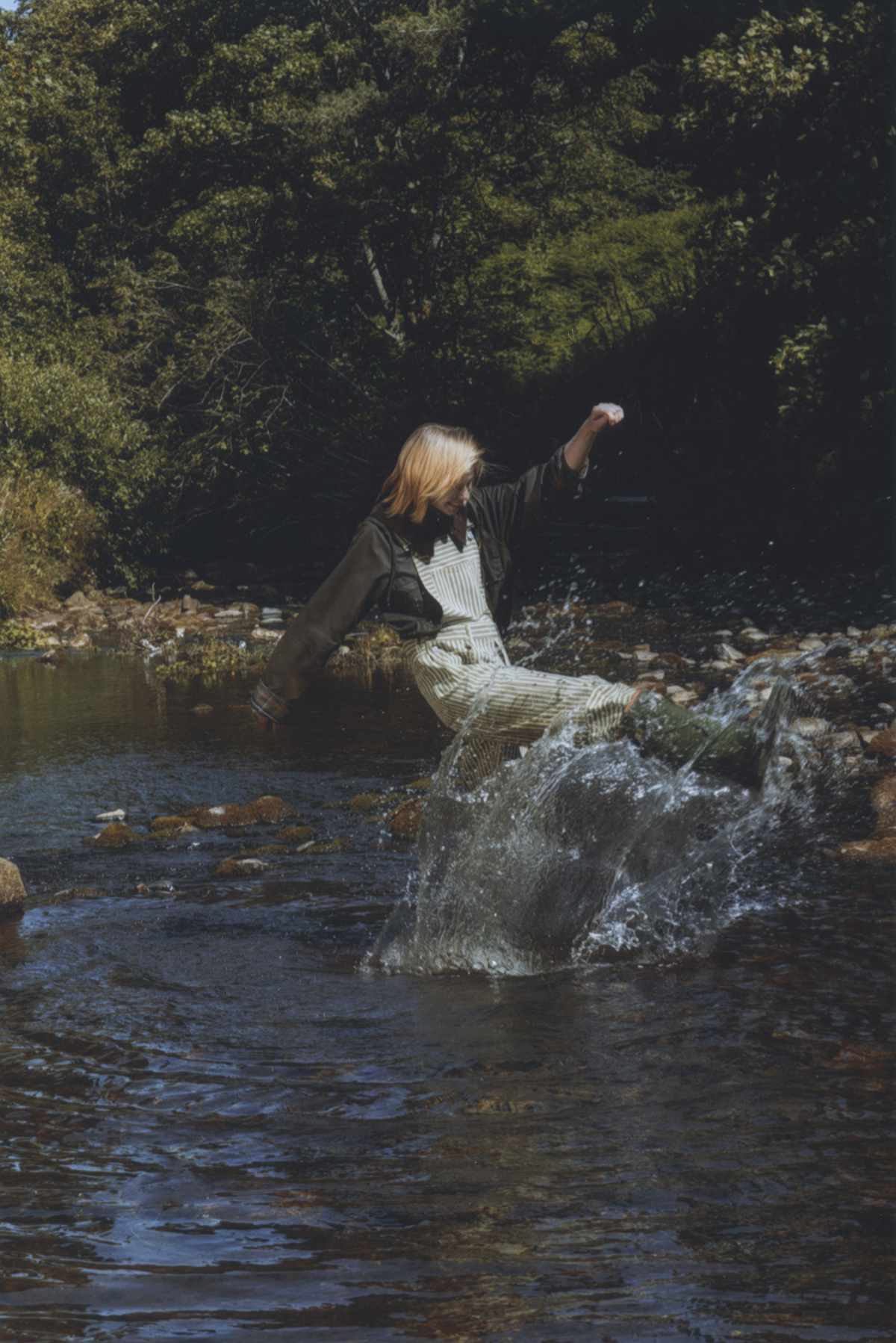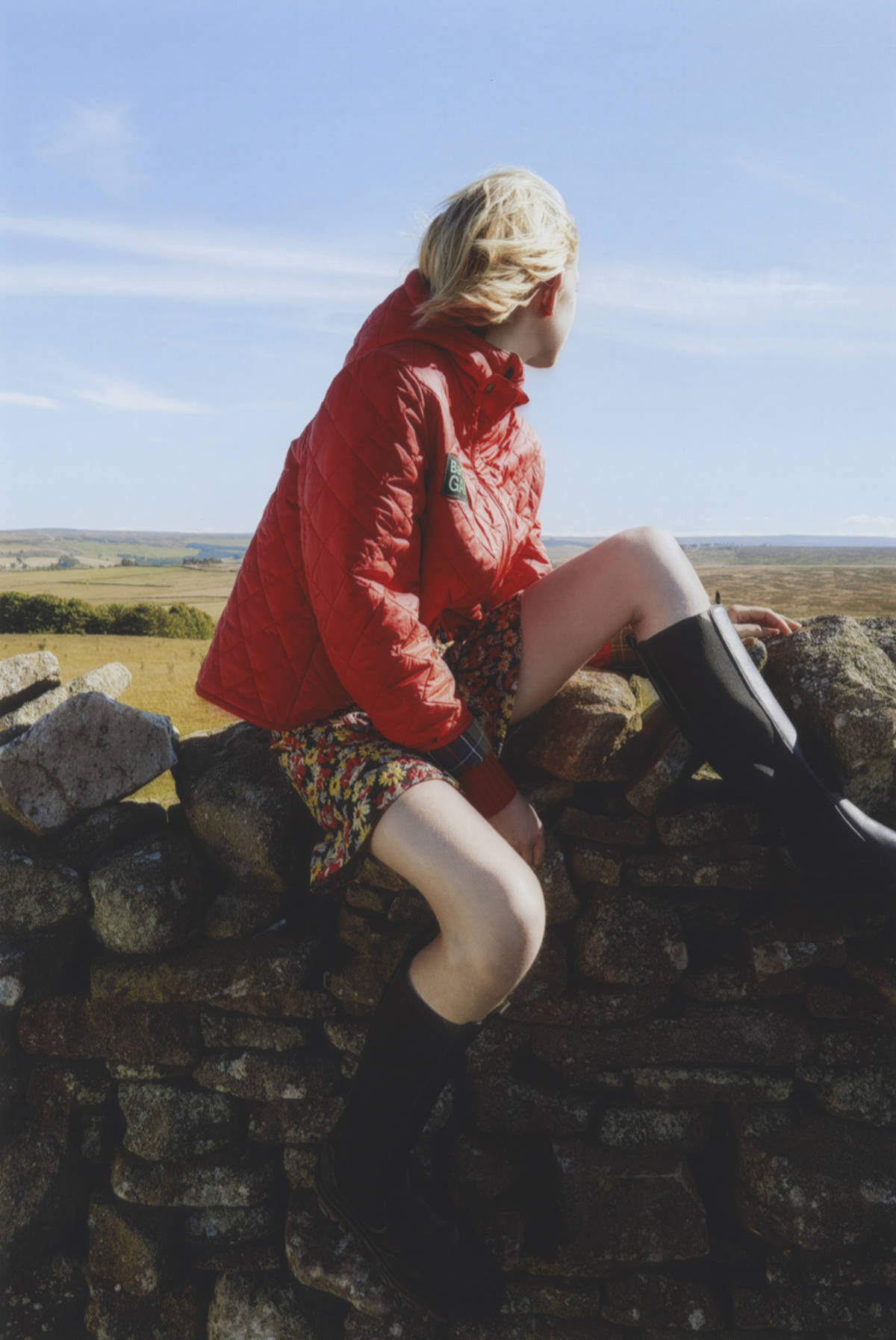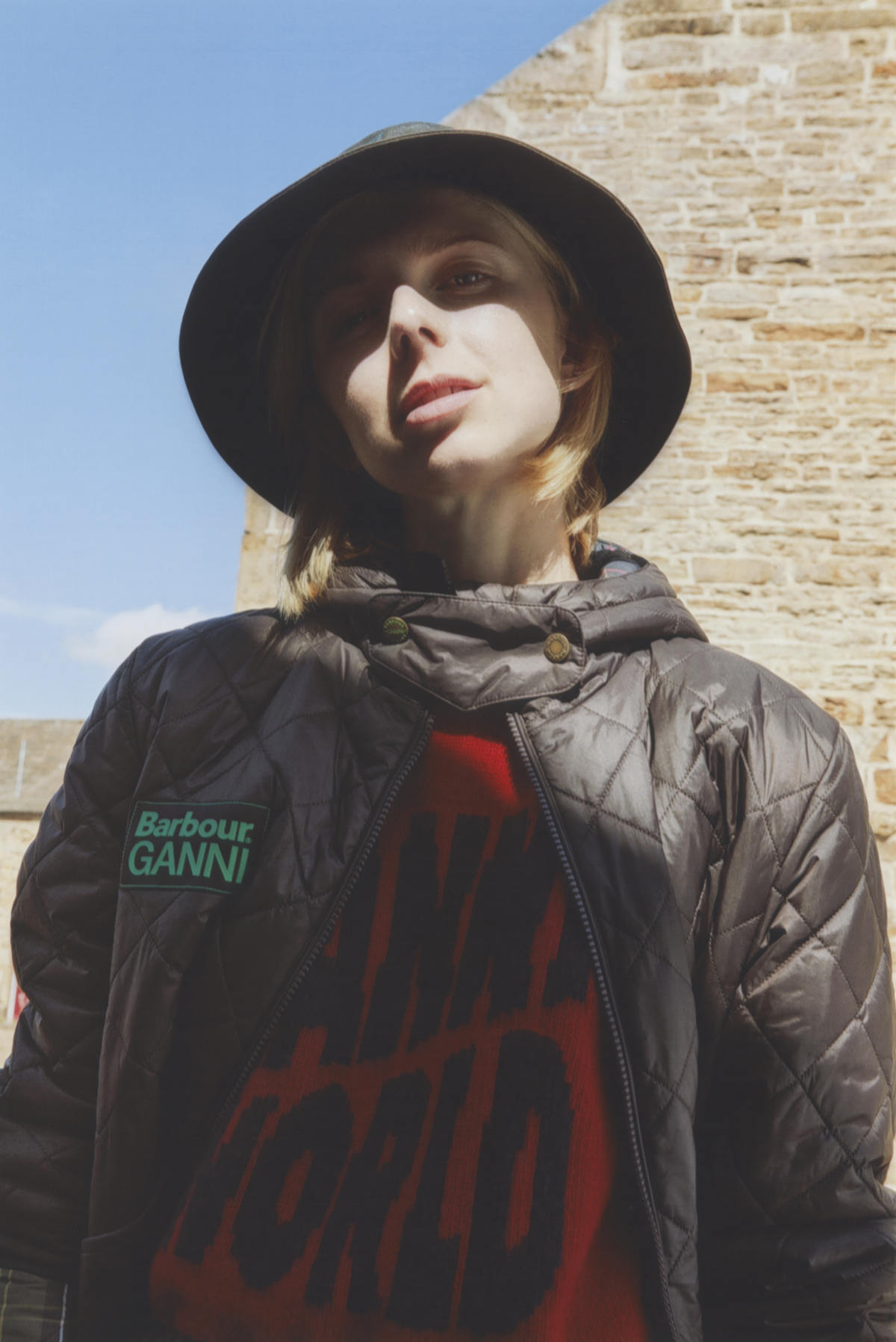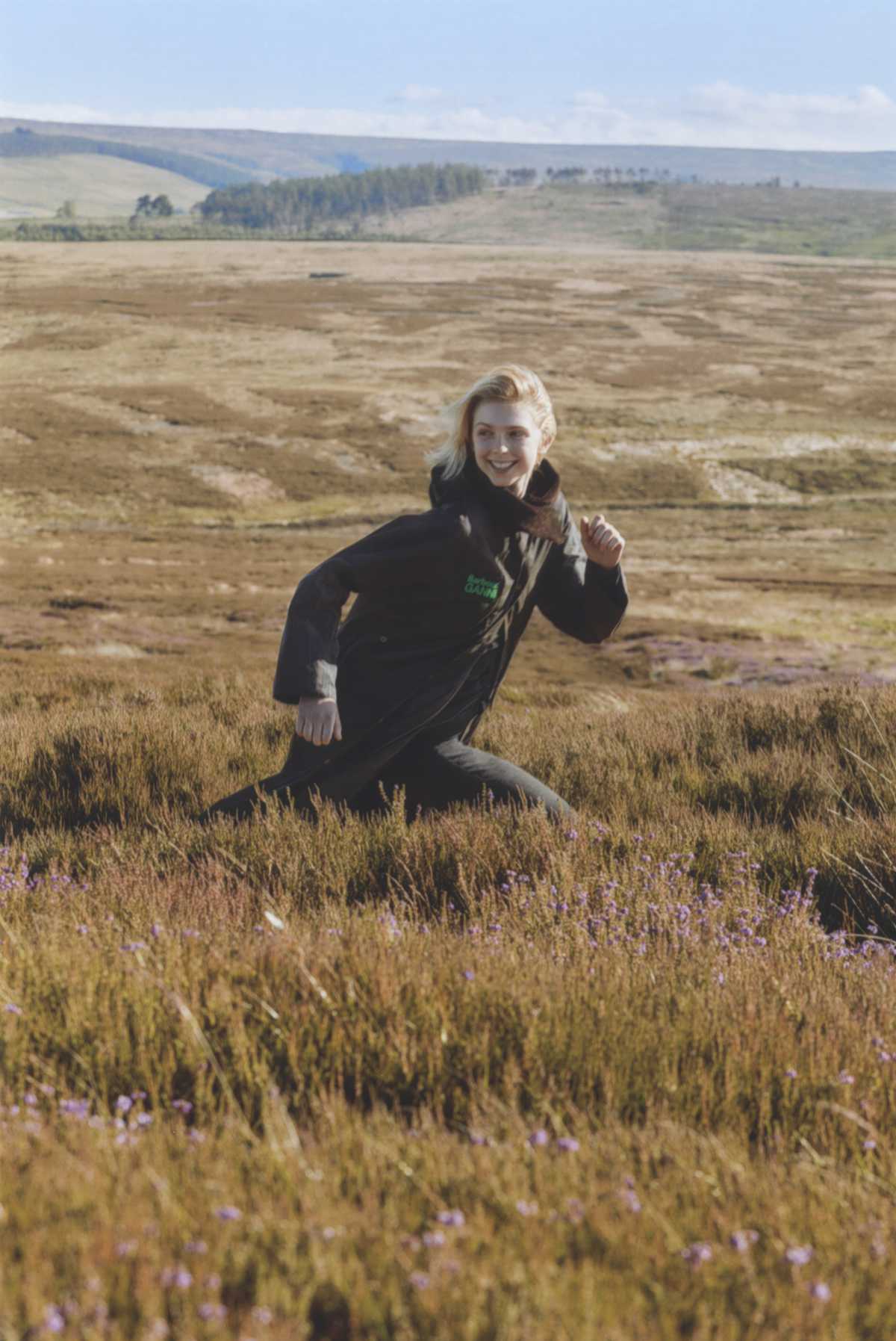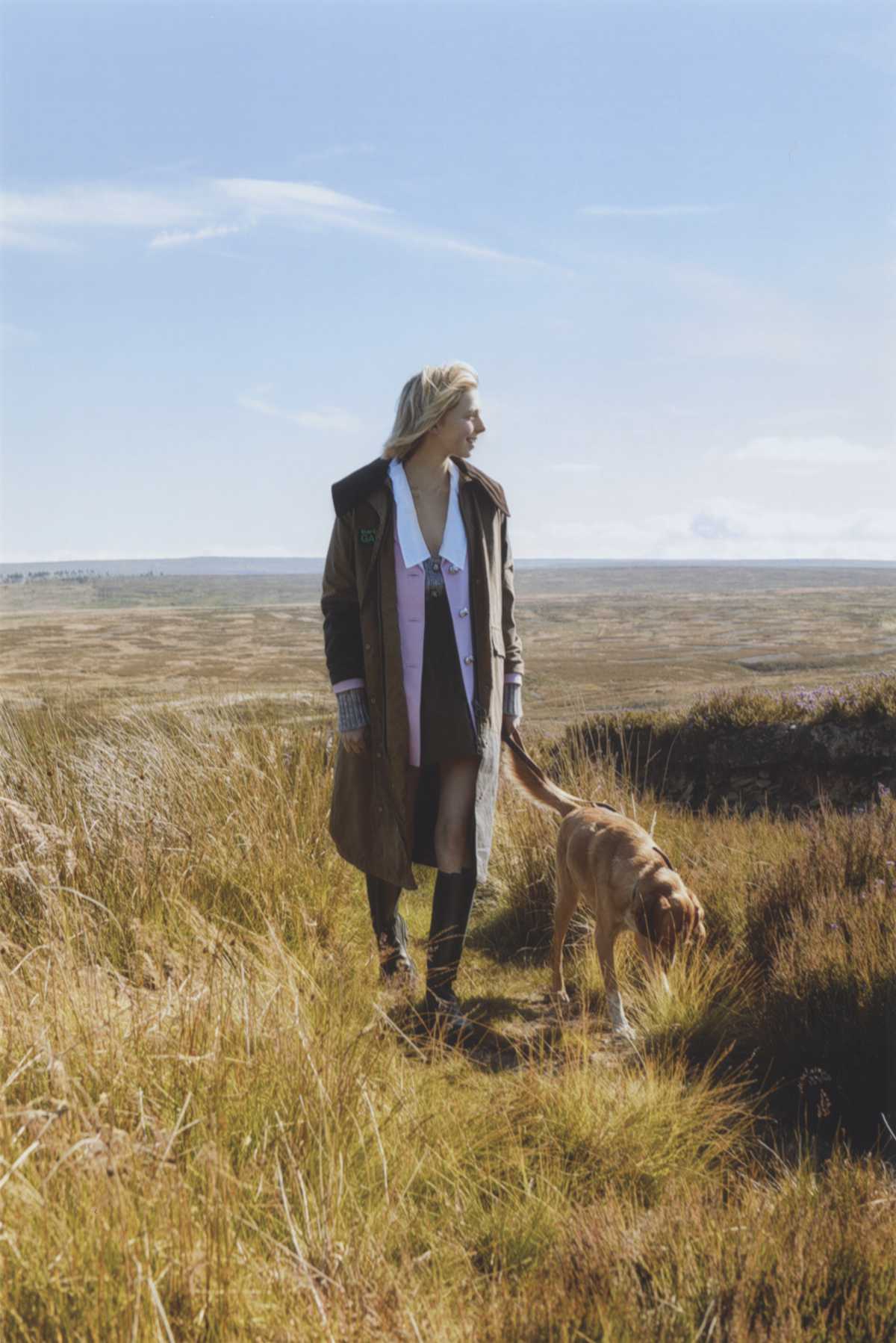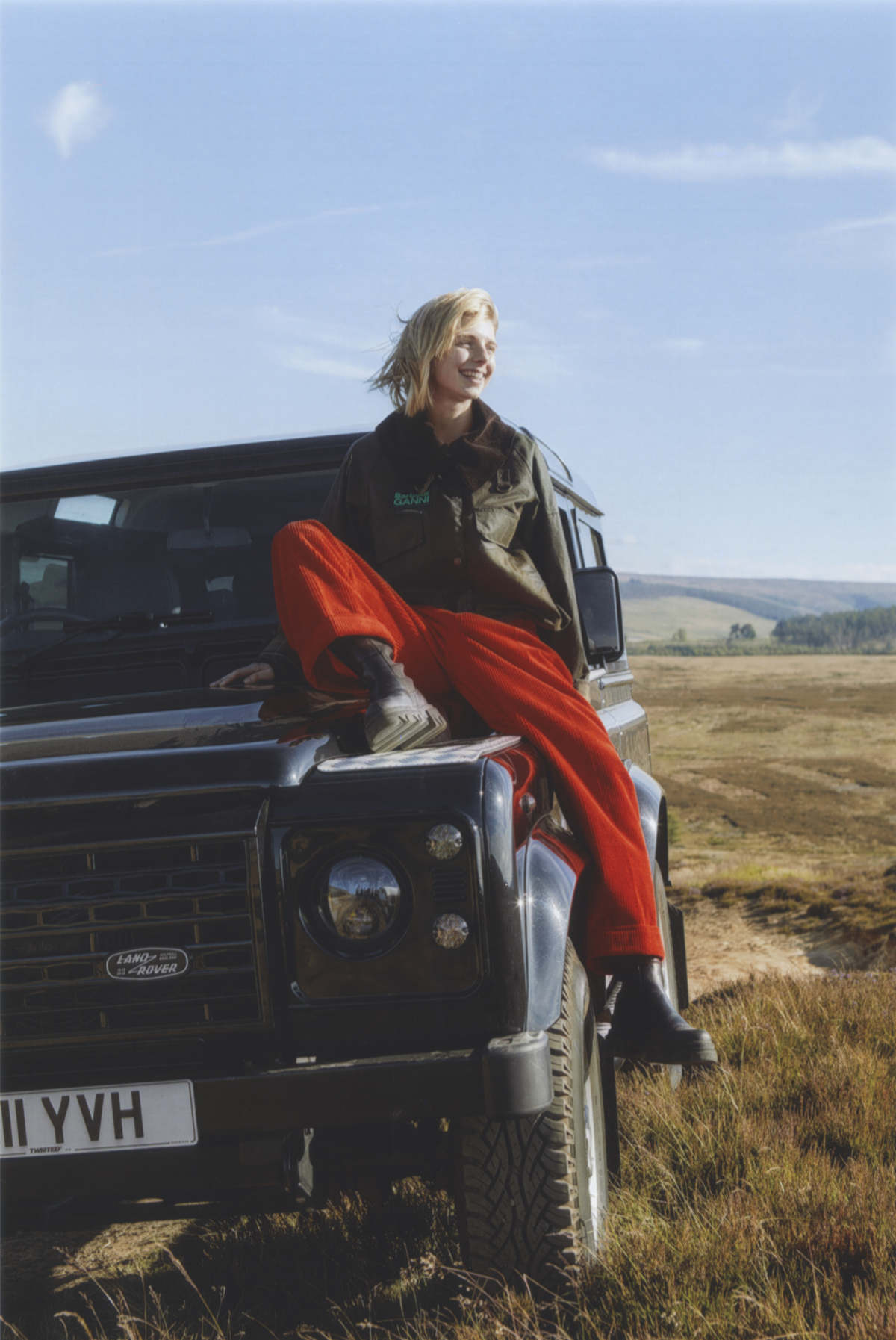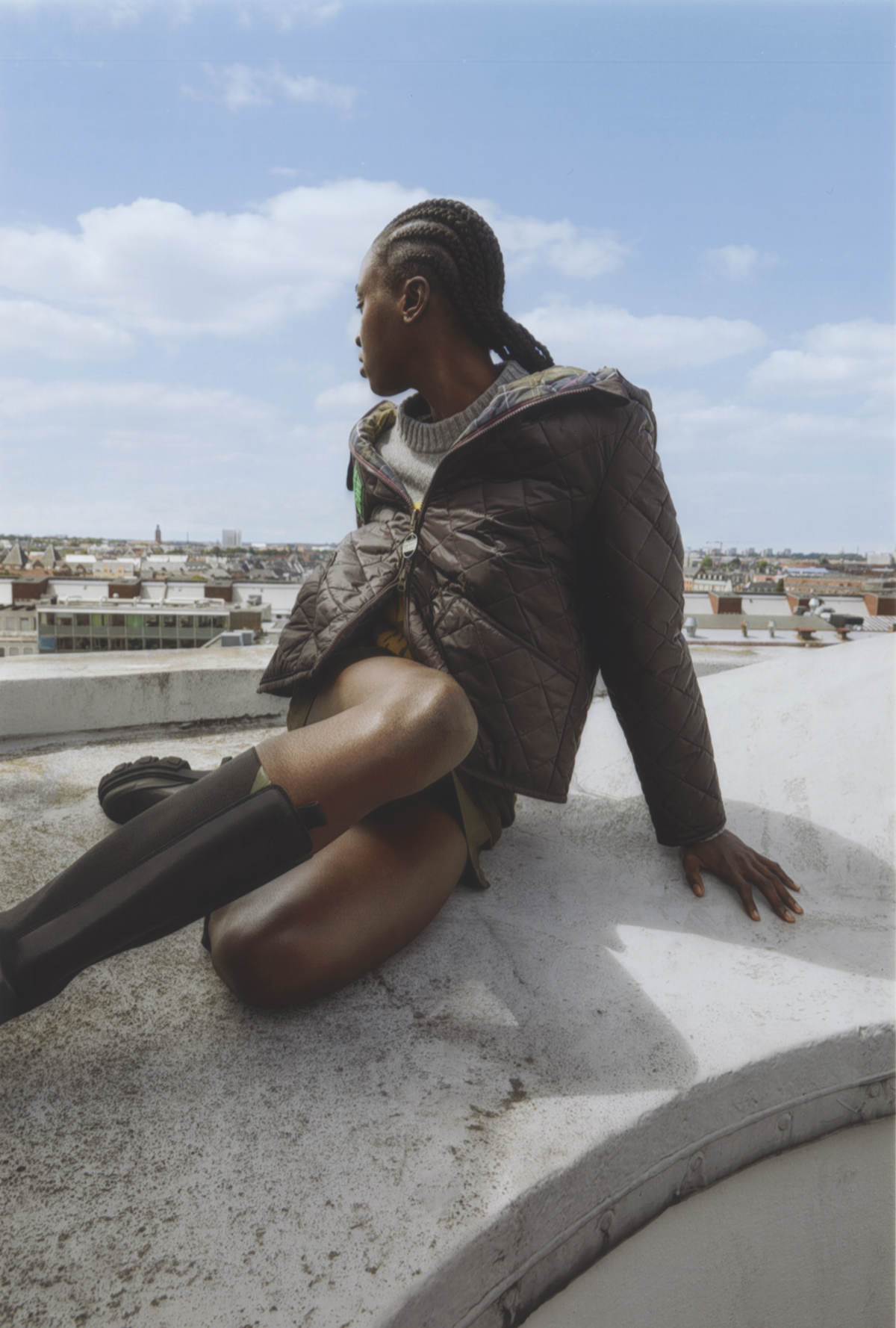 ABOUT BARBOUR

Originally established by John Barbour in 1894 in South Shields in the North East of England to provide outerwear to fishermen, sailors and mariners to protect them from the worst of the British weather, today Barbour offers a complete wardrobe of clothes, accessories and footwear for men, women and children. Shirts, knitwear, trousers, footwear and accessories are now just as much in demand as Barbour's iconic outerwear. Forever synonymous with the British countryside, Barbour's collections now span from the best practical country clothing to fashion-forward lifestyle collections. To this day Barbour's ranges continue to be inspired by the company's archives which date back to 1910 – each season classic designs are reinterpreted into modern, contemporary silhouettes.
A family-owned 5th generation brand established 128 years ago, Barbour is a global success story sold in over 55 countries worldwide including Germany, Italy, Spain, France, the US and Japan. In 2021 the company celebrated 'a centenary of re-waxing', a sustainable service that has helped consumers to extend the life of their products for the last 100 years.
ABOUT GANNI

Based in Copenhagen and owned and run by husband-and-wife team Creative Director Ditte Reffstrup and Founder Nicolaj Reffstrup, GANNI has developed exponentially over recent years with its Scandi 2.0 sense of style full of personality and contrast. GANNI is all about making their community who wear their clothes feel even more confident and capable of anything. GANNI has offices in Copenhagen, London, Paris, New York & Shanghai and is represented in more than 600 of the world's top tier retailers as well as 37 GANNI retail locations across Europe, and the United States. GANNI.com delivers internationally to 35 countries including Australia, Canada and South Korea.
GANNI is on a journey to become a more responsible version of themselves. They believe it's a moral obligation to do better every day. In 2020, the brand launched its Responsibility Game Plan, which comprises 44 Goals across People, Planet, Product, and Prosperity to reach by 2023. This helps GANNI in taking a holistic and results-driven approach to responsibility. The brand publishes an annual Responsibility Report to publicly share their progress and put their commitments out there. For the brand's newest collection 87% of the production volume comes from responsible styles, meaning at least 50% of the composition is certified recycled, lower-impact, or organic. GANNI is committed to having 100% responsible styles in the future.
GANNI currently has 100% traceability on Stage 1-4 of their supply chain and has published all Stage 1 and 2 suppliers with the Open Apparel Registry to drive transparency.
---