---
Etro Presents Its New Women's Fall Winter 2022/23 Collection: Etro Remix
Luxferity, 28.02.2022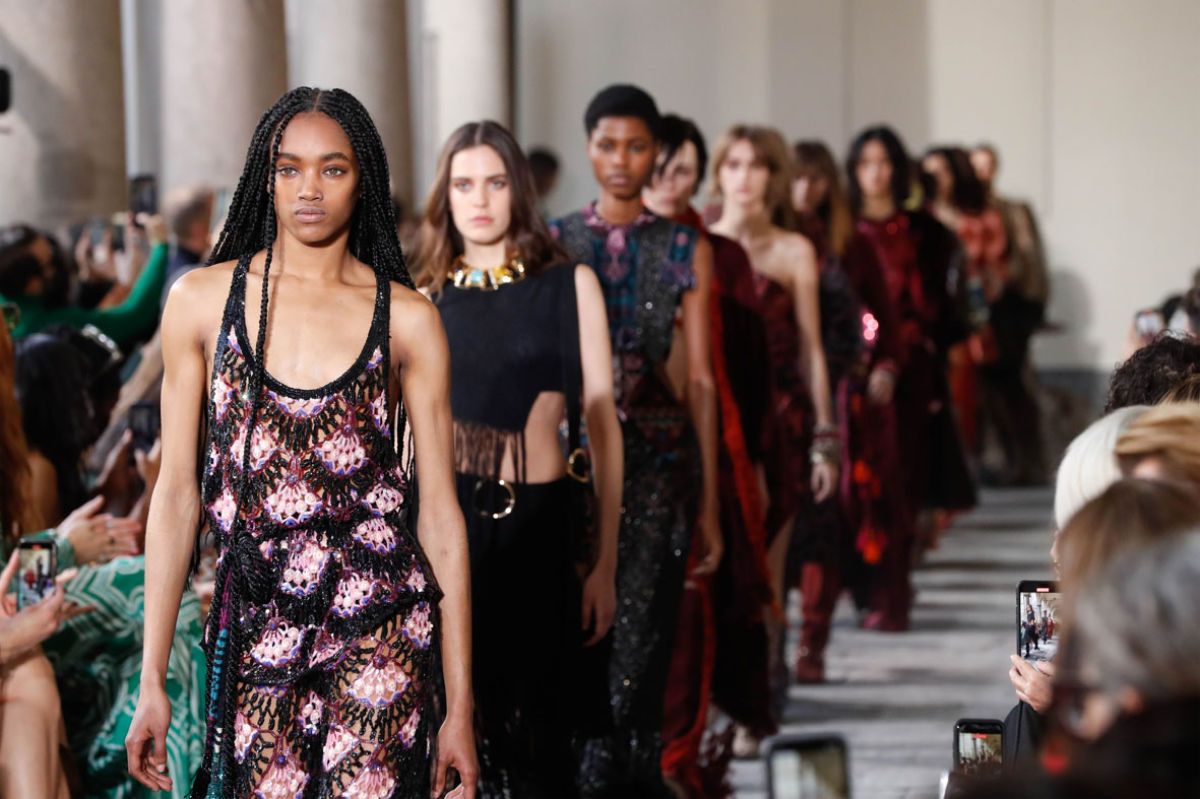 Etro Women's Fall Winter 2022/23 Collection: Etro Remix
Etro Women's Fall Winter 2022/23 Collection: Etro Remix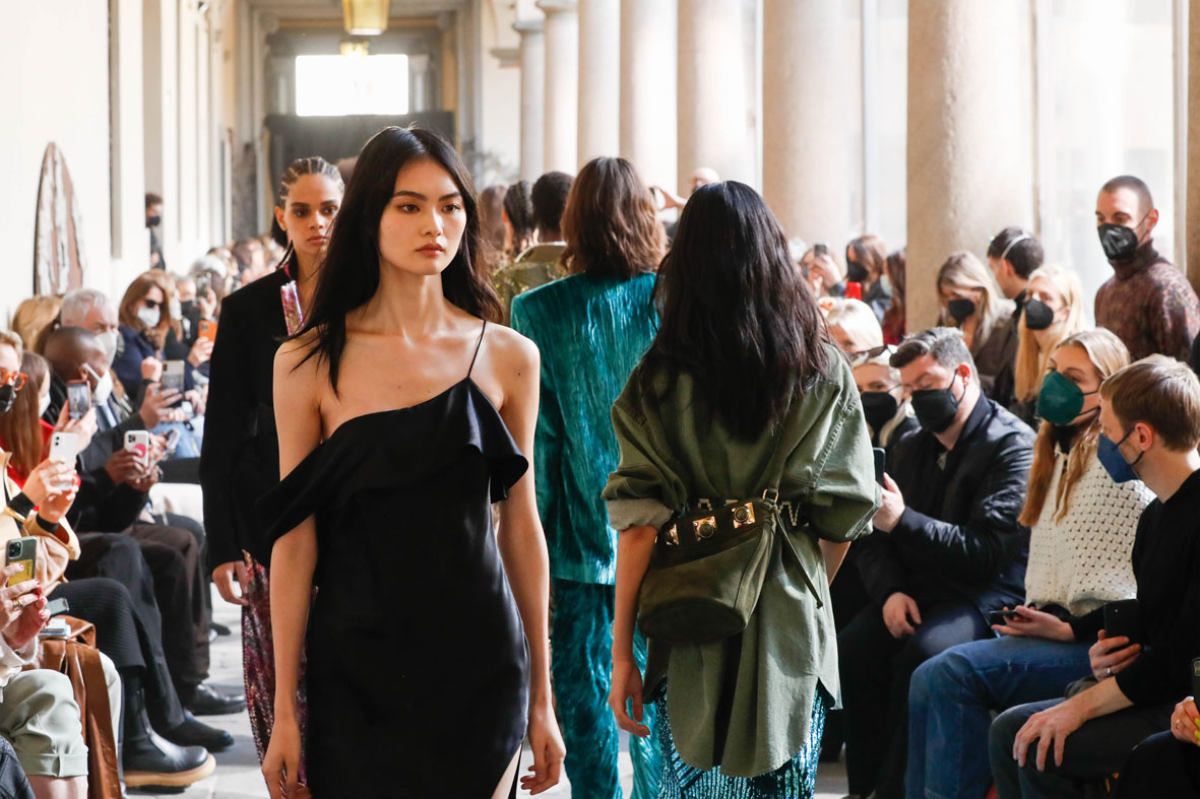 Etro Women's Fall Winter 2022/23 Collection: Etro Remix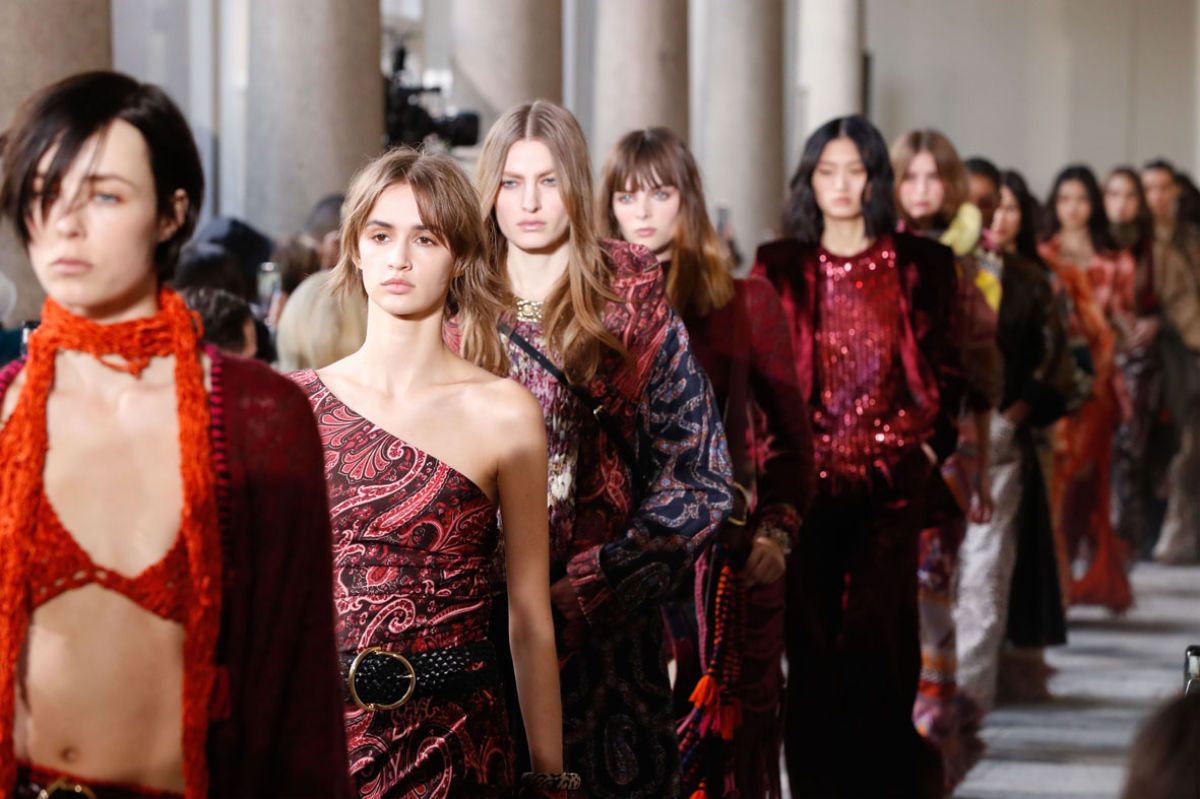 Etro Women's Fall Winter 2022/23 Collection: Etro Remix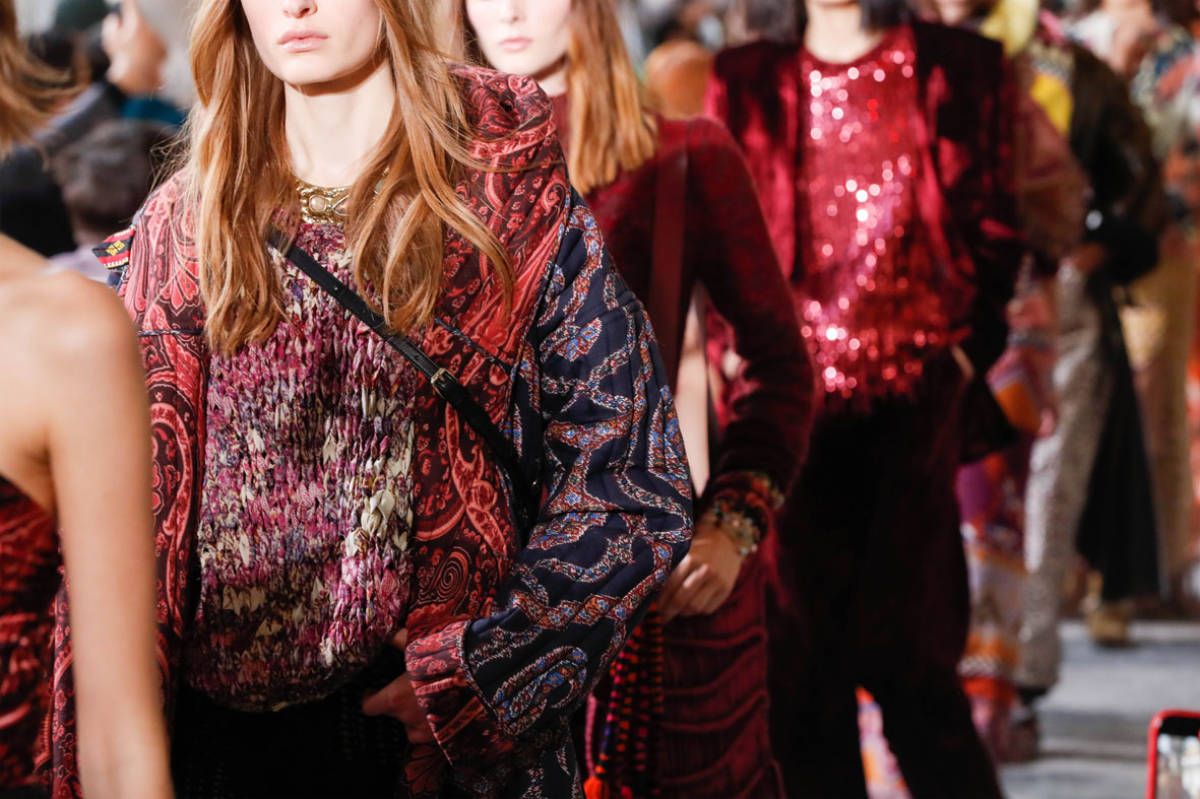 Etro Women's Fall Winter 2022/23 Collection: Etro Remix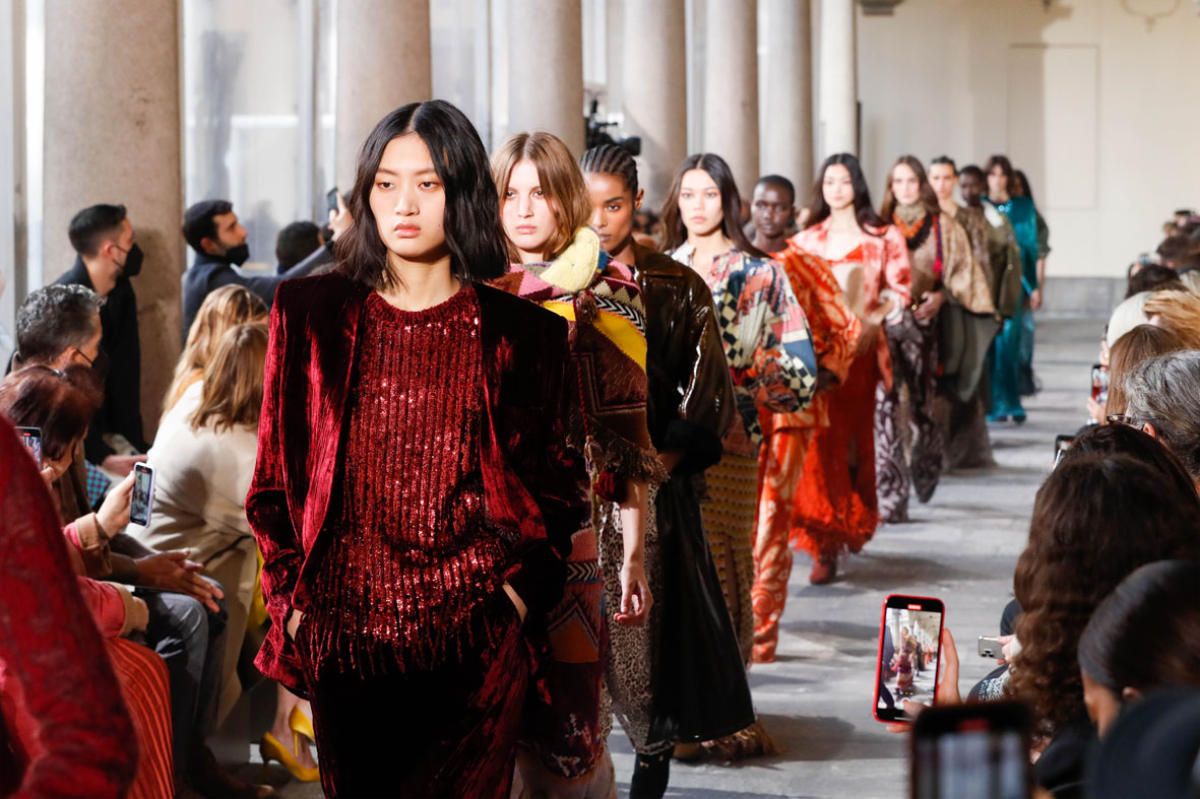 Etro Women's Fall Winter 2022/23 Collection: Etro Remix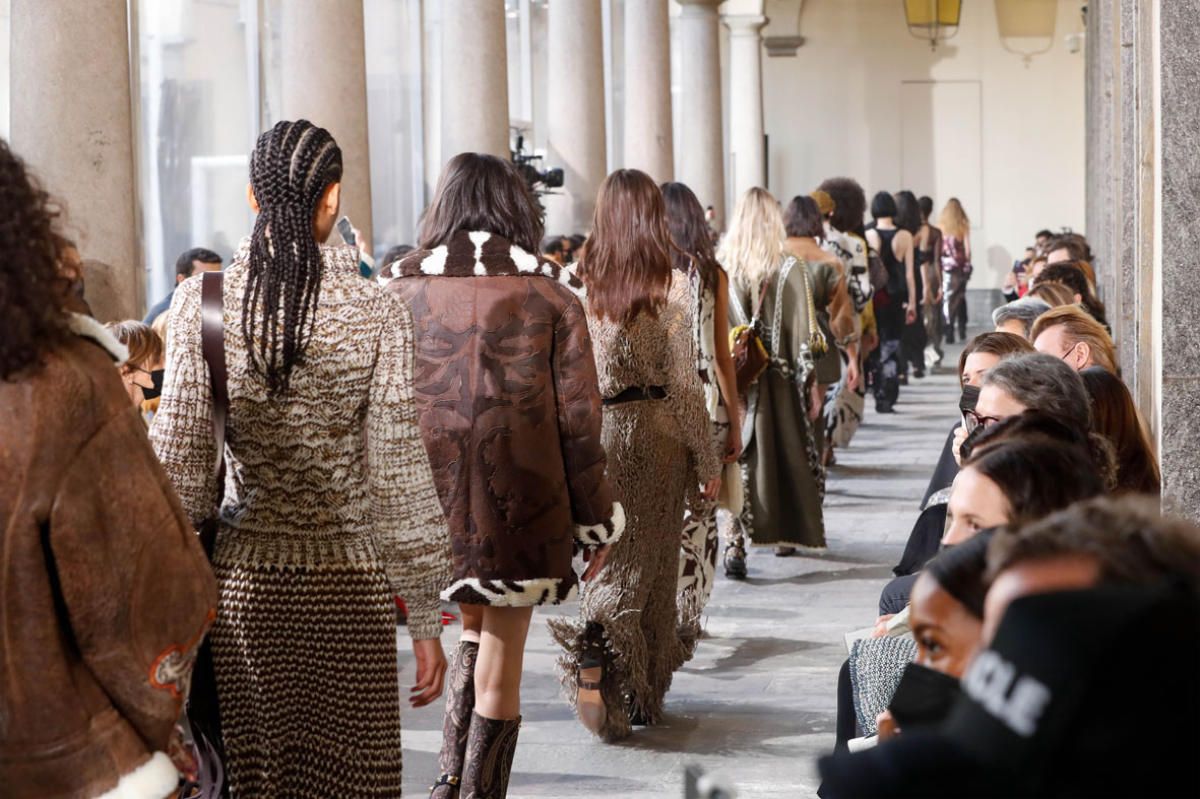 Etro Women's Fall Winter 2022/23 Collection: Etro Remix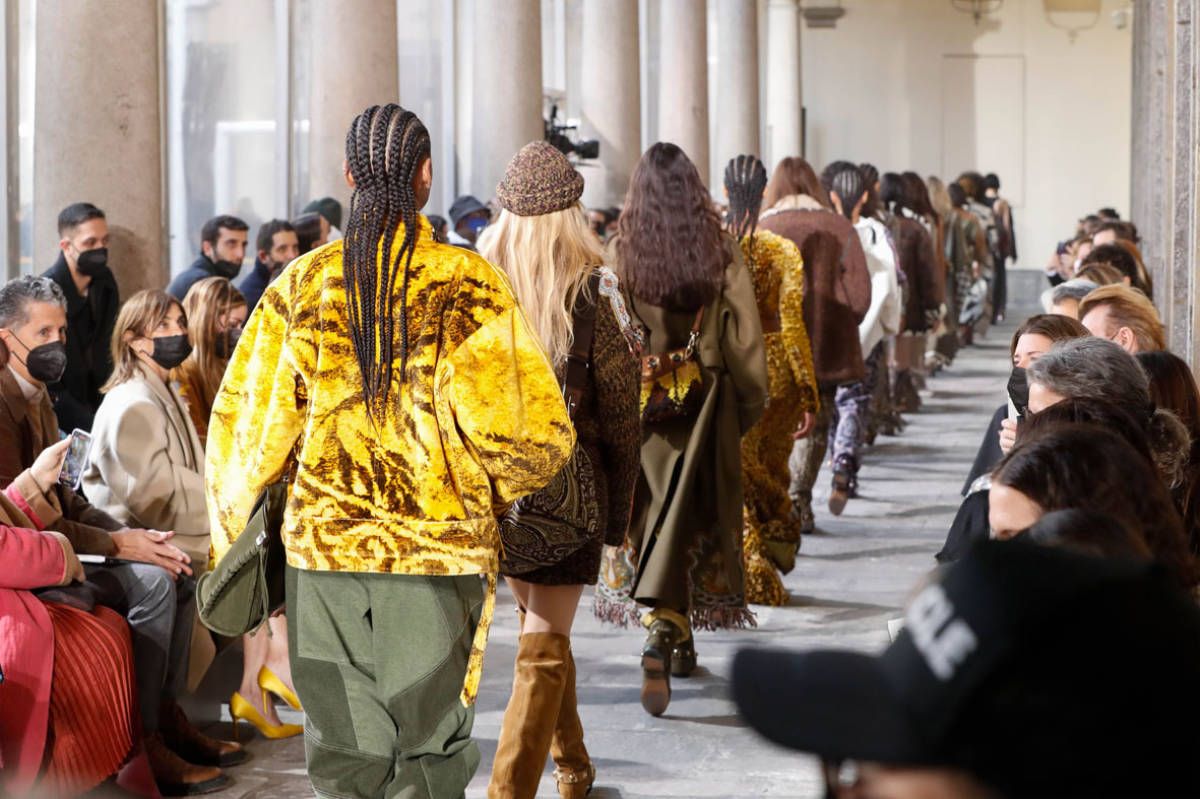 Etro Women's Fall Winter 2022/23 Collection: Etro Remix
Behaviour and habits are not a given, but a change in relation to the moment and the environment. This season Veronica Etro brings the Etro ethos in contact with the elements: the concrete jungle and the wild landscape, without distinctions. It is the idea of getting involved that matters: breaking the pattern, leaving the room, facing what is outside, cultivating spirit and awareness. The change of perspective shifts the point of view, which becomes spontaneous, immediate. This new point of view translates into a direct, unfiltered expression. New codes are born, here and now. The Etro codes, exposed to the elements: ETRO REMIX is a medley of textures, a mix of motifs and patterns, energetically assembled following instinct.

The feeling of protection provided in the clothing is magnified in both sight and touch. Everything invites to be caressed, to celebrate the hands that made it: weaving threads, hammering metals, knotting ropes; a new take on arts & crafts. In this new perspective, nothing is as it was: paisleys are blown up to the point of total abstraction, tapestry textures are translated into brilliant monochromes, harlequins are augmented and turned into patches, furs, made of wool, draw soft geometries. Volume drapes around the body, wraps it, and elongates it. In mixing the pieces, an impelling, nomadic rawness is affirmed, following intuition and instinct. Behaviour and habits change to reaffirm the free and libertarian essence of the Etro ethos.
A collection made of textures as patterns and patterns as textures. Vertical silhouettes that fall to the ground, worn with flat suede or printed boots. Coats and jackets are enveloping, as if taken from a boyfriend's wardrobe. On blazers, lapels are cut away. Knitted dresses and a pervasive idea of knitwear dressing that provides a comfortable immediacy. Touches of velvet and metallic gleams. The color palette is dense and earthy: tones of chocolate, ivory, khaki and orange are contrasted with shimmering notes of silver, peacock blue and burgundy for the evening. Accessories are braided belts, hammered jewels and satchels and then micro and macro buckets, flat shoulder bags with hand-knotted fringes. Prints are inspired by nature; paisleys are transformed as to become ramages, small botanical motifs are endlessly repeated while tapestries dyed in yellow evoke macro landscapes.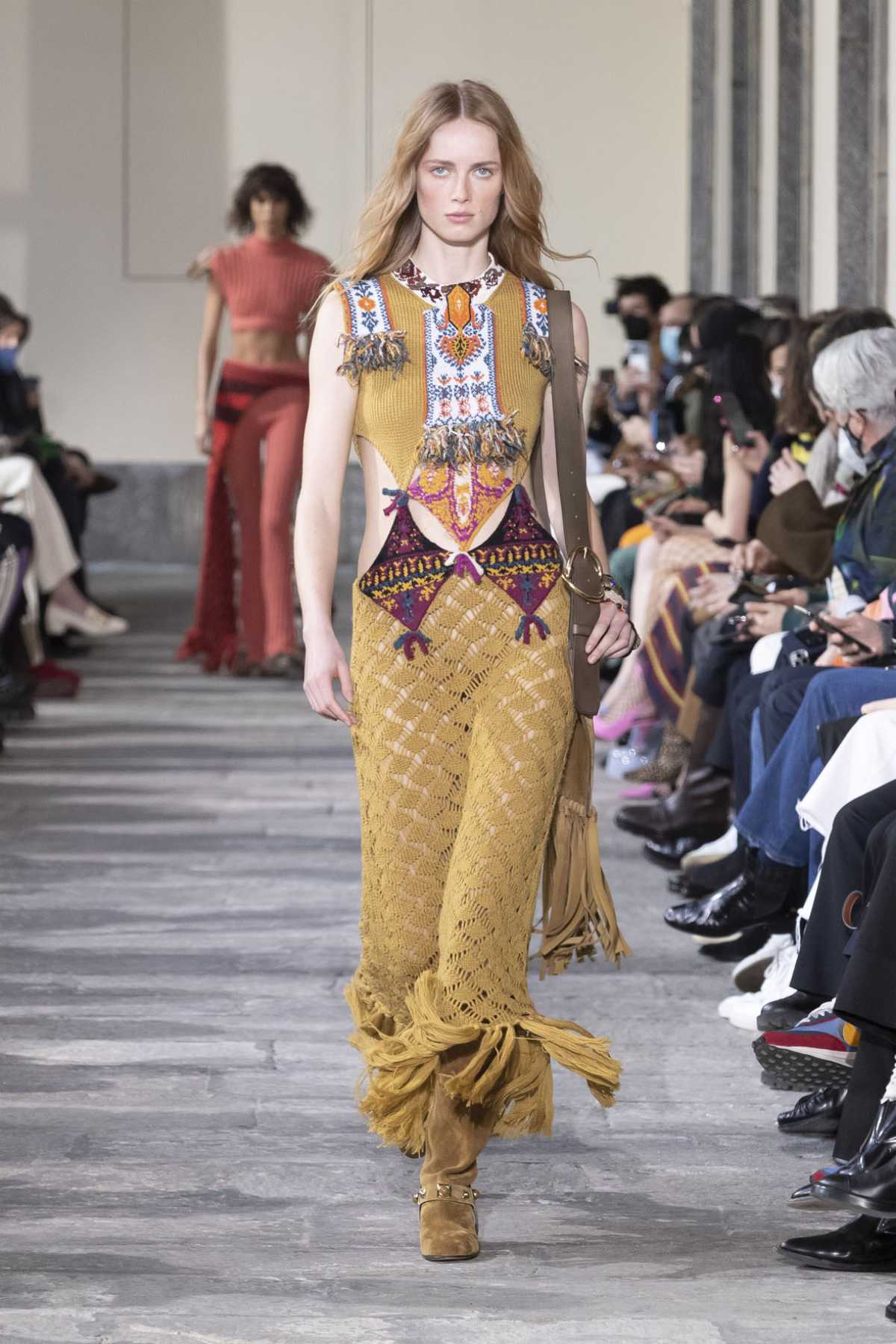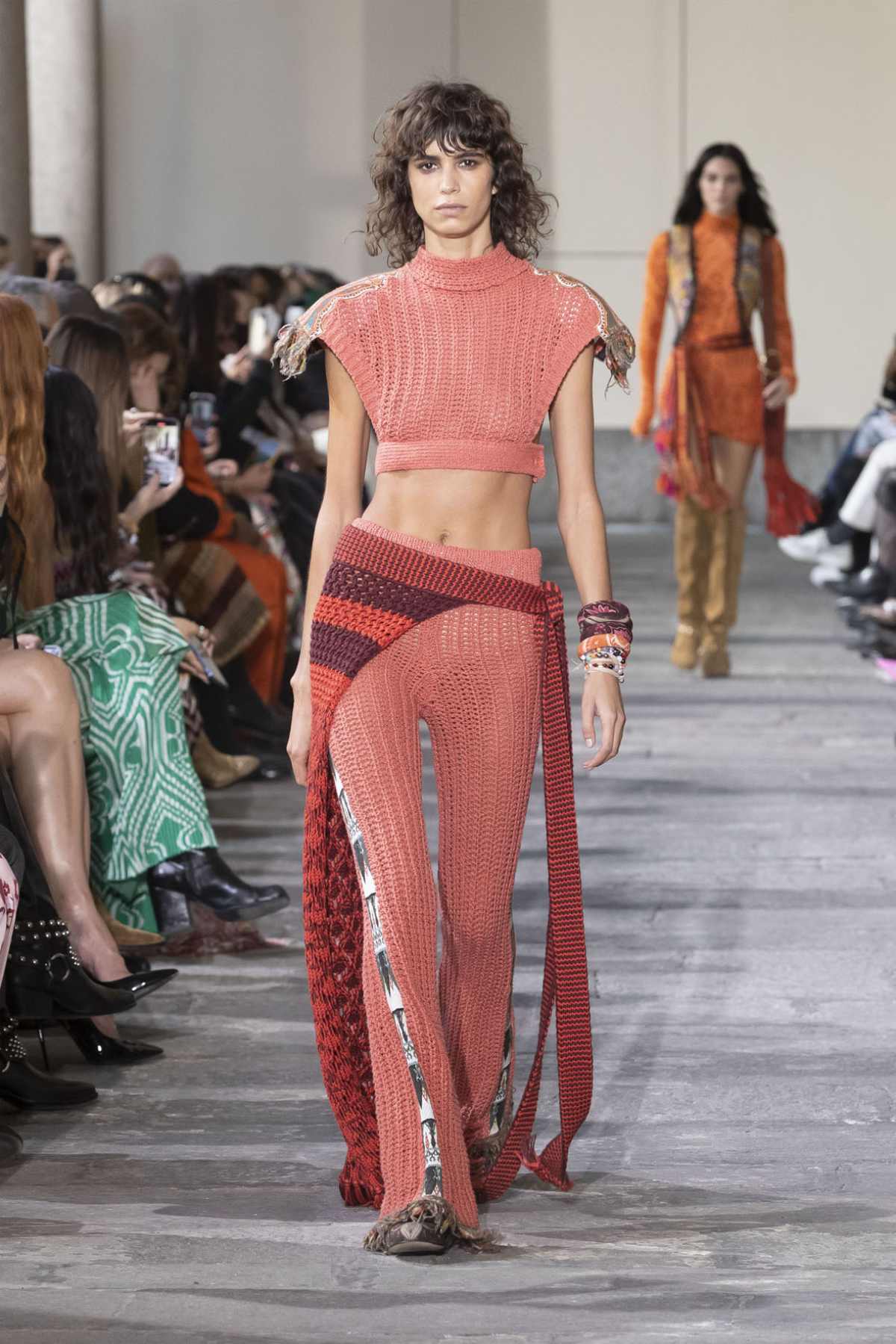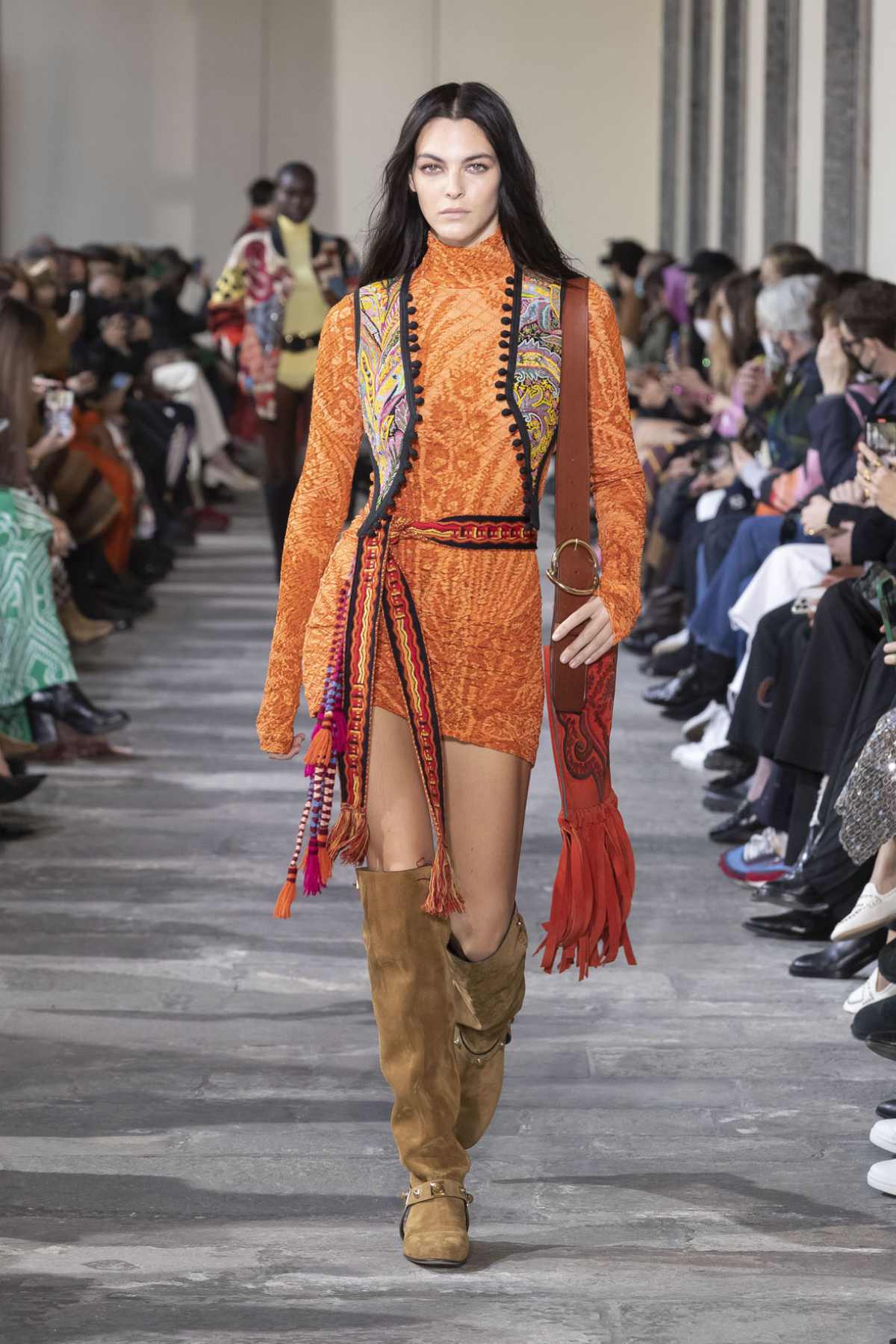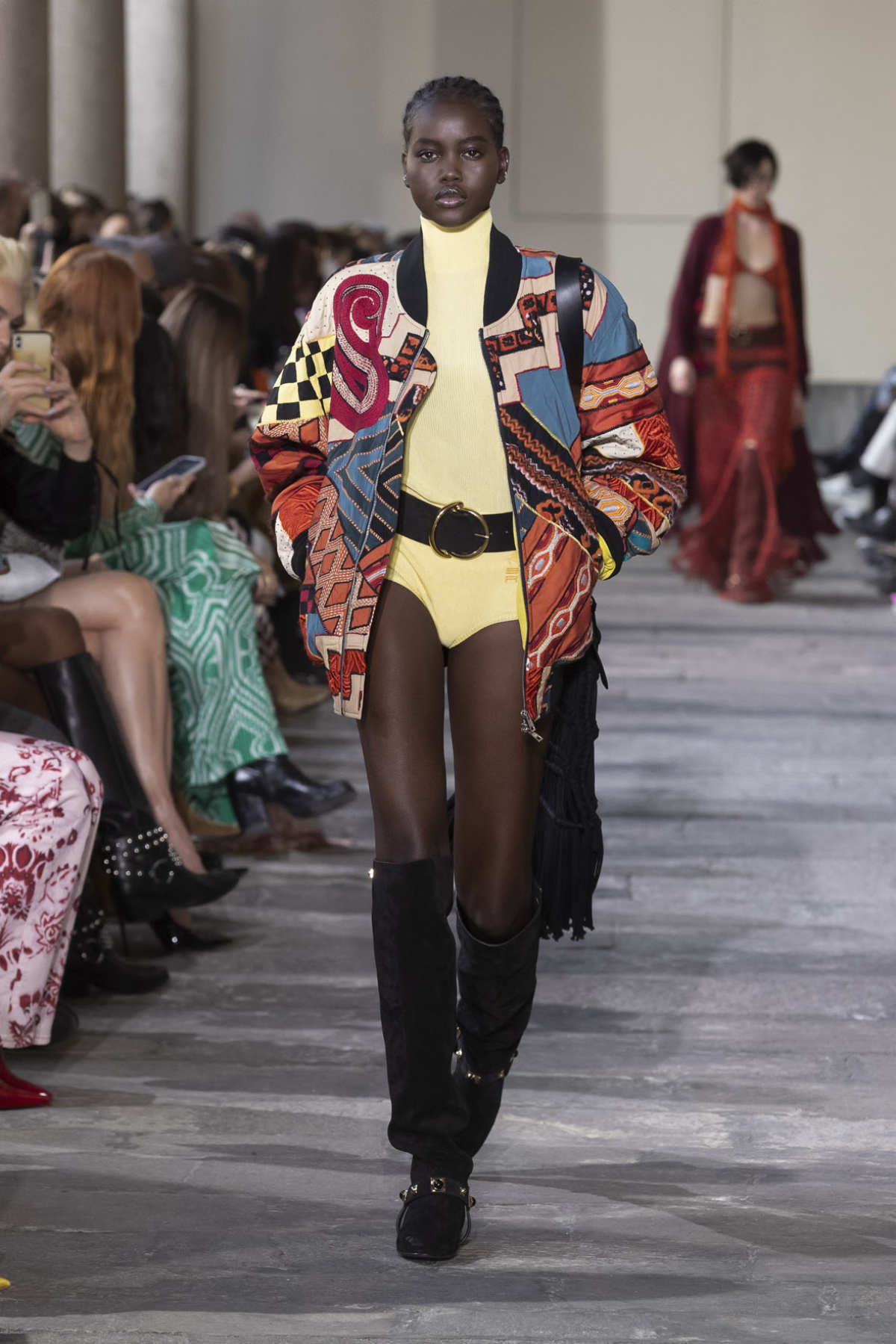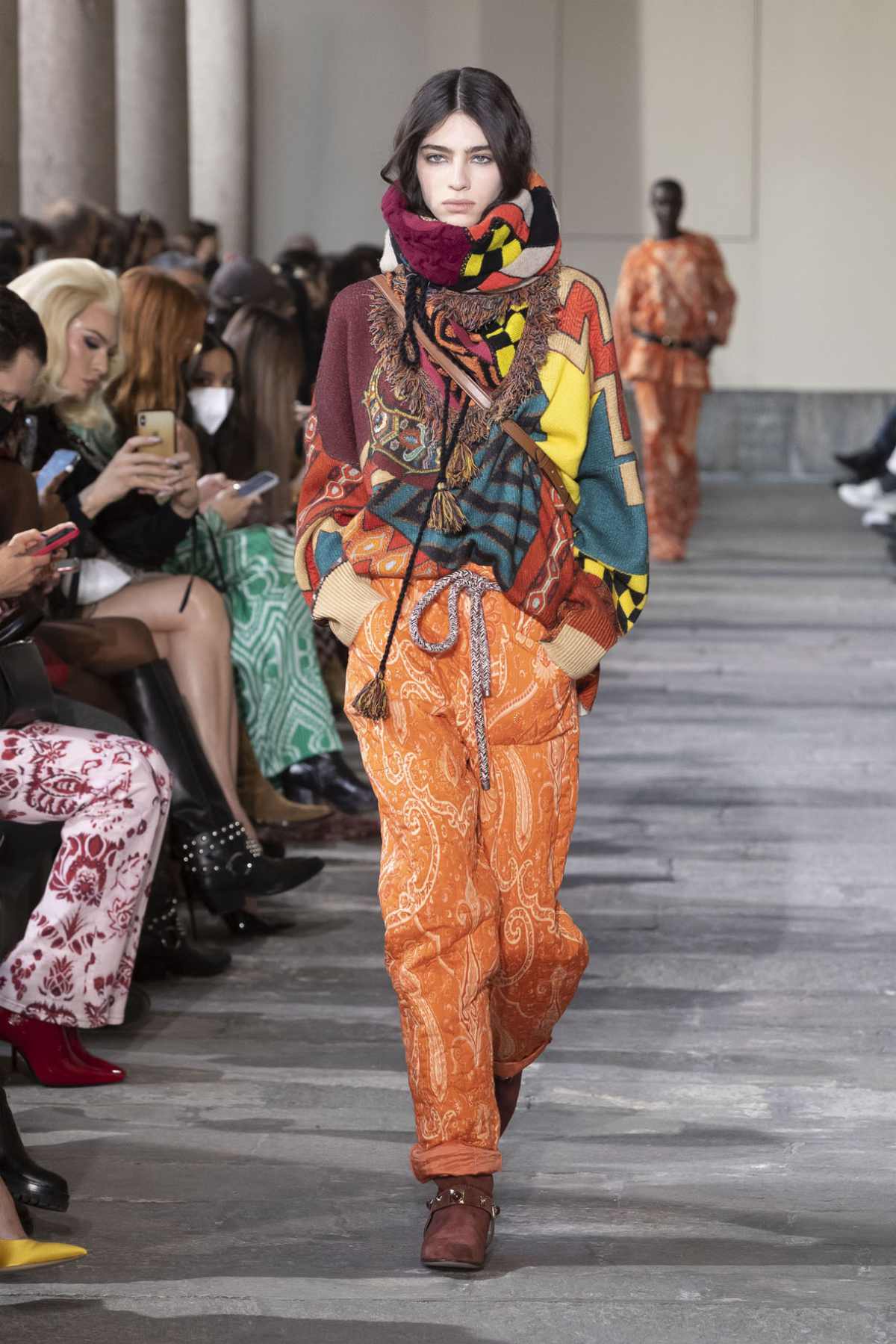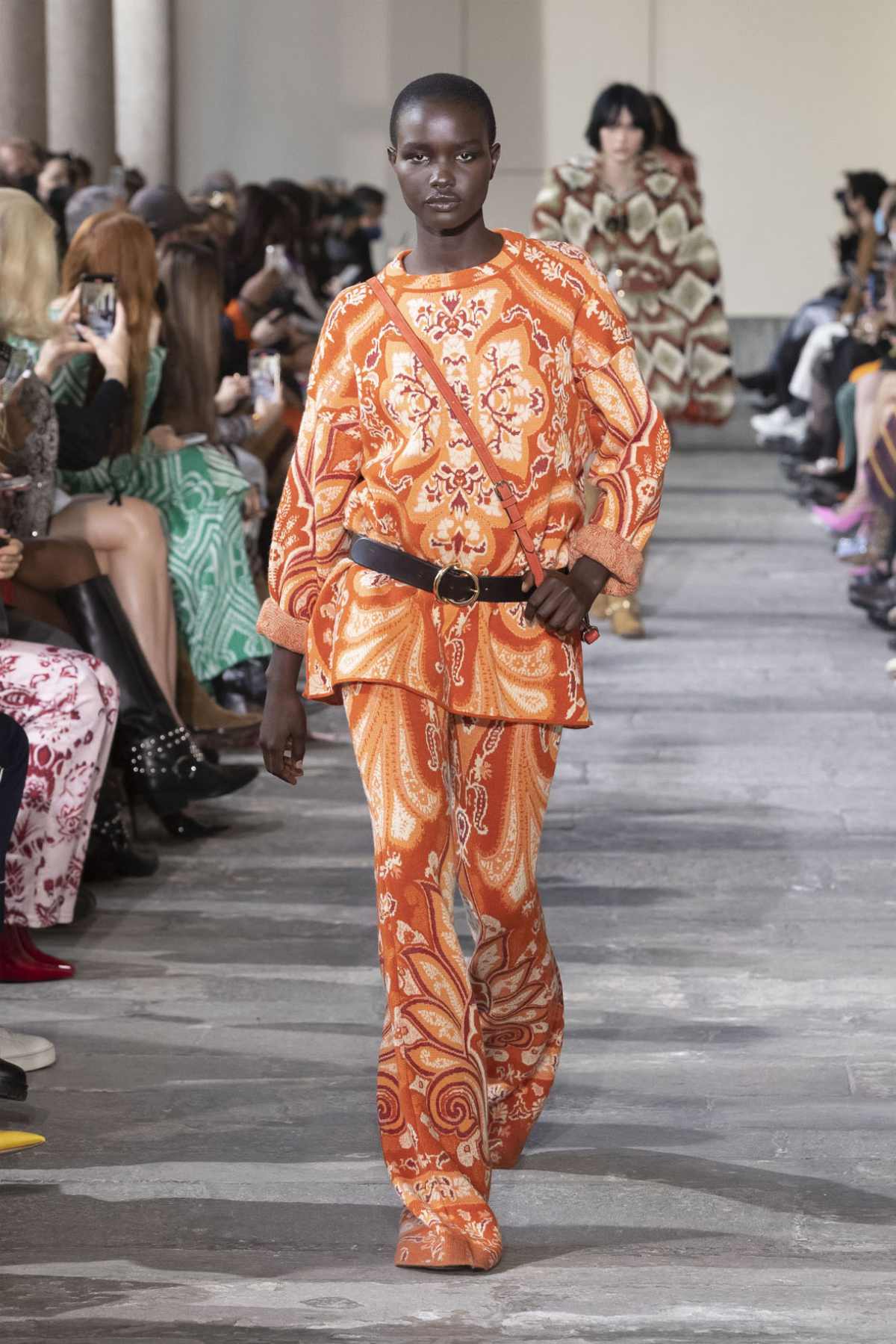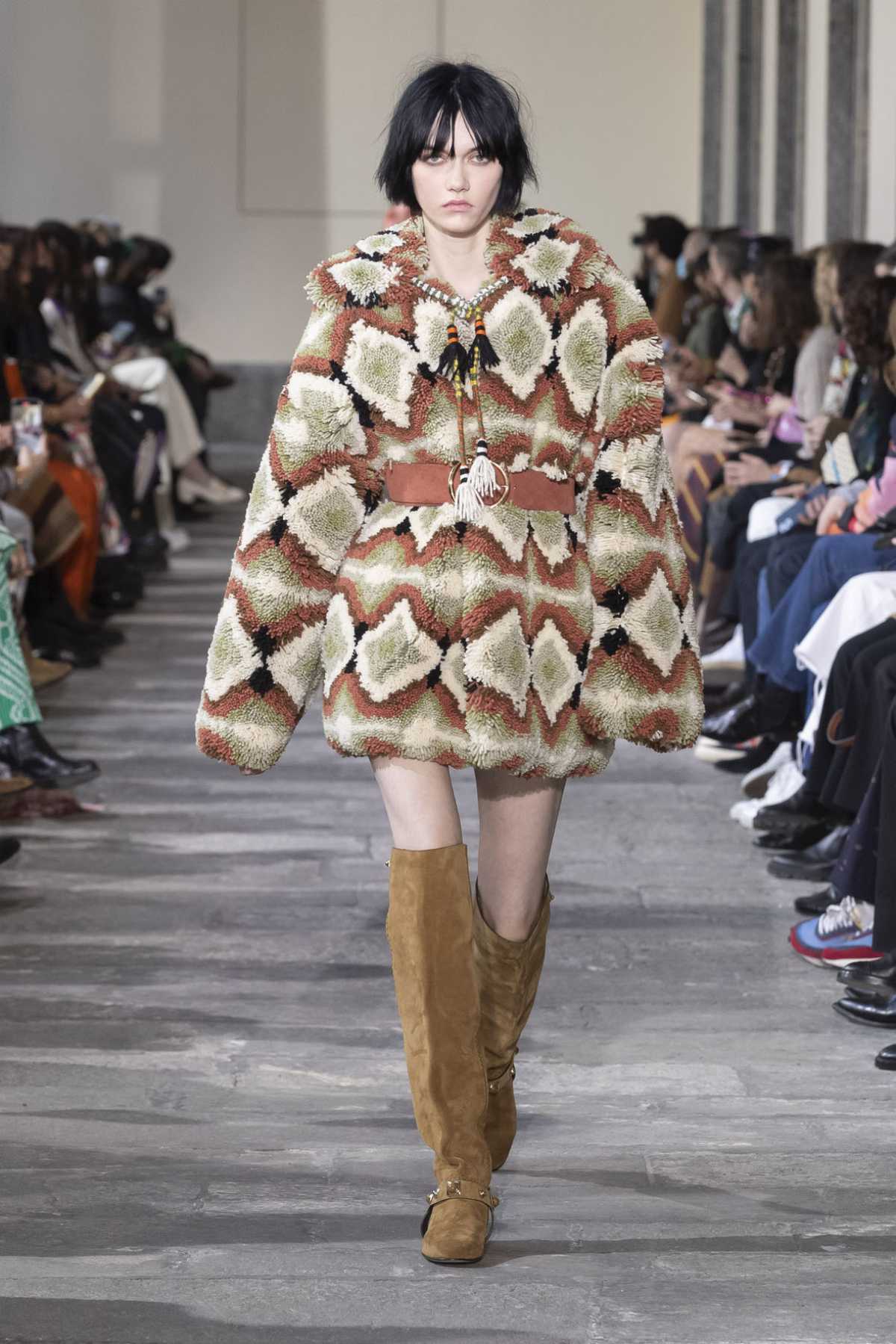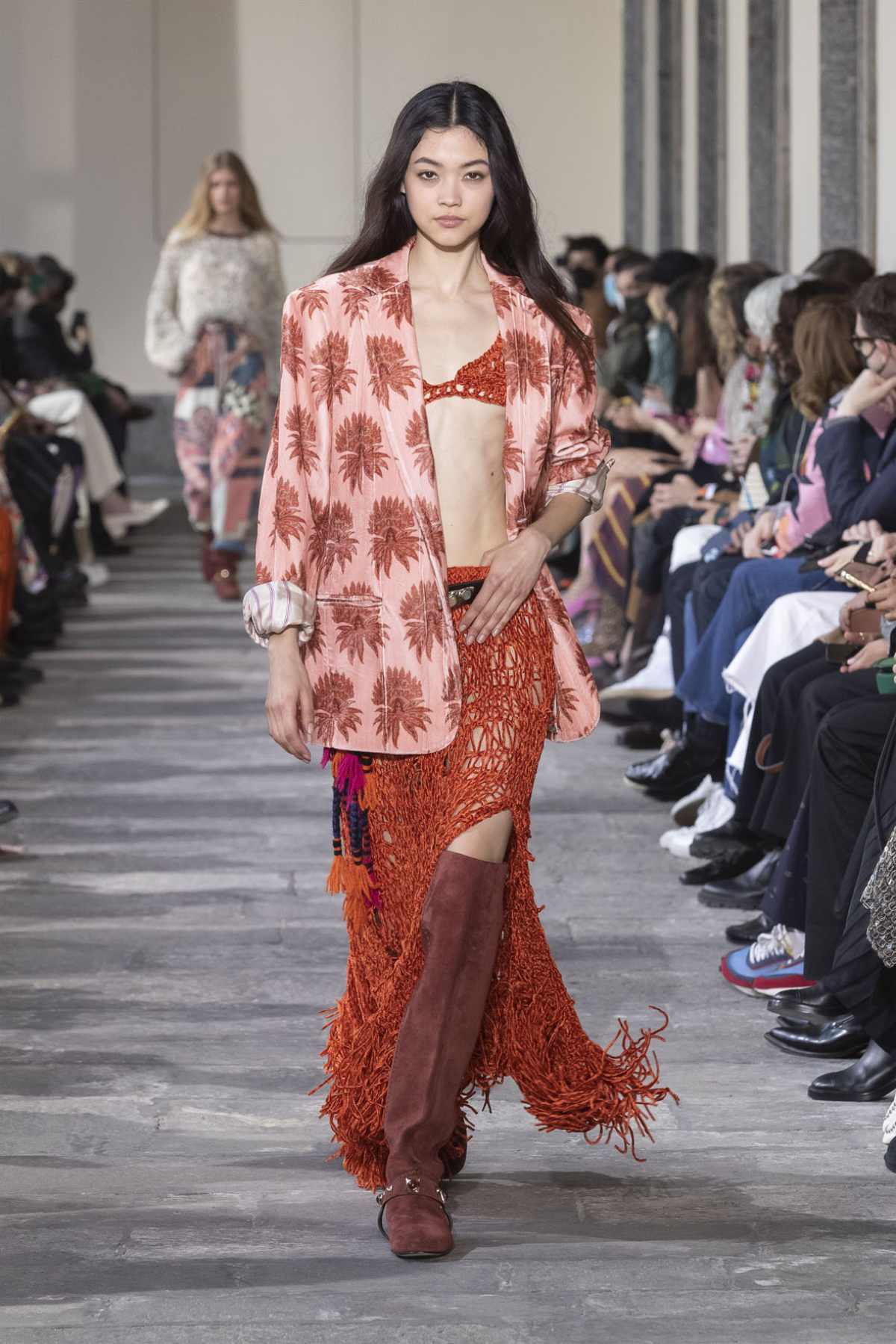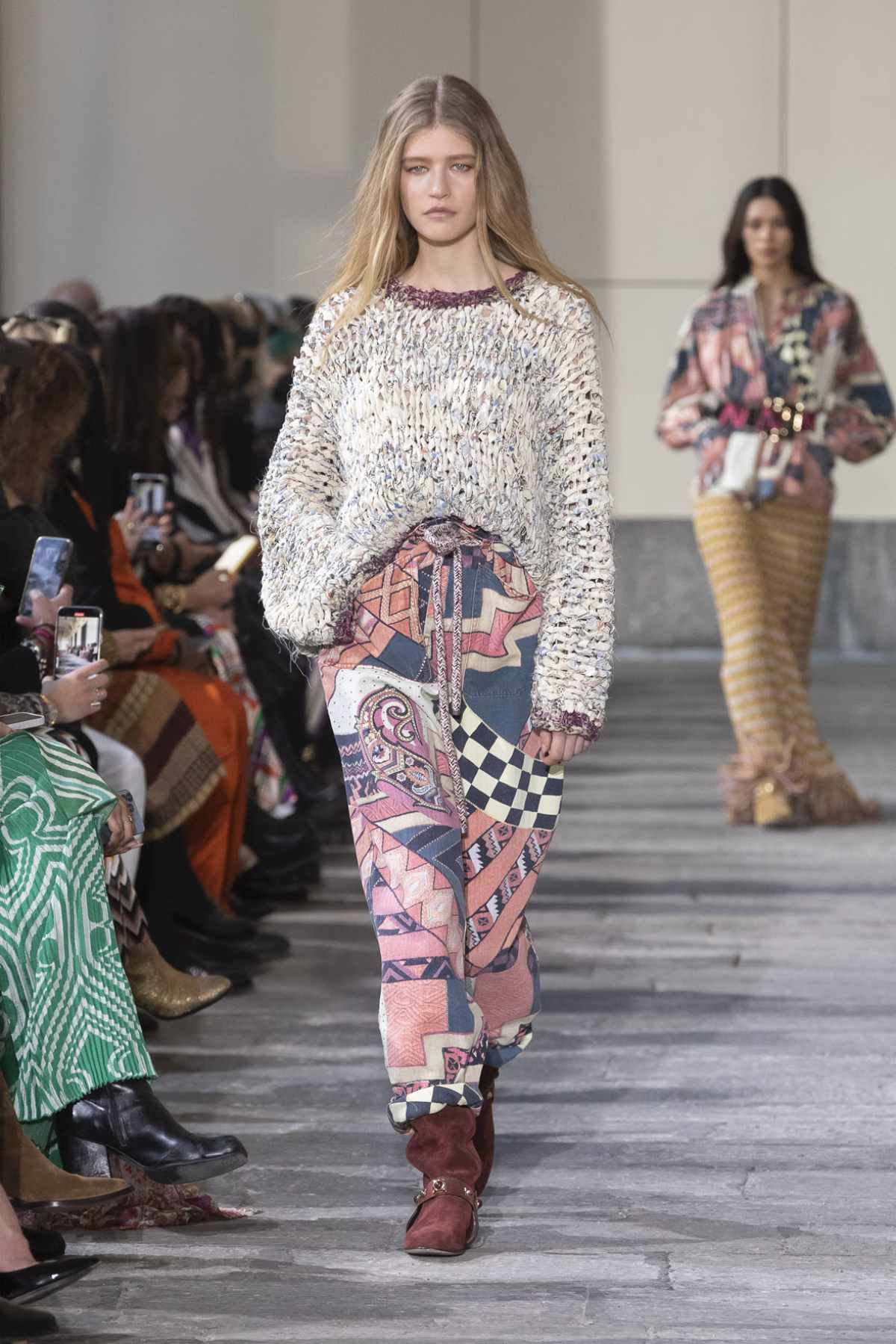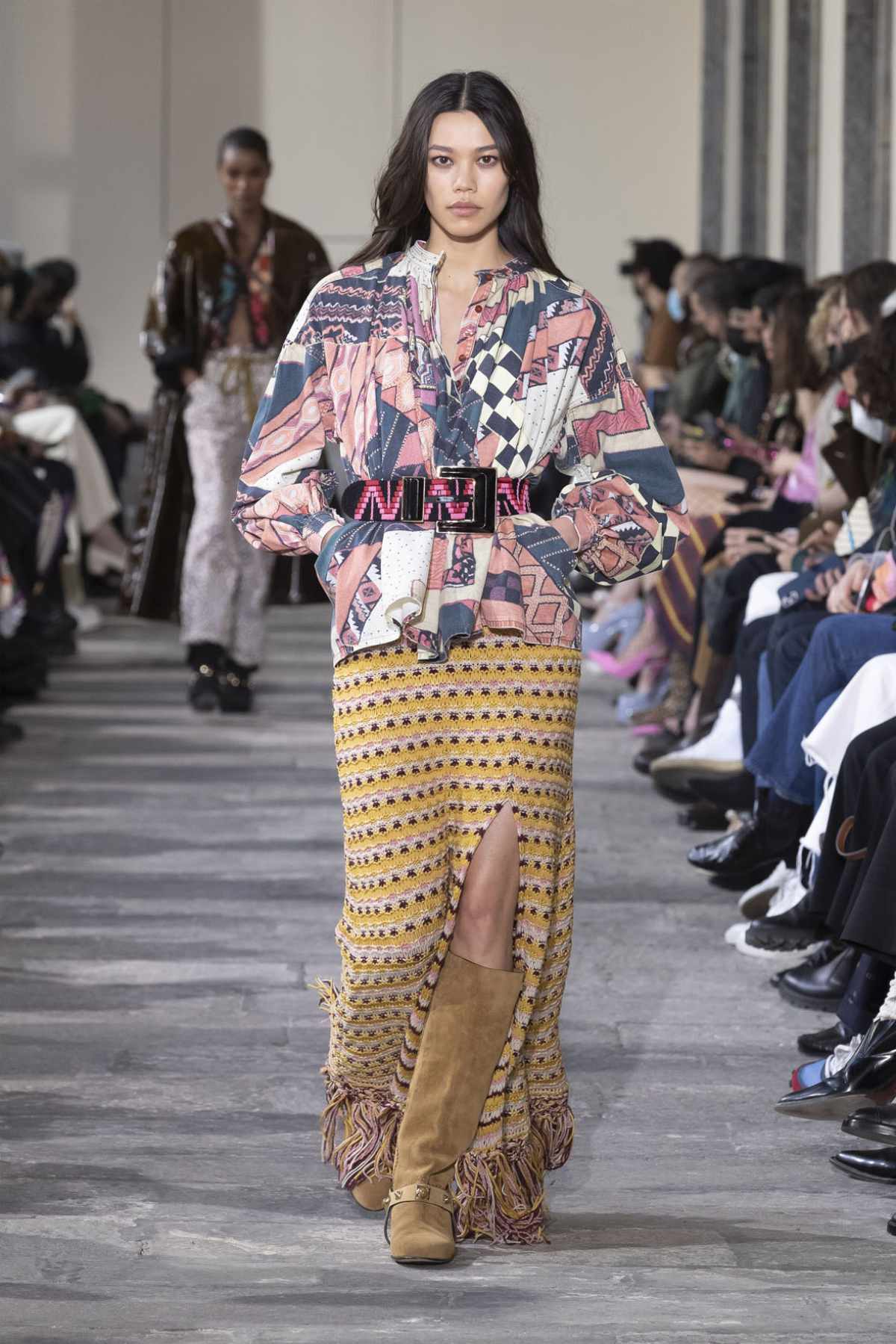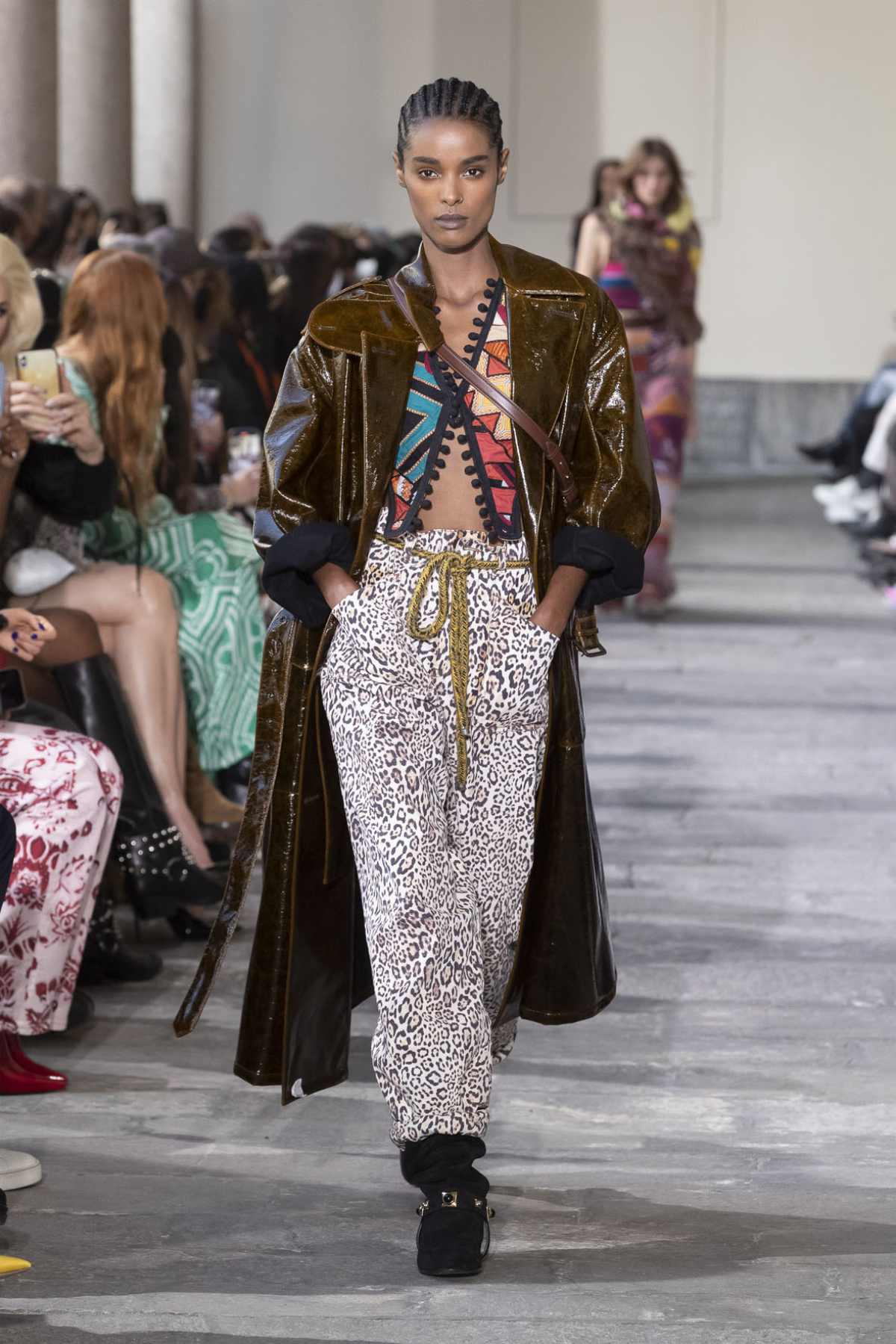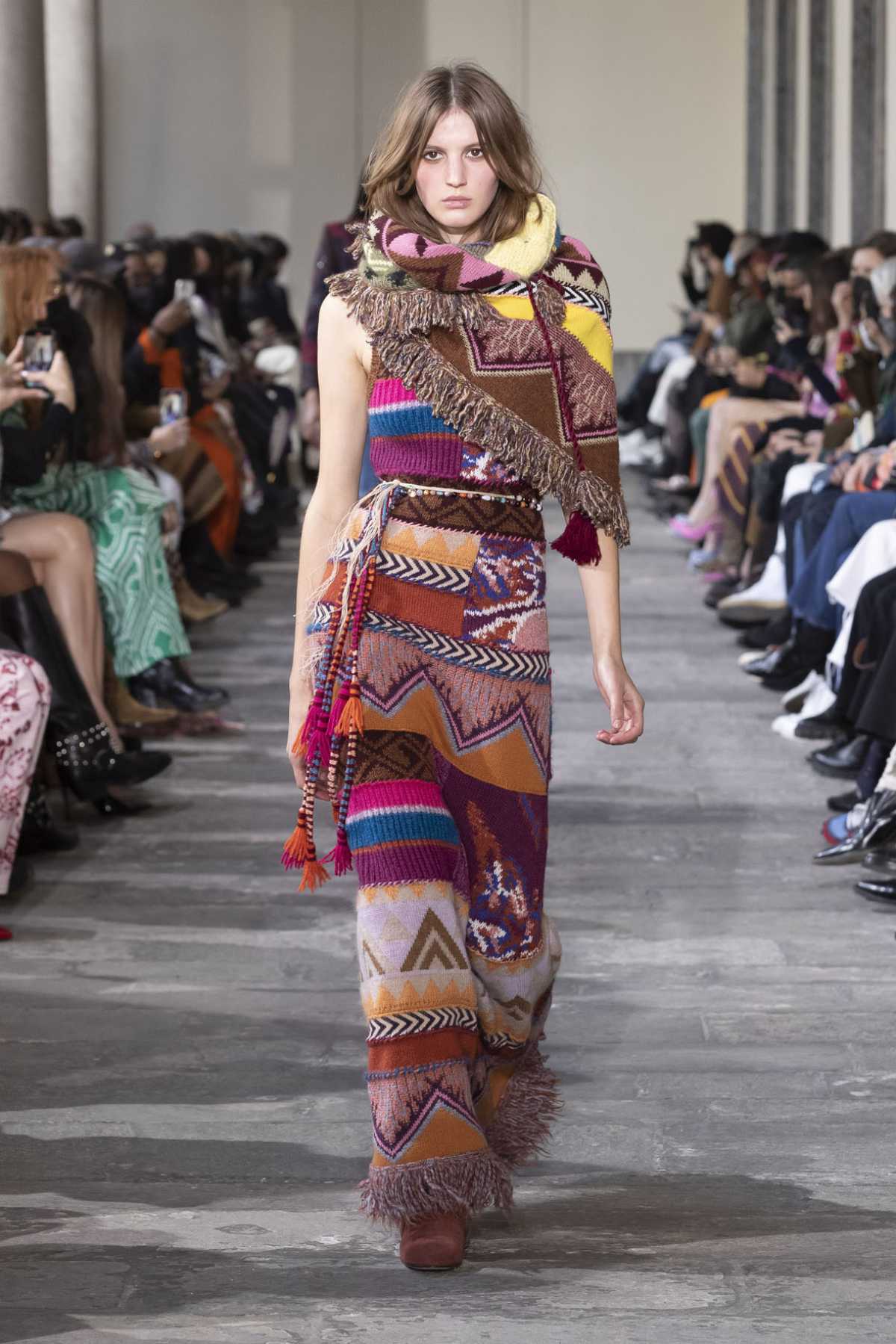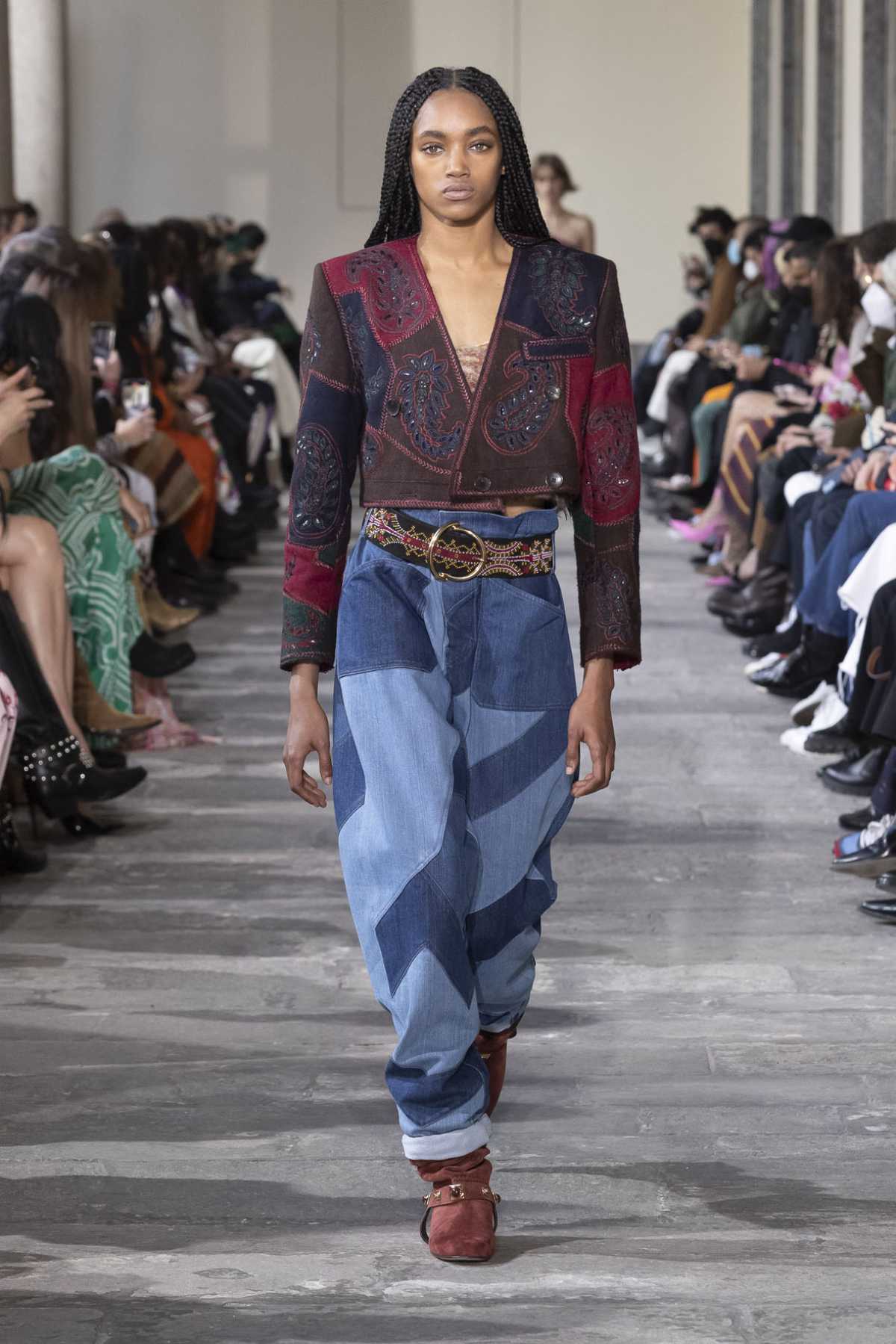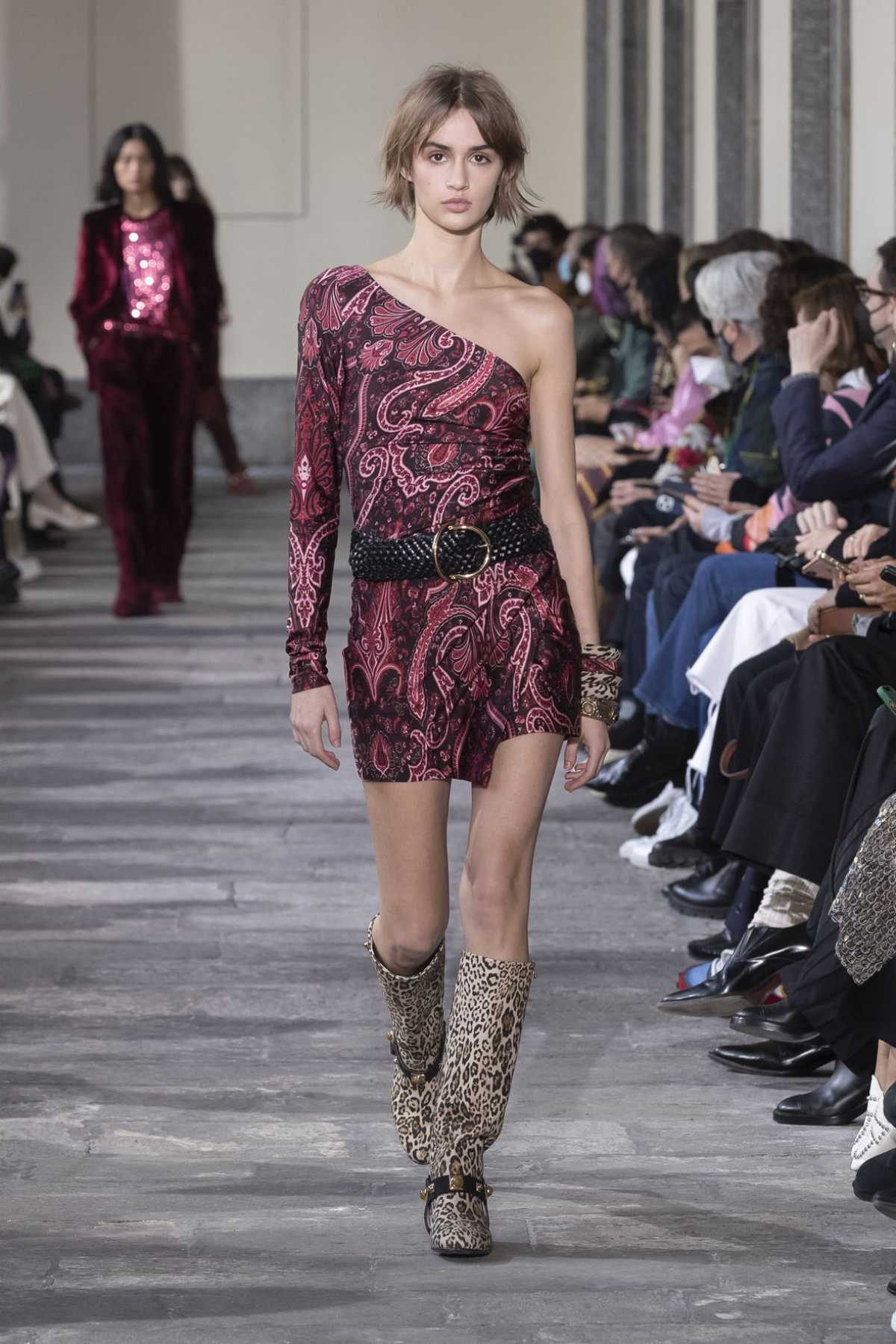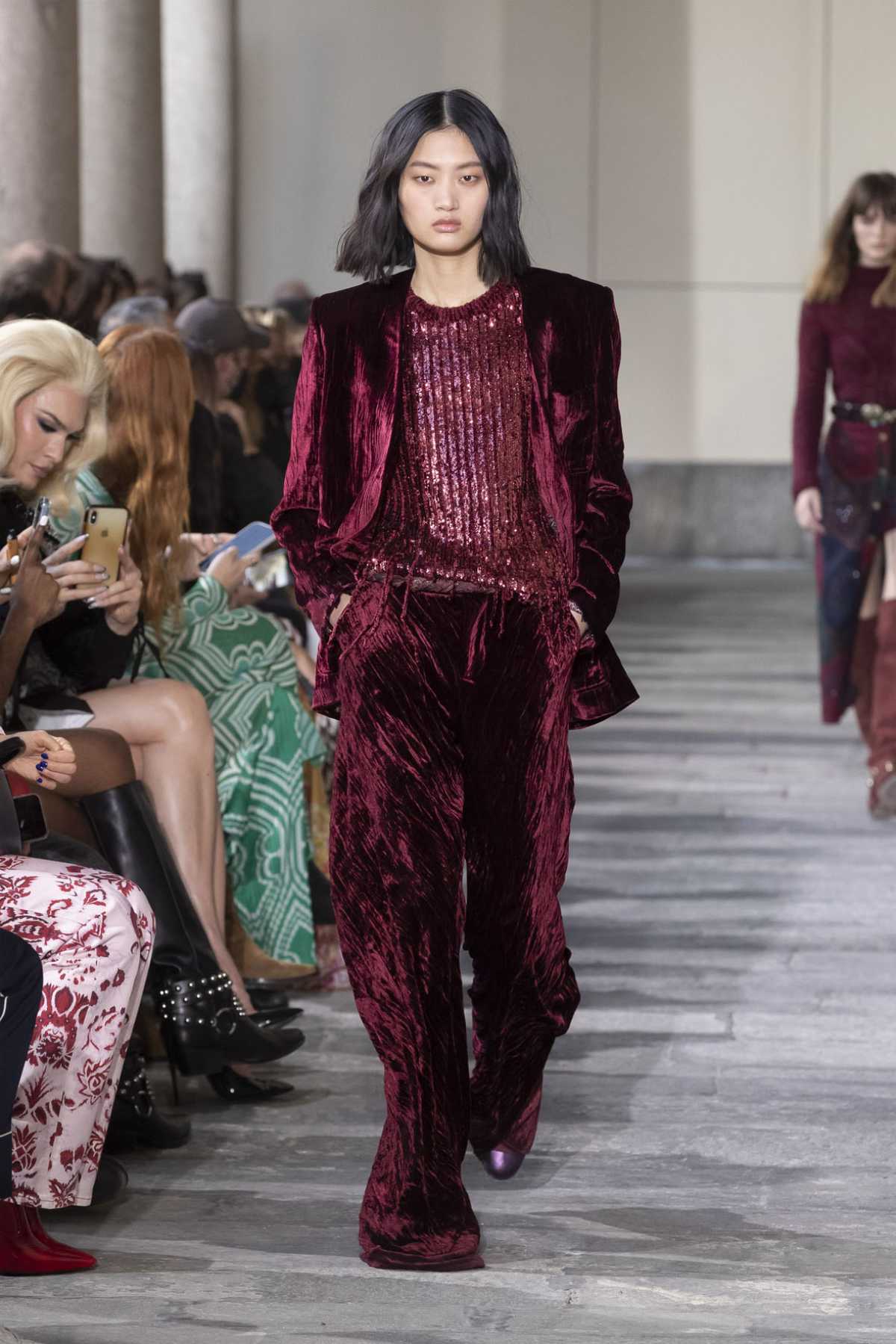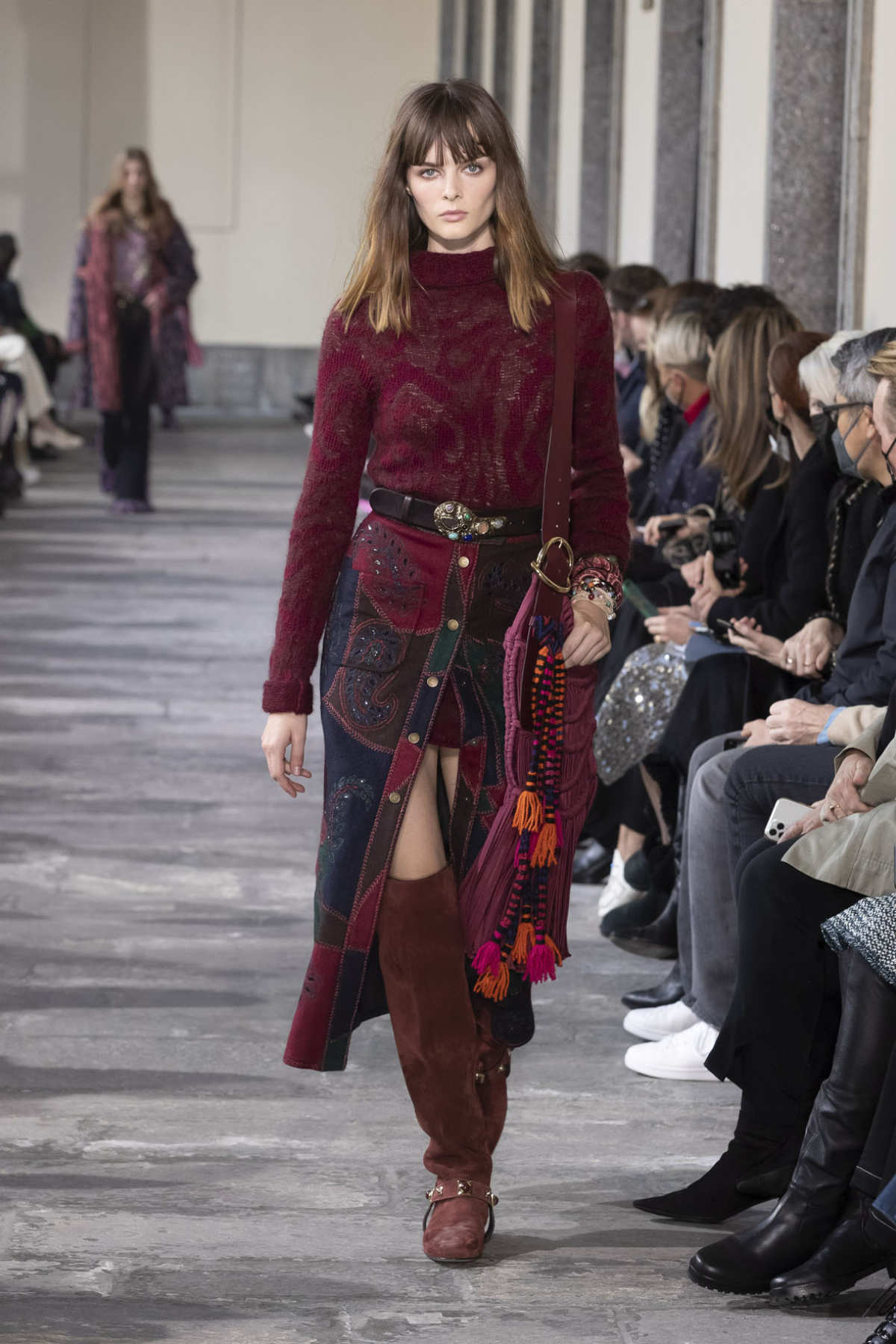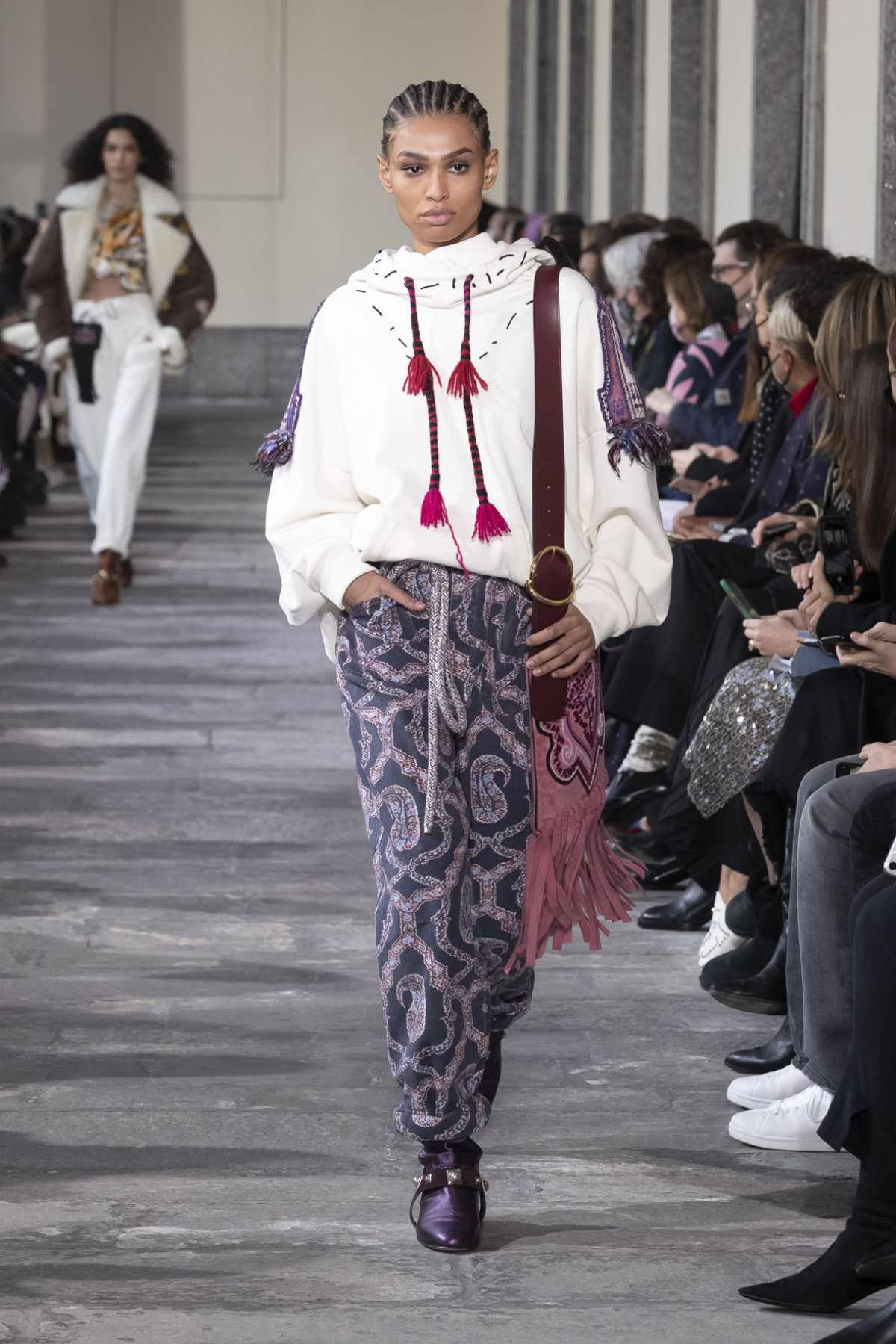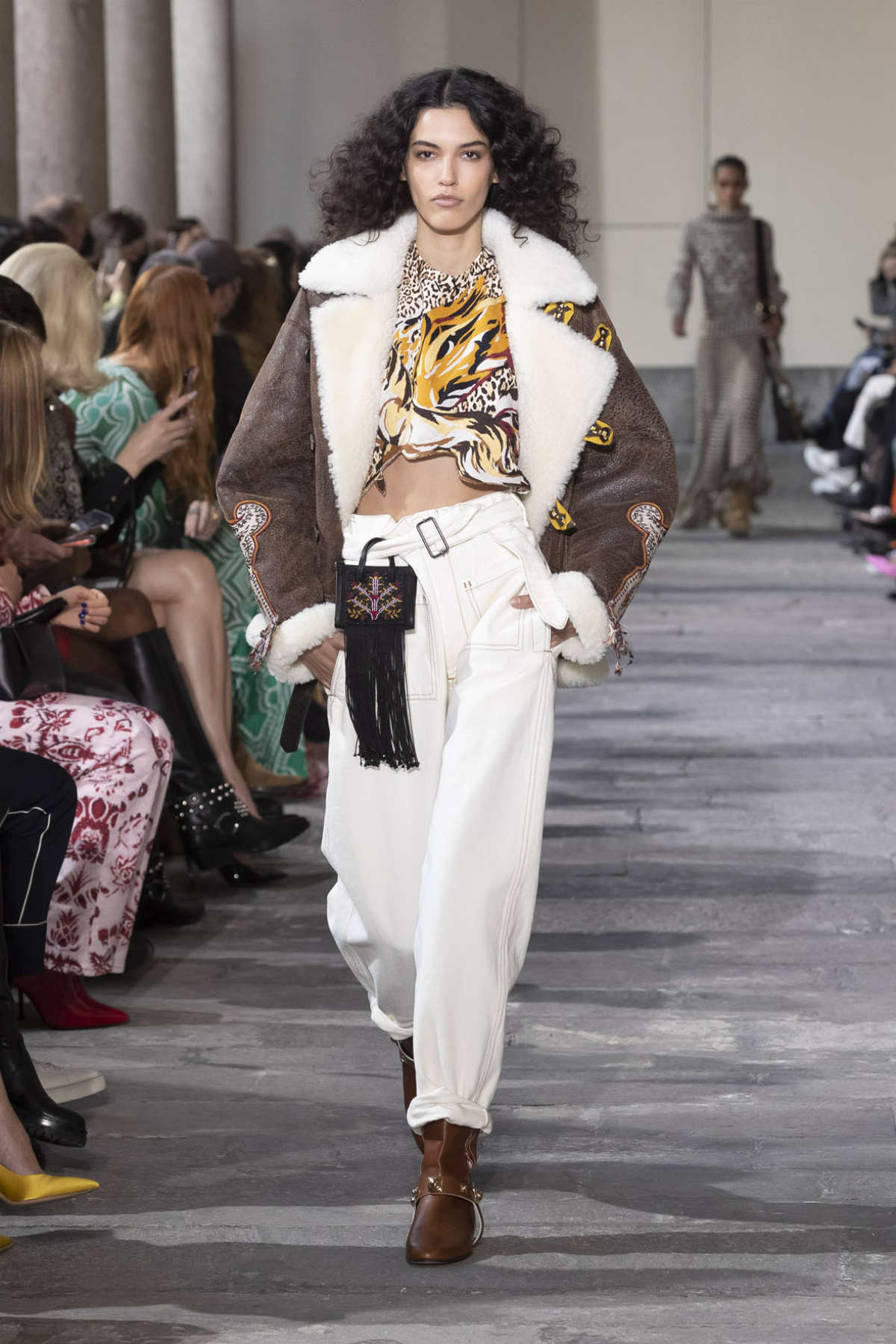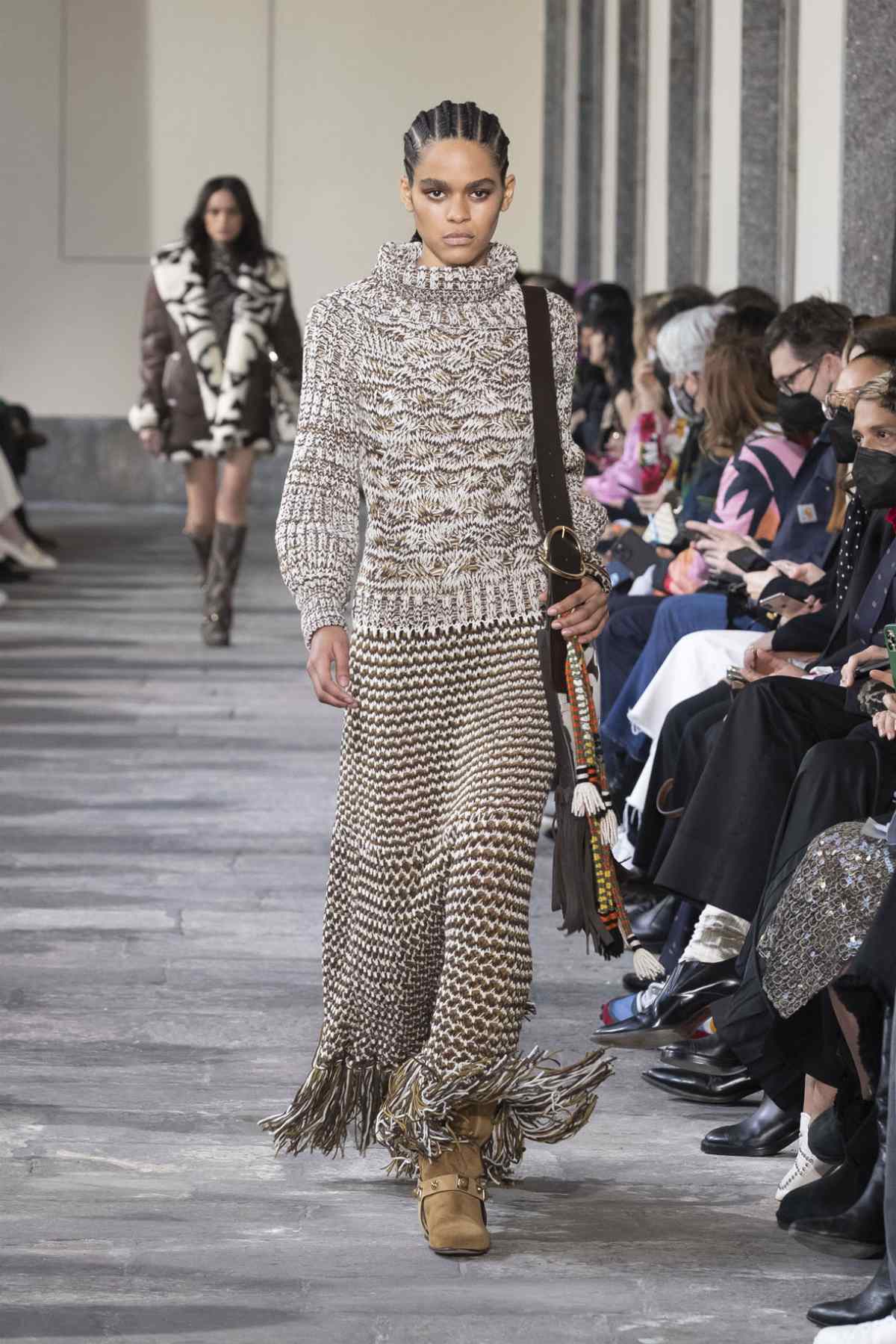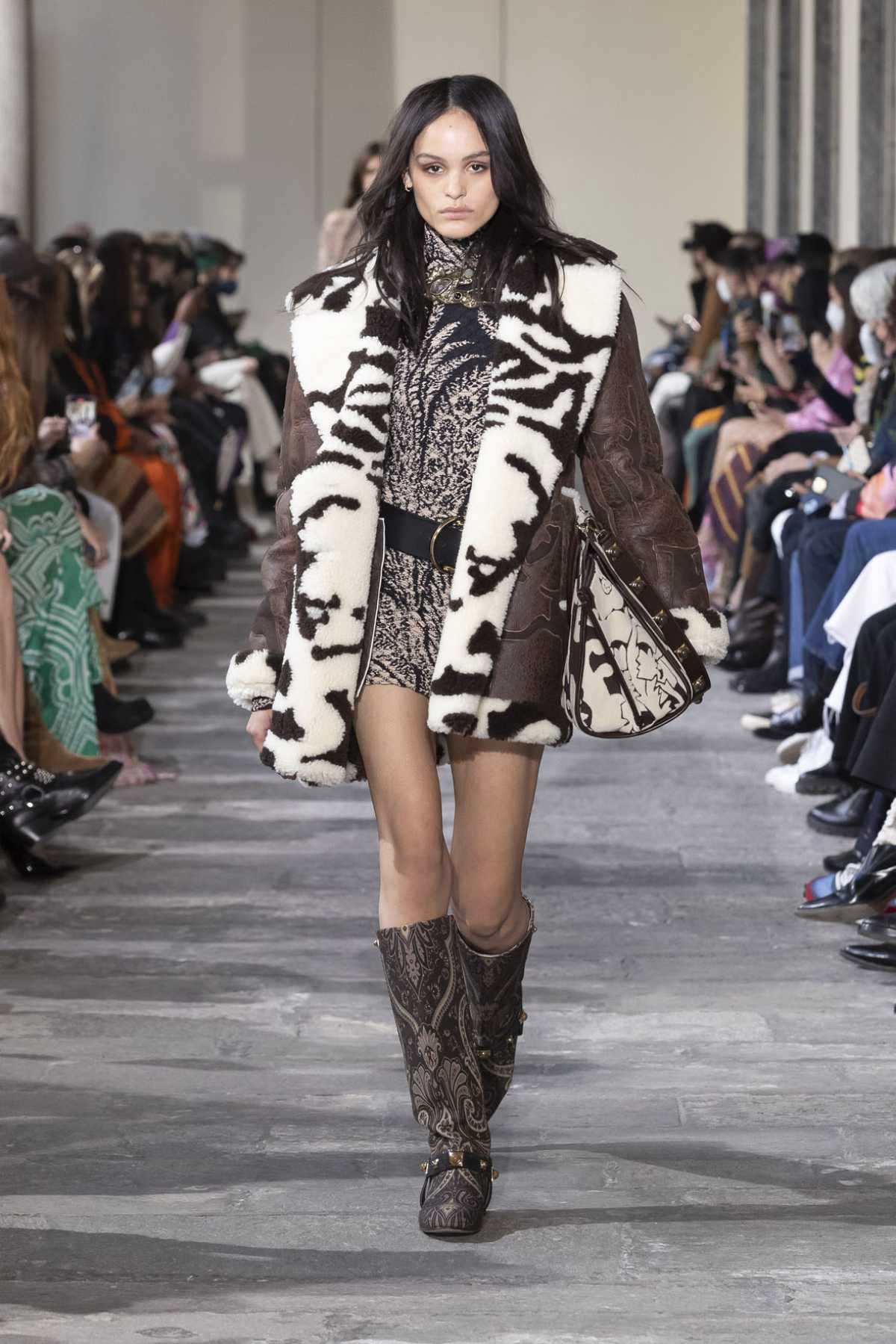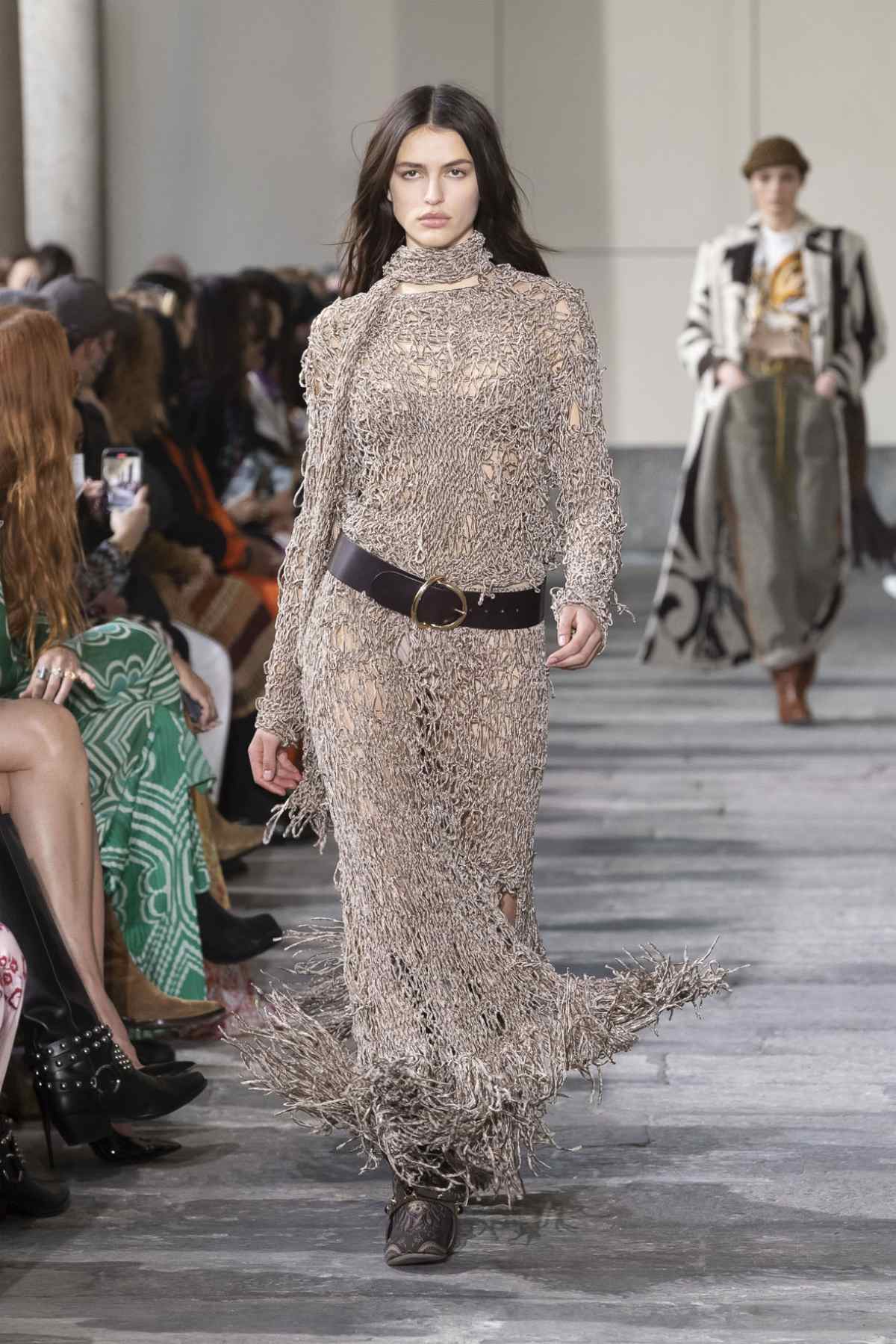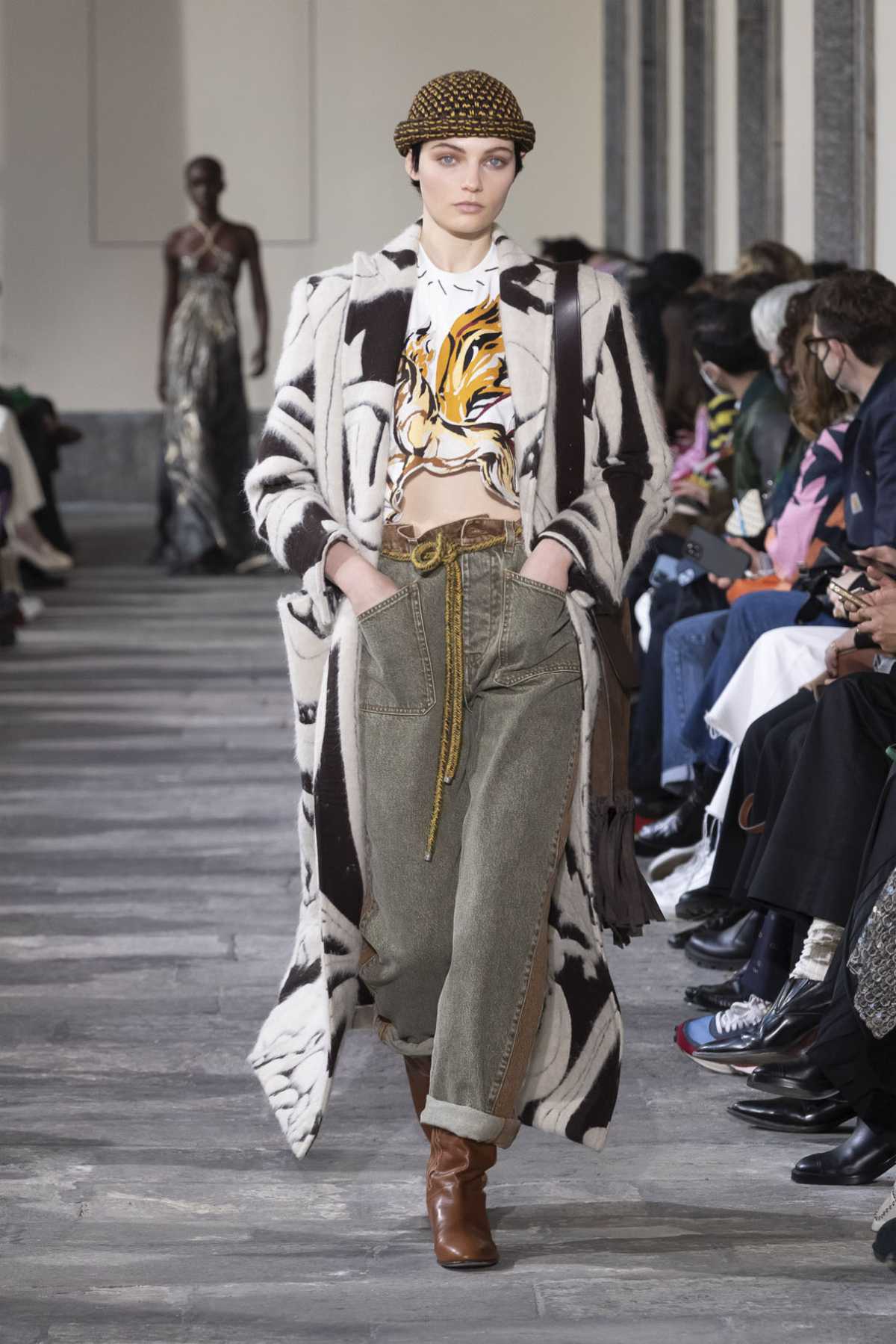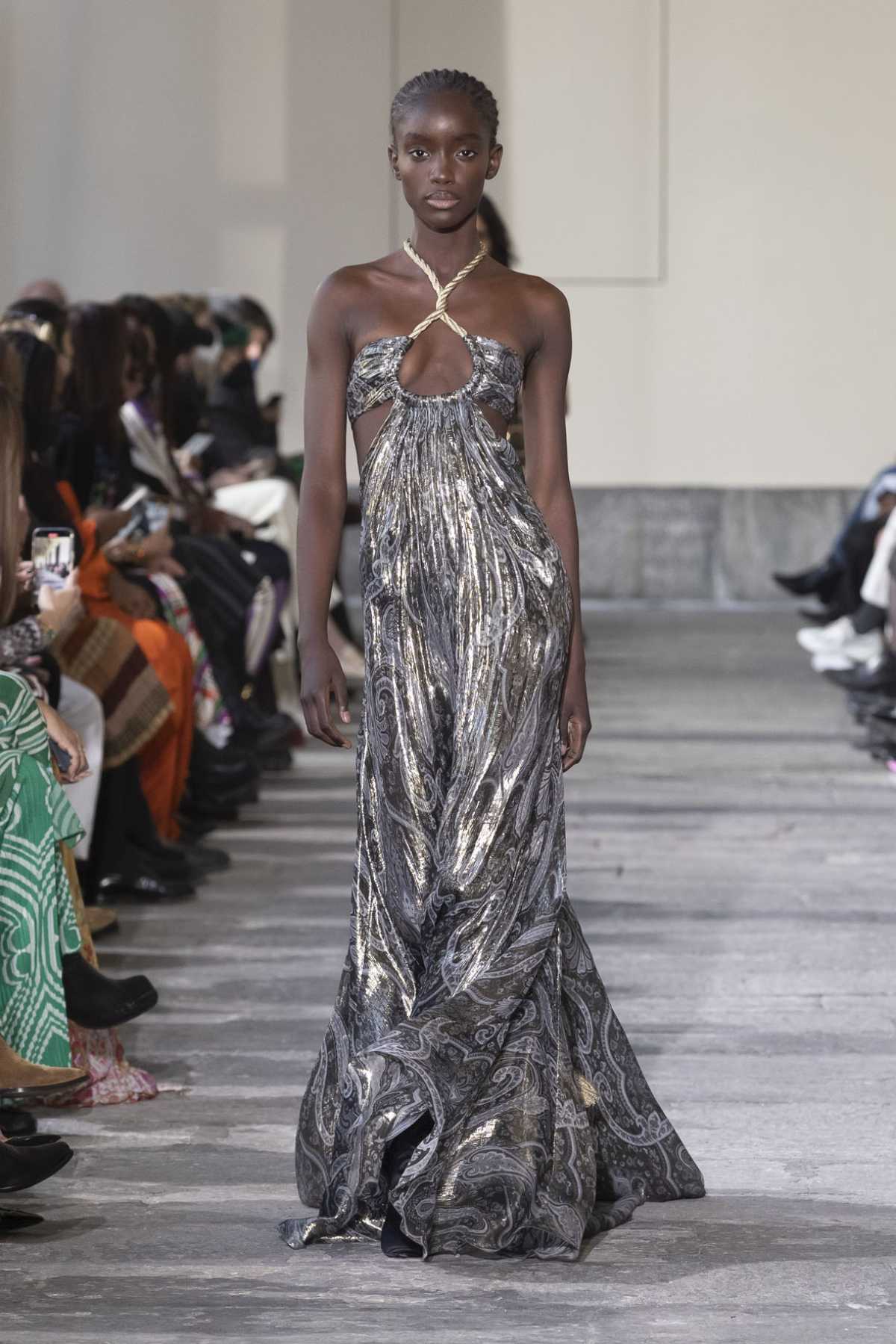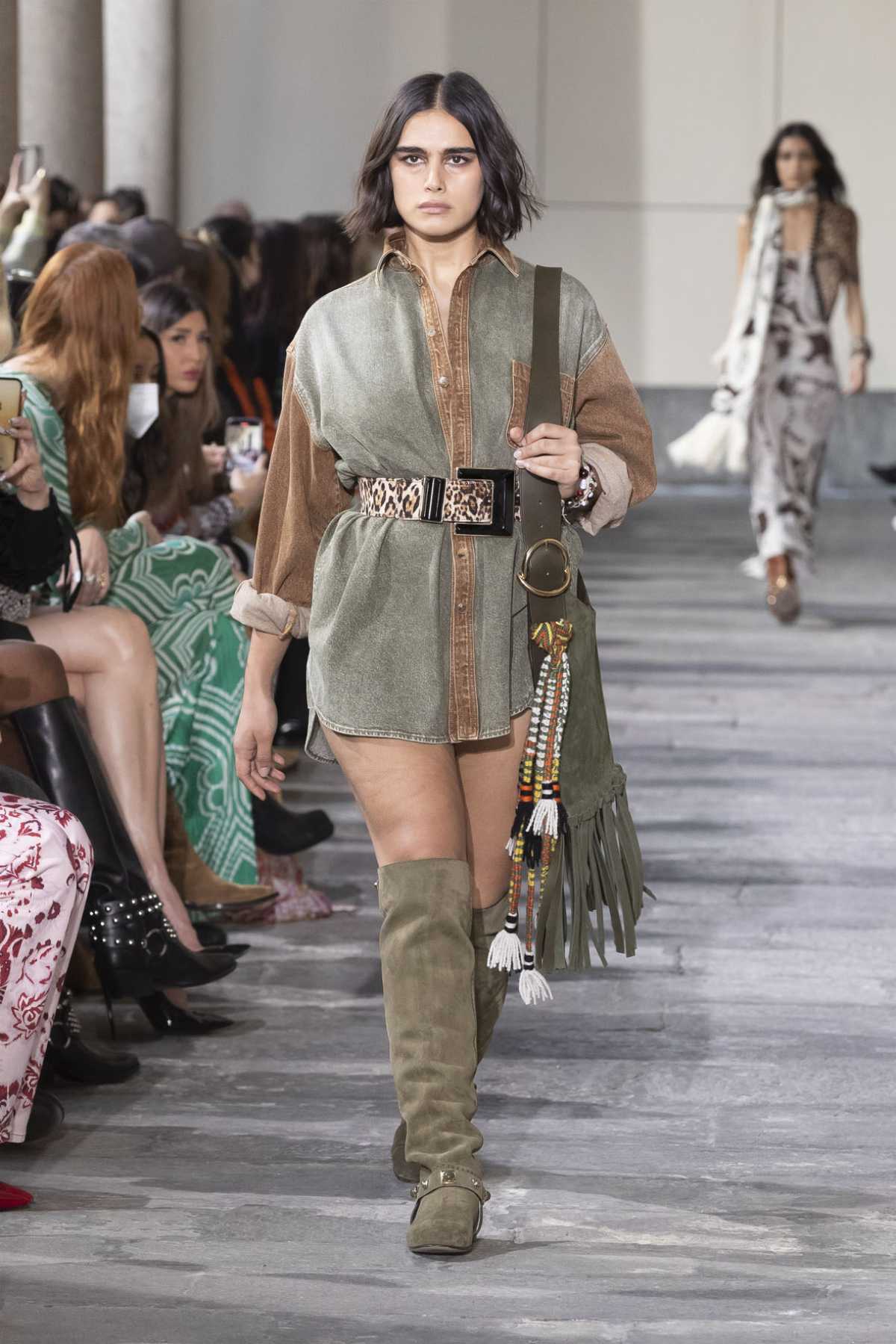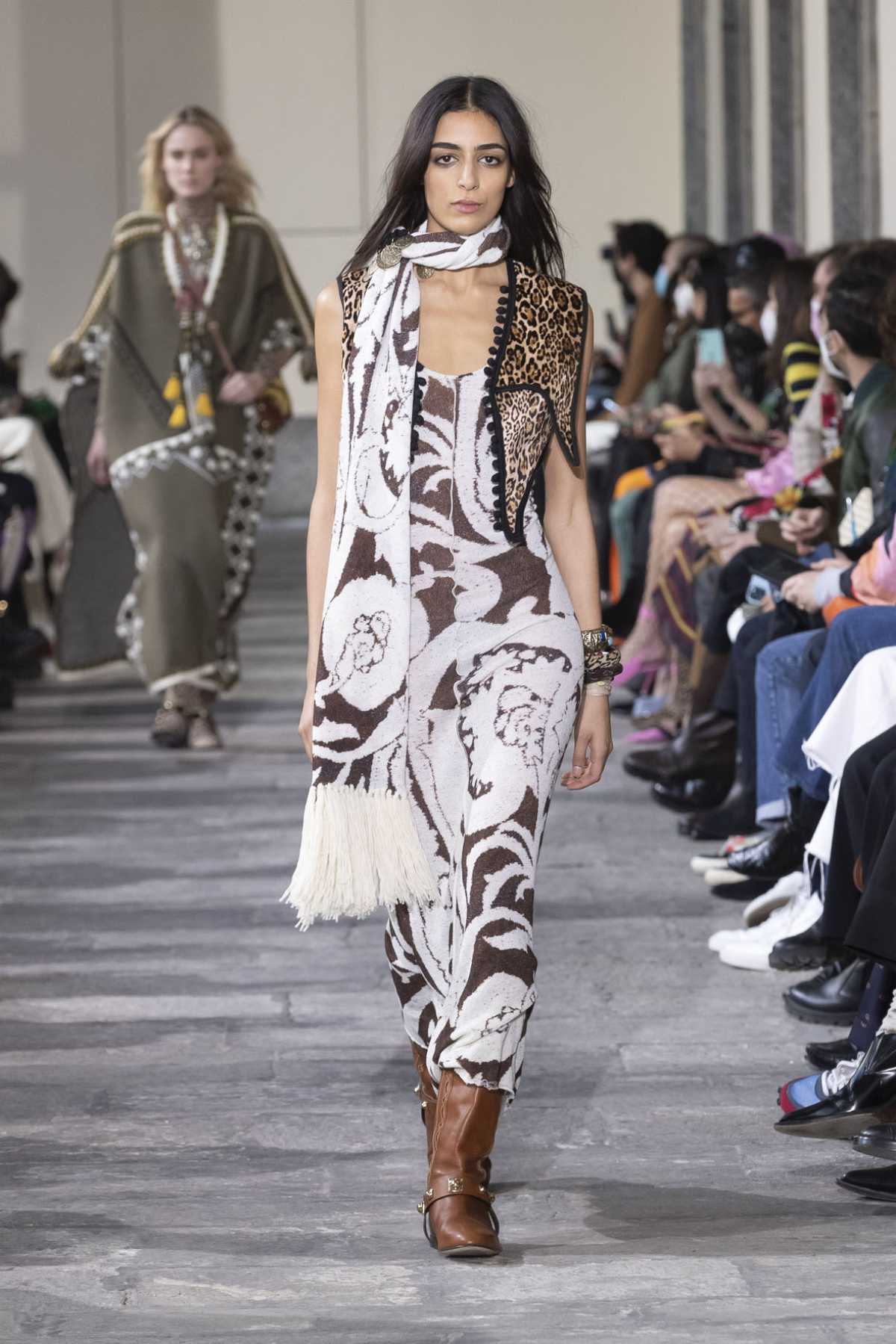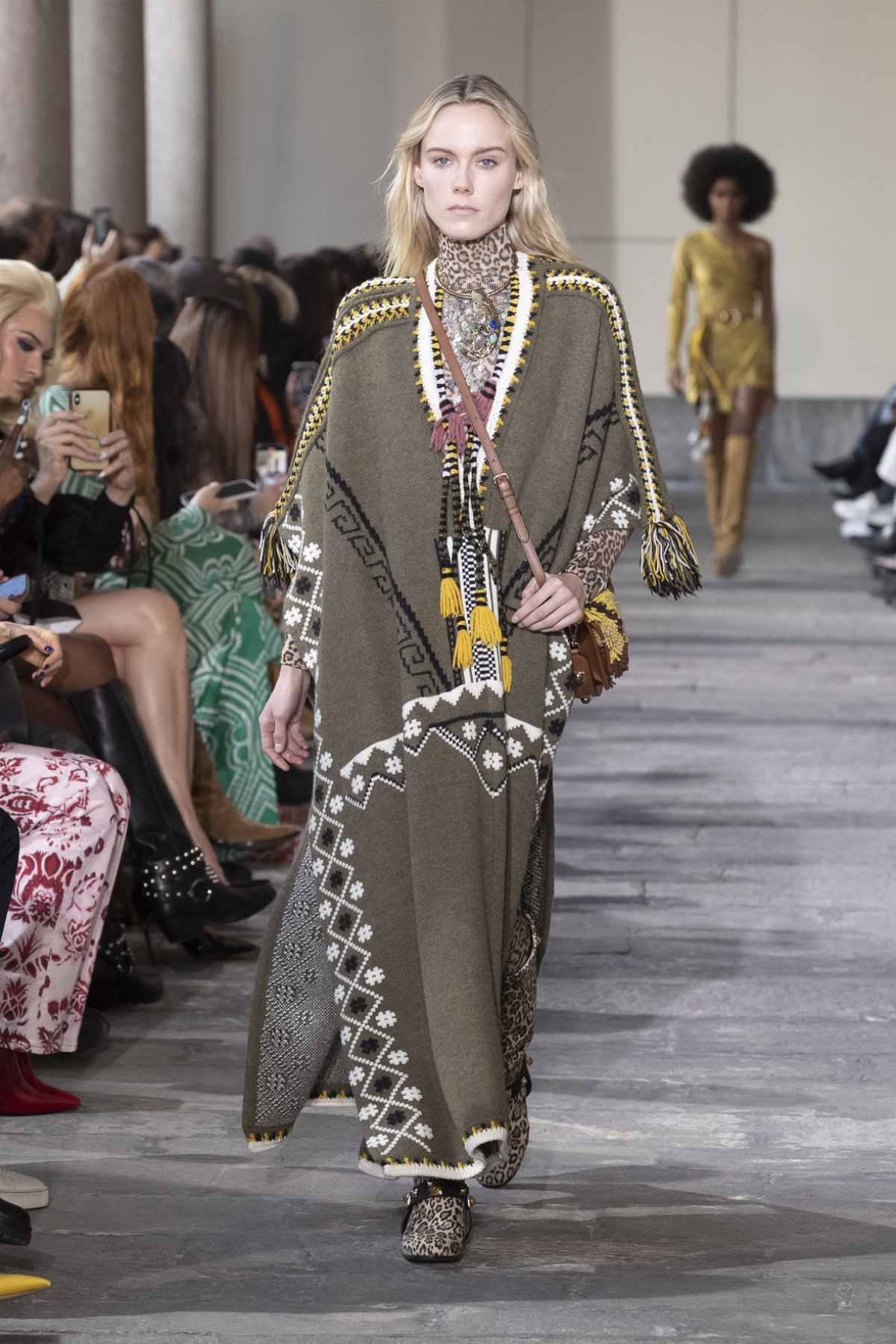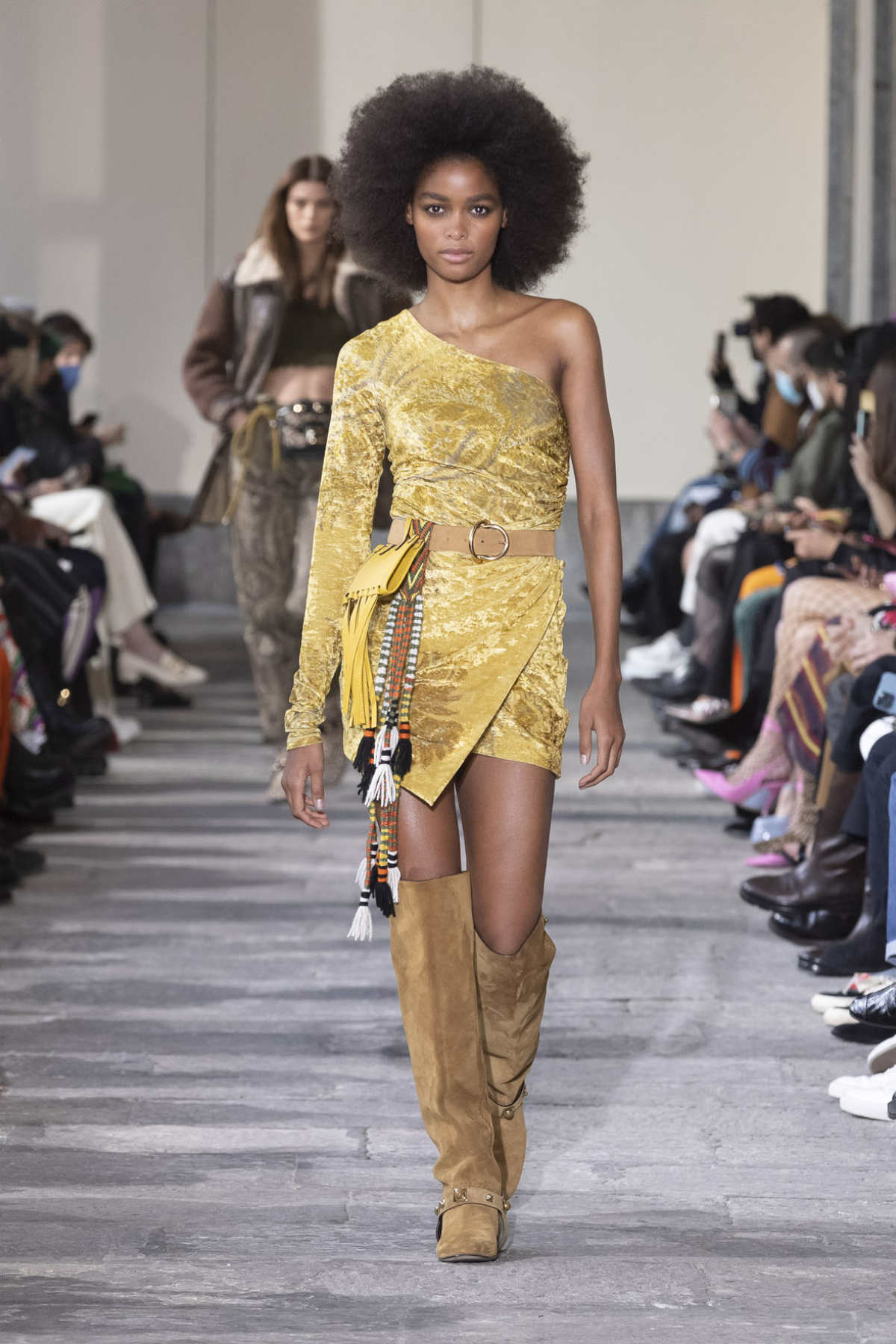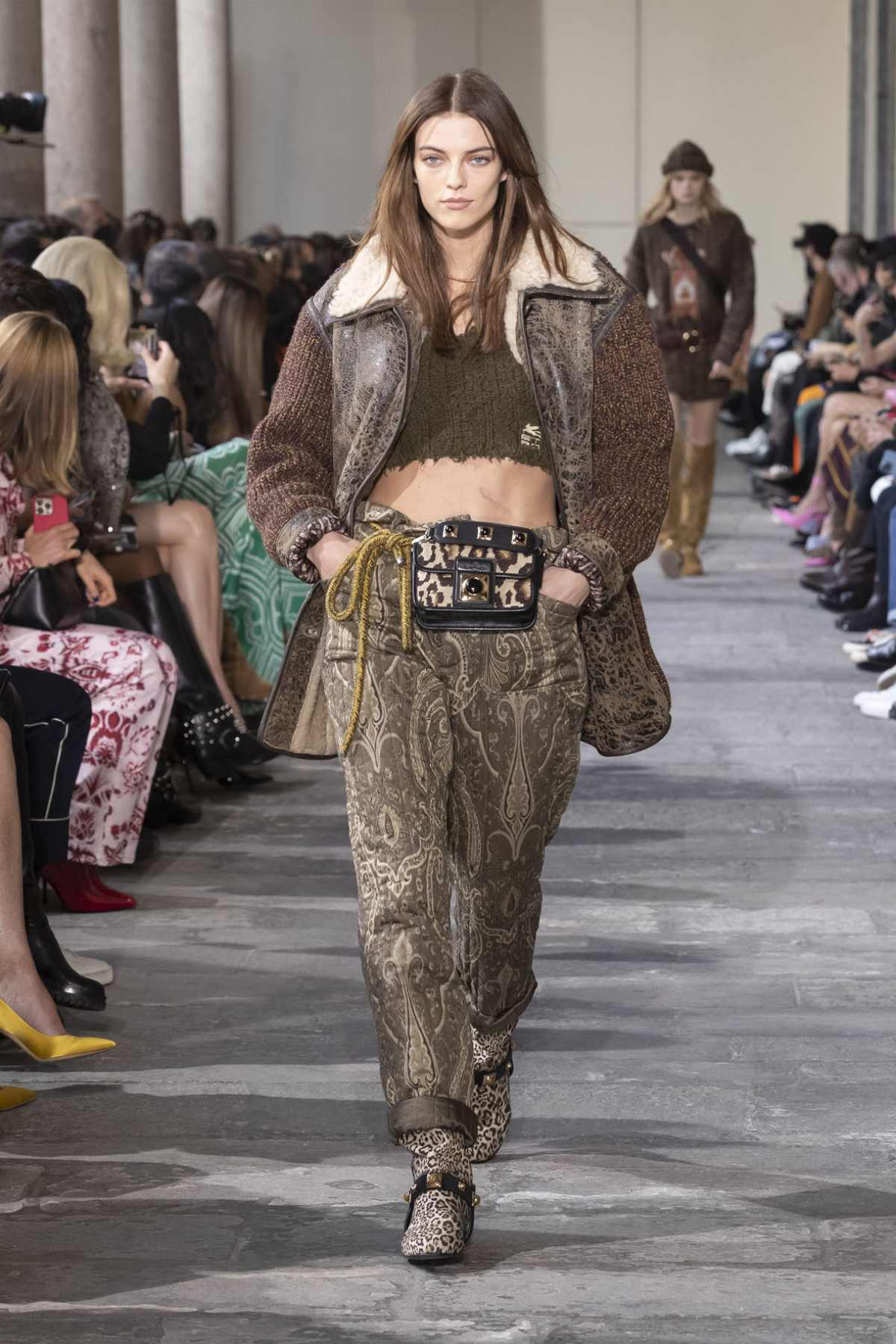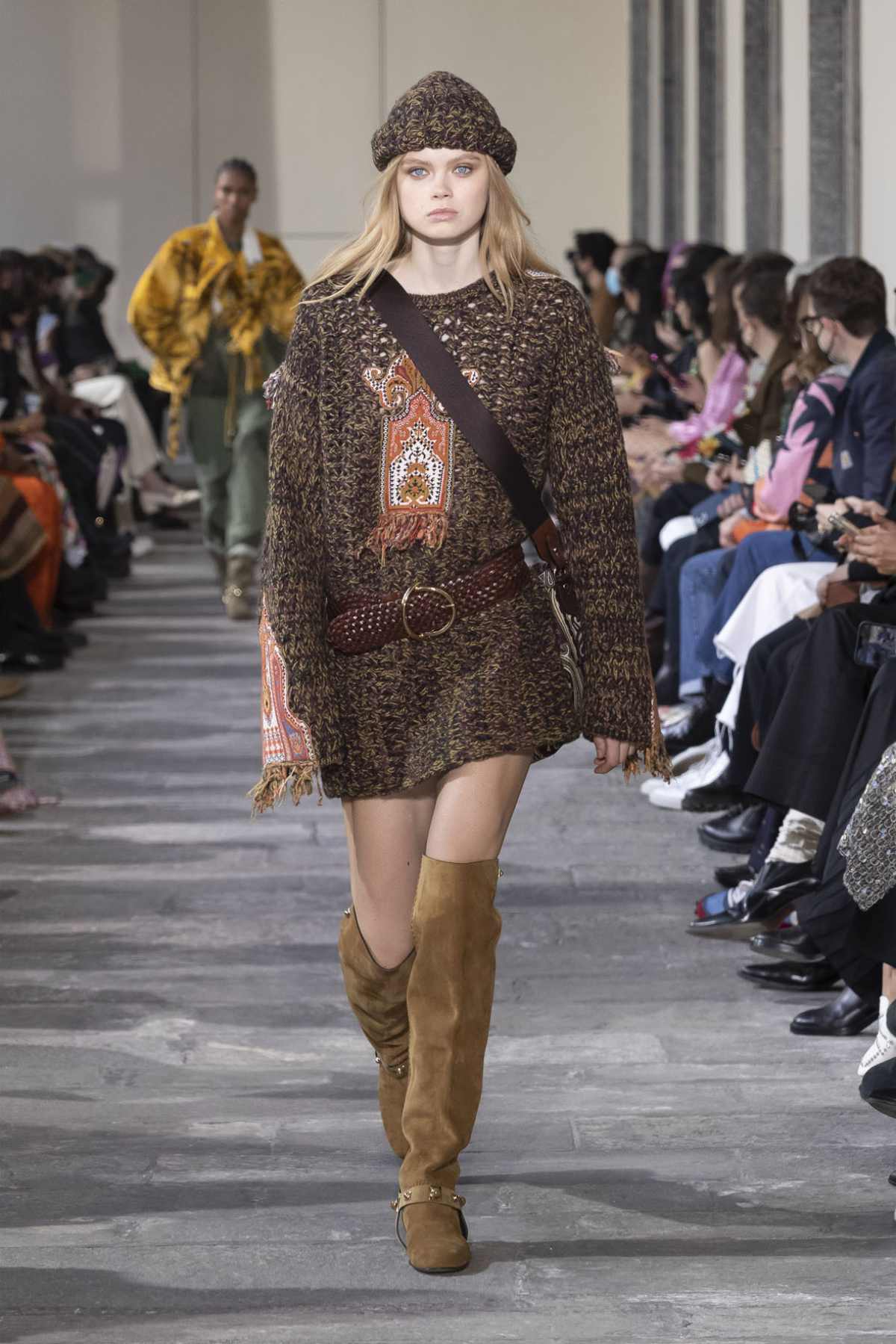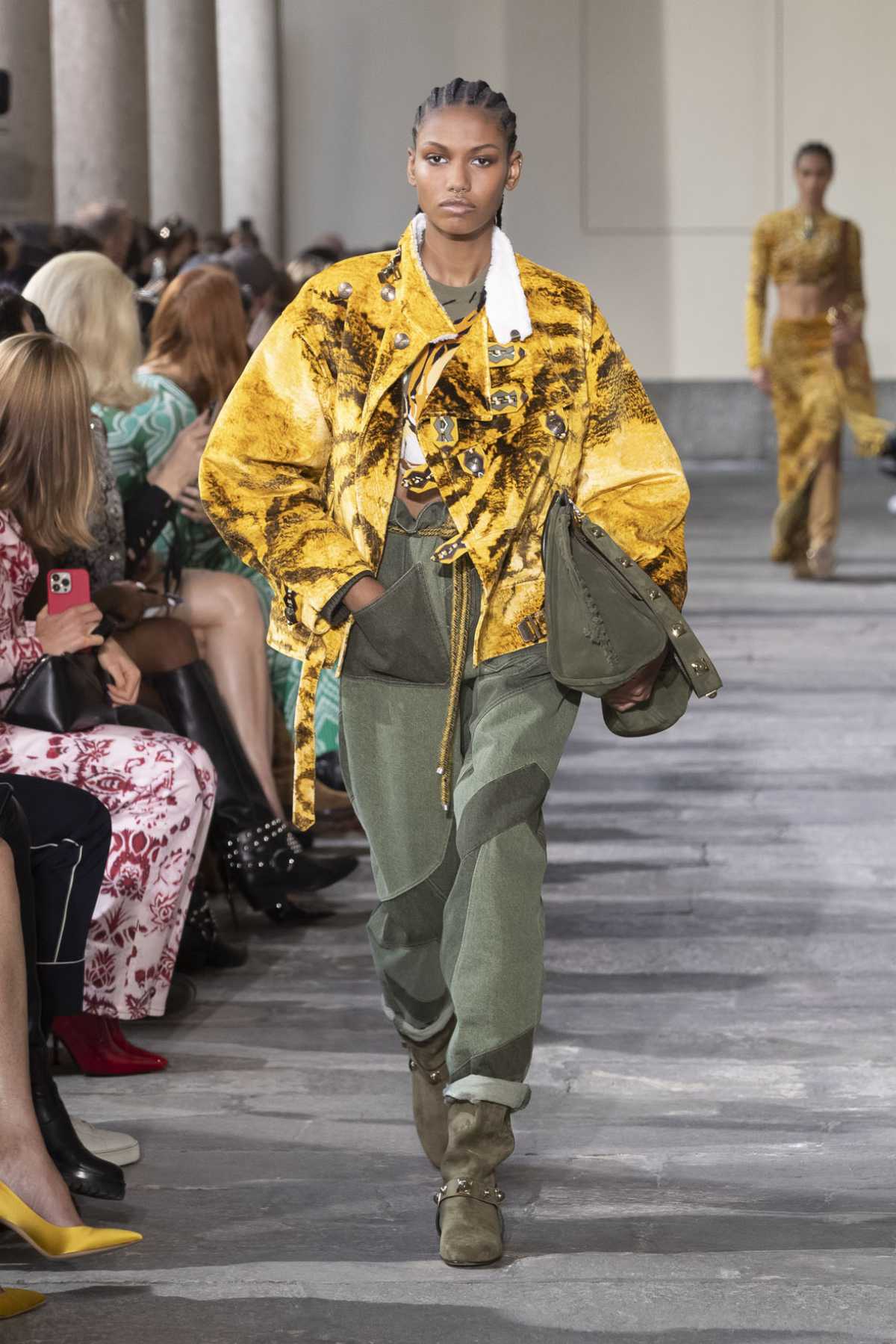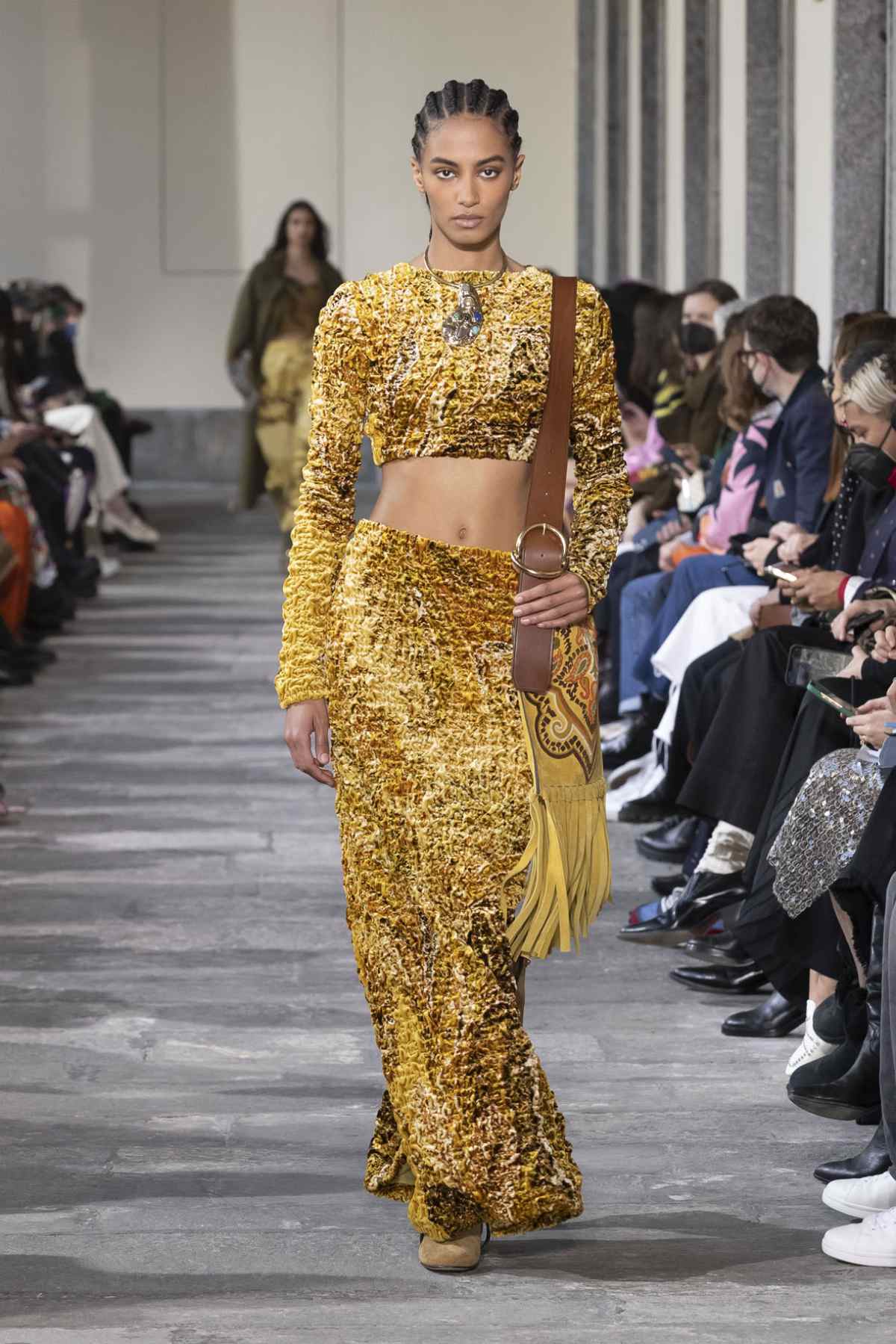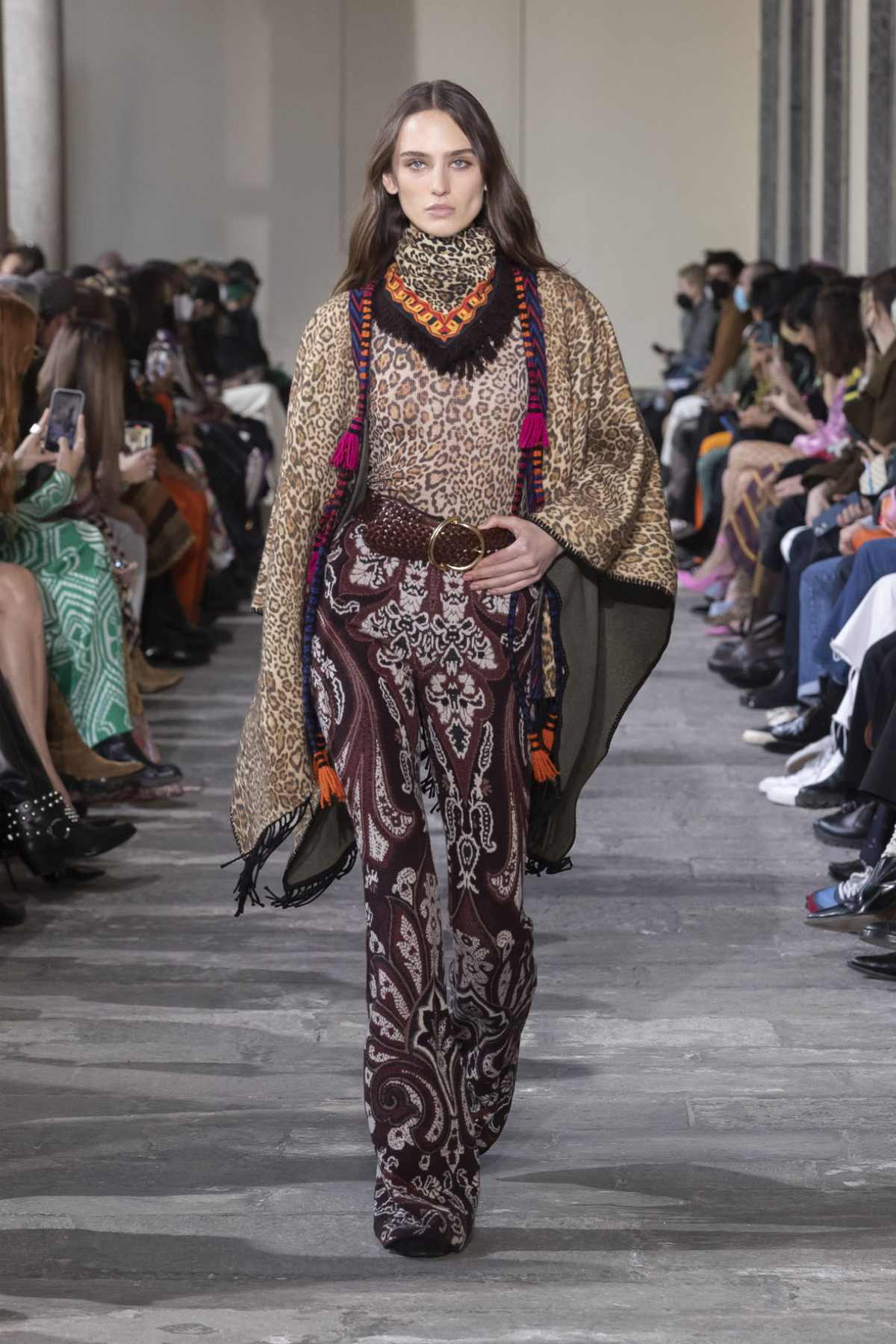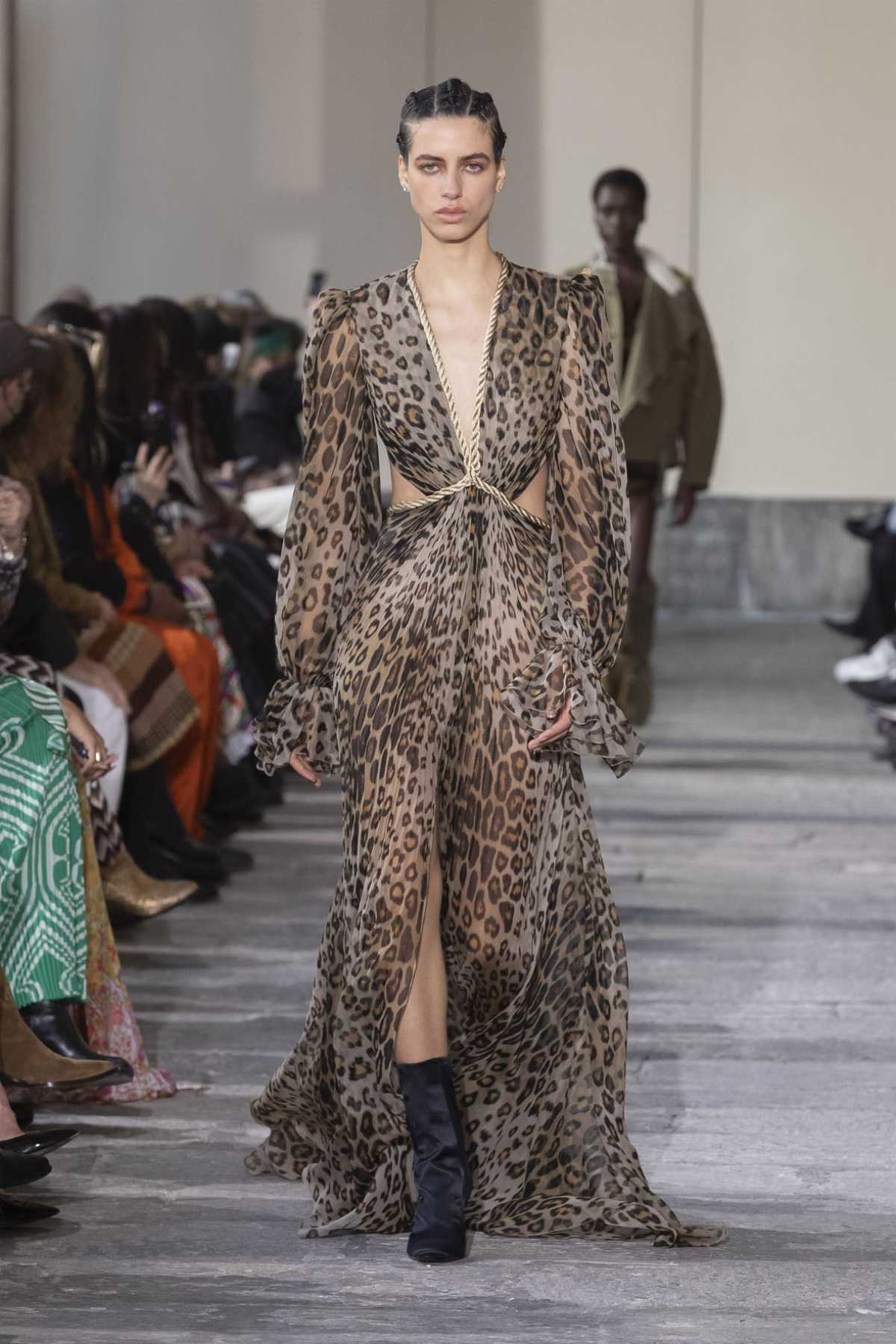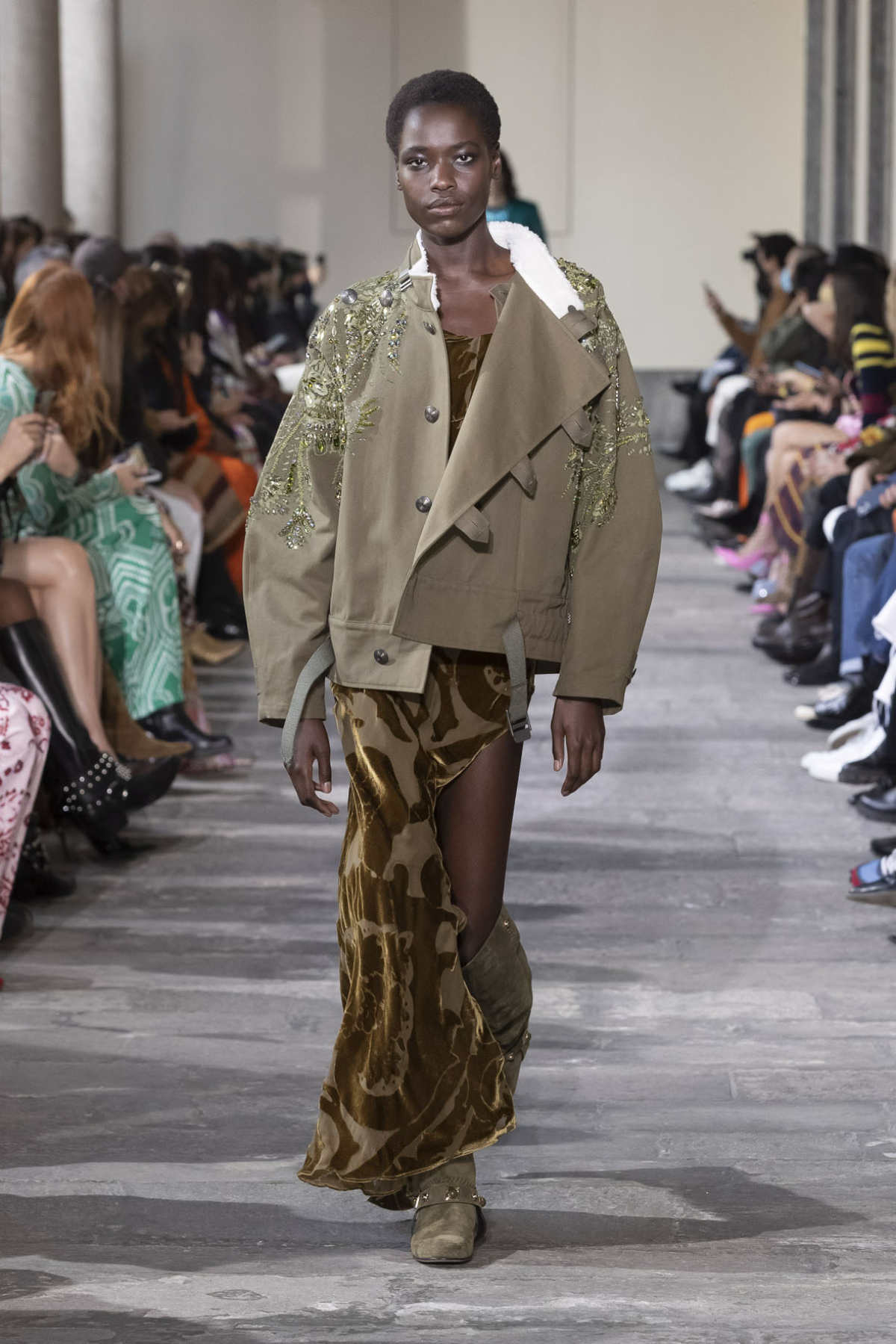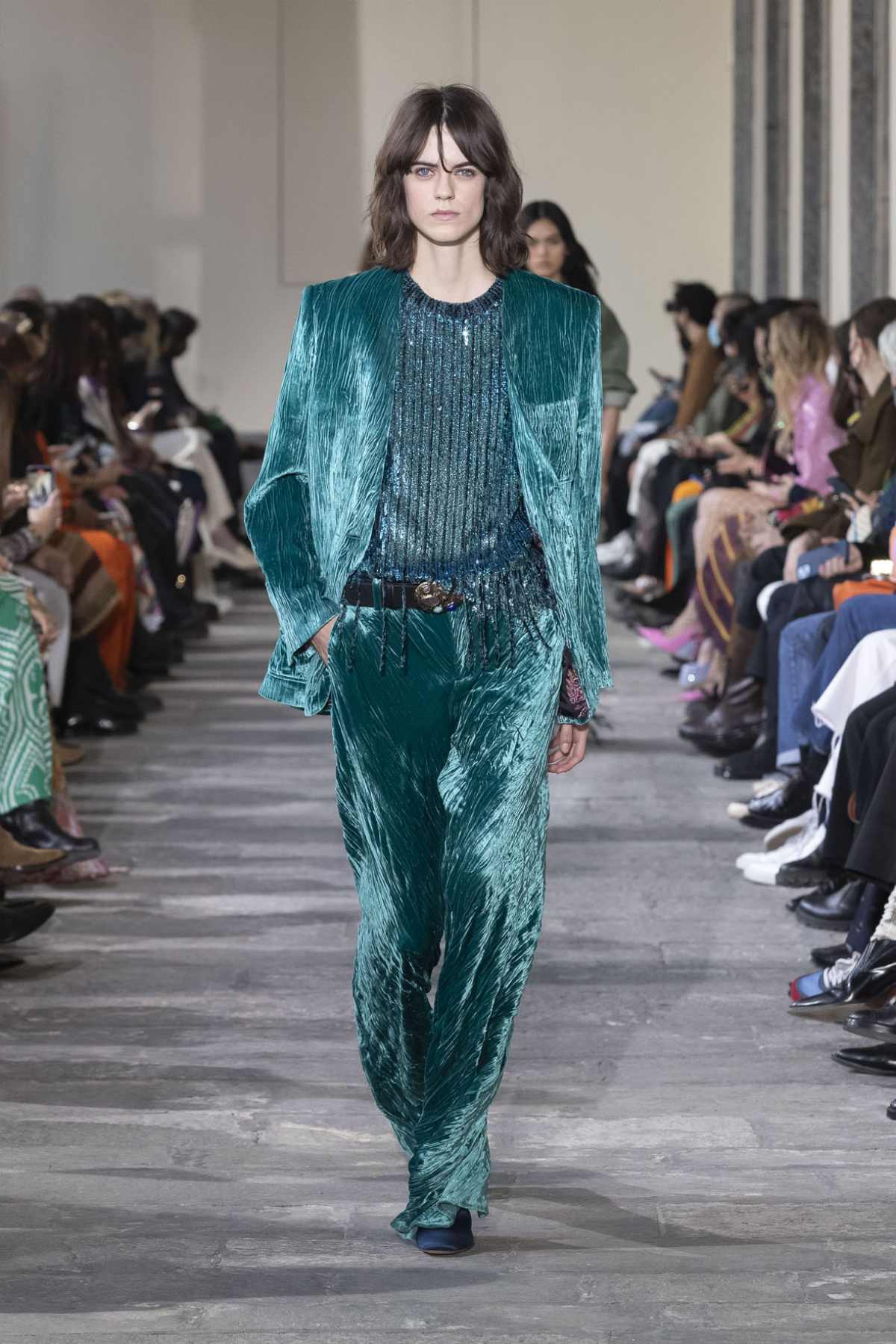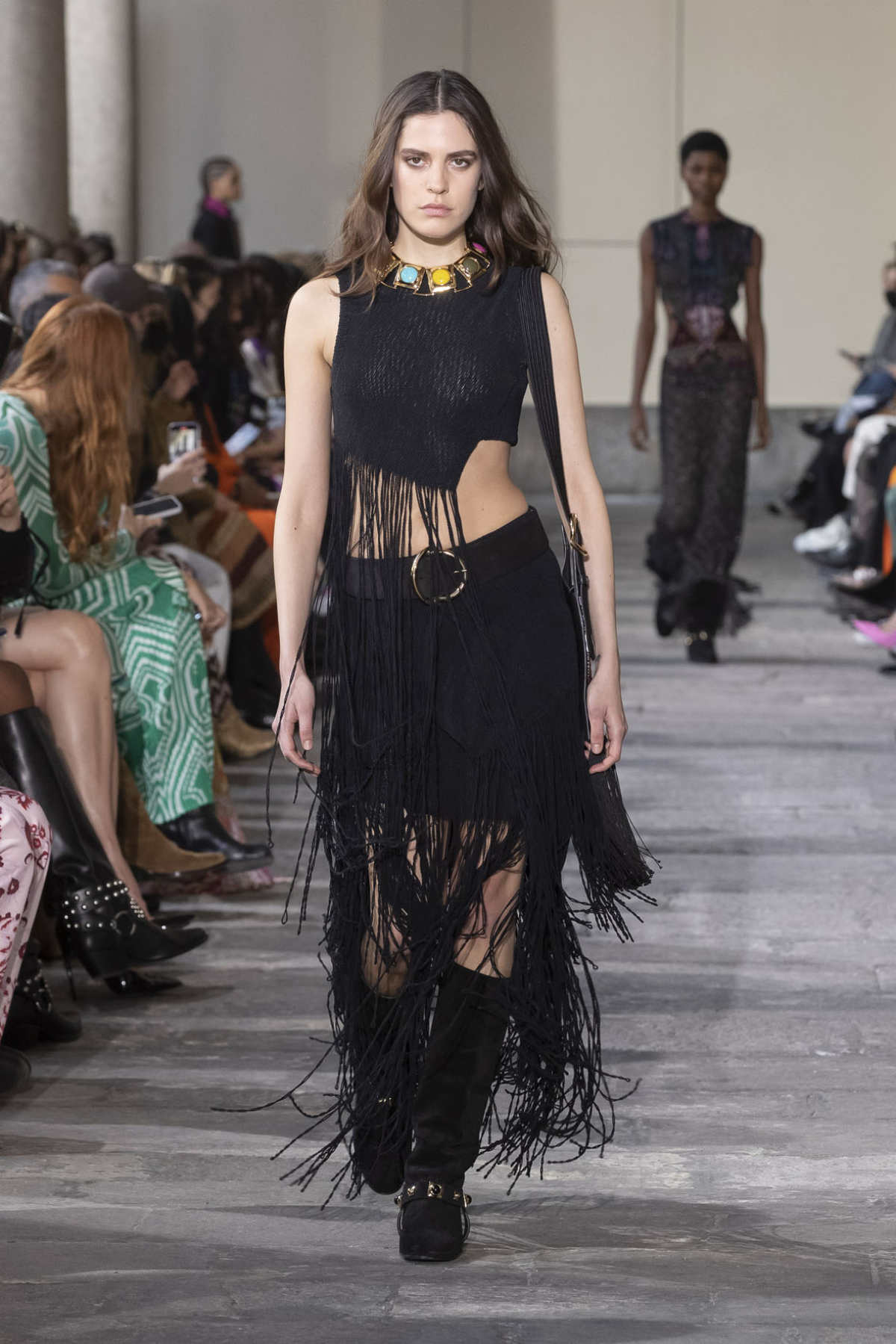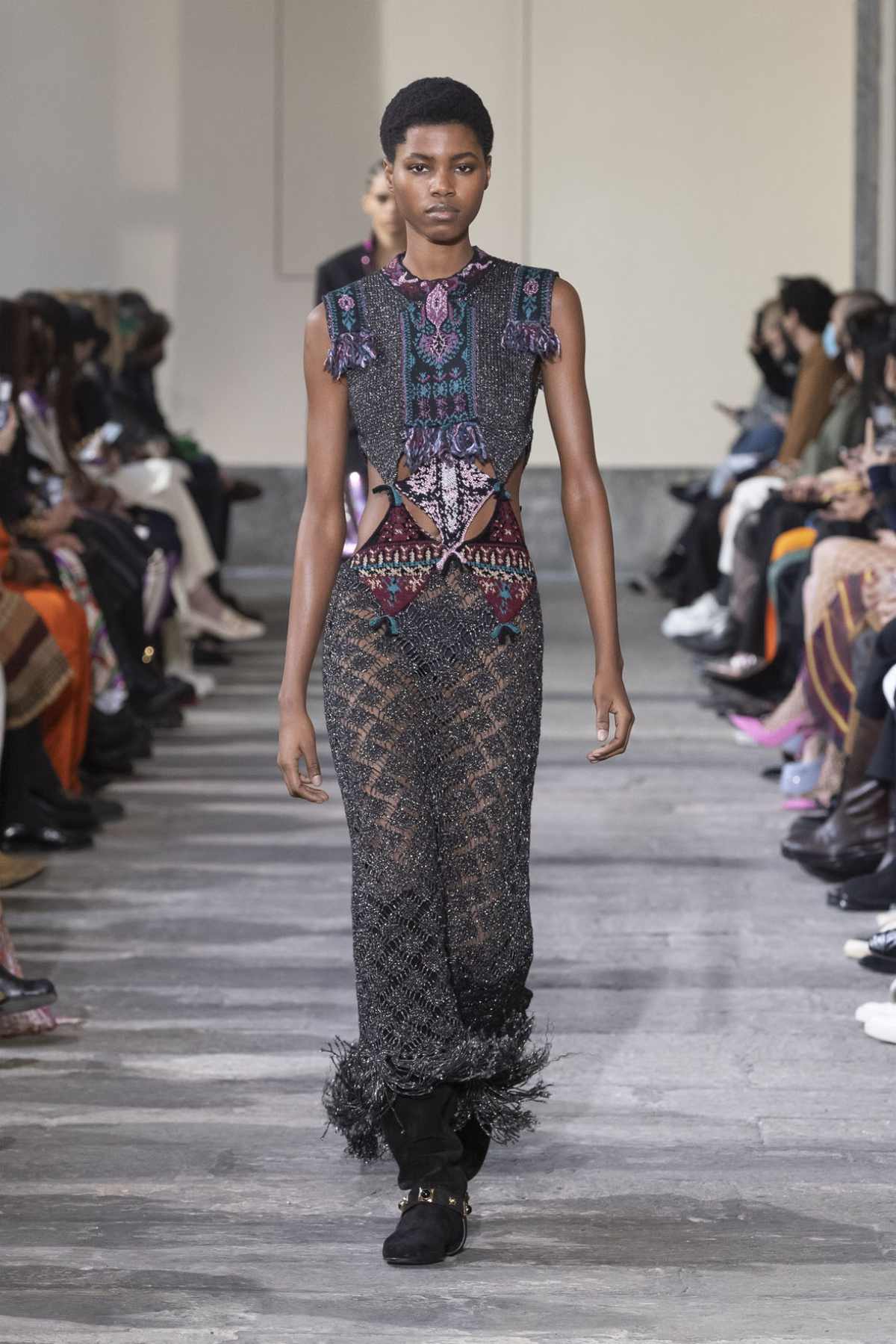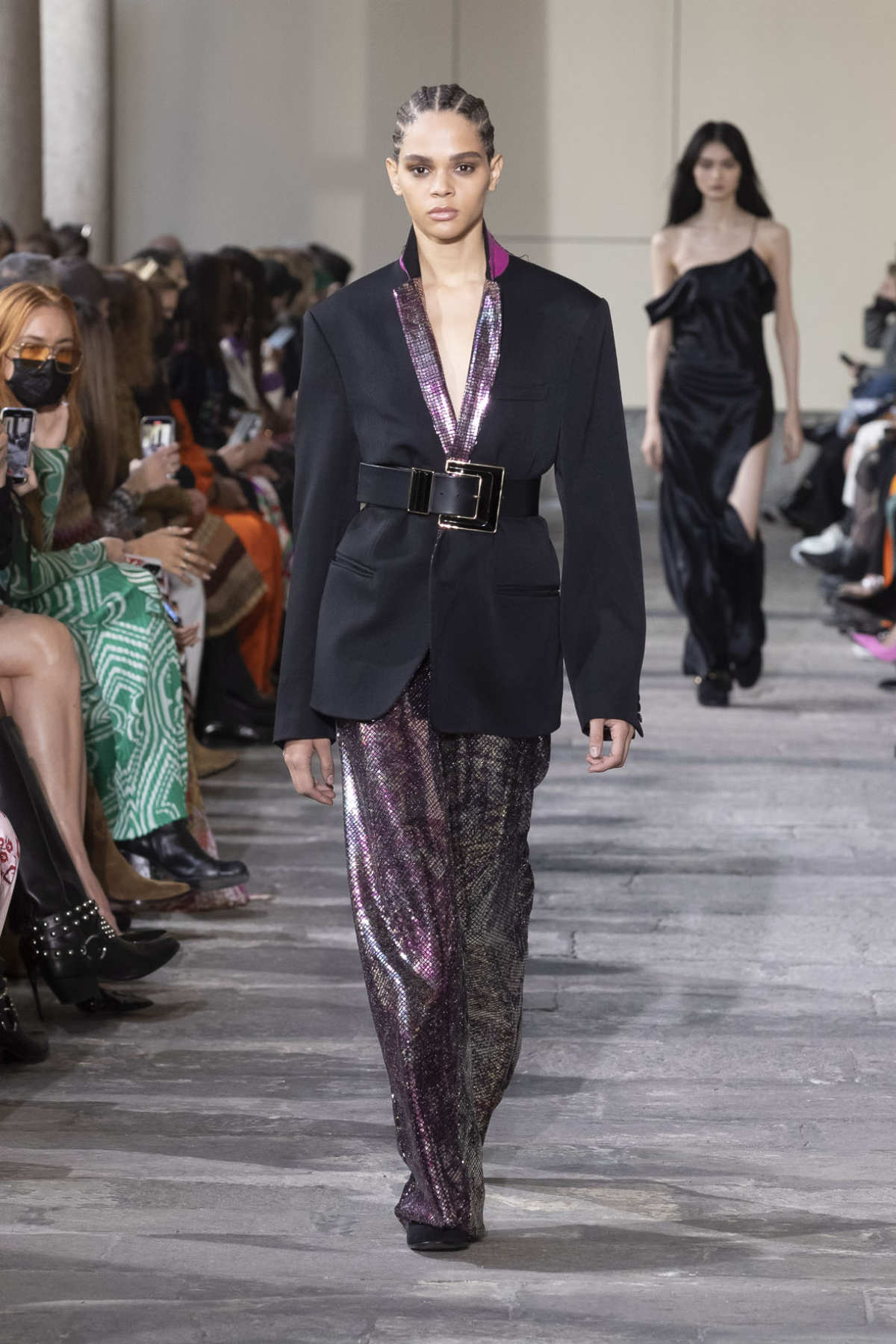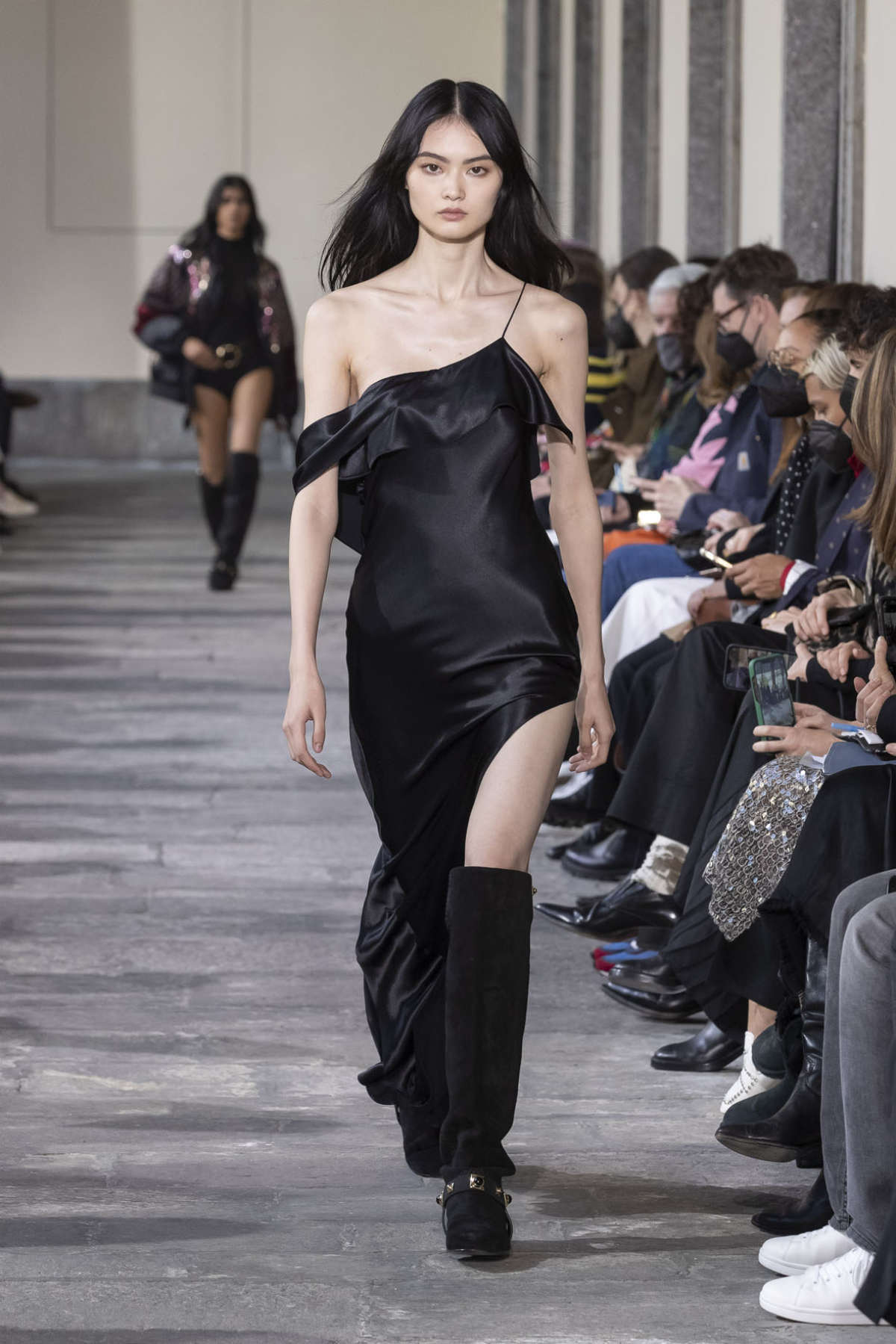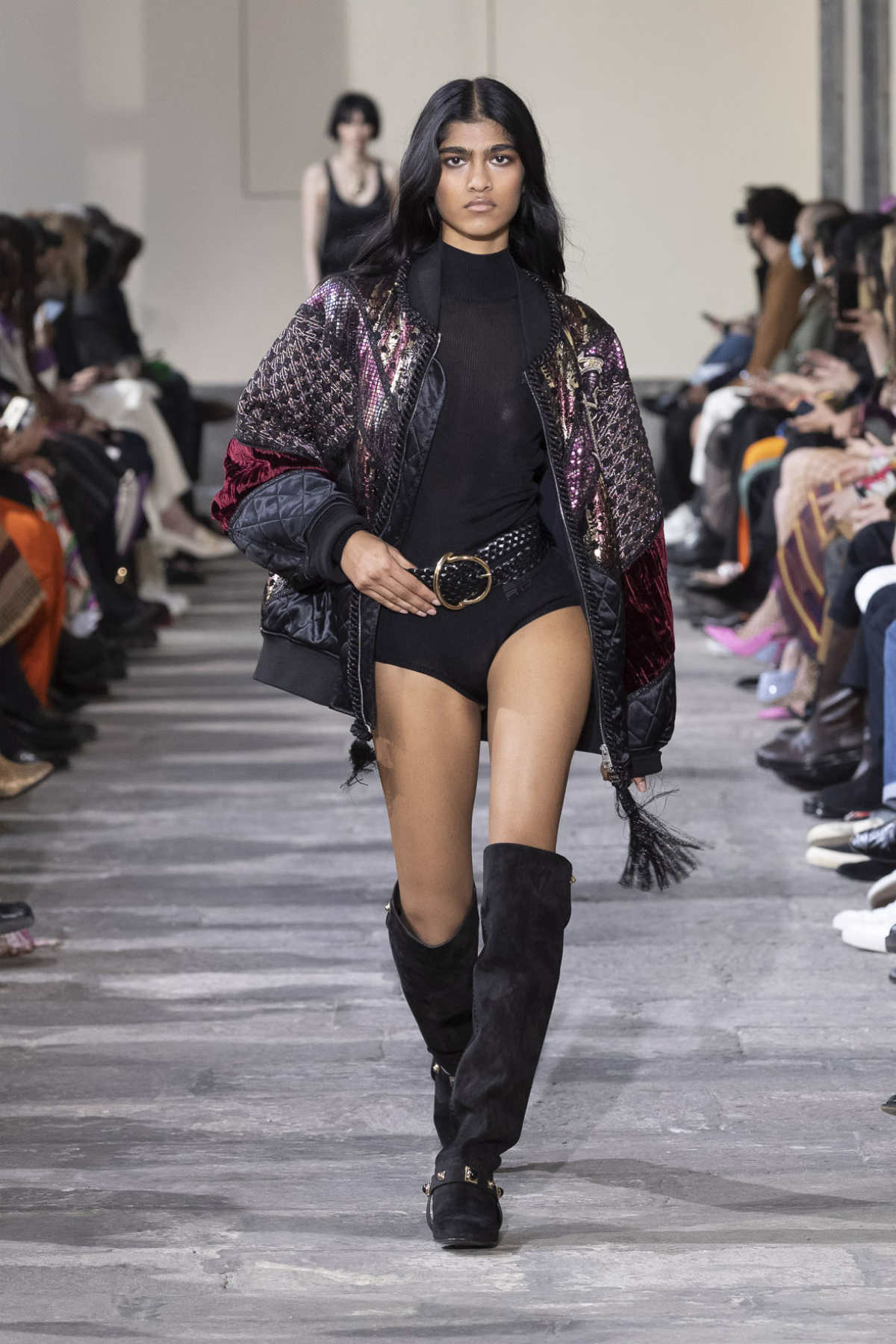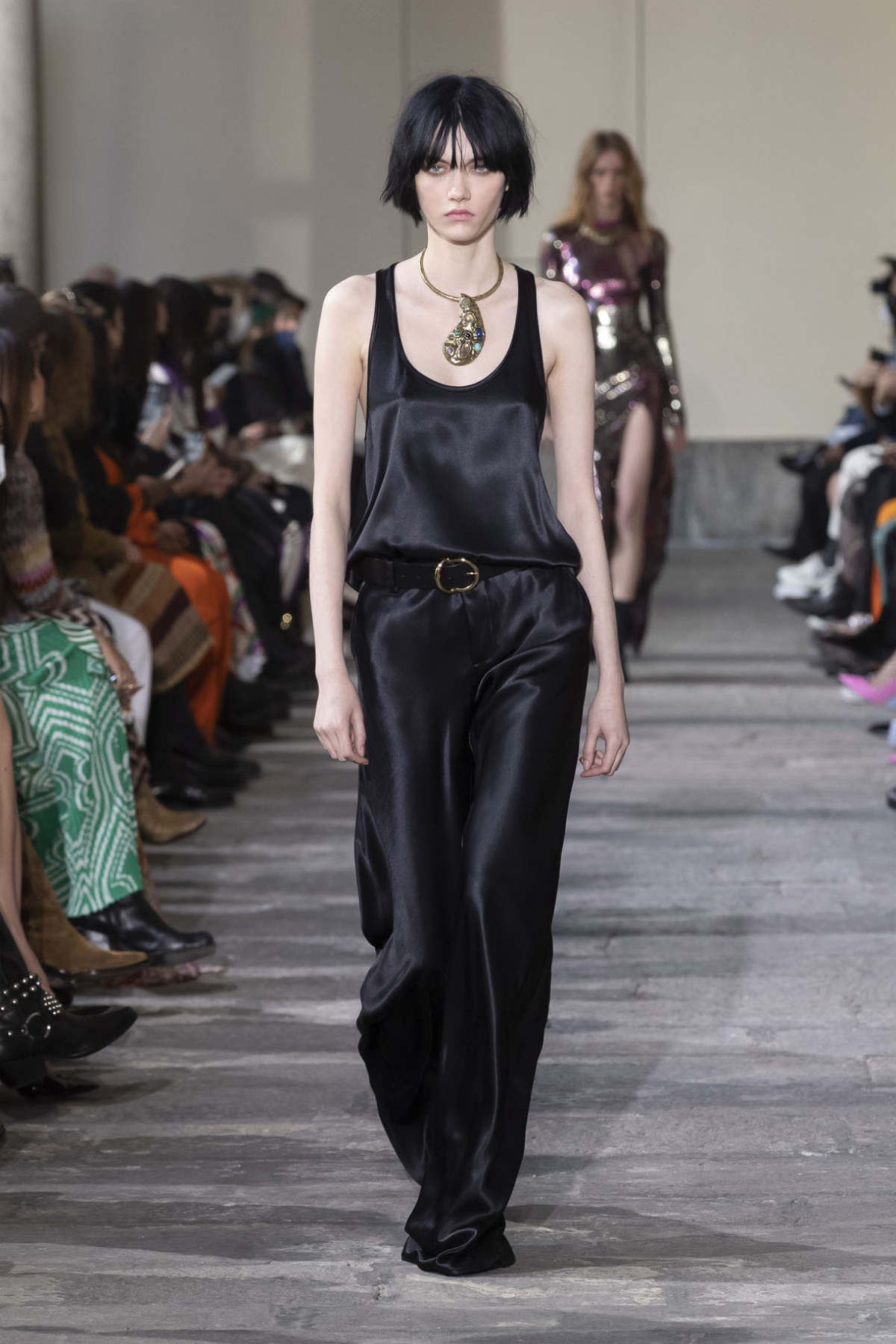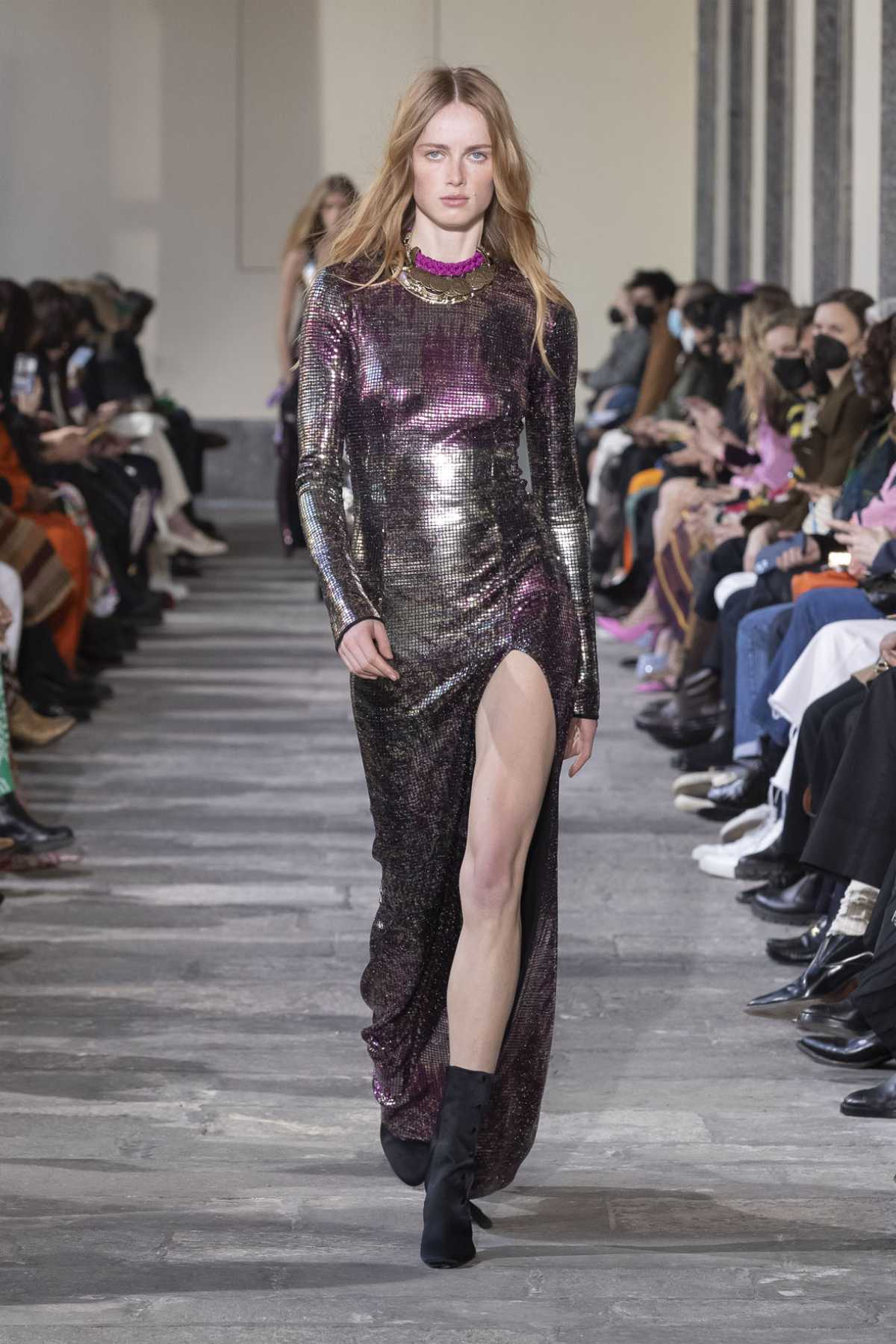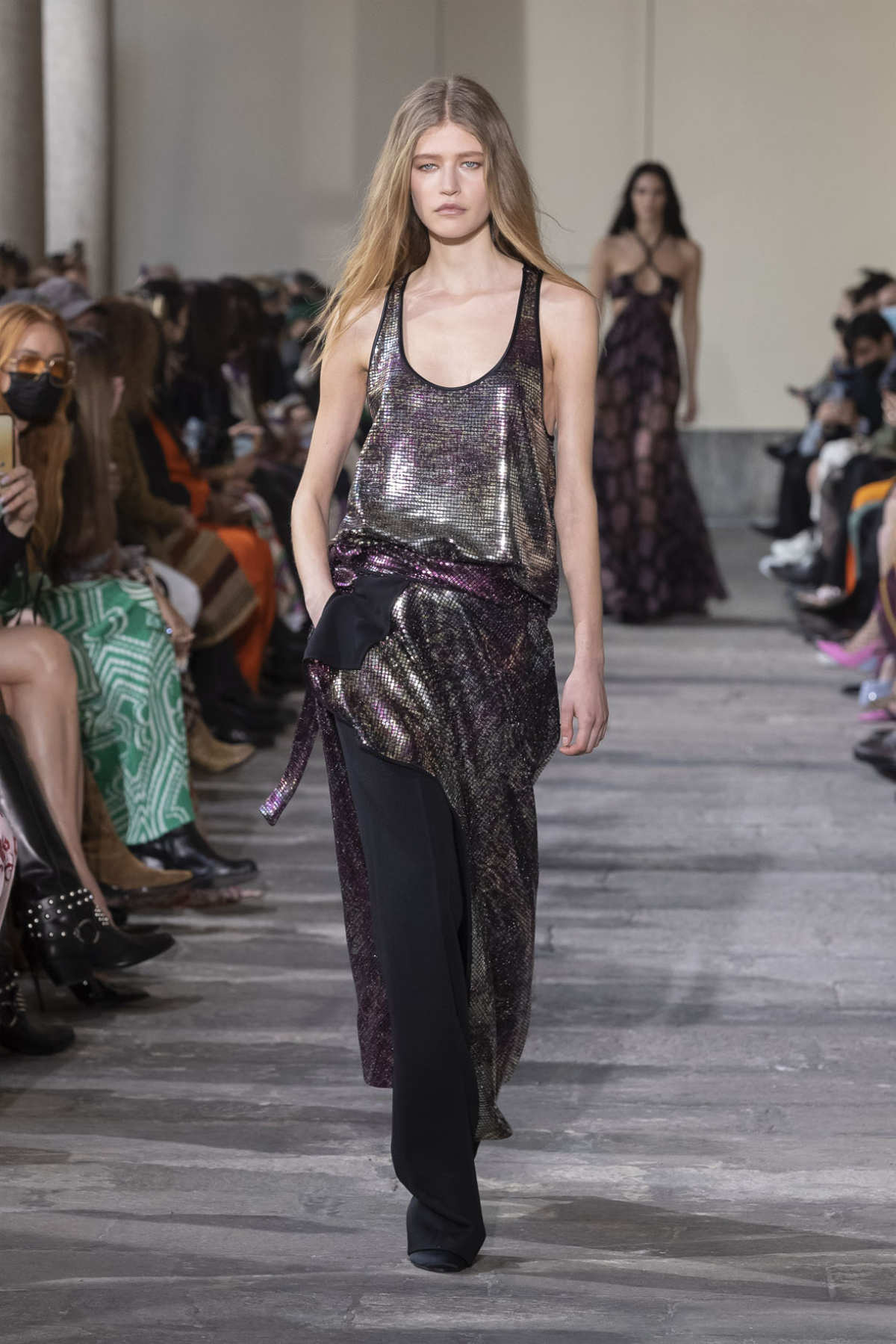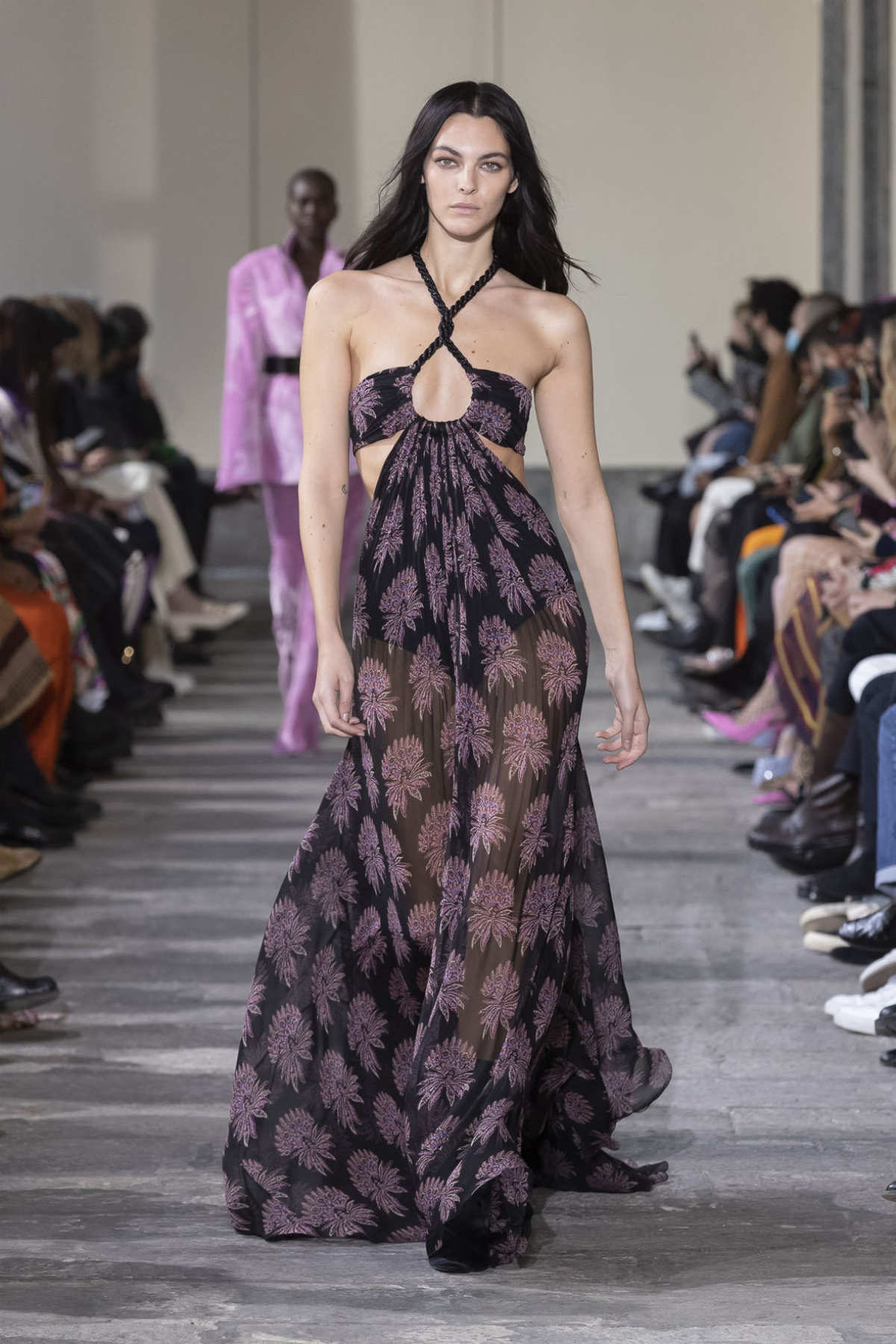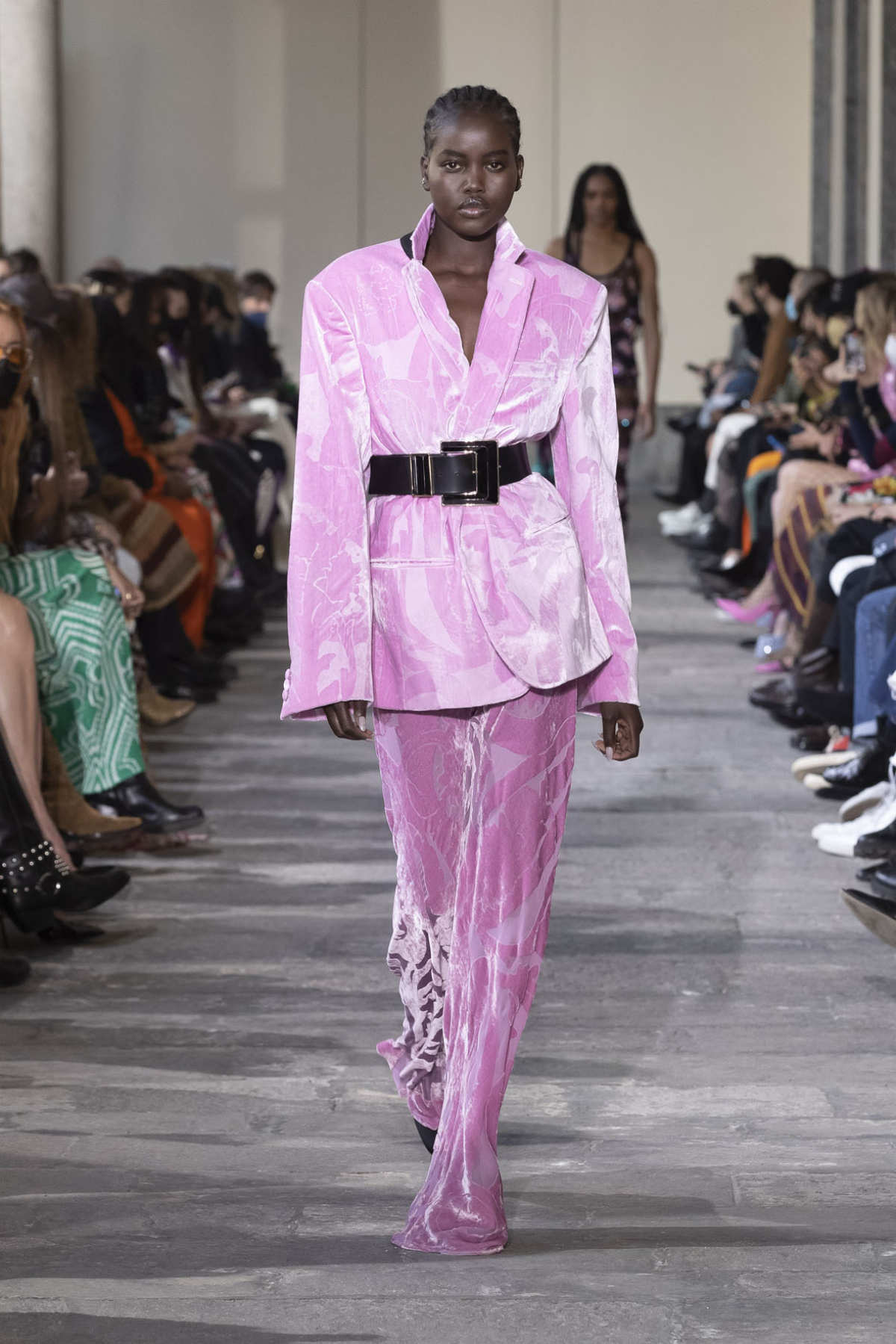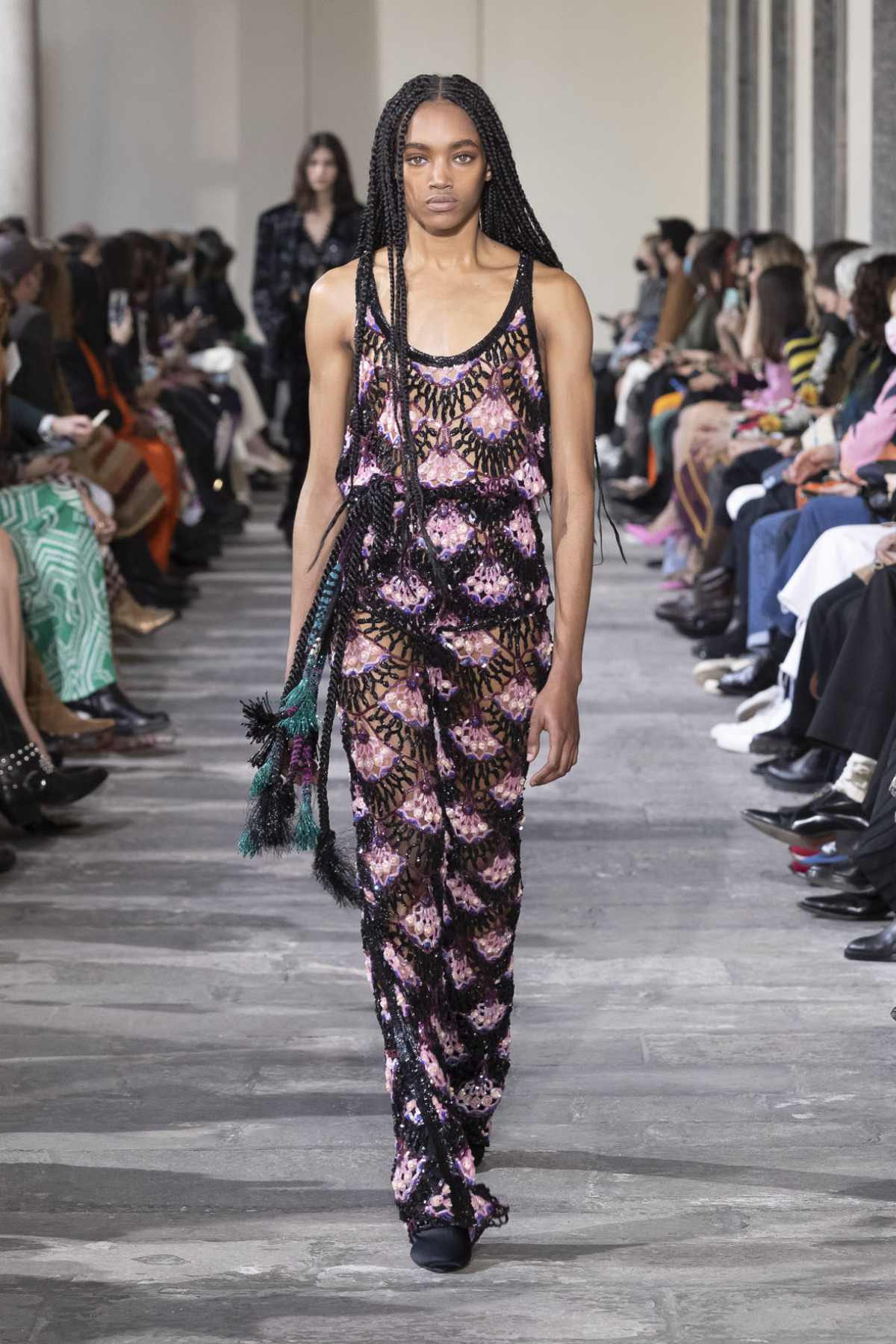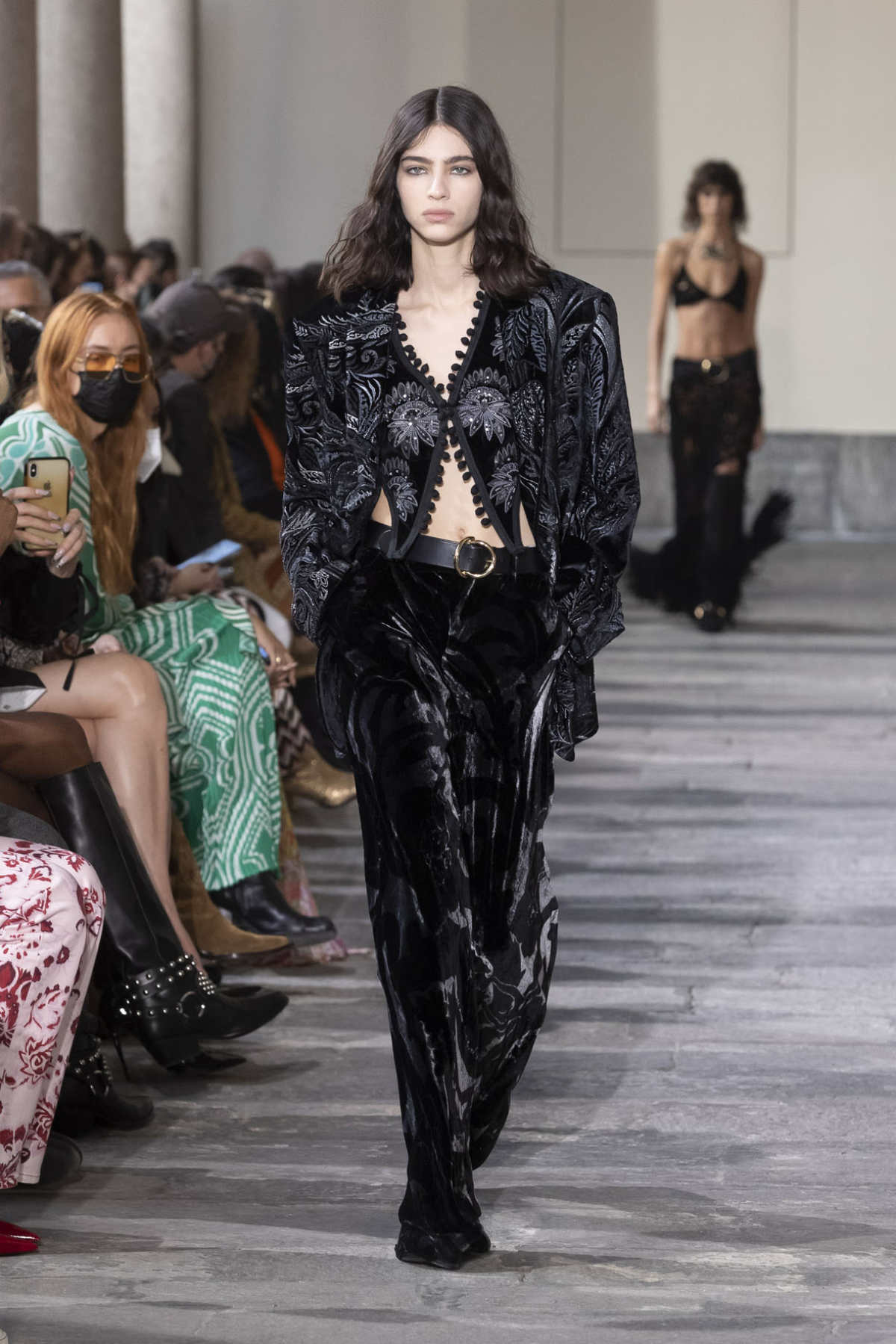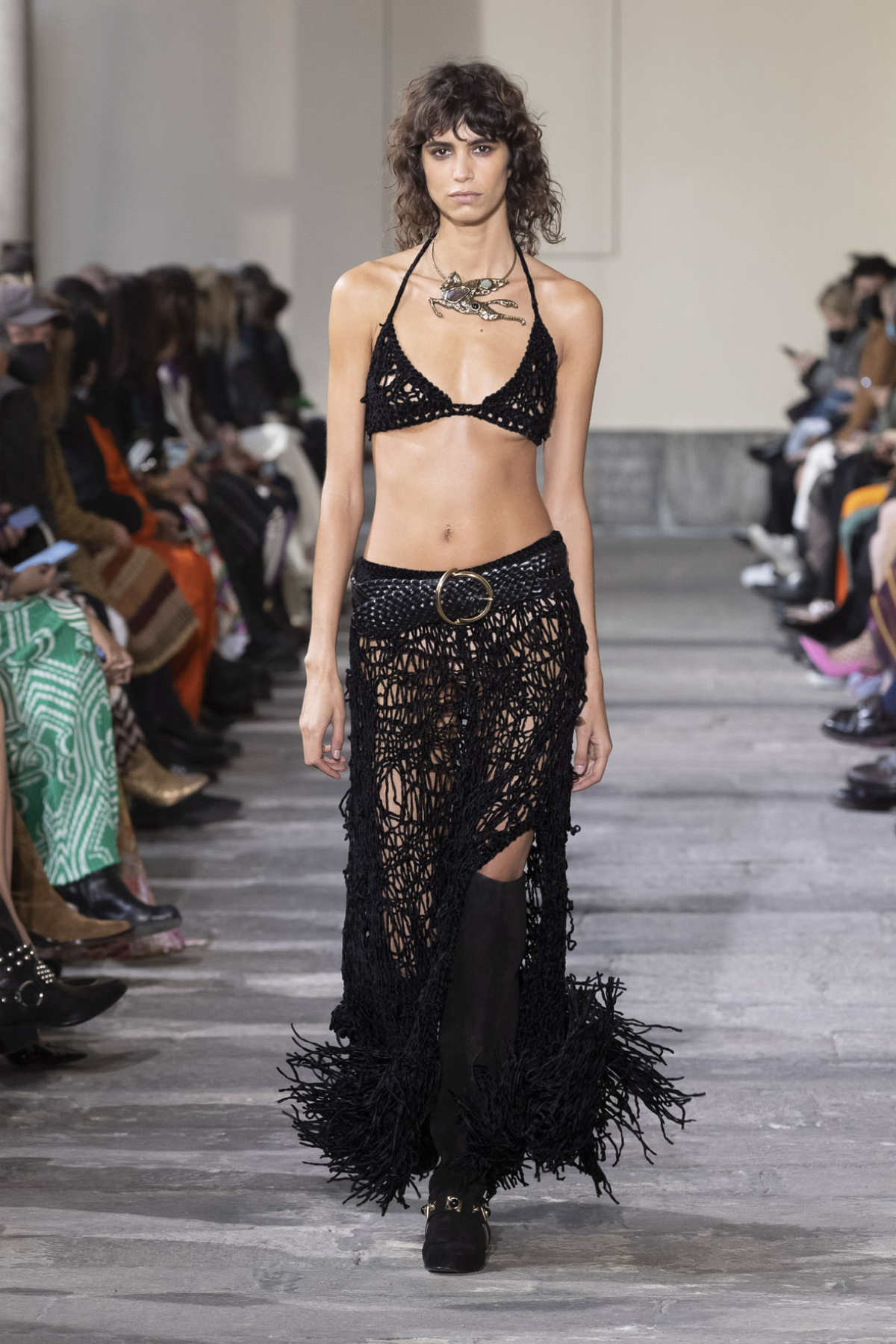 Credits:

Casting Director: Piergiorgio Del Moro
Hair: Damien Boissinot - Agency: Art + Commerce
Make Up: Lisa Butler - Agency: Bryant Artists
Location: Conservatorio di Musica "Giuseppe Verdi" - Milan
Thanks to Wella Professionals
---