---
Newly remodelled Cartier boutique at Marina Bay Sands, Singapore
Luxferity, 18.05.2021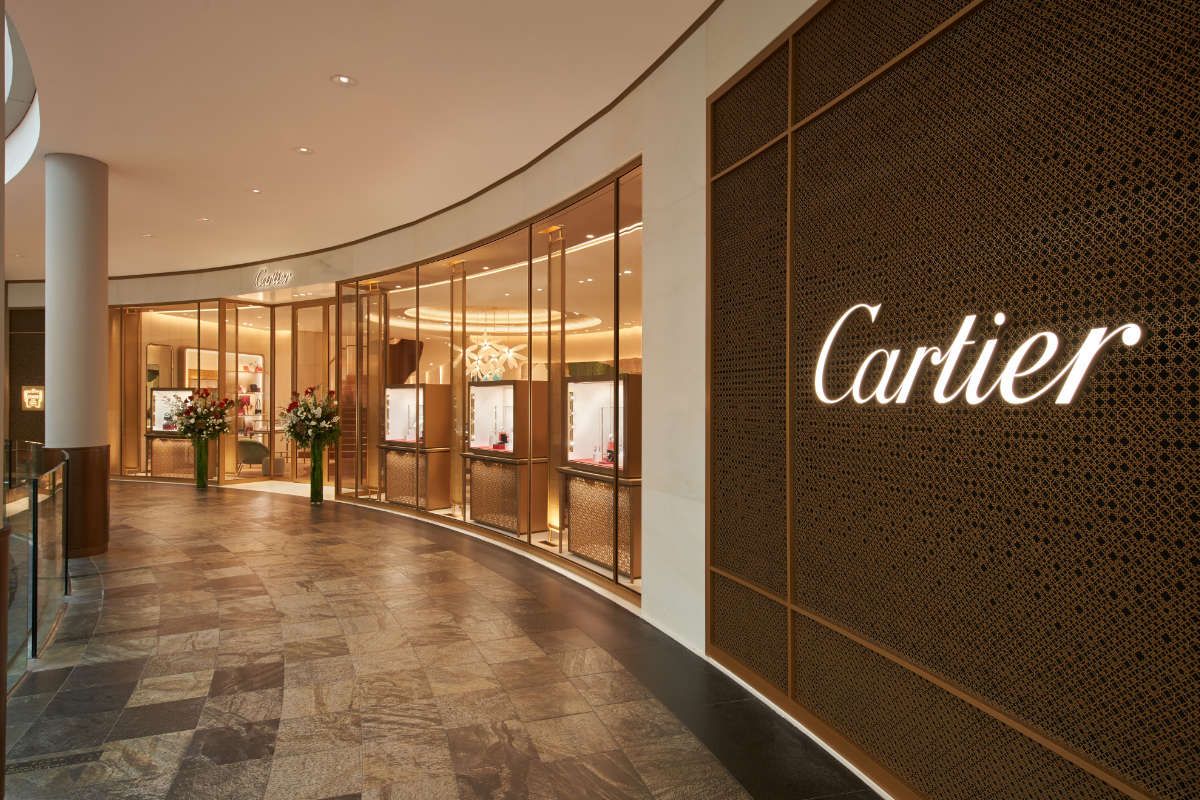 Newly remodelled Cartier boutique at Marina Bay Sands, Singapore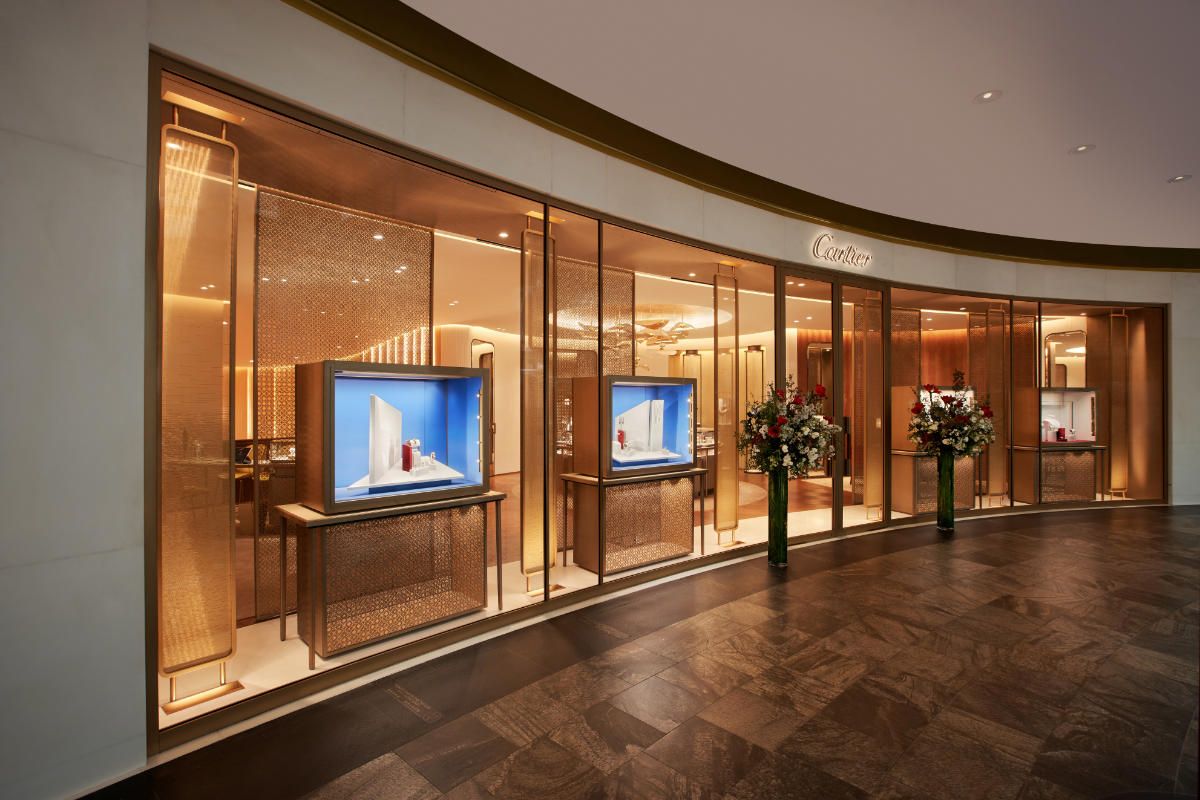 Newly remodelled Cartier boutique at Marina Bay Sands, Singapore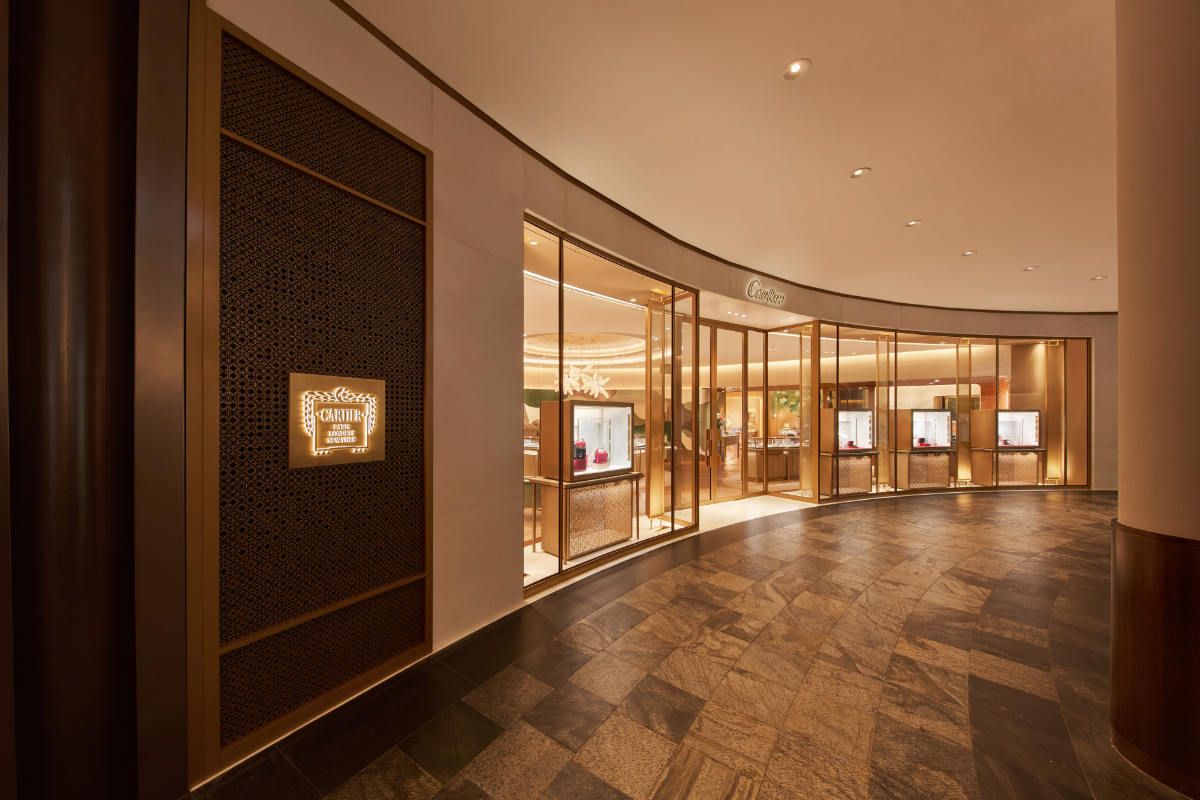 Newly remodelled Cartier boutique at Marina Bay Sands, Singapore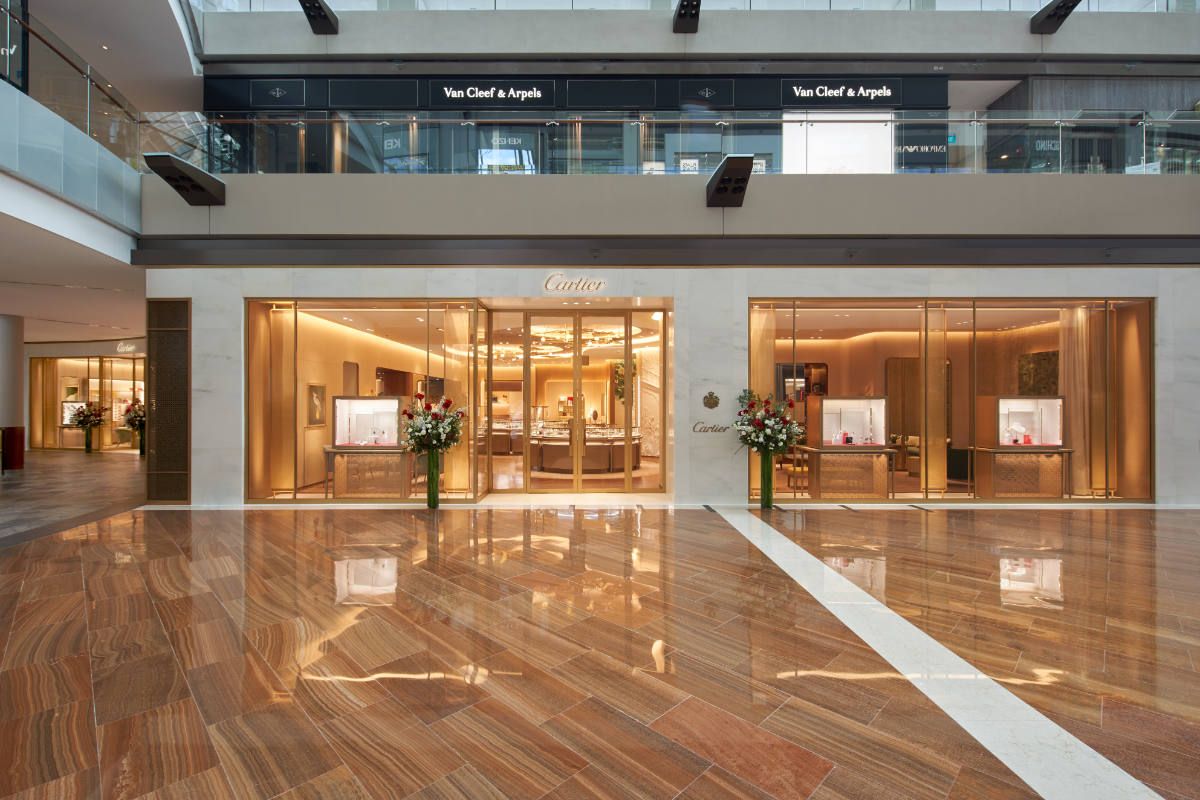 Newly remodelled Cartier boutique at Marina Bay Sands, Singapore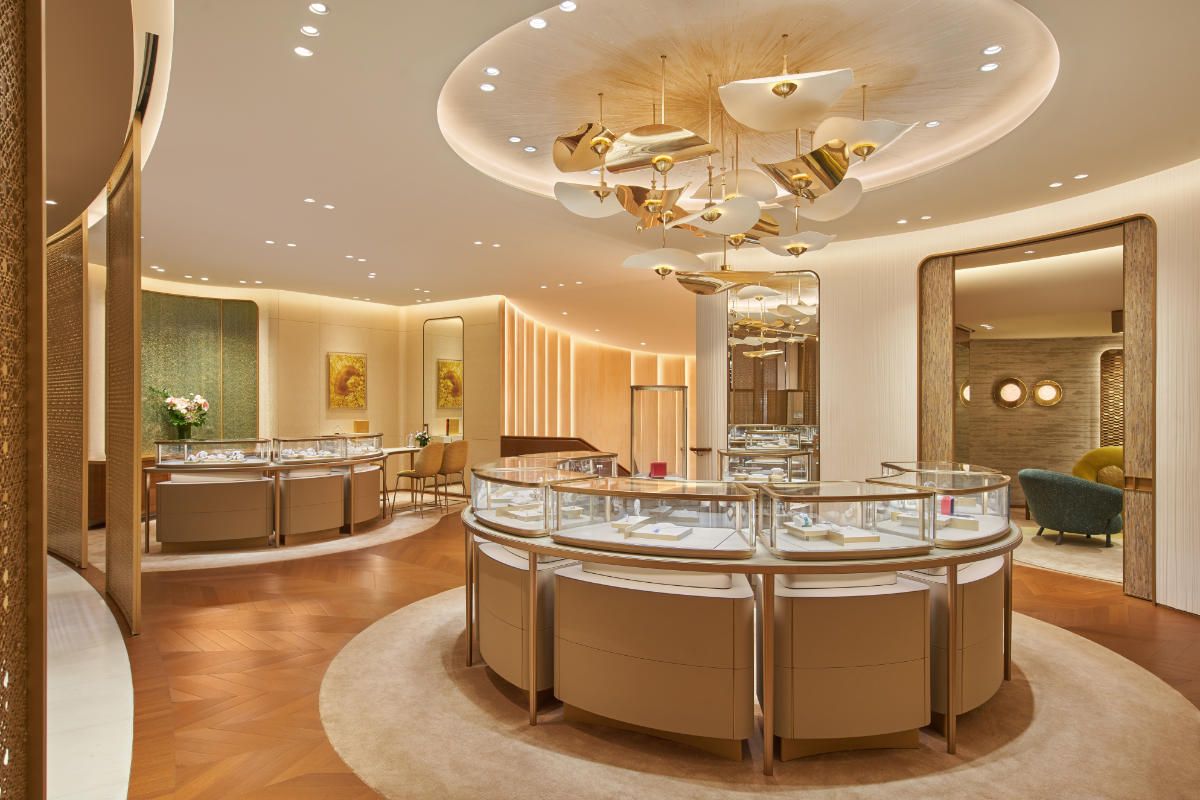 Newly remodelled Cartier boutique at Marina Bay Sands, Singapore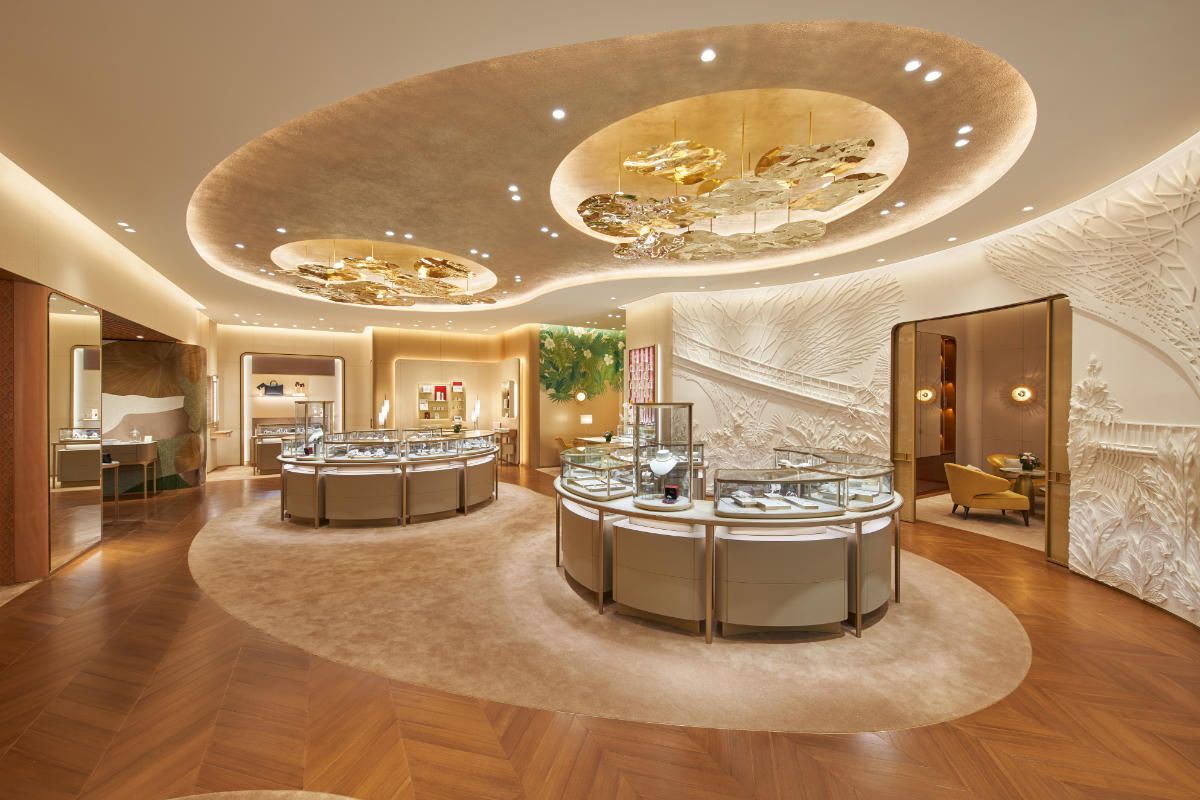 Newly remodelled Cartier boutique at Marina Bay Sands, Singapore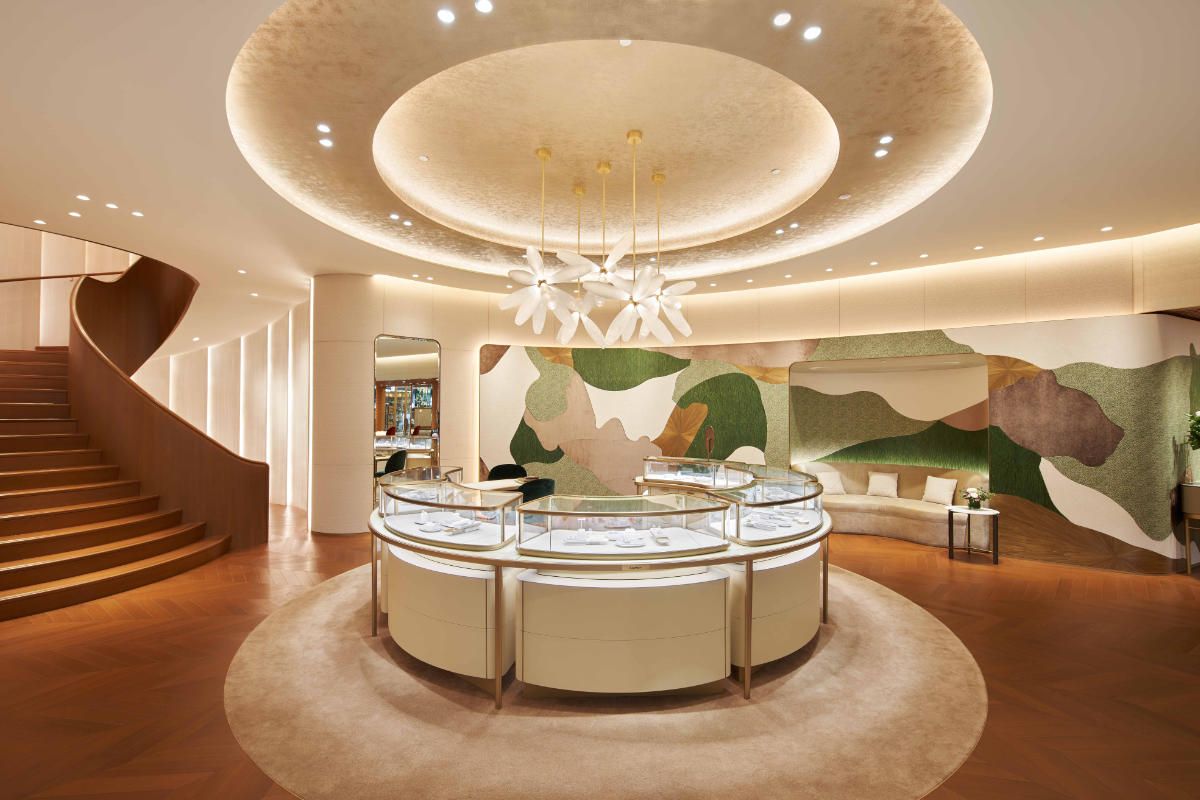 Newly remodelled Cartier boutique at Marina Bay Sands, Singapore
Newly remodelled Cartier boutique at Marina Bay Sands, Singapore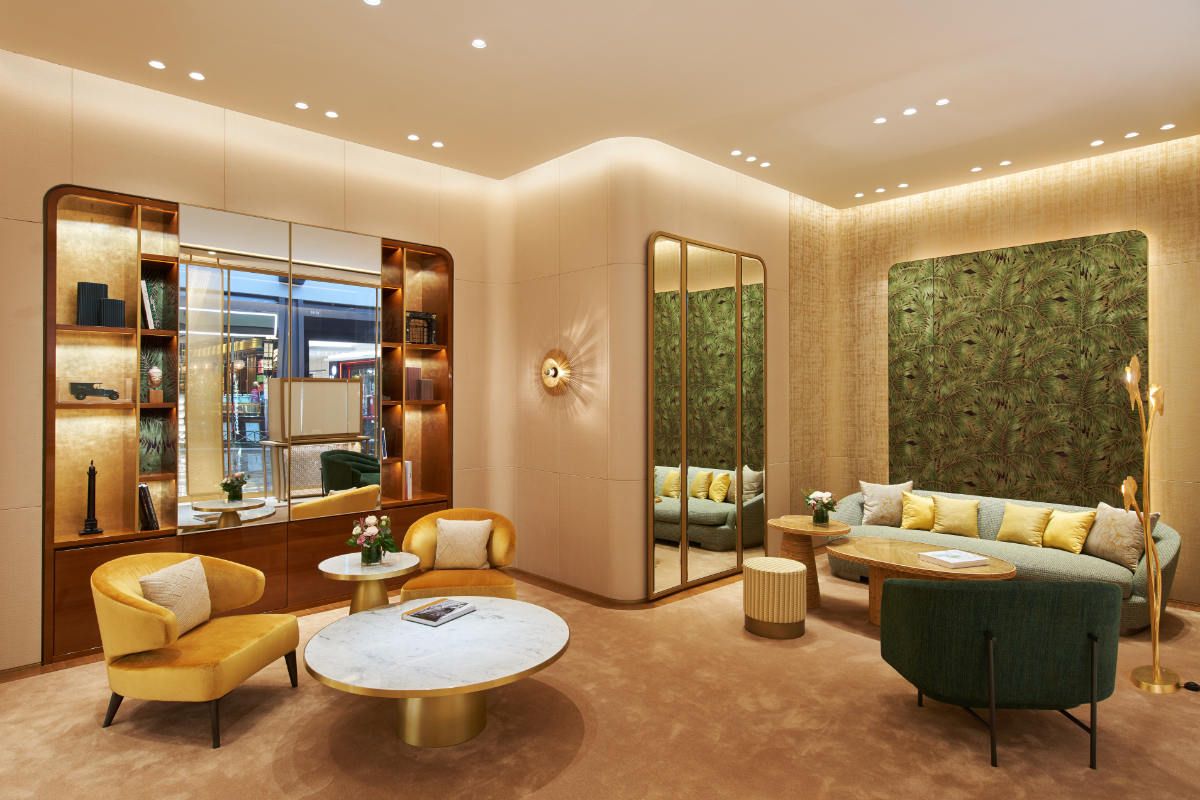 Newly remodelled Cartier boutique at Marina Bay Sands, Singapore
The newly remodelled Cartier boutique at Marina Bay Sands is adorned with unique Singaporean cultural symbols and takes inspirations from the surrounding landmarks of the Garden City. Cartier reopens its duplex boutique in Marina Bay Sands with multiple bespoke touchpoints.
For an unparalleled client experience, Cartier has collaborated with famed Parisian architect, scenographer, designer, draftsman and painter, Bruno Moinard, to remodel the Cartier boutique at Marina Bay Sands in Singapore by marrying the French art de vivre with multiple references exhibited in the Singaporean culture as a Garden City – embracing the beauty, richness and diversity of it all. Embodying the latest Maison architectural concept conceived by Bruno Moinard, the Cartier boutique at Marina Bay Sands spans a total floor space of 535 square metres, including various spaces for intimate client engagement.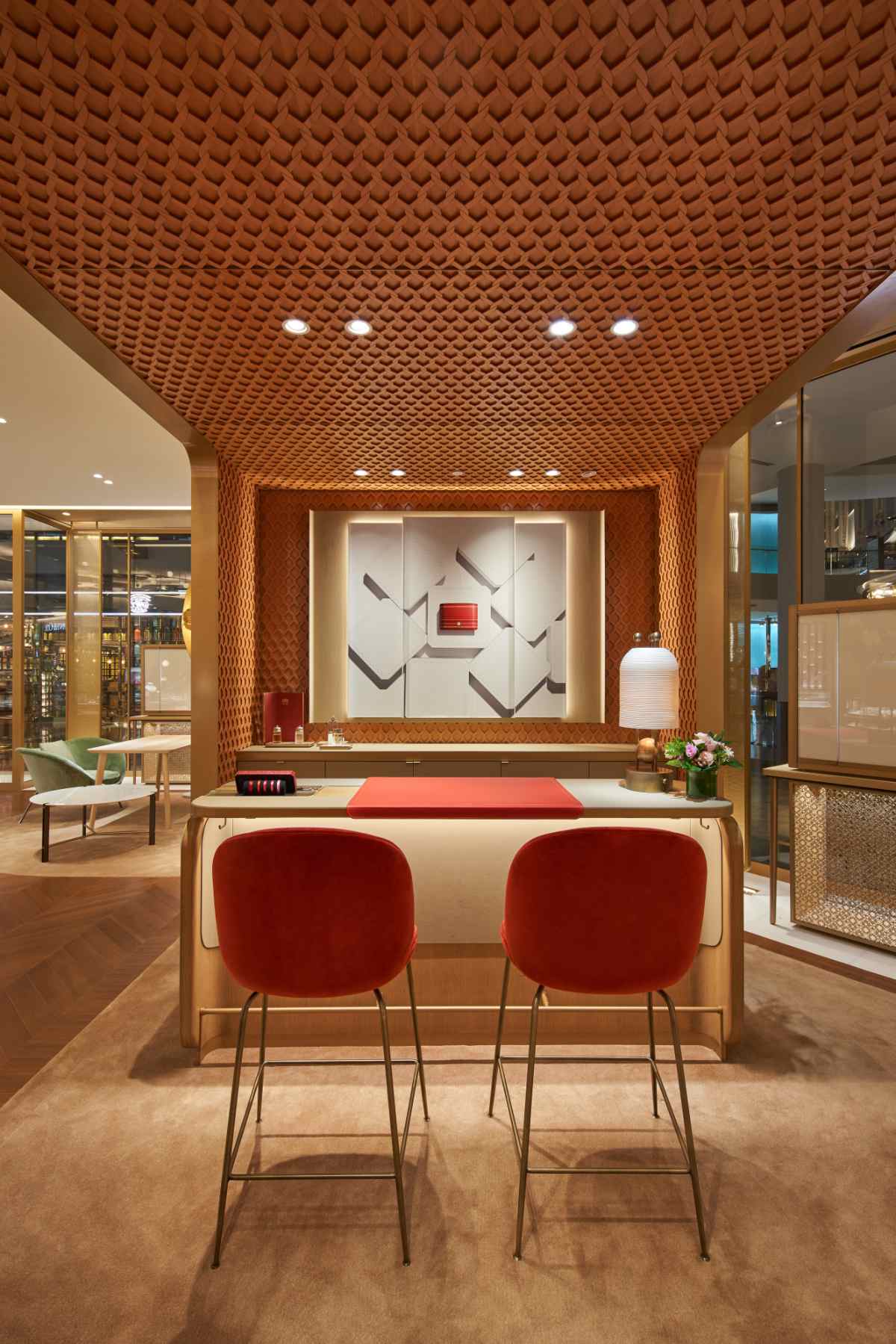 "The refreshed Cartier boutique at Marina Bay Sands aims to create delightful client experience across the duplex. Paying homage to the Garden City as per its origin, the boutique interior is exceptionally decorated with locally cultural subjects, making one feel like at home and enjoy the true Singaporean hospitality," says Anne Yitzhakov, Managing Director – Singapore and Malaysia for Cartier. The Boutique – Hugely inspired by the iconic landmarks in the vicinity from Marina Bay Sands to Gardens By The Bay, "boat", "wood" and "greenery" are said to be the design catalysts in the remodelled boutique. Matched with Peranakan influences for their bold patterns and textures, the entire boutique is then brought to life when juxtaposed with Bruno Moinard's signature use of clean lines, light, transparency and commitment to enduring designs.
Countless elegant touches and Cartier signatures complete the scene as one enters the boutique. Wooden furnishing, parquet flooring, beige carpeting and wall ornamentation occupy both floors to create a serene and luminous environment. Uniquely curated chandeliers are positioned at different thematic zones, adding an extra touch of sophistication within the boutique. Referencing to Singapore's very own flora and fauna, the first floor sees a custom-made design of Supertree Grove from Gardens By The Bay – beautifully carved in bas-relief on a plaster panel.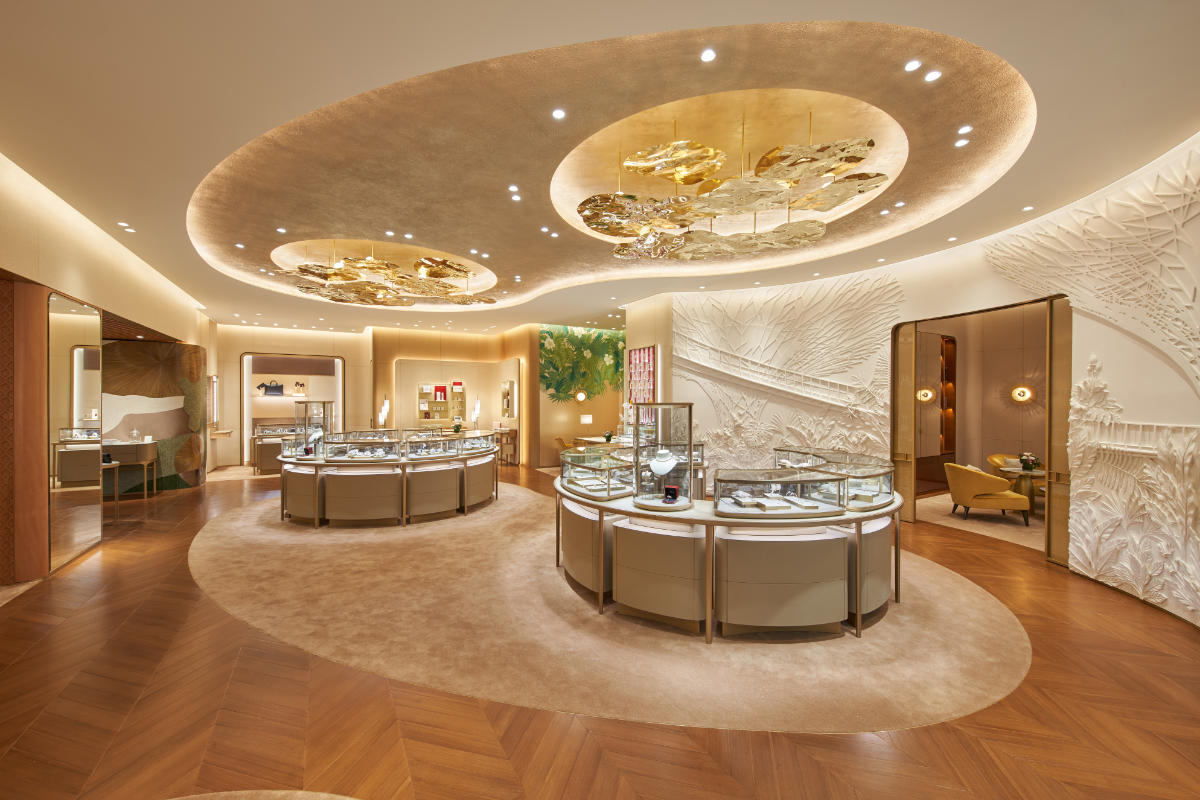 Level B2 featuring the custom-made design of Supertree Grove from Gardens By The Bay
The First Floor – Aimed to introduce a general style of living, this retail space allows one to shop for any Cartier accessory from either of the masculine and feminine universes; be it a piece of jewellery, watch or accessory. Paying tribute to the Maison's emblem, the Cartier panther is seen in different motions on a fresco – distinctively blended with straw marquetry, velvet and fabric for a luxurious touch. To further enhance a client's journey, a gift wrapping station is made available on this floor so that the clients can witness the Maison's signature wrapping ceremony in person.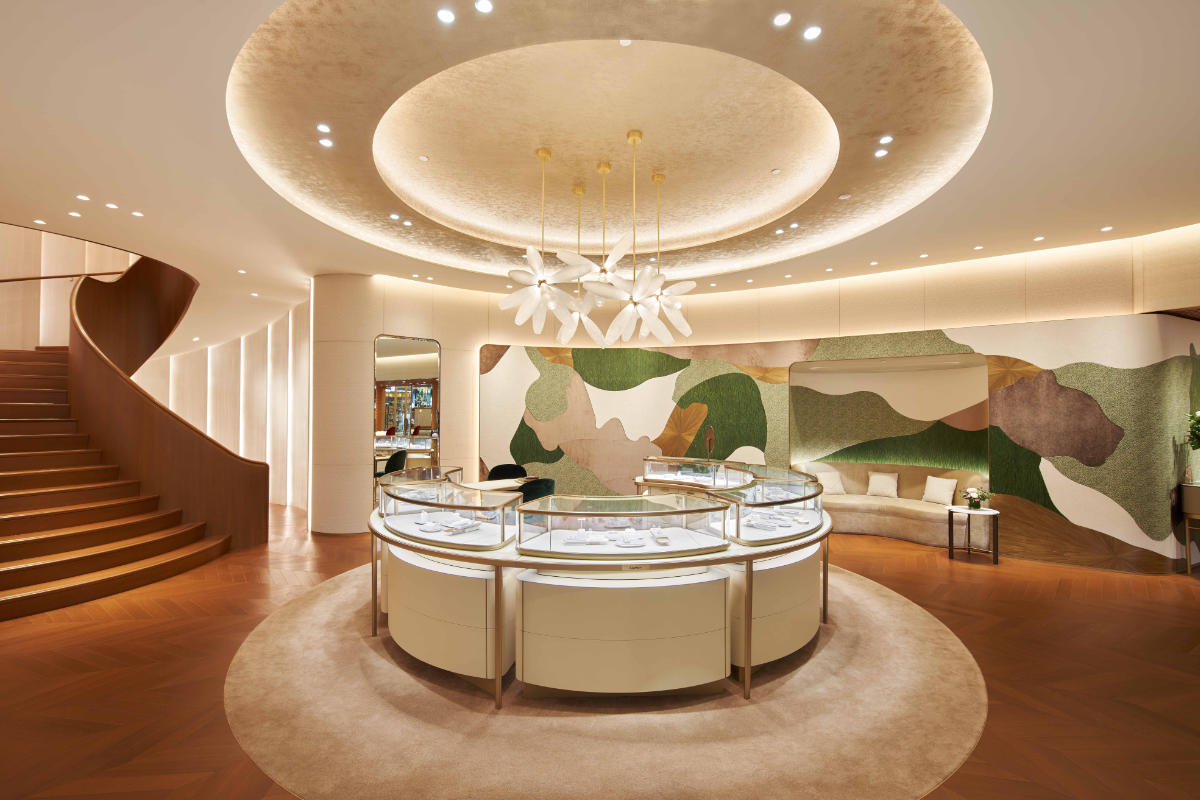 Level B2 featuring the Cartier panther seen in different motions on a fresco
The Second Floor – Dedicated to High and Fine Jewellery, the Maison features exquisite creations on this floor. Moreover, it houses a VIP Salon with comfortable fixtures and rich artefacts to make one feel at home.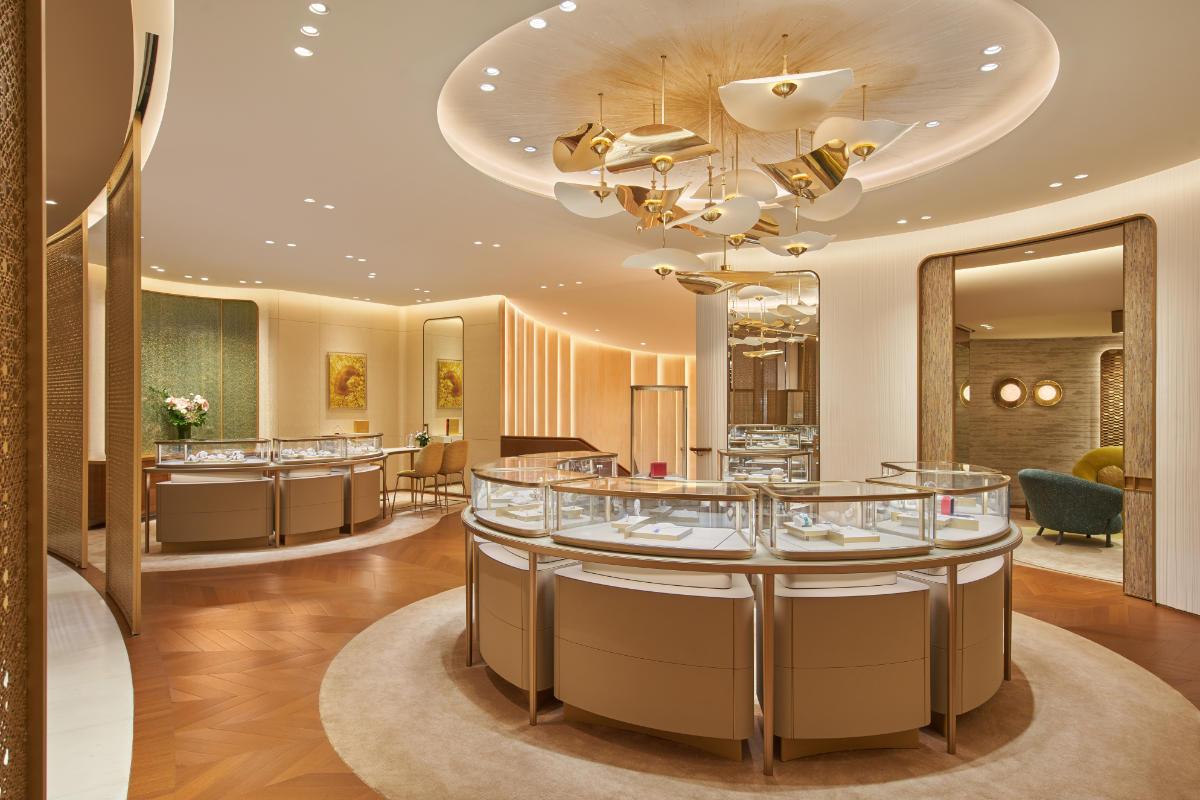 Level B1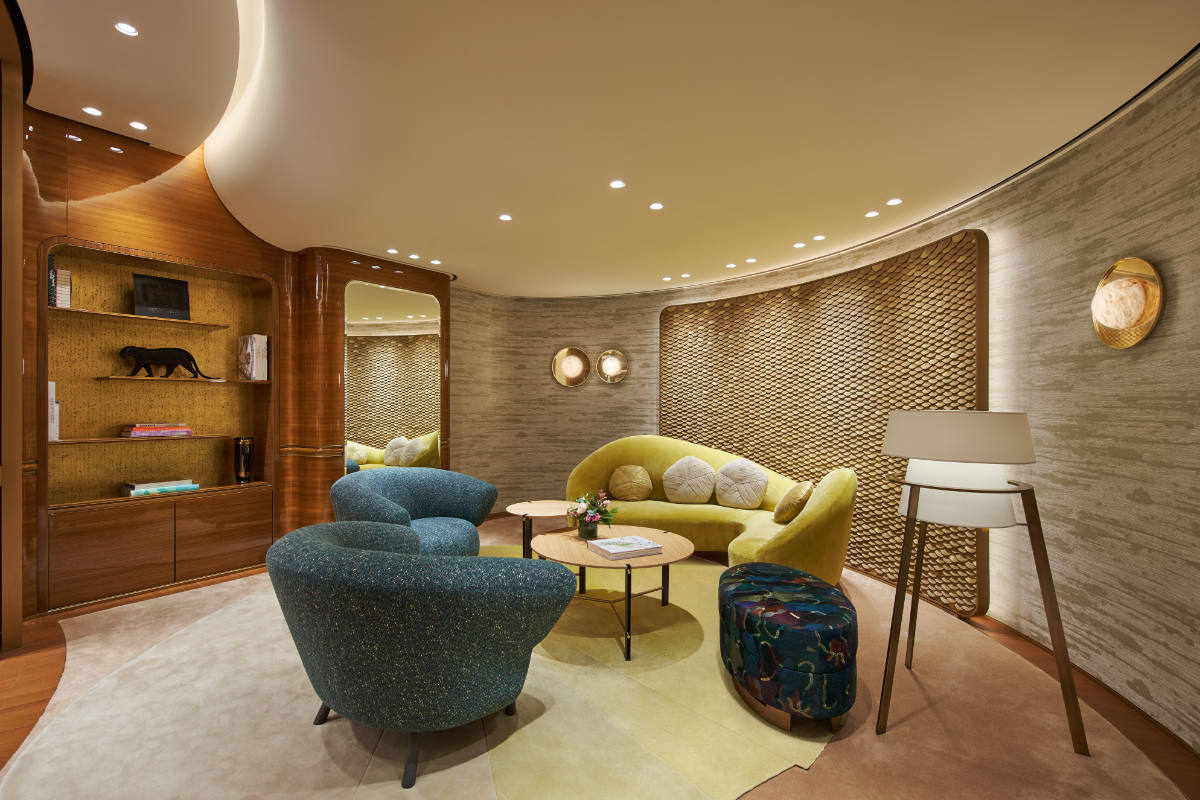 Level B1
About Cartier
A reference in the world of luxury, Cartier, whose name is synonymous with open-mindedness and curiosity, stands out with its creations and reveals beauty wherever it may be found. Jewellery, fine jewellery, watchmaking, fragrances, leather goods and accessories: Cartier's creations symbolise the convergence between exceptional craftsmanship and a timeless signature. Today, the Maison has a worldwide presence through its 272 boutiques.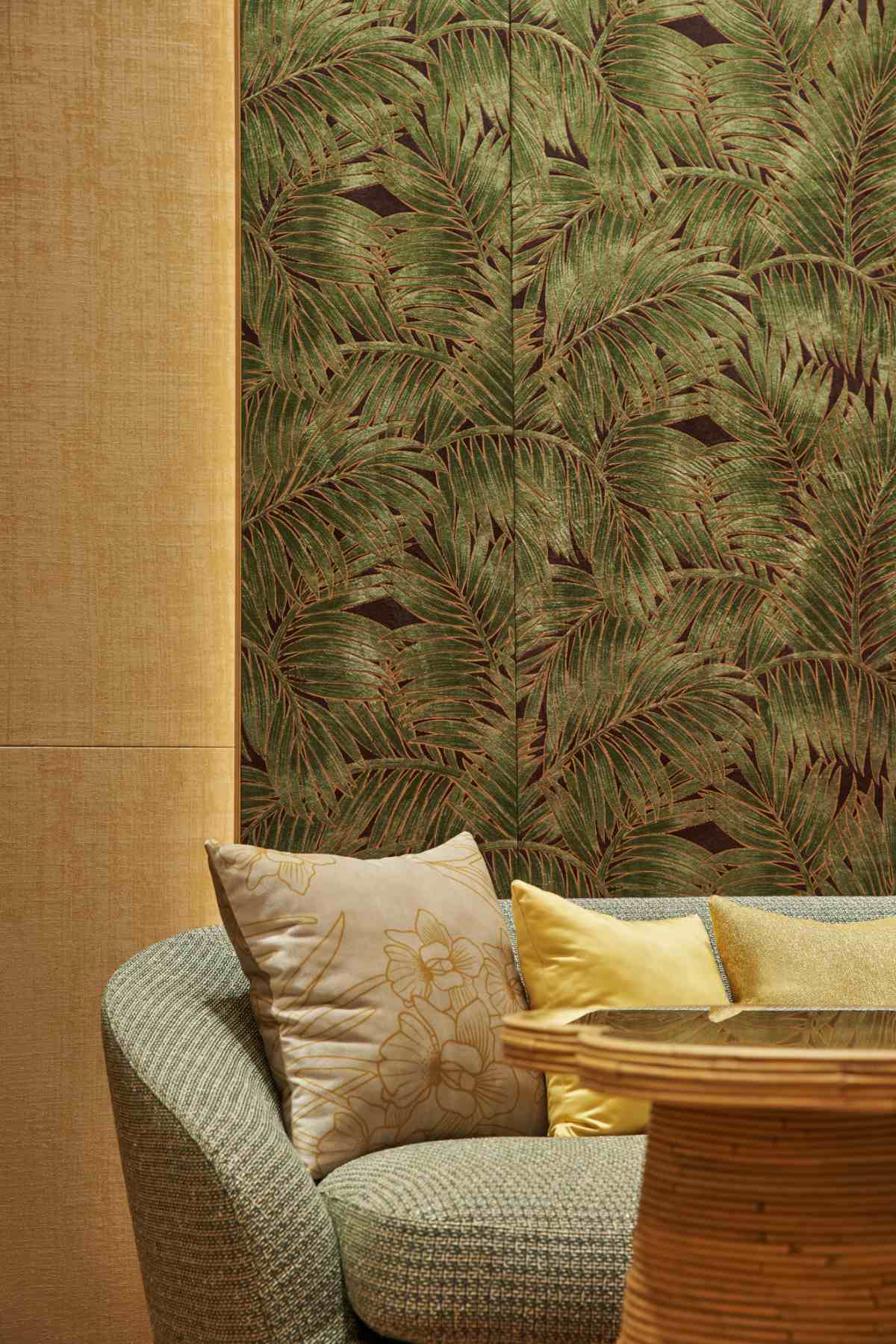 About Bruno Moinard
Architect, scenographer, designer, draftsman and painter, Bruno Moinard, set up the 4BI agency back in 1995, leaving his role at Andrée Putman's agency, Ecart International, which he had joined in 1979. His mastery of scenography, shown through his various designs for museums, exhibitions and boutiques, including the Fondation Cartier pour l'art contemporain, led him to the luxury sector. One of his strengths lies in his fondness for French culture and ability to integrate it artfully into each of his projects around the world. In 2002, Cartier gave him the responsibility for the new concept and design of its boutiques worldwide, a partnership that has continued for the past 18 years. In 2014, the 4BI agency changed its name to 4BI & Associés. In the same year, Bruno Moinard launched the Bruno Moinard Éditions furniture collection and opened his own gallery, located at 31 Rue Jacob in Paris.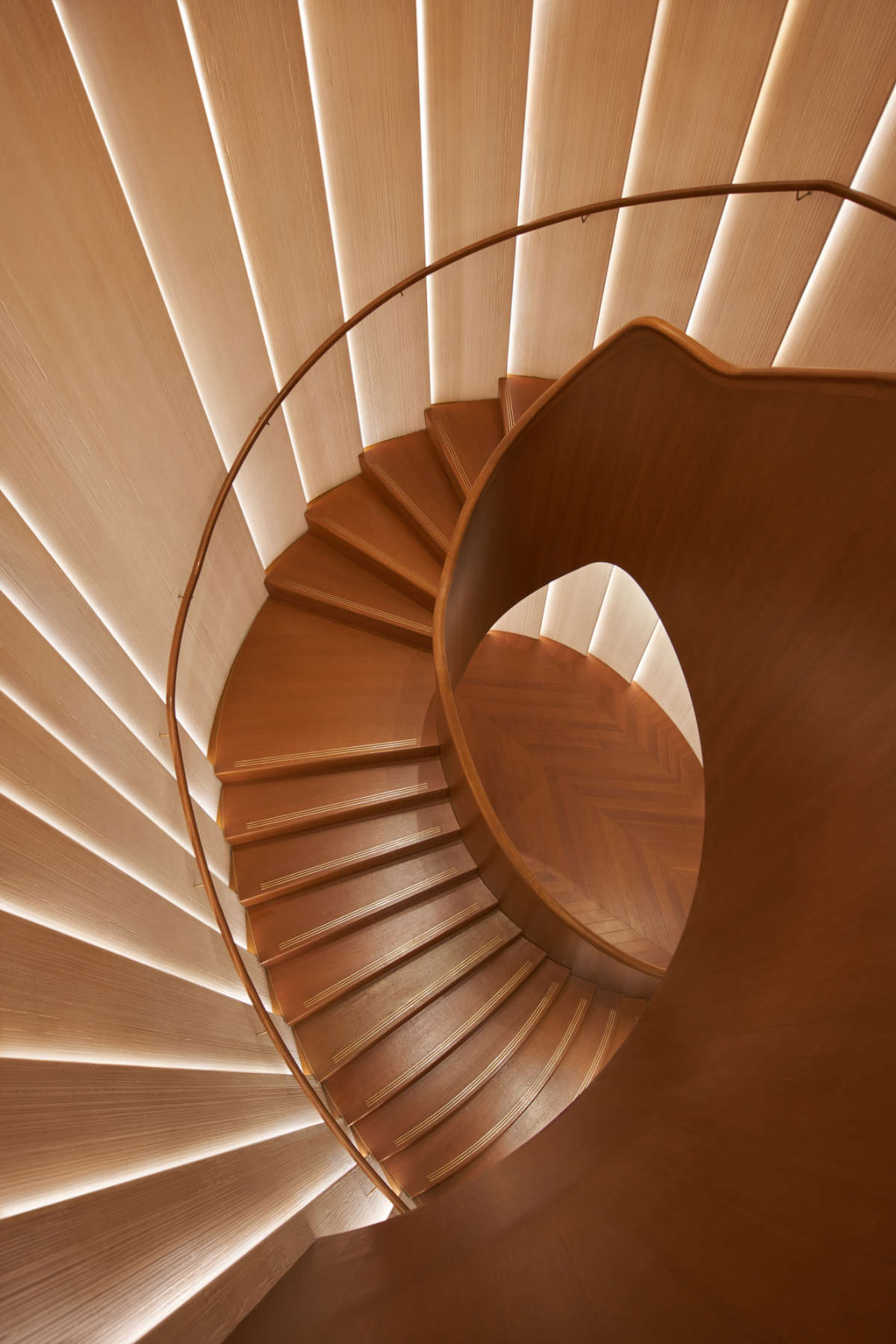 ---