New Double C de Cartier - "Grande Maison'' Bag for You
Luxferity, 20.01.2021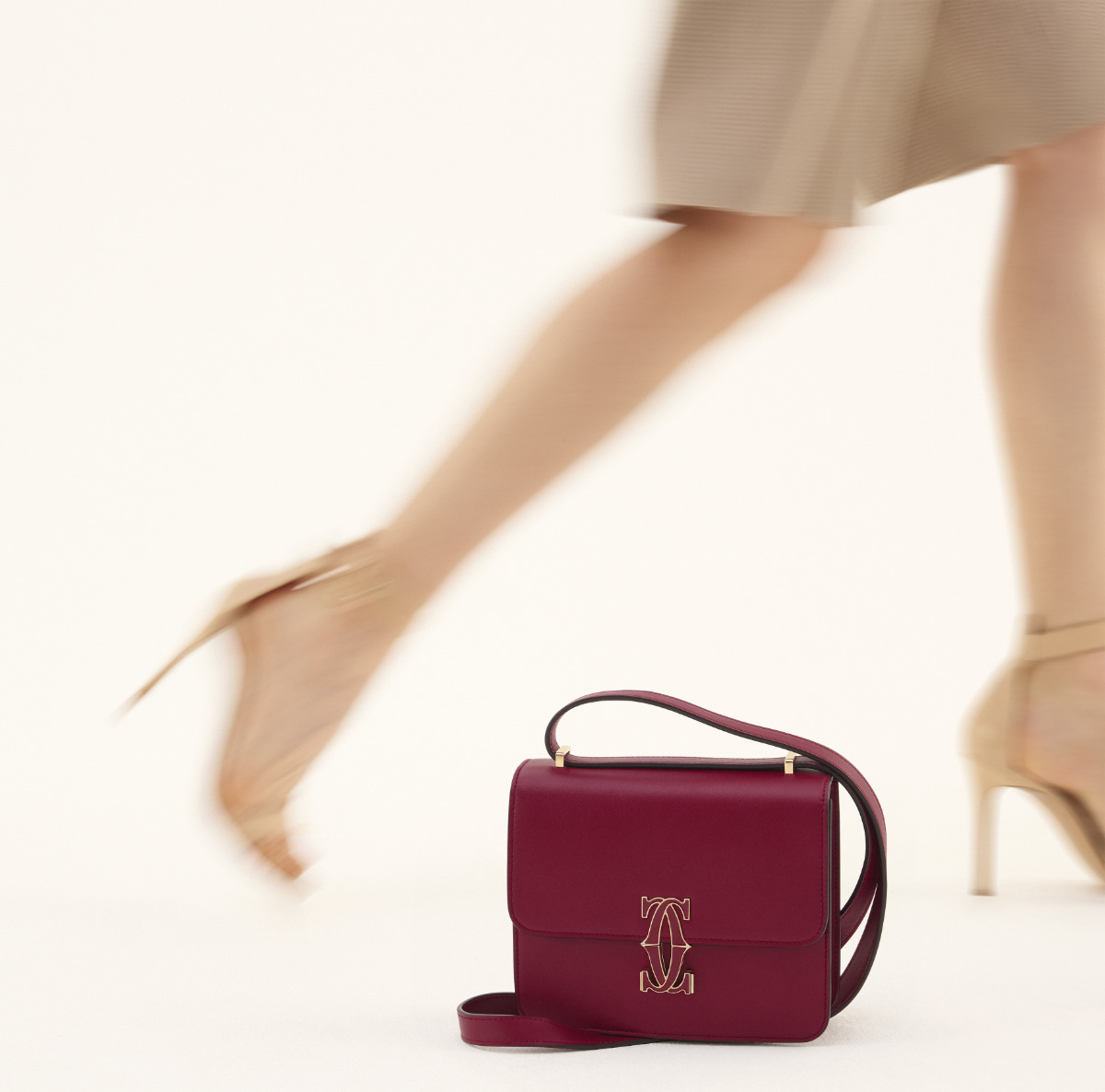 The Double C Bag
A minimalist shape that has proven timeless, a chic uniform, impeccable lines...
The new Double C de Cartier has a long life ahead of it.
Traditionally a "Grande Maison'' bag, its jeweled clasp with the Cartier initials in metal and lacquer set the tone.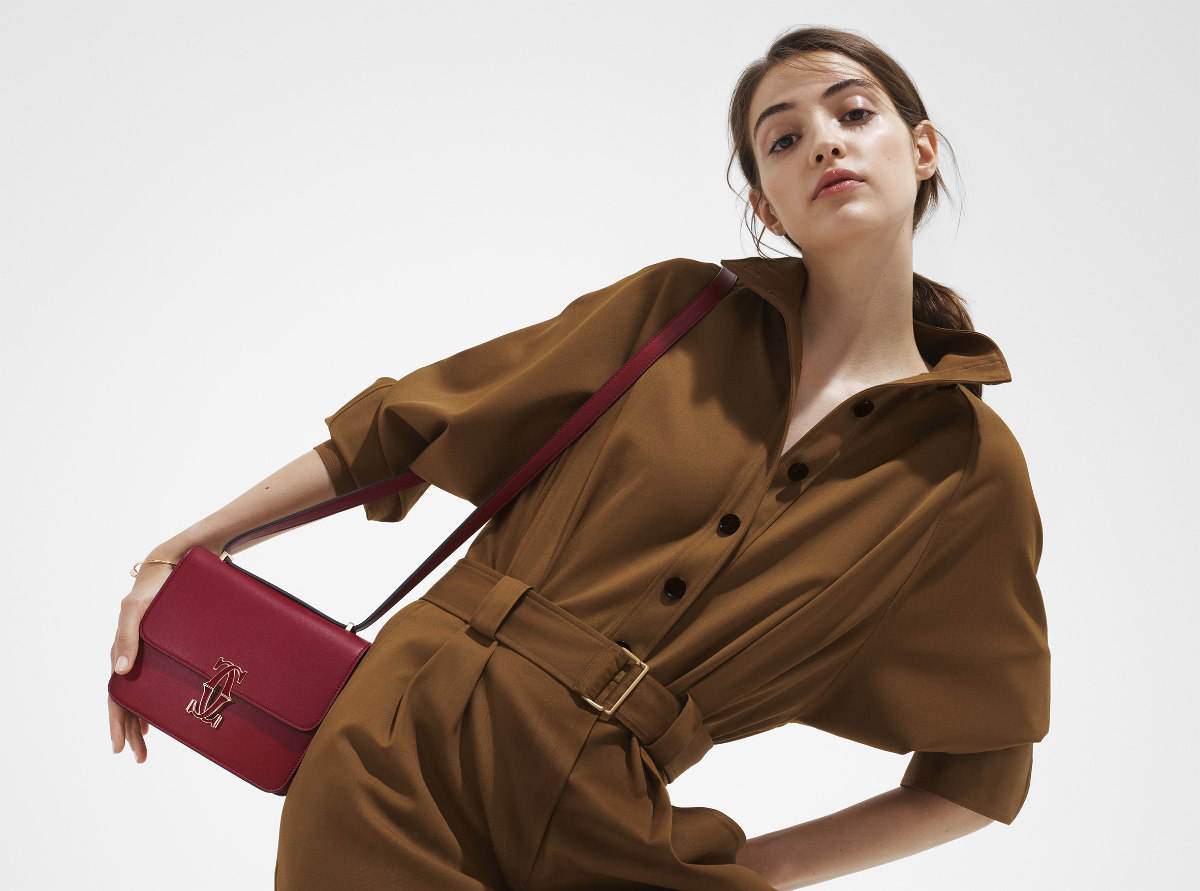 CC Initials
The same initial multiplied by two.
The initials of a Parisian family name that crossed the borders of France in the beginning of the 20th century, under the leadership of three brothers, all jewelers, and their father.
A C within a C, two stylized letters inscribed as a token of an exceptional tradition, on the red wax that the jeweler used to seal his packages. It is now the focus of the double C bag.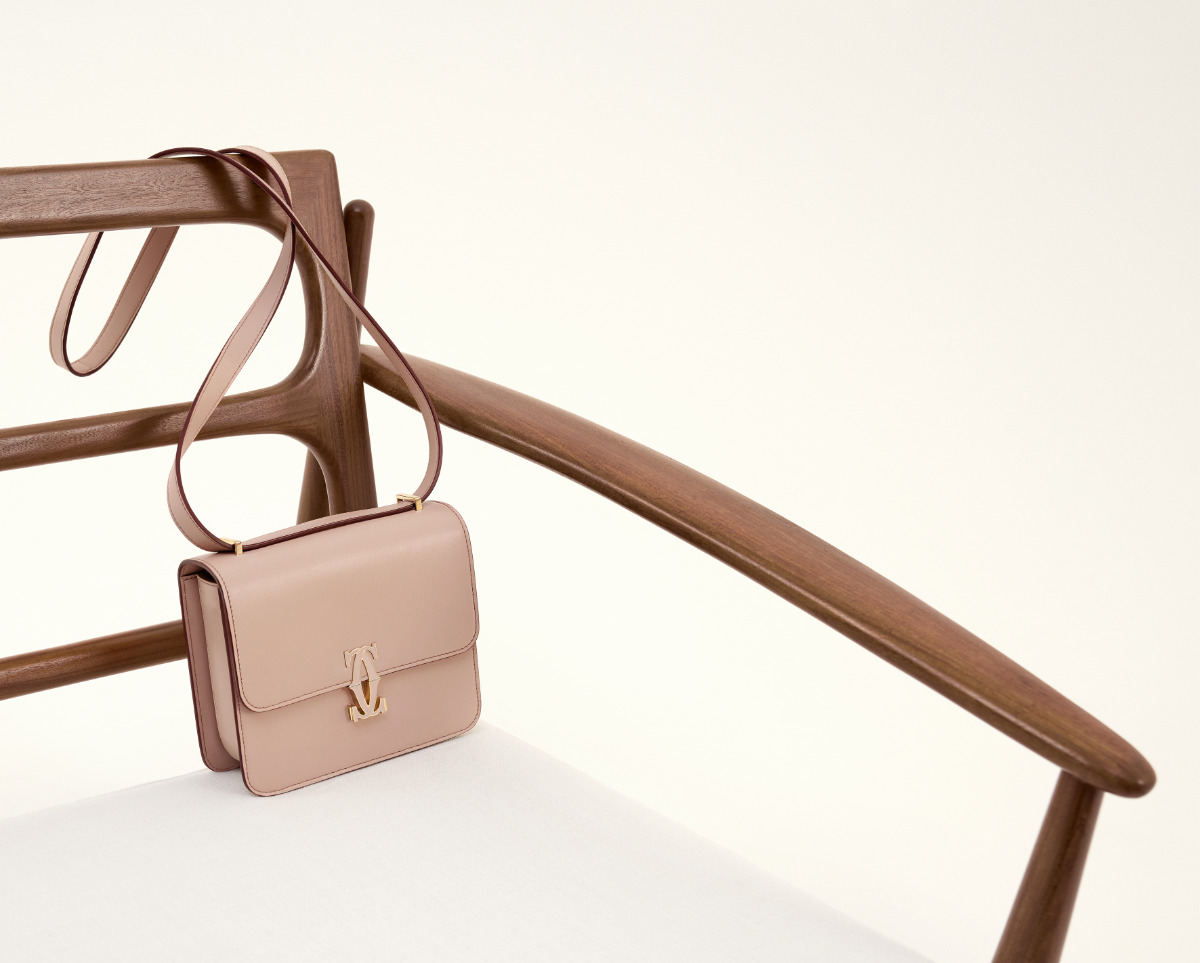 "We sought to modernize the logo by freeing it from the interior oval, where it had previously appeared on the Maison's bags. We handled it like a piece of jewelry, with particular attention being paid to its unexpected opening. For the first time, its presence is both aesthetic and functional, not to mention the pretty click sound it makes when closed, further enhancing its jewel clasp.

Moreover, the highly structured bag shape is so streamlined that it allows the clasp to shine. The bag is its perfect backdrop. It was designed to be worn two ways: over the shoulder or crossbody, thanks to its adjustable shoulder strap," Marin Huson, Director of Leather and Leather Accessory Creation.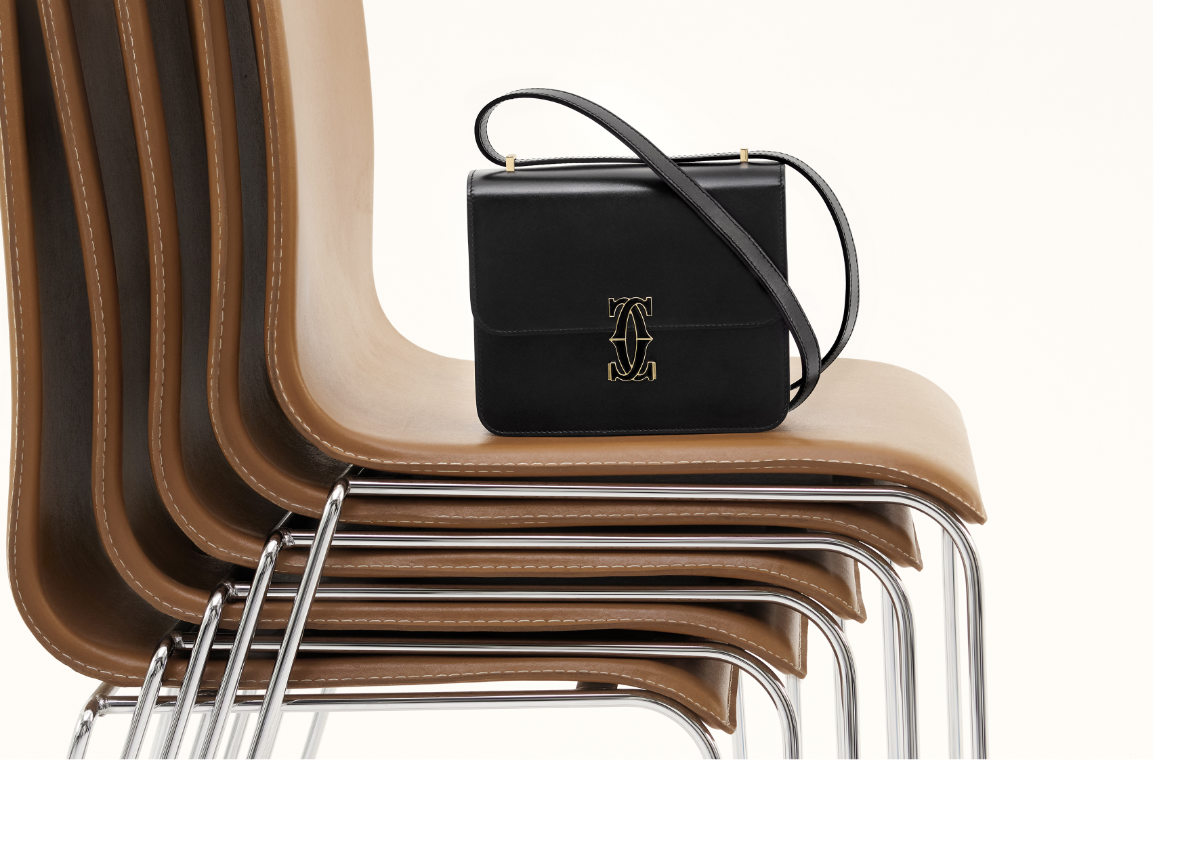 Less is More
Just the right size, a truly sophisticated piece, the Double C bag is a timeless classic in any closet.
It can be worn over the shoulder or across the body. Always chic, with the right size and right proportions, it structures every look. A question of style and elegance that boils down to the essentials: simple lines, shoulder strap, smooth leather.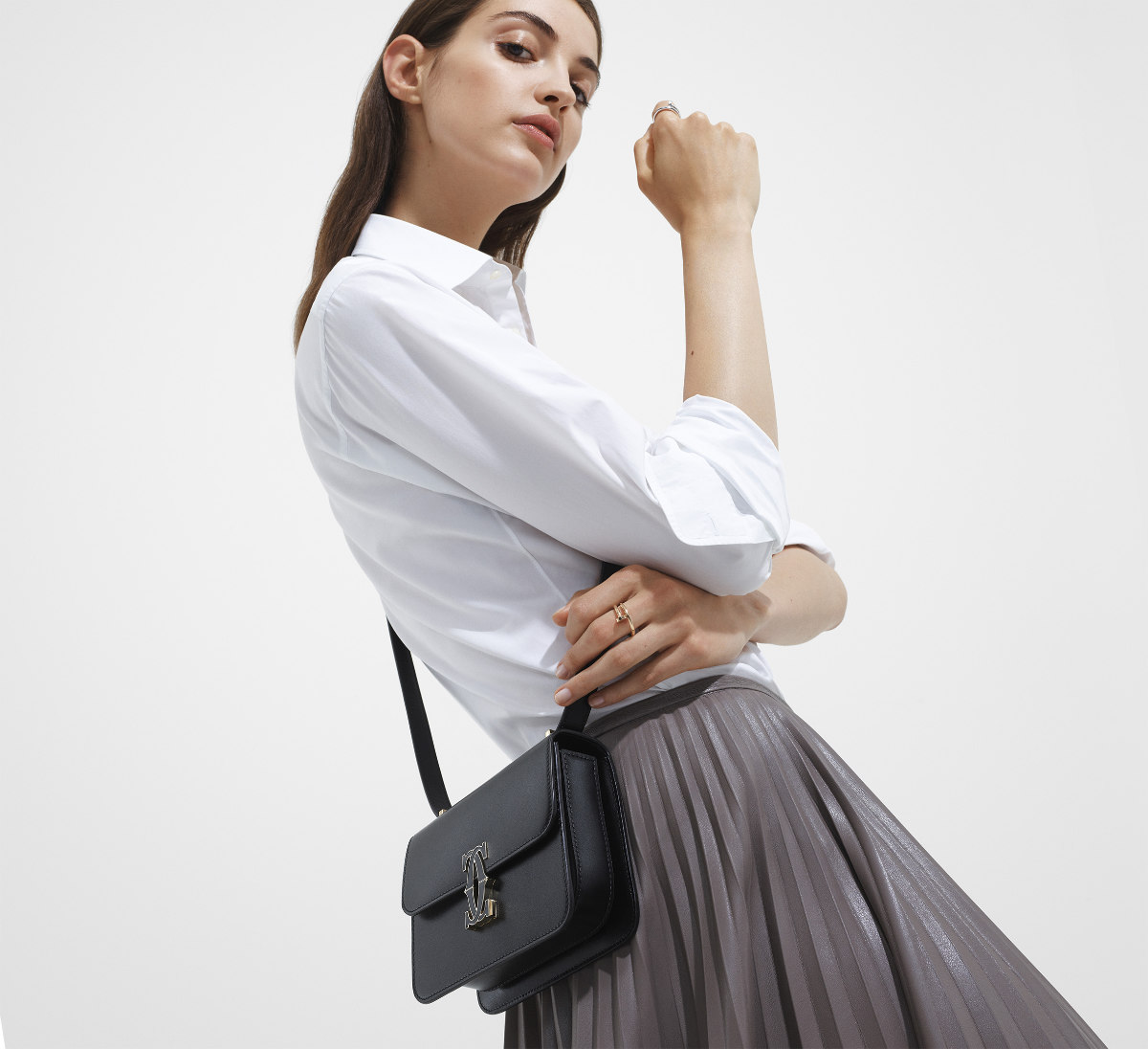 The Collection
Deep black, intense red, powdered pink, fuchsia pink.
From the most sensible to the most pop colors, the leather of the Metal C bag radiates with just the right amount of shine to spice up the silhouette.
The metal C bag consists of two versions, a large and a small model, available in four colors and with matching small leather goods essentials.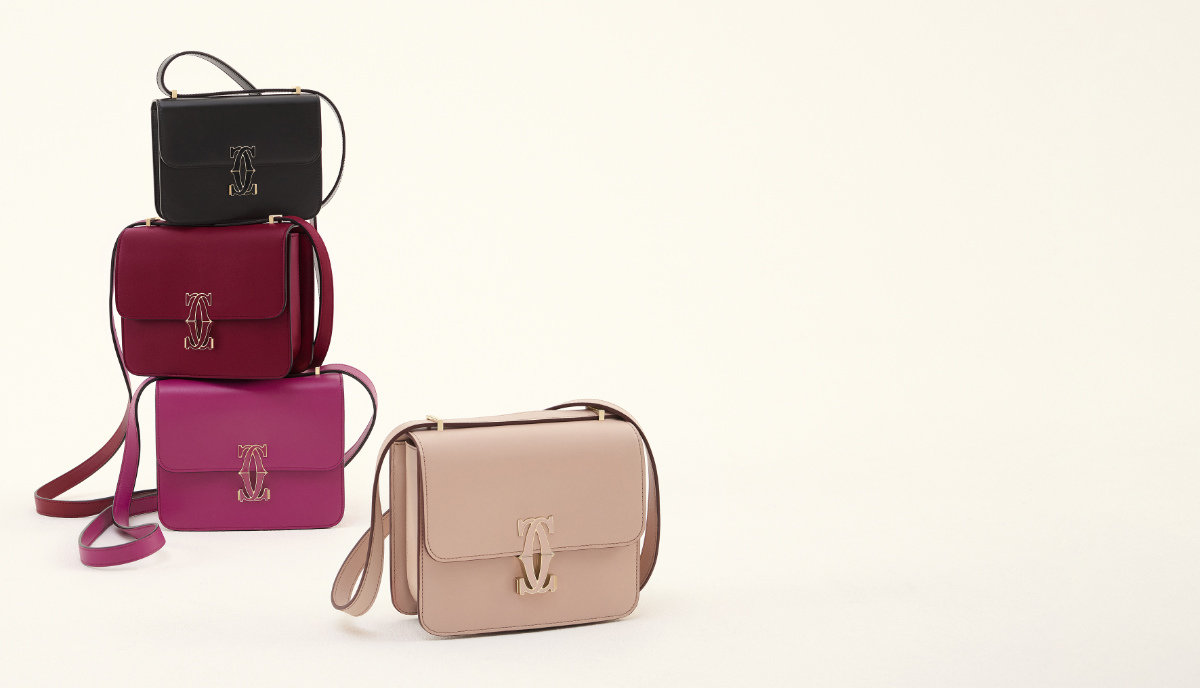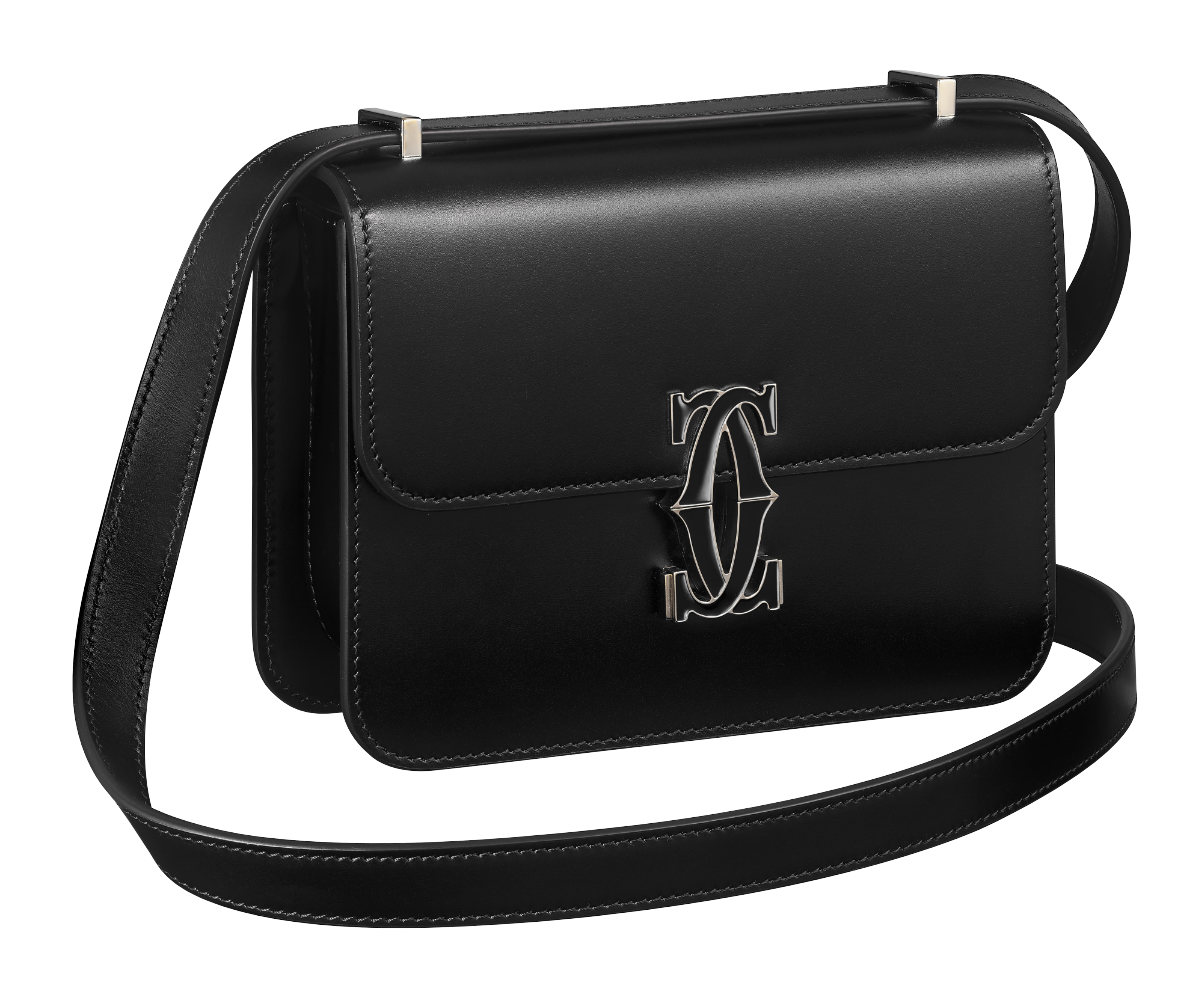 Double C de Cartier
CRL1002295
Shoulder bag
Nano model, black calfskin, golden finish and black enamel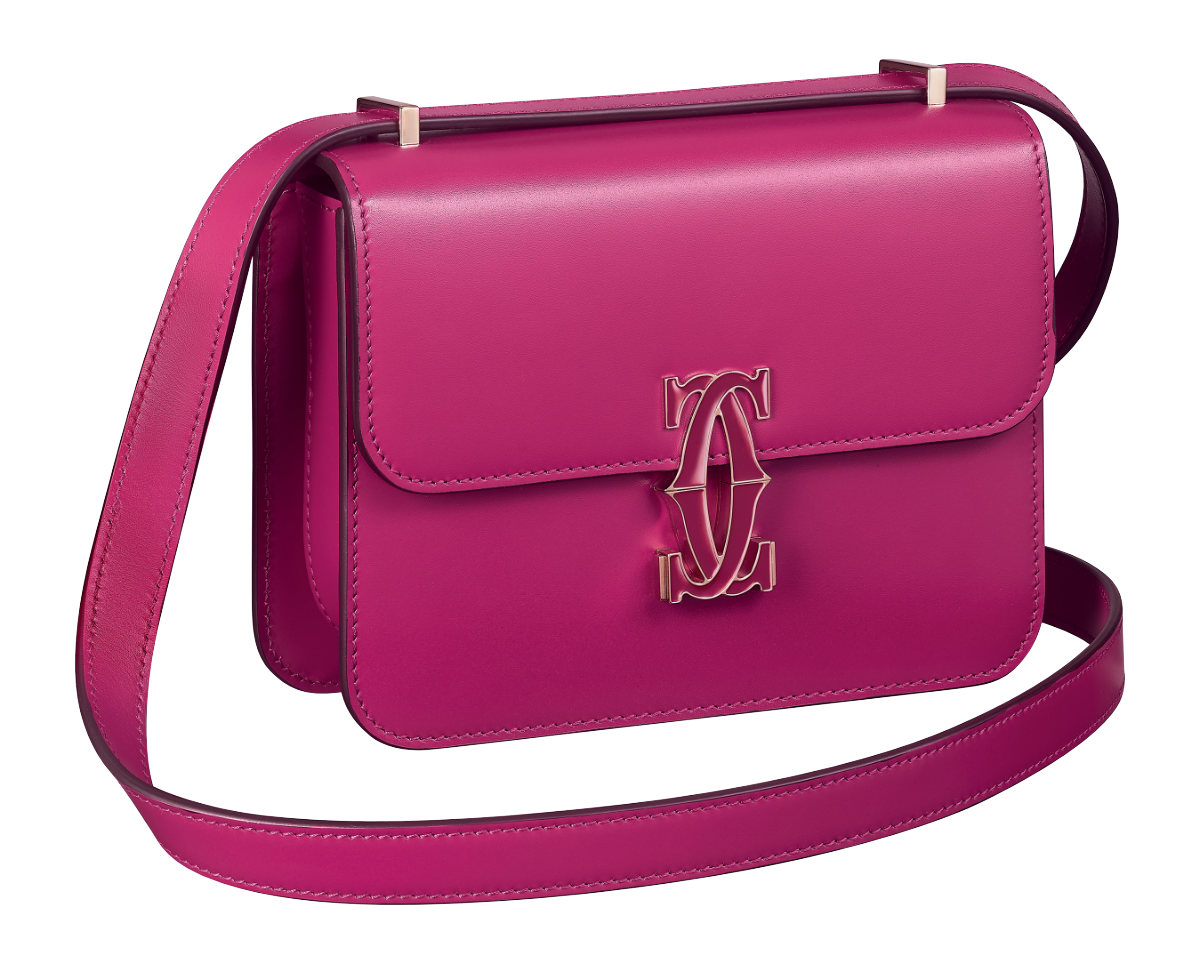 Double C de Cartier
CRL1002297
Shoulder bag
Nano model, fuchsia calfskin, golden finish and fuchsia enamel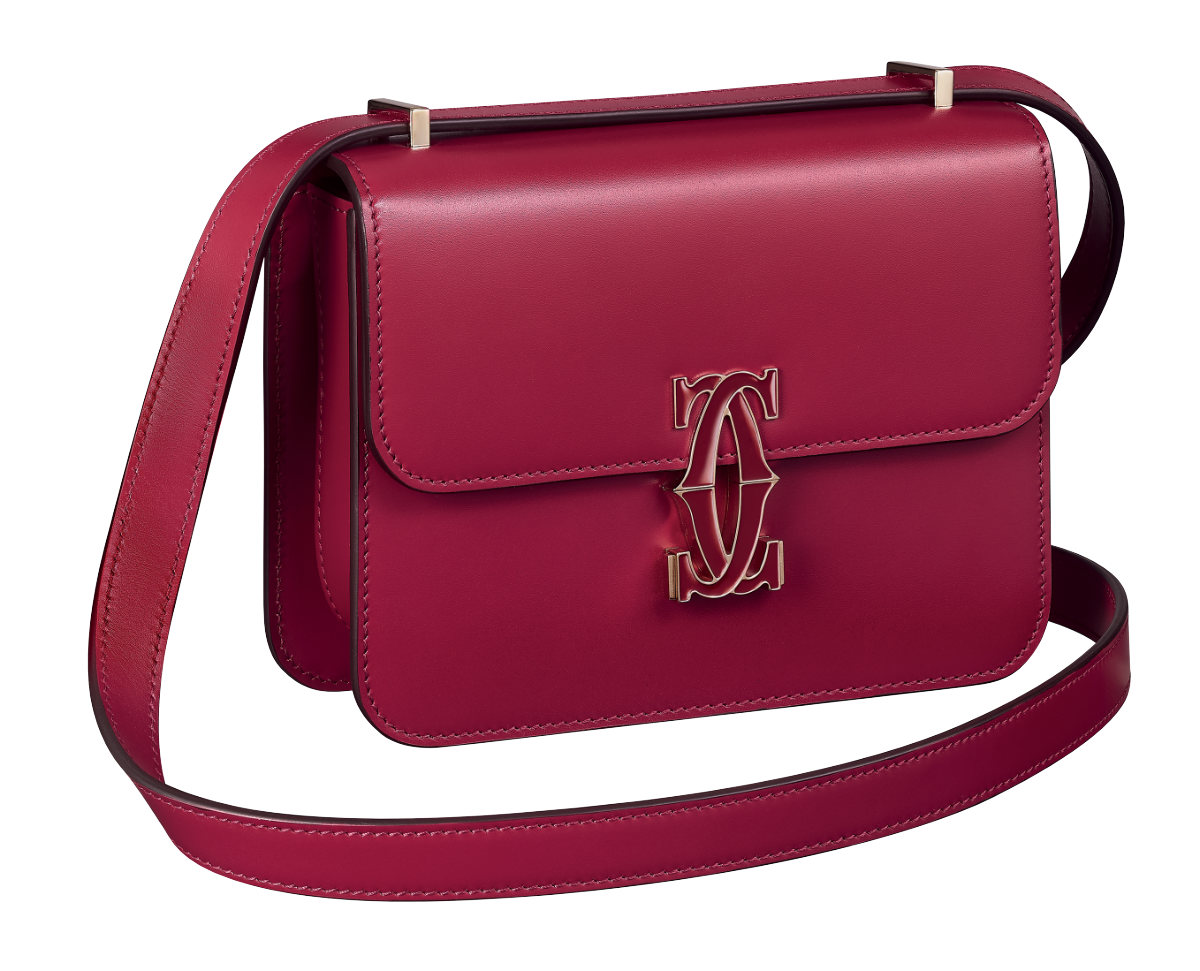 Double C de Cartier
CRL1002296
Shoulder bag
Nano model, cherry red calfskin, golden finish and cherry red enamel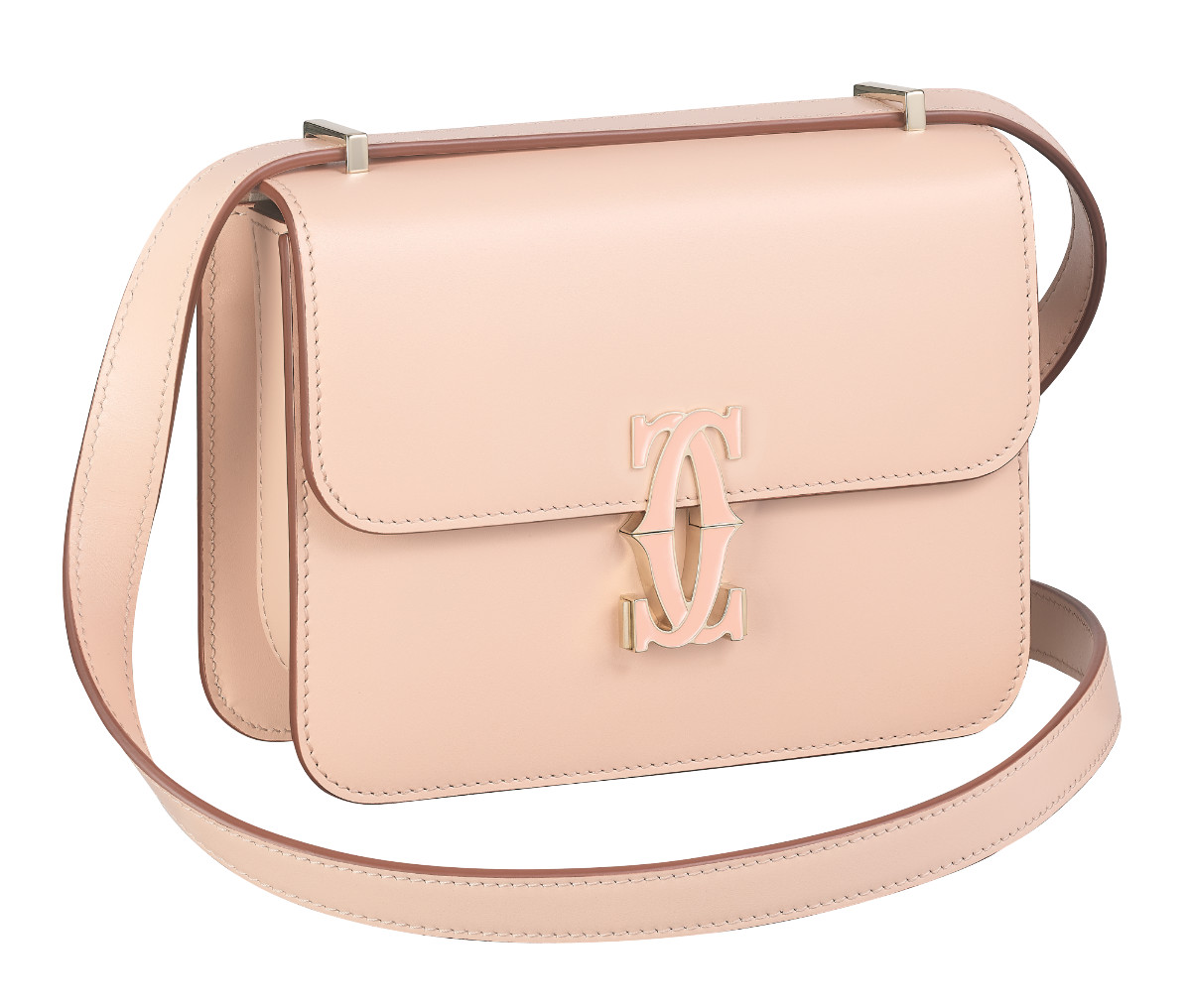 Double C de Cartier
CRL1002298
Shoulder bag
Nano model, powder pink calfskin, golden finish and powder pink enamel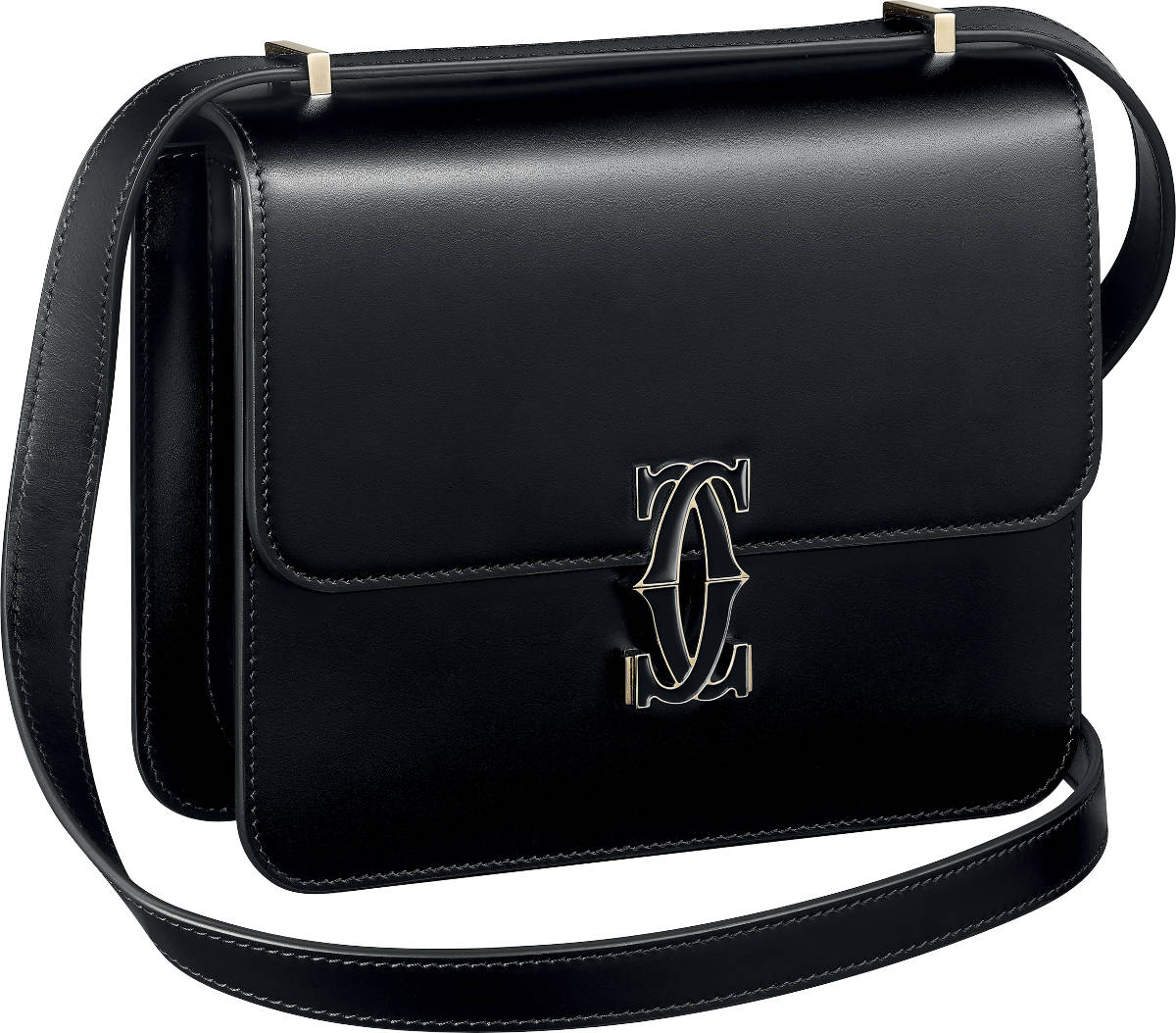 Double C de Cartier
CRL1002289
Shoulder bag
Mini model, black calfskin, golden finish and black enamel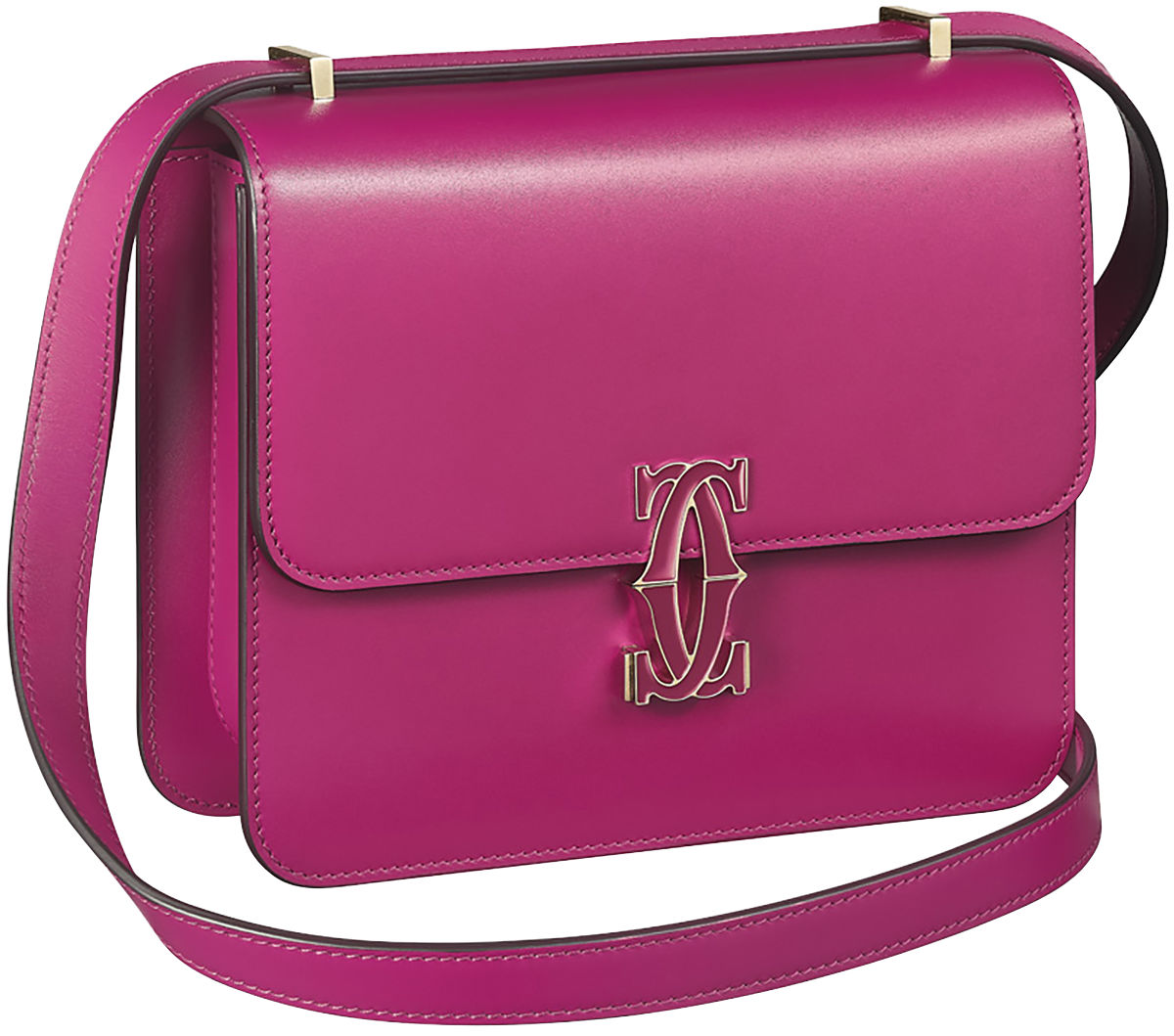 Double C de Cartier
CRL1002290
Shoulder bag
Mini model, fuchsia calfskin, golden finish and fuchsia enamel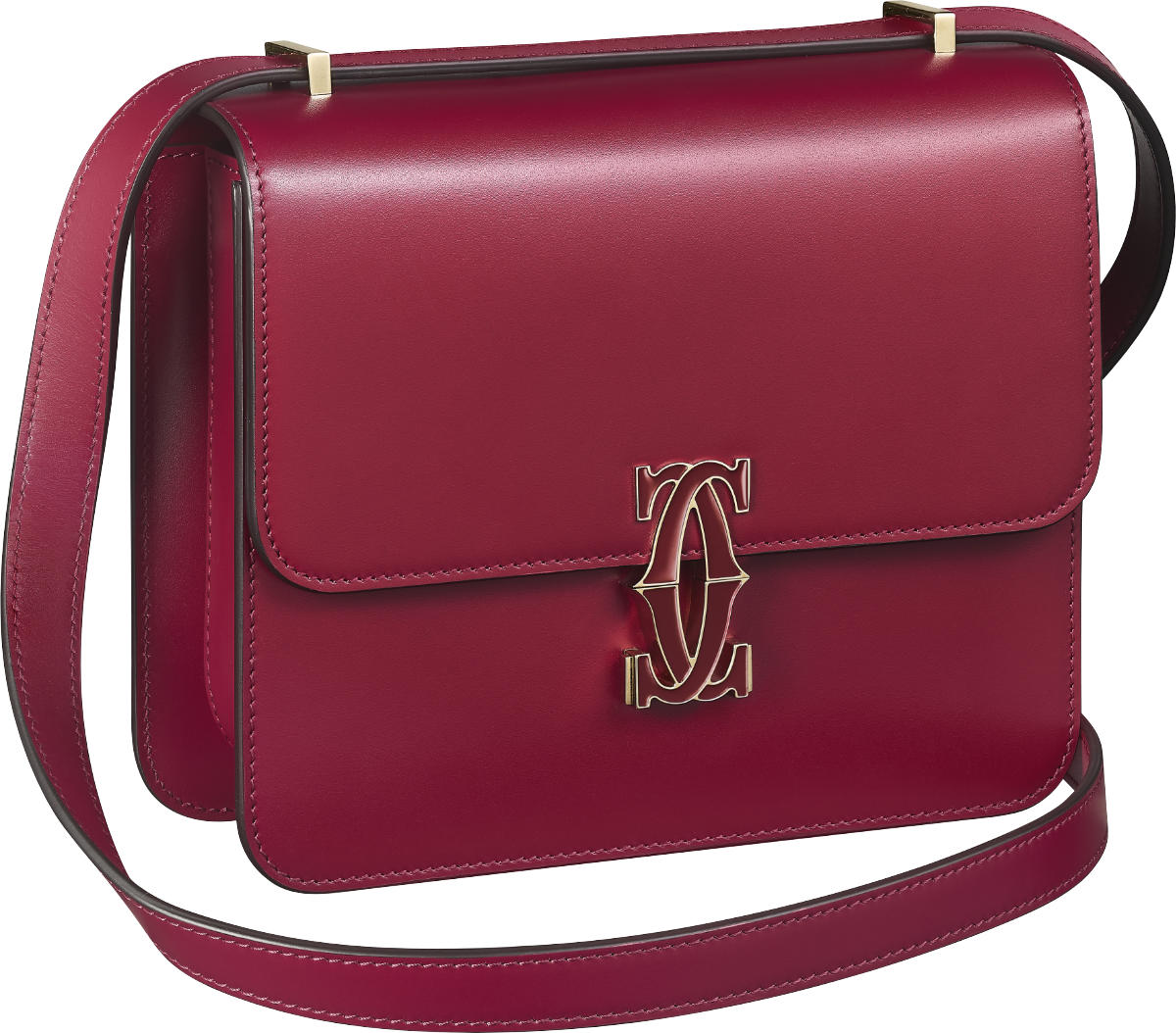 Double C de Cartier
CRL1002293
Shoulder bag
Mini model, cherry red calfskin, golden finish and cherry red enamel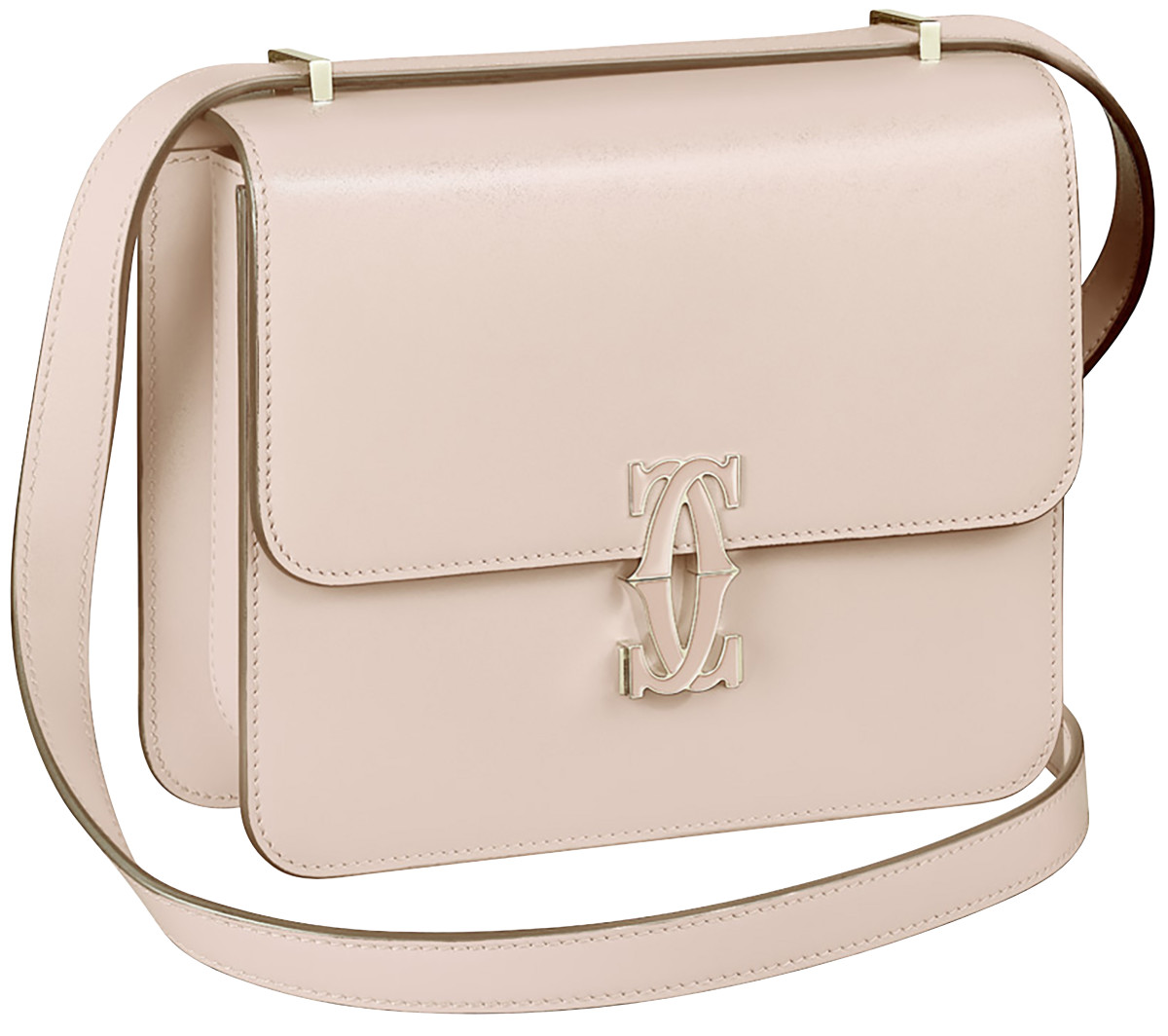 Double C de Cartier
CRL1002291
Shoulder bag
Mini model, powder pink calfskin, golden finish and powder pink enamel