---
Cartier And The European Artistic Craft Days: An Exceptional Immersion In Craftsmanship
Luxferity, 15.03.2023
Cartier is participating in the European Artistic Craft Days (EACD), underlining and reinforcing its long-standing commitment to the preservation and transmission of invaluable expertise and exceptional craftsmanship.
Since its inception, Cartier has been committed to supporting exceptional craftsmanship and skilled artisans to help ensure the transmission of these rare talents. This expertise, reflected in the creation of extraordinary pieces, is also showcased in Cartier boutiques around the world.
Cartier and the EACD: an exceptional immersion in craftsmanship

As part of its first year of involvement in the European Artistic Craft Days (EACD), Cartier has invited the public into selected boutiques to discover exceptional works of art and their secrets, through a tailored experience in the presence of their creators. In Geneva, Copenhagen and Barcelona, visitors will be able to meet the artisans and immerse themselves in the world of their craftsmanship. Immersive sketches, tools, materials, photographs and films in the workshops will enhance visitors' understanding of the various stages of the entire creative process.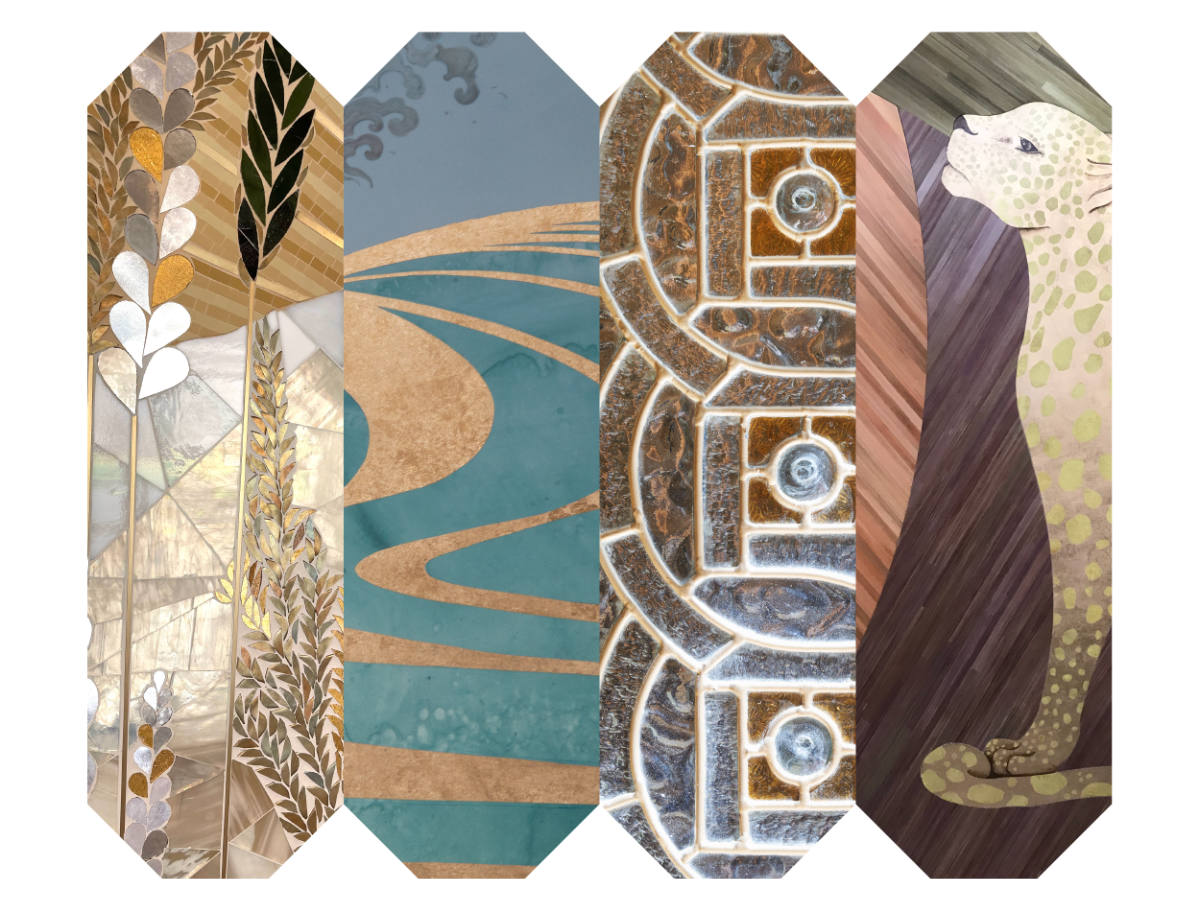 For more than 10 years, the Maison has entrusted renowned artisans with the creation of works commissioned for its boutiques. By their very nature, these commissions are of crucial importance to the artisans. They often require lengthy preparatory research and call for little-known or even unprecedented techniques. Designs come from archive drawings or contemporary creations, all emblematic of Cartier. These works, conceived in accordance with their geographical location, very often make reference to the culture of the country. This strong involvement leads Cartier to place orders not only with French artisans but also directly with local designers.
The singularity of Cartier's process lies in its collaborative approach, which allows for the establishment of long-term relationships, evolving over time and giving rise to an intimate artistic dialogue. Since 2011, 163 works of art have been created. In 2022, 43 commissions have been placed. Today, 91 Cartier boutiques around the world host unique works, with many more projects to come.
Cartier thus actively contributes to the influence and preservation of artistic craftsmanship, as well as to its transmission.
Artistic craftsmanship is at the heart of Cartier's commitment to the preservation and transmission of invaluable expertise

In 2014, Cartier opened its "Maison des Métiers d'Art", located in La Chaux-de-Fonds (Switzerland), next to the watchmaking Manufacture. This unique site allows for new and exciting encounters between art crafts and watchmaking expertise. Cartier's mission is to perpetuate, revive and reinvent rare techniques such as enamelling and marquetry. Today, 32 artisans work at the Maison des Métiers d'Art.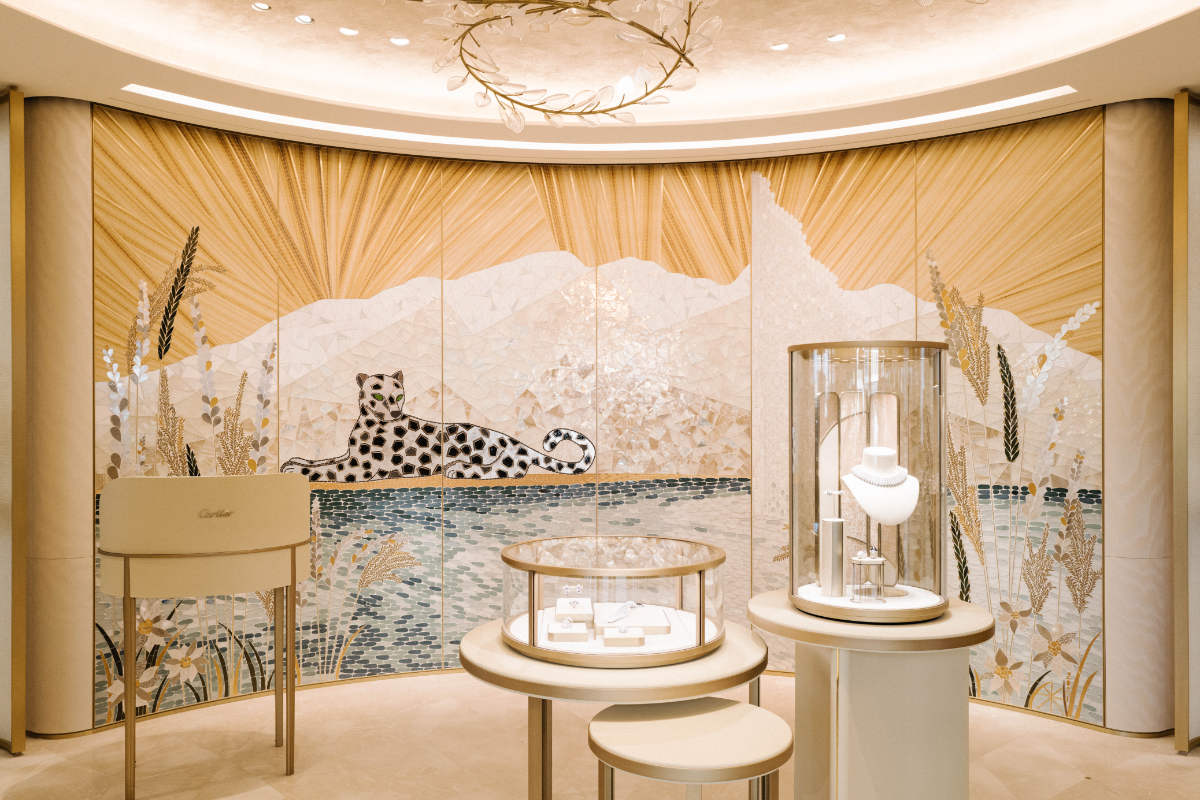 Since 2019, Cartier has also been the main sponsor of the "Association des Ateliers des Maîtres d'Art et leurs Elèves". Through its support for the association, the Maison is committed to highlighting the talents of these Maîtres d'Art and their students, as well as encouraging the transmission and perpetuation of expertise.
About Cartier

A reference in the world of luxury, Cartier, whose name is synonymous with open-mindedness and curiosity, stands out with its creations and reveals beauty wherever it may be found. Jewellery, fine jewellery, watchmaking, and fragrances, leather goods and accessories: Cartier's creations symbolize the convergence between exceptional craftsmanship and a timeless signature. Today, the Maison has a worldwide presence through its 270 boutiques.
For further information about Cartier, visit www.cartier.com
About the European Artistic Crafts Days (EACD)

The EACD are the biggest annual international event dedicated to fine crafts and living heritage. They were launched in 2022 by the Institut National des Métiers d'Art (INMA), the French state operator that promotes the growth of the crafts industry. Each year, for a week, they offer the general public a unique encounter with craft artisans. The event is organized in around twenty European countries, with Spain as the country of honor for this 17th edition.
https://www.journeesdesmetiersdart.fr/
About the Institut National des Métiers d'Art (INMA)

INMA is a recognized association of public utility founded in 1889, under the aegis of the French Ministry of Culture and the French Ministry of Economy and Finance. Its main mission is to encourage the transmission of savoir-faire as well as the study, support and promotion of crafts. The latter constitute an incredible range of savoir-faire: 198 works and 83 specialties, divided into 16 areas, and today represent 60,000 companies in France. The current president of INMA is Luc Lesénécal.
---