---
Carolina Herrera Presents Its New Fall Winter 2023 Collection
Luxferity, 14.02.2023
The Carolina Herrera Fall Winter 2023 collection by Wes Gordon was inspired by the dichotomy of discipline and grandeur found in 'Sisi', Empress Elisabeth of Austria. A dazzling figure with her own agency who was unafraid to break rules and stand out, Sisi serves as the starting point for this season, heralding the unapologetic embrace of beauty and high drama.

The concept of extreme opulence and what it means today is explored, and not just in its visual manifestation. There is opulence in time and consideration spent on the creation of a piece, opulence in zero compromise for the very best of construction and craftsmanship by the Carolina Herrera atelier. Opulence in how a woman feels when putting on her dress, the voluminous shape of her skirt held up by layers of feather light tulle beneath, or a sharply tailored suit precisely cut to the millimeter.
The rigidity of the Habsburg court in contrast with the freedom and romance Sisi strove for informs the sense of discipline mixed with exuberance and grandeur throughout the collection. Dresses with portrait necklines and romantic spiral folds put the Carolina Herrera woman in the spotlight, holding court. The vivid jewel tone color palette is grounded in sumptuous textures of velvet and taffeta in black, gilded in gold embroidery. Geometric stripes take center stage in a myriad of meticulous constructions, knit separates and drapes. Daywear pieces, such as the signature Carolina Herrera white cotton shirt or little white sequin tweed dress, empower the woman with an undeniable strength of presence.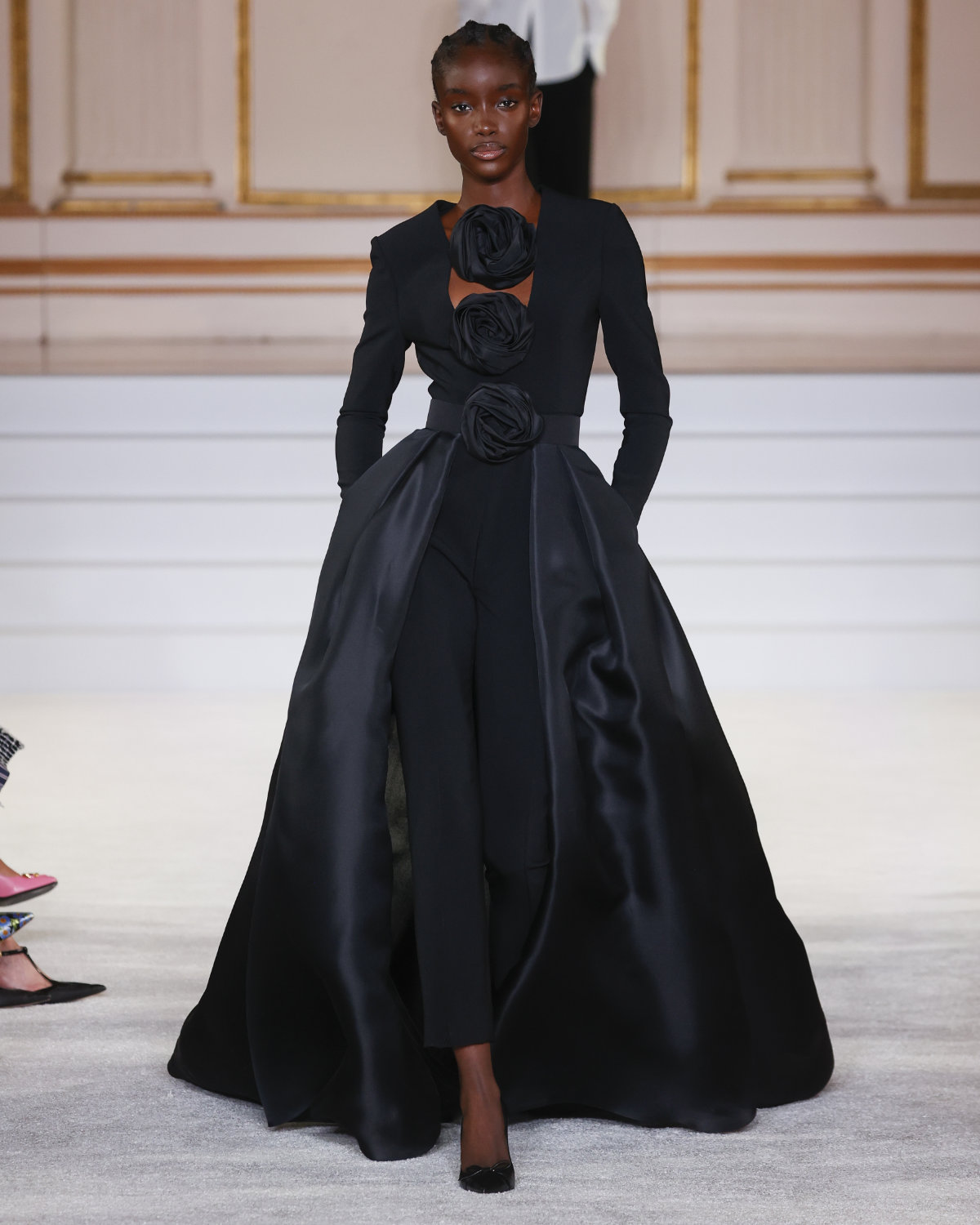 Opulence does not have to come at the expense of ease and modernity. An effortless floor length knit dress is adorned in tonal Swarovski crystals that glimmer in soft light. A sweeping gown in the shape of a dramatic hooded anorak is fashioned in decadent woven chine, made with warp printed yarns in deep purple and emerald green.
The Carolina Herrera woman transforms into a modern Empress this season, celebrating her unabashed appreciation of beauty and glamour, like Sisi centuries before her.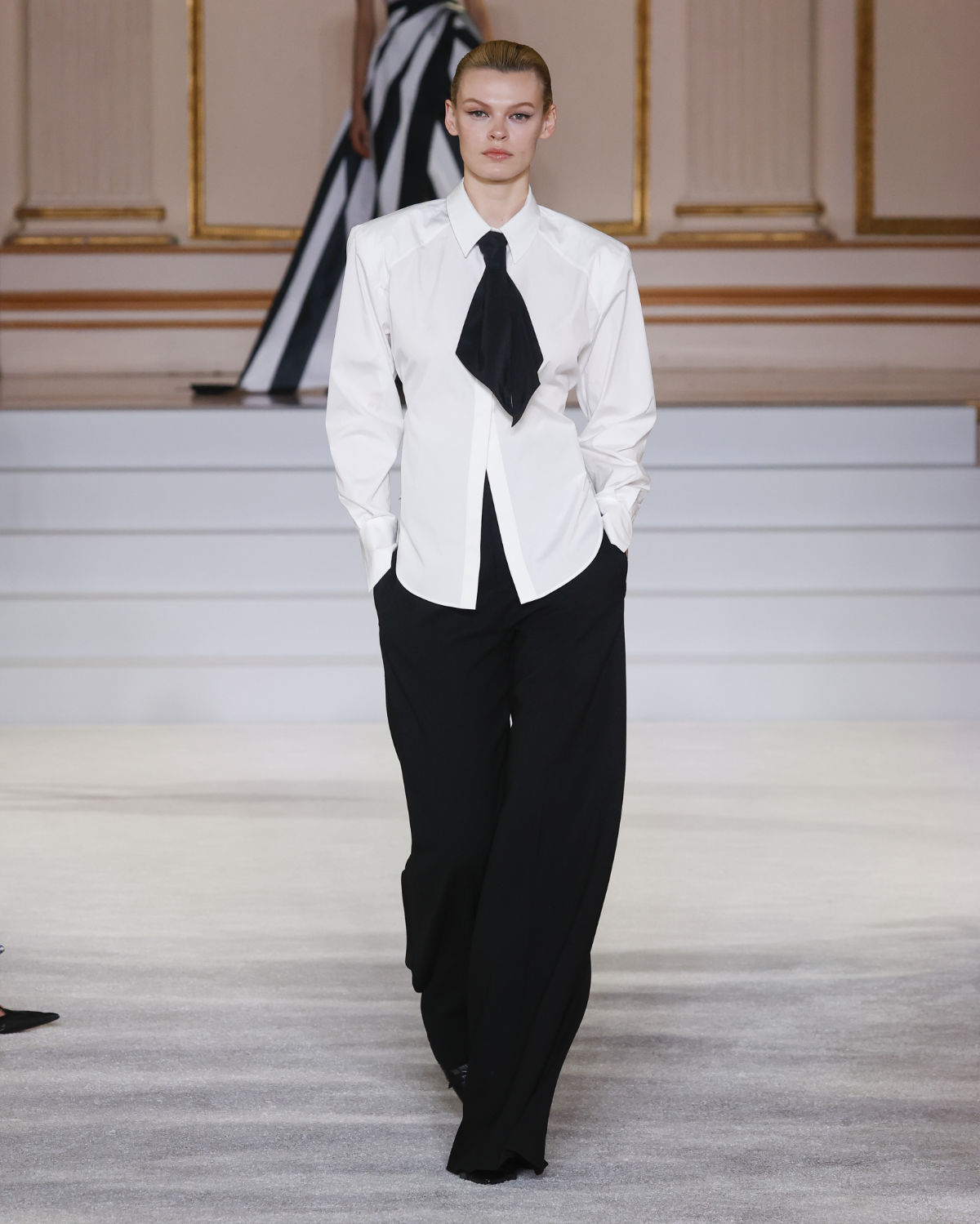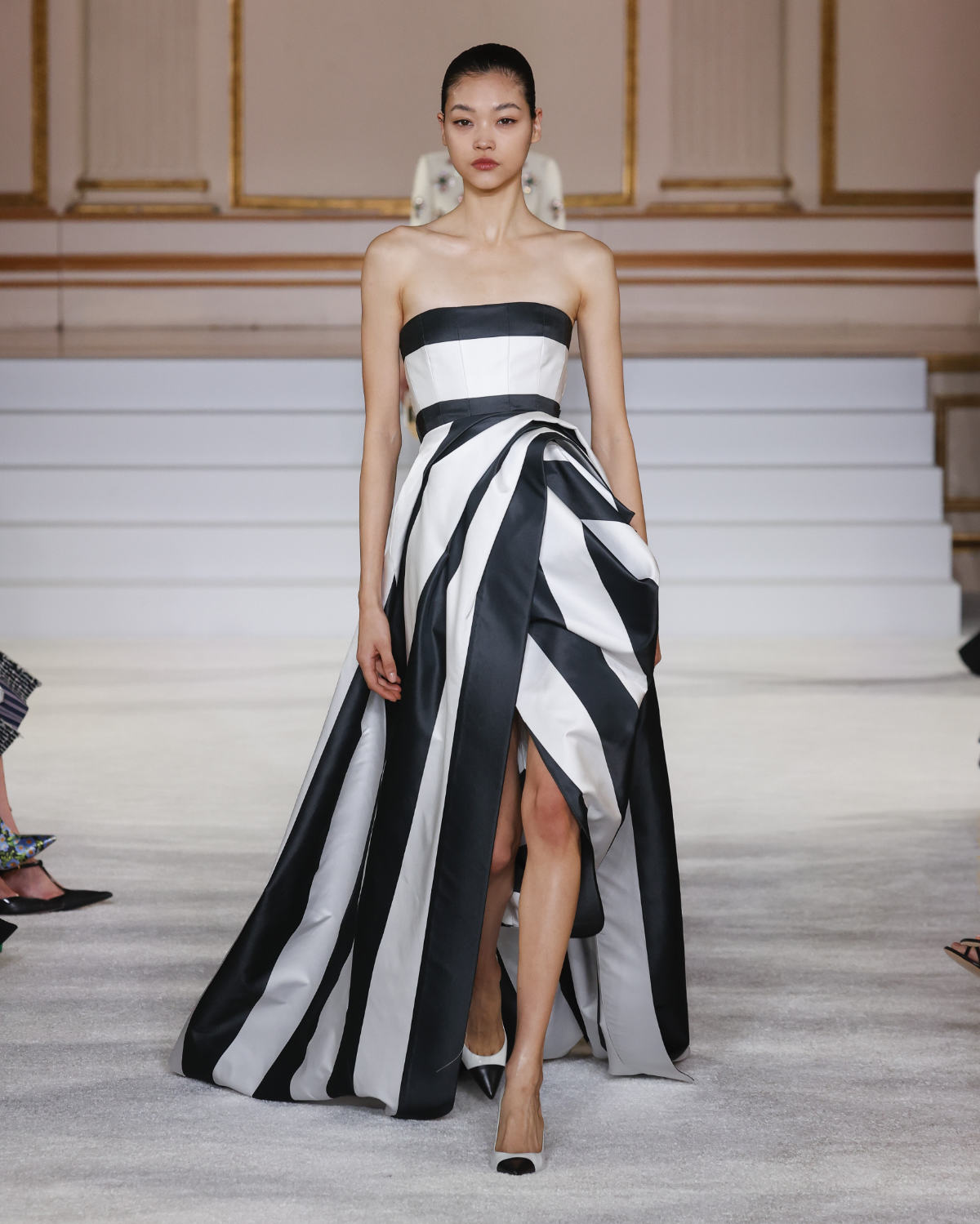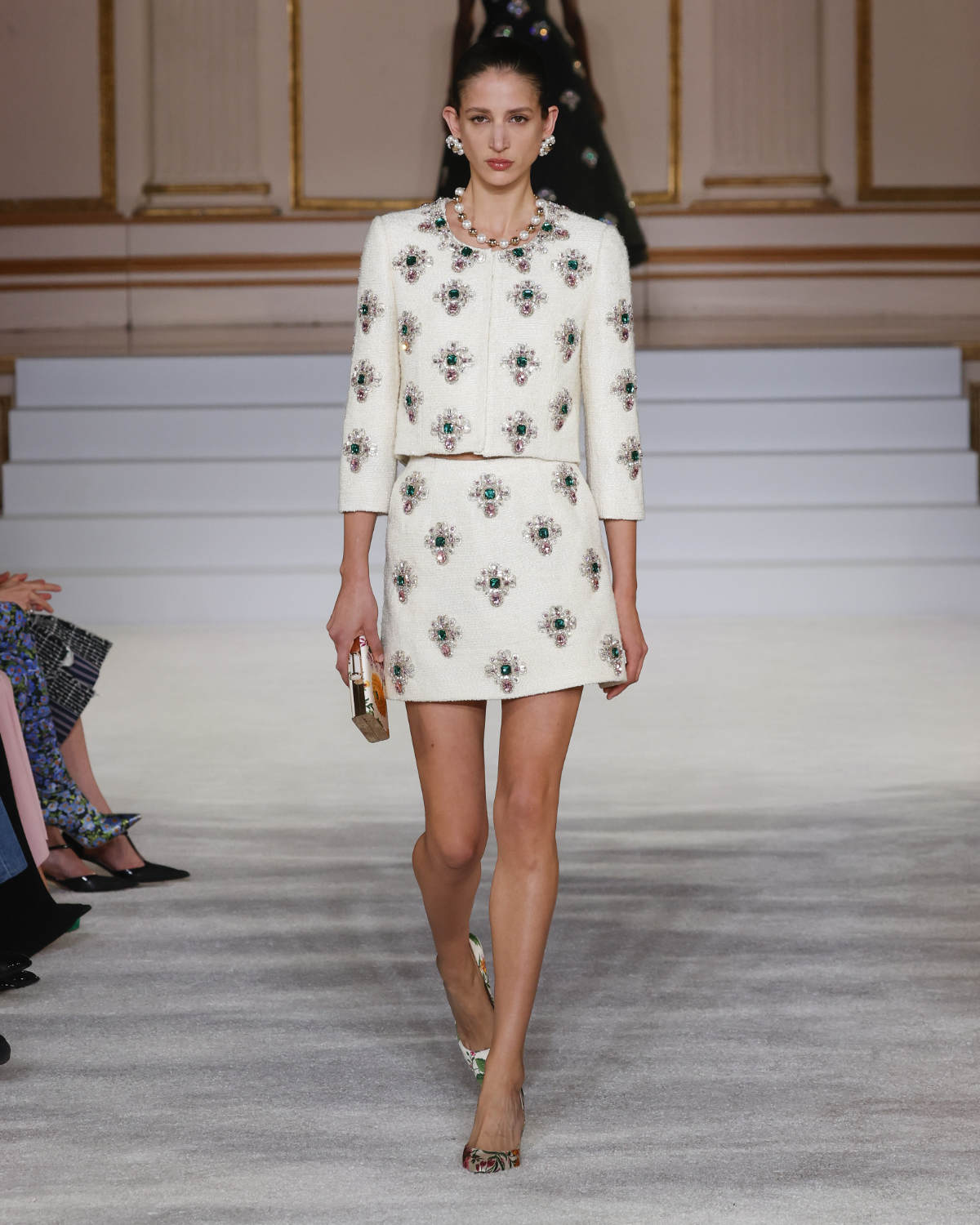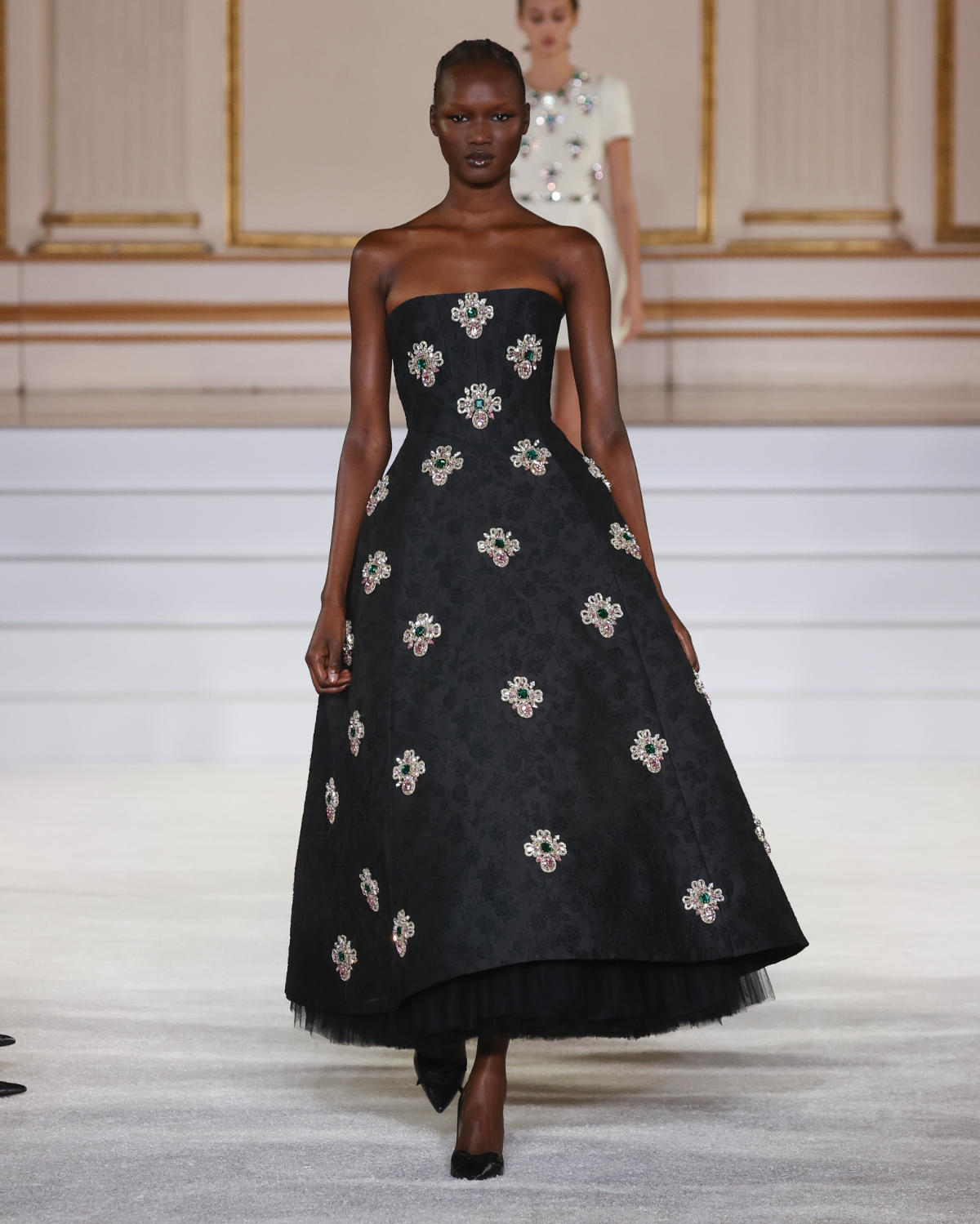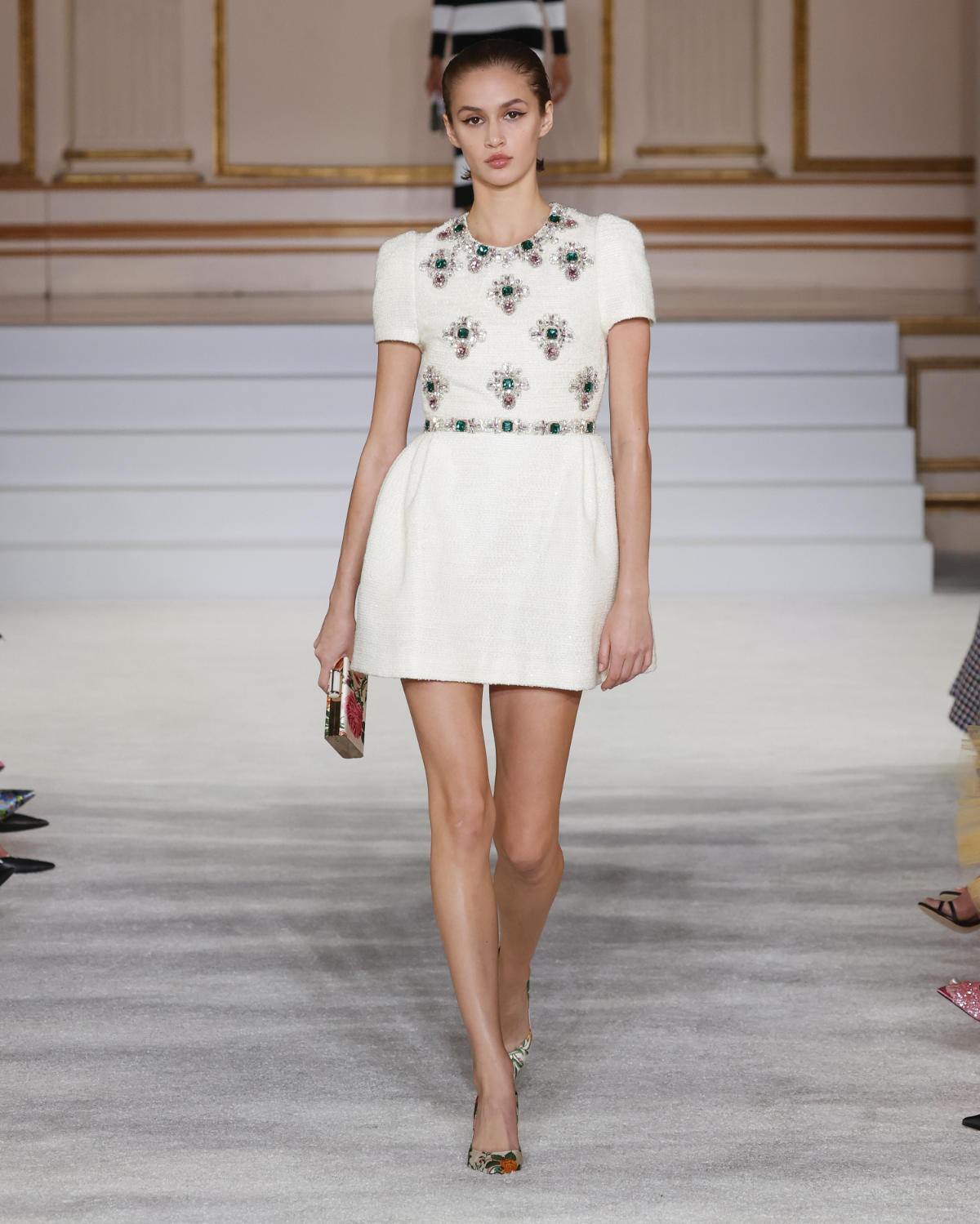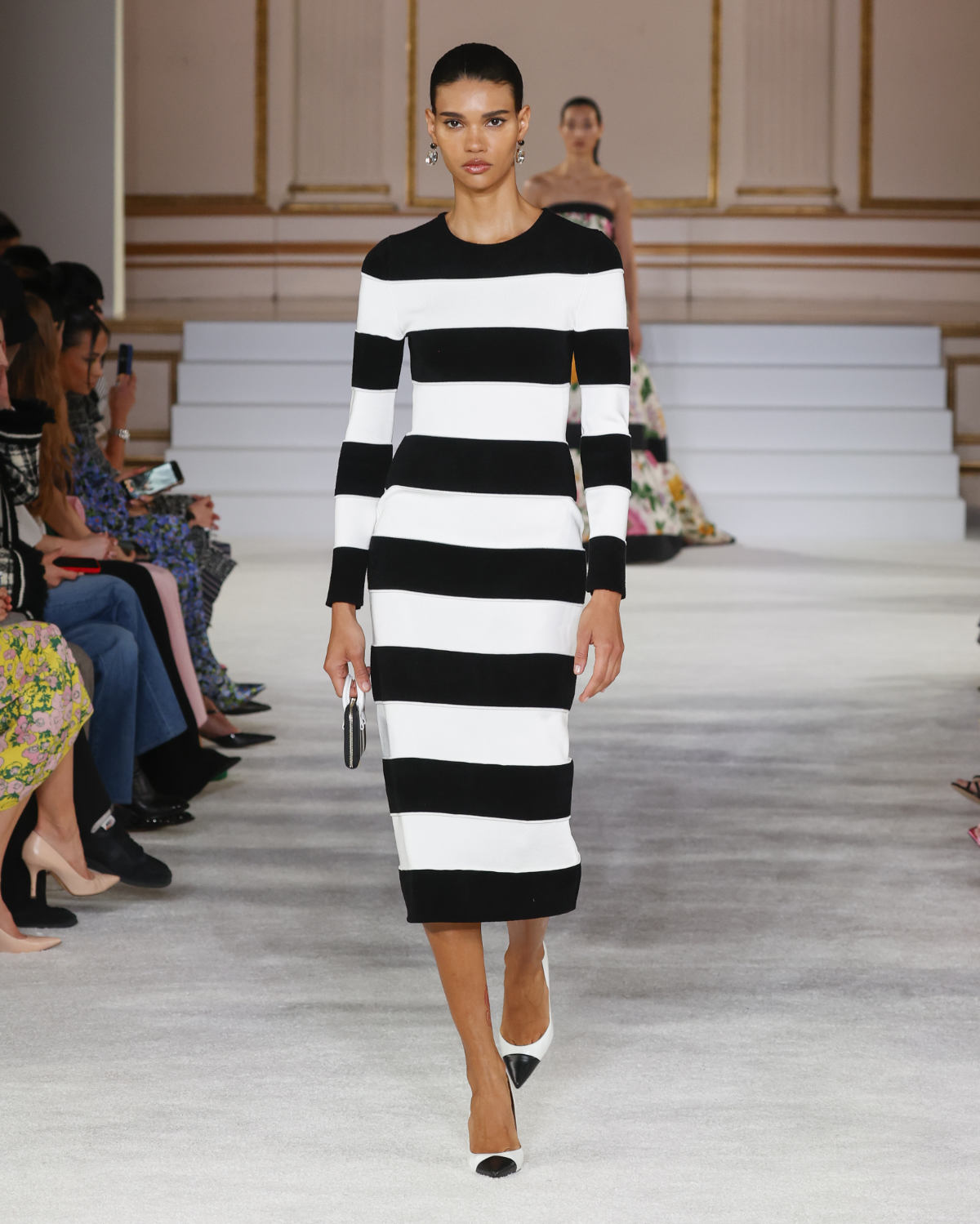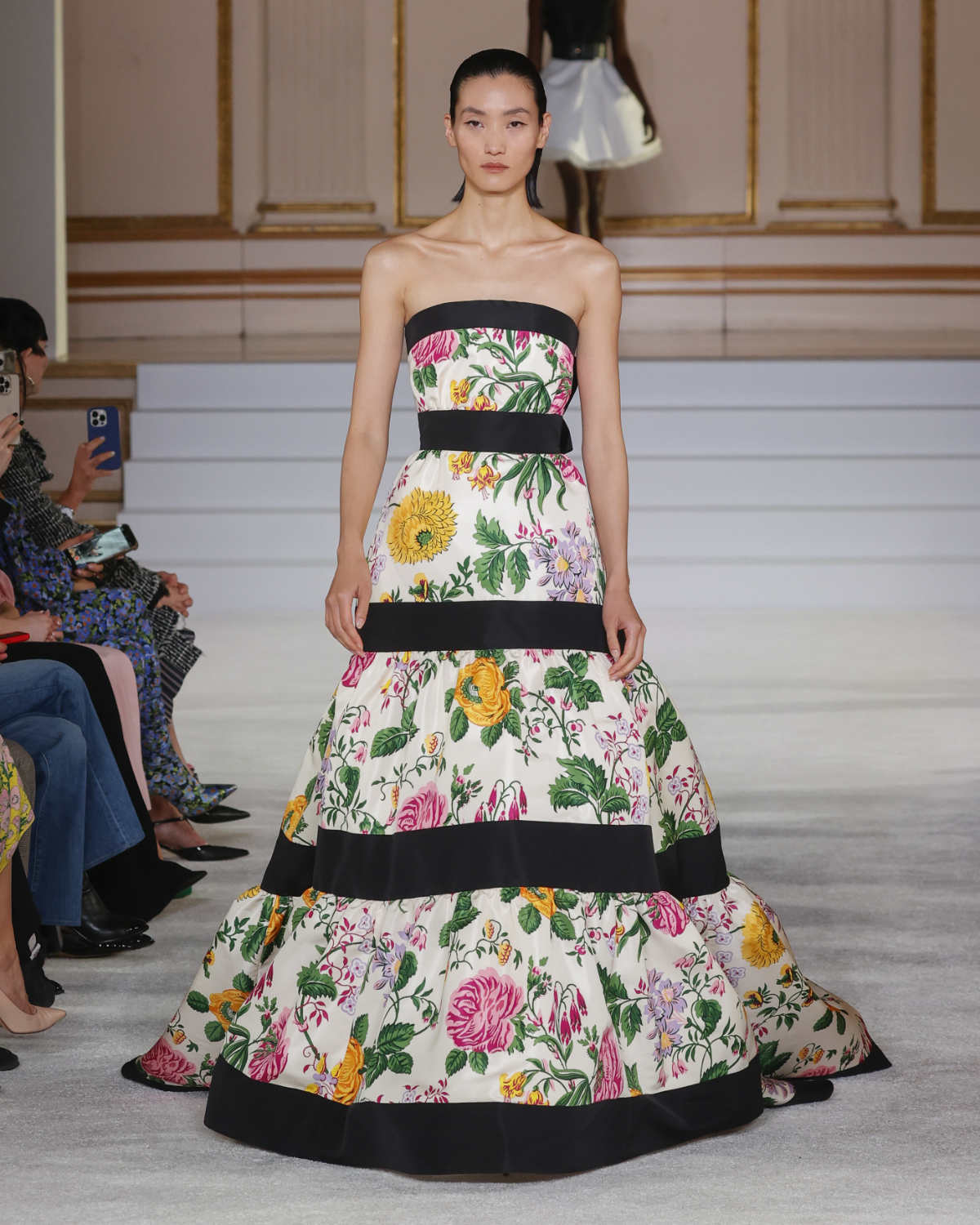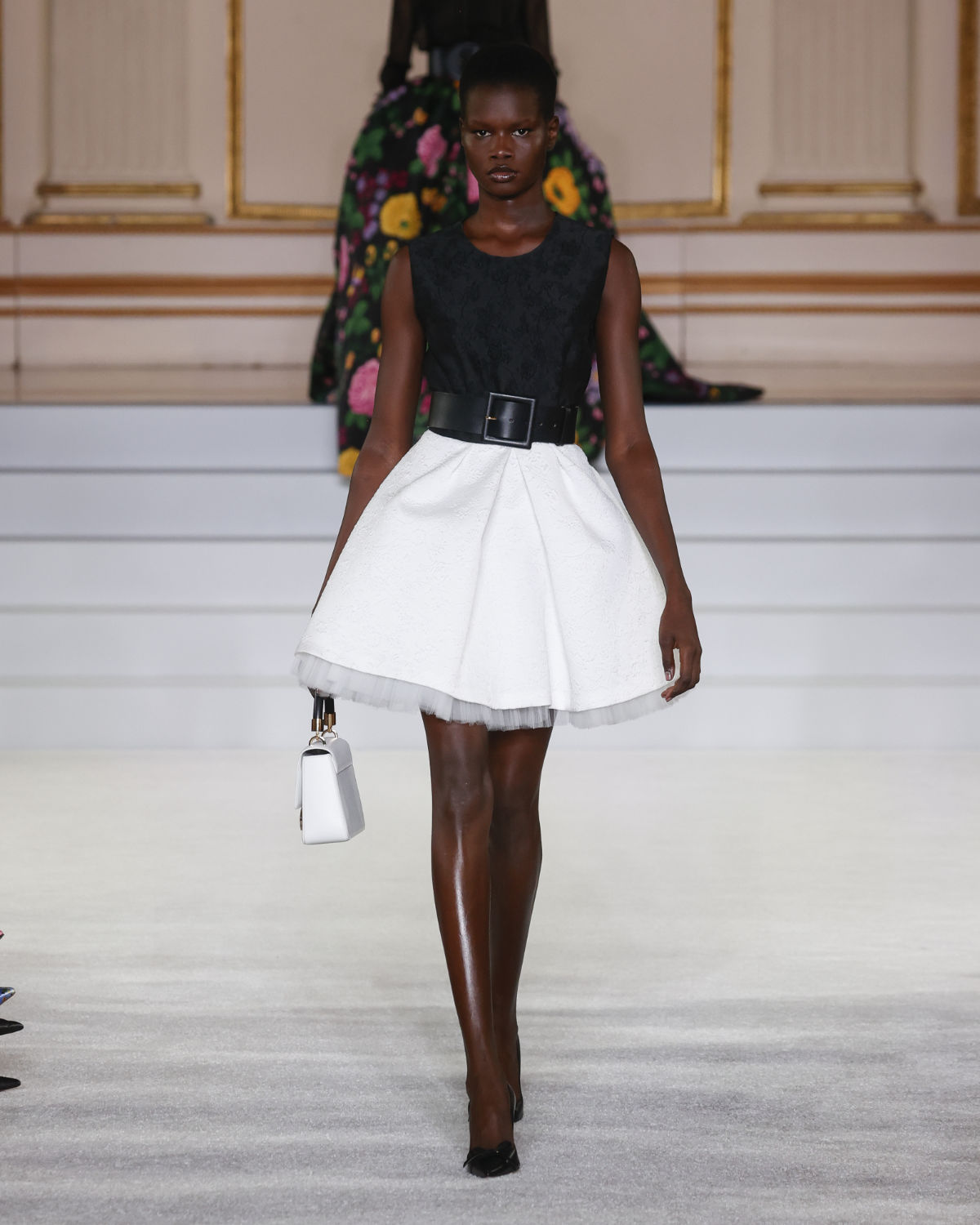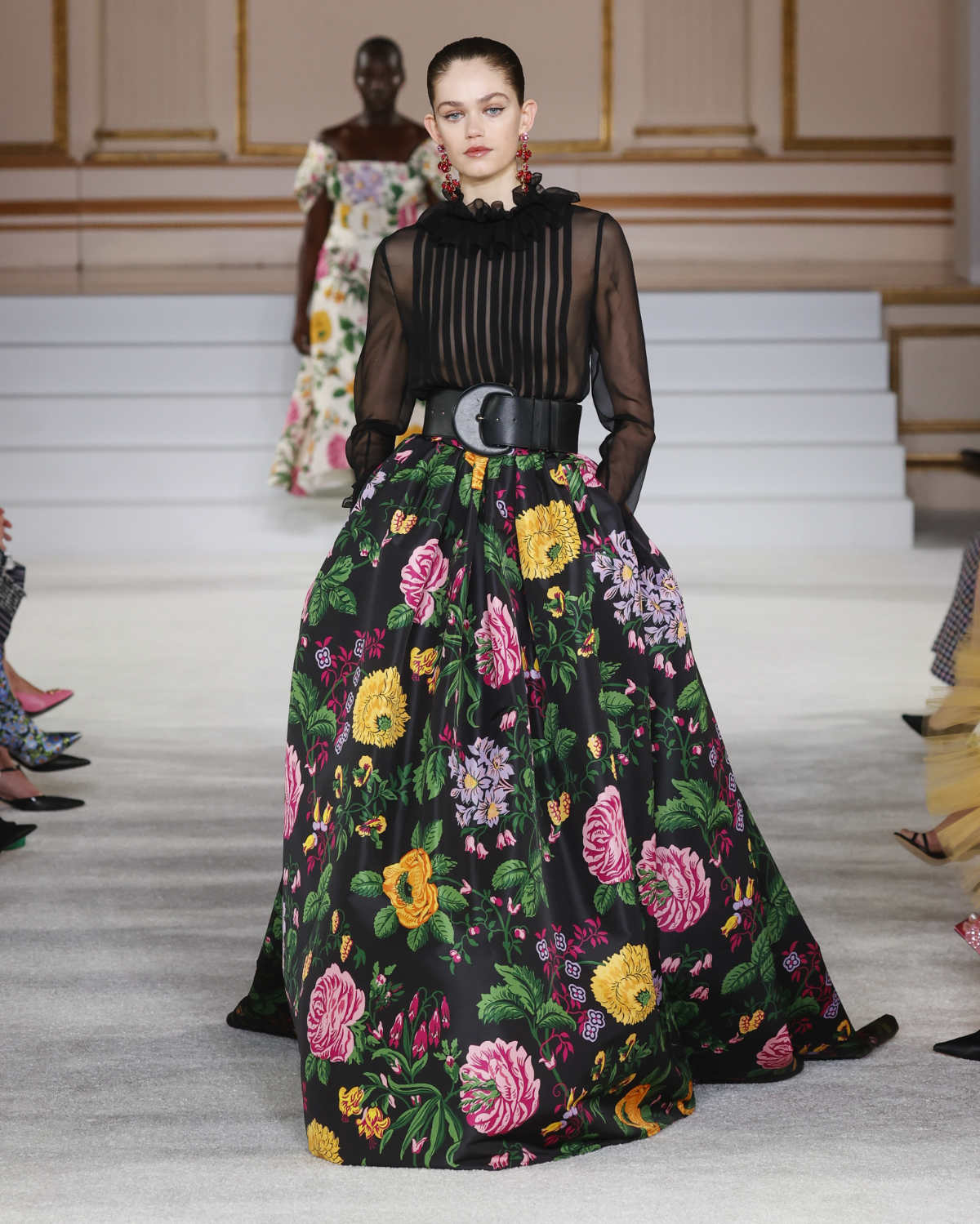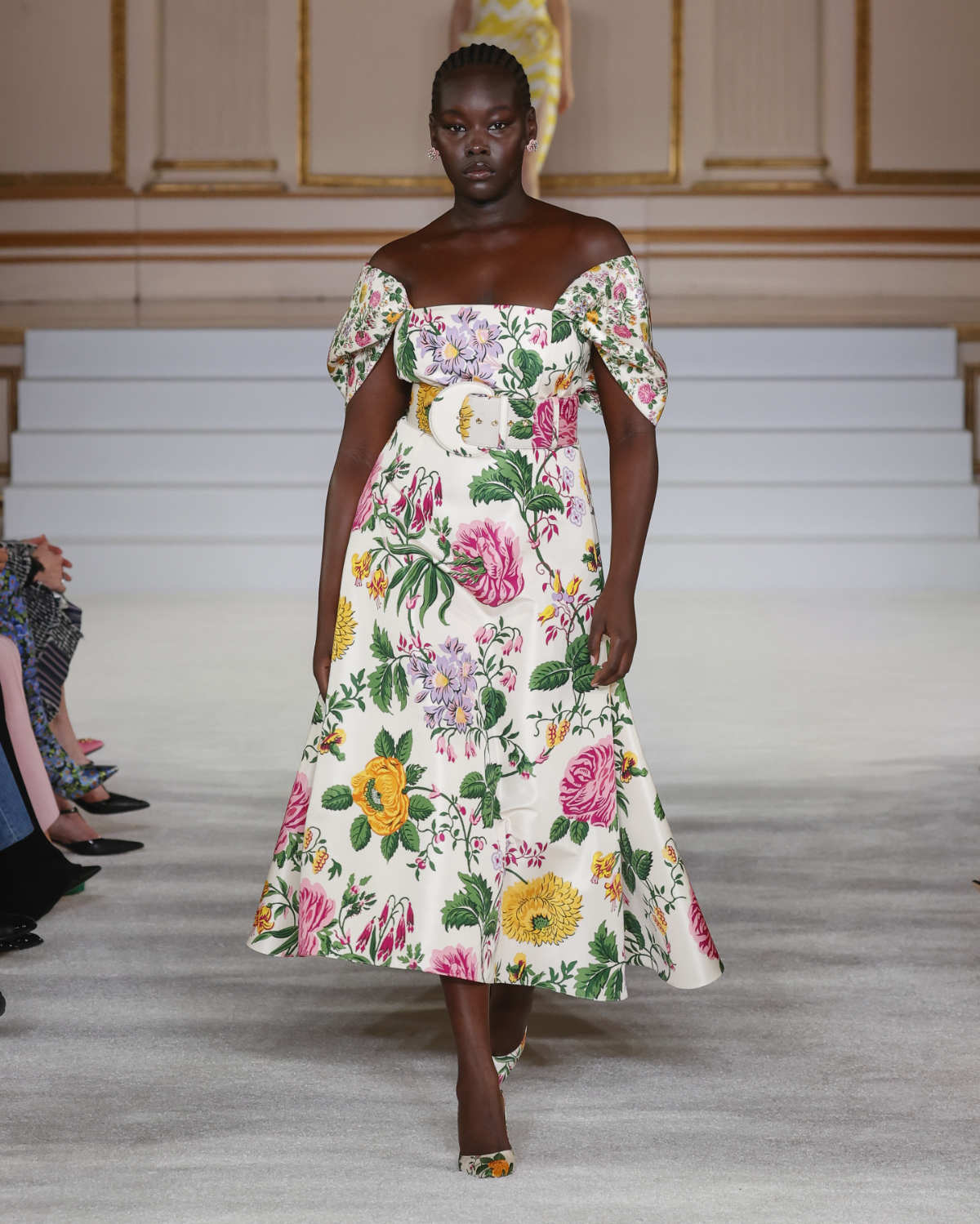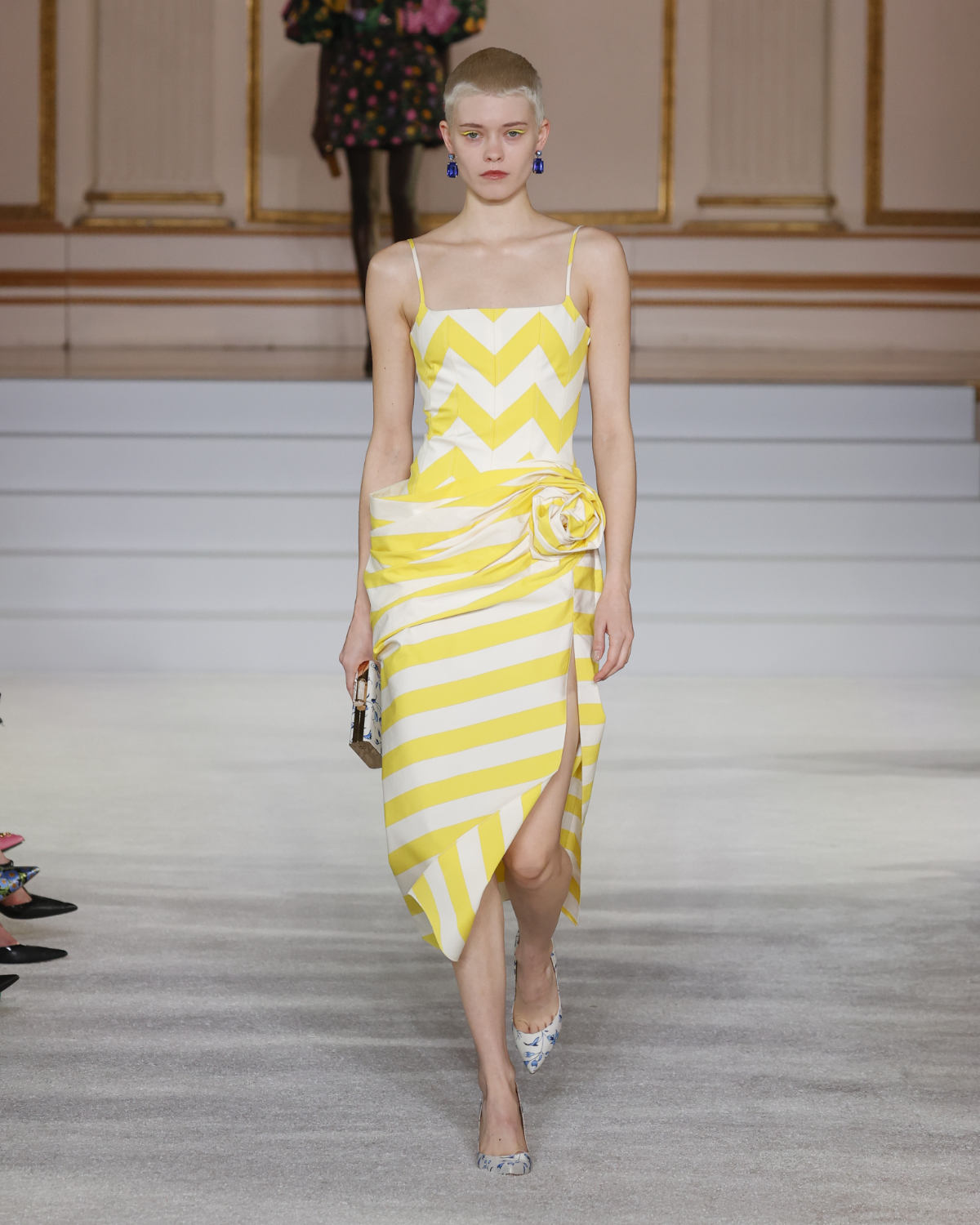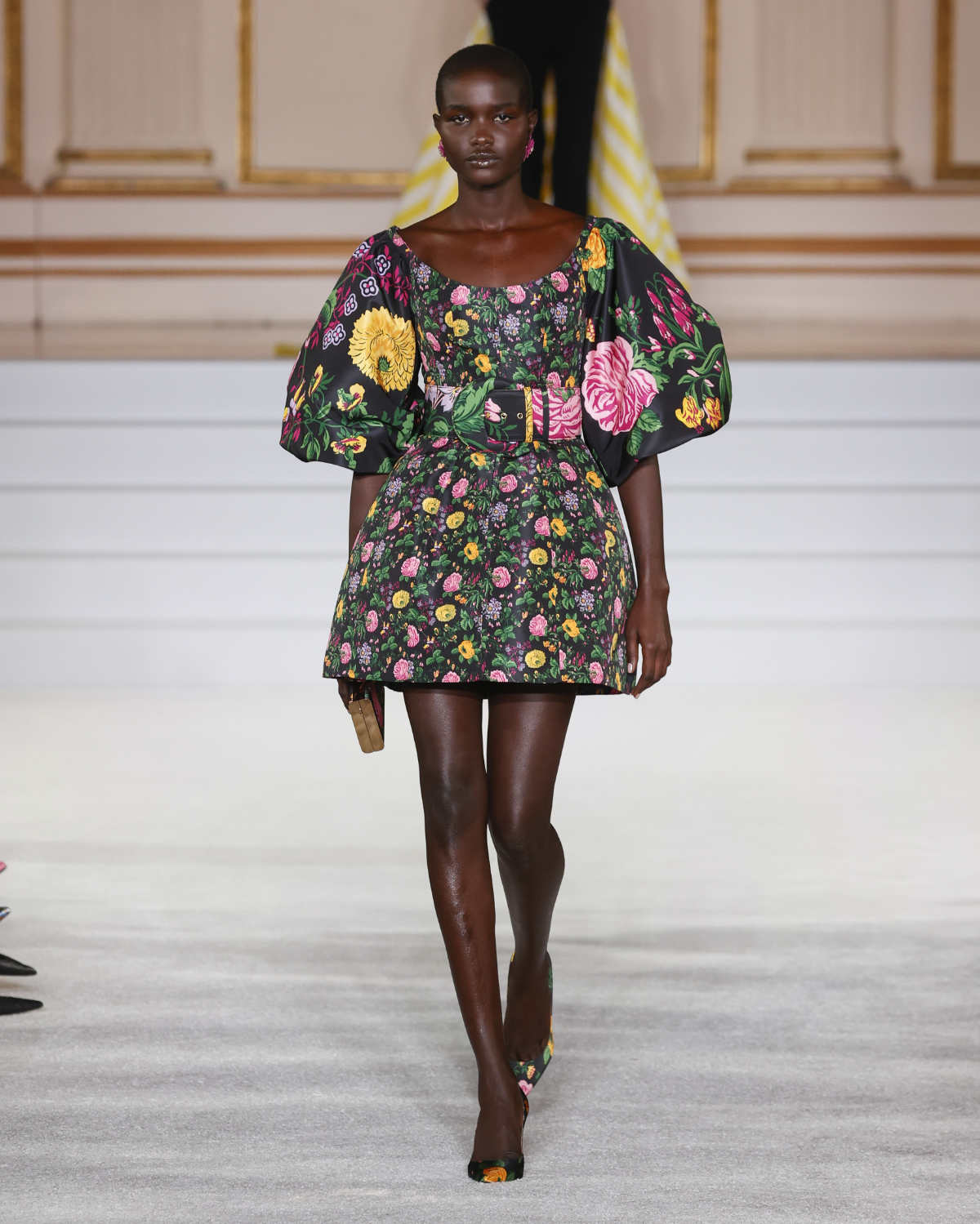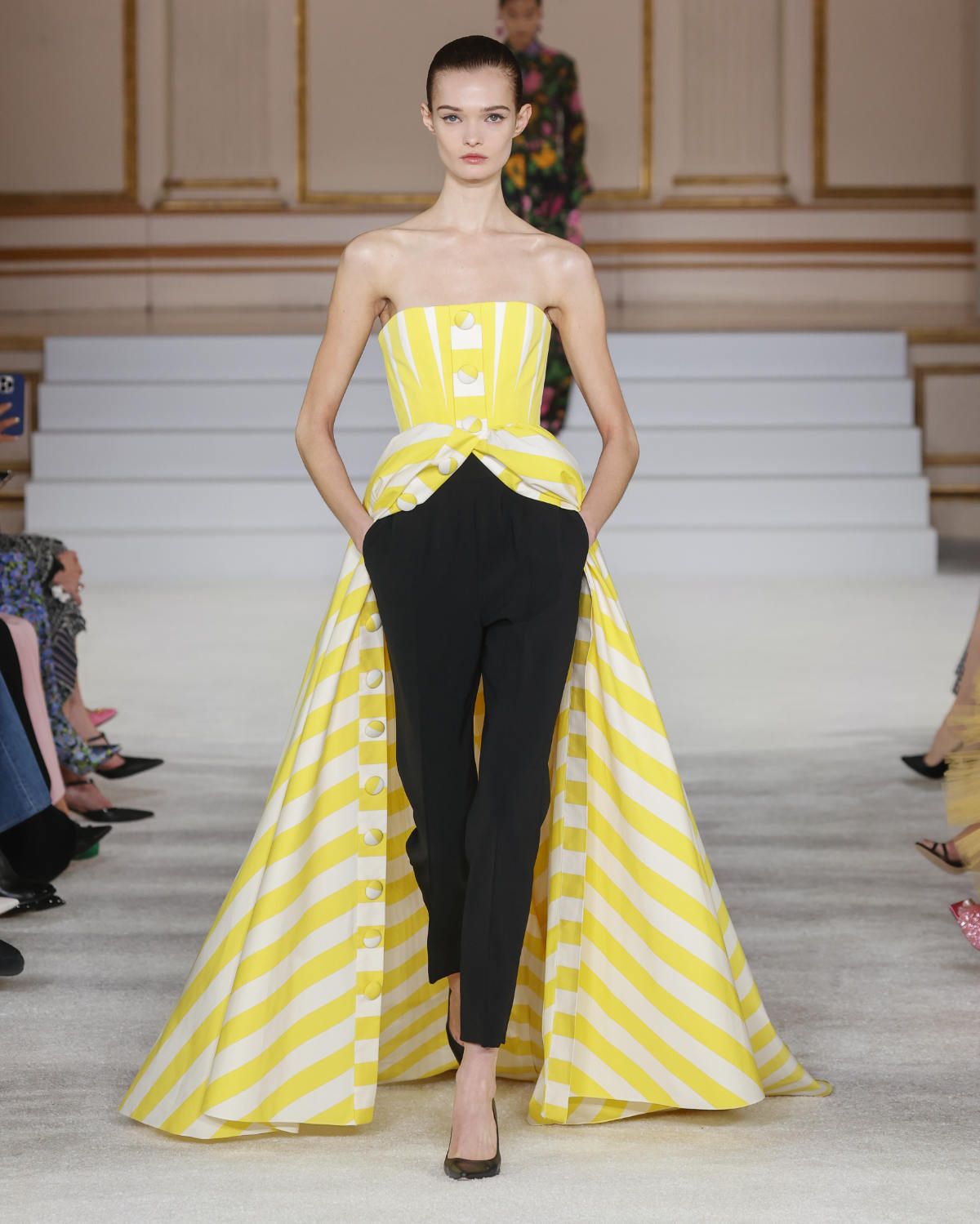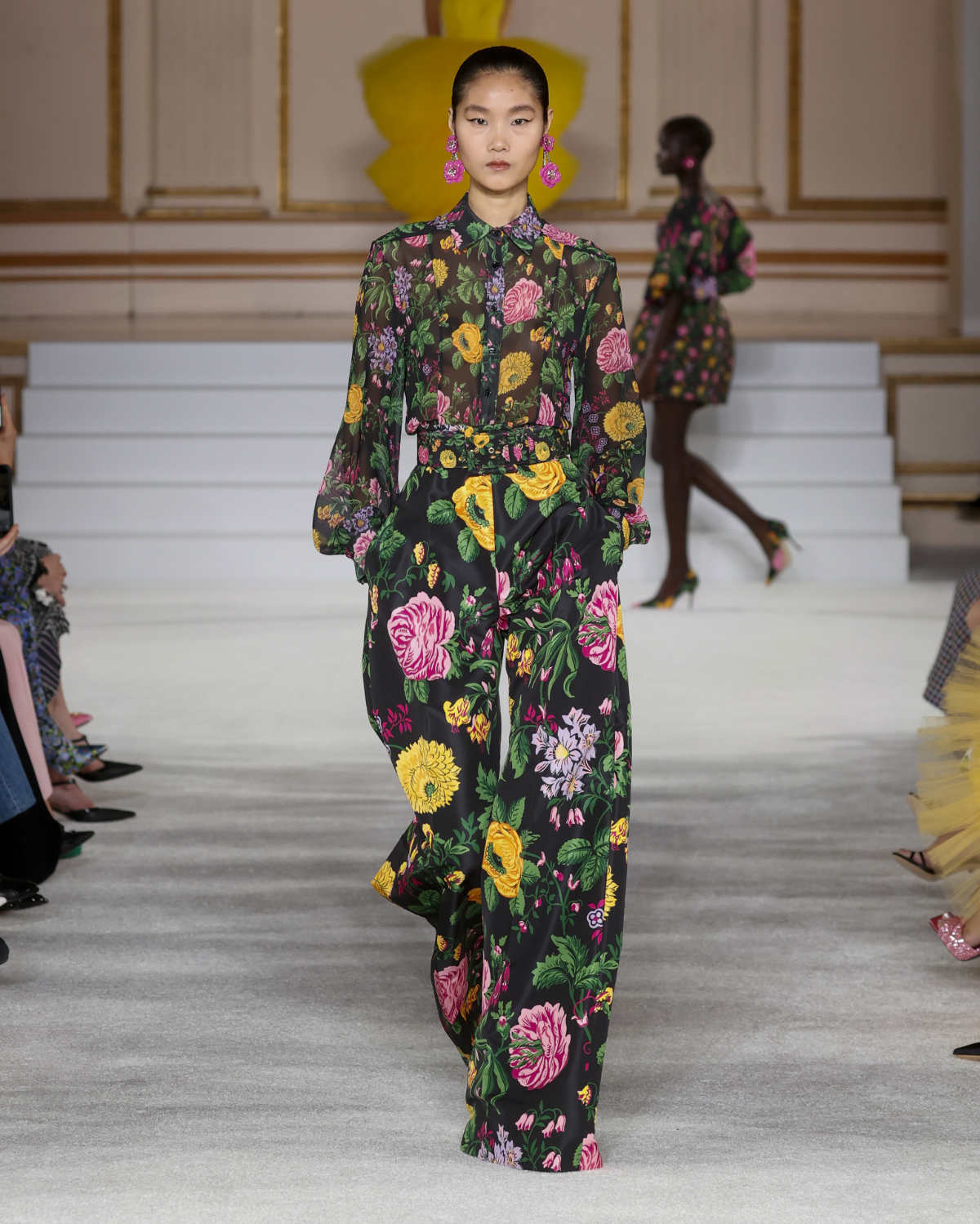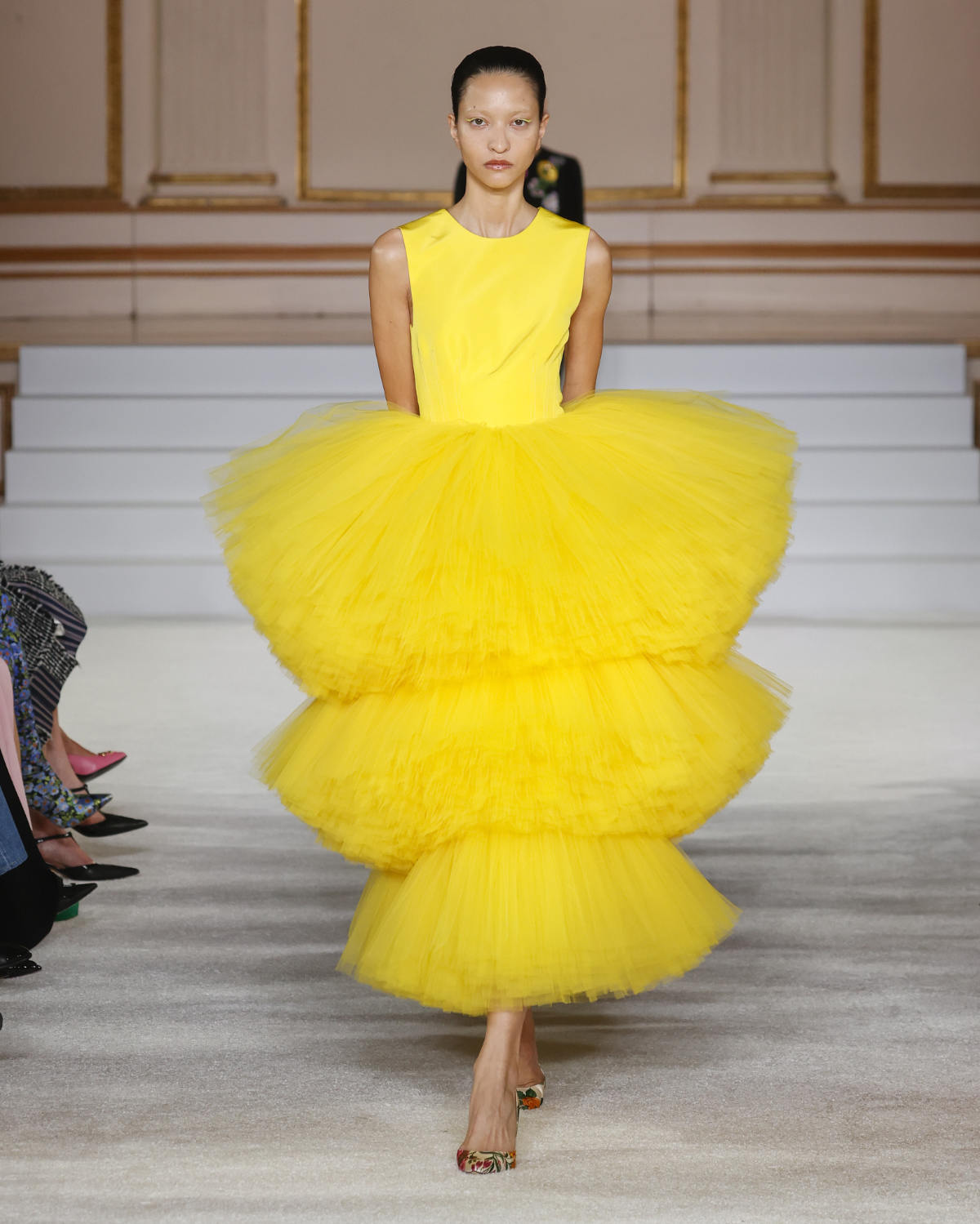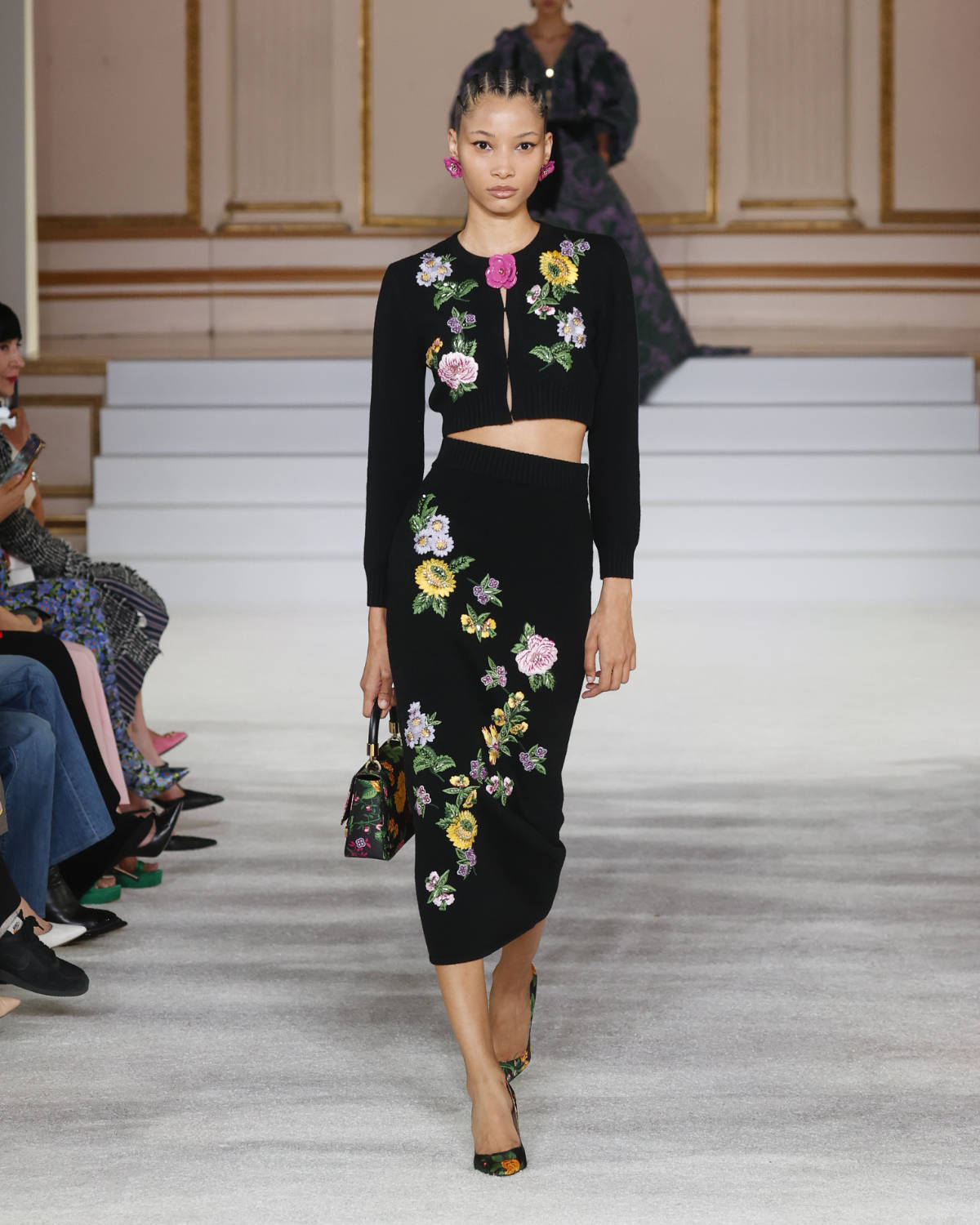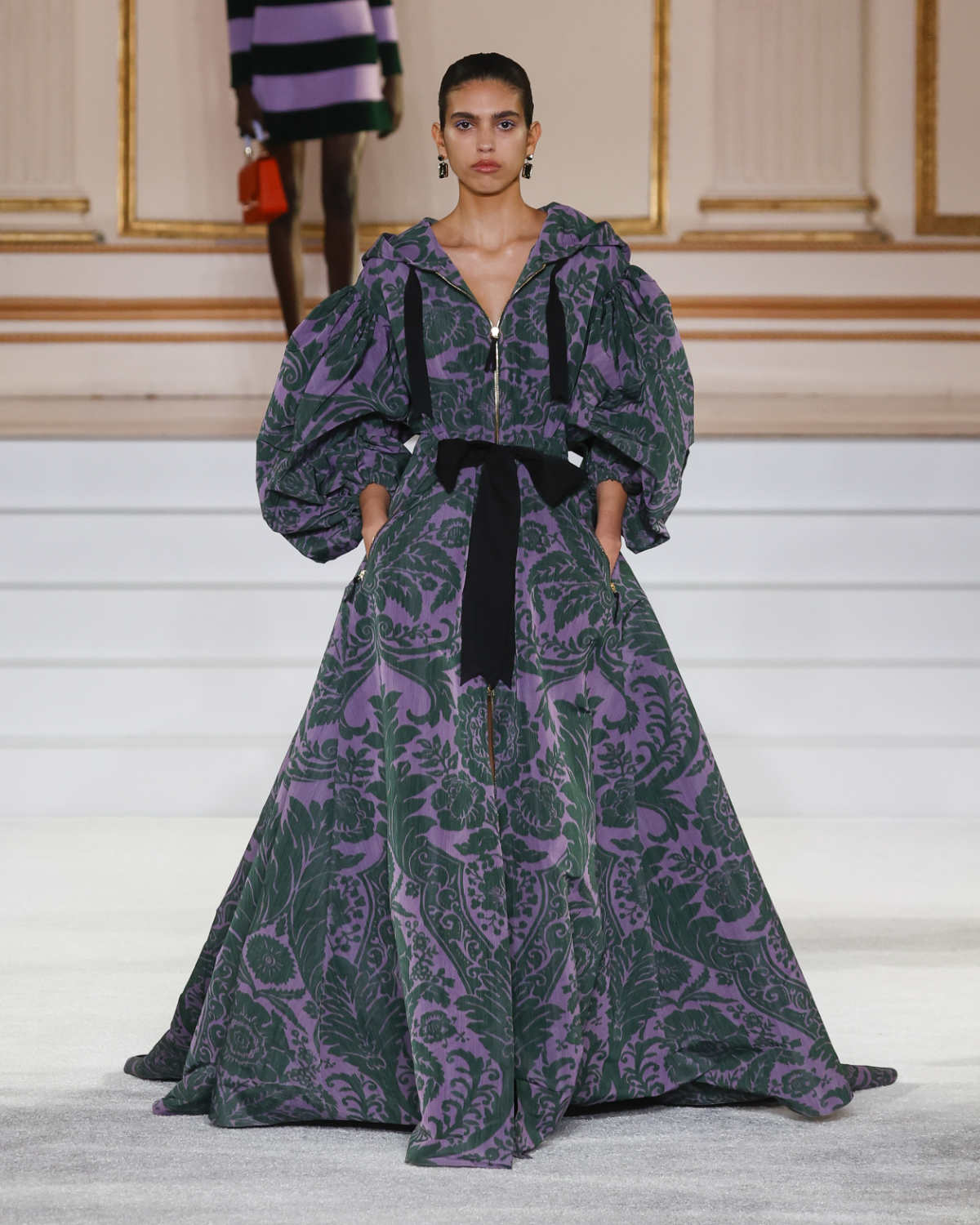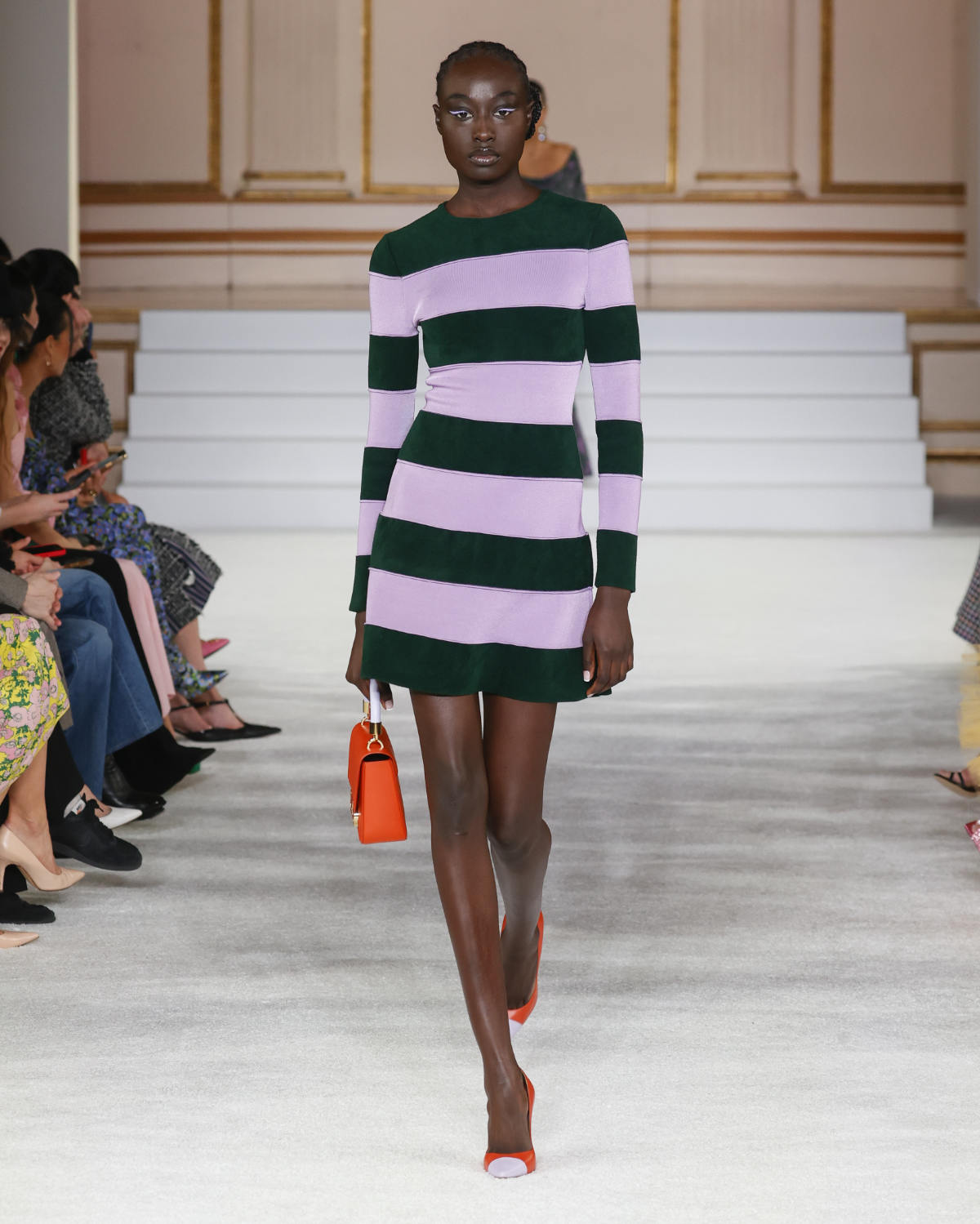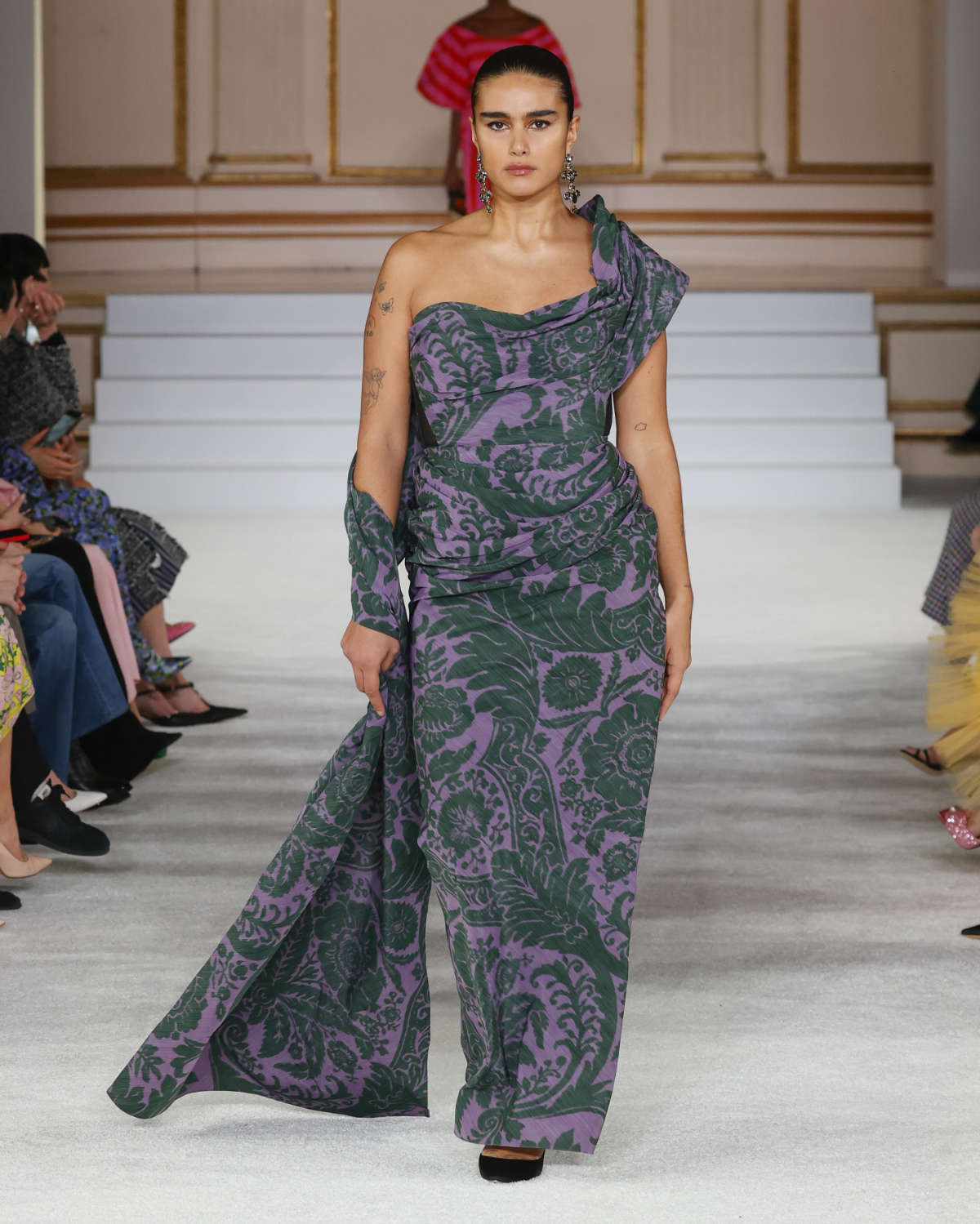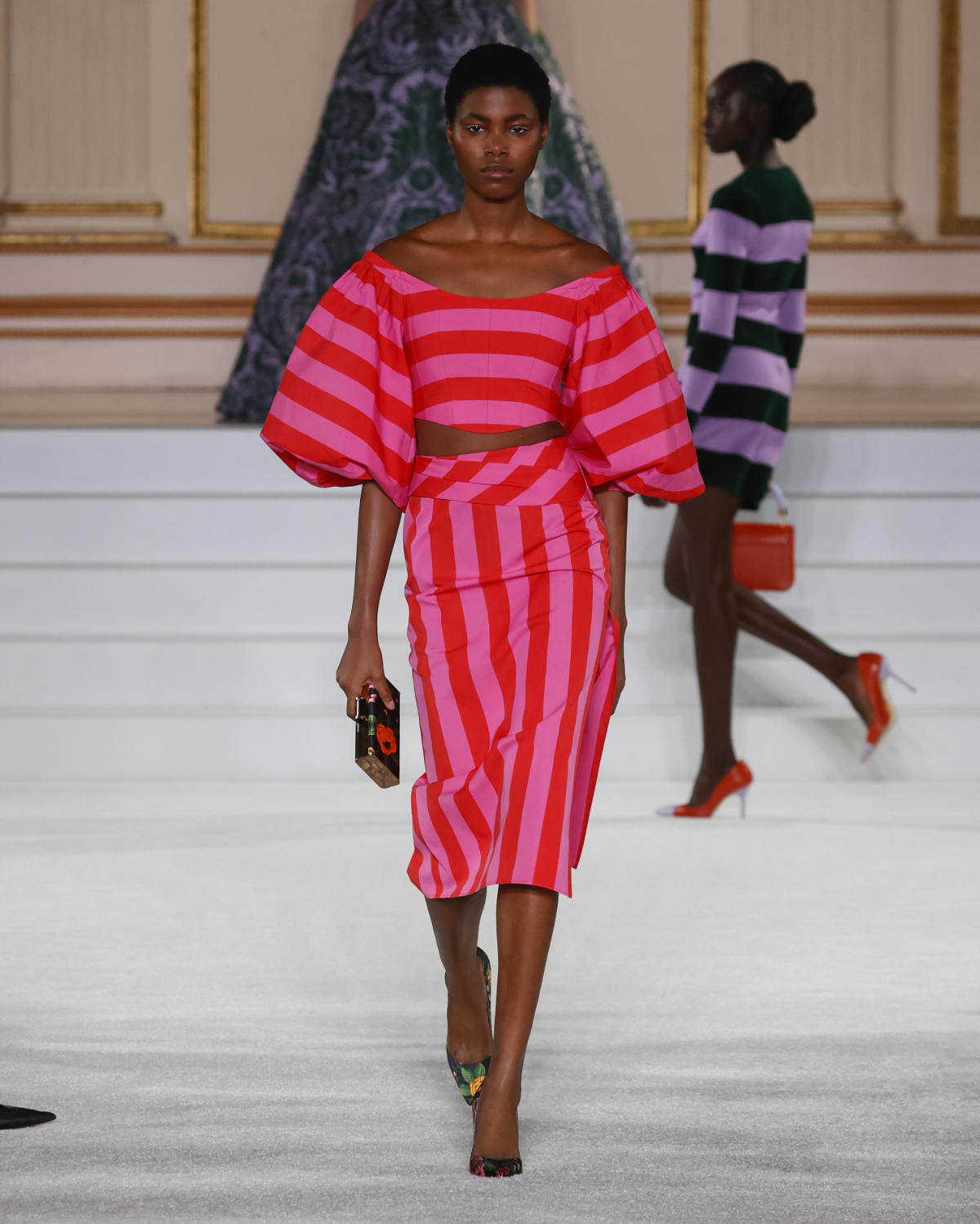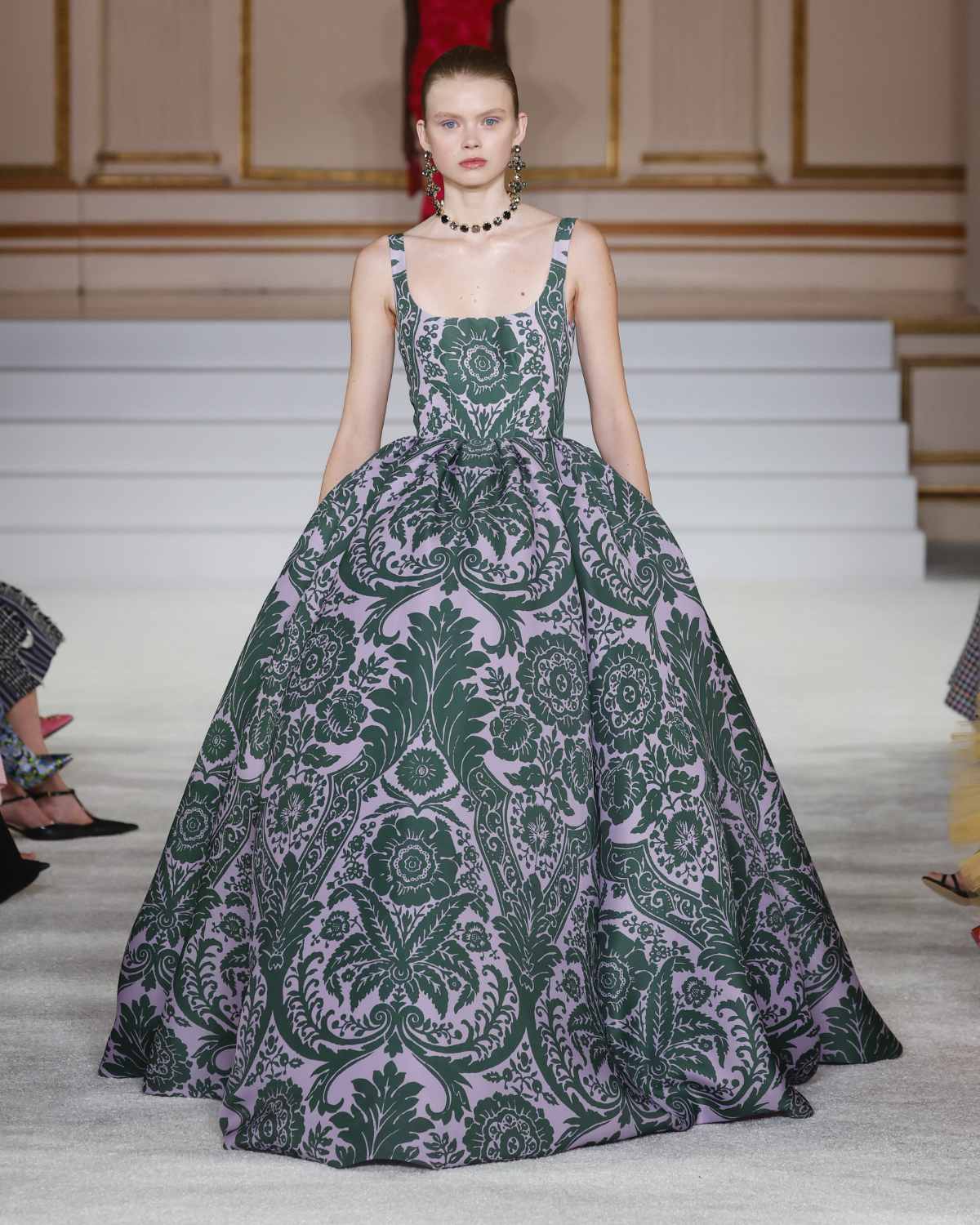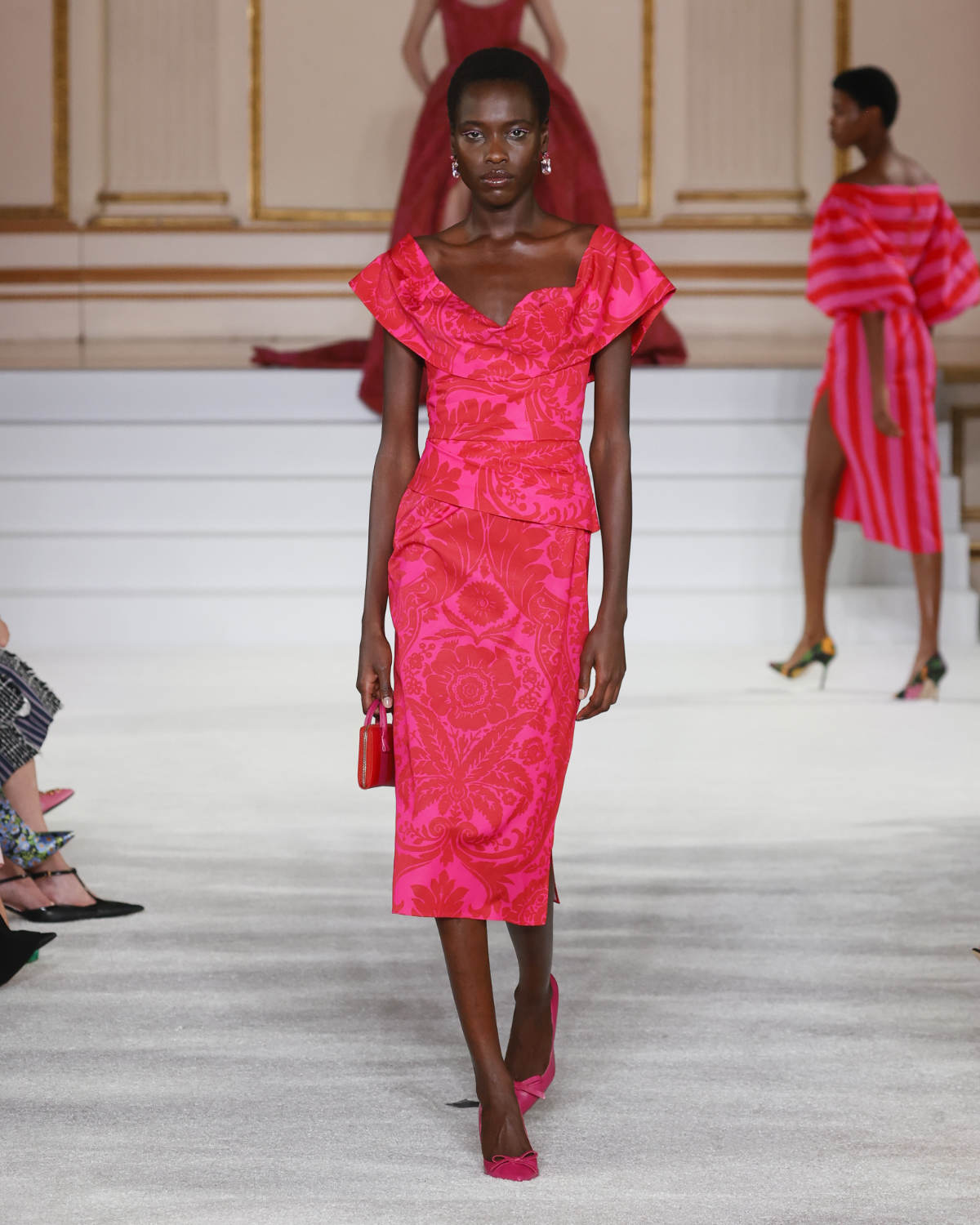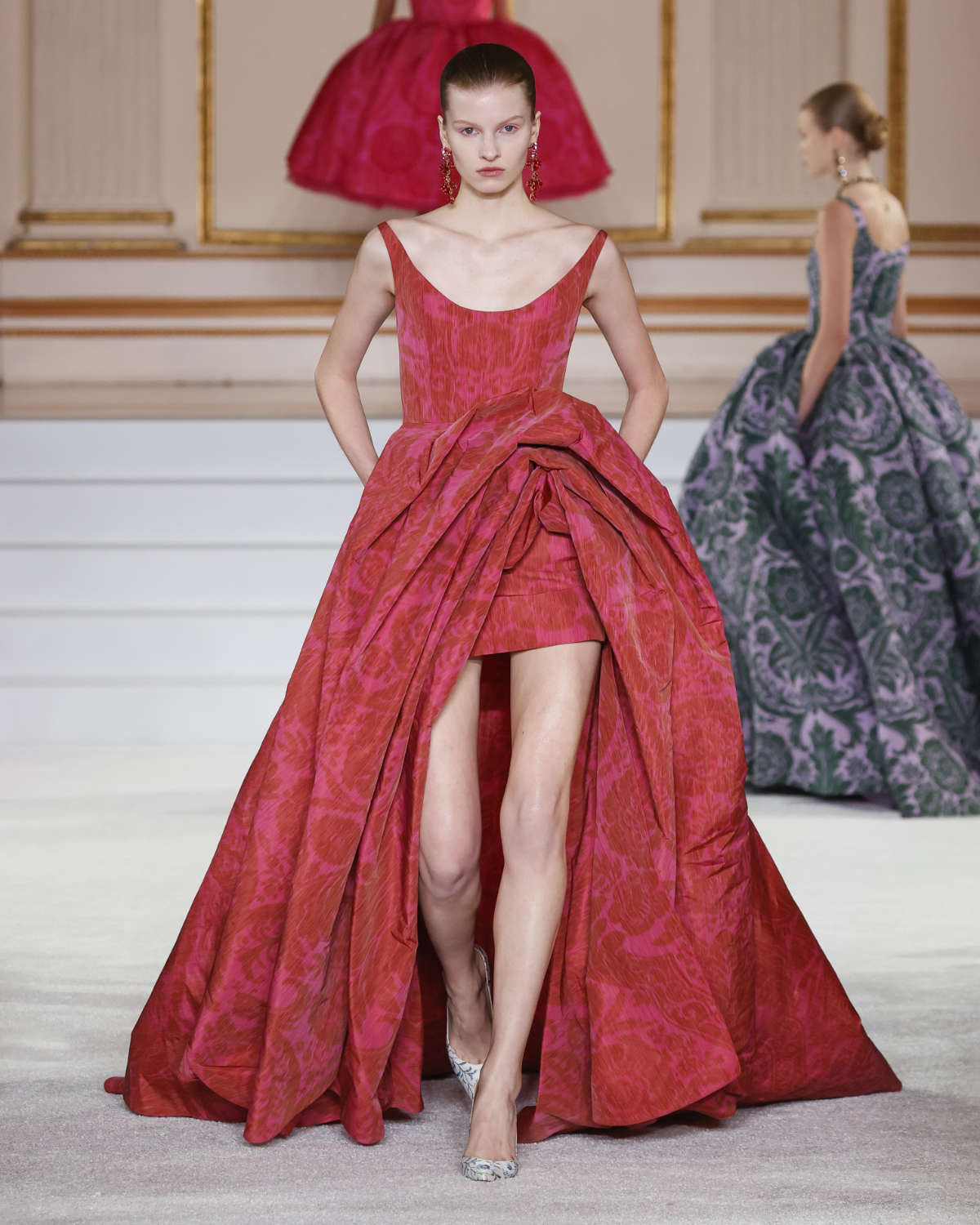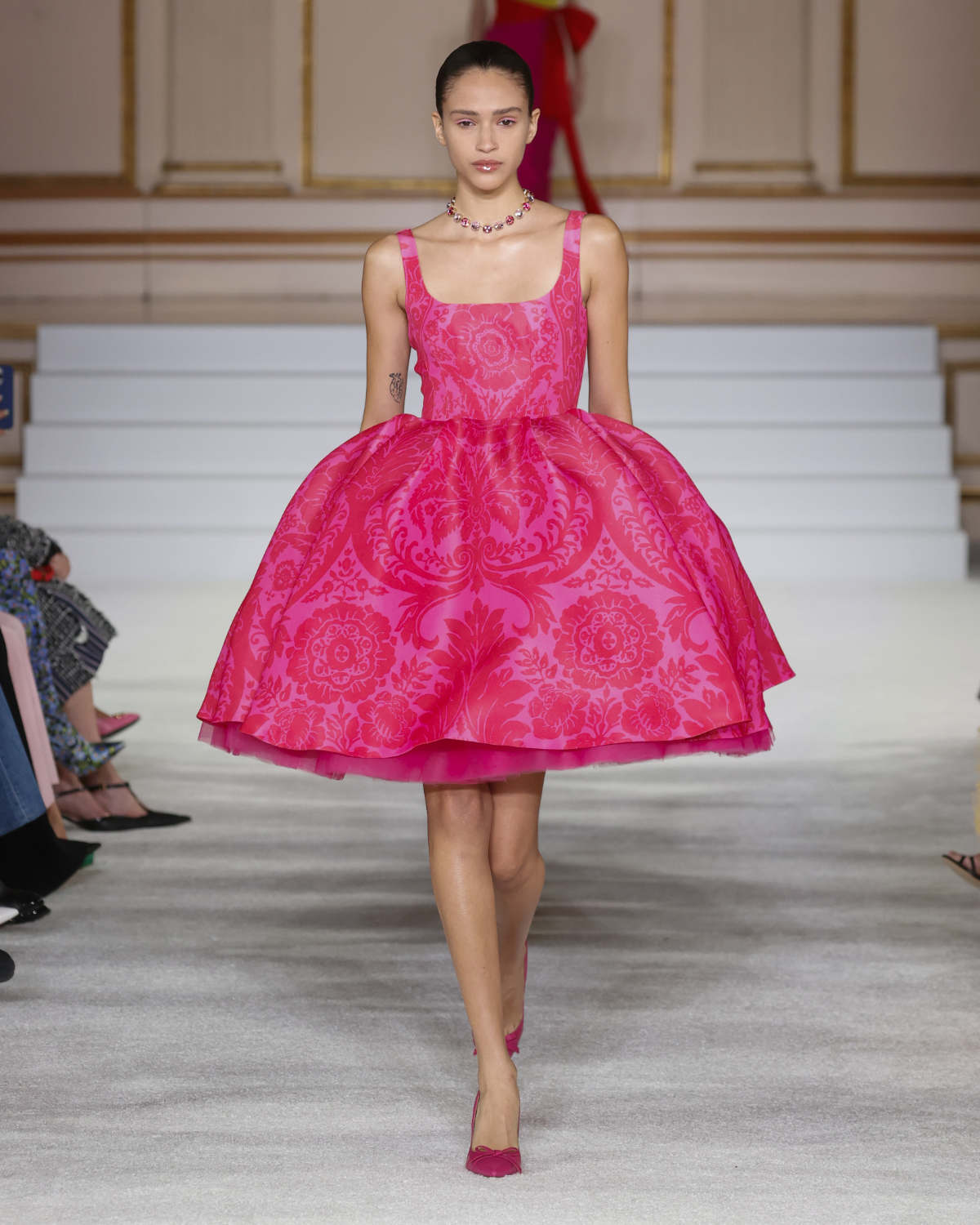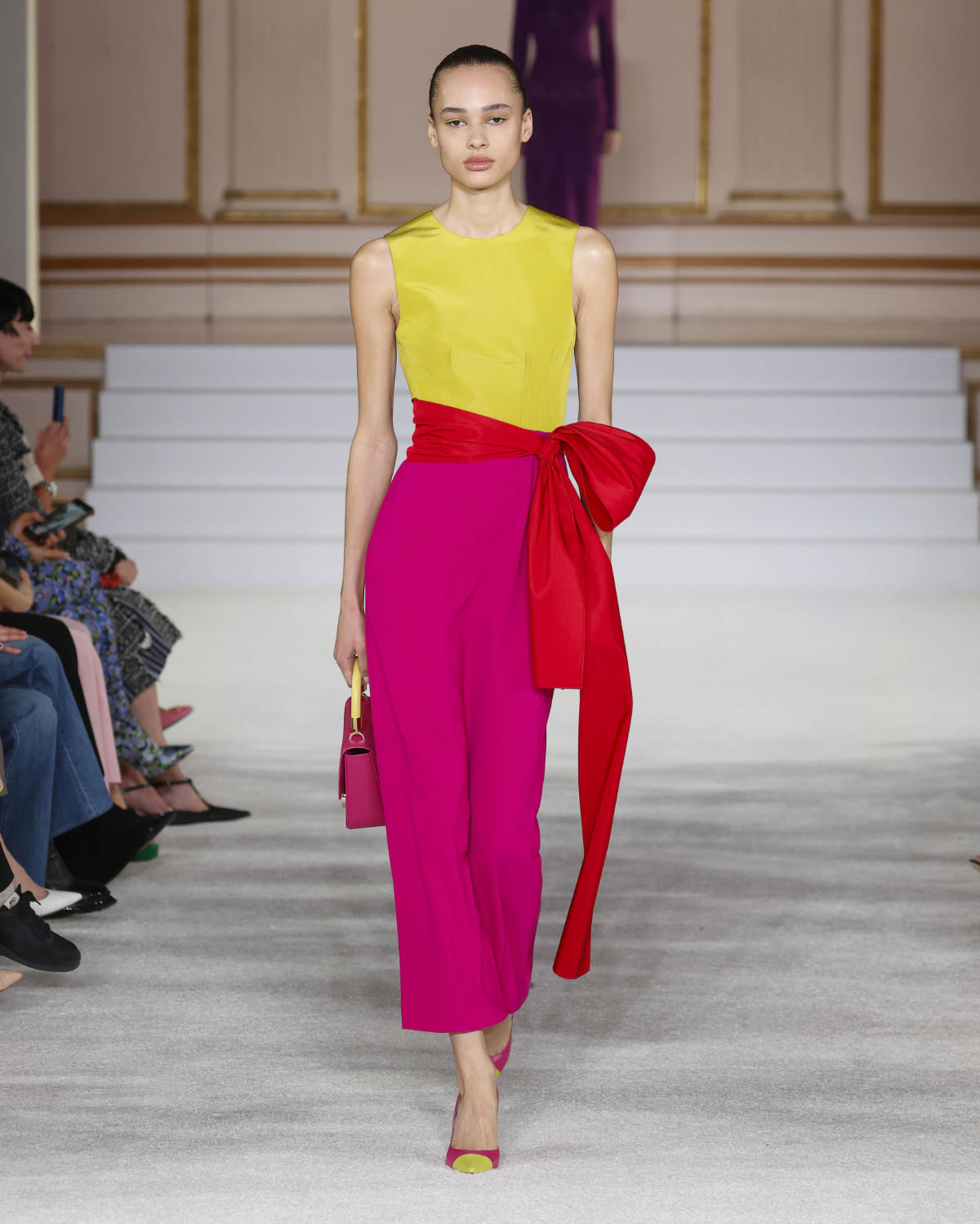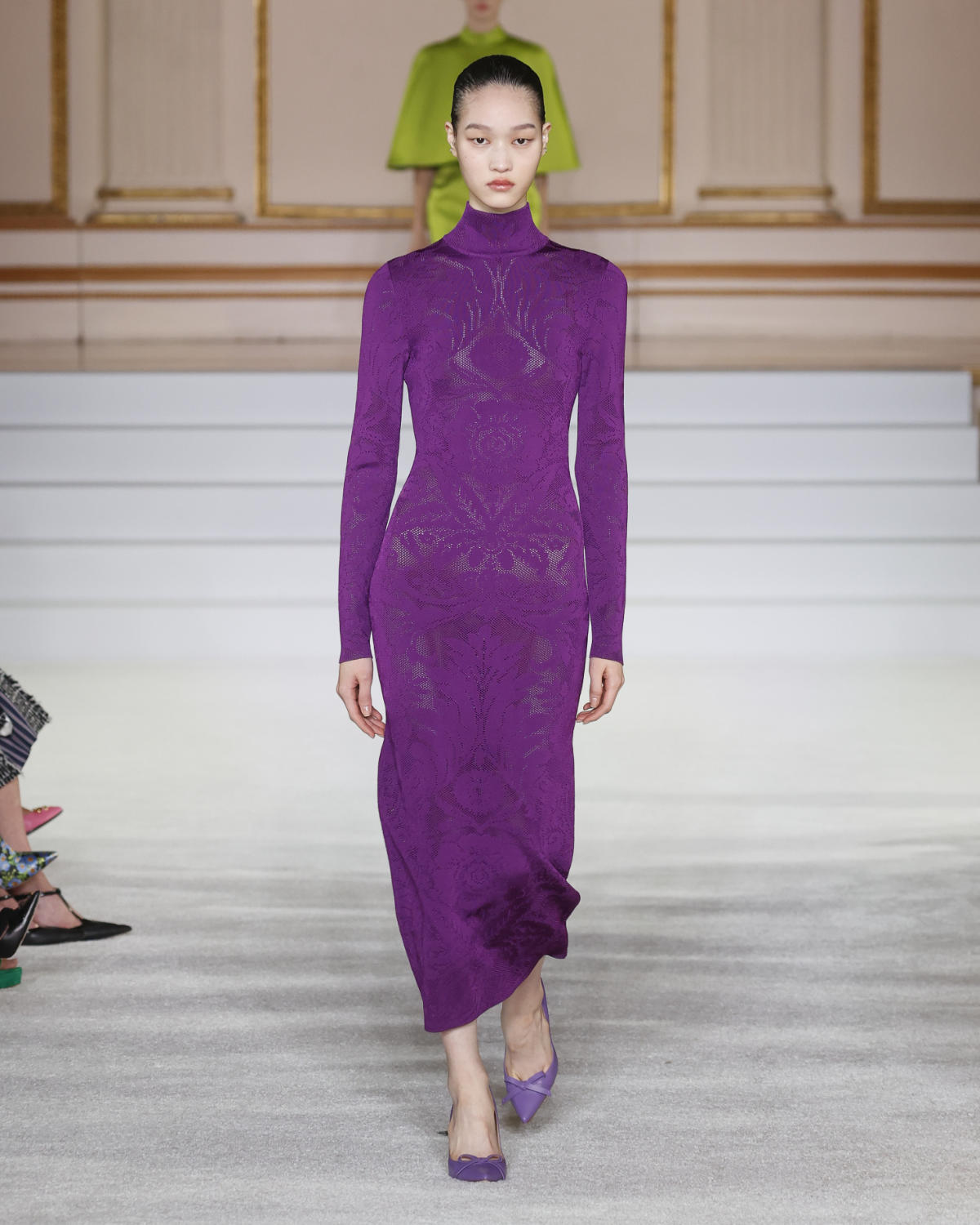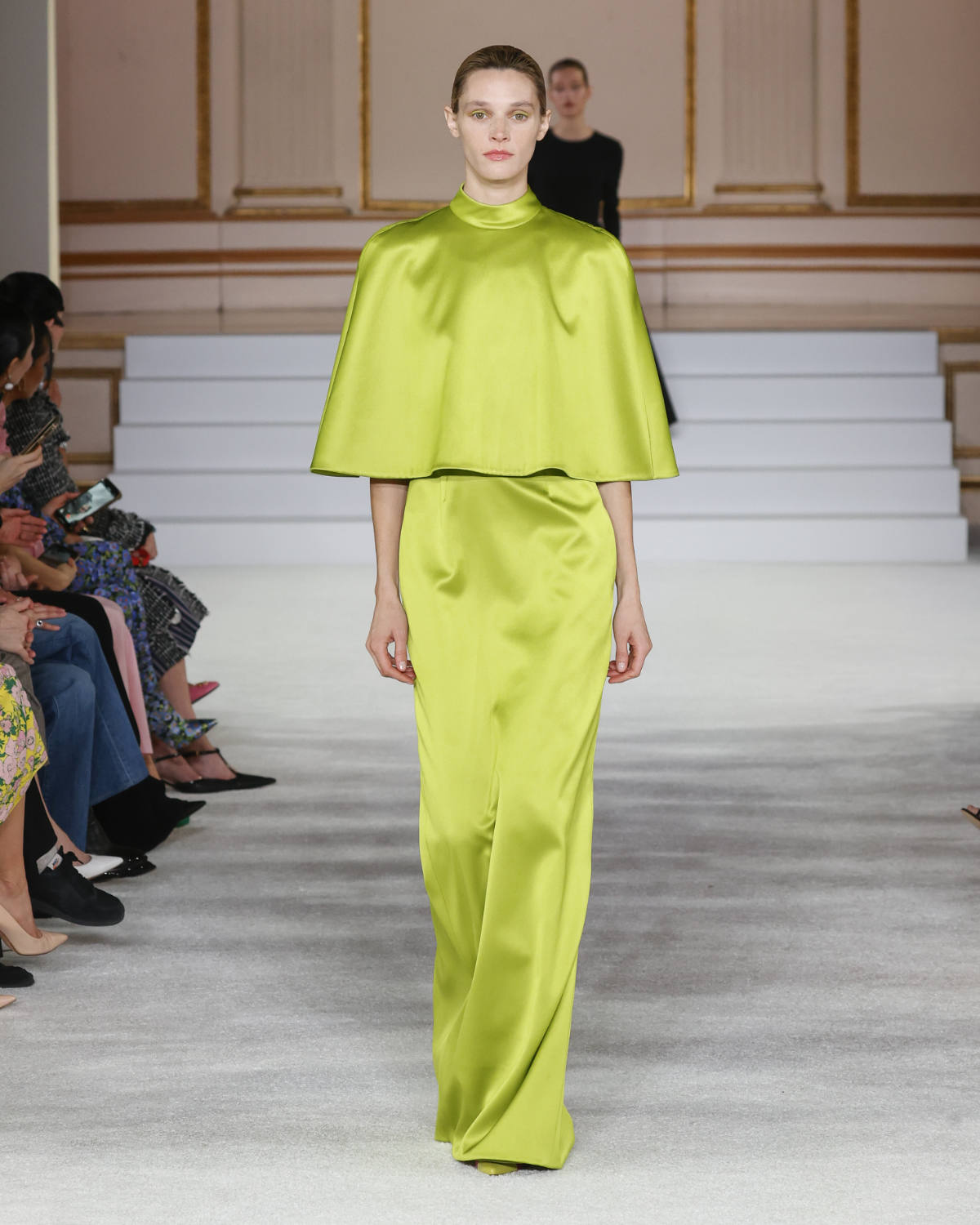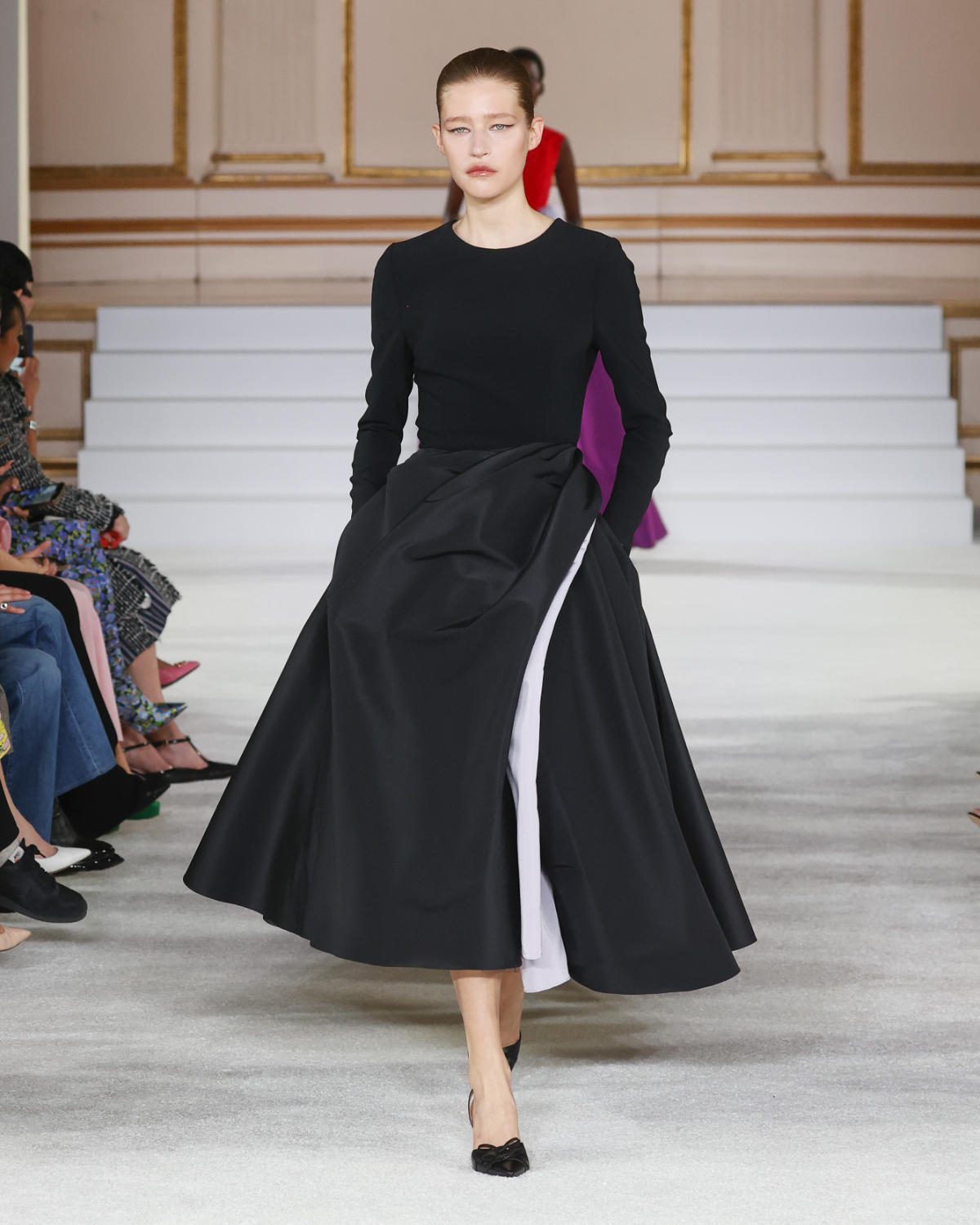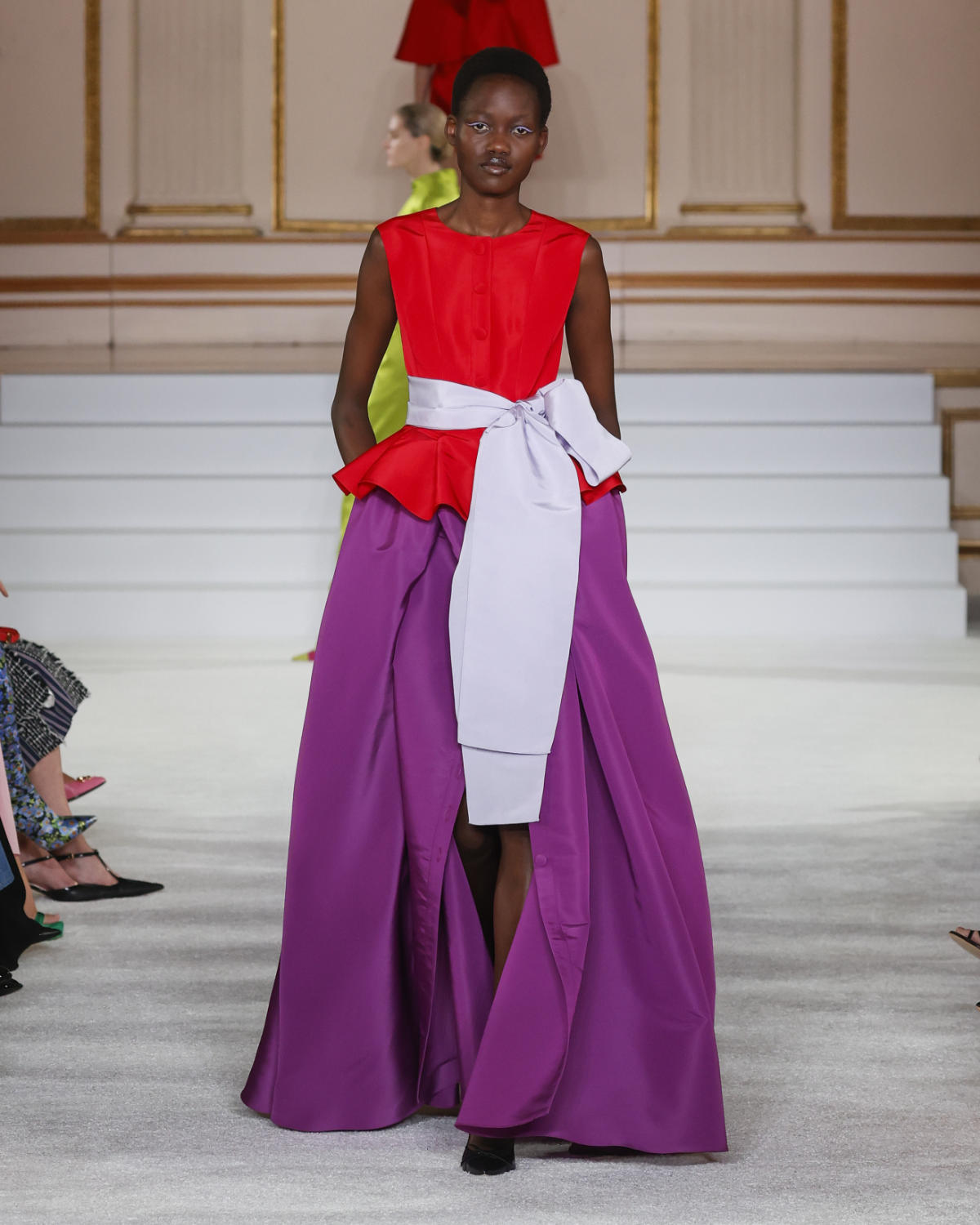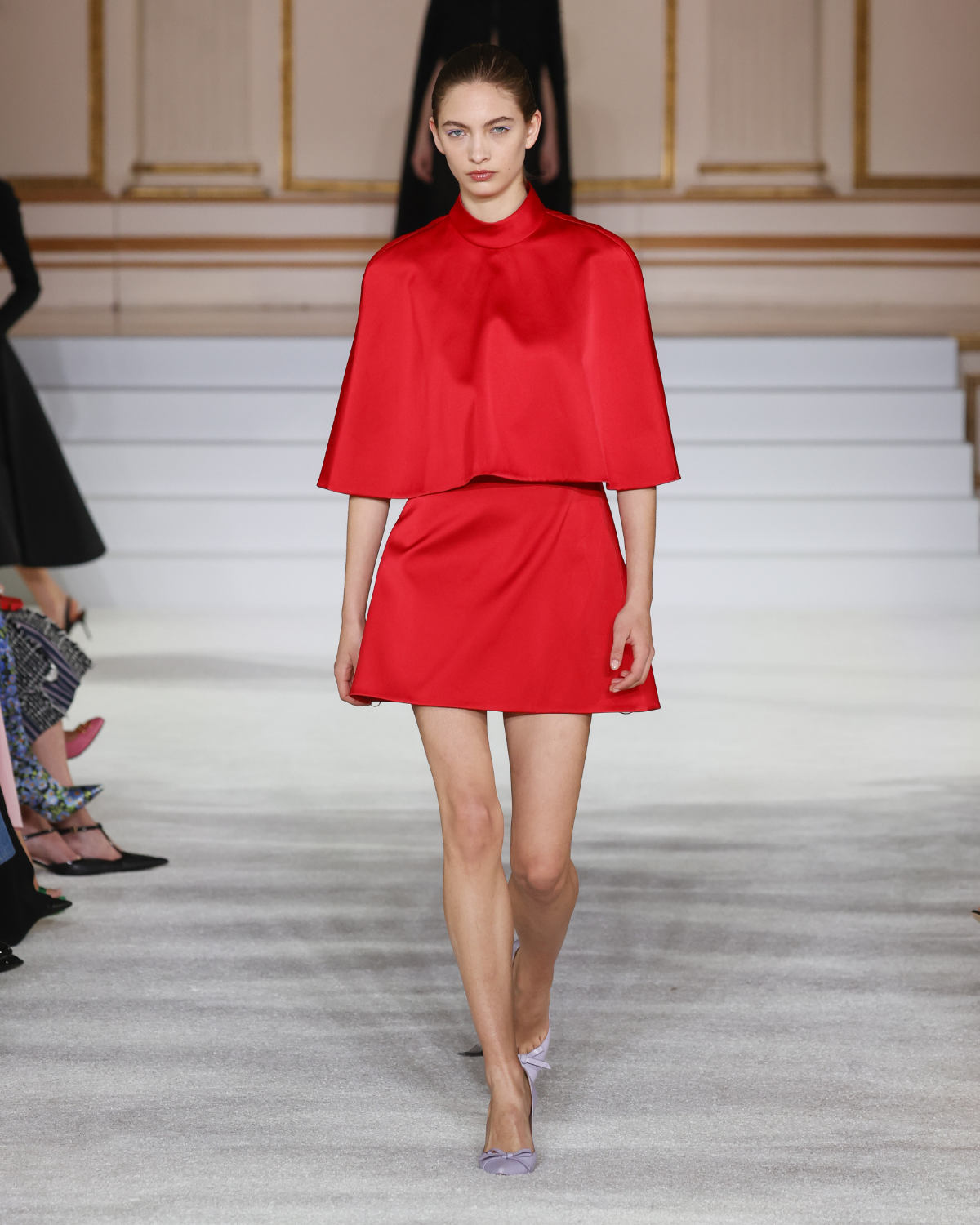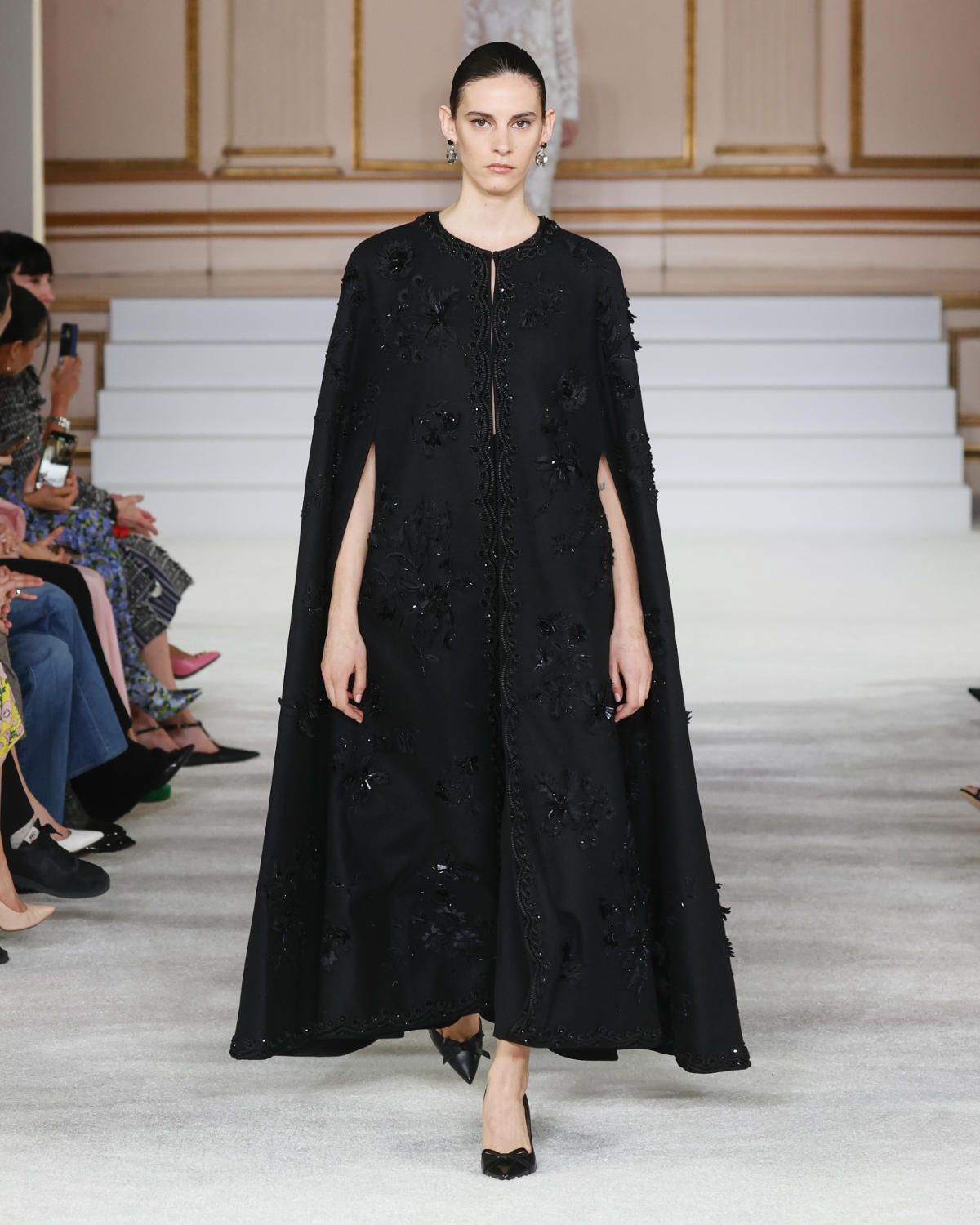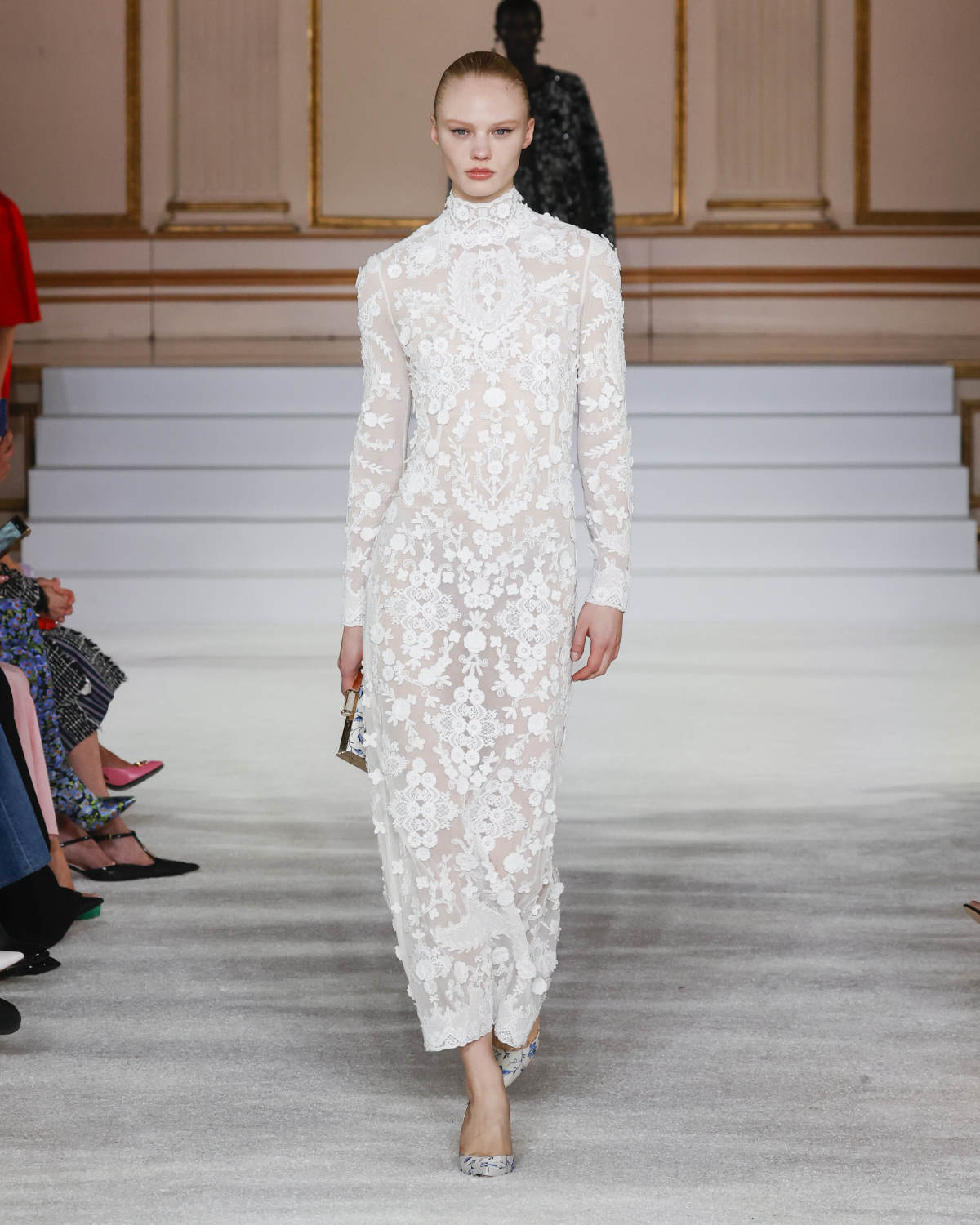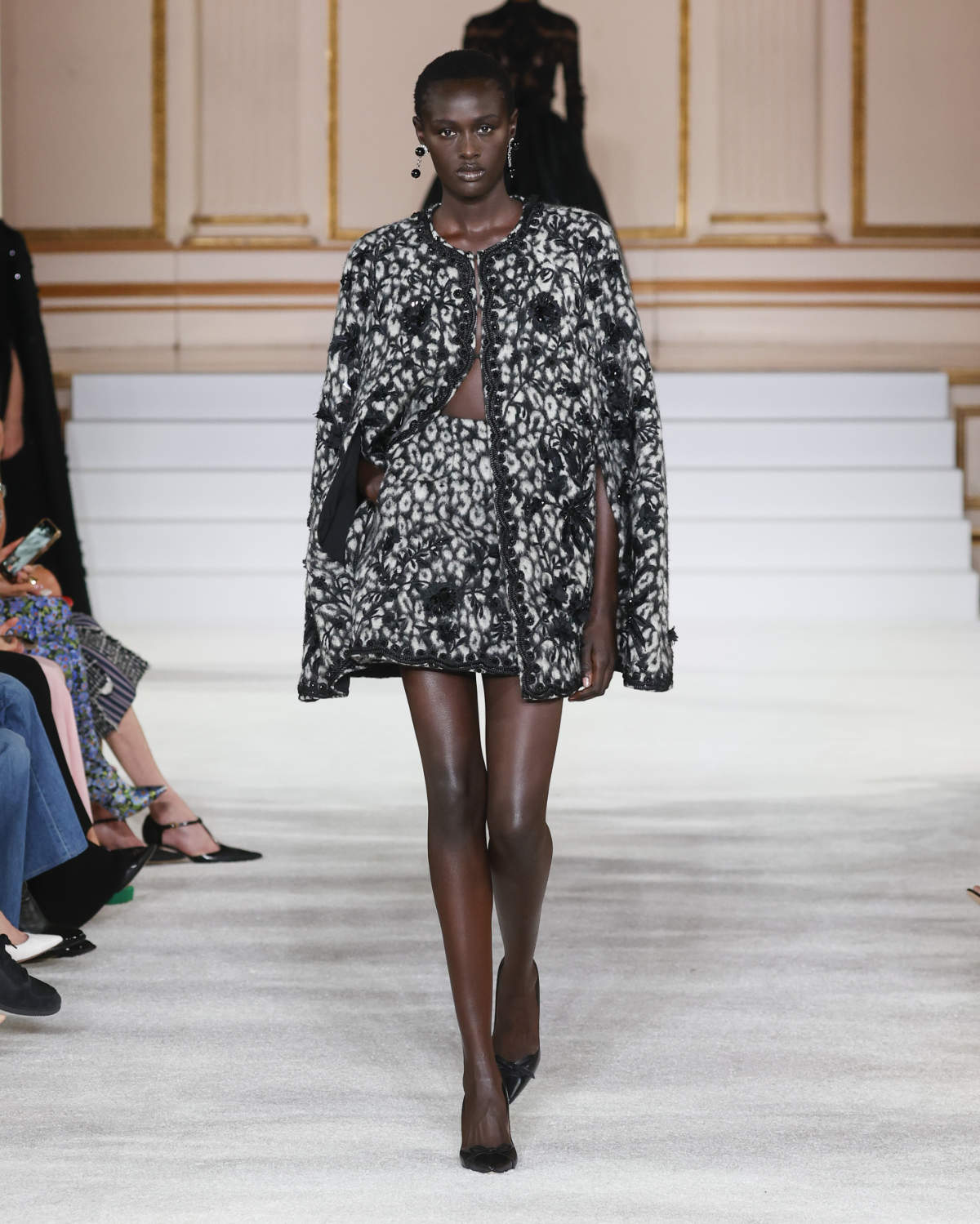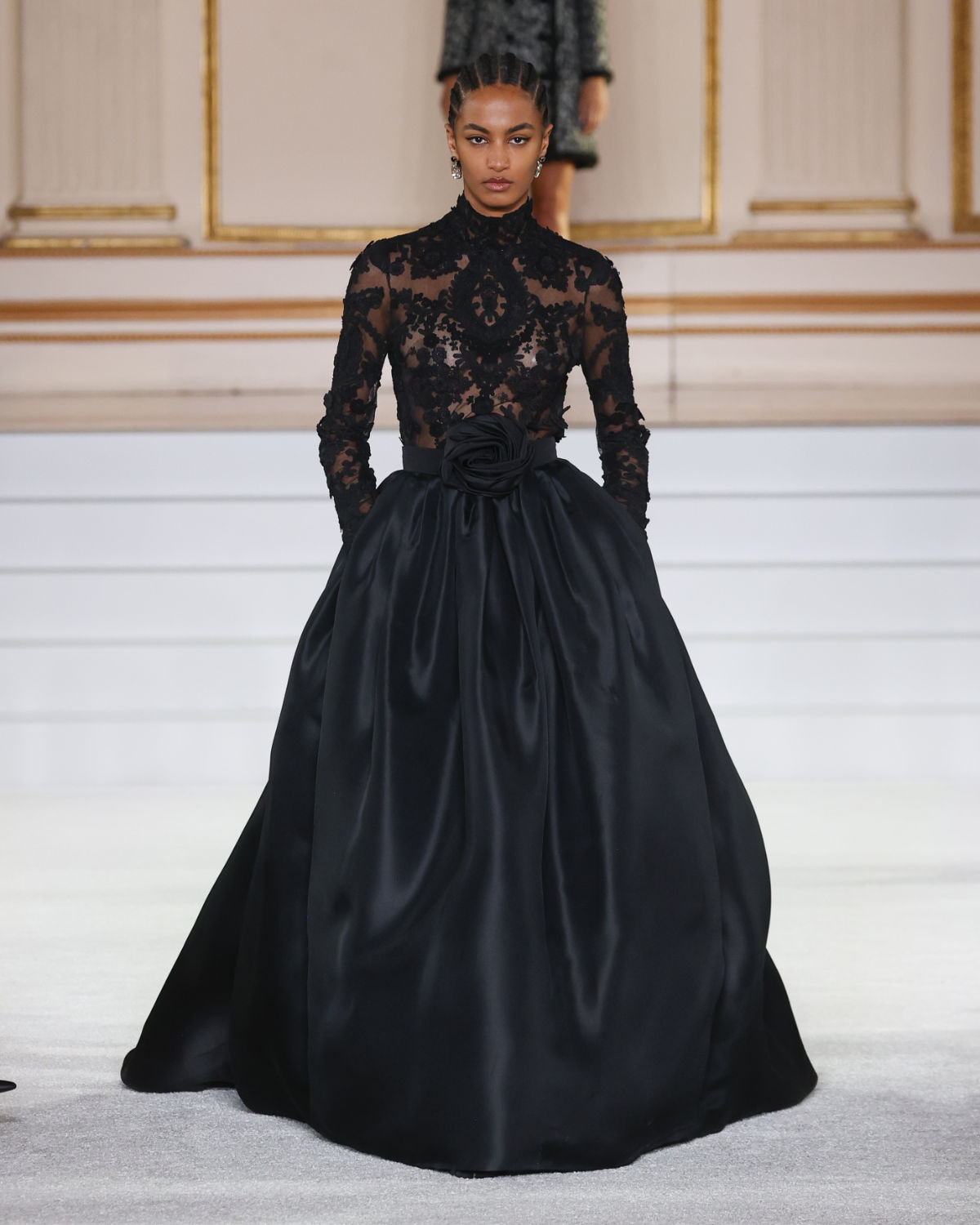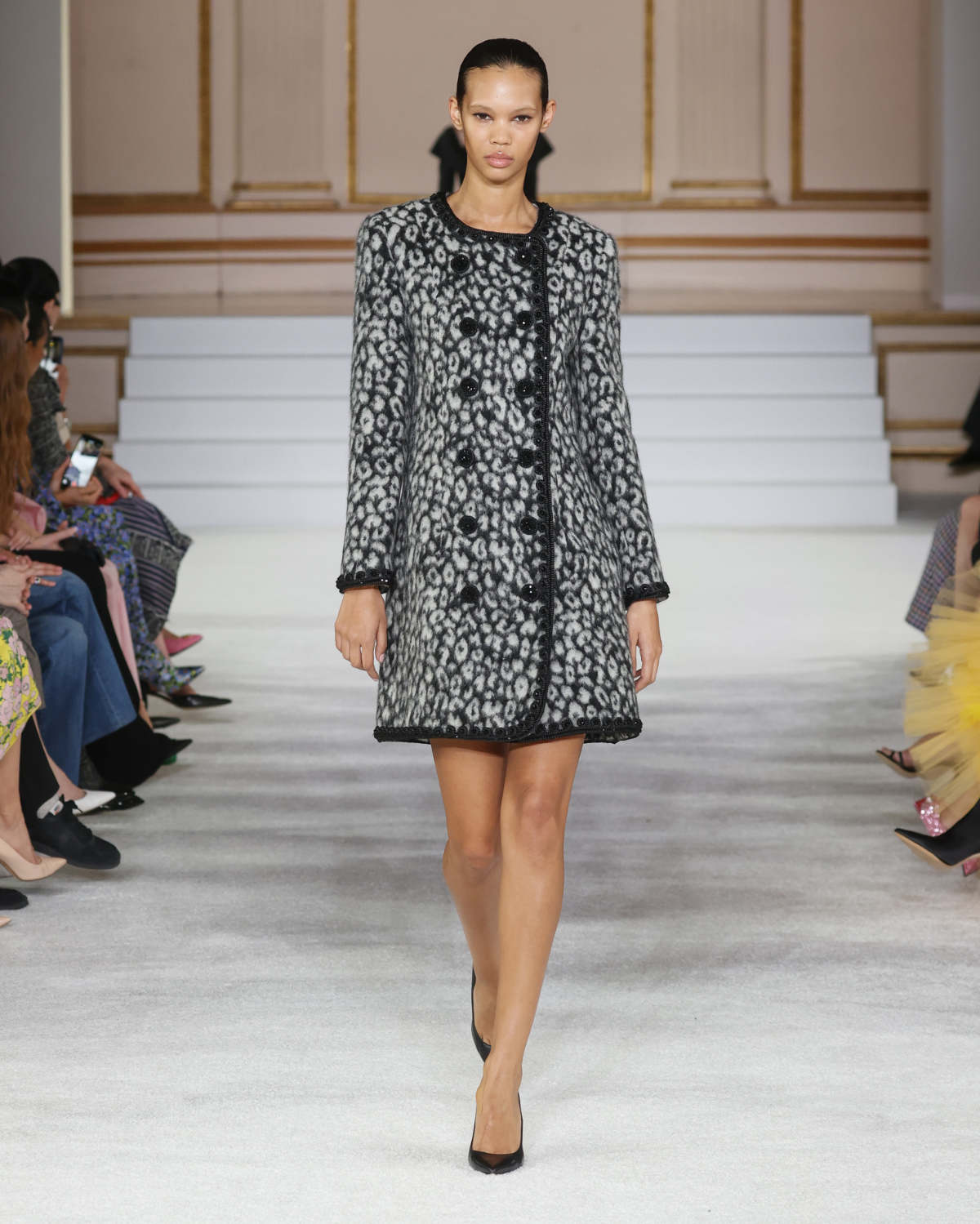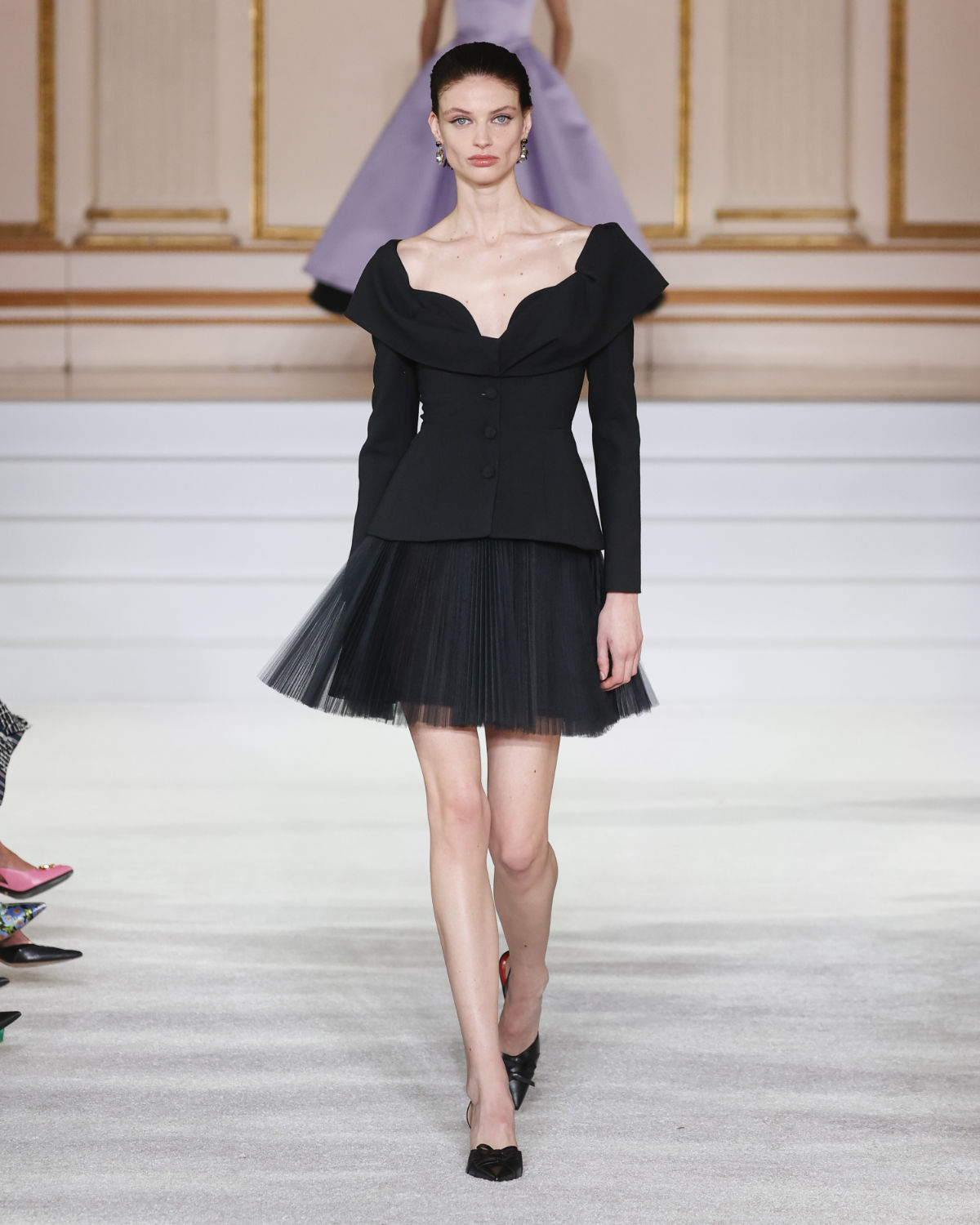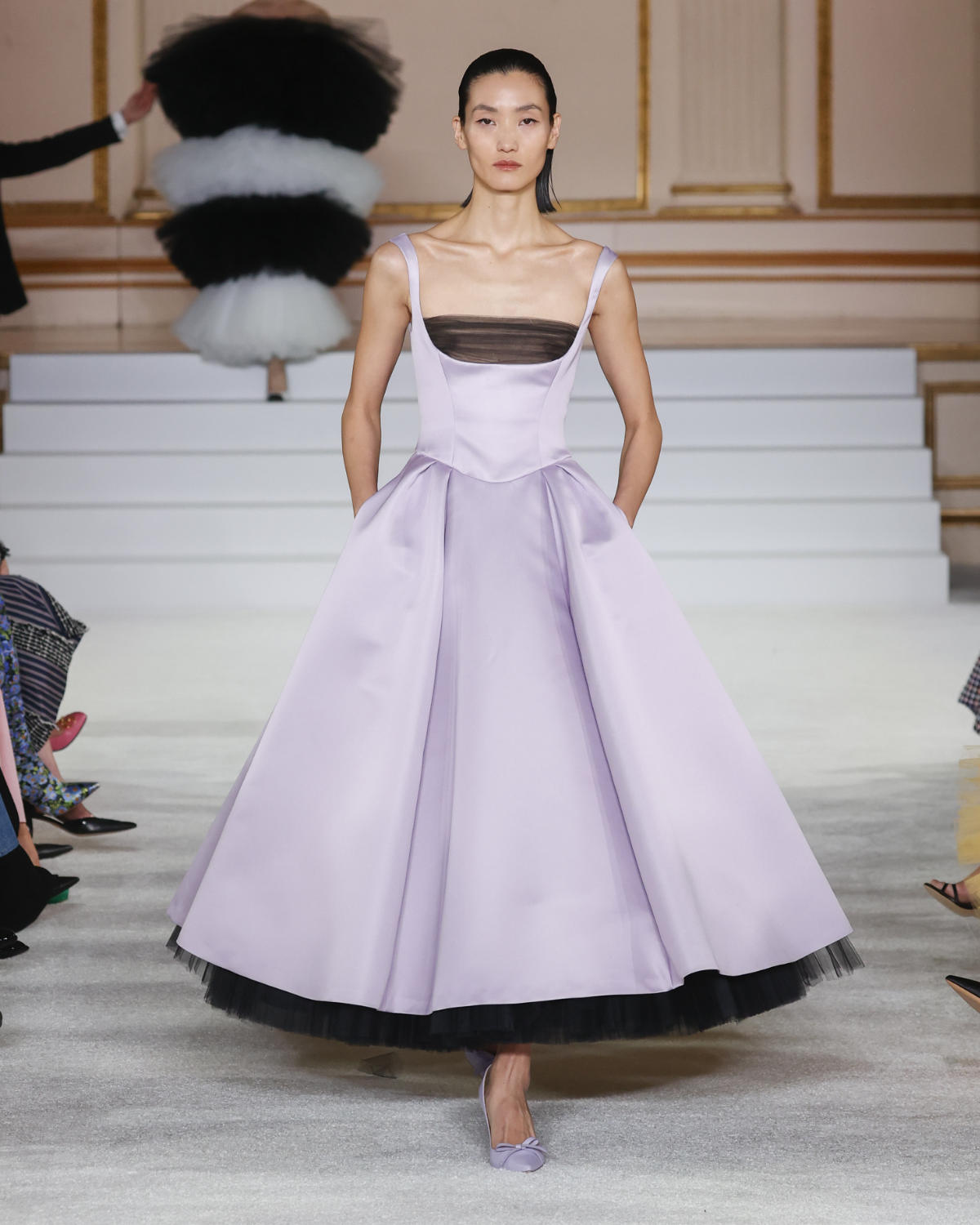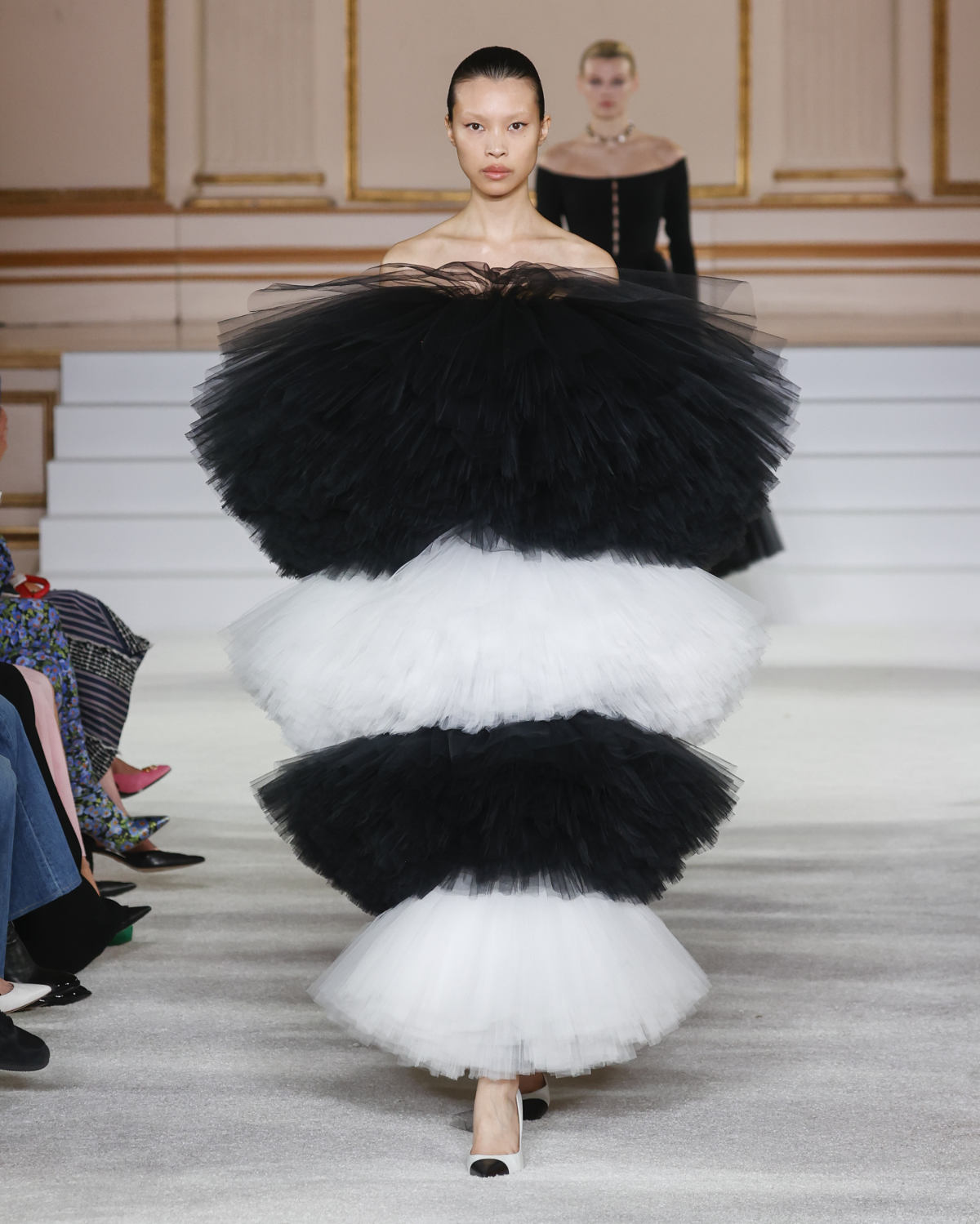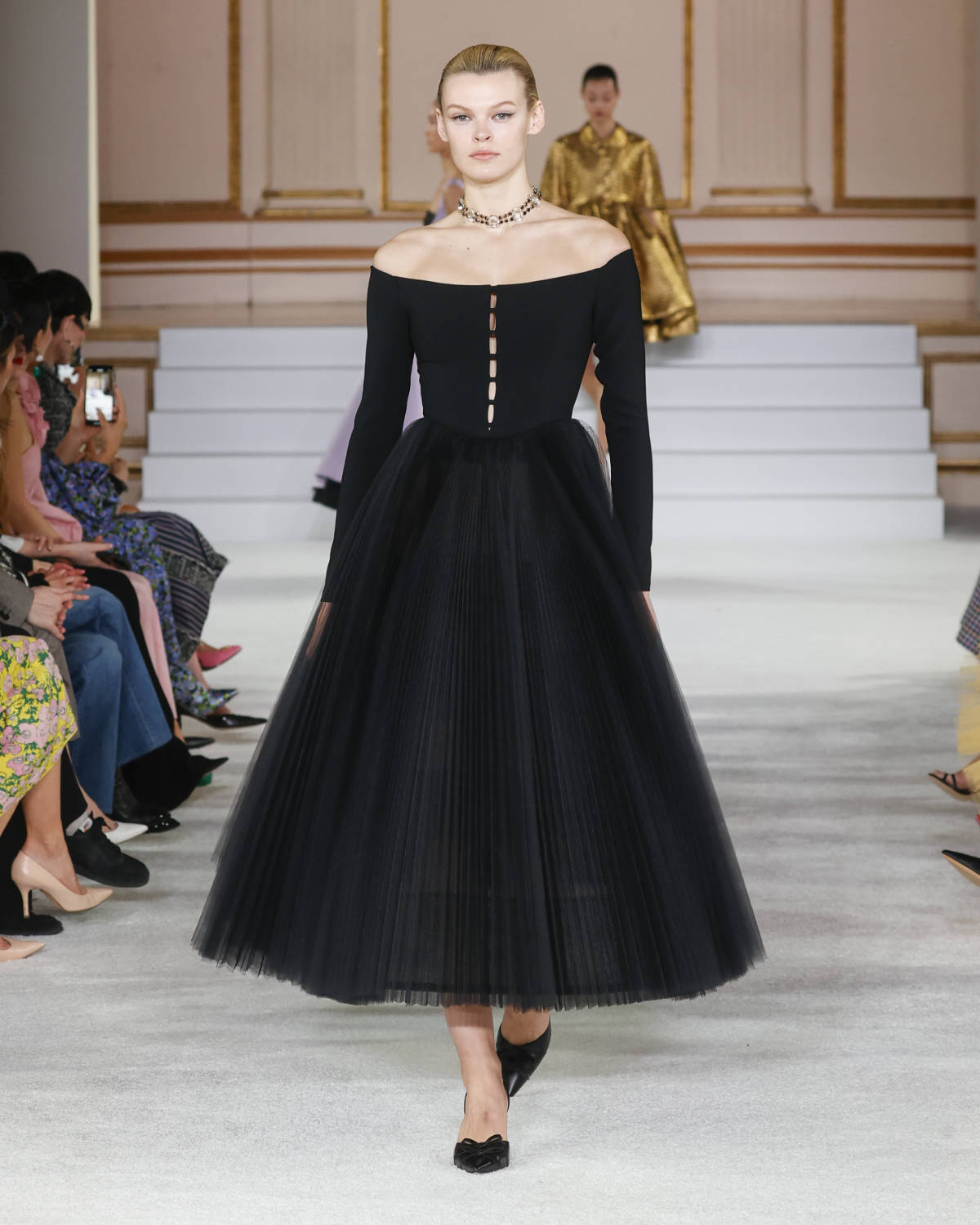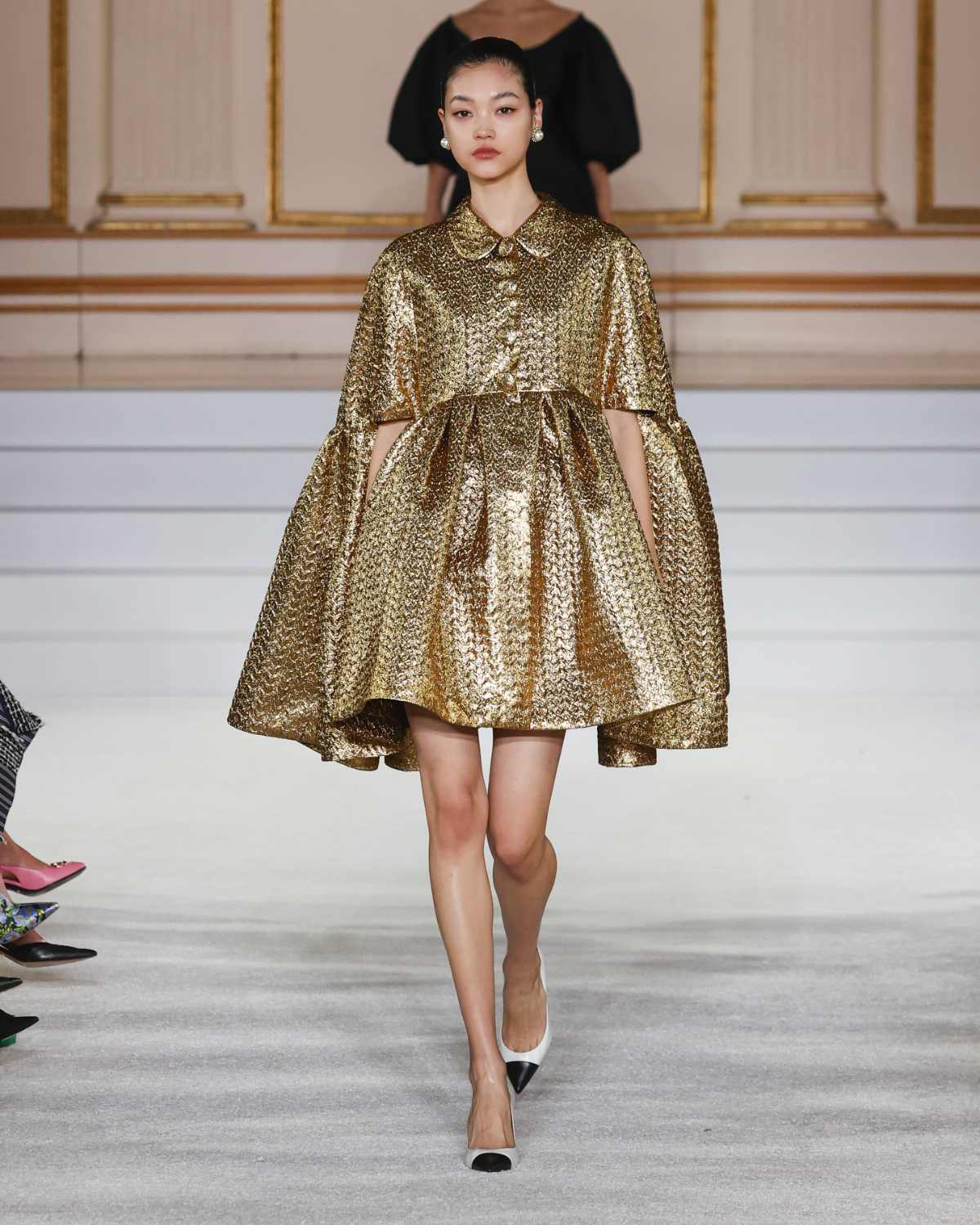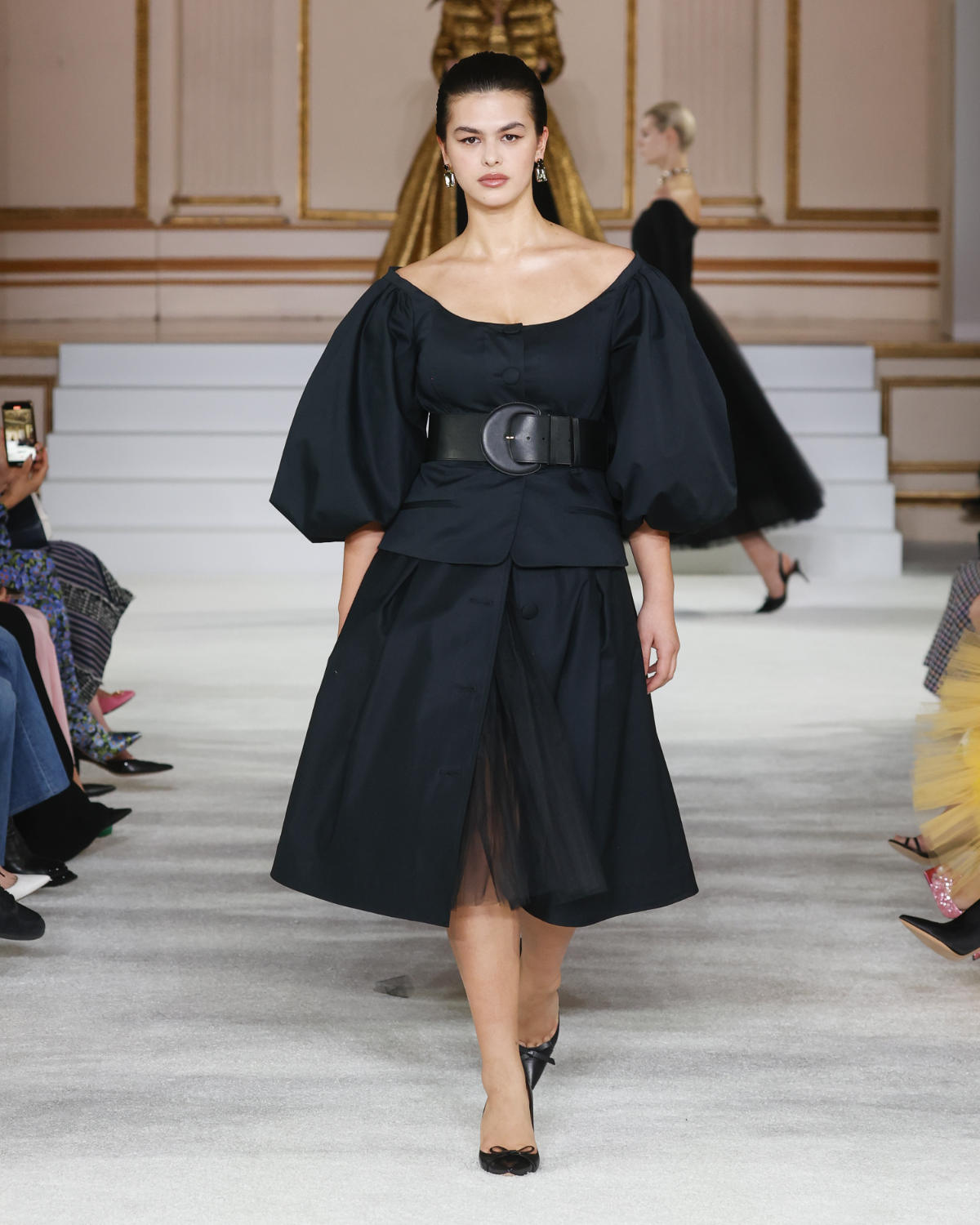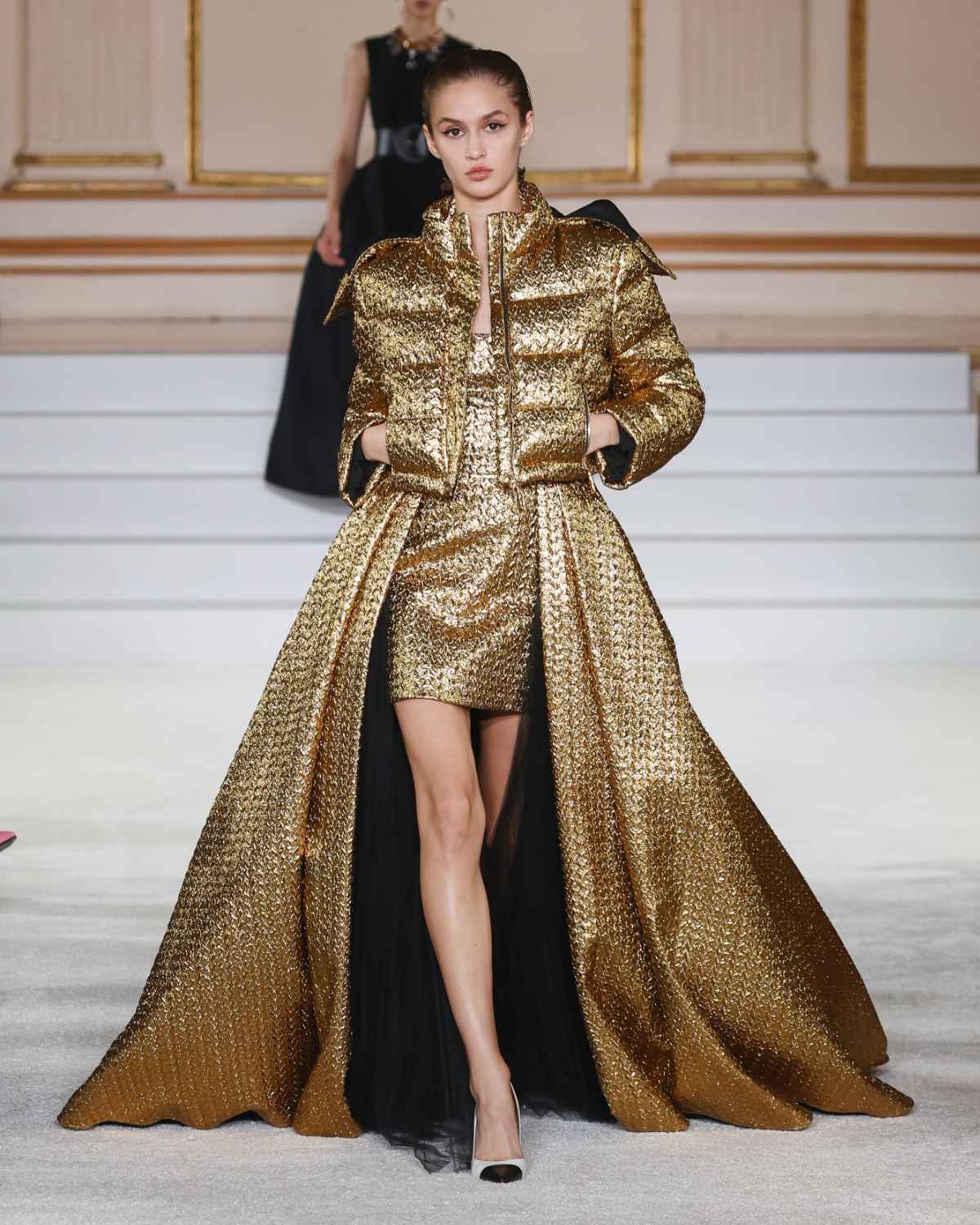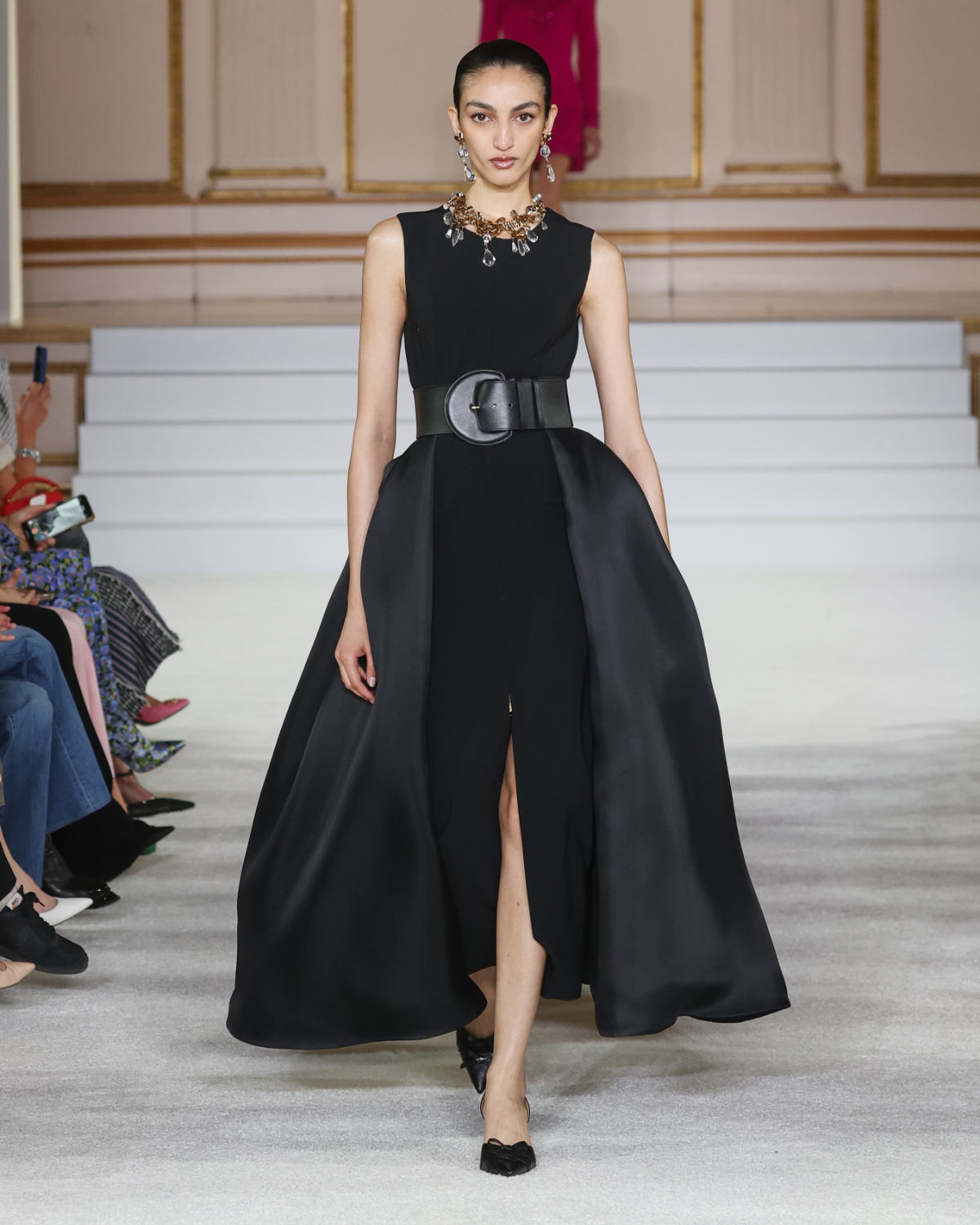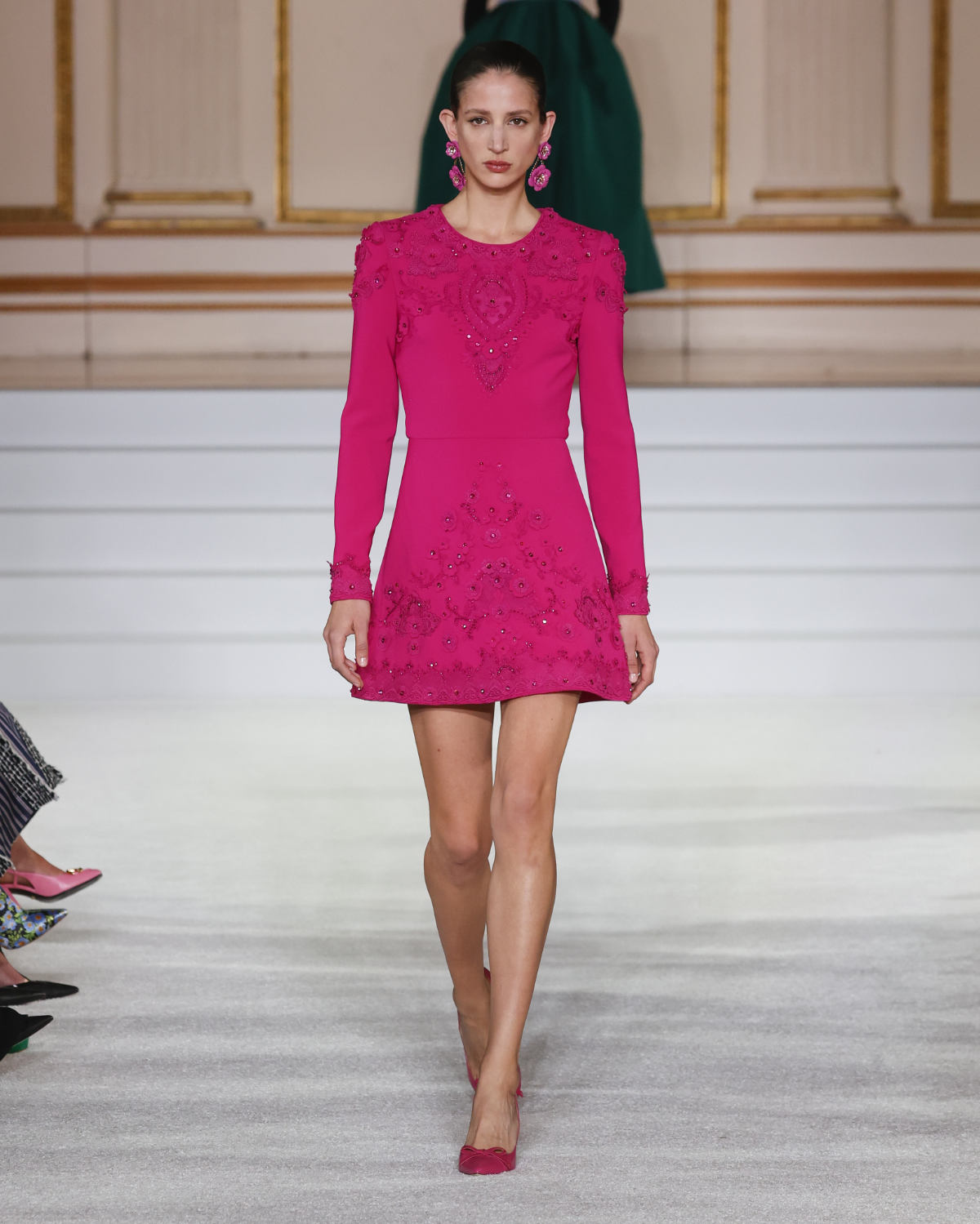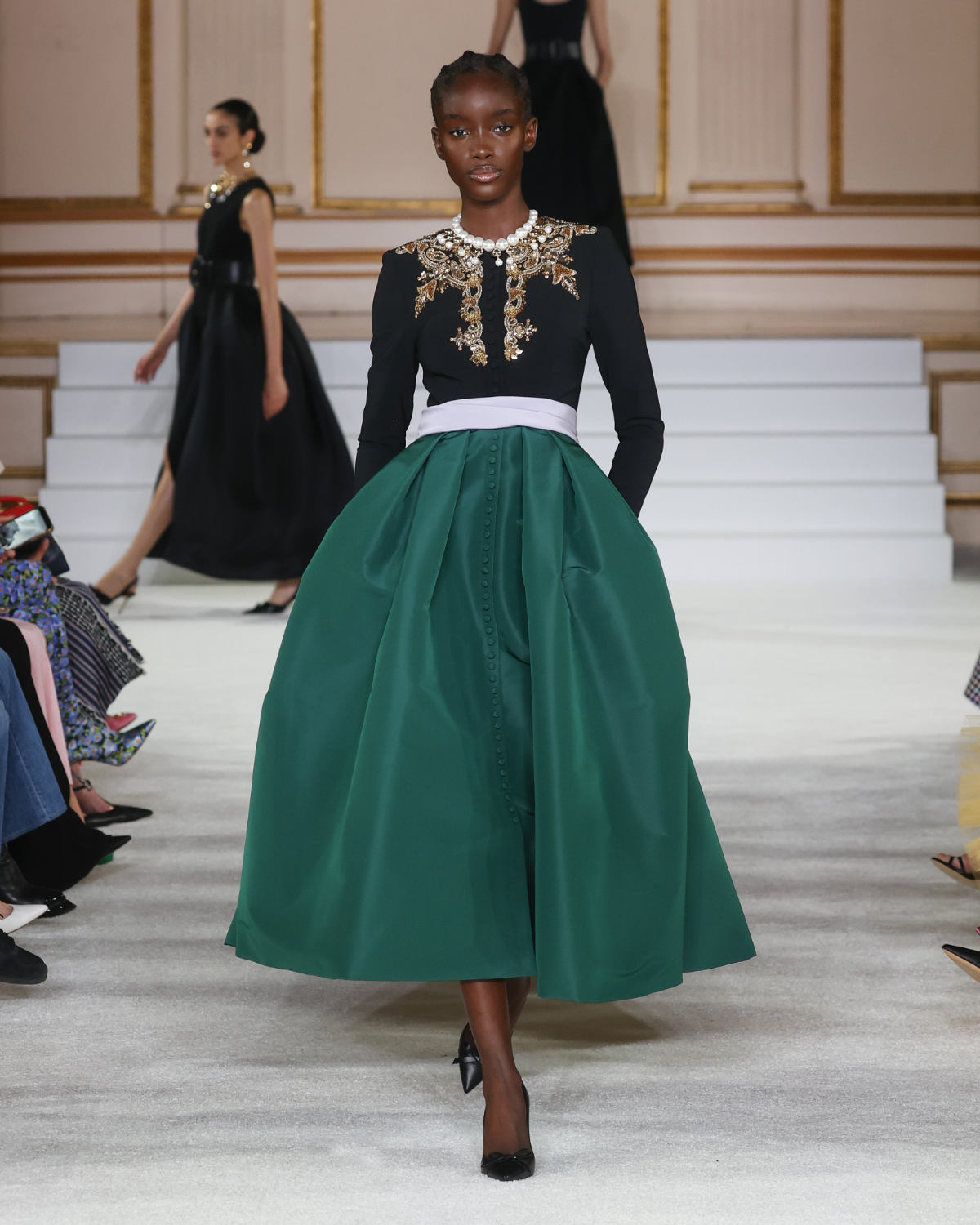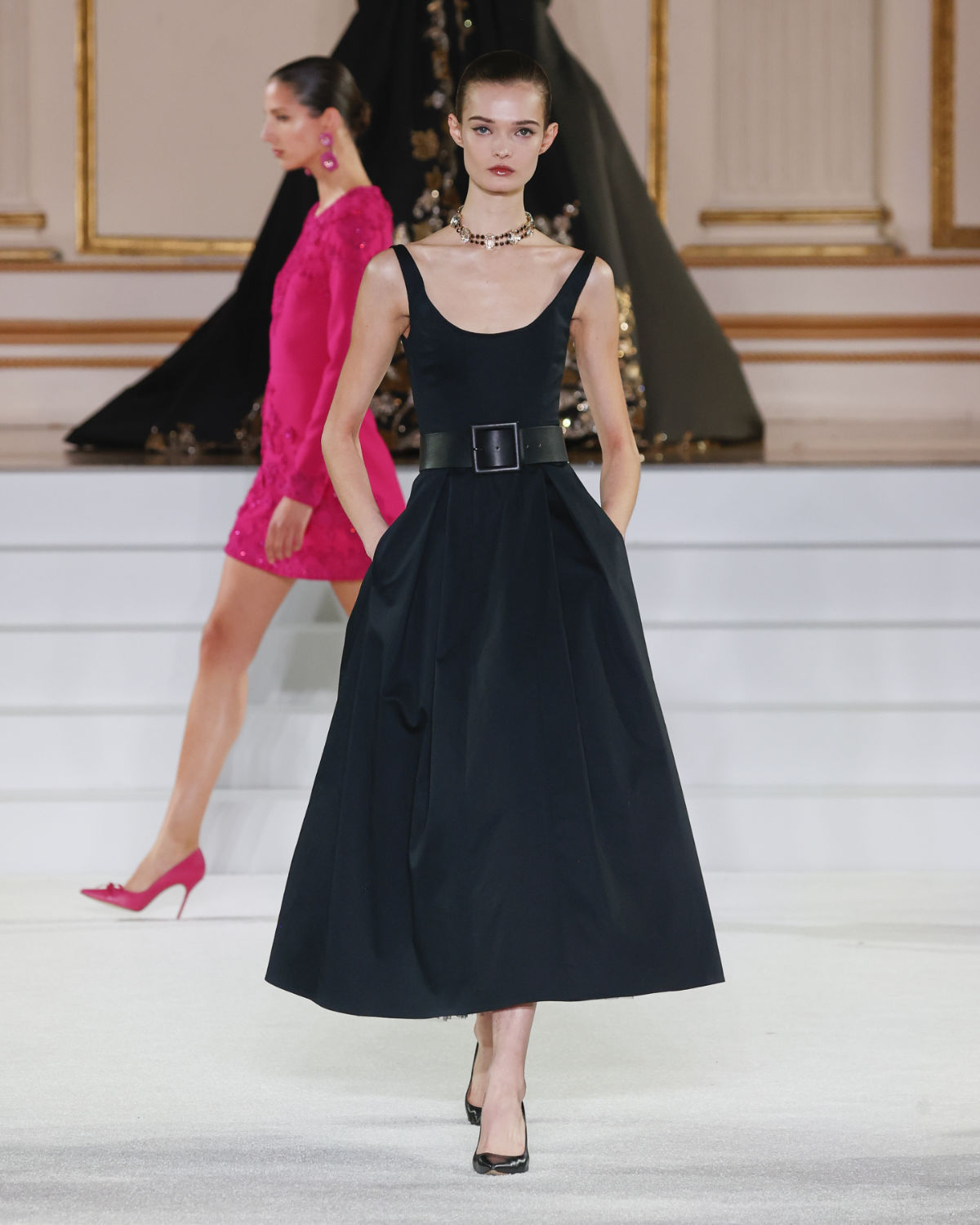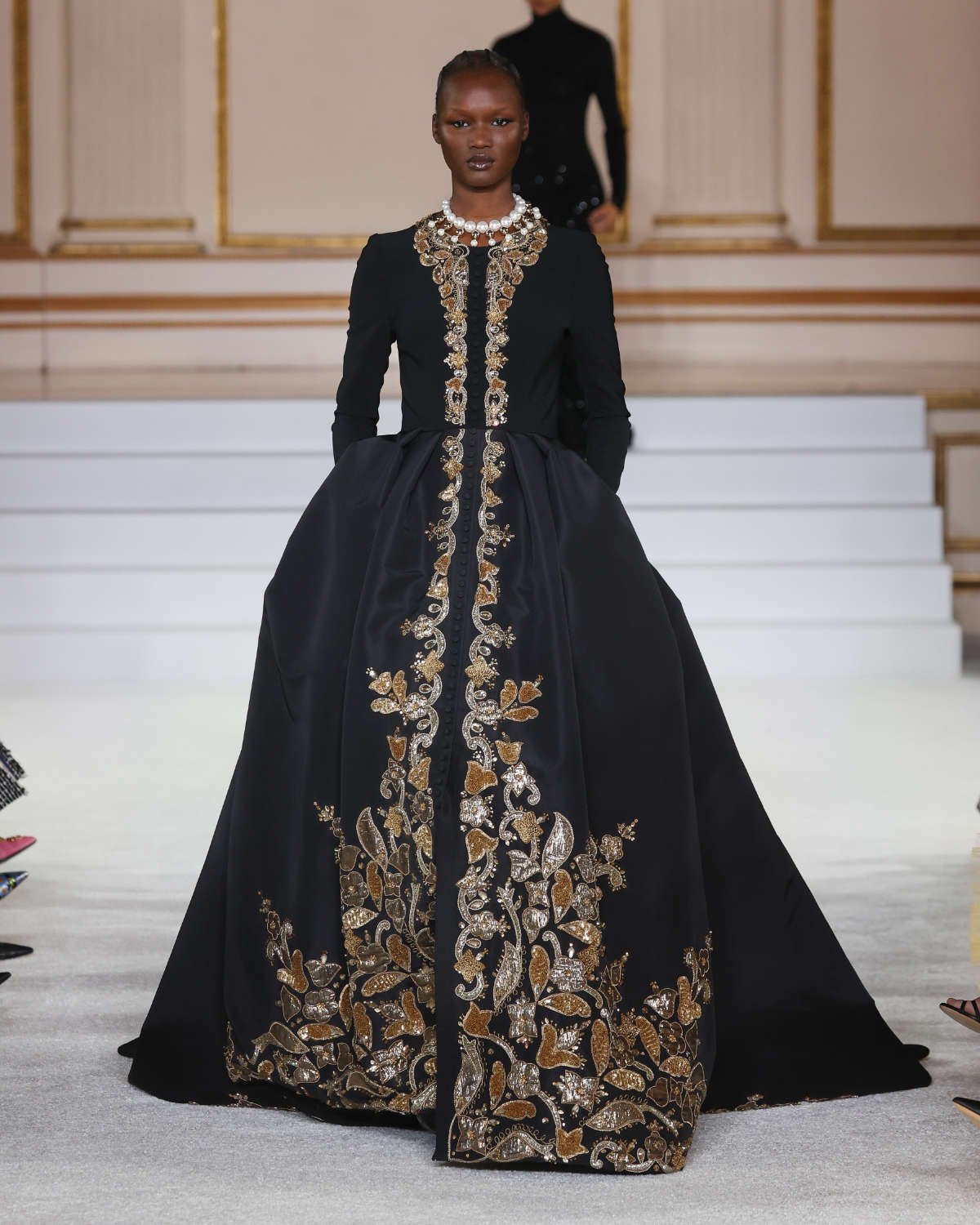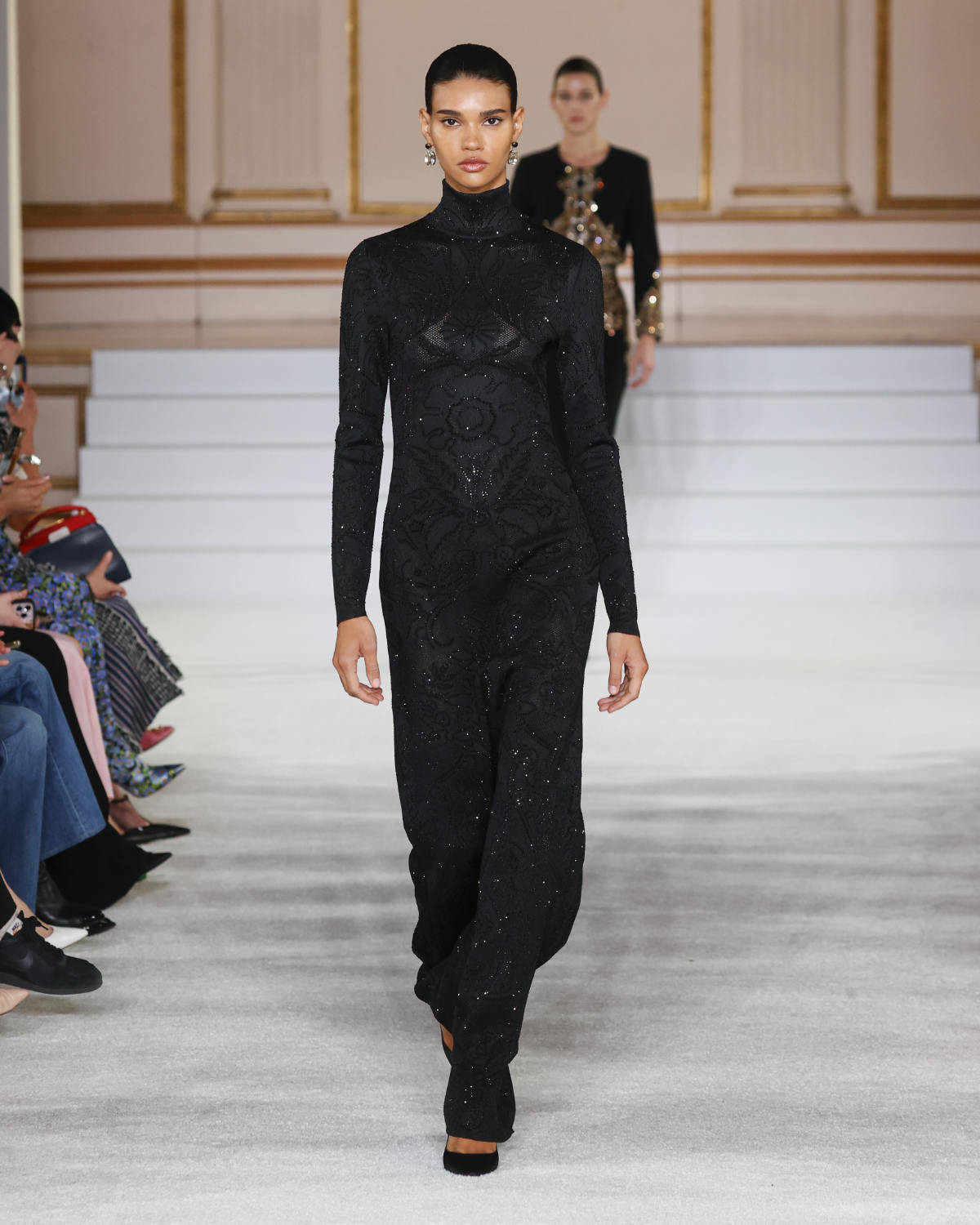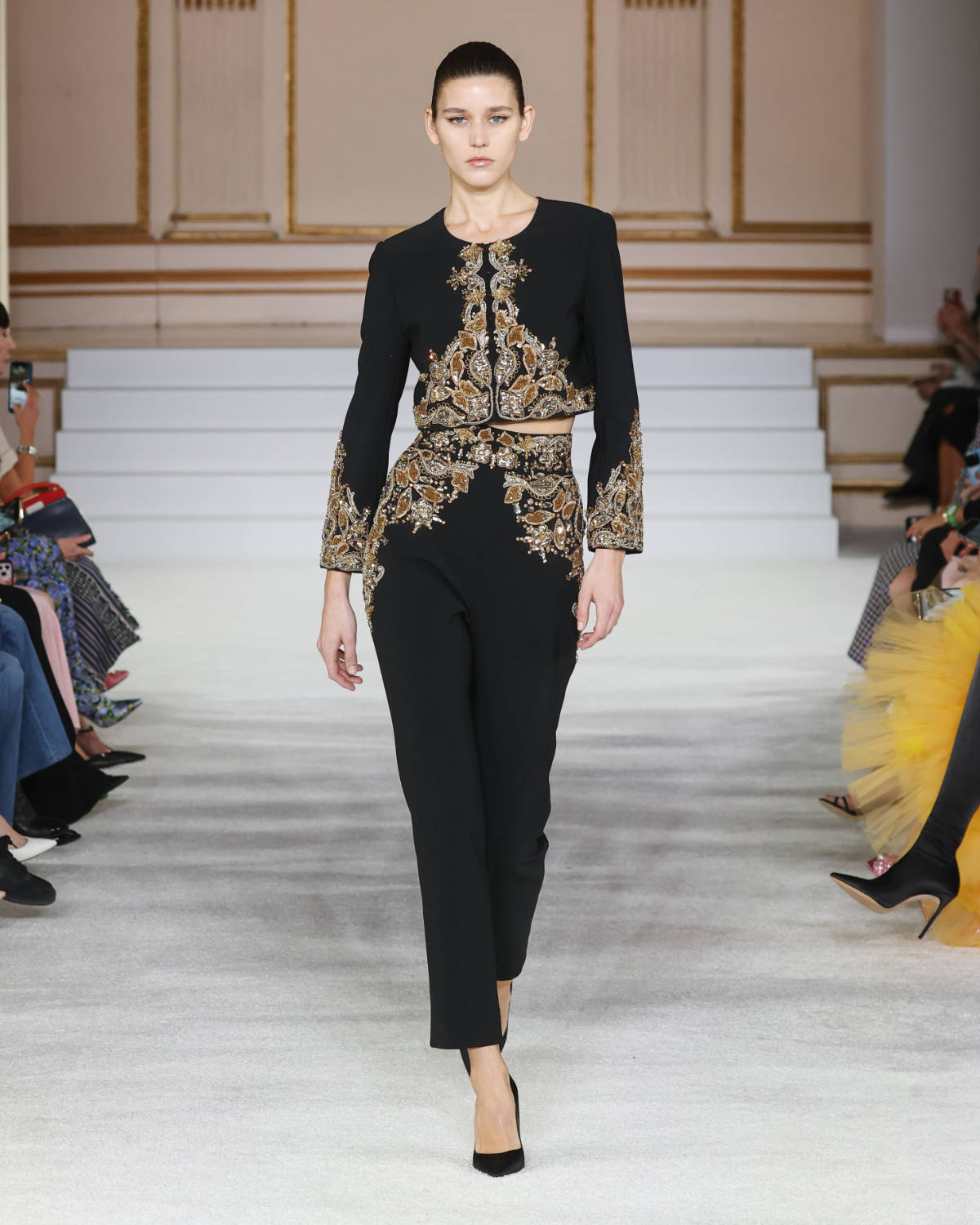 Credits:

Carolina Herrera Fall 2023 Collection By Wes Gordon
Styling: Marie Chaix
Production: KCD Worldwide
Makeup: Lauren Parsons
Hair: Jimmy Paul
Casting: Rachel Chandler
Music: Frédéric Sanchez
---