---
Bulgari Presents Its New High-Jewelry 2023 Collection: Mediterranea
Luxferity, 23.06.2023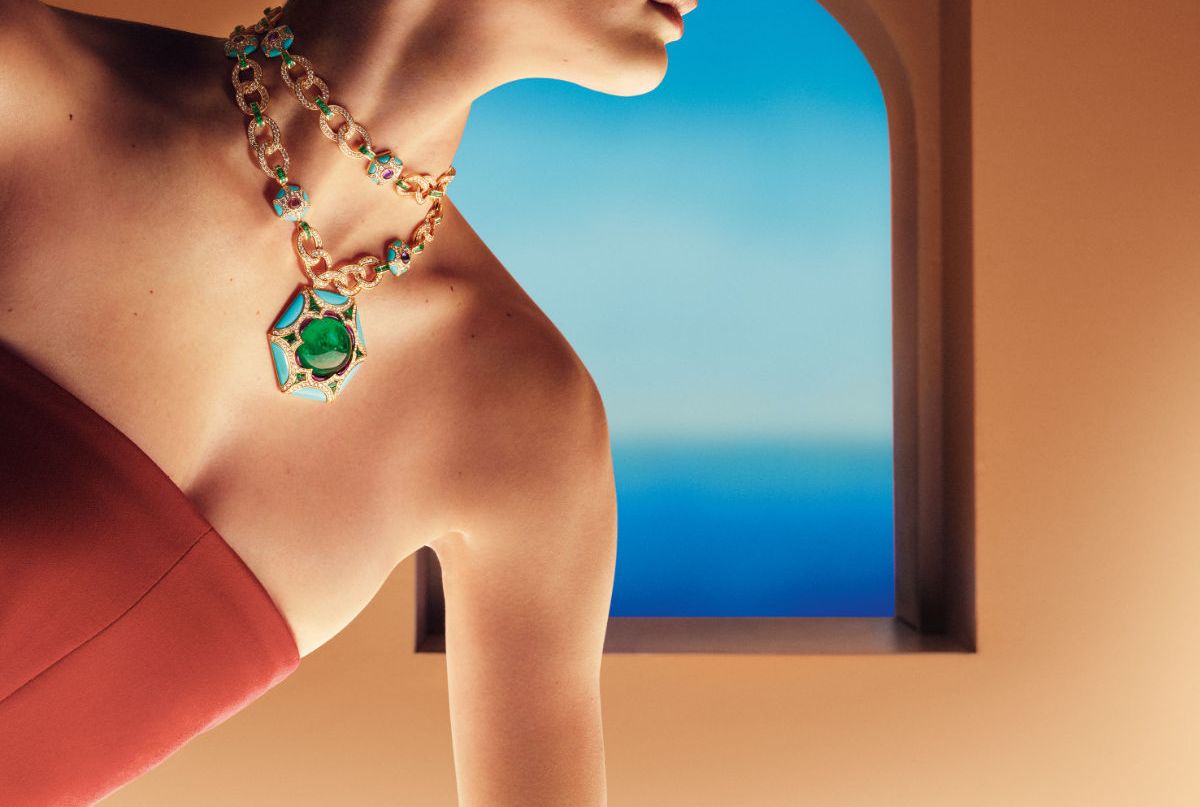 Bulgari High-Jewelry 2023 Collection: Mediterranea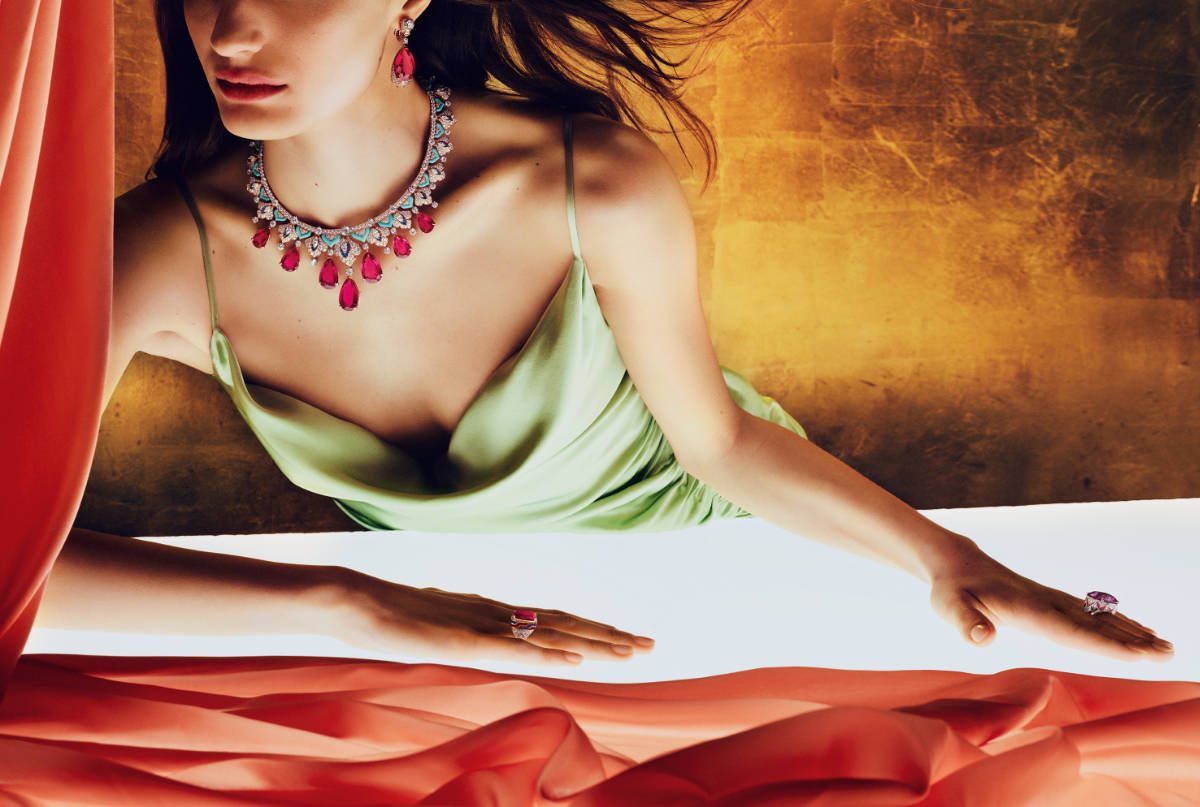 Bulgari High-Jewelry 2023 Collection: Mediterranea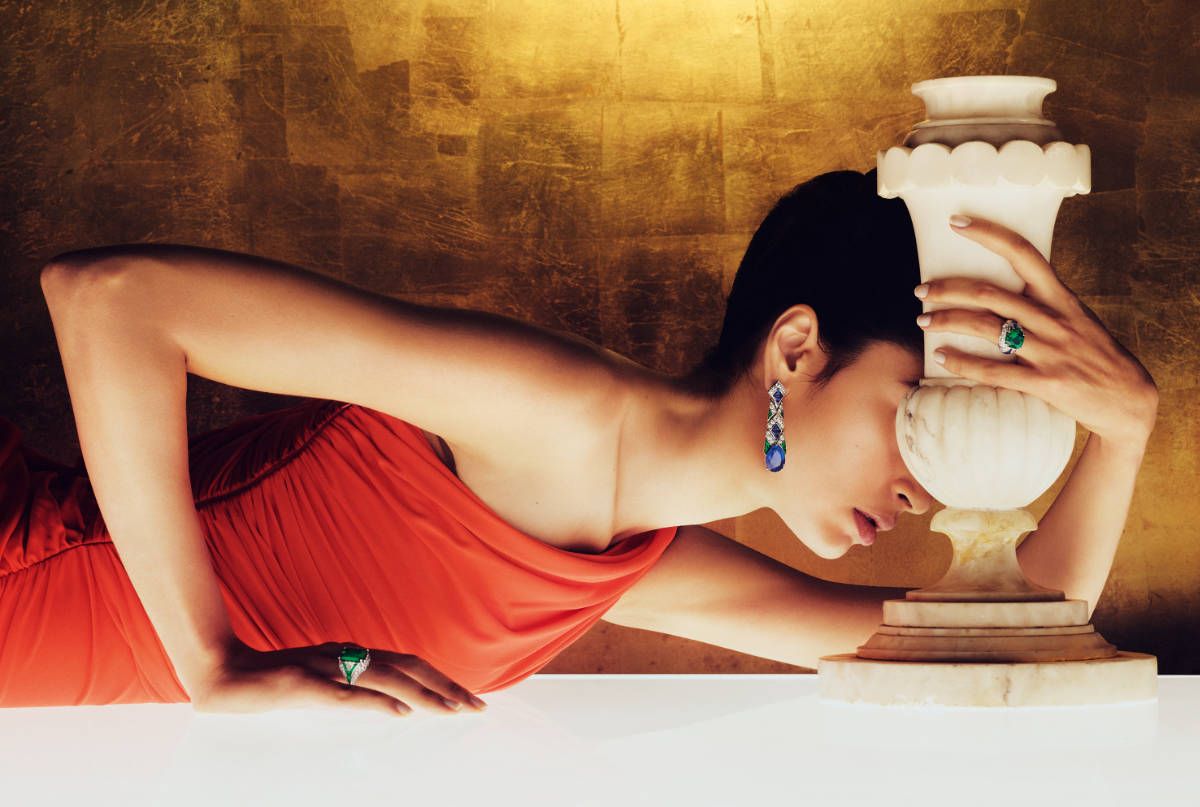 Bulgari High-Jewelry 2023 Collection: Mediterranea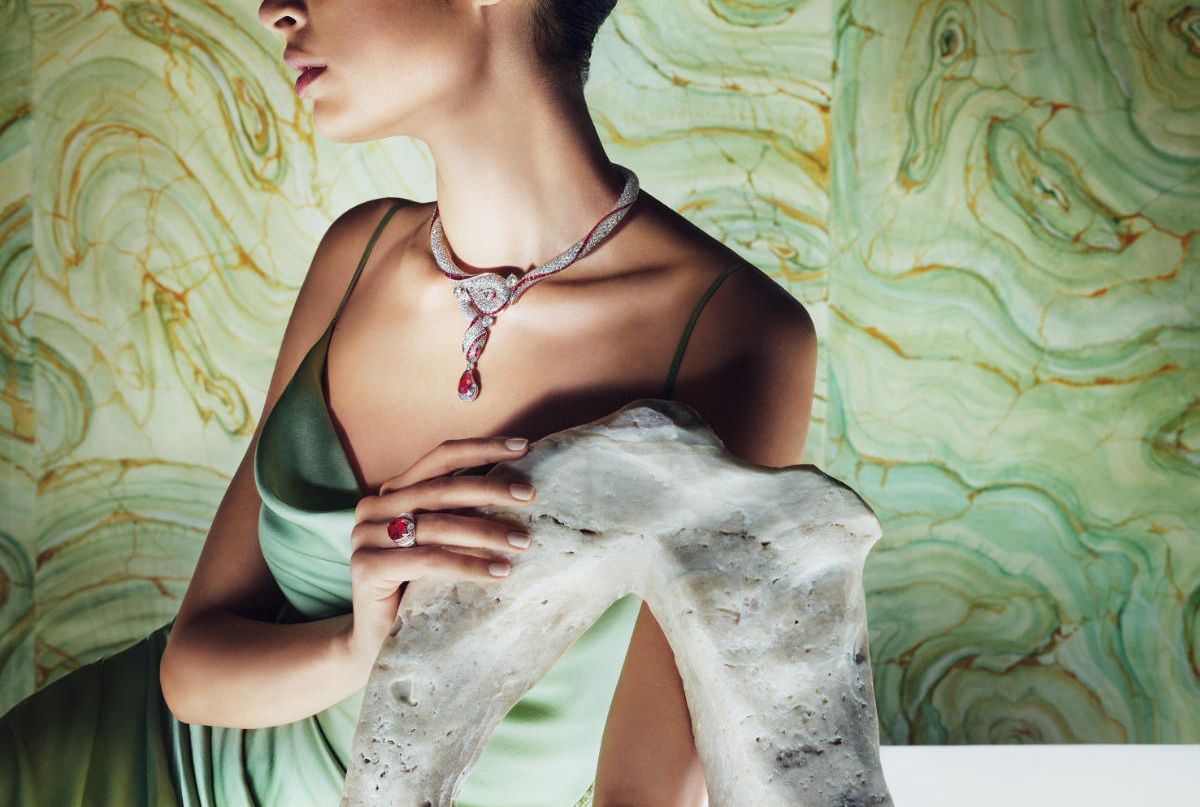 Bulgari High-Jewelry 2023 Collection: Mediterranea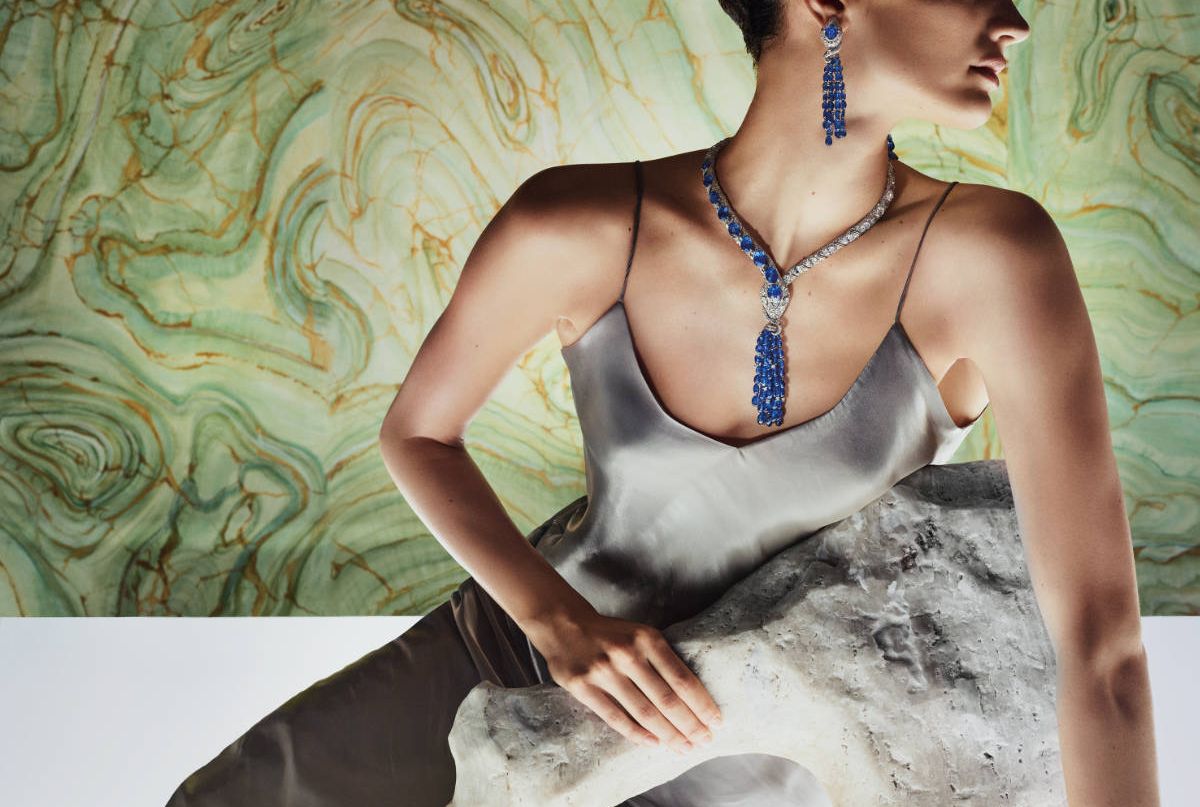 Bulgari High-Jewelry 2023 Collection: Mediterranea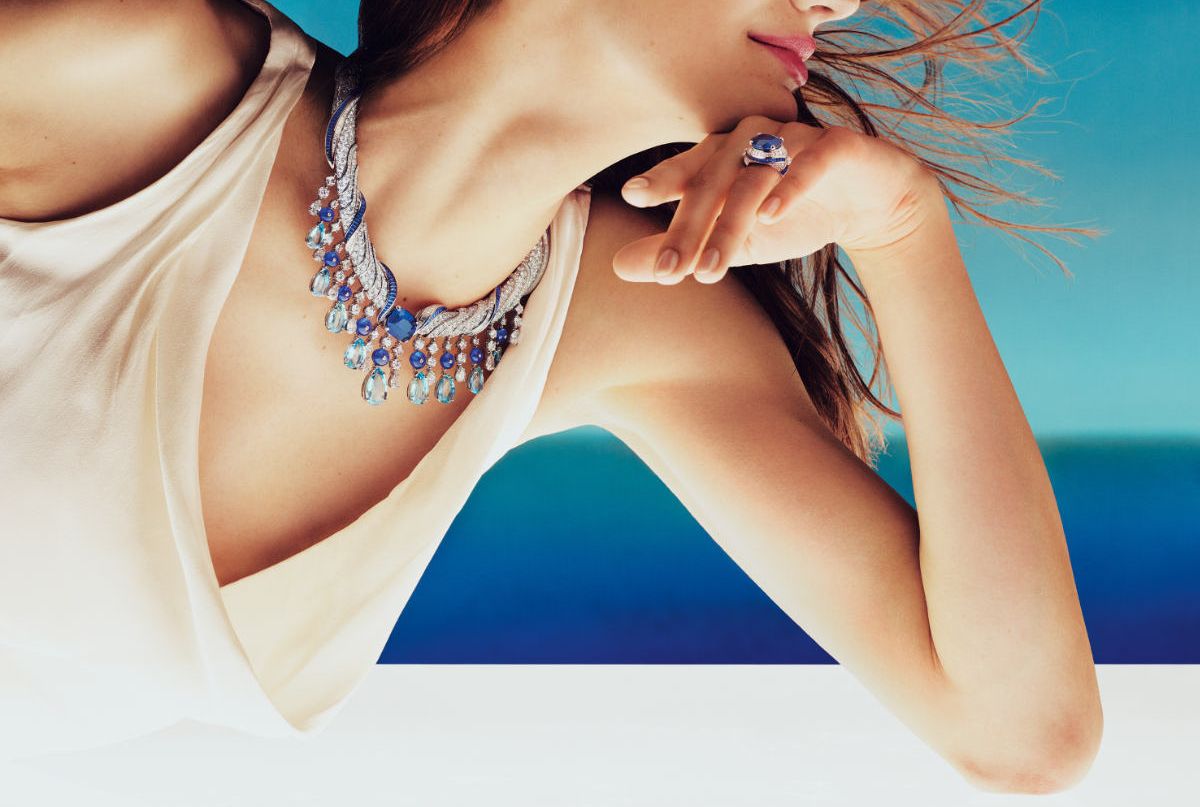 Bulgari High-Jewelry 2023 Collection: Mediterranea
A journey through history, culture and beauty.
Bulgari showcases the pinnacle of High Jewelry by retracing an imaginary trip across the Mediterranean Sea: the unique cradle of civilization, an inexhaustible source of inspiration layering multiple arts, traditions and crafts.

The Roman jeweler's newest High Jewelry and High-End Watches collection, Mediterranea, is born from audacious creativity and exceptional craftsmanship translating multifaceted suggestions collected through time and space.
If Rome remains Bulgari's eternal and beloved source of inspiration, on this new journey Bulgari has decided to host its 2023 brand event in Venice, the perfect fascinating background to unveil the new collection, as the crossroads of Mediterranean influences that over the centuries has served as a privileged stage for a variety of encounters and exchanges.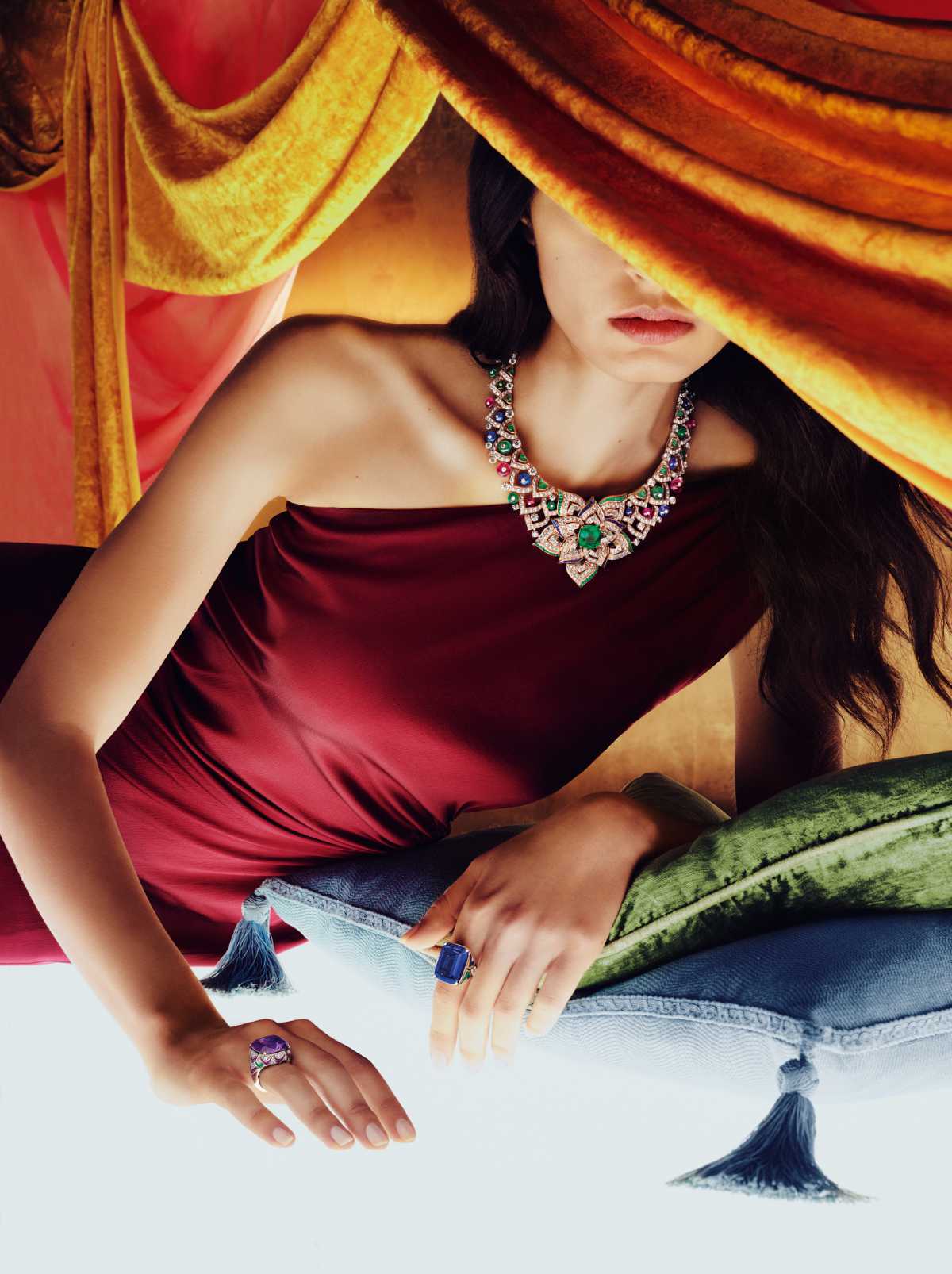 The guardian of Byzantine culture in the Western world, Venice, as well as Rome, is the symbol of openness to different cultures, bringing together distant universes and inspirations, spanning from the secret gardens found on the Silk Road to the warm sands of the African desert.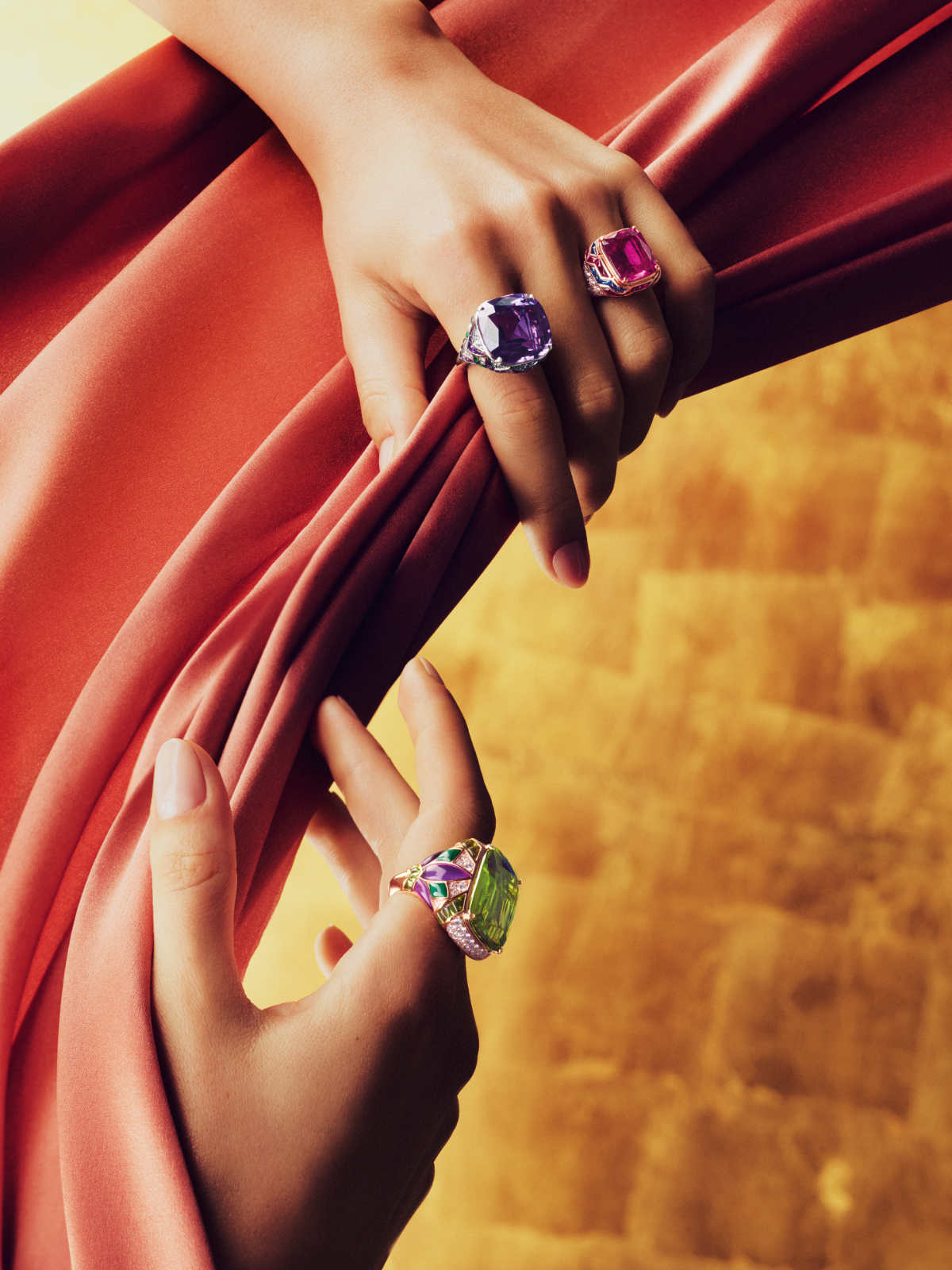 Constantly inspired by the pioneering vision of the company's founder, Sotirio Bulgari, who, like a modern Aeneas, left his homeland Greece and travelled across a range of Mediterranean countries before settling down in Rome and building its outstanding success, Bulgari's eclectic vision has experimented with different references giving life to a kaleidoscopic collection of unparalleled jewelry creations.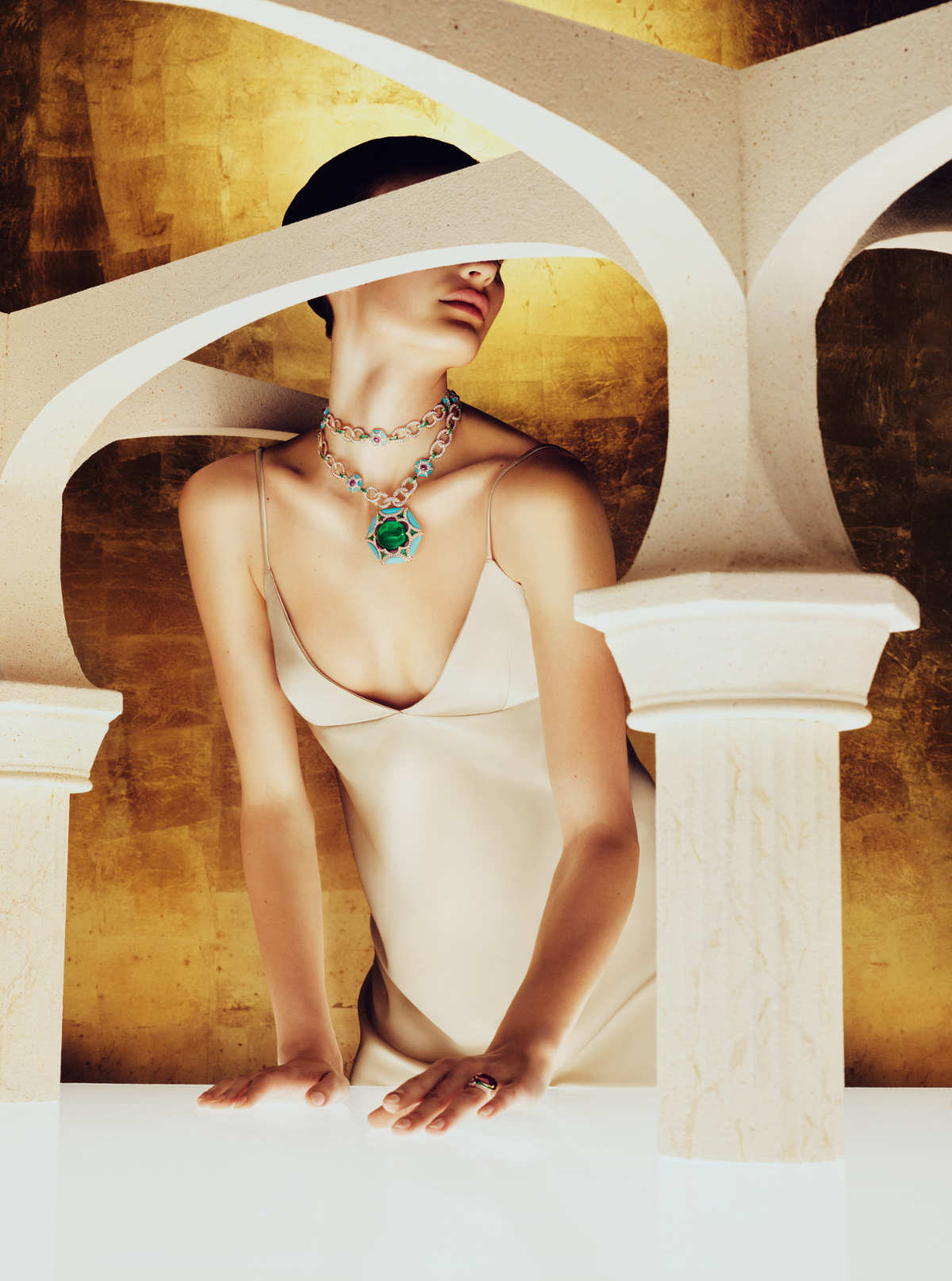 "With Mediterranea, Bulgari unveil its new high jewellery and high end watches collections by embarking on an epic and immersive journey that starts from Rome, the eternal city and permanent source of creative inspiration for Bulgari, to Venice, the major crossroad of Mediterranean influences where the Roman Byzantine Empire fused with the Roman Western Empire to give birth to inclusive and unrivalled arts and architecture. With great honour we celebrate the vision of the founder Sotirio Bulgari with magnificent creations that represent the pinnacle of Bulgari identity made of audacious creativity and exceptional craftsmanship. Offering to our guests the most extraordinary locations of the City together with pioneering AI driven interactive experiences further enhancing the beauty and emotions created by 2023 collection establishing a new milestone in extraordinary goldsmithing and gems expertise." commented Jean-Christophe Babin, Bulgari CEO.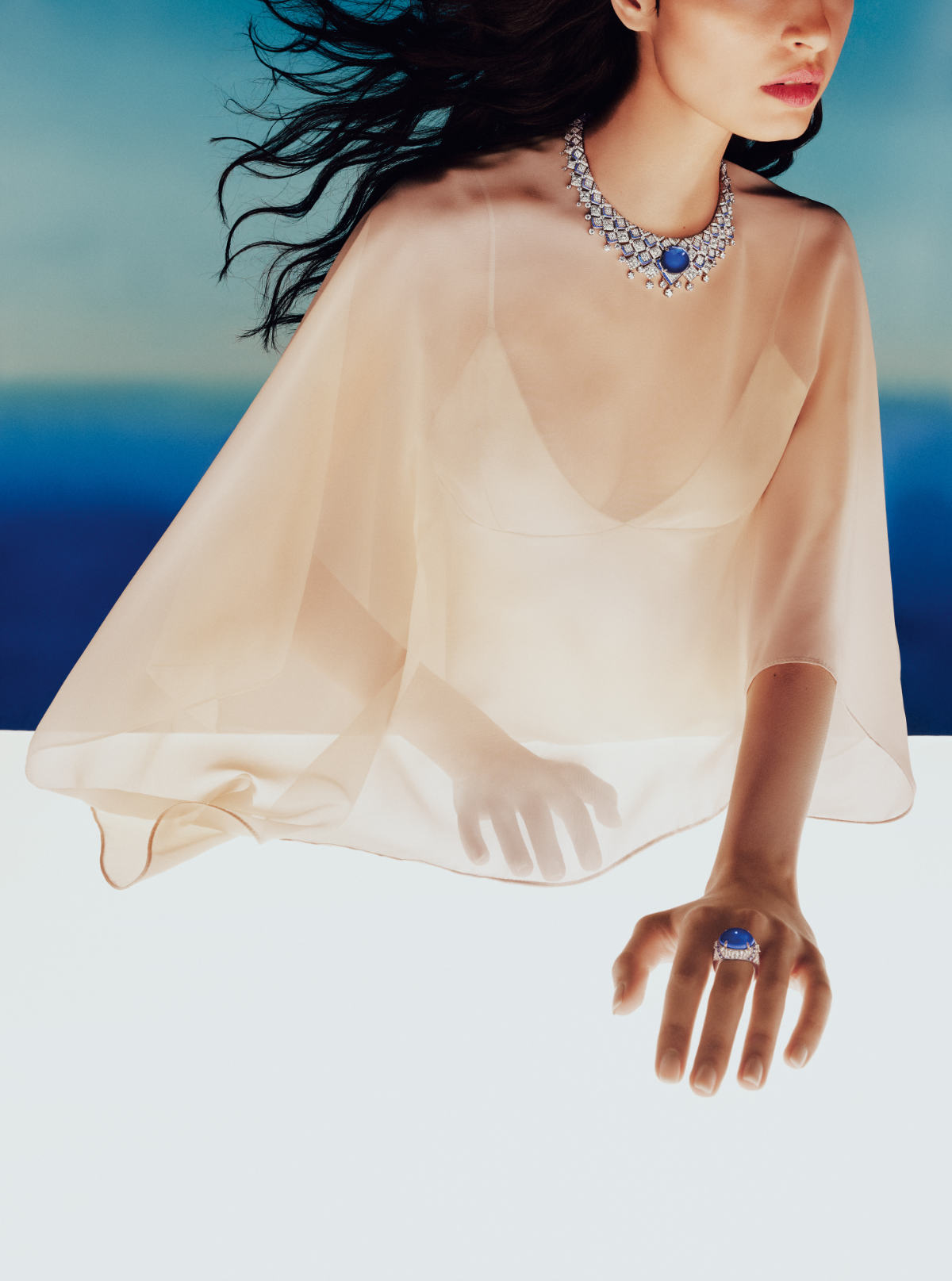 Cross-pollination, eclecticism, and syncretism become the key words of a lineup that is a captivating blend of Mediterranean inspirations connecting Eastern and Western cultures, Byzantine and Roman vibes, as well as references to the spices of North Africa and Southern Italian Baroque sumptuousness.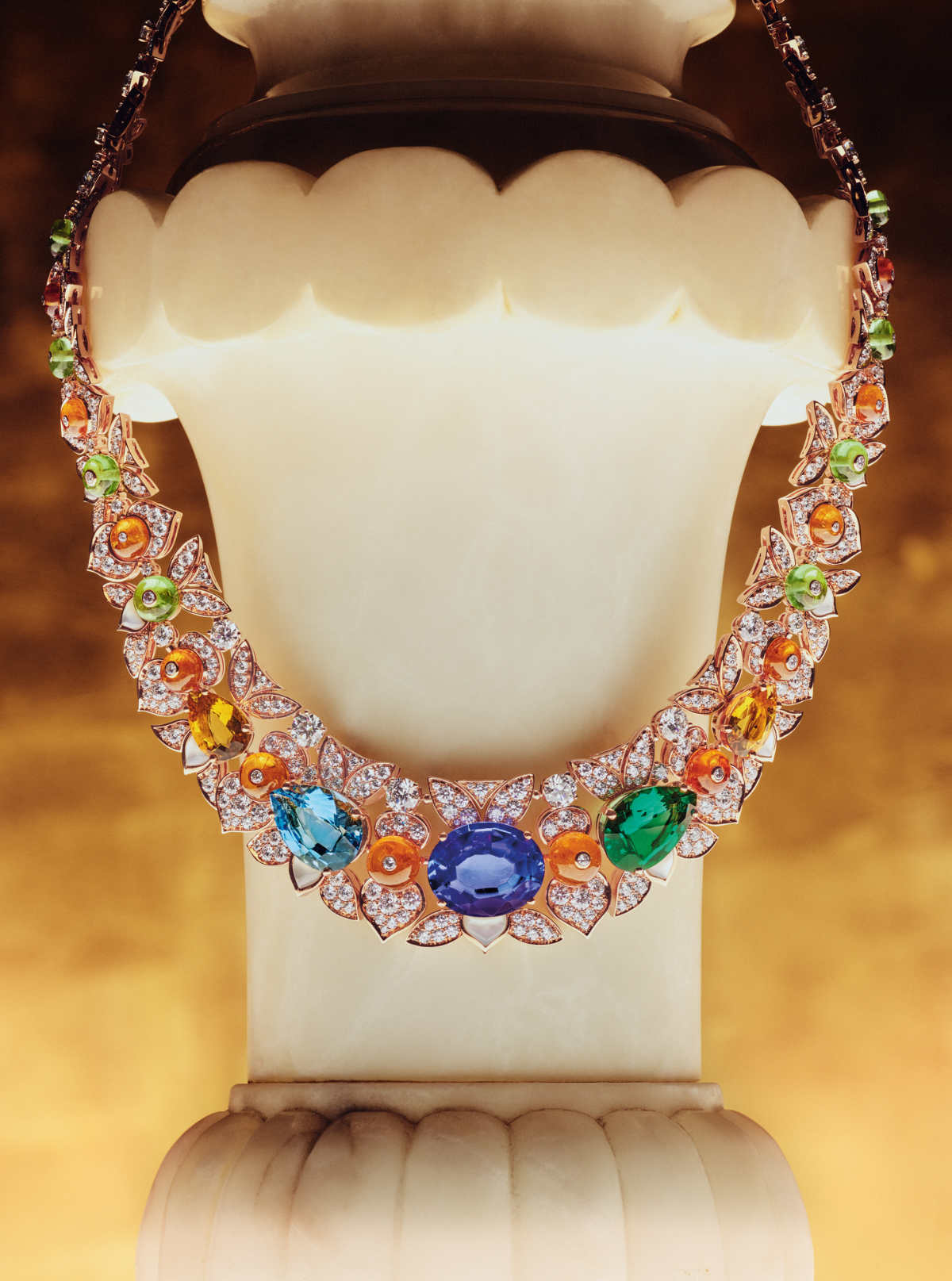 "This High Jewelry collection is an homage to the Mediterranean beauty and essence in all its forms. For me, being in the Mediterranean region is an awakening of all senses, and a real inspirational experience. The architecture, the nature, the people, I am eyeing beauty everywhere. Is an inspiring melting pot, where many different cultures and societies have mingled and enriched each other over centuries. Our hospitality and open-mindedness are rooted in this history." stated Lucia Silvestri Bulgari Jewelry Creative Director.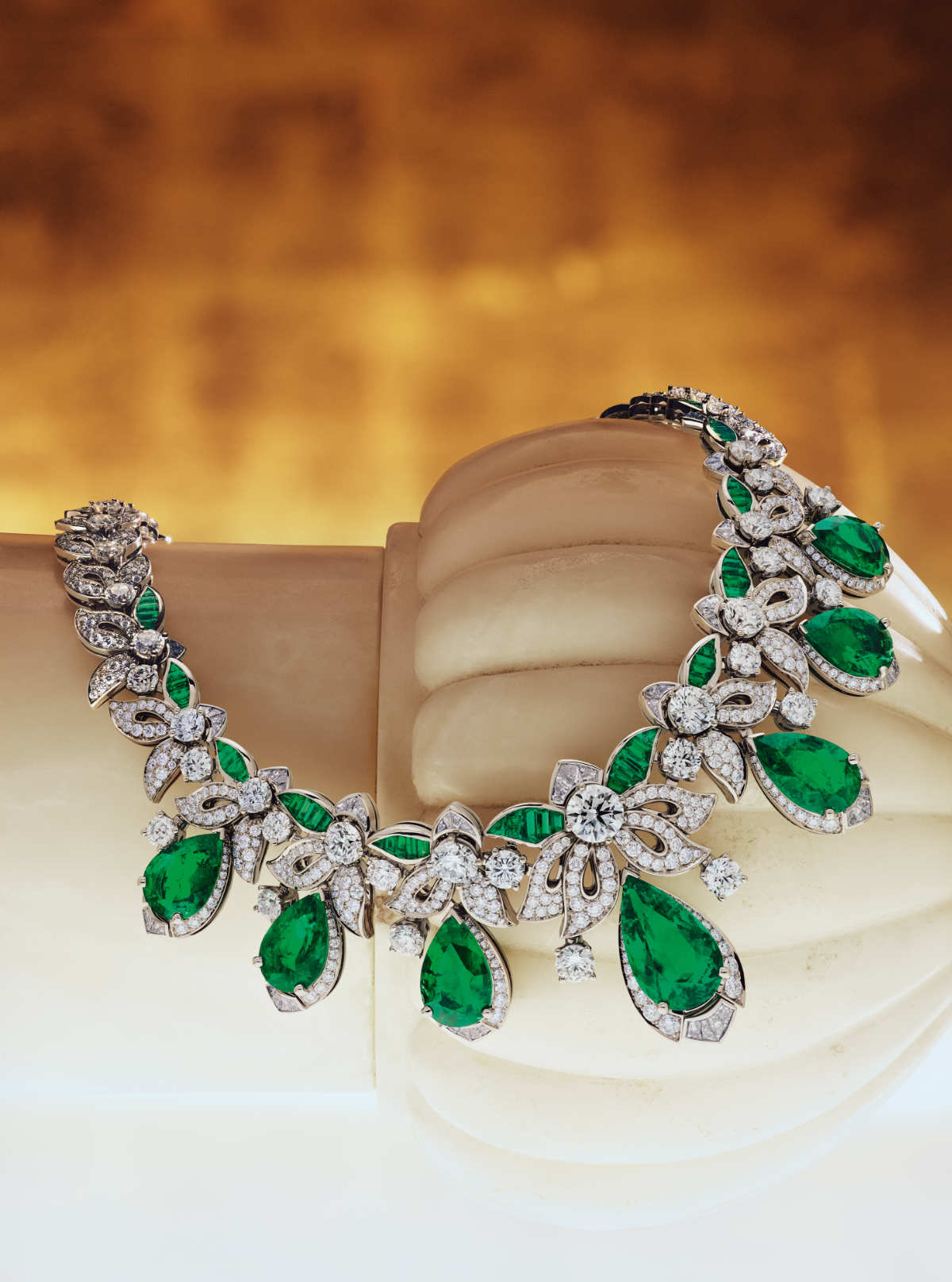 Exploring the different facets of the Mediterranean universe, the collection is divided into three universes: each of them referring to a specific constellation of symbols, atmospheres, and inspirations.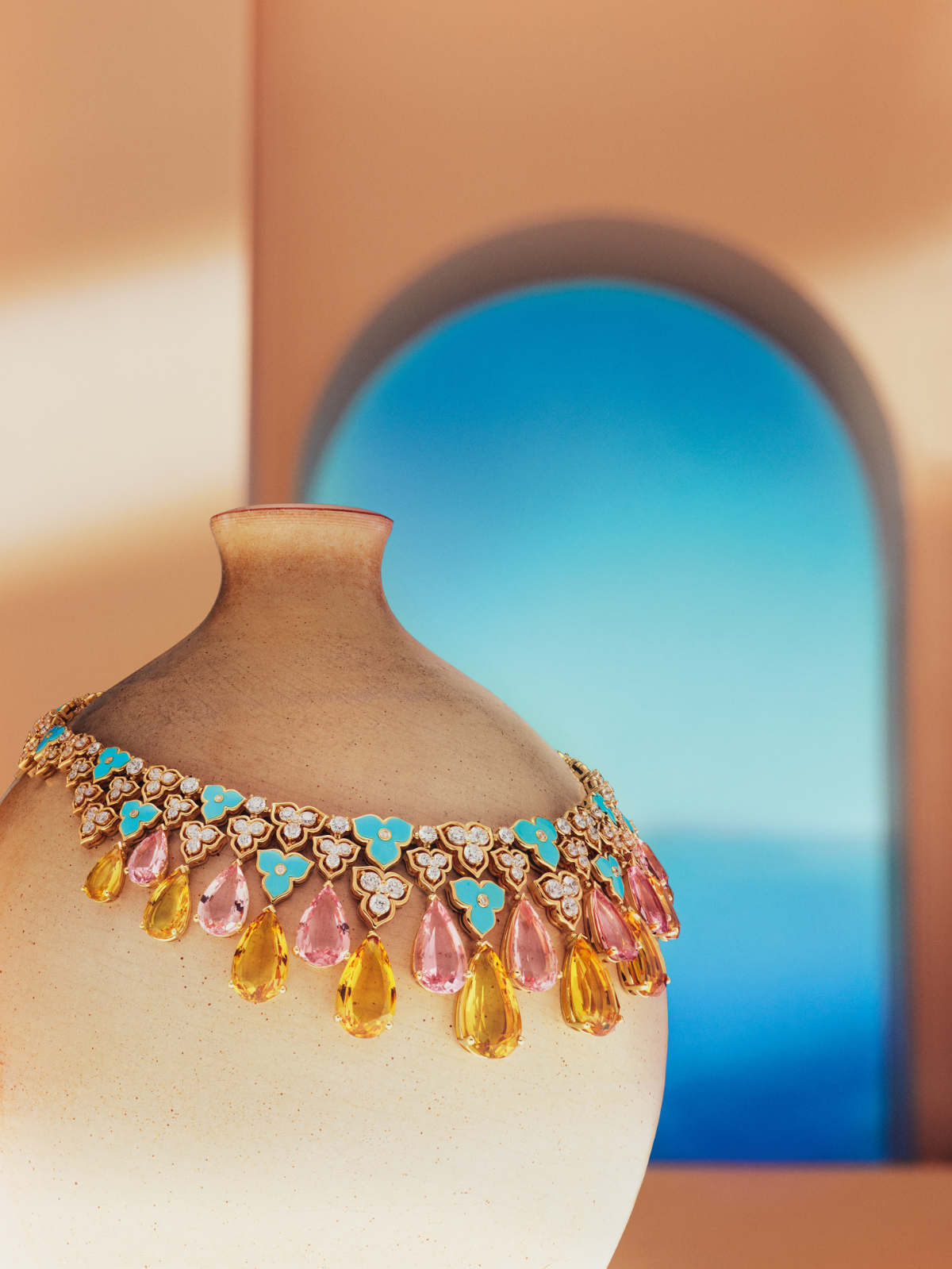 Intricate architecture, lush gardens, sunny coastlines, and a powerful telluric nature are some of the elements contributing to the uniqueness of Southern Italy with its rich cultural legacy merging various influences. These converge in the flamboyant vibrancy of the "Southern Radiance" creations, expressing Bulgari's most vivacious, joyful and fierce spirit.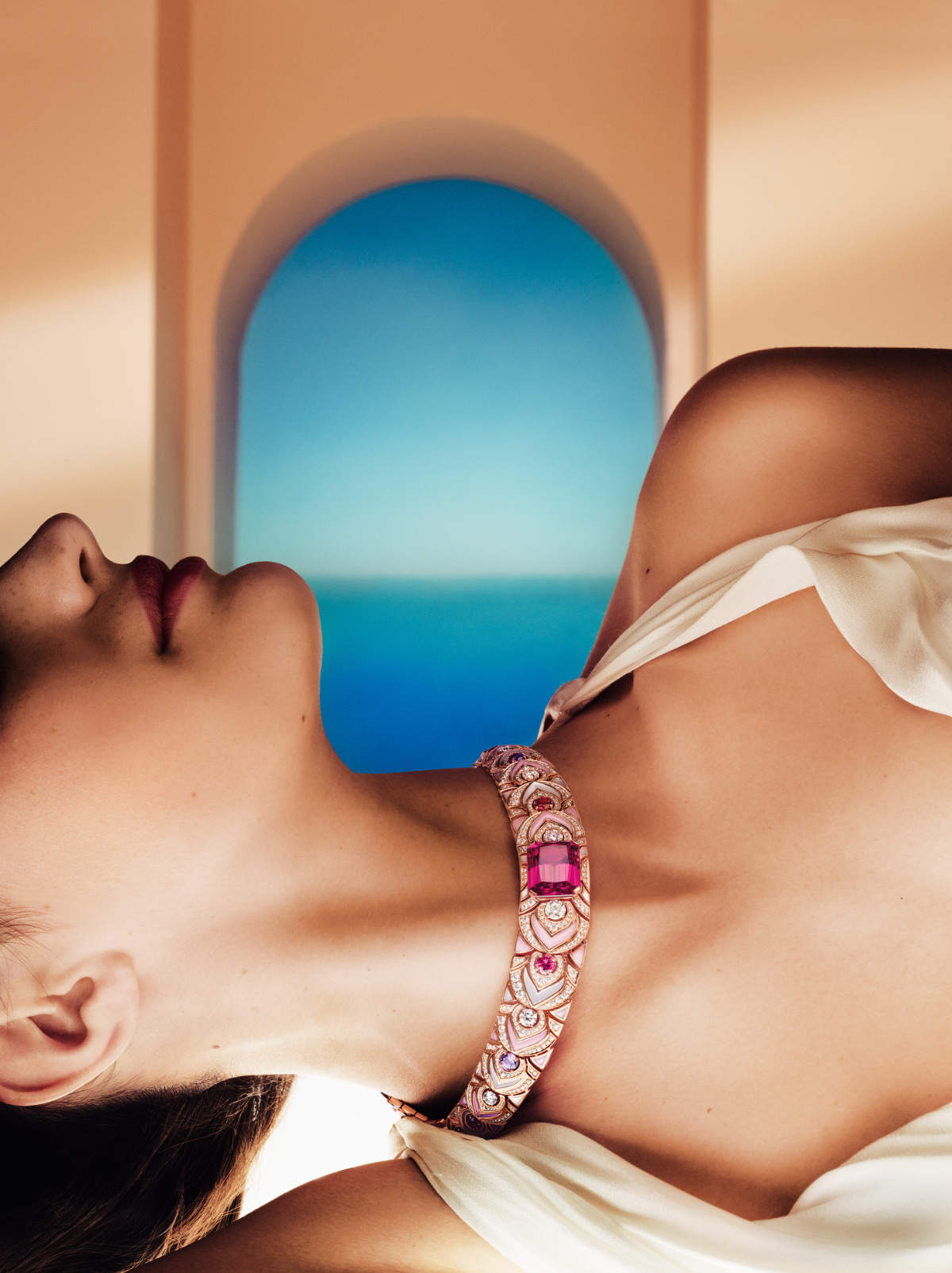 A tribute to the lively beauty of the Mediterranean Sea, the Mediterranean Muse necklace seduces with stunning gems in a charming range of blue tones, as well as with a magnetic and voluptuous torchon body crafted from platinum and diamonds. While a central 15.13-carat cushion sapphire steals the limelight with its deep blue tone, a dynamic drop layout of aquamarines and diamonds evokes the rhythmic movement of sea waves. Combining different volumes and shapes in a harmonious balance, this stunning creation invites one to indulge in southern sweet natural beauty.
Like in Southern Italy's Apulia region where white chalky Baroque villages overlook the sea with peaceful serenity, in the Southern Sapphire platinum necklace, a lace-like intricate but effortless and soft layout of shimmering diamonds and transparent sapphires unfolds around an incredible 66.88-carat Ceylon sapphire evoking the blue depth of the Mediterranean Sea. Requiring 1,650 hours to be completed, this vibrant yet timeless creation exudes a captivating sense of balanced elegance and exquisite perfection.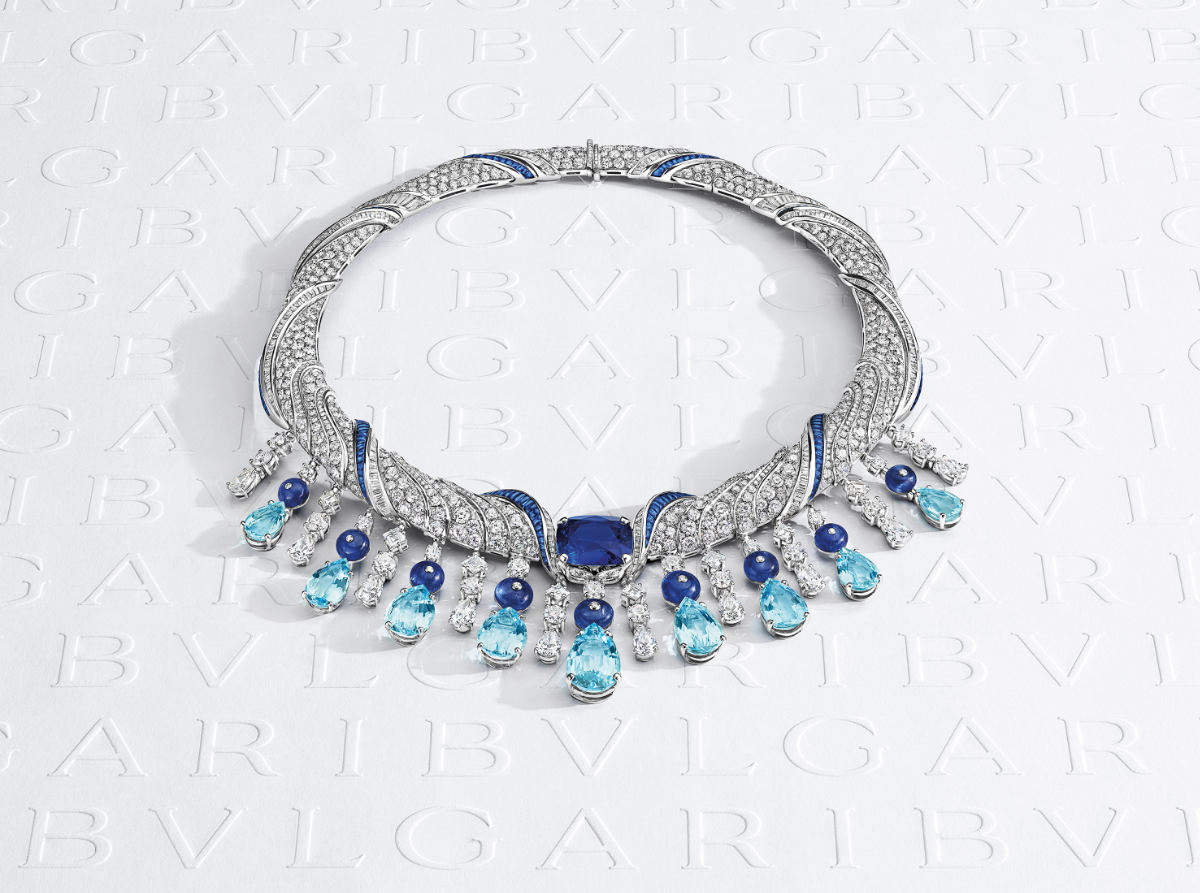 Welcoming and further enriching Ancient Greek heritage through a millennial tradition, Rome is an emblem of magnificence, lavishness and preciousness. In the "Roman Splendor" range, a series of exquisite creations evoke some of the Eternal City's most emblematic monuments, its unique warm light, as well as the fascinating mythology linked to its history.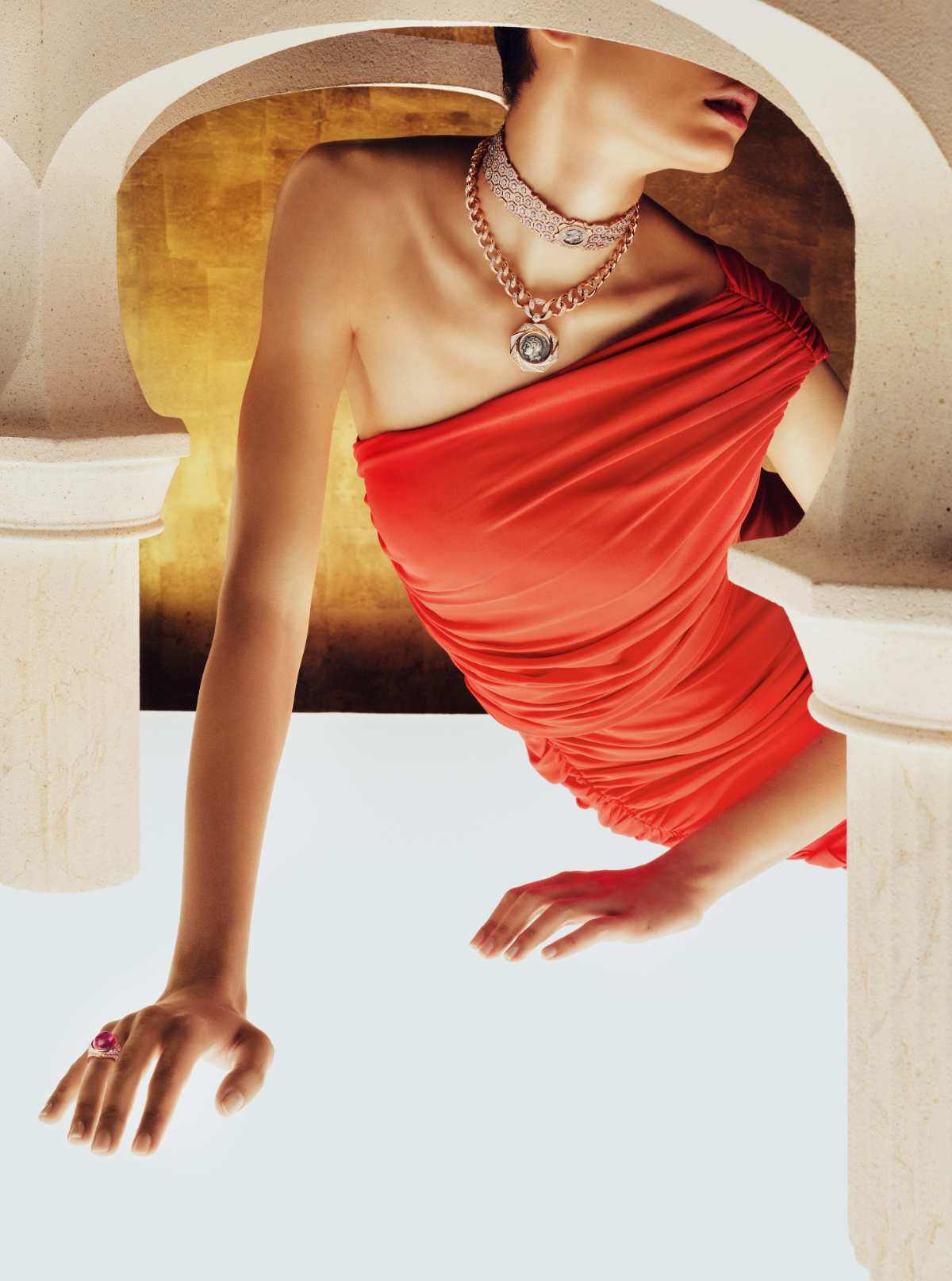 Reminiscent of Roman timeless architecture, the Roman Esedra sautoir boasts a magnetic 68.88-carat emerald set in a hexagonal pendant. A tribute to an iconic Bulgari piece dating back to the '70s, this necklace features a harmonious combination of gems, spanning from emeralds to amethysts and turquoises. The unique color matching, that also returns in the yellow gold chain, reflects Bulgari's signature exuberance rooted in Mediterranean flamboyance.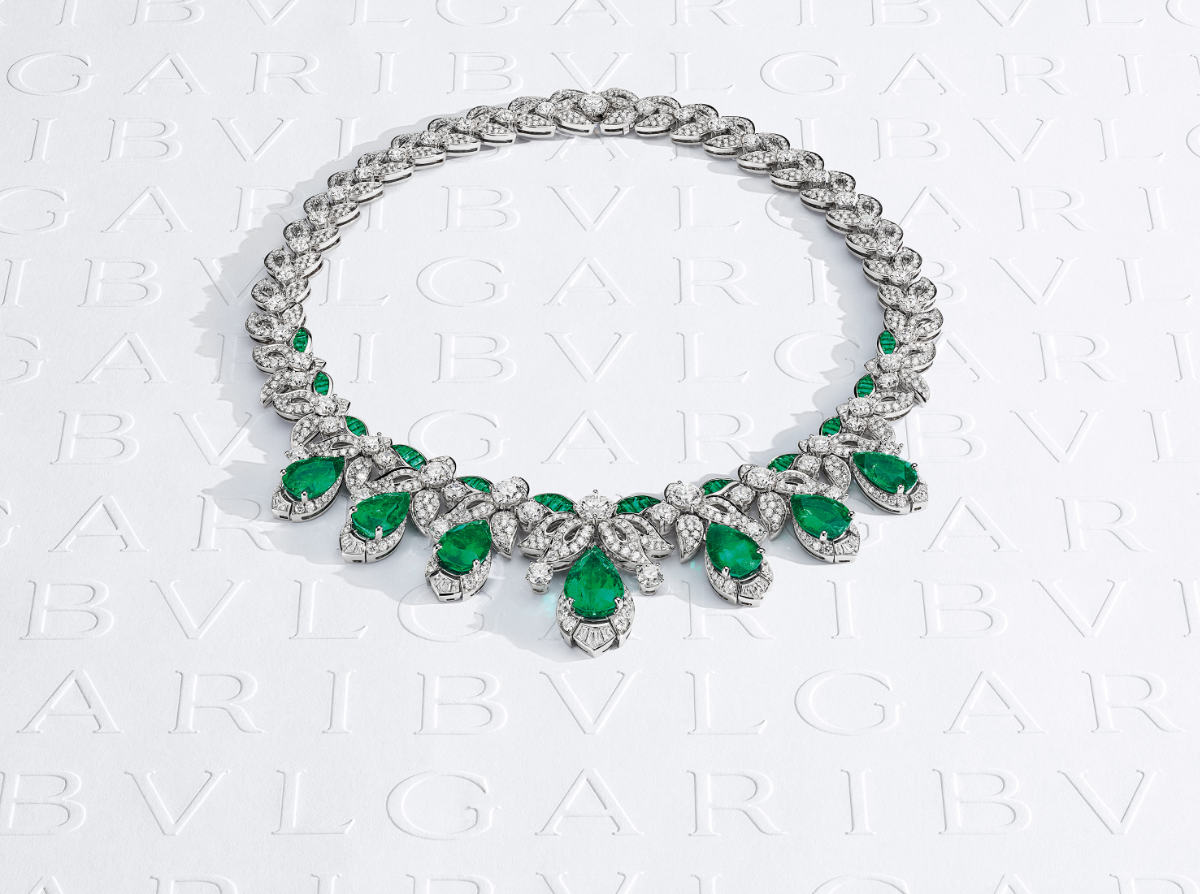 The sense of eternal beauty that has always defined the city of Rome also permeates the Muse of Rome necklace. A stunning 218.53-carat emerald challenged Bulgari Jewelry Creative Director Lucia Silvestri to develop a unique design balancing with airy lightness the weight of the gemstone and at the same time exalting its extraordinary appeal. With the support of two master artisans, she has managed to create a unique structure that enhances the detachable central pendant with elegance and sophistication. Adding extra modernity to the piece, Silvestri has also designed an emerald and South Sea pearl sautoir adding versatility to a creation that can be worn in multiple ways.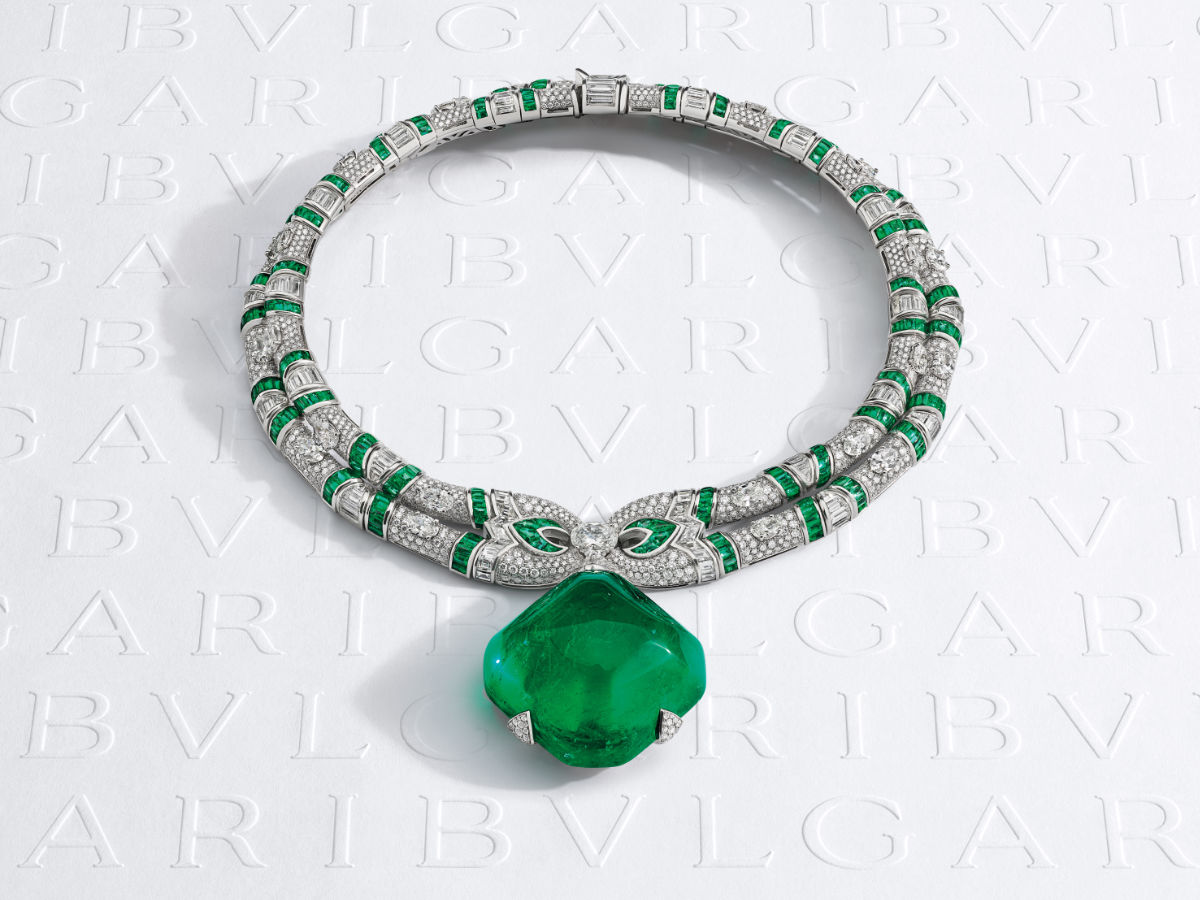 The exquisite reliefs that grace the Ara Pacis, located a short distance from Bulgari's Roman headquarters, inspired the unique layout of the Acanthus Emerald necklace. To create an incredibly balanced layout, seven superior emeralds all showing the same outstanding color and transparency and totaling 33.59 carats were cut into drops and set among 60 buff-top emeralds, mounted with 68 step-cut and 58 brilliant-cut and pavé-set diamonds. The result is a masterpiece injected with timeless beauty and phenomenal craftsmanship.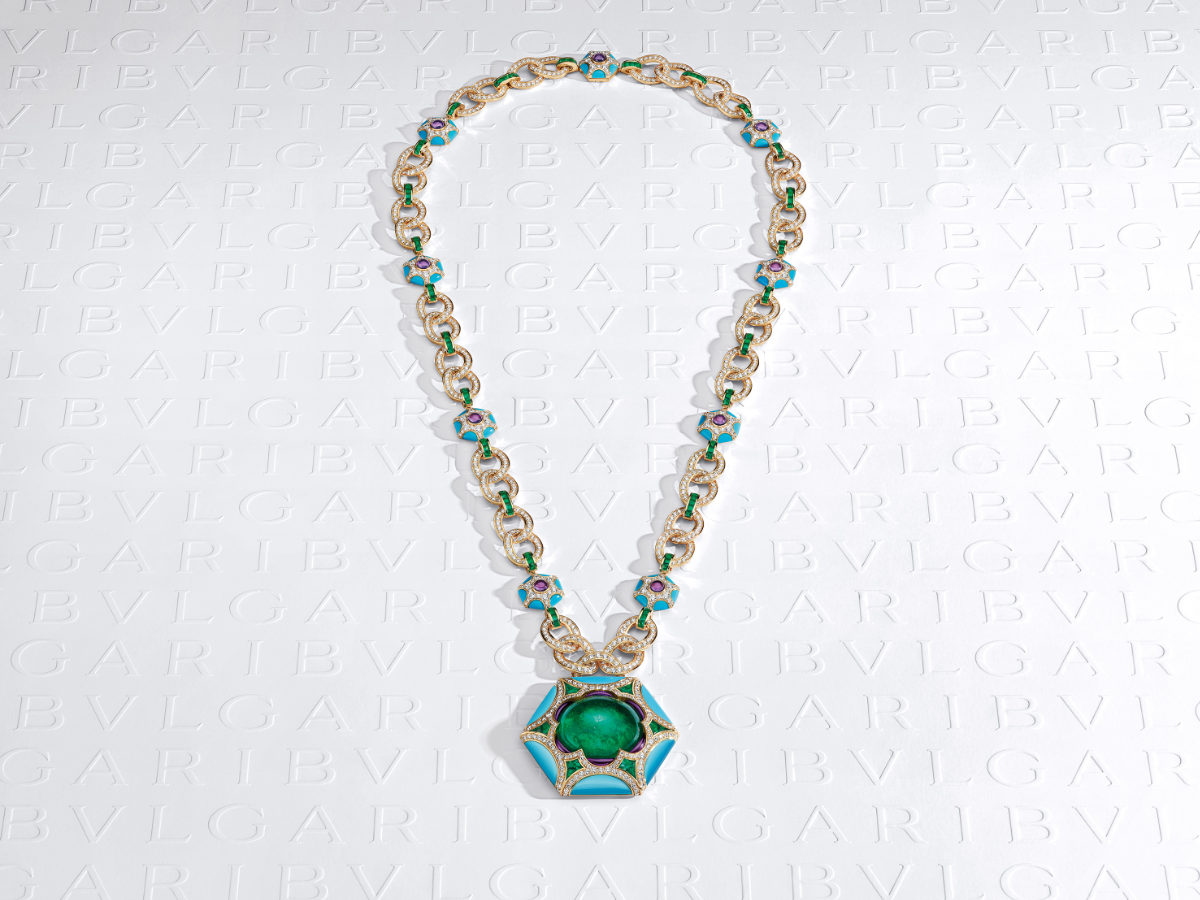 Touching a wide range of different countries and three different continents, Europe, Africa and Asia, the Mediterranean Sea has always been an extraordinary crossroads of communities and cultures. "East Meets West" translates this mosaic of elements into unexpected, elegant creations expressing Bulgari's authentic sensitiveness and open-minded vision.
The sinuous warm dunes of deserts inspire the silhouette of the Oriental Fantasy necklace, where the fascinating colors of a layout of nine outstanding mandarin garnets - counting over 90 carats - paired with vibrant citrines, immediately evoke the earthy hues of Northern African spice markets. At the same time, a delicate combination of mother of pearl and black onyx draws geometrical motifs referencing the henna tattoos of Oriental women. With its unique balance, this sumptuous creation steals the limelight with outstanding grace and delicacy.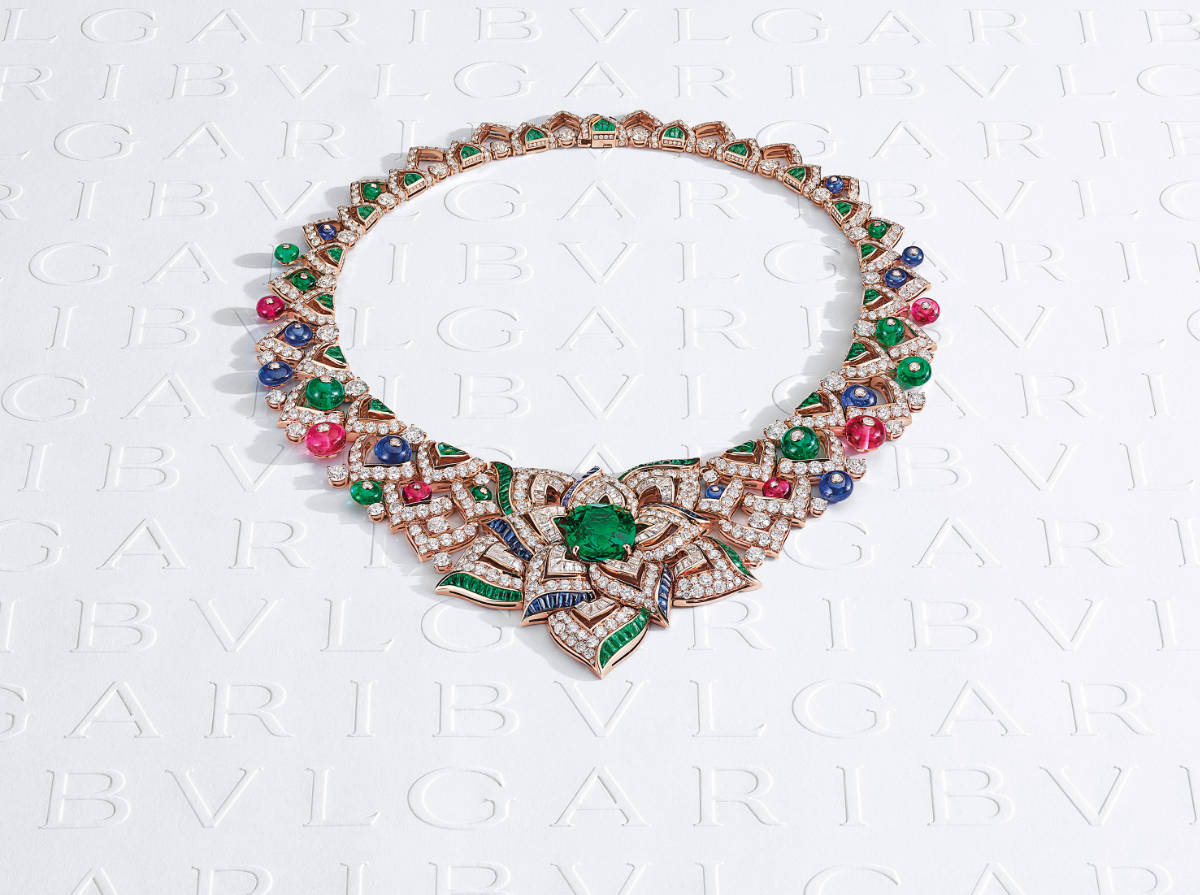 A 13.34-carat antique cushion emerald from Colombia is the ultimate protagonist of the Oriental Buds pink gold necklace. Around the exceptional gem, a lush exotic garden unfolds with a geometric vibe inspired by Byzantine architecture. Diamond pavé settings are combined with pink tourmaline, sapphire and emerald beads creating Indian Mughal-like motifs that add voluptuousness to this artwork of creativity and craftsmanship, that required 2,300 hours to be completed. The necklace comes with a matching secret watch, dominated by a 5.65-carat Colombian cushion-cut emerald nested in a pavé-diamond setting of Indian Mughal-inspired motifs.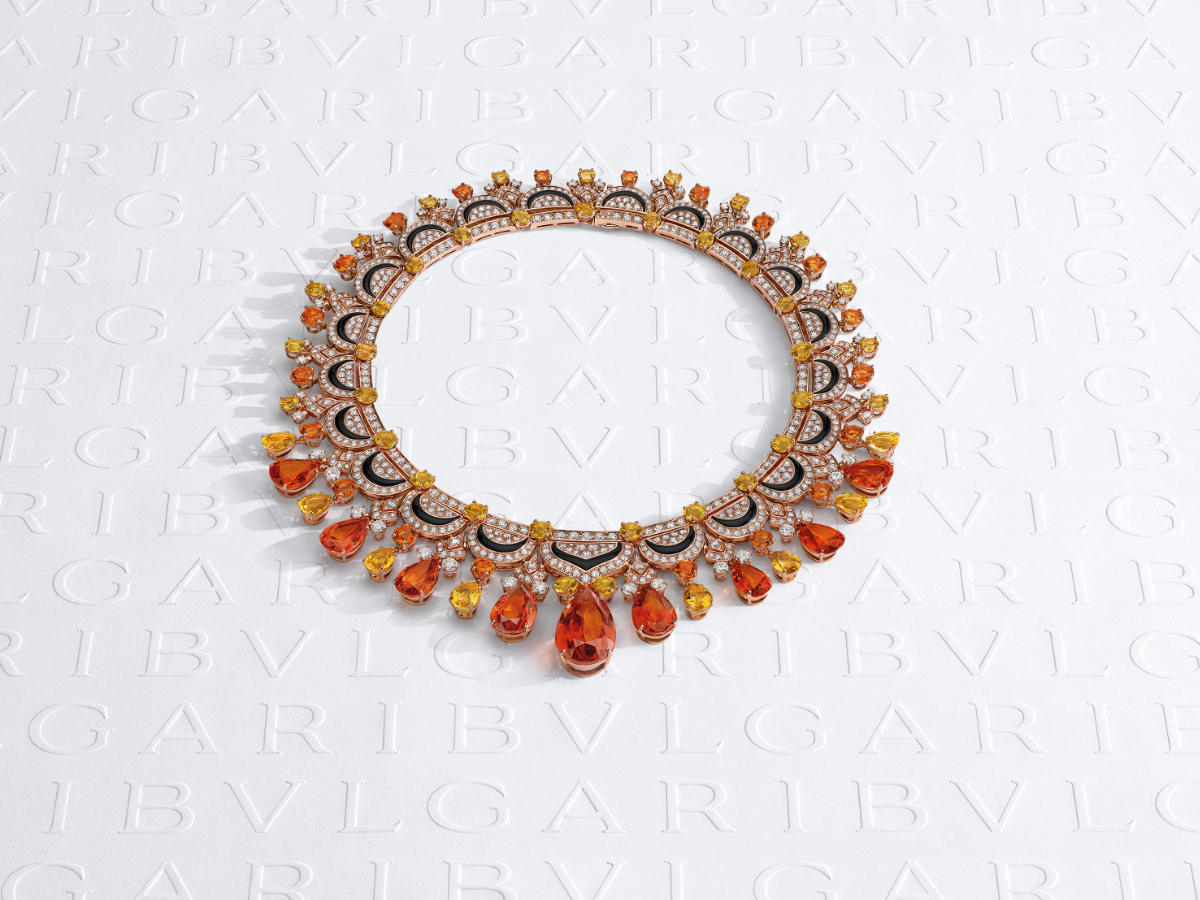 Challenging tradition in order to reach new heights is definitely one of Bulgari's ultimate missions. With the Tribute to Venice High Jewelry necklace, the Roman Maison injects contemporary allure into a timeless design that evokes the splendor of Venetian architecture. An expression of Bulgari artisans' utterly sophisticated skills, this creation features a 15.38-carat fancy yellow diamond drop complemented by an exquisite layout of yellow and white diamonds, as well as by a cascade of diamond baguettes meticulously cut to reflect light at their best.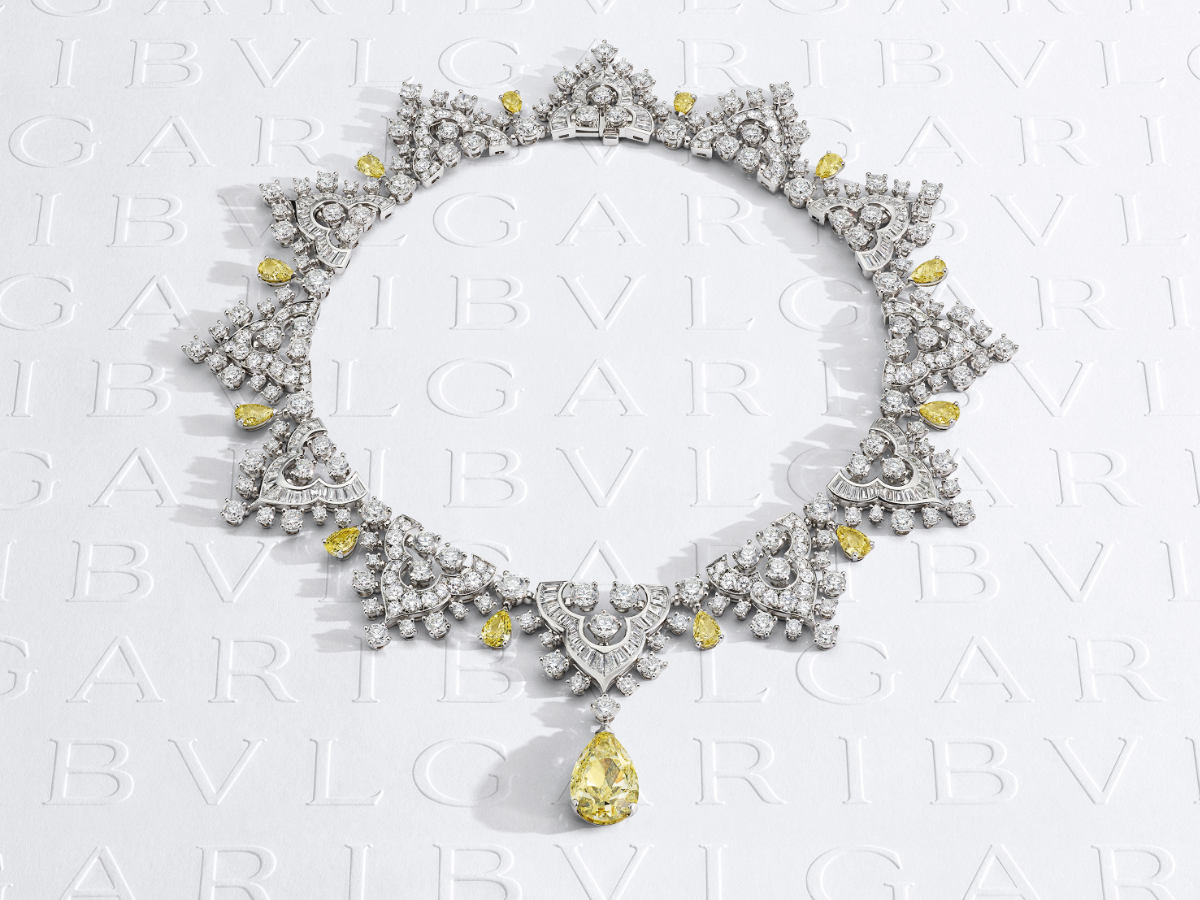 A powerful symbol of vitality, wisdom and metamorphosis across different cultures, the snake - Bulgari's signature High-Jewelry emblem that is celebrating this year its 75th anniversary since its introduction in the Roman Maison's creations - summarizes the Mediterranea collection's eclectic spirit.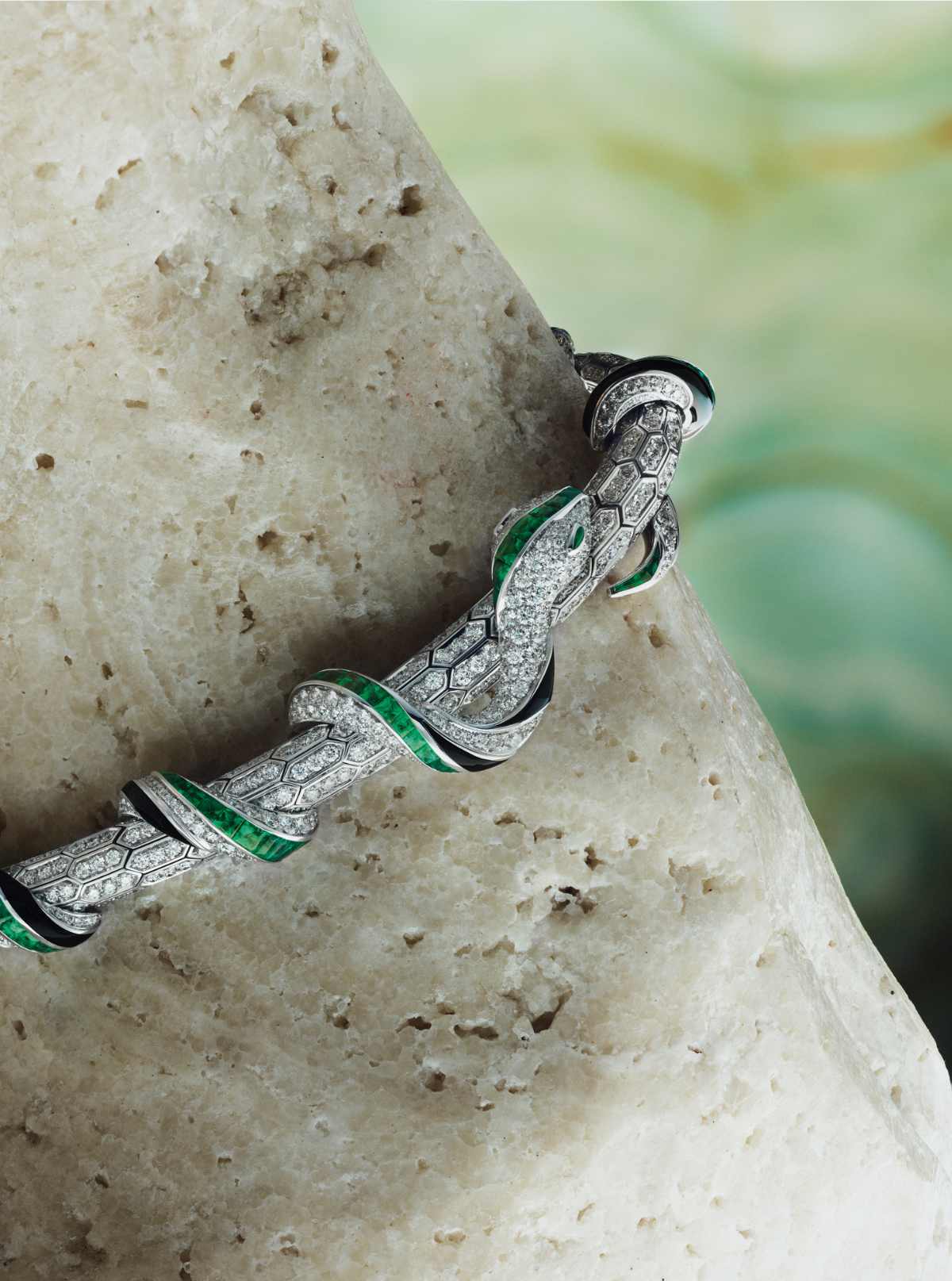 In the Mediterranean Sapphire Serpenti necklace, nine sapphires from Sri Lanka for a total of 40,81carats evoking snake's scales are set in a precise and sinuous platinum and pavé diamond body construction culminating in a dramatic pendant tassel including 80 oval-shaped sapphire beads totaling 116 carats. Injected with dynamism, this sumptuous creation combines the magnetism of the snake silhouette with references to the Mediterranean sea's unique shades of blue.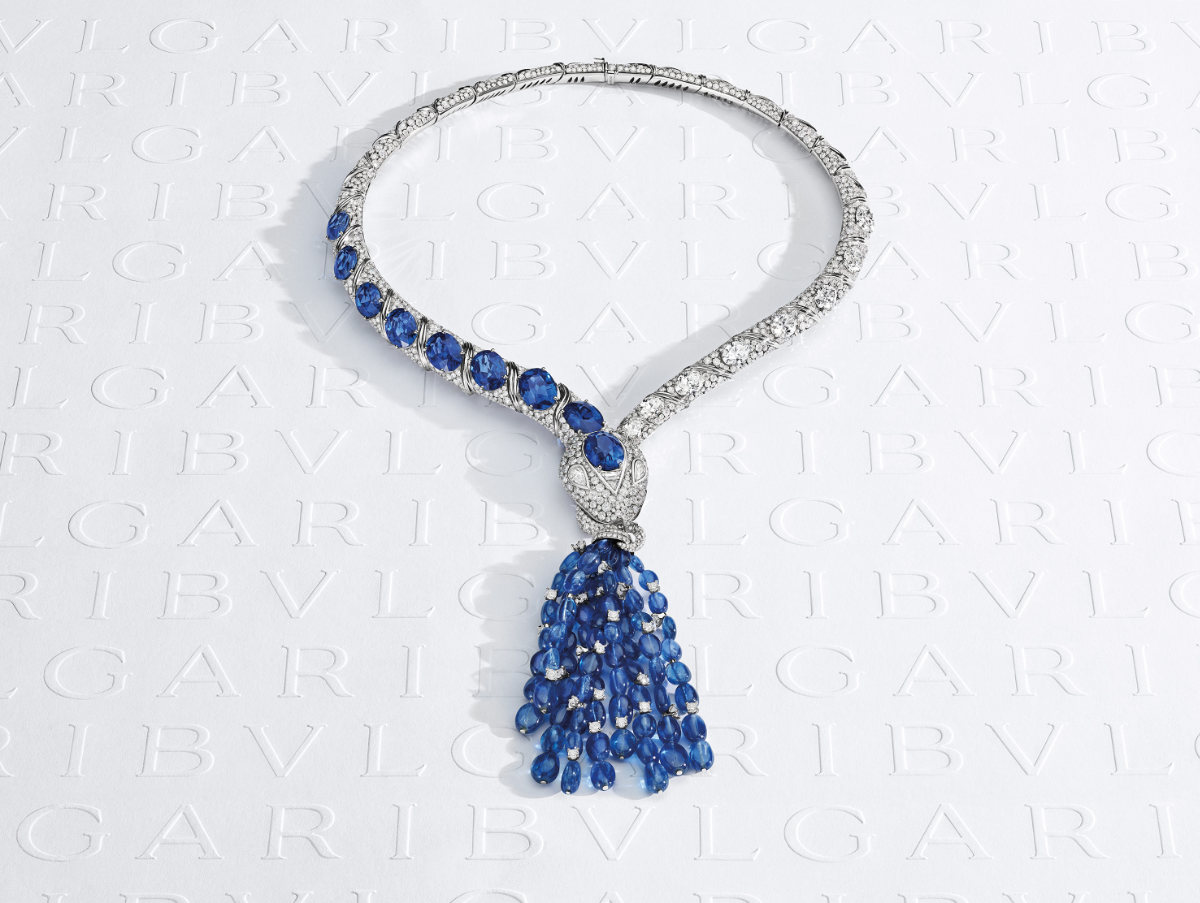 Two of Bulgari's most signature elements, the snake shape and the use of stunning emeralds, meet in the incredible Baroque Serpenti necklace. Seven voluptuous and sensual emerald drops, all with irregular shapes, were carefully set to create a harmonious balance exalting the gems' transparency. They beautifully enrich a diamond and emerald body where two snakes fuse into one in a celebration of strength and empowerment.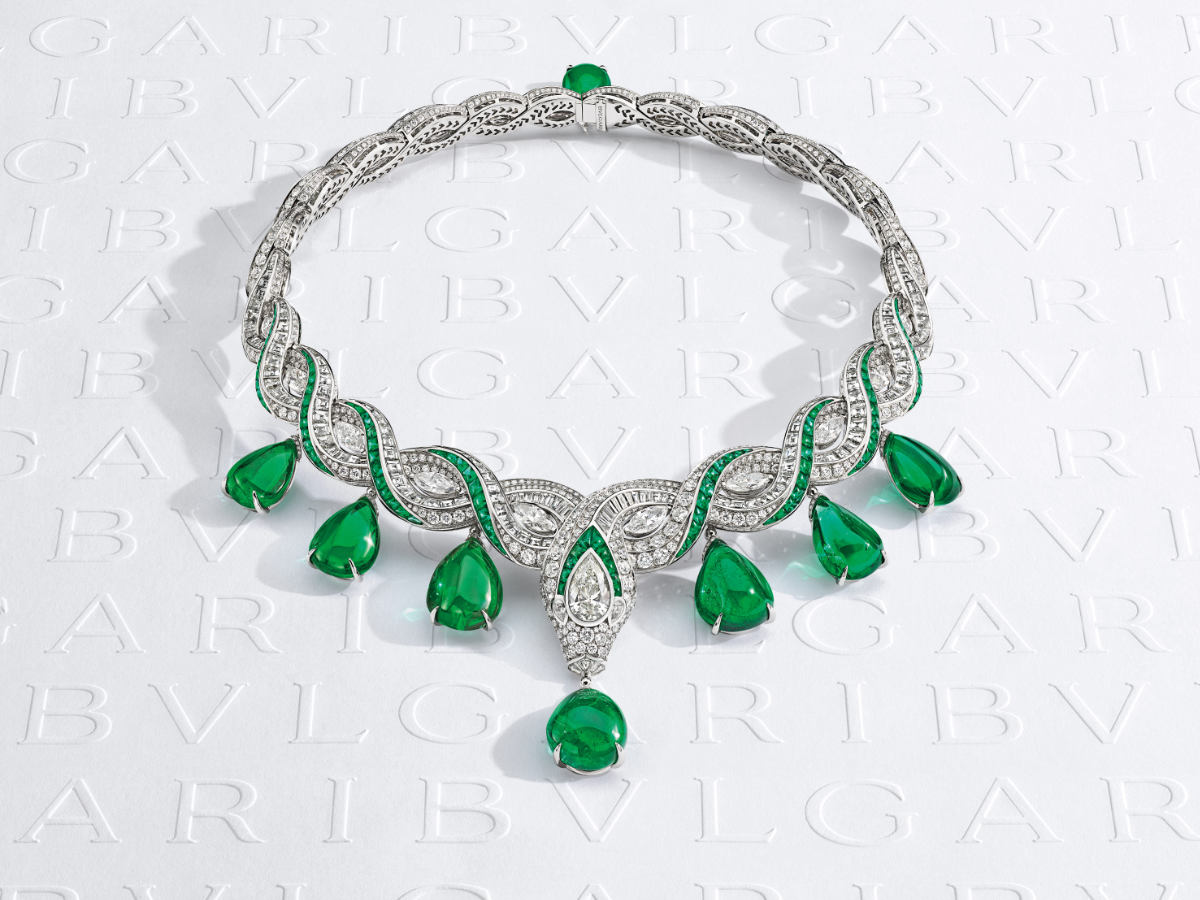 Creativity and craftsmanship; past and future; heritage and innovation: Mediterranea embodies Bulgari's most sophisticated multifaceted spirit and universal language of beauty and excellence, while exalting the inestimable value of cultures, as well as the generosity and welcoming vibe of the populations that have flourished along its coastlines.
---