---
Brioni Presents Its New Spring Summer 2024 Menswear Collection: In The Perspective Of Lightness
Luxferity, 19.06.2023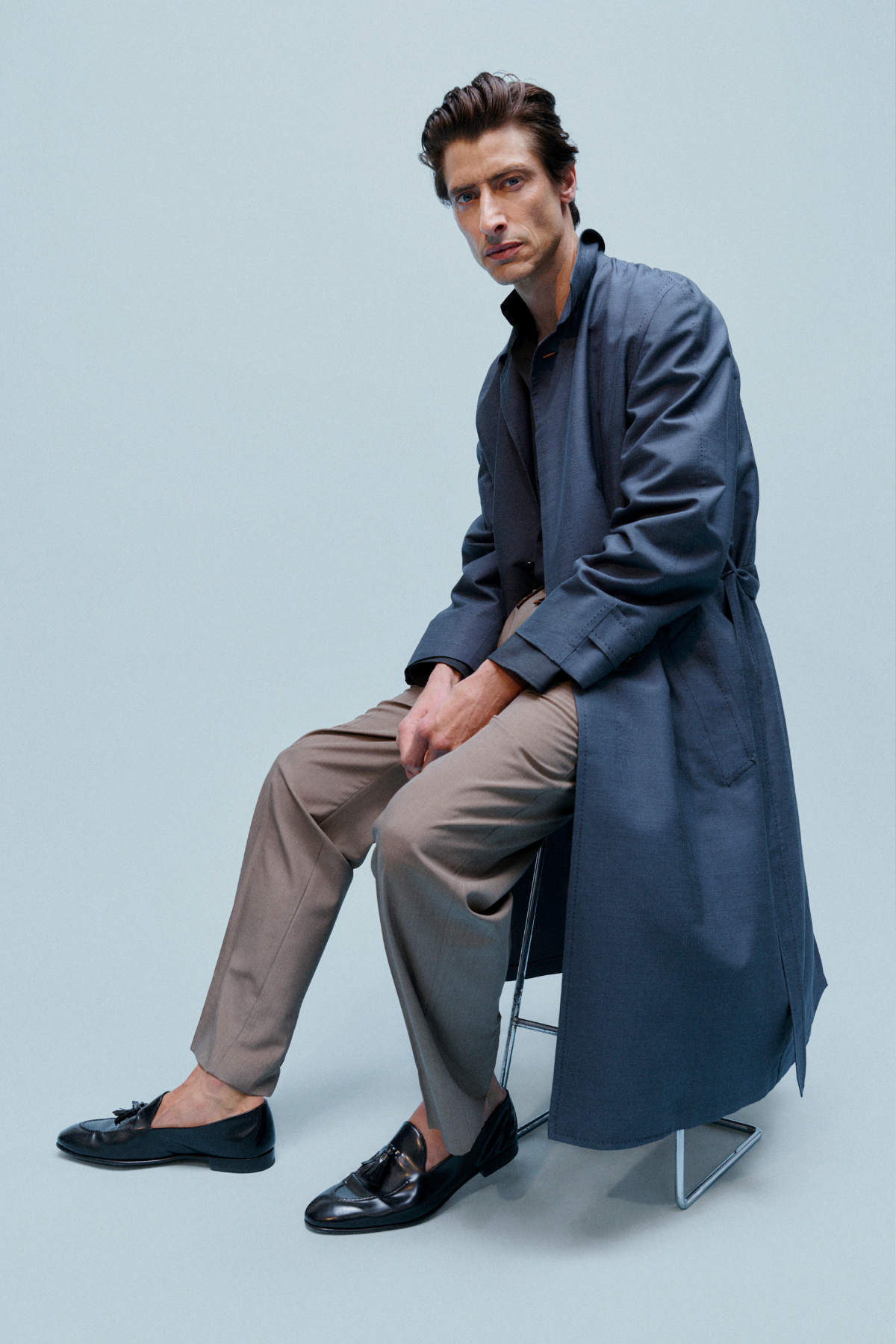 Lightness is a quality that is tightly woven to the Brioni spirit. Lightness means ease, first and foremost, and is expressed in pieces of clothing that are intensely wrought, yet are far from show-off, allowing the wearer to shine through and be himself. Lightness is freedom, too, which happens when fashion, instead of being overpowering, dissolves into the everyday and matches every situation. Lightness is suppleness of construction, ultimately, stemming from the time it takes to research for the best materials and bring a piece to life through painstaking handwork in the Penne ateliers. A meticulous and subtle work, sinking into every seam, dart and stitch.

This season the lightness Brioni heralds becomes even lighter, following every moment of the life of a man with uttermost ease, igniting a sense of relief and a change of perspective. New ways to look at the world determine new ways to live into it, and that includes clothing, because clothing is part of life. Looking at things from above, up in the air and high above the ground, is the ultimate change of perspective: one that leaves gravity behind but keeps a certain gravitas, letting in the fleeting energy of the now. The presentation embodies such new perspective. It happens at the top floor of a stern-looking, hard-edged building. Once guests reach the terrace, the hardness fades as an aerial view of the city unfolds in front of their very eyes, light everywhere.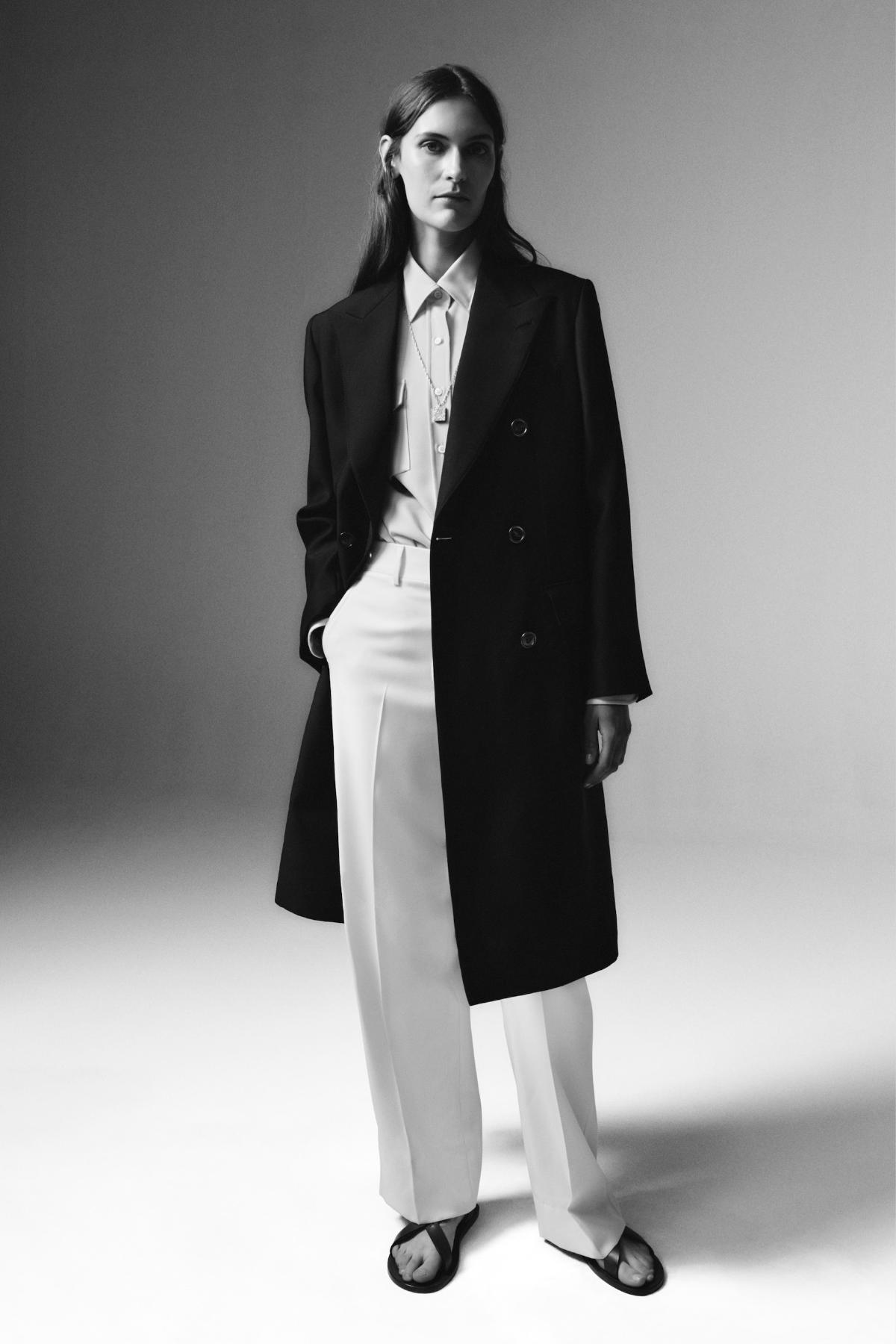 In this metropolitan, skyscraping plein air, the collection shimmers in all its joyful weightlessness and giddy nonchalance, suffused with painterly Roman hues - rich but desaturates tones of sand, rust, blue, green - that nod to the history of Brioni with the spirit of this moment. Tailoring is relaxed in fit and construction, with fuller volumes and hollowed shoulders, yet impeccable in craft, expressing the Brioni soft take on formalwear. The same sartorial attention to detail is to be found in leisurewear and sportswear: tailored blazers, field jackets, duster coats and trench coats, blousons and bombers, shirts and polos. Nubuck leather and suede are treated with similar levity, expressing their preciousness and versatility in the suppleness and absence of weight. At night, lightness takes on a mantle of muted shine on shawl-collared dinner jackets cut in silk, and peak-lapel smoking jackets in jigsaw jacquards. Even the precious fabrics worked on antique looms are treated lightly, and complete an array of light wools, linens, twills, over-dyed washed silks. Sandals and slender loafers round the looks off.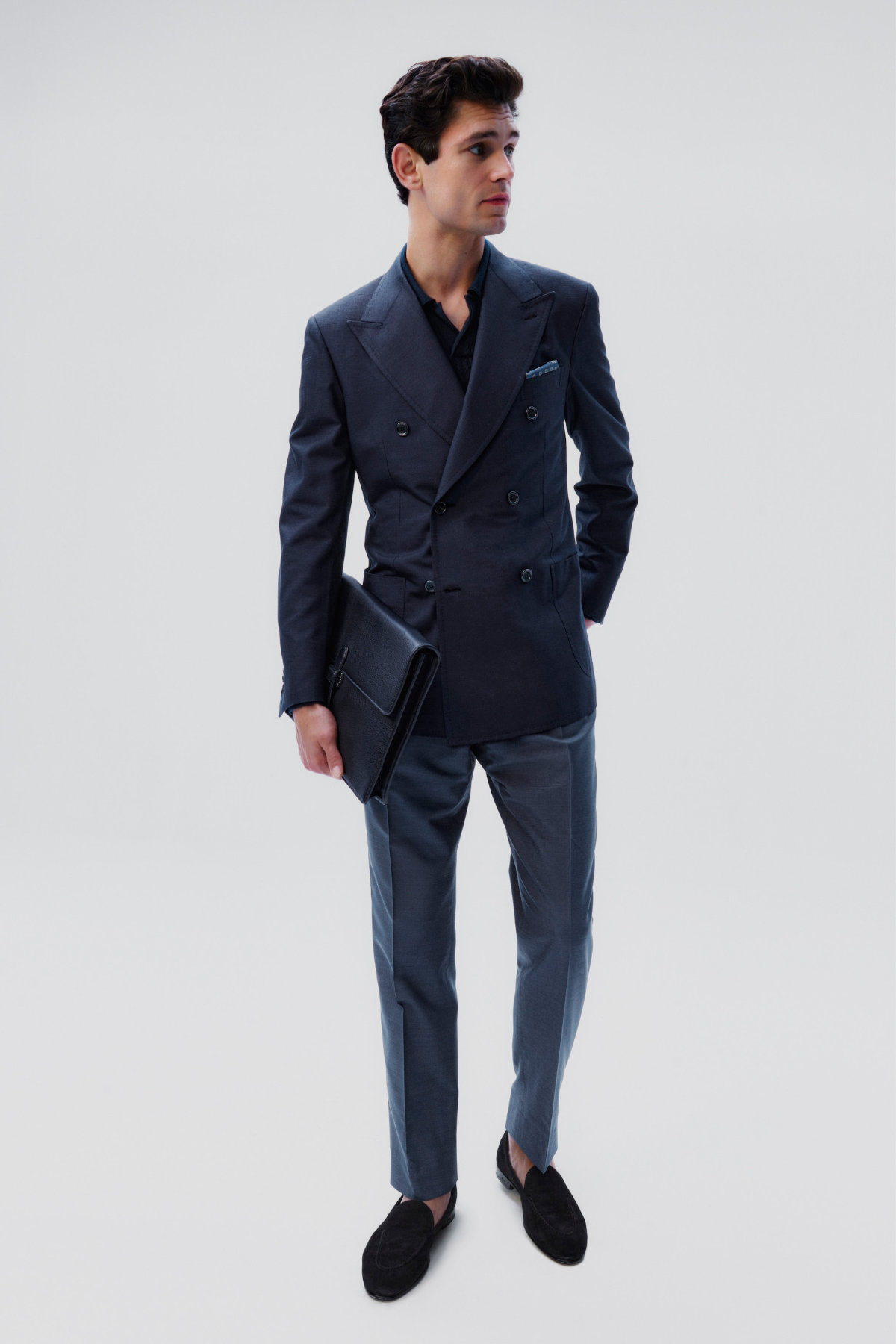 Weightlessness cuts a flowing line on a curated selection of pieces designed for women: blazers, trousers and shirts, and then trench coats, sleeveless coats, dinner jackets and long dresses that evolve directly from the men's wardrobe, culling the same fabrics and colors to take life in exquisitely feminine ways.
The circularity of intents defines a fluidity of new perspectives, lightly.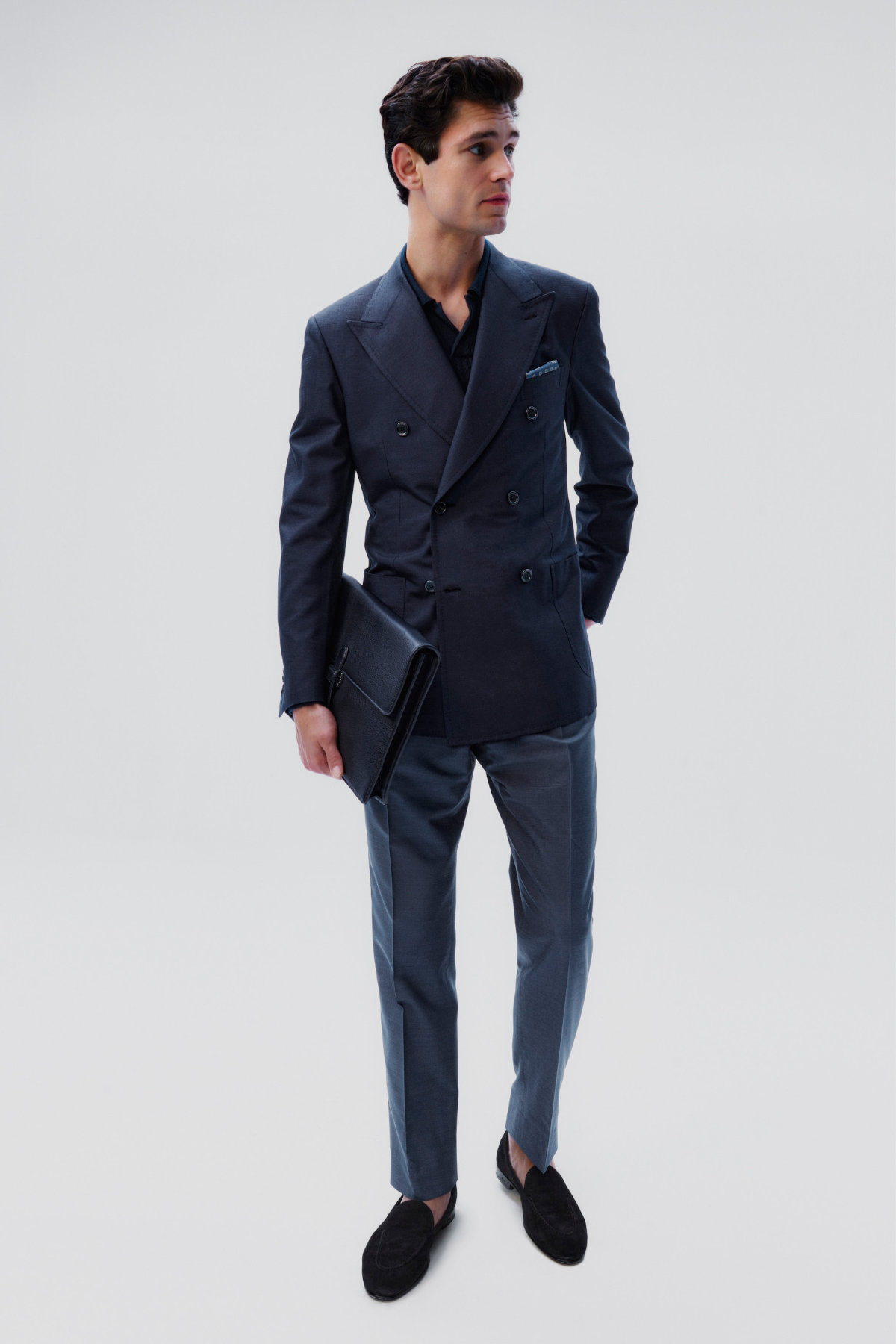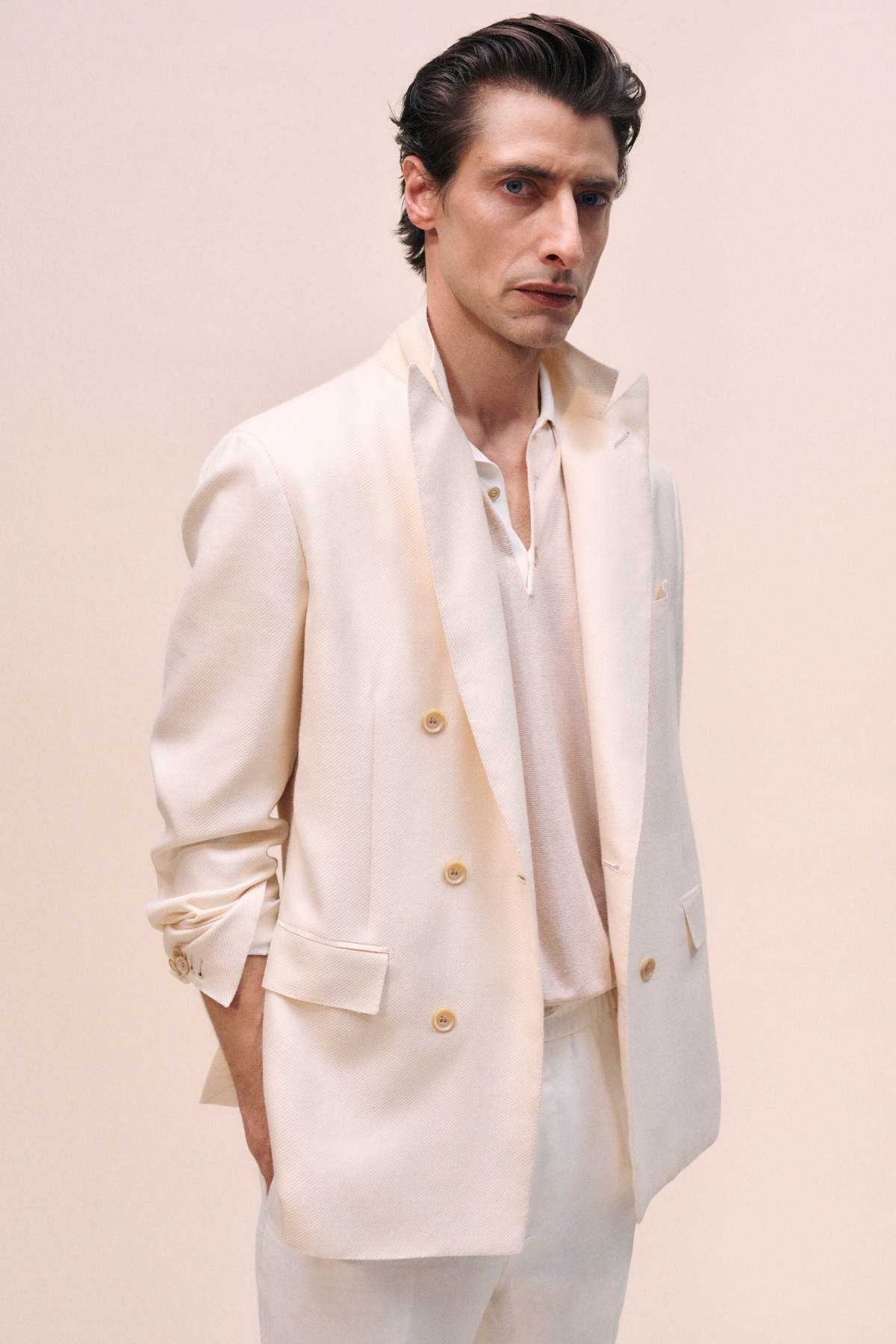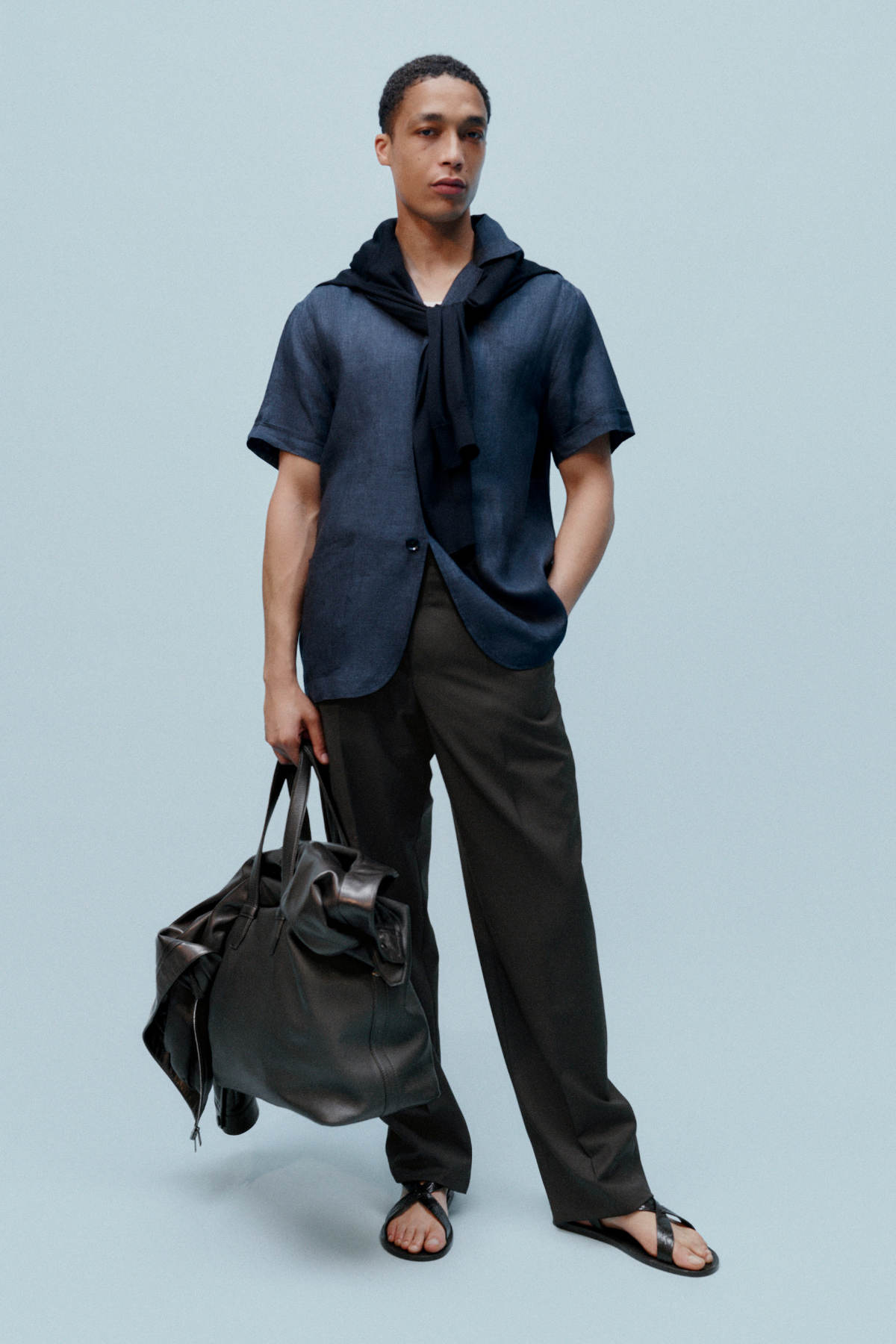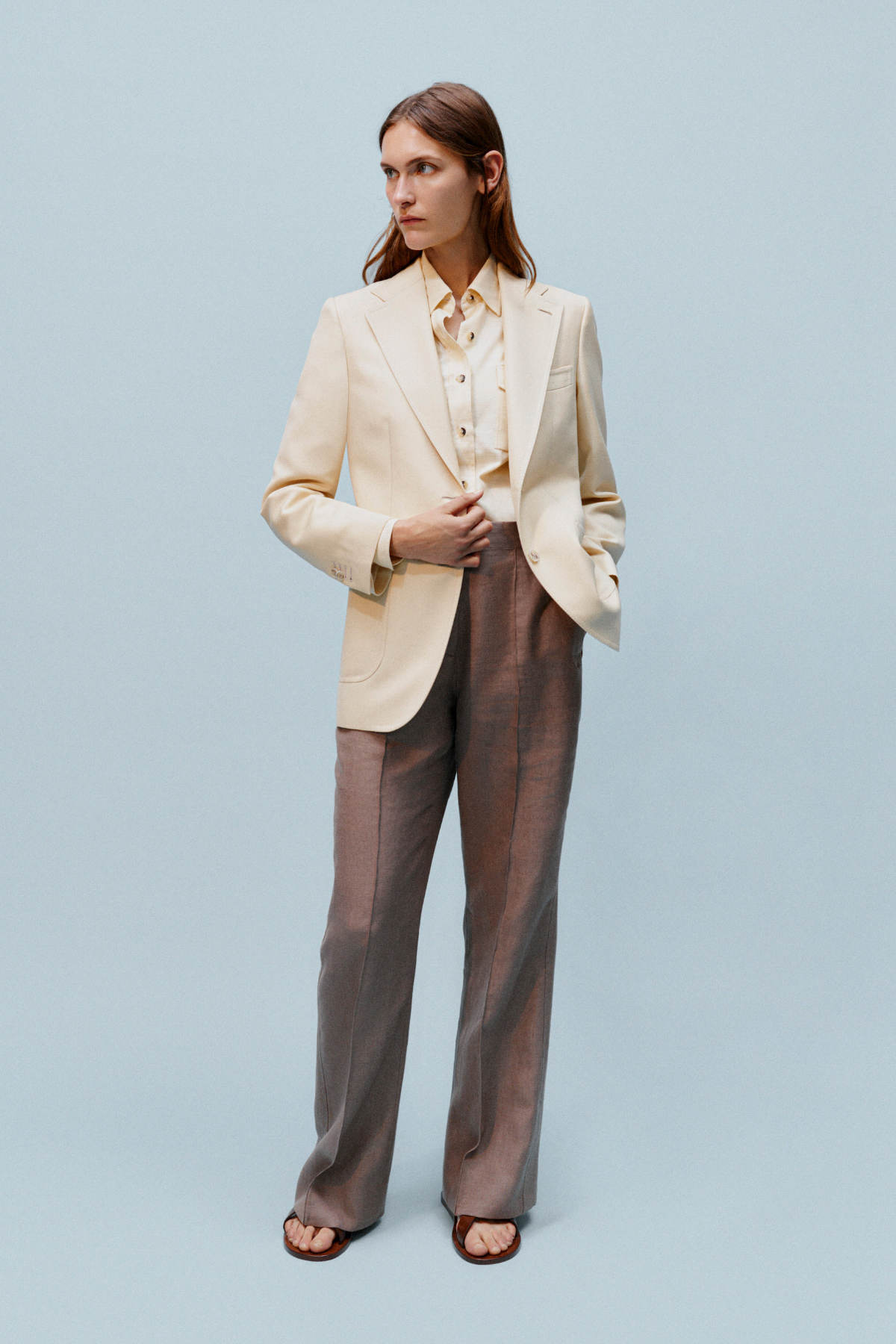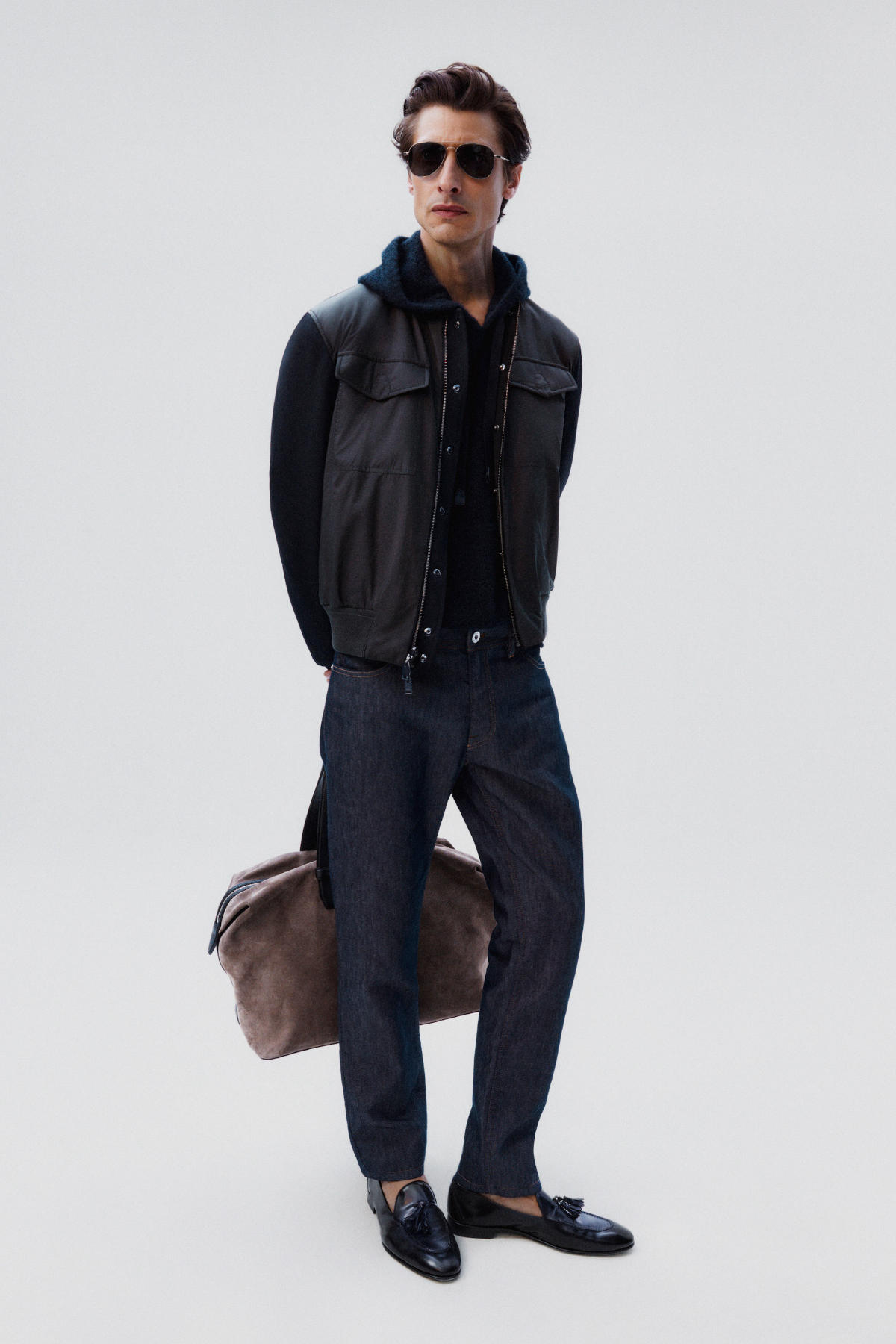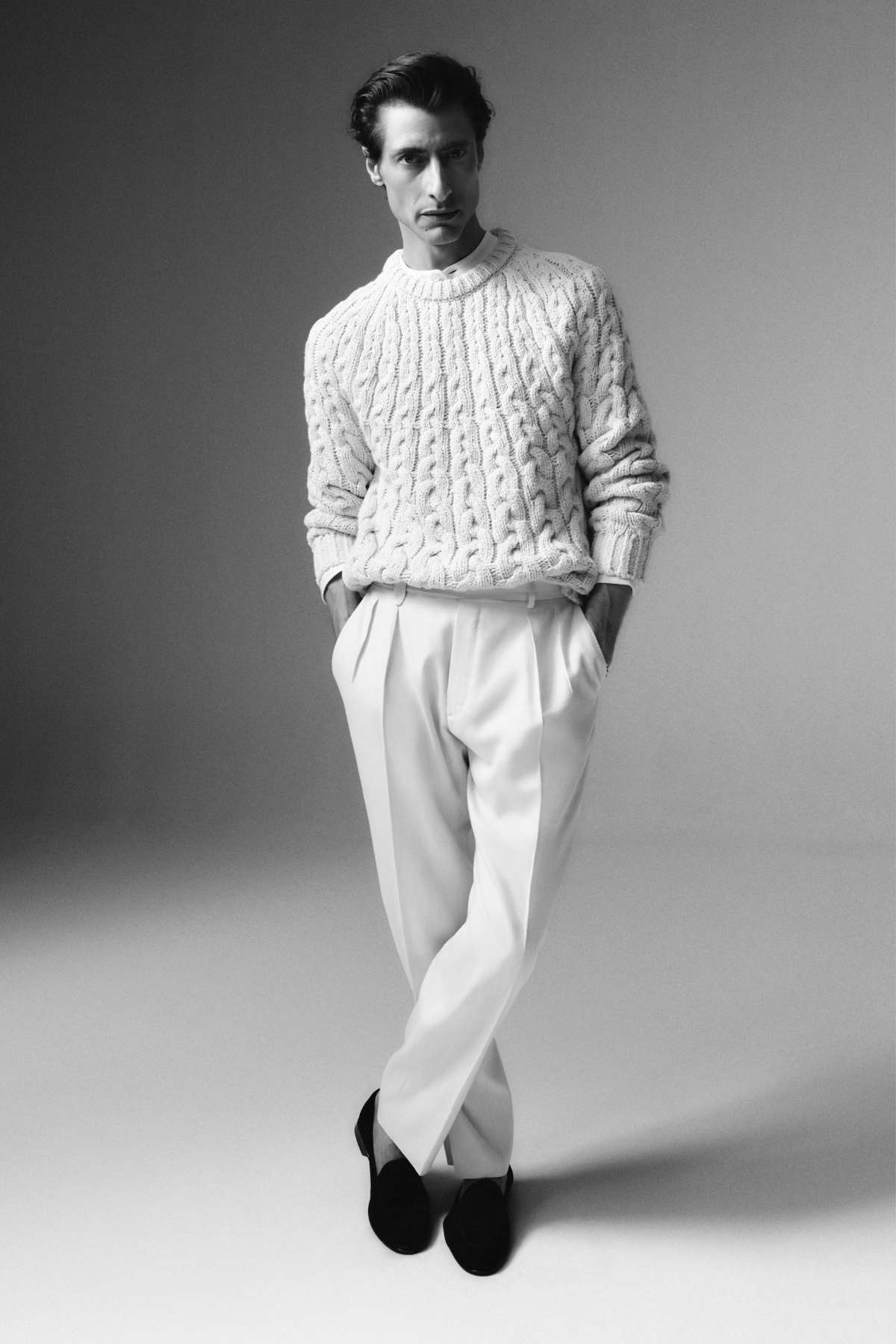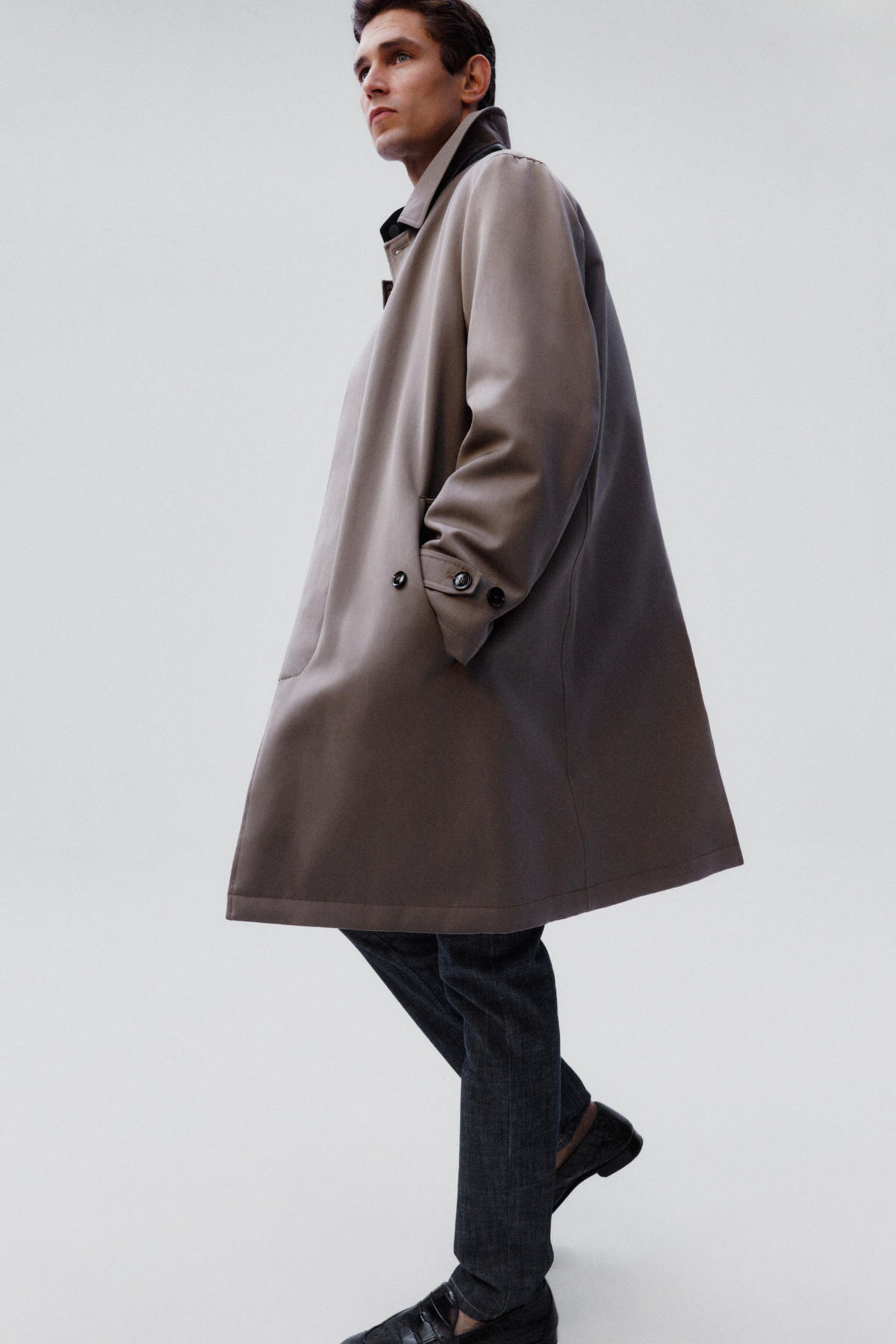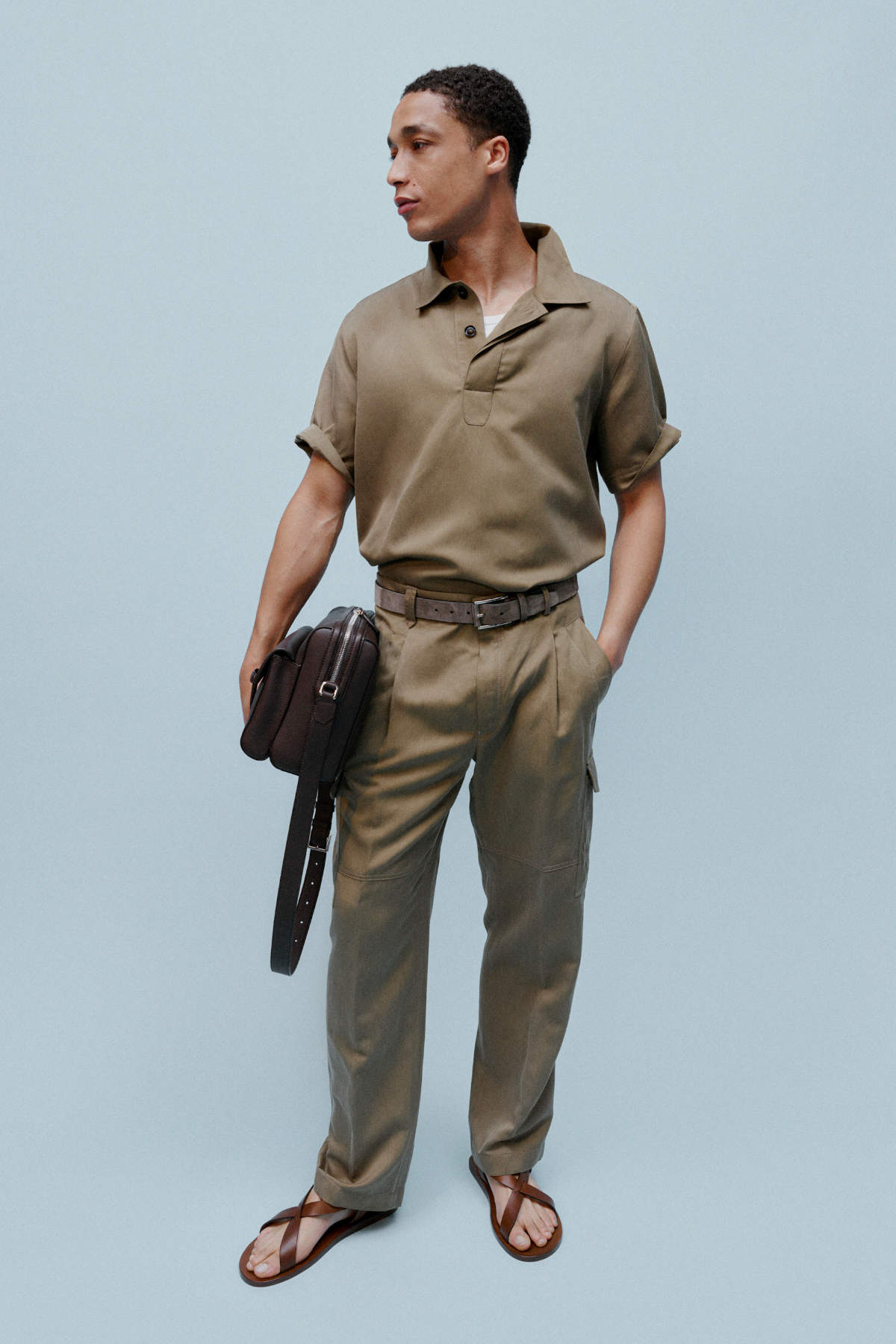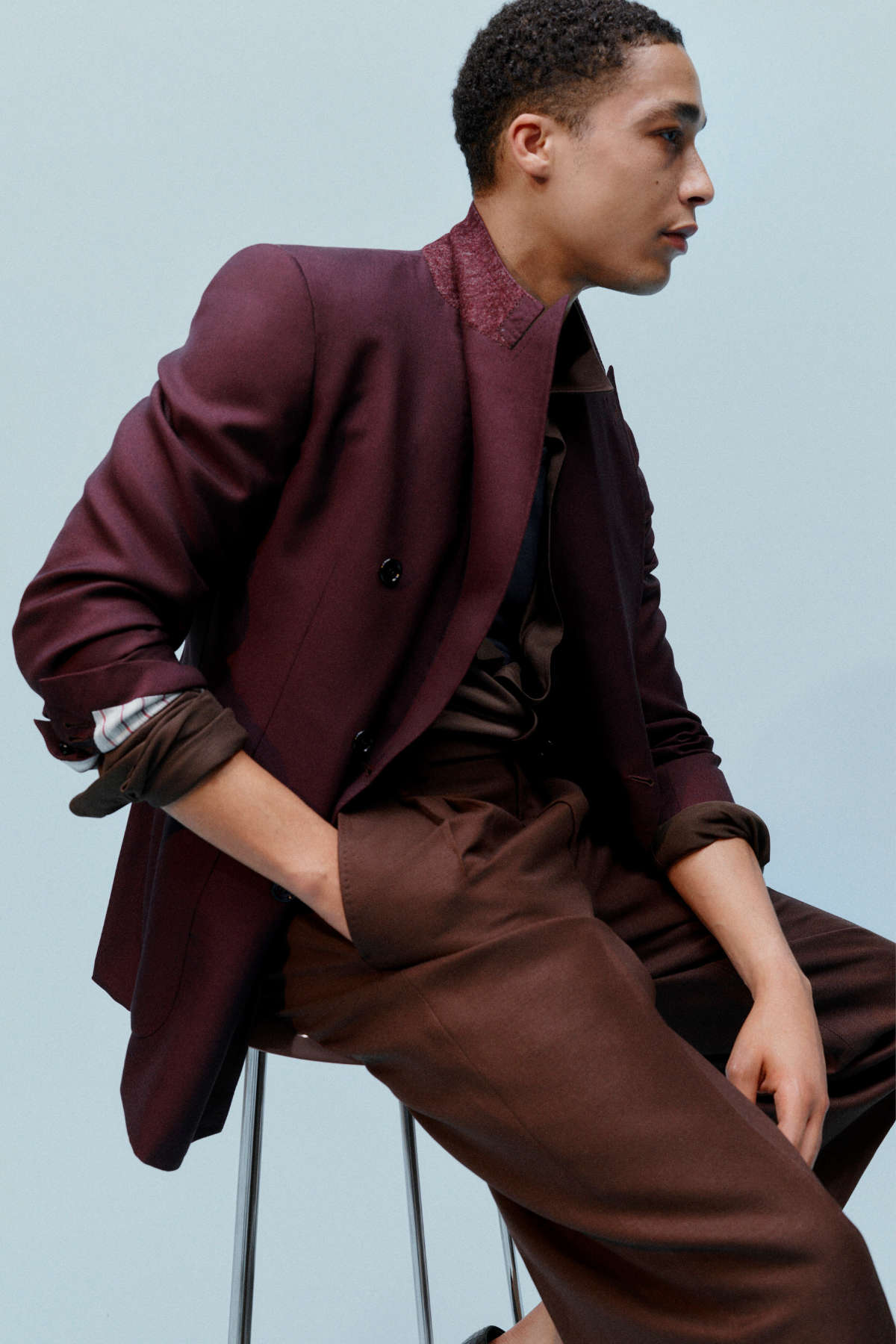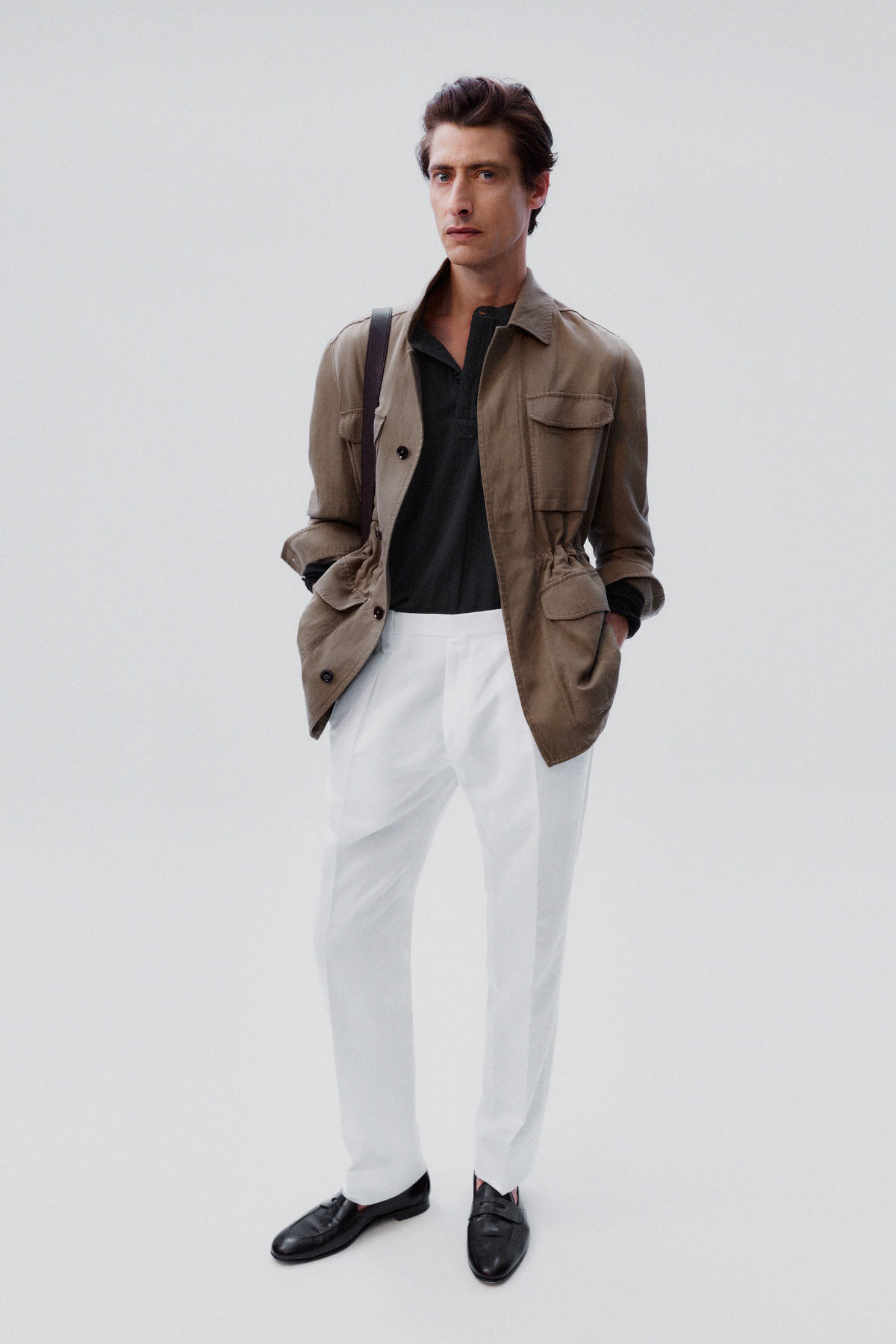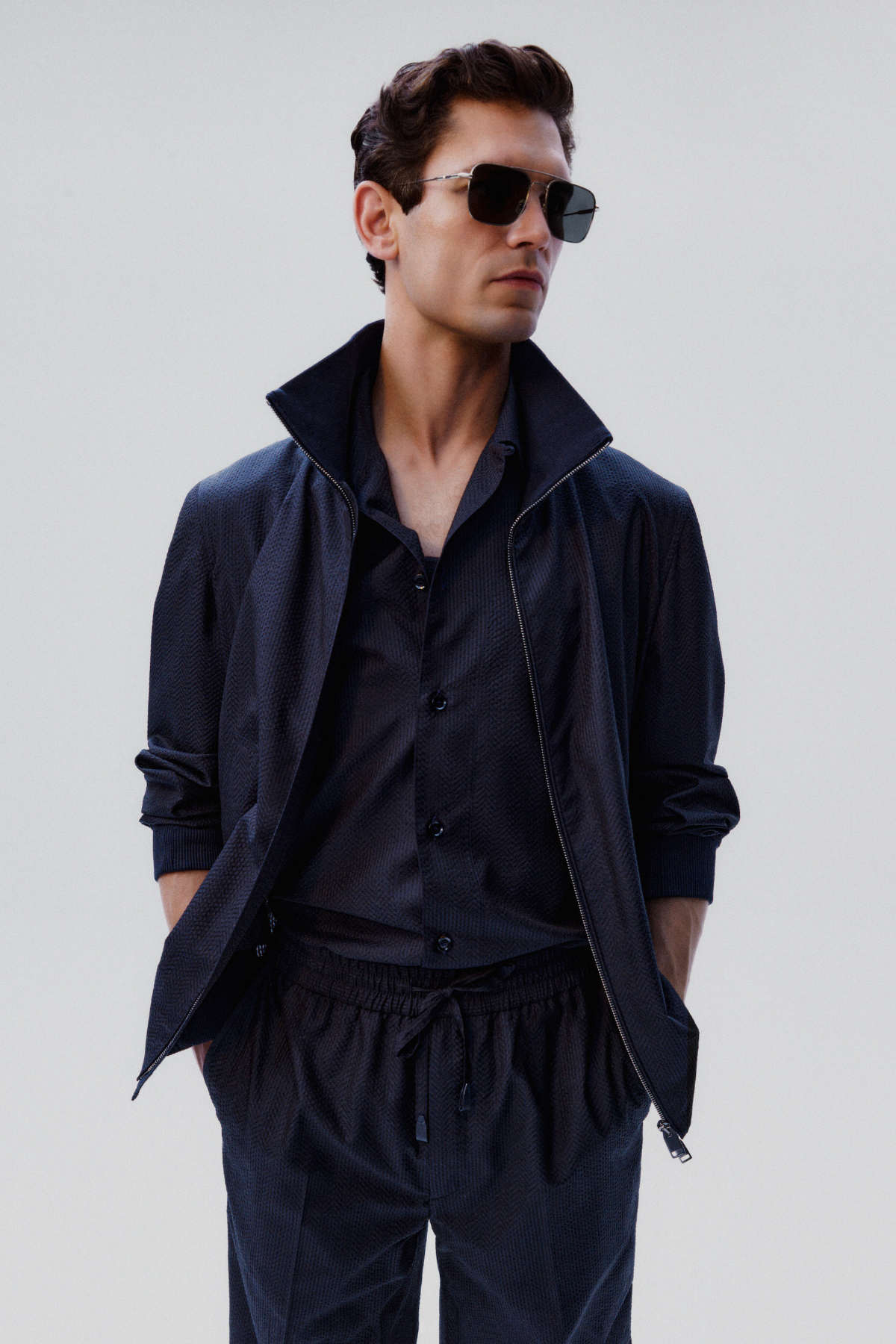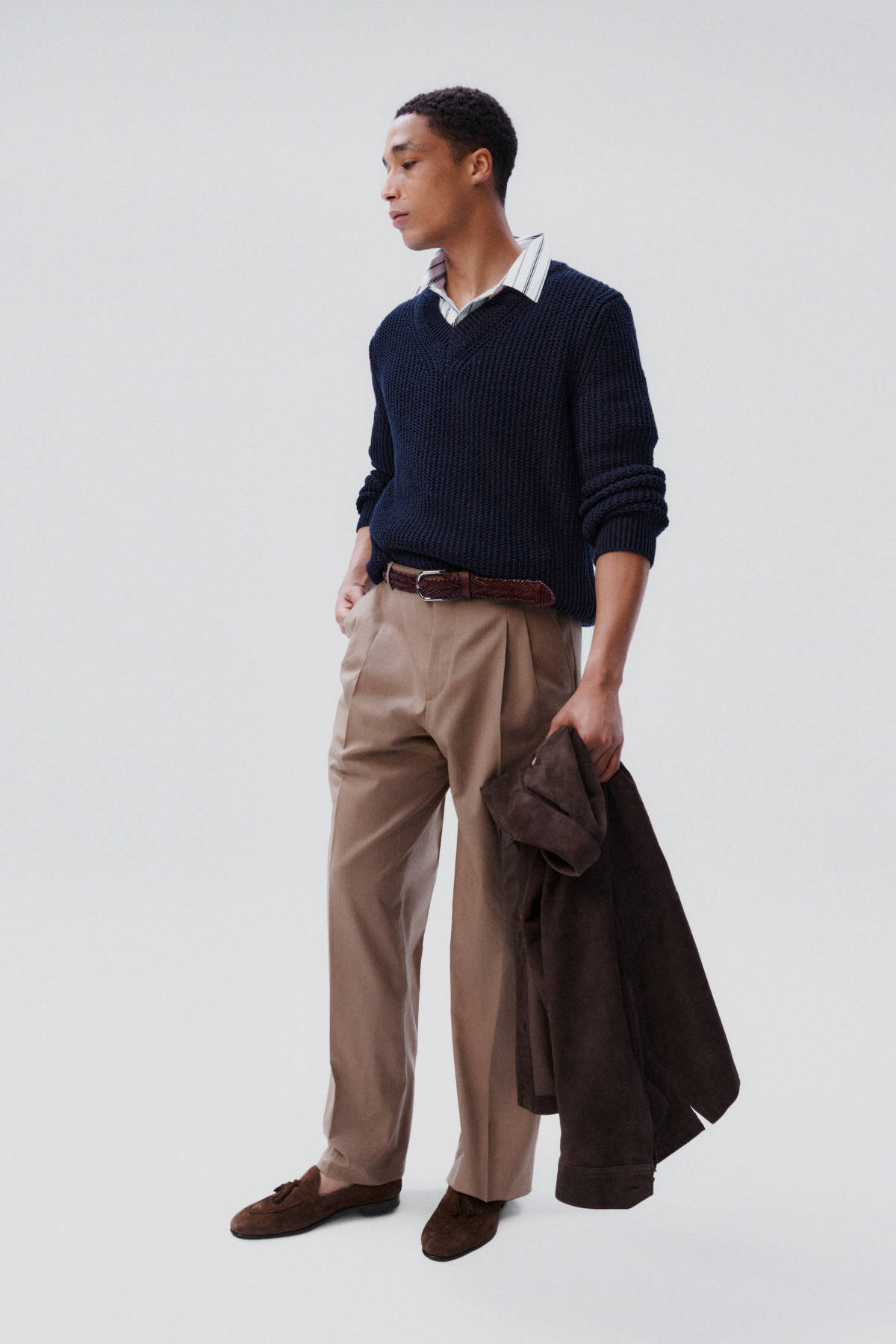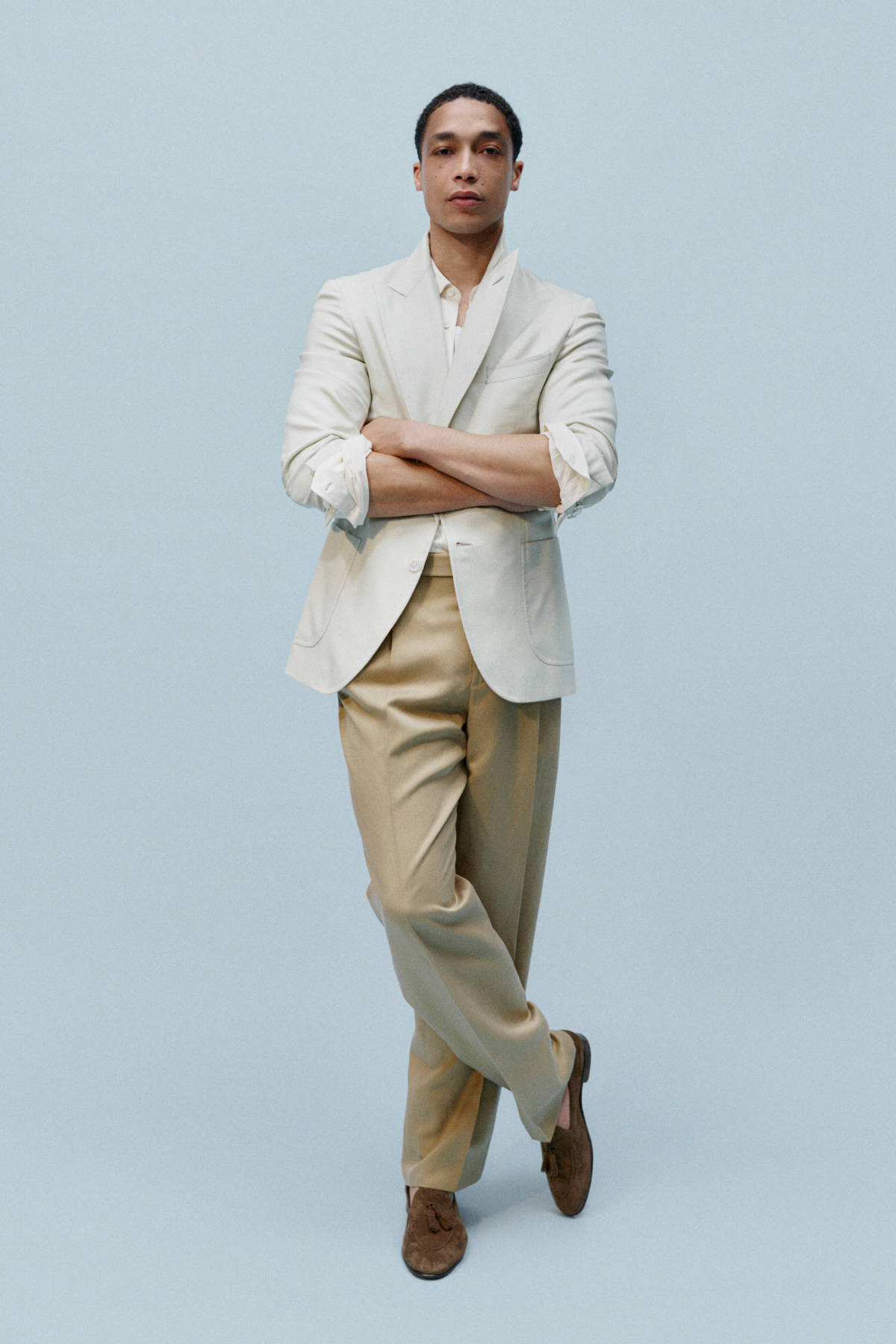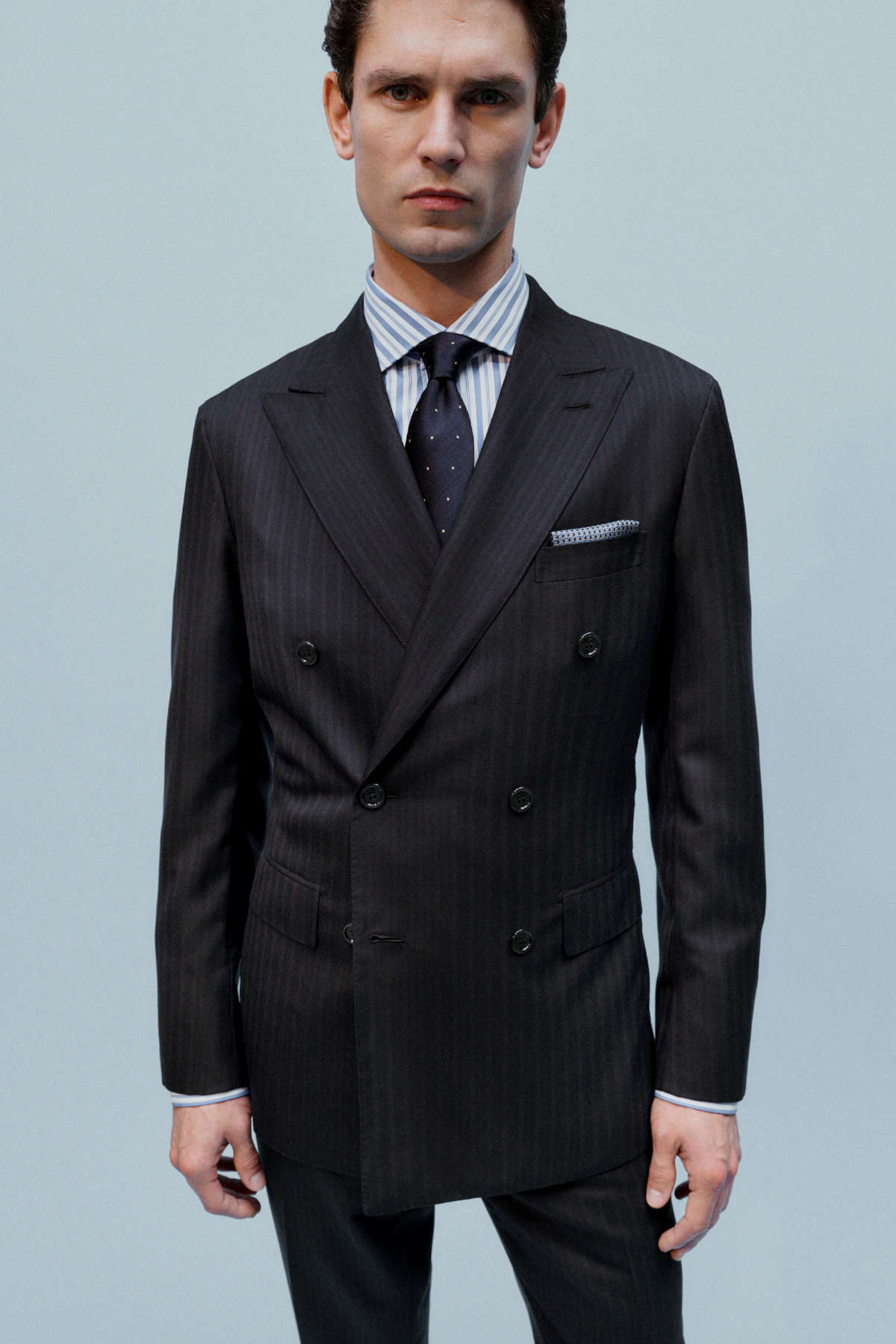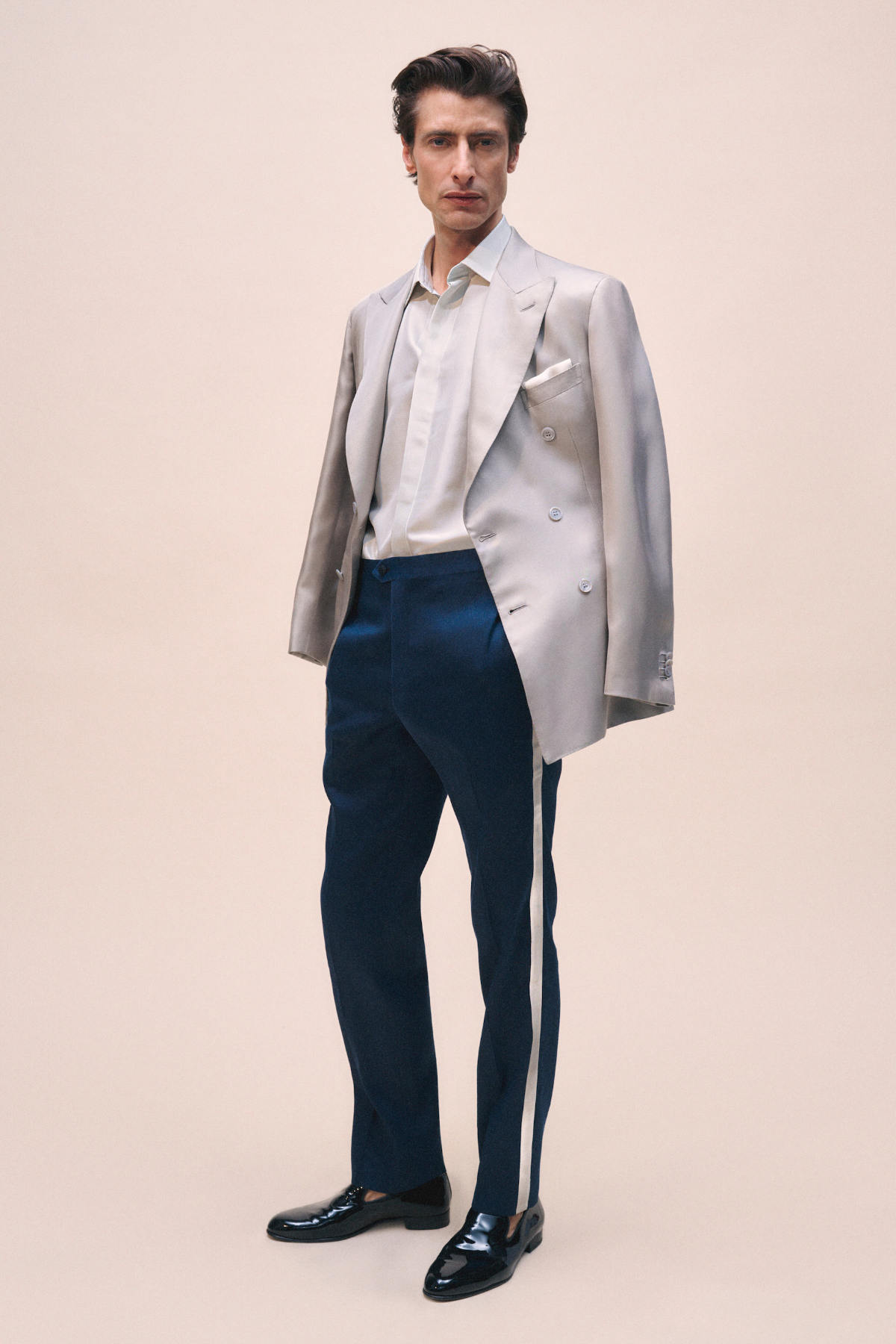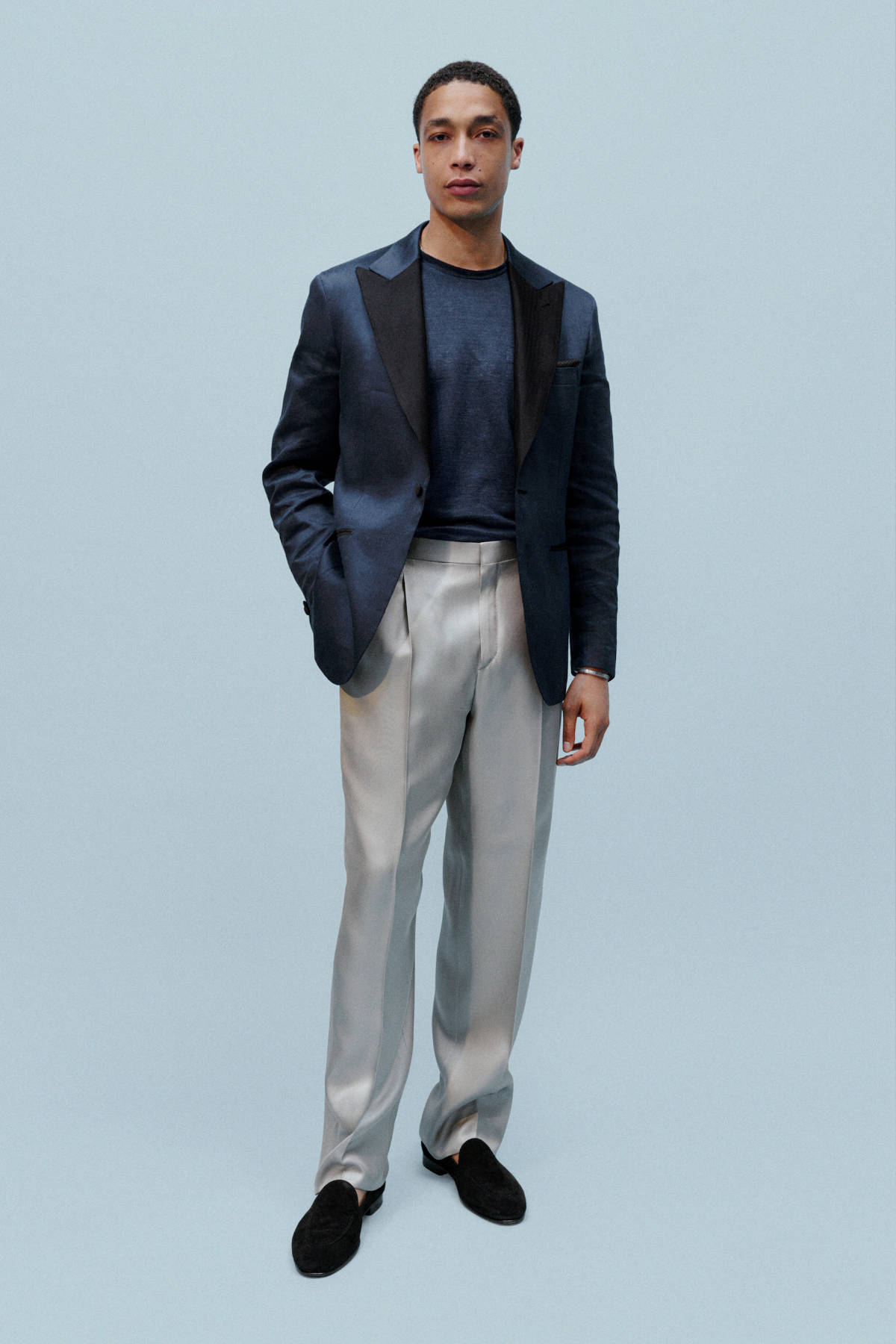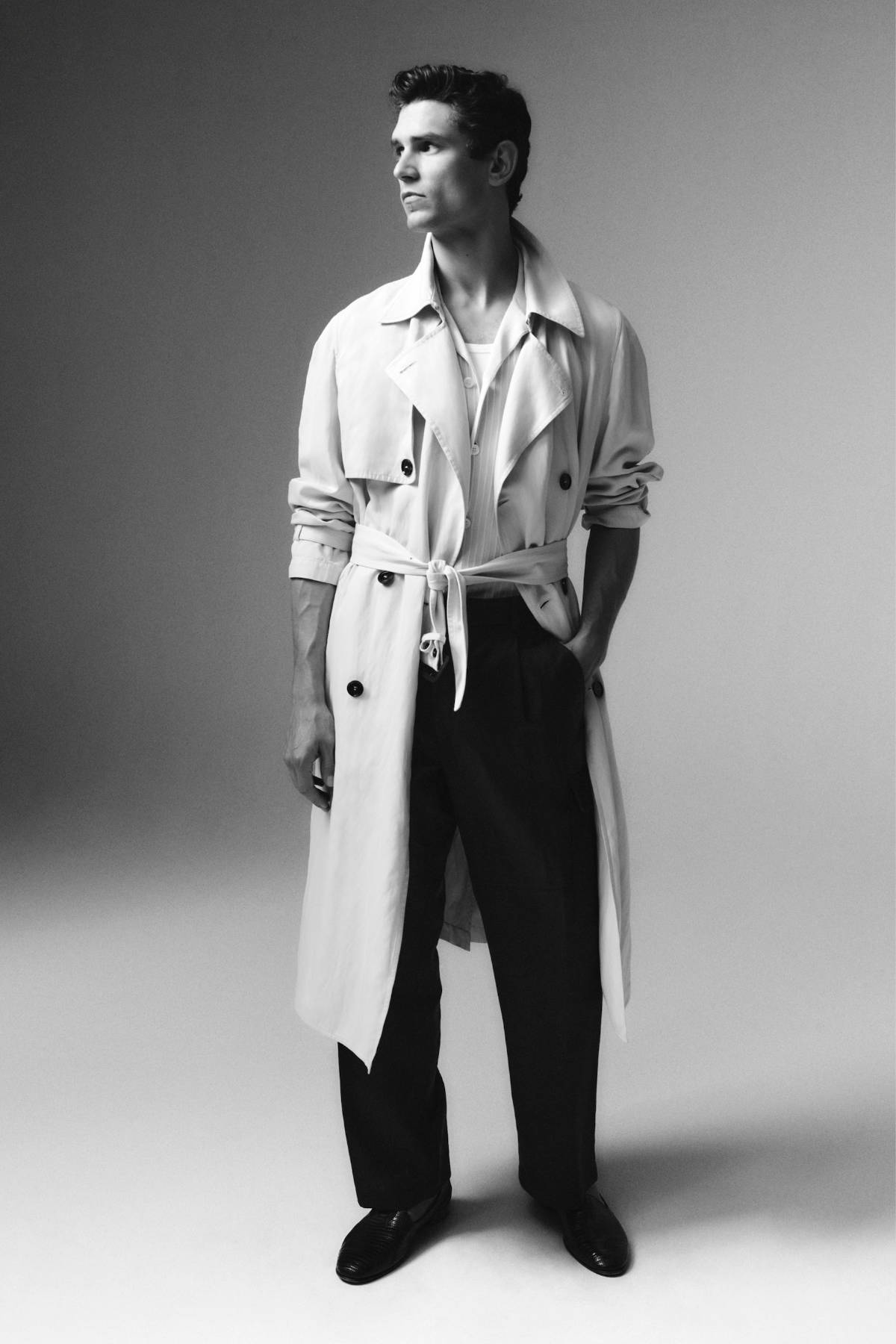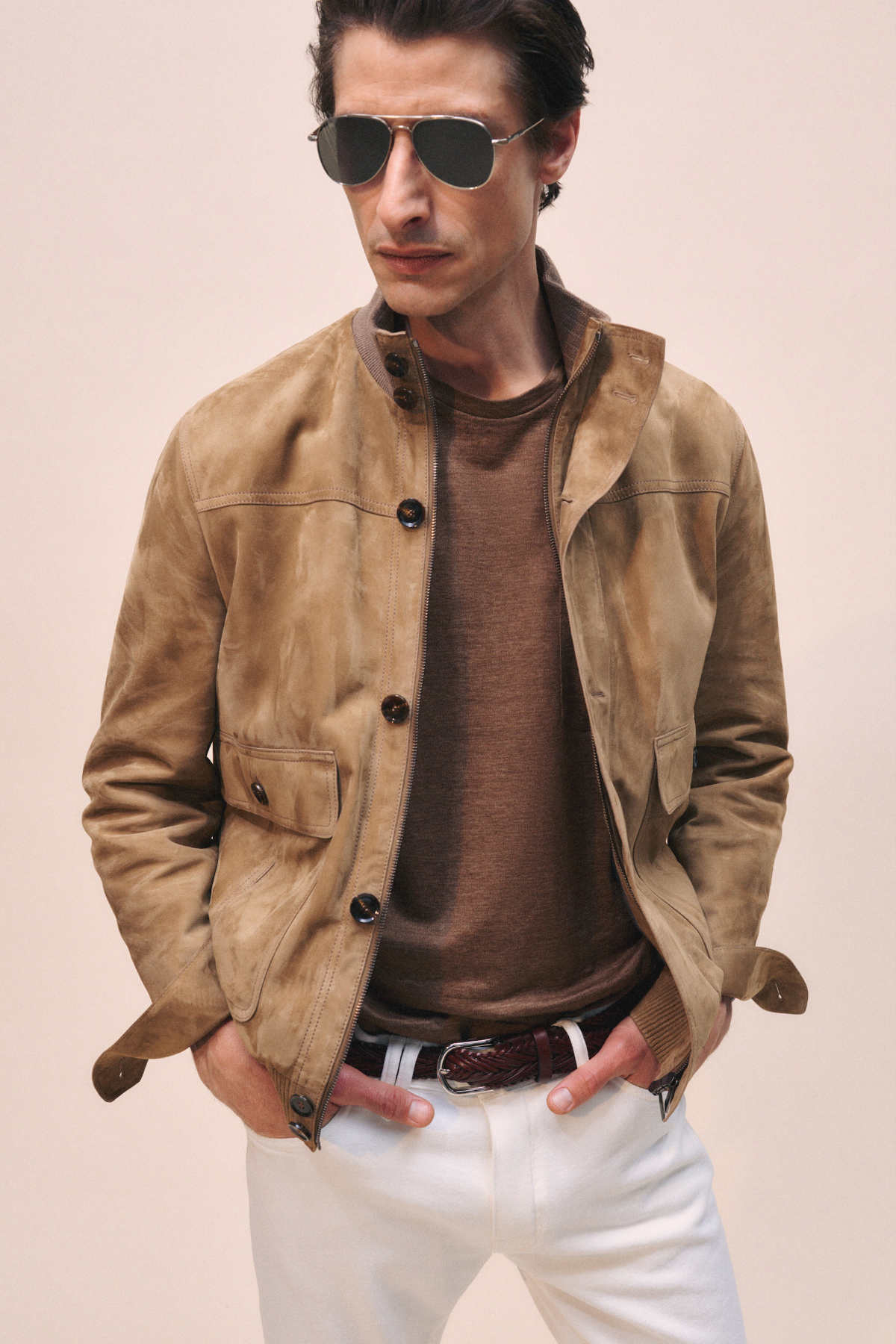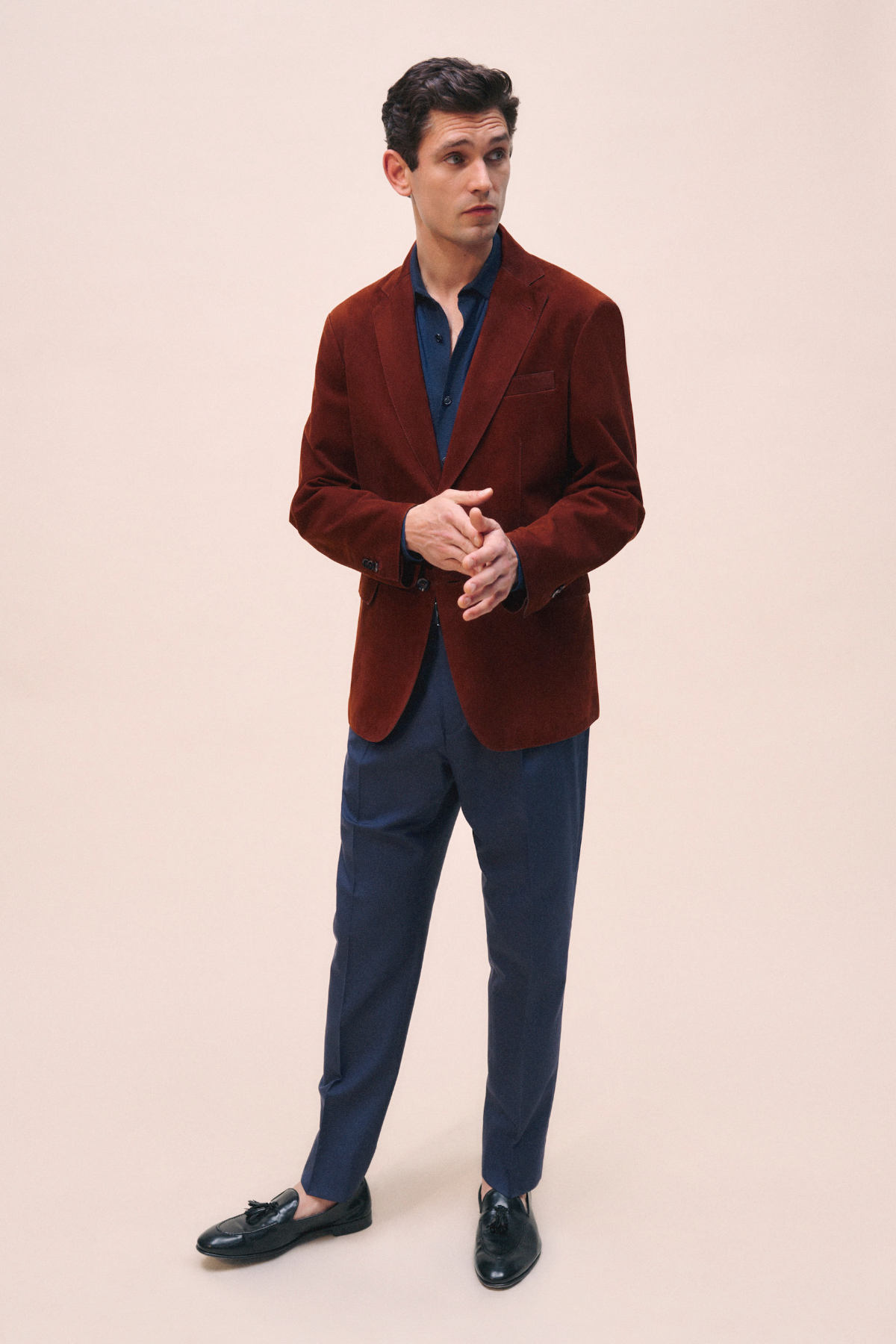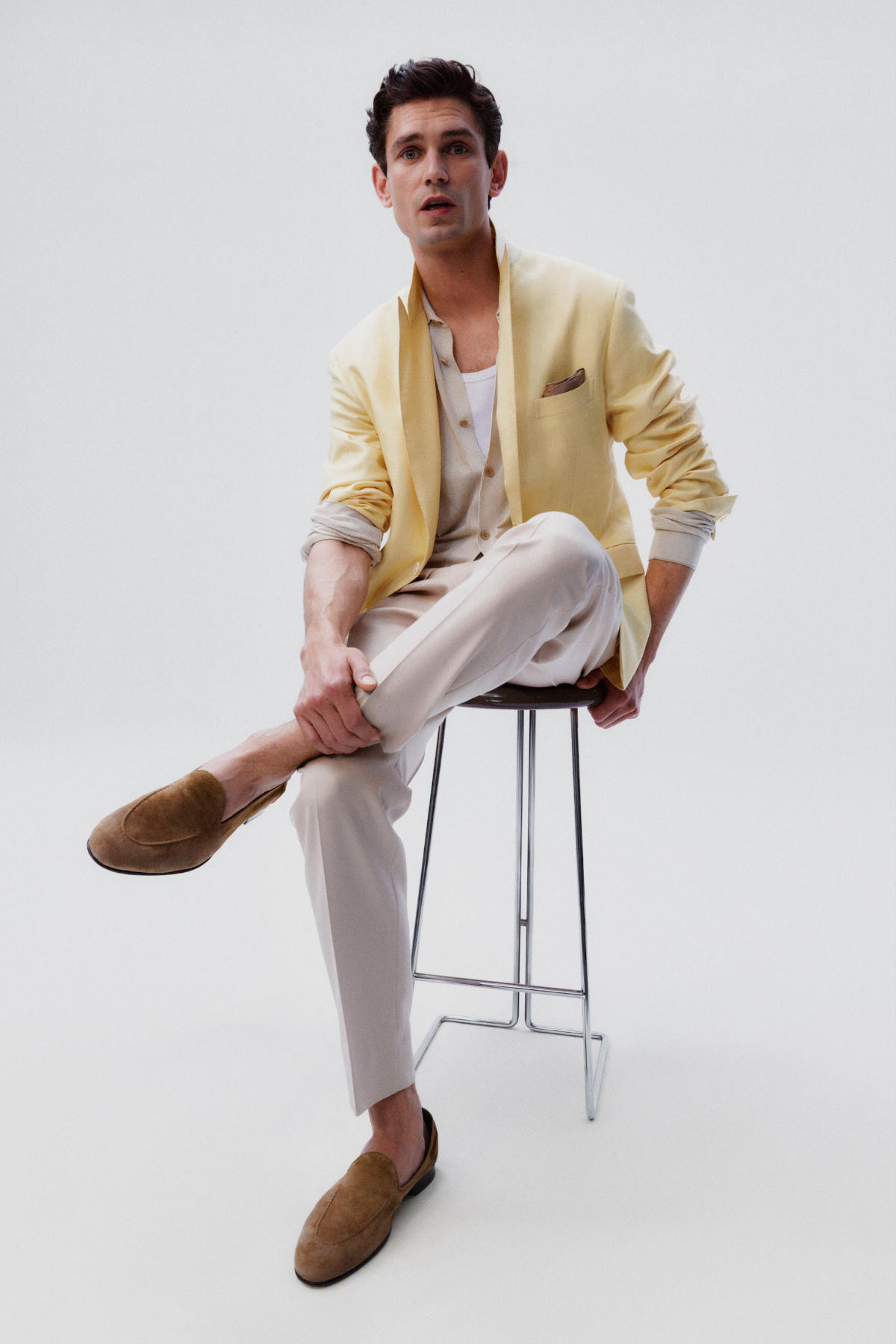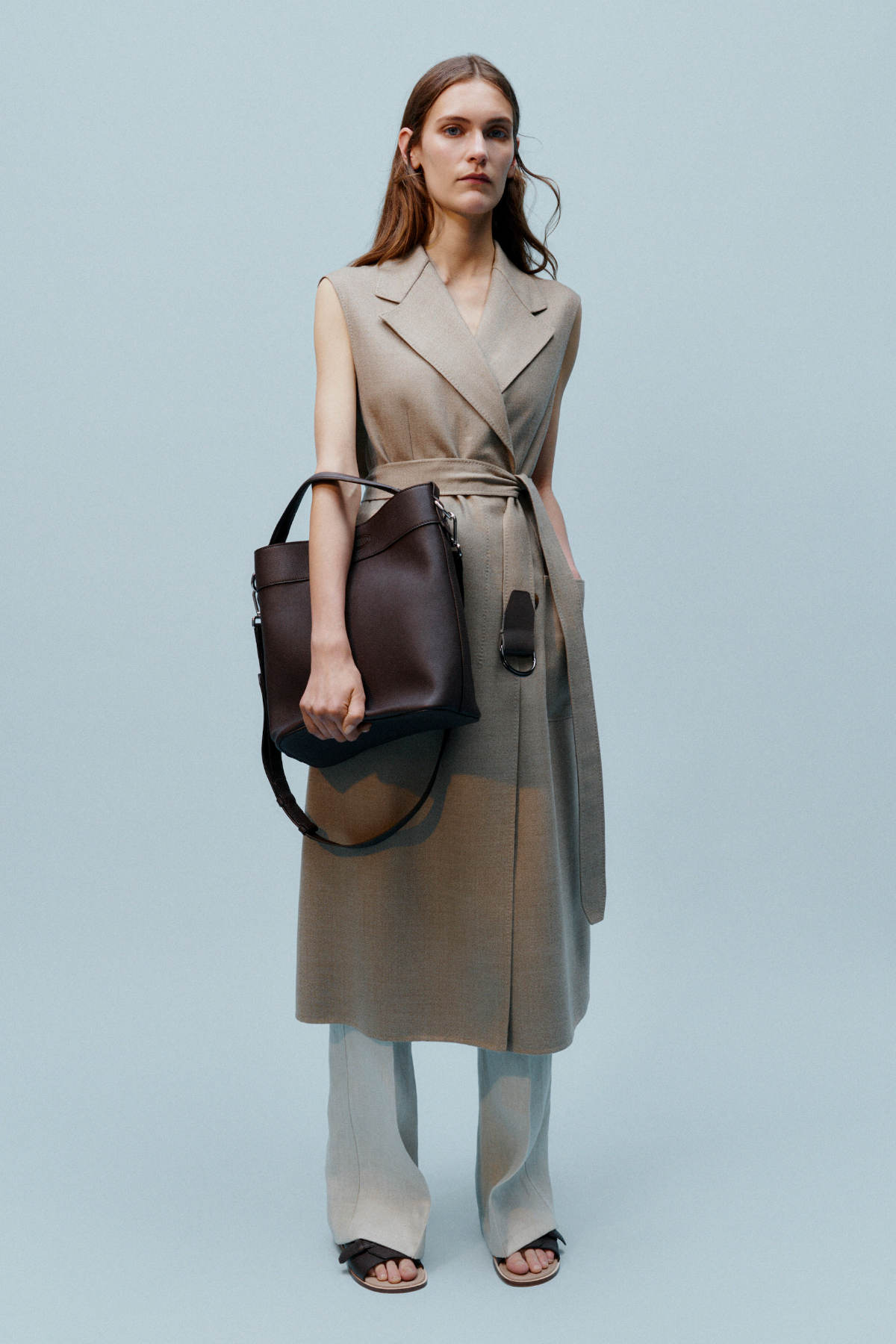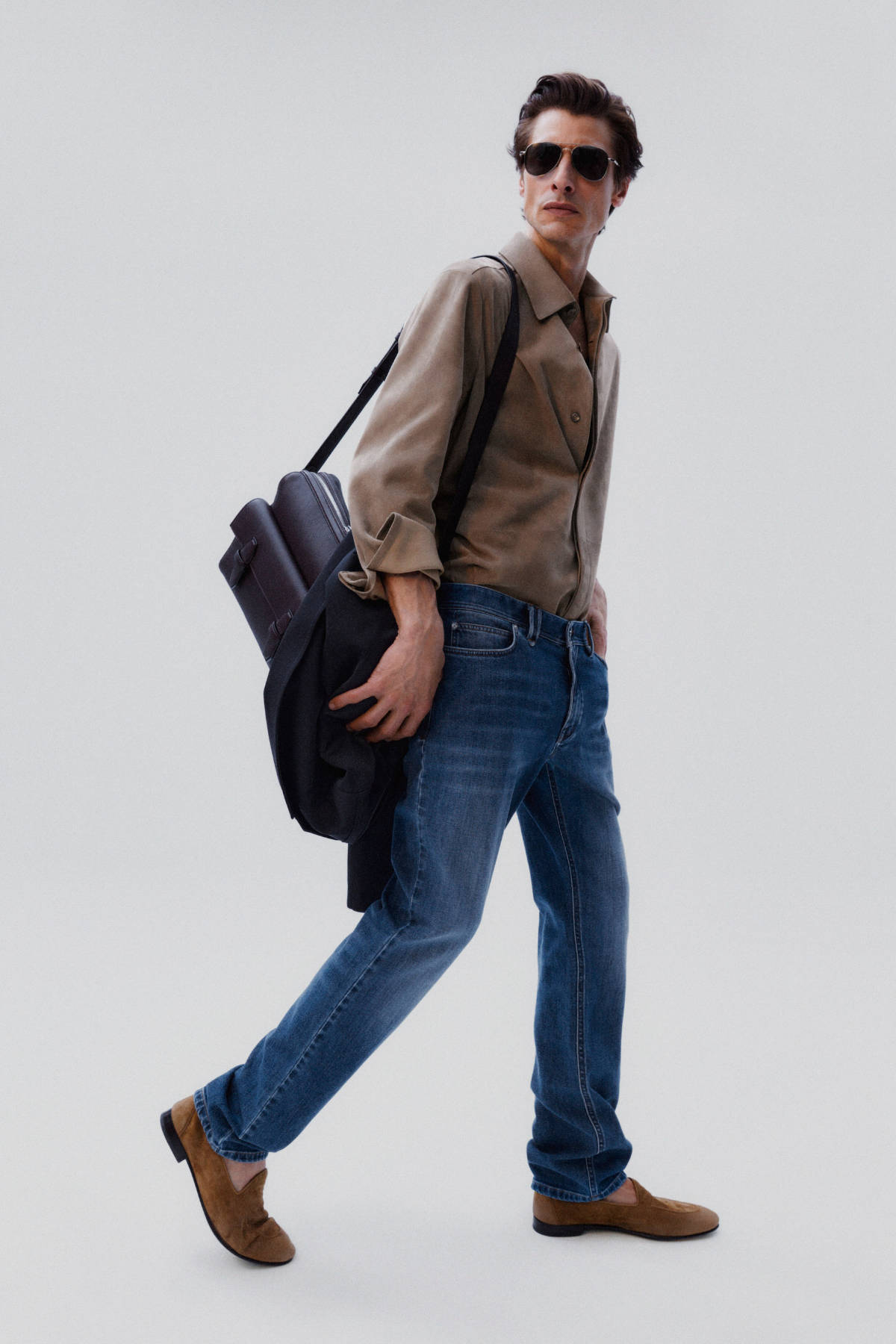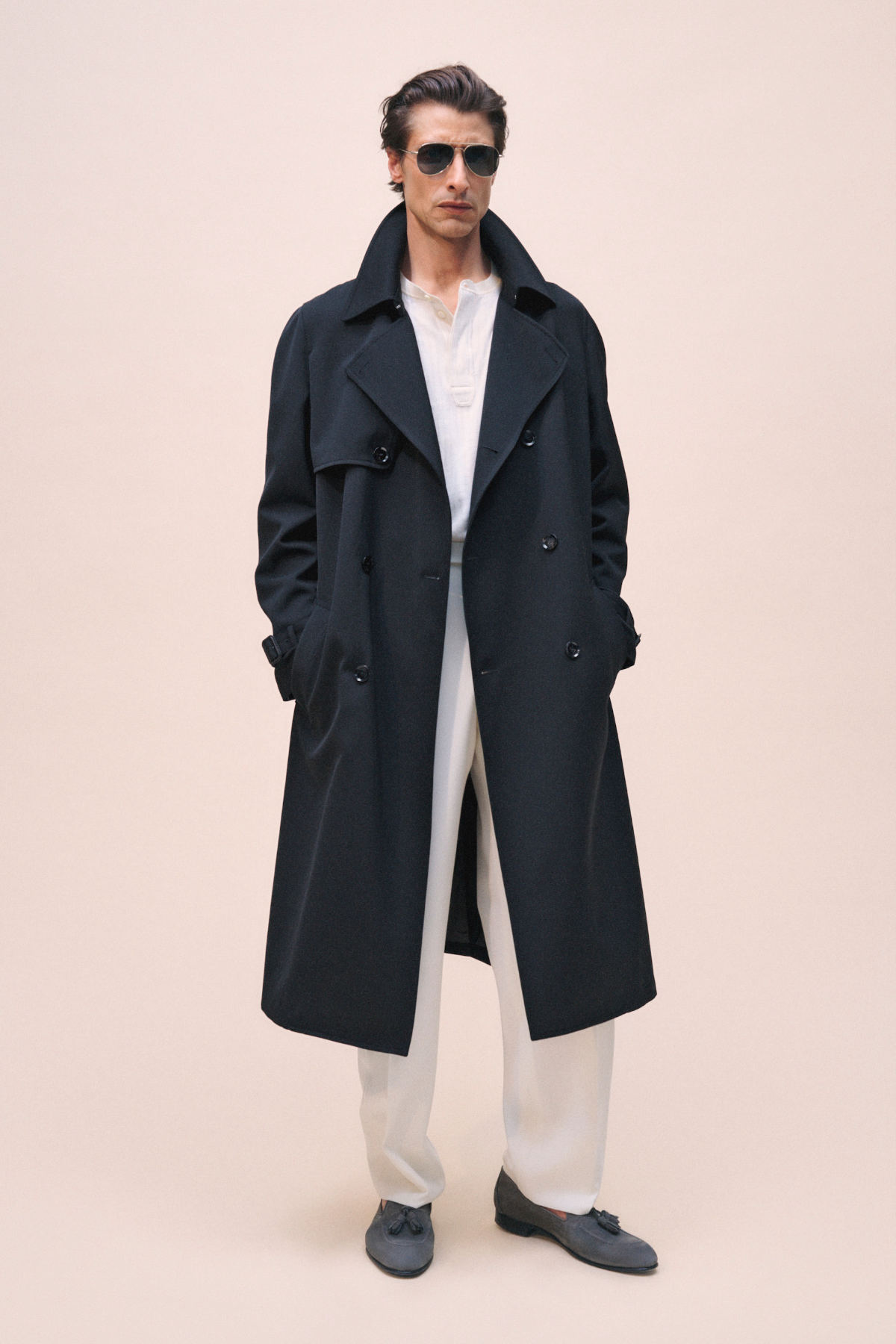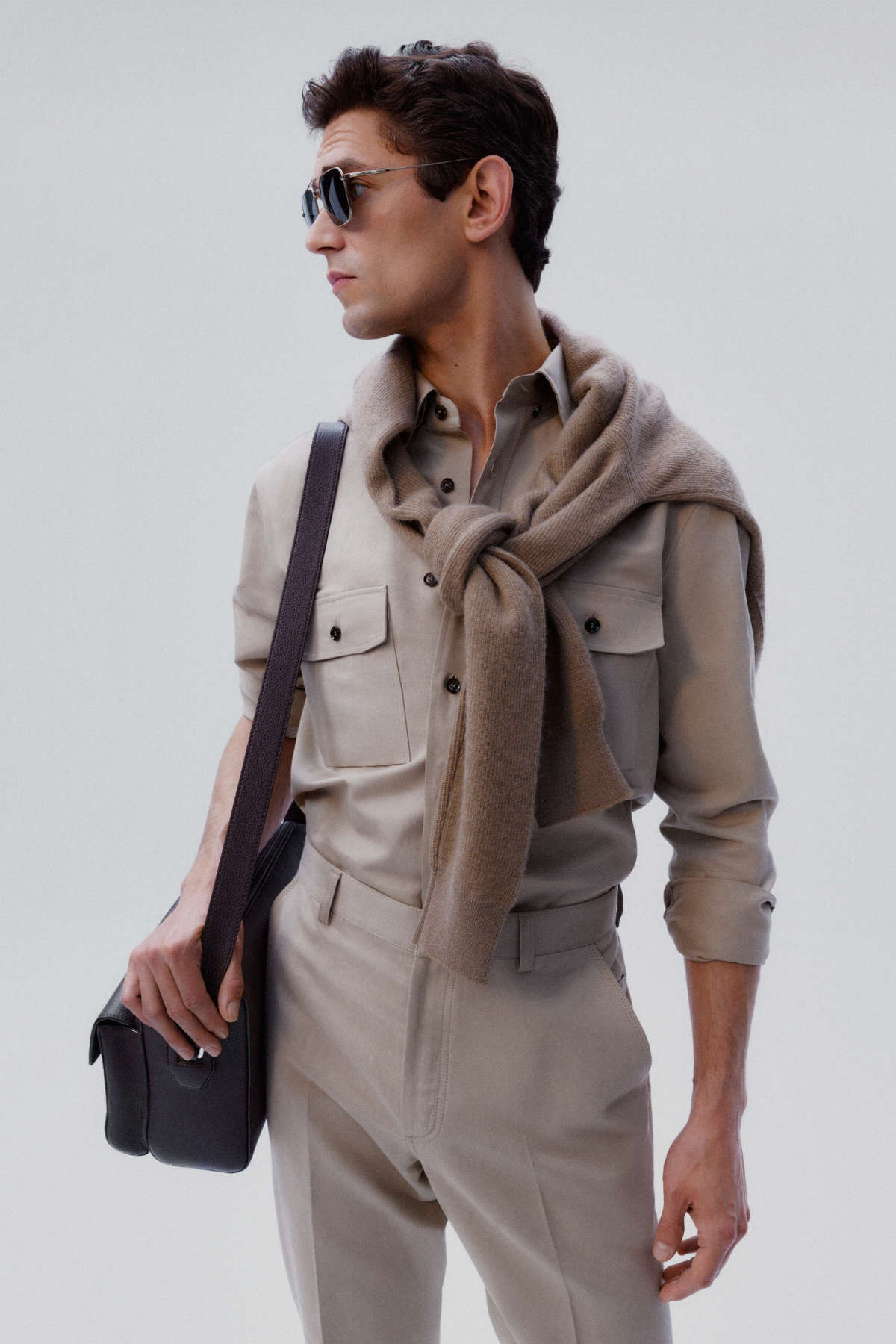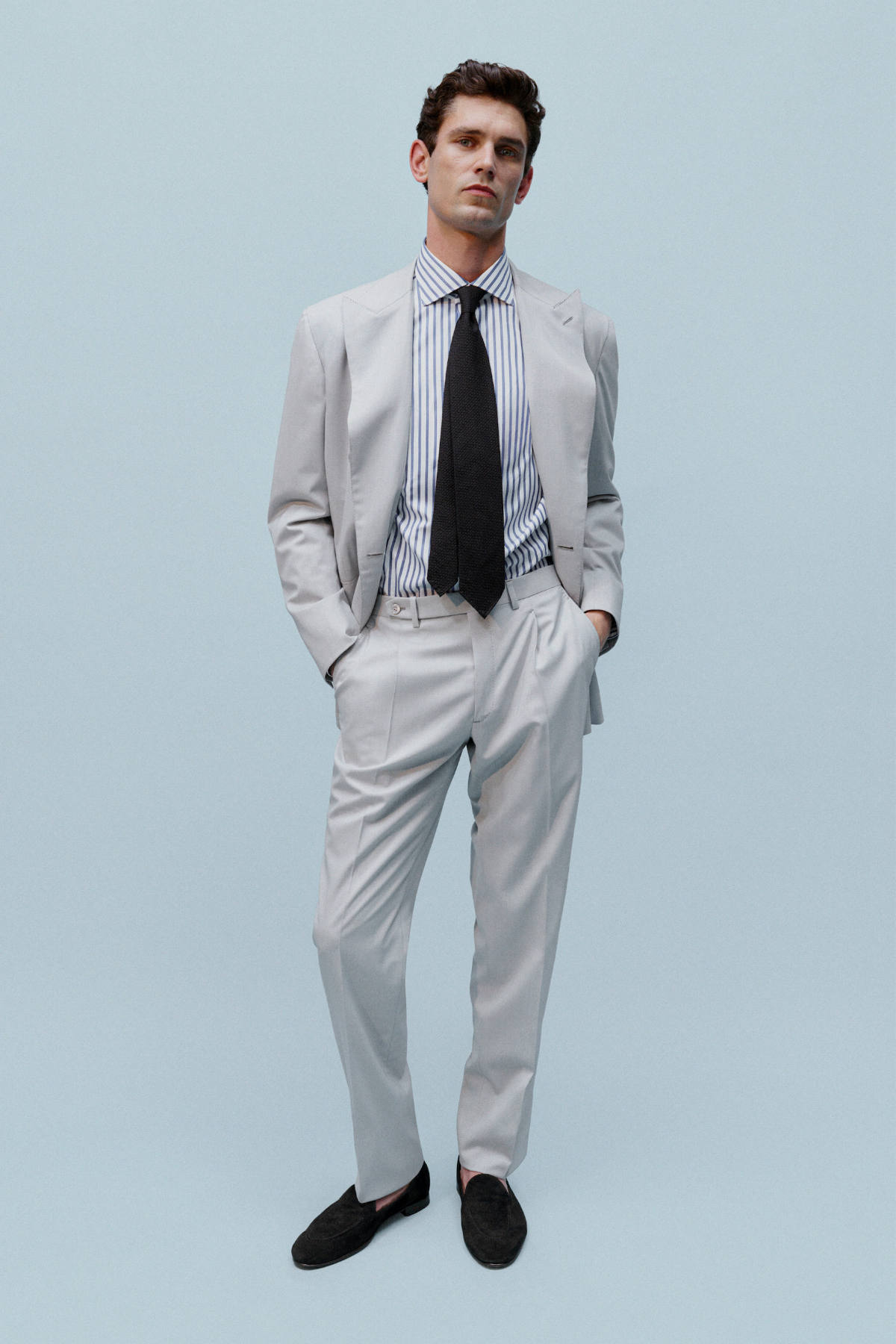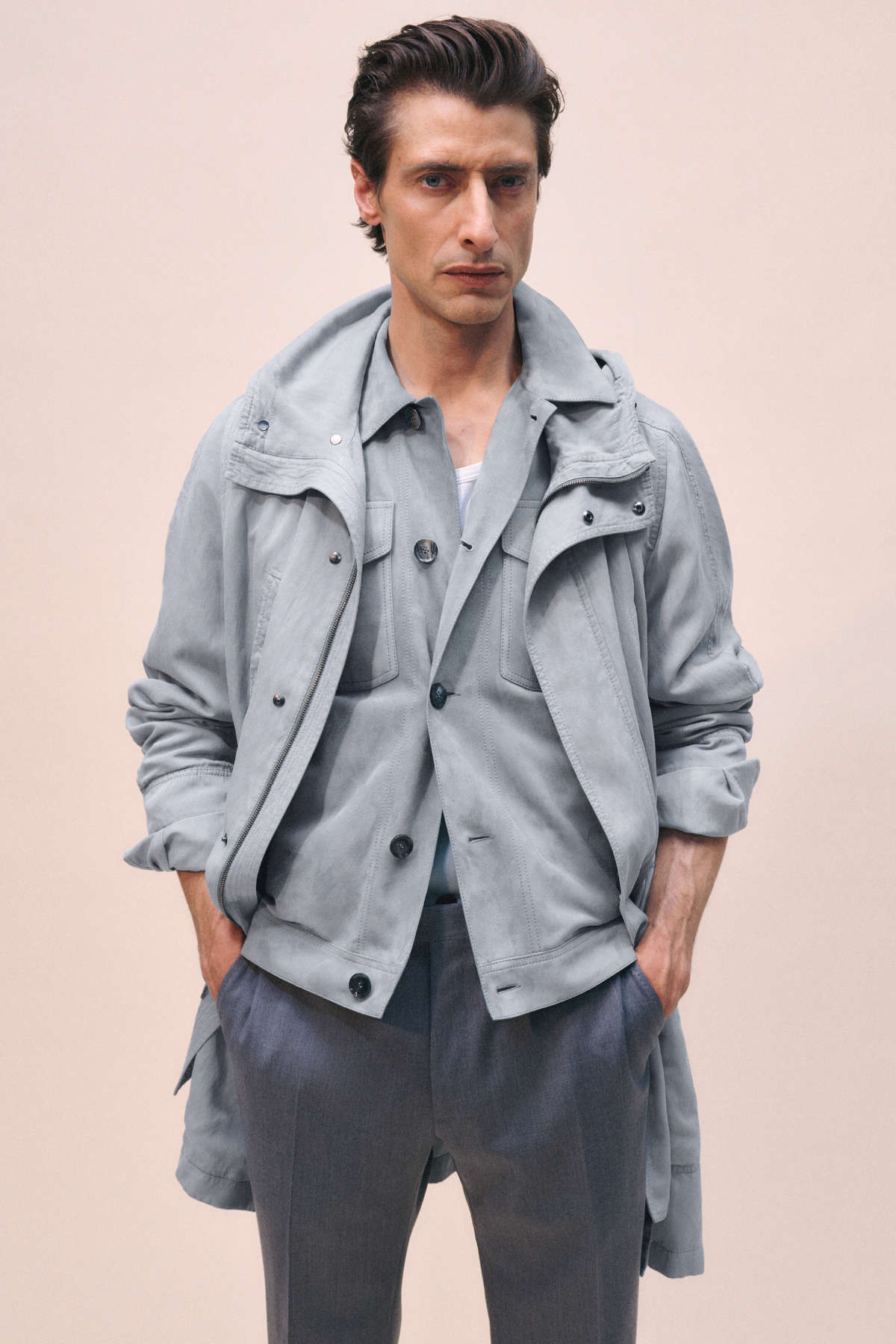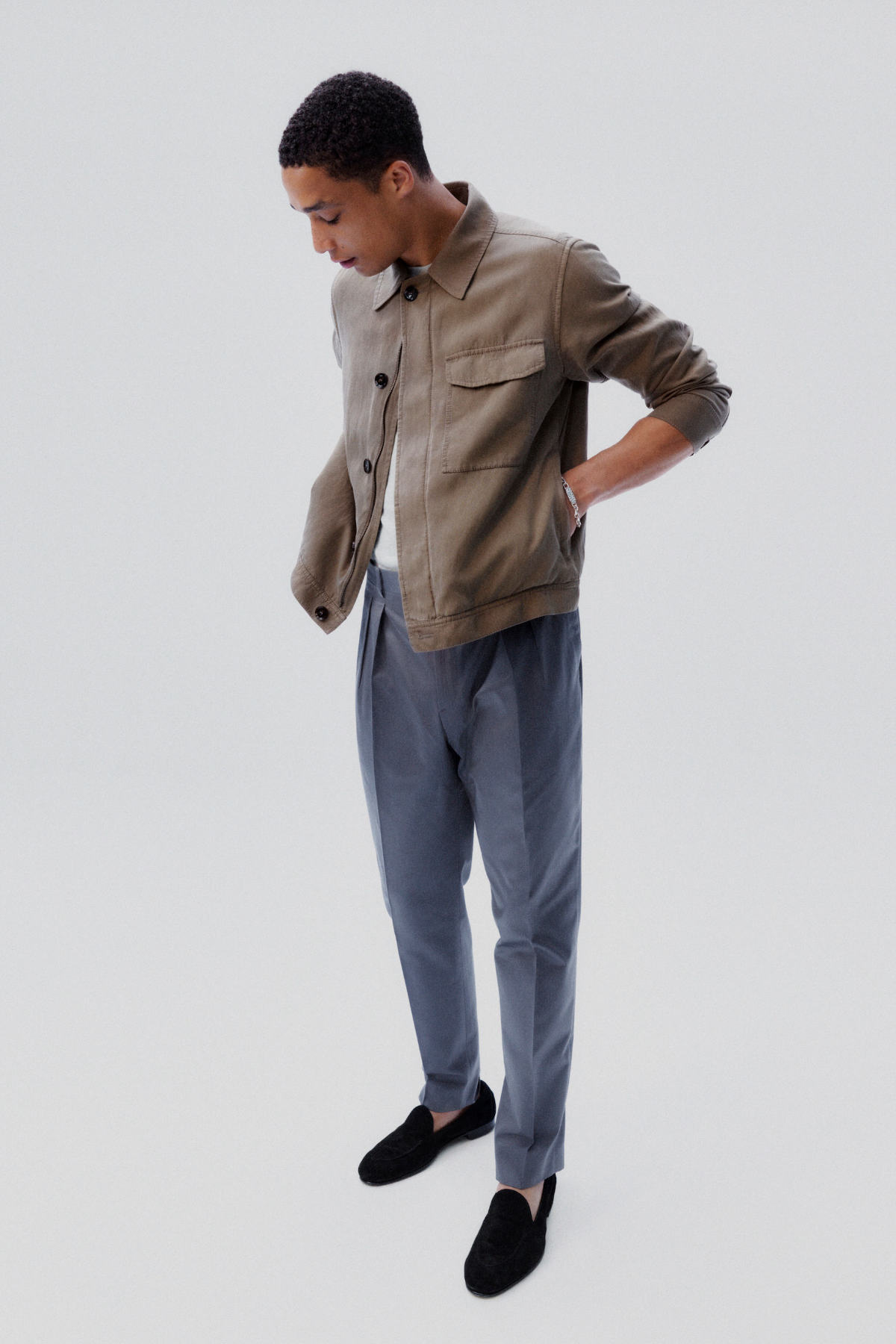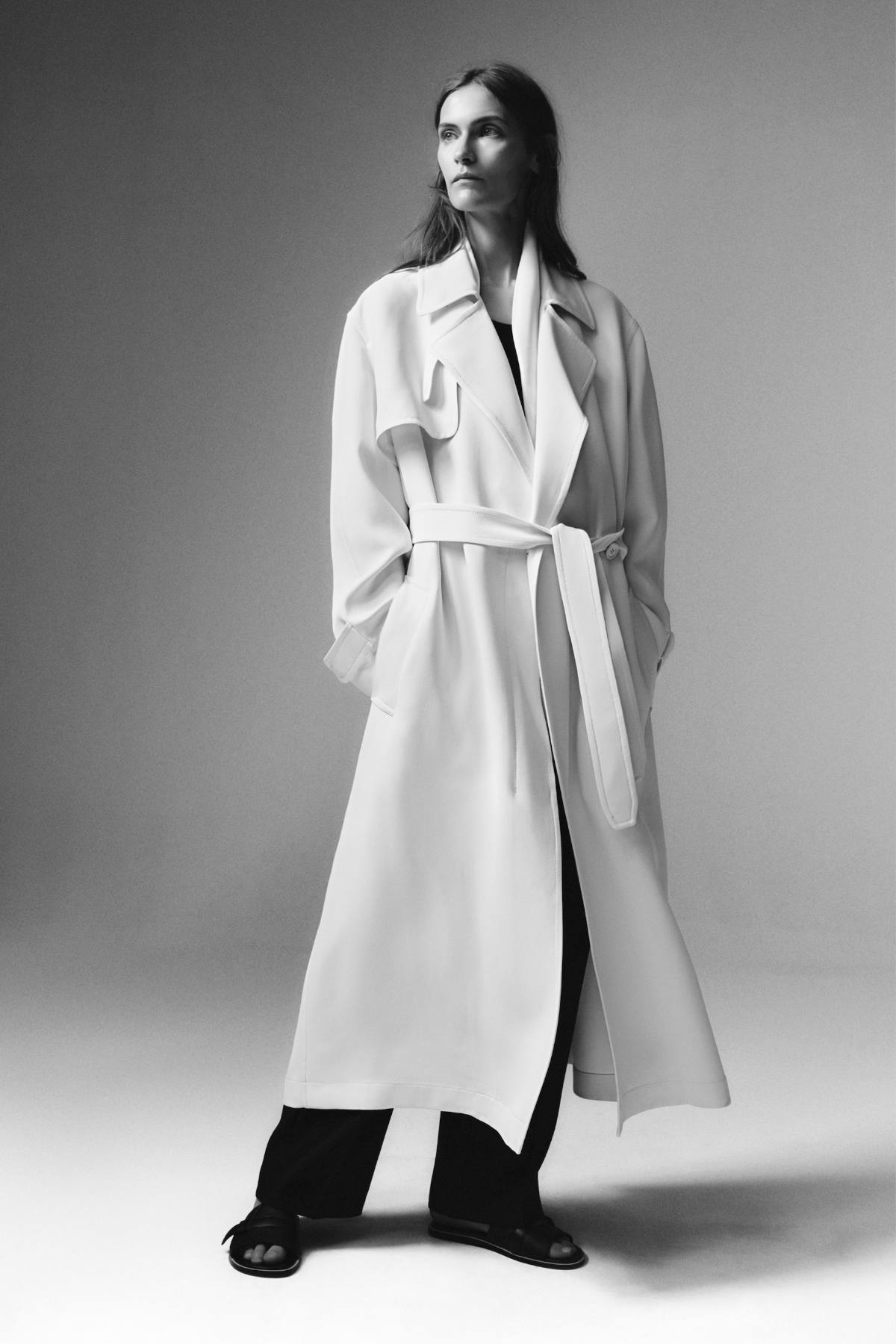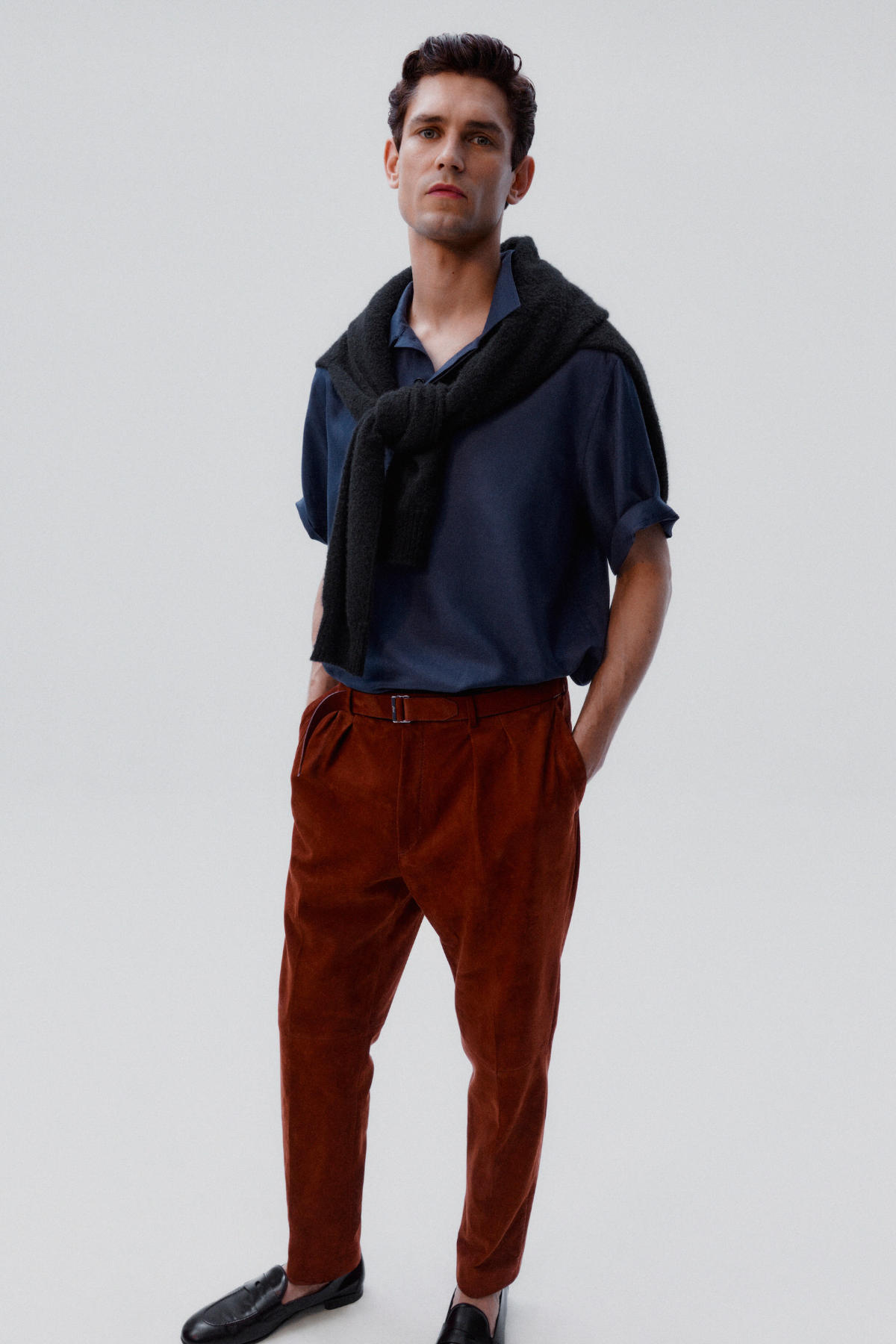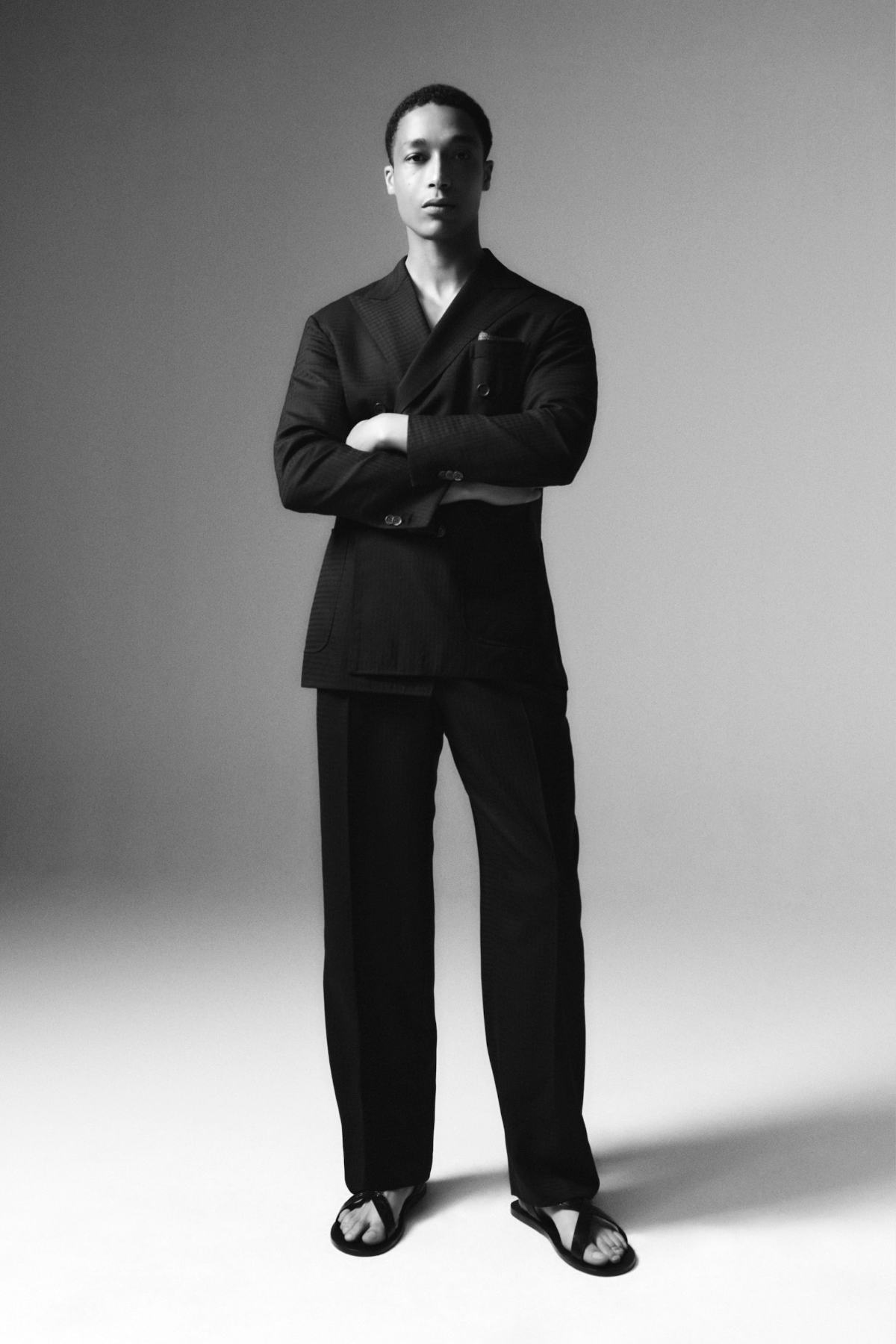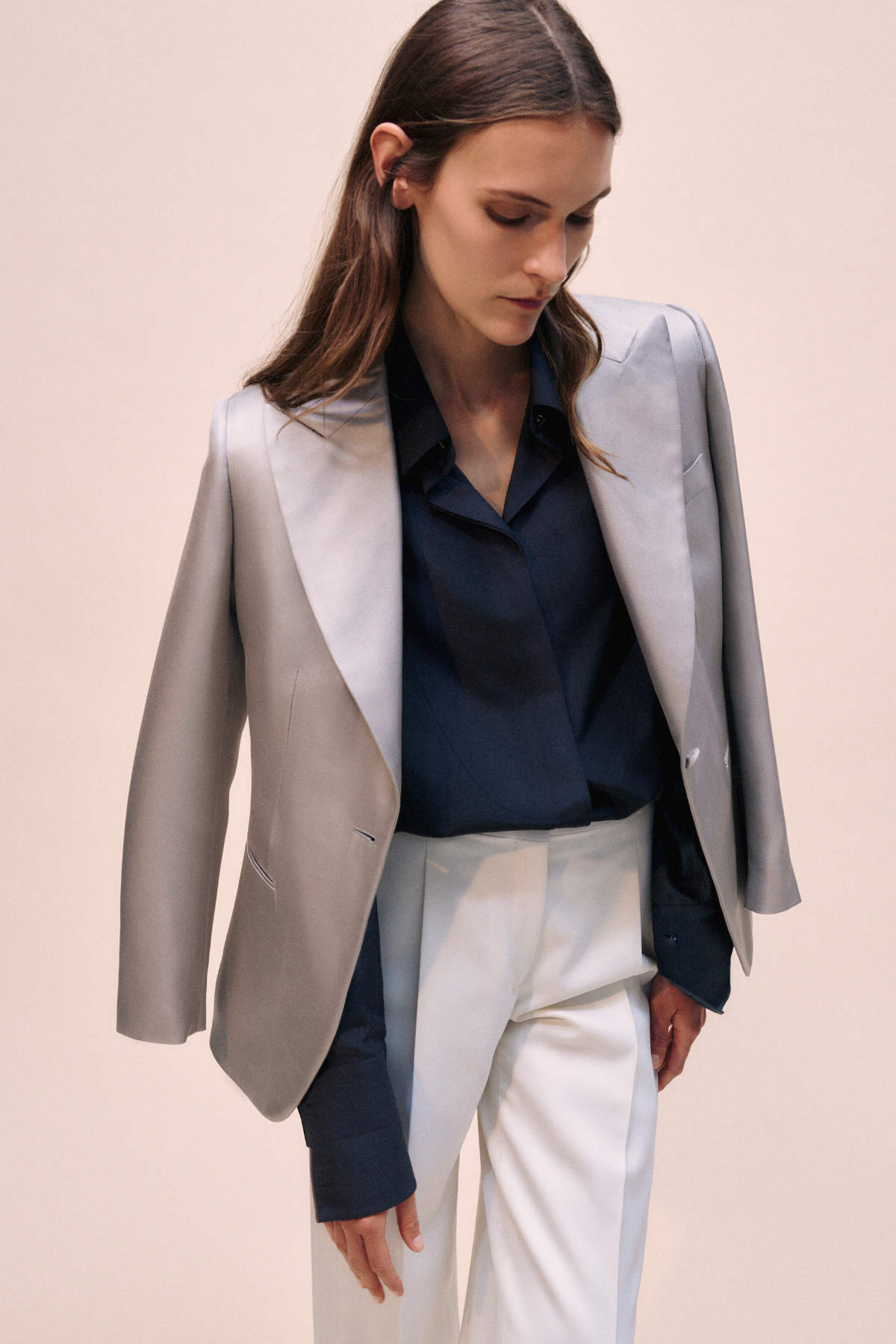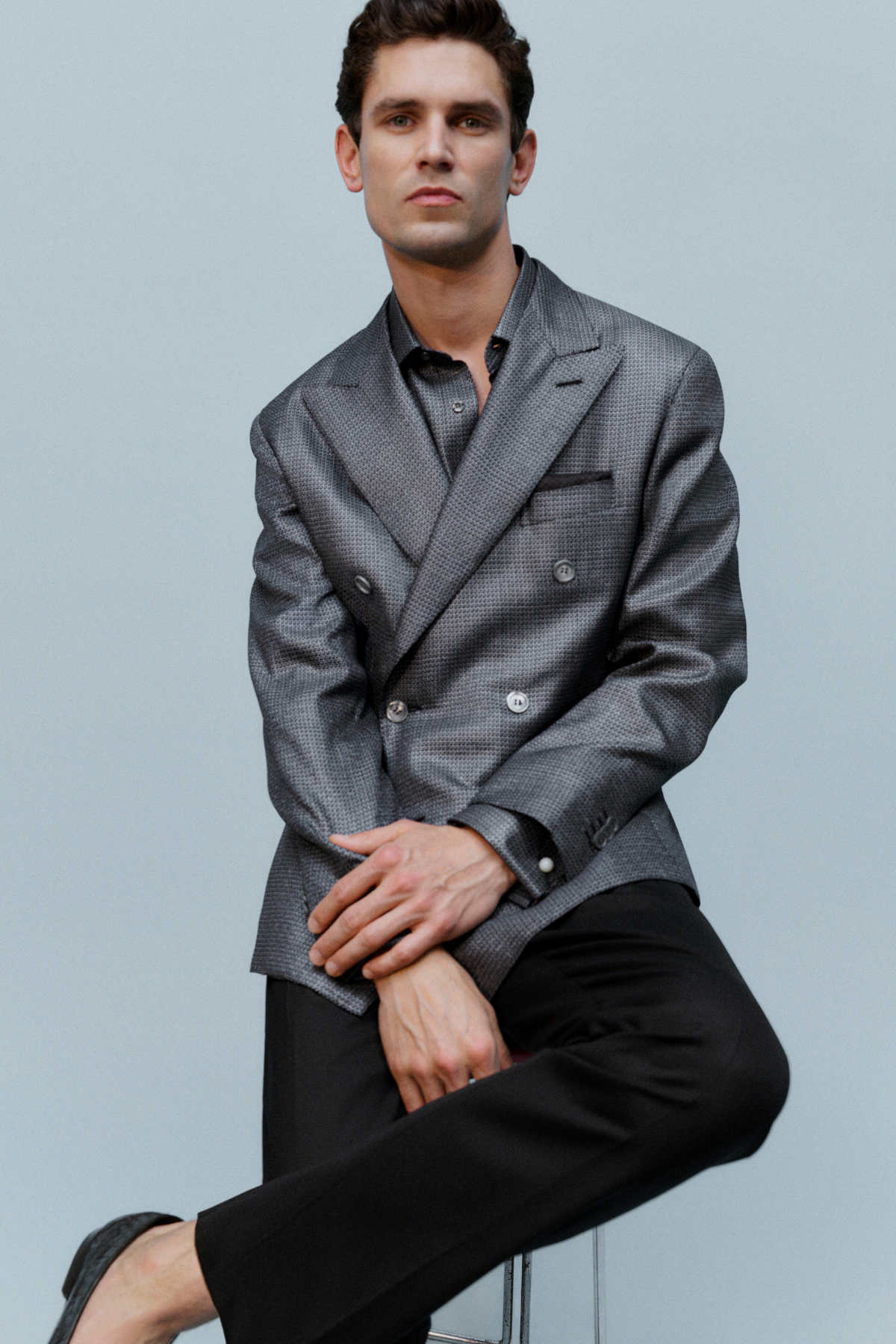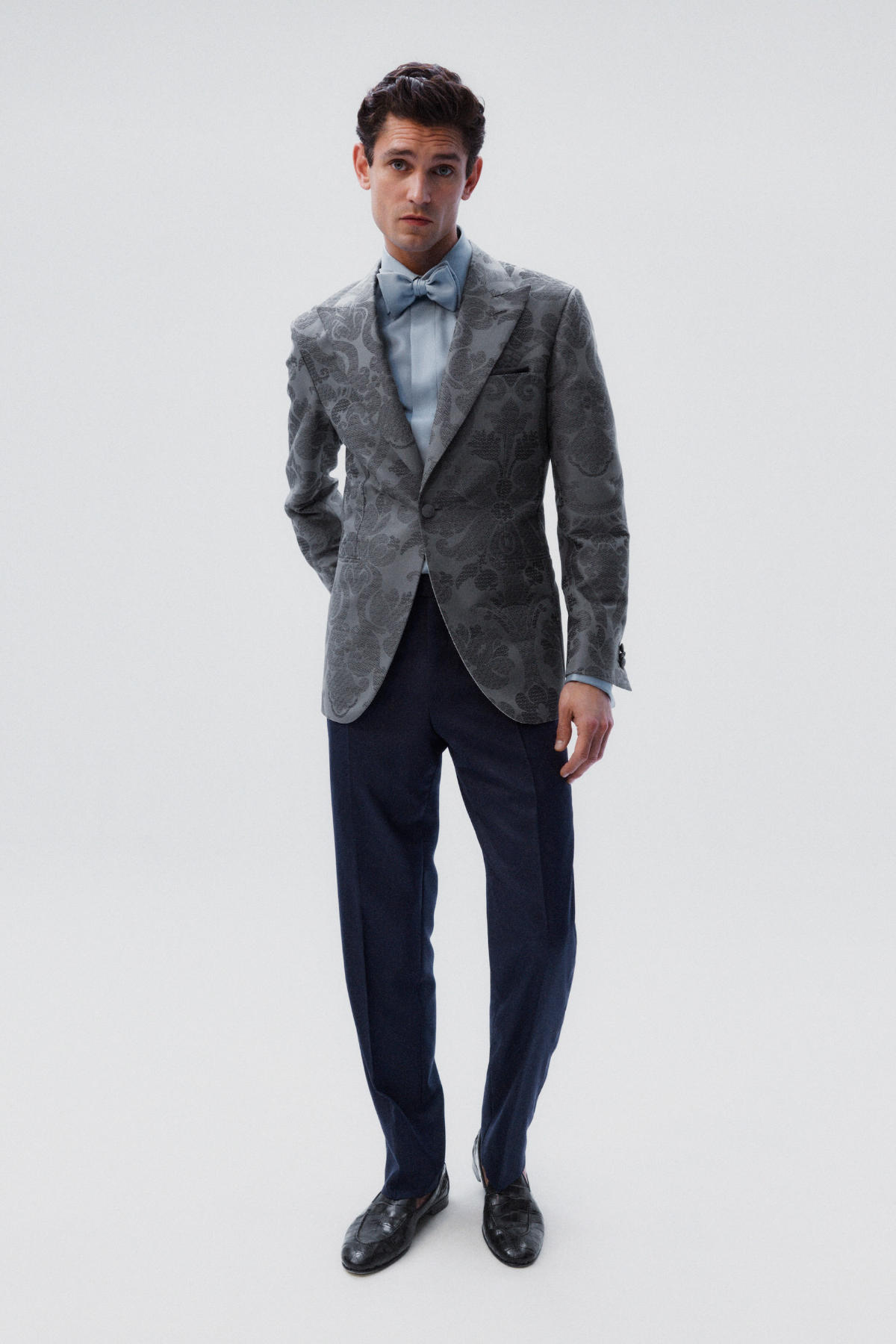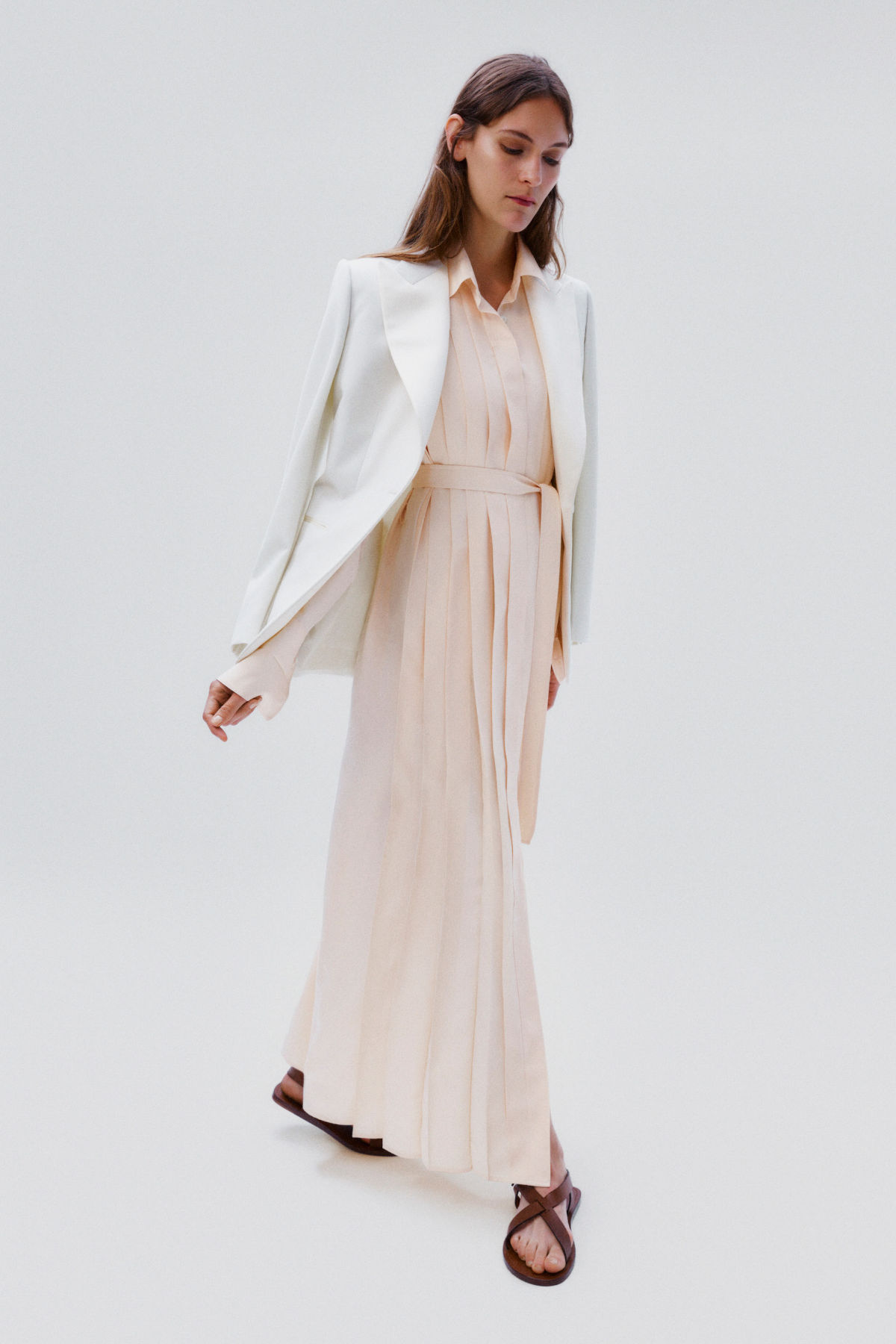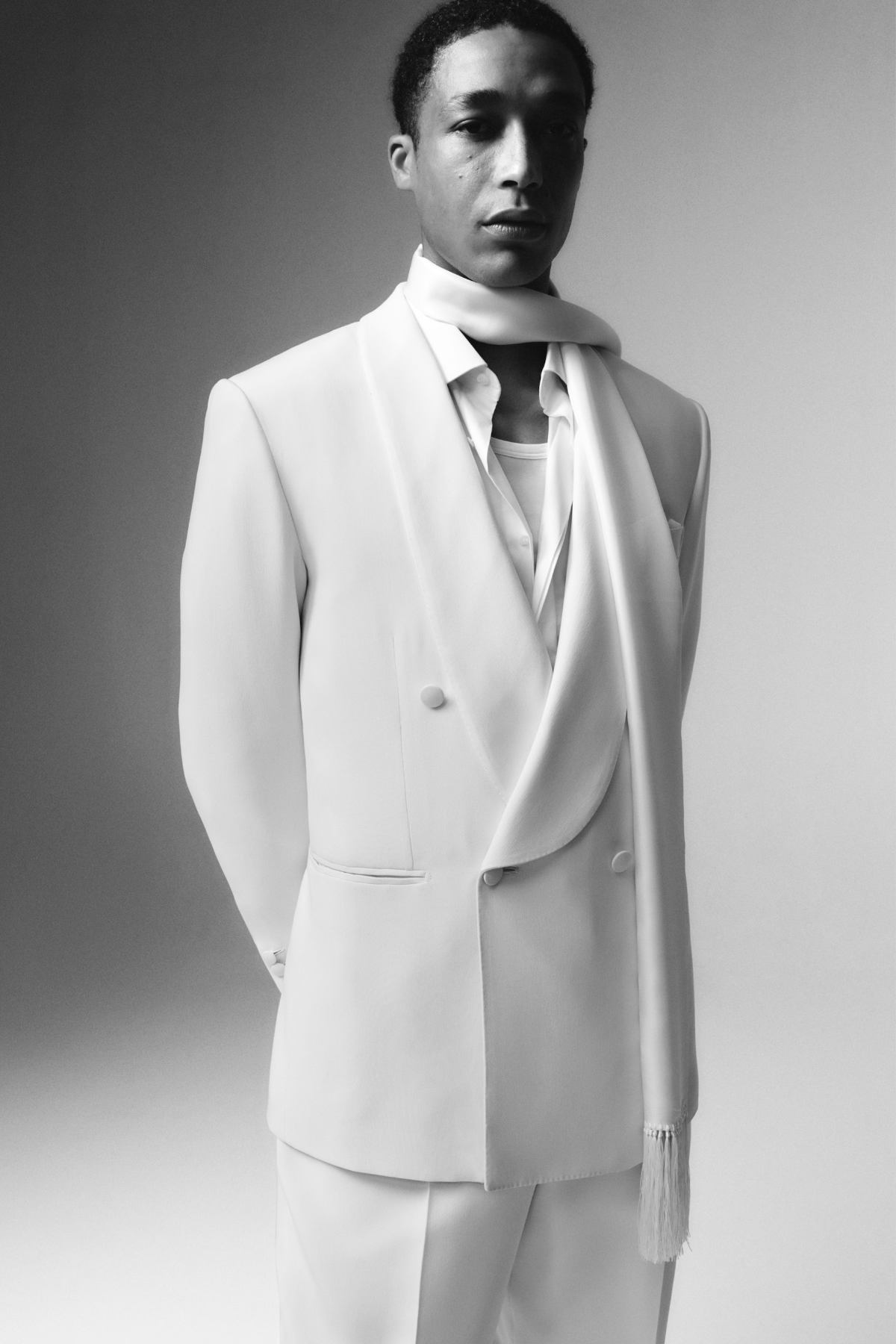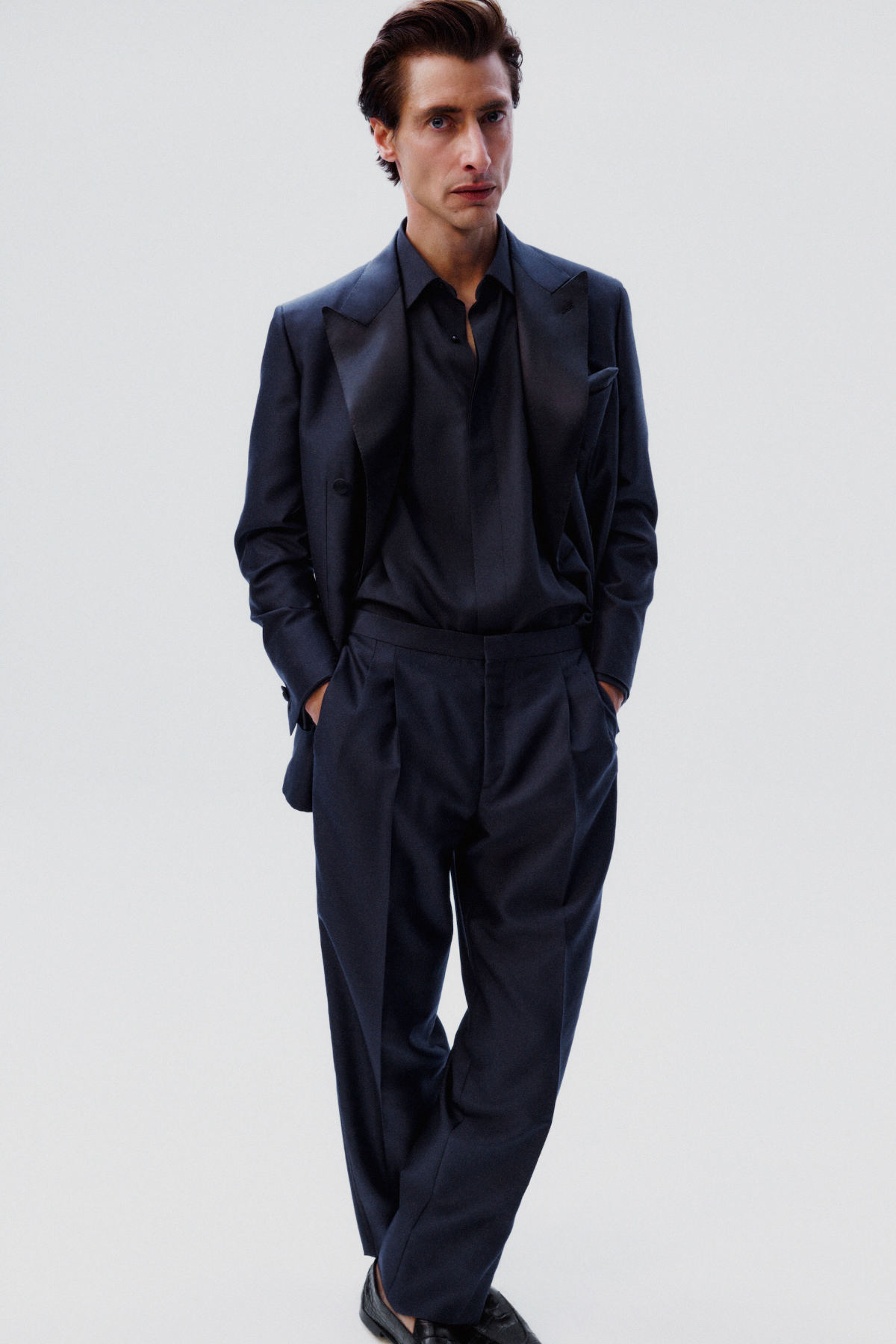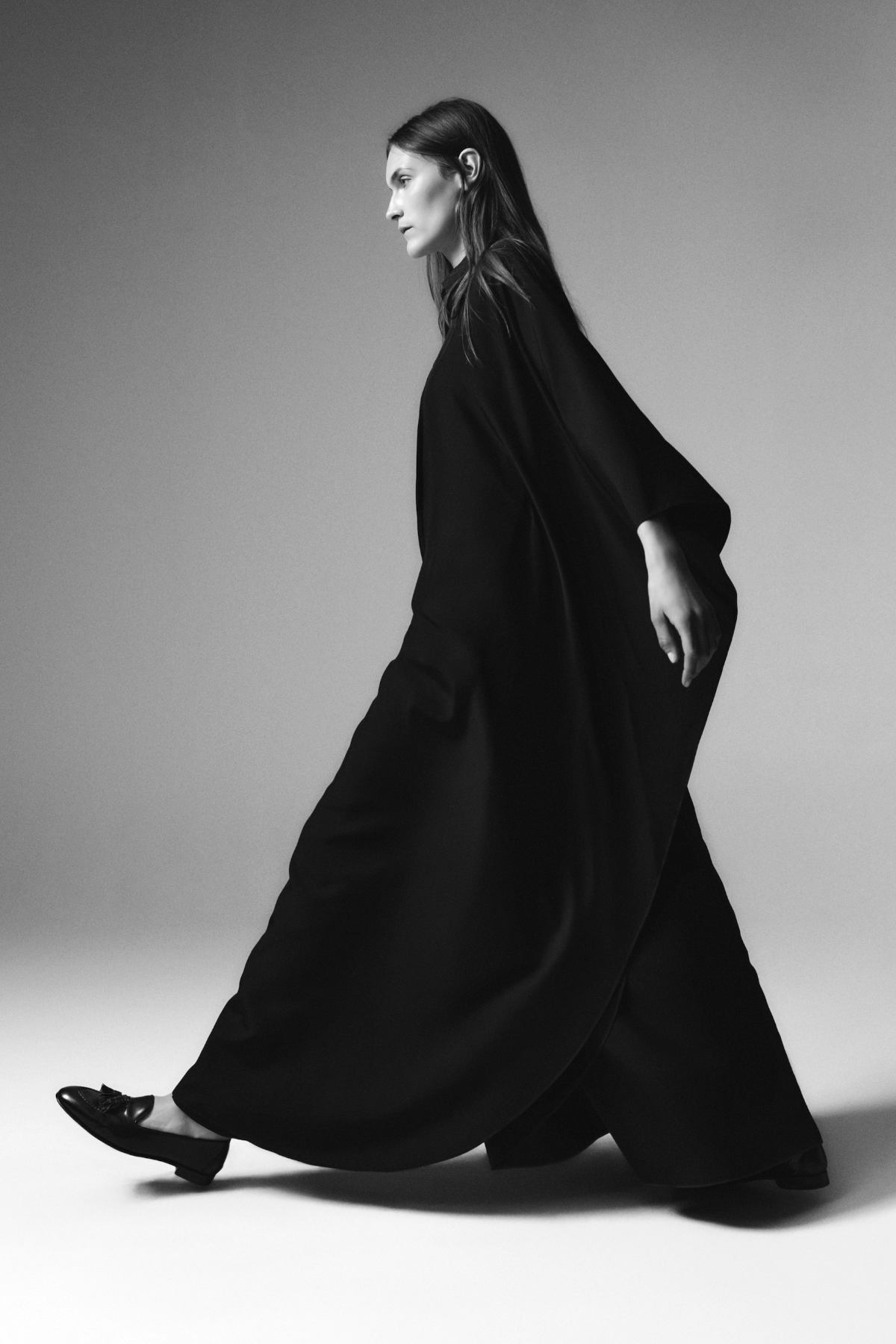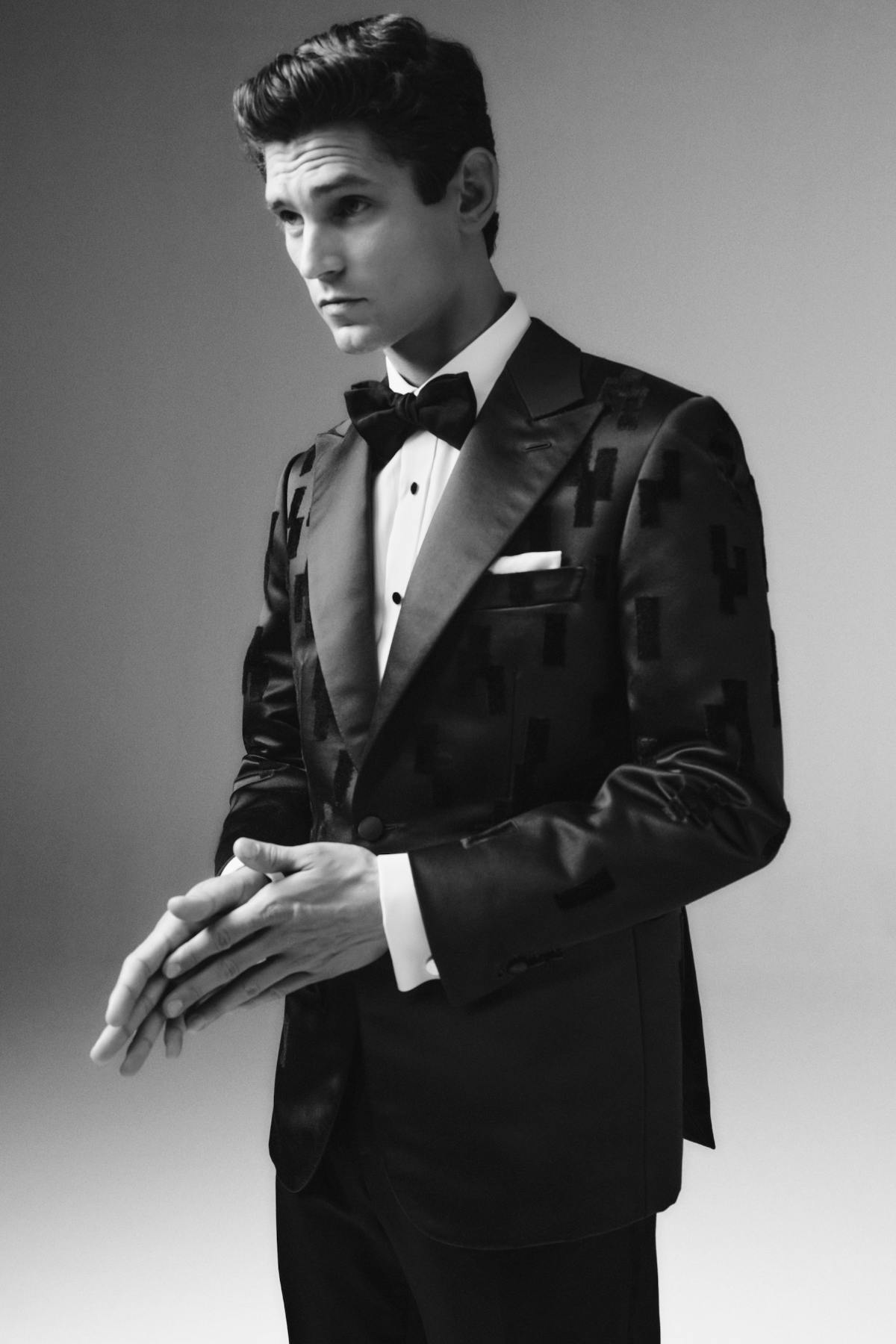 ---