---
Giorgio Armani Teams With George Clooney For "Ticket To Paradise" Wardrobe Collaboration
Luxferity, 19.10.2022
Giorgio Armani has again joined forces with Oscar winner George Clooney to create special suiting for his starring role in the new Universal Pictures' film, "Ticket to Paradise".
In "Ticket to Paradise", directed by Ol Parker, Clooney and fellow Oscar winner Julia Roberts reunite on the big screen as exes who find themselves on a shared mission to Bali to stop their lovestruck daughter from making the same mistake they once made. A romantic comedy about the sweet surprise of second chances, the film co-stars Kaitlyn Dever, Billie Lourd, Maxime Bouttier and Lucas Bravo.
Academy award-winning costume designer Lizzy Gardiner worked directly with the Italian designer to create Made to Order suiting for Clooney, who plays an elegant and suave American business executive. Among the onscreen looks in "Ticket to Paradise" are a black notch lapel tuxedo, a casual linen suit, midnight blue and gray classics suits, as well as a bright blue suiting silhouette.
Armani has previously worked with Gardiner on "Mission Impossible ll." He has also collaborated in the past with Clooney on various film wardrobes, from "Batman & Robin" to "Ocean's Eleven."
Said Giorgio Armani: "I've been honored to call George a friend for 25 years and consider him to be the quintessential Armani man. This film wardrobe personified the elegant side of George — an honorary Italian, as he epitomizes the sartorial ease of dressing with innate style. It's truly meticulously planned but appears to look as if it's the simple happenstance of good taste."
Said George Clooney: "Giorgio's clothes are always elegant and at 61, I need all the help I can get. Giorgio the man is the epitome of class. He cares about the world. He stands with his friends and family. And he makes it all look easy. I want to be Giorgio Armani when I grow up. I couldn't be more proud to call him my friend."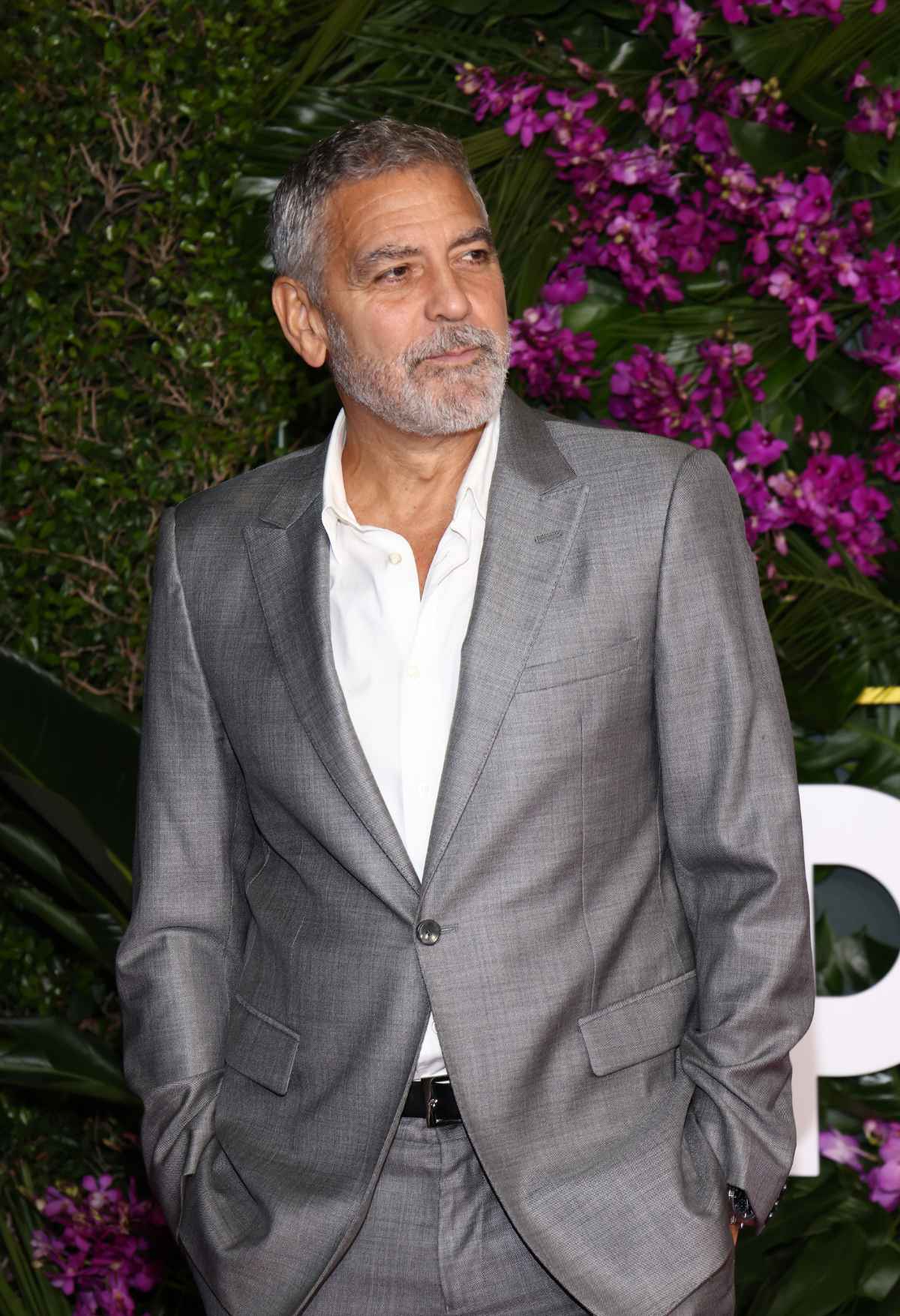 Said Lizzy Gardiner: "No one dresses with more effortless cool than George Clooney. When I studied his fashion proclivities on and off the screen, I knew that Armani was the designer of choice for the suiting for 'Ticket to Paradise.' Mr. Armani is the king of fashion, who invented the modern-day men's jacket. In this film, the highlight is the gorgeous tuxedo. If it's a black tie occasion, it's Armani … even on a beach in Bali."
Giorgio Armani has been on the forefront of creating wardrobes for major motion pictures since he pioneered the movement by dressing Richard Gere in American Gigolo in 1980. Since then, hundreds of films have incorporated designs by Armani, including "The Untouchables", "Batman", "Goodfellas", "The Comfort of Strangers", "Days of Thunder", "Father of the Bride", "The Bodyguard", "Pulp Fiction", "Pret A Porter", "Primal Fear", "The Usual Suspects", "Stealing Beauty", "Gattaca", "Double Jeopardy", "Shaf", "I Am Sam", "Panic Room", "Minority Report", "Blue Crush", "The Tuxedo", "The Italian Job", "The Dreamers", "De-Lovely", "Ocean's Twelve", "Shopgirl", "A Good Year", "The Departed", "Miami Vice", "The Dark Knight", "Body of Lies", "Inglourious Basterds", "Knight and Day", "Fair Game", "The Social Network", "The Tree of Life", "Mission Impossible: Ghost Protocol", "Elysium", "The Counselor", "The Wolf of Wall Street", "A Most Violent Year", "Taken 3", "Billionaire Boys Club", and "Don't Look Up".
Photo Credits:
Vince Valitutti
Universal Studios
---