---
Giorgio Armani Presents "Giorgio Arman 11", The New Watch For Men And Women
Luxferity, 11.11.2022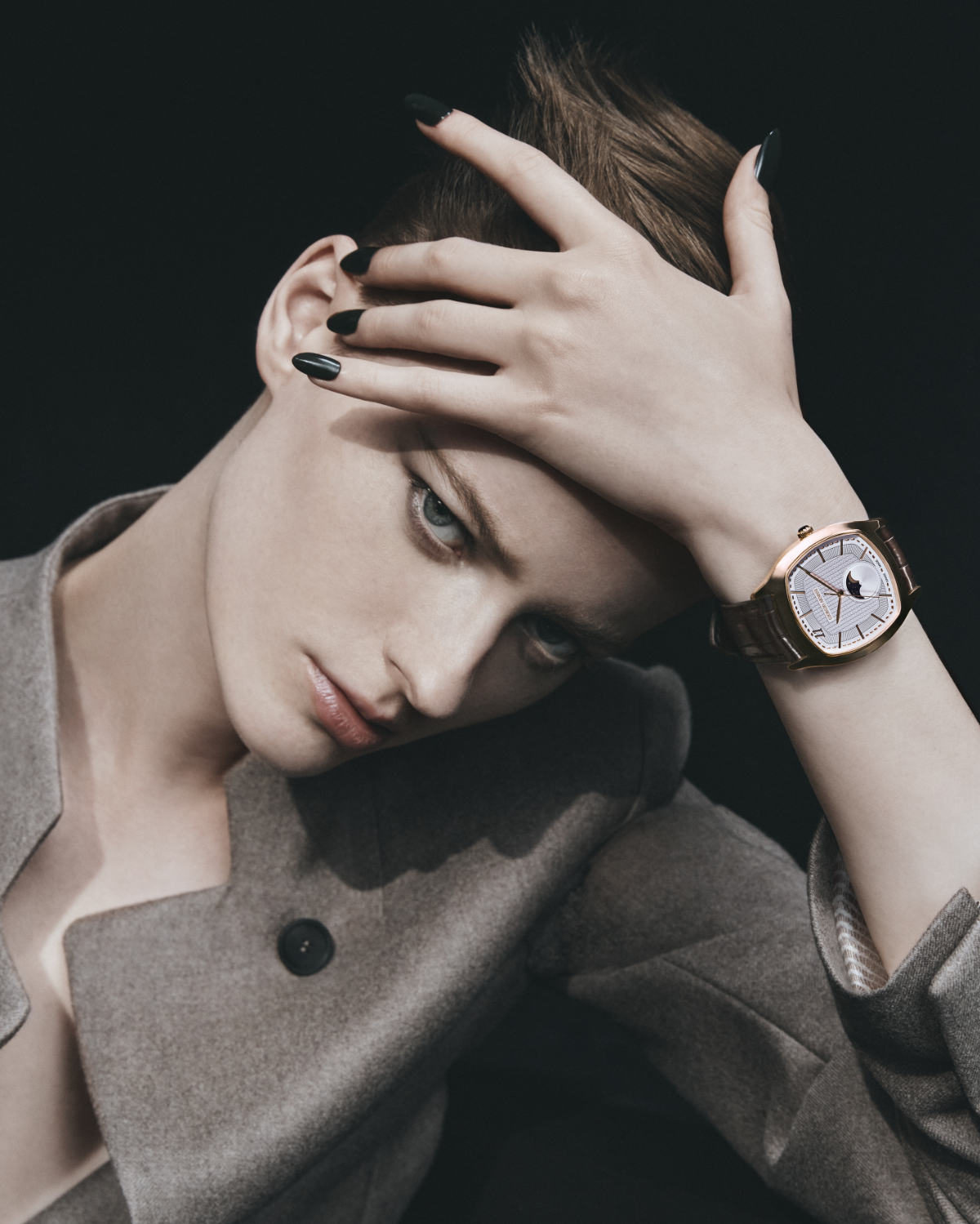 Giorgio Armani presents "Giorgio Armani 11", the new series of watches for men and women, named after the street number of the brand's historic headquarters on Via Borgonuovo.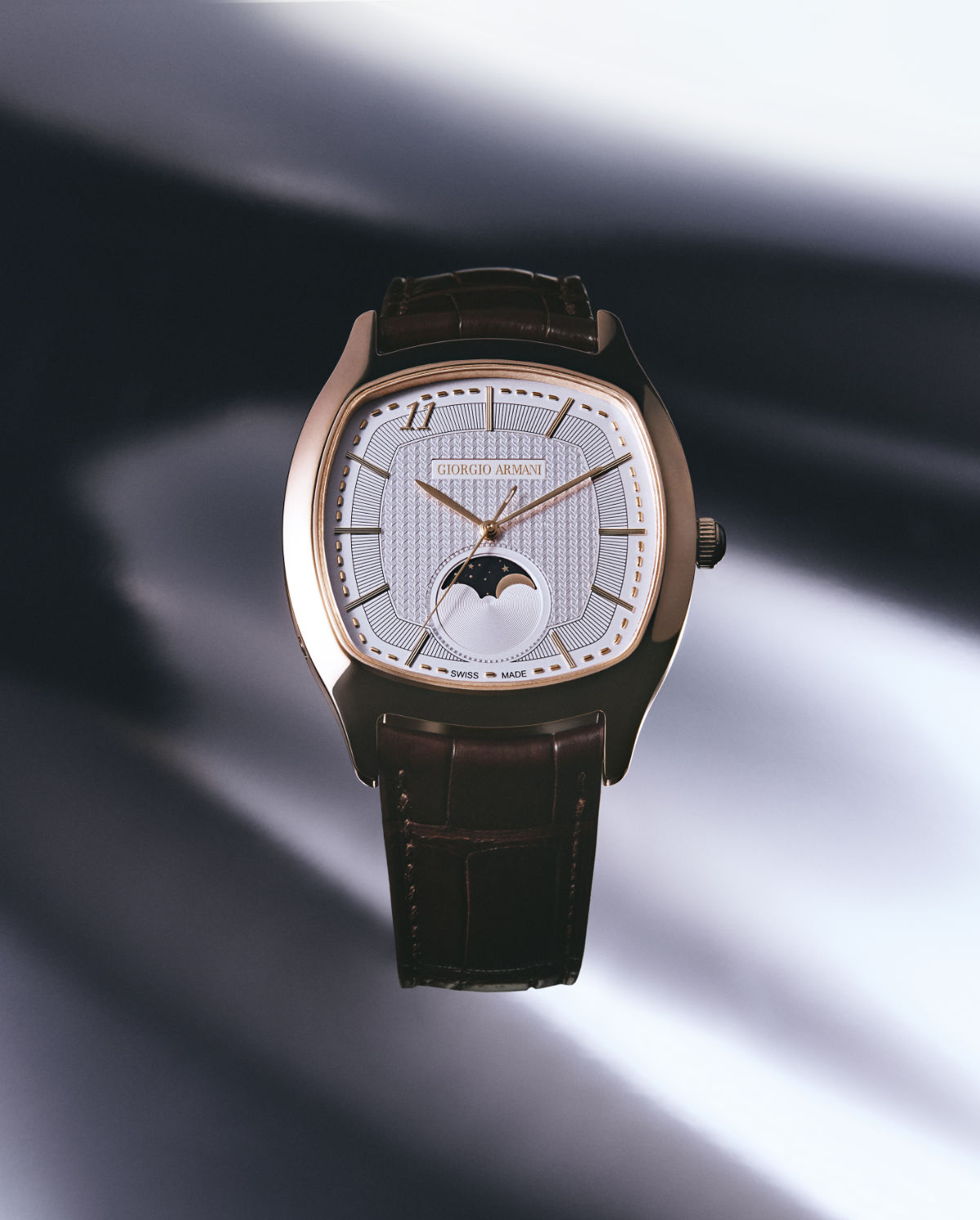 Brought to life through combining with high-end Swiss watchmaking maison Parmigiani Fleurier, the new collection of elegant Giorgio Armani timepieces is a numbered release, adding to the brand's composite lifestyle selection, based on a personal idea of luxury, in which craftsmanship and a focus on form and material convey a sense of timeless elegance.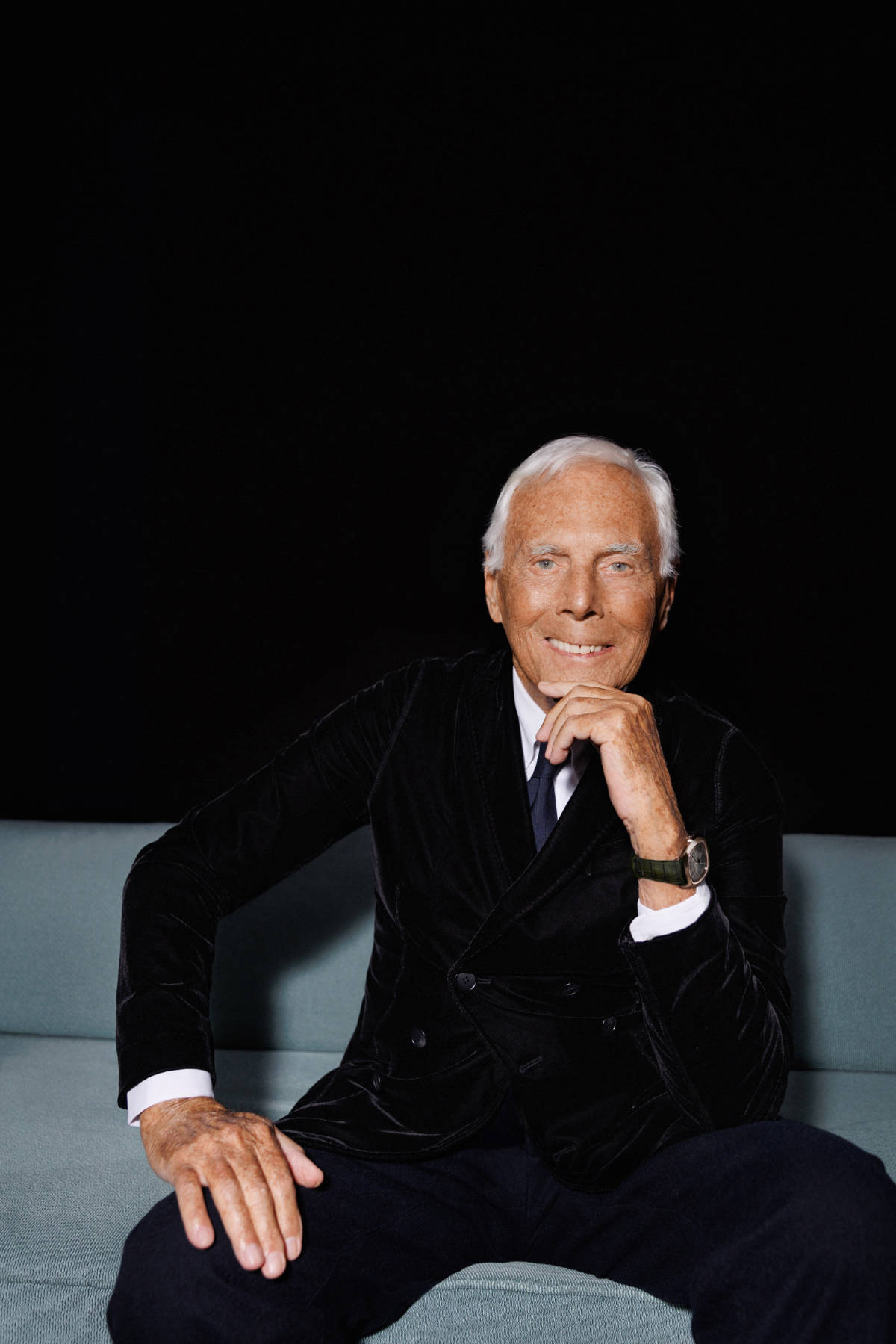 Sober and refined, "Giorgio Armani 11" is the wristwatch with moonphase, automatic movement, and a square-shaped dial that is softly rounded at the corners, proving to be perfect for both men and women, much like a deconstructed jacket. The details nod to the unmistakable tailoring of the designer's typical style, which blends the masculine and feminine: the stitching motifs, the logo at twelve o'clock that recalls the Giorgio Armani label found inside jackets, and the hands tapered and elegant like needle and scissors. On the dial, the hours are marked exclusively by indexes, with the exception of 11, which lends itself to the watch's name and is written in Arabic numerals. With an unfailing ability for synthesis, different elements harmoniously blend in the confined space of the dial to create an unmistakable aesthetic.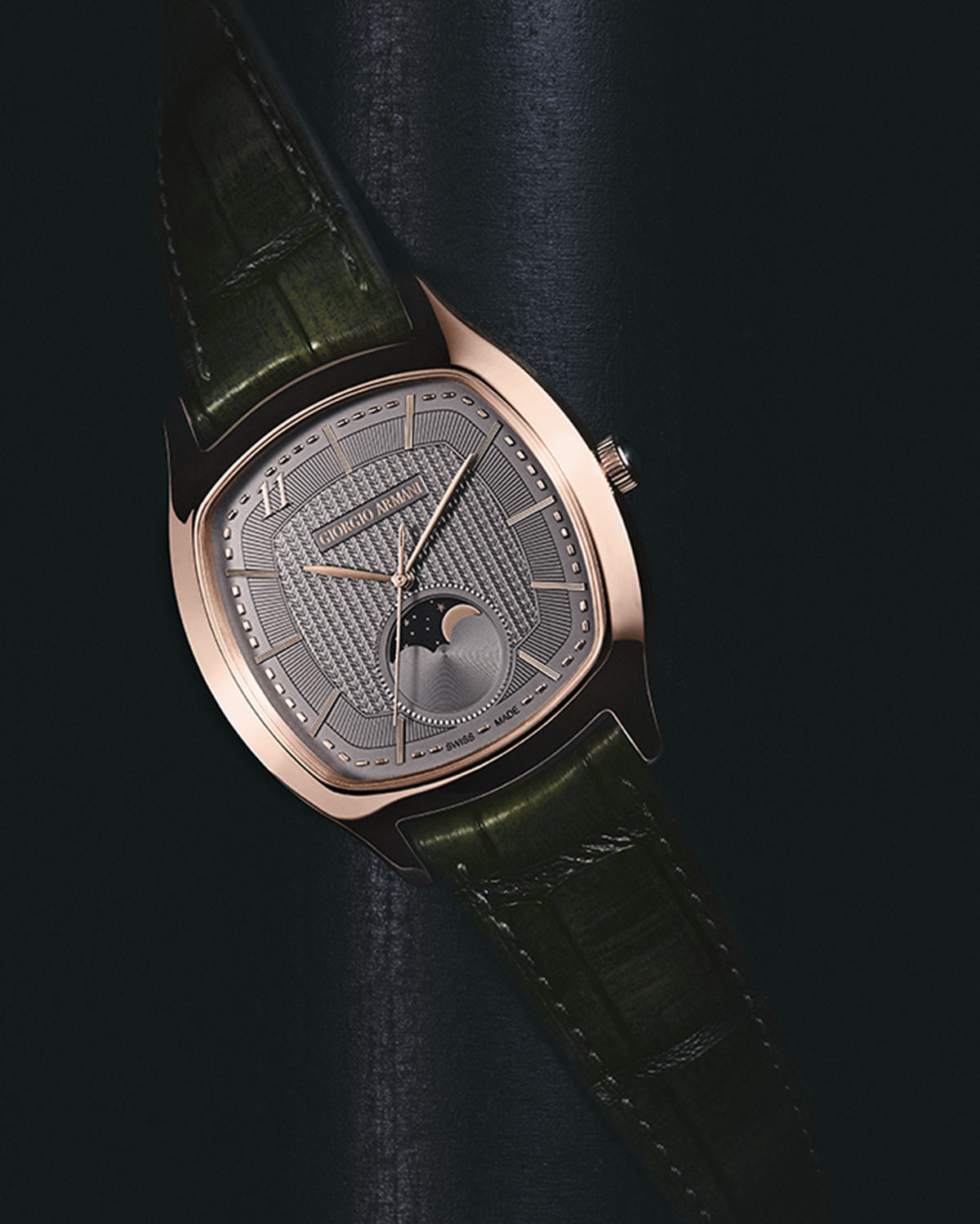 Made in three different materials and available in five variants – steel with grey or blue dial, rose gold with ivory or grey dial and yellow gold with black dial – combined with leather straps and presented in special packaging, "Giorgio Armani 11" is dedicated to anybody who experiences time as a personal dimension of their own life and expression: people who move with the times but also know how to go against the tide.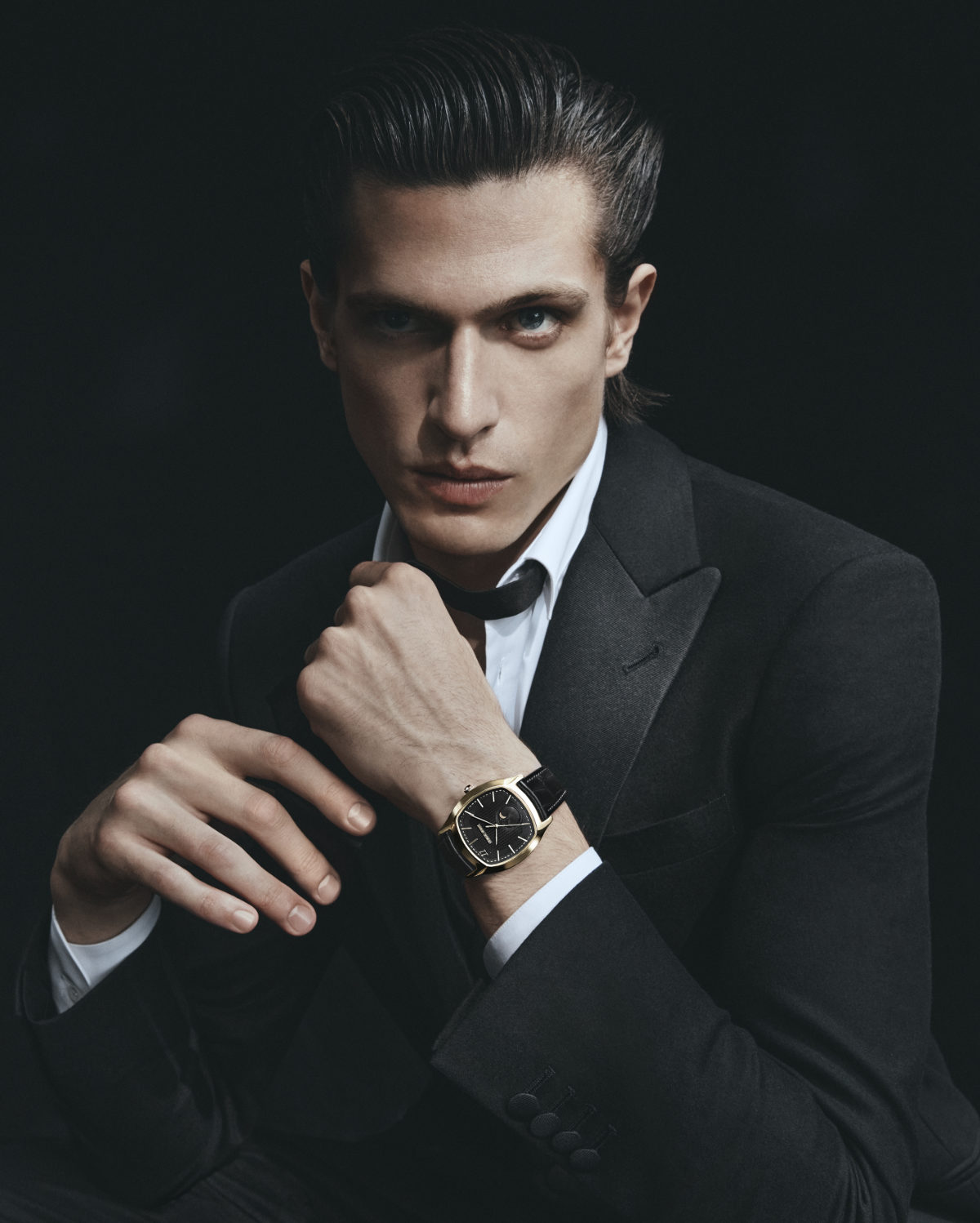 The result of meticulous care applied throughout each and every design phase, from the choice of the most precious materials to the meticulous production of the watch components, "Giorgio Armani 11" represents the perfect balance between Giorgio Armani aesthetics and the Swiss tradition of high-precision mechanisms.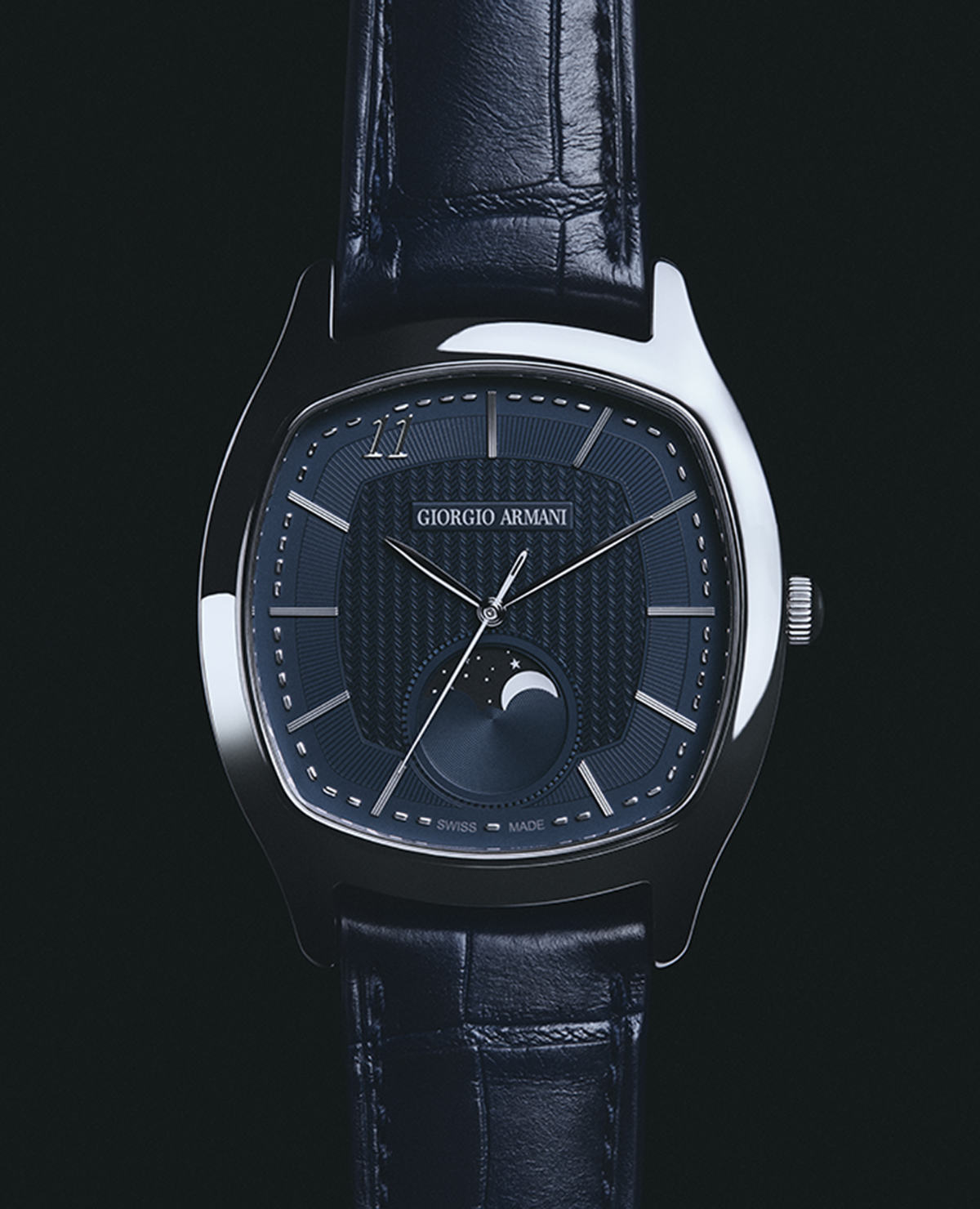 The watches will be available from late November in selected Giorgio Armani boutiques around the world.
Founded in 1996, Parmigiani Fleurier is defined by the powerful artistic genius of its founder, master watchmaker and restorer Michel Parmigiani, who combines Italian aesthetic taste with Swiss meticulousness. Known for the very high quality of its watches, for which every single component is produced in the brand's incomparable workshops, here Parmigiani Fleurier transfers the aesthetic and creative sense of Giorgio Armani into a superlative timepiece.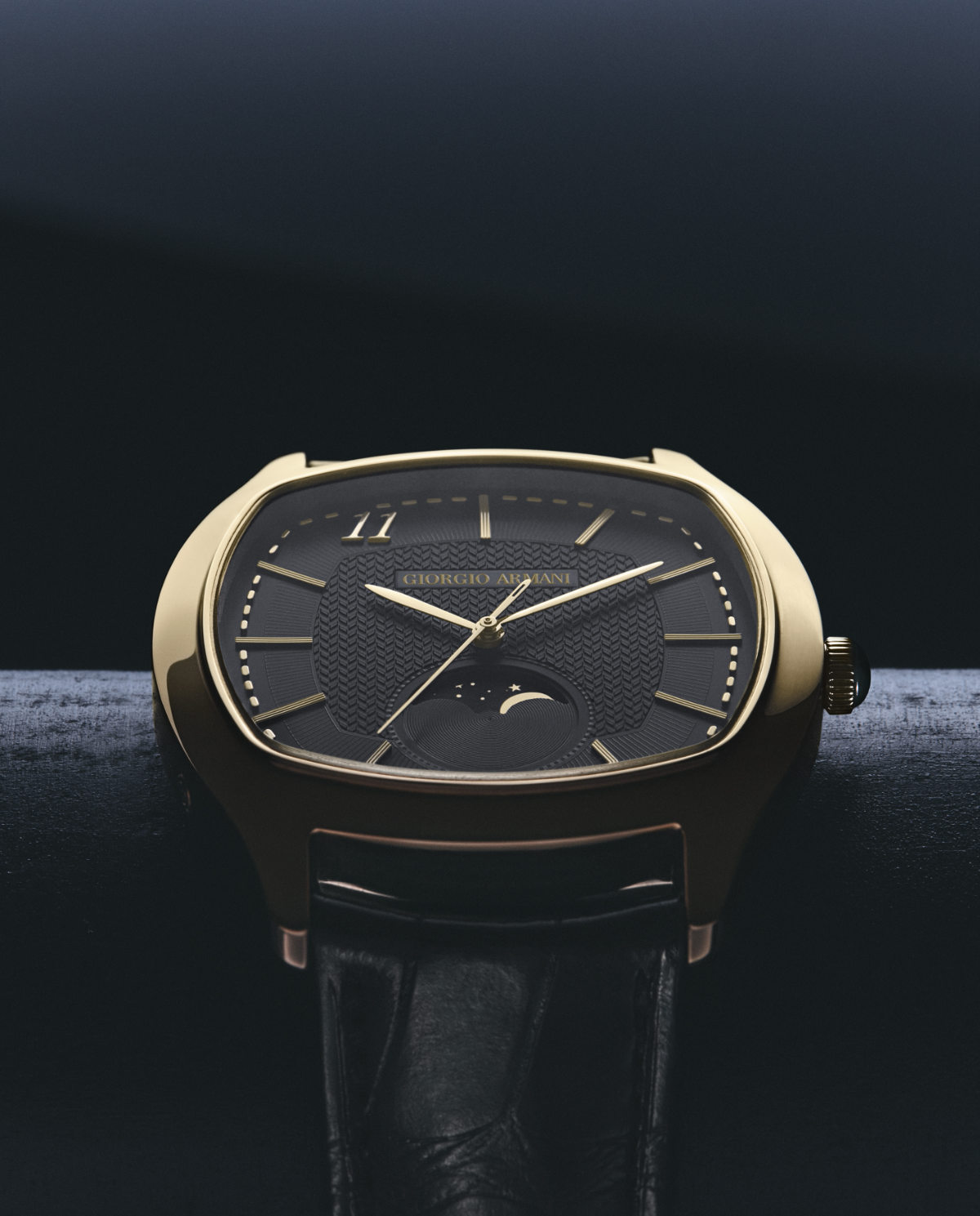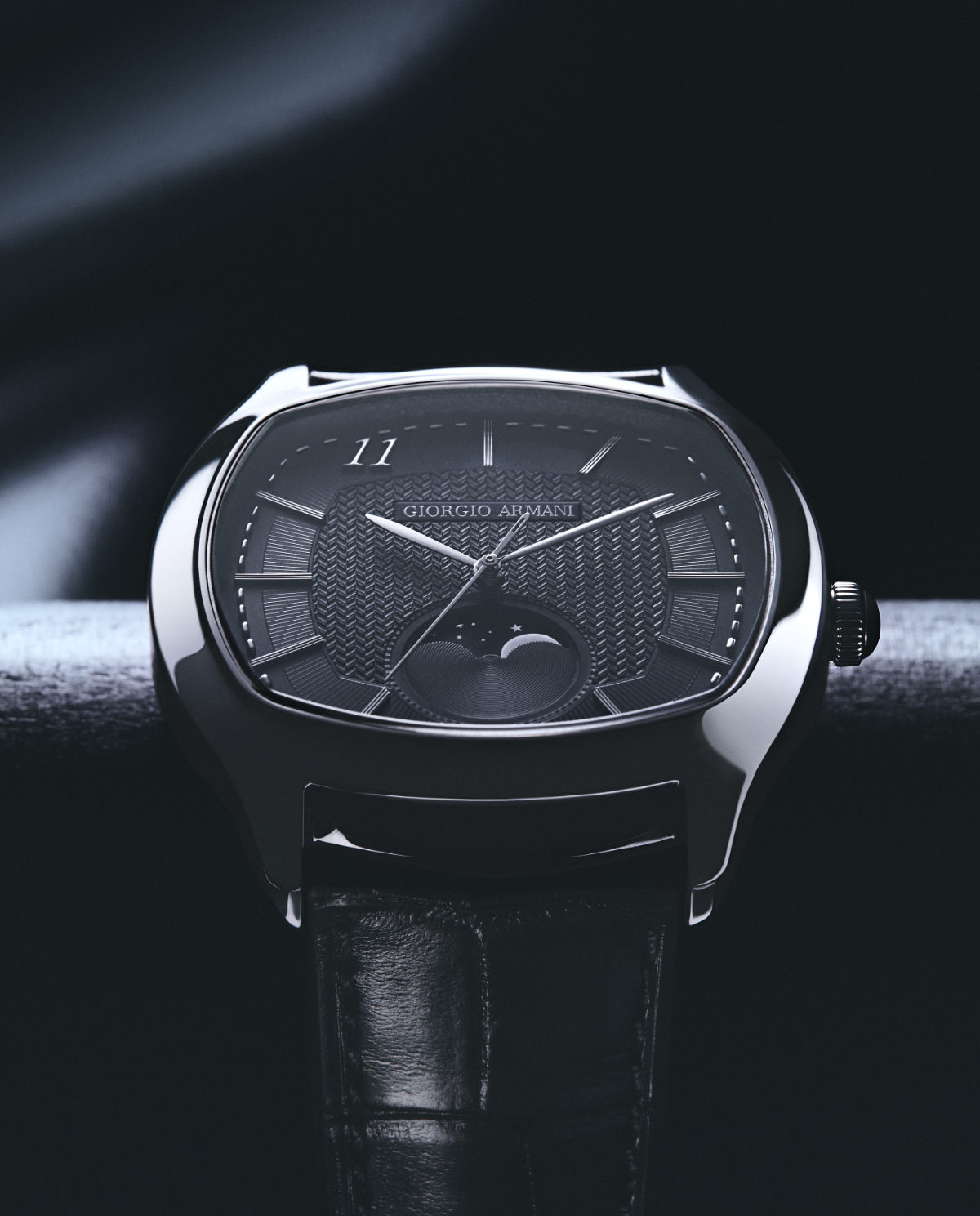 ---