---
AMBUSH® is a house built on the tension between the lived experiences of designer Yoon Ahn and her otherworldly reference points. This season, the opposing energies of the physical and imagined worlds are apparent in all aspects of the collection, from the show's set to the accessories. Yoon moves to define further AMBUSH® and its retro/future/romantic universe and write a new chapter.
As Yoon builds an AMBUSH® Metaverse, she thinks of the exact opposite - the people who wear her clothes and their physical needs. A digital universe needs to be rooted in reality to feel believable, even if you're building a vessel for celestial travel - here symbolised by a huge sphere in the centre of the runway.
Despite the new runway format, AW22 takes the instinctual approach to the garments of previous seasons, starting with the extended silhouette the designer has made her signature. The models stand tall in their cartoonish platform shoes and fluffy outsize hats. Strong and square-shouldered outerwear contrasts with skinny, slightly flared pants (or no pants at all) for women and an overly long straight leg for men.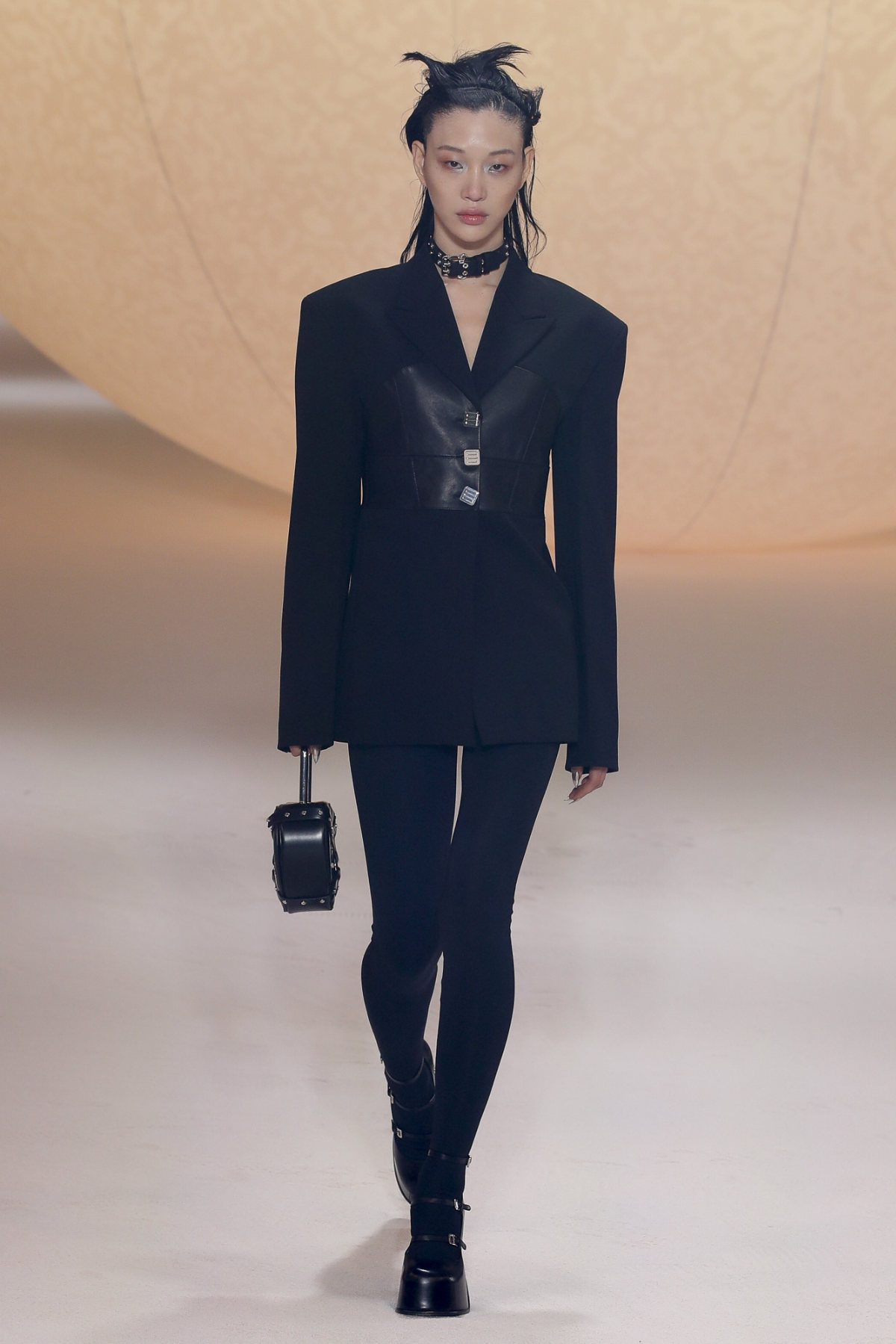 The distortion adds a surreal aspect to their silhouette - slightly alien.
As they touch down from their sphere, however, the models' feet hit a runway of white quartz powder, returning to earth and reality.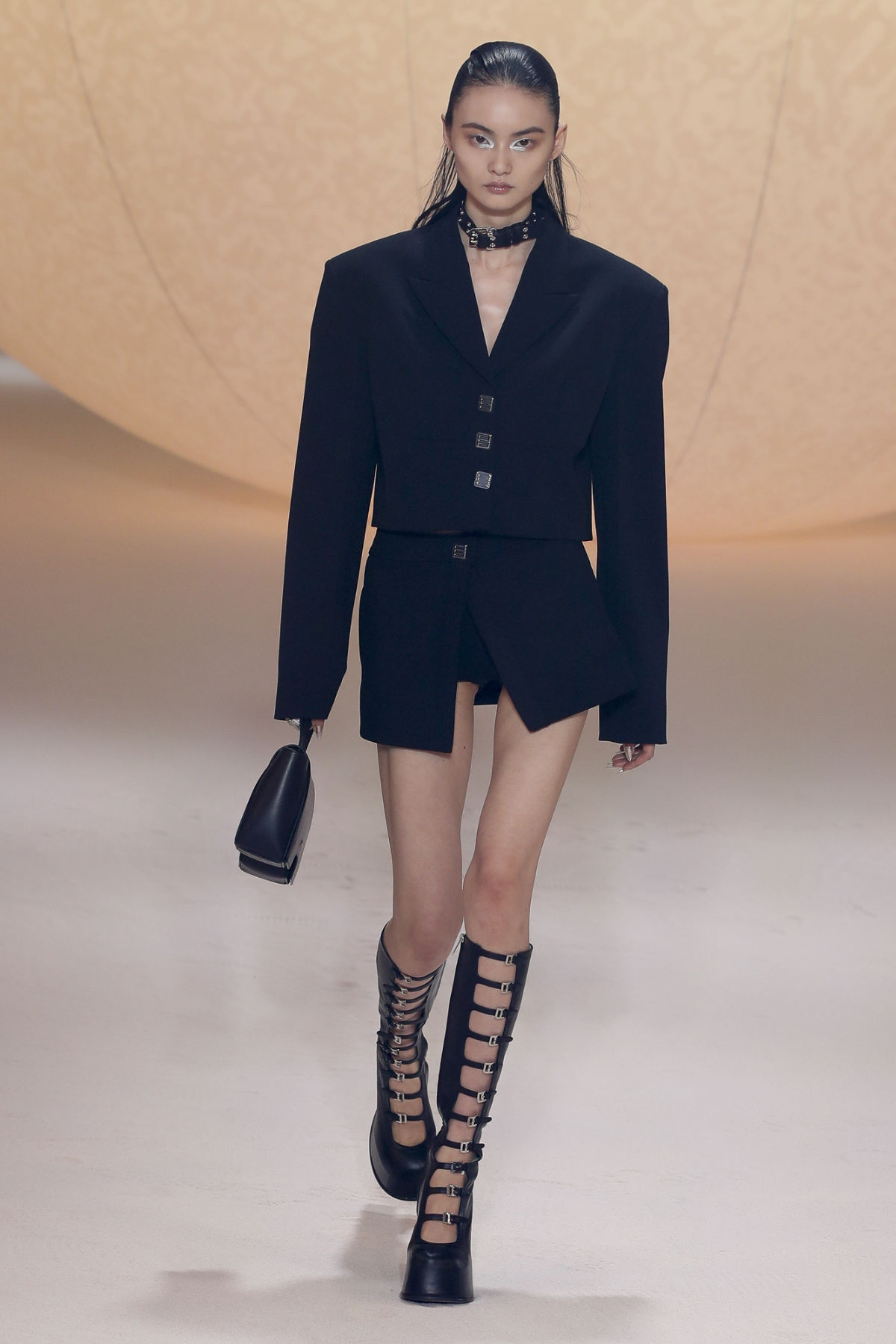 Outerwear has become an AMBUSH® signature, and this season it's taken to new extremes. Leather outerwear is hard-edged, ranging from cropped moto jackets to blazers in black and maroon, with shearling erupting from sleeves and collars to give a 70s accent.
Throughout the collection, a cropped leather and shearling jacket with a sweetheart neckline and wide lapels over the shoulders calls to mind biker girls from some other dimension. While in most looks the shearling serves as an accent , it also appears as a huge shaggy coat in brown. A yellow leather boiler suit recalls classic anime t ropes, while printed calf coats and chaps bring in a more eccentric Western element.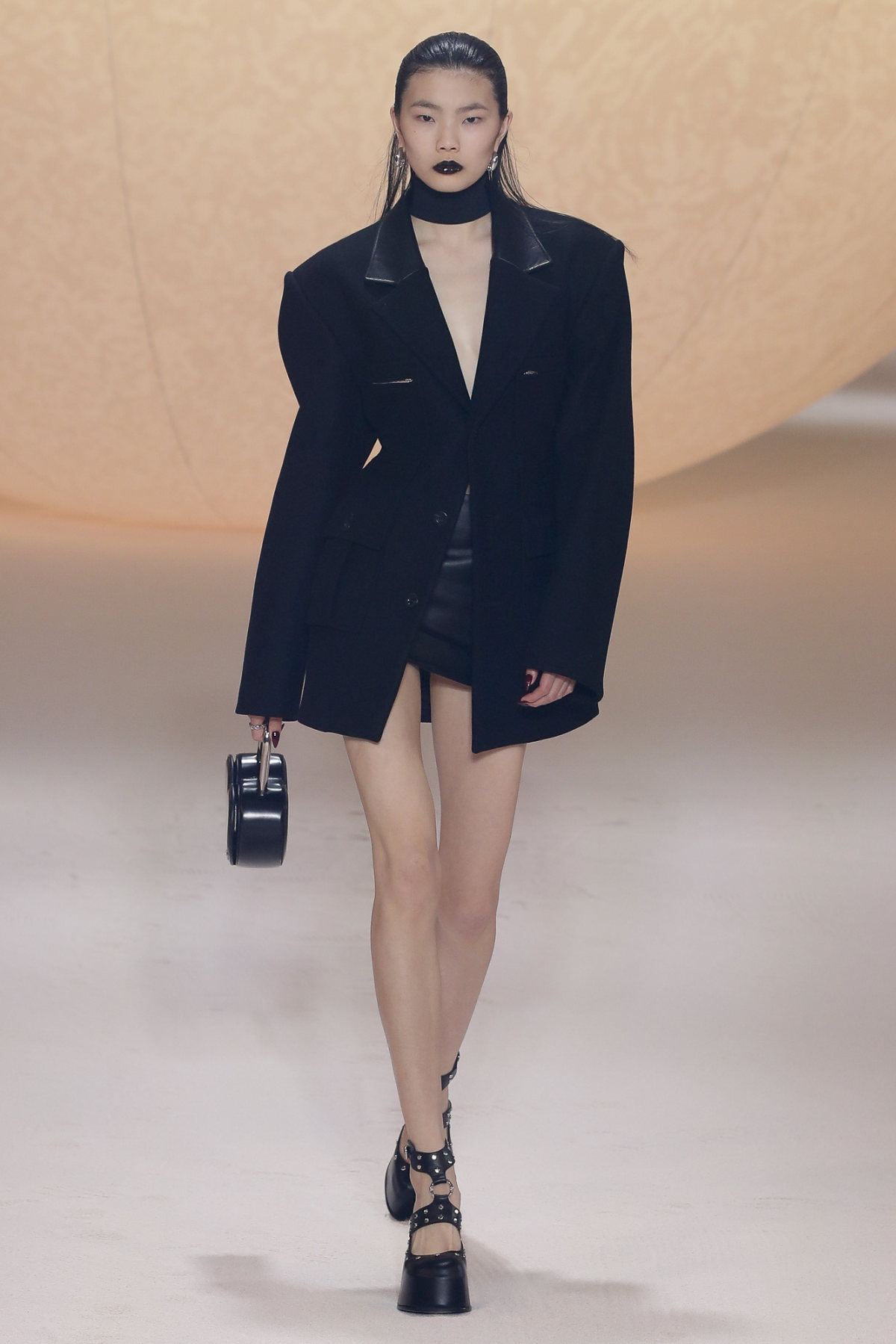 Tailoring comes in muted hues - teal, brown, and black, slightly boxy but a move away from the oversized shapes of past seasons. Underneath these graphic shapes, a softer aesthetic prevails. For men, padded leather vests in navy blue or black and form-fitting sleeveless tops serve as a counterpoint to the sharp tailoring . Skin tight tops and bodies with a heart-shaped cutout further the elongated silhouette for women, alongside dresses that play off lingerie shapes in black and metallic.
AMBUSH® jewellery is distinctly cosmic and off-planet. Bracelets in silver and brass call to mind fluid rings around a planet, while rings and earrings undulate and twist like black holes.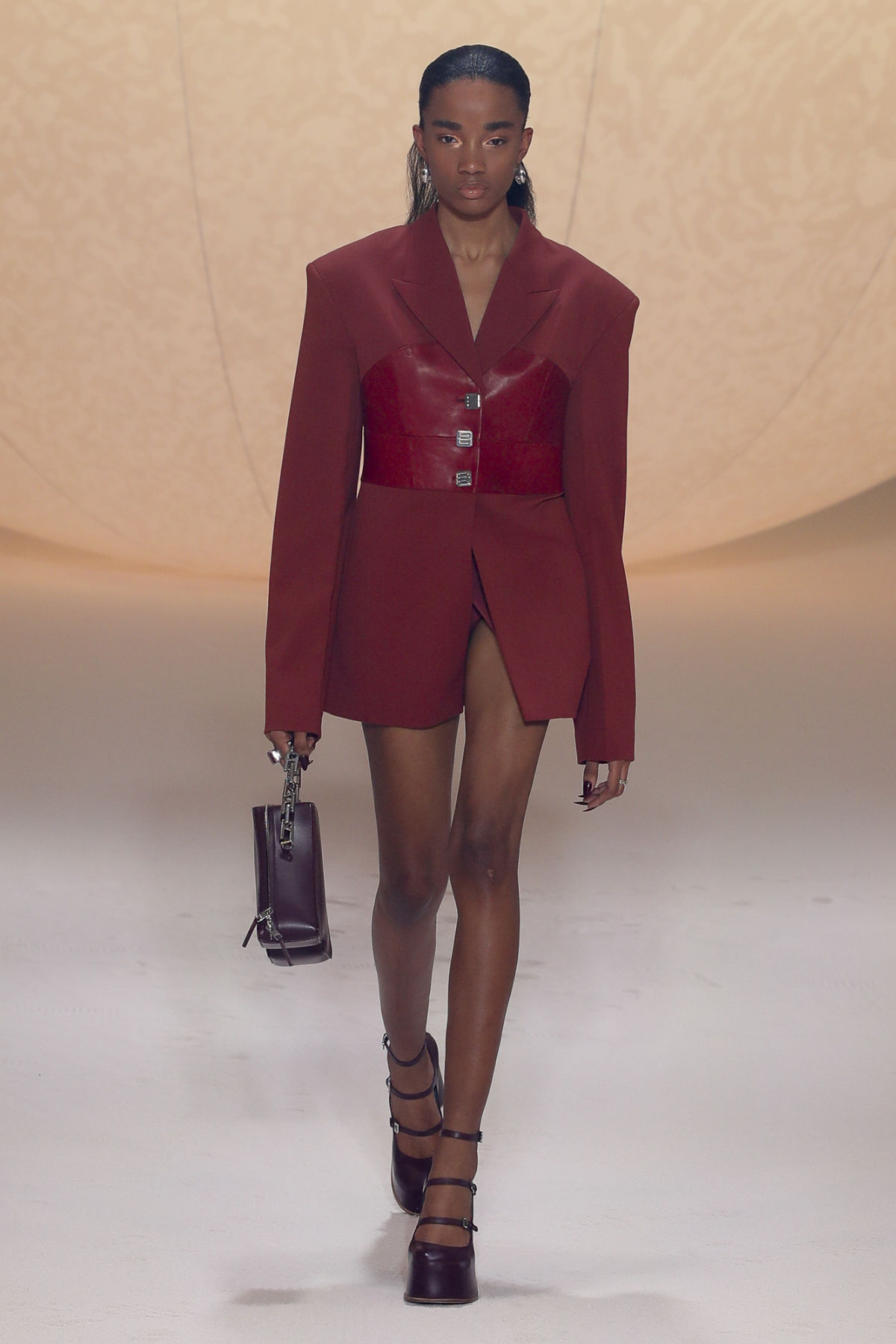 The brand's origins in jewellery are echoed across the rest of the collection, with chainmail making its debut on dresses and bags, the 'A' chain featured on both boots and handbags, and a heart shaped metallic bag. The 'A' of the house's name forms a metal plate on the side of a handled clutch, and an oversize tote in shearling furthers the off-kilter proportions.
Platform shoes for both men and women anchor the collection. For women, they come as three- strapped Mary Janes, with a leather ankle wrap, buckled to the knee in black and maroon leather, or as dramatic thigh highs. For men, a subtle platform gives loafers and sneakers more heft.
Both nostalgic and futuristic - anime characters made real, and real people made digital - AMBUSH® continues on its journey into new realms.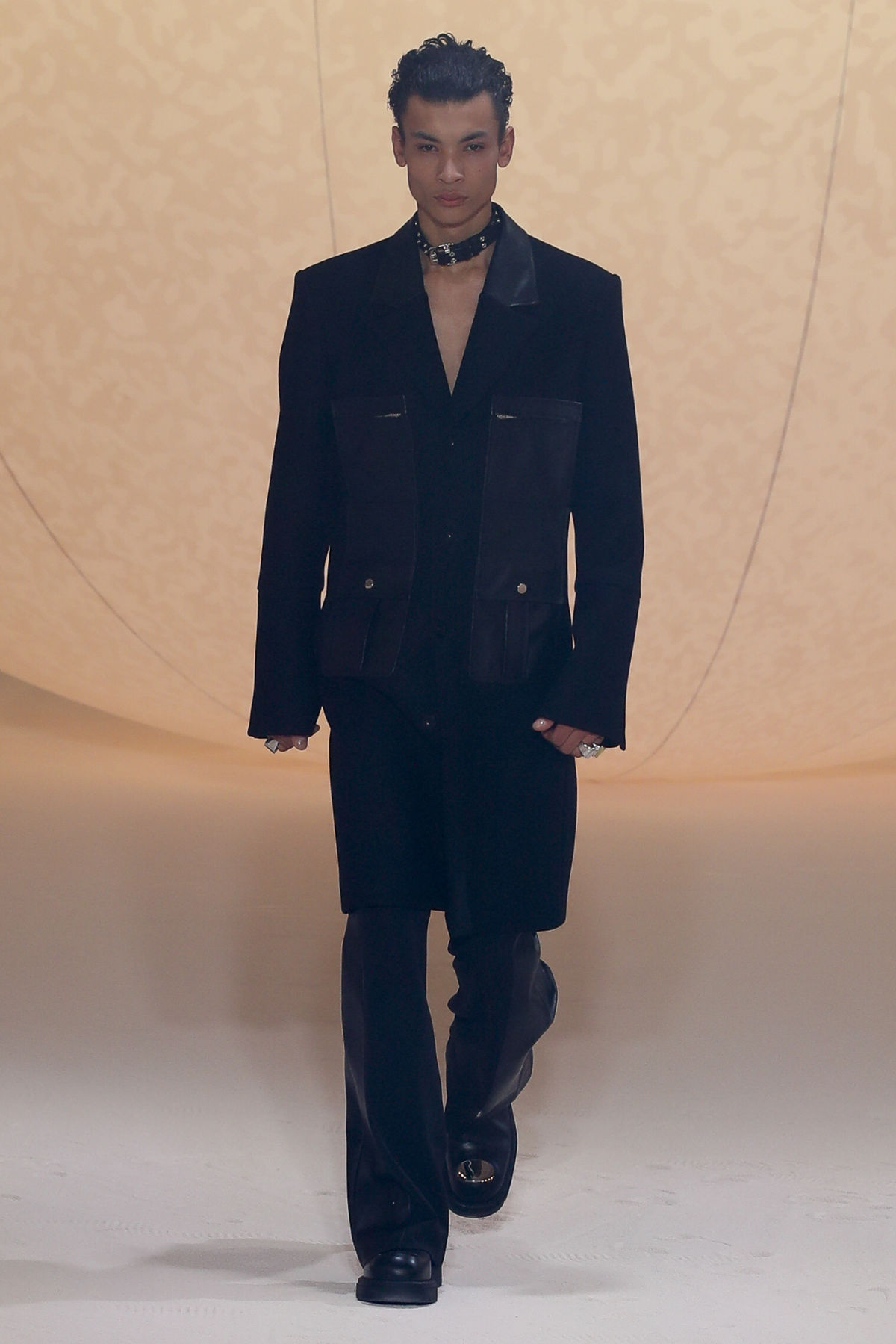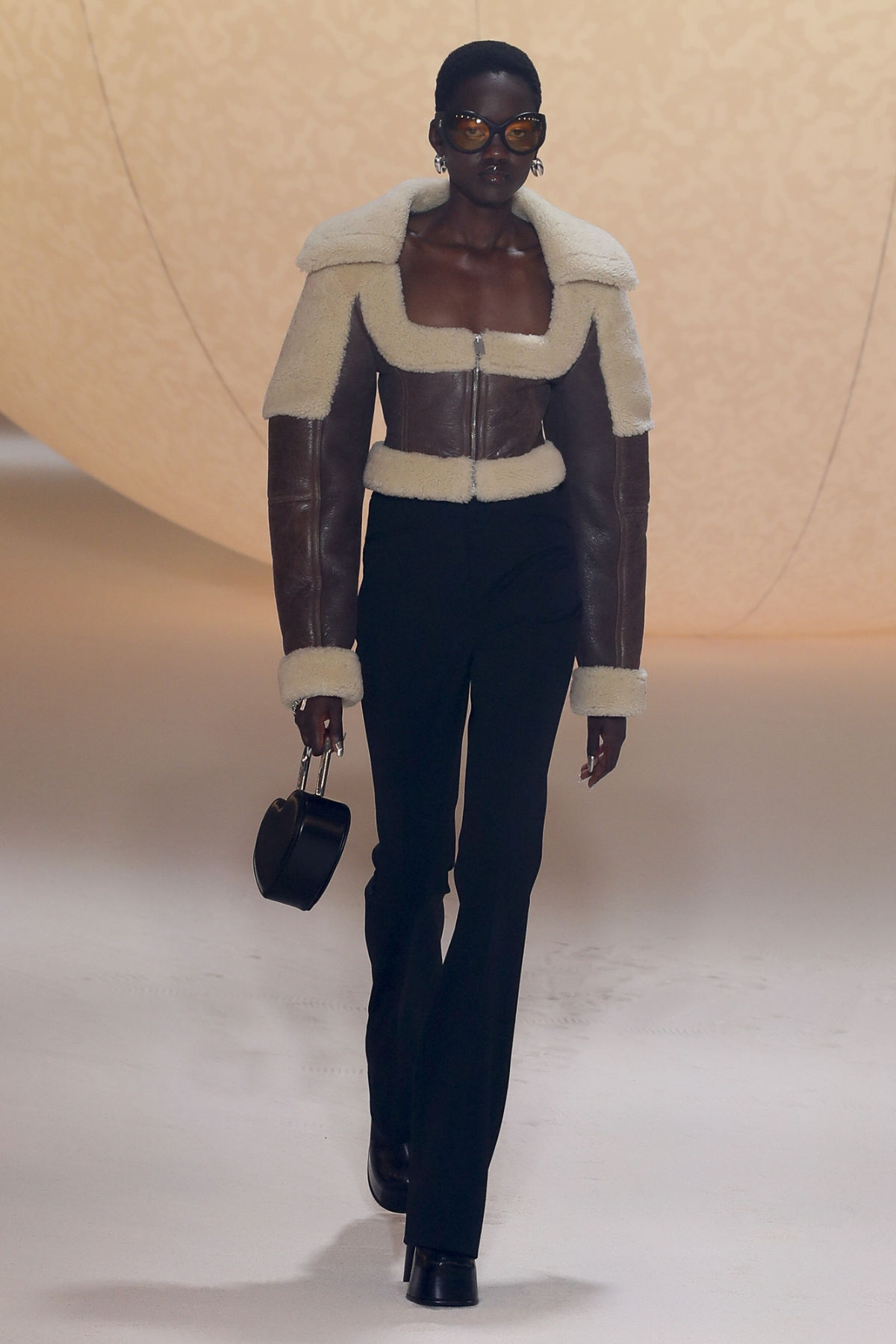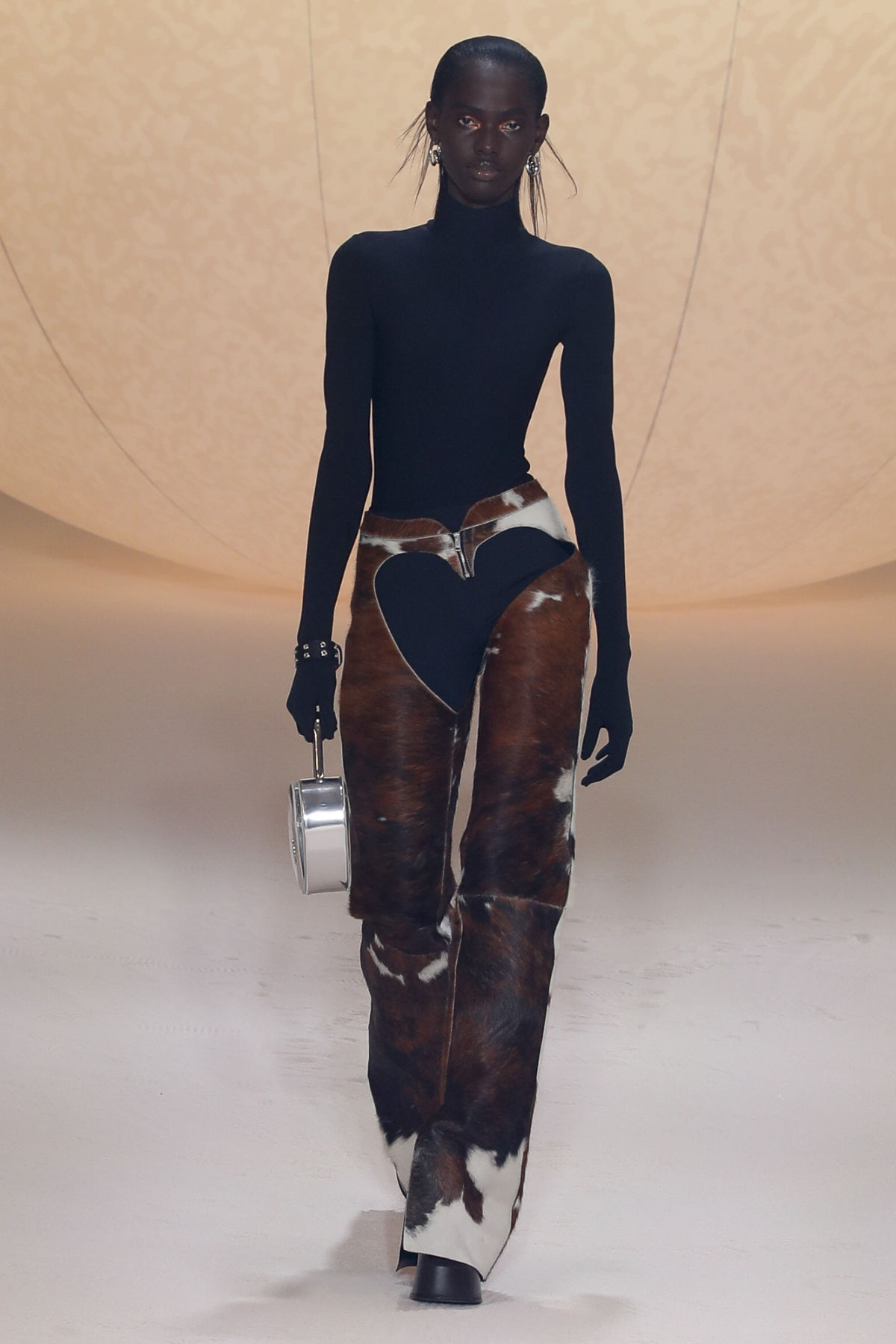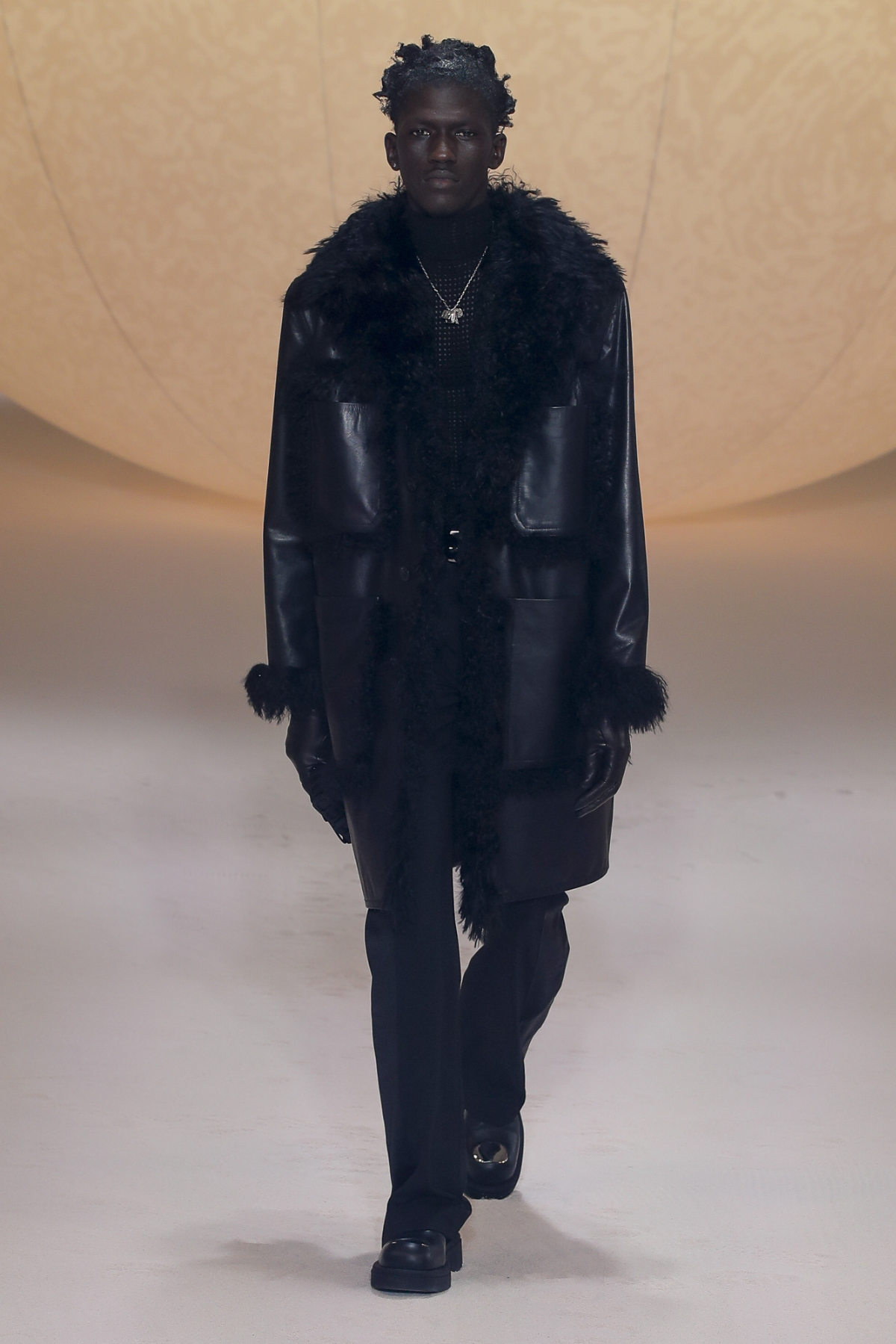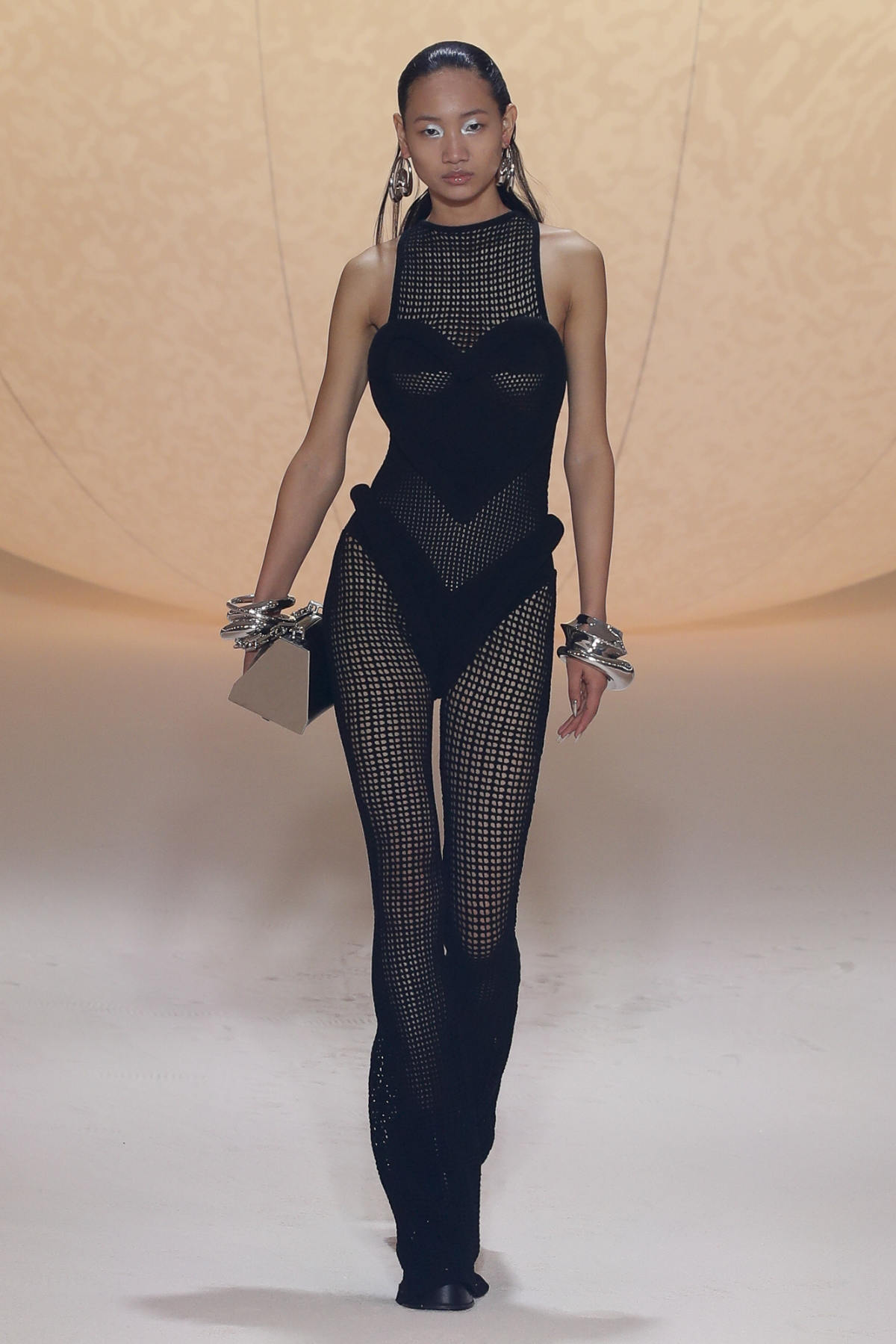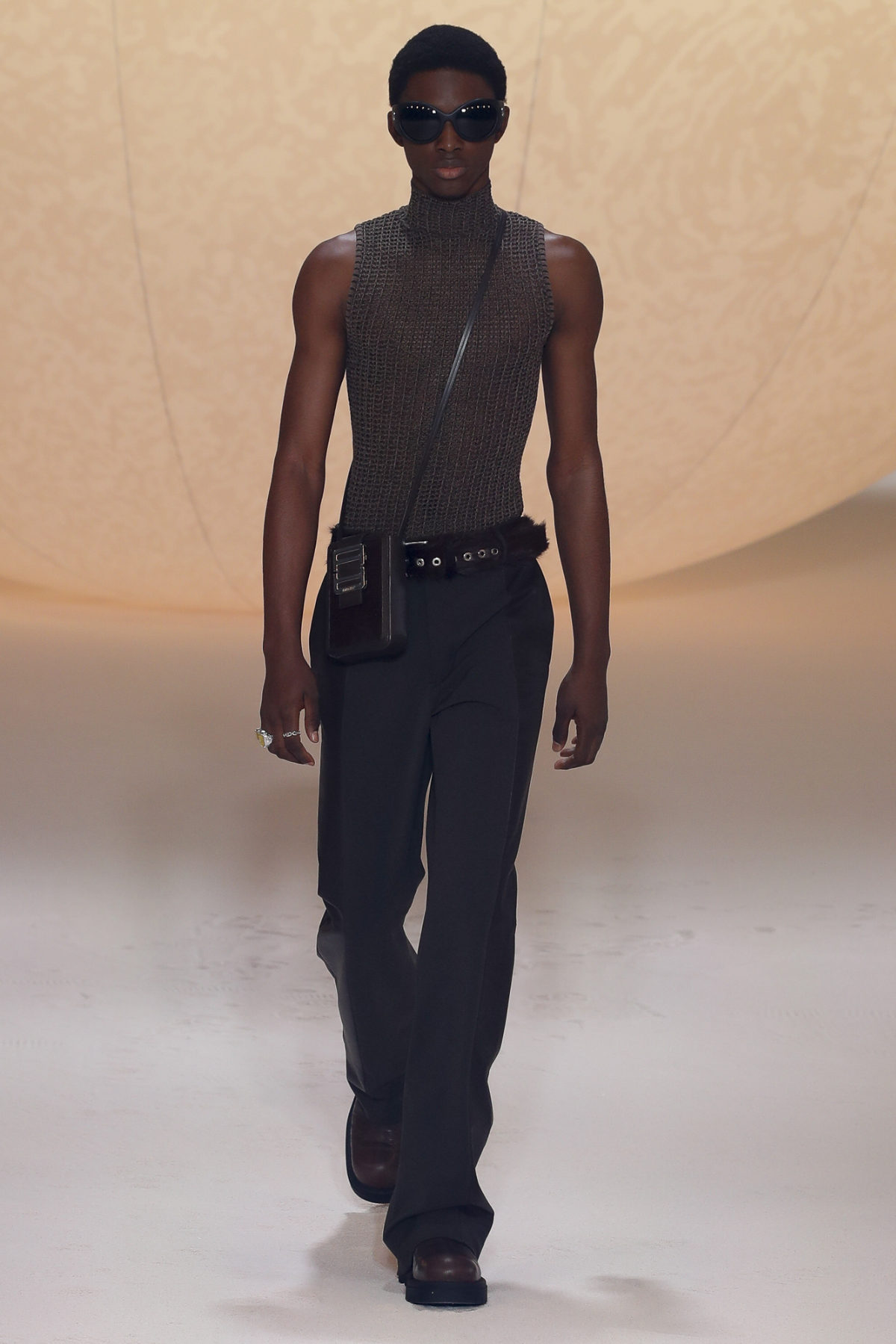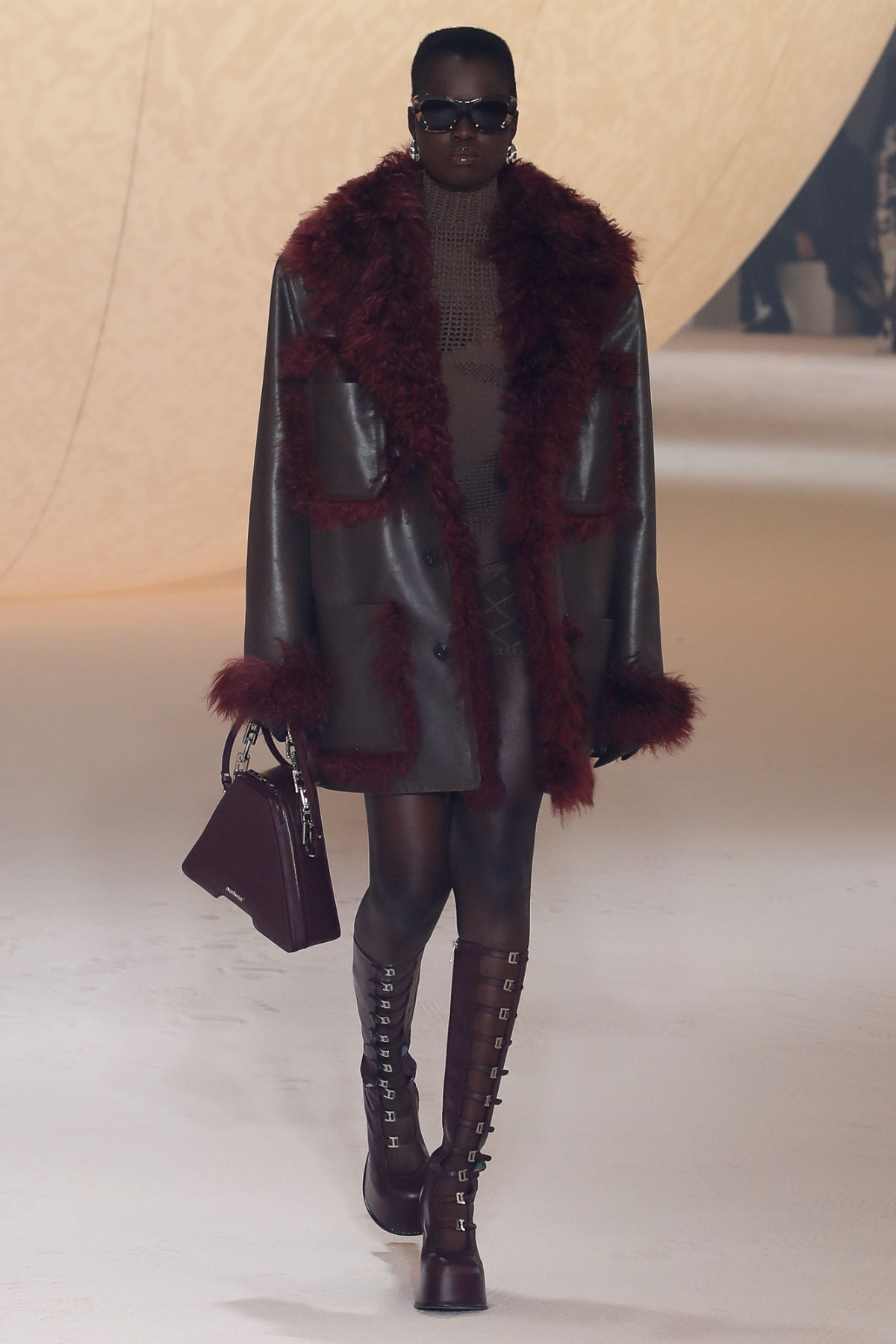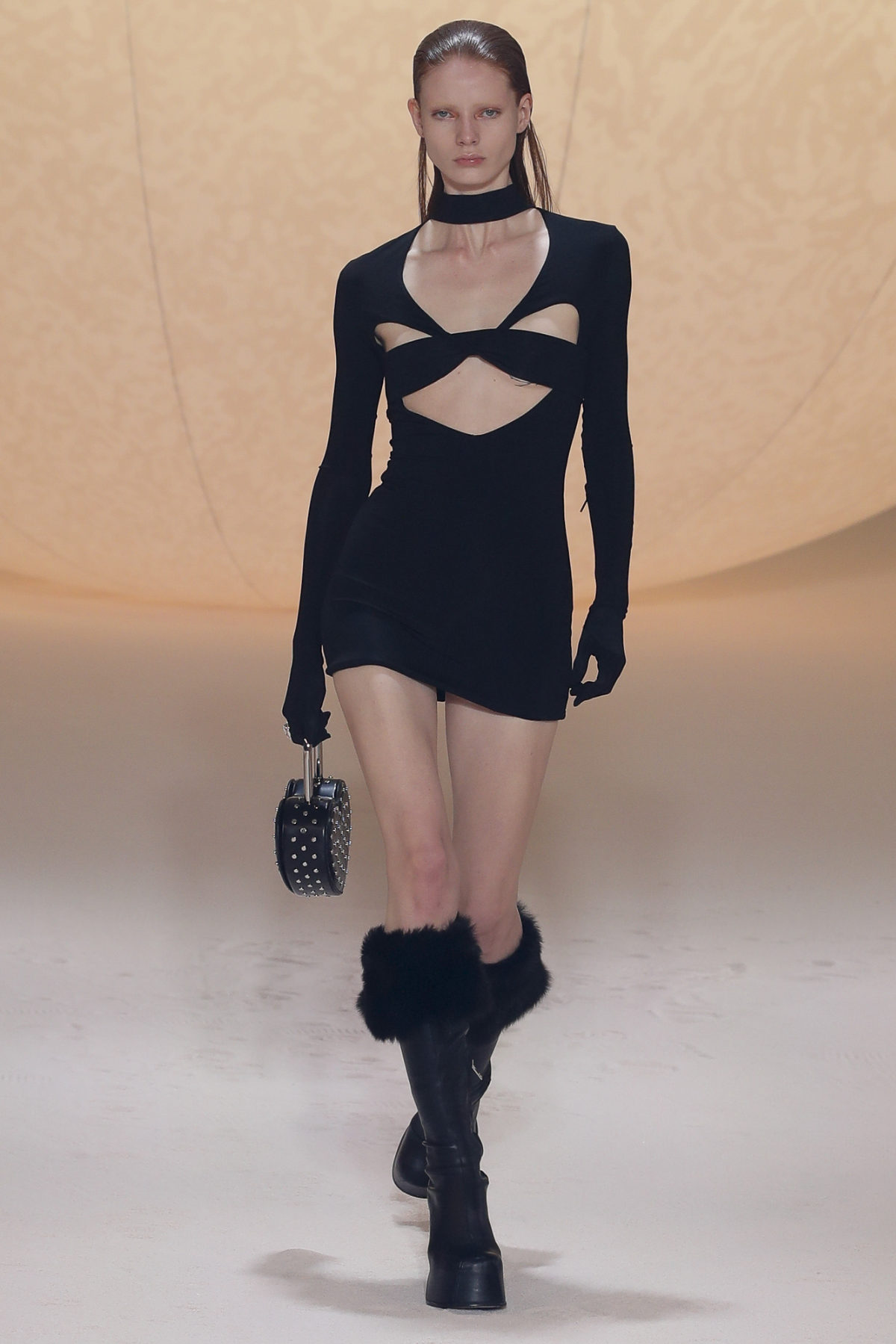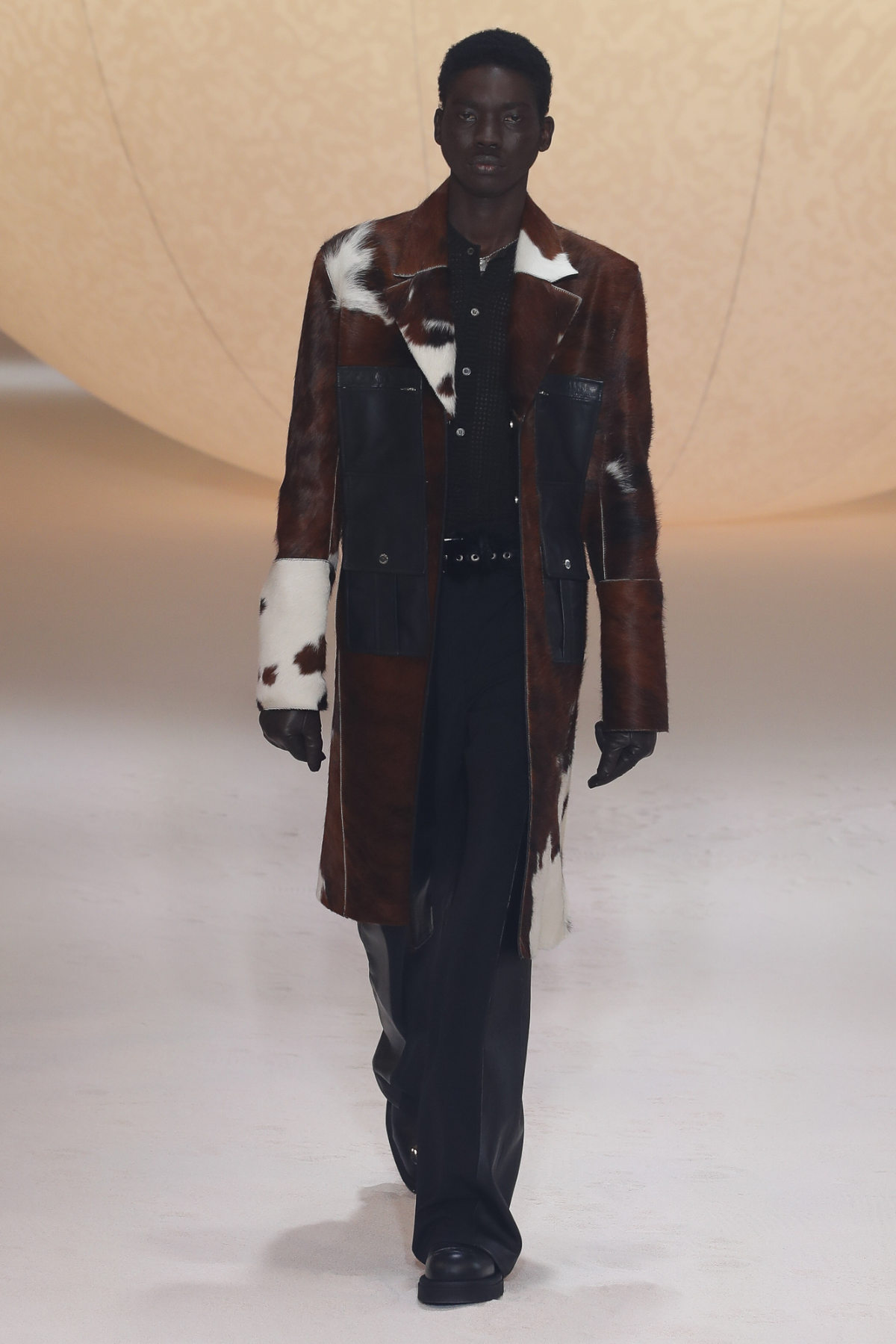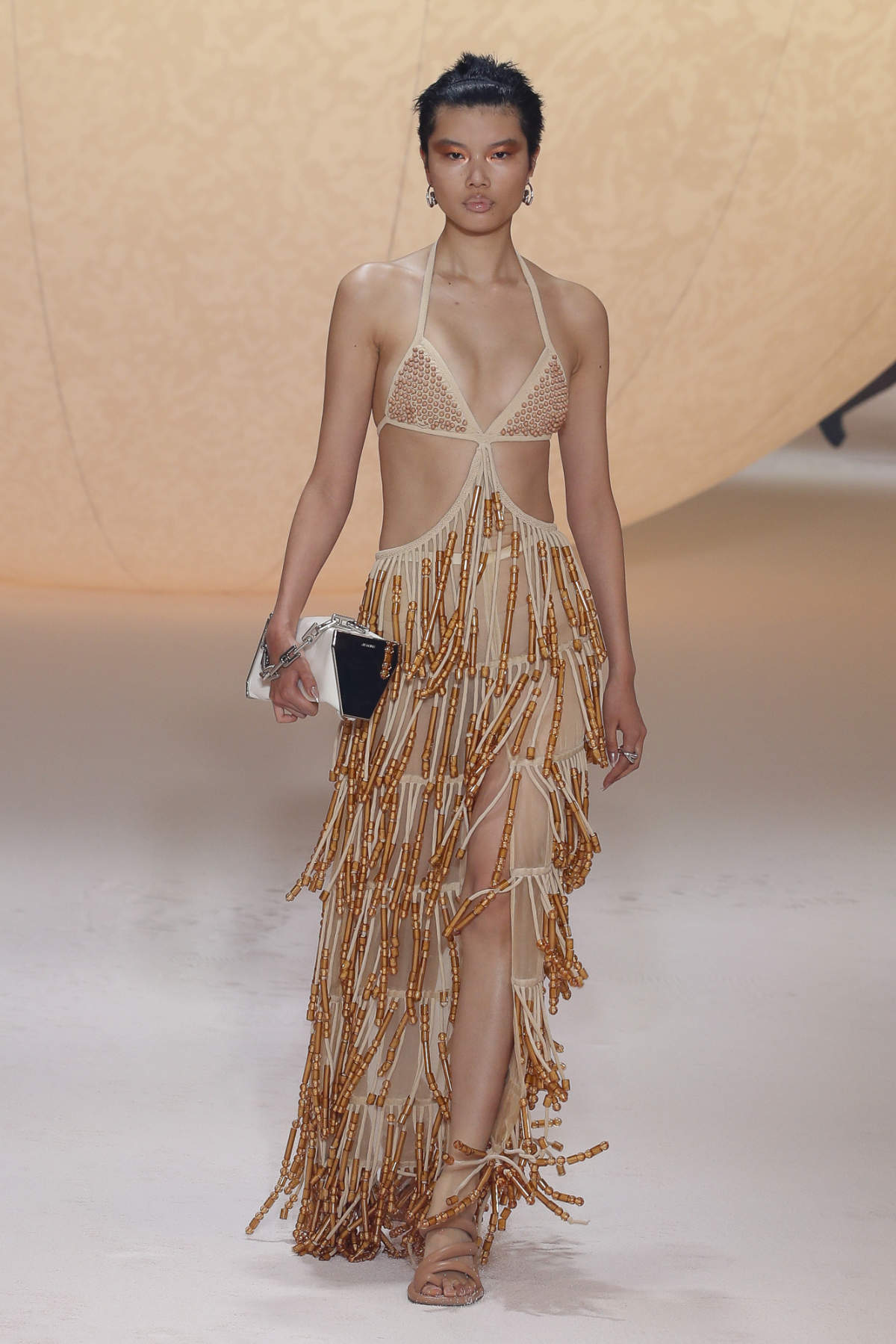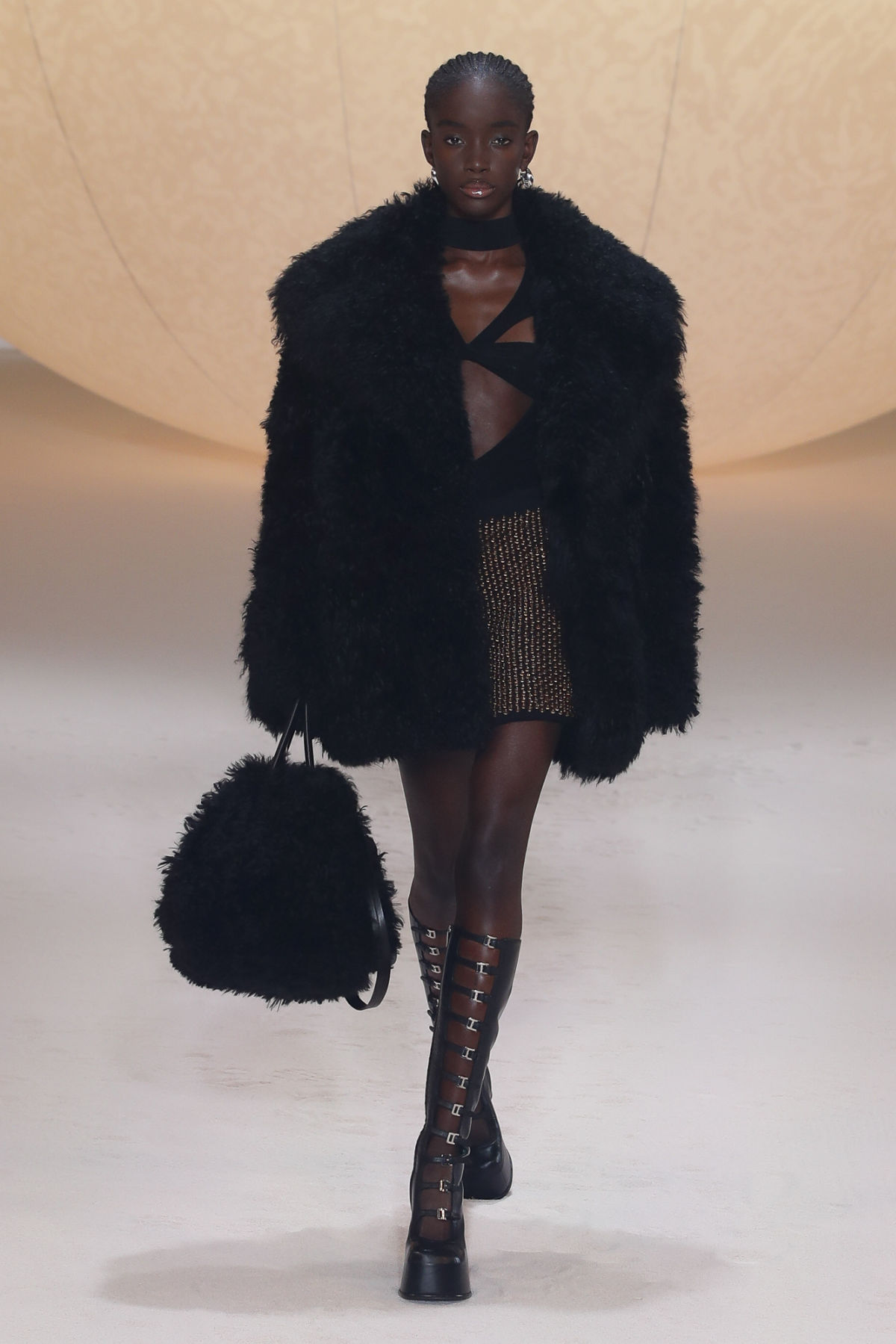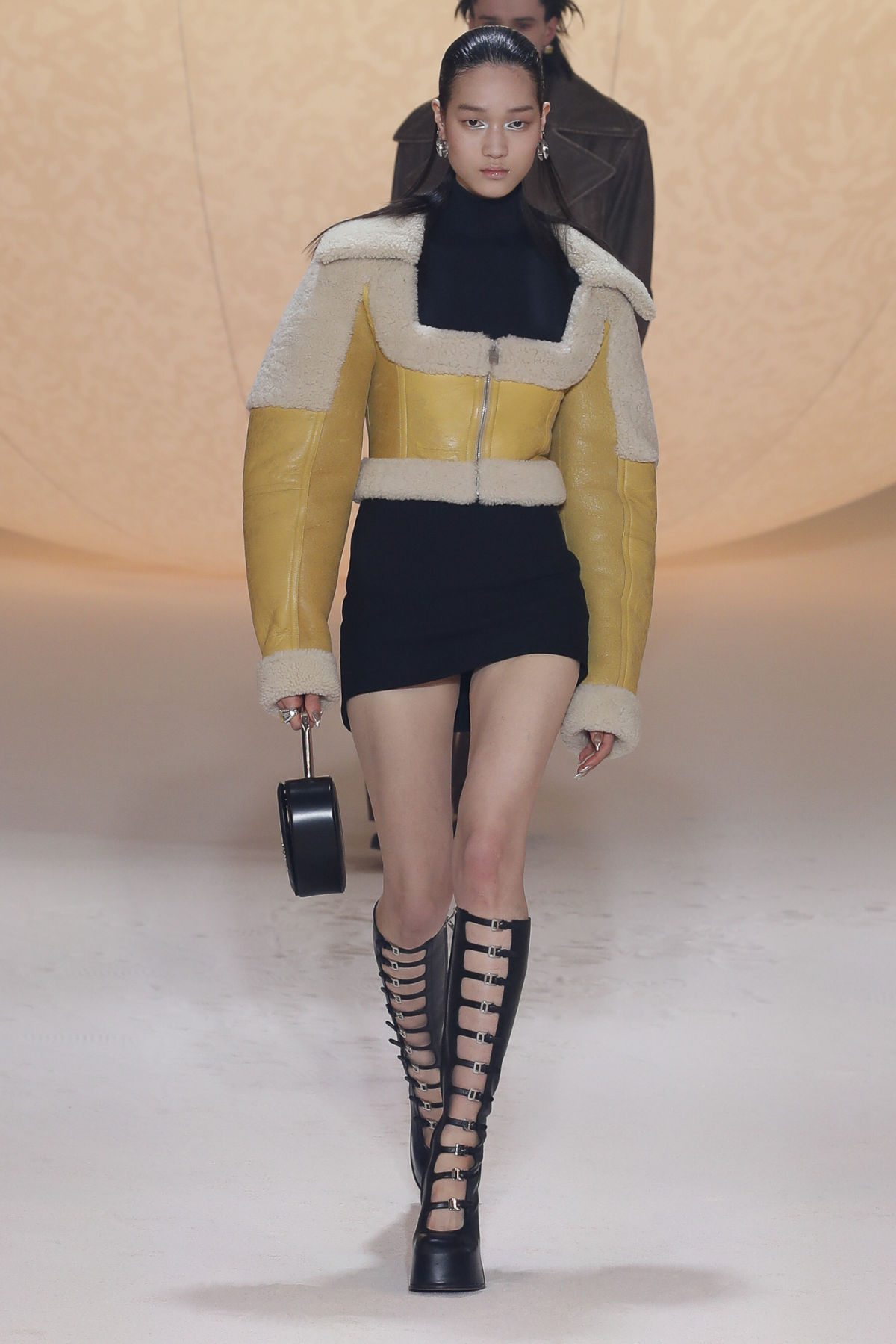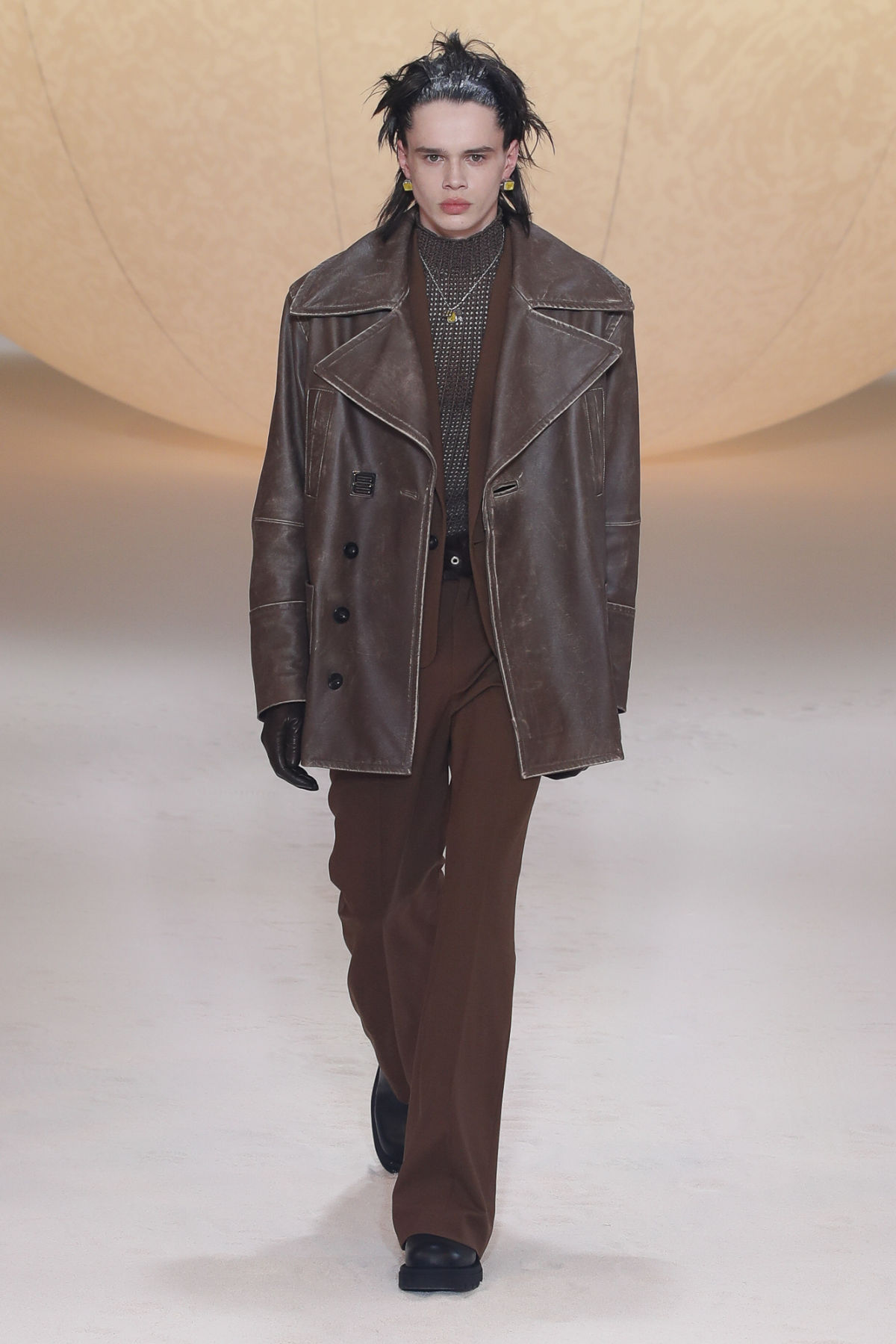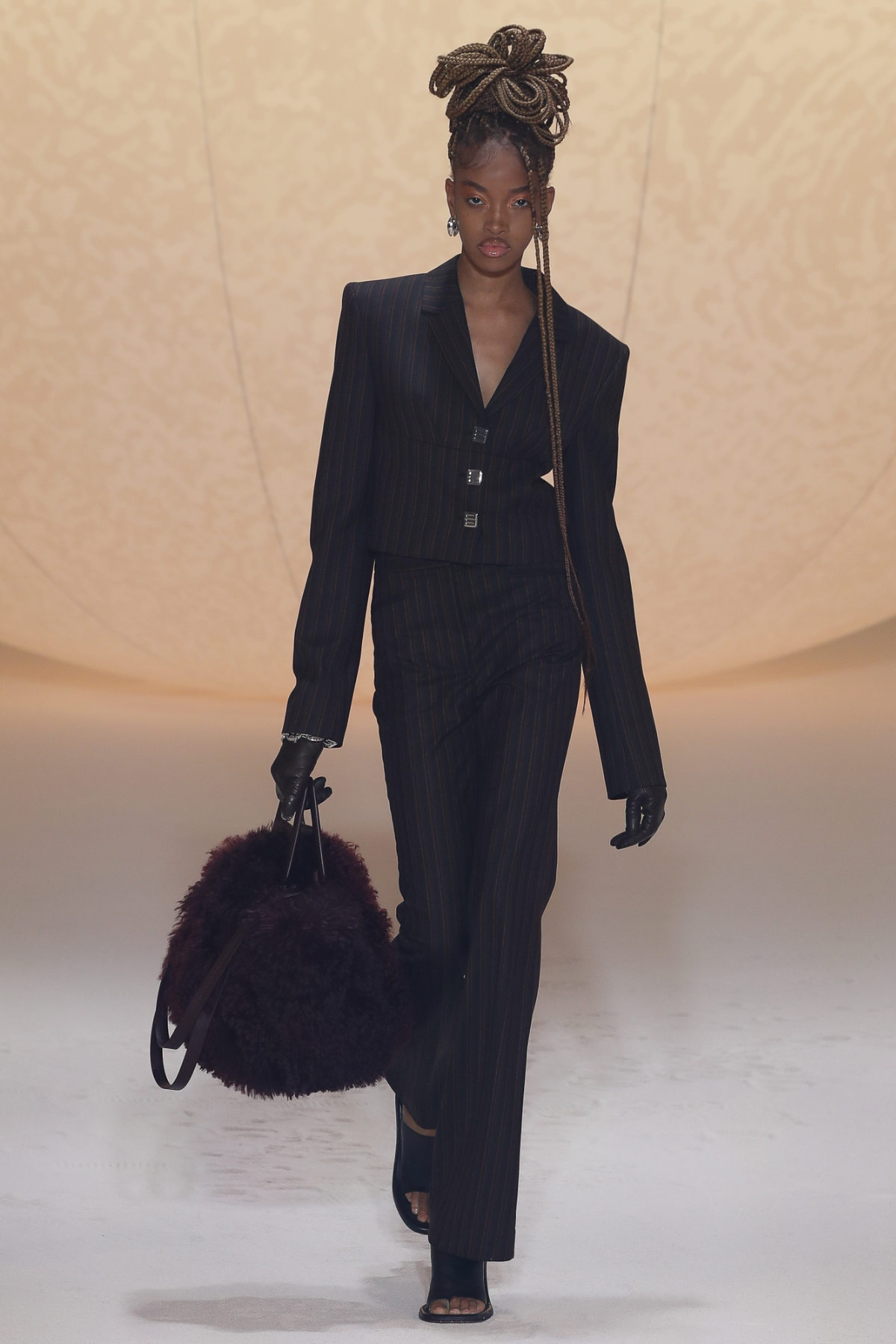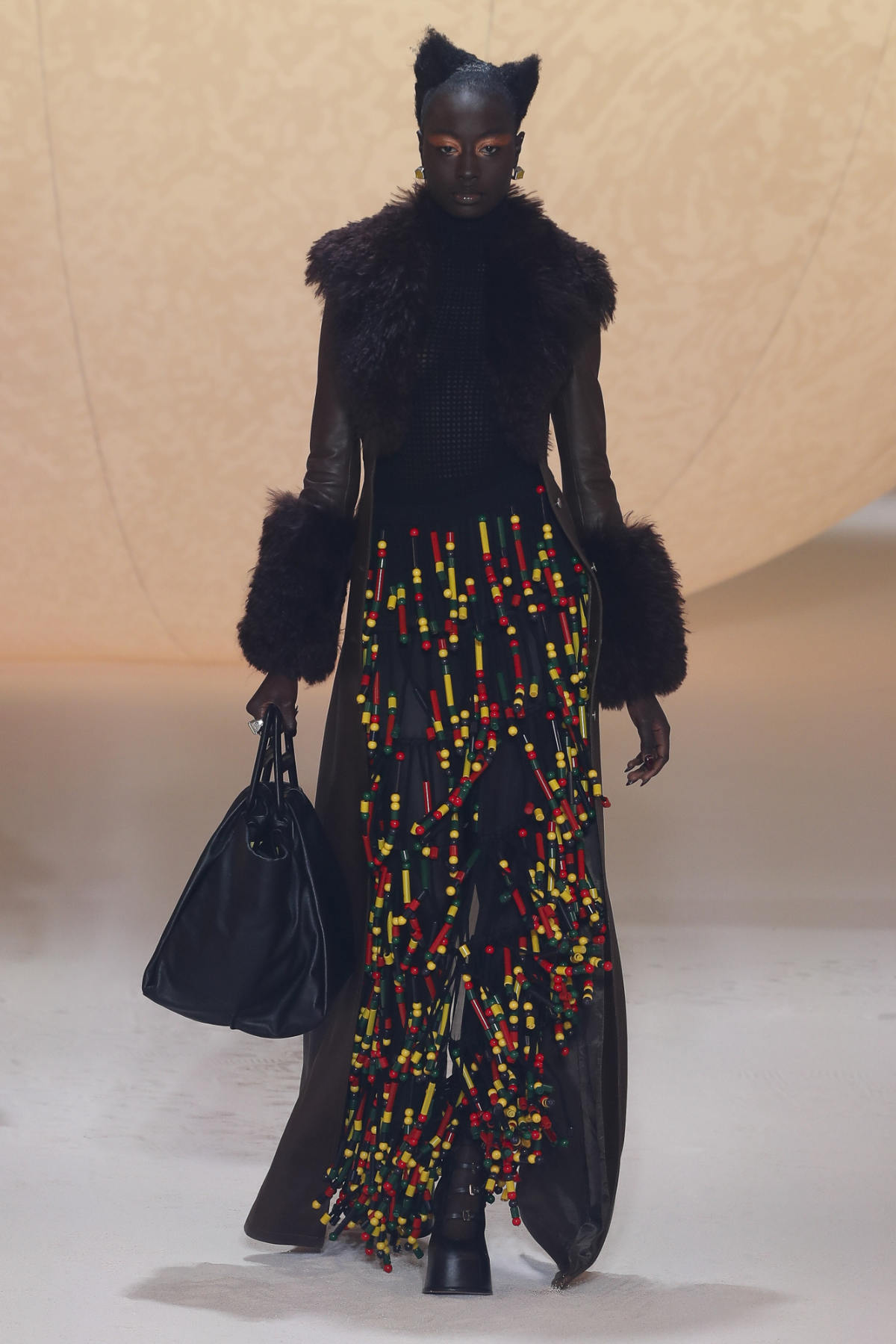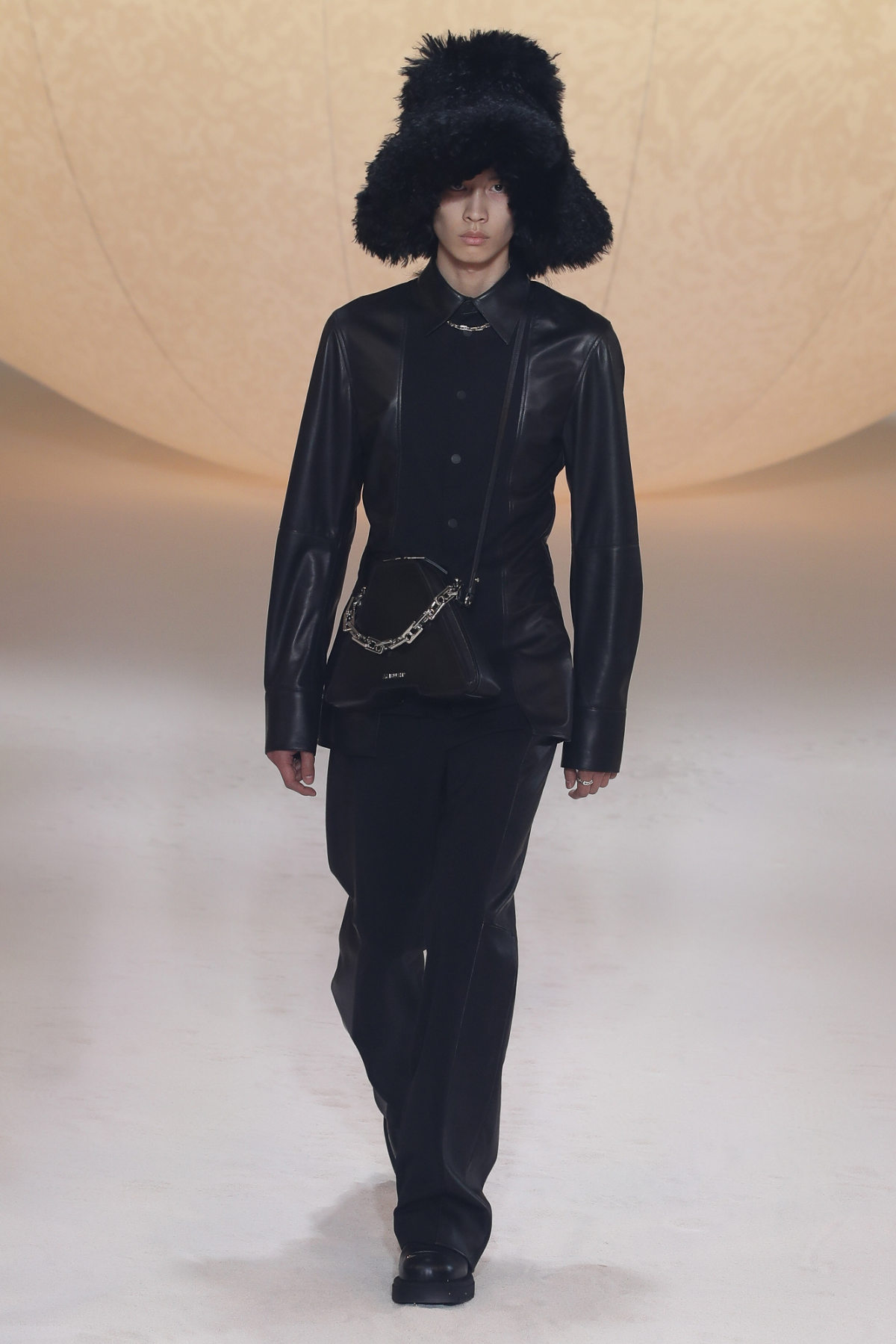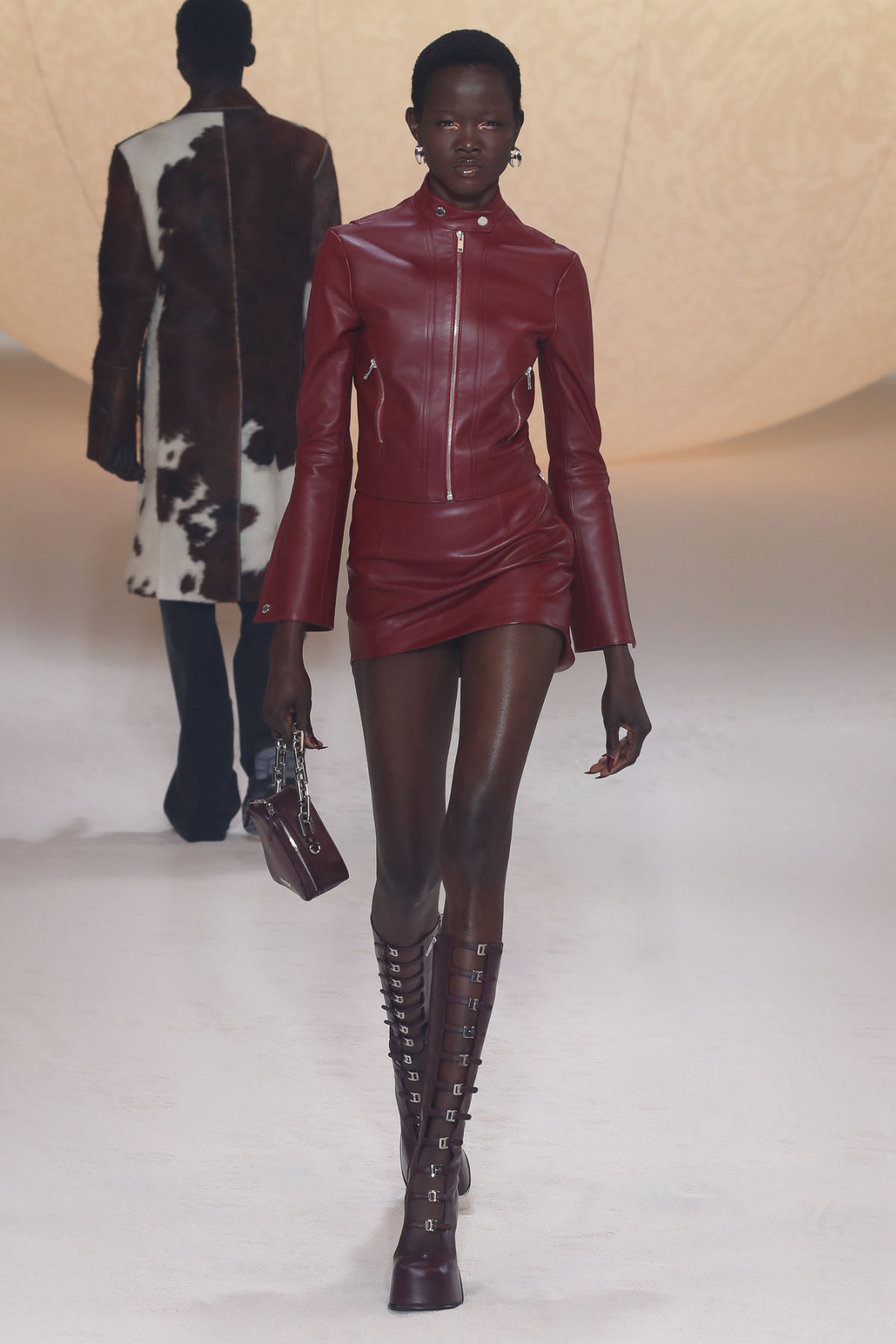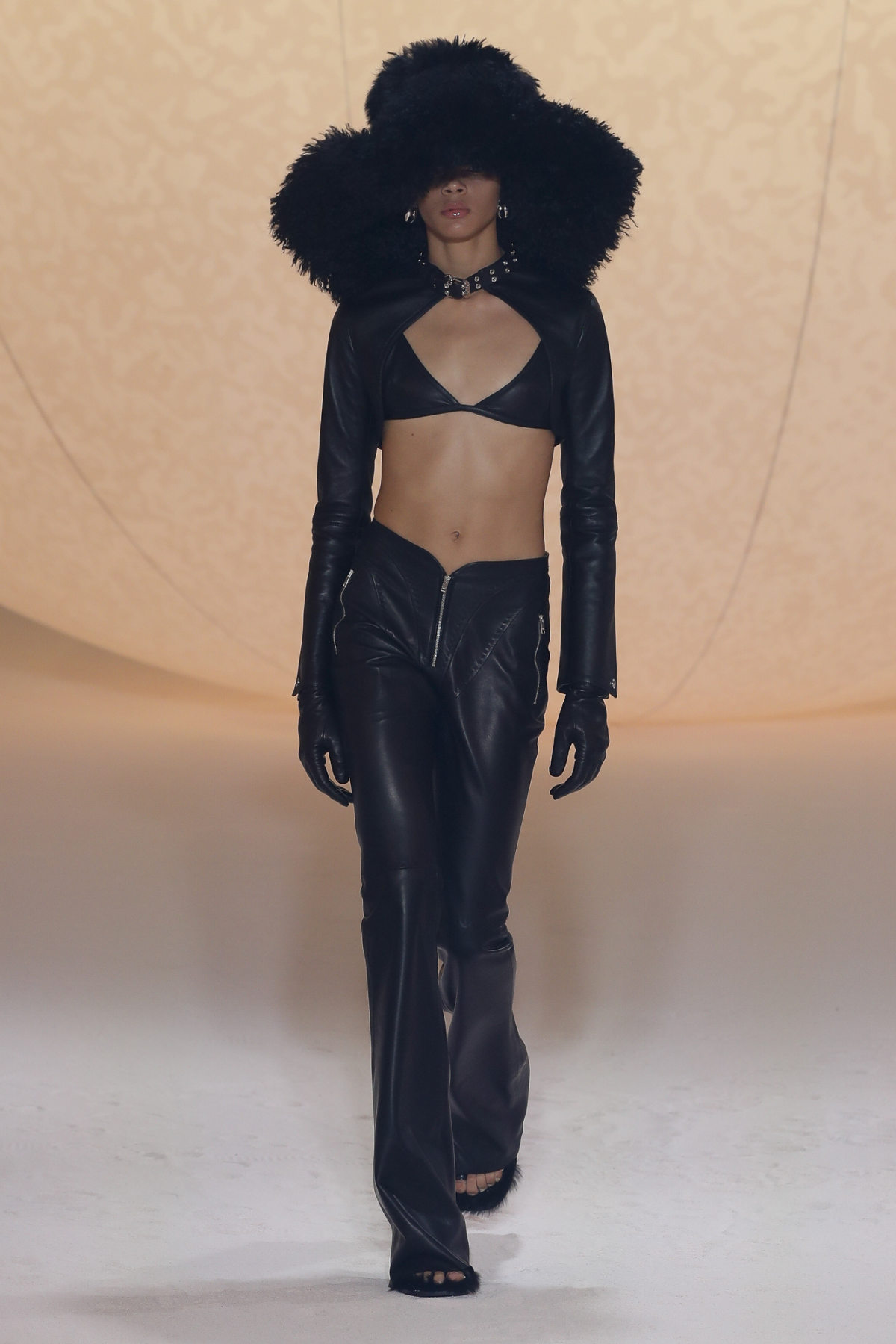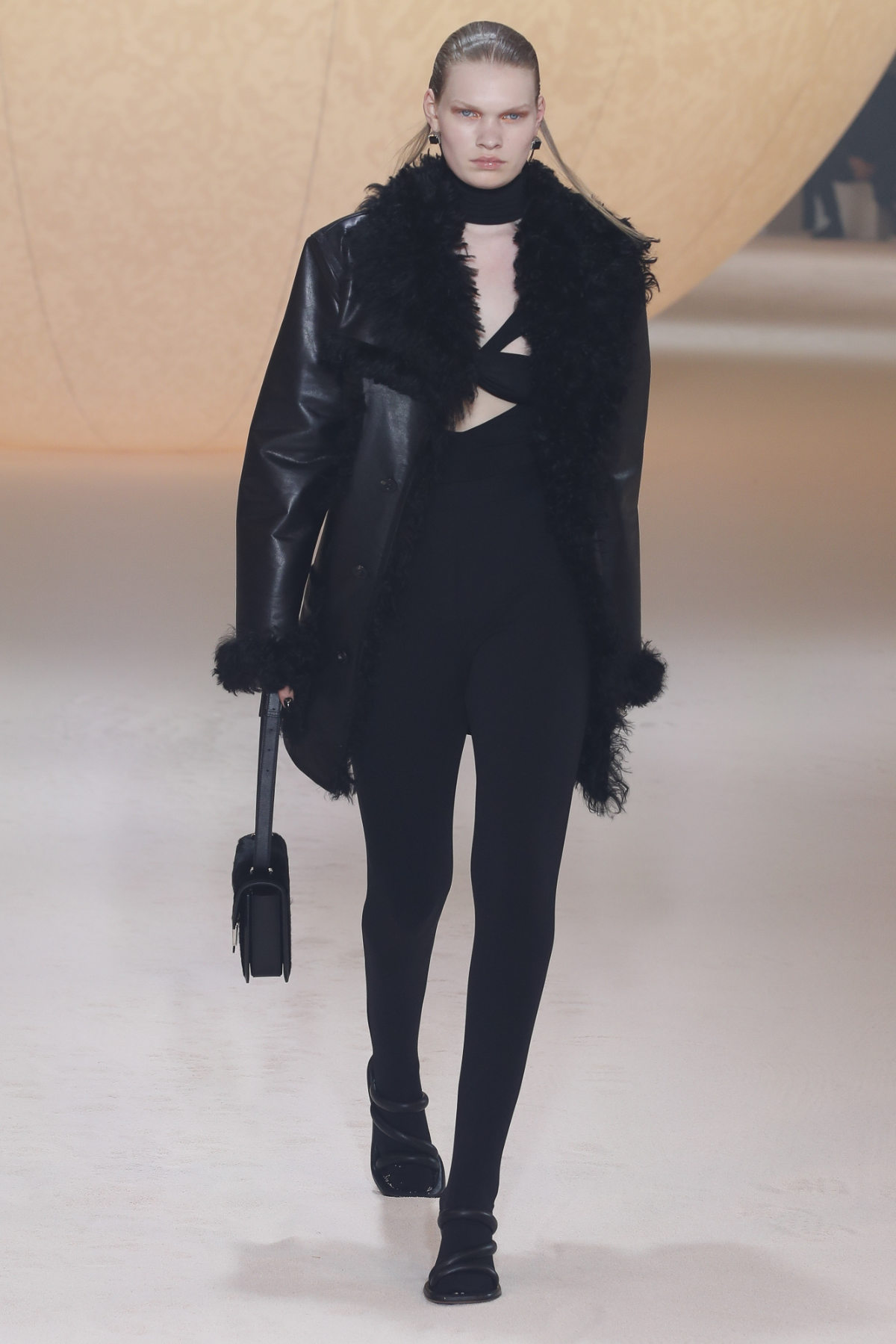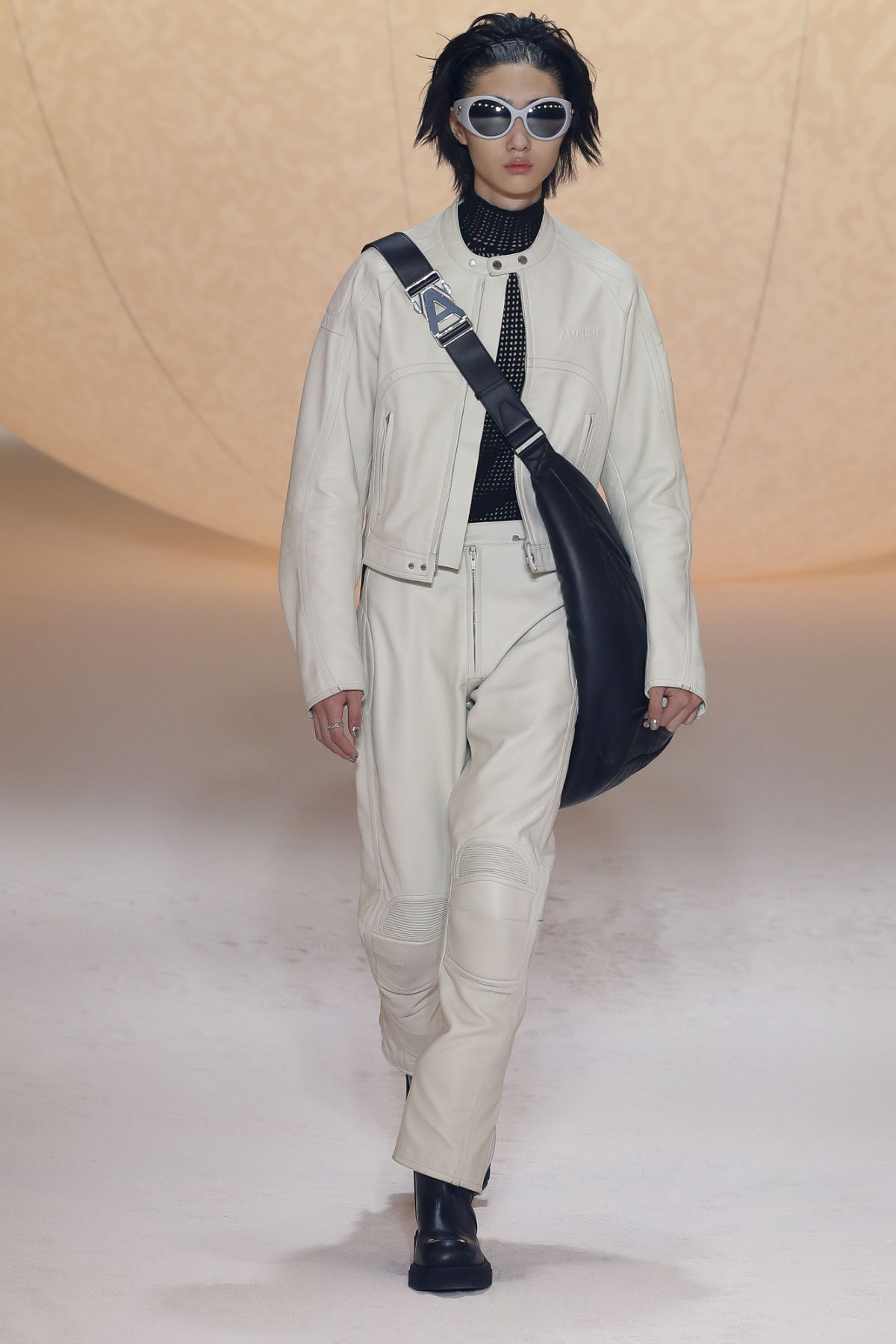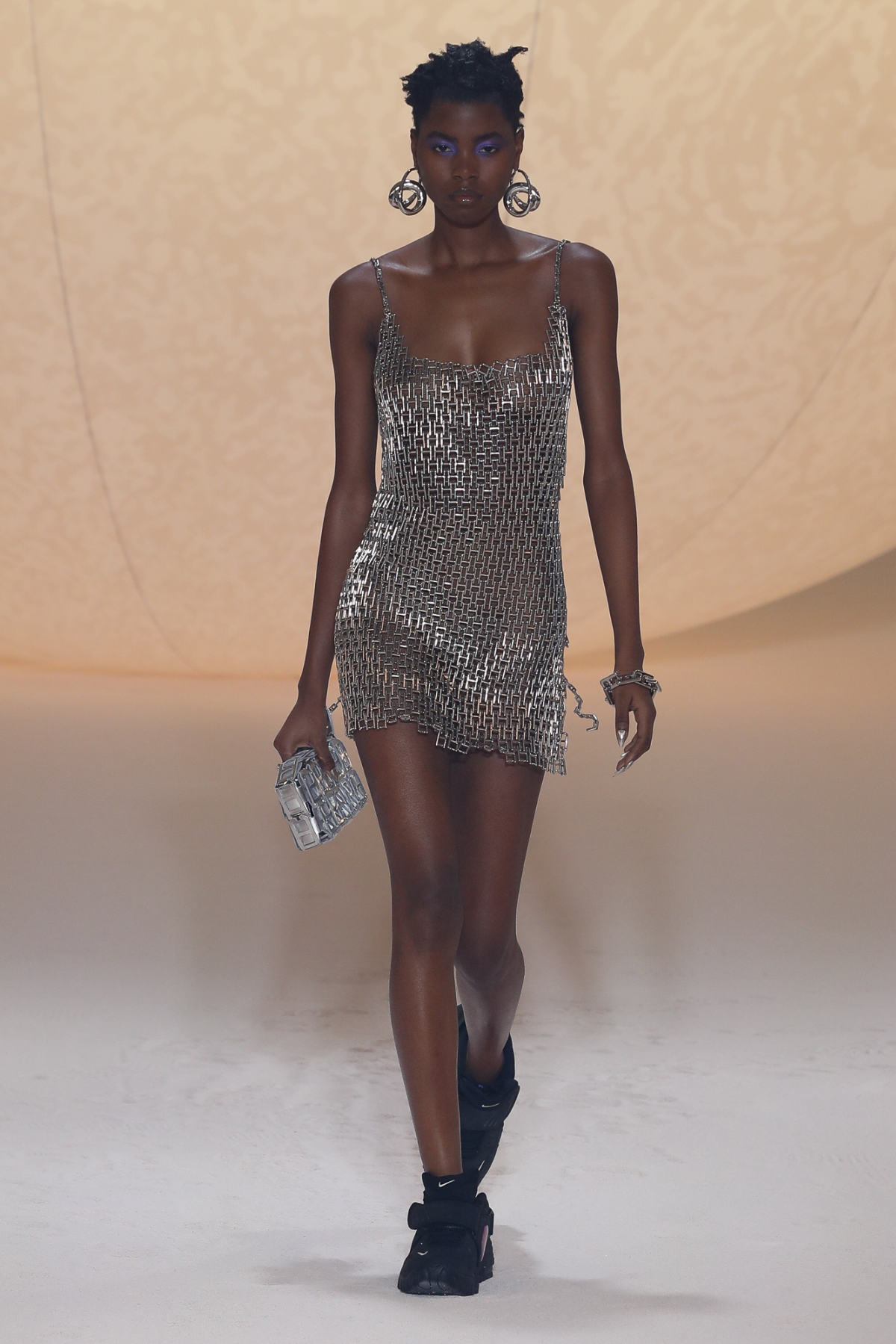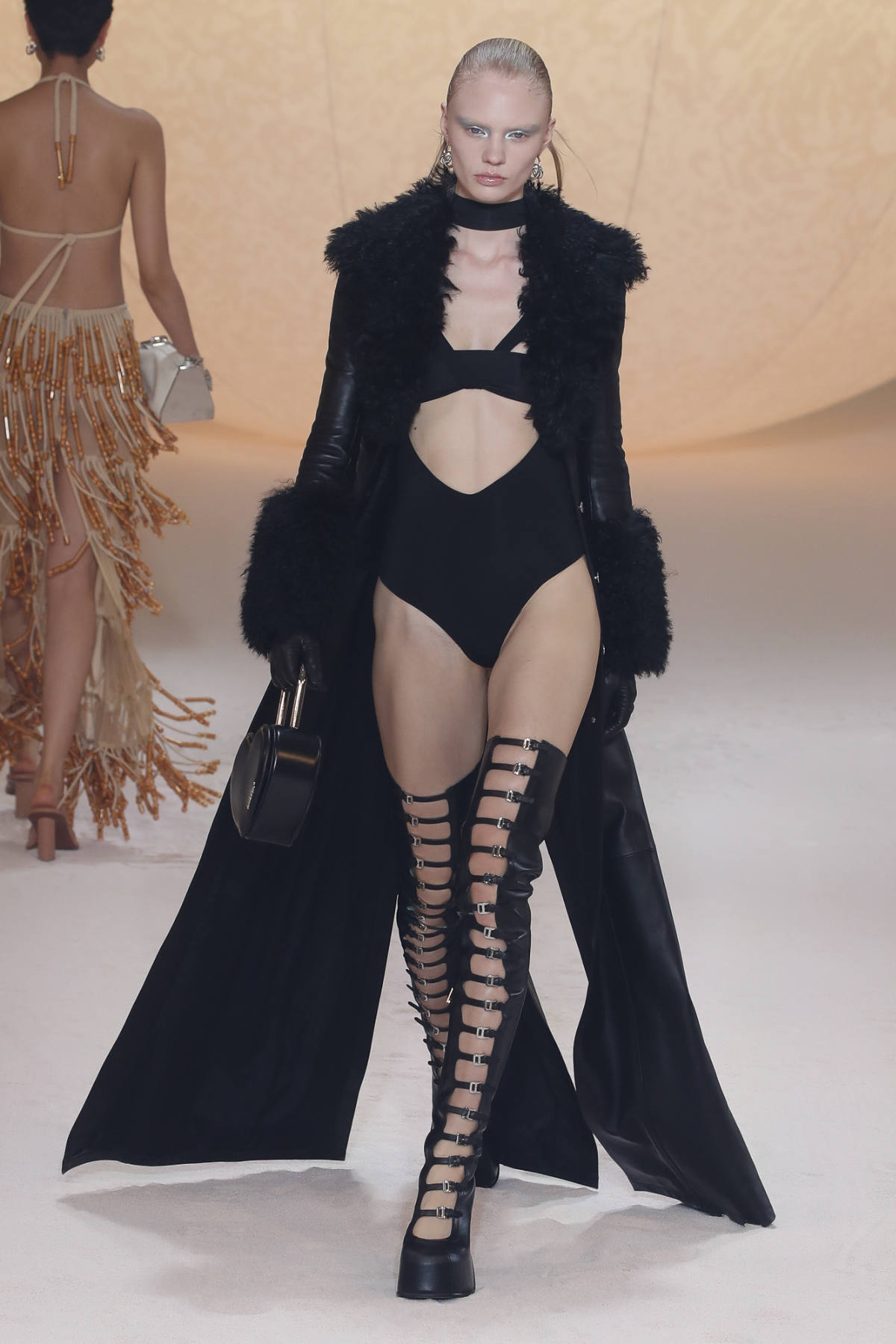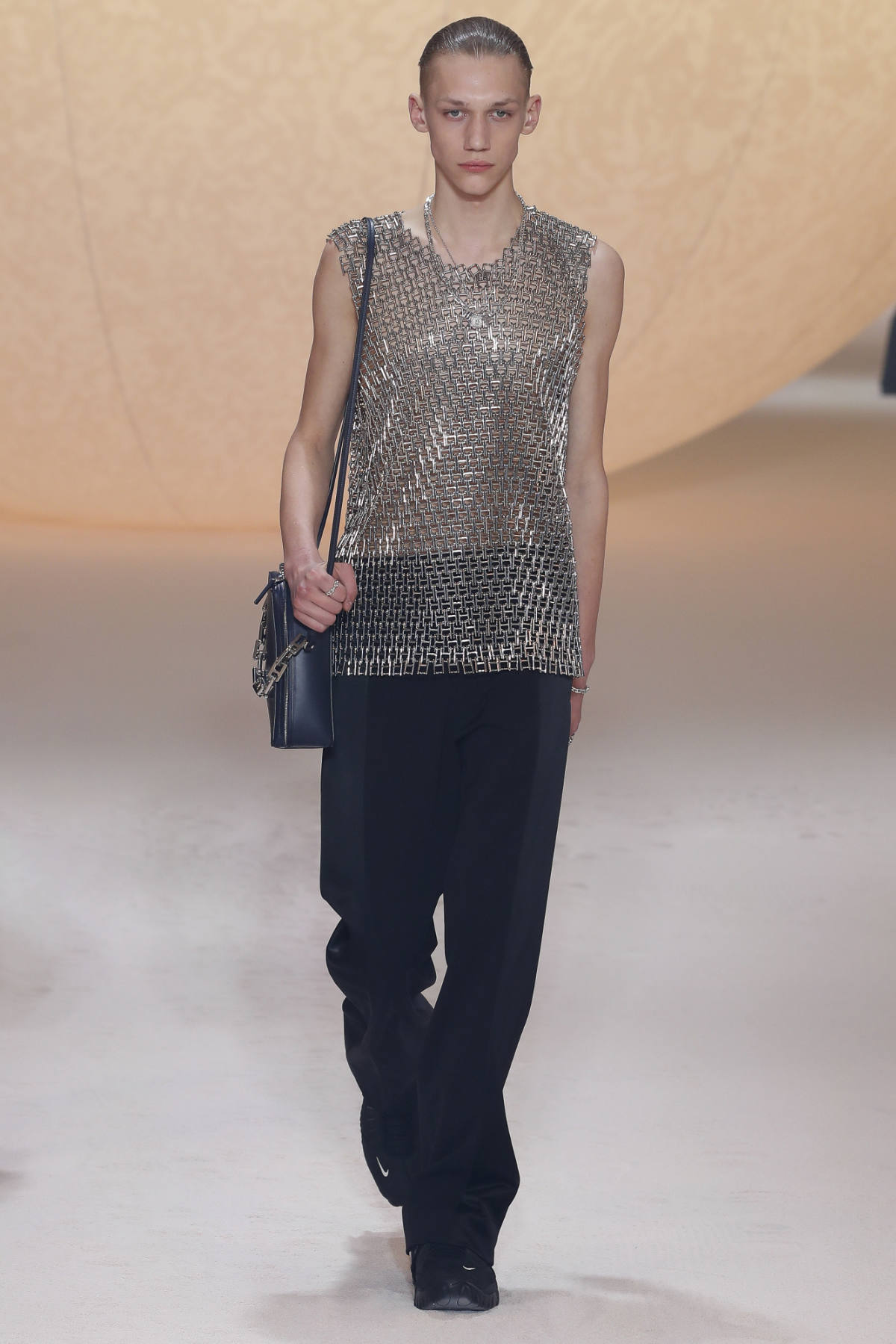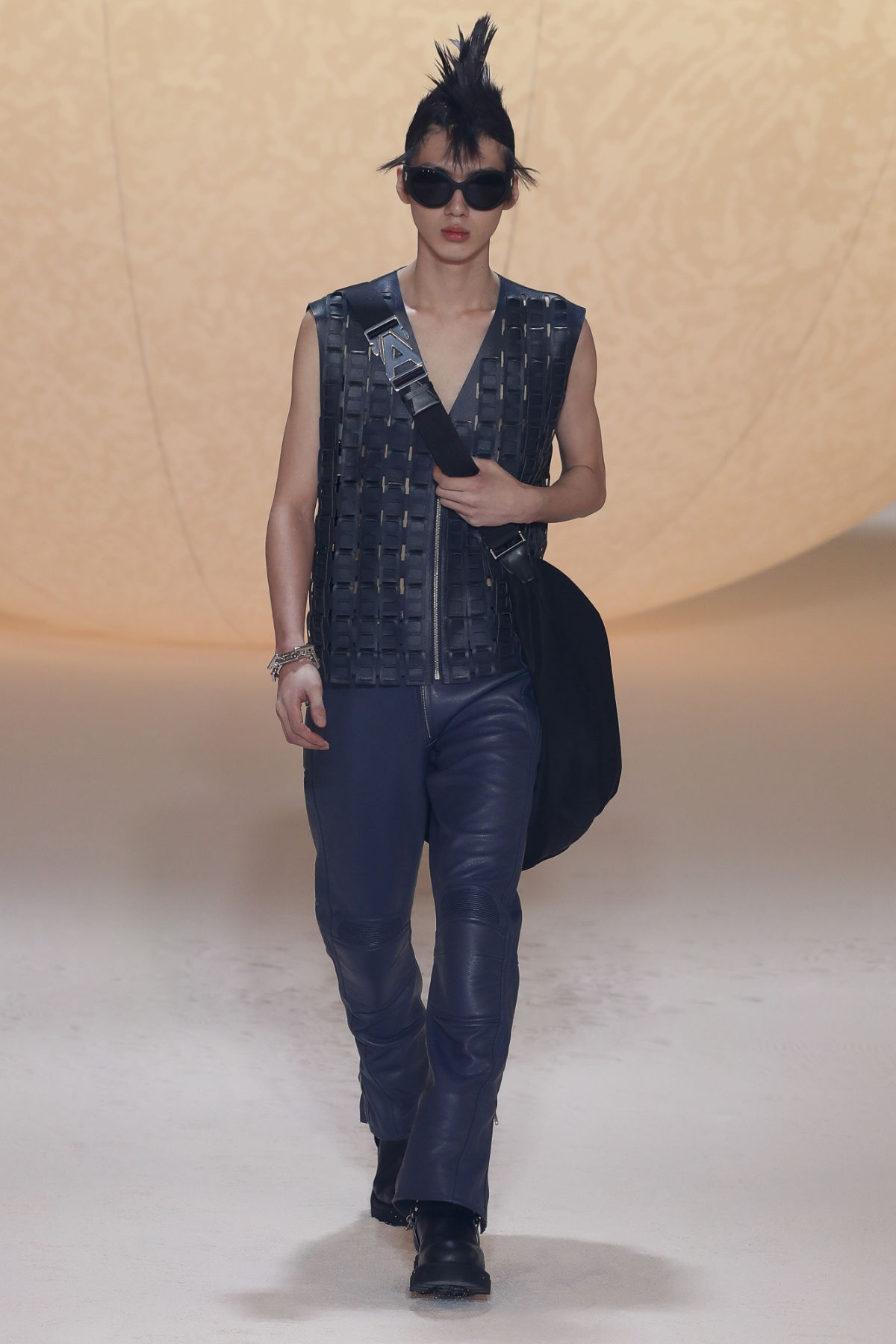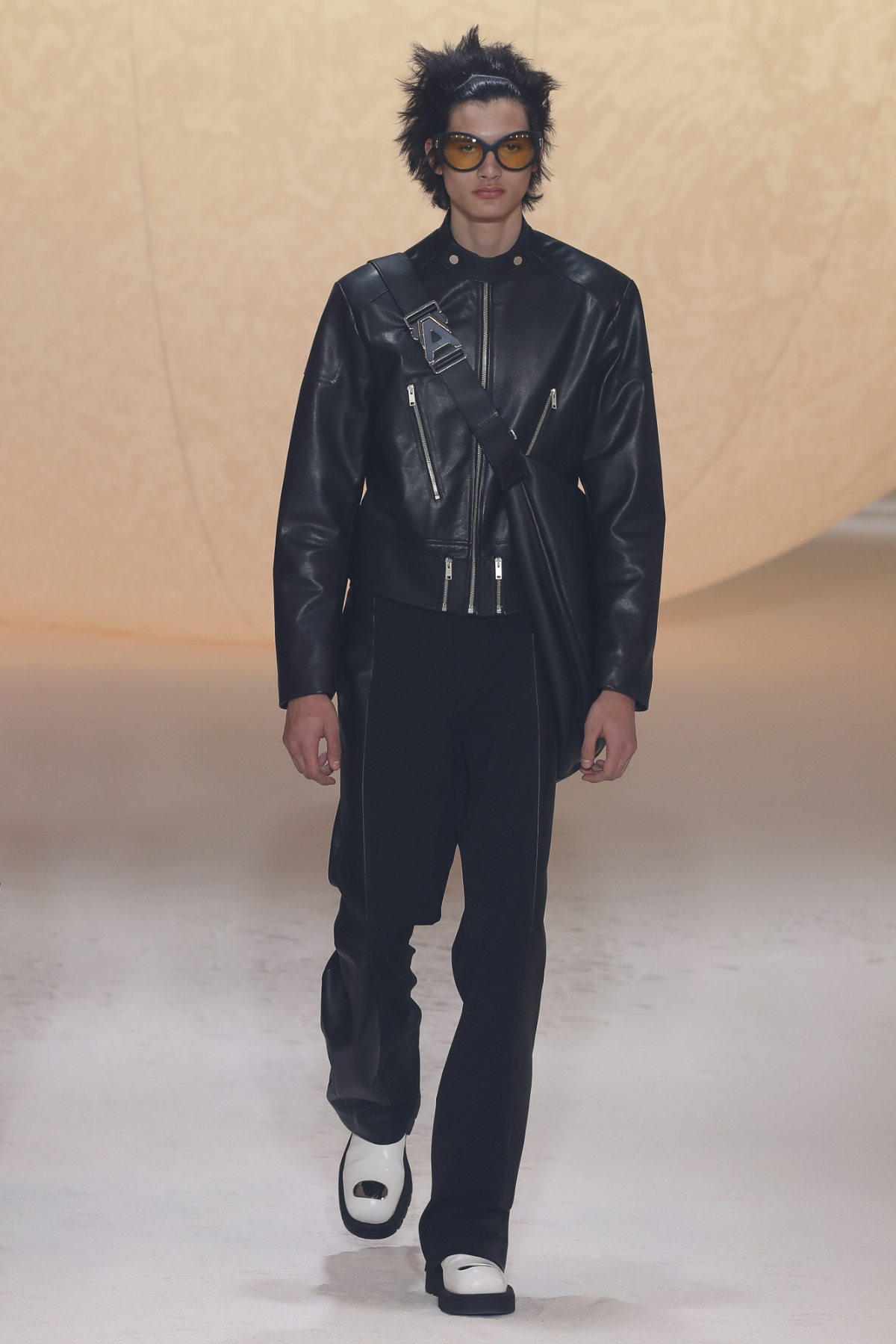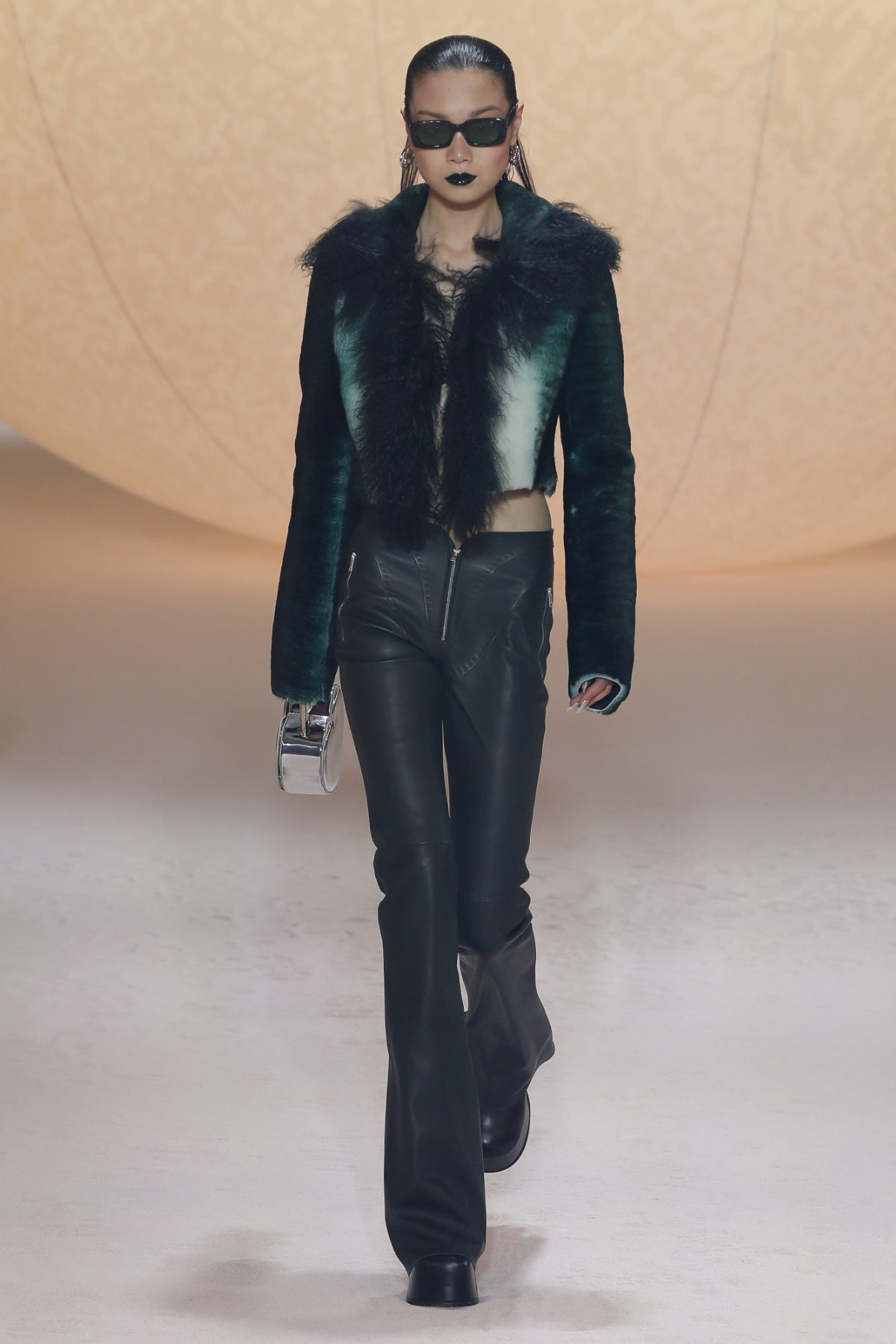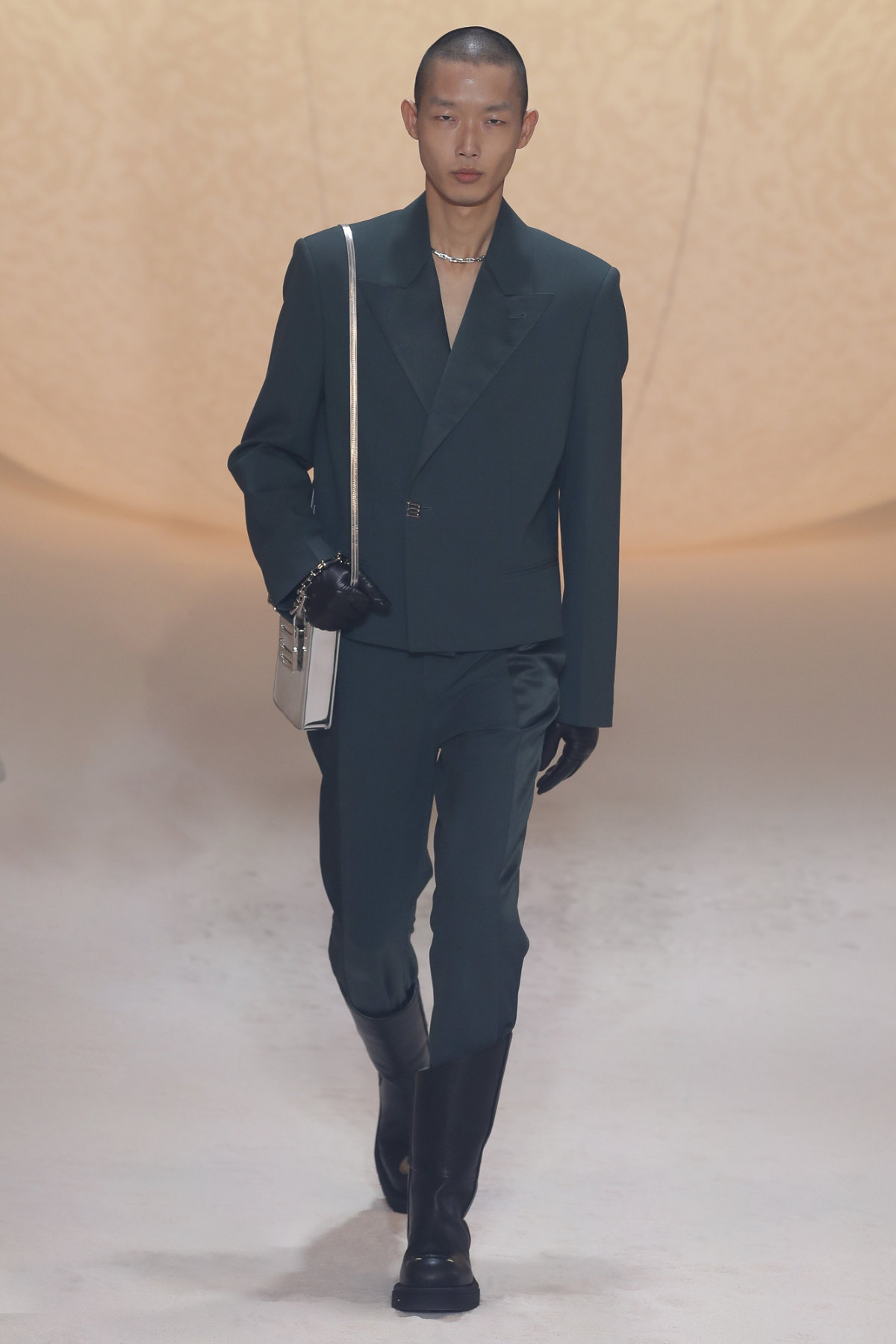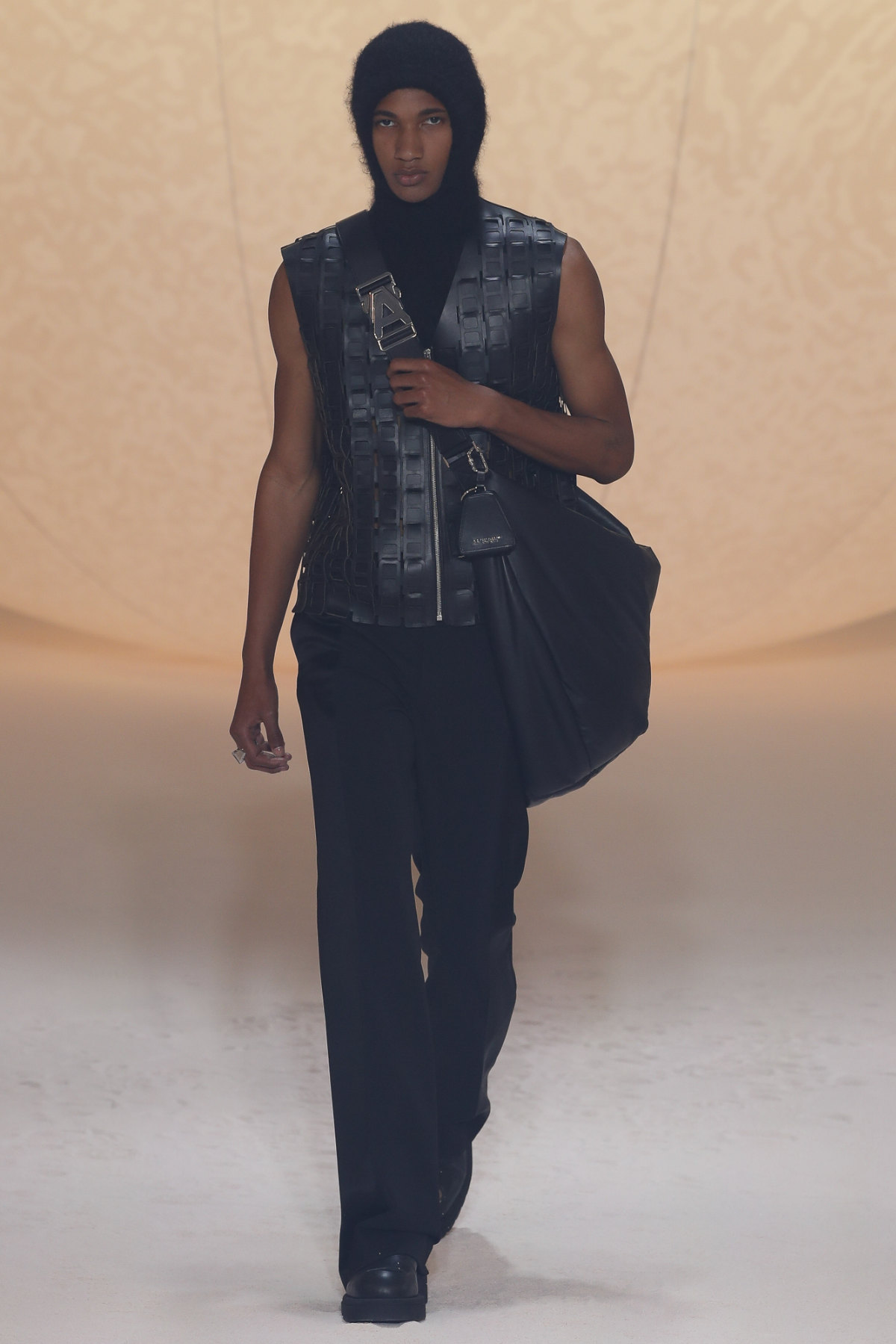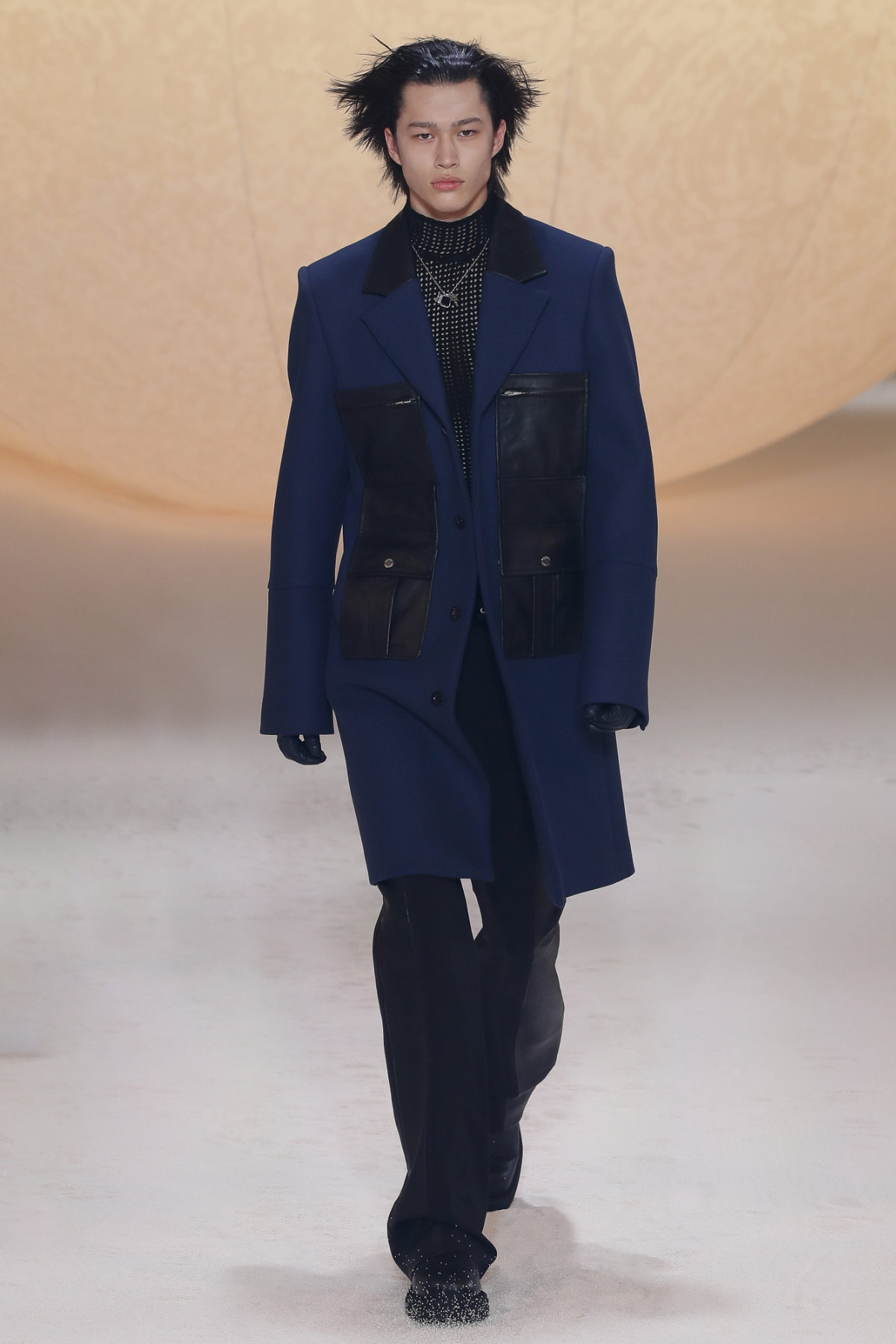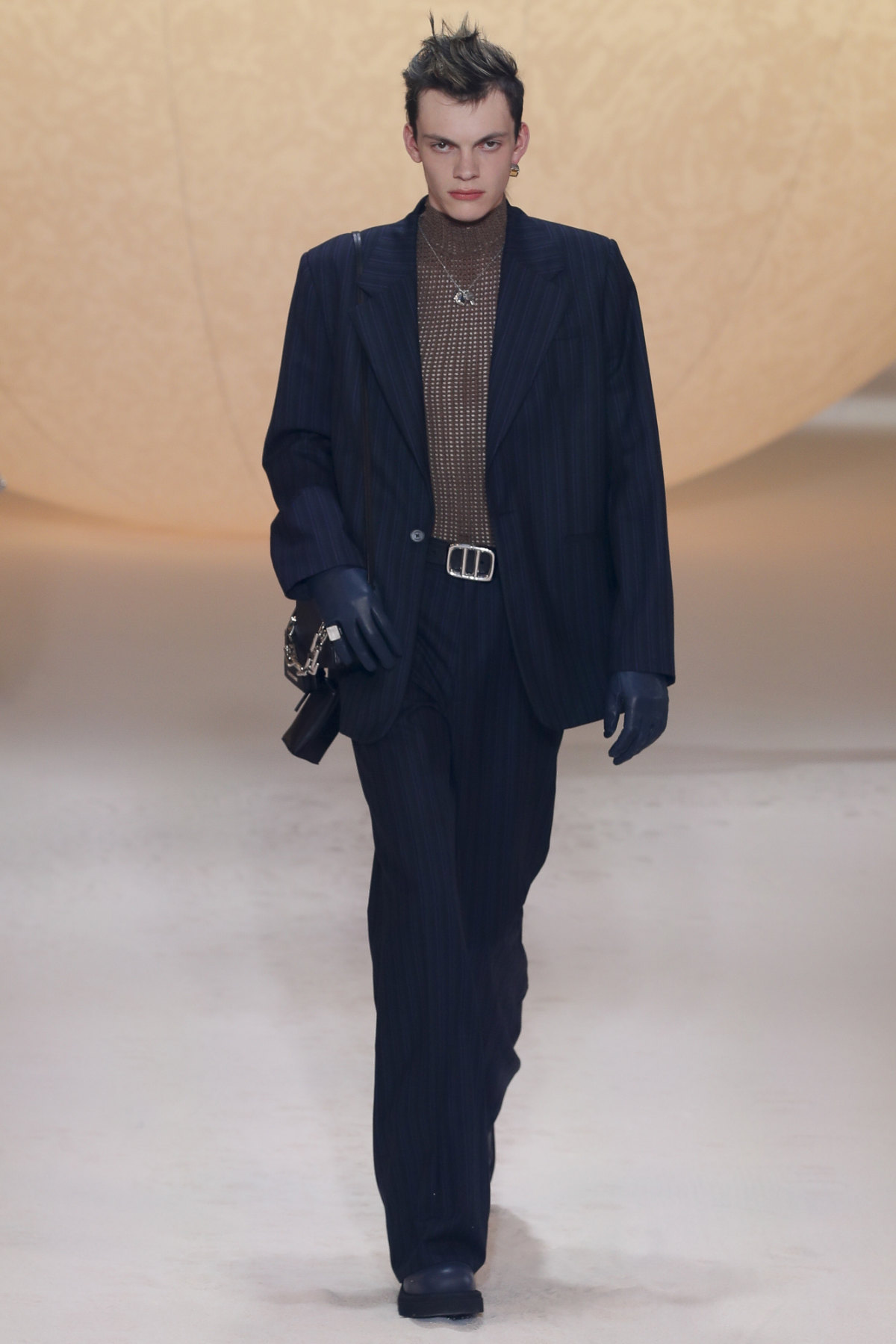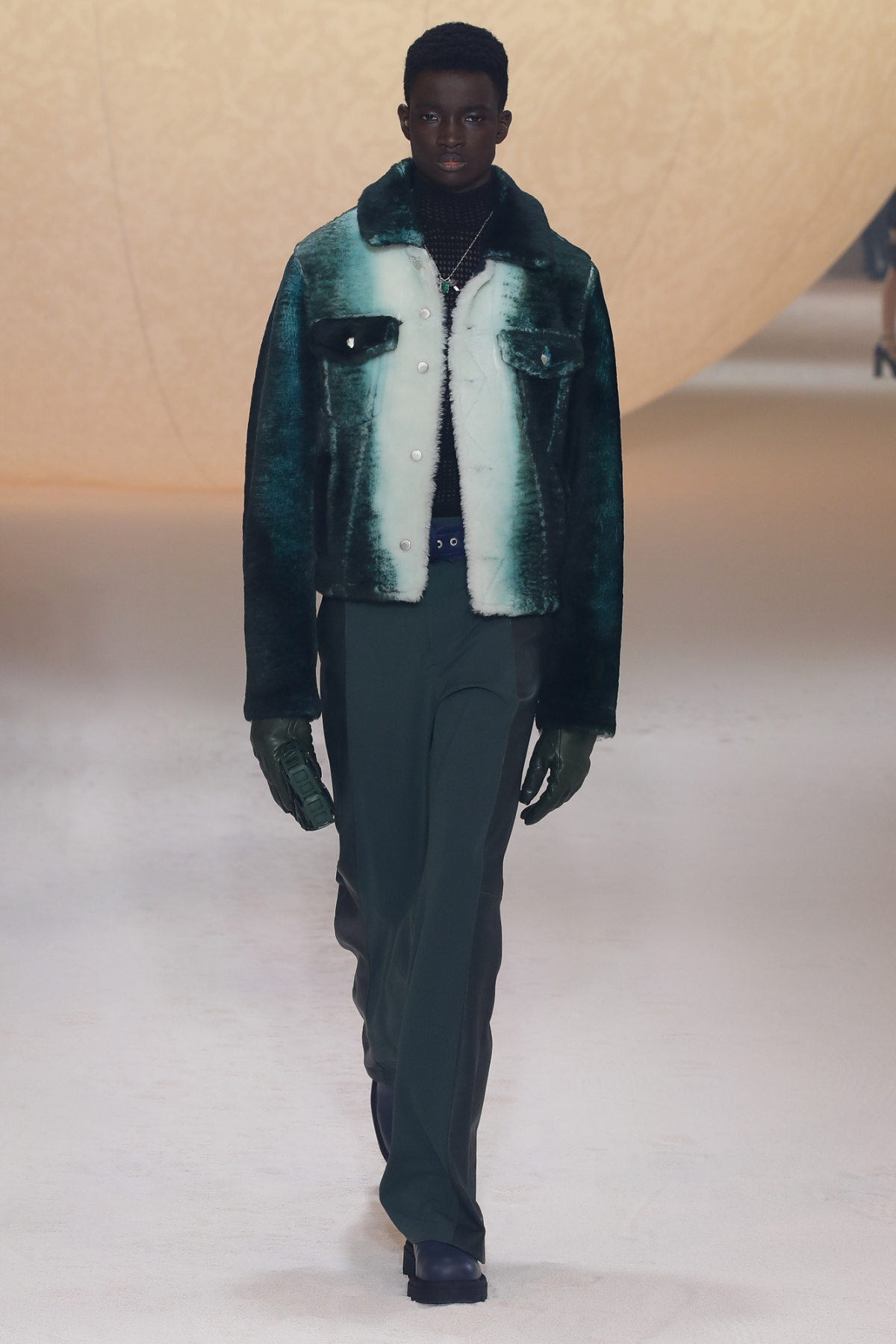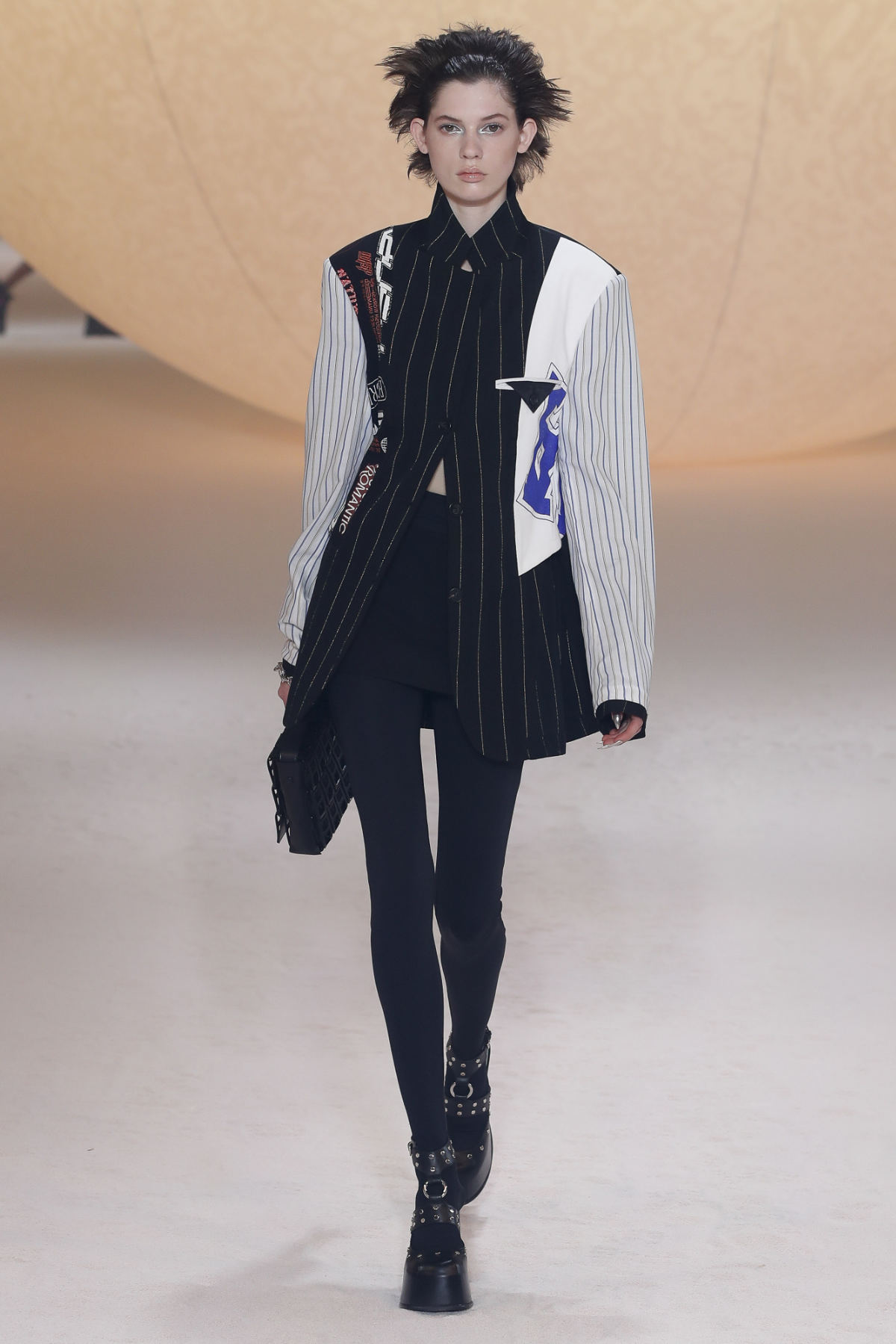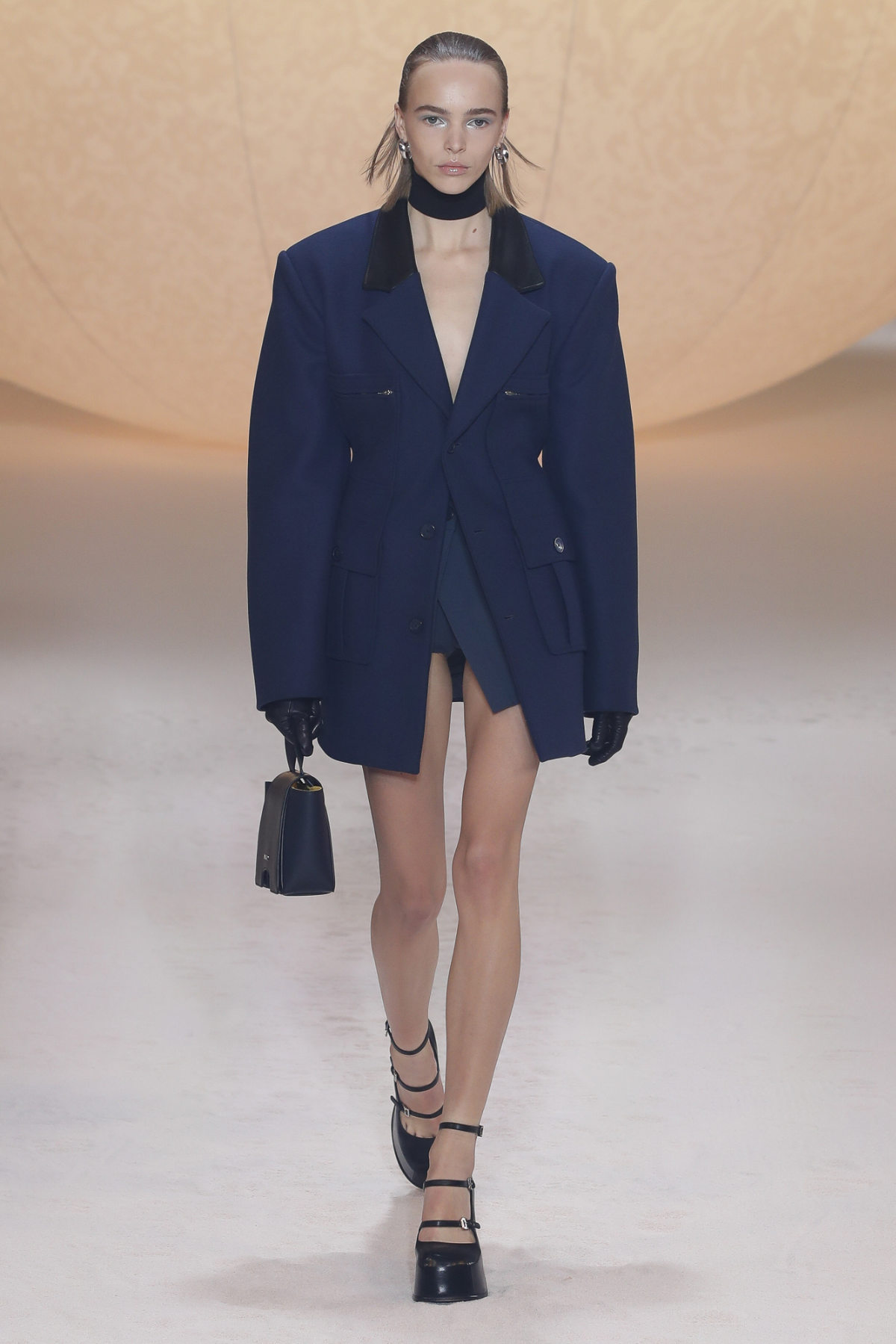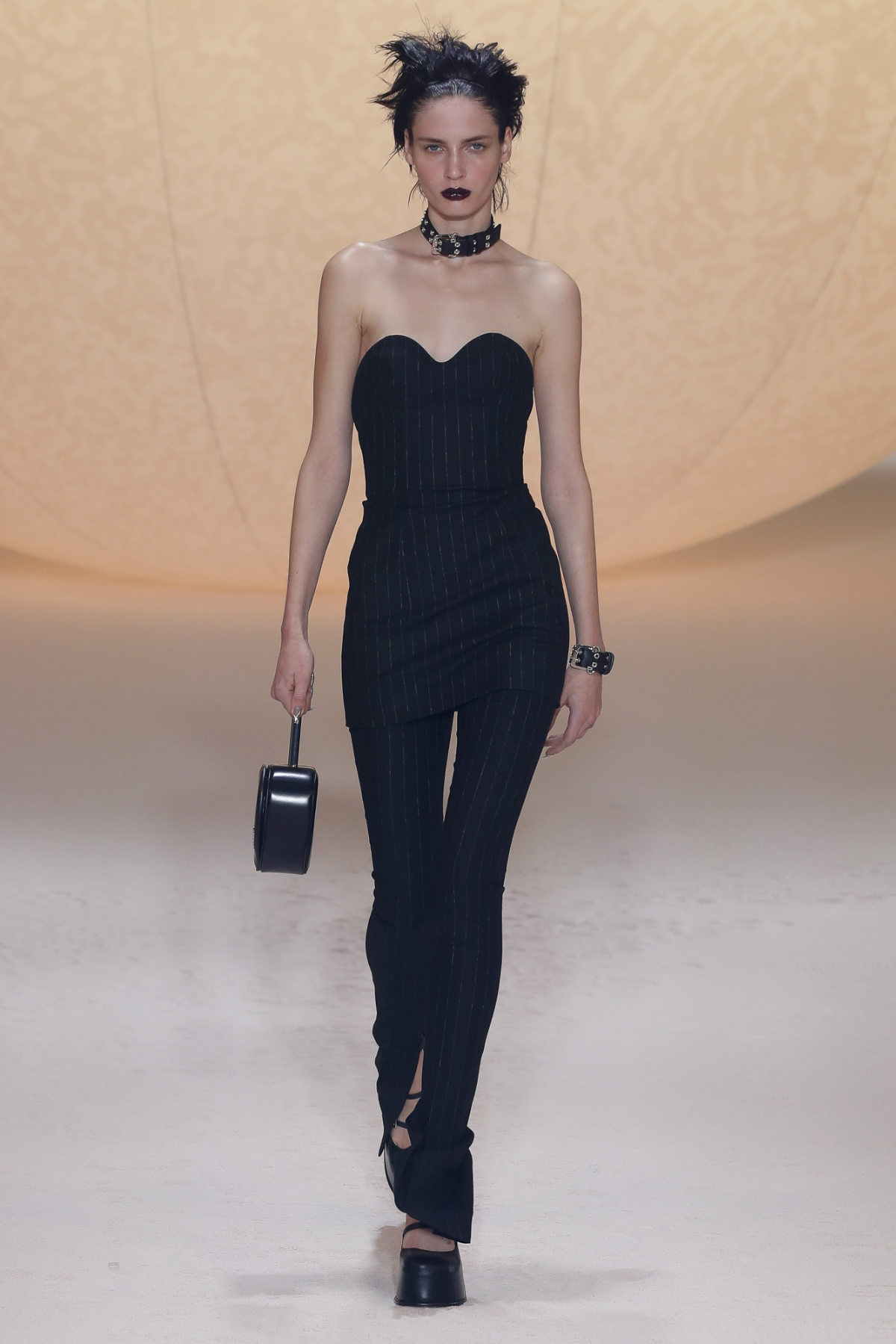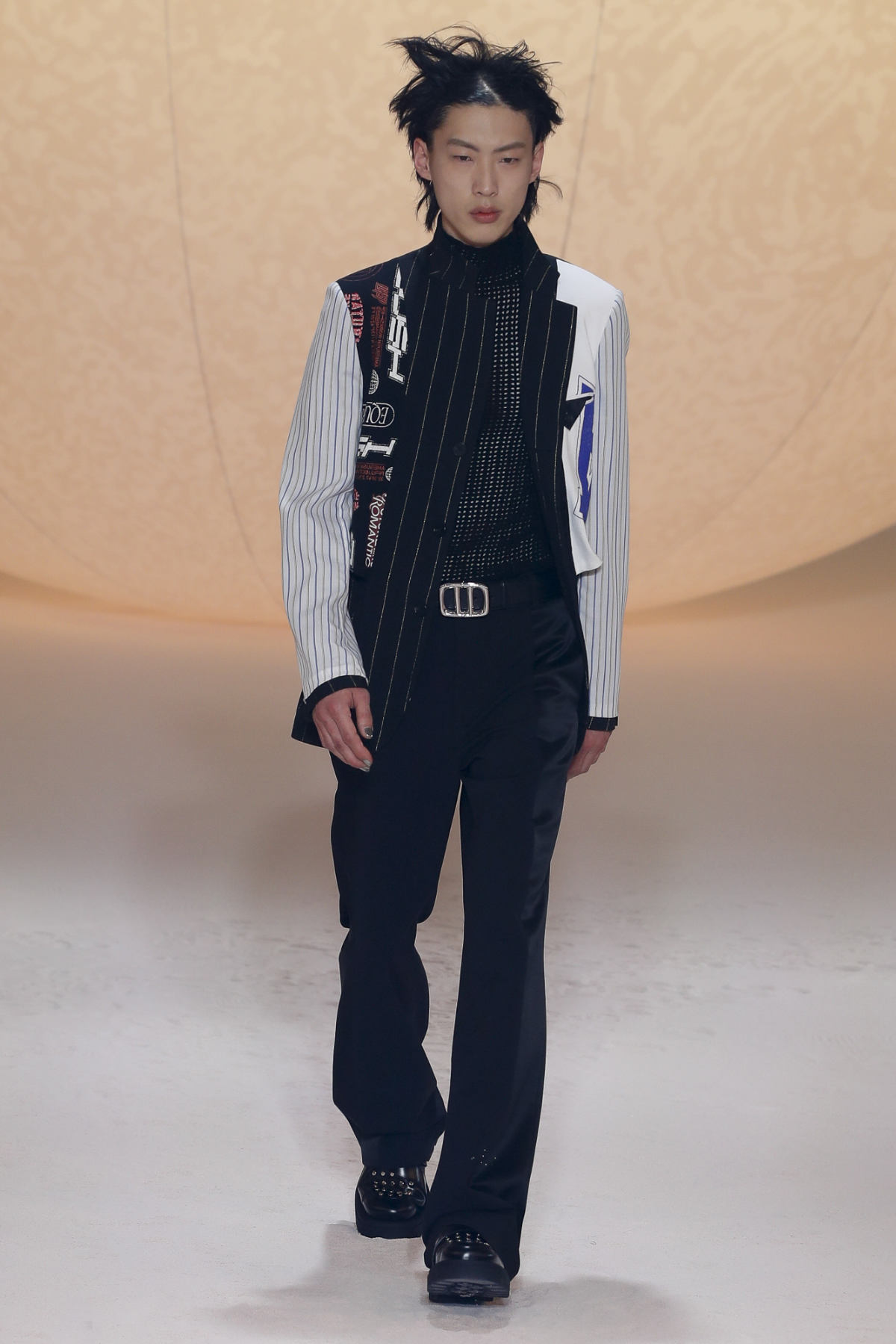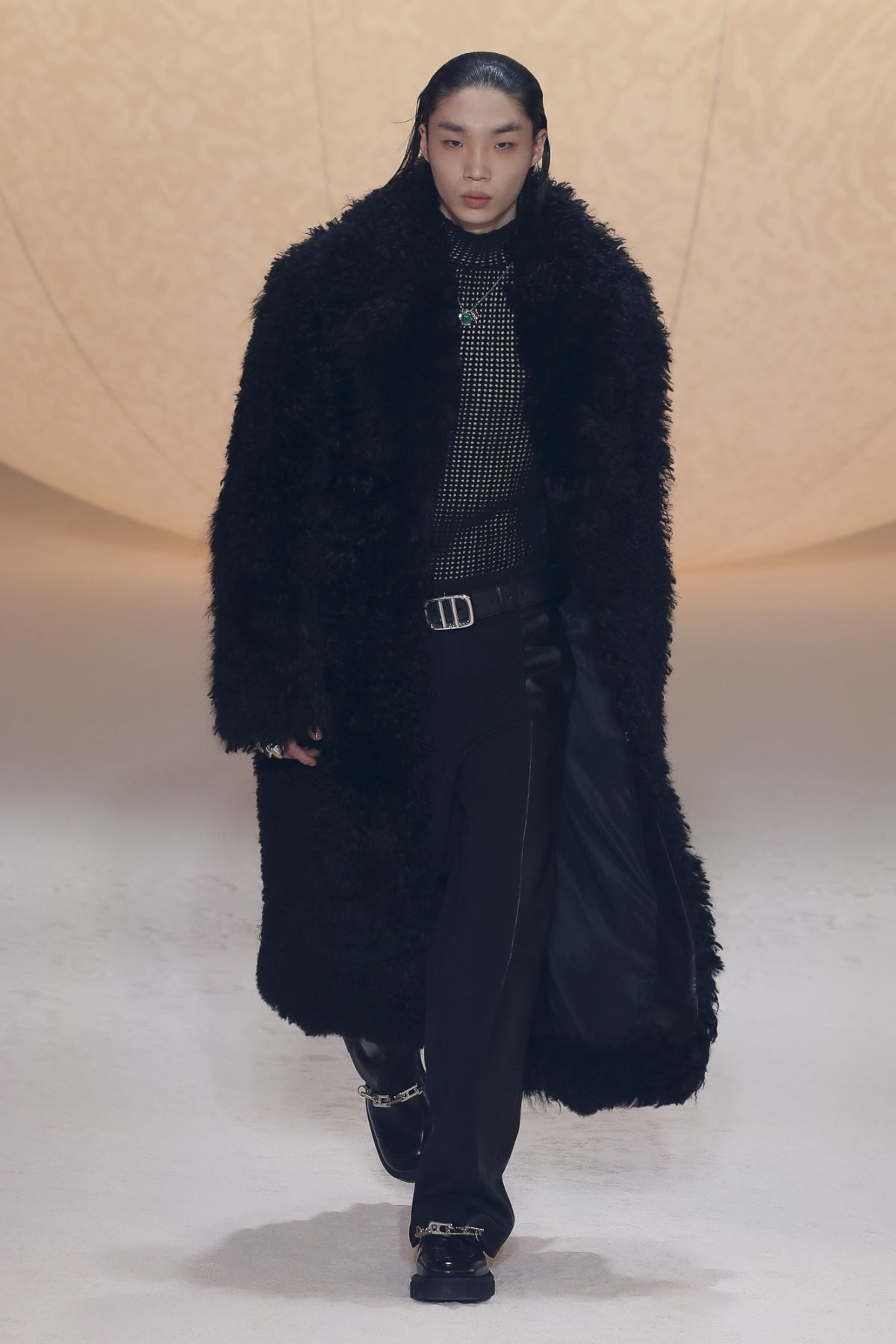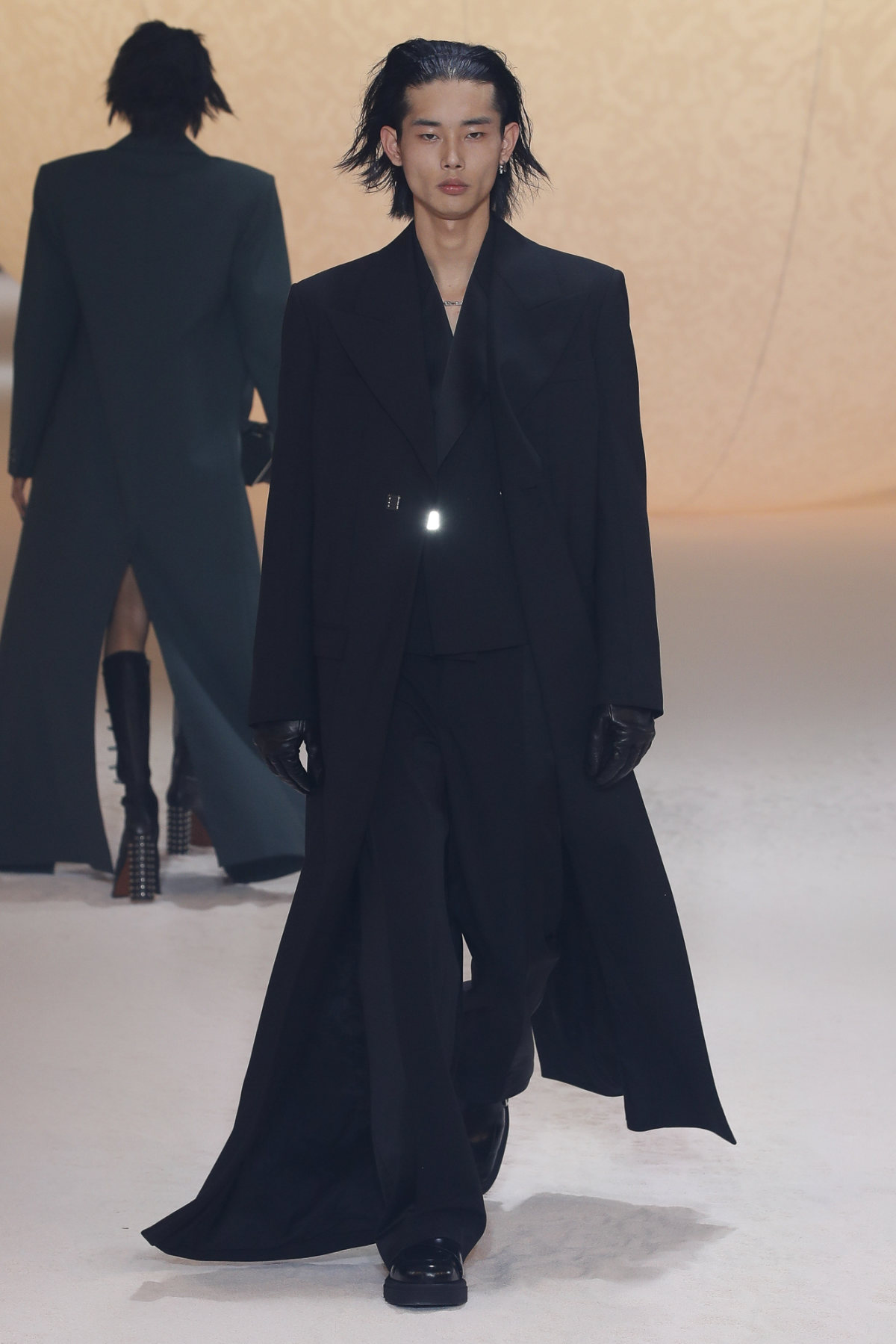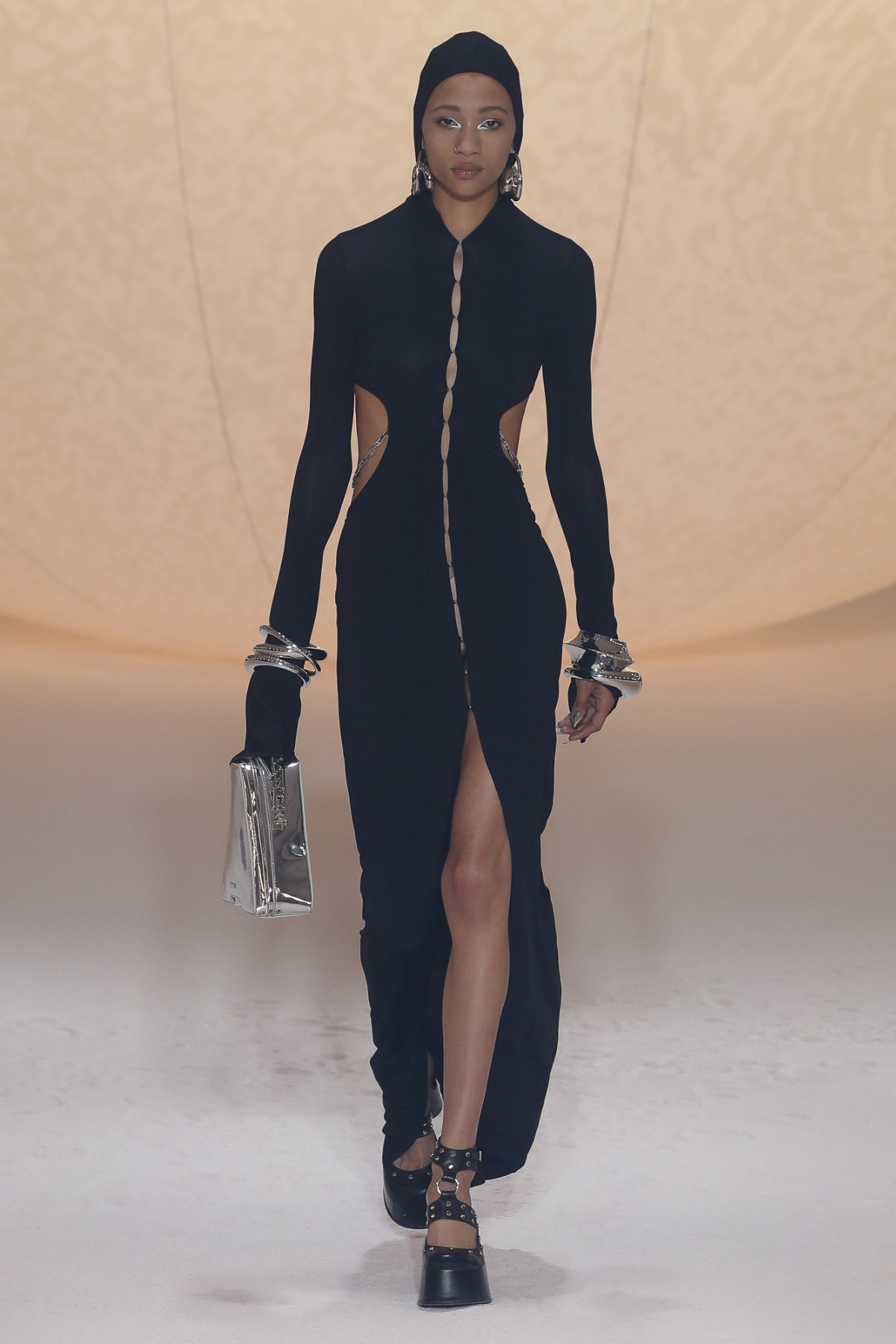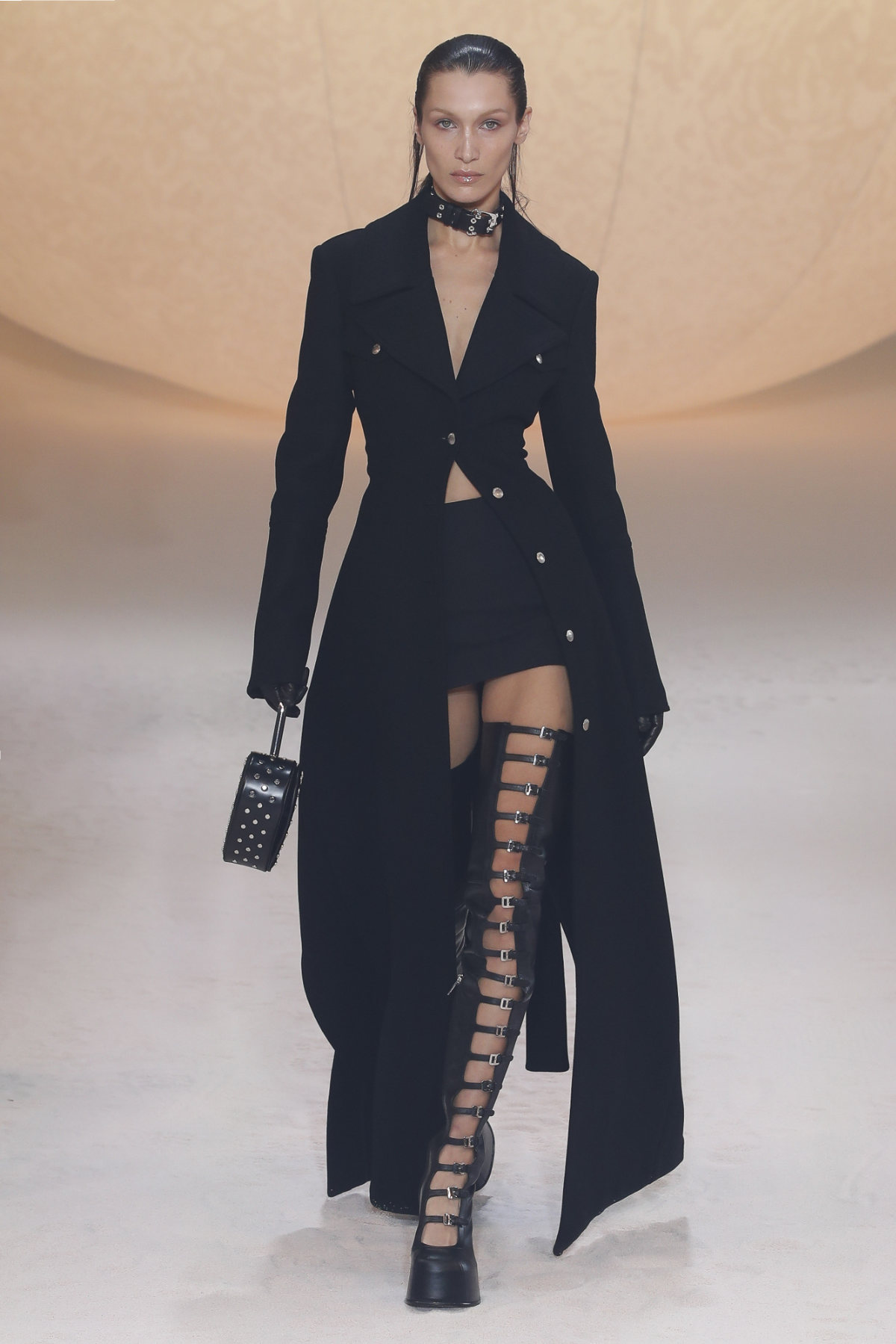 CREDITS

Creative Direction: YOON & Gary Horton - @yoon_ambush @wesayhi
Production: Villa Eugenie
Styling: Carlos Nazario - @mr_carlos_nazario
Casting: Rachel Chandler - @rachel_chandler
Make Up: Yadim Carranza - @yad1m
Make Up Sponsor: MAC Cosmetics - @maccosmetics @maccosmeticsitalia
Hair: Cyndia Harvey - @cyndiaharvey
Nails: Dawn Sterling - @nailglam
Sound Design: Matteo Ceccarini - @matt eoceccarini
Video & Livestreaming: lnDigital - @indigitalimages
---