---
Ambush Presents Its New Spring / Summer 2022 Men's & Women's Collection
Luxferity, 07.12.2021
An escape from the city is an opportunity to heal, play and wonder at nature, and it's this spirit that inspires the AMBUSH SS22 collection. Designer Yoon Ahn charts a new map for the brand, which will always have the city and its streets as its nucleus, but now includes the wild and free expanses. Charting a journey, from the city's streets and gardens to the wilderness, that rejoices in both the slick, technical styles, and the joyful naivety of connecting with the natural world.

With this freedom comes a host of new ideas, and a shift in the way AMBUSH thinks of its collections. AMBUSH WKSP is a new category inspired by technical fabrics, the basics needed for both moving around the city, or the countryside, in comfort. The serves as a base for the season, with eece in subdued sand and maroon transposed with deep water blue, solar power yellow, and lavendula, like water in the desert or owers against the horizon. Graphic designer Hagihara Takuya 萩原 卓哉 has designed nature-inspired prints, which play out across T-shirts, hoodies and swimwear for men and women. The menswear sees a looser silhouette, with cargo pants and sweaters at the fore -- for women, these are worn with sleek crop tops. With their comfort and ease, these items lend themselves to a hike, either through the mountains or to your workspace.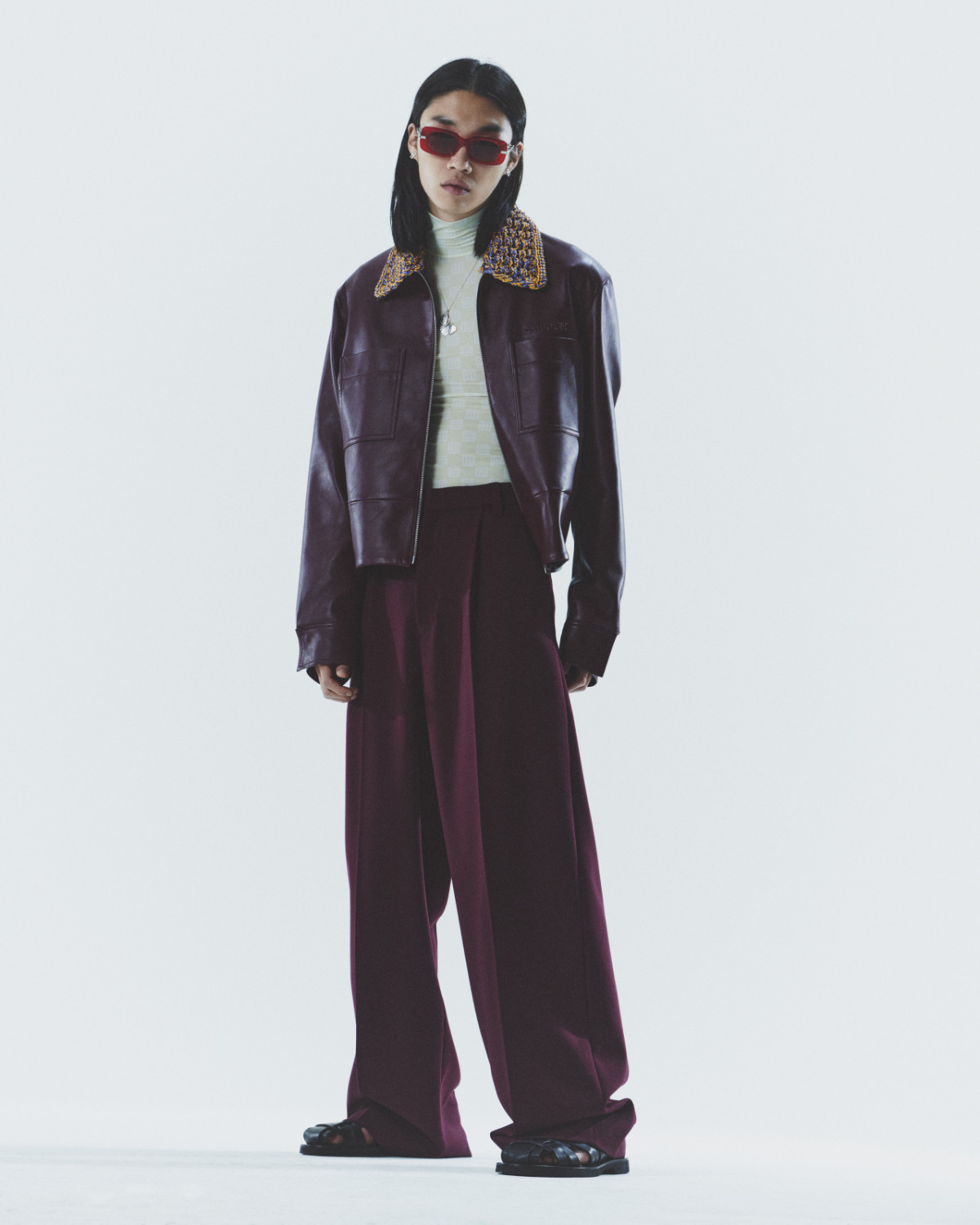 At the other end of the spectrum, we have AMBUSH ARTISANAL, exploring how couture techniques can be incorporated into the everyday. We feel the high of being surrounded by nature,in hand-looped jersey skirts reminiscent of a ower; feather-like twisted knit wool dresses; and twisted cotton and polyurethane crochet mesh knit with hand appliquéd owers. Crochet accents in vibrant colours, a dress constructed of a hand sewn beaded landscape on a viscose bade -- this is AMBUSH allowed to explore and fantasise.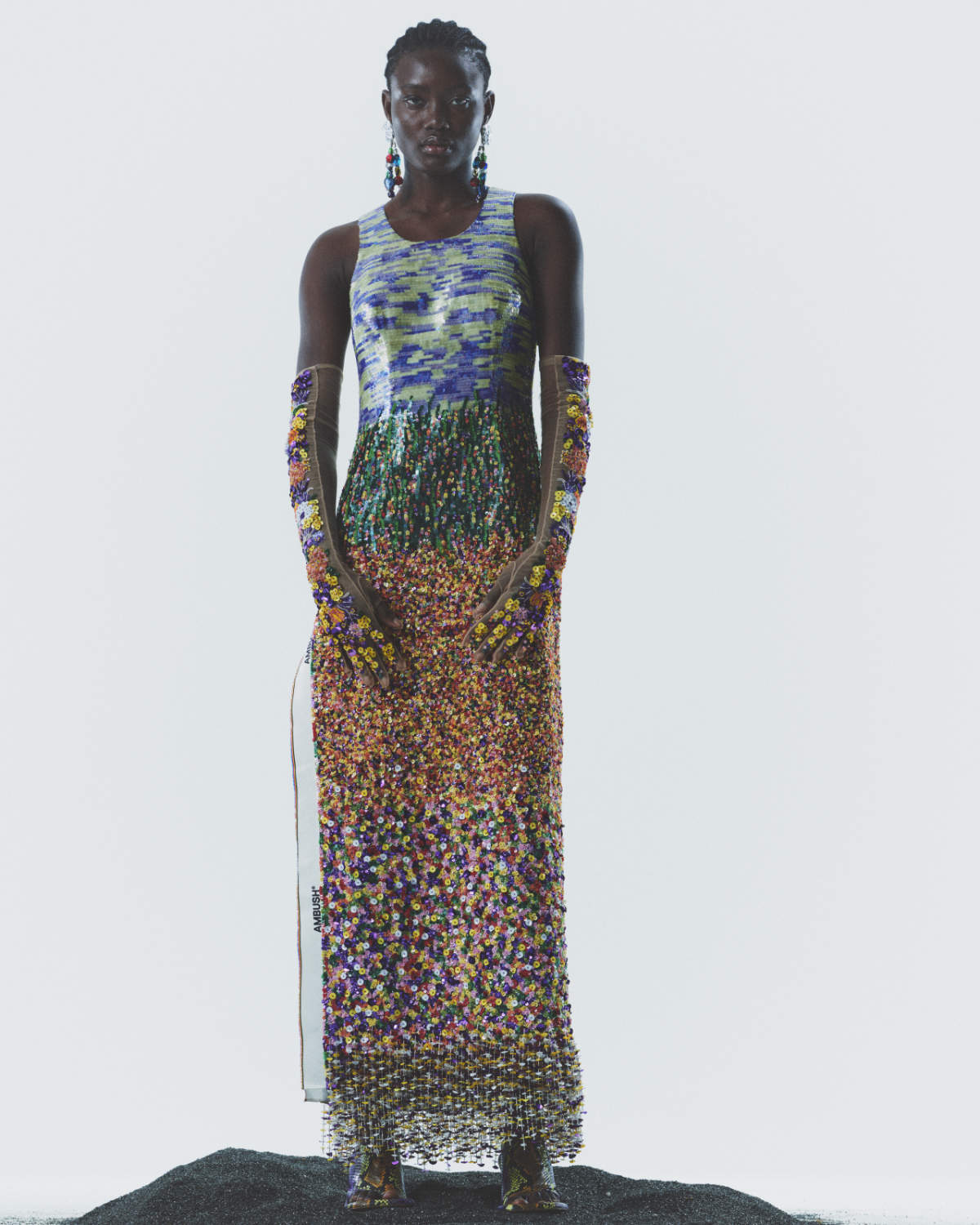 Bridging these two wings of the house is the AMBUSH WARDROBE, the core designs of the house. Linens, cotton and knits in washed out pastel colours are mixed with washed nylon, making the wardrobe both comfortable and modern. Tailoring is relaxed and continues the tradition of mixing Japanese details and heritage with Italian silhouette, vintage shapes with the modern, some of the many hybrids at the heart of AMBUSH. Menswear includes both a kimono suit jacket and belted blazer, while for women we see lace up leather vests and cropped twisted tops. In keeping with the earthy theme, colours are slightly sun bleached and more natural -- a black is in fact the darkest grey, and whites are in ected with cream and yellow tones.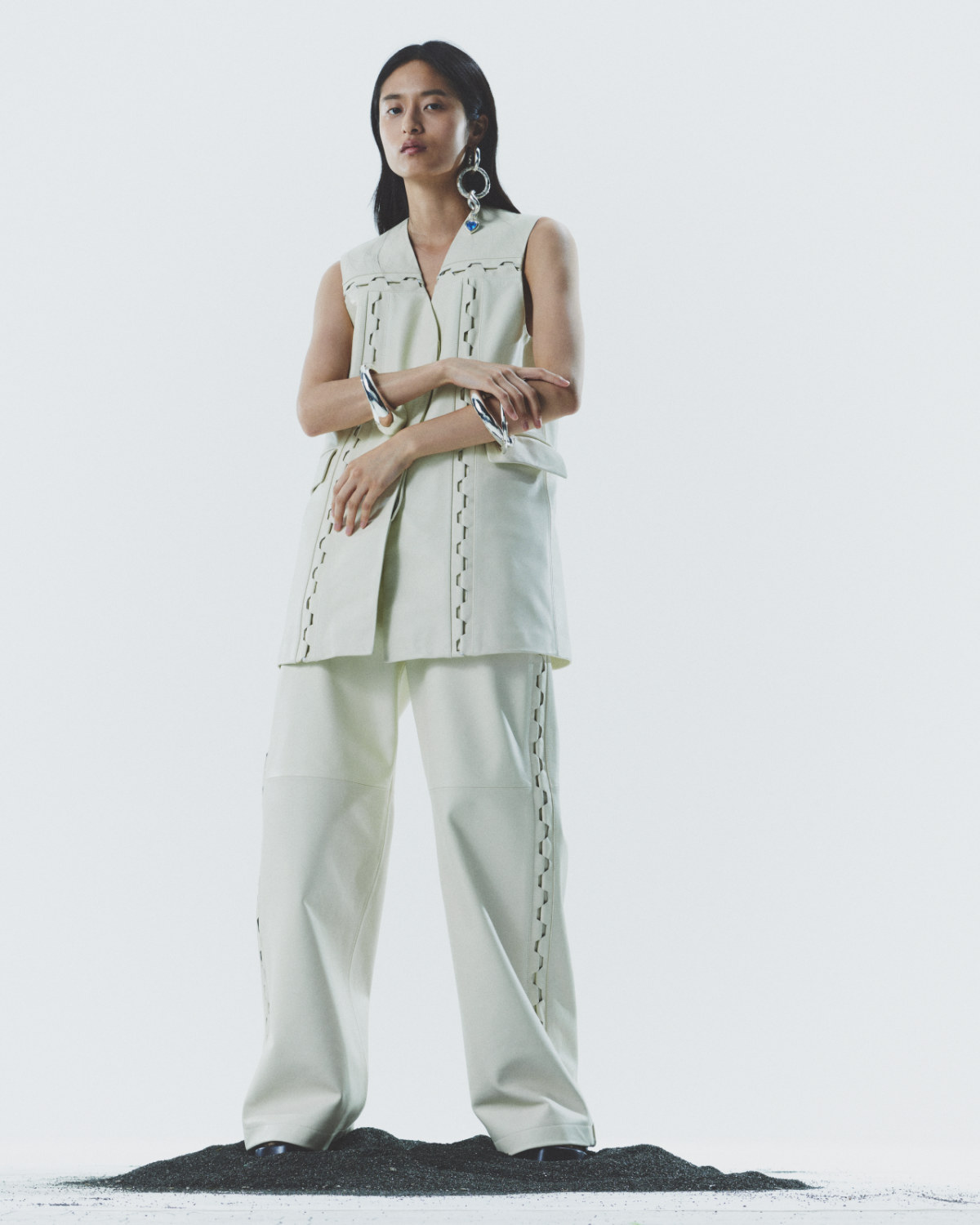 Amongst this backdrop of the dramatic and subdued, jewelry is colourful and naive, incorporating owers, hearts, butter ies and mushrooms. This is perhaps where the psychedelic centre of the collection is revealed, with jewelry looking like a living thing as it twists and morphs in handblown glass and bejewelled chain link, like the stems of a futuristic ower.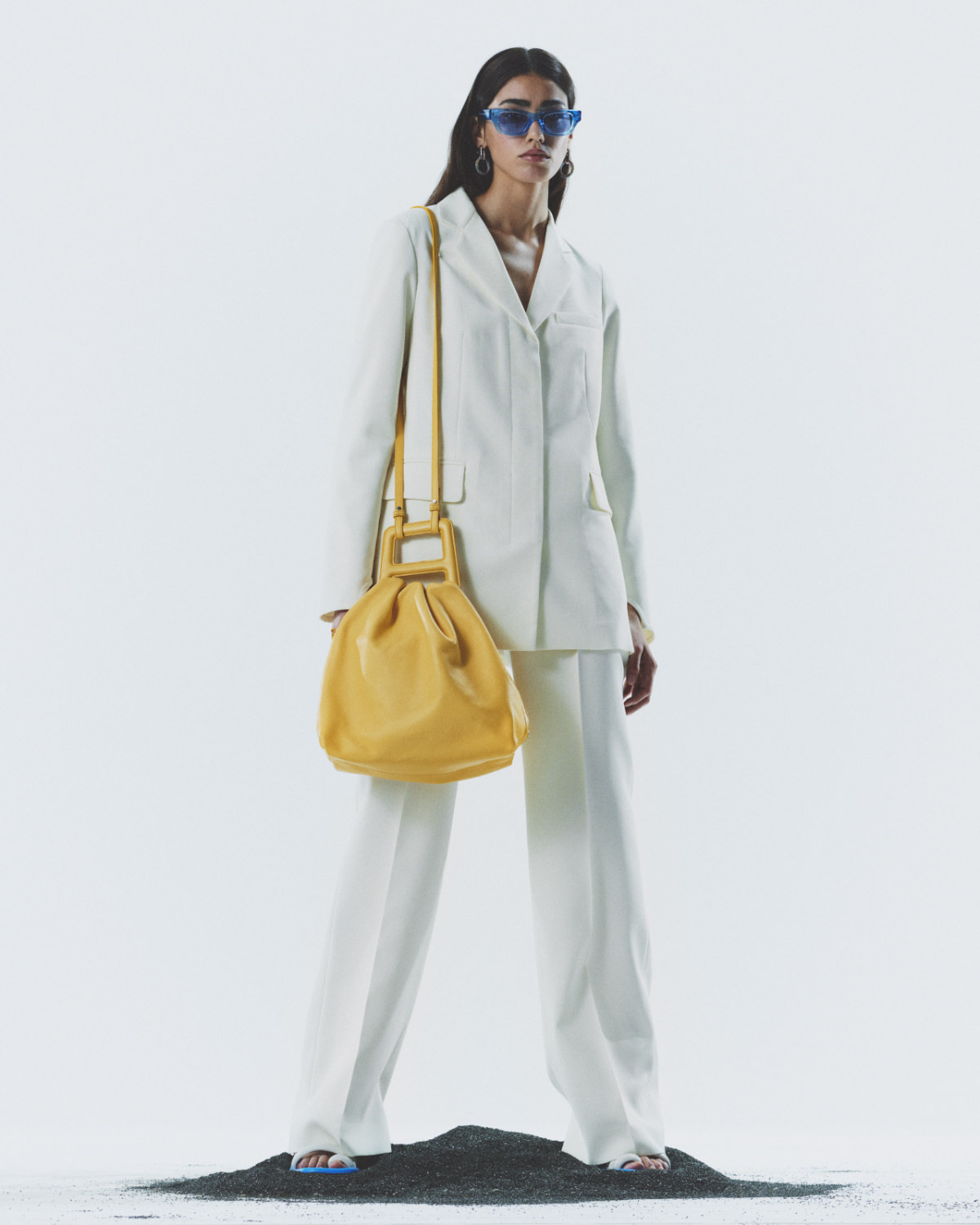 Accessories, meanwhile, are sleek but without hard lines, in soft leather that marks them as part of this AMBUSH natural world. Lightly gathered clutches come in an array of colours including solar power yellow, valiant poppy red and blithe blue, as well as neutral black. Small purses with rounded handles and a curved bottom play out in pastel pink and blue, as well as a trippy snake print that incorporates neon yellow and purple, like a mythical AMBUSH beast. High heeled mules with a twisted leather front come in the palest green lily, while platform boots are in black and white. For both men and women, styles include trekking sandals, rubber boots and leather mix sneakers, for pounding the trail or the sidewalk and geta ip- ops for when the day is over.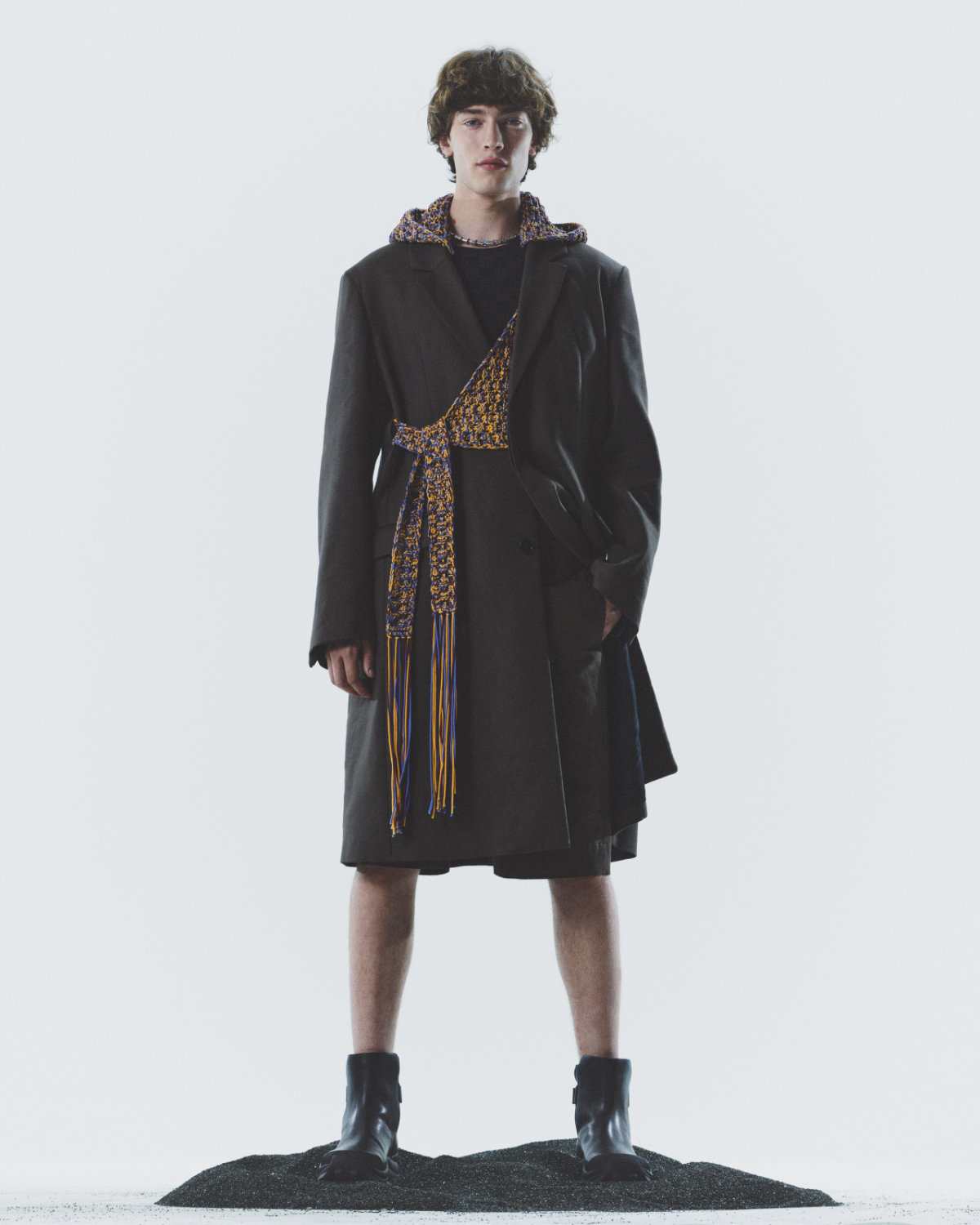 As ever, this collection is inspired by YOON's lived experience -- as with many of us, she turned to the areas outside of her city, Tokyo, for release. The result is an escape both physical and internal -- the freedom of the mind that the designer found in nature, brought back to the city. And ready for the next escape.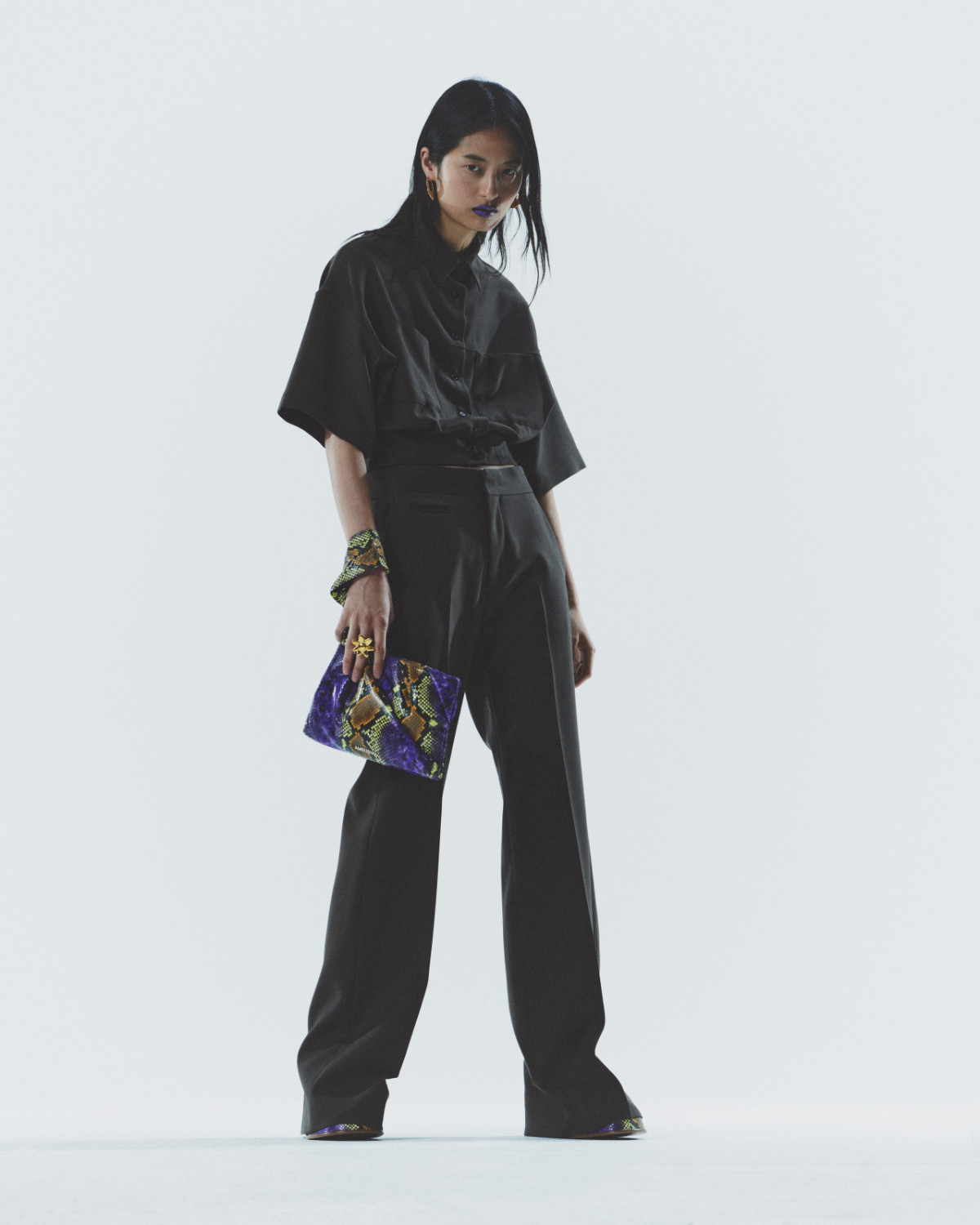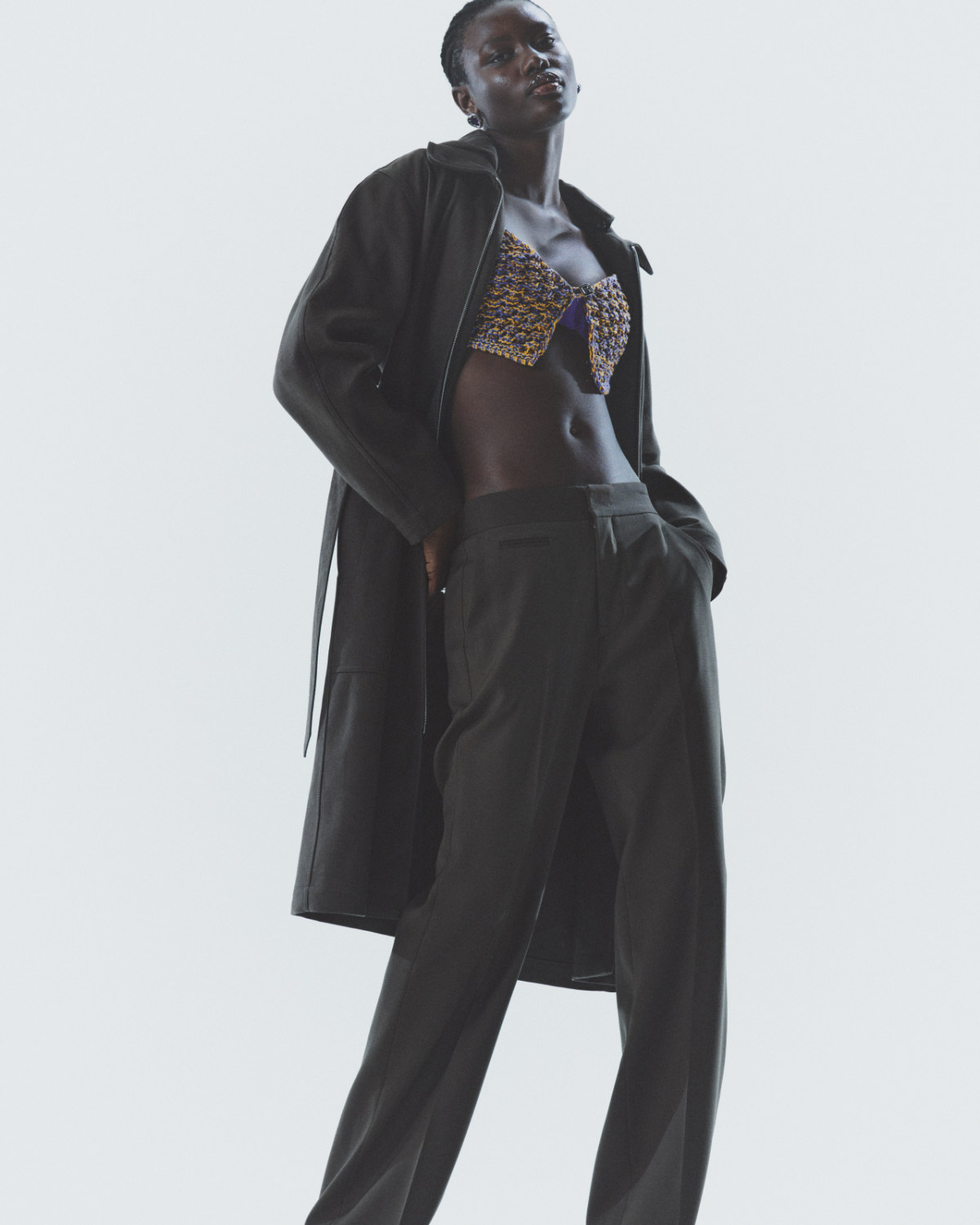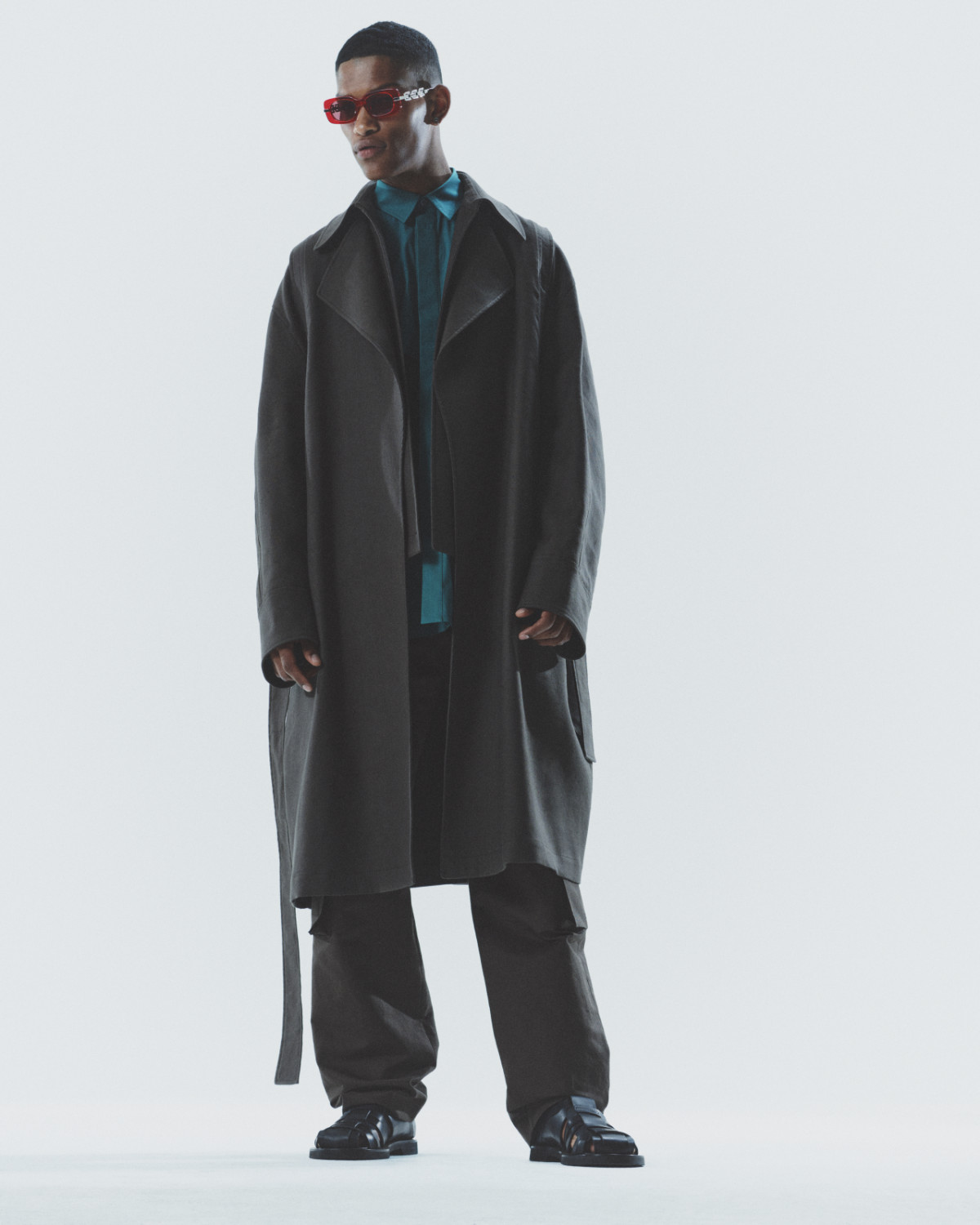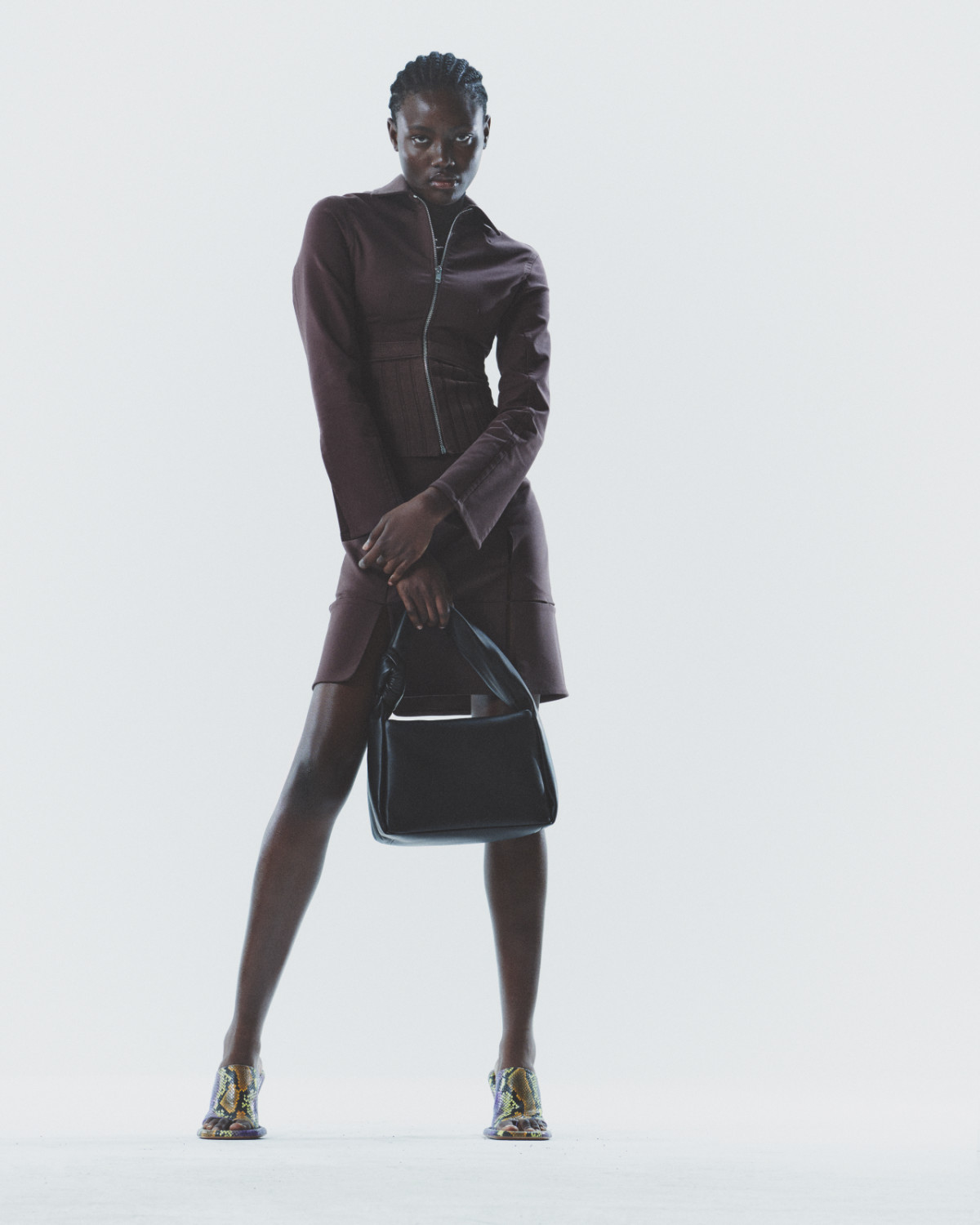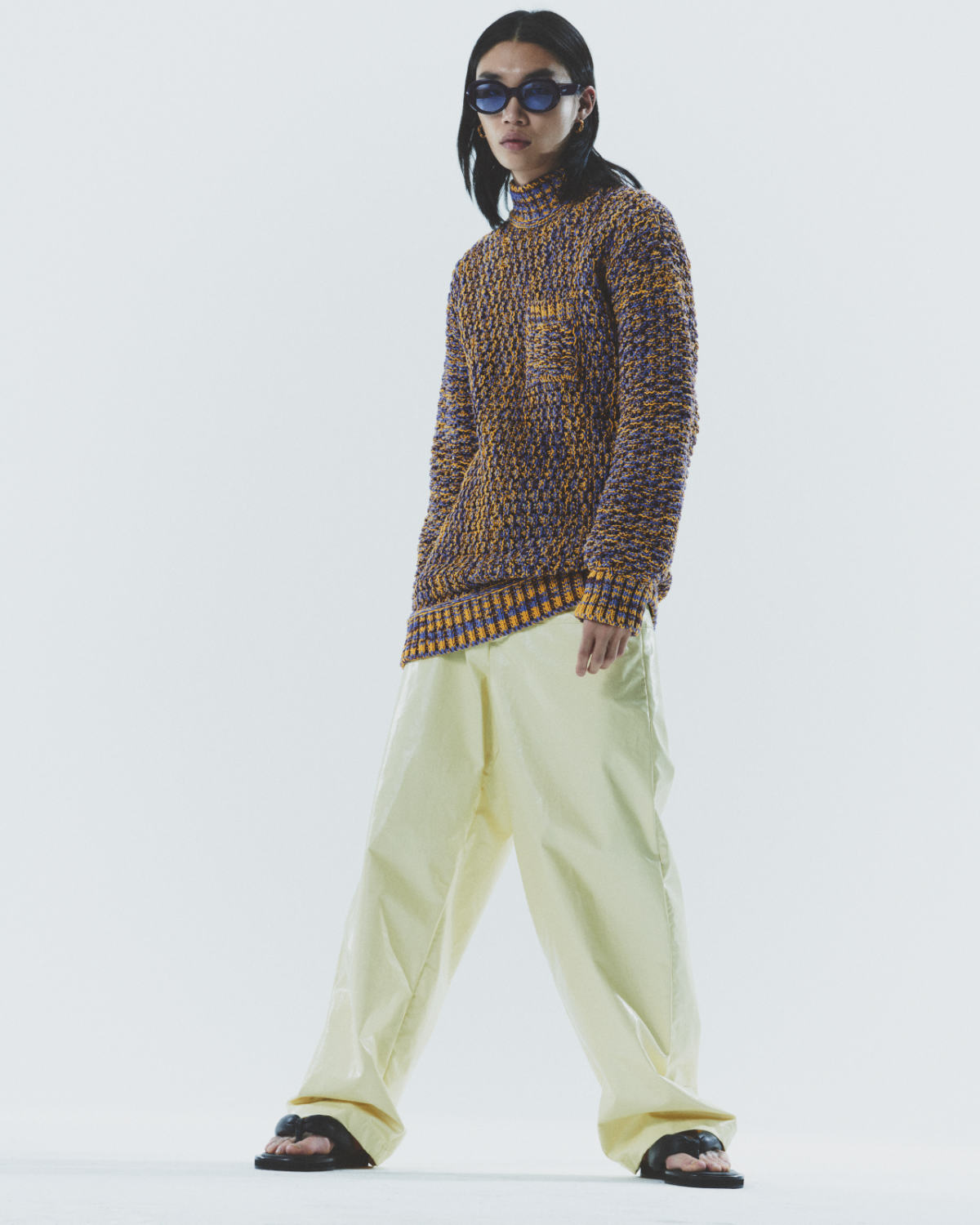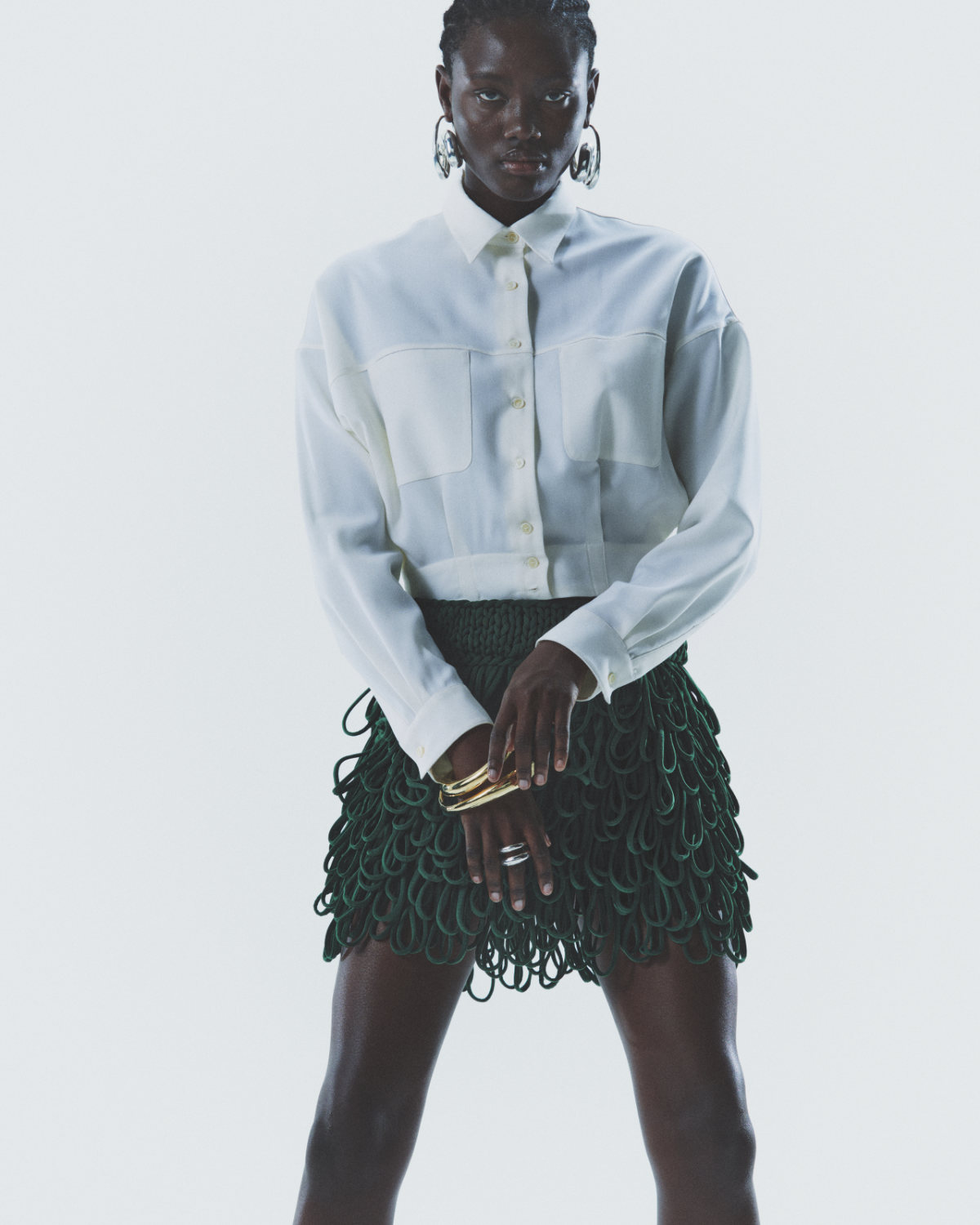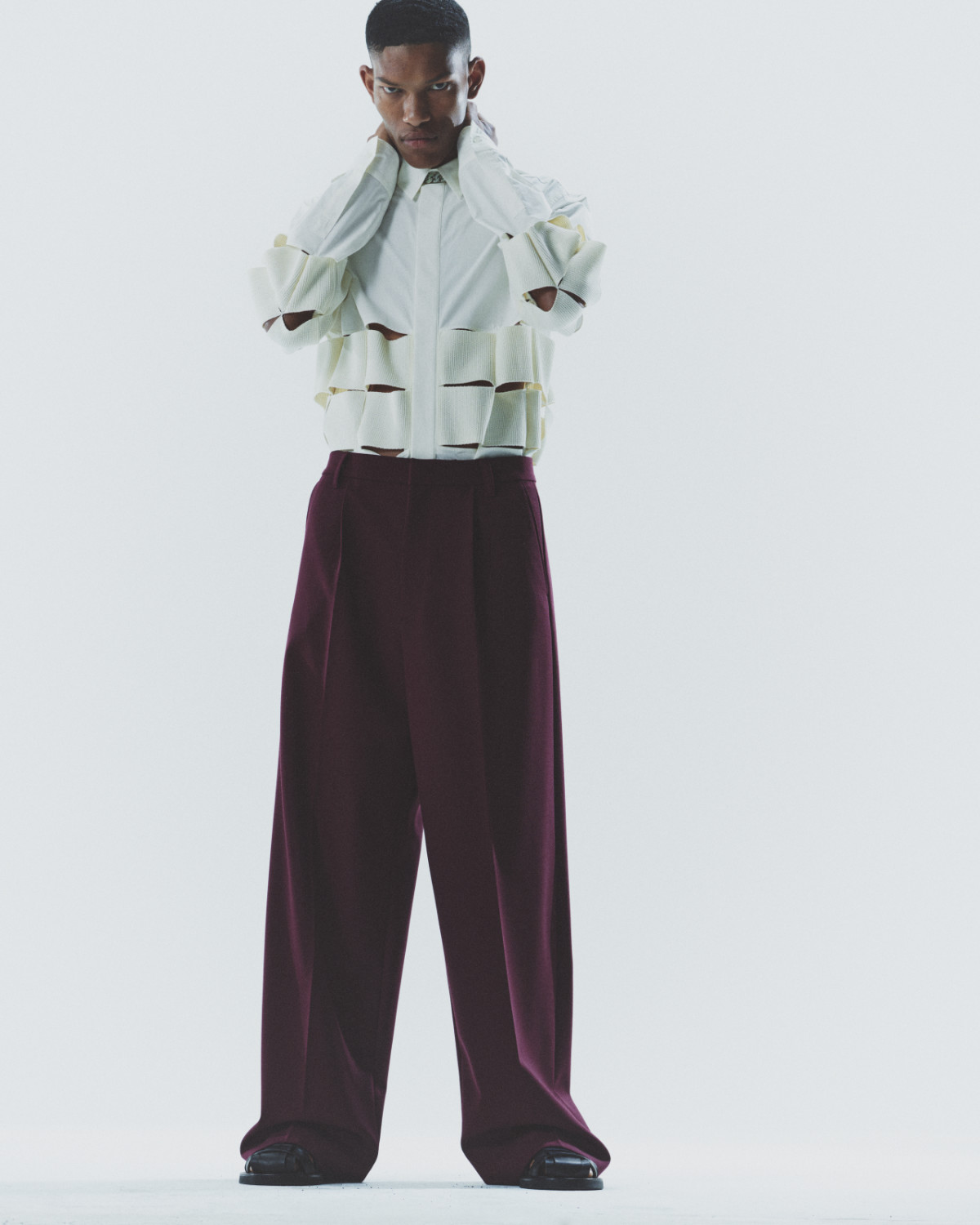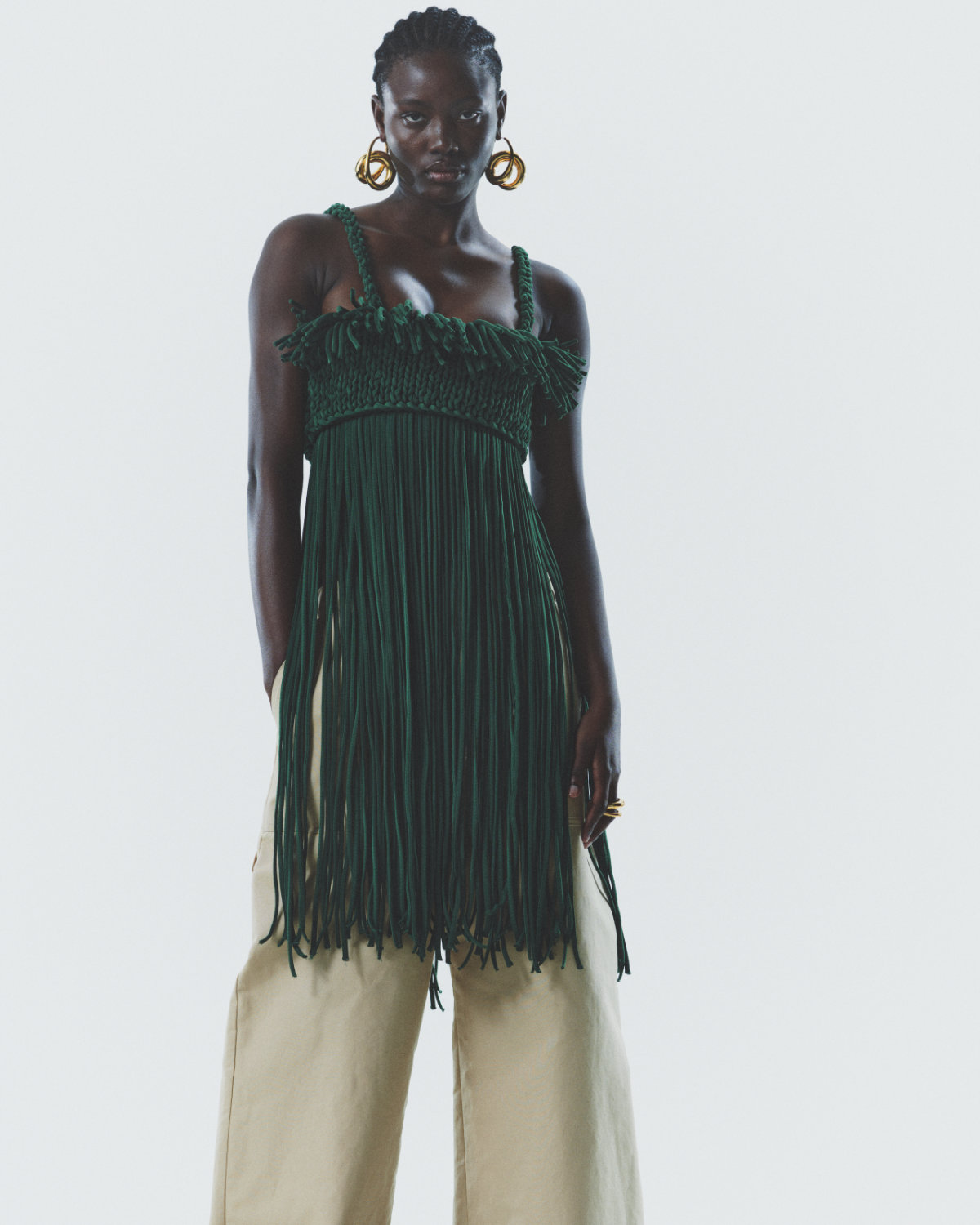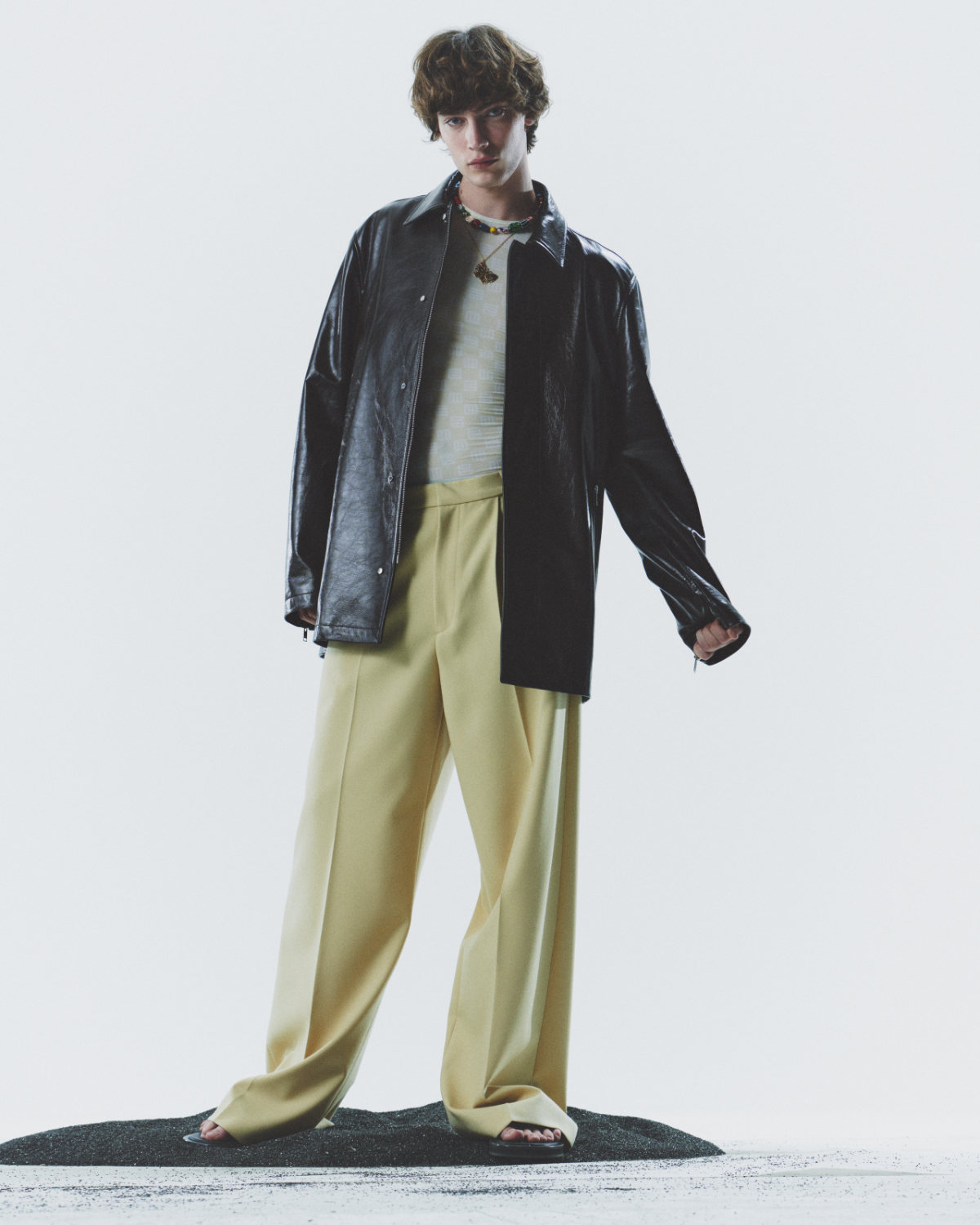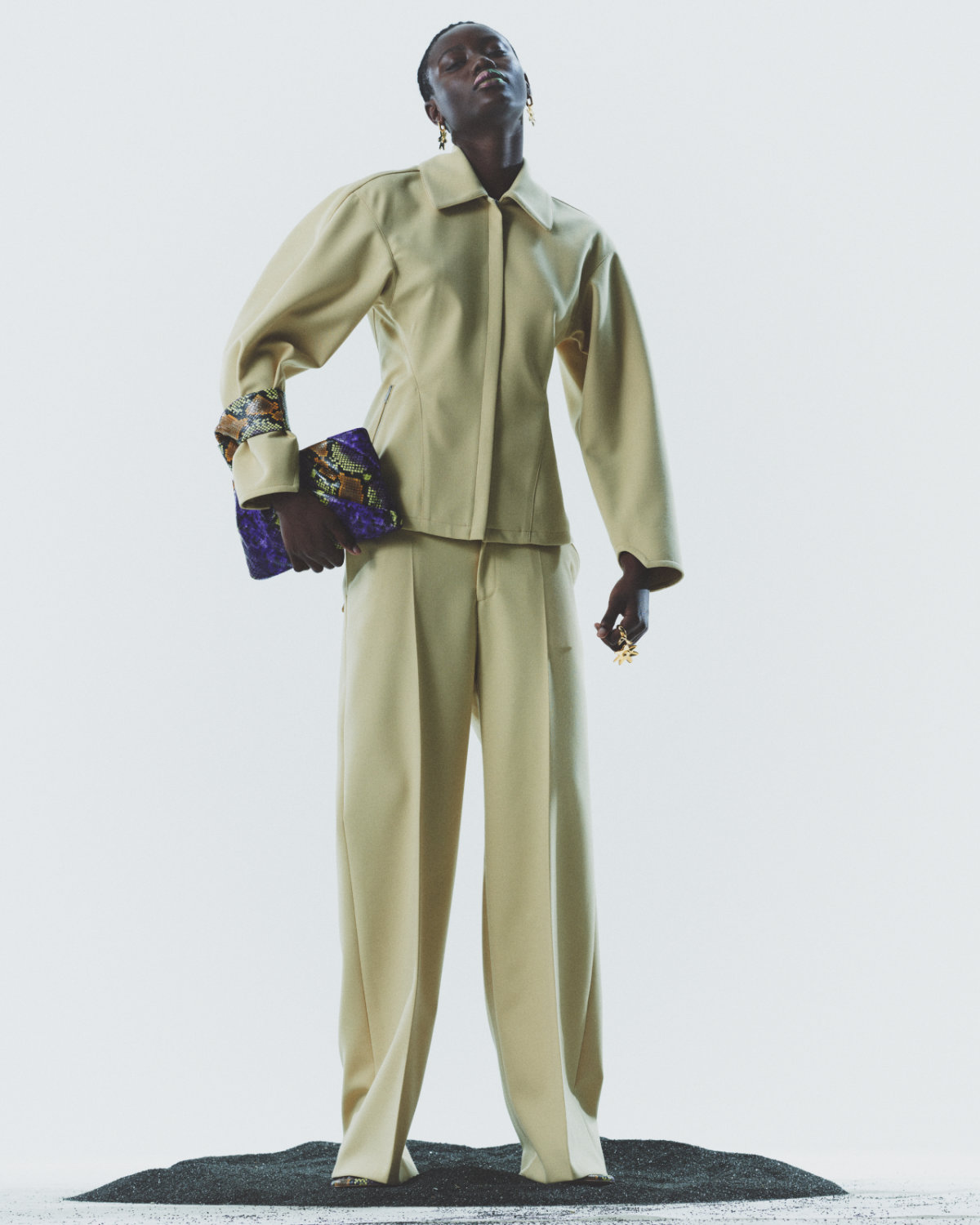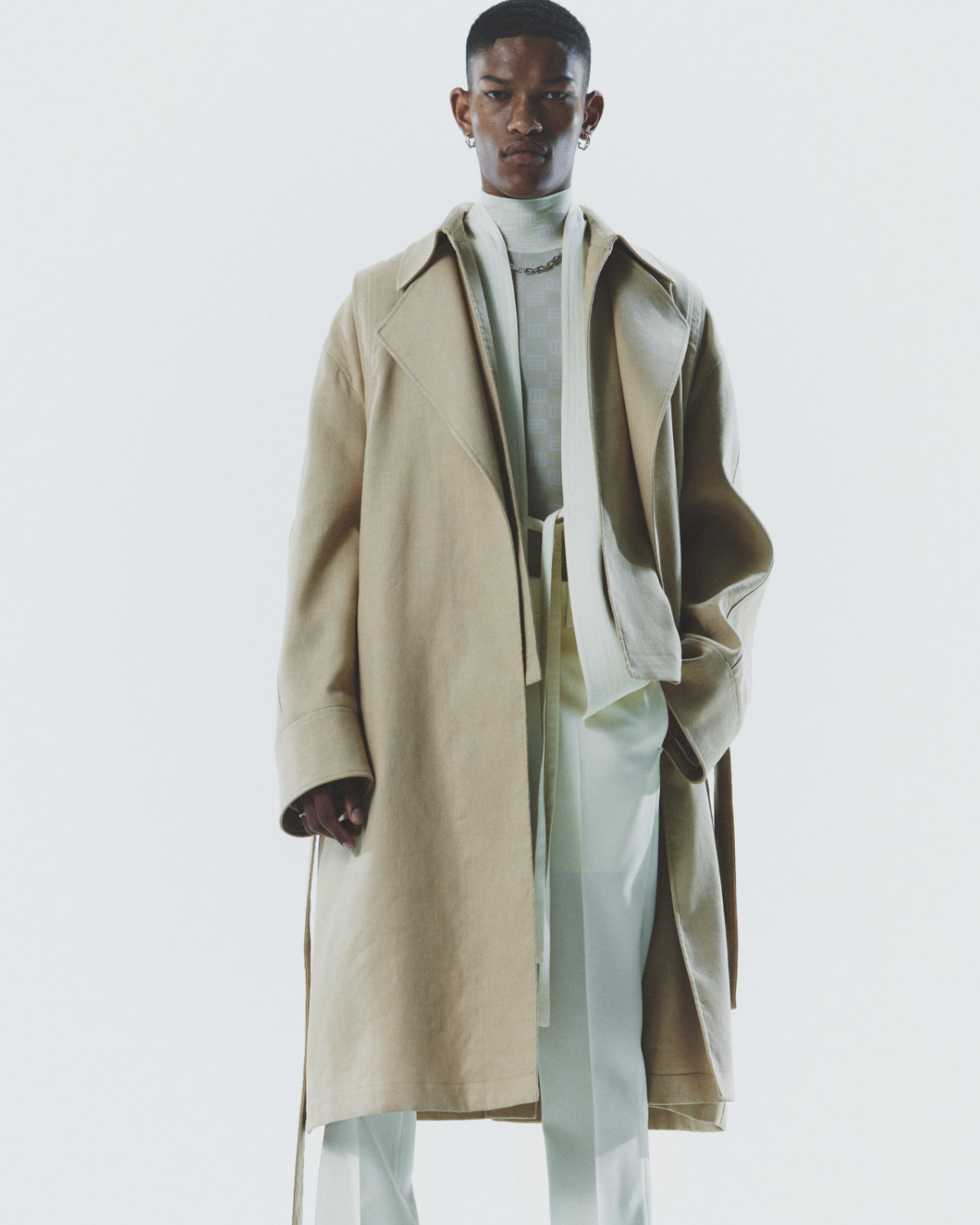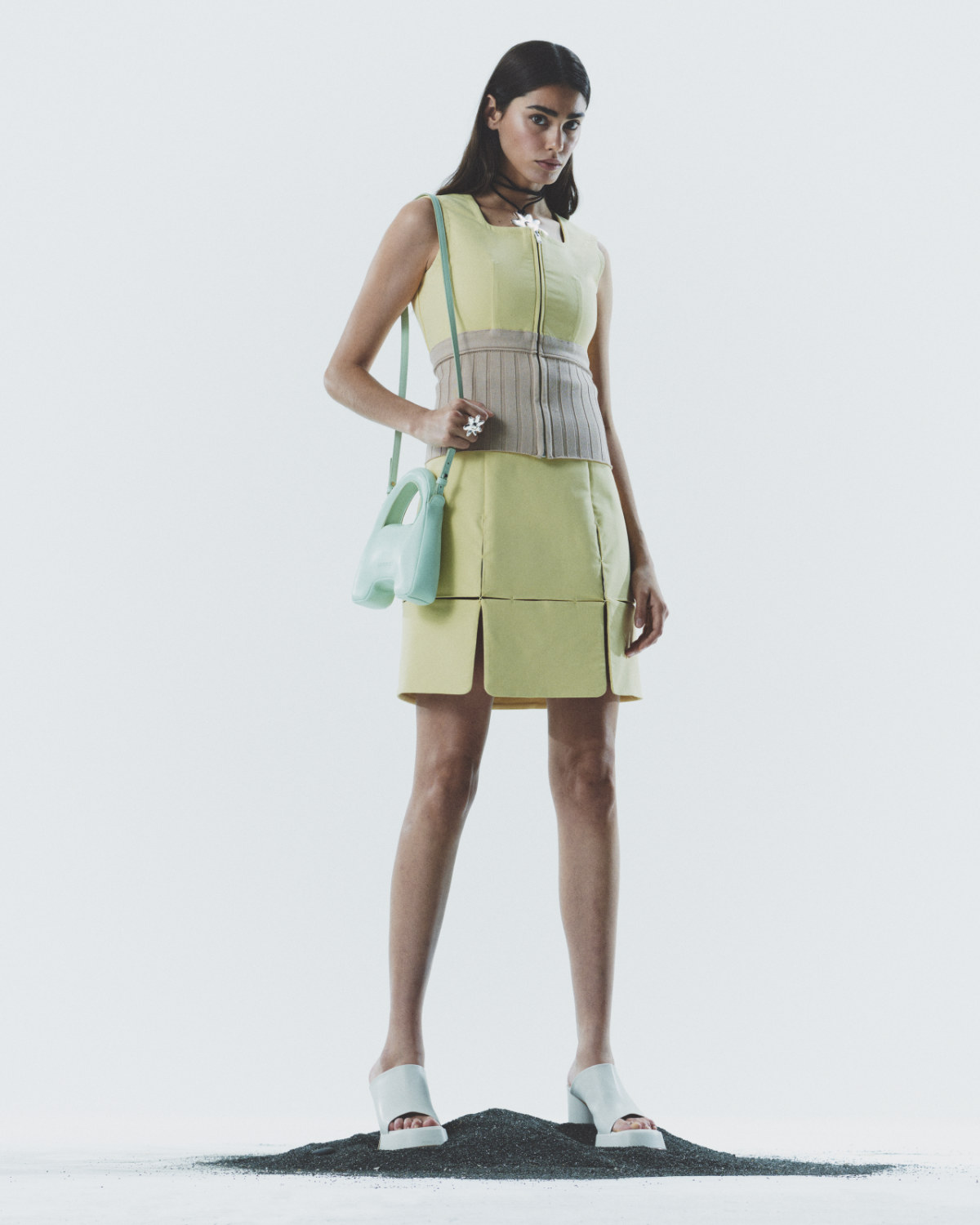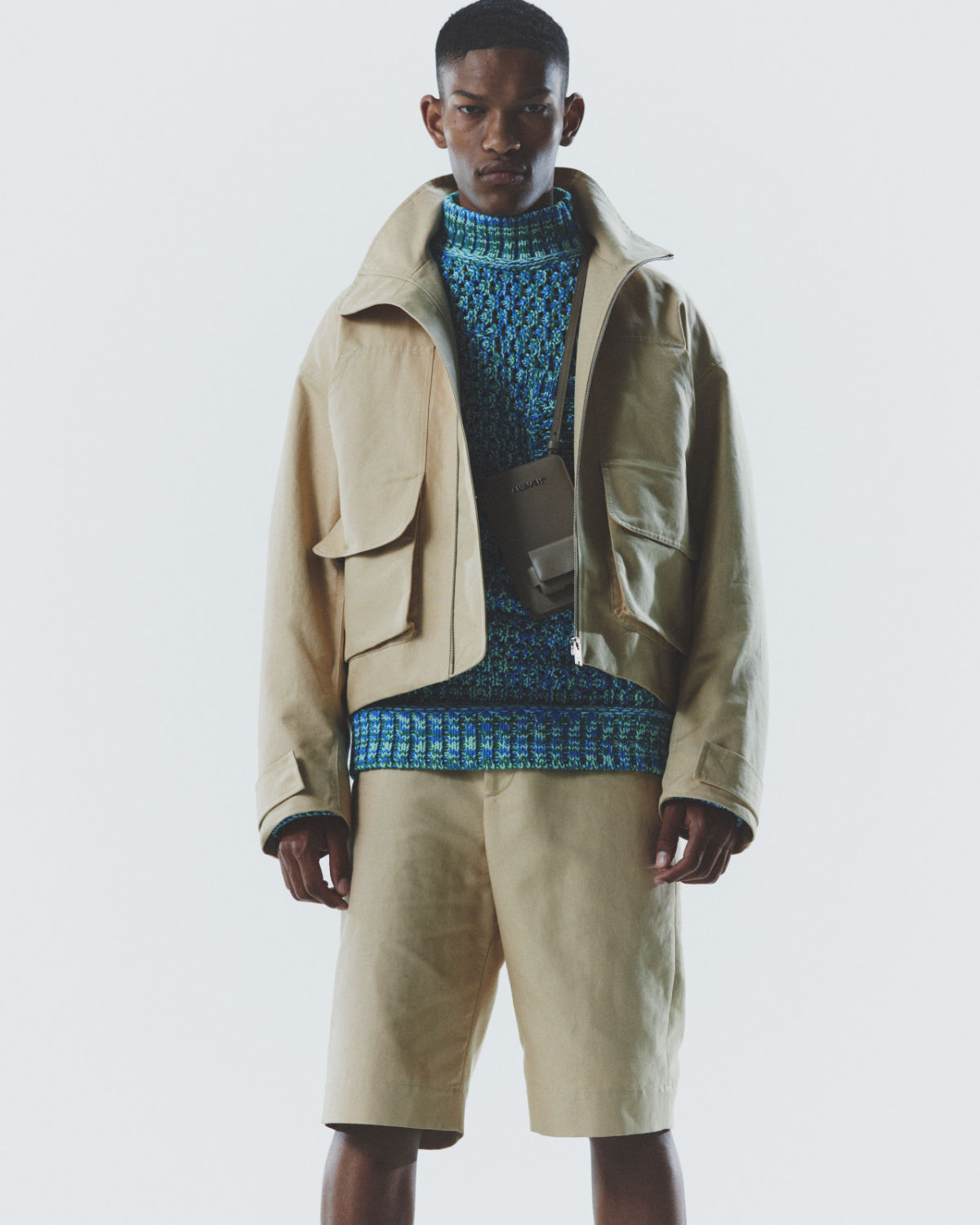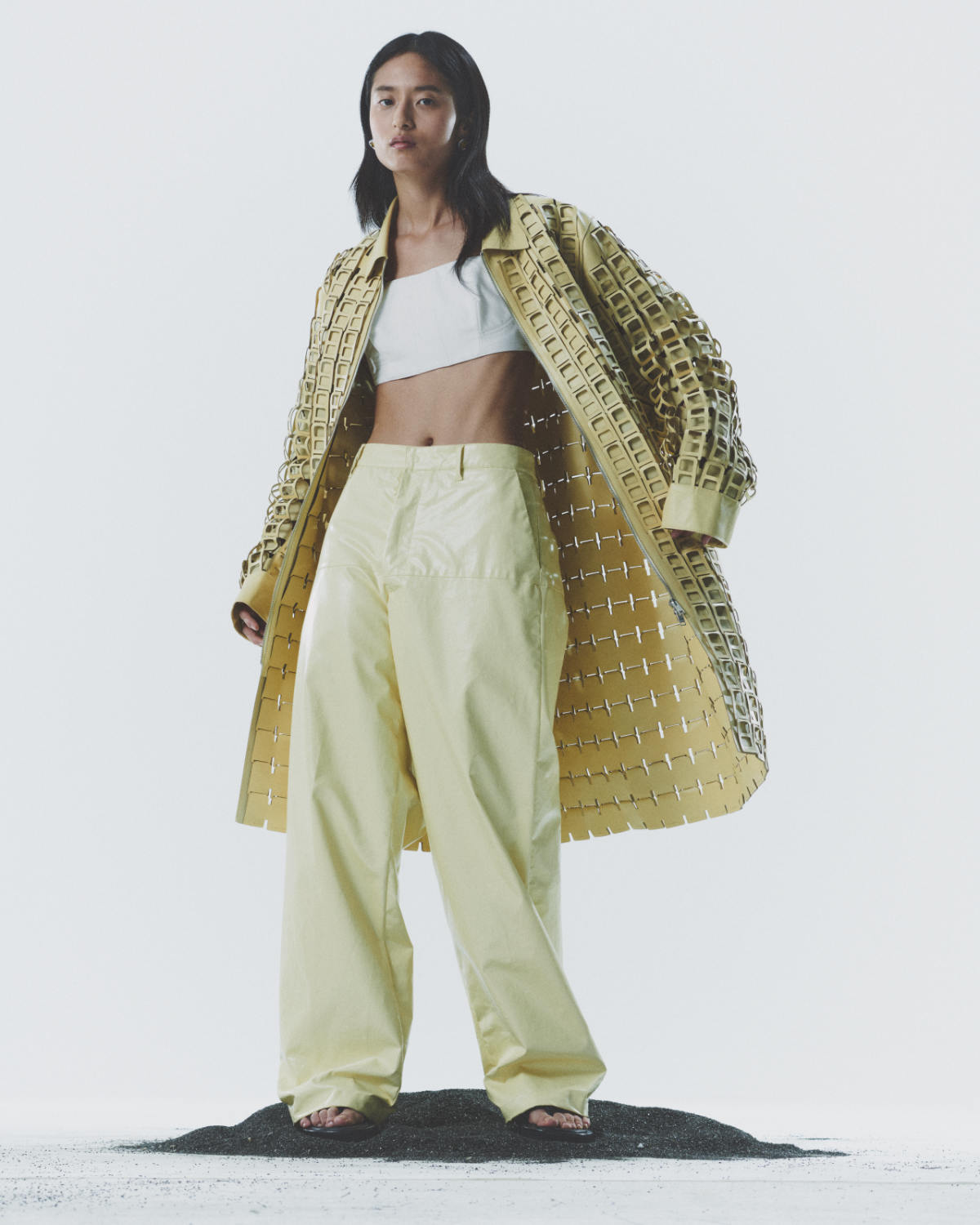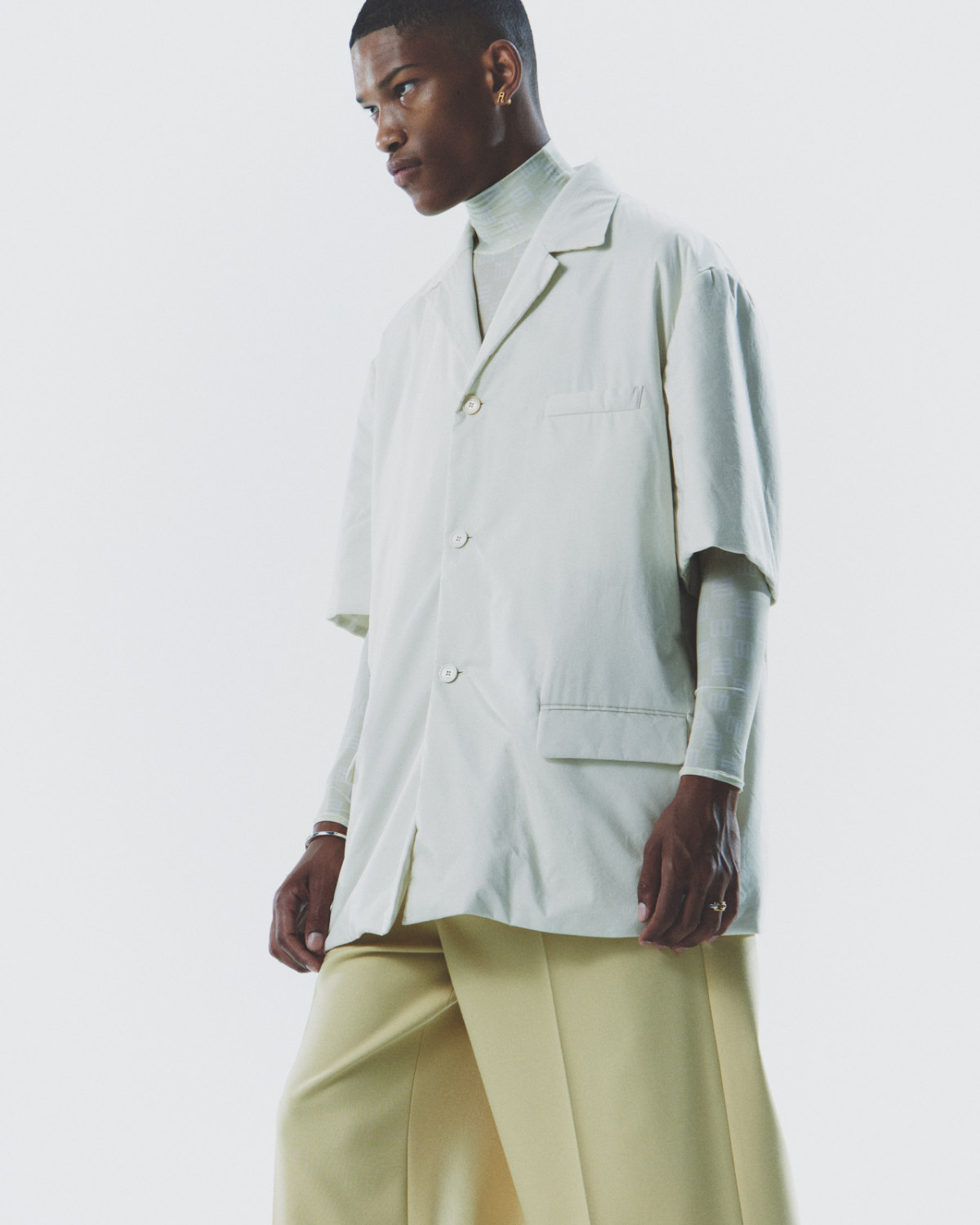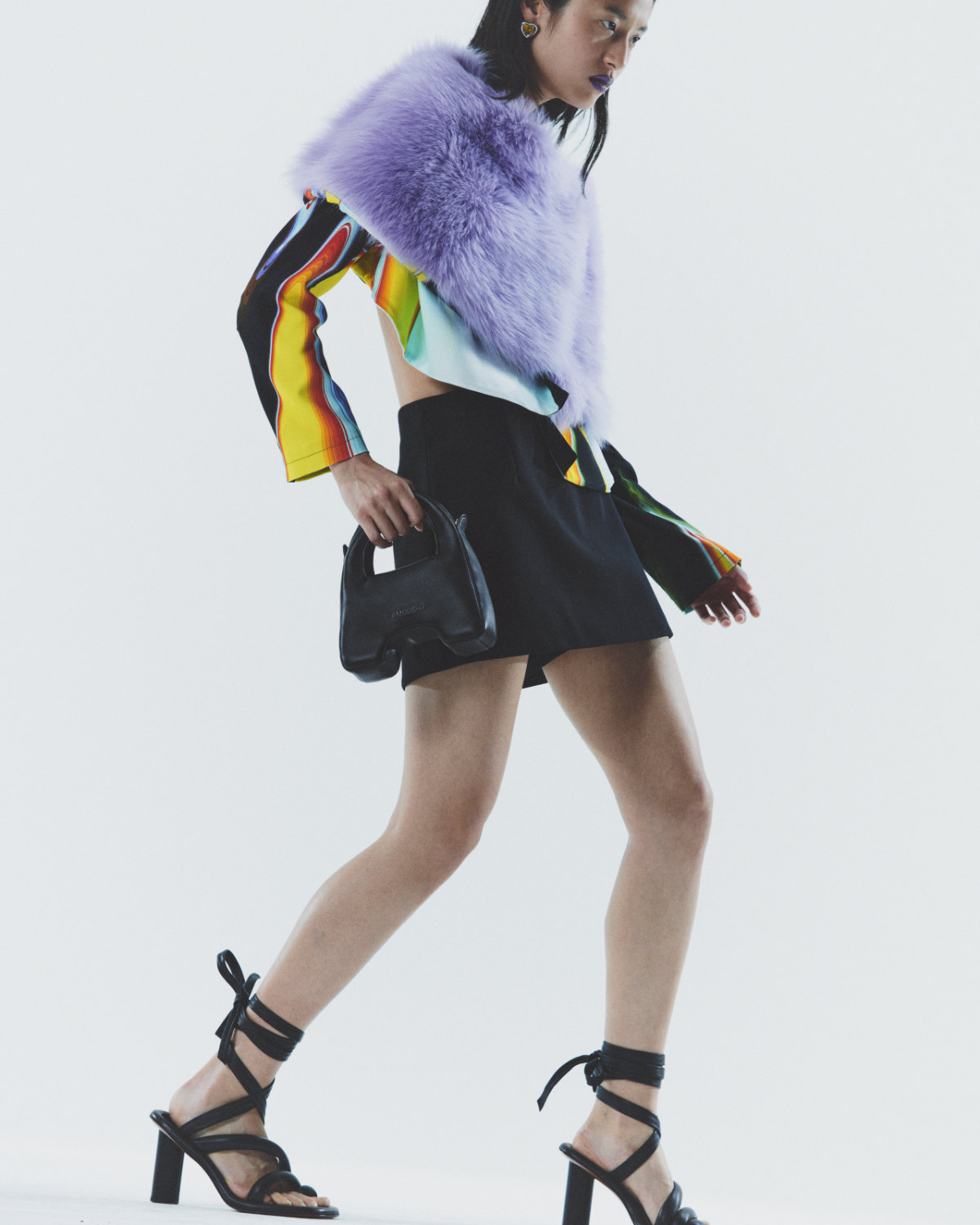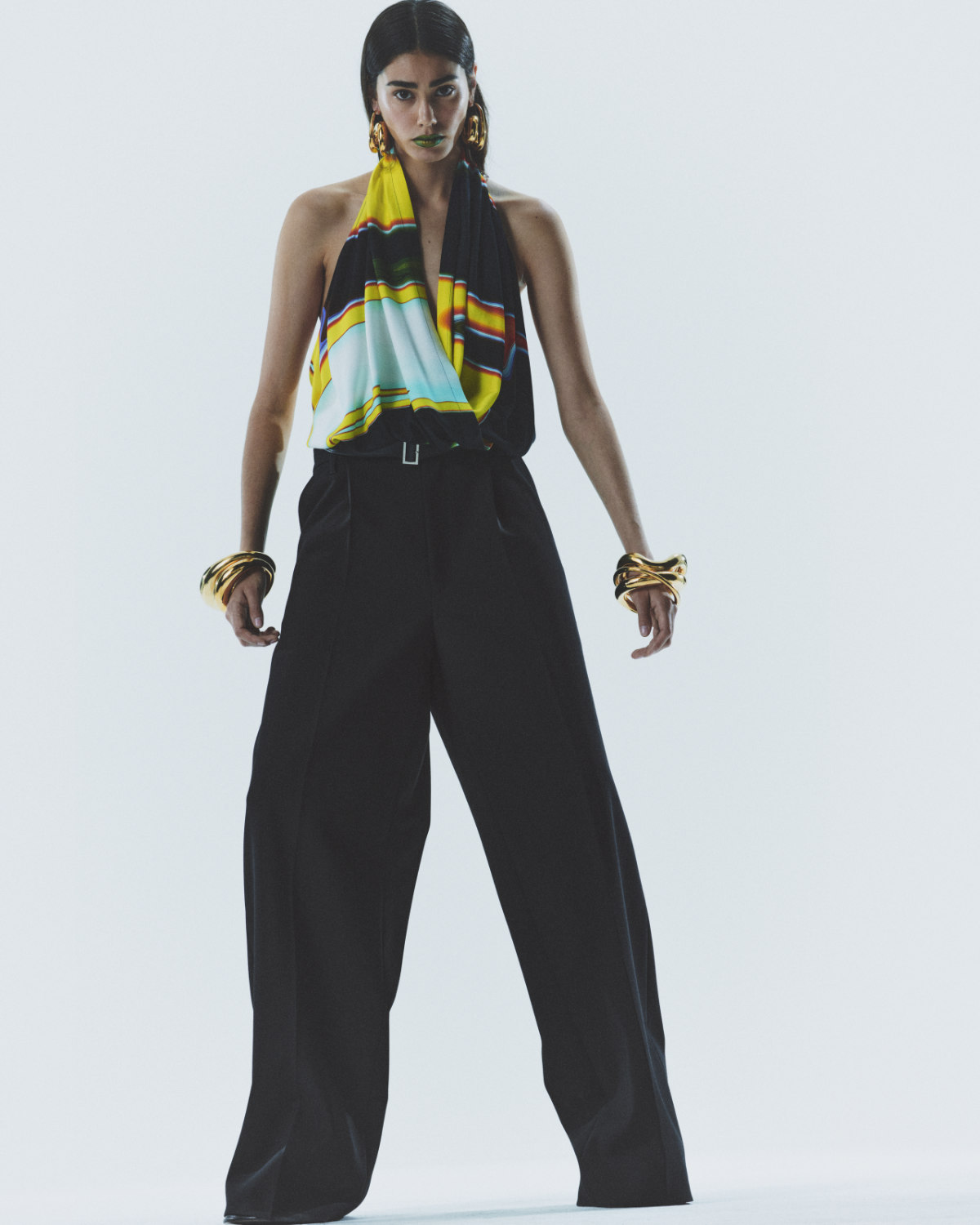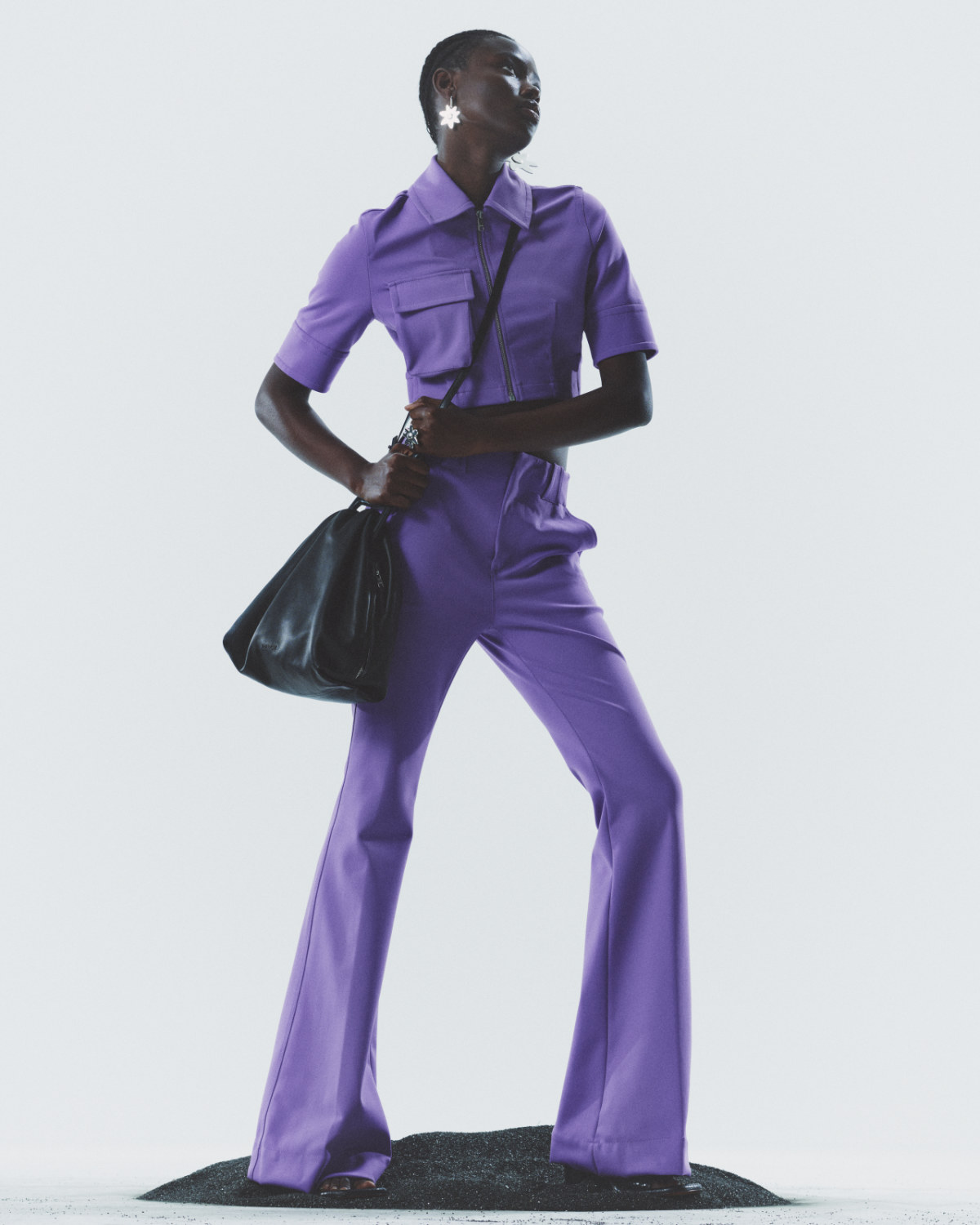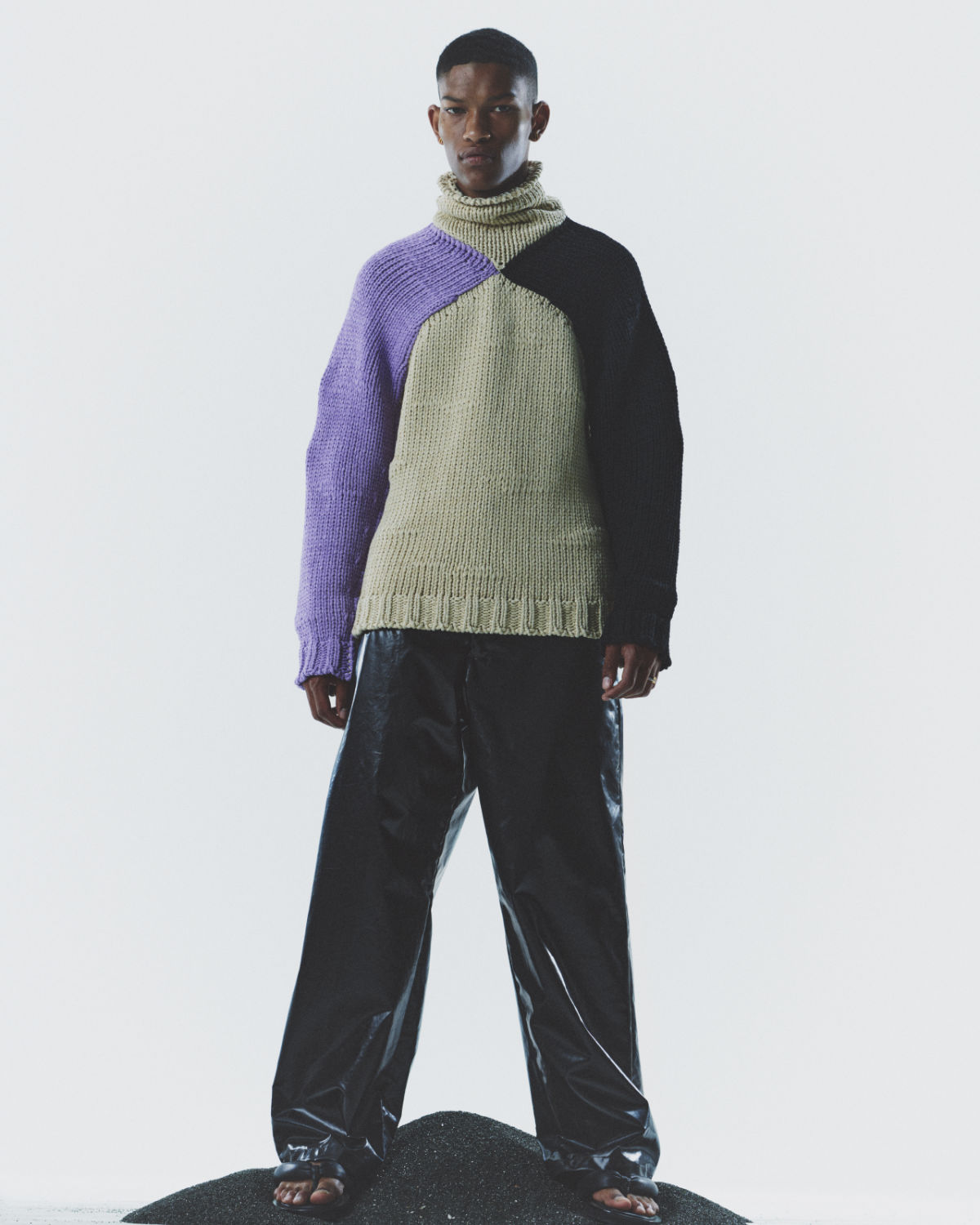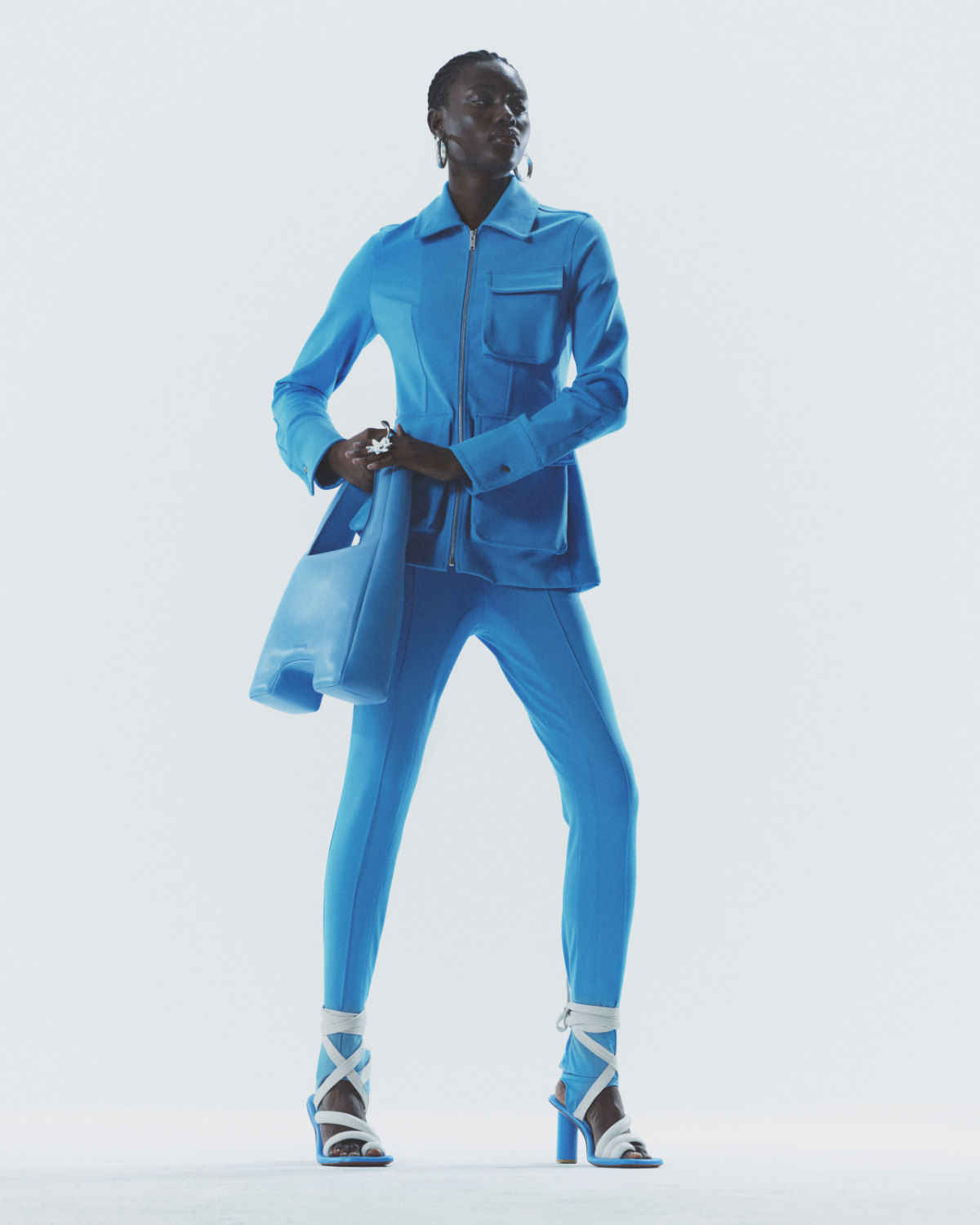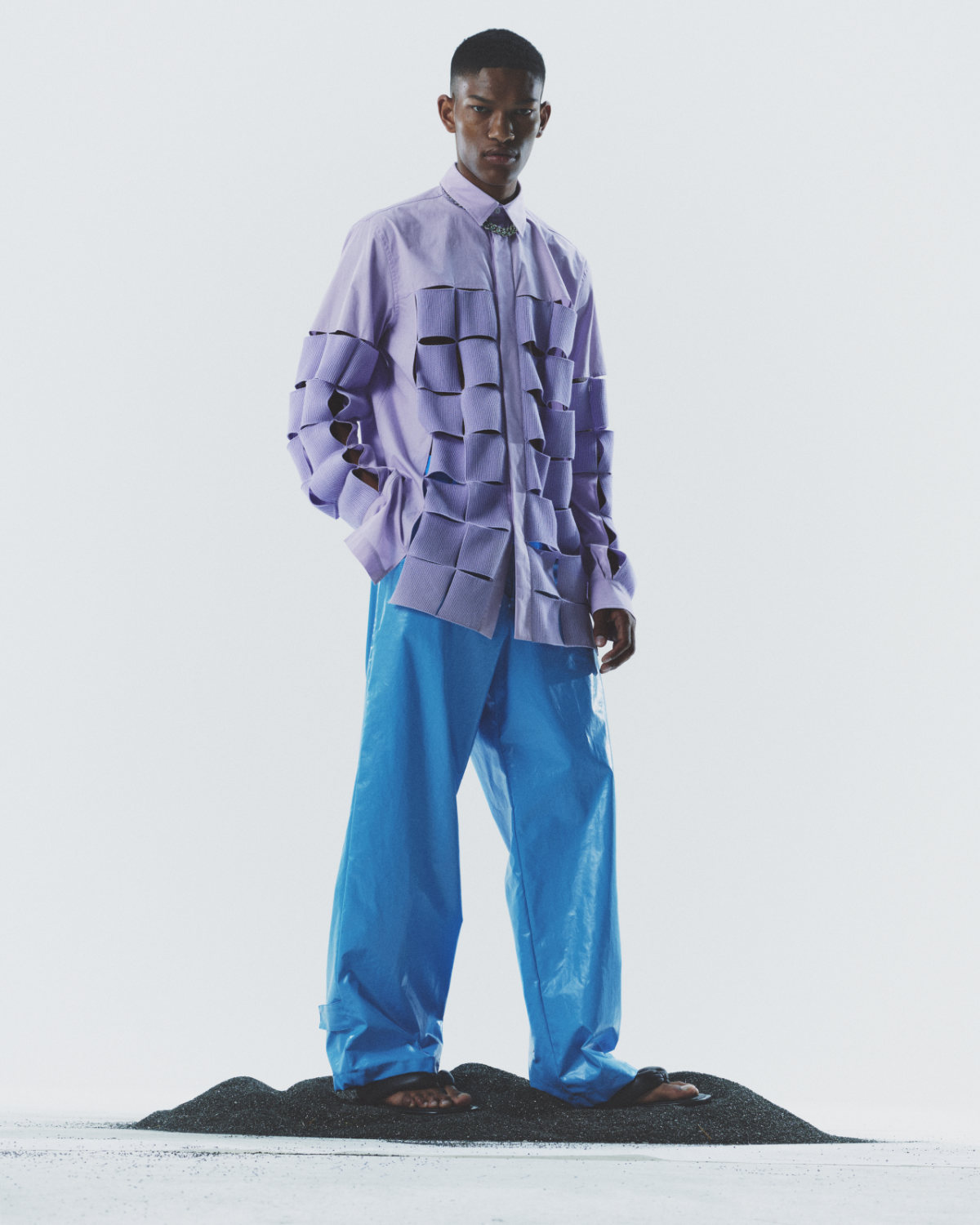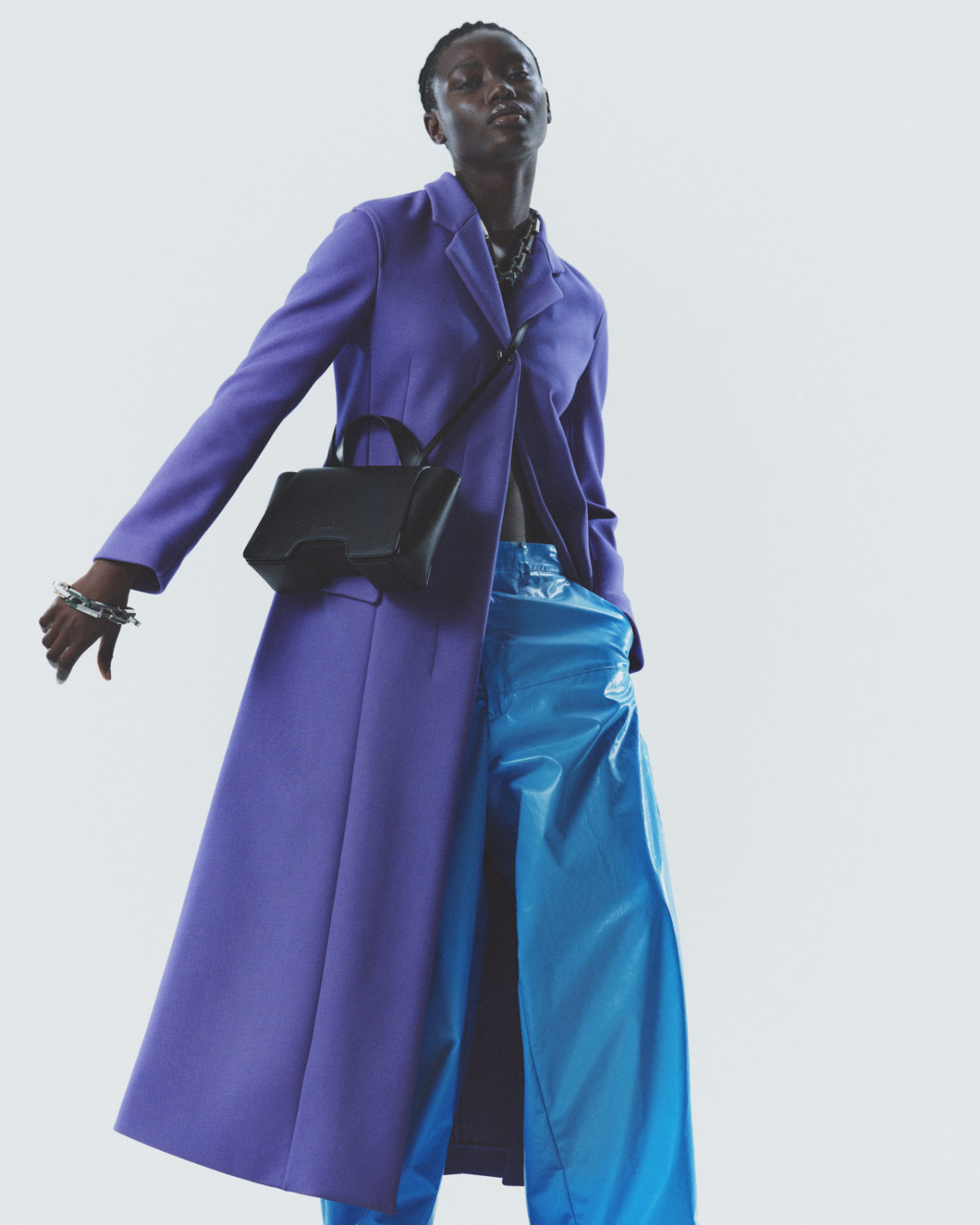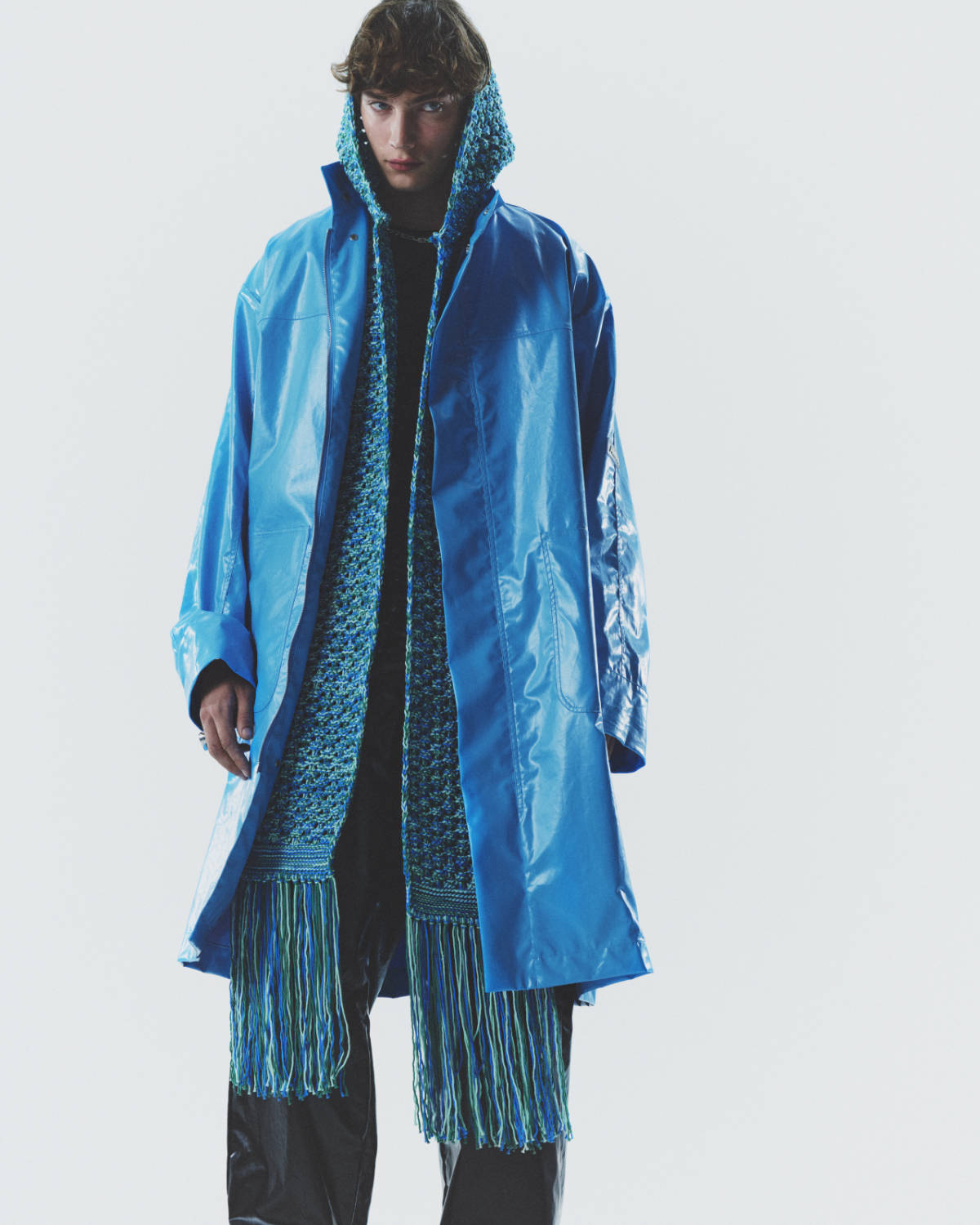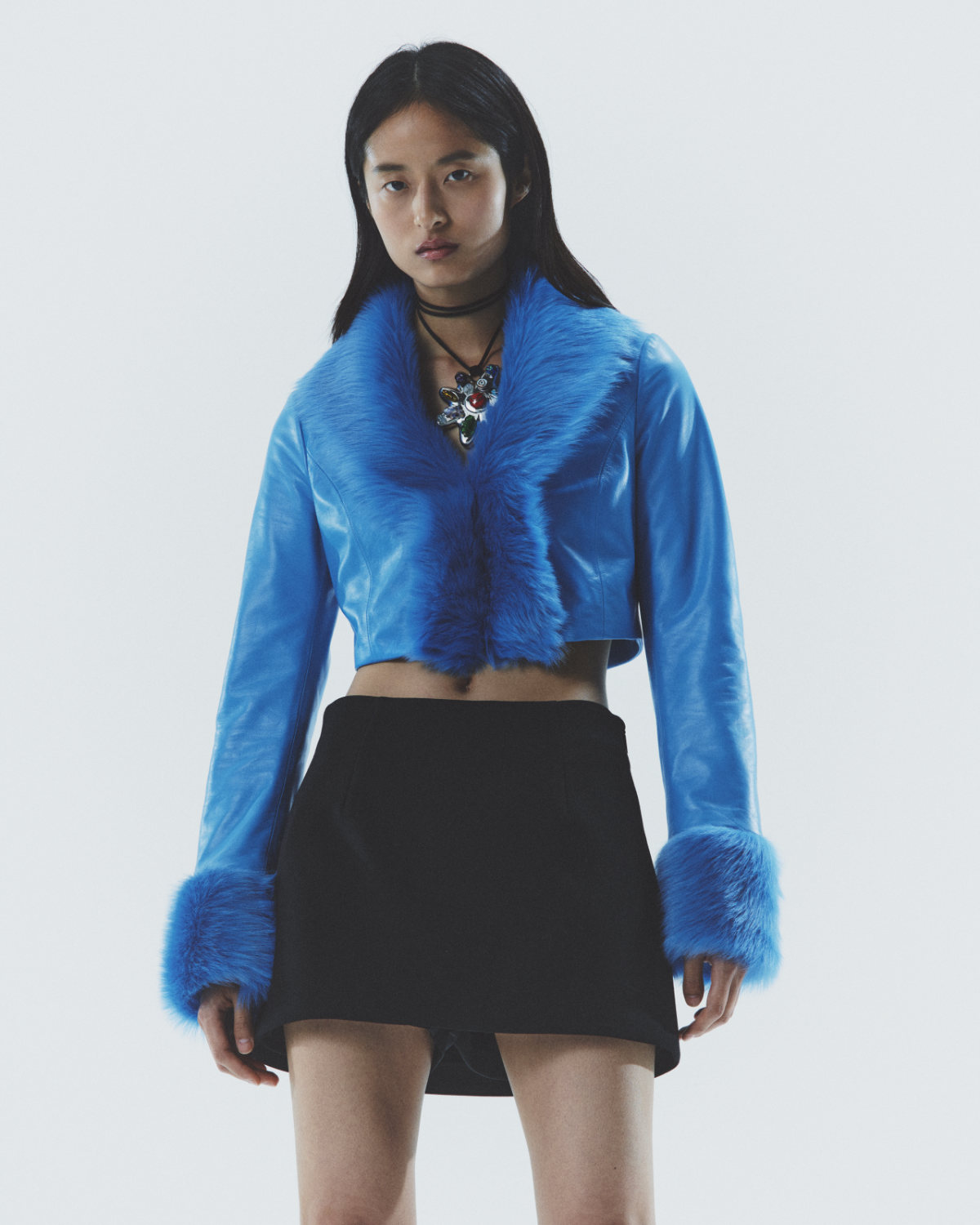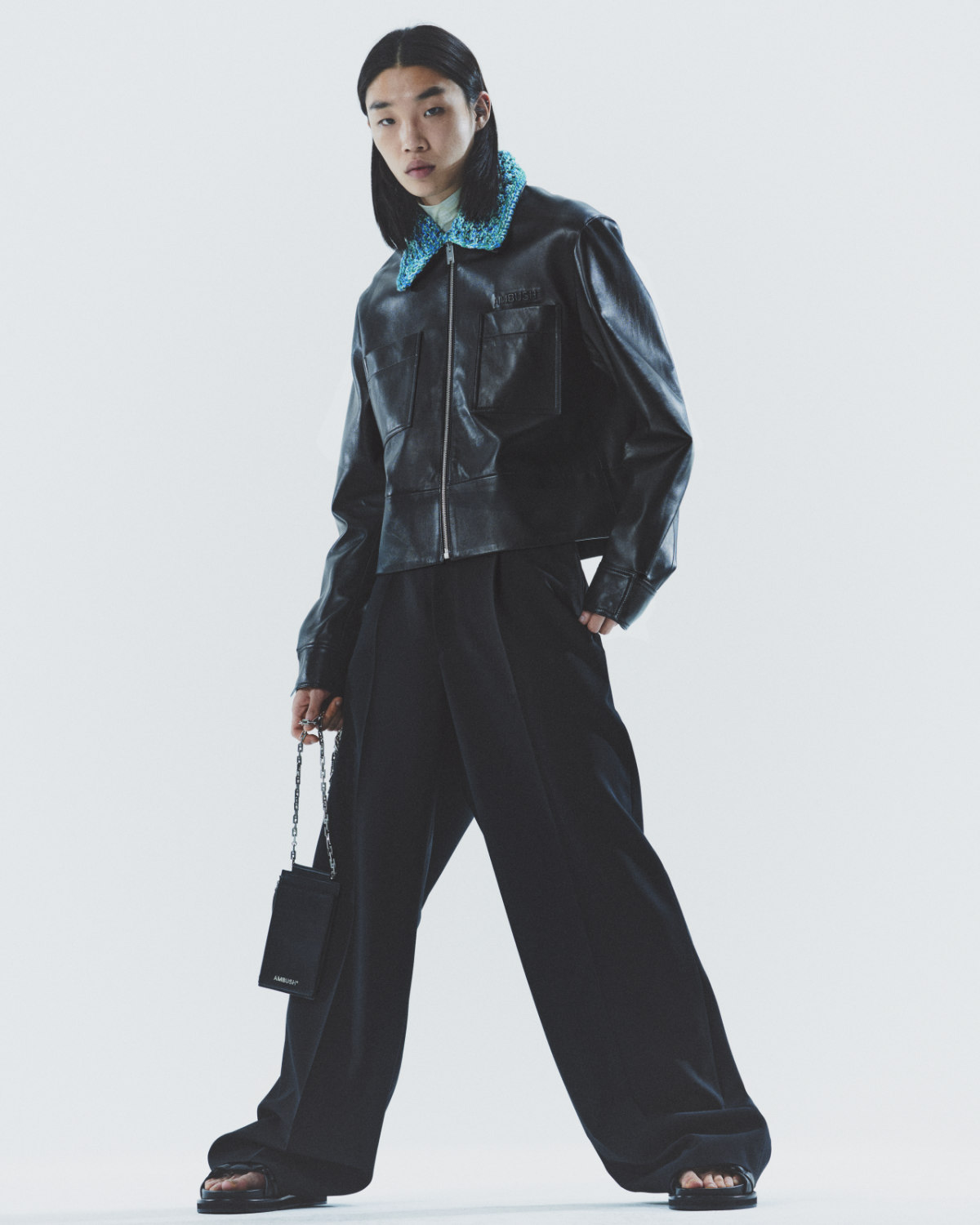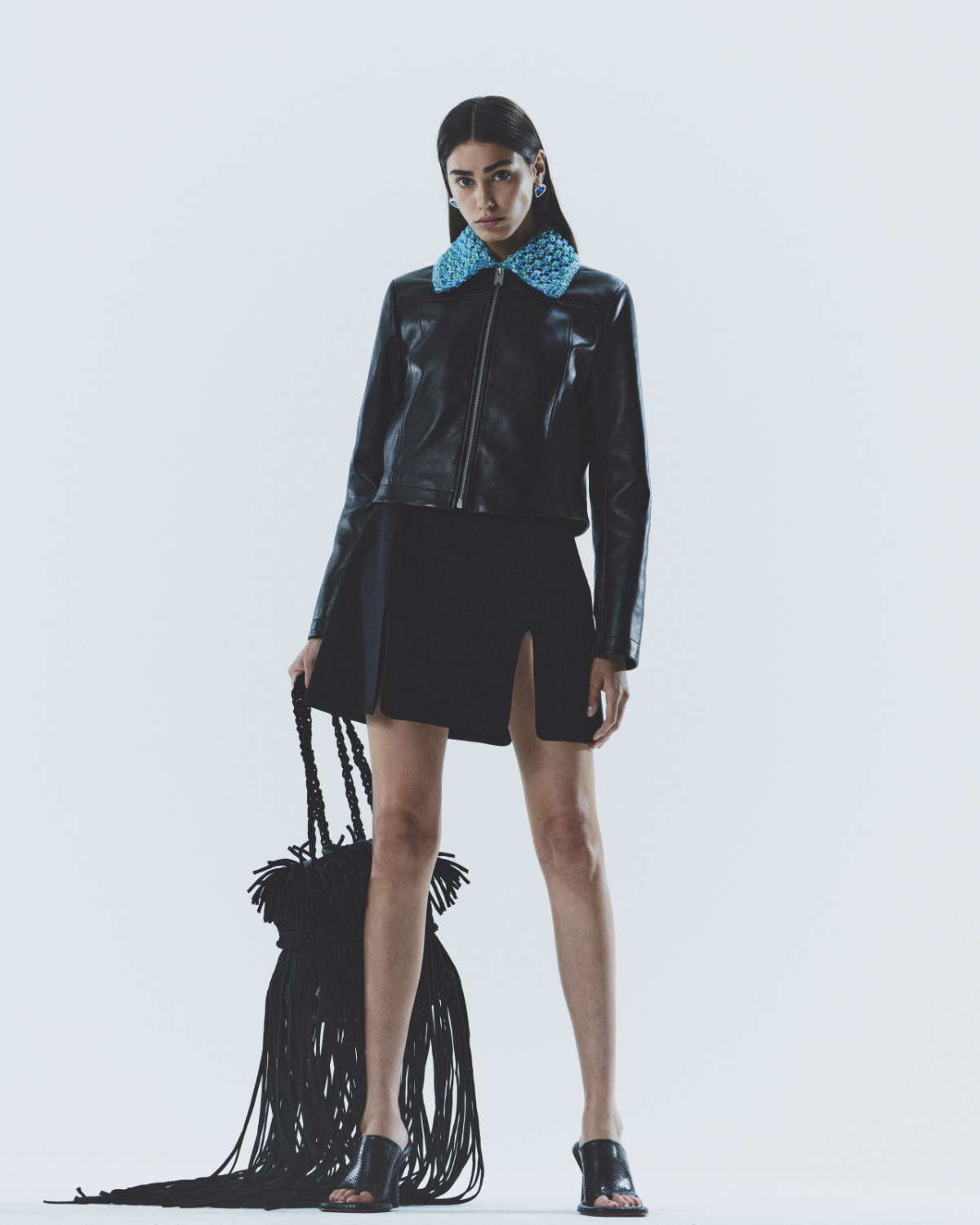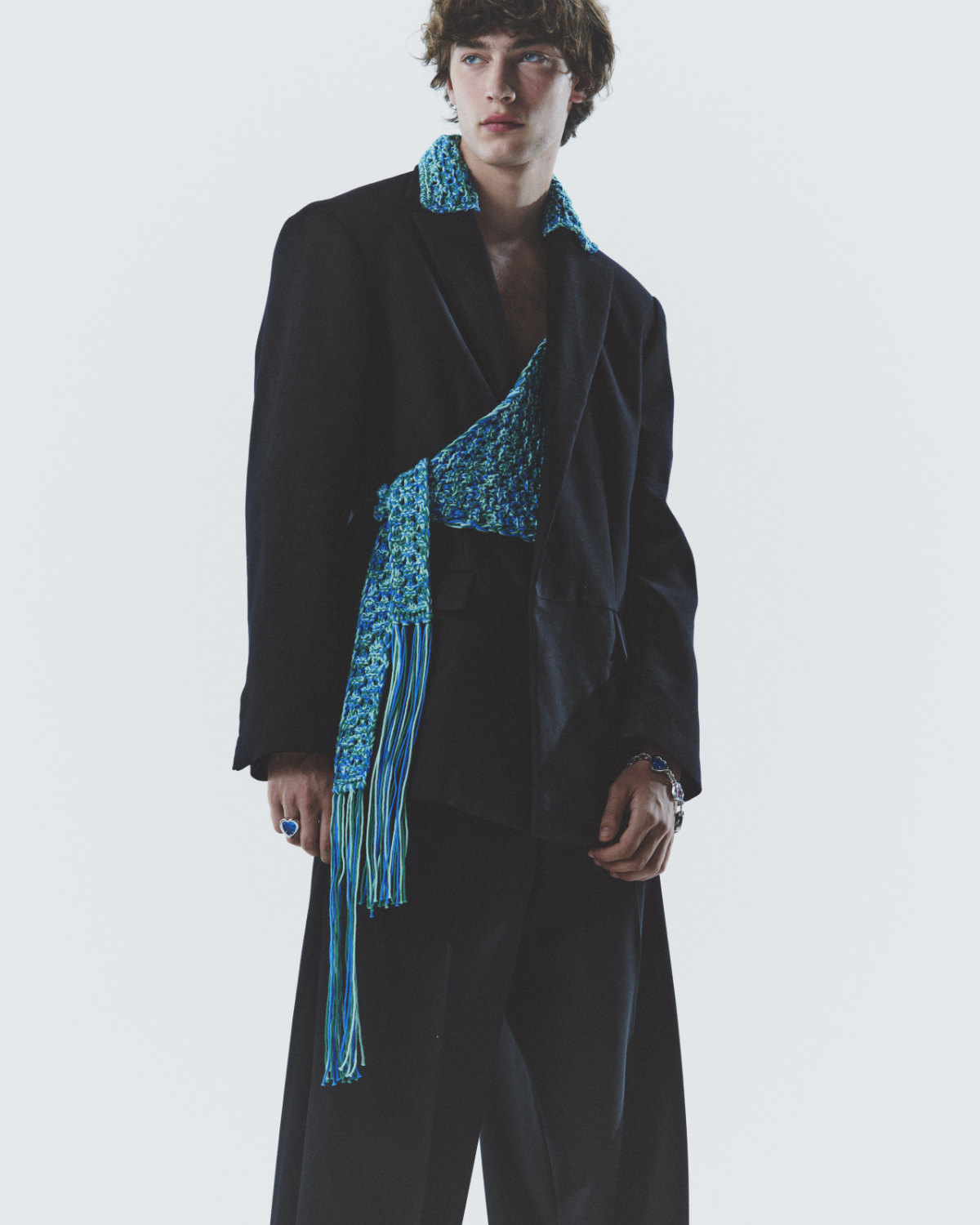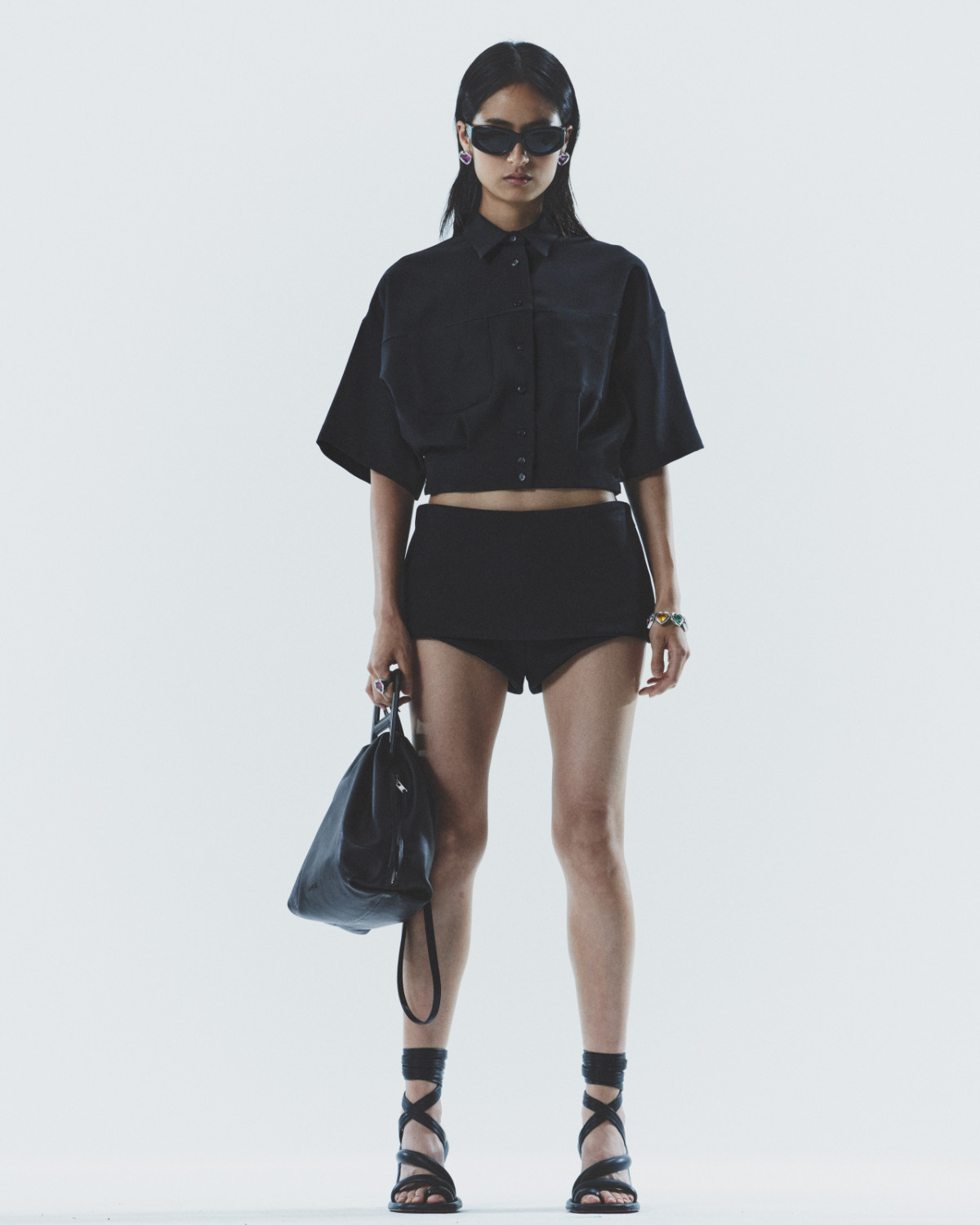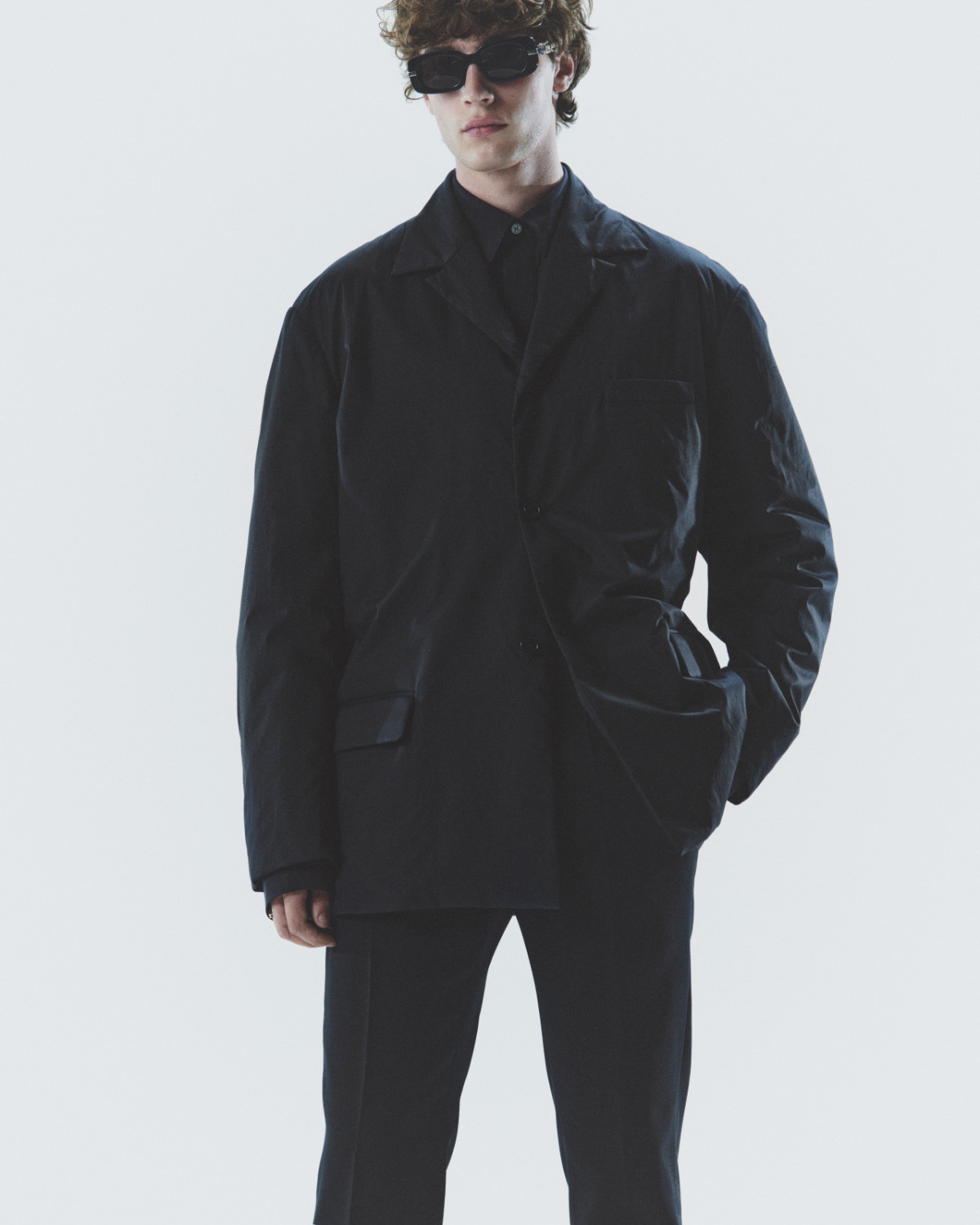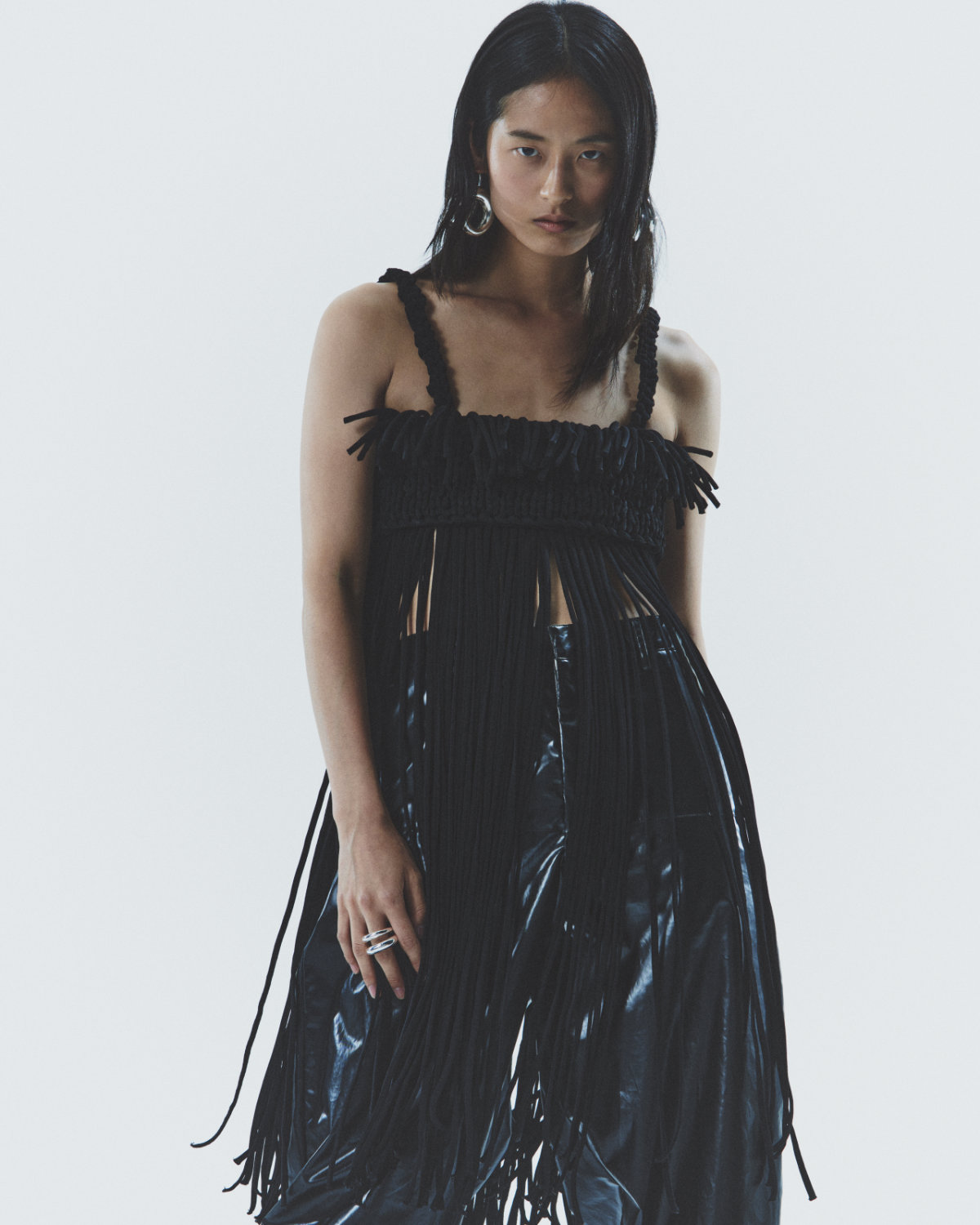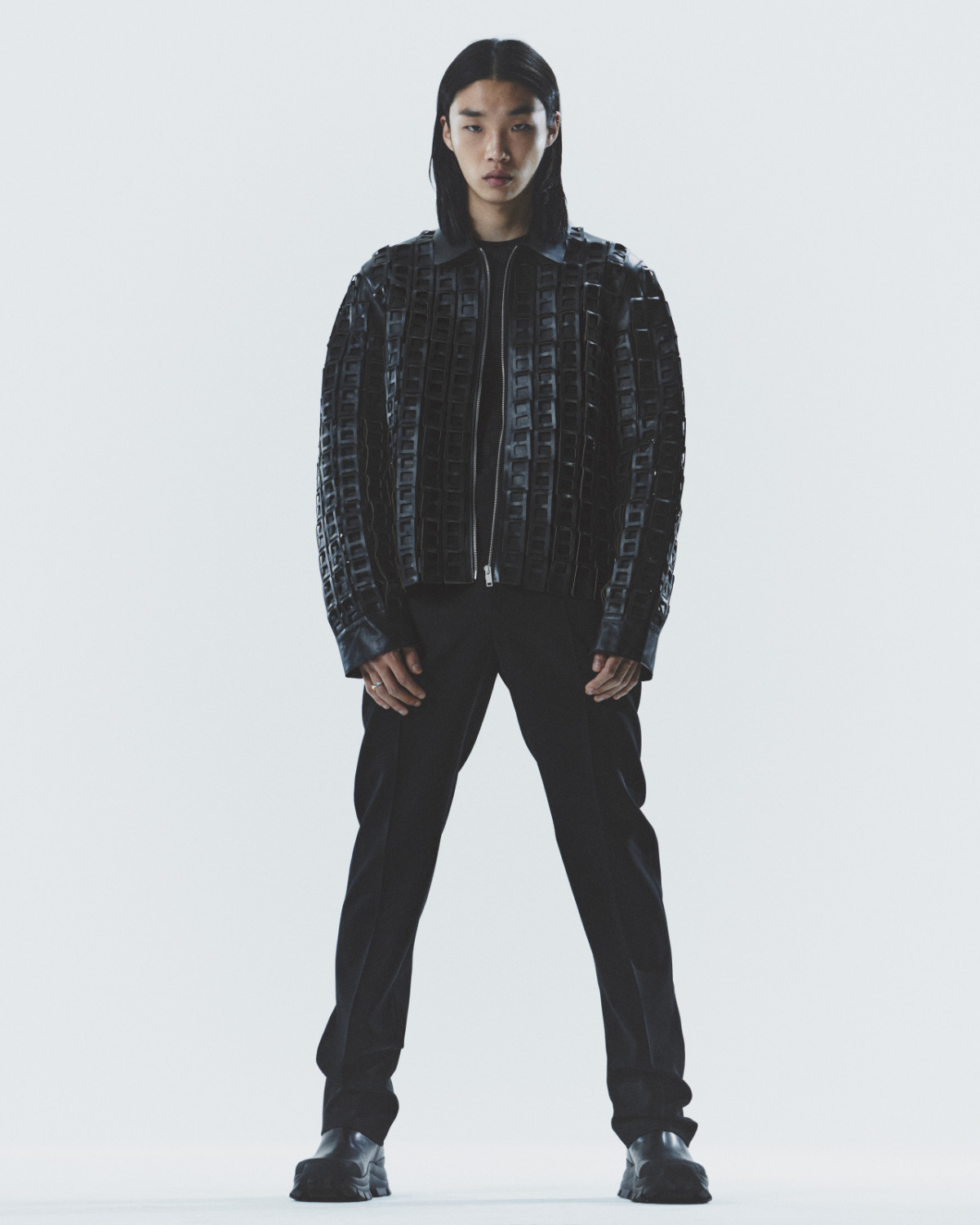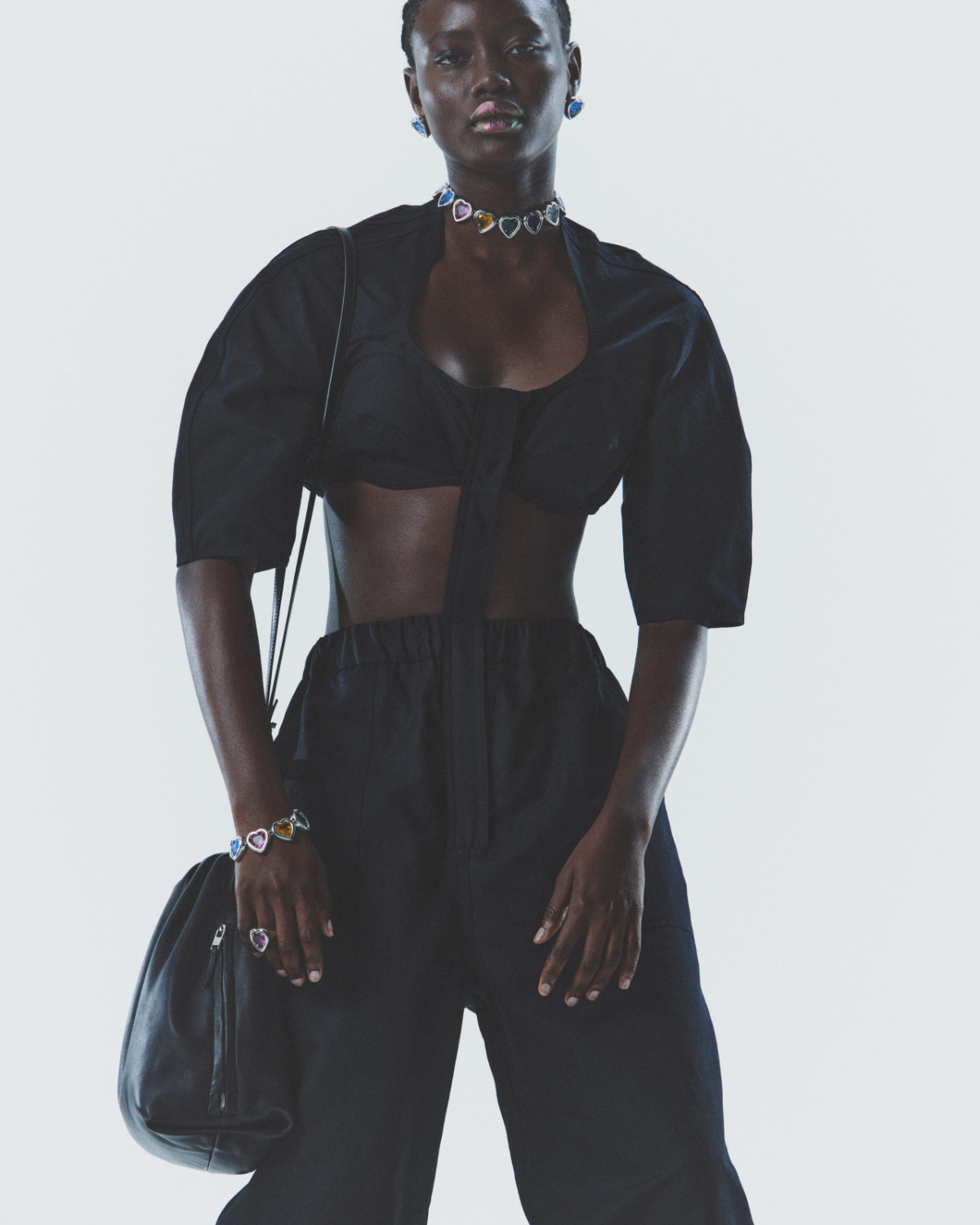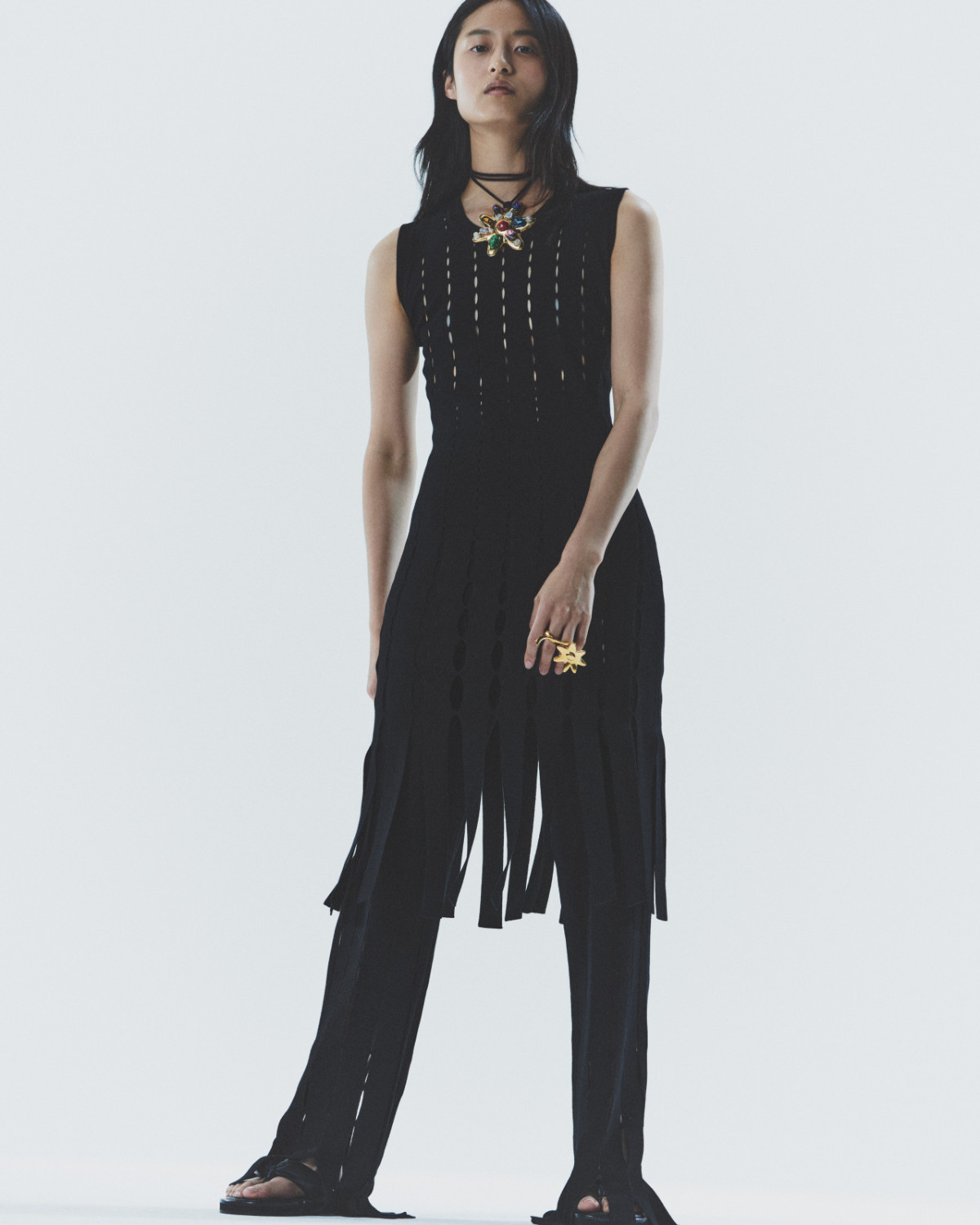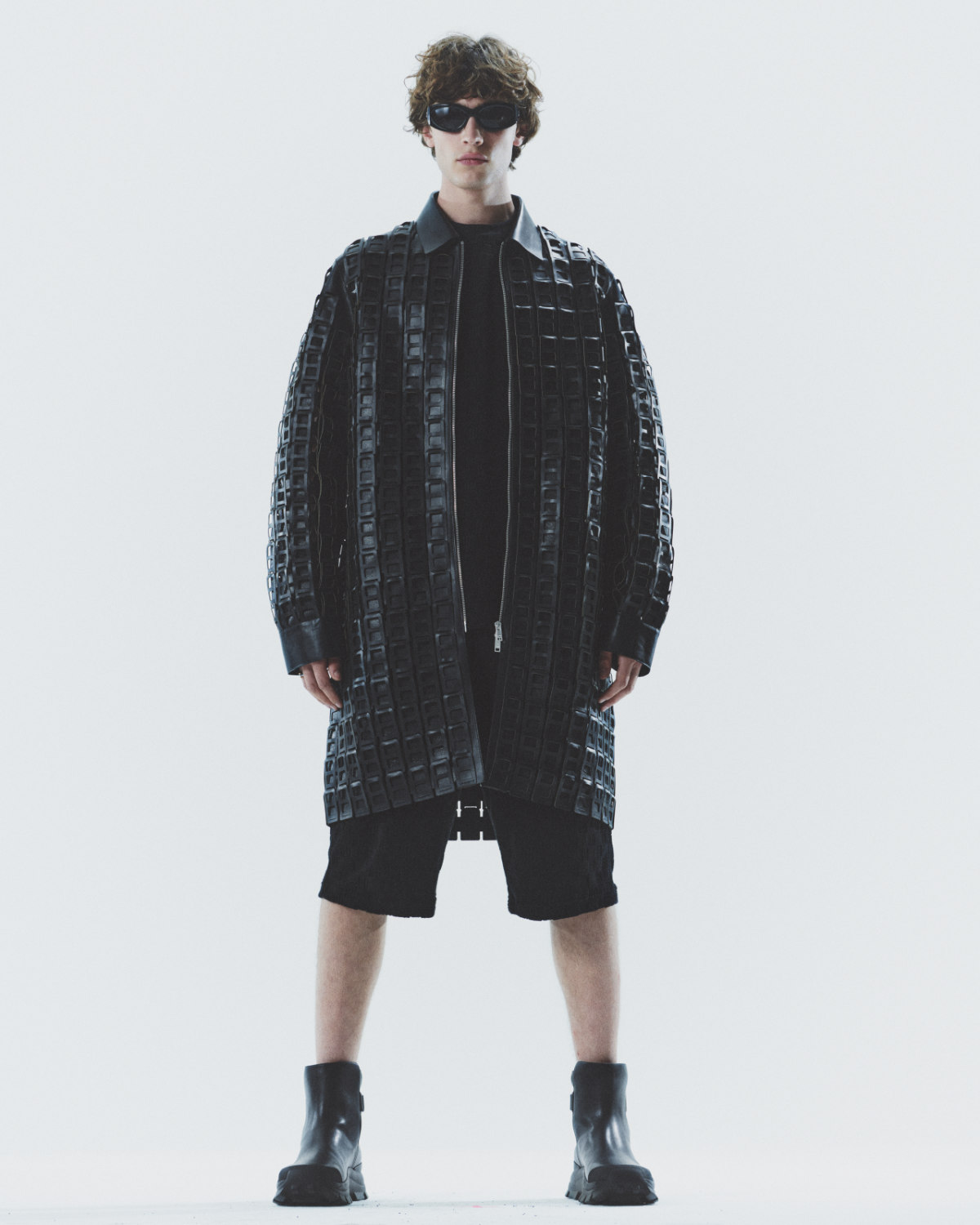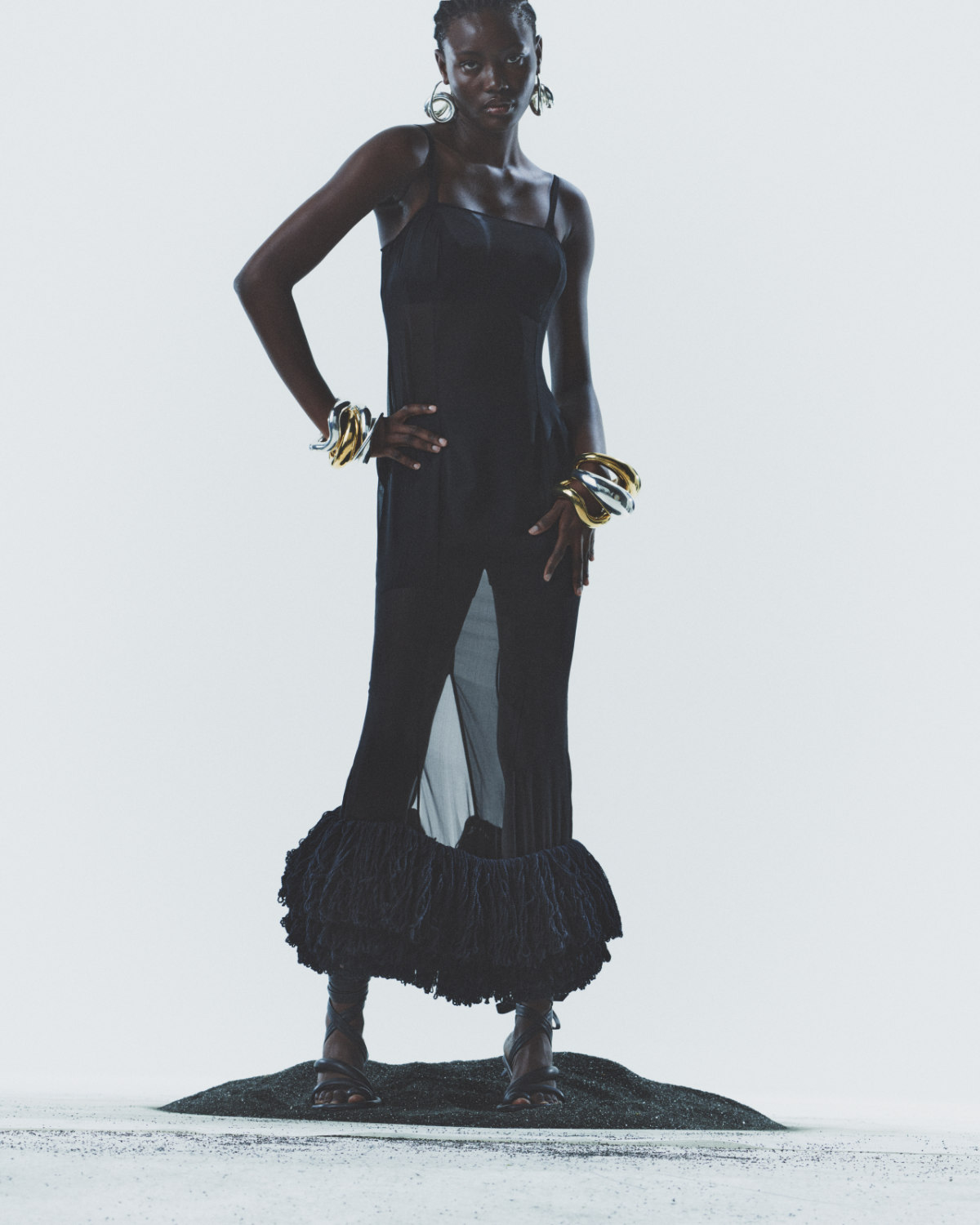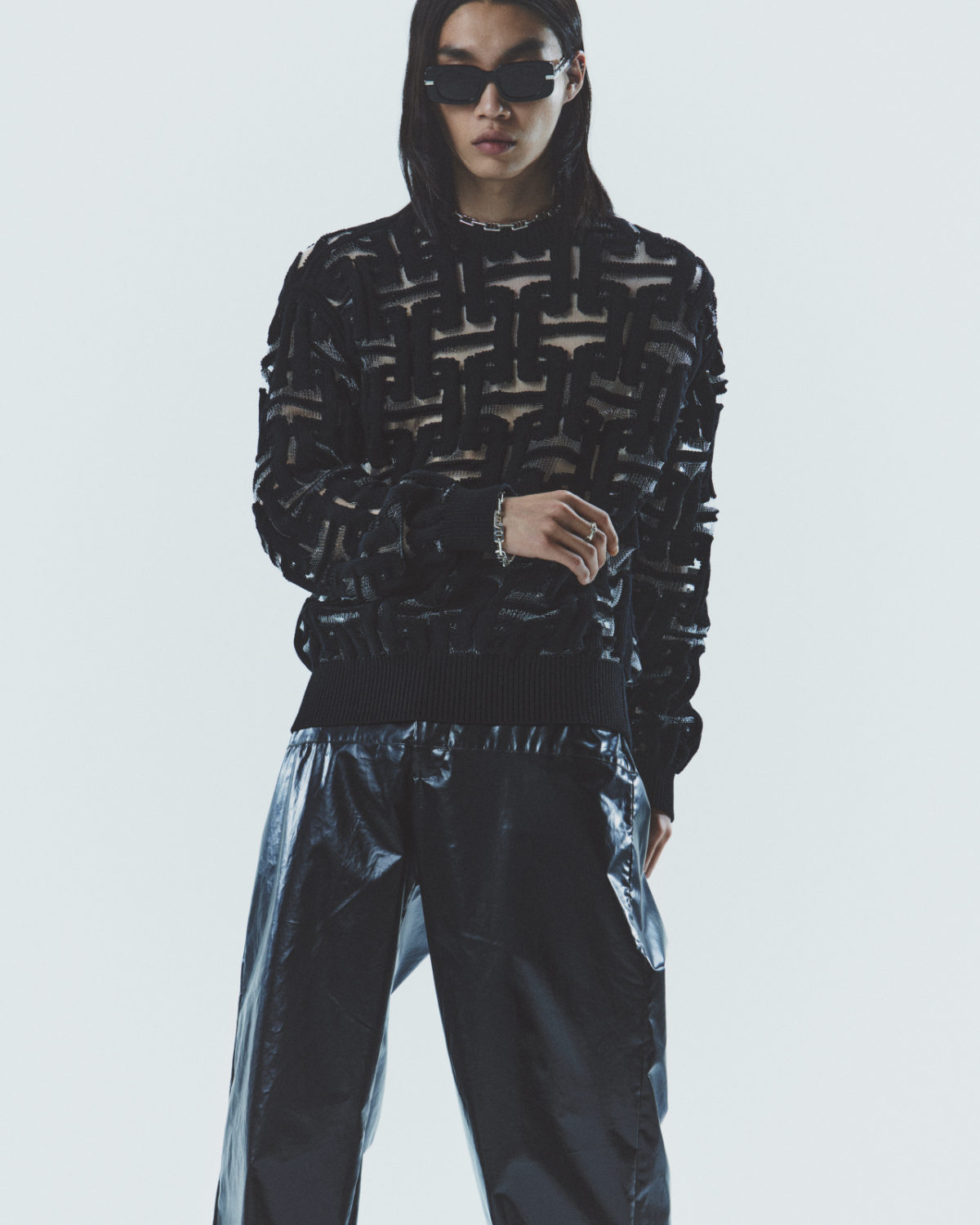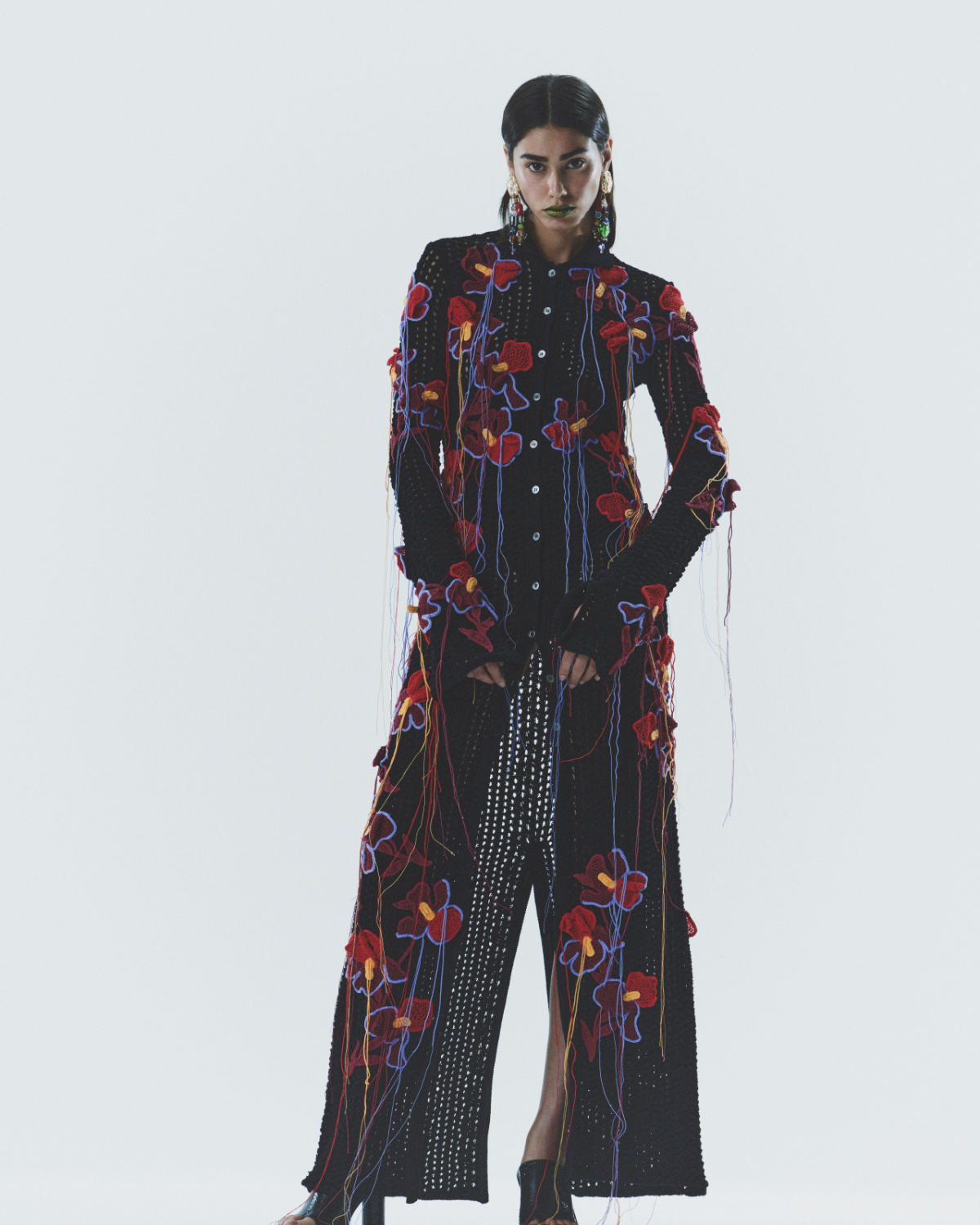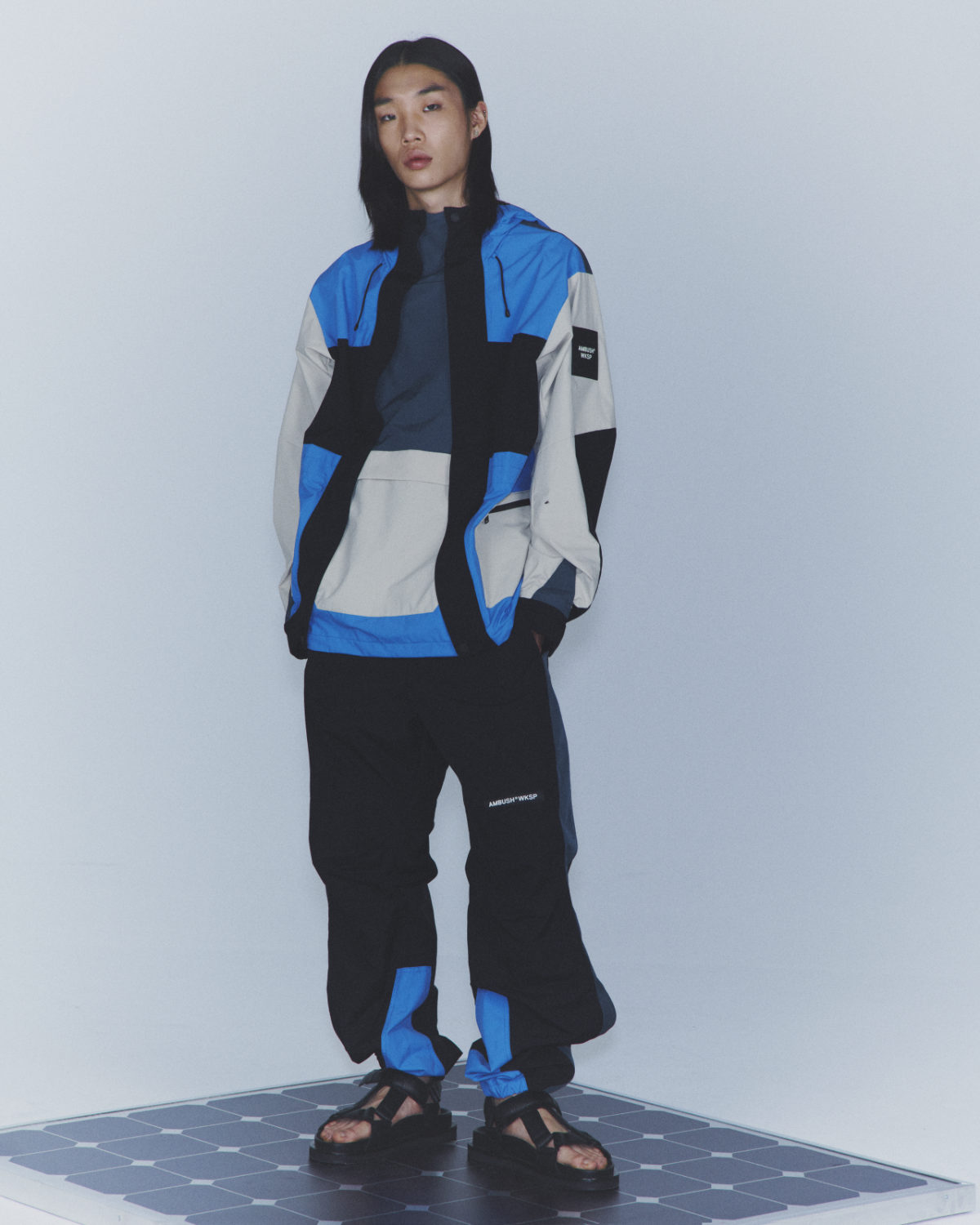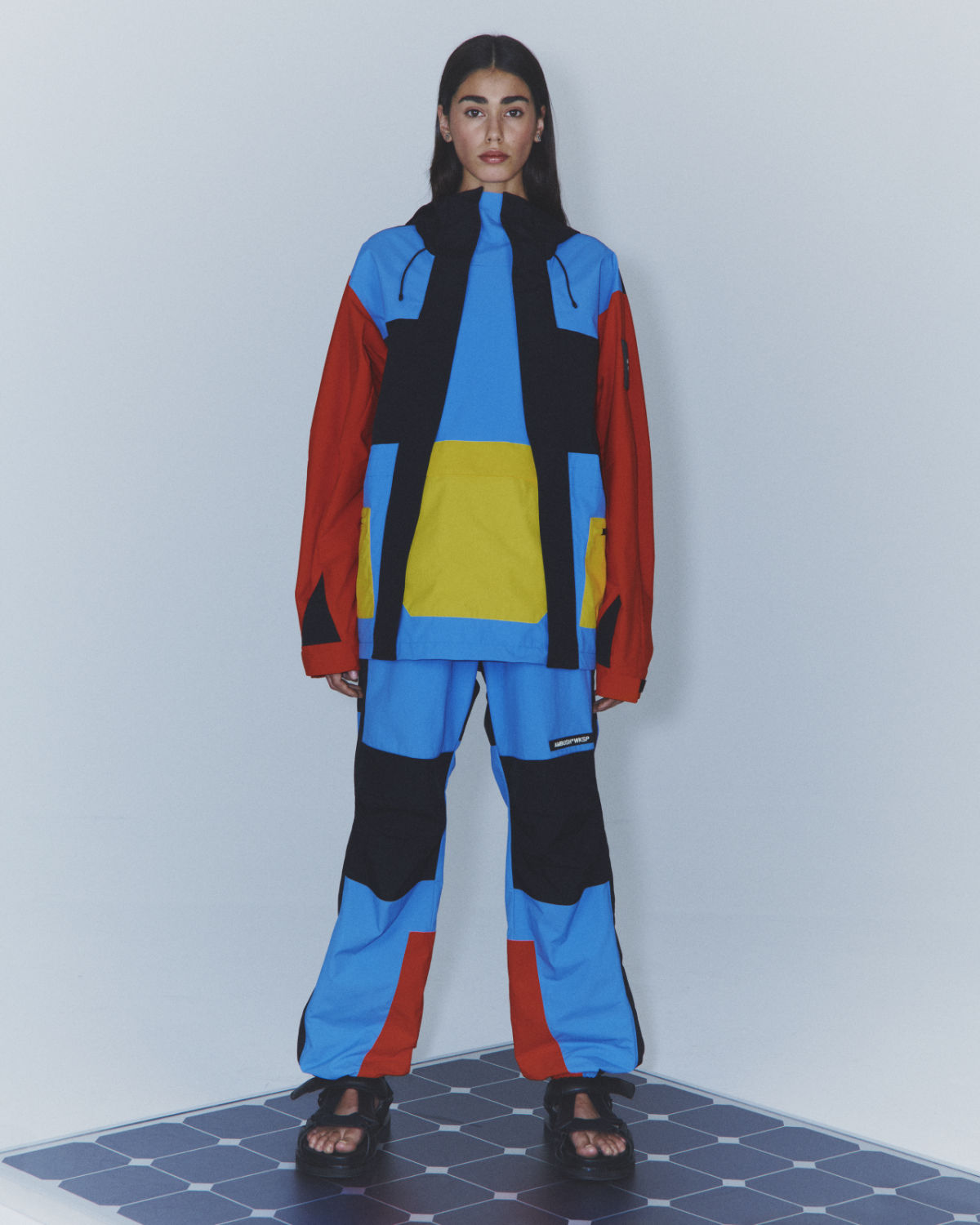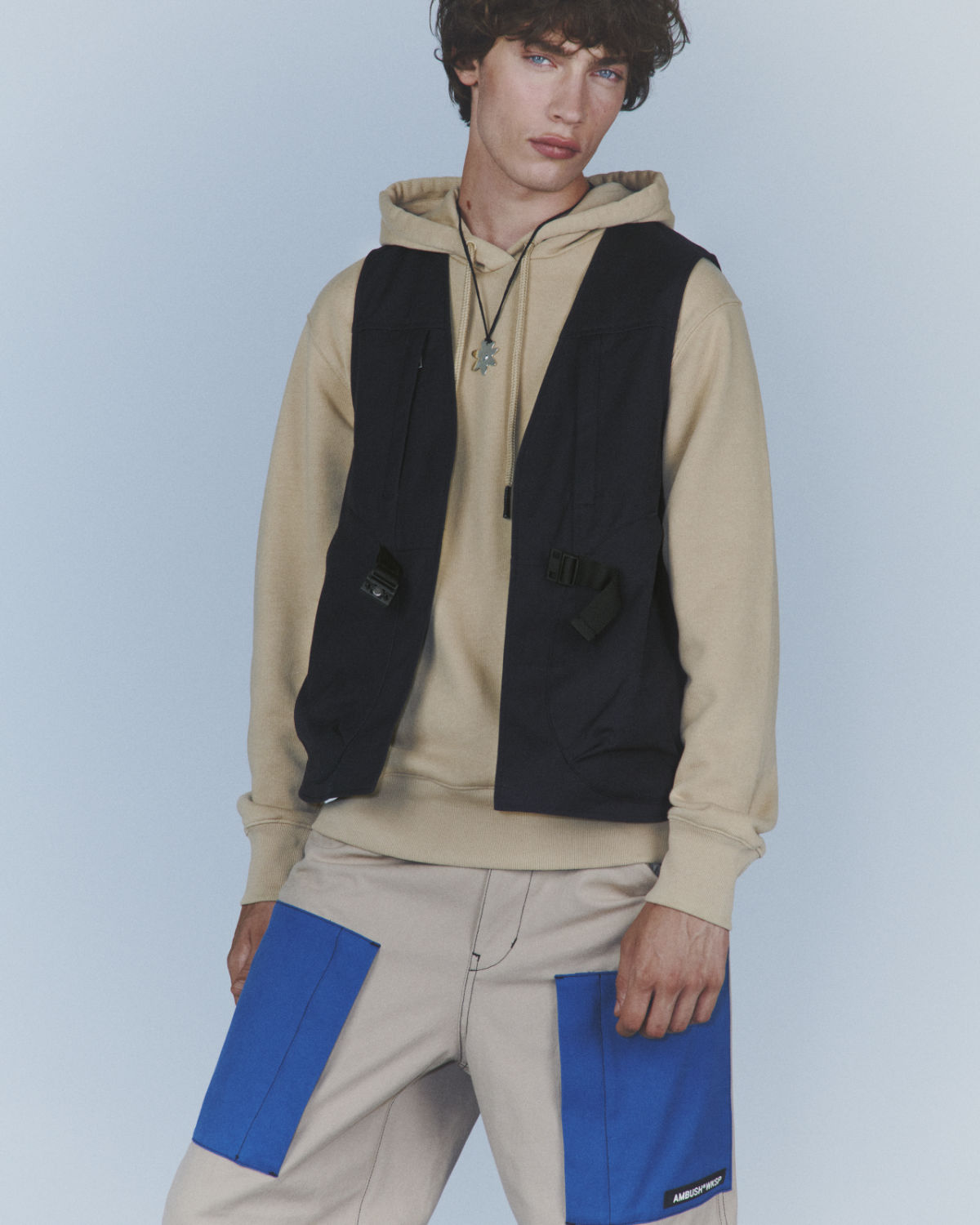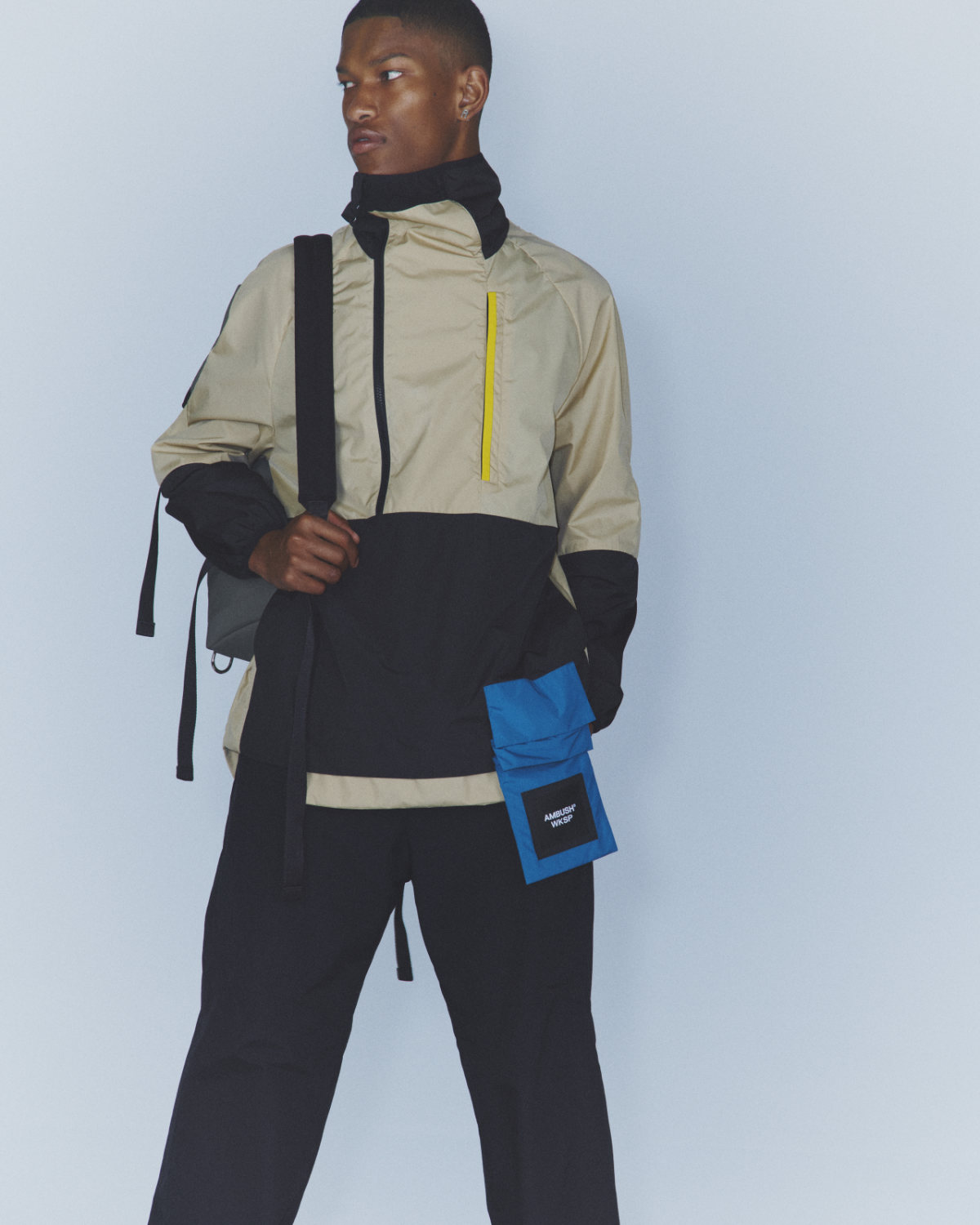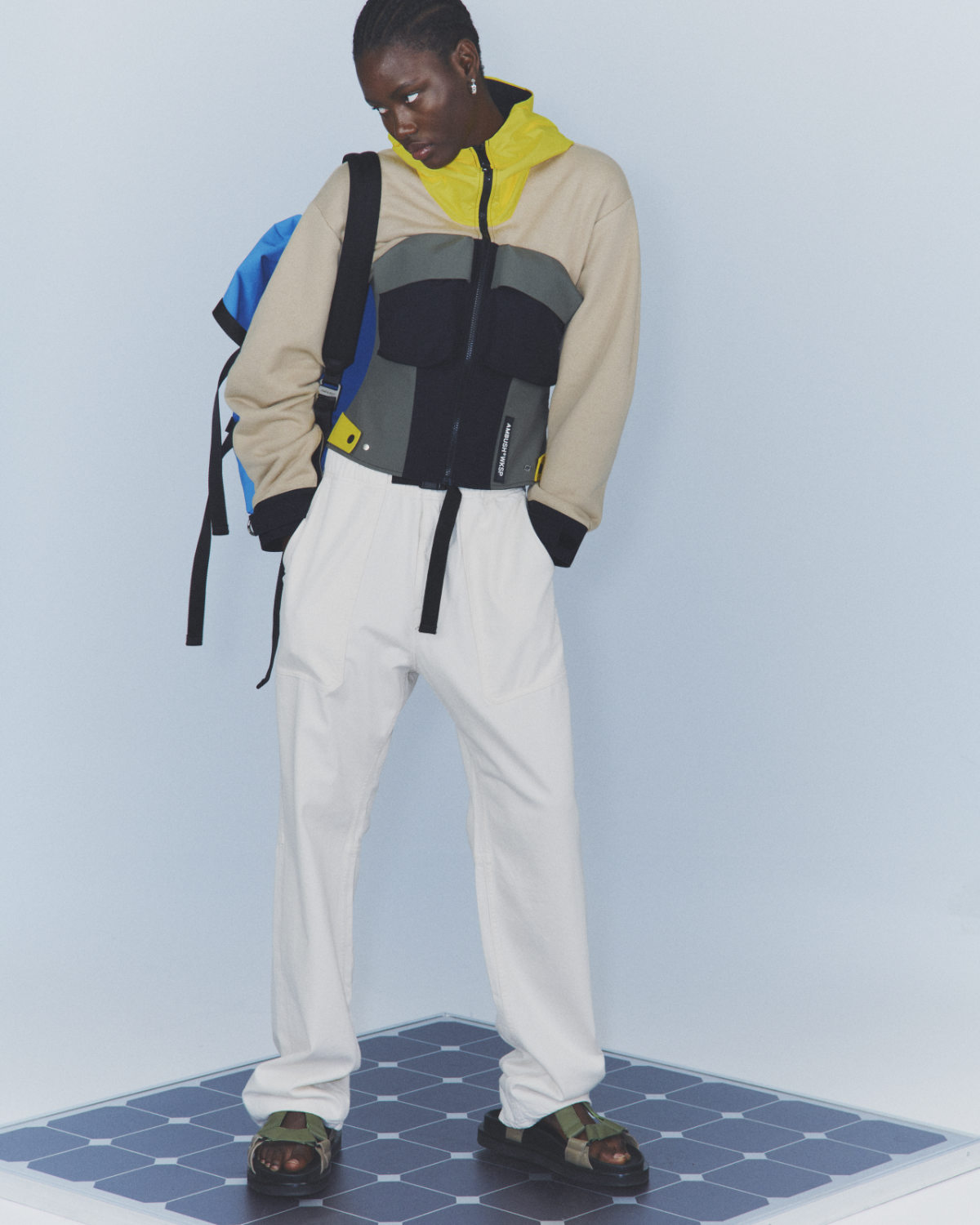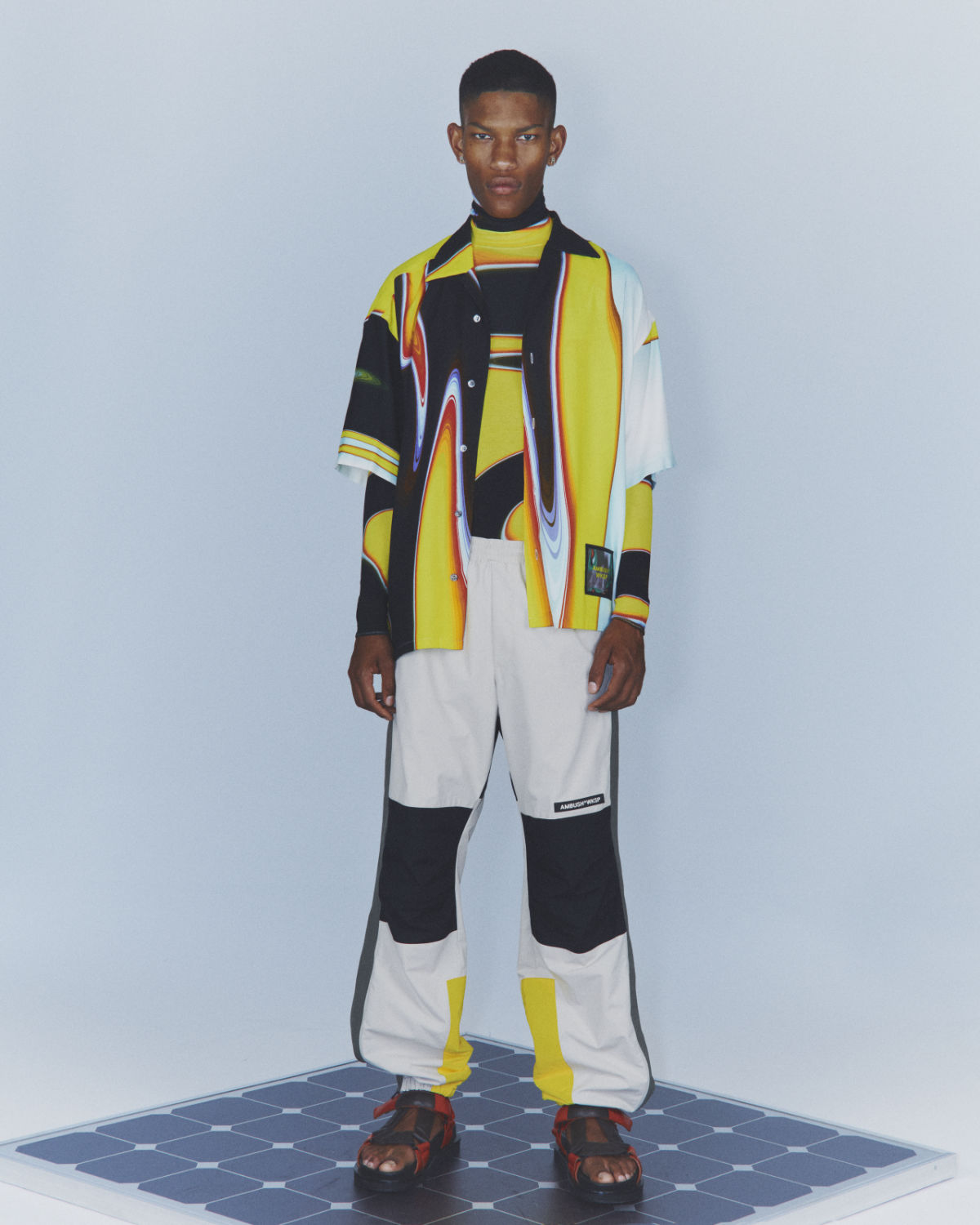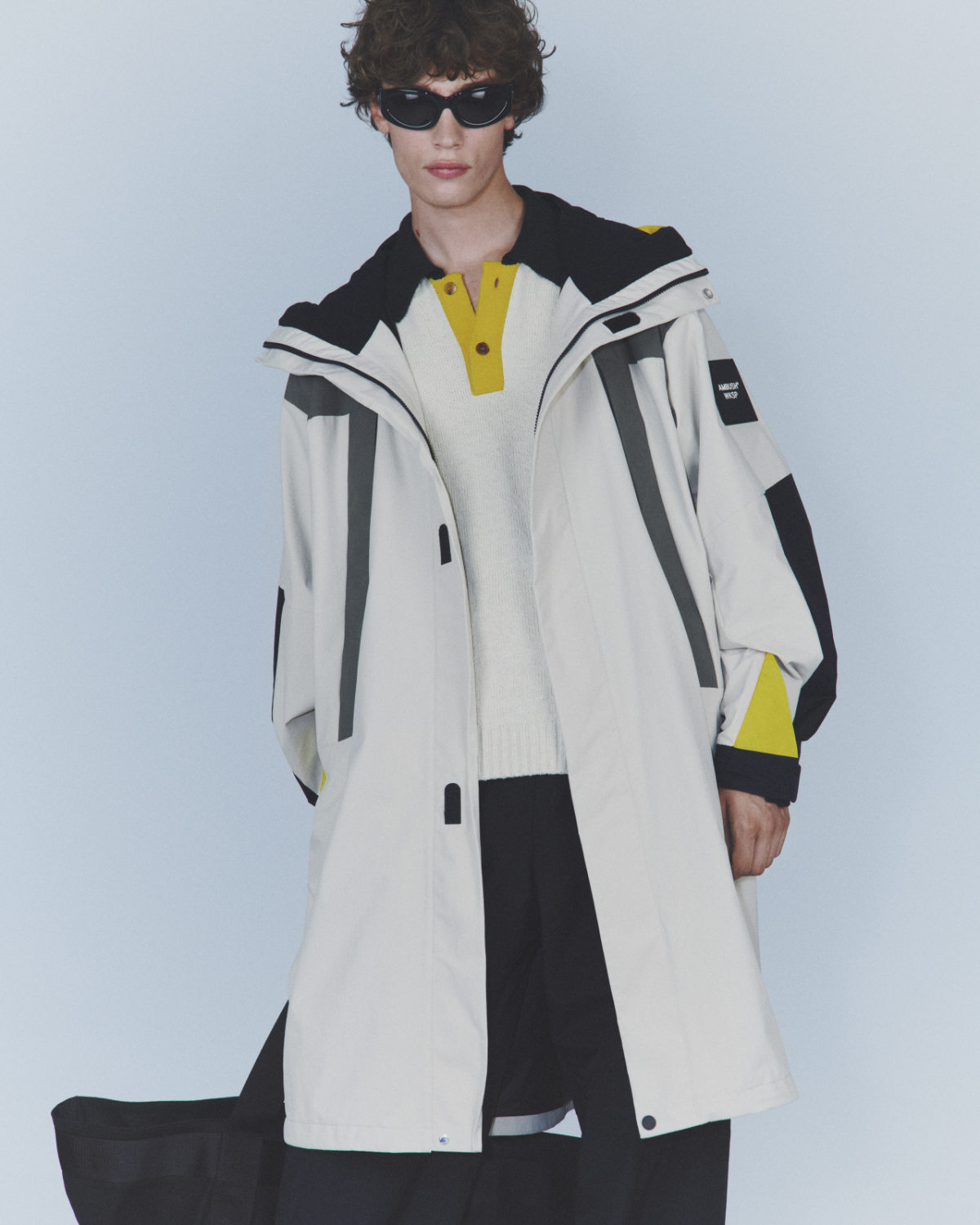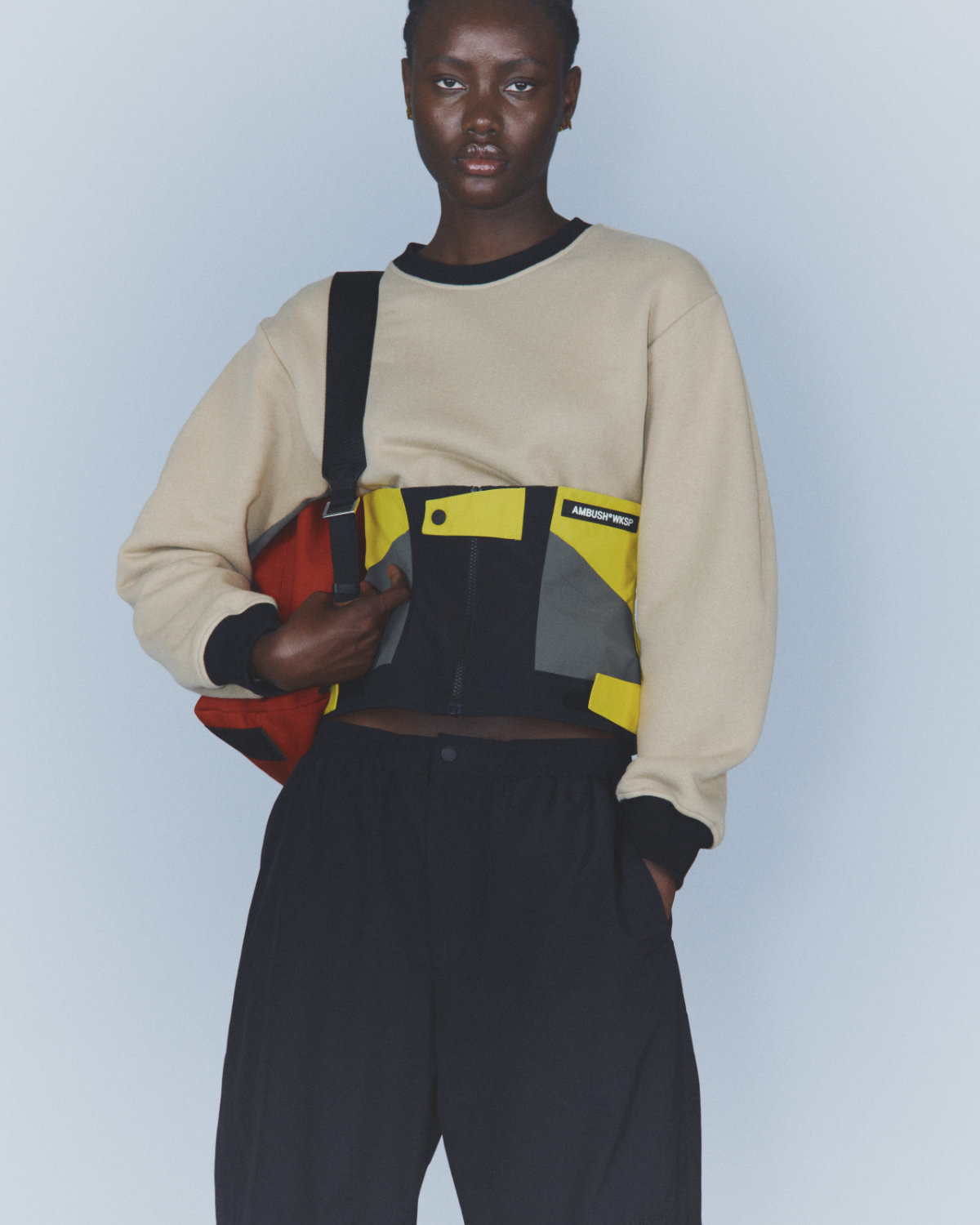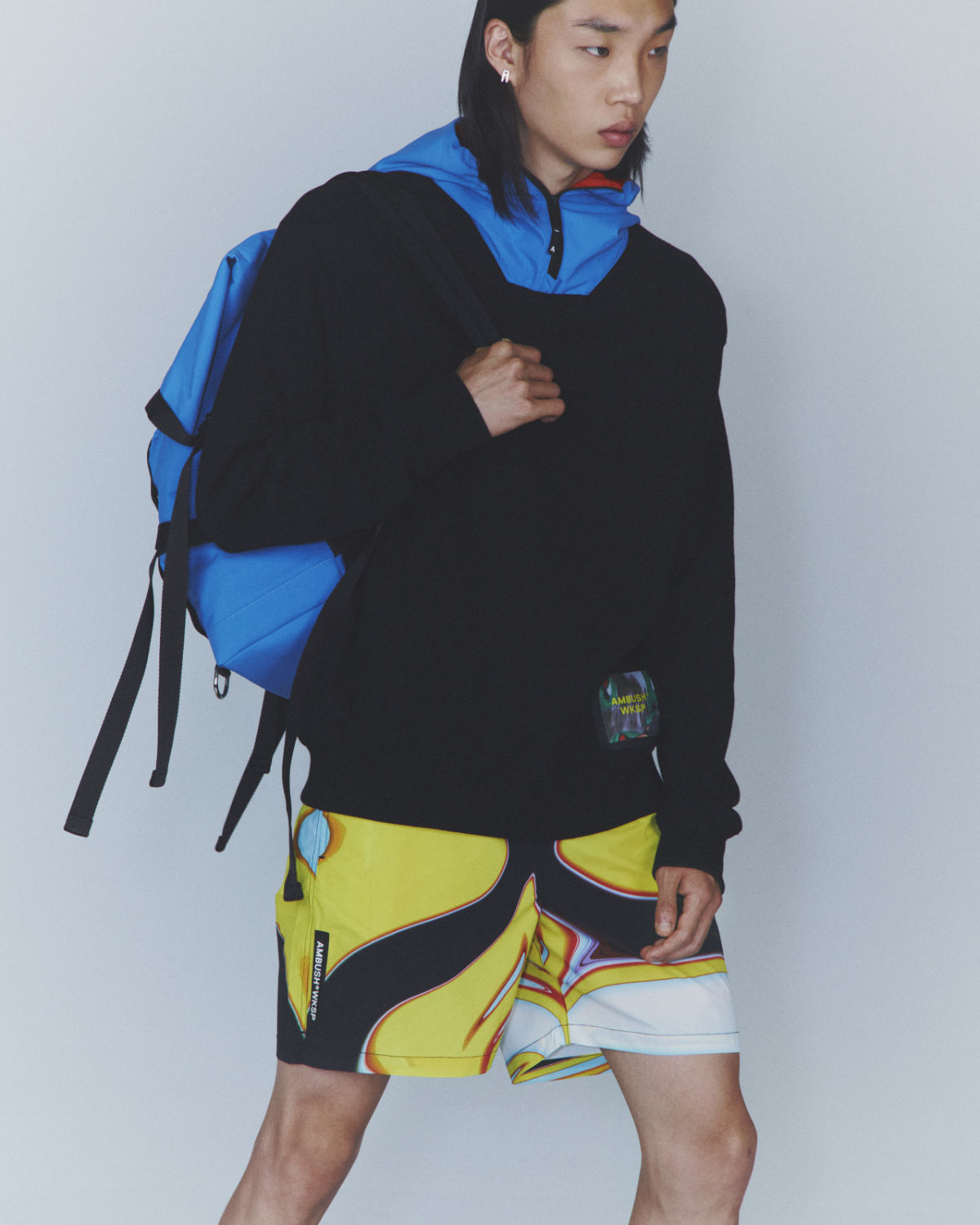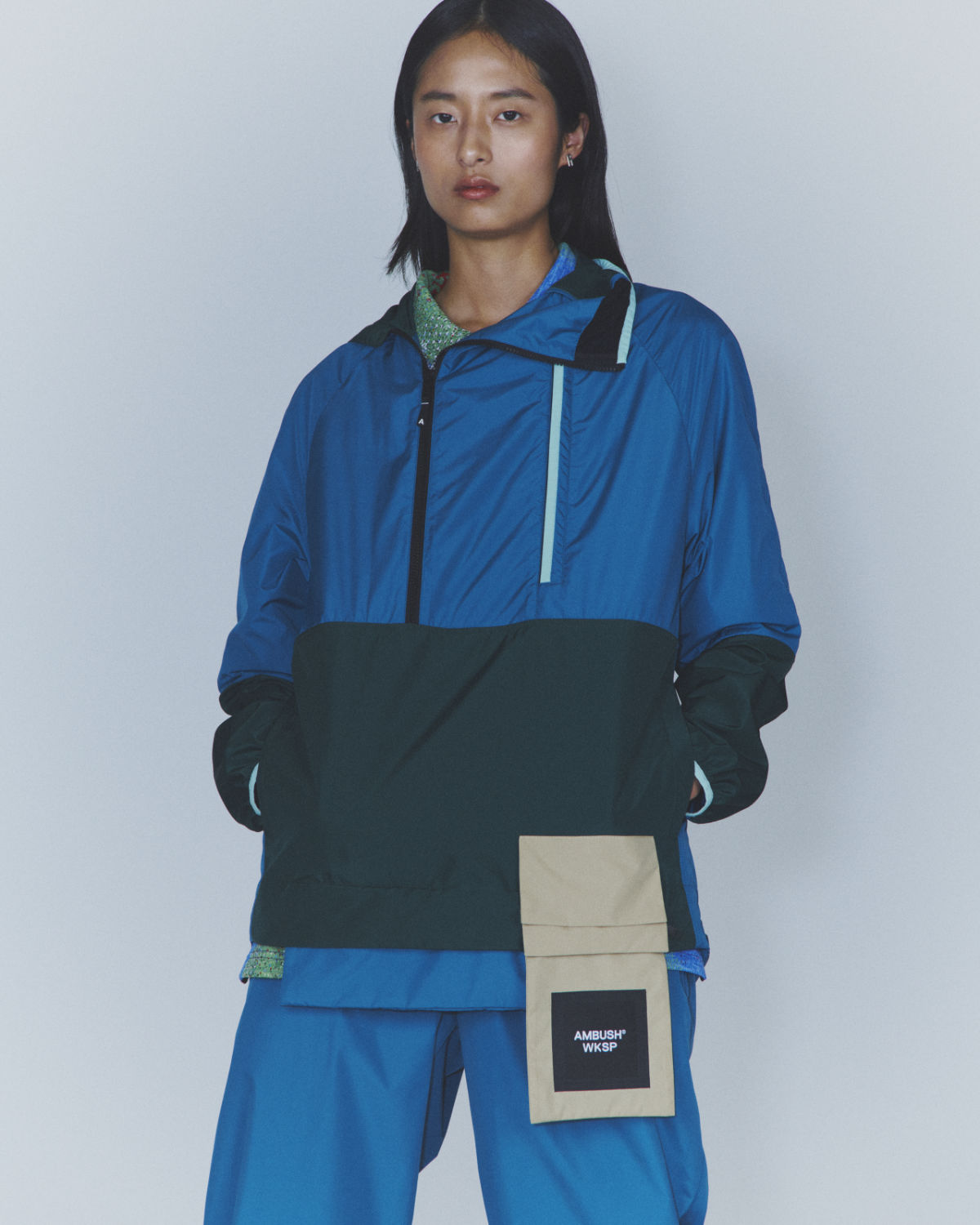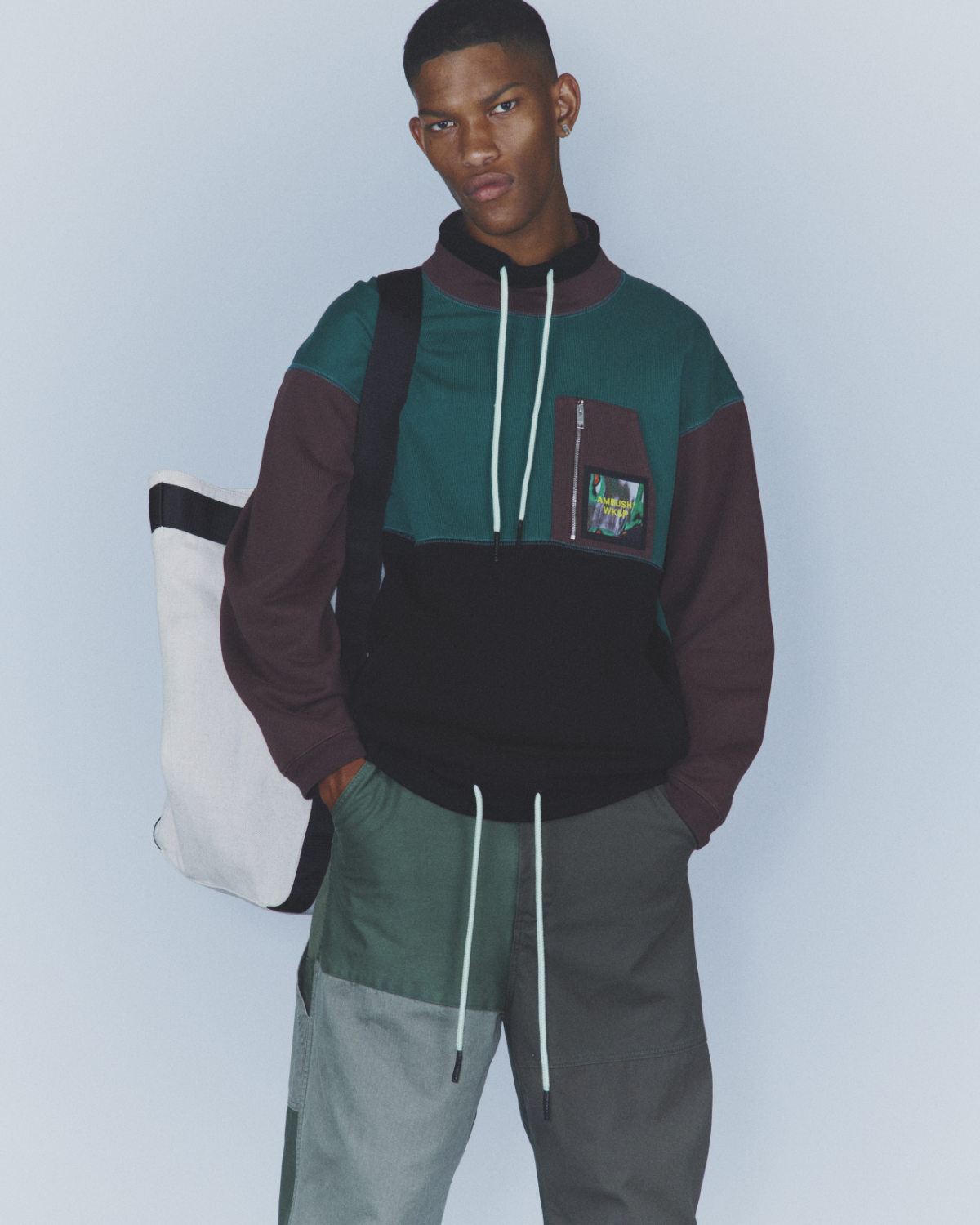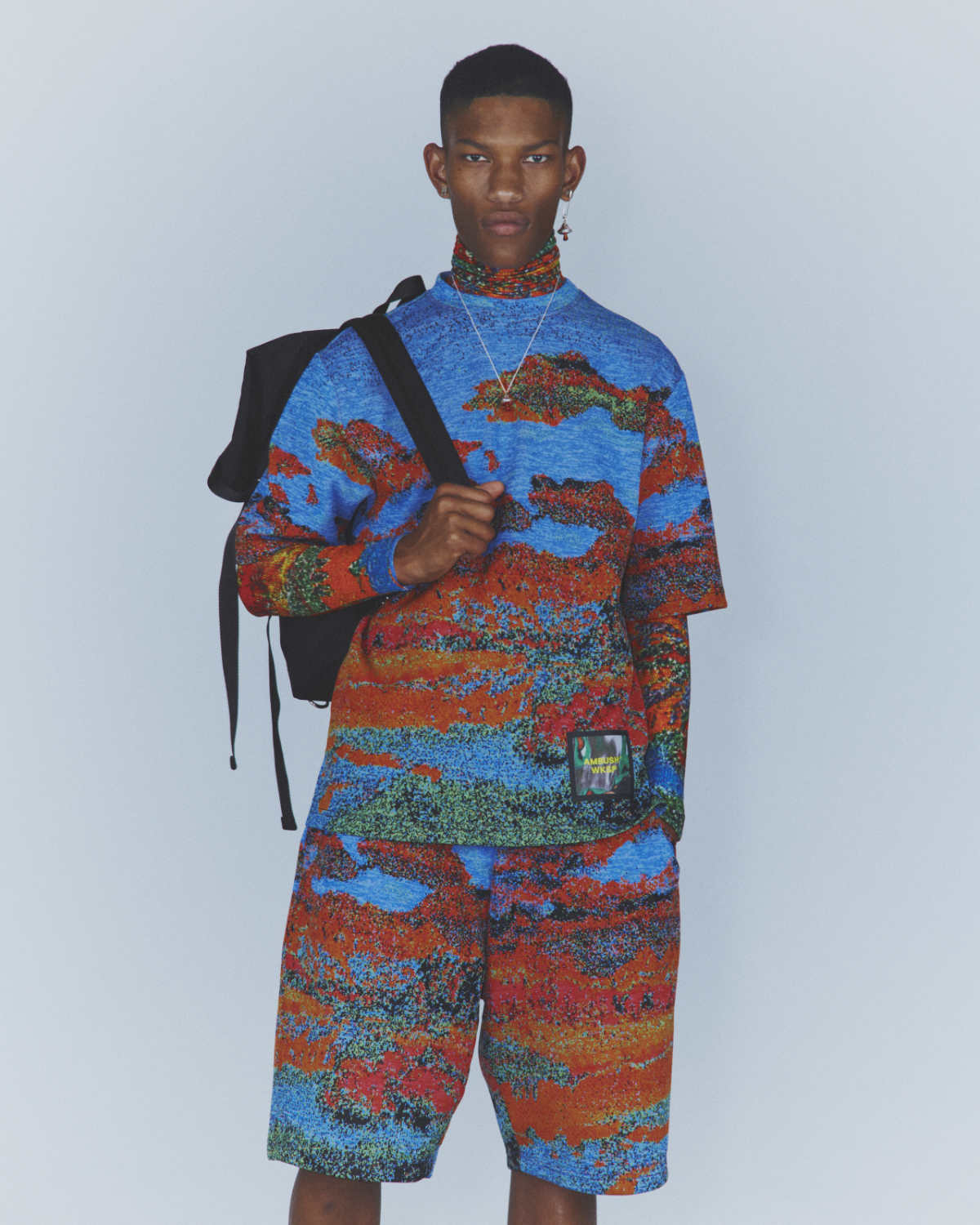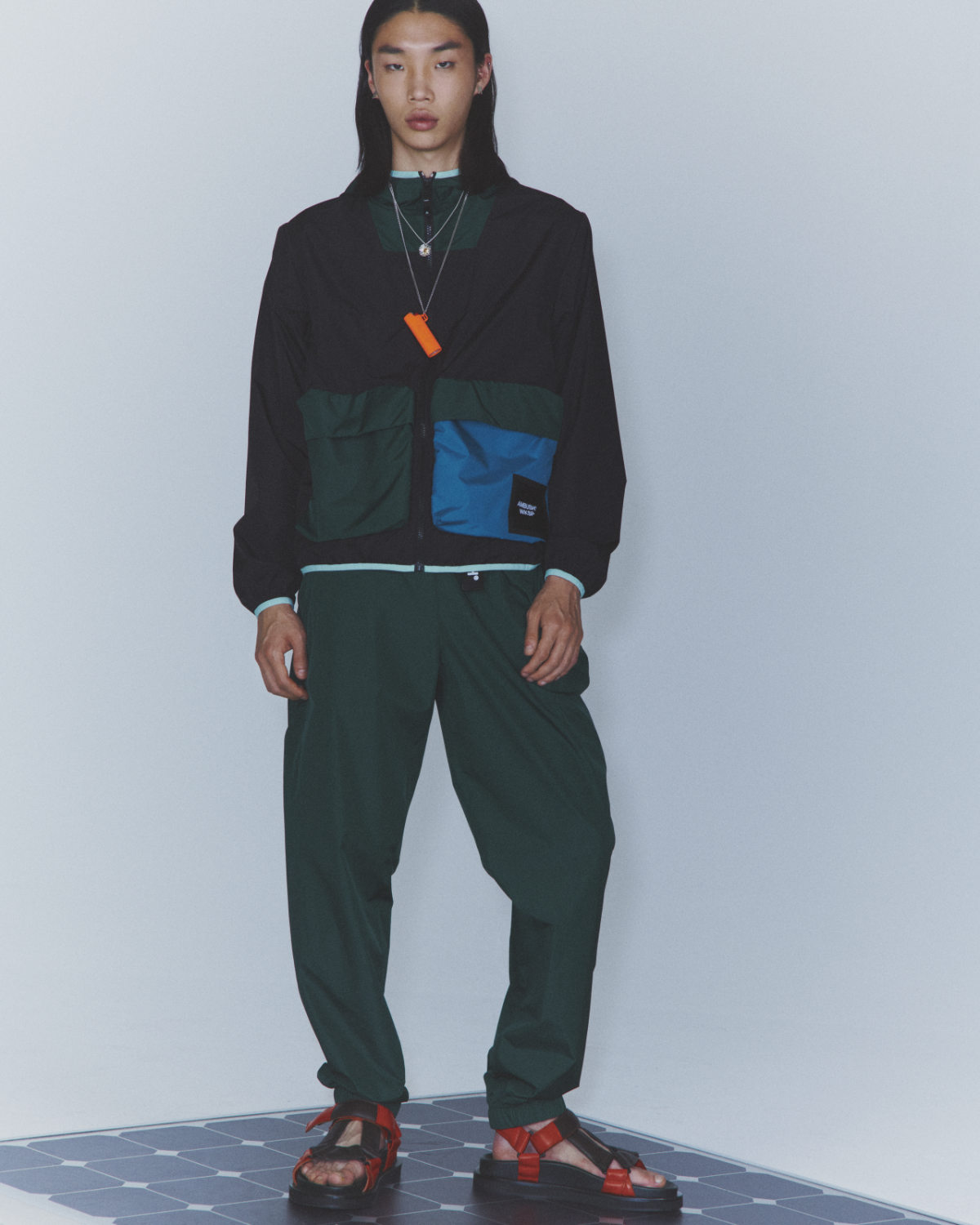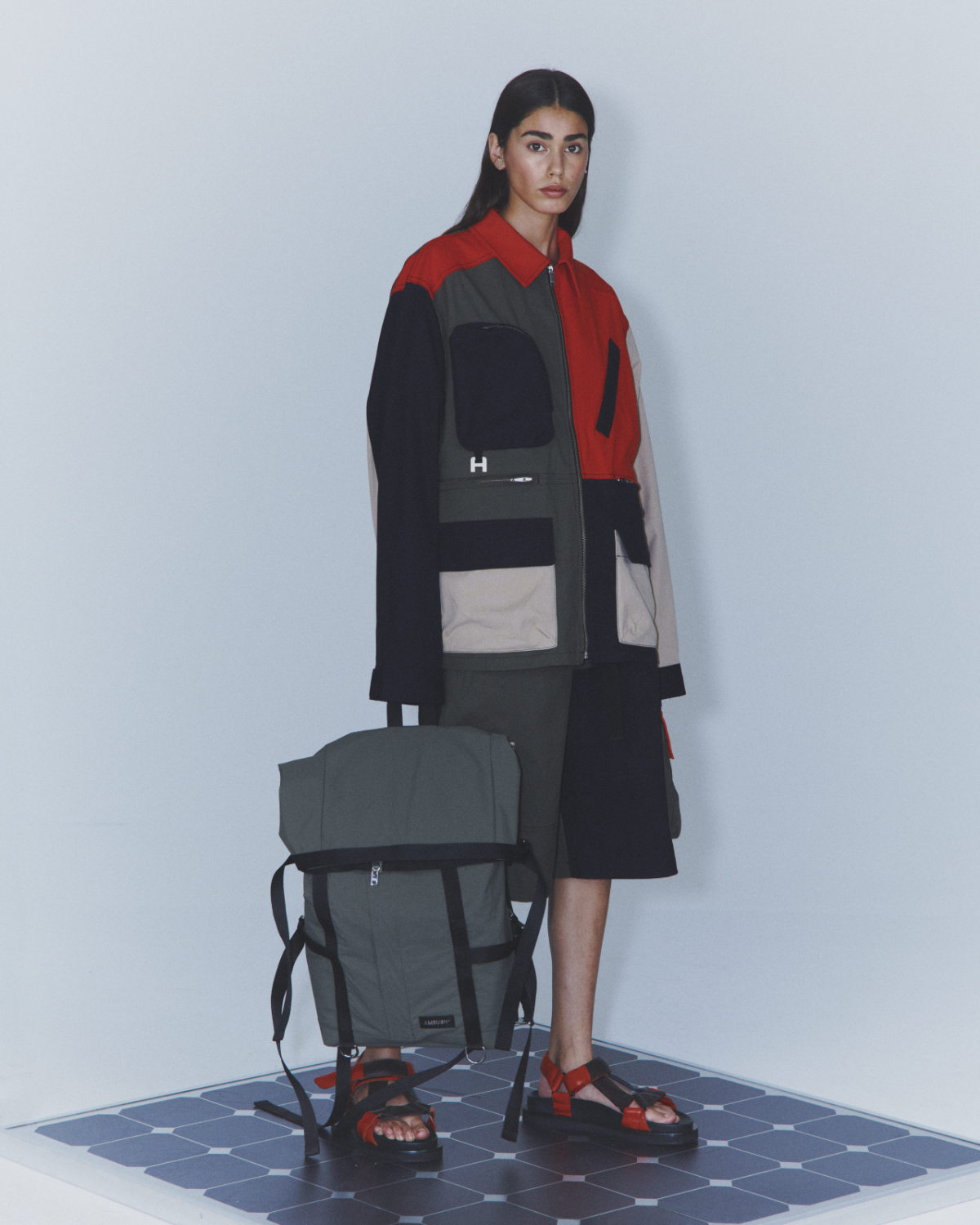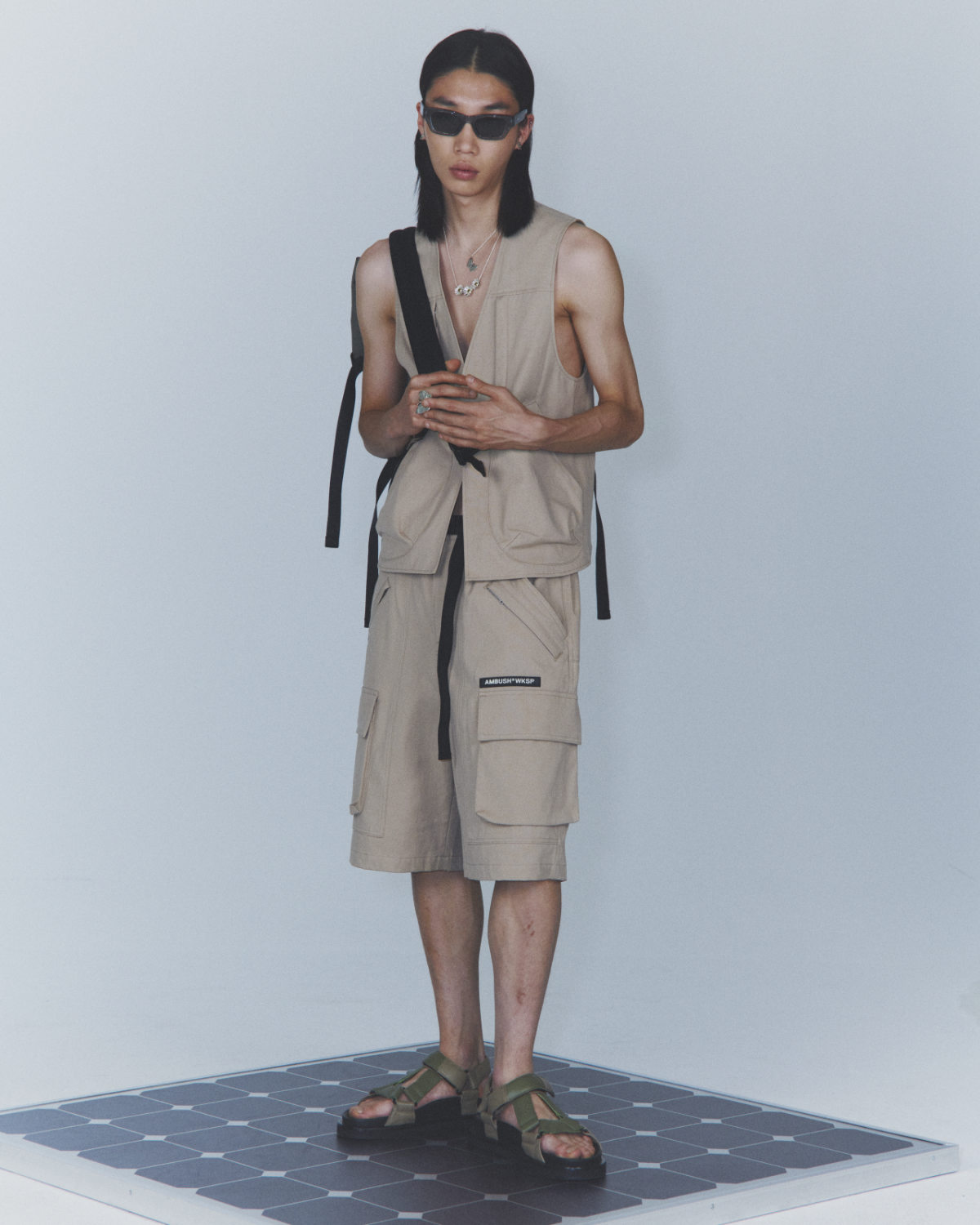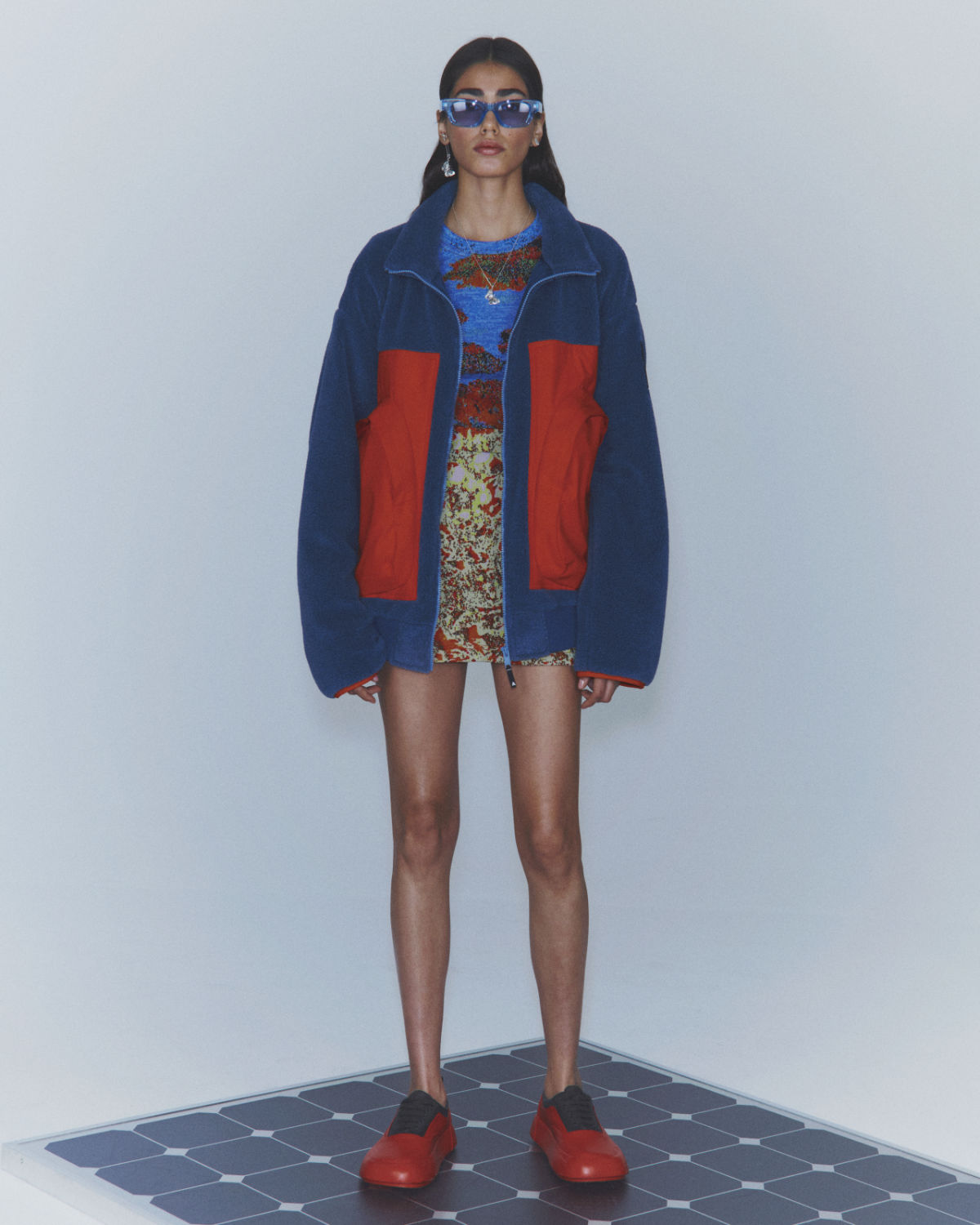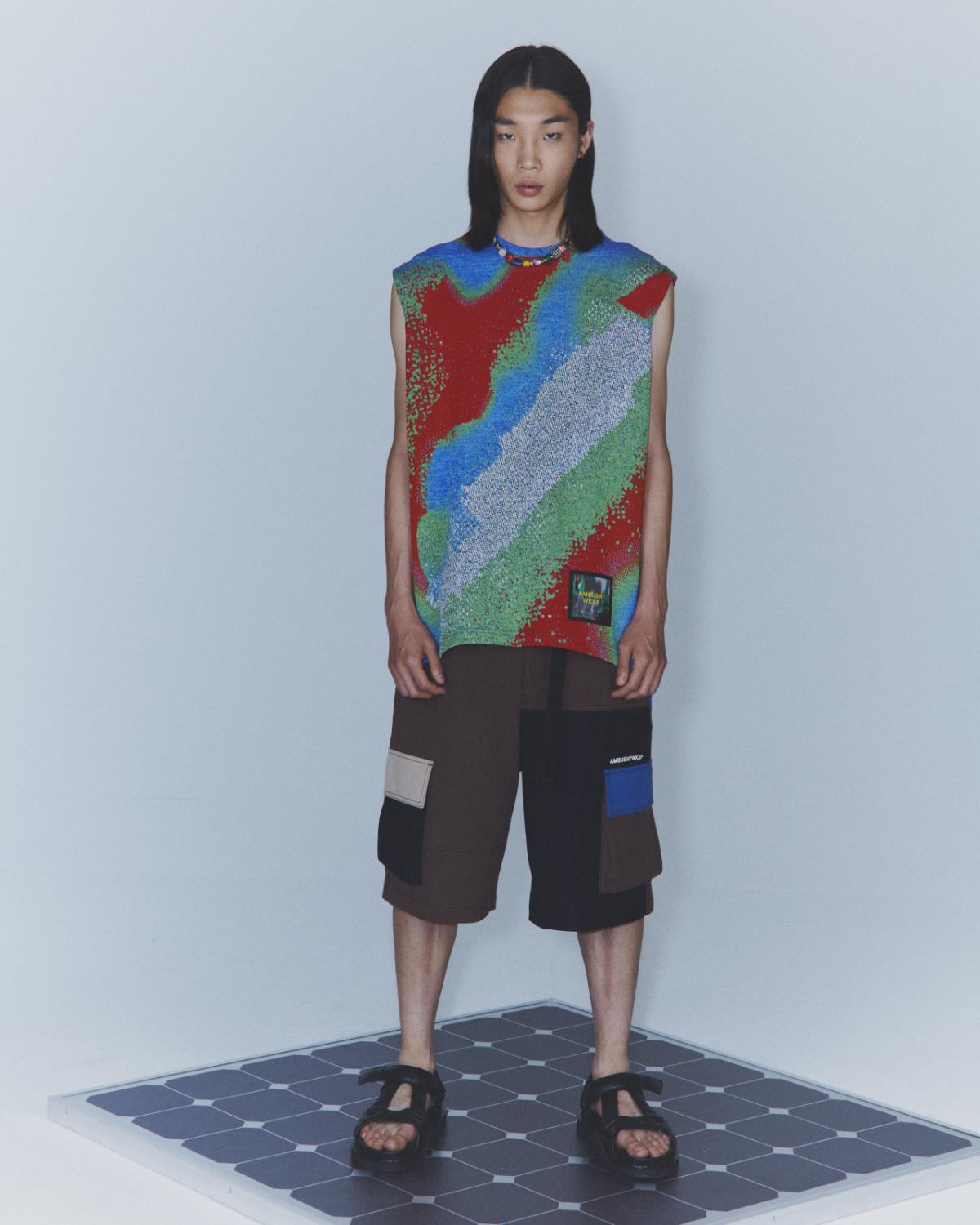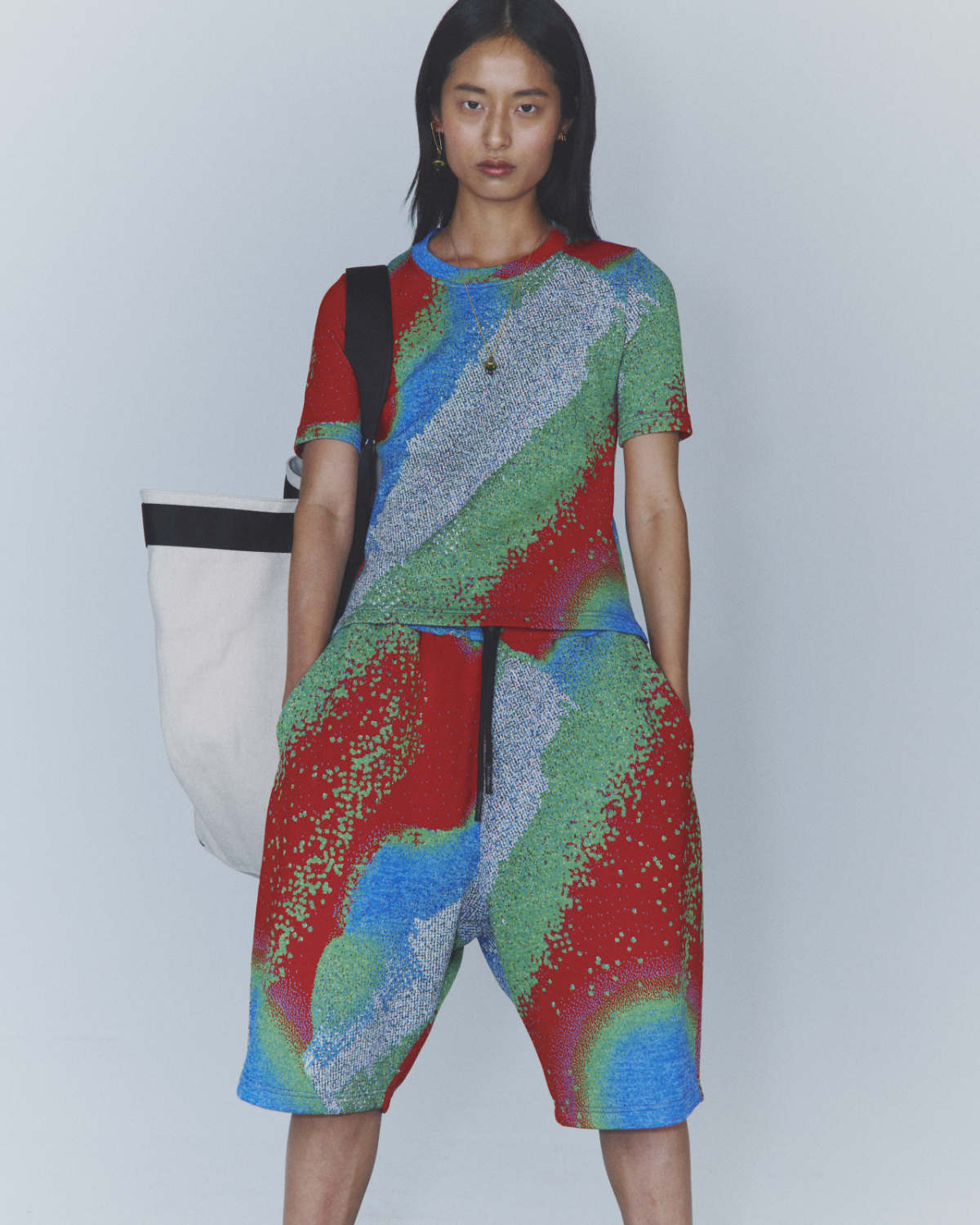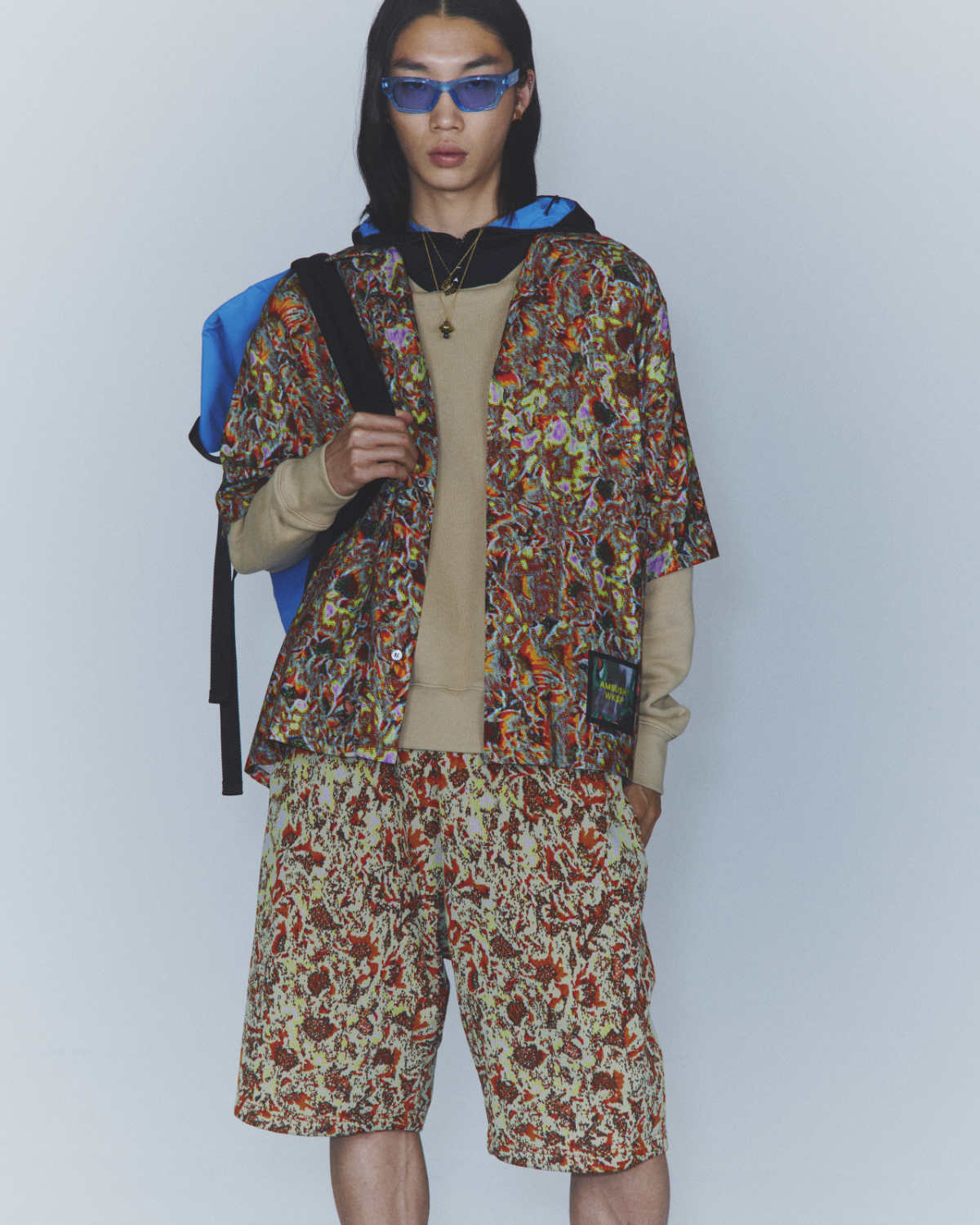 ---