Explore Tom Ford's New Autum-Winter 2021 Menswear Collection
Luxferity, 17.03.2021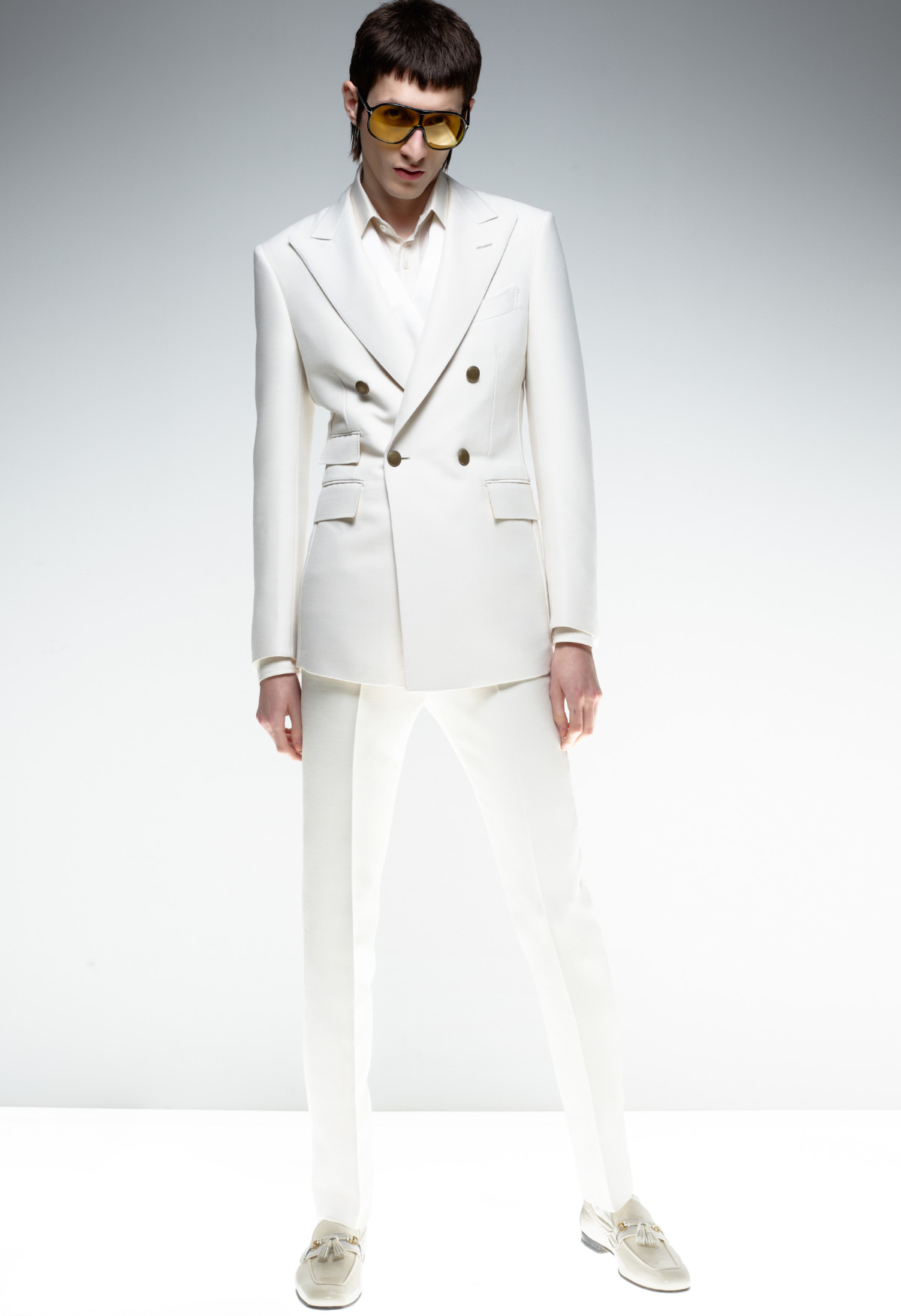 Autumn-Winter 2021 Menswear Collection Show Notes

After a year of often sitting on Zoom calls without being fully dressed or while wearing the same dirty jeans and tee shirt, I am ready to put on a suit again and actually leave my house.
I have always worn suits. I feel comfortable in them. I love that I don't have to think when I get dressed, that the jacket matches the pant. Suits can be an armor, but they can also make daily activities seem like an event. I think that it is time to get dressed again. Not in a flamboyant over the top way, but in a slightly more casual yet luxurious way.
There is a nod to the 60's and even the 80' in the collection, and a little bit of Paul Simonon of 'The Clash', as he made it onto the mood board this season multiple times.Double or single breasted jackets. Military coats. Shorter pants worn with boots or a 1960's loafer. Turtlenecks and trim pants or jeans cut in mohair twill complete this clean streamlined silhouette. Luxurious shearling, leathers and suedes. Sweatshirt pieces remain and are mixed in with more tailored pieces. As are denim jeans in a new bleach-splattered wash. I feel that this mix of casual and dressed pieces will be a legacy of the pandemic for a few seasons.
Velvet has long been one of my favorite fabrics. Velvet for day. Velvet for evening. I often wear a velvet jacket with jeans and boots, and I almost always wear a velvet jacket at night if I am going out. This season velvet sportswear is shown in varying silhouettes and volumes; small and cropped in casual zip front quilted jackets or oversized in cocoon-like down filled coats. Bold floral prints on velvet and pinwheel cord are optimistic, light, and full of promise for a return to the ability to go back out into the world.
The color palette is anchored in neutrals like chalk white, ebony, and warm browns - but is accentuated with shades of jade, caramel, acid yellow, violet, turquoise and dusty pink that are found in sportswear, 1960's inspired mohair degrade sweaters, and even tailoring.
For a celebratory night there are extravagant silk jacquard evening jackets worn with pale socks and unbuttoned silk shirts. Animal prints are a classic for me and we have interpreted these in metallic printed evening jackets.
As the trend to stay home more will linger, we have done pajamas and robes in intense colors and patterns. If you have to stay home, it might as well be fun.
- Tom Ford