Swarovski Celebrates The Holidays With Wondrous Sights In Paris - Champs-Elysées
Luxferity, 02.12.2022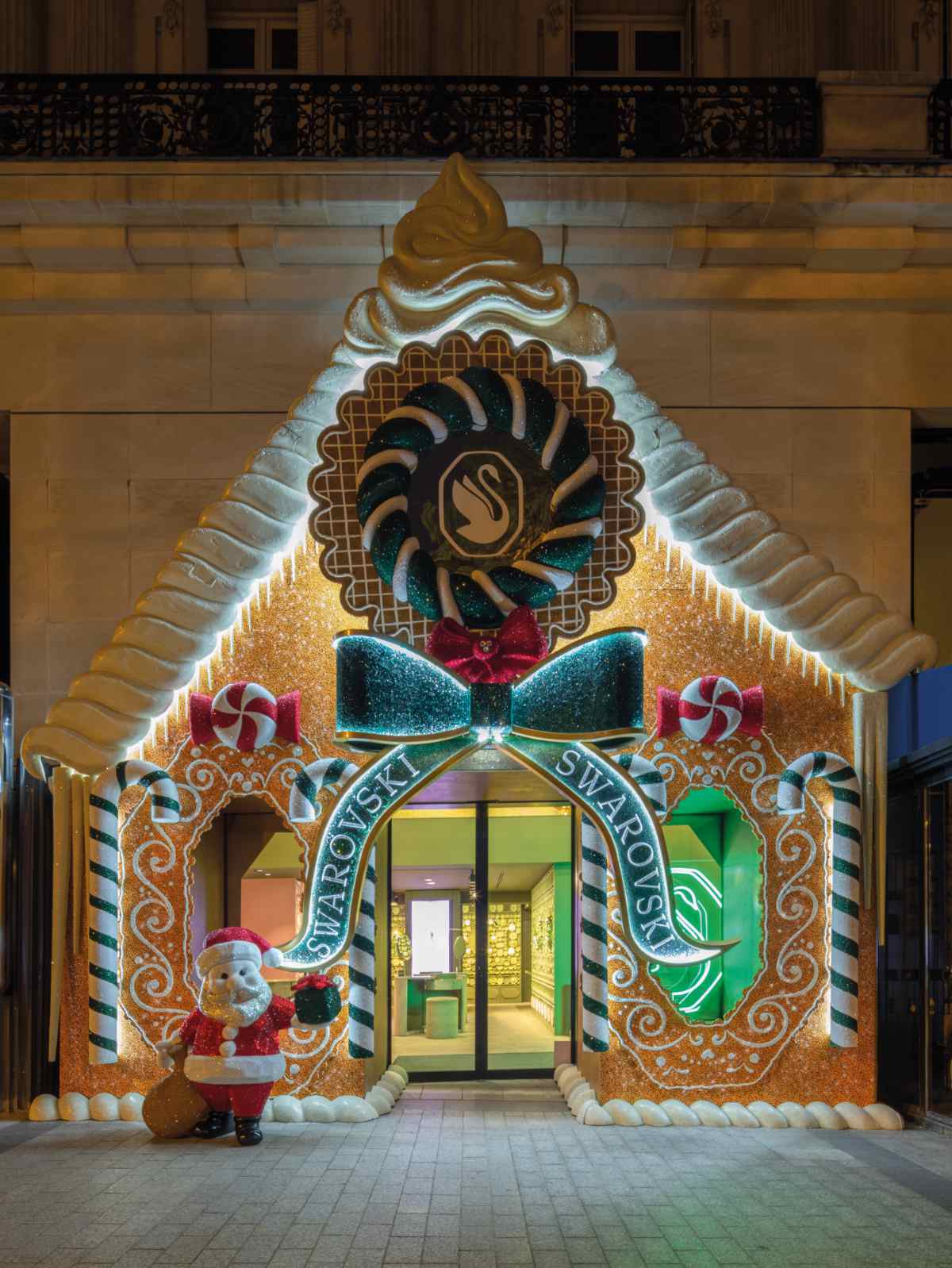 Swarovski brings magic and wonder to Paris this holiday season: its flagship on Champs-Elysées has been transformed with a delectable gingerbread house façade.
A SWEET SURPRISE ON THE CHAMPS-ELYSÉES

The spectacular gingerbread façade at Swarovski's Champs-Elysées flagship is made from millions of toffee-colored Swarovski Crystals with a roof of frosting and whipped cream made from hand-sculpted and crystal-dusted fiberglass. Columns of candy canes and an emerald-colored wreath and bow frame the entrance where an oversized Santa Claus figurine will be on hand to greet visitors. The view will be illuminated by night, providing a charming photo opportunity and a chance to experience the joy and childlike wonder of the season.
The gingerbread façade is at Swarovski Champs-Elysées from November 17th to January 4th.