Rains Turn To Zellerfeld To Debut Their First 3D Printed Shoe
Luxferity, 25.01.2023
RAINS have turned to 3D-printing leader – Zellerfeld – to produce an archetypal boot which highlights a completely new silhouette and technology features for 3D-printed footwear. The first-of-its-kind silhouette was designed by RAINS and produced by Zellerfield. The 'Puffer Boot' debuted during the RAINS AW23 show in Paris and highlights an exciting future for RAINS as a leading fashion brand venturing into a new era of footwear following their success and achievements in lifestyle outerwear.

Known for their conceptual-yet-functional design approach, the RAINS 'Puffer Boot' boasts an organic shape with an intentional sculptural appearance reminiscent of a stone carving. It also features a newly developed 3D printed puffer element on the instep which is reminiscent of the RAINS' design language.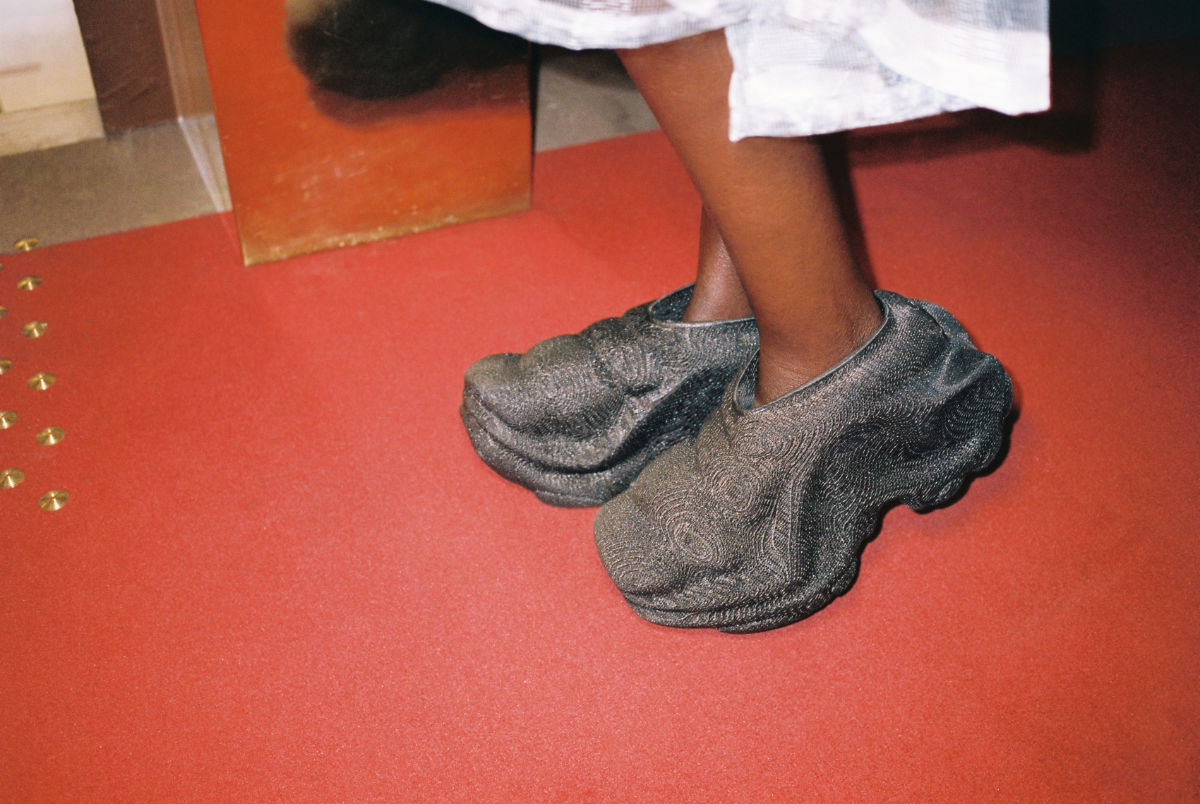 With the puffer elements consisting of 90% air within the printed structures, Zellerfeld has created yet another feature to their 3D-printing technology that enables printing puffer elements into footwear. This innovative approach to puffer elements and oversized shapes shows a new dimension of possibilities for footwear from Zellerfeld, while keeping all the benefits of 3D printing: monomaterial, fully recyclable, no stitches or gluing of components or human construction required.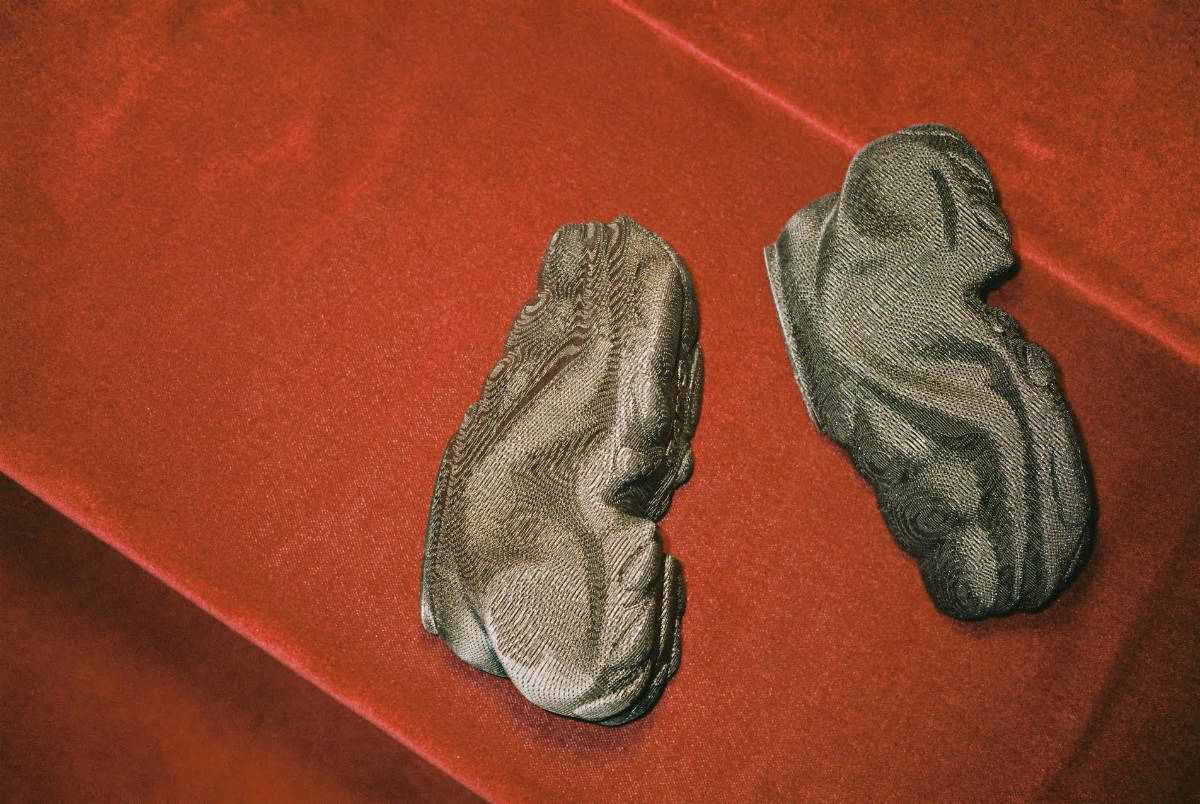 The RAINS 'Puffer Boot' is the first of its kind and the footwear collaboration signals a look-ahead for both brands. RAINS gives a futuristic glimpse into combining functional design for fashion and integrating cutting edge technologies into their growing brand's practices, Zellerfeld is rapidly emerging as the industry leader in fully printed footwear.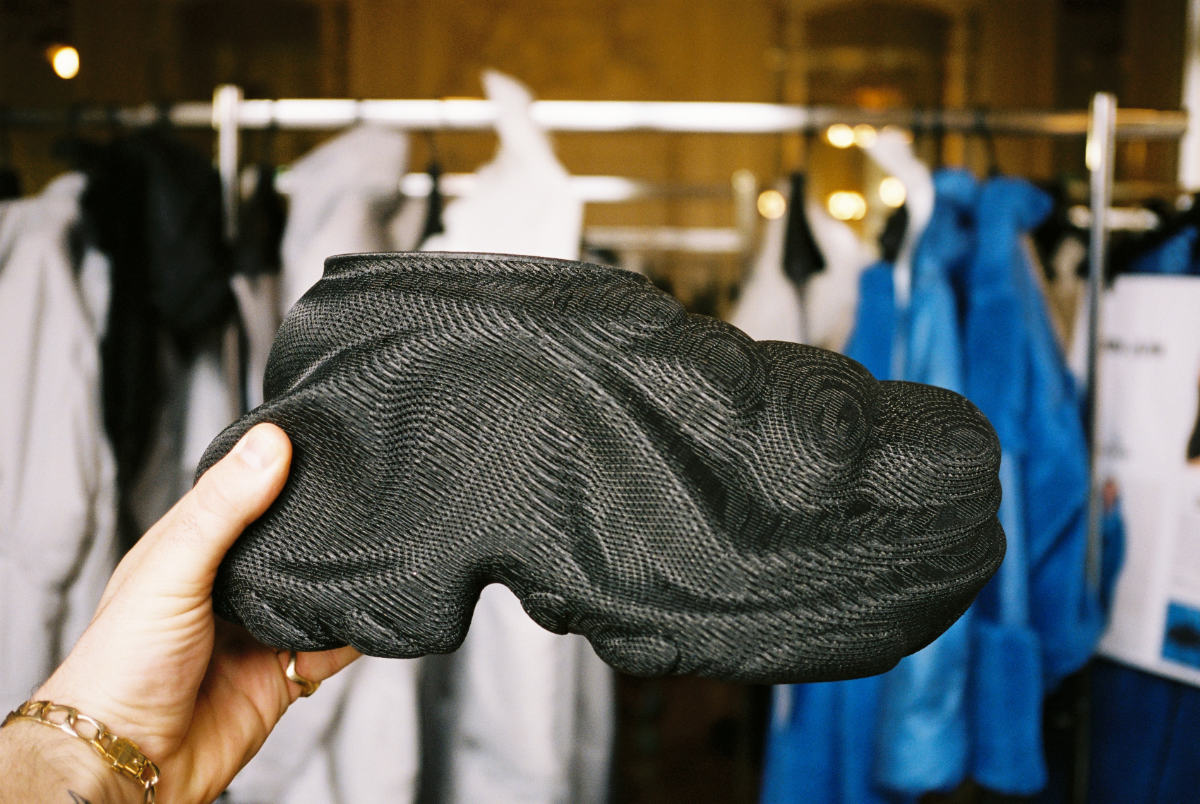 About Rains

Rains is an outerwear lifestyle brand. Its collections blend a conceptual-meets-functional design approach, a strong urban inspiration, and a signature fabric identity. A coated waterproof fabric palette inspired by Rains' first design – a contemporary reinterpretation of the classic rubber raincoat. Rains brings its neo-Scandinavian aesthetic, unisex collections, and consistently surprising curation to consumers across four continents.
About Zellerfeld

Zellerfeld develops 3D-printing technology to put printed shoes on every foot in the world. Backed by the team behind Tesla, SpaceX, Paypal, StockX and more, Zellerfeld's manufacturing platform replaces traditional factories, and eliminates the barrier for designers. Zellerfeld's footwear is capable of incredible new designs, while also being custom printed to the shape of your feet, and fully recyclable. Zellerfeld was founded in 2015, with locations in both Germany and the United States.