Profumi Luchino: The New Ginori 1735 Home Fragrance Collection
Luxferity, 10.06.2022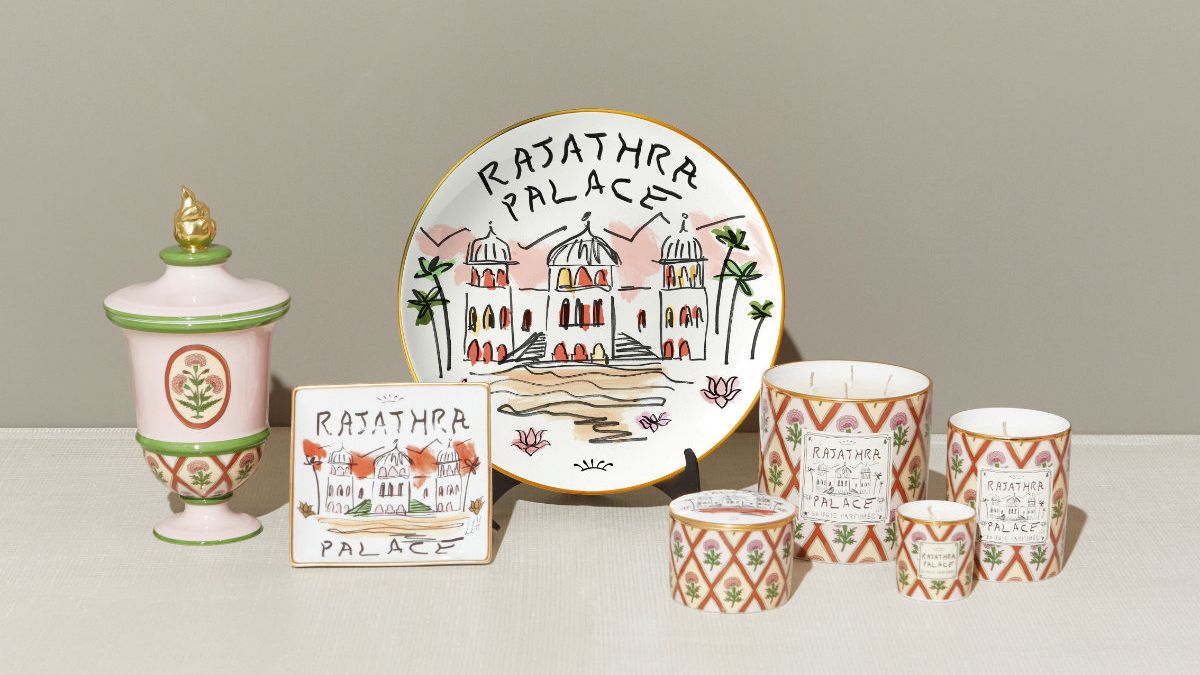 Profumi Luchino: The New Ginori 1735 Home Fragrance Collection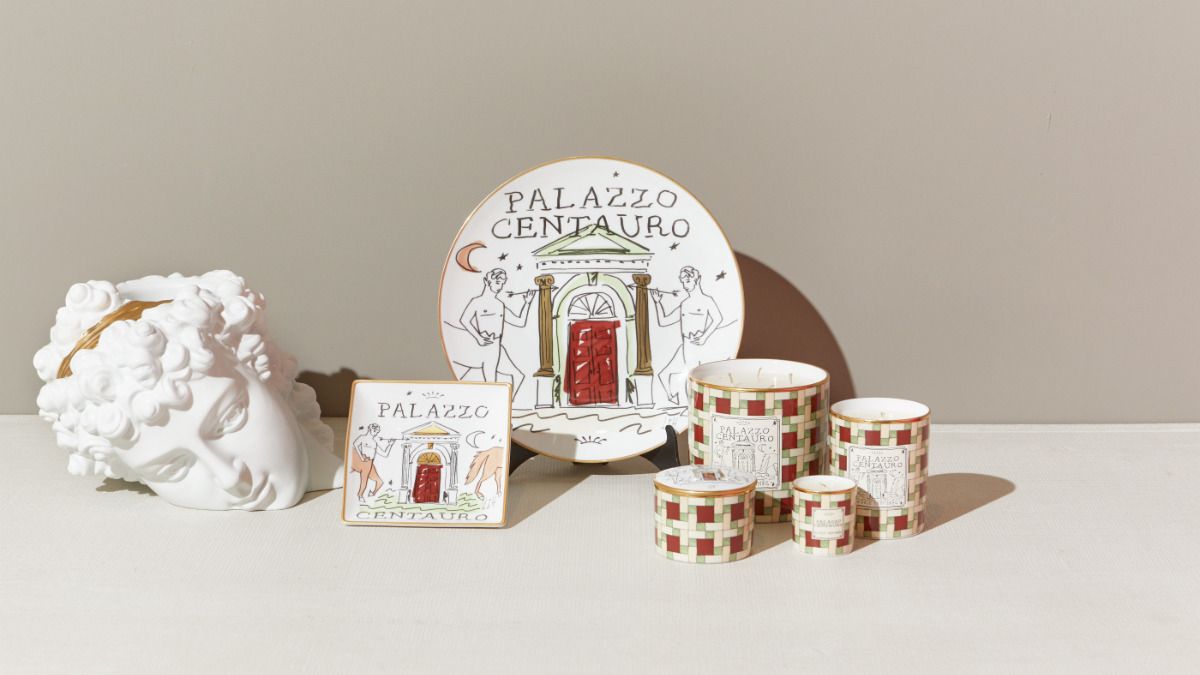 Profumi Luchino: The New Ginori 1735 Home Fragrance Collection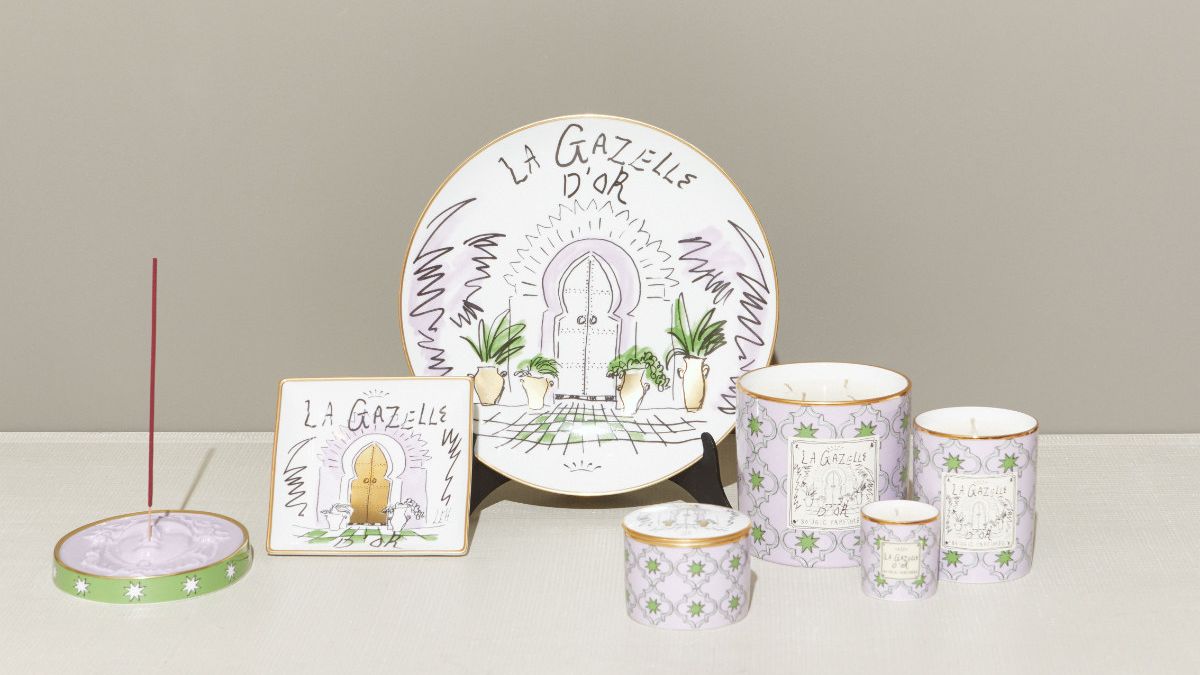 Profumi Luchino: The New Ginori 1735 Home Fragrance Collection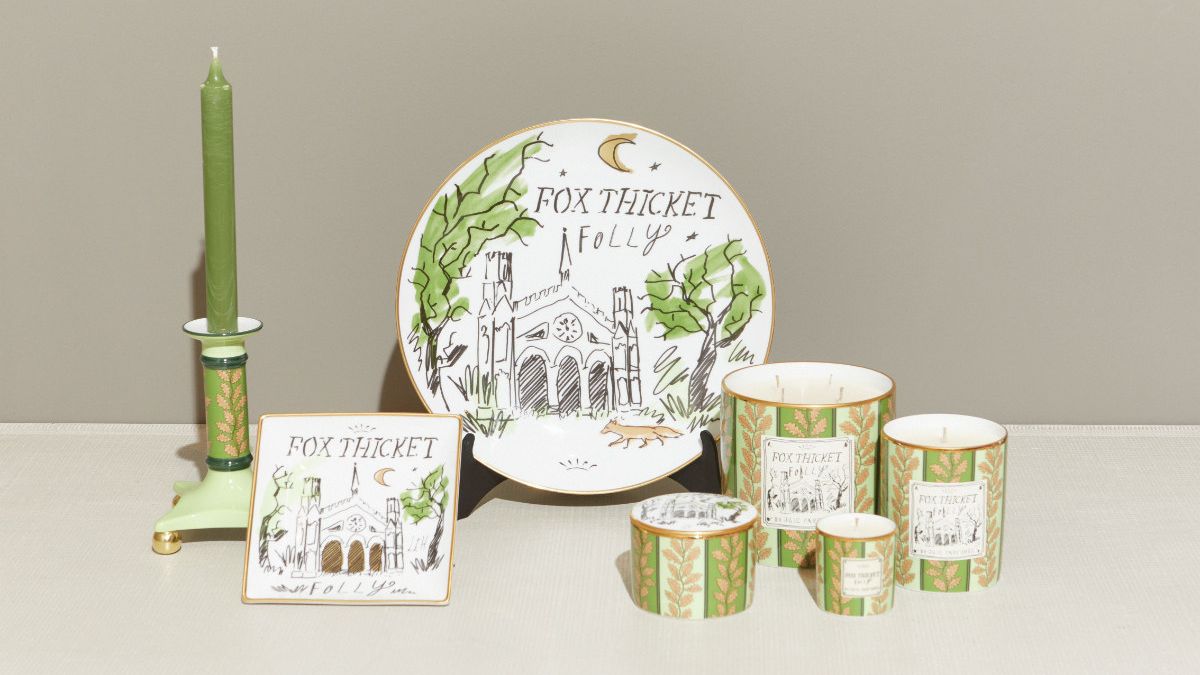 Profumi Luchino: The New Ginori 1735 Home Fragrance Collection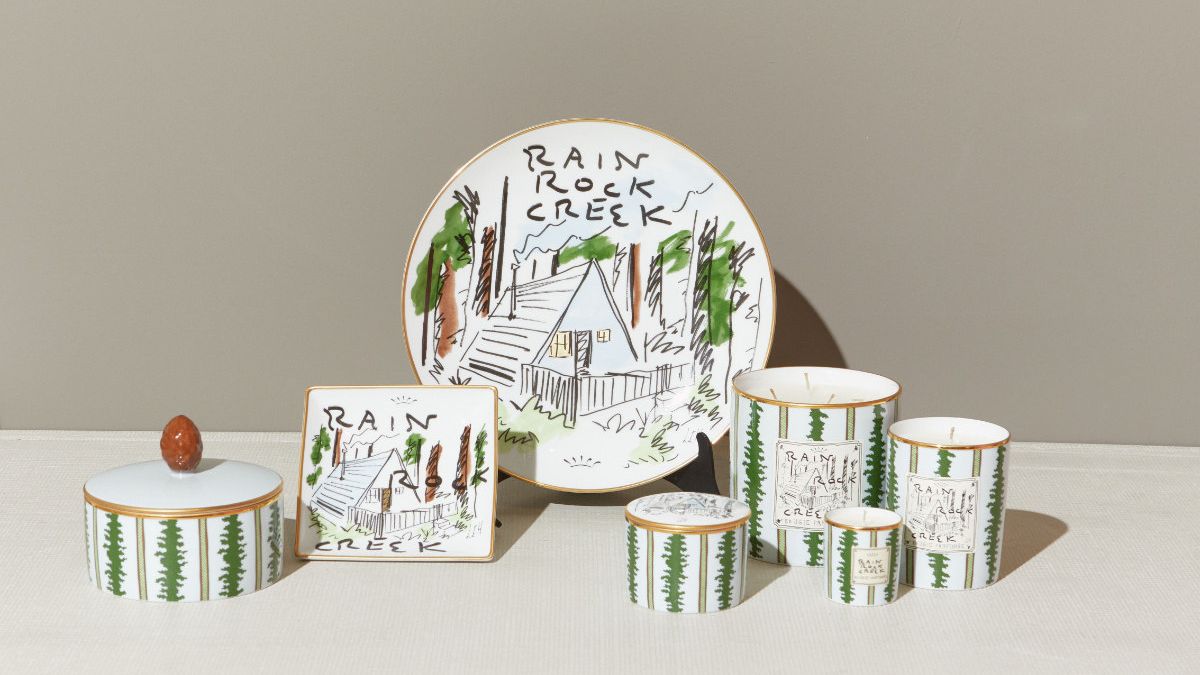 Profumi Luchino: The New Ginori 1735 Home Fragrance Collection
Profumi Luchino is the new Ginori 1735 home fragrance collection, produced in collaboration with the British artist and designer Luke Edward Hall: five fragrances designed to envelop you in their scent and take you on a journey – imaginary and yet so vivid – to the artist's most well-loved destinations. A marvellous adventure begins.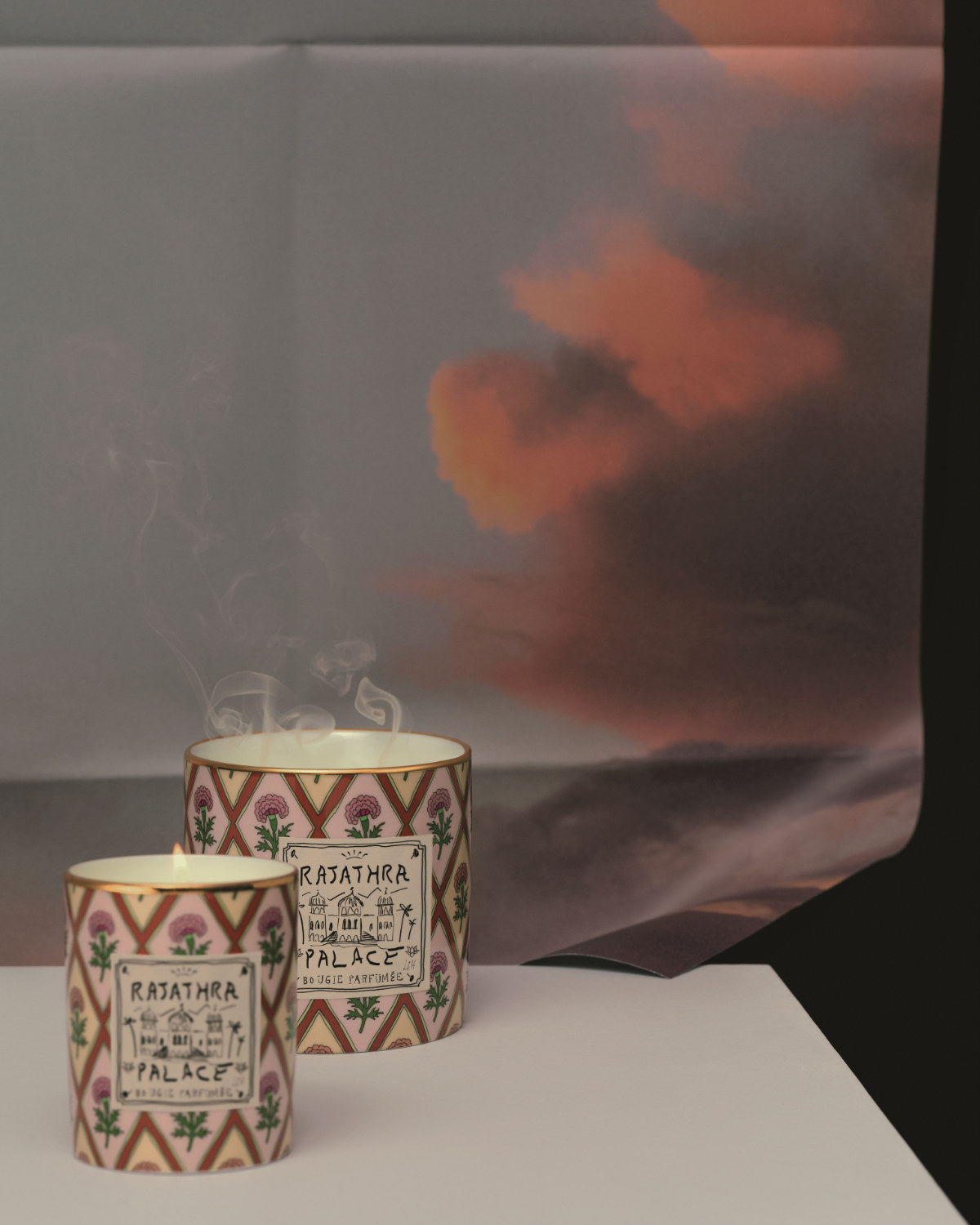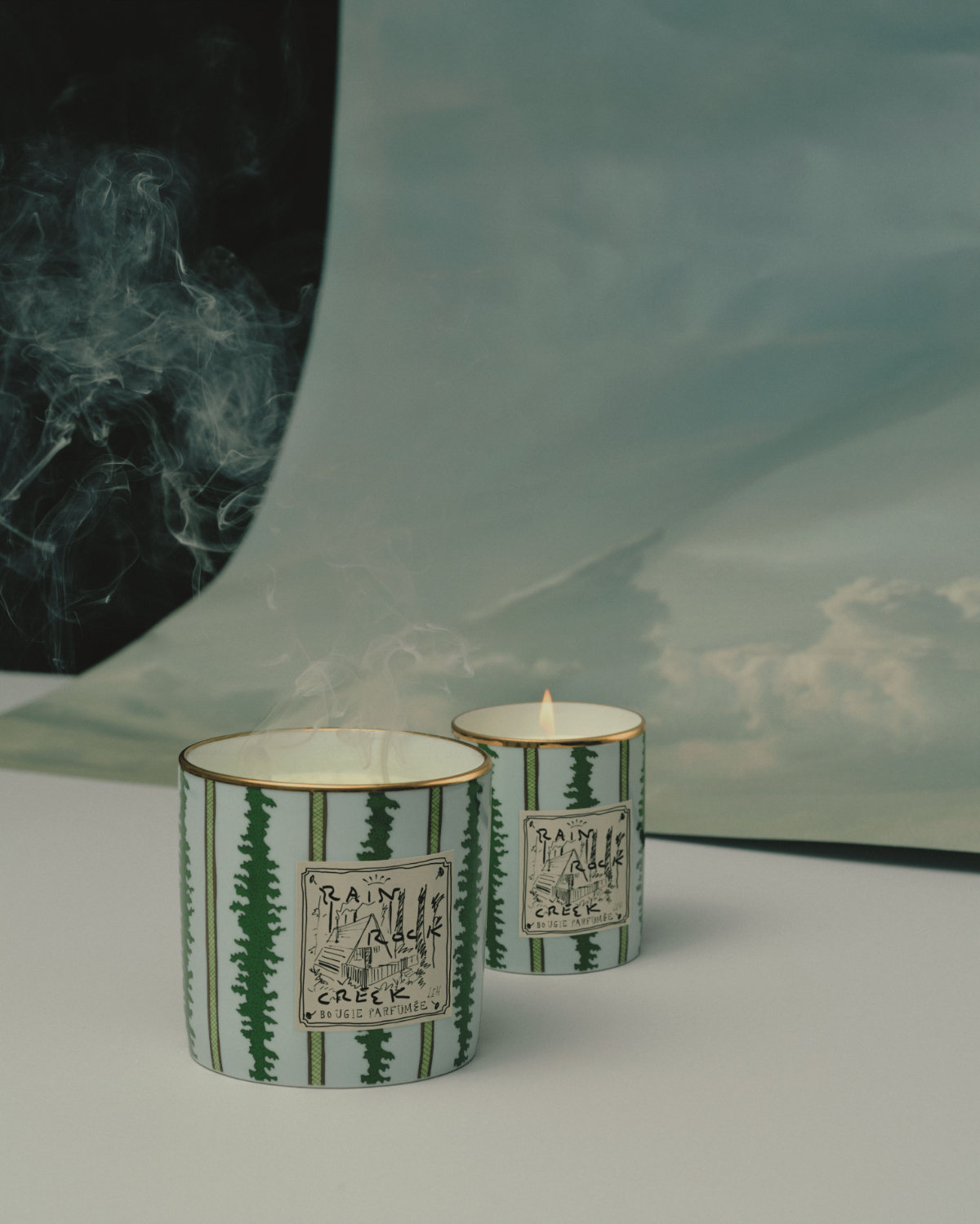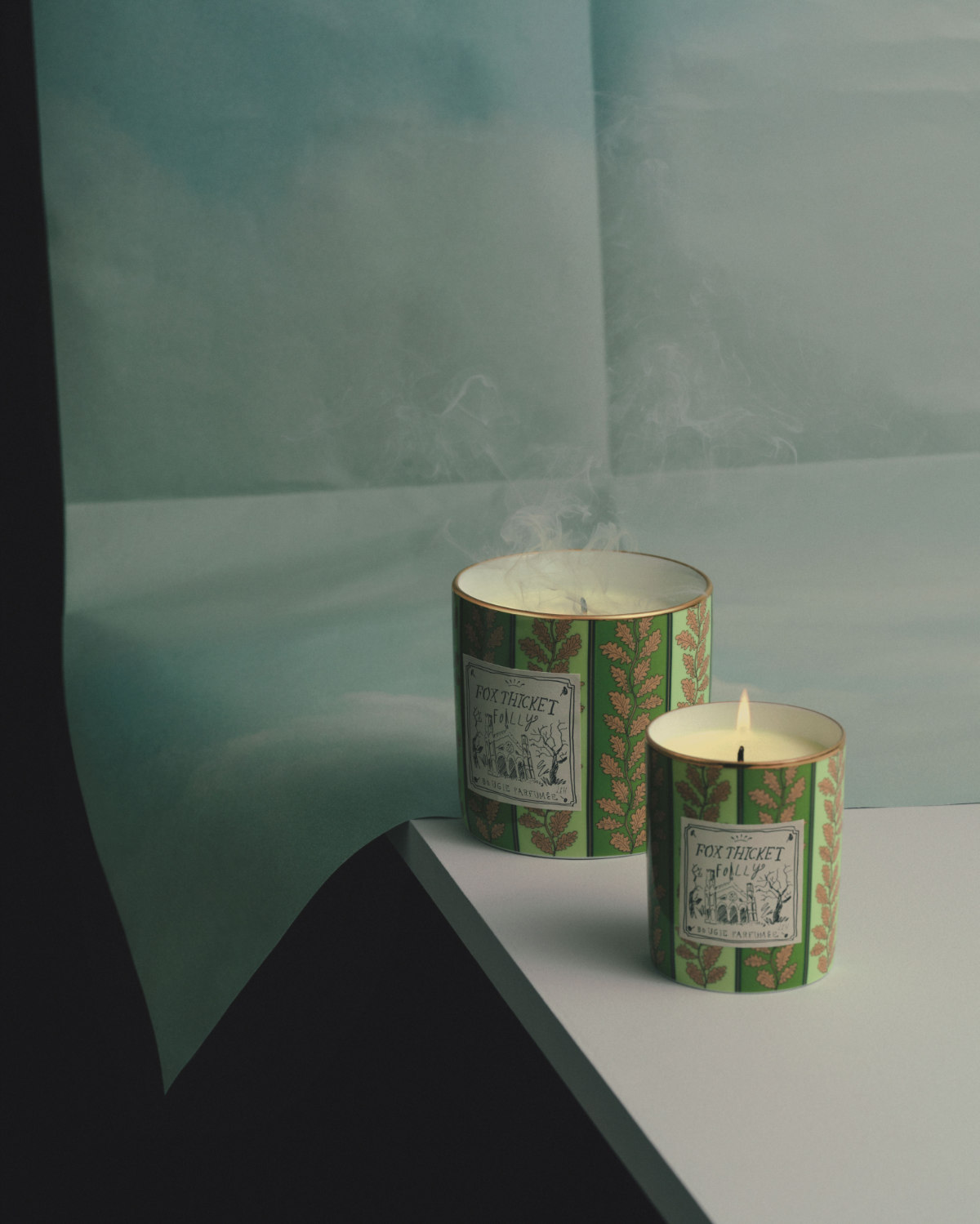 The Cotswolds, Marrakech, Rajasthan, Big Sur, Venice. Visiting each of these places, Luke Edward Hall was overwhelmed and enchanted by the scents, and playing on the memory of these sensations he found inspiration for the fragrances in this collection. But that was not all. For each of these places in the real world, Luke Edward Hall has designed an imaginary dwelling: five buildings which symbolize the romantic atmospheres that each fragrance evokes. Fox Thicket Folly speaks of the Cotswolds, La Gazelle d'Or of Marrakech, Rajathra Palace of Rajasthan, Rain Rock Creek of Big Sur and Palazzo Centauro of Venice. This is what makes Profumi Luchino a sensory journey in five stages.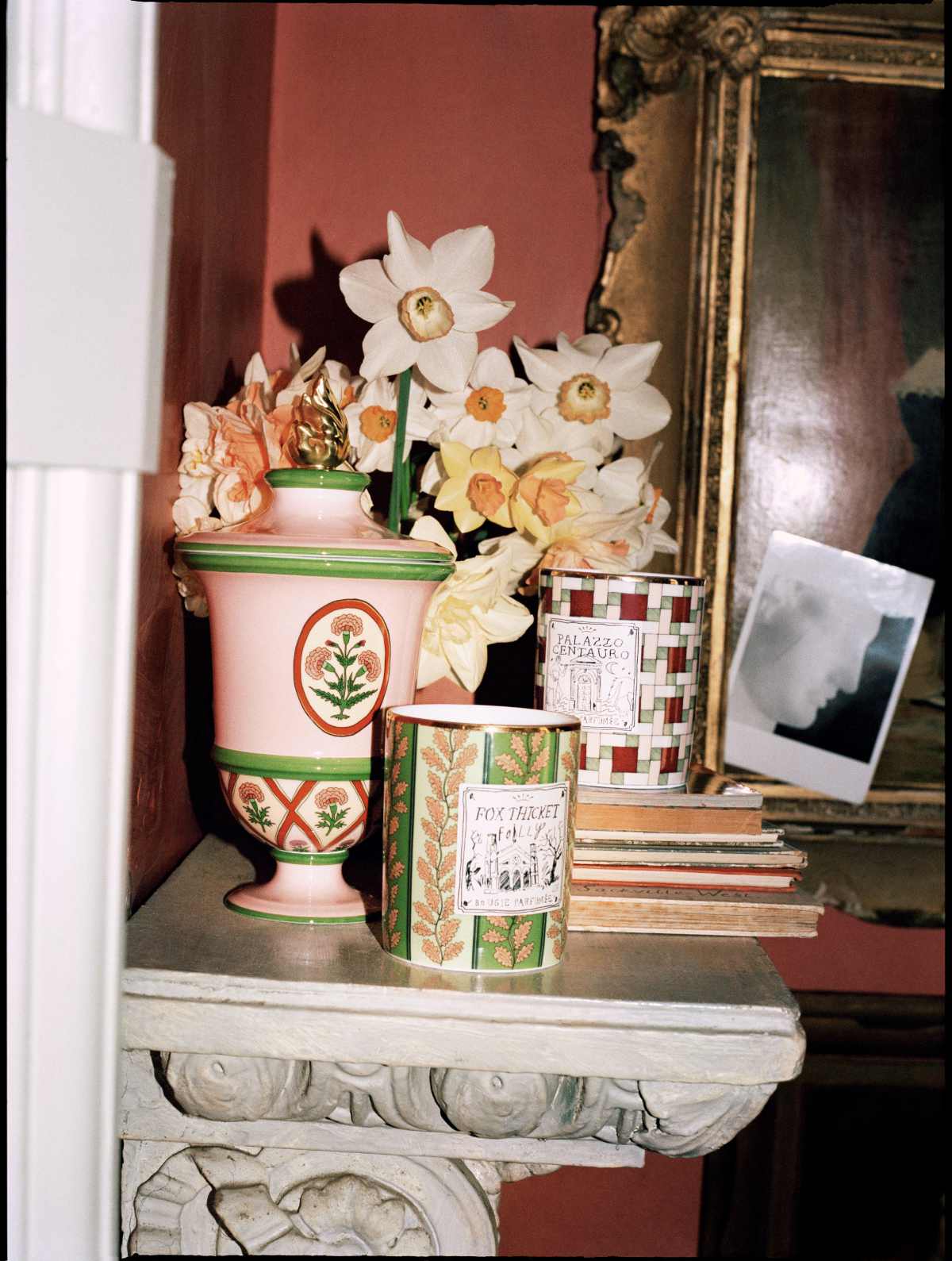 The Profumi Luchino collection is composed of scented candles in molten wax, cast by Italian experts in cylindrical porcelain containers decorated by hand. Each fragrance is accompanied by a plate and a trinket tray, both hand-finished and decorated with designs suggested by Luke Edward Hall, depicting the five locations. Finally, each fragrance has its own unique and distinctive object: a candlestick, an incense holder, a covered pot, a lidded box and sculpture candlestick inspired by a head of Ganymede. All in Ginori 1735 porcelain and all entirely made and decorated by hand. They are Luchino's Souvenires: mementos of an imaginary journey, memories of wonders that never existed; or an invitation to open up new horizons in everyday life.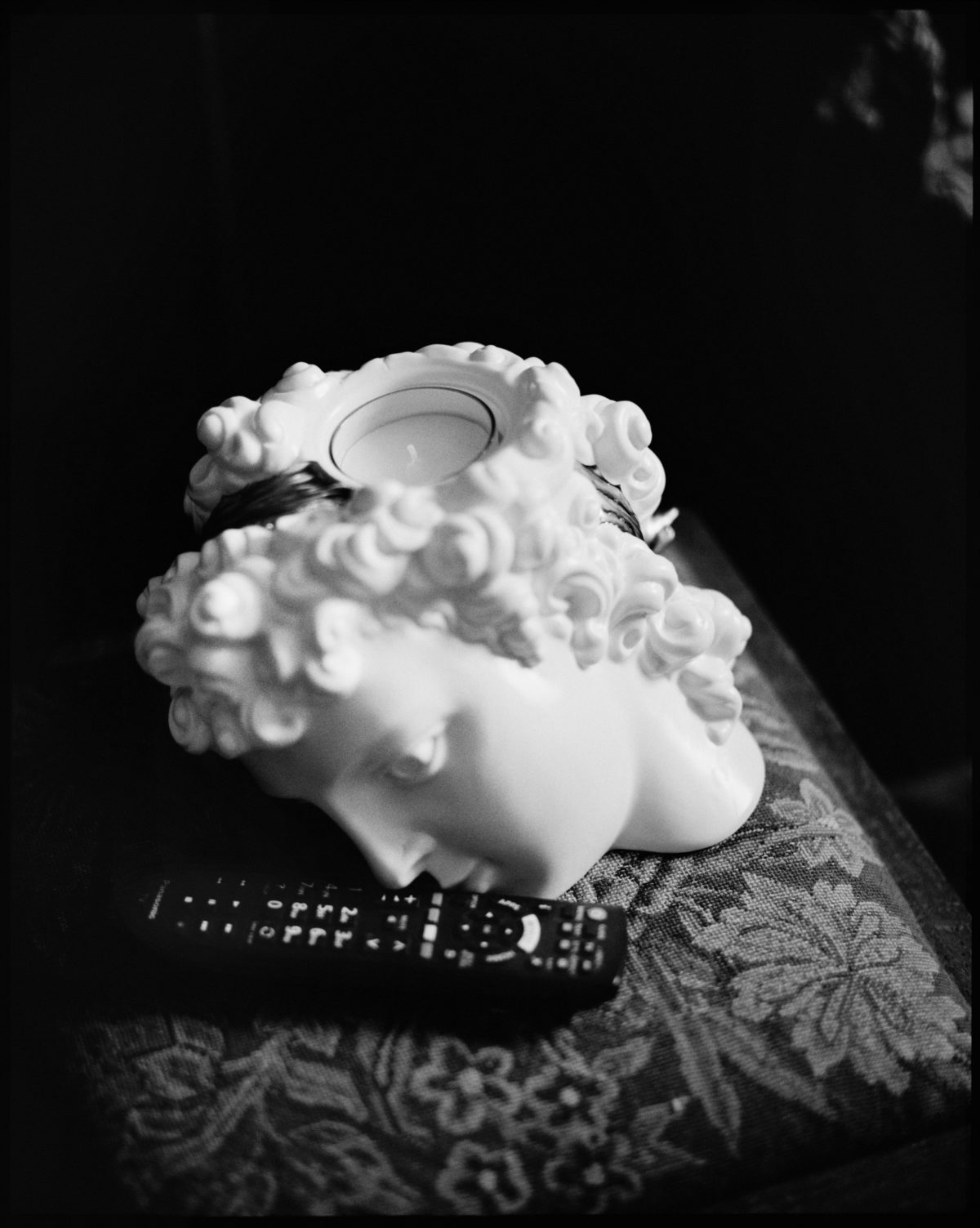 THE FRAGRANCES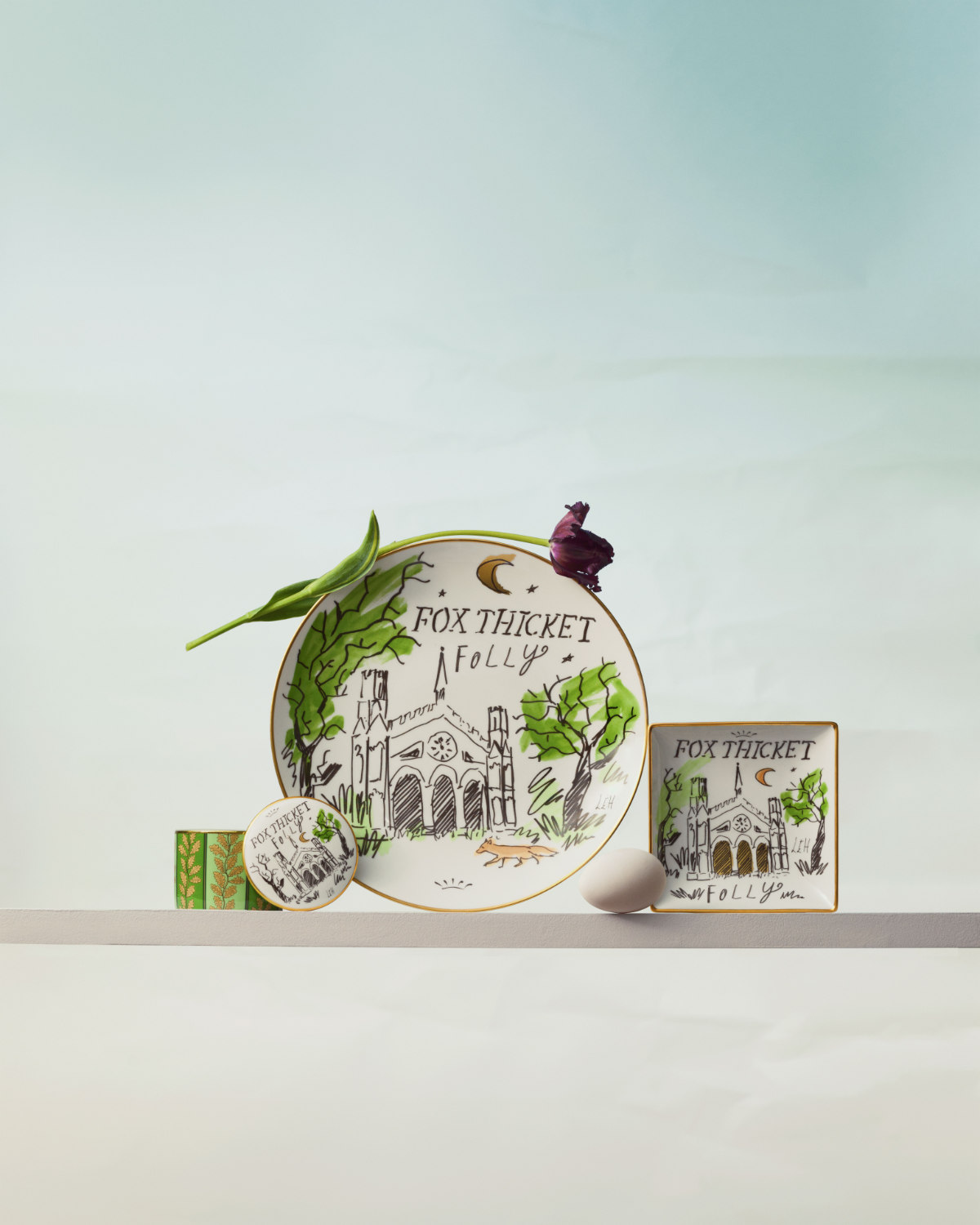 Cotswolds
Autumn. Skeins of mist hang across the valley, and long shadows fill Fox Thicket. Deep inside the wood stands a Gothick folly. Within it is an untenanted room, warmly lit by beeswax candles and a crackling fire. Books are heaped on every surface. The undergardener has built a bonfire in the kitchen garden. There will be mischief in the ancient woods tonight.
Olfactory family: woody, smoky
- Top note: saffron, black tea
- Heart note: tobacco absolute, cypriol
- Base note: birch tar, cedarwood virginian, oakwood, patchouli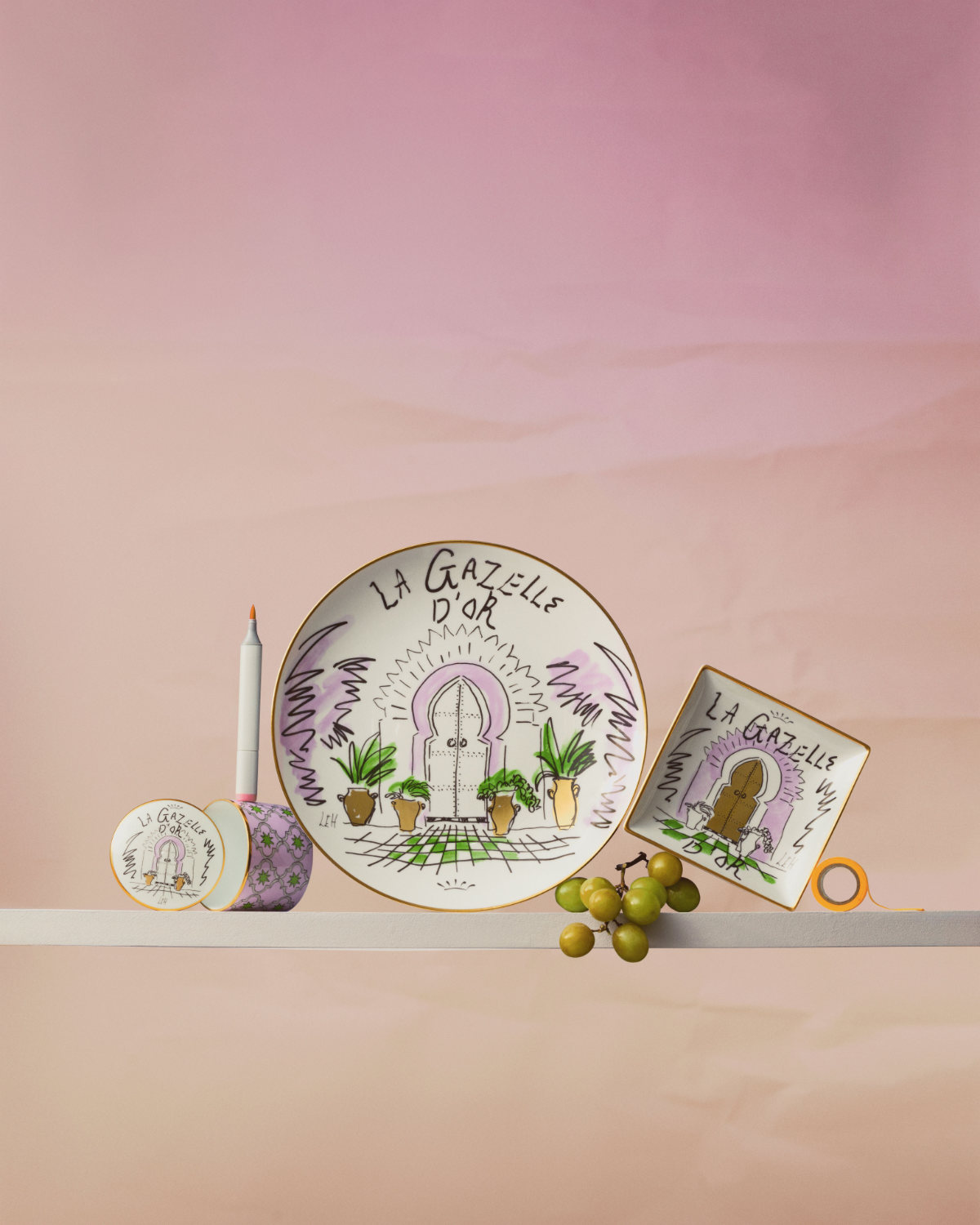 Marrakech
We lost him there, his early brilliance swallowed up in the medina's labyrinth, its delicious but guilty pleasures. Dappled shade in the medina: inky shadows, hallucinatory pinks and blues. A maze of alleys, arches, covered ways, dead ends, doorways, narrow stairs. Later we would see him at the Gazelle d'Or, sipping mint tea with dyed blue hands.
Olfactory family: floral, herbal
- Top note: spearmint
- Heart note: rose, geranium, green tea
- Base note: cedarwood, musk, white moss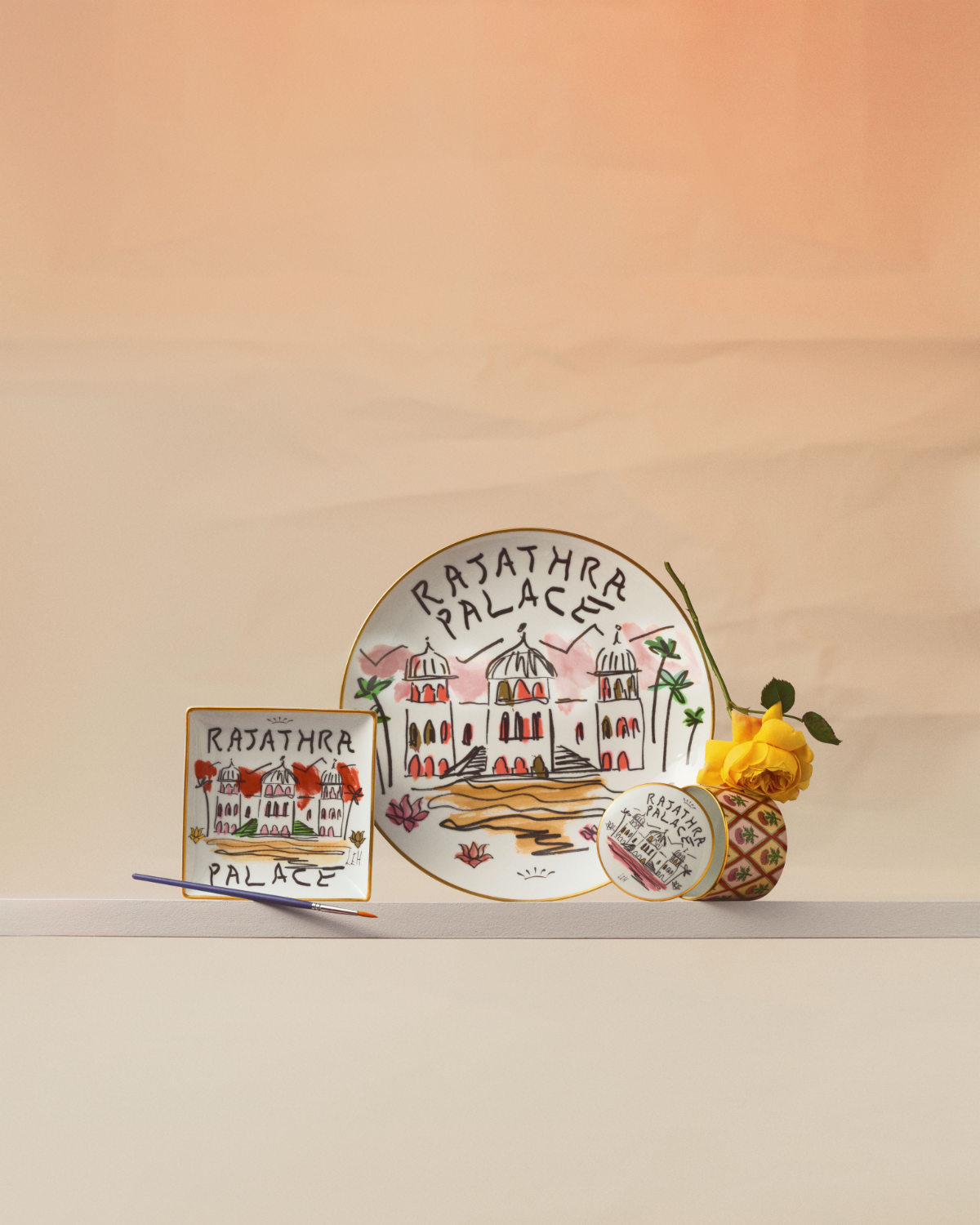 Rajasthan
When the Maharaja left for Monaco in 1948, the crumbling palace was shut up, but each day its marble halls are swept and its legendary rose gardens are watered and tended. High on the ramparts a guard keeps watch on the winding entrance drive, hoping to see dust rising from an approaching cavalcade.
Olfactory family: floral, spicy
Top note: cardamom, coriander seed
- Heart note: rose, clove, cinnamon bark
- Base note: sandalwood, styrax, patchouli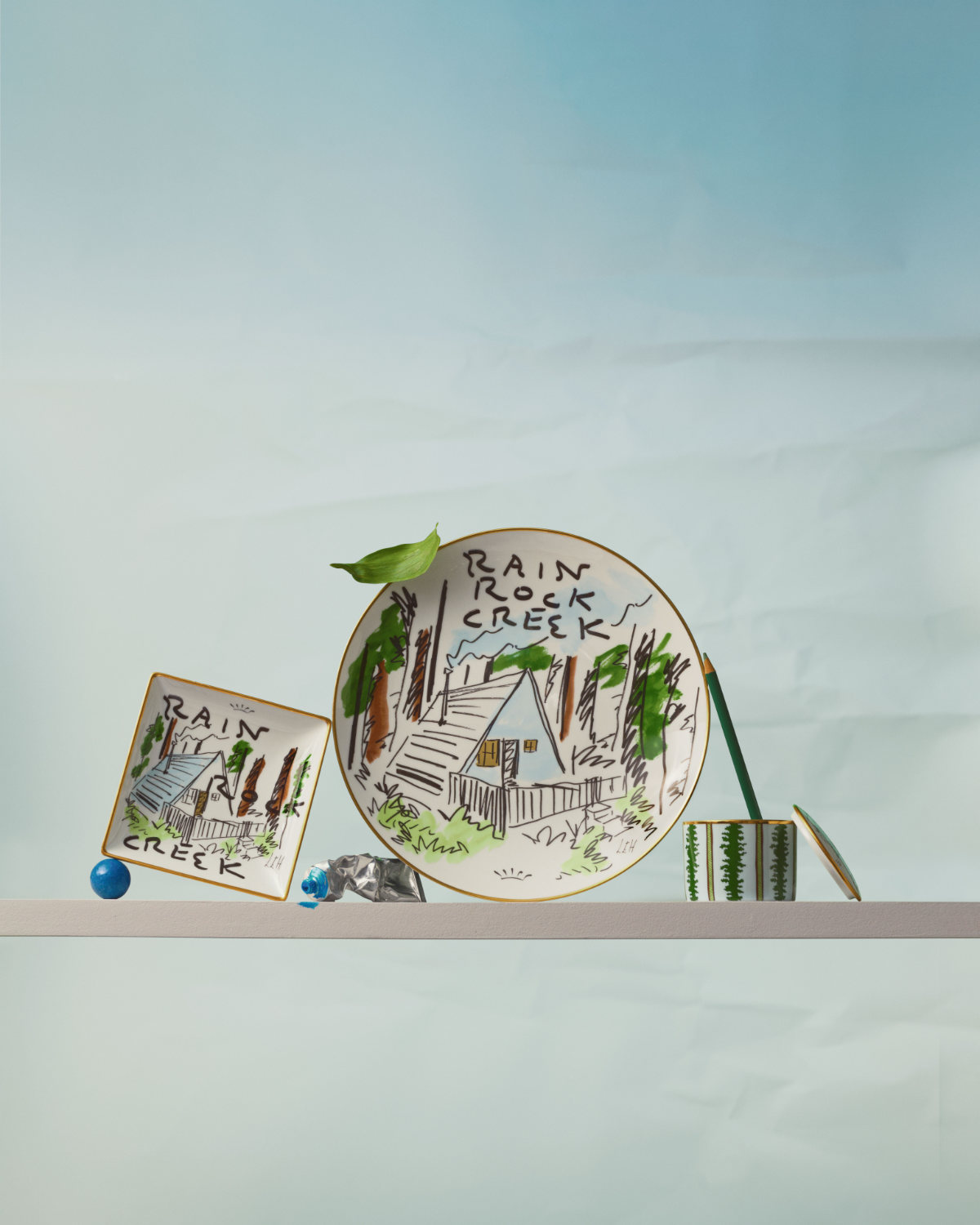 Big Sur
The spooling ribbon of the open road, dirty-blond hair ruffled by the wind. Deep, Pacific blue. In the canyon, dry leaves crackle underfoot. Salt spray and cedar woods. A shaft of dawn sunlight creeps across the cabin floor; through the trees, the distant crash of breakers on the shore.
Olfactory family: fougere
- Top note: cypress, sea salt accord, coriander seed
- Heart note: white thyme, cinnamon bark, wormwood
- Base note: cedarwood, fir balsam, moss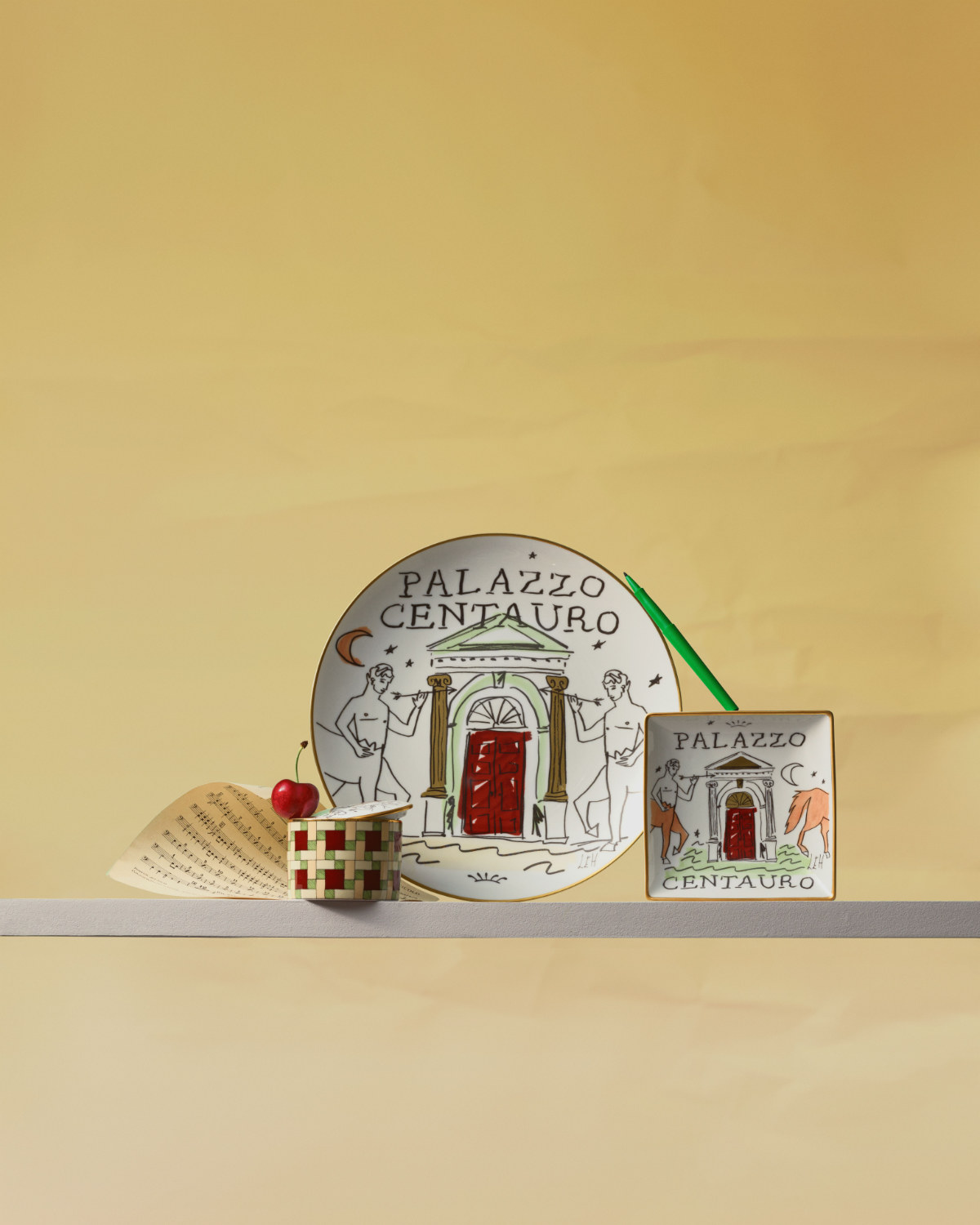 Venice
Faded velvet and the flash of crystal. Candles guttering on the high altar; vaults dim with incense. Melancholy ripples on the Grand Canal. The dome of the Salute floats on the fog, suffused with the scent of the open sea. Confined to the attics of her palazzo, the Contessa lifts open a cedarwood chest. Inside is a blur of shimmering silk.
Olfactory family: woody, incense
- Top note: Italian bergamot
- Heart note: olibanum, elemi
- Base note: cedarwood, birch tar, patchouli
Profumi Luchino fragrances are created by IFF International Flavors & Frangrances, an American perfumery company founded in 1889.
LUCHINO'S SOUVENIRES

Fox Thicket Folly
As befits a Gothick folly, reading is best done by candlelight, and this candlestick, decorated with oak leaves, was last seen perched atop a pile of well-thumbed books.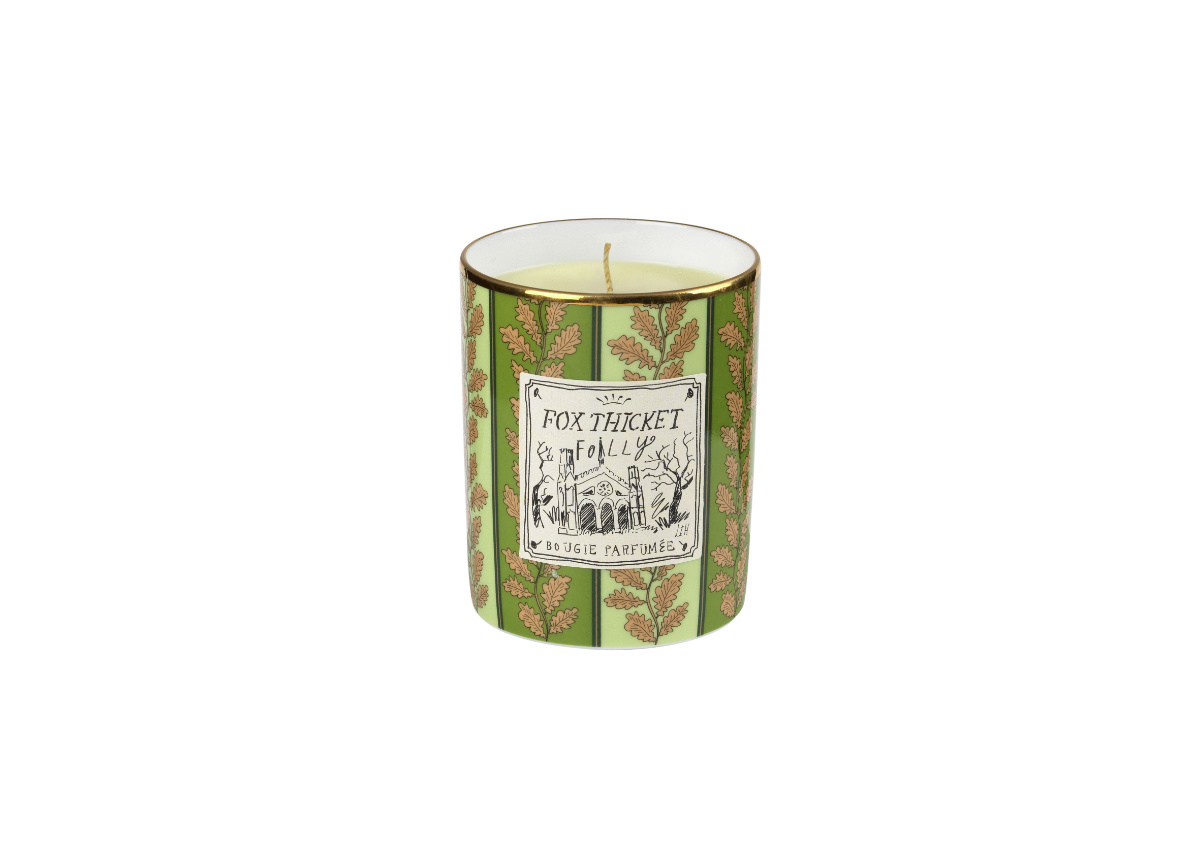 La Gazelle d'Or
A chance find in the shady gardens of the Gazelle d'Or: the serene gaze of a Classical face, an oval cameo incense holder sporting the selfsame stars as its matching candle.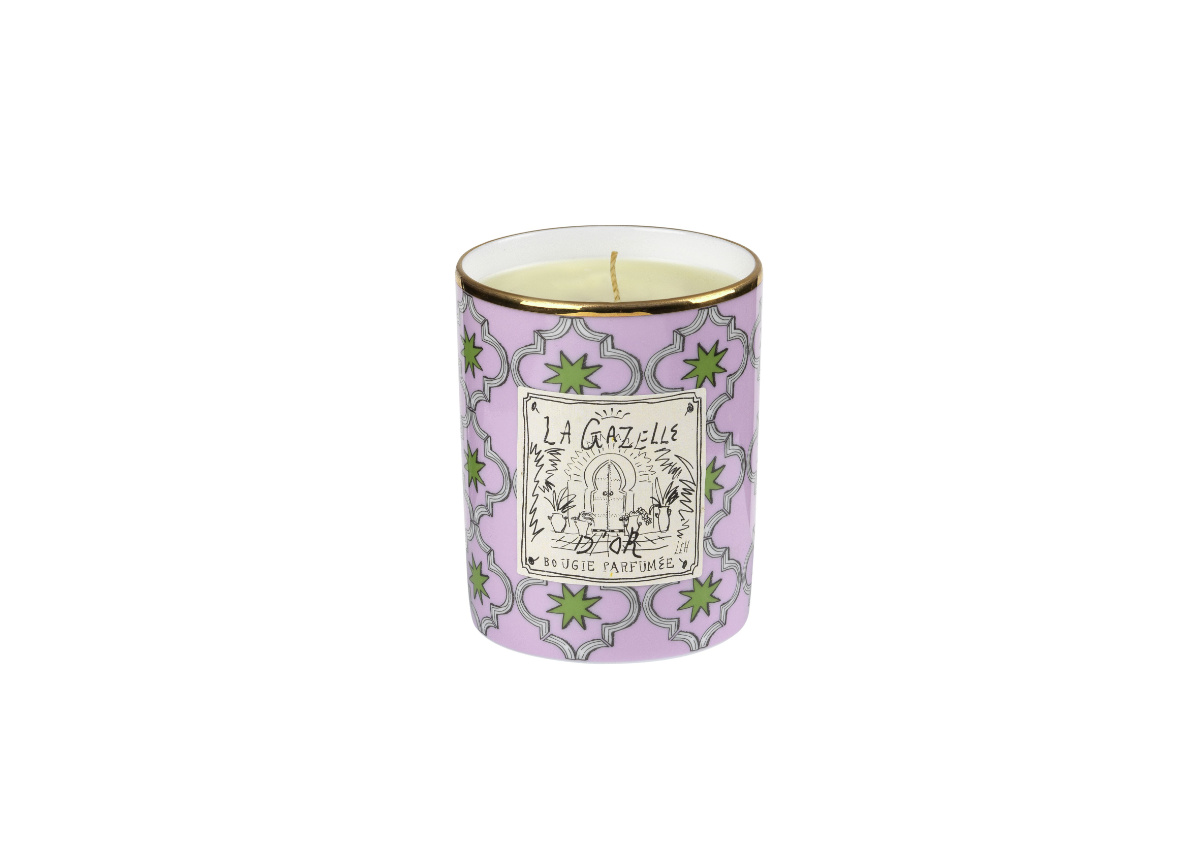 Rajathra Palace
An inveterate collector, the Maharajah has long forgotten where he found this lidded urn (Italy, perhaps?), though it has since been decorated by a local artisan, giving it distinctly Italo-Indian air.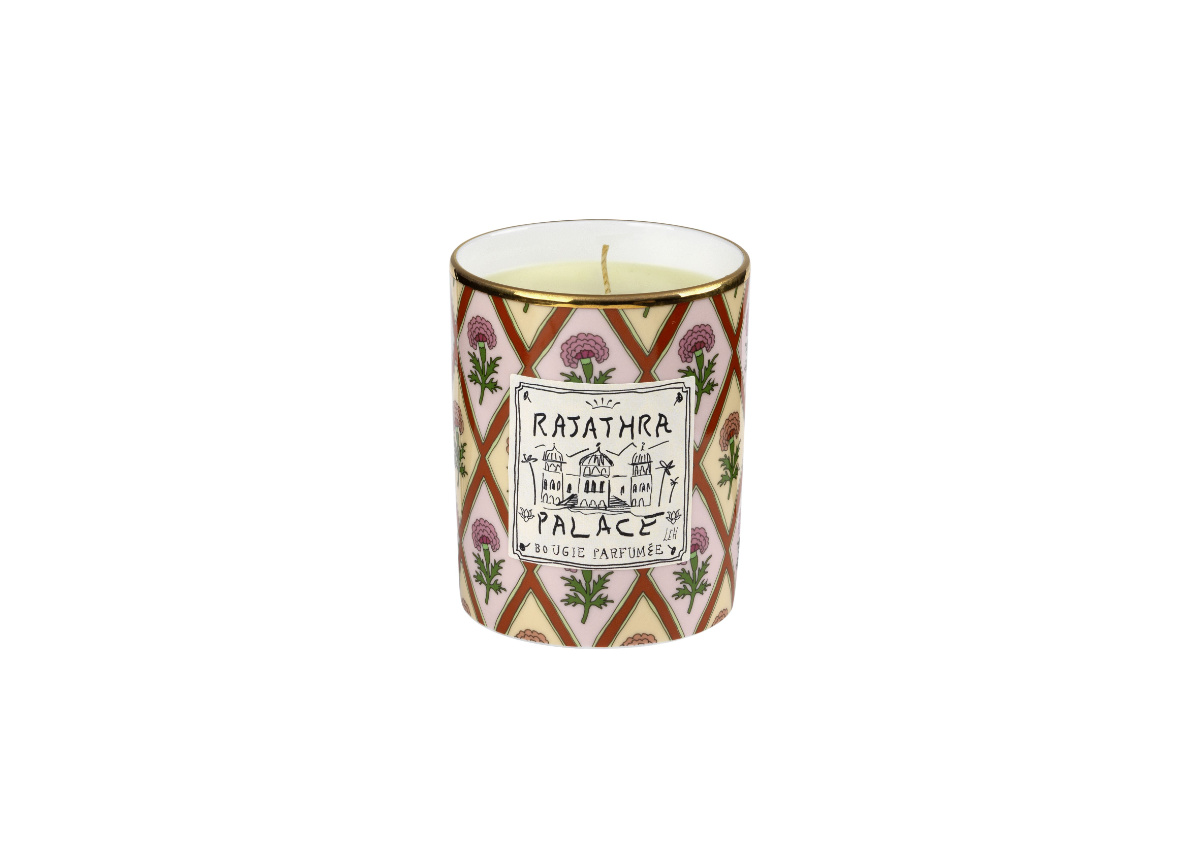 Rain Rock Creek
A lidded pot with a pine-cone top, edged in gold. It sat among a Californian clutter of things in the cabin in the pines, but what did it originally contain?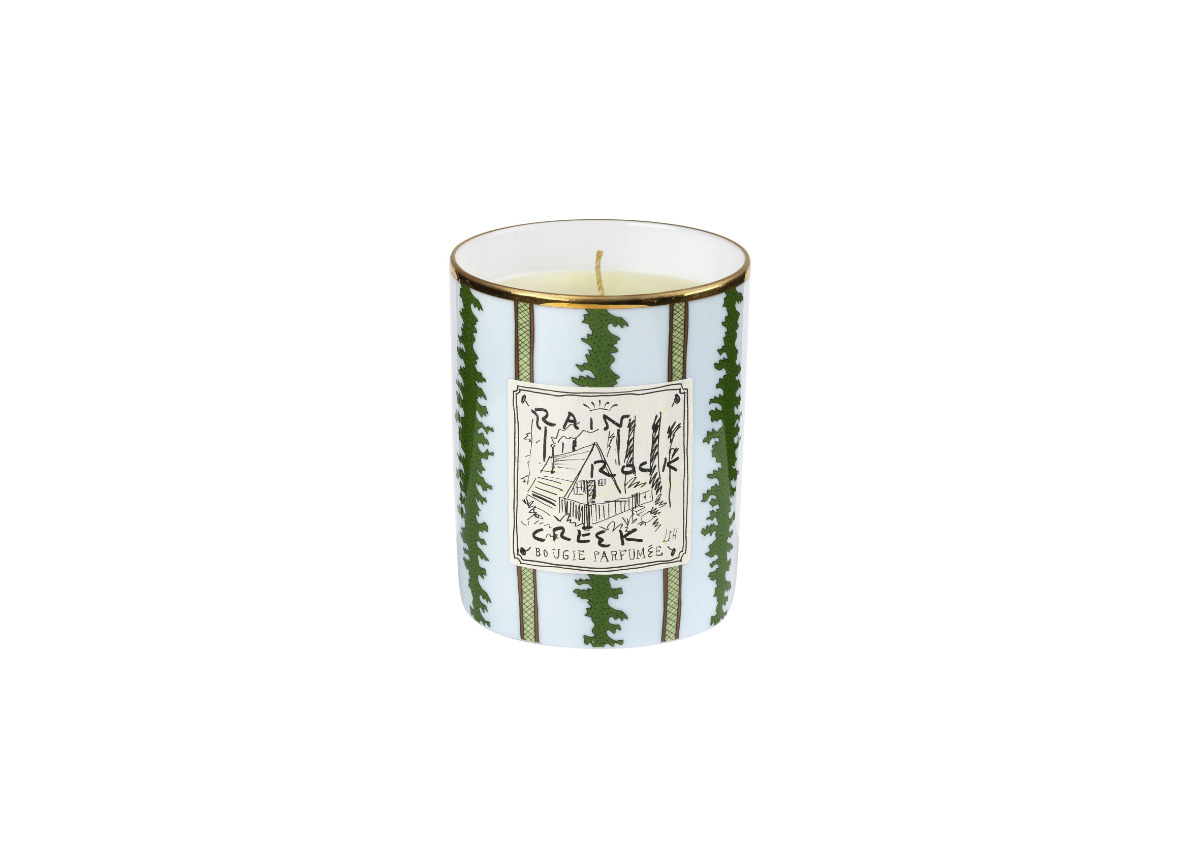 Palazzo Centauro
A dreaming head, animated by sunlight reflected from the Grand Canal. A fragment from a statue of a youth in the shadow-haunted Palazzo Centauro, now cunningly refashioned.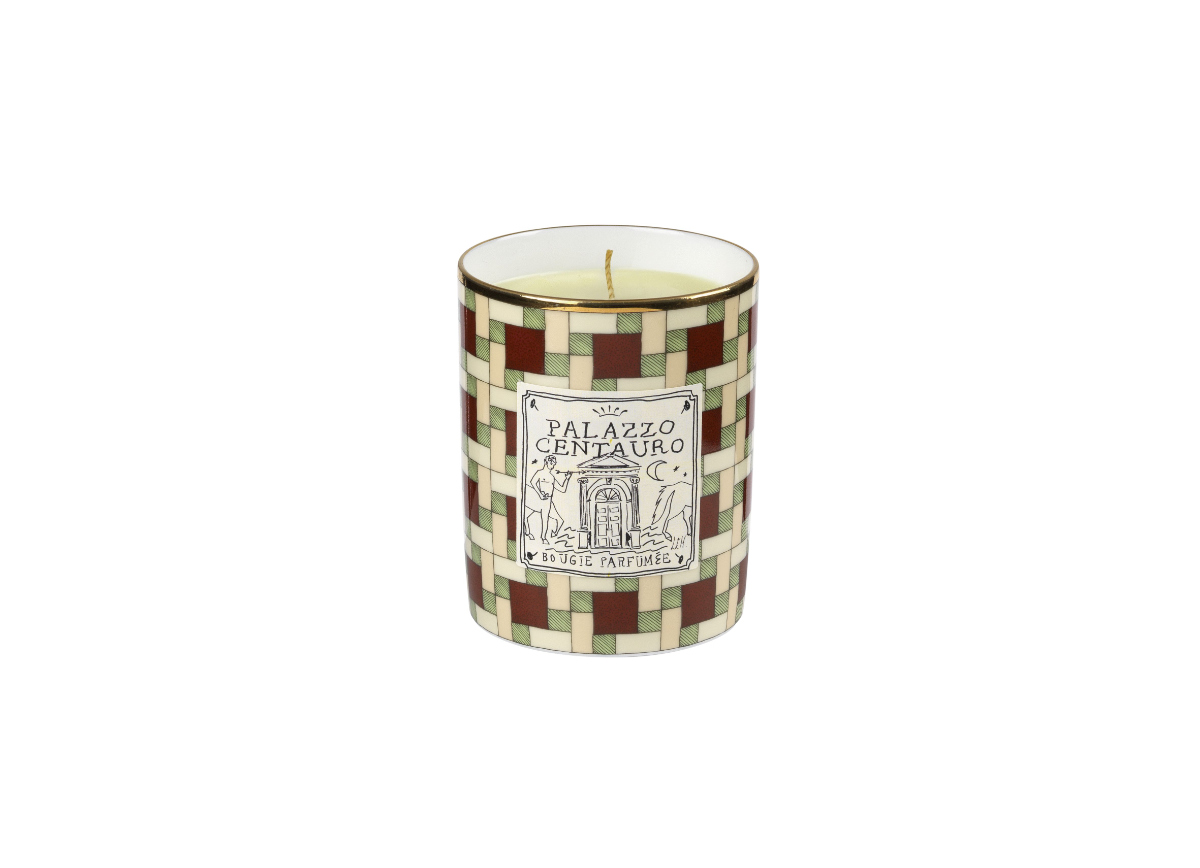 About Luke Edward Hall

Luke Edward Hall is a British artist, designer and columnist. Luke's philosophy was formed by his love of narrative and fantasy. His colourful work is often inspired by stories, filtered through a lens of irreverent romanticism.
Since founding his studio in 2015, Luke Edward Hall has worked on a wide range of commissions, from fashion and interior design projects to murals and books illustrations, as well as designs for restaurants and hotels. Luke Edward Hall has collaborated with a variety of companies and institutions, among them Burberry, Lanvin, Christie's, the Royal Academy of Arts, Ginori 1735, Svenskt Tenn and Habitat. He has exhibited his drawings, paintings and ceramics in London, Stockholm, Athens and the United States.
About Ginori 1735

Ginori 1735 has been for almost three centuries one of the main global brands in the field of luxury and lifestyle, the expression of the Italian excellence in pure porcelain and in the highest quality artistic design. Part of Kering Group since 2013, Ginori 1735 has always been associated with great figures of fashion, art, design, architecture, film and decor. The Manifattura creations represent a perfect blend between heritage and innovation. They include tableware collections, art and living objects, gifts, flatware, drinkware and textile articles, expression of a passion for Italian culture, colour, art, and gracious hospitality. The iconic crown that marks the back of tableware in some of the finest homes and most exclusive restaurants around the world stands for the most sophisticated merging of craft and art. This brash combination of taste has always been at the heart of the brand. Over centuries, the Manifattura evolved its process and production, bringing together ancient techniques and contemporary world view to produce homewares under the direction of visionaries. The Ginori 1735 mission is to forward a modern