Pasquale Bruni Presents The Petit Joli Lavander Special Edition
Luxferity, 17.09.2021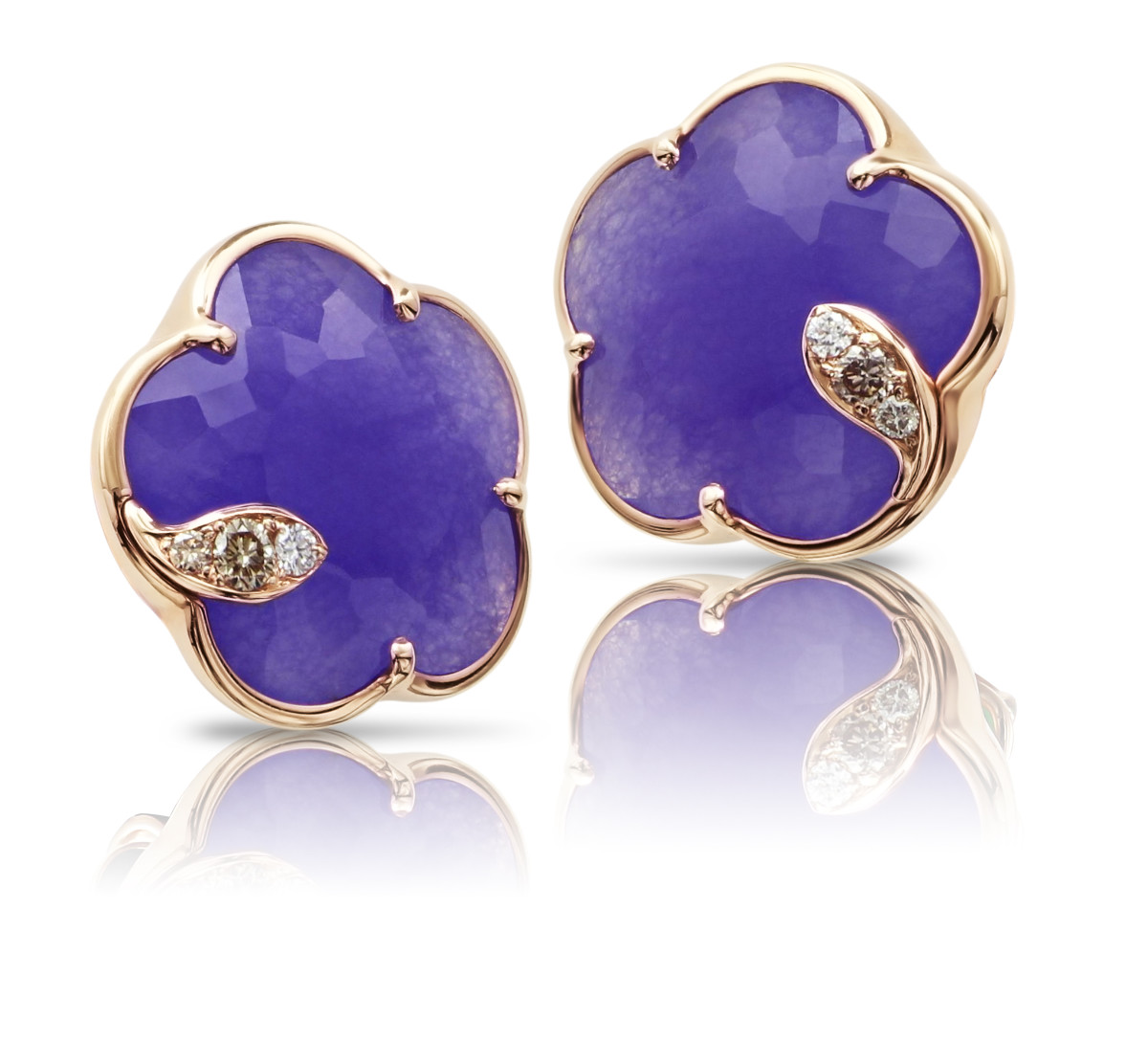 The new Purple Quartzite "Special Edition" is an ode to nature's vibrant spirituality.

"Gardens of colours in motion, very beautiful scenes that delight the eyes and soul: from the green shades of a Milan enlivened with colour to the magic of the Santa Luce lavender fields. Colours that envelop the senses and stones that emanate positive energy and rebirth like flowers of eternal spring."
For Eugenia Bruni, Creative Director of Pasquale Bruni, the bond with nature is growing ever stronger. Inspired by lavender color, this new "Special Edition", crafted in rose gold, completes the Petit Joli collection launched in 2020 with a unique and iconic new shade.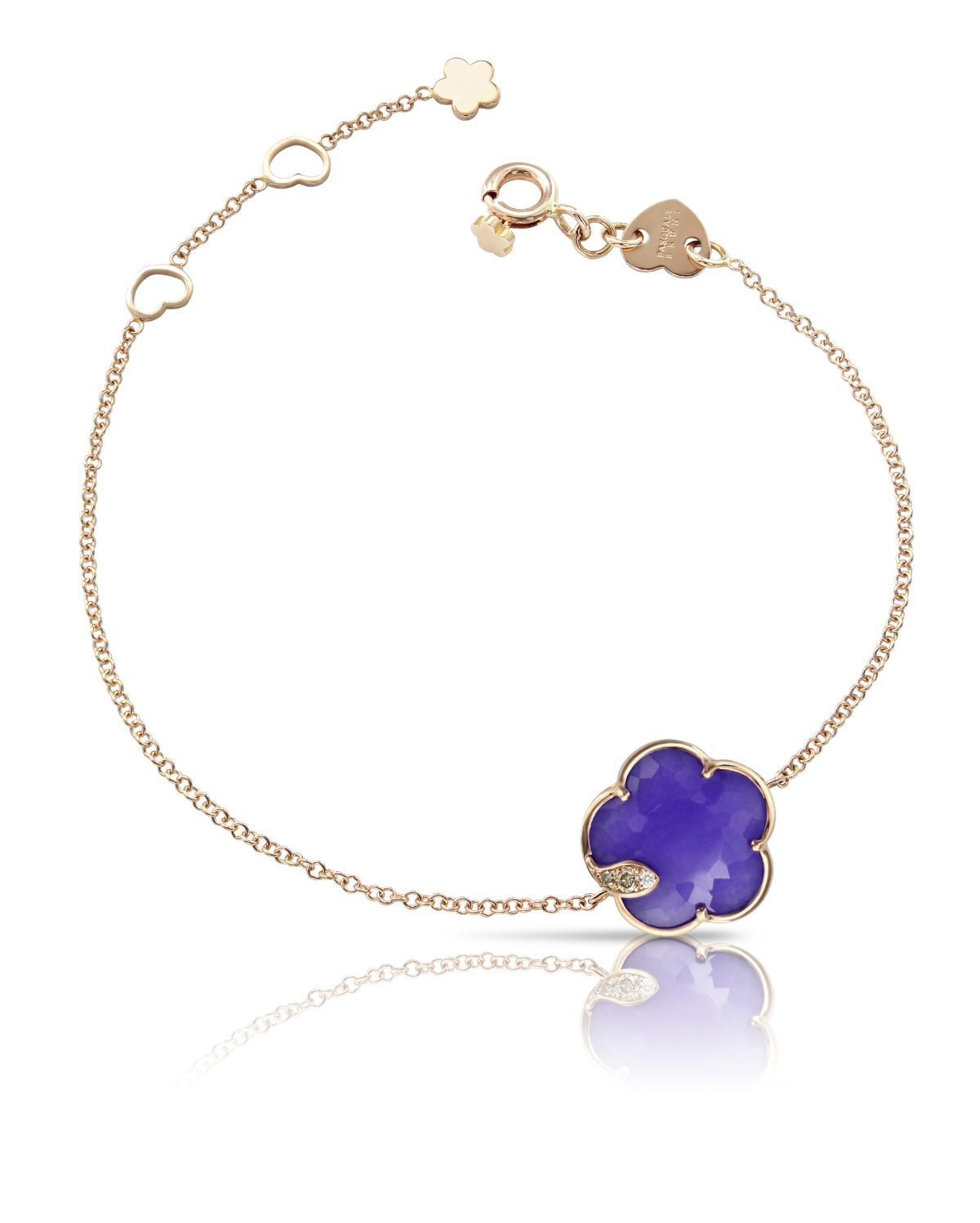 Purple quartzite, a gemstone with a colour that soothes our souls with its harmony and that calms our hearts with its joyful vigour and passion, is the star of this Petit Joli Special Edition, completing the Petit Joli polychrome collection in which every stone has its own character: green agate – a charismatic stone that fully expresses nature's energy, the theme that inspires the entire collection, creating a magical combination; pink chalcedony – embodying the amorous sunset meeting between earth and sky; carnelian – the stone of vital energy that emphasizes the earth element; agate – with its lunar white, expression of light; onyx – representing earth and strength, the intensity of being; and lunar blue lapis lazuli – the colour of the sky in union with the moon, space and air.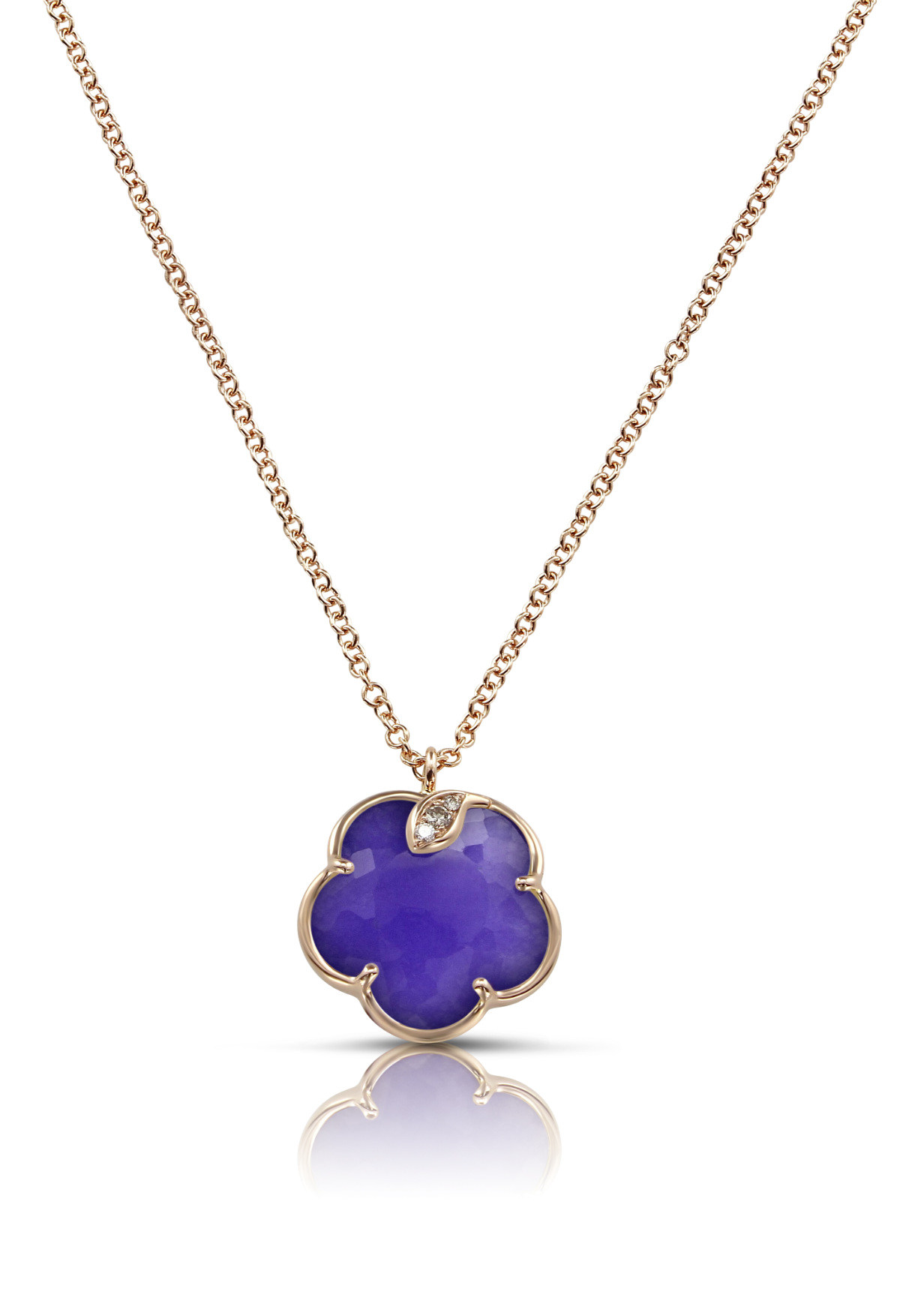 These are the seven stones that make up the fresh and feminine universe of one of Pasquale Bruni's most beloved collections.
The flower in the Ton Joli range, which inspired the Petit Joli collection in 2020, is the Maison's quintessential symbol, representing both an aesthetic language for Eugenia Bruni and a sublime expression of nature.
Pieces featuring purple quartzite in the collection include a ring, earrings, a necklace and a bracelet, all made even more exquisite with white and champagne diamonds.
With the introduction of the Petit Joli Lavander Special Edition, the collection has been enhanced with a new nuance which, like the others, imbued with the colours of Creation, conveys all its harmonious and expressive energy to the feminine soul.