---
Pomellato: Nudo 2021 Jewels Celebrate A Woman's Uniqueness
Luxferity, 17.09.2021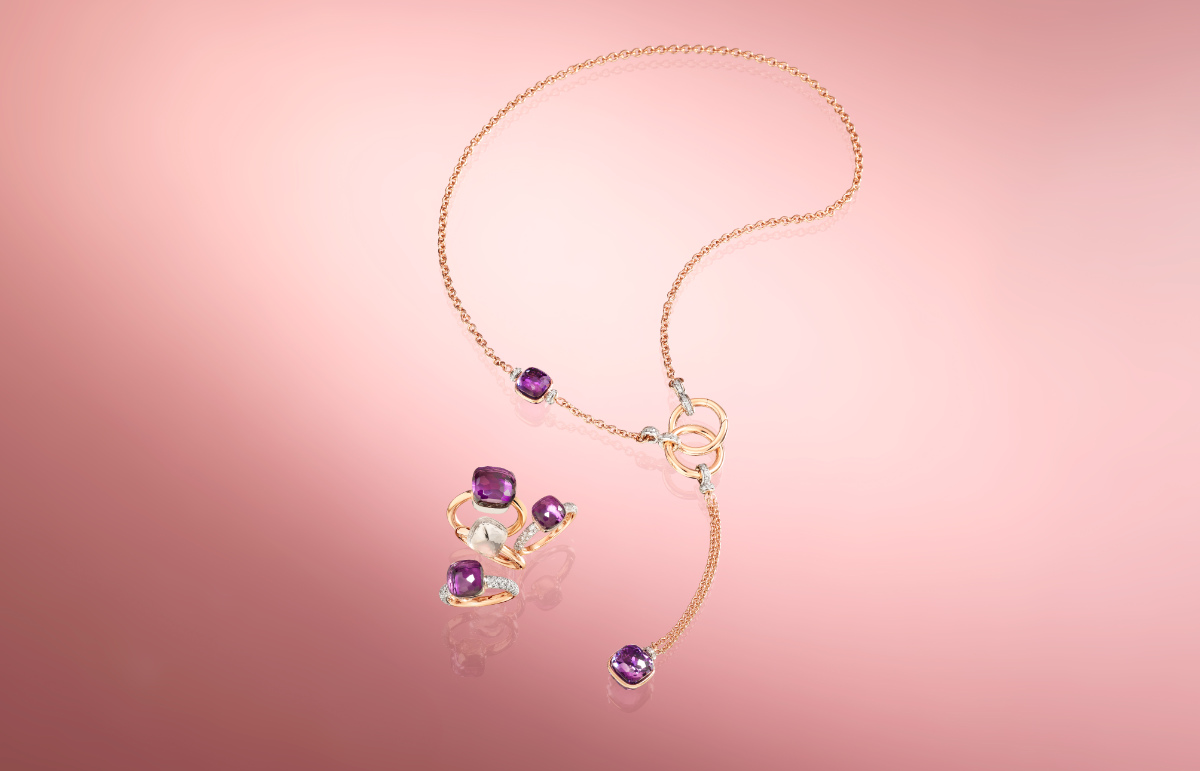 NEW NUDO MUST – HAVES IN AMETHYST, PRASIOLITE AND WHITE TOPAZ

For 2021, Pomellato crafts new amethyst, prasiolite and white topaz Nudo jewels to appeal to the woman of distinction. As Pomellato's most iconic design, Nudo pieces are immediately recognizable, with no-prong 'naked' gemstones in a rainbow of colors. The perfect gift for Valentine's or for any time, the collection bares colors of audacity for the woman who embodies the Nudo spirit.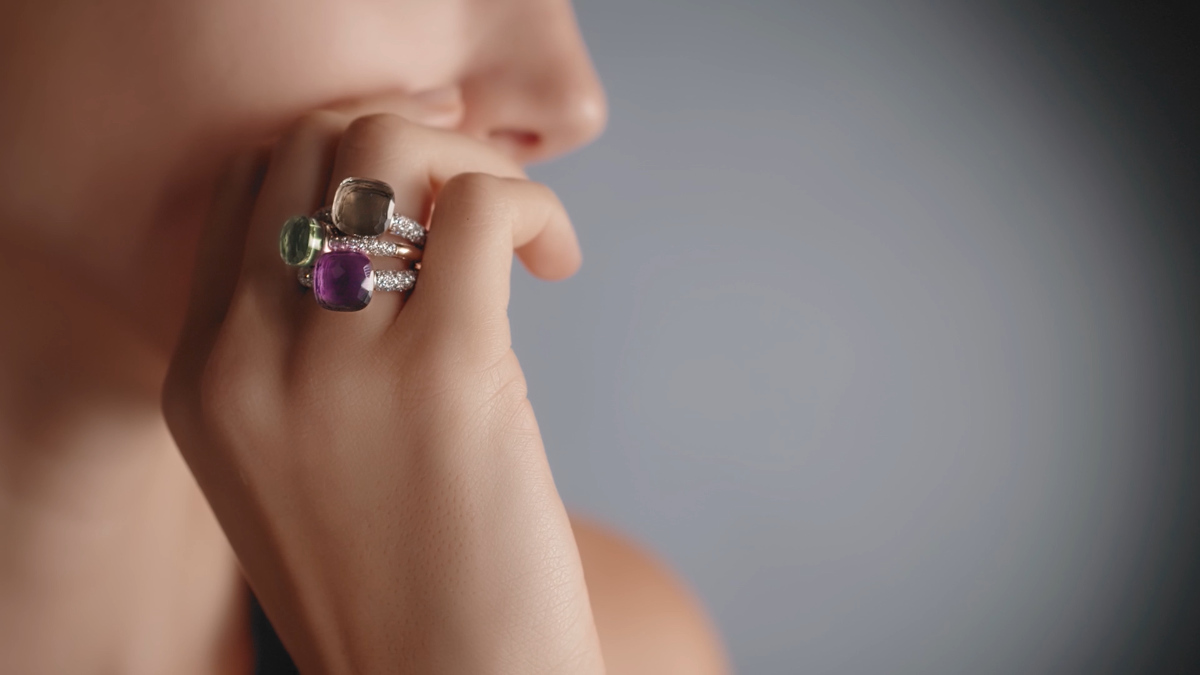 THE NUDO WOMAN
Stackable and mix-and-matchable, a woman expresses her uniqueness with the choice of her Nudo jewels. To make her perfect style statement, Nudo's 2021 collection adds more gem hues and sizes to choose from. The Nudo woman feels free to be herself: striking, strong, unconventional, and full of color.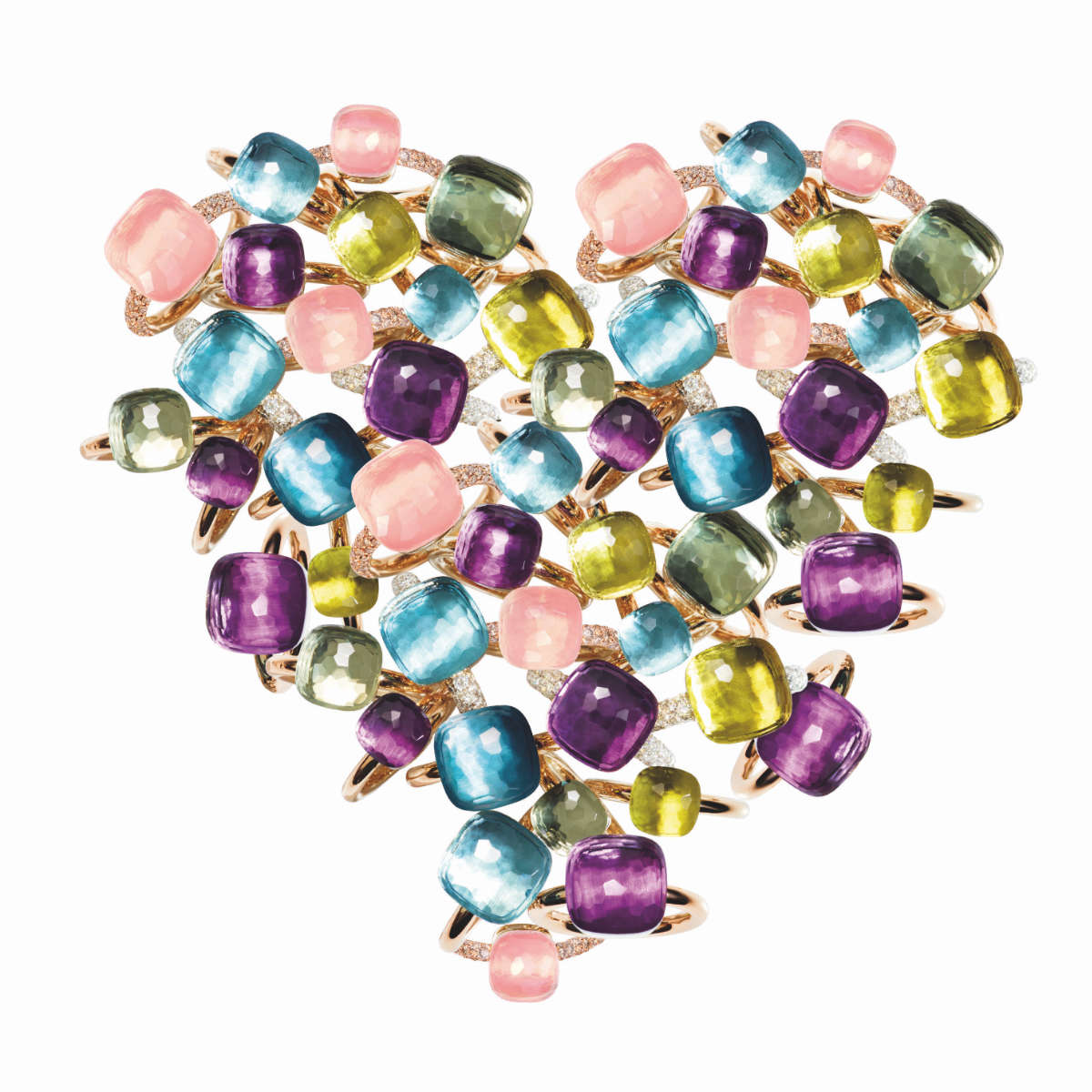 NEW MUST – HAVES
Nudo's ever-expanding range of playful gem colors and sizes now includes new rings, earrings and a two-stone lariat. Nudo copyrighted gem design adds new must-haves in petit and classic-size stones of amethyst, prasiolite and white topaz rings, with diamond pavé encrusted on rose gold bands.
To pair with the rings or to wear as a complete parure, swingy Nudo amethysts drop from rose gold earrings of shimmering diamond pavé. For the neck, a two-stone amethyst Nudo lariat embellished with diamond pavé, its circle clasp cleverly integrated into the design.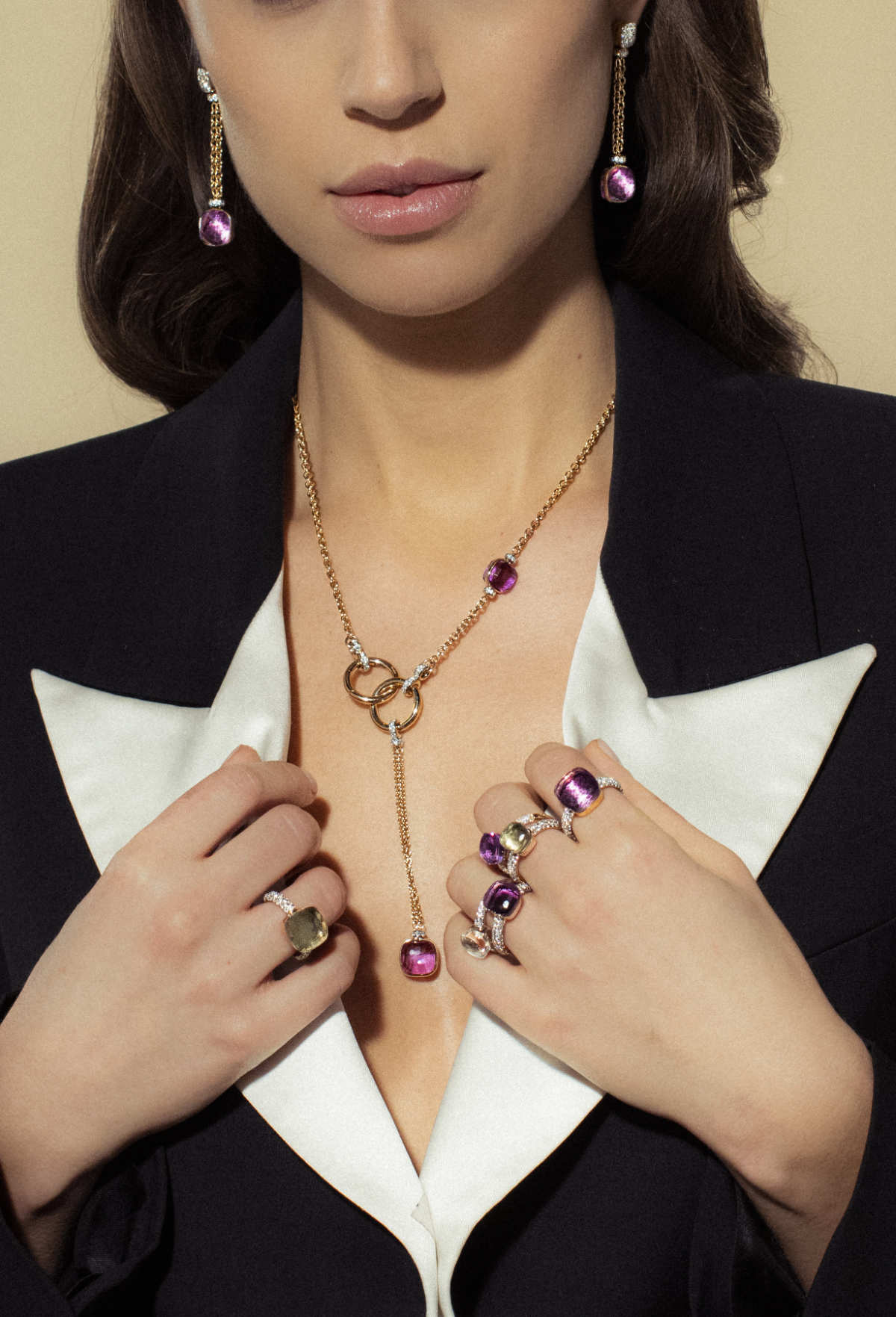 Pomellato | The first global luxury Italian fashion fine jeweler, unconventional, colorful. The New Precious.

Working towards a more eco-conscious future, Pomellato has now achieved 100% responsible gold purchasing. Established in Milan in 1967, Pomellato was the first brand to introduce the prêt-à-porter vision into the world of jewelry. Crafted by the hands of expert goldsmiths, Pomellato stands out for its unique design and colorful gems which through innovative stone cutting and setting techniques have come to define an unmistakable and iconic style. Pomellato is part of Kering, a global Luxury group, managing the development of a series of renowned Houses in Fashion, Leather Goods, Jewelry, and Watches.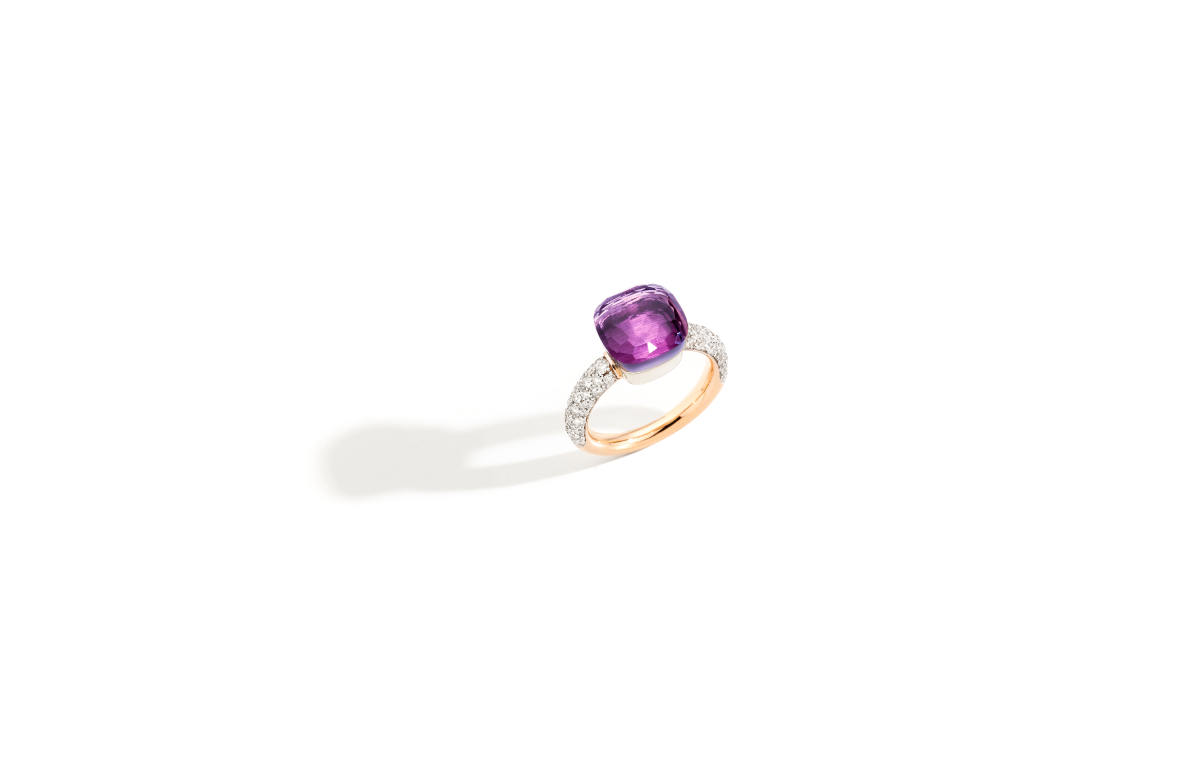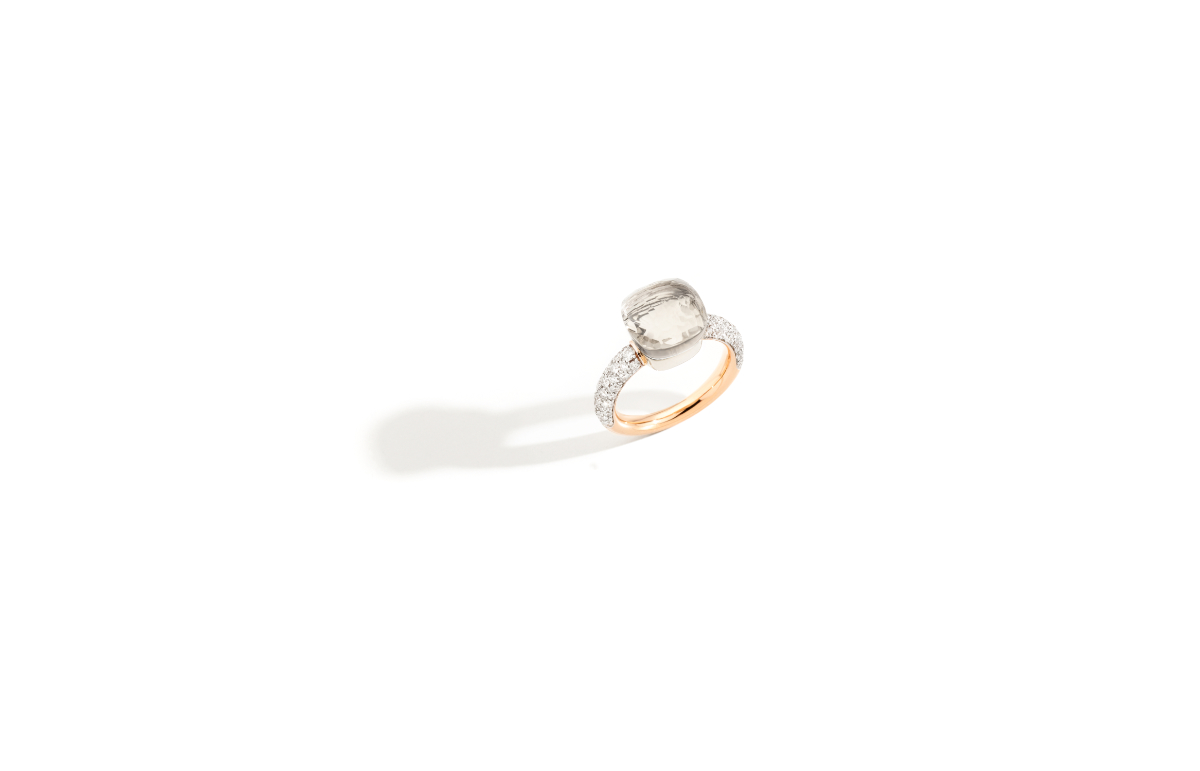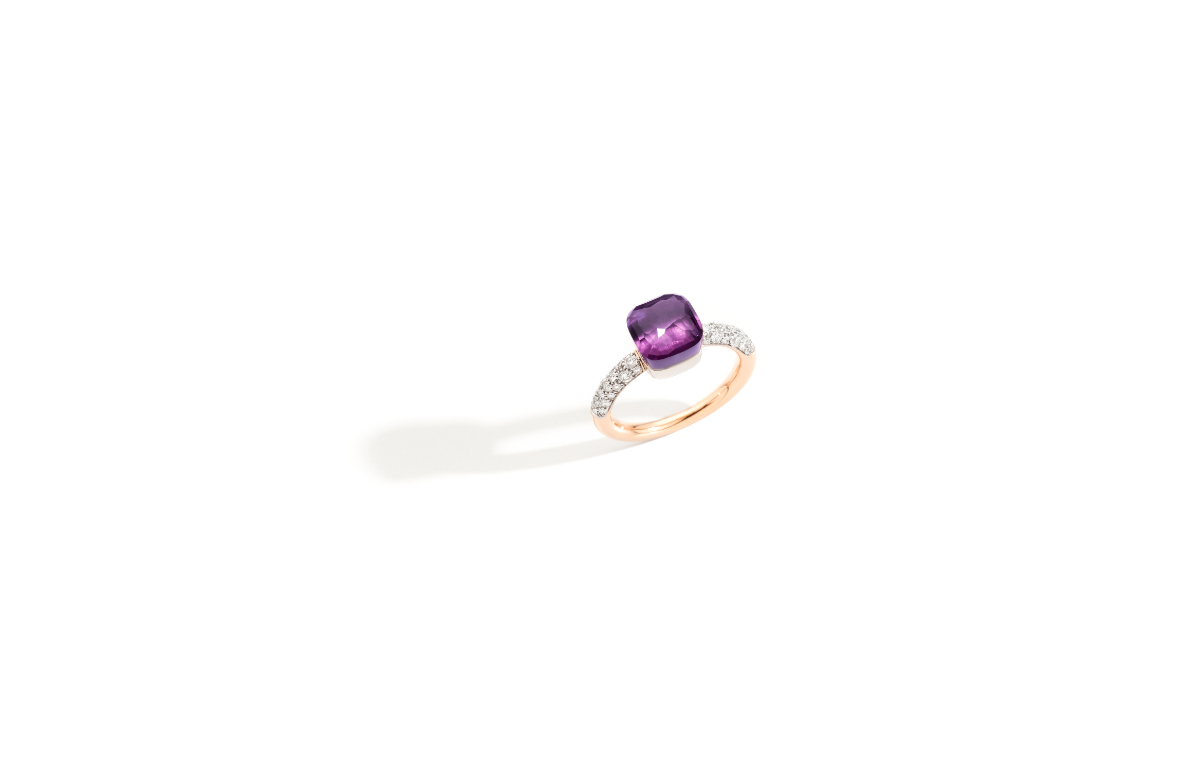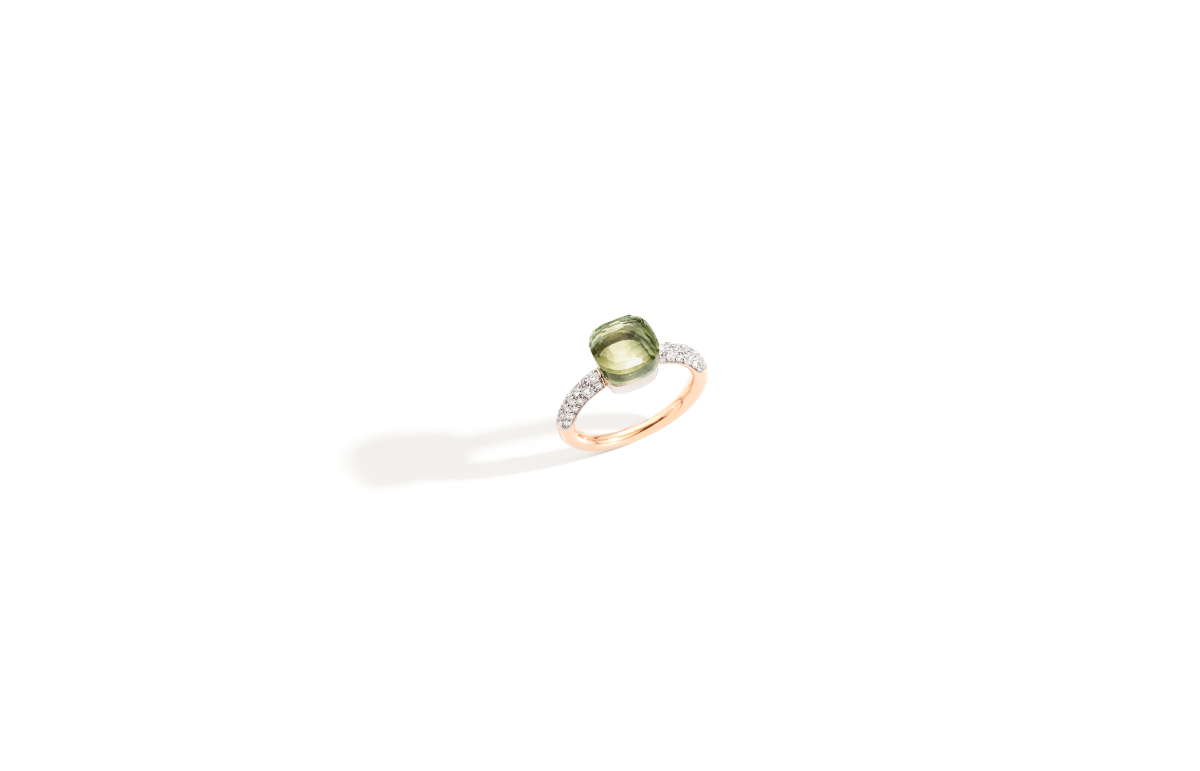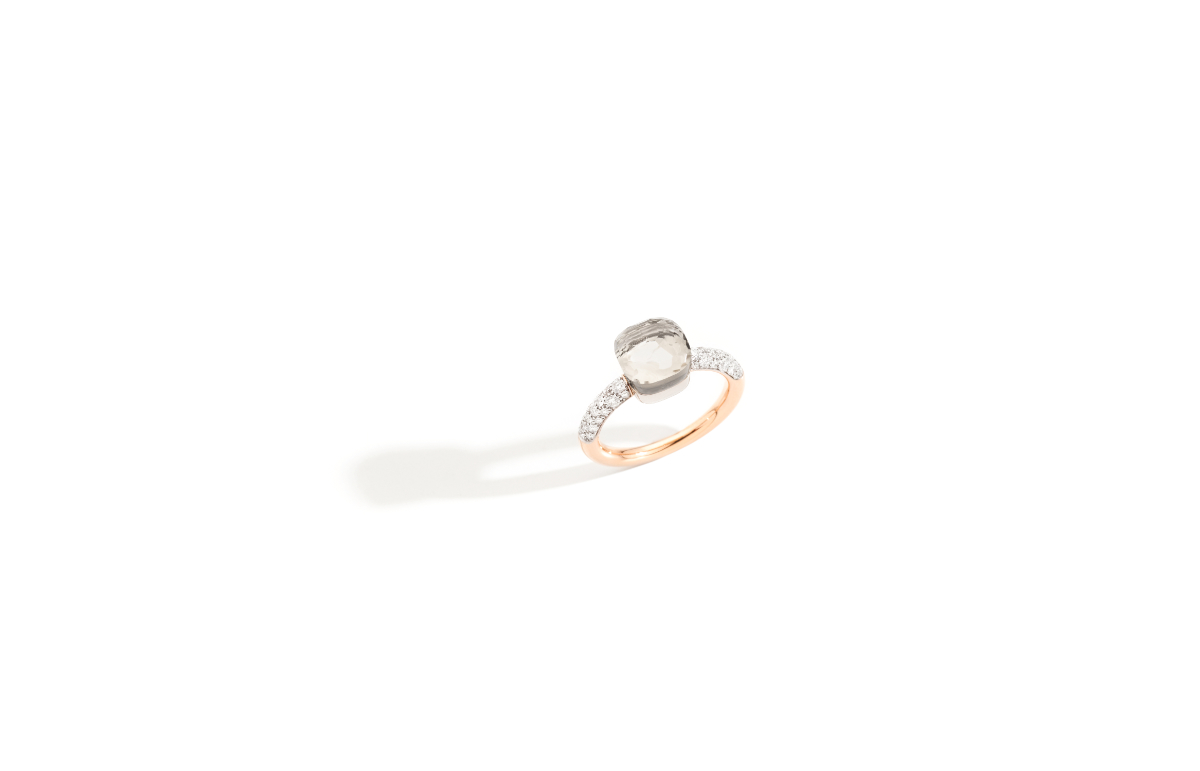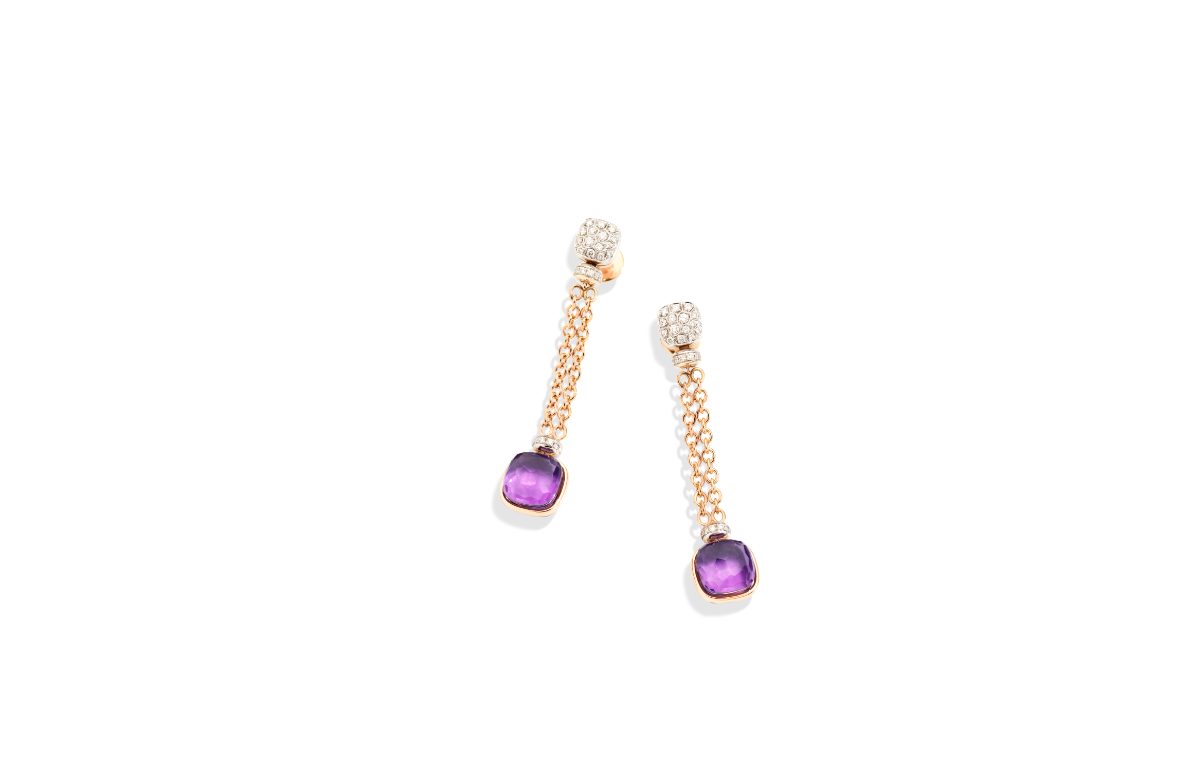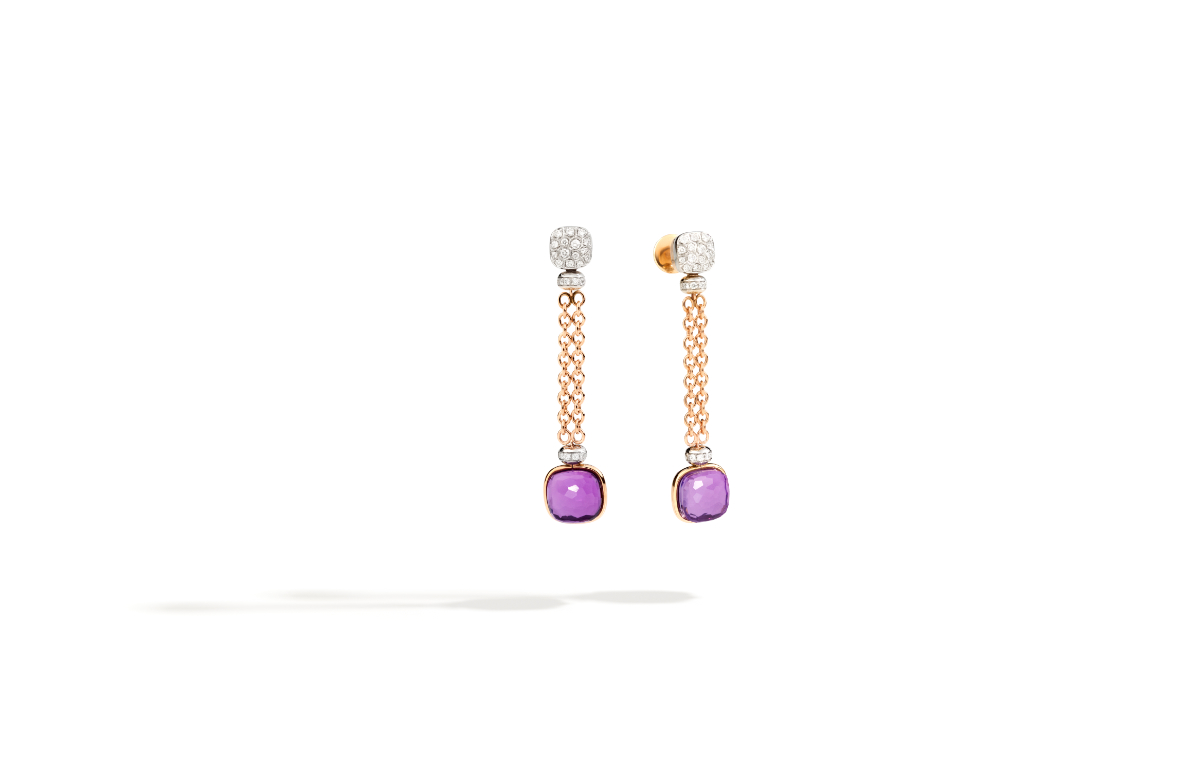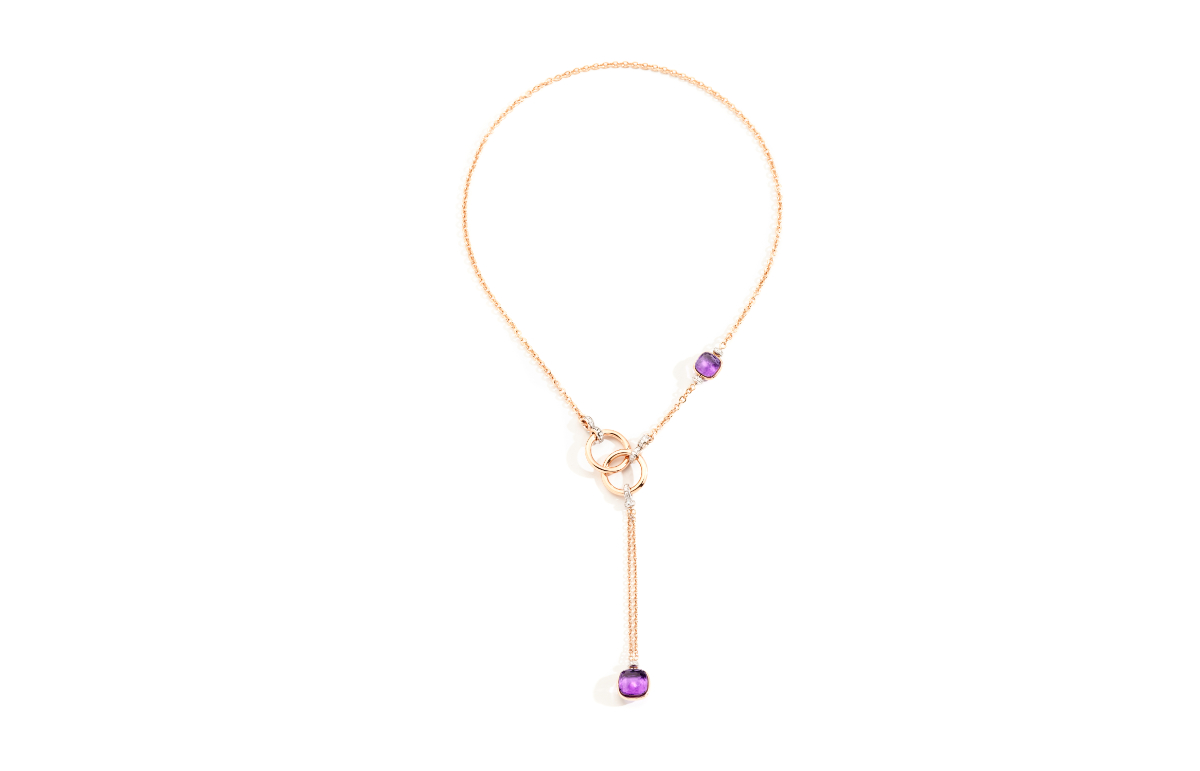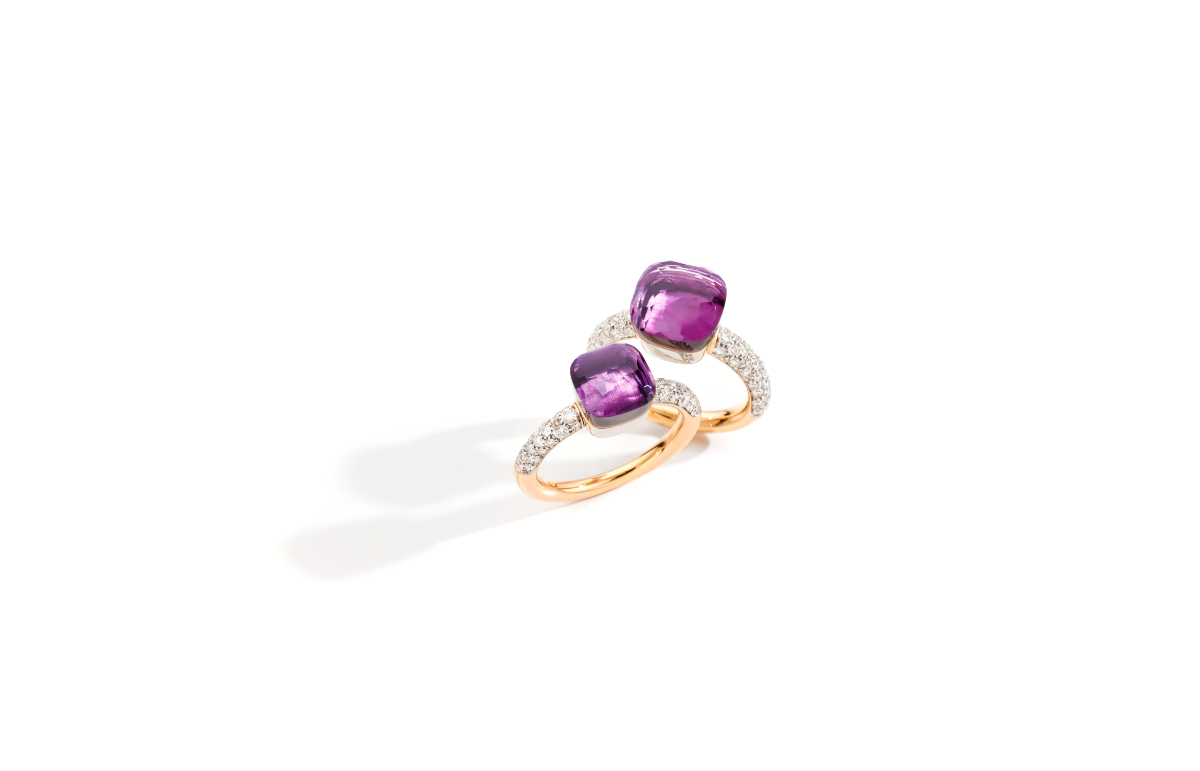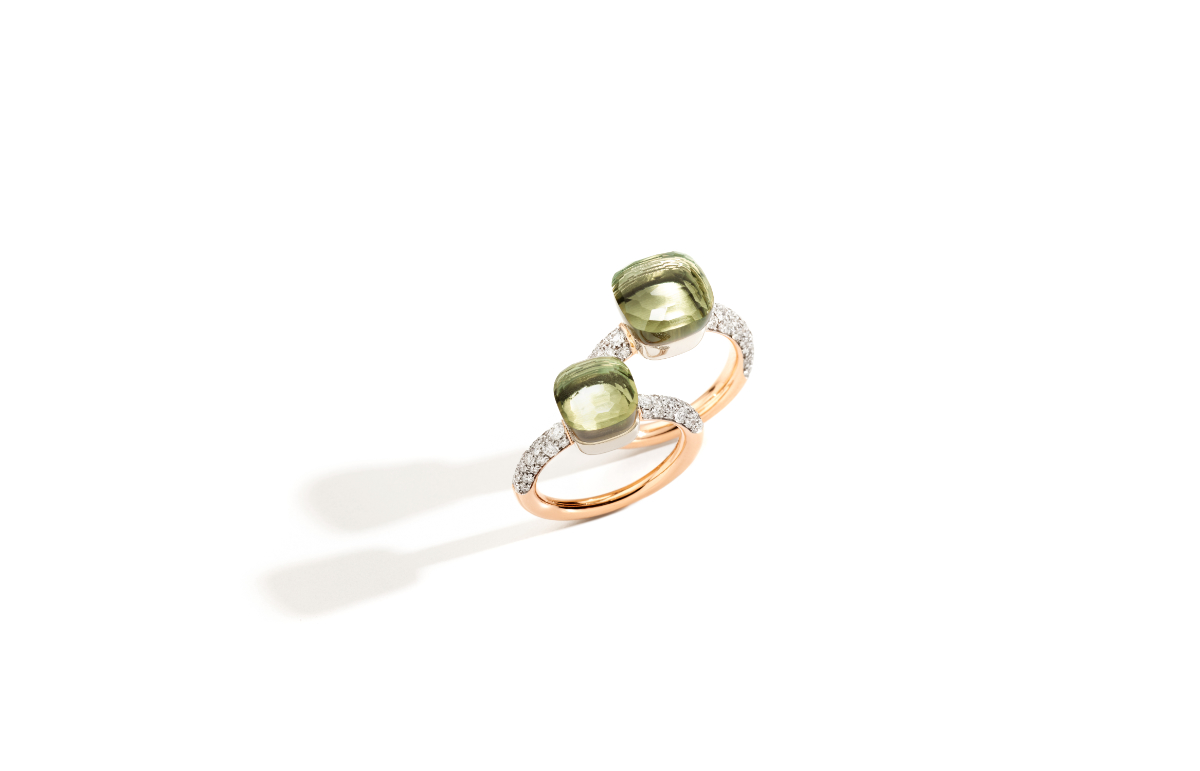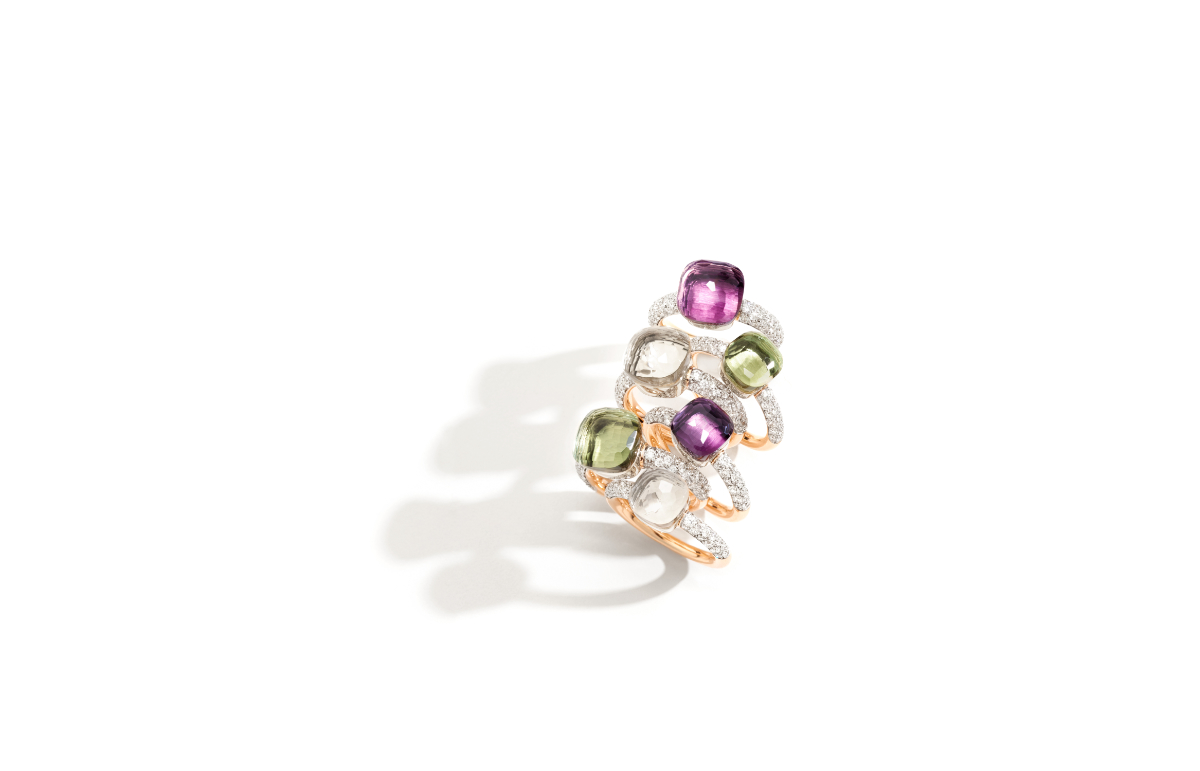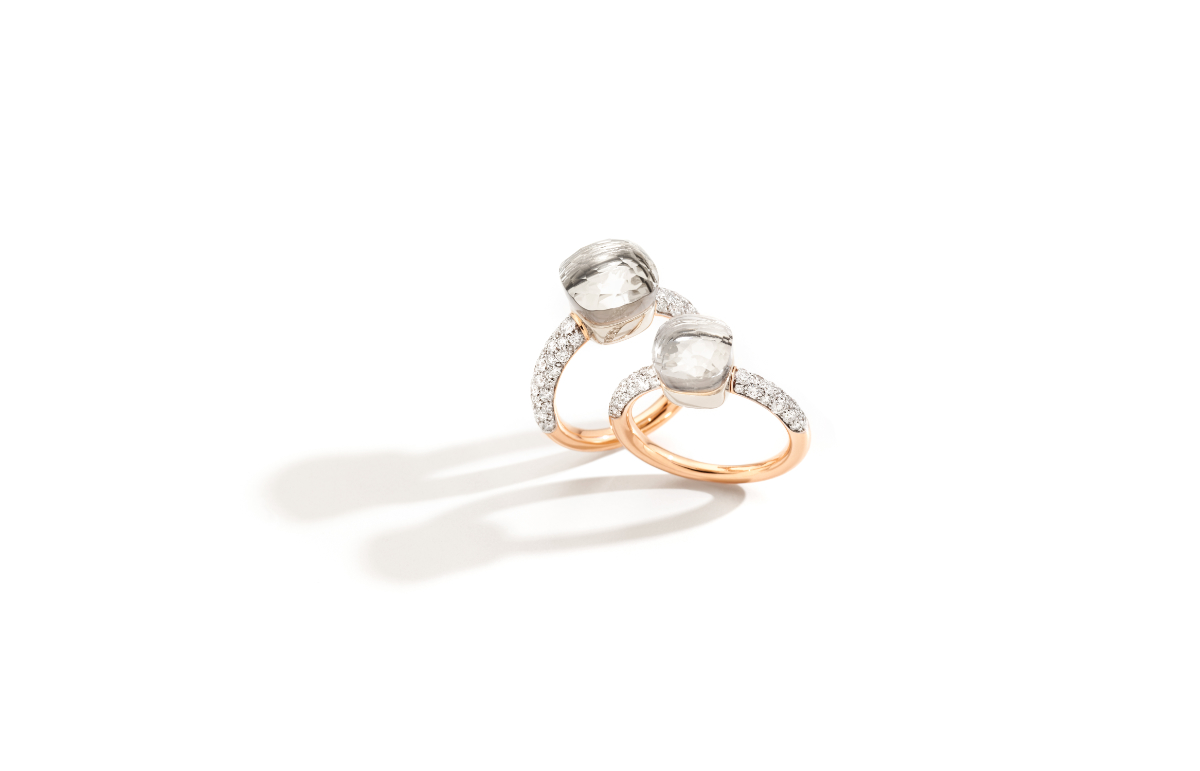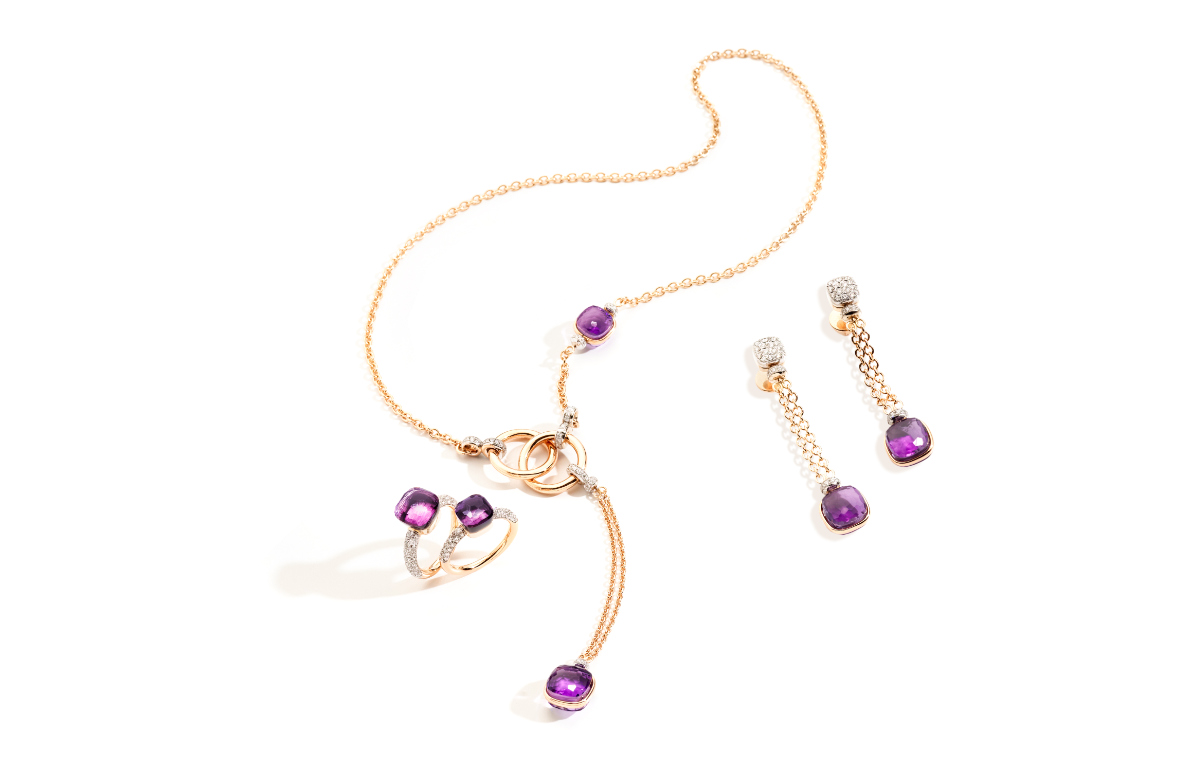 Pomellato, an environmentally-conscious approach to jewel-creation.

Pomellato has increased Fairmined gold purchases as well to create a special collection and continues to invest in the traceability of colored stones and diamonds while exploring new materials and recycling solutions. Meanwhile, it collaborates with a Milan-based goldsmith school to safeguard consistency and craftsmanship. Through initiatives and advocacy, Pomellato continues to reinforce the importance of sustainability, an Earth-conscious community, female education and career growth, and a global well-being that promotes a healthier work-life balance. www.pomellato.com
---