Maison Francis Kurkdjian: L'Homme À la rose
Luxferity, 30.09.2020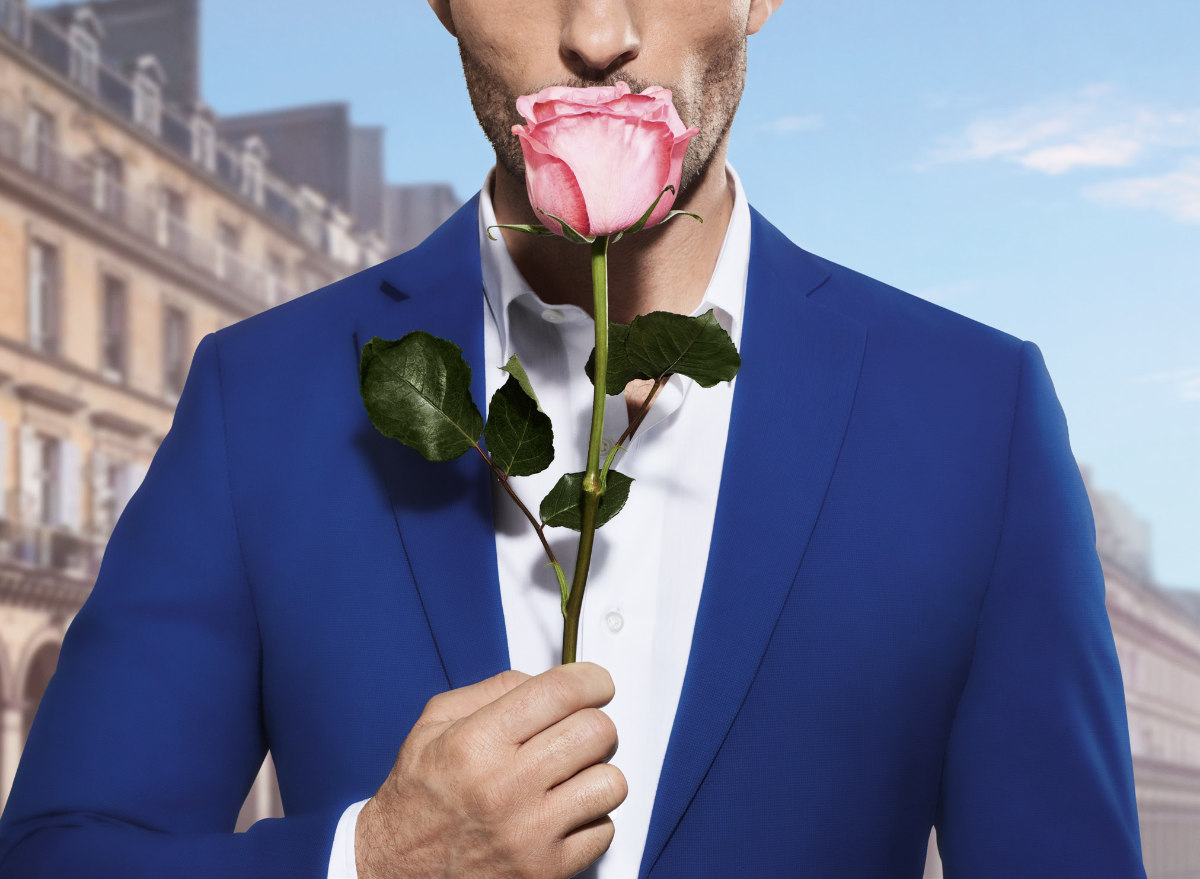 L'Homme À la rose, Francis Kurkdjian's new olfactory opus is clear and straightforward, its sillage following in the footsteps of À la rose, an iconic fragrance from the Maison's wardrobe created in 2014. Its identity speaks for itself while drawing inspiration from the famous portrait of Marie-Antoinette by Louise Elisabeth Vigée Le Brun, which exalts not the power of the Queen of France but the power of women and femininity, as she poses with a rose in place of a royal scepter.
So, l'Homme À la rose. A simple name for multi-layered story - the mysteries of Francis Kurkdjian's inspiration are more complex than they seem. After the Gentle Fluidity duo which called gender norms into question, he brings us l'Homme À la rose, a creation echoing anew his quest for modern, ever-evolving perfumery. Perfumery which shakes up age-old rules, habits and conventions. In this composition we find his endless and always welcome freedom to create, his unique personal style, and the hallmarks of this creative Maison bearing his own signature.
"With l'Homme À la rose, today I'm giving men the power to wear a rose-scented fragrance", Francis Kurkdjian.
A rose for men
A rose-scented fragrance for men, fresh and radiant with strong diffusion properties. A signature rose you can't miss. These words are the guiding principles the Maison's perfumer defined for himself. High-level, creative ambition combined with technical constraints. Known since ancient times and included in the perfumer's palette since the very beginning of his career, rose is more often featured in women's fragrances where it is used alone or in conjunction with other ingredients. It can be blended with different notes to create an accord: rose/jasmine, rose/violet, rose/fruity notes, rose/musks, rose/patchouli, or rose/oud, to name only the most common pairings. But when used this way, rose often falls into the shadows.
"L'Homme À la rose is my free interpretation of a rose for men", Francis Kurkdjian.
L'Homme À la rose is a woody floral eau de parfum. In the first few seconds, very fresh, green and bursting notes paired with a grapefruit accord and essence of Damask rose from Bulgaria create a sensation of natural vitality. Then come the middle notes of a rosy, very woody accord which brings the fragrance verticality, gradually enhanced by the woody amber base notes which infuse the sillage with sensuality.
"L'Homme À la rose is my free interpretation of a rose for men", Francis Kurkdjian.
The importance of graphics
The product's graphics also feature typically masculine elements, underlining the sillage's long-lasting and sturdy nature: the verticality of this unique rose beginning to bloom on the sides of the box and on the bottle's back label, the fragrance name printed in green and pink to recall the feminine counterpart, a raw zinc cap symbolizing strength, and finally the handwritten L'Homme as a dedication from the perfumer.
But do we know who l'Homme À la rose is?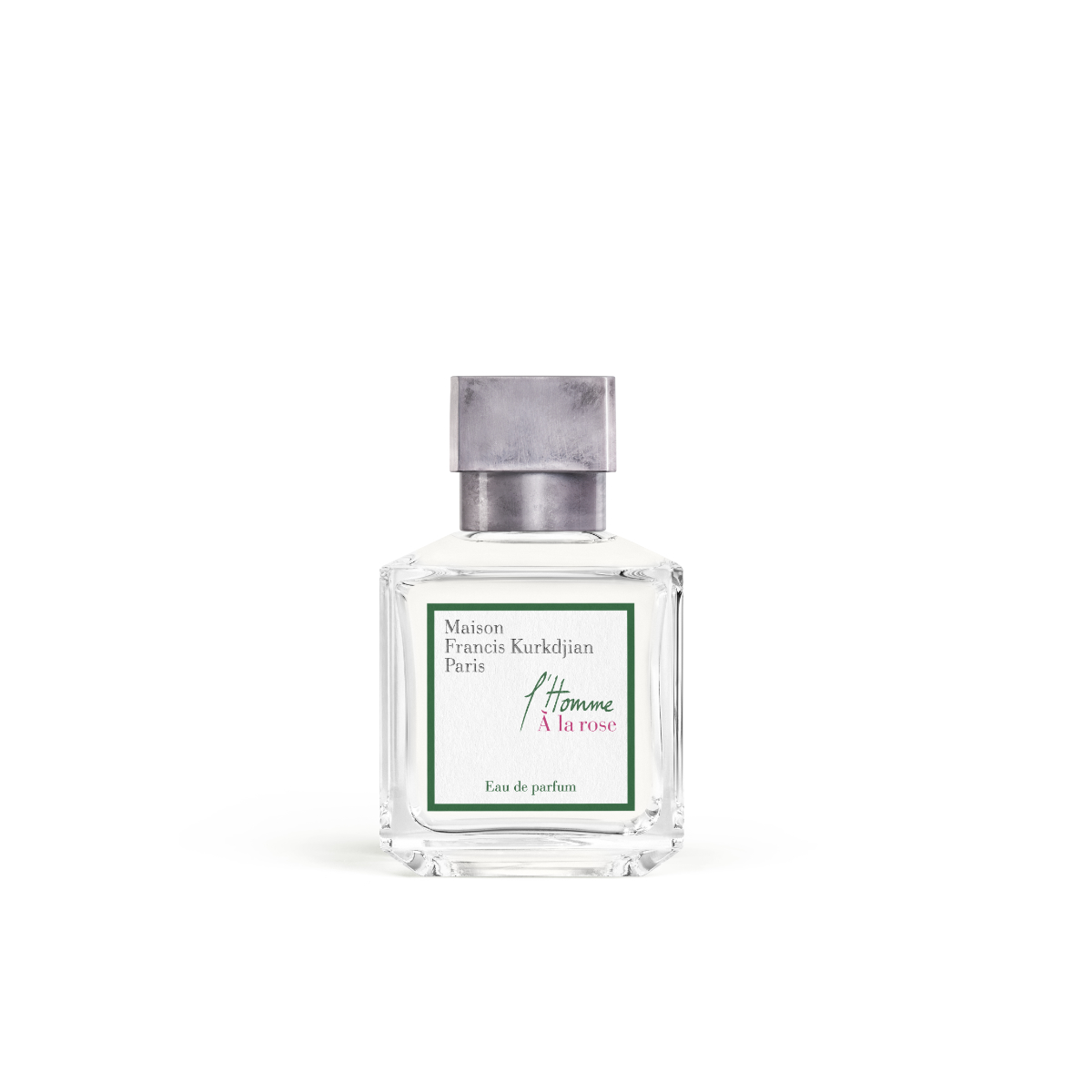 Olfactory family: floral, woody.
Ingredients: absolute of Centifolia rose from Grasse, grapefruit accord, amber woods, essence of cistus from Spain, essence of Damask rose from Bulgaria, essence of sage from France.

Eau de parfum natural spray in 70 ml - 2.4 fl.oz. and in 35 ml - 1.2 fl.oz.
Availability:
September 2020
Eshop and other points of sale: franciskurkdjian.com