Krug Terrace X Dolder Grand: Willkommen Auf Zürichs Exklusivster Terrasse
Luxferity, 27.05.2021
Im Dolder Grand wartet diesen Sommer ein Erlebnis der Extraklasse auf Gäste, die das Aussergewöhnliche suchen.
Kulinarischer Genuss trifft auf prickelnde Exklusivität ­– so lässt sich das gemeinsame Projekt der Maison KRUG und des Dolder Grand wohl am besten beschreiben. Die raffinierte Liaison der unkonventionellen Appetizer von Dolder Grand Culinary Director Heiko Nieder, perfekt auf die Food-Kreationen abgestimmter, edler Champagner und die unvergleichliche Aussicht über Zürich bis hin zu den Alpen sorgen dabei für ein einmaliges Ambiente.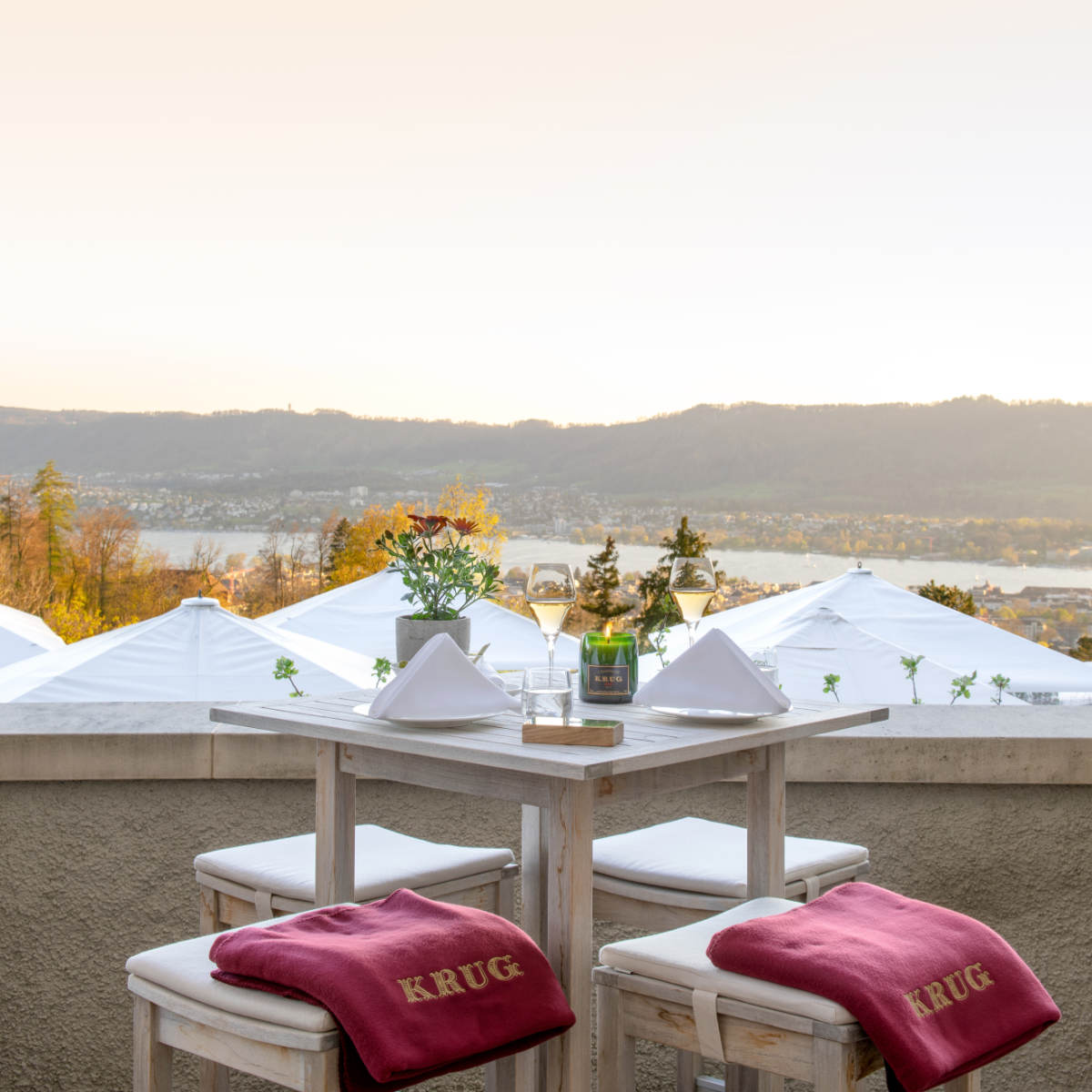 Noch bis zum September 2021 ist die KRUG Terrace x Dolder Grand bei schönem Wetter jeweils von Donnerstag bis Sonntag von 12:00 bis 19:00 Uhr und bei wärmeren Temperaturen bis 22:00 geöffnet. KRUG gibt es dabei auch «By the Glass».
Kulinarisch dürfen sich die Gäste auf die vom mit 2 Michelin-Sternen und 19 Gault & Millau-Punkten ausgezeichneten Heiko Nieder mit einem Augenzwinkern kreierten Appetizer freuen. Auf der Karte stehen unter anderem Currywurst, Dolder-Trüffel-Pommes und Lachsflammkuchen. Gekrönt werden diese von verschiedenen Cuvées der Maison KRUG.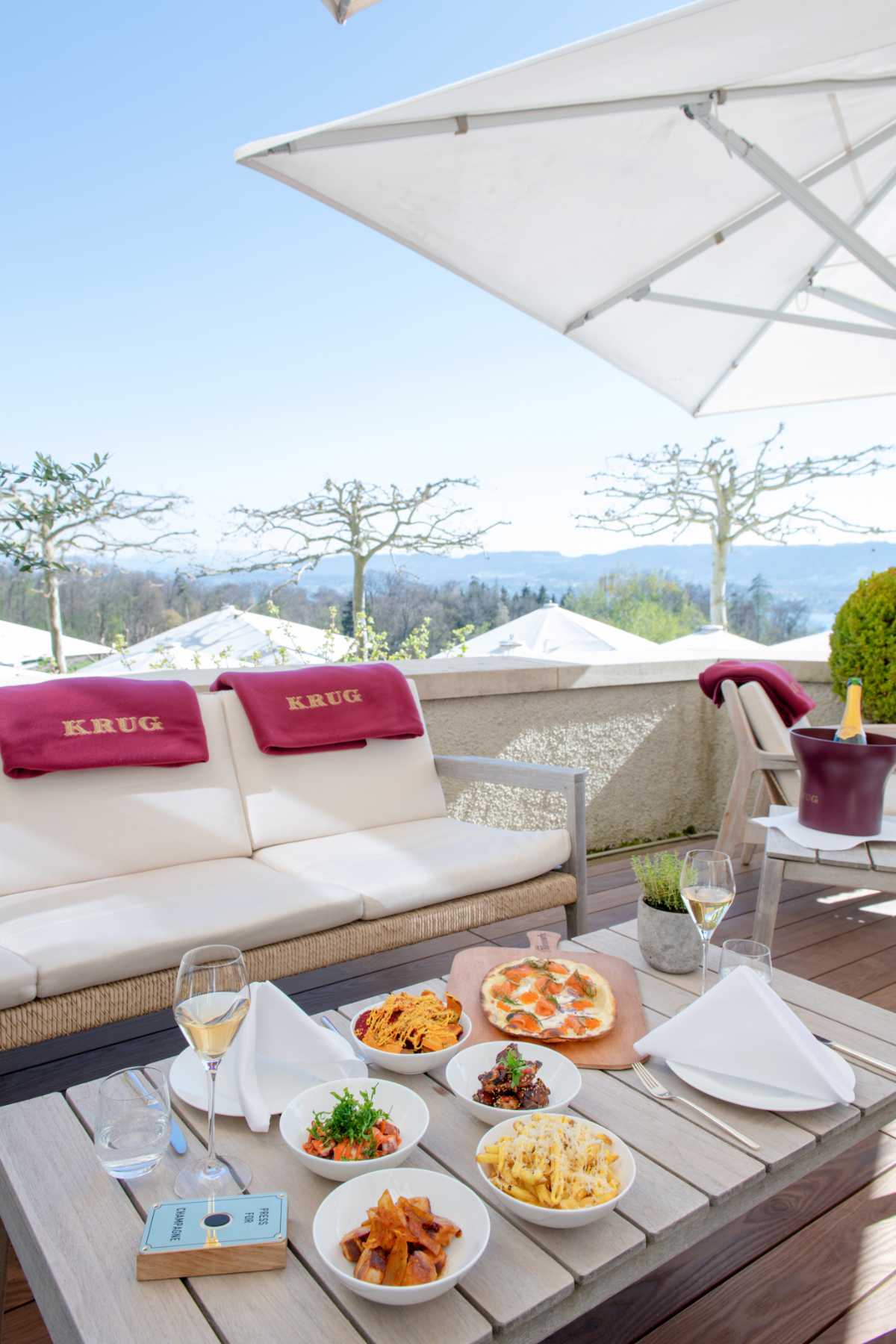 "By the Glass" wird der prickelnde Krug Grande Cuvée 169ème Edition oder, für Rosé-Liebhaber, der vollmundige Krug Rosé 24ème Edition (und bald auch die neue 25ème Edition) serviert, die wunderbar zum angebotenen Menü passen. Champagner-Raritäten wie der Krug Vintage und der prächtige Krug Clos du Mesnil werden exklusiv als Flaschen angeboten.
Und der ganz besondere Clou? Press for Champagne! Einfach mit der eigens entworfenen Champagner-Glocke klingeln und die Service-Mitarbeiter nehmen gerne vollendet elegant die Bestellung entgegen.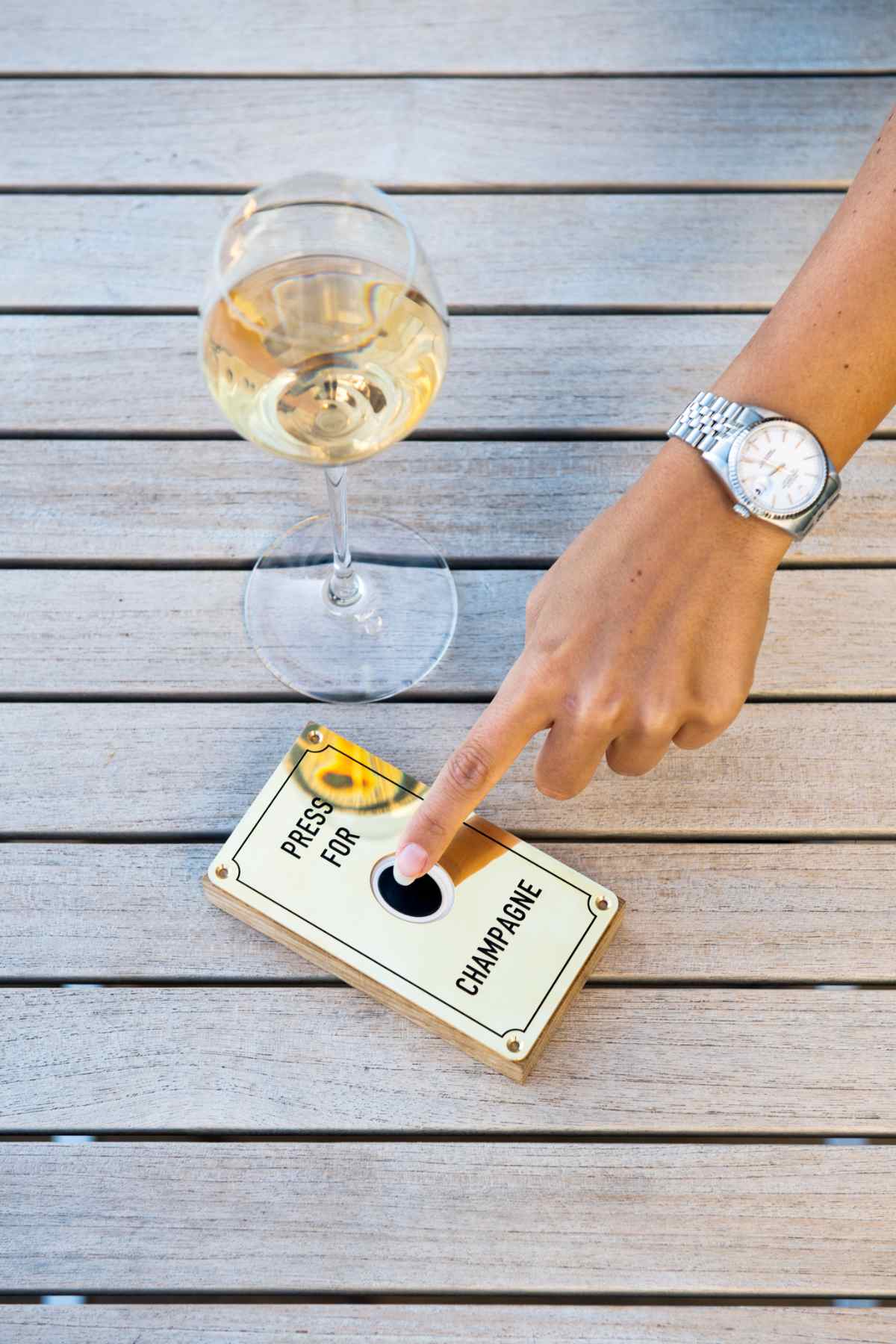 DAS HAUS KRUG

Das Haus Krug ist der wahrgewordene Traum seines Gründers, Joseph Krug, der seinen Kunden Jahr für Jahr den besten Champagner anbieten wollte, unabhängig von den Fügungen des Klimas. Krug ist seit 1843 das einzige Haus, das jedes Jahr ausschliesslich noble Champagner herstellt. Heute hat das Haus Krug sieben erstklassige Champagner im Angebot – jeder für sich bringt die Natur auf eigene Weise zum Ausdruck.
THE DOLDER GRAND

Das Dolder Grand mit 175 luxuriösen Zimmern und Suiten, erlesener Gastronomie, einem Spa-Bereich auf 4'000 Qudratmetern sowie einer wertvollen Kunstsammlung ist Mitglied der Leading Hotels of the World und der Swiss Deluxe Hotels. Die erhöhte Lage zwischen pulsierender City und belebender Natur ermöglicht einen herrlichen Blick auf die Stadt Zürich, den See und die Alpen. Das City Resort wurde von 2004 bis 2008 durch die Londoner Architekten Foster and Partners vollumfänglich renoviert und umgebaut.