Introducing ELLENITY: Swiss Made, Highly Effective Vegan Cosmetics That Redefine Beauty
Ellenity, 06.09.2023
ELLENITY is a fusion of the French word for "she", "Elle", and infinity. It was established to celebrate femininity, empowering every woman to embrace her unique infinite beauty and radiate confidence, elegance and grace.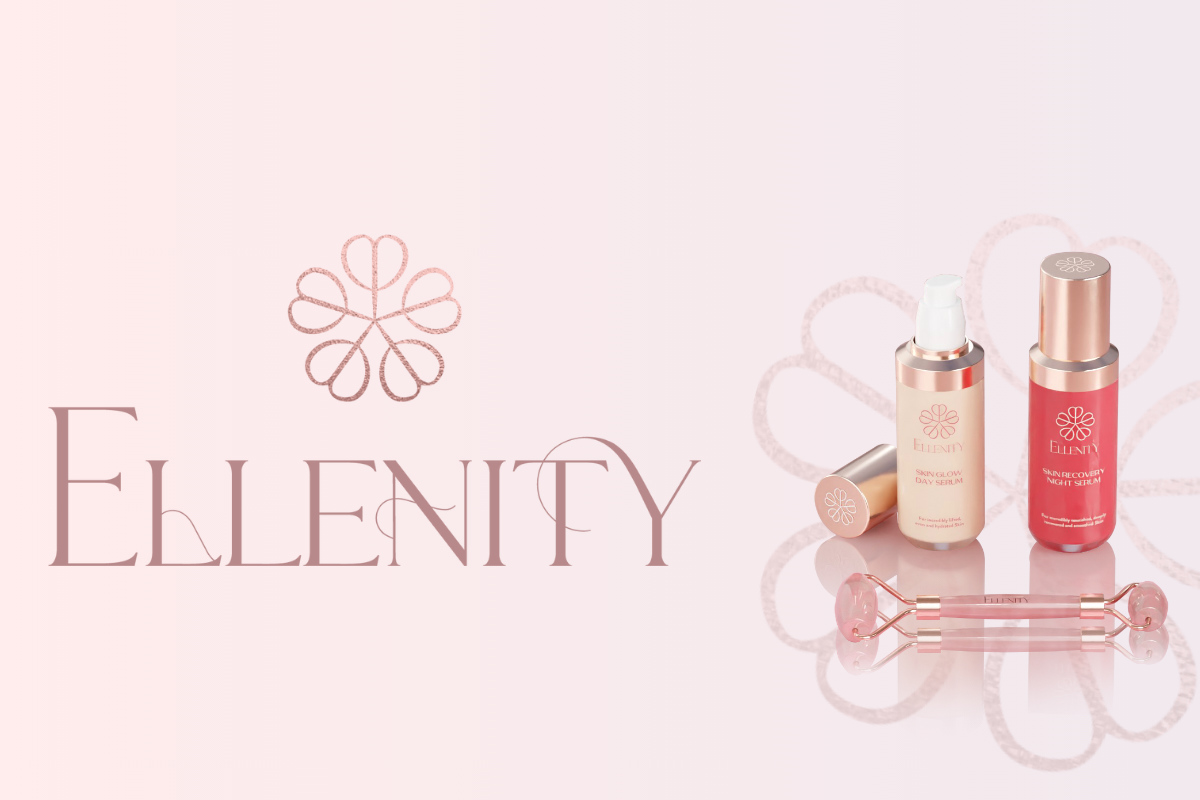 Nowadays, ELLENITY has established itself as a rising Swiss beauty brand, specializing in Swiss premium vegan cosmetics. Offering a distinctive blend of innovative design and highly effective cosmetics, ELLENITY sets new standards in beauty.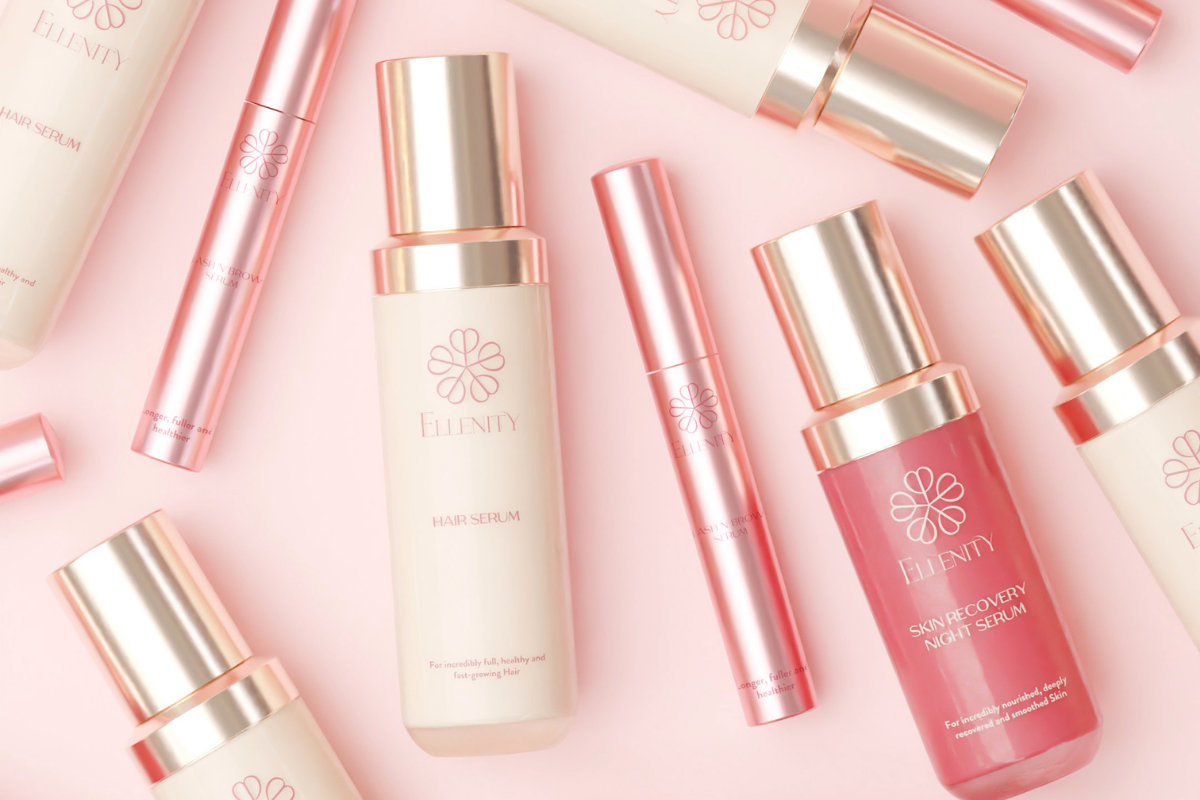 Focused on delivering high-performance serums for firm skin, hair and lash growth, the Swiss brand complements its exceptional product range with meticulously crafted beauty tools to amplify the benefits of their serums.
Currently, ELLENITY's exclusive range is available in the EU and Switzerland on ellenity.com and selected marketplaces.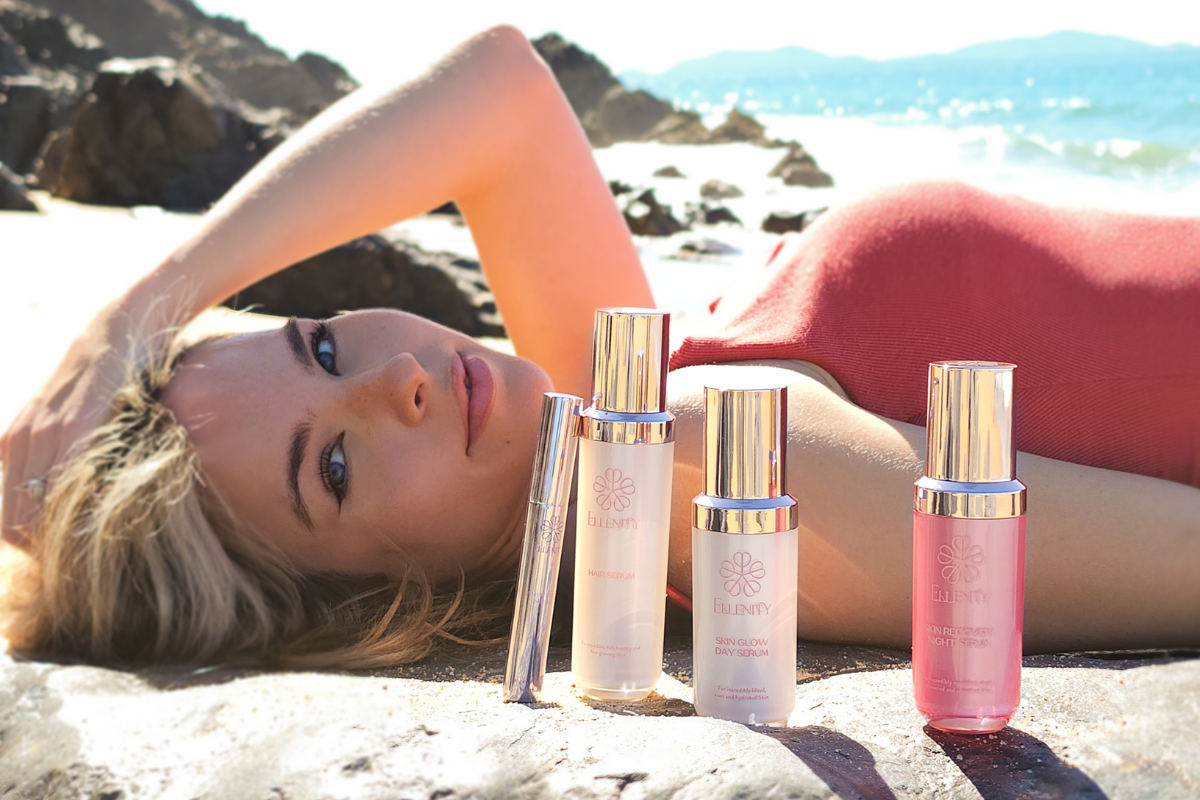 Spotlight on ELLENITY's Cosmetics:

For Firm and Hydrated Skin
Indulge in a highly concentrated hyaluronic acid day serum with a revitalizing and rich fusion of active ingredients. This serum delivers intense skin firming, noticeable wrinkle reduction, and deep hydration. The award-winning active ingredient, DermCom, increases collagen by up to 115% and elastin by up to 25%, resulting in an even skin tone. Enhanced with moonstone extract, this serum provides a luxurious glow to your skin. The formula is 100% Swiss-made, vegan, and consists of 99% natural ingredients. Suitable for all skin types.
For Hydrated and Rejuvenated Skin
Pamper your skin overnight with this rich, highly concentrated hyaluronic acid night serum. Infused with organic Swiss alpine rose extracts, it reduces skin redness, increases skin elasticity, and promotes a youthful appearance. Suitable for all skin types, the serum deeply nourishes and tightens the skin while actively reducing redness. The award-winning active ingredient from organic Swiss alpine rose ensures an even skin tone, while the moonstone extract imparts a luxurious glow. The formula is 100% Swiss-made, vegan, and consists of 99% natural ingredients. Suitable for all skin types.
For Long and Dense Lashes and Brows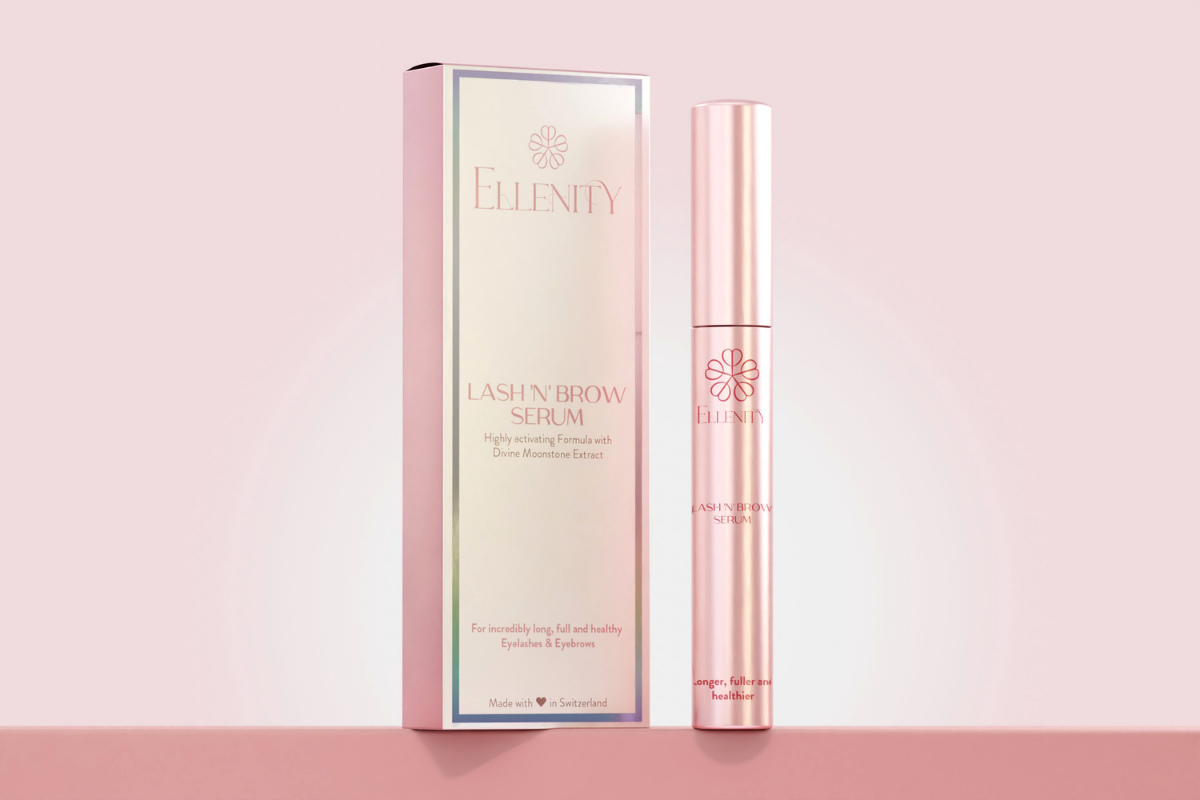 This is a revolutionary combined lash and brow serum featuring a high-potency peptide complex for longer, denser lashes and brows after just 4 weeks of use. Developed in Switzerland, this vegan and hormone-free active ingredient formula contains premium moonstone extract for lasting results.
For Full and Fast-Growing Hair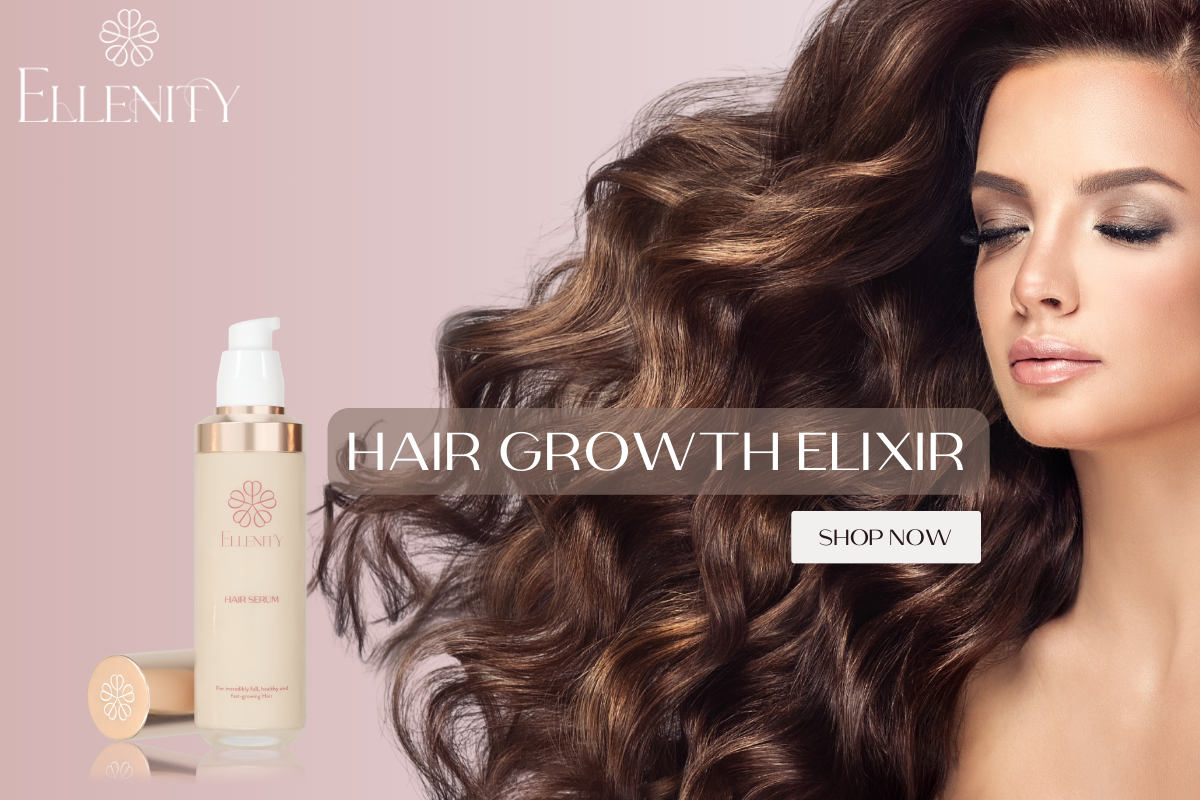 This highly effective active ingredient serum increases hair density and reduces hair loss to promote fuller, longer hair. Clinically proven efficacy of the active ingredient after just 10 days of application: 214% increased hair growth compared to untreated hair. Swiss-made, vegan, and hormone-free.
ELLENITY seamlessly fuses efficacy and design, inviting you to experience unparalleled beauty for yourself at ellenity.com.