---
Zimmermann Presents Its New Resort 2024 Ready-To-Wear Collection: Matchmaker
Luxferity, 09.06.2023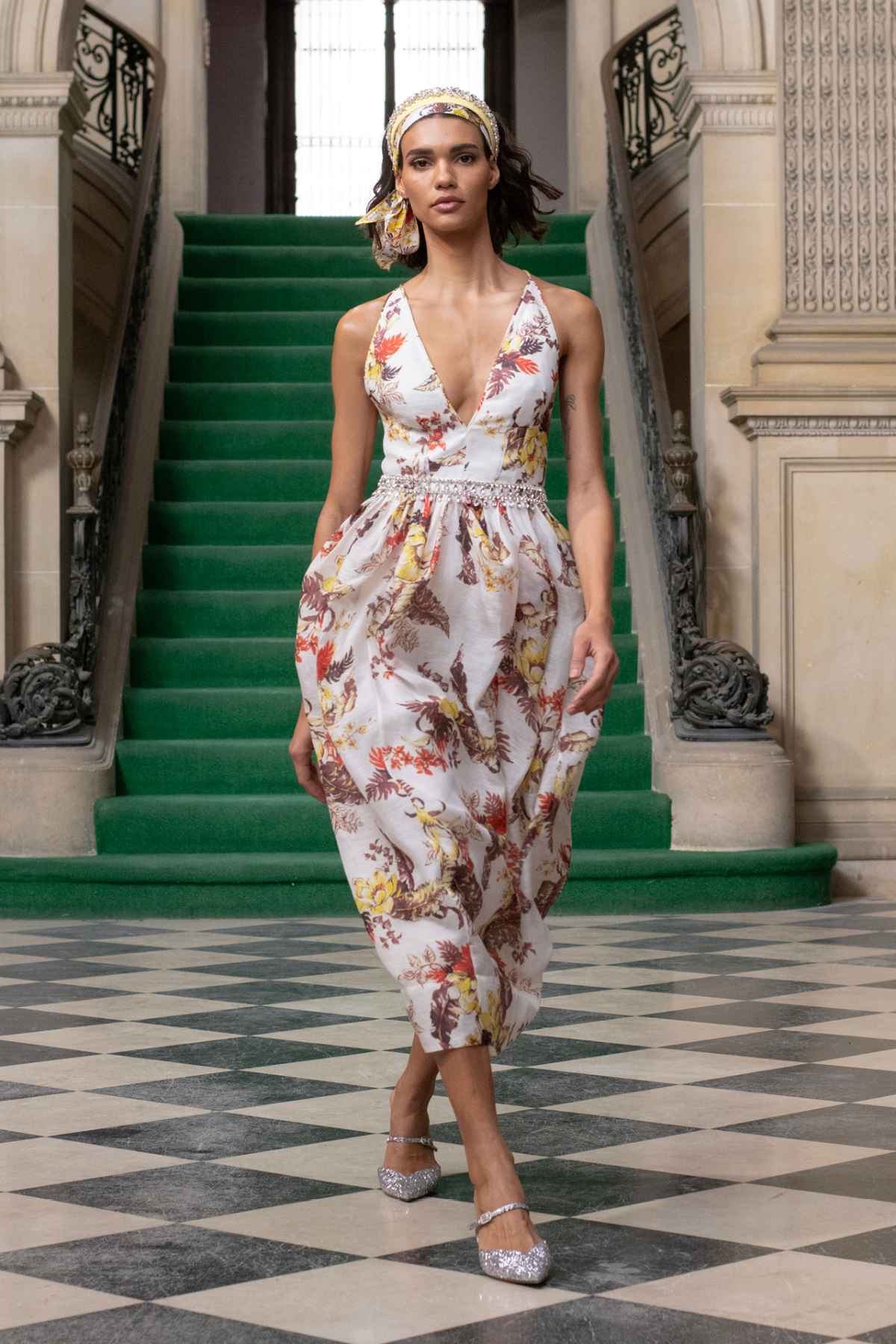 Zimmermann's Resort 2024 Ready-To-Wear collection explores the heady excitement and romantic thrill of the local dance halls of the 1950s to inspire the season's silhouettes and prints, with a modern sensibility.
On the creative starting point for the season, Creative Director Nicky Zimmermann reflects;
"Old photos of 50s dance halls were the starting point for our Resort season. There's an optimism and exuberance that came through from our references - people dancing, smiling, laughing, with this wonderful sense of escapism. I loved the movement of the big skirt twirling, the toughness of the boyish rolled sleeves, the clashes of style. I read a great piece about the dance hall being the place that so many people of the era found love. The local hall - an exciting, almost rebellious place that someone could express themselves and connect - the matchmaker of the time."
- Nicky Zimmermann, Creative Director.
Zimmermann's Matchmaker is vivid, bright-eyed and tough around the edges. Barkcloth floral prints and checked coordinated sets are styled with jewelled rolled sleeve shirts and micro-shorts injecting Zimmermann's playfulness. Pencil skirts and exaggerated hip shapes feel ultra-feminine worn with midriff-length cashmere sweaters; in contrast to boxy denim separates including a cropped jacket and barrel leg jean and an unwashed blue boiler suit. Mirrored and crystal-adorned cat-eye sunglasses keep the 50s influences sharp.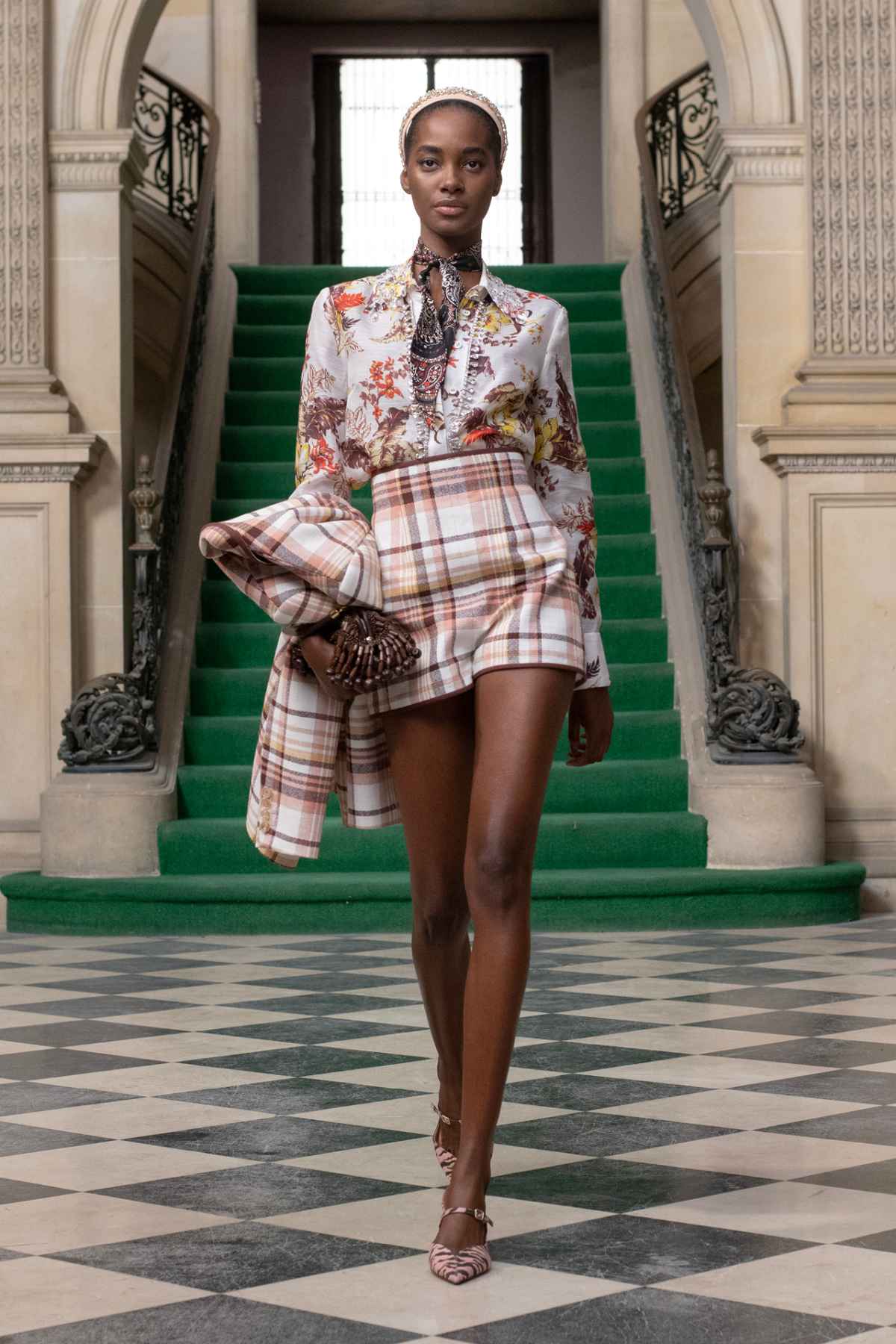 Bandana placement prints deliver a suite of signature party pieces that are made for fun. Full circle skirts buoyed by petticoats meet bodices in the season's vest-shape, tied with rope belts in bows. Skirt-suits mix-match colours from jacket through to shoe. Lemon sorbet velvet, 3D sculptural flowers, paper daisy adornments and tight swirling ruffles add texture and richness. Cloud skirts are hand gathered, with corset waists and low tank scoop necklines in Zimmermann's signature florals.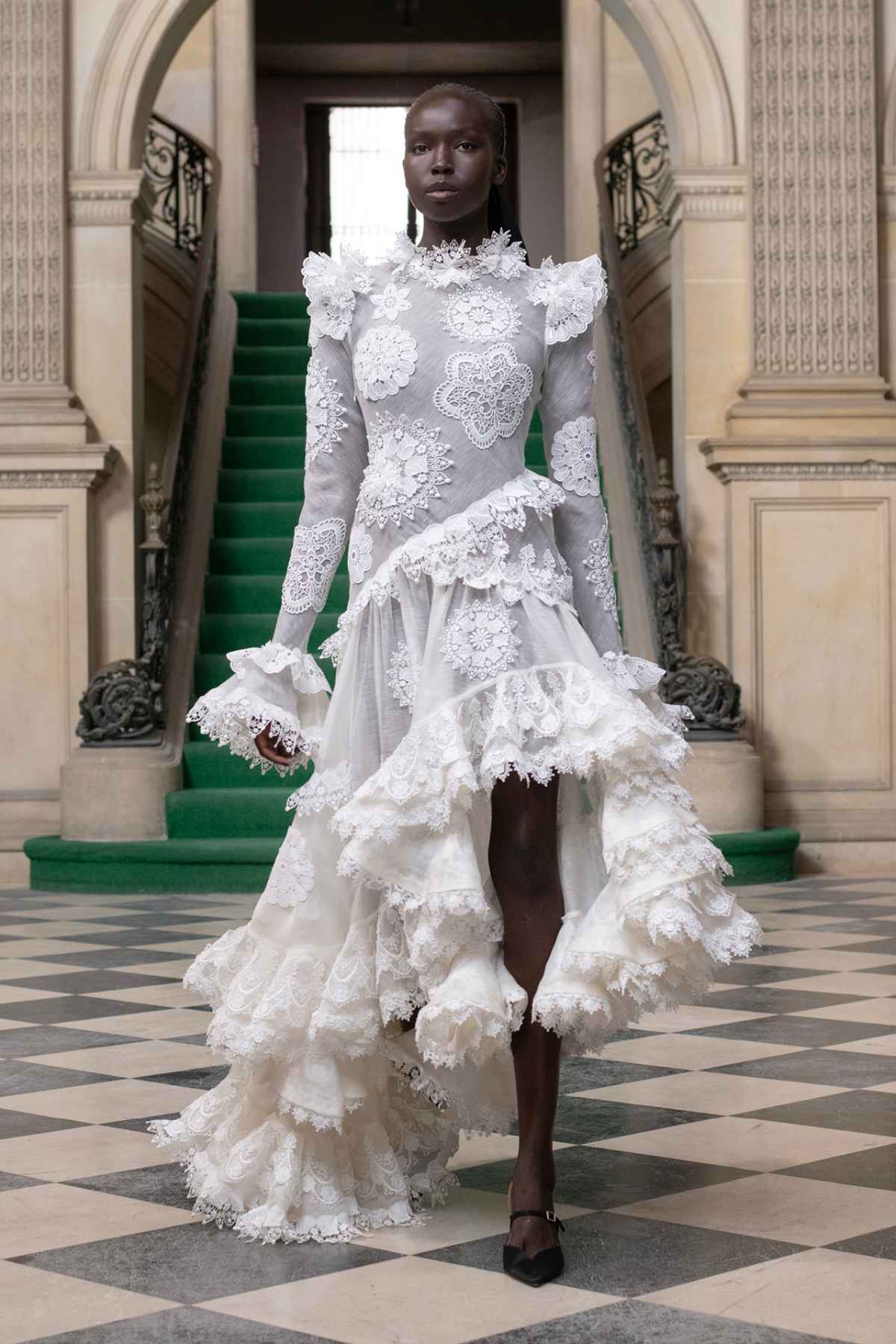 Masculine influences give way to hints of lingerie. Tuxedo styles complete the season with a sense of elevated dress code. Sculptural elements are exaggerated for fun, flirty leopard print makes an appearance in unexpected tones. Monotone prints abstract jazz motifs and symbols and tambourines appear on ear cuffs and jewellery charms. Jewelled headbands and sparkly flats glint as they shimmy across the dancefloor.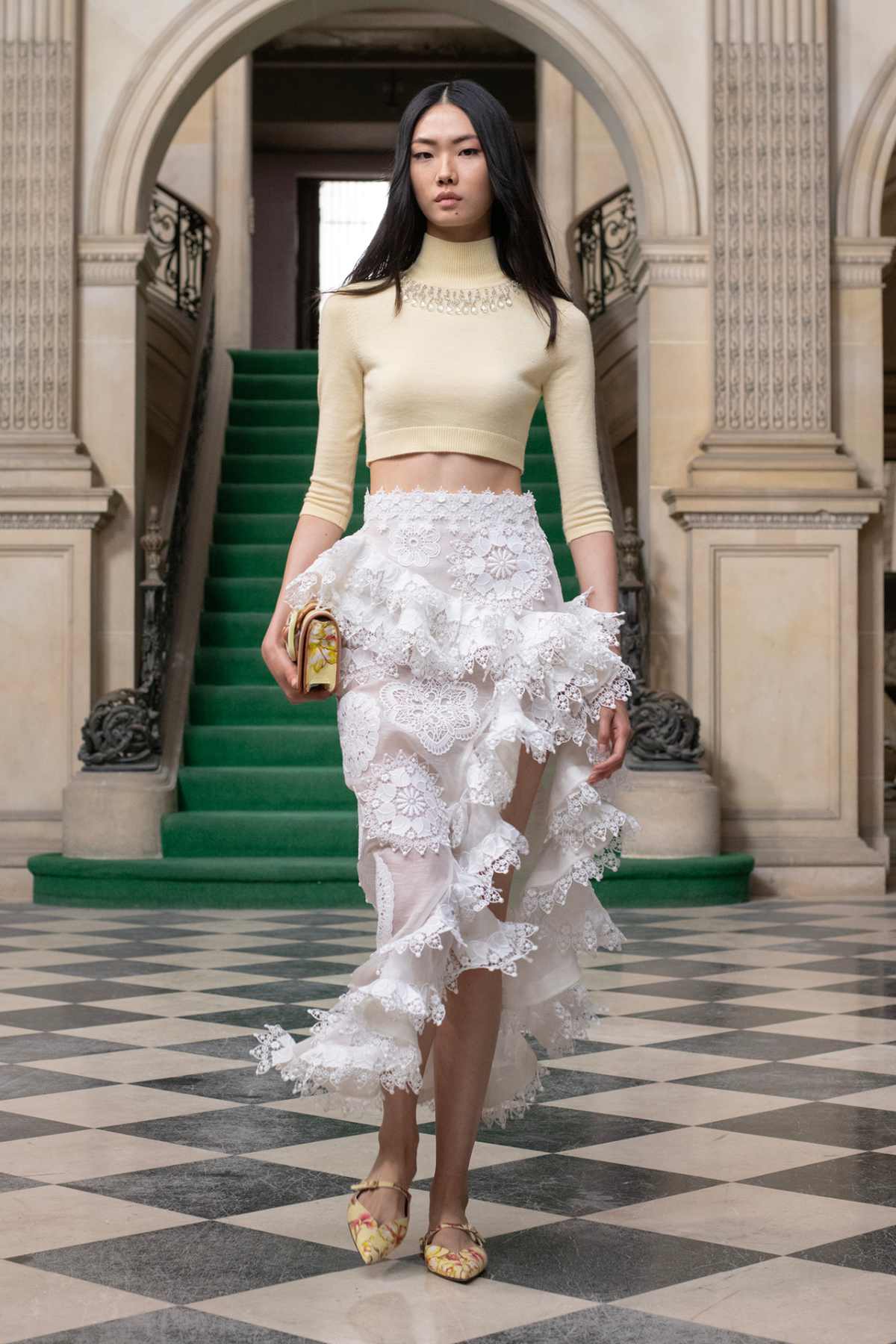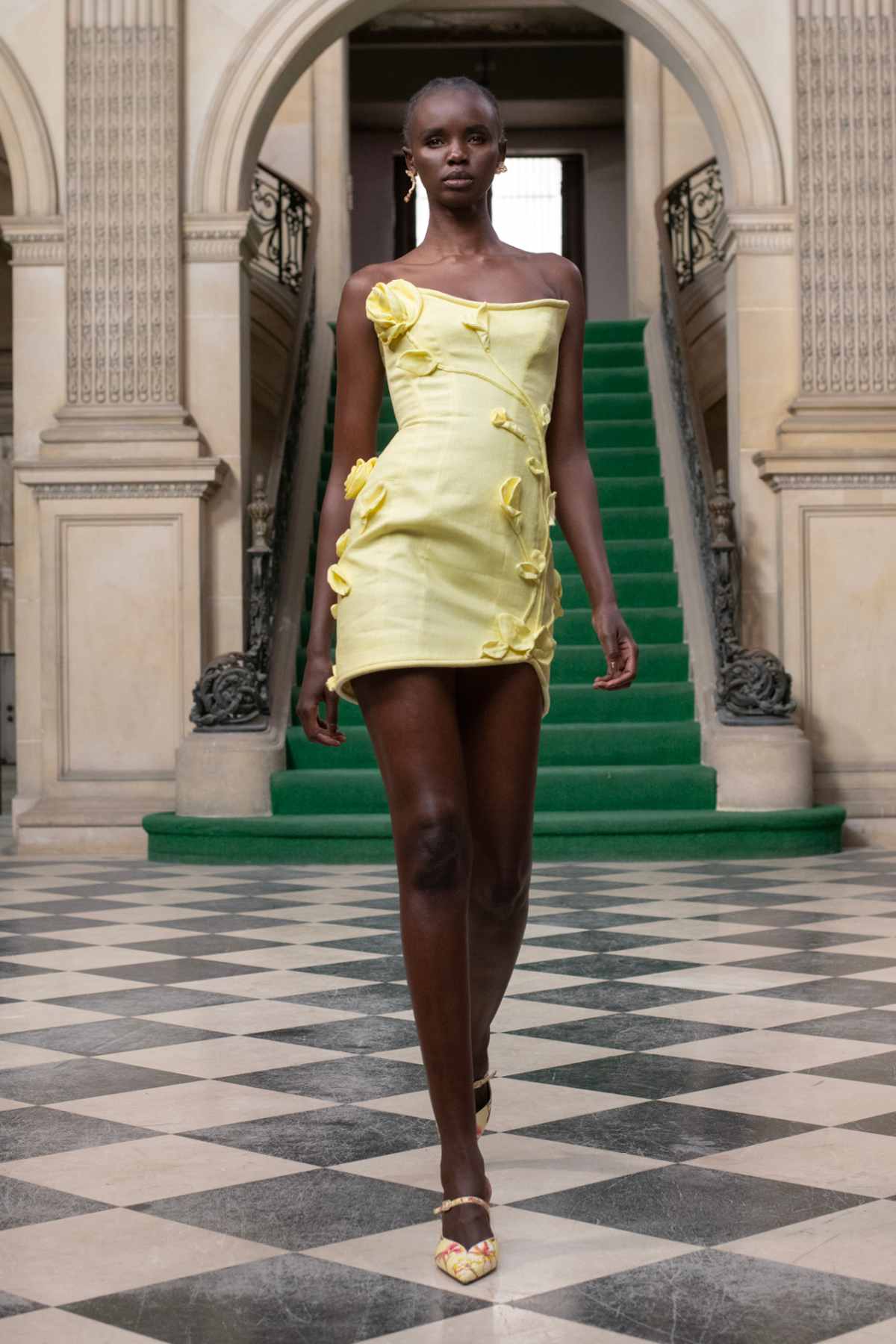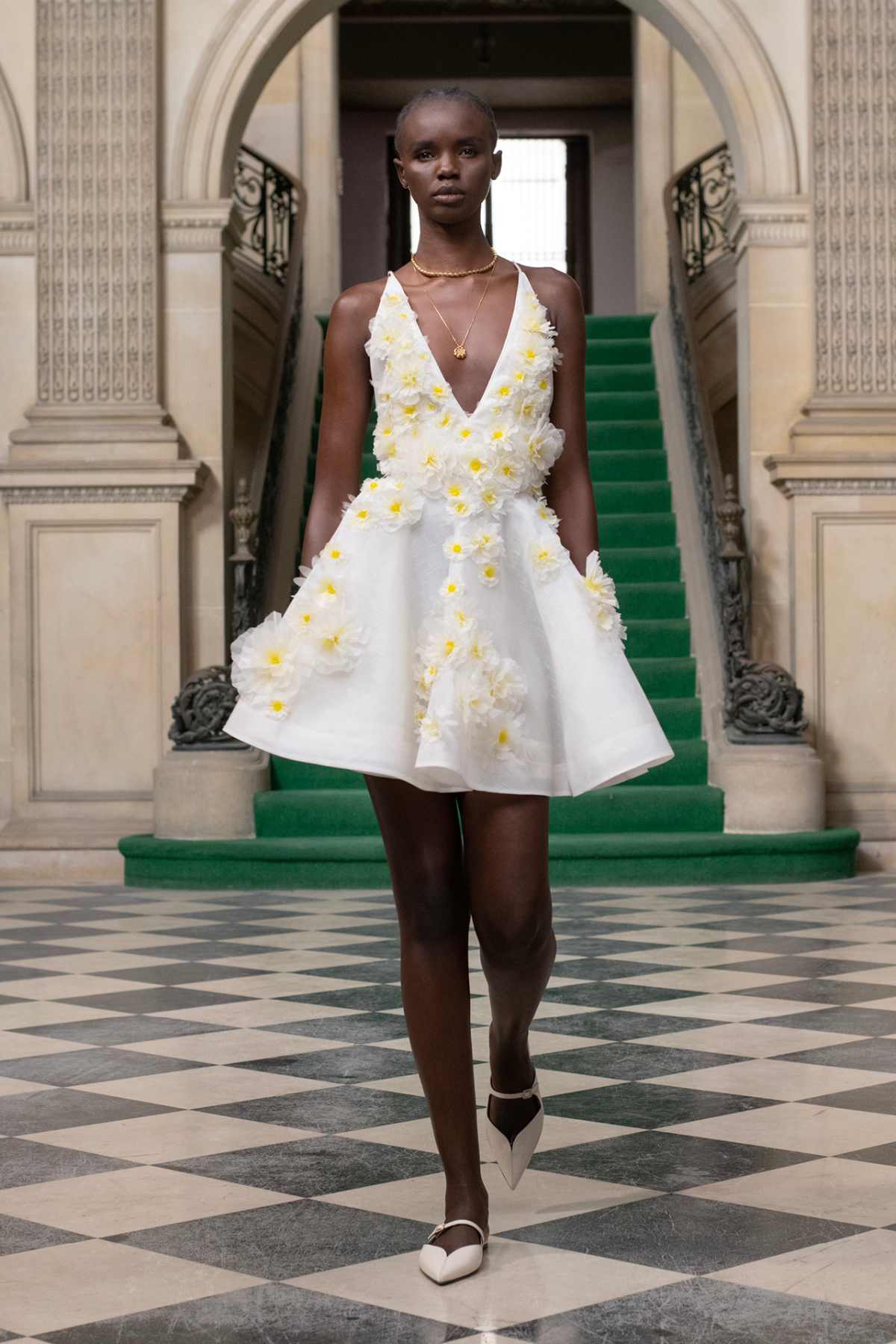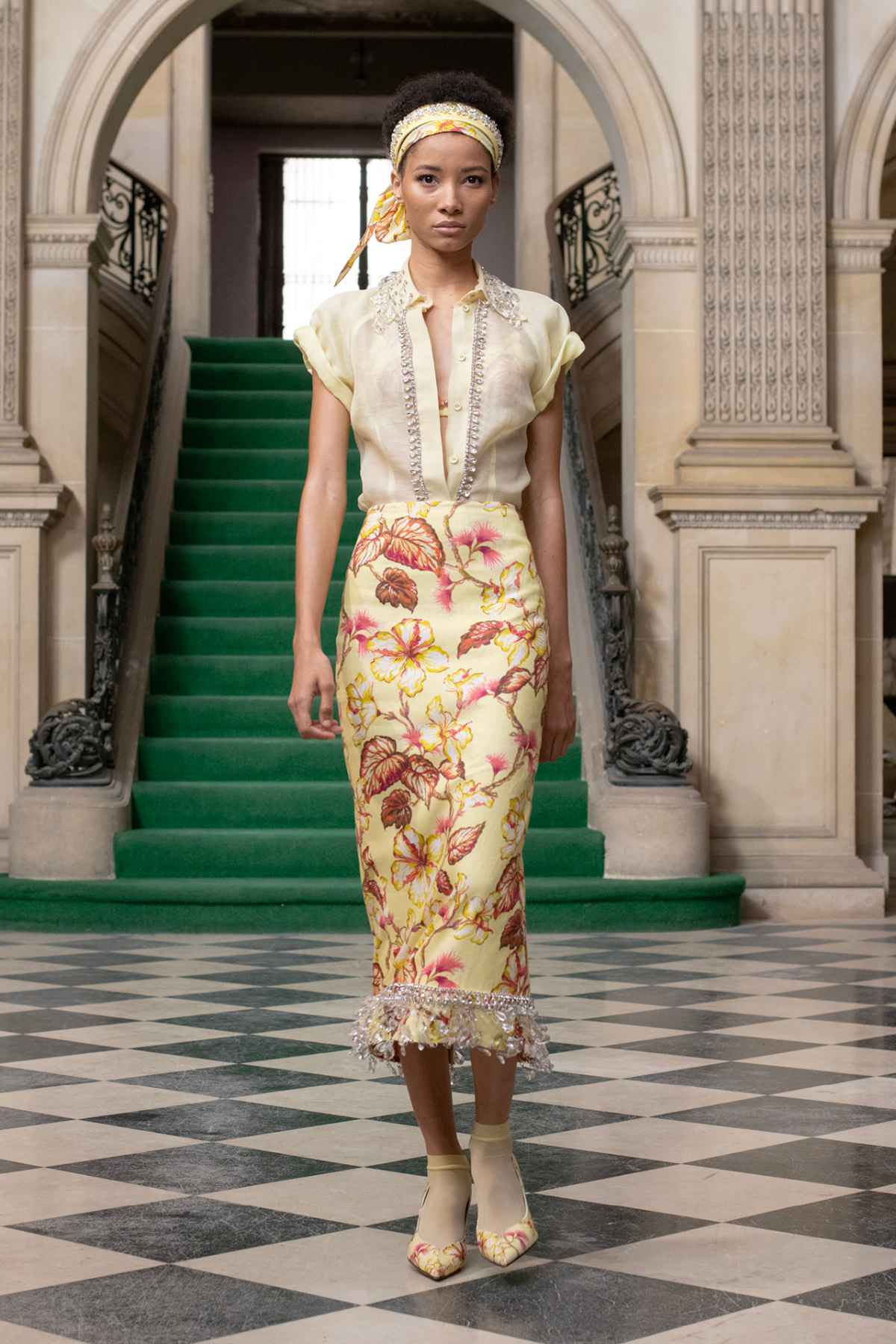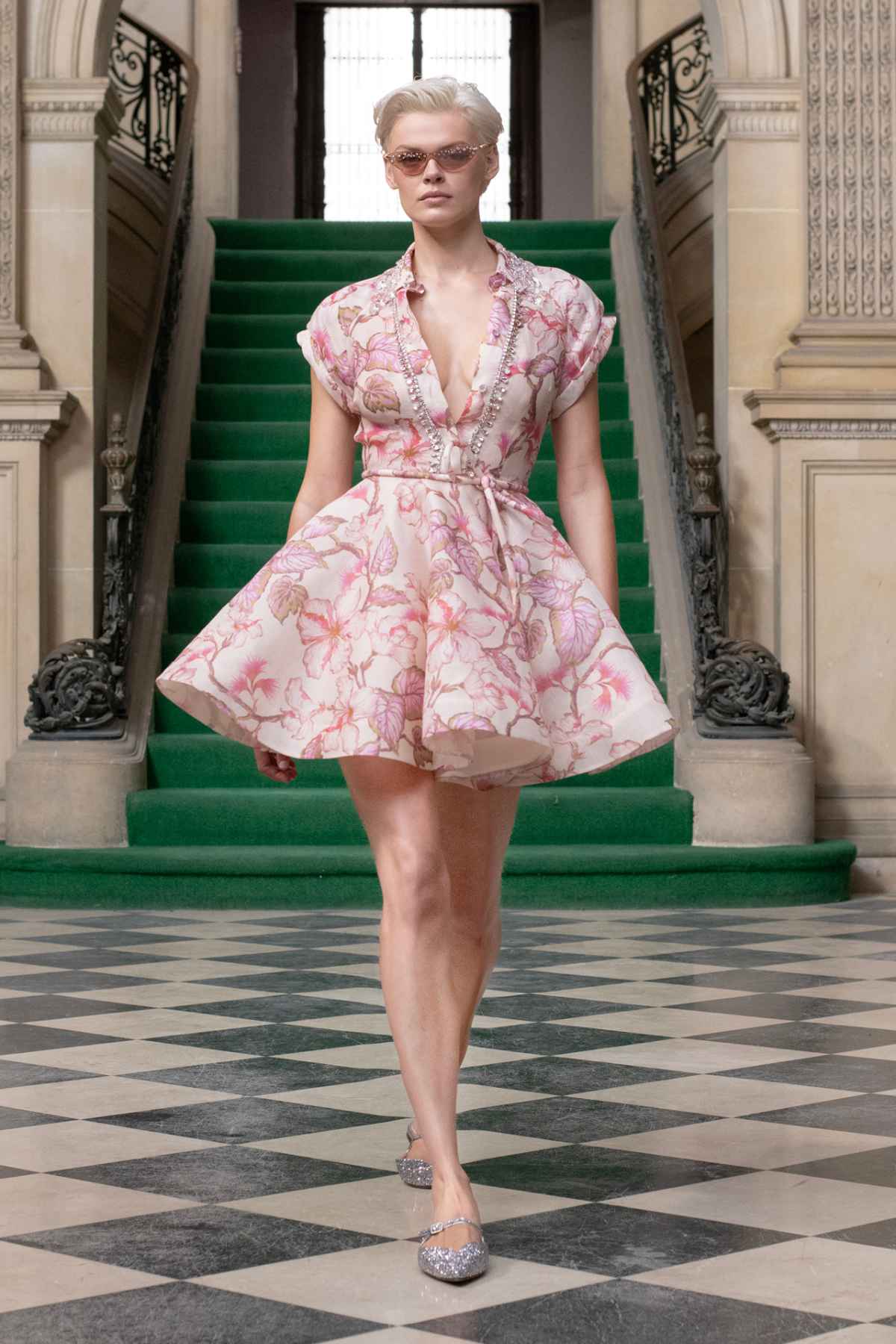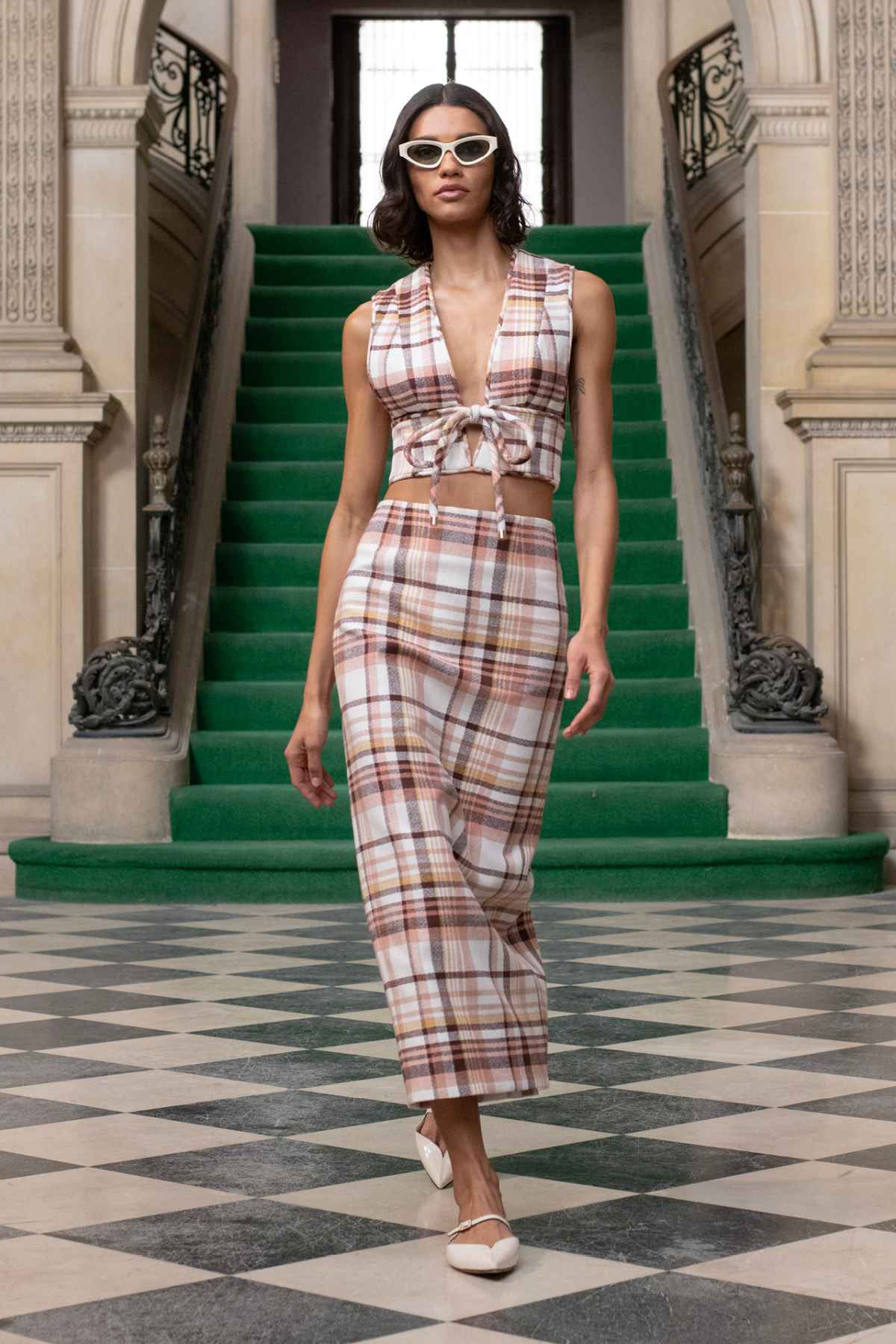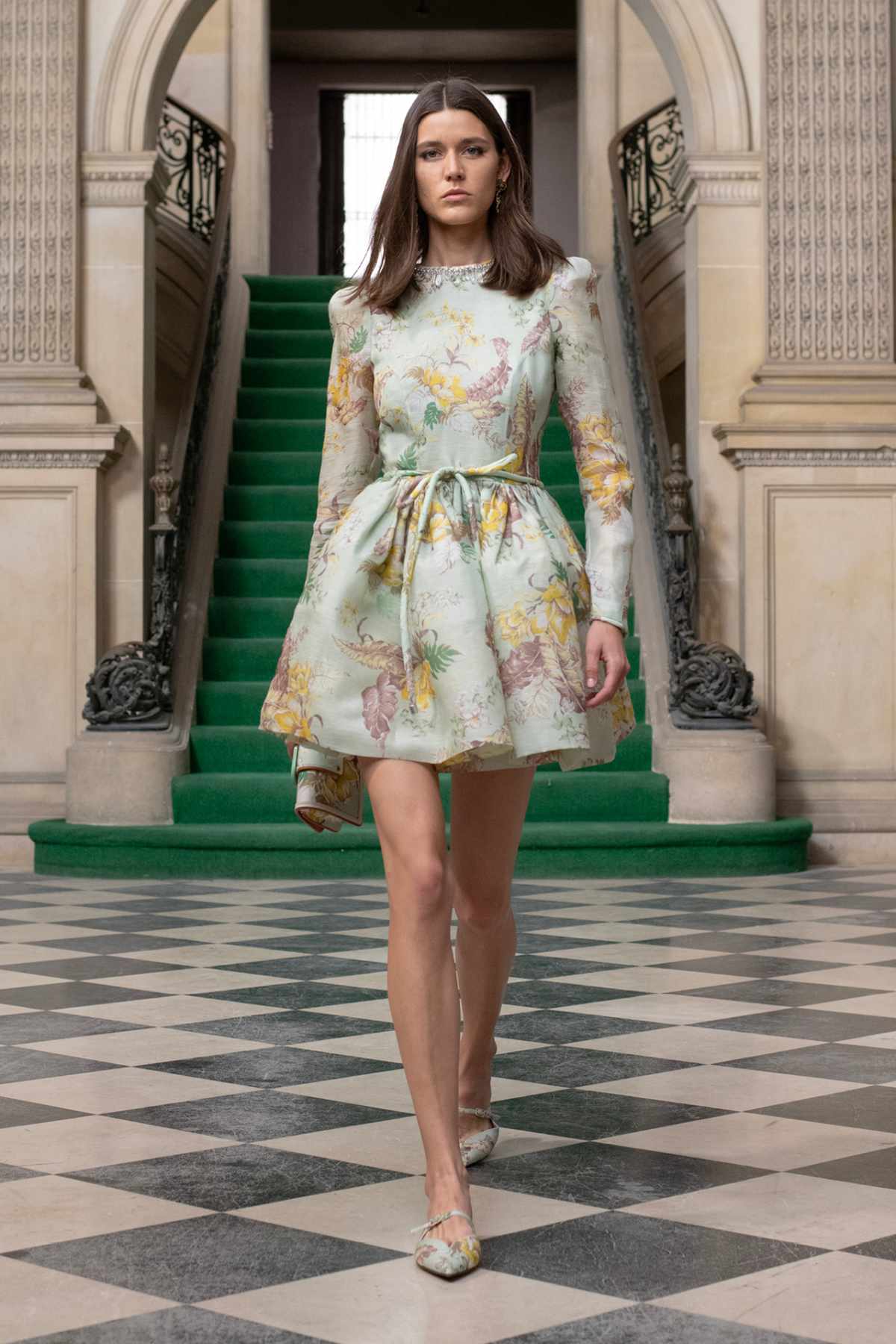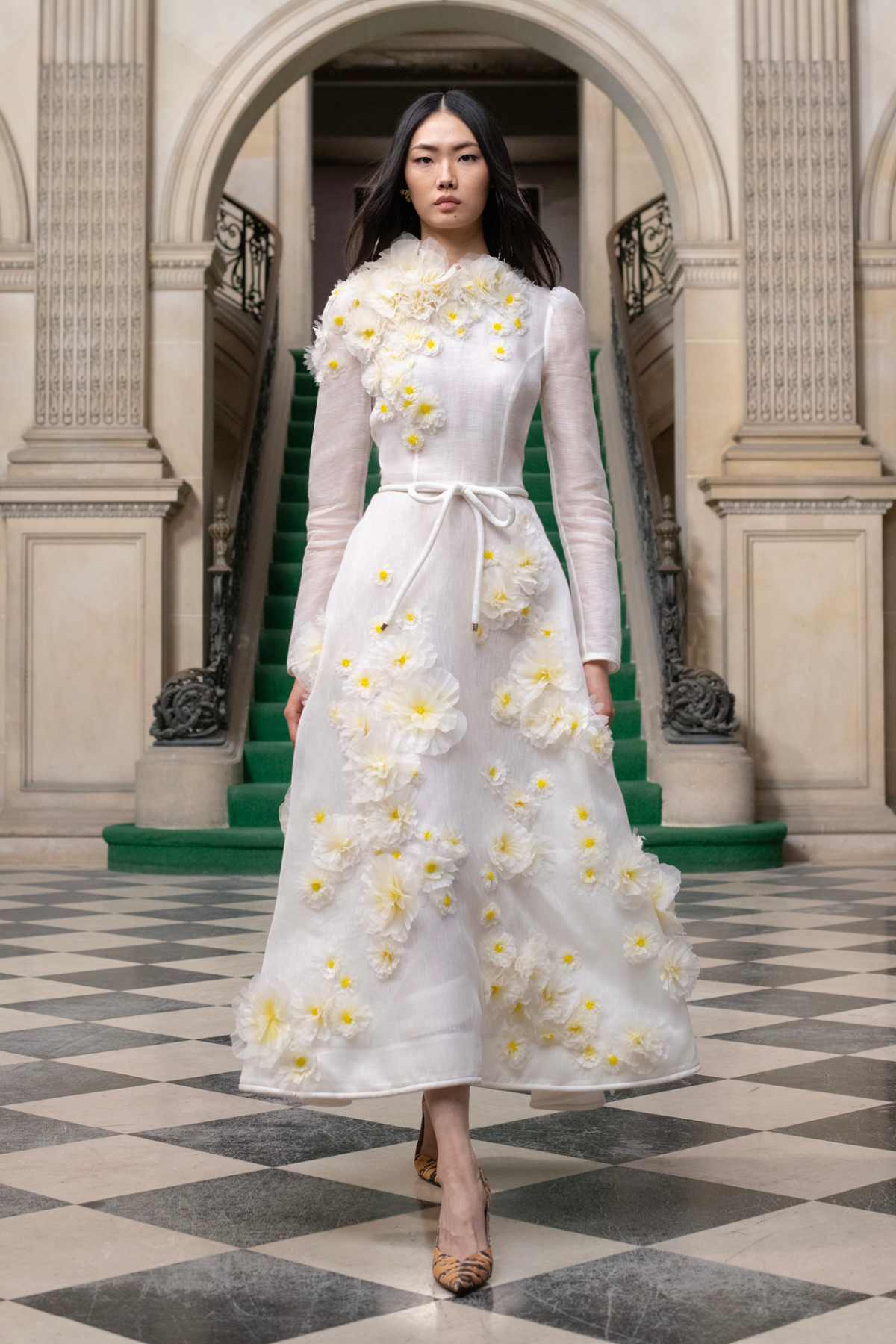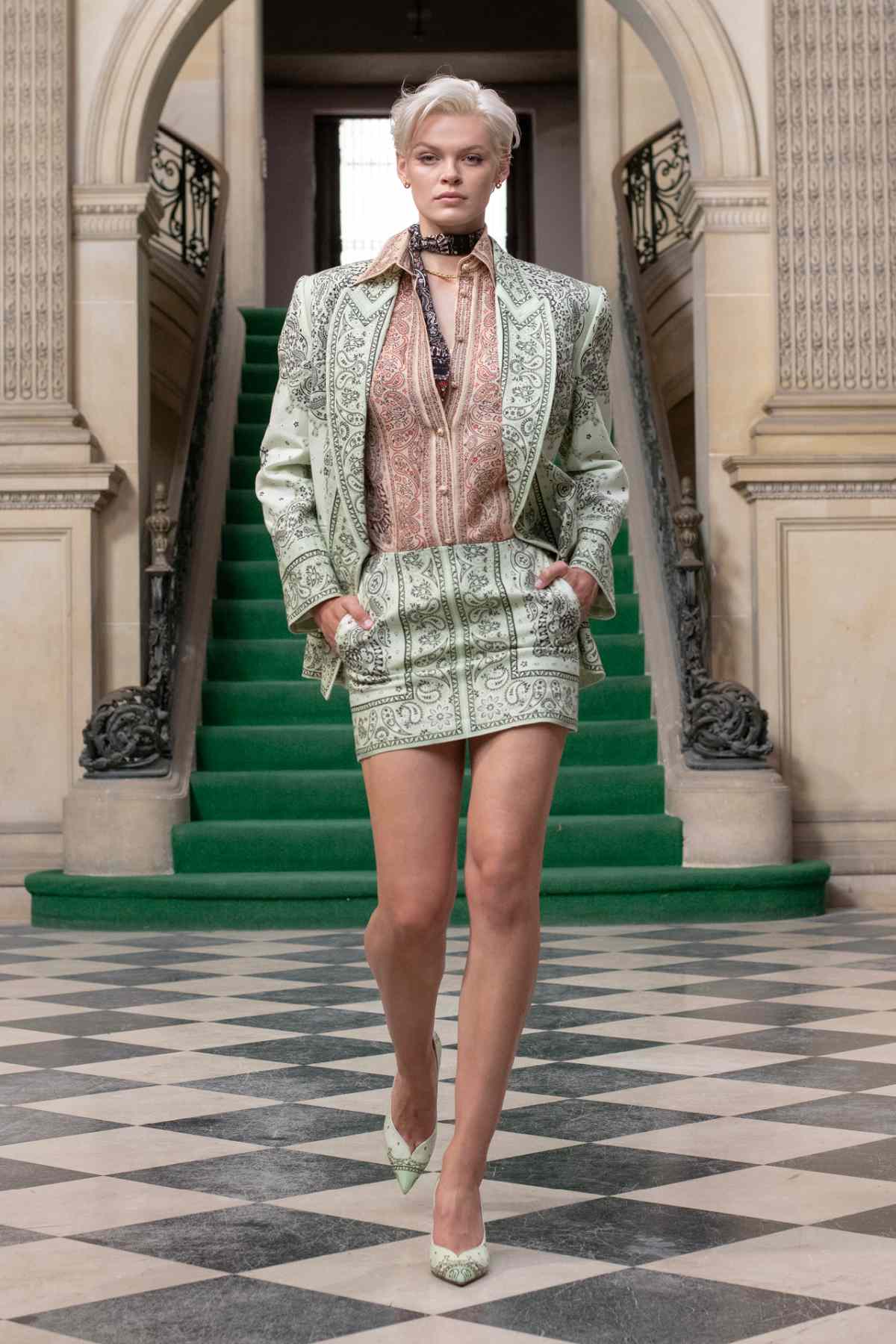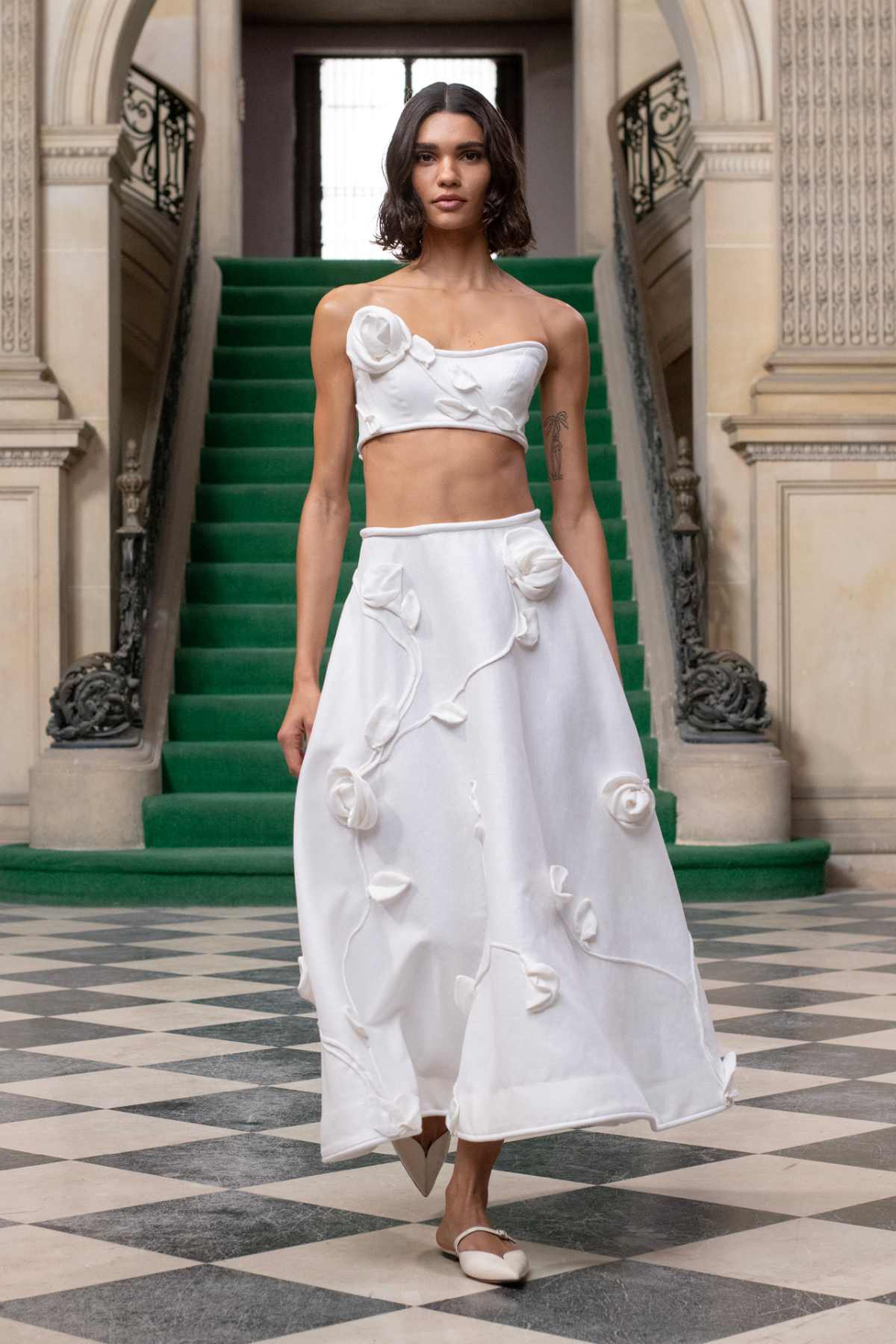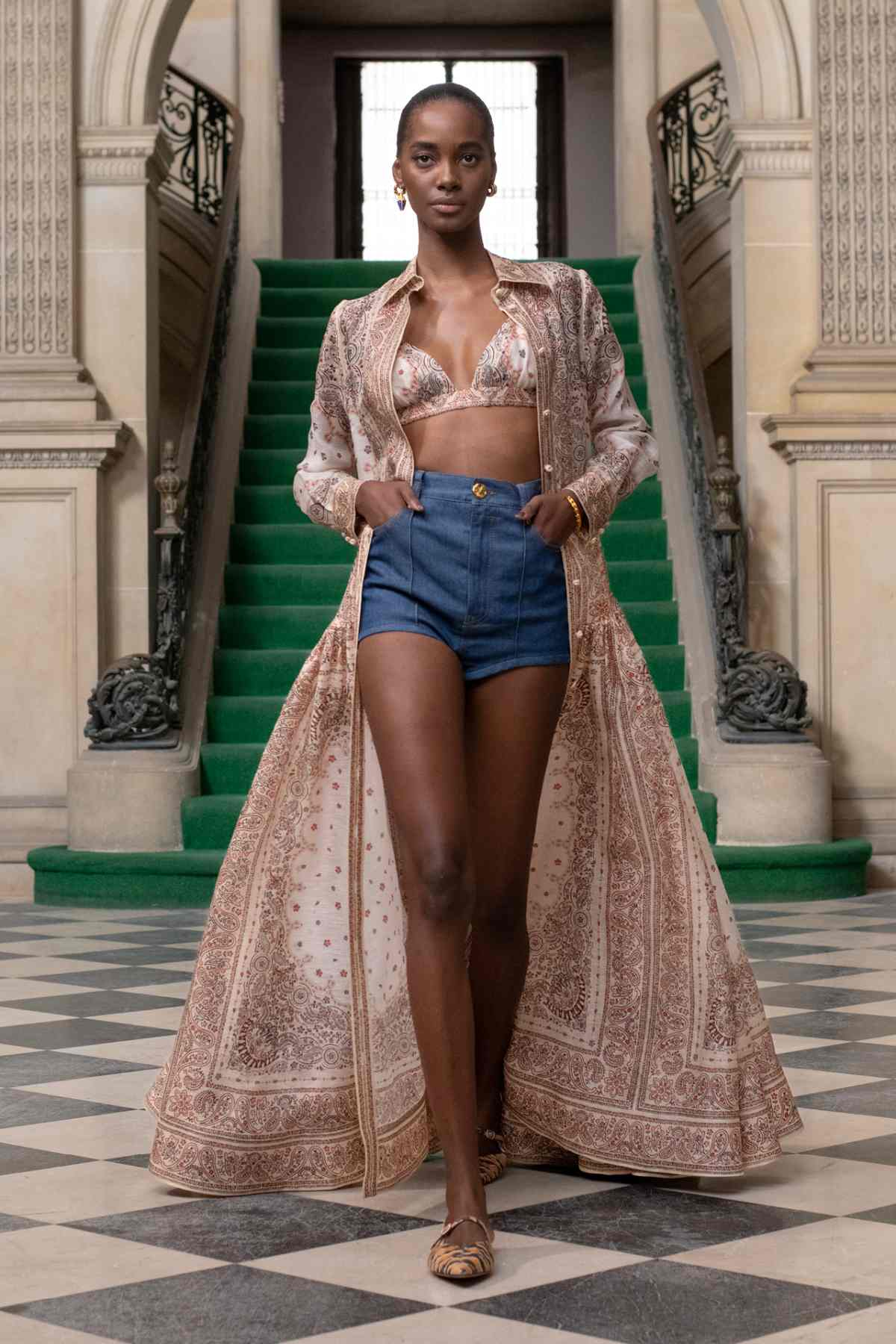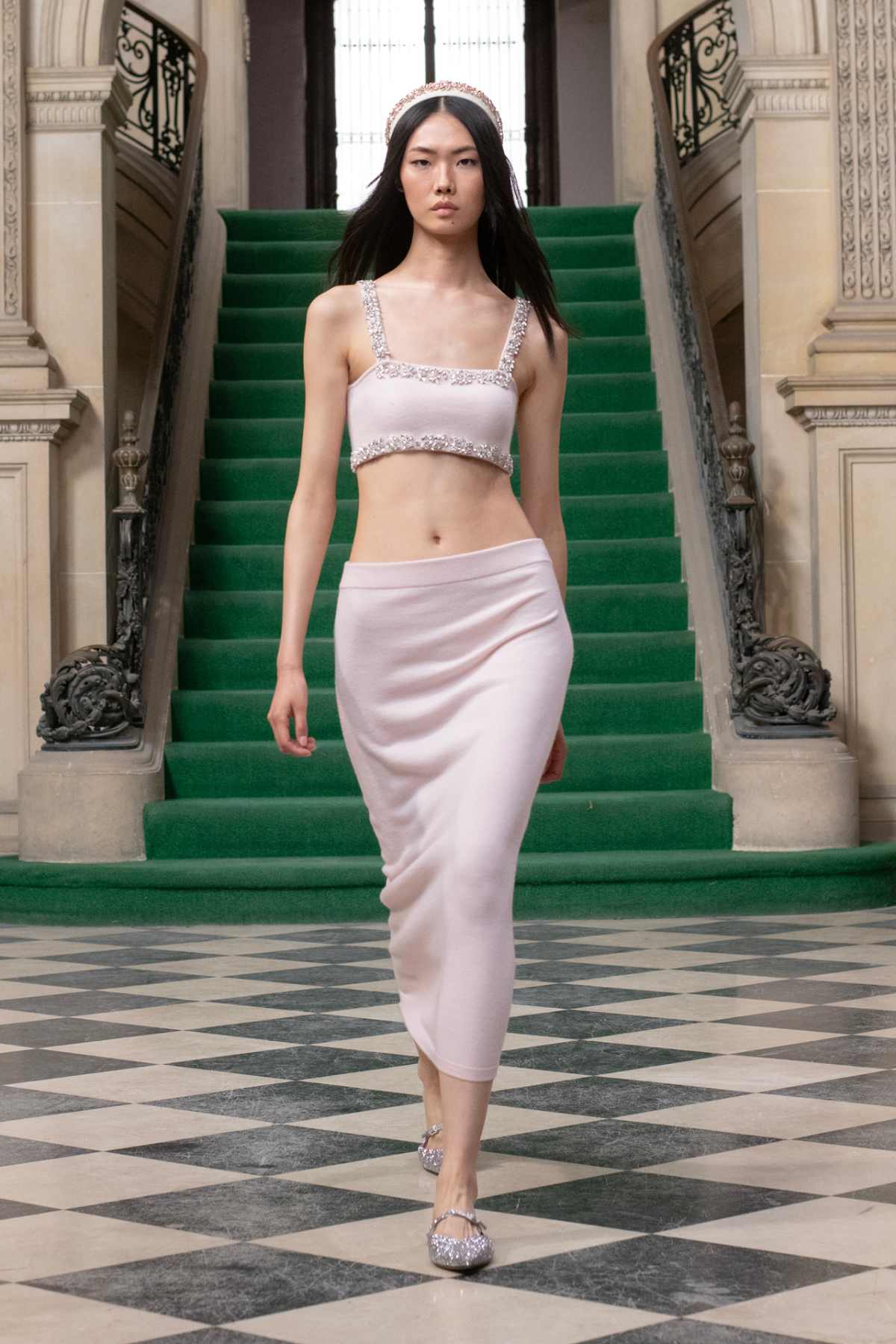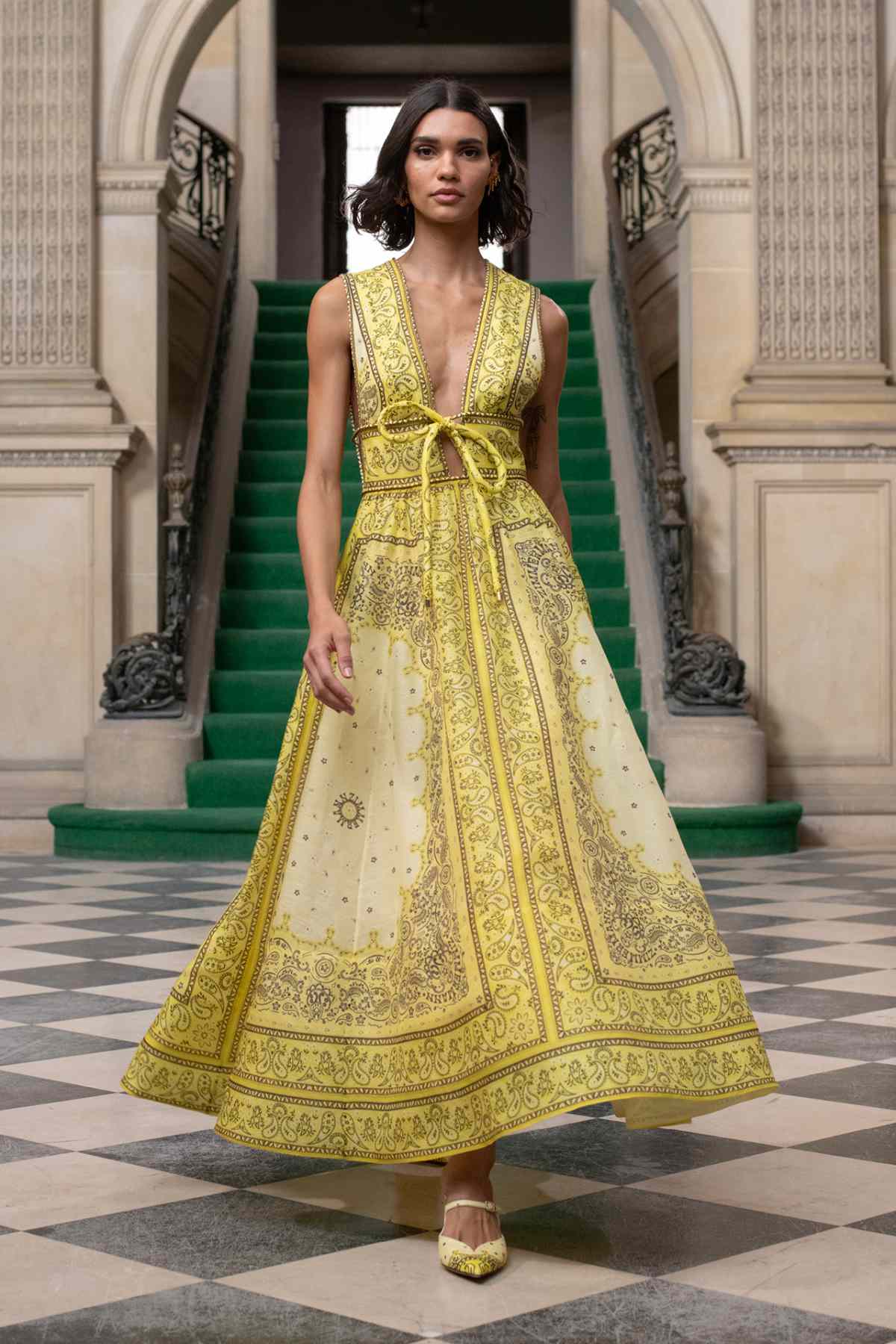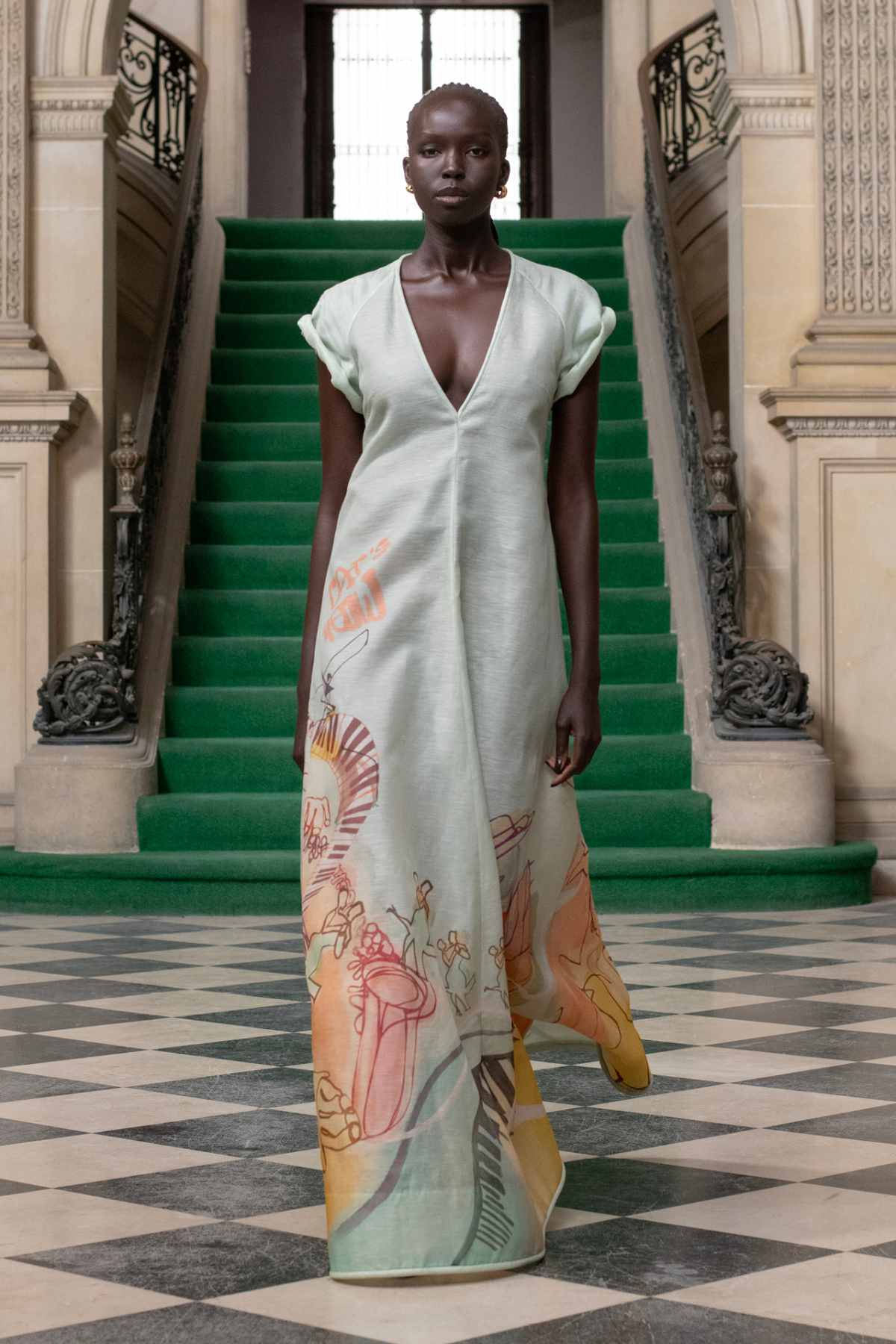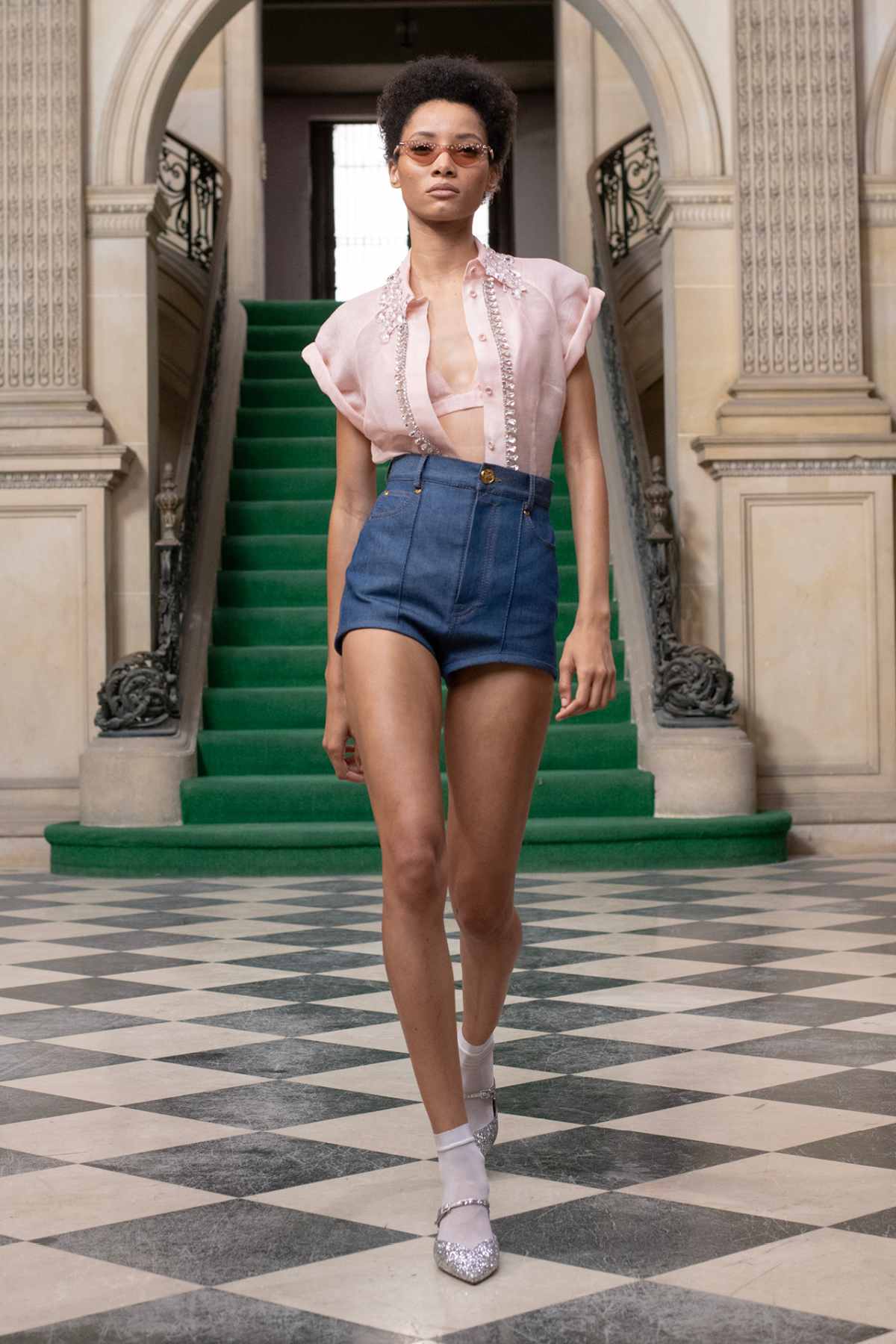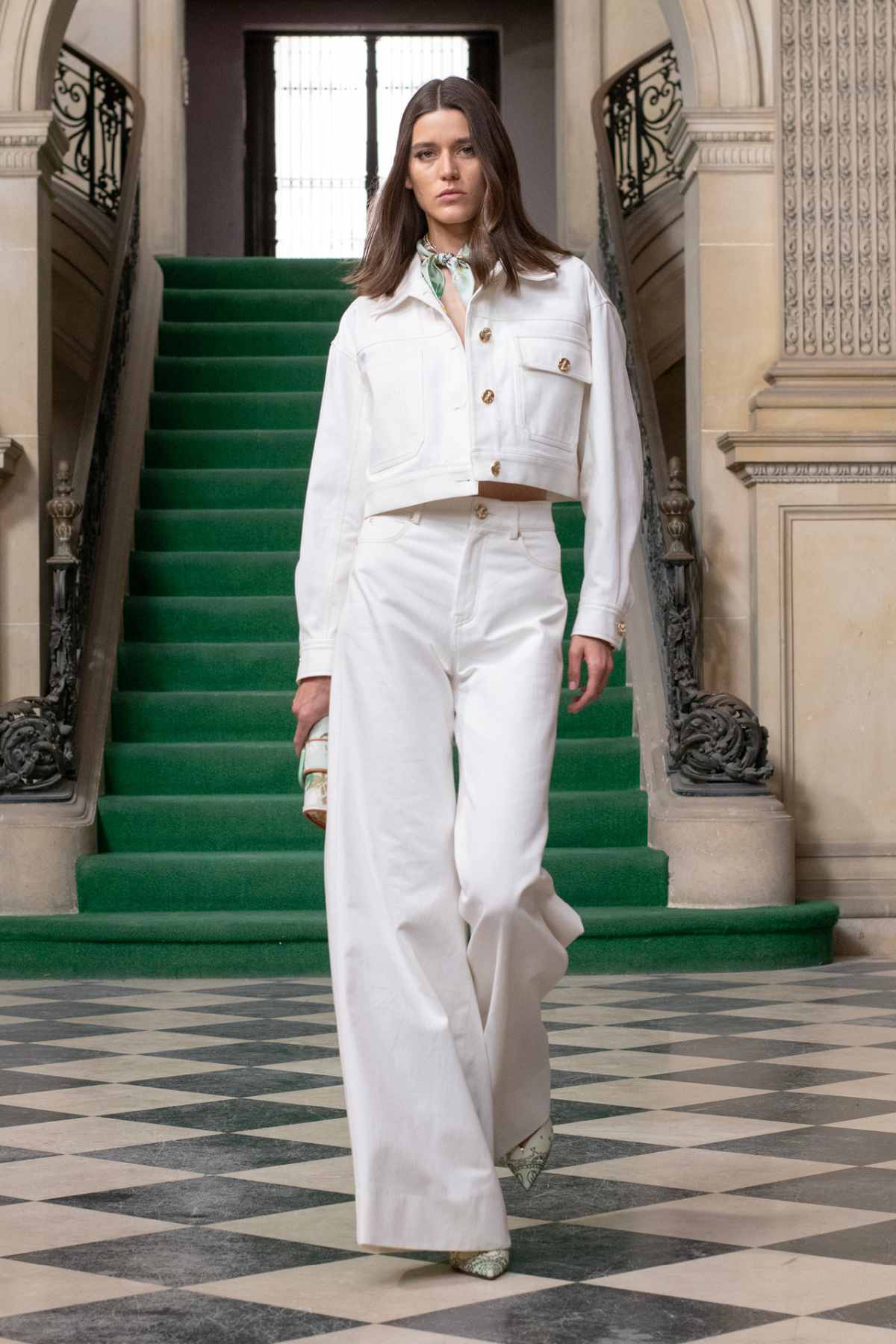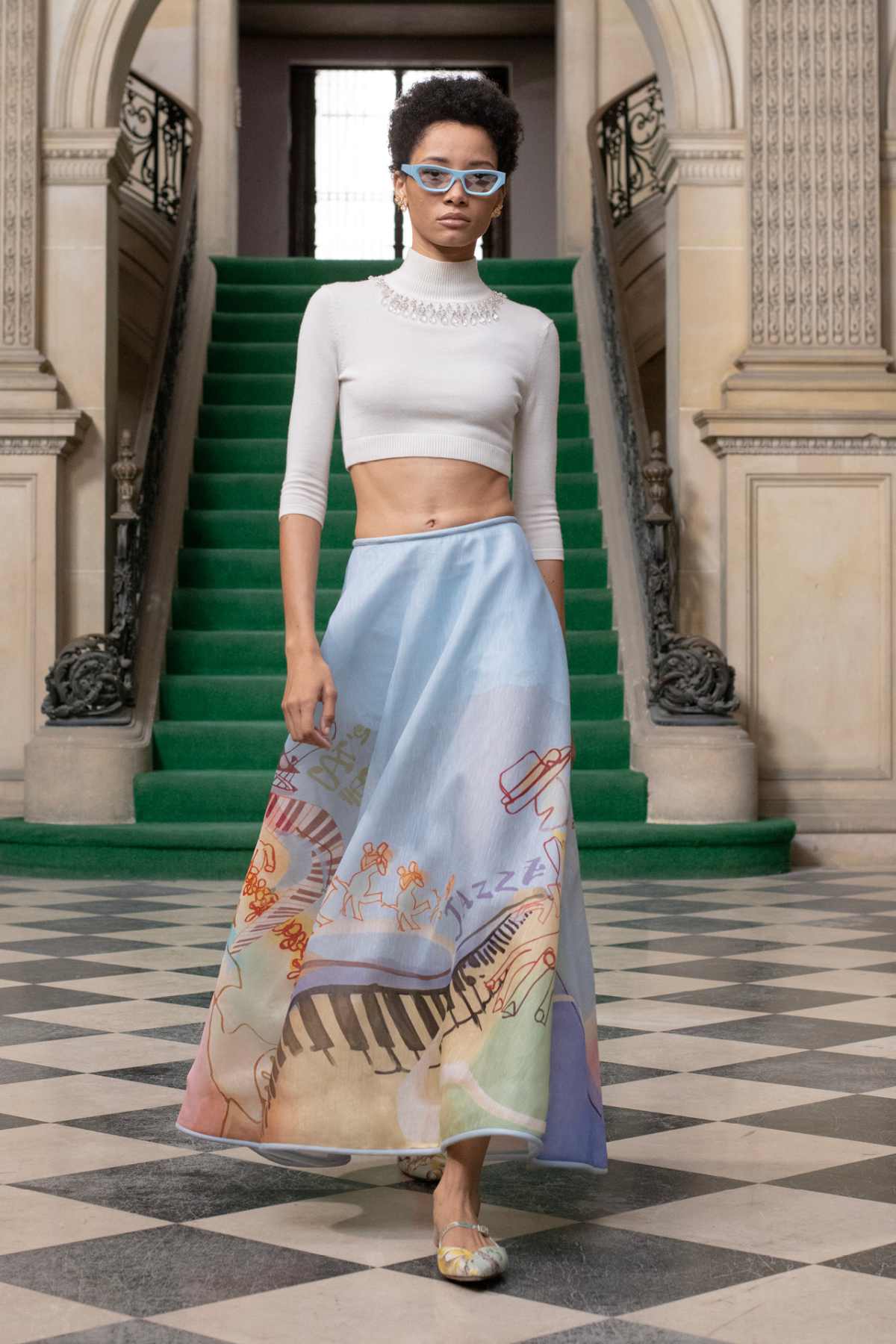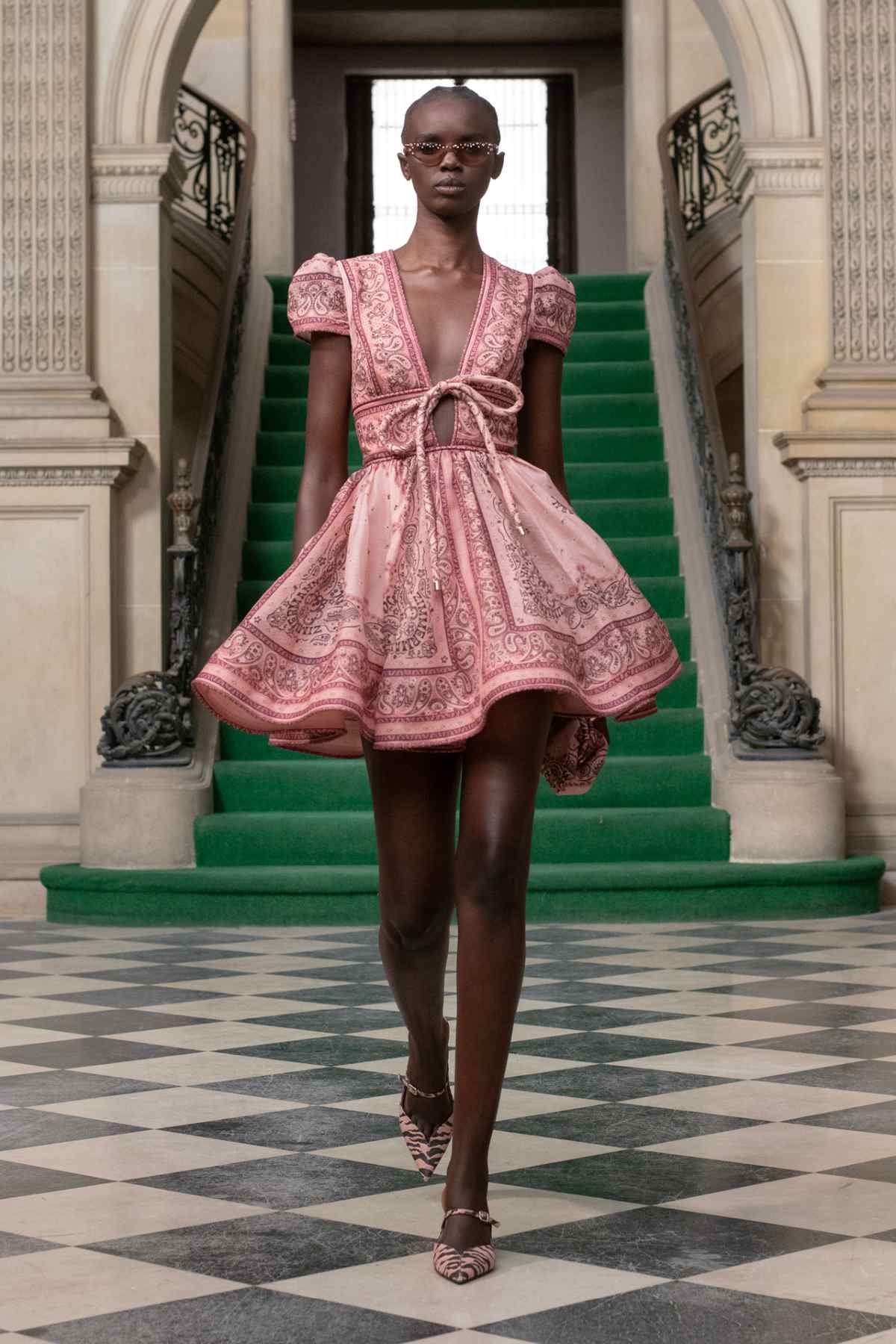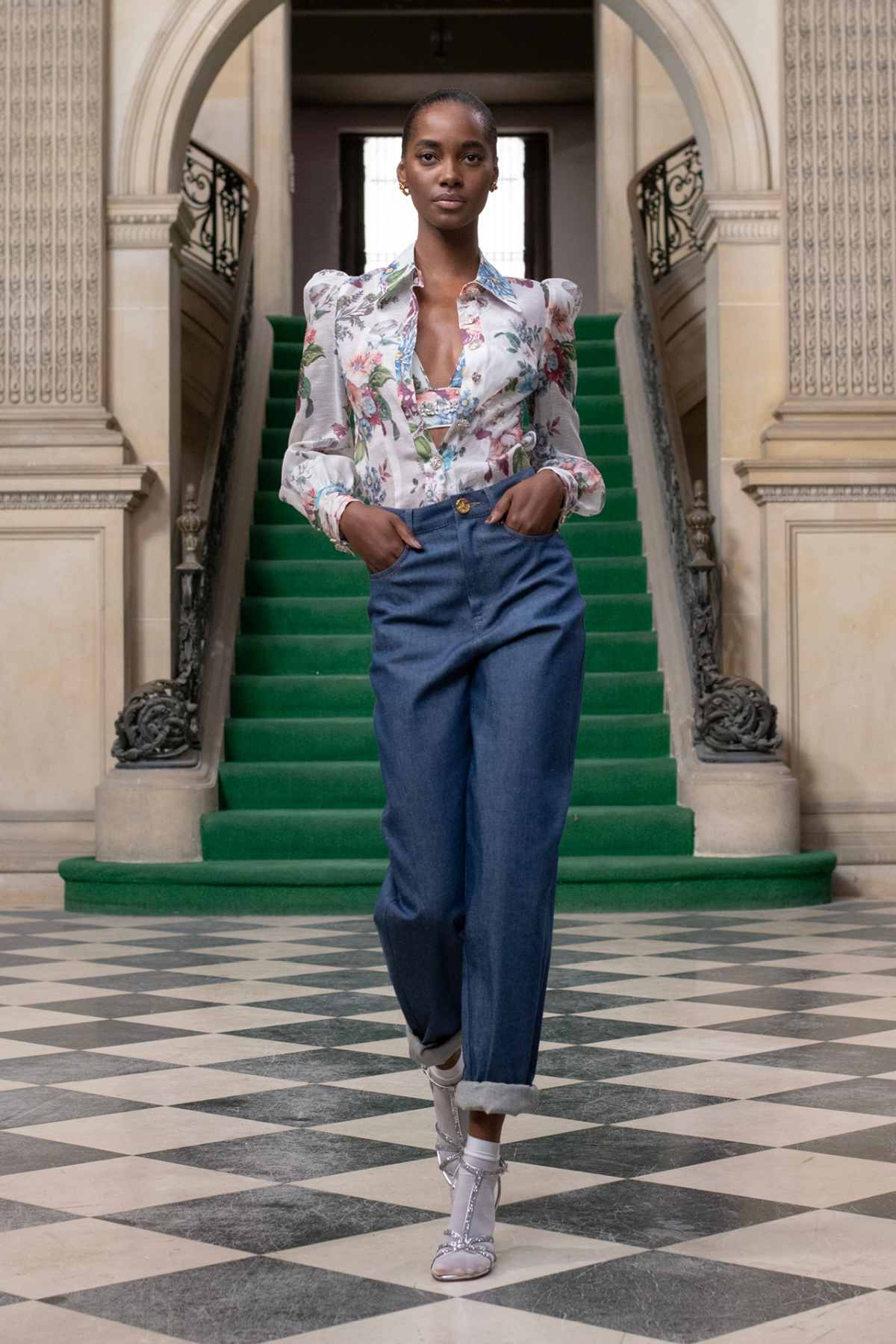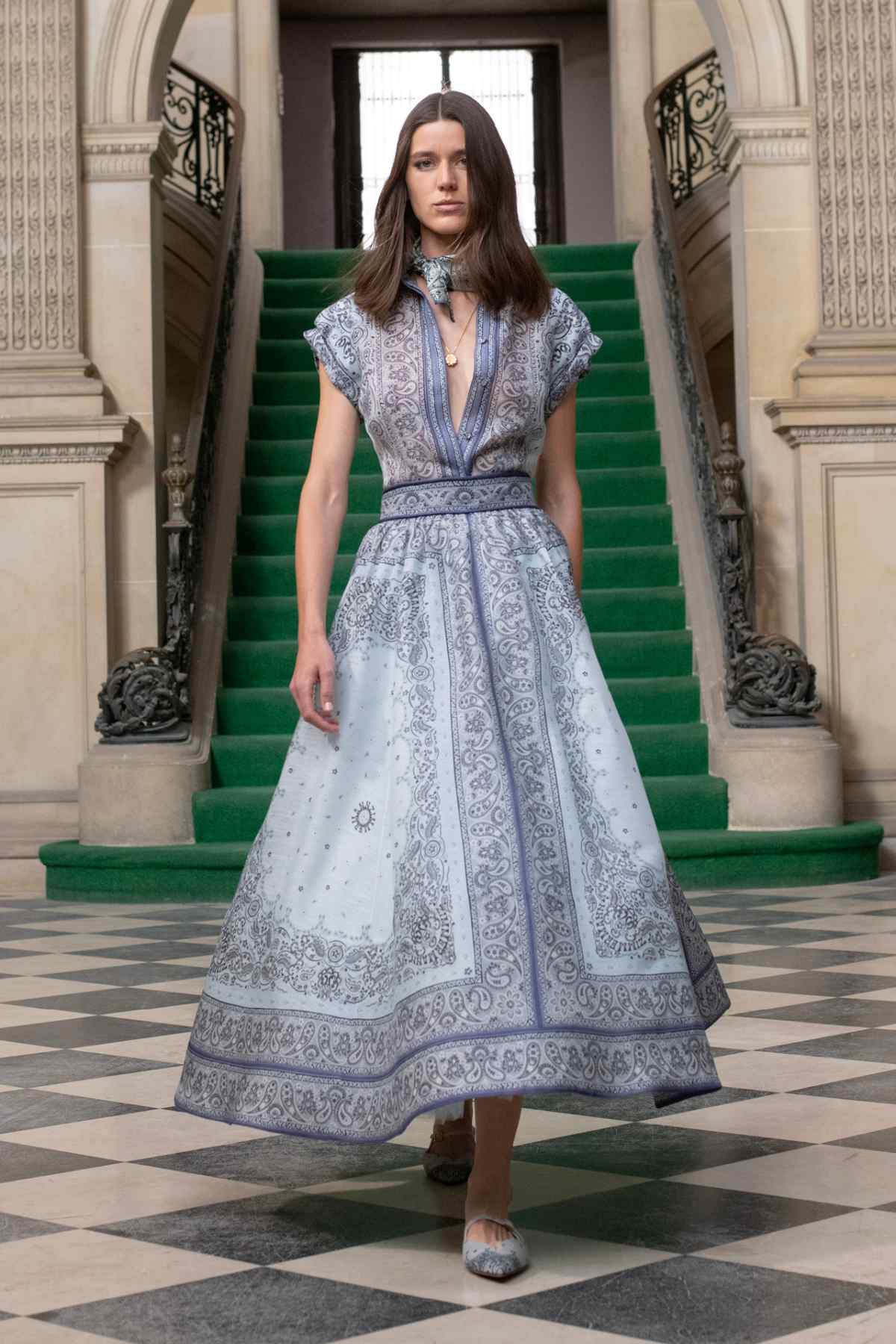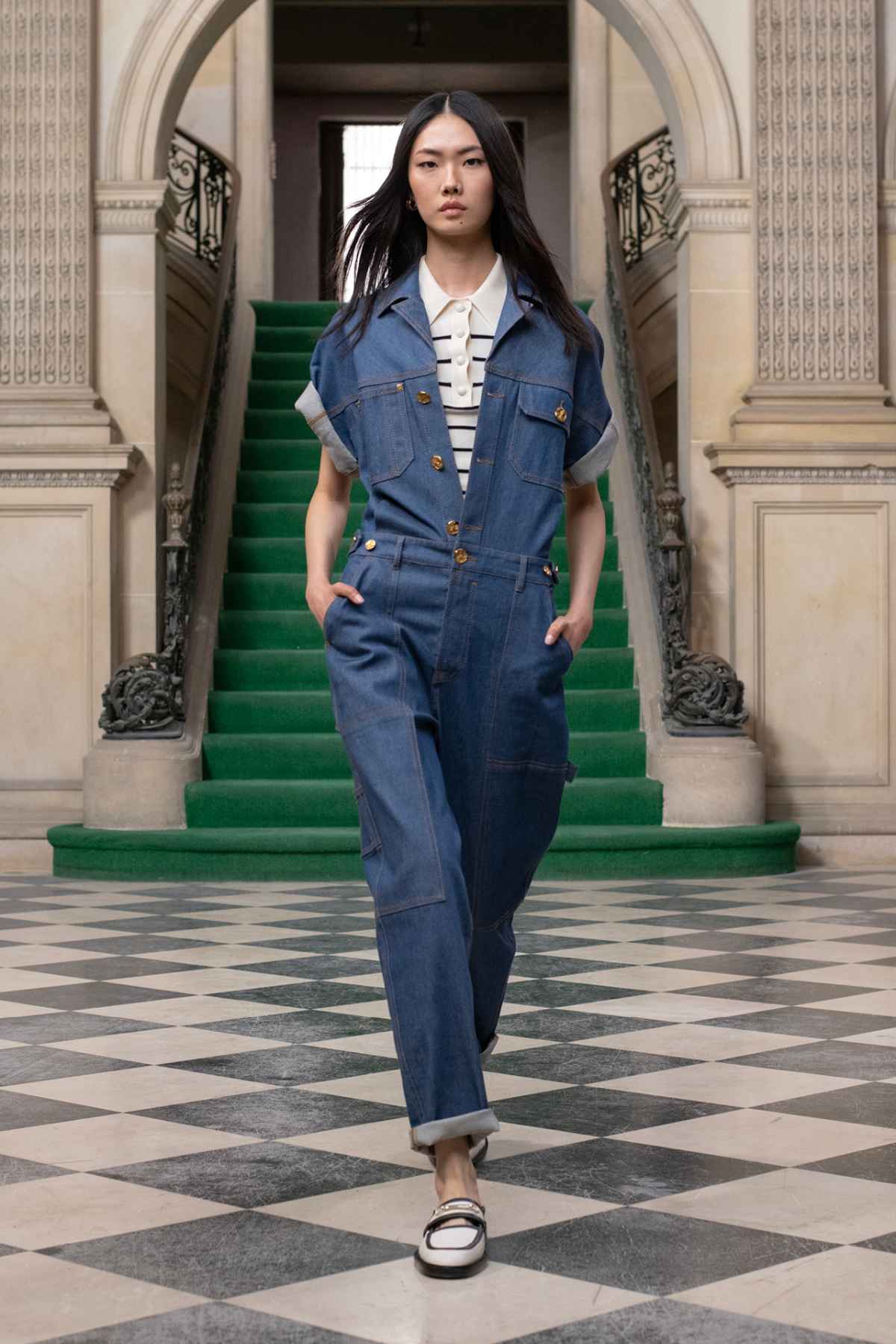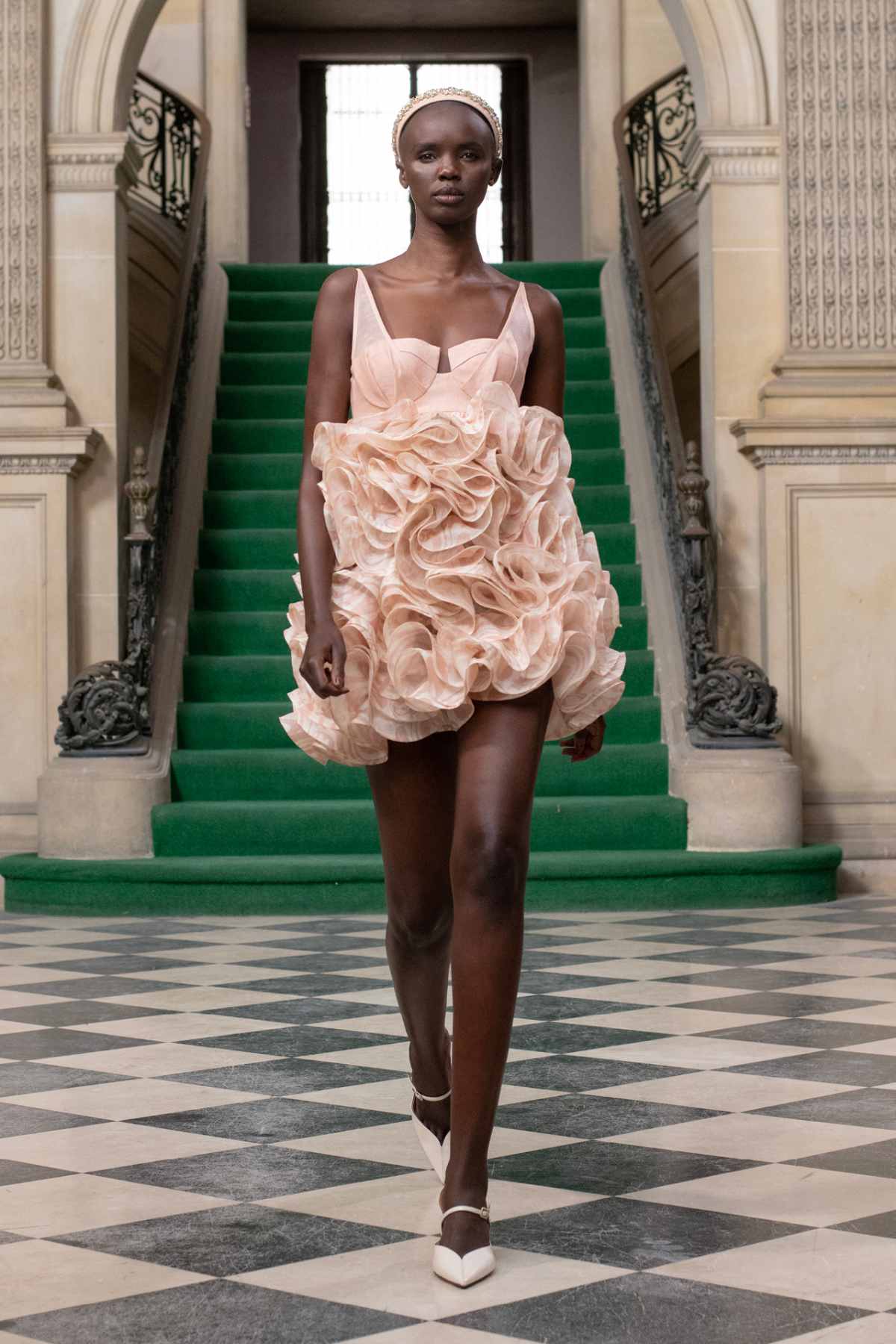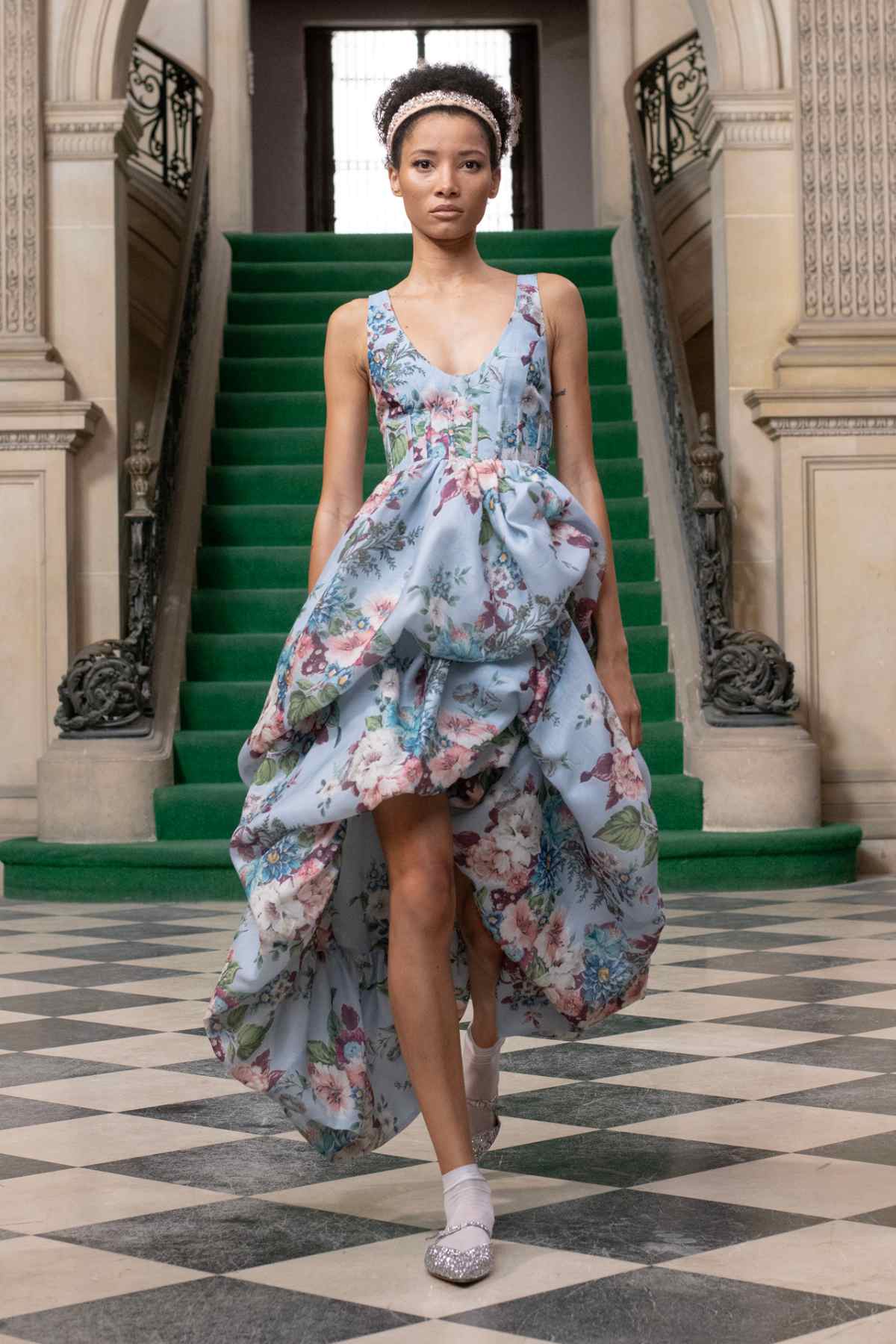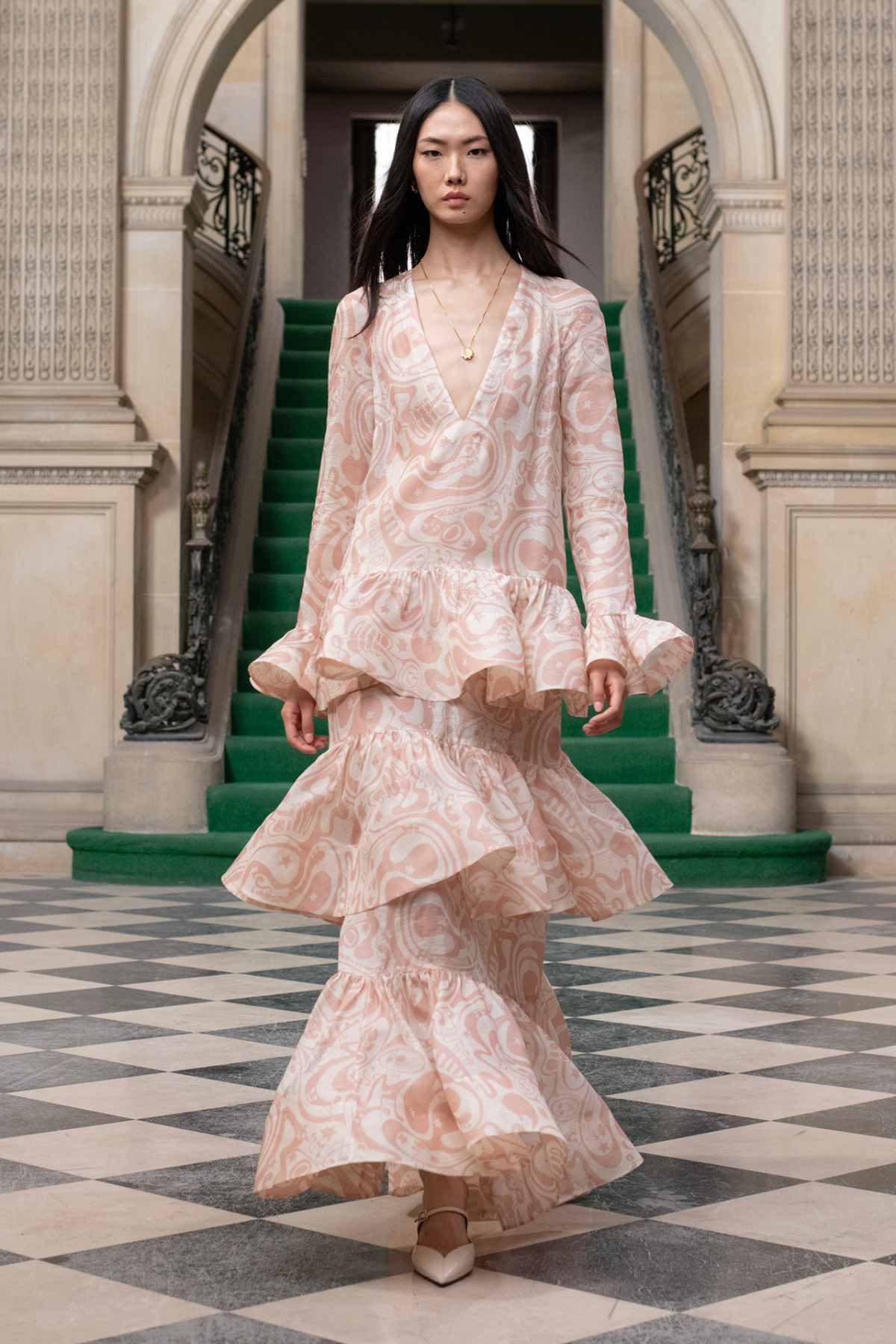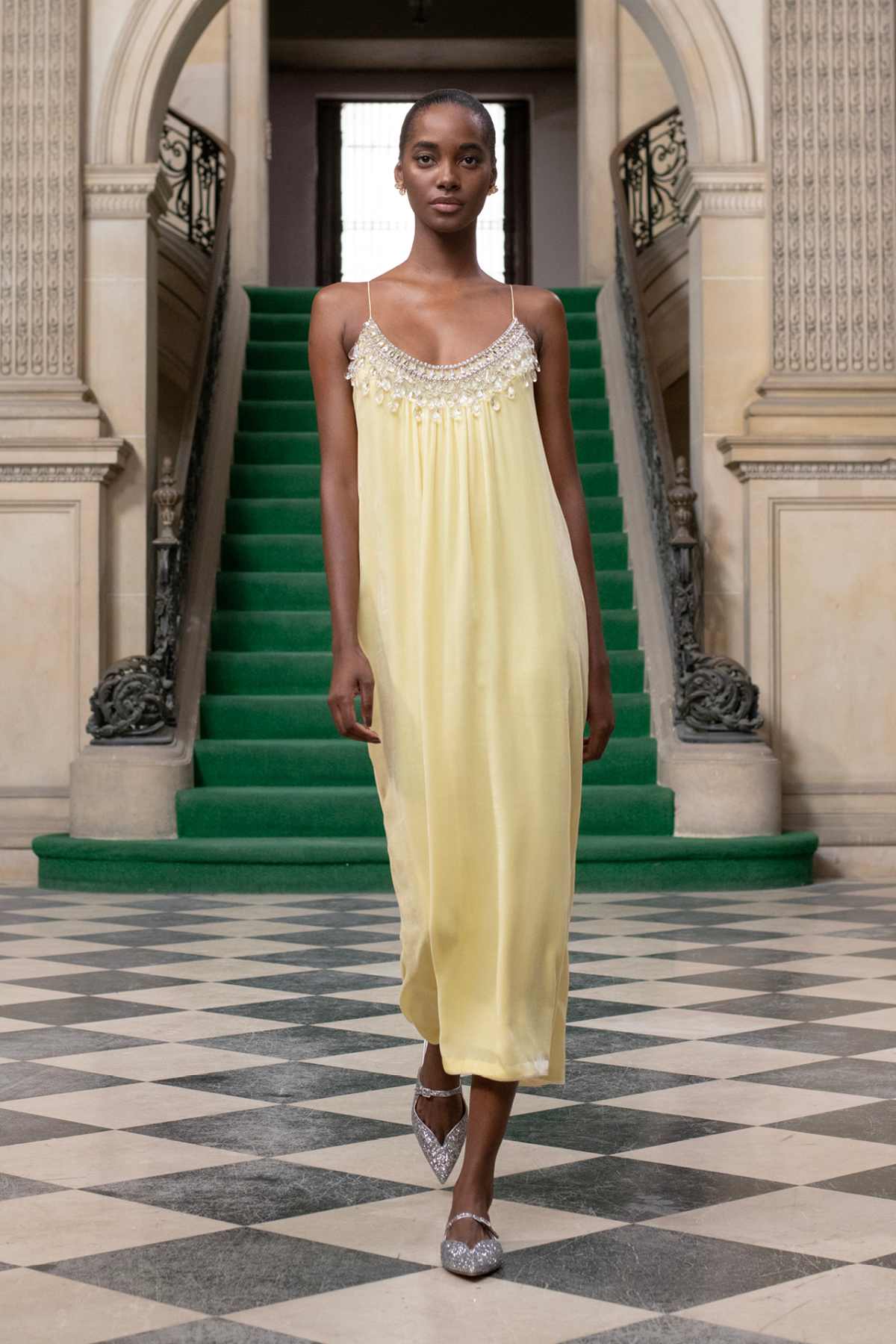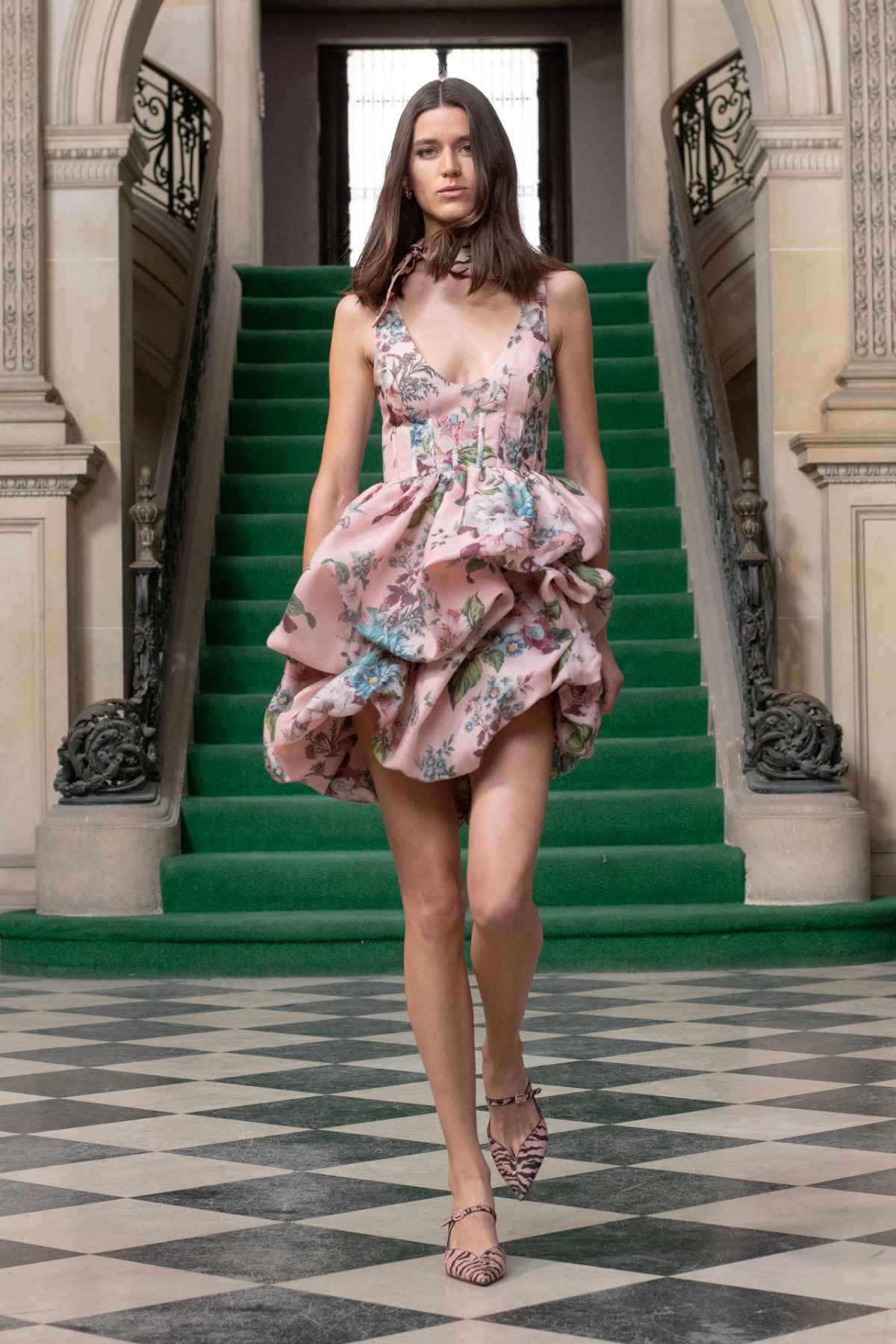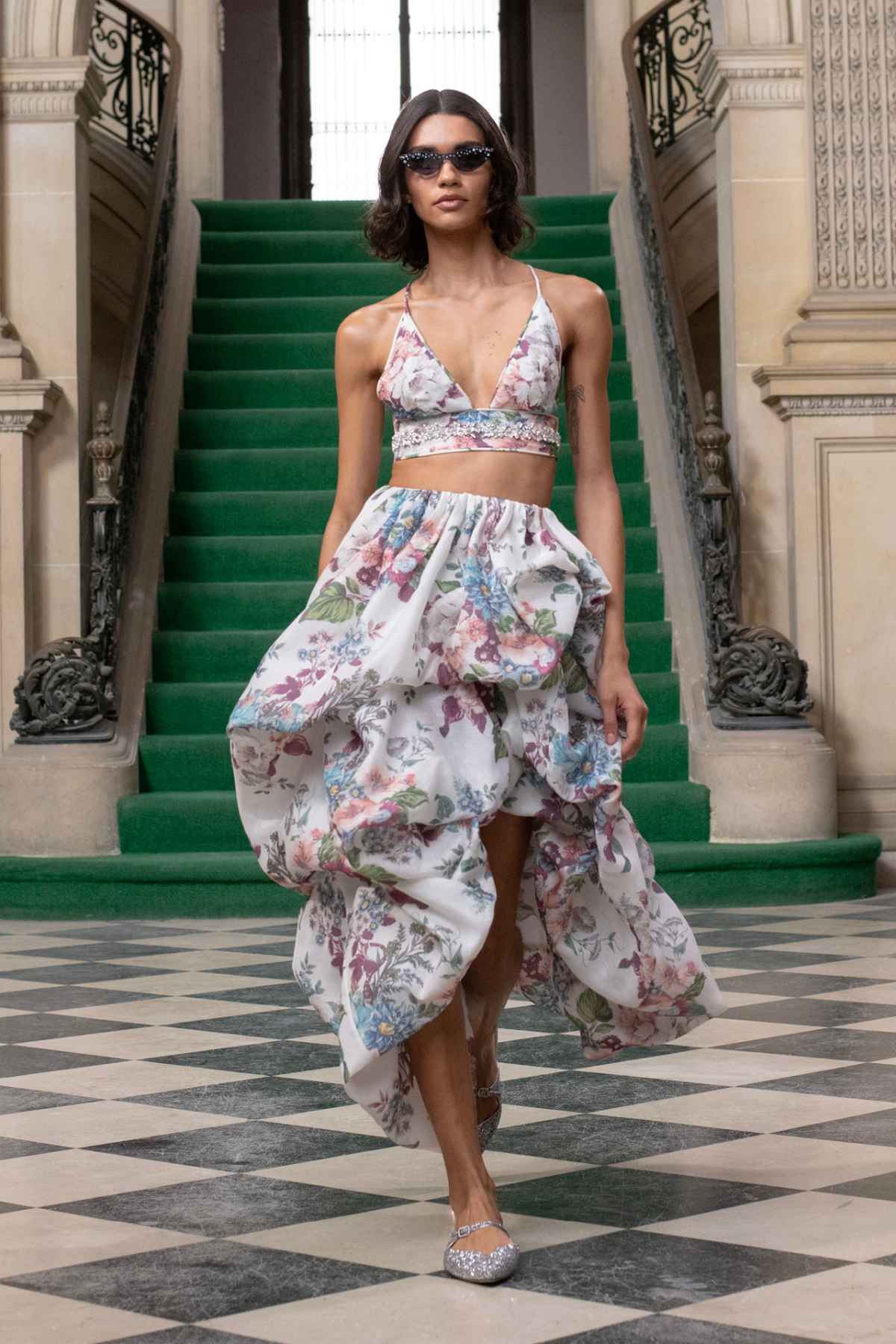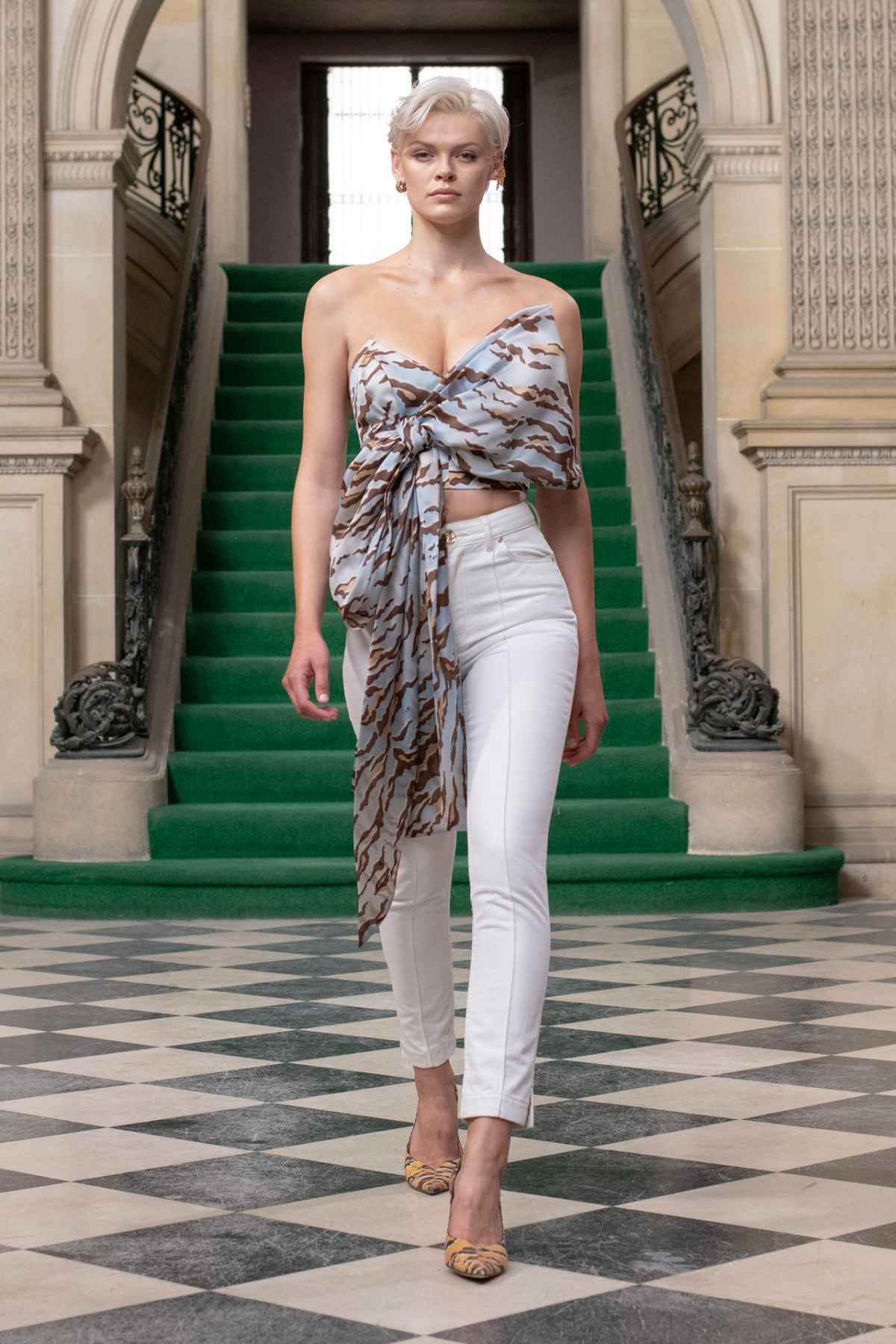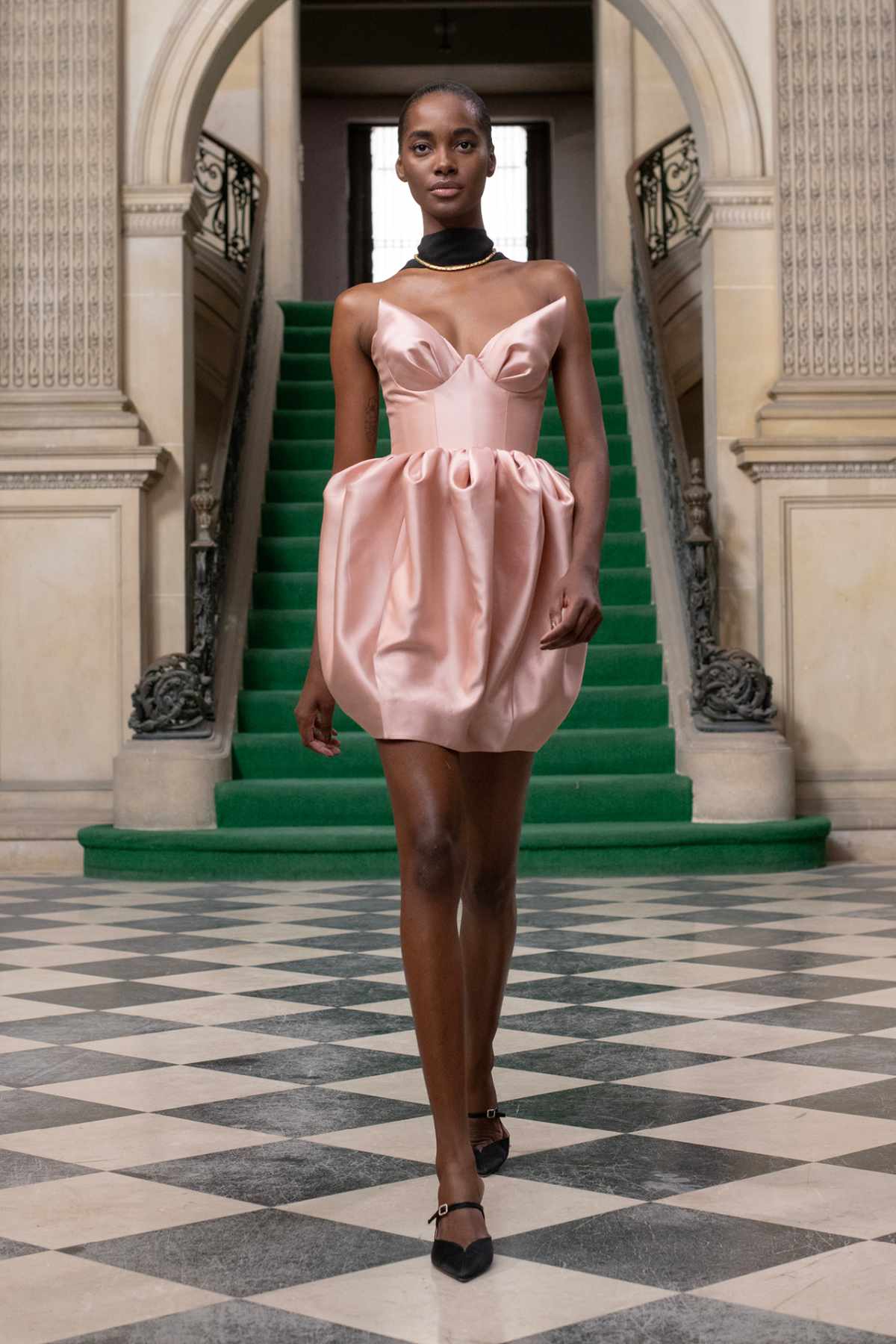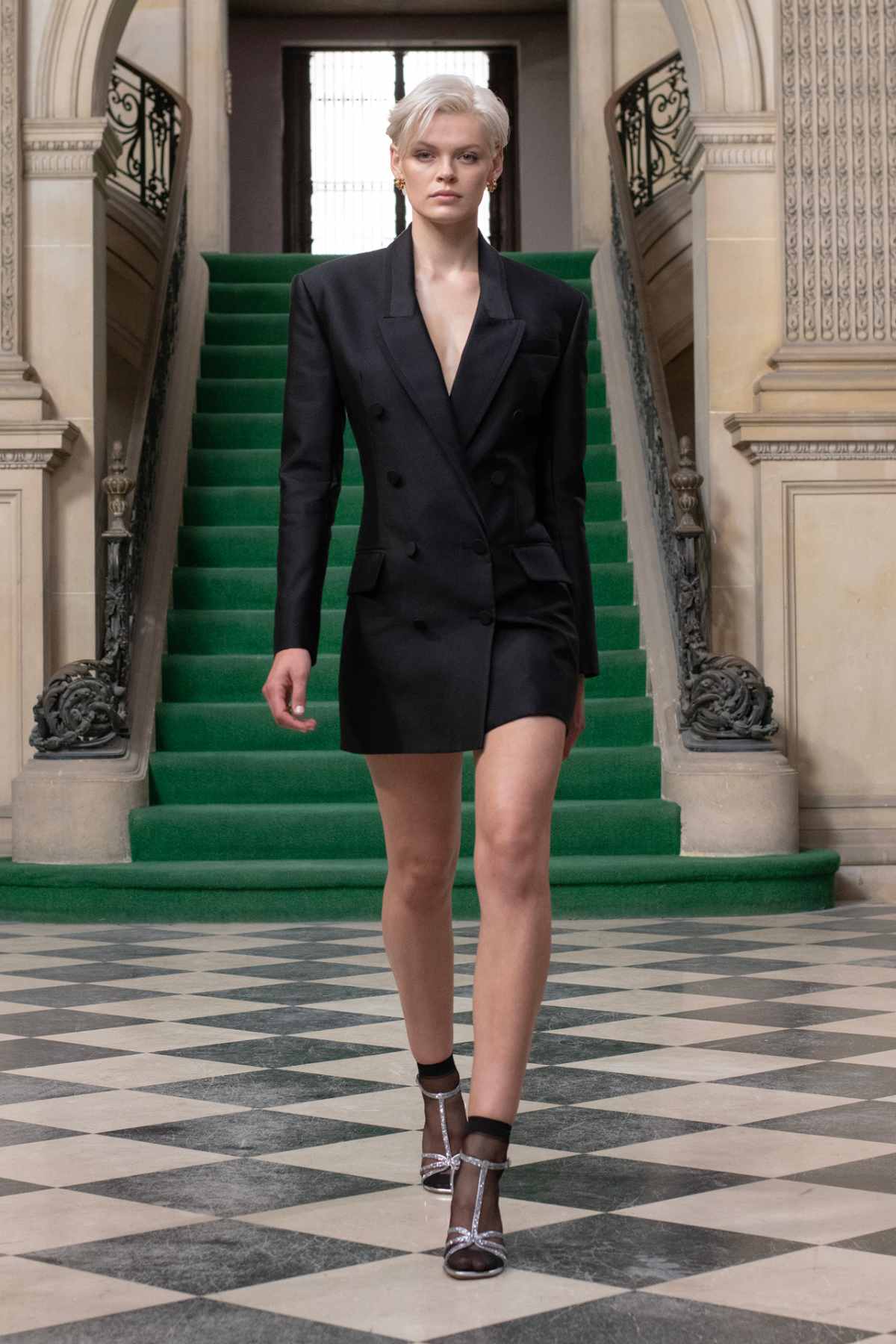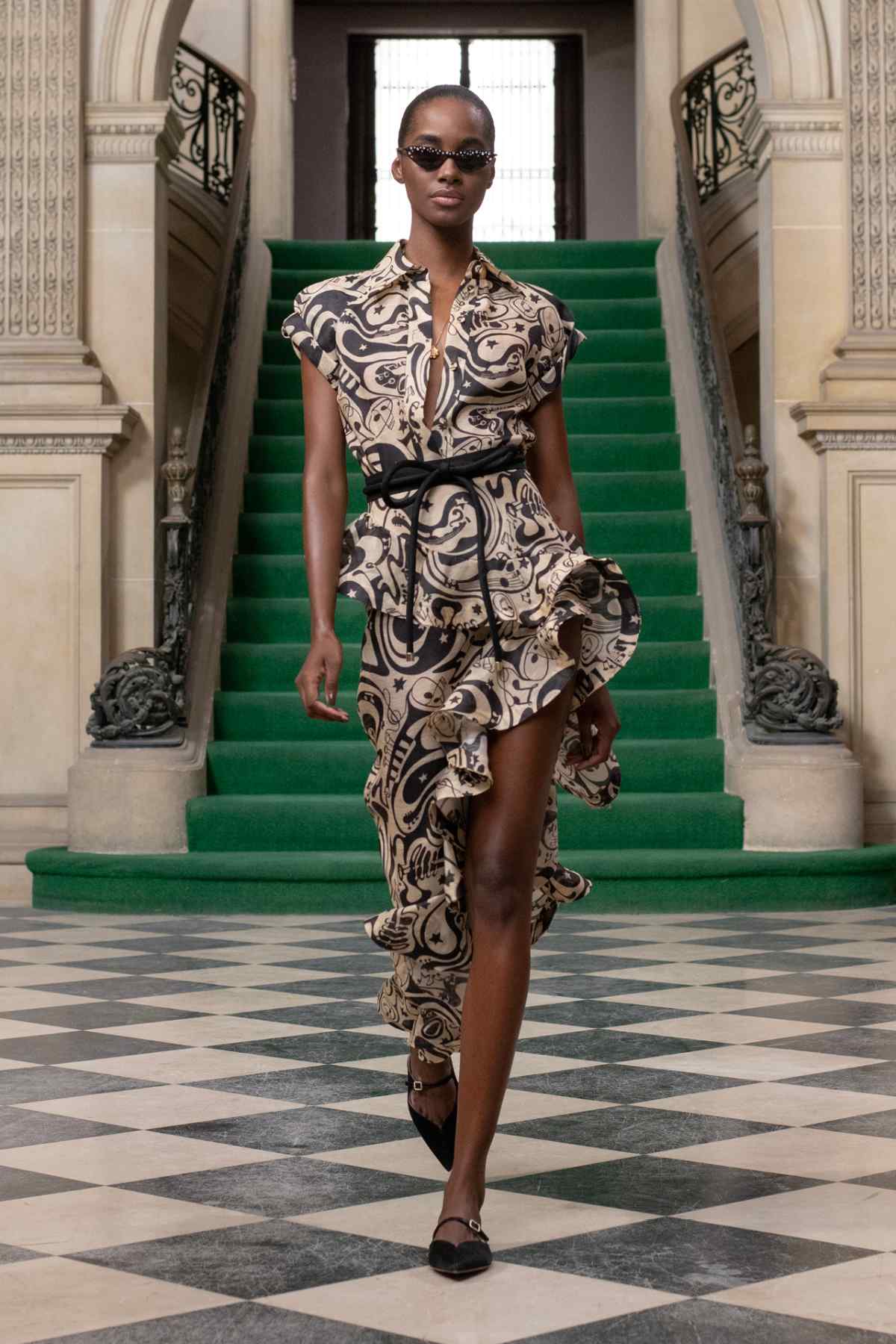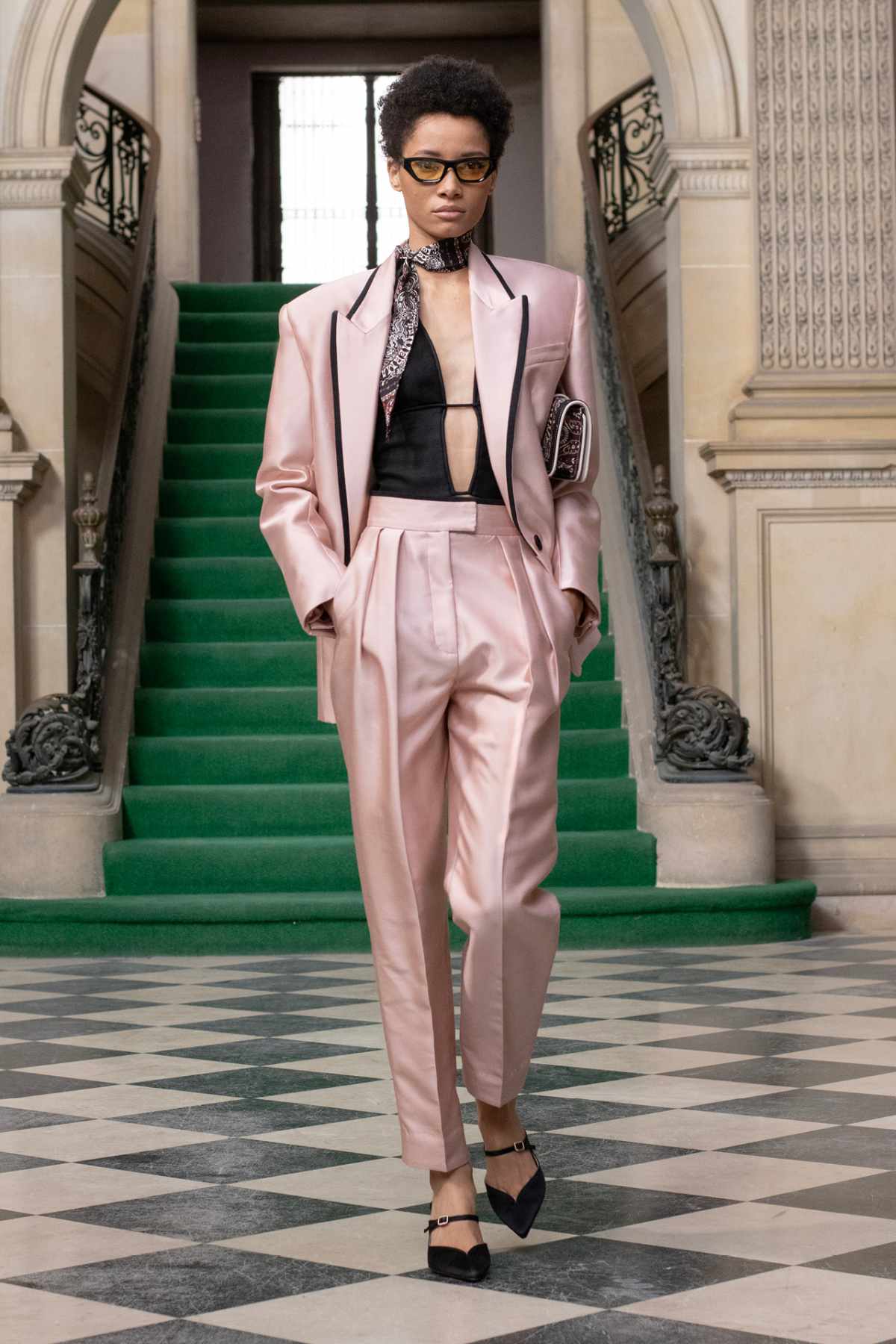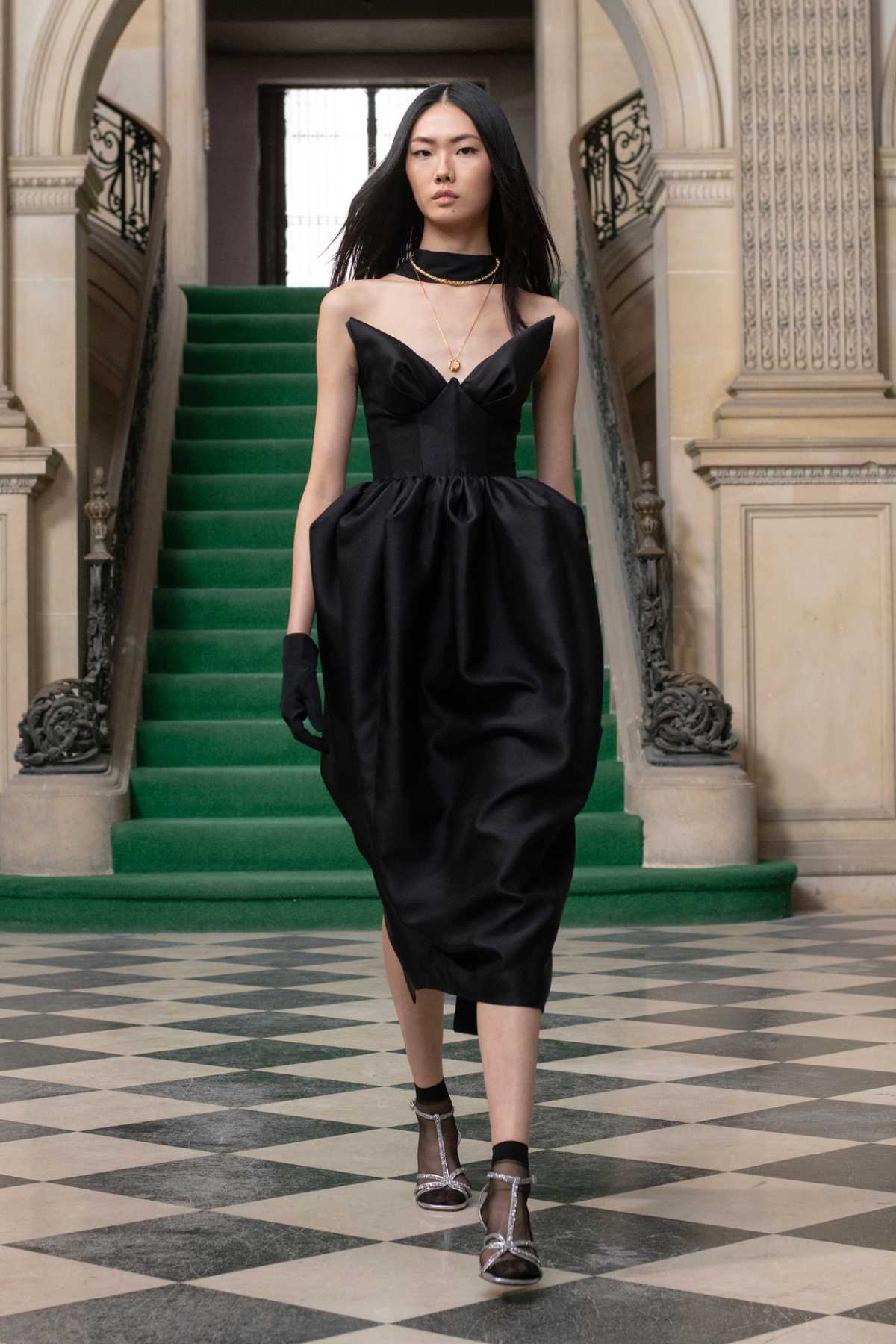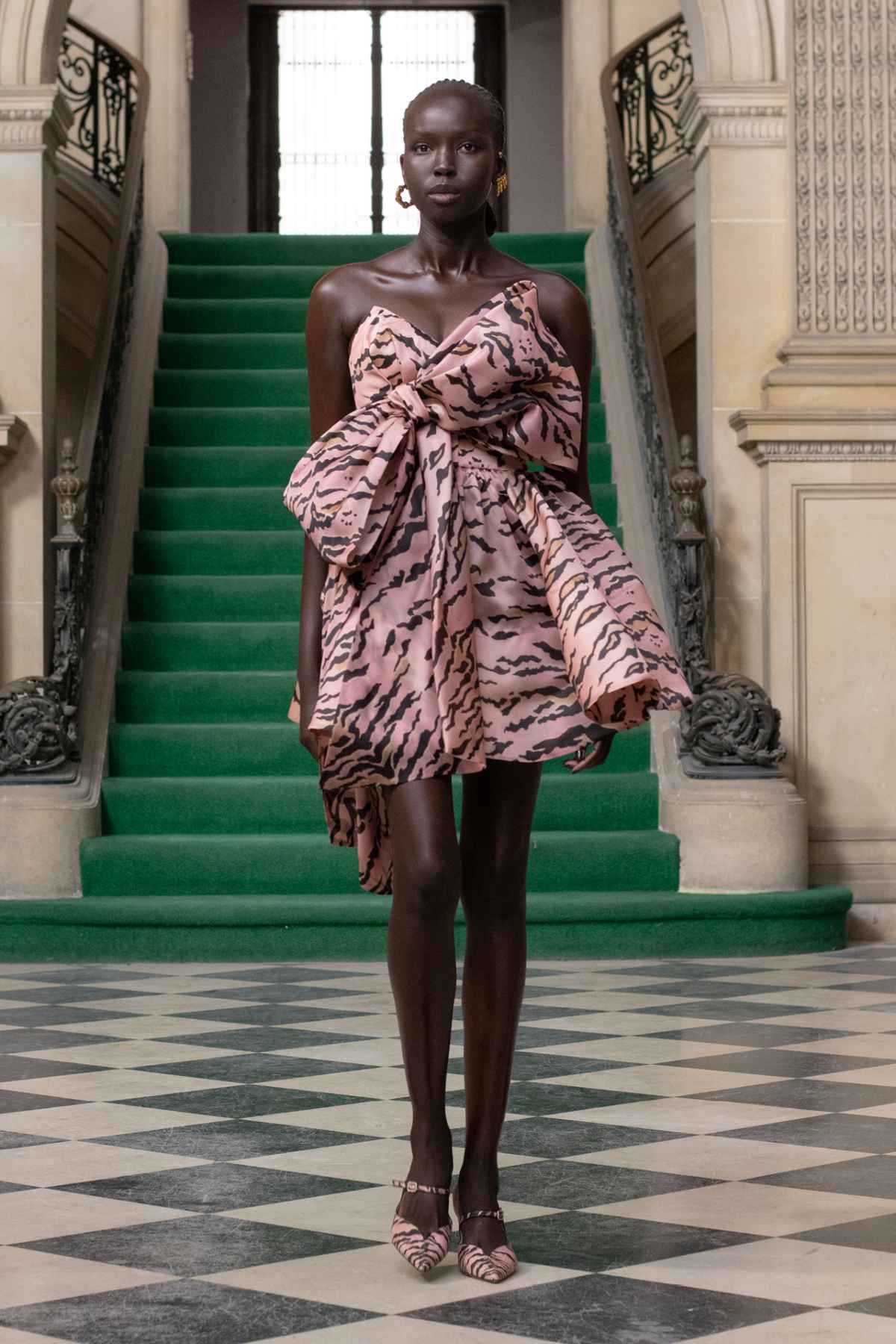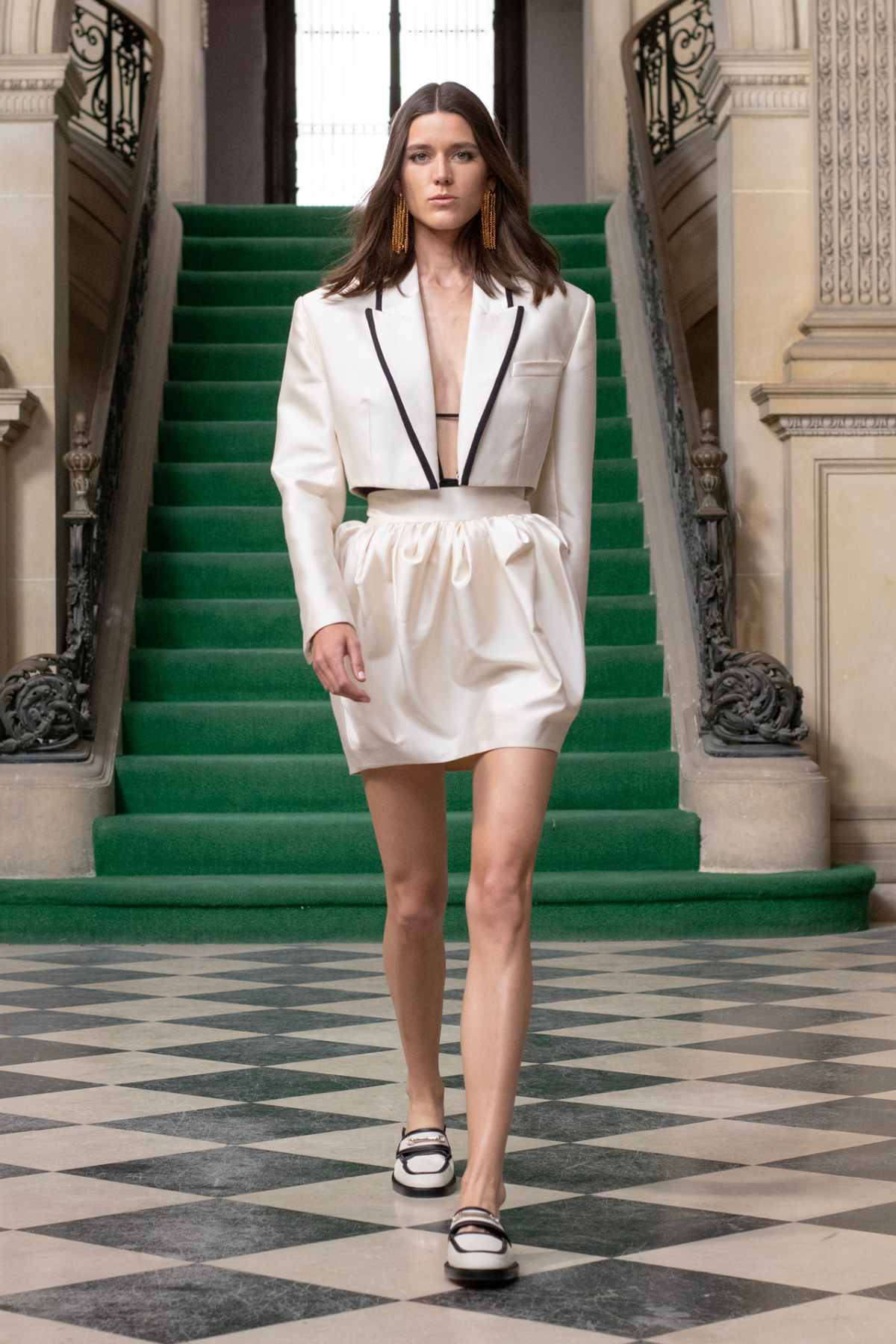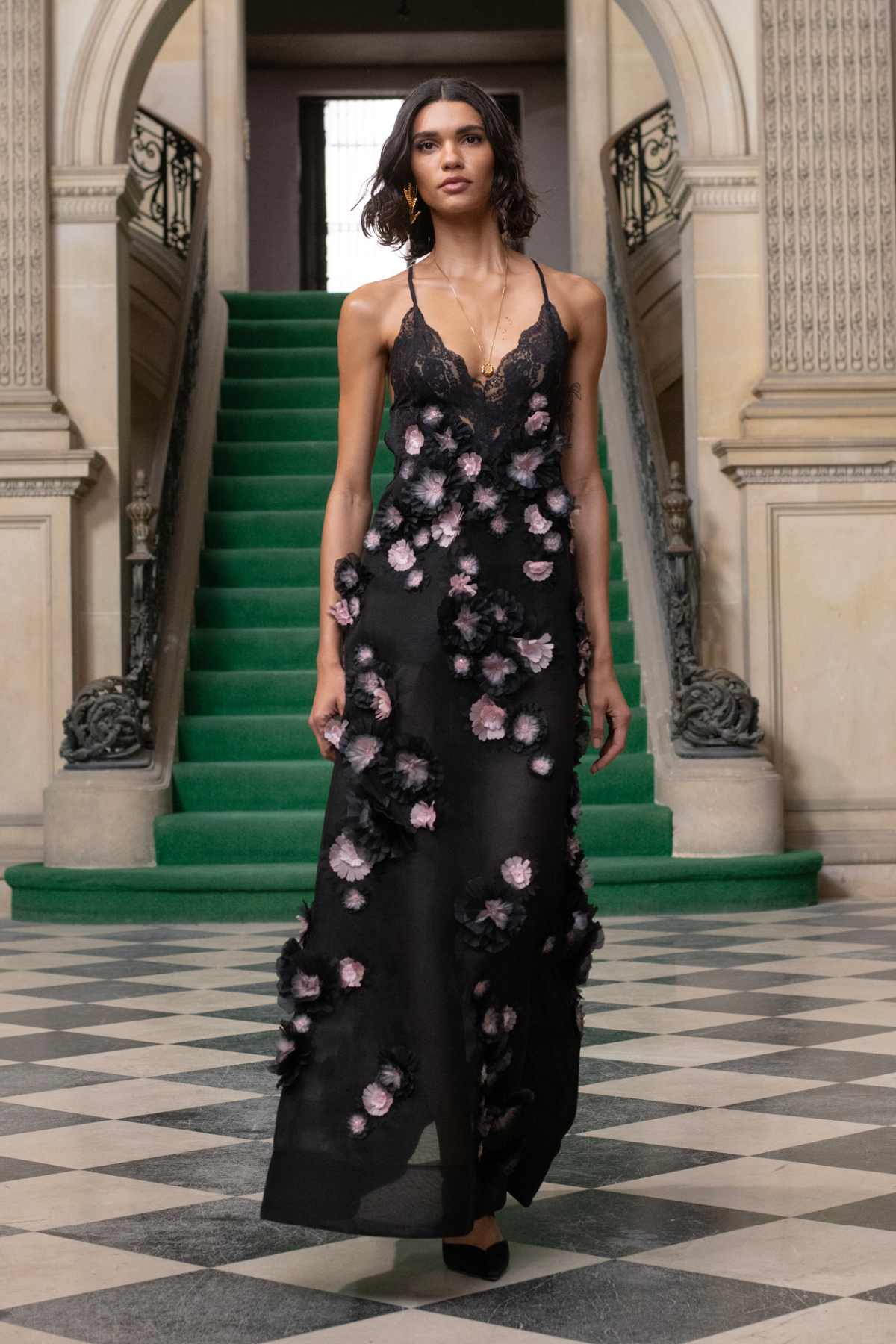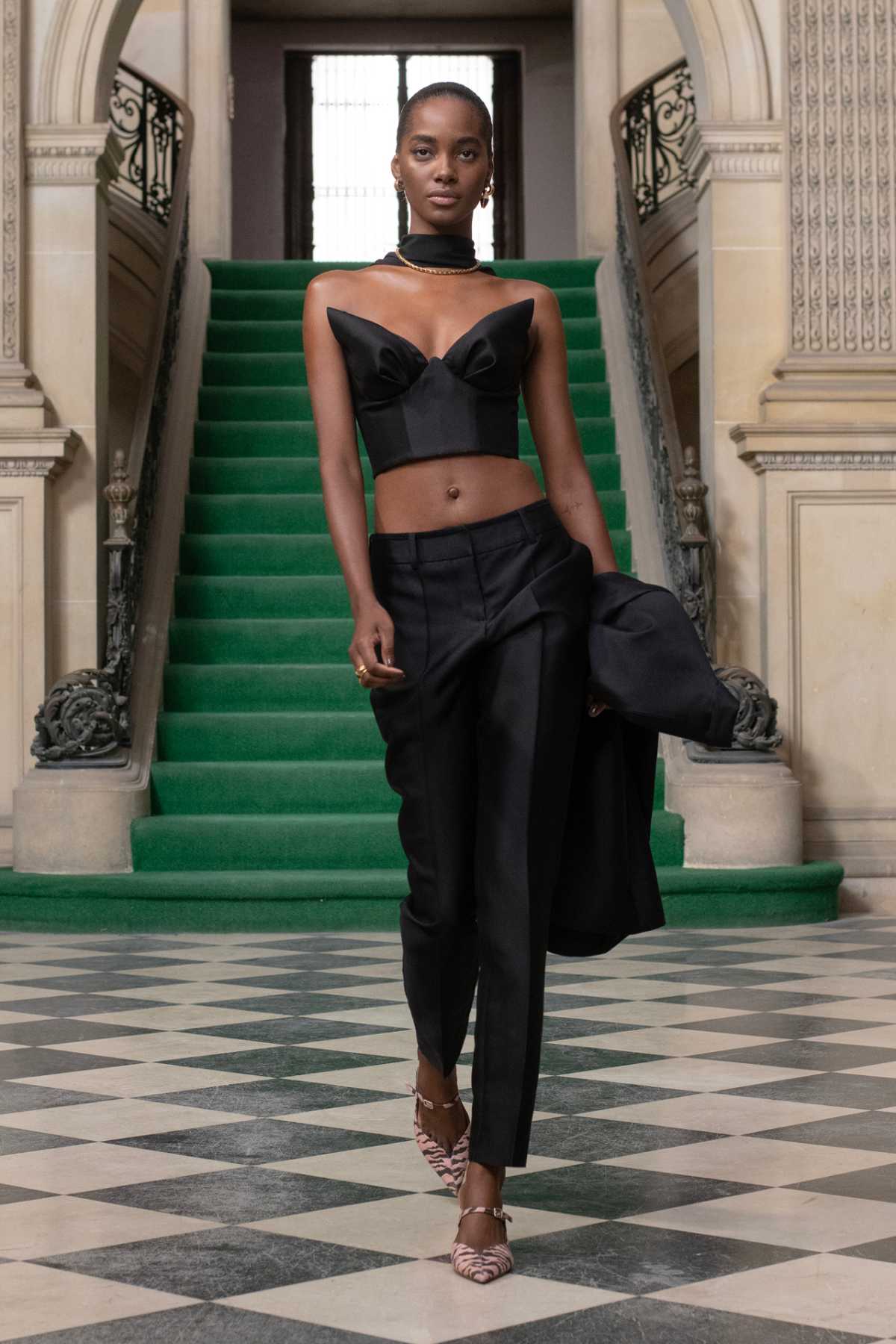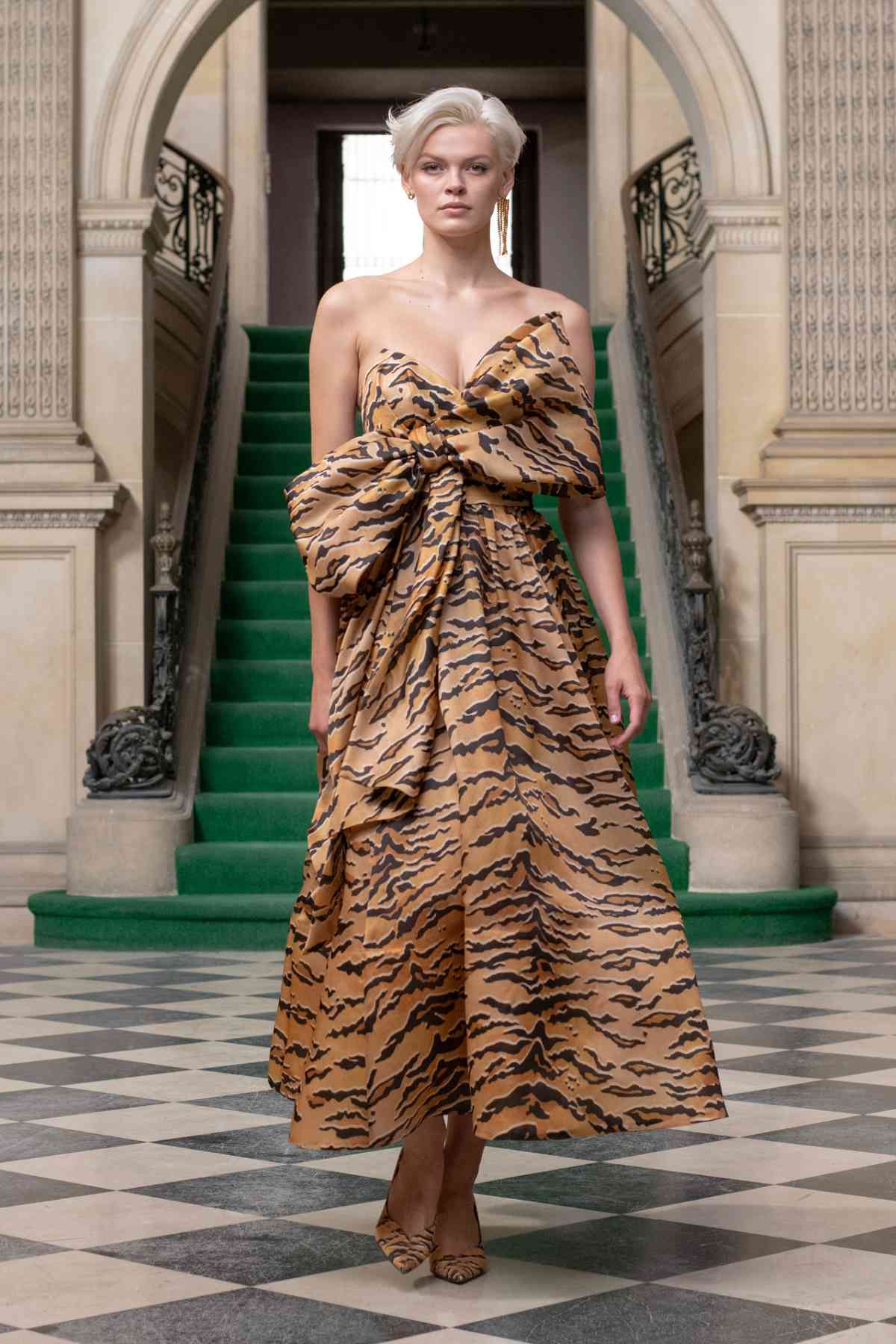 ---