---
Tiffany & Co. Unveiled New Store At Globus Zurich Bahnhofstrasse
Luxferity, 09.12.2022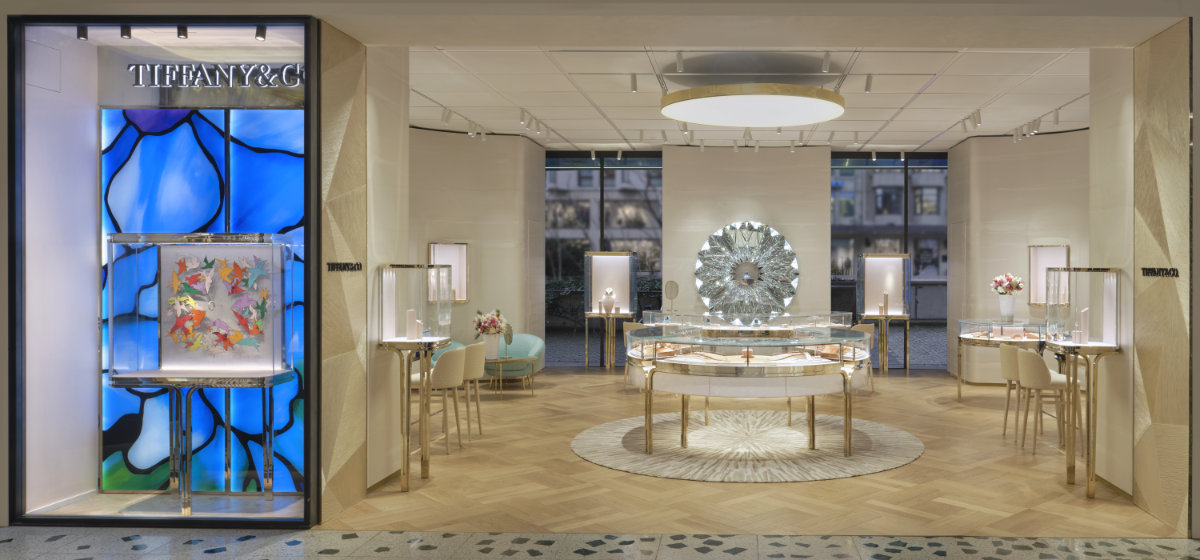 Yesterday, Tiffany & Co. officially unveiled its newly opened store at Globus Zurich Bahnhofstrasse. Located on the ground floor luxury level of the renowned Swiss department store, the nearly 100-square-foot space will introduce clients to an evolutionary Tiffany store design.

Visitors will be drawn to large store facade windows which pay tribute to Louis Comfort Tiffany who acted as the first Design Director at Tiffany & Co. founded by his father Charles Lewis Tiffany in 1837. The colorful window motifs uplift Louis Comfort Tiffany's innovative creations in glass, specifically those utilized in his renowned lamp and window designs. These were first developed during his time as design director and show the spectacular range of colors that Tiffany utilized and developed to best show the luminosity of colored glass.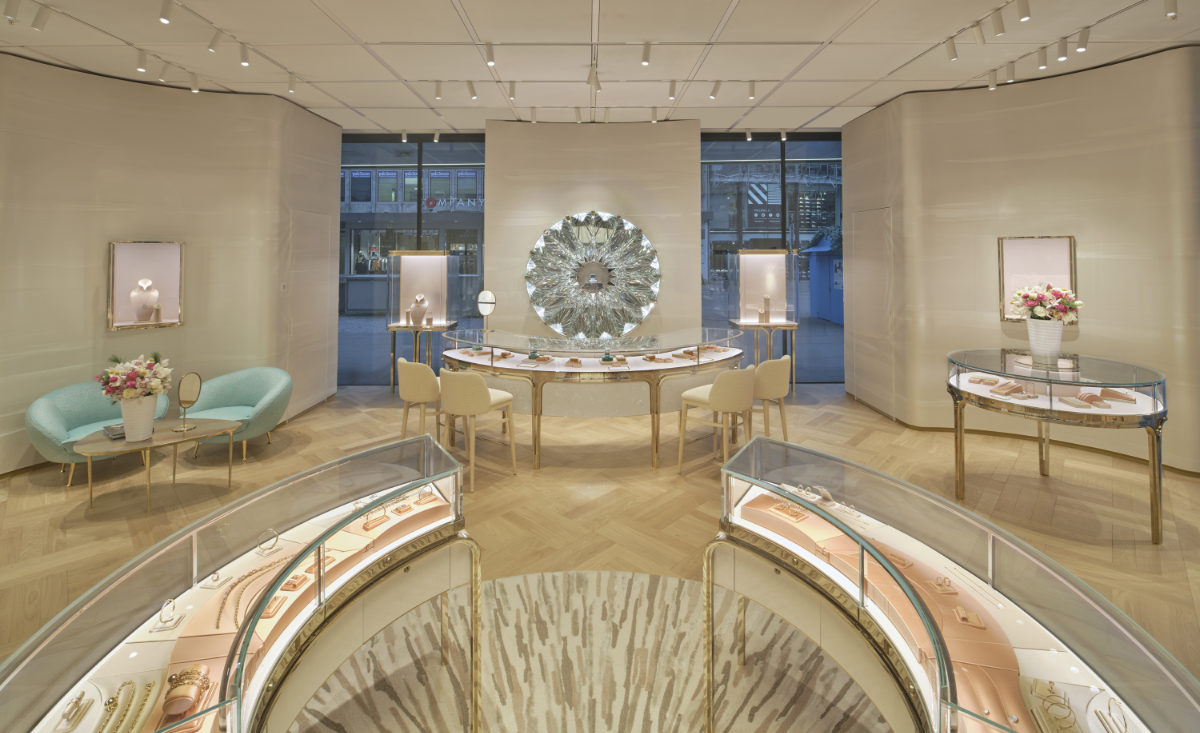 Upon entering the store, visitors become immersed into a new world of Tiffany & Co. where soft curved and organic lines reminiscent of clouds on curvilinear walls create an elegant and contemporary environment that nods to New York. The jeweller's iconic Tiffany Blue® appears in delicate touches throughout the store, while rounded cases in a polished champagne hue showcase an array of signature Tiffany & Co. designs, including pieces from Tiffany T, Tiffany City HardWear, Tiffany Victoria®, Tiffany & Co. Schlumberger® and Elsa Peretti®, as well as the new Tiffany Lock collection. The diamondinspired vitrine showcases the brand's radiant love & engagement icons and embody the House's modern and refined aesthetic, inviting visitors to experience the world of Tiffany & Co.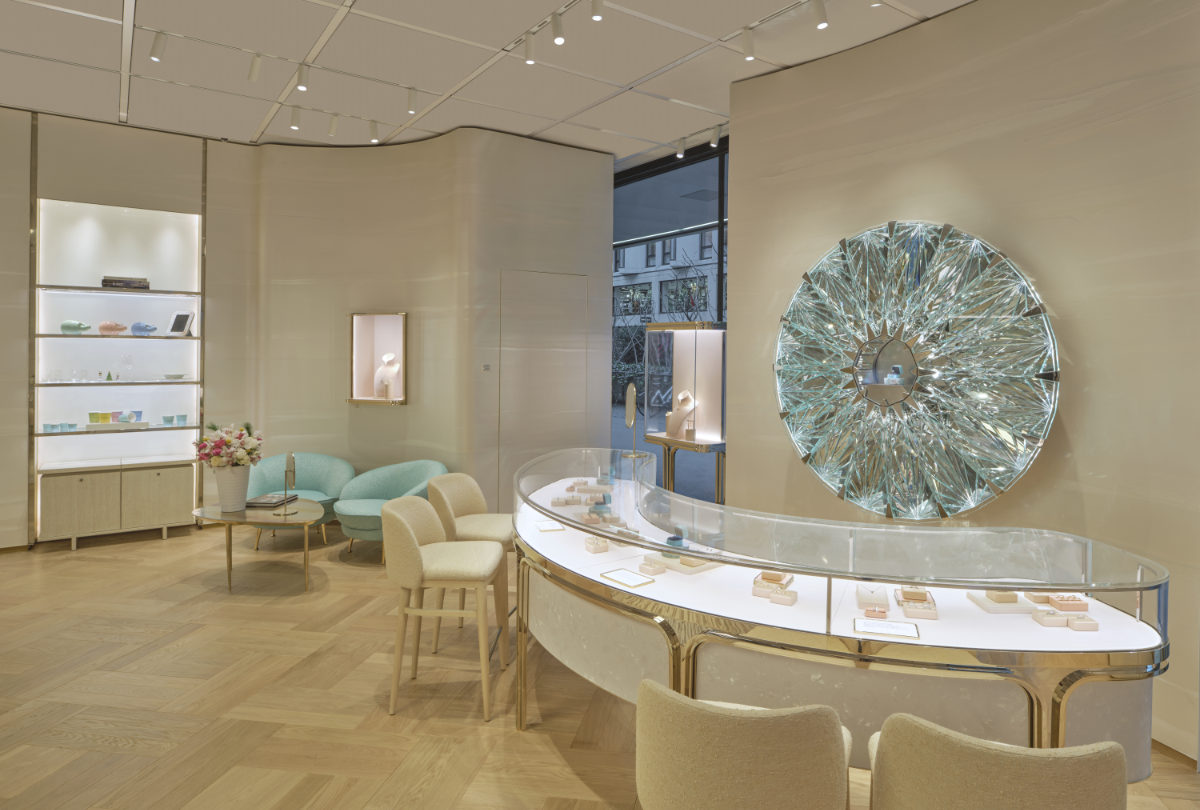 Tiffany's long-lasting bond to the world of art becomes visible in the store through special artworks by Dutch artist Eelco Hilgersom and Czech artist Jan Kaláb which will be showcased in the store as a permanent exhibit.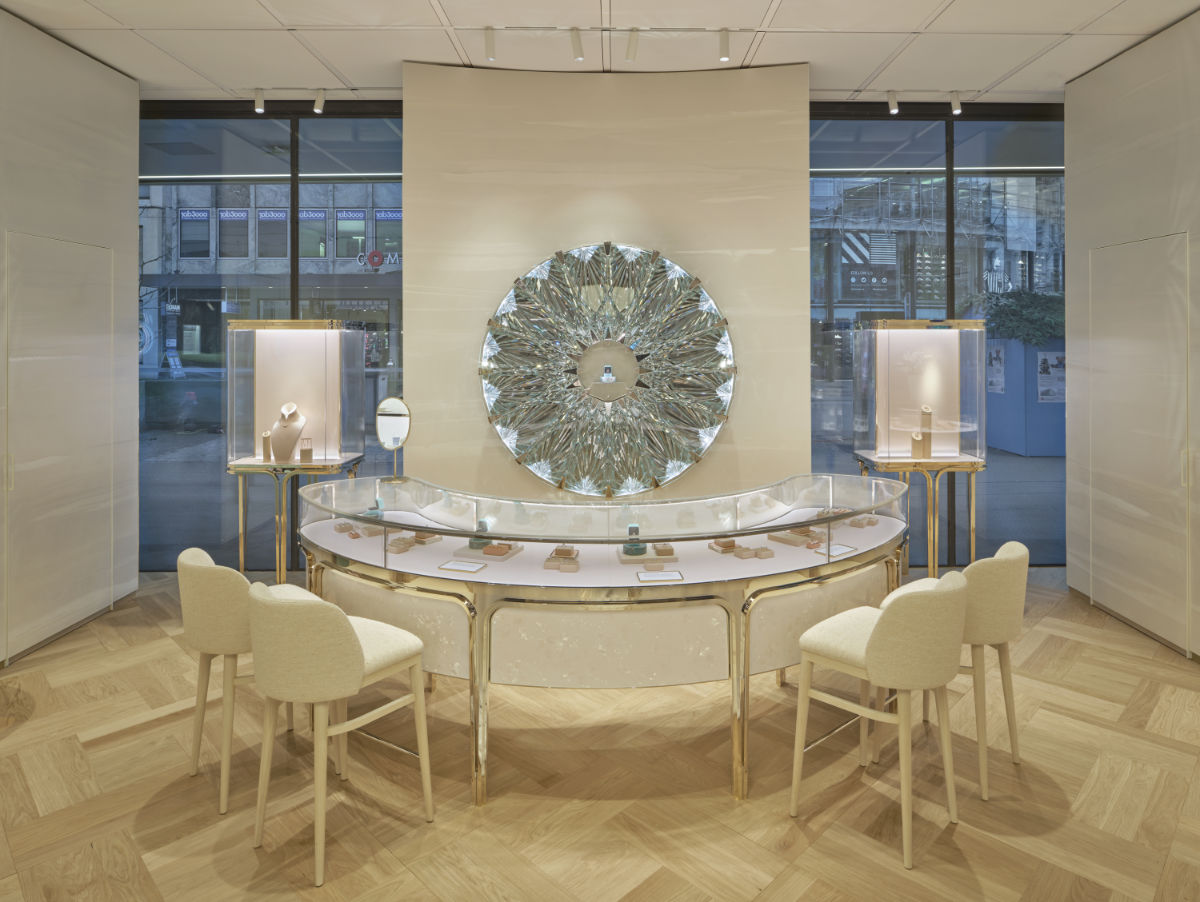 The new store at Globus is the brand's second store in Zurich besides the flagship on Bahnhofstrasse 14 that was opened in 1988 and the third overall retail location in Switzerland as the Maison is also operating a flagship store on Rue du Rhône 21 in Geneva since 2015. This newly relocated opening reaffirms a testament to the brand's commitment to its clientele in the city of Zurich, Switzerland and from around the world.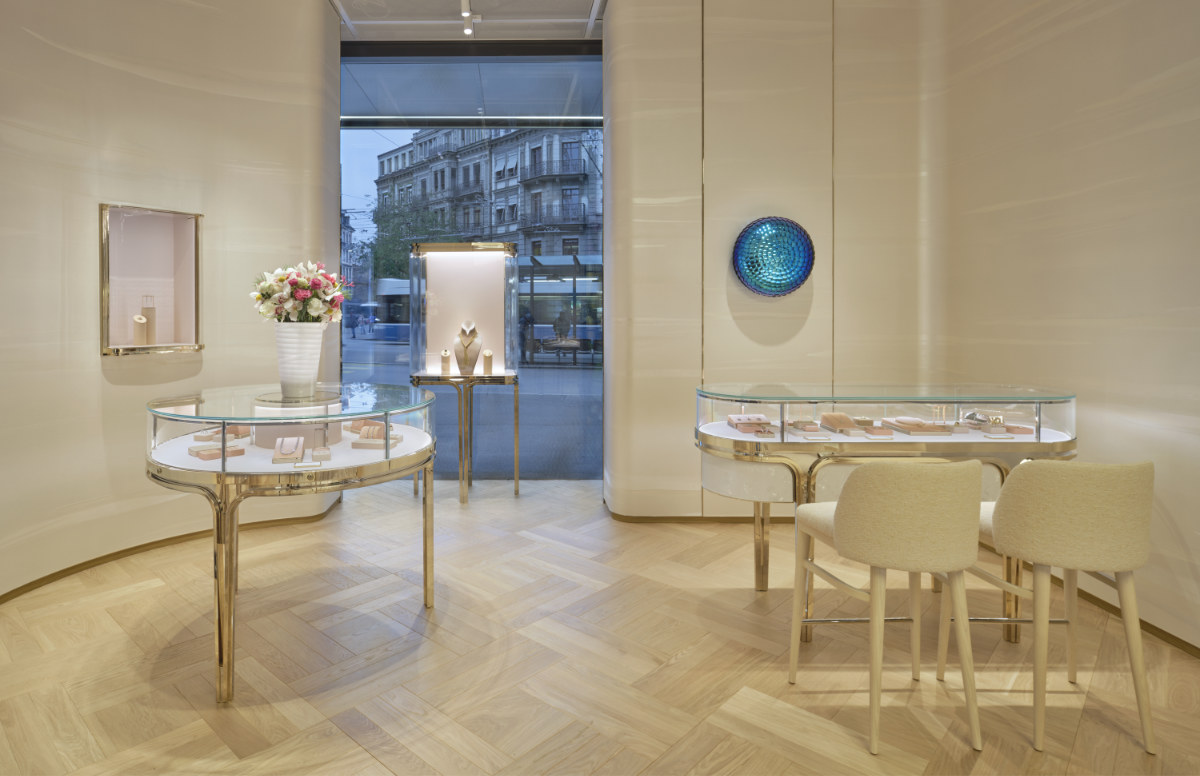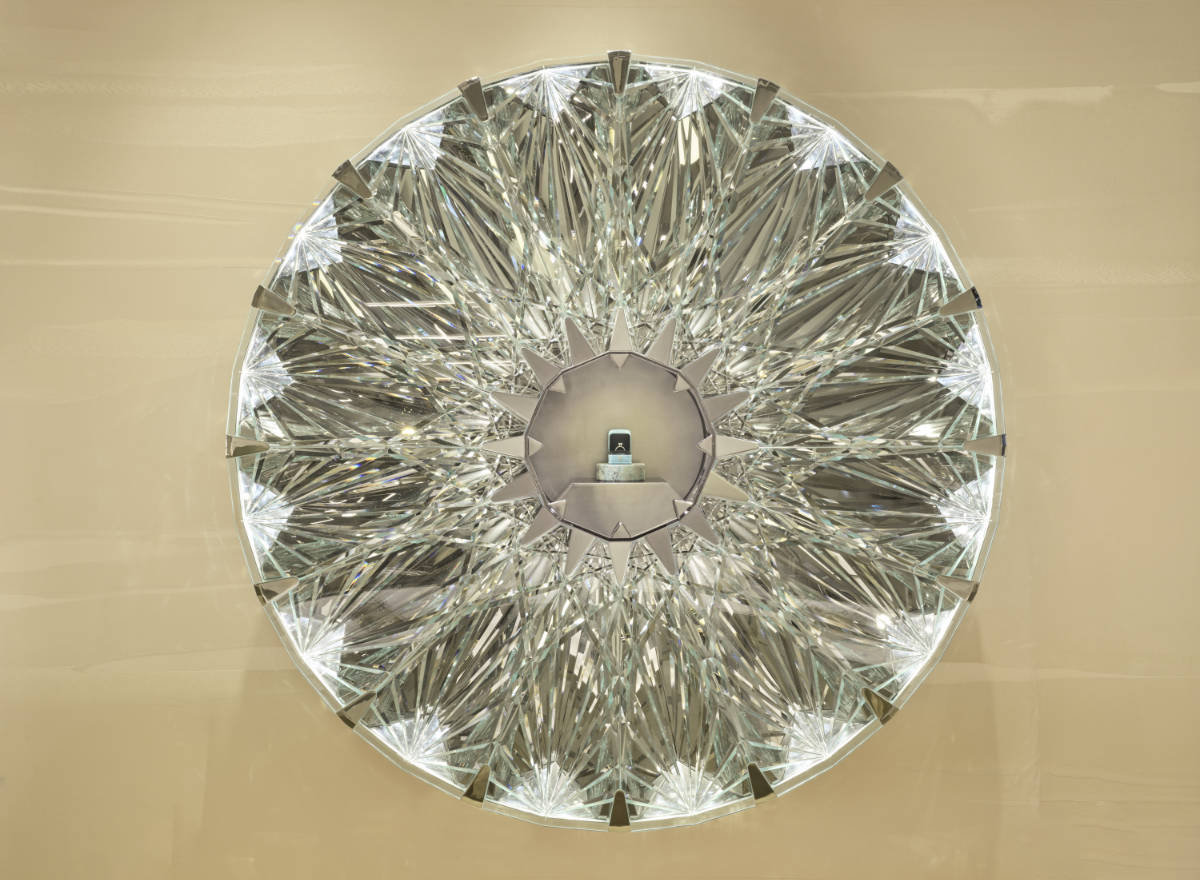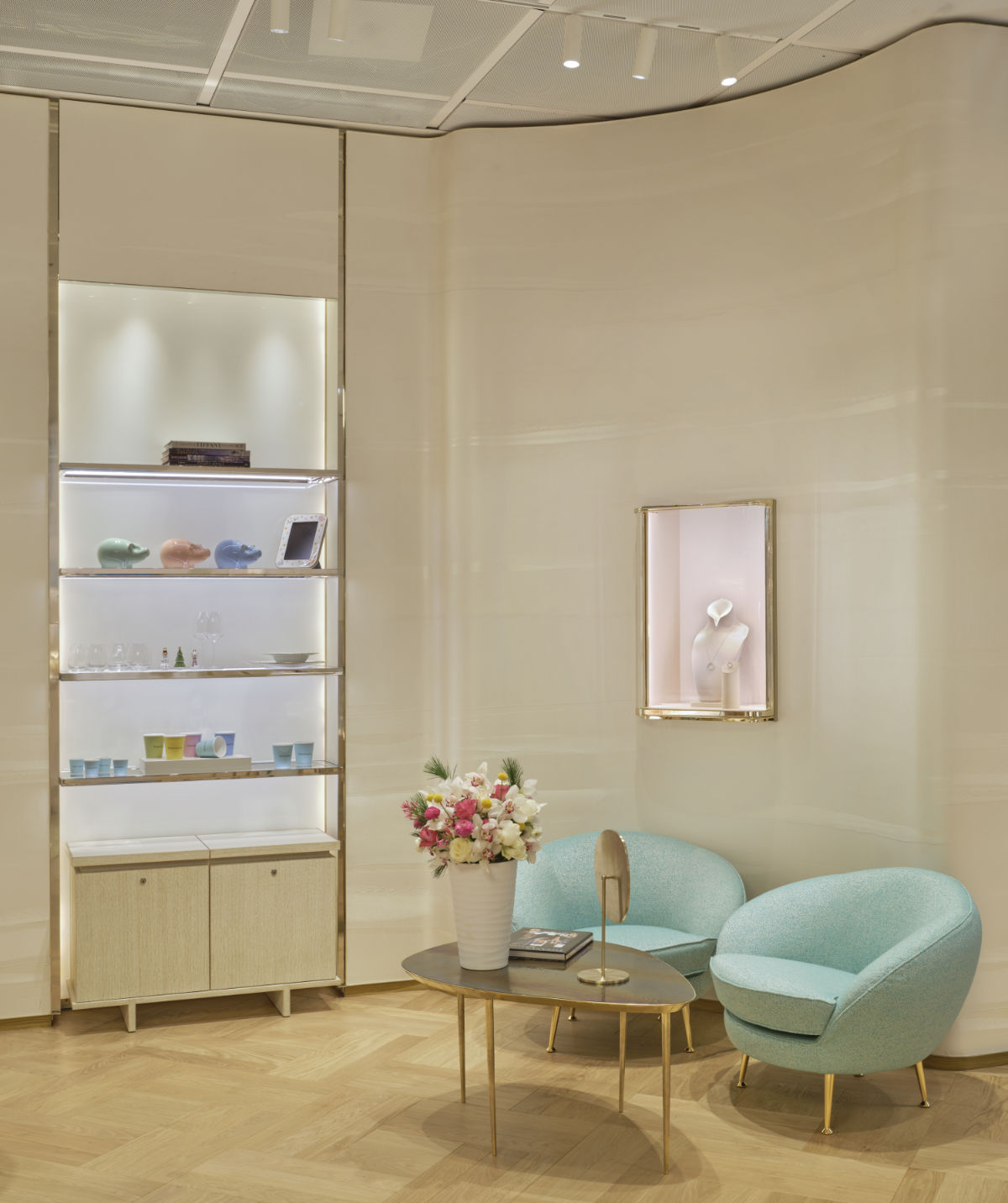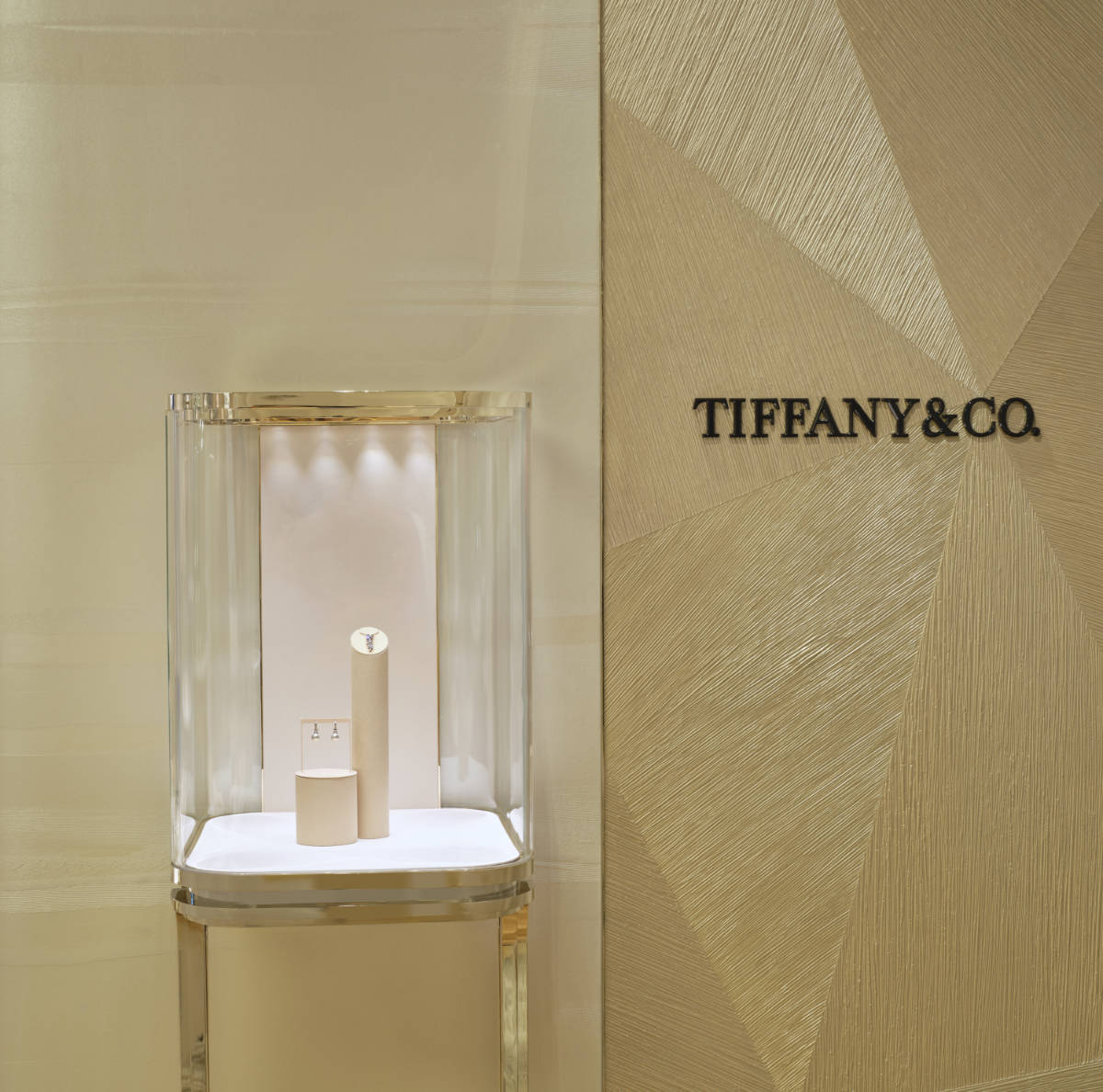 About Tiffany & Co.

Tiffany & Co., founded in New York City in 1837 by Charles Lewis Tiffany, is a global luxury jeweler synonymous with elegance, innovative design, fine craftsmanship and creative excellence. With more than 300 retail stores worldwide and a workforce of more than 13,000 employees, Tiffany & Co. and its subsidiaries design, manufacture and market jewelry, watches, and luxury accessories. Nearly 5,000 skilled artisans cut Tiffany diamonds and craft jewelry in the Company's own workshops, realizing the brand's commitment to superlative quality.
Tiffany & Co. has a long-standing commitment to conducting its business responsibly, sustaining the natural environment, prioritizing diversity and inclusion, and positively impacting the communities in which it operates. To learn more about Tiffany & Co. and its commitment to sustainability, please visit tiffany.com.
About GLOBUS

With a long and illustrious history, GLOBUS has become an icon in Switzerland. For nearly 130 years, the group's department stores have been offering customers a selection of exquisite products of the highest quality for a sophisticated lifestyle. This offer is rounded off by the unrivalled service GLOBUS and its some 1,800 employees are known for.
With 10 department stores and its own online channel, the group generates an annual revenue of more than CHF 700 million. In early 2020, GLOBUS has joined some of the most successful department stores in Europe, such as KaDeWe in Berlin, Rinascente in Italy, Selfridges in England and ILLUM in Denmark, all well-known and steeped in tradition, to become part of the leading European luxury department store group. The group is owned by SIGNA from Austria and the Thai Central Group. To ensure that GLOBUS remains successful in the future, the owners will be investing CHF 300 million in the department stores and the GLOBUS brand over the next few years.
---