---
Tiffany & Co. Introduces The Fall Expression Of Blue Book 2023: Out Of The Blue
Luxferity, 26.10.2023
Tiffany & Co. announced the fall expression of Blue Book 2023: Out of the Blue. A continuation of Nathalie Verdeille's first Blue Book collection for Tiffany & Co., the House's Chief Artistic Officer of Jewelry and High Jewelry pays homage to Jean Schlumberger's marine-inspired masterworks and explores his fantastical perspective of the sea. Tiffany & Co. will expand on five of the collection's existing themes—Shell, Coral, Pisces, Star Urchin and Starfish—and reimagine Schlumberger's vision in a new theme: Sea Anemone. With geometric and stylized aesthetics, each masterpiece perpetuates and reinvents Schlumberger's enigmatic symbols of the sea.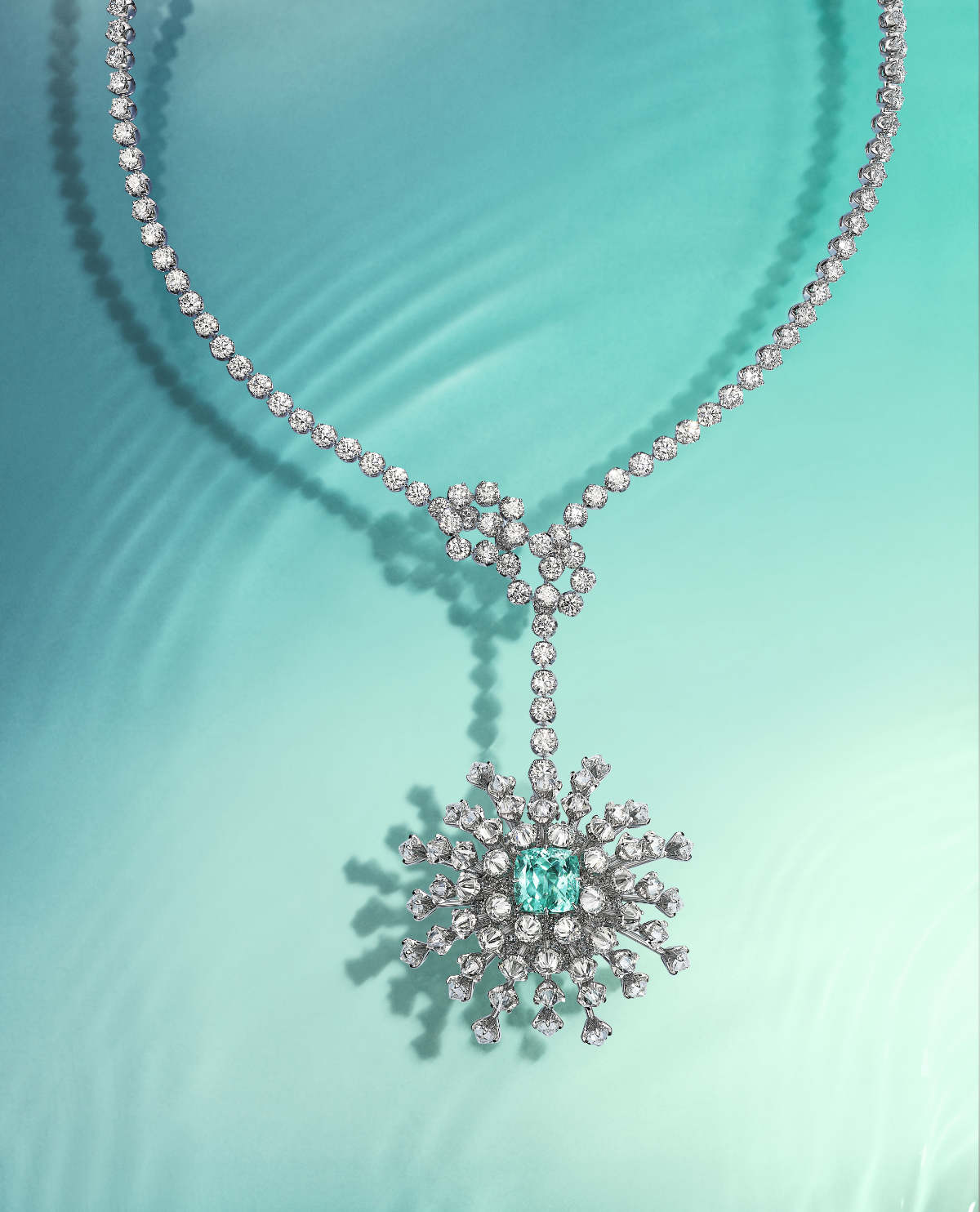 "Our collection is a dance between mimesis and stylization, representation and figuration, realism and abstraction of nature," said Nathalie Verdeille, Chief Artistic Officer, Jewelry and High Jewelry, Tiffany & Co."The ocean-inspired masterpieces are an ode to Jean Schlumberger's rich creative repertoire. From his creations, we have created a new dreamlike language that animates what he so brilliantly conceived half a century ago."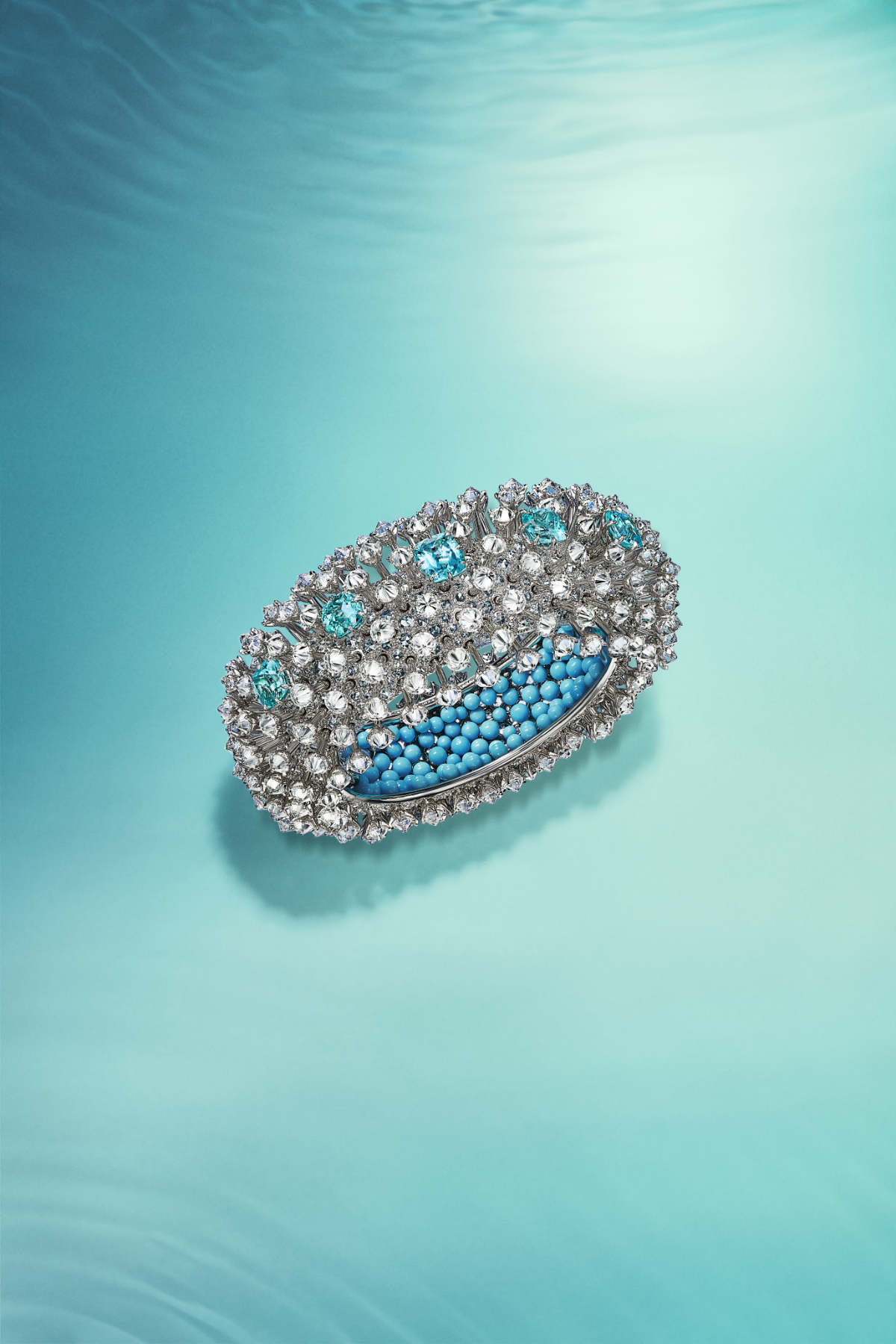 Often described as the flower of the sea, the Sea Anemone theme honors the dexterity of this creature's forms. This new addition to the Blue Book 2023: Out of the Blue collection features highly innovative design mechanisms such as a bracelet containing diamonds, blue cuprian elbaite tourmalines and turquoise set en tremblant—lending a sense of subtle motion and movement. Other creations are designed with an inverted setting consisting of diamonds with their culets facing out, lending a spiky texture, magnifying the Sea Anemone theme.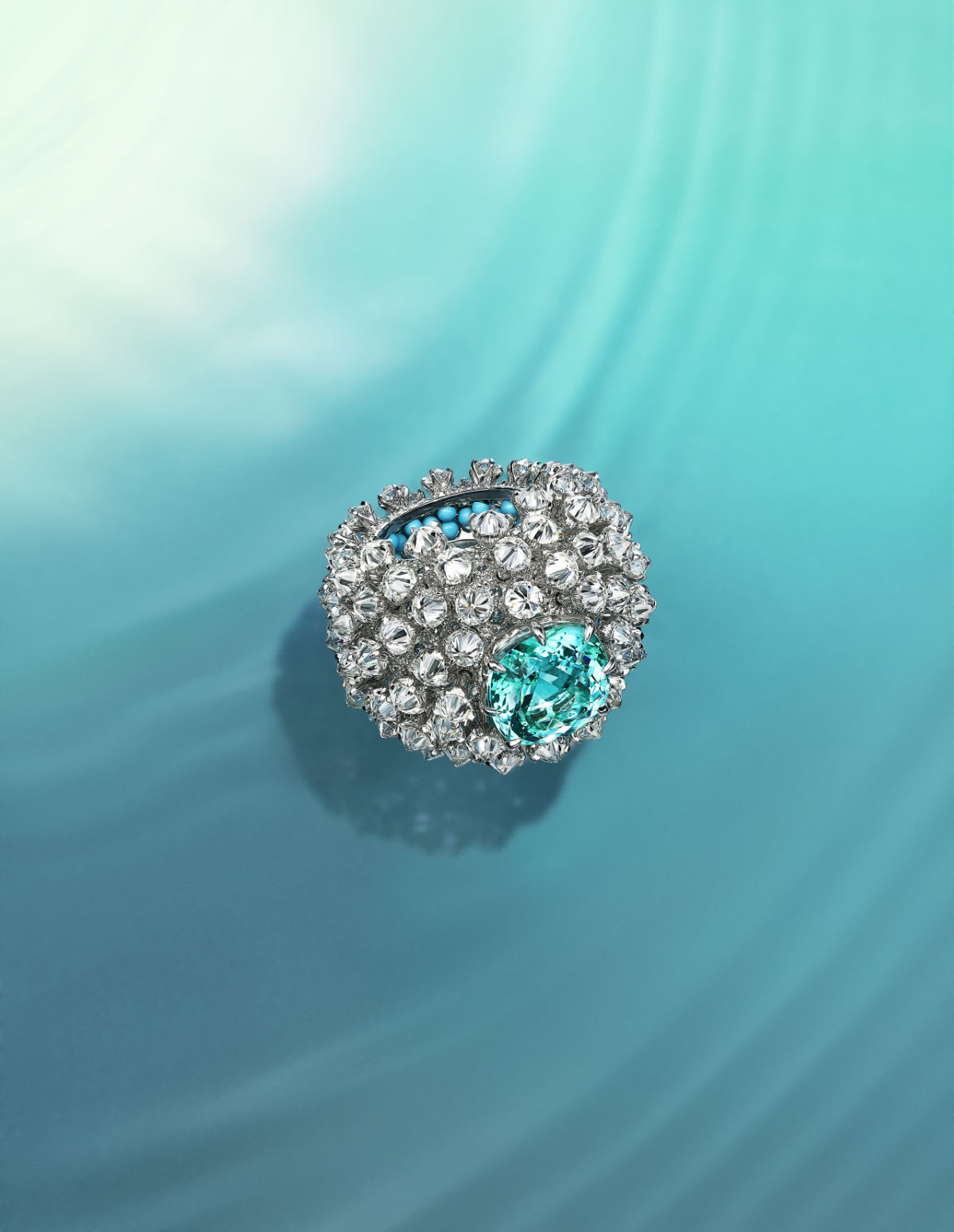 Additional notable creations from the fall launch include: a Shell necklace featuring diamonds and a striking blue cuprian elbaite tourmaline of over 10 carats; a Pisces necklace with an unenhanced orange sapphire of over 23 carats; a Coral necklace with unenhanced purple sapphires of over 37 total carats and diamonds; and a Starfish pendant with diamonds and an unenhanced green cuprian elbaite tourmaline of over 22 carats.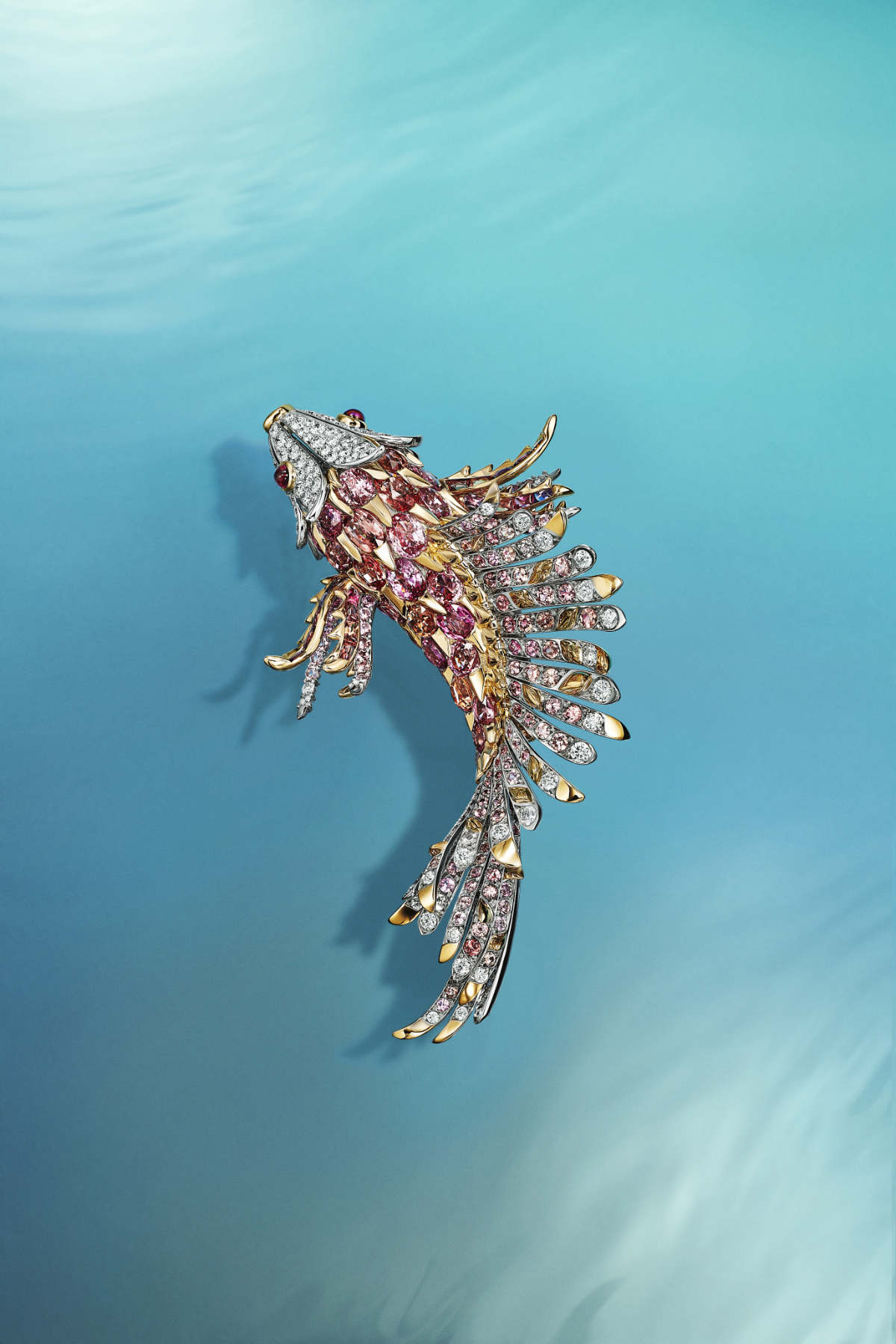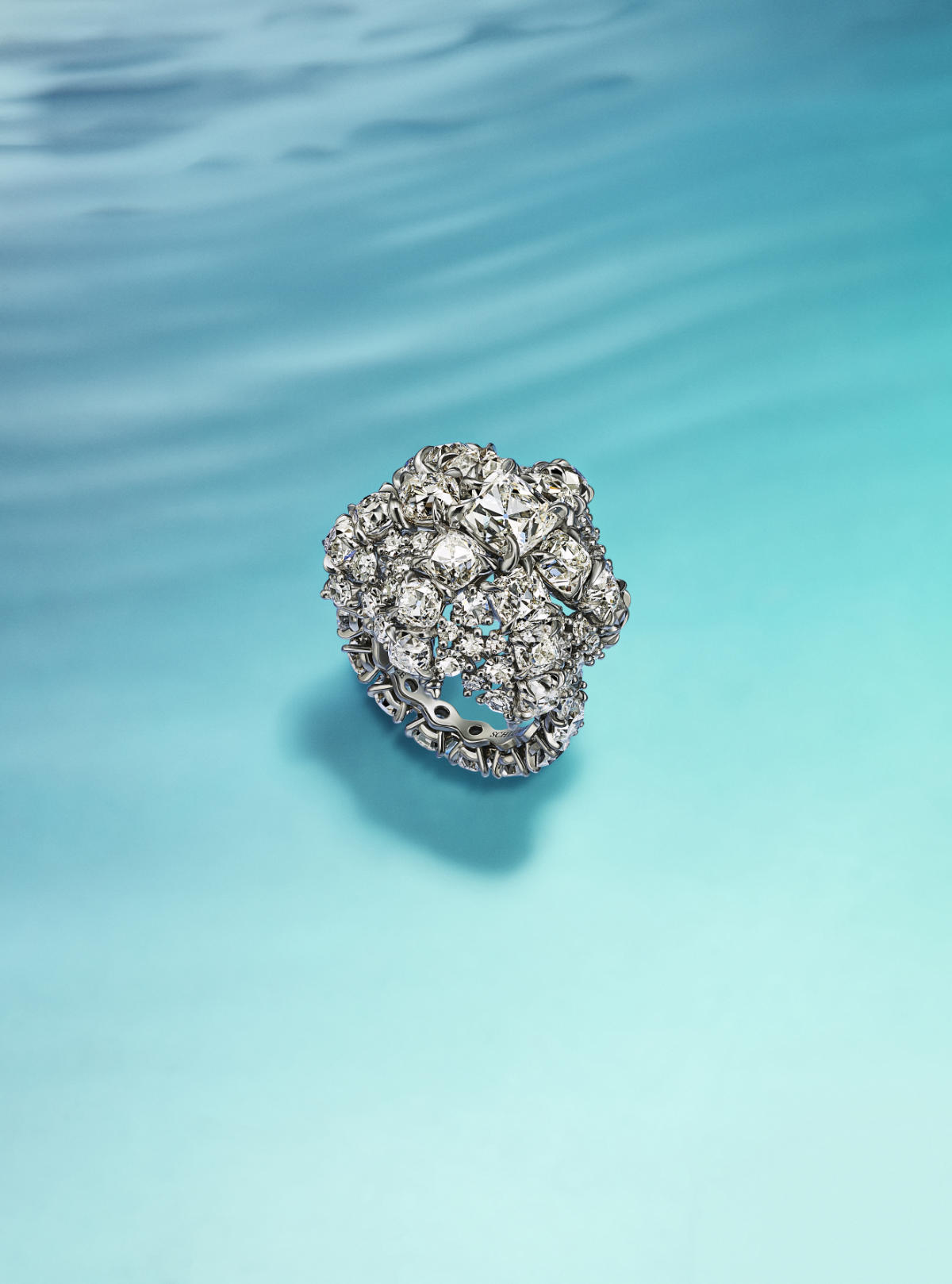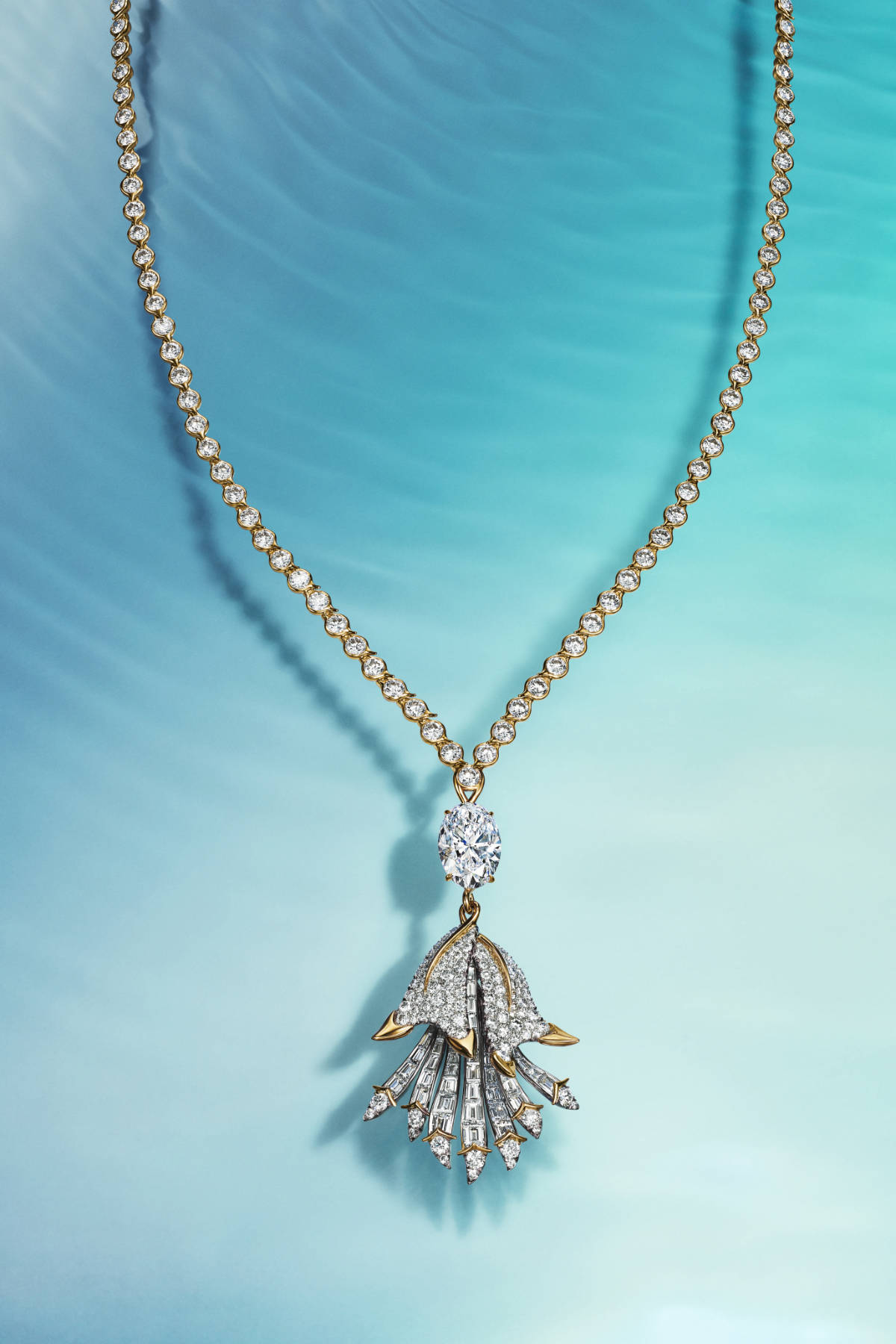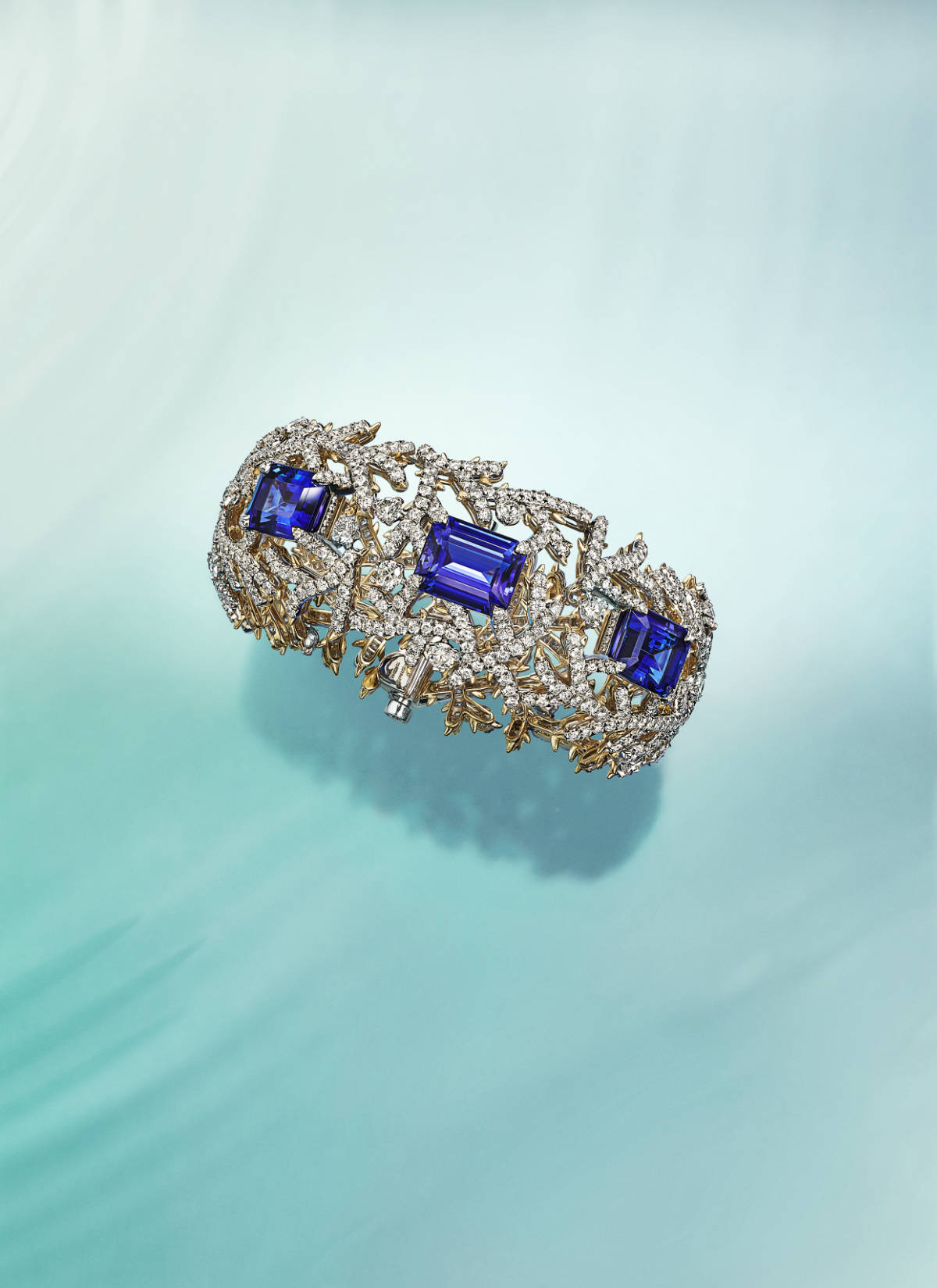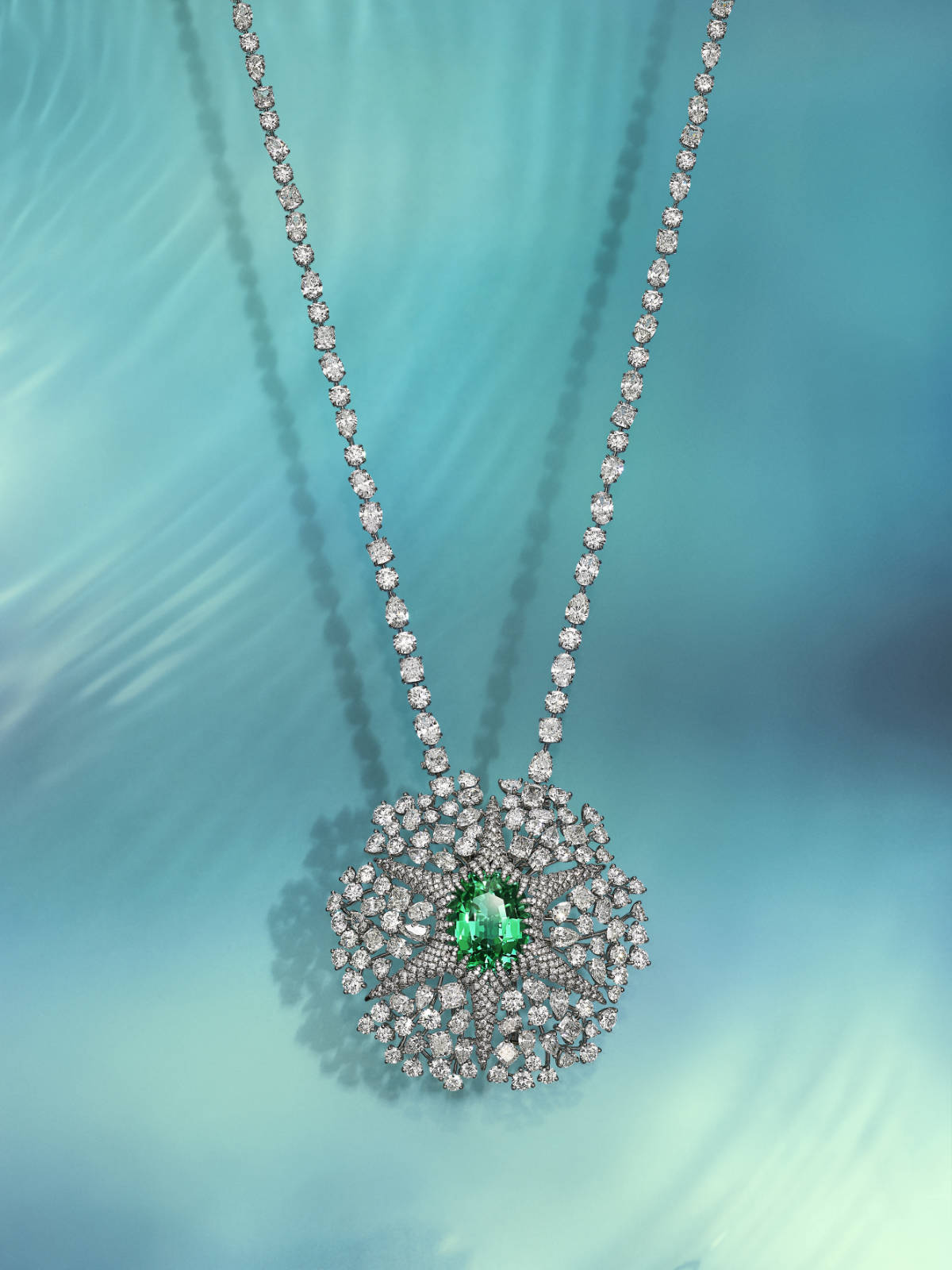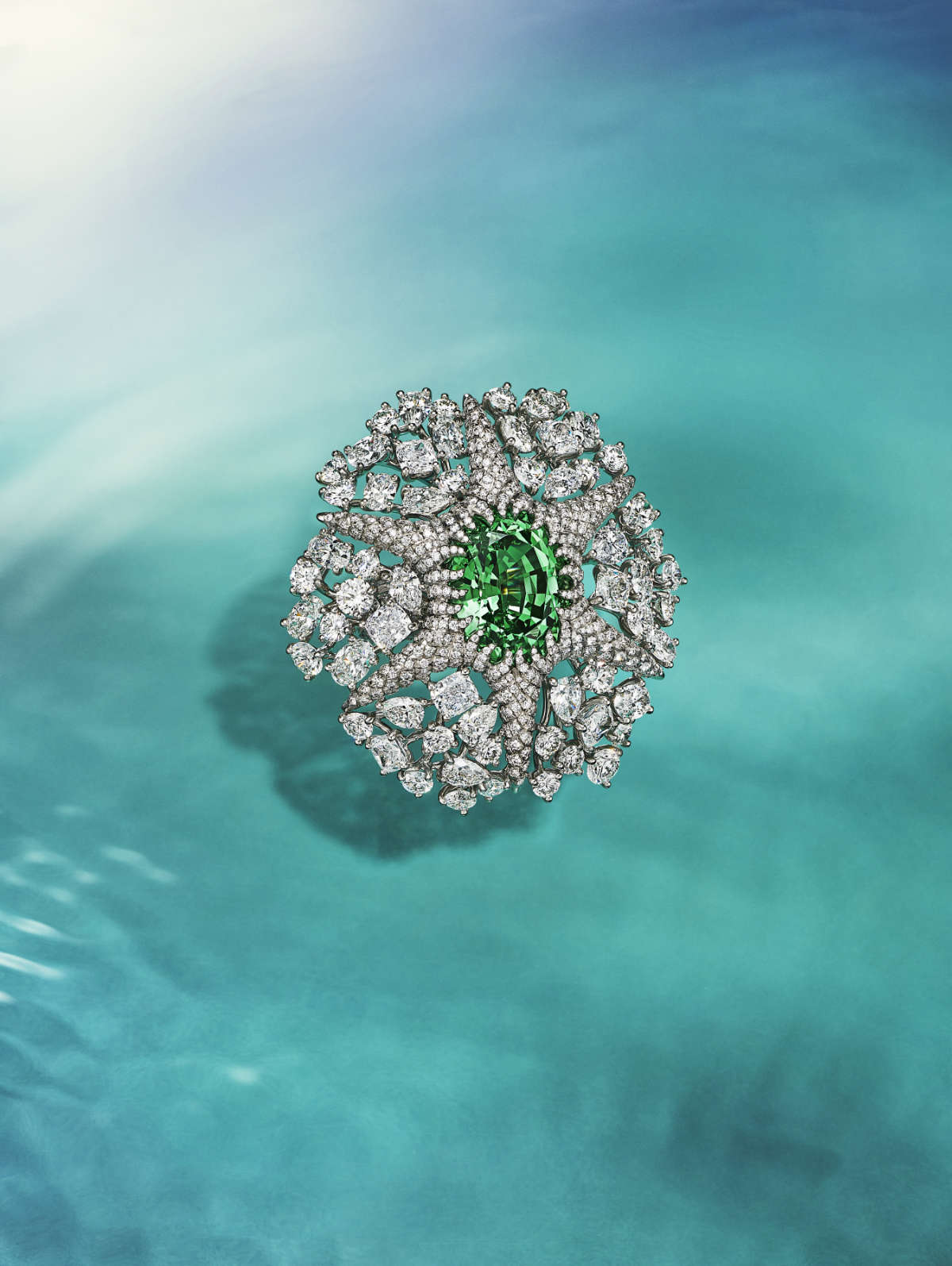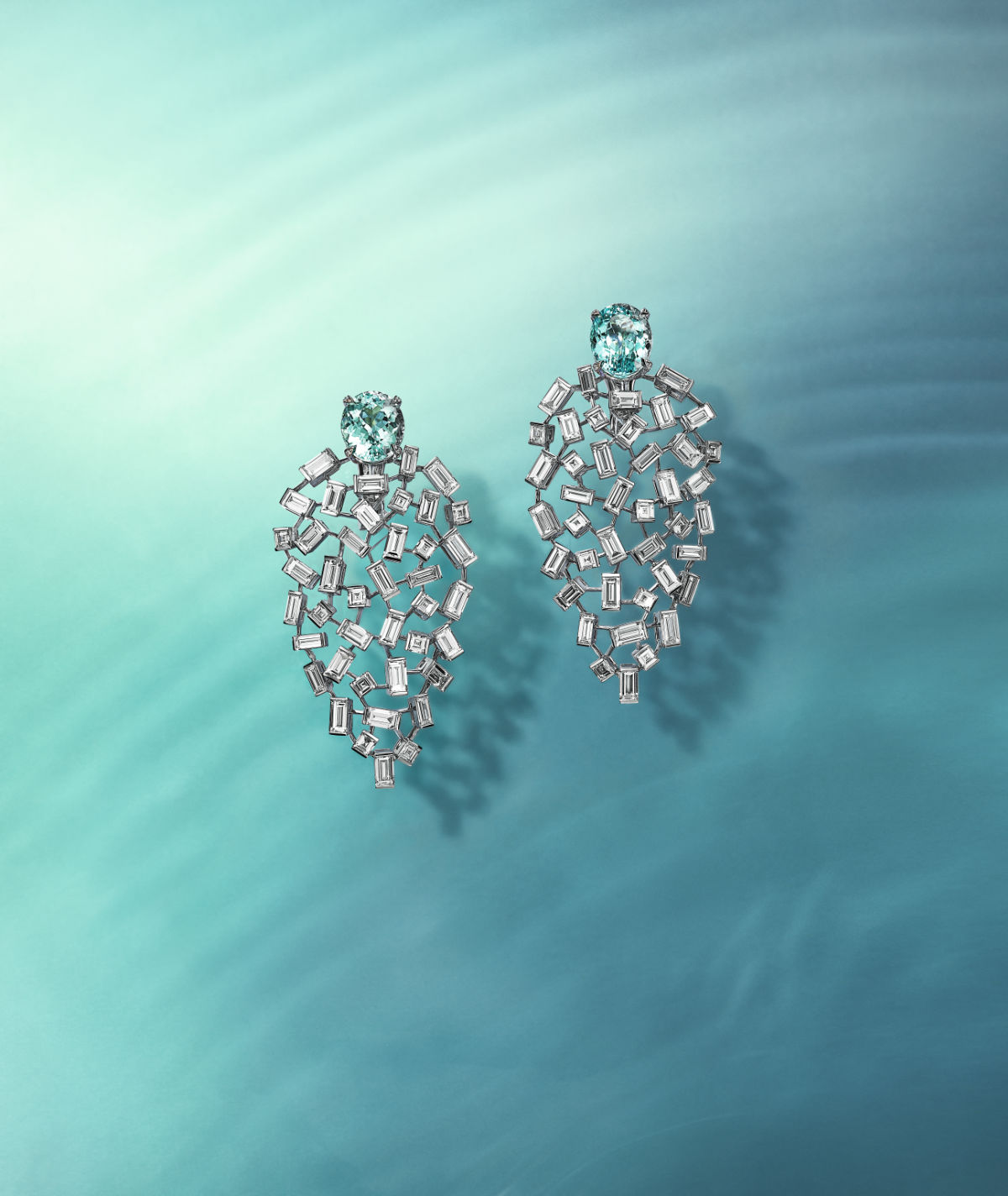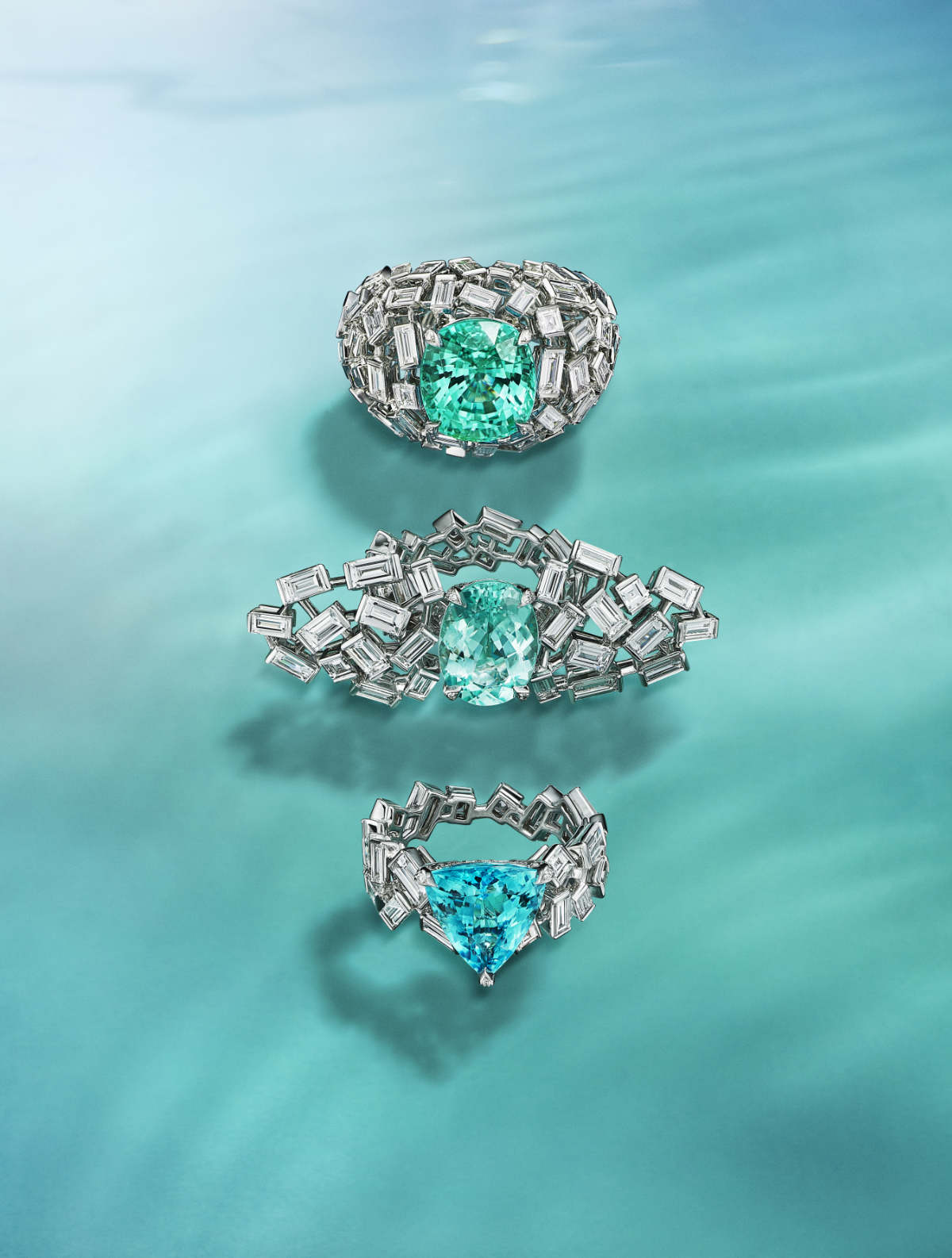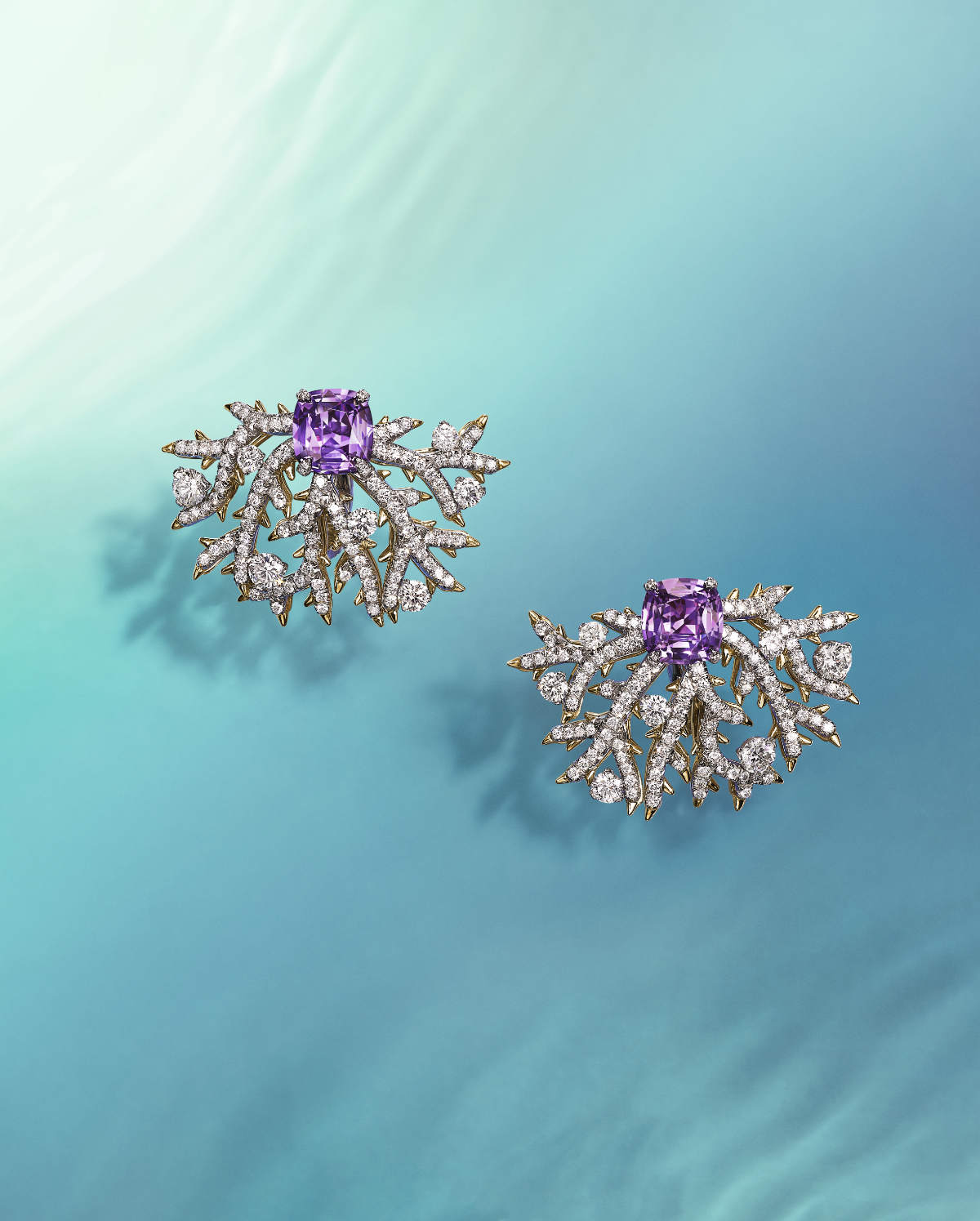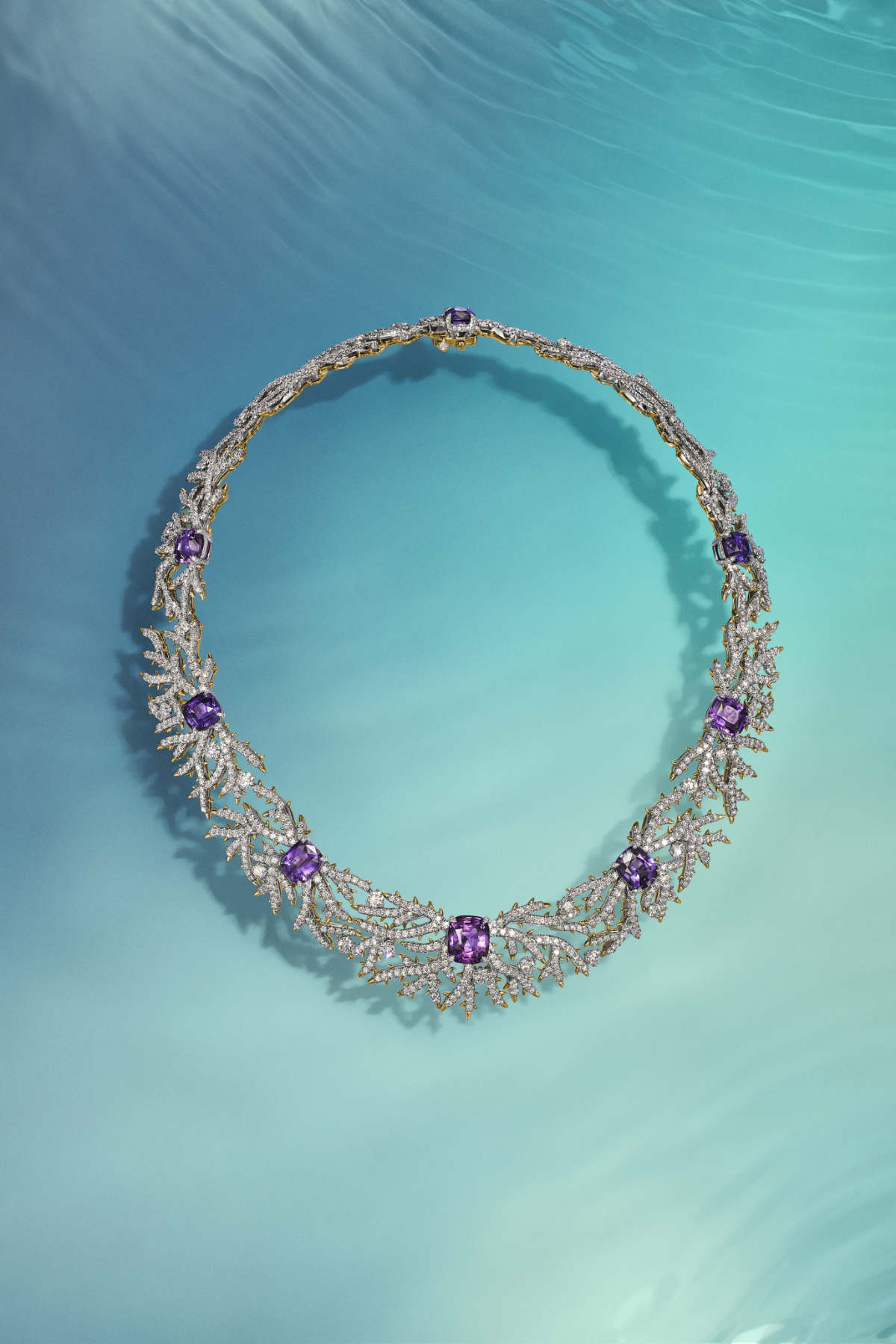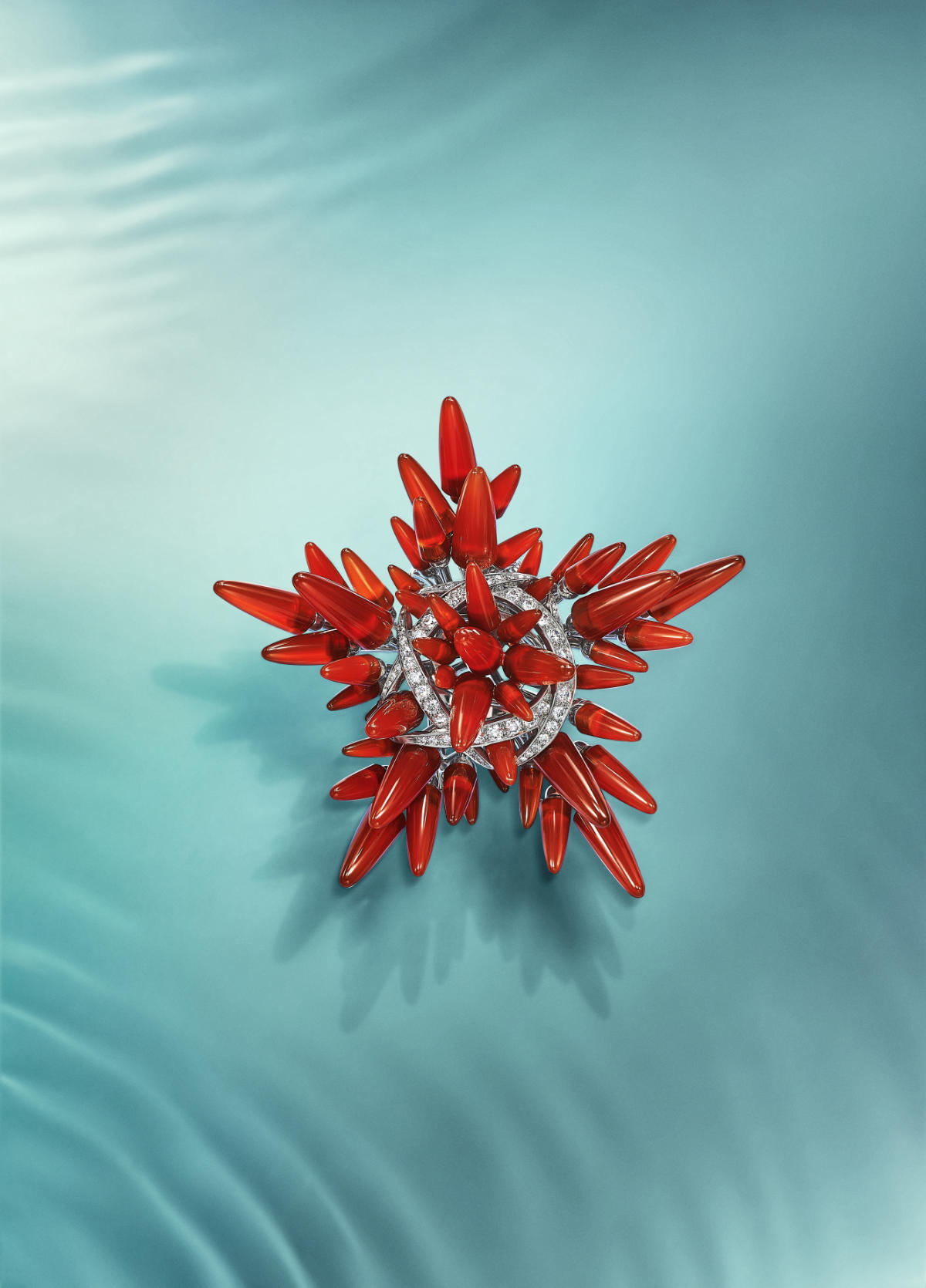 The fall iteration of the Blue Book 2023: Out of the Blue collection will debut at an exclusive high jewelry celebration this fall.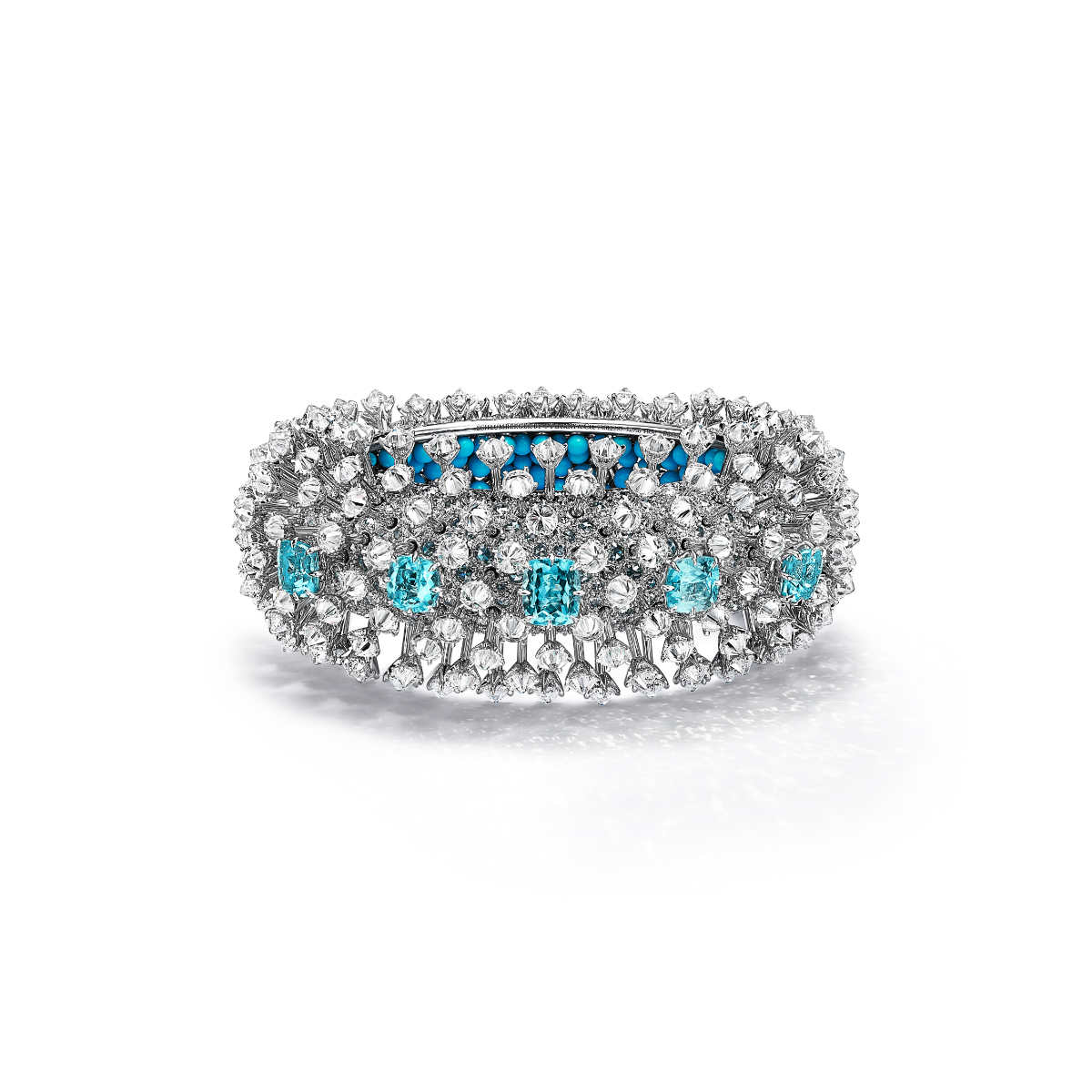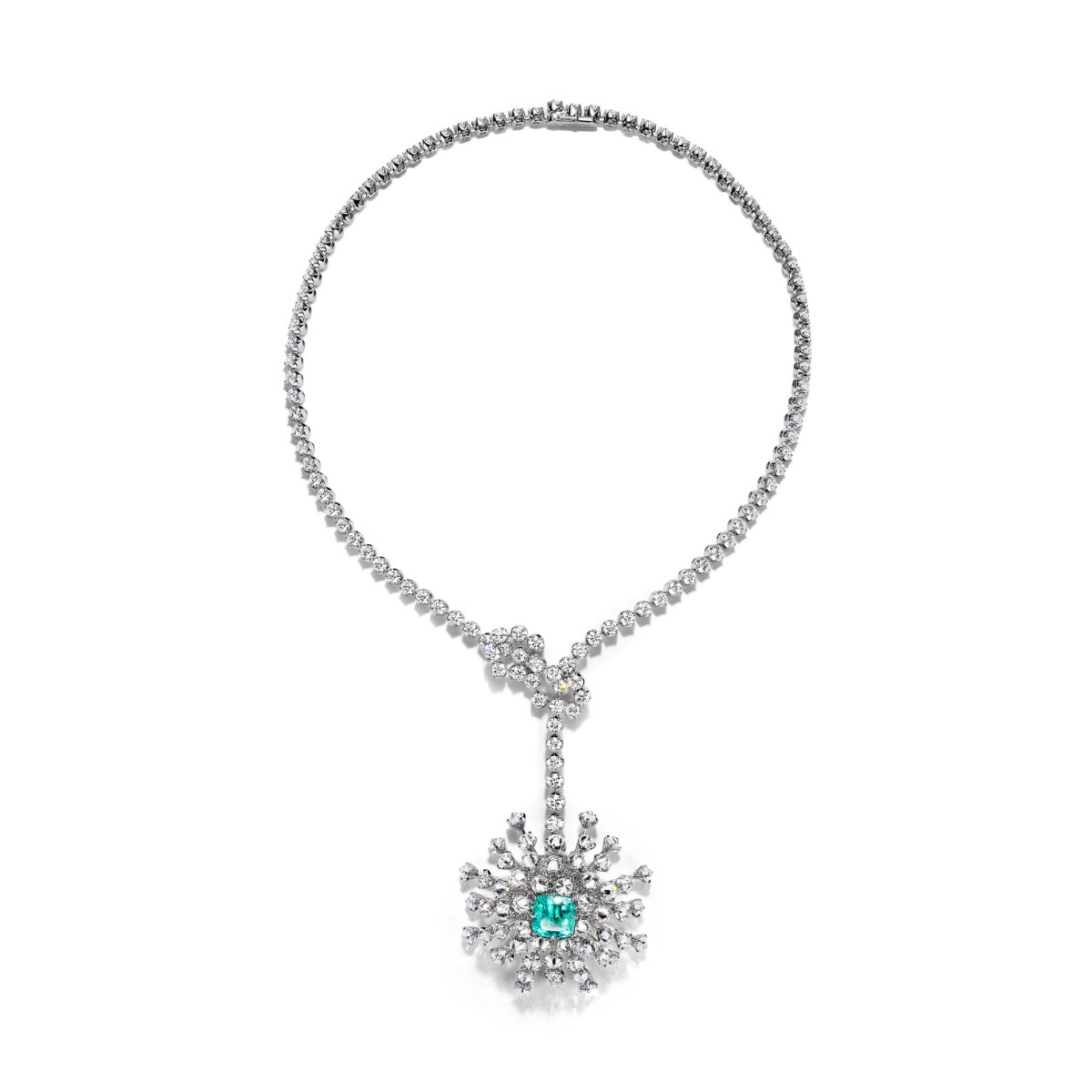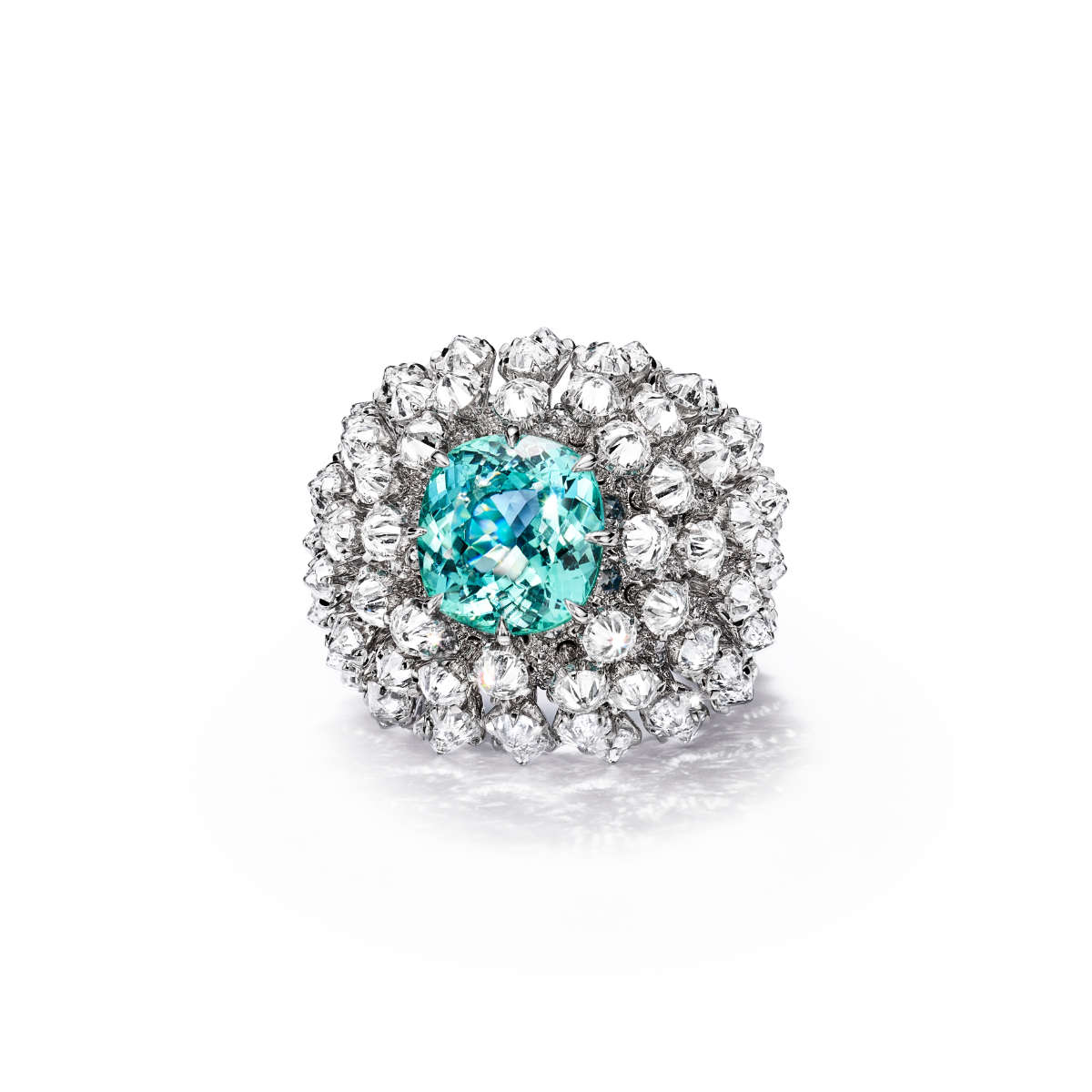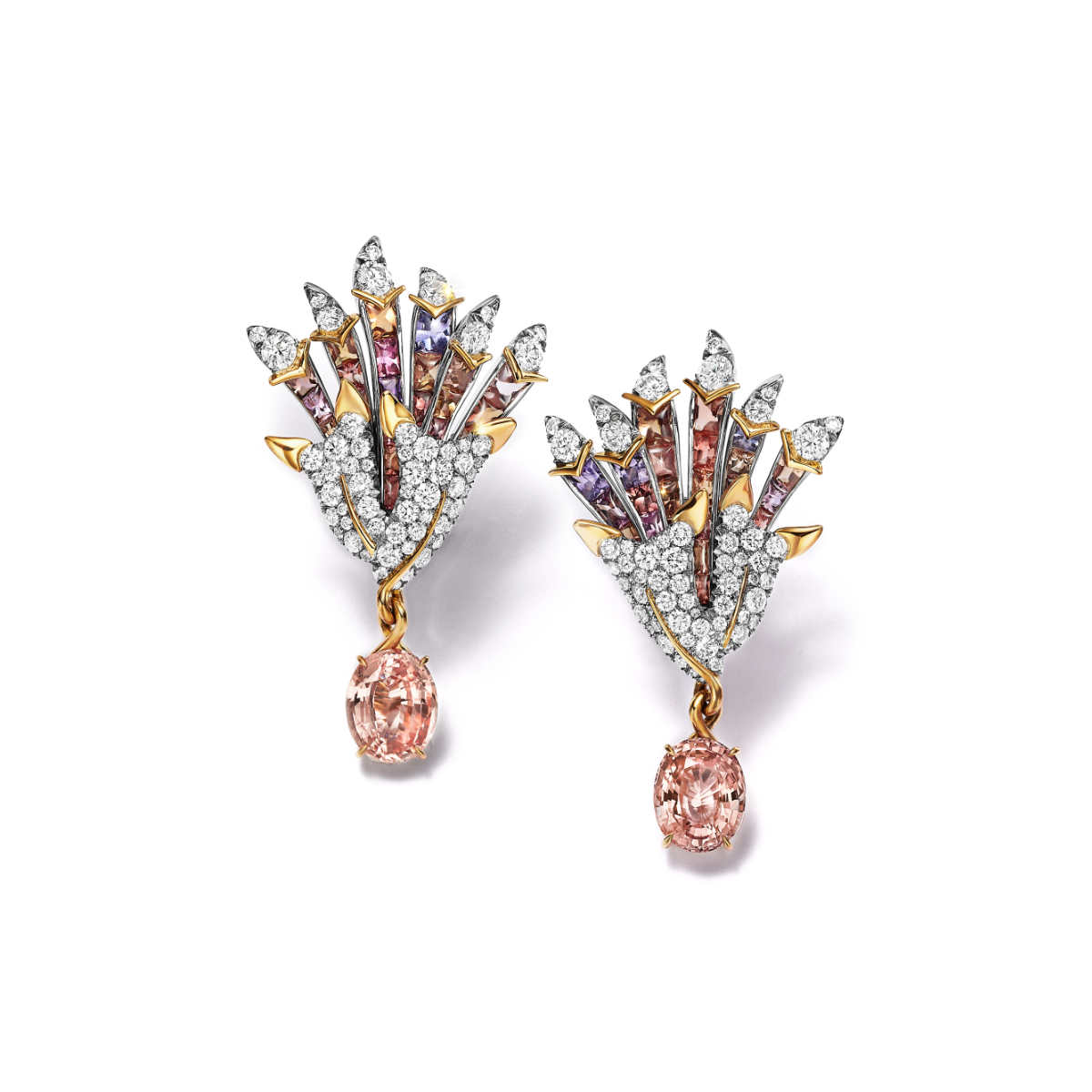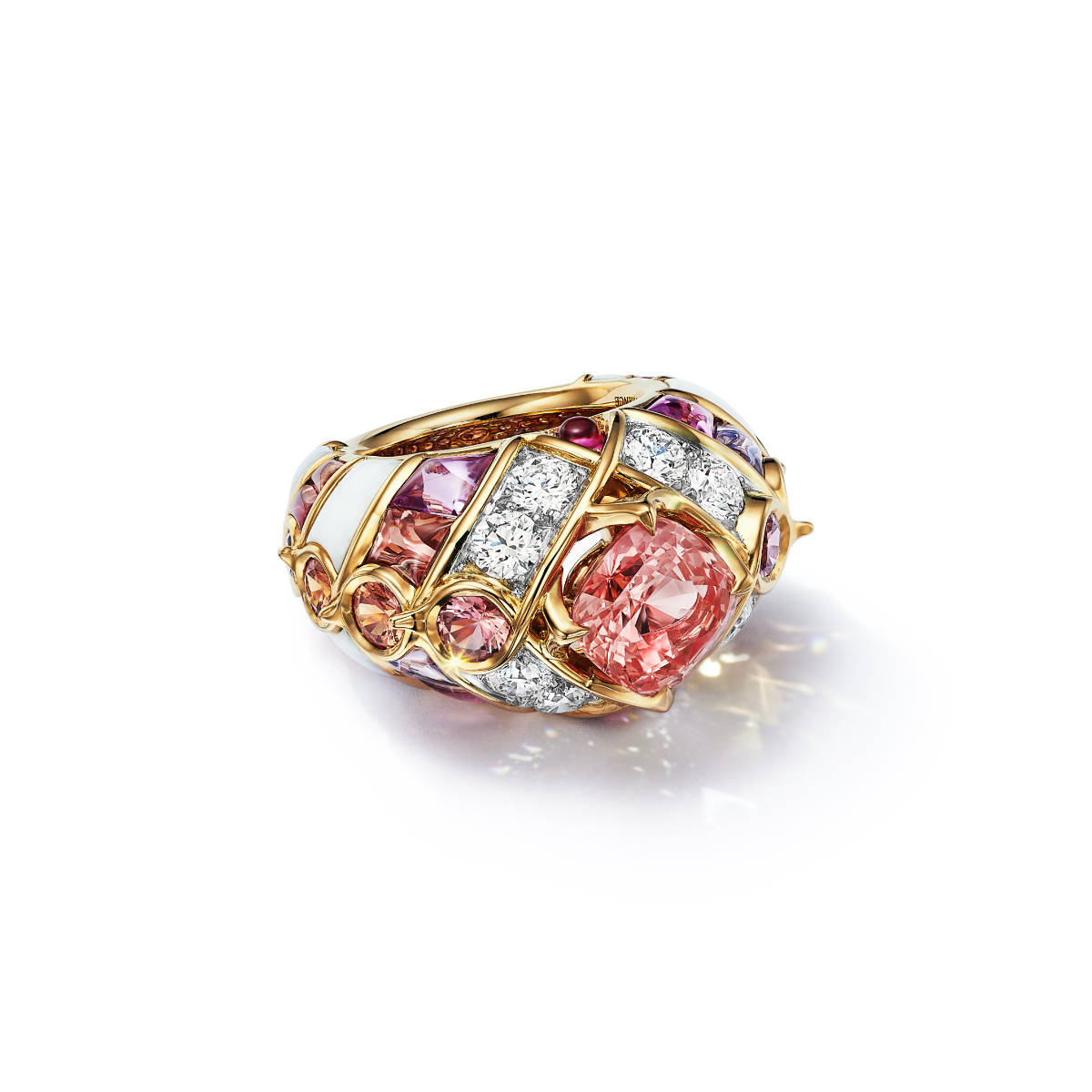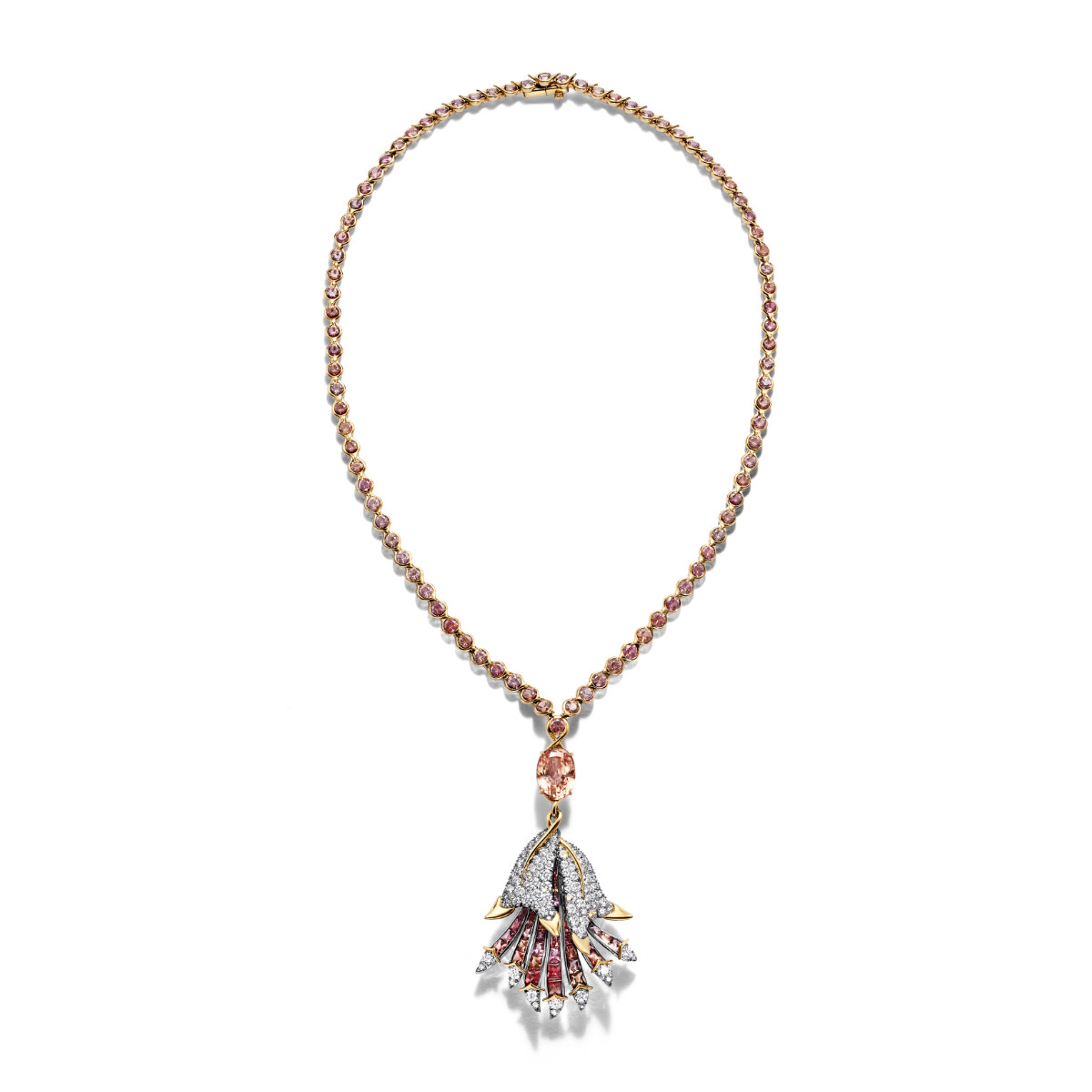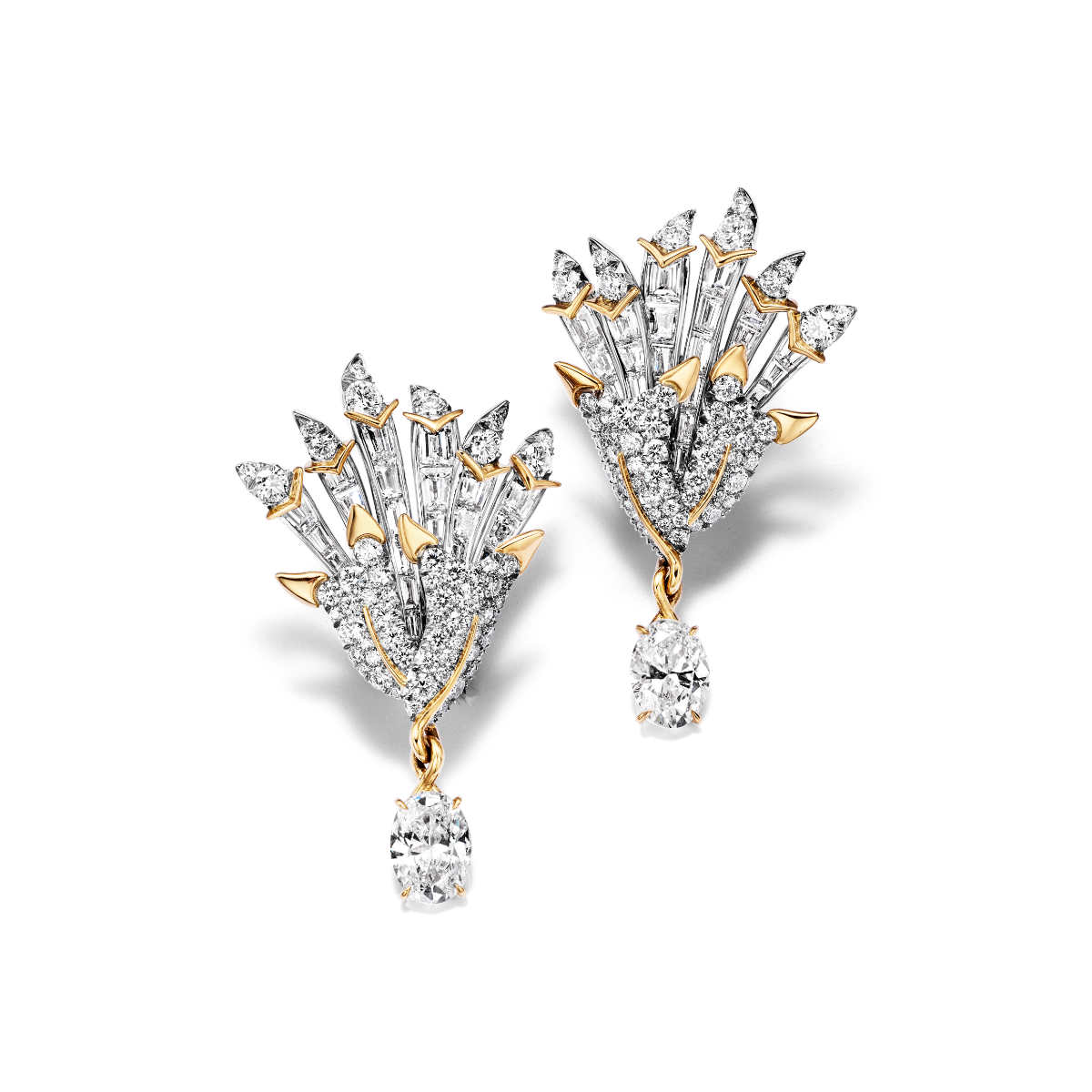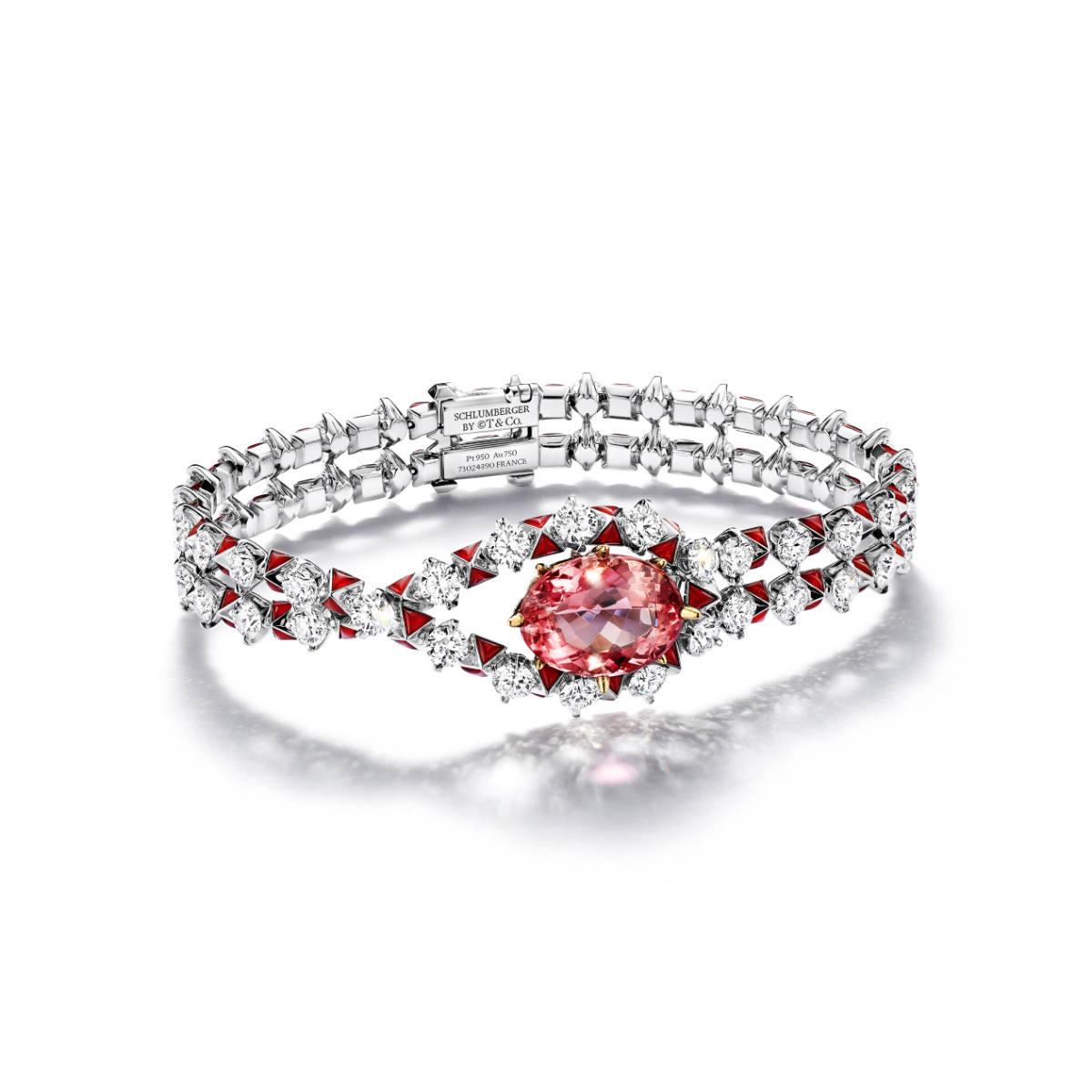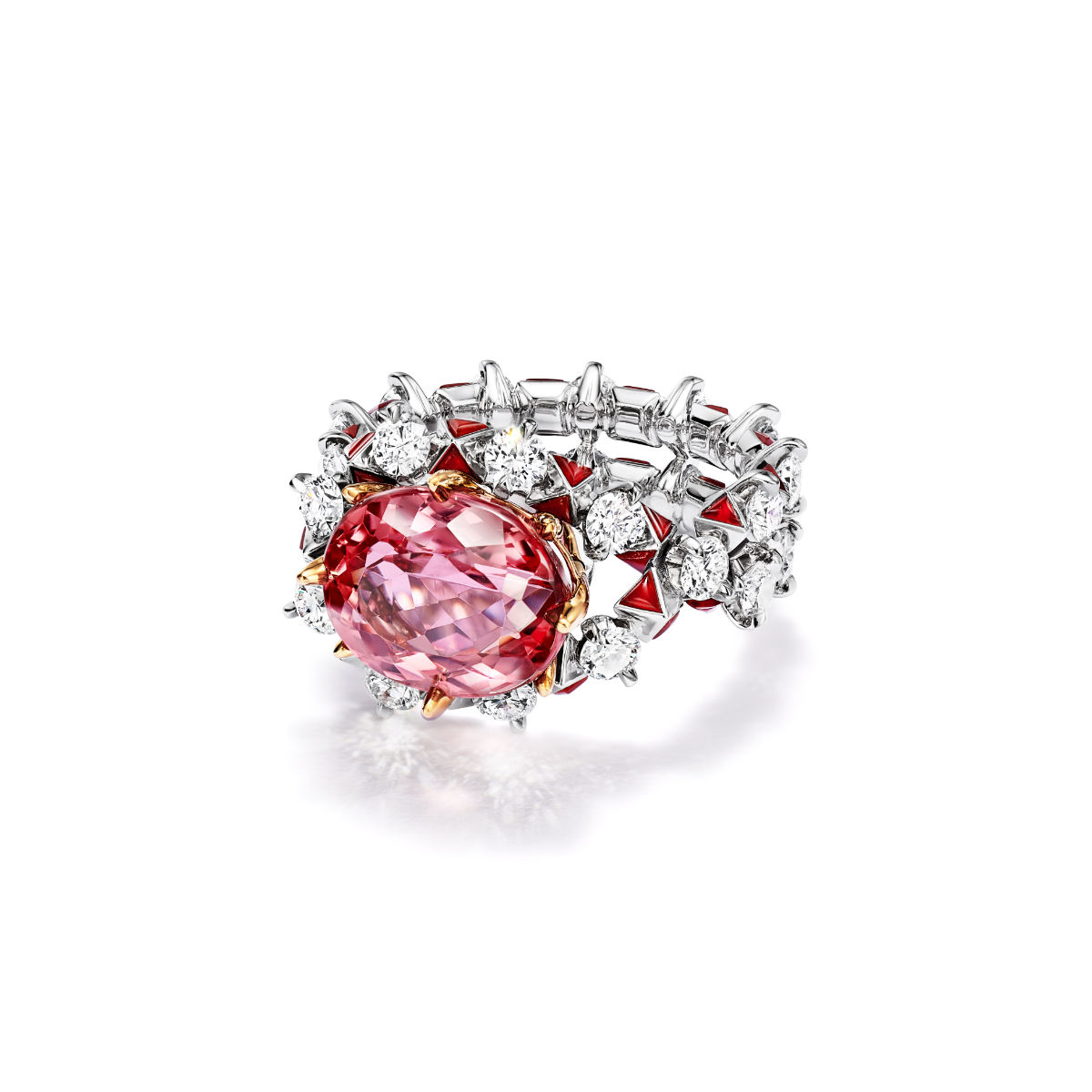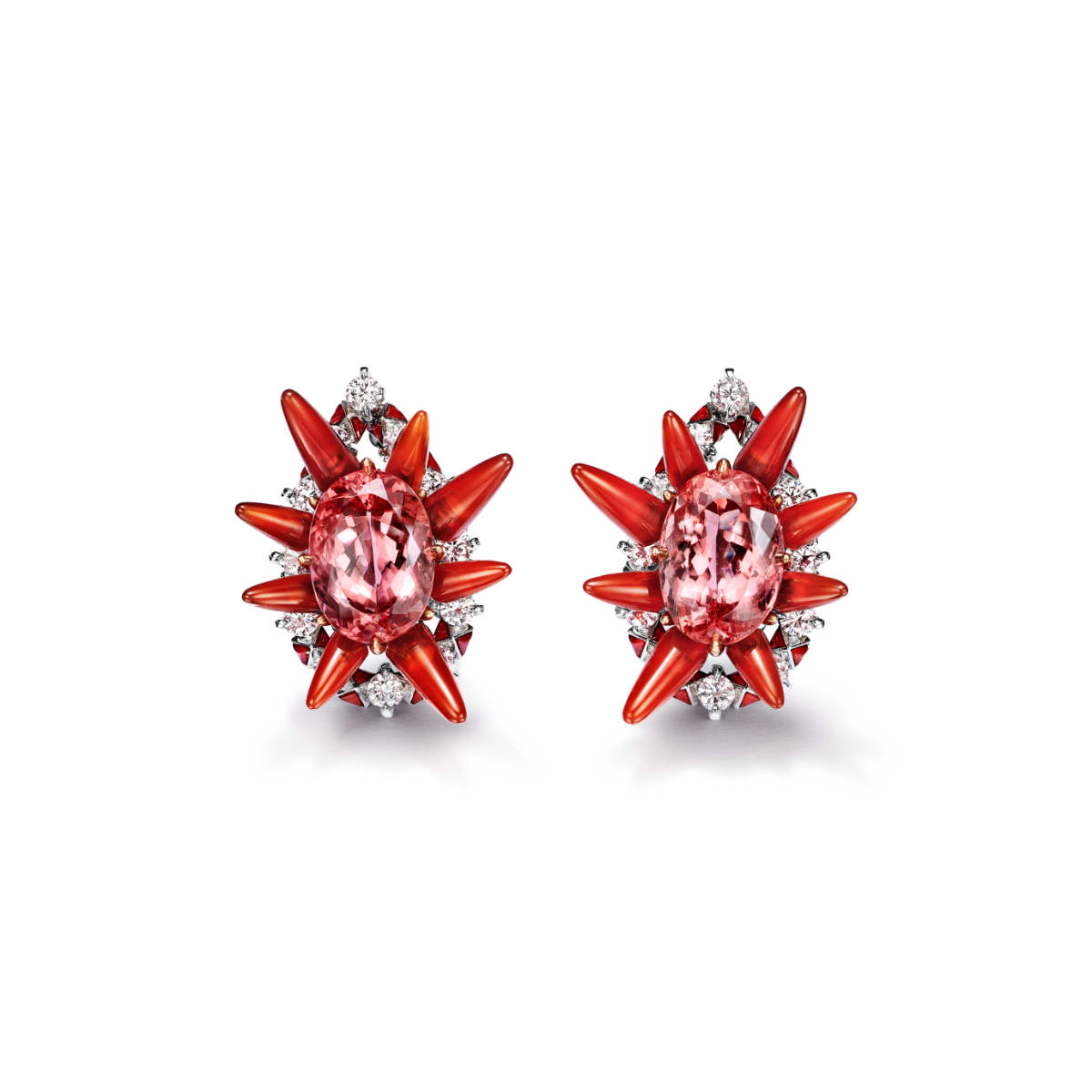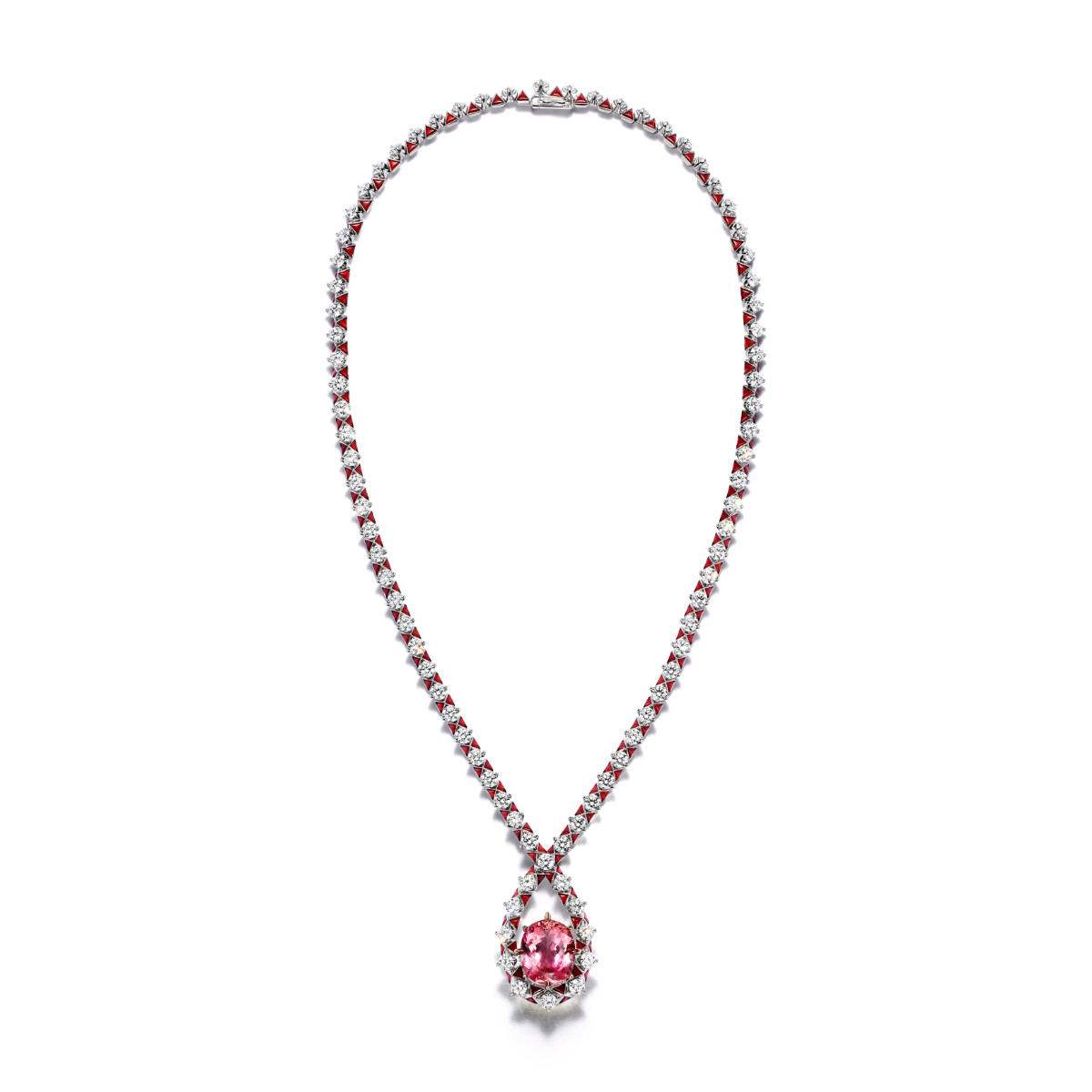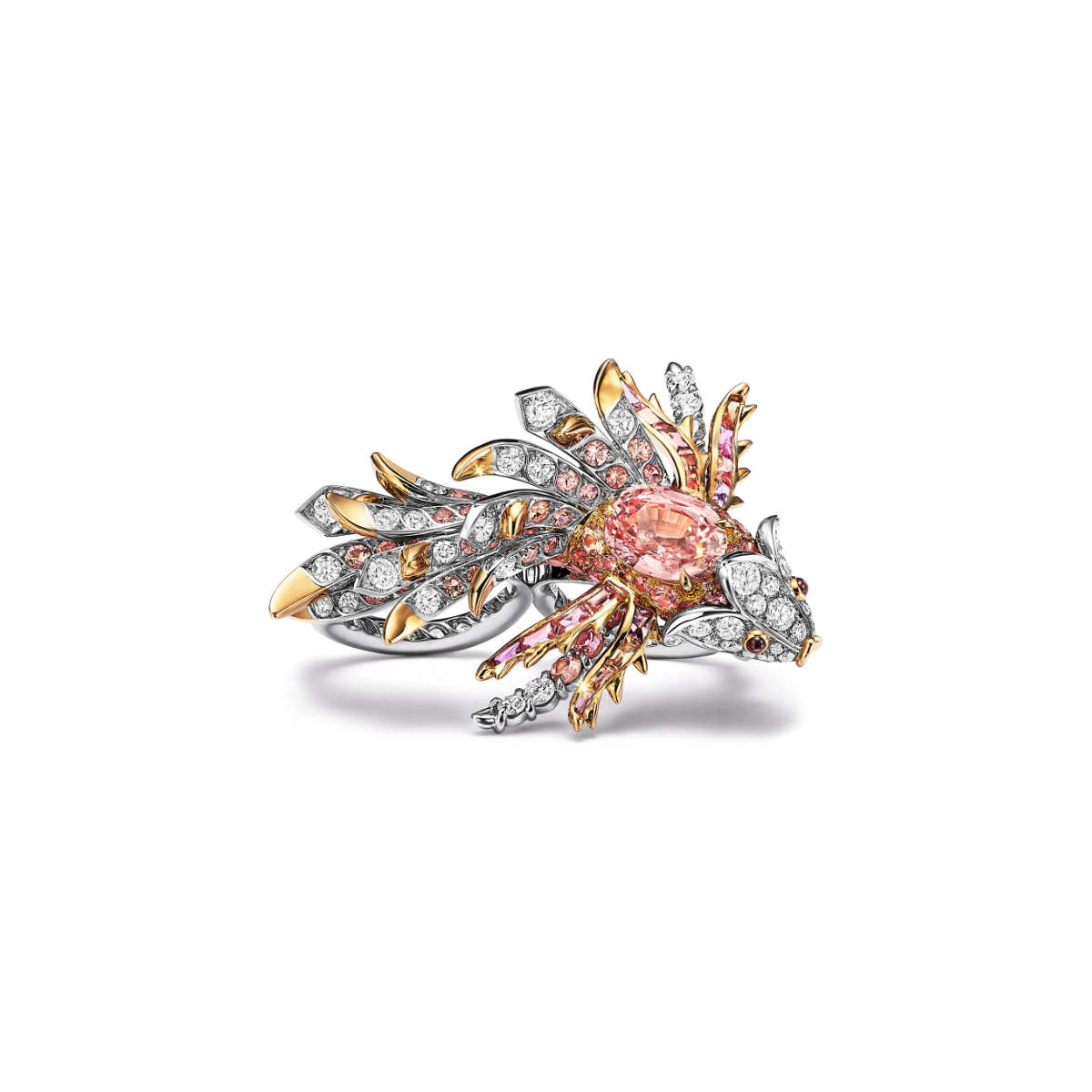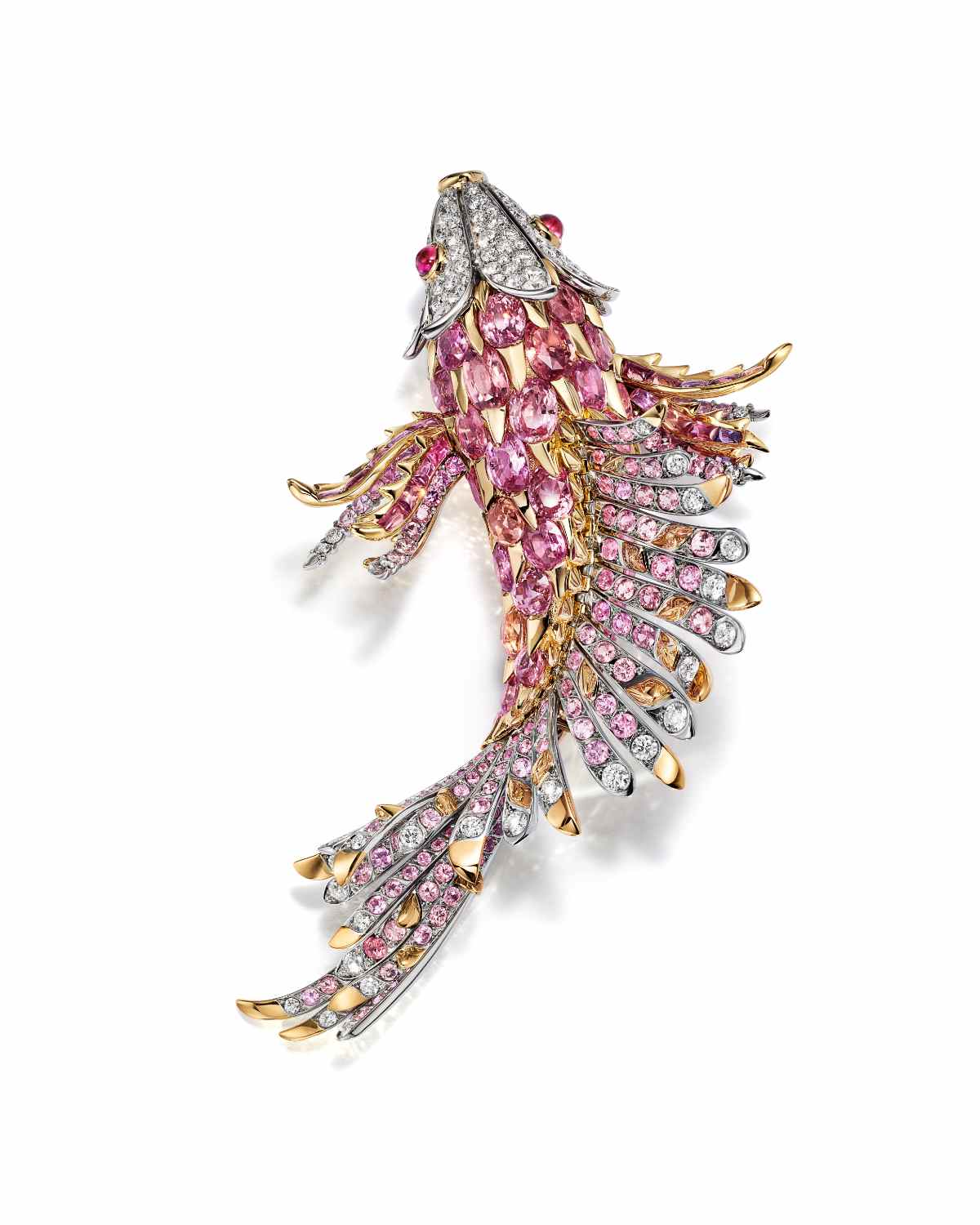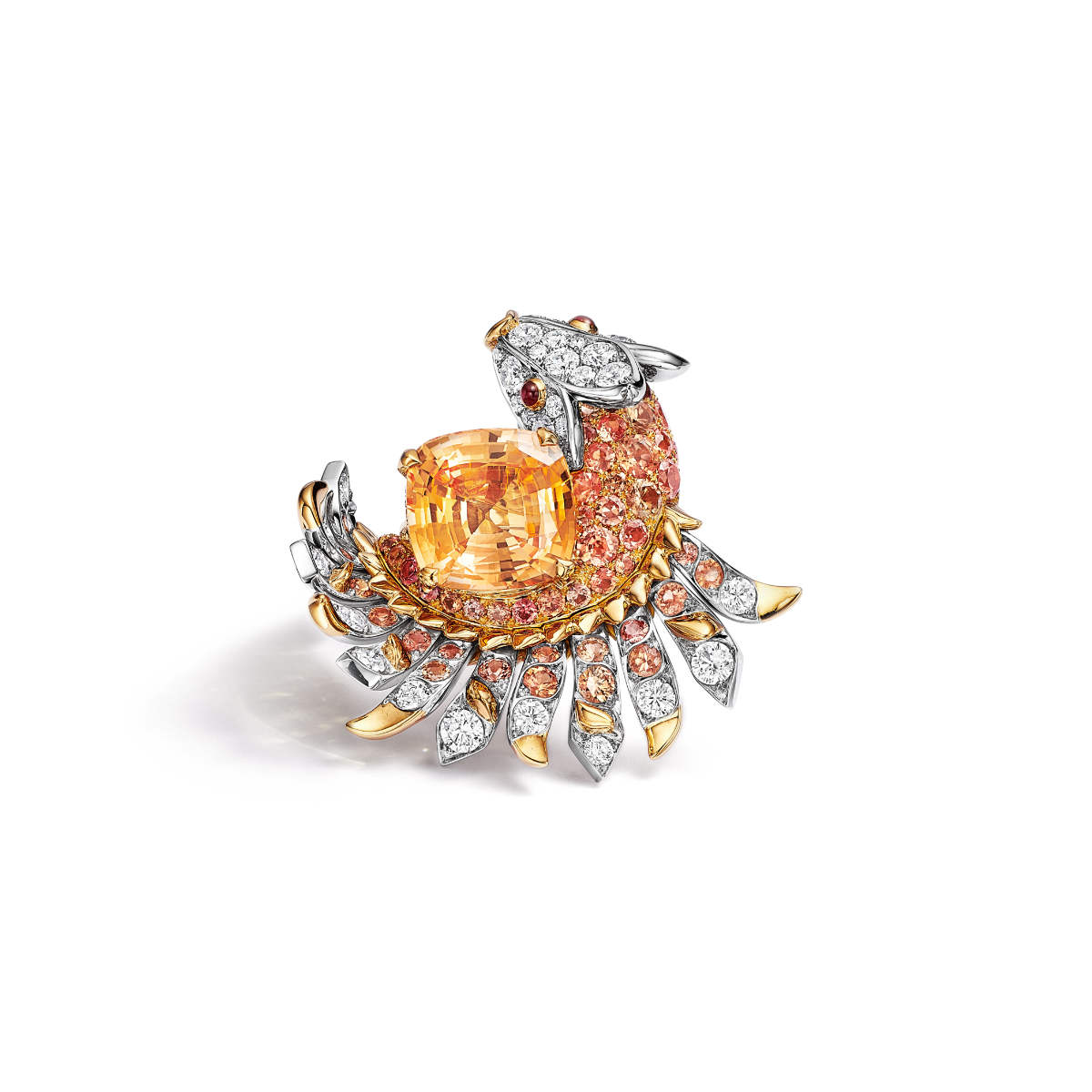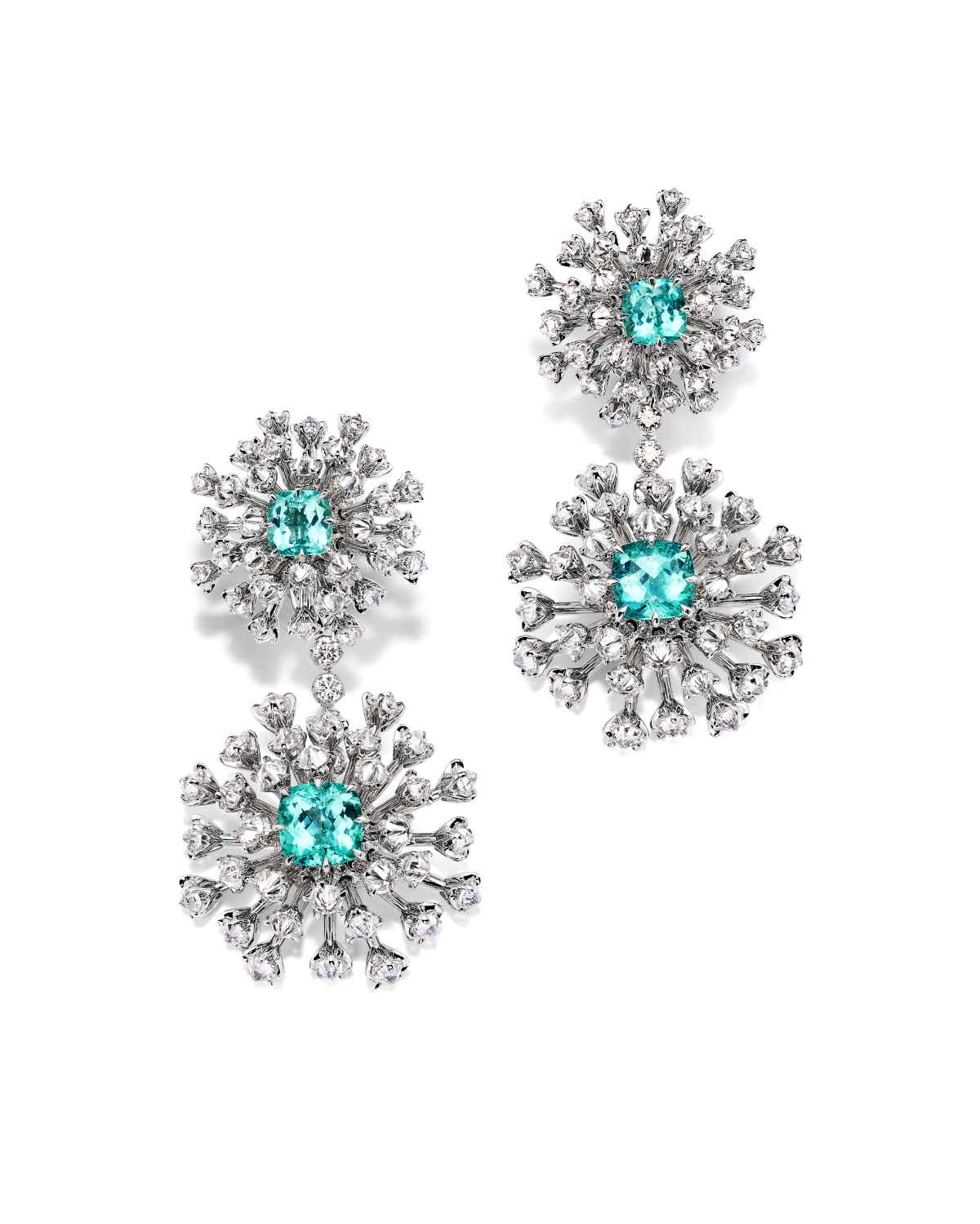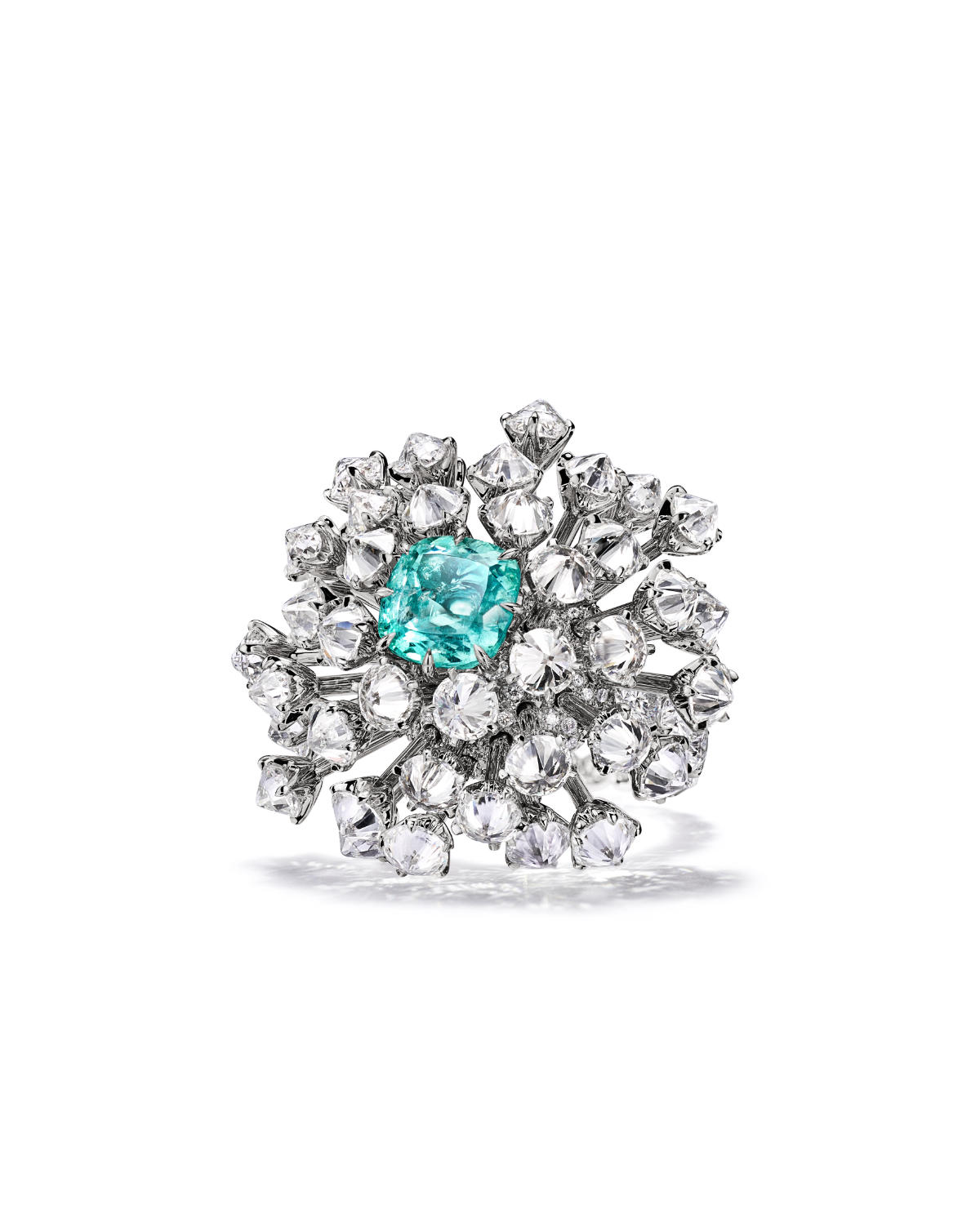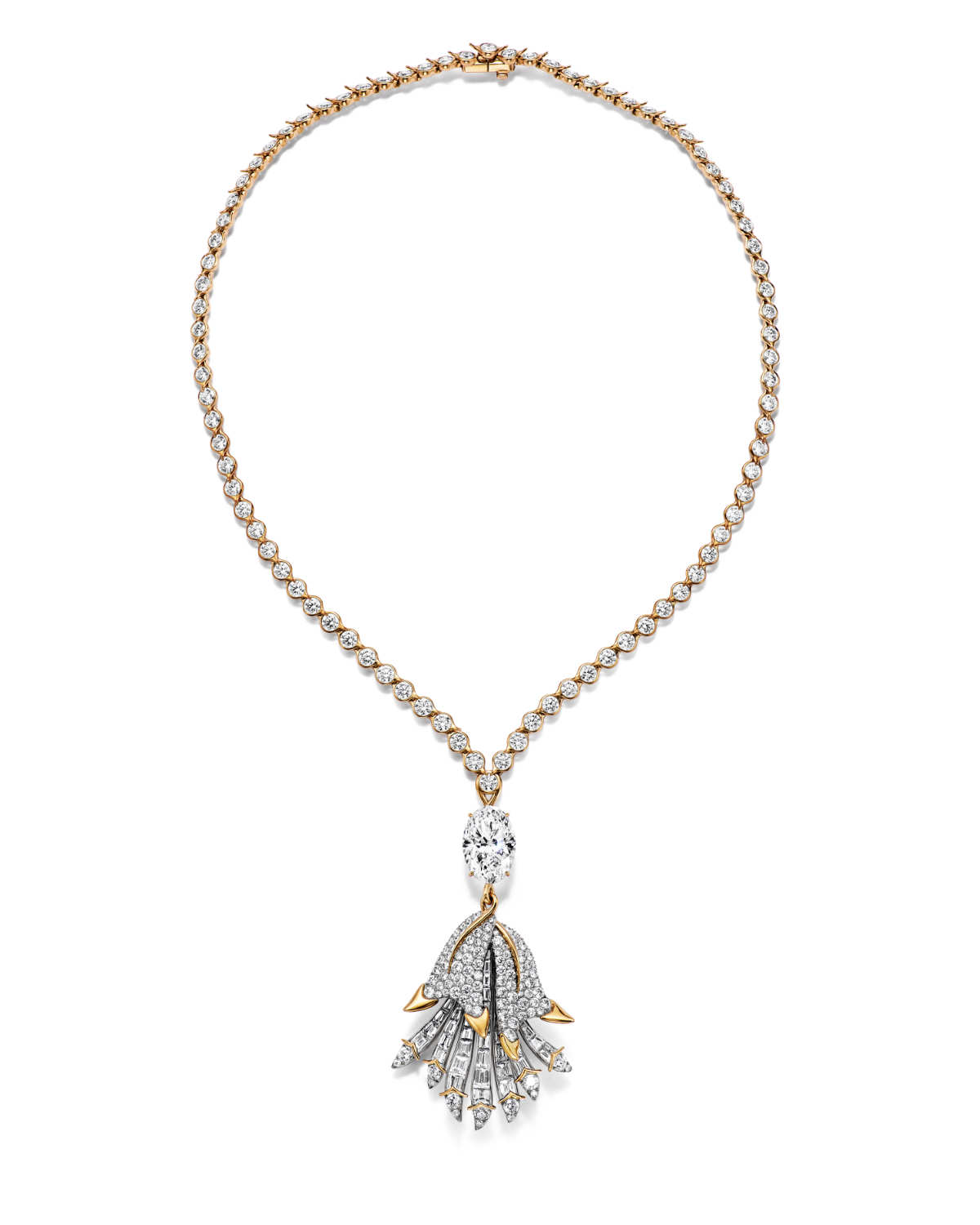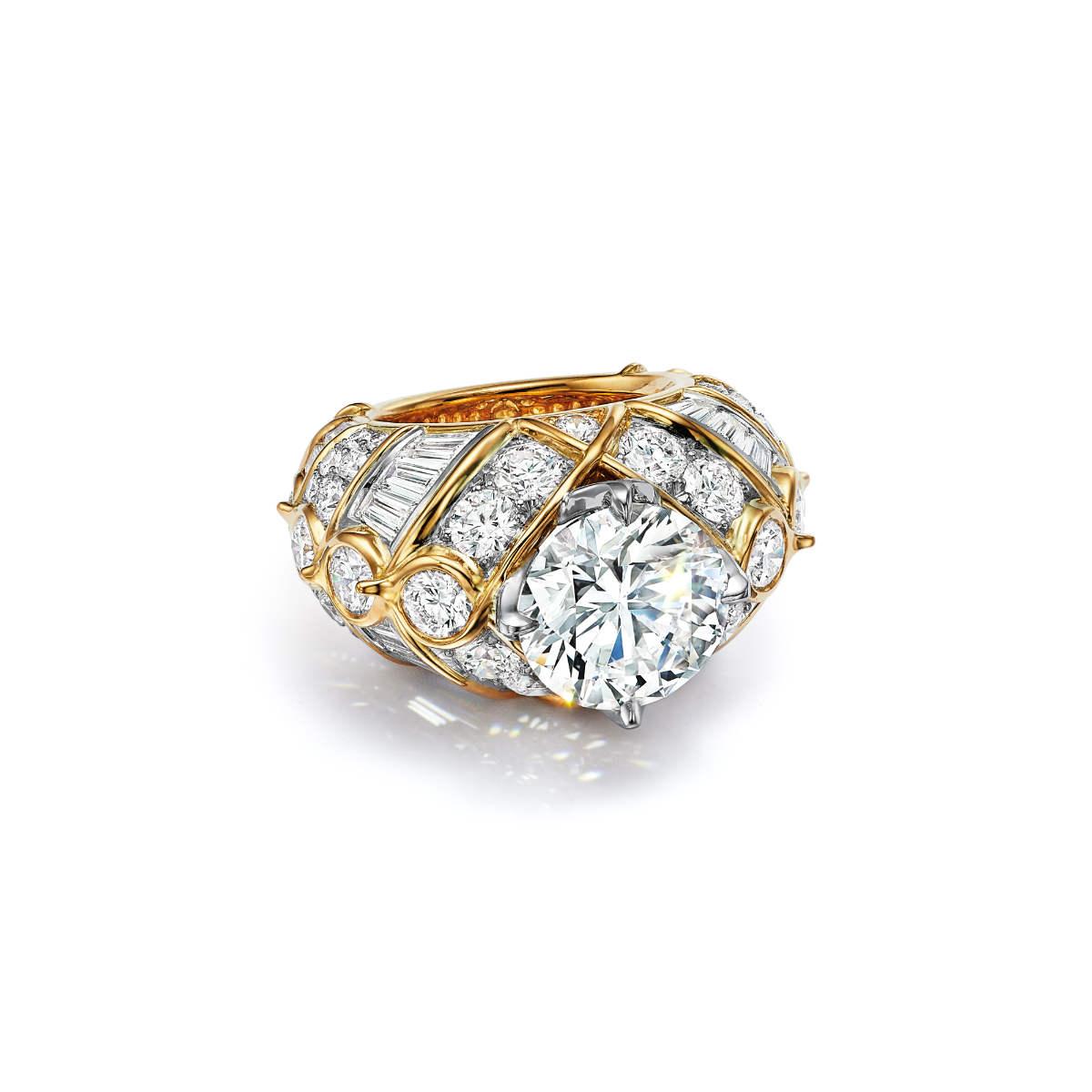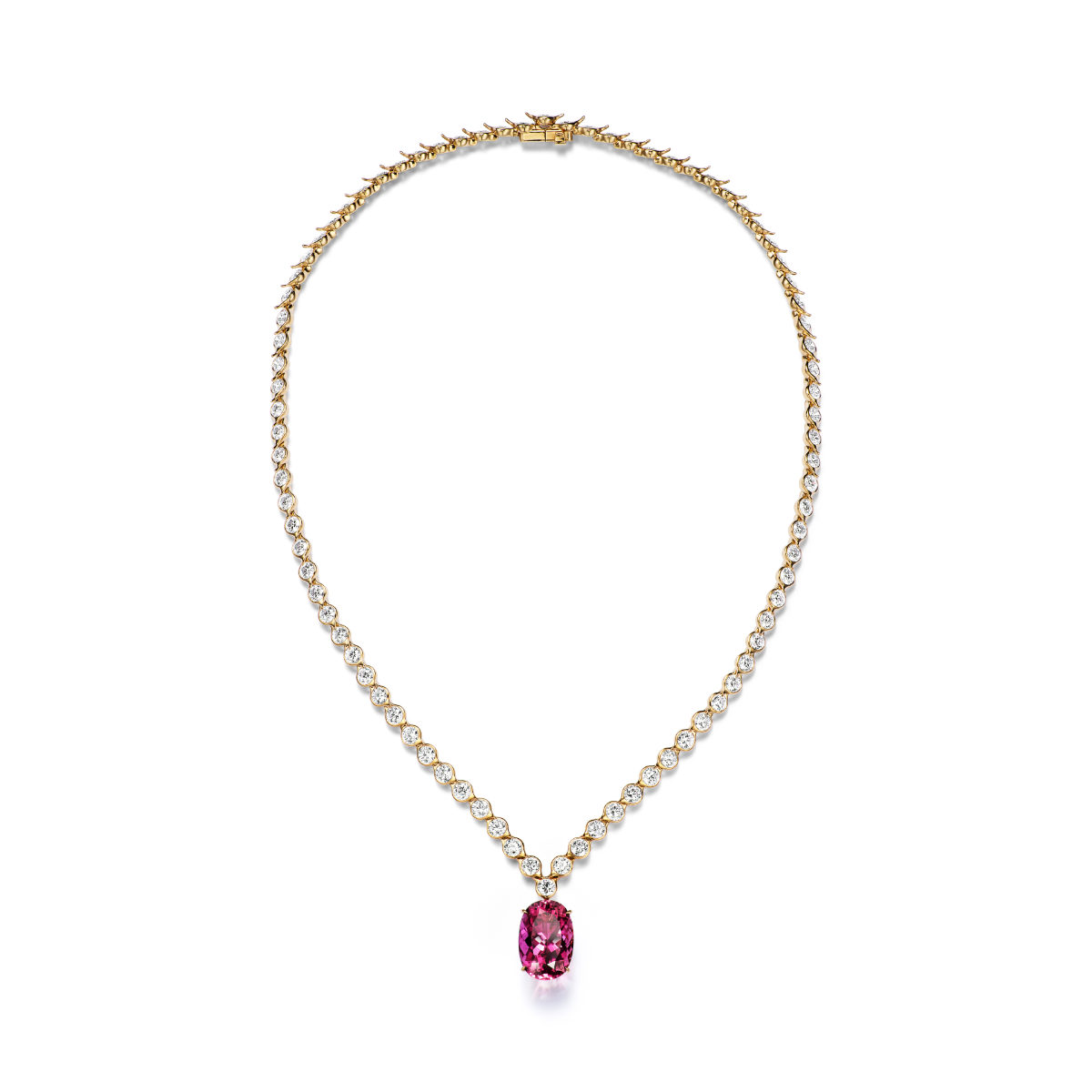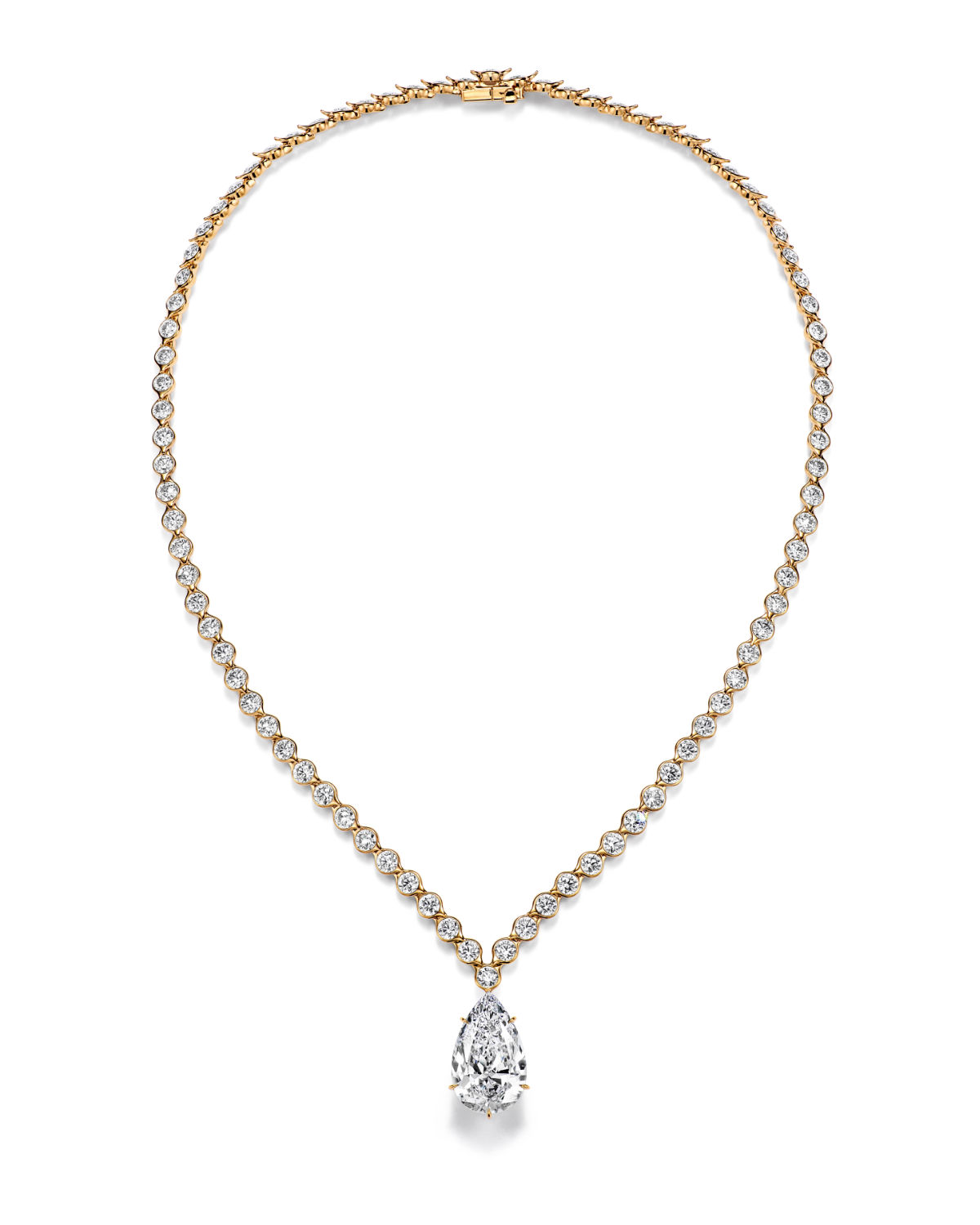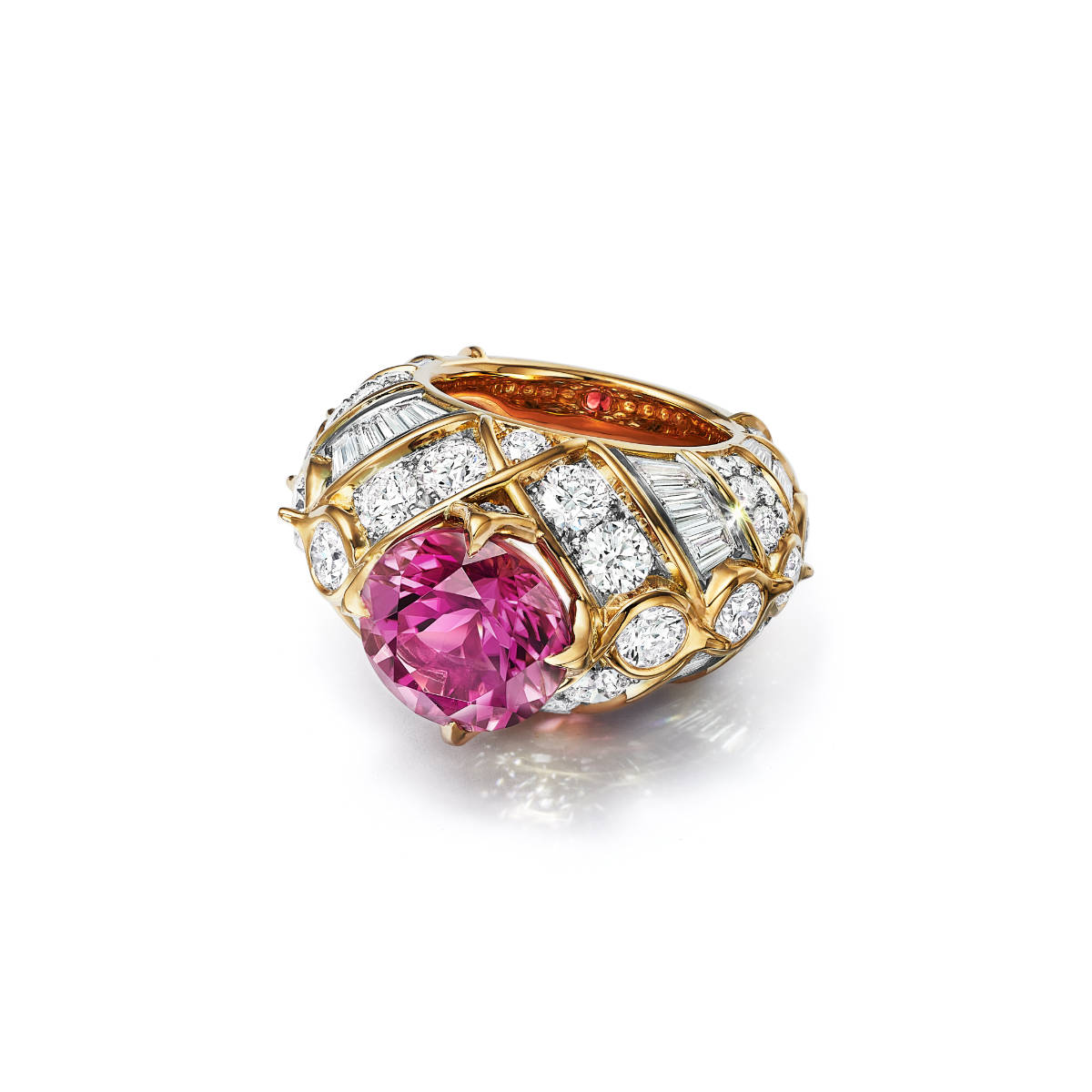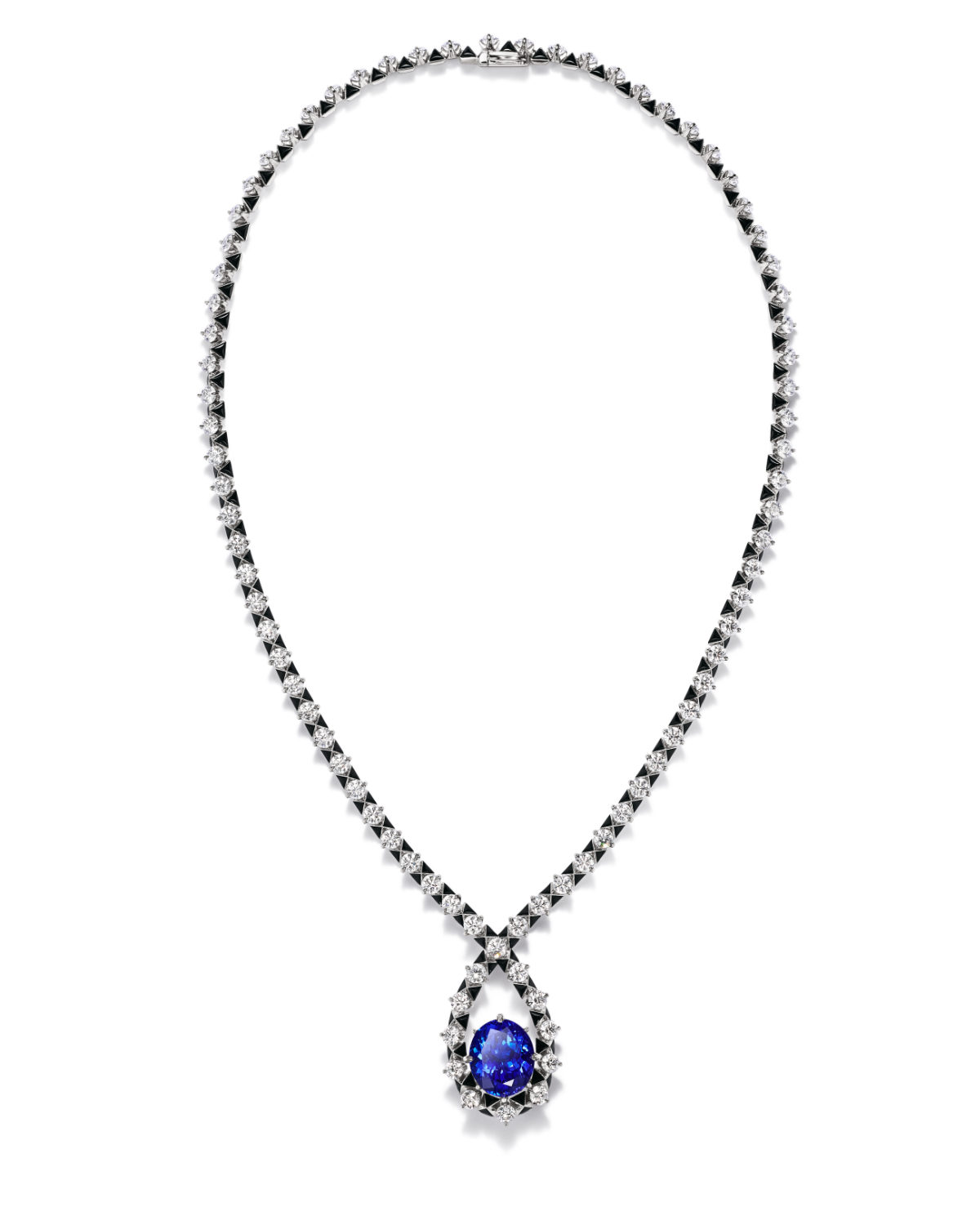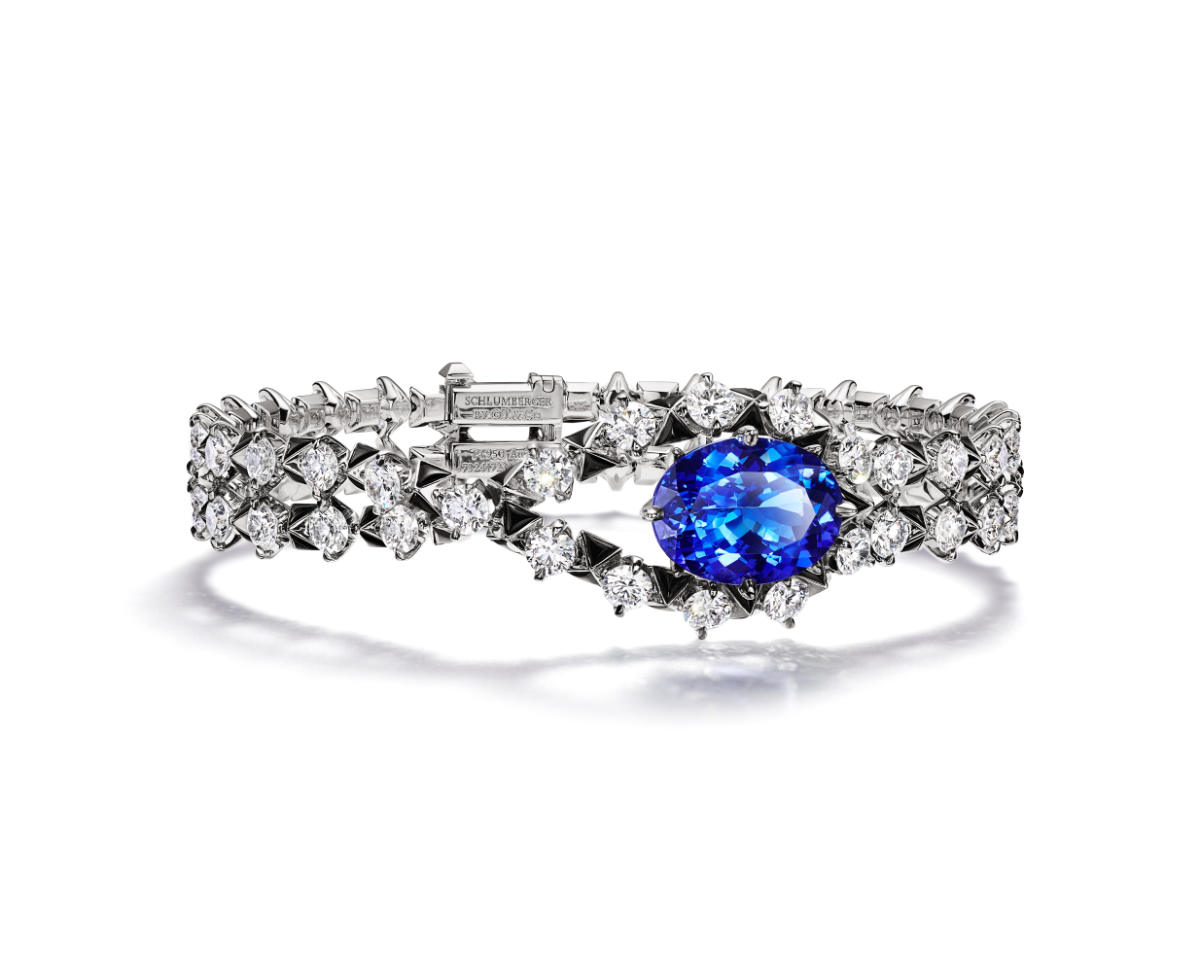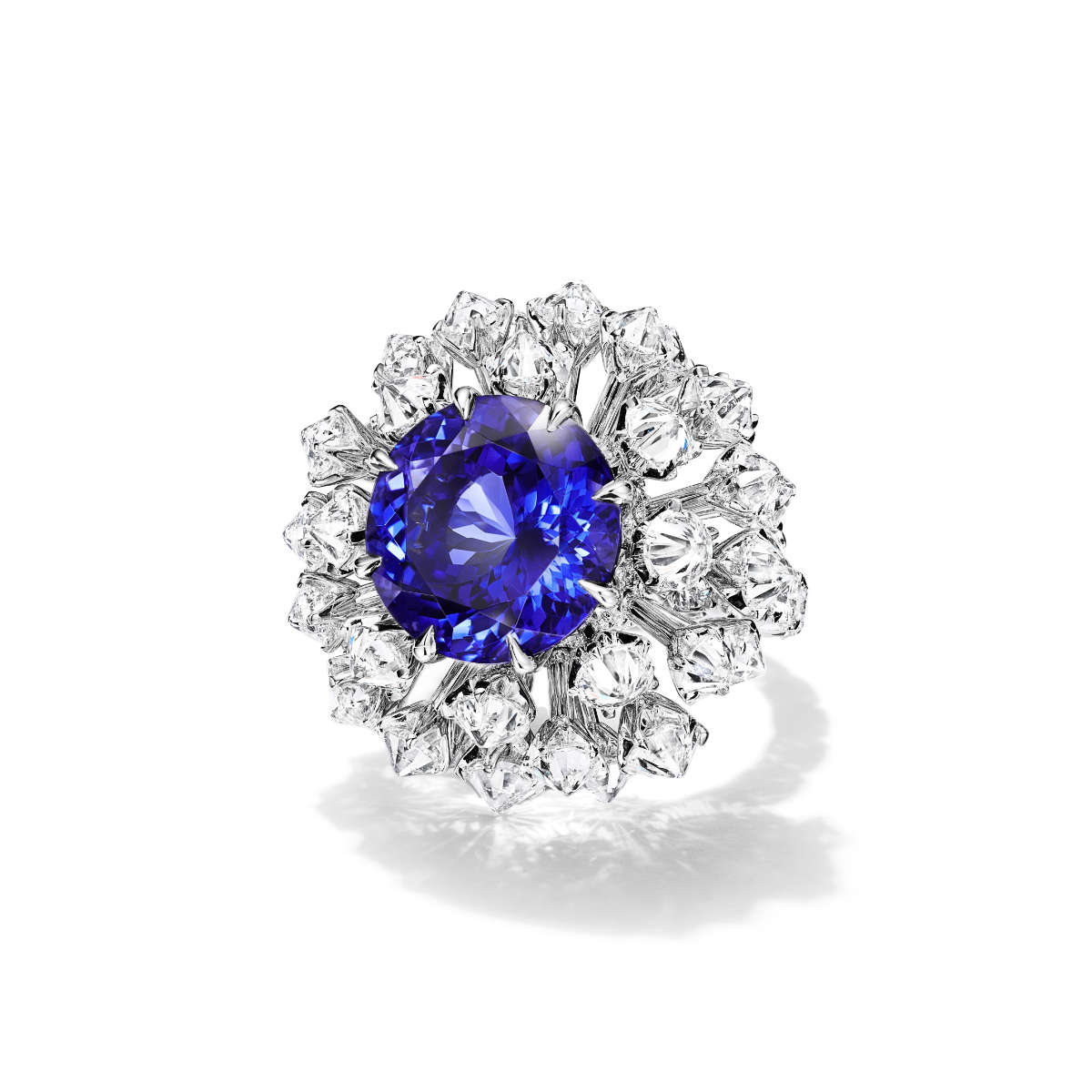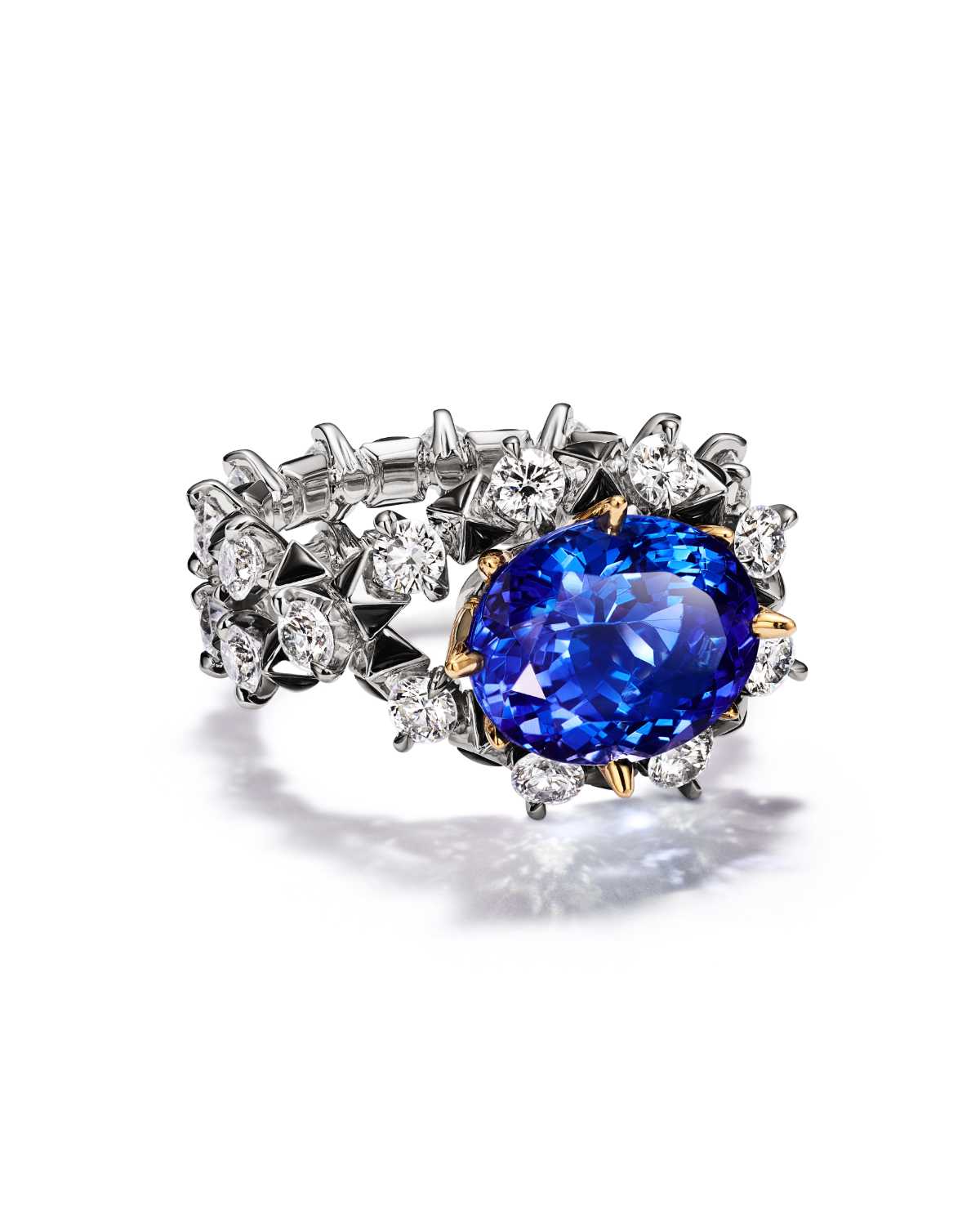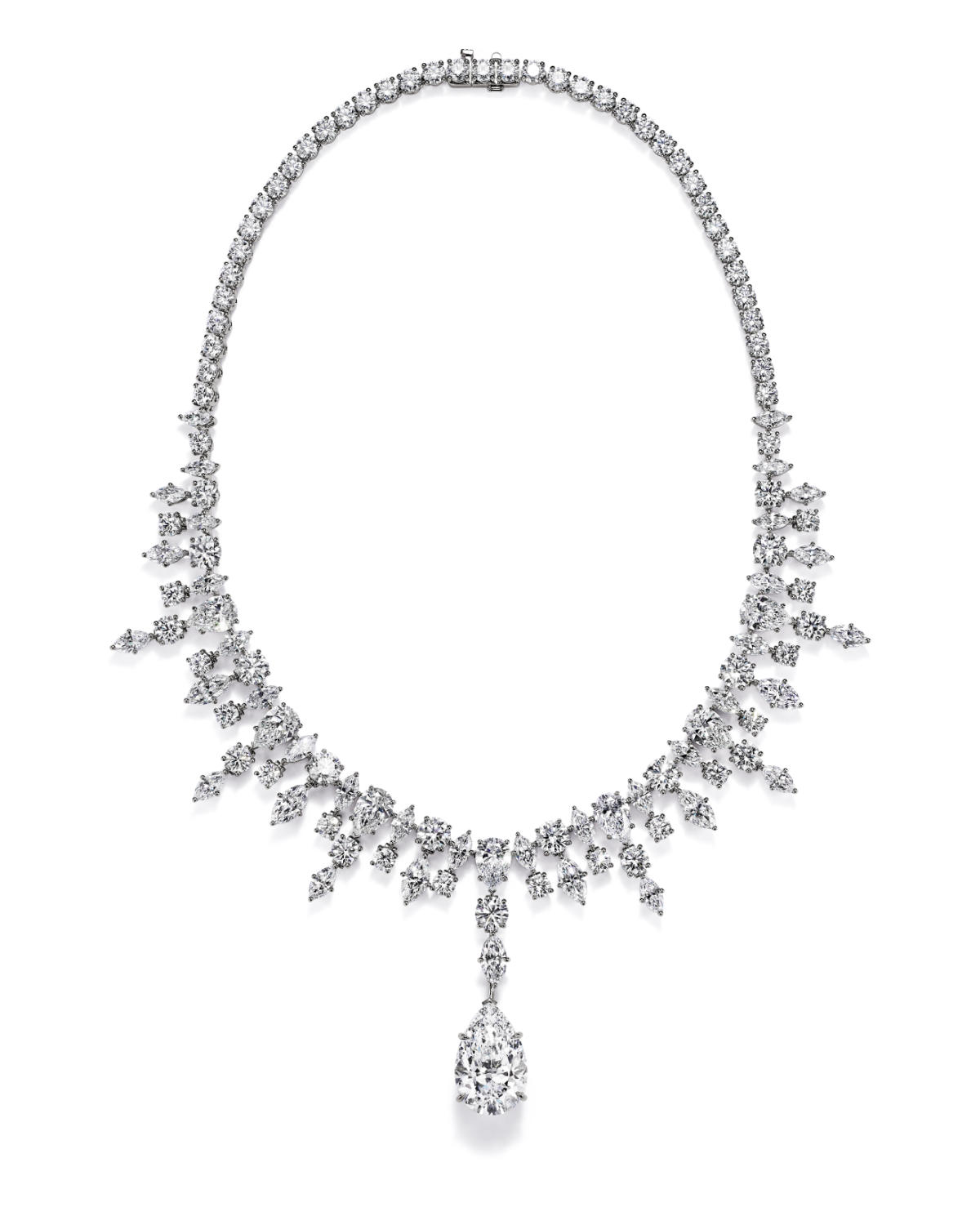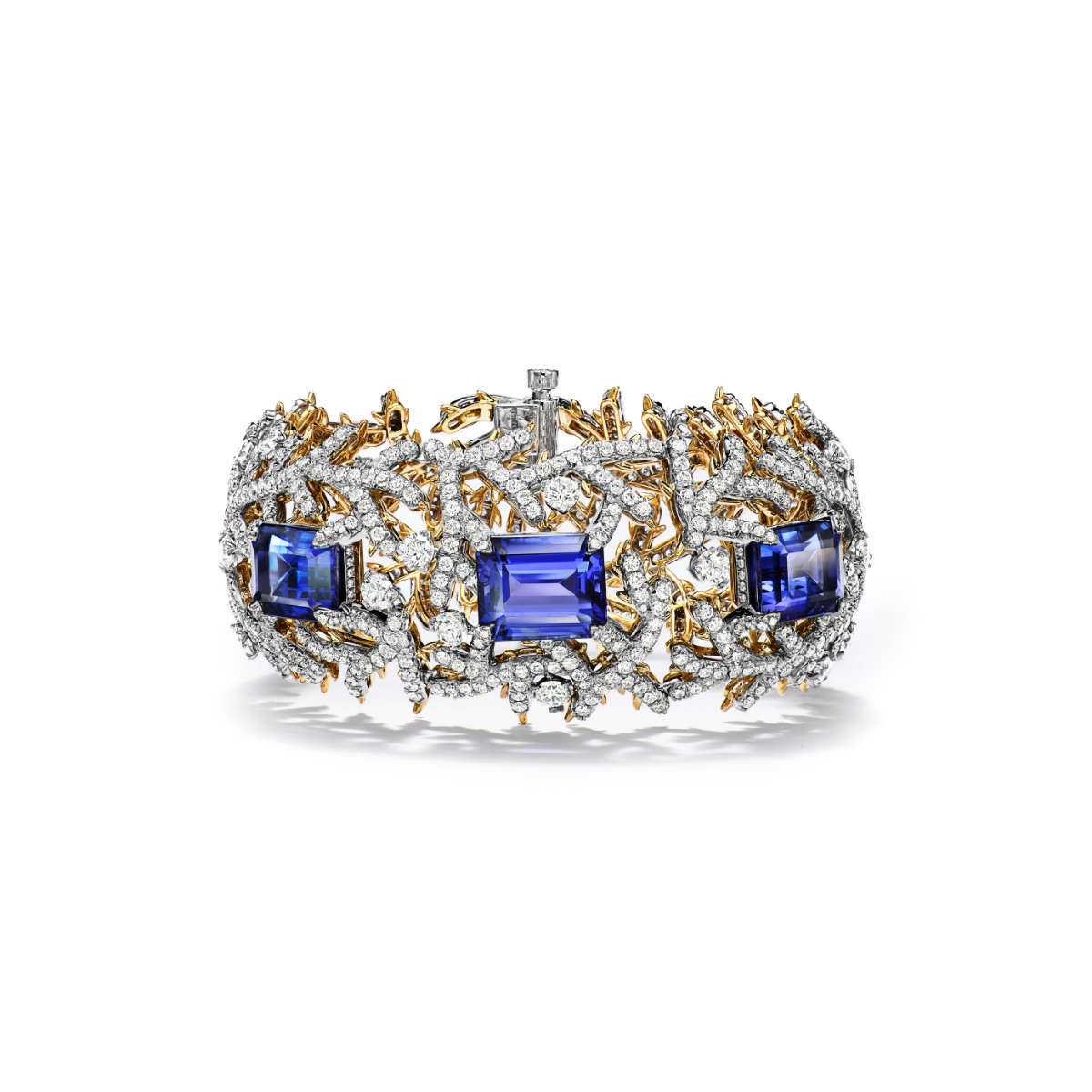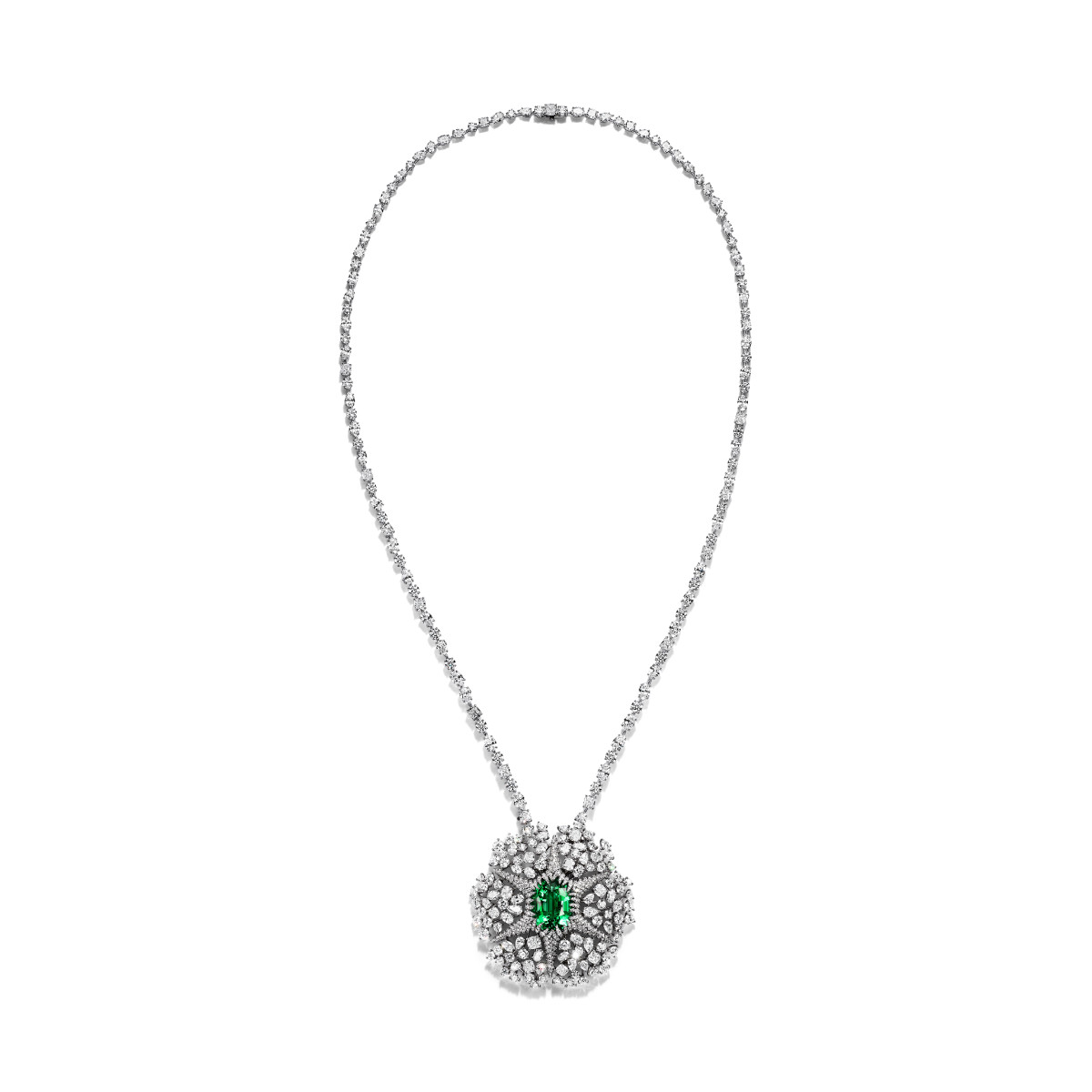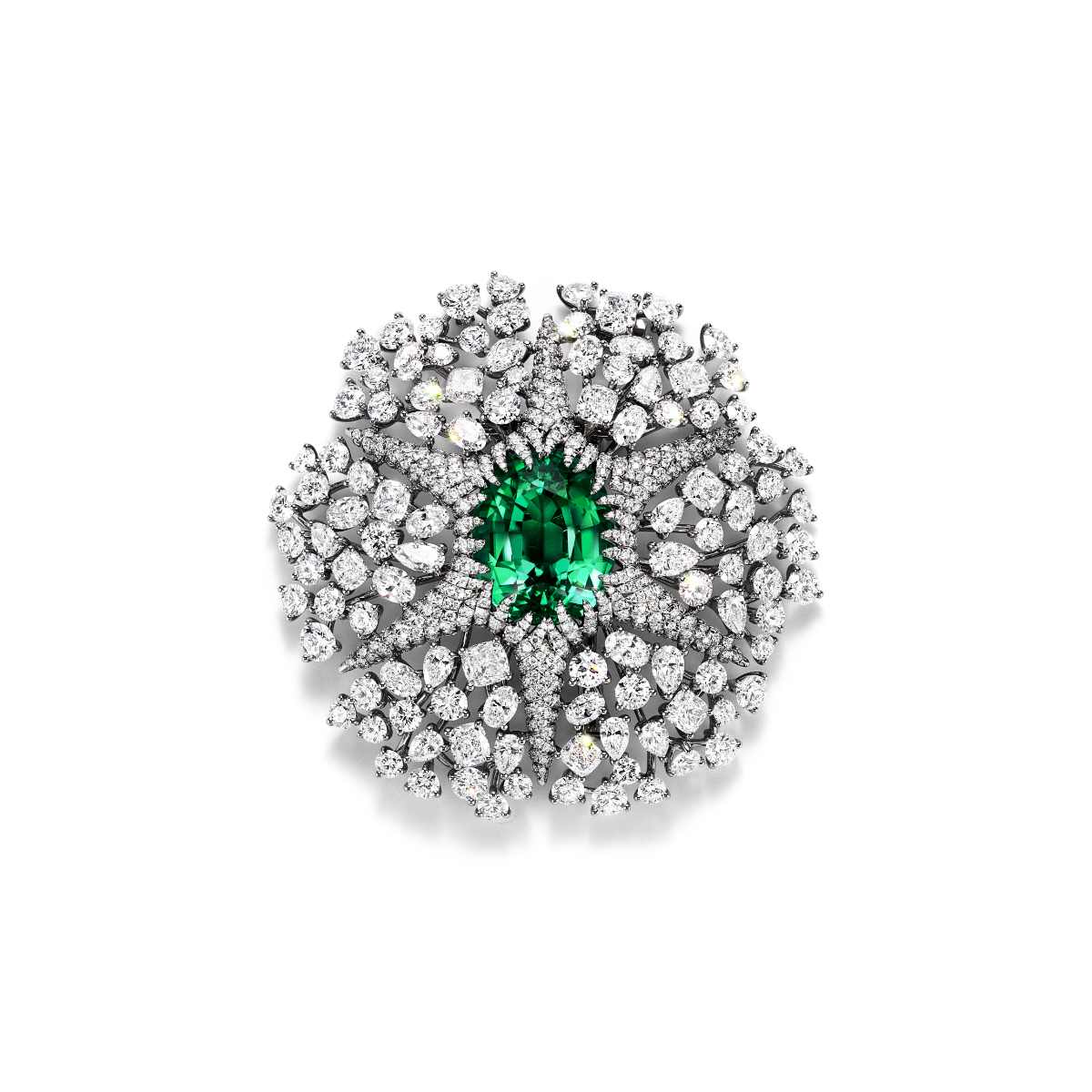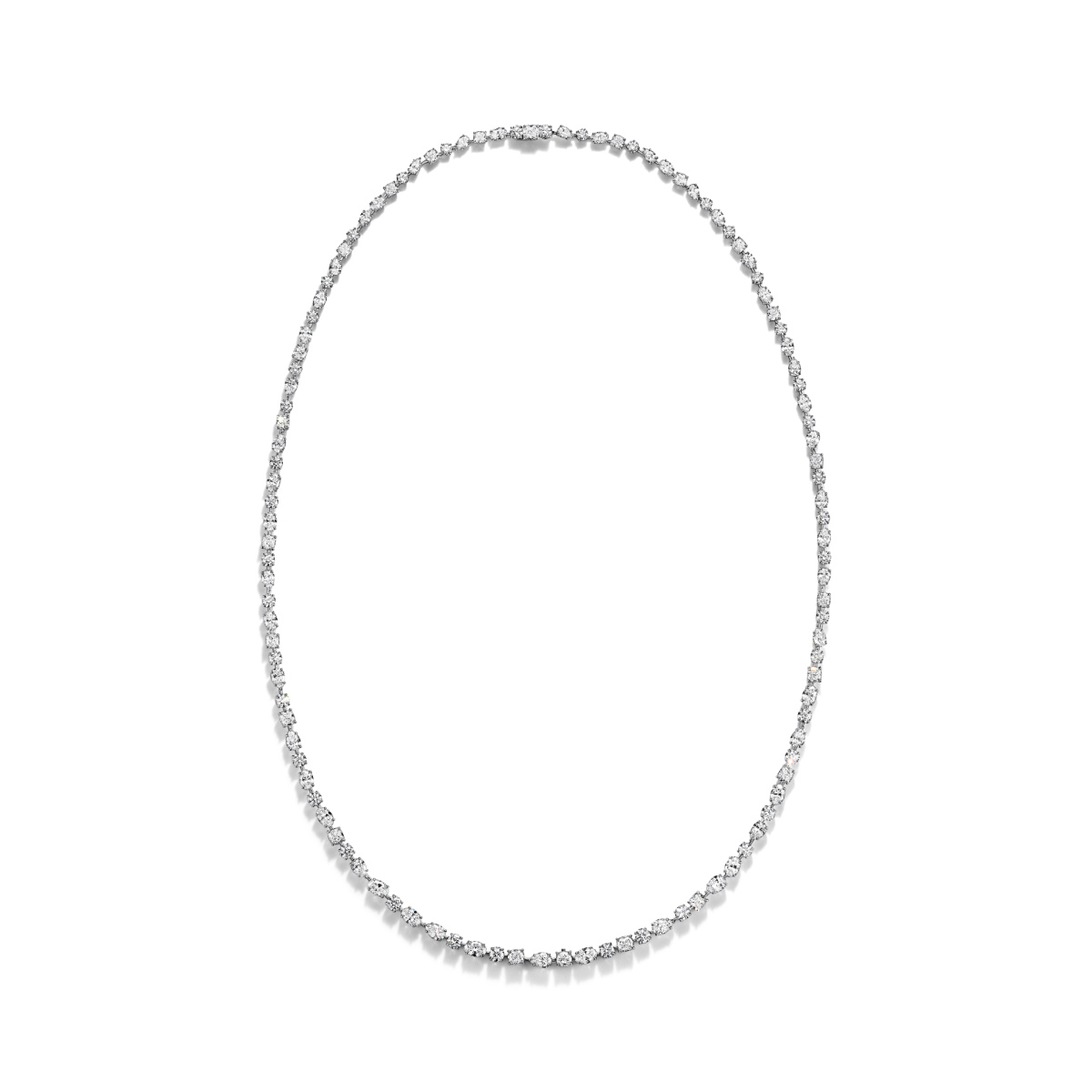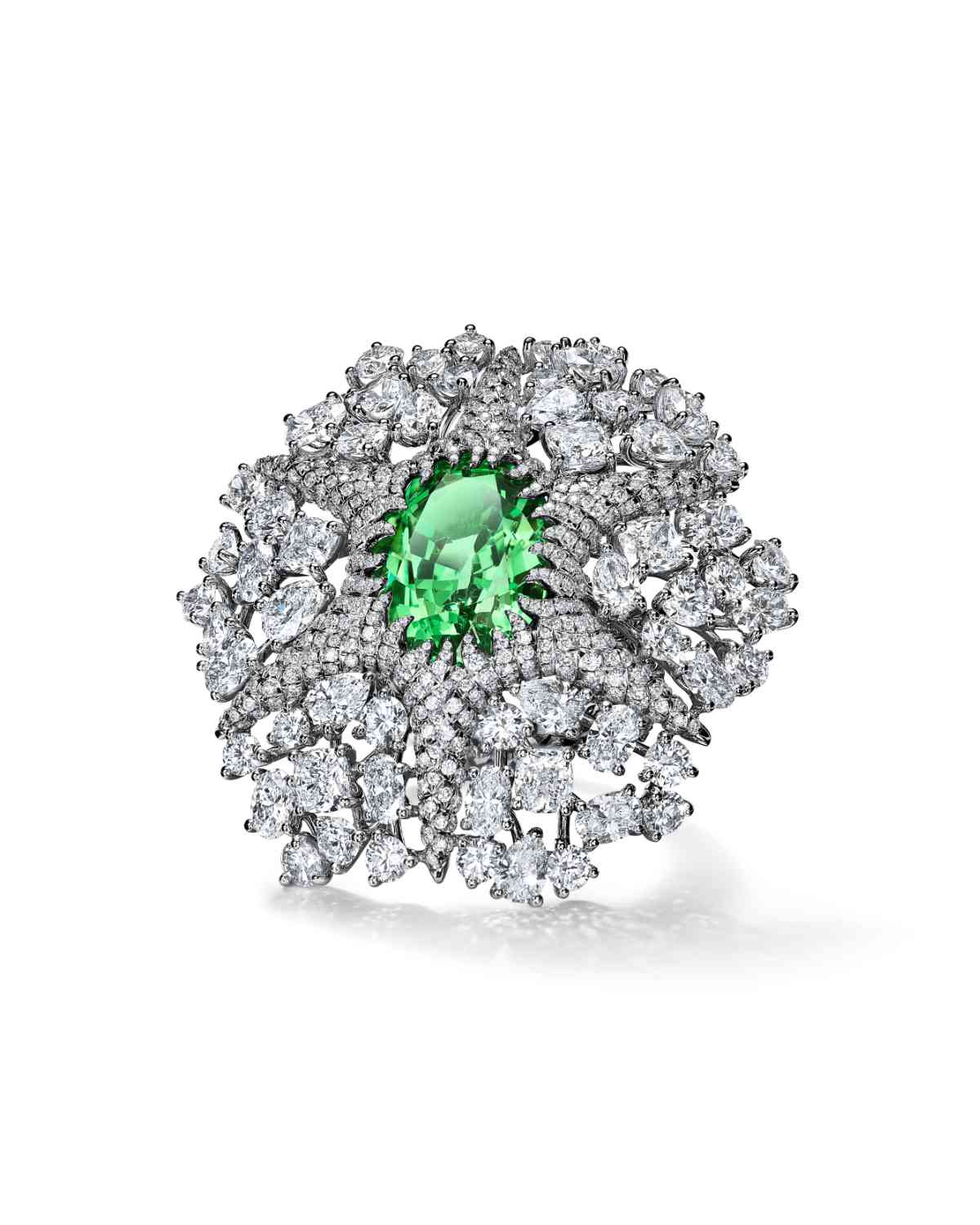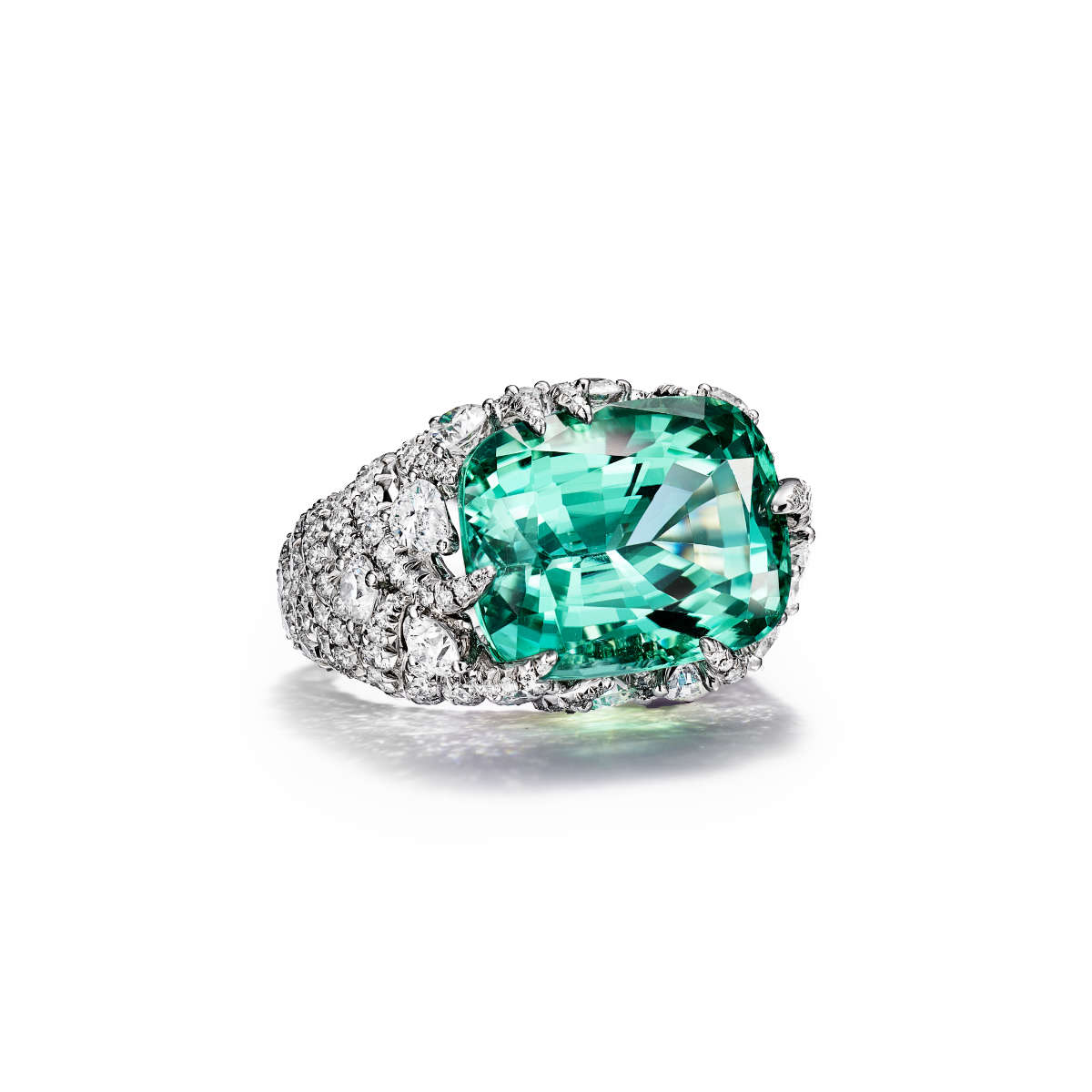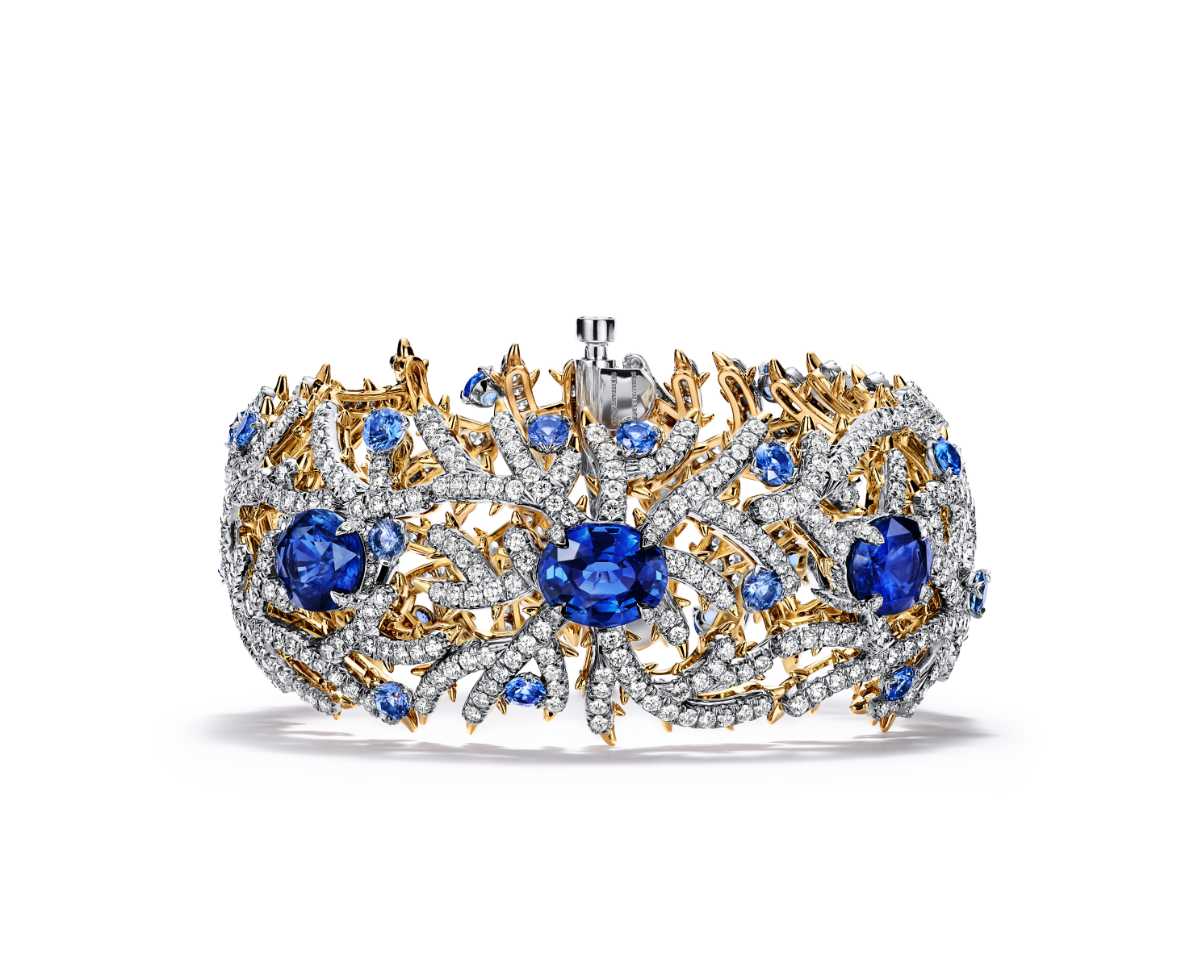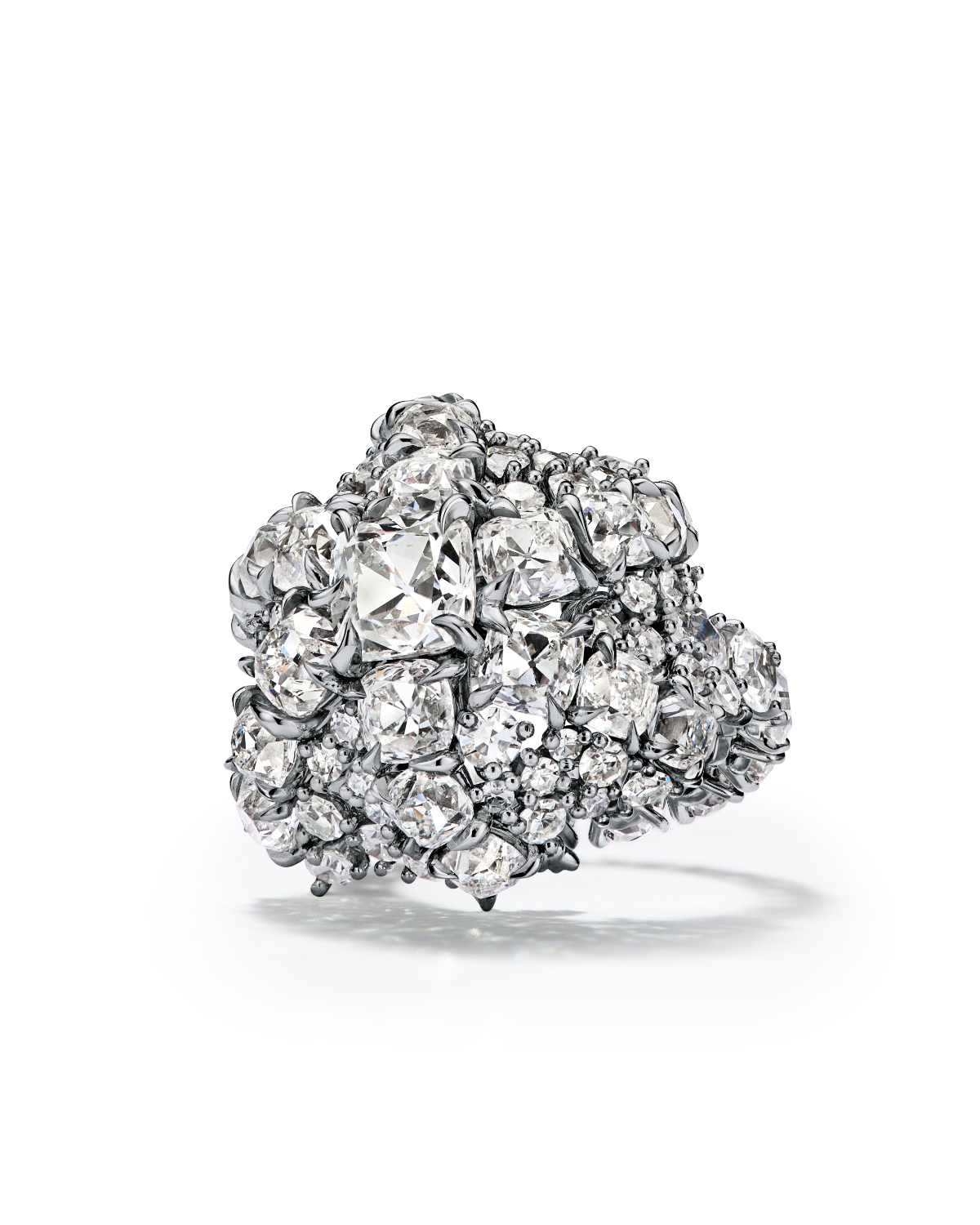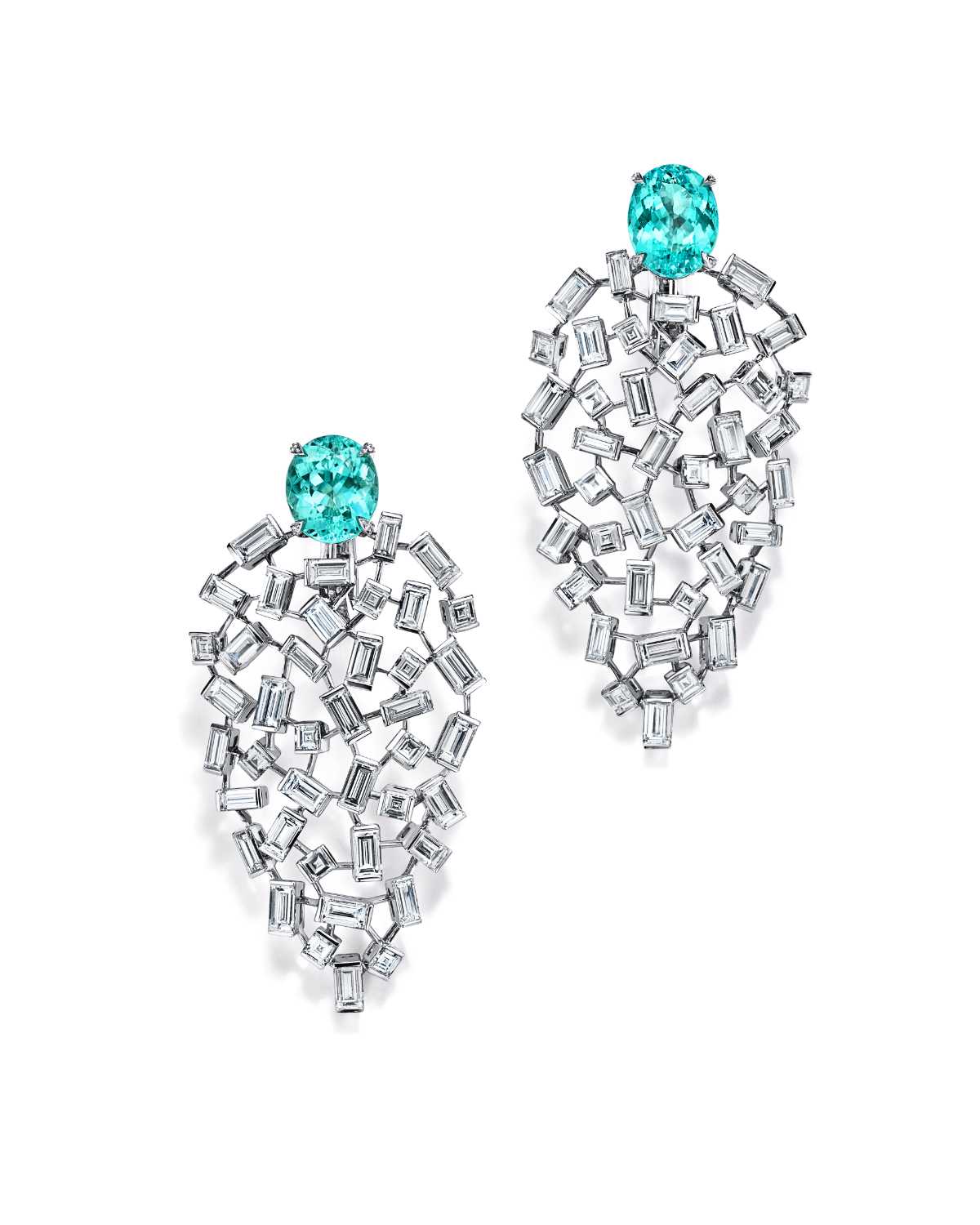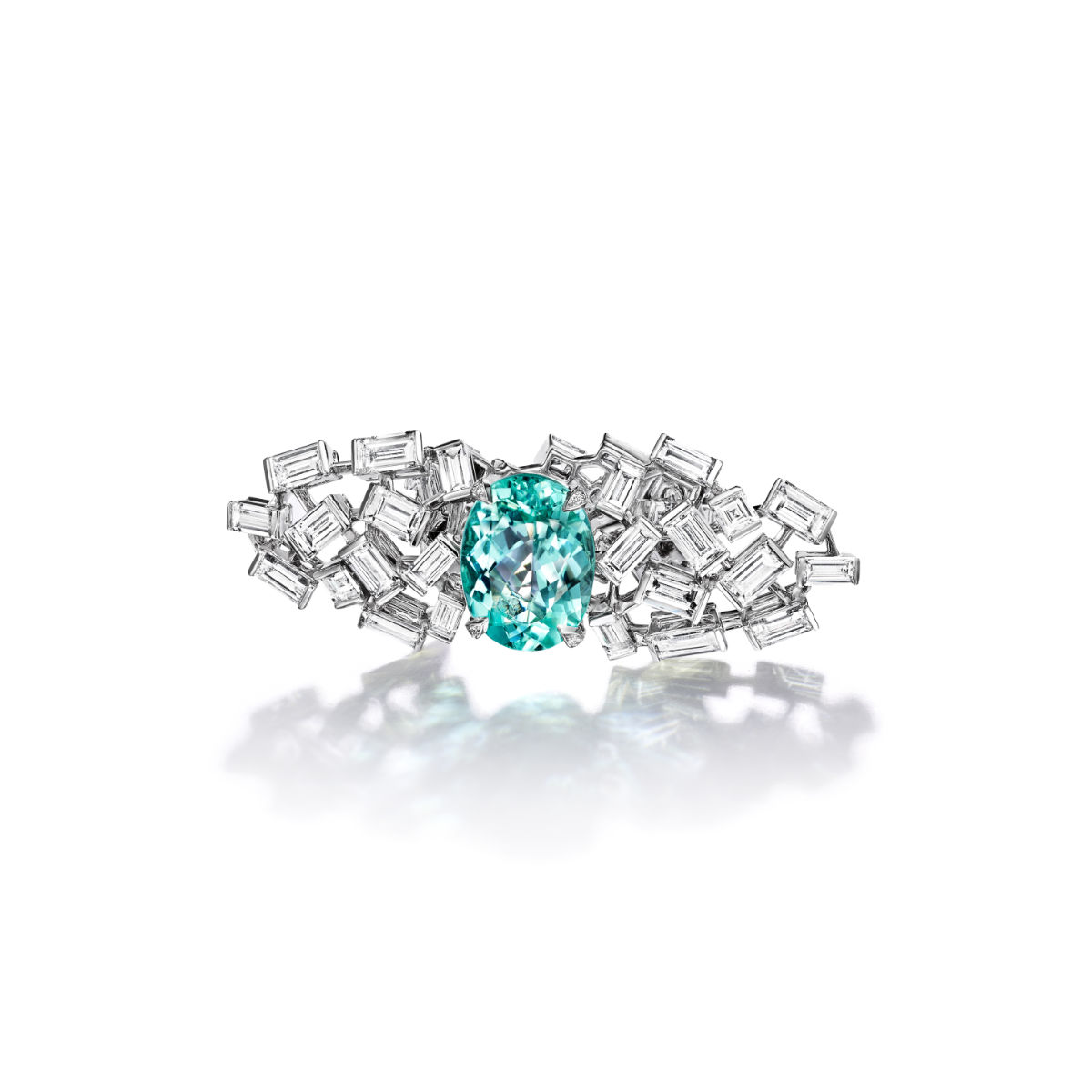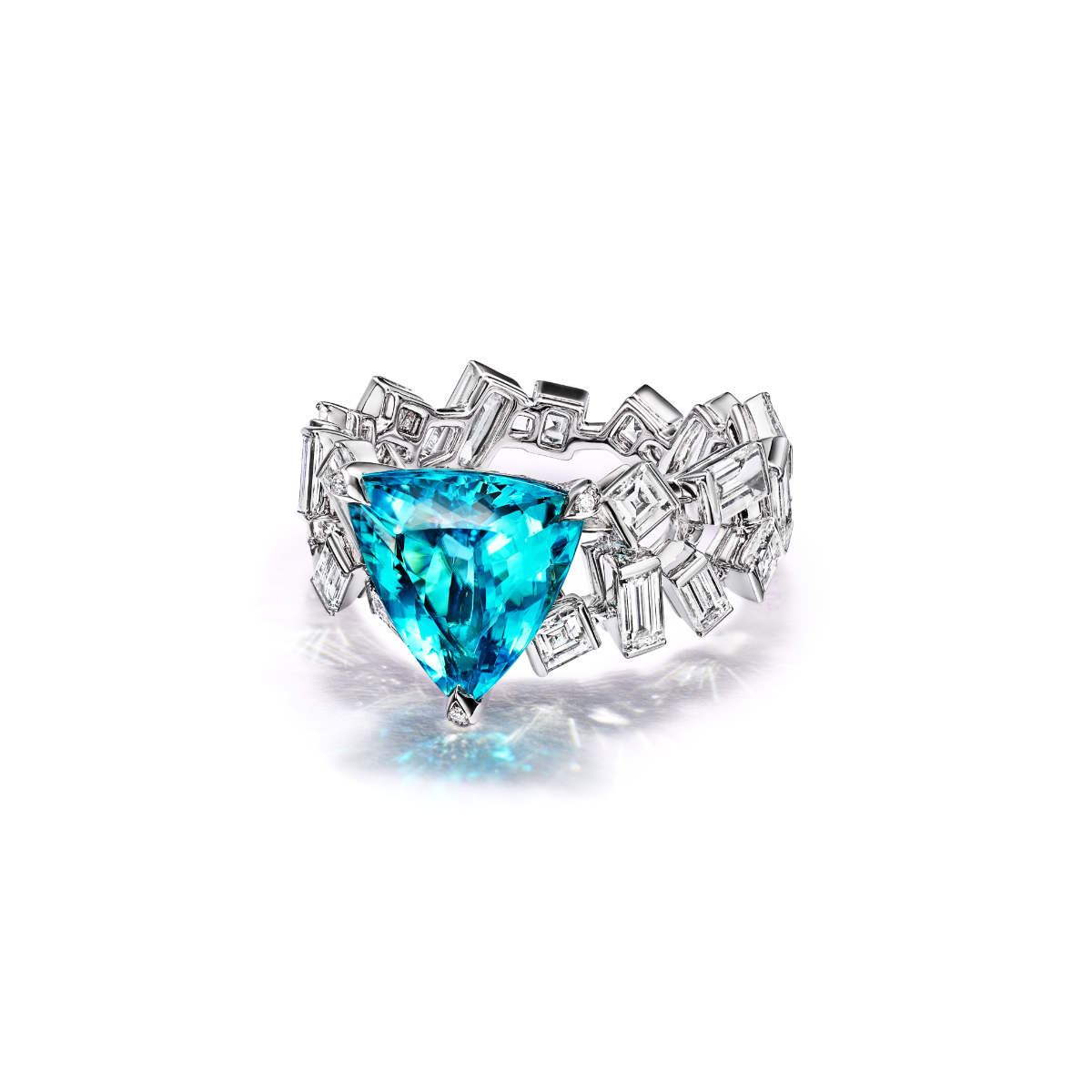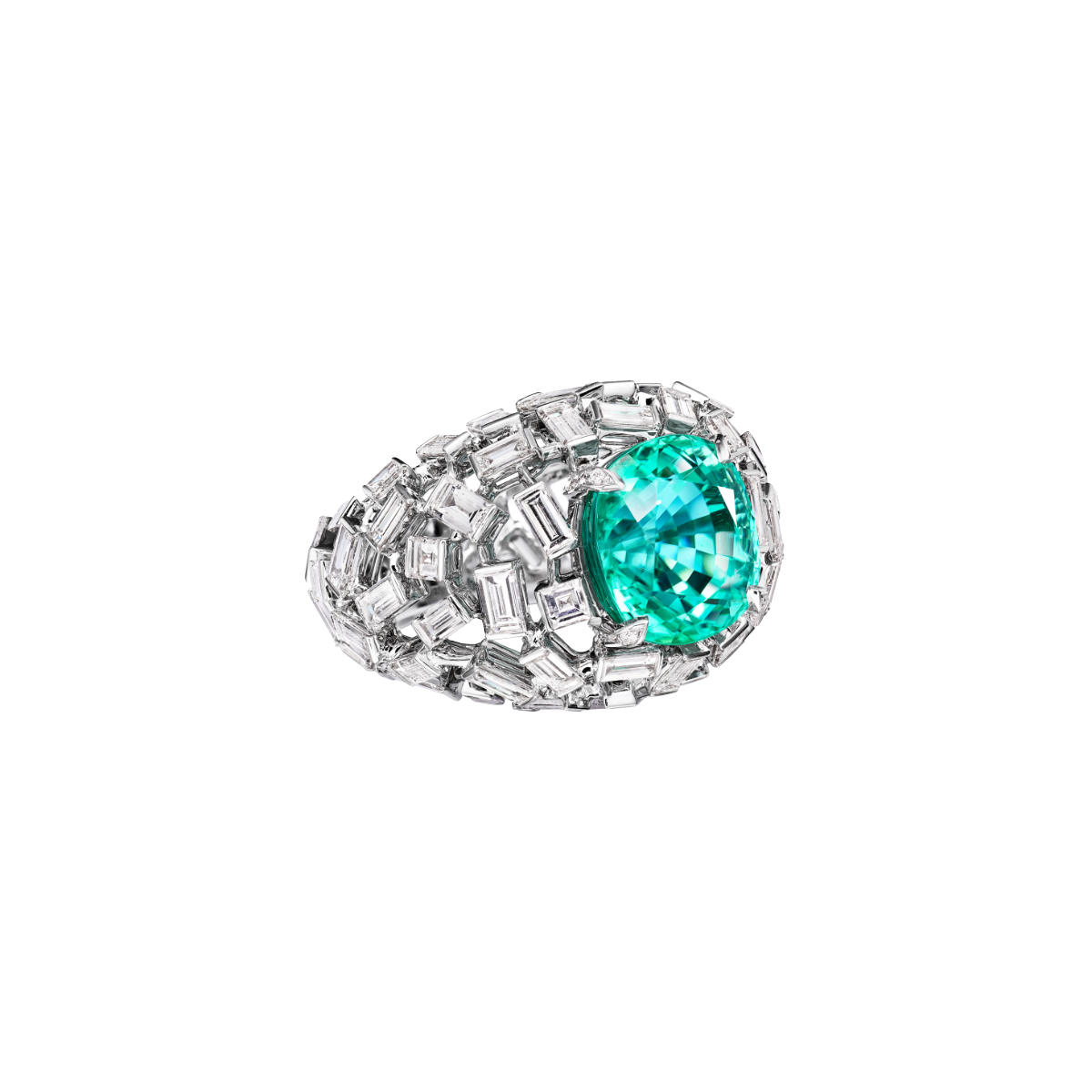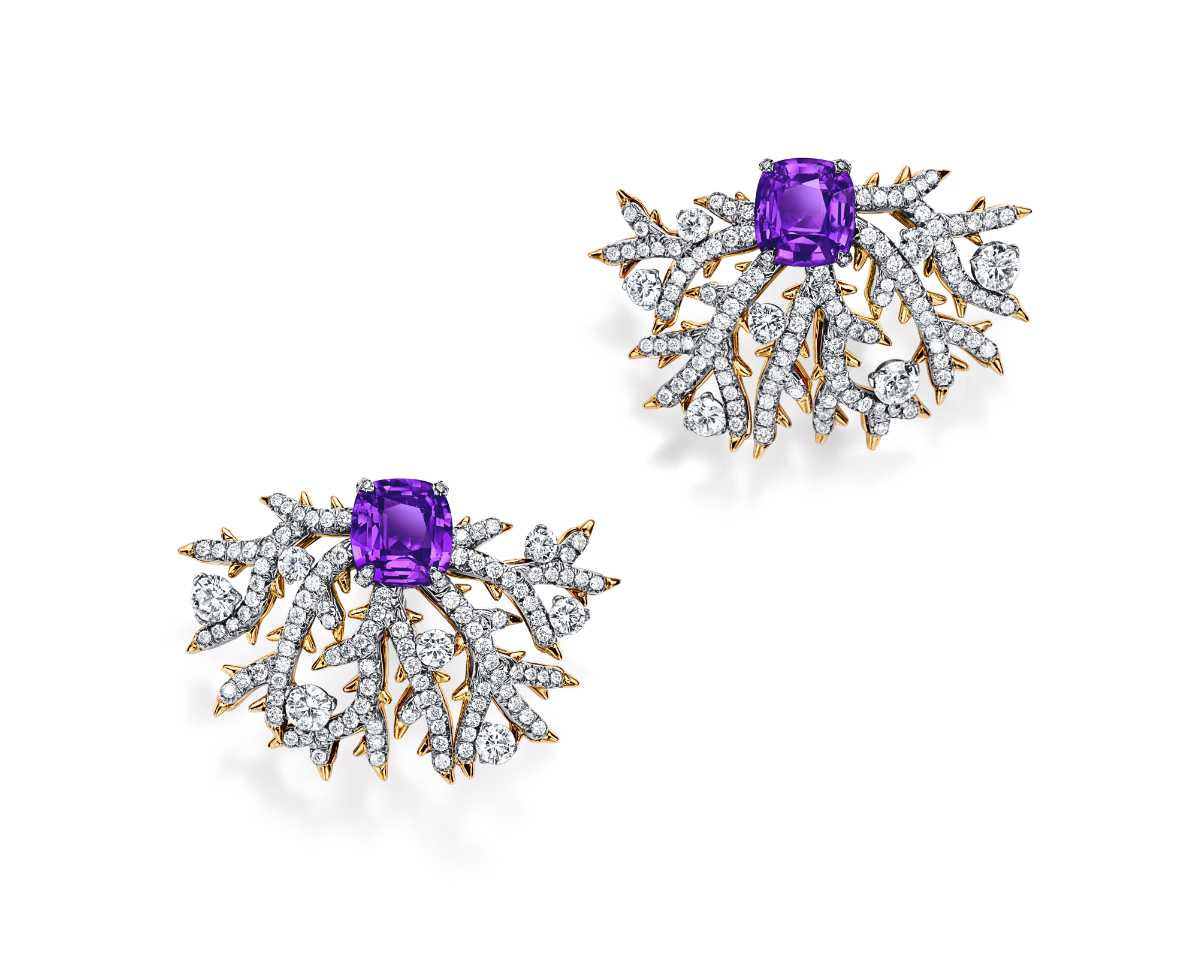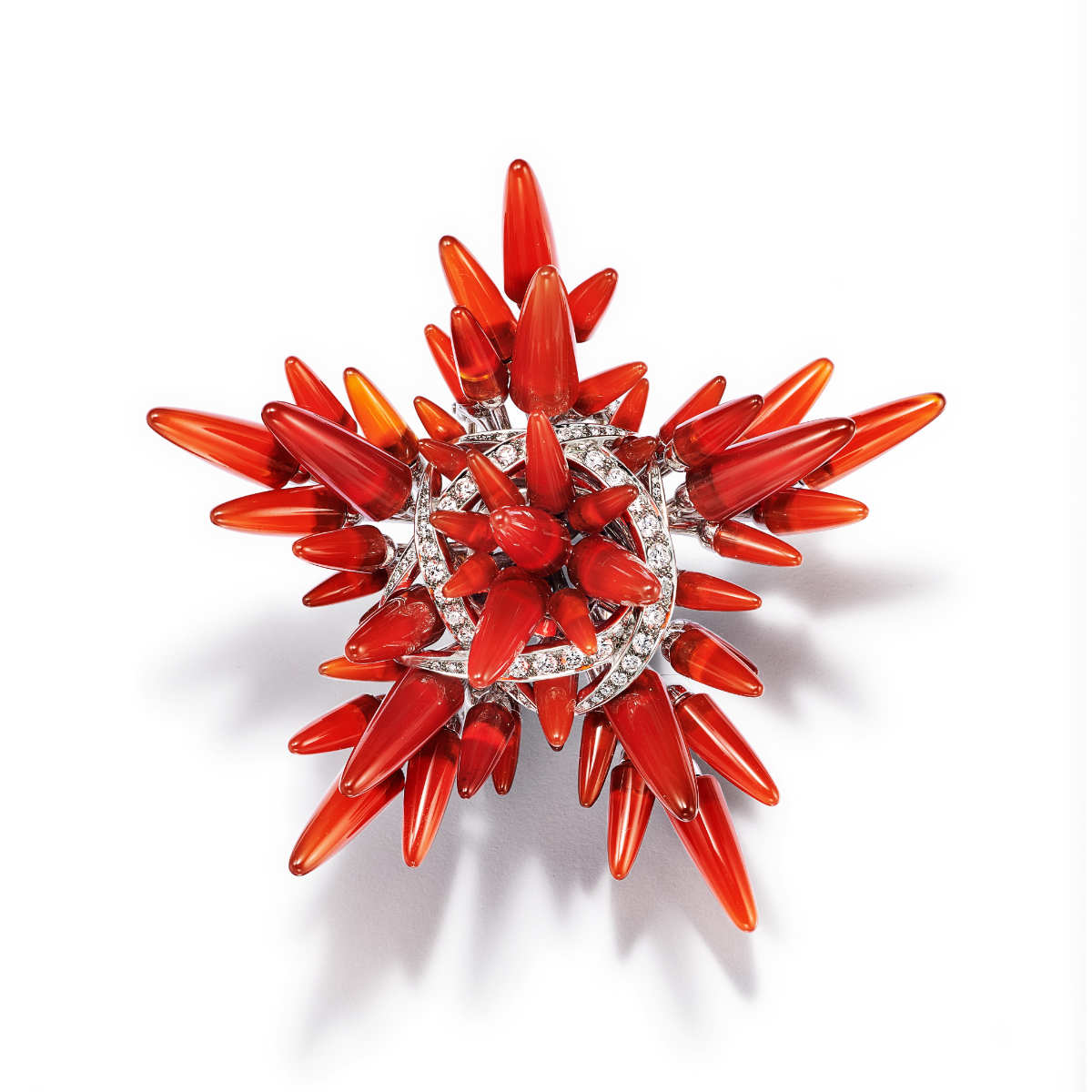 ---