---
Tag Heuer Celebrates "The Chase For Carrera" In Landmark Locations
Luxferity, 27.03.2023
"A celebration like ours today requires more than a watch. It also deserves an epic campaign," - Frédéric Arnault.

In addition to launching several iconic new TAG Heuer Carrera timepieces at Watches & Wonders, the Swiss luxury watch brand has announced today also the kick-start of its epic 2023 "The Chase for Carrera" campaign.
Premiering on March 27th and running until mid-May depending in the region, twelve of the busiest and most vibrant metropolitan centers - Tokyo, Seoul, Singapore, Kuala Lumpur, Melbourne, Dubai, Paris, Milan, Frankfurt, London, New York and Los Angeles – will all see the thrilling chase starring the TAG Heuer Carrera bursting out of their landmark buildings.
This a first for TAG Heuer using a 3D mechanism to showcase its iconic timepieces in premium Out of Home locations.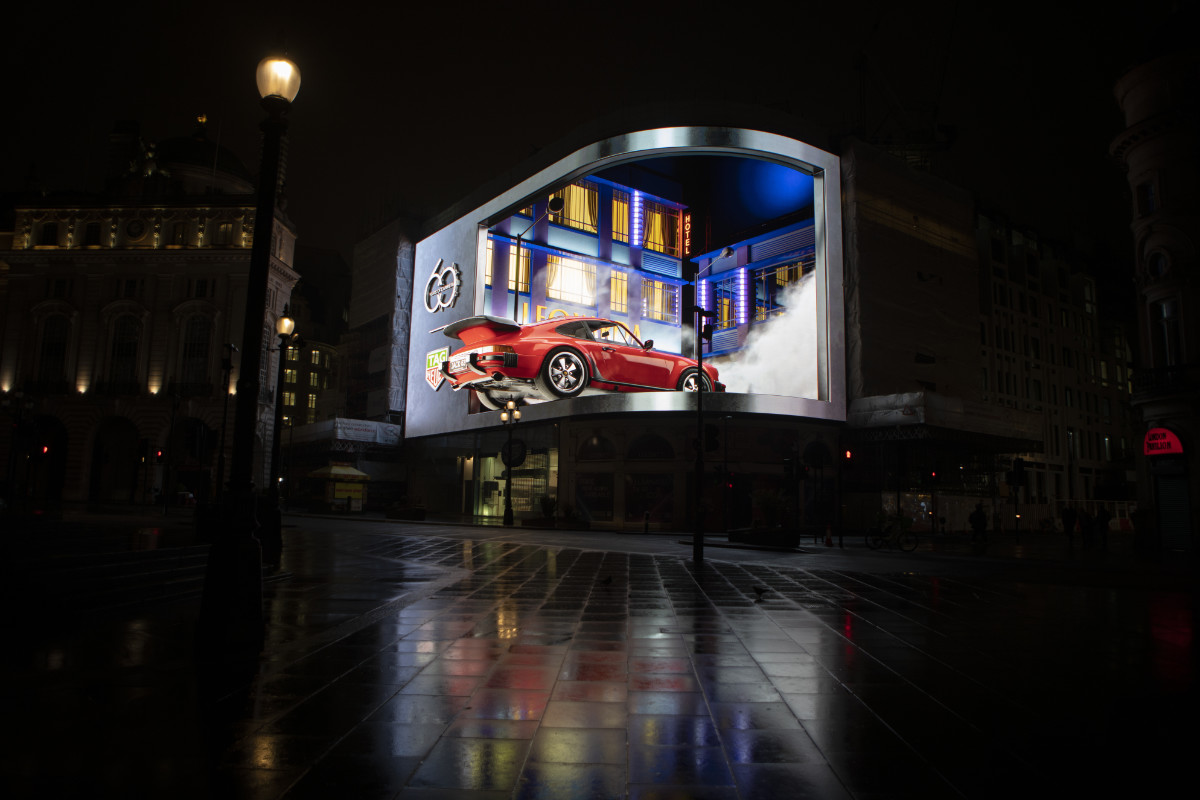 And this "chase" shall continue far beyond the Geneva fair:
In addition to these 3D animations, the Swiss luxury watchmaker teased another world-first on 27 March 2023 – the trailer of its new Hollywood action-comedy The Chase for Carrera in order to commemorate 60 years of the iconic TAG Heuer Carrera timepiece. Starring brand ambassador Ryan Gosling, the short film salutes the chronograph's storied racing heritage in a no-holds-barred chase thriller that encapsulates the TAG Heuer motto, "Don't crack under pressure".
Produced by David Leitch's 87 North – responsible for some of the most iconic action films of the last decade, from John Wick to Deadpool 2 to last year's Bullet Train – the director worked with Gosling on The Chase for Carrera as the duo shot The Fall Guy in Australia. Gosling and Leitch both contributed to the creative and the result is pure box-office.
The short film will premiere in London on 20 April 2023 and will continue to be featured worldwide on multiple occasions throughout the 60th anniversary year.
---