---
New Advertising Campaign For Roberto Cavalli's Roar Bag Fall-Winter 2023-24
Luxferity, 11.09.2023
Mariacarla Boscono is the sensual and rock-inspired face of Roberto Cavalli's new advertising campaign for the Roar Bag Fall-Winter 2023-24, captured by the French photographer Robin Galiegue, a name among the most intriguing and distinctive in the contemporary photography scenario.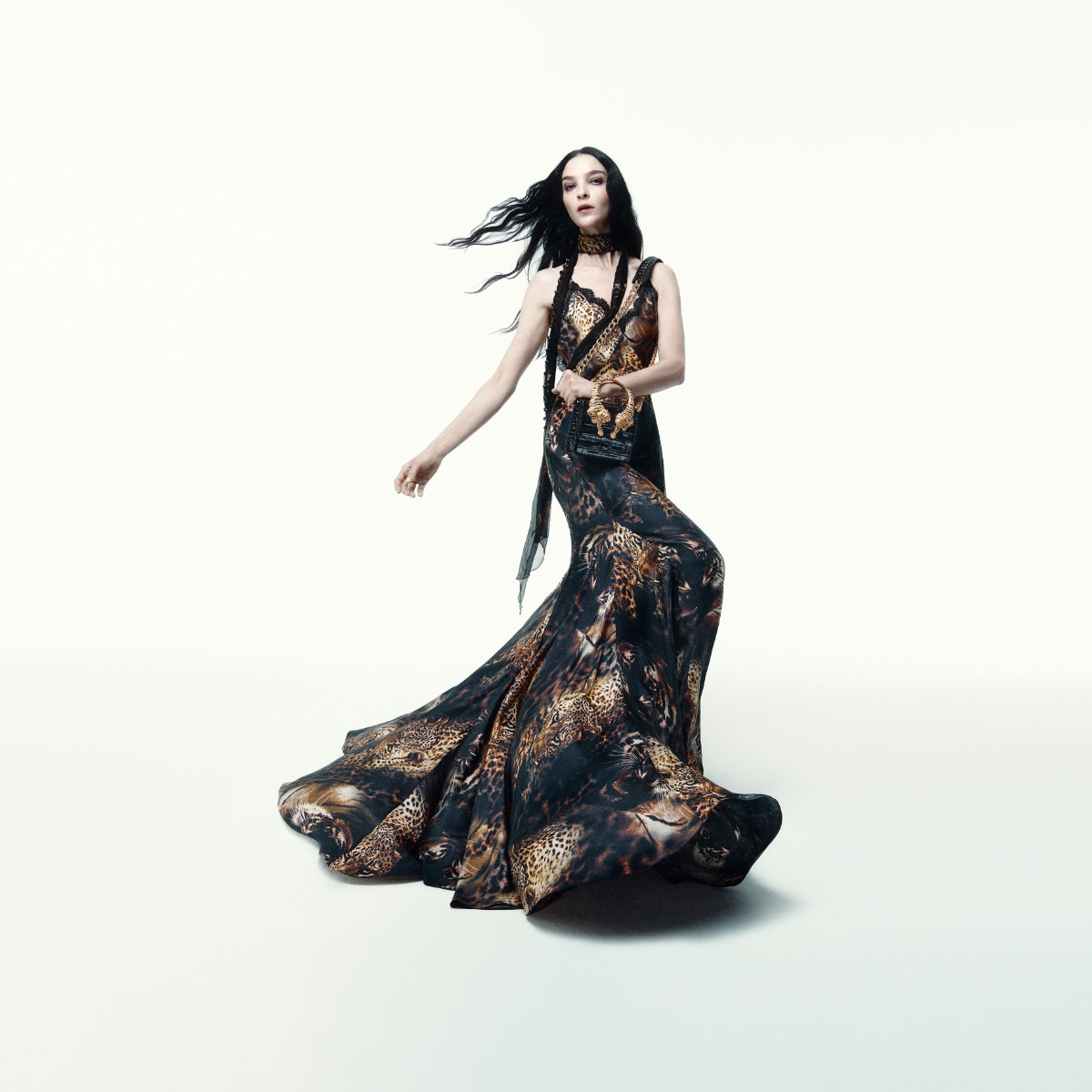 The new campaign highlights Cavalli's pure DNA of style and glamour, bringing back to the stage one of the most captivating faces in fashion, intertwined with the brand from the beginning. Mariacarla's elegant and delicate femininity seamlessly blends with the exquisite details of the Roar Bag and its jewel handle, accompanied by the alluring sensuality of prints, lace, and velvets from the Fall-Winter 2023-24 collection.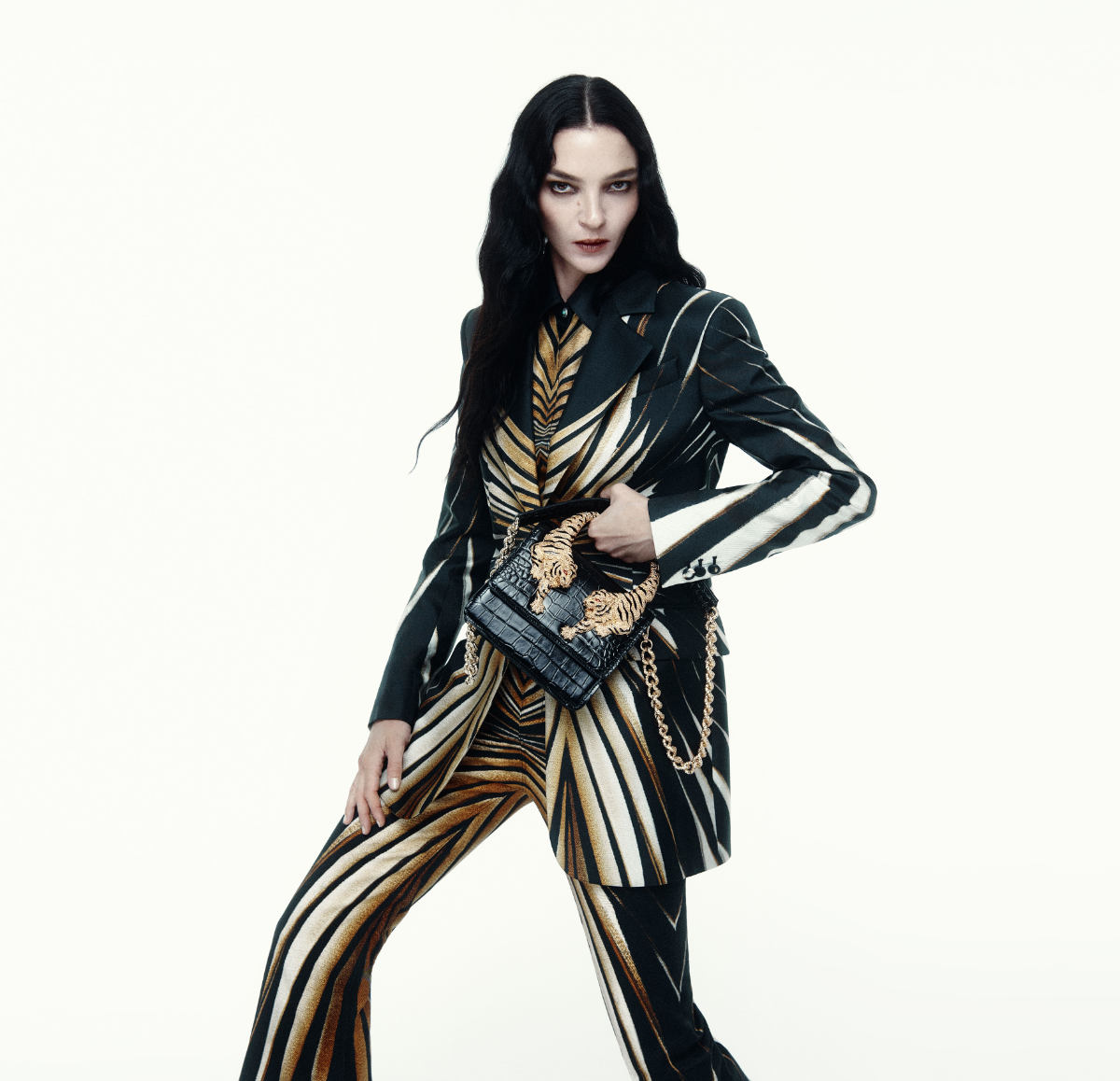 Mariacarla's ethereal skin contrasts with the flamboiant lightness of silk, the tailored cuts of the suits, and the tones of the mini dress. Dresses that function as a backdrop to the bag while narrating the modern Cavalli aesthetic, combining innocence and provocation, portraying a liberated woman who embraces her femininity with glamour and pride.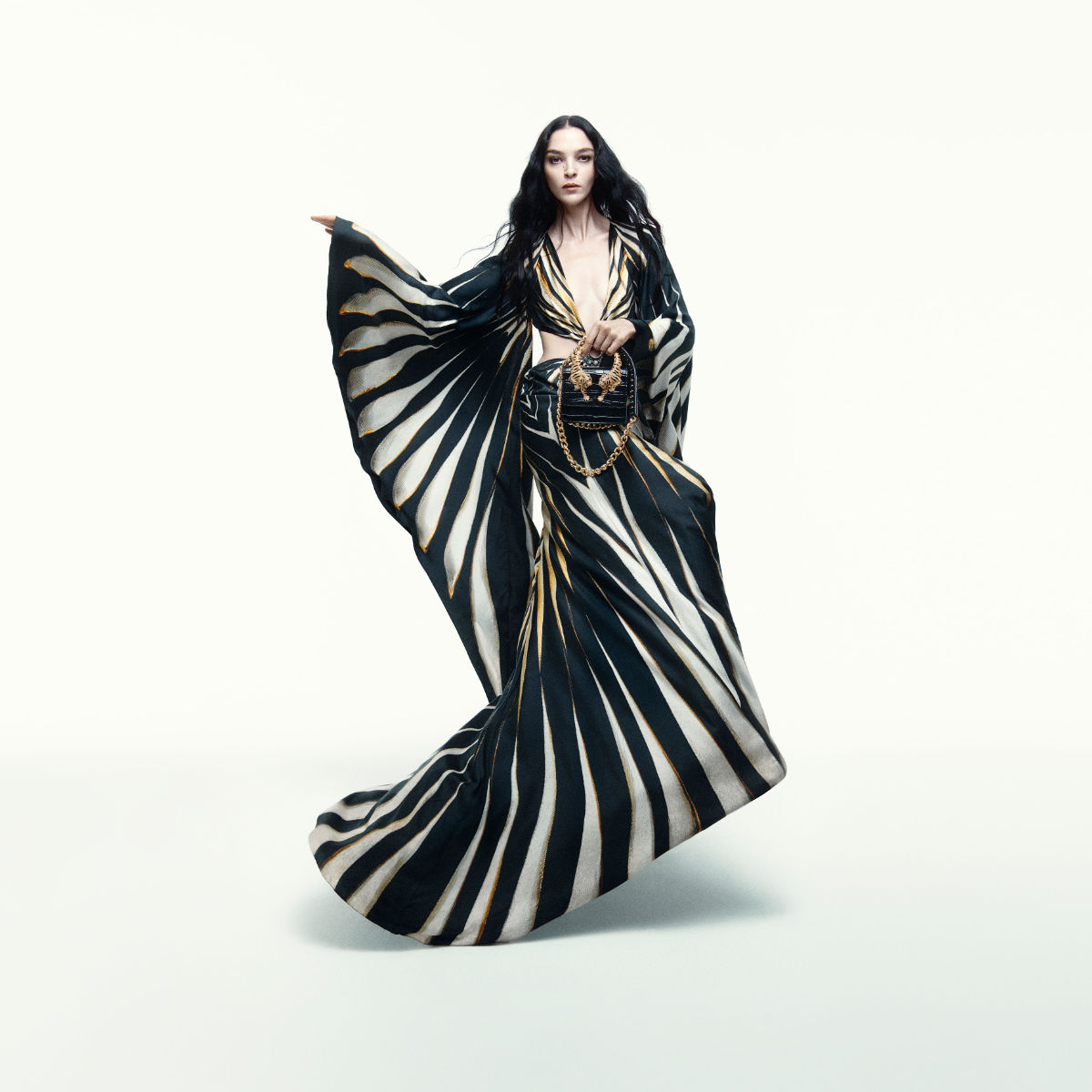 From the aesthetic dialogue between Robin Galiegue and Mariacarla, a timeless series of images is born for this advertising campaign, evoking the most authentic essence of the brand, while simultaneously expressing the new vision of the creative director and, on this occasion, art director Fausto Puglisi.
---